Welcome to Nursery
Our Nursery Team are
Mrs Lloyd - Teacher Mrs Normanton - Nursery Nurse Miss Crossland - Support Assistant
If you wish to contact Mrs Lloyd please use the Class Dojo
LONG TERM PLAN - Topics
Autumn

Spring

Summer

TERM 1

Why Do You Love Me So Much?

Why Can't I have Chocolate for Breakfast?

Why Do Spiders Eat Flies?

TERM 2

Did Dragon's Exist?

Are Eggs Alive?

Can We Explore It?
NURSERY UNIFORM
There is no compulsory uniform for our Nursery children, however we strongly recommend our parents/carers send their child in:
dark blue jogging bottoms

white polo shirt

dark blue jumper/cardigan/sweatshirt

white socks

sensible trainers or shoes (no sandals/open toed shoes – bear in mind they will be climbing)

waterproof coat
---
---
TOPIC DID DRAGONS EXIST ?
This half term we will be developing the children's curiosity, knowledge and imagination about dragons, castles and fairy tales. We will be learning about the different parts of a castle and about life in the past. We will finding out about real and imagined knights, their armour and battles. About real and imagined princesses, Kings and Queens, about fairy tales and traditional tales about dragons and their habitats.
Autumn Term EVENTS THIS TERM
Tuesday 8th Nov - School Opens

Friday 10th Nov - Firework Night 6-8pm

Sunday 12th Nov - Diwali

Sunday 12th Nov - Remembrance Sunday

Monday 27th Nov - Nursery Open Day - Come and Play 9.15 - 11.30( For Rising 3's and Sept 2024 starters)

Wednesday 13th Dec - Nativity Performance 10am

Thursday 14th Dec - Christmas Party

Wednesday 20th Dec - School closes
BOOKS This term we will be reading stories about Dragons, Knights and Castles.
We will be reading traditional tales of Jack and the Beanstalk and Cinderella.
Reading At Home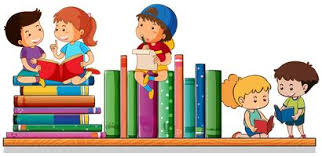 Read stories, poems, traditional tales and rhyming stories with your child.
Encourage them to listen carefully and join in with repeated rhymes and refrains.
Can they recall some of the events in the story ?
Can they describe where the story took place ?
Who were the main characters in the story? What was their favourite part ? Why ? What happened ?
Magic Maths
This half term we will be:
Counting out loud 1-3, 1-5, 1-10 +,

counting objects 1-3, 1-5, 1-10 pointing to each object and saying the number

Using our fingers for counting

Singing number rhymes and songs.

Looking at shapes - recognising a star, heart, circle , square and triangle

Choosing correct shapes for a purpose

Noticing and creating patterns - joining in with simple patterns in sounds and games

Using and understanding positional language , on, in, to describe where something is.
ACTIVE CITIZENSHIP FUNDRAISING
Our class charity is SENSE

Sense is a national charity in the United Kingdom that supports and campaigns for children and adults who are deafblind.
Last Year the class raised £159.62 for their chosen charity making Christmas cakes and filling hollow Easter Eggs with loose change. Thank you to all the parents and children, your donation was gratefully received by the SENSE team. Watch the page for upcoming events for fundraising.
MINI CHRISTMAS CAKES
This term the children will be decorating Christmas cakes to sell , keep an eye on the class Dojo for more information.
Happy Class Family
Our Happy Class Family Board - being kind to each other, doing kind deeds and helping others. When we do something kind and helpful we add a heart to our happy class family board.
Leadership Roles
We will begin working on leadership roles where we will take it in turns to have an important role during the Nursery day. These jobs will incorporate classroom areas.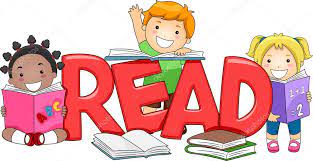 LIBRARY DAY is Thursday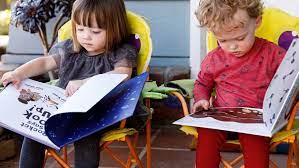 Don't forget to let your child choose a book on a Thursday morning and you can enjoy it together at home. A big thank you to all the parents who have kindly donated books to our library, this wonderful resource would not be available without your constant support. If you haven't donated a book and would like to, please talk to a member of the Nursery Team.
BOOKS, BOOKS and more BOOKS ..........reading is the best !!!
Please try and read with your child daily. We try to foster a love of books and stories in the Nursery and your child will gain so much from having you read with them and show them that books and reading is important and enjoyable.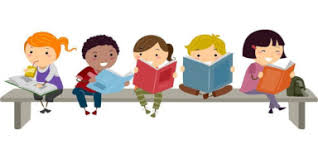 We LOVE books!
KIND REMINDERS
So your child has as much fun as possible and gains as much independence as possible, please remember
Dress your child in clothing and coats that they can manage themselves

Sensible footwear,

no

sandals, flip flops, crocs or open toed shoes

Trousers or shorts to be able to access roktagons and outdoor climbing

No expensive clothing or coats they will get dirty

Wellingtons in winter or wet weather- you can leave labelled wellies at Nursery

NAME LABELS IN ALL CLOTHING- WE CANNOT FIND MISPLACED CLOTHING IF IT HAS NO NAME

Encourage your child to become independent in using the toilet, it boosts their confidence and self esteem and gives them independence in the Nursery
Our School Mission
God asks us to
be the best version of ourselves.
God asks us to
try our best and keep everyone learning.
God asks us to
keep ourselves and others healthy and safe.
God asks us to
be respectful and accept everyone.
God asks us to
look after others and the world around us.
Let us all
Love, Learn and Live in Christ!

This half term we are beginning to understand the virtues of
Respect and Courtesy
Focus
This half term we will beInstInstrumental Sounds
Tune into Sounds- To use instruments to develop children's listening skills and awareness of different sounds in the environment.
Listen and Remember Sounds- To use instruments to further develop children's vocabulary and children's identification and recollection of the difference between sounds.
Talk about Sounds - To use instruments to make up simple sentences and talk in greater detail about sounds.
The Way the Truth and the Life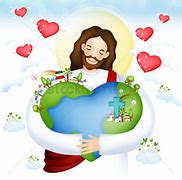 Our Family
This half term the children will be learning that:
God gives us a family to look after us and we will reflect on what our family does for us.
The Angel Gabriel came to visit Mary and we will reflect on the good news for Mary.
Jesus came to earth as a little baby and we will begin to understand how important this is for us.
Christmas is the birthday of Jesus and that this is a very special celebration.
Key vocabulary
God family thank you mother father love Angel Gabriel Good News Mary baby Jesus Bethlehem Joseph Christmas stable manger celebrate birthday angels shepherds lambs gifts
At Home you could help your child by:
Reminding your children that Christmas is about the gift of Jesus to us and not just about receiving presents.

Talk about your family and draw pictures of Jesus being part of your family.

Take them to see Baby Jesus at church during the Christmas season.
OUR CLASS SAINTS are
The Holy Family
Jesus, Mary and Joseph
AT HOME Parents as Partners
Read with your child daily, this will encourage them to listen and understand that words carry meaning and we read words on the page to tell the story.

Talk about the illustrations with your child and encourage them to talk about the story and the parts they enjoyed.

Count with your child at home in practical situations, can they use their fingers to count?

Encourage your child with self- help skills to increase their independence, dressing and undressing, putting on and taking off their coat..

Give your child lots of opportunities for climbing, running, jumping, balancing, using a tricycle or scooter and practising ball skills

Encourage your child's independence and encourage them to have a go at activities on their own.

Give your child lots of opportunities for mark making, drawing, painting and using playdough.