INFORMATION FOR PARENTS/CARERS
As you now know, until further notice, school is currently only open for the children of key workers and specified year groups.
We will continue to keep uploading work and activities as well as photos on the class webpages.
As you know I am always here for you, as are your child's teachers, so do email us if you need to. You can also ring or email Mrs Naylor or Mrs Thompson.
Stay safe everyone!
Mrs Hodges
A little Monday morning message from Mrs Hodges!
Week beginning 29th June 2020
You can tune into Mass with Bishop Marcus at St Anne's Cathedral every Sunday at 11am. What a lovely way to take some time to worship together.
https://www.dioceseofleeds.org.uk/cathedral/
OR
you can tune in to Mass with Father Martin Kelly, Dean of Halifax at 11am each Sunday too.
Father Michael has renewed the school candle which is placed in church and lit every day for us. Let's keep each other in our prayers every day!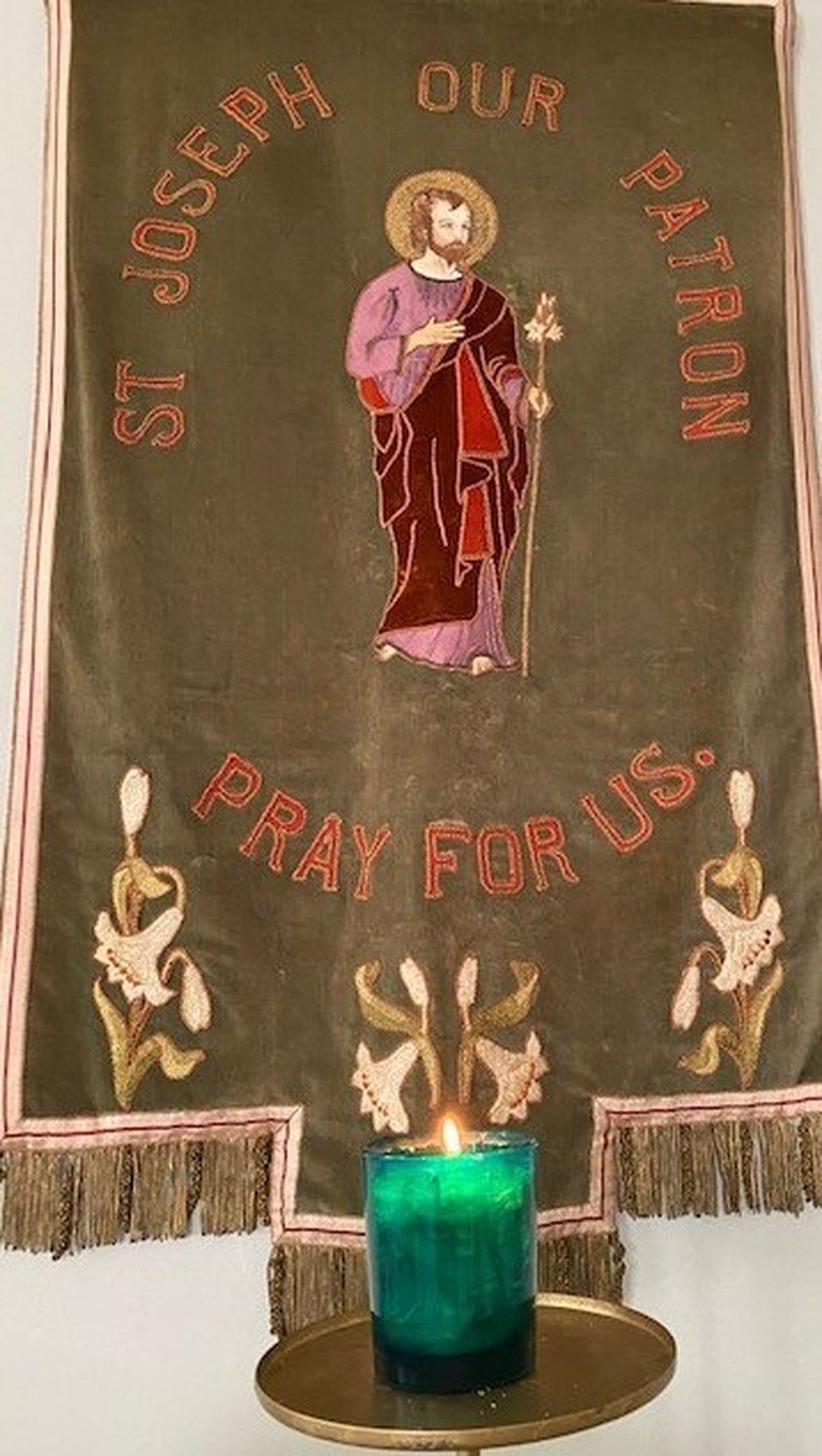 CONTACT US
Any queries? Any questions?
Contact Mrs Naylor or Mrs Thompson our Office Management Team who will be happy to help!
Tel: 01484 713037
If you would like a paper copy of a document please let us know.
Our Postal Address is:
Finkil Street, Brighouse HD6 2NT
Email: admin@st-josephs-brig.calderdale.sch.uk
COVID 19 Information Resources for Families
There are some very useful links that you might need or want to make use of relating to
-mental health
-explaining Covd 19 to your child
-advice from health care professionals
and LOTS more.
ONLINE SAFETY
8 steps to keep your child safe online

Explore together: Ask your child to show you their favourite websites and apps and what they do on them. Listen, show interest and encourage them to teach you the basics of the site or app.




2. Chat little and often about online safety: If you're introducing them to new learning websites and apps while school is closed, take the opportunity to talk to them about how to stay safe on these services and in general. Ask if anything ever worries them while they're online. Make sure they know that if they ever feel worried, they can get help by talking to you or another adult they trust.




3. Help your child identify trusted adults who can help them if they are worried: This includes you and other adults at home, as well as adults from wider family, school or other support services who they are able to contact at this time. Encourage them to draw a picture or write a list of their trusted adults.




4. Be non-judgemental: Explain that you would never blame them for anything that might happen online, and you will always give them calm, loving support.




5. Supervise their online activity: Keep the devices your child uses in communal areas of the house such as in the living room or kitchen where an adult is able to supervise. Children of this age should not access the internet unsupervised in private spaces, such as alone in a bedroom or bathroom.




6. Talk about how their online actions affect others: If your child is engaging with others online, remind them to consider how someone else might feel before they post or share something. If they are considering sharing a photo/video of somebody else, they should always ask permission first.




7. Use 'SafeSearch': Most web search engines will have a 'SafeSearch' function, which will allow you to limit the content your child can access whilst online. Look out for the 'Settings' button on your web browser homepage, which is often shaped like a small cog.

8. Parental controls: Use the parental controls available on your home broadband and all internet enabled devices in your home. You can find out more about how to use parental controls by visiting your broadband provider's website.

Jessie & Friends cartoons –

ages 4-7

https://www.thinkuknow.co.uk/parents/jessie-and-friends-videos/


A three-episode animated series which helps keep 4-7s safe online. It explores three popular online activities: watching videos, sharing pictures, and online gaming.

Band Runner game and advice website ages 8-10 https://www.thinkuknow.co.uk/8_10/


A fun interactive game that helps reinforce key messages about online safety.
Times of the School Day
Nursery
Full Time - 9am - 3pm
Part Time - 9am -12noon or 12noon - 3pm
Please see PARENTS&CARERS - Admissions - Nursery for more information
Main School
Children are asked not to arrive before 8.50am (unless they are in Breakfast Club).
At 8.50am the doors will be opened and the children can come straight in to class. The children will take part in some morning exercise to energise them for the day ahead before their lessons begin!
Registration is at 9.05am.
The school day finishes at 3.25pm
HAVE A LOOK AT OUR VIDEO BELOW FOR A TASTE OF THE THINGS WE GET UP TO ON A DAY TO BASIS IN SCHOOL!
BEFORE PLAYING THE VIDEO CLICK TO GO TO FULL SCREEN
Diary Dates
See CALENDAR for full year and updates
OUR SCHOOL RULES for a HAPPY, SAFE SCHOOL
1. Always do what a member of staff asks you to do
straight away!
2. Always treat others with respect and courtesy!
3. Always walk quietly around the school!
4. Always tell the truth!
5. Always look after yourself ,our school and the things in it!
6. Always work hard and do your best to be the best version of yourself that you can be!
We operate a cashless system in the office. You can register at www.schoolmoney.co.uk to make payments for trips etc easier for you. If you have any problems please do not hesitate to pop in and see Mrs Naylor!