We are in the month of November - the month of remembrance.
Our Wall of Remembrance for those loved ones who have died has many prayer petitions already.
Eternal rest, grant unto them O Lord
and let perpetual light shine upon them.
may they rest in peace.
Amen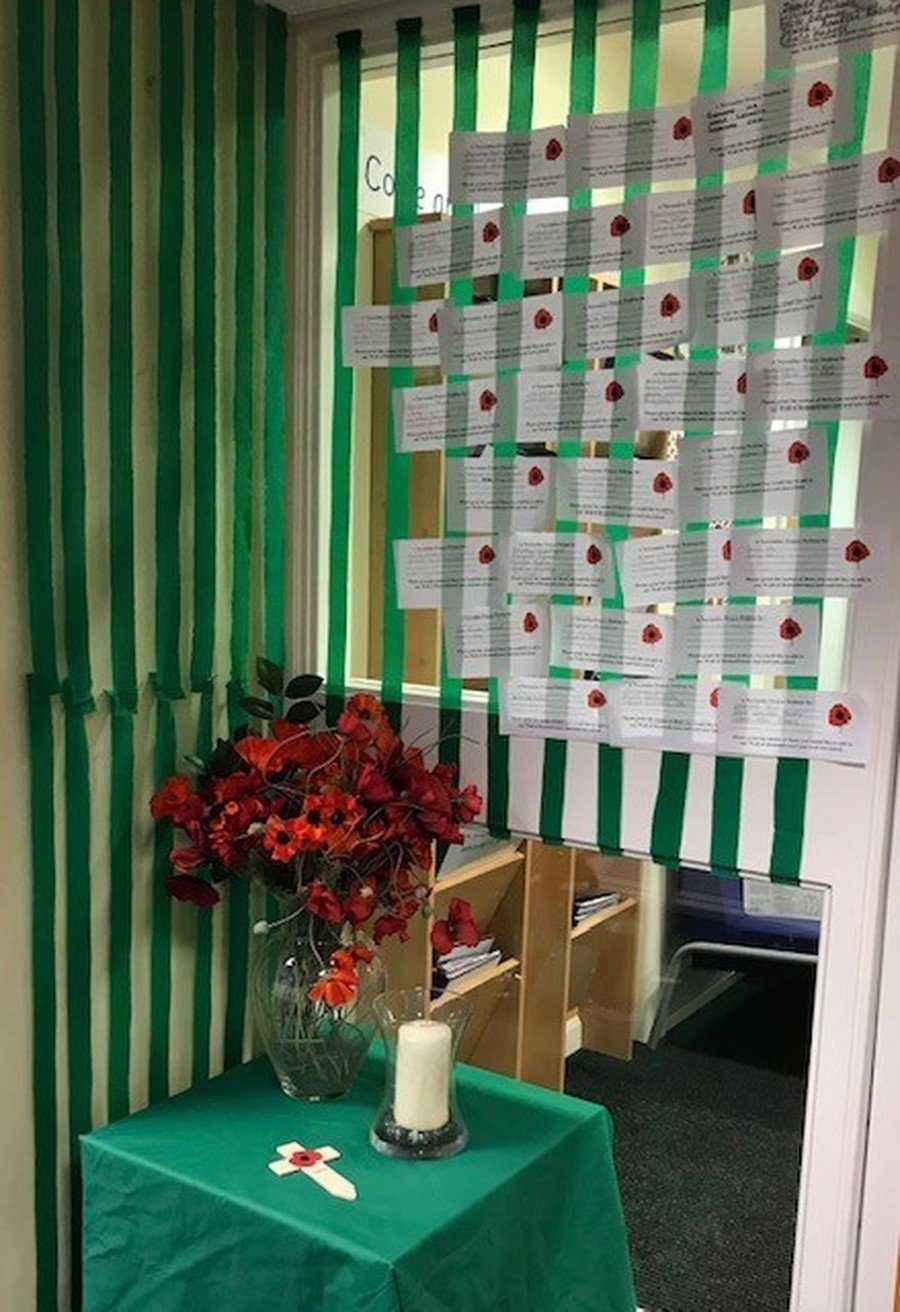 HAVE A LOOK AT OUR VIDEO BELOW FOR A TASTE OF THE THINGS WE GET UP TO ON A DAY TO BASIS IN SCHOOL!
BEFORE PLAYING THE VIDEO CLICK TO GO TO FULL SCREEN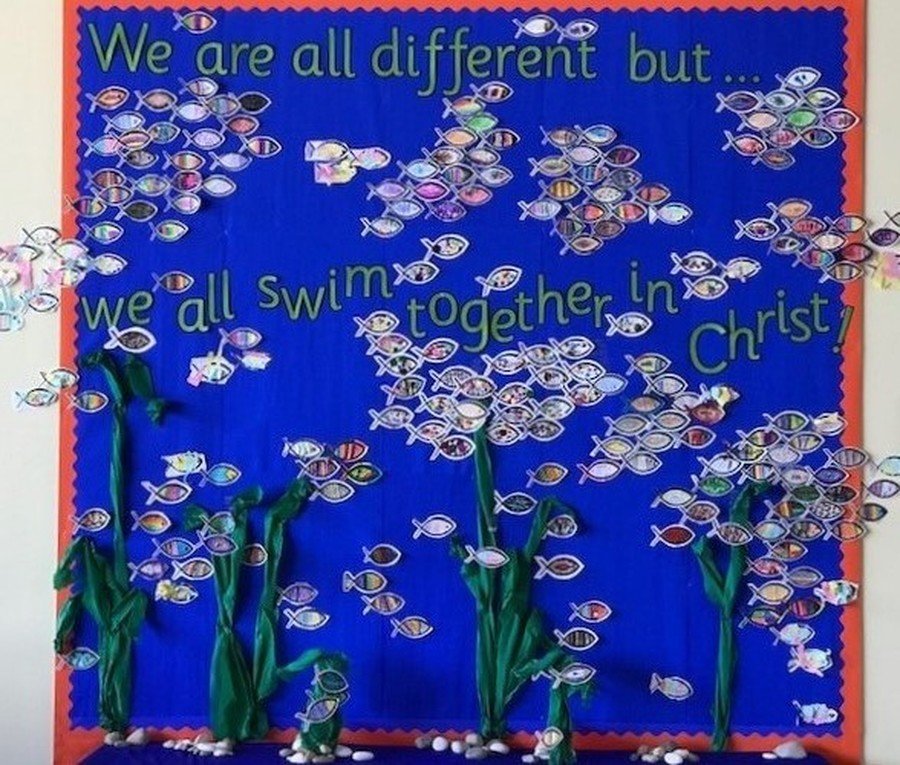 WHOLE SCHOOL WORSHIP FOCUS
Each week we gather together as a whole school and in Key Stages to learn about and reflect on how we can be the very best versions of ourselves that we can be.
By focusing on the Virtues that are so important in our daily lives, using scripture and Bible stories to help us, as well as the messages Pope Francis sends out, we work hard as a school family to be the best people we can be.
This week we have been reflecting on FAITH and FAITHFULNESS.
During the month of October we are also praying the rosary. Our Worship team are leading us in a decade each day. Have a look at some of the photos on our Catholic Life page!
Safeguarding Notice
Our school is committed to safeguarding and promoting the welfare of children and young people.
We expect all staff, visitors and volunteers to share this commitment.
If you have any concerns regarding the safeguarding of any of our pupils please contact one of our Designated Safeguarding Leads:
Mrs Hodges and Mrs Bonner.
Please see the safeguarding Tab on our Homepage for further information.
Any queries? Any questions?
Contact Mrs Naylor our school Business Manager who will be happy to help!
OUR SCHOOL RULES for a HAPPY, SAFE SCHOOL
1. Always do what a member of staff asks you to do
straight away!
2. Always treat others with respect and courtesy!
3. Always walk quietly around the school!
4. Always tell the truth!
5. Always look after yourself ,our school and the things in it!
6. Always work hard and do your best to be the best version of yourself that you can be!
We operate a cashless system in the office. You can register at www.schoolmoney.co.uk to make payments for trips etc easier for you. If you have any problems please do not hesitate to pop in and see Mrs Naylor!
Times of the School Day
Nursery
Full Time - 9am - 3pm
Part Time - 9am -12noon or 12noon - 3pm
Please see PARENTS&CARERS - Admissions - Nursery for more information
Main School
Children are asked not to arrive before 8.50am (unless they are in Breakfast Club).
At 8.50am the doors will be opened and the children can come straight in to class. The children will take part in some morning exercise to energise them for the day ahead before their lessons begin!
Registration is at 9.05am.
The school day finishes at 3.25pm
Diary Dates
Fri 15th Nov
Christmas Market after school until 5pm
Monday 18th Nov
Year 5 consultations from 1.15pm – appointment system
Wednesday 20th Nov
Resources Governors Meeting at 7pm
Thursday 21st Nov
Teddy Buddy Picnic for Year 6 and Reception after school until 4.30pm

6.30pm – meeting for year 2 parents/carers for information about the end of Year 2 tests
Friday 22nd Nov
CELEBRATION ASSEMBLY 2.50pm
Saturday 23rd Nov
The school choir singing at 12 noon on the stage opposite M&Co in Brighouse as part of the Brighouse Christmas Market. Come and give us a cheer!
See CALENDAR for full year and updates