Leadership
We give our children many opportunities to explore and develop their leadership skills throughout their learning journey with us. We ask that they always try to be the very best version of themselves that they can be!
We work hard to provide a strong character education programme for our children.
We want them to develop and grow into confident, independent and articulate young people who can make a difference, even a small one, in the world.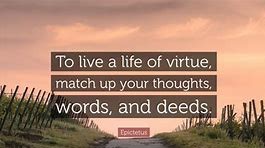 We promote Virtues as a moral compass to be used throughout our daily lives. We tach these discretely too through prayer liturgy, assemblies and class circles times supported by our Personal Development Curriculum.
We learn a lot about ourselves and our relationships with others through self reflection and have fun - all at the same time!
As we try to be the very best version of ourselves that we can be, we have a positive influence on others and the world around us.
How will you be the best version of yourself today?