We are now in the second week of Advent. We still light the first purple candle - the candle representing HOPE but now also light the second purple candle - the candle representing LOVE.
How do you show your LOVE for your family, your friends, the world and yourself? Why not take some family time to reflect on this and pray together?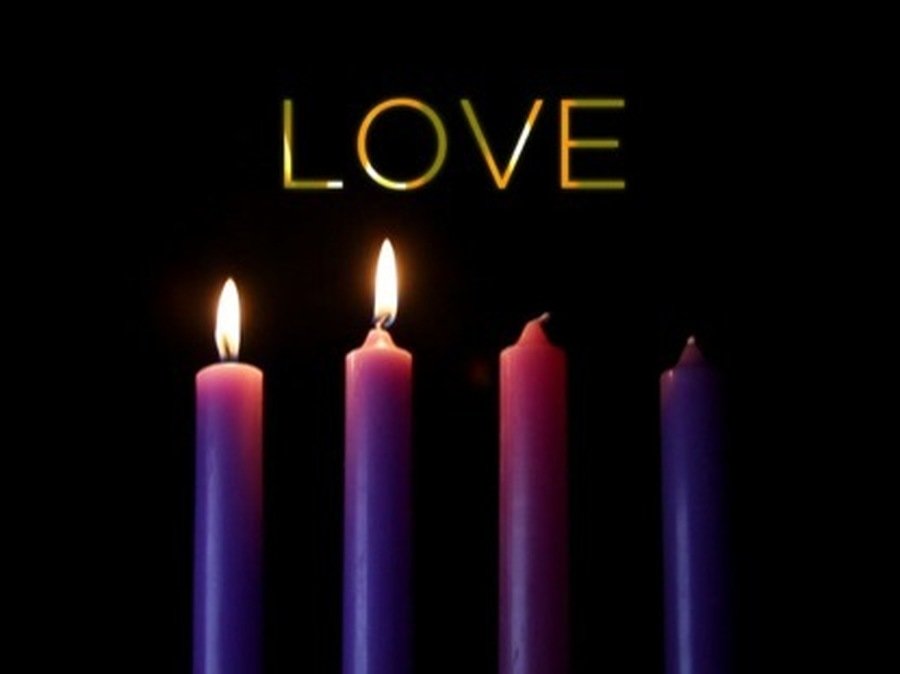 WHOLE SCHOOL WORSHIP FOCUS
Over the next few weeks we will be focusing on the Virtue of FAITH. We have listened to the story of the woman who touched Jesus' cloak in the belief she would be cured and the Roman soldier who asked Jesus to say the word and heal his servant. We are reflecting on the importance of Faith and how it affects our lives.
We will continue to carry out acts of charity when we can, trying to be selfless not selfish.
HAVE A LOOK AT OUR VIDEO BELOW FOR A TASTE OF THE THINGS WE GET UP TO ON A DAY TO BASIS IN SCHOOL!
BEFORE PLAYING THE VIDEO CLICK TO GO TO FULL SCREEN
Safeguarding Notice
Our school is committed to safeguarding and promoting the welfare of children and young people.
We expect all staff, visitors and volunteers to share this commitment.
If you have any concerns regarding the safeguarding of any of our pupils please contact one of our Designated Safeguarding Leads:
Mrs Hodges and Mrs Bonner.
Please see the safeguarding Tab on our Homepage for further information.
Any queries? Any questions?
Contact Mrs Naylor or Mrs Shaw, our school Business Management Team, who will be happy to help!
01484 713037
We are operating a cashless system in the office. You can register at www.schoolmoney.co.uk to make payments for trips etc easier for you. If you have any problems please do not hesitate to pop in and see Mrs Shaw or Mrs Naylor!
Times of the School Day
Nursery
Full Time - 9am - 3pm
Part Time - 9am -12noon or 12noon - 3pm
Please see PARENTS&CARERS - Admissions - Nursery for more information
Main School
Children are asked not to arrive before 8.50am (unless they are in Breakfast Club).
At 8.50am the doors will be opened and the children can come straight in to class. The children will take part in some morning exercise to energise them for the day ahead before their lessons begin!
Registration is at 9.05am.
The school day finishes at 3.25pm
DIARY DATES
Friday 7th December -
Celebration Assembly 2.50pm

POLAR EXPRESS PJ event
Monday 10th December -
YEAR 3 CRAFT AFTERNOON from 1.30pm
Tuesday 11th November -
YEAR 1 CRAFT AFTERNOON from 1.30pm
Wednesday 12th December -
Flu Injections R-Y5

Confessions for Y4,5,6 – Father Michael in

Choir singing at the local Cricket Club
Thursday 13th December -
Art Teacher and students from All Saints working with Year 5 – am
YEAR 2 CRAFT AFTERNOON from 1.30pm
Friday 14th December -
Nursery and Reception Nativity at 10am

RECEPTION CRAFT AFTERNOON from 1.30pm

Christmas Disco - evening
Sunday 16th D
Enrolment Mass for the Confirmation Candidates at 11am at St Mary's Church
See CALENDAR for full year and updates