Our Year 6 children were invited to apply for the role of Chair and Vice Chair of the Junior Leadership Team.
Mrs Hodges and Mrs Bonner shortlisted 6 candidates from the many applications received and interviews took place. As part of the interview process each candidate spoke to Mrs Brooman, one of our Governors, about an aspect of school life and then answered questions asked by Mrs Bonner and Mrs Hodges.
After a long discussion and the hard decision was made (because all the candidates were wonderful) the Chair and Vice Chair were chosen!
Here they are!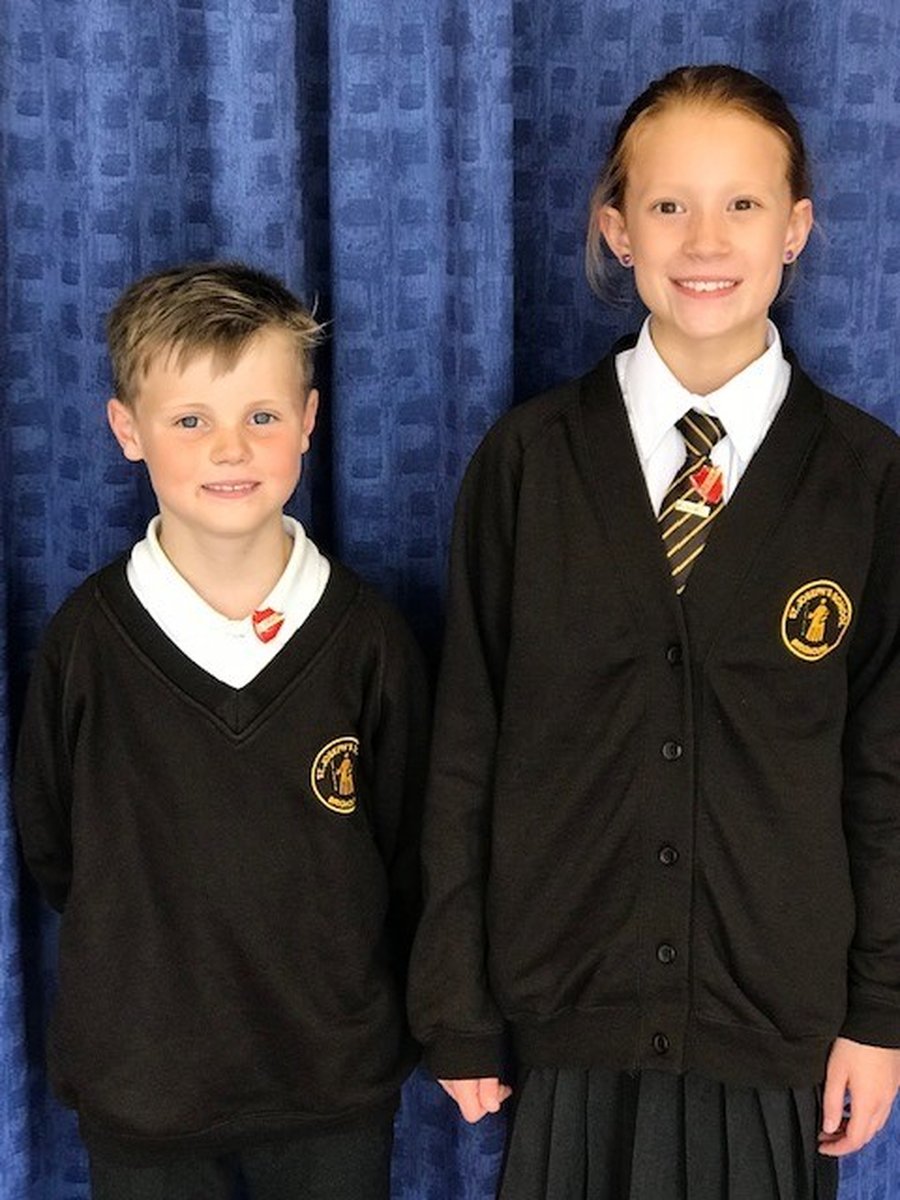 We know that they will lead the JLT very well indeed and make a positive impact on the life of our school. Their first job was to invite applications from Year 4 and 5 to fill the rest of the spaces on the JLT, learning shortlisting and interviewing skills!
Here is the complete team ready to spring into action!