Welcome to the Year 6 Web Page! Year 6 Class Teacher: Mrs Foxcroft
What a great day we had with Mr B (Balestra Workshops) learning more about evolution and inheritance!
We spent the morning finding out about adaptation and the work of Charles Darwin. It is amazing how humans have evolved and we tested out our bodies.
In the afternoon, we discussed the fossil record, had the chance to look in detail at fossils and minerals under microscopes and did the work of a paleontologist: categorising, measuring, weighing and quantifying different fossils.
PE for SUMMER 2 is:
STRIKING GAMES
Have indoor and outdoor PE kit including trainers.

We will be learning about the 7th good habit of leadership.
Habit 1: BE PROACTIVE
Habit 2: BEGIN WITH THE END IN MIND
Habit 3: FIRST THINGS FIRST
Habit 4: THINK WIN-WIN
Habit 5: SEEK TO UNDERSTAND BEFORE YOU CAN BE UNDERSTOOD
Habit 6: SYNERGIZE
Habit 7: SHARPEN THE SAW. How do we look after ourselves physically and emotionally?
Plus, we have our class 'emotional bank account'. Do we deposit or withdraw?
Memories of Kepplewray.
You were fabulous company and challenged yourselves. Well done to you all!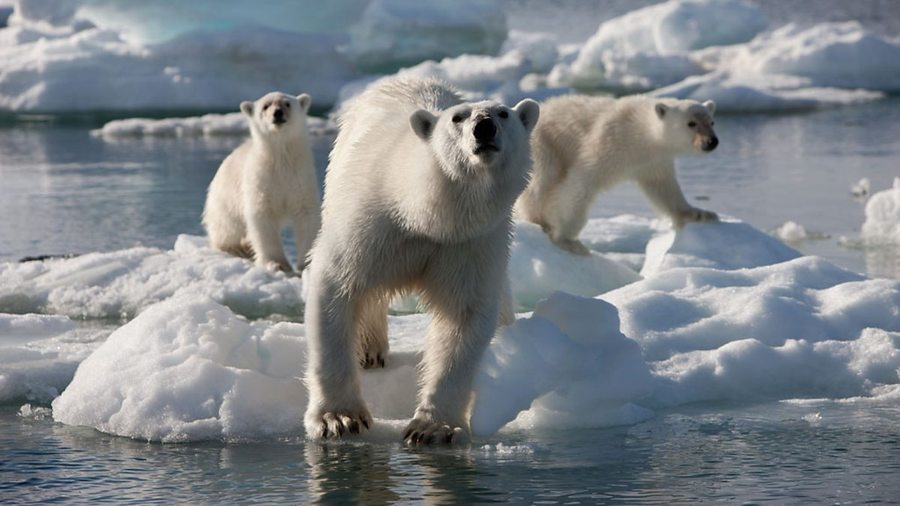 Our Spring 1 topic had a geography and science focus: Frozen Kingdom.
How cold is at in the Antarctic? Why? Who won the race to the South Pole?
How do animals and people survive in the most hostile parts of the world?
We will link our English lessons to stories based on frozen lands...
A bit of Design Technology in the playground using Jenga and teamwork!
Our topic for Autumn 2 was the World Wars.
The centenary of the Armistice was at the centre of our thoughts as we studied the impact of both world wars at home and abroad.
What a fantastic wartime menu we rustled up during our evacuee day! Sandwiches (with some interesting ration-friendly fillings), vegetable soup and home-made bread. Mrs Purvis gave up her time and the kitchen too, thank you!
We also had a fabulous workshop with Matthew Bellwood on the 'Home Front' finding out what life was like in Britain during WWII. Our video shows some of the things which would have happened in an air-raid.
We placed our poppies in our seating circle to help create our school garden of remembrance. Visiting the Brighouse War memorial helped us understand the sacrifice made by local people and we recognised familiar surnames amongst them. Joining other primary schools at the Central Methodist Church, we remembered those who gave their lives.
We had a visit from Shantha Rao from Annapurna Indian Dance. She taught us about the 1.1 million soldiers from the Indian subcontinent who fought for the British Empire in WWI. 75,000 lost their lives. It was a moment to remember the sacrifice that stretches across the world.
We also joined in with some Indian dance to celebrate the peace we continue to have and hold dear.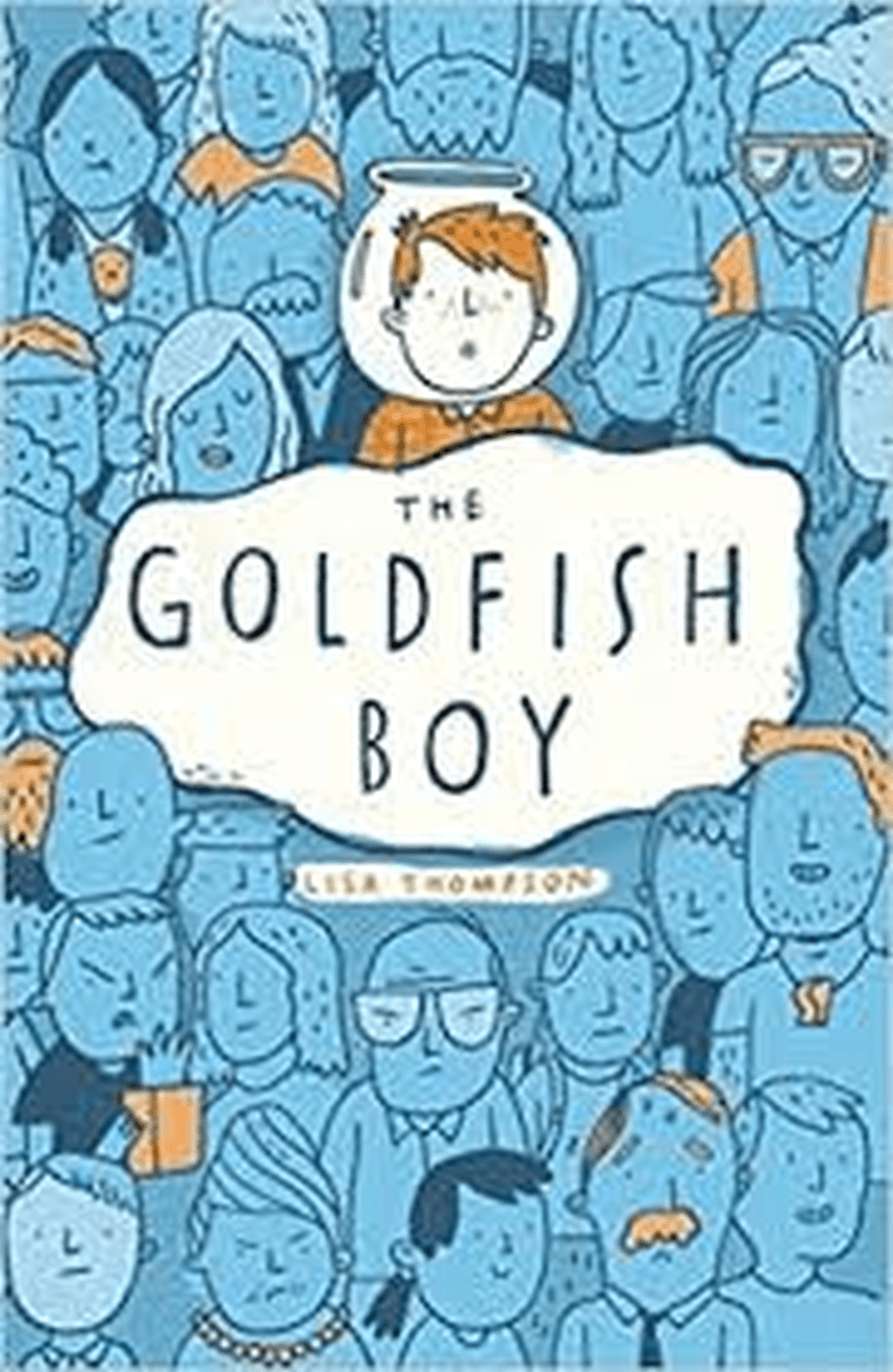 Our Topic for Autumn 1 was I.D.
Who are we?
We thought about what makes us unique and the special qualities and skills we all have. The book 'The Goldfish Boy' by Lisa Thompson formed the basis of some of our English work. This novel tells of a young boy's struggles to deal with his anxieties as he also tries to solve a worrying mystery. We were hooked!
In science, we learned about the body: the circulatory system; how drugs affect our bodies; and what we can do to live healthy lives.
We had a visit from CSI Hollie, (Crime Scene Investigator) who explained her work. We examined our fingerprints and dusted for prints too. I think she inspired many of the class to think about forensic science as a future career!
Our PE topic for Autumn 1 was DANCE where the class use dance to express identity.
Please view our video above.
A SPECIAL WELCOME...
At the buddy assembly, Year 6 officially welcomed all the reception children to our school family. They placed their bead, which represent each member of our school community, into the heart shaped basket. We had a little party afterwards too!
Year 6 have helped our new children settle really into the St Joseph's school family.
The pictures below also show the first time we all met and chatted together.
Important Dates
7th June: Pentecost Liturgy 2:30pm
18th June: Mass Sacred Heart 2:15pm
24th June: SRE session 1 with Sharon (nurse) 9:15am
26th June: SRE session 2
2nd July: Kirklees transition day for starting at All Saints Catholic College in September
3rd and 4th July: Bike-ability (1st group)
5th July: Transition Day. Those starting at any Calderdale school in September
9th July: SRE session 3
9th July pm: sports afternoon
11th and 12th July: bike-ability group 2
9th July: Y6 Production 'Goodbye My Friend' 7pm
16th July 7pm: Leavers' mass and ceremony
18th July 9:00am: end of year mass
Homework: learn the songs off by heart for our production:
Goodbye My Friend.
Watch our ukulele performances of Queen favourites!
Netball friendly against Woodhouse.
Fabulous skills on display!
SCIENCE FROM THE YEAR
As part of our work classifying plants and animals, we searched for invertebrates in our school grounds...
We investigated if light travels in straight lines. Would light rays travel through the holes in a row of cards?
We also investigated how to change the size of shadows.
Using a prism, Sir Isaac Newton discovered white light is made up of all the colours of the rainbow. We spun a colour wheel to see this.
SAFER INTERNET DAY
This year's focus was permission and consent.
Think about the consequences of what you post, text or email. Have you got permission? Do you need consent?
Use the resources online at: www.saferinternet
or Newsround:
https://www.bbc.co.uk/newsround/47117859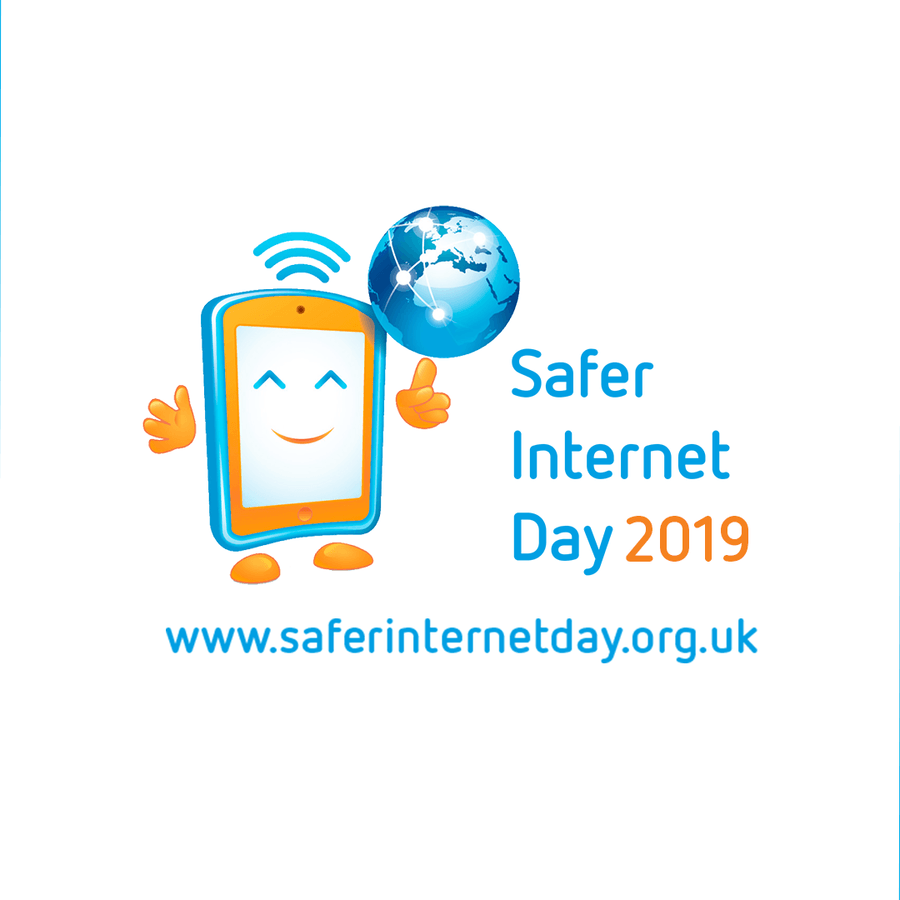 Thank you to all relatives who came to our Christmas craft afternoon.
Gymnastics skills on show in the Autumn term
We took part in BBC Learning Live, joining many primary schools across the country to learn more about WWI and remember. Our question was one of only three chosen to discuss and we were very excited to see our name on screen.
Thank you for the fabulous poppy exhibits which will be displayed at Halifax Town Hall during remembrance week 5th - 9th November. See leaflet below.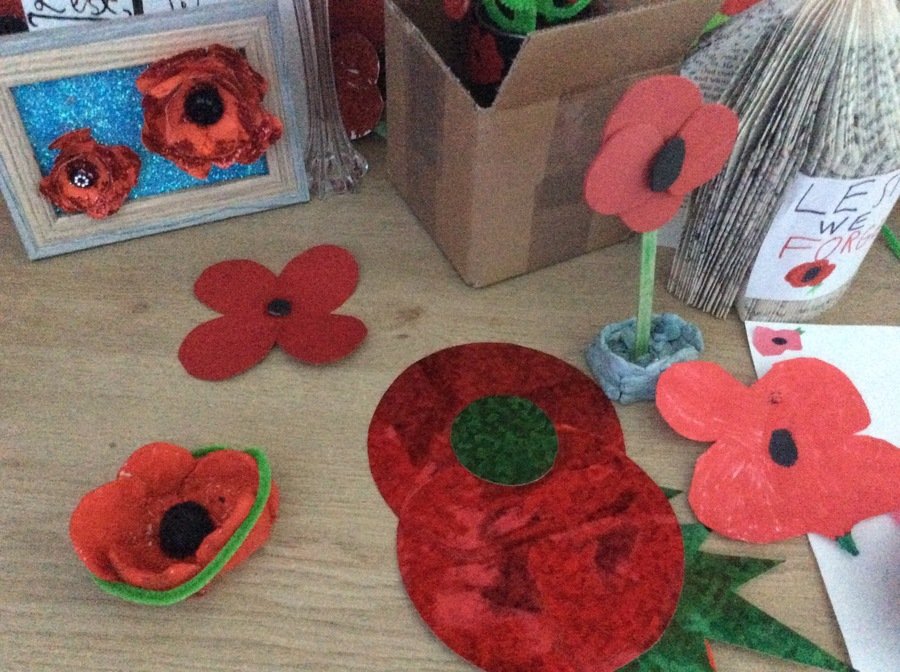 Some of our artwork developing our sketching and observational skills.
Our Final RE Topic: Love in Action
We will learn about how we are made in God's image and have a responsibility to others and all of God's creation. Part of the topic will be studying those who have worked to bring God's love to our world and what works of mercy are.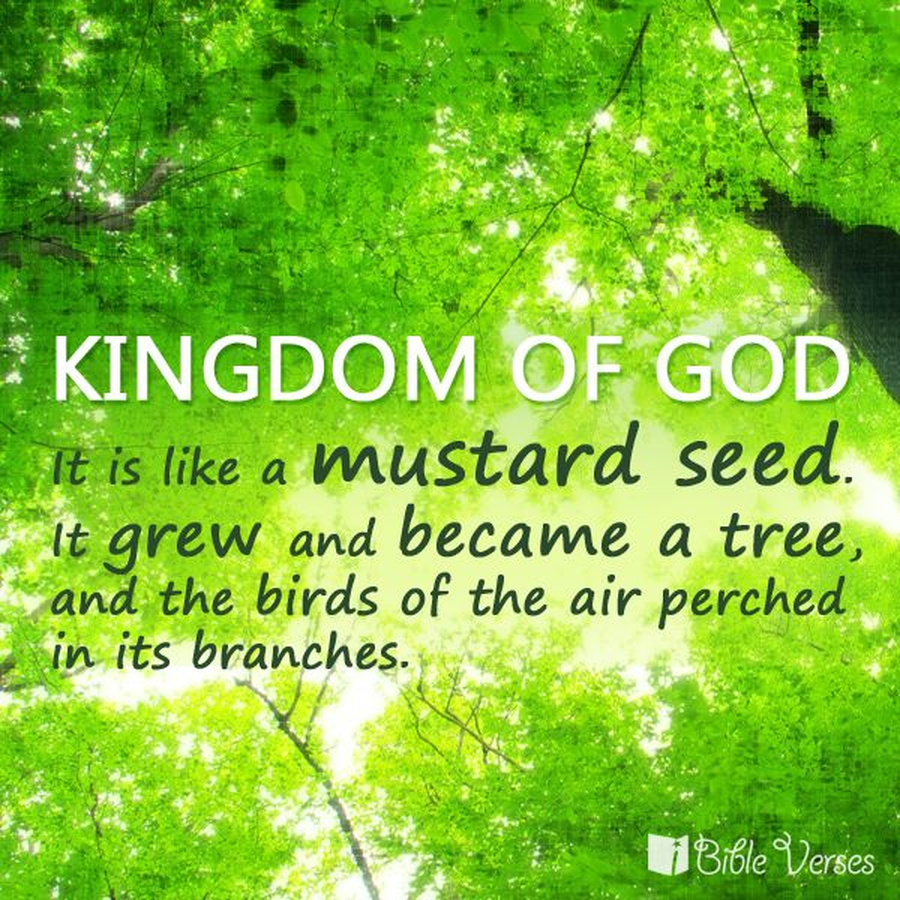 RE Topic Summer 1: Kingdom of God
We will learn about the parables Jesus told and the miracles he performed, which help explain what the Kingdom of God is like. We will discuss how we should live our lives with the Kingdom of God in our hearts and minds.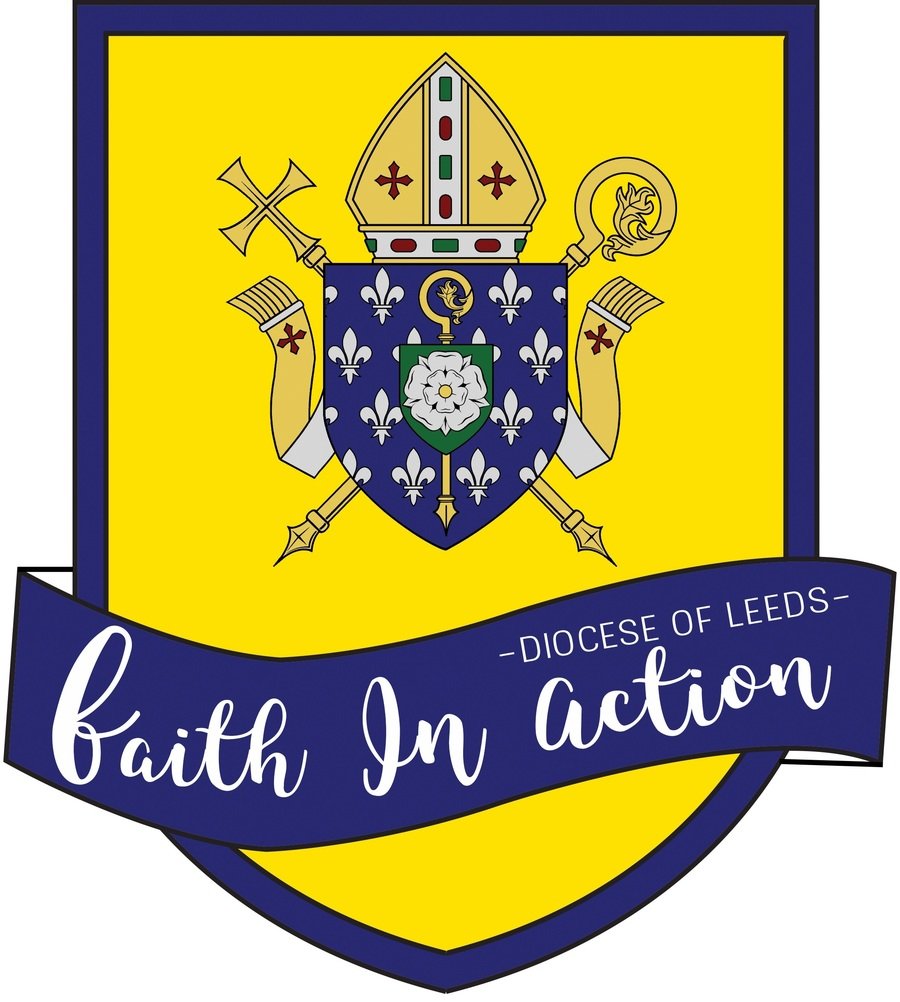 All the class are working on their 'Faith in Action Award'. Anything they do at home which can earn them some credits, please send in a record to school (photo, written note). A reminder of the 4 areas:
Prayer (e.g. planning worship, praying the rosary, reading a Bible story, showing or teaching a prayer/hymn at home)
Parish Practice (e.g. attending a youth group, attending Mass, altar serving, greeting parishioners at school/church)
Procession & Pilgrimage (e.g. going to a sacred site or place of pilgrimage e.g. Kirkstall Abbey, attending the Batley Torchlight, attending a May Procession, Remembrance service).
Social Action (e.g. raising money for charity, donating to a food bank or charity shop).
RE Topic for Spring 2:
Jesus, Son Of God
We looked at Jesus' miracles and what they tell us about Him.
The events of Holy Week were viewed from different perspectives and we discussed whether Jesus was given a fair trial.
As we journeyed through Lent, we reflected on how we could be better follower's of Christ as we prepared for Easter.
Father Michael came in to help us understand 'The Eucharist' in more depth. He brought the monstrance (which is used in adoration of the Blessed Sacrament) and explained what happens at the consecration during mass. Thank you Father!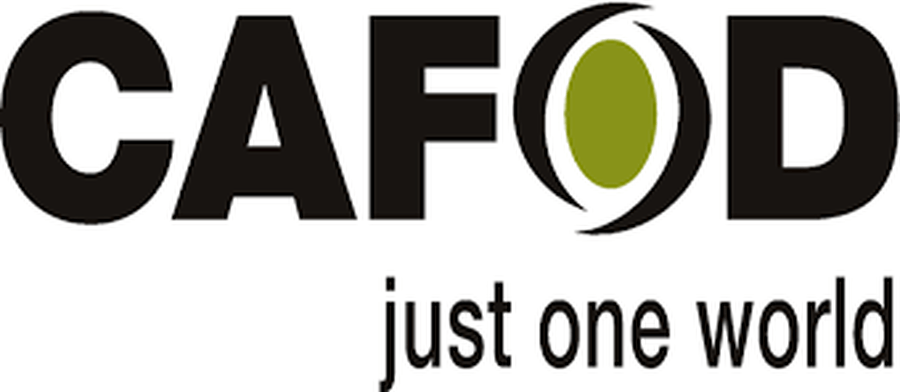 CAFOD IS OUR CHOSEN CLASS CHARITY. PLEASE SEND IN ANY LOOSE CHANGE YOU HAVE FOR OUR CLASS COLLECTION BOX. EVERY TERM WE ARE ORDERING ITEMS FOR OUR VIRTUAL VILLAGE, HELPING OTHERS IN NEED AROUND THE WORLD.
Each half term, as part of their Faith in Action, a different group will focus on planning whole school worship and fundraising (for our chosen charity CAFOD).
So far, we have raised £150. Well done and thank you! Our recent sports challenges and bun sale were fabulous!
CLASS WORSHIP IS LED BY DIFFERENT CHILDREN EACH WEEK. IT'S A SPECIAL TIME TO SHARE OUR WORRIES, HOPES AND JOYS WITH GOD. WE TAKE TIME TO REFLECT ON OUR LIVES AND ALL WE HAVE...
Our RE topic for Spring 1:
Jesus Bread of Life
We will learn about links between the Passover, Last Supper and Eucharist. We will learn more about the mass: the parts, actions and symbols as well as how the Eucharist gives us spiritual food to live our lives as followers of Christ.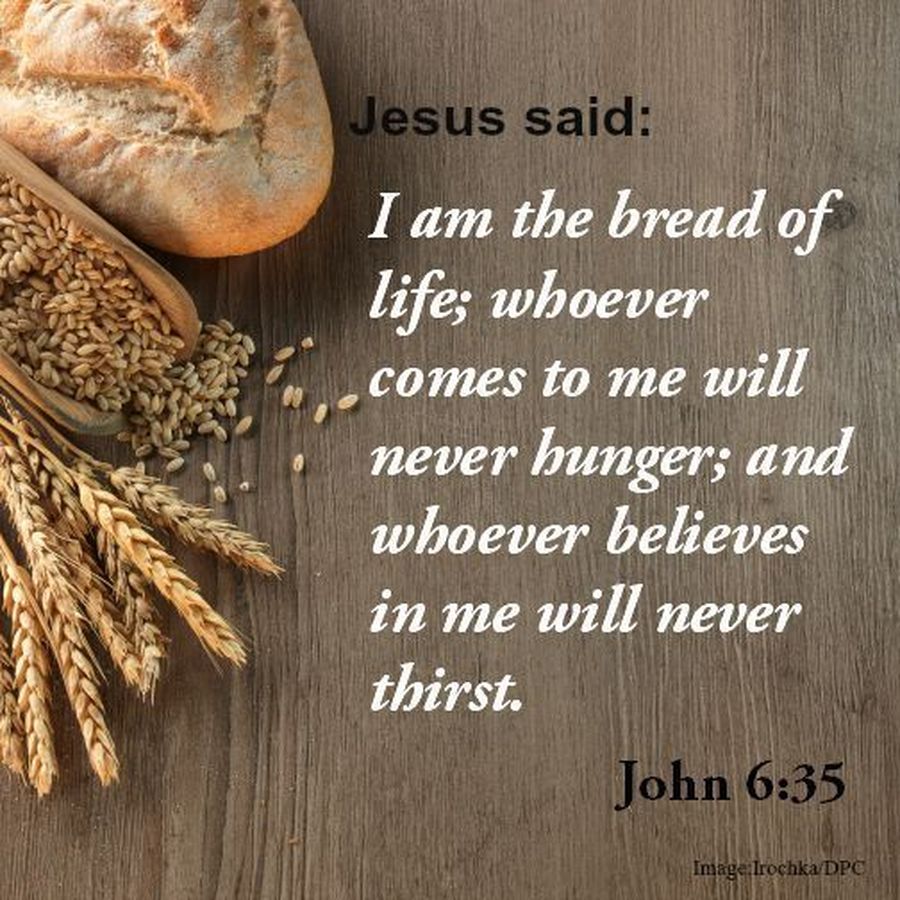 Our RE topic for Autumn 2: JUSTICE
We learnt about Jesus' teaching and how as Christians, we should treat everyone as our neighbour. We focused on the work of our chosen charity CAFOD and also found out about the life of Oscar Romero, who worked for justice in El Salvador. It was inspiring to learn about Malala Yousafzai, the young girl who continues to fight for female education, despite an attempt on her life.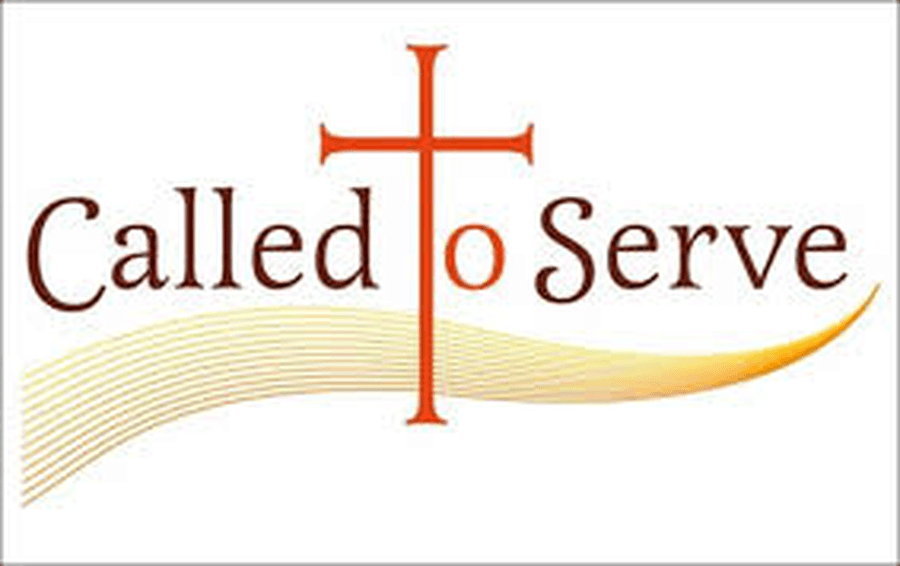 Our RE topic 'Called to Serve' supported preparation for the sacrament of confirmation which will take place within the parish.
How do we serve God in our daily lives?
What does it mean to be a Catholic Christian?
How do people show their service to God and others?
Canon came to talk to us about his 50 years of service as a priest and what this means to him.