Forthcoming Events Tues 18th June - Sacred Heart Mass @ 2.15pm Thurs 4th July - Non-uniform Day (bring a bottle or chocolate) Monday 8th July - Yellow Yorkshire Day in aid of Air Ambulance (details to be confirmed) Tues 9th July - Sports Day Friday 12th July - End of Year reports sent home Friday 12th July - End of Year Disco 6 - 7.30pm Mon 15th July - Ukulele assembly @ 2pm Weds 17th July - Celebration Assembly (school awards only) Thurs 18th July - End of Year Mass @ 9.20am Thurs 18th July - SCHOOL CLOSES FOR SUMMER HOLIDAYS
Our Teacher is
Mrs Bonner
Our Teaching Assistant is
Mrs Brook
This school year we are proud to be supporting
Yorkshire Air Ambulance
We are continuing with our fantastic fundraising efforts and in the last week we will present the monies raised to someone from the air ambulance. So far we have raised a total of
£1362
The Leader In Me
We have been thinking about the choices we make, what is within our circle of control and what isn't and the need to stop and think before reacting to situations.
Every relationship we have has an emotional bank account. We can make deposits or withdrawals depending on our behaviour towards the other person. We are focusing on making deposits for each other in our class emotional bank account.
This half term our theme is
'Where does the sun go at night?'
We will be able to:
describe the movement of the Earth and other planets relative to the sun in the solar system

describe the movement of the moon relative to the Earth

describe the sun, Earth and moon as approximately spherical bodies

use the idea of the Earth's rotation to explain day and night and the apparent movement of the sun across the sky
Ampleforth 2019
Reflection
The theme for our retreat was 'Only One You'
We spent time reflecting on the positive qualities that make us who we are and ways in which we can let our light shine in the world. We each created a canvas to represent our uniqueness.
PE
This half term we are developing our skills in
Striking & Fielding
Our RE Topic is
'Life in the Risen Lord'
We will consider how the feelings of the disciples changed following the resurrection. We will look at what Jesus taught us about prayer and discuss why we pray and beliefs about if prayer really helps.
Habit 2 - Begin with the End in Mind
We have been thinking about where we would like to be in 10 years time and what we need to put in place to achieve all of our amazing ambitions
Habit 4 - Think Win-Win
With this habit we need to be able to balance courage to get what we want with consideration for what others want so that everyone can be happy with the solution.
When dealing with any situation think how you can achieve a win for all.
We used a variety of fruit to give us an idea of the size of each of the 8 planets in the solar system. We discussed which we fruit we thought represented each planet and put them in order of distance from the sun. We then went outside to create a scaled version of the solar system and we very surprised to see just how far some planets are from each other and from the sun!
We spent time in the chapel reflecting on the gifts we have been given by God and how we should use these to be a light to others. We were each given a candle to take away with us with a special message on ......
'No-one can dim the light that shines from within'
Homework is set every Friday
Maths and English will be sent out alternately on a Friday.
We also ask that you spend some time each evening reading and practising spellings and learn its.
Class Worship
Each week we plan and lead a worship for the rest of the class. We gather together and spend some time listening to and reflecting on the Word of God.
Habit 3 - Put First Things First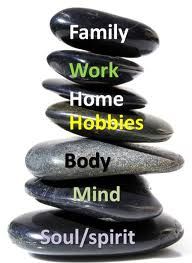 We have considered which things in our daily lives are a priority and which things are important but can wait.
We came to the conclusion that if we prioritize the things we need to do and would like to do then we can actually do them all!
Habit 5 - Seek First to Understand, then to be Understood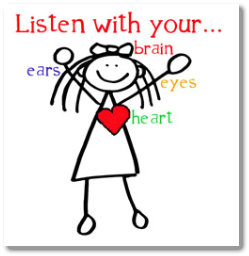 We need to listen first with the intent to understand and once we fully understand we must next put our own opinions across clearly.
Do you always listen with your heart?
Why does the moon appear to change shape?
We learnt about the different phases of the moon as it orbits the earth.
We learnt that we only over see the side of the moon that is lit by the sun and that at different times during its orbit we can see different amounts of this lit side.
We then created the phases of the moon with Oreos!
Ampleforth 2019
Fun with friends
We had an amazing time with our friends and created memories to last a lifetime!
We realized how much fun we can have without technology and enjoyed strengthening our friendships.