WELCOME TO THE YEAR 5 HOME LEARNING PAGE
Mrs Hartley and Mrs Eland are our Class Teachers and Miss Eames is our Teaching Assistant!
year5@st-josephs-brig.calderdale.sch.uk
The virtue we are reflecting on now is
Perseverance and Resilience
These virtues are perfect for us at the moment and we will be self reflecting on our own determination and strength - this lends itself well to our RE topic where we look at Jesus's determination and resilience.
Spellings
Week beginning 12.7.21 - adding the suffix -al.
Make sure you practise the words at home ready for your spelling test on Friday.
musical tropical
political professional
accidental central
mathematical global
functional industrial
PE
Our focus in PE up until the May half term break is
Gymnastics
Please make sure you have your PE kit and pumps in school at all times.
Chicks!
In Year 5, we have been lucky enough to have chicks to look after for almost two weeks! We had 10 eggs and got to watch them hatch. Unfortunately, one egg didn't make it - however, we have 5 boys and 4 girls who are all healthy and happy! They were so small and fluffy at first but now, as they grow, we're noticing feathers developing and some cheeky ones are even trying to fly! We will be so sad to see them go. Here are their special names we've given them:
Travis, Marshmallow, Cluck, Spring, Sherbet, Lemon, Eggo, Sunny and Cheeky
Take a look at our photos and video!
Home Learning
15.7.21
English -
1)Write your spellings in a sentence, also incorporating apostrophes for possession.
For example, the tree's tropical palm tree had coconuts.
2) https://www.literacyshed.com/diving-giraffes.html
Watch this video of the giraffes. Write a detailed report in the style of David Attenborough describing the giraffes - you need to describe what they look like, what they're doing and why they are doing it.
Maths
1) Over today and tomorrow, you'll be desiging a board game. See the template to help you. It is a board game designed for next year's Year 5's to use. Each square should include a Maths question - you could ask questions about adding and subtracting fractions, on prime numbers, squared numbers, converting units of measure - it's up to you. You will also of course, need an answer page too!
Home Learning
13.7.21
English - 1) Practise your spellings by writing each word out in a sentence.
2) Write a letter to yourself at the beginning of Year 5, telling yourself what the year will be like, the things you enjoy and dislike and the achievements you are proud of.
Maths - Have fun doing the maths quiz which will help you to revise many of the things you have been taught this year.
Art - Read all about the artist and sculpture Alberto Giacometti. Have a go at making a sculpture like his using paper, pipe cleaners, tape, masking tape, tin foil or any other materials you may have at home.
12.7.21
English - 1) Practise your spellings - write each word out 3 times in your neatest handwriting - you could use different colours or pens to help each word stick in your head.
2) Write a letter to the England team congratulating them on how well they've done in the tournament and how proud we are of their achievements.
Maths - Have a go at cracking the emoji code! Start with sheet number 2.
RE - What is Buddhism?
Follow the link and read through the information explaining the Buddhist faith to you. Make a poster explaining what Buddhism is.
Maths Homework 5.7.21 Ordering Decimals
Relaxing Music
Music to listen when you are working at home.
OUR CLASS MISSION STATEMENT
In Year 5, we will be determined, proactive and eager to learn. We will strive to achieve in all our lessons and focus our minds on the task in hand.
We will be respectful, polite and generous to our friends and all the staff at school. We will try our hardest to be synergize making our class a wonderful team to be a part of.

We will be trustworthy and kind hearted, always looking for ways to help each other. Most of all, we will try to put a smile on each other's faces and feel happy and joyful.
Our Class Anthem - The Blue Danube
Click below to listen to our jaw dropping Class Anthem. We are proud to have such a wonderful piece of music representing our class. Can you find out a fact about Johann Strauss, the composer?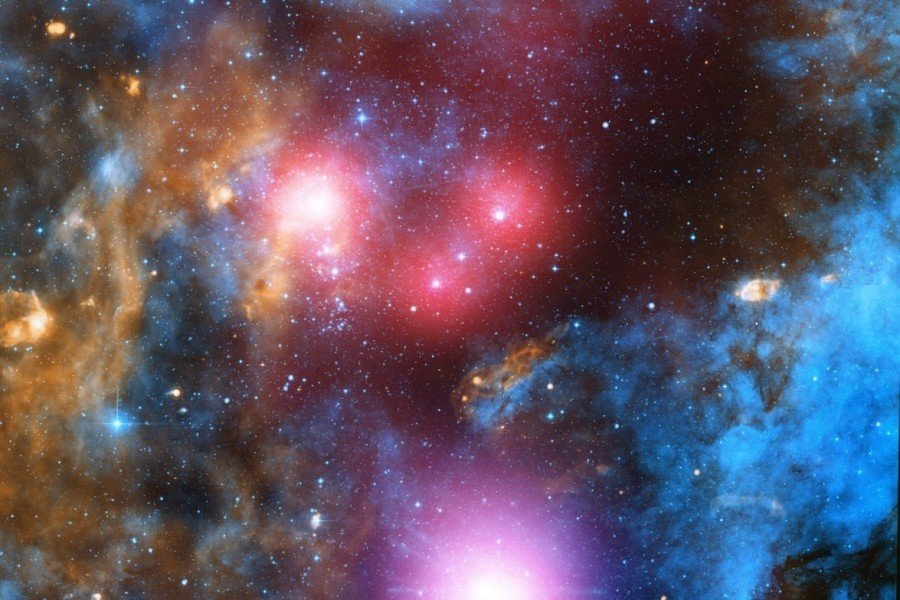 Space
Our new science topic allows Y5 to learn more about the planet we live on and the solar system we are a part of. They will learn the names of the eight planets, their position within in our solar system and their movement around the sun. They will also be able to describe the movement of the moon in relation to the Earth. The children will then learn about day, night and the Earth's rotation.
Year 5 have used Oreo's to help them to understand the movement and phases of the moon.
Here they are making their own version of our solar system.
RE - The Transforming Spirit
Throughout this topic Y5 will have the opportunity to know about the ascension and reflect on what it was like for the disciples. They will be using bibles to discover more about the disciples from scripture. They will understand what happened at Pentecost and reflect on how the Spirit transformed the disciples. They will further deepen their understanding of Peter and Paul and consider how their teachings can help us.
At home you could talk about the choices each of us make and think about the ways the Holy Spirit works through us.
Shelter is our class charity. So far, we have raised £84 through our own clothes day and bring and buy sale!
We have now raised another £23 on our football sweepstake for the Euro's - this bring us to a total of £107!
Volcanoes - Here are Year they are busy locating volcanoes on their world maps!
Coding
Mr Dix has passed on this excellent link for lots of different coding activities and games! Feel free to go on here whenever have some free time!
https://barclayscodeplayground.co.uk/student-homepage-bdl/resources-for-students/