WELCOME TO YEAR 4!
Mrs Curry and Mrs Foxcroft are our Class Teachers.
Mrs Rowlands and Mrs Connolly are our Teaching Assistants.
Our email address is:
year4@st-josephs-brig.calderdale.sch.uk
Advent Angel
As you will know this Sunday 28th November marks the start of Advent.
To help us think of others, each child in the class picks a name in secret and during the weeks of Advent they take time to do special things for this person. The things that they do do not have to cost money but can be as simple as a message, a picture, a card, a poem or a decoration they have handmade. Some people do like to offer small gifts but these should not be anything expensive. The idea is to let that person know you are thinking about them during this special time. There will be box where children can place items and they will be handed out each day. When sending anything in please make sure it has the name of the person it is for but NOT the name of the sender (from Advent Angel is probably best!) EVEYTHING IS DONE IN SECRET!
At the end of the term we ask that everyone buys and wraps a small gift for their chosen person (NO MORE THAN £2) and brings it in to class again without putting who it is from.
It it always brings a great amount of excitement but also gives children the opportunity to consider the small things they can do to make a difference to someone else and the focus is on the joy we get from giving to others.
If you don't want your child to take part, please email us, otherwise we will assume you do.
Thank you
Mrs Foxcroft & Mrs Curry
Homework
24th November
Maths:
Recap on multiplying and dividing by 3
HOMEWORK
The children will have a homework book and a task will be set every Wednesday, which will be due in by the following Monday. We will usually alternate between maths and English: aiming to reinforce learning in class. If your child is struggling to complete it, offer some help and then make a note for us. Please ensure work is completed in pencil.
Every week, we also focus on a set of spellings (a PowerPoint with the week's spellings is on this web page, below) and there is a test on Fridays.
Year 4 is also a key year for multiplication tables and the children are expected to have rapid recall of all tables to 12 x 12. The Government multiplication tables check (MTC) is statutory for primary schools in the 2021/22 academic year. Please practise as much as possible at home.
Reading is fundamental for all English development. We expect the children to read daily at home. As well as their school reading book, read for pleasure. Joining the library is a free way to access a huge variety of quality books. Share books together and enjoy the reading experience!
SPELLINGS
Week Beginning 22.11.21
Words with the suffix - cian
PE: GOLF
This half term we will focus on golf skills!
OUR CURRENT TOPIC : HISTORY
How did the Romans change Britain?
We will learn about the Roman invasion of Britain and the lasting impact they have had on our country.
We will have a workshop on December the 2nd. Please send in a voluntary contribution towards this of £7.
HELP WITH MENTAL MATHS SKILLS
BIG MATHS BEAT THAT TESTS!
We have a 'Big Maths, Beat That Test' every Friday. Your child will know which step they are currently on. Each week, we celebrate who has made the biggest improvement to their personal best score. The children take their test sheets homw each week so you can see how they are progressing.
Parents can also print a page from the document below to practise at home.
MUSIC
OUR CLASS MUSIC:
BEETHOVEN'S FUR ELISE
"Für Elise" (German for For Elise) is the common name of the "Bagatelle in A minor", written by Ludwig van Beethoven in 1810. Nobody knows who the "Elise" in the title was. She might have been a lady called Therese that Beethoven wanted to marry in 1810. Therese did not want to marry him.
The piece of music, which was written for the piano, was not published until 1865, a long time after Beethoven's death. It is one of the most well-known pieces of piano music in the world. Many young pianists want to learn to play it.
Watch the performance by the great pianist Lang Lang and you might enjoy the version by Rowlf from The Muppets!
Our RE Topic Autumn 2:
Trust in God
The children will learn about Jesus' teaching and the importance of trusting in him. They will learn that it is not always easy to trust in God (e.g. Zechariah).
They will learn about:
The promise God made to Mary through the angel Gabriel
Learn how Joseph put his trust in God when the angel appeared to him.
Become familiar with Mary's song of praise and trust in God (the Magnificat)
Learn that God fulfilled his promise to Mary when Jesus, the Son of God, was born.
How Mary and Joseph placed all their trust in God and reflect on this.
The children will have a chance to deepen their awareness of God's love for us and know that he asks us to trust in him. They will reflect on the times it is difficult to trust and on the importance of keeping promises. They will make their own Advent promises. They will also have the opportunity to have an 'Advent Partner' - someone they can take special time for this Advent.
At home:
You could help your children by:
making an Advent calendar with them
VIRTUES
This term we have focused on the virtues of respect, courtesy & thankfulness.
We are now working to live out the virtue of hope in our school and home lives.
CLASS CHARITY
MARY'S MEALS
We look forward to raising lots of money for this wonderful charity, which works to ensure children in some of the poorest parts of the world are fed at school, enabling them to learn.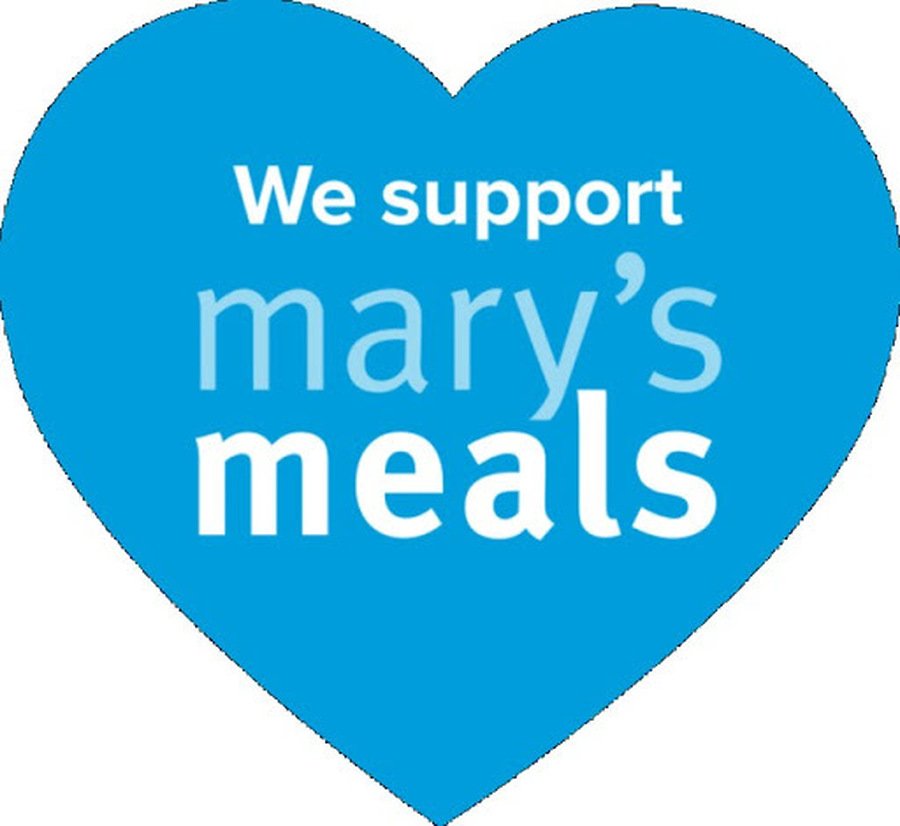 OUR CLASS MISSION STATEMENT
We want to be a joyful, loving year 4 family.
We aim to be thoughtful, respectful and truthful, remembering what Christ has taught us.
We will be leaders of our learning and be friendly role models to the younger children in school.
At all times, we will try to be positive and proactive, working to be the best we can be.