WELCOME TO YEAR 4!
Mrs Curry and Mrs Foxcroft are our Class Teachers.
Mrs Rowlands and Mrs Connolly are our Teaching Assistants.
Our email address is:
year4@st-josephs-brig.calderdale.sch.uk
We welcome all our children and parents to year 4. We know how difficult the last 18 months have been for everyone and be reassured that we will work closely with you to ensure your children are settled, happy and ready to learn.
Mrs Curry teaches the class Monday, Tuesday and Wednesday morning. Mrs Foxcroft teaches, Thursday and Friday. On Wednesday afternoon, we meet together to plan/assess and ensure there is consistency for the children. During this time, the children have their PE lesson with the sports coach and then the rest of the afternoon with Mrs McVeigh for French/music.
We are excited to get to know the class and begin our learning journey together. If you have any worries or concerns, email us or see us in the playground at the end of the day.
With best wishes,
Mrs Curry & Mrs Foxcroft
EQUIPMENT YOUR CHILD NEEDS:
PE Kit (Wednesday PE). It is best if it is kept in school and we send it home at the end of every half term. Trainers as lessons are outdoors when weather allows.
Black pumps to change into when weather is wet.
Water bottle
Coat
All labelled with your child's name please!
By year 4, the children are usually sensible enough to bring their own pencil case. It is useful to have their own colouring pencils/felt tips, but we do provide everything they need in school too, so they are optional. Pencil cases should not be too large so they will fit into their trays and are not a distraction in the classroom.
No fidget toys to come into school please.
Homework 22nd September
English
Modal verbs
Choose the sheet with the 2 stars at the top.
Write out the entire sentence into your homework book and add in the modal verb to complete the sentence.
HOMEWORK
The children will have a homework book and a task will be set every Wednesday, which will be due in by the following Monday. We will usually alternate between maths and English: aiming to reinforce learning in class. If your child is struggling to complete it, offer some help and then make a note for us. Please ensure work is completed in pencil.
Every week, we also focus on a set of spellings (a PowerPoint with the week's spellings is on this web page, below) and there is a test on Fridays.
Year 4 is also a key year for multiplication tables and the children are expected to have rapid recall of all tables to 12 x 12. The Government multiplication tables check (MTC) is statutory for primary schools in the 2021/22 academic year. Please practise as much as possible at home.
Reading is fundamental for all English development. We expect the children to read daily at home. As well as their school reading book, read for pleasure. Joining the library is a free way to access a huge variety of quality books. Share books together and enjoy the reading experience!
SPELLINGS
Week Beginning 20.9.21
Adding the prefix im- at the start of a word
PE: ATHLETICS
This first half term, we will be focusing on athletics. Where possible, the lesson will be outside so trainers are best.
OUR CURRENT TOPIC : SCIENCE
STATES OF MATTER
We spend a few weeks focused on one curriculum area, ensuring that knowledge is focused and 'sticks'.
We will:
compare and group materials together, according to whether they are solids, liquids or gases.

investigate gases and explain their properties.
investigate materials as they change state
explore how water changes state
identify and describe the different stages of
the water cycle
HELP WITH MENTAL MATHS SKILLS
BIG MATHS BEAT THAT TESTS!
We have a 'Big Maths, Beat That Test' every Friday. Your child will know which step they are currently on. Each week, we celebrate who has made the biggest improvement to their personal best score. The children take their test sheets homw each week so you can see how they are progressing.
Parents can also print a page from the document below to practise at home.
MUSIC
OUR CLASS MUSIC:
BEETHOVEN'S FUR ELISE
"Für Elise" (German for For Elise) is the common name of the "Bagatelle in A minor", written by Ludwig van Beethoven in 1810. Nobody knows who the "Elise" in the title was. She might have been a lady called Therese that Beethoven wanted to marry in 1810. Therese did not want to marry him.
The piece of music, which was written for the piano, was not published until 1865, a long time after Beethoven's death. It is one of the most well-known pieces of piano music in the world. Many young pianists want to learn to play it.
Watch the performance by the great pianist Lang Lang and you might enjoy the version by Rowlf from The Muppets!
Our RE Topic Autumn 1:
The Bible
We will learn:
the Bible is one story told through many different books and is an account of God's relationship with His people
the Bible is a living book through which God speaks to us and explore how the Bible helps us
Know how to find a Bible reference
Know the stories of the Bible, including Abraham, Moses, David, Joseph and Jonah
Think about the challenges and blessings Abraham experienced
Reflect on what we can learn from Moses' experience
Reflect on David's trust in God
Know that the Bible is a story of God's love and concern for us
Know what God is telling us about himself in the Bible and reflect on some things God tells us
Key Words
Bible, Abraham, Moses, David, Jonah, Old Testament, New Testament, Word of God, inspired, all-powerful, trust, faith.
How to help at home: discuss favourite Bible Stories; look through different children's Bibles you may have at home; have a look in the library.
Were you given a Bible for your baptism or reconciliation?
VIRTUES
We will be concentrating on the virtues of respect and courtesy over this half term. We will talk about how these virtues impact our lives and how to put them into action both at school and home.
CLASS CHARITY
MARY'S MEALS
We look forward to raising lots of money for this wonderful charity, which works to ensure children in some of the poorest parts of the world are fed at school, enabling them to learn.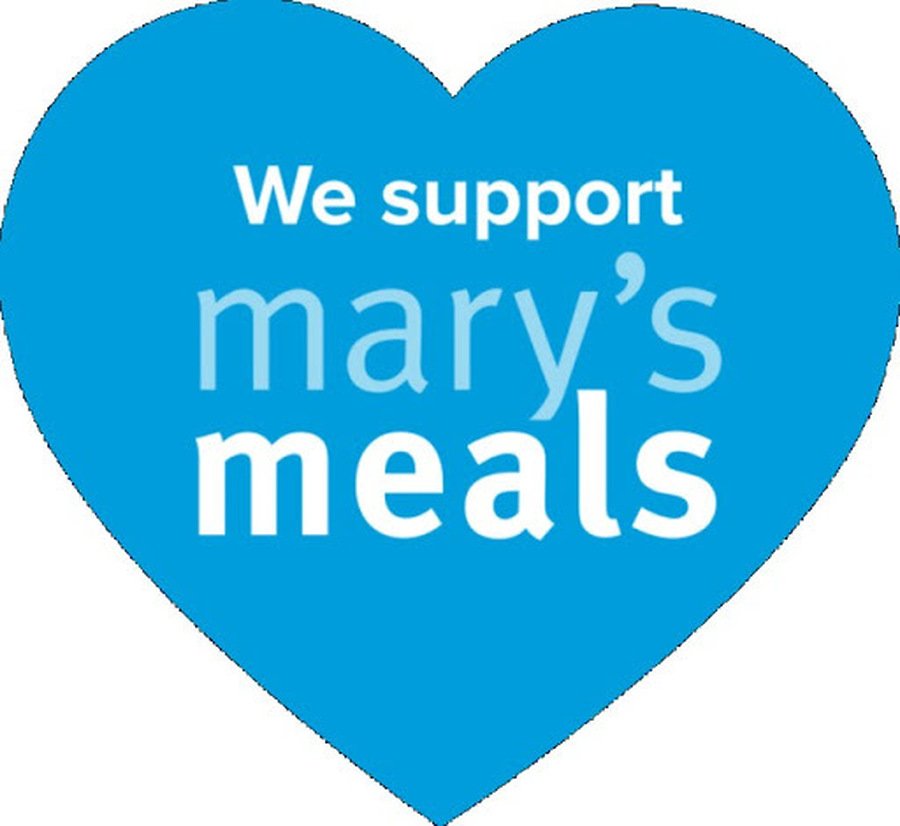 OUR CLASS MISSION STATEMENT