Home School Learning
Welcome to all parents and carers from the Nursery Team , we hope the children are well and accessing some of the learning pack materials. We will endeavour during this time to provide your child with activities and access to learning whilst they are at home. Please keep an eye on the webpage for updates and links. Thank you. We are missing you all very much and we are looking forward to getting back to Nursery and having lots of fun !
The Nursery Team
Come and have a look at what's going on in our Nursery.
It's where the fun begins!
Our Nursery Team are:
Mrs L Lloyd - Teacher
Mrs R Acheson and Mrs K Normanton - Nursery Nurses
Mrs D Connolly, Mrs J McGovern and Mrs P Esgate - Nursery Assistants
Take a look at some of the fabulous thank you messages you have sent in

.
It is so kind of you and we really appreciate them. Thank you to all the parents and children for being so supportive.
Home School Activities Section covering the Areas of Learning
If you need any help or have any queries please email Mrs Lloyd
l.lloyd@st-josephs-brig.calderdale.sch.uk
Ahoy, Me Hearties ! Welcome on Board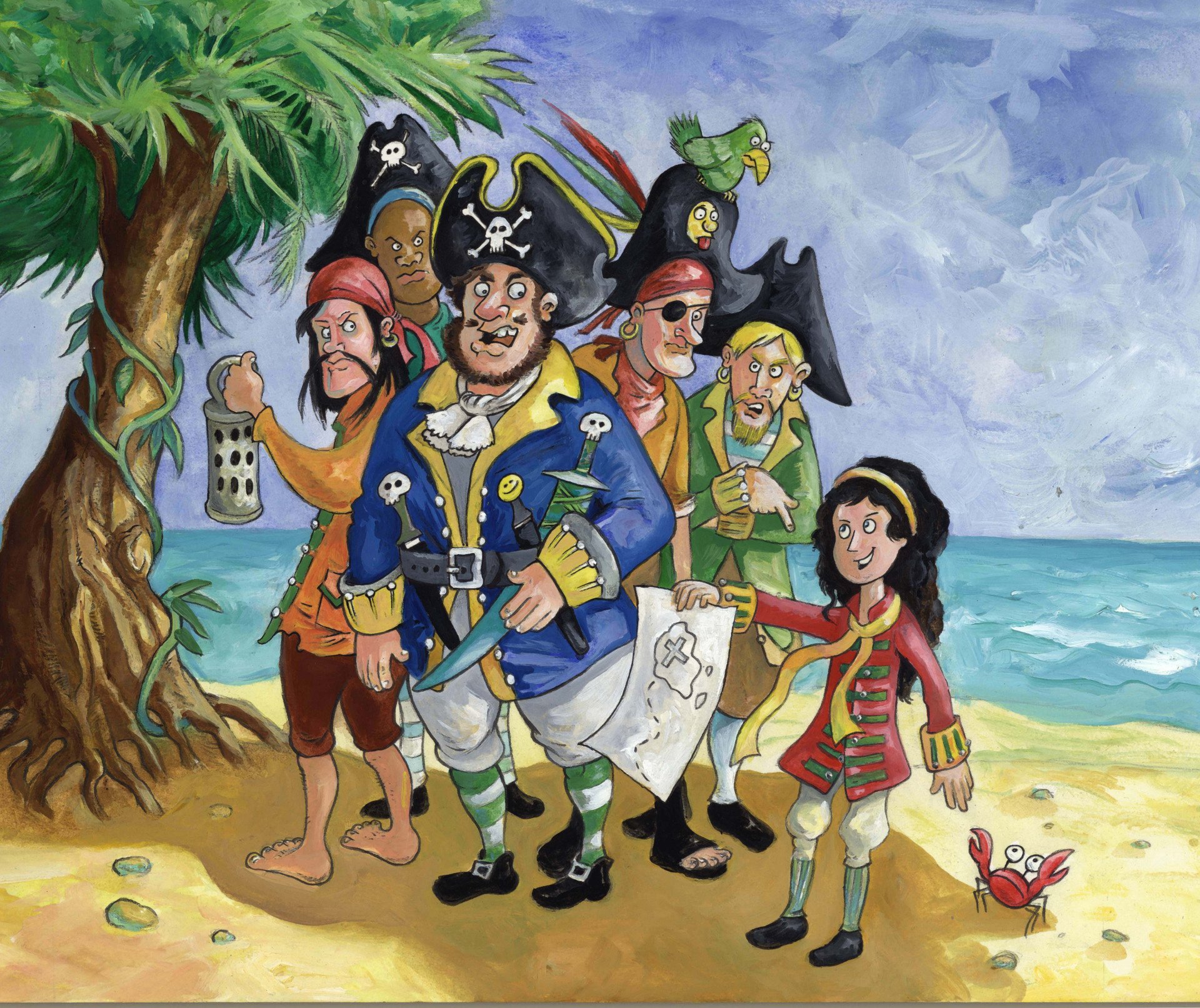 To join the pirate crew, paint your face like a pirate and send in your picture !
Make sure you pull your best pirate face ! Aaaaarrrrrggggghhhh !
Holidays
Send in a photo of you on a holiday
Can you find out the answers to these questions, Where did you go ? How did you get there? Who went with you?
Thank you for sending in some pictures of the work you are doing , it is great to see the children
engaged in their learning activities at home .
Pirates, Treasure and Adventure on the High Seas
Can We Explore It ?
Summer Term Topic
For our Summer term topic we will be investigating travel and adventure and asking Can We Explore It ?
Some of the things we will be questioning:
How we travel from one place to another;

About different types of transport on land, sea and air;

How to make maps and plans and how we can use them to find our way;

How to give and follow directions;

To recognise and make observations of local environments;

T

o investigate places using all of our senses;

To explore and investigate the life of a pirate;
To discover where the treasure can be found!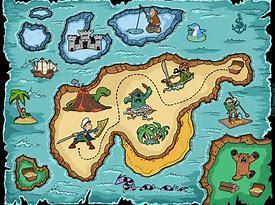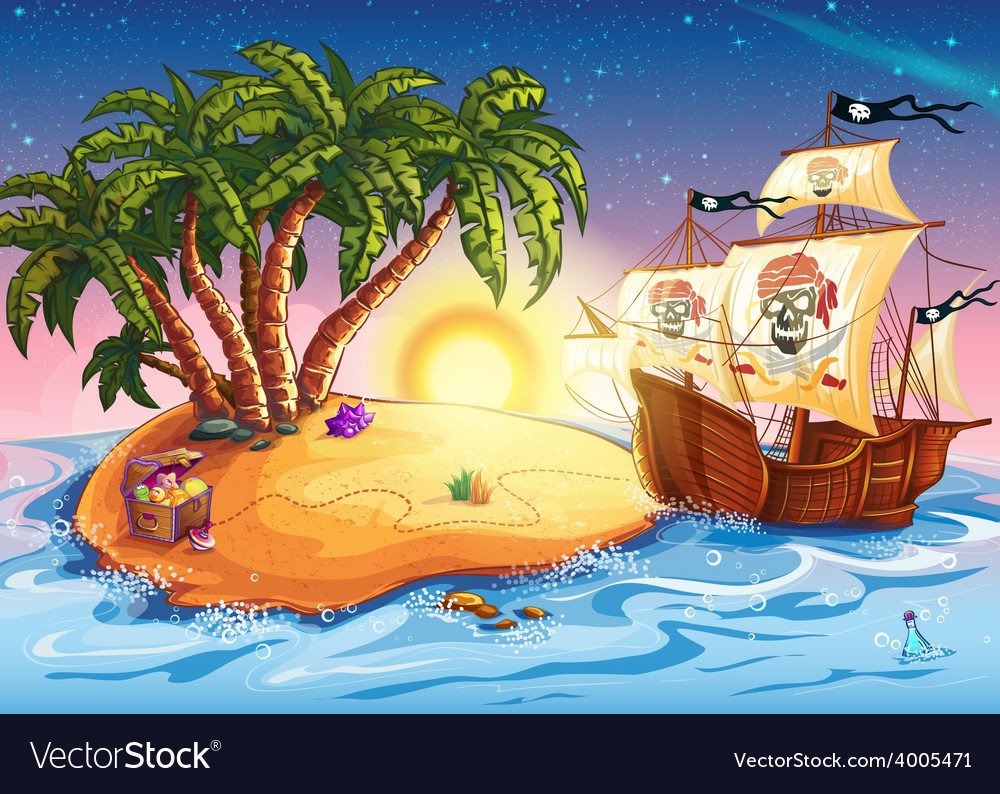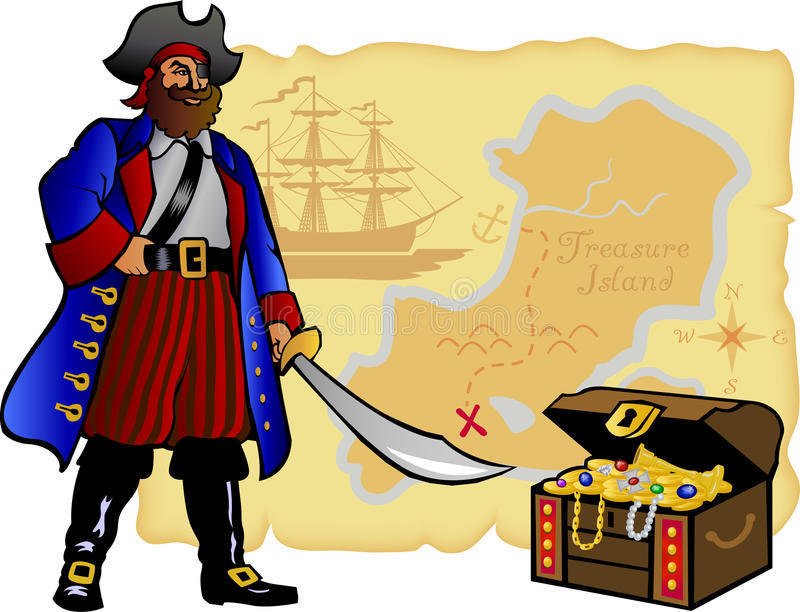 Thank you for your ongoing support in your child's learning, it is greatly appreciated.
The Nursery Team
Home School Activities
Communication and Language
Talk with your child about the words

Explore

,

Expedition

and

Adventure

Do they know what these words mean ?

Go on a walk around your local area, take photos of the different things you see on your walk.

Can you use the photos to make a map of your walk and ask your child to describe where they went and the things they saw on their journey.

Check out some other great pirate stories.
Home School Activities
Personal and Social Development.
Home School Activities
Maths
Print out this number shapes matching activity to create a

pirate ship

Have a look at this pirate themed maths activity pack from Twinkl

Help your child to begin to write numbers independently with these clever

number rhymes.

Keep practising writing your numbers with this numbers 1-10

workbook.
Great work by Finlay on Mini Mash, practising writing numbers 1-5.
Well done Finlay !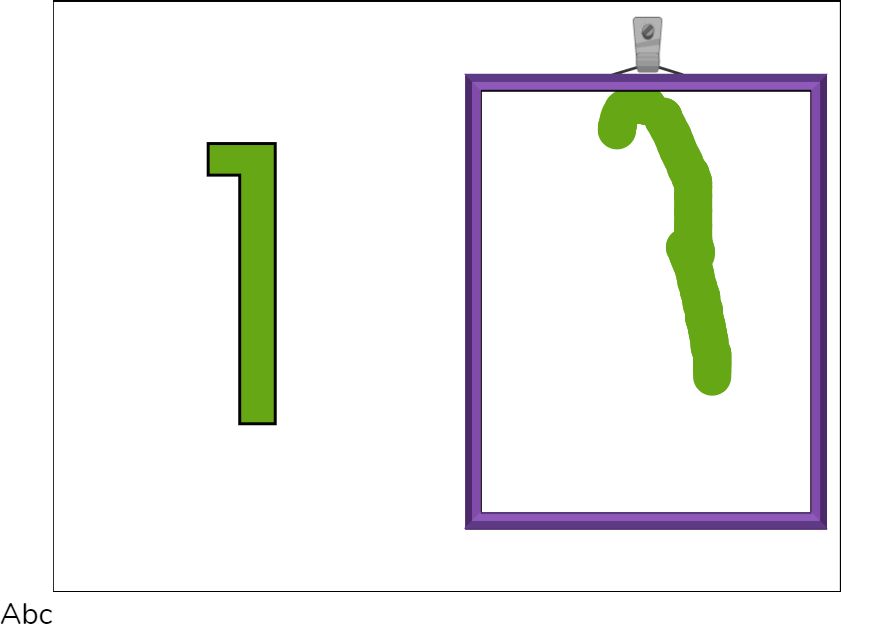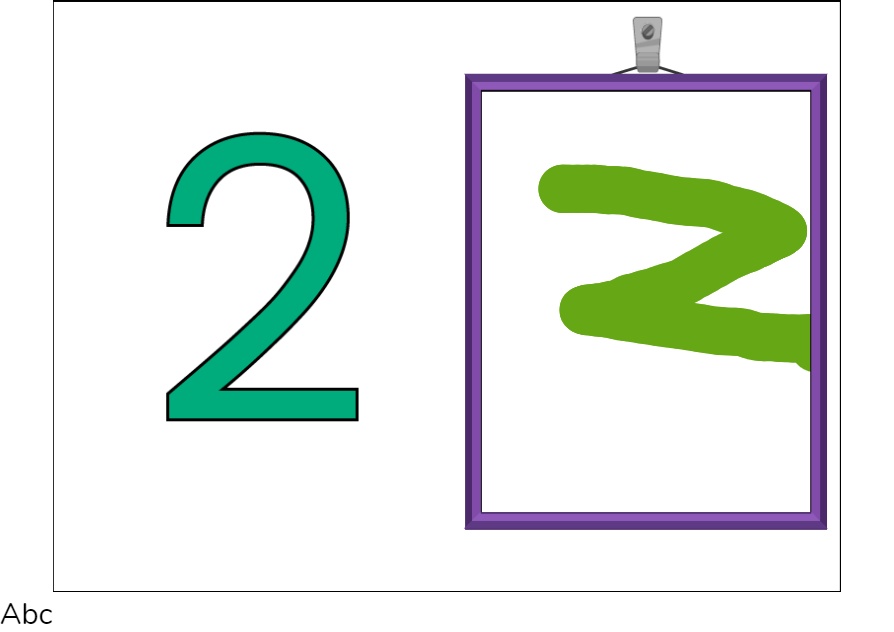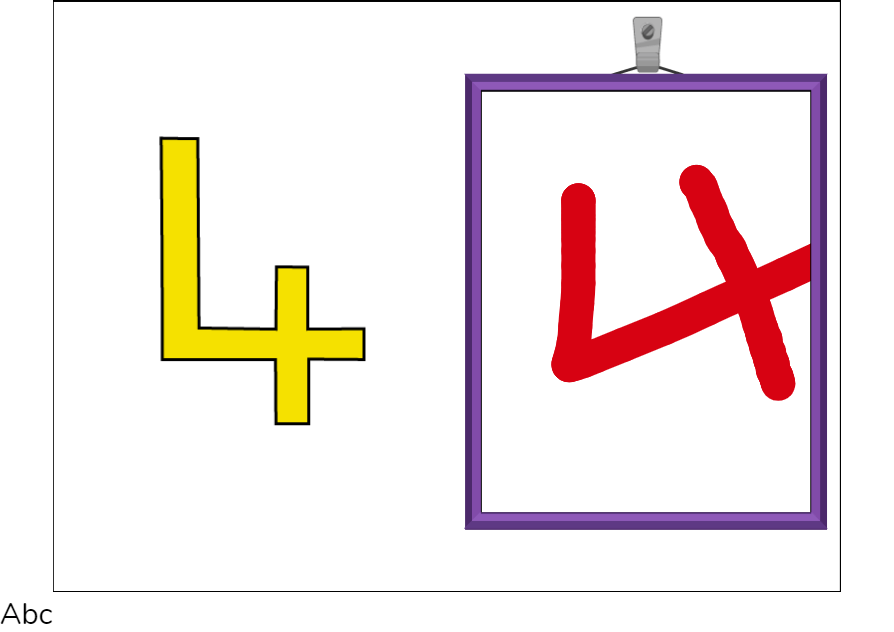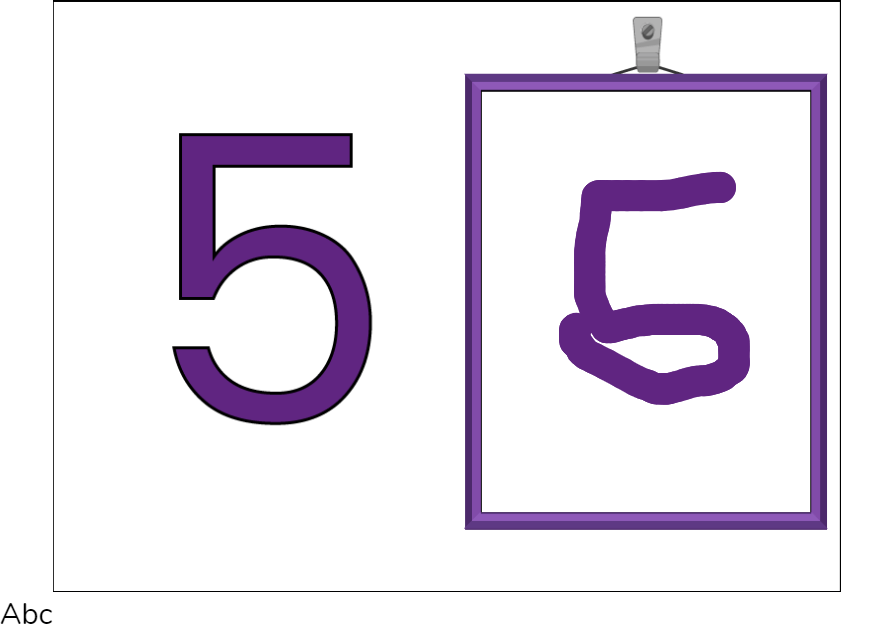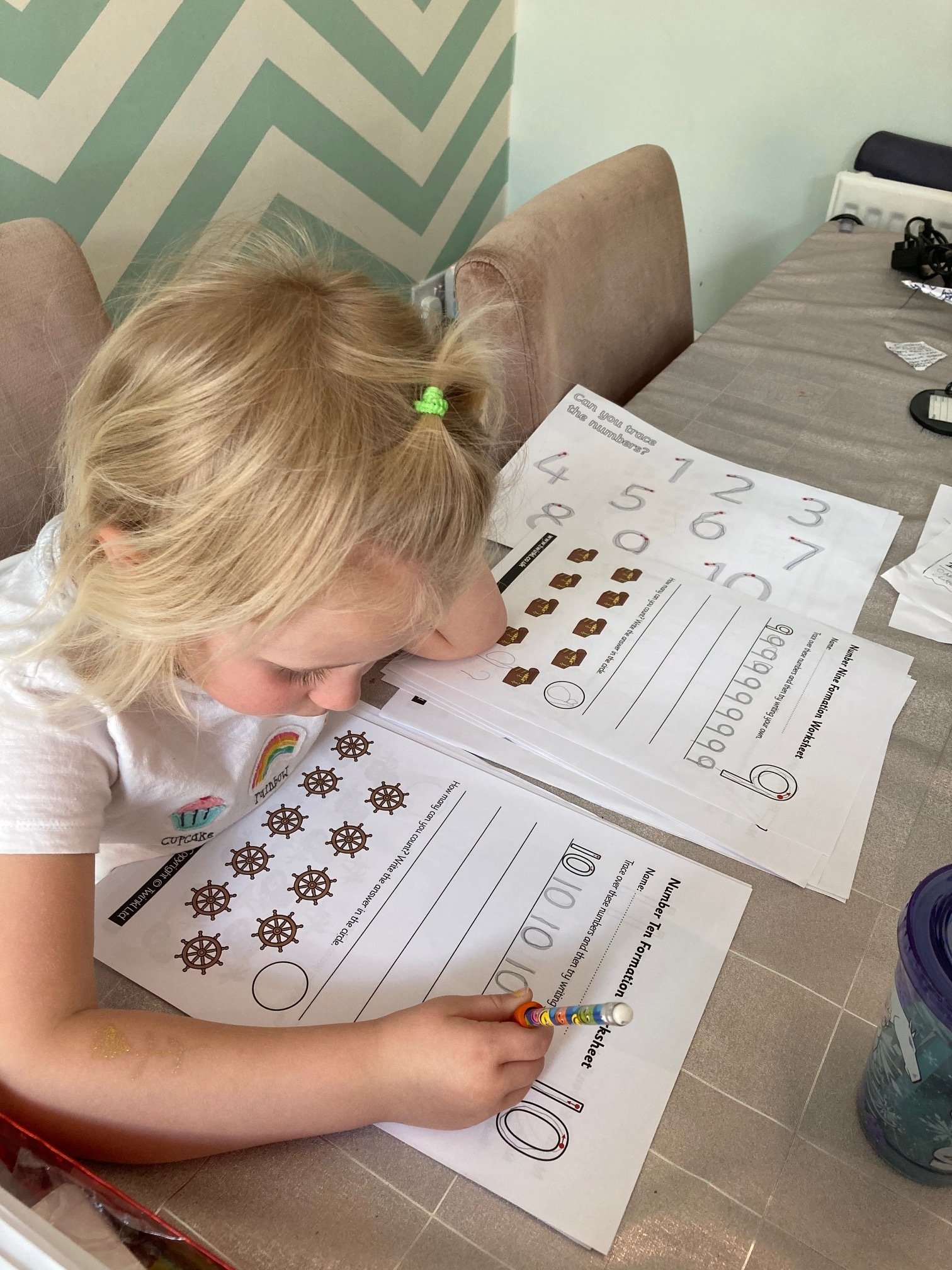 Marvellous maths work Alice !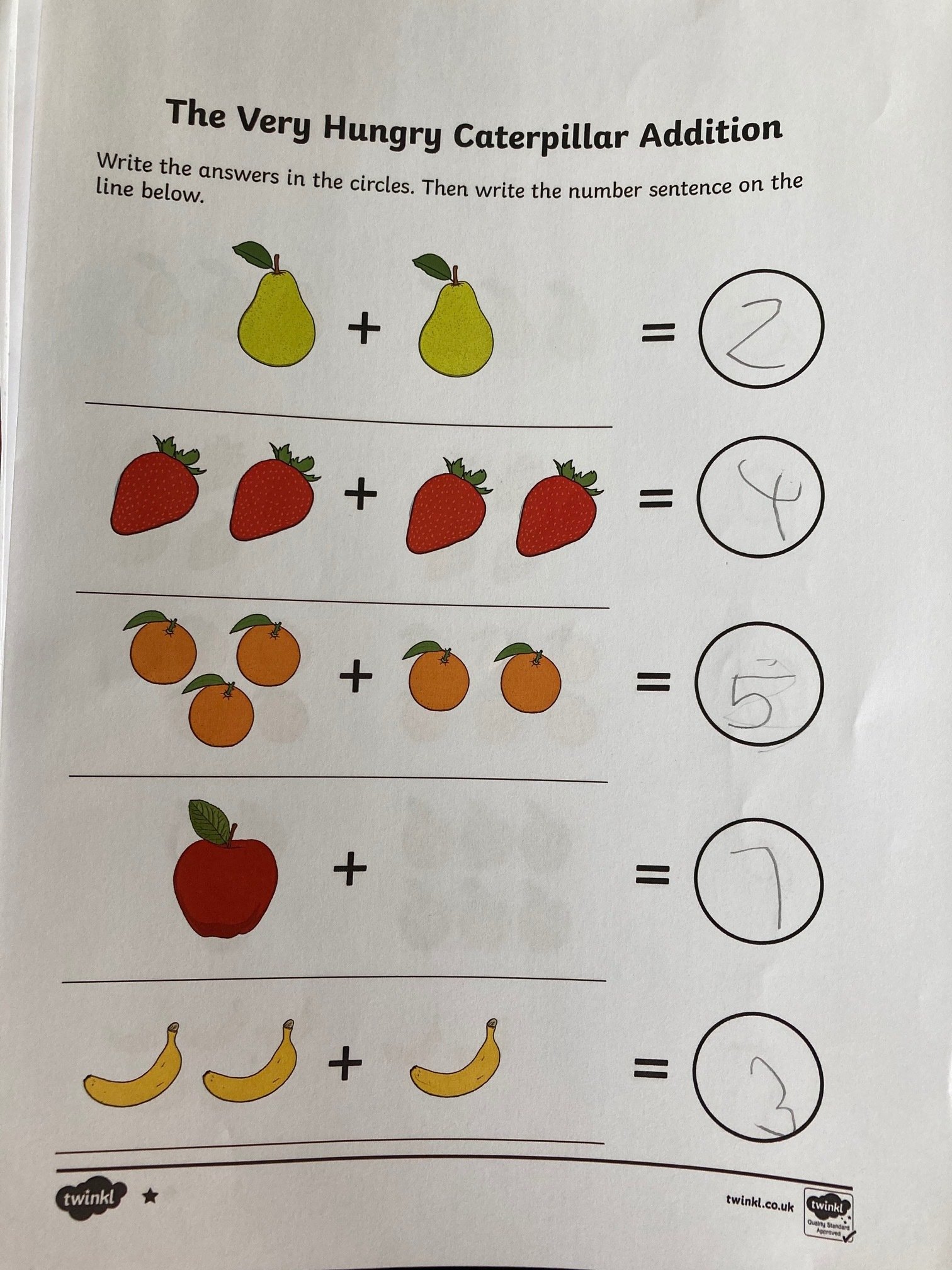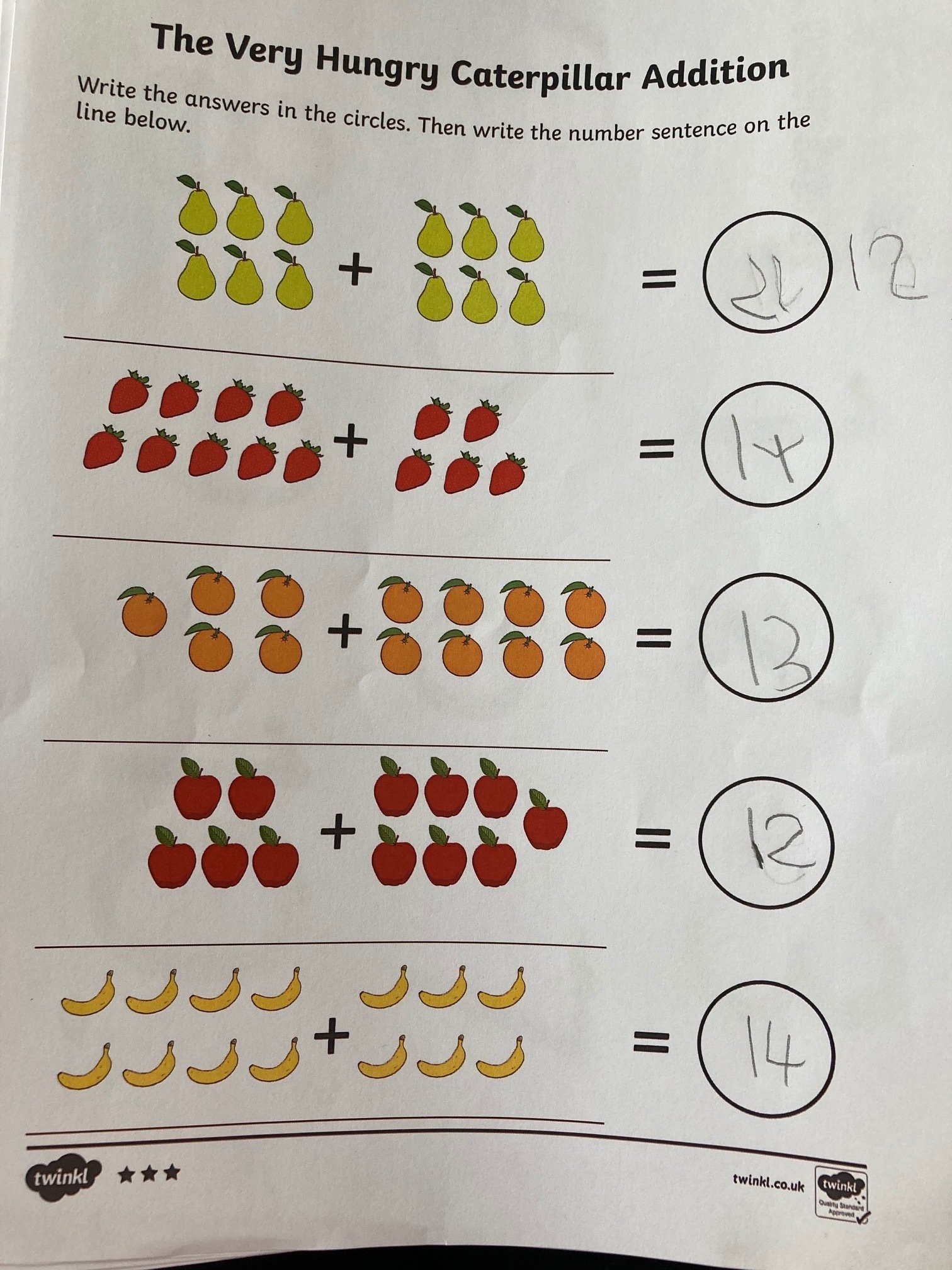 Home School Activities
Expressive Arts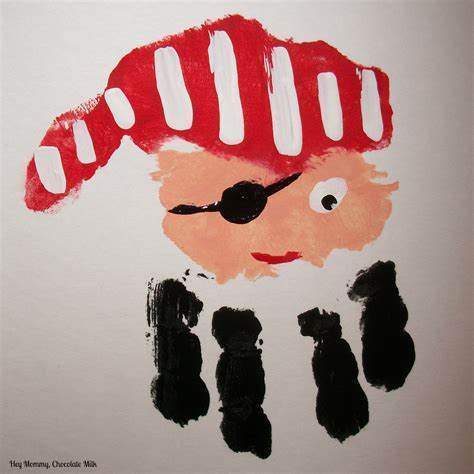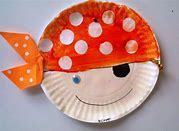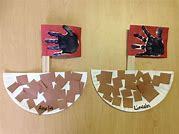 The Seven Habits
Here

is a

reminder

of our

Seven Habits

.
Let's start again at Habit 1

Be Proactive
Remember to always do the right thing :-)
Practise the Be Proactive Song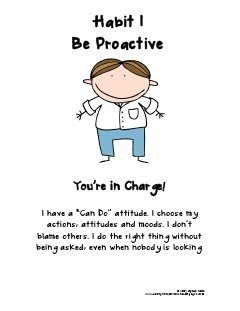 Our Emotional Bank Account
This week let's be helpful and look for opportunities to make emotional deposits to people in our family!
How can you help someone at home? Can you help to set the table? Try and say something kind to someone in your family. Can you get dressed by yourself ? Can you make your own bed ? Can you always remember to say thank you ?
LIBRARY DAY is Friday ...........Don't forget to let your child choose a book and you can enjoy it together at home. A big thank you to all the parents who have kindly donated books to our library, this wonderful resource would not be available without your constant support.If you haven't donated a book and would like to, please talk to a member of the Nursery Team.
BOOKS, BOOKS and more BOOKS ..........reading is the best !!!
Please try and read with your child daily. We try to foster a love of books and stories in the Nursery and your child will gain so much from having you read with them and show them that books and reading is important and enjoyable.
We LOVE books!
Favourite Stories
This term we are looking at our favourite stories. Please allow your child to bring in their favourite book to share and talk about at Nursery. We will be making a display of our favourite books. Thank you.
KIND REMINDERS
So your child has as much fun as possible and gains as much independence as possible, please remember ;
Dress your child in clothing and coats that they can manage themselves

Sensible footwear, no sandals, flip flops, crocs or open toed shoes

Trousers or shorts to be able to access roktagons and outdoor climbing

No expensive clothing or coats they will get dirty and children do get anxious

Wellingtons in winter or wet weather- you can leave labelled wellies at Nursery

NAME LABELS IN ALL CLOTHING

- WE CANNOT FIND MISPLACED CLOTHING IF IT HAS NO NAME

Encourage your child to become independent in using the toilet, it boosts their confidence and self esteem and gives them independence in the Nursery
Home School Activities
Reading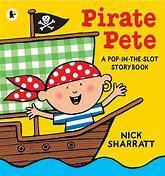 Our story this week is Pirate Pete by Nick Sharrat
Listen to the story being read aloud by The Phonics Fairy

See if you can make up your own version of the story

What happened at the end of the story ?

Can you make up a different ending ? What will happen at the end of your story ?

If you went on an adventure where would you go ? Who would you take with you ?
Keep practising hearing, saying and learning initial letter sounds with this

I-Spy Activity
Sing along with the Jolly Phonics Songs like Daniel on the video below.
Home School Activities
Writing
Do you think you could draw a pirate this week ?
Maybe you could draw a pirate ship ?

Can you write some pirate words ? Have a go at writing the pirate catchphrase Aaaaarrrrgggghhhh ! It's got lots of the same letters. Don't forget to send in a picture of your work.

Keep practising your letter formation with this workbook from Twinkl
Keep practising your handwriting skills with these Handwriting sheets.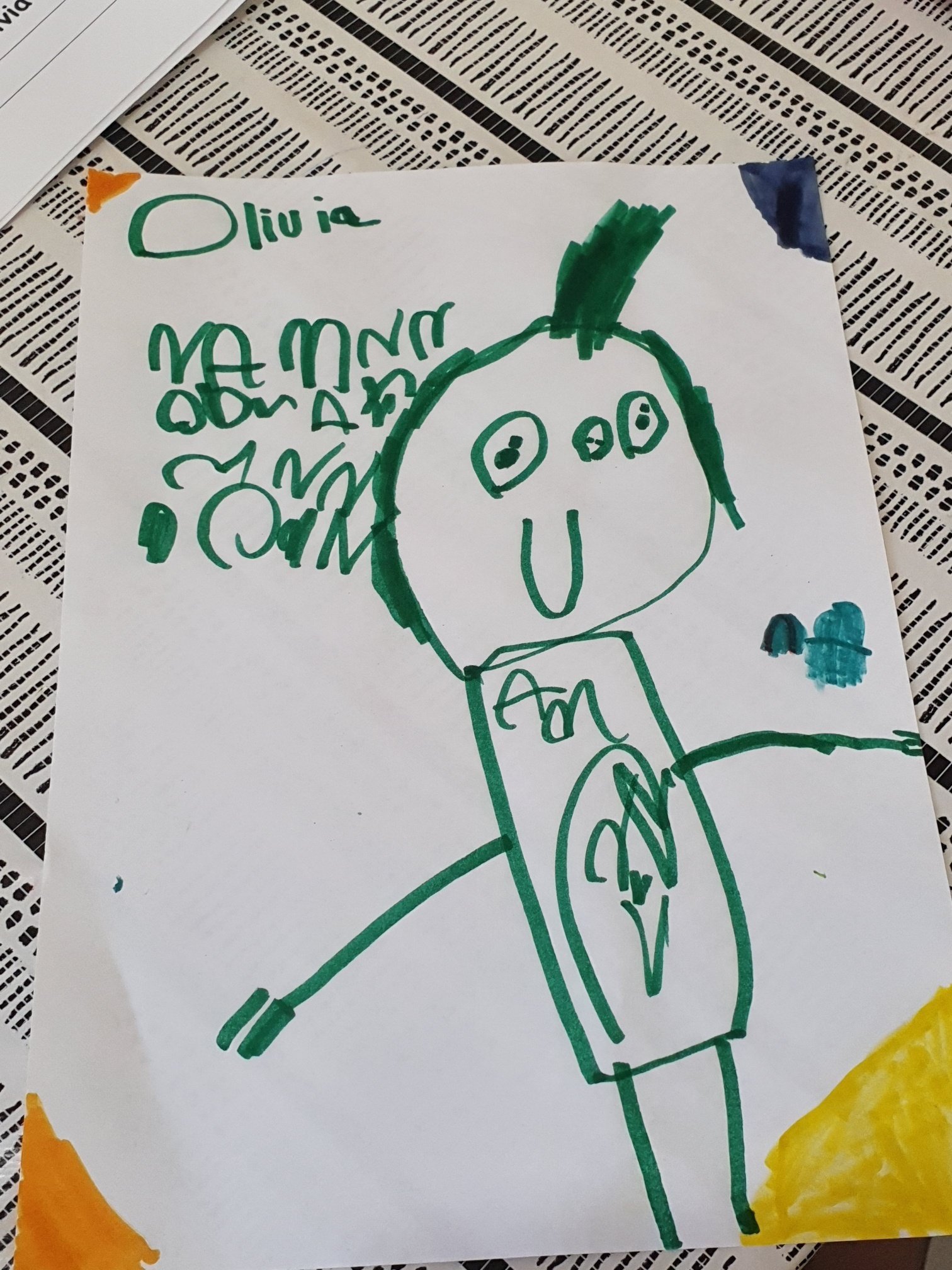 Fantastic writing and drawing Olivia !
Go on a hunt today for everything in your house that starts with a 'P' sound.

Can you draw a picture of something that starts with a 'P' sound.

DON'T FORGET

keep practising writing your name and learn which letters are in your name and the sounds they make.
Home School Activities
Physical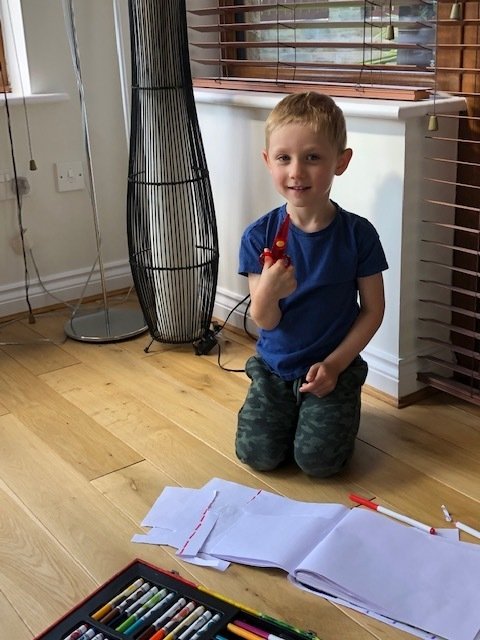 Fantastic cutting and writing Nico !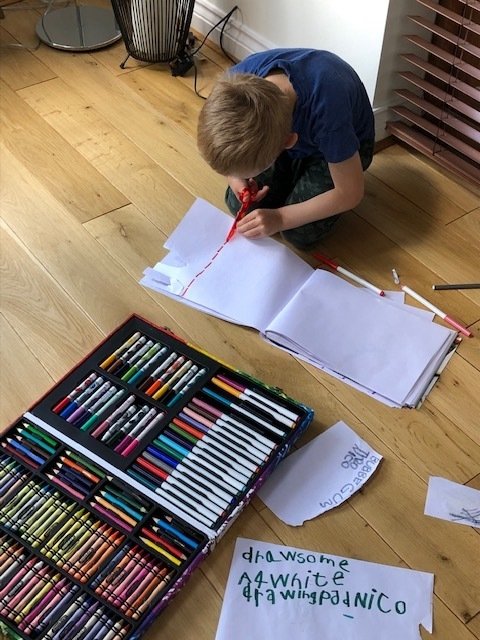 The Way the Truth and the Life
This term our focus is The Church
Know that we call the Church the family of God and that we can all belong to this family.
See if you can create your own house and draw inside all the people who live in your house.
PURPLE

MASH

Mini Mash
Check this Box each day for an activity to complete, don't forget to add it to your child's tray.
Find your link here to access Purple Mash
Activites to try today:
When you enter Mini Mash click on the pin in the top right hand corner to access the activities for this week.
Free websites to access for learning
Twinkl.co.uk for free activities to download. Go to www.twinkl.co.uk/offer enter code UKTWINKHELPS
ABCMouse/Adventure Academy for online games and activities
Pinterest for activity ideas
Mini Mash will be coming soon to our webpage - watch the box above.
Scholastic free activities for book learning
https://classroommagazines.scholastic.com/support/learnathome/grades-prek-k.html
The Seven Habits
Let's look at Habit 2 this week.
Let's learn the song for Begin with the End in Mind Habit 2
Set a goal
Make a plan
It's great that way
Begin with the End in Mind I say
Begin with the End in Mind is number 2 .