Come and have a look at what's going on in our Nursery.
It's where the fun begins!
Our Nursery Team are:
Mrs L Lloyd - Teacher
Mrs R Acheson and Mrs K Normanton - Nursery Nurses
Mrs D Connolly, Mrs J McGovern and Mrs P Esgate - Nursery Assistants
LIBRARY DAY is Friday ...........Don't forget to let your child choose a book and you can enjoy it together at home. A big thank you to all the parents who have kindly donated books to our library, this wonderful resource would not be available without your constant support.If you haven't donated a book and would like to, please talk to a member of the Nursery Team.
BOOKS, BOOKS and more BOOKS ..........reading is the best !!!
Please try and read with your child daily. We try to foster a love of books and stories in the Nursery and your child will gain so much from having you read with them and show them that books and reading is important and enjoyable.
We LOVE books!
Favourite Stories
This term we are looking at our favourite stories. Please allow your child to bring in their favourite book to share and talk about at Nursery. We will be making a display of our favourite books. Thank you.
KIND REMINDERS
So your child has as much fun as possible and gains as much independence as possible, please remember ;
Dress your child in clothing and coats that they can manage themselves

Sensible footwear, no sandals, flip flops, crocs or open toed shoes

Trousers or shorts to be able to access roktagons and outdoor climbing

No expensive clothing or coats they will get dirty and children do get anxious

Wellingtons in winter or wet weather- you can leave labelled wellies at Nursery

NAME LABELS IN ALL CLOTHING

- WE CANNOT FIND MISPLACED CLOTHING IF IT HAS NO NAME

Encourage your child to become independent in using the toilet, it boosts their confidence and self esteem and gives them independence in the Nursery

The

Way

, the

Truth

and the

Life
This term our topic will be
Getting to Know Jesus
Children will begin to understand to know that Jesus has a great love for each one of us and we need to think of ways in which we can show our love for Jesus. We will learn about how Jesus cured people who were sick and lame and we will think of ways in which we can show our love for people who are ill. We will begin to know that Jesus showed that he was the Son Of God at the wedding at Cana and begin to think about what this means for us.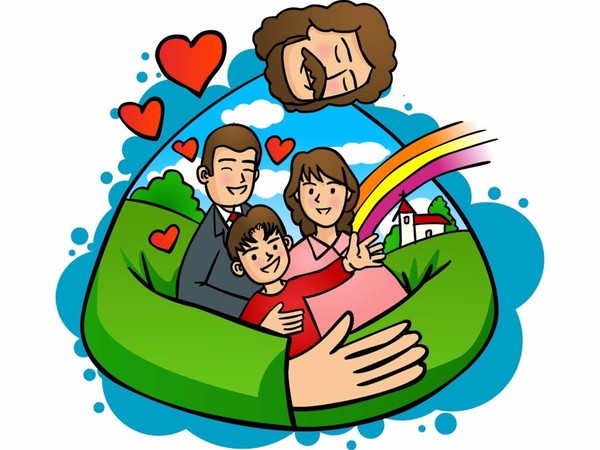 Important Dates for your Diary
Monday 6th January

-

School open
Monday 20th -Friday 24th January - Chinese New Year Celebrations
Thursday 6th February - Parent's Day for Rising 3's only
Friday 14th February - school closes.
Spring Term
Welcome back after the Christmas break. We hope the children are looking forward to a new exciting term in Nursery. This term we welcome five new starters, a big warm welcome to Milo, Ella, Bertie, Jaxon and Ellie. We hope they have a wonderful time with us.

THIS TERM OUR TOPIC IS
Where Does Snow Go ?
Here are some of the things we will be learning about :
About winter weather and the properties of snow, ice and frost;
What happens to snow and ice when they melt;
How animals and birds adapt to cold weather;
How we can care for animals in the winter months;
How humans adapt to colder weather including keeping safe and how to keep warm;
About wintery words;
About the sensory qualities of snow and ice.
Please read our Home School Letter 3 which provides you with a lot more information