Come and have a look at what's going on in our Nursery.
It's where the fun begins!
Our Nursery Team are:
Mrs L Lloyd - Teacher
Mrs R Acheson and Mrs K Normanton - Nursery Nurses
Mrs D Connolly, Mrs J McGovern and Mrs P Esgate - Nursery Assistants
LIBRARY DAY is Friday ...........Don't forget to let your child choose a book and you can enjoy it together at home. A big thank you to all the parents who have kindly donated books to our library, this wonderful resource would not be available without your constant support.If you haven't donated a book and would like to, please talk to a member of the Nursery Team.
BOOKS, BOOKS and more BOOKS ..........reading is the best !!!
We LOVE books!
KIND REMINDERS
So your child has as much fun as possible and gains as much independence as possible, please remember ;
Dress your child in clothing and coats that they can manage themselves

Sensible footwear, no sandals, flip flops, crocs or open toed shoes

Trousers or shorts to be able to access roktagons and outdoor climbing

No expensive clothing or coats they will get dirty and children do get anxious

Wellingtons in winter or wet weather- you can leave labelled wellies at Nursery

NAME LABELS IN ALL CLOTHING

- WE CANNOT FIND MISPLACED CLOTHING IF IT HAS NO NAME

Encourage your child to become independent in using the toilet, it boosts their confidence and self esteem and gives them independence in the Nursery

The

Way

, the

Truth

and the

Life
This term our topic will be
God's World
Children will begin to understand that God loves and cares for us all and to think about what this means. We will hear and learn about all the things which God has created for us. We will know that God has asked us to care for the world and we will think about the ways we can help to do this. We will learn how God made each one of us different and special and we will reflect on this.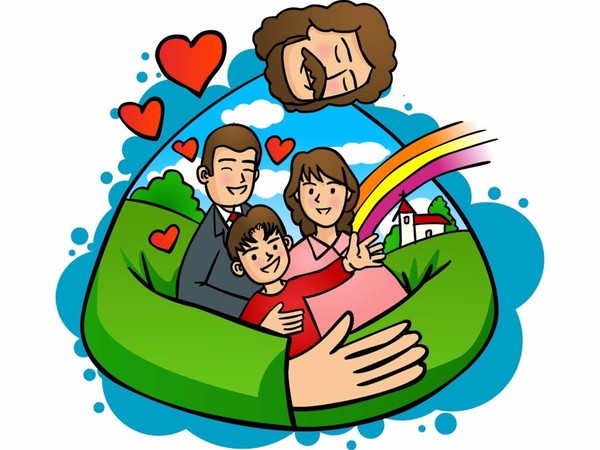 Important Dates for your Diary
Wednesday 4th September

-

School opens
Friday 20th September - Library opens
Friday 11th October - Sponsored Rainbow Challenge
Thursday 17th October - Parent's Day ( Times to be confirmed)
Thursday 24th Oct - school closes.
Autumn Term
A very warm welcome to all our new children. We are looking forward to meeting you all and we know you will have a fabulous time in your Nursery Year.
THIS TERM OUR TOPIC IS
Why Do You Love Me So Much
Here are some of the things we will be learning about :
How we can care for ourselves and others.
Beginning to understand our emotions and feelings
How we all have individual strengths and what makes each one of us special and unique.
About the role of our family and other carers.
Investigating how we grow and change.
How we use our senses to explore our environment.
Please read our Home School Letter 1 which provides you with a lot more information
World Book Day
Have a look below at some of the potatoes we made they are fabulous !