Come and have a look at what's going on in our Nursery.
It's where the fun begins!
Our Nursery Team are:
Mrs L Lloyd - Teacher
Mrs R Acheson and Mrs K Normanton - Nursery Nurses
Mrs D Connolly, Mrs J McGovern and Mrs P Esgate - Nursery Assistants
LIBRARY DAY is Friday ...........Don't forget to let your child choose a book and you can enjoy it together at home. A big thank you to all the parents who have kindly donated books to our library, this wonderful resource would not be available without your constant support.If you haven't donated a book and would like to, please talk to a member of the Nursery Team.
BOOKS, BOOKS and more BOOKS ..........reading is the best !!!
We LOVE books!
KIND REMINDERS
So your child has as much fun as possible and gains as much independence as possible, please remember ;
Dress your child in clothing and coats that they can manage themselves

Sensible footwear, no sandals, flip flops, crocs or open toed shoes

Trousers or shorts to be able to access roktagons and outdoor climbing

No expensive clothing or coats they will get dirty and children do get anxious

Wellingtons in winter or wet weather- you can leave labelled wellies at Nursery

NAME LABELS IN ALL CLOTHING

- WE CANNOT FIND MISPLACED CLOTHING IF IT HAS NO NAME

Encourage your child to become independent in using the toilet, it boosts their confidence and self esteem and gives them independence in the Nursery

The

Way

, the

Truth

and the

Life
This term our topic will be
The Church
Children will begin to understand that we call the Church the family of God and we all belong to his family. We will learn that the church building is a holy place where we can all pray and are welcome. We will learn that Jesus is present in a special way in the tabernacle and that Sunday is a special day for us. We will know that lots of people look after the church for us and we are thankful for that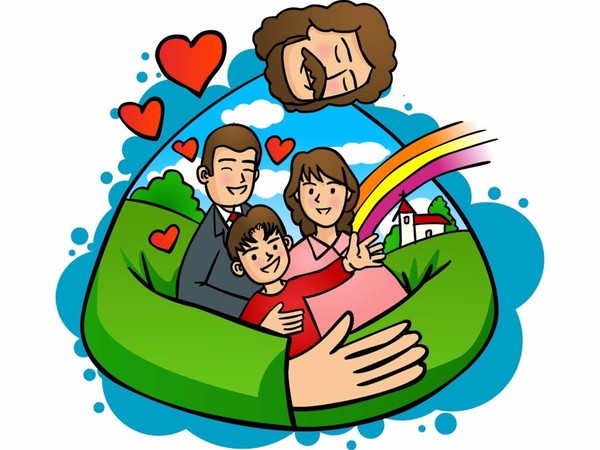 Important Dates for your Diary
Monday 3rd June

- School opens
Thursday 13th June - Parents Day for leavers. 12pm onwards (a sign up list will be posted in the cloakroom nearer the time.
Tuesday 18th, Tuesday 25th, Tuesday 2nd - Nursery to Reception class visits.
Tuesday 25th - New Parents Open Night for new starters
Friday 28th June - Nursery Sports Day 10 am start
Saturday 6th July - Family Fun Day
Friday 12th July - Nursery Pirate Party in session
Friday 12th July - School end of year disco.
Thursday 18th July - school closes.
Summer Term
Welcome back everyone we hope you enjoyed the Spring break . We look forward to seeing the children returning with enthusiasm and excitement for the new term. Please remember to send your child with sensible shoes, not open toed shoes or sandals.
THIS TERM OUR TOPIC IS
Treasure and Pirate Adventures
Here are some of the things we will be learning about :
Collecting questions that we want to explore through our new topic about seaside and pirates

Talking about our experiences at the seaside.

Investigating the life of a pirate and reading pirate adventure stories.

Creating a seaside café for role play, using money, writing orders and receipts, being a customer and a waiter/waitress.

Exploring floating and sinking, making our own boats from reclaimed materials.

Recalling and retelling familiar stories and sequencing pictures from those stories.

Learning new letter sounds and songs, using letter sounds to listen and write simple words.

Investigating capacity and exploring weight, heavy and light.

Engaging in imaginative seaside play in the water and sand areas.

Looking at maps and finding out where we are, making our own maps to show where the treasure is hidden.

Understanding the role of a lighthouse and its keeper.




World Book Day
Have a look below at some of the potatoes we made they are fabulous !