Food for the Needy
There are many members of our parish and local community who are in need of food donations.
As part of our community links we have a basket in the Main Entrance in which we collect donations of food (tins, packets, sauces, tea bags, coffee, biscuits etc). Once a week a member of staff takes the food to the SVP (St Vincent de Paul group) in our parish. In turn, the SVP work with the local Salvation Army to sort the food and take it to those people/families they know need it.
This is a wonderful thing and our children and their families are very supportive!
We just ask our children and their families to check that the food is in date before donating it.
Food donations for diabetics are welcome too!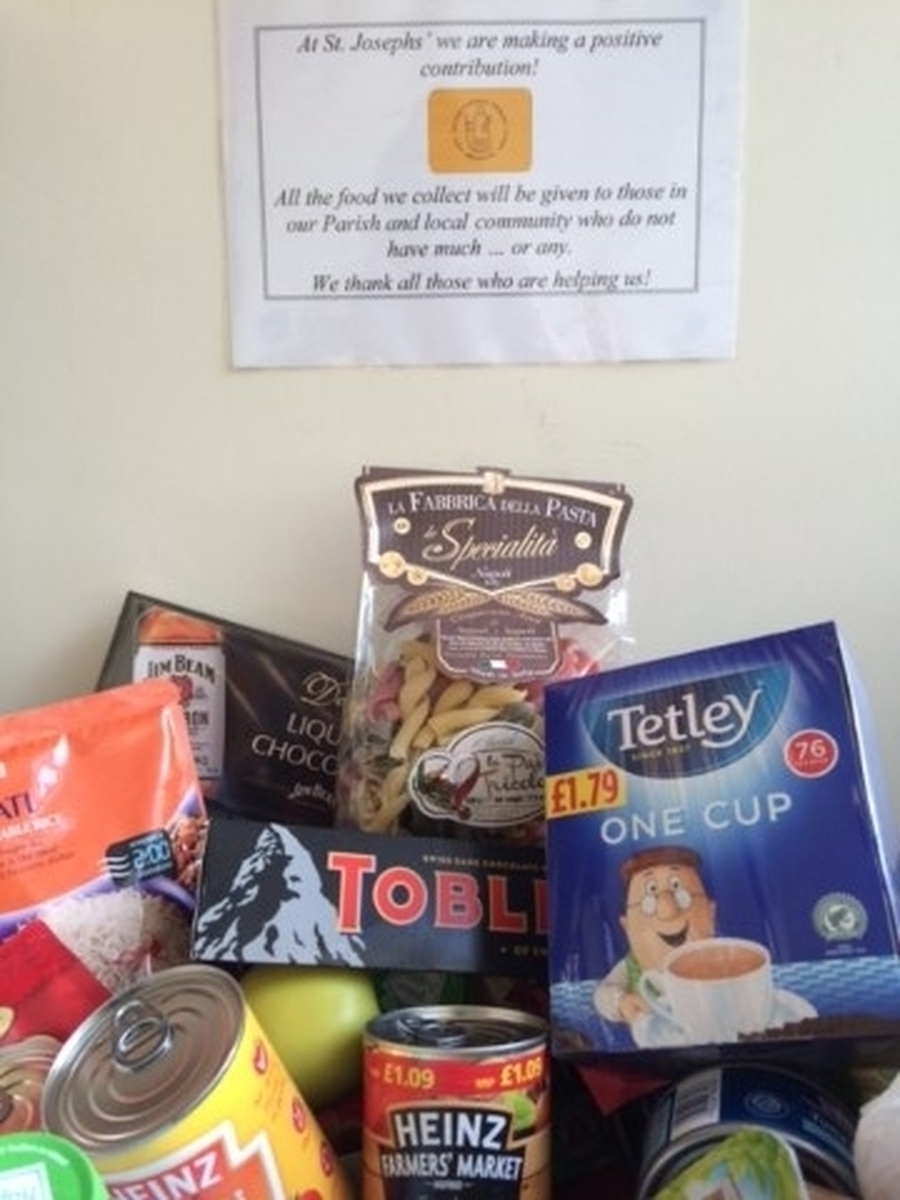 We make up food parcels for the needy of the local community who are nominated by our school community and deliver them ourselves when we can.
Here are our Worship Team with the care packages of food for the needy of the parish and the local food bank in Brighouse. There was lots more too!