We began the term by reflecting on the Virtues of Courtesy and Respect.
We listened to the story of Levi and how Jesus came into his life and changed him for the better. He left his old life of cheating and unkindness and became a better person following Jesus! He left his name behind too and became Matthew - one of Jesus' closest friends.
Tell the story to your family at home.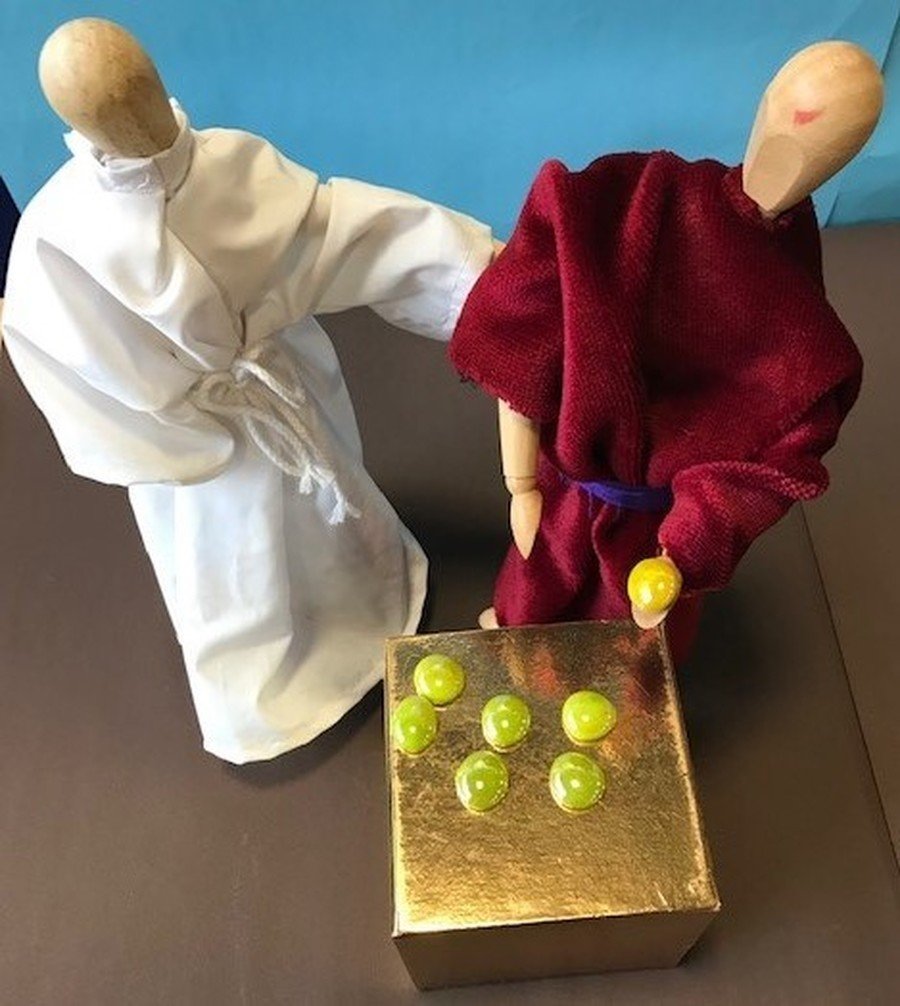 How can we show we are Respect and Courtesy?
I am respectful and courteous when I respect myself and know I deserve respect from others.
I treat everyone how I would like to be treated.
I use good manners.
I respect and follow school and classroom rules.
I speak politely to everyone.
I listen to others.
I praise others for their good conduct.
I respect and look after my own and other people's belongings.
"So in everything, do to others what you would have them do to you."
Matthew 7:12
We are reflecting on the Virtue of Thankfulness.
What does Thankfulness mean to you?
We listened to a reading from St Matthew's Gospel. It says:
"You are the light of the world. A town built on a hill cannot be hidden. Neither do people light a lamp and put it under a bowl. Instead they put it on its stand, and it gives light to everyone in the house. In the same way, let your light shine before others, that they may see your good deeds and glorify your Father in heaven."
We must be thankful for the gifts we have been have given and let the love in our hearts shine brightly for all to see. Everything we do and say should come from a place of love.
We used a small candle to show that our light shines brightly when we use the gift of the virtues we have been given, but if we hide them away or cover them up and don't use them - our light goes out!
Don't let your light go out!
What can you do to show you are thankful?
I am thankful when
I can say thank you to God.
I take time to appreciate the awe and wonder in God's creation.
I show God I am thankful to Him by cherishing the gifts of His creation.
I am thankful for all the gifts in me and around me.
I count my blessings every day and remember to praise God for them.
I know that all I have is a gift from God.