Father Michael has special candle that is always lit in church as the other candles are lit. At each Mass or service, prayers are offered for our school community.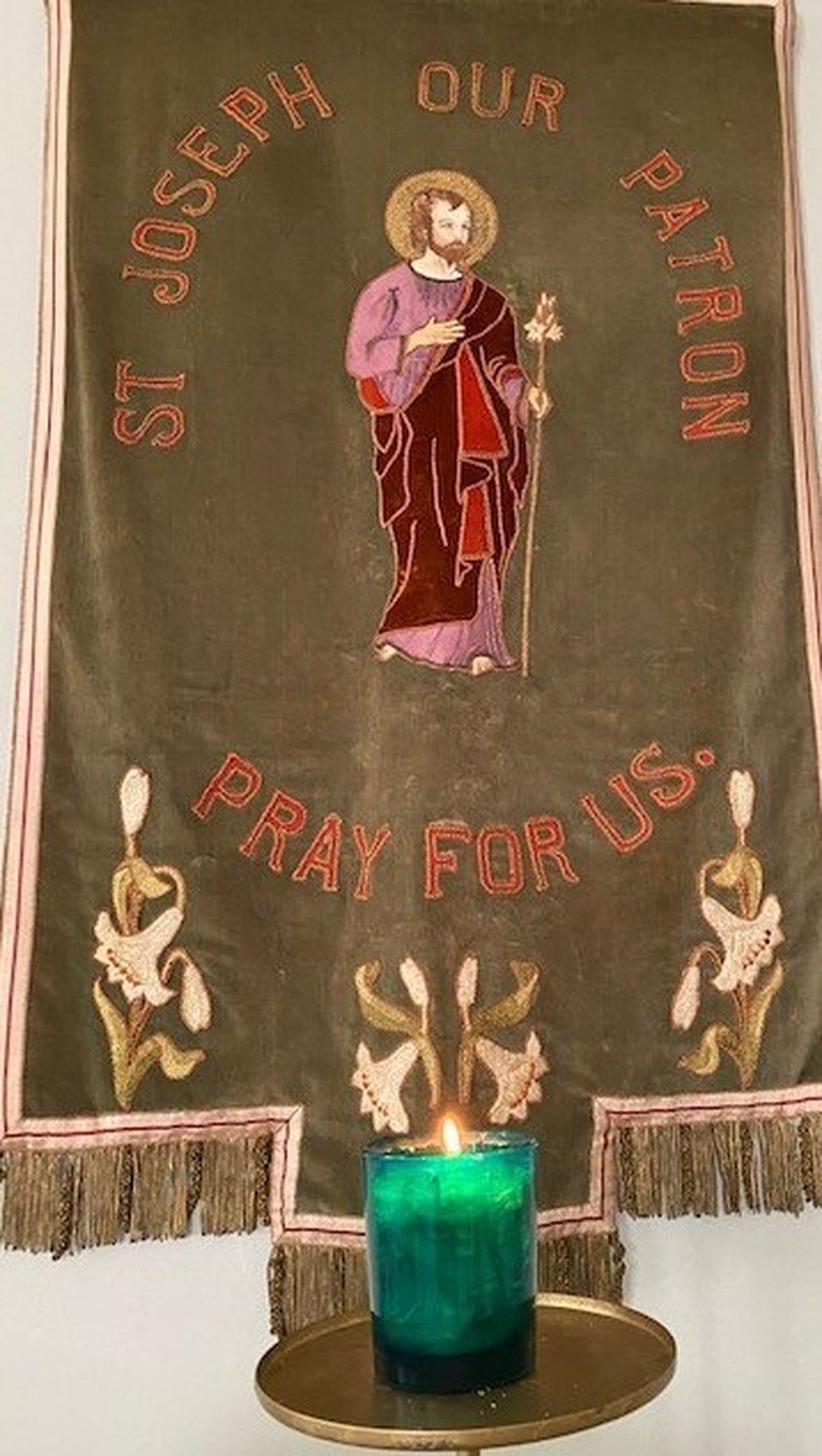 Each year our Catholic Cluster of schools in Calderdale work on a joint project, with the support of our local CAFOD representatives.
Previous work has focussed on the Lampedusa Cross and the 7 Gifts of the Holy Spirit. We had a whole school assembly followed by class based work, with each class exploring a different gift. We then offered up samples of work for a whole school display during worship and told the other classes about the work done. We are looking forward to the next project!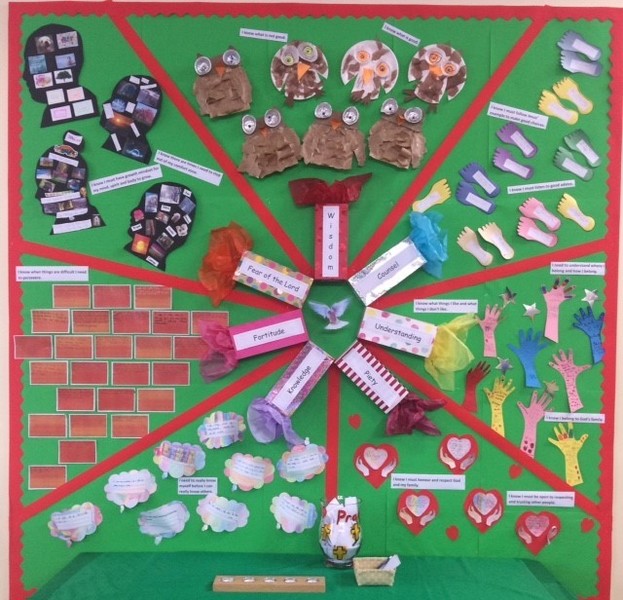 Samples of the work from Year 5 - on Piety - was used as part of the collaborative display showcasing work from the 6 Catholic Primaries in Calderdale: our school St Joseph's Brighouse; St Mary's Halifax, St Malachy's Halifax, St Joseph's Halifax; St Patrick's Elland and Sacred Heart Sowerby Bridge. Each of the other schools contributed work on one gift. The finished display reflected all 7 gifts.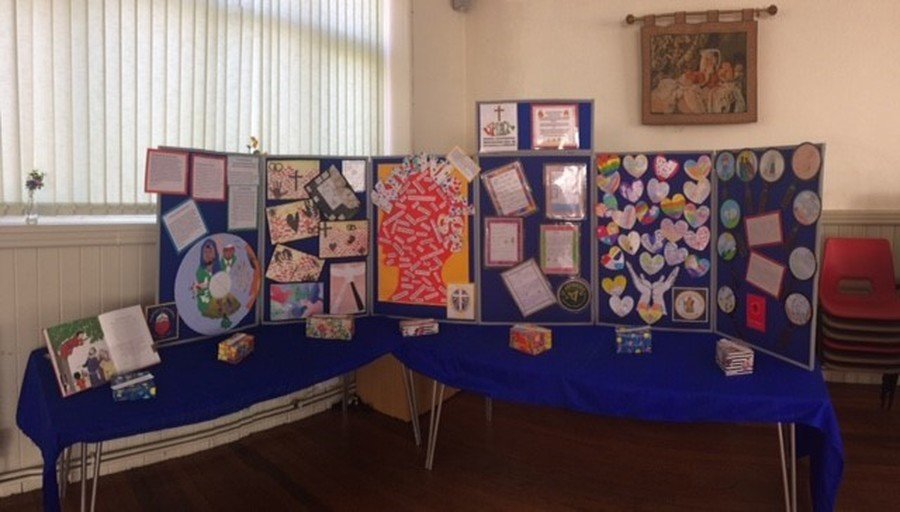 The display travelled around all the parishes in the Deanery and when it came to our own parish, representatives of Year 5 led the parish in an examination of conscience based on the 7 gifts at both Masses. After Mass, parishioners were invited to come into the church hall to see the display and talk to the children about the project.
As a school we like to get involved in parish Life. On the first Mass of Advent we placed our school wreath on the altar for Father to bless and then shared an explanation of the meaning of the wreath to the congregation through a hymn, with the school choir leading the singing.
Have a look on our Worship page for a short video!
St Joseph's Parish Church can be located on Martin Street Brighouse.
(Multimap for St Joseph's Church)
Our Parish Priest is Father Michael Hall. He is always very pleased when the children from school contribute to the Parish Mass.
Saturday Mass is at 6pm. Sunday Mass is at 8.30am.
At different times of the liturgical year our school children contribute in different ways, for example leading the May Devotion or enacting the Advent Wreath.