Fundraising and other Good Works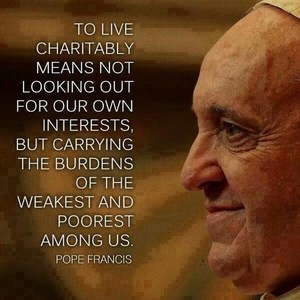 We will continue to fundraise for the Good Shepherd, which supports the work of Catholic Care. Catholic Care in turns supports the neediest of families in our Diocese of Leeds.
Each school year we work hard to raise important funds for different charities and organisations on a local, national and international level.
We couldn't raise the tremendous amounts we do without the continued support and generosity of our parents, carers and school family!
Each class has chosen a charity to support through the year and they will organise events, uploading updates on their class webpages. Do have a look!
Nursery - Guide Dogs for the Blind
Reception - Forget Me Not Children's Charity
Year 1 - Macmillan Cancer Support
Year 2 - RSPCA
Year 3 - Mary's Meals
Year 4 - Water Aid
Year 5 - Yorkshire Air Ambulance
Year 6 - CAFOD
We will also respond to any local, national or international incident as we have done in the past such the tragic tsunami and earthquake disasters.