Our First Reconciliation group were presented to the parish in church on Sunday 13th January. They came up on the altar to join Father Michael during the homily and then again after communion. The parish have been praying for the children every day.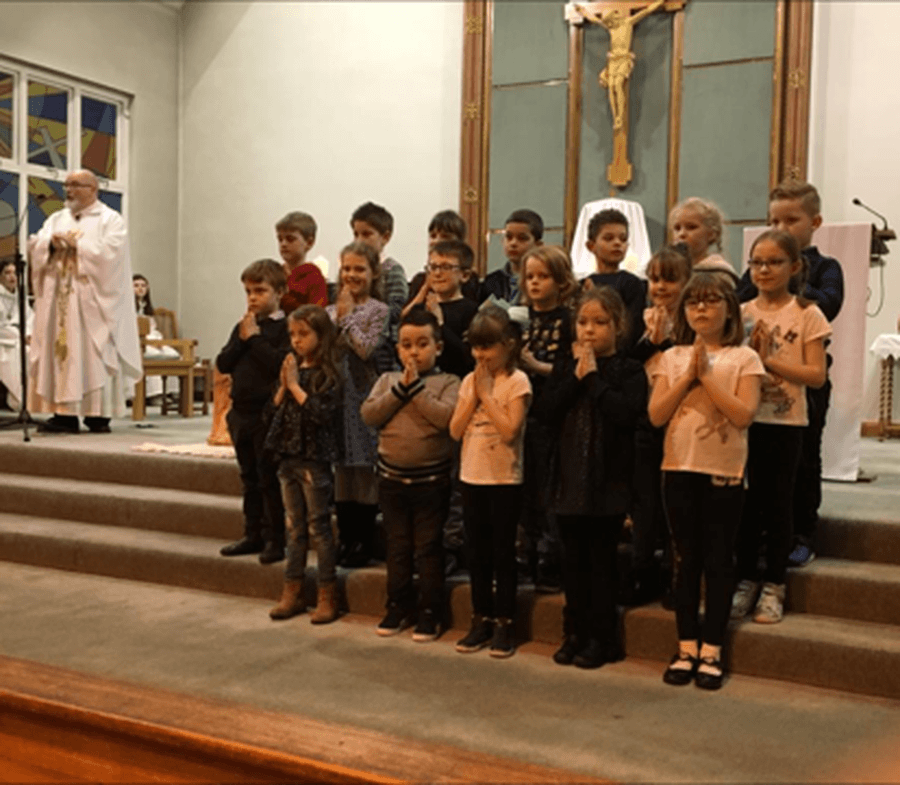 On Saturday 6th March they received the Sacrament of Reconciliation for the first time. All the children from across our Halifax Deanery came together to celebrate the receiving of the Sacrament. What a special time for us all!
Father Michael presented the children with their reconciliation Certificates and preparation books in one of our parish Masses. he then invited the children up to the tabernacle and spoke to them about it. They all looked very closely at the image of the bird engraved on there. Father challenged them to find out why there is an image of a PELICAN on the tabernacle and what it represents! Do you know?