Family Learning
We have delivered family learning sessions in Writing, Maths, Powerpoint and Movie Maker to children and parents. It was great fun for all and everyone learned a lot!
If there are any aspects of school life you would like support with, please tell us and we will do all we can to guide and help you!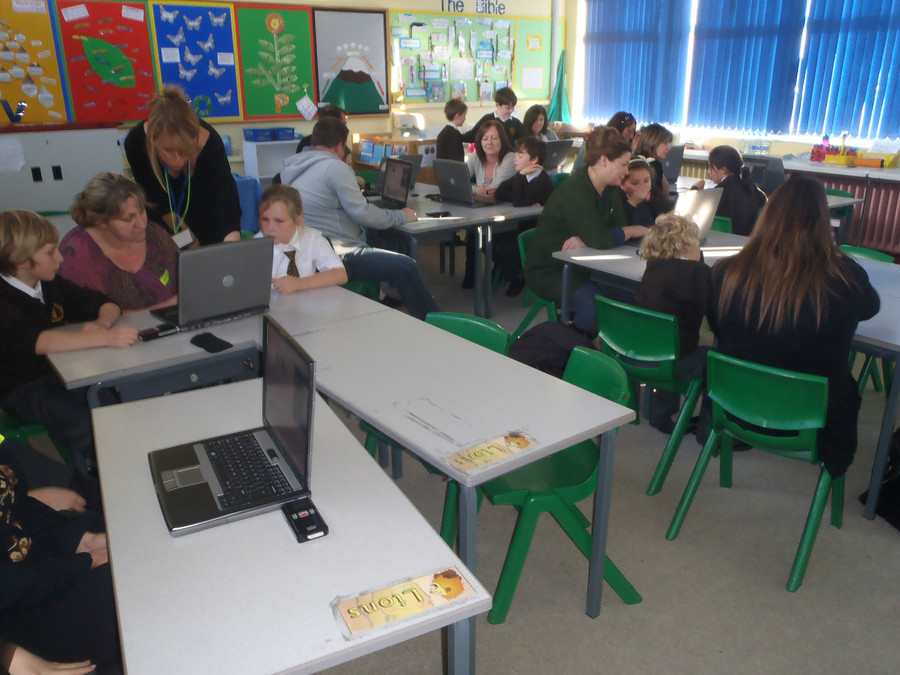 We have organised Christmas Craft Afternoons in school and invited parents/carers or grandparents to come in and enjoy the festive fun!
Everyone certainly did!