Here are our Junior Leadership team for 2017-2018!
They will be involved in lots of projects and initiatives this year and we know they will do a great job!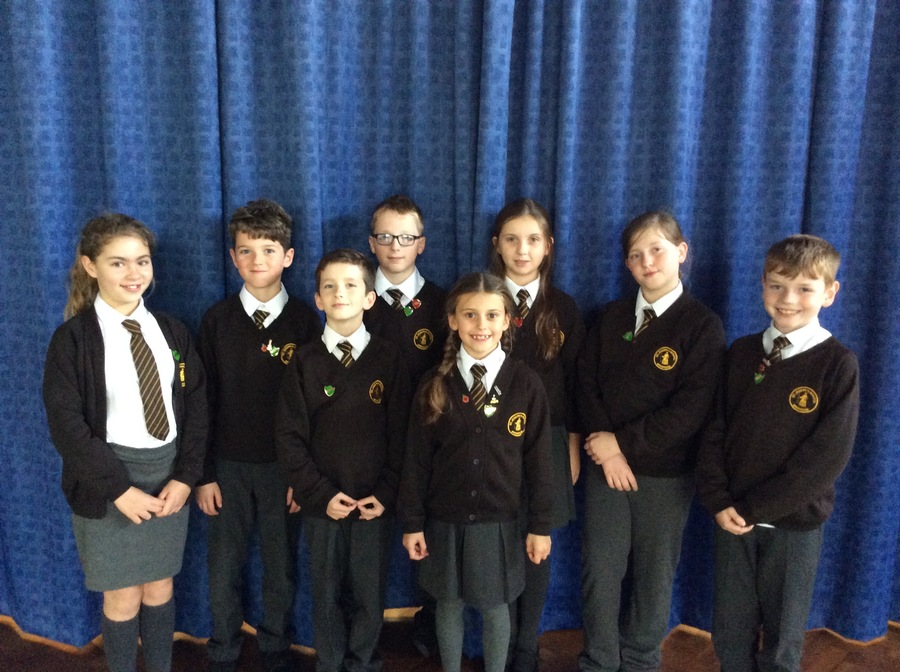 JLT Re-organise Playtime Equipment!
The JLT organised a bun sale to raise money for new playtime equipment for KS2. They raised £100! It wasn't quite enough so they applied to the PTSC for some more money so they could buy some more equipment. Luckily the PTSC said yes!
They wanted each class to have a colour and have ordered equipment in red, blue, yellow and green! That should make it much easier to organise!
When the equipment arrives, is organised and is being used we will post some photos! have a look out for them!
Learning Walk
The JLT met with an external advisor to the school, Mrs Warden, and spent the day with her moving around the school and evaluating what they saw. They put their ideas in a report for the Senior Leadership Team of the school and the Governors.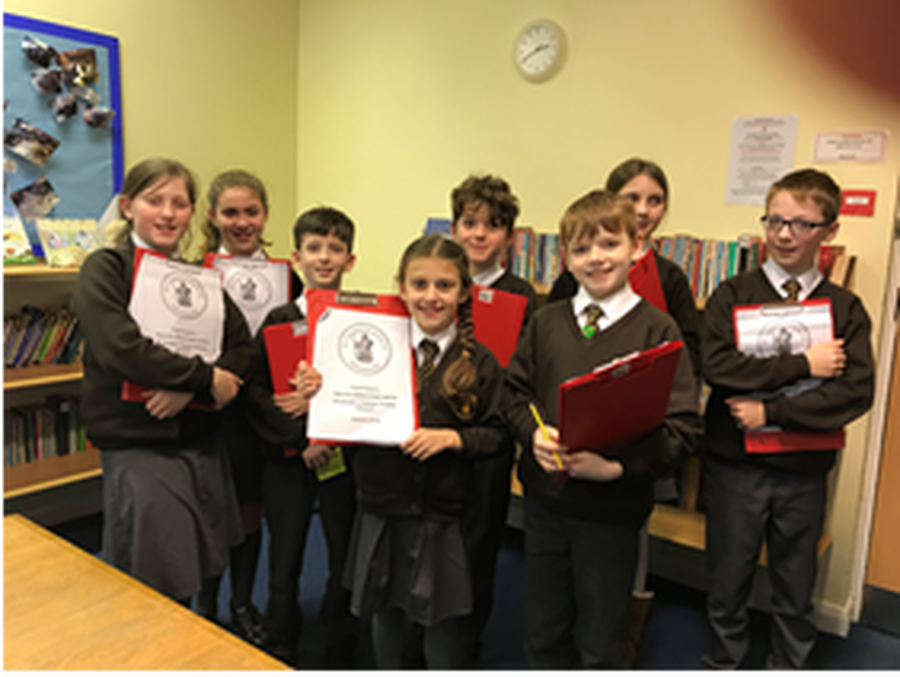 NSPCC Number Day
The JLT helped to organise our annual Number Day to raise funds for the NSPCC. There were class competitions based on numbers with super prizes and everyone had to wear something with numbers on! There were sports shirts, stuck on numbers, drawn on numbers, sewn on numbers, dominoes, playing cards and even a number crown! We had a great day and collected over £300 for the charity. Well done JLT!