Welcome to the Year 6 Web Page!
Our Year 6 team are: Mrs Foxcroft (Class Teacher) and Mrs Payton (Teaching Assistant)
WE WILL BEGIN WORK ON OUR PRODUCTION
'AN INSPECTOR CALLS'.
HOMEWORK IS TO LEARN THE SONGS. LYRICS NEED TO BE LEARNED OFF BY HEART PLEASE!
OPEN ANOTHER TAB TO HAVE THE LYRICS AND MUSIC FILES BOTH OPEN.
COPY OF KEPPLEWRAY MEDICAL FORM AND KIT LIST BELOW
During half terms 5, we will continue to learn about invaders and settlers, looking at how our country has experienced different settlers, the impact made and the different cultures brought to our land. We have already used stories such as Beowulf as a base for our English lessons.
The Battle of Hastings will also provide us with a stimulus for writing. Why was it such an important event? Do you know the name of this famous tapestry? What can it tell us?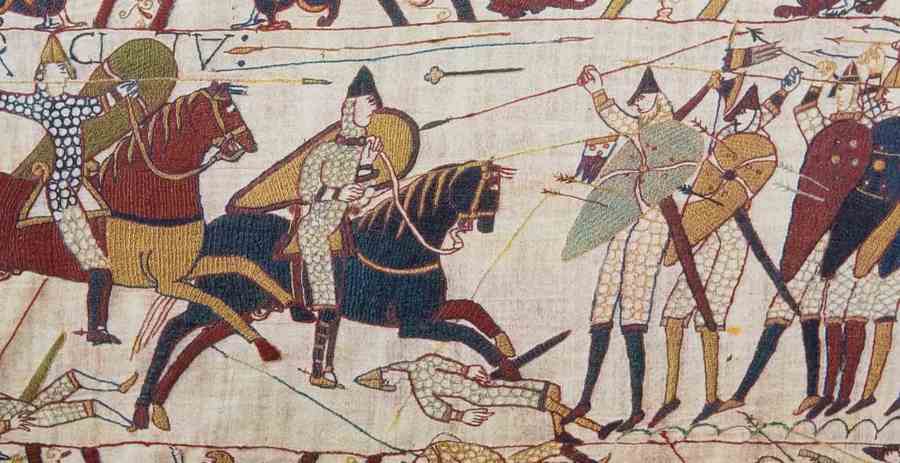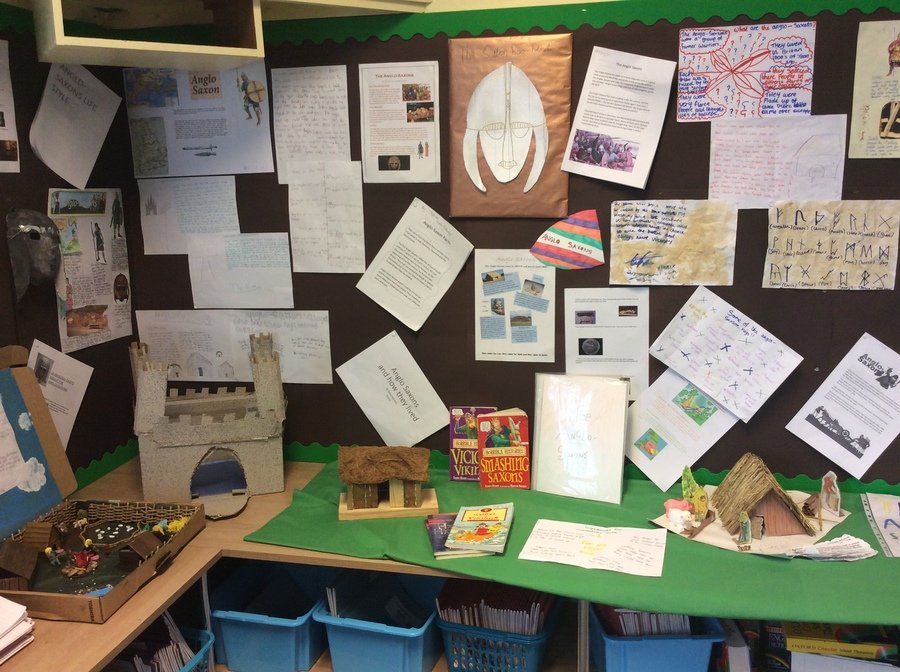 In history workshop, we learnt about the Vikings: where they came from, their beliefs and how they attacked Anglo-Saxon Britain from the east. We learnt some warrior moves and re-enacted a Viking raid on the monastery at Lindisfarne (Holy Island), sailing in our longboat and singing our victory song!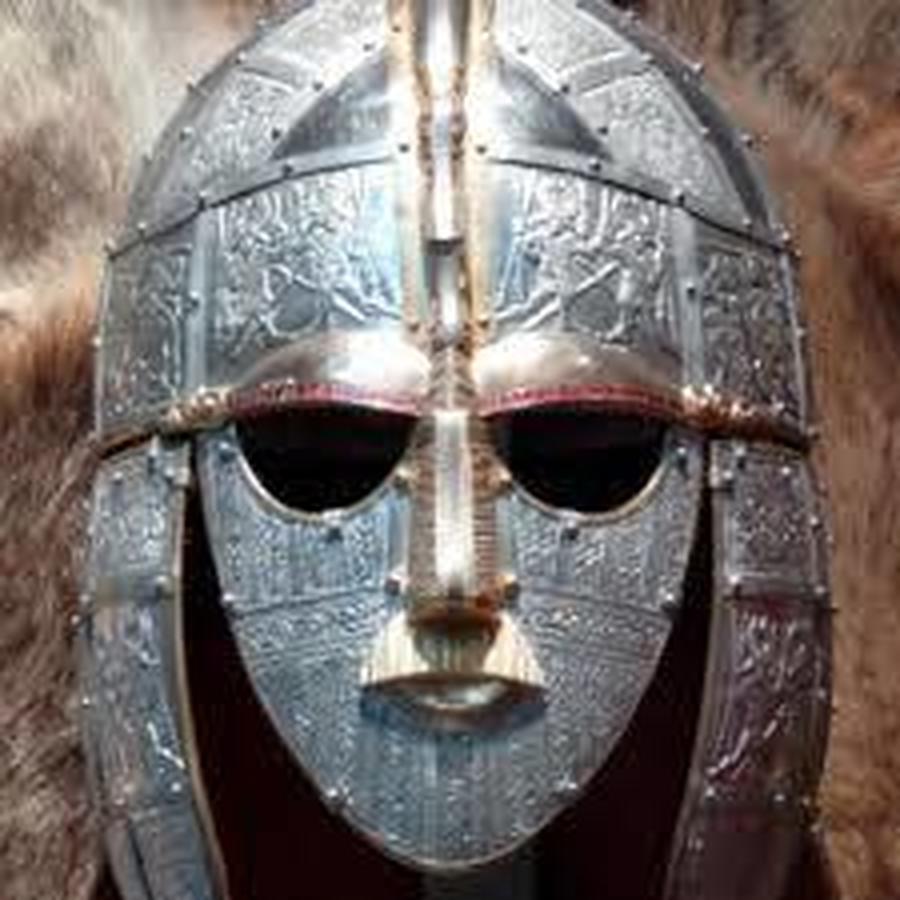 Half Term 3 (Spring 1) was 'Frozen Kingdom'. A geography topic, but one which inspired our artwork and English.
Well done for your very creative homework on animal adaptation. They all looked fabulous! Following our visit to see the Lion, the Witch and the Wardrobe, we also made masks for the 'Snow Queen'...
HOMEWORK
Homework will be set each week, alternating between Maths and English. Spellings recorded in your spelling log must be learned. Parents should test you and sign the page to show this has been done. If you don't have any recorded, learn some of the Y5/6 orange words at the back.
Remember, half an hour reading every night will make a huge difference to your writing and is a great way to wind down at the end of the day. Put those devices down and relax with a good book...
Our topic for Half Term 2 (Autumn 2): The World Wars
We looked at the causes of the World War I and the great loss of life, remembered 100 years later. Our main focus was World War II and how this impacted on life in Britain and differed to the first Great War.
Eden Camp Visit Photographs. A brilliant visit - we learnt a lot!
We have written our own poetry based on the theme of war and have tried to use rhyme, repetition and imagery.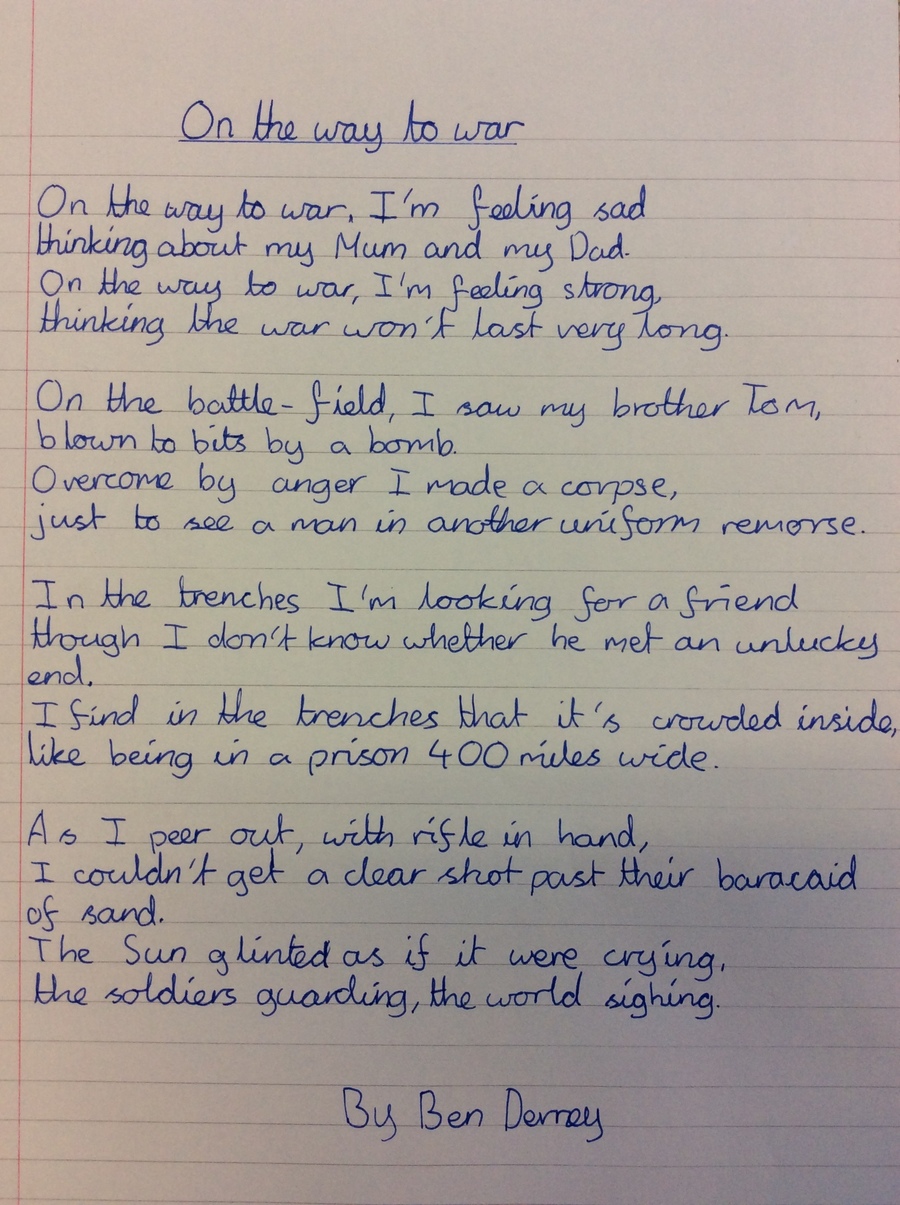 Our PE topic for Spring 1 is gymnastics. You will need indoor PE kit in school
We had fun last half term learning archery and fencing skills. Plus, you can watch our dance based on our World War topic (below).
Our eyes reveal a lot about us. We were very proud of our detailed sketches in our art lesson!
Our Topic for Autumn 1 was I.D.
Who are we?
We had a visit from Hollie, a CSI (Crime Scene Investigator) who explained her work. The protective suits are tricky enough to get into but we tried racing each other! She showed us how footprints are a good way of identifying criminals but finger printing is the best because all finger prints are unique. She loves her job and maybe one of Year 6 might be inspired to work in this scientific field?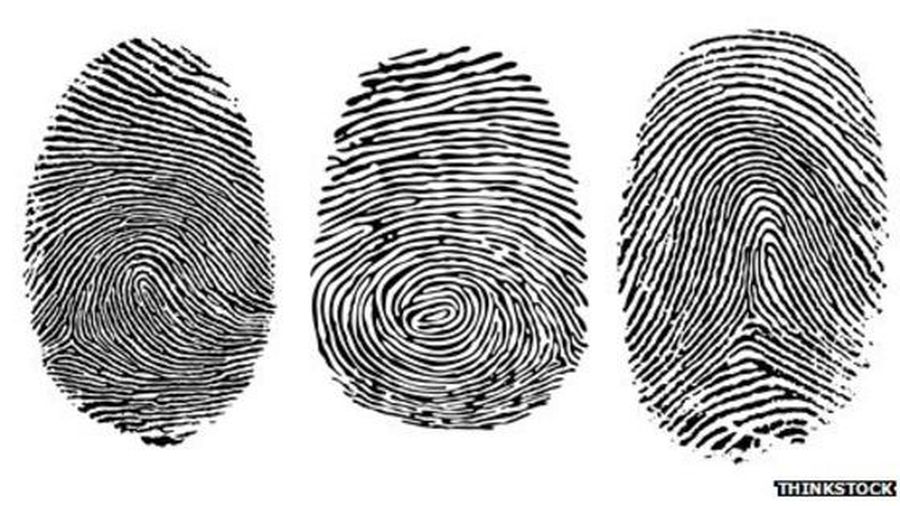 We visited Cliffe Castle in Keighley to learn more about evolution and looked at fossils which showed how creatures can evolve. We had a look around the museum exhibits and also enjoyed the park there!
A visit from 'The Better Living Health Team' reminded us about the importance of a healthy diet and the living well plate quiz helped us remember the food groups plus the proportions we should be eating.
We finished with a great yoga session...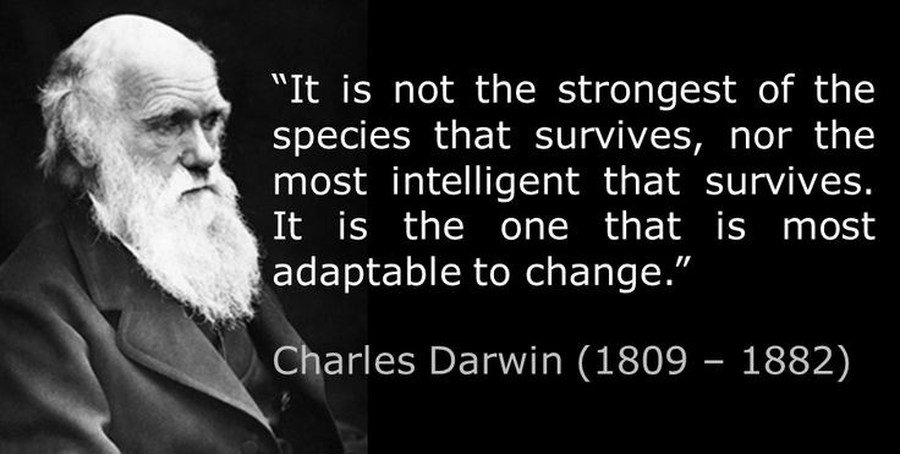 Our science lessons will focus on evolution and the work of Charles Darwin. How did he challenge scientific thinking?
We learnt about the two great Anglo-Saxon archaeological discoveries of Sutton Hoo and The Staffordshire Hoard. In English, we wrote our own news scripts to announce the Staffordshire find and recorded the opening headlines using a computer autocue - just like the professionals! Have a look below...
Please listen to our latest ukulele composition: 'Molly Malone'
Below that is February's experiment with different layers using ukulele, guitar and percussion. The third piece 'Rollercoaster' was recorded in January.
Celebrating World Book Day with our buddies!
We have looked at the artist Cathy Hillegas and copied her style using watercolour. What a fabulous gallery of work!
Y6 were able to watch the progress of the chicks in Y5 and have the chance of a cuddle!
In the Autumn term, we worked on a ukulele composition called 'Blues Mobile'. It includes some improvisation...
We thoroughly enjoyed our music workshop! Watch the video of our samba inspired music and the variety of instruments used...
THANK YOU FOR YOUR HALF TERM PROJECT HOMEWORK ON REMEMBRANCE!
The display in class looks fabulous and it is wonderful to see how creative you have been. It has been great to see the things you have brought in from home too which have helped support out topic.
We tried some world war II recipes: chocolate wheels, chocolate cake and carrot cake. Eggs were in short supply so cooking without them was challenging. Products such as potato and carrot were added to bulk out the cakes.
A SPECIAL WELCOME...
At the beginning of the year, Year 6 welcomed their buddies from the reception class into our school family. Each child placed a bead into our heart shaped basket as a symbol of joining our loving community of faith.
Important Dates
26th June 1pm : All Saints Catholic College children meet Y7 Head of Year
28th June SRE education with school nurse session 1
29th June: Mass for Feast of Saints Peter & Paul 9:30am
30th June: Football and Netball Tournament
2nd July: SRE education session 2
3rd July: Transition Day All Saints pupils
5th July: SRE session 3
5th July: Party at Prego (evening)
6th July: Transition Day Calderdale Schools
9th & 20th Bikeabiity Group 1
9th - 13th Rastrick transition week
10th July: SATS results due out
10th July: Production dress rehearsal
11th July: Production 7pm
23rd & 25th July: Bikeability Group 2
24th July : Sports day 1pm
24th July: leaver's mass/leaving ceremony. 7pm in school hall. All must attend.
26th July: End of year mass 9:30am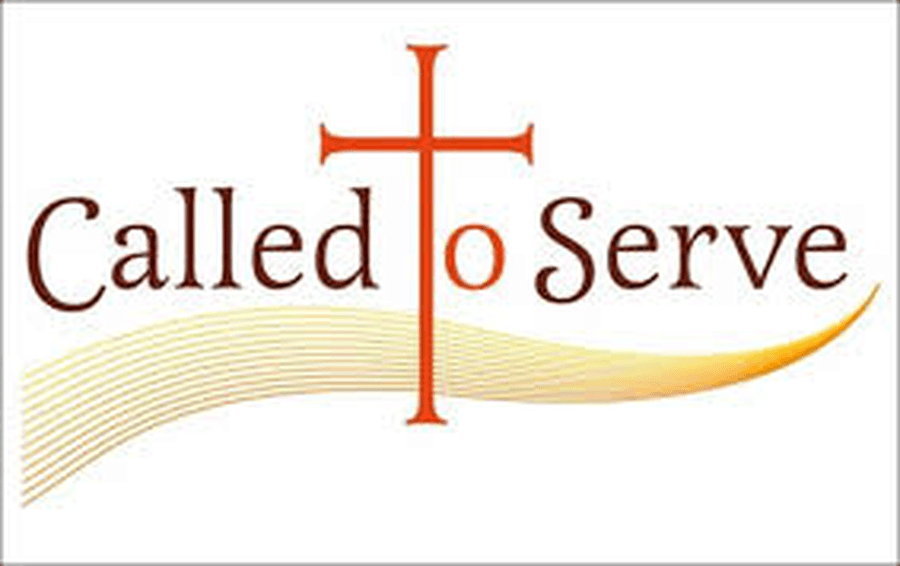 Our RE topic 'Called to Serve' follows on from the work of the apostles.
How do we serve God in our daily lives?
What does it mean to be a Catholic Christian?
How do people show their service to God and others?
We will have the opportunity to ask Canon about his 50 years of service as a priest and what this means to him.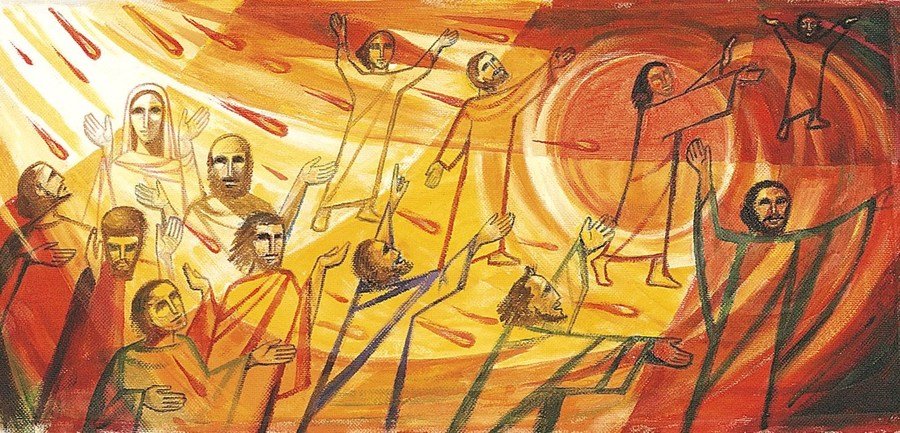 Our RE topic for Half Term 5 was 'The Work of the Apostles'.
We learned about the coming of the Holy Spirit to the apostles at Pentecost and how they spread the Gospel message to the world. We also considered our role as Christian witnesses, continuing the work of the first followers of Christ.
We spent time thinking about what challenges us and how God can help us. Our red ribbons on the prayer tree are there as a reminder of our commitment to change and be the best versions of ourselves.
The worship team helped prepare our school liturgy for candlemas when we remember Jesus being presented in the Temple and the words of Simeon as he described our Lord as 'The Light of the World'. It was beautiful and made us reflect on the importance of letting the light of Jesus shine in our lives...
RE Topic Spring 1 was: Jesus the Bread of Life
We learned about the Passover meal and how it links to the Last Supper and the Mass. We discussed how a belief in the Eucharist shapes the life of a Catholic and how the Our Father Prayer should inform our lives.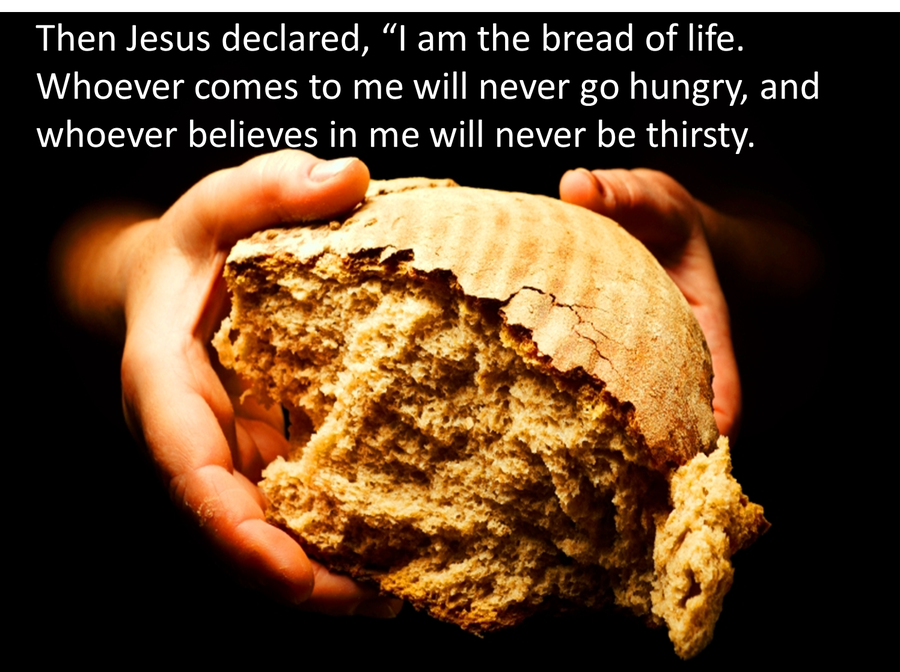 Our R.E. topic Autumn 2 was Justice
We learnt about those who have worked for justice in the world (such as Archbishop Romero) and how a belief in justice and peace is central to our Christian faith. We will find out more about the Catholic charity CAFOD. We used the book 'The Island' in our English lessons to consider the plight of refugees and the lack of justice in this story. We copied some of the illustrations , which add to the mood of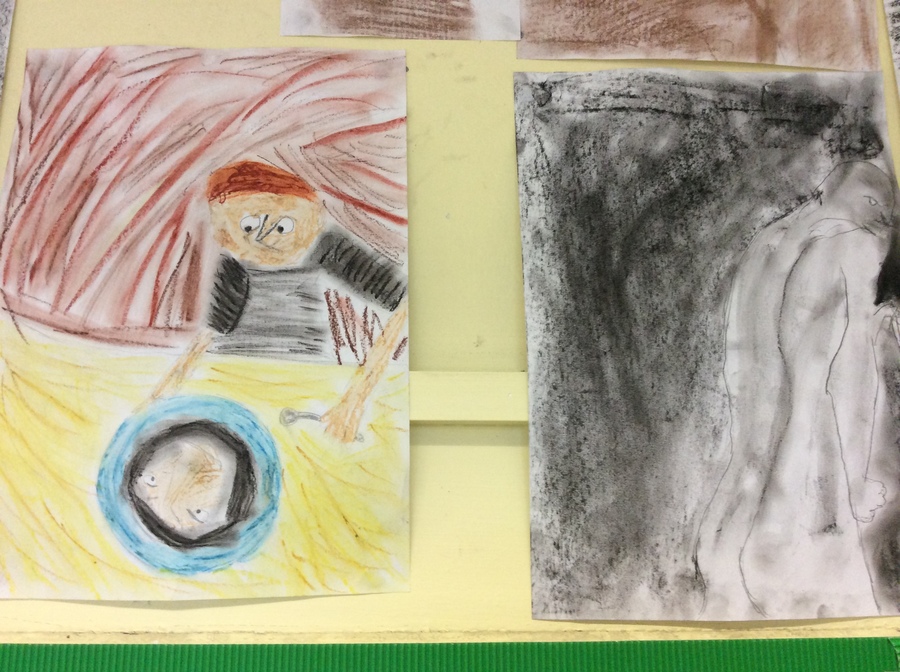 CLASS WORSHIP IS LED BY DIFFERENT CHILDREN EACH WEEK. IT'S A SPECIAL TIME TO SHARE OUR WORRIES, HOPES AND JOYS WITH GOD. WE TAKE TIME TO REFLECT ON OUR LIVES AND ALL WE HAVE...
The Kingdom of God Autumn 1
We listened to Jesus' parable of 'The Workers in the Vineyard' then freeze framed part of the story. An interesting discussion followed about the fairness of this parable and its meaning. We realised God's Kingdom is open for all and it is never too late to enter. God our Father is love and all forgiving.