Forthcoming Events Thursday 11th April - Y5 present The Living Last Supper @ 2.30pm
Our Teacher is
Mrs Bonner
Our Teaching Assistant is
Mrs Brook
This school year we are proud to be supporting
Yorkshire Air Ambulance
So far we have raised a total of
£528.00
The Leader In Me
We have been thinking about the choices we make, what is within our circle of control and what isn't and the need to stop and think before reacting to situations.
Emotional Bank Account
Every relationship we have has an emotional bank account. We can make deposits or withdrawals depending on our behaviour towards the other person. We are focusing on making deposits for each other in our class emotional bank account.
This half term our theme is
'Revolution'
We will be learning about the many great inventions of the Victorian period and we will consider the impact that these had on our country during that time and on our lives today.
We learnt about the Rainhill Trails, where the first steam train, George Stephenson's 'Rocket' was first seen.
We took part in our own trail, pumping a model of 'Rocket' around the track!
We took inspiration from the work of William Morris to create an illuminated letter using the initial of our first name.
William Morris was influenced by nature and so we incorporated this in to our designs.
PE
This half term we are developing our skills in
Athletics
Our RE Topic is
'Reconciliation'
We will think about the times when we have been hurt or hurt others ourselves. We will consider why it is important to forgive and how it feels when we forgive others.
Habit 2 - Begin with the End in Mind
We have been thinking about where we would like to be in 10 years time and what we need to put in place to achieve all of our amazing ambitions
Habit 4 - Think Win-Win
With this habit we need to be able to balance courage to get what we want with consideration for what others want so that everyone can be happy with the solution.
When dealing with any situation think how you can achieve a win for all.
We have safely hatched 9 gorgeous chick (8 boys and 1 girl).
We have enjoyed looking after the chicks and taking them to visit each class in the school.
We learnt about the development of photography throughout the Victorian period. We were able to look at a range of cameras from the past and have our photograph taken through an 1880s lens.
Can you believe that the very first photograph took 8 hours to expose!
Homework is set every Friday
Maths and English will be sent out alternately on a Friday.
We also ask that you spend some time each evening reading and practising spellings and learn its.
Class Worship
Each week we plan and lead a worship for the rest of the class. We gather together and spend some time listening to and reflecting on the Word of God.
Habit 3 - Put First Things First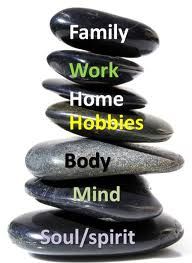 We have considered which things in our daily lives are a priority and which things are important but can wait.
We came to the conclusion that if we prioritize the things we need to do and would like to do then we can actually do them all!
World Book Day
We did an amazing job of creating much loved characters from potatoes!
We have learnt about the male and female parts of the flower and the role that they play in reproduction. We dissected a flower to identify the filament, anther, stigma, style and ovary.
We learnt about the phonograph, invented my Thomas Edison to play recorded sounds. We were able to listen to some of the first recorded music on the phonogrpah.
We were then able to create our own music by piercing holes in the strips and playing them through a special machine.