Welcome to our Reception Class Page!
Our Teacher is Mrs Dennison
and our Teaching Assistant is Mrs Heyhoe.
R.E.
Getting to know Jesus
We will be learning about his childhood and how he gets lost in the Temple and then looking at how he chose his Disciples.
Hail Mary
We will be learning the words of this prayer
Hail Mary full of Grace
the Lord is with thee.
Blessed art thou among women
and blessed is the fruit
of thy womb Jesus.
Holy Mary, Mother of God
pray for us sinners,
now and at the hour
of our death.
Amen
Internet Safety Day - Tuesday 5th February
We have discussed the importance of Internet Safety in class. We watched a video about Buddy's Internet Safety and we learnt a song about it too. Stranger Danger came up as well and we talked about what we should do if someone we did not know wanted us to go and look at something eg a cat/dog etc. Click on the video below to watch it again with your child and maybe sing along to the song too! It maybe a good place to start your own conversation with your child about keeping safe.
Chinese New Year - Tuesday 5th February
We have been looking at Chinese traditions and making Chinese masks, Lucky Envelope Wallets and Lanterns. This is the Year of the Pig. Children born in 2013 are born in the year of the Snake and those born(from Feb onwards) in 2014 are under the sign of the Horse. We have heard the story of how the animals had to compete in a race and the first Twelve were each given a year named after them. The winner - the rat cheated by having a ride on the OX and then dashing to the finish line.
We will be looking at changes in the weather and its impact on our environment.
Buried Treasure!
We have hidden coins in the sand tray and the children have to find them and sort them into the right containers as an introduction to Money. We have used real coins and we are hoping that none of them find their way home in children's pockets ! if that should happen please ensure that they return them - as that in itself is a good lesson to learn. Thank you for your continued support.
P.E.
We will endeavour to encourage your children to be independent when changing for PE - but PLEASE help them to help themselves! Set a timer - can they get ready before it goes? If so shorten the time by a few seconds - can they beat their best time? They are so proud of themselves when they CAN do it without help.
PE Kits : These will be kept in school on their pegs until the next holiday - when they will be sent home to be washed.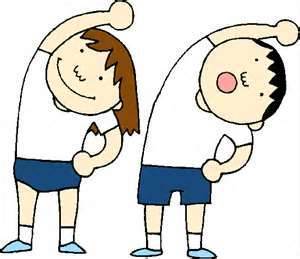 Encouraging Independence:
If your child has snack money/letters/reply slips etc. in their bag please tell them - so they can hand them in themselves when asked in class about them. Your support is greatly appreciated.
PHONICS
As promised here are the 2 videos for Jolly Phonics so you can be learning them too and having fun at home! The first video is the explanation of each sound - remember is the pure sound we use.
Remember in the video below we said to emphasise the LOWER CASE letters - not the capitals yet. The b will have capital B and the h will have capital H too, but please just focus on the lower case b and h, as with all the letters.
HAPPY SINGING!
Diary Dates
Due to timetable rearrangements our PE will now be on a Thursday morning
School reopens on Mon 25th Feb
P T S C Date for your diaries
Fri 1st March Bingo Night for Grown Ups
CHARITY
Our Class Charity for this year will be Macmillan Cancer Care. We added £132.03 donated at the Nativity to our School Coffee Morning making a total of £675.73 for last term. Thank you to all who contributed. As you are probably aware each class is going to raise funds throughout the year for a specific charity and we have a Penguin Moneybox in class for any spare coins you can send in and your child can add them to it. Any additional ideas to raise money over the next two terms would be welcomed. Please don't be shy - if you have any ideas let us know.
The Leader in Me
We have been considering the first two of the seven habits to help us all to be more effective. We know that some habits are good for us and we are trying to be proactive - the children know that they are in charge of their own choices and we are reminding them of this and commending those who make good choices. The second habit looks at having a plan - begin with the end in mind. We have considered the importance of order when changing for playtime and discovered that you need to put your gloves on last - otherwise you can't do your shoes or fasten your coat.
Snack Money
It's a £1 per week or £6 until Half-Term
It can be paid weekly or any way you choose - but it is paid directly into class- not the Office - as we are the ones who do the shopping, the book keeping etc etc.
Most parents like to pay in advance - or weekly as this avoids being sent a reminder and a bill later in the term.
If you tell your child the day you send in their Snack Money - then they can feel really grown - up and deliver it themselves. Otherwise it could travel back and forth a few times before it is discovered!
We know after the meeting you will be raring to growth fitness and counting! Here is the first one 1-20 so have fun with your child!
The Days of the Week! Have fun with Farmer Jack! Time to get up and move while learning the days of the week!
Have fun!
Reading Stories to your Child
R
A bedtime story is a lovely way for you and your child to end a busy day.
They get a few minutes of Mummy/Daddy time all to themselves. Children who are read to, are more likely to become keen readers when they get older.
Remember the best APP is your Lap!
Ideas for Number Activities. Great fun to do with your child!
Activities to increase your child's understanding of number eg: setting the table for a certain number of people, sorting buttons into sets, matching socks

Talking about amounts eg: putting buttons or sweets into 2 piles – count them out – How many are there? Which pile has more? Which pile has less? What number would be one more? What number would be one less?

Digit cards 1-5, then 1-10, then 1-15, then 1-20
-have them in order, set them out in order saying the numbers as you do
-lay them out and point to a number + ask 'What number is this?' Let
them ask you too! The more they see + say/hear = progress
Look for number everywhere! Who can find a number 5? A number

3? A number 4? ...

Games eg: dominoes, snap, turn and match, jigsaws
SKILLS that become life habits
How to focus their attention

How to be patient and not interrupt when adults are talking

How to remember and carry a message

How to hold and use a knife and fork

How to dress and undress…..and with pace!

How to carry out a simple instruction – then 2 step – then multiple step

How to be aware of others – spatial awareness

How to be increasingly responsible for their things eg: ask them if they have any letters from school and ask them to pass them to you from their bag / hand something into their teacher

How to be responsible for their actions and that there are always consequences

How to take turns – play games

Please and thank you
We want our children to THINK independently and ACT independently as a result of GOOD CHOICES.
Please remember to check your child's book bag daily for: letters/information sheets/phonic books/new sounds etc
Thank you
Writing - some things to do with your child at home. Do it together with them and have fun!
Pencil Grip – sitting up
Letter formation
Number formation
Opportunities to write
Colouring in/drawing - time spent on this can never be underestimated!
Nursery rhymes and stories are really important too - Make stories up and make your child a central character.