Welcome to our Reception Class Page!
Our Teacher is Mrs Dennison
and our Teaching Assistant is Mrs Heyhoe.
P.E.
This Friday 5th October will be our first attempt at Changing into PE Kits - wish us luck! So if your child appears somewhat 'bedraggled' you ll know why!
P E Kits : These will be kept in school on their pegs until the next holiday - when they will be sent home to be washed.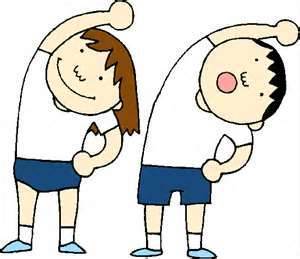 Encouraging Independence:
If your child has snack money/letters/reply slips etc. in their bag please tell them - so they can hand them in themselves when asked in class about them. Your support is greatly appreciated.
PHONICS
As promised here are the 2 videos for Jolly Phonics so you can be learning them too and having fun at home! The first video is the explanation of each sound - remember is the pure sound we use.
Remember in the video below we said to emphasise the LOWER CASE letters - no the capitals yet. The b will have capital B and the h will have capital H too, but please just focus on the lower case b and h, as with all the letters.
HAPPY SINGING!
Please remember to check your child's book bag daily for: letters/information sheets/phonic books/new sounds etc
Thank you
Writing - some things to do with your child at home. Do it together with them and have fun!
Pencil Grip – sitting up
Letter formation
Number formation
Opportunities to write
Colouring in/drawing - time spent on this can never be underestimated!
Diary Dates
Friday 5th October - School Photos of 'Reception Classes' in the area printed in Halifax Courier
Wednesday 10th Oct : School Photographer - Individual and family groups PLEASE NOTE CHANGE OF DATE
NOW TUESDAY 16TH OCTOBER INSTEAD.
Fri 12th Oct : Nursery and Rainbow Challenge Day - a day to wear as many colours as you can and have some fun whilst raising some money through sponsorship for new classroom equipment and toys. As they will be doing an obstacle course in the hall - please bear this in mind when choosing clothing and footwear for the day. Trainers and leggings/jogging bottoms could well be the order of the day.
Tues 23rd Oct : 2.30 Harvest Festival
Fri 26th Oct : Close for Half -Term holidays
Mon 5th Nov : Return to school
Our Class Charity for this year will be Macmillan Cancer Care. Each class is going to raise funds throughout the year for a specific charity and we have a Penguin Moneybox in class for any spare coins you can send in and your child can add them to it. Thanks in advance.
SKILLS that become life habits
How to focus their attention

How to be patient and not interrupt when adults are talking

How to remember and carry a message

How to hold and use a knife and fork

How to dress and undress…..and with pace!

How to carry out a simple instruction – then 2 step – then multiple step

How to be aware of others – spatial awareness

How to be increasingly responsible for their things eg: ask them if they have any letters from school and ask them to pass them to you from their bag / hand something into their teacher

How to be responsible for their actions and that there are always consequences

How to take turns – play games

Please and thank you
We want our children to THINK independently and ACT independently as a result of GOOD CHOICES.
We are trying hard to match up faces to parents and carers at home times but please bear with us as there are so many different combinations of adults collecting your children that it is difficult at first.
It is helpful if your child knows who to expect to collect them at home time as they feel more reassured. Obviously things can happen during the day that may mean a 'change' to the intended person - if that is the case please alert the office as soon as you can so we can advise them of this before they reach the playground. Thanks.
R.E.
God's Great Plan
This is our theme for this half term and we will be looking at creation and learning all about each other and our families too.
Homework
Each child was given a booklet to take home for parents/carers to fill in and return with information about your child. Photos or drawings can be added too.
Snack Money
A big Thank You to those who have already sent in Snack money. It's a £1 per week or £8 until Oct. Half Term.
It can be paid weekly or any way you choose - but it is paid directly into class- not the Office - as we are the ones who do the shopping, the book keeping etc etc.
Most parents like to pay in advance - or weekly as this avoids being sent a reminder and a bill later in the term.
If you tell your child the day you send in their Snack Money - then they can feel really grown - up and deliver it themselves. Otherwise it could travel back and forth a few times before it is discovered!
We know after the meeting you will be raring to growth fitness and counting! Here is the first one 1-20 so have fun with your child!
The Days of the Week! Have fun with Farmer Jack! Time to get up and move while learning the days of the week!
Have fun!
Reading Stories to your Child
R
A bedtime story is a lovely way for you and your child to end a busy day.
They get a few minutes of Mummy/Daddy time all to themselves. Children who are read to, are more likely to become keen readers when they get older.
Remember the best APP is your Lap!
Ideas for Number Activities. Great fun to do with your child!
Activities to increase your child's understanding of number eg: setting the table for a certain number of people, sorting buttons into sets, matching socks

Talking about amounts eg: putting buttons or sweets into 2 piles – count them out – How many are there? Which pile has more? Which pile has less? What number would be one more? What number would be one less?

Digit cards 1-5, then 1-10, then 1-15, then 1-20
-have them in order, set them out in order saying the numbers as you do
-lay them out and point to a number + ask 'What number is this?' Let
them ask you too! The more they see + say/hear = progress
Look for number everywhere! Who can find a number 5? A number

3? A number 4? ...

Games eg: dominoes, snap, turn and match, jigsaws
What a wonderful Rainbow Day we had in Reception! We spent some time in the hall with our friends in Nursery and took part in an obstacle course challenge! Some of our Year 6 buddies came to help us too!