Come and have a look at what's going on in our Nursery.
It's where the fun begins!
Our Nursery Team are:
Mrs L Lloyd - Teacher, Mrs R Acheson and Mrs K Normanton - Nursery Nurses and Miss A Edwards - Nursery Assistant
LIBRARY DAY is Friday ...........Don't forget to let your child choose a book and you can enjoy it together at home. A big thank you to all the parents who have kindly donated books to our library, this wonderful resource would not be available without your constant support.
BOOKS, BOOKS and more BOOKS ..........reading is the best !!!
We LOVE books!

The

Way

, the

Truth

and the

Life
This term our topic will be
The Church
Children will begin to understand that we call the Church the family of God and that we can all belong to this family. We will begin to know that the church building is a holy place where we are all welcome and we can all go to pray. We will learn that Jesus is present in the tabernacle and we can visit him and begin to understand why Sunday is a special day for us. We will be thankful for all the people who look after the Church.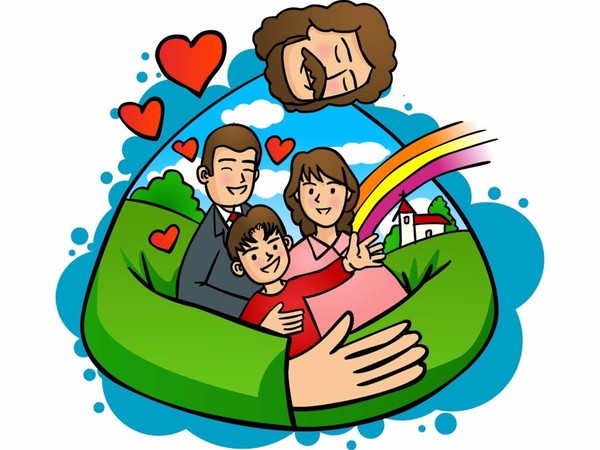 Important Dates for your Diary
Monday 11th June - School opens
Thursday 14th June - Initial Interviews for September 2018 intake 12.15 onwards
Friday 15th June - Annual swimming Gala
Thursday 21st June -End of Year Parent's Day for Summer leavers 12.15 onwards
Monday 25th June - September 2018 Starters New Parents Night 7pm
Thursday 28th June - non-uniform day(bring a bottle)
Friday 6th July - Calderdale Transition Day
Friday 13th July - Nursery Sports Day ( start time and details to follow)
Friday 20th July - Nursery Party Day ( in the usual morning session 9-12)
Thursday 26th July - School closes
New Starters
A warm welcome to our nine new starters. We hope you have a very happy and enjoyable time with us. We have lots of exciting activities planned and we know you will make lots of new friends.
THIS TERM OUR TOPIC IS
Am I the Fastest?
Here are some of the things we will be learning about :
About things that are fast and things that are slow;

How to use the body in different ways for sports, games and play;

About what makes a good team;

About different types of sports and equipment;

About sporting events and competitions;

about different places used for sports;

About toys that move using remote control and wind up mechanisms;

About different games and understanding the rules of play.