Come and have a look at what's going on in our Nursery.
It's where the fun begins!
Our Nursery Team are:
Mrs L Lloyd - Teacher, Mrs R Acheson and Mrs K Normanton - Nursery Nurses and Mrs L Lister Teaching Assistant
LIBRARY DAY is Friday ...........Don't forget to let your child choose a book and you can enjoy it together at home. A big thank you to all the parents who have kindly donated books to our library, this wonderful resource would not be available without your constant support.
BOOKS, BOOKS and more BOOKS ..........reading is the best !!!
We LOVE books!
We have been reading the story Handa's Surprise by Eileen Browne. We have been talking about Kenya the African country where Handa lives and we have learnt about the animals who live there, the foods they eat and the fruits that grow there. We have learnt how people who live in Africa have a very different way of life to us.
We acted out the story and below you can see some of the pictures from the story.
We have been working on our drumming skills in out outdoor area! We are very good! We like to experiment and try out different materials to drum with! Why don't you have a listen!
We had a lovely time seeing and holding the chicks that Year 5 looked after. They asked us to think of some names for one of the chicks and then vote for the one we liked the best. We named the chick Flower! We liked it a lot!

The

Way

, the

Truth

and the

Life
This term our topic will be
The Church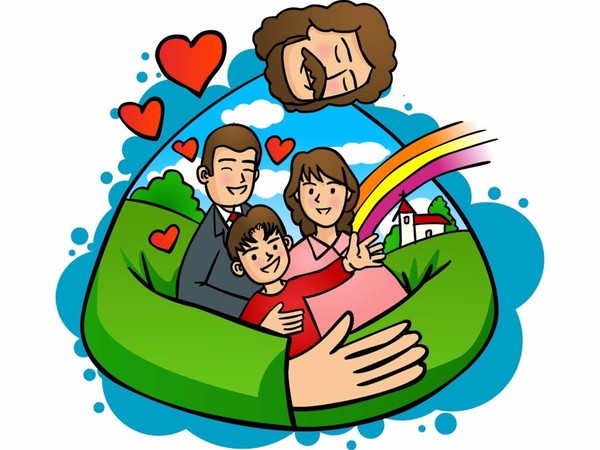 "The Church is the family of God, the people that God gathers in the whole world."
We will begin to learn that the we can all belong to the family of God and that the Church is a holy place where we can pray and we are all welcome. We will learn how Sunday is a special day for us.
THIS TERM OUR TOPIC IS
Pirates and the Seaside
Here are some of the things we will be learning about:
·Collecting questions that we want to explore through our new topic about seaside and pirates

· Talking about our experiences at the seaside.
Pinpointing the places we have been on the world map

· Investigating the life of a pirate and reading pirate adventure stories.

· Creating a seaside café for role play, using money, writing orders and receipts, being a customer and a waiter/waitress.

· Exploring floating and sinking, making our own boats from reclaimed materials.

· Recalling and retelling familiar stories and sequencing pictures from those stories.

· Learning new letter sounds and songs, using letter sounds to listen and write simple words.

· Investigating capacity and exploring weight, heavy and light.

· Engaging in imaginative seaside play in the water and sand areas.

· Looking at maps and finding out where we are, making our own maps to show where the treasure is hidden.

· Understanding the role of a lighthouse and its keeper
I
Important Dates for your Diary
Parents Day

-Thursday 22nd June commences 12.15 please make sign your child's name at a convenient appointment time when the list goes up in the cloakroom.
Reception Transition Visits for children attending St Joseph's Catholic Primary Reception Class:
Tues 20th June
Tuesday 27th June
Tuesday 4th July
Nursery Sports Day - Thursday 13th July
Pirate Party Day

- Friday 21st July