Come and have a look at what's going on in our Nursery.
It's where the fun begins!
Our Nursery Team are:
Mrs L Lloyd - Teacher, Mrs R Acheson and Mrs K Normanton - Nursery Nurses and Miss A Edwards - Nursery Assistant
LIBRARY DAY is Friday ...........Don't forget to let your child choose a book and you can enjoy it together at home. A big thank you to all the parents who have kindly donated books to our library, this wonderful resource would not be available without your constant support.
BOOKS, BOOKS and more BOOKS ..........reading is the best !!!
We LOVE books!

The

Way

, the

Truth

and the

Life
This term our topic will be
New Life
Children will begin to understand that because Jesus rose from the dead we can experience Easter. We will read and act out the story of Jesus appearing to Mary Magdalene when he rose from the dead and begin to understand why this story is important. We will celebrate the special gift of joy and peace that Jesus gave to the disciples and can also give to us. We will listen to and act out the story of Jesus going back to his Father in heaven.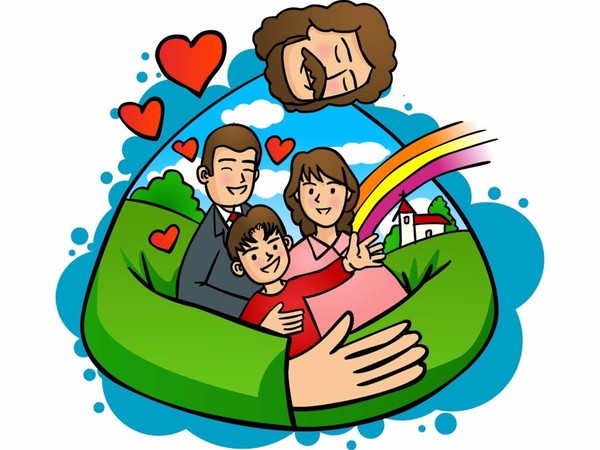 Important Dates for your Diary
Monday 16th April - School opens
Monday 7th May - May Day Holiday school closed
Thursday 10th May - Ascension Day
Thursday 17th May - New Starters Parents Day
Tuesday 22nd May - September Starters New Parents Night
Friday 25th May - School closes
New Starters
A warm welcome to our nine new starters. We hope you have a very happy and enjoyable time with us. We have lots of exciting activities planned and we know you will make lots of new friends.
THIS TERM OUR TOPIC IS
Why Do Spiders Eat Flies ?
Here are some of the things we will be learning about :
How spiders and other mini beasts feed and grow;

Life cycles and the way some creatures change over time;

How spiders and other mini beasts move to find food,water, shelter and to escape from danger;

Different environments, habitats and the small creatures who live there;

How to respect and take care of small creatures for a small period of time.