Come and have a look at what's going on in our Nursery.
It's where the fun begins!
Our Nursery Team are:
Mrs L Lloyd - Teacher, Mrs R Acheson and Mrs K Normanton - Nursery Nurses and Miss A Edwards - Nursery Assistant
LIBRARY DAY is Friday ...........Don't forget to let your child choose a book and you can enjoy it together at home. A big thank you to all the parents who have kindly donated books to our library, this wonderful resource would not be available without your constant support.
BOOKS, BOOKS and more BOOKS ..........reading is the best !!!
We LOVE books!

The

Way

, the

Truth

and the

Life
This term our topic will be
GOD'S WORLD
We will learn about how God loves and cares for each one of us and how we can love and care for others. We will begin to learn about the world that God has created and how he made each one of us, different and special and we will gain an understand of how we can help to look after the wonderful world that God has made for us.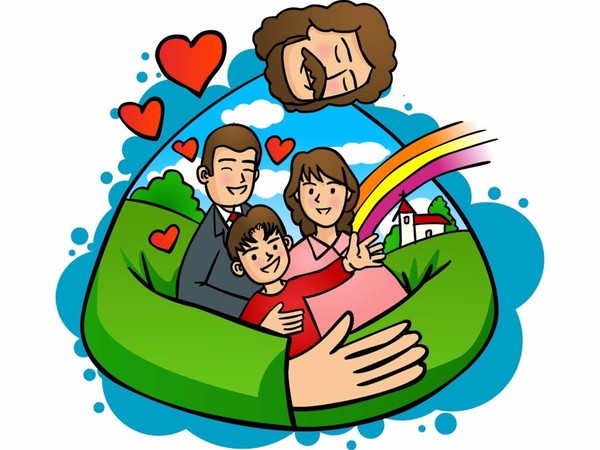 THIS TERM OUR TOPIC IS
Why Do You Love Me So Much ?
Here are some of the things we will be learning about:
How we care for ourselves and others;

About the role of family and other carers;

About our individual strengths and what makes us special and unique;

The changes that take place in our bodies as we grow;

About feelings and emotions;

About our senses and the way we use them to explore our environment.
I
Important Dates for your Diary
Friday 15th Sept - Nursery Library opens 8.55
Friday 29th Sept - Welcome Disco in School
Monday 2nd -Friday 6th Oct -Rainbow Challenge Week
Friday 6th Oct - Rainbow Challenge Obstacle Course
Thursday 19th Oct- Parent Consultations ( times will be posted in the cloakroom the week before)
Thursday 26th Oct - School closes