Come and have a look at what's going on in our Nursery.
It's where the fun begins!
Our Nursery Team are:
Mrs L Lloyd - Teacher, Mrs R Acheson and Mrs K Normanton - Nursery Nurses and Miss A Edwards - Nursery Assistant
LIBRARY DAY is Friday ...........Don't forget to let your child choose a book and you can enjoy it together at home. A big thank you to all the parents who have kindly donated books to our library, this wonderful resource would not be available without your constant support.
BOOKS, BOOKS and more BOOKS ..........reading is the best !!!
We LOVE books!

The

Way

, the

Truth

and the

Life
This term our topic will be
Sorrow and Joy
We will begin to understand that we are capable of hurting others and that we should always try to be kind to each other. We will begin to know that we can say sorry when we hurt someone but we need to ask Jesus to help us do this. We will learn that Jesus forgave those who hurt him and know that we can forgive others when they hurt us. We will learn to be able to ask Jesus to help us to be kind to others.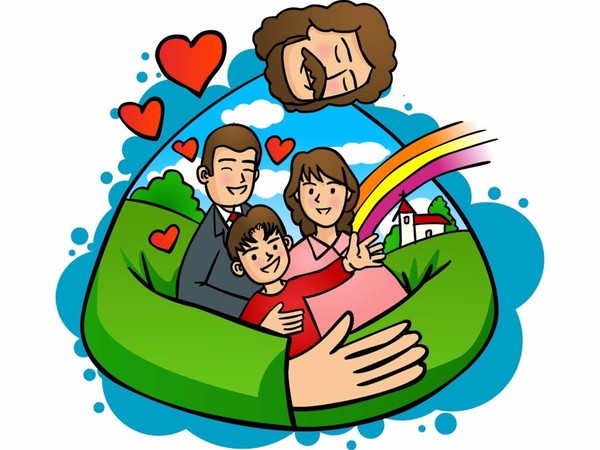 Important Dates for your Diary
Monday 26th Feb - School opens
Thursday 1st March - World Book Day (Dress up as your favourite book character)
Monday 5th March- Mother's Day Shop
Friday 23rd March - Comic Relief Day
Thursday 29th March- School Closes for Easter.
New Starters
A warm welcome to Jacob who will be starting with us this term. We hope you have a very happy and enjoyable time with us. We have lots of exciting activities planned and we know you will make lots of new friends.
THIS TERM OUR TOPIC IS
How Does That Building Stay Up ?
Here are some of the things we will be learning about :
Different kinds of buildings and structures and how they are made
Investigating different materials and how to build with them
Using a range of small and large construction
Working outside to create different structures and how things fit together
The tools and techniques needed to build a structure
About different machines used in building
Investigating different types of homes and talking about our own homes
Different ways of measuring, marking out and planning a structure
Talking about the different people involved in creating a building
Reading the story of The Three Little Pigs to explore construction and role play