Come and have a look at what's going on in our Nursery.
It's where the fun begins!
Our Nursery Team are:
Mrs L Lloyd - Teacher, Mrs R Acheson and Mrs K Normanton - Nursery Nurses and Miss A Edwards - Nursery Assistant
LIBRARY DAY is Friday ...........Don't forget to let your child choose a book and you can enjoy it together at home. A big thank you to all the parents who have kindly donated books to our library, this wonderful resource would not be available without your constant support.
BOOKS, BOOKS and more BOOKS ..........reading is the best !!!
We LOVE books!

The

Way

, the

Truth

and the

Life
This term our topic will be
GOD'S FAMILY
We will learn about how God made all the people in the world to be part of his family and that we are all part of his family. We begin to learn that God loves us and to show our love for God we must help and love one another.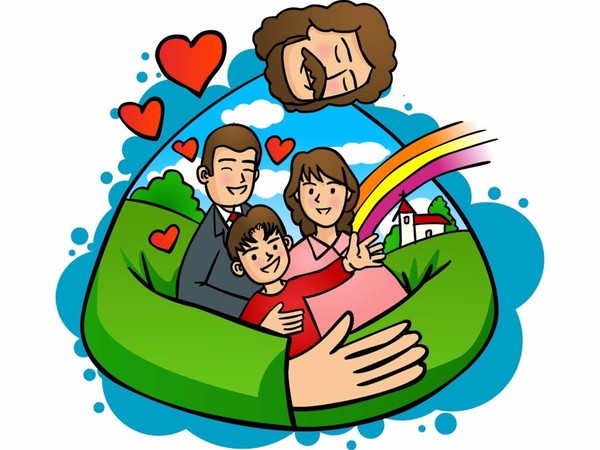 THIS TERM OUR TOPIC IS
Why Do Leaves Go Crispy ?
Here are some of the things we will be learning about:
About the way plants and animals adapt to the changing seasons.

About the fruit and seeds that plants produce in Autumn.

About hibernation and the way that animals and birds prepare for the winter.

How farmers protect their crops from birds.
Christmas Activities
Learning about the Christmas Story.
Christmas Crafts
Santa's Workshop
Early Years Nativity performance - Nursery and Reception Classes will be working together to put on a Nativity performance.
Important Dates for your Diary
Monday 6th Nov - school opens
Friday 17th Nov - Children In Need
Tuesday 5th Dec -Nativity Dress rehearsal
Friday 8th Dec - Nativity Performance
Friday 15th Dec - Nursery Christmas Party
Friday 15th Dec - School Christmas Disco
Thursday 21st Dec - school closes for Christmas