First Confession 2019
Our Year 3 children will prepare for their First Confession and receive the Sacrament in 2019.
The dates for the meetings are below and each child must attend every session with a parent or carer.
You will be guided through the sessions by a member of school staff so don't worry about it. We are here to support you.
Tuesday January 8th

6.30-7.30pm

Initial meeting and session 1

Tuesday January 22nd

6.30-7.30pm

Session 2

Tuesday February 5th

6.30-7.30pm

Session 3

Tuesday February 26th

6.30-7.30pm

Session 4

Saturday 9th March

Joint Reconciliation at St Bernard's Halifax 2pm
If you cannot make it to our school session then you need to attend one of the others listed below in the same week. The content of the preparation in each school is exactly the same.
St Patrick's Elland – Mondays 6.30-7.30pm
St Joseph's Halifax – Wednesdays 4-5pm
St Mary's Halifax - Wednesdays 6.30-7.30pm
Our First Reconciliation group were presented to the parish in church on Sunday 13th January. They came up on the altar to join Father Michael during the homily and then again after communion. The parish will be praying for the children every day.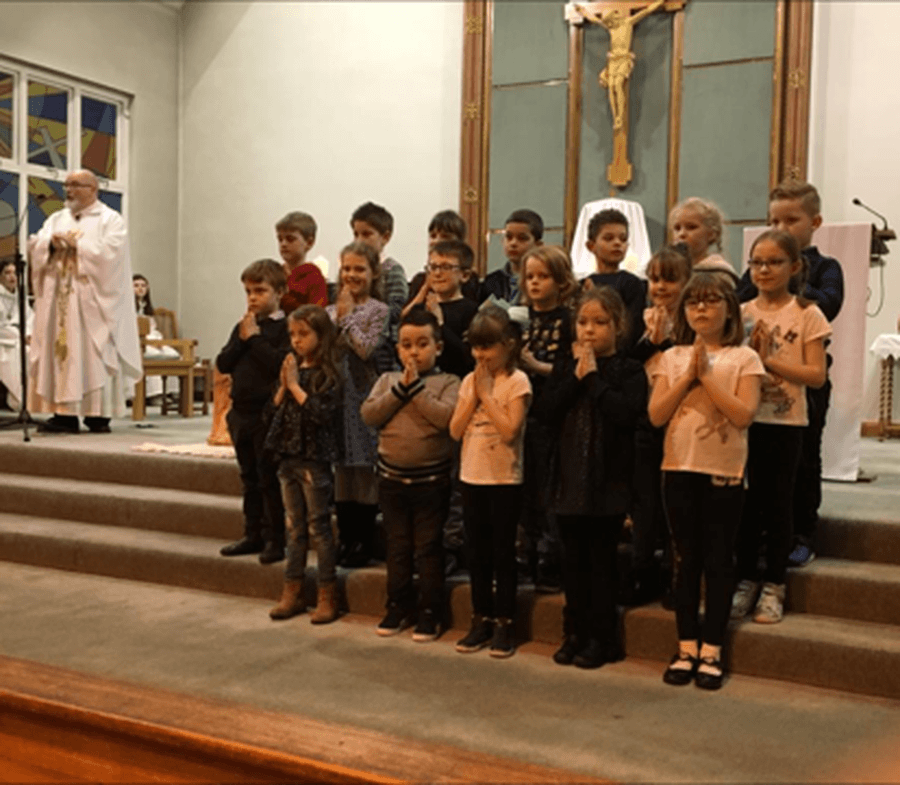 Session Times at St Joseph's School, Brighouse
SESSION 1 Tues 8th Jan 6.30–7.30pm. What a great start to our preparation!
SESSION 2 TUES 22nd JAN 6.30-7.30pm
We had another good session with some great discussions between the children and their parents!
SESSION 3 TUES 5th FEB 6.30-7.30pm
SESSION 4 Tues 26th FEB 6.30-7.30pm