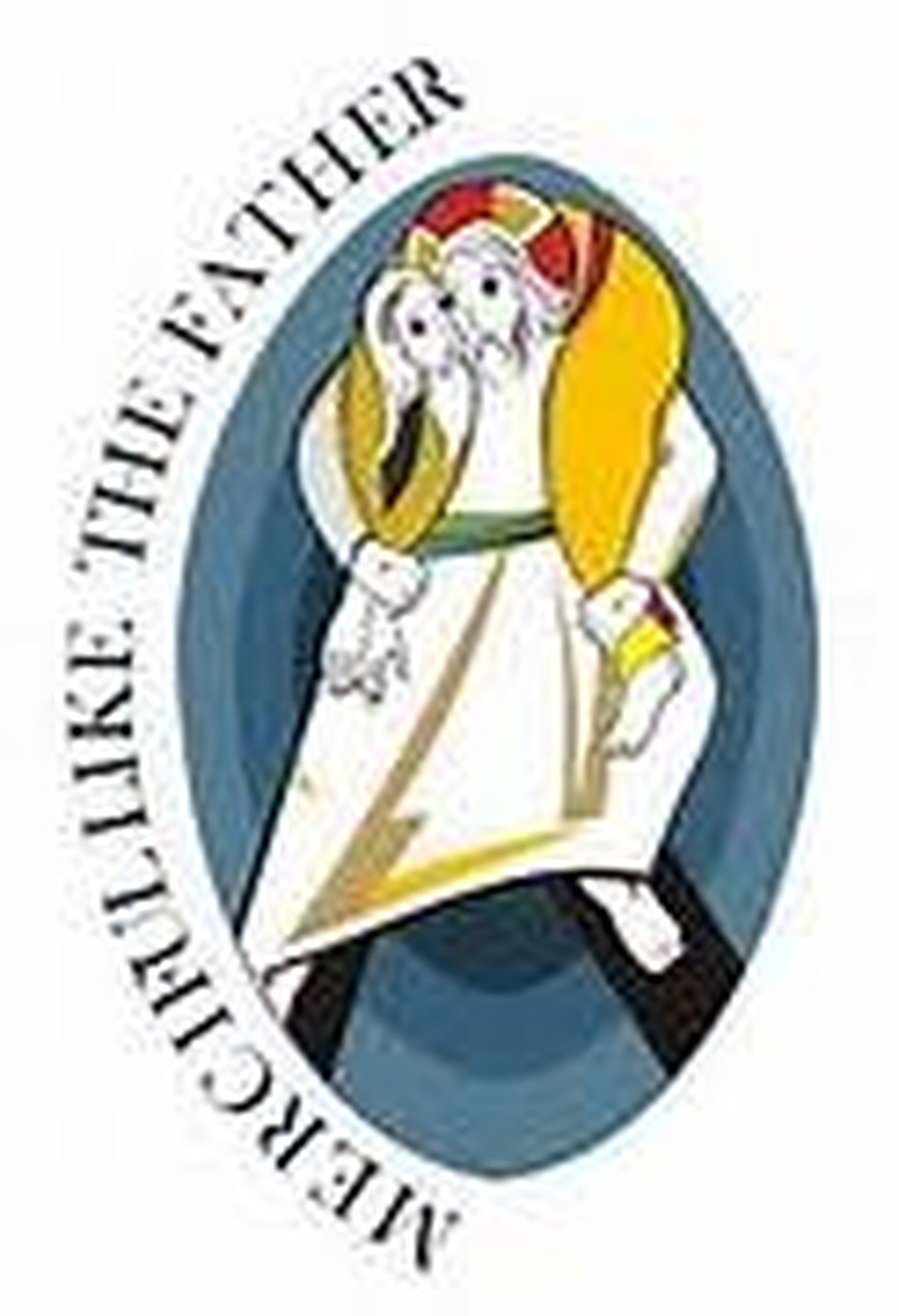 Year of Mercy
Pope Francis declared a 'Year of Mercy' and called us all to take part. In our school we held a liturgy to mark the start and end of the Year and the Worship Team had lots of ideas of things we could do.
We worked with the other Catholic schools within our Partnership and celebrated a joint liturgy together. Each class in each school made a link for a paper chain and decorated it with their name. The links were shared among all the schools in the pyramid and were displayed. It was a symbol of our unity and of how we shared in the Year of Mercy together.
We spent some time reflecting on the Our Father prayer in school as part of our Year of Mercy focus. Each class spent some time talking about and reflecting on a different phrase from the prayer and thinking about what it meant to us. We then expressed our thoughts in words and art and shared them together as a school. Our work was on display in the school hall as a reminder of this wonderful prayer, which has mercy at the heart.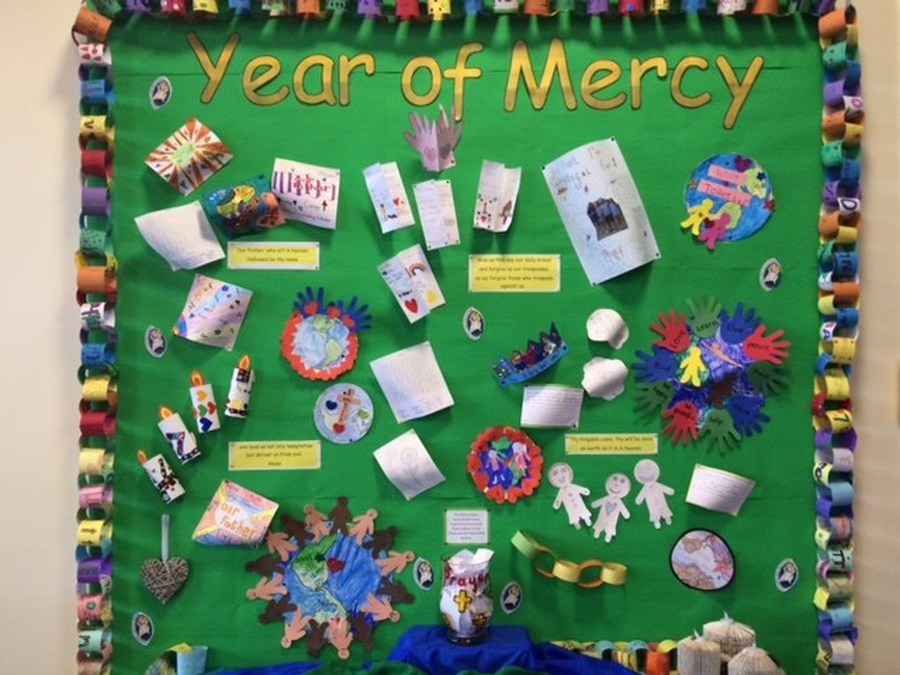 We work hard to ensure we include the Corporal Works of Mercy in our daily lives. We aim to:
feed the hungry

- we collect food all the time for those in our local community who may need it so they don't go hungry. We also fundraise for CAFOD so that they may give aid on our behalf to those who need it. |We pray that all thos who are hungry will be fed.

comfort the sick

- we pray for those who are sick and look after those in our school community. We fundraise for charities that can help those who are sick, for example recent fundraising for the British Heart Foundation in support of Jack who has had recent heart surgery.

shelter the homeless

- we have collected for shelters for those without homes and sent the money to CAFOD. We are also supporting the local BASH charity who look after the homeless in our local community. |We pray all those without shelter can find a safe haven.

clothe the naked

- we have collected clothes, shoes and blankets over a long period of time for the refugee crisis and for those who are homeless in our local community. We have an on-going collection of baby items to help to clothe (and feed) babies and young children who are without these important things.

give drink to the thirsty

- we support the work of CAFOD and have raised funds to buy water for families so they can have safe, fresh drinking water whenever they want it. We continue to fundraise for CAFOD and for those in the local community who may need both drink and food.

bury the dead

- we know those who have died need to be laid to rest and pray for them, that they may have eternal life. We pray also for their families, that they may find comfort.

visit the imprisoned

-we pray for those who are imprisoned; those who are imprisoned against their will - that they will be freed; and those who are imprisoned for the wrong they have done - that they may repent and seek forgiveness.