St Joseph's Feast Day
We always have a fabulous time celebrating the feast of our patron saint St Joseph!
We began the day with Mass celebrated for us by Canon Phil and lots of parents, carers and parishioners came
After Mass we went onto the KS1 playground and Canon Phil said a few words and we then released some gold balloons!
The balloons floated away on the breeze!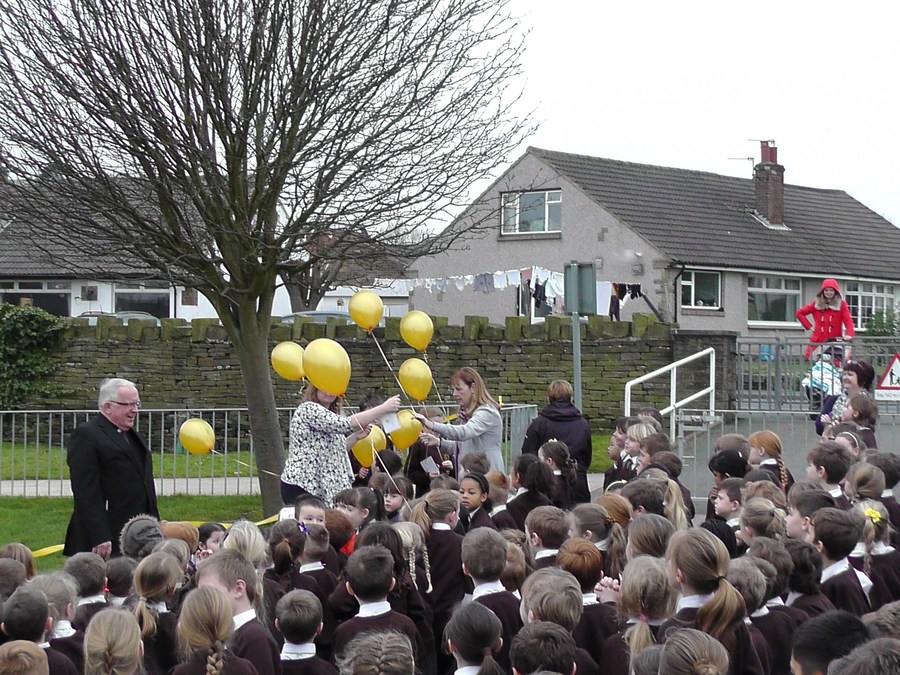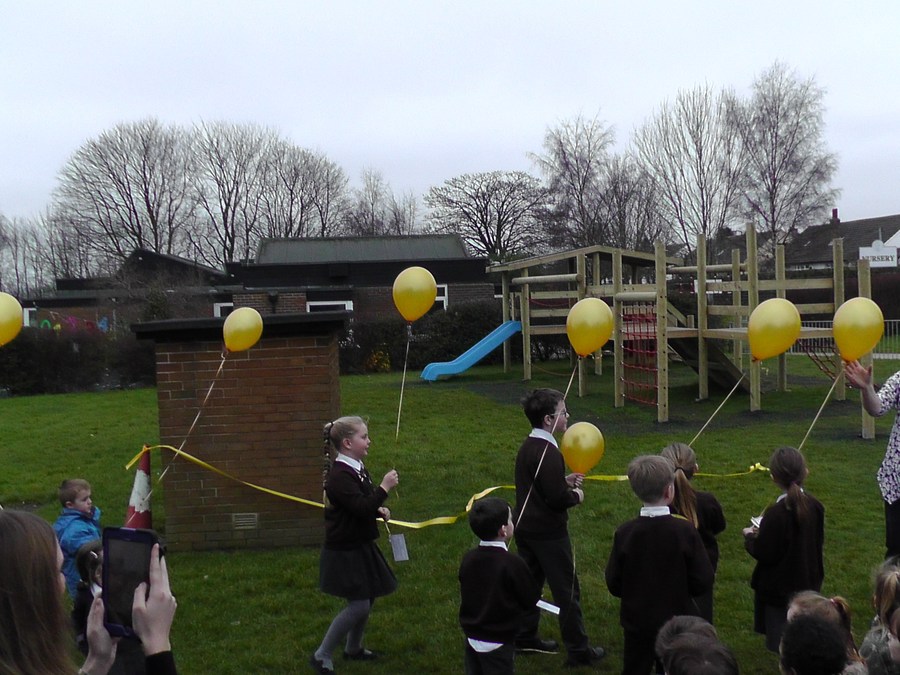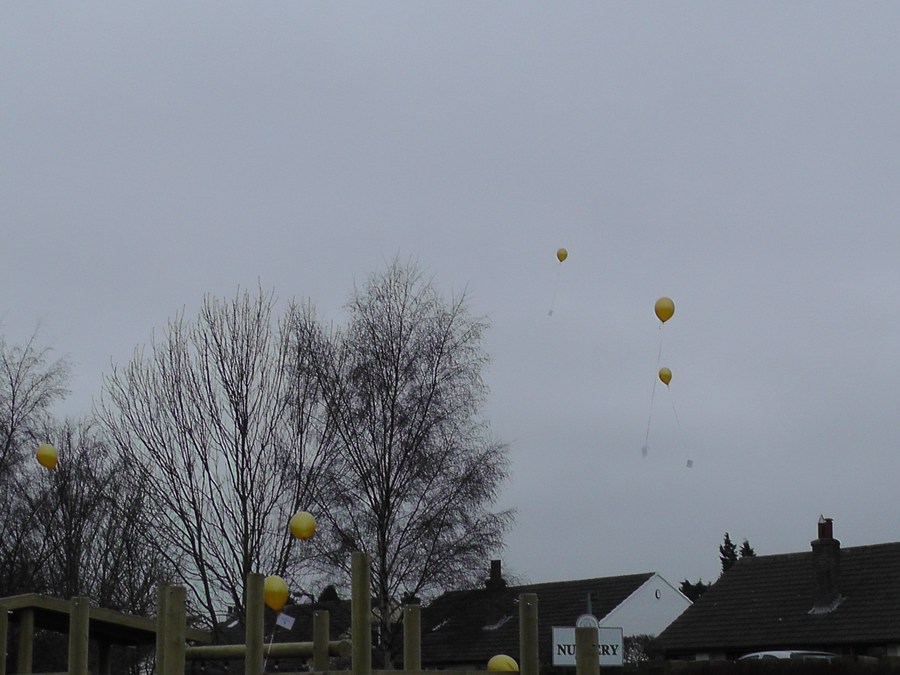 We DID find out about one of our balloons! We received a lovely letter from Mr and Mrs Clay who live on a farm in Shropshire, near the Welsh border, to say they had found one of our balloons in a field on their farm! That means it travelled approximately 71 miles! Amazing! They were also very generous and sent us a cheque for £10 towards play equipment. How kind! The children were thrilled! We have of course replied to thank them!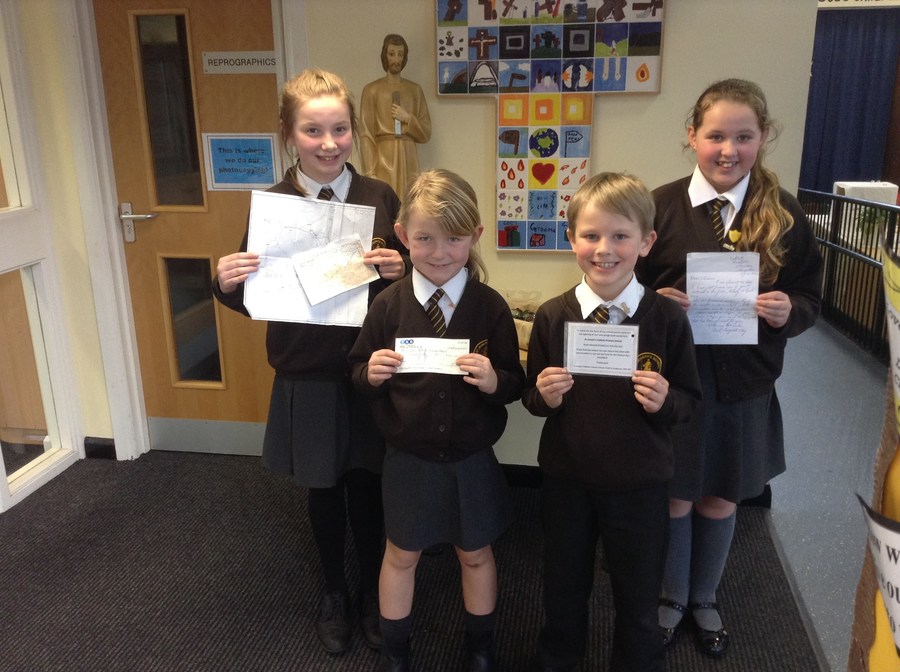 Two of our first Holy Communion children were chosen to represent the school in delivering flower and teddy to the first baby born on our feast day at Calderdale Royal Hospital! The baby was a little boy who had been born at 12.10am. His mum and dad had not named him yet but were very kind in letting us have a photograph taken with them all! We are hopeful they might name him Joseph!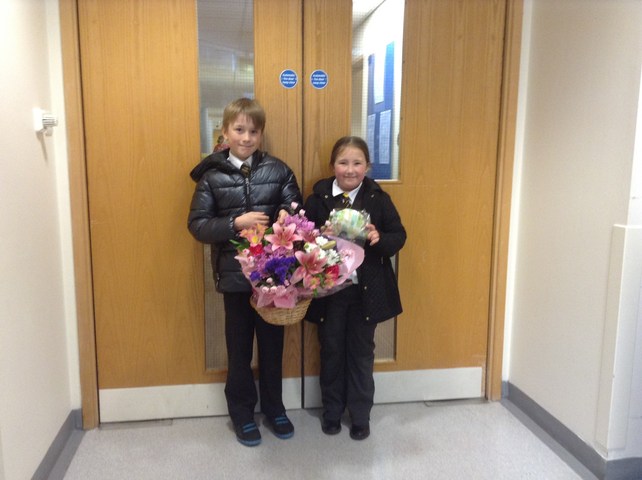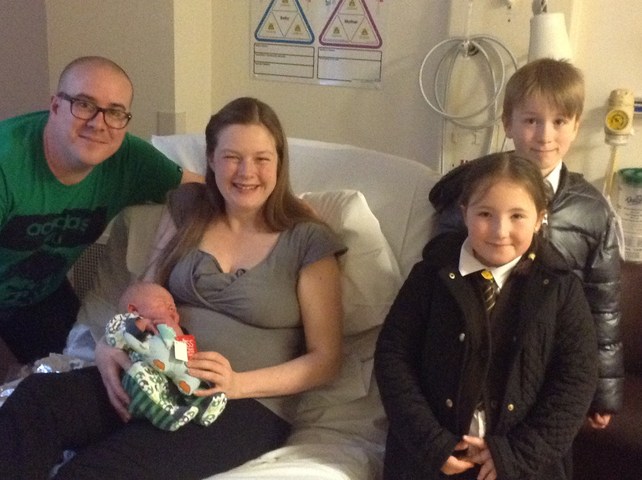 As St Joseph's Feast day was on a Saturday this year we continued the celebrations on the following Monday by enjoying an ice cream from the ice cream van! We all had a marvellous time!