Welcome to the Year 6 Web Page!
Our Year 6 team are: Mrs Foxcroft (Class Teacher) and Mrs Pullan (Teaching Assistant).
Our PE topic is Tag Rugby, so have indoor and outdoor PE kit in school.

Our Creative Curriculum topic is 'Darwin's Delights'
How did Charles Darwin challenge people's thinking?
Why is he famous?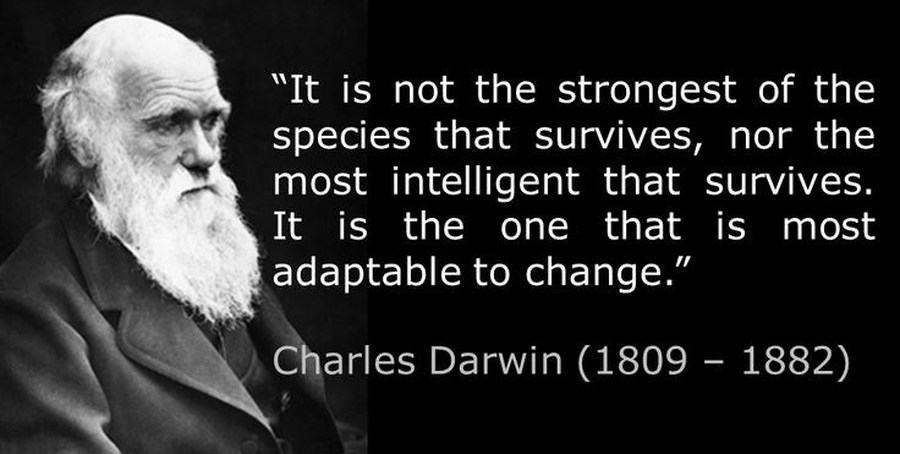 Ukulele lessons
Our latest composition in Ukulele lessons was The Beatles inspired 'Here Comes the Sun.' Well done James for a fabulous solo contribution on guitar. This was a complex piece showing just how we have built our skills. Singing and playing together is not easy!
Our previous Bhangra style composition is still available to view below.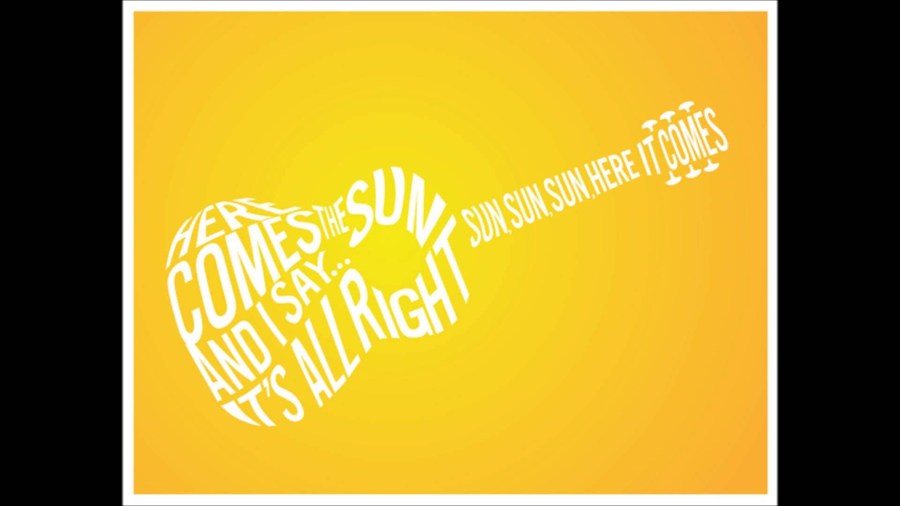 World Book Day 2nd March 2017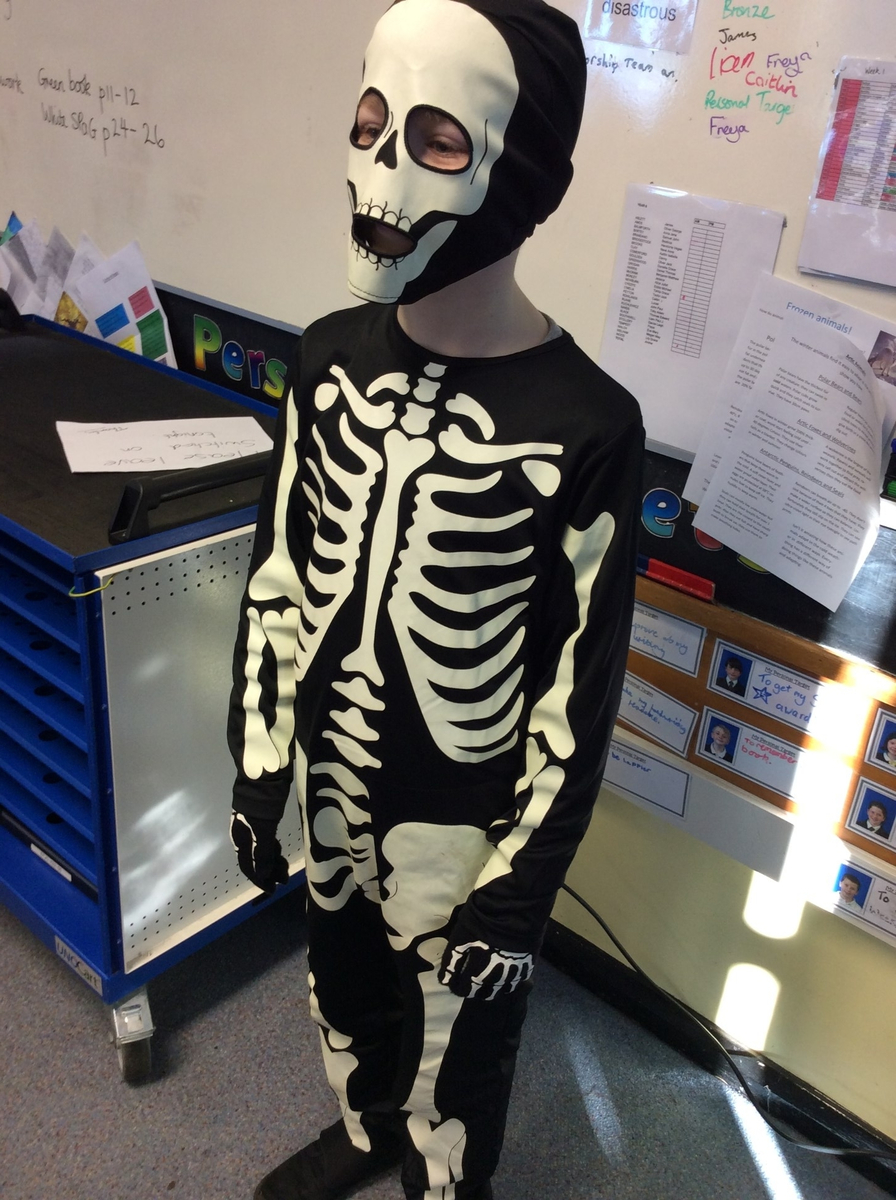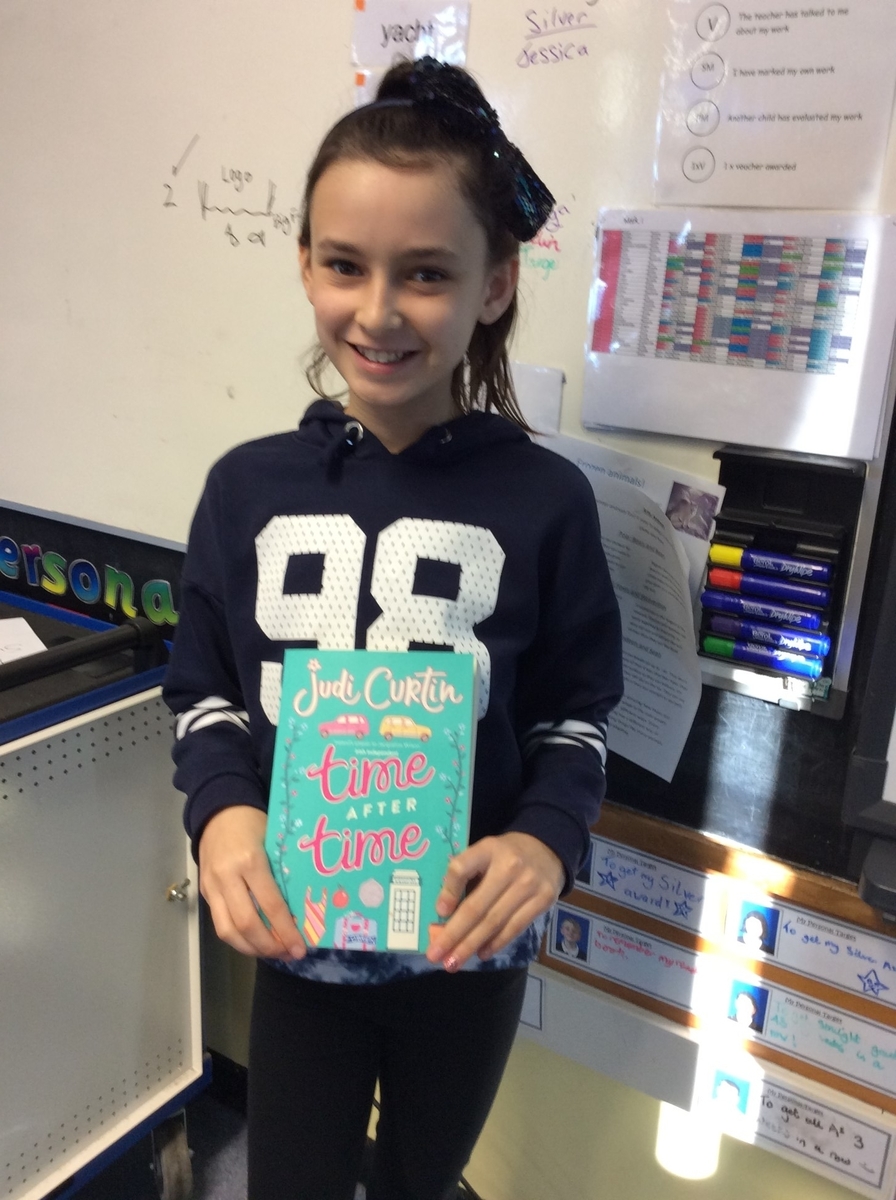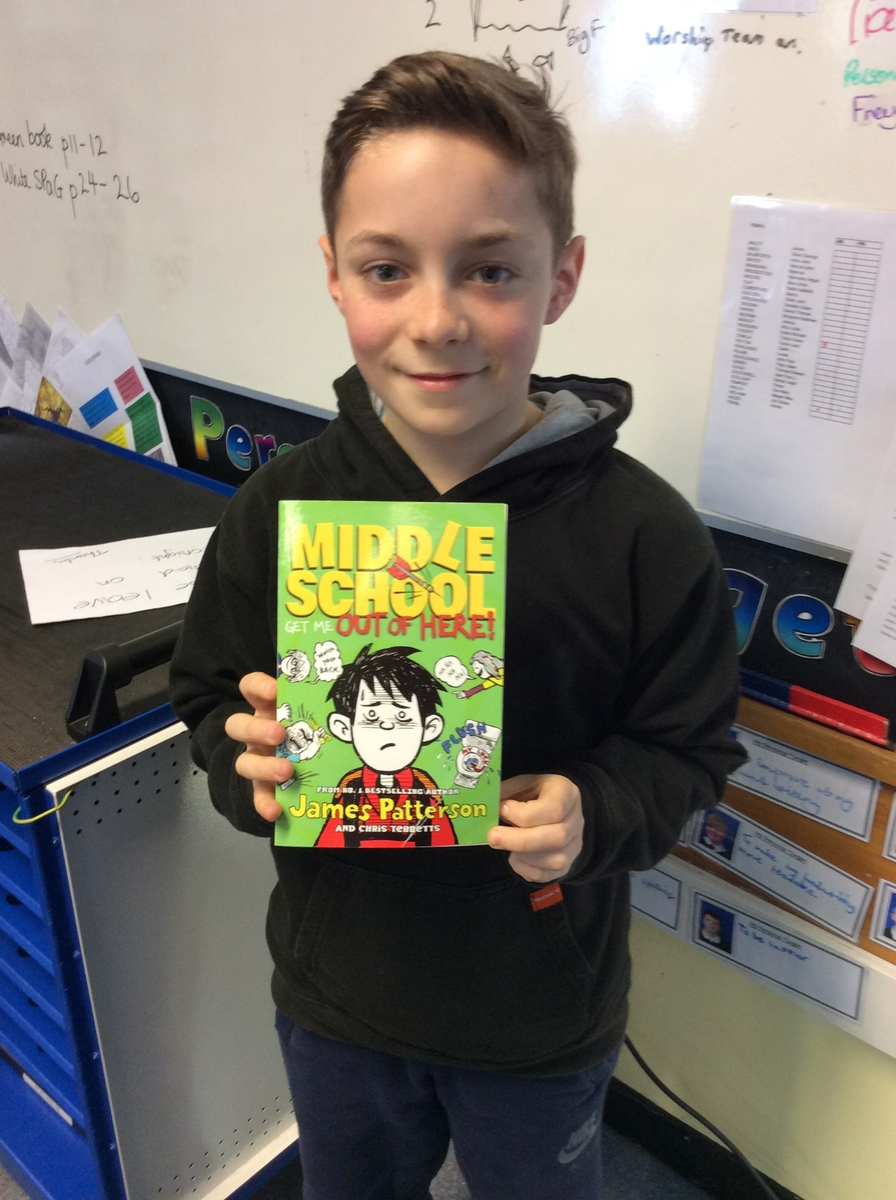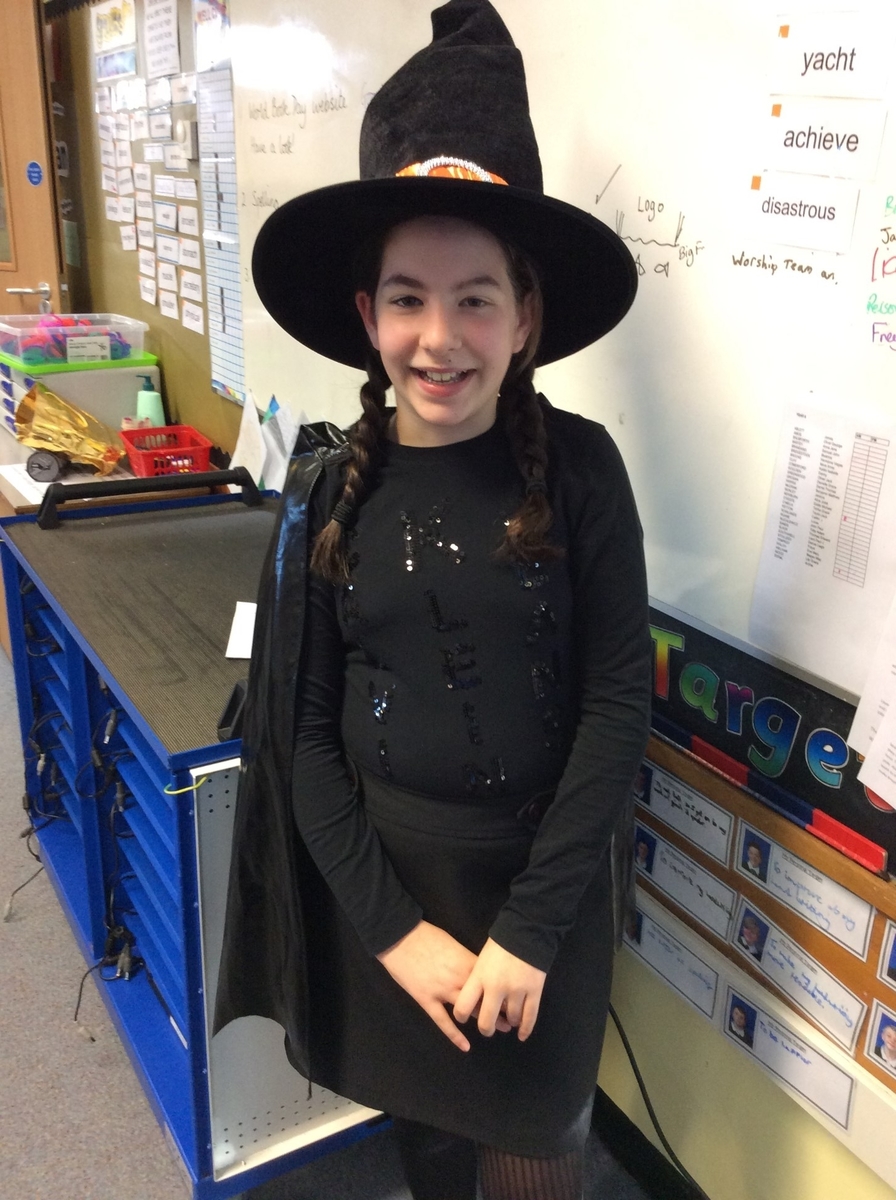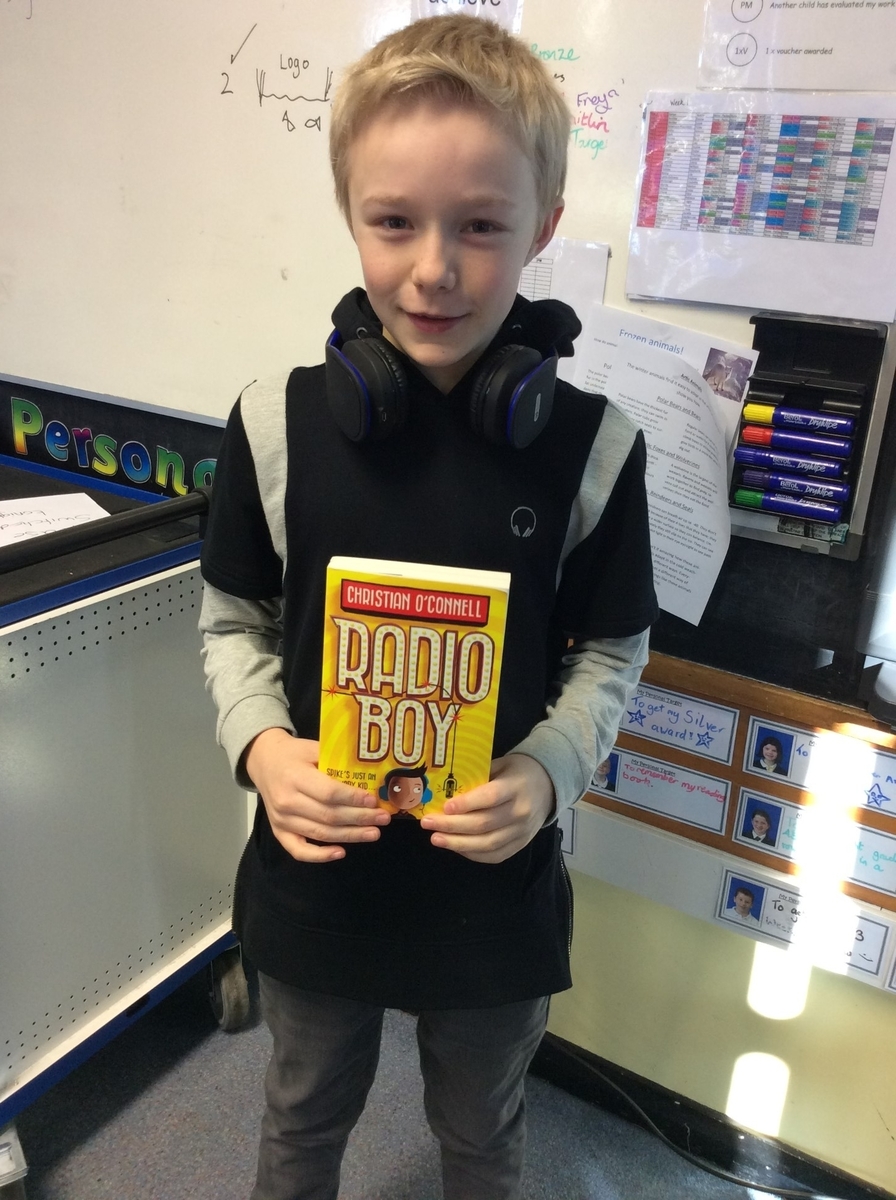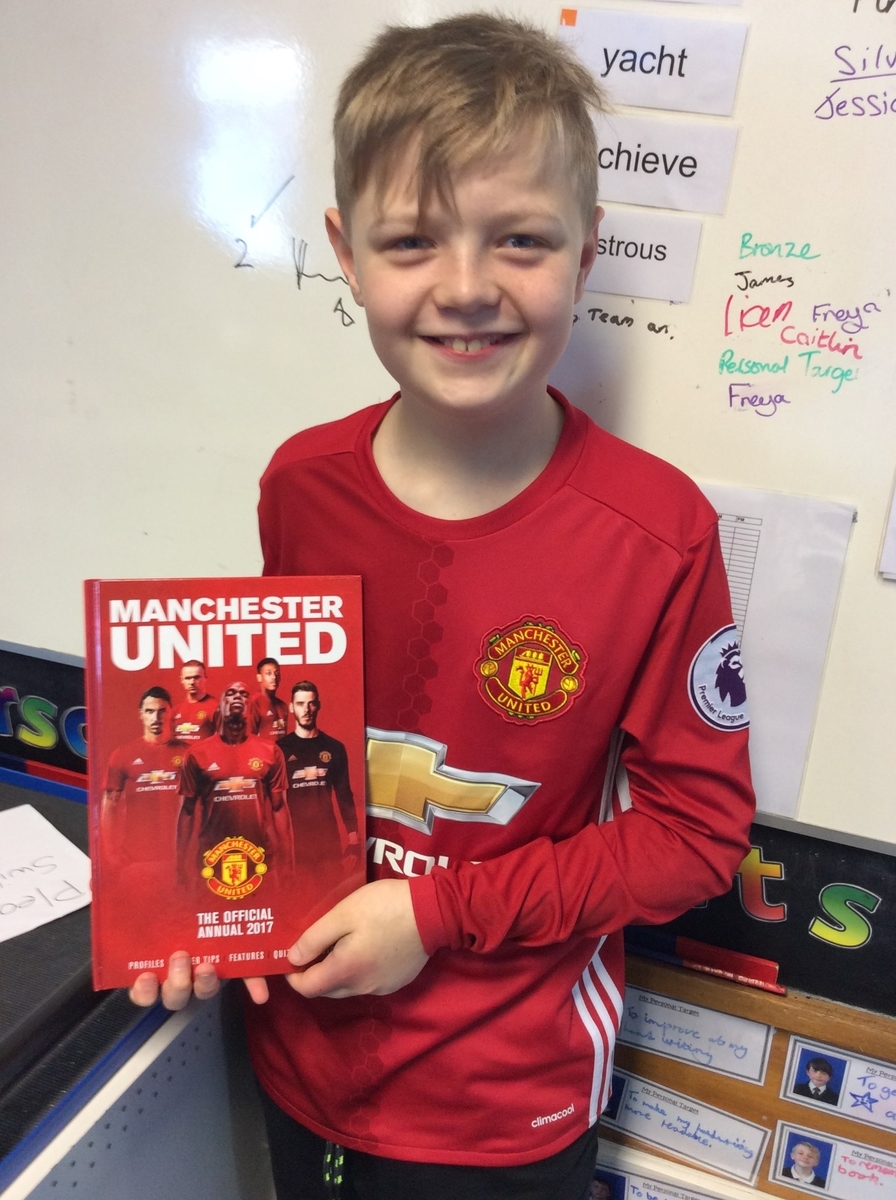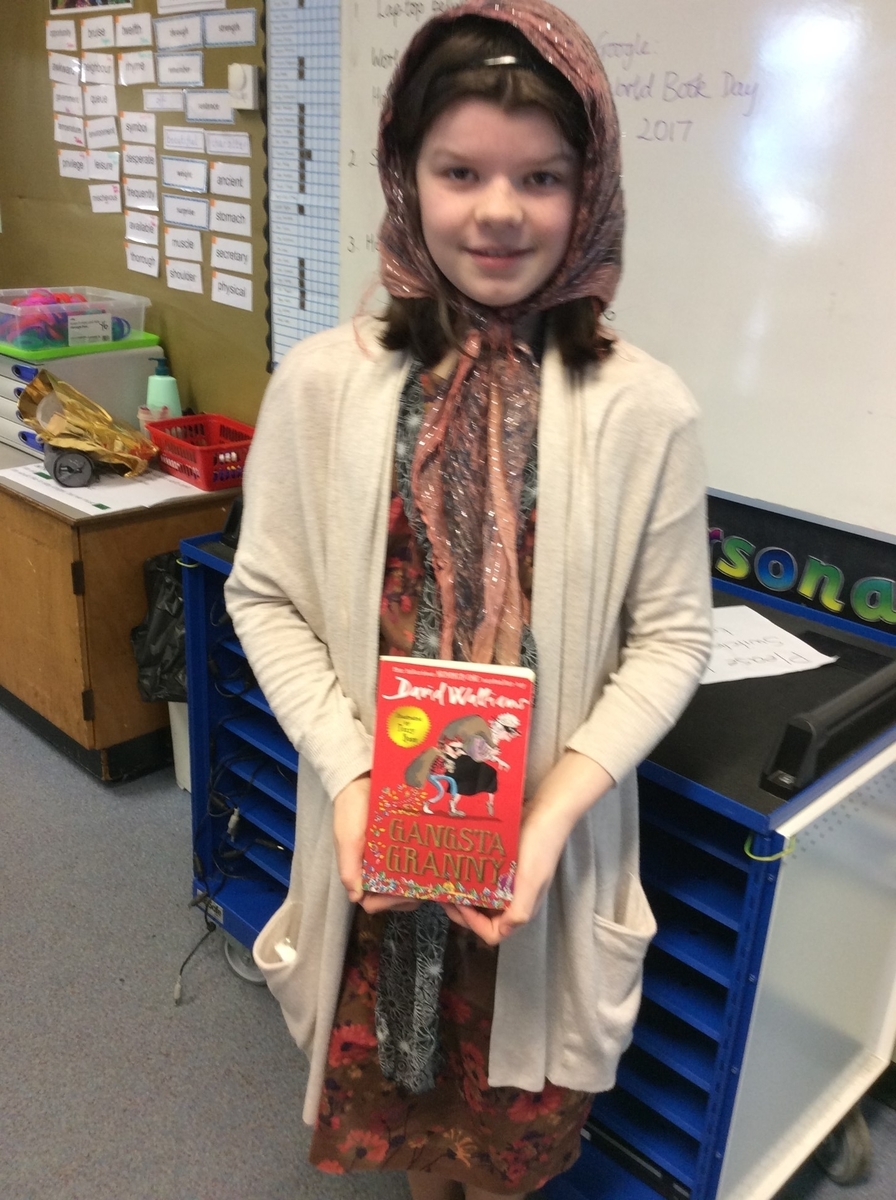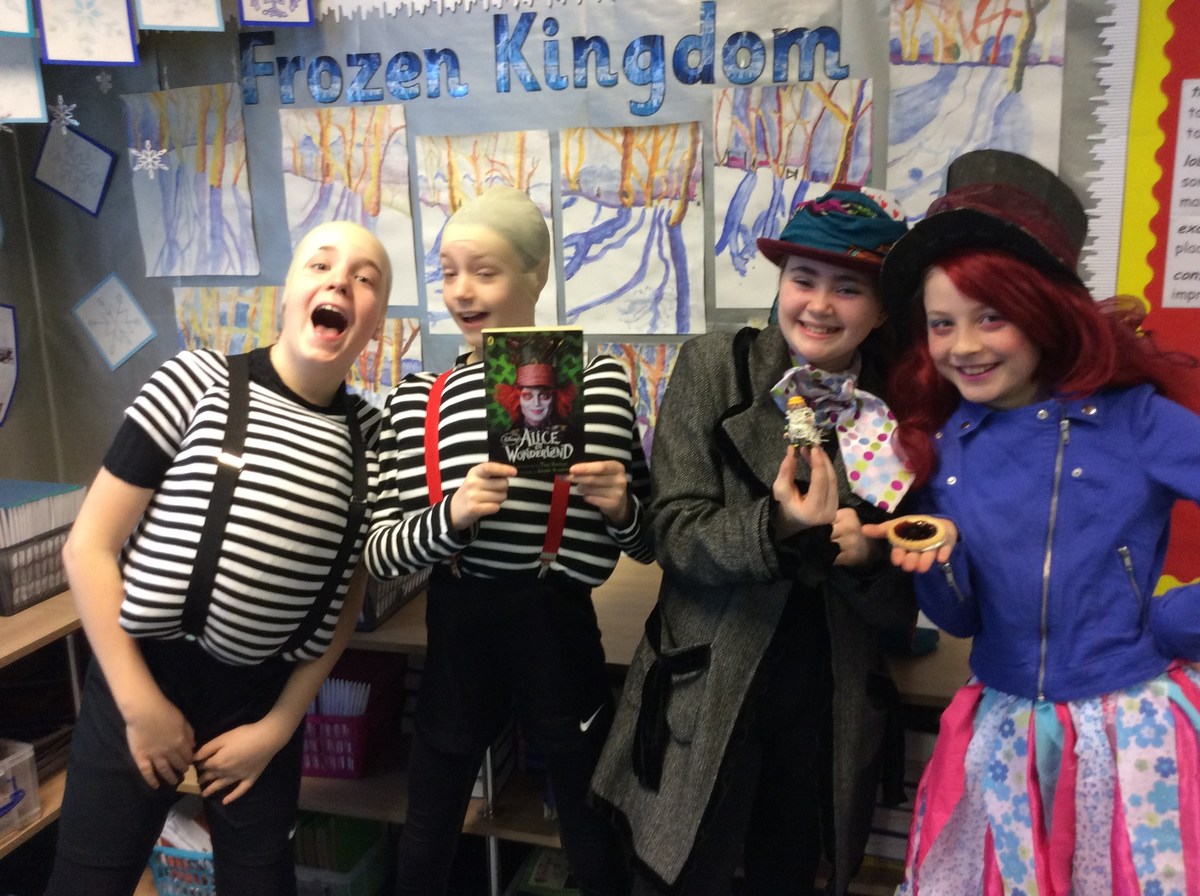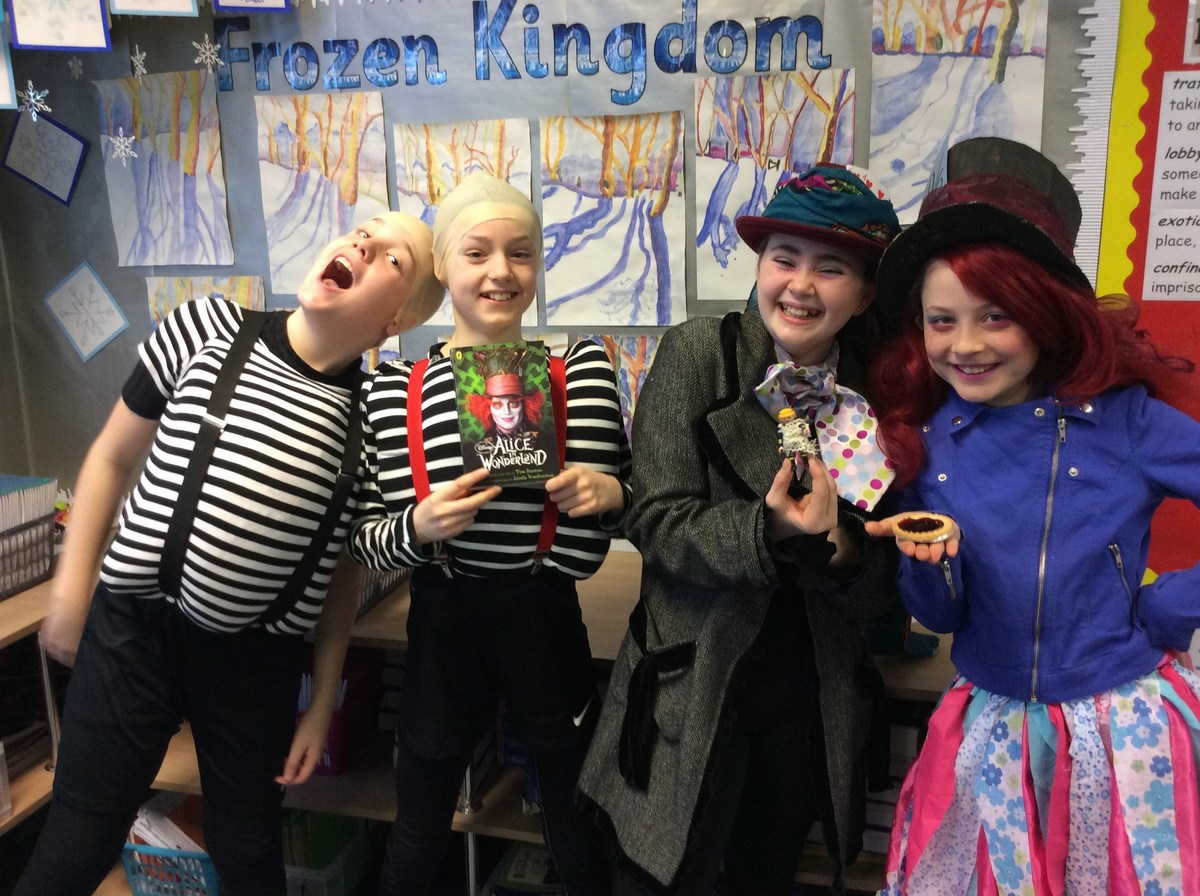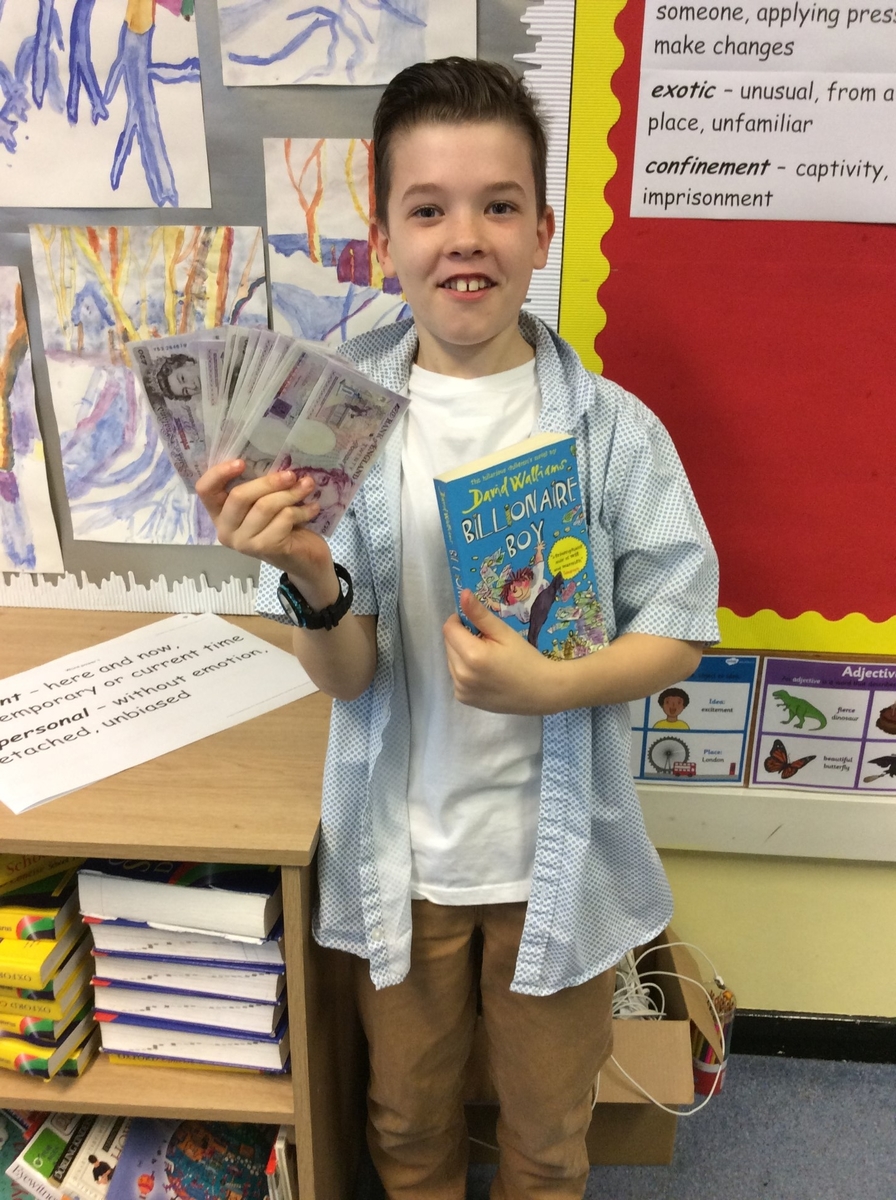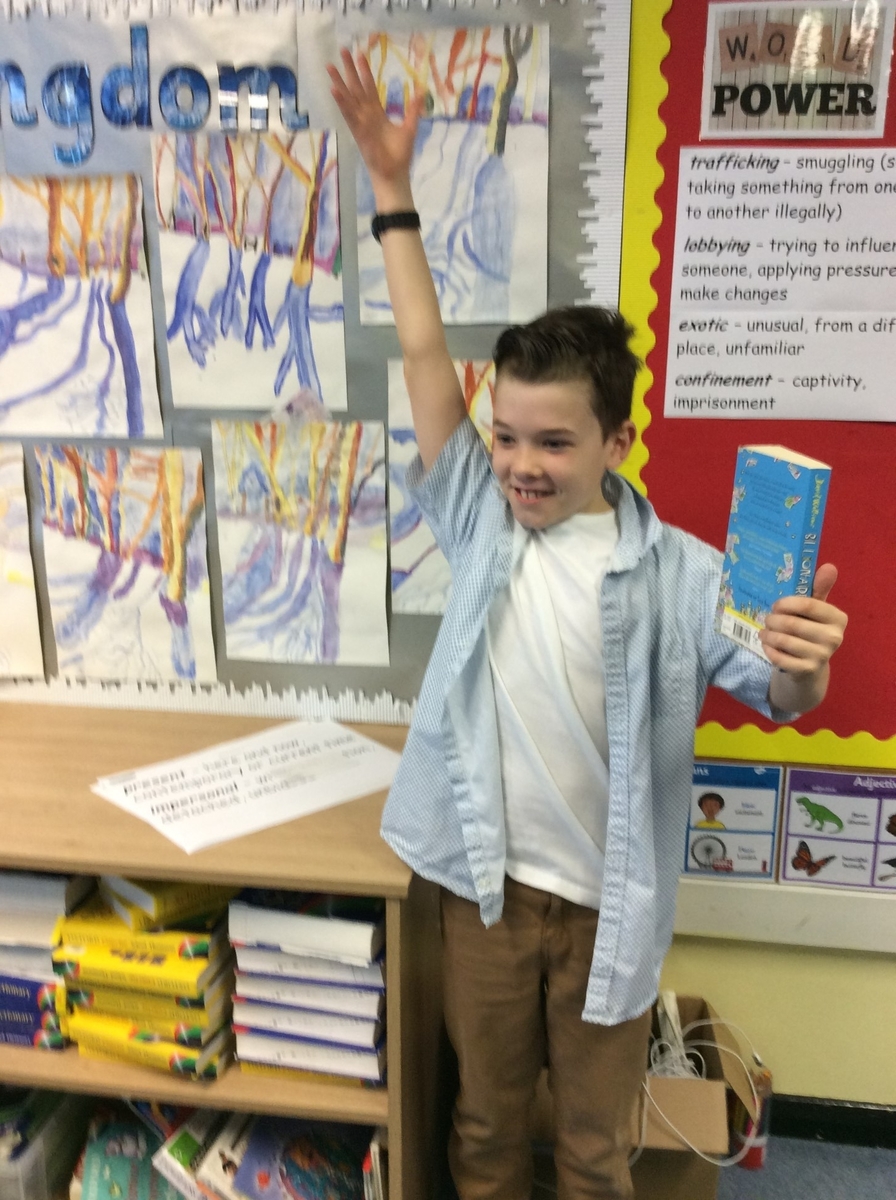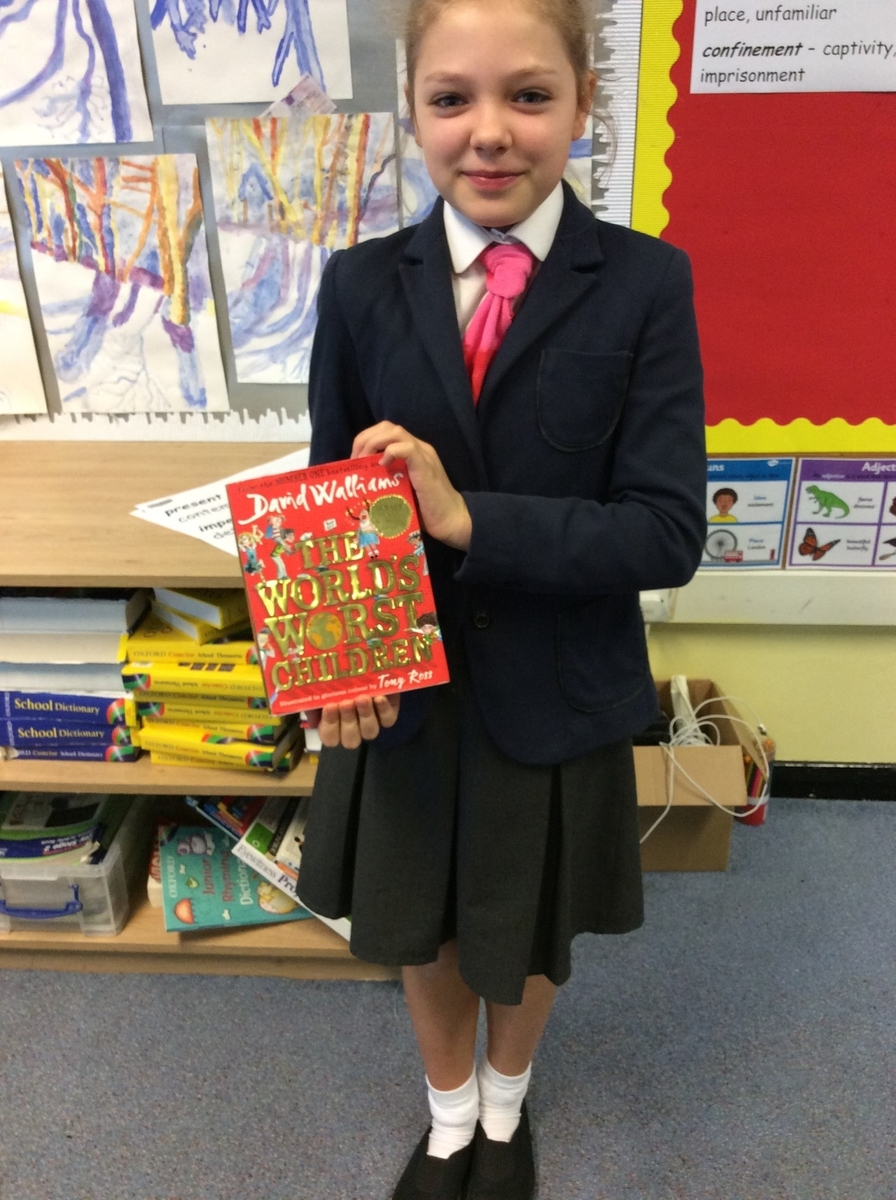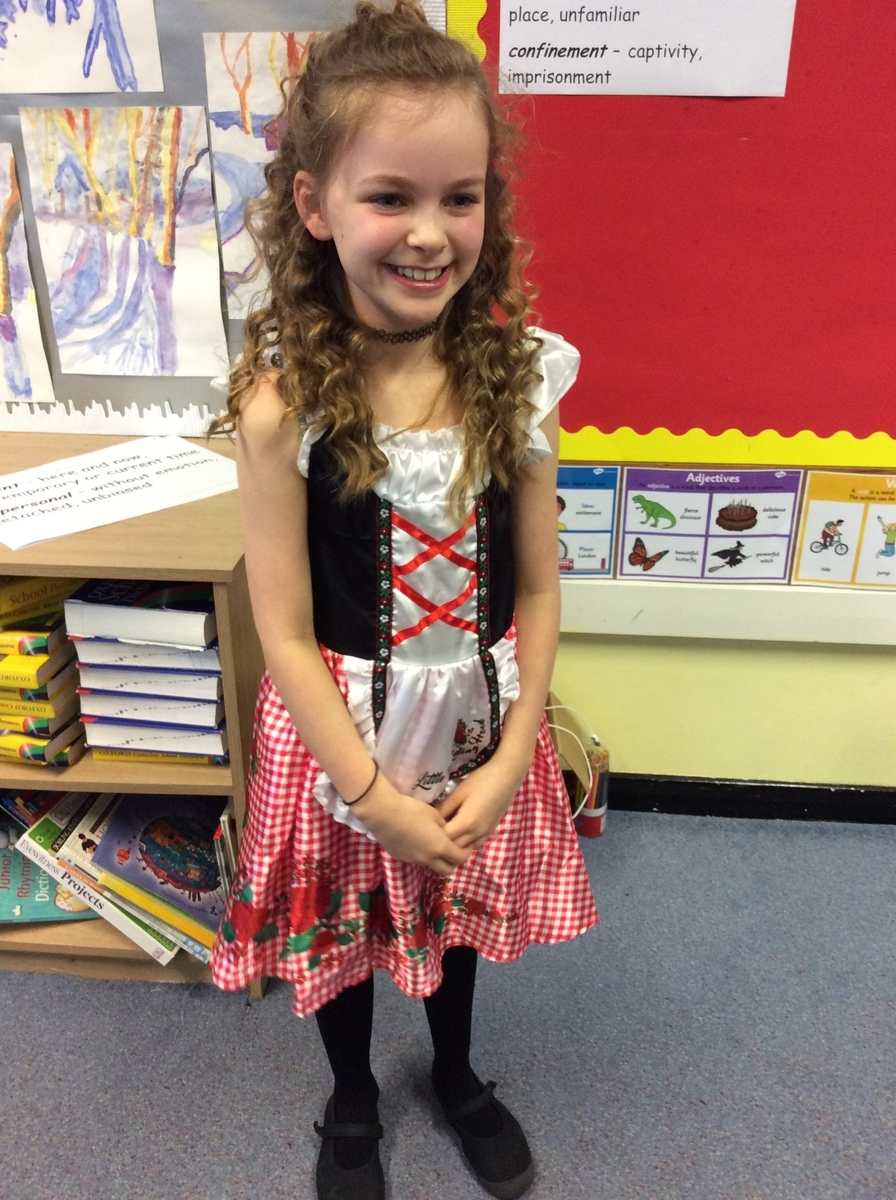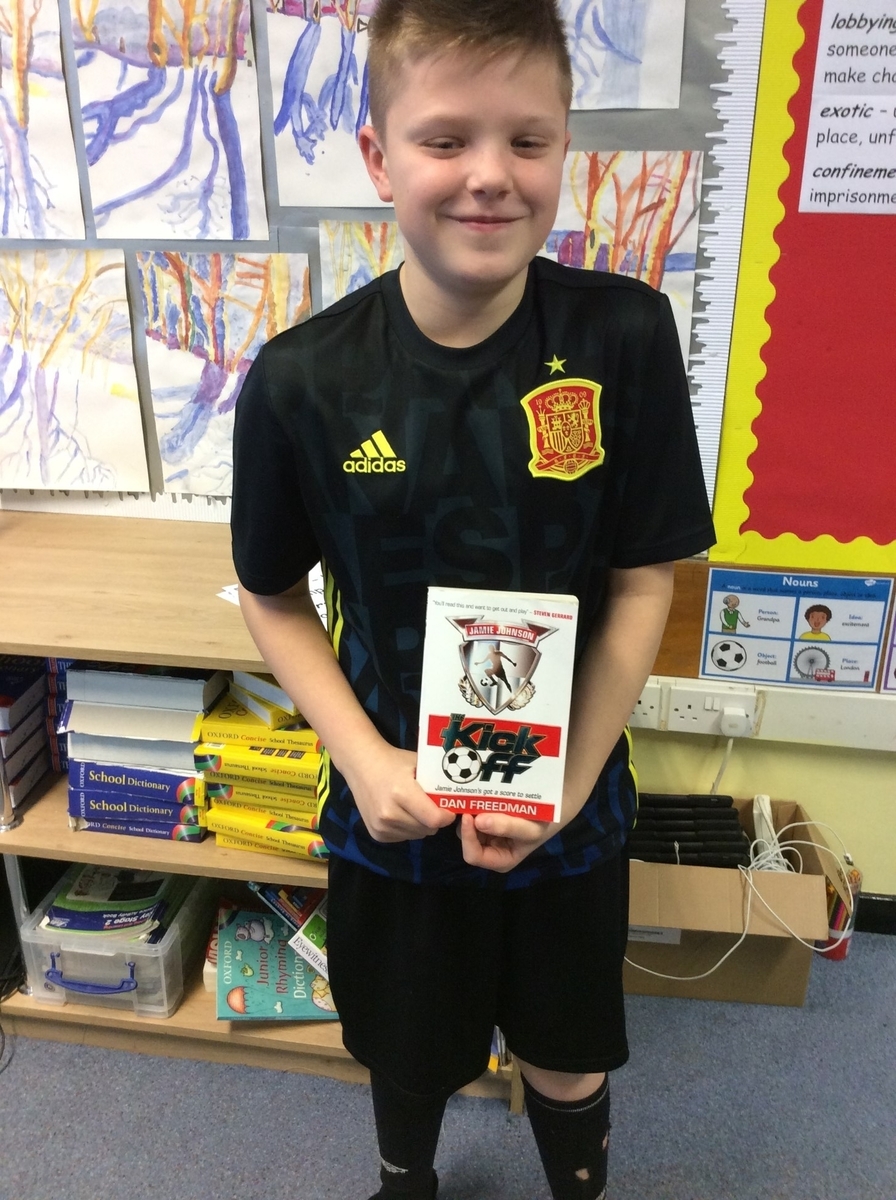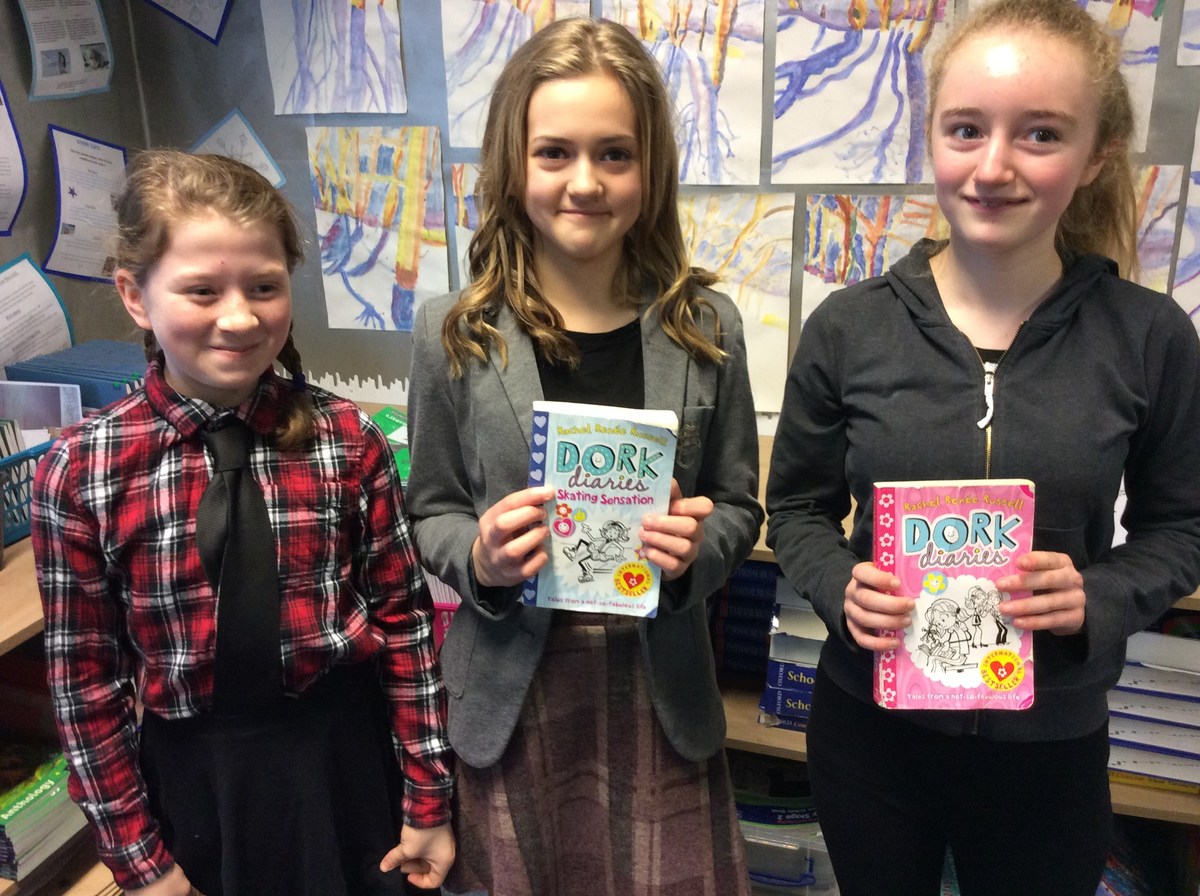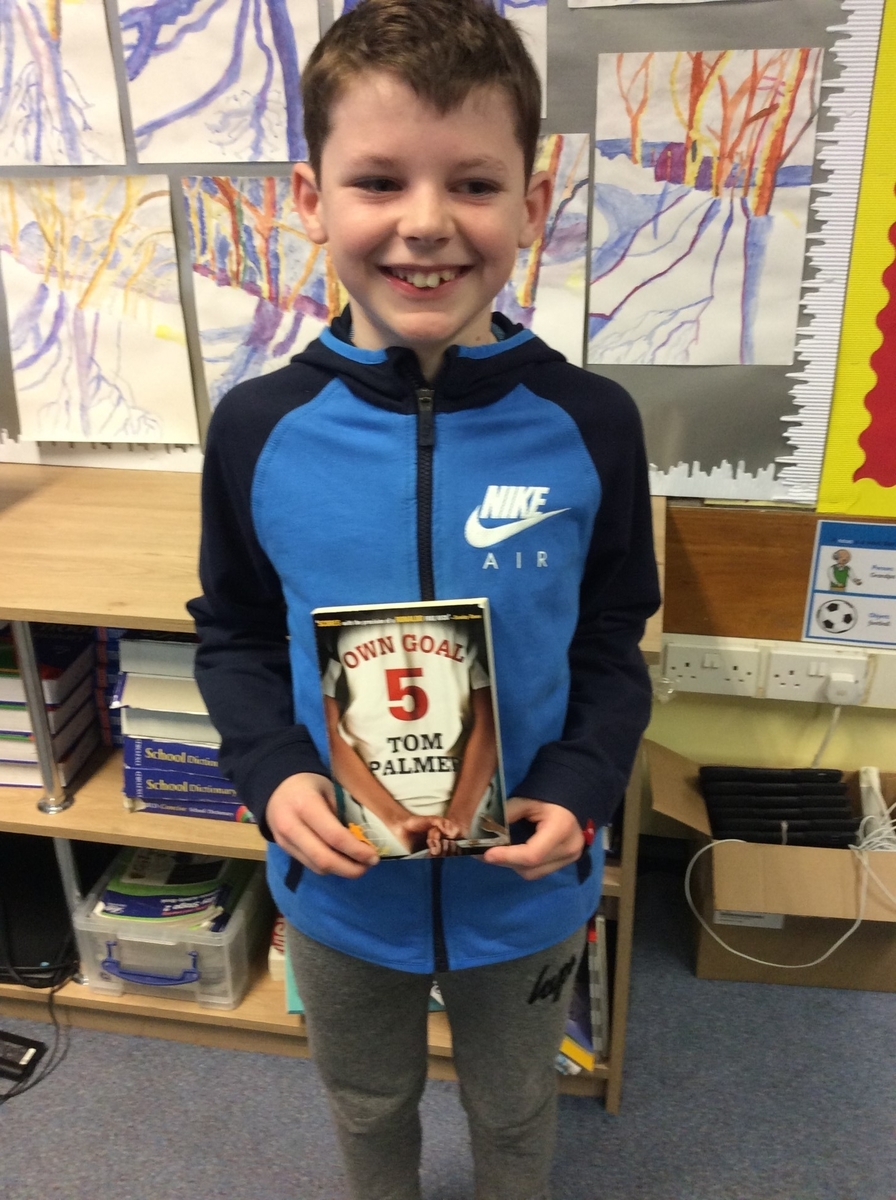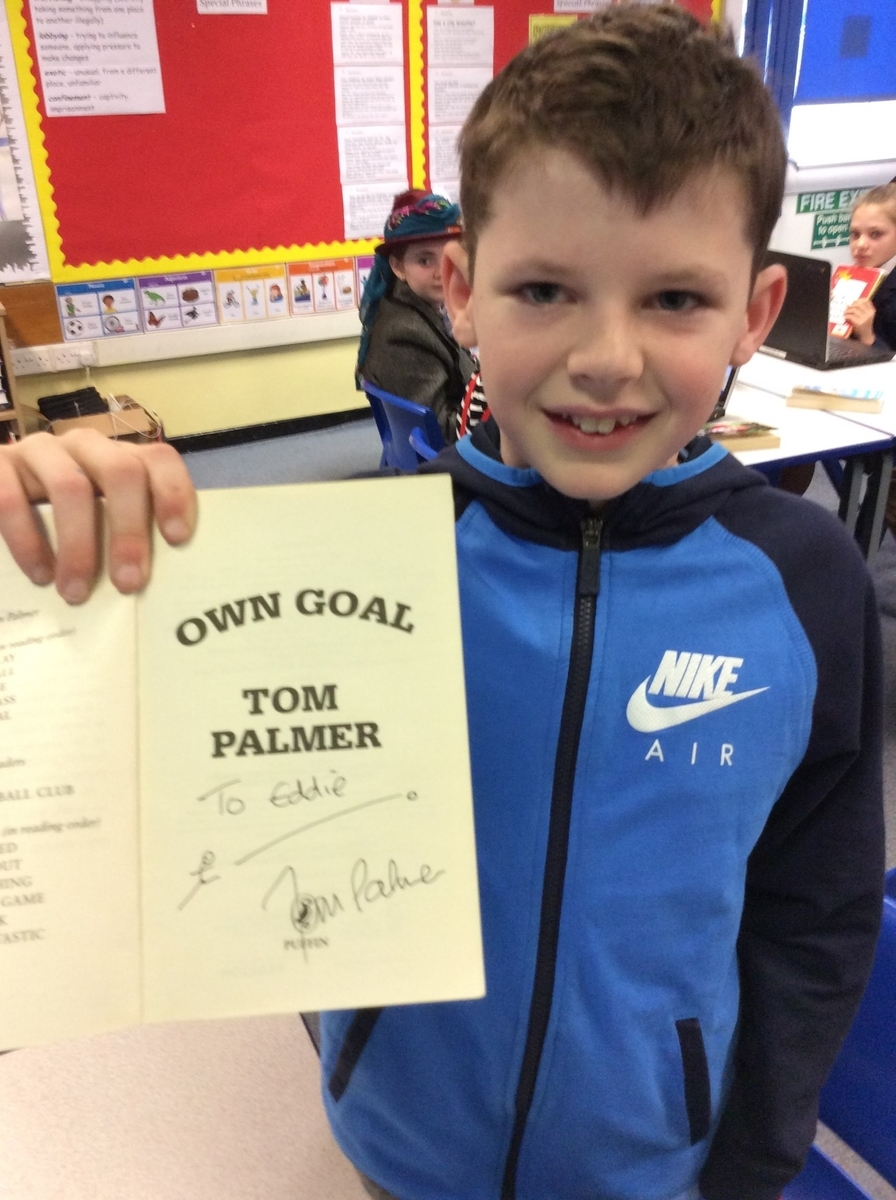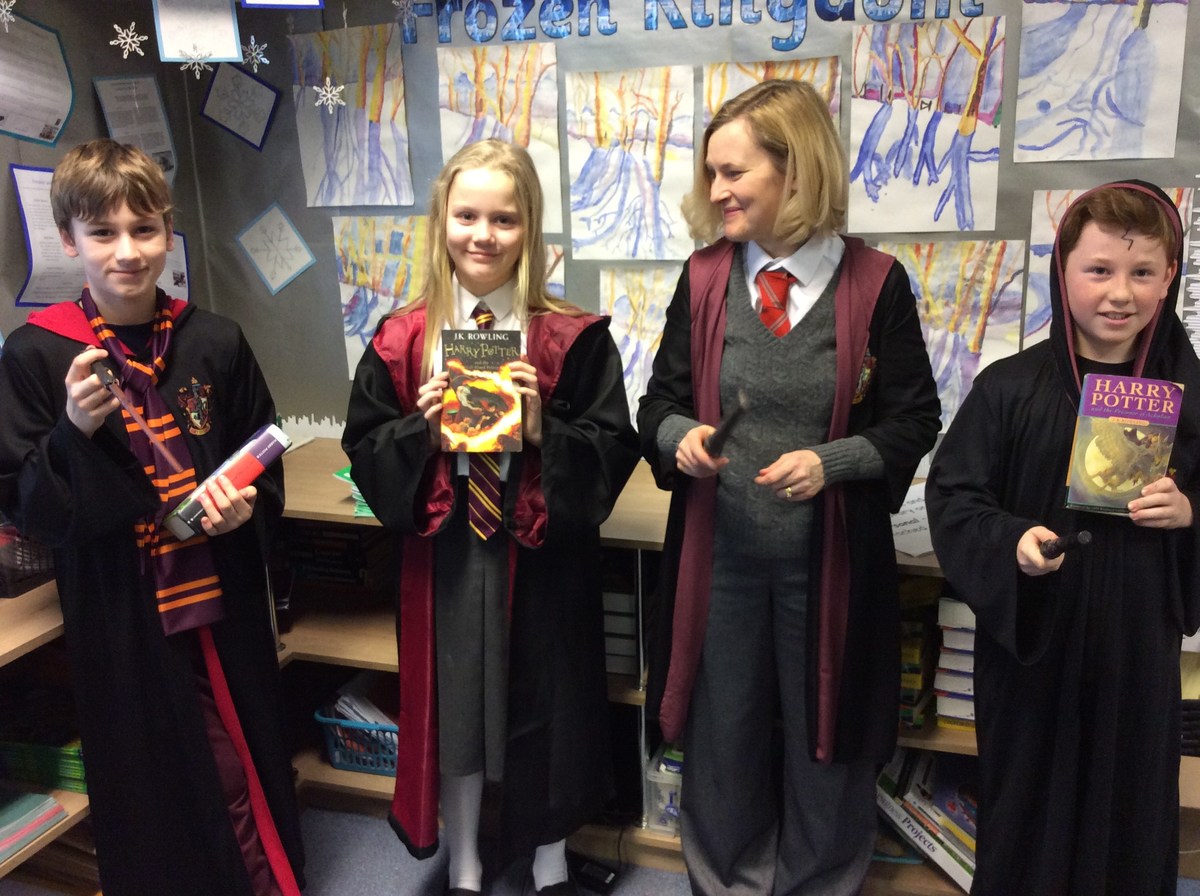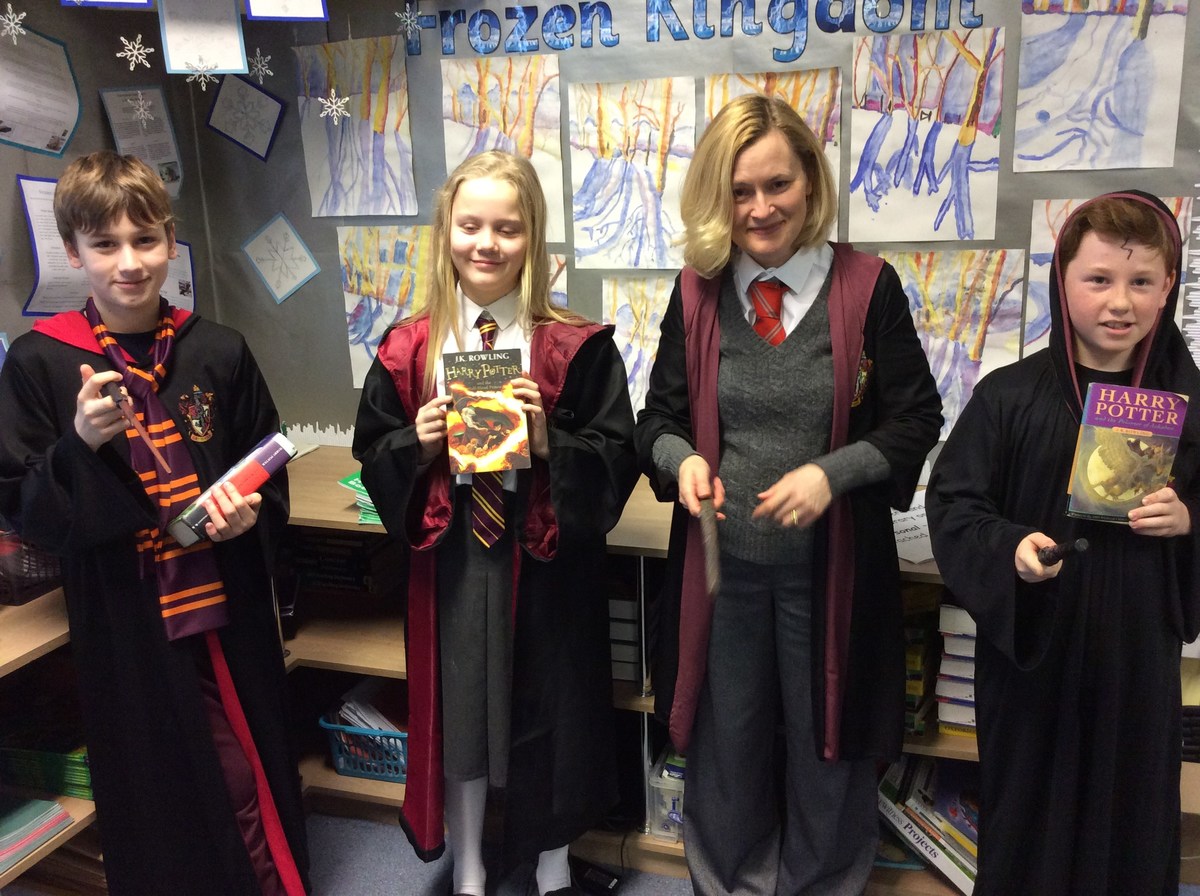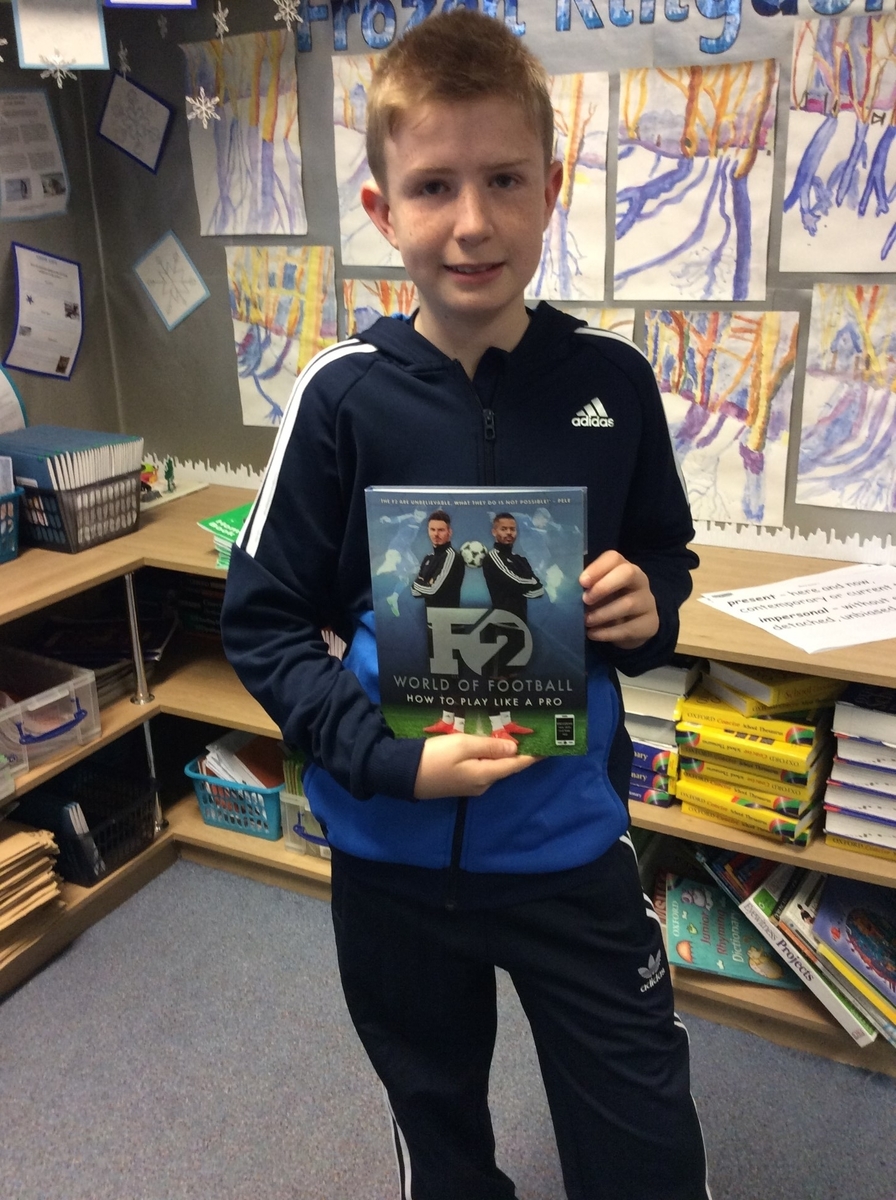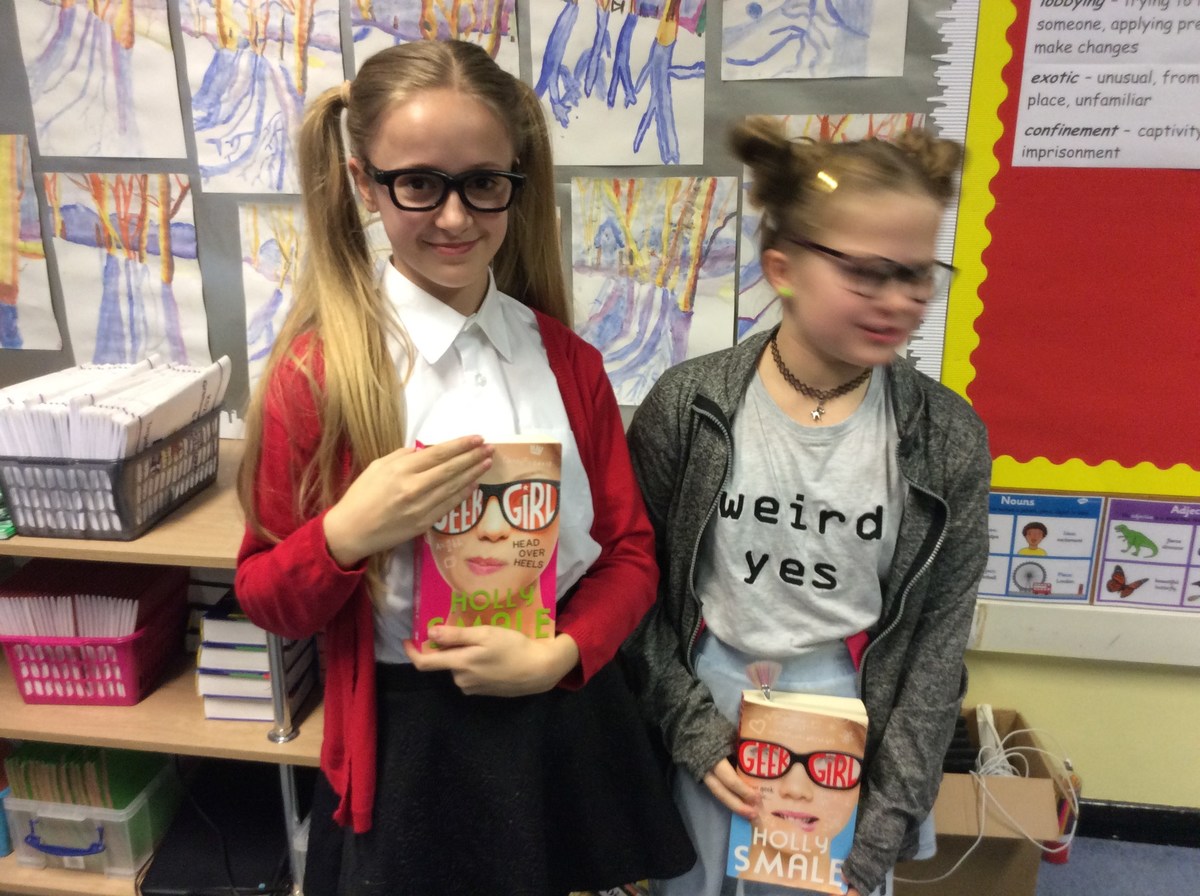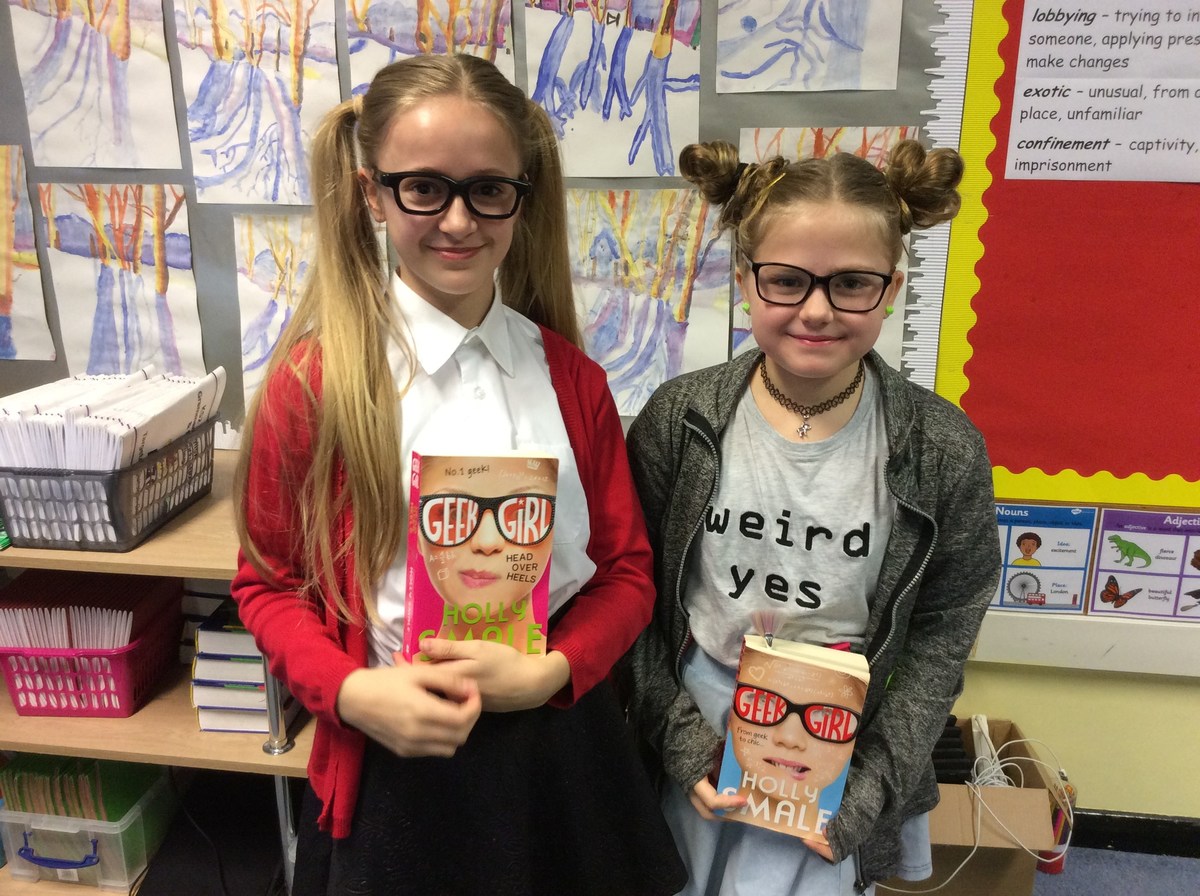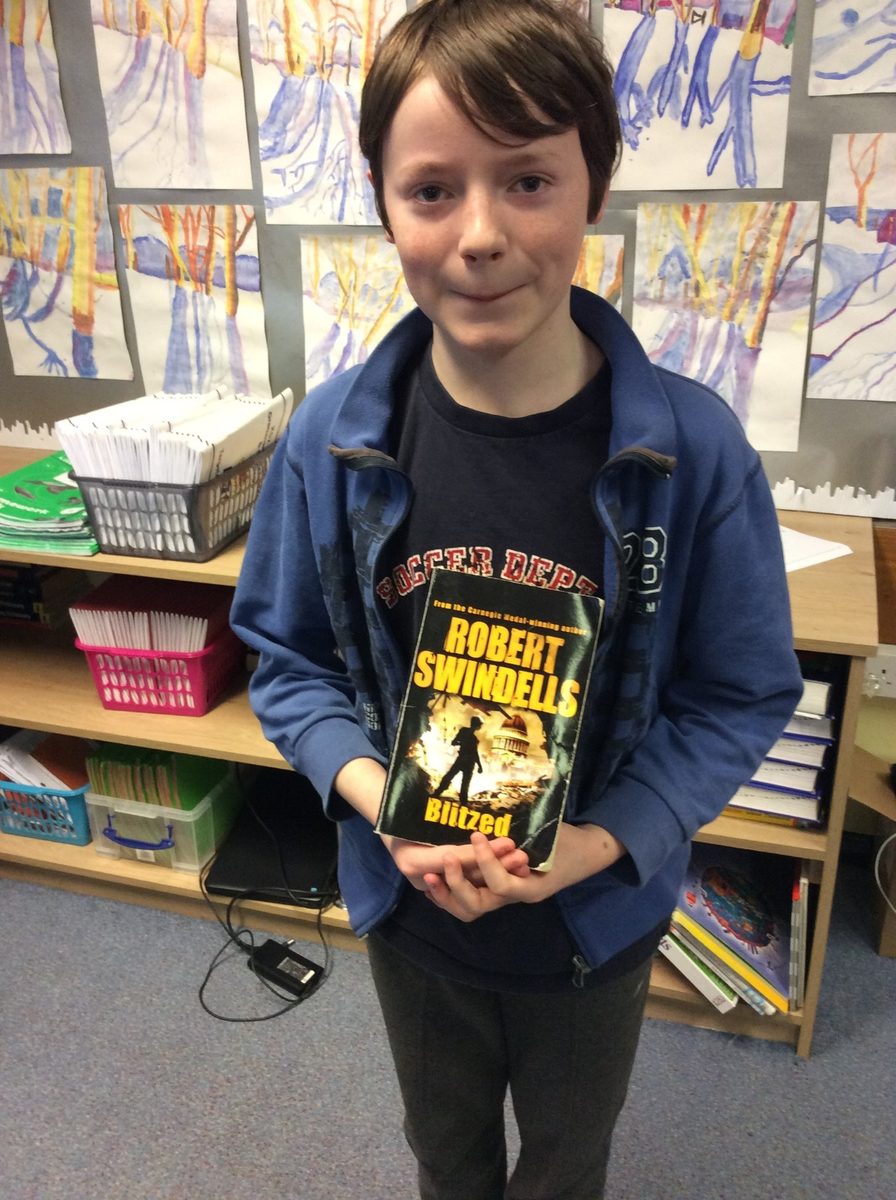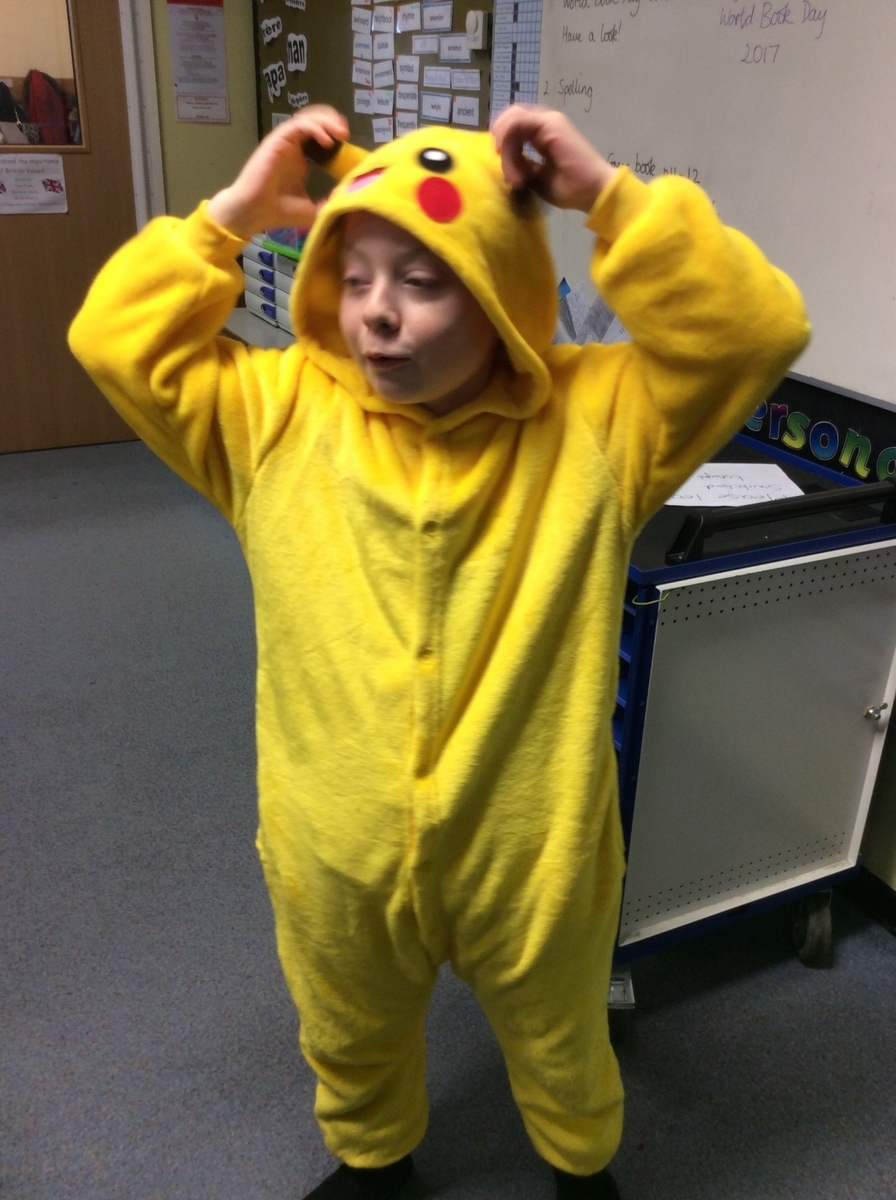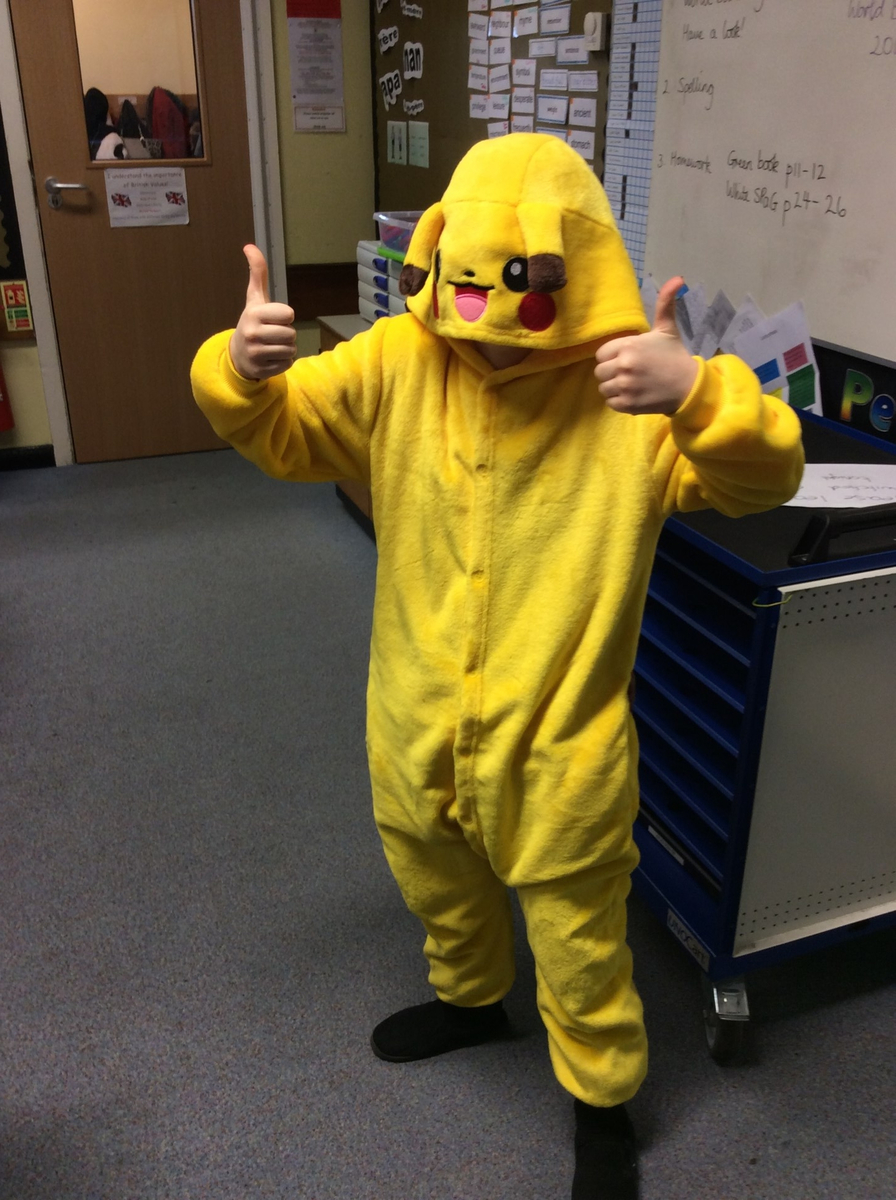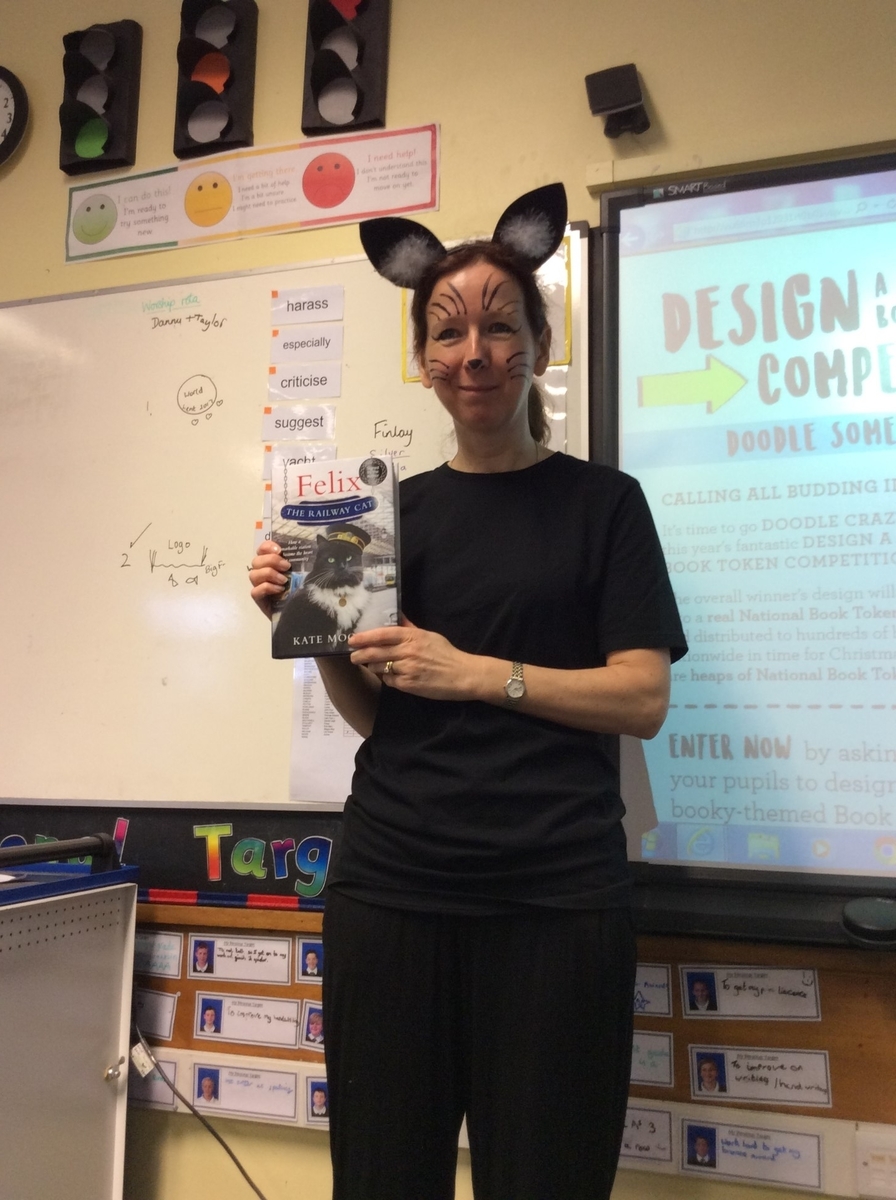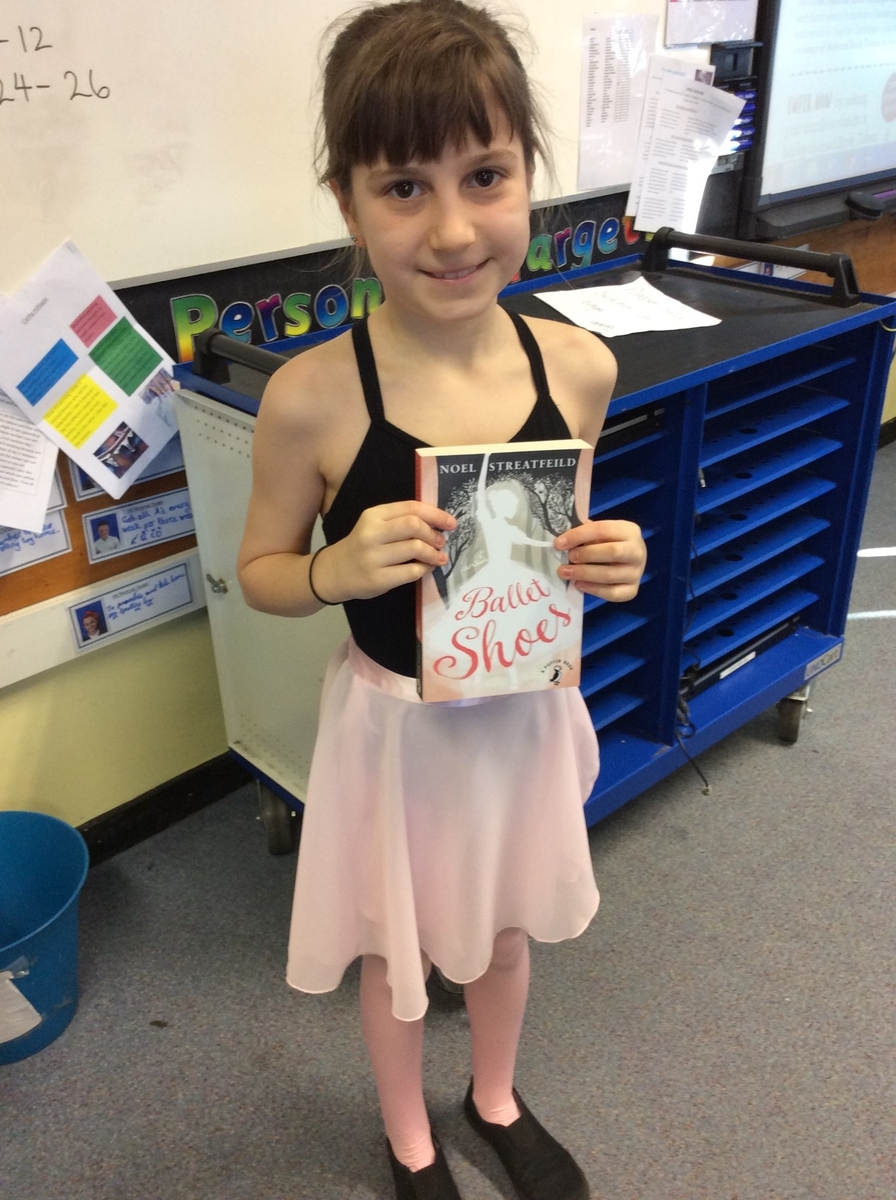 We dressed as book characters and discussed our favourite books. Lots of great costumes and plenty of suggestions for a great read...
Spring term Indian influence: Bhangra style music
The Island by Armin Greder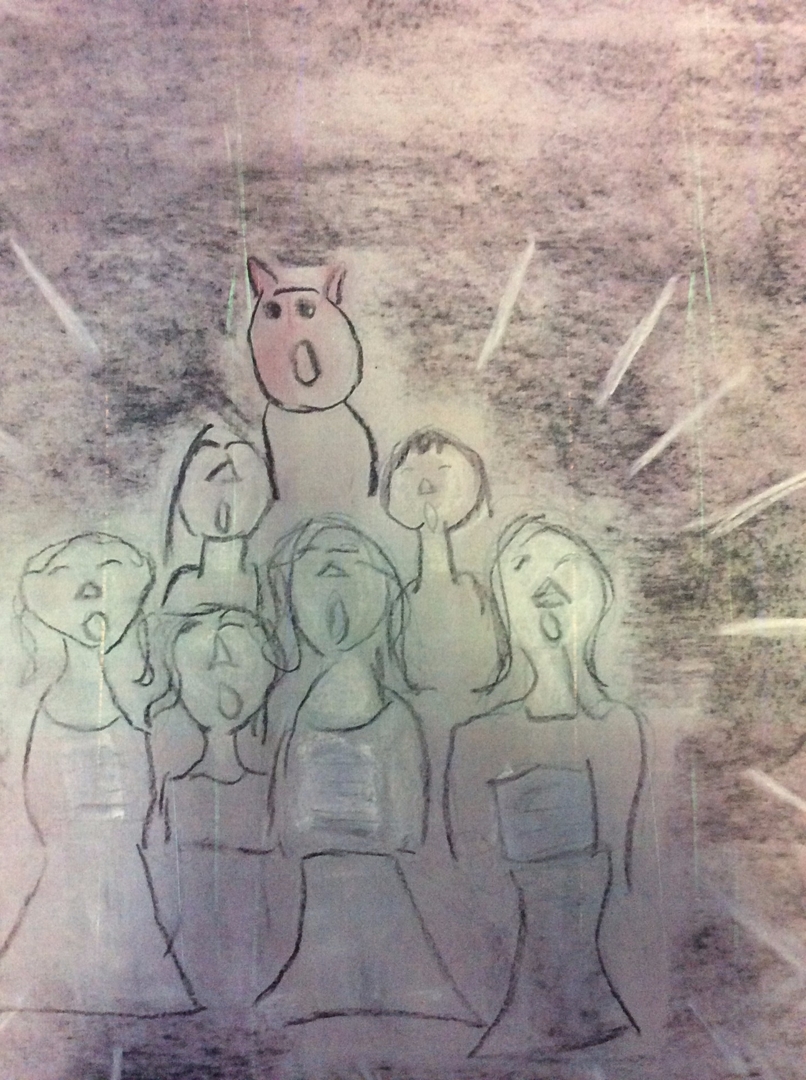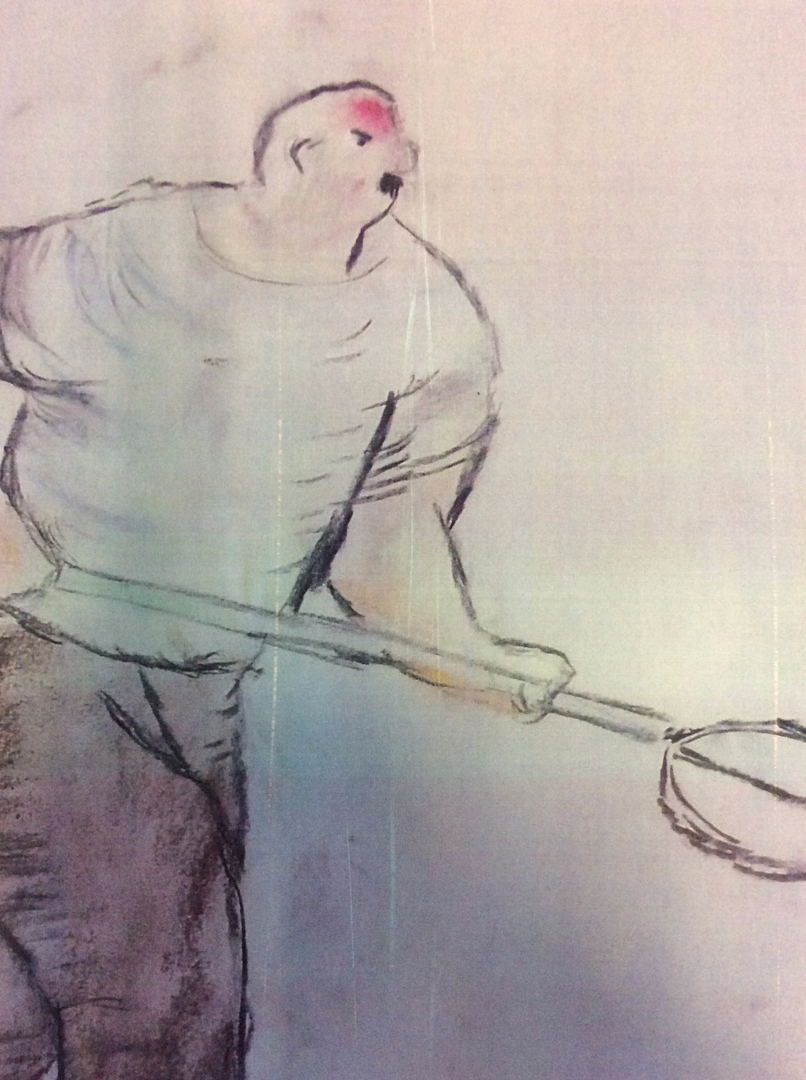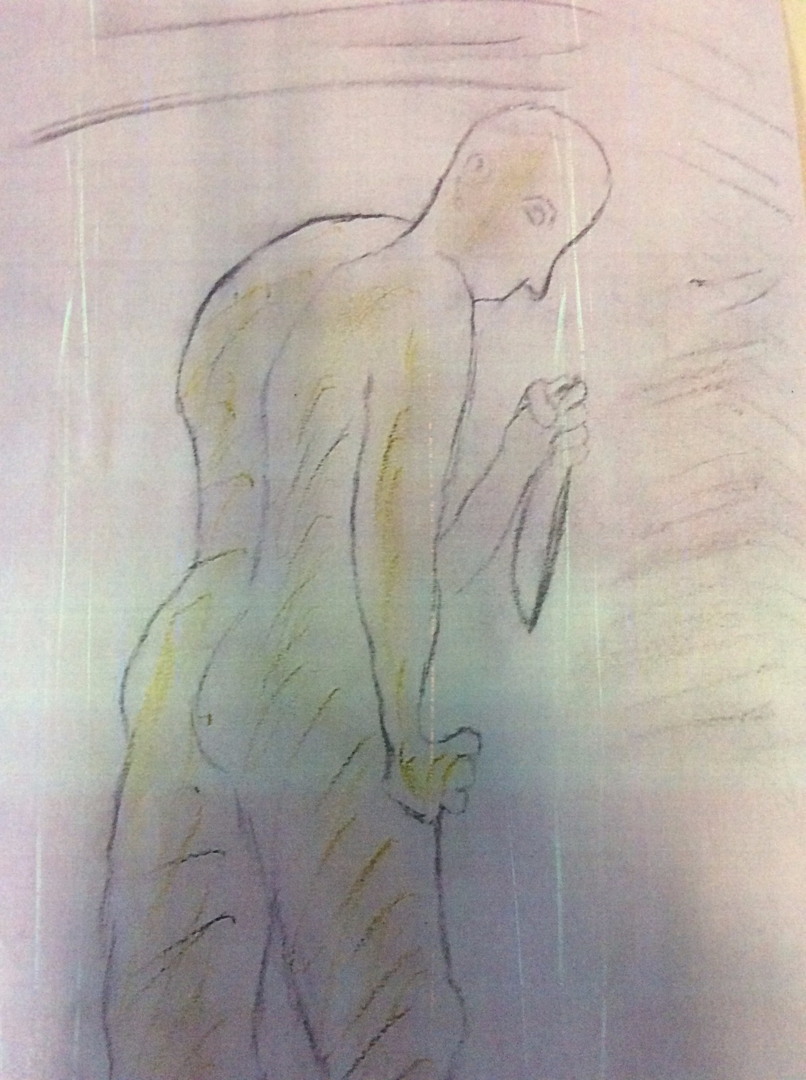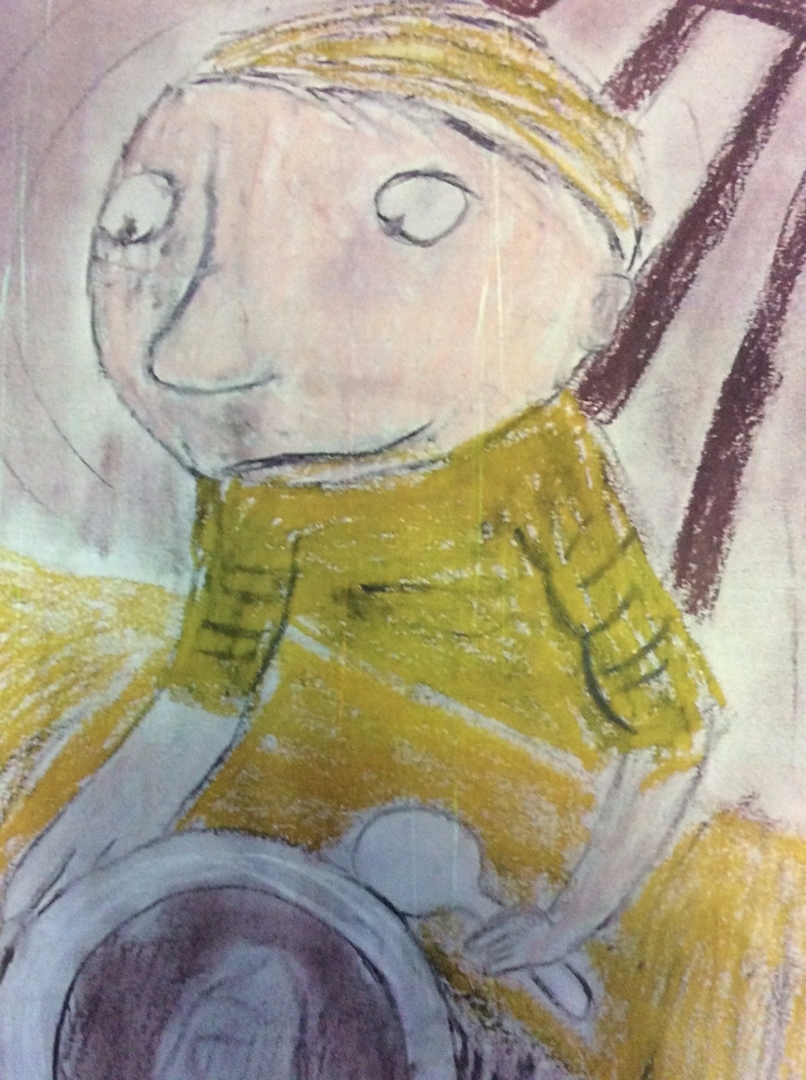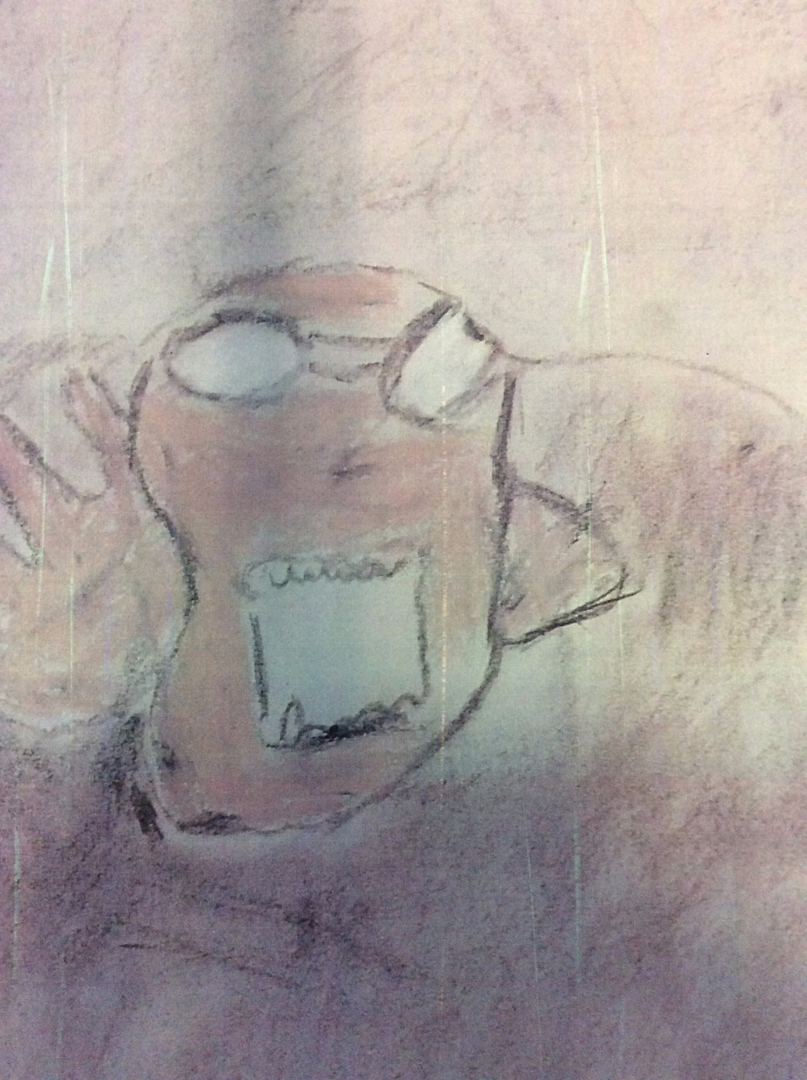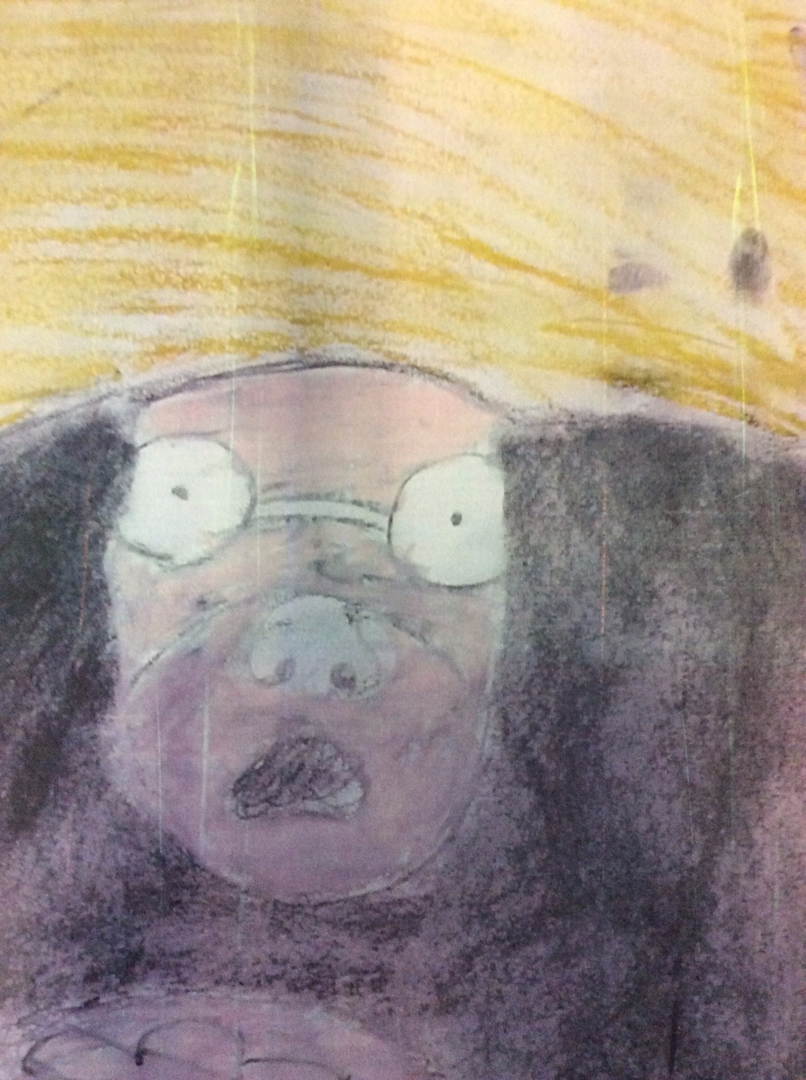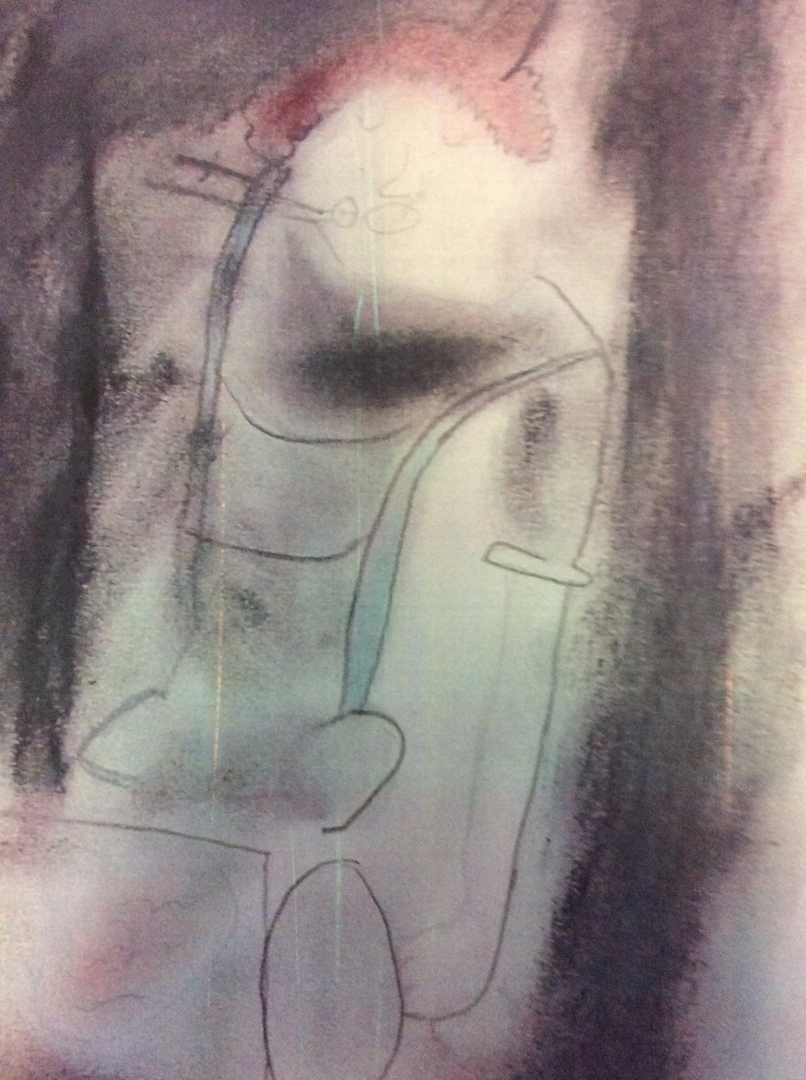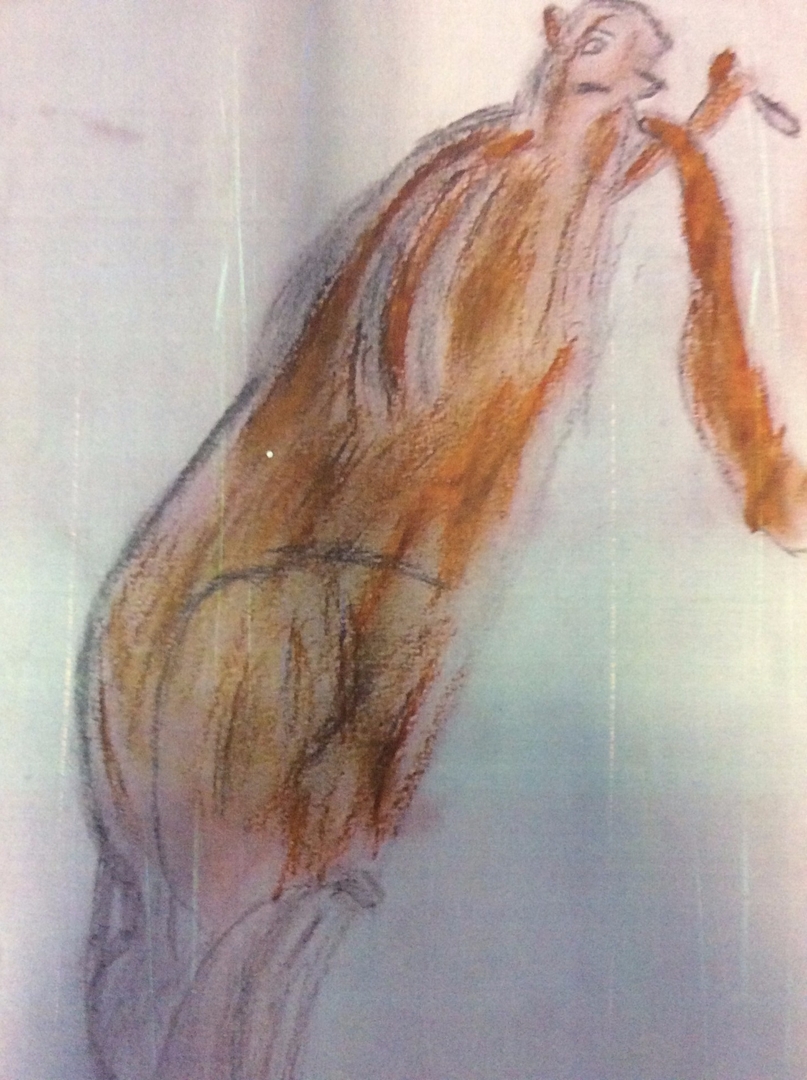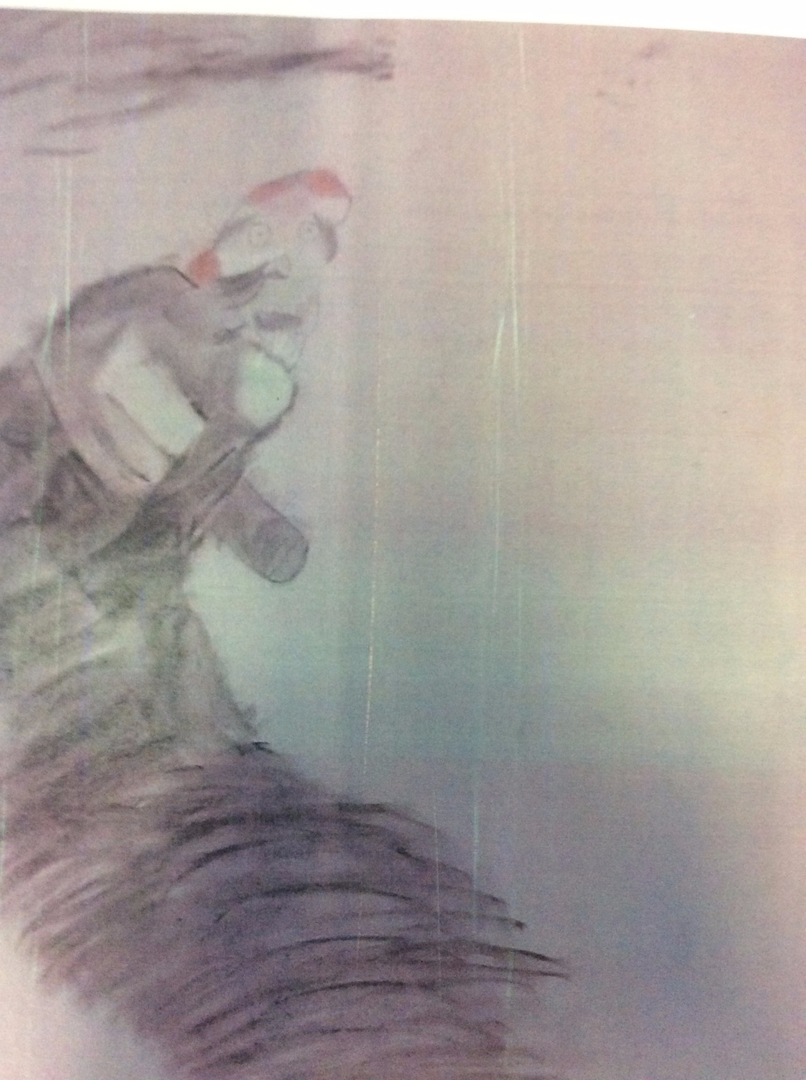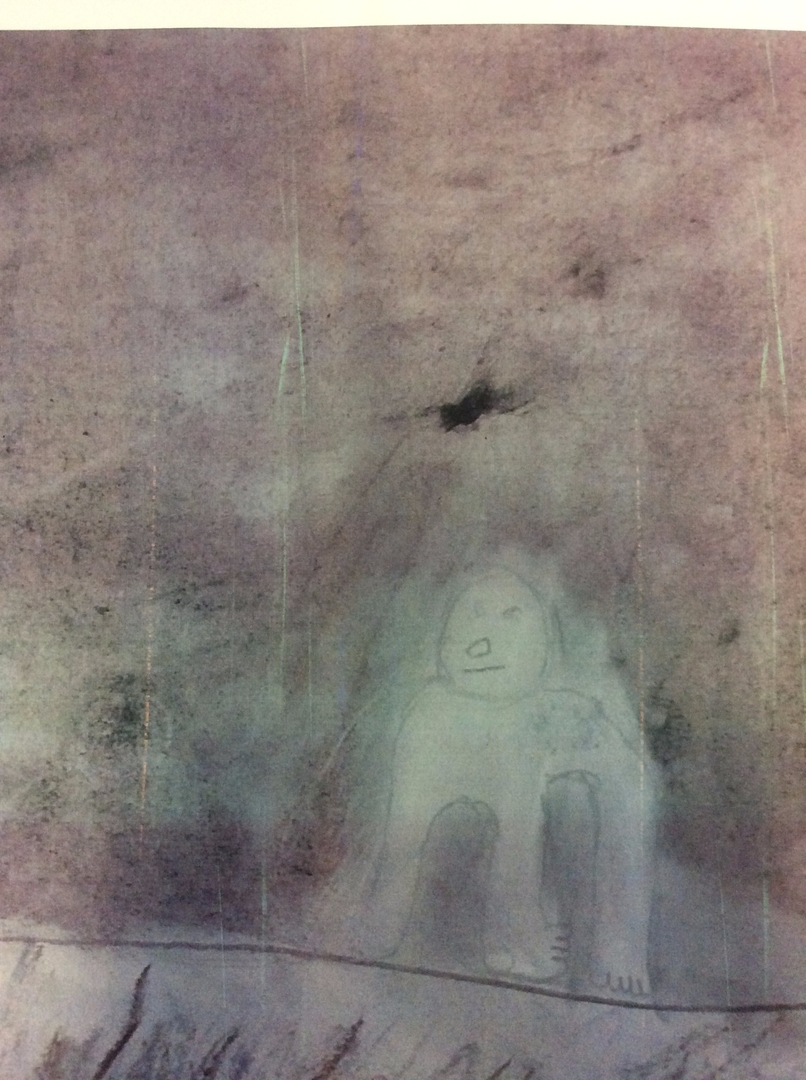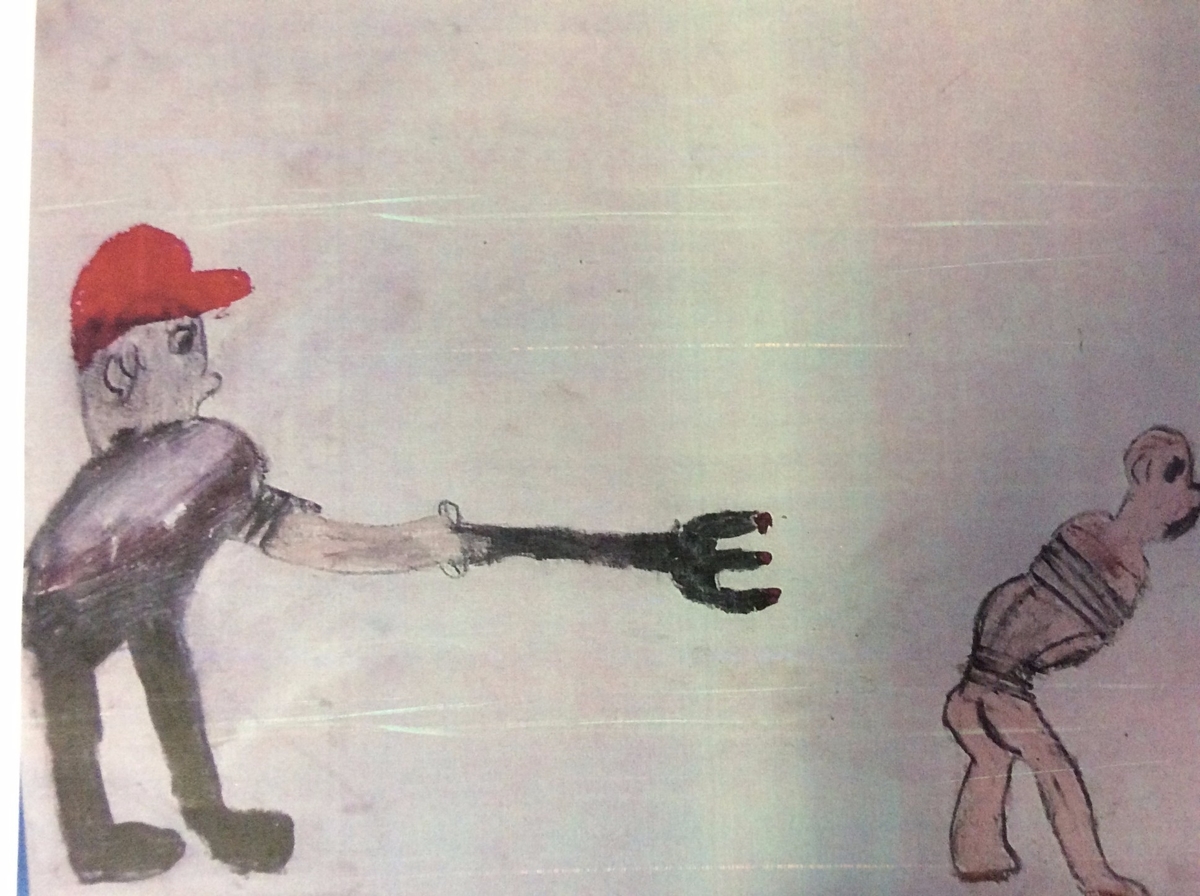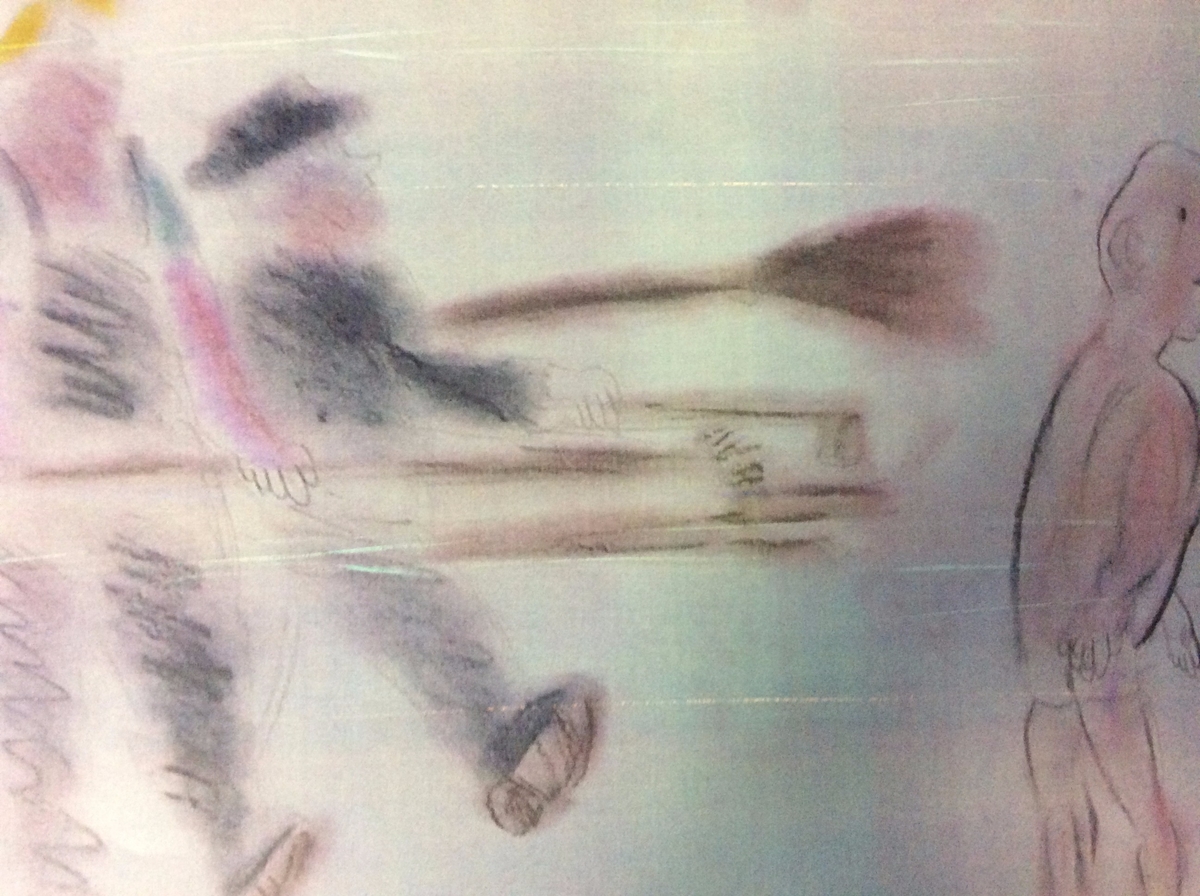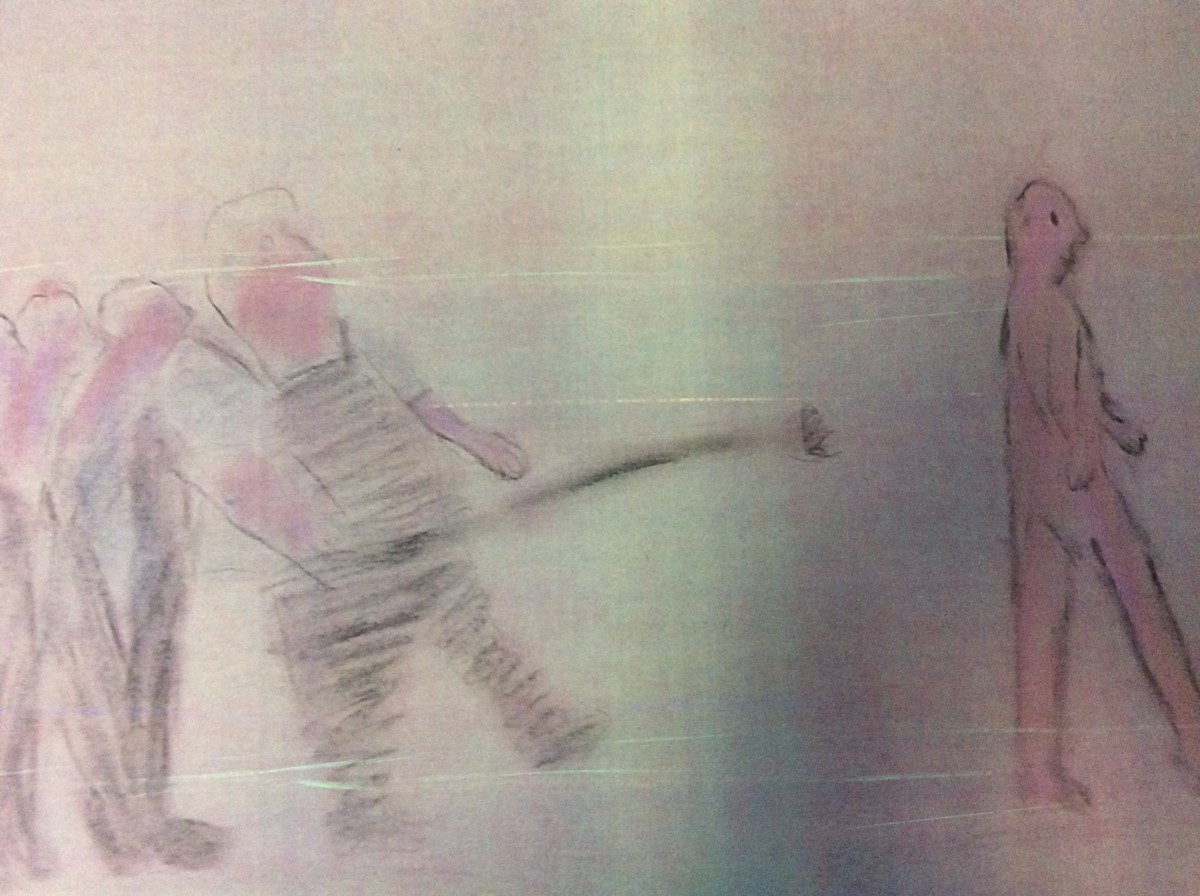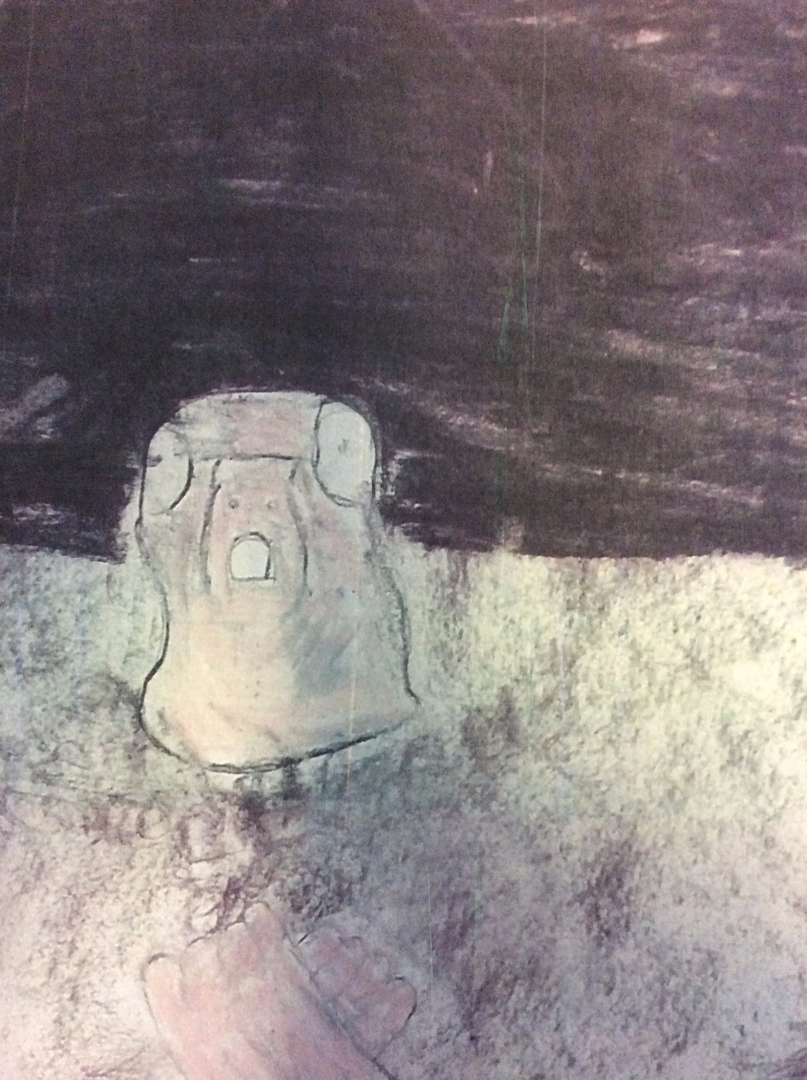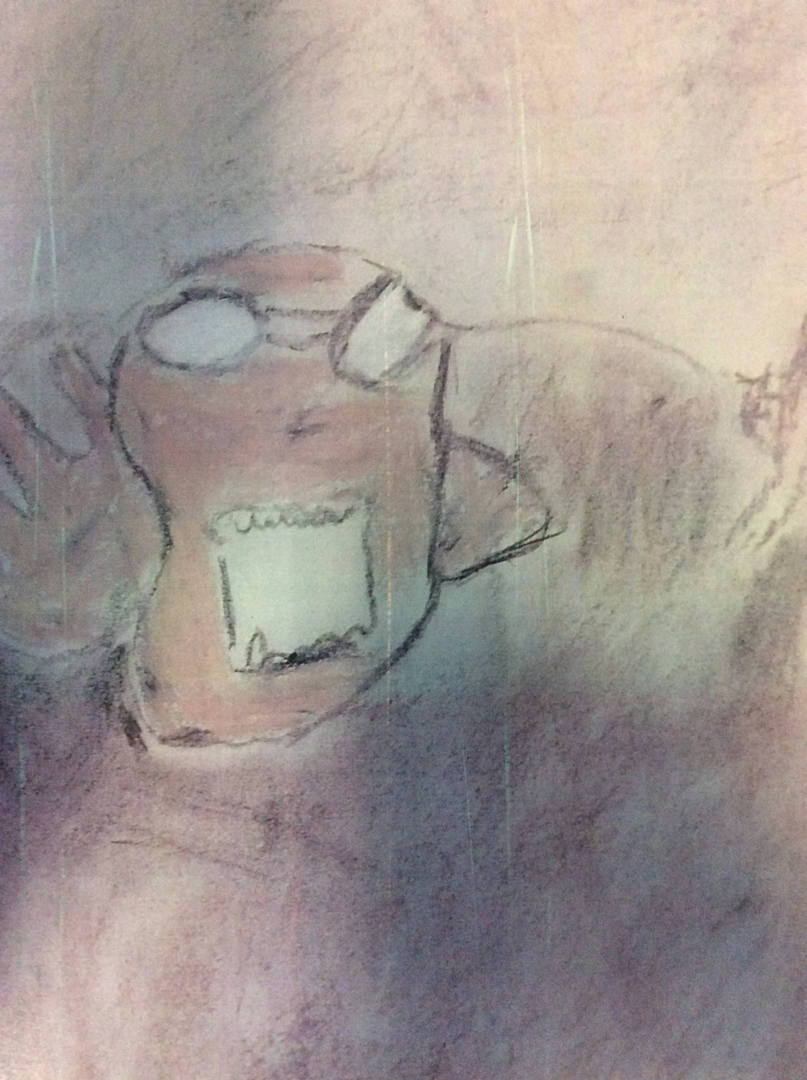 We studied the picture book 'The Island' and generated lots of ideas for writing from it. It is a powerful story with a moral message and linked in perfectly with our CAFOD work on the plight of refugees.
In addition to producing writing based on the book we also created artwork - our interpretations of scenes from the story. We are proud of them!
SATs preparation
Tests on Education City for SPaG, reading and maths.

Comprehension and SPaG paper given out w/b 27th March.
Go over SPaG in your white book if you want and use the maths revision book.
We have finished the spelling programme so keep revising the rules covered and Y5/6 orange words. Books sent home.
Remember, half an hour reading every night will make a huge difference to your writing and is a great way to wind down at the end of the day. Put those devices down and relax with a good book...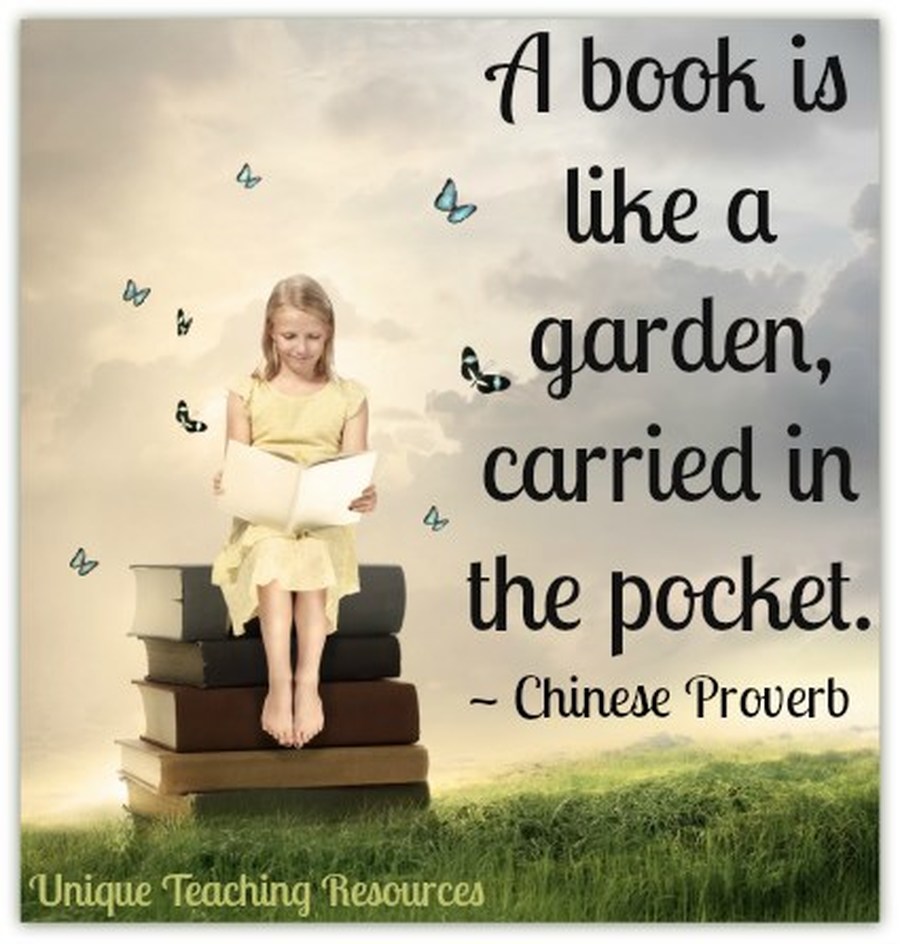 We were very lucky to have Matthew come in for an 'Ancient Greeks workshop'. We learned about some of the famous plays and how important theatre was to this ancient civilization. As actors wore masks, it was important to show character through body movements, and we tried our hand at some freeze frames. We were great thespians (a Greek word for actors) and this influence on language is just one example of how Ancient Greece has left its mark on us today...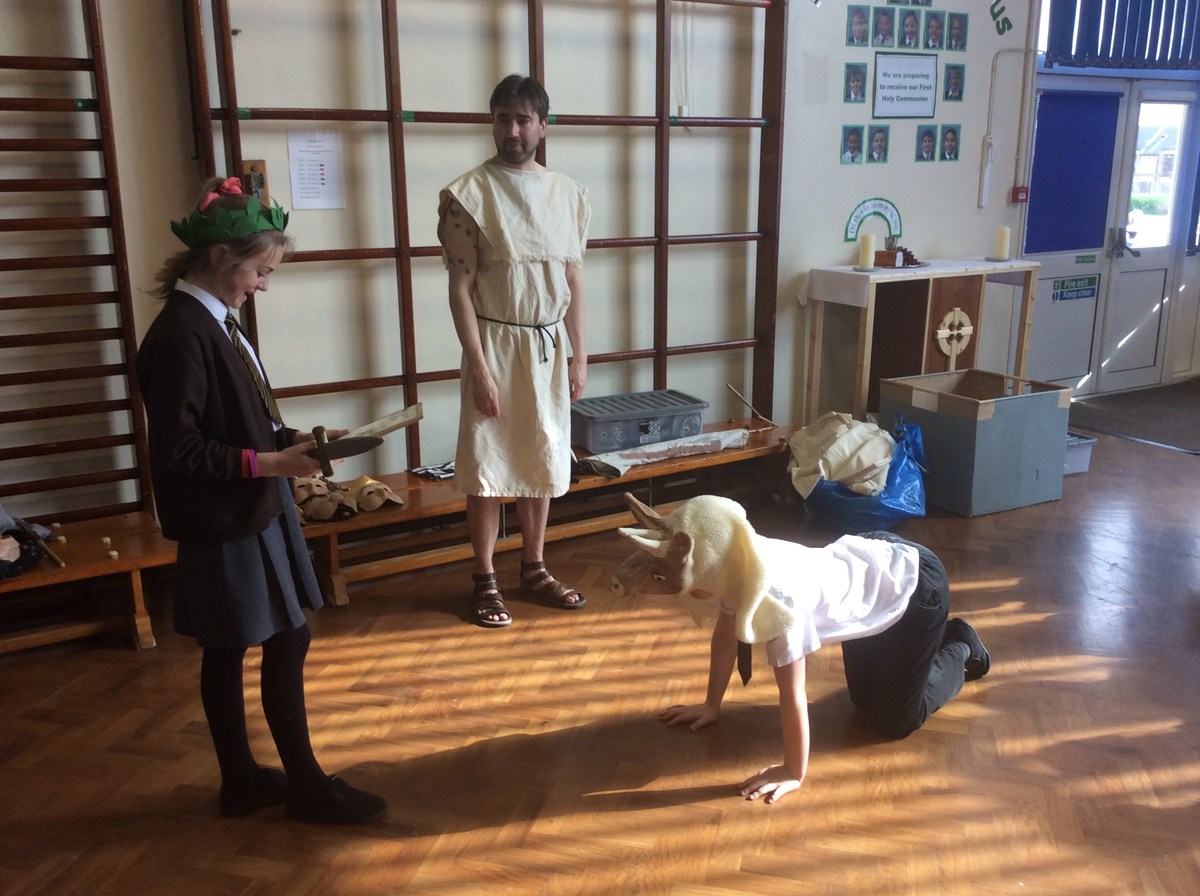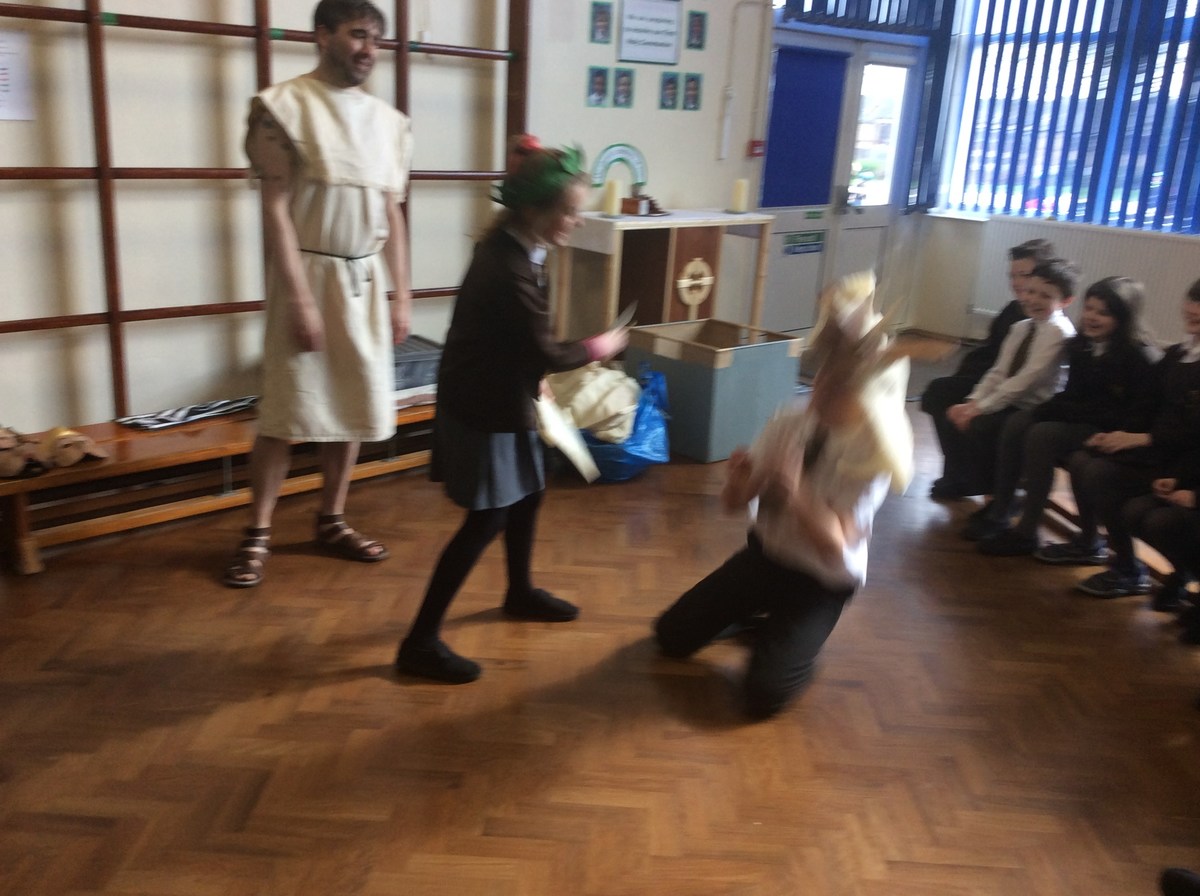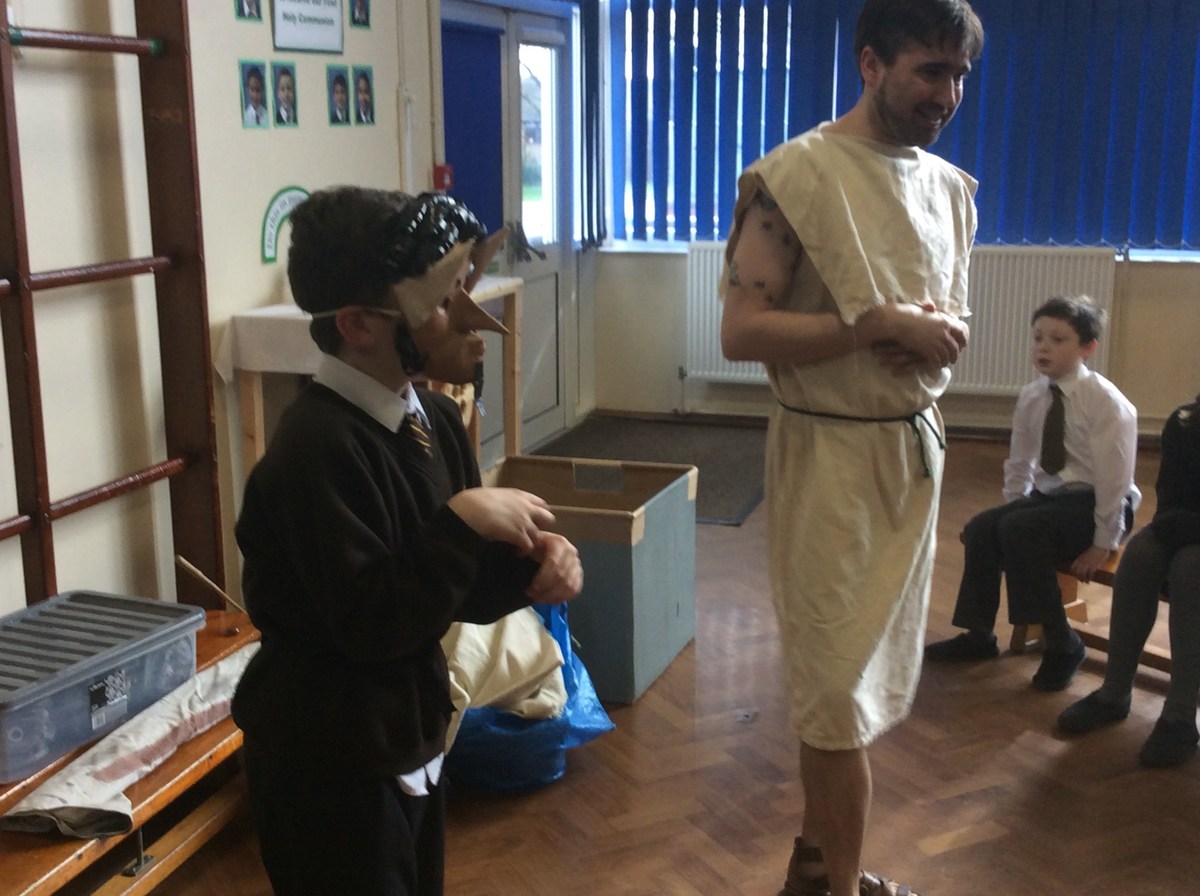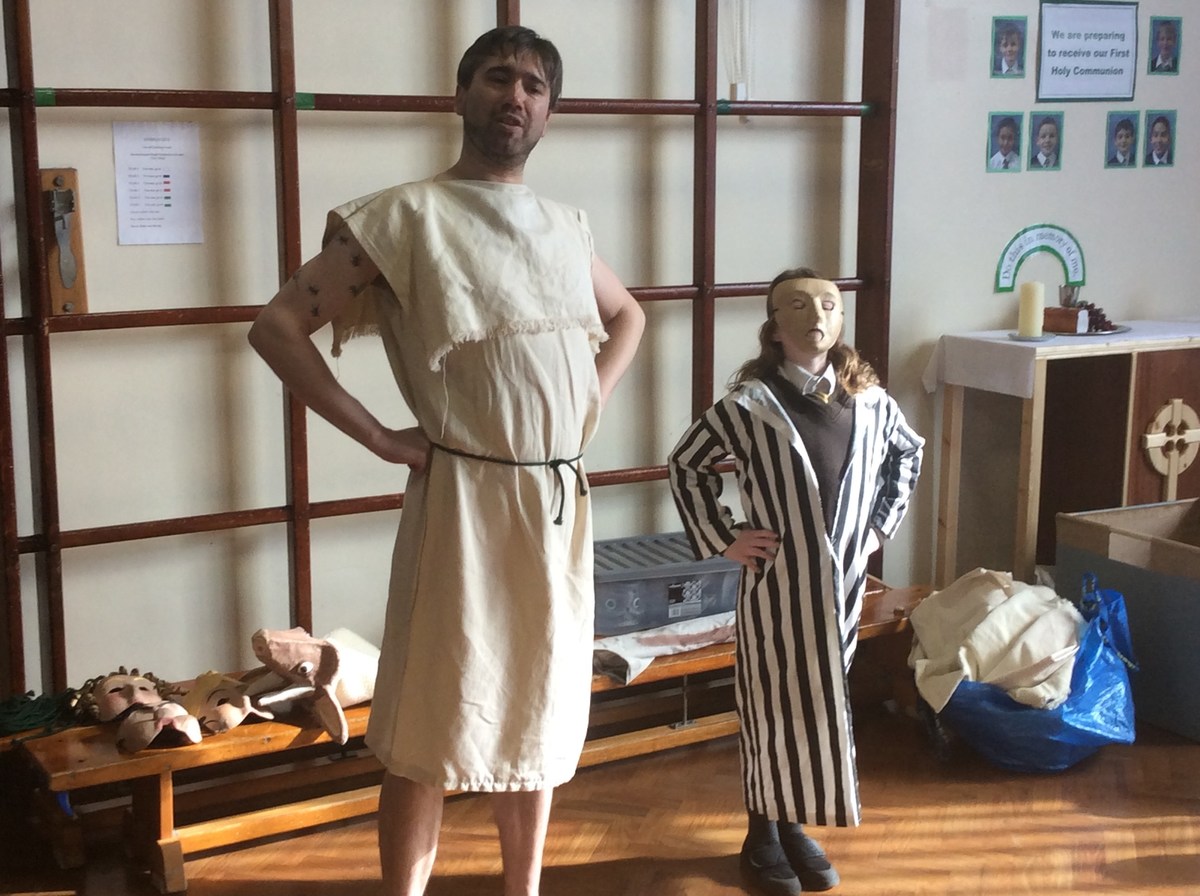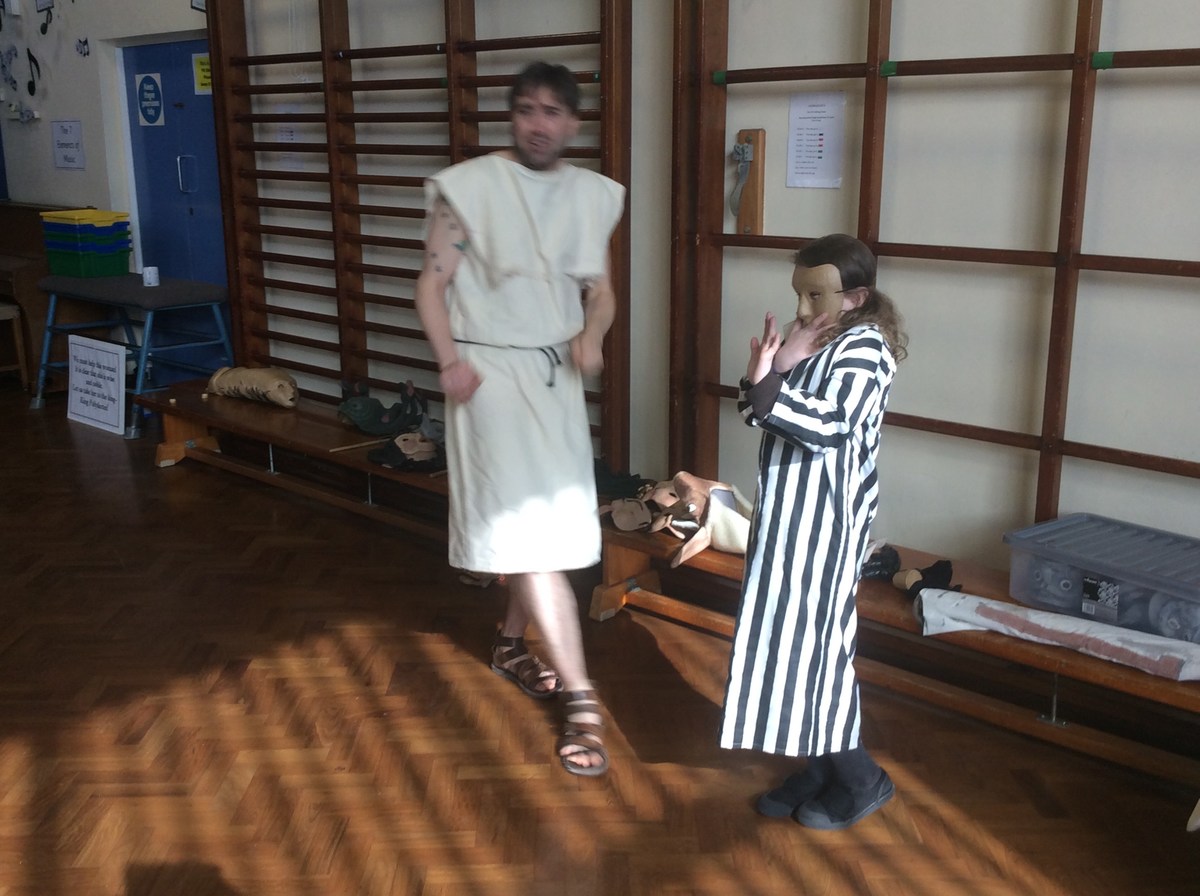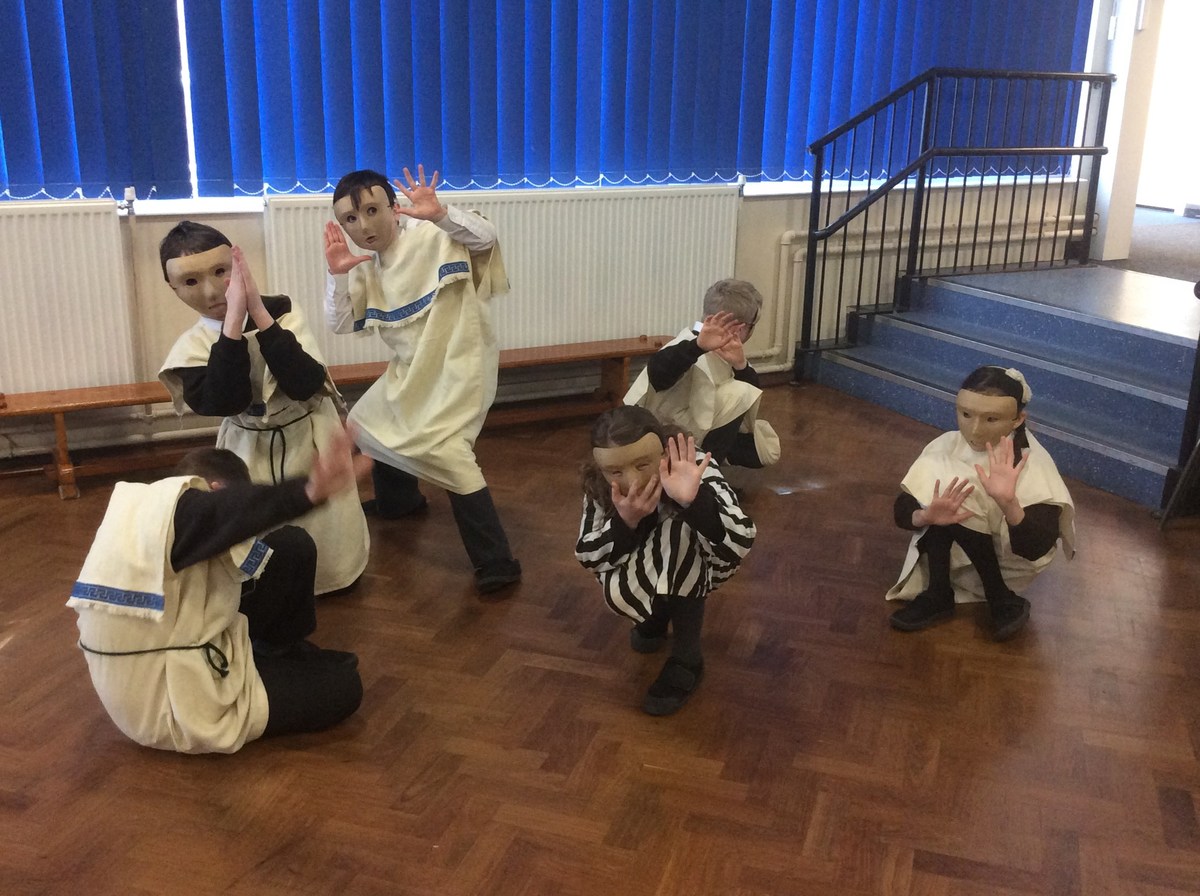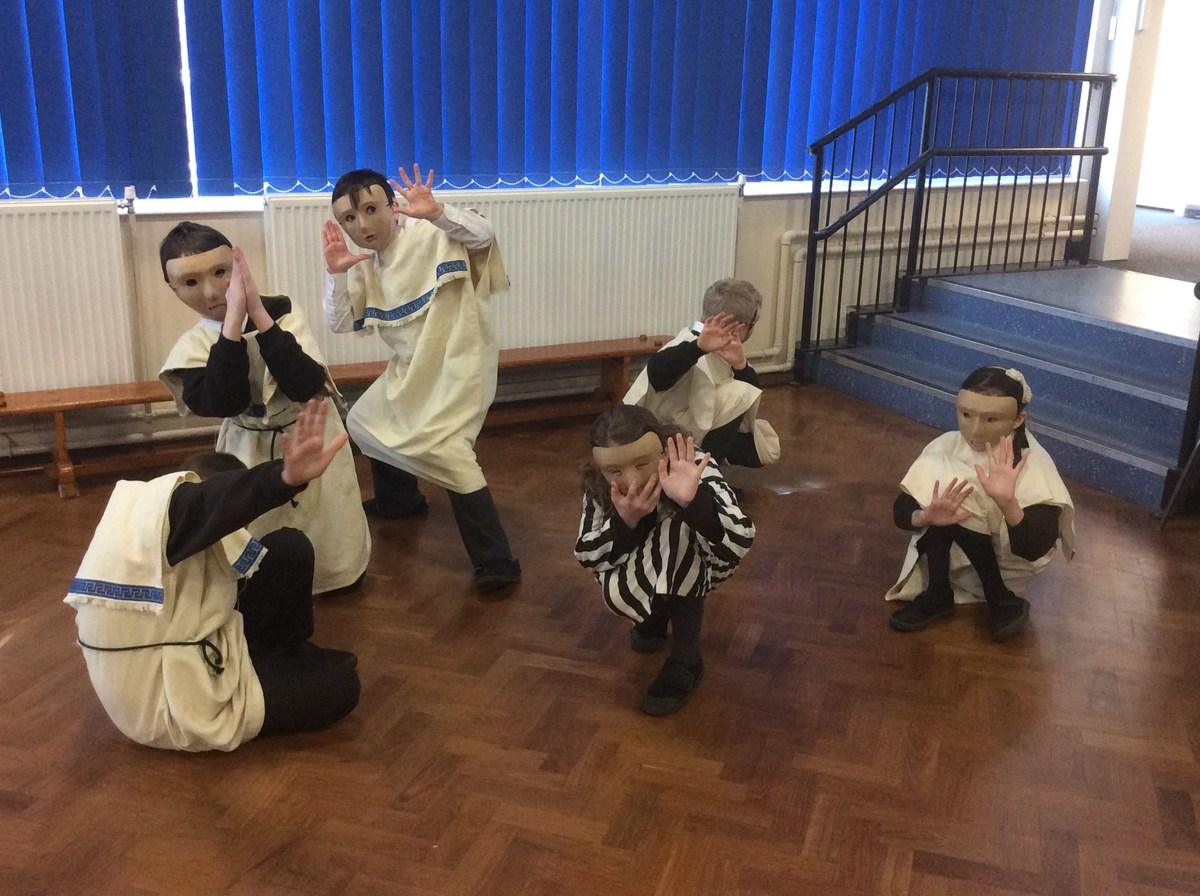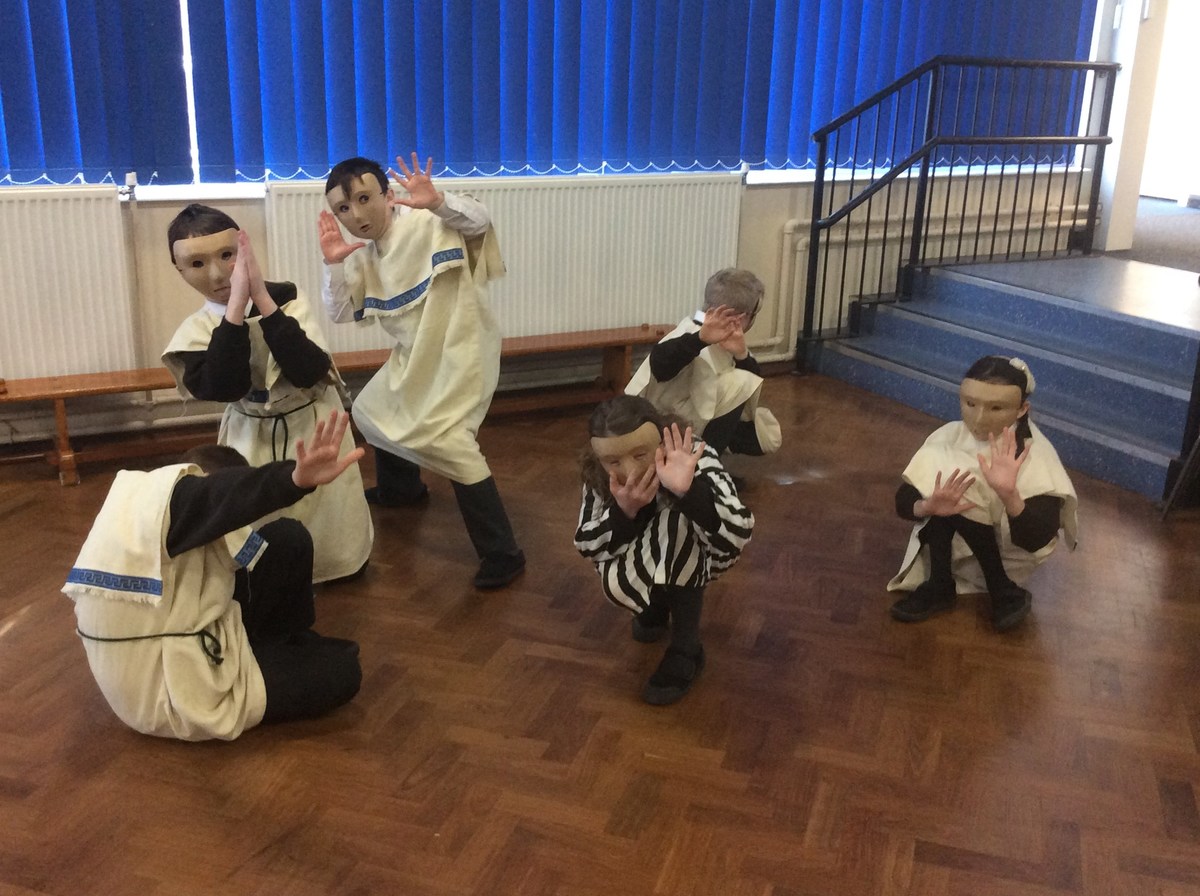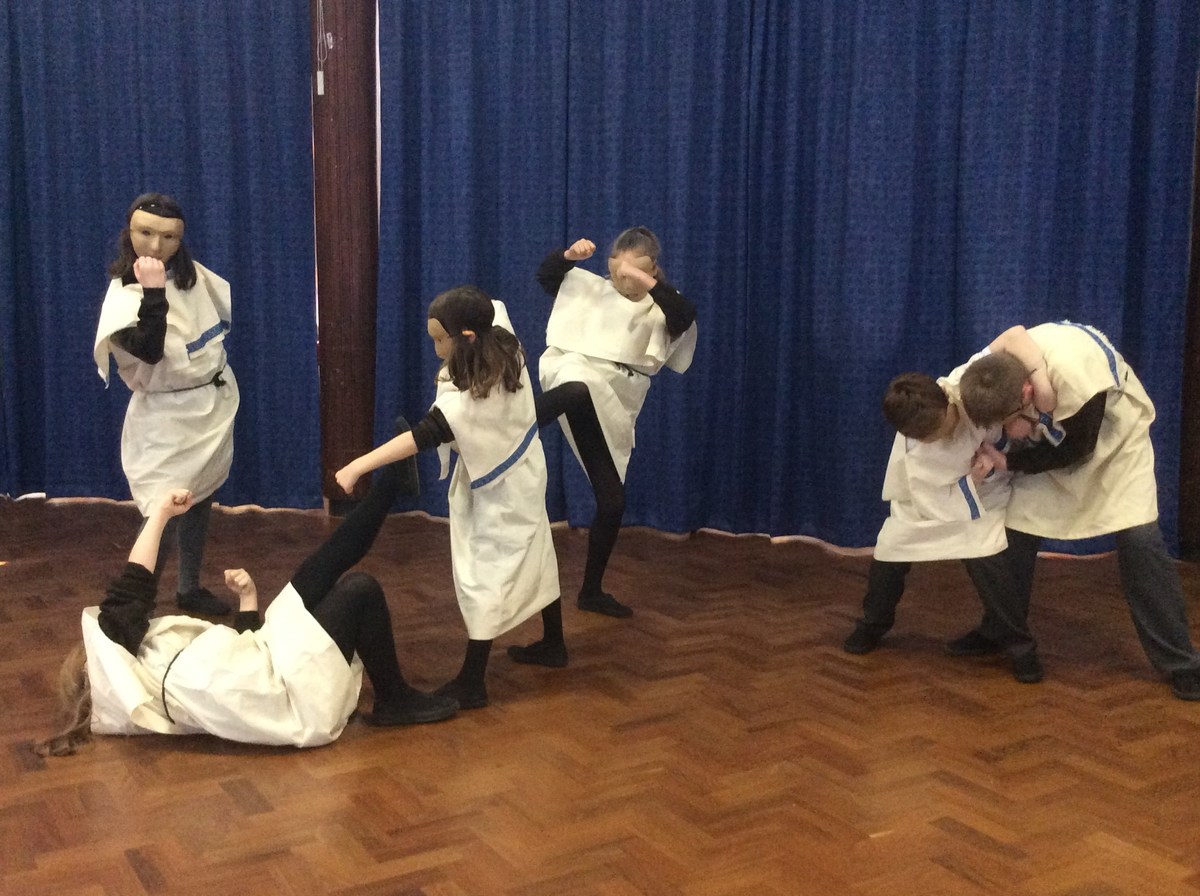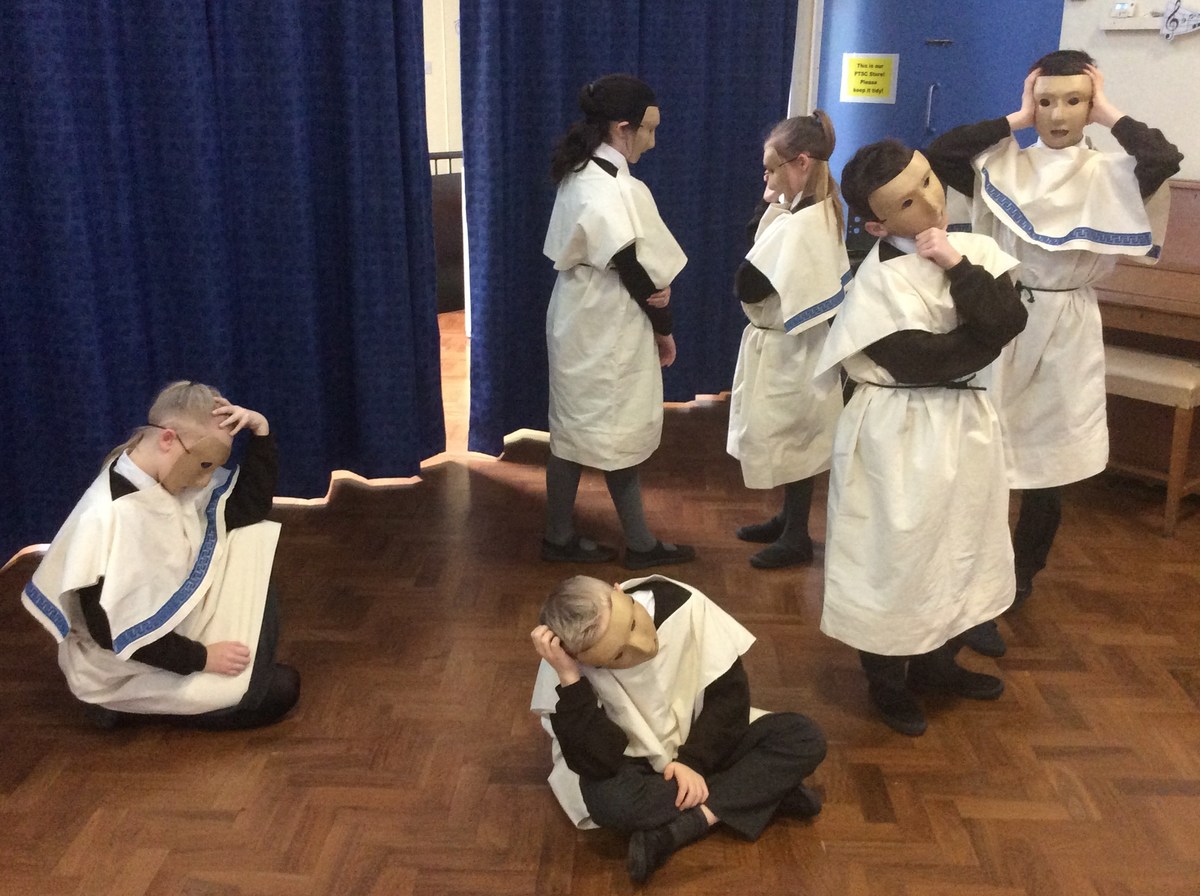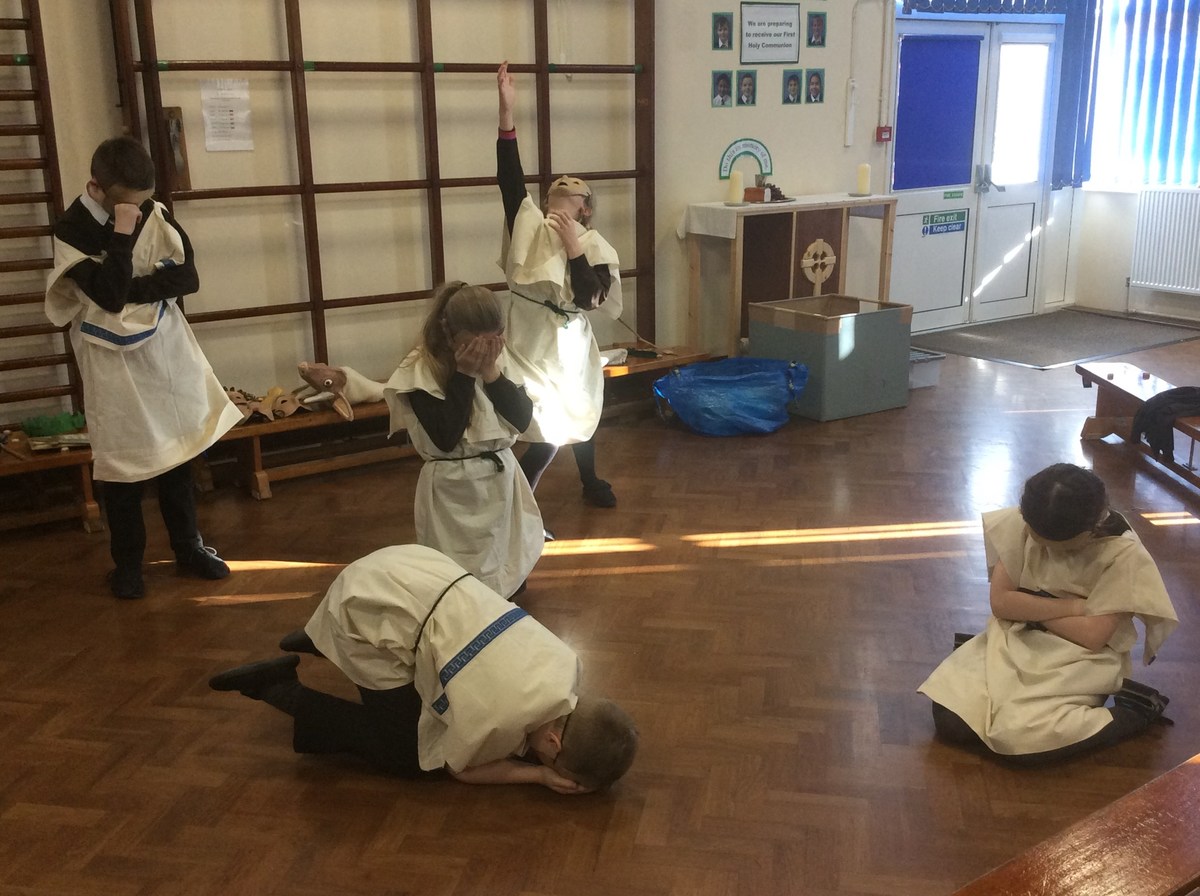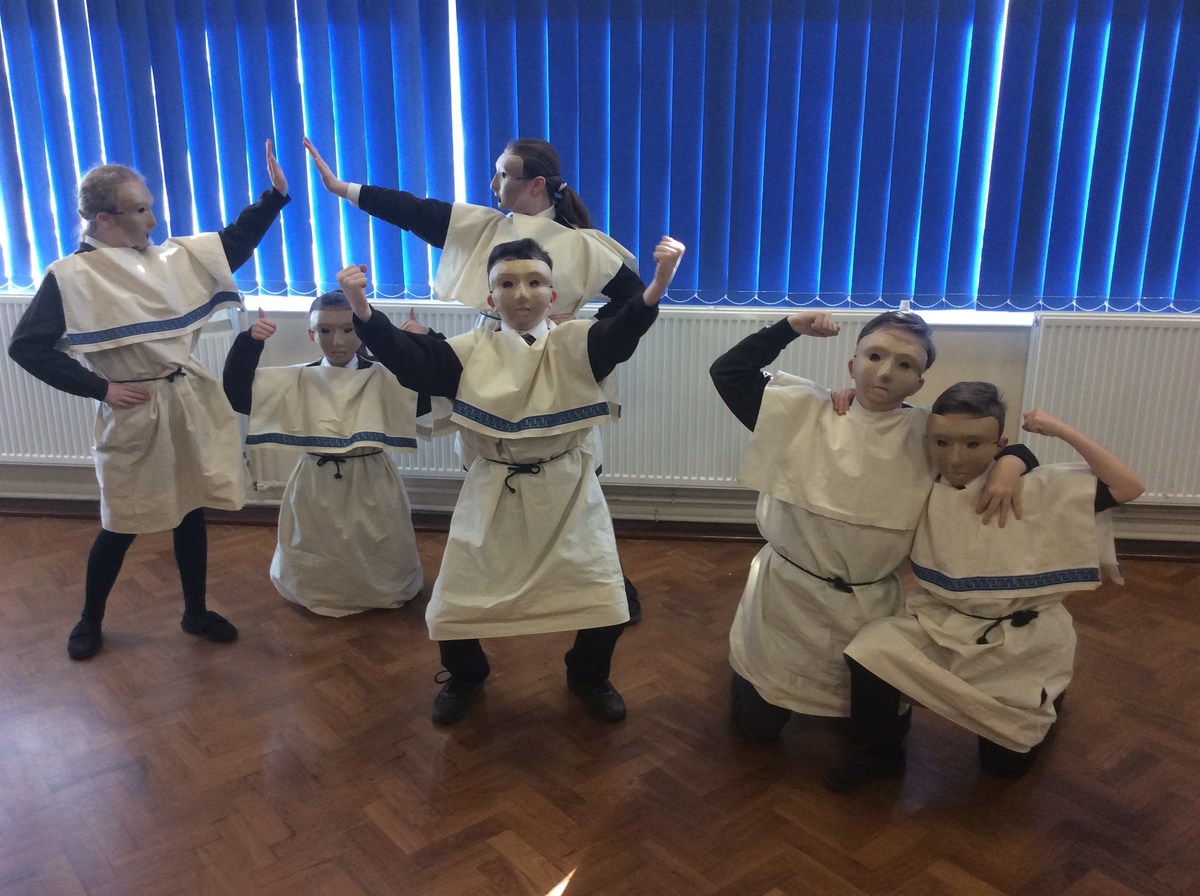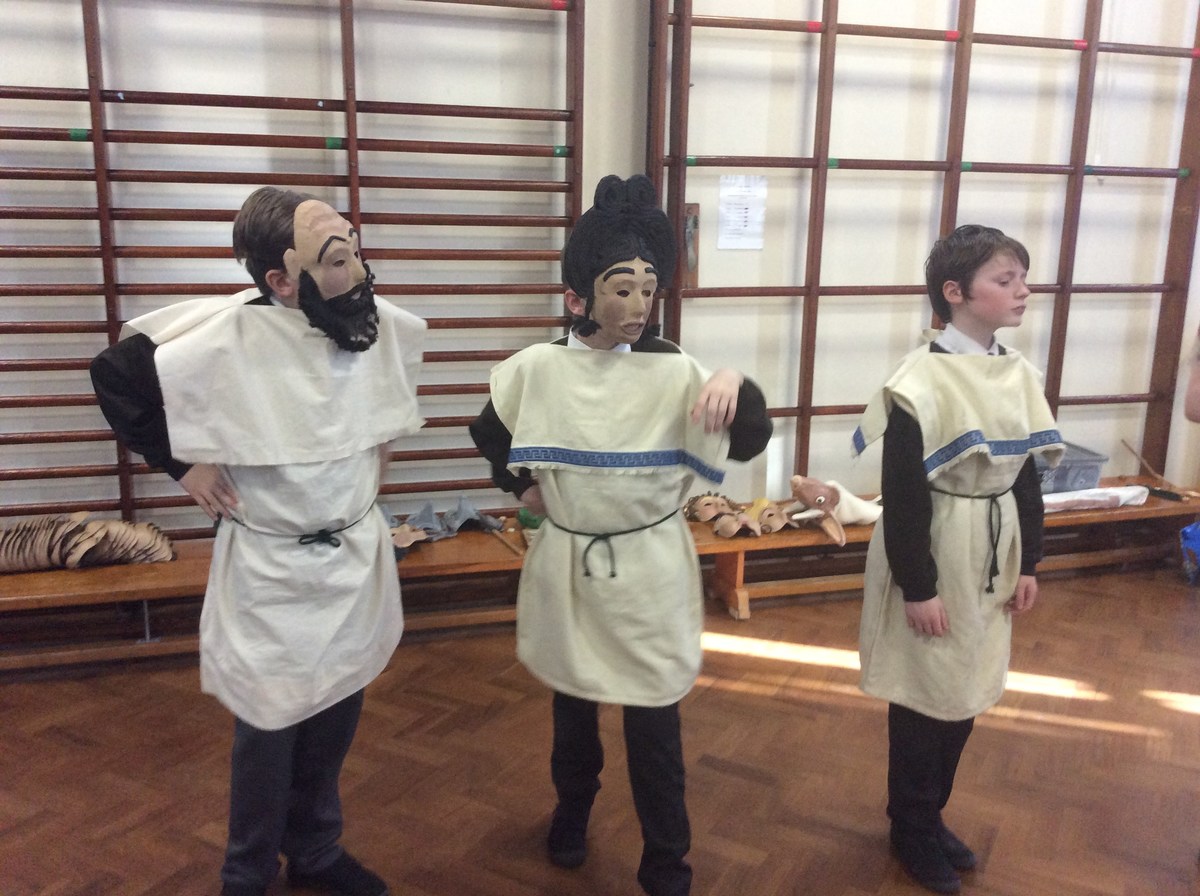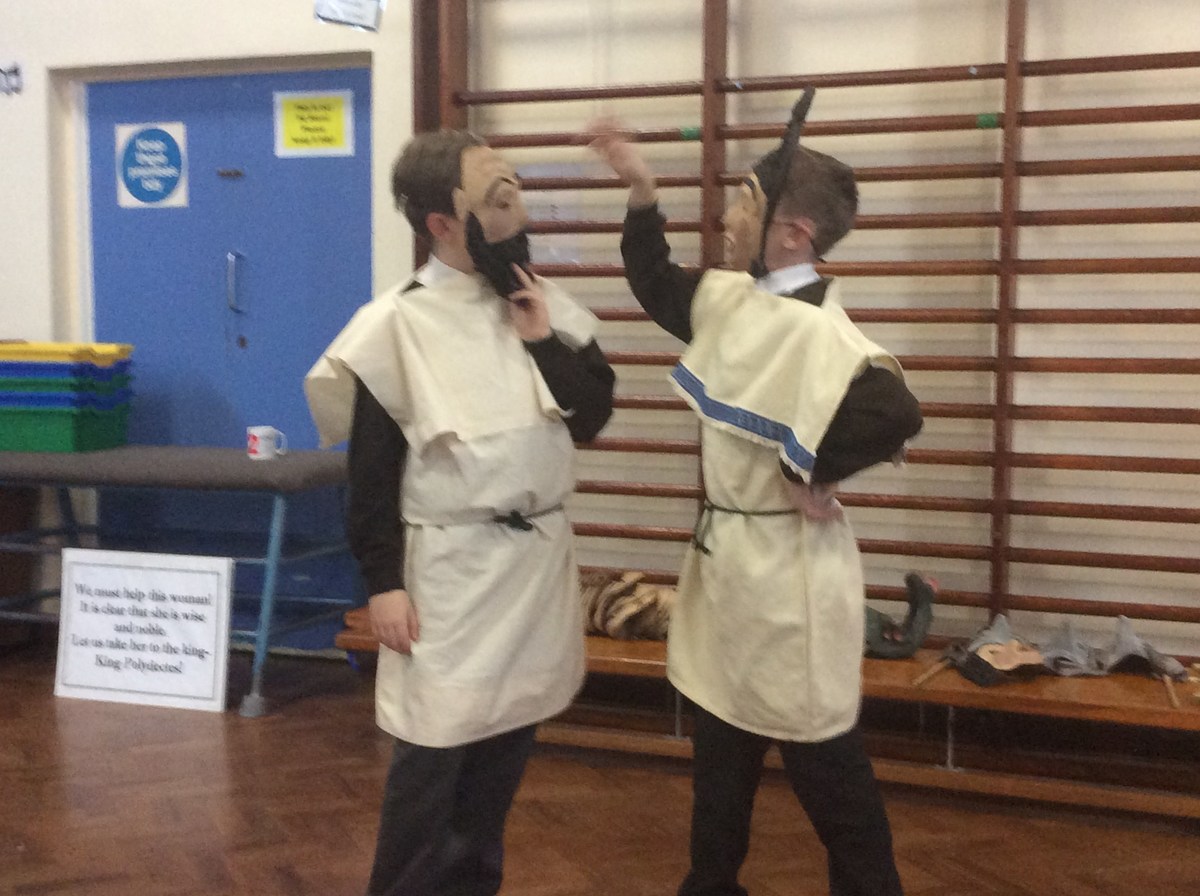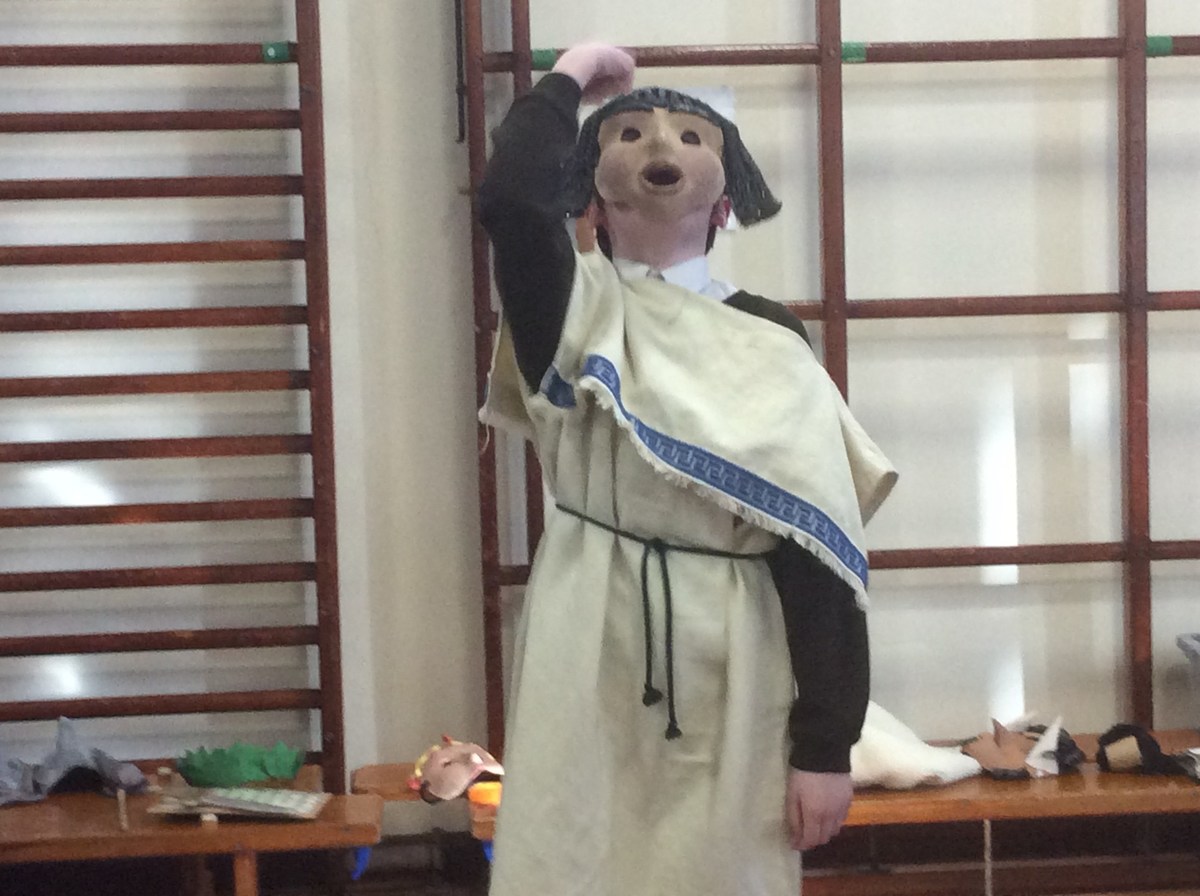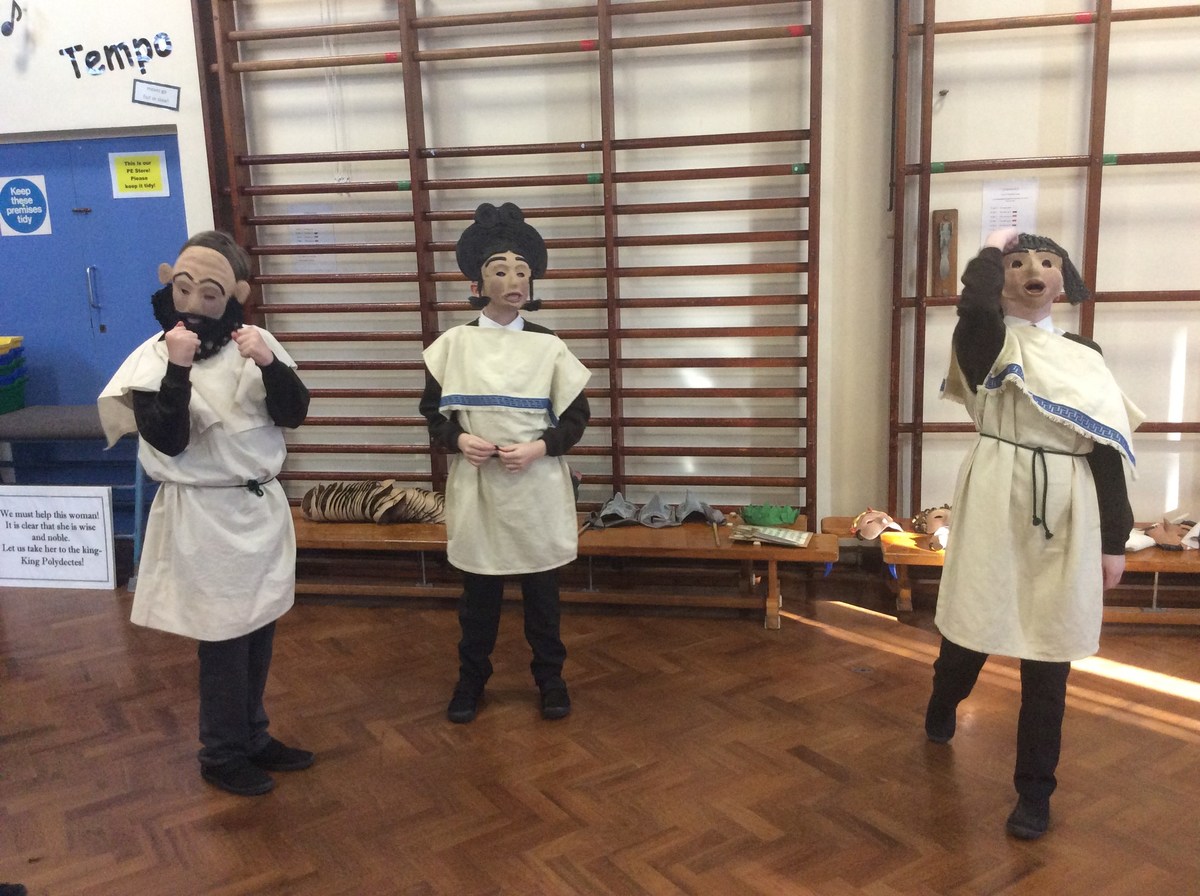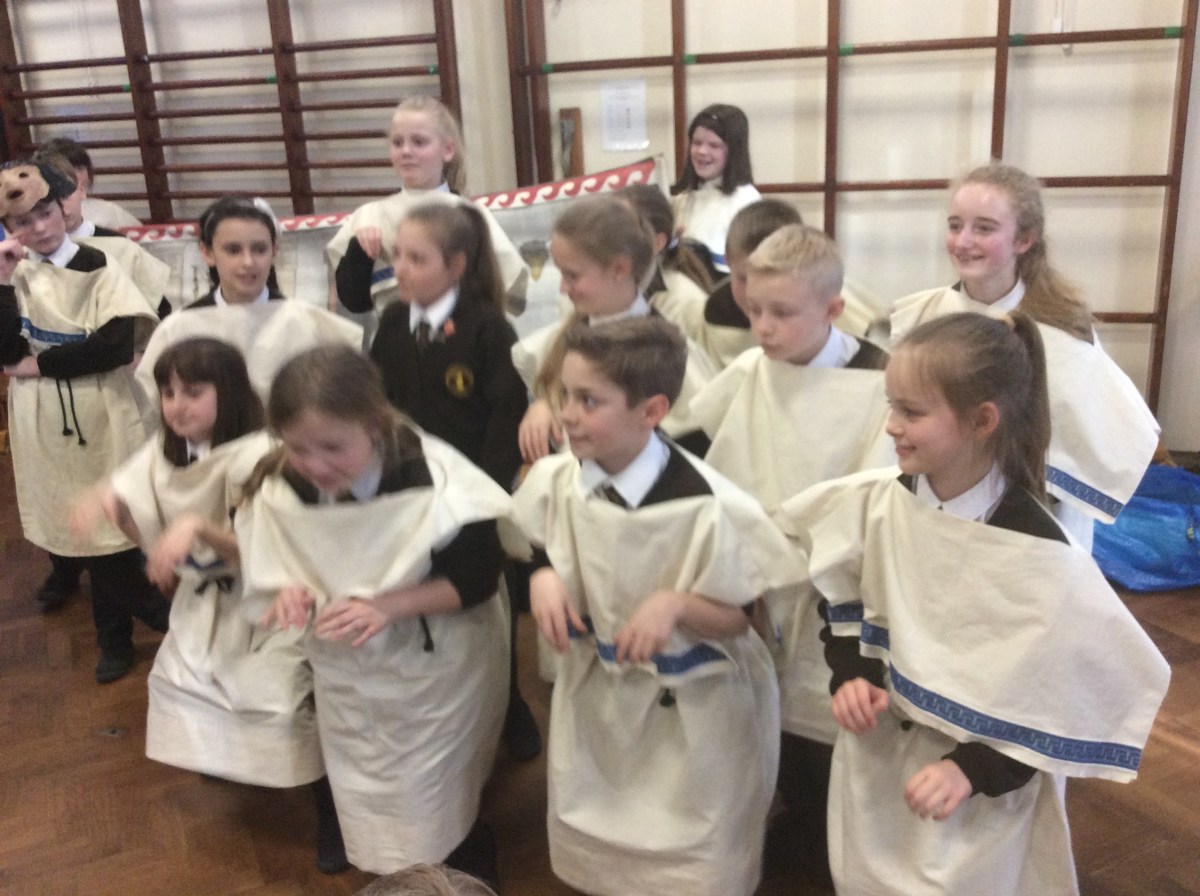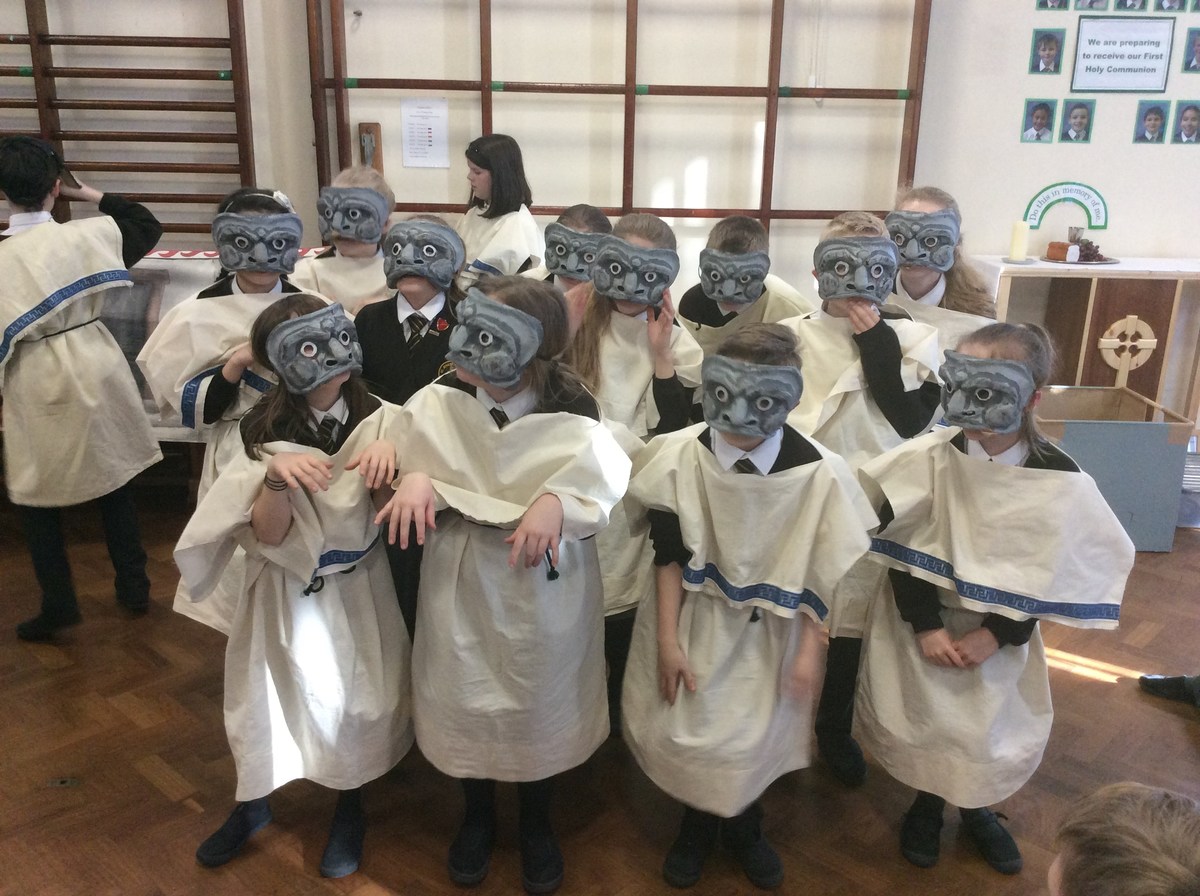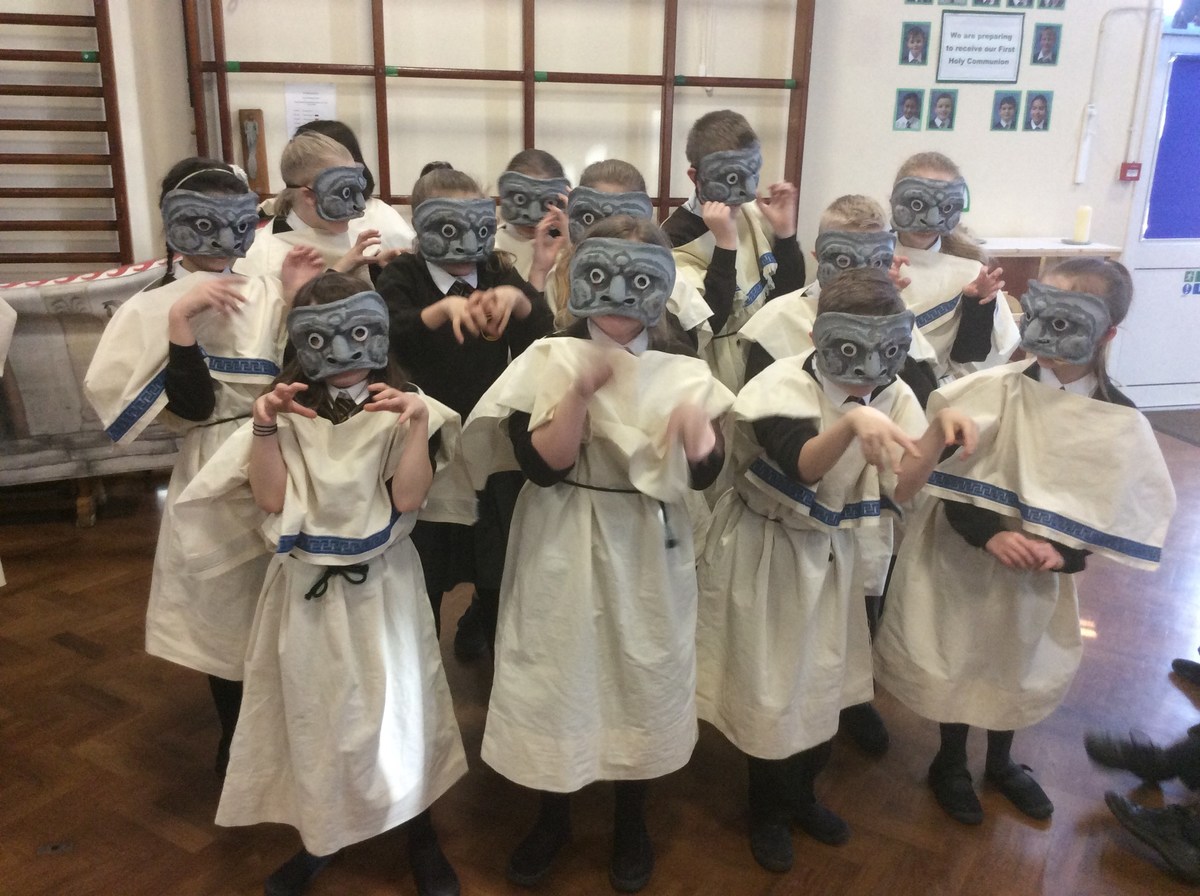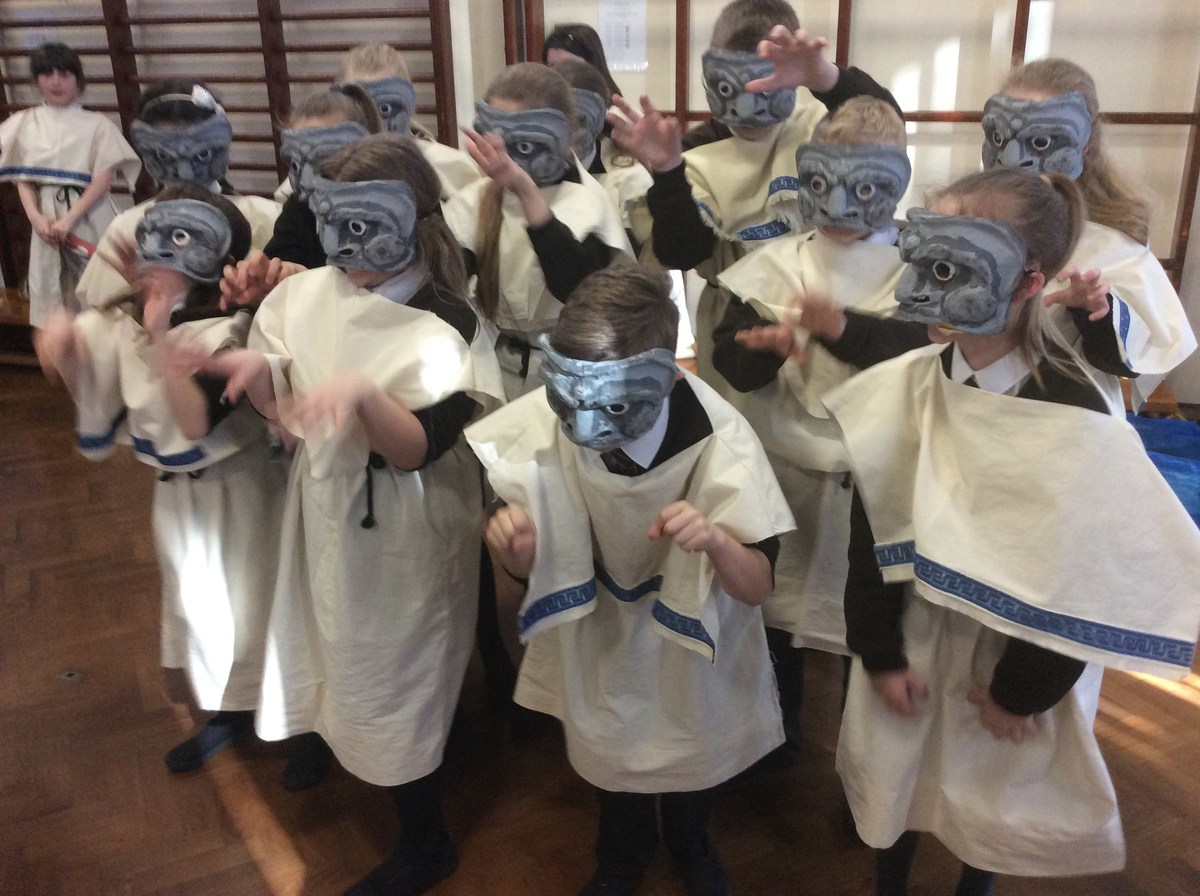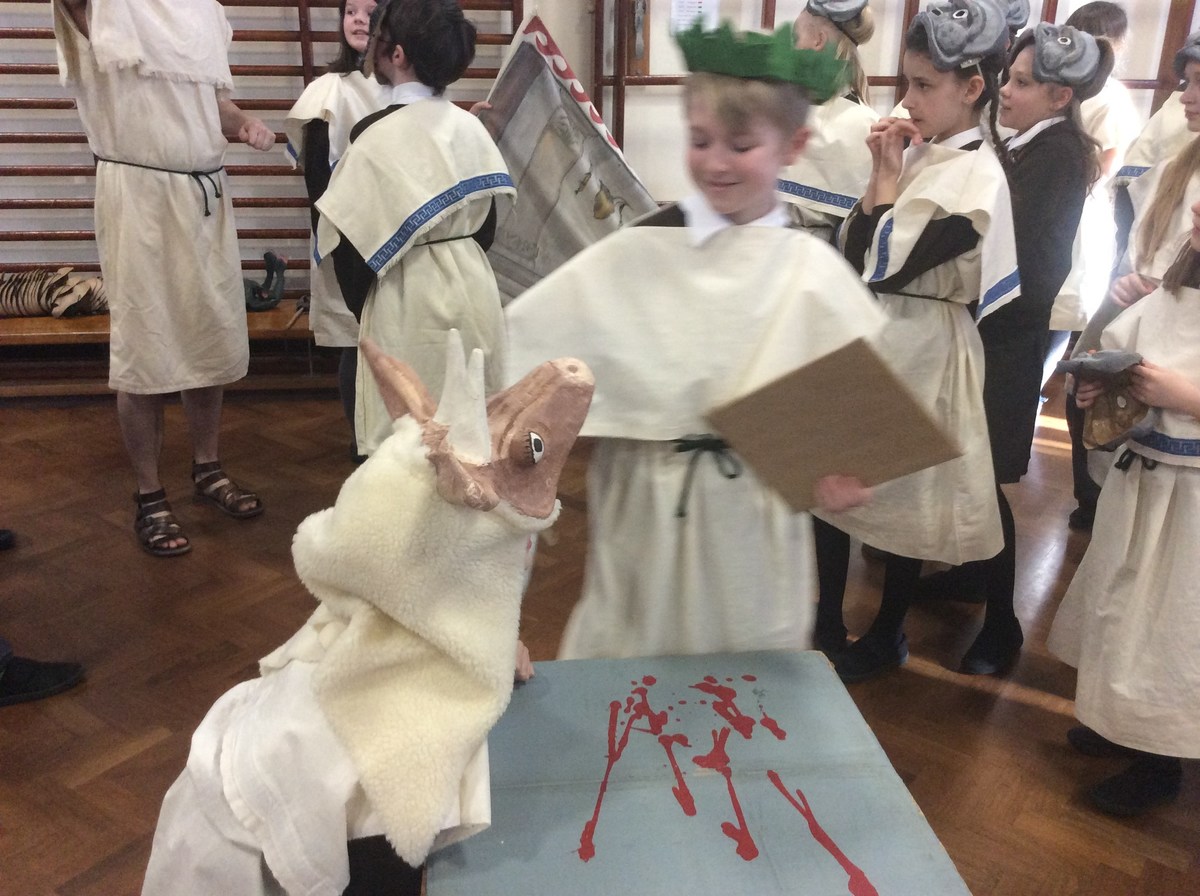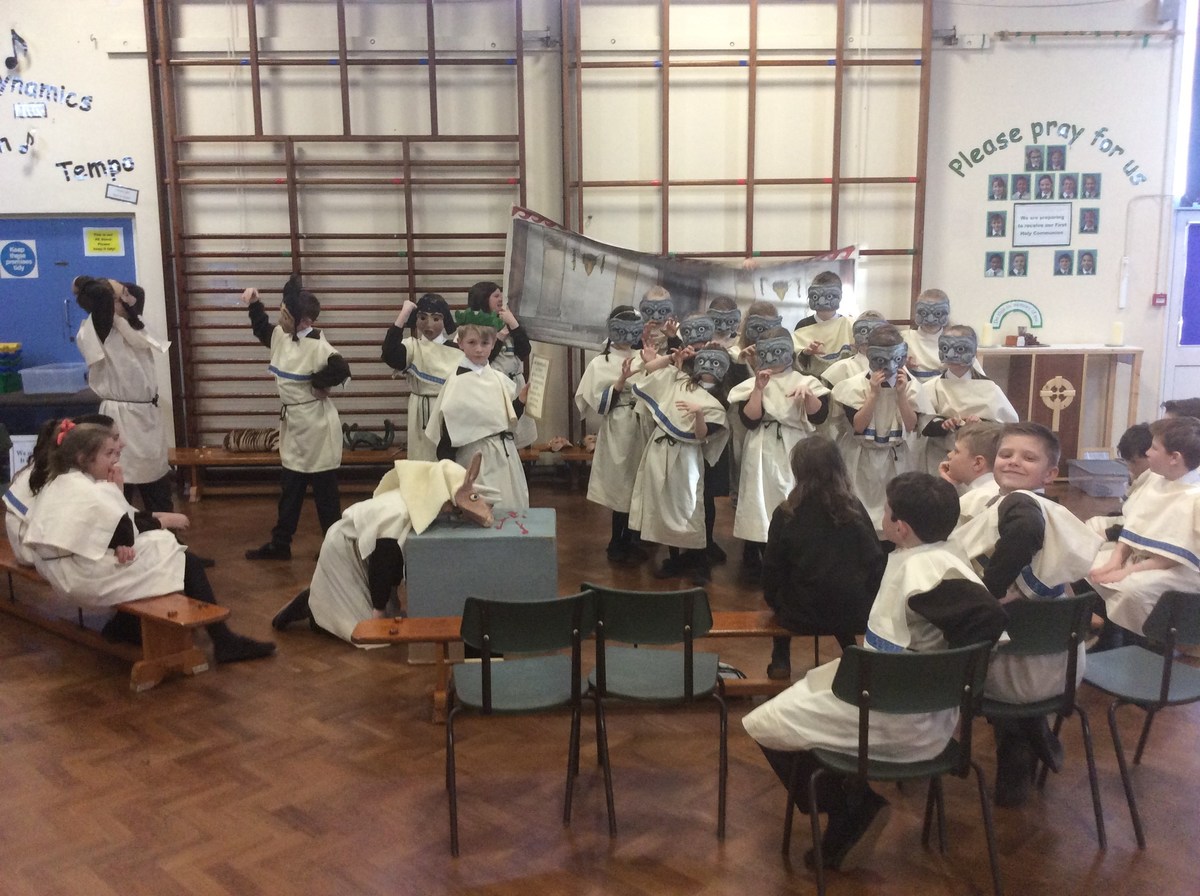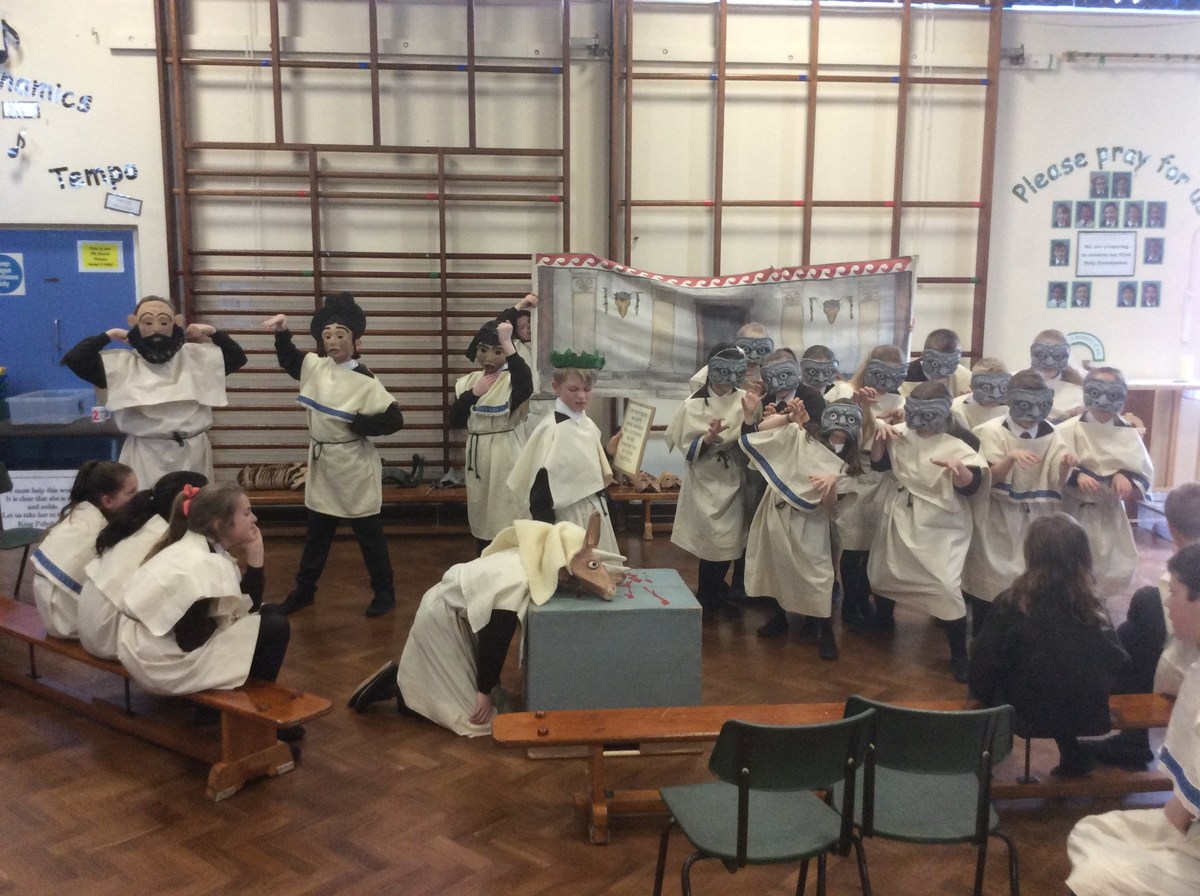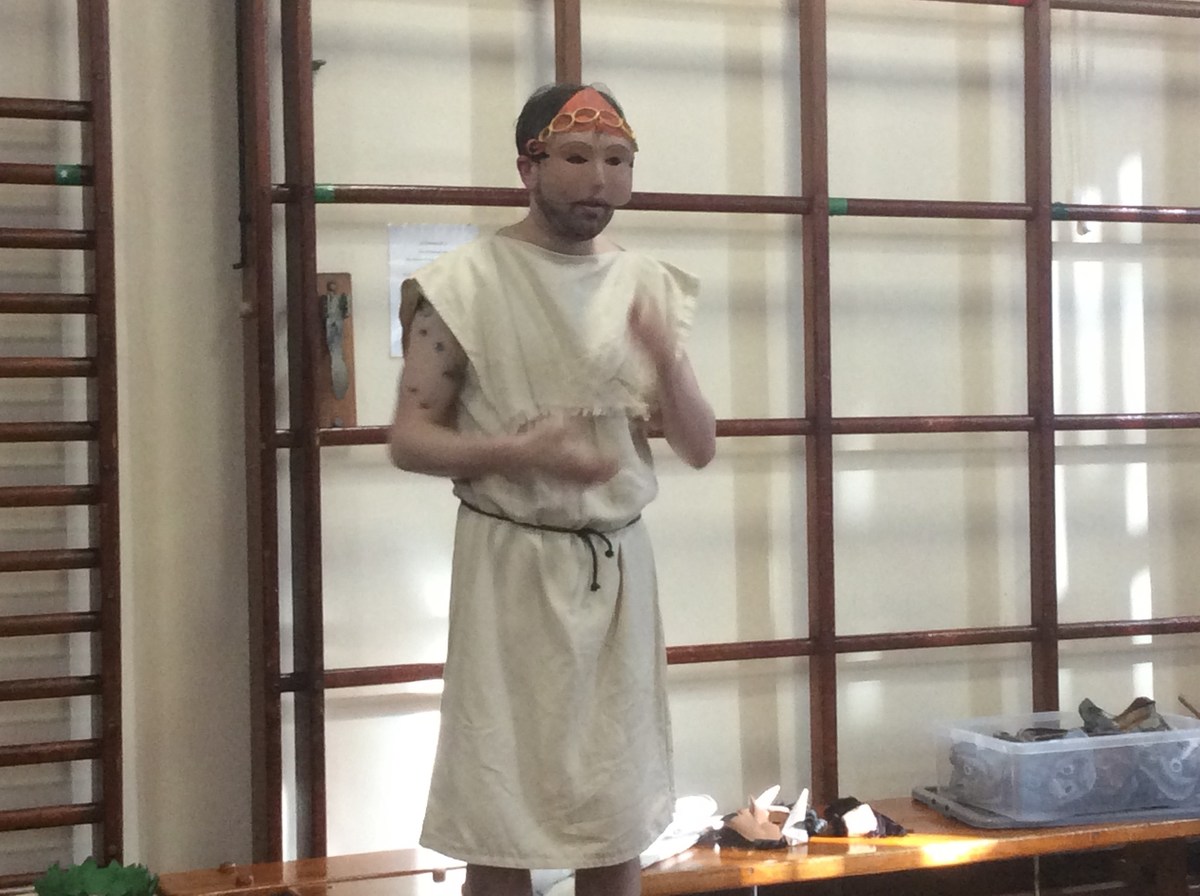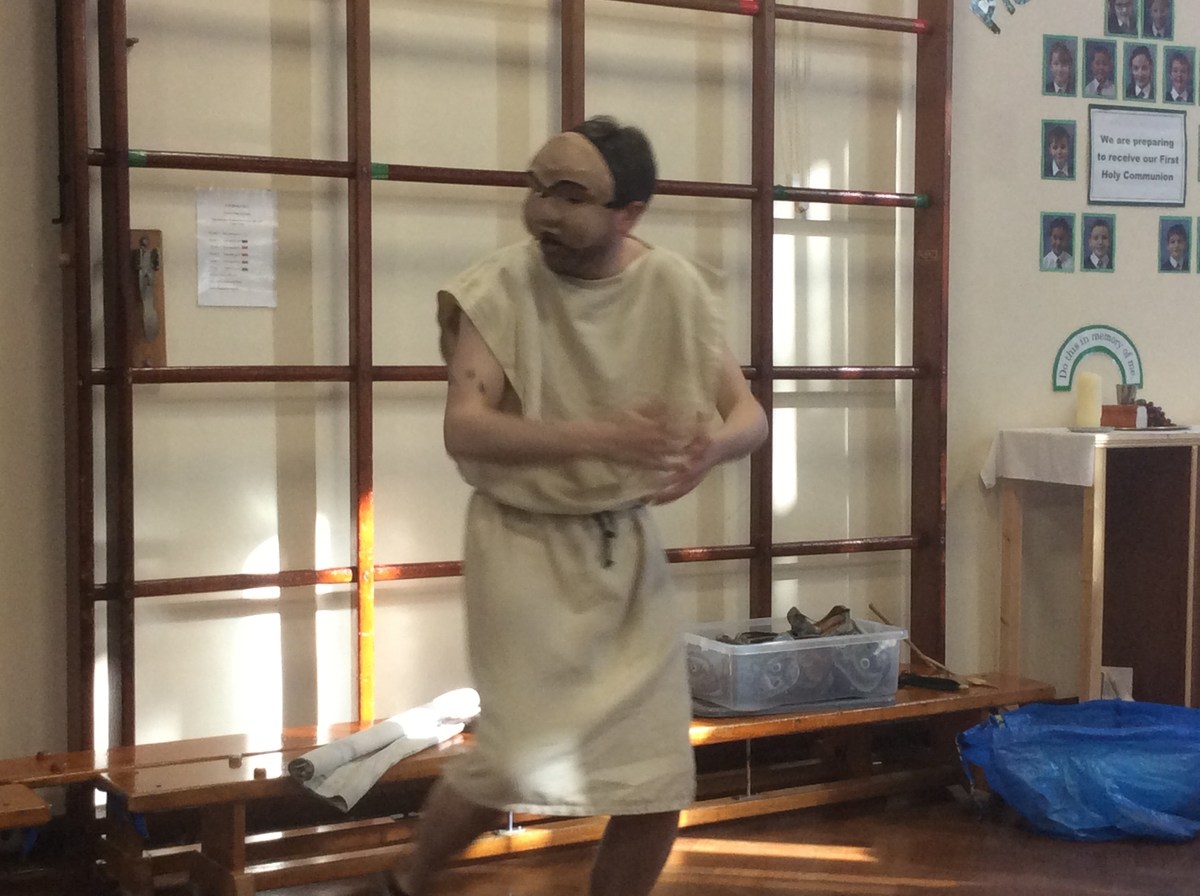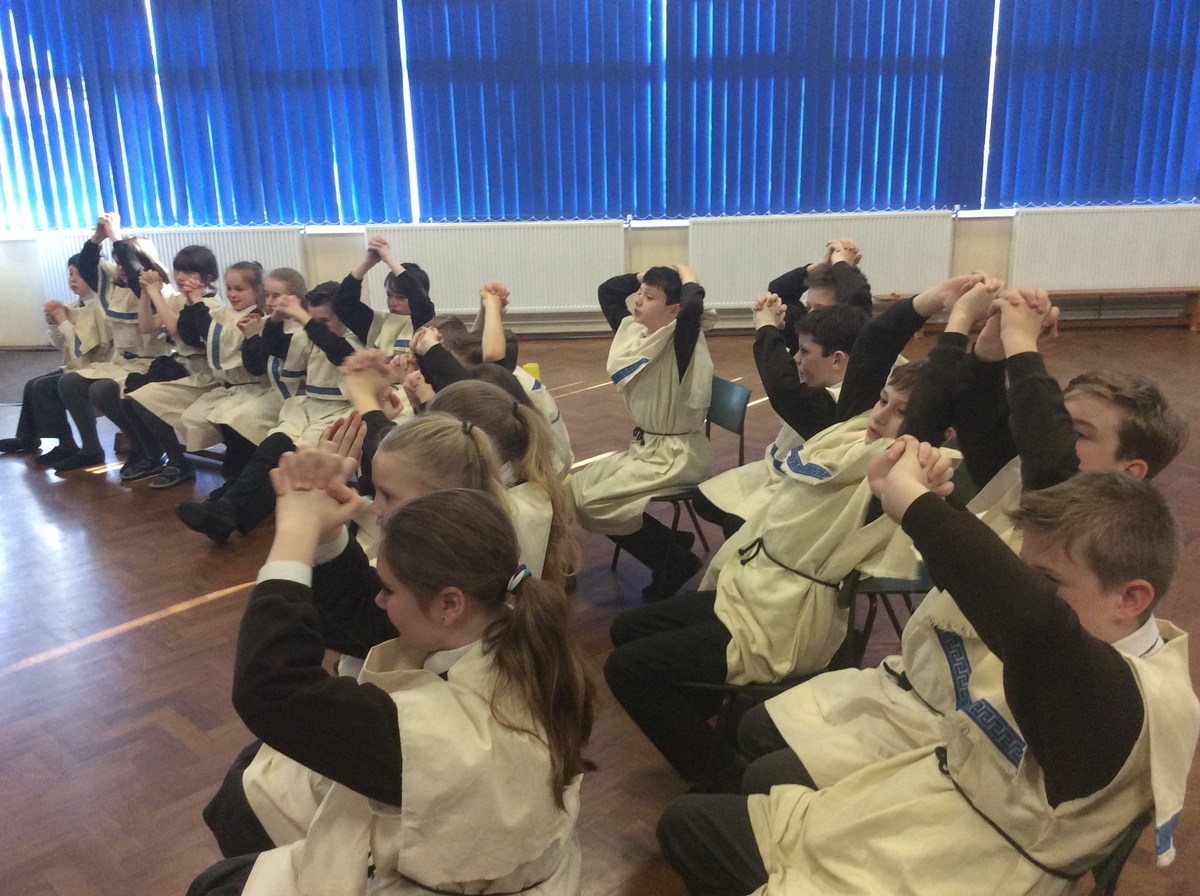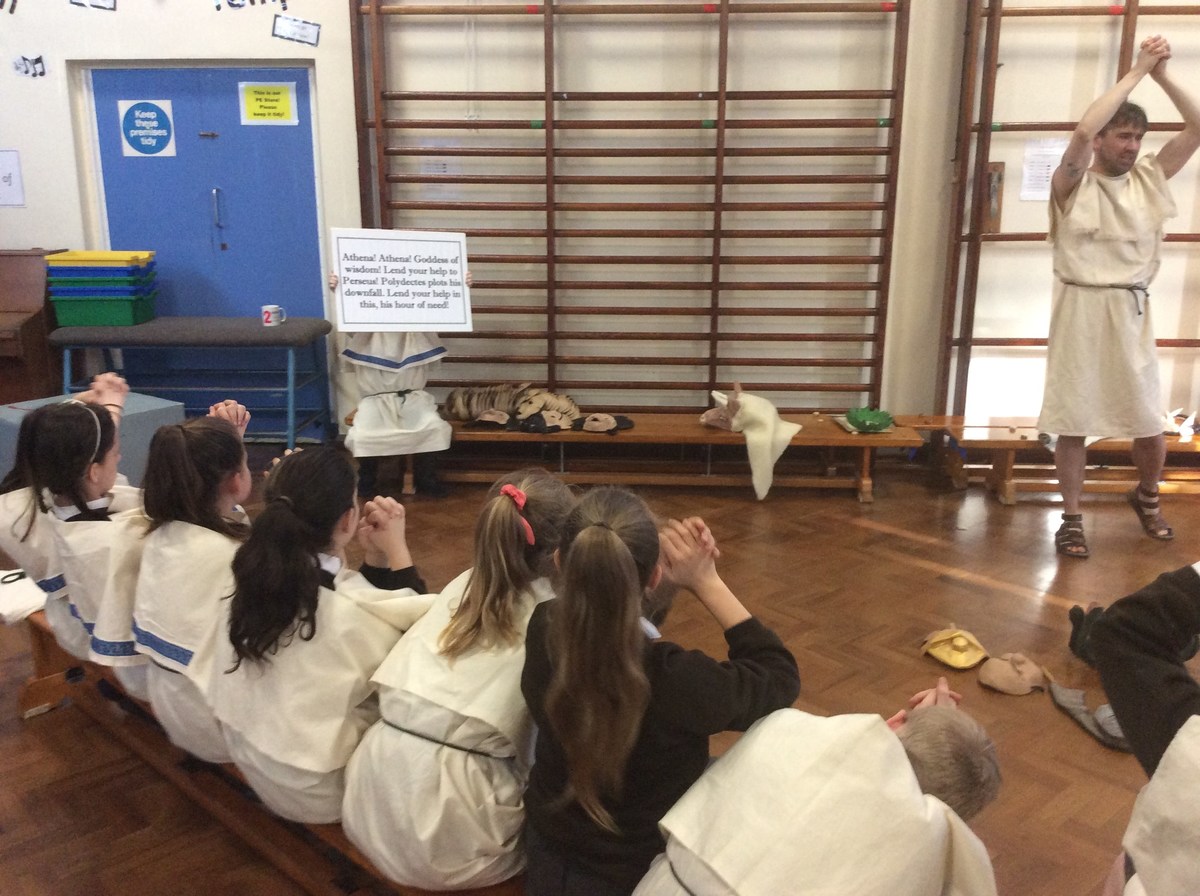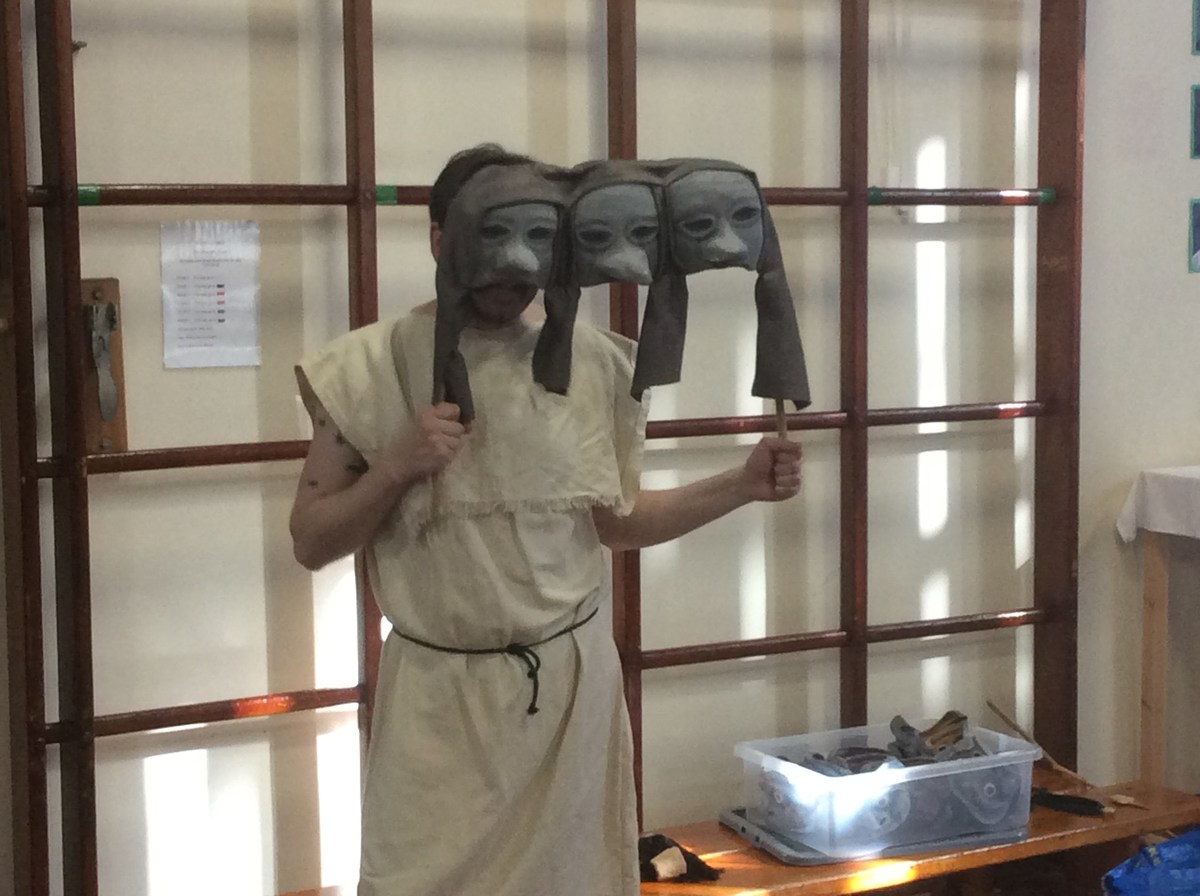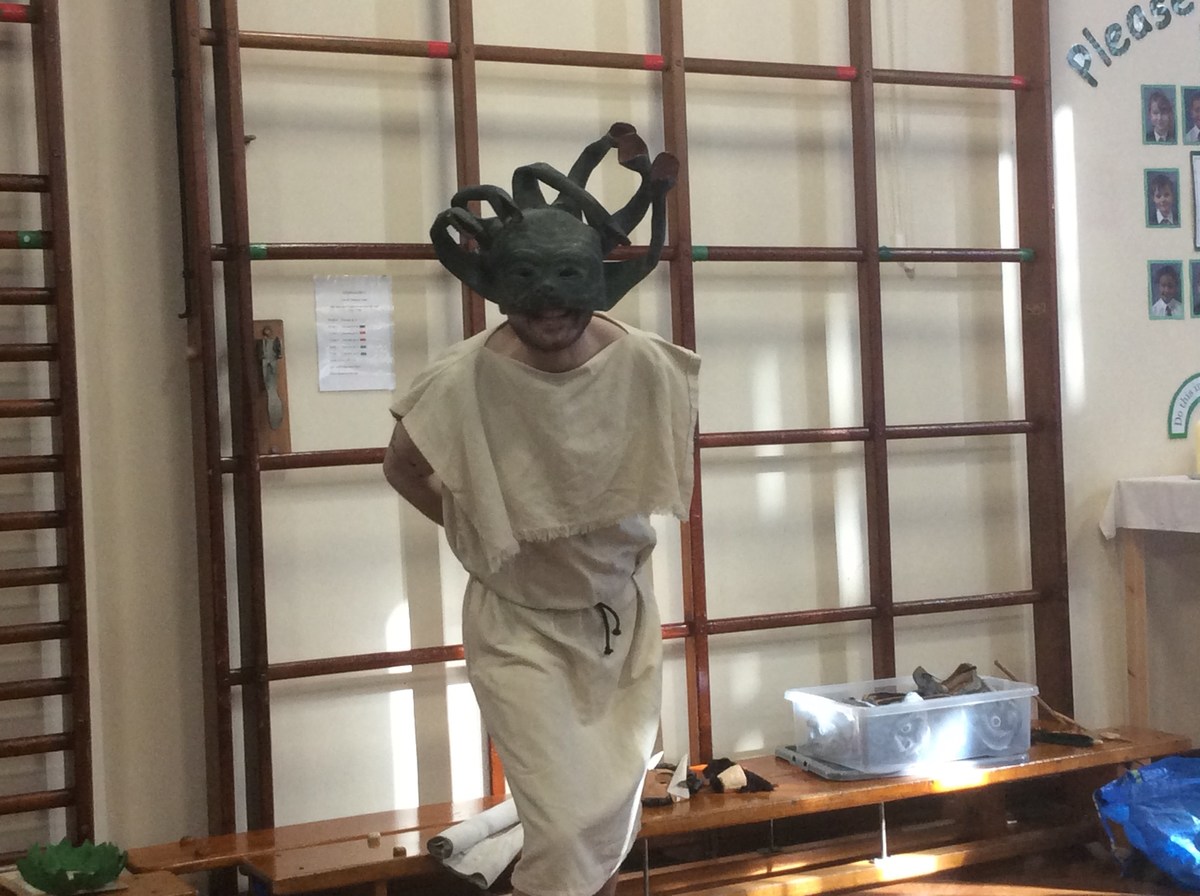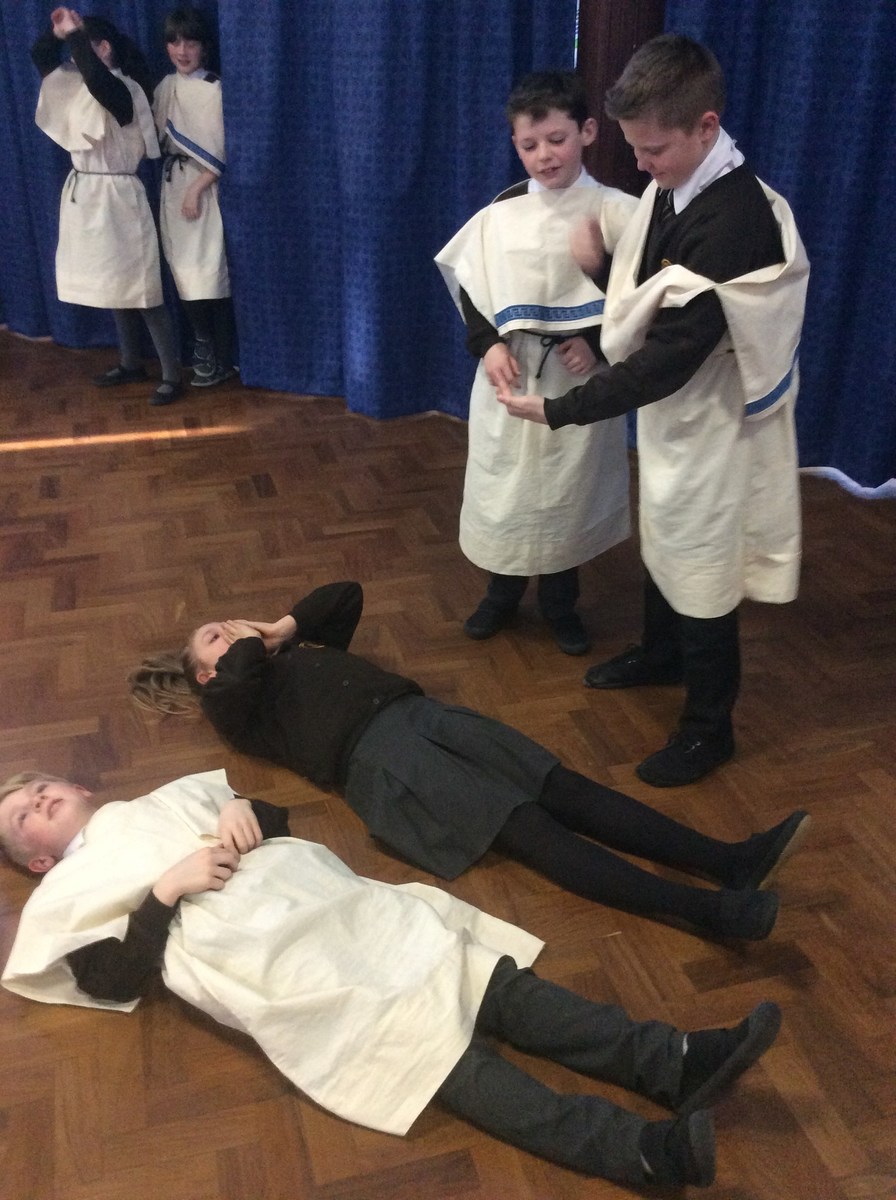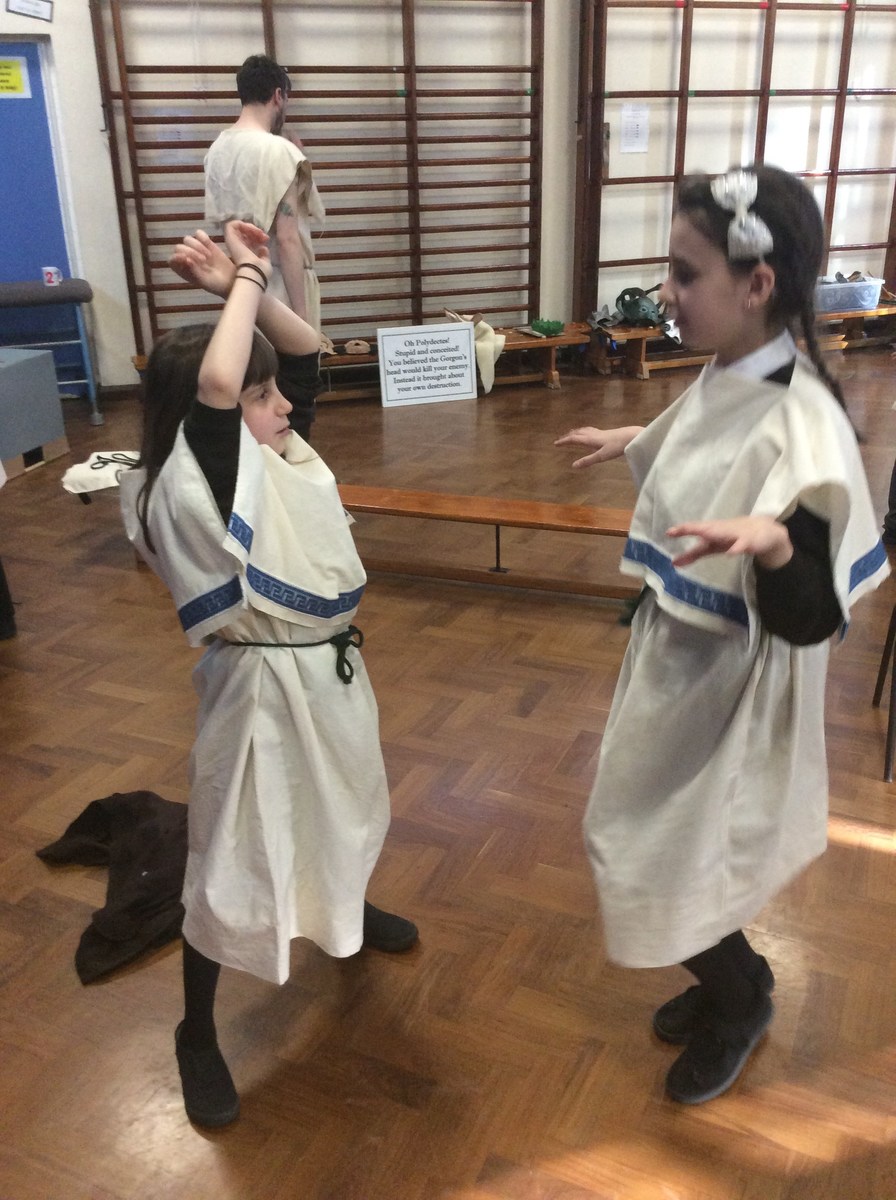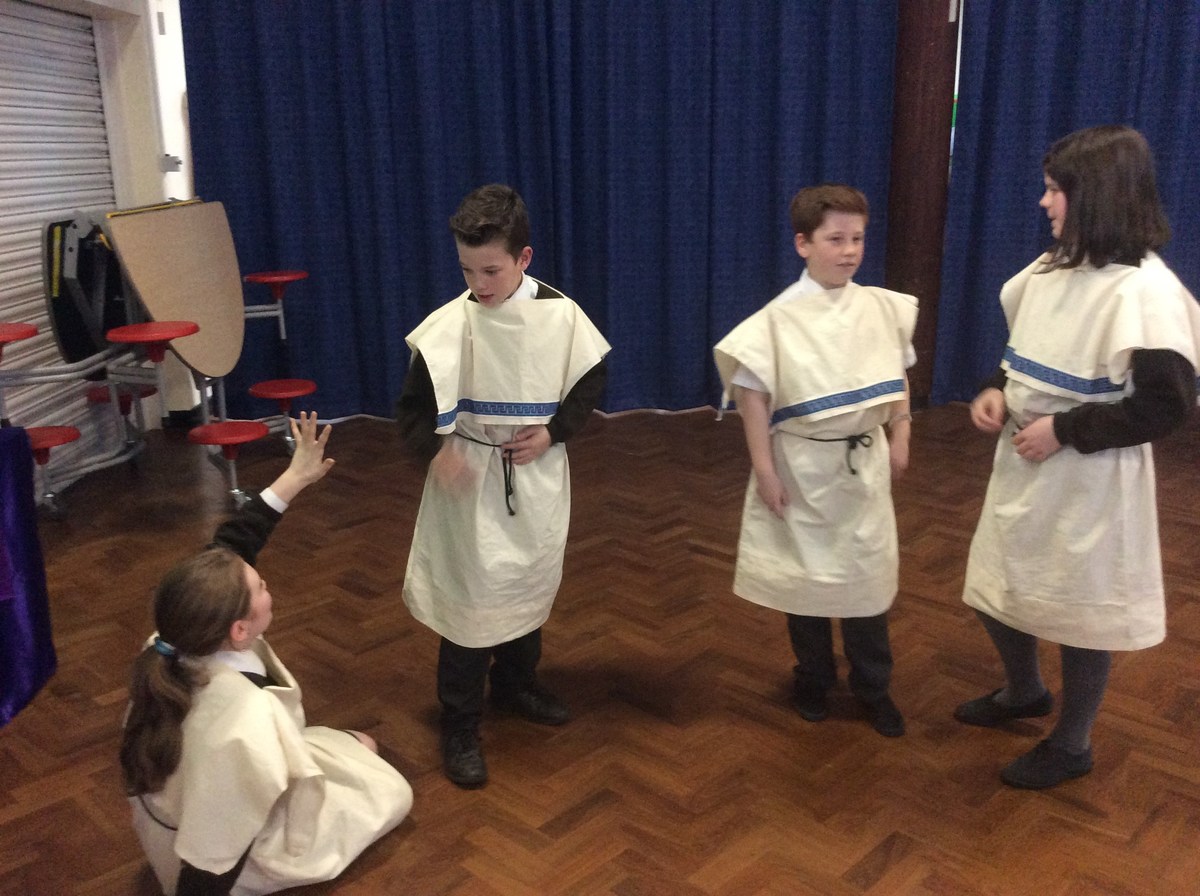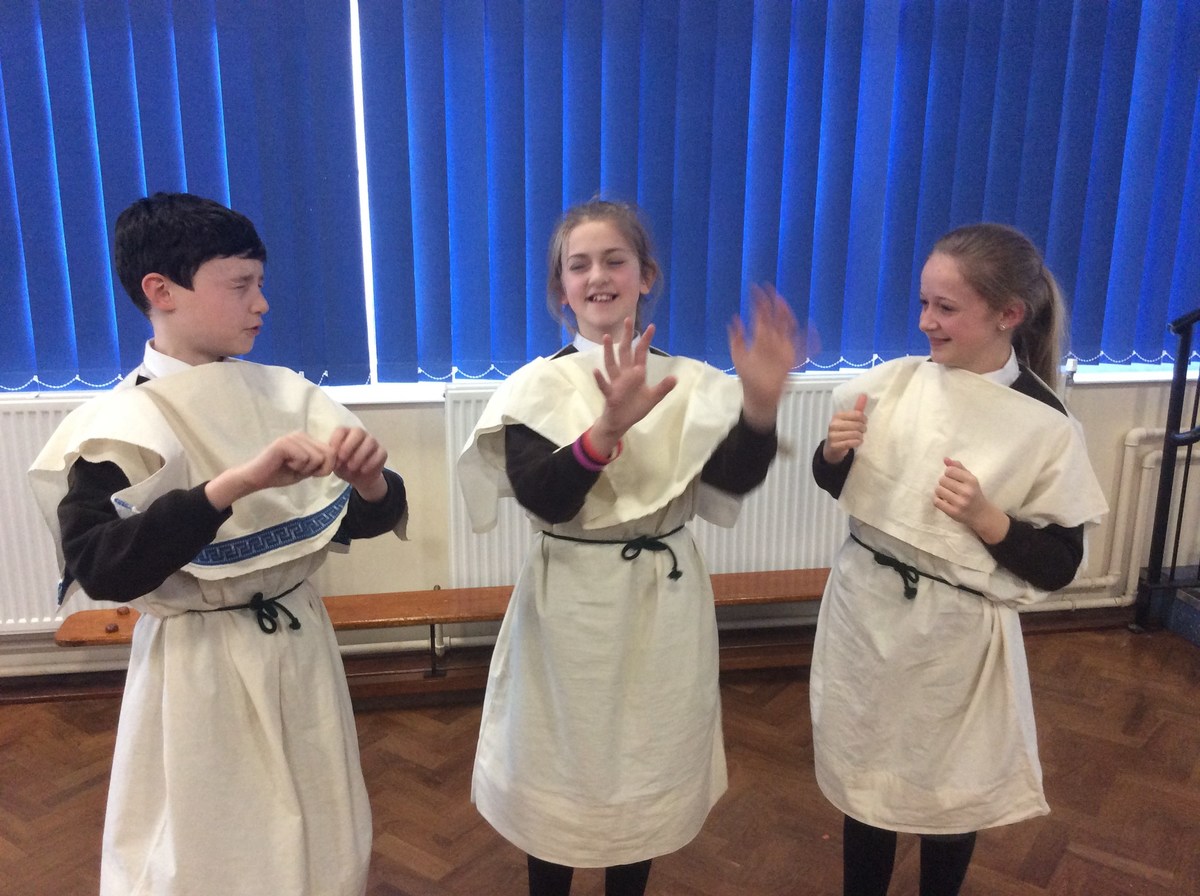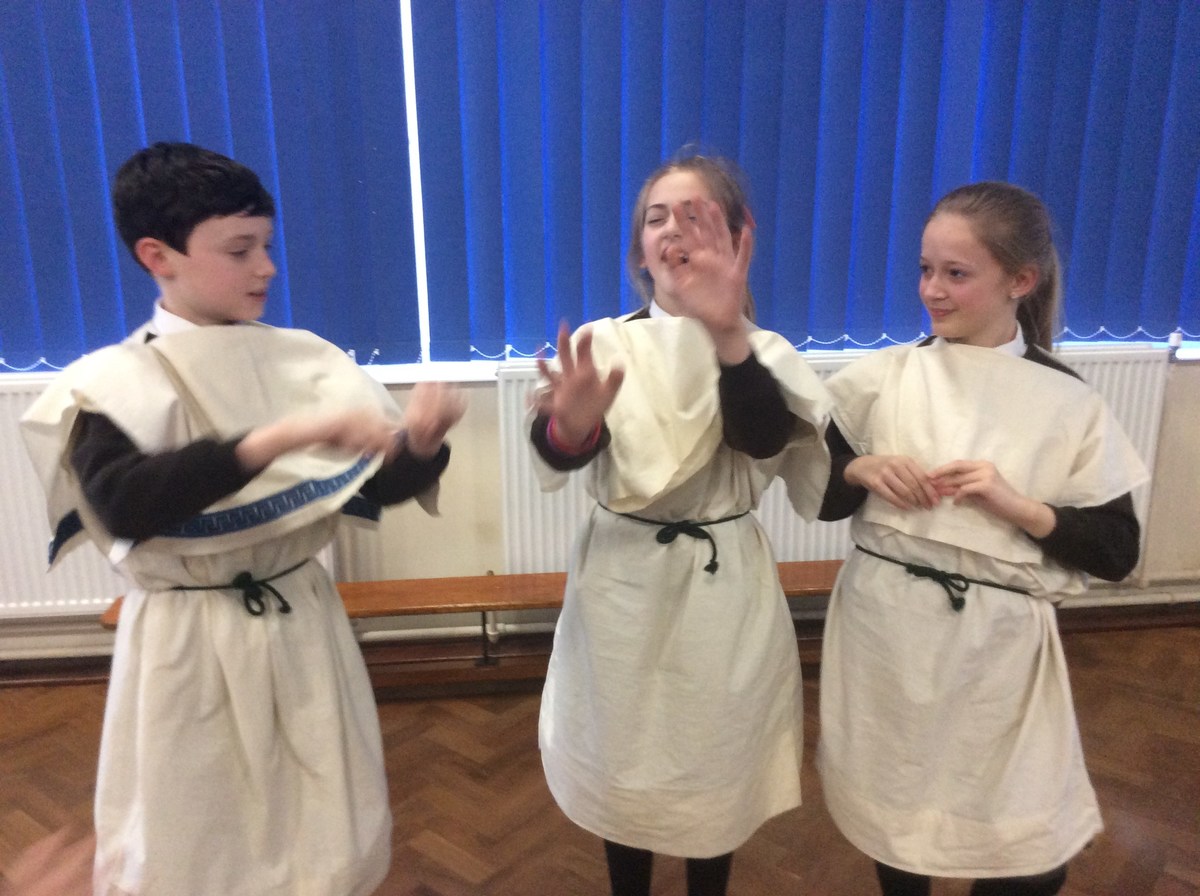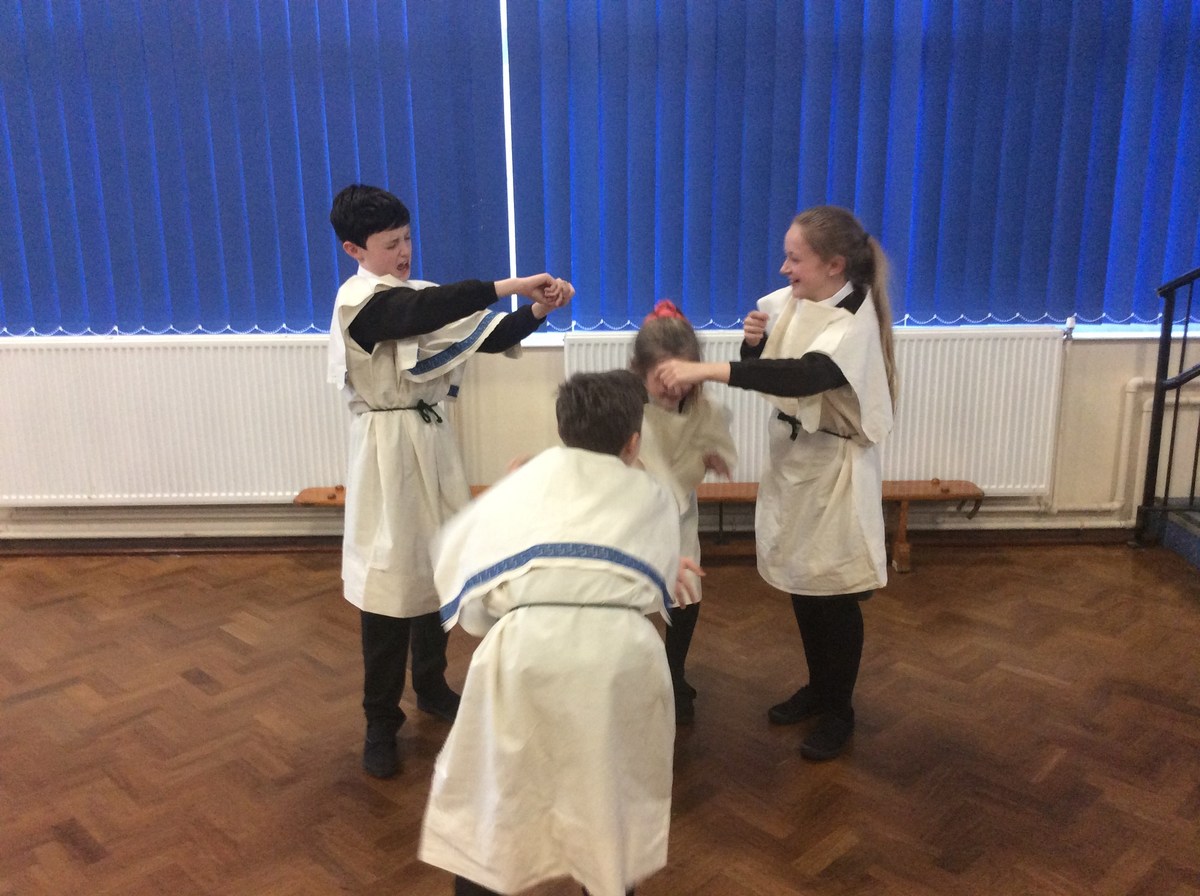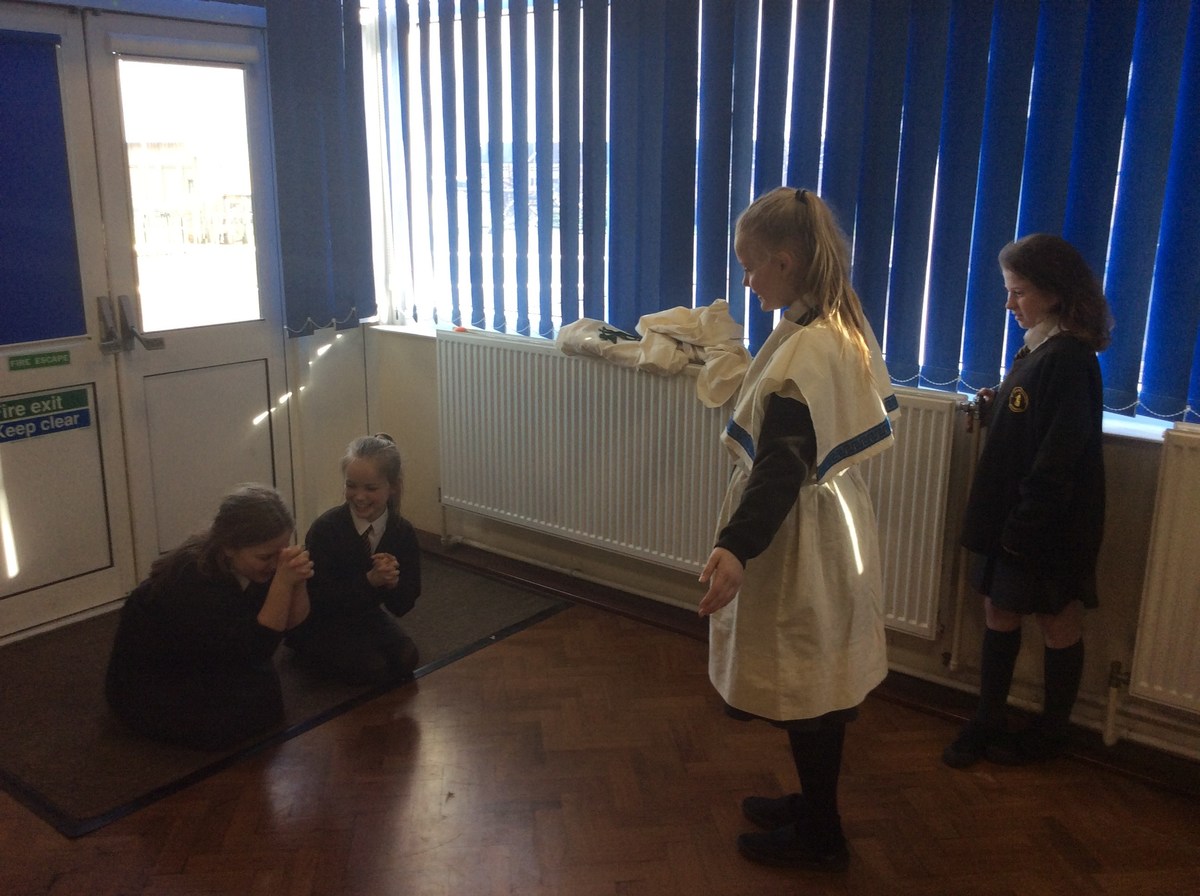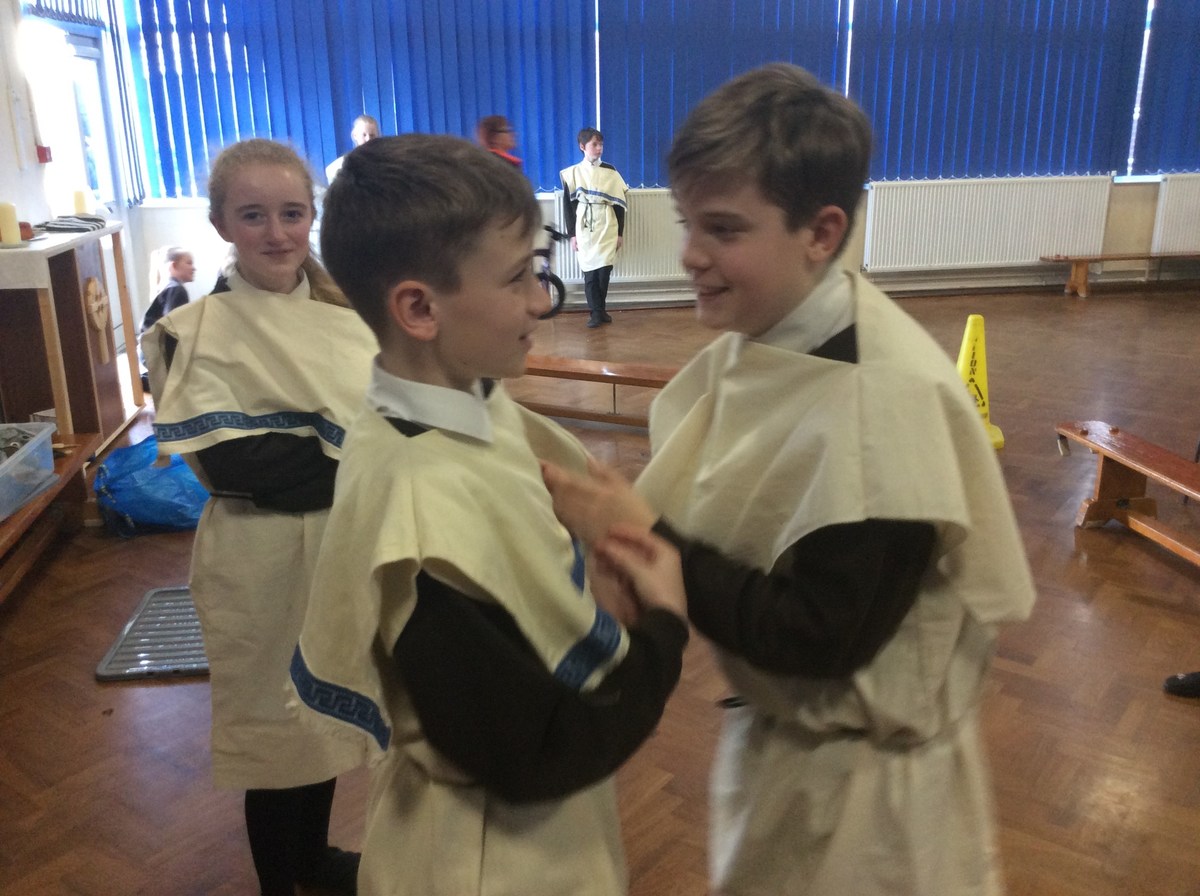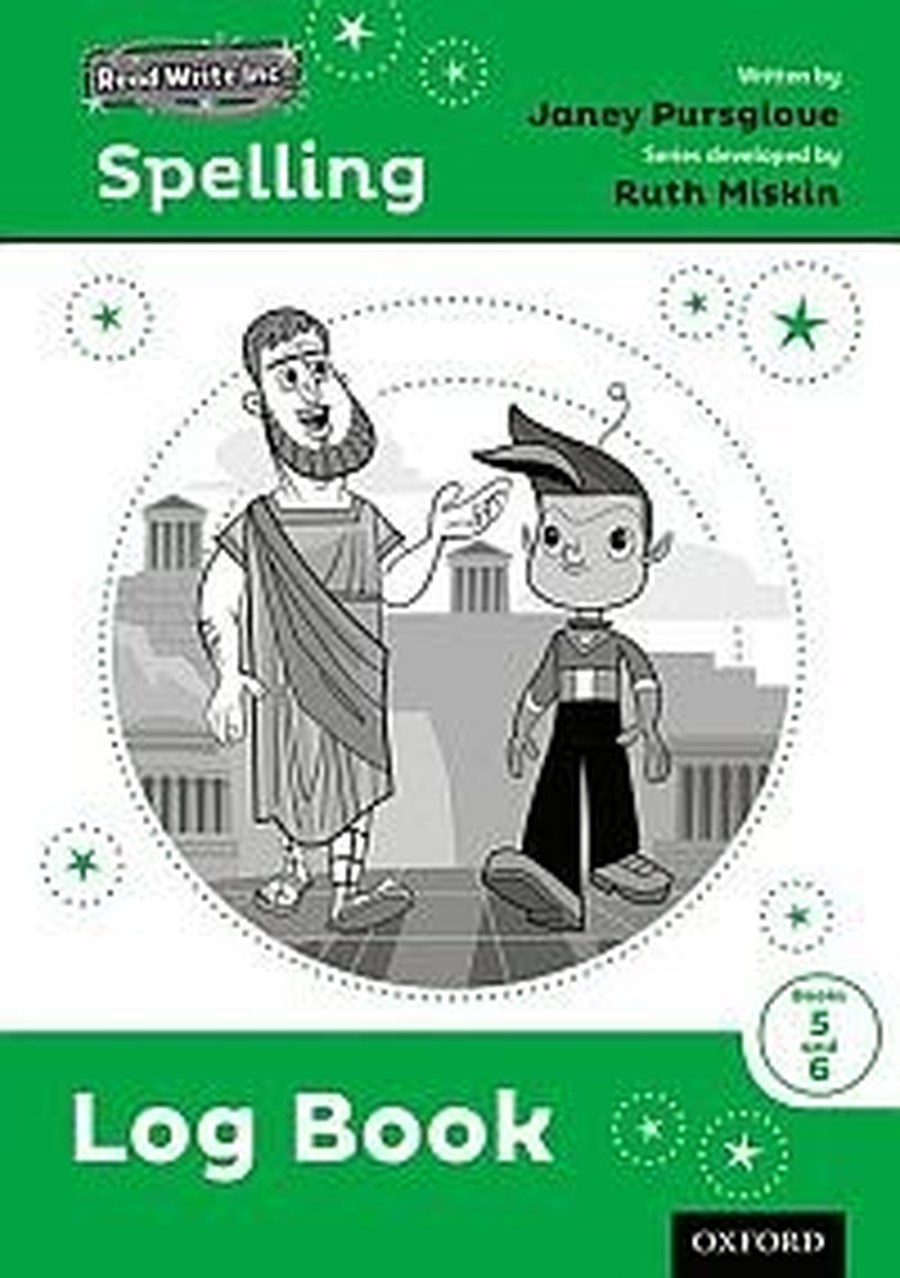 What an amazing afternoon we had with the visiting artist Candida Woods! We used the work of Cathy Hillegas, an American painter, who specialises in watercolour. One of her paintings 'Winter Light' (picture below) was the basis of our work. You can see how we built up the picture through line and shape, adding colour gradually. Well done year 6 - Mrs Woods was very impressed too!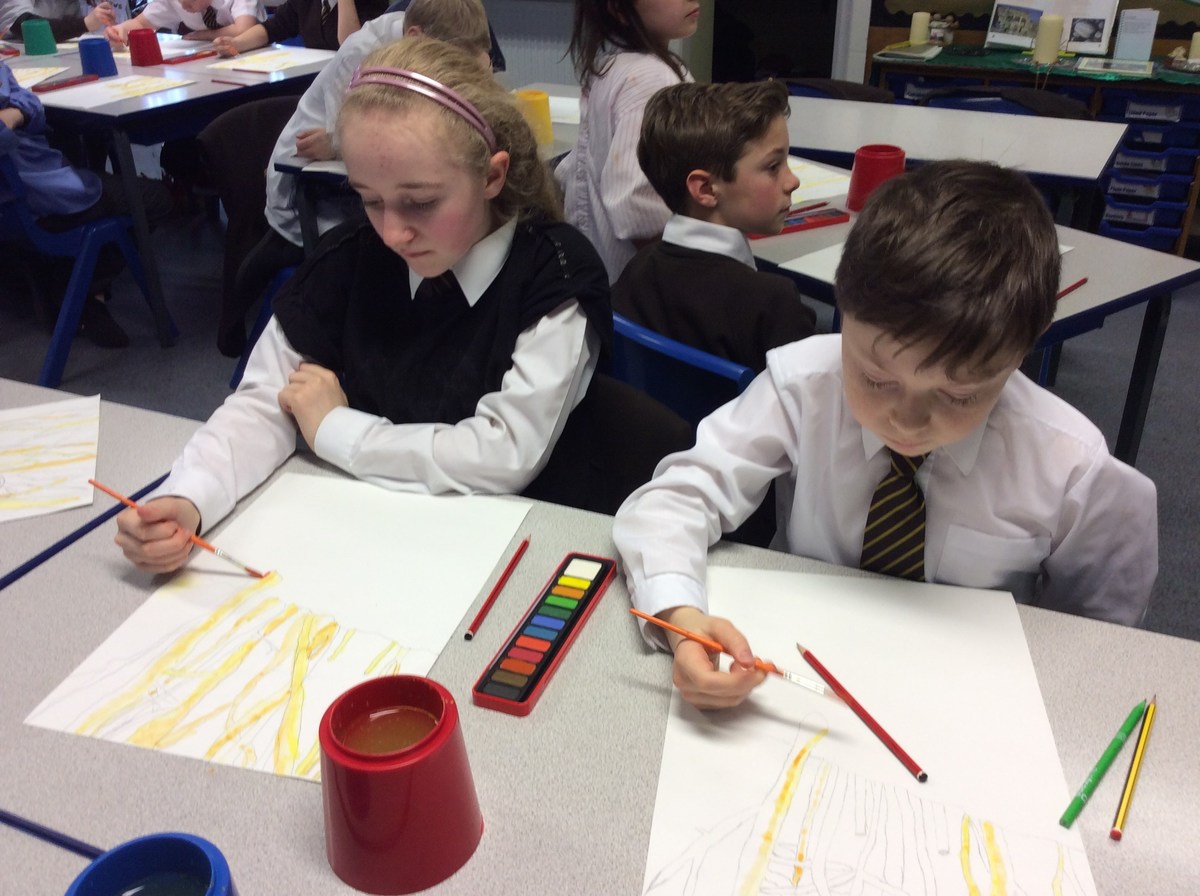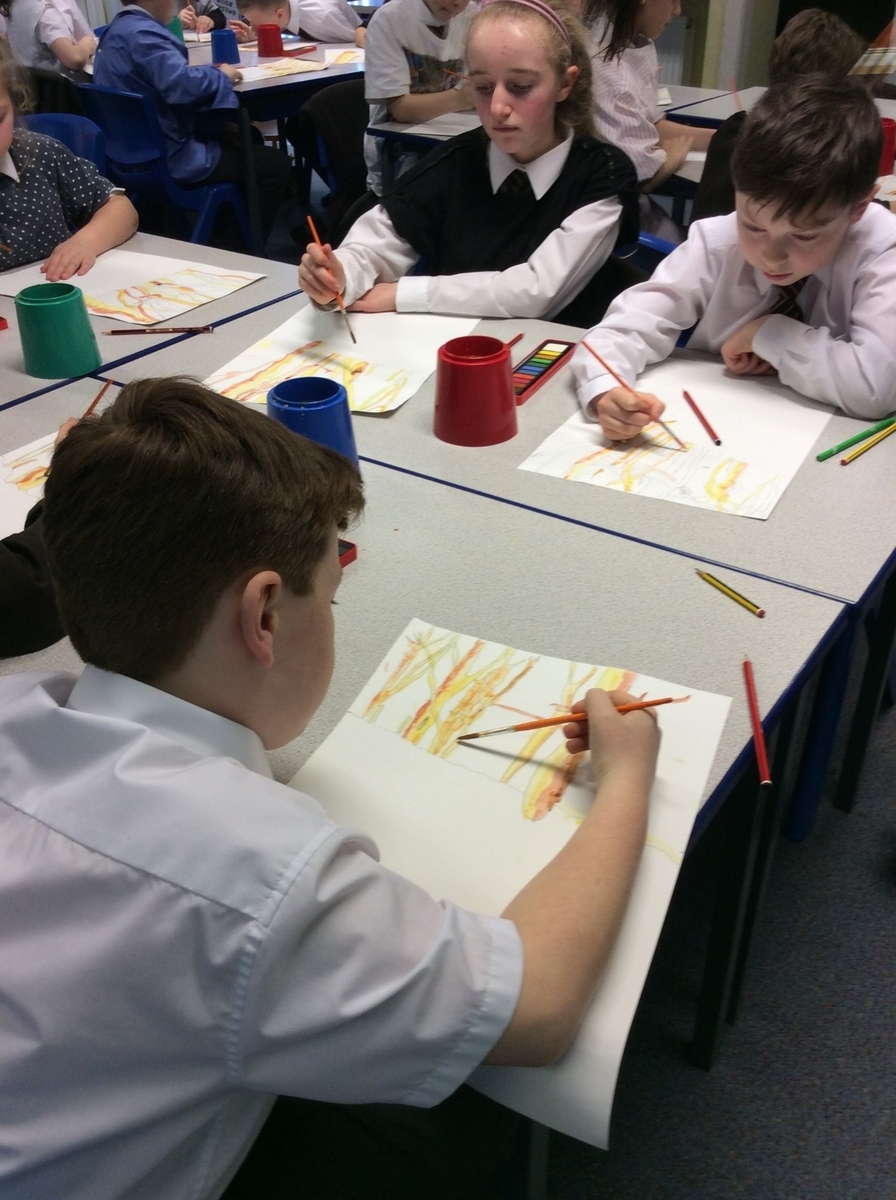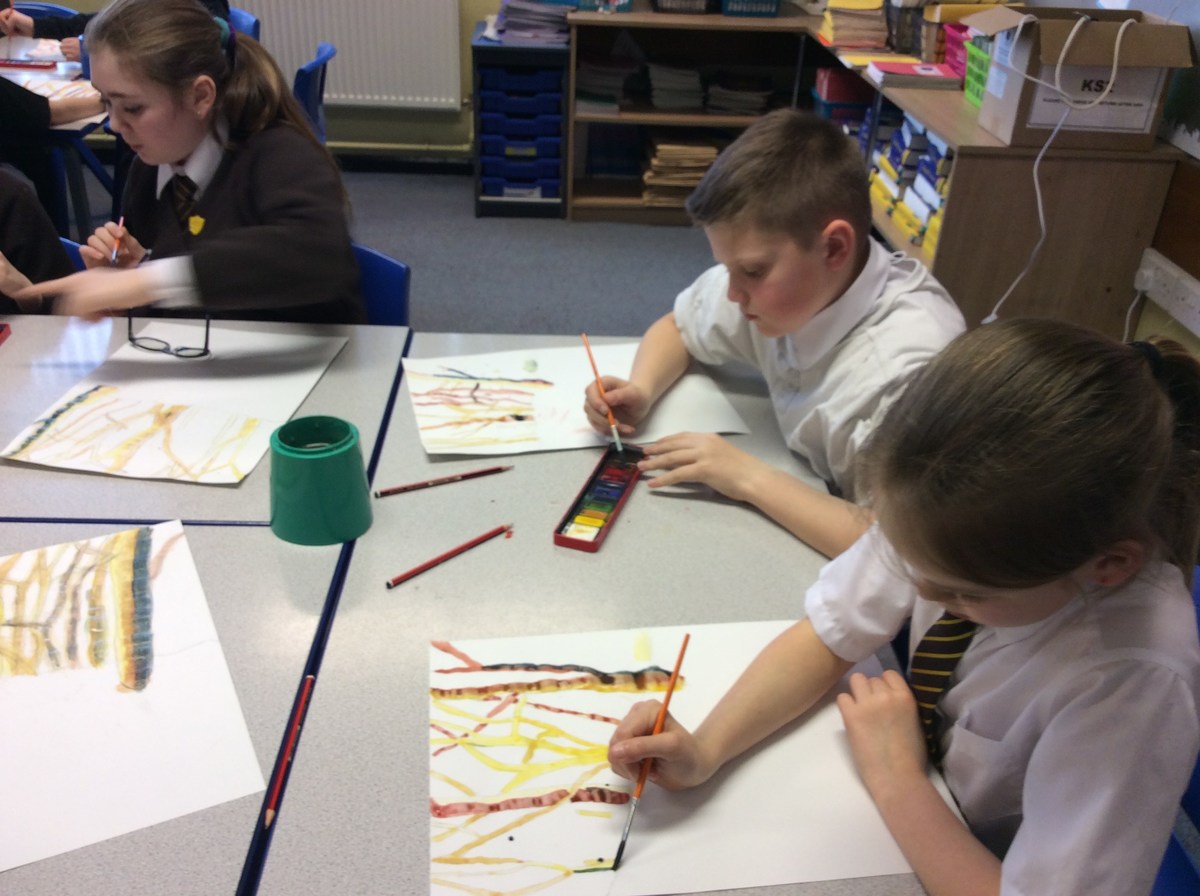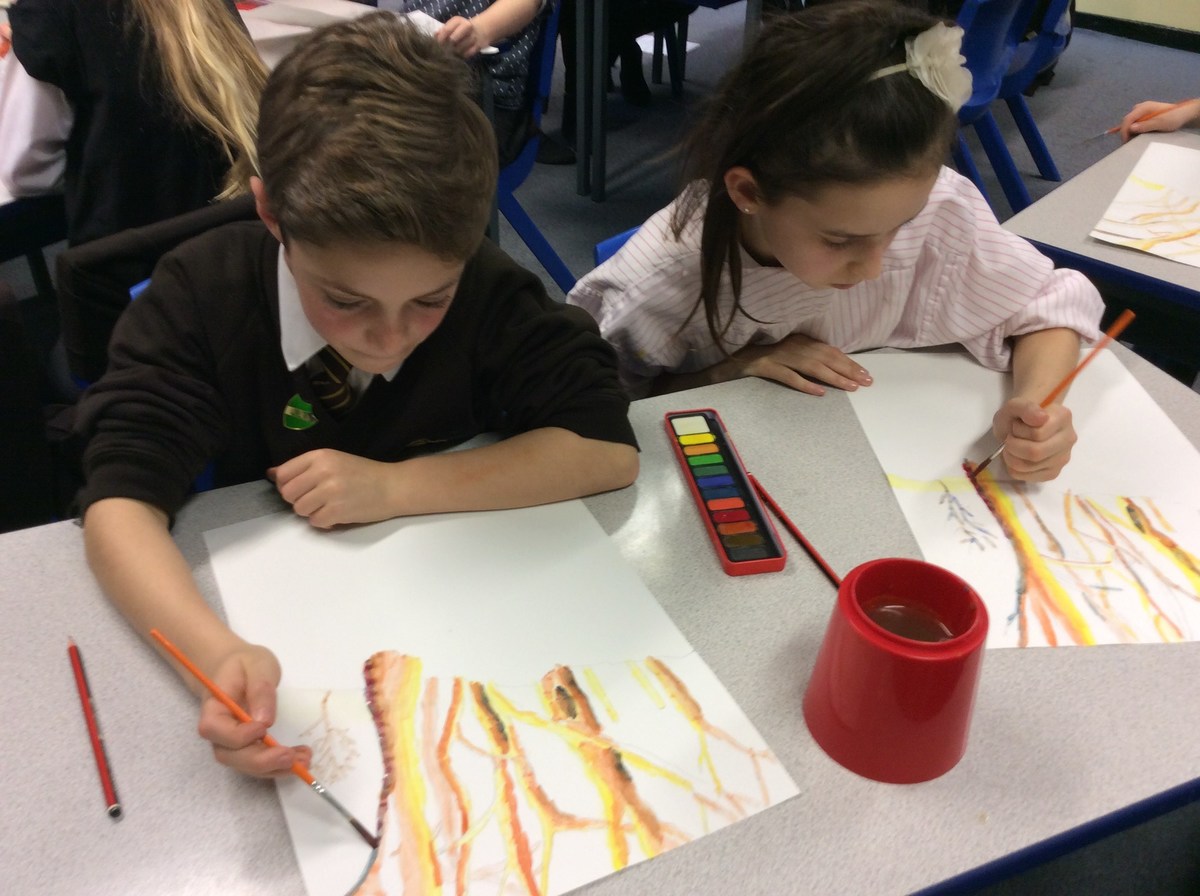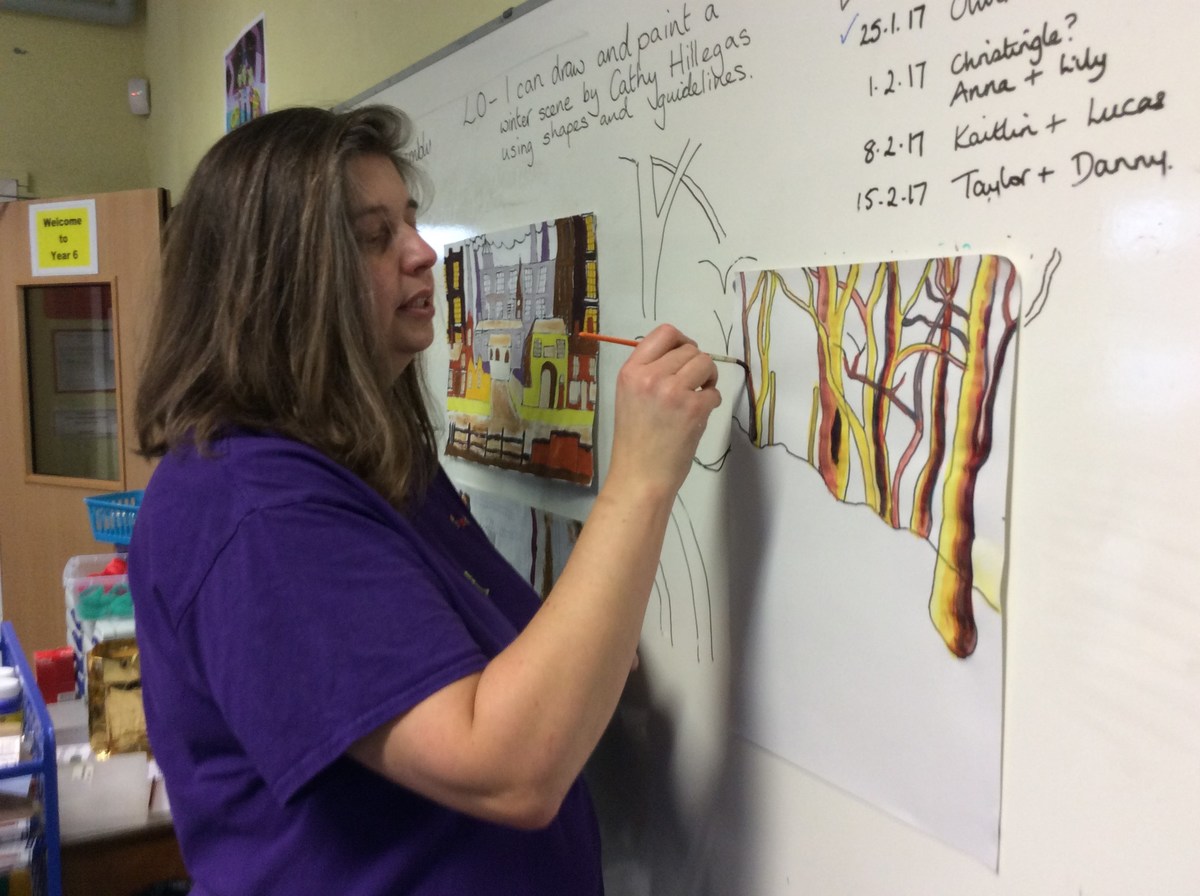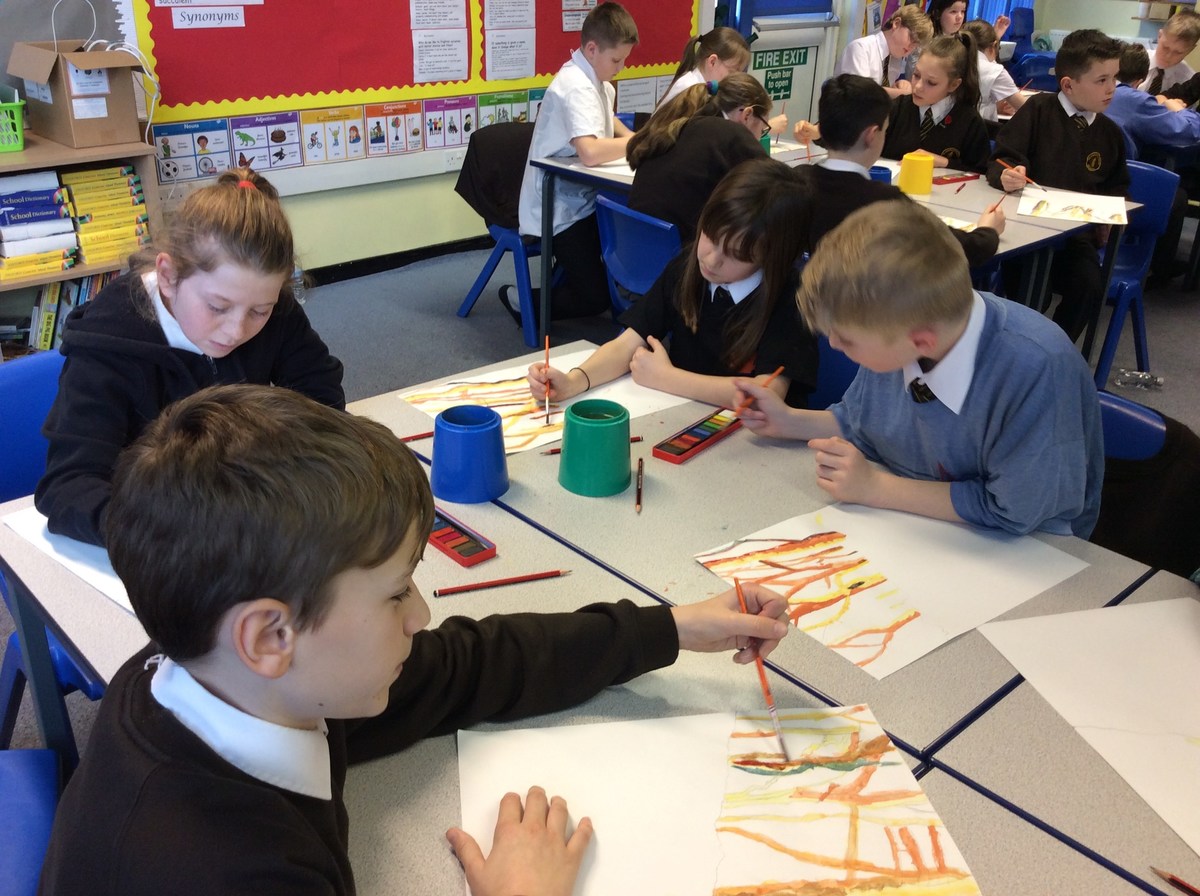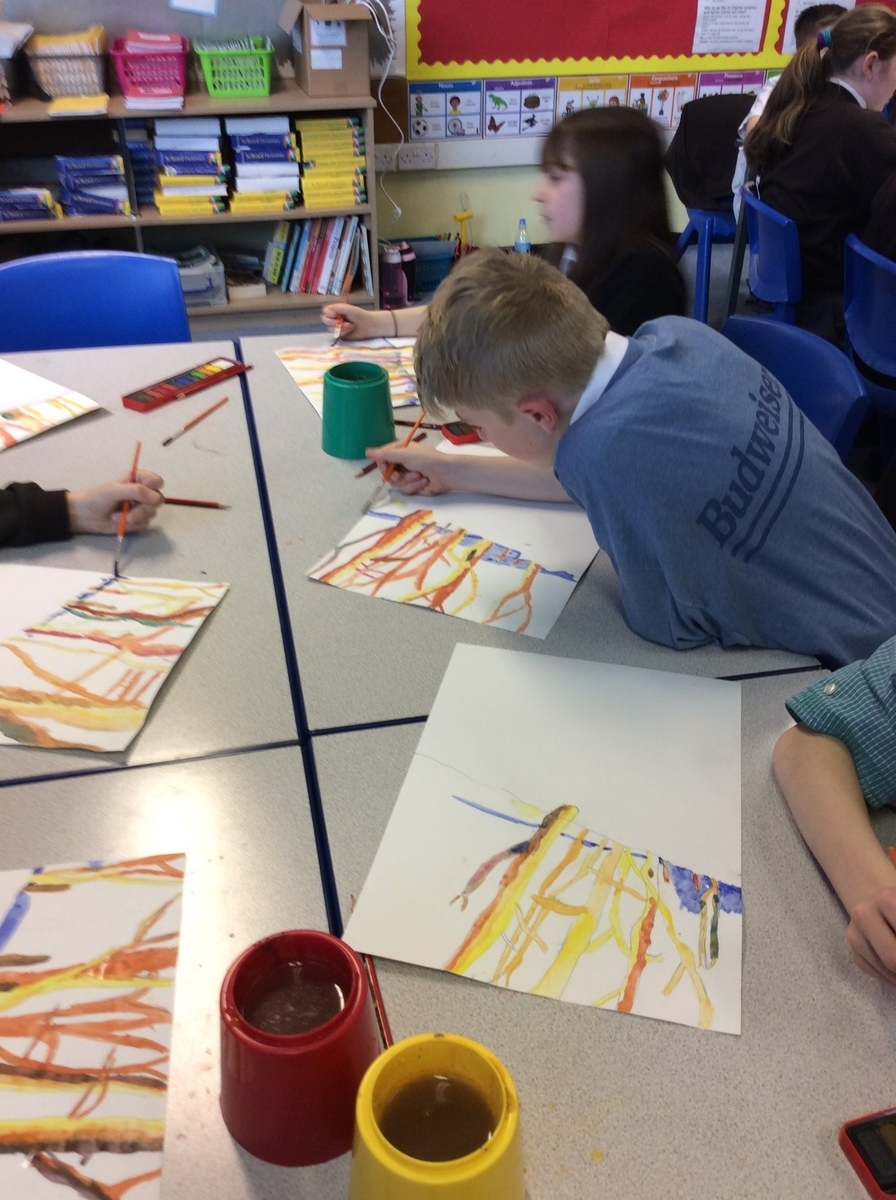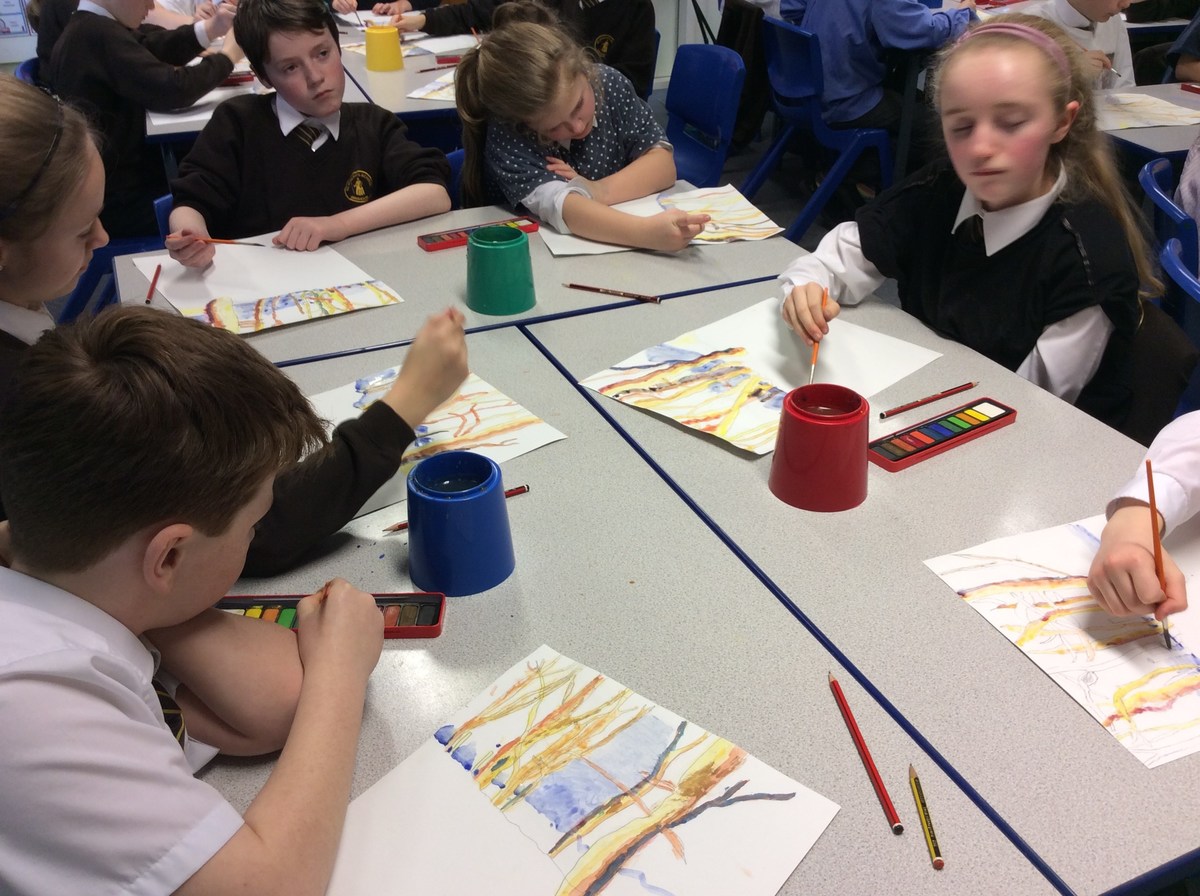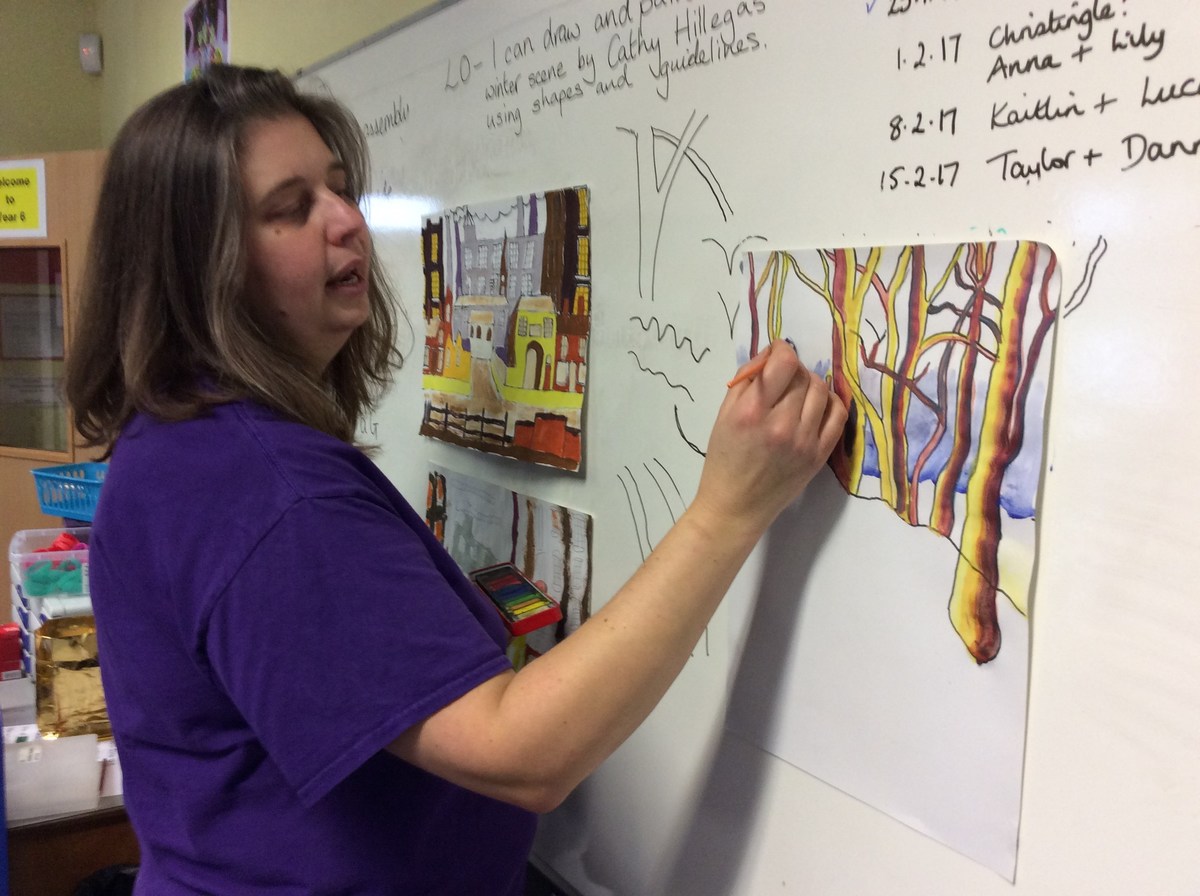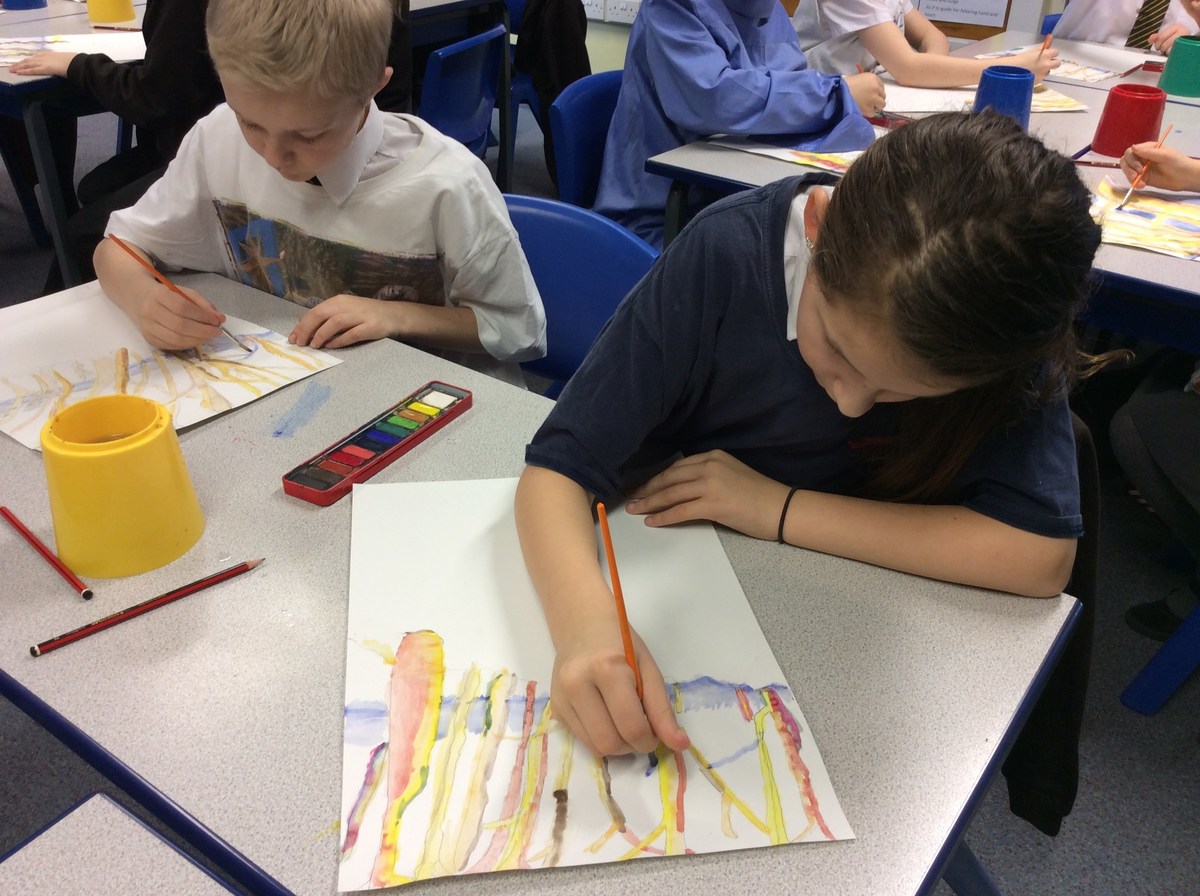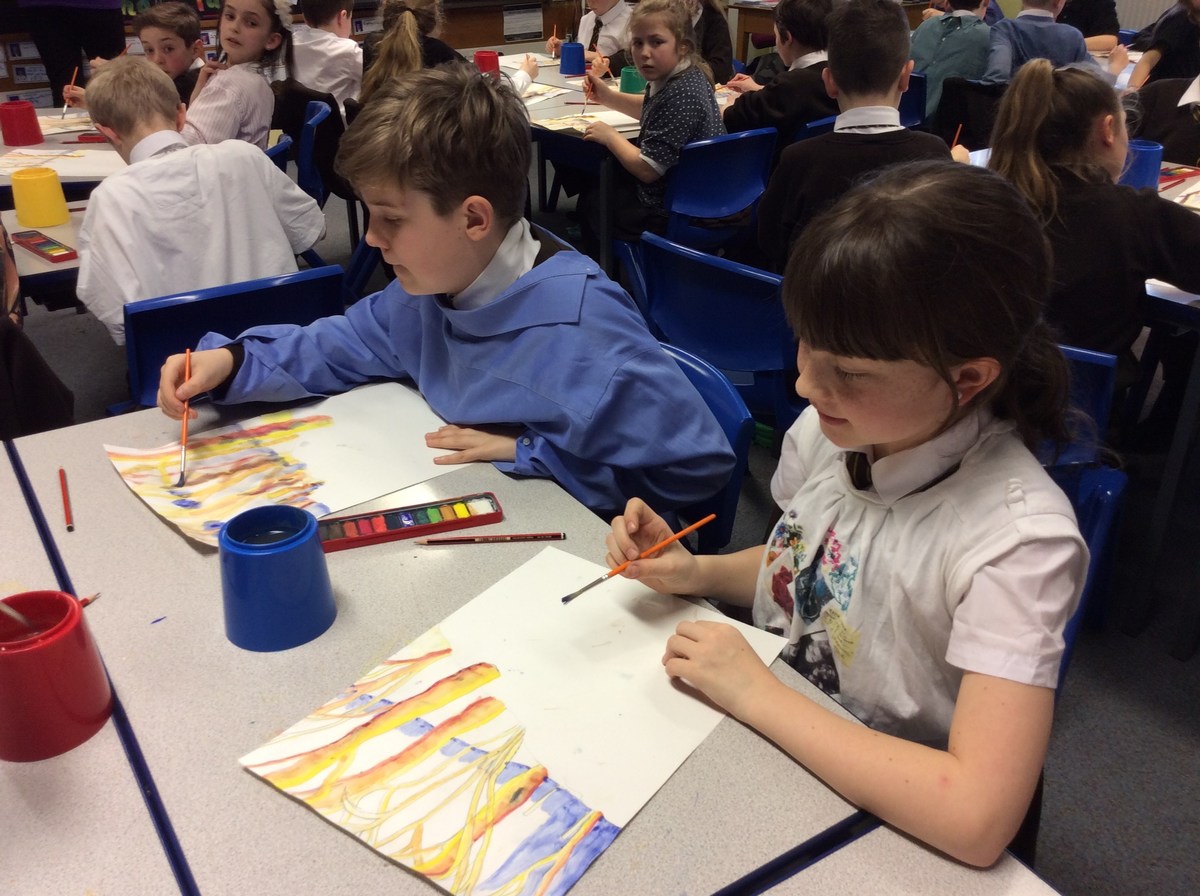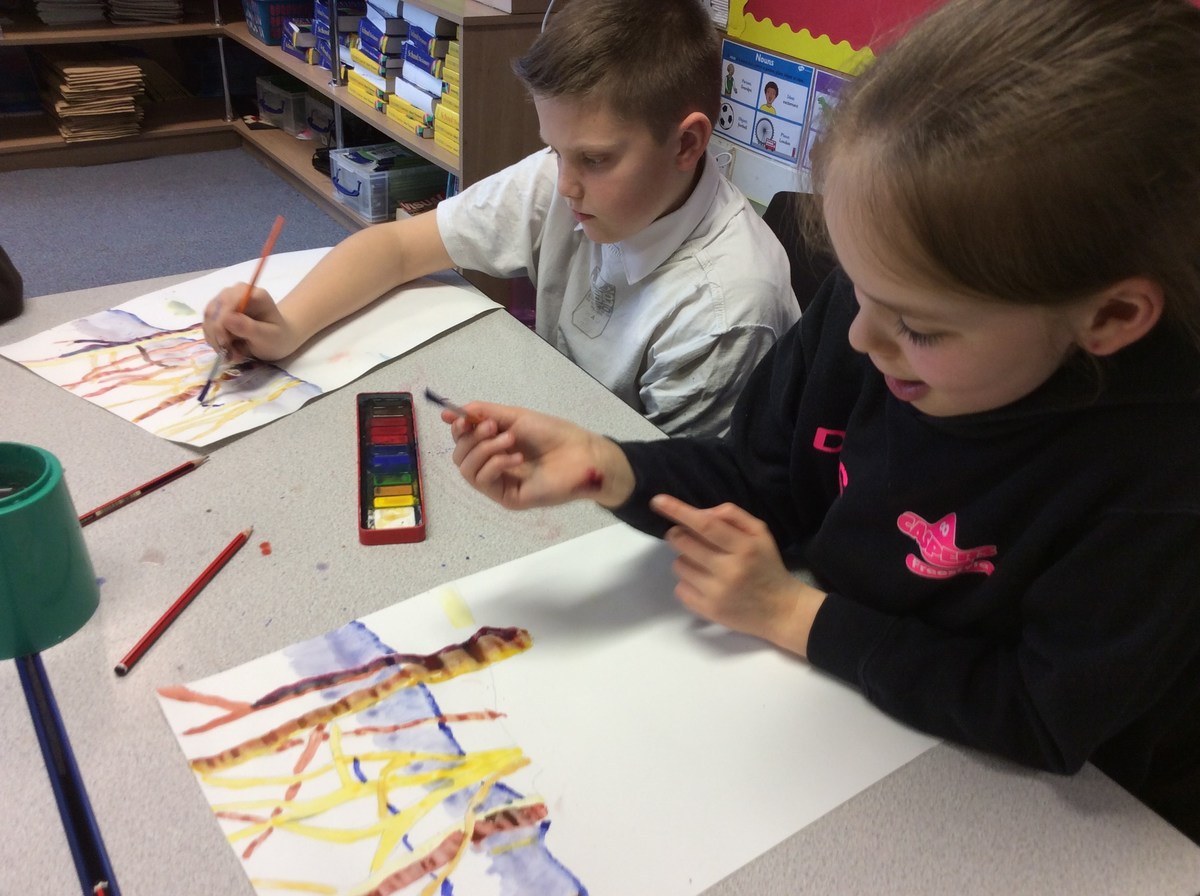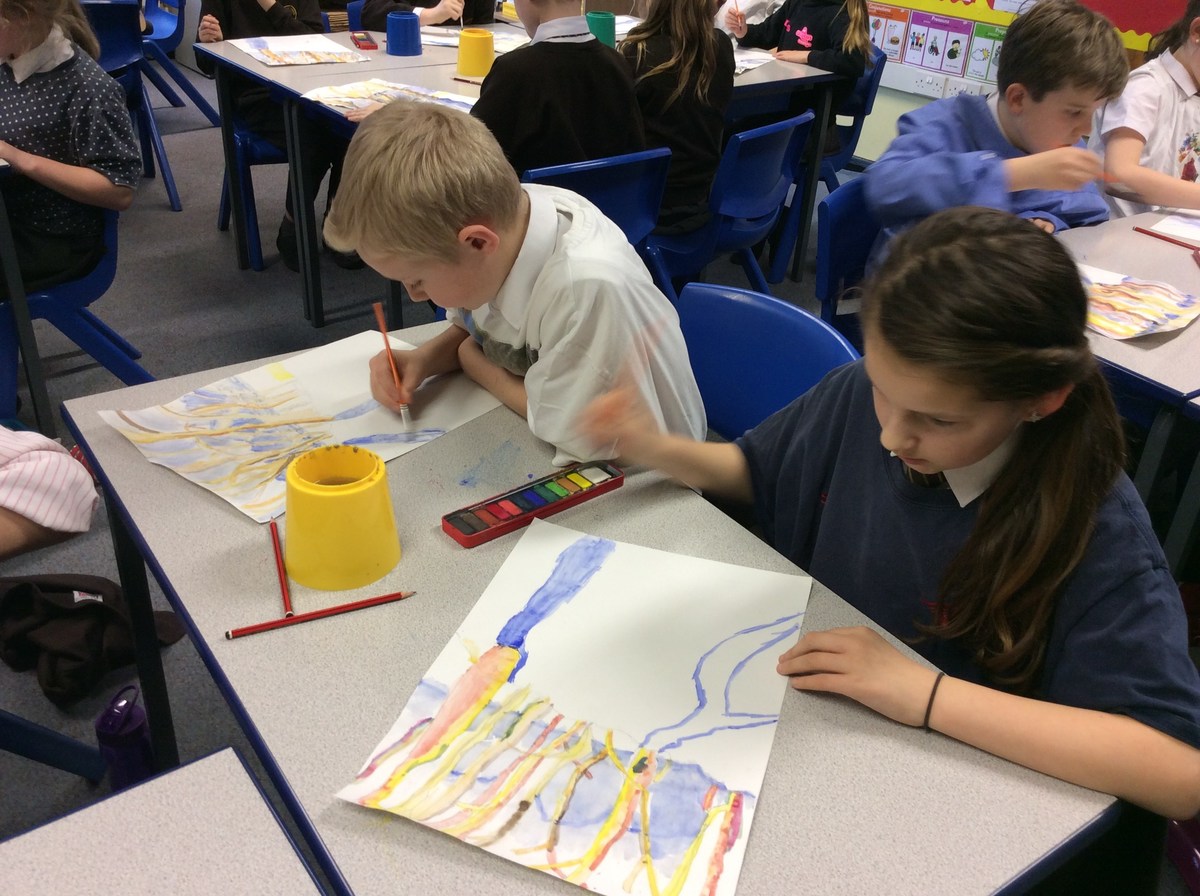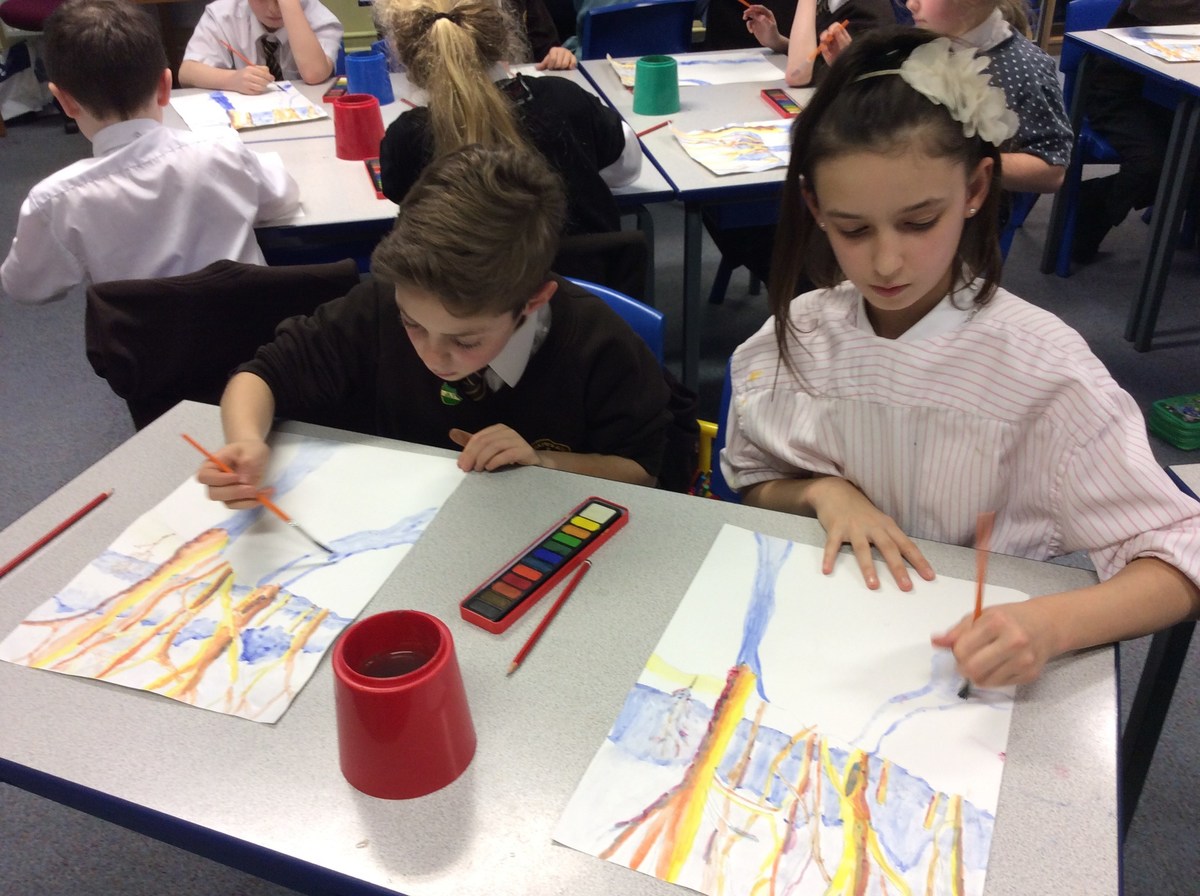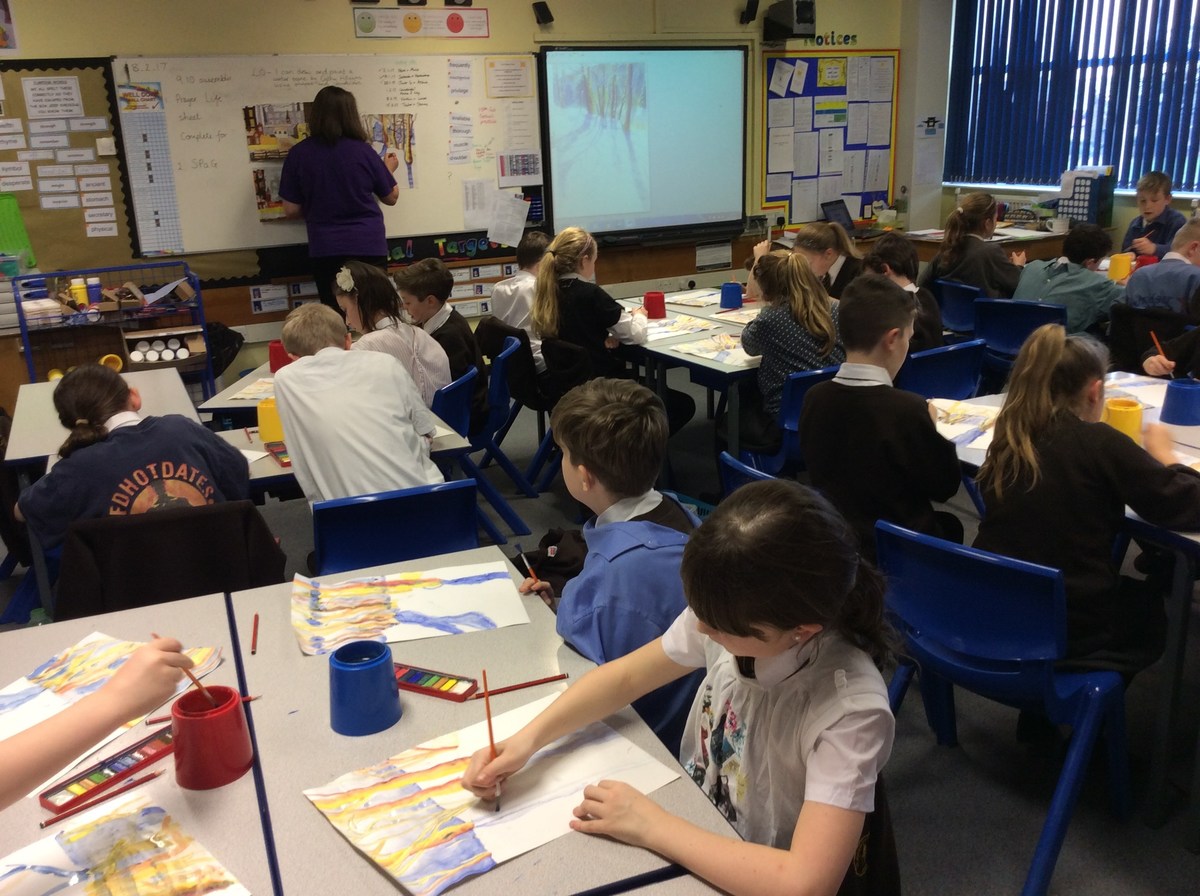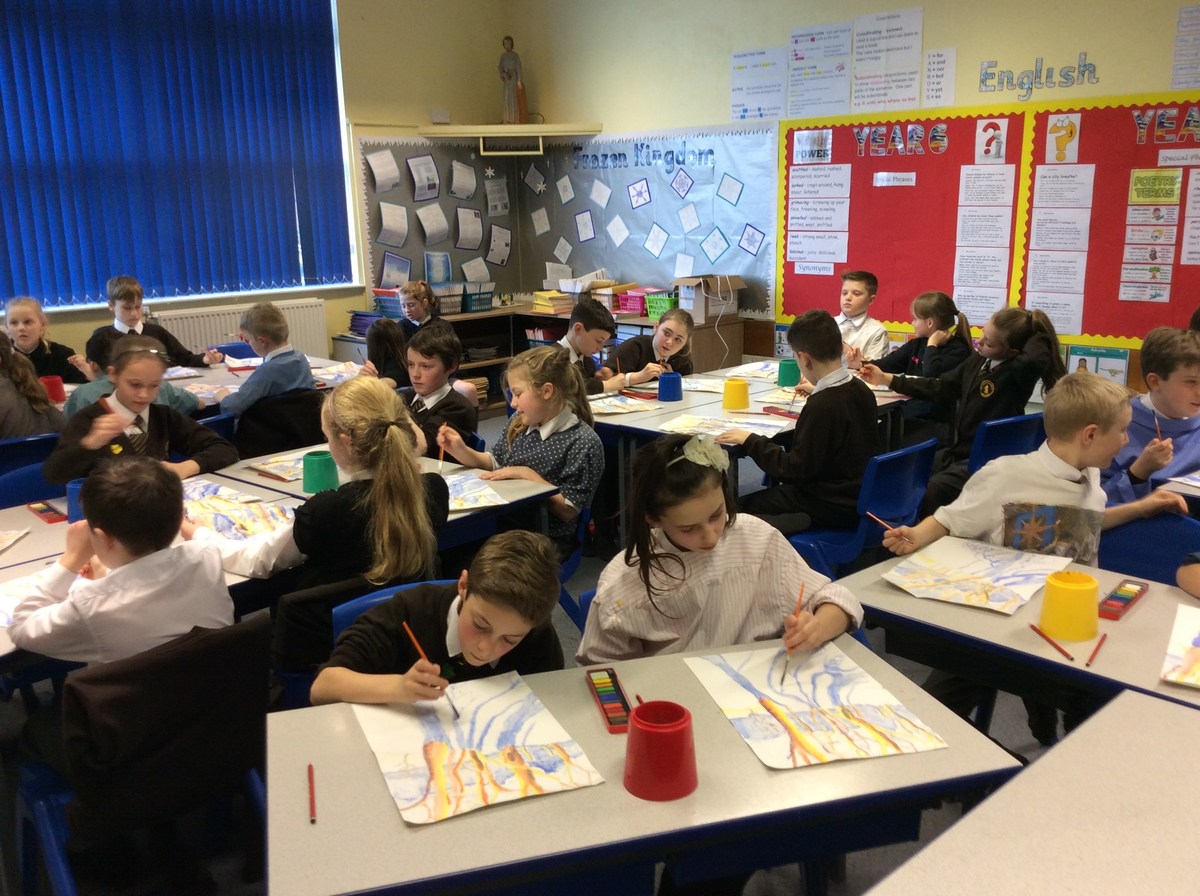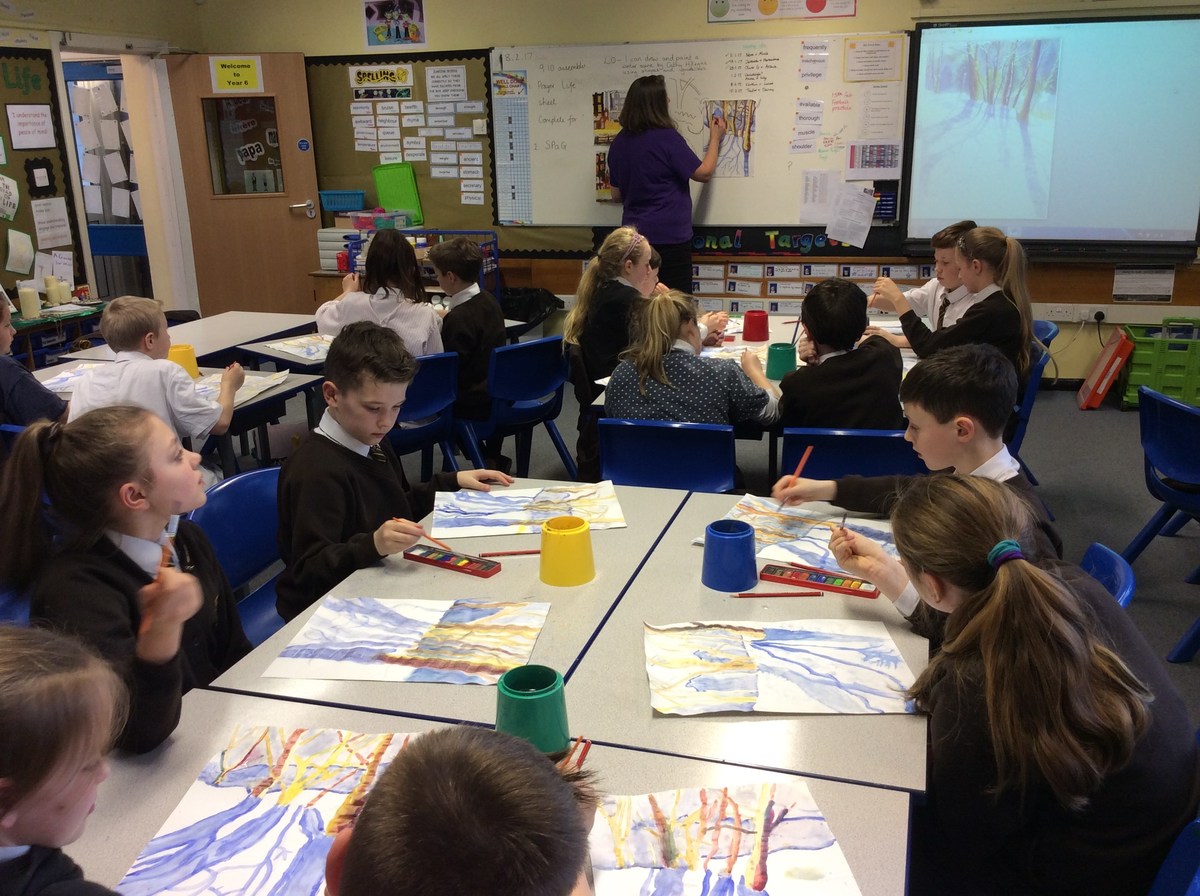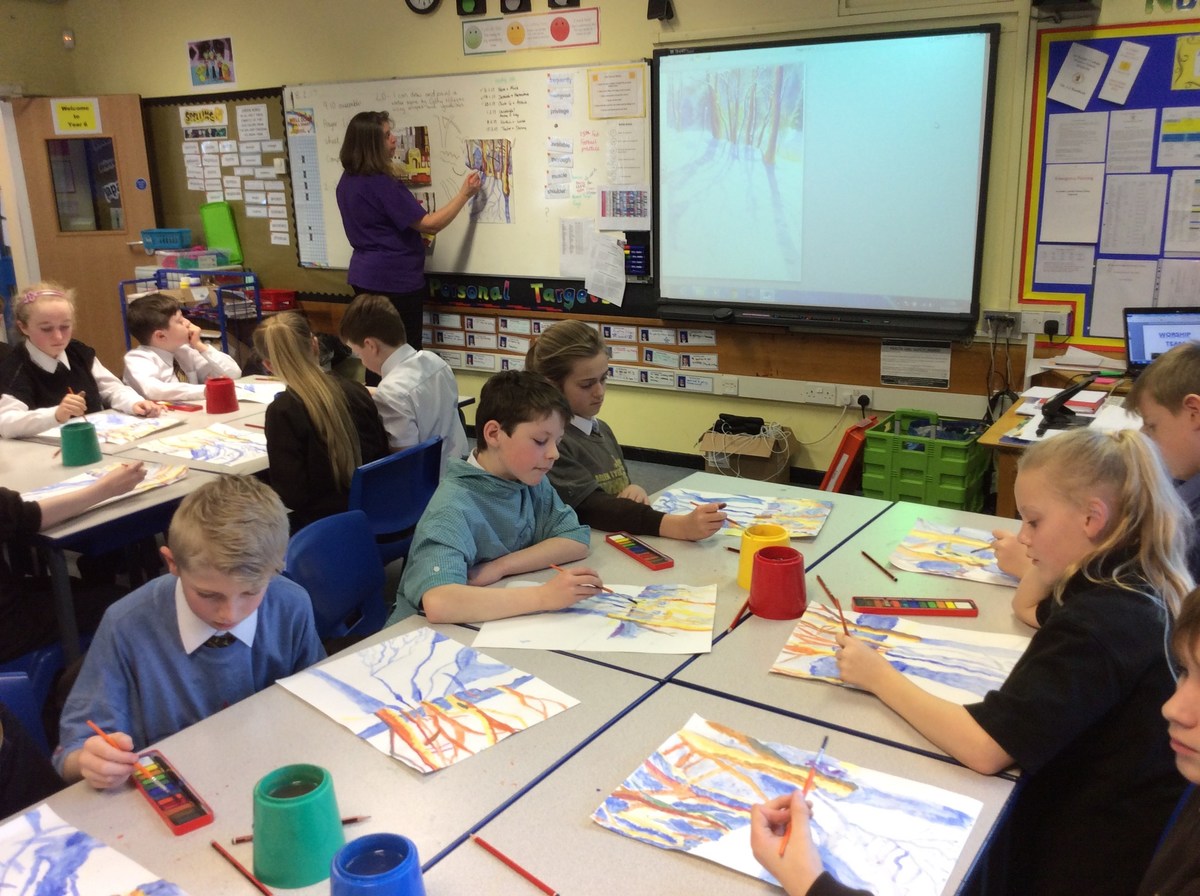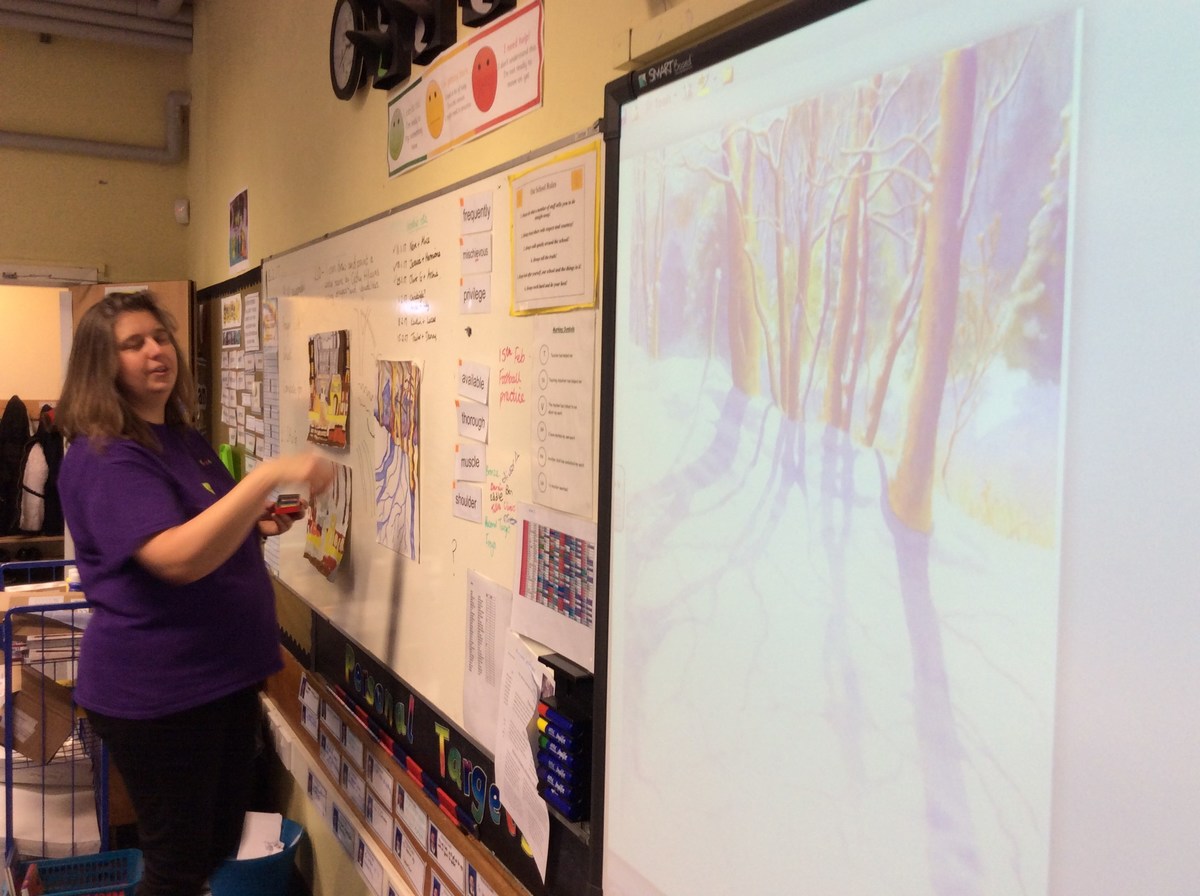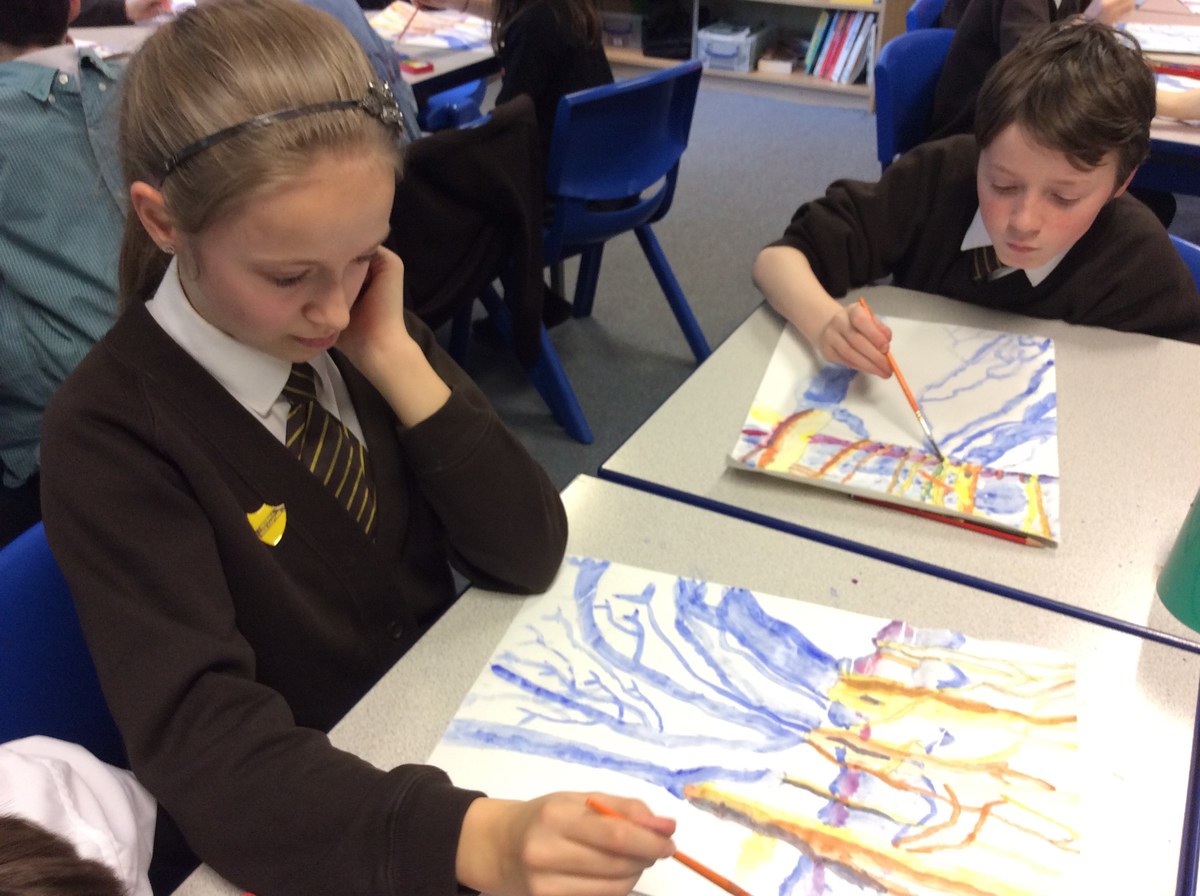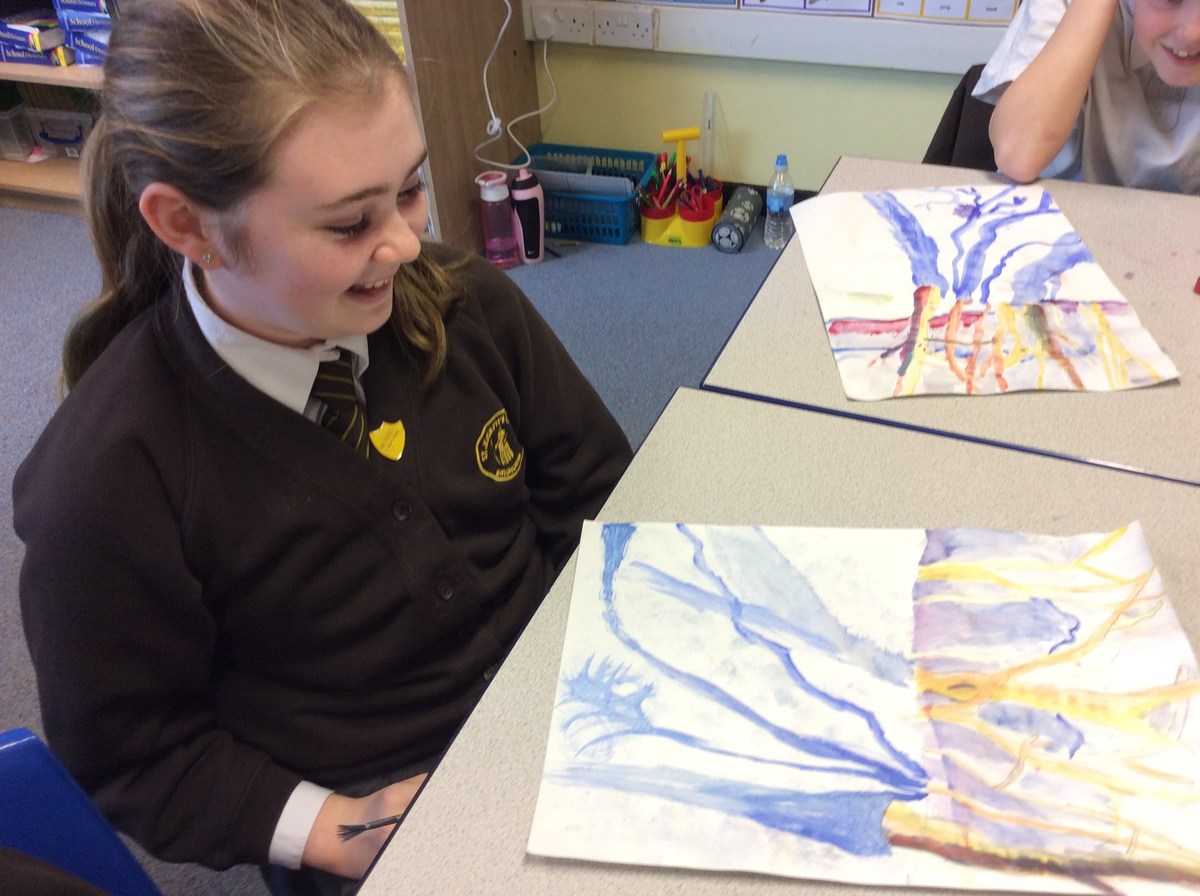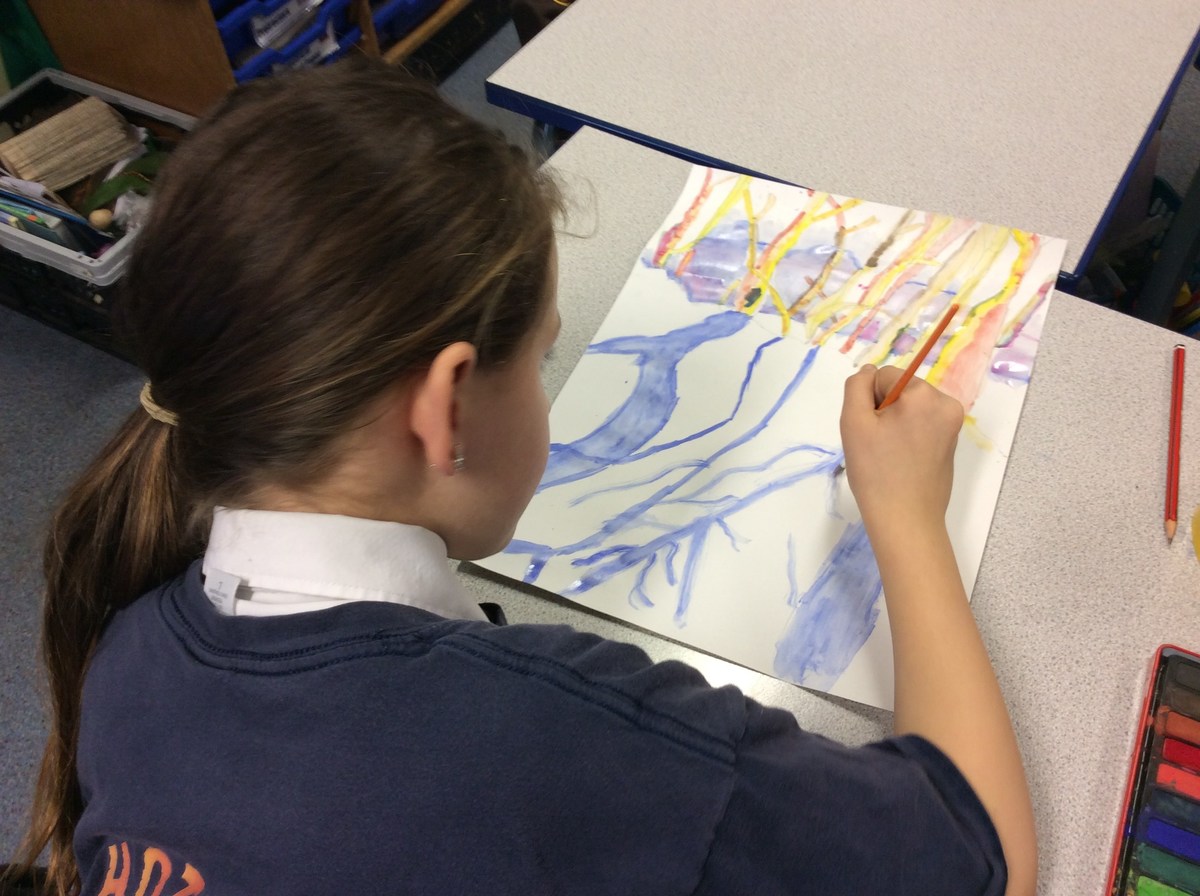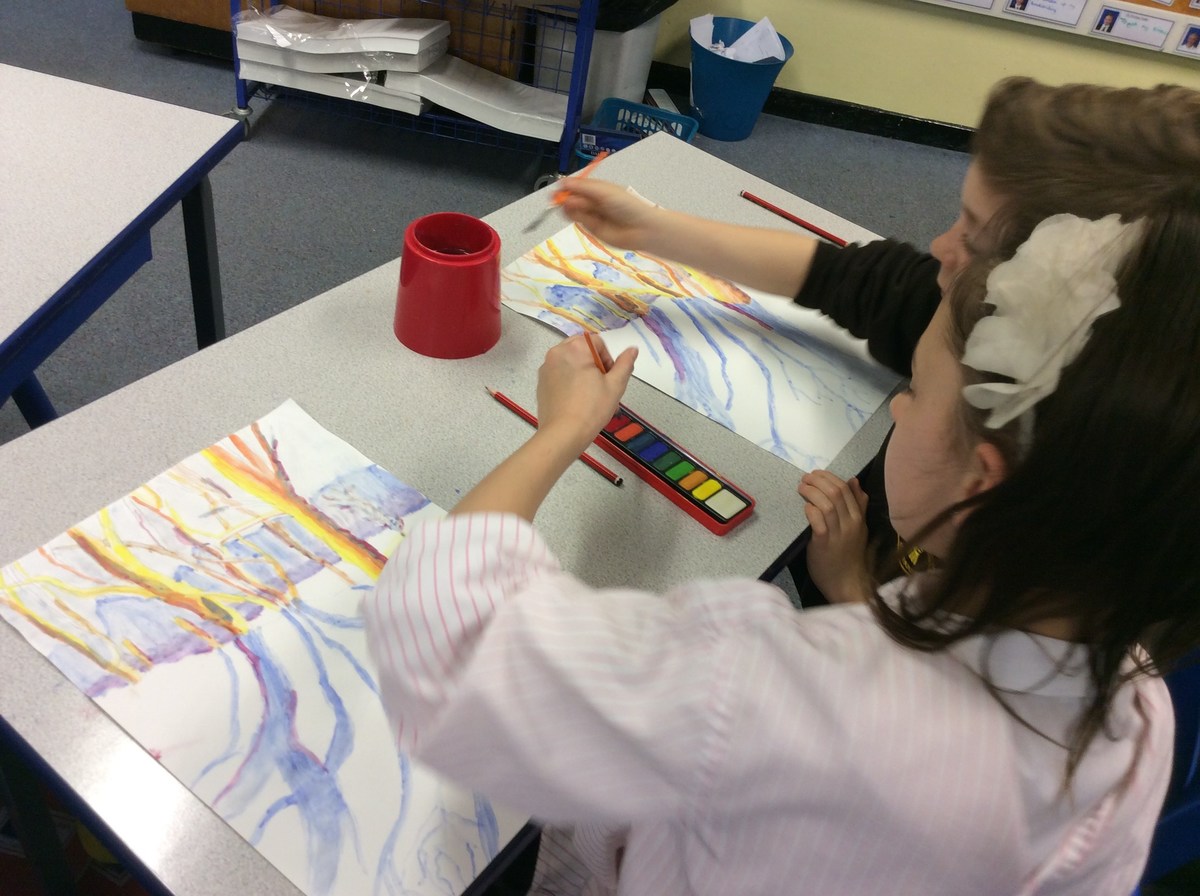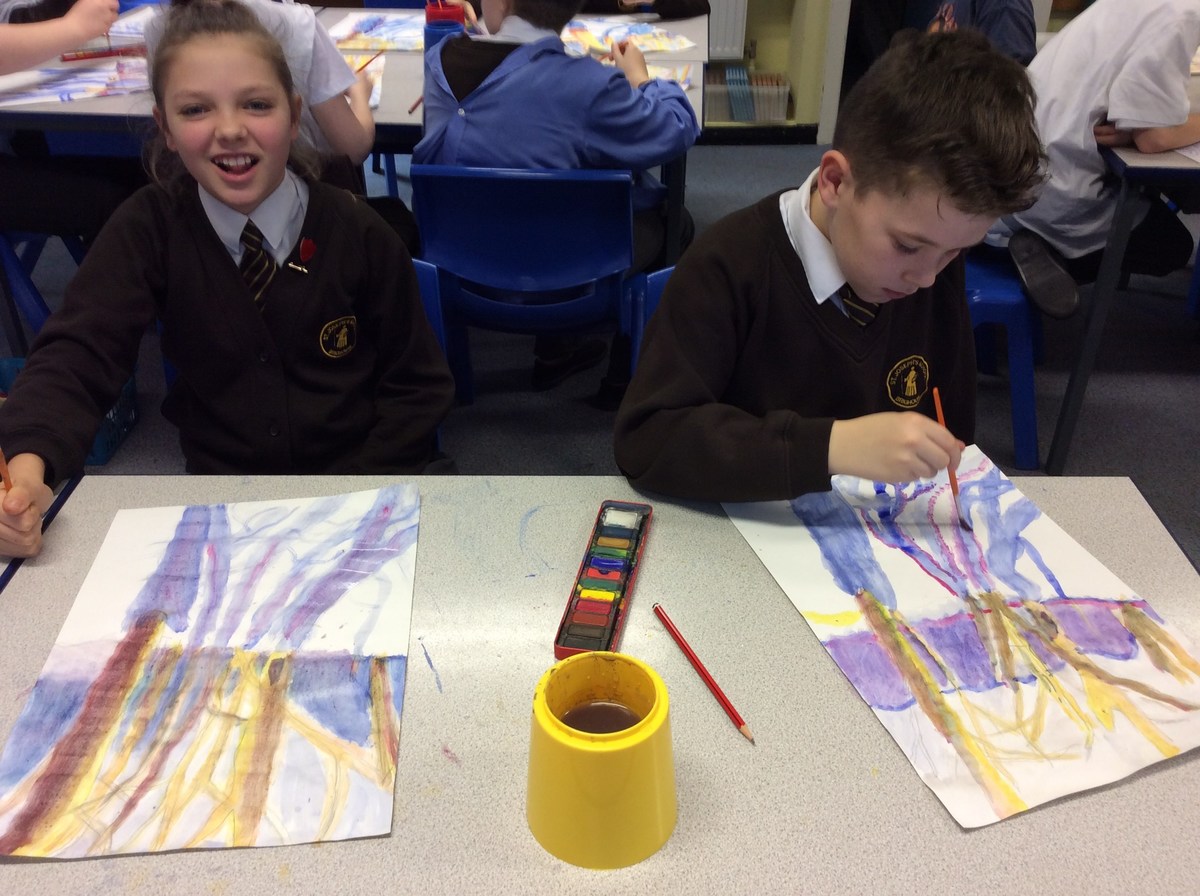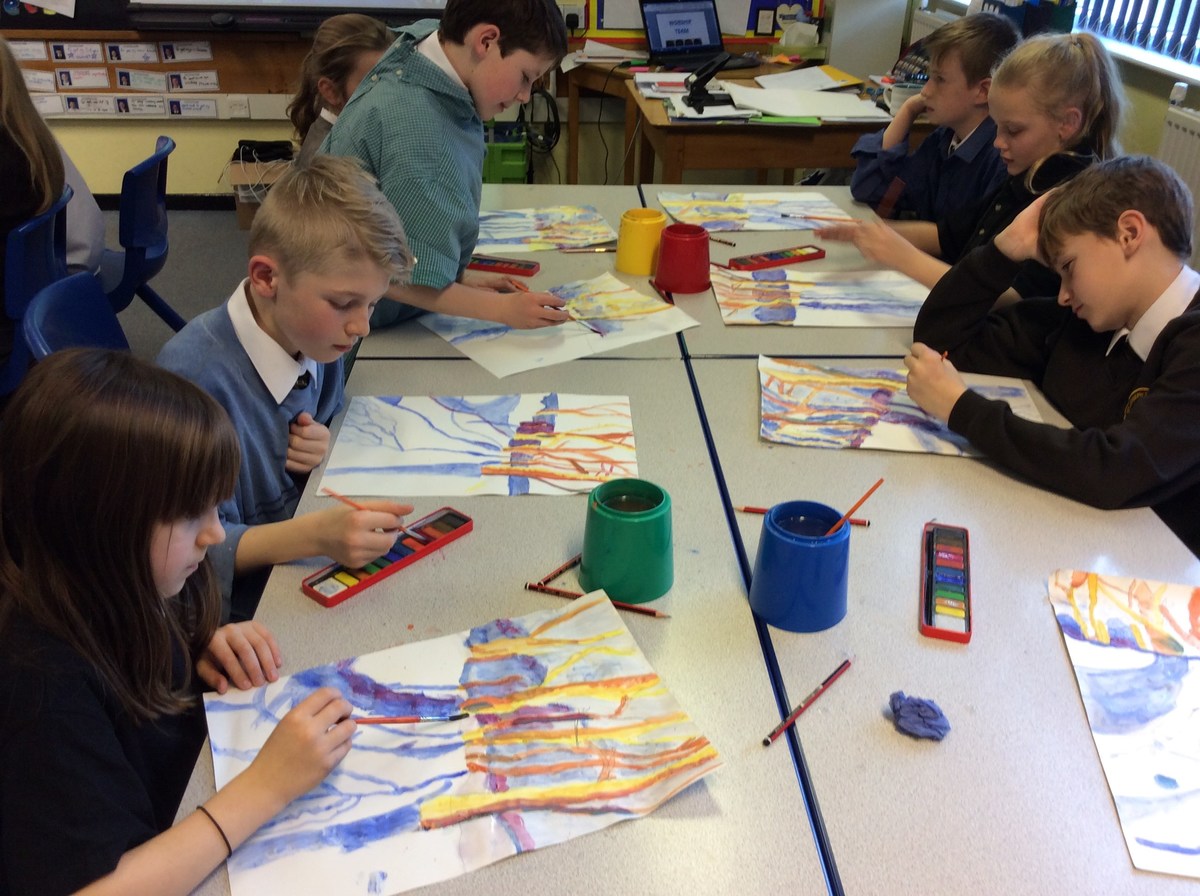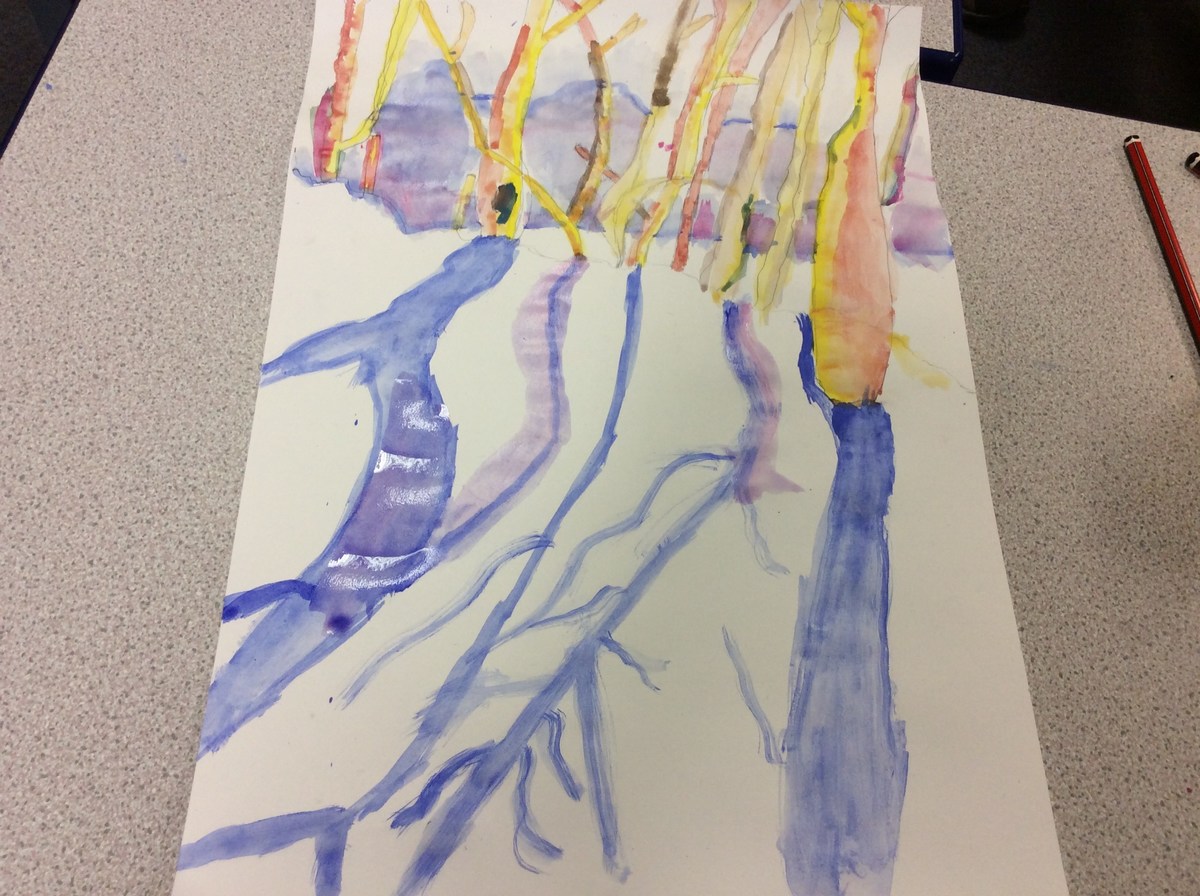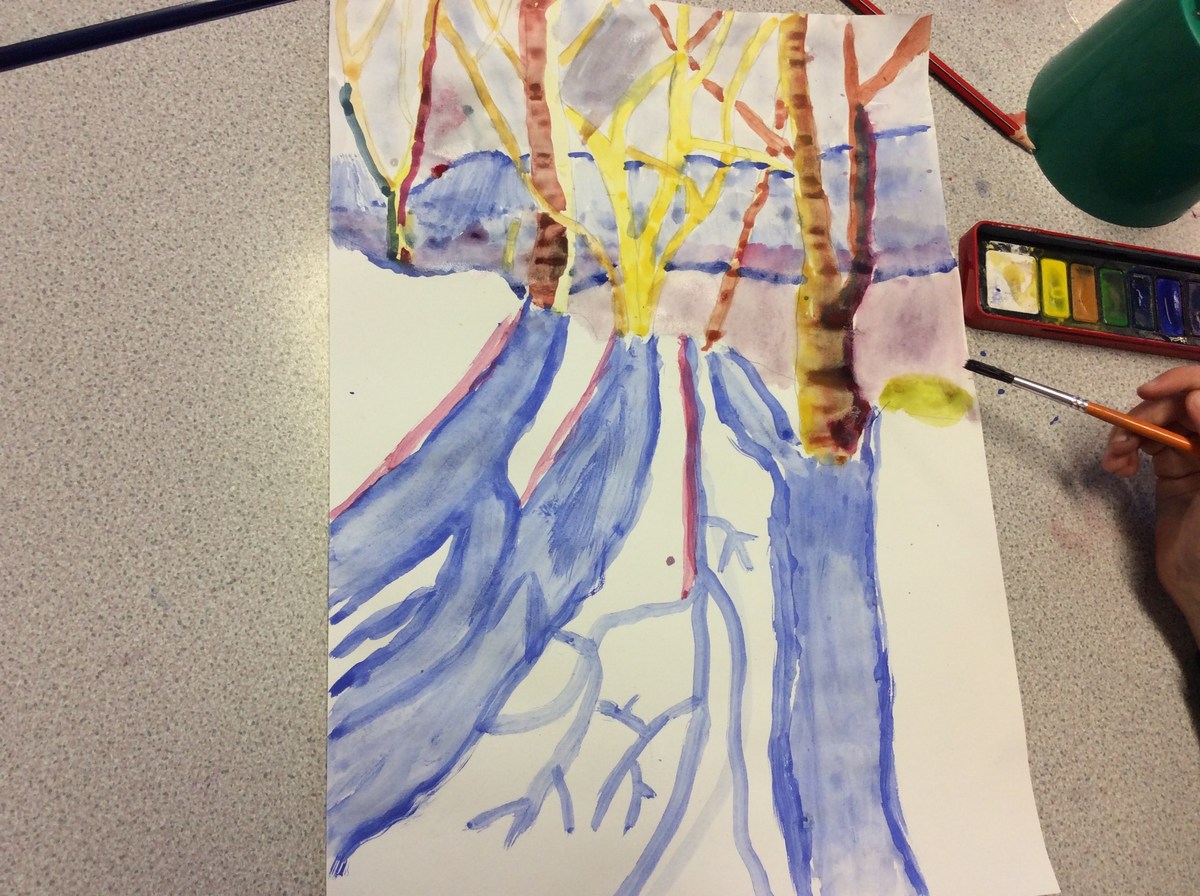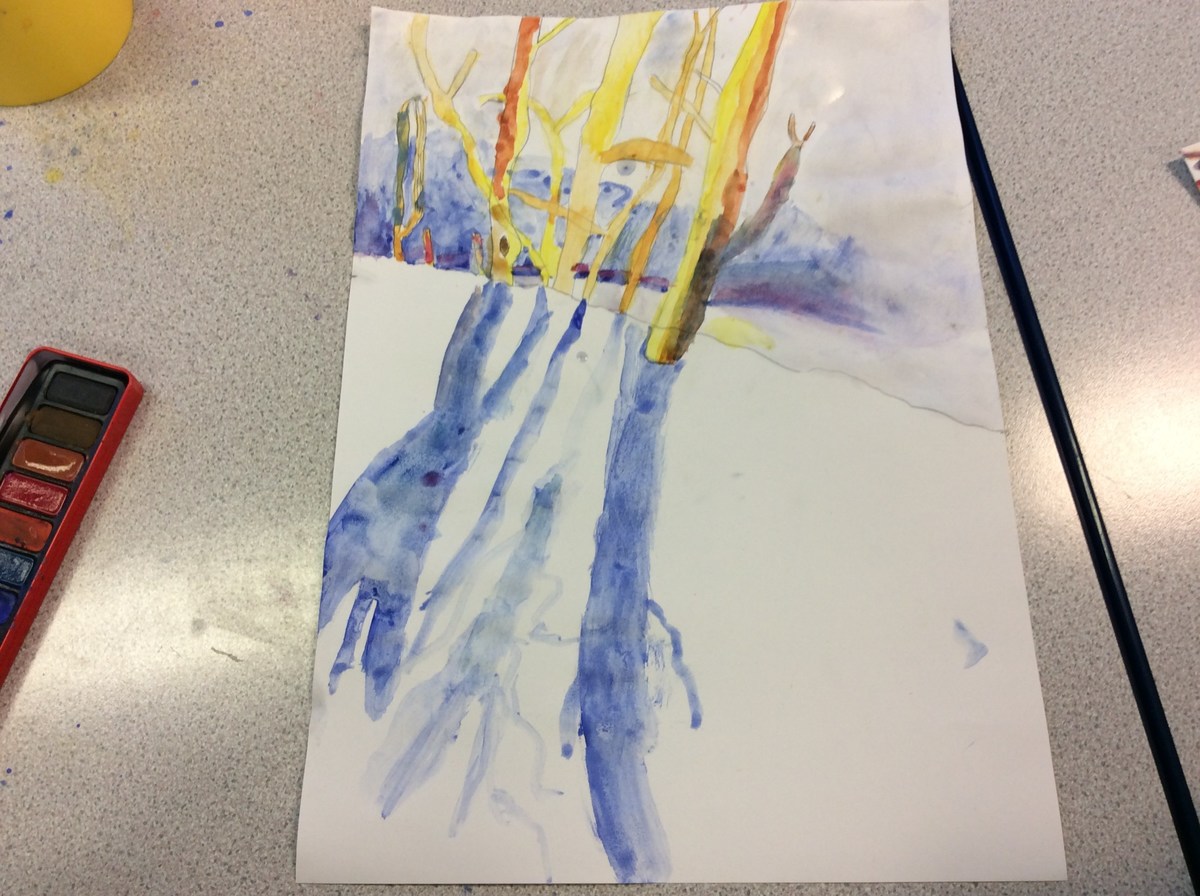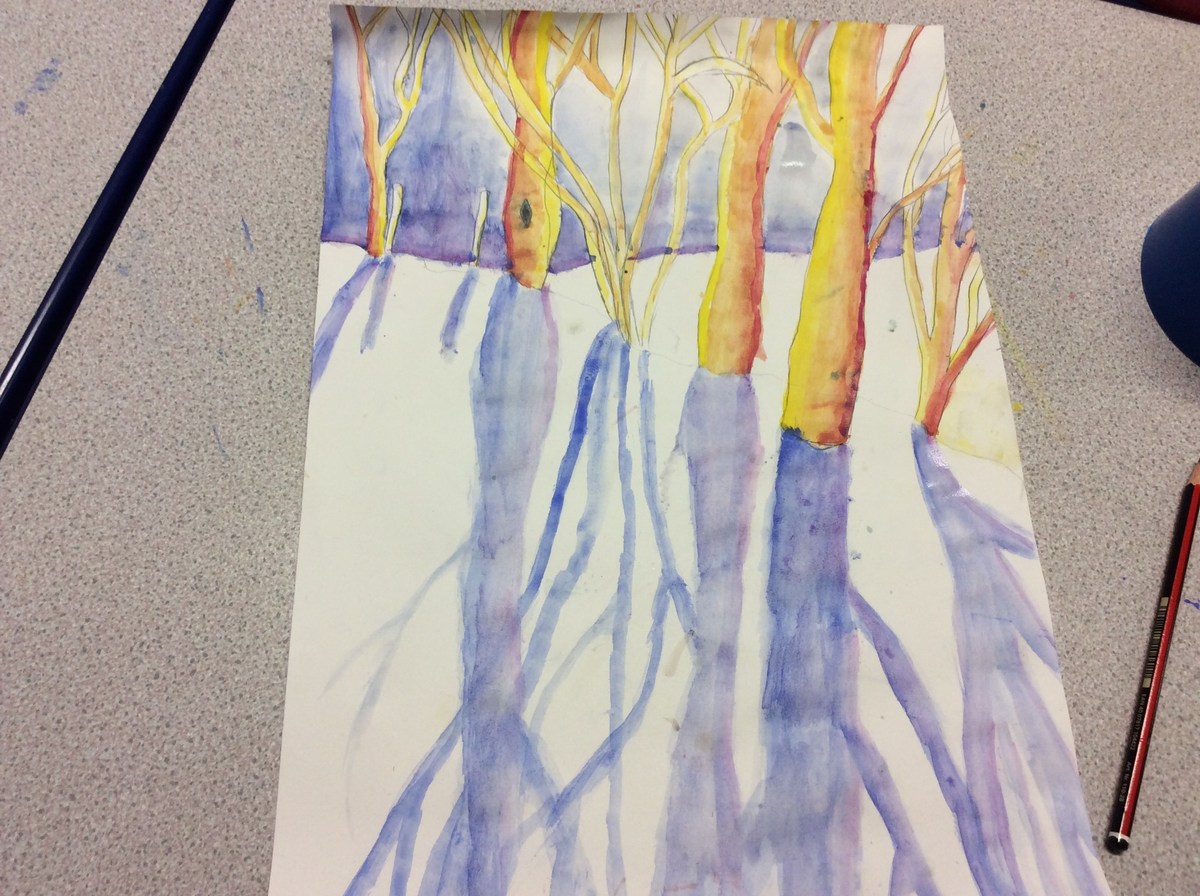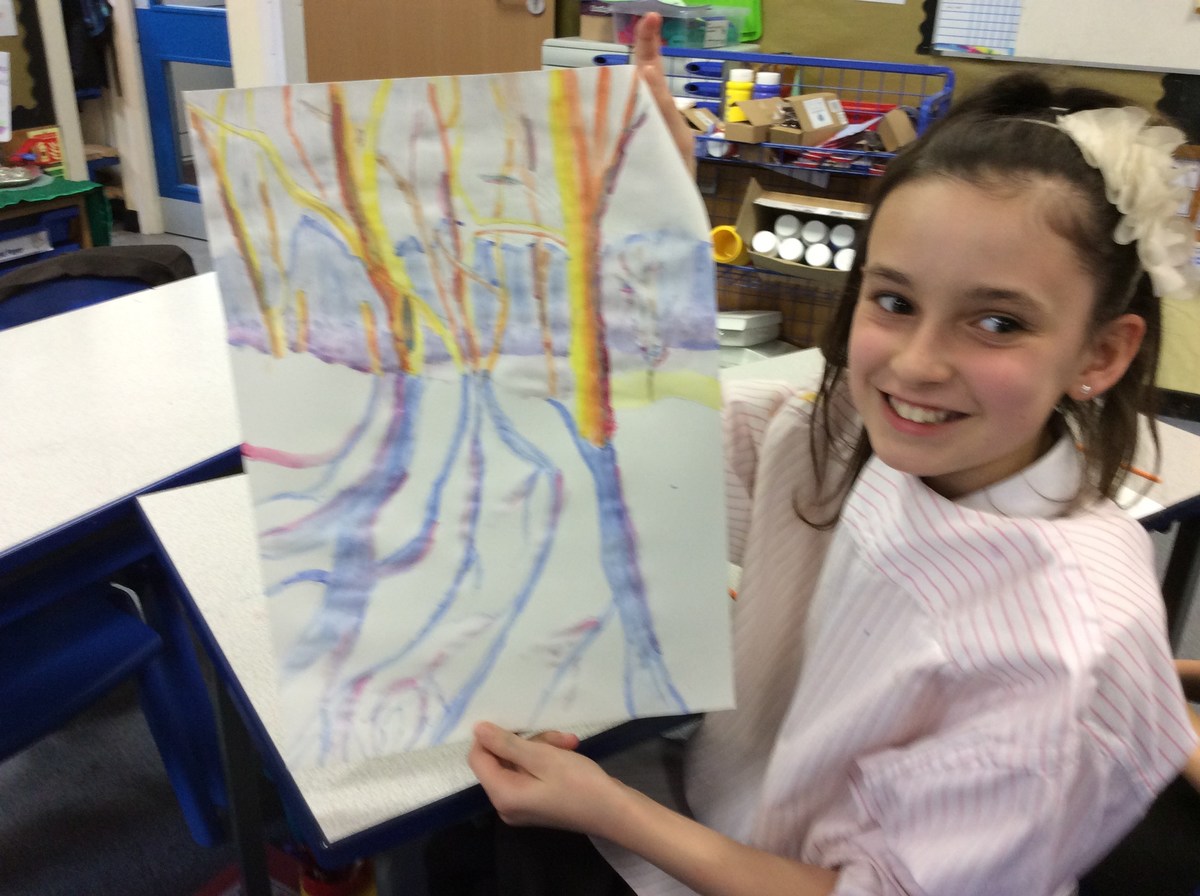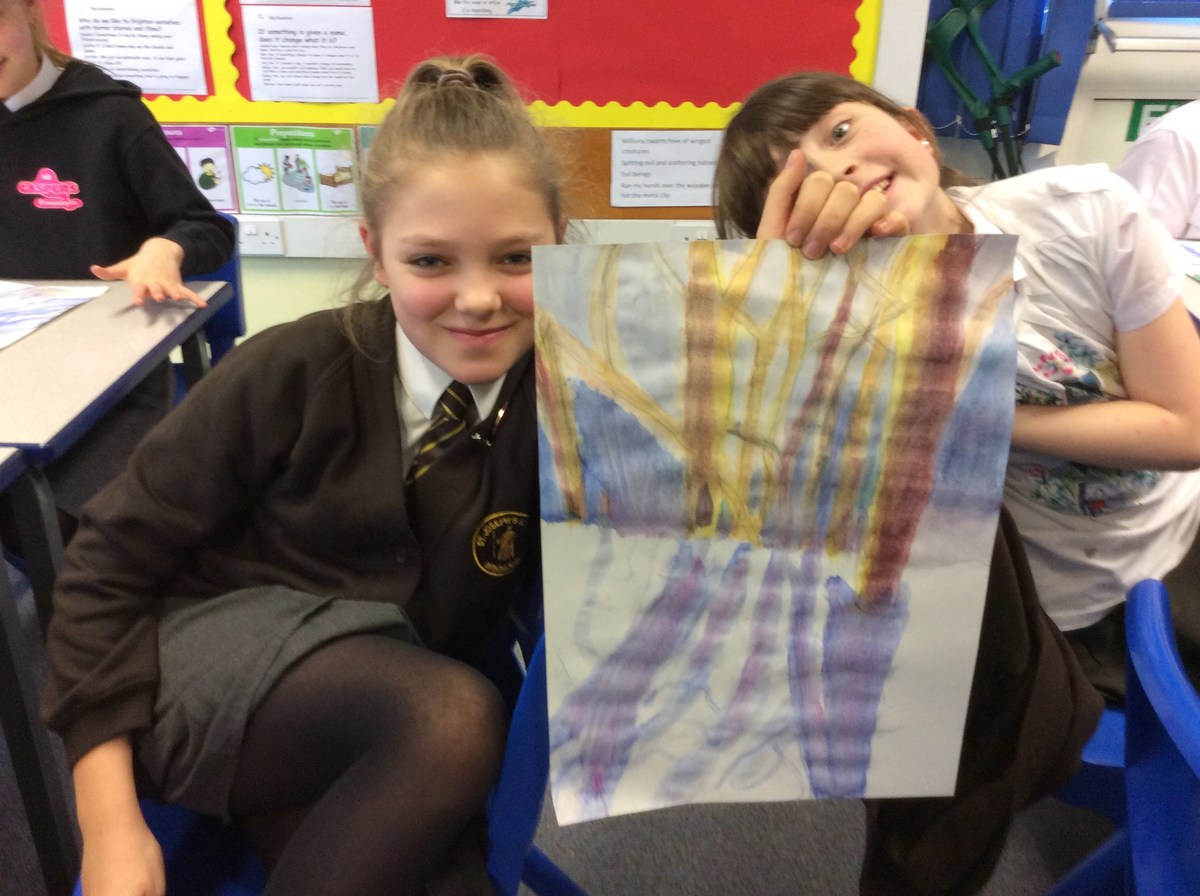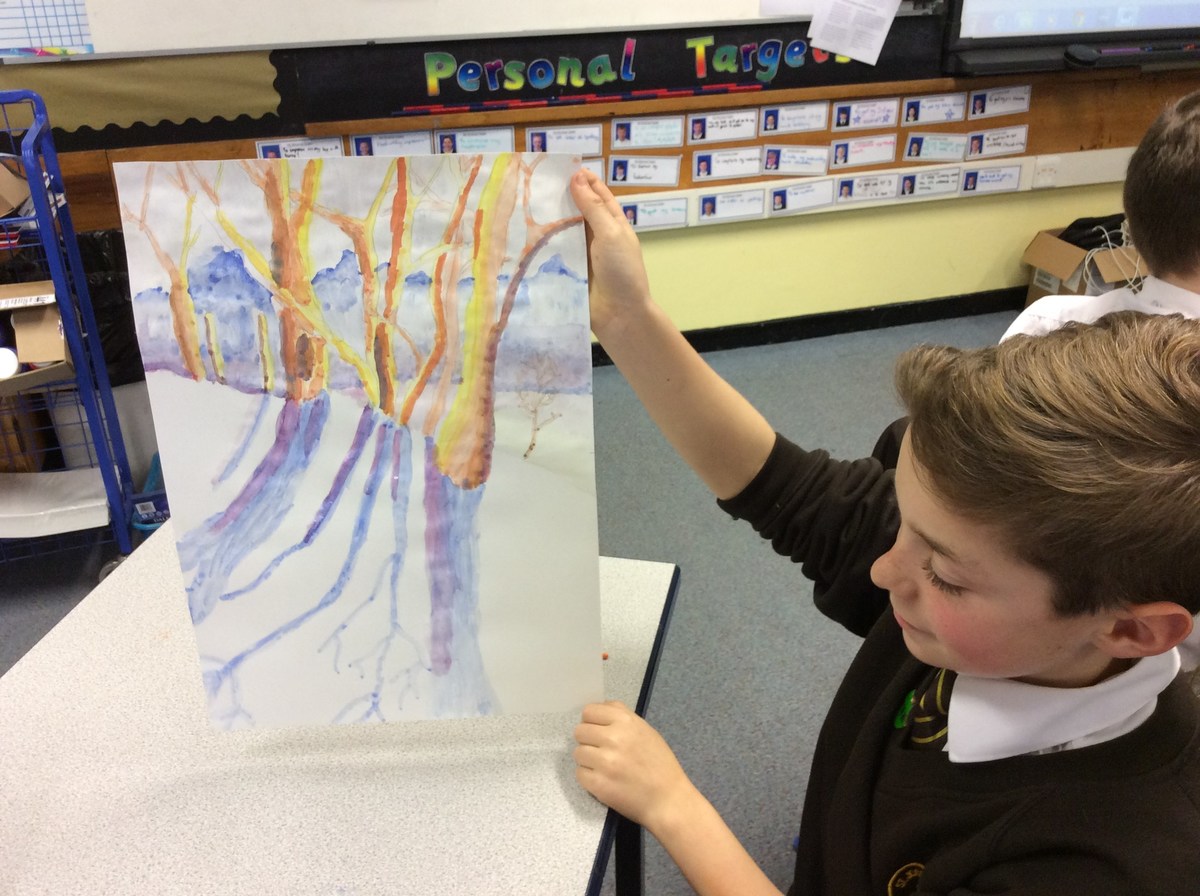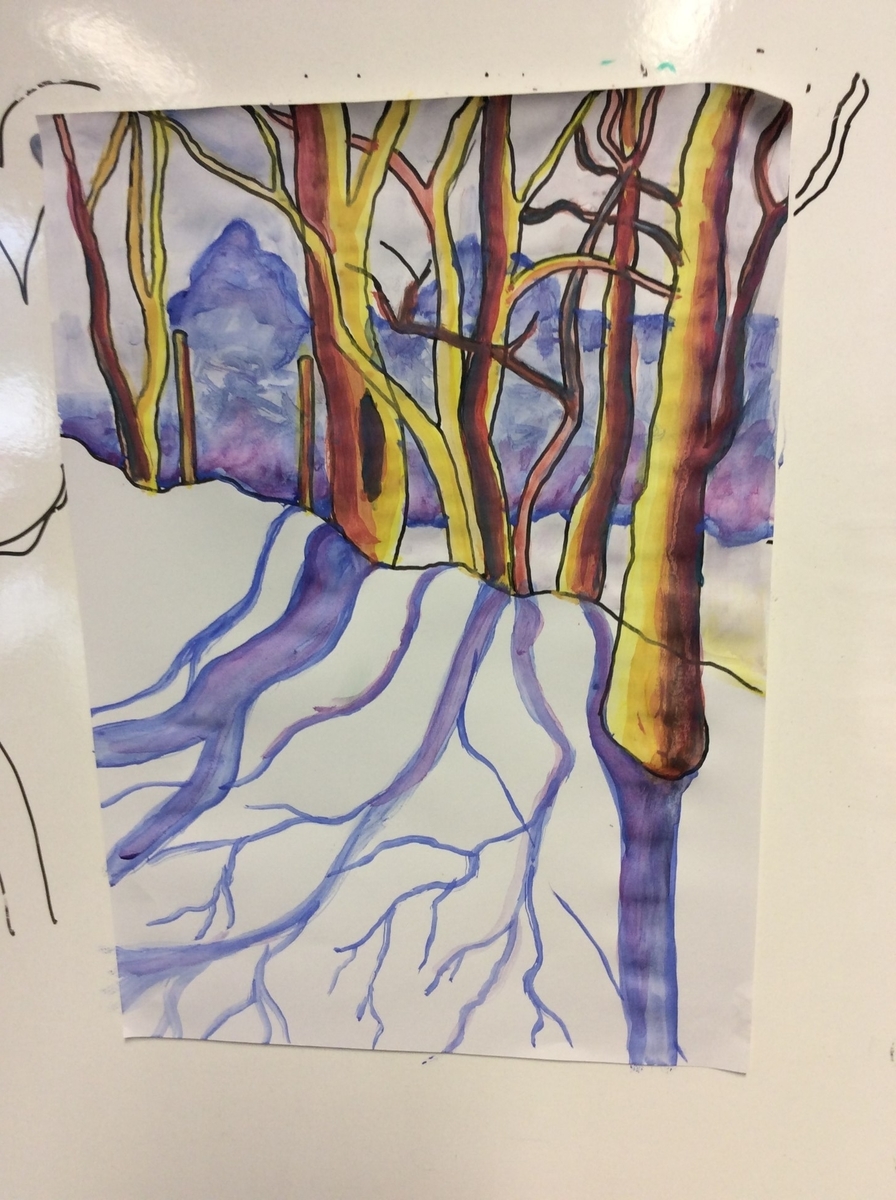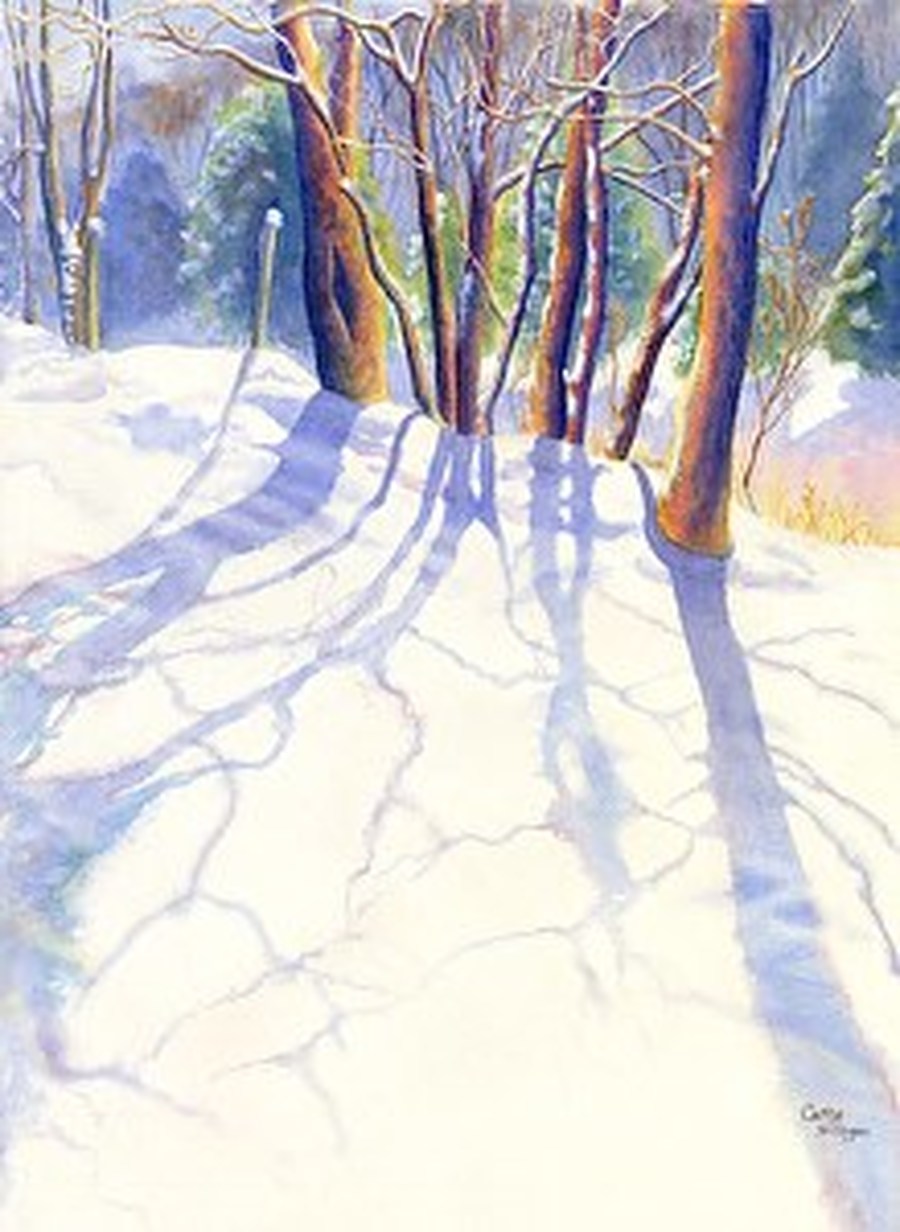 We enjoyed our Number Day organised by the JLT which raised money for the NSPCC. We helped our reception buddies with the games.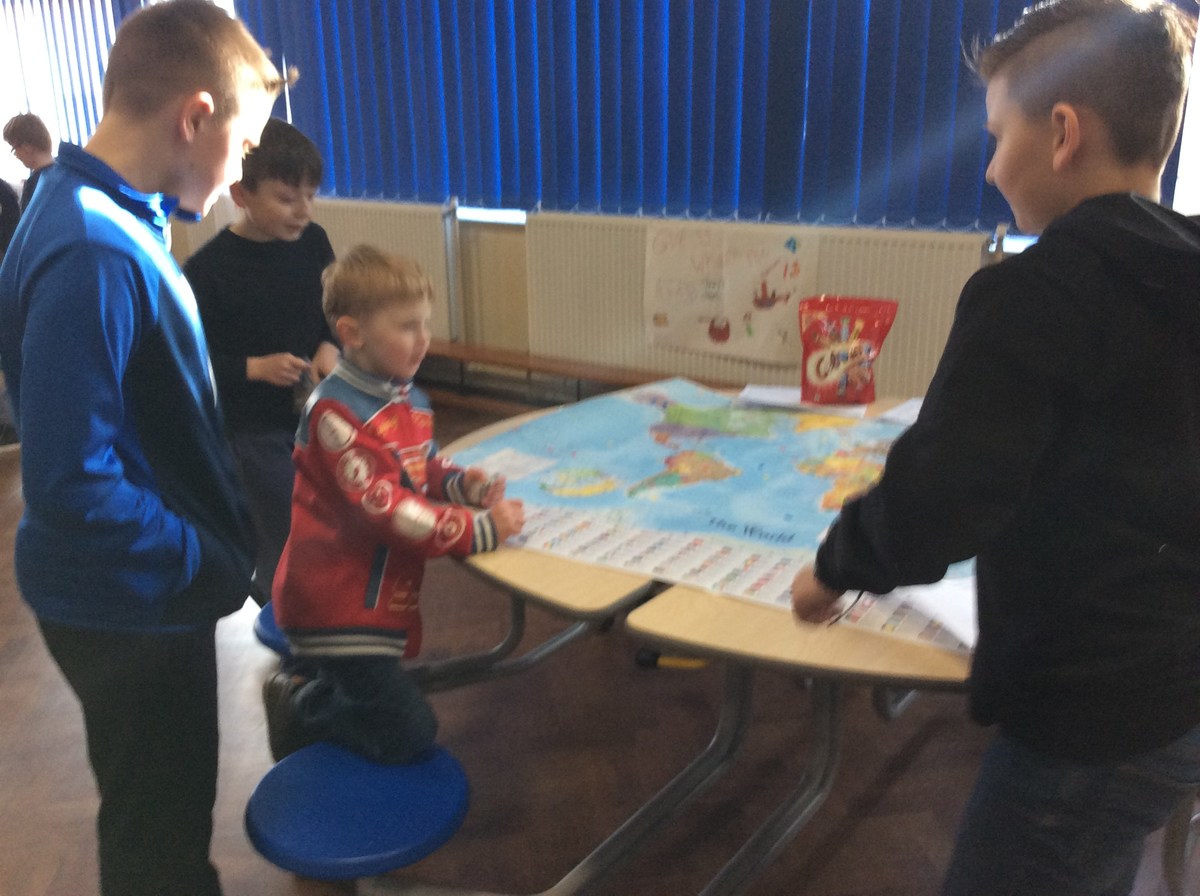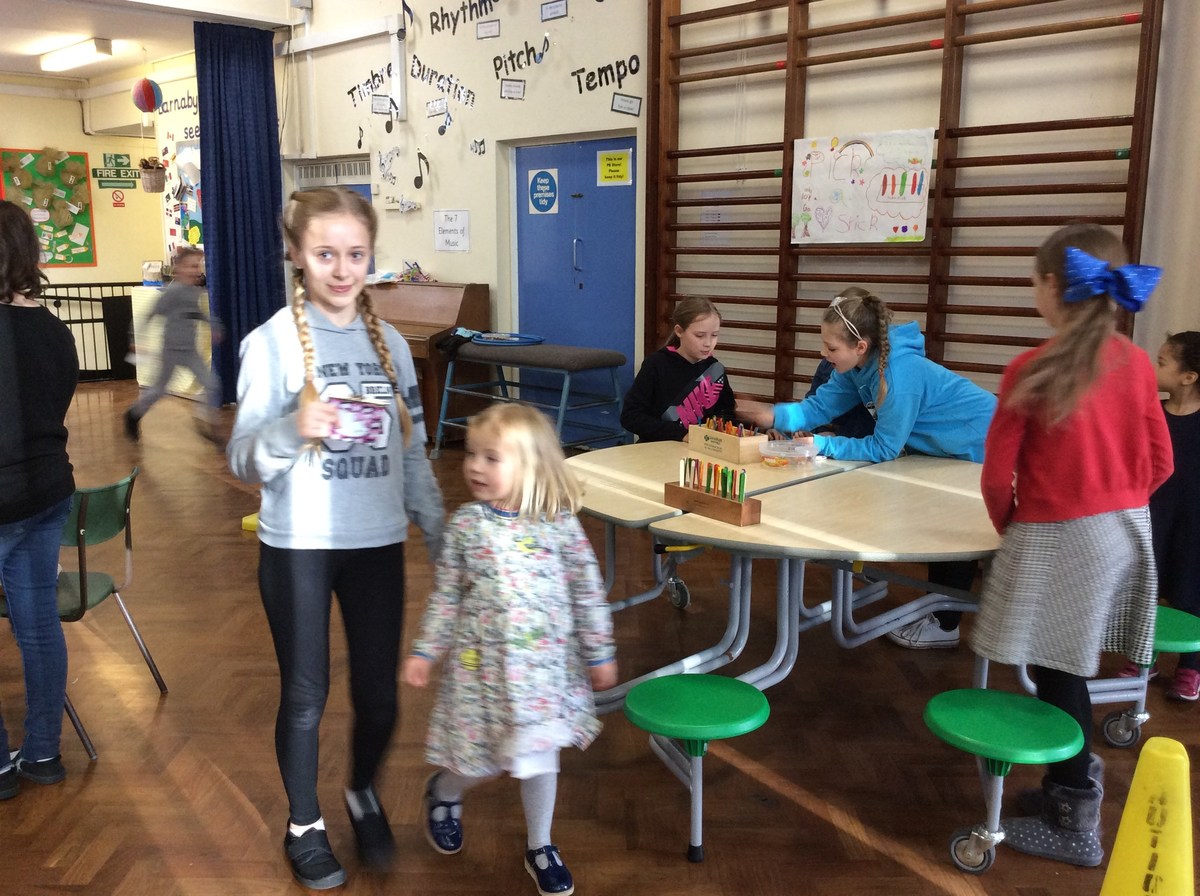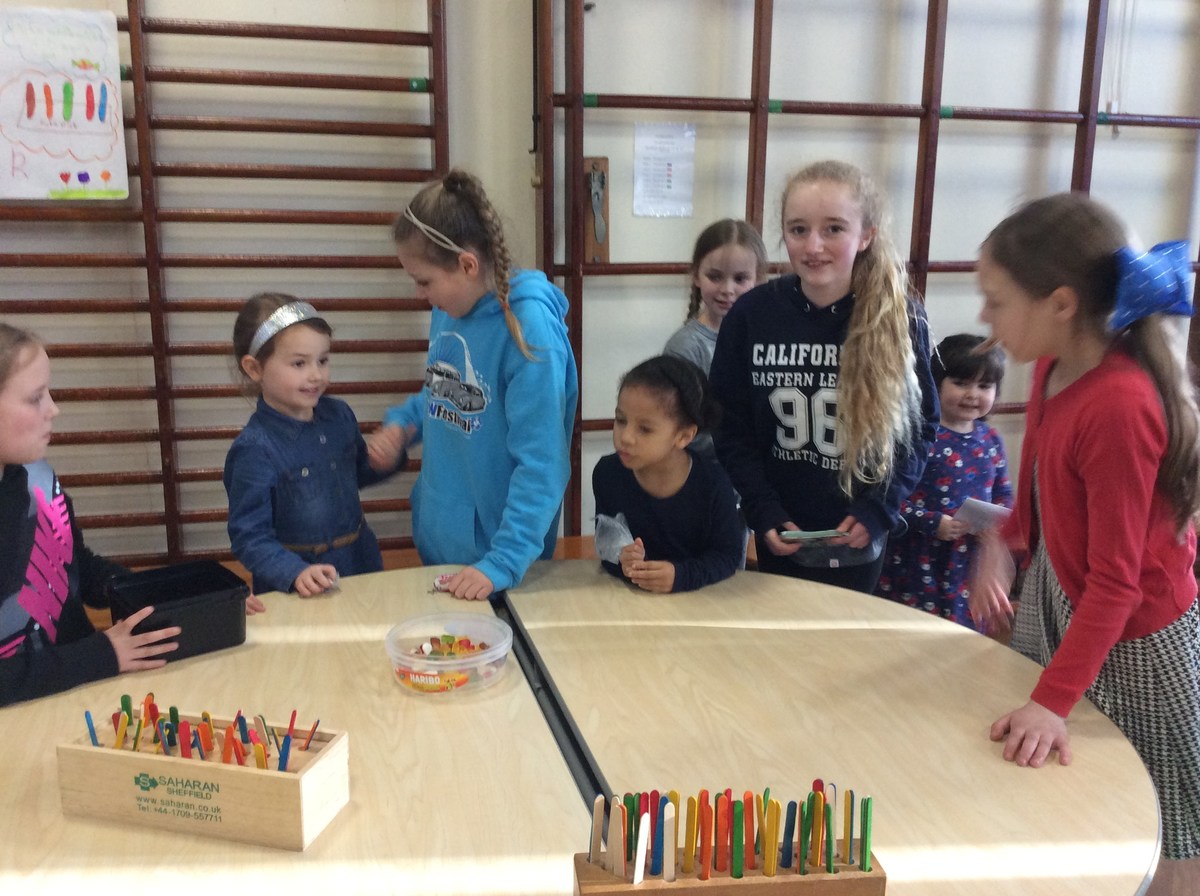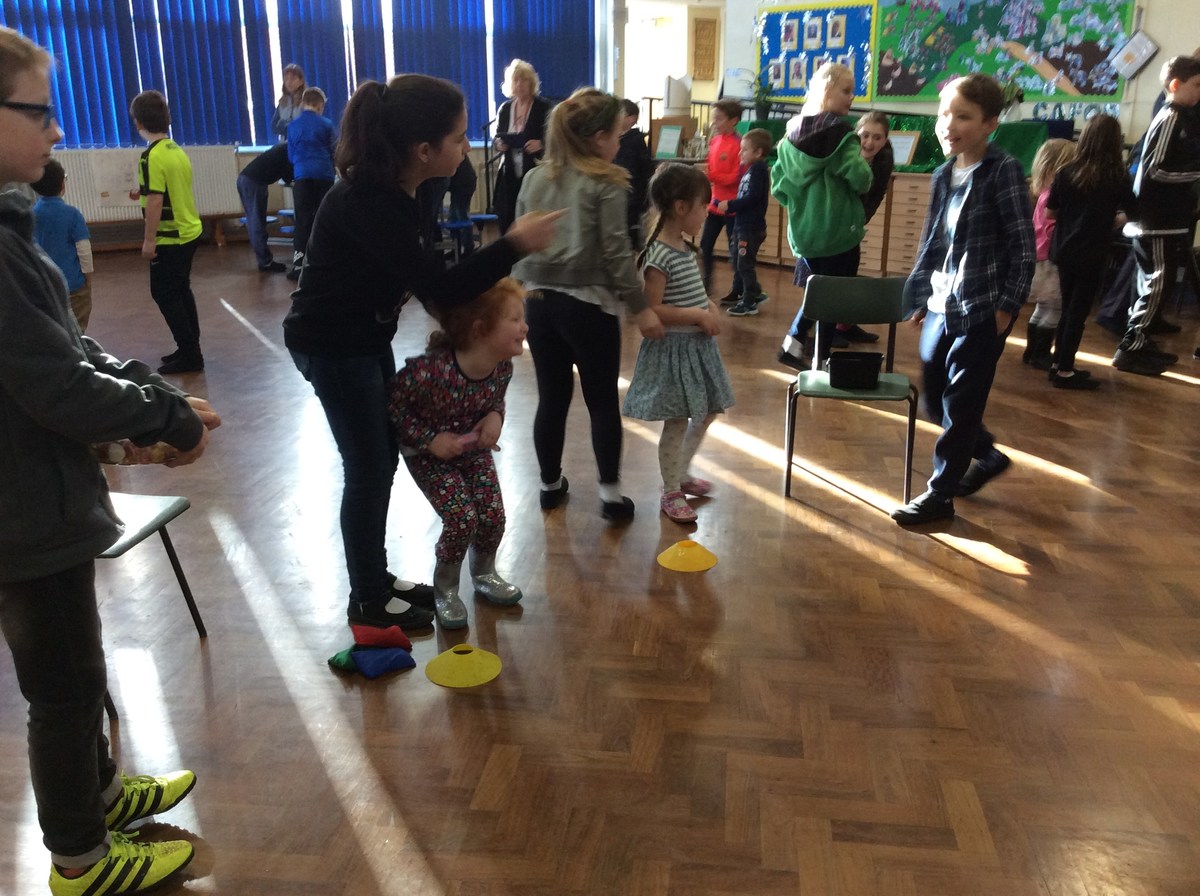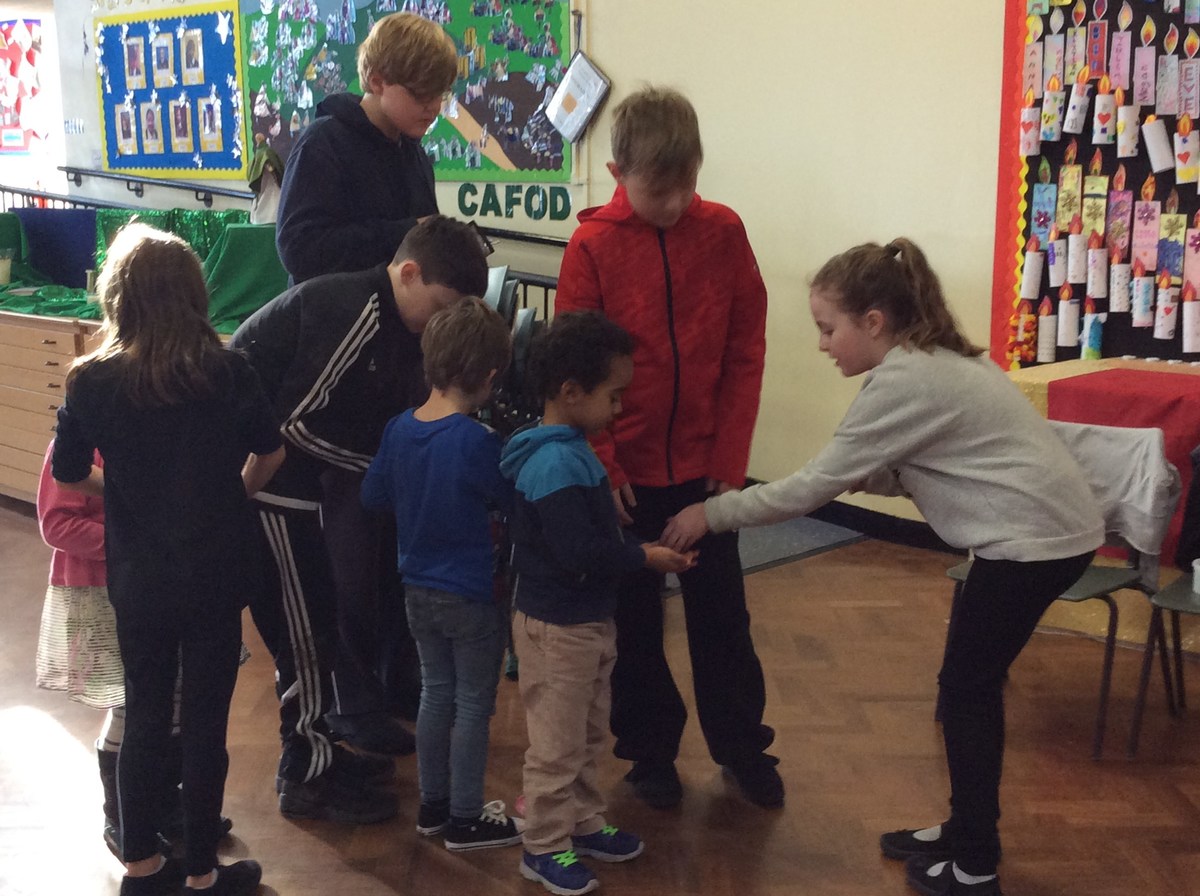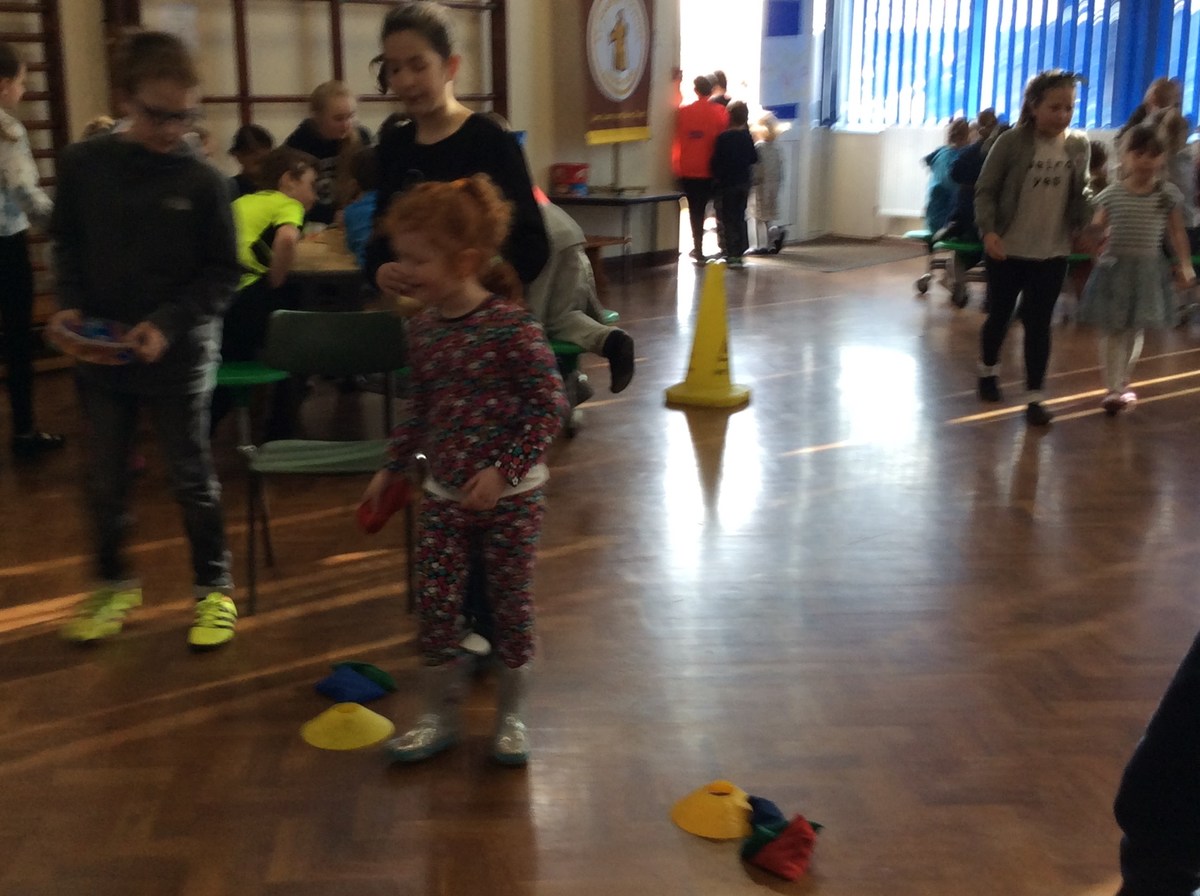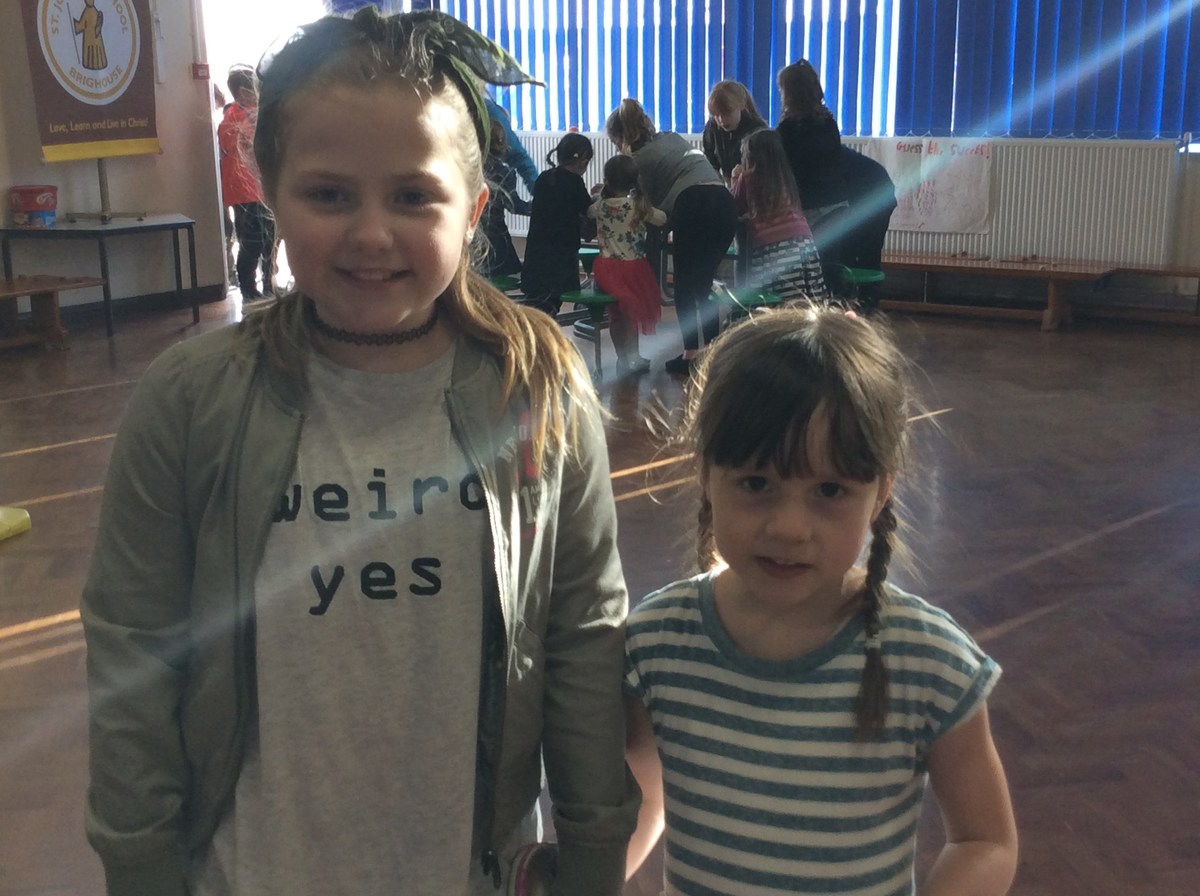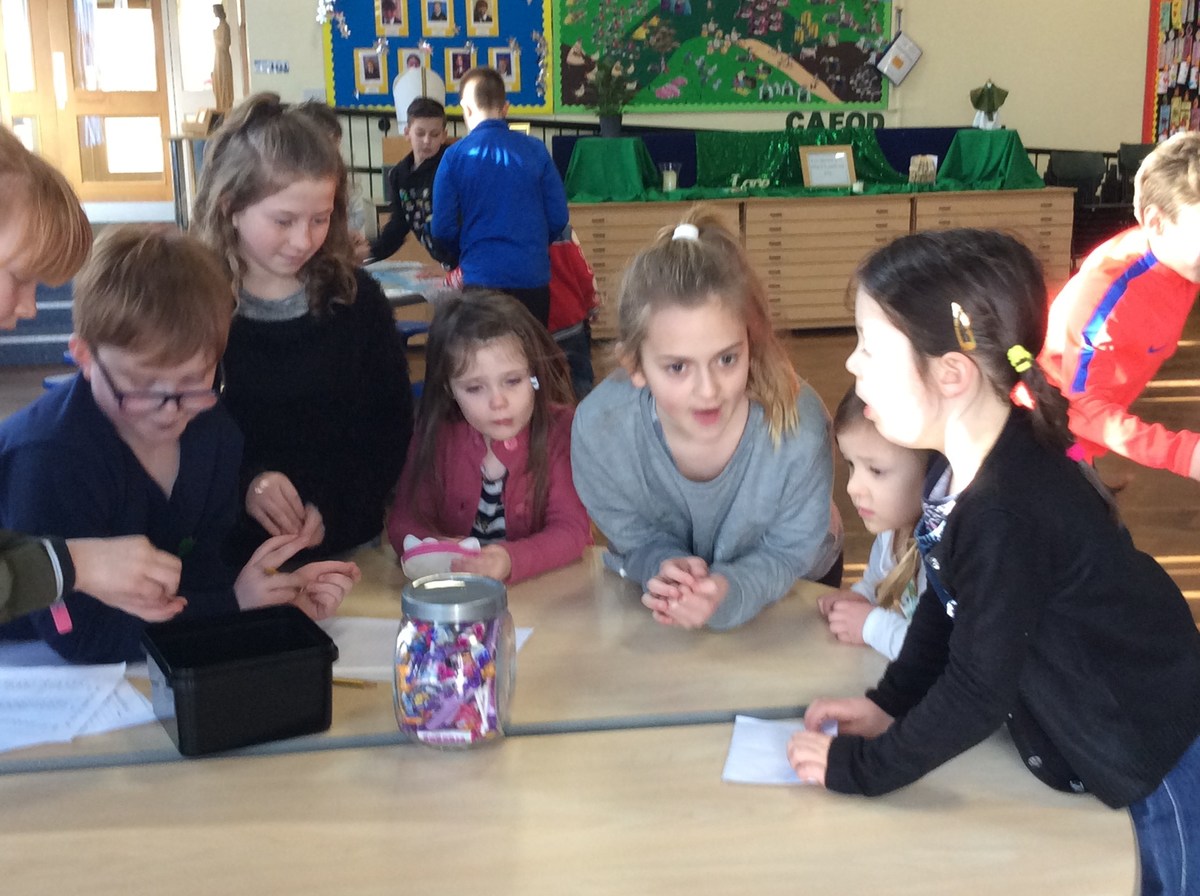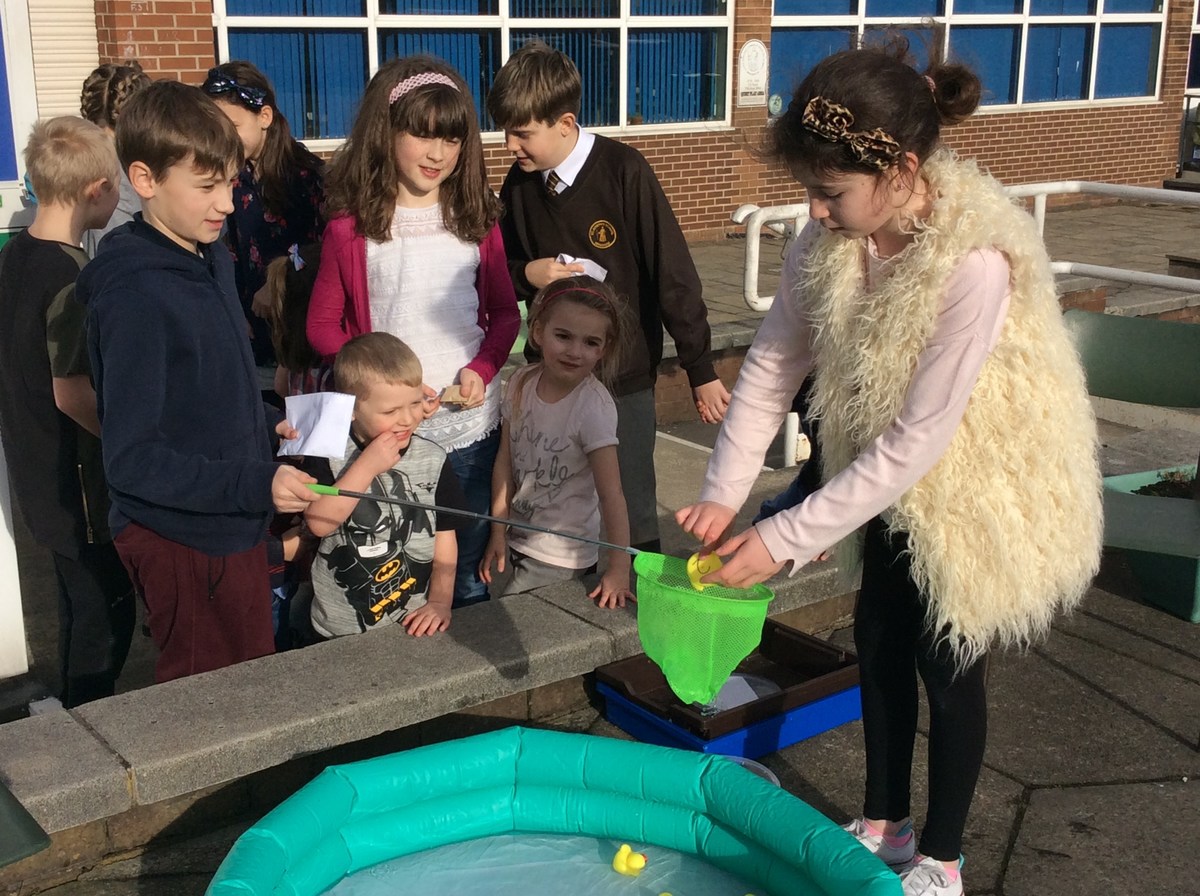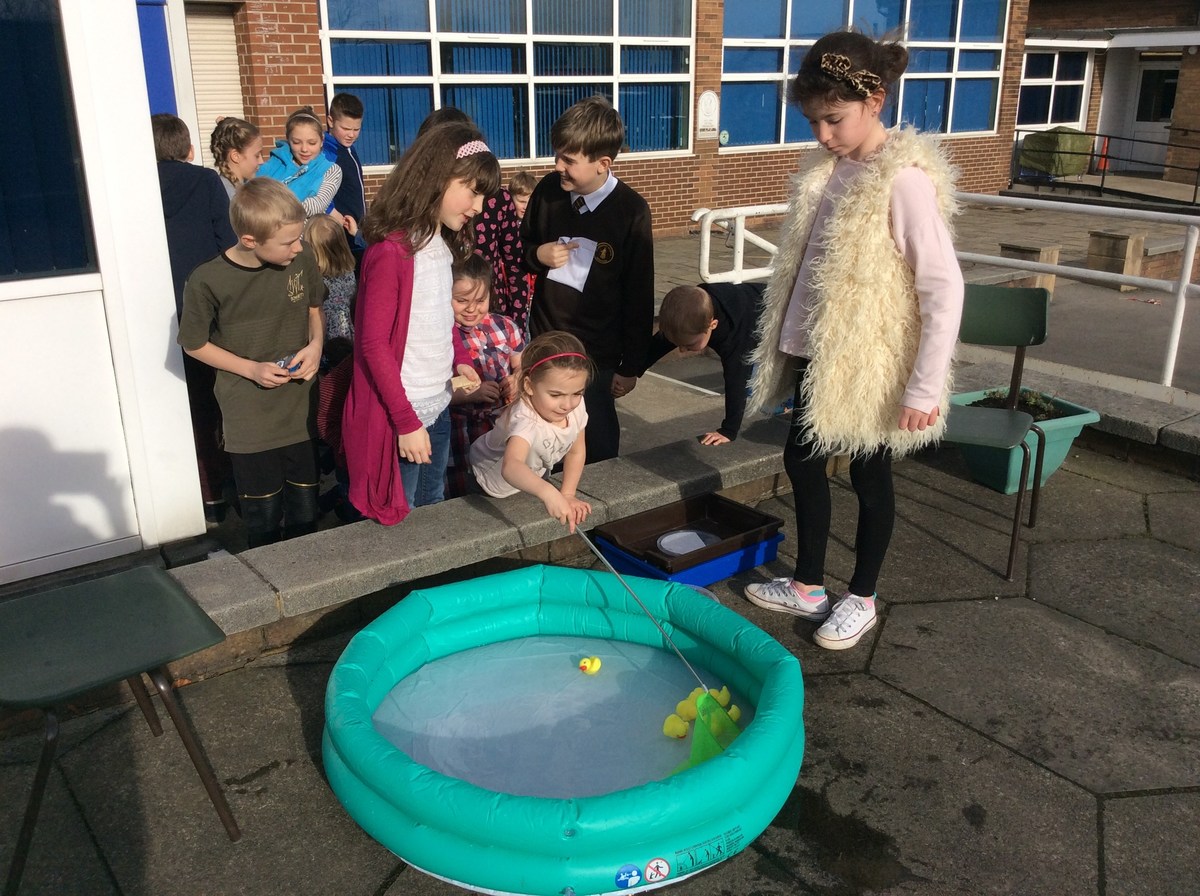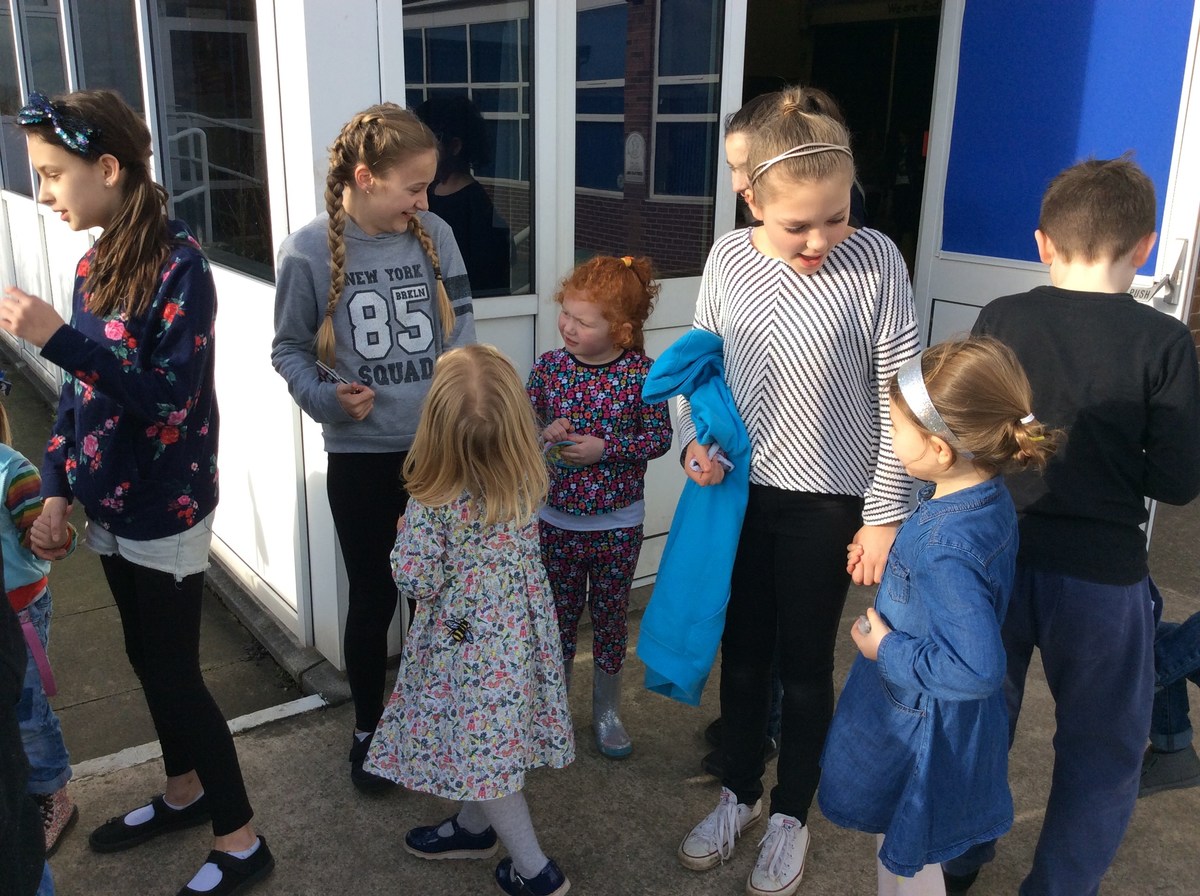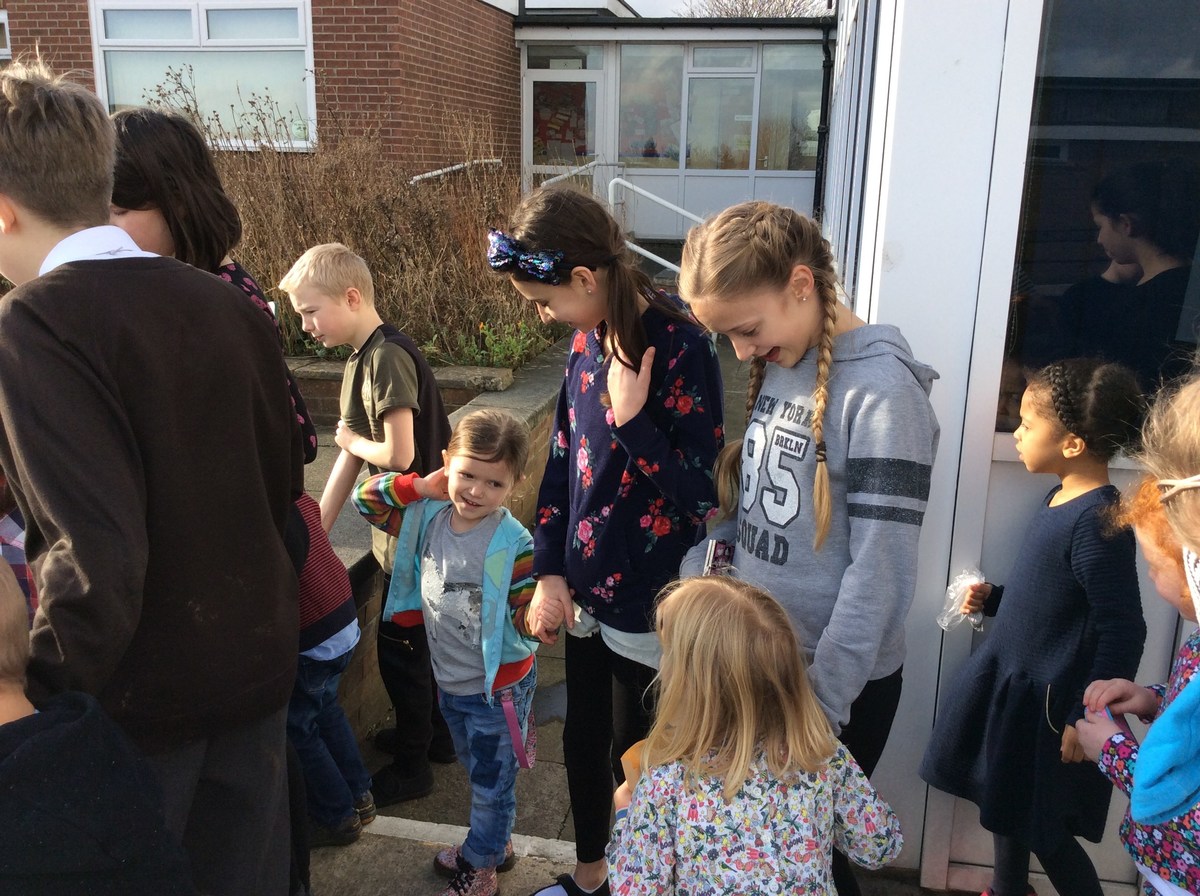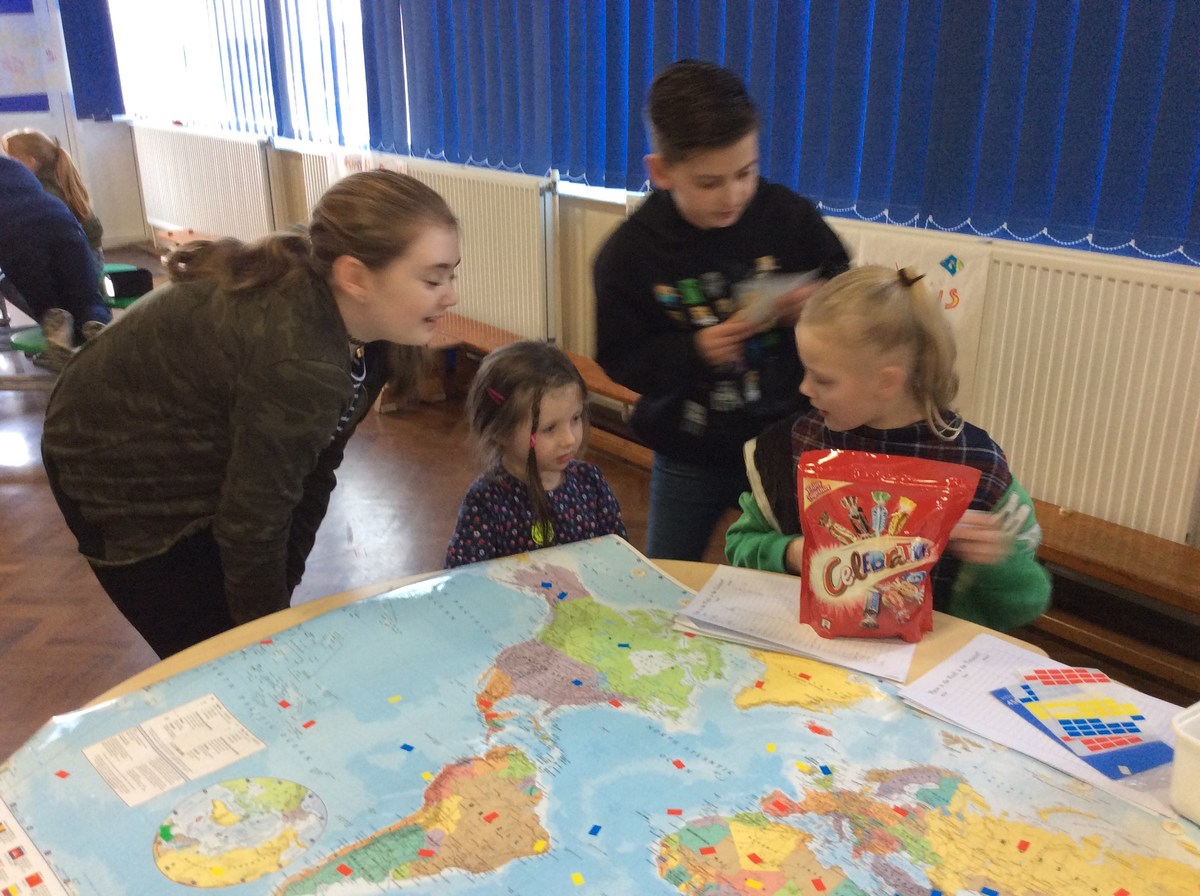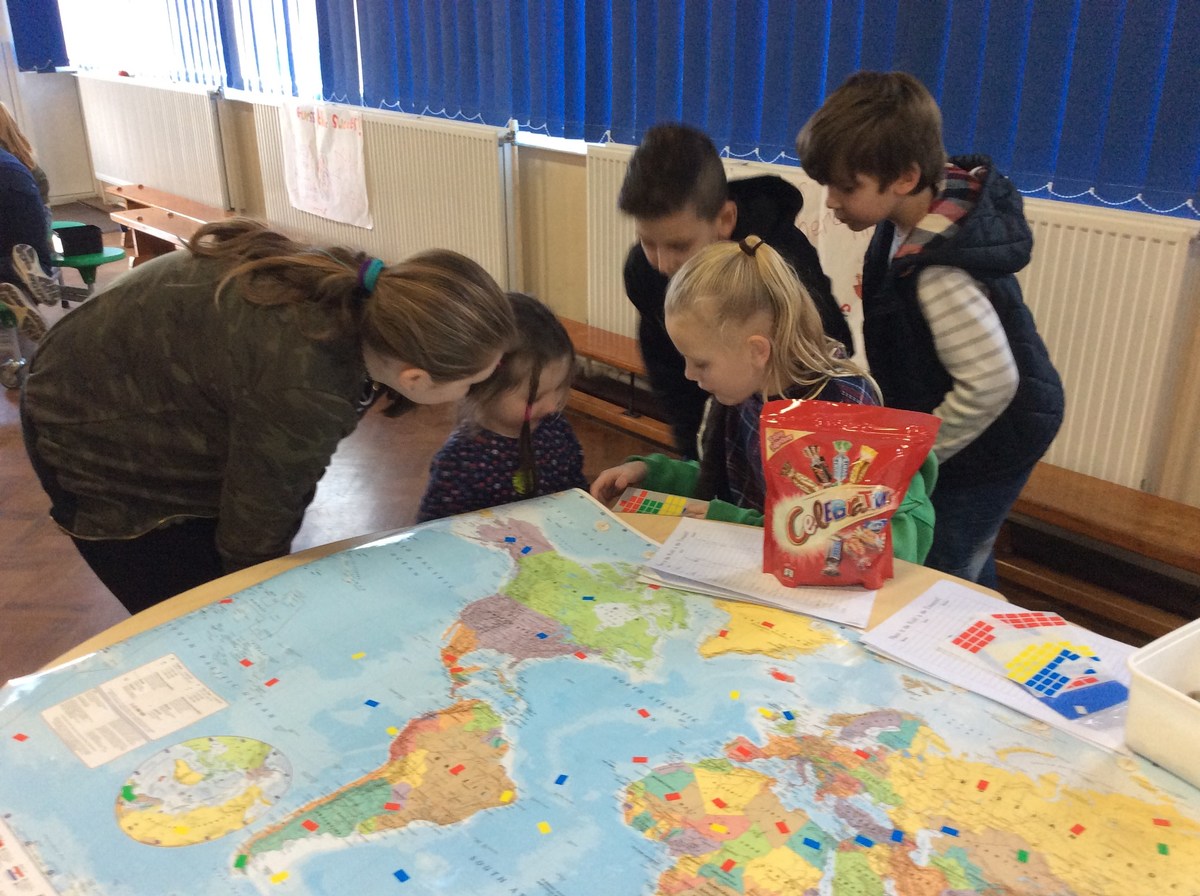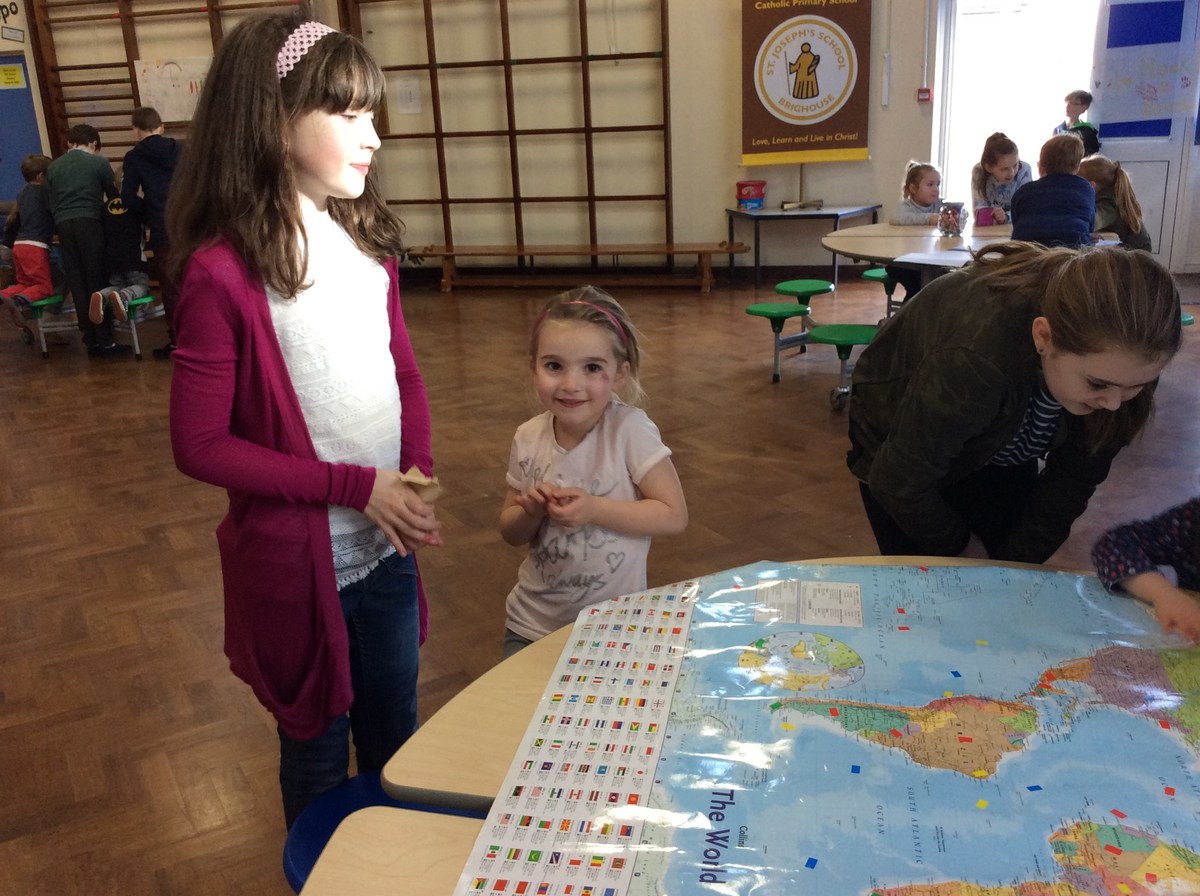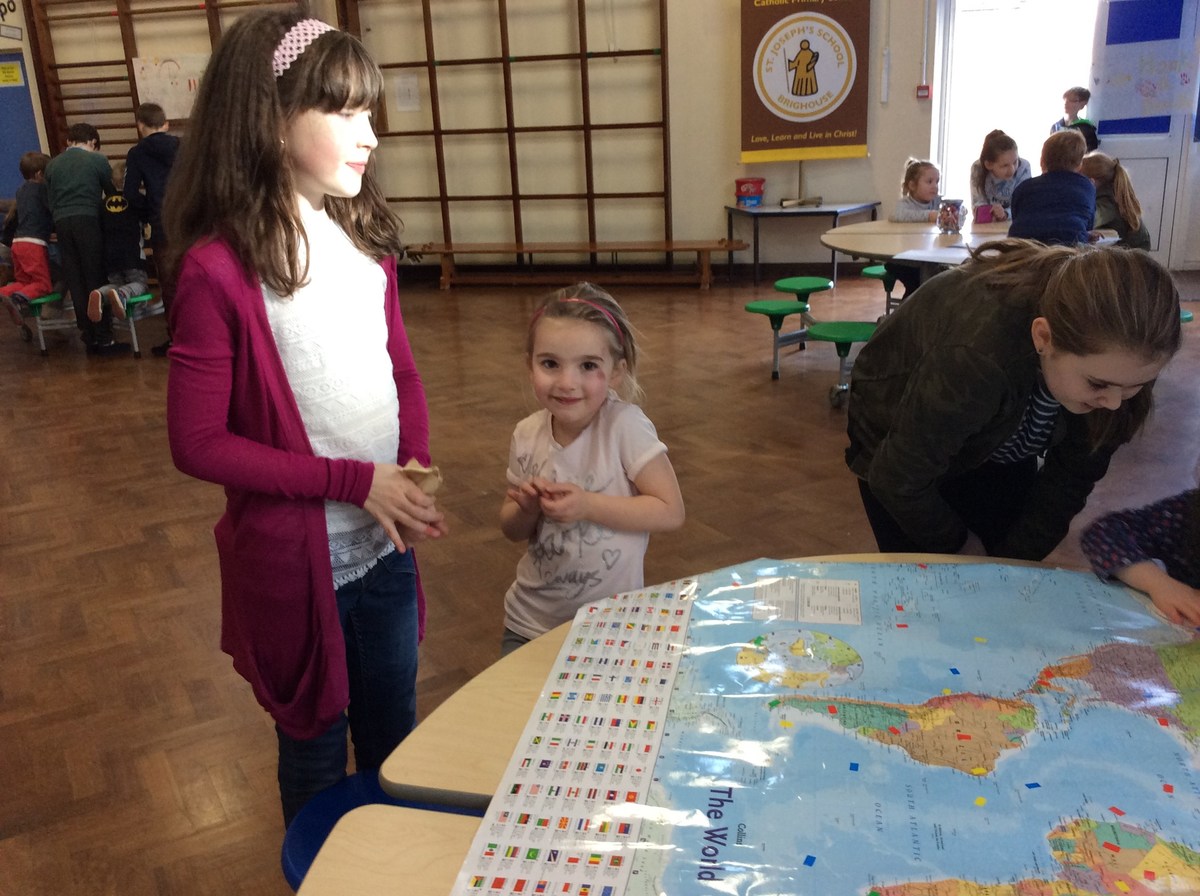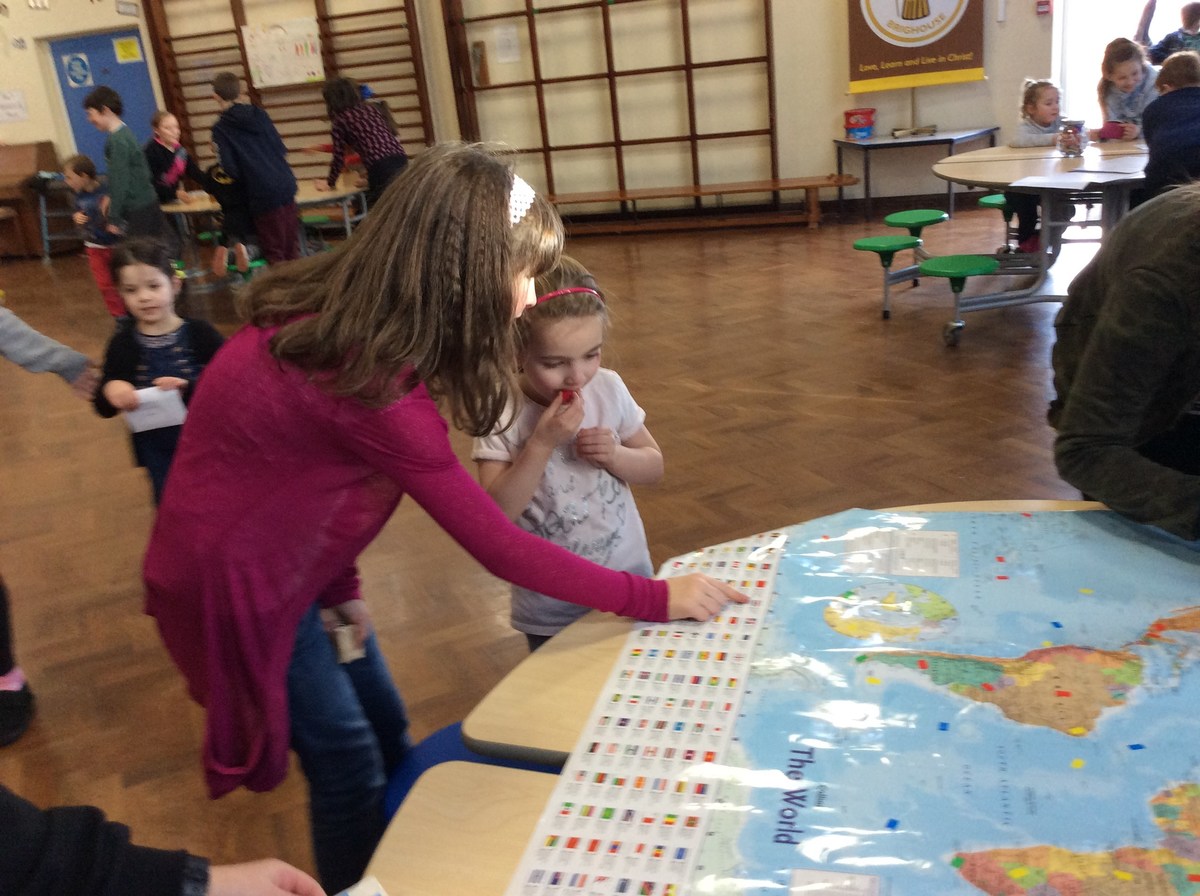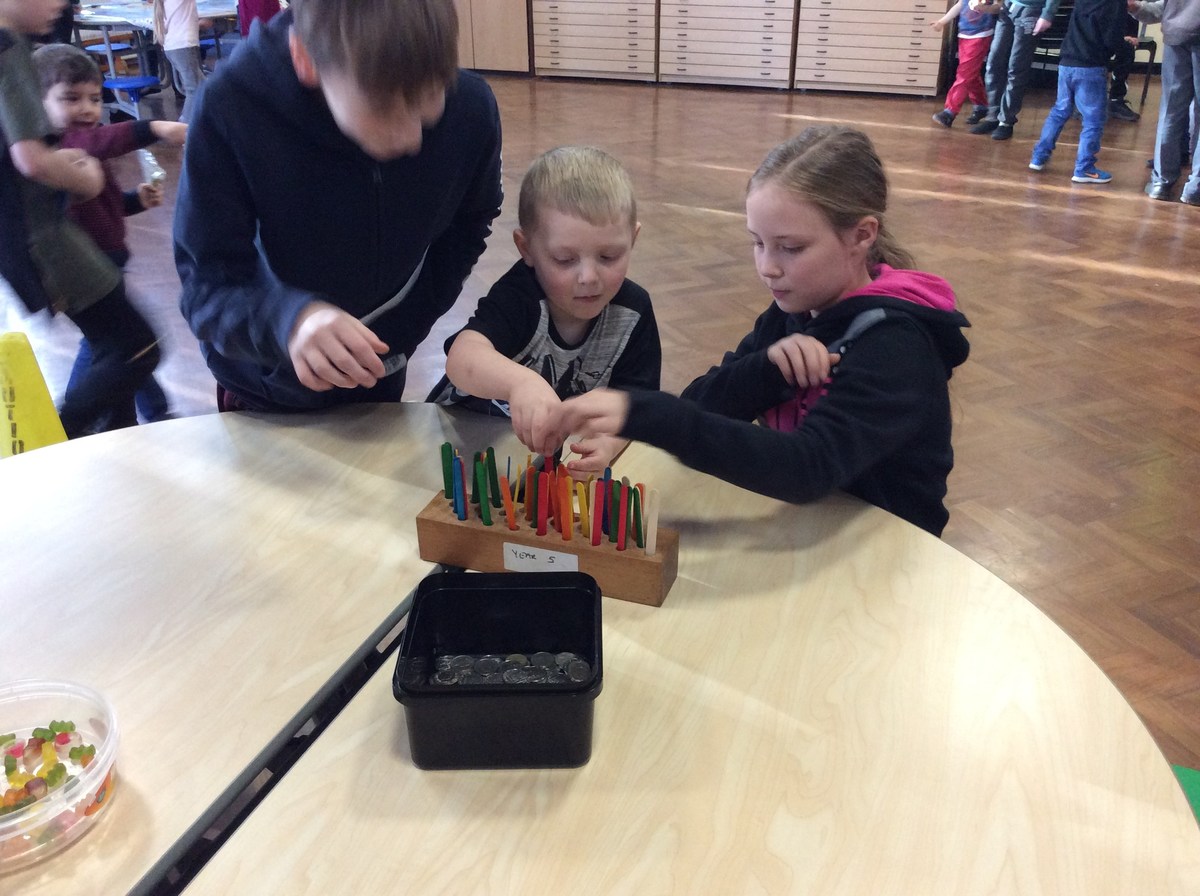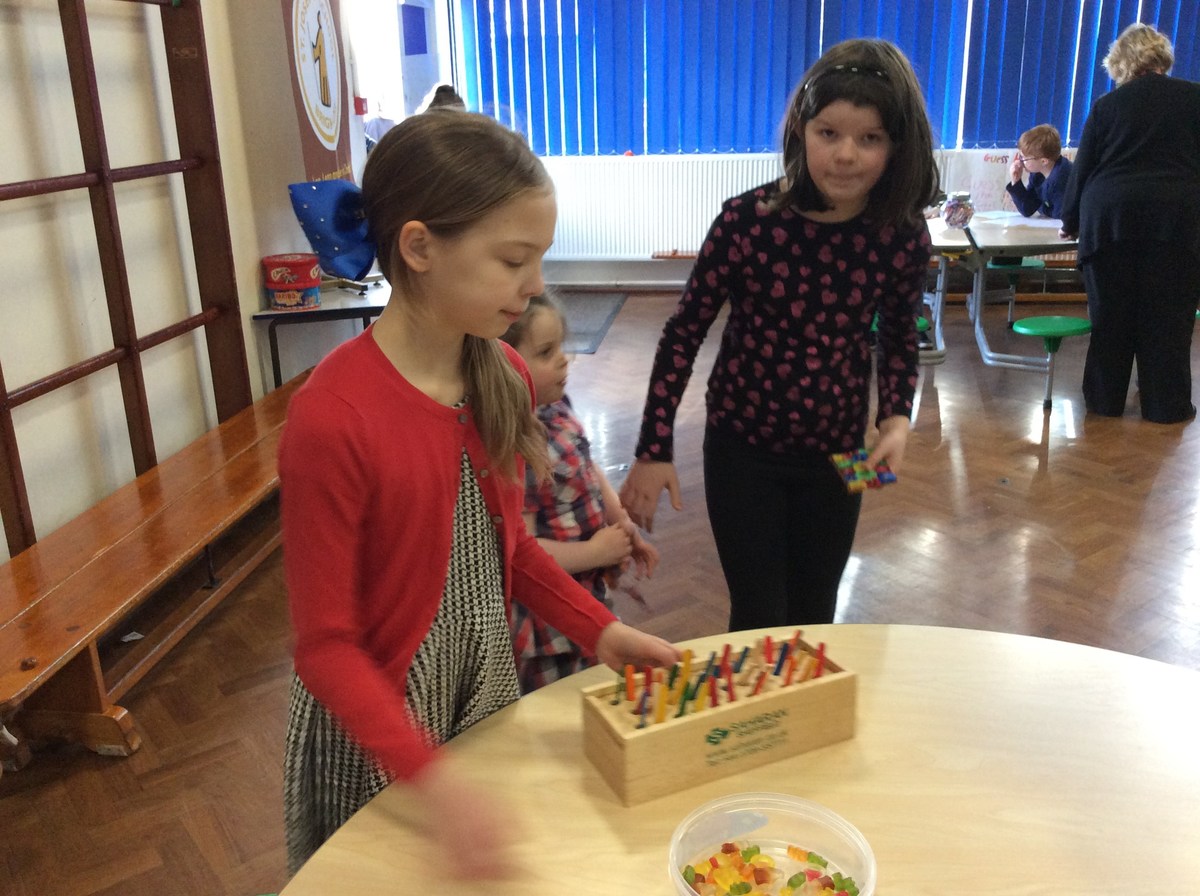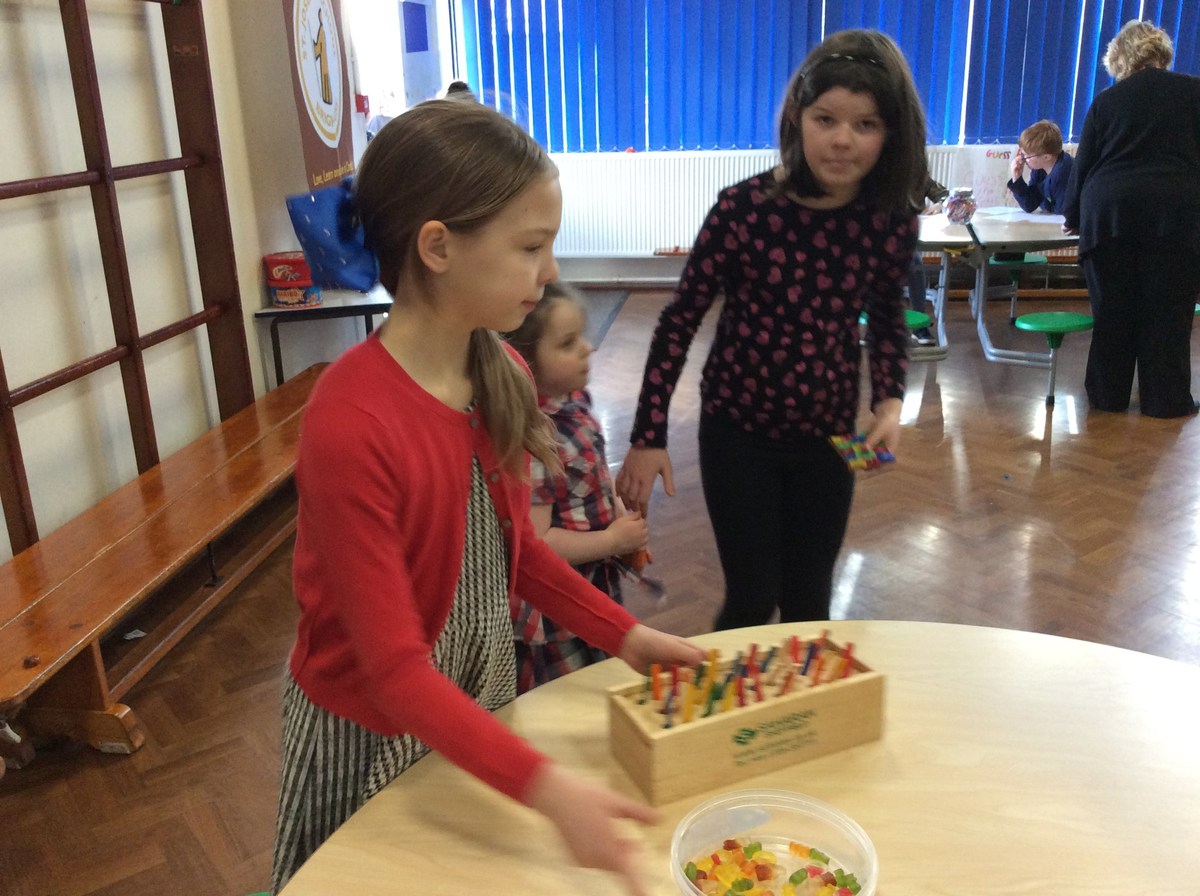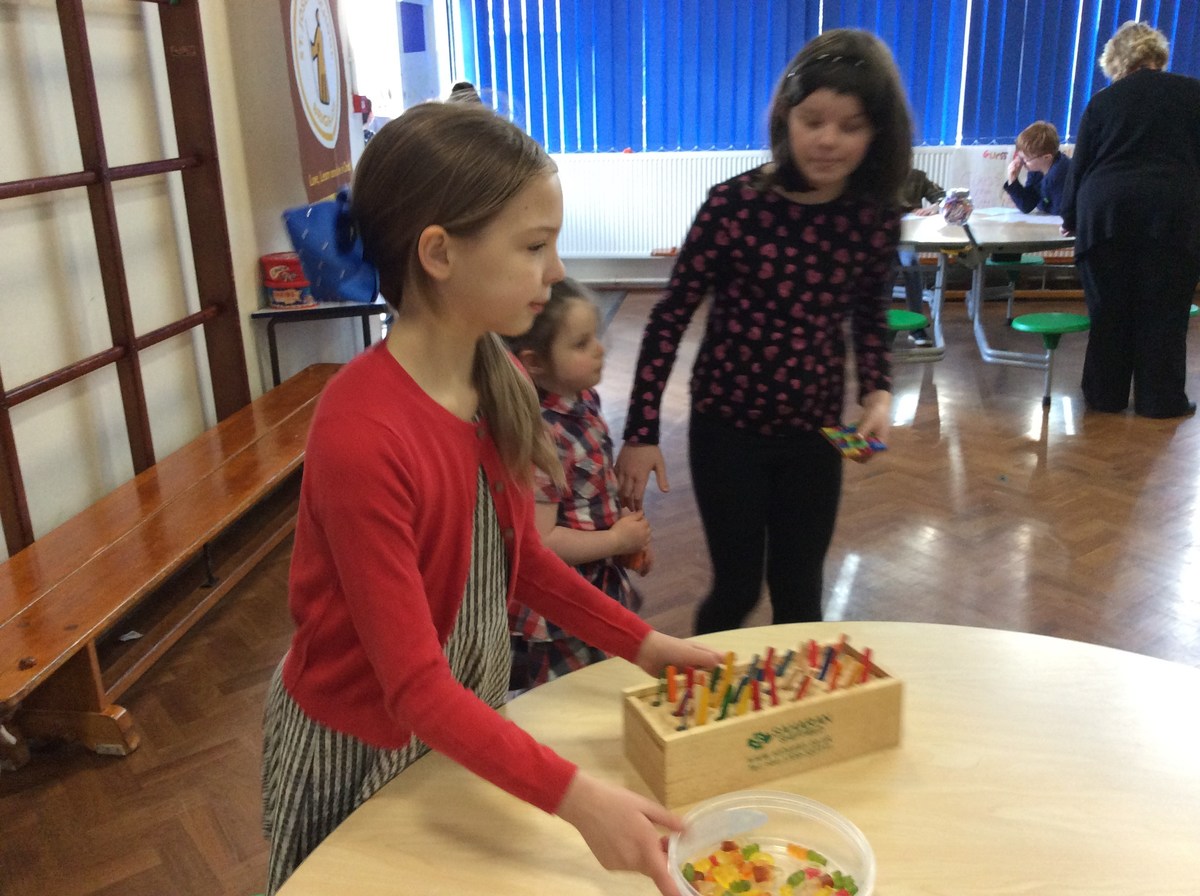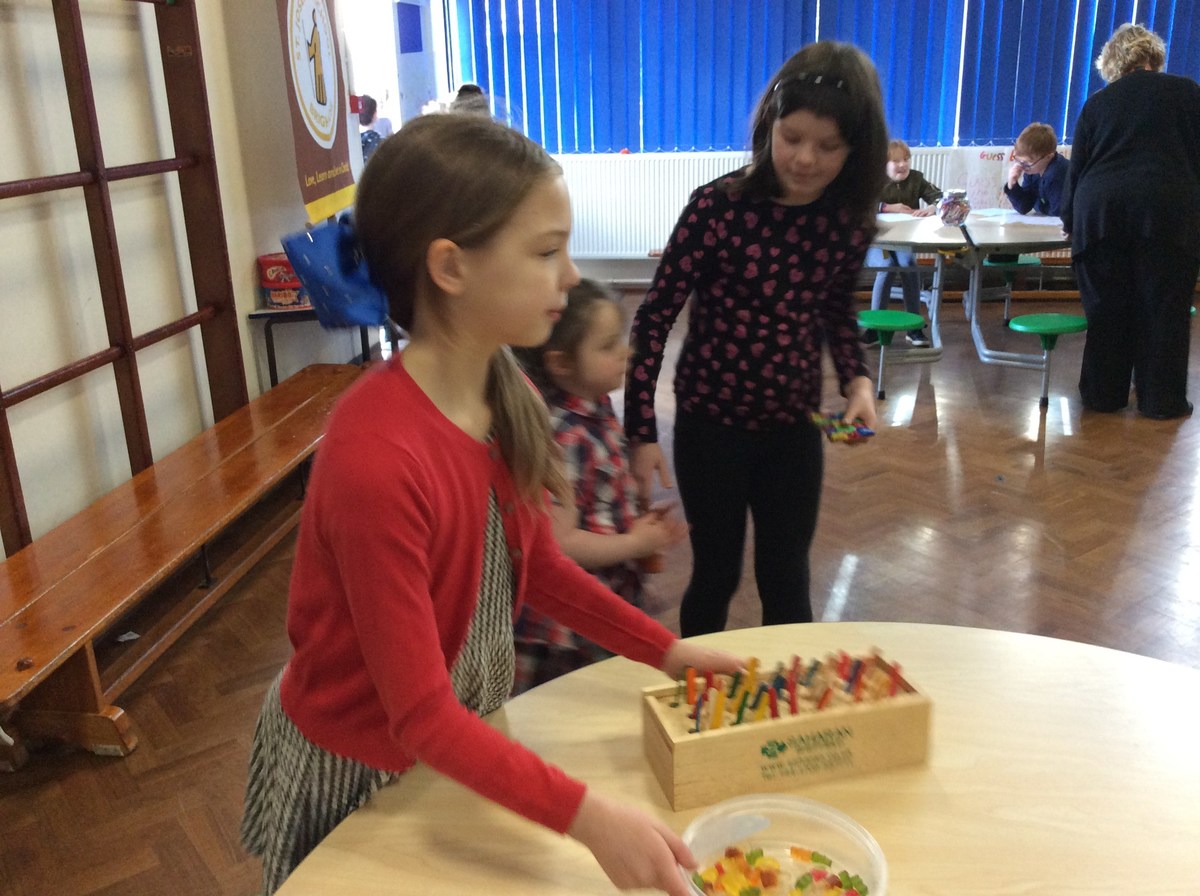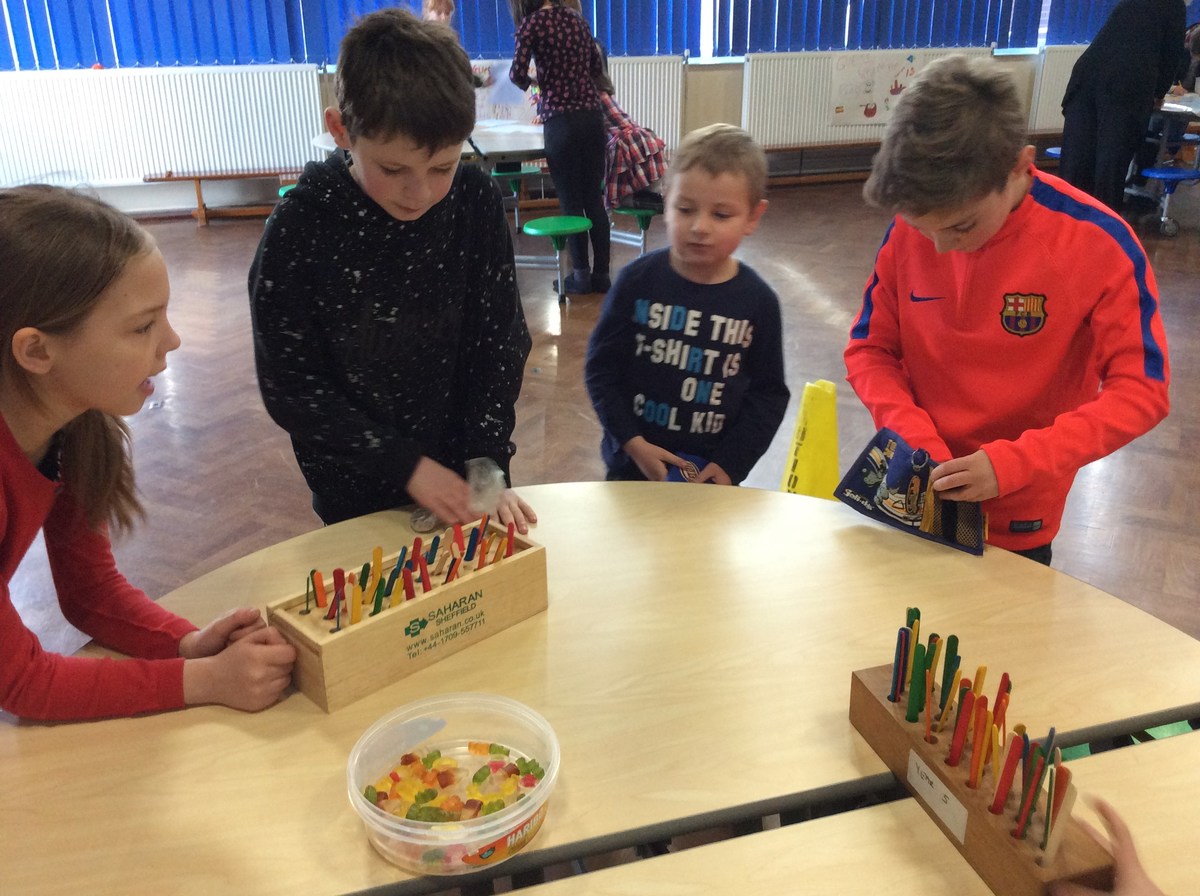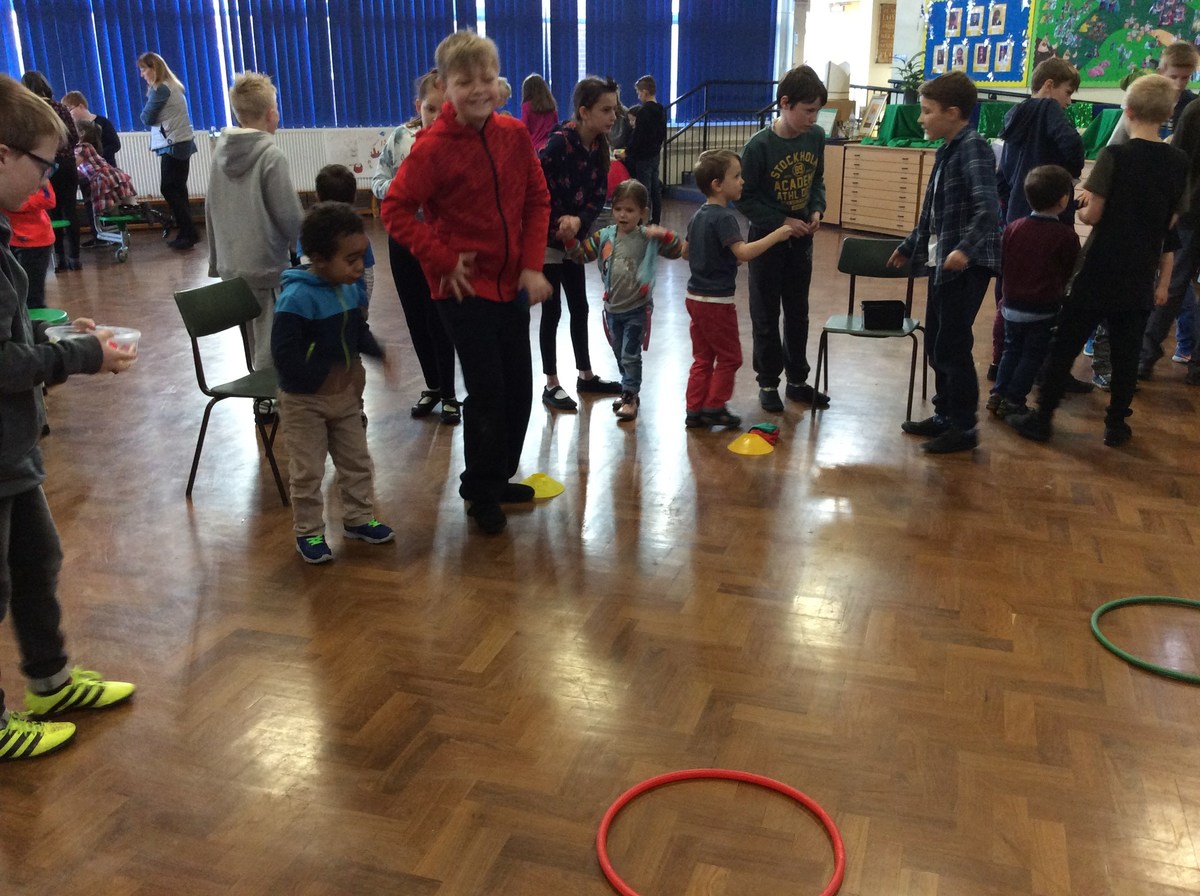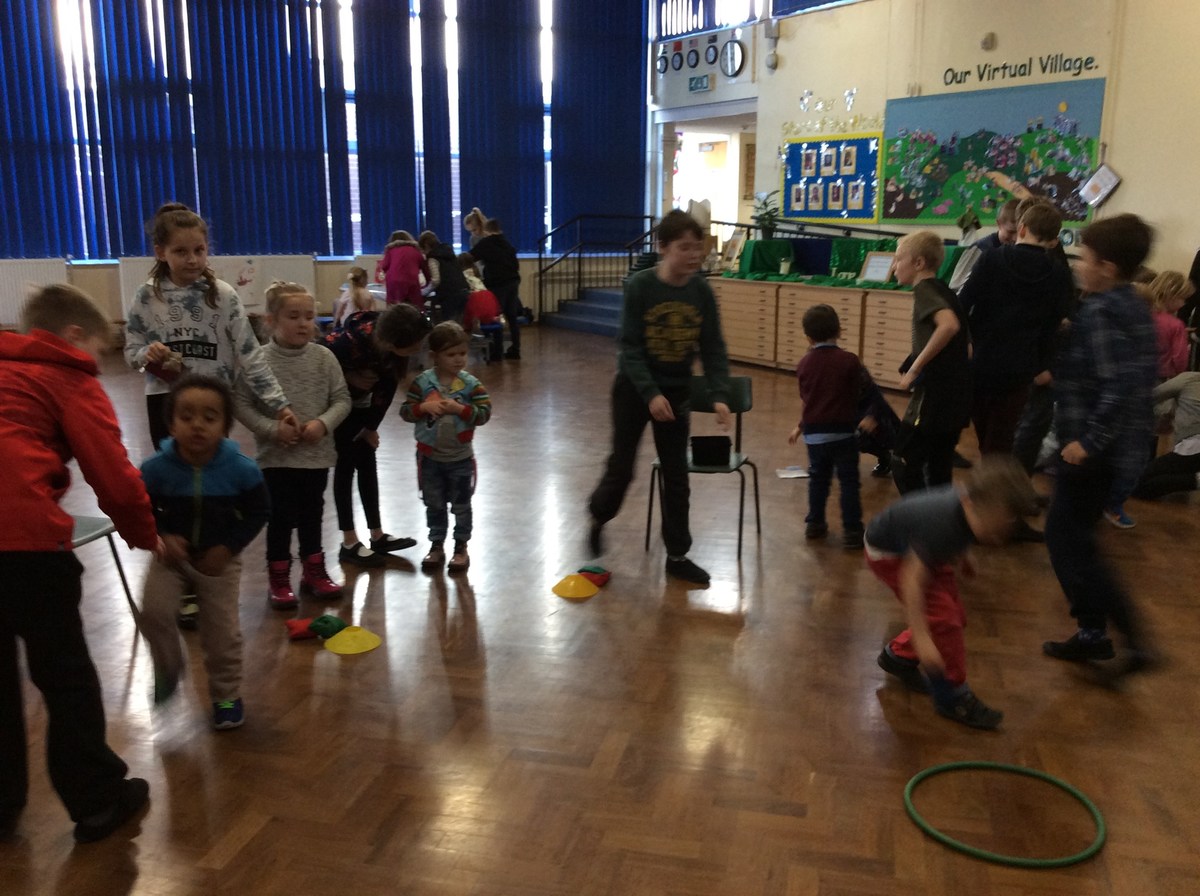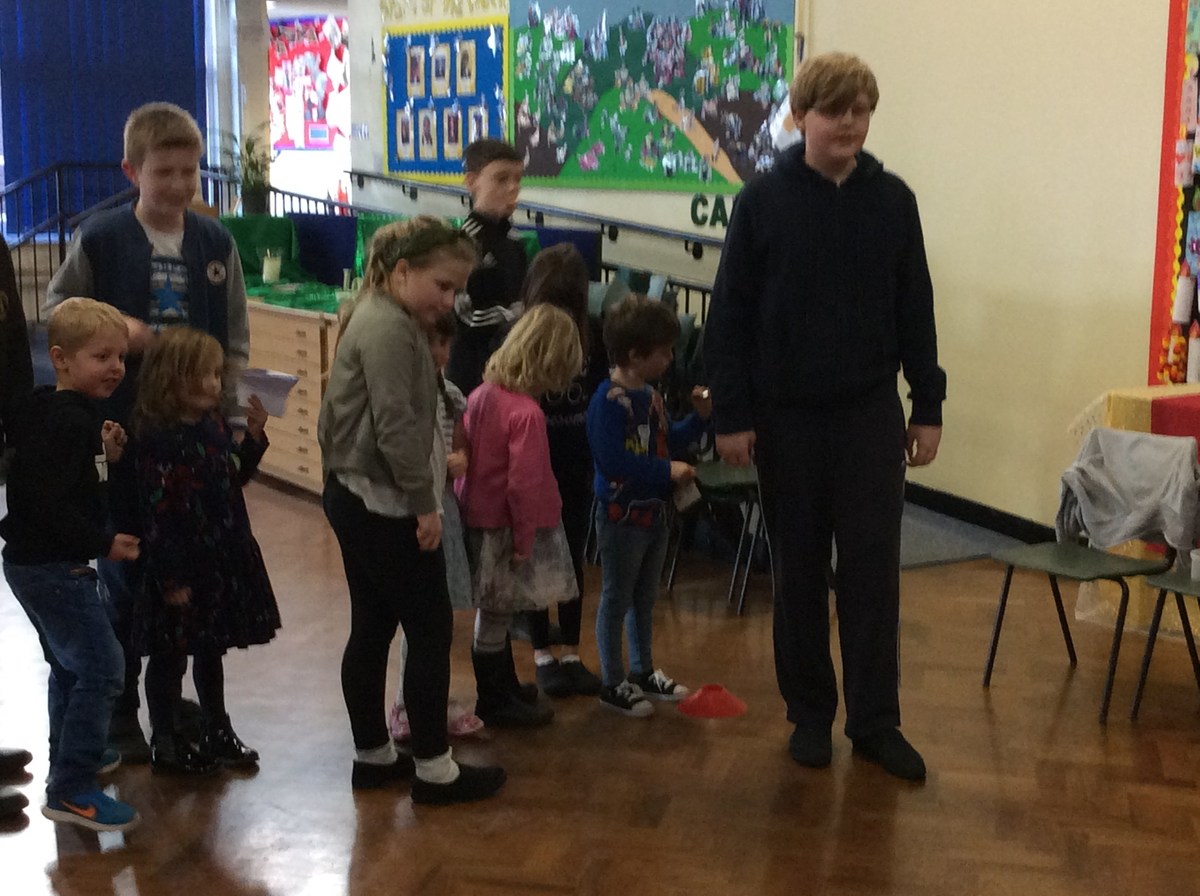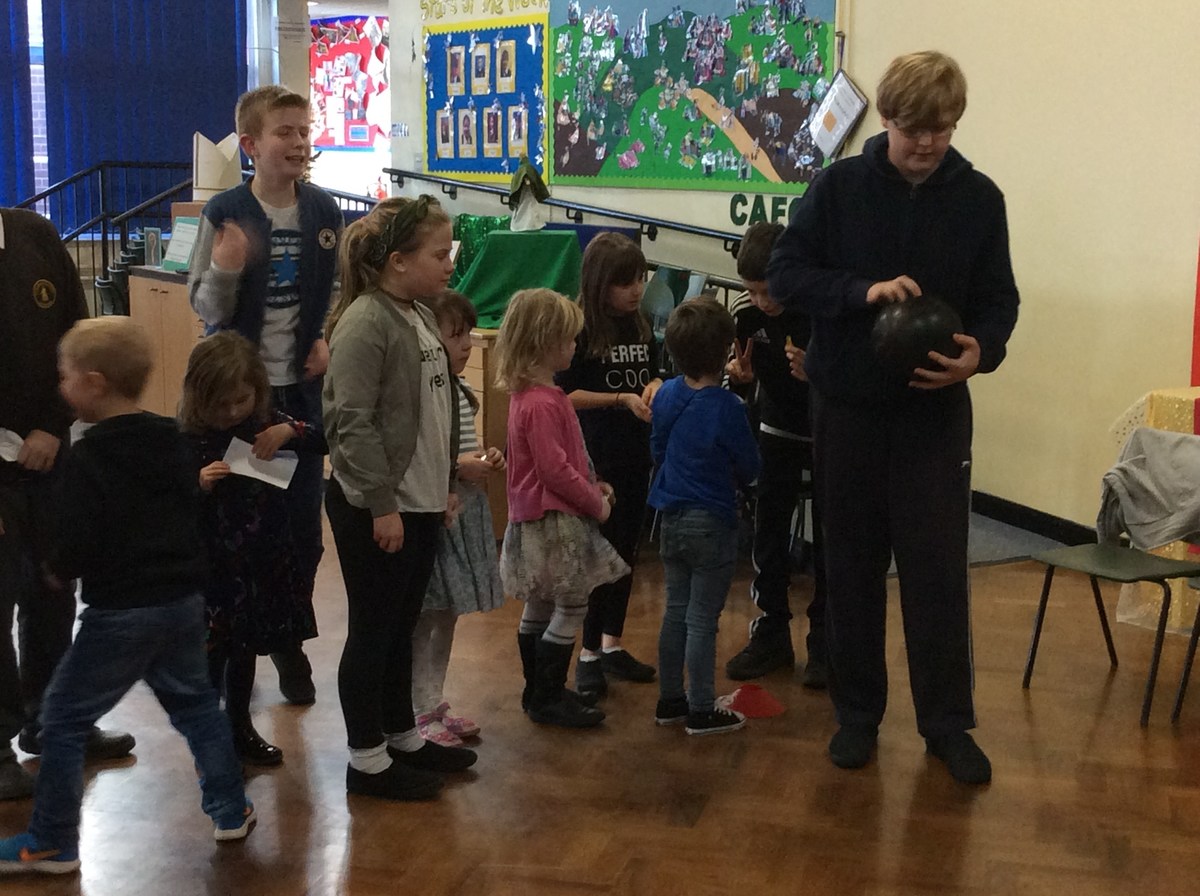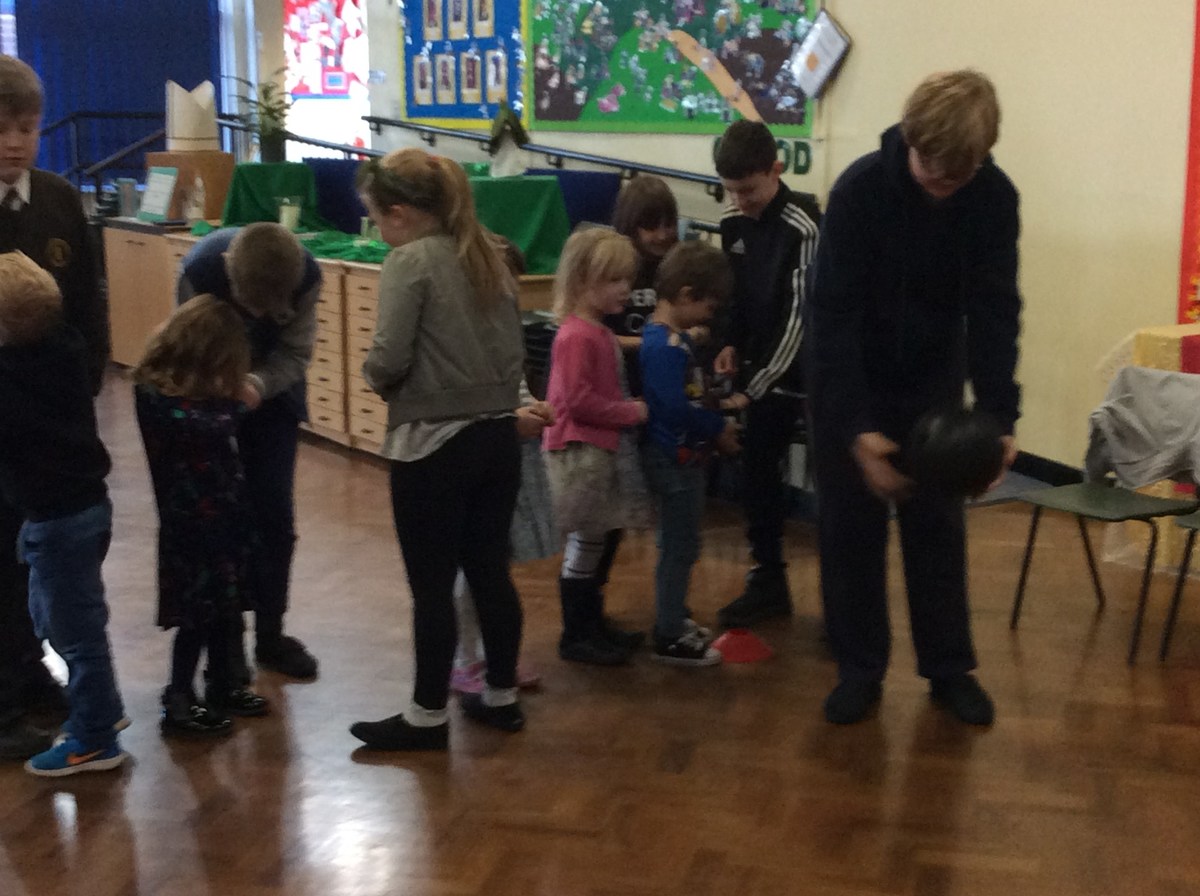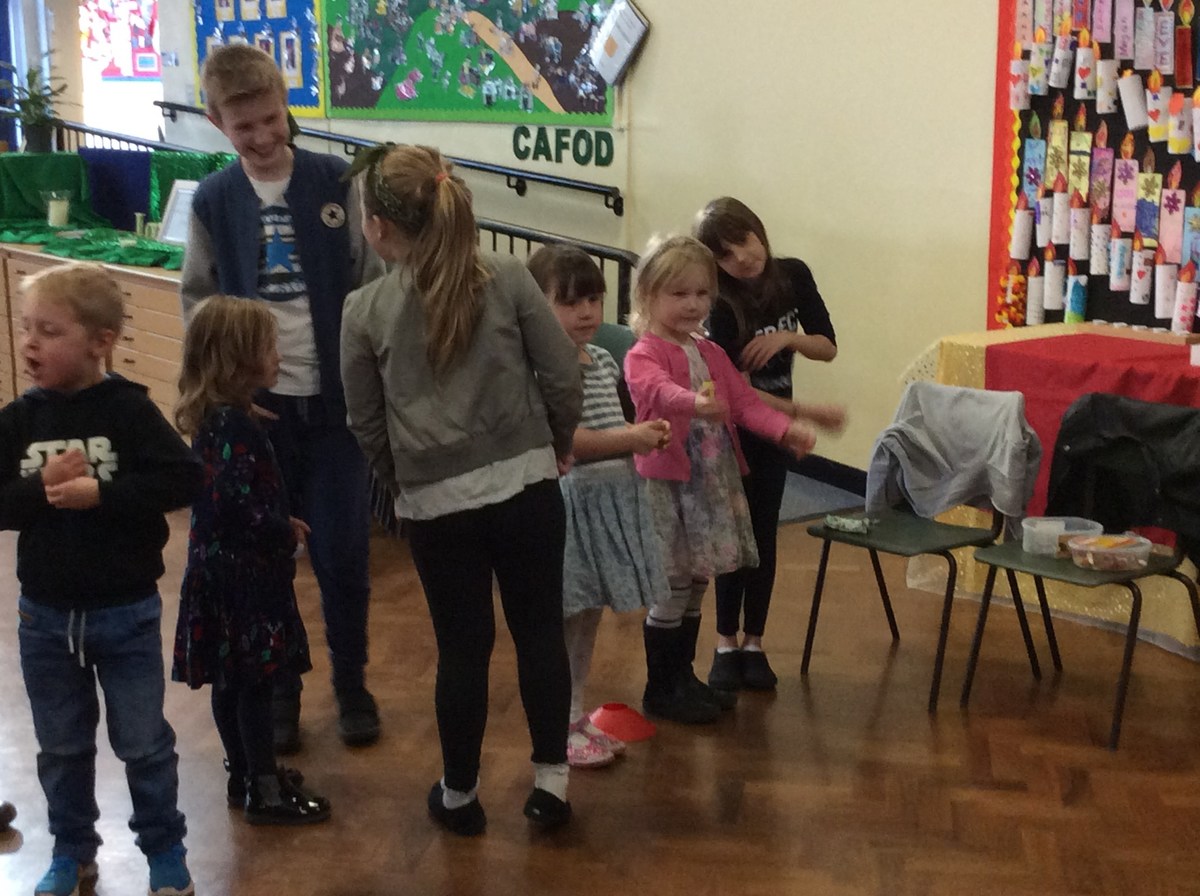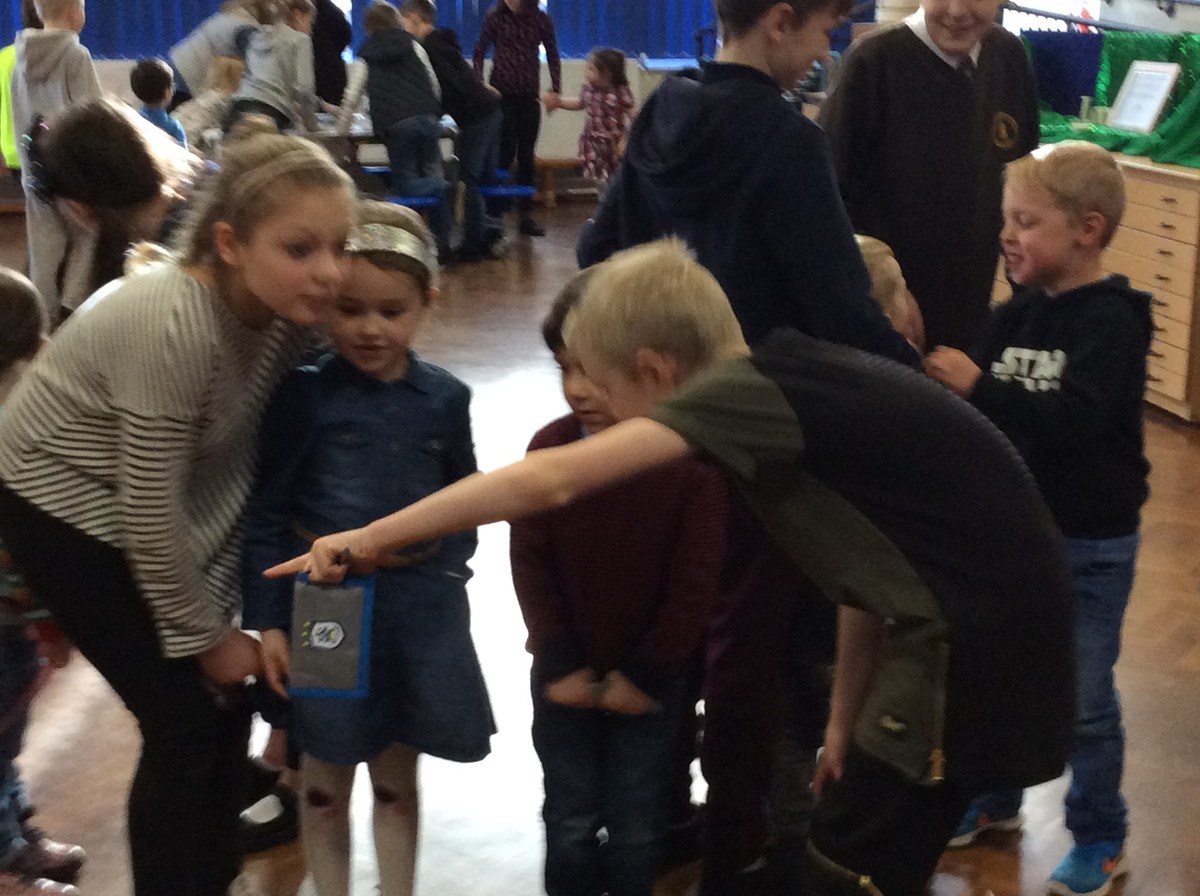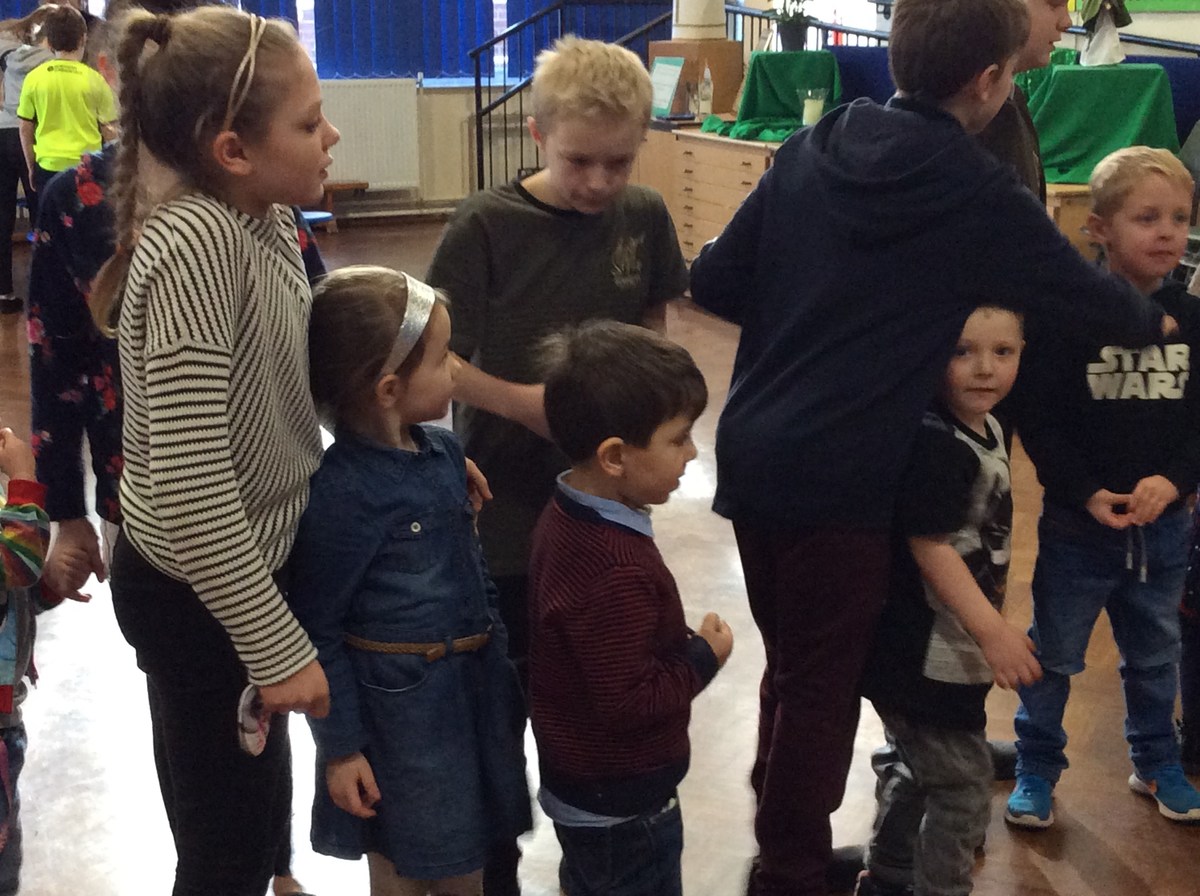 Important Dates:
3rd May: 2:30pm May Devotion
8th May - 11th May SATs. Free Breakfast club for Y6 from 8:30am
17th May: Visit to Cliffe Castle for science workshop
23rd - 26th May: Kepplewray
20th, 23rd, 27th : SRE school nurse
3rd & 5th July: Bike-ability group 1
4th July: All Saints Transition Day
7th July: Calderdale Transition Day
10th & 11th July: Bike-ability group 2
20th July: 7:00pm Y6 Production
25th July: 7:00pm Leavers' Mass
27th July: 9:30am End of Year Mass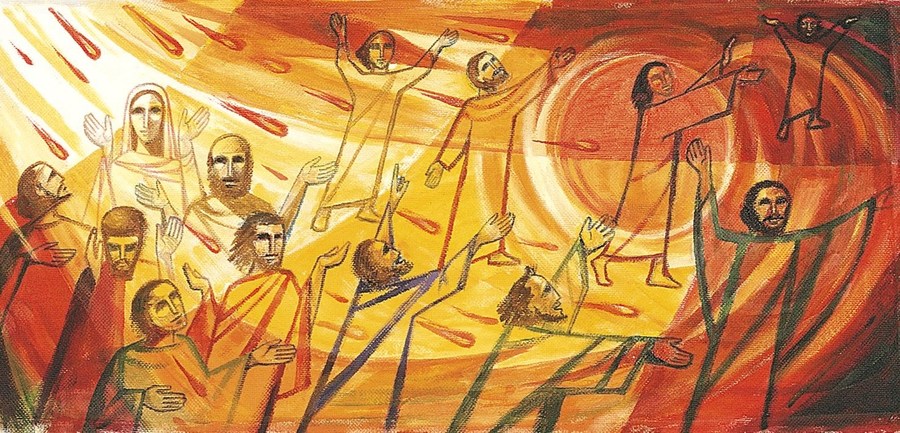 Our R.E. topic is: 'The Work of the Apostles'
We will learn how the Gospel message was spread by the early Christians and particularly Peter and Paul. We will look at the events of Pentecost and the coming of the Holy Spirit, how the Spirit gave strength to Jesus' early followers and continues to do so for us today.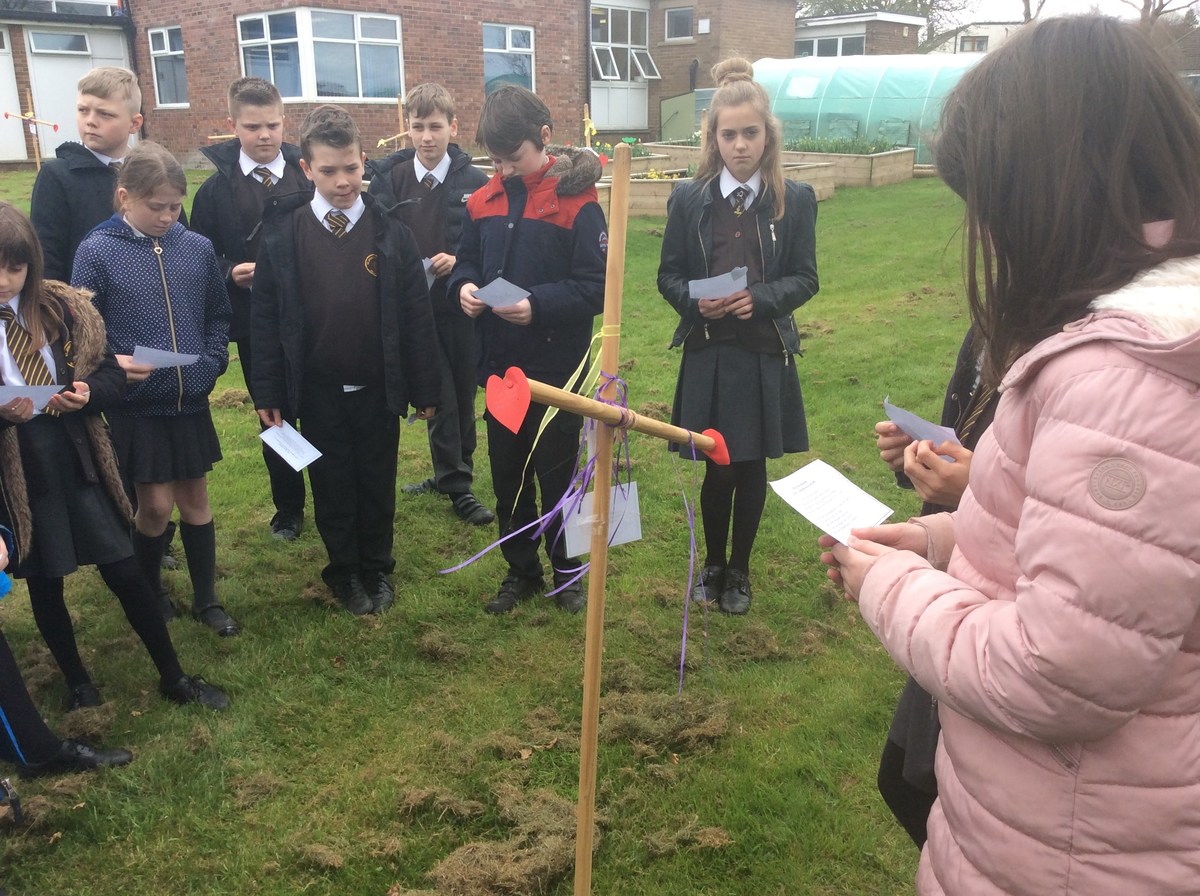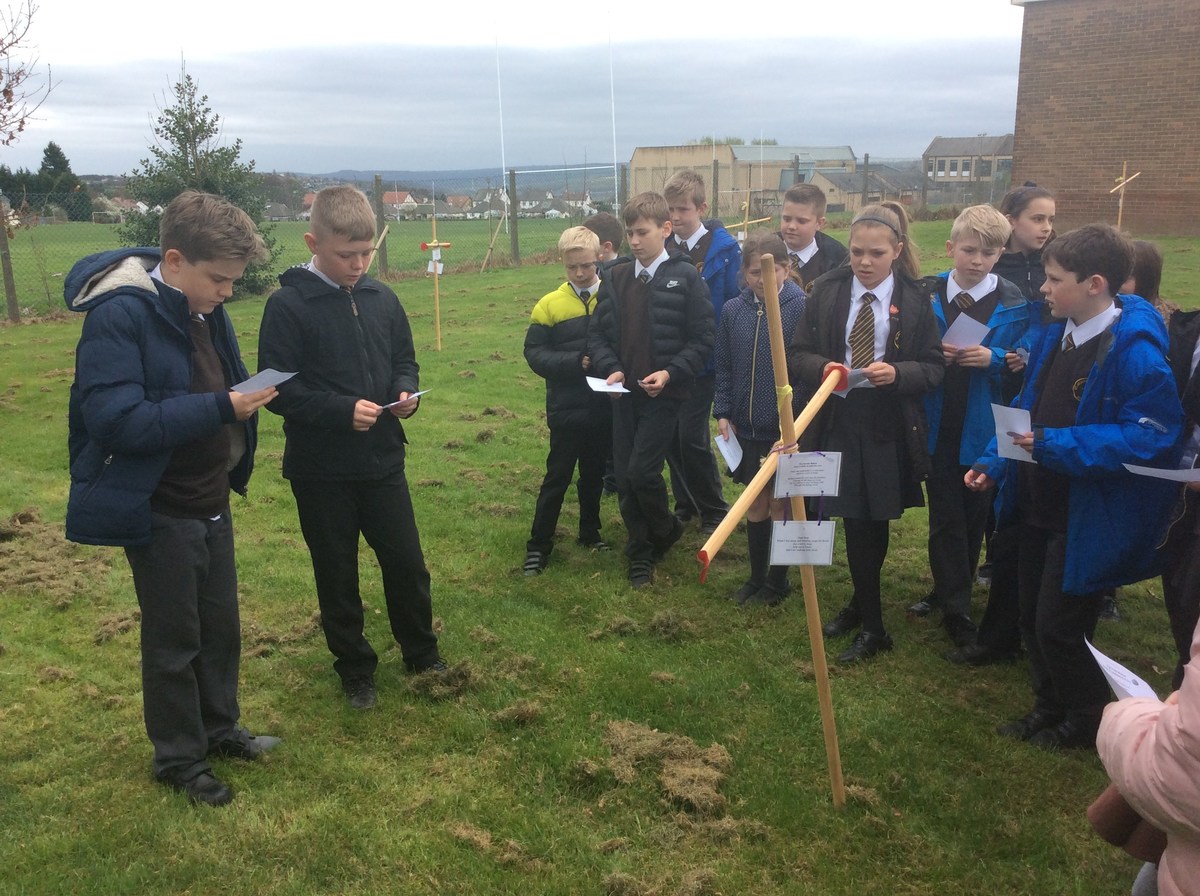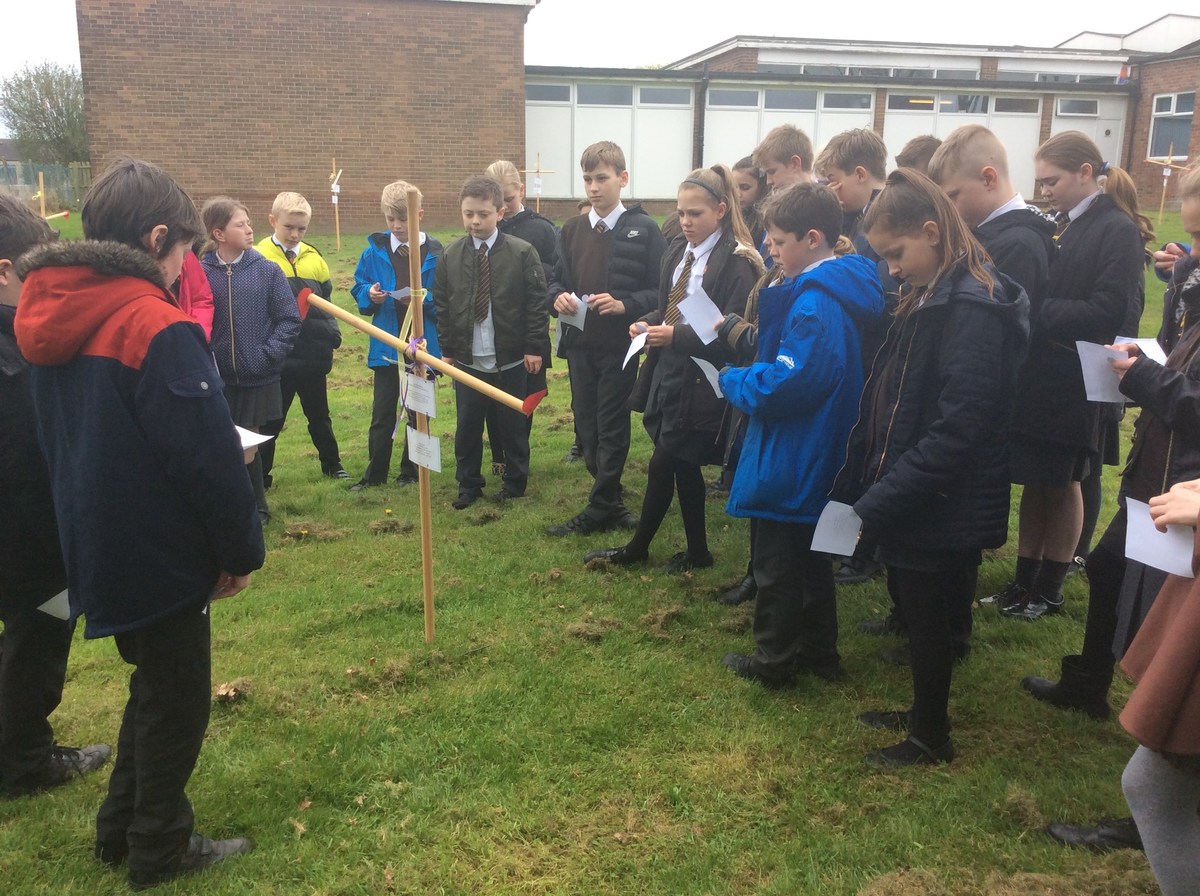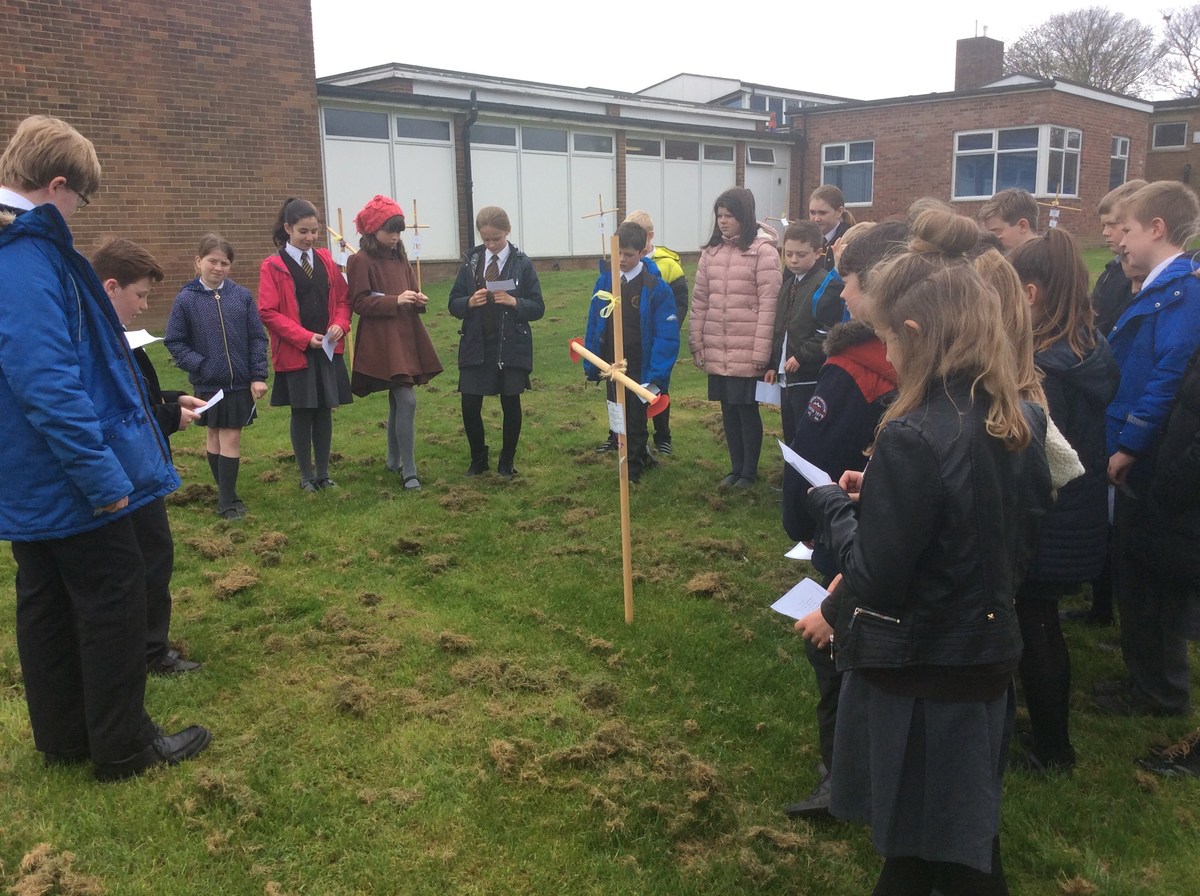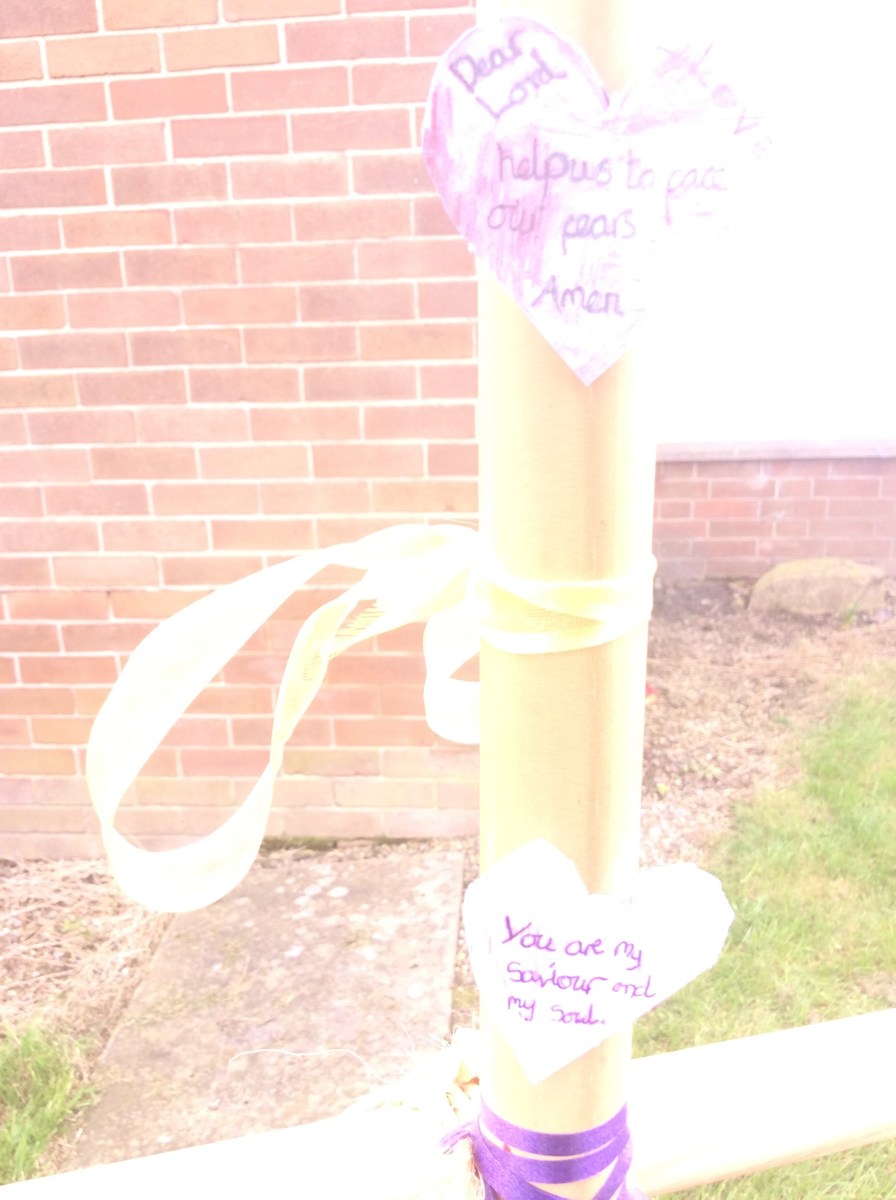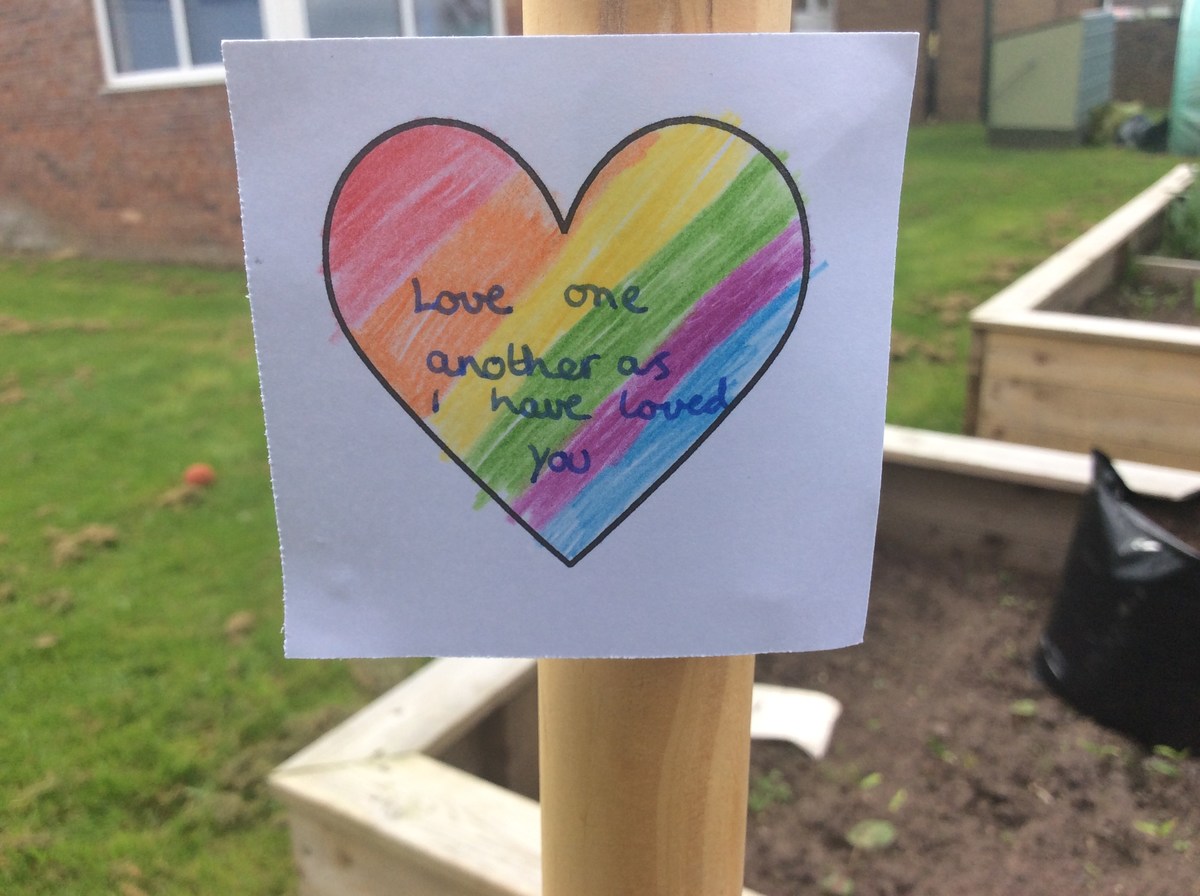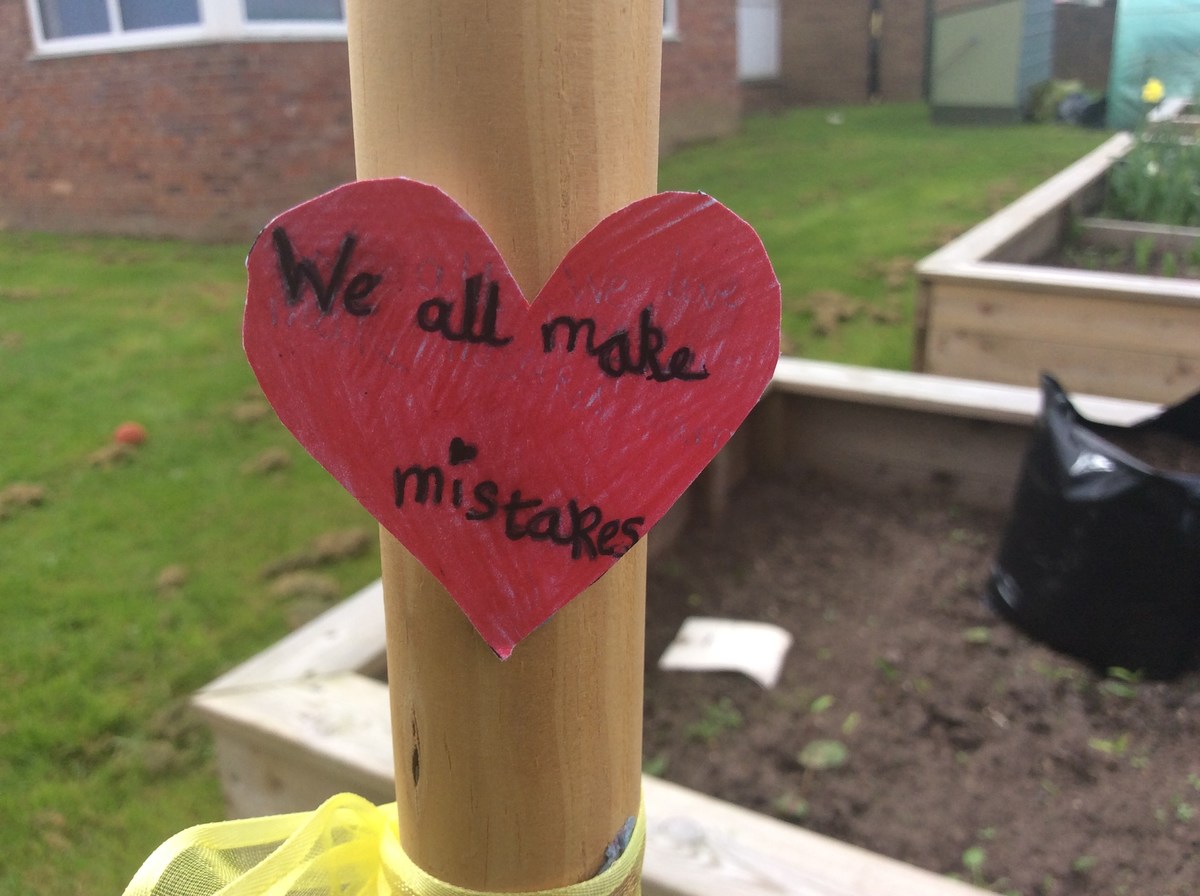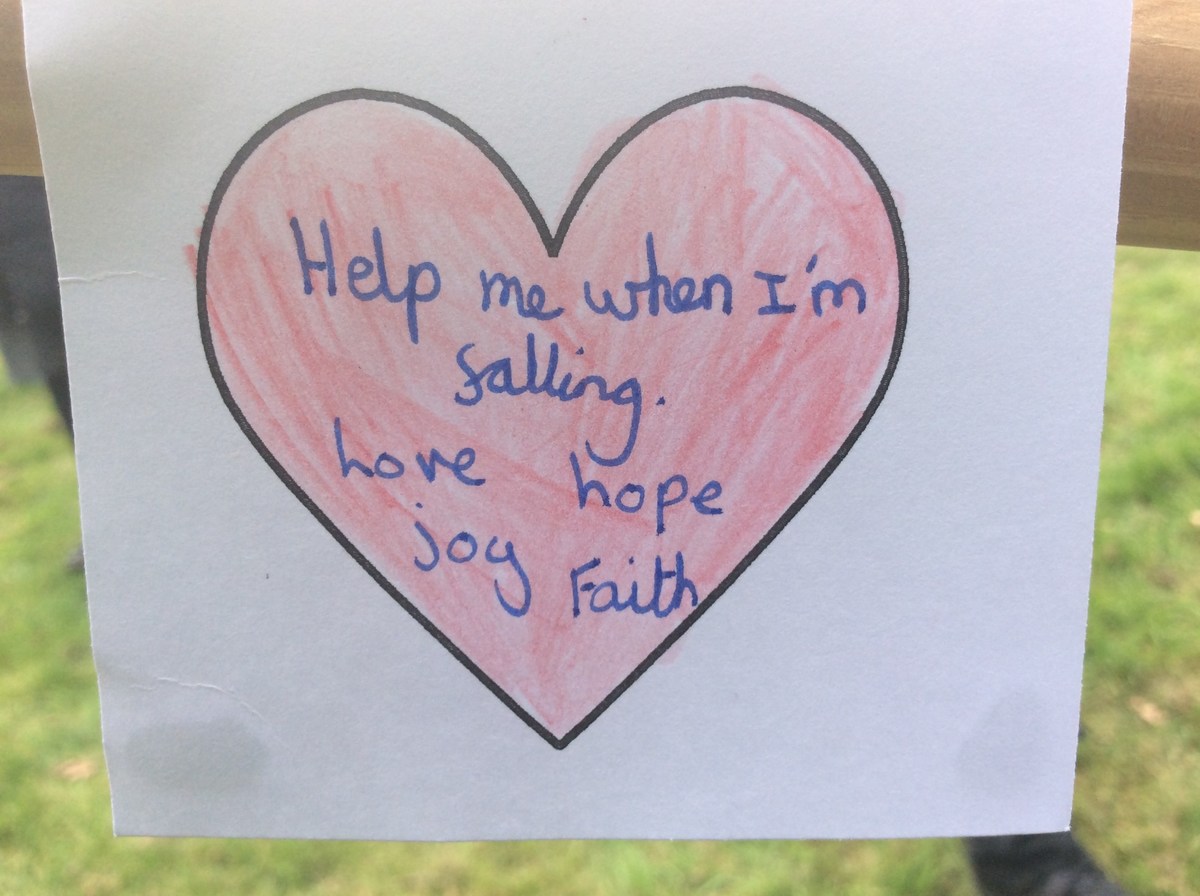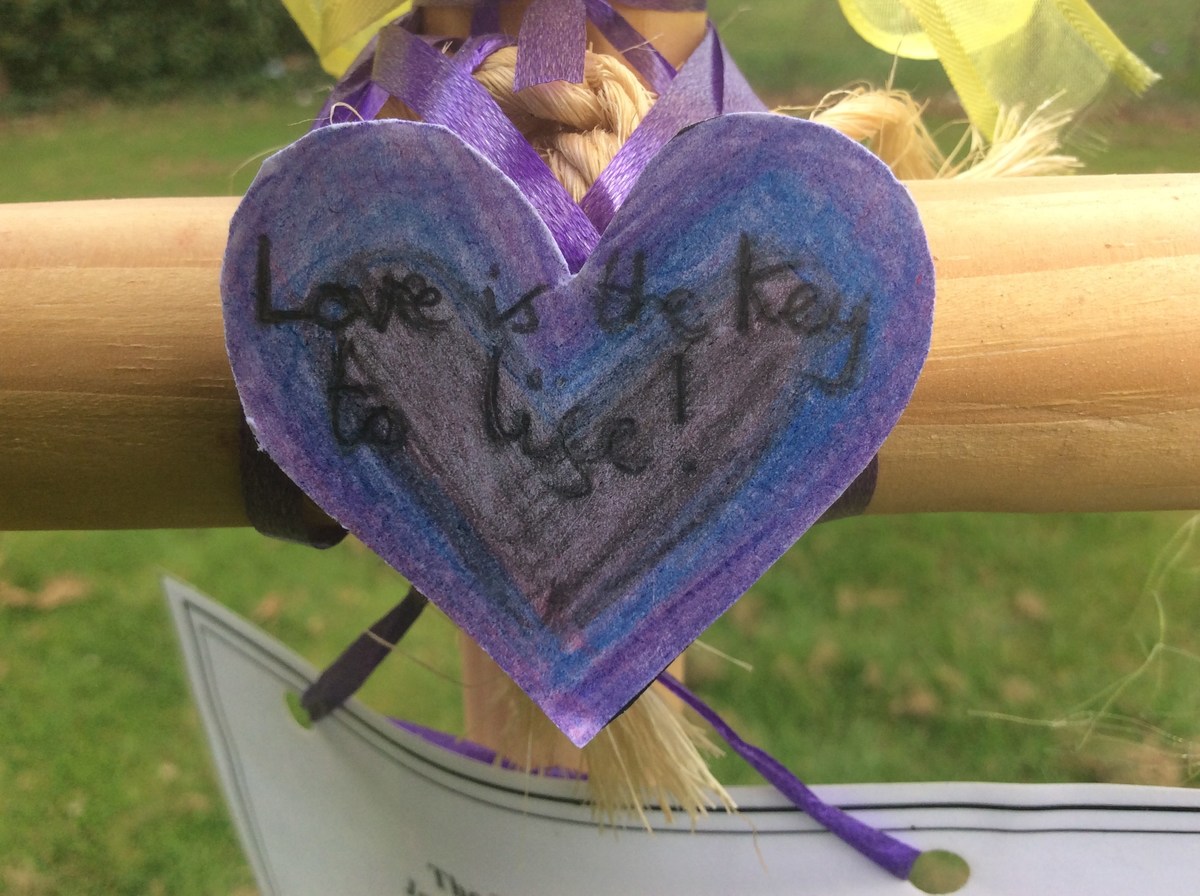 Year 6 led Stations of the cross and we left a heart on the stations with a word or phrase to reflect our thoughts.
Autumn Term Highlights
In the Autumn term we investigated and researched many things!
One of our creative curriculum themes was I.D where we learned about our identity and we loved having a visit from a forensic scientist!
We also learned about WWI and WWII and carried out lots of research in school; at the recreated trenches, in Preston; and at Bankfield Museum.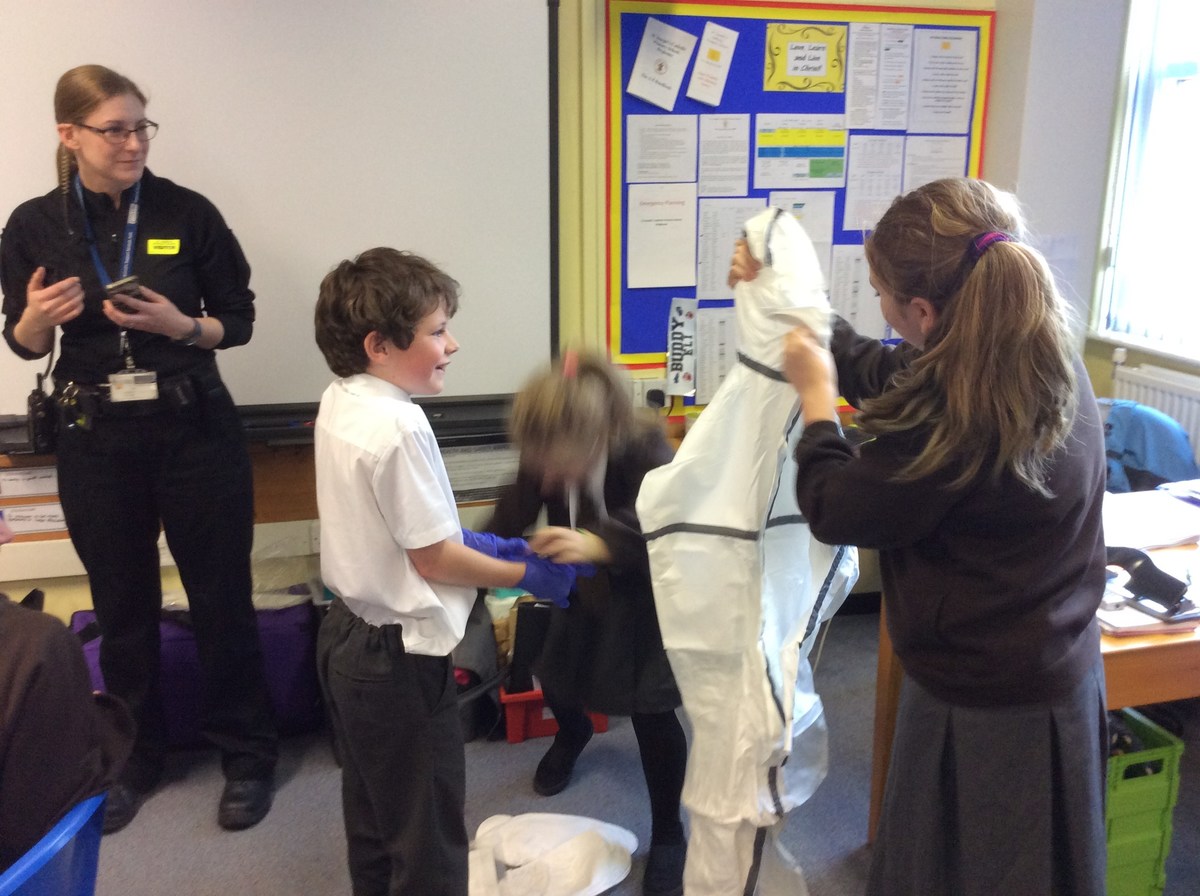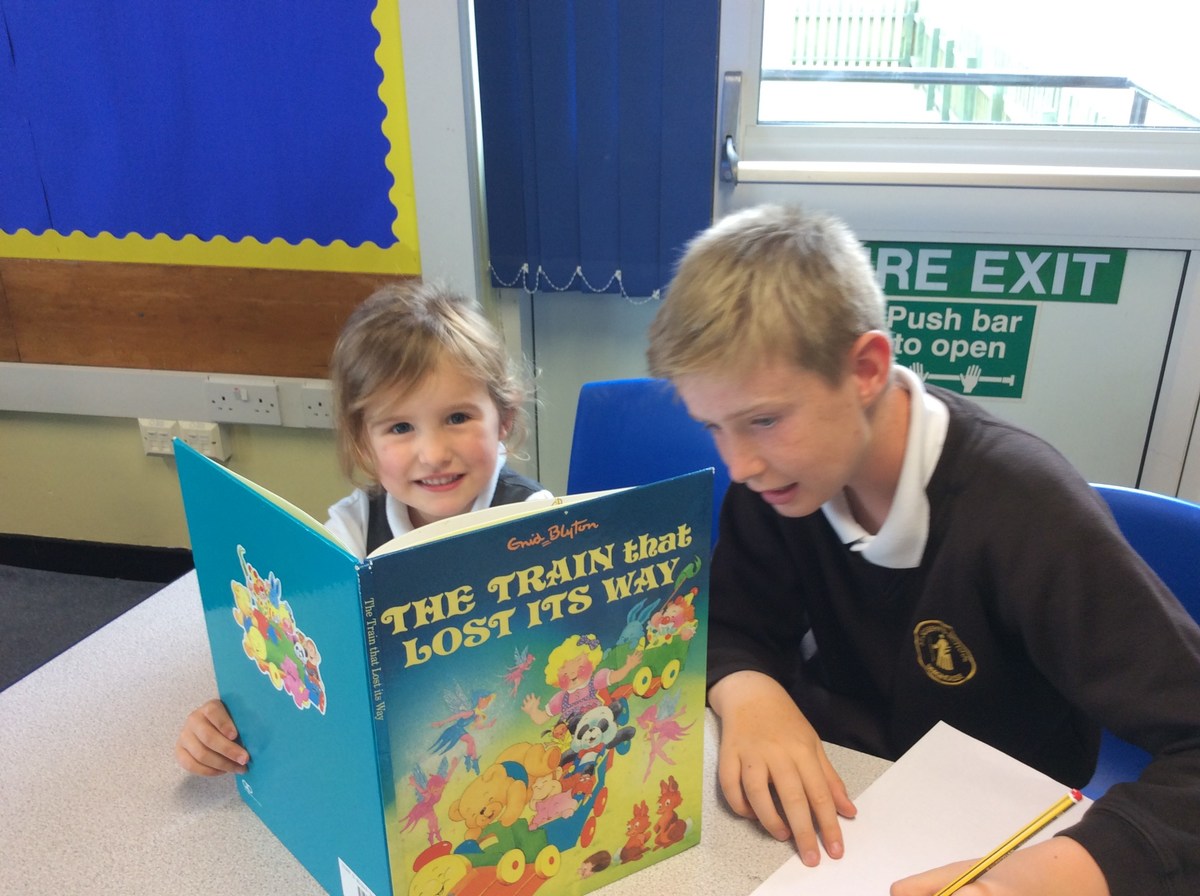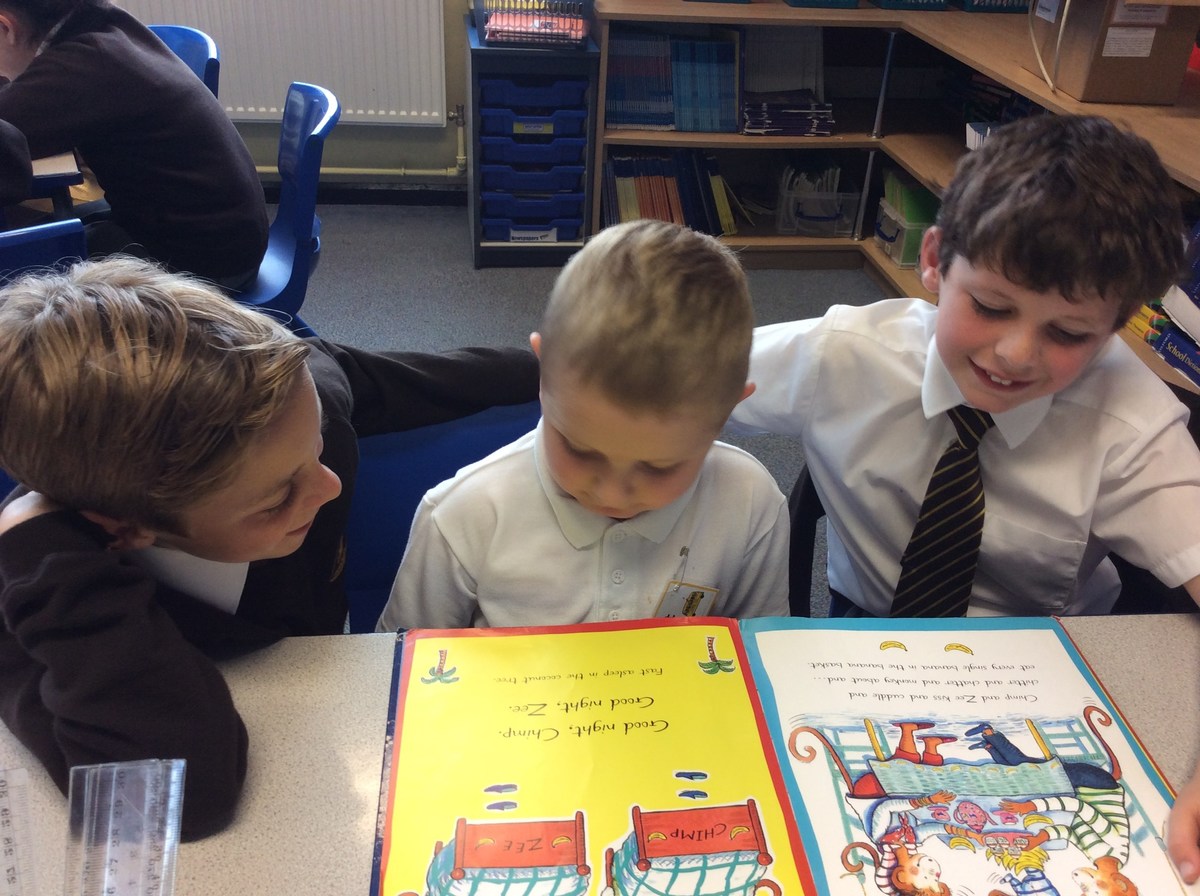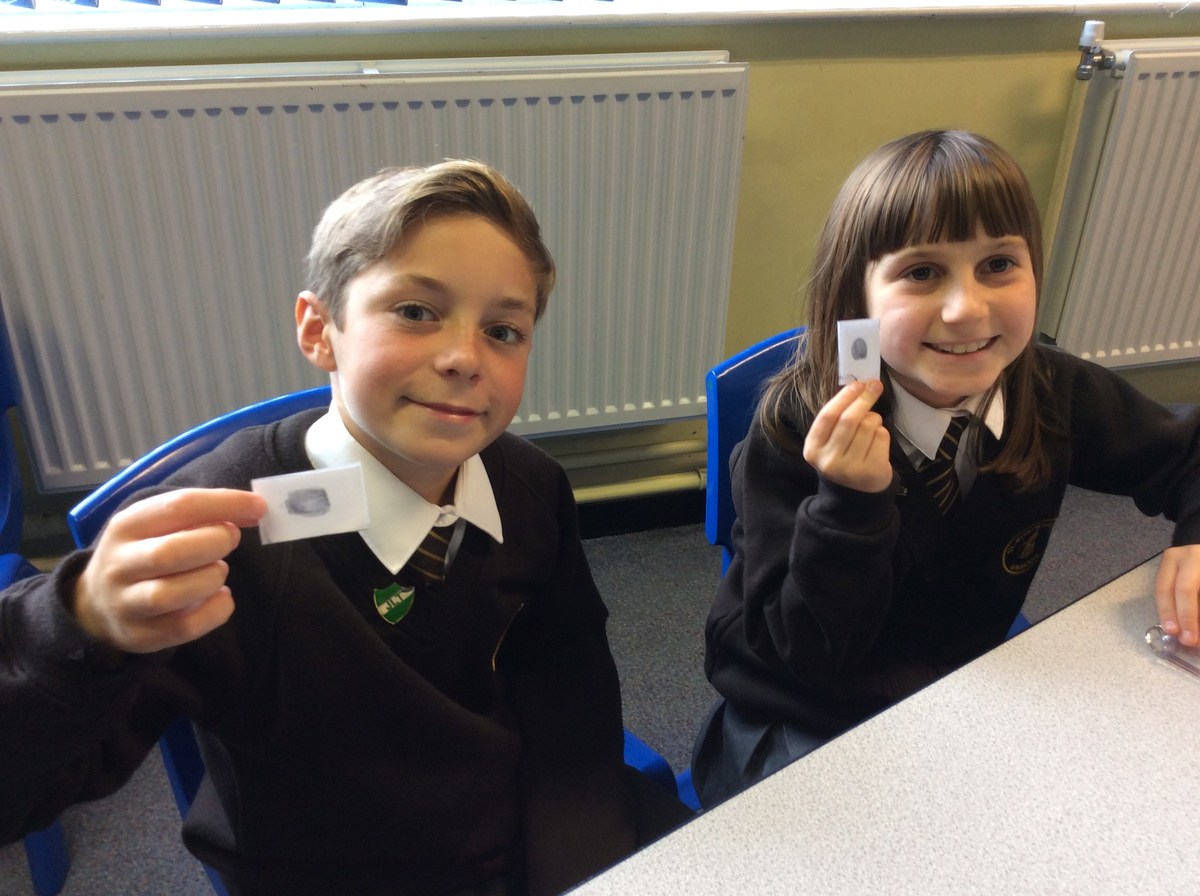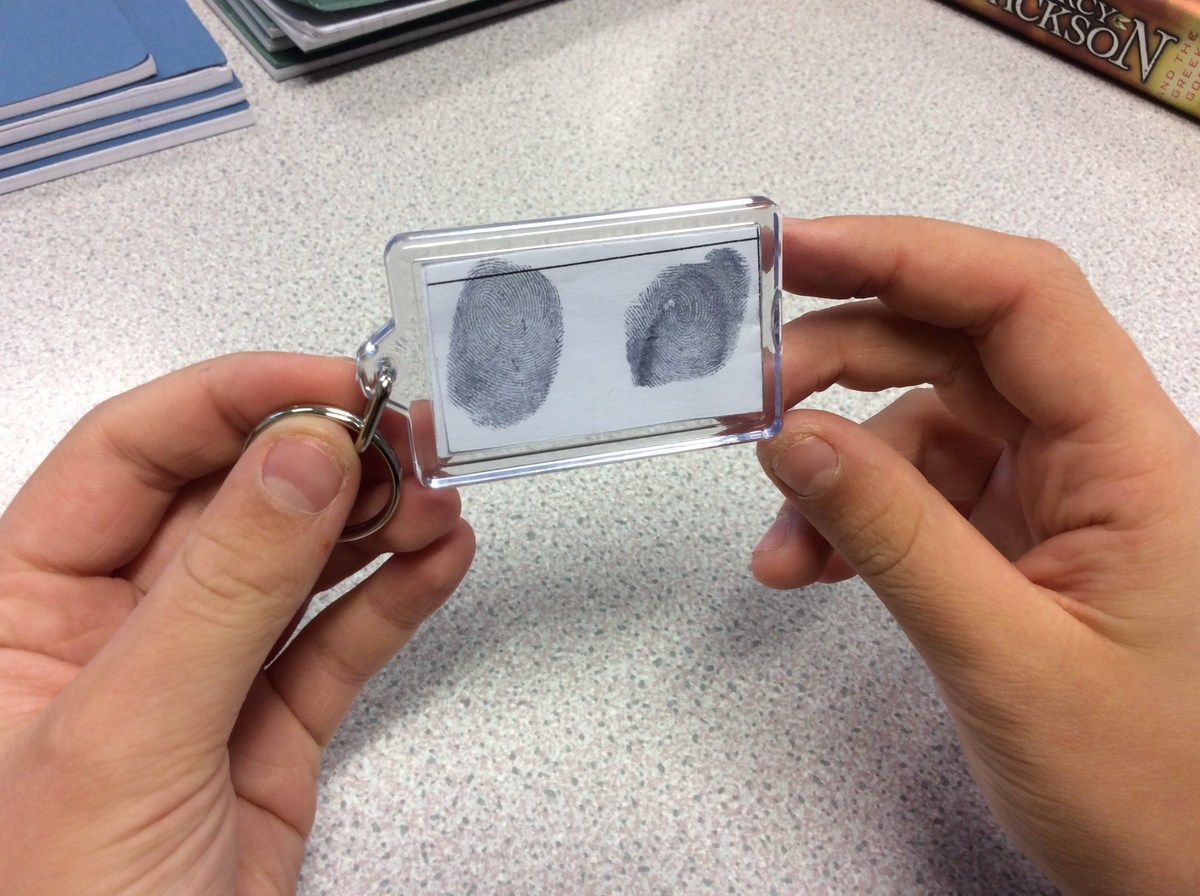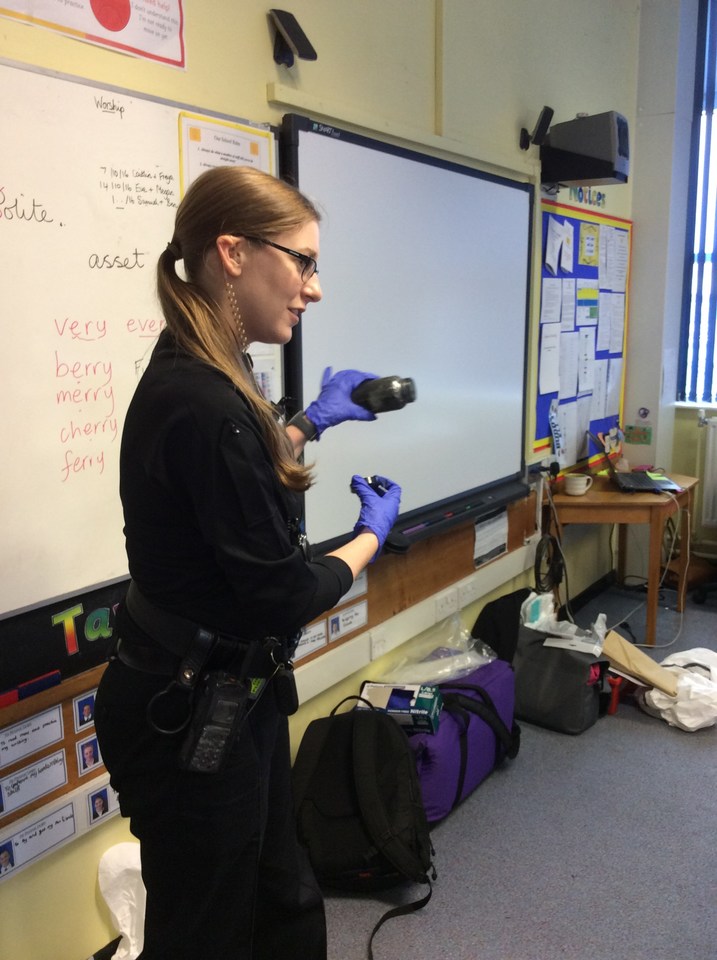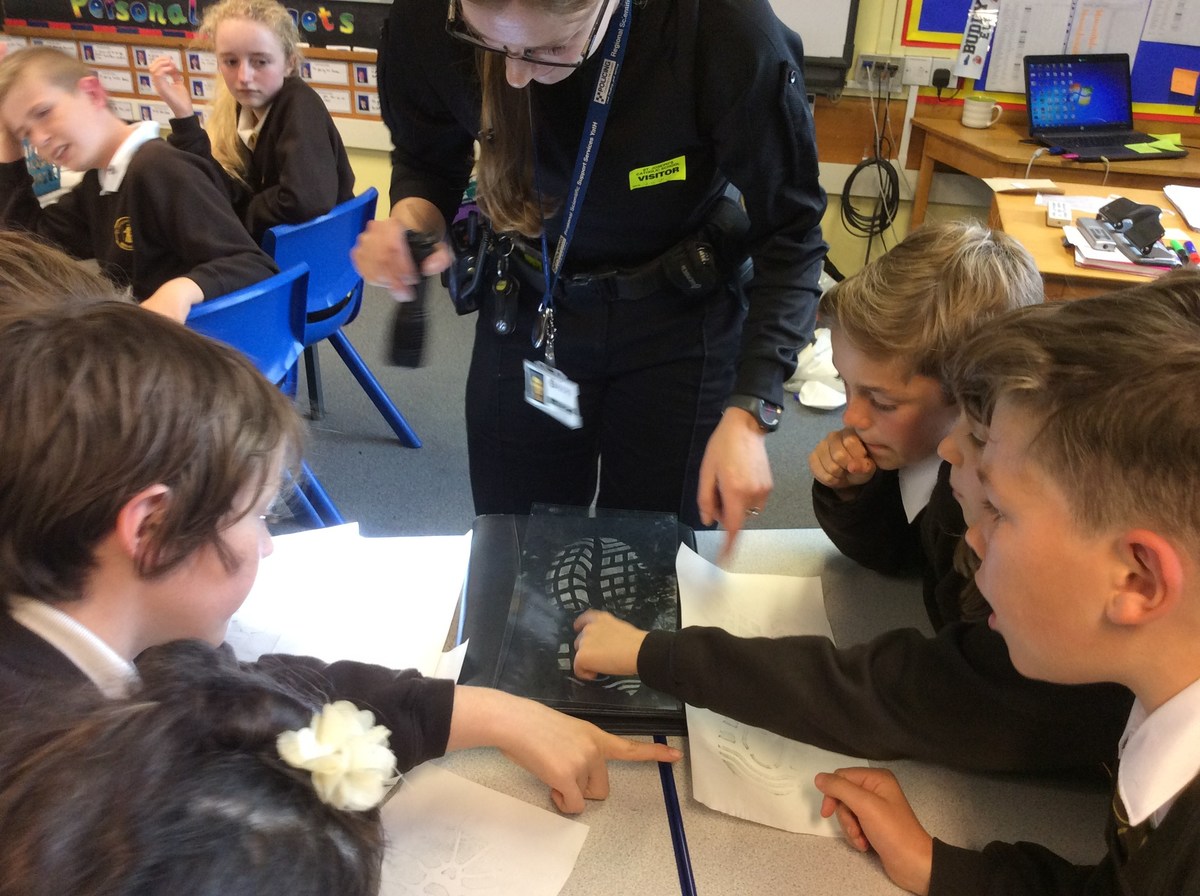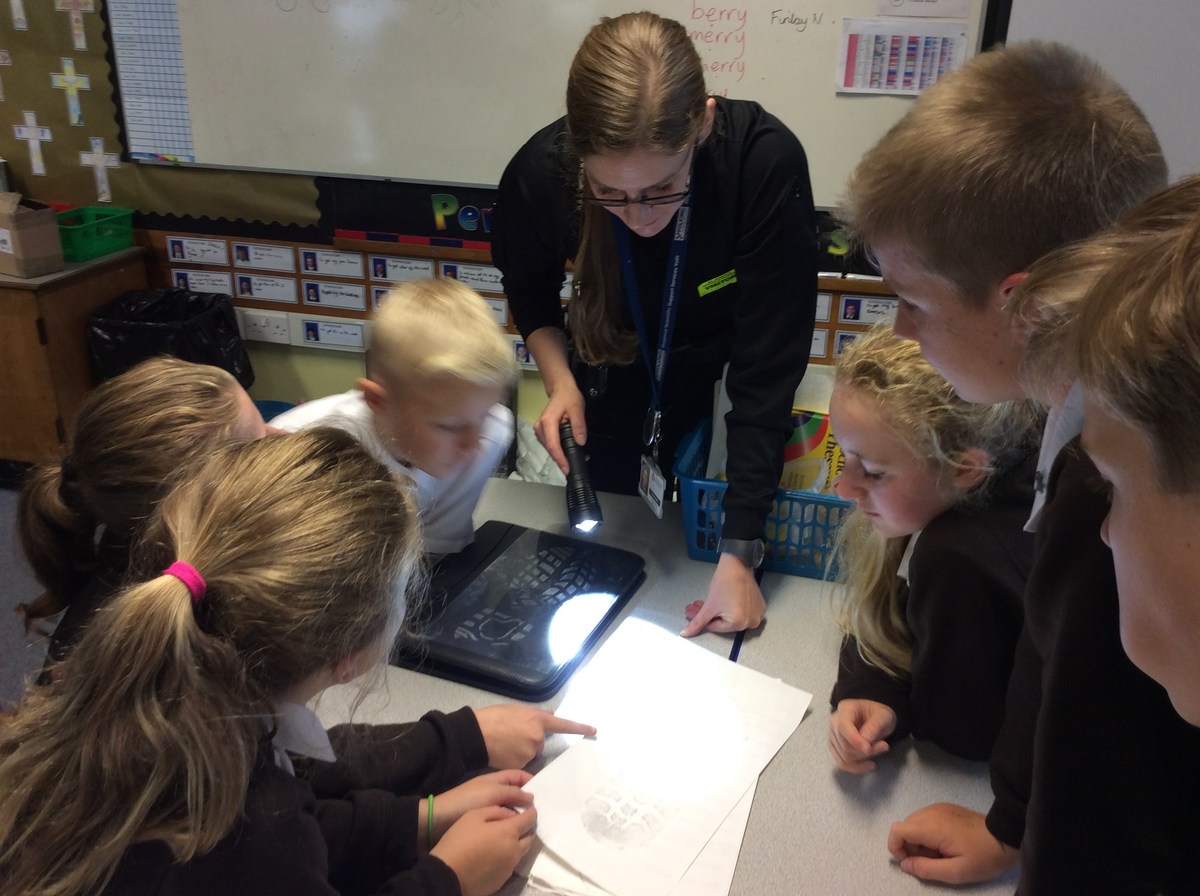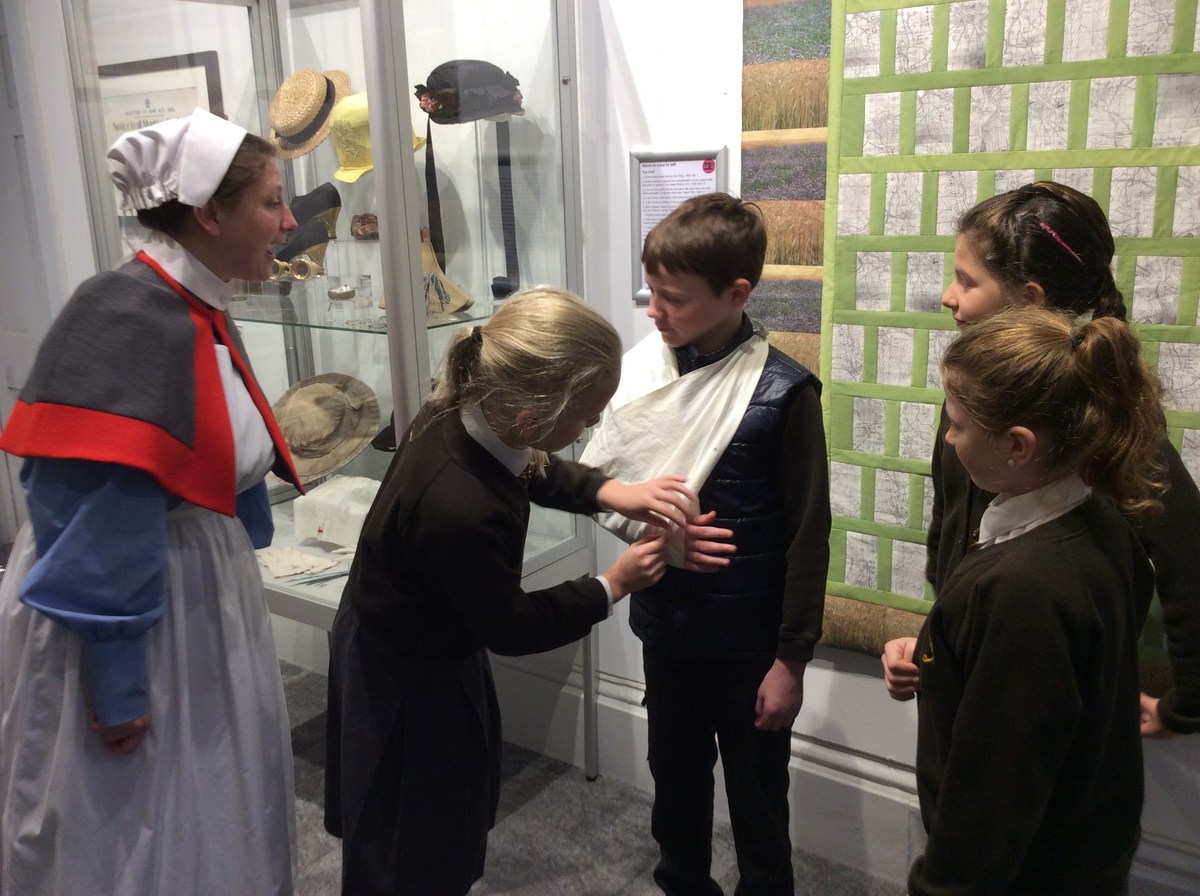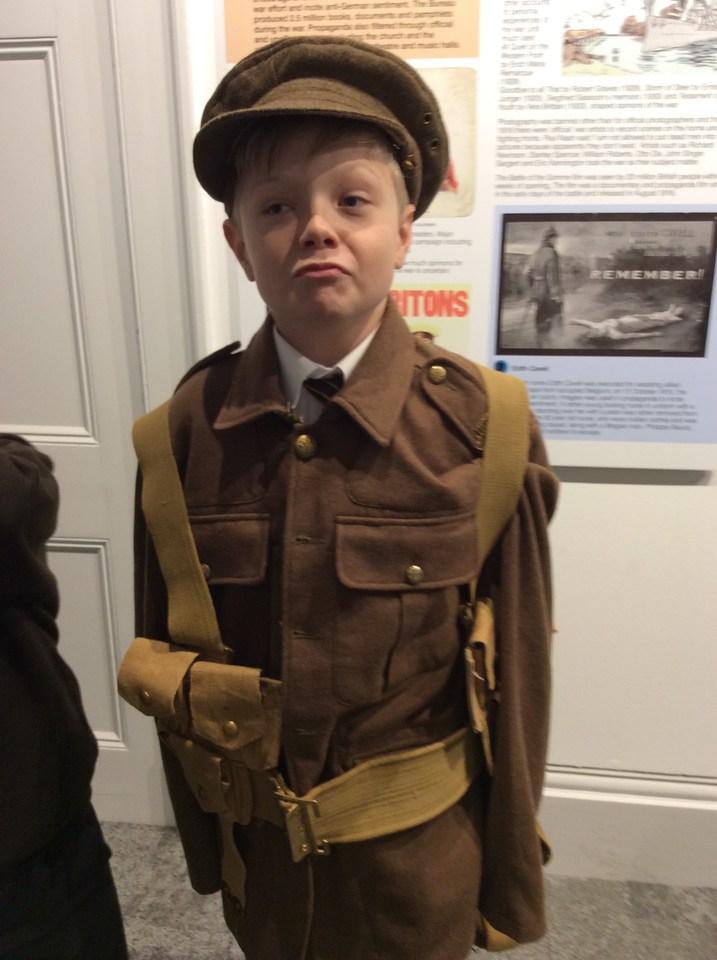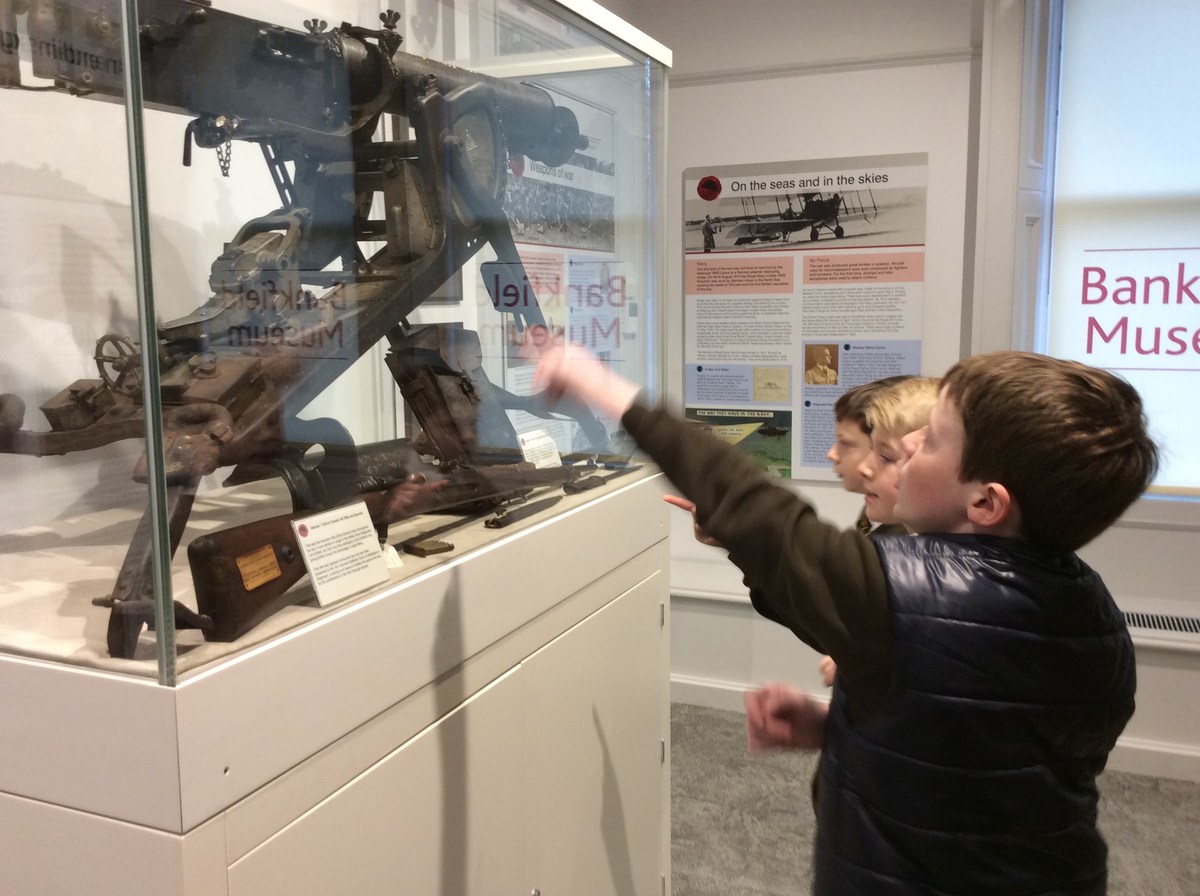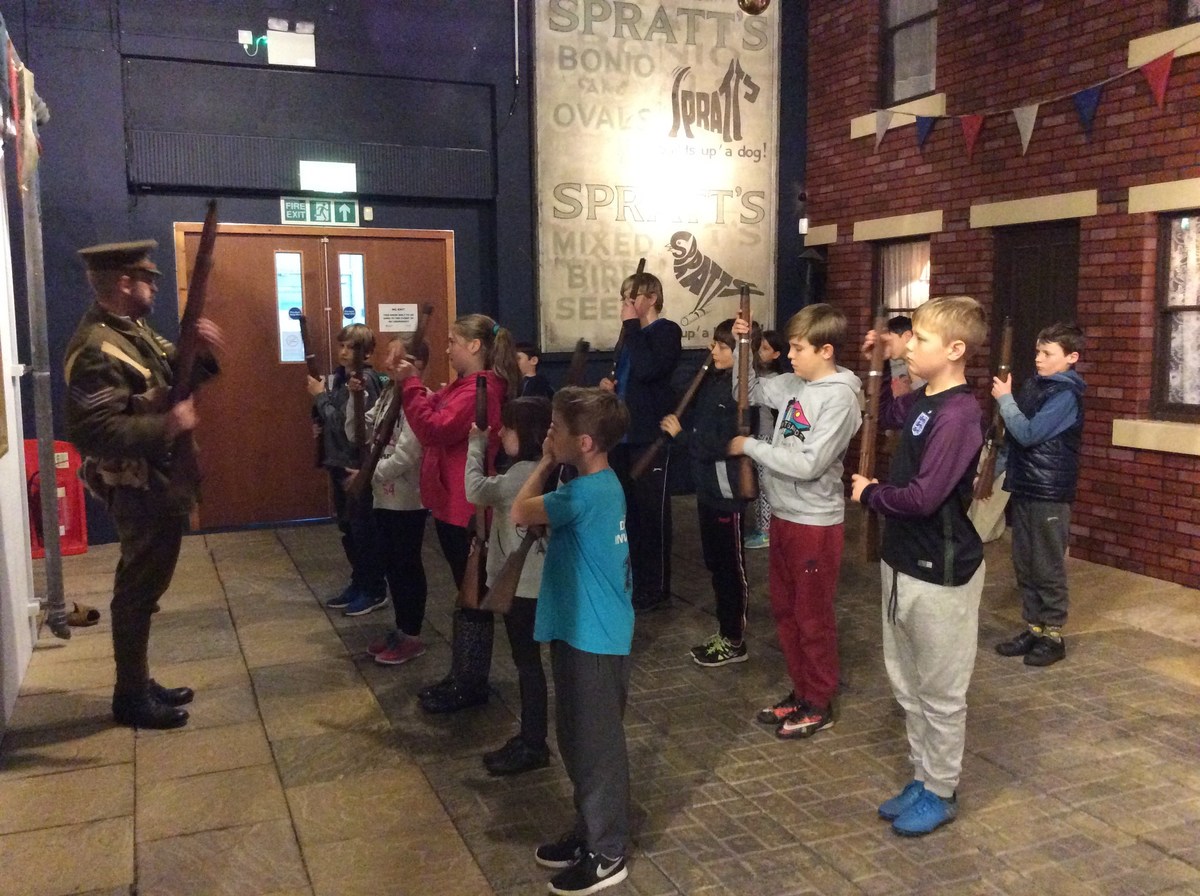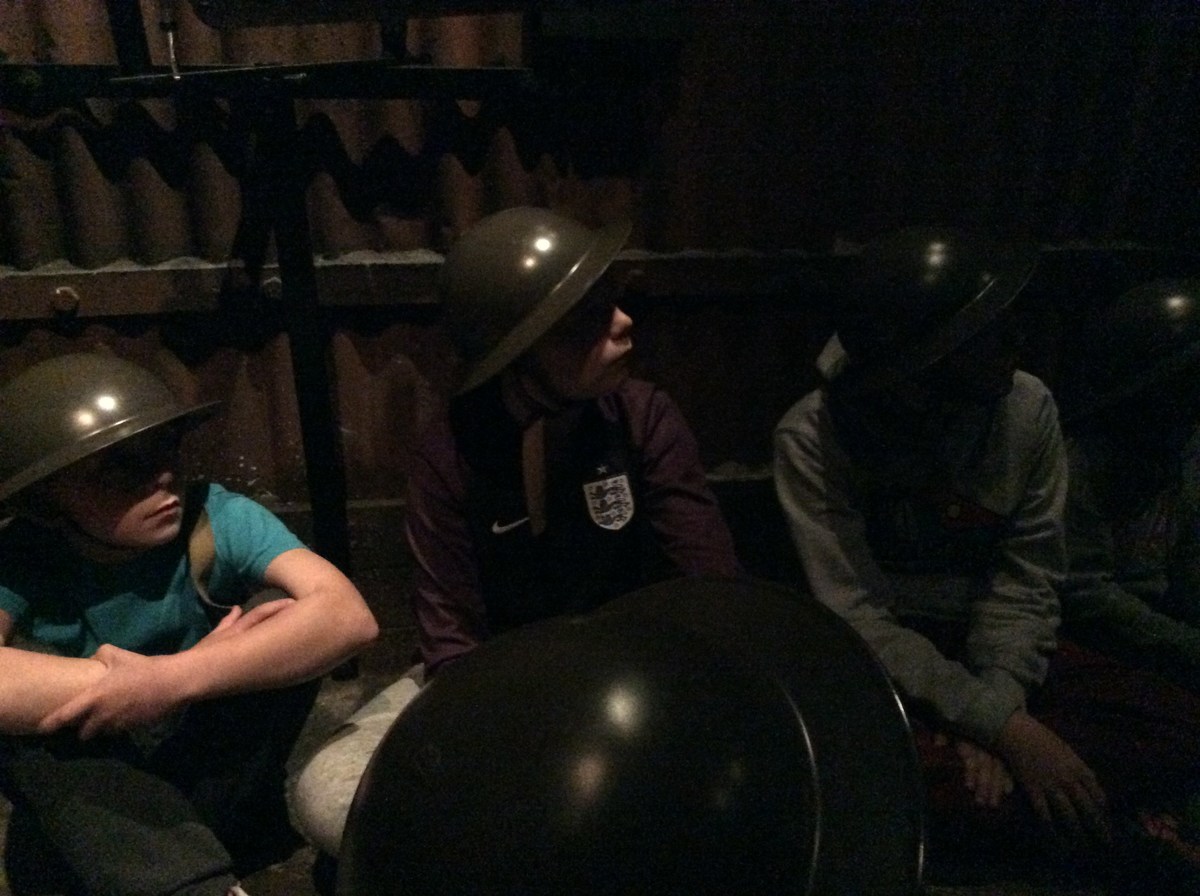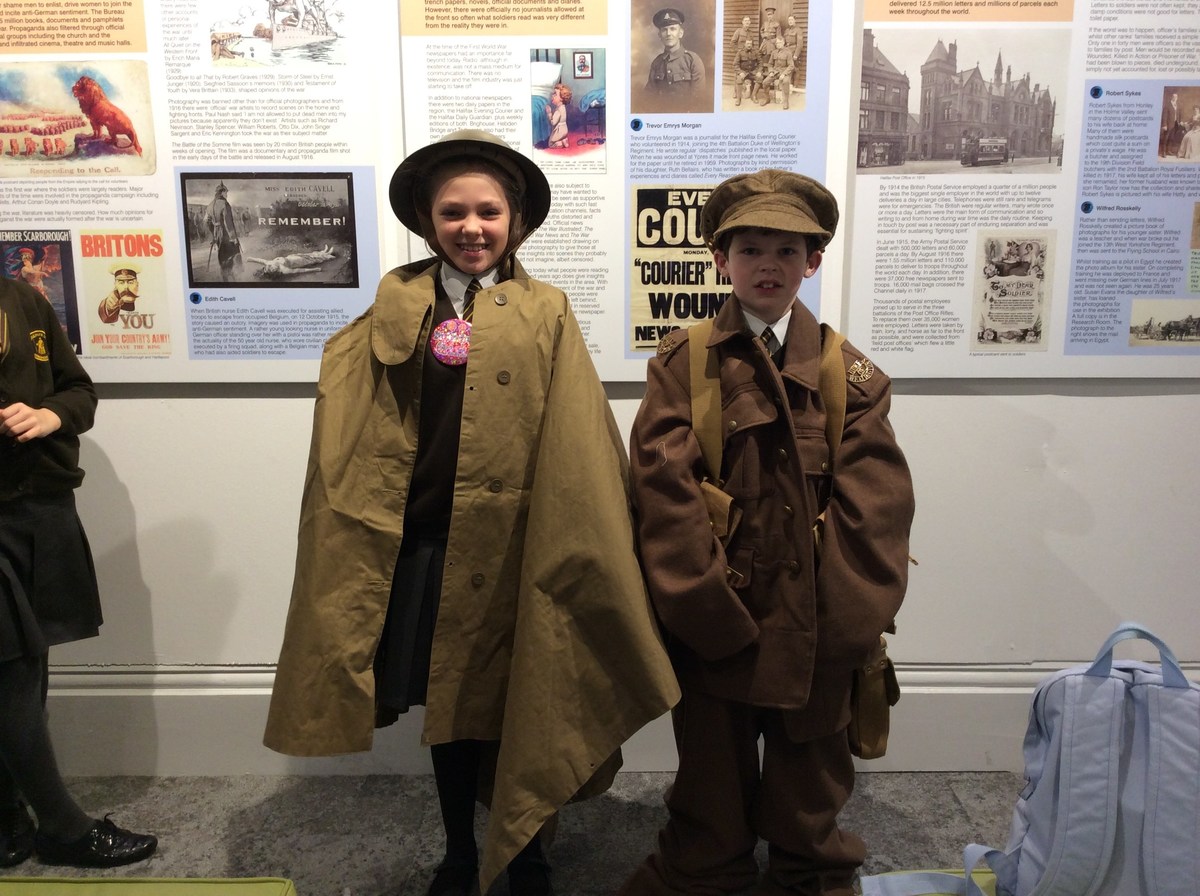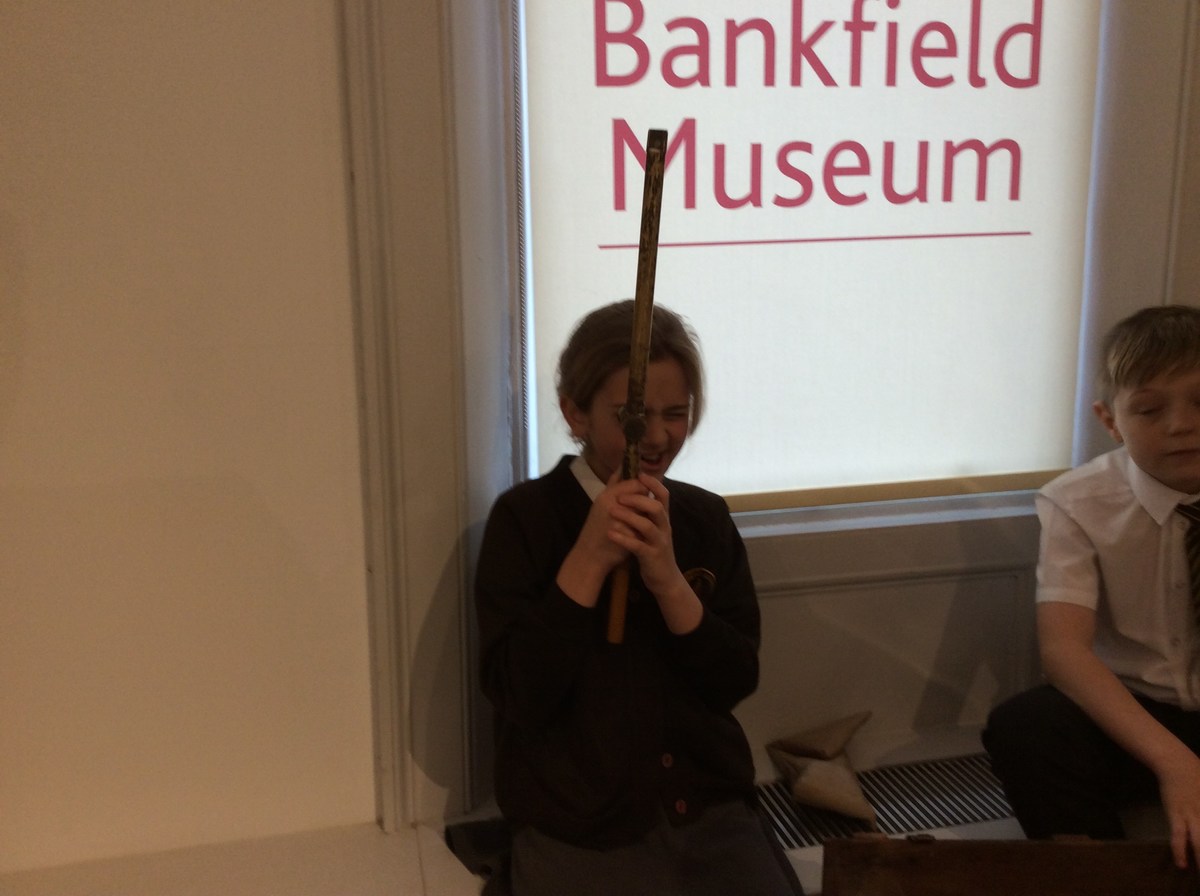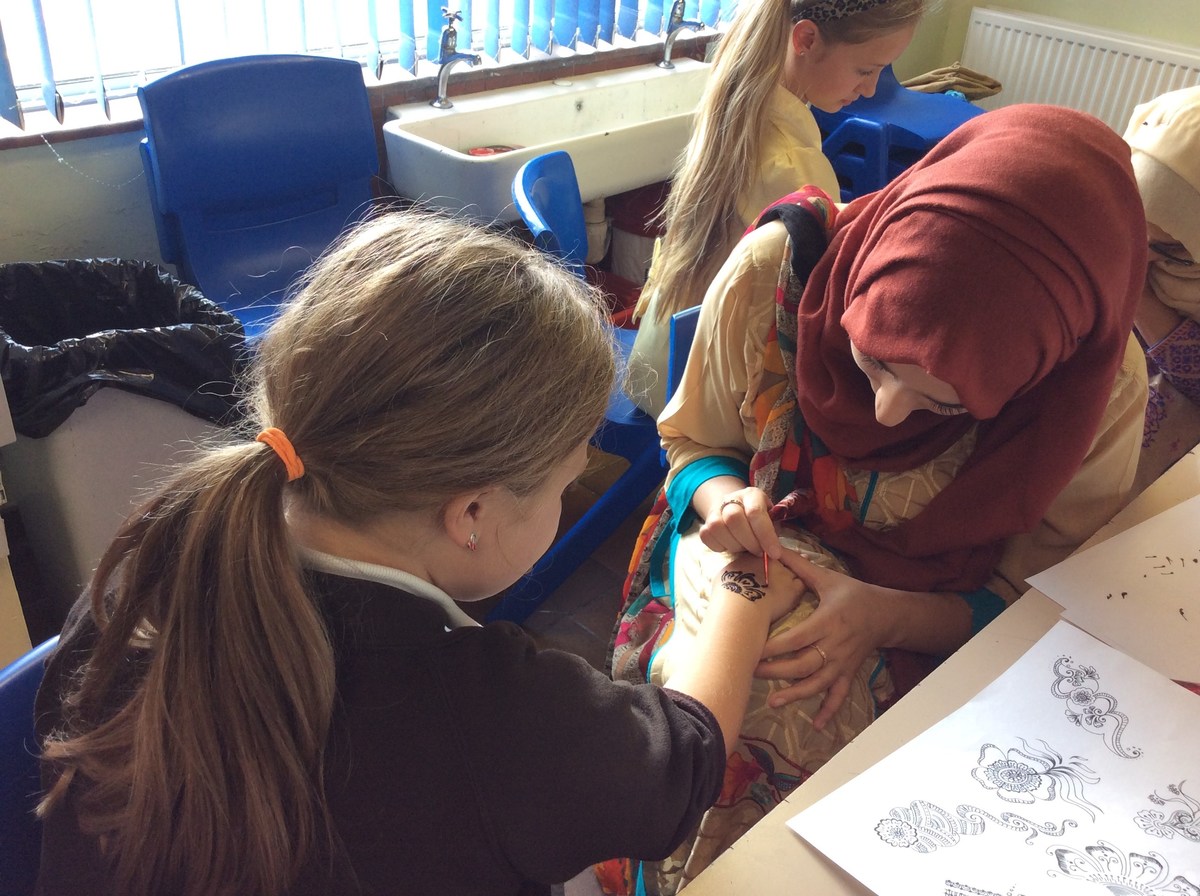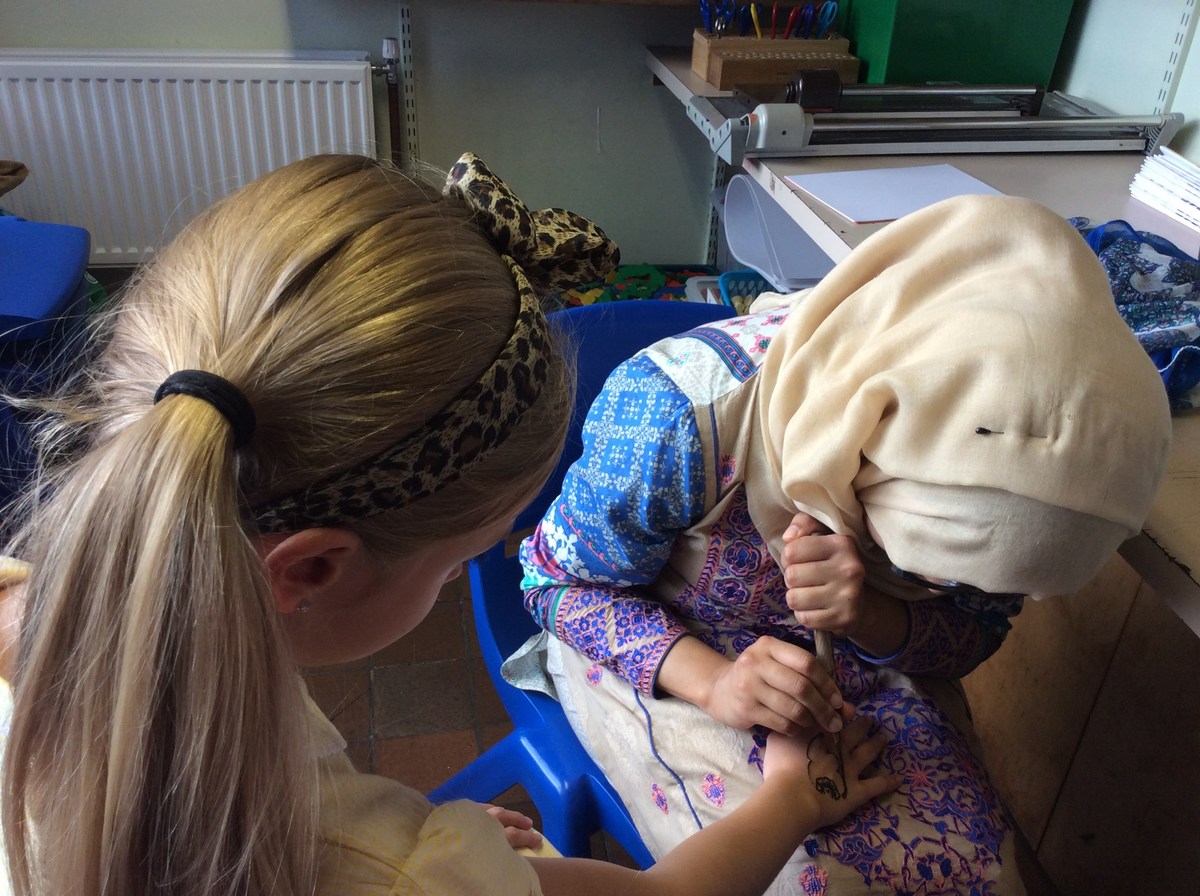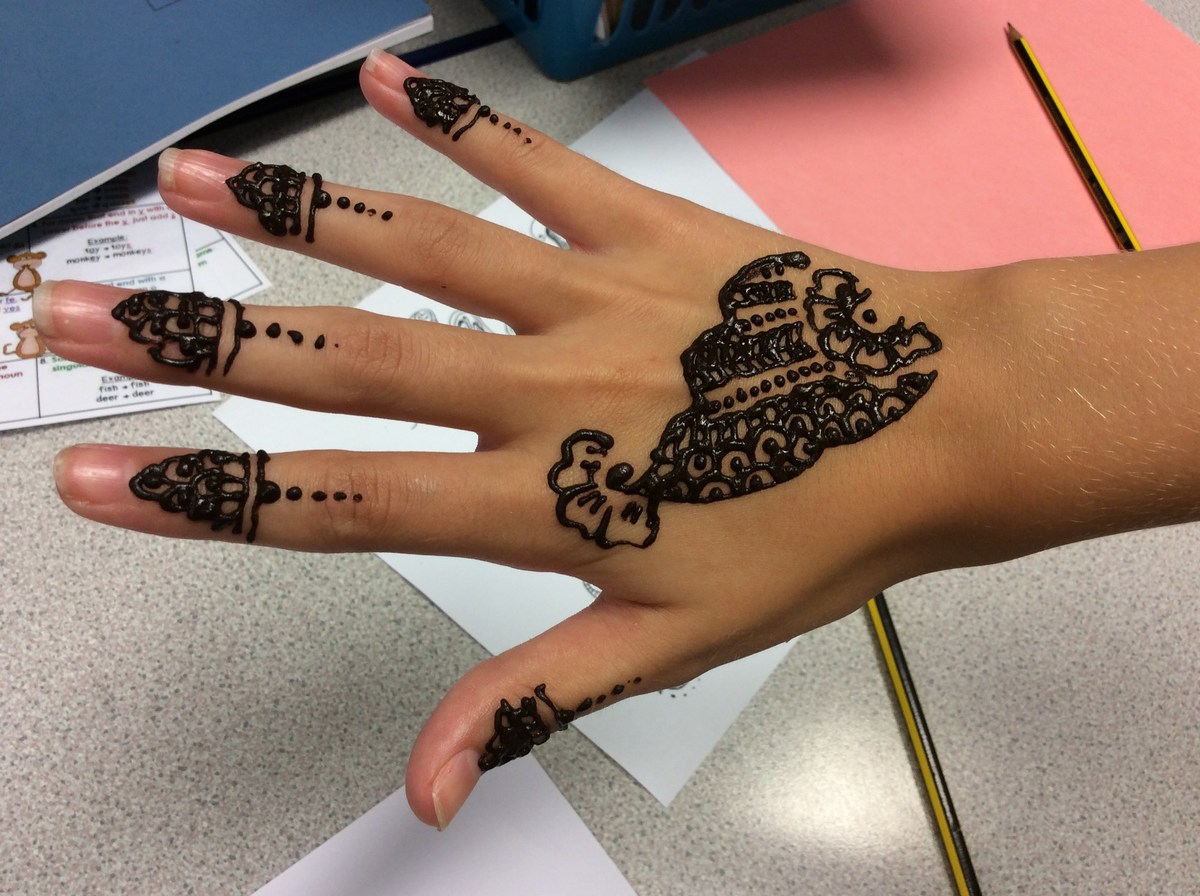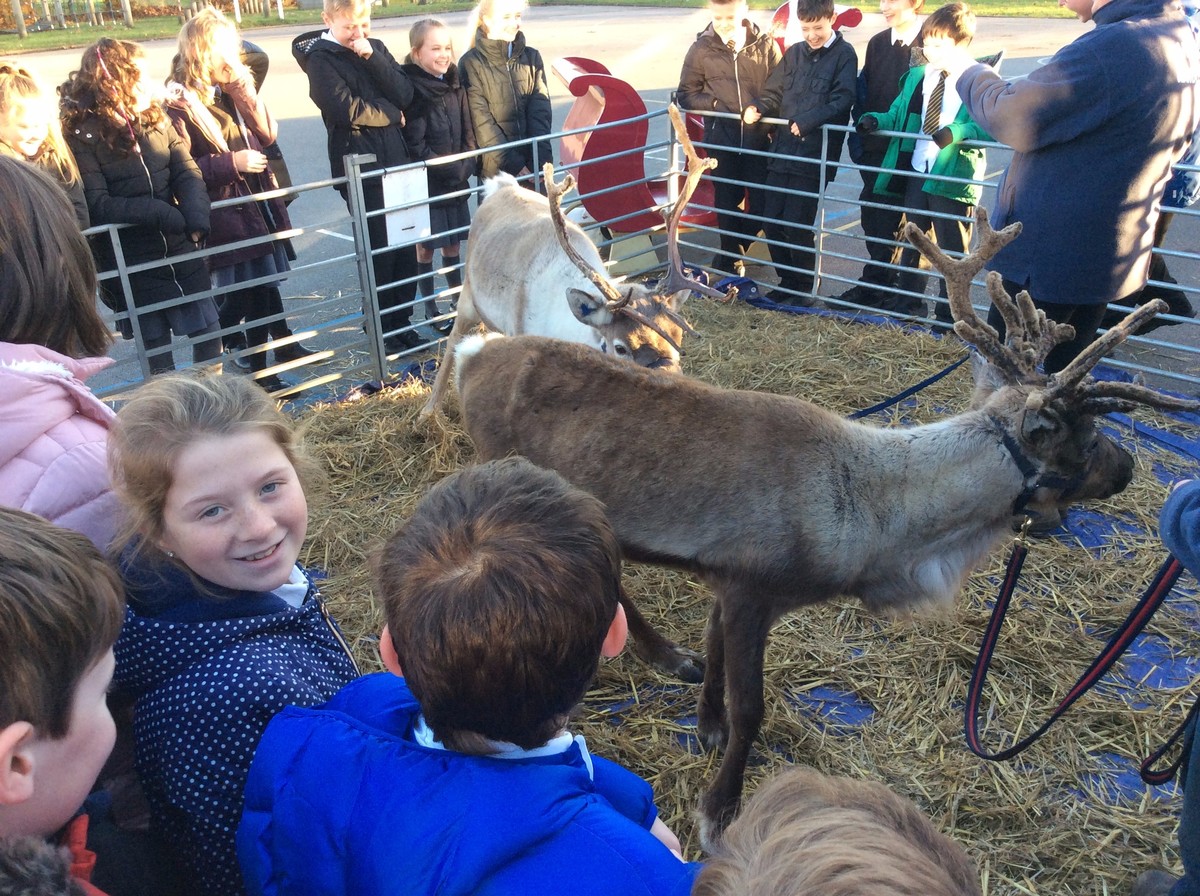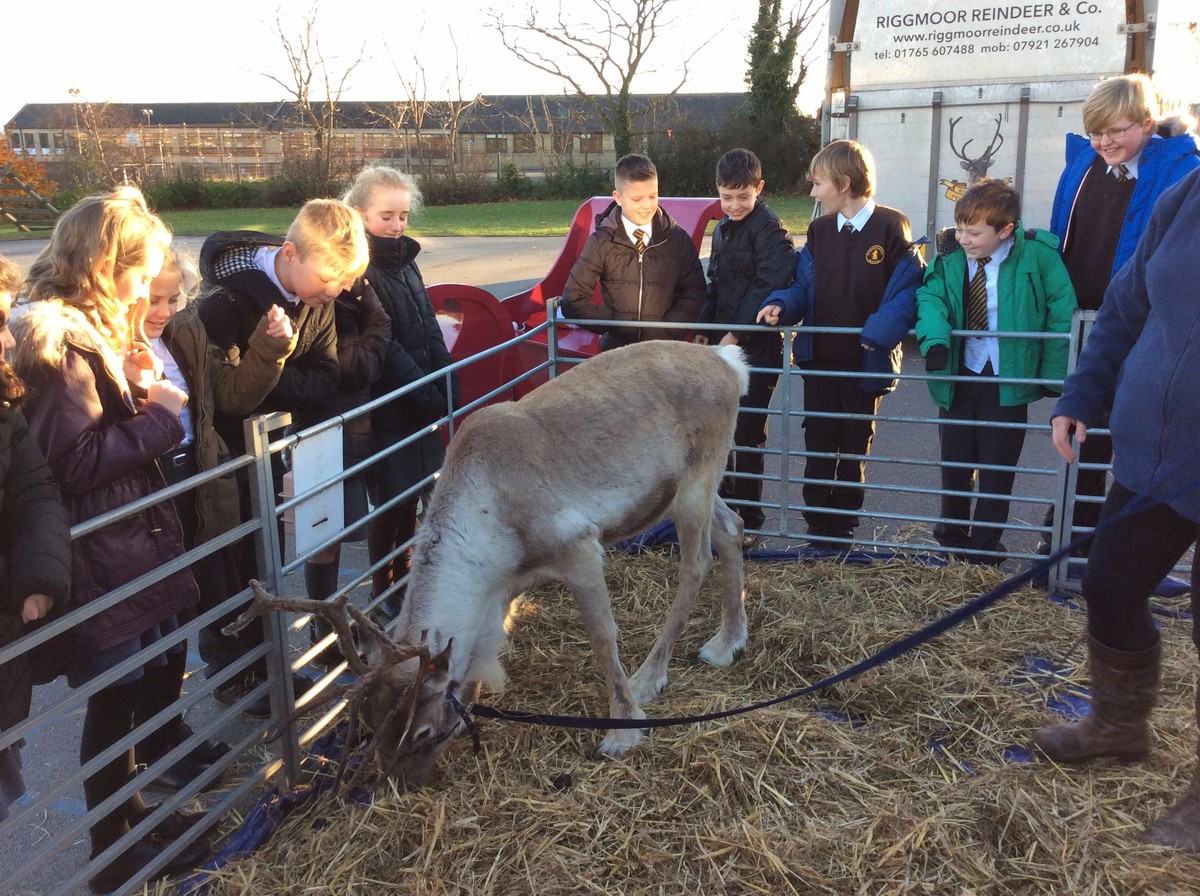 You will notice we also learned about Eid and were lucky enough to have Miss Zahir decorate our hands with Mendhi patterns!
We also had a visit from 2 of Santa's reindeer! Comet and Blitzen spent the day with us and were very well behaved!
Time spent reading with our buddies is always fun too!