Welcome to the Year 6 Web Page!
Our Year 6 team are: Mrs Foxcroft (Class Teacher) and Mrs Pullan (Teaching Assistant).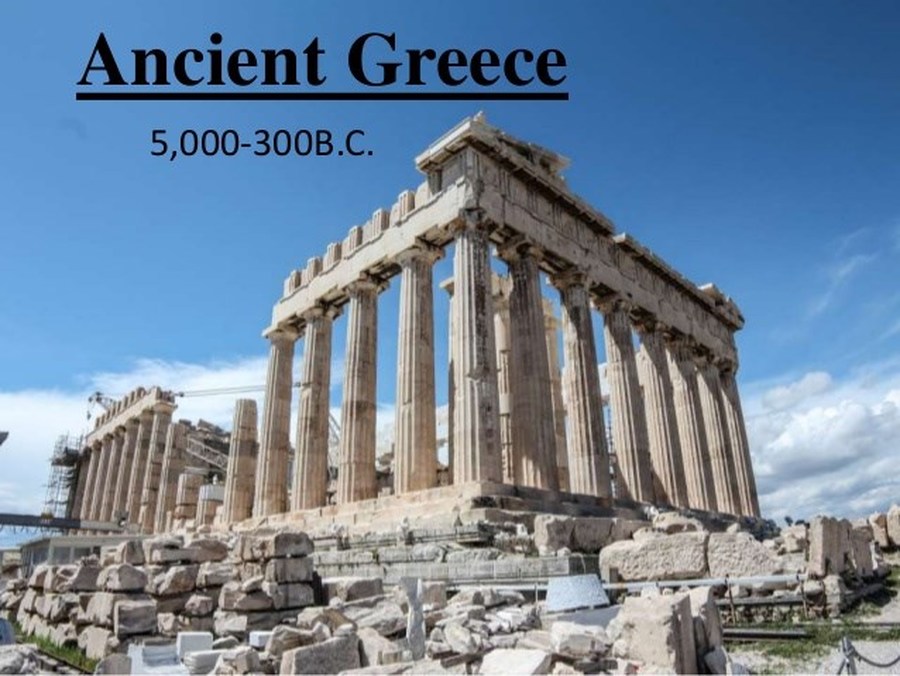 Our Creative Curriculum topic is Ancient Greece
We will find out that Ancient Greece is not just ancient history. It has an impact on us today.
What were the Ancient Greek achievements?
What impact did they have on the modern world?
World Book Day 2nd March 2017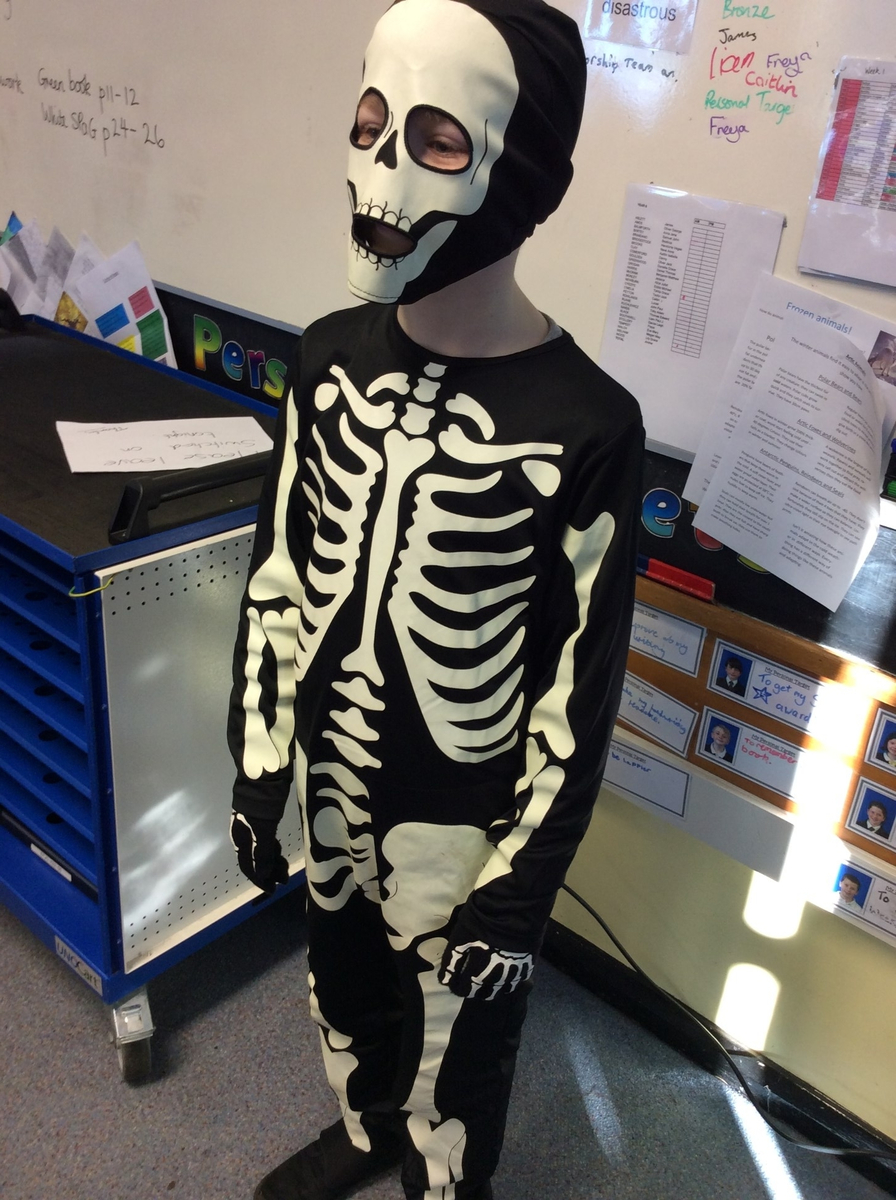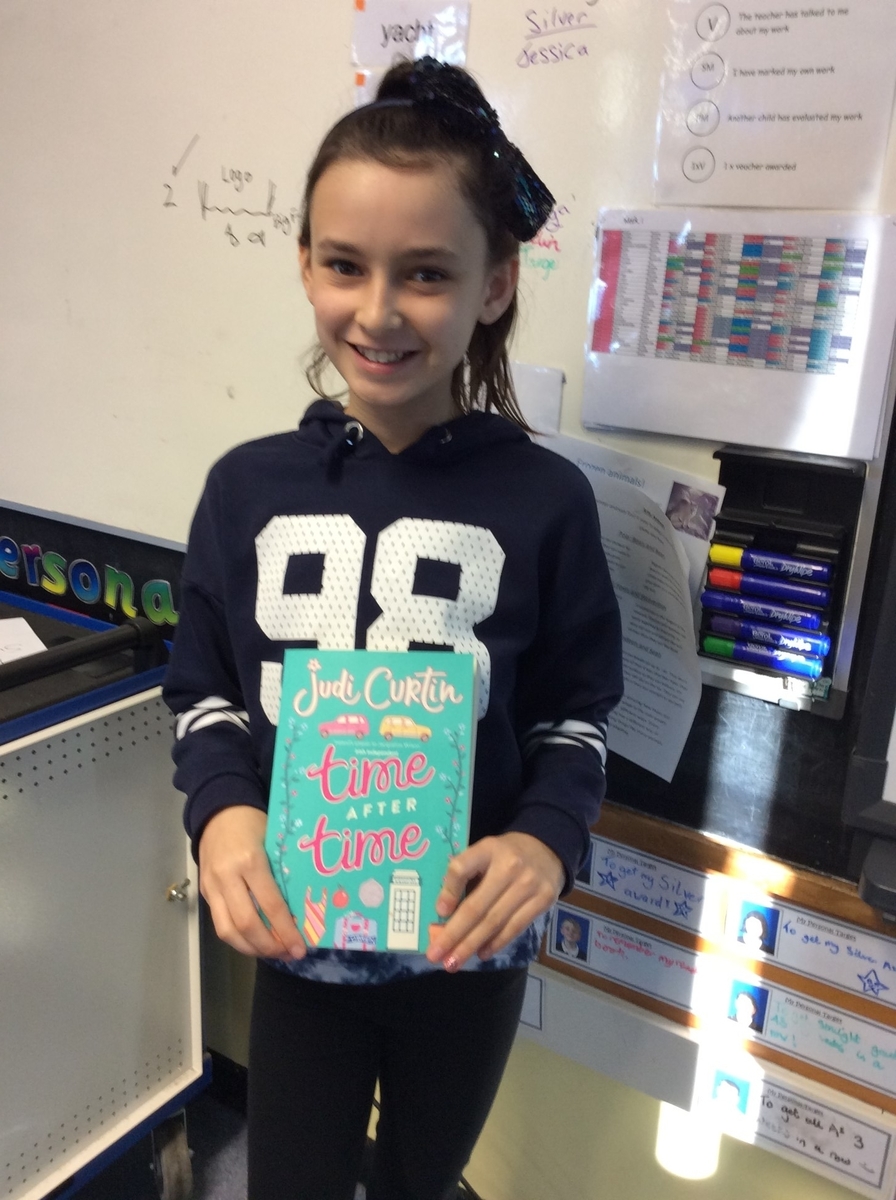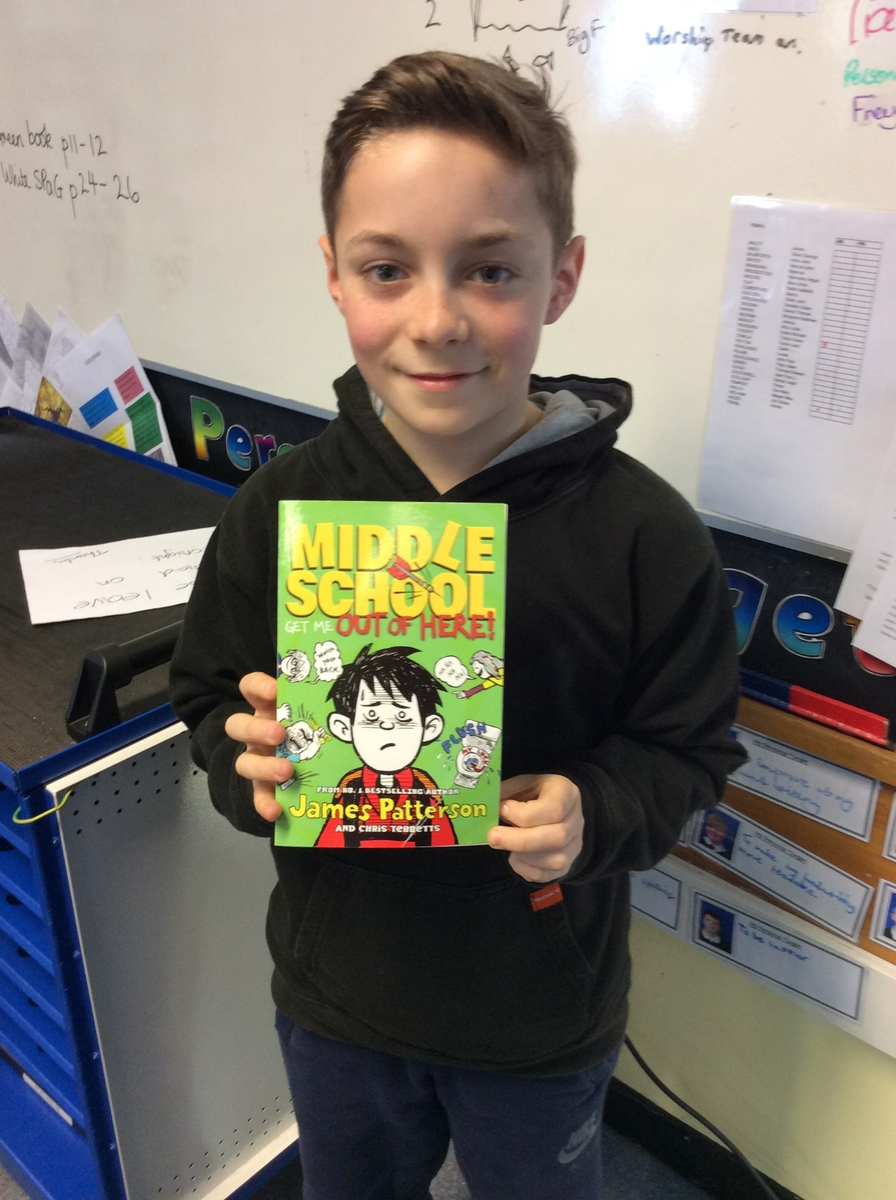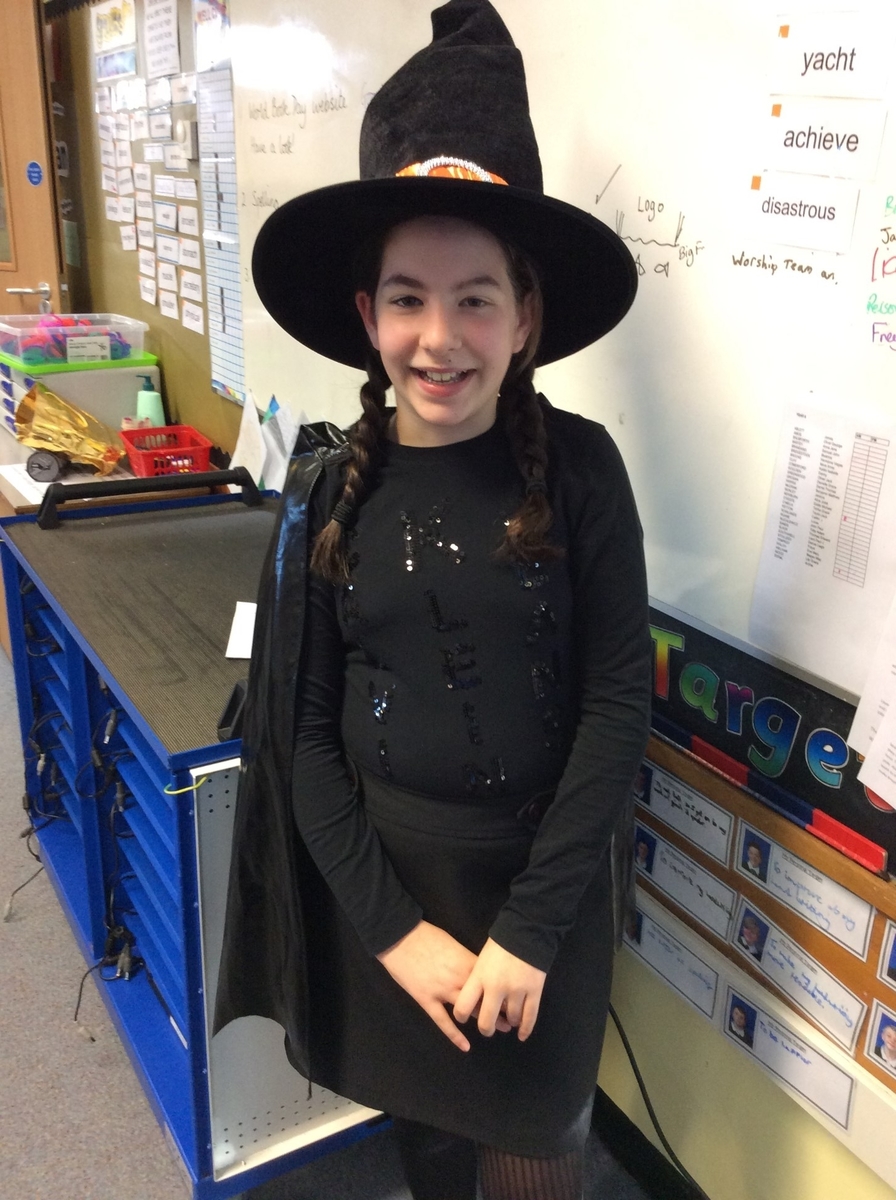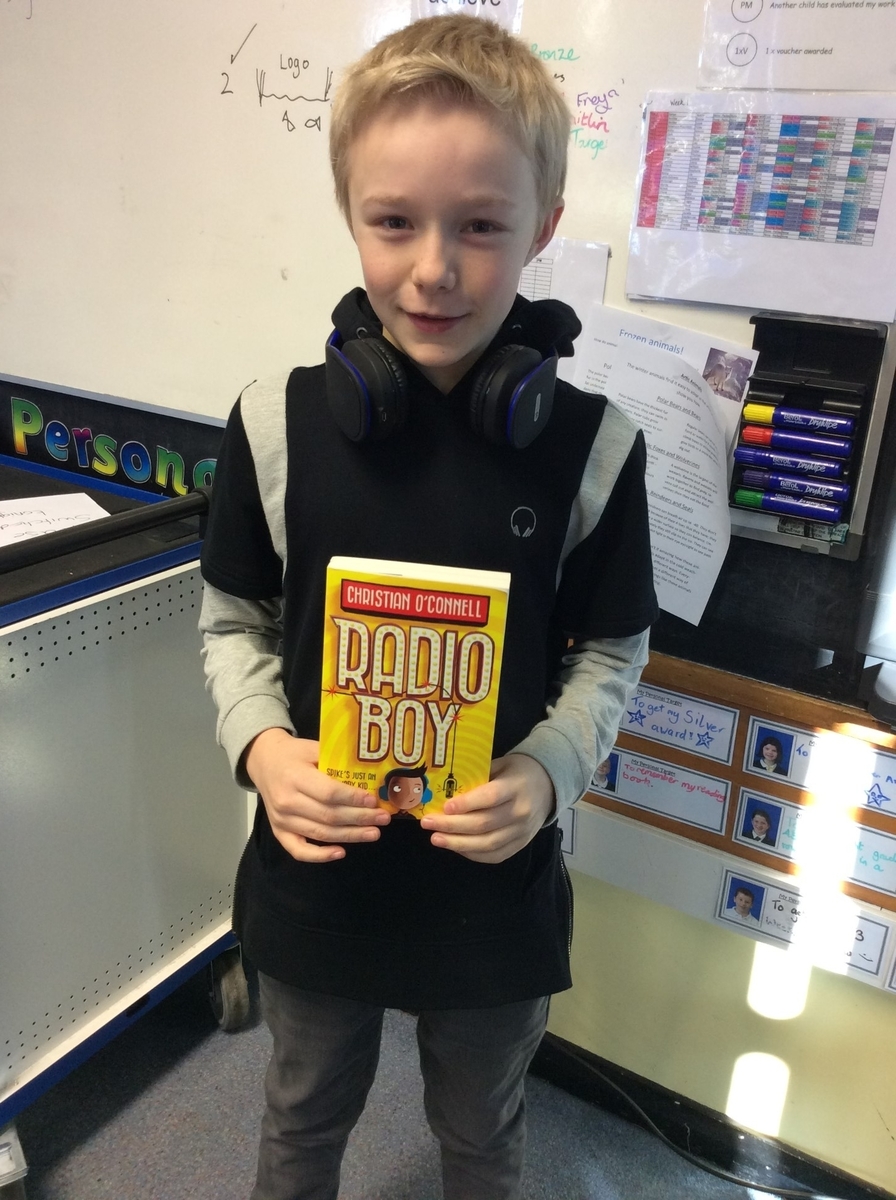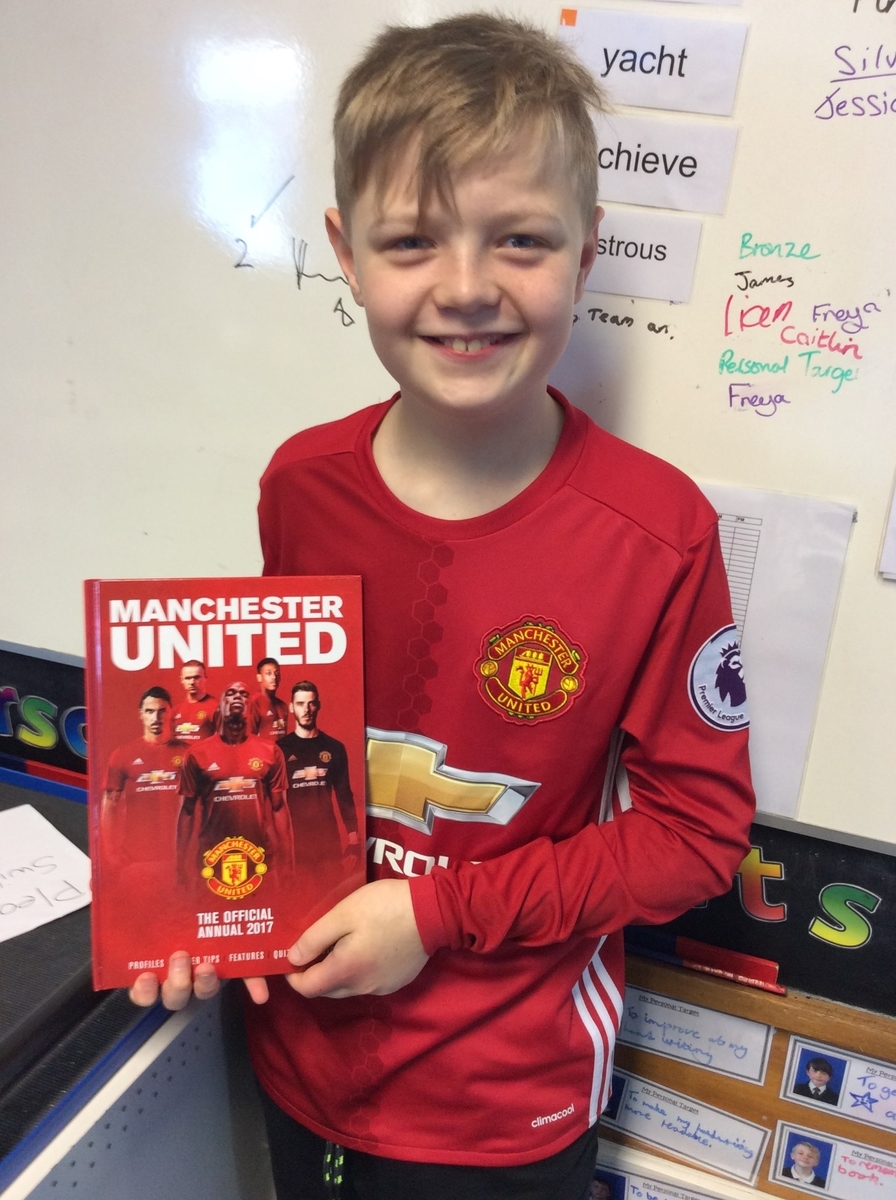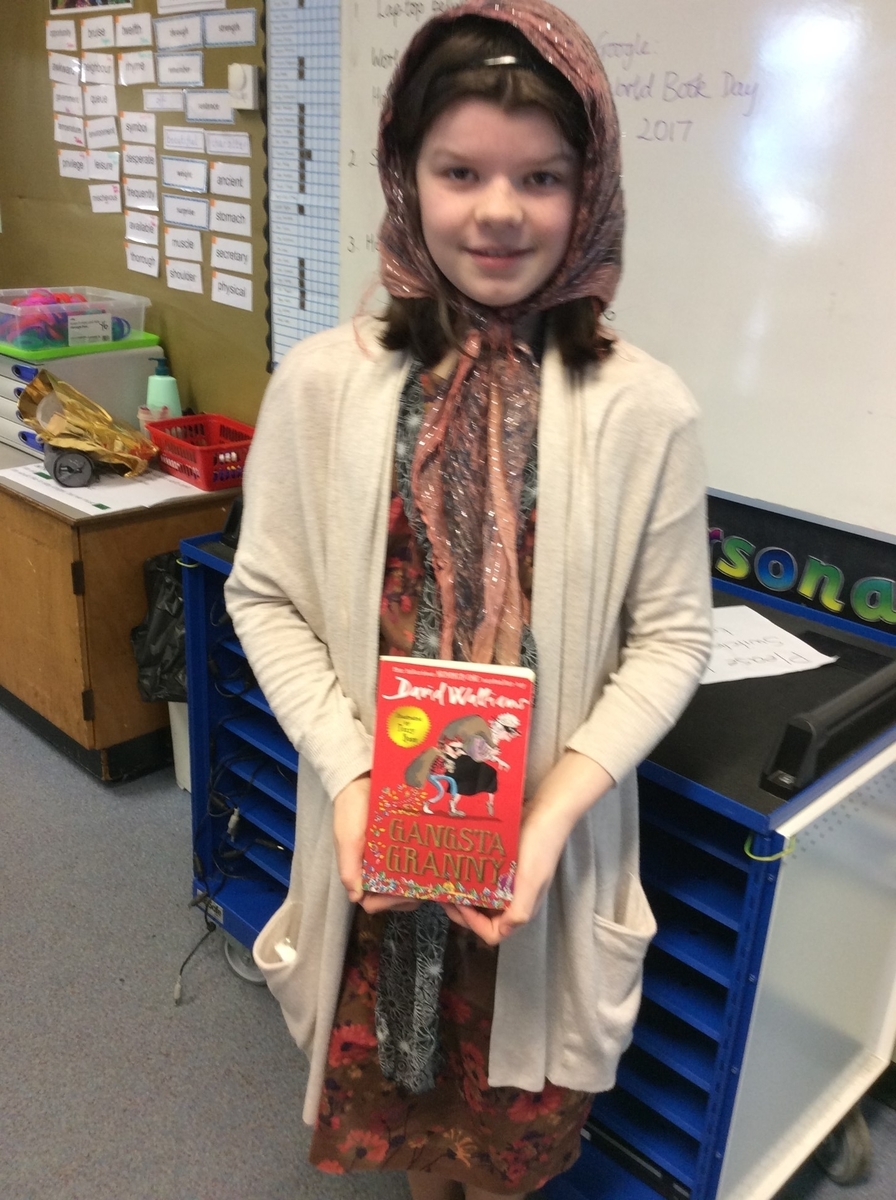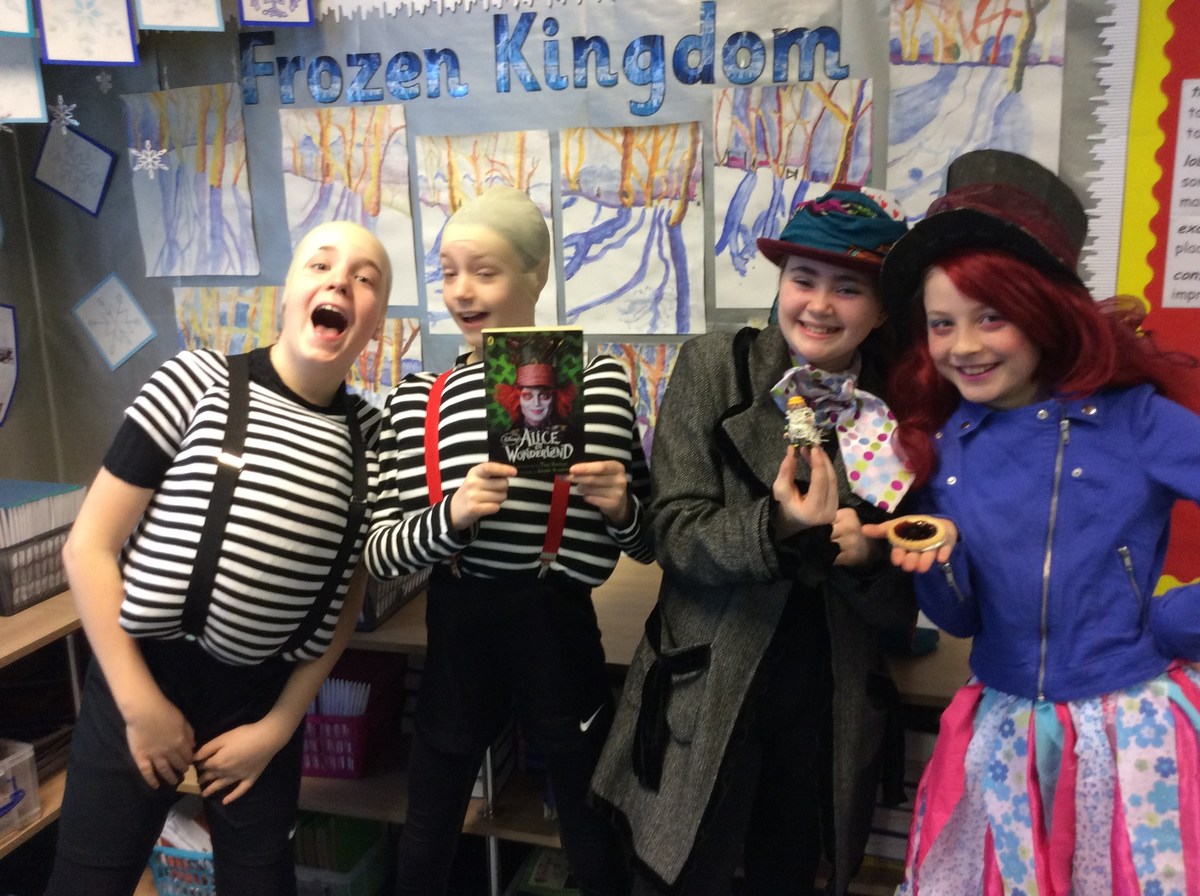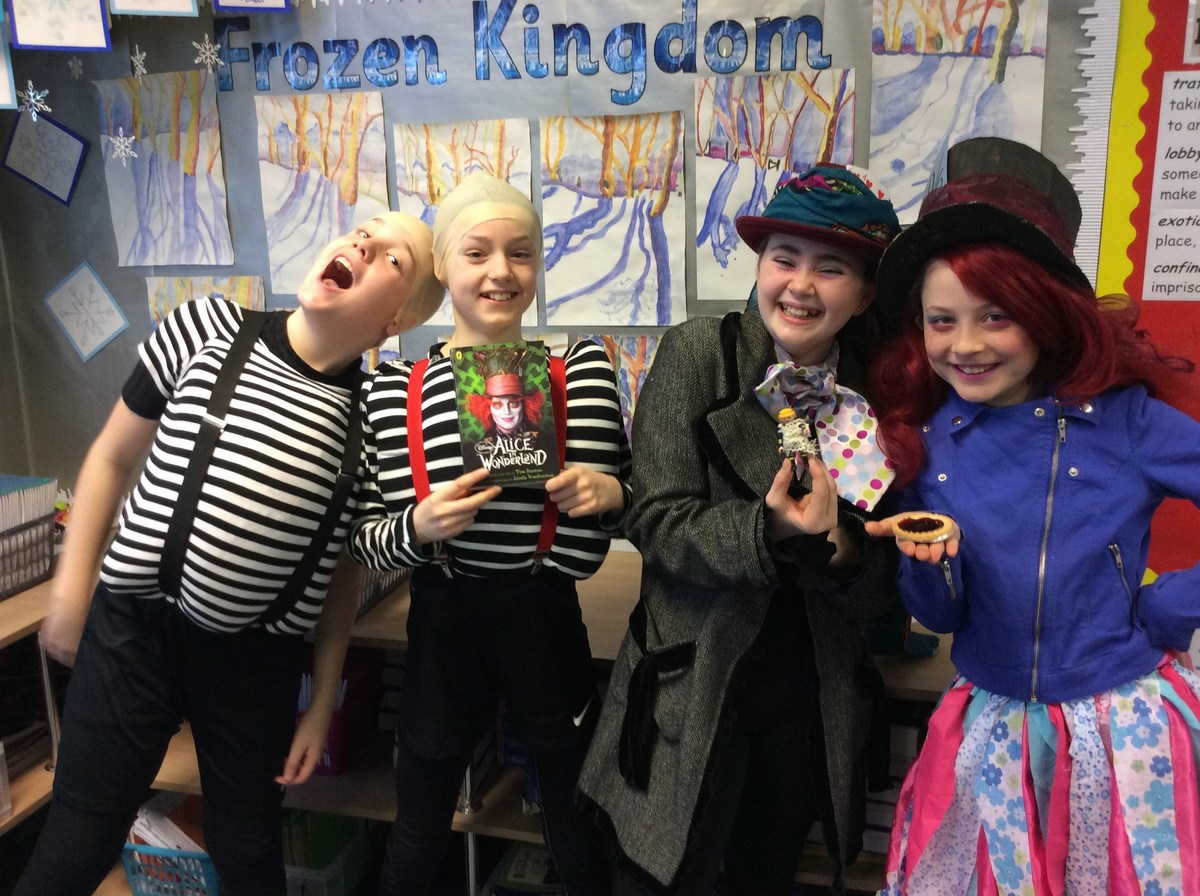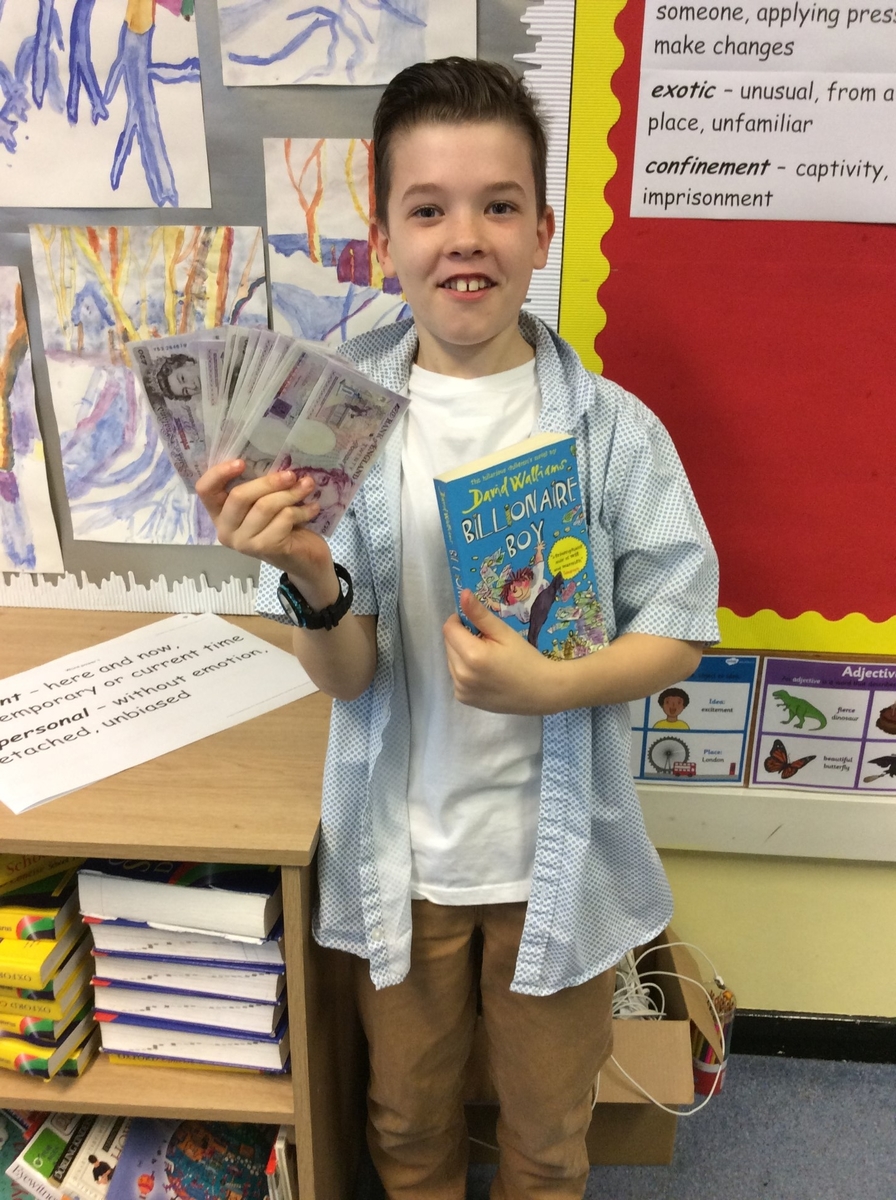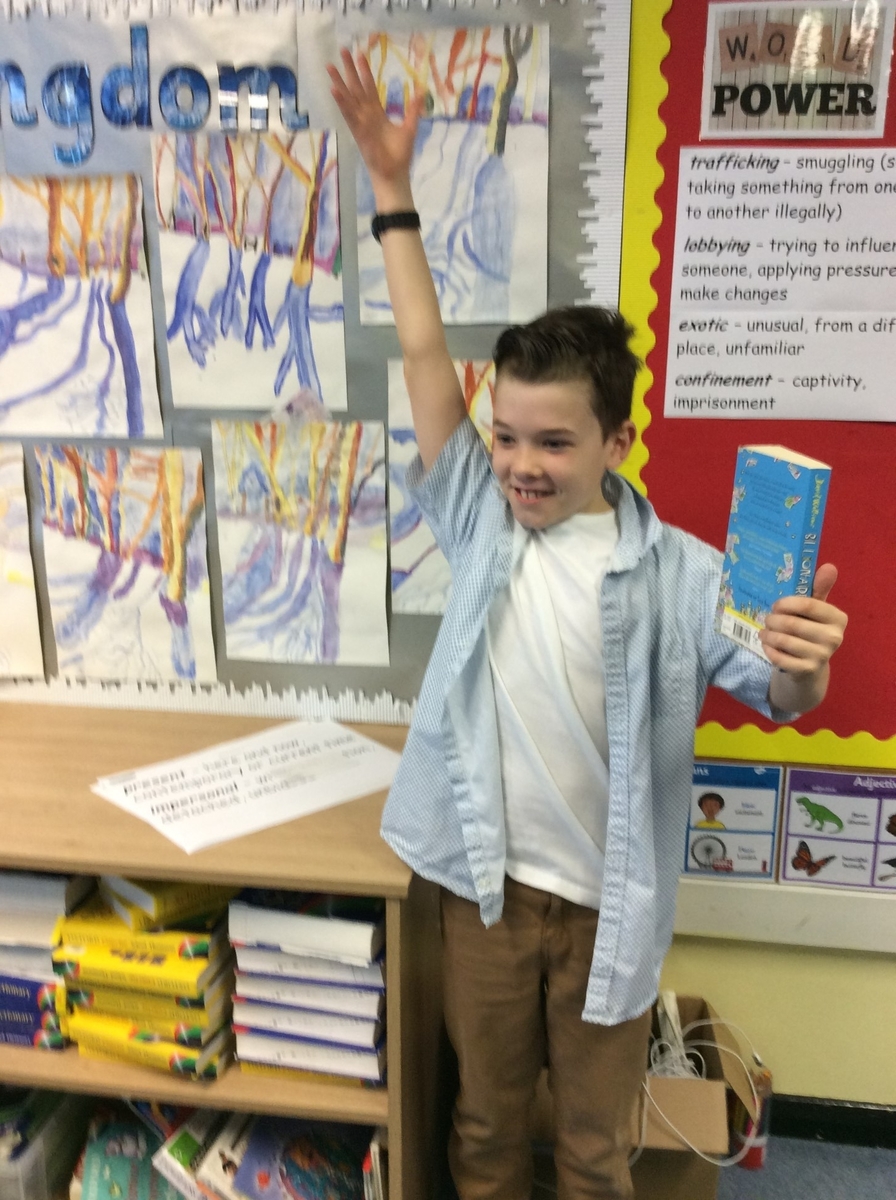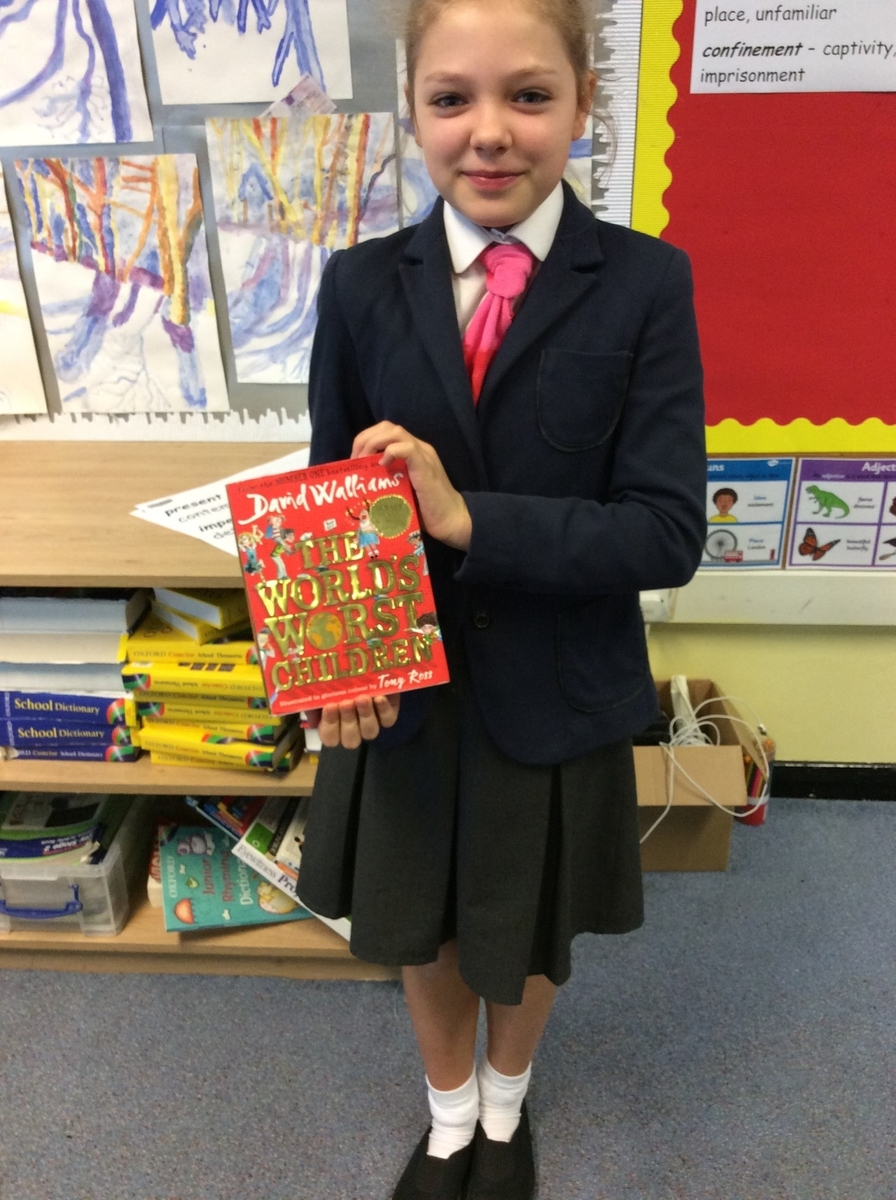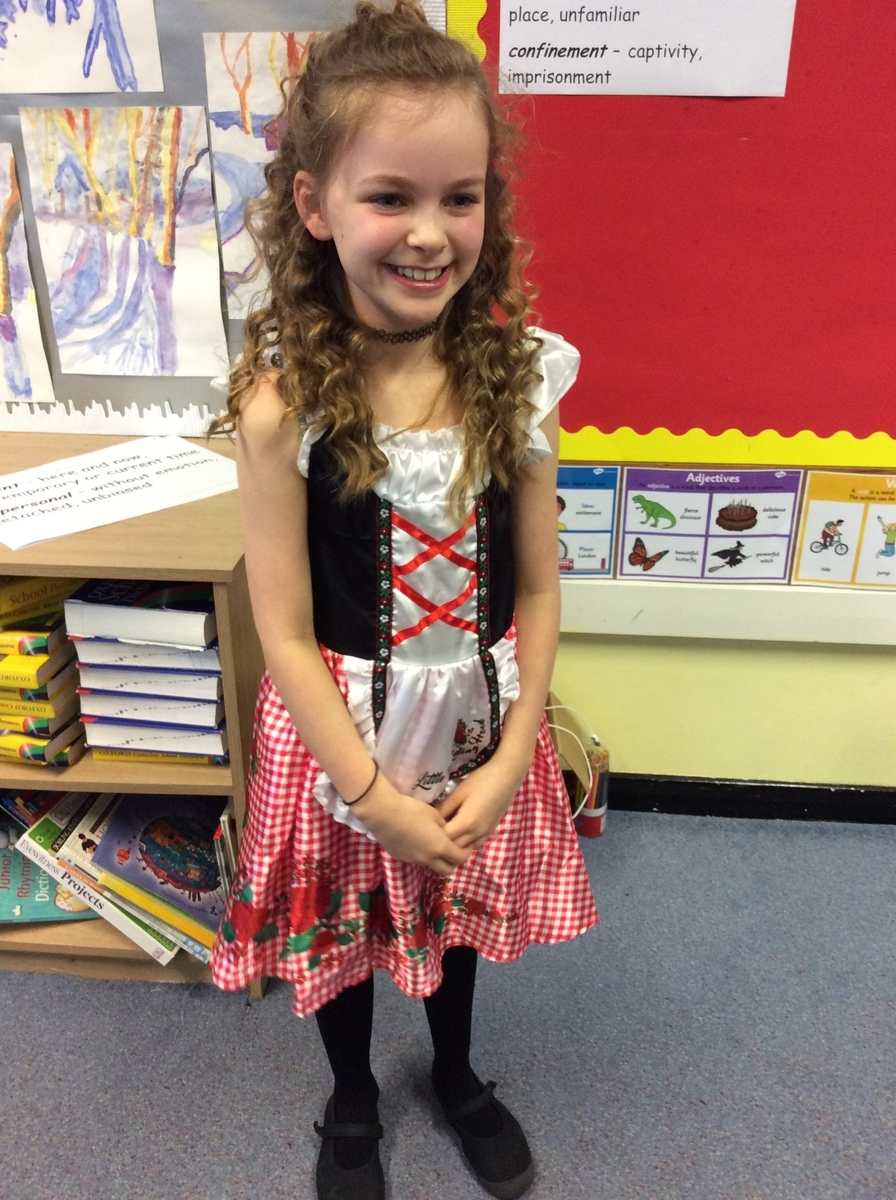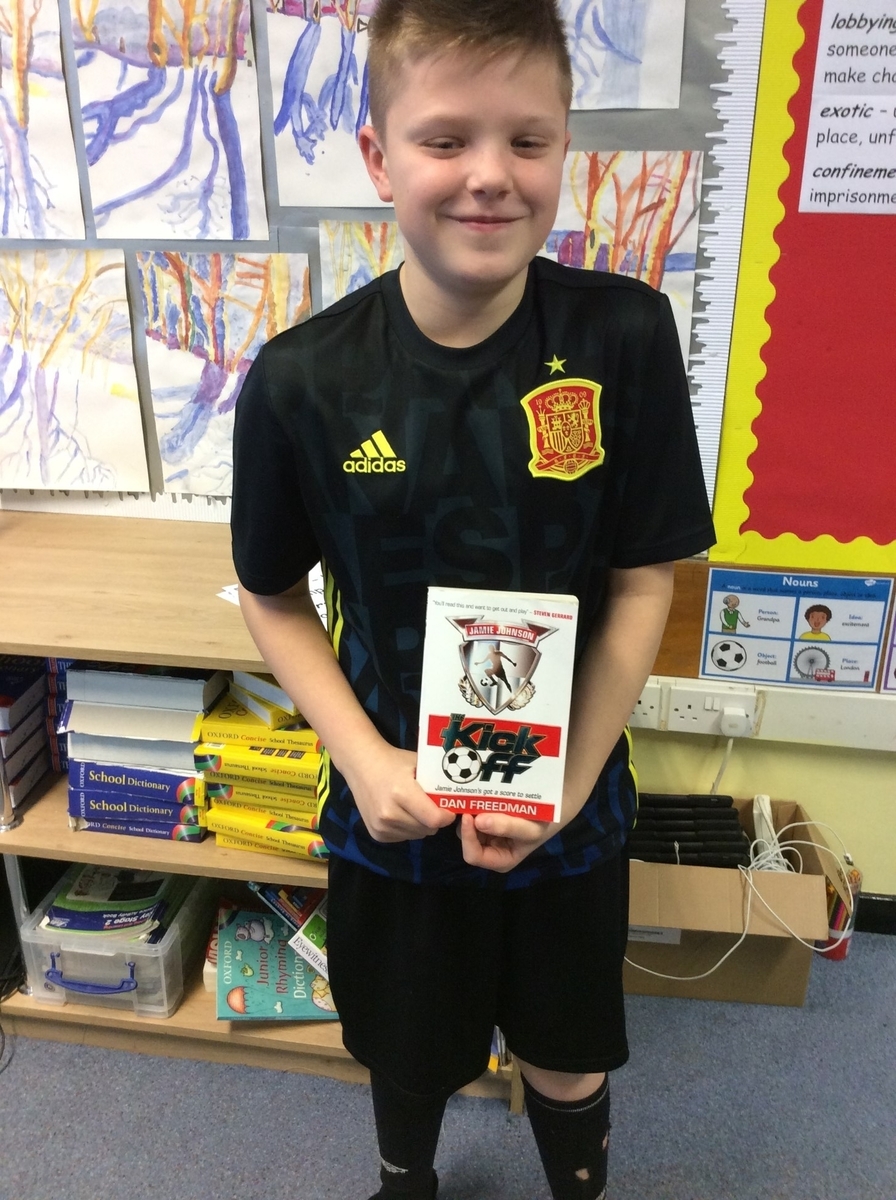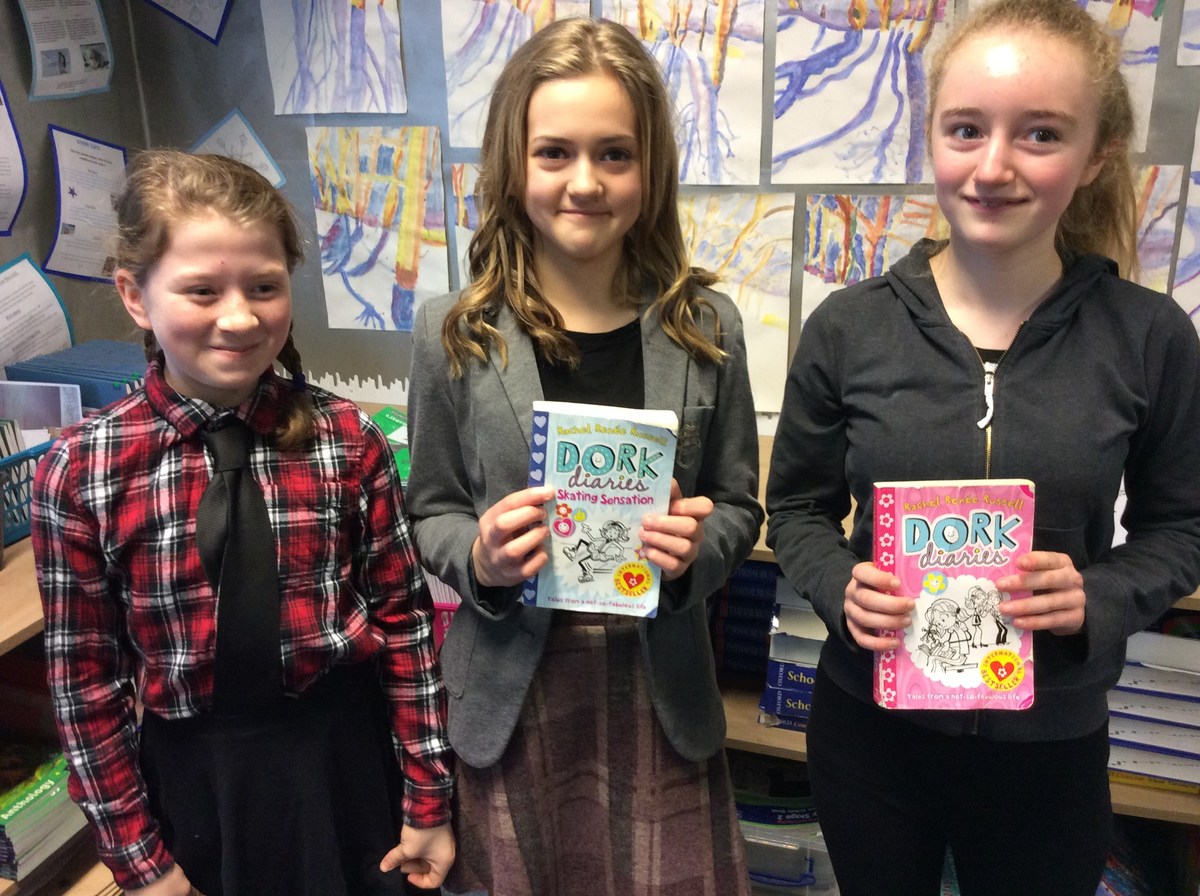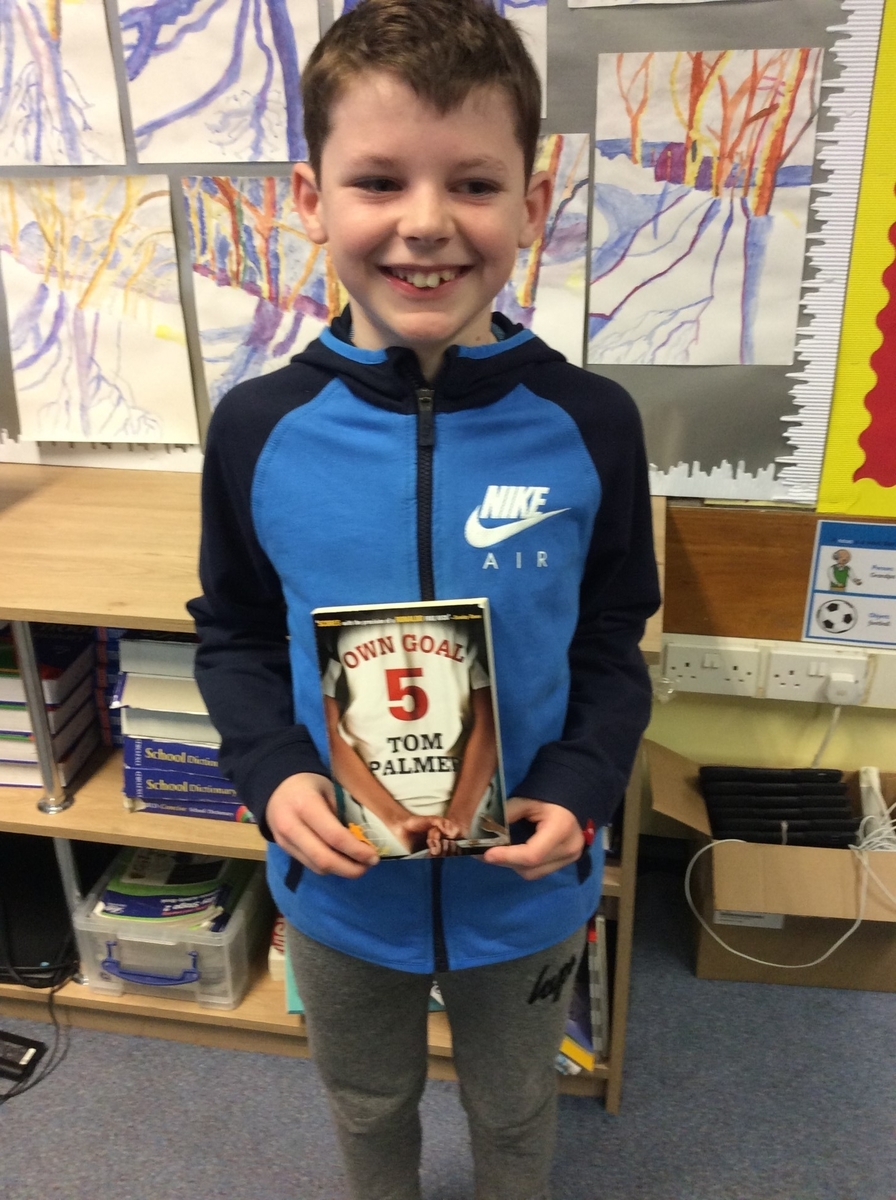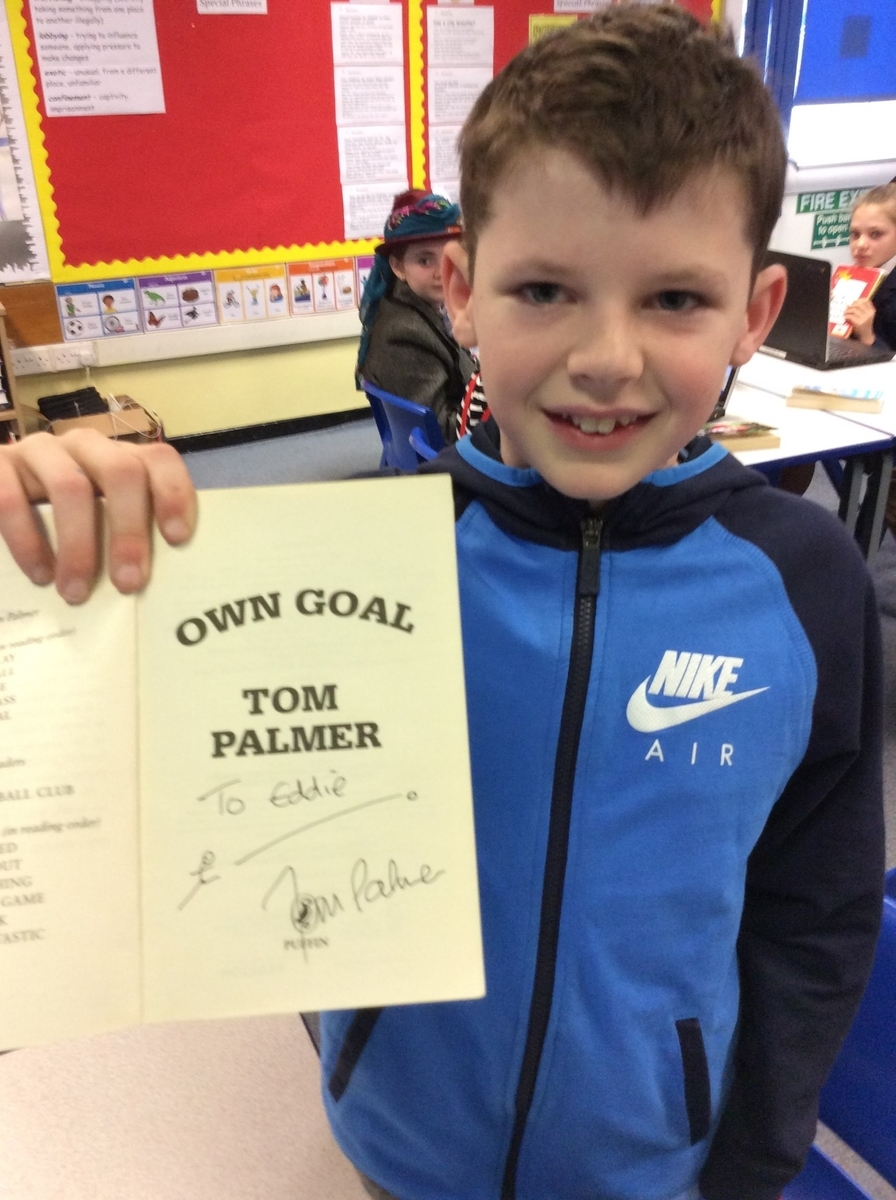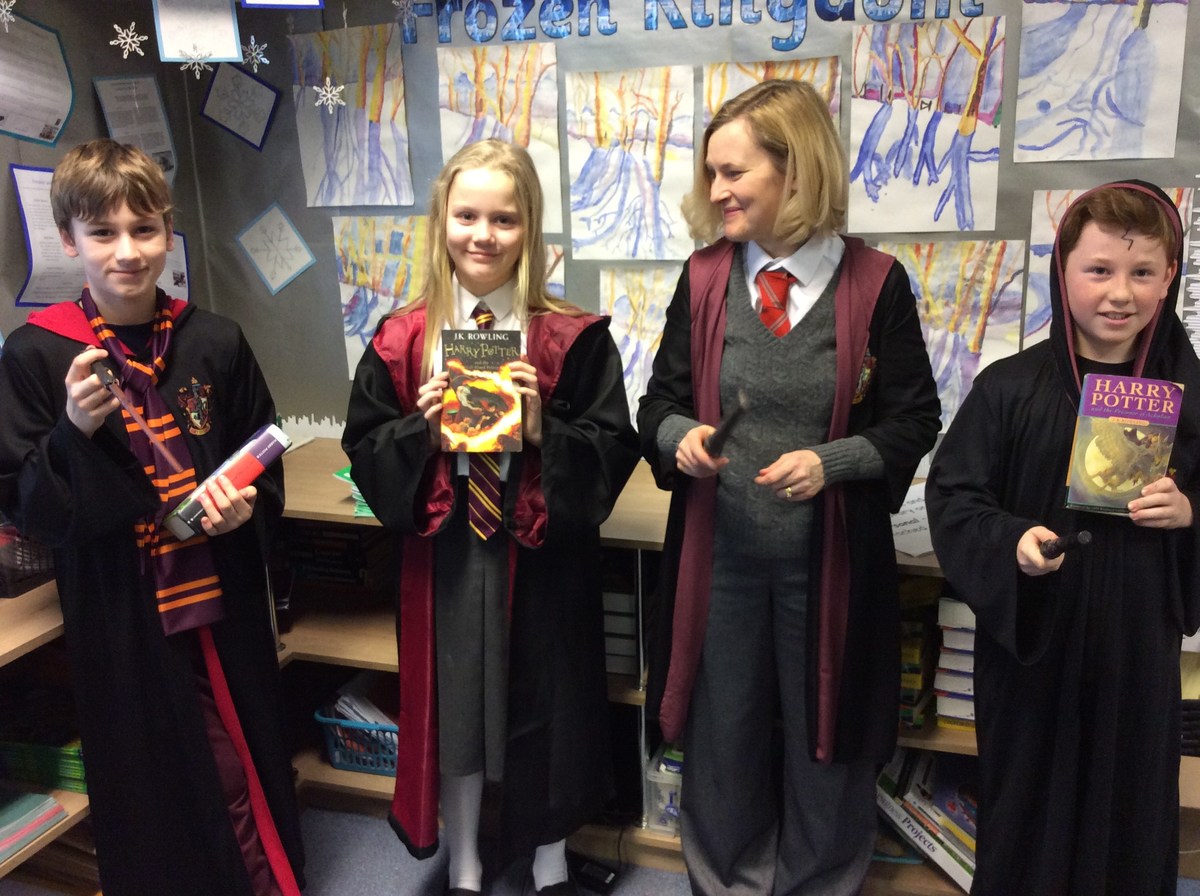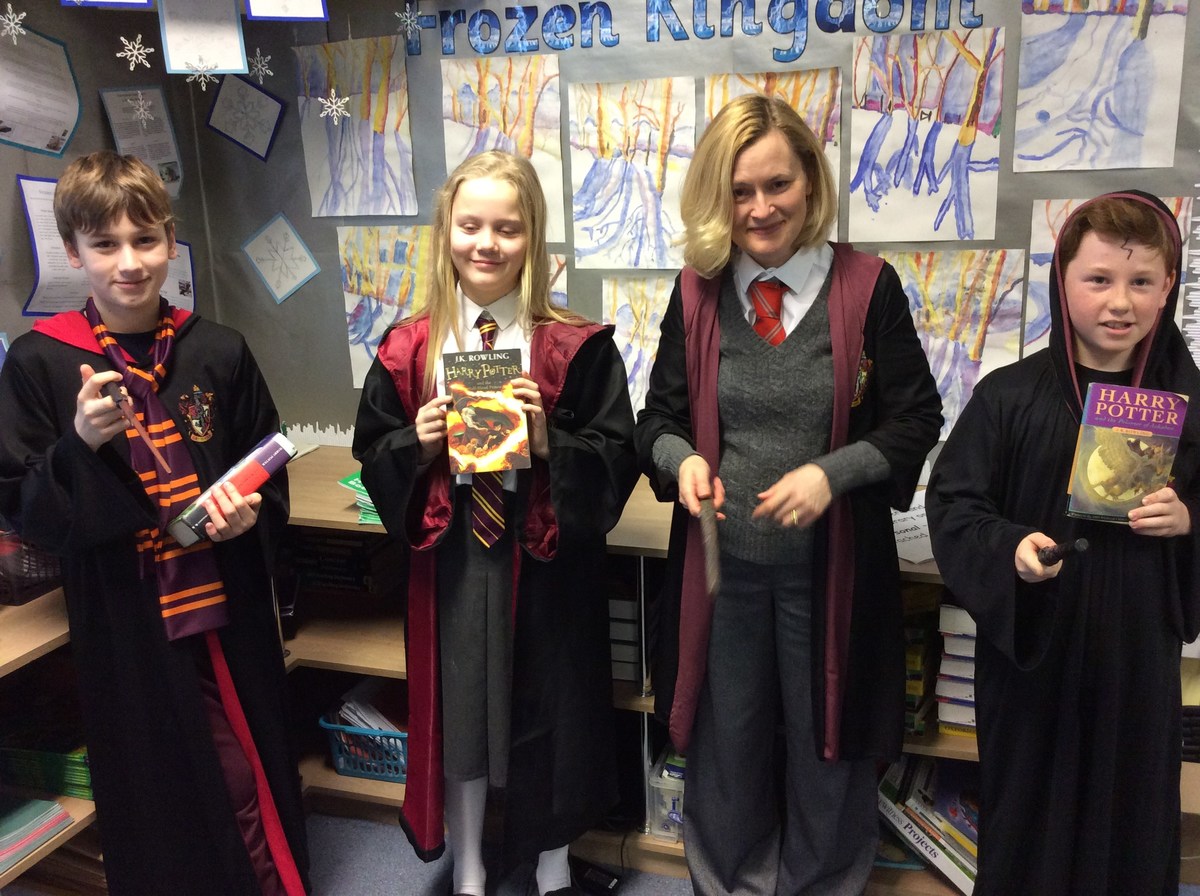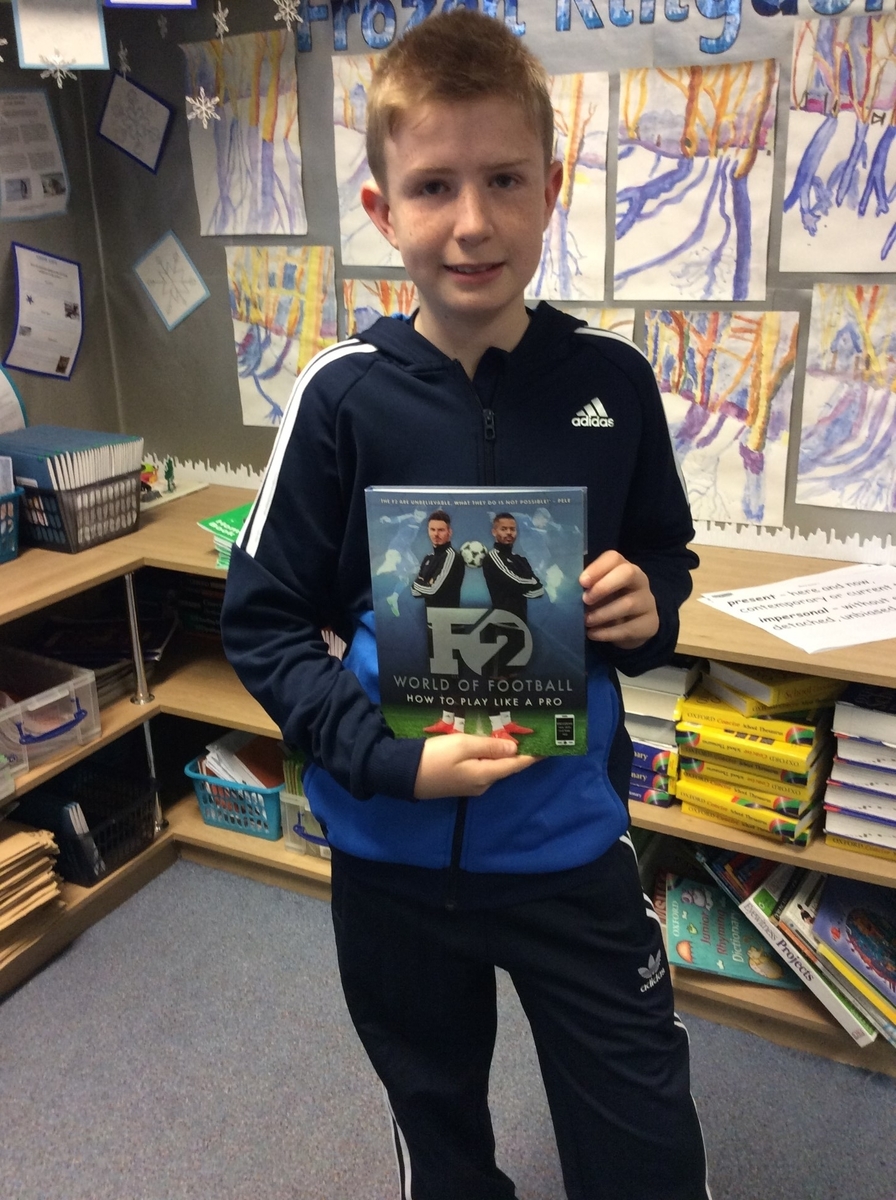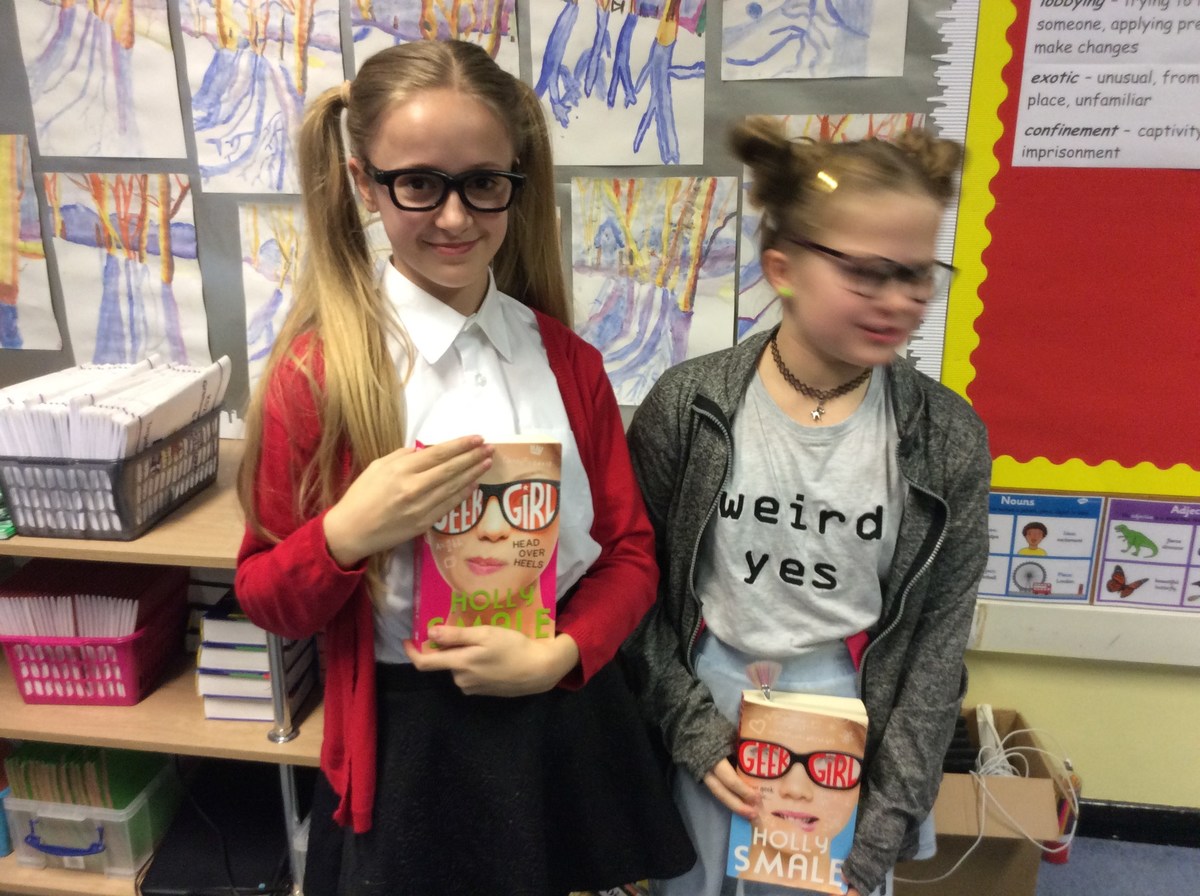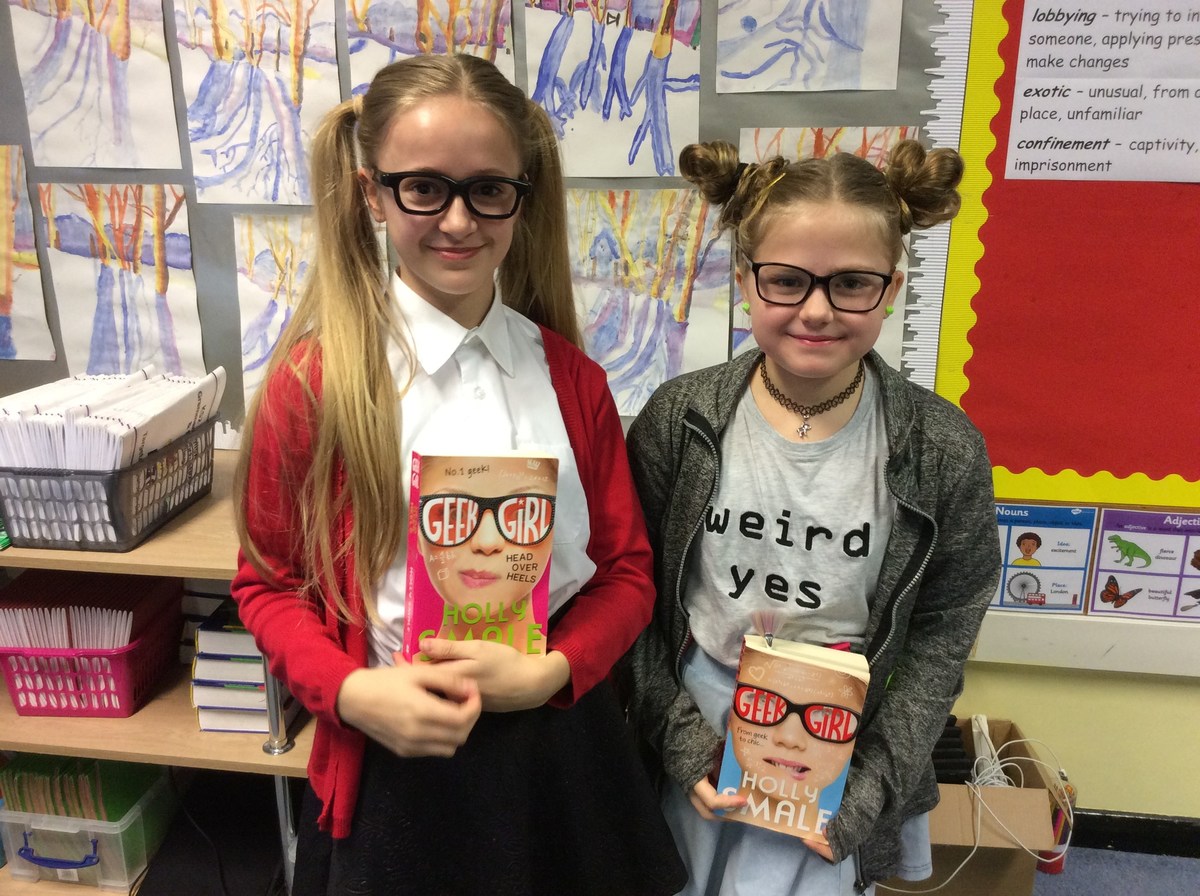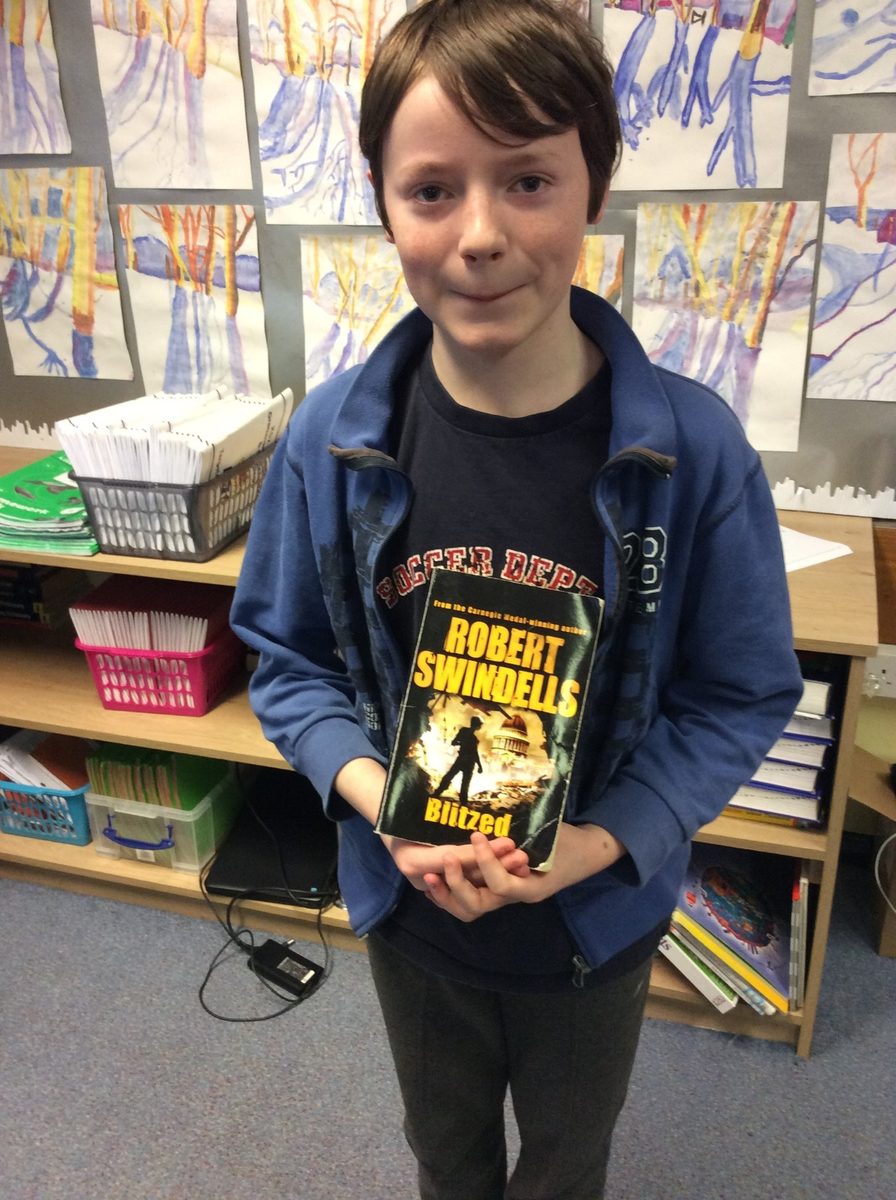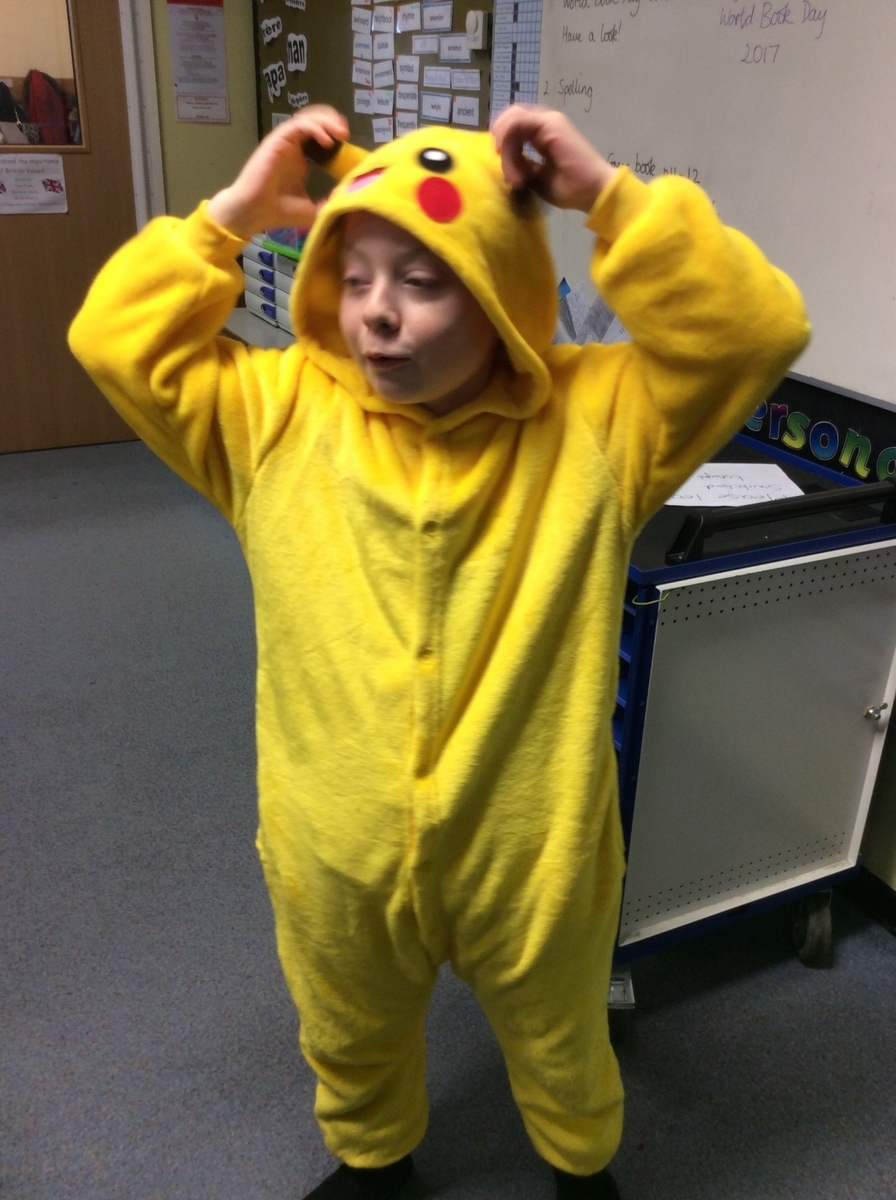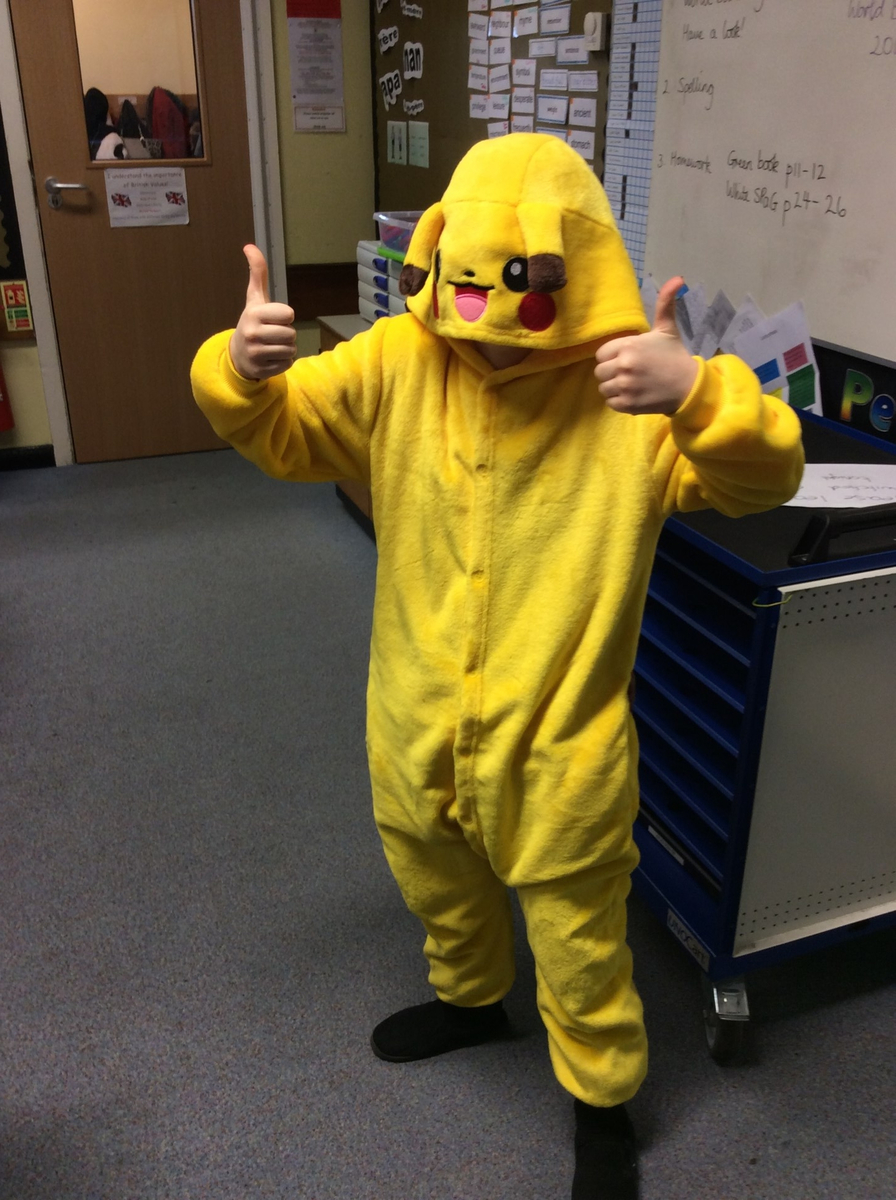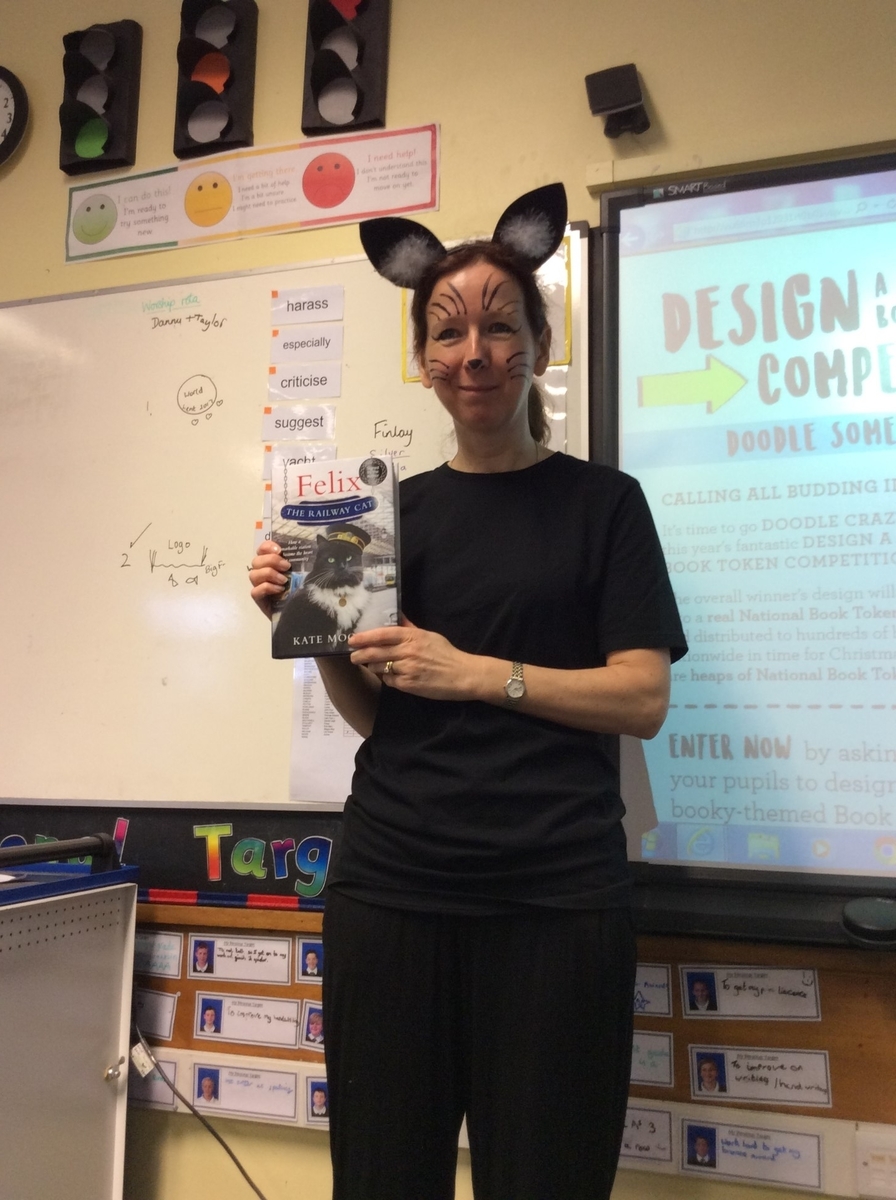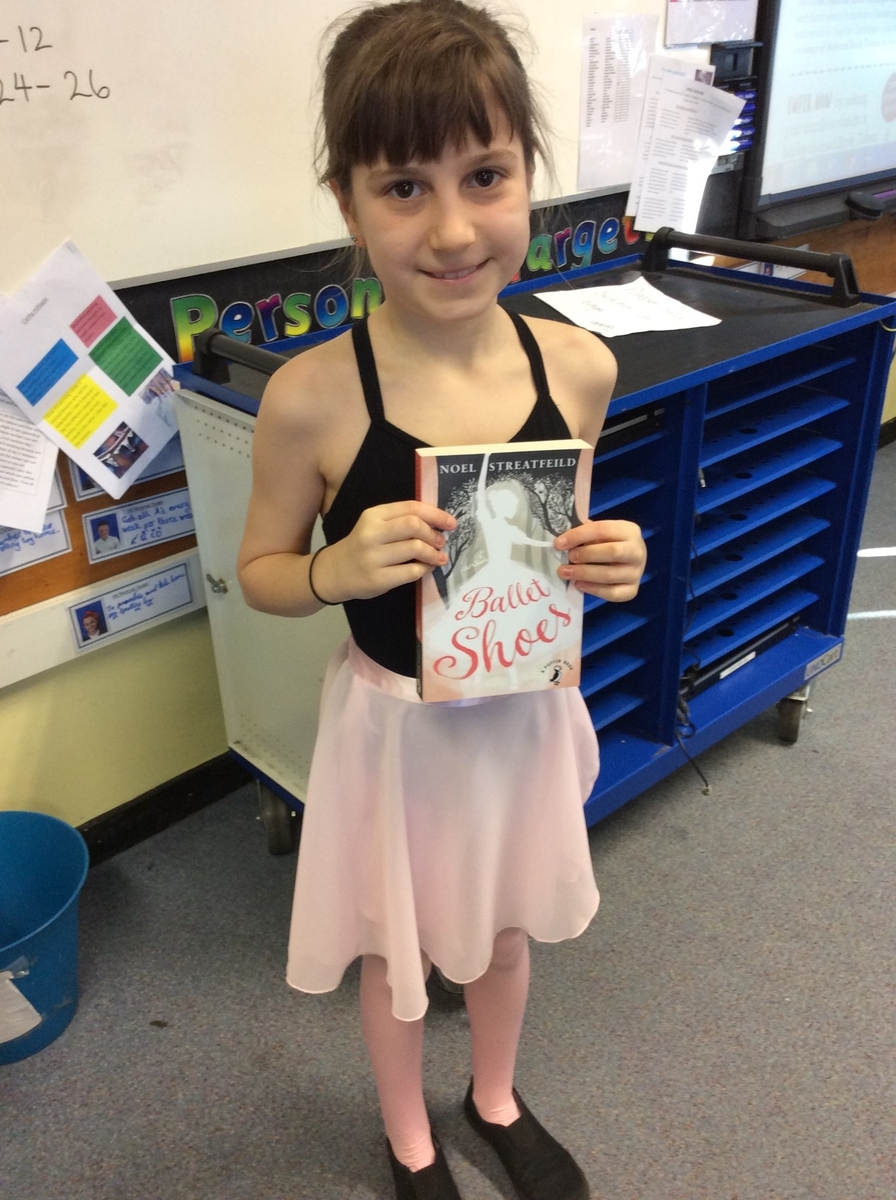 We dressed as book characters and discussed our favourite books. Lots of great costumes and plenty of suggestions for a great read...
P.E. is every Thursday.
This half term it's gymnastics. Please have your indoor P.E. kit in school.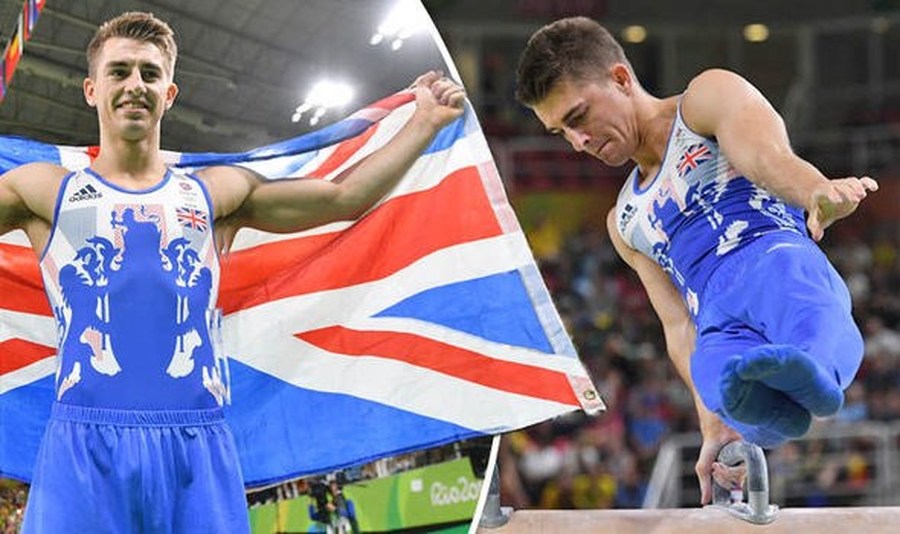 In ukulele lessons we have created a bhangra style piece of music which has Indian influence. Play the video to enjoy it!
The Island by Armin Greder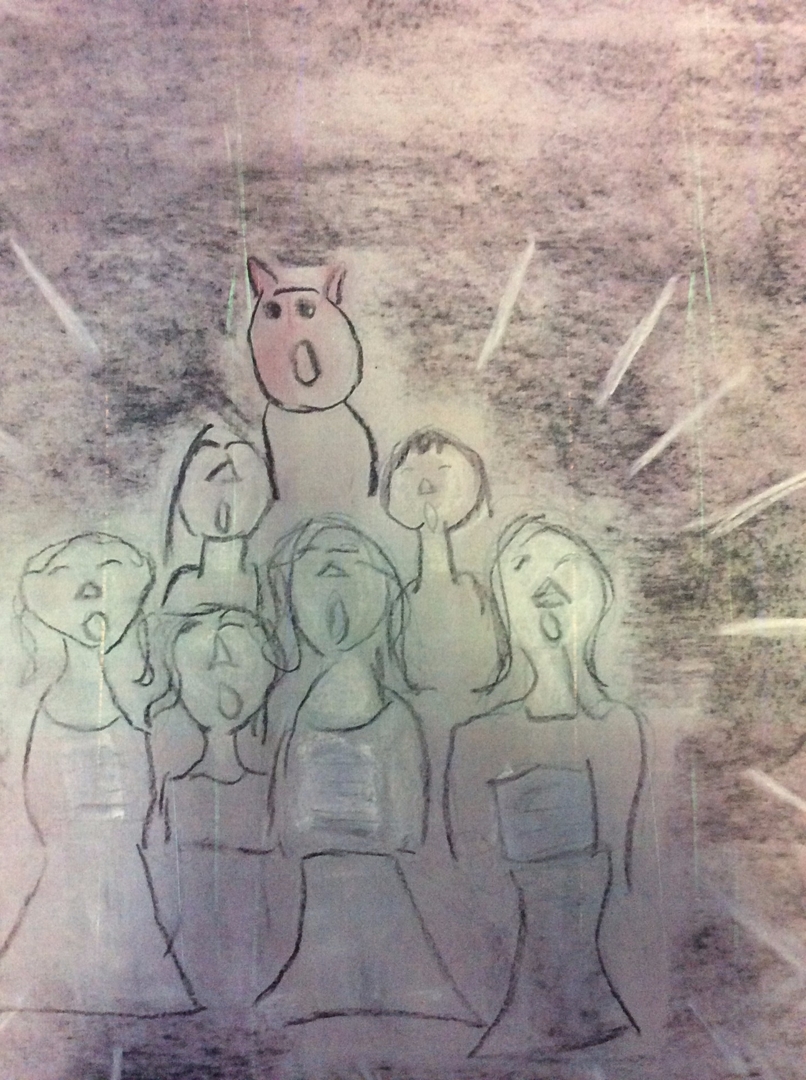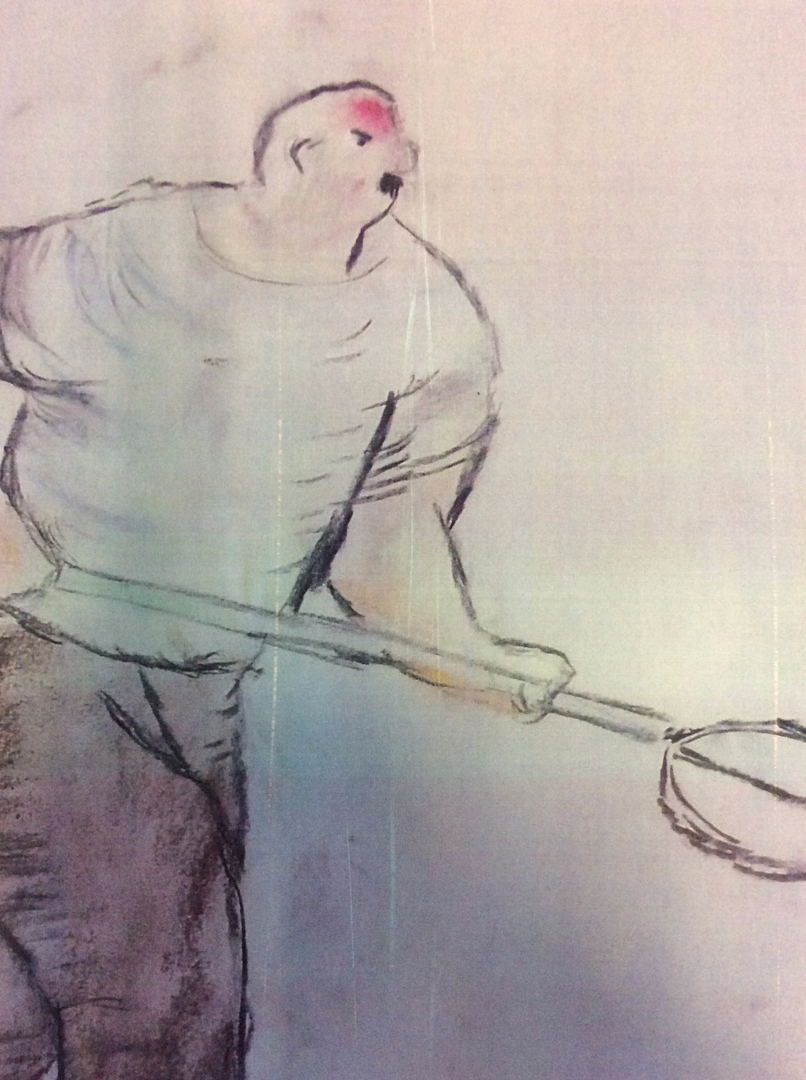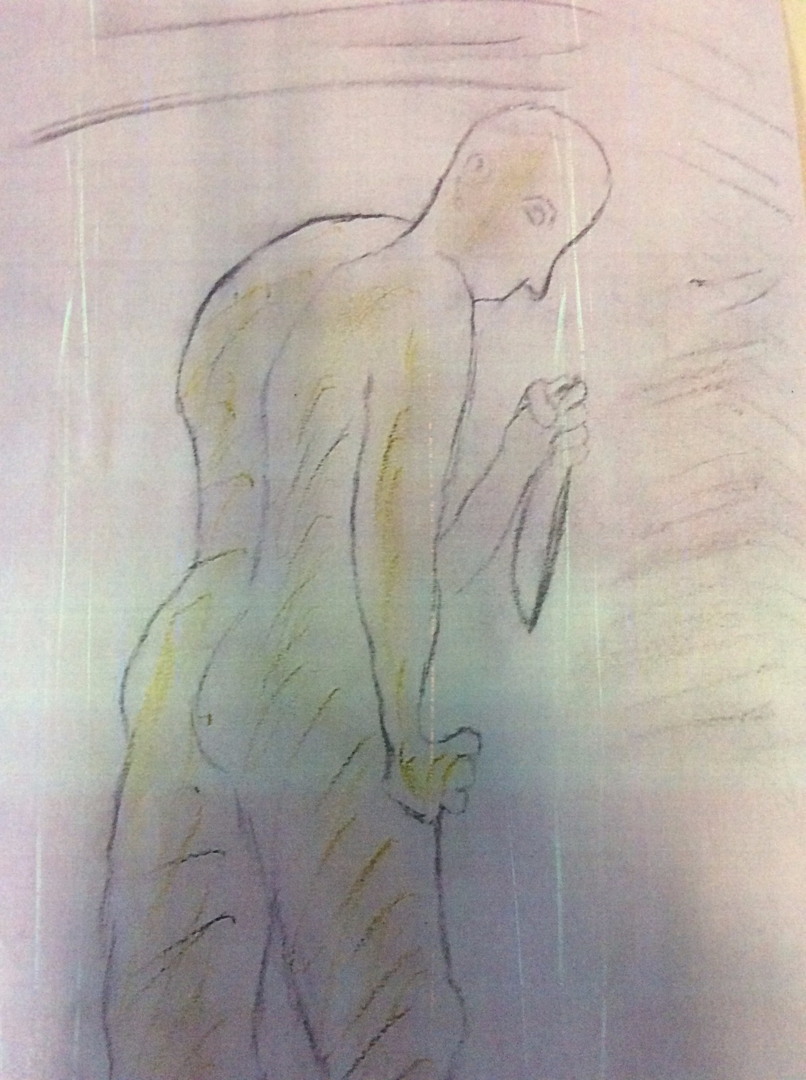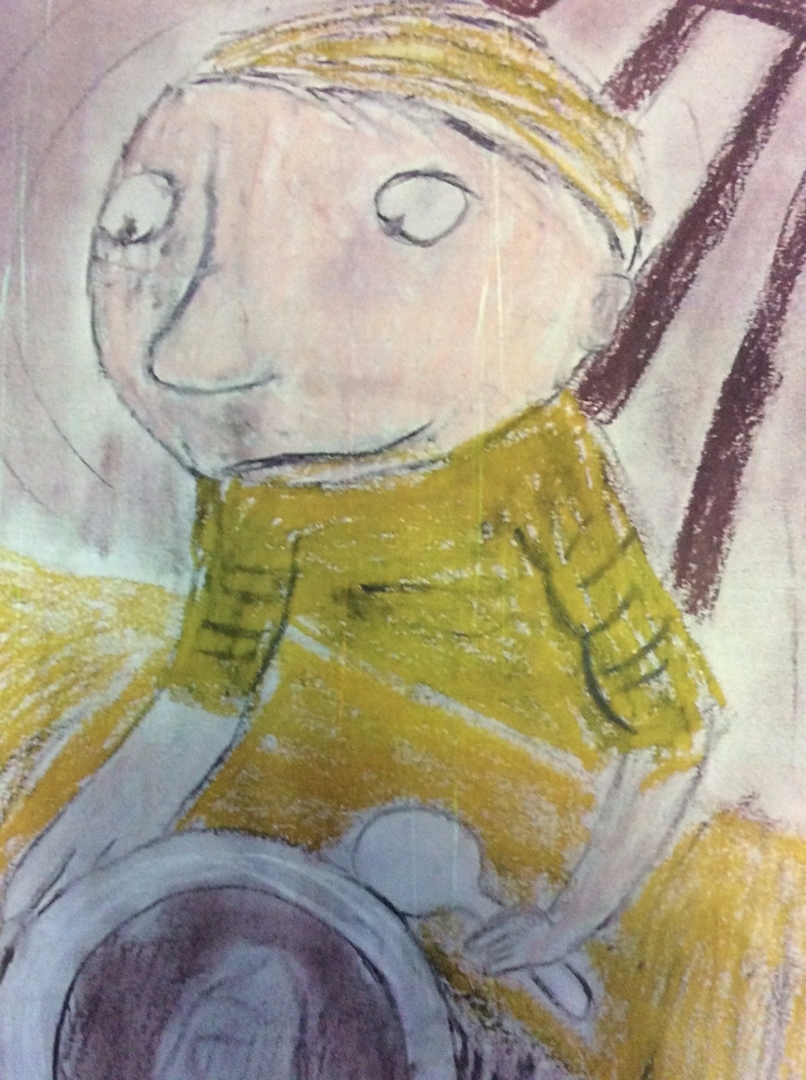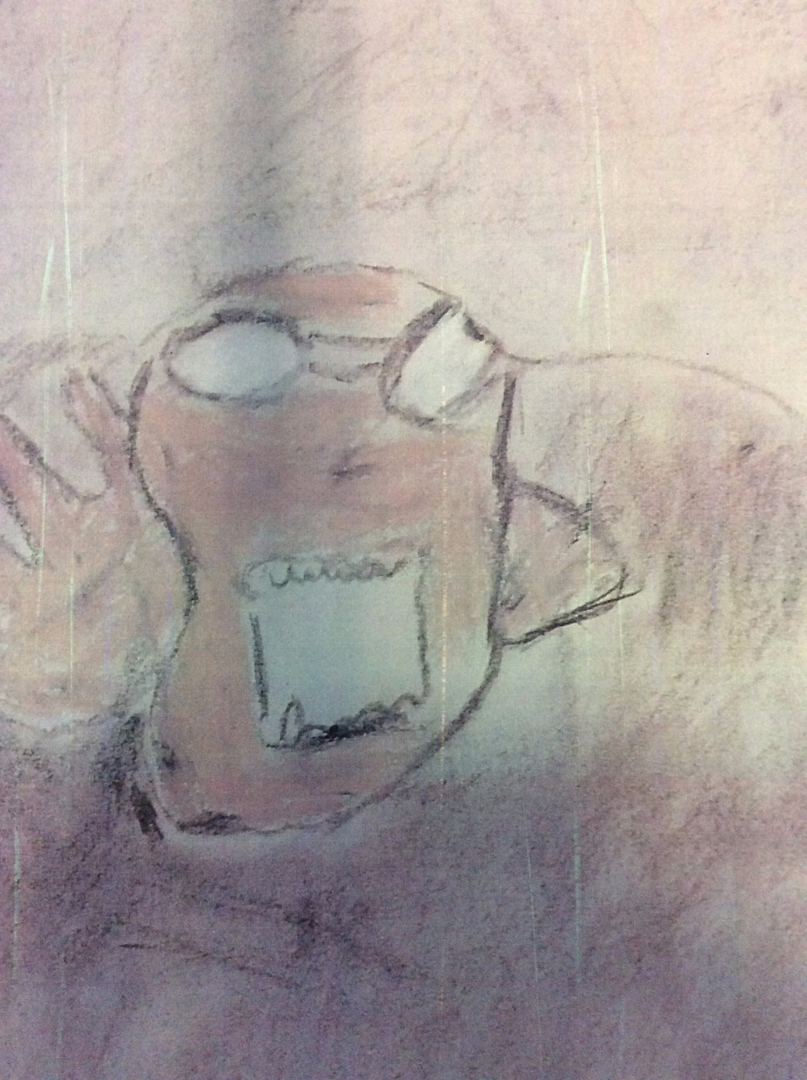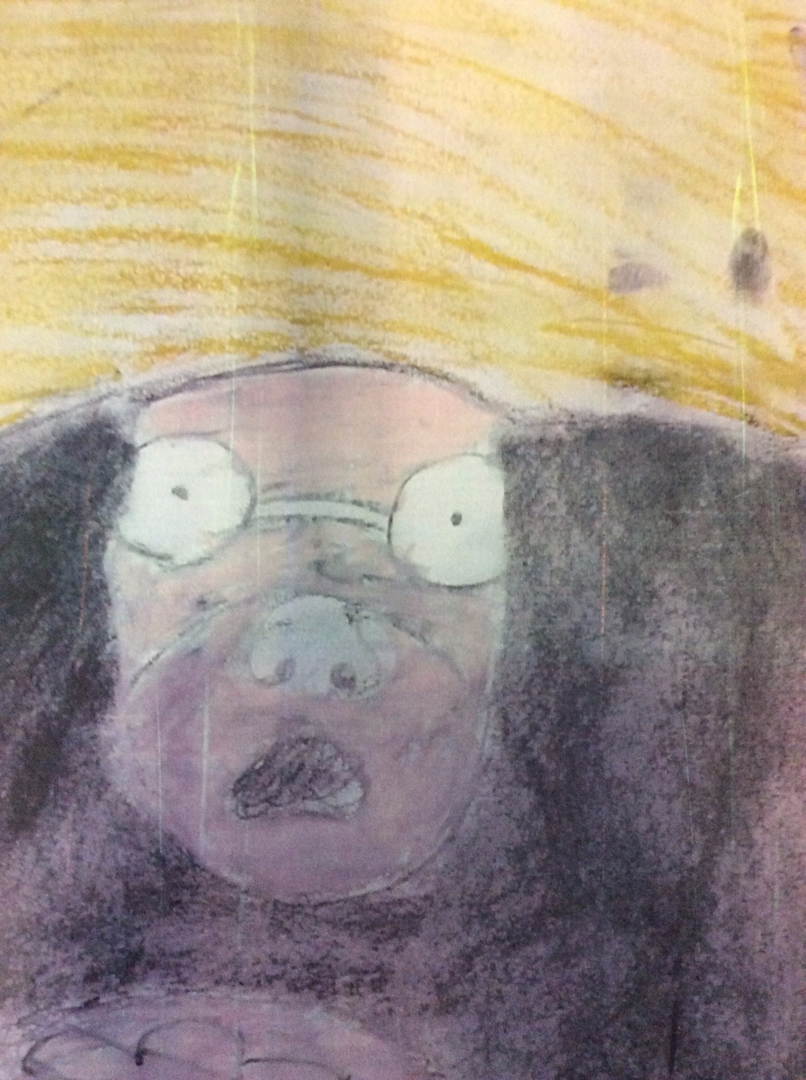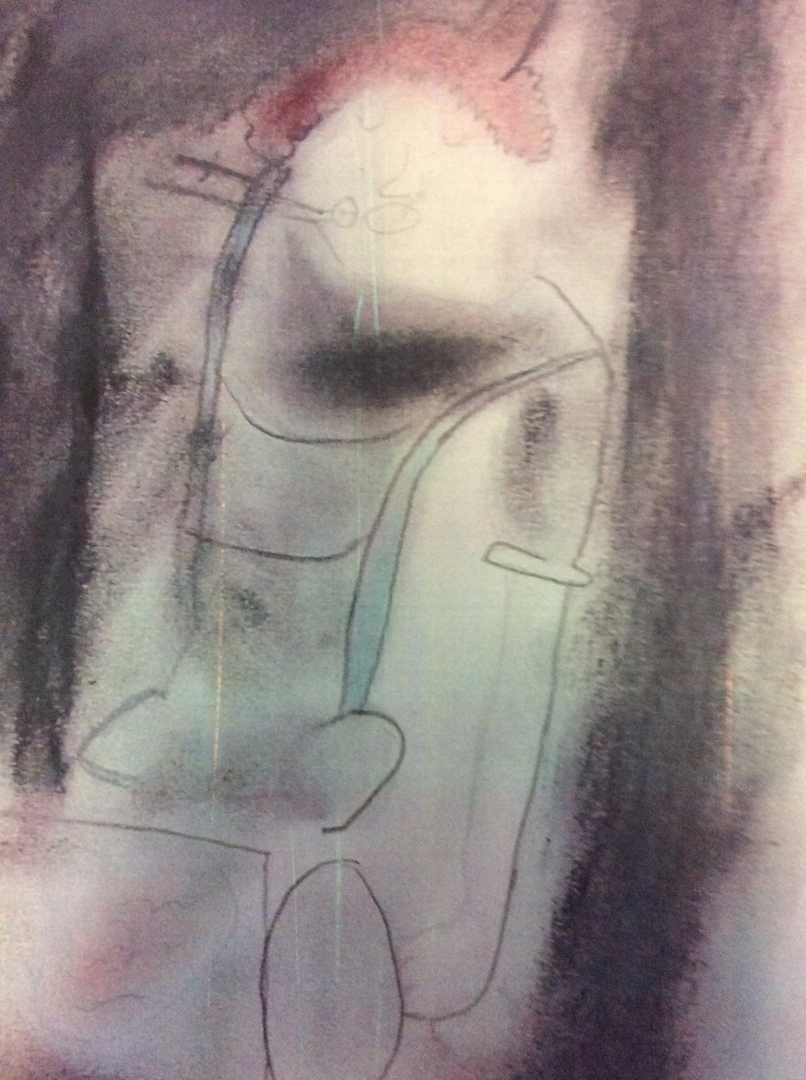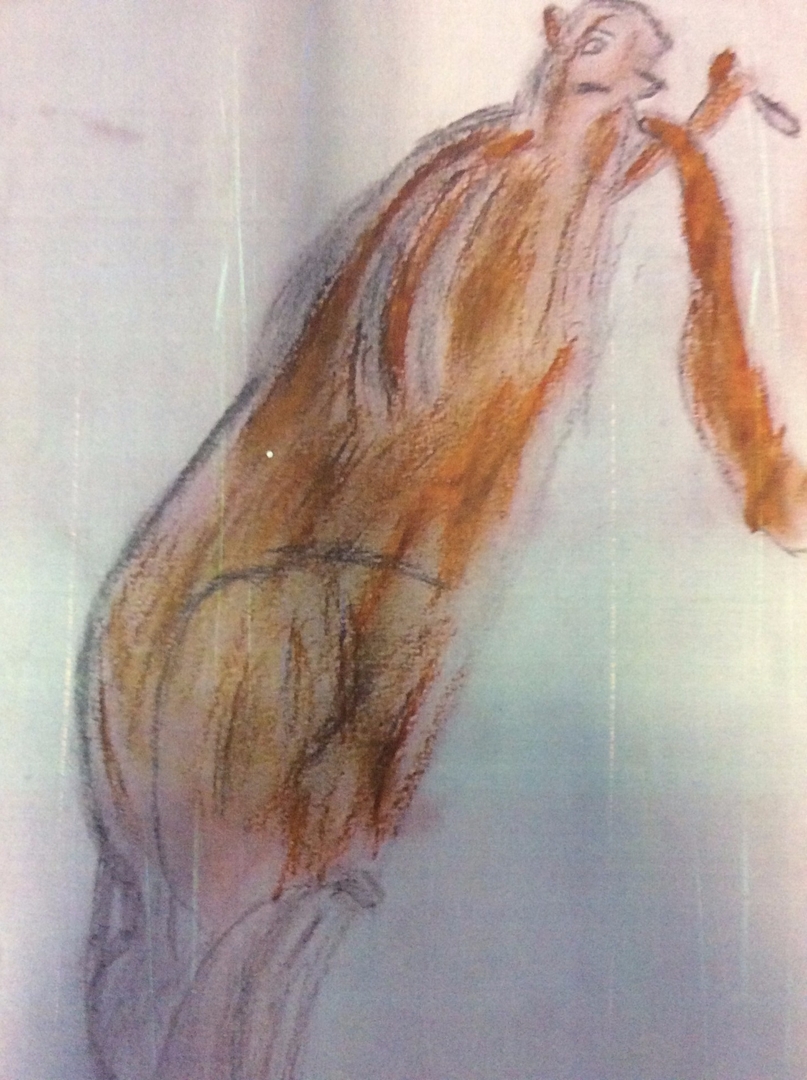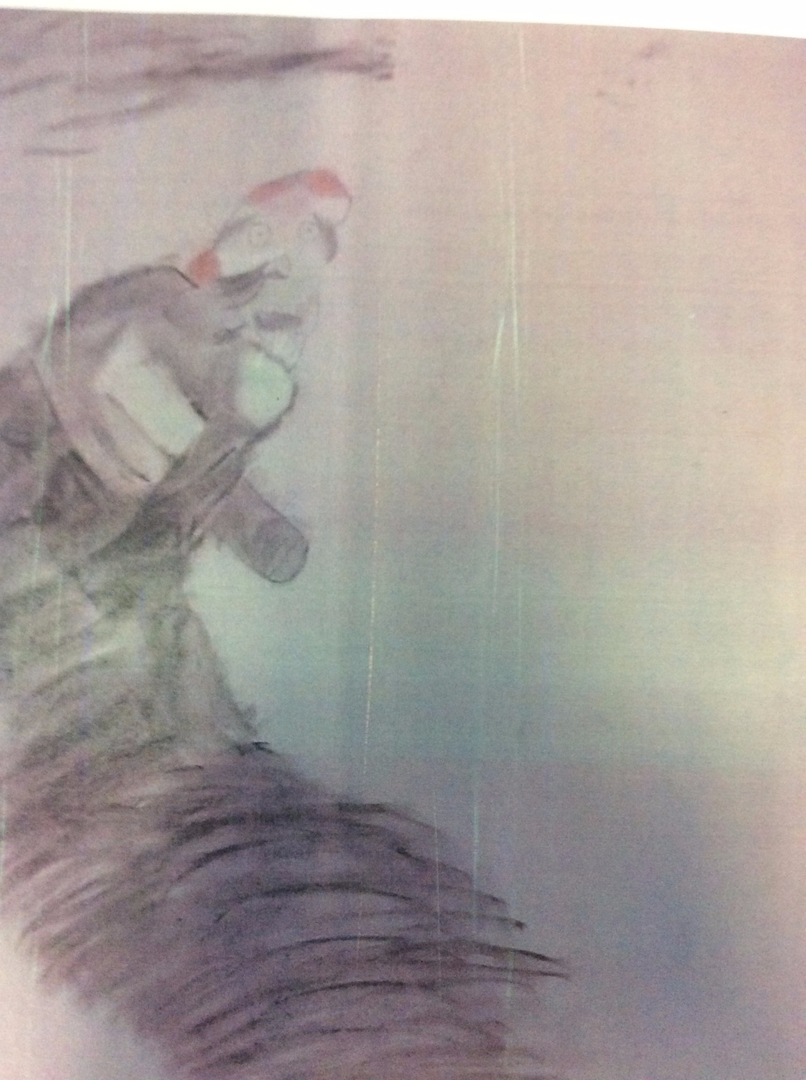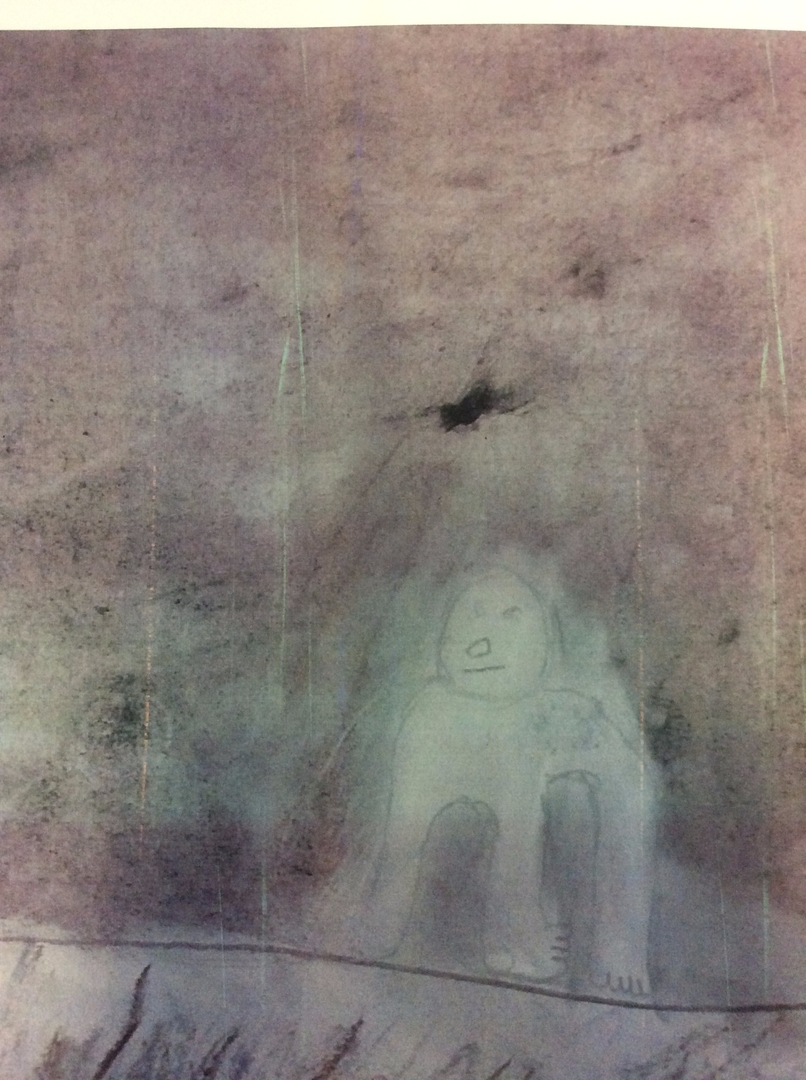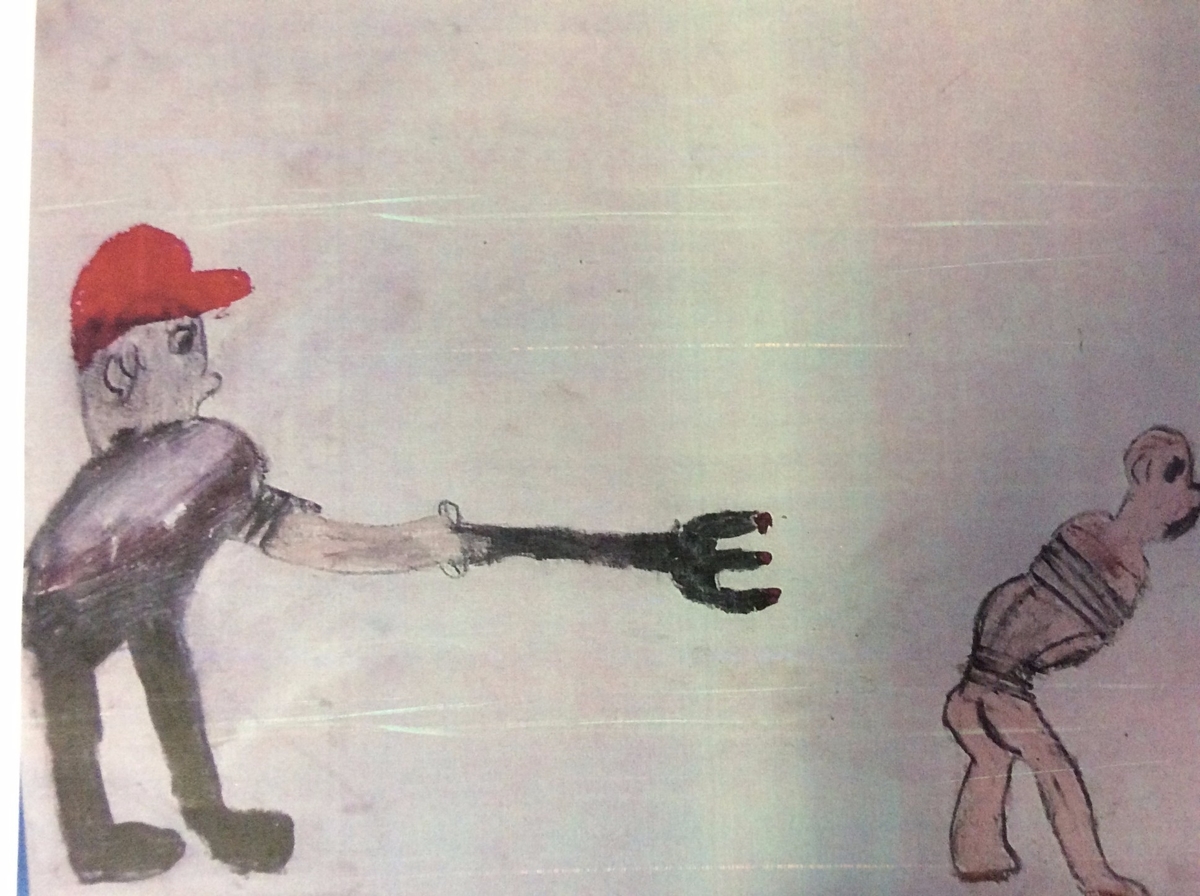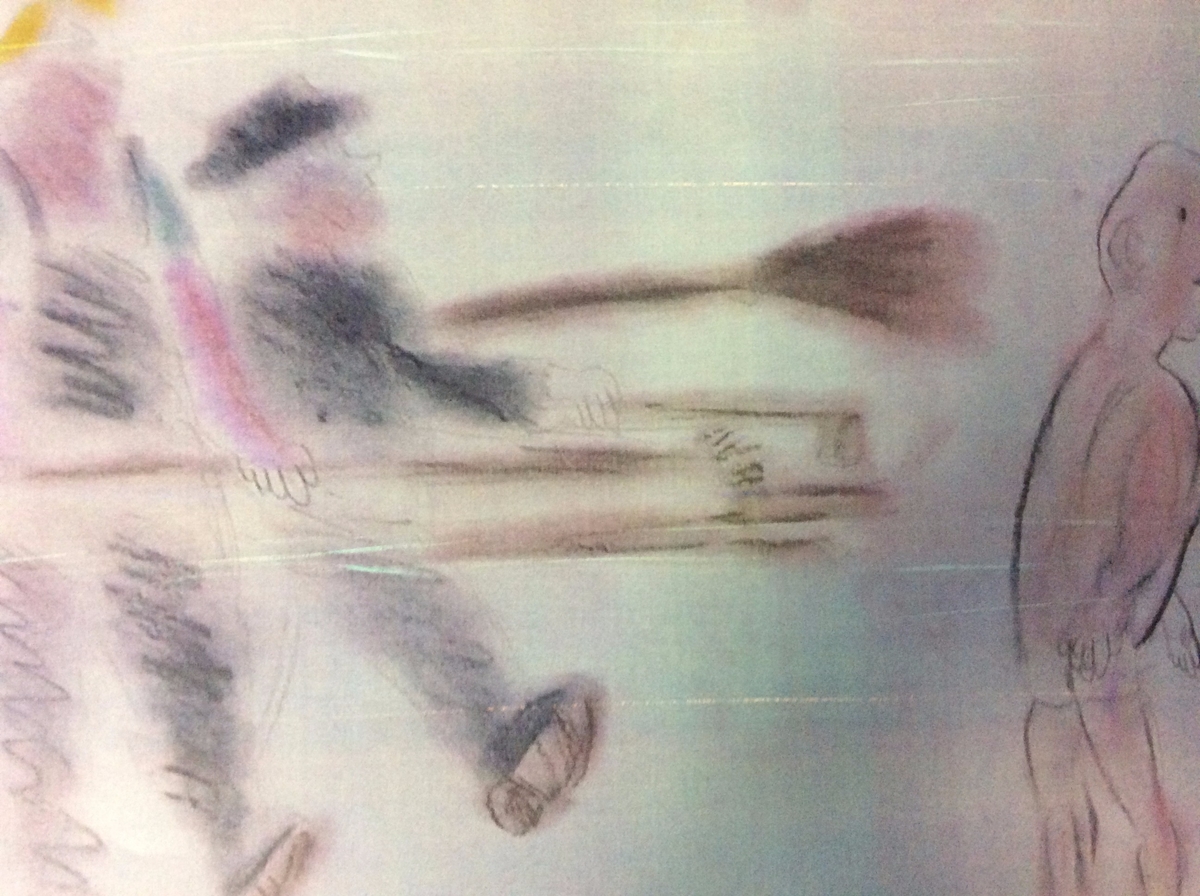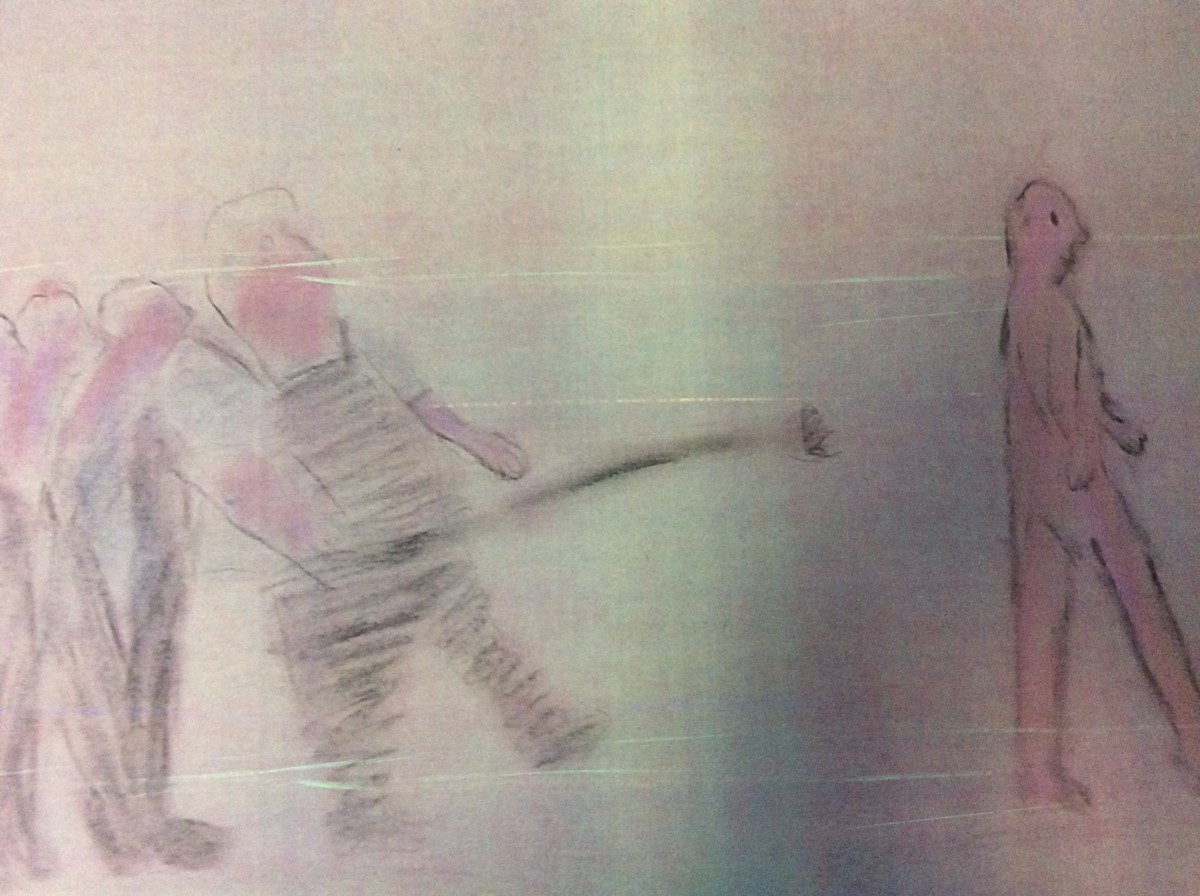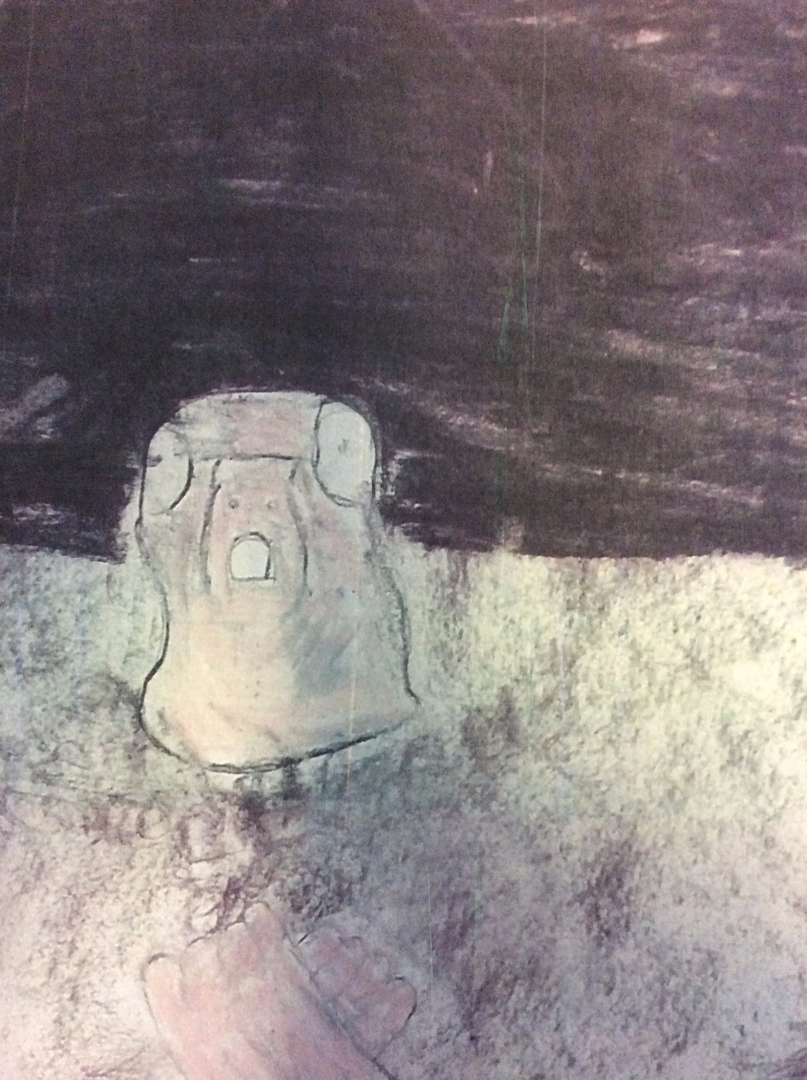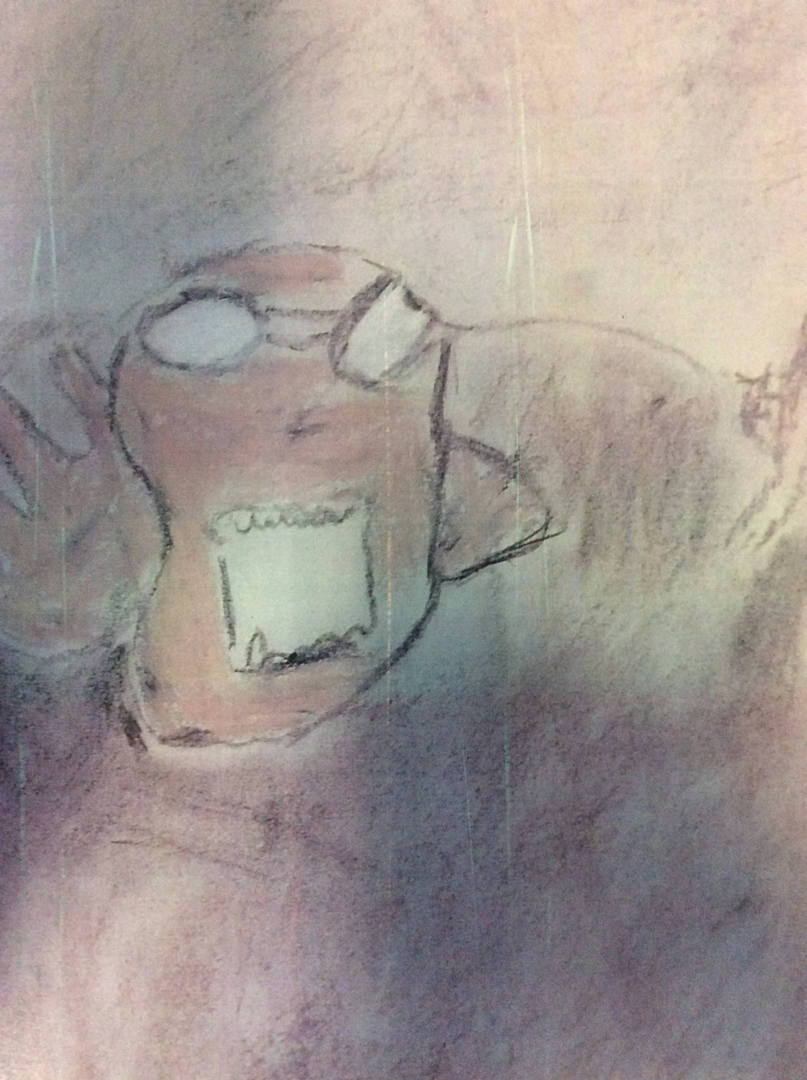 We studied the picture book 'The Island' and generated lots of ideas for writing from it. It is a powerful story with a moral message and linked in perfectly with our CAFOD work on the plight of refugees.
In addition to producing writing based on the book we also created artwork - our interpretations of scenes from the story. We are proud of them!
We were very lucky to have Matthew come in for an 'Ancient Greeks workshop'. We learned about some of the famous plays and how important theatre was to this ancient civilization. As actors wore masks, it was important to show character through body movements, and we tried our hand at some freeze frames. We were great thespians (a Greek word for actors) and this influence on language is just one example of how Ancient Greece has left its mark on us today...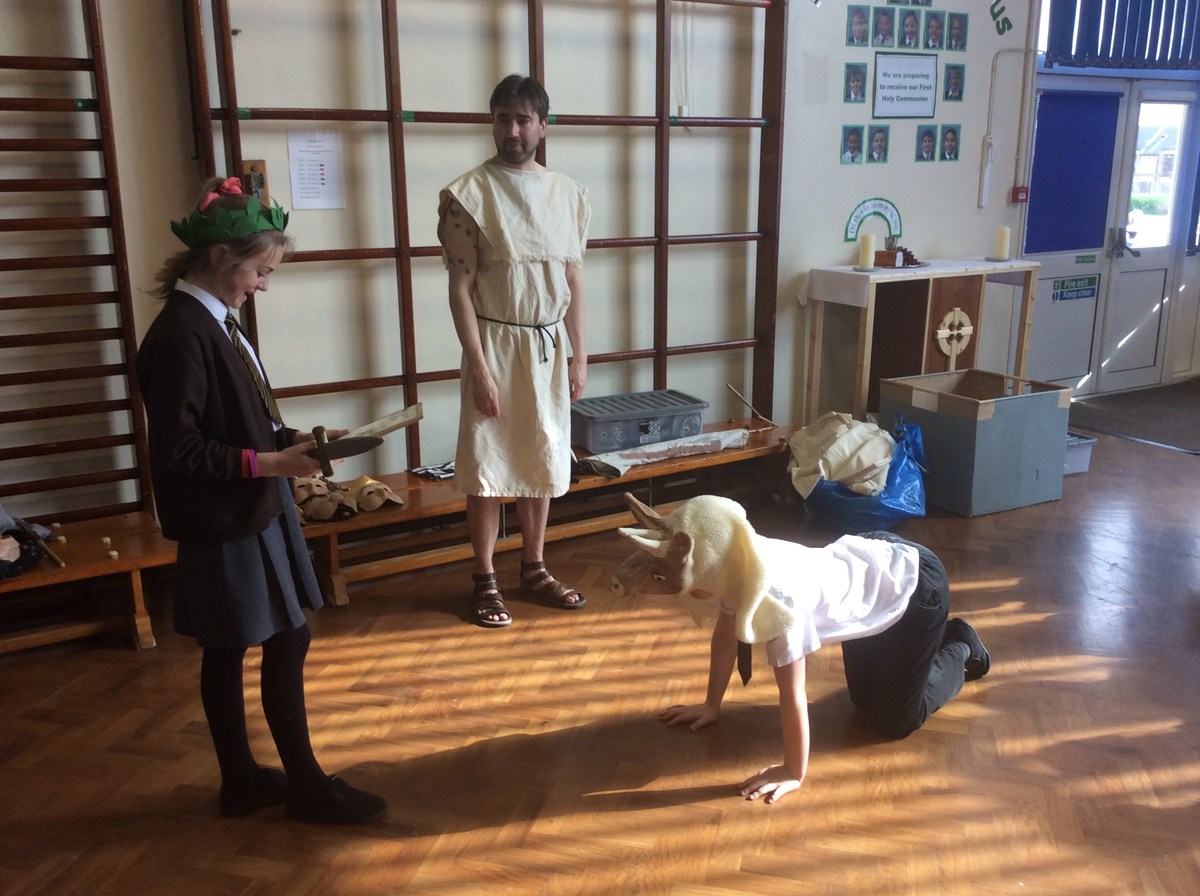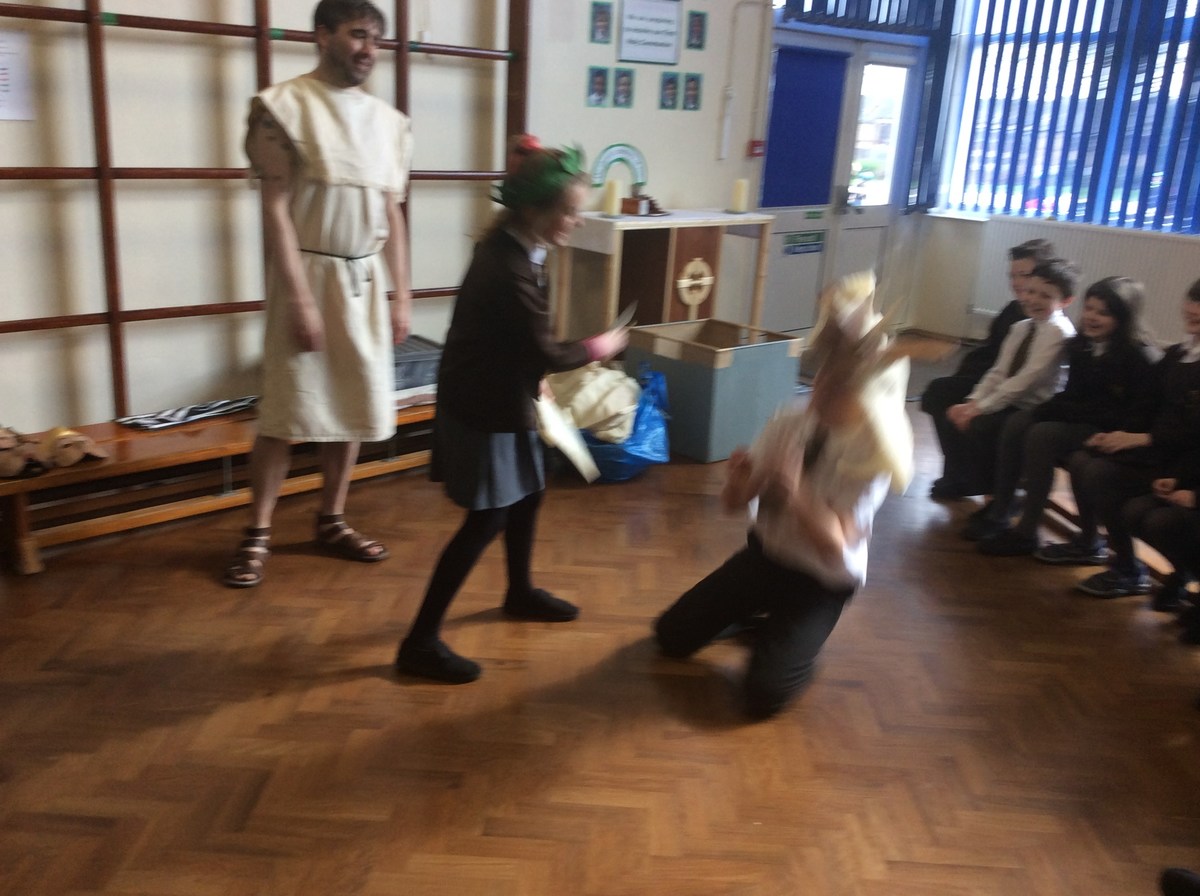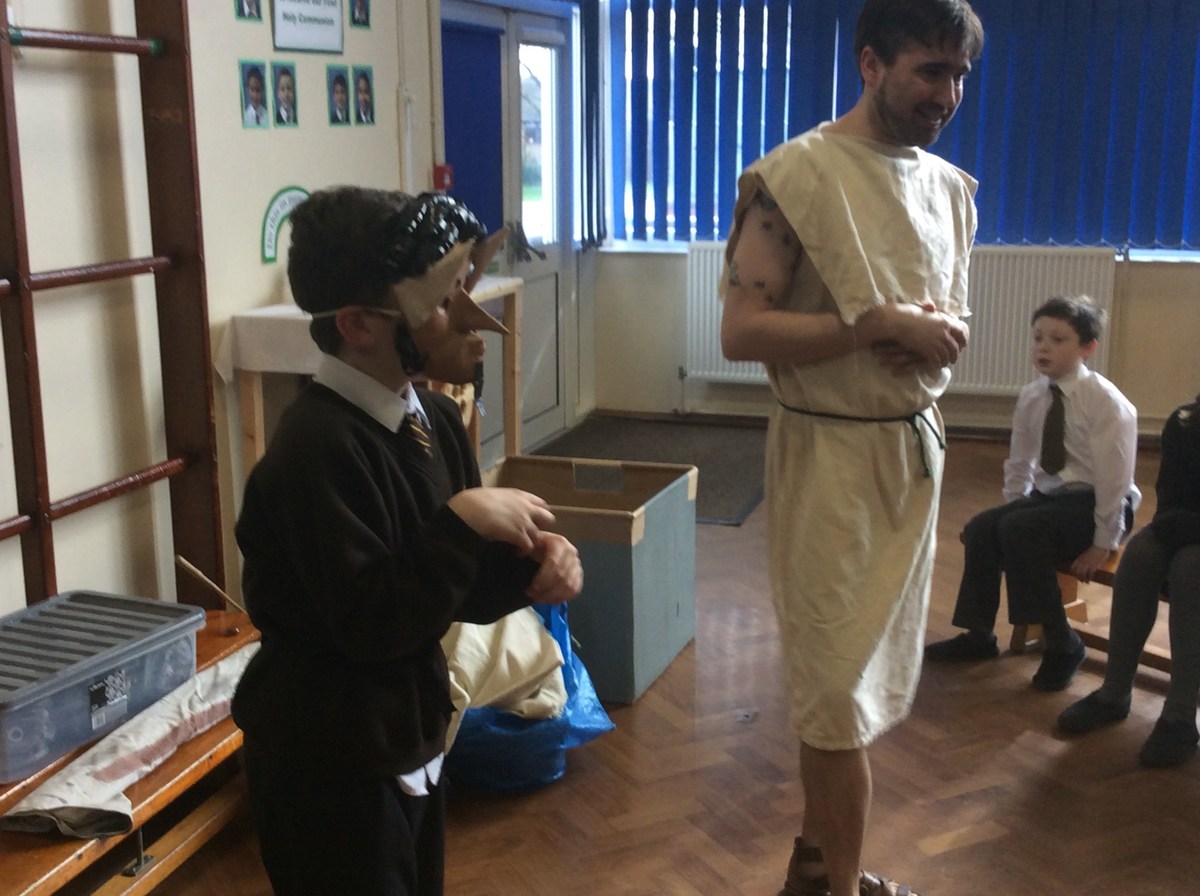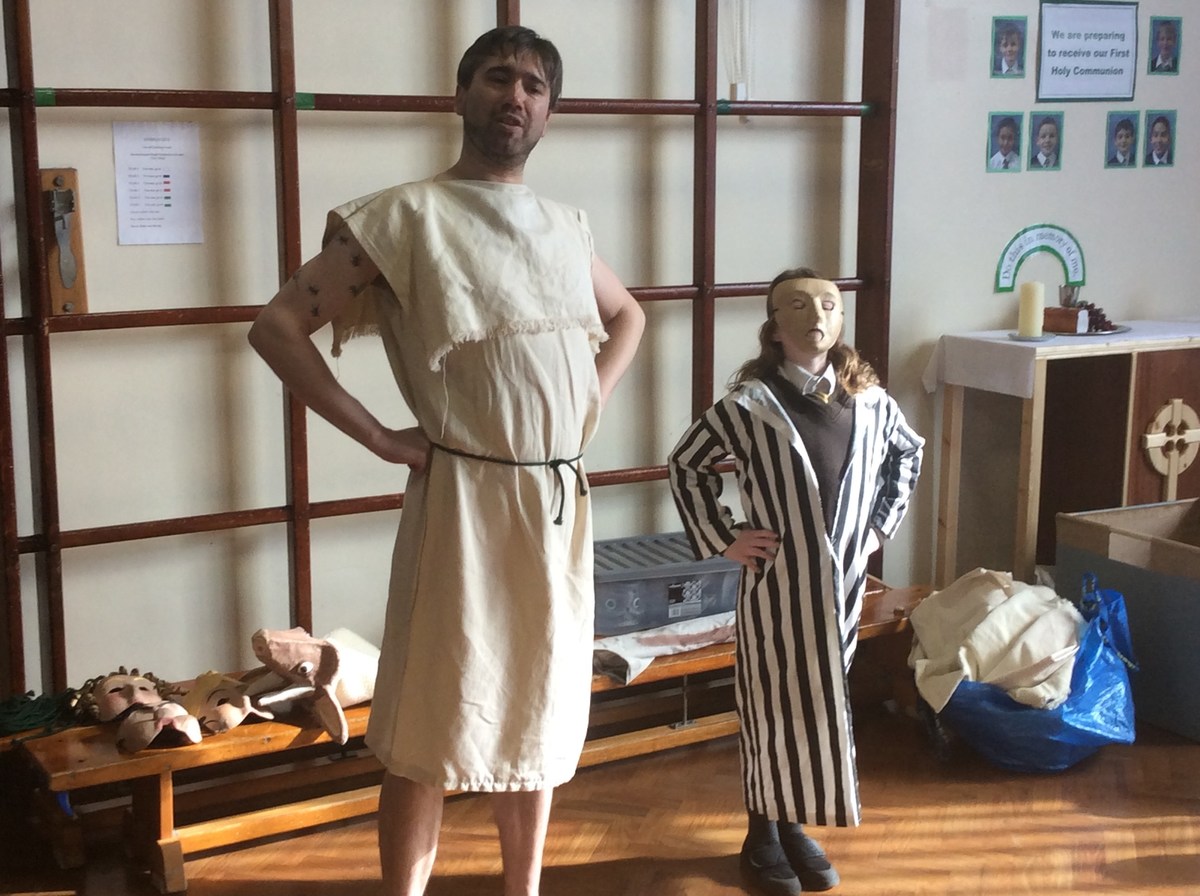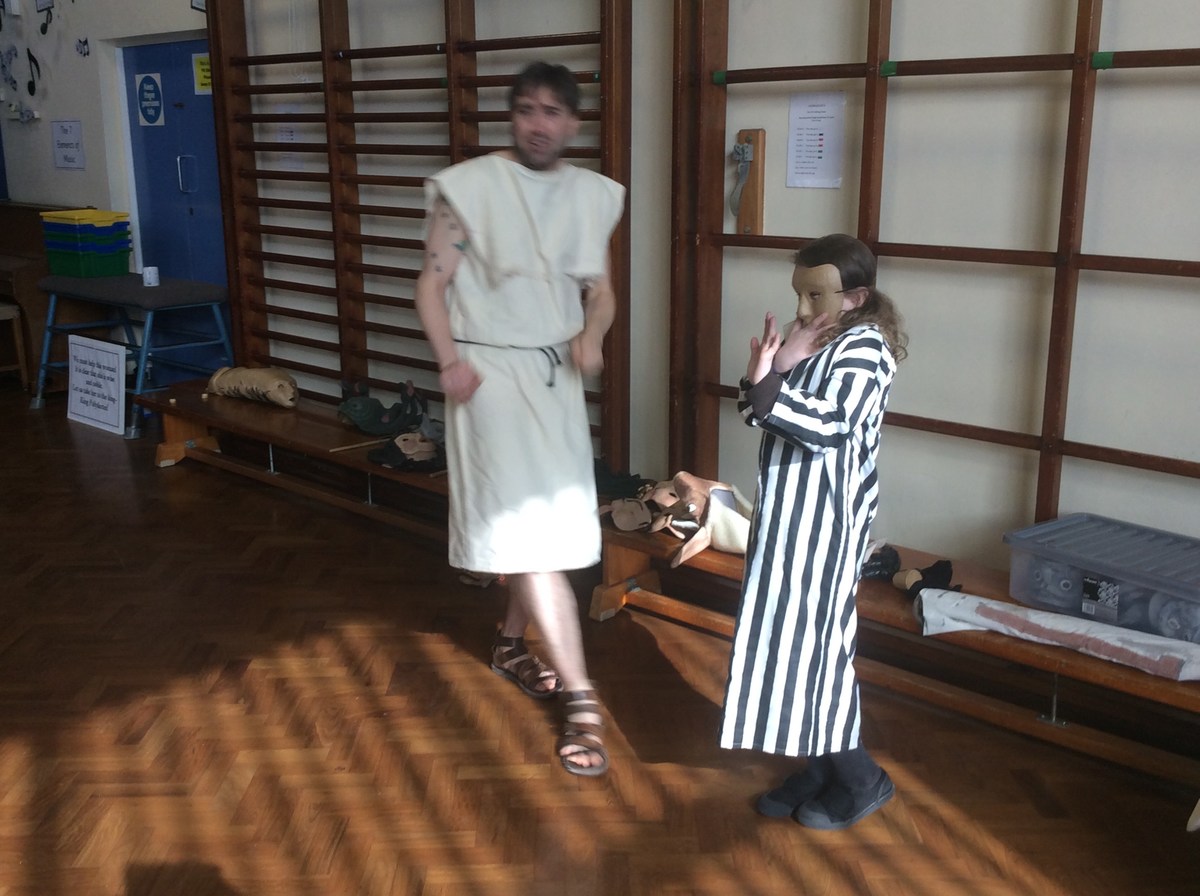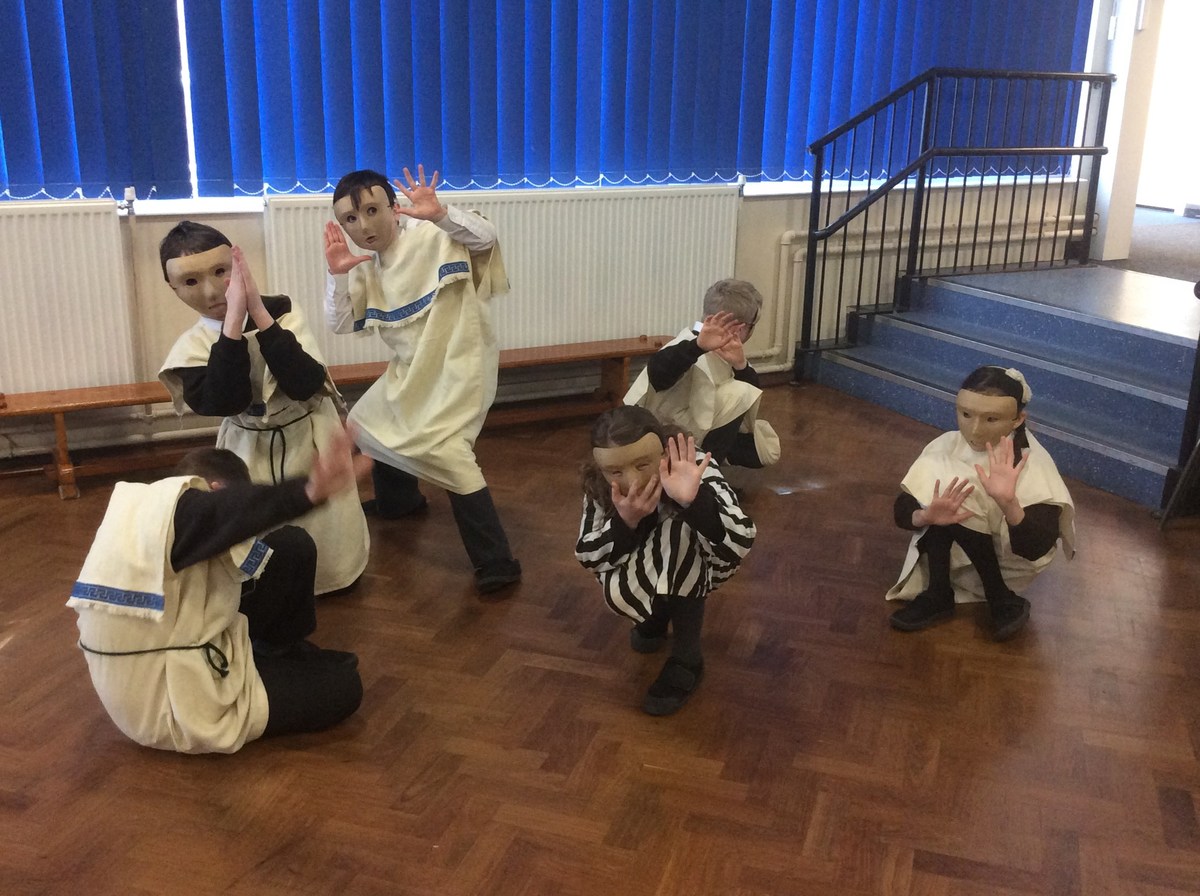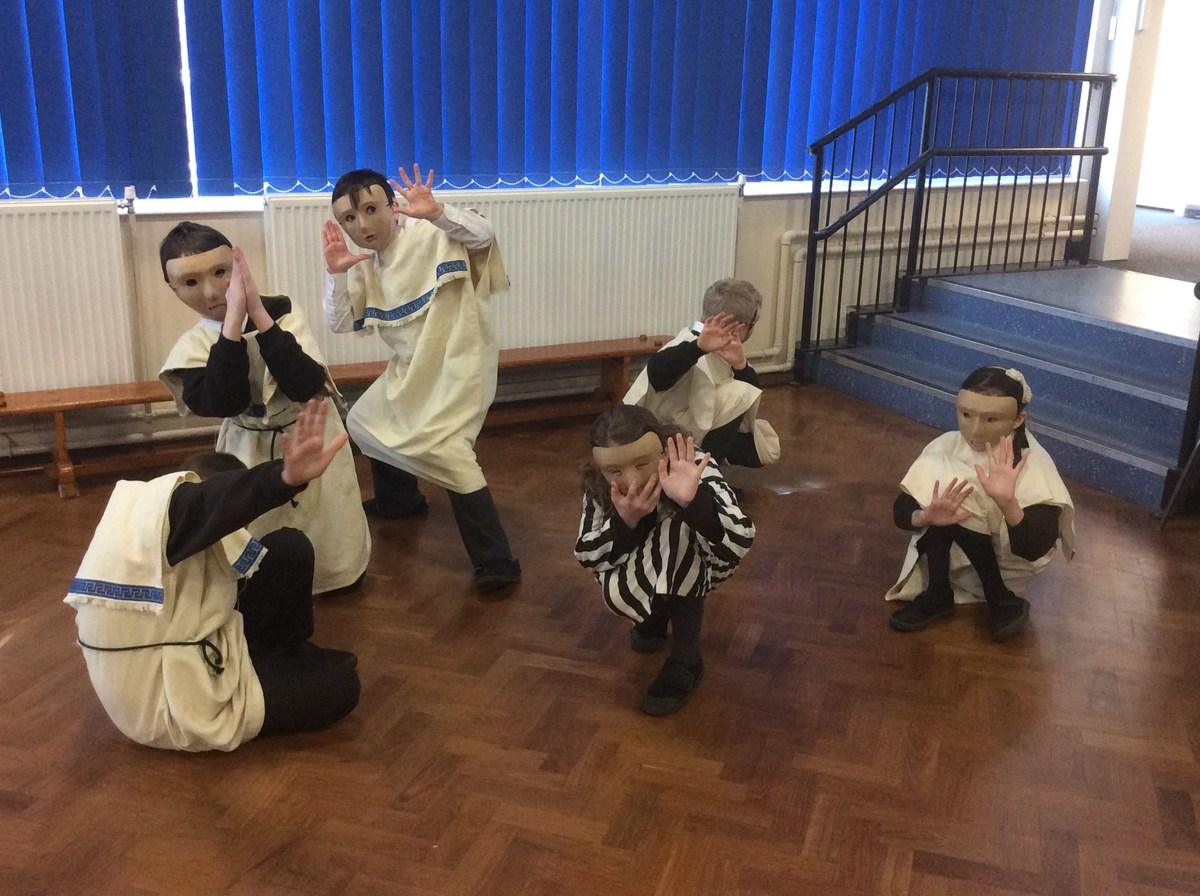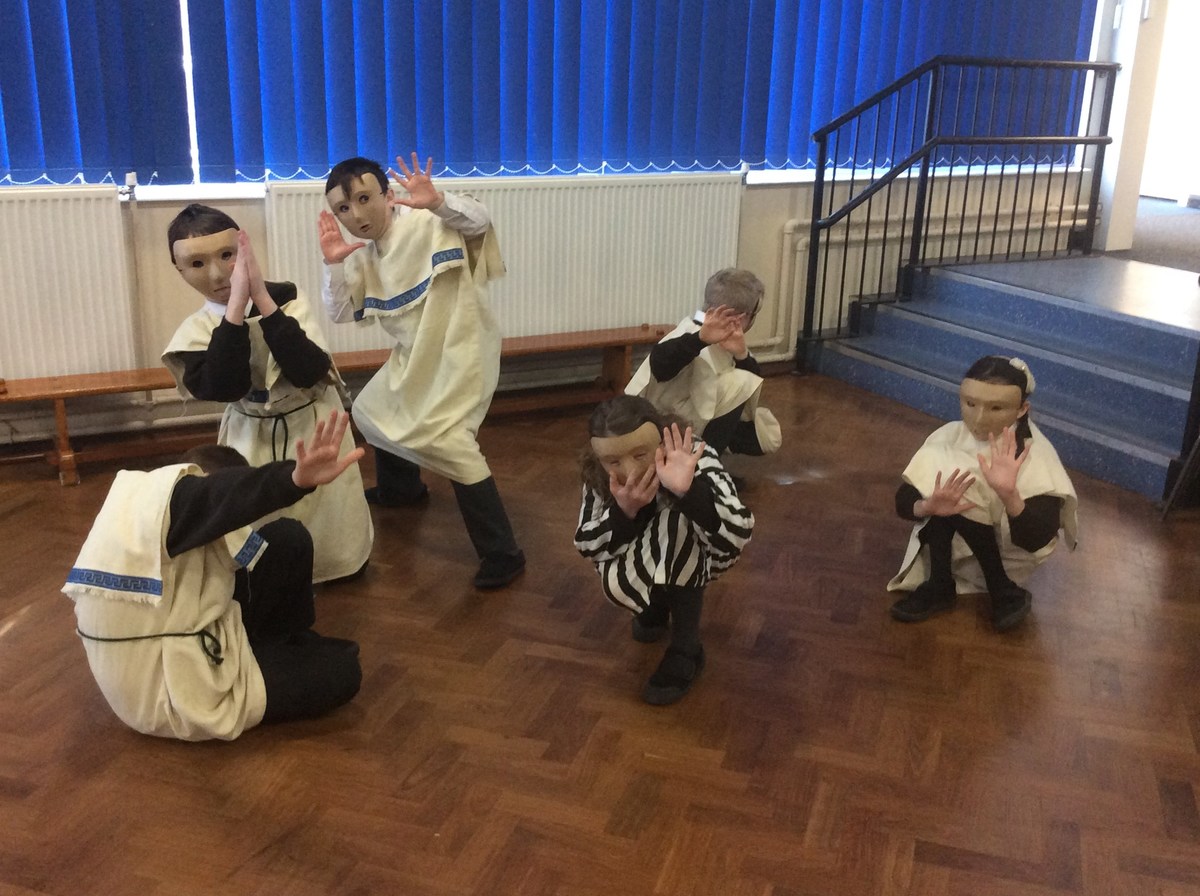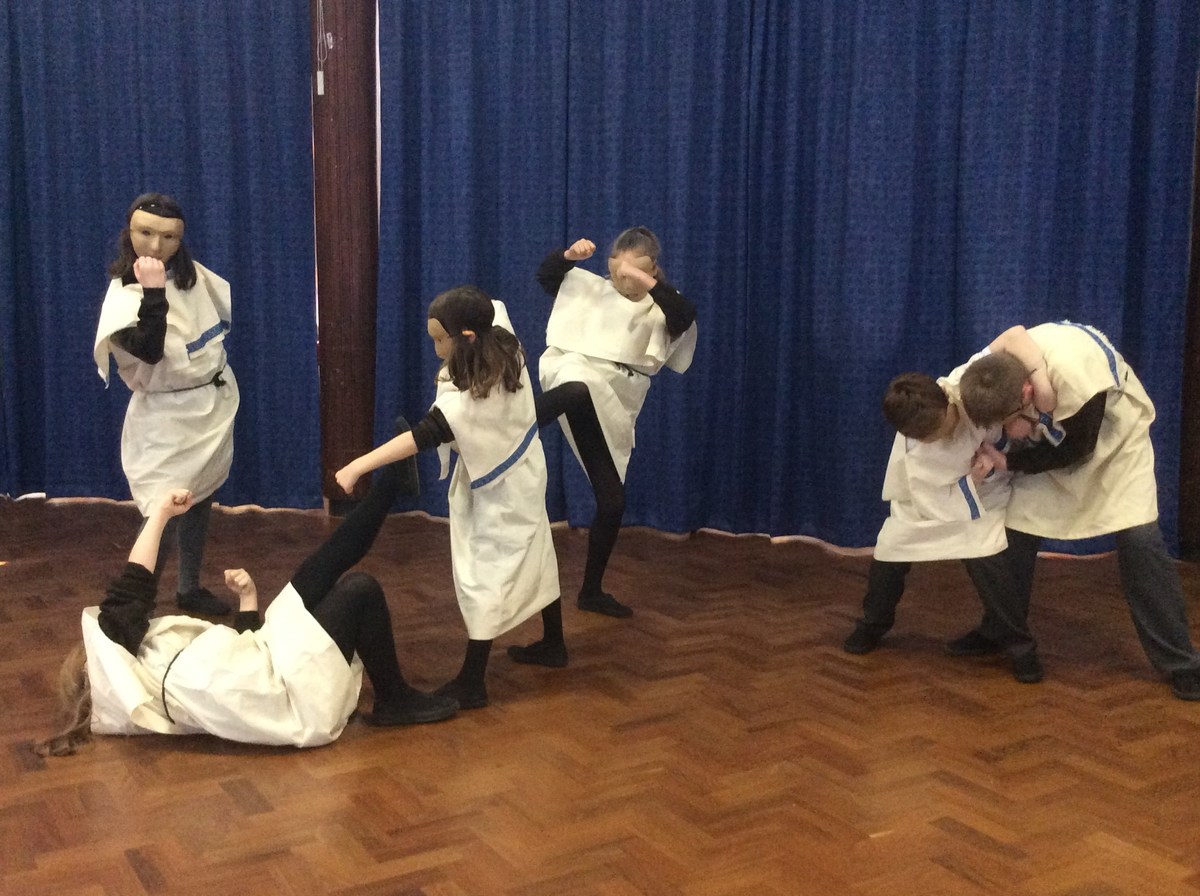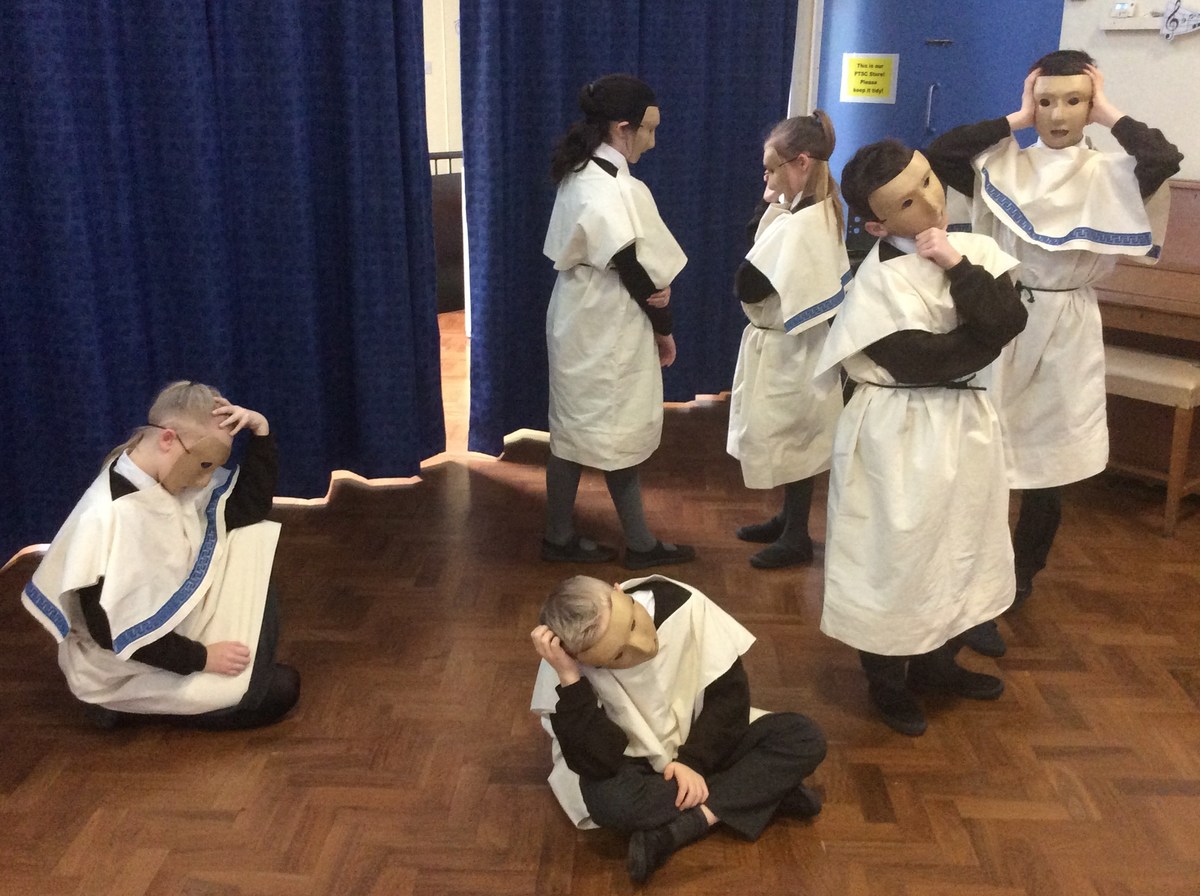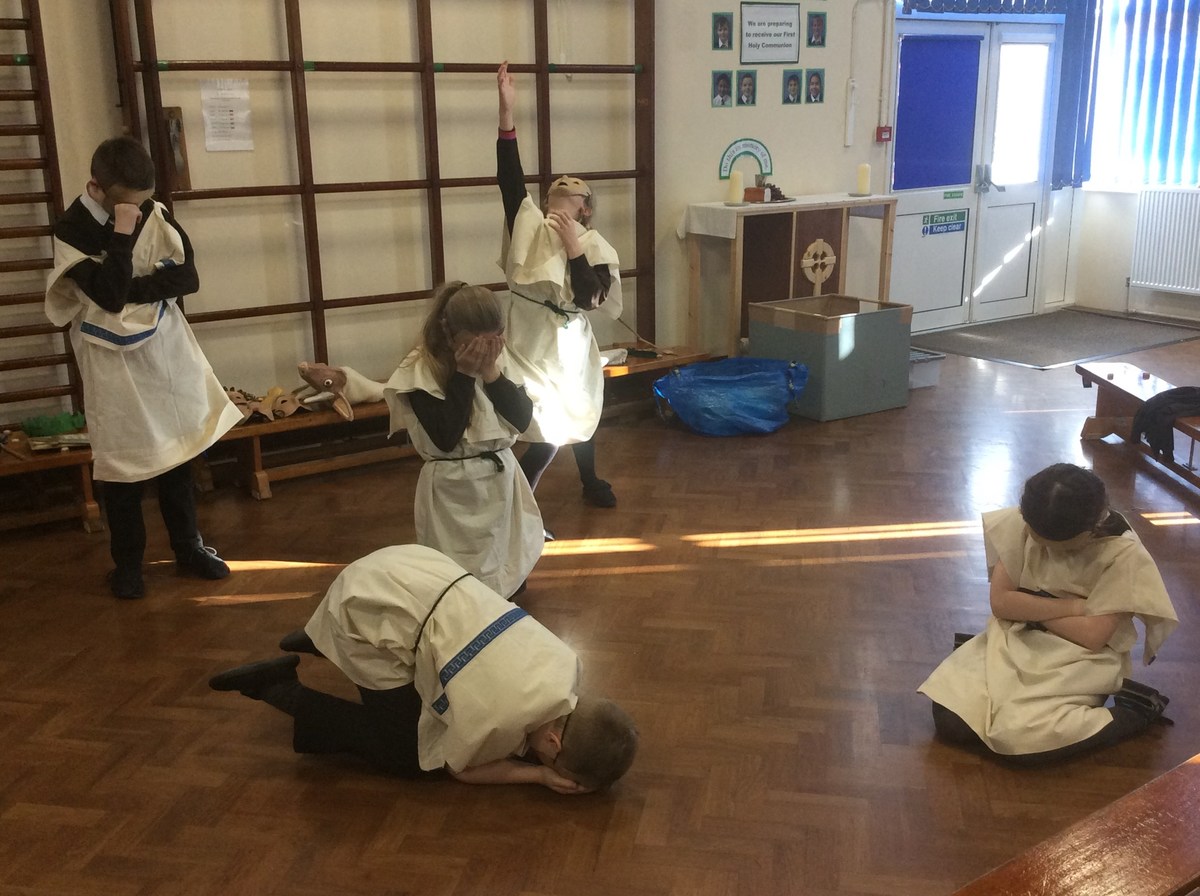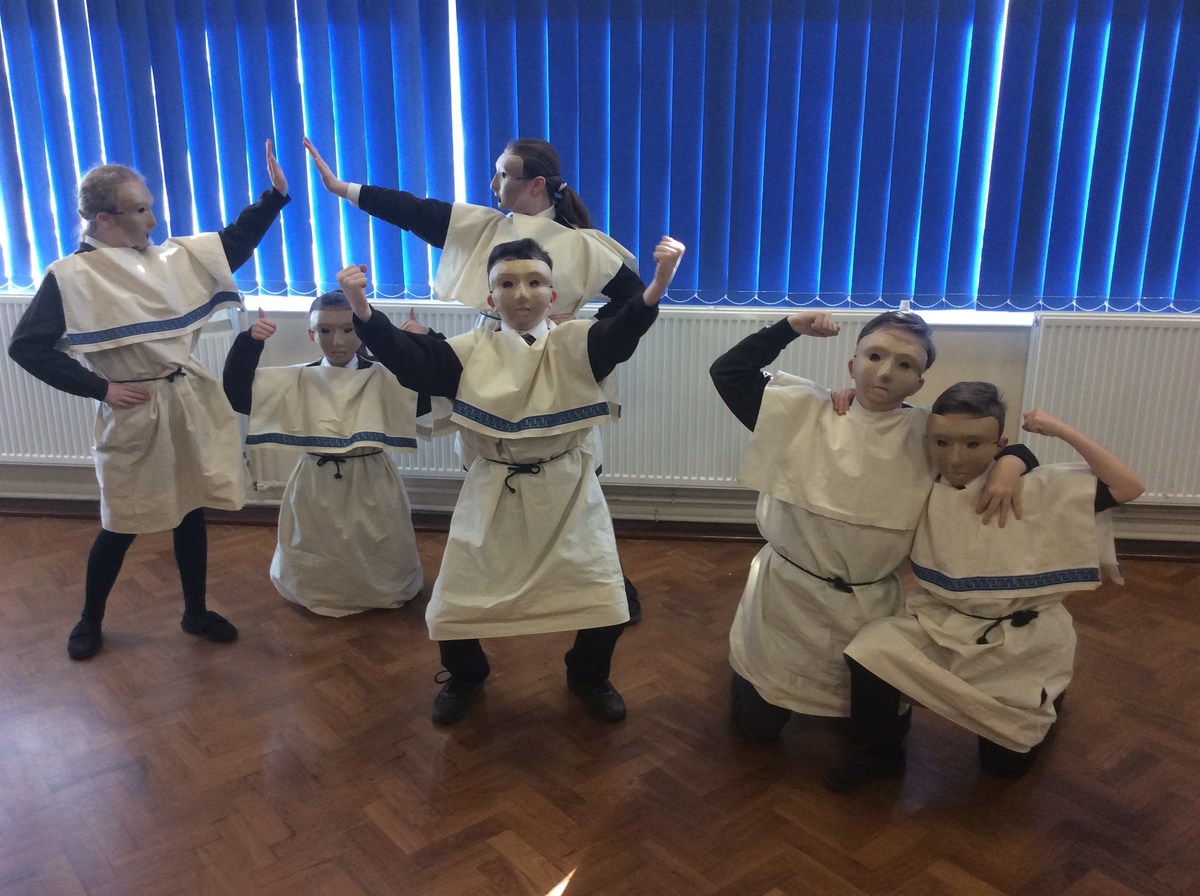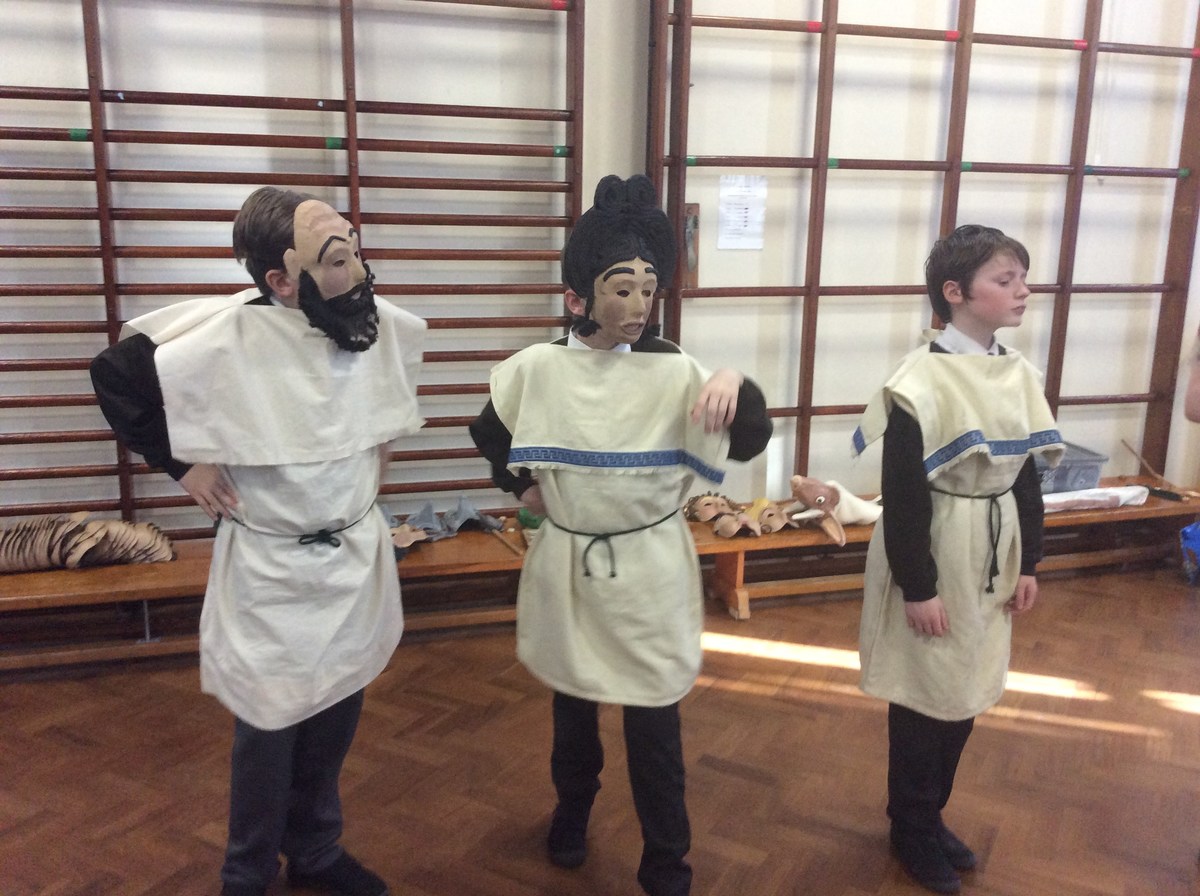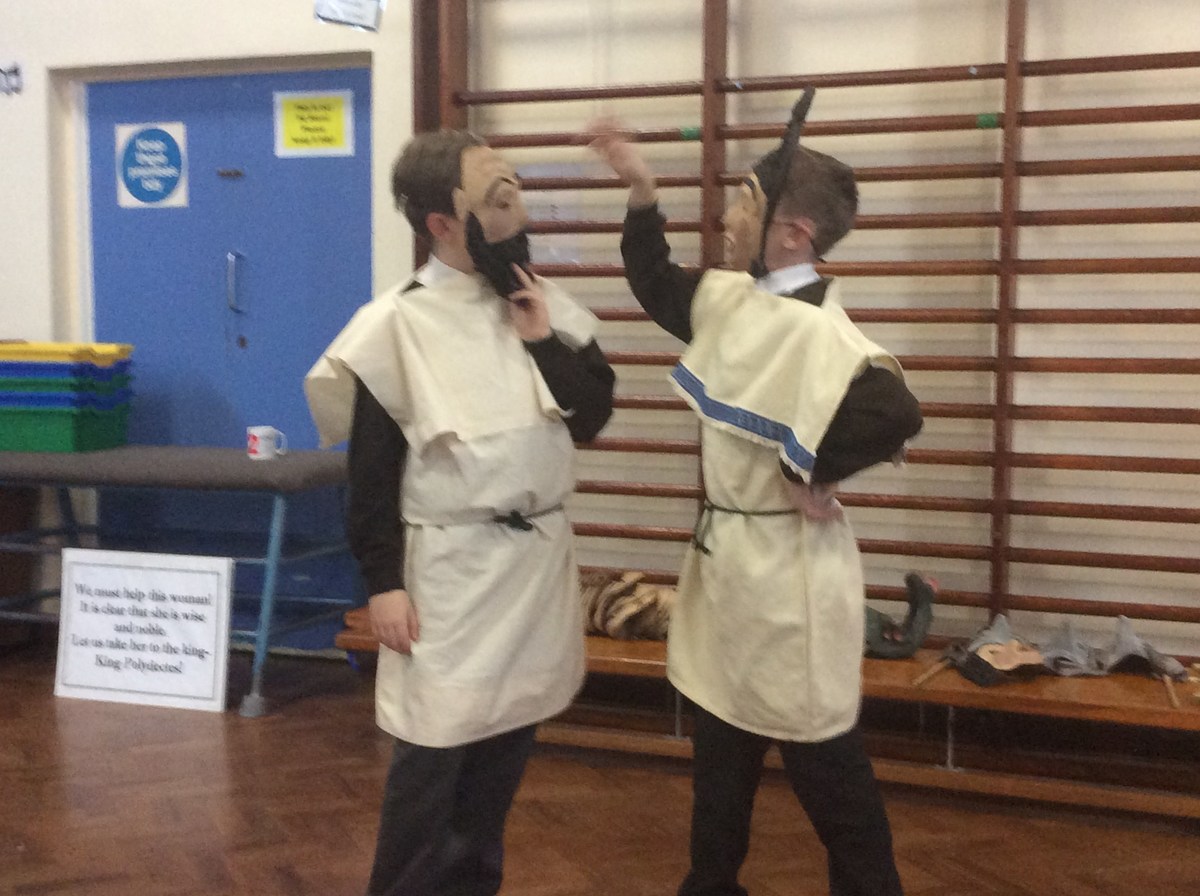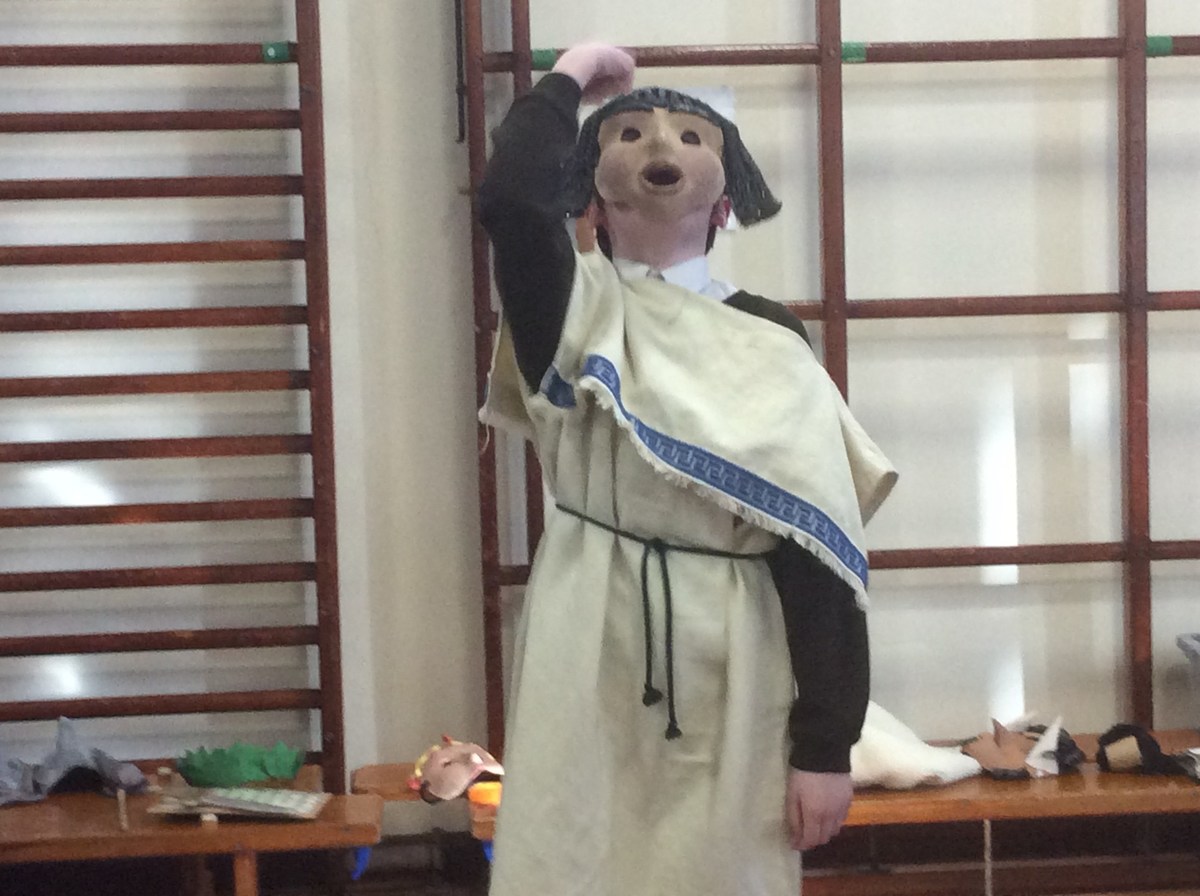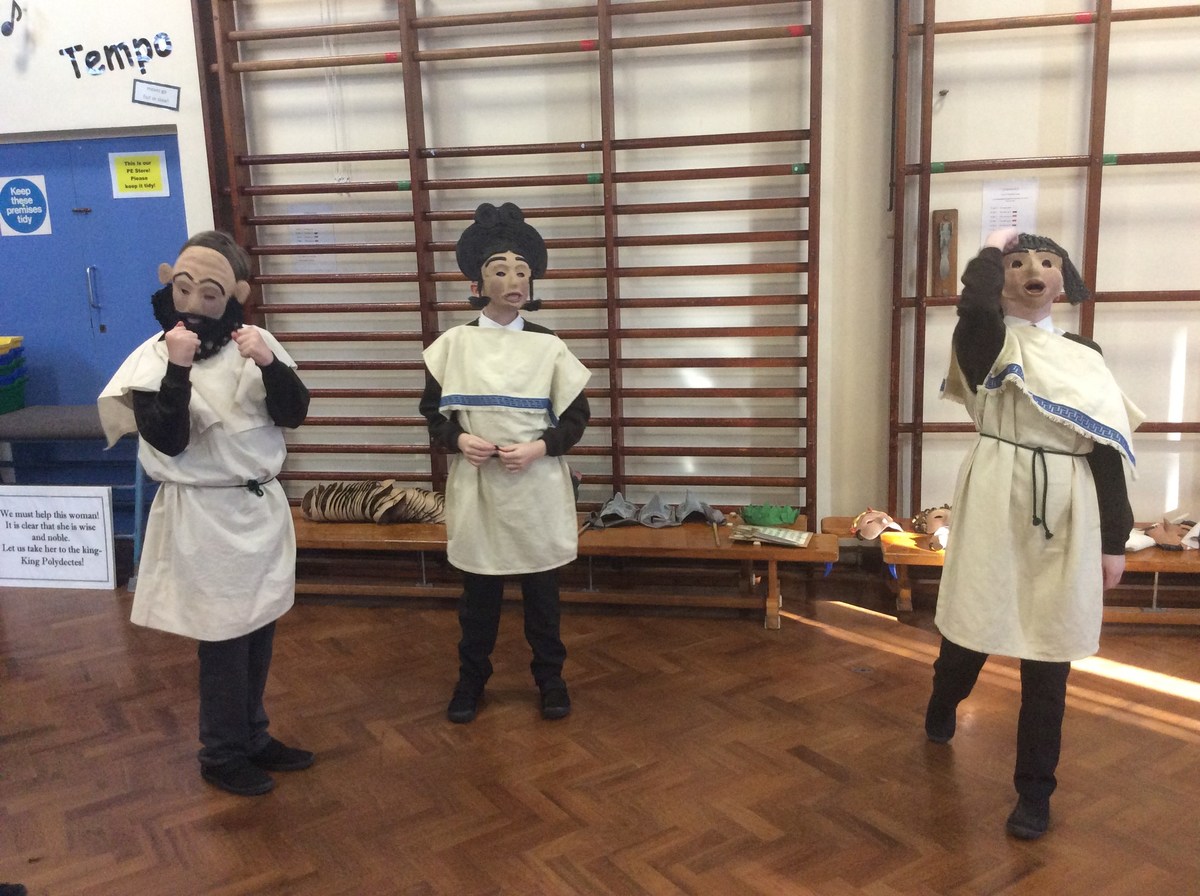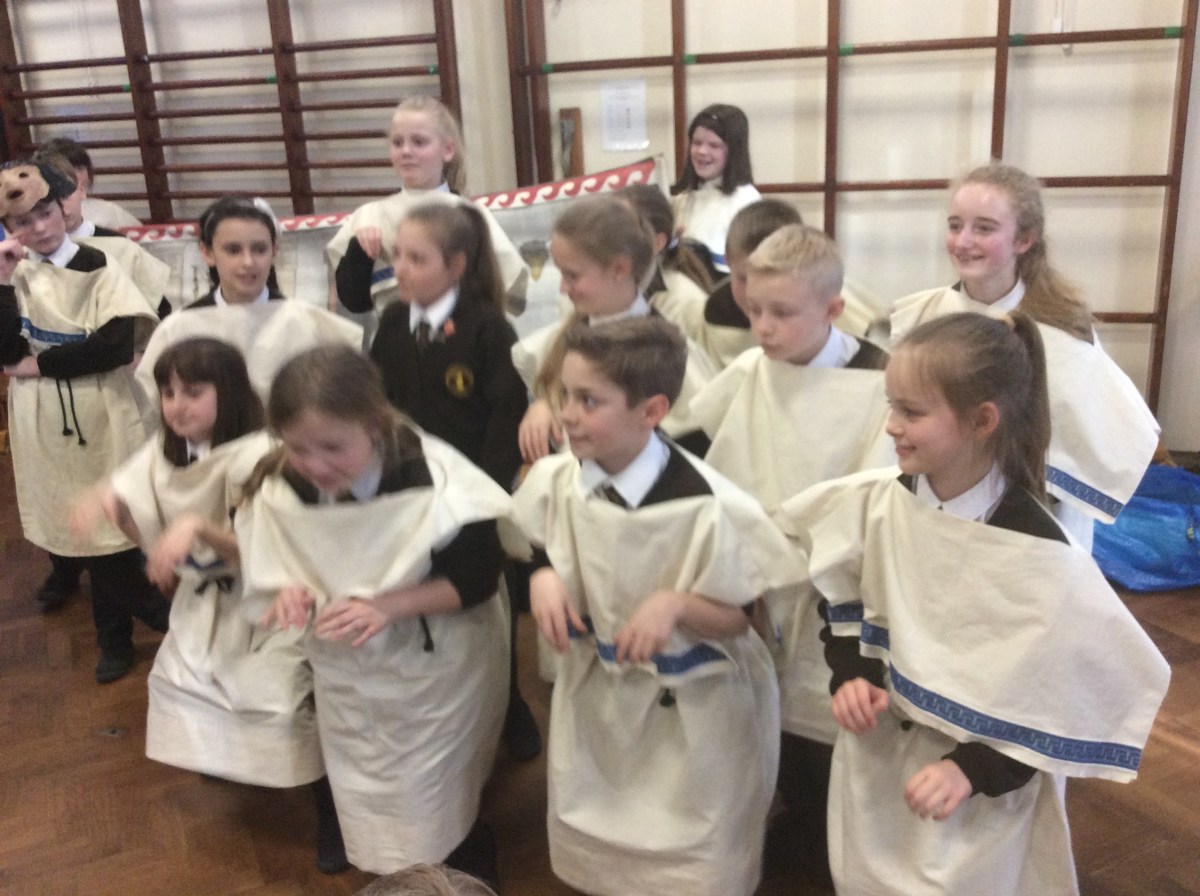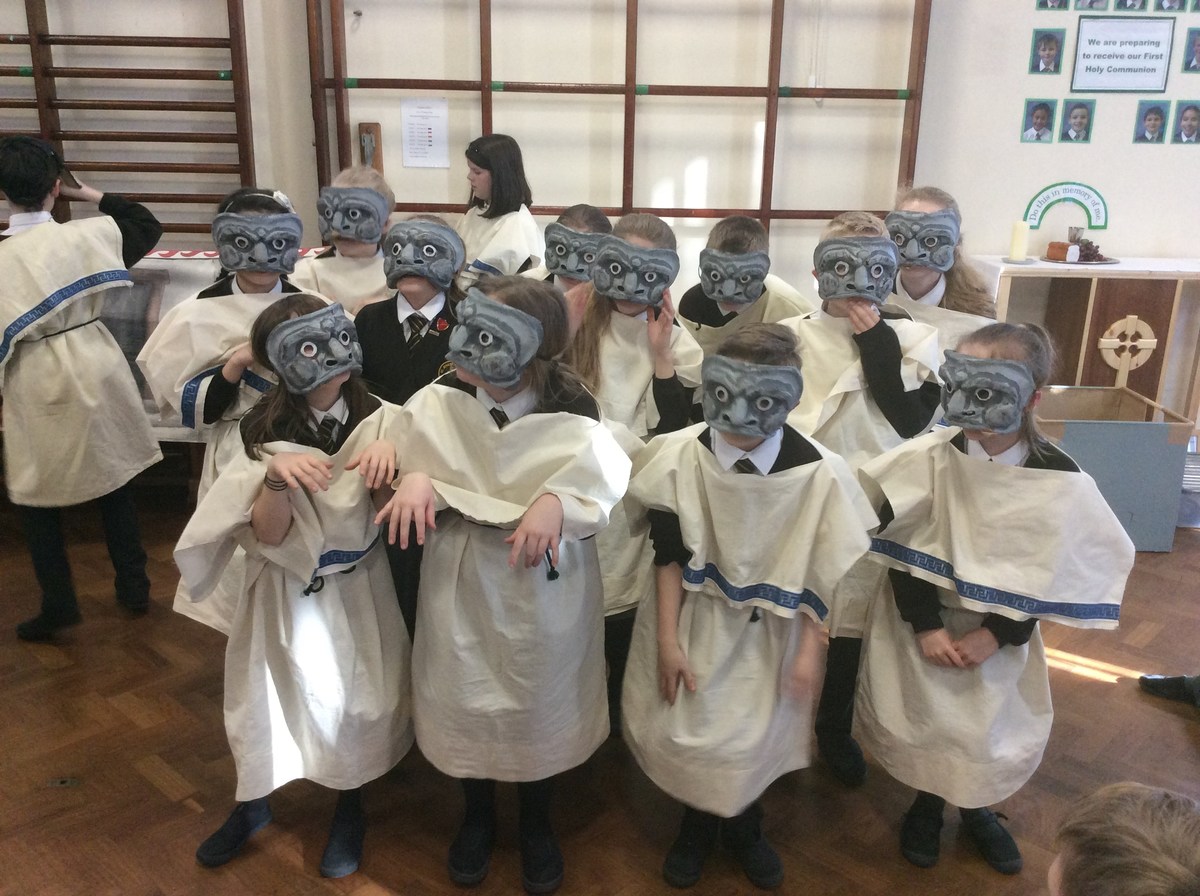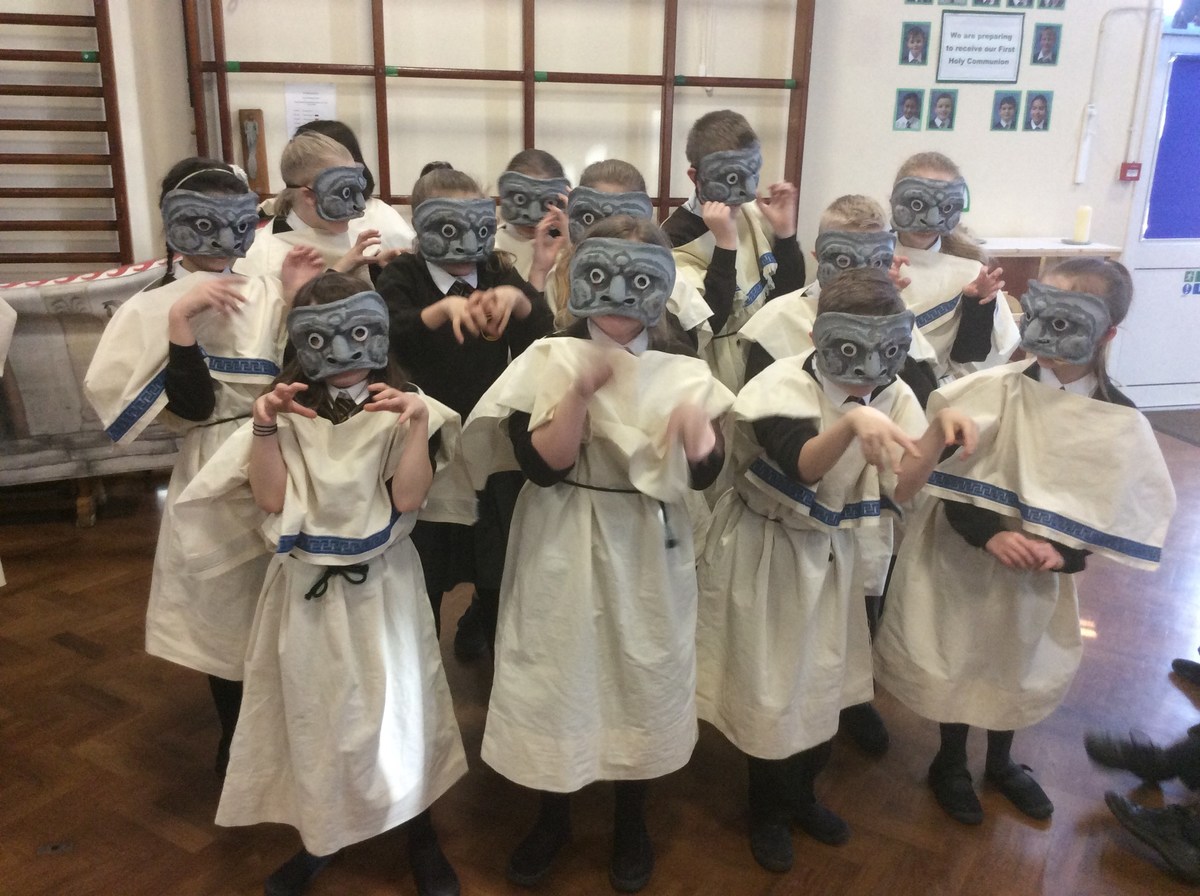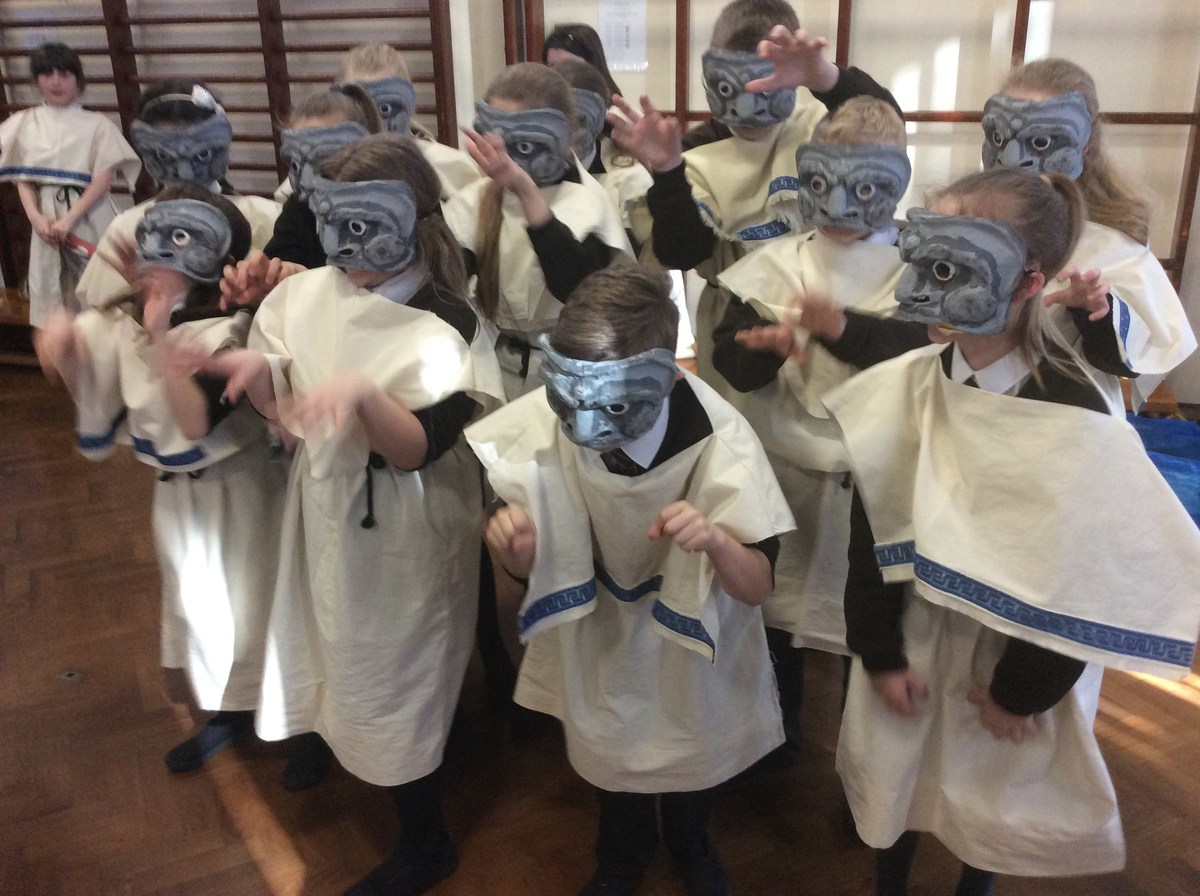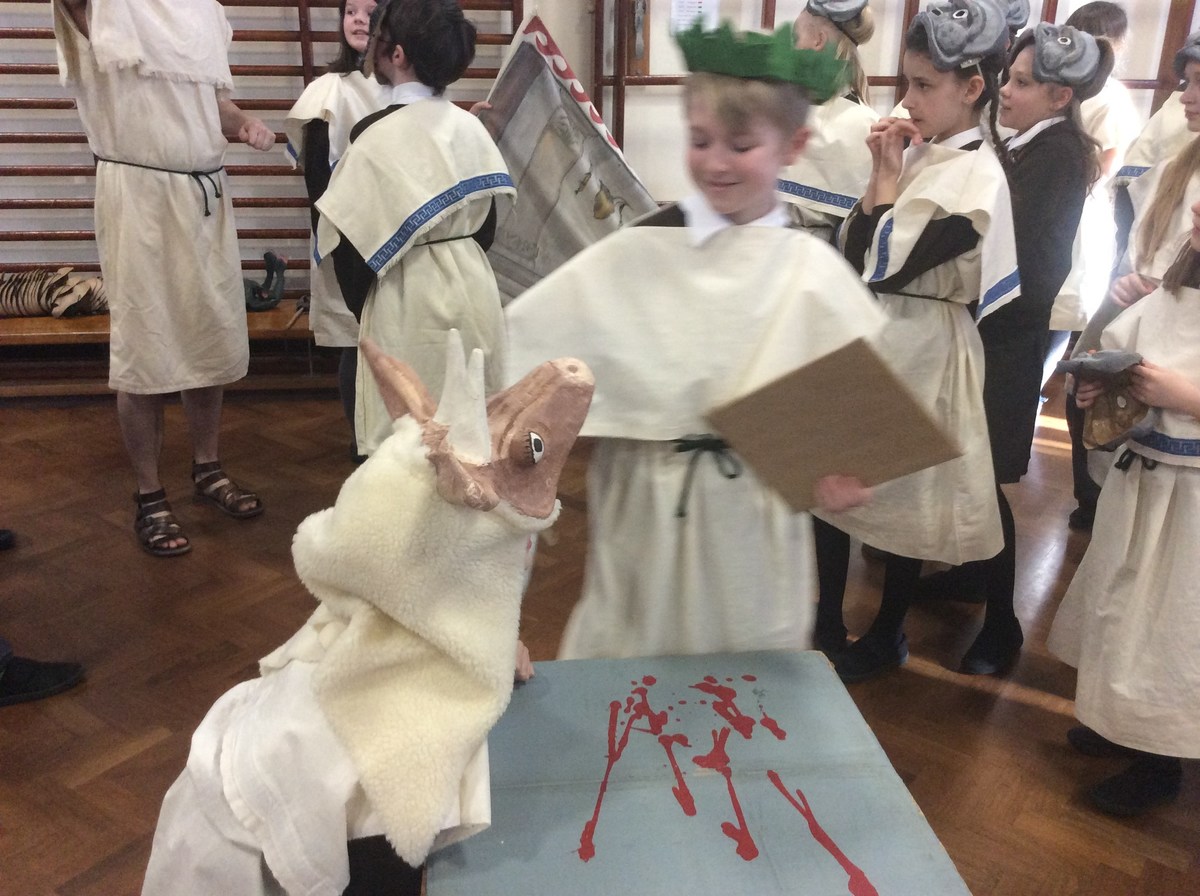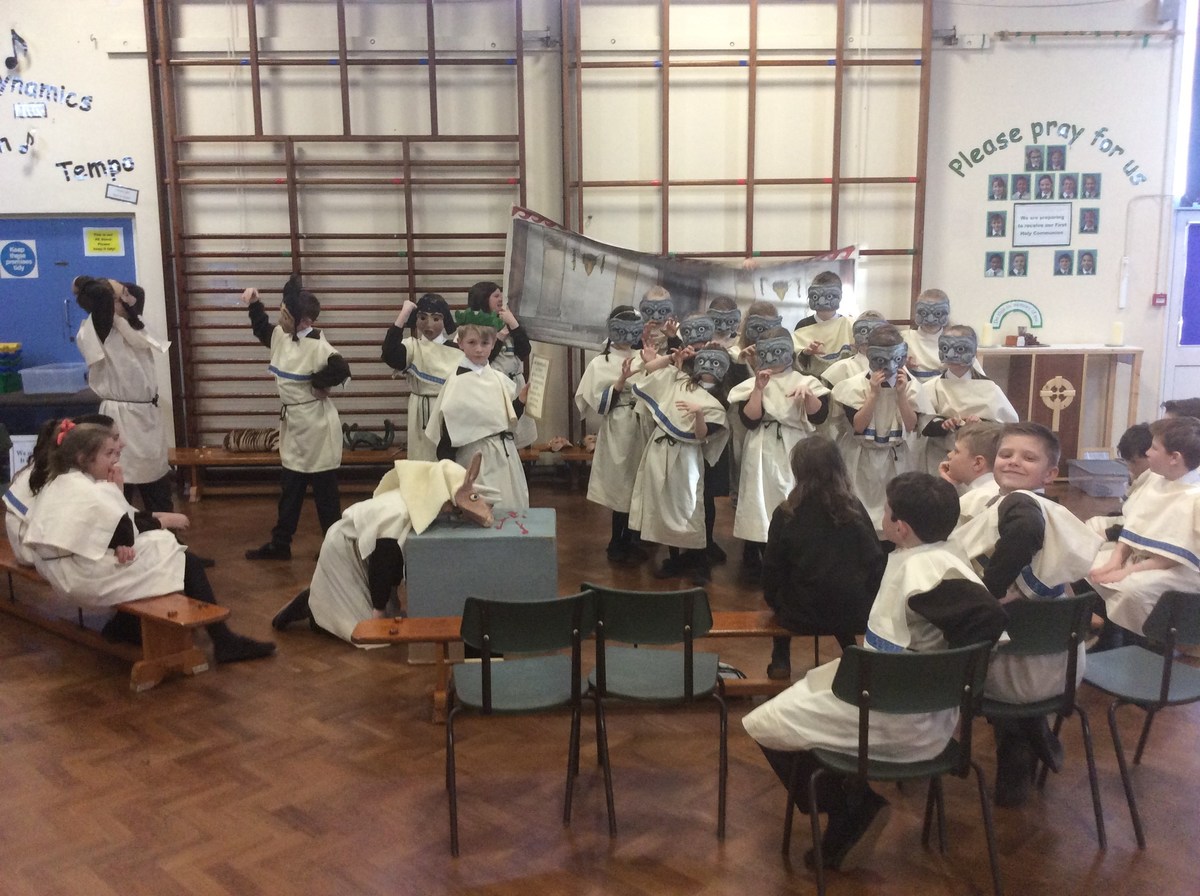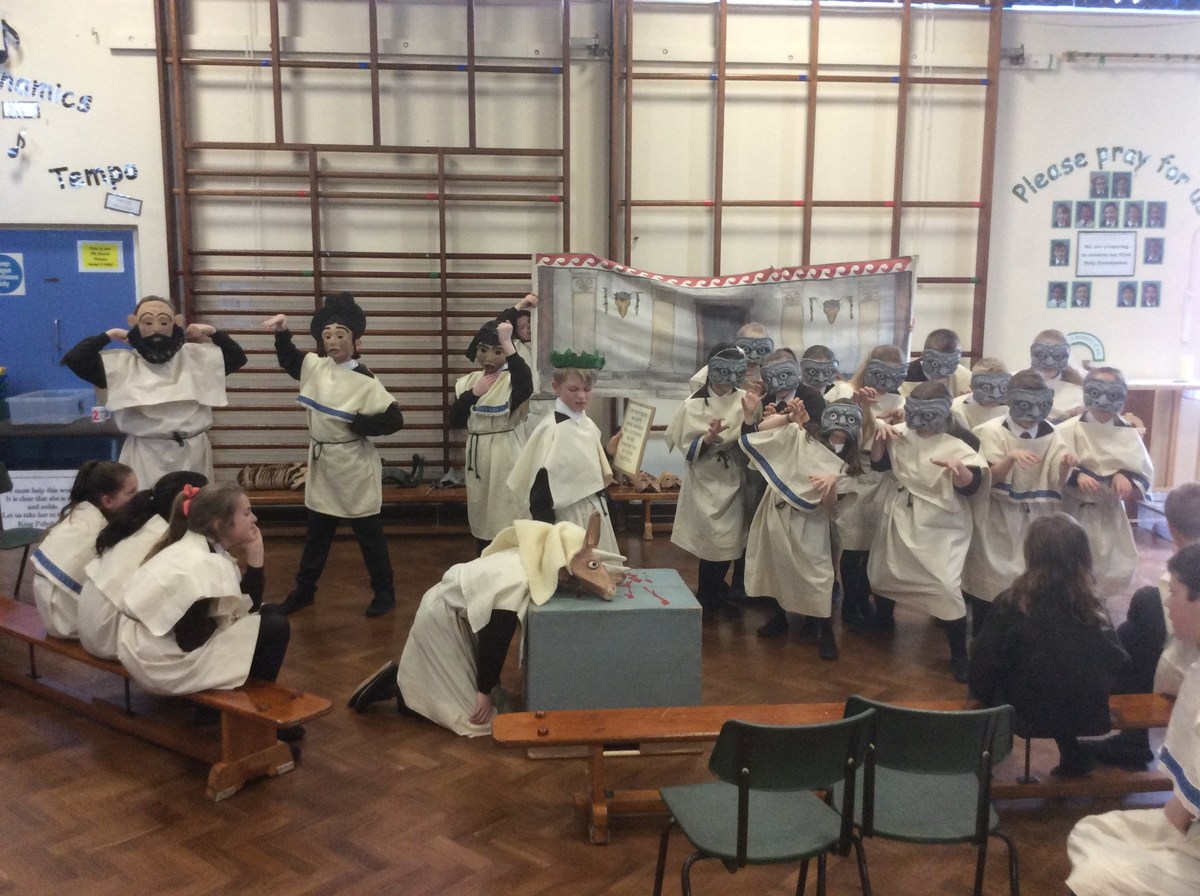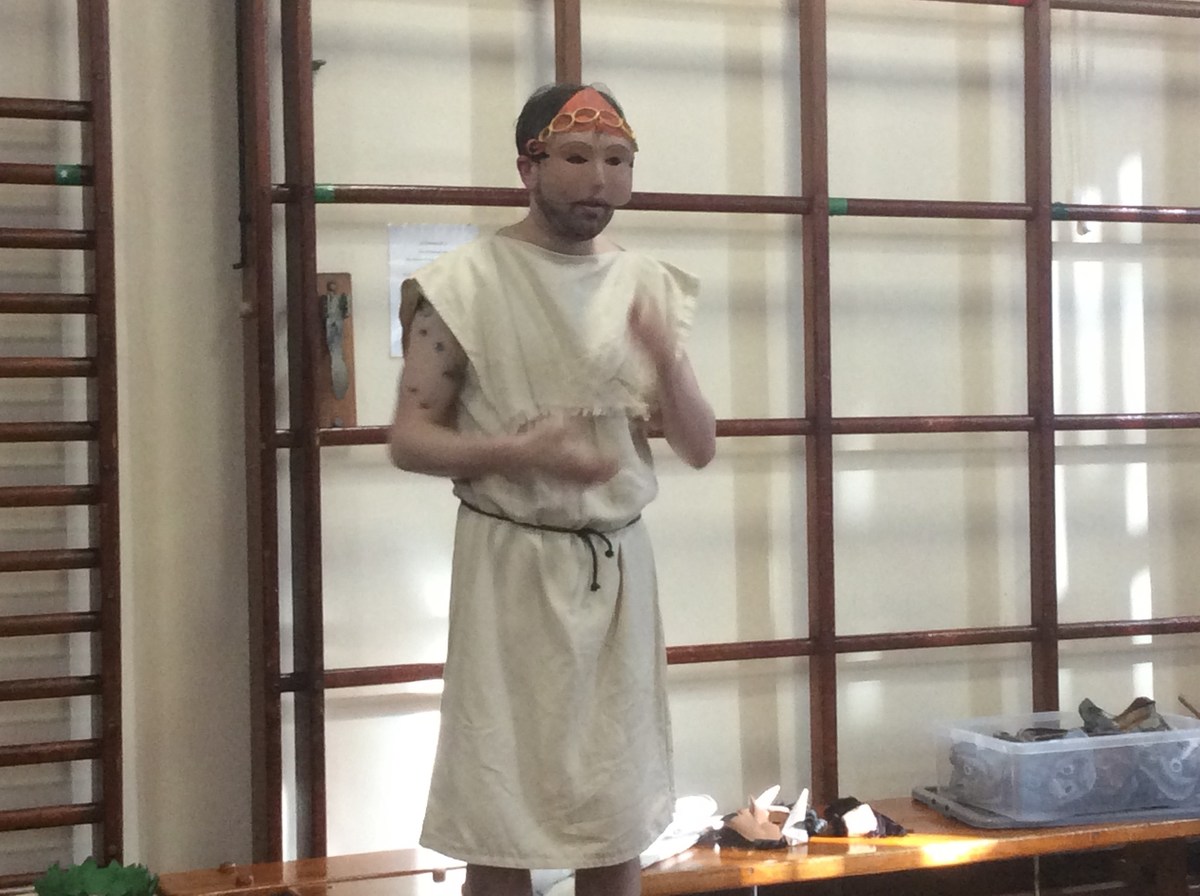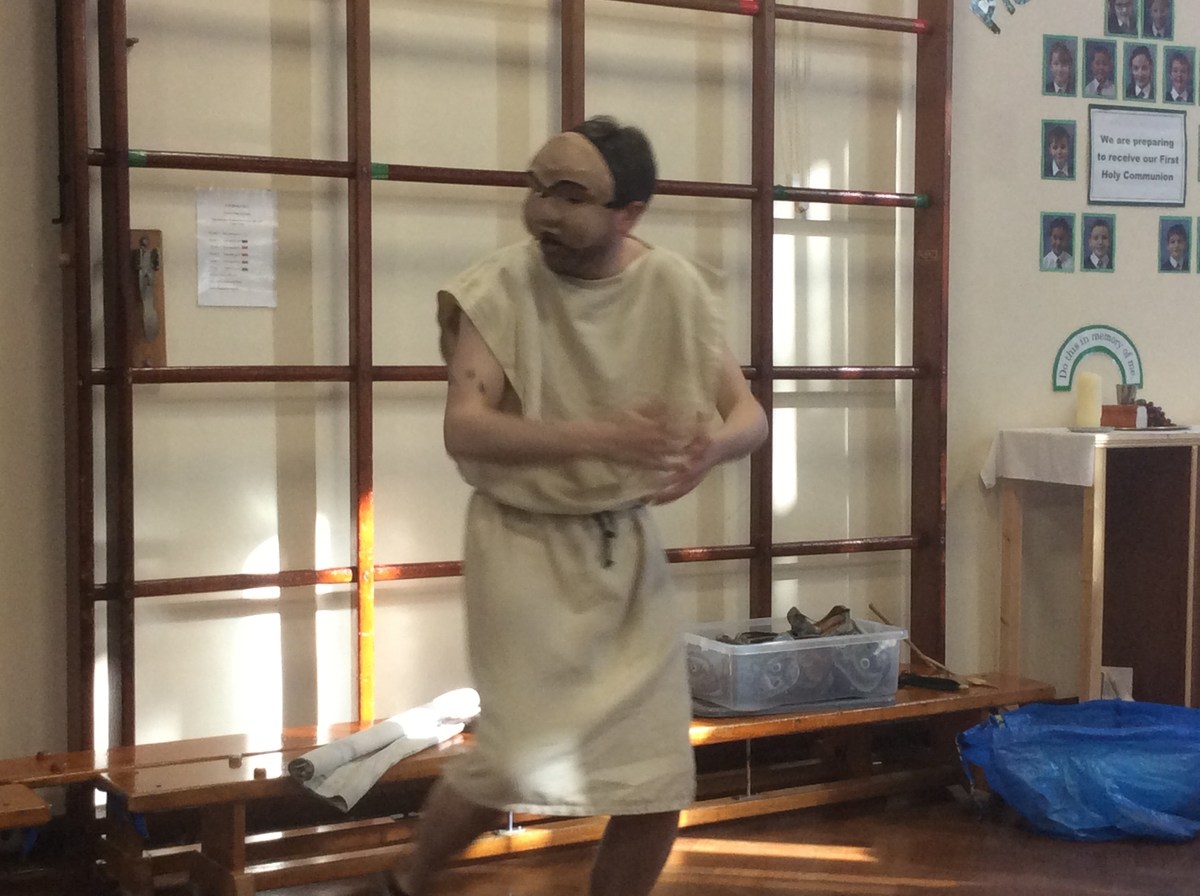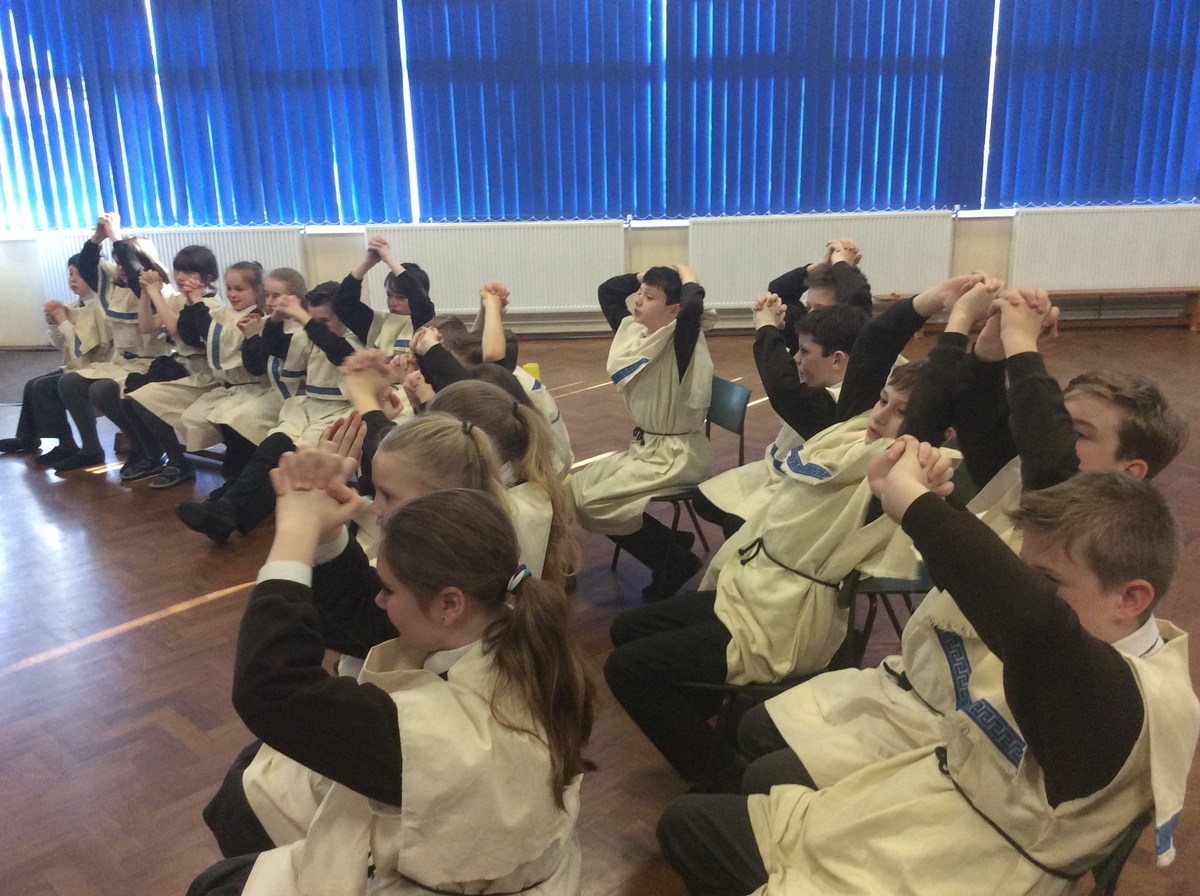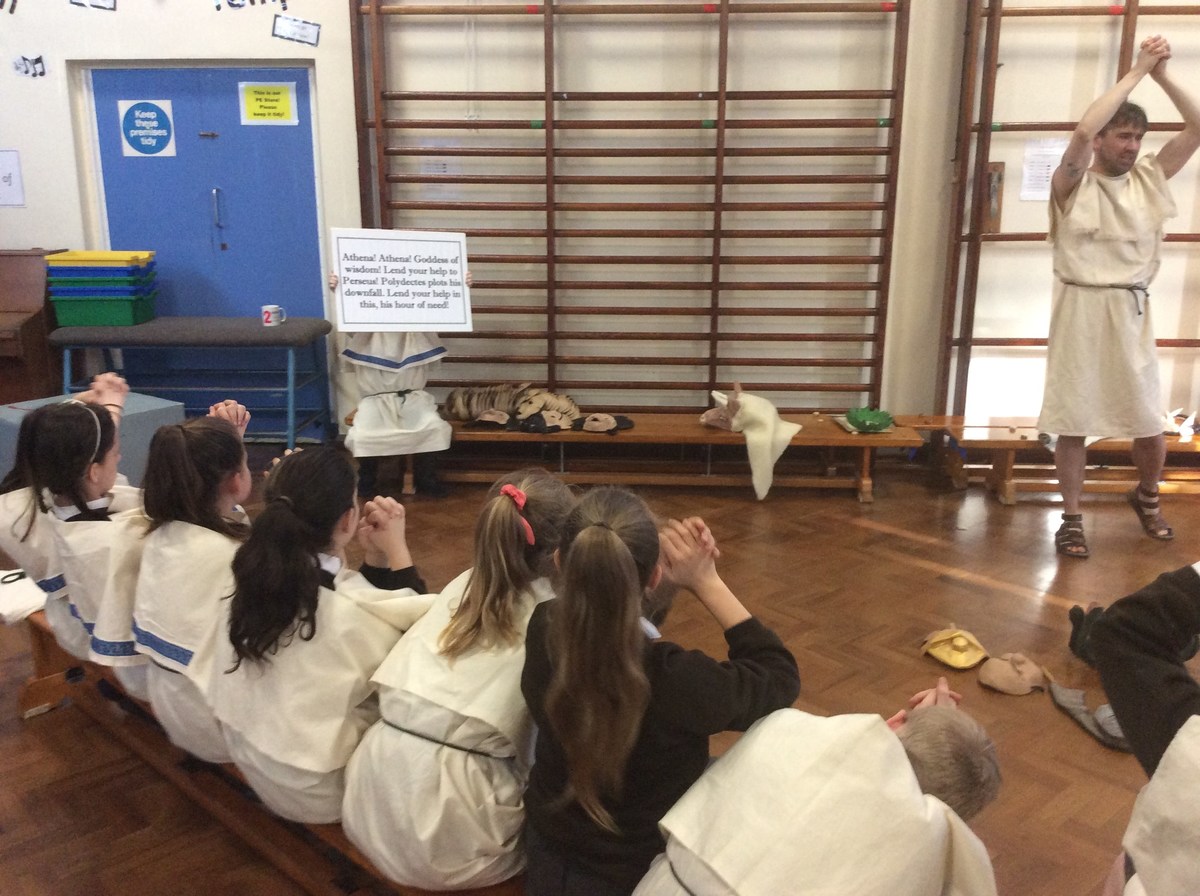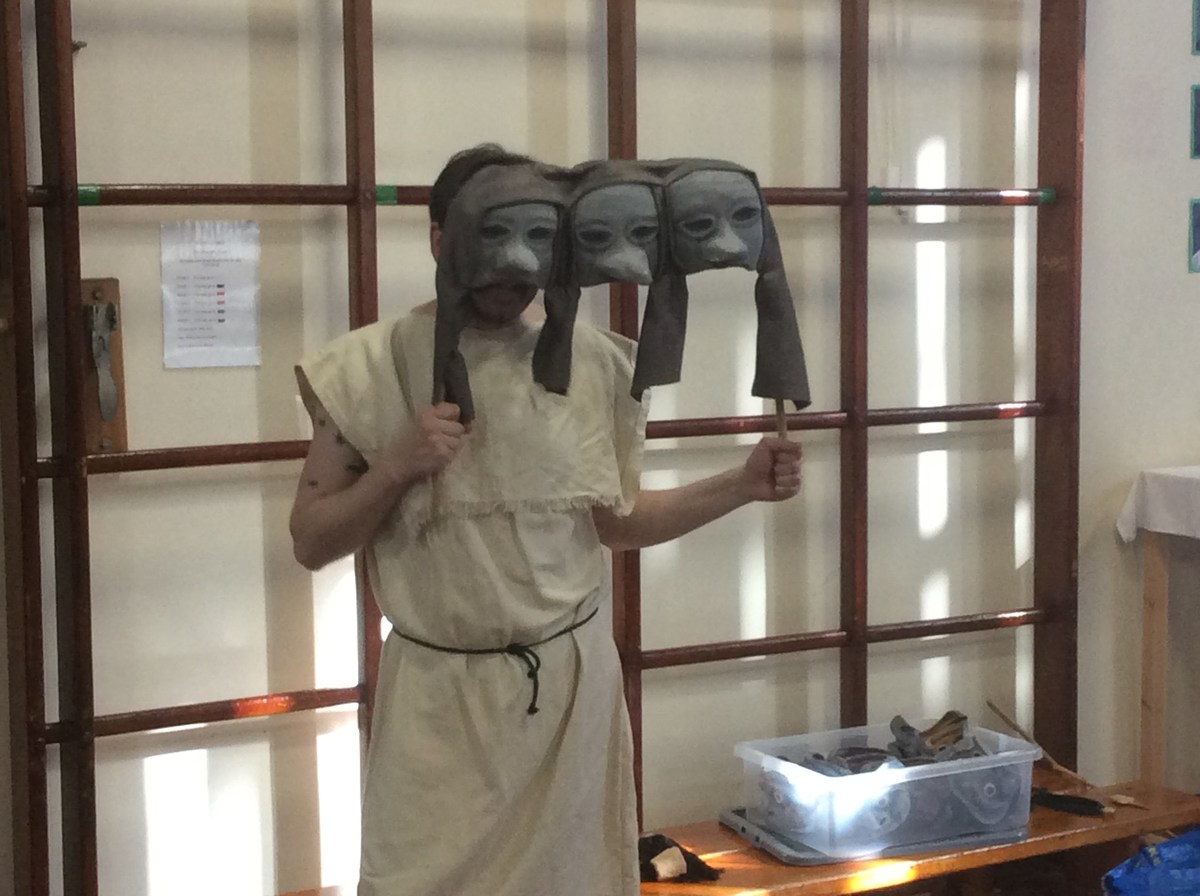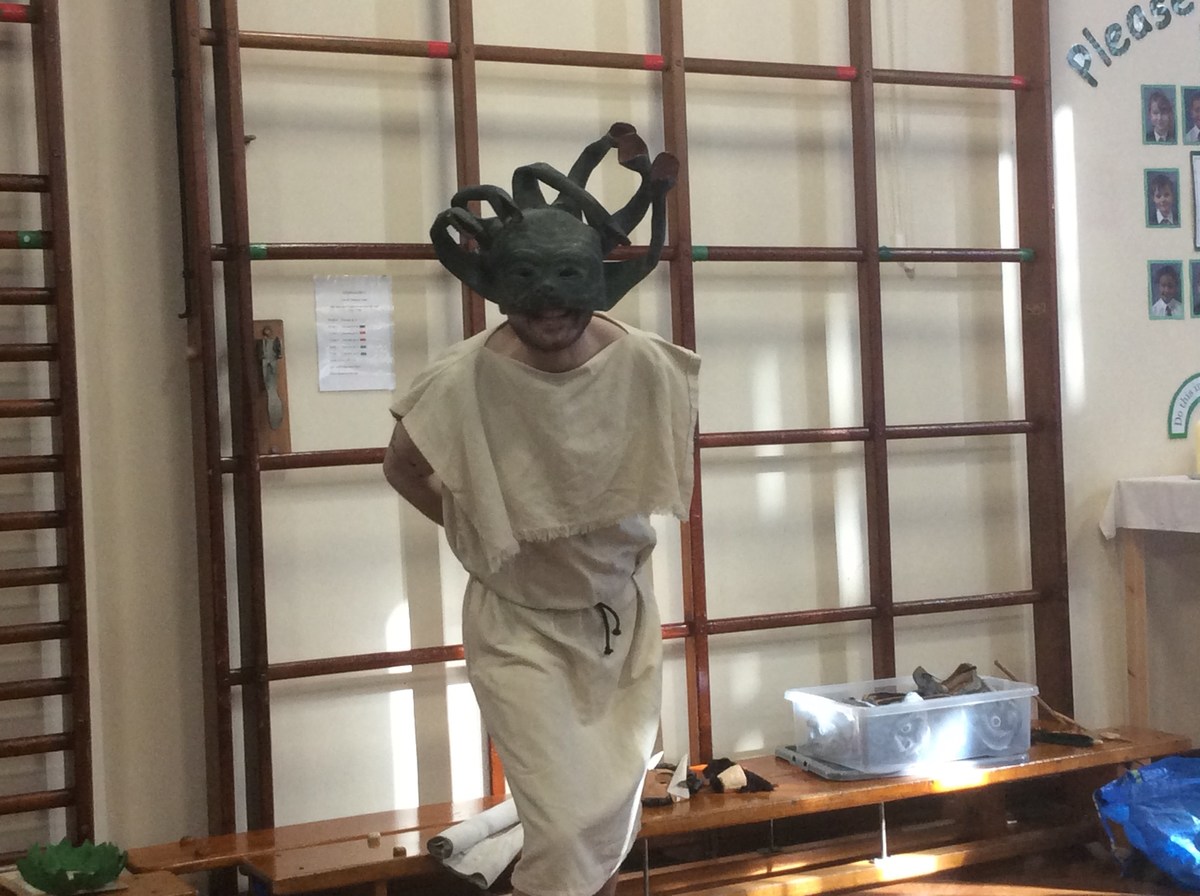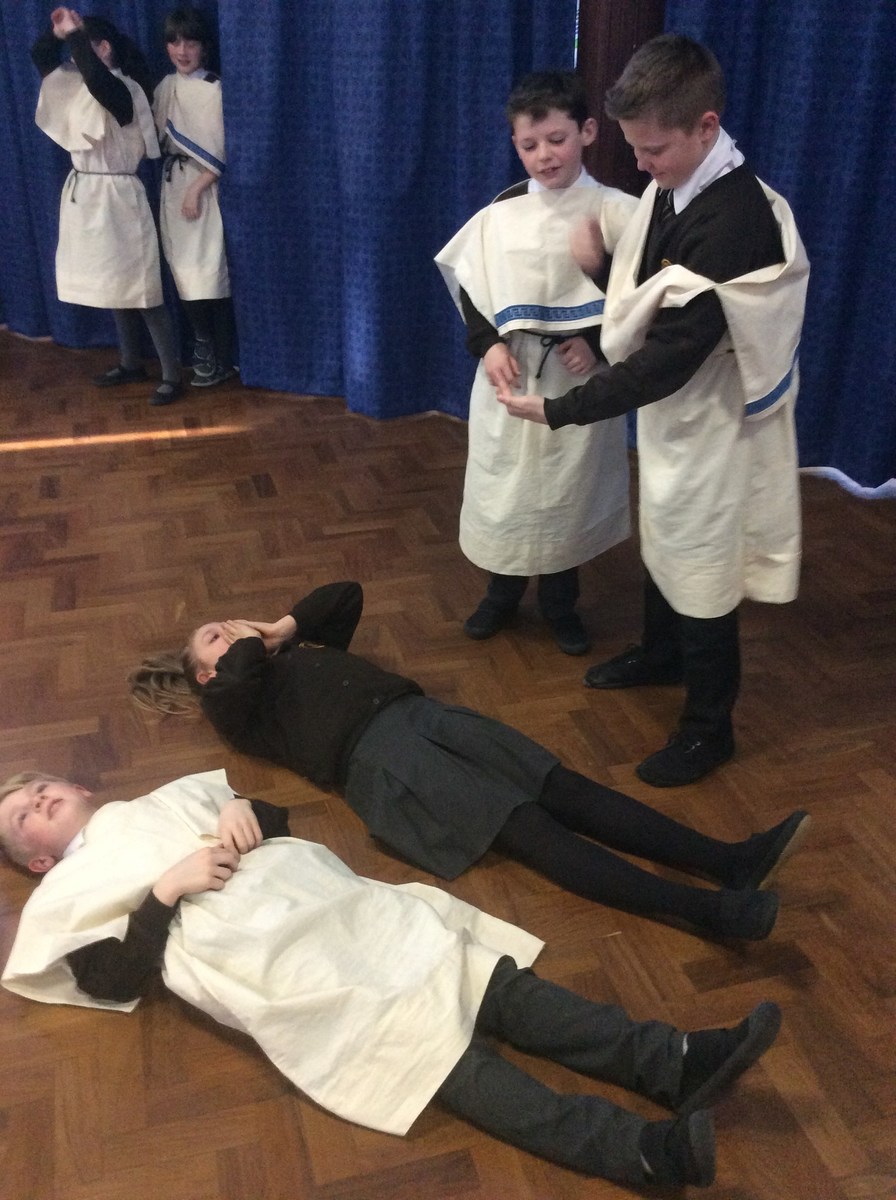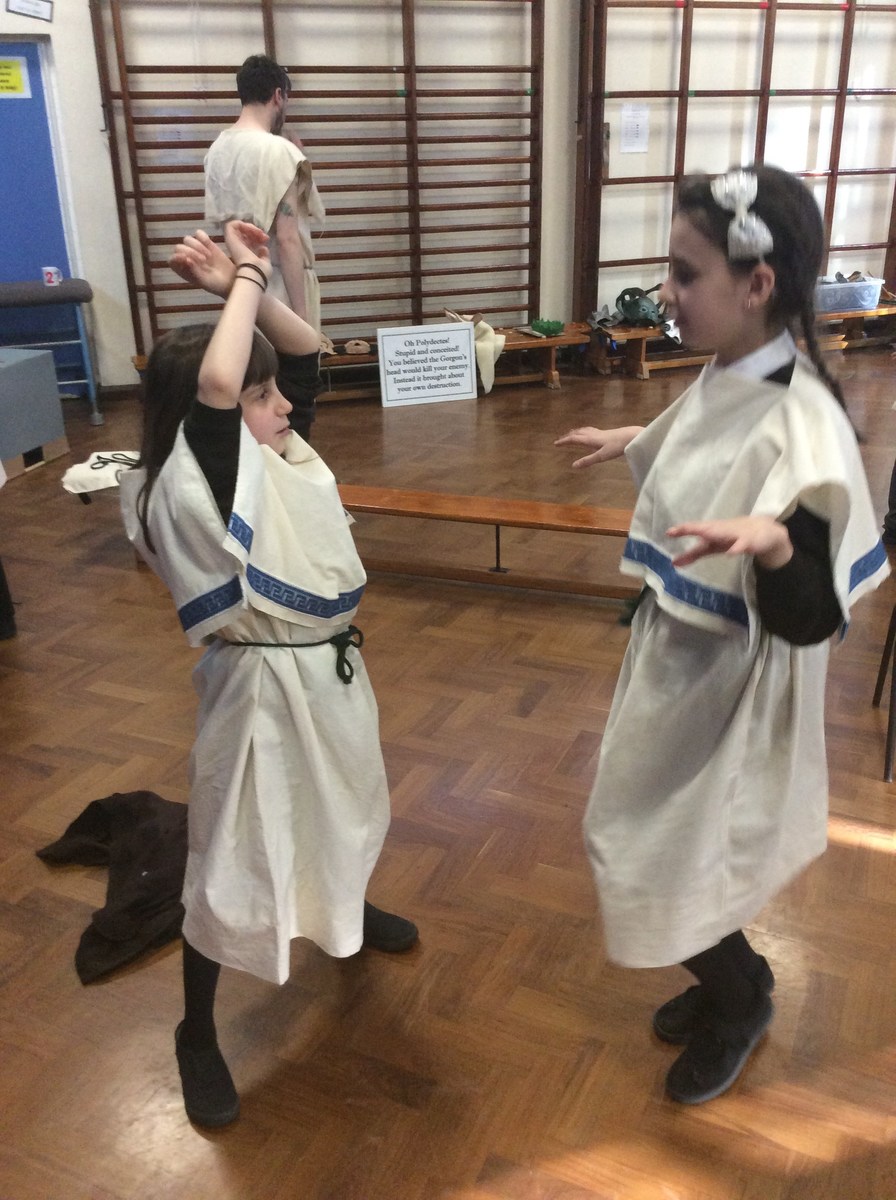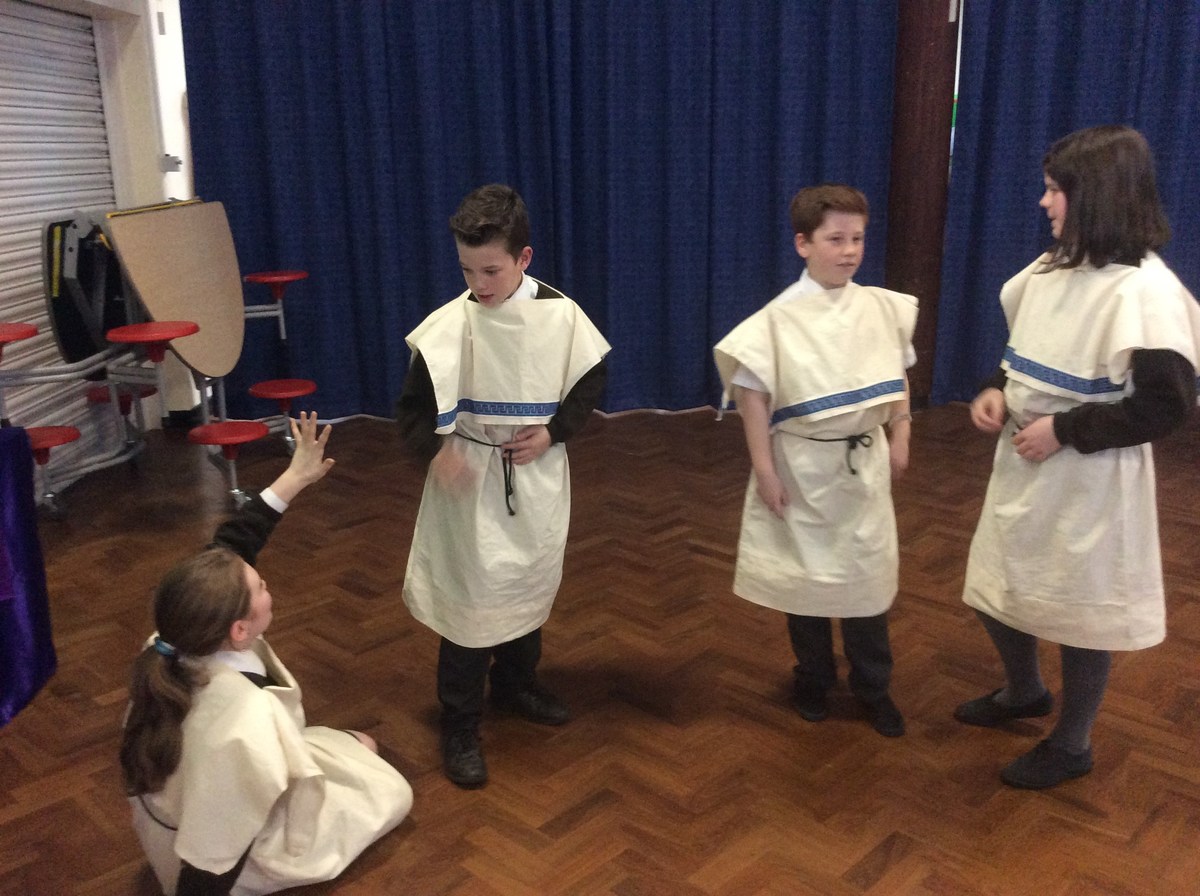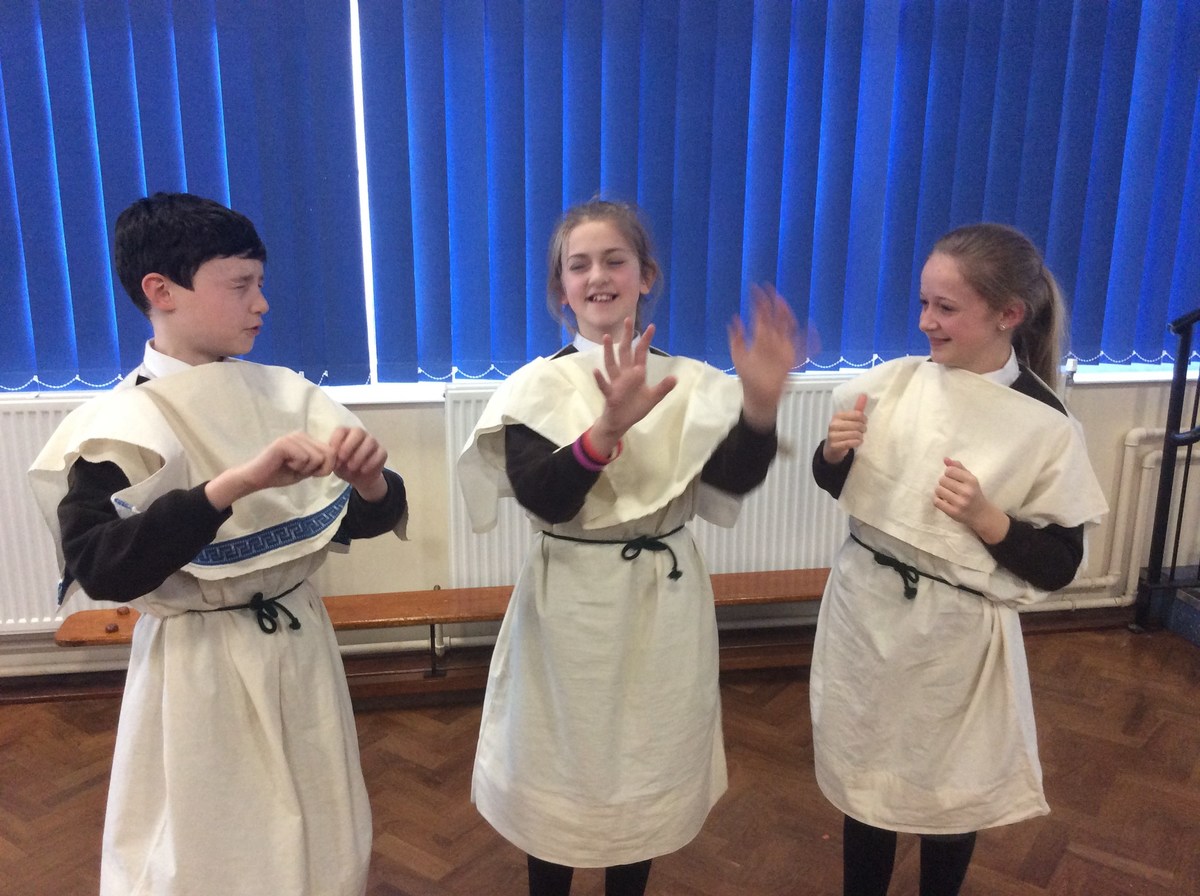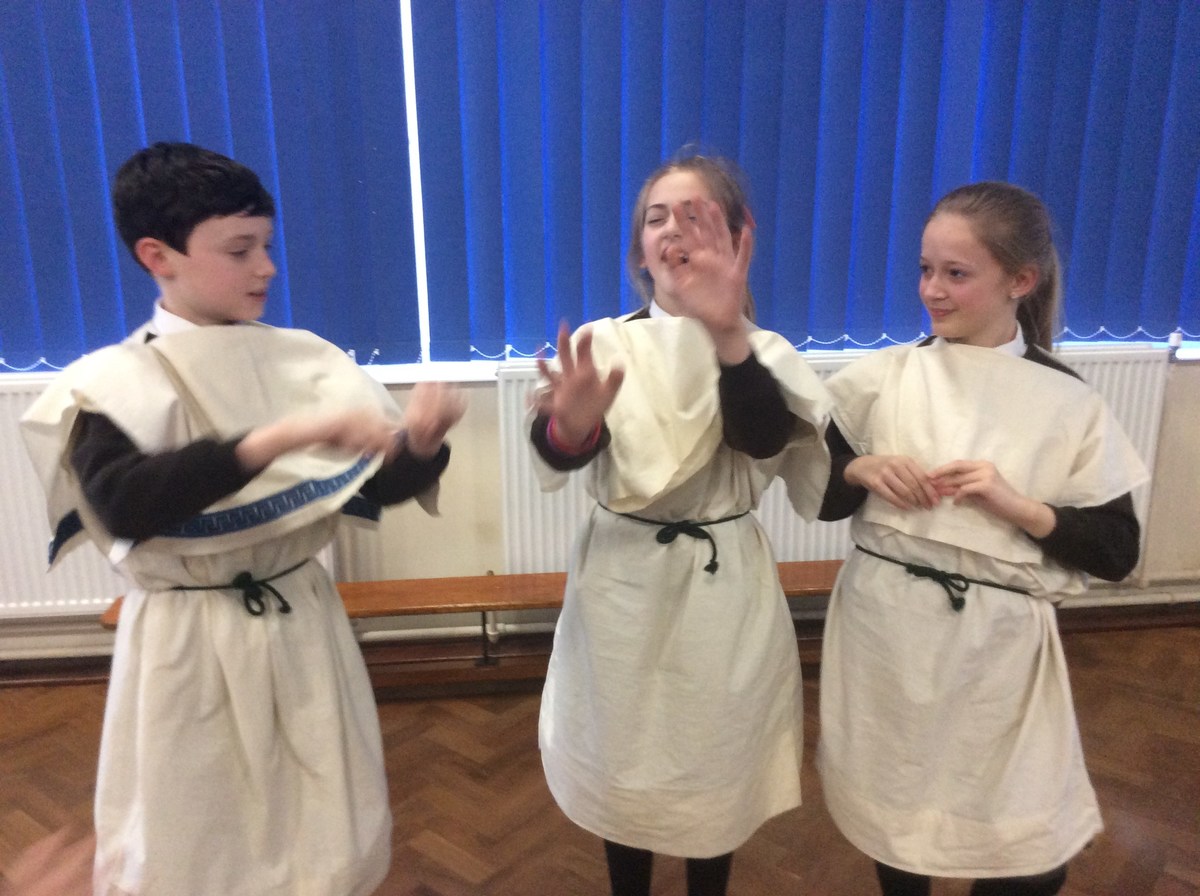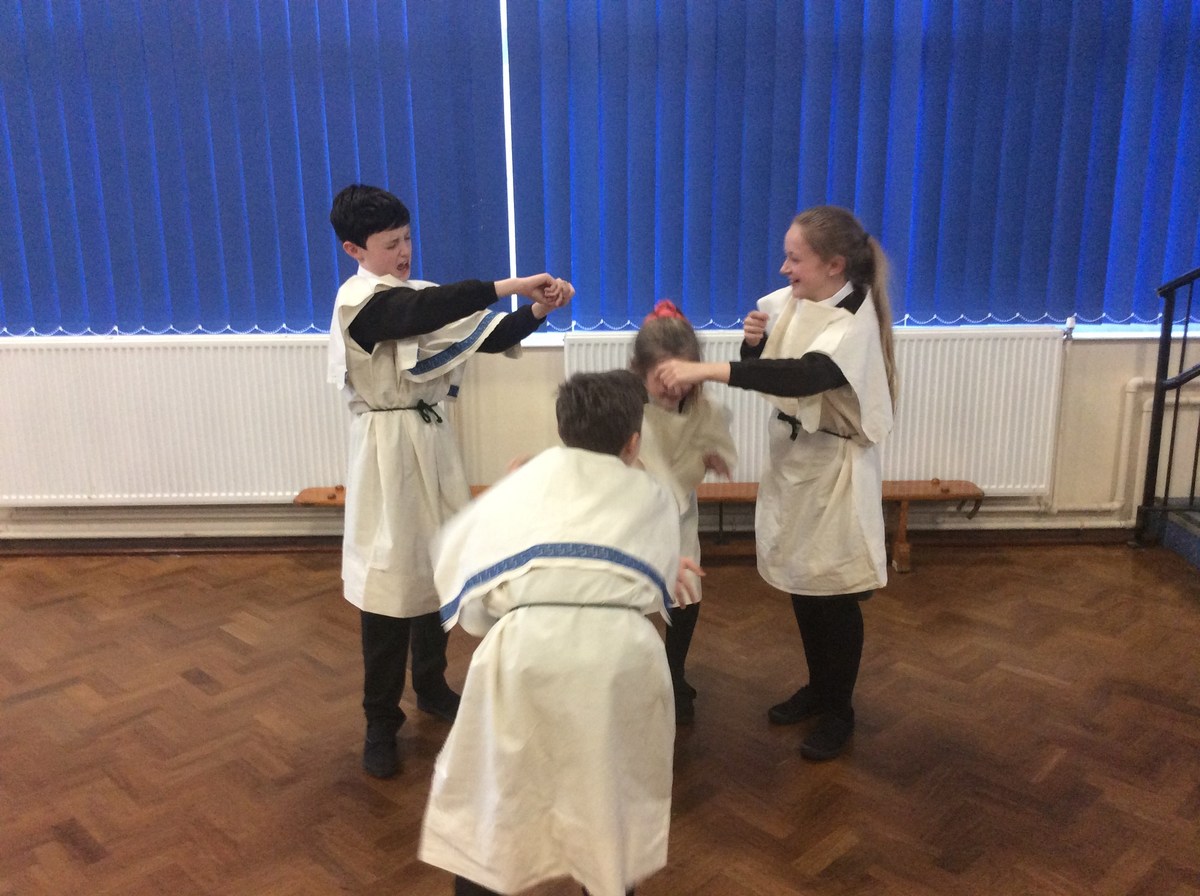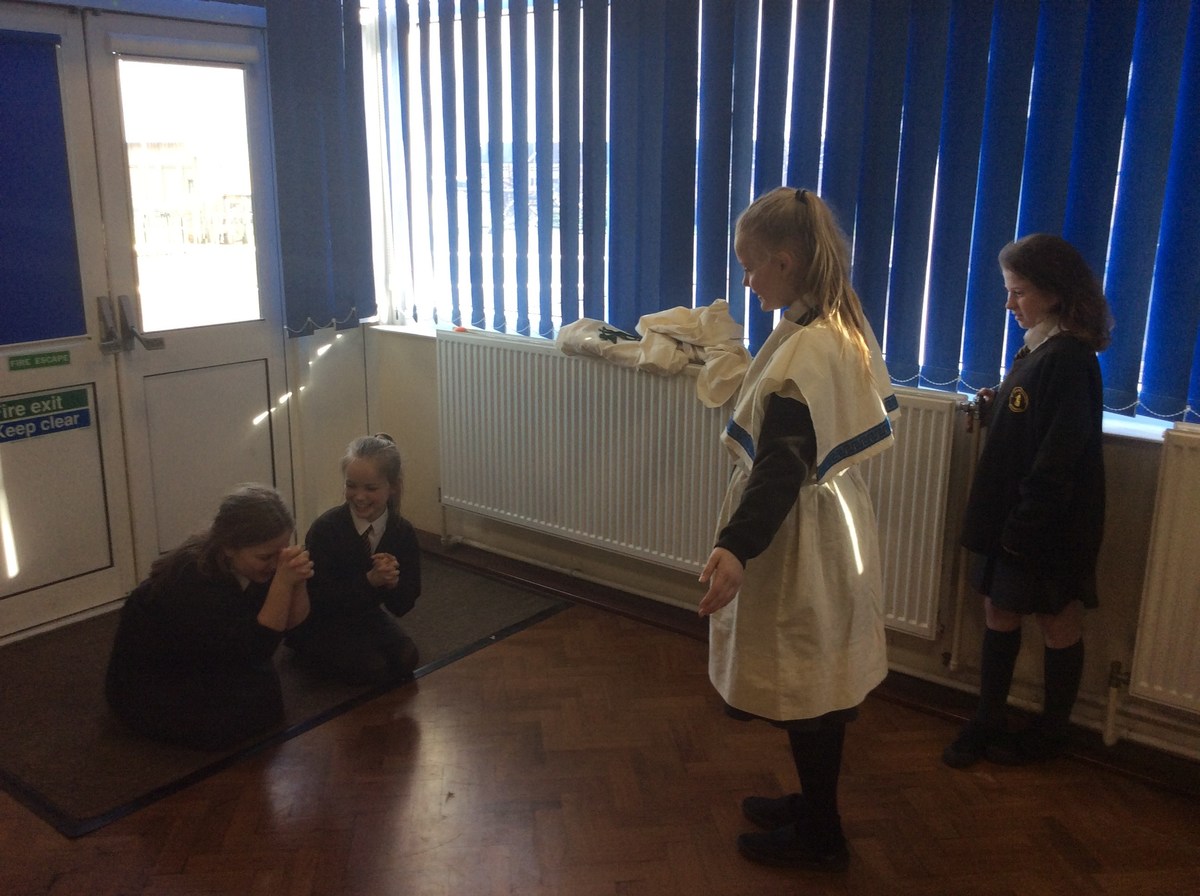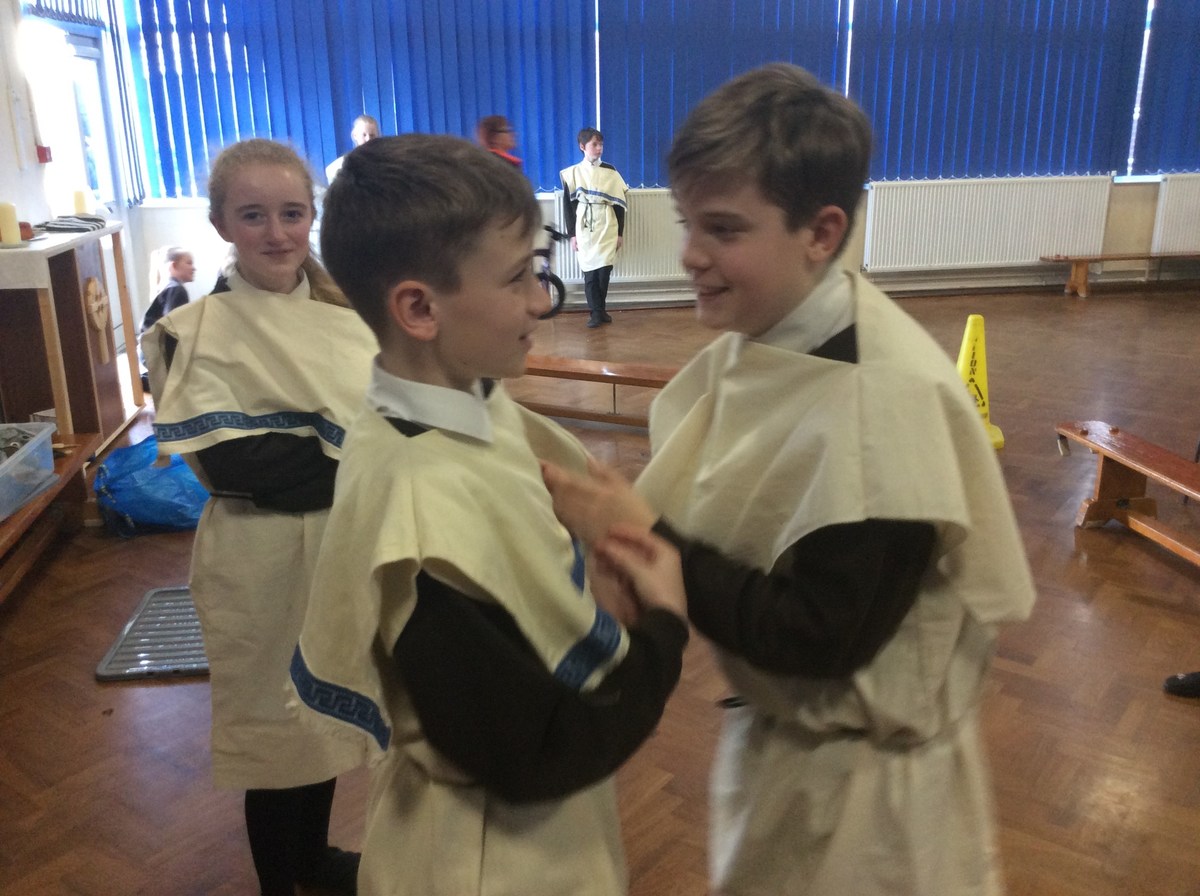 Homework.
English and maths will be given on Friday, to be handed in by the following Wednesday.
Keep practising the spellings in your spelling log. We have finished the spelling programme so keep revising the rules covered and Y5/6 orange words to improve your spelling.
Remember, half an hour reading every night will make a huge difference to your writing and is a great way to wind down at the end of the day. Put those devices down and relax with a good book. Read the reviews in class or look at our 'World Book Day' suggestions...plenty of great books out there!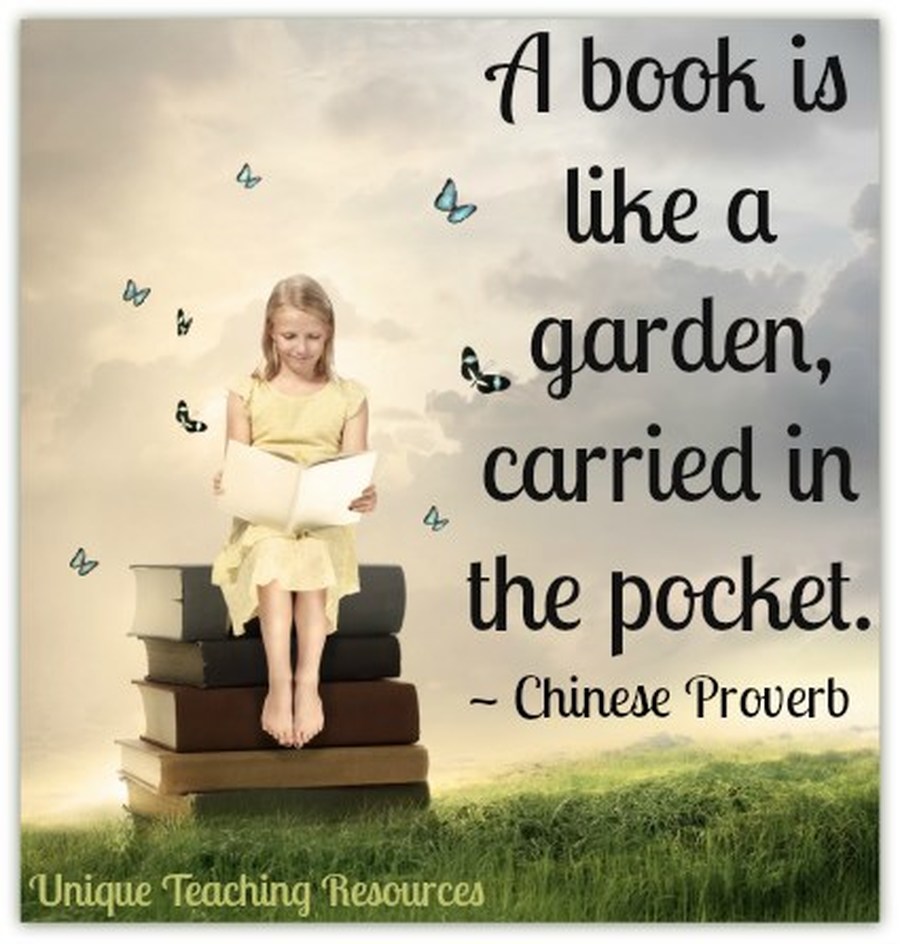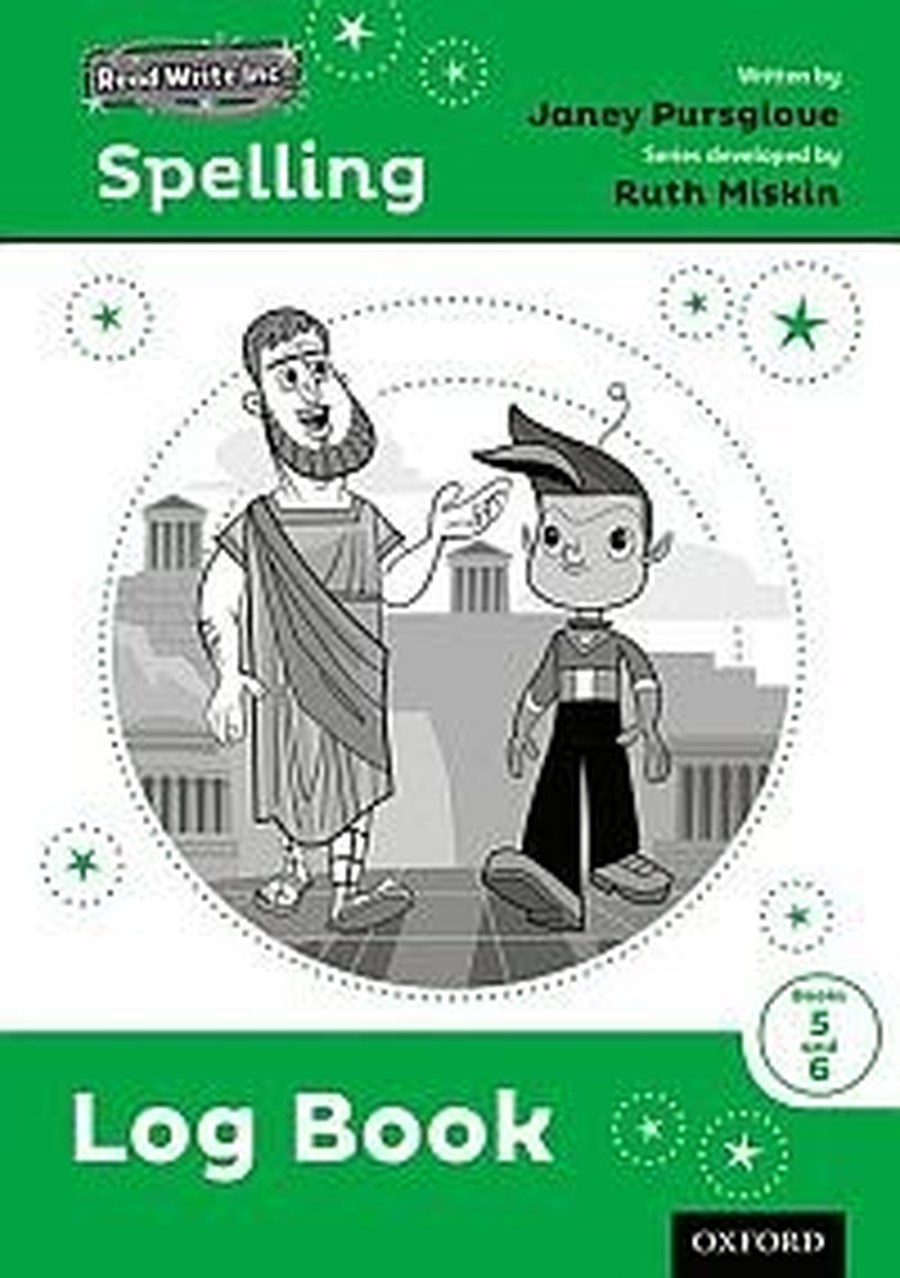 What an amazing afternoon we had with the visiting artist Candida Woods! We used the work of Cathy Hillegas, an American painter, who specialises in watercolour. One of her paintings 'Winter Light' (picture below) was the basis of our work. You can see how we built up the picture through line and shape, adding colour gradually. Well done year 6 - Mrs Woods was very impressed too!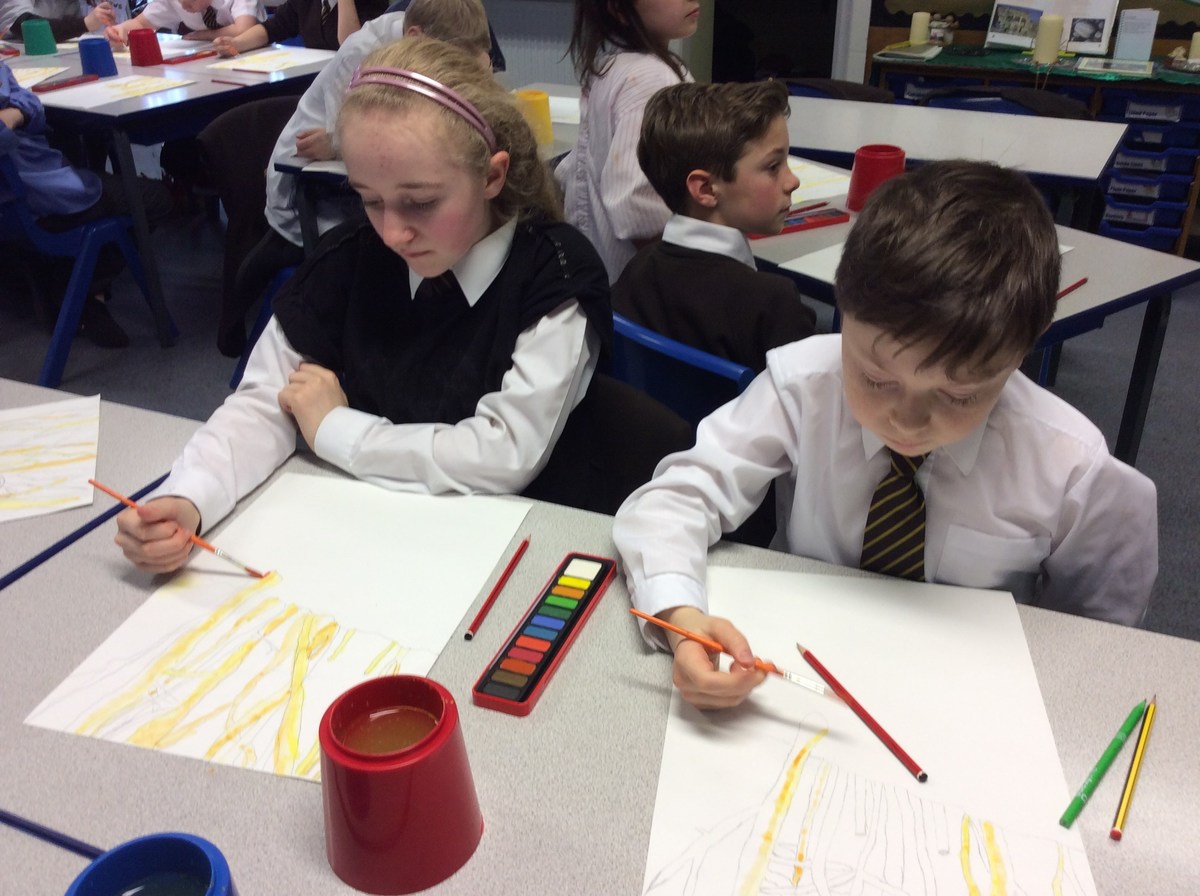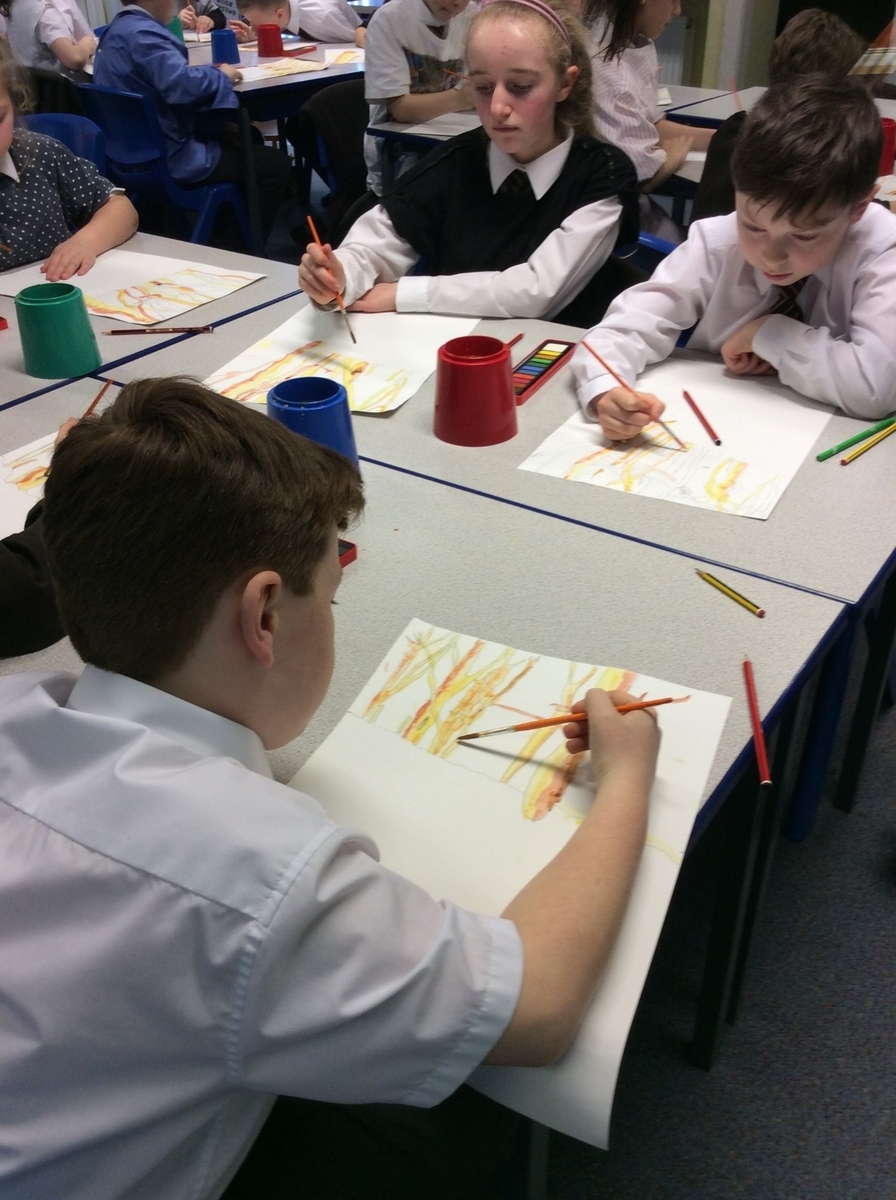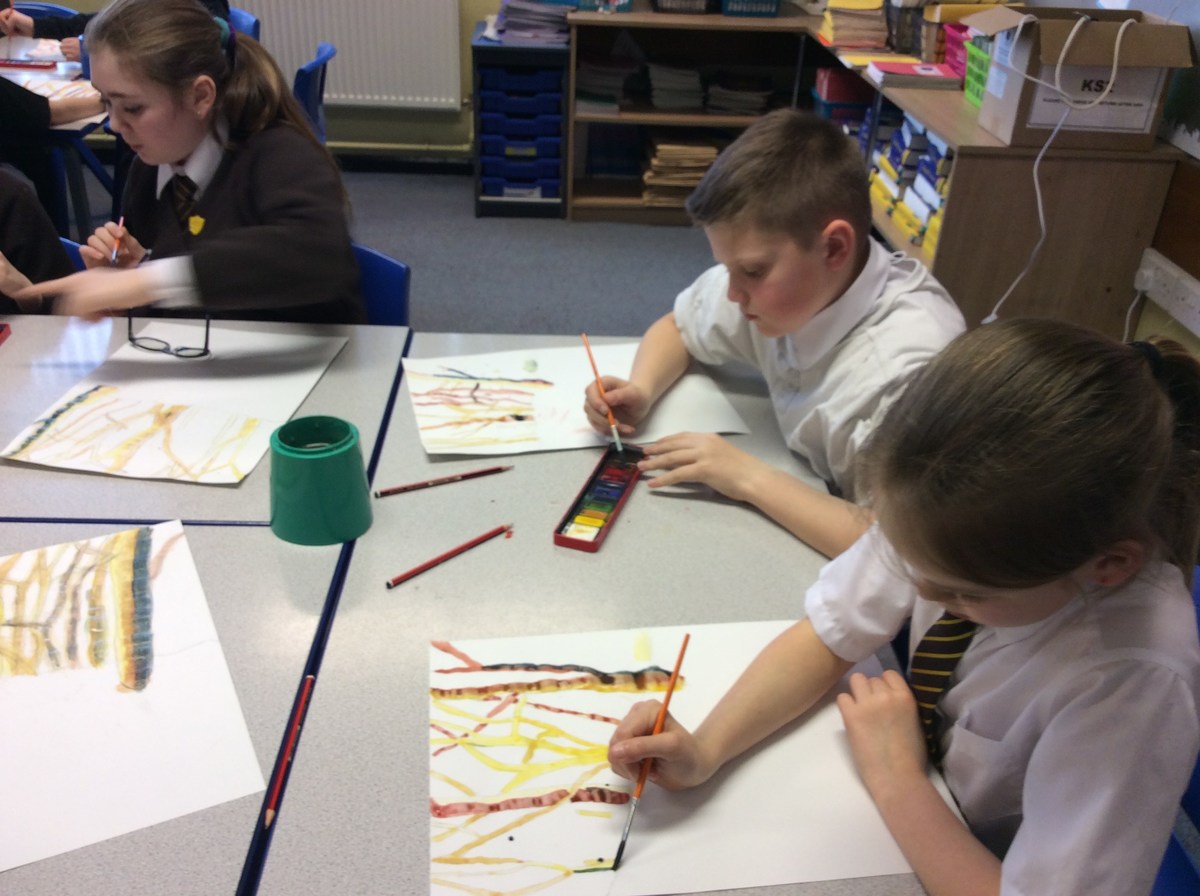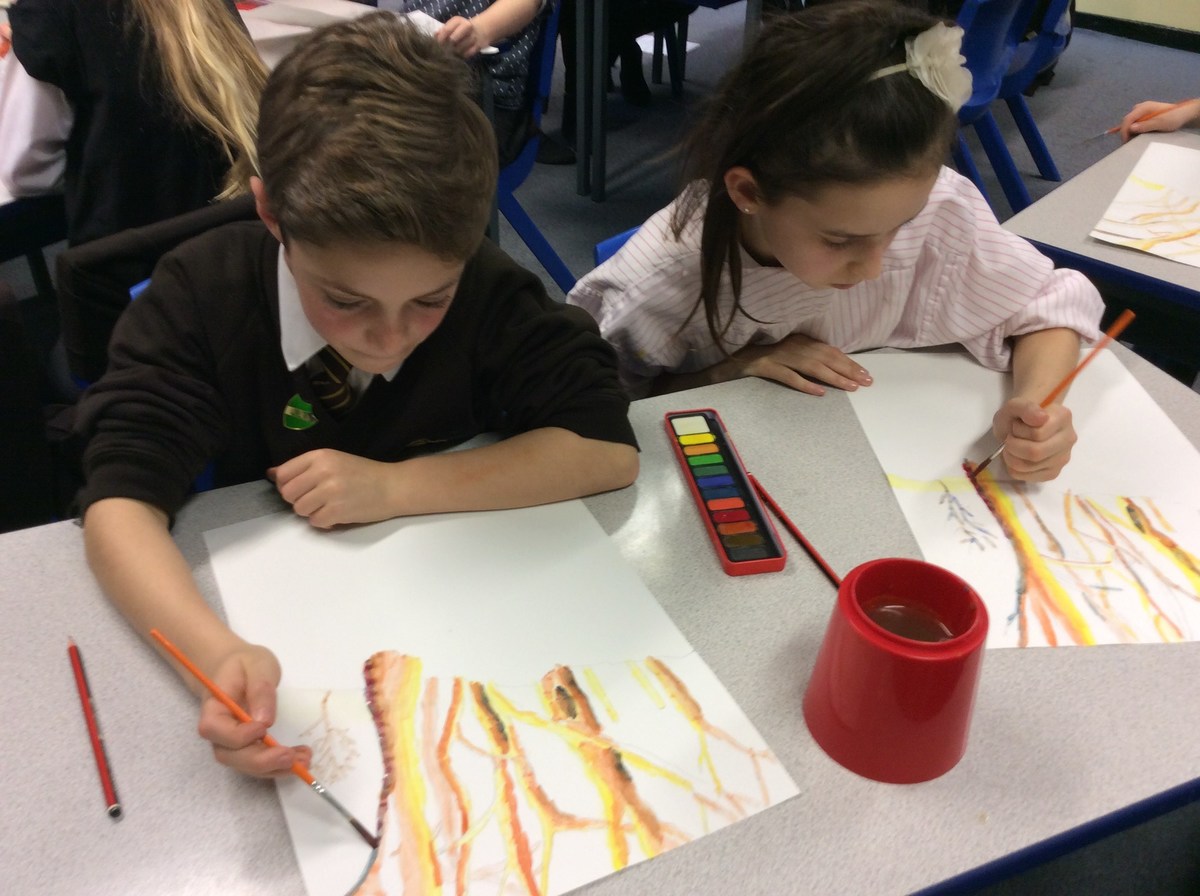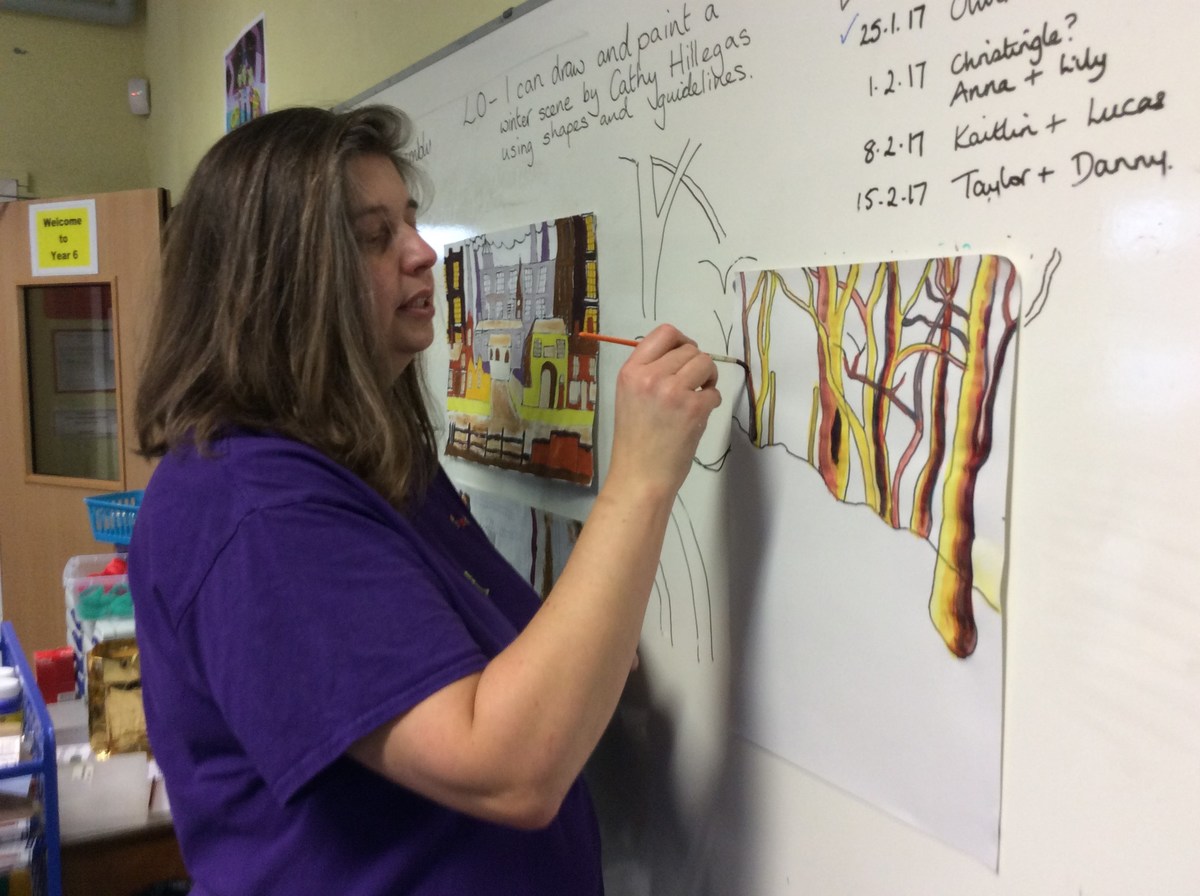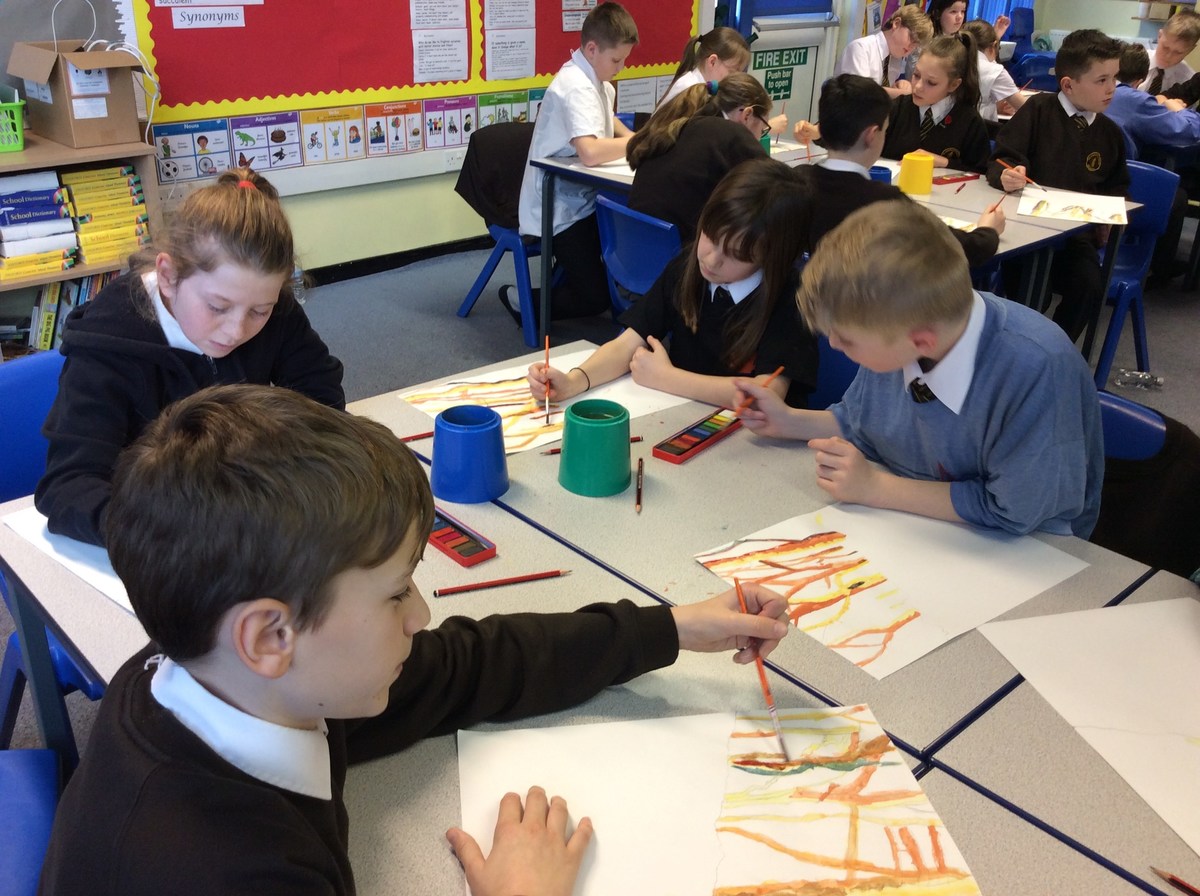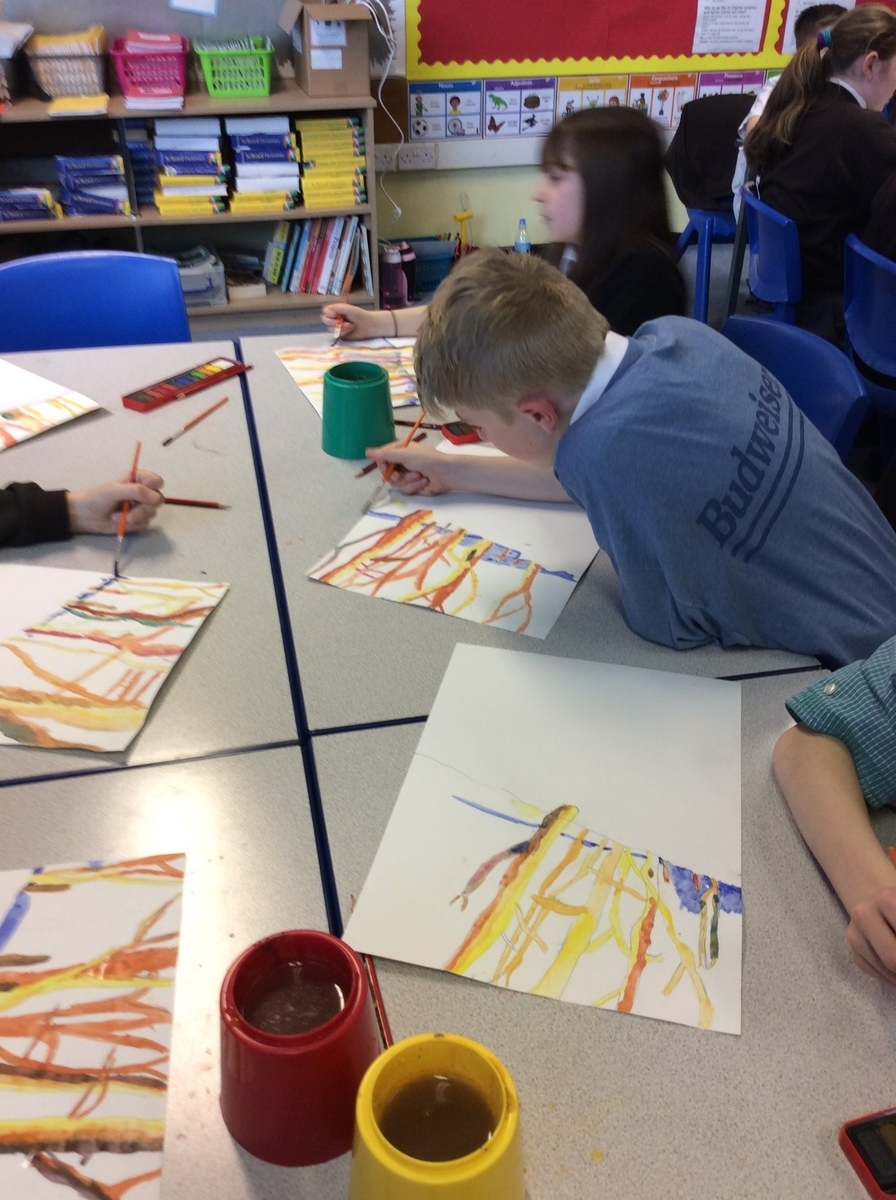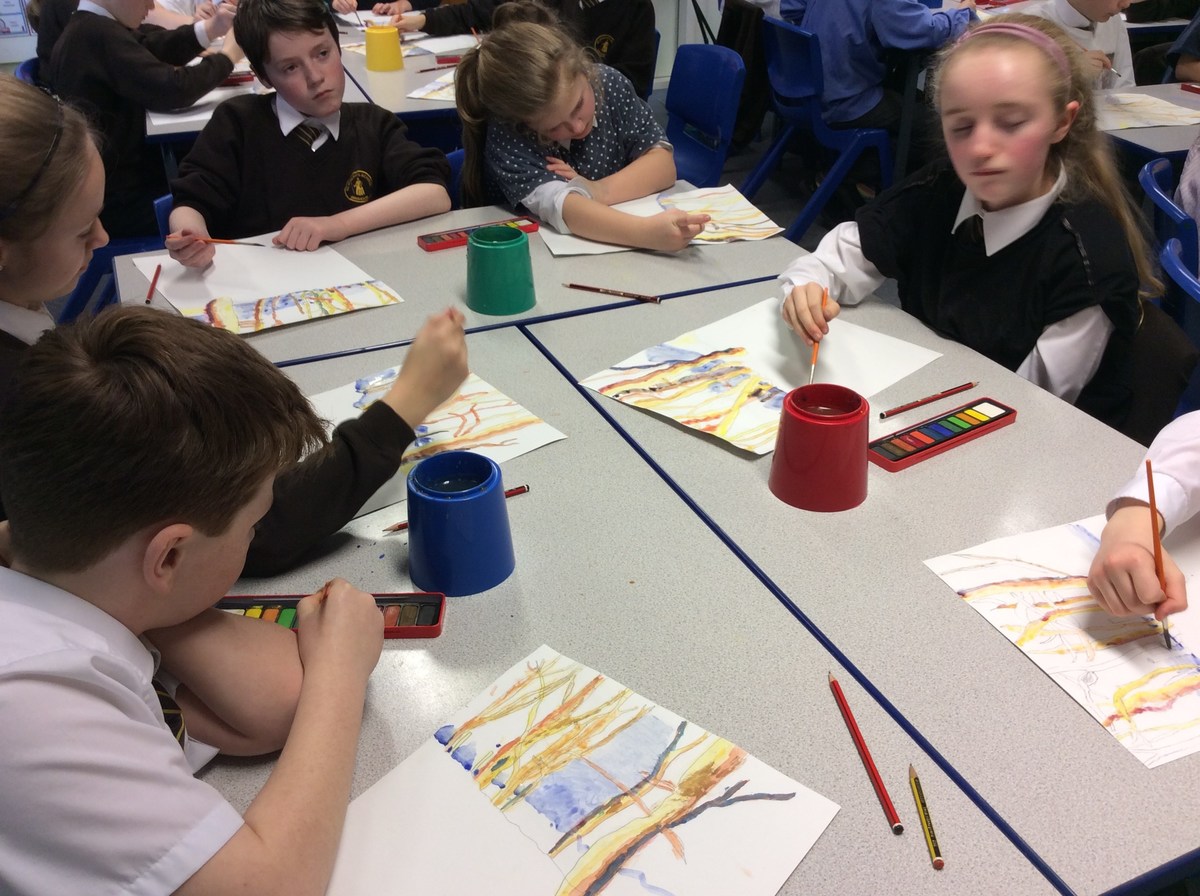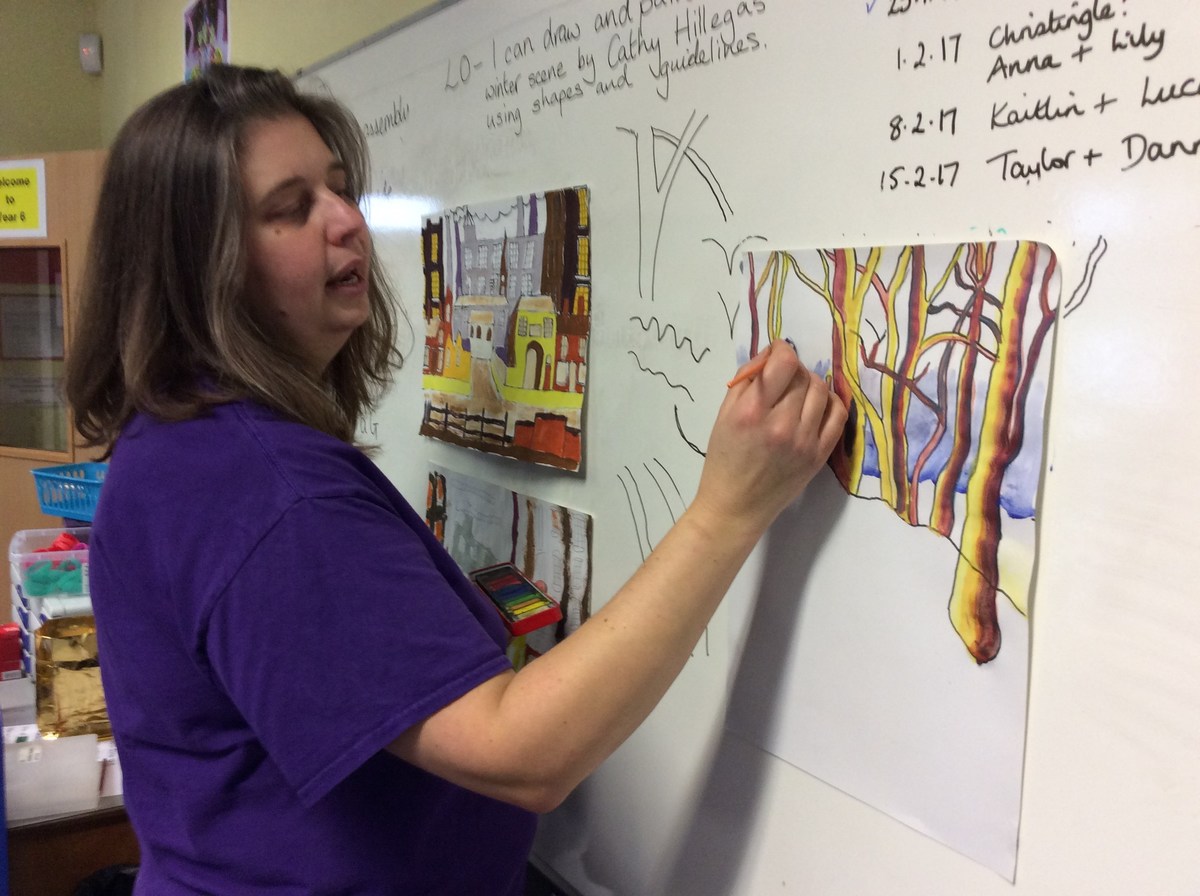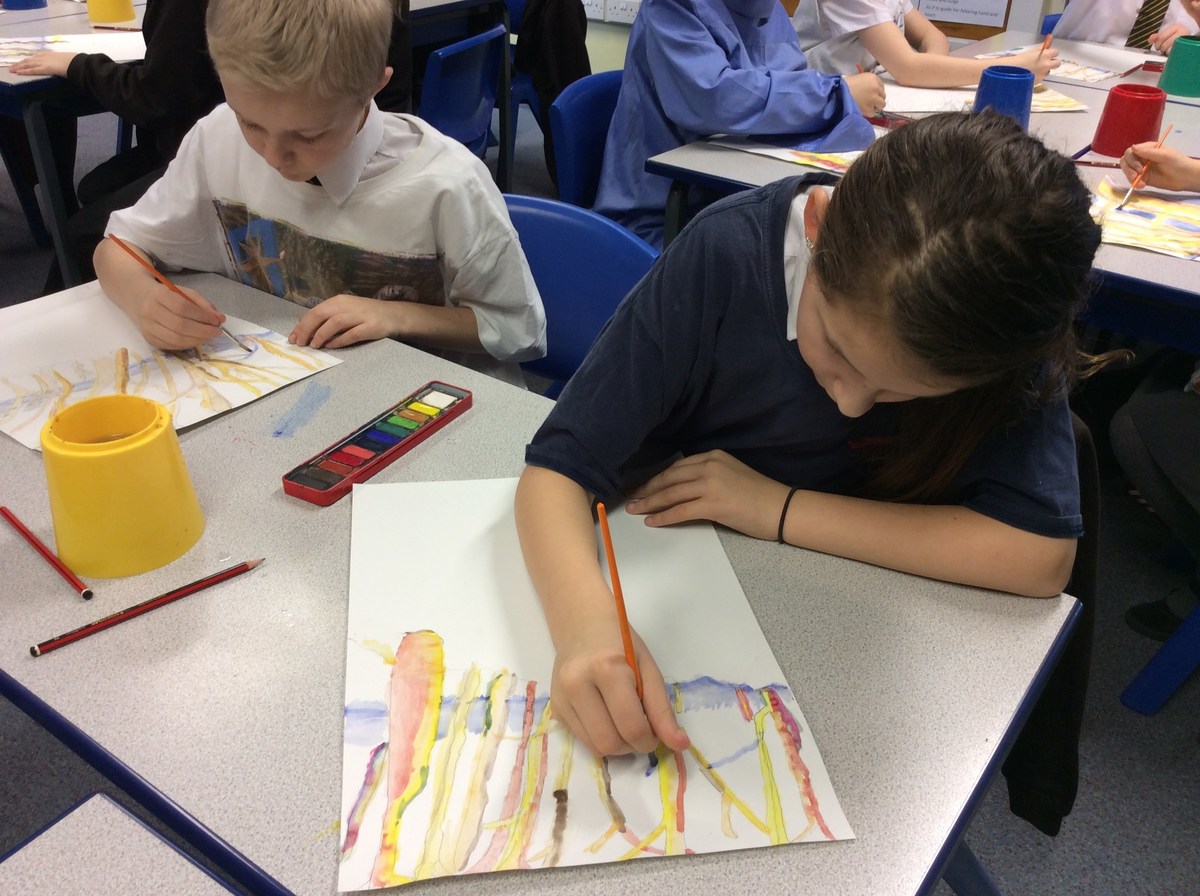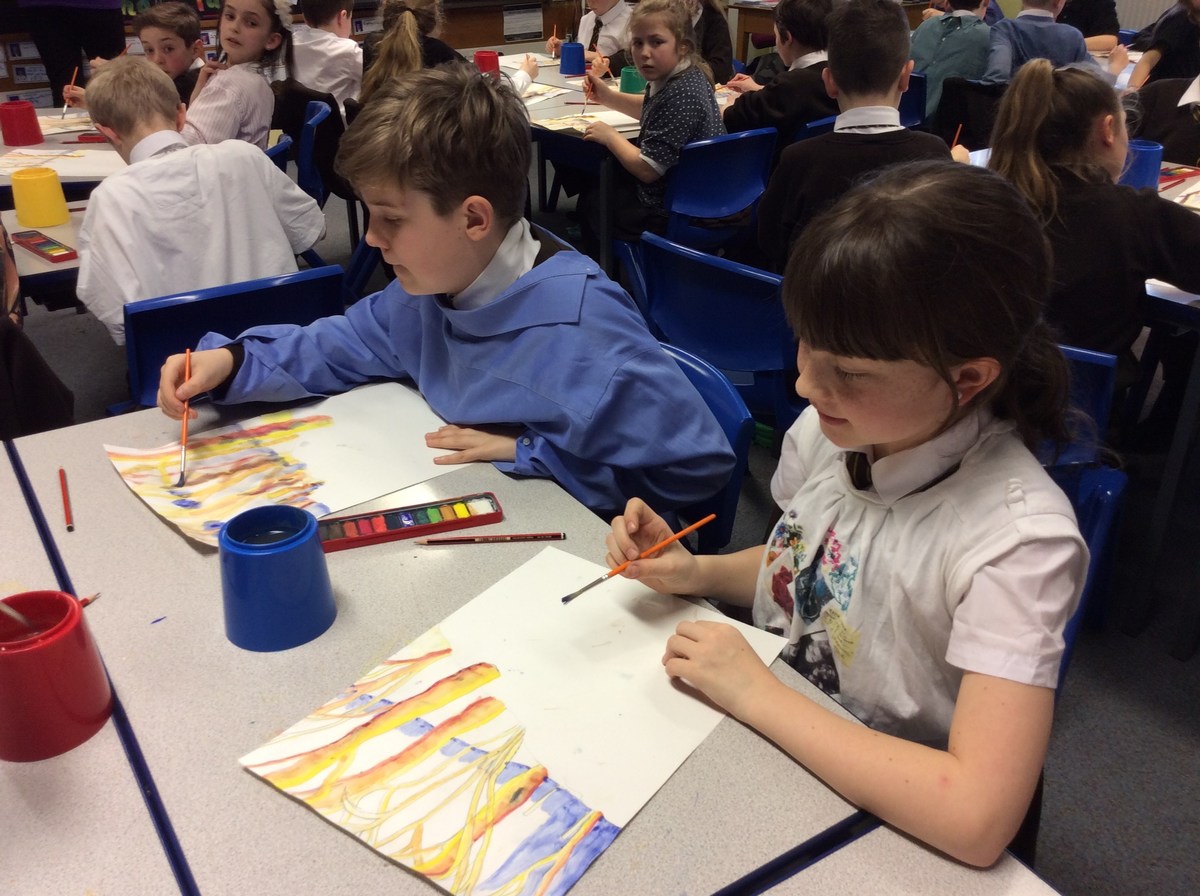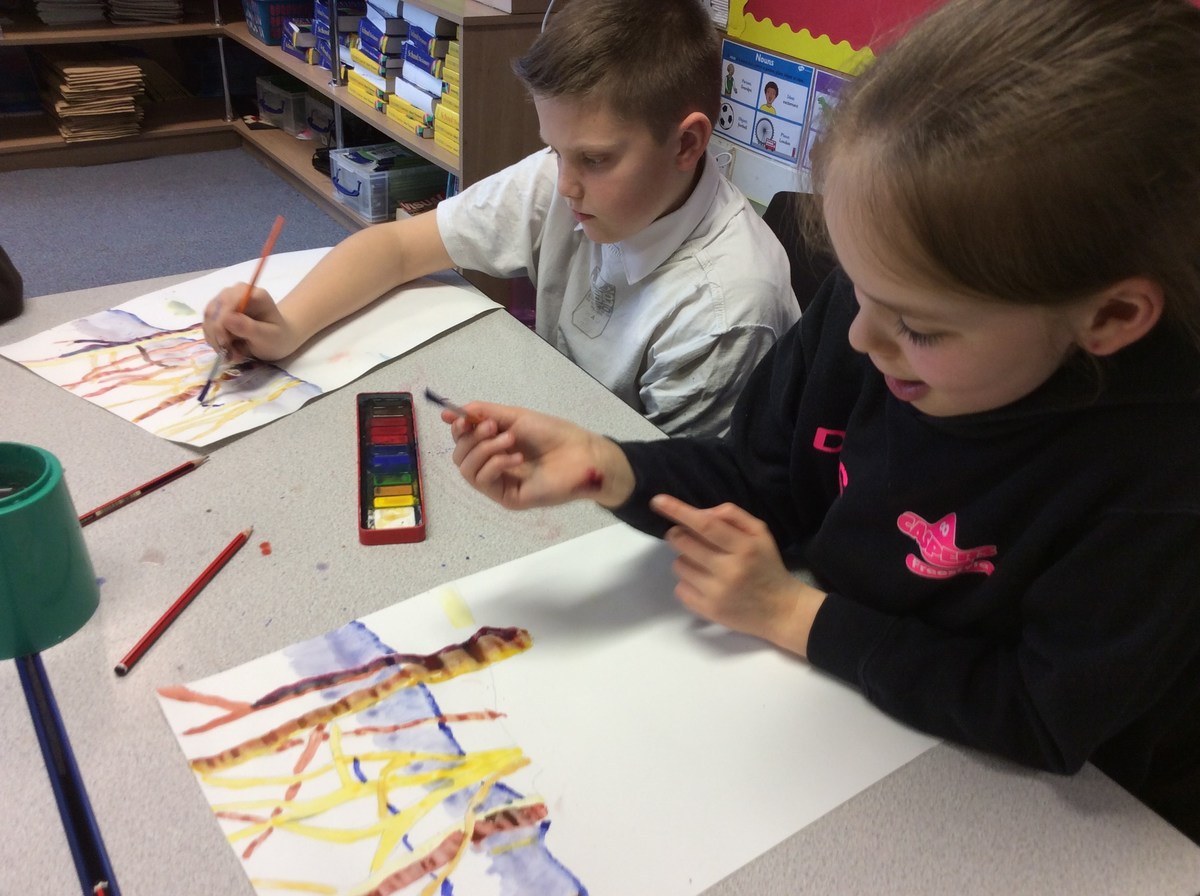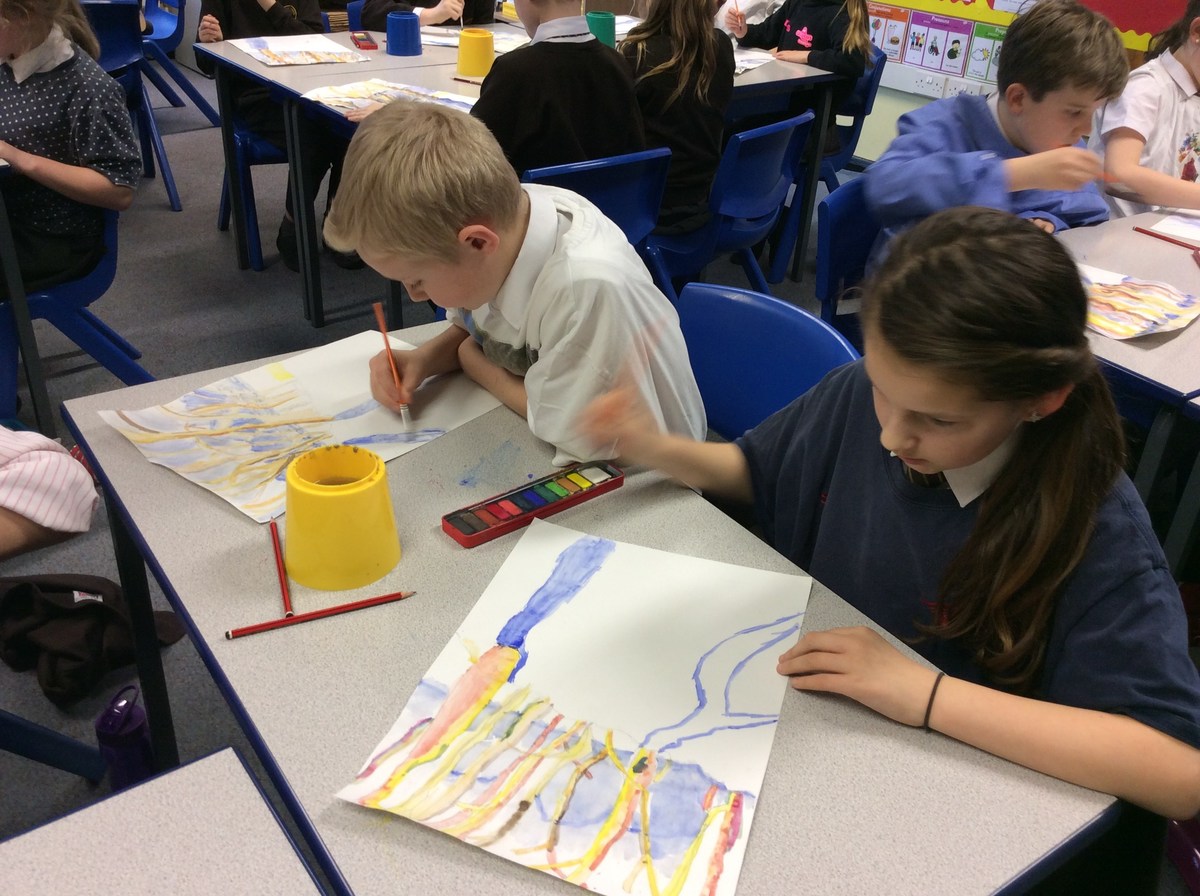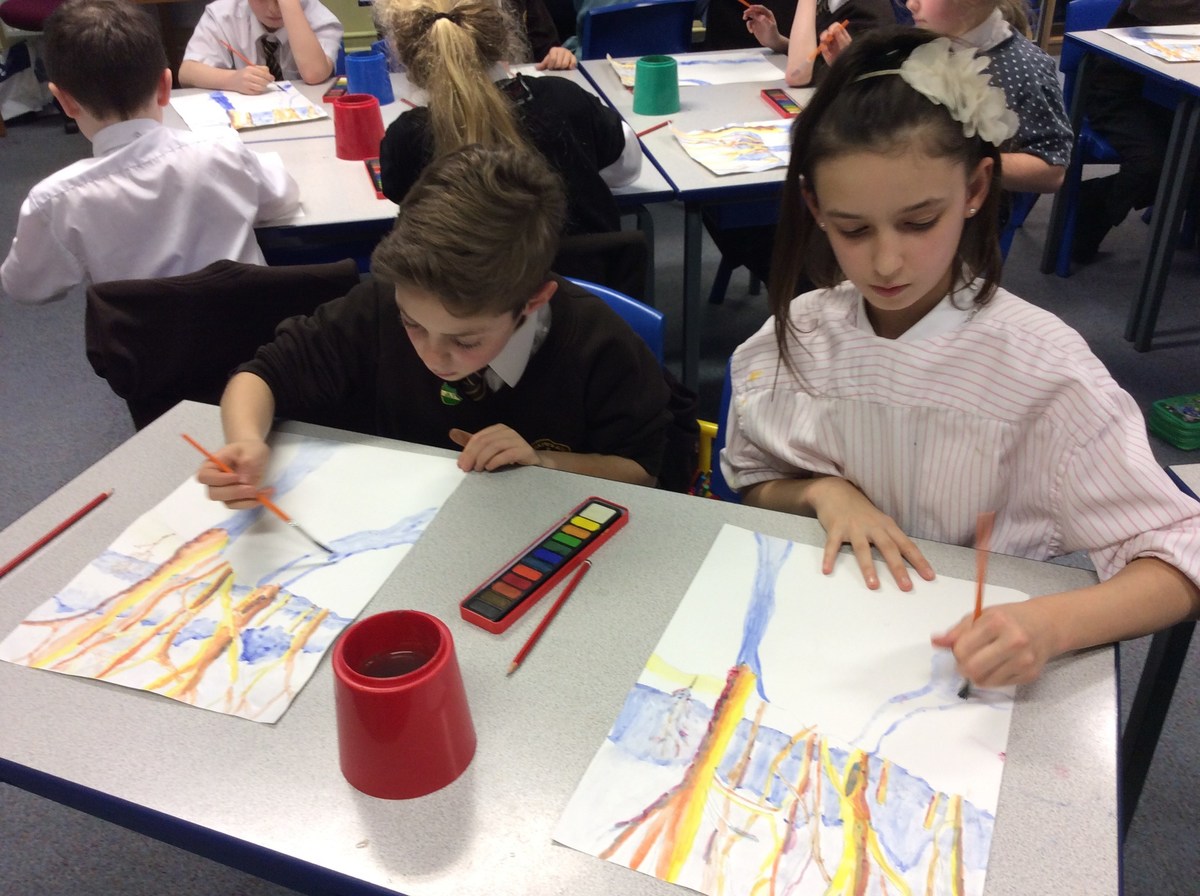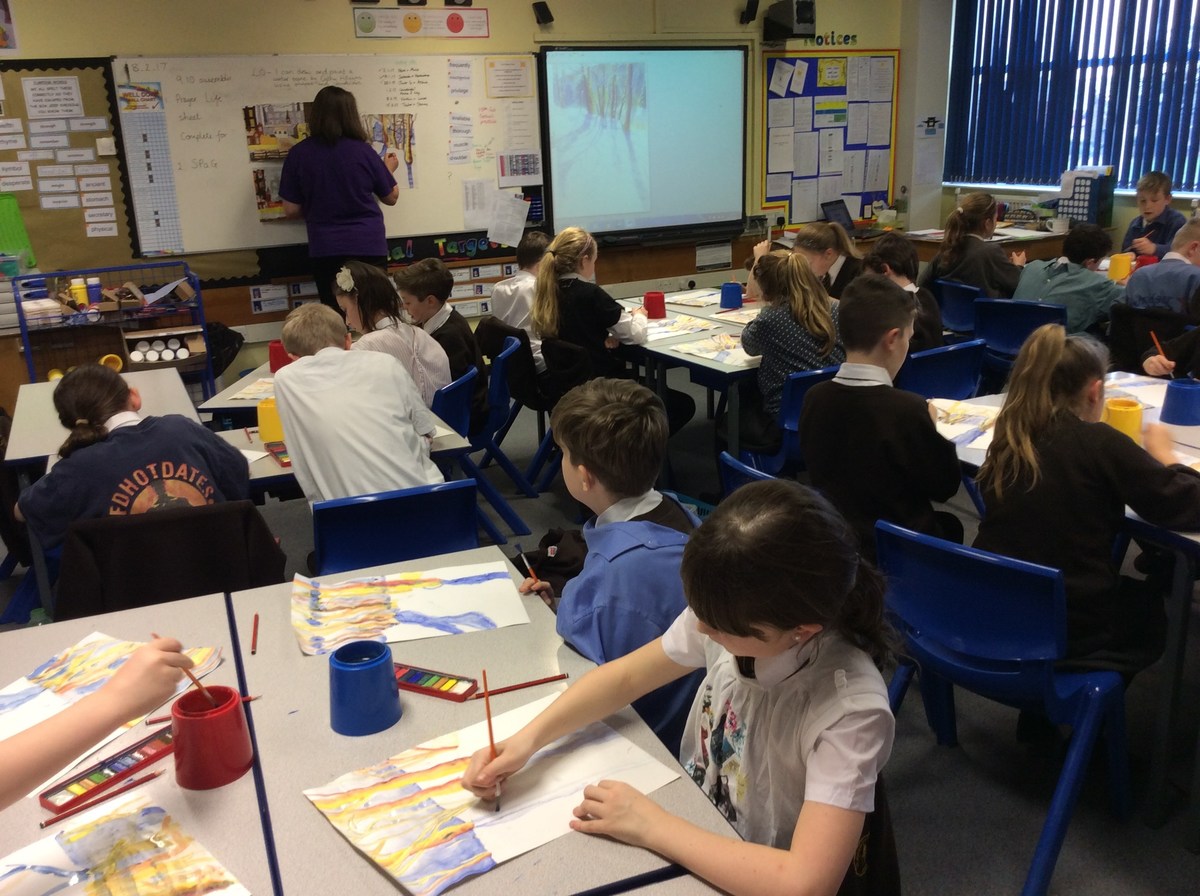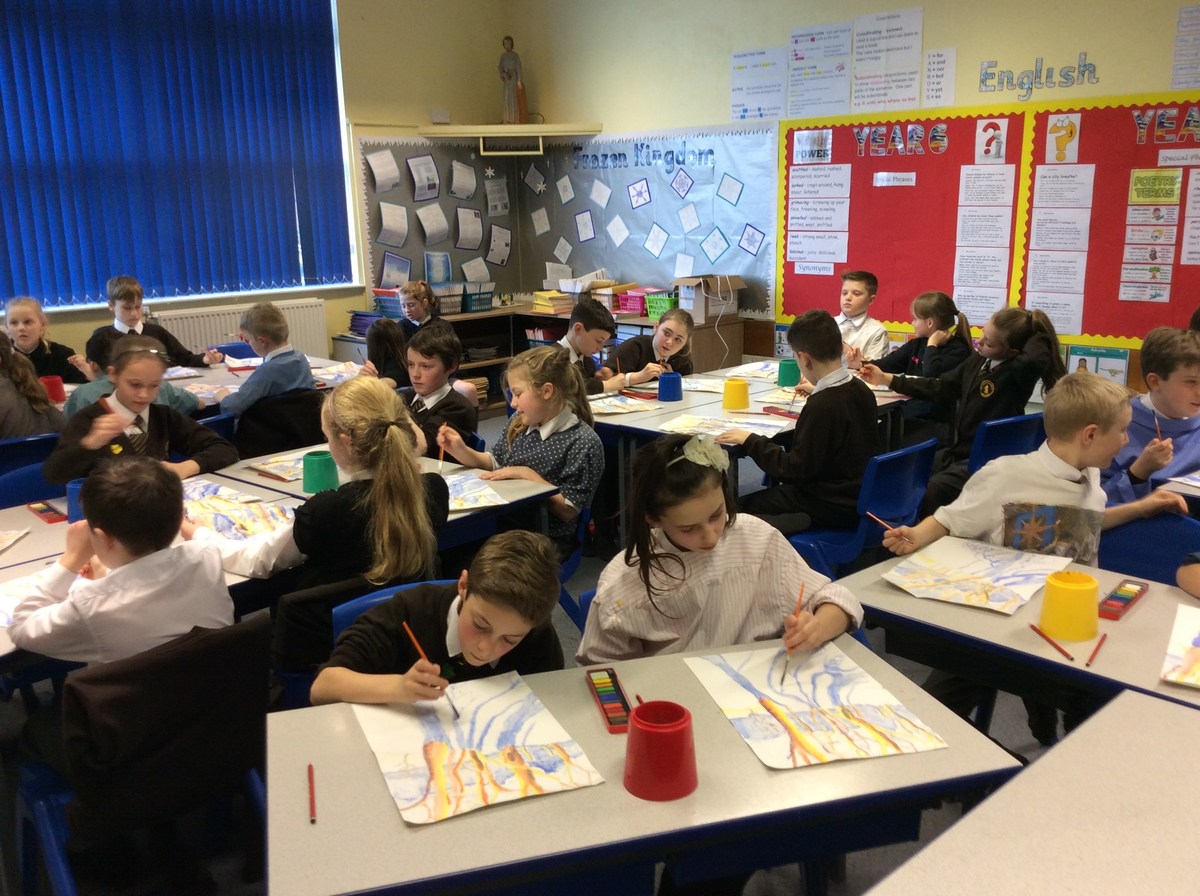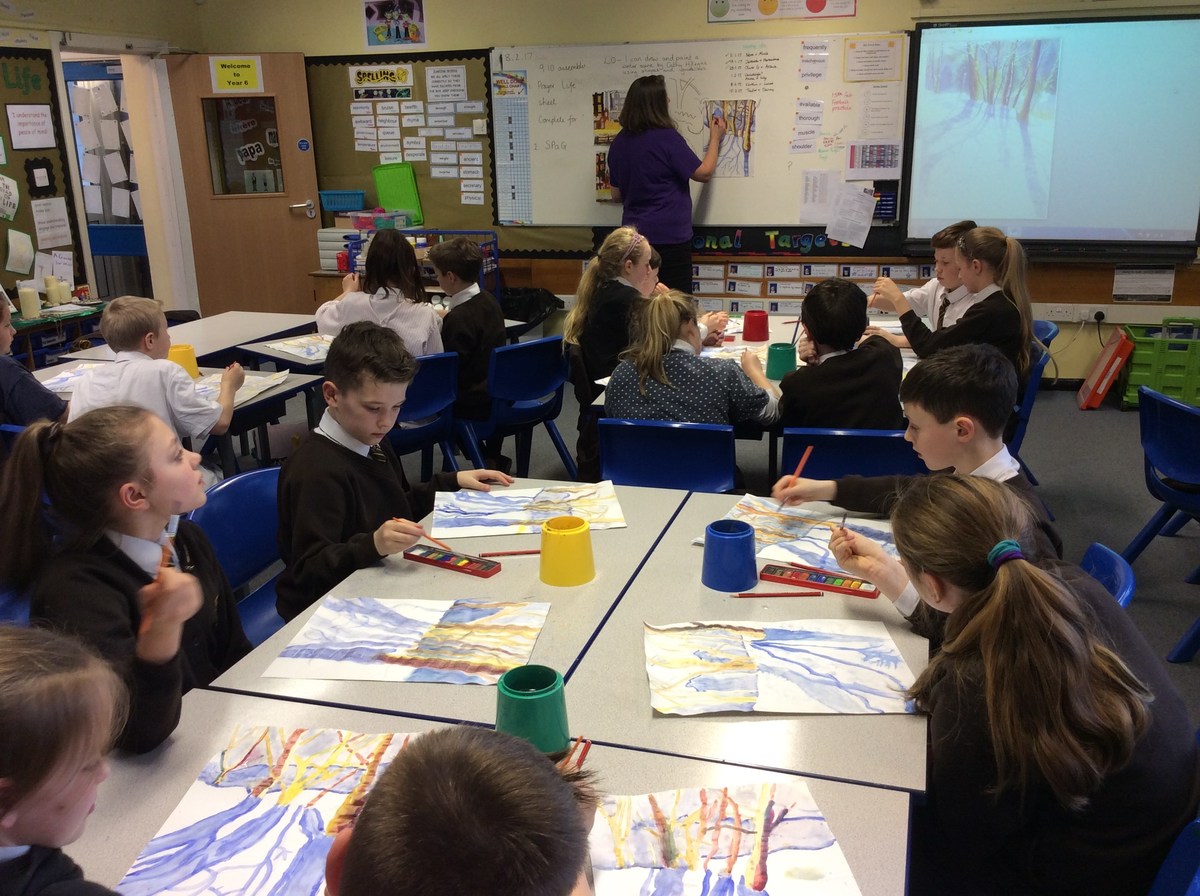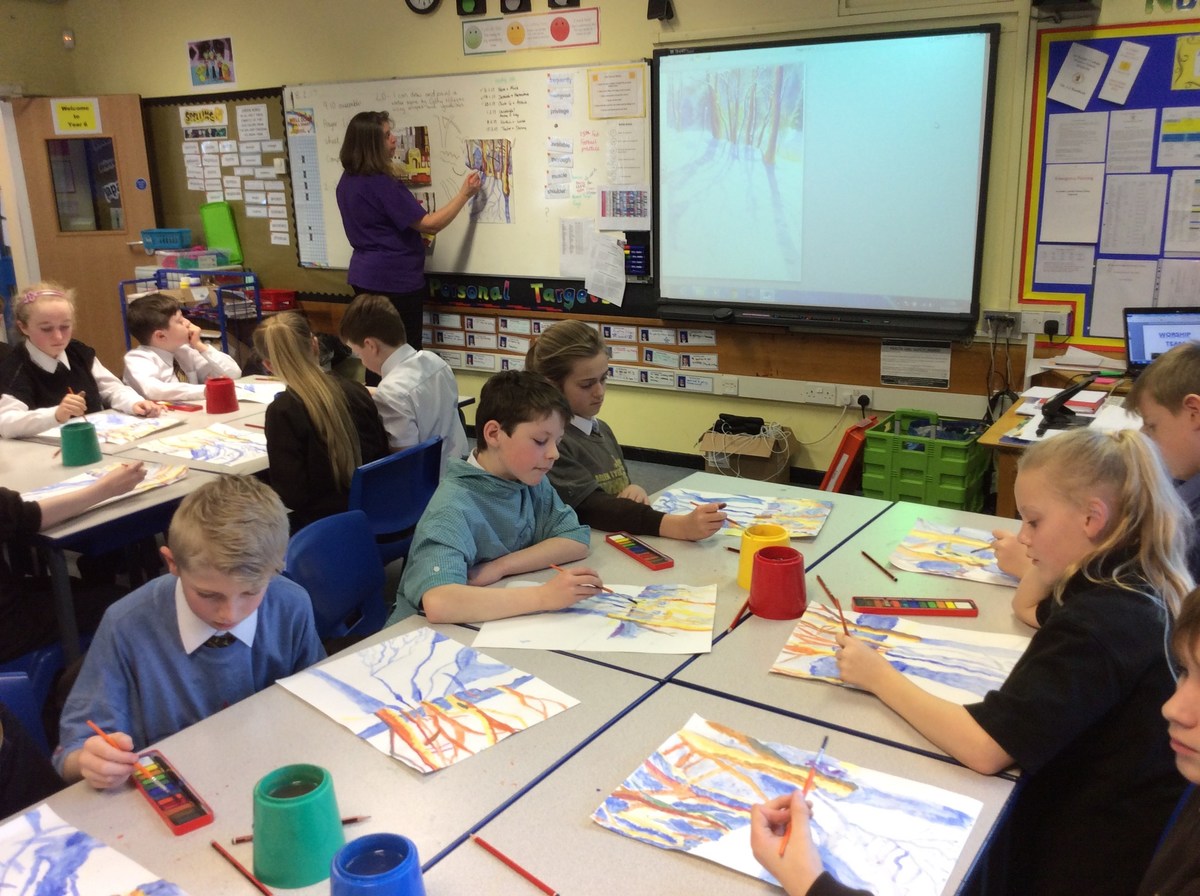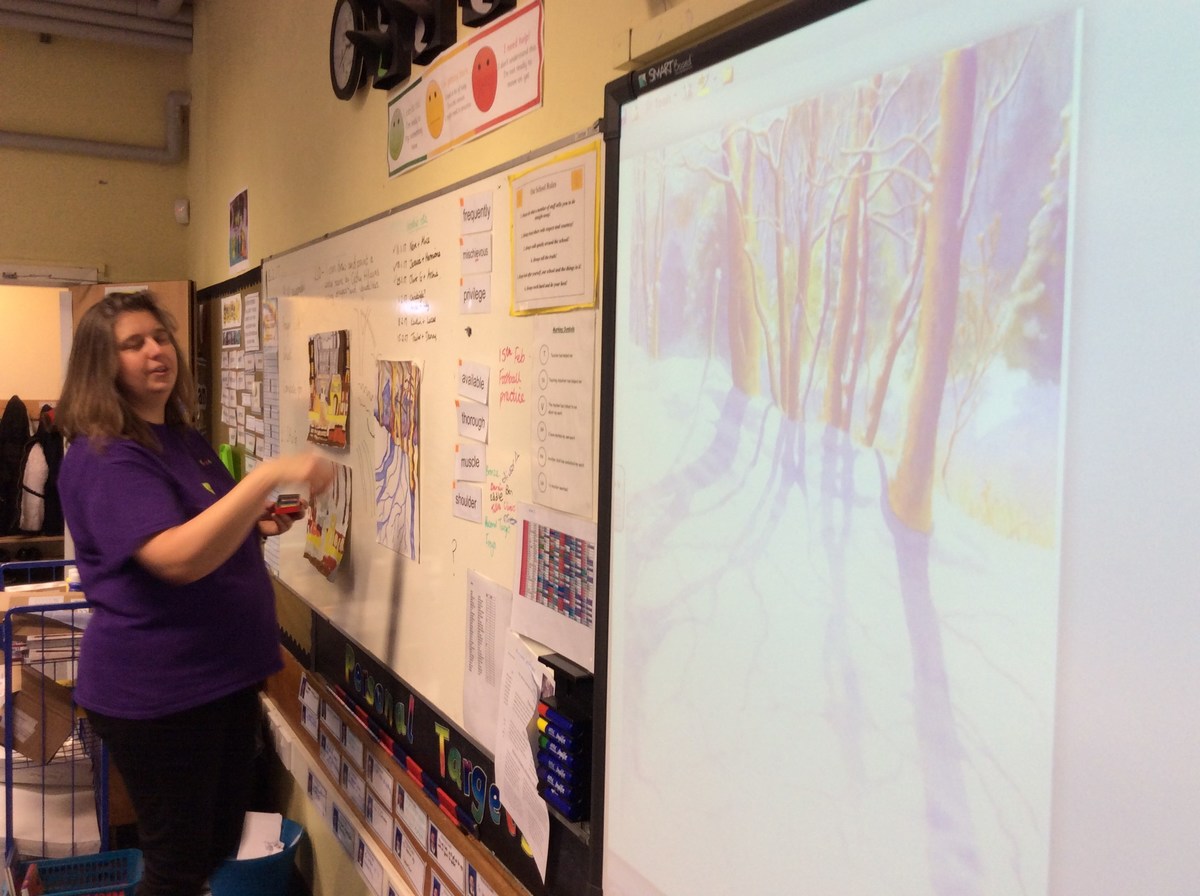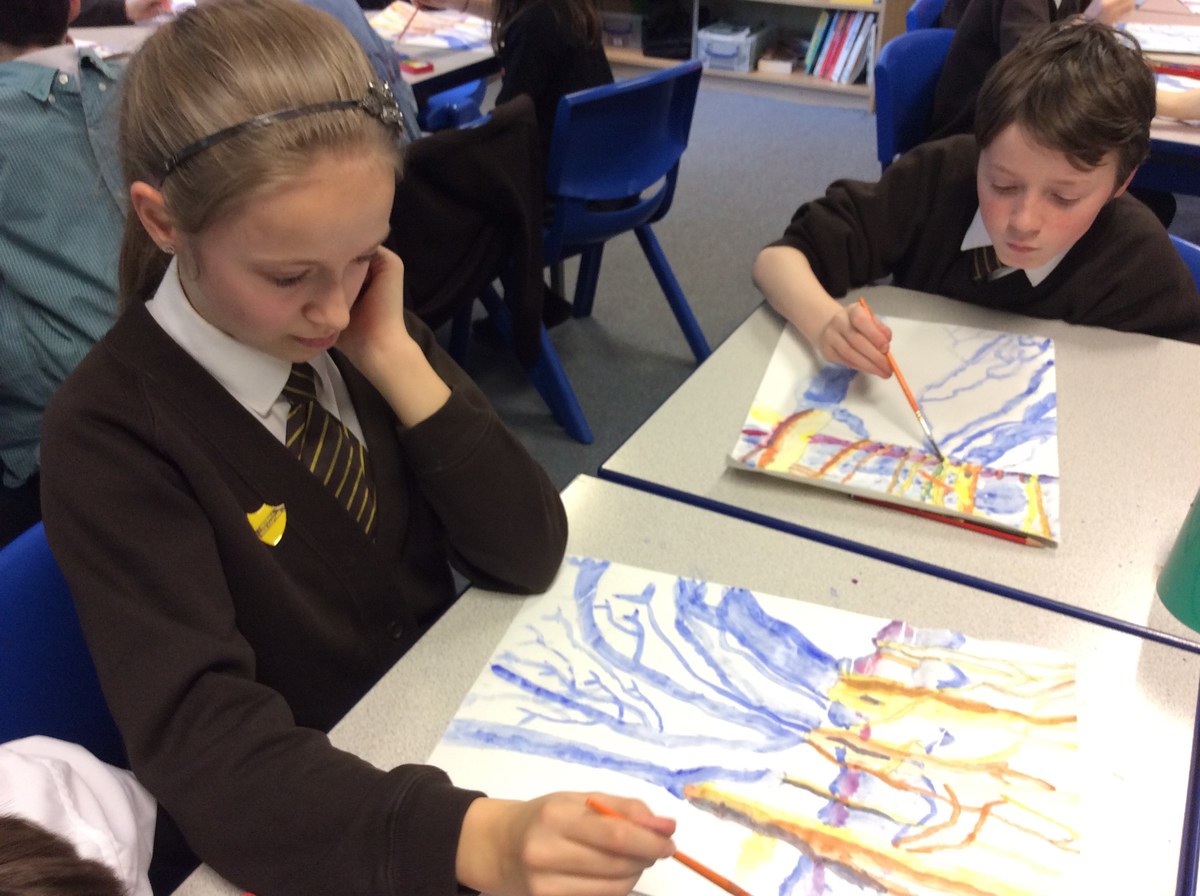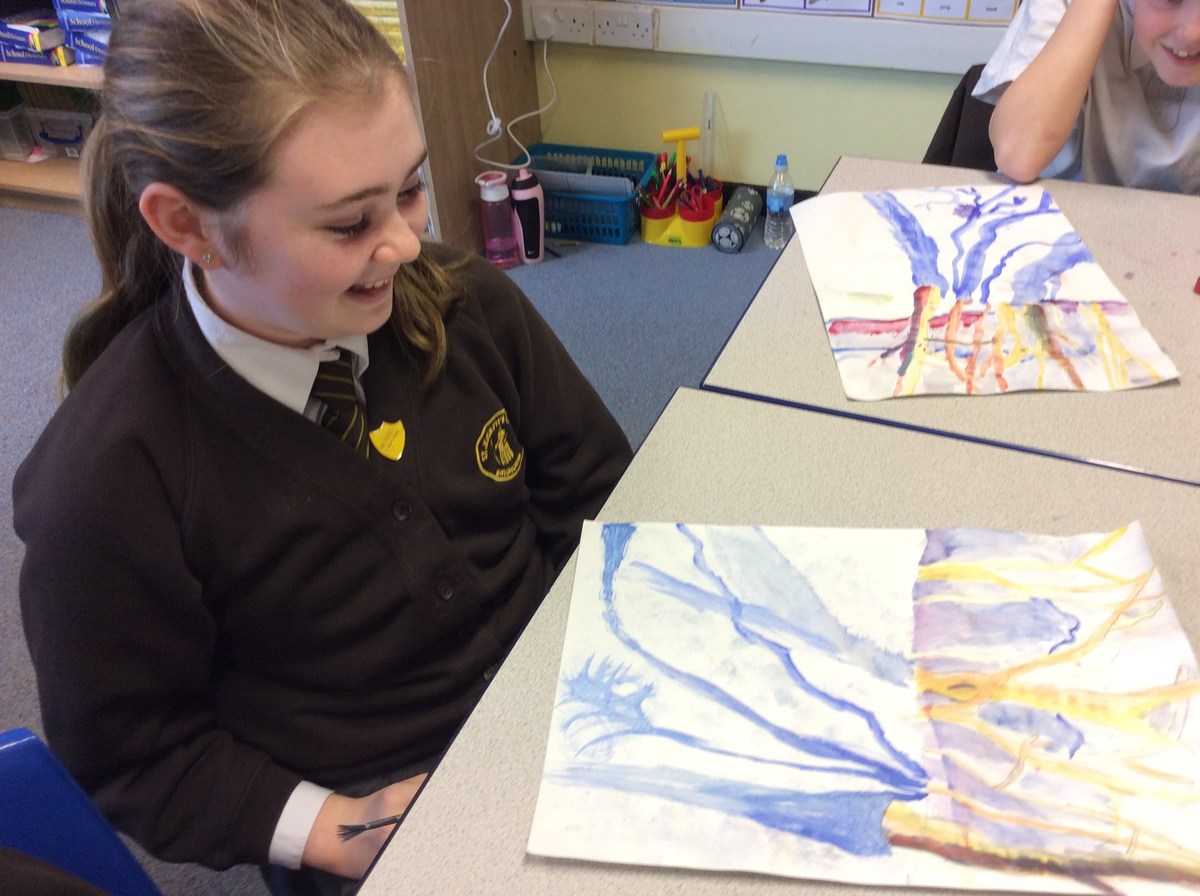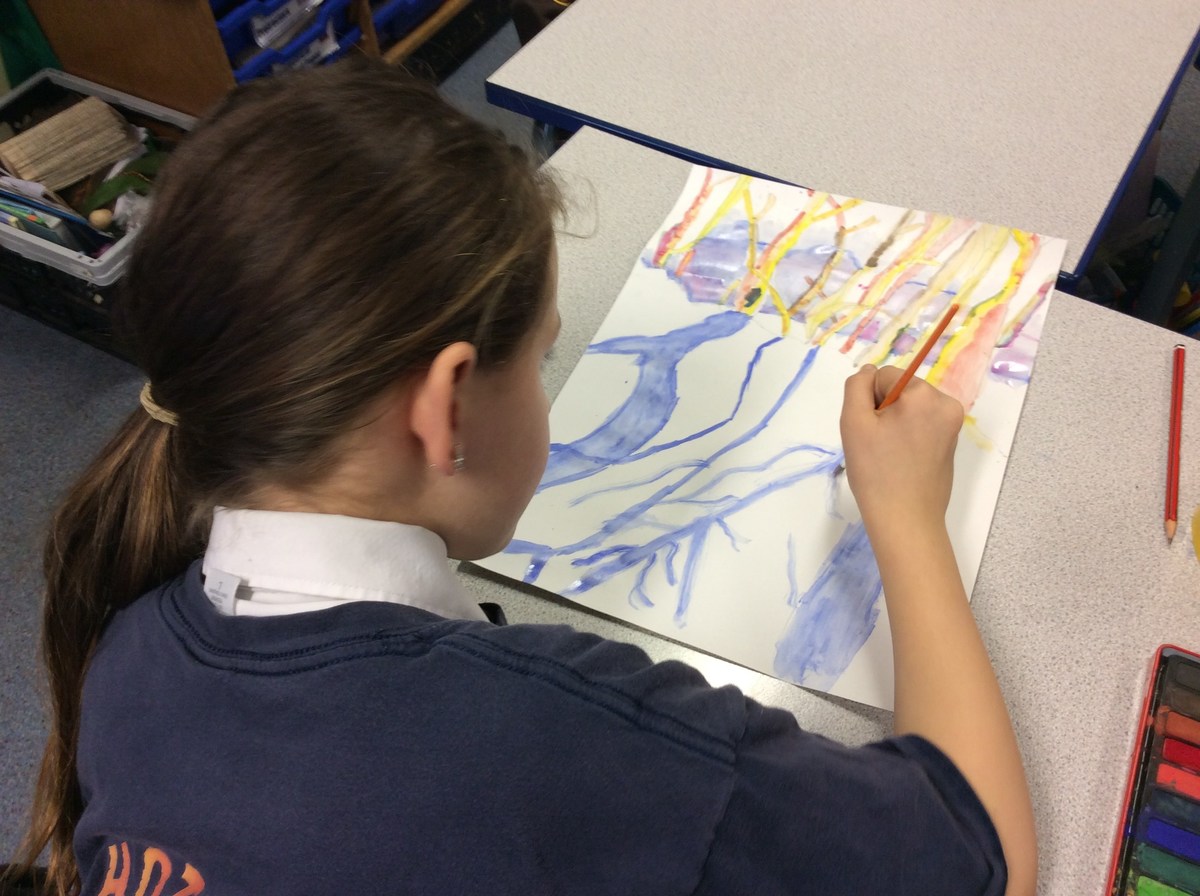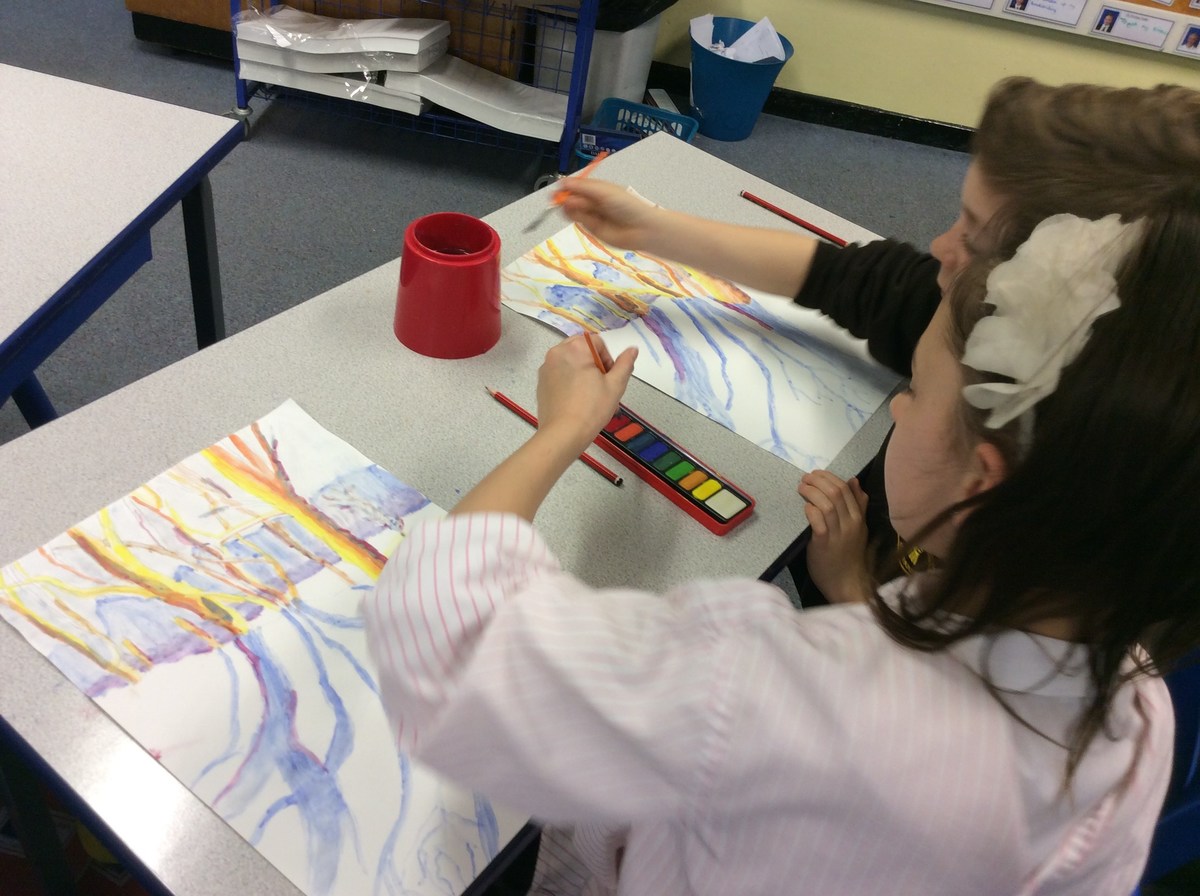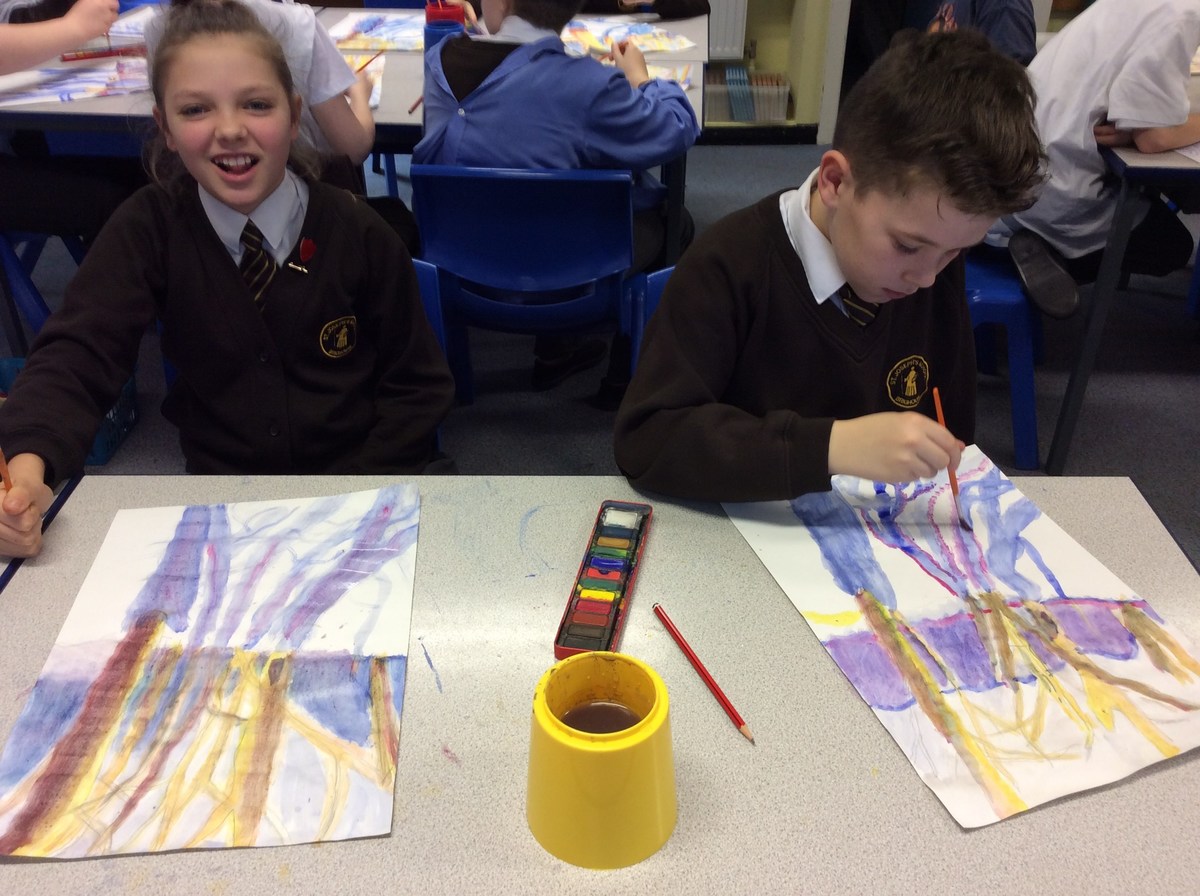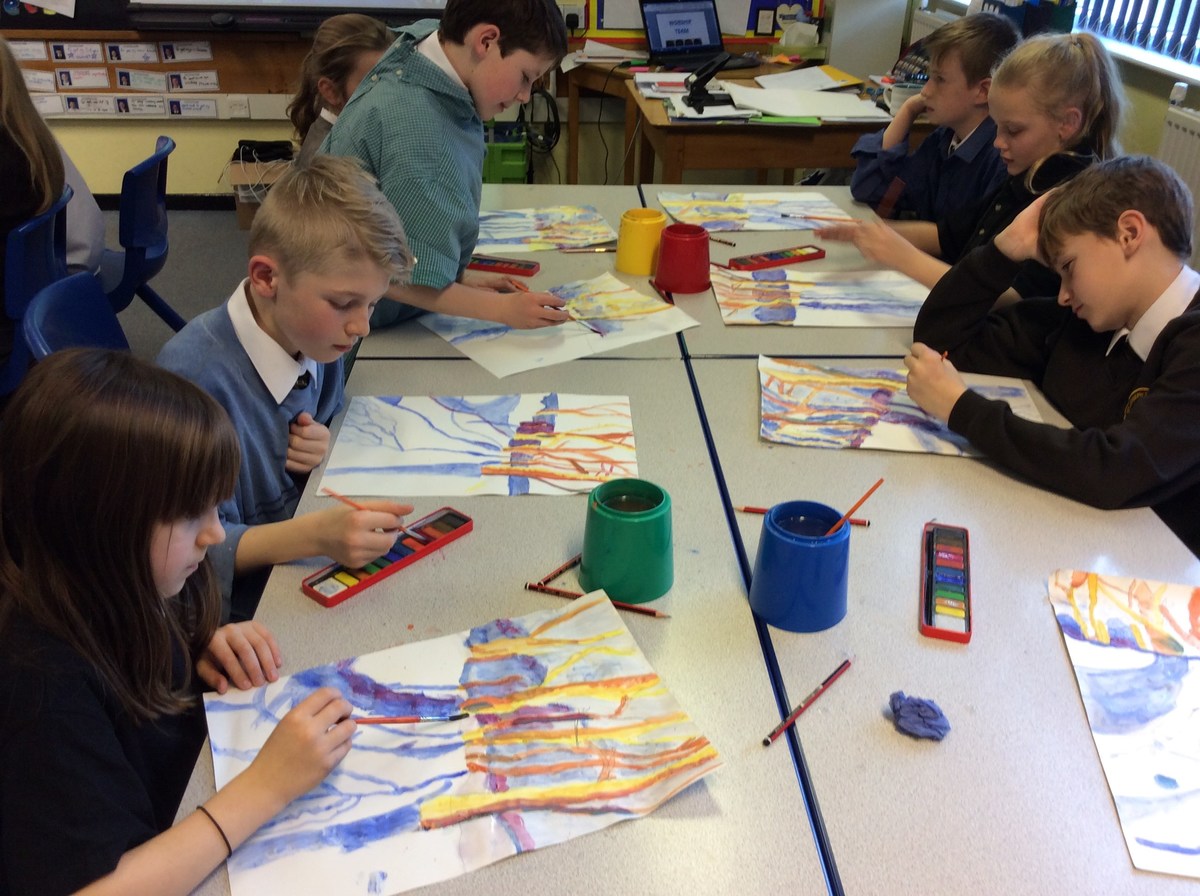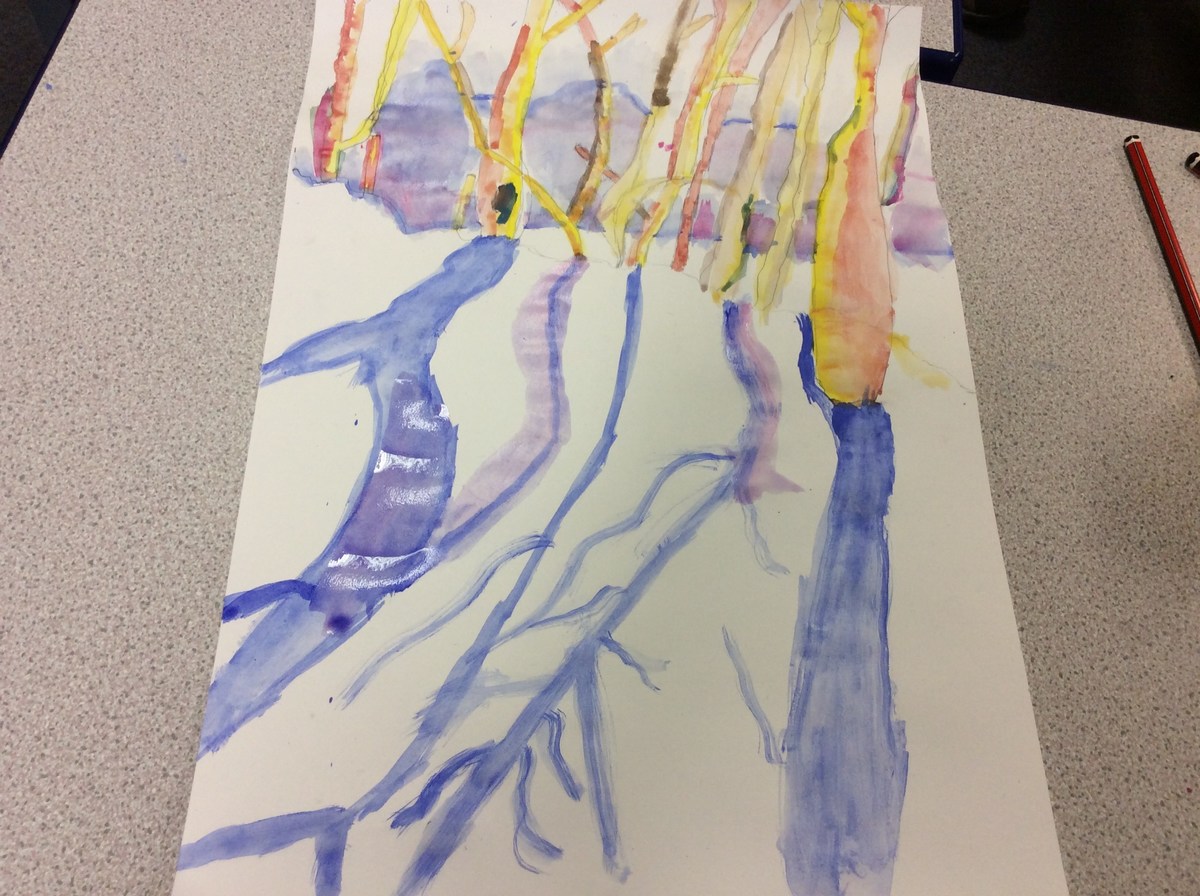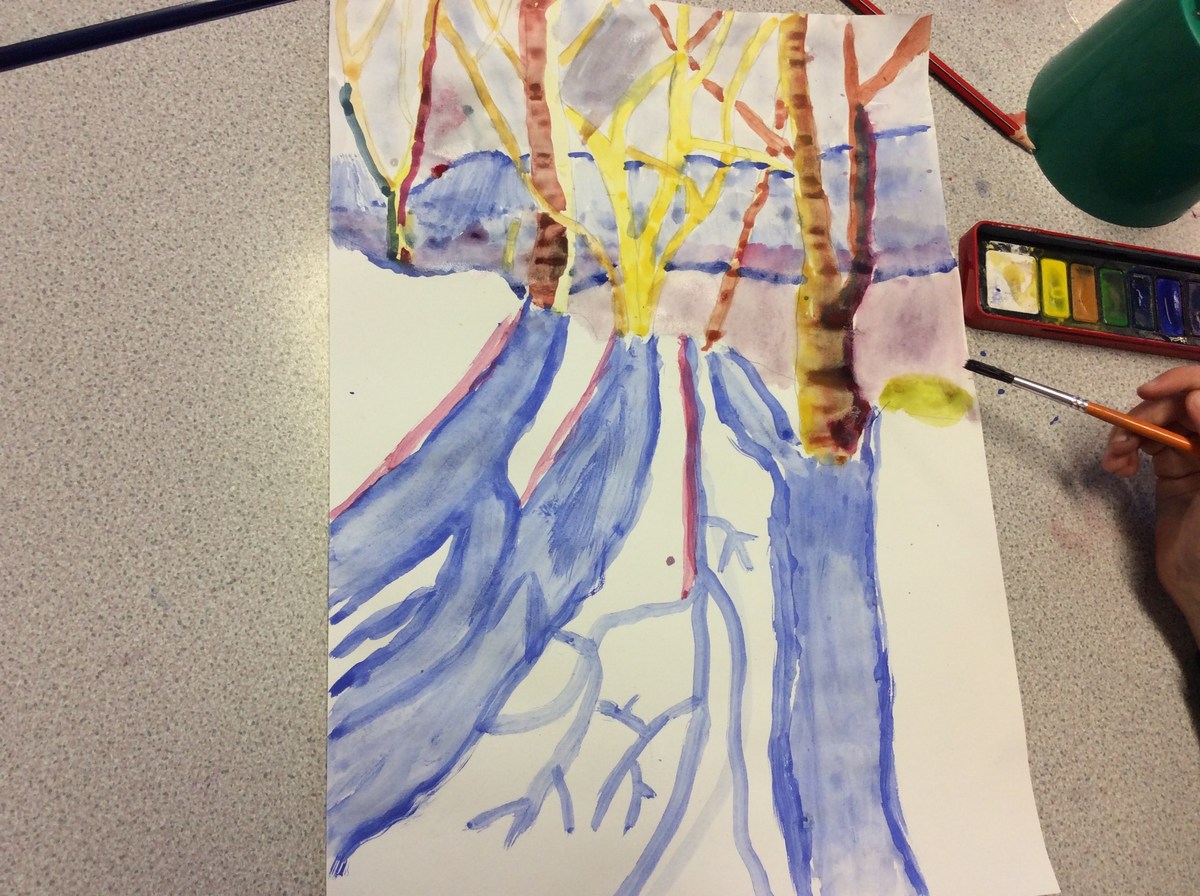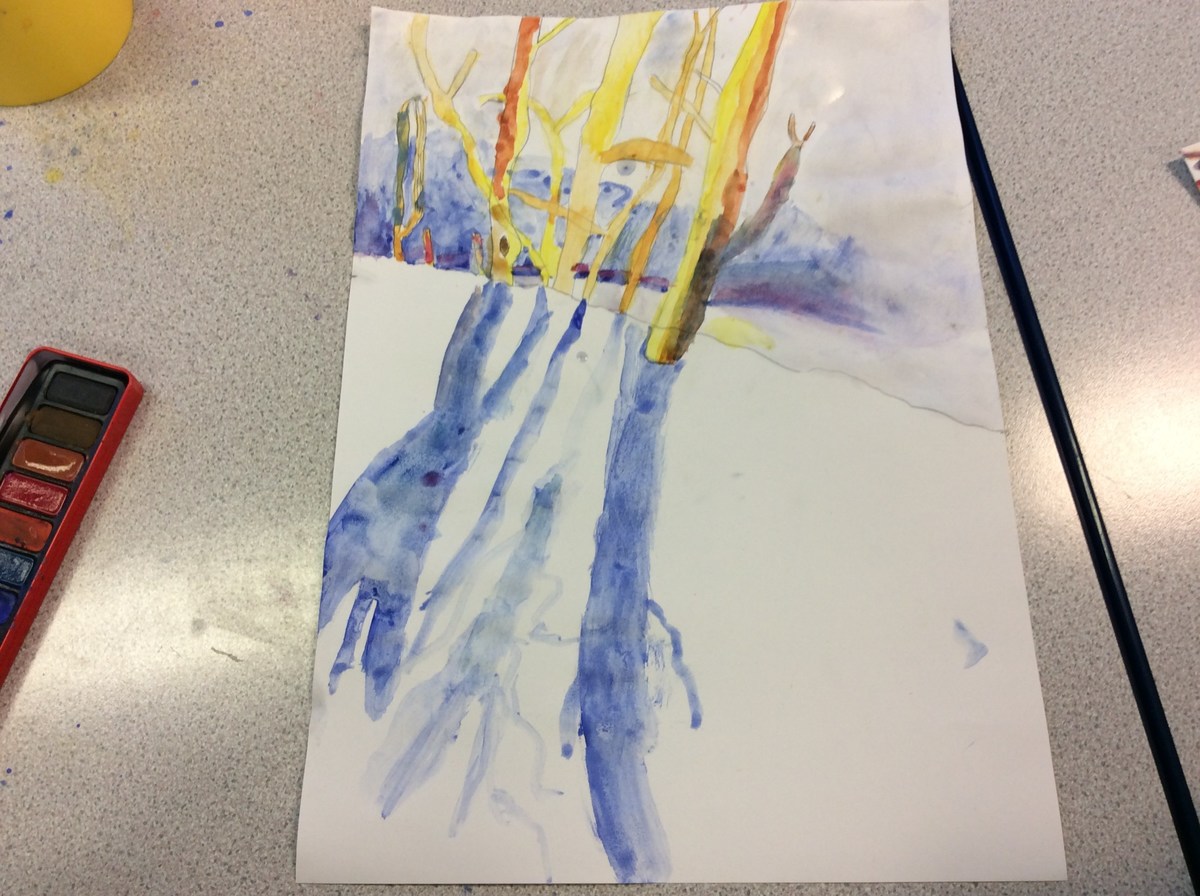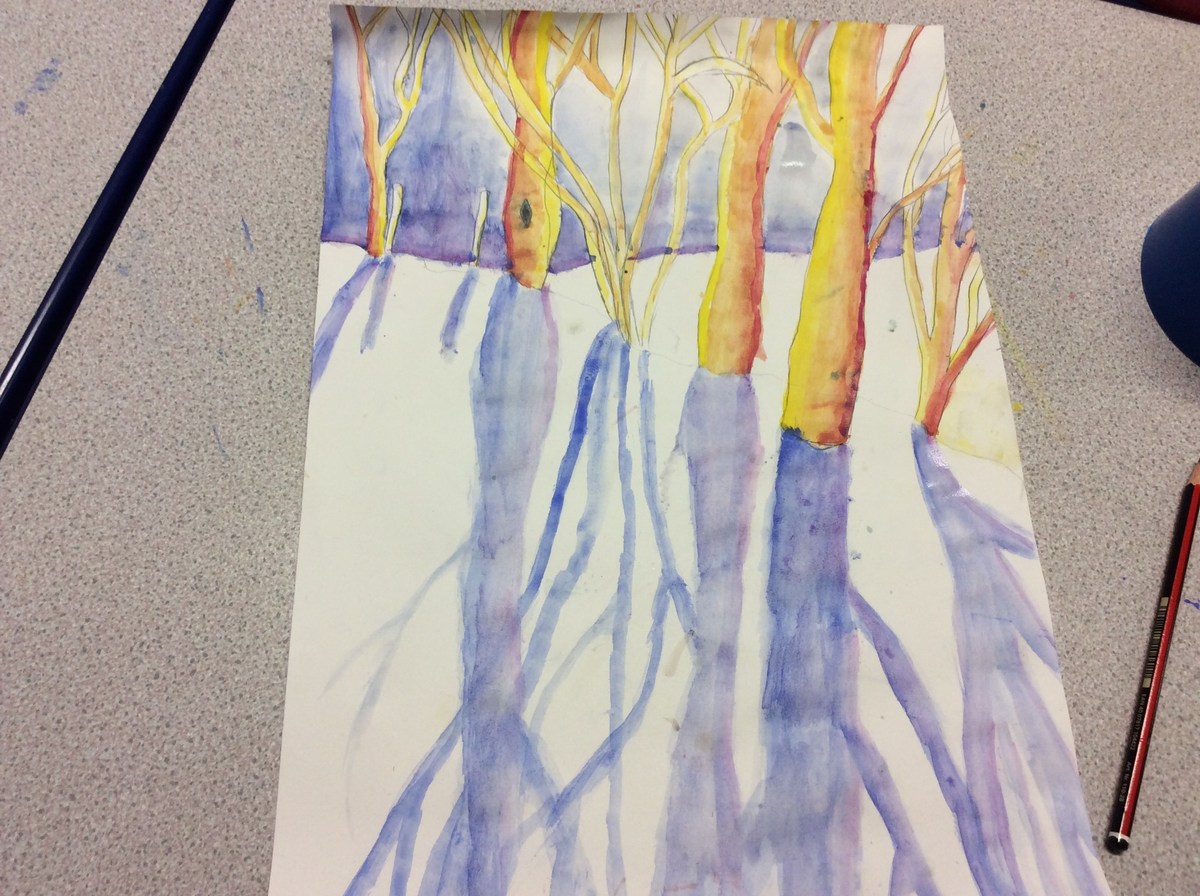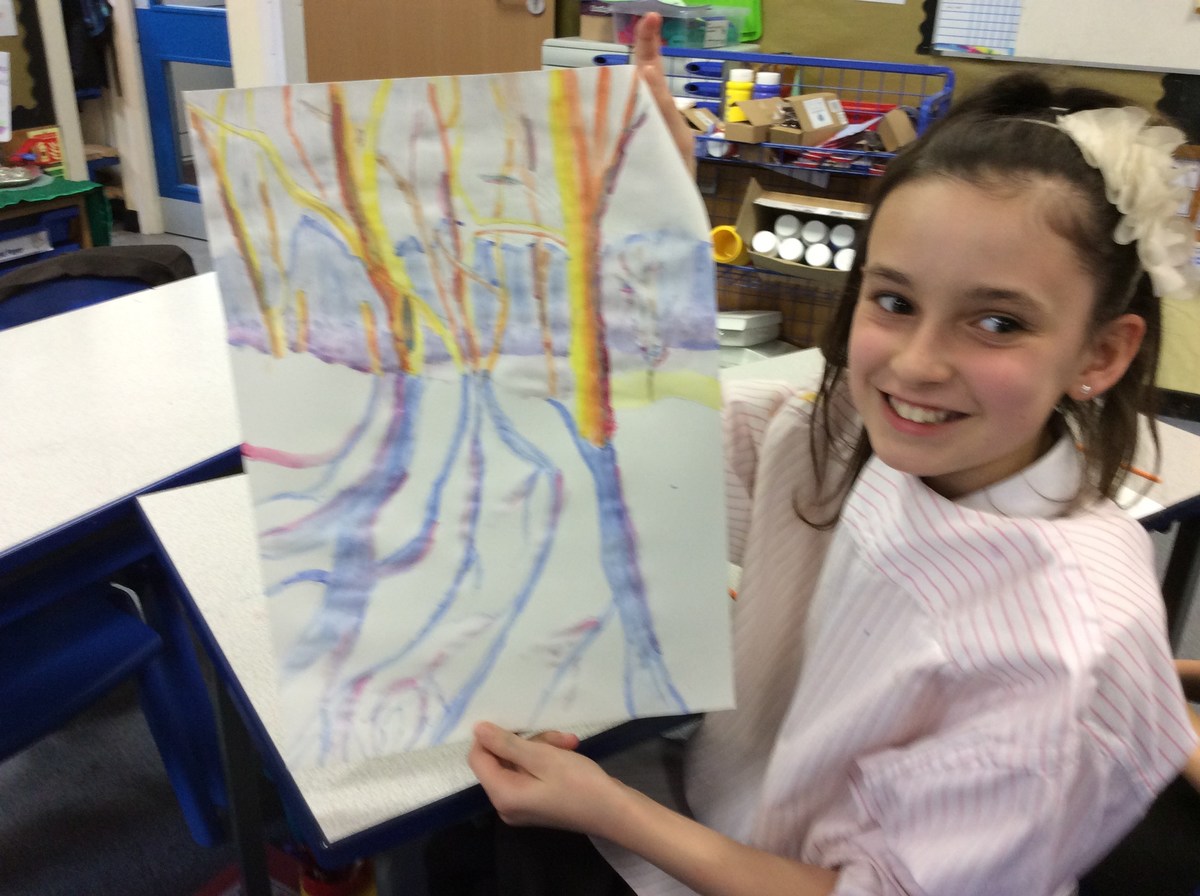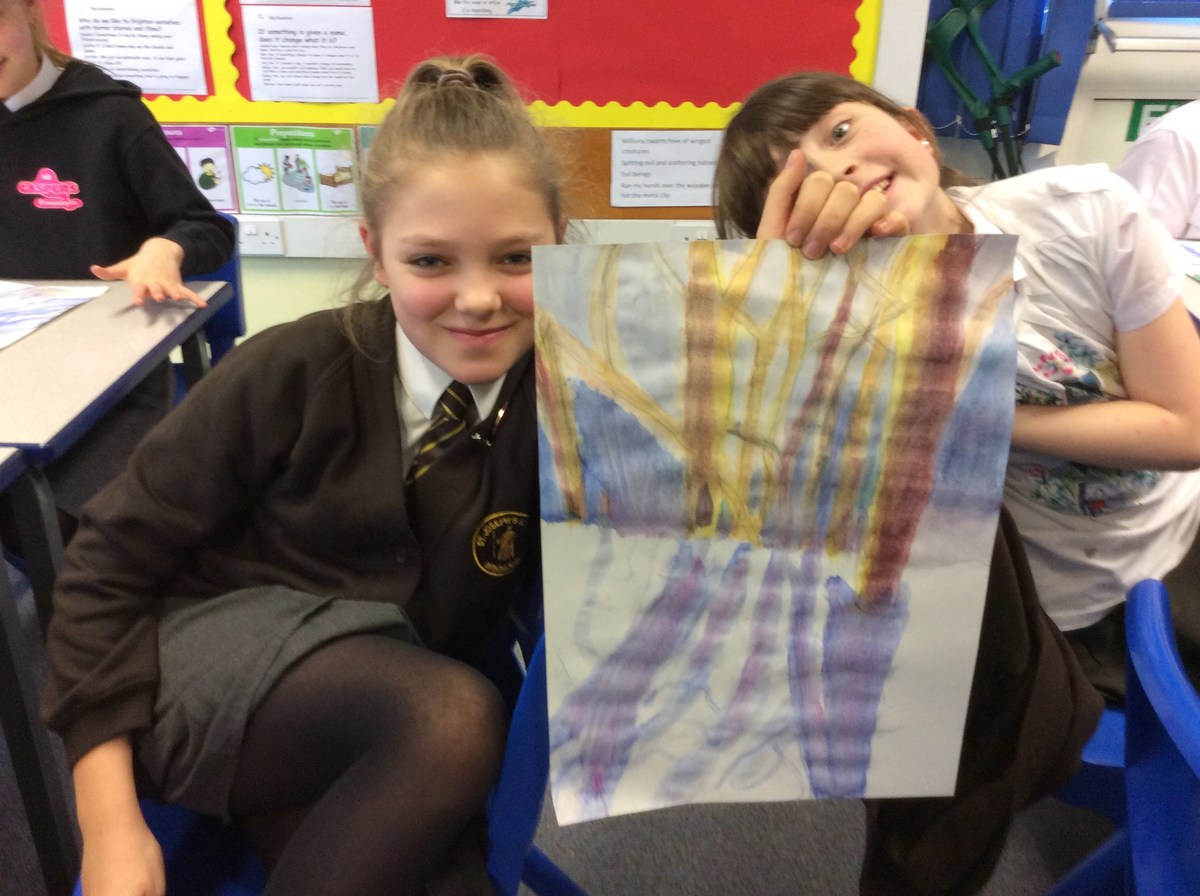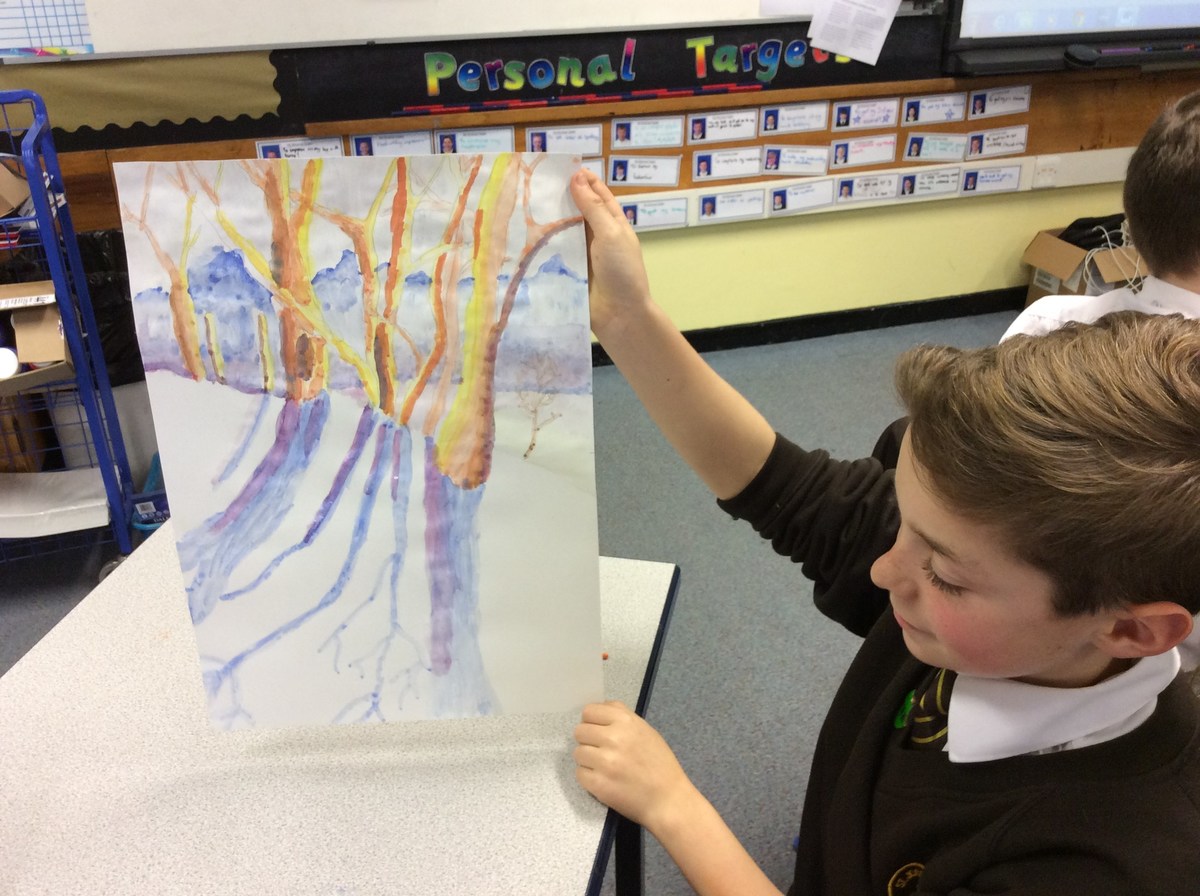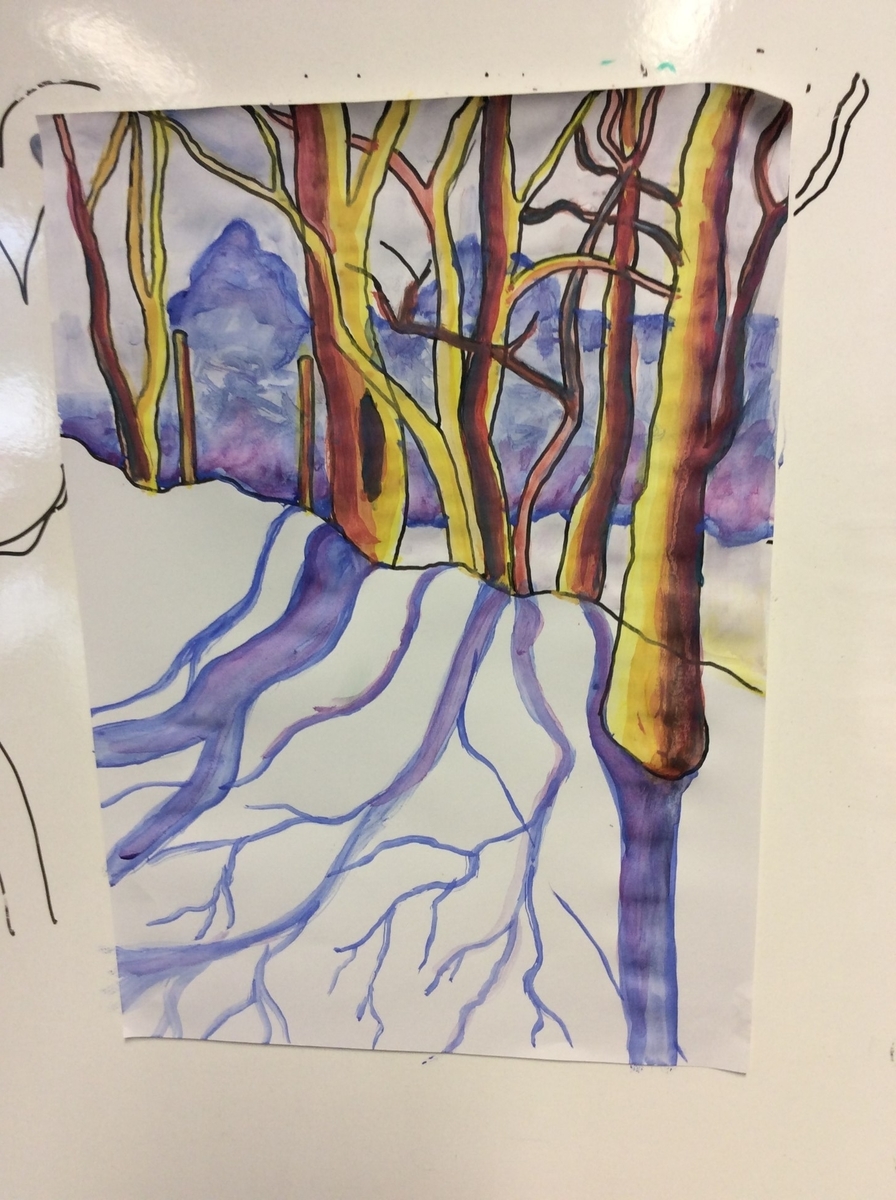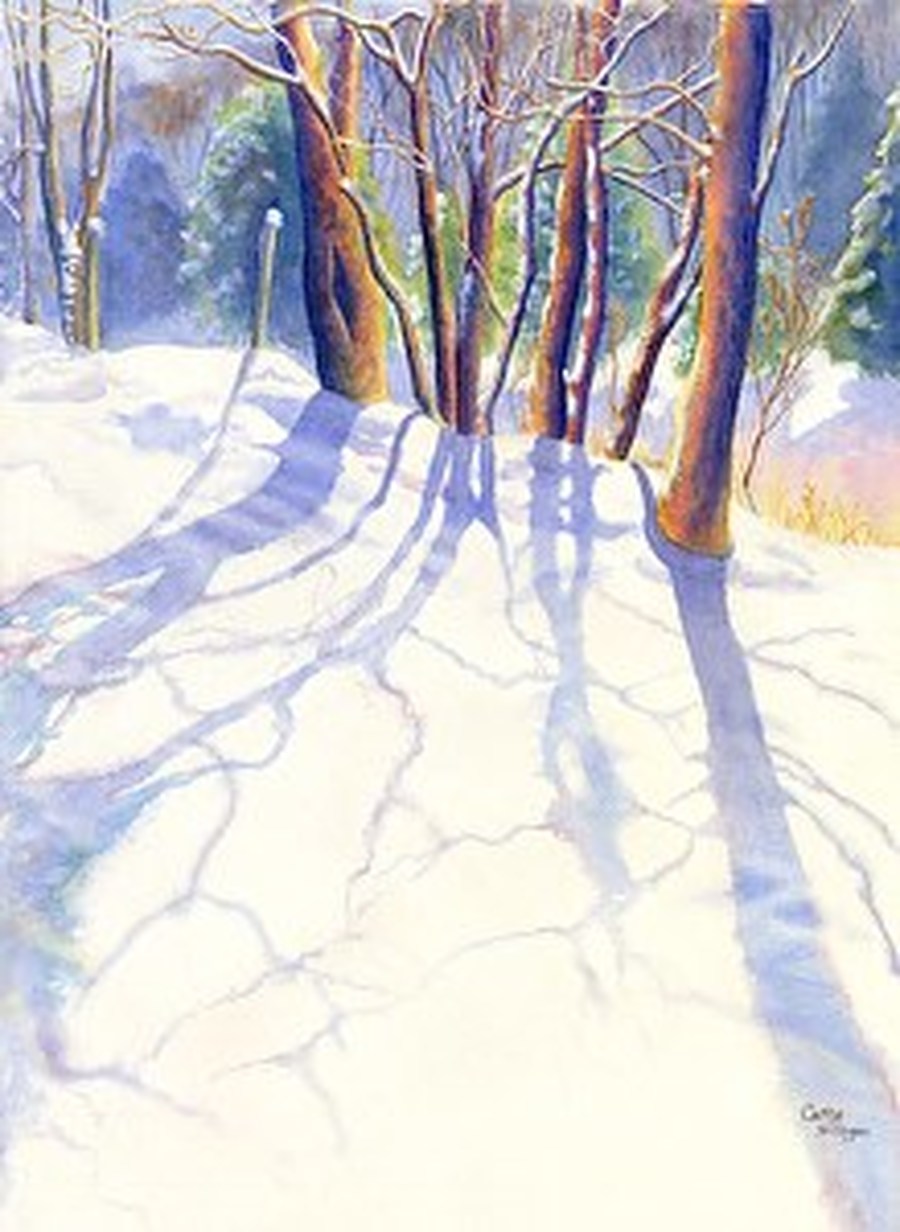 We enjoyed our Number Day organised by the JLT which raised money for the NSPCC. We helped our reception buddies with the games.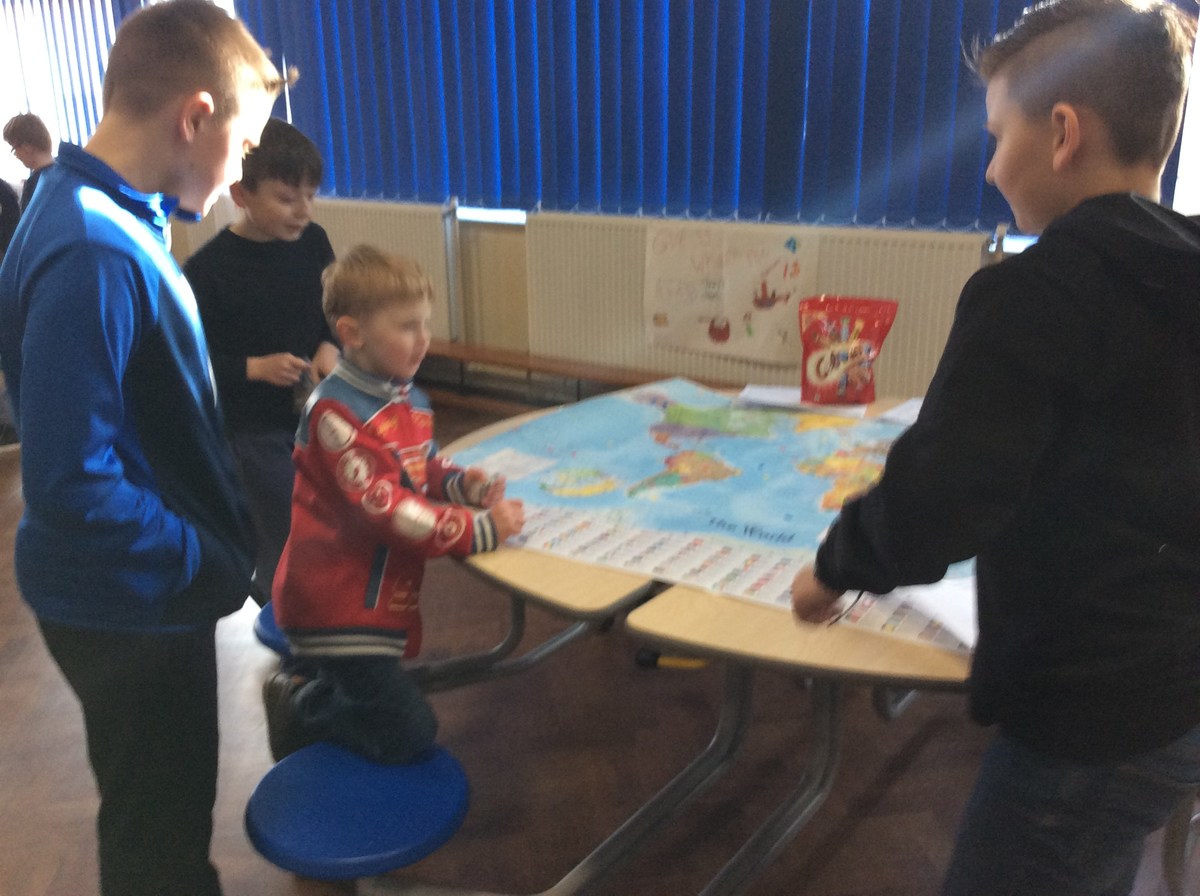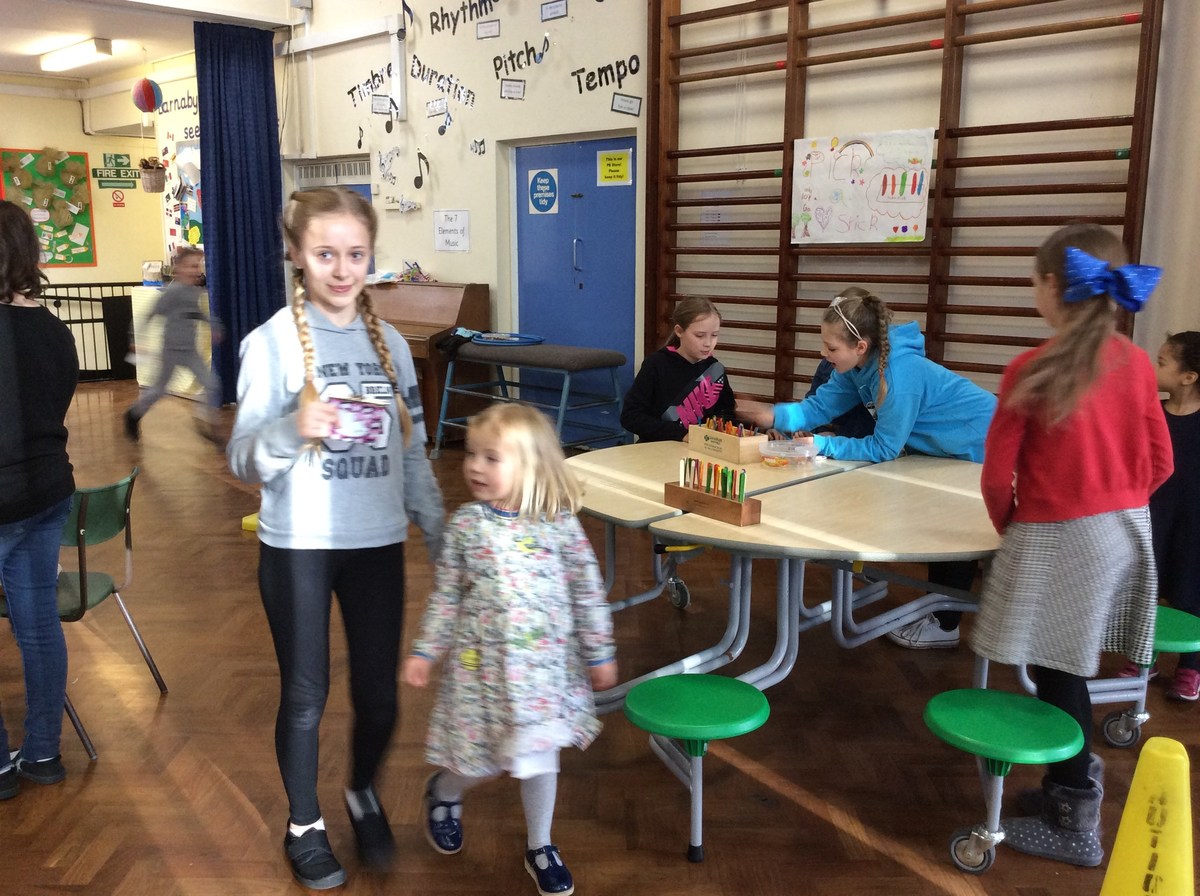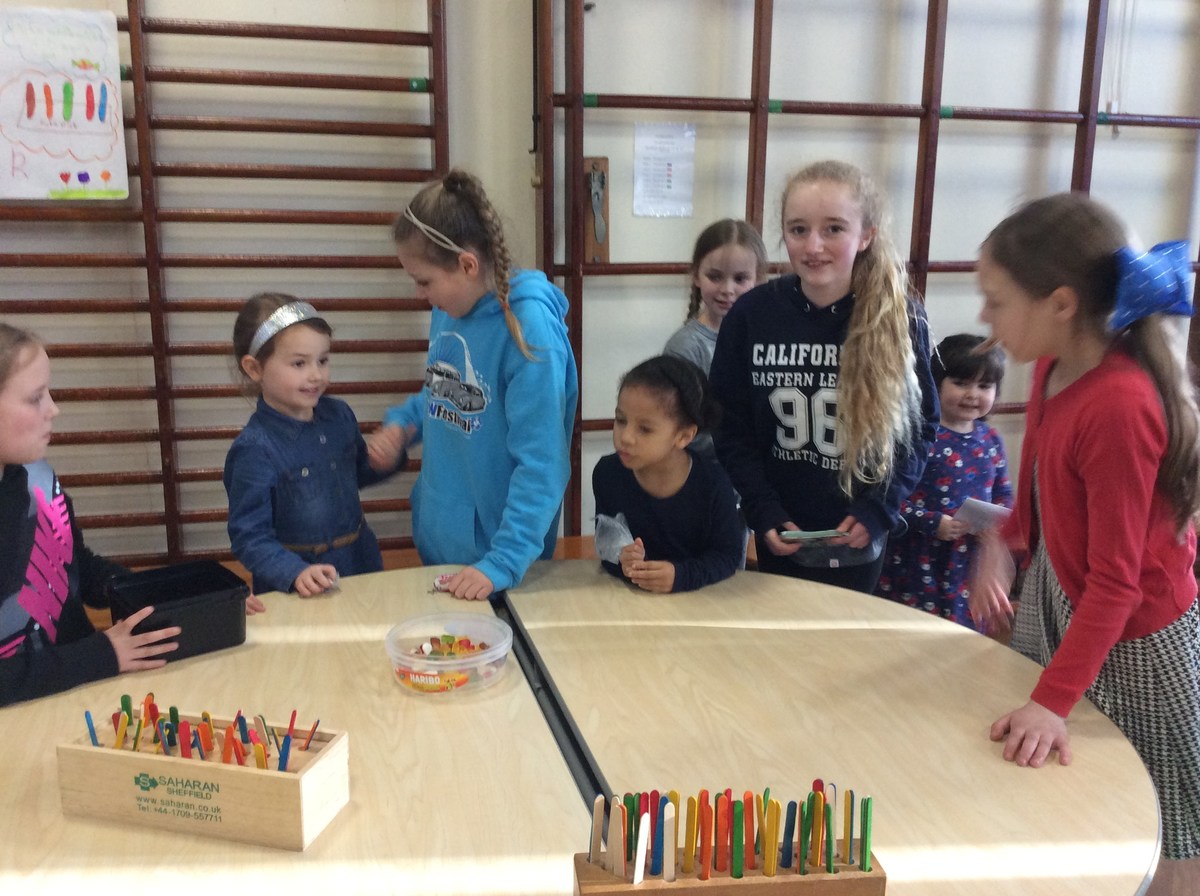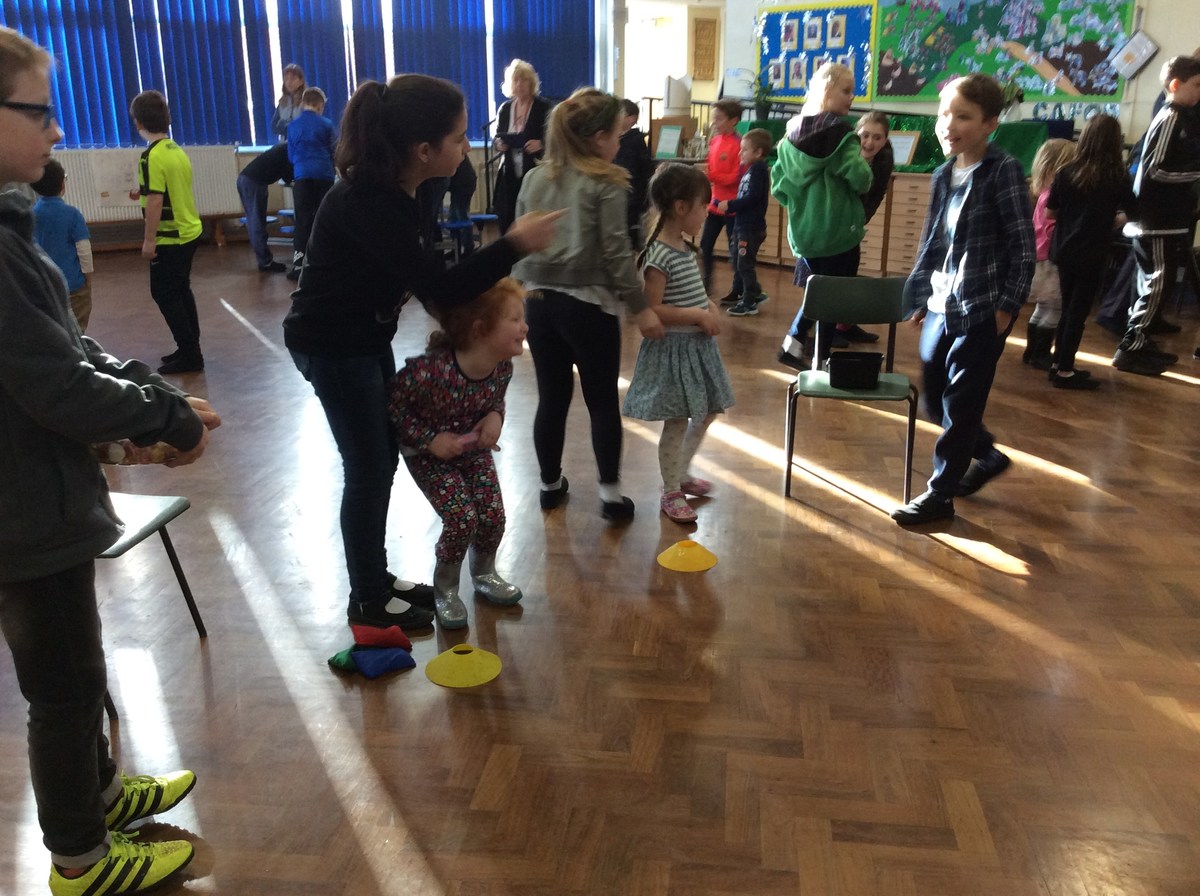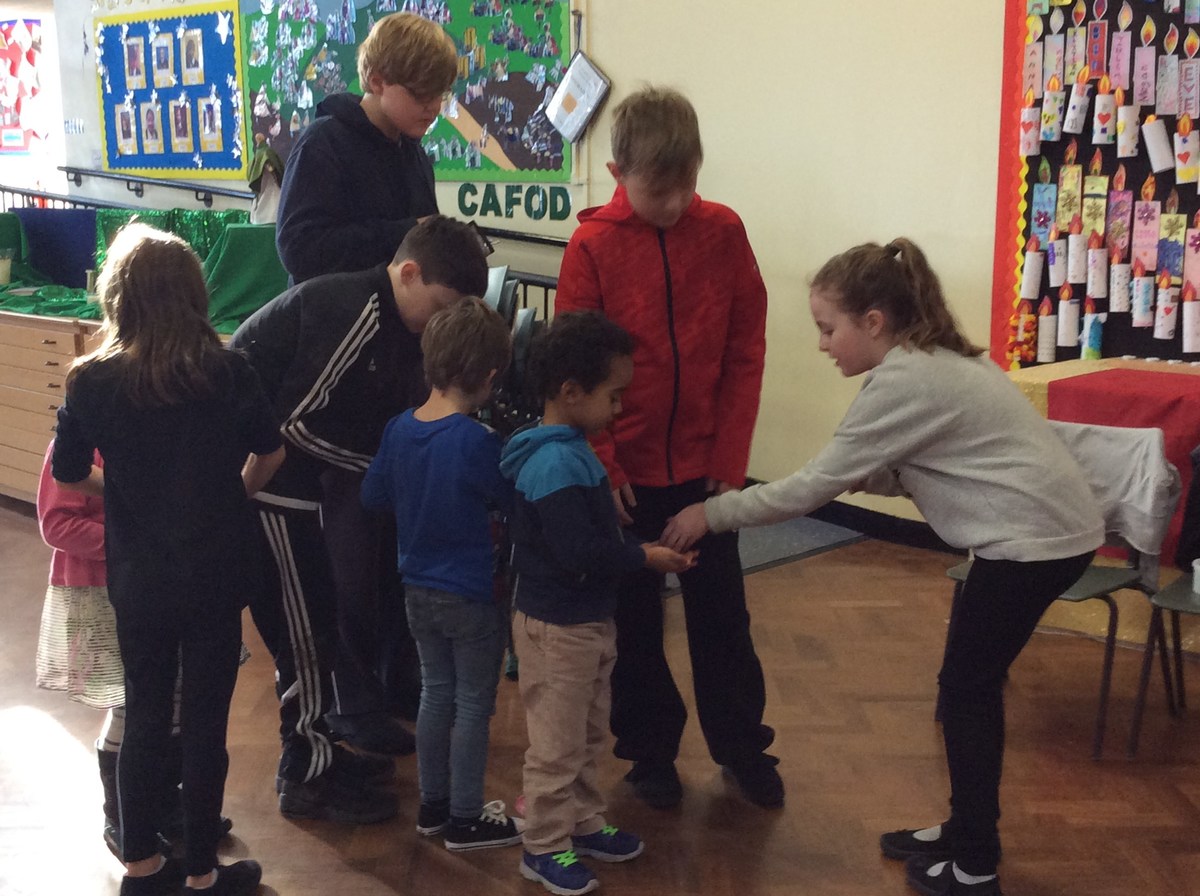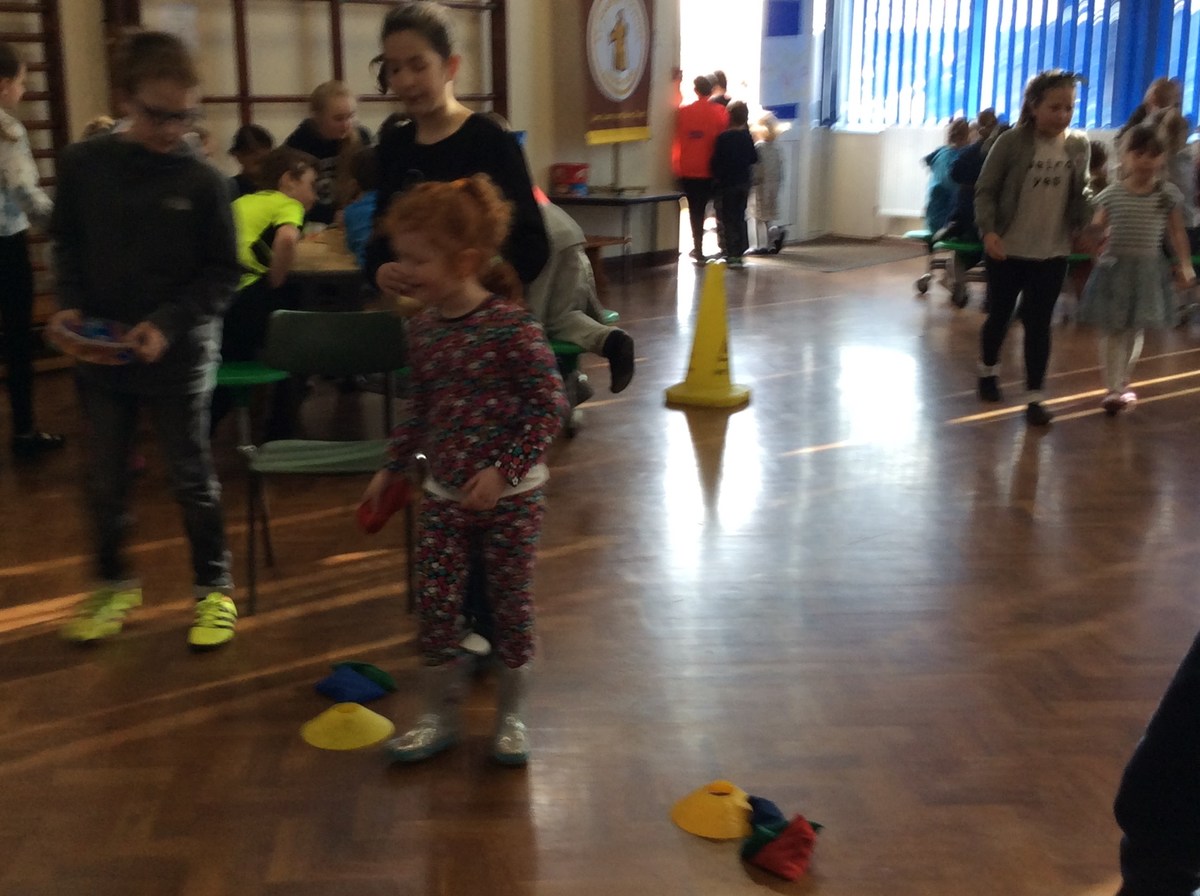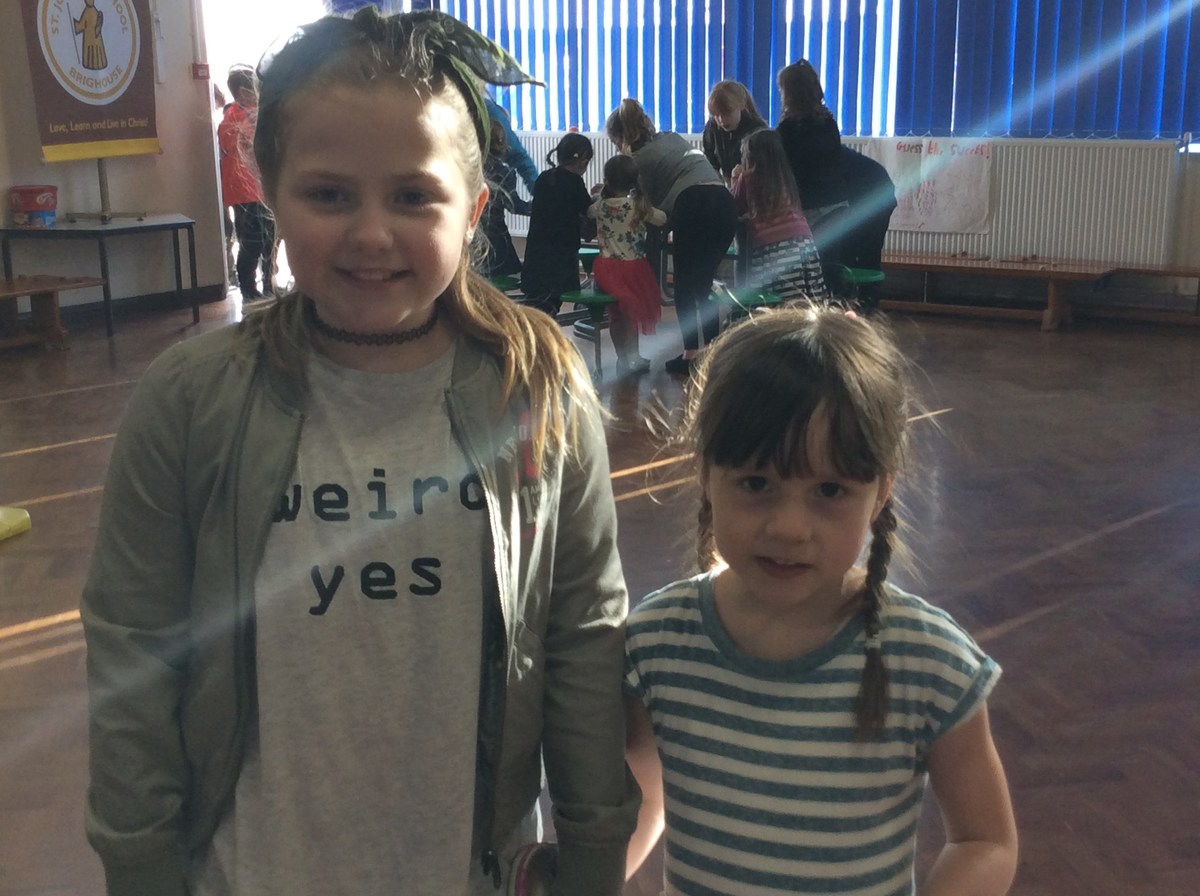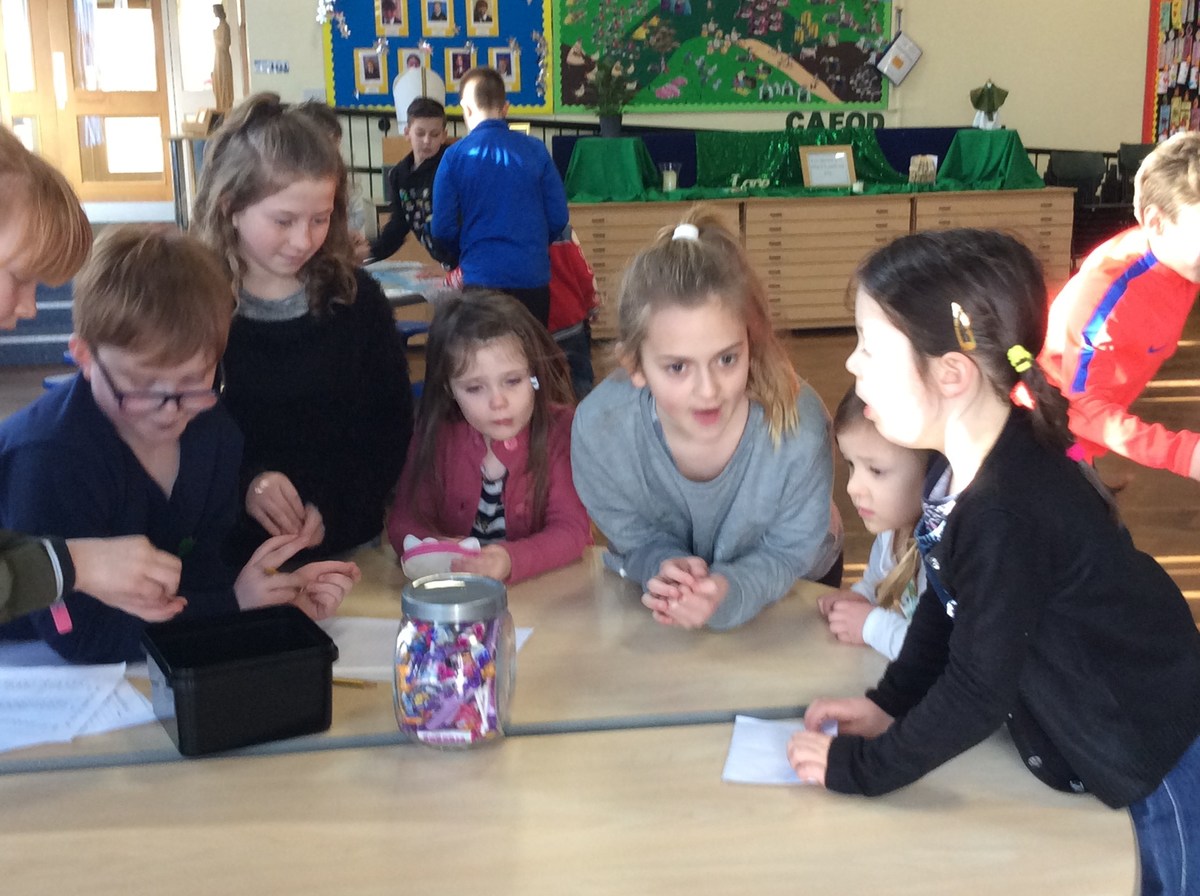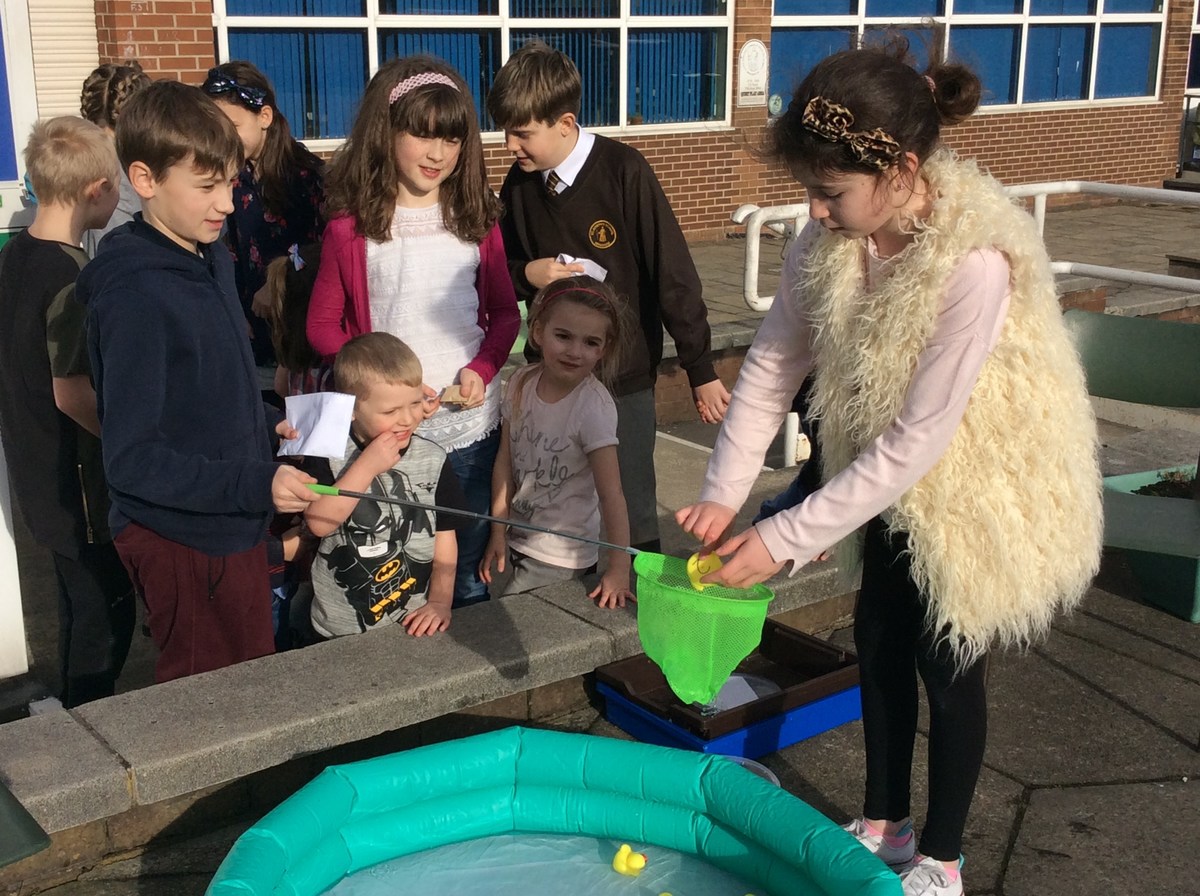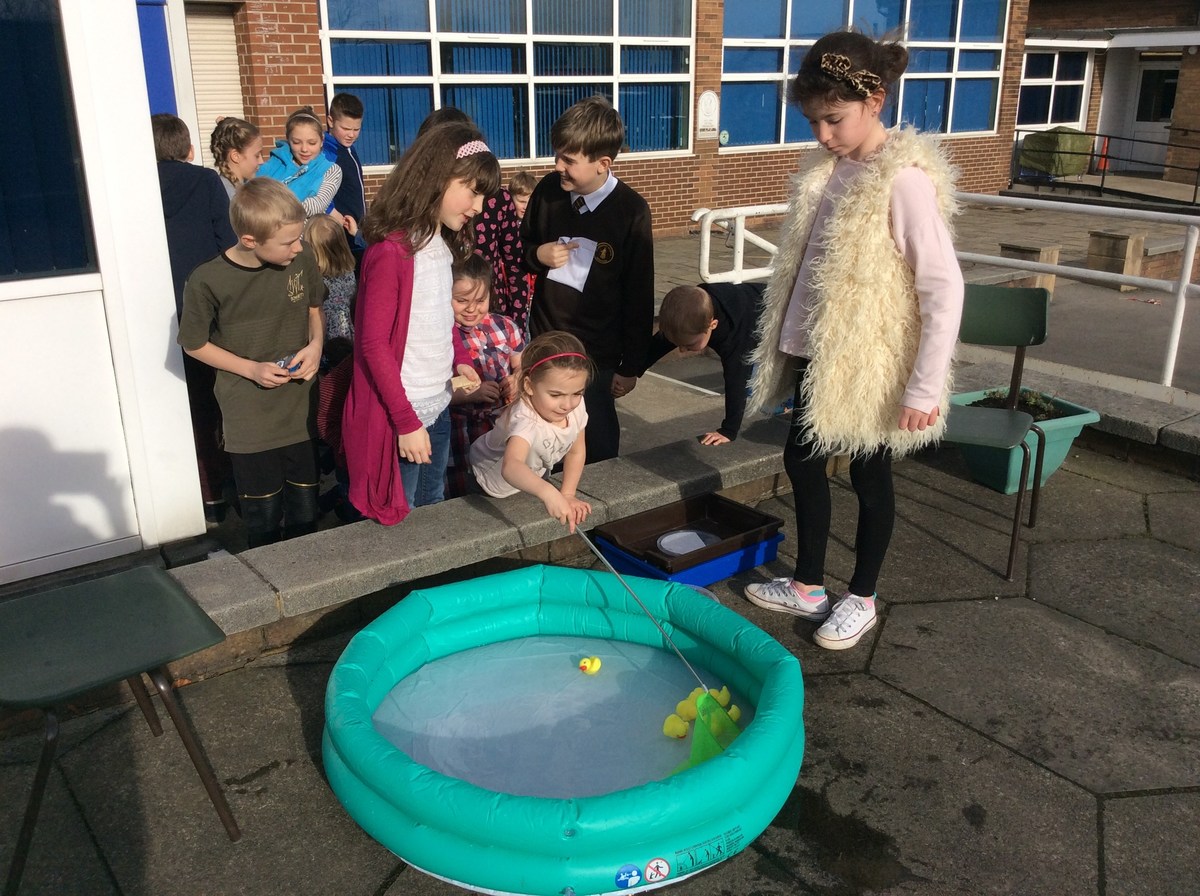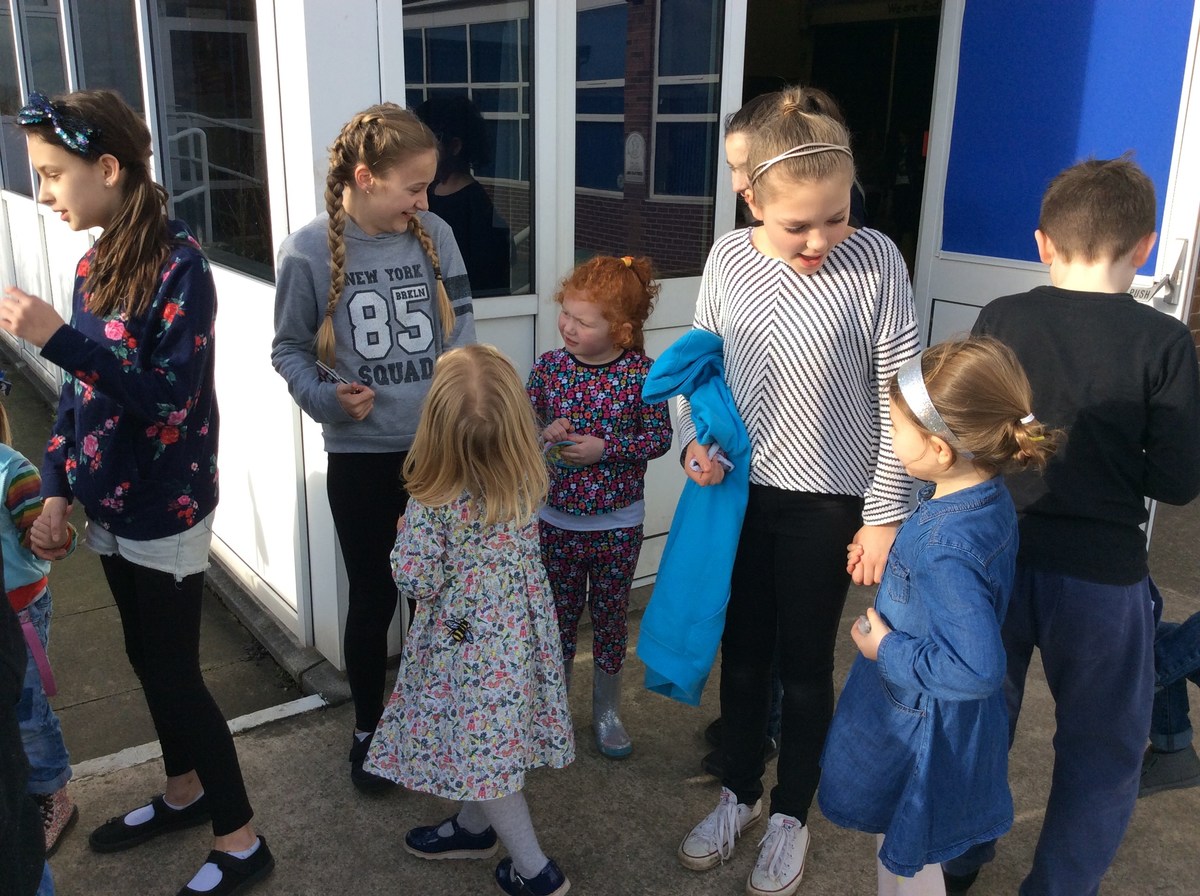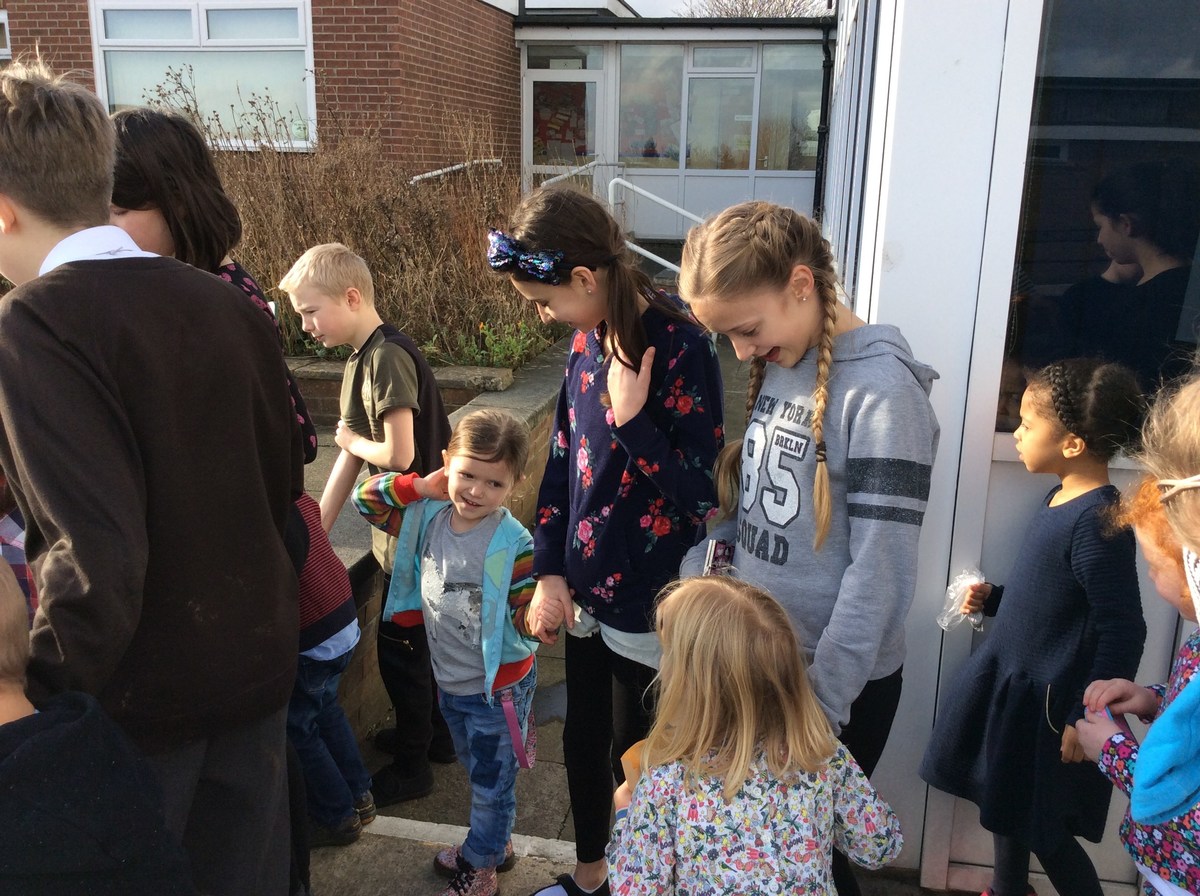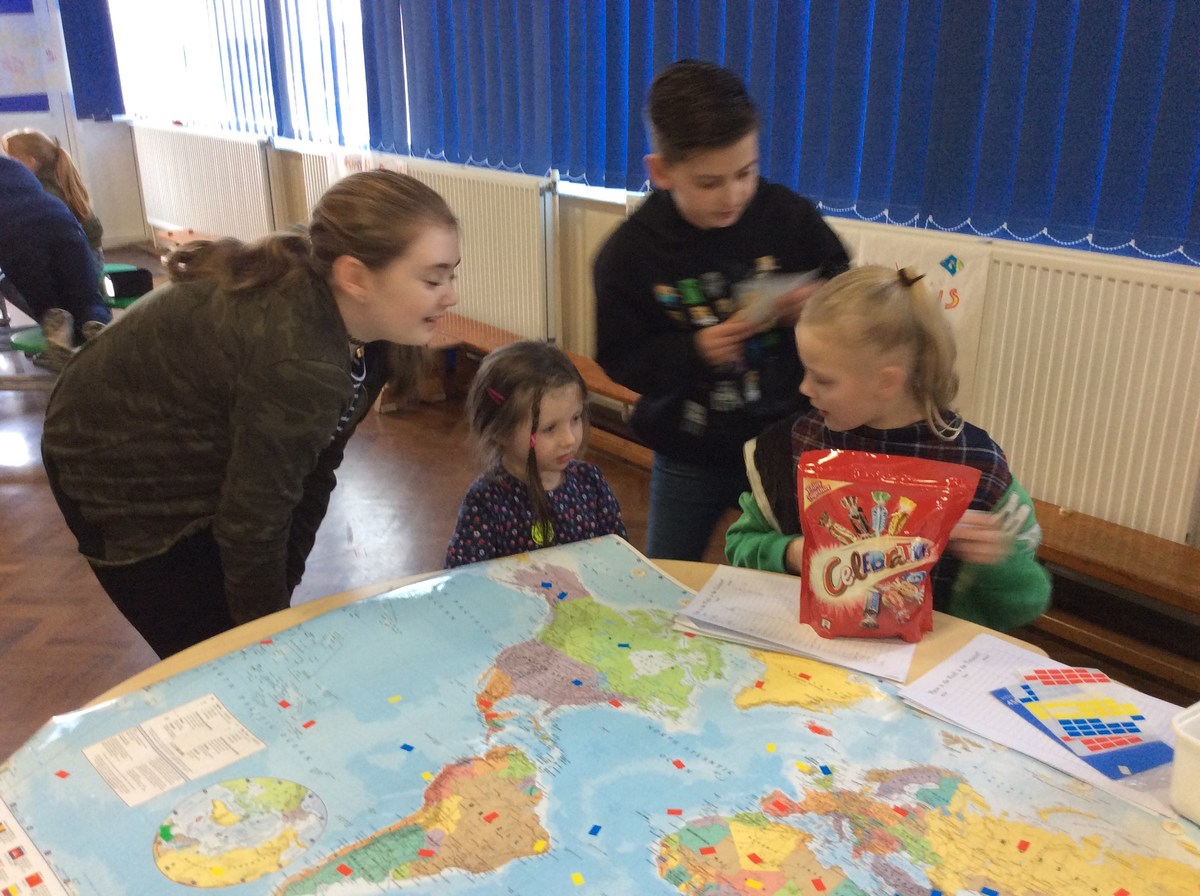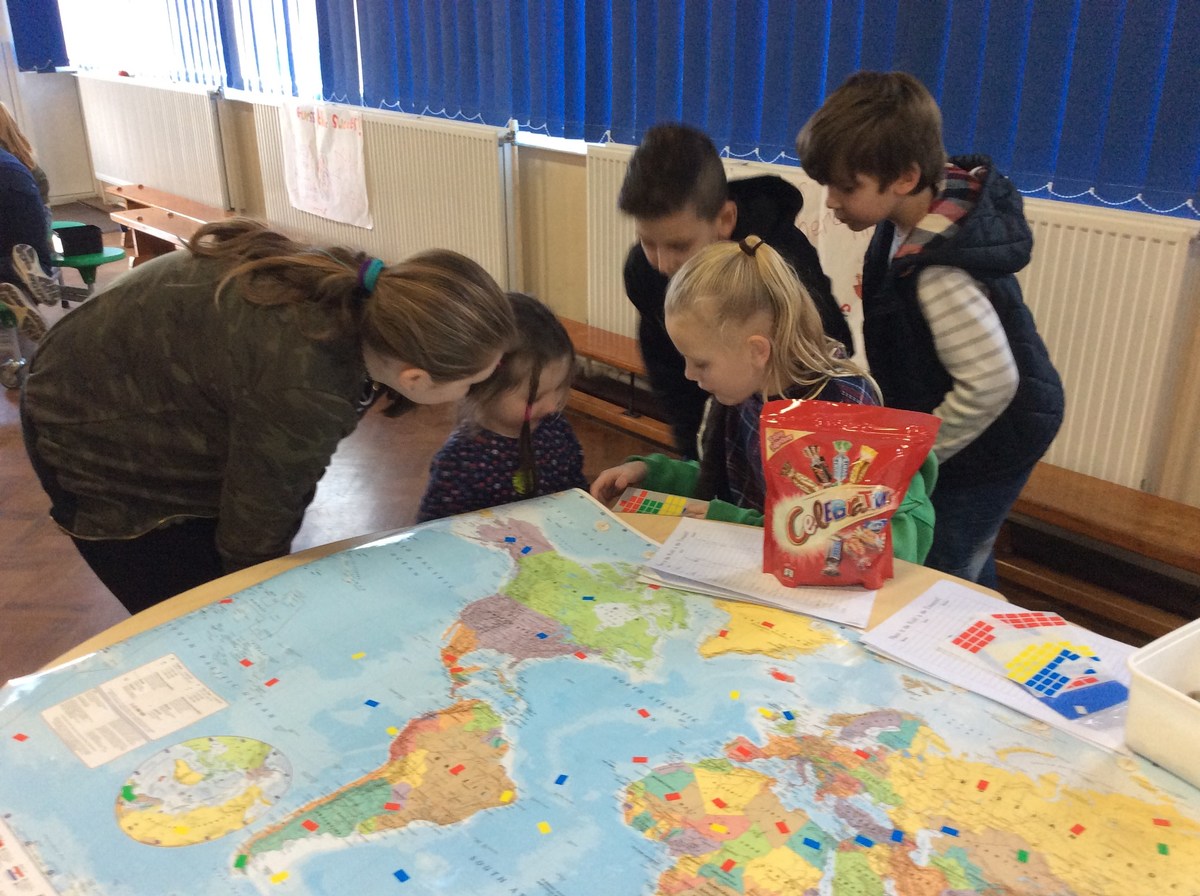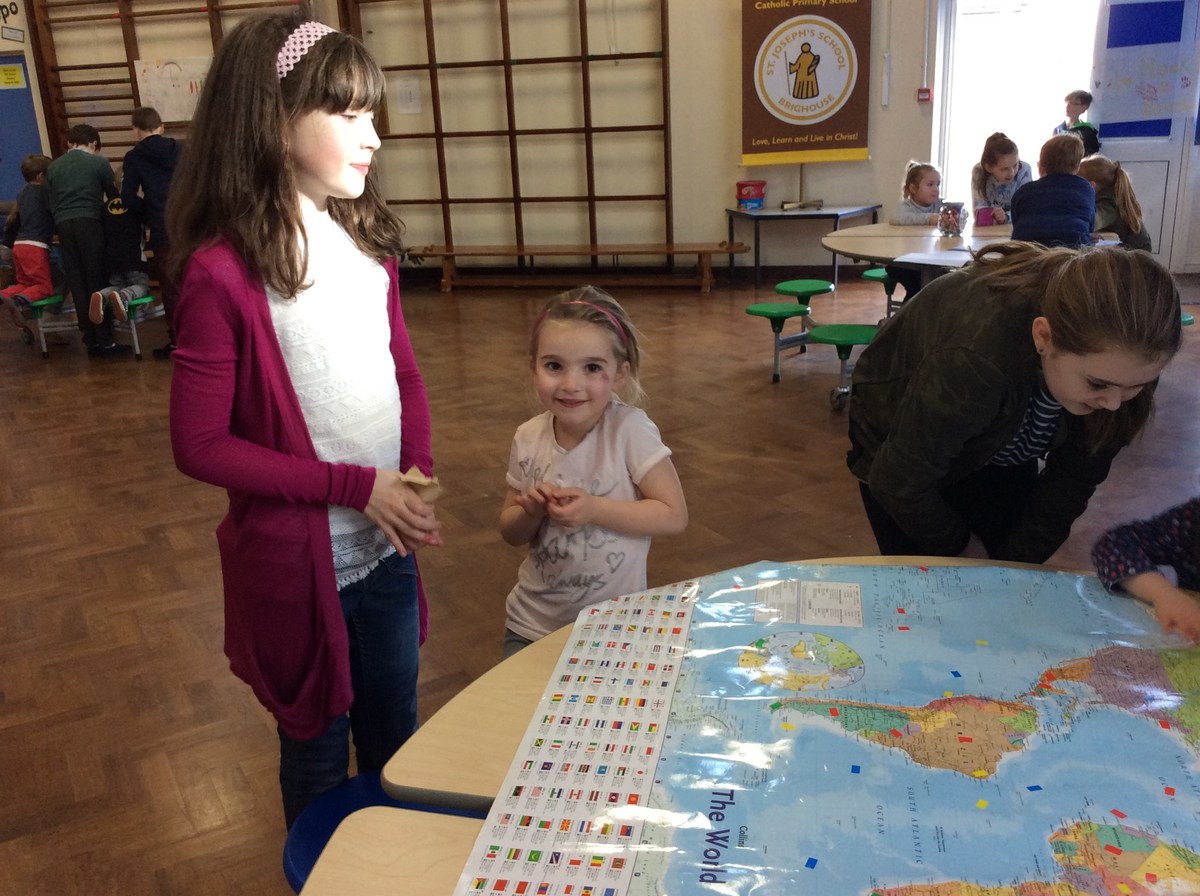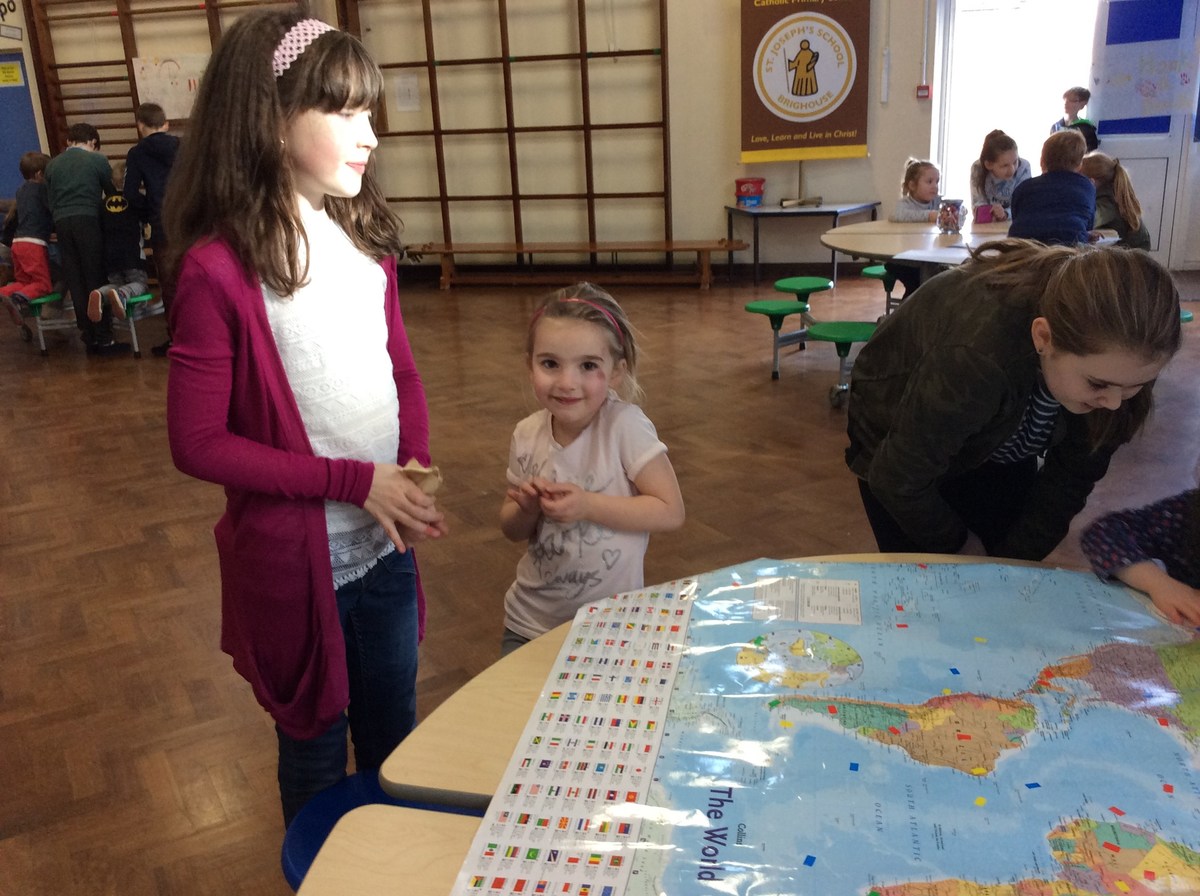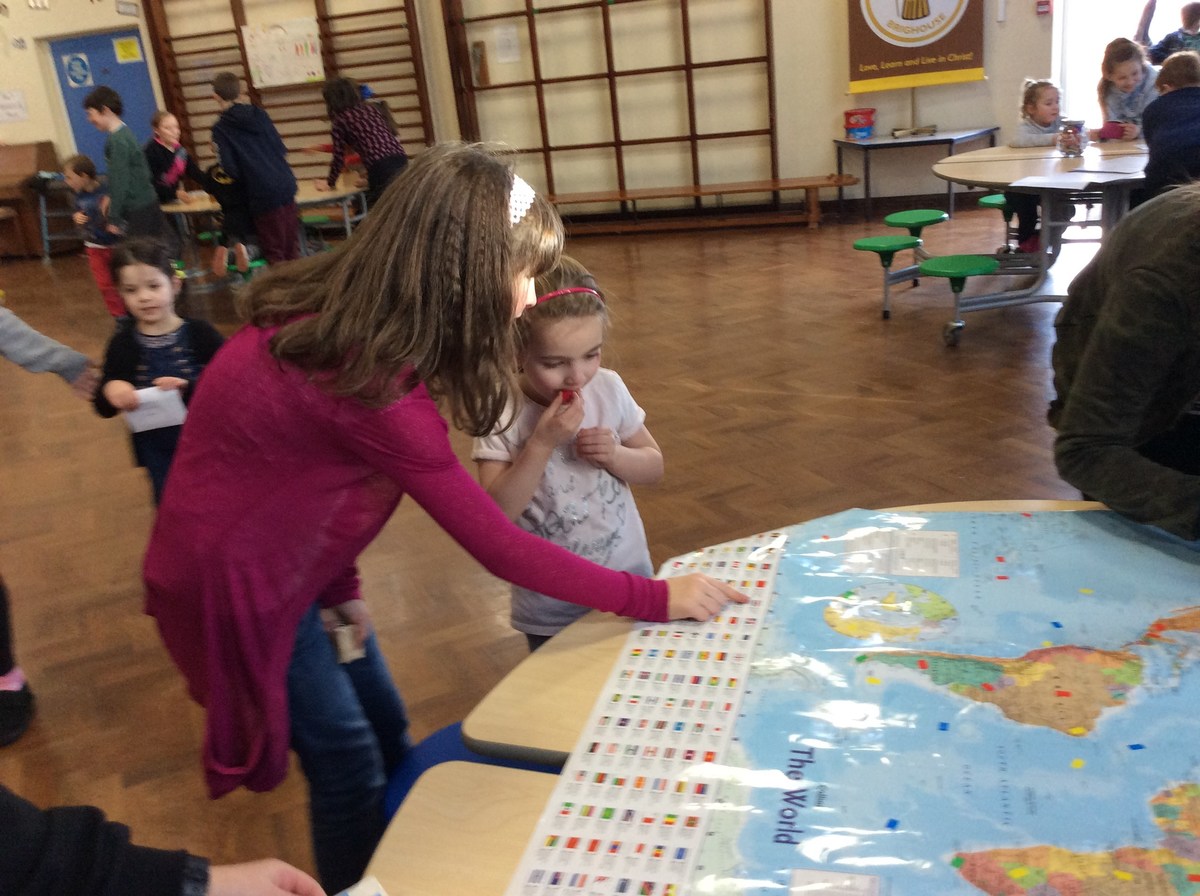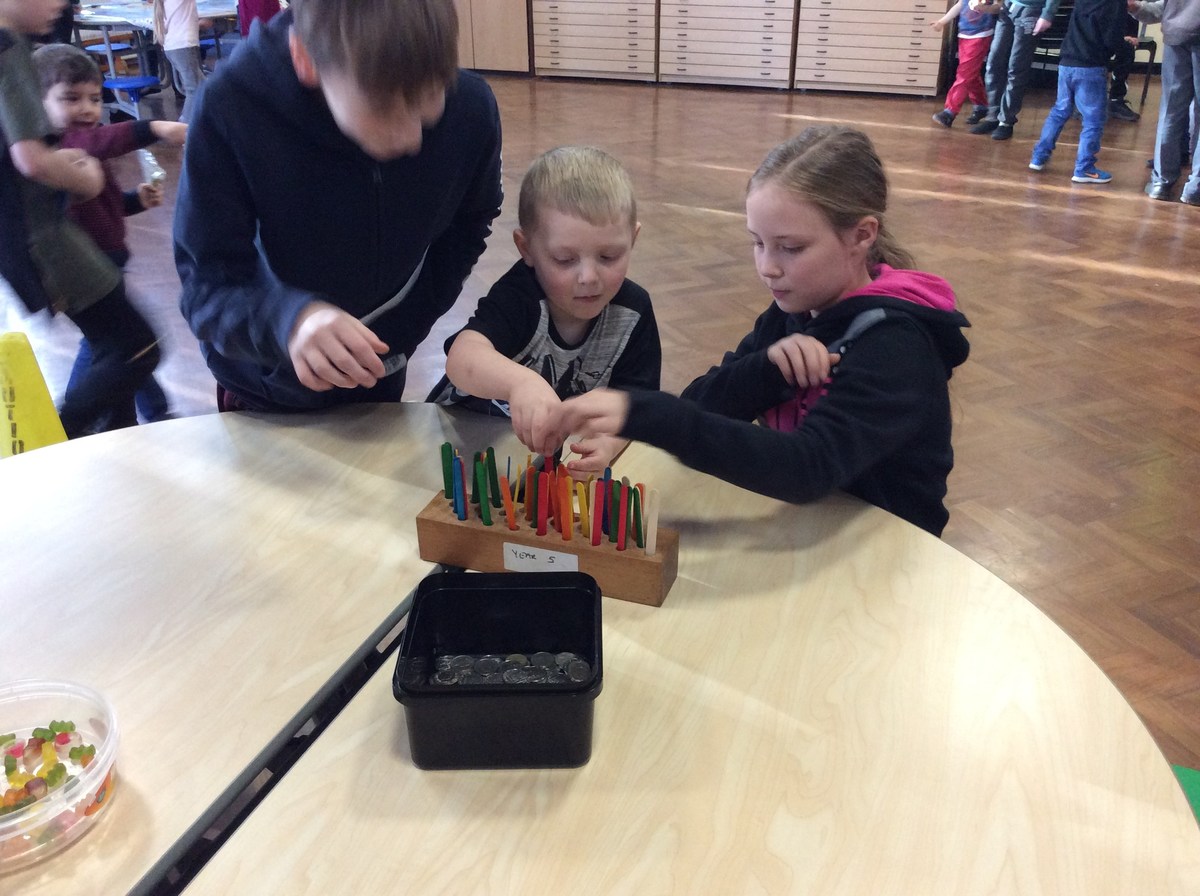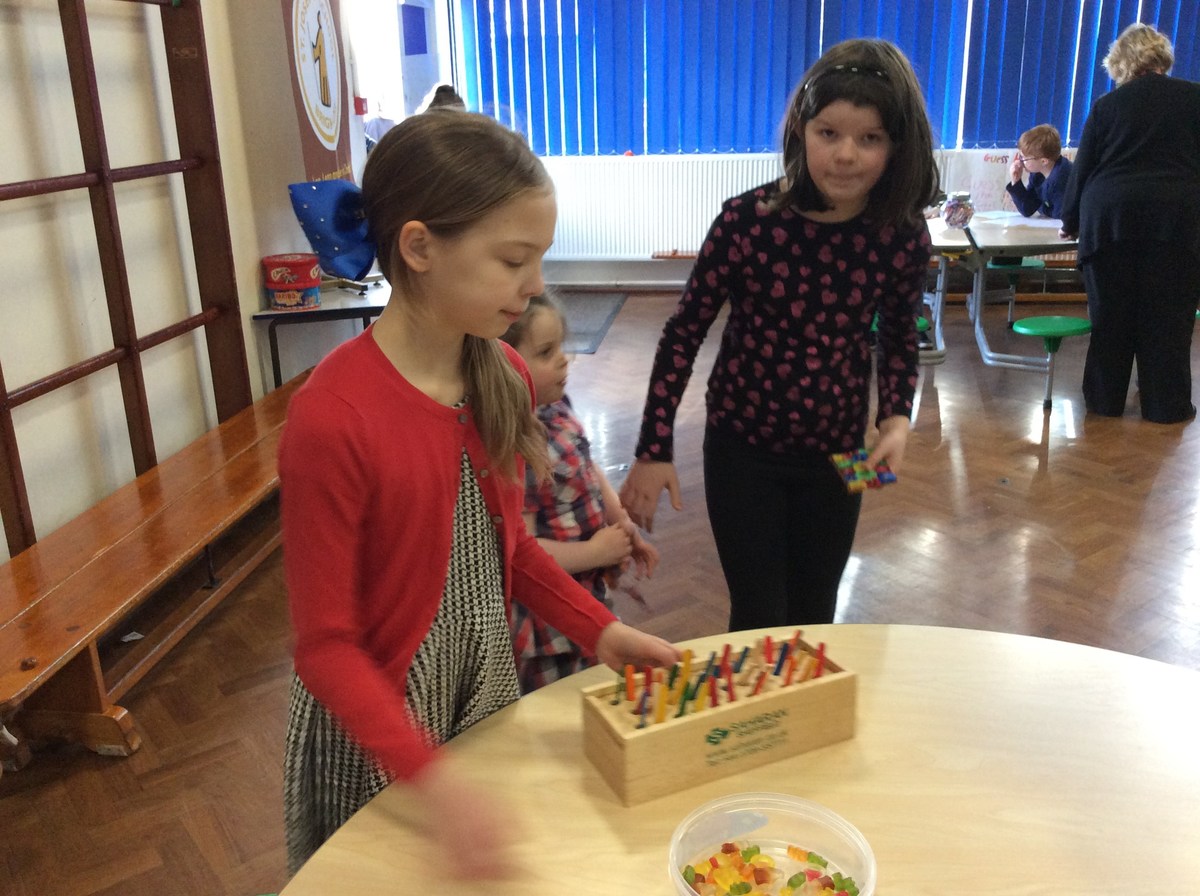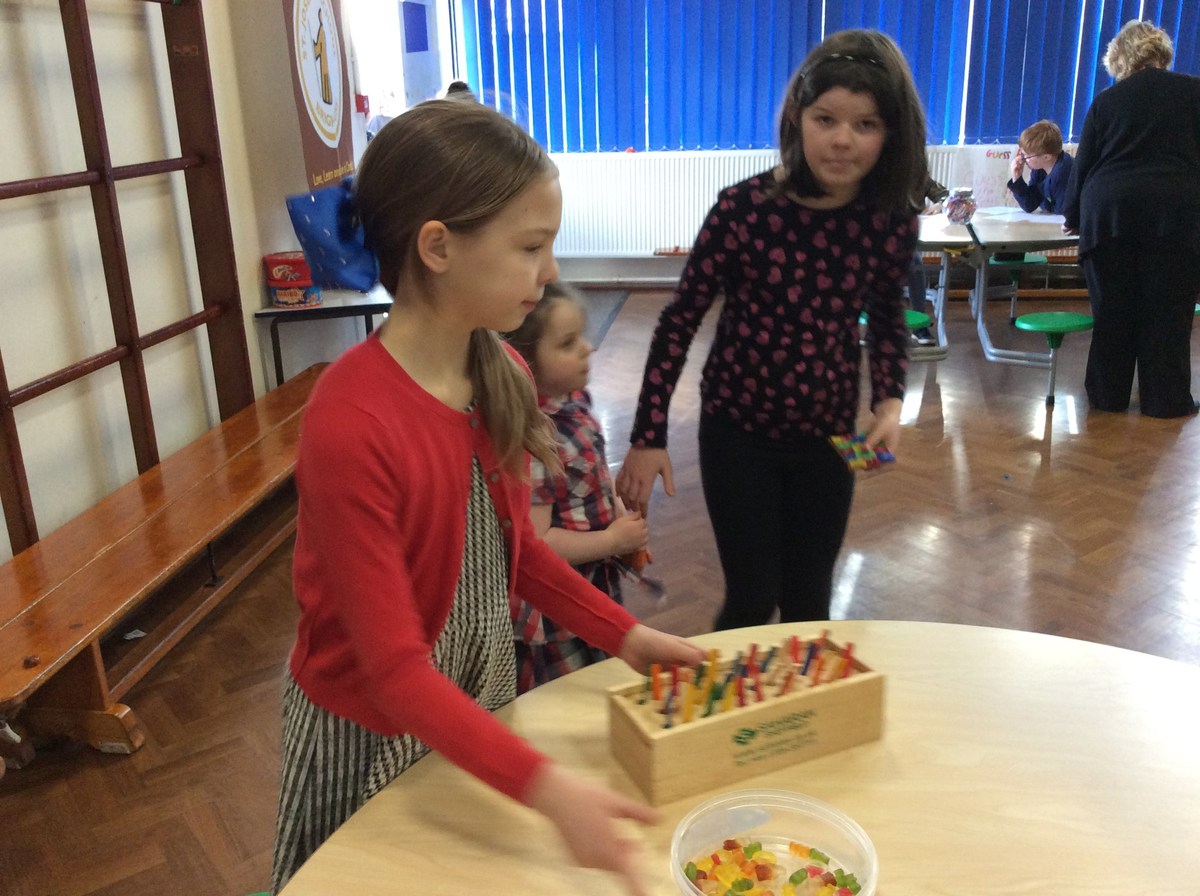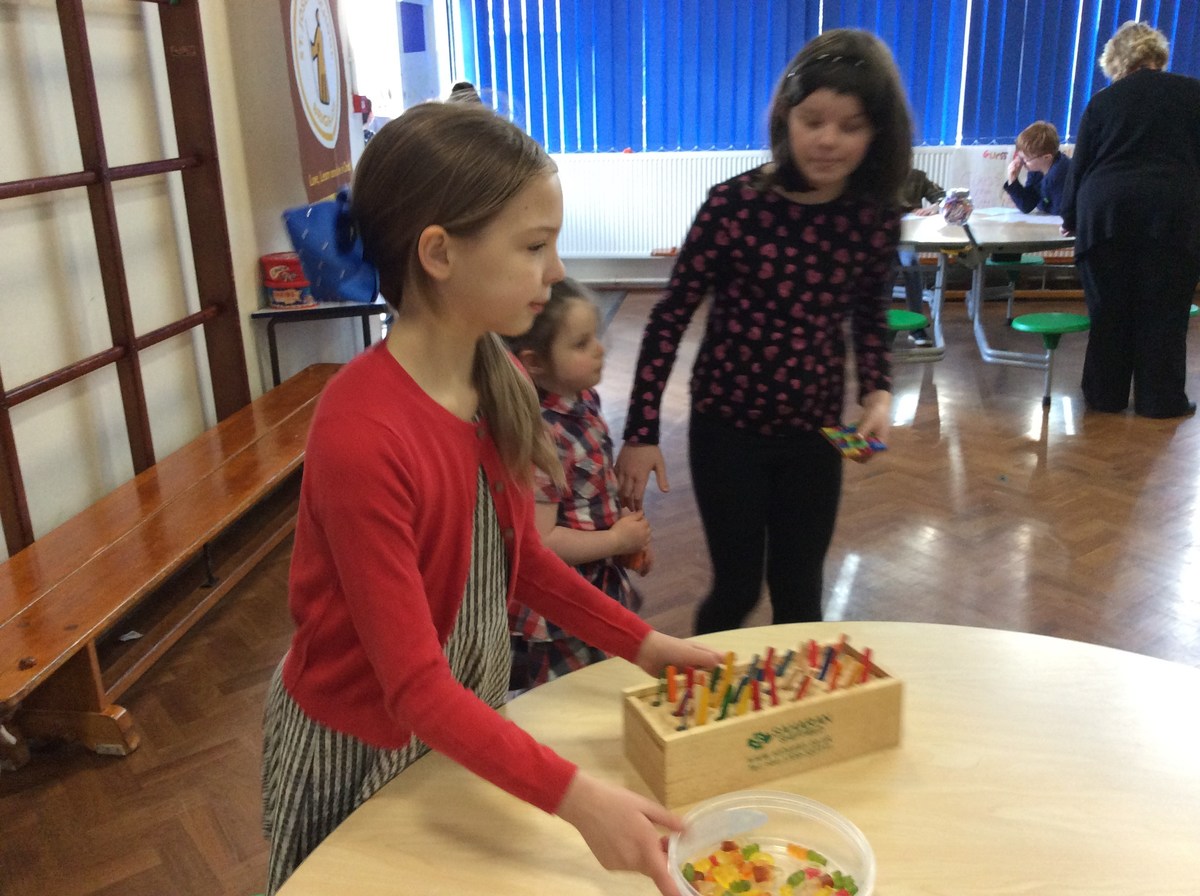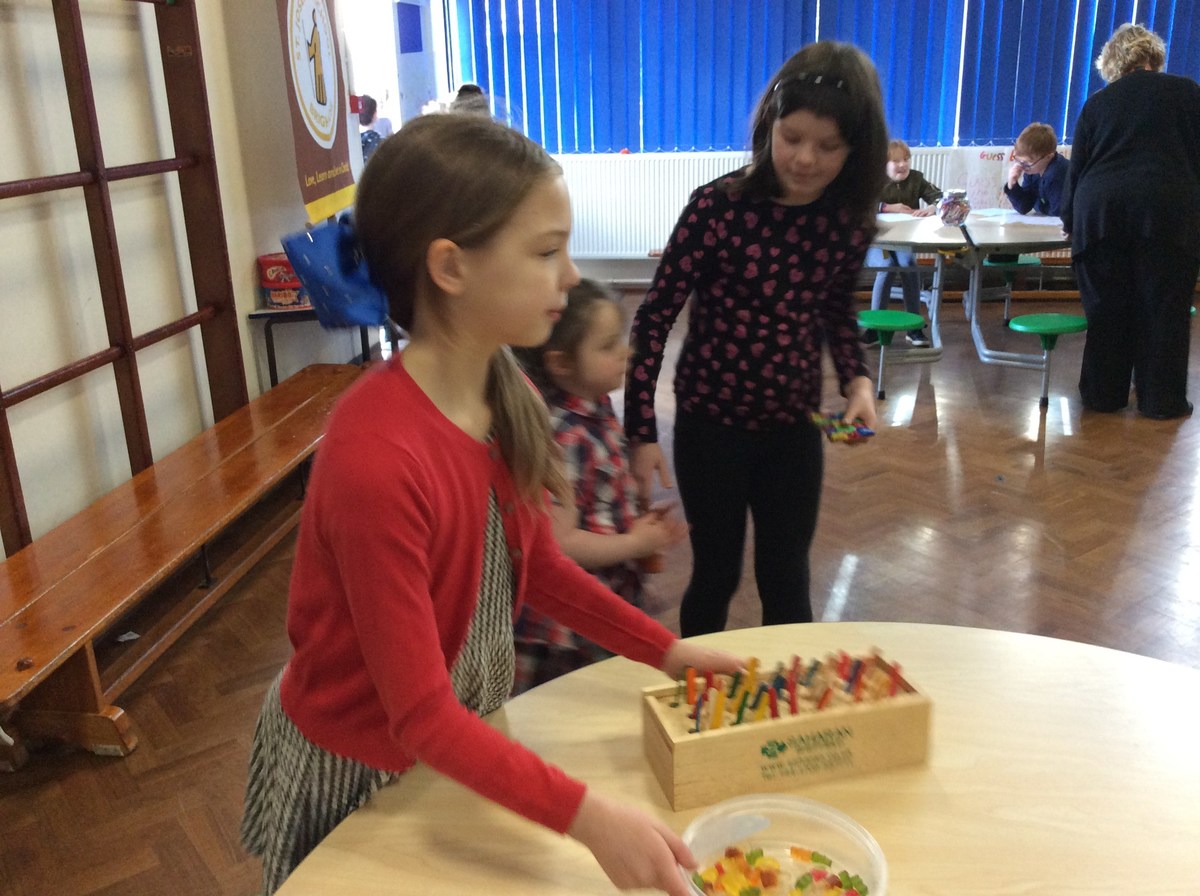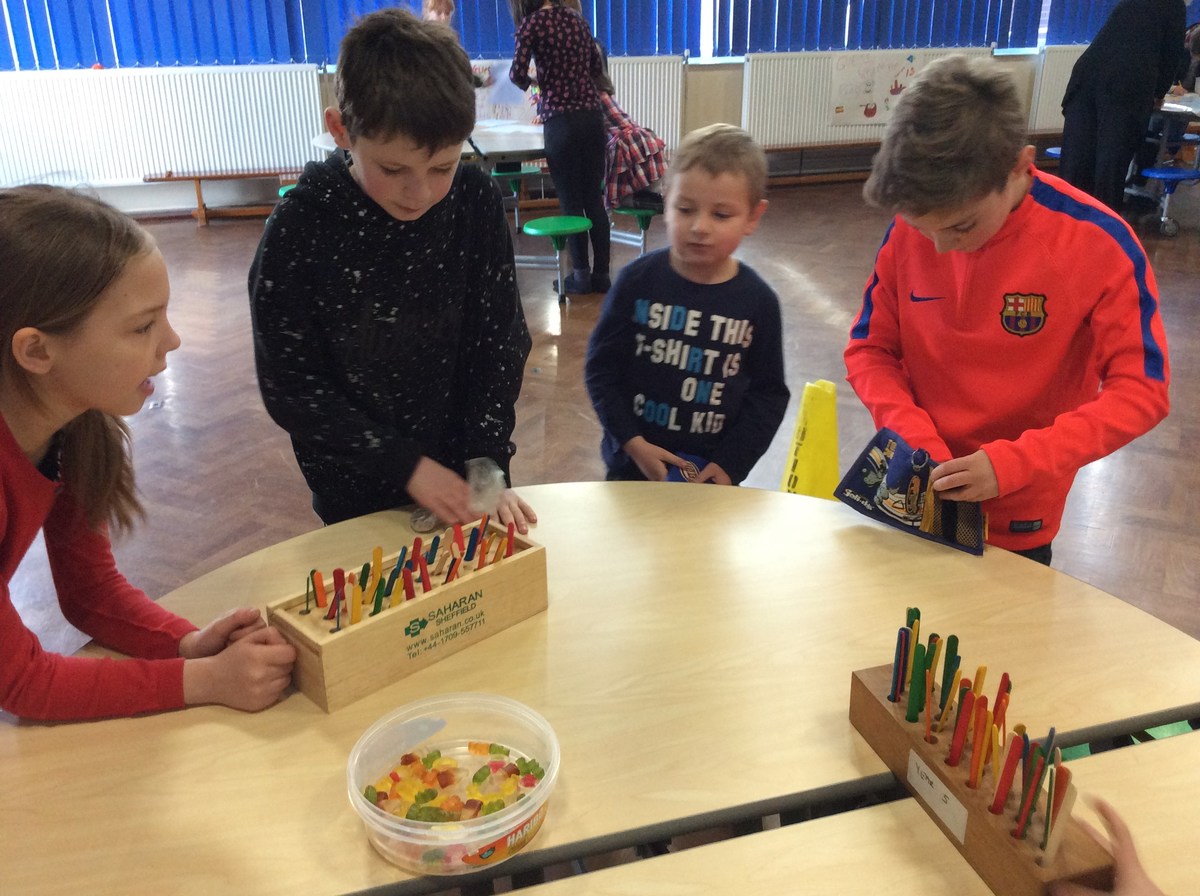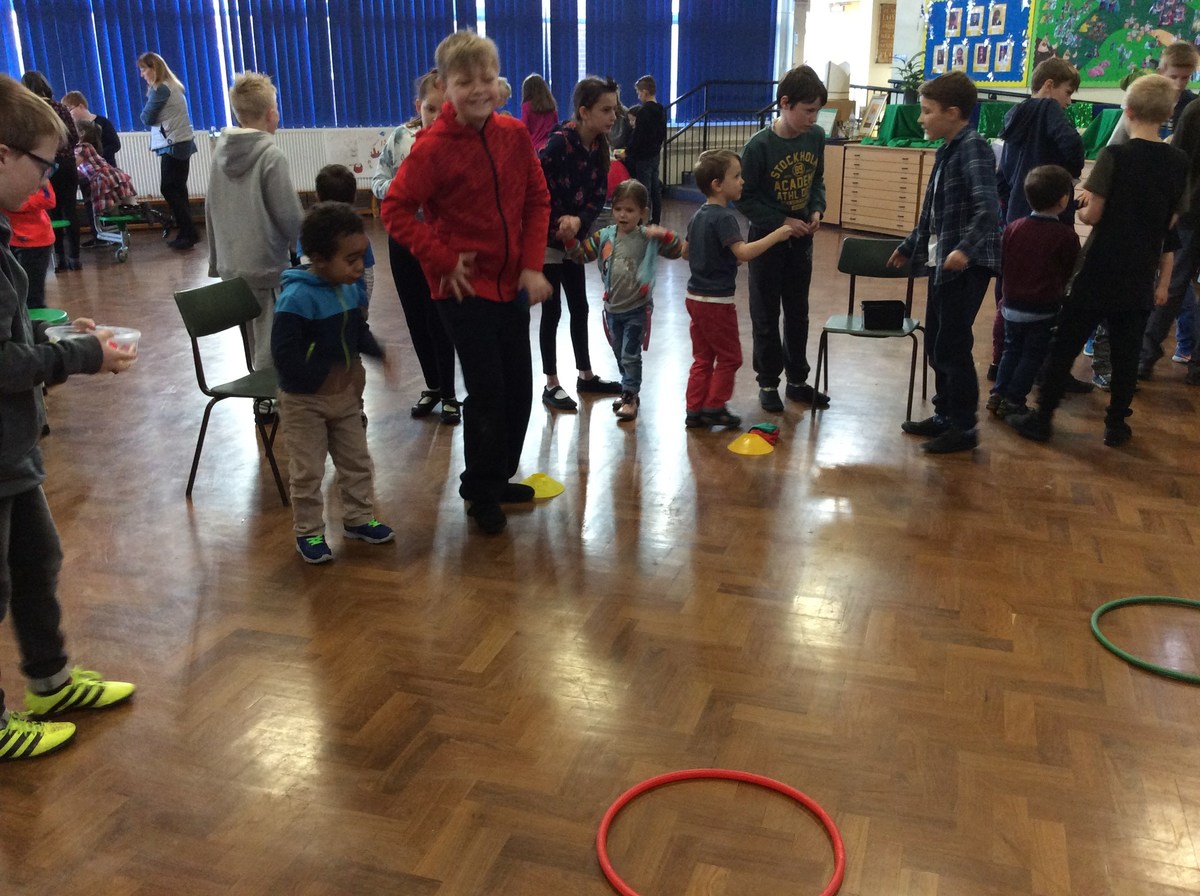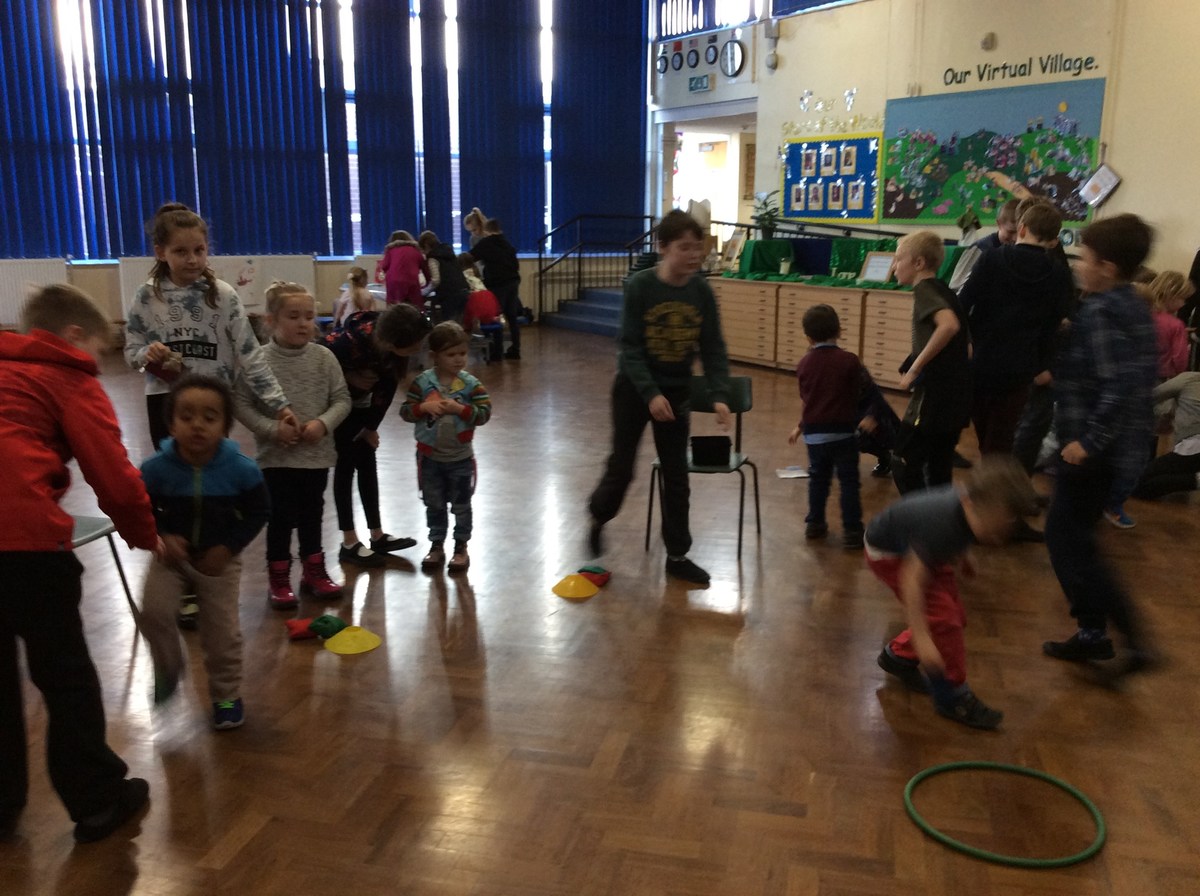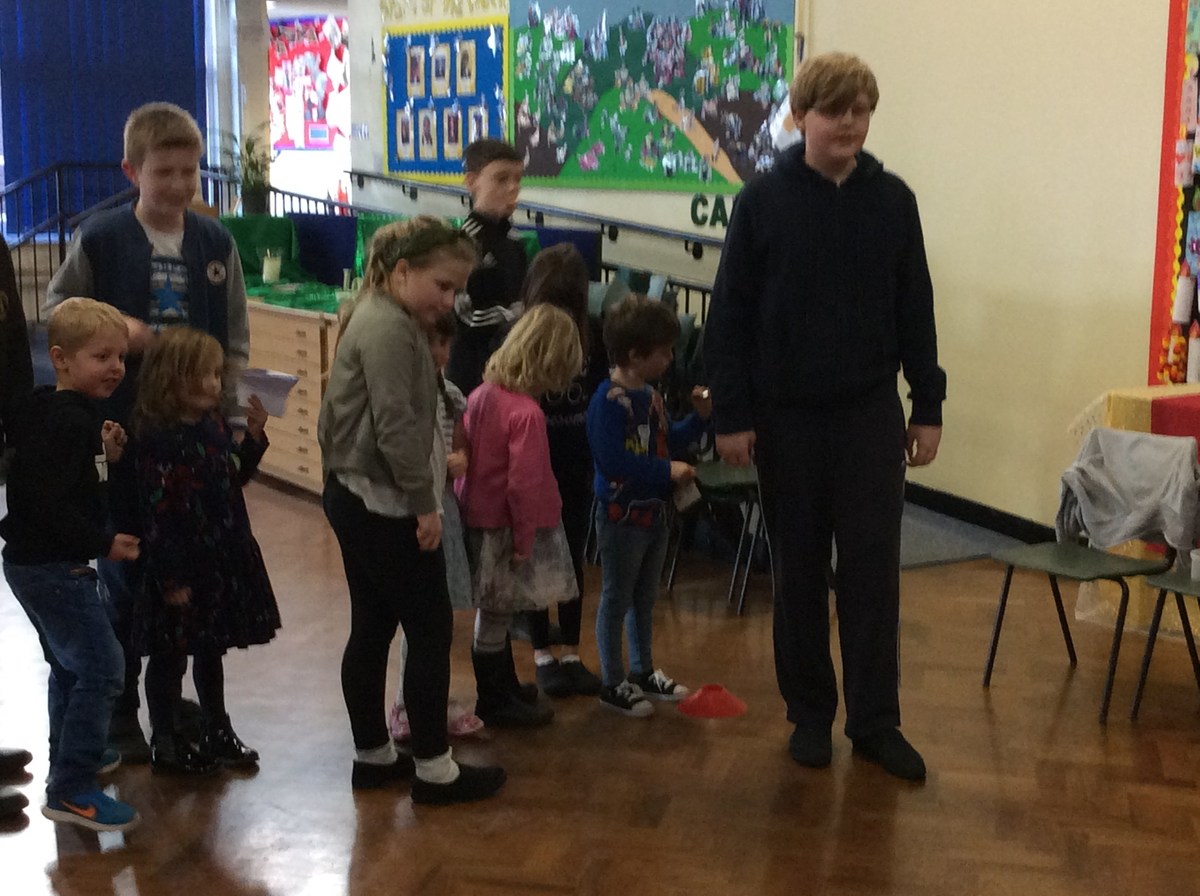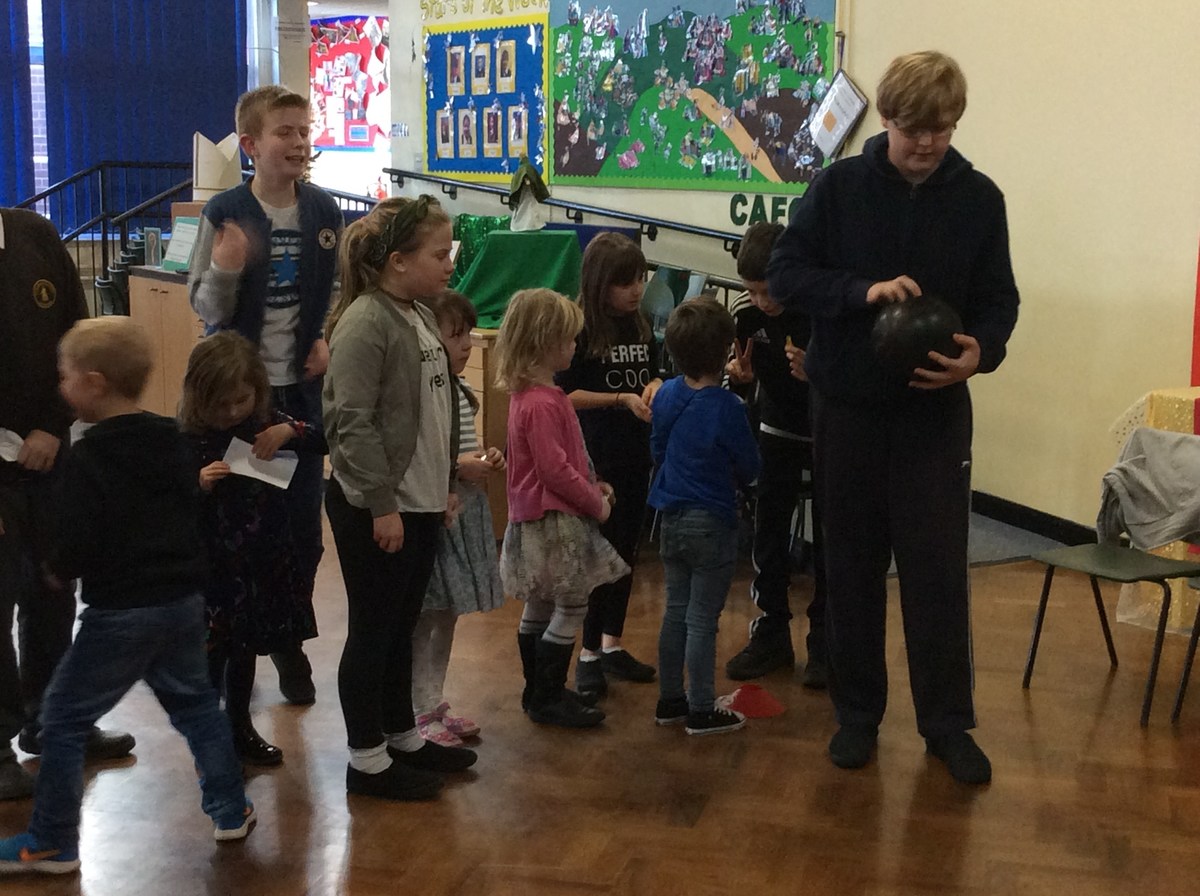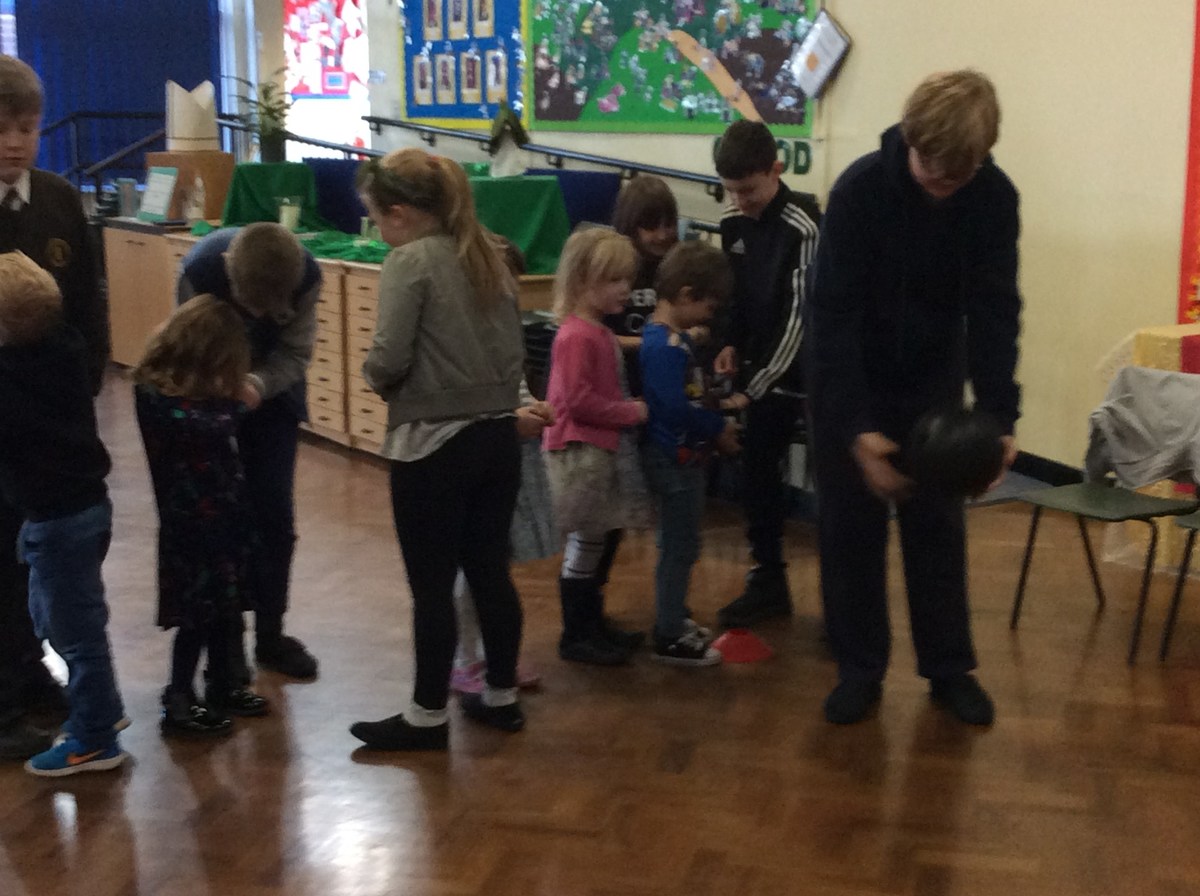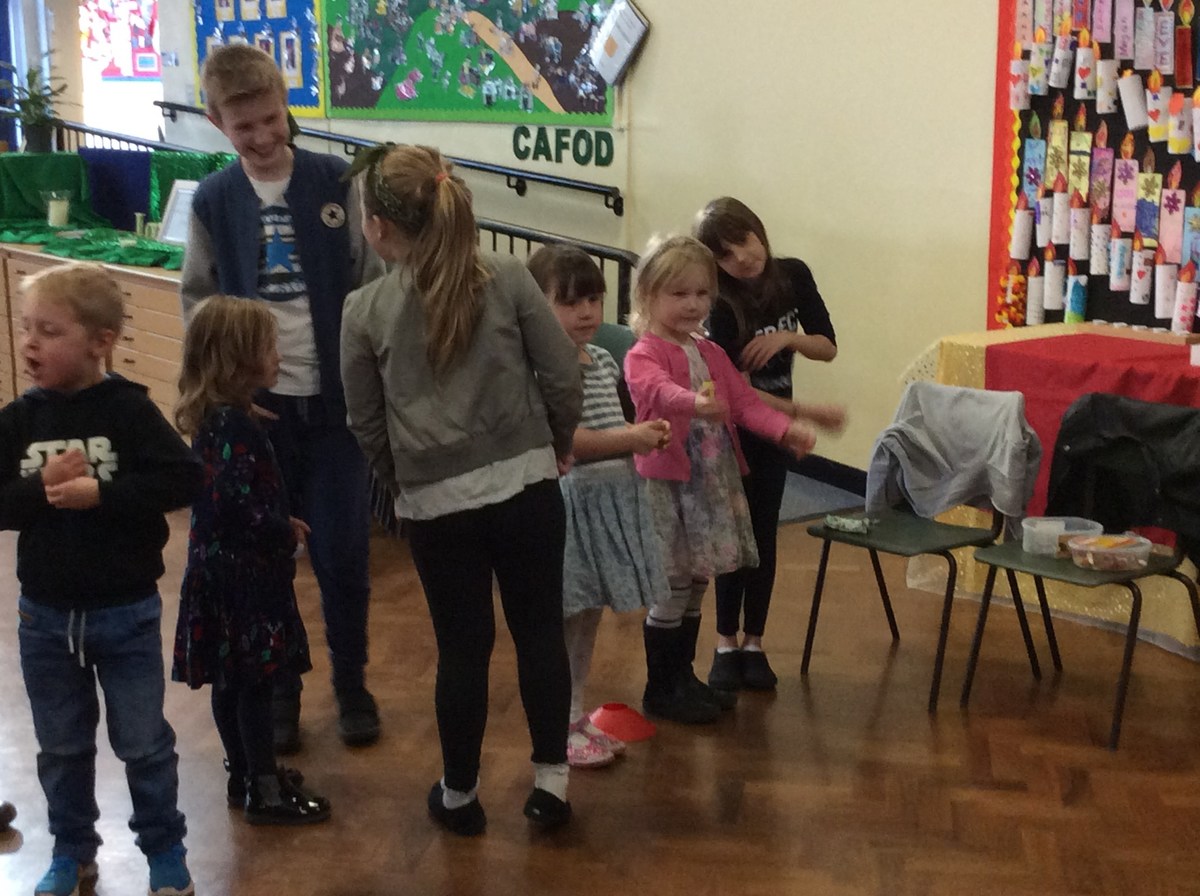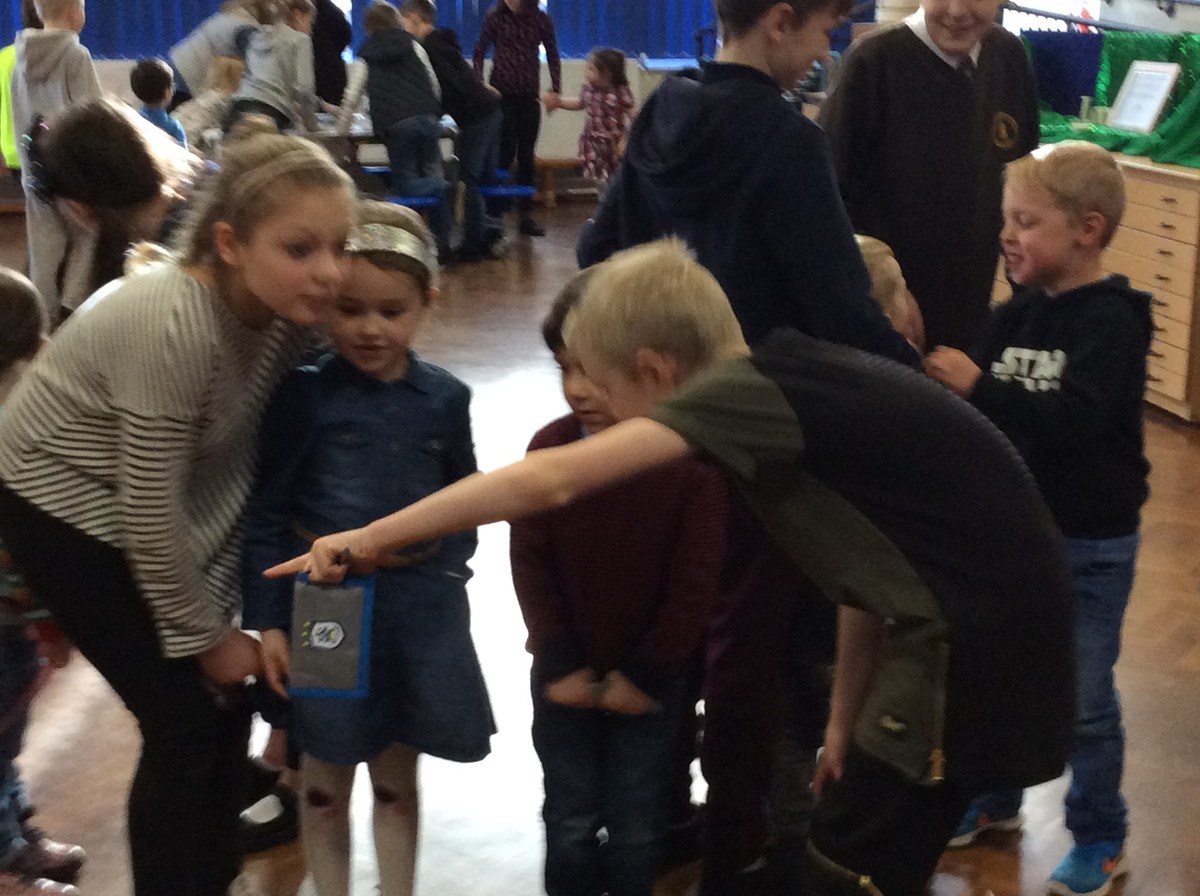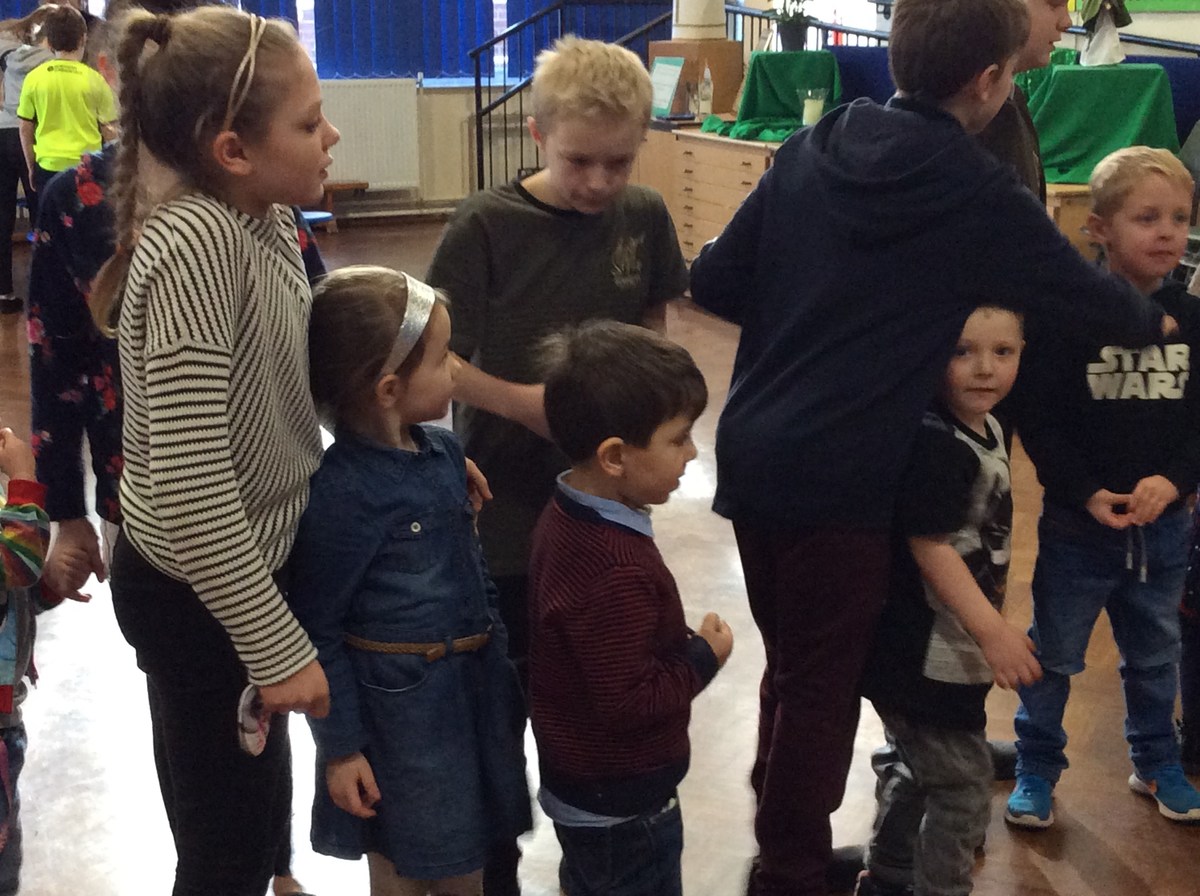 Important Dates:
Mon 20th March : Mother's Day Shop
Wed 22nd March : Y5/6 mass 2:15pm
Please join us in the hall if you can.
Fri 24th March: Comic Relief Day
Tues 28th March : Kepplewray, SATs & SRE information meeting for parents 7pm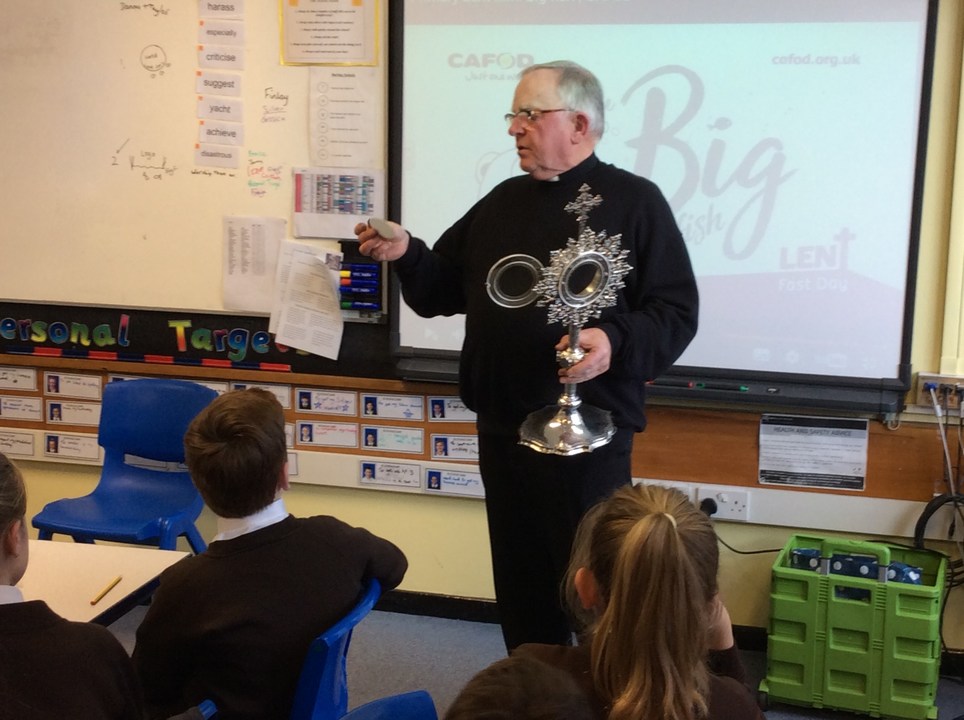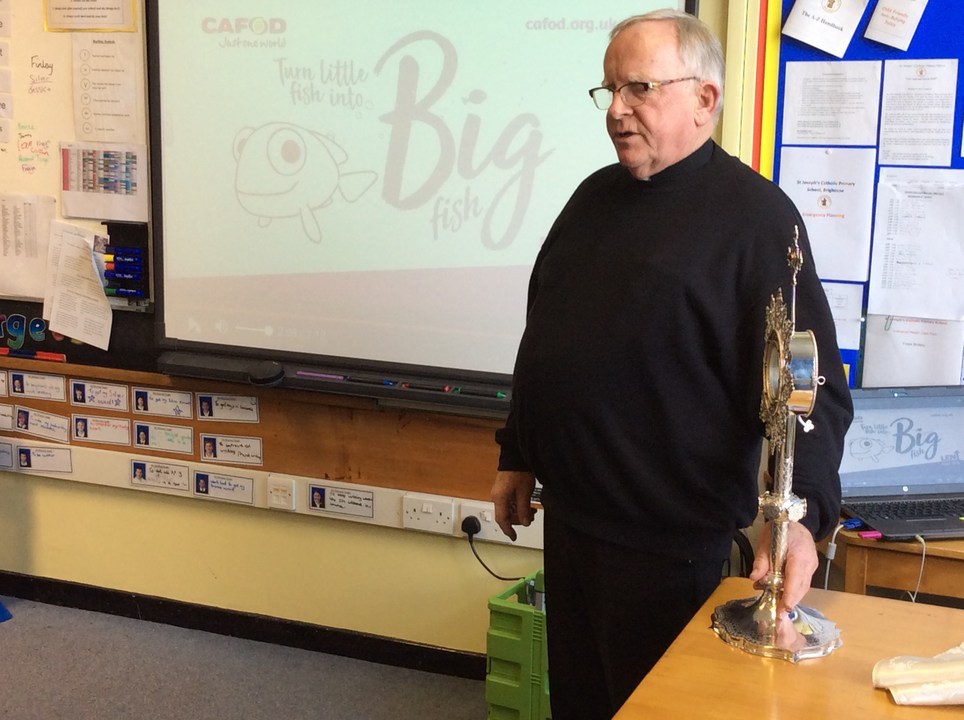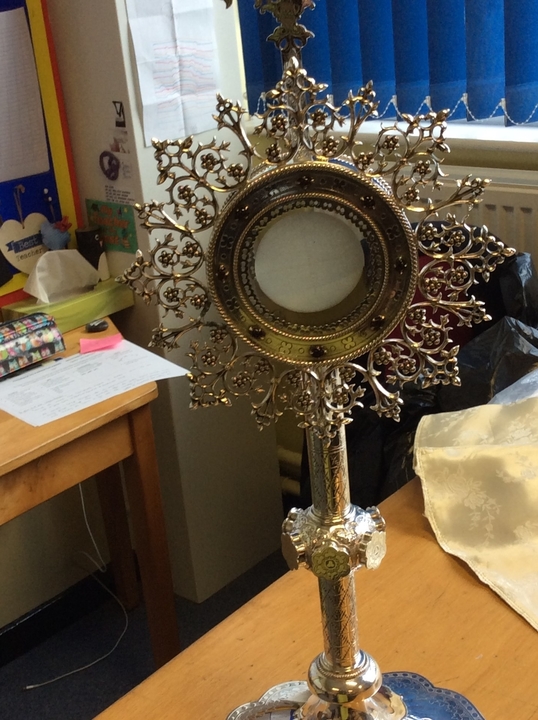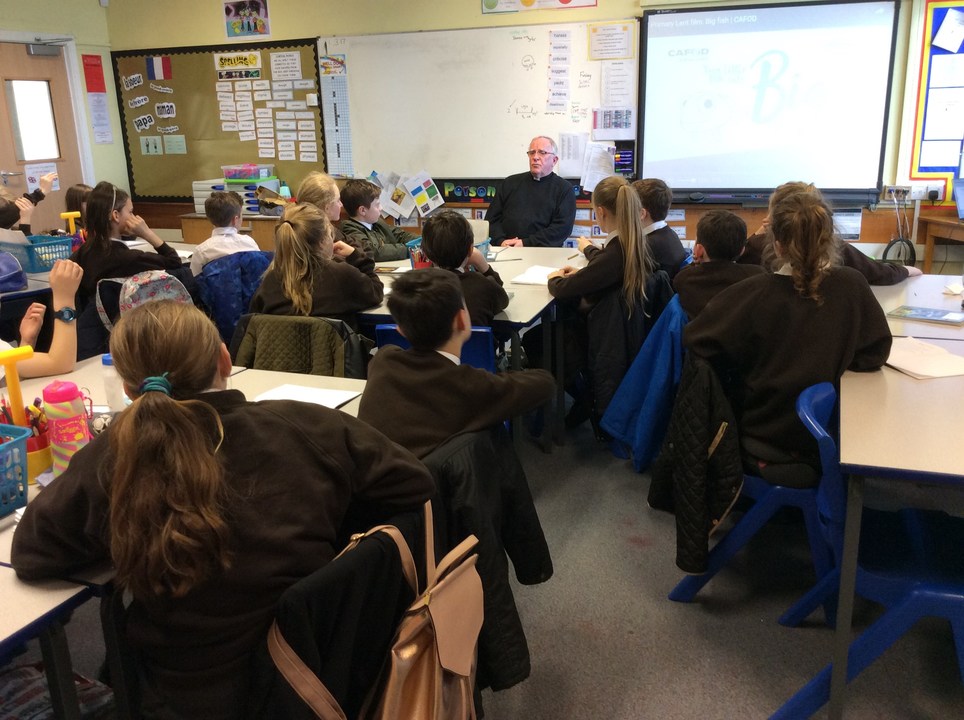 Following on from our topic on Jesus, Bread of Life, Canon Phil came into class to show us the monstrance used in adoration of the Blessed Sacrament and he answered questions about his role as a priest. He told us what a great job being a priest is.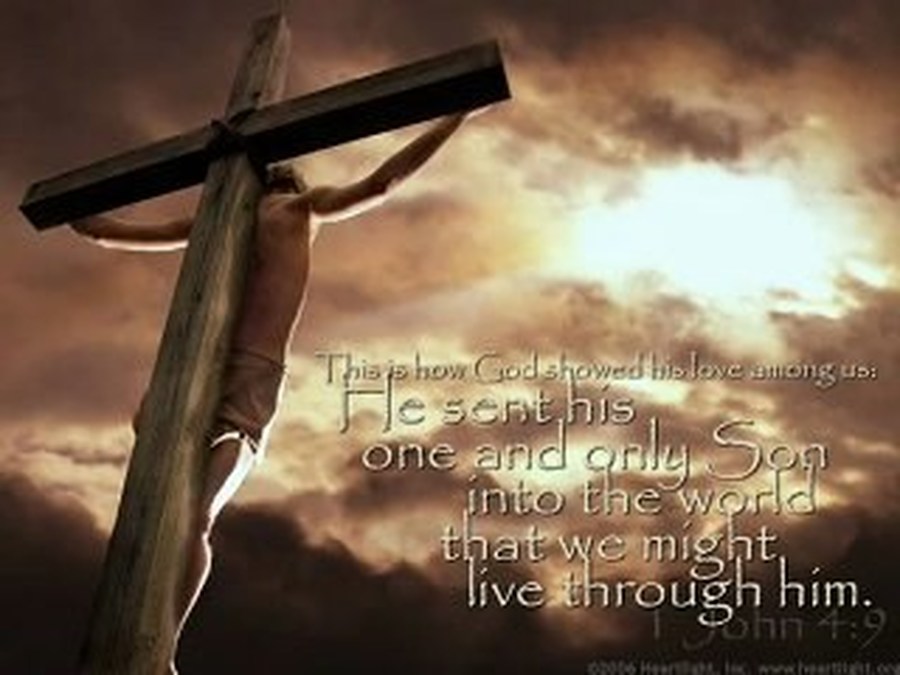 Our R.E. topic is: Jesus Son of God
We will learn how Jesus showed himself to be God's Son through the miracles he worked. We will look in detail at the events of Holy week, what happens in church during holy week and consider whether Jesus had a fair trial.
This time of Lent also provides us with a chance to reflect and grow closer to God.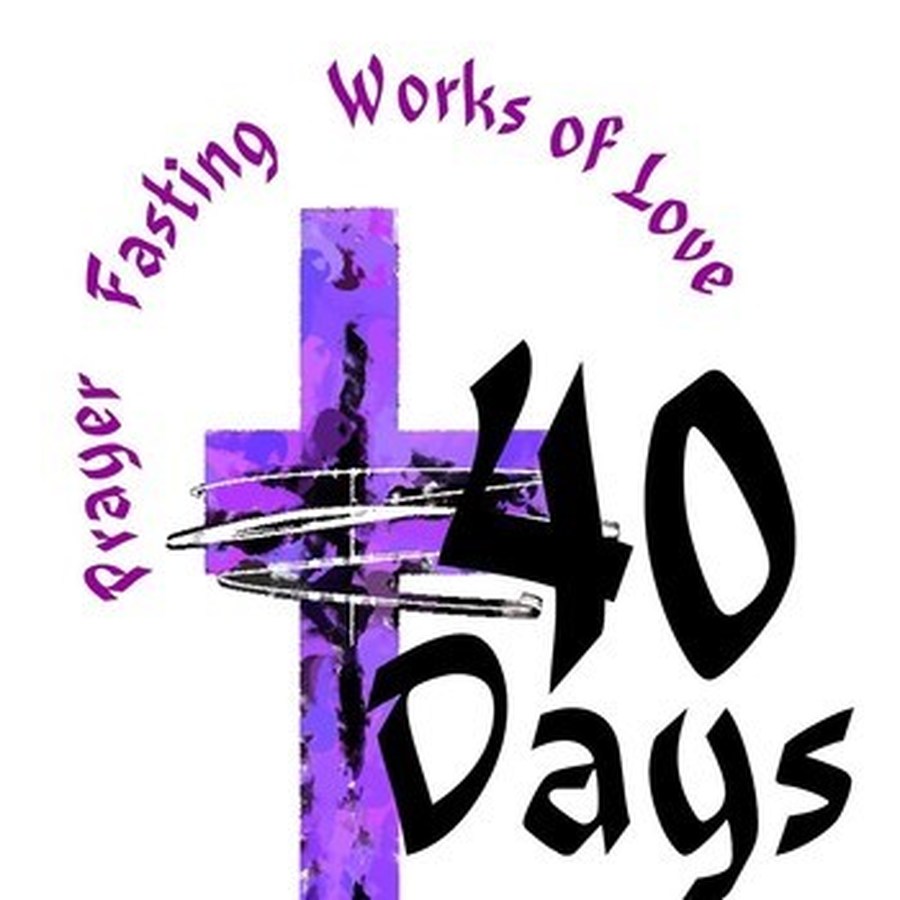 Autumn Term Highlights
In the Autumn term we investigated and researched many things!
One of our creative curriculum themes was I.D where we learned about our identity and we loved having a visit from a forensic scientist!
We also learned about WWI and WWII and carried out lots of research in school; at the recreated trenches, in Preston; and at Bankfield Museum.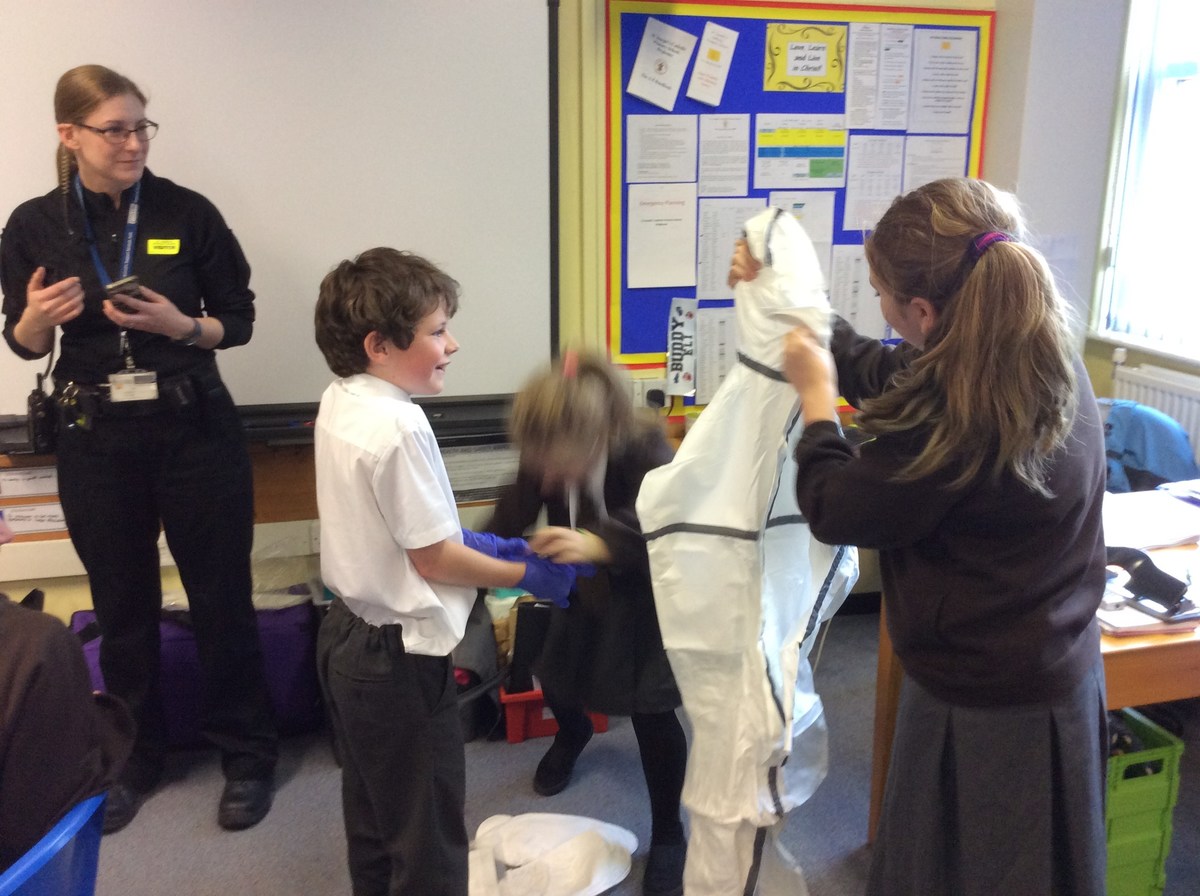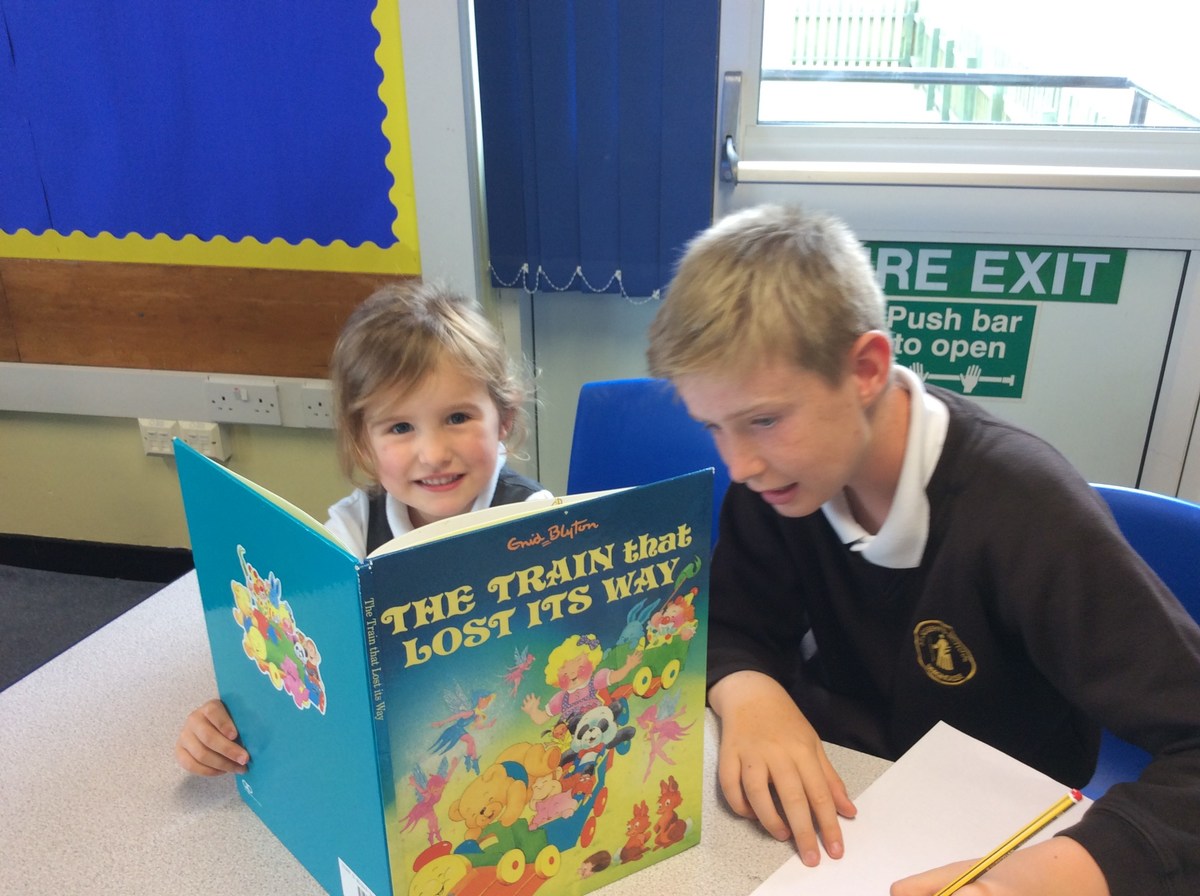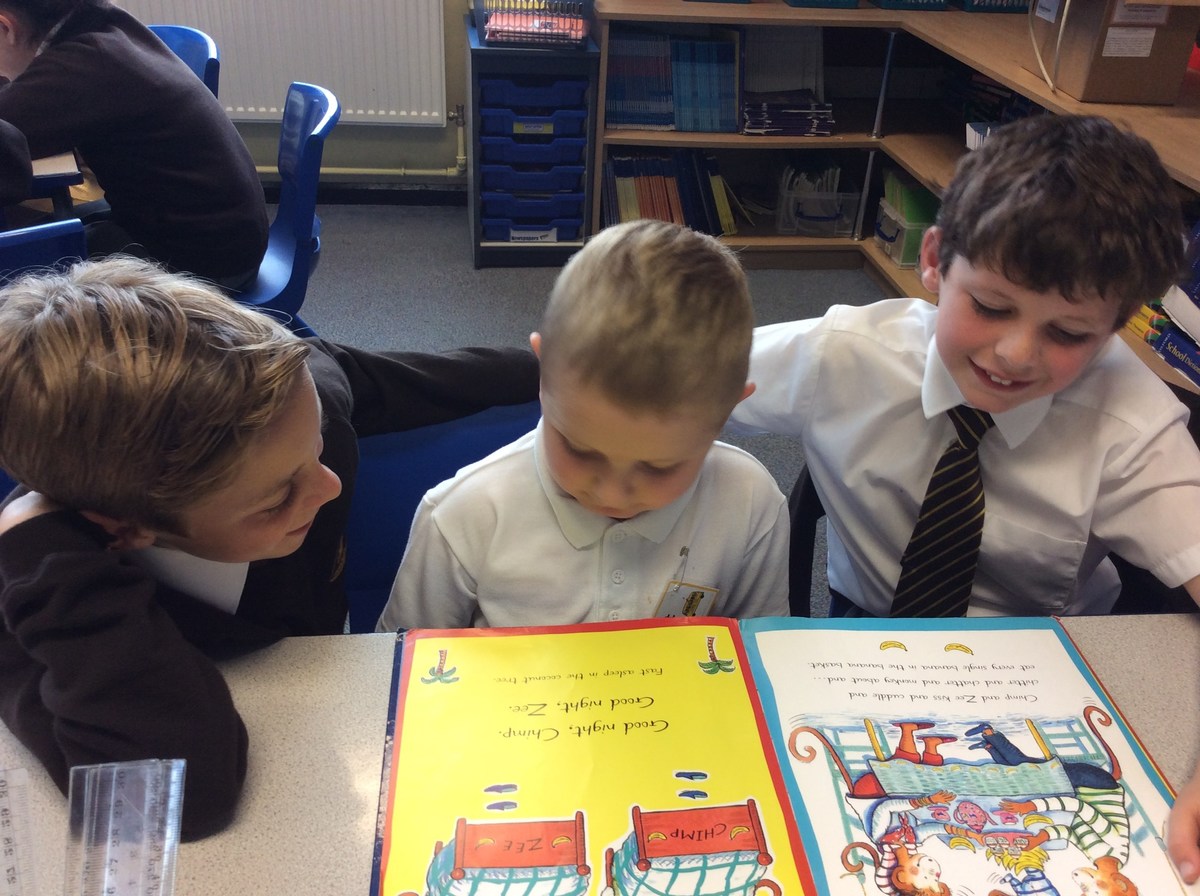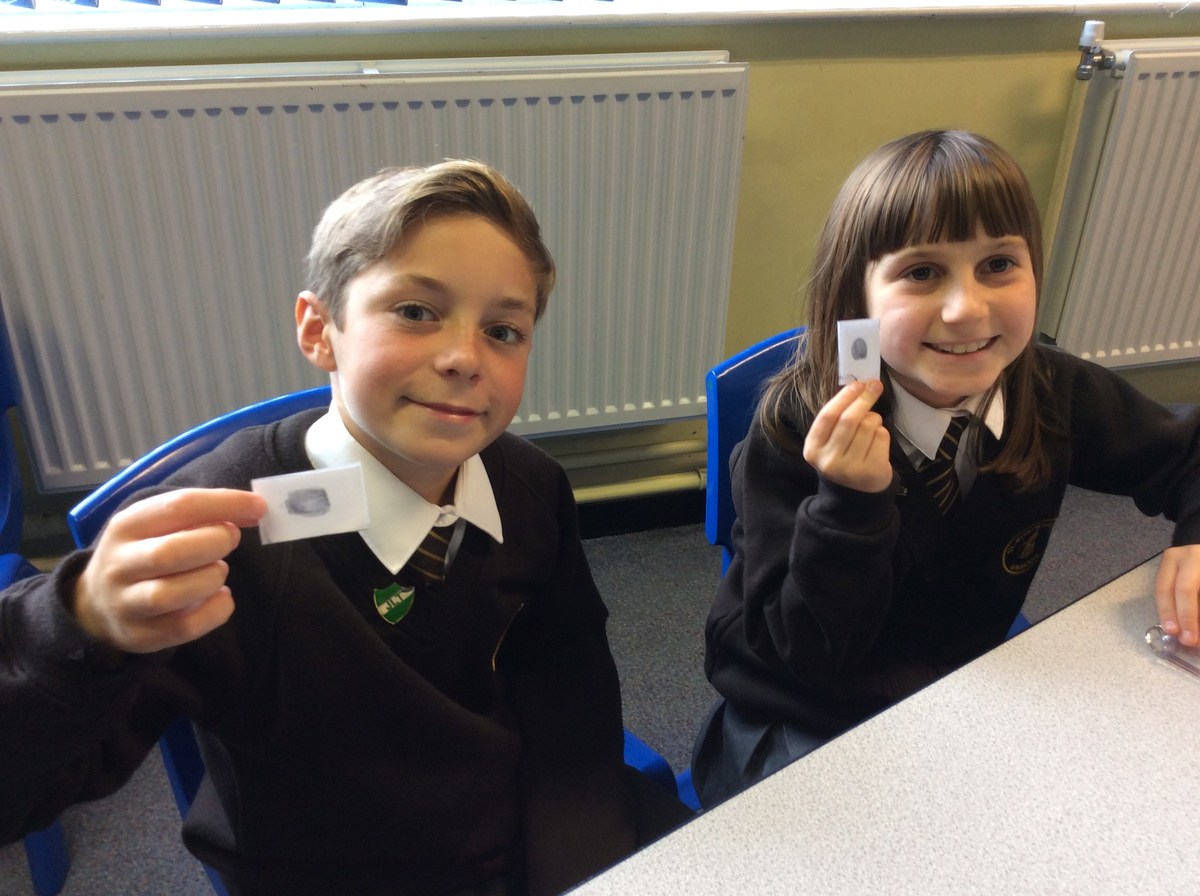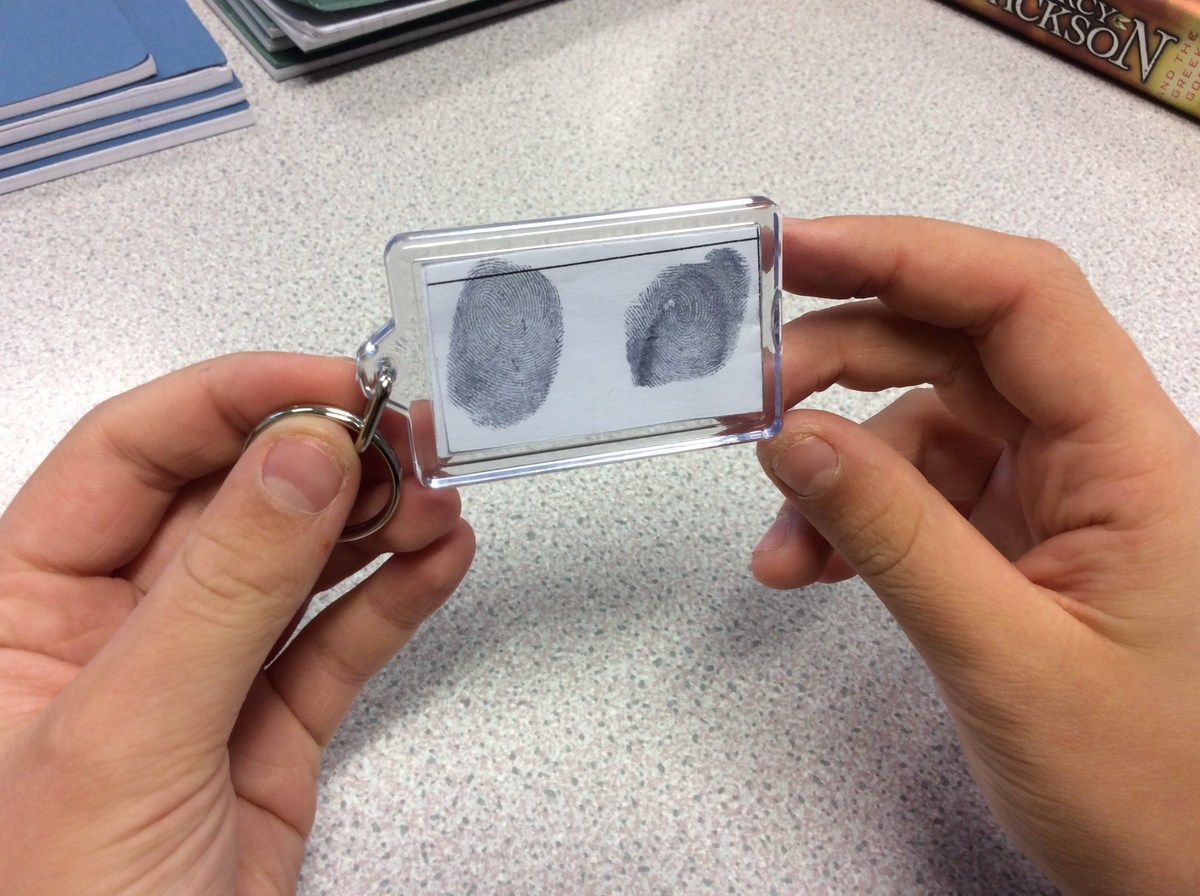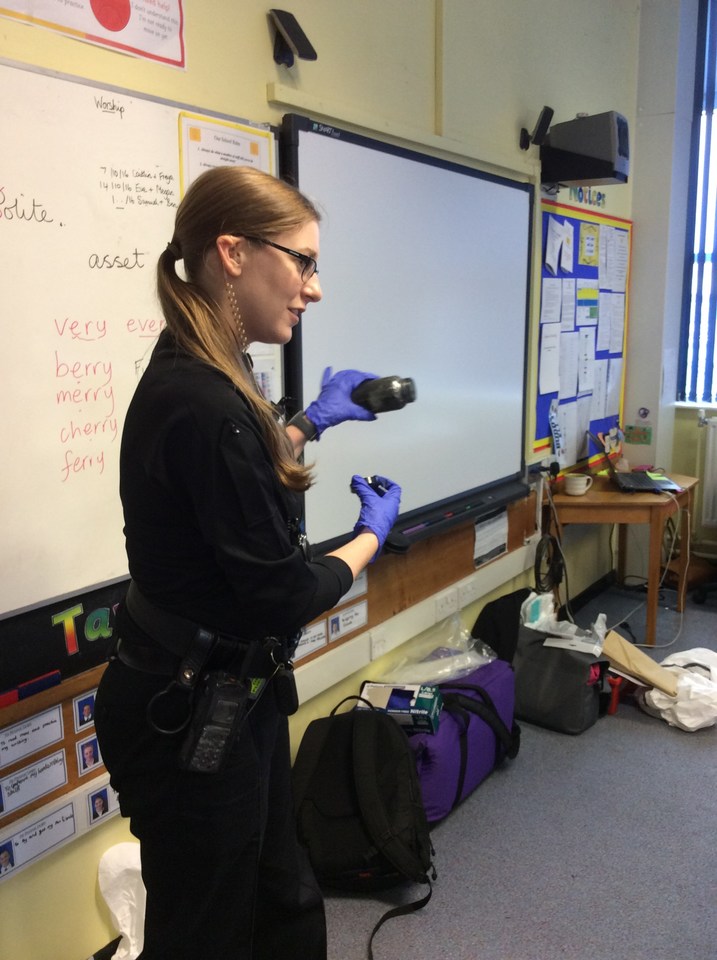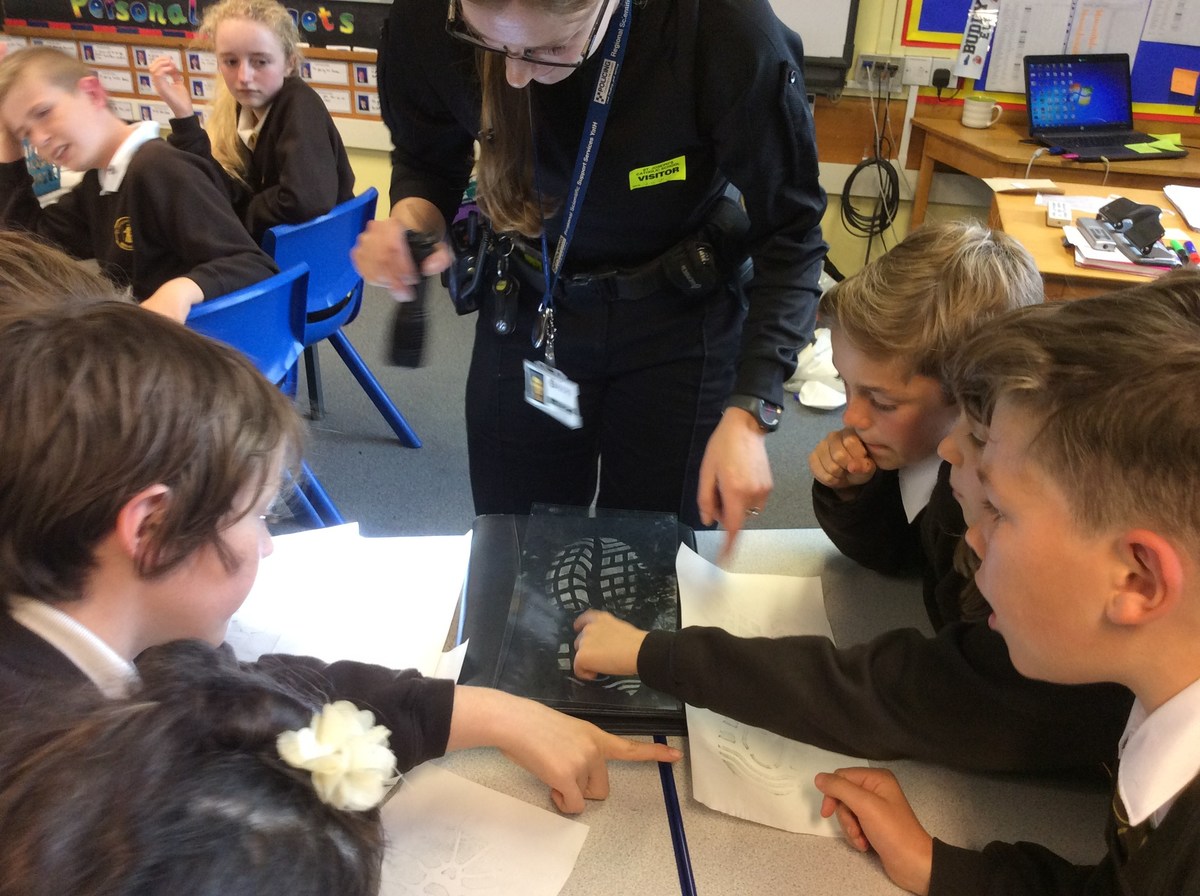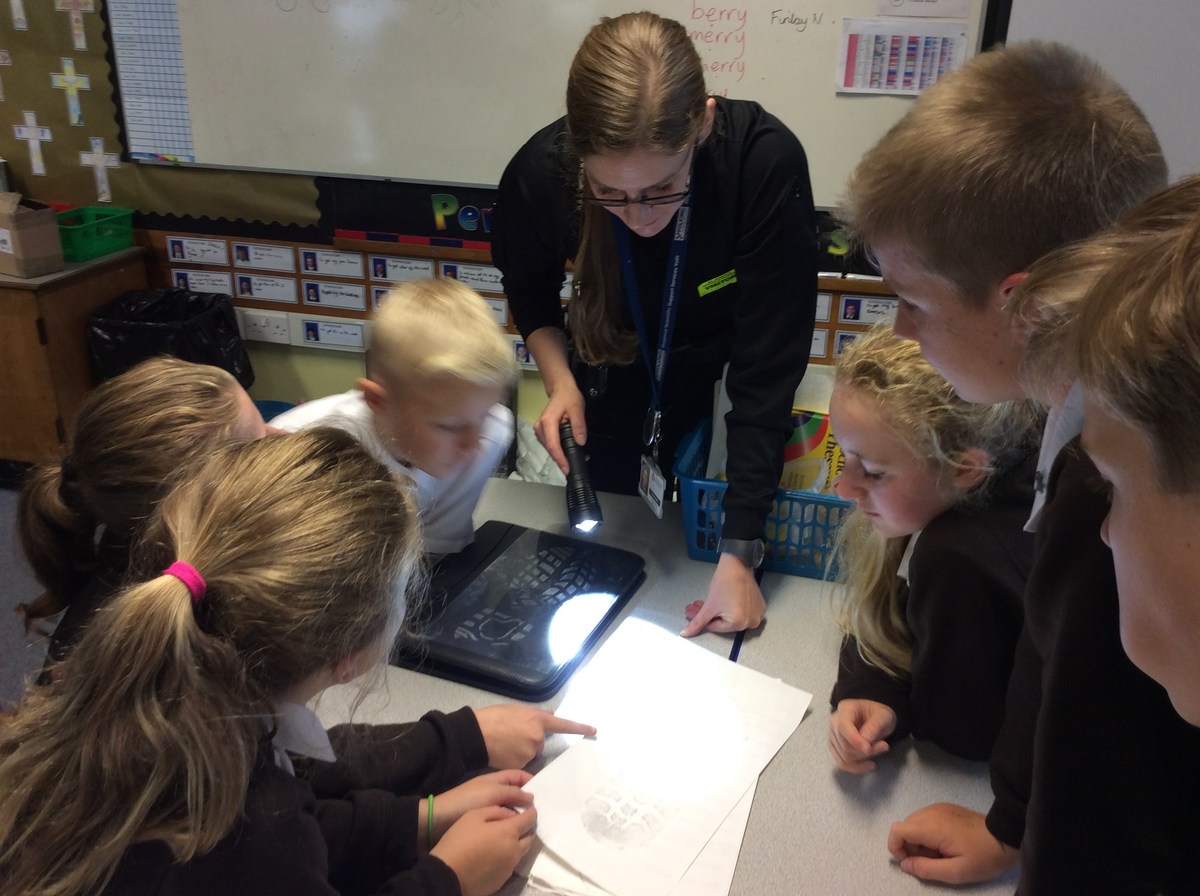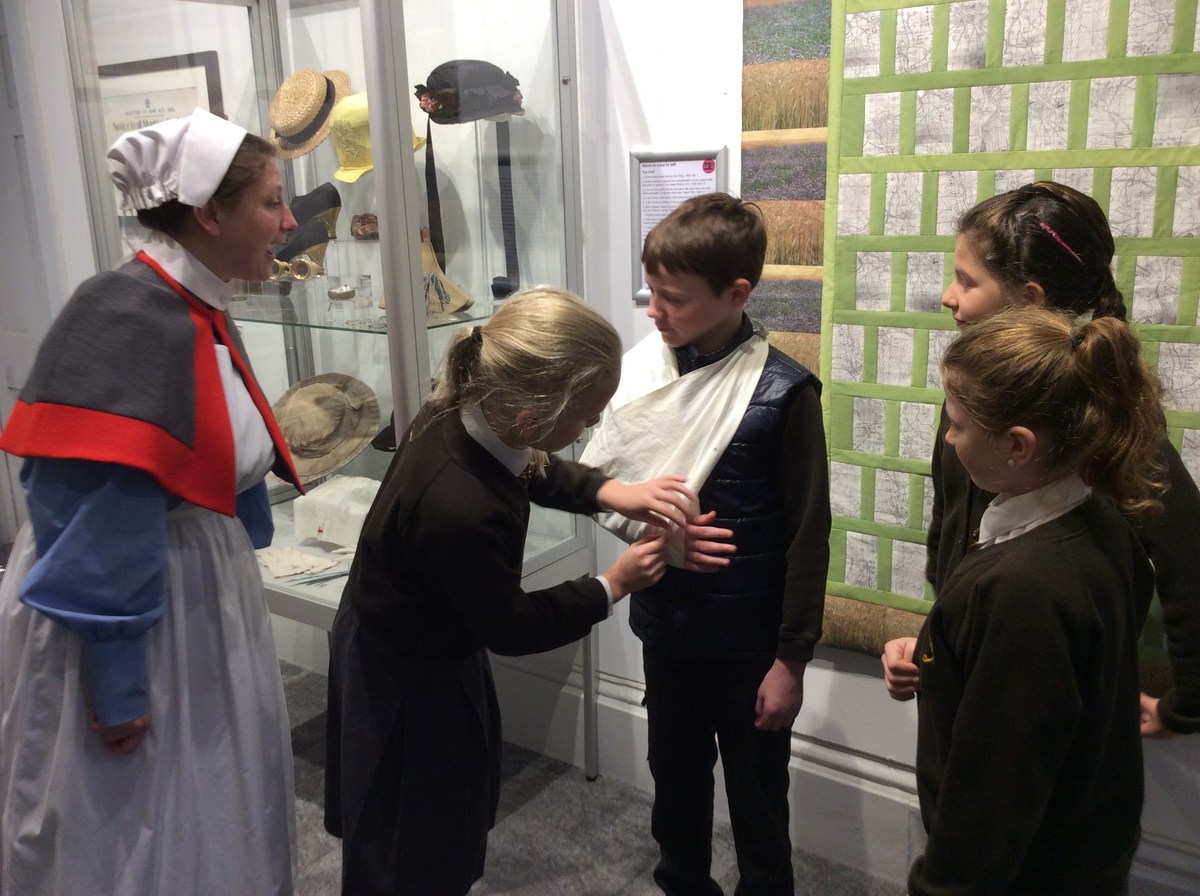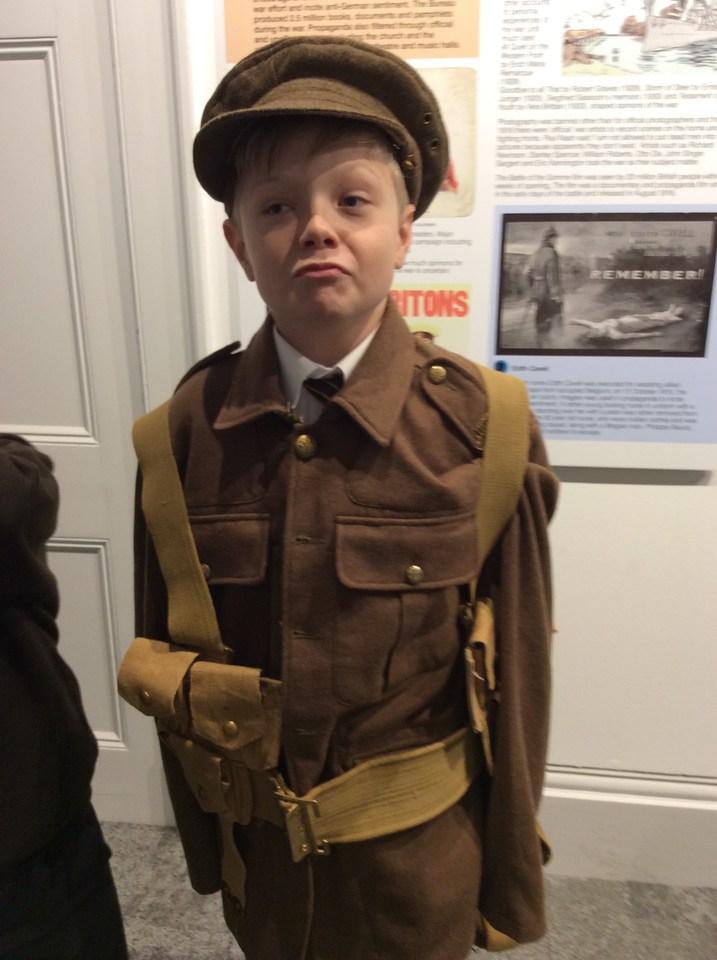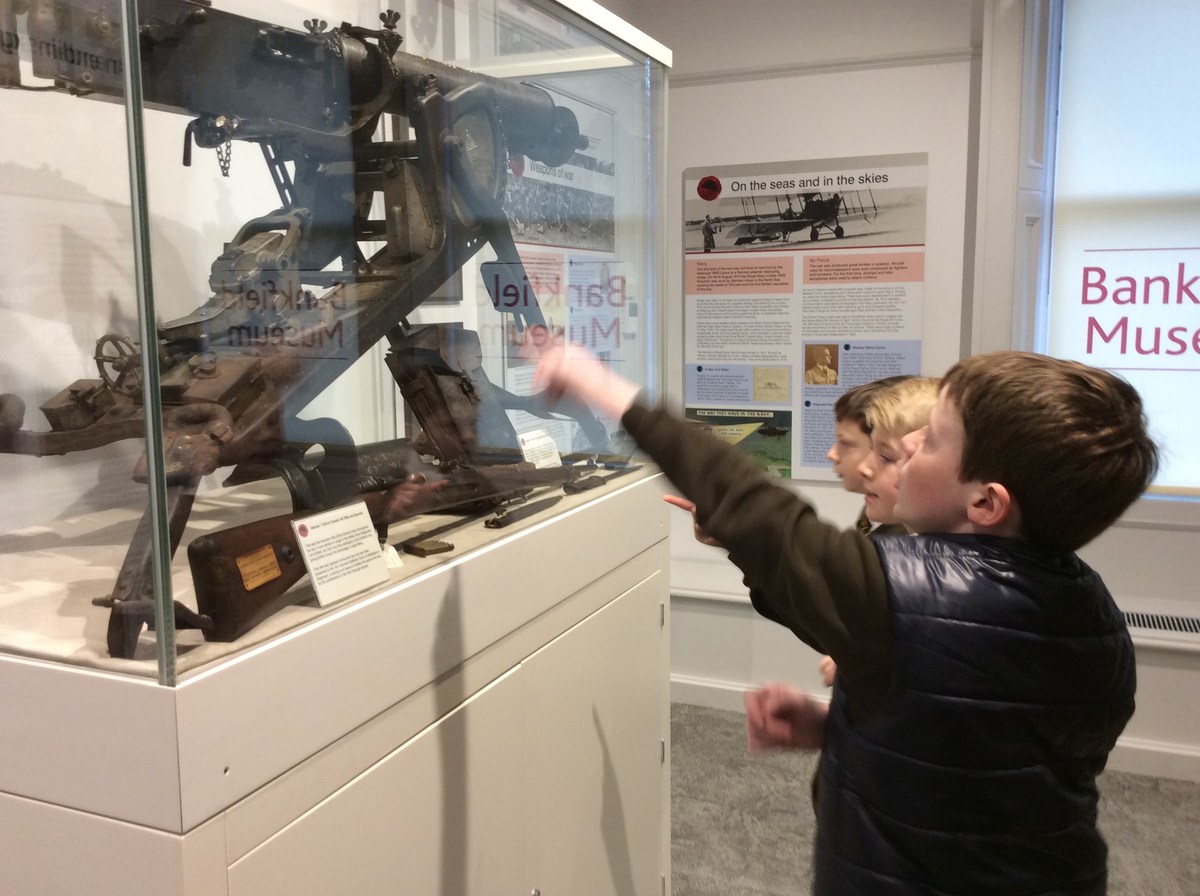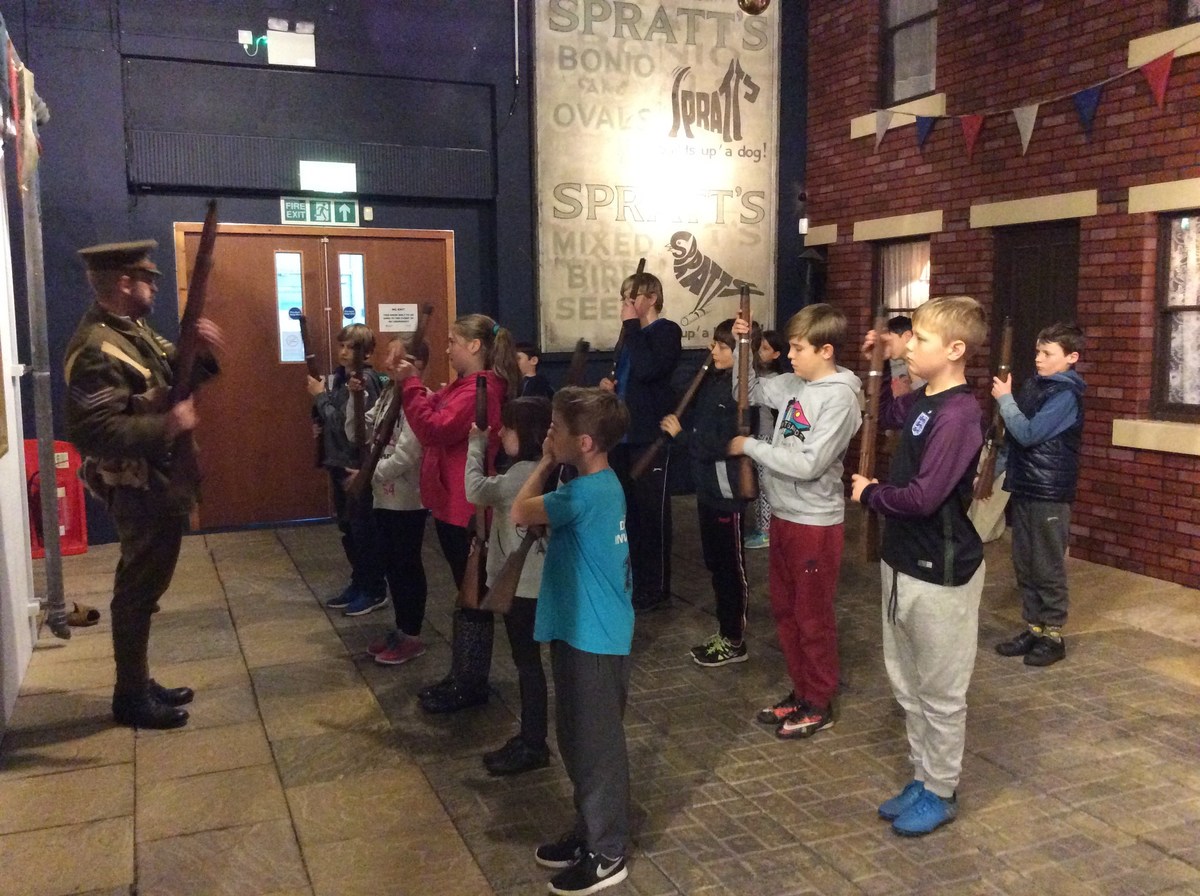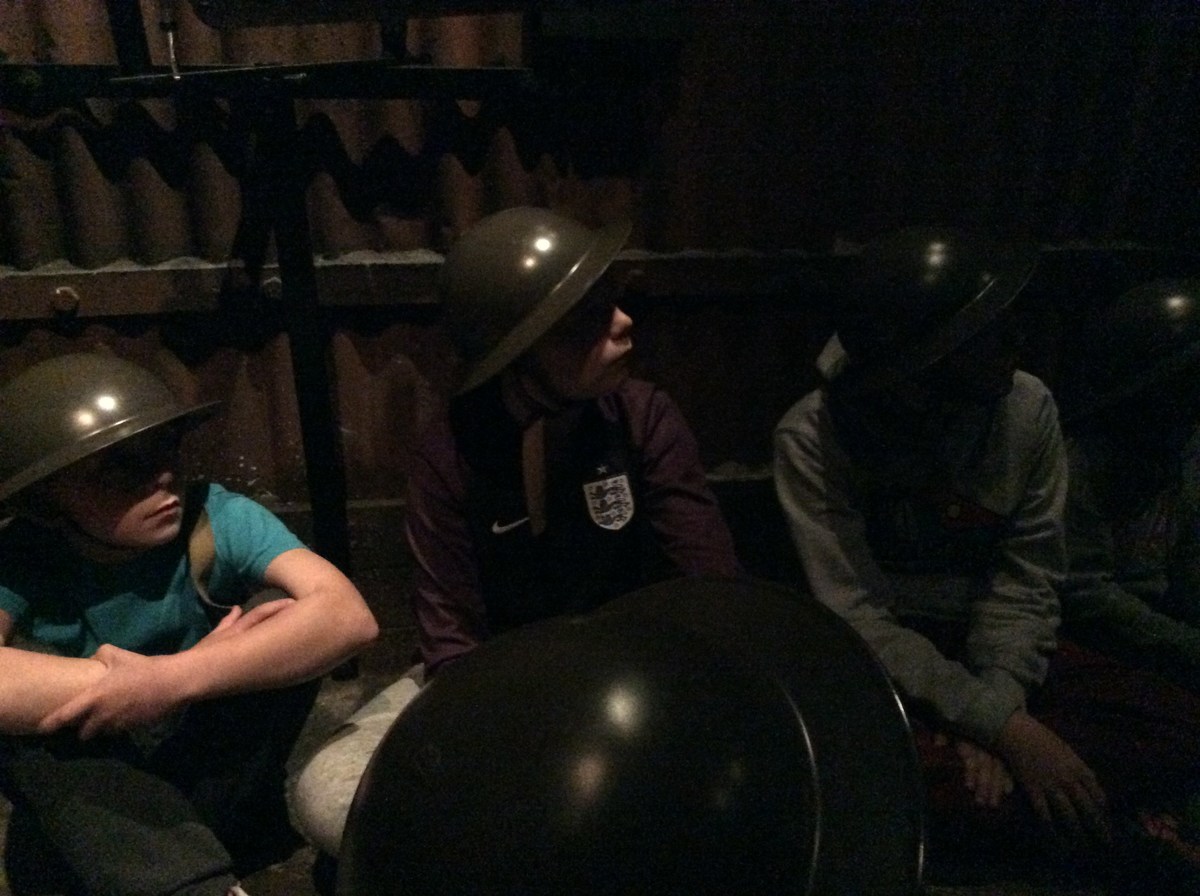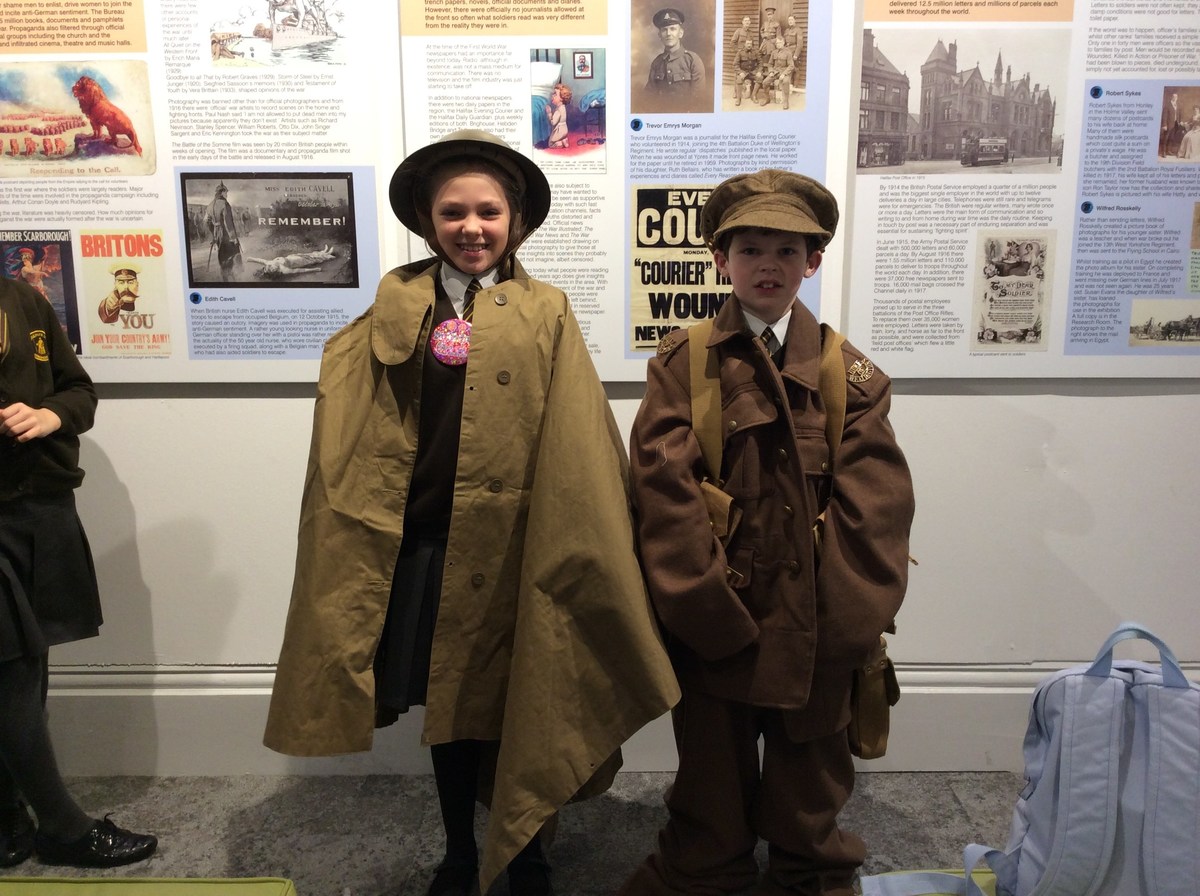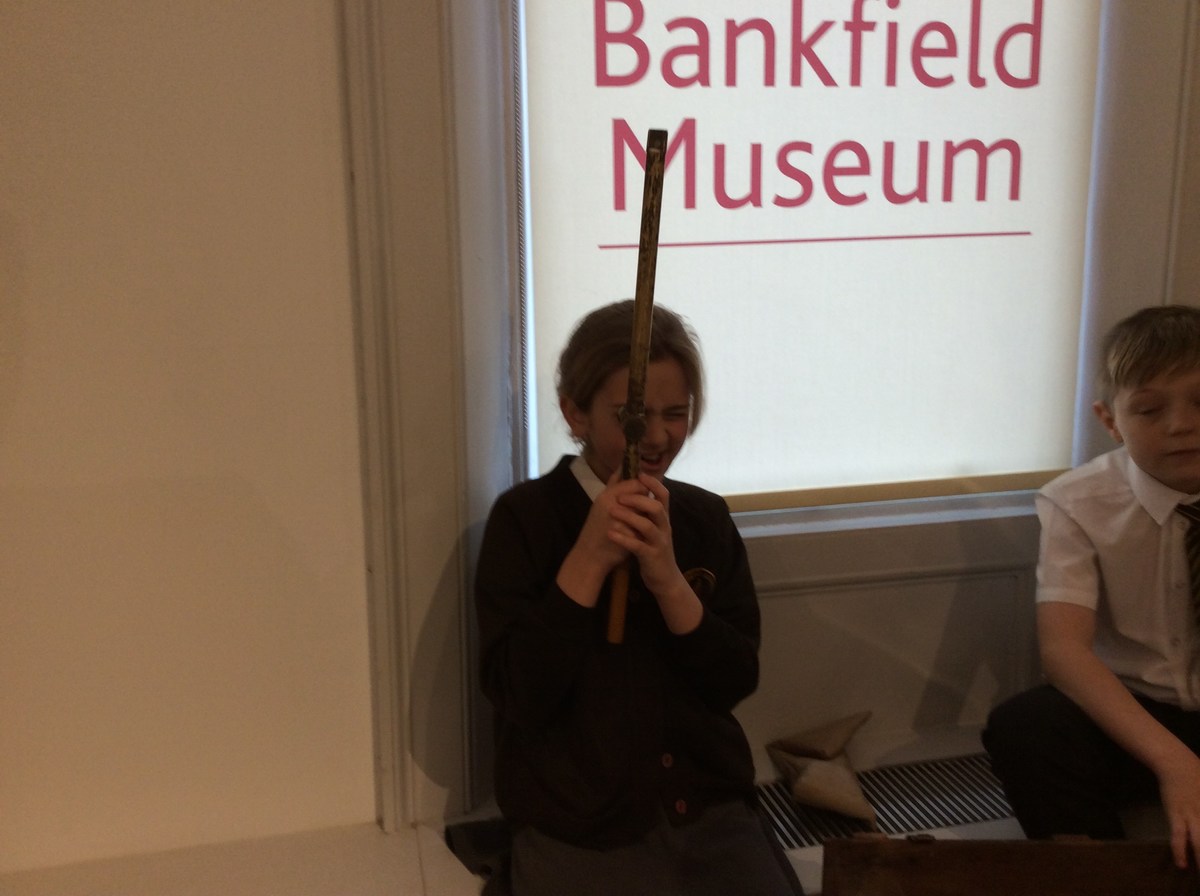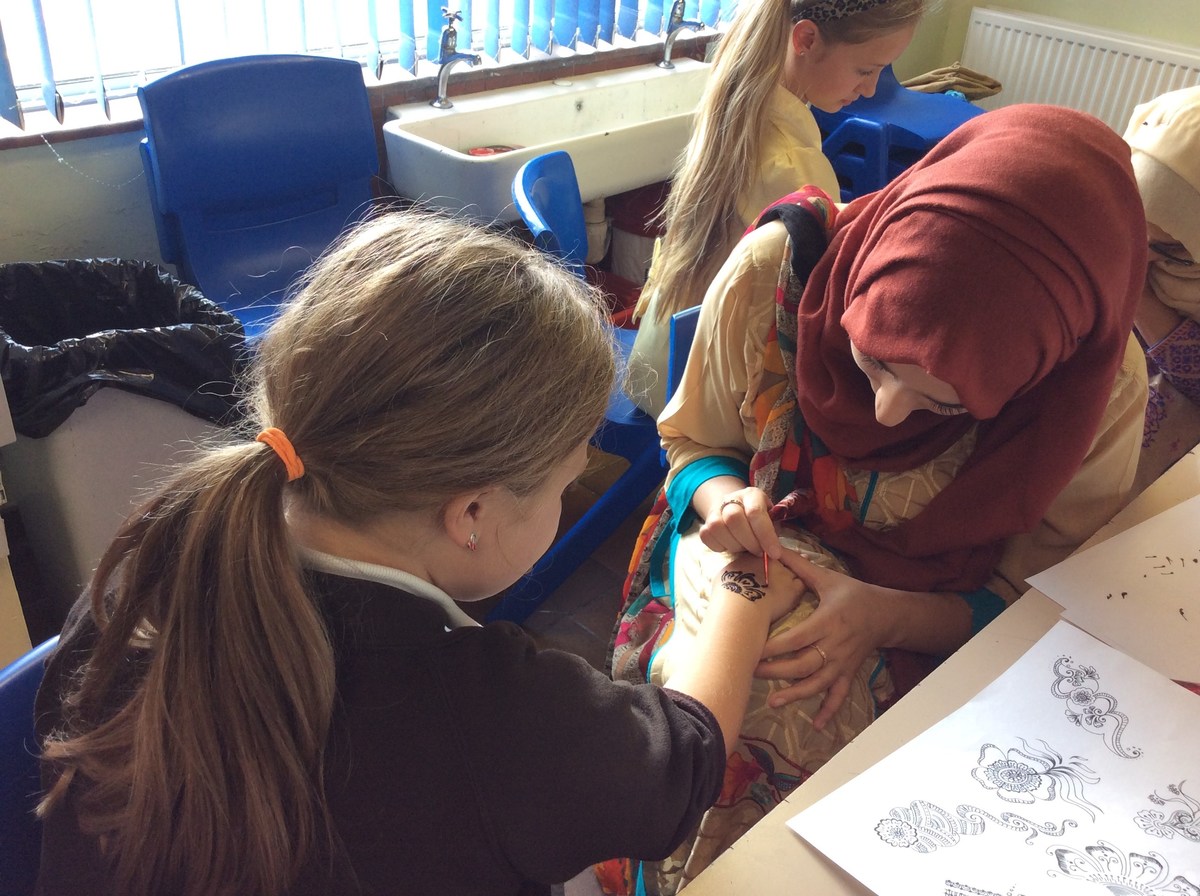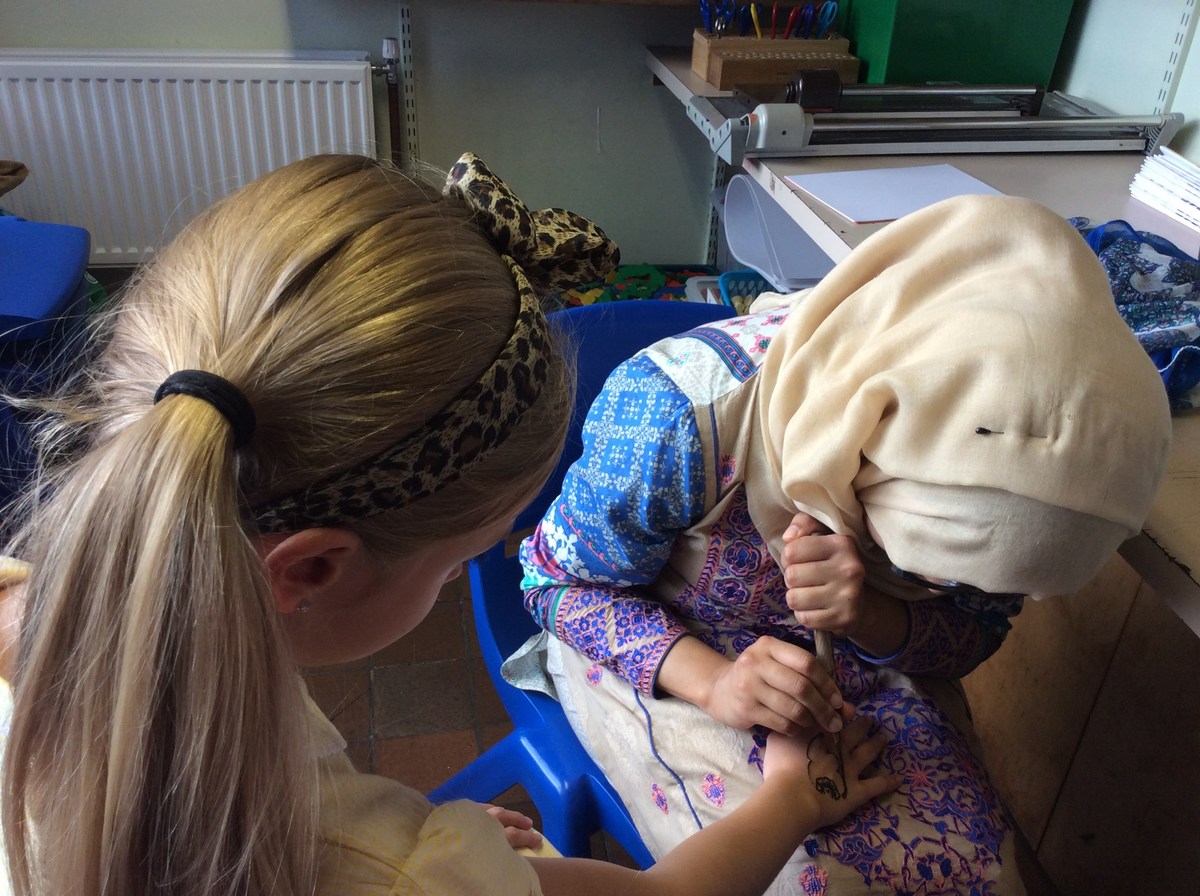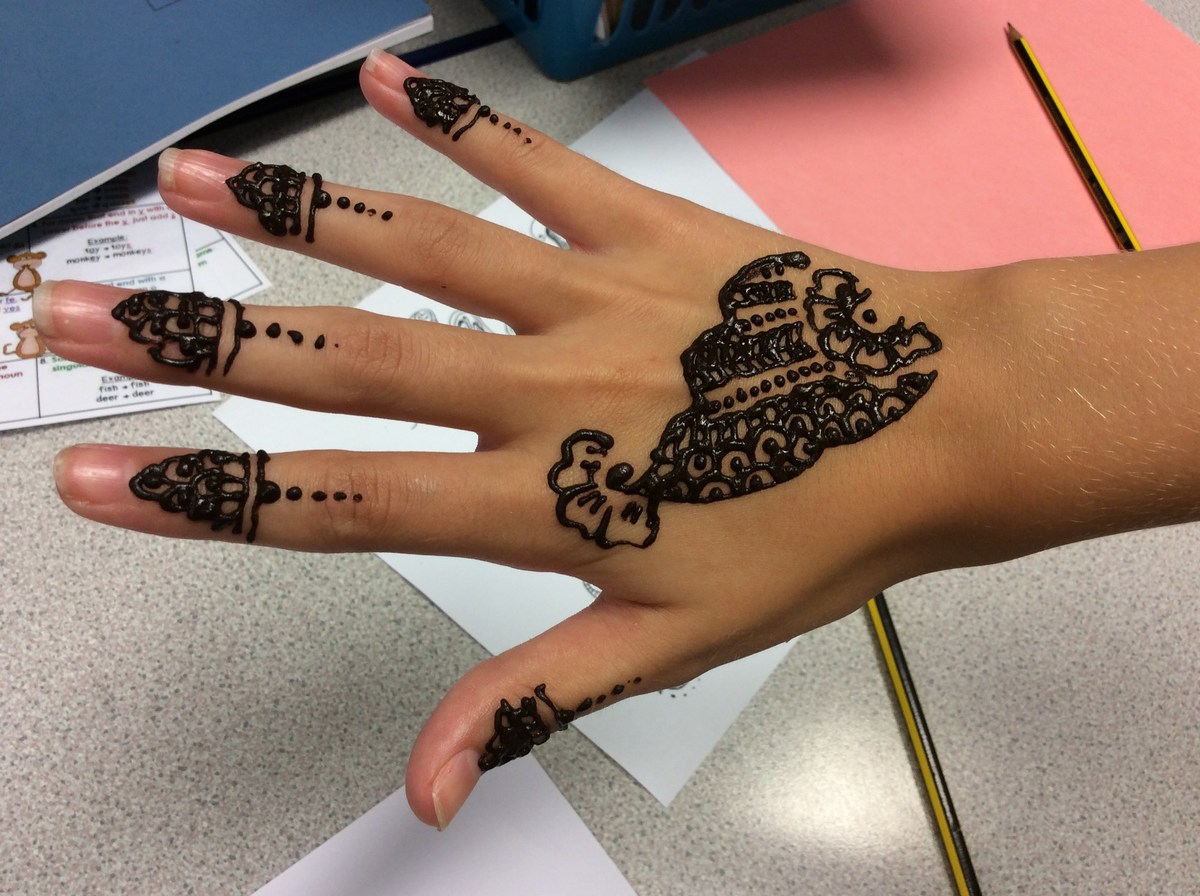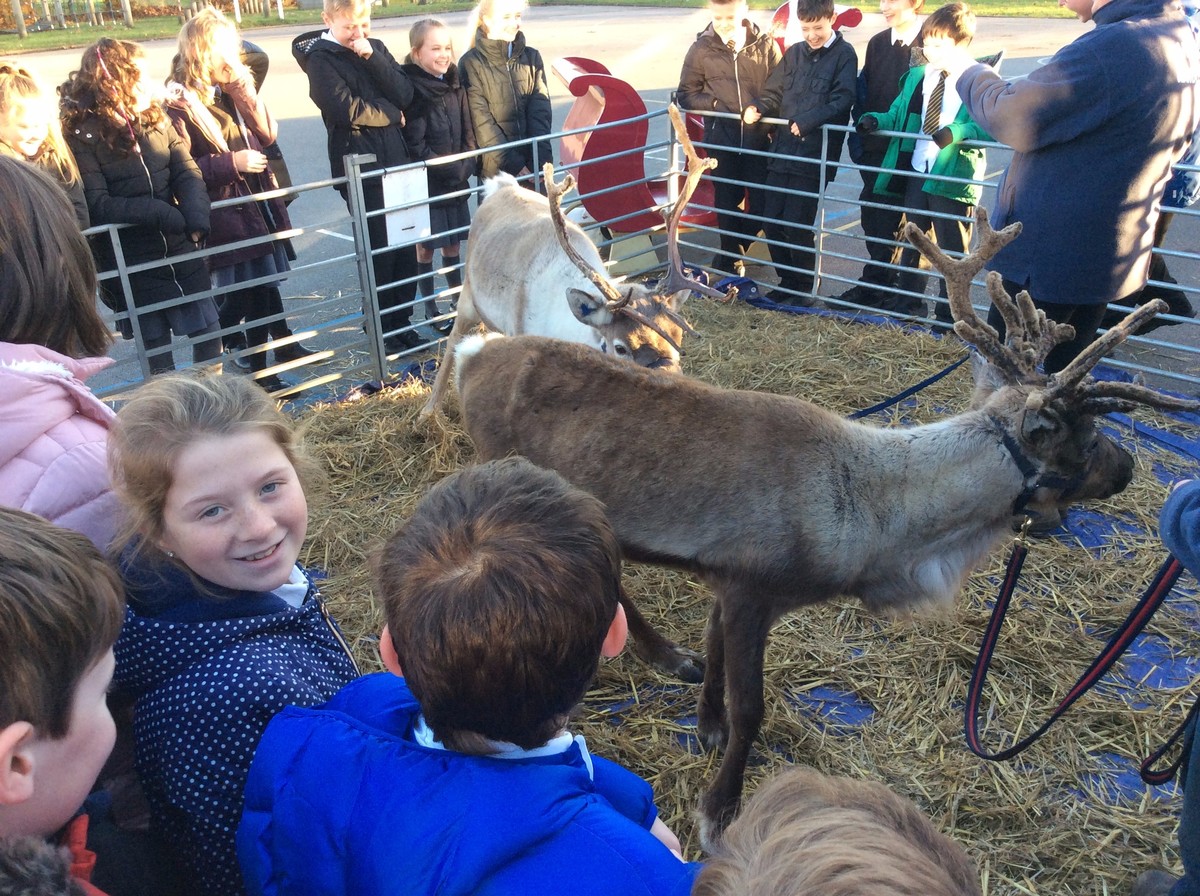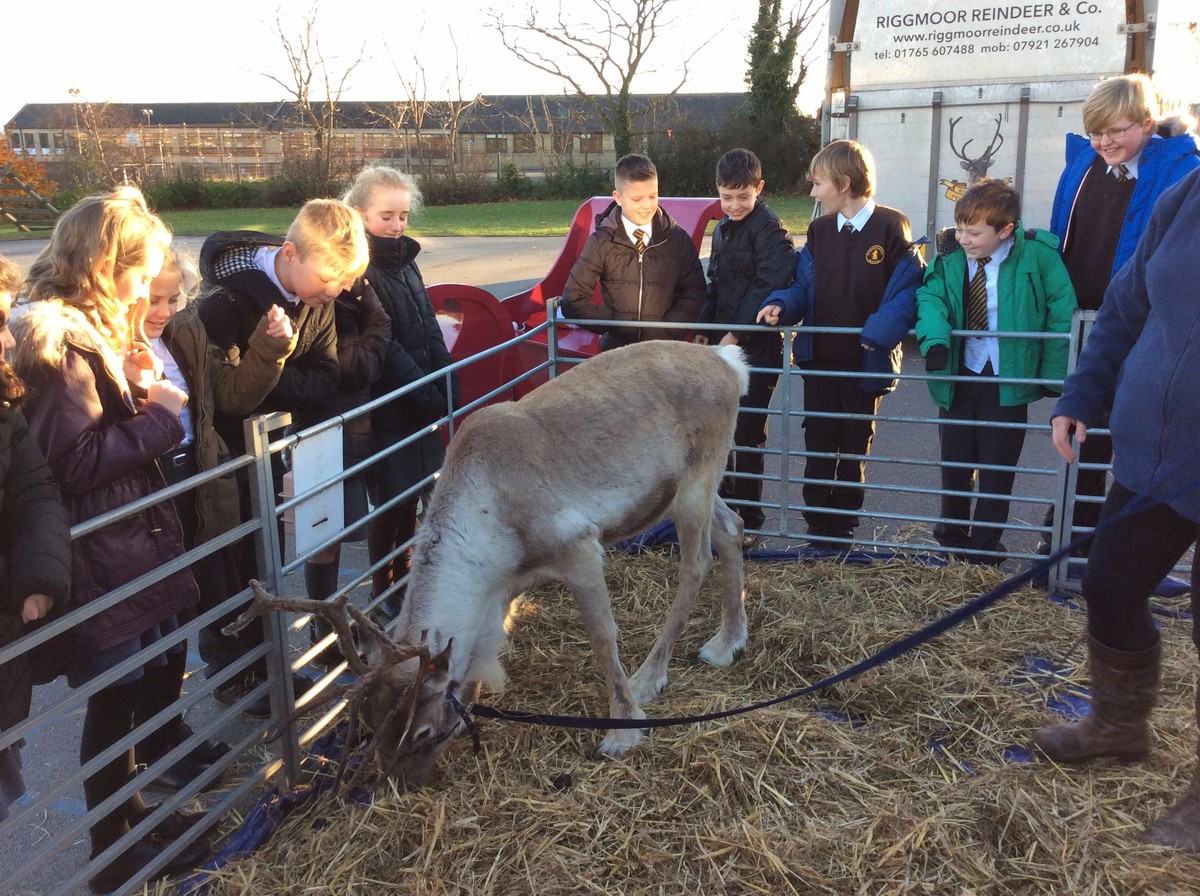 You will notice we also learned about Eid and were lucky enough to have Miss Zahir decorate our hands with Mendhi patterns!
We also had a visit from 2 of Santa's reindeer! Comet and Blitzen spent the day with us and were very well behaved!
Time spent reading with our buddies is always fun too!