Forthcoming Events... Friday 28th April - Film Club Monday 1st May - School Closed Weds 3rd May - May Devotion 2.30pm Friday 26th May - School closes
Our Teacher is
Mrs Bonner
Our Teaching Assistant is
Mrs Brook
This half term we will continue working on the theme
'Pharaohs'
We will be learning about life in Ancient Egypt.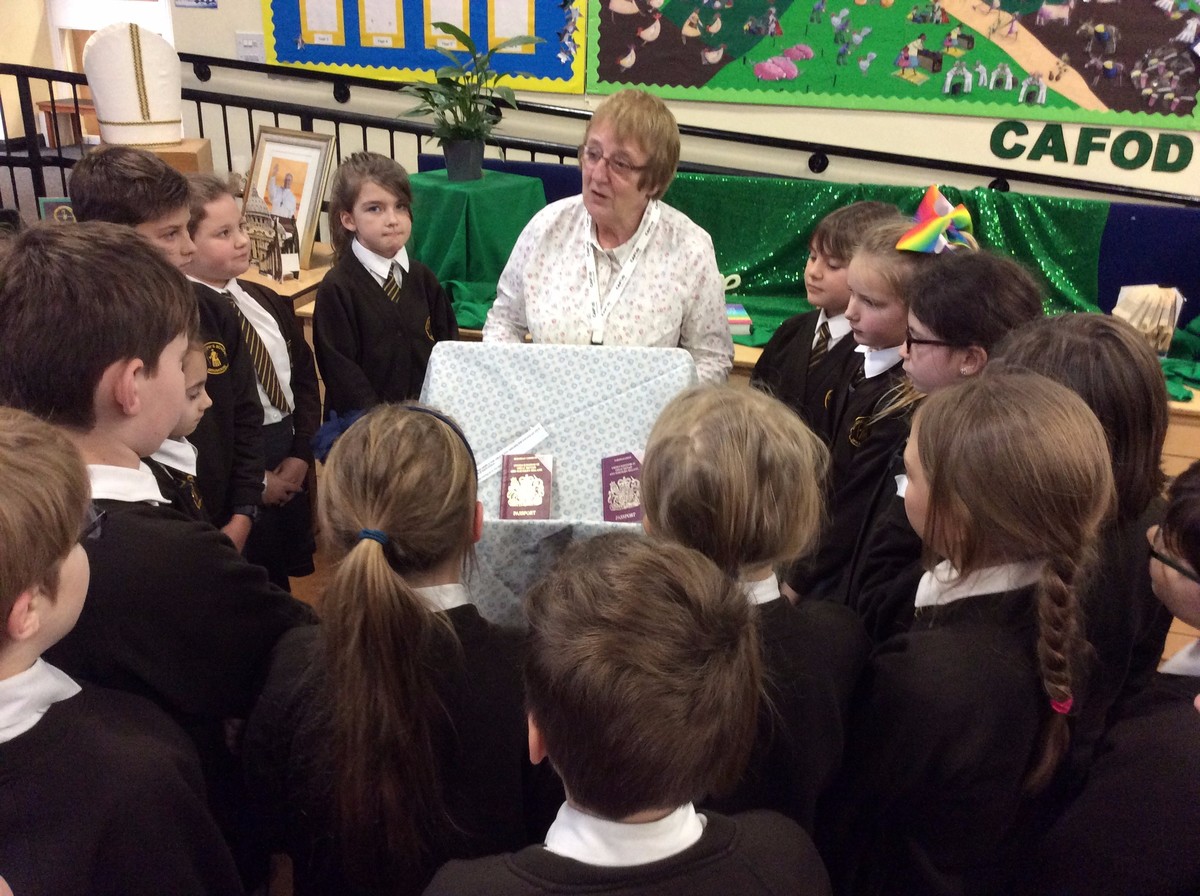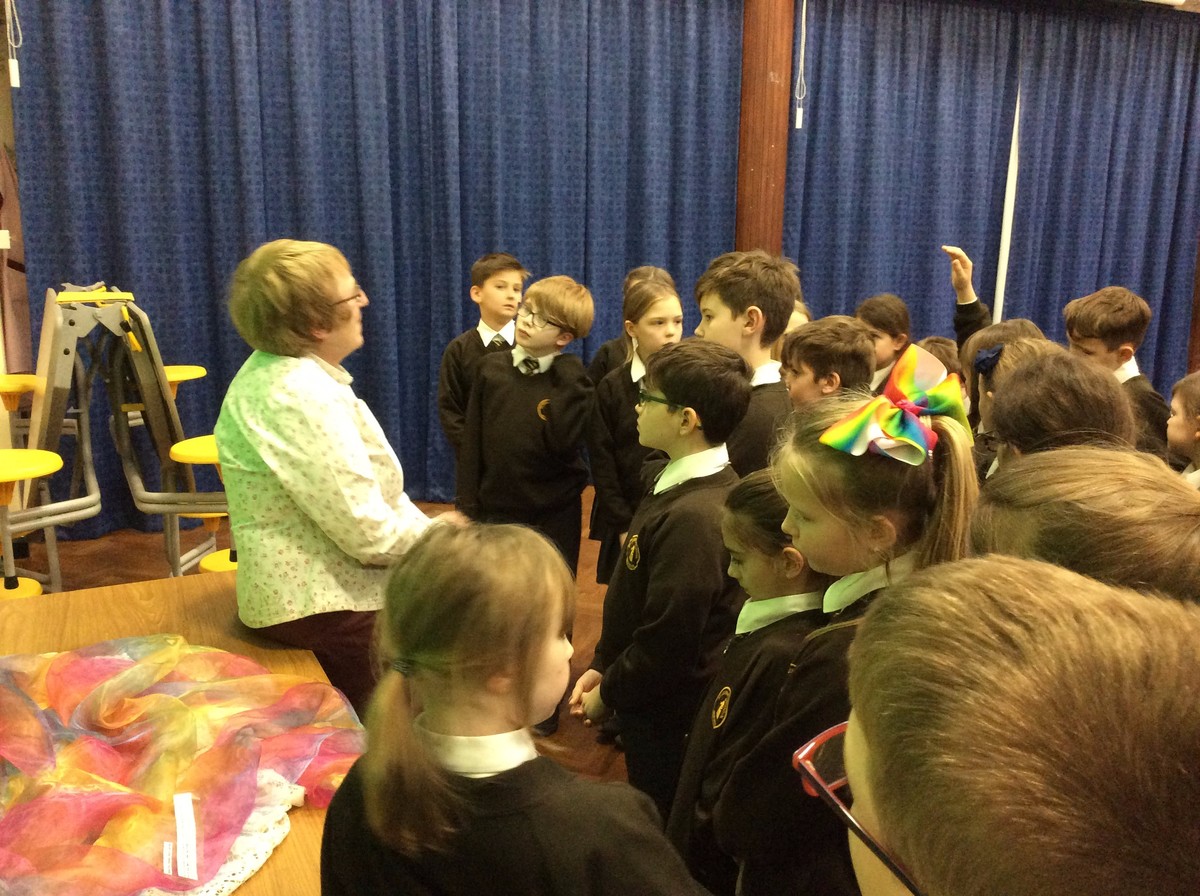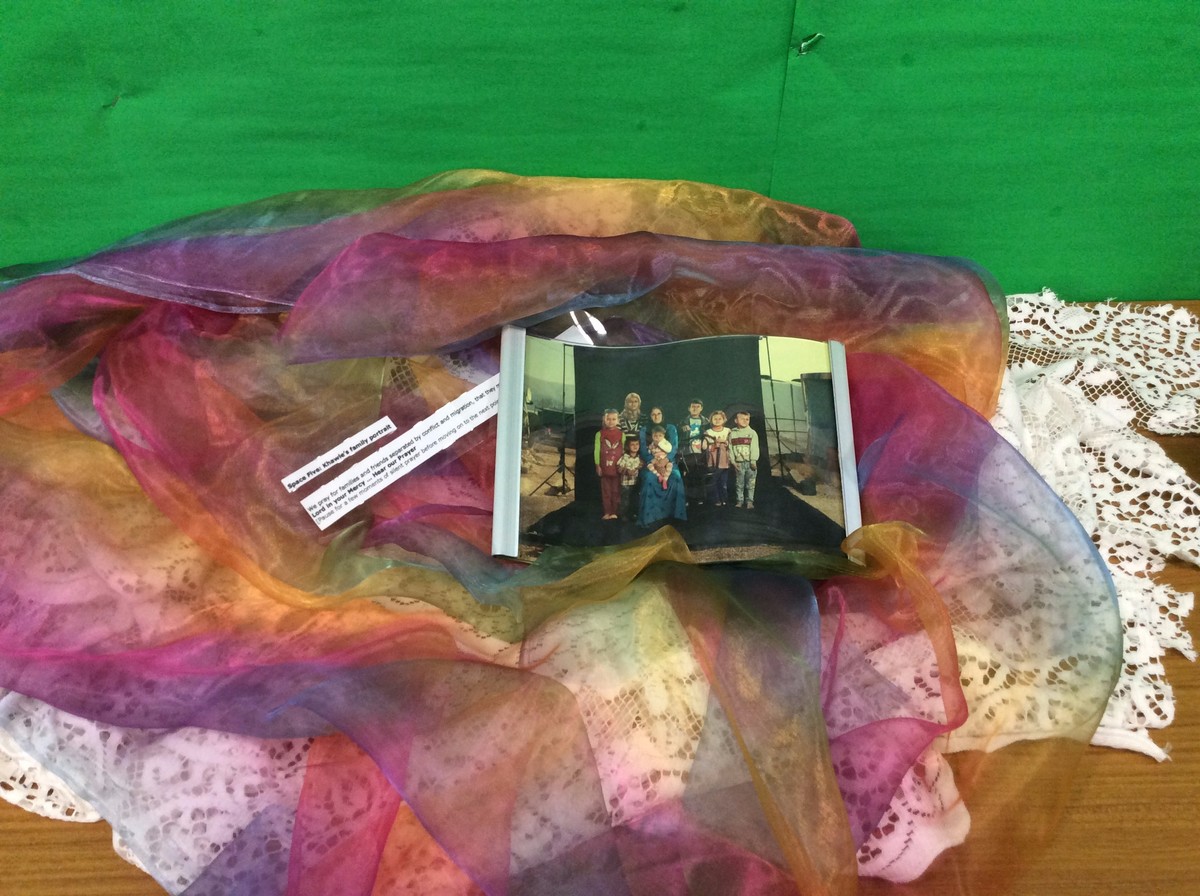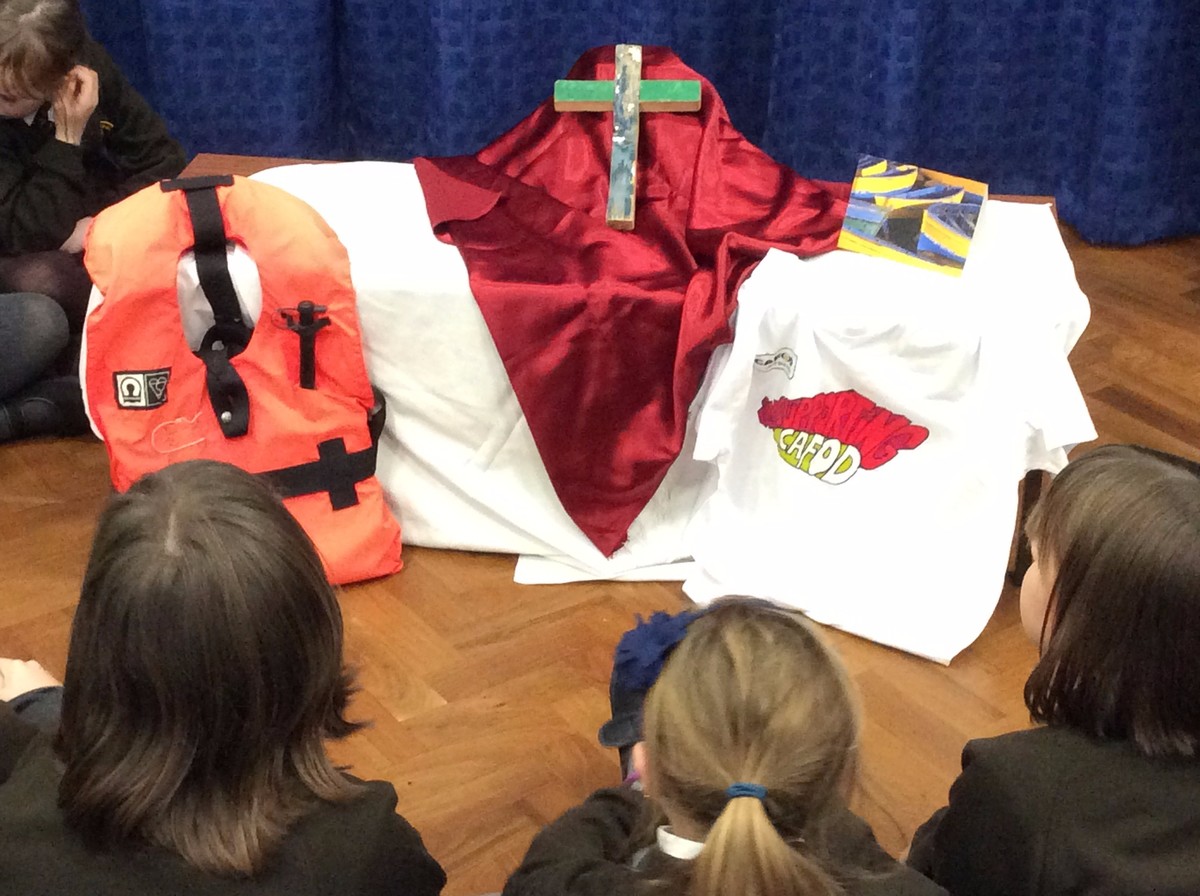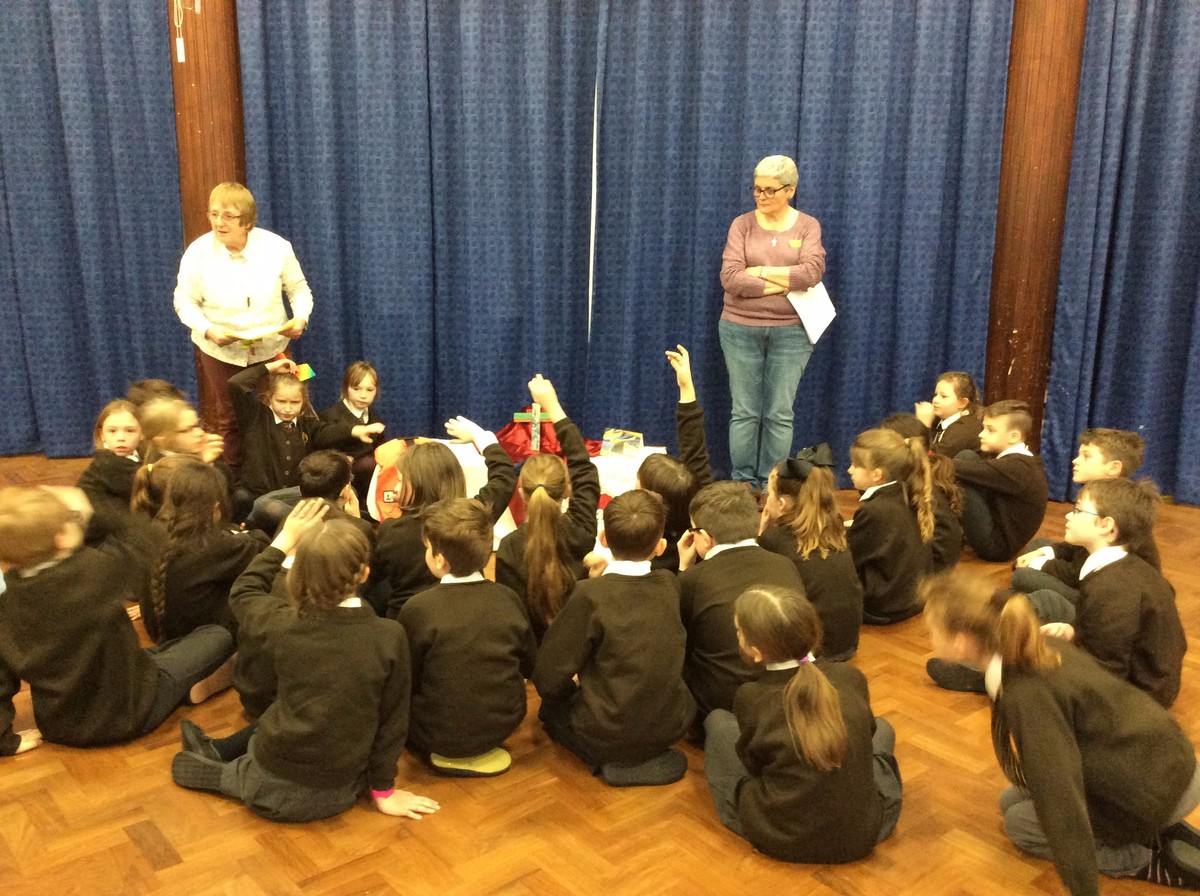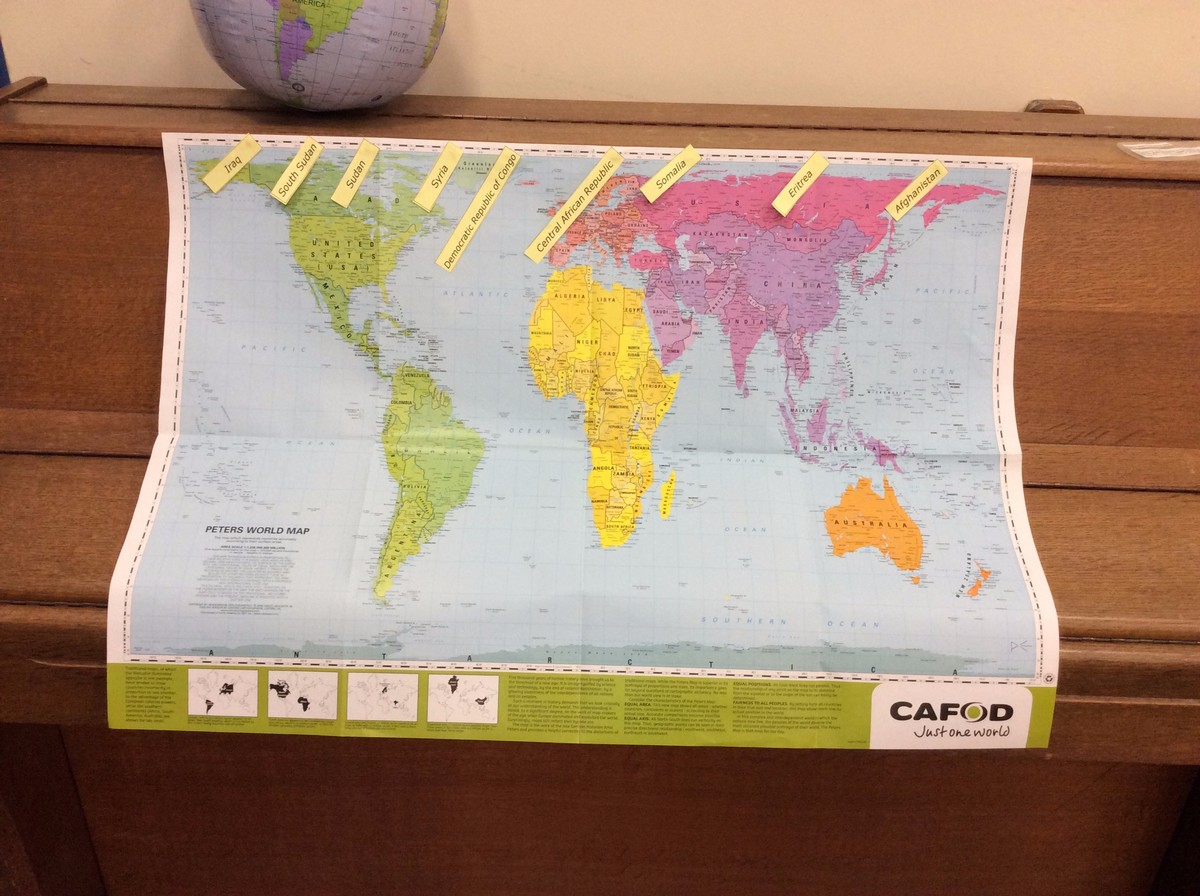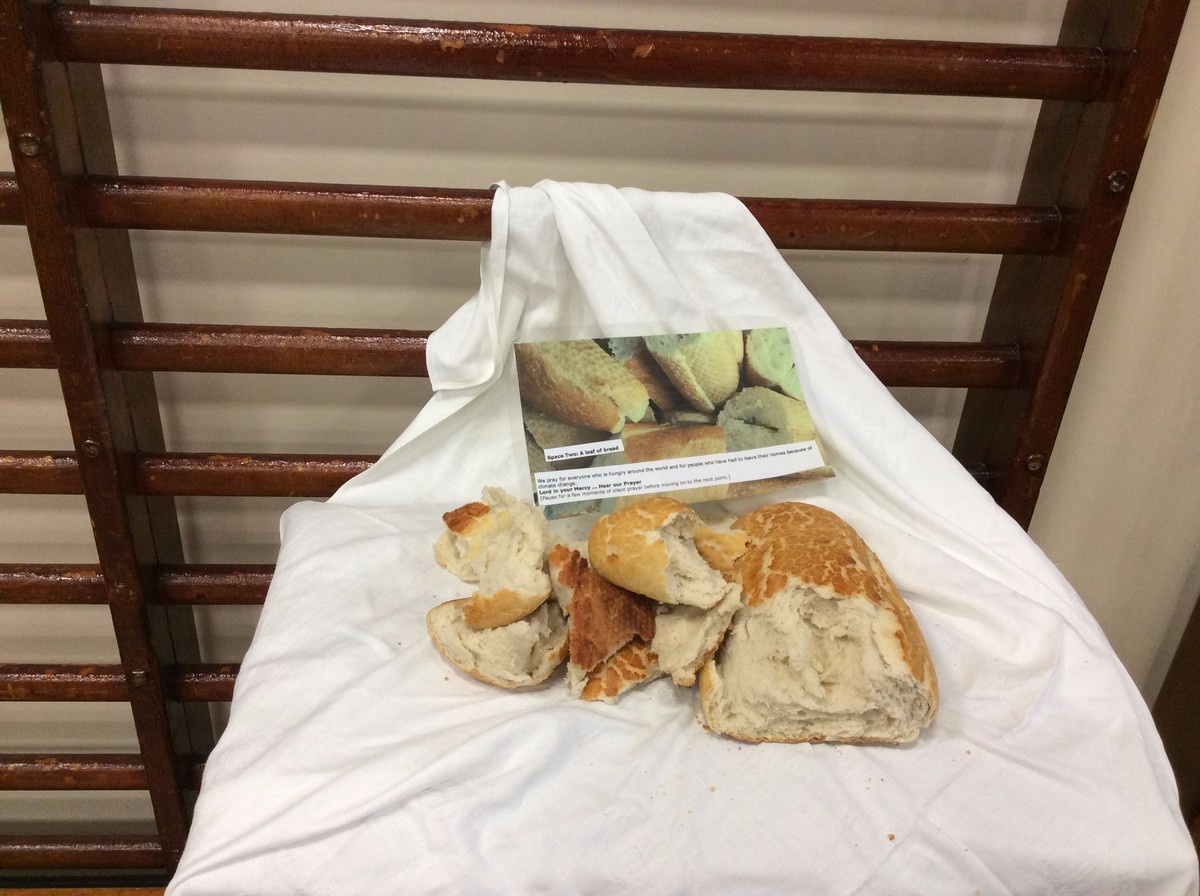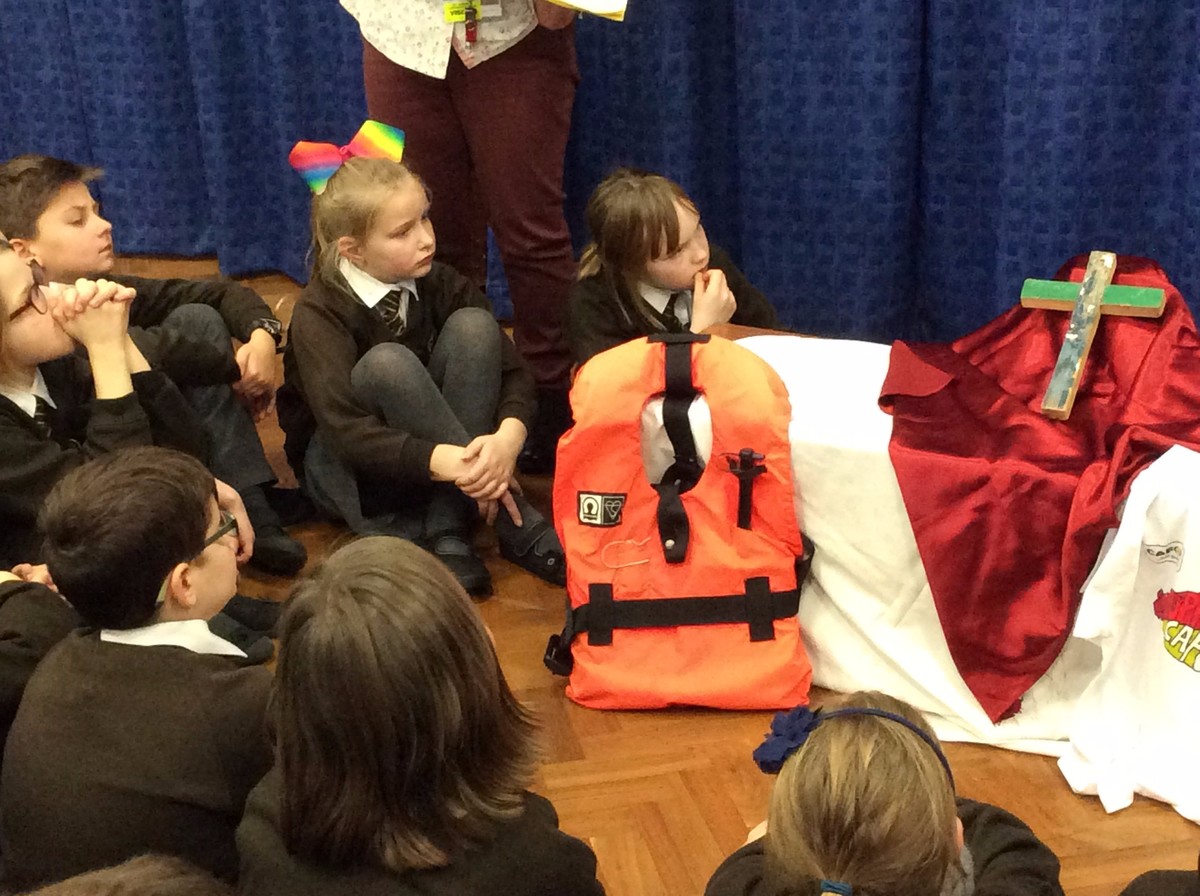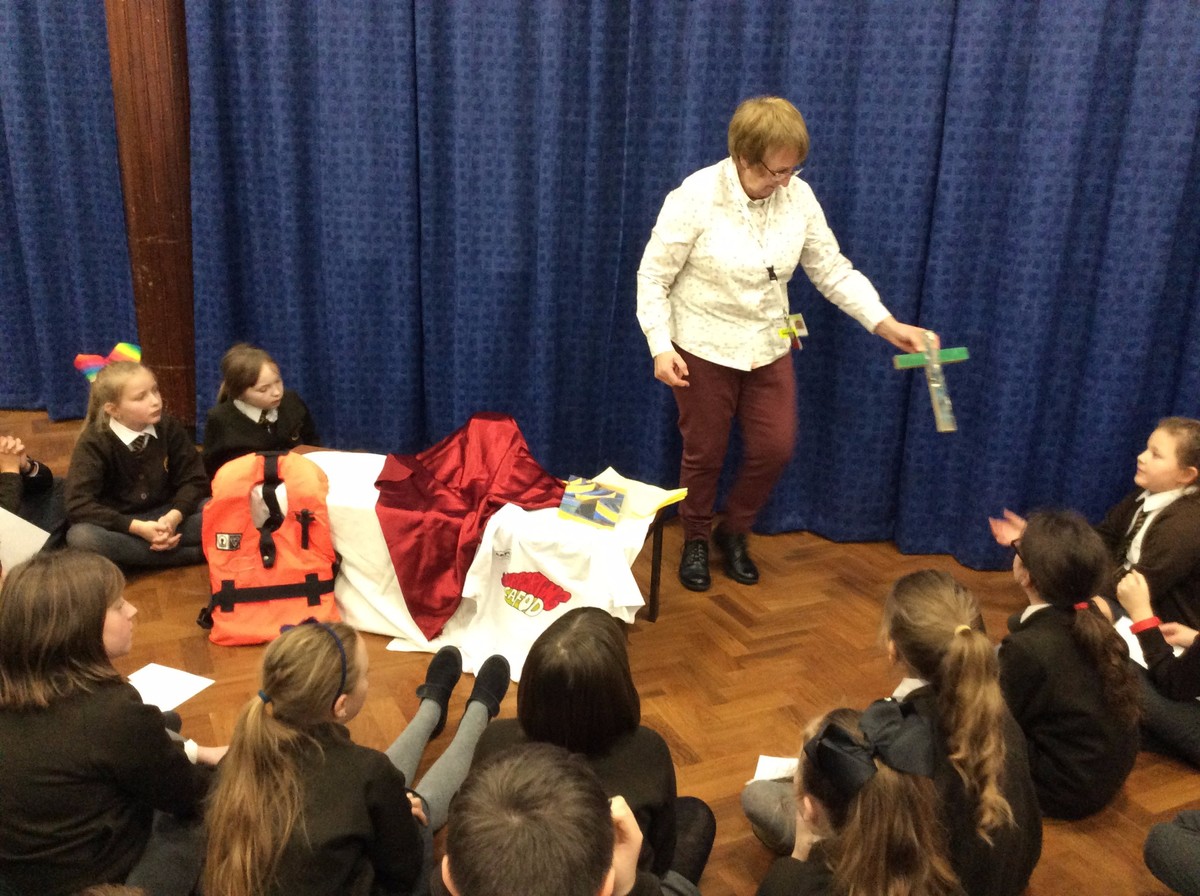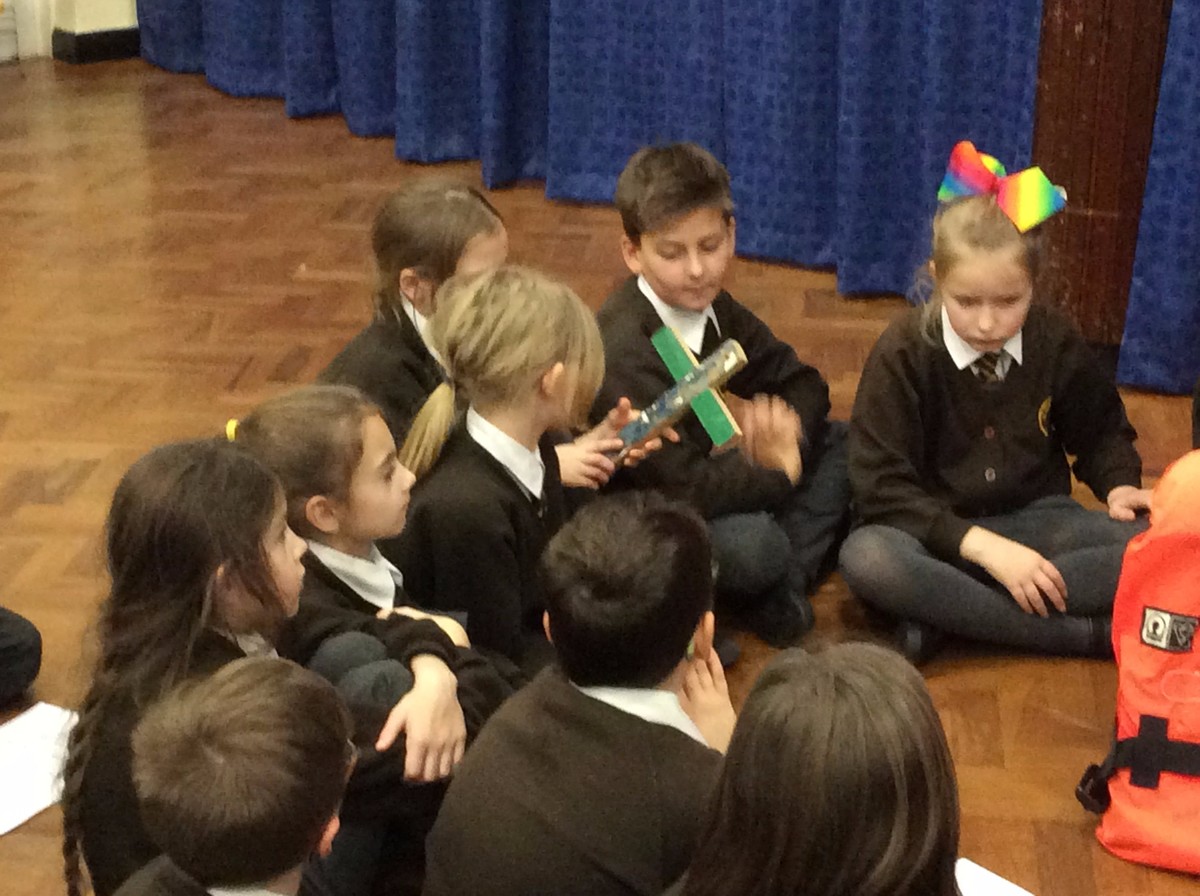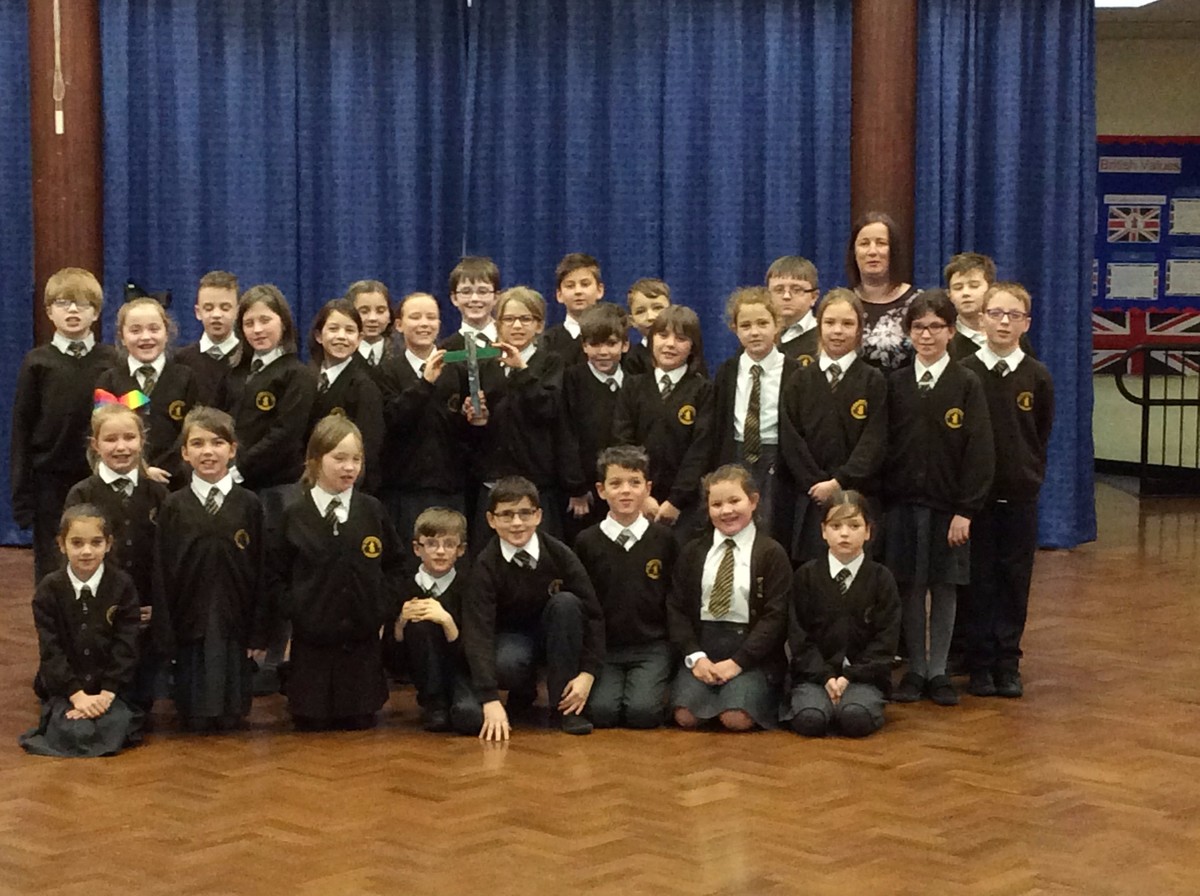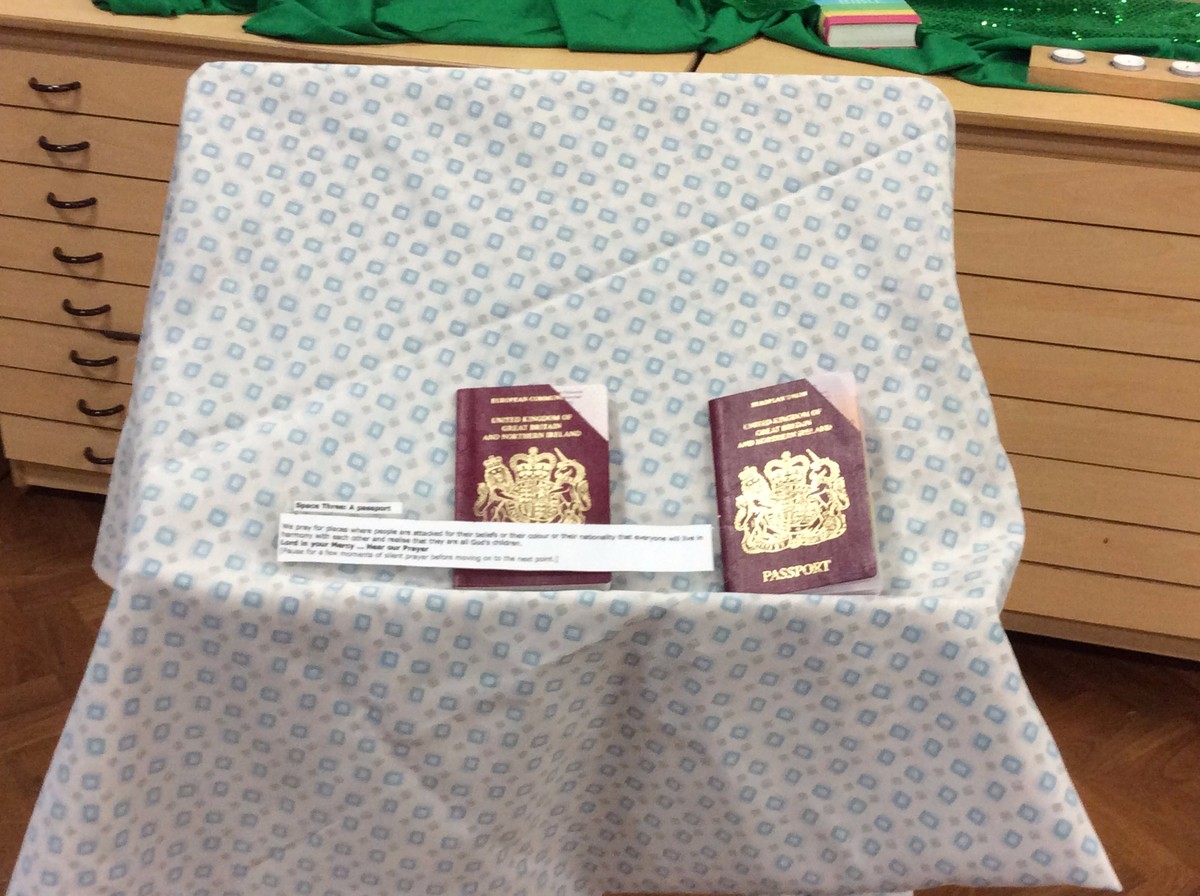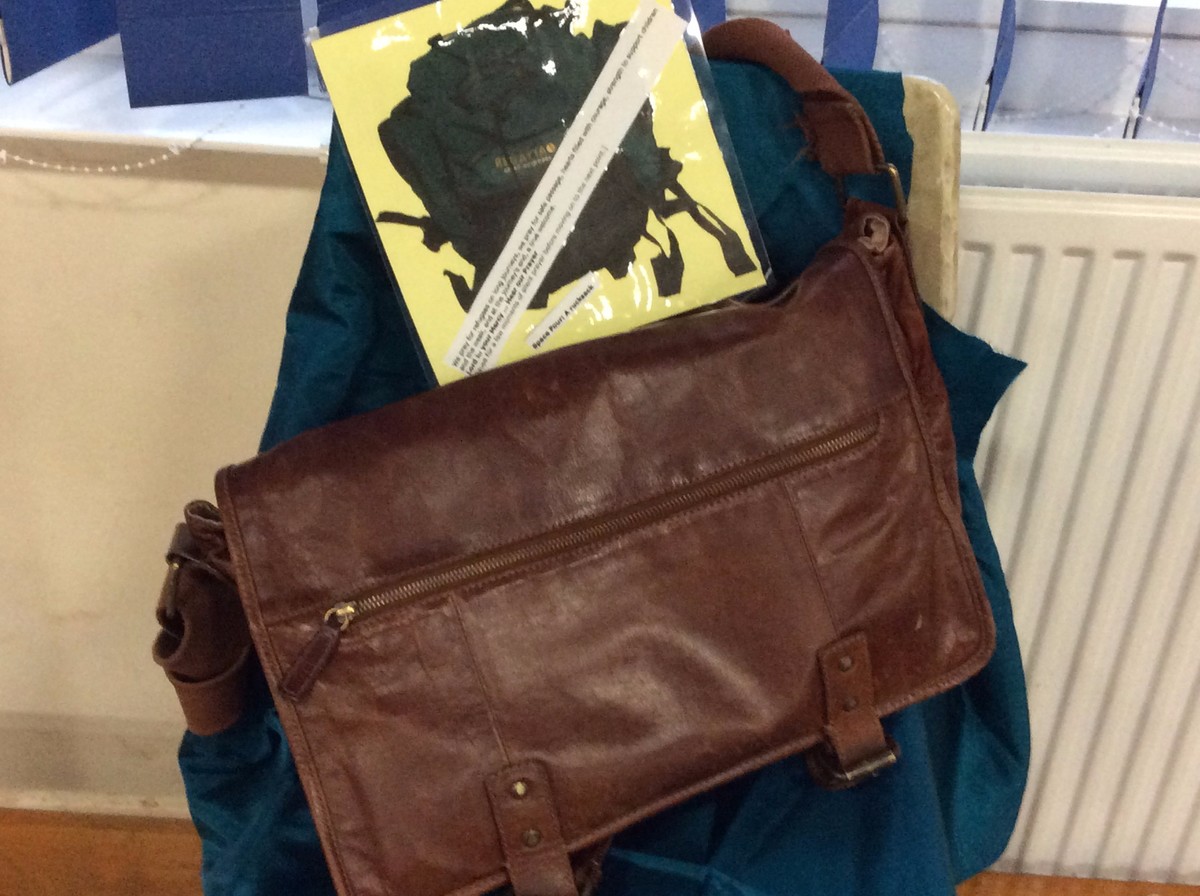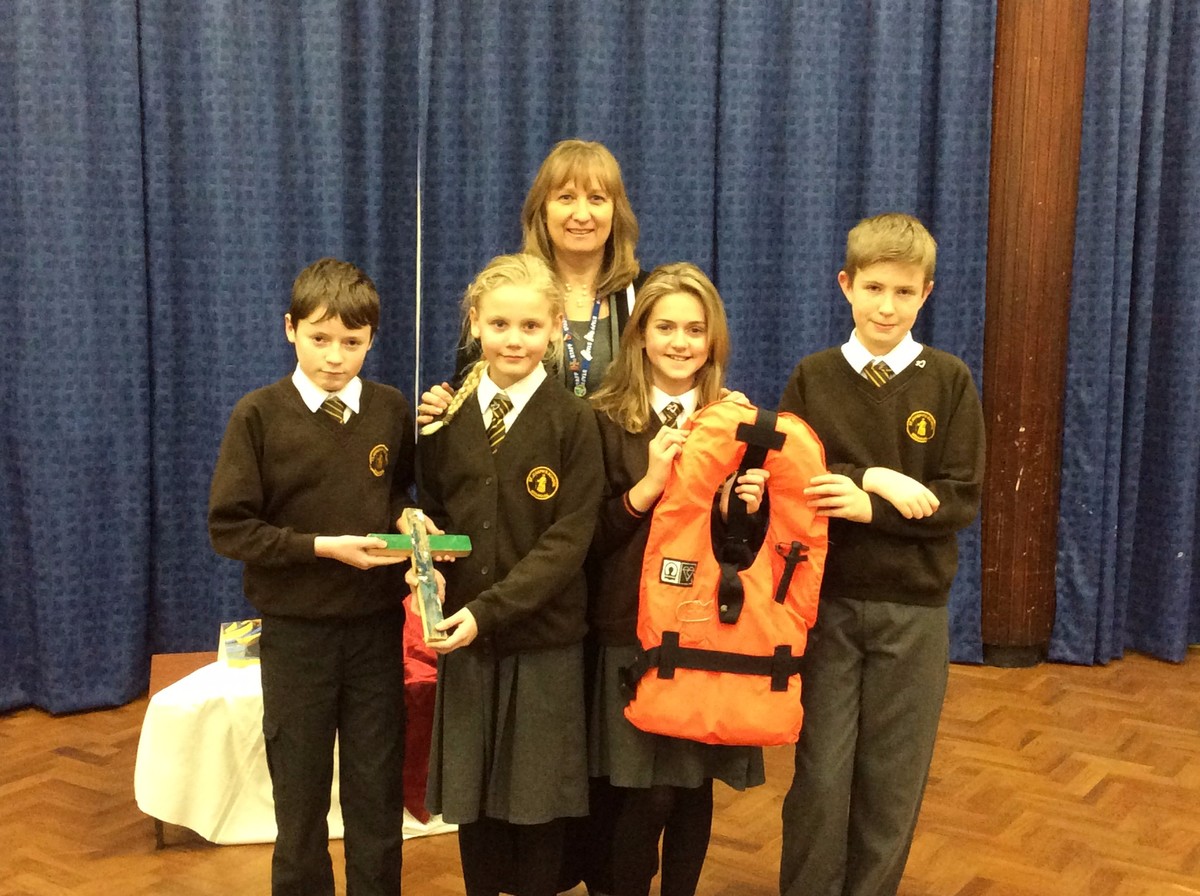 We worked with representatives from Cafod to learn about the Lampedusa Cross. The work we produced formed a display along with work from the other schools in our deanery. This display visited each parish in our deanery and the project concluded with Mass at St Malachy's for the schools involved.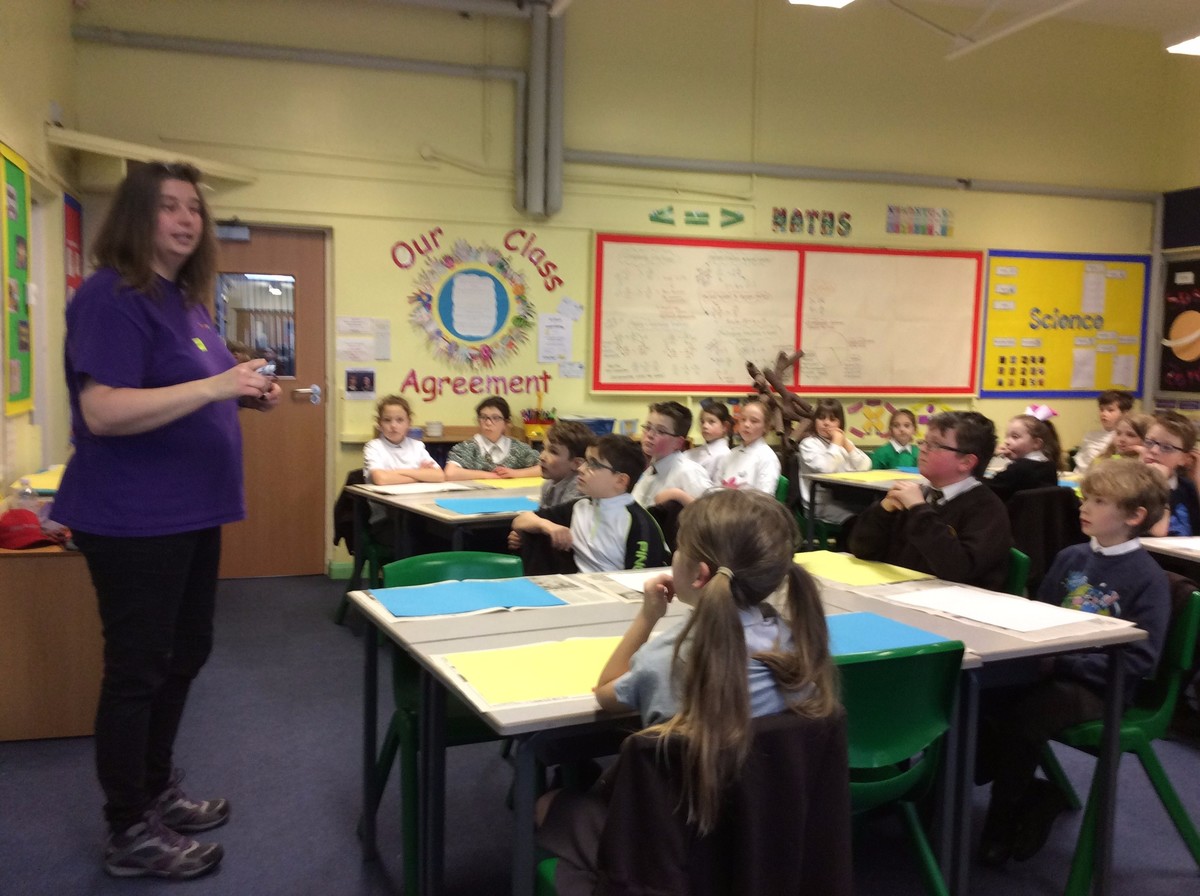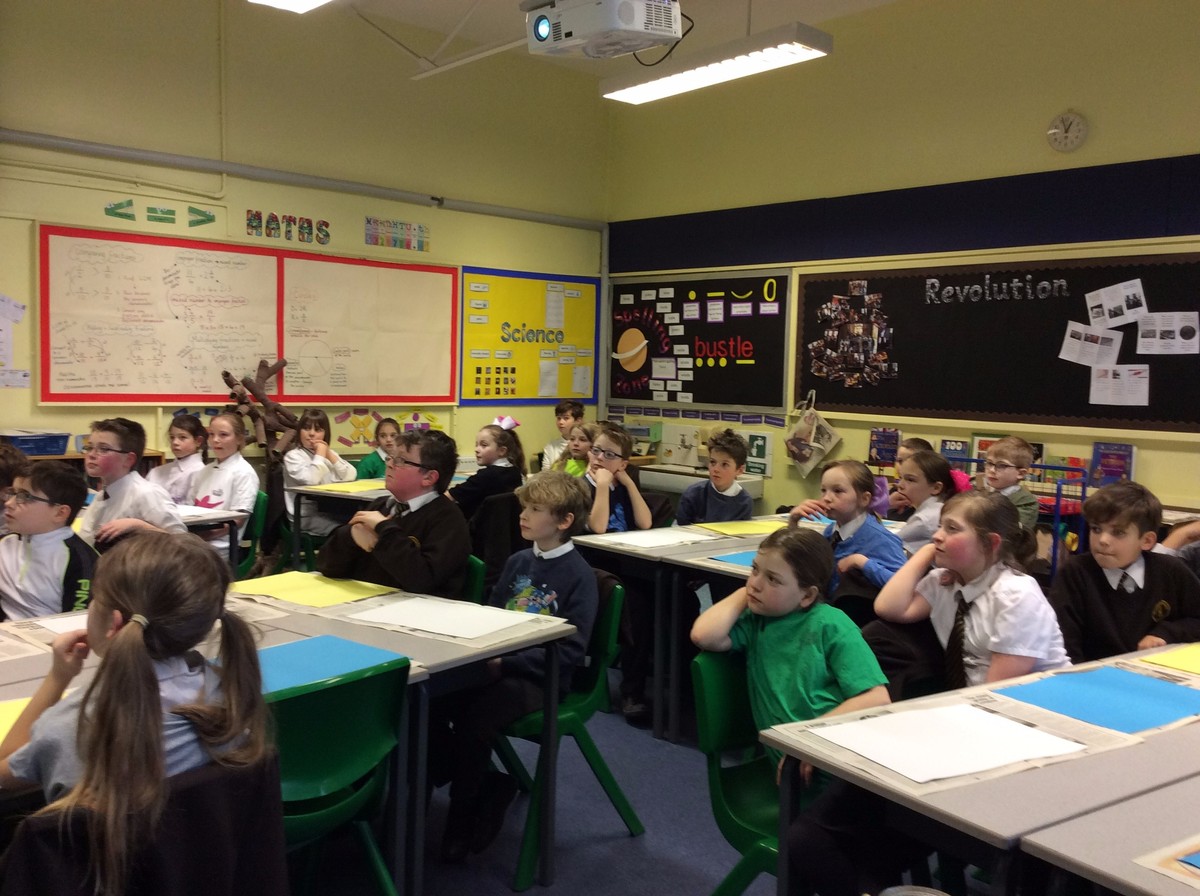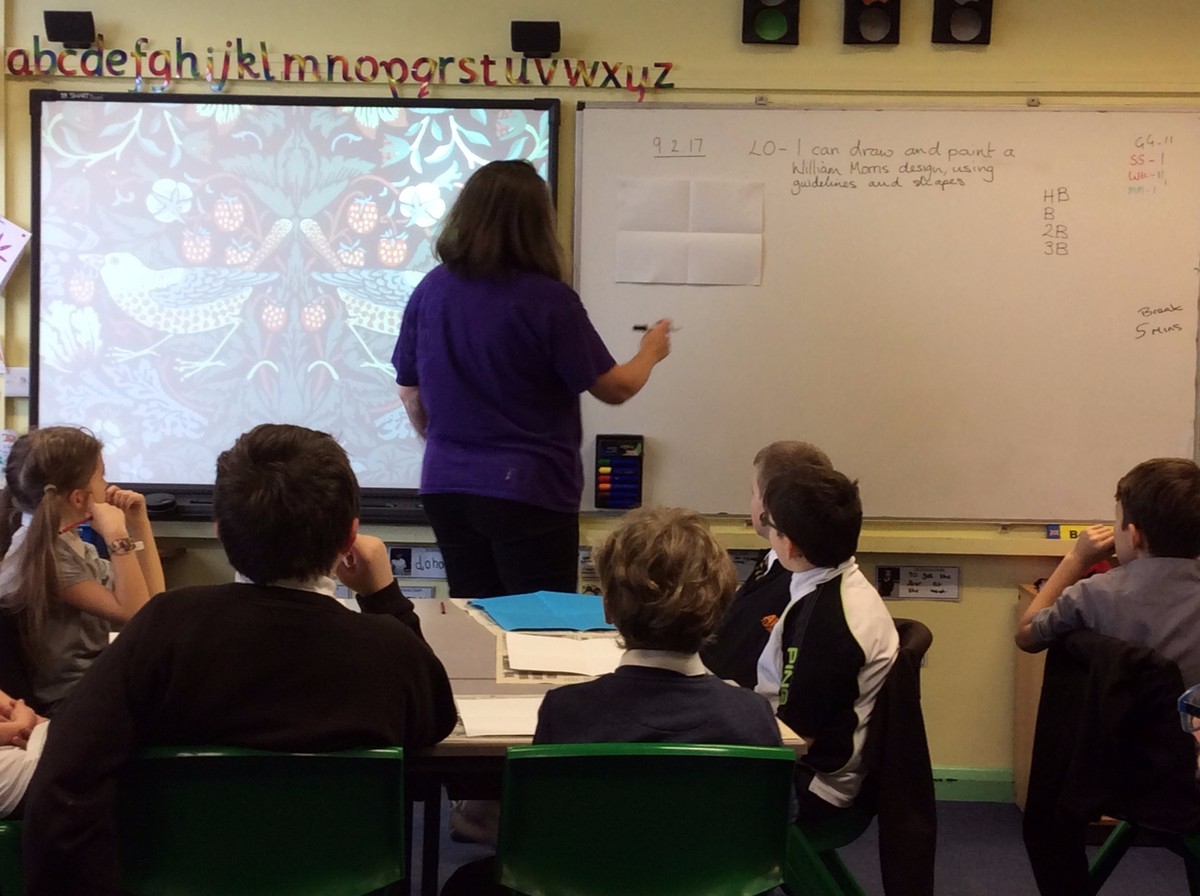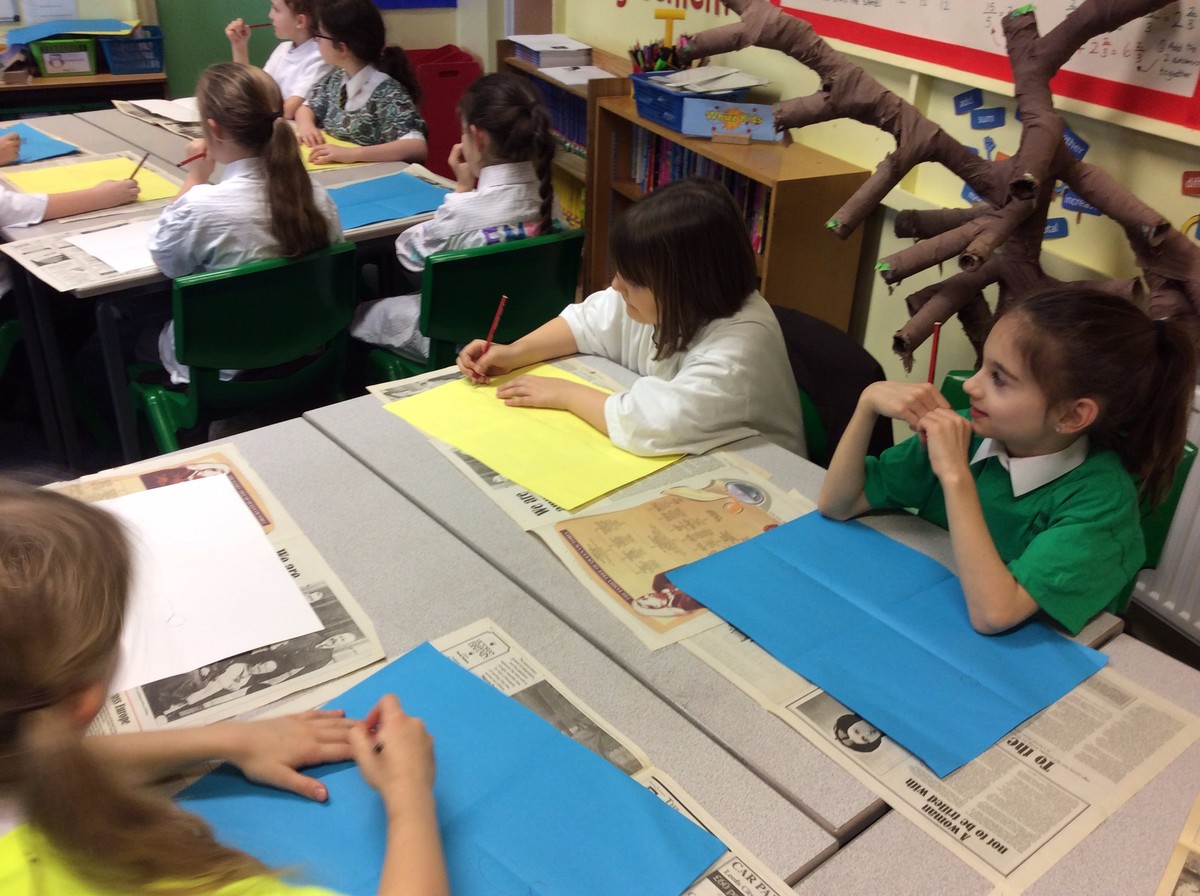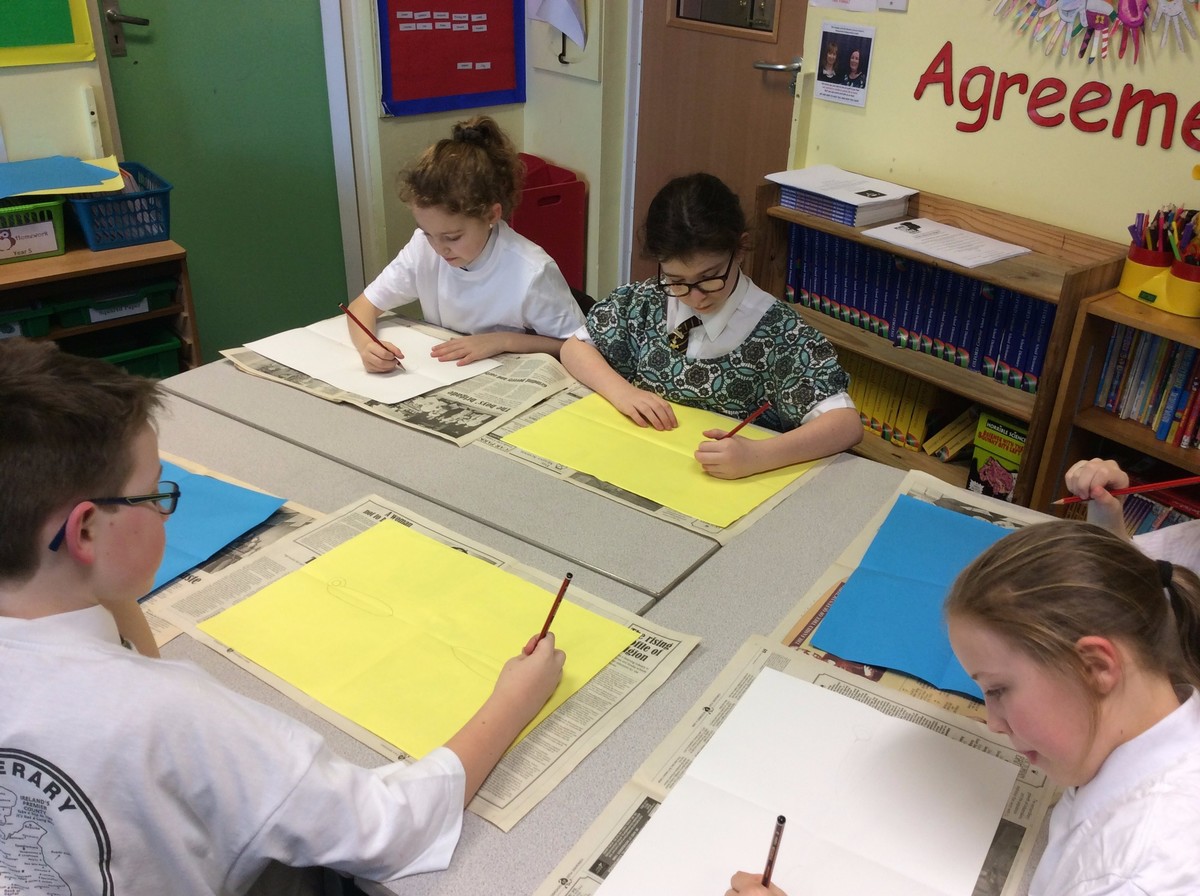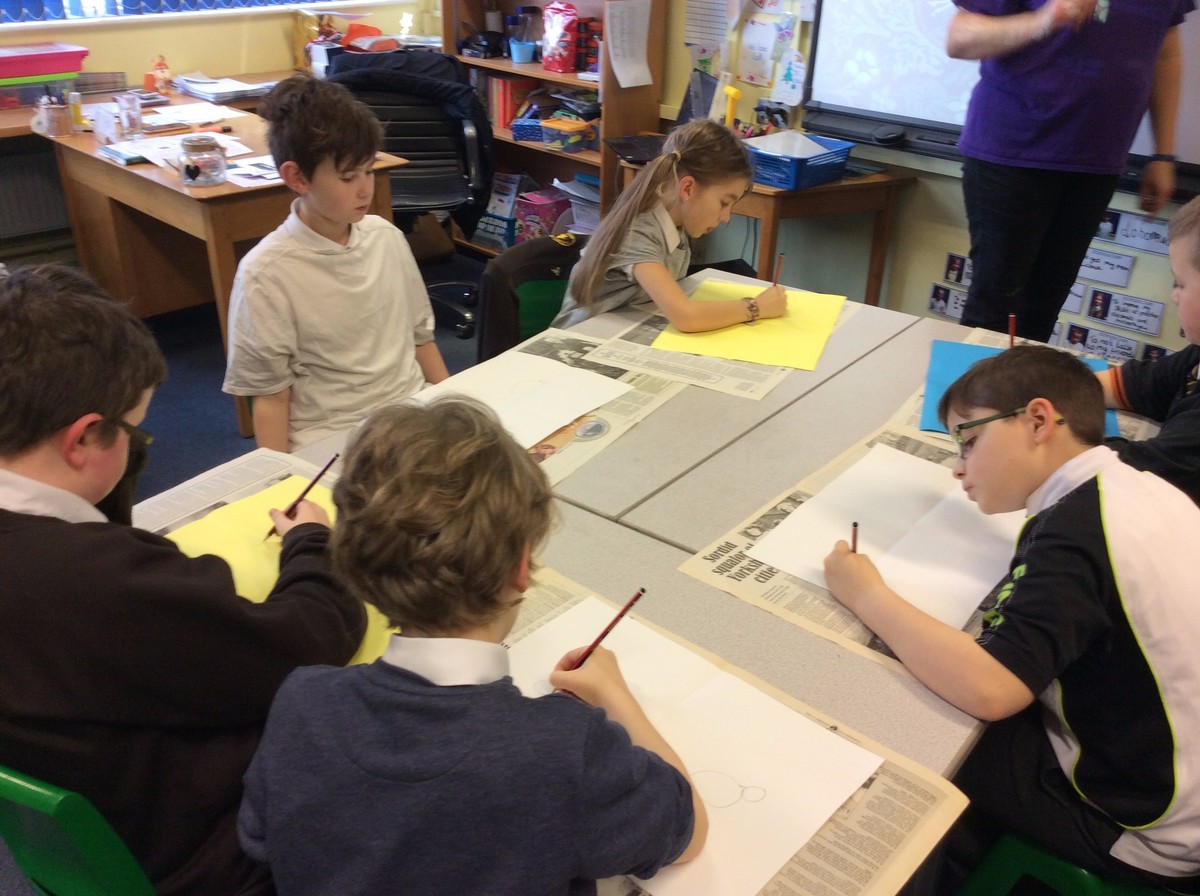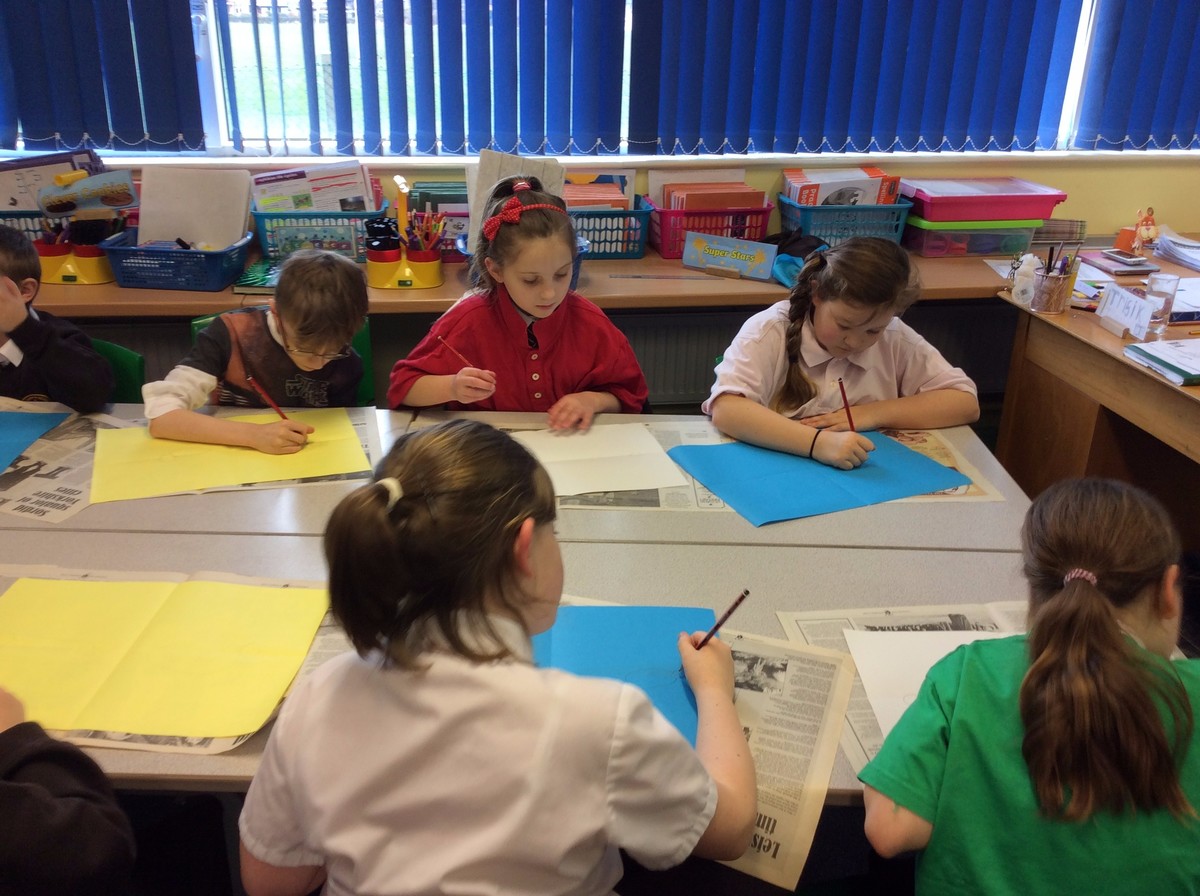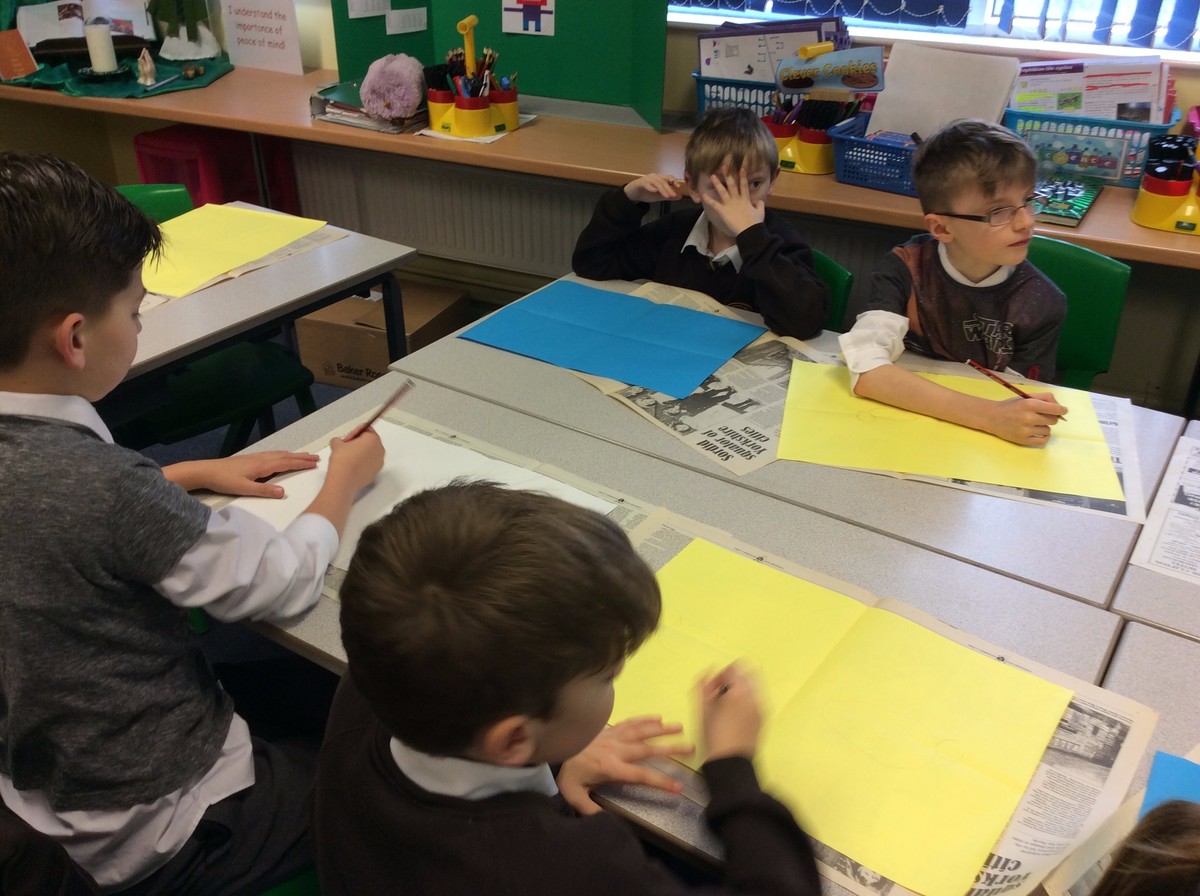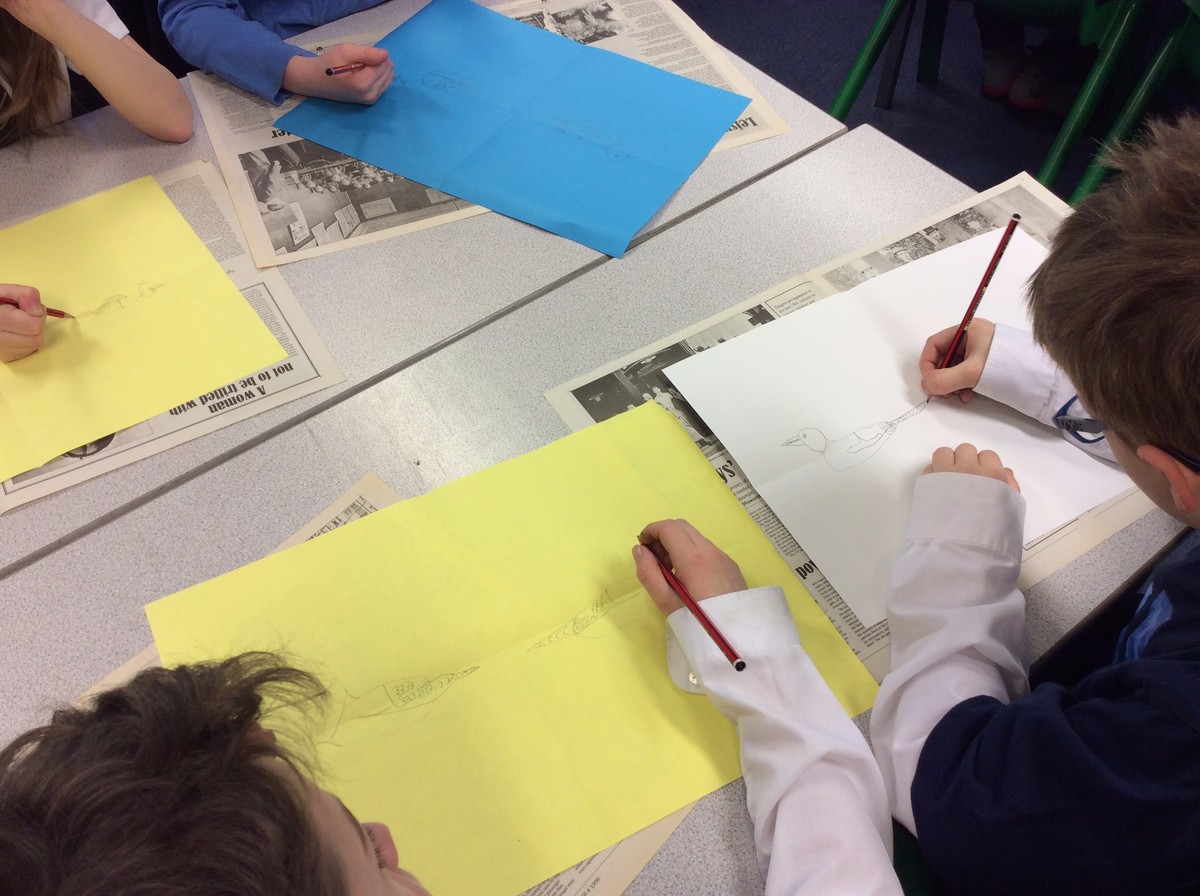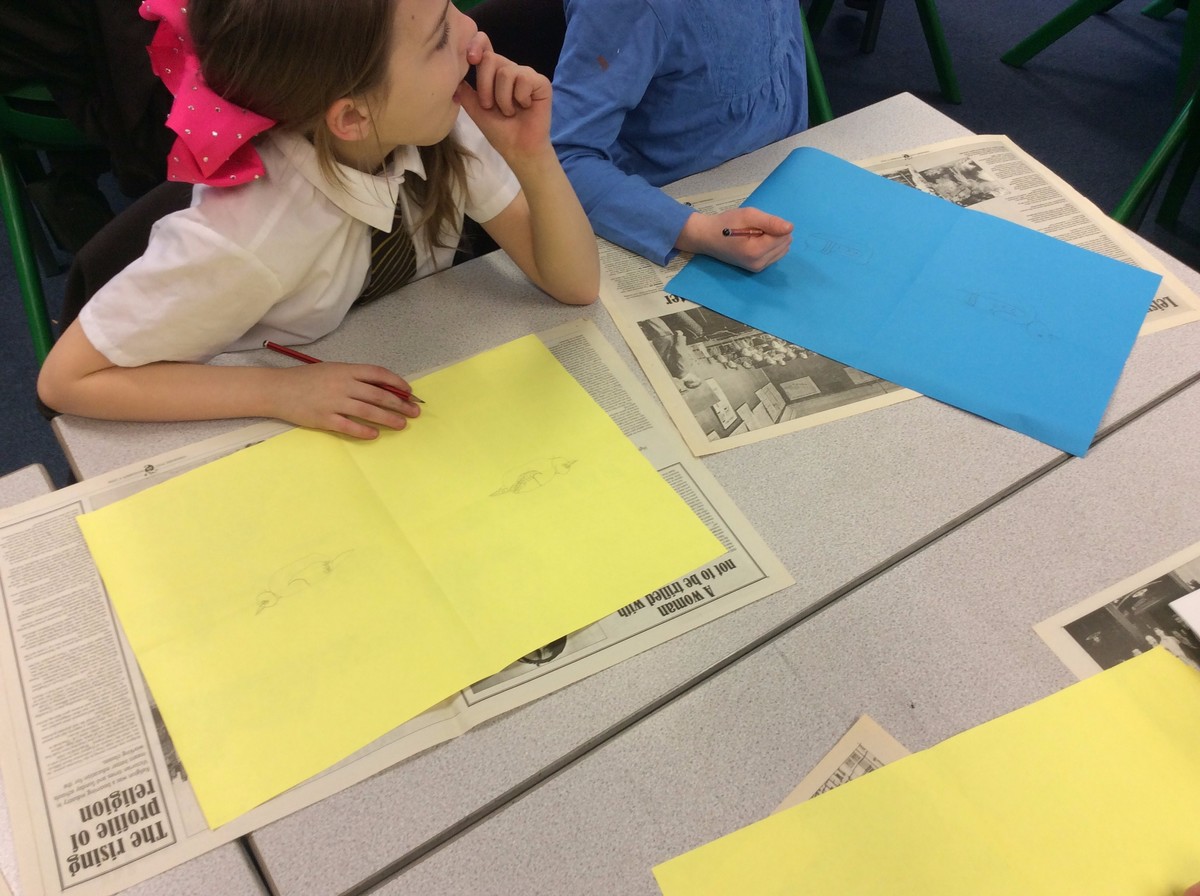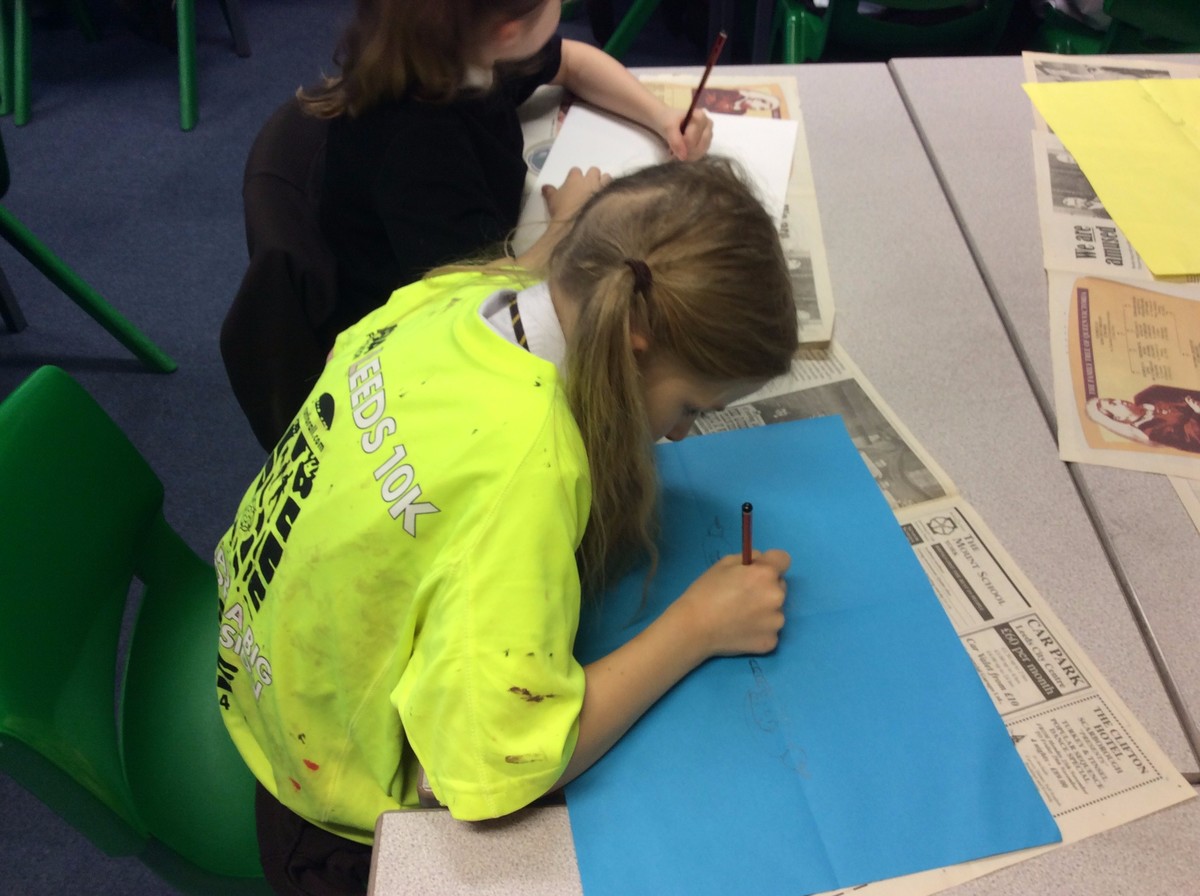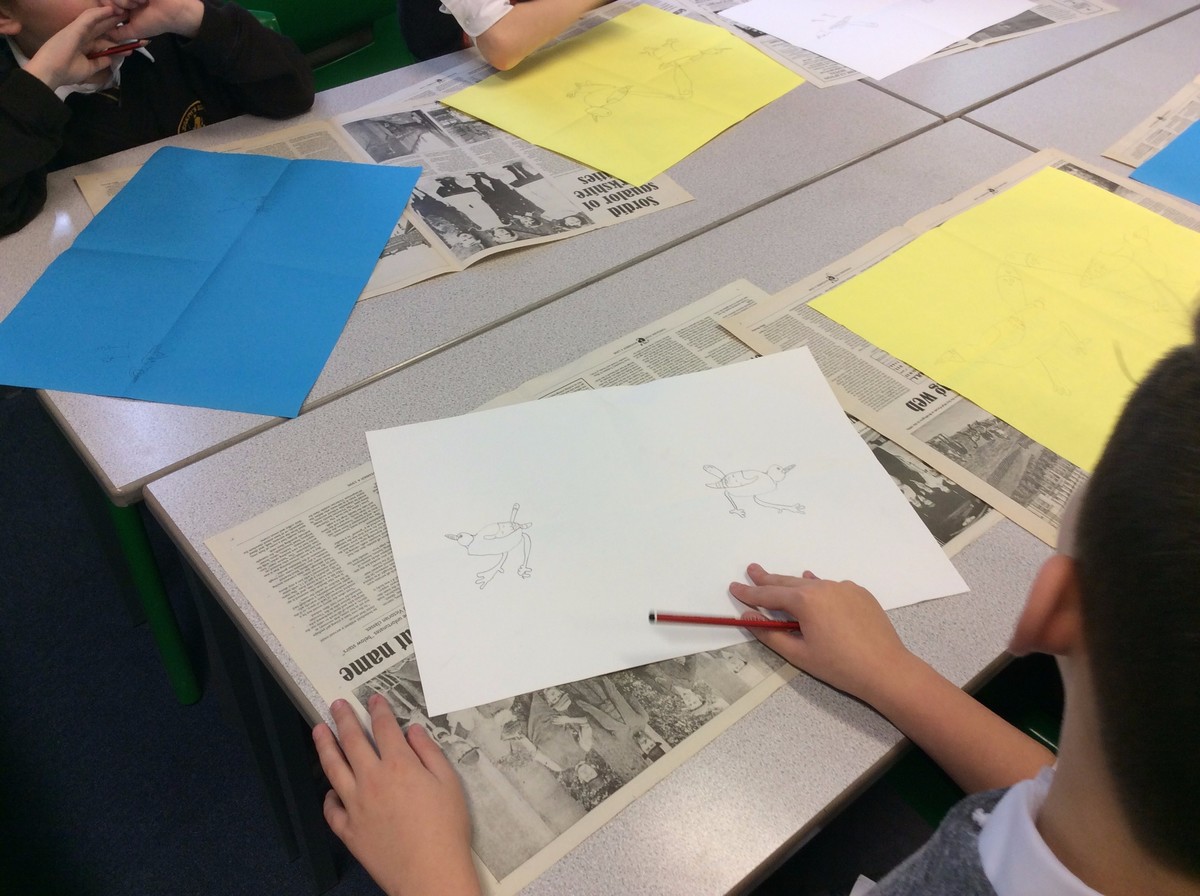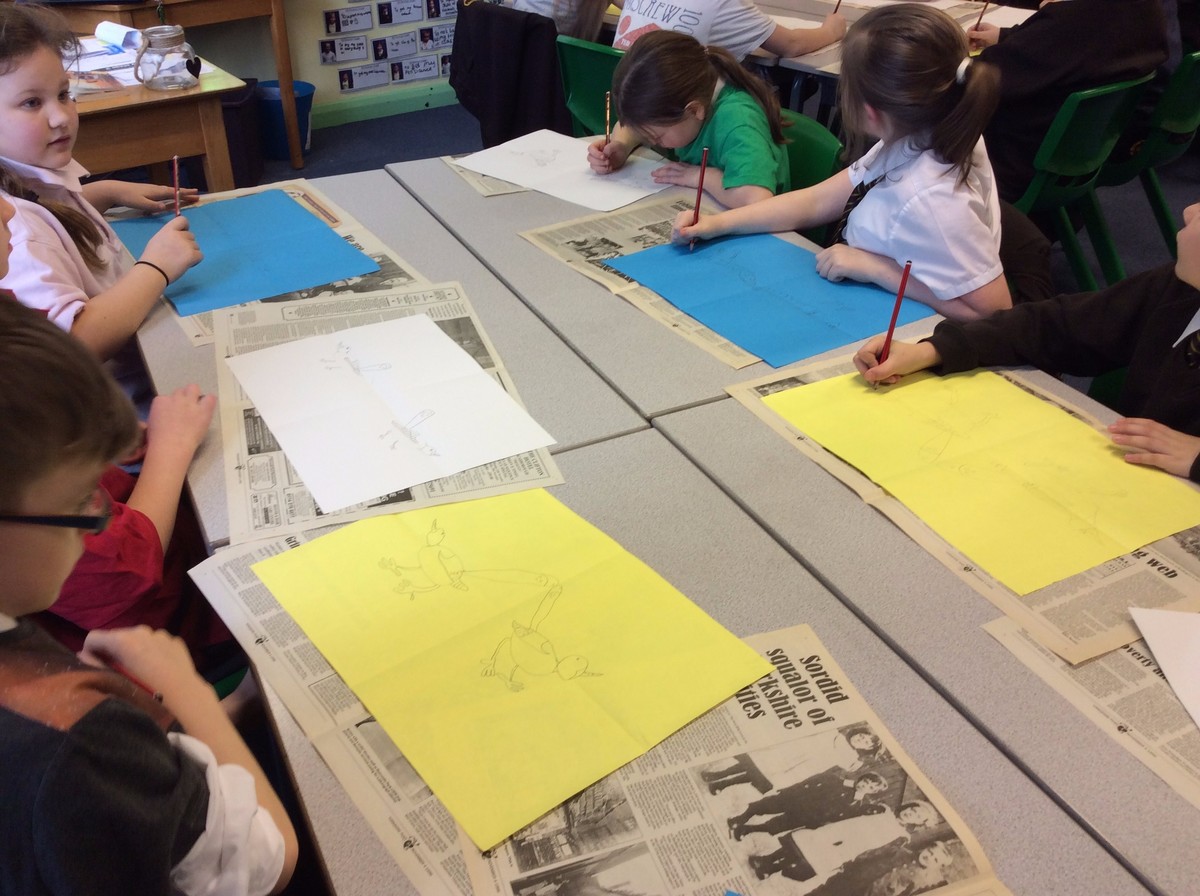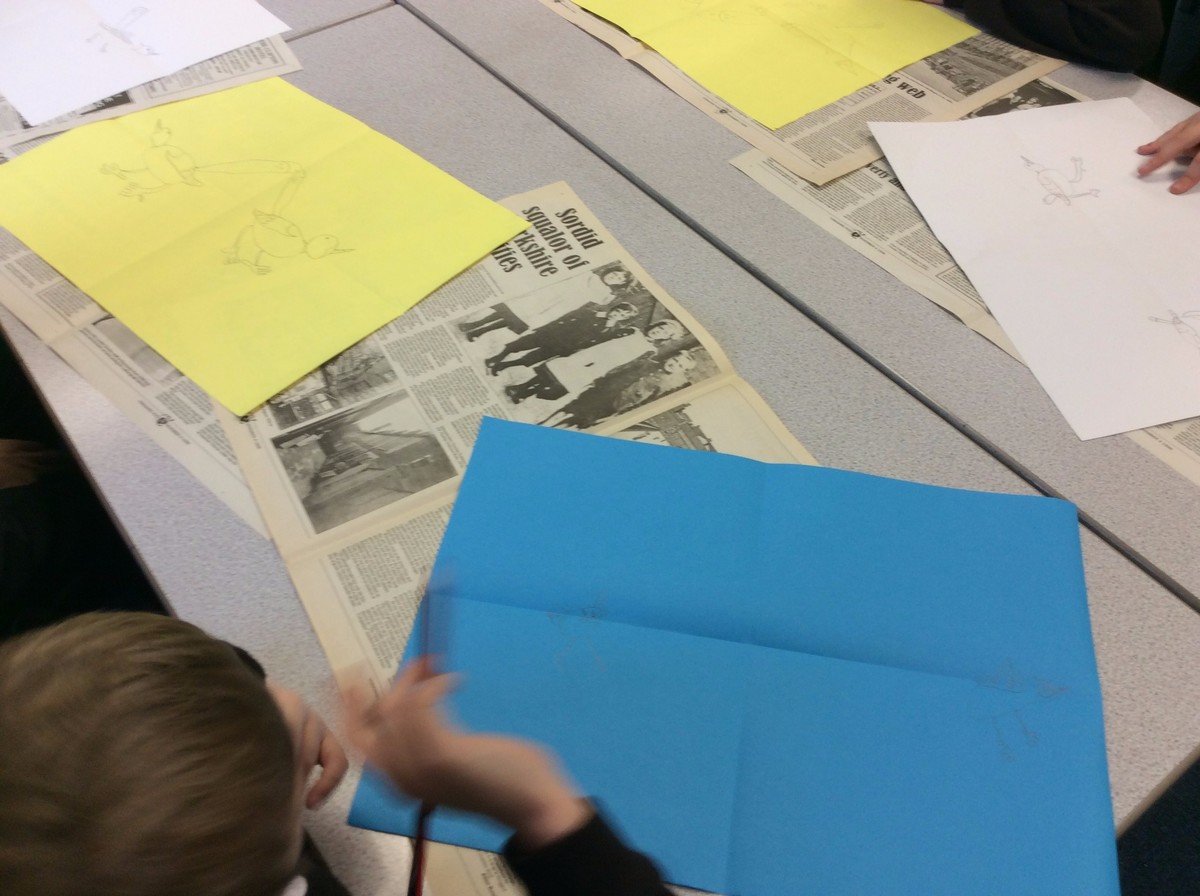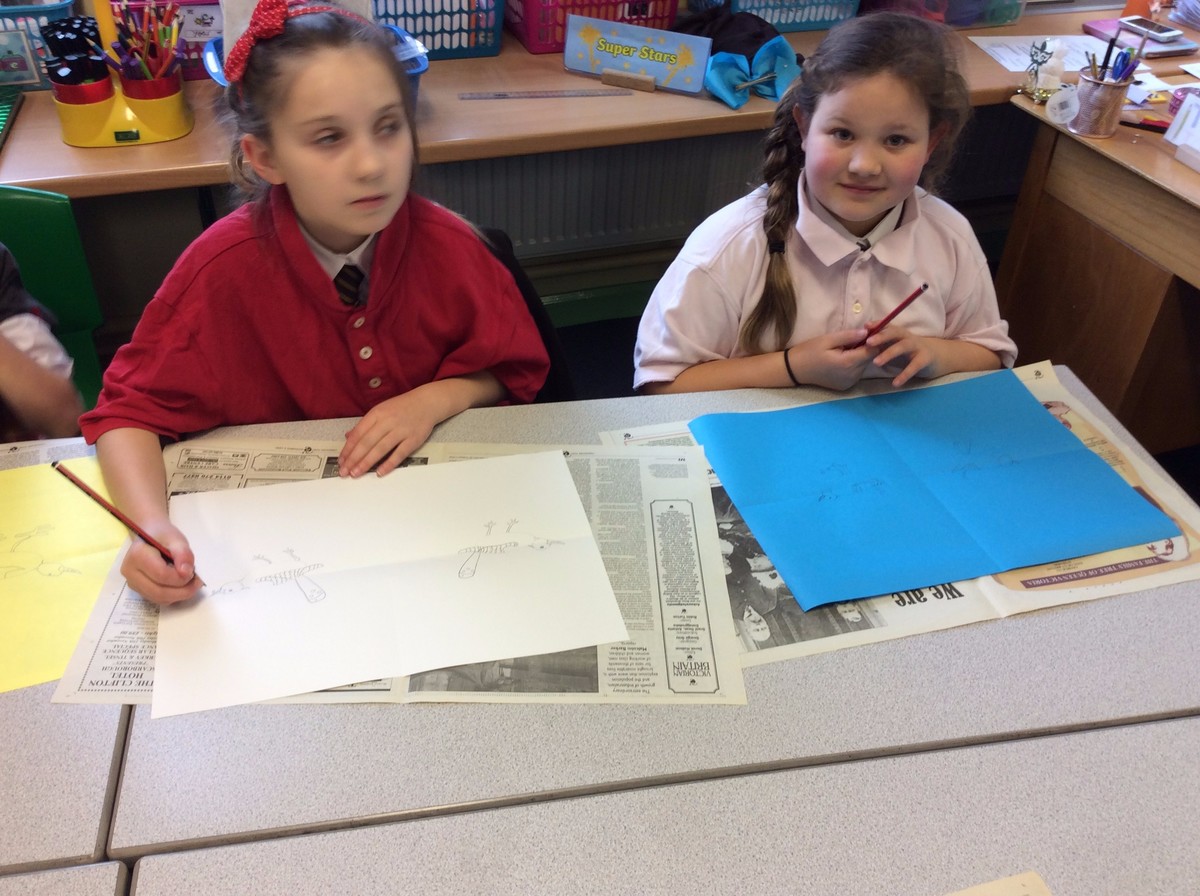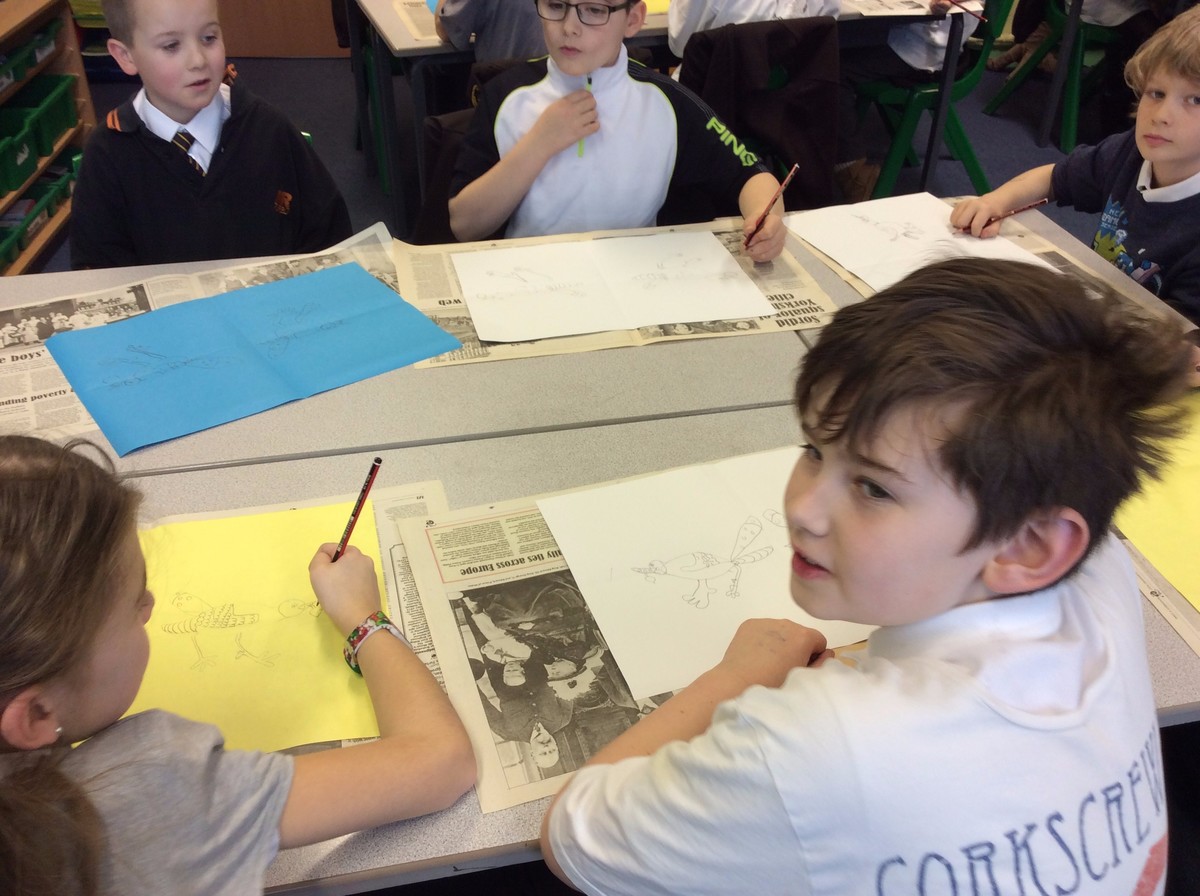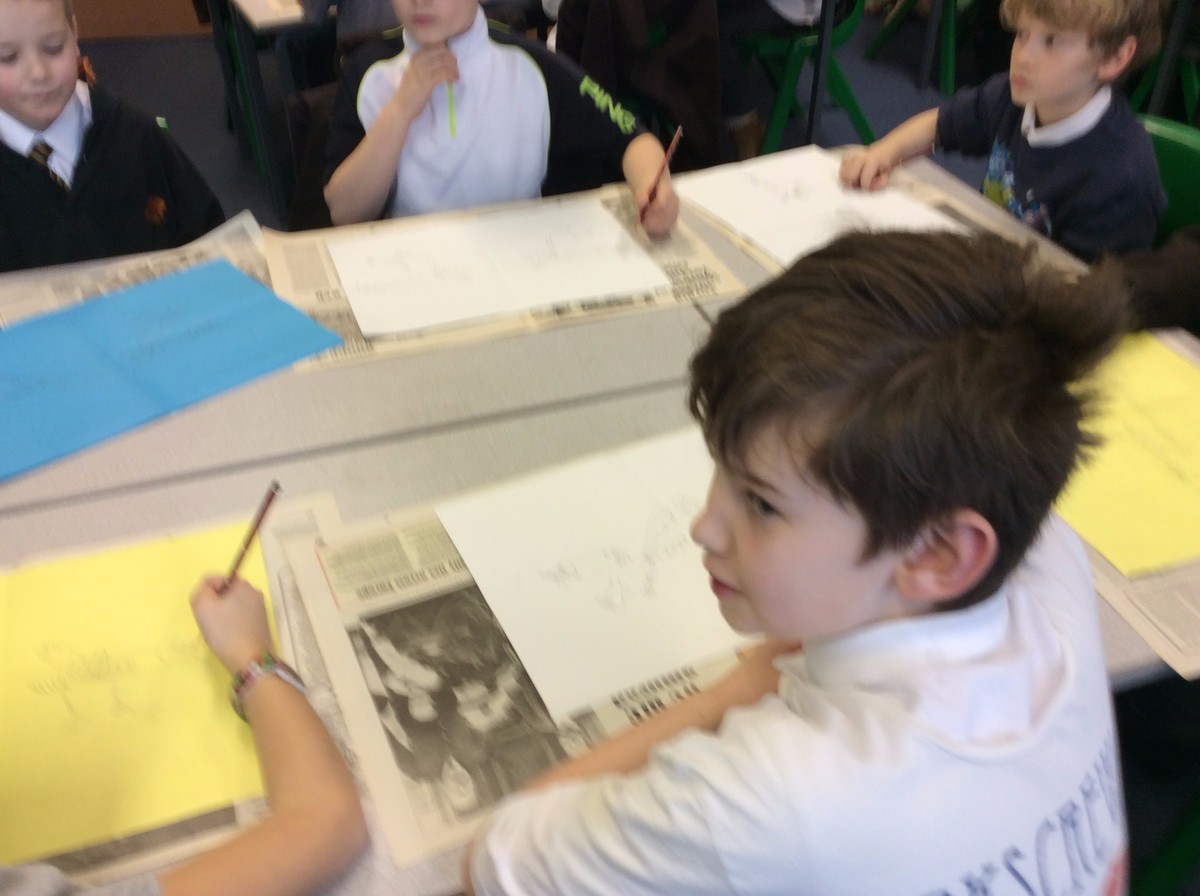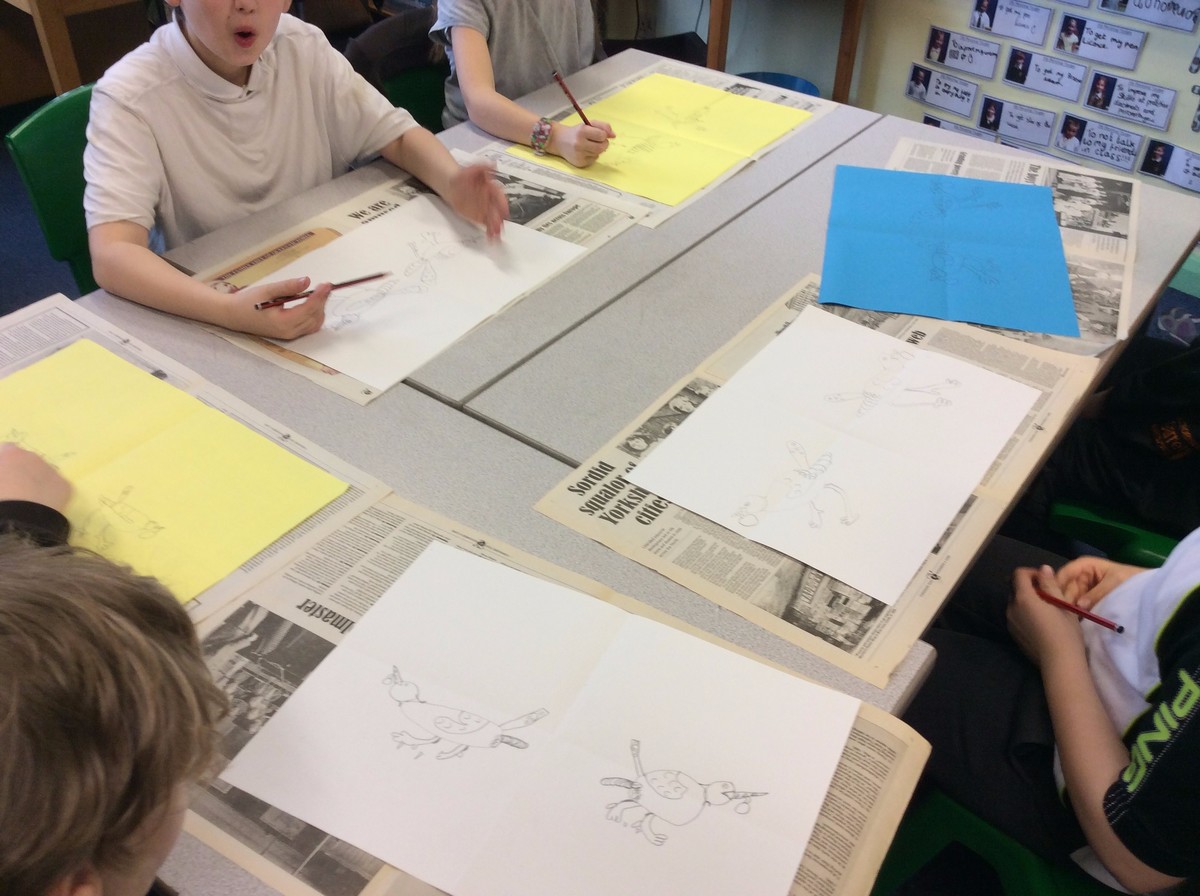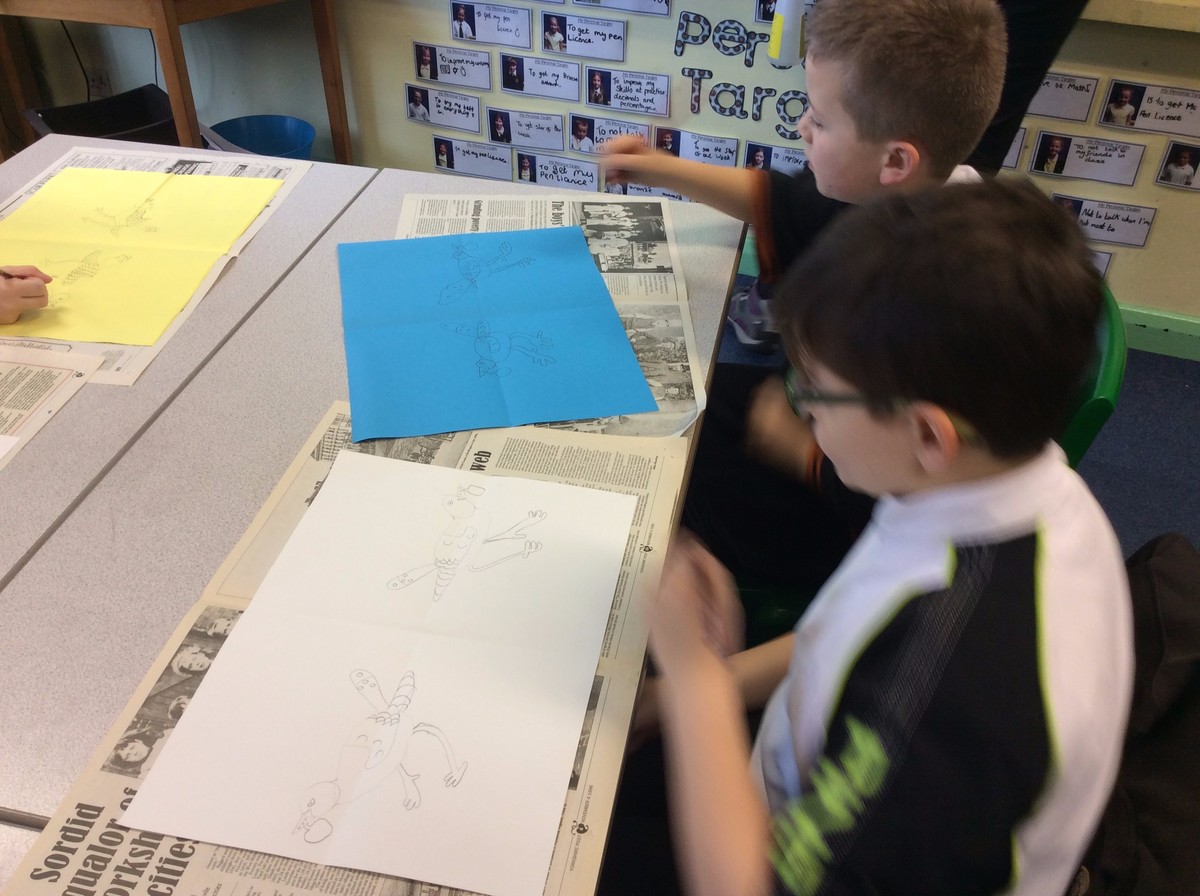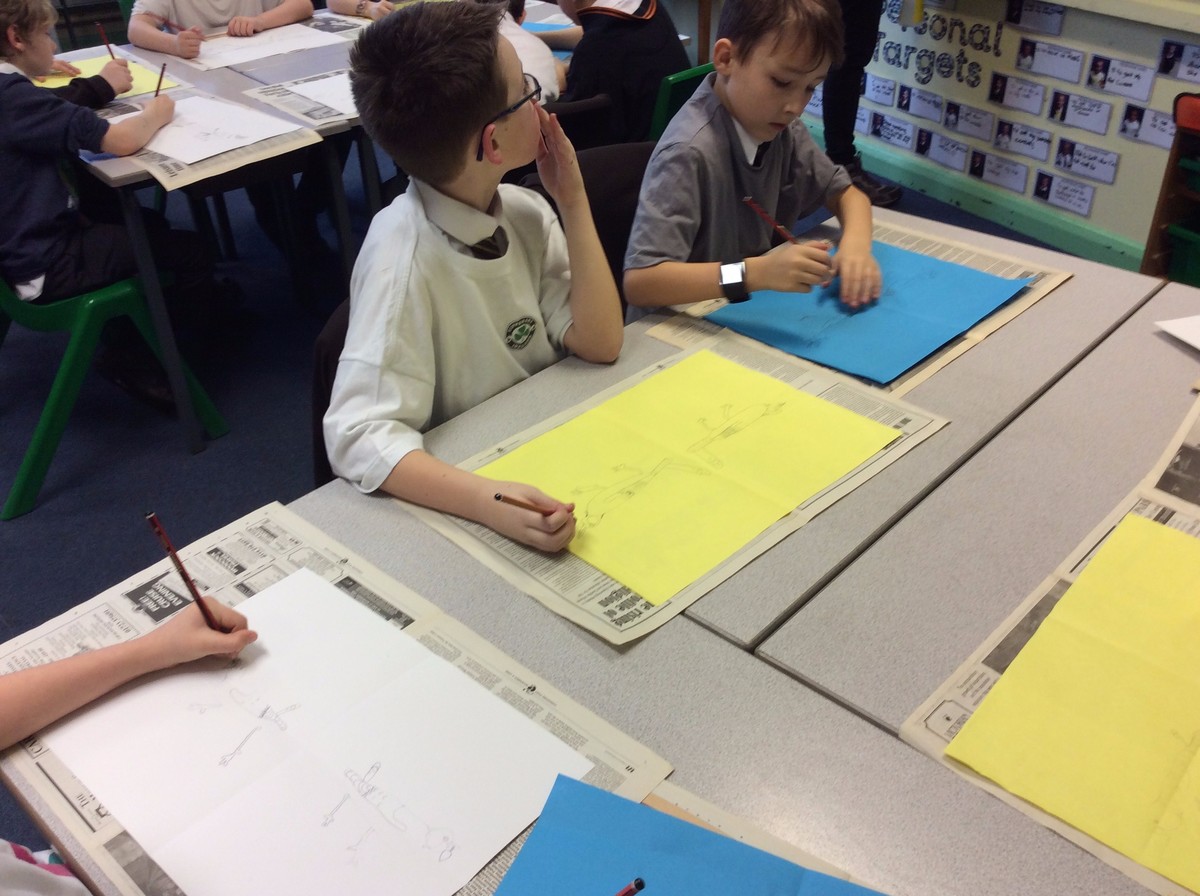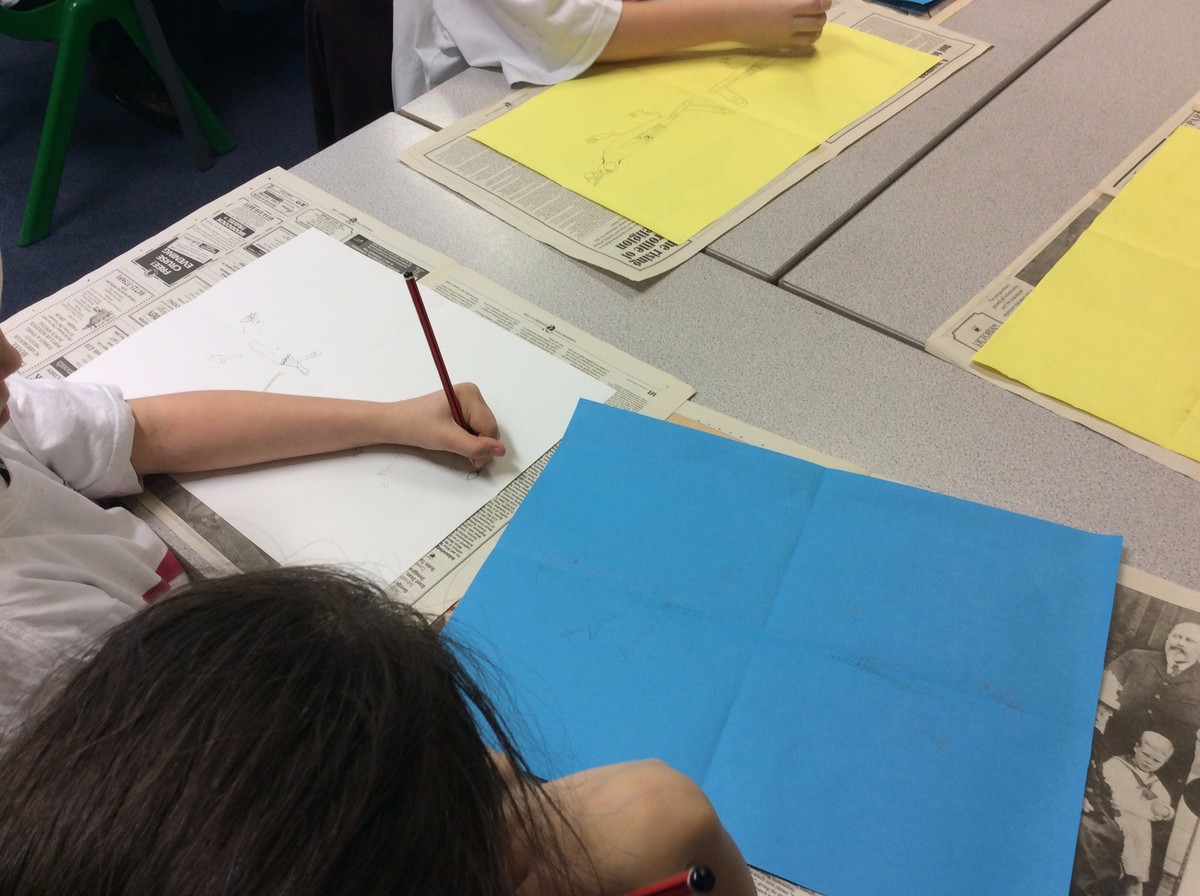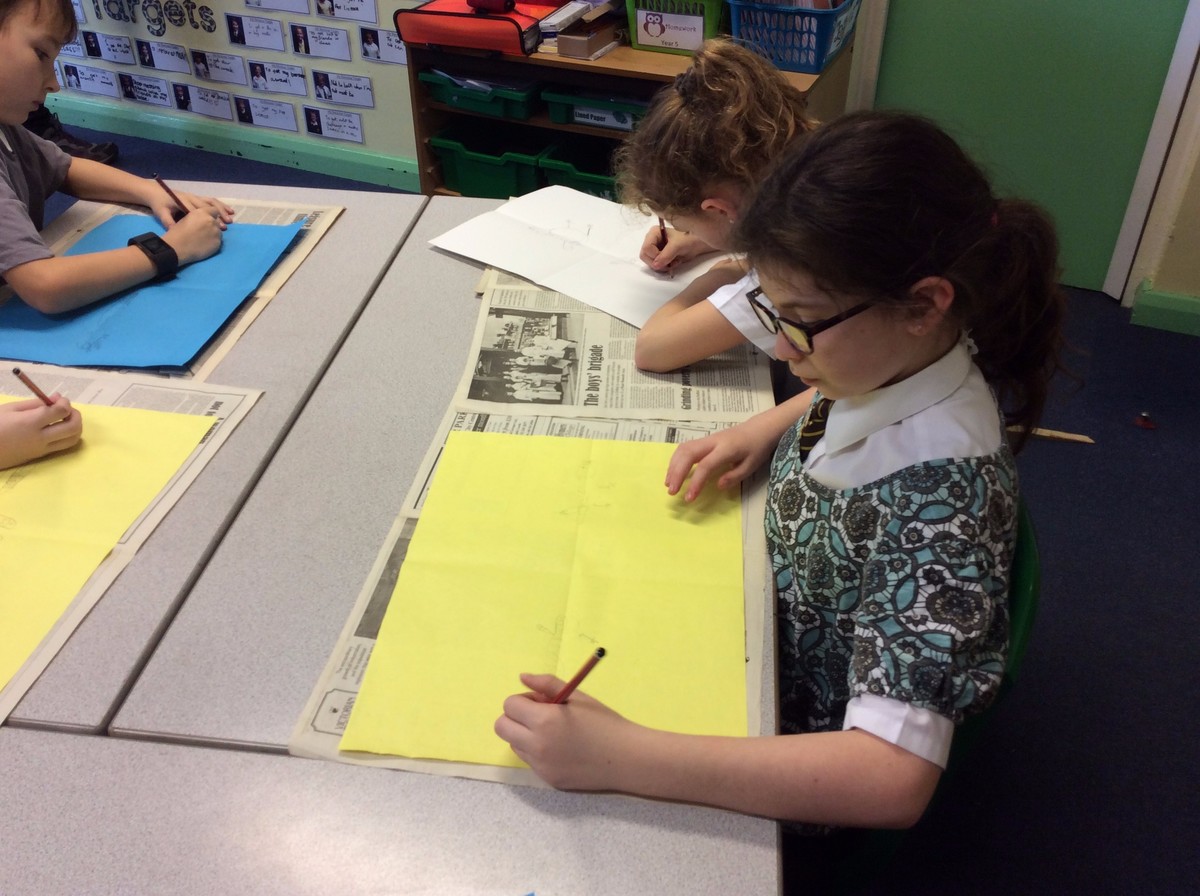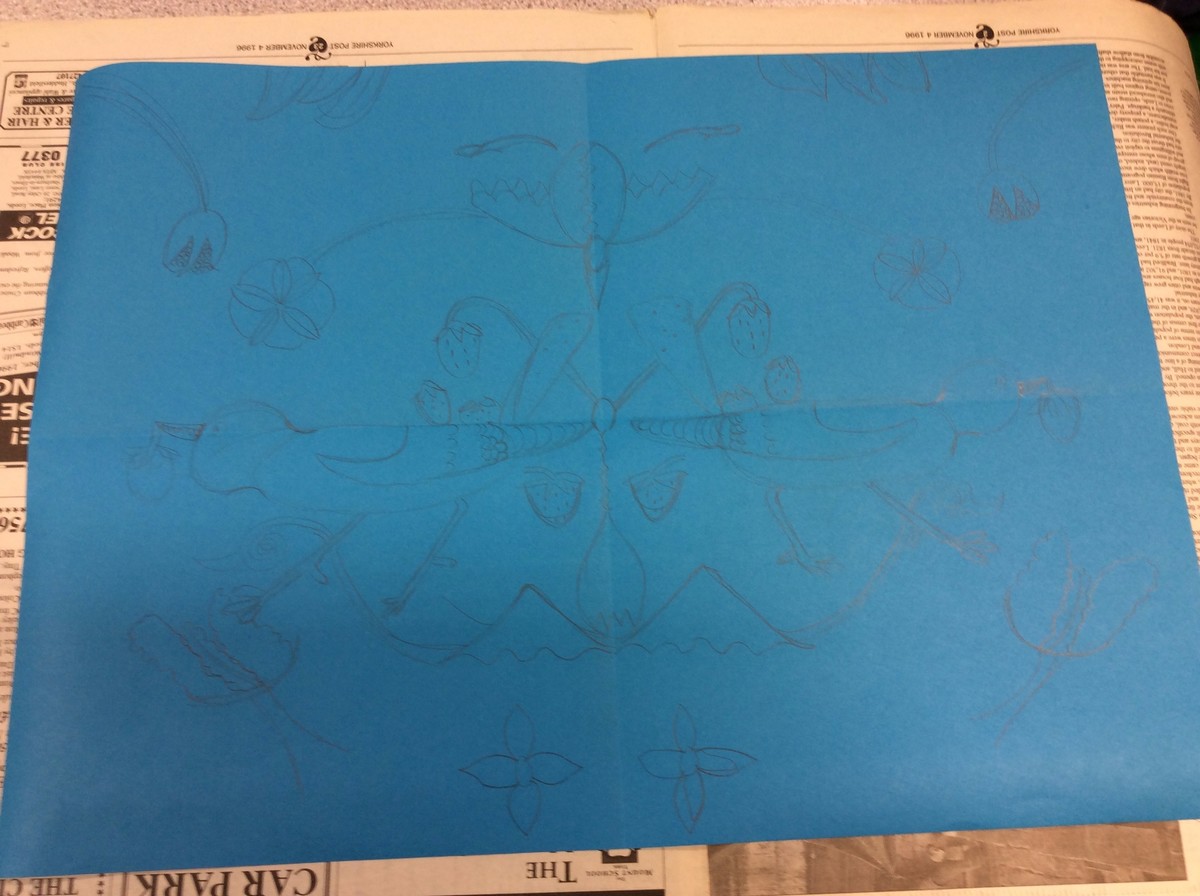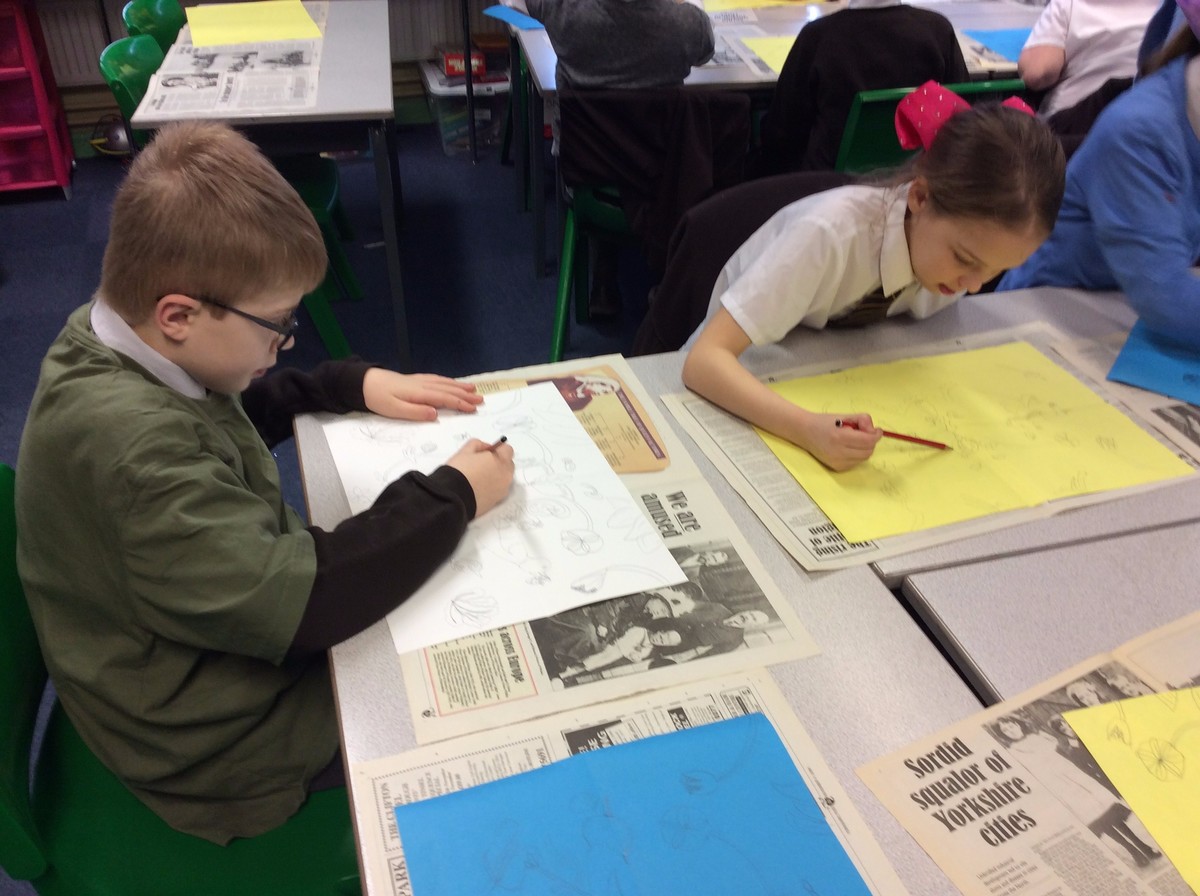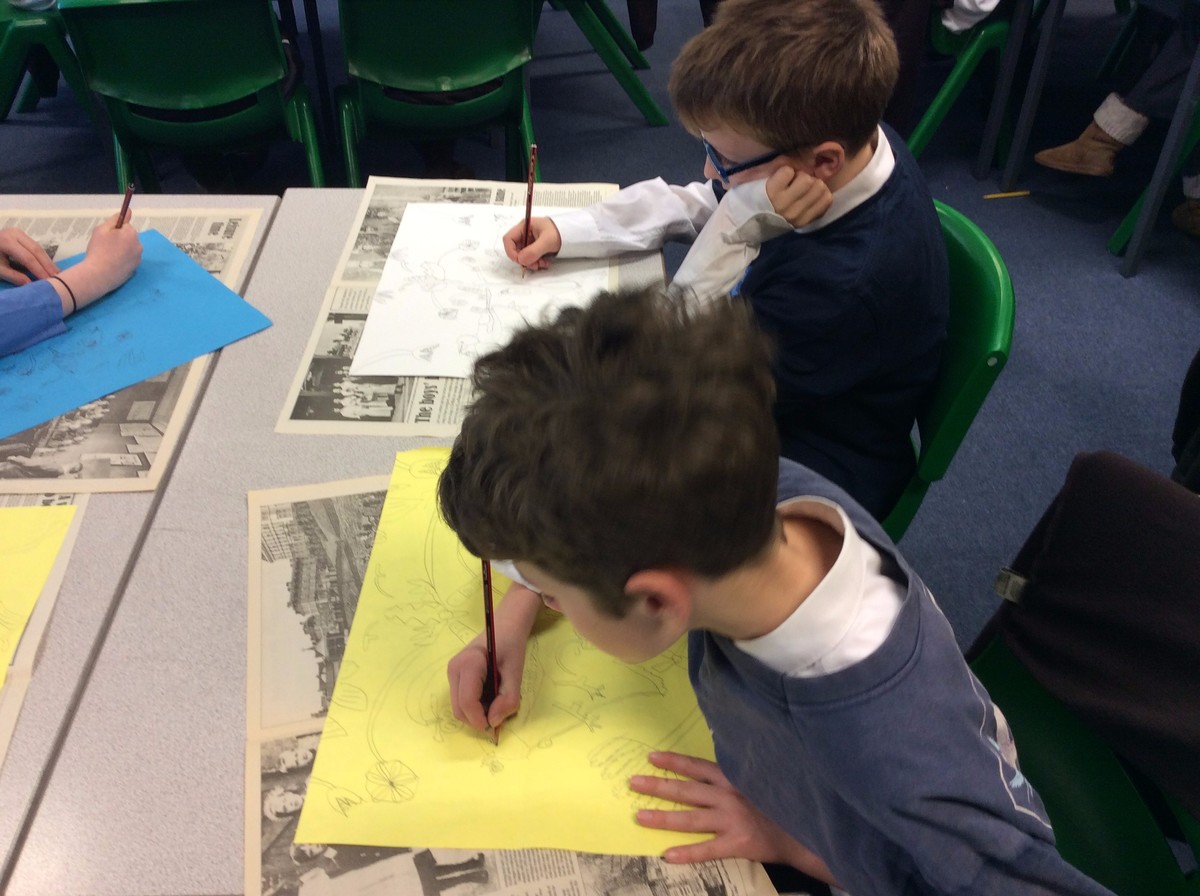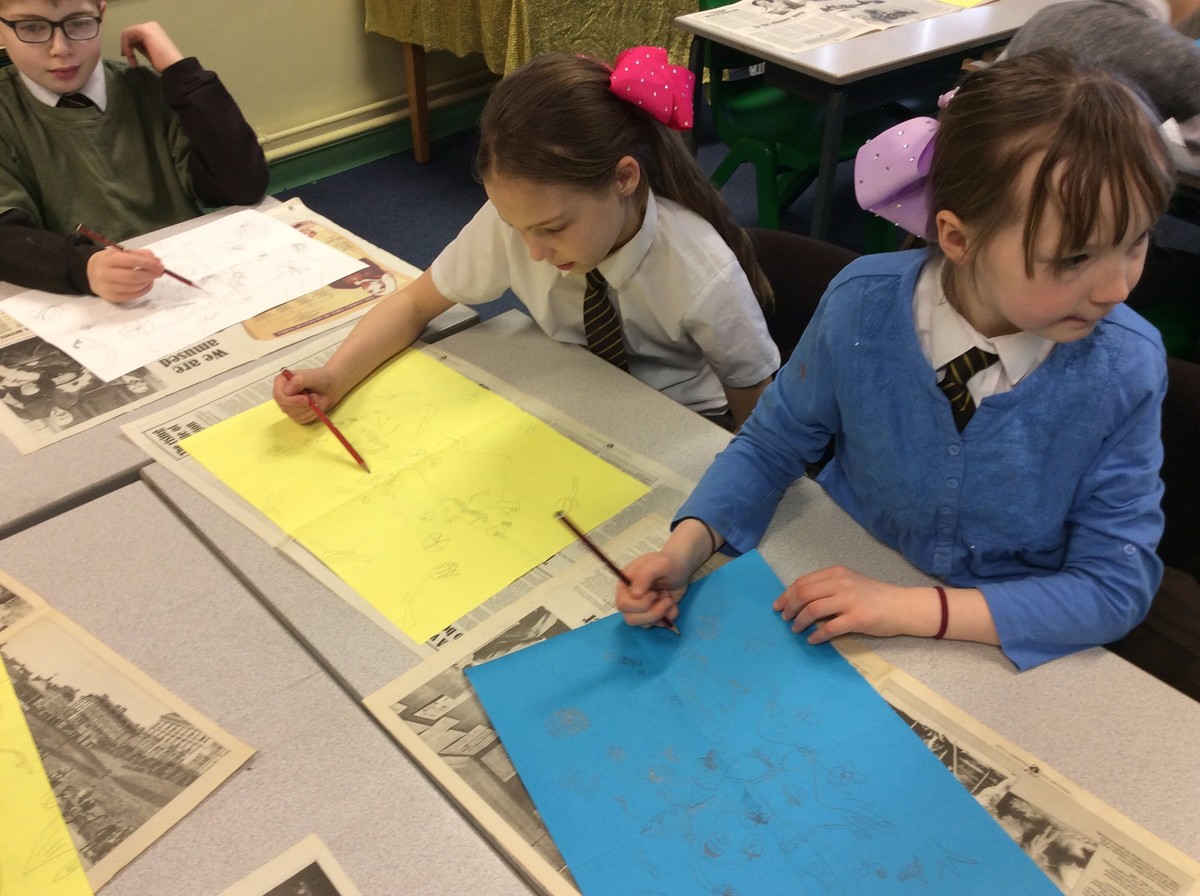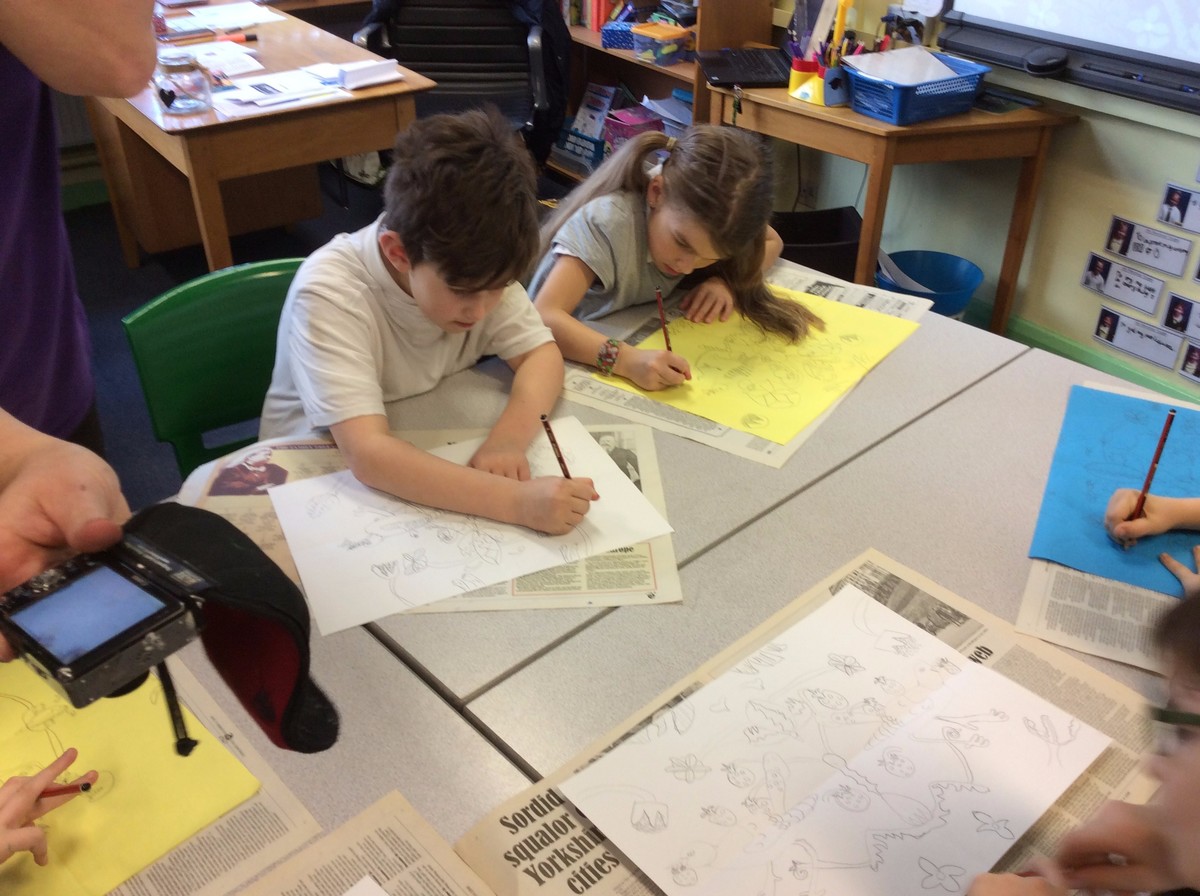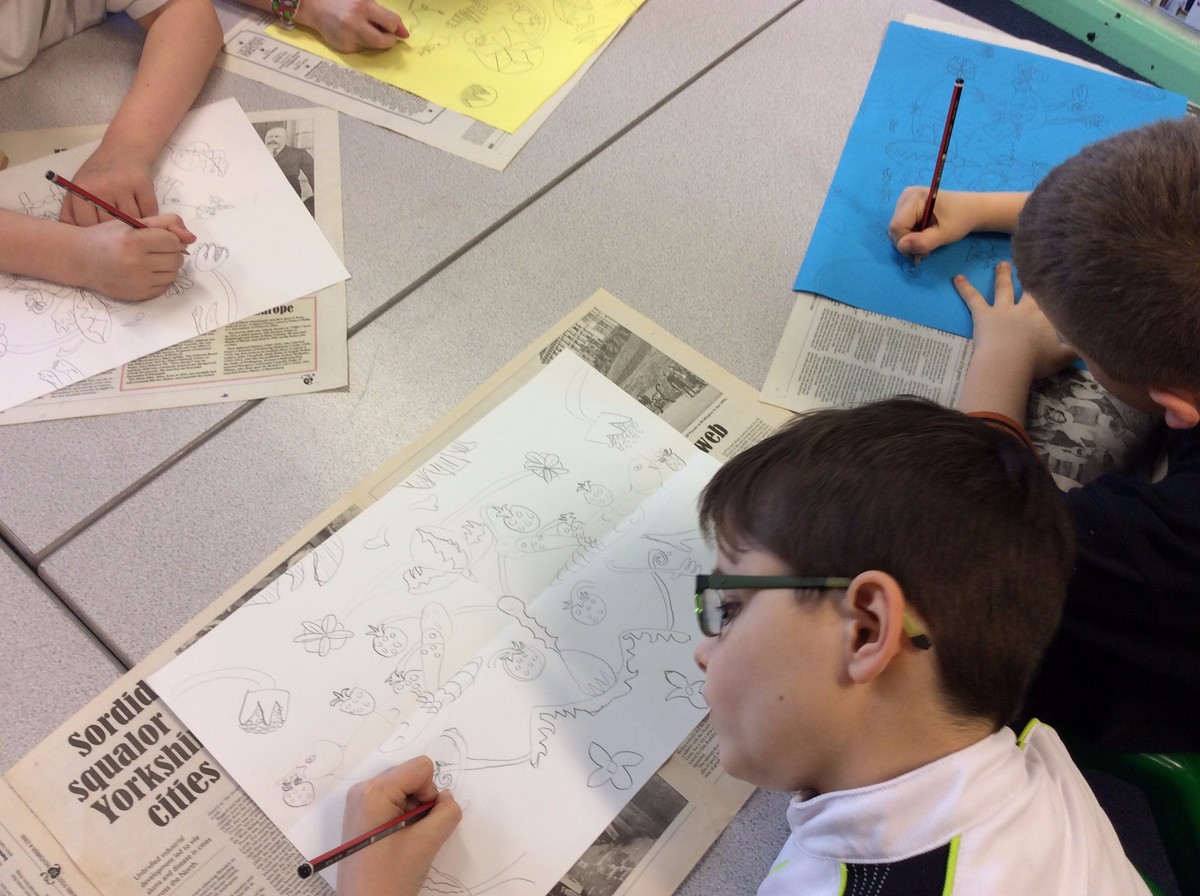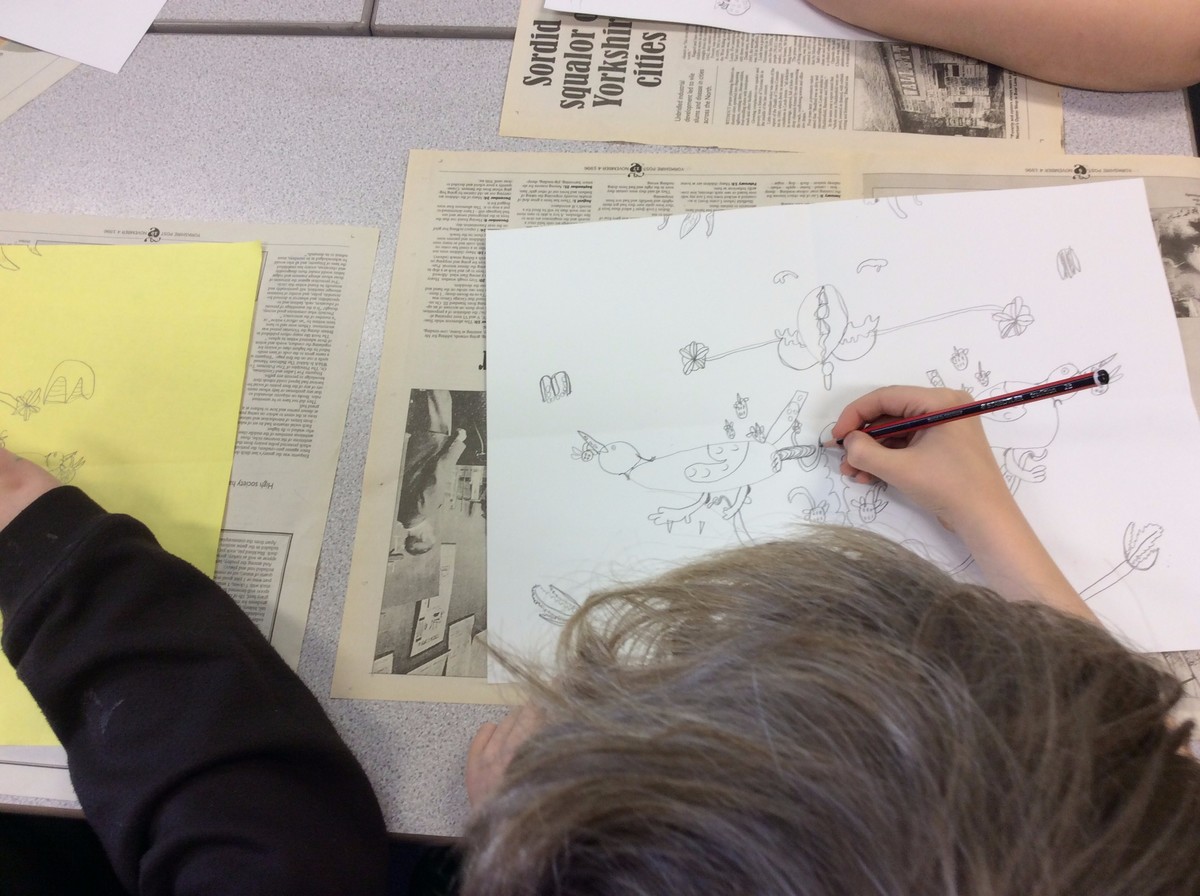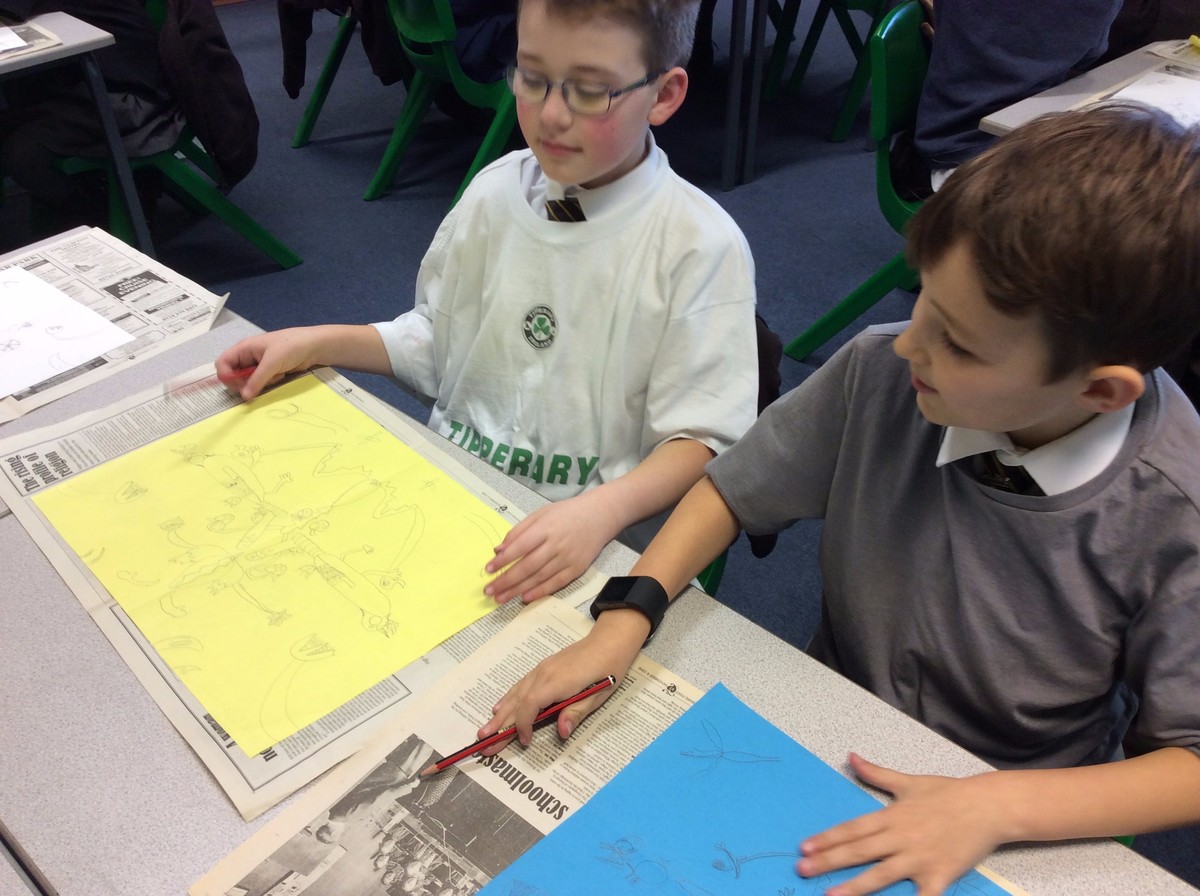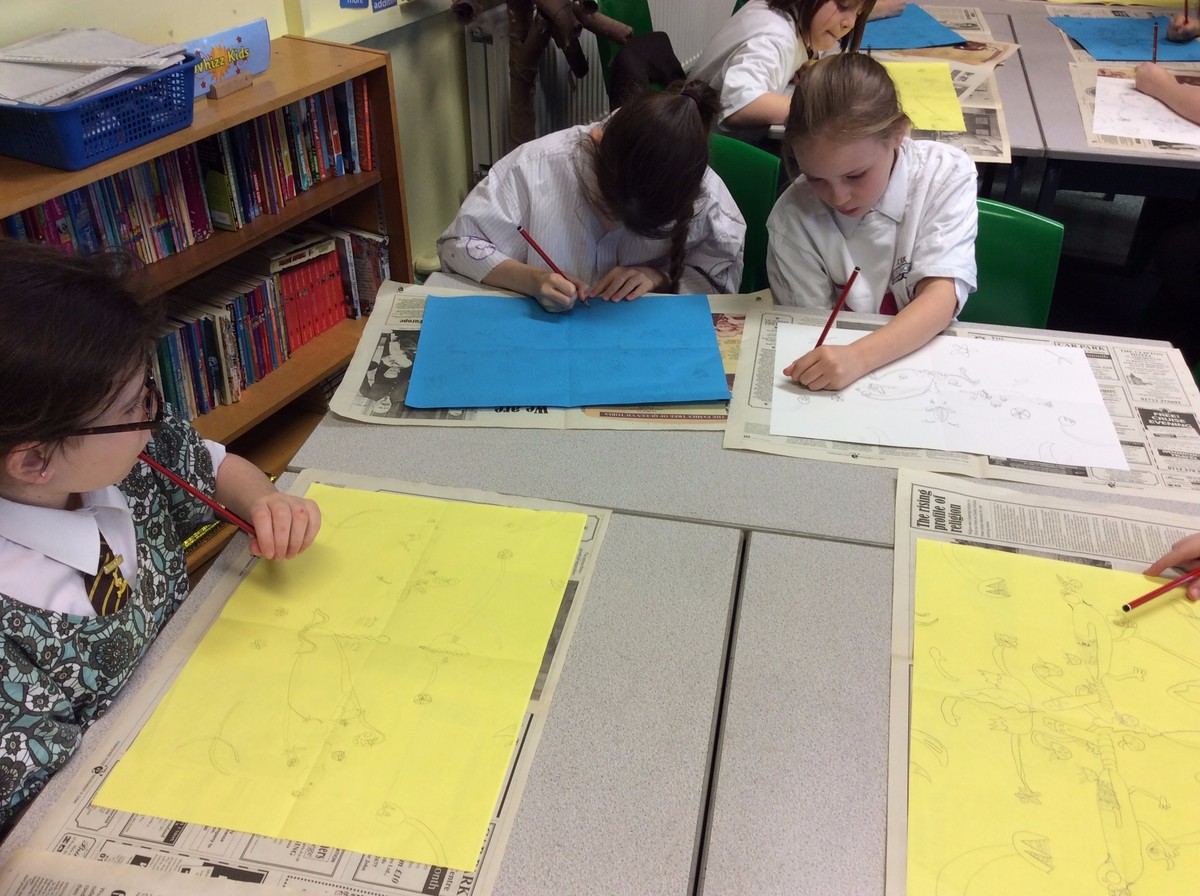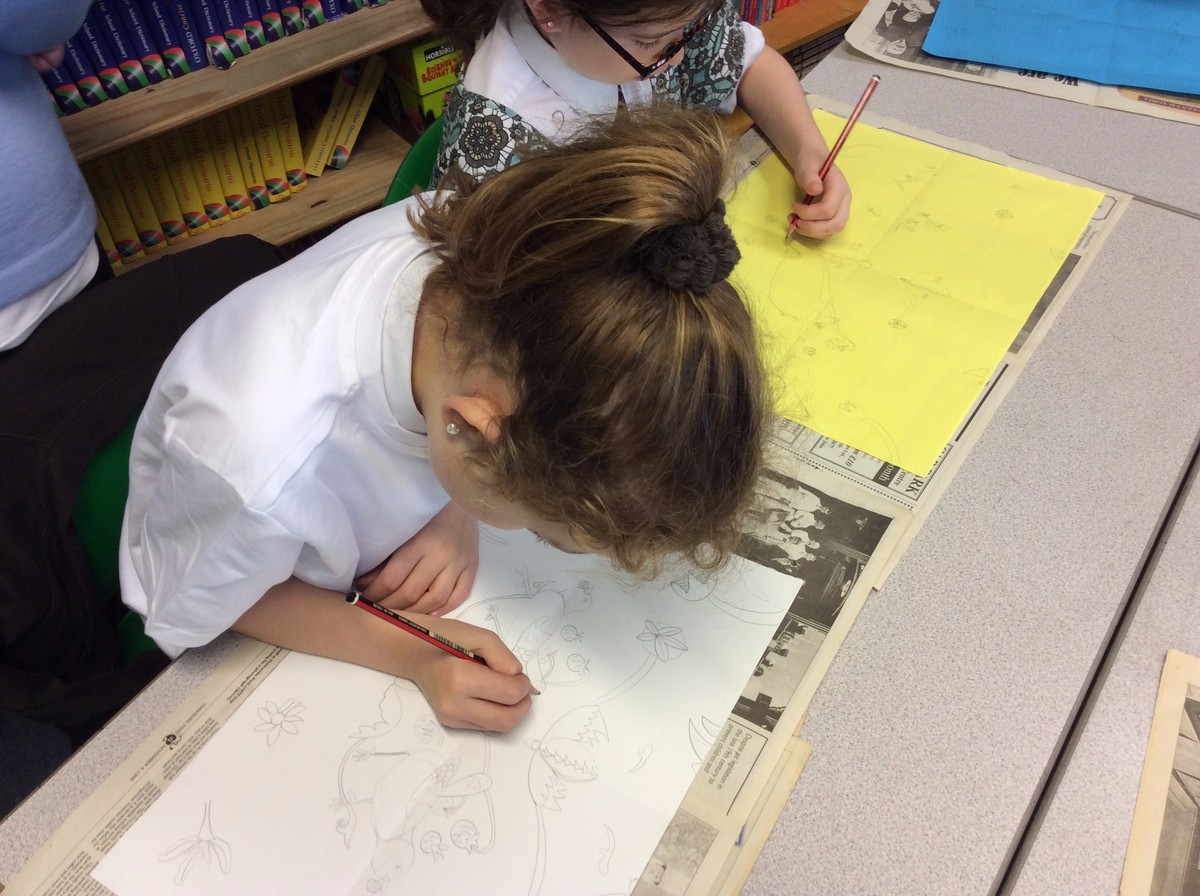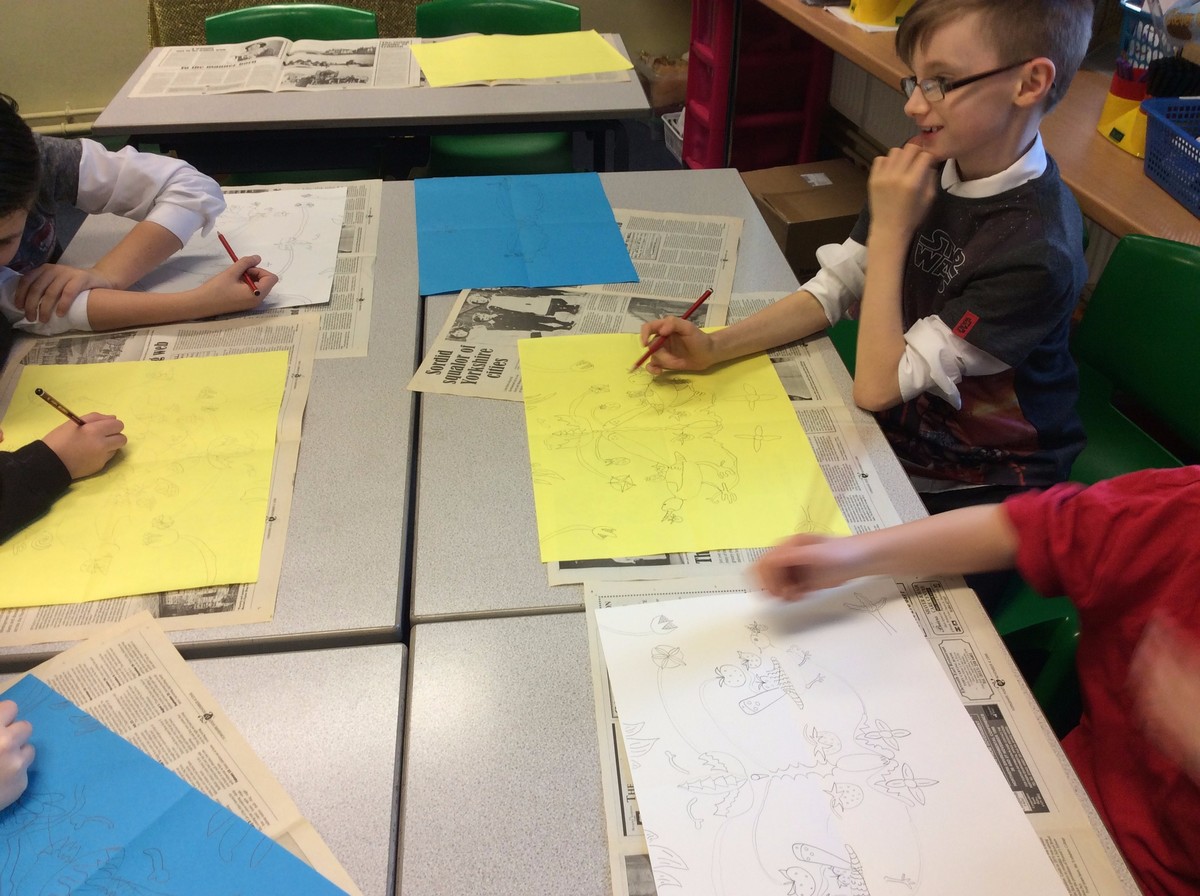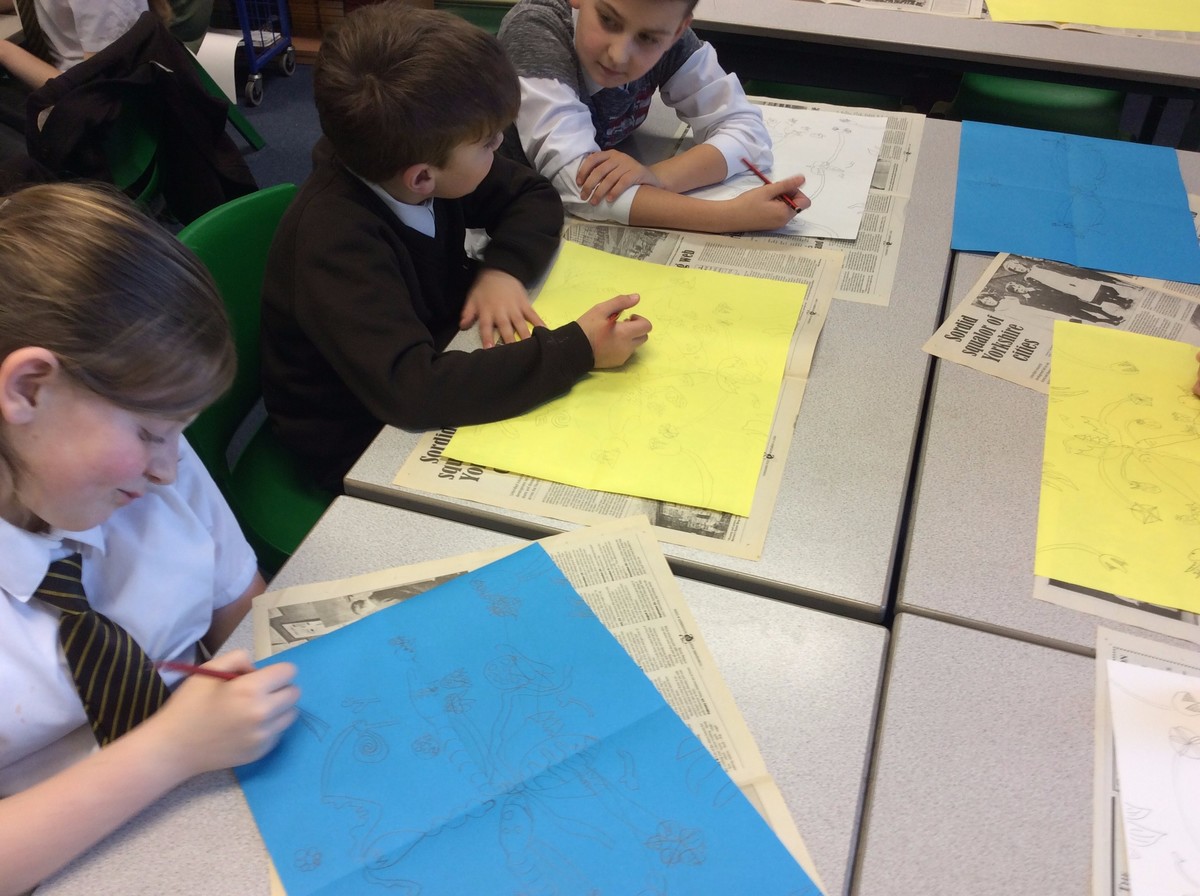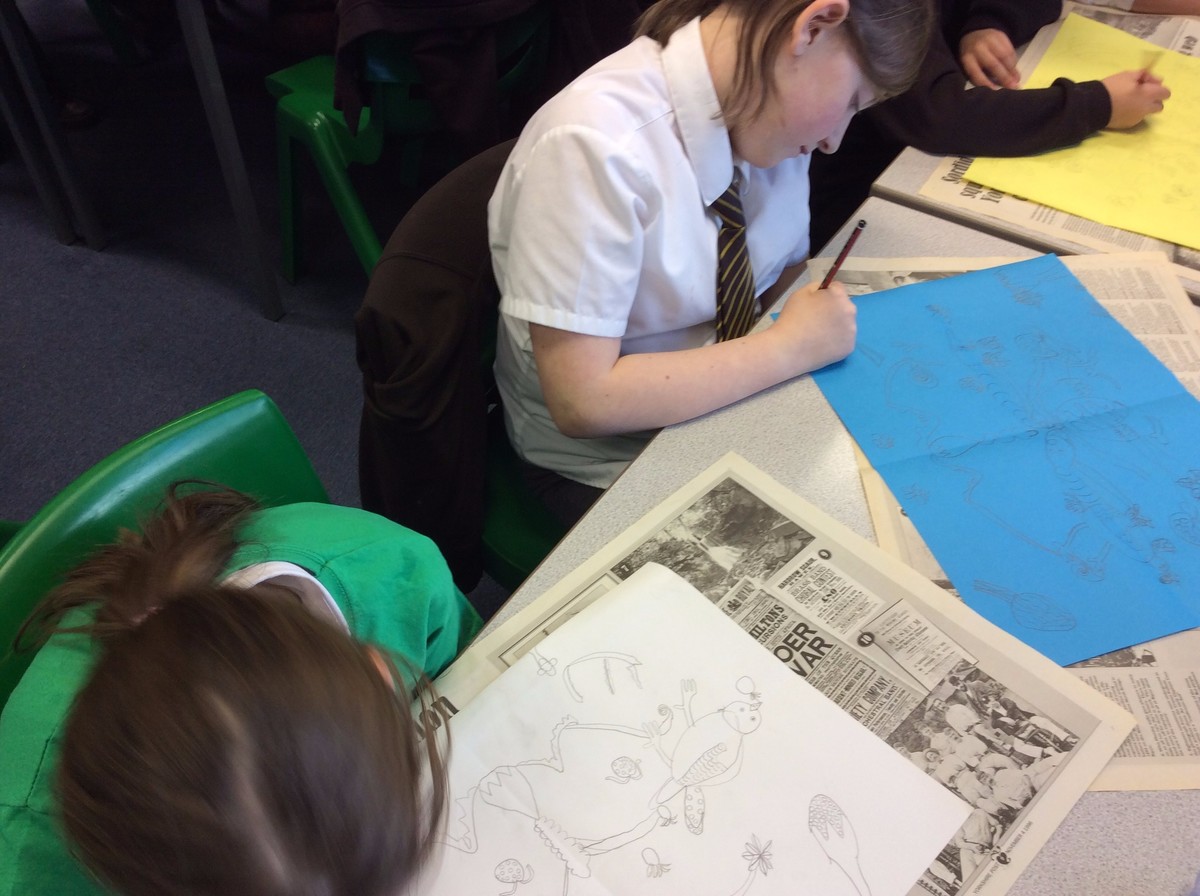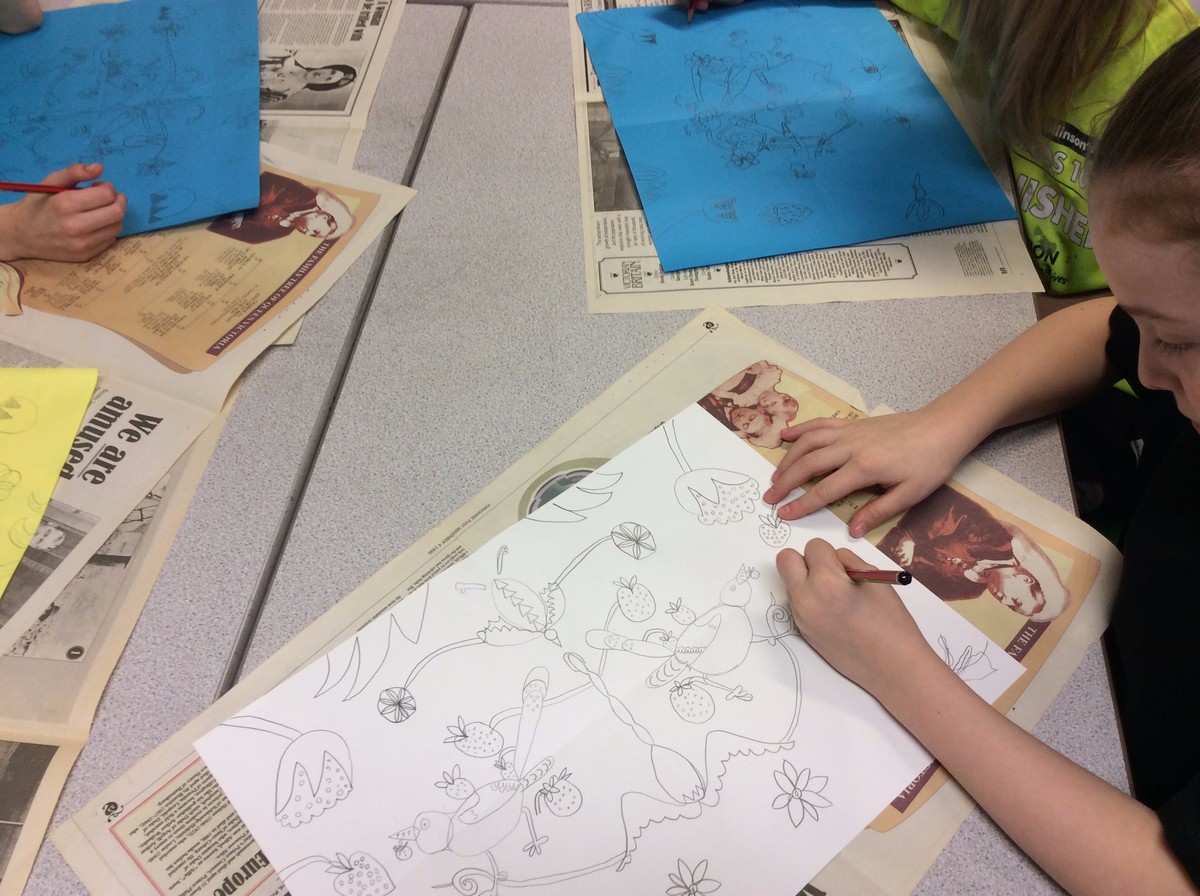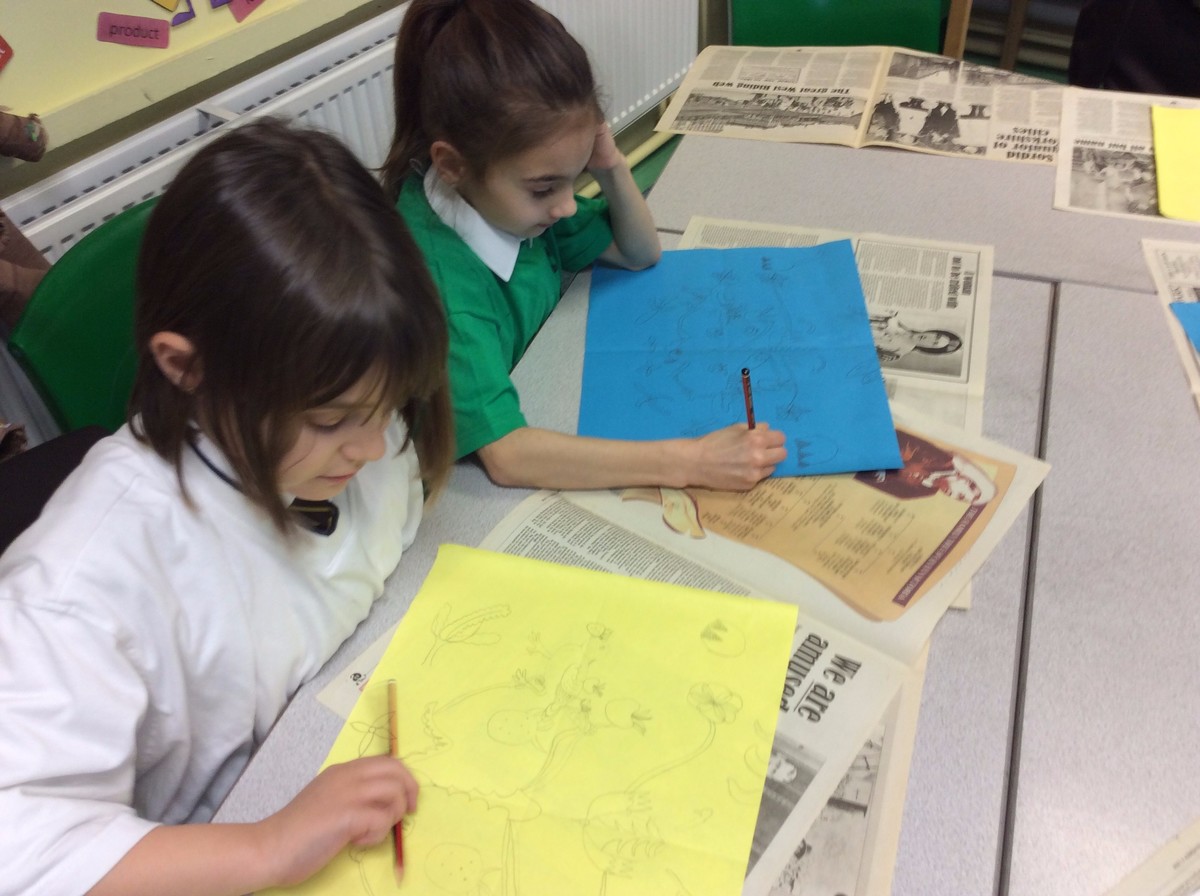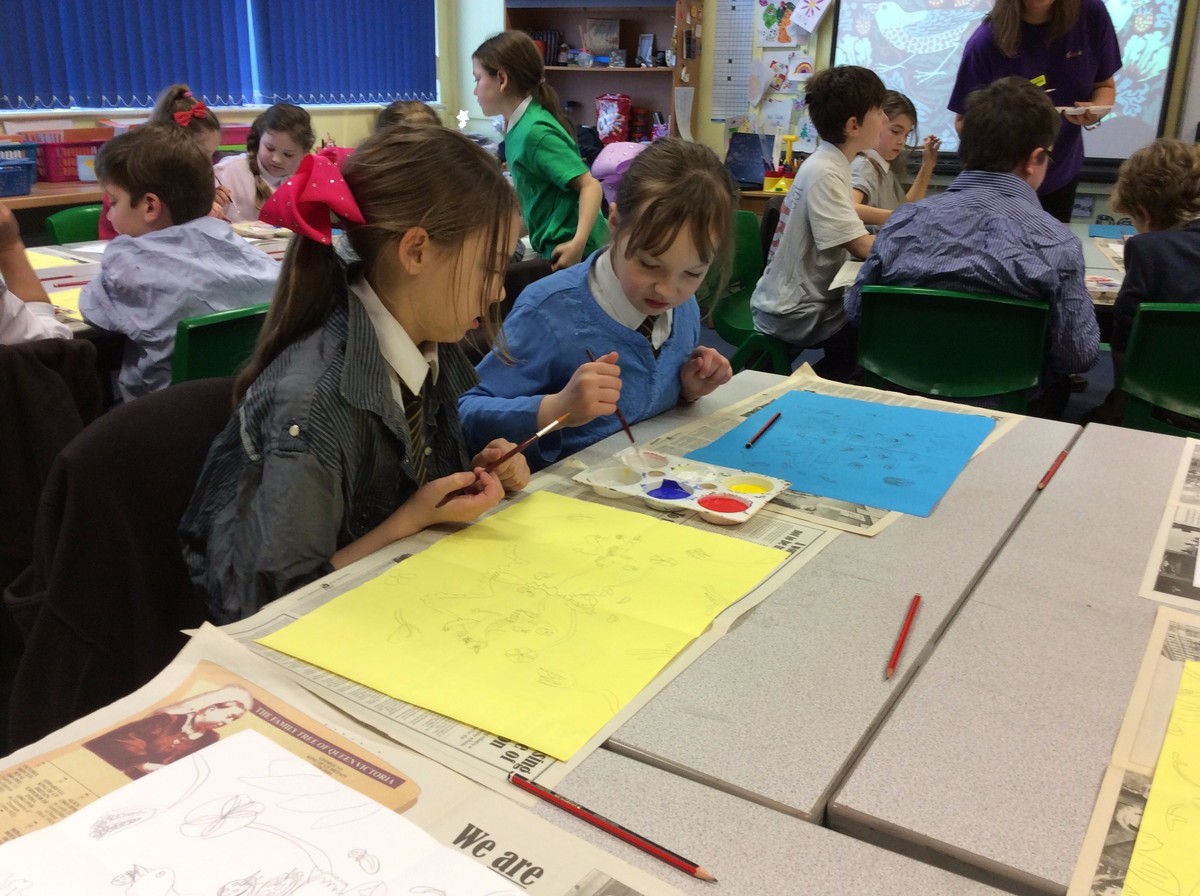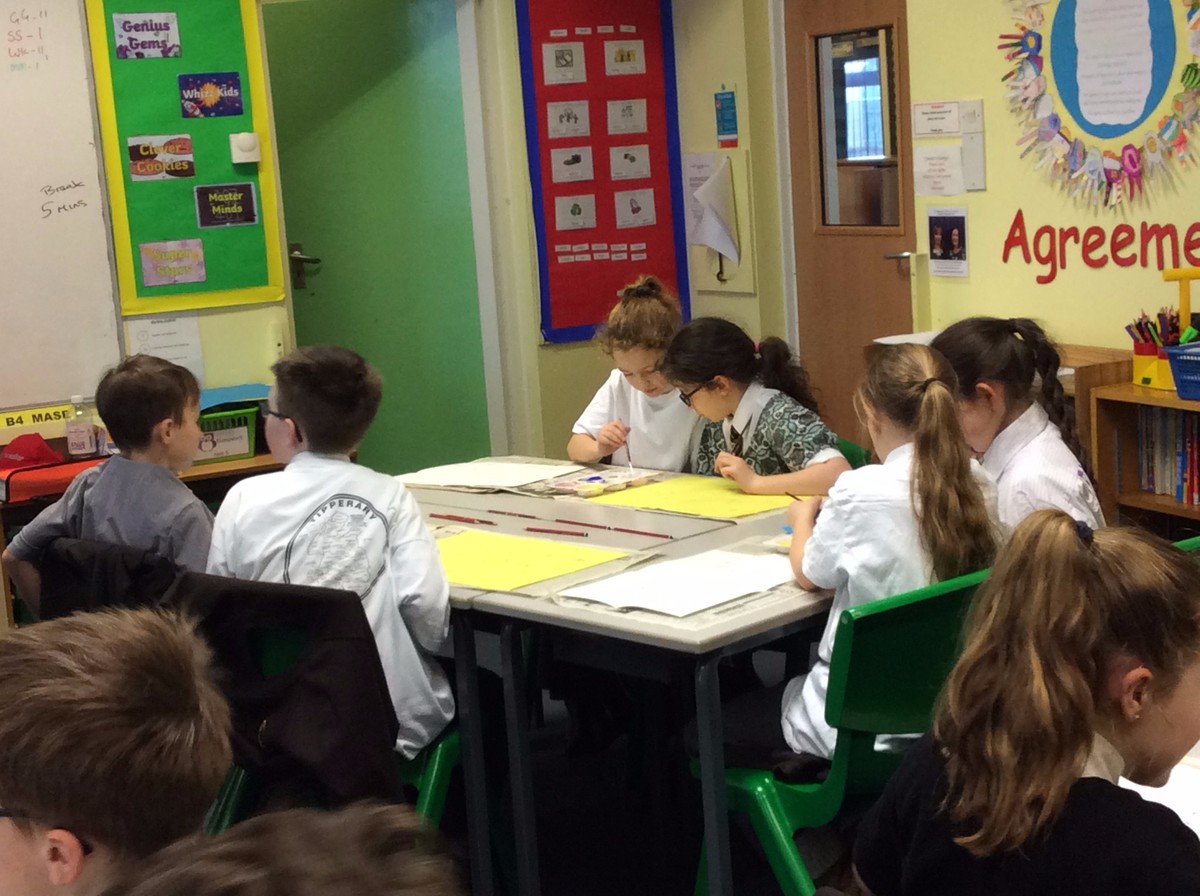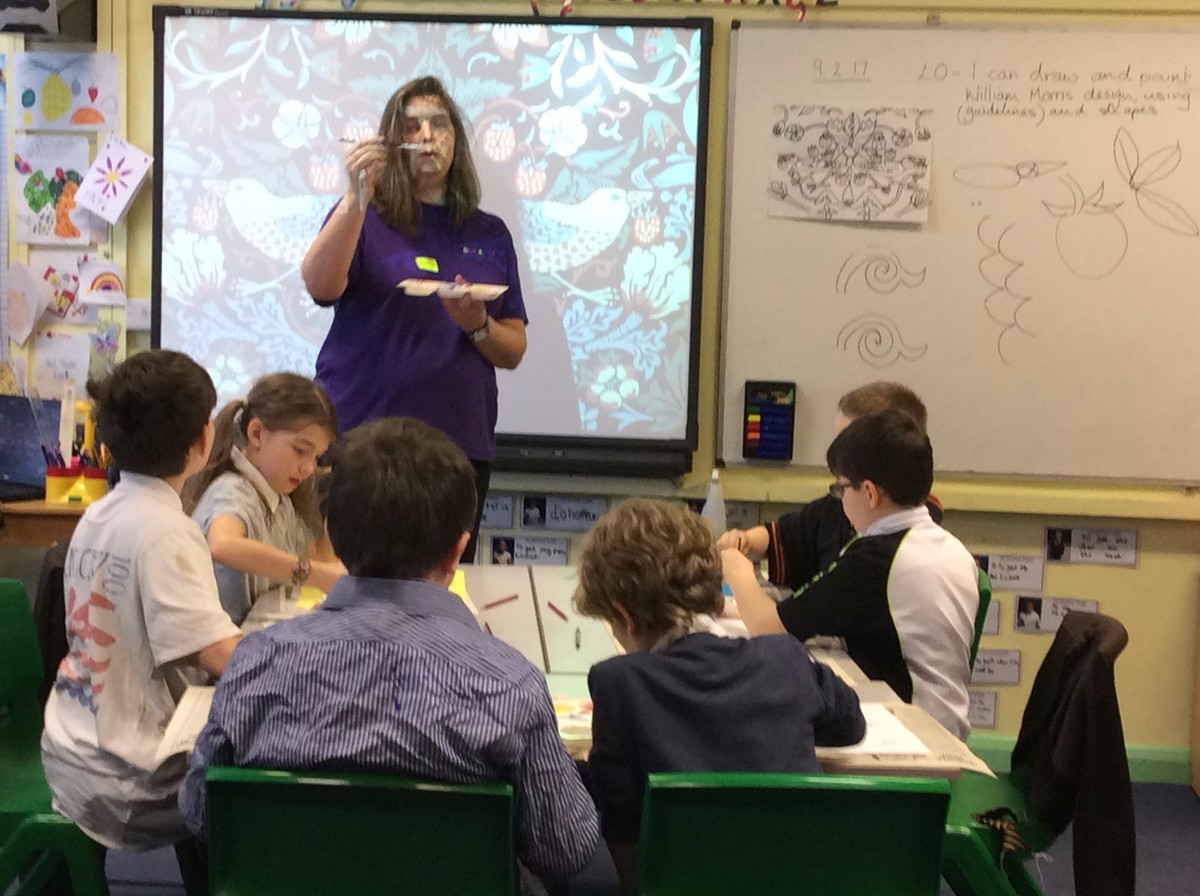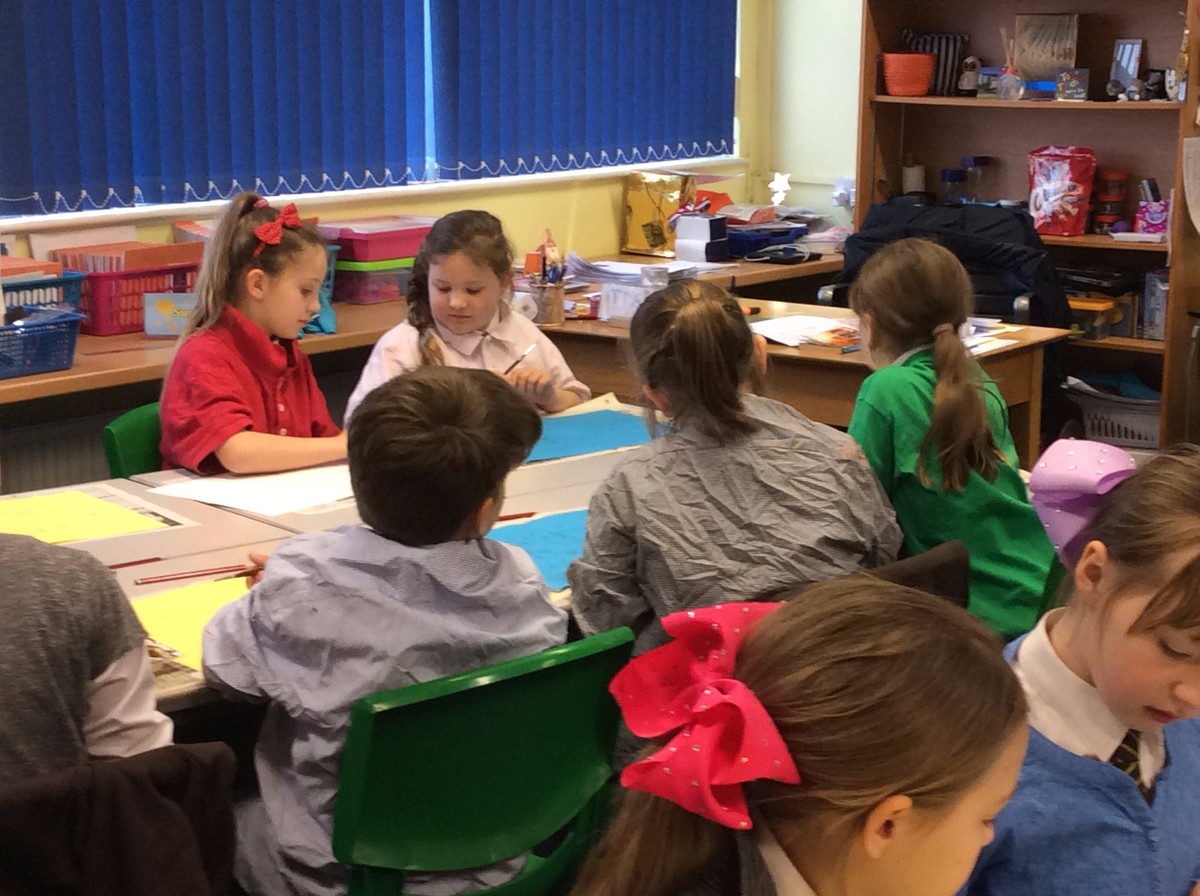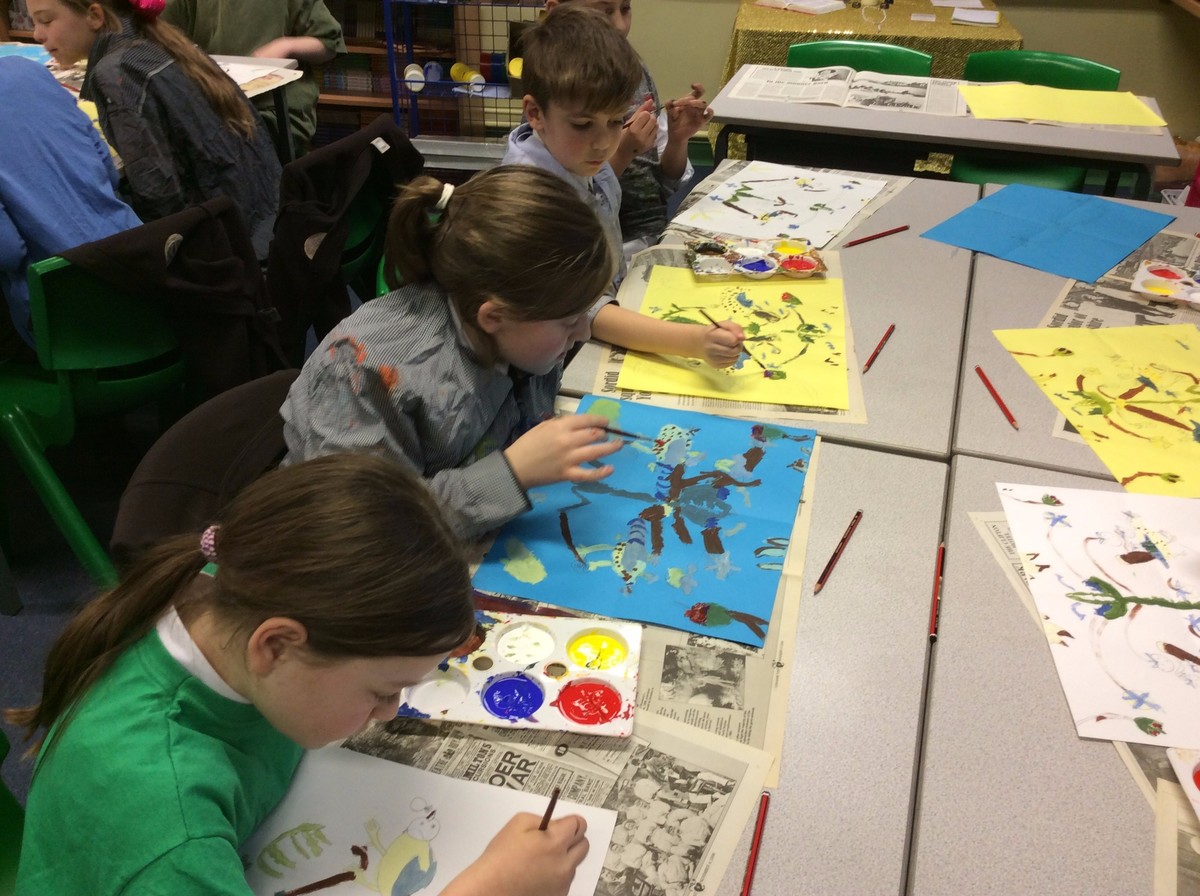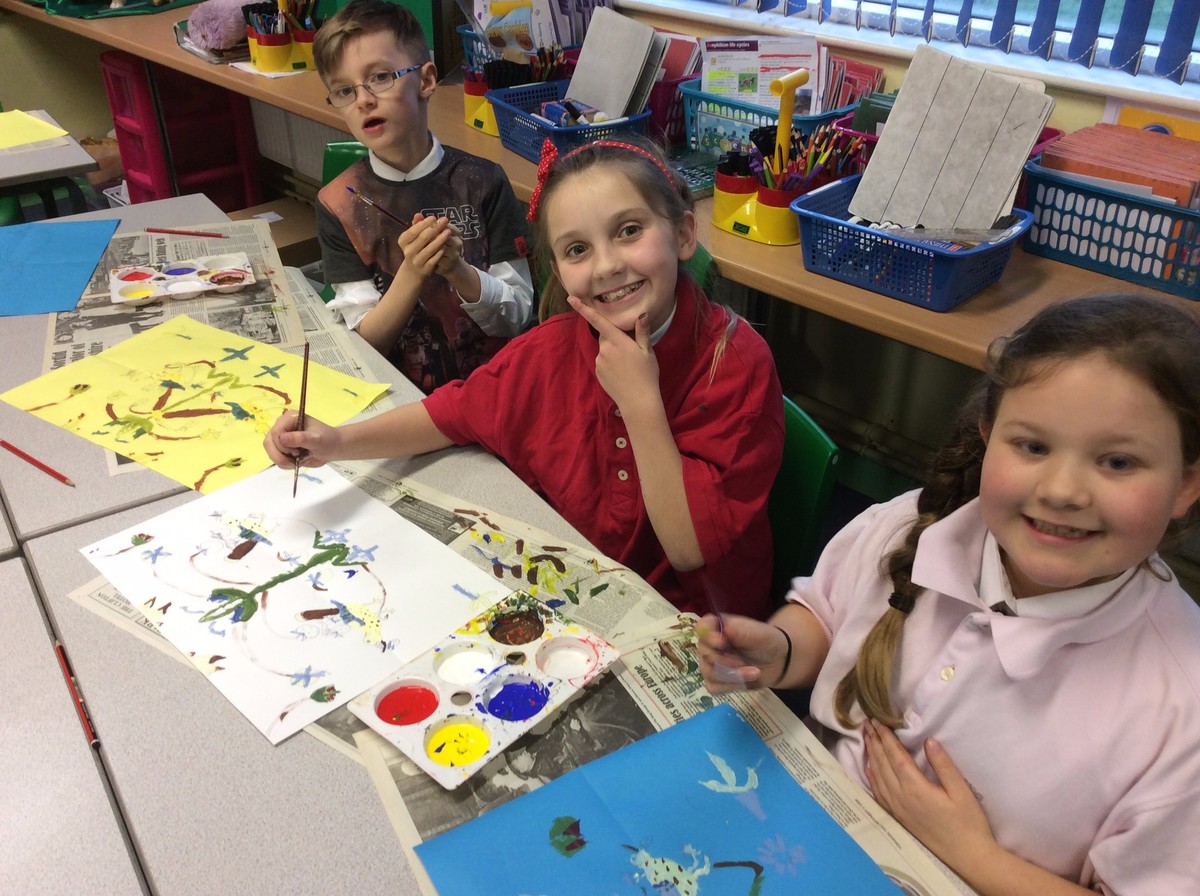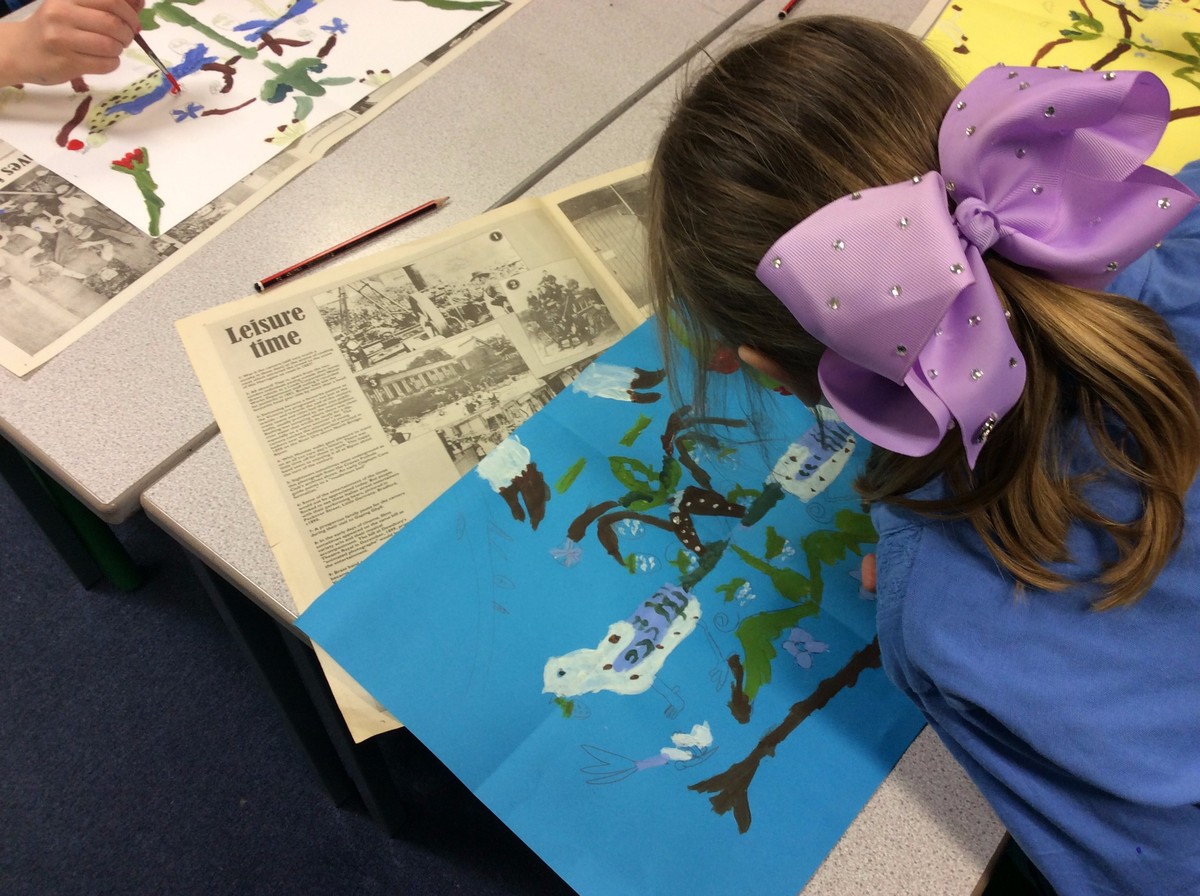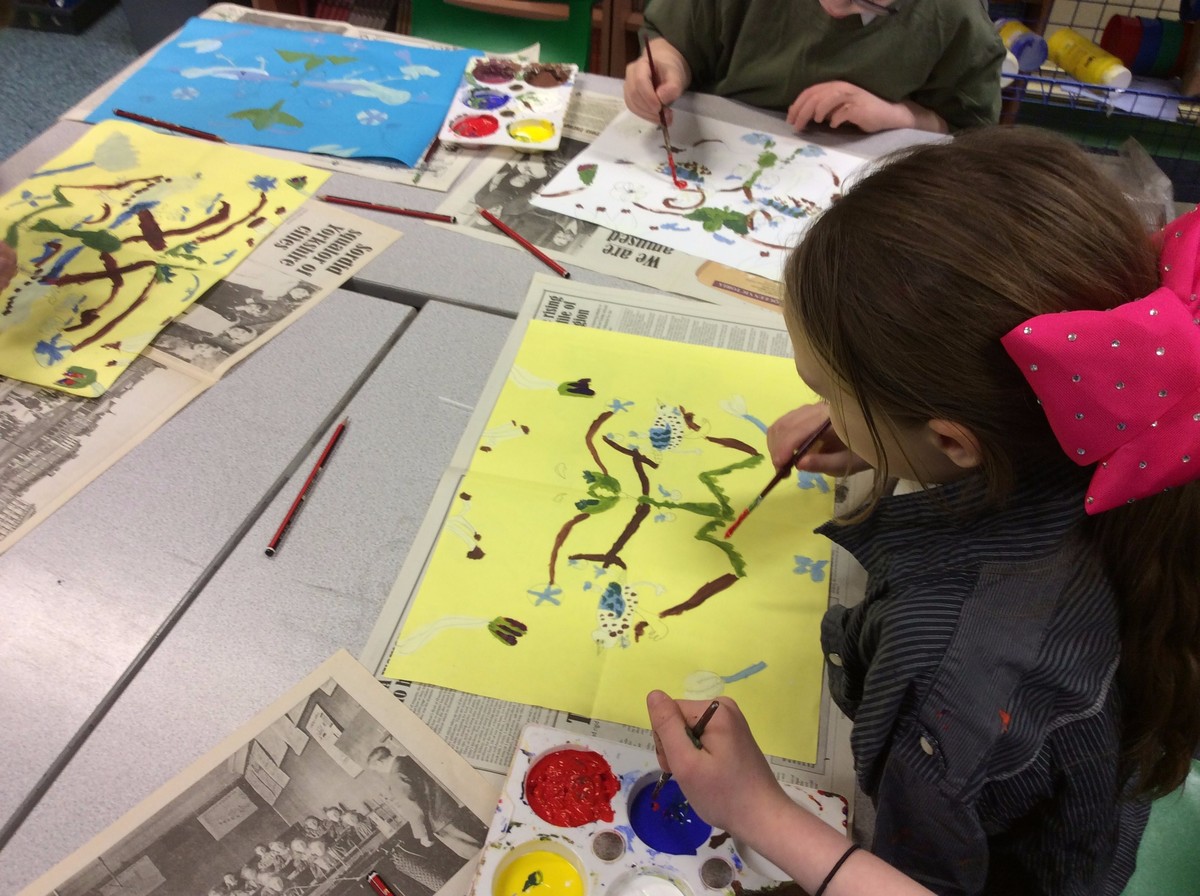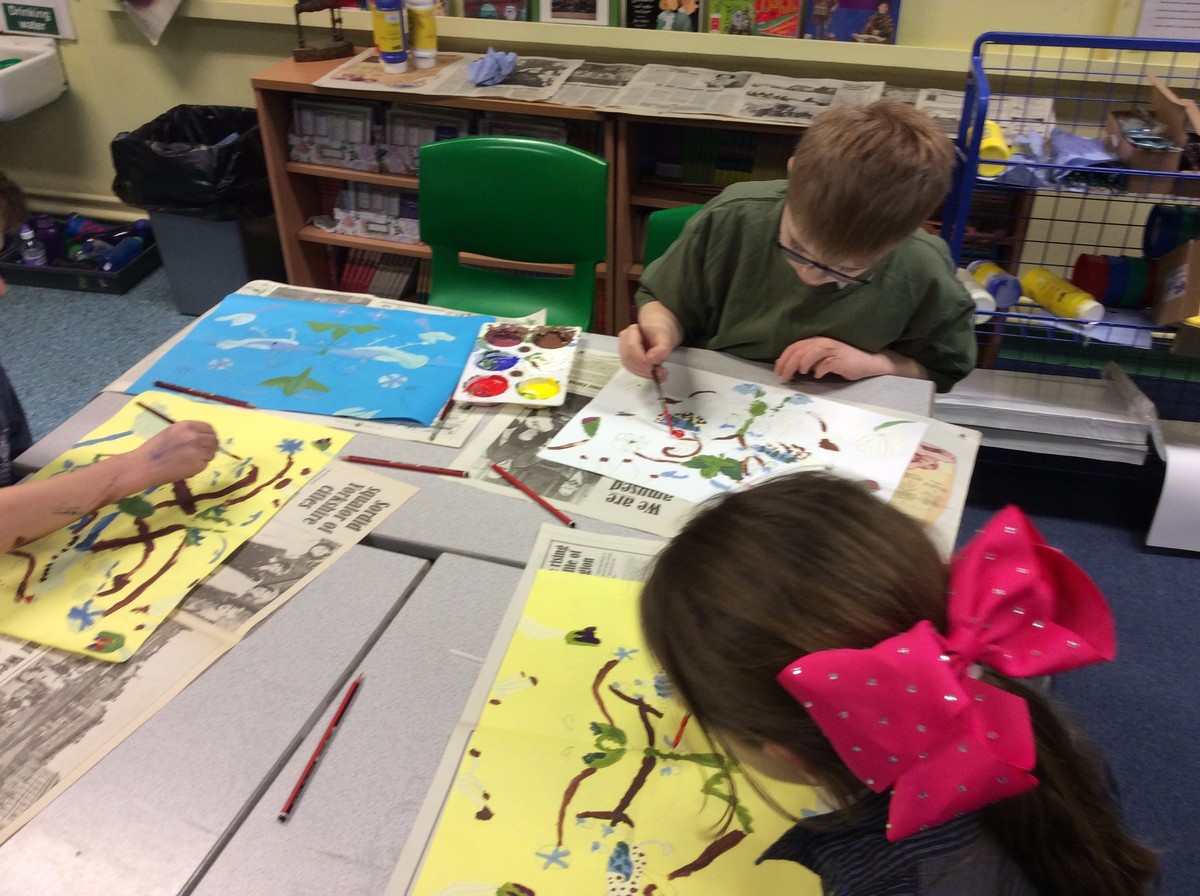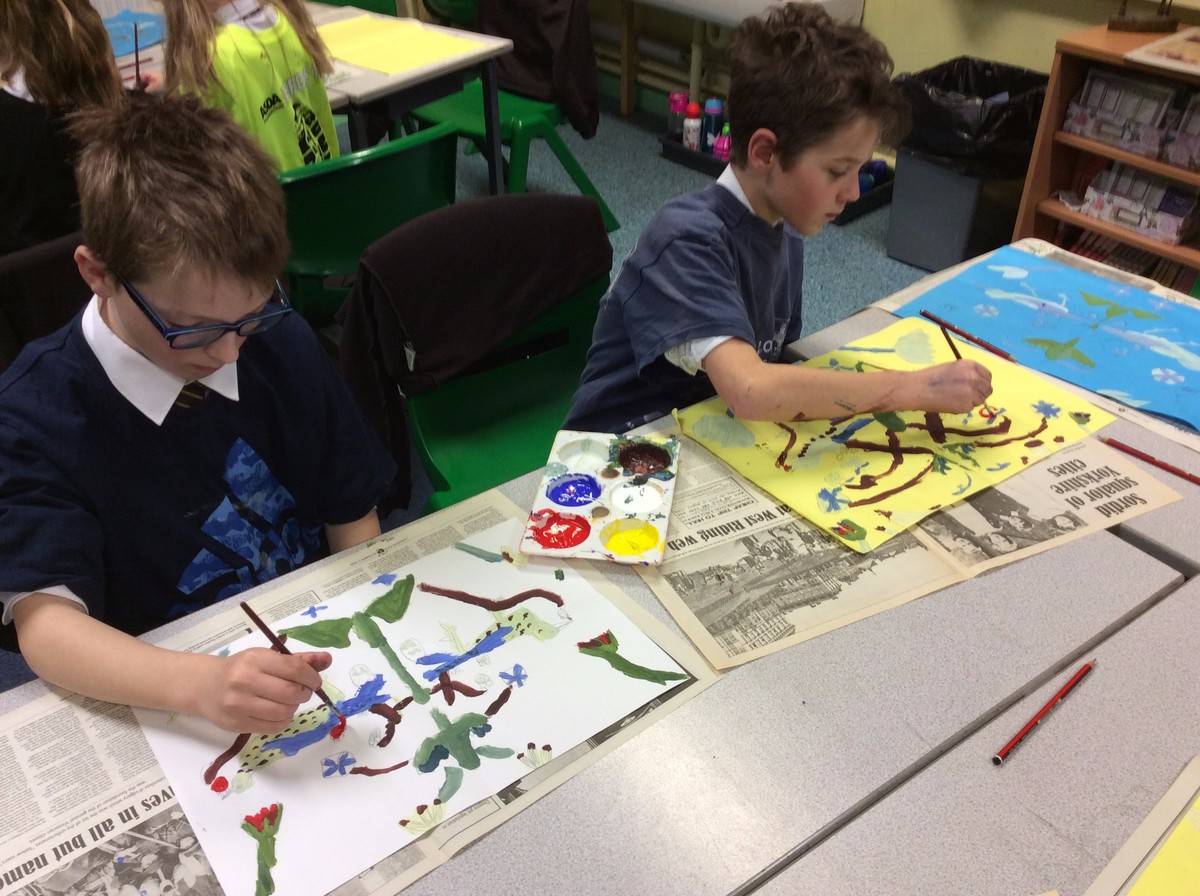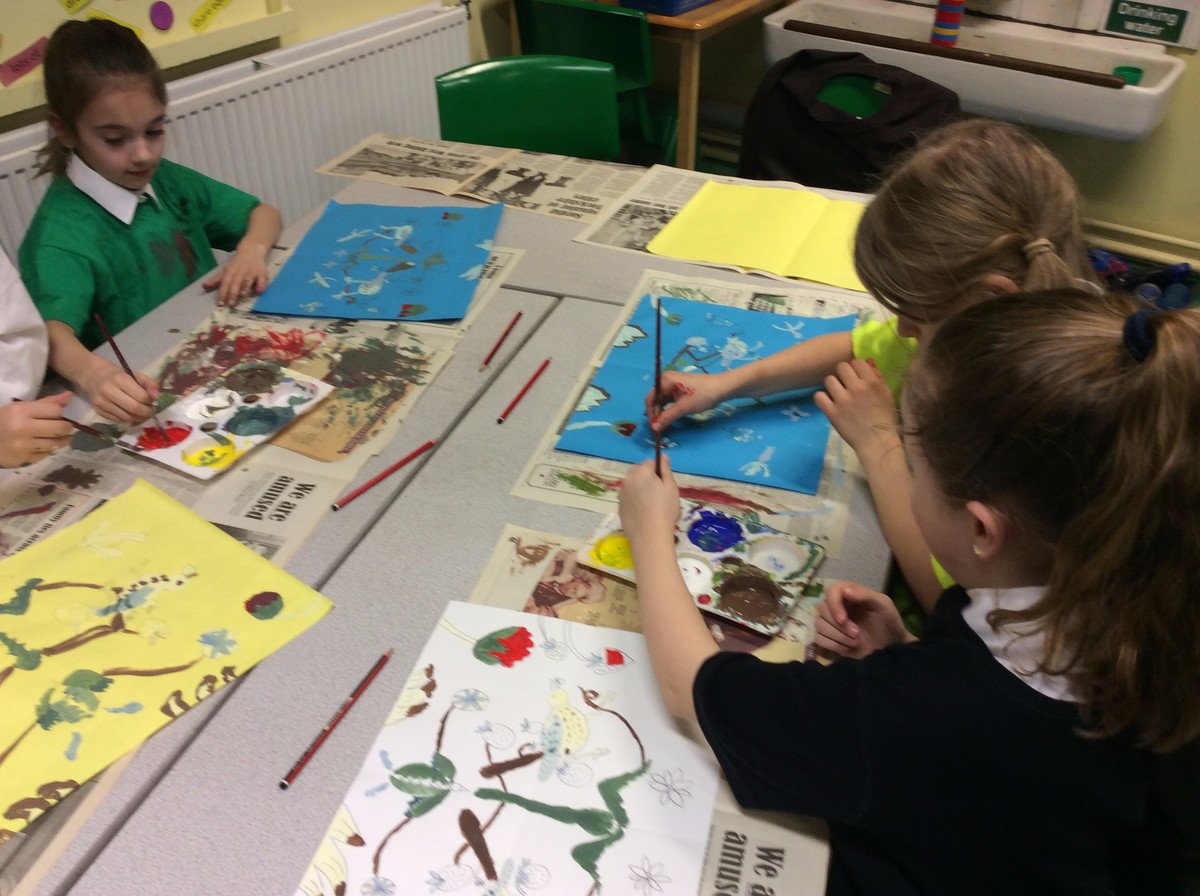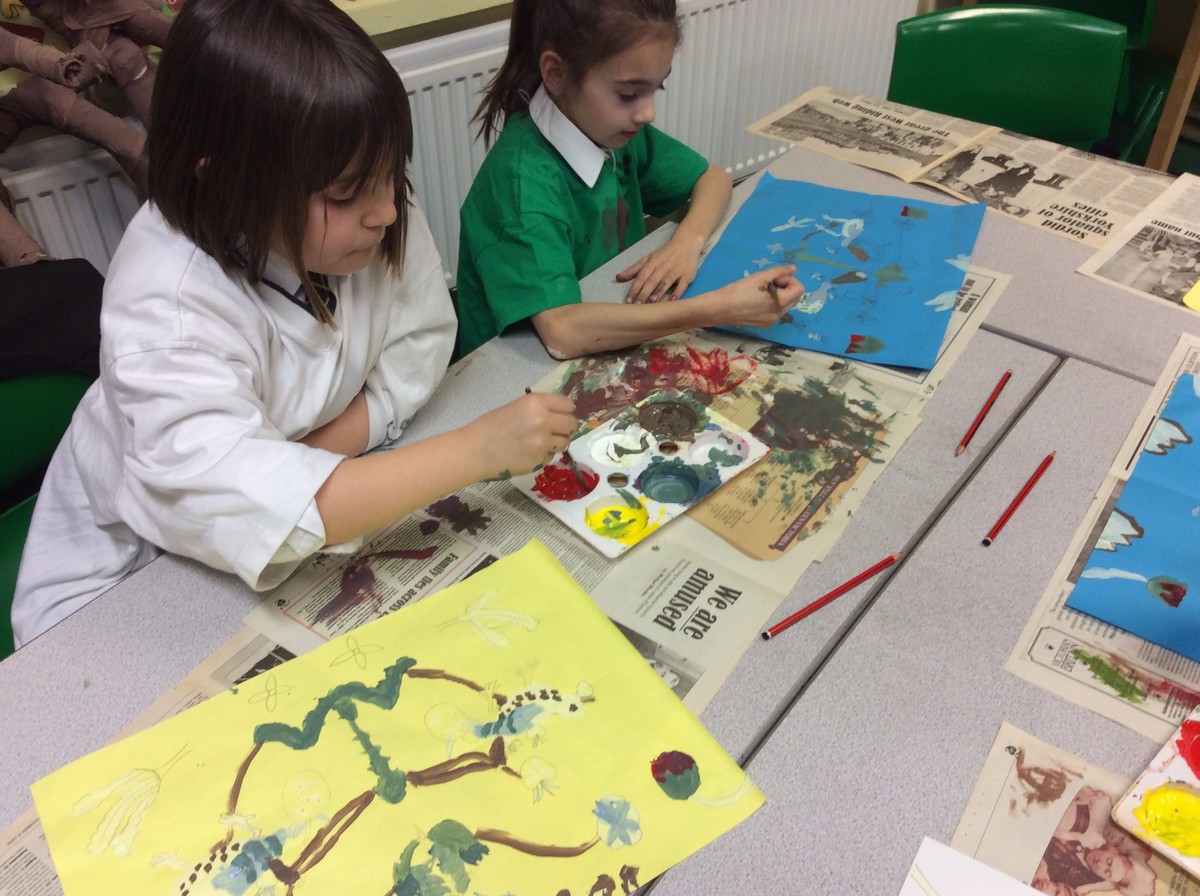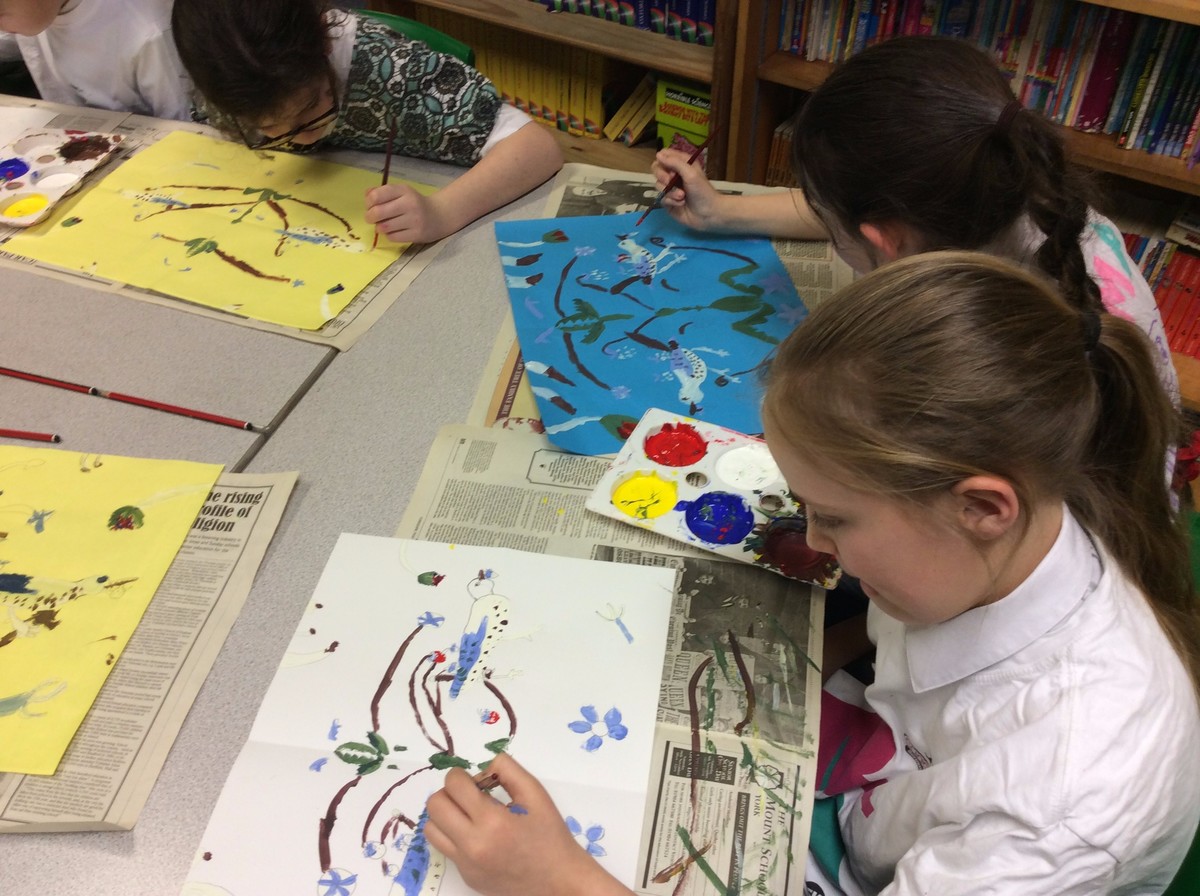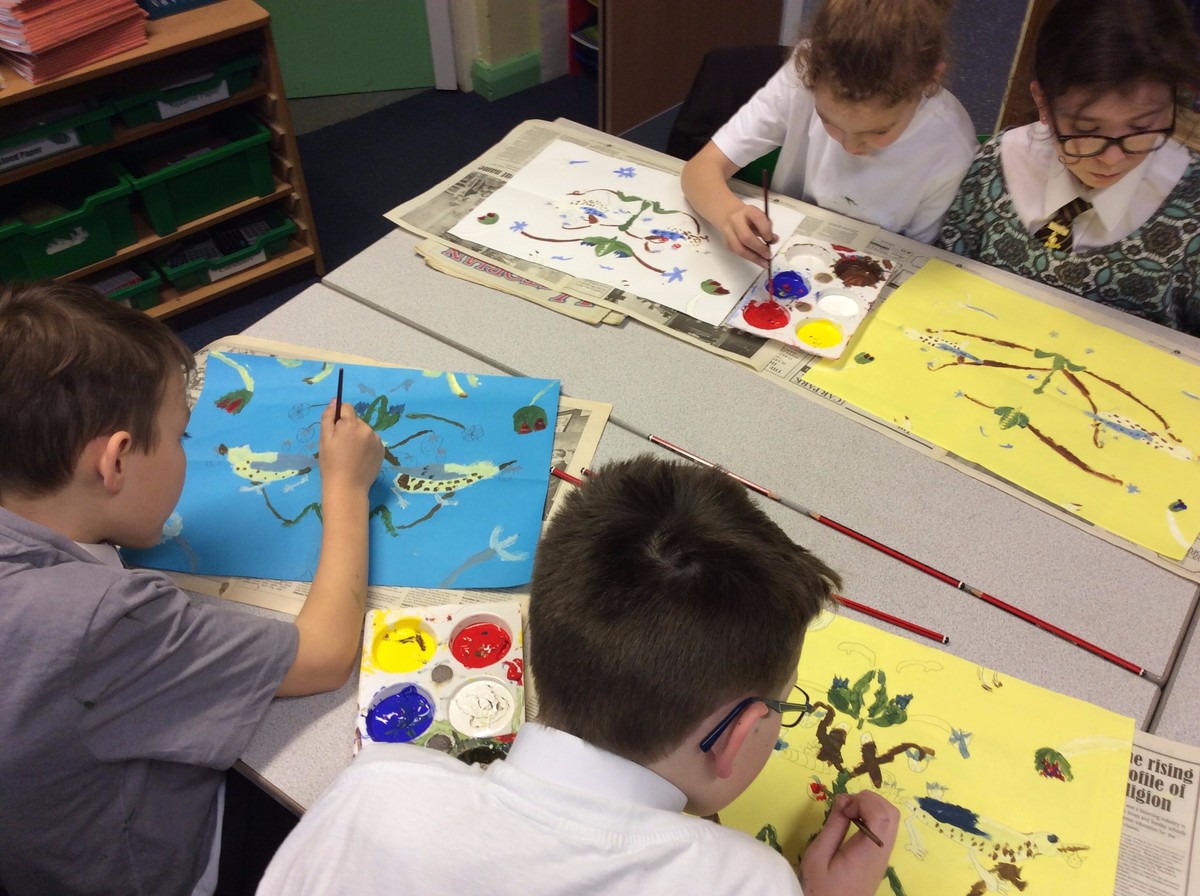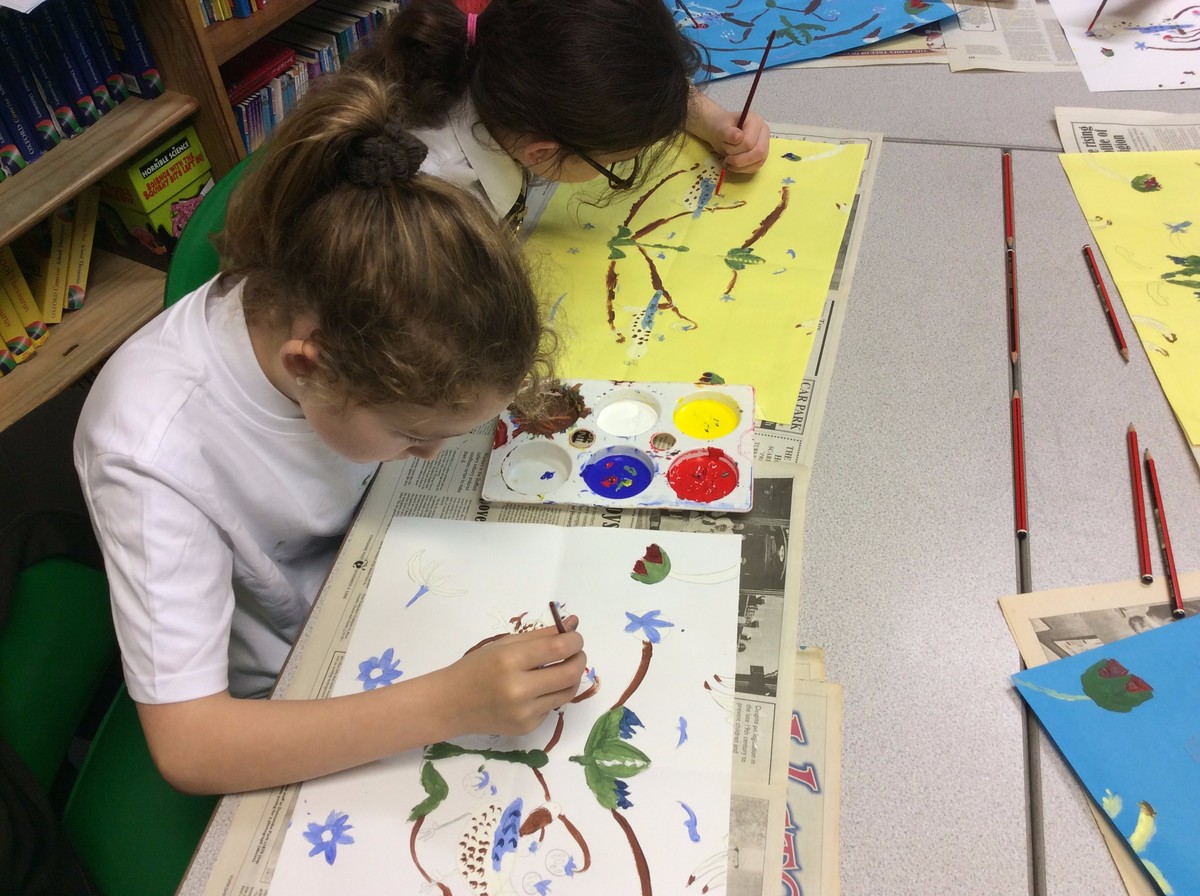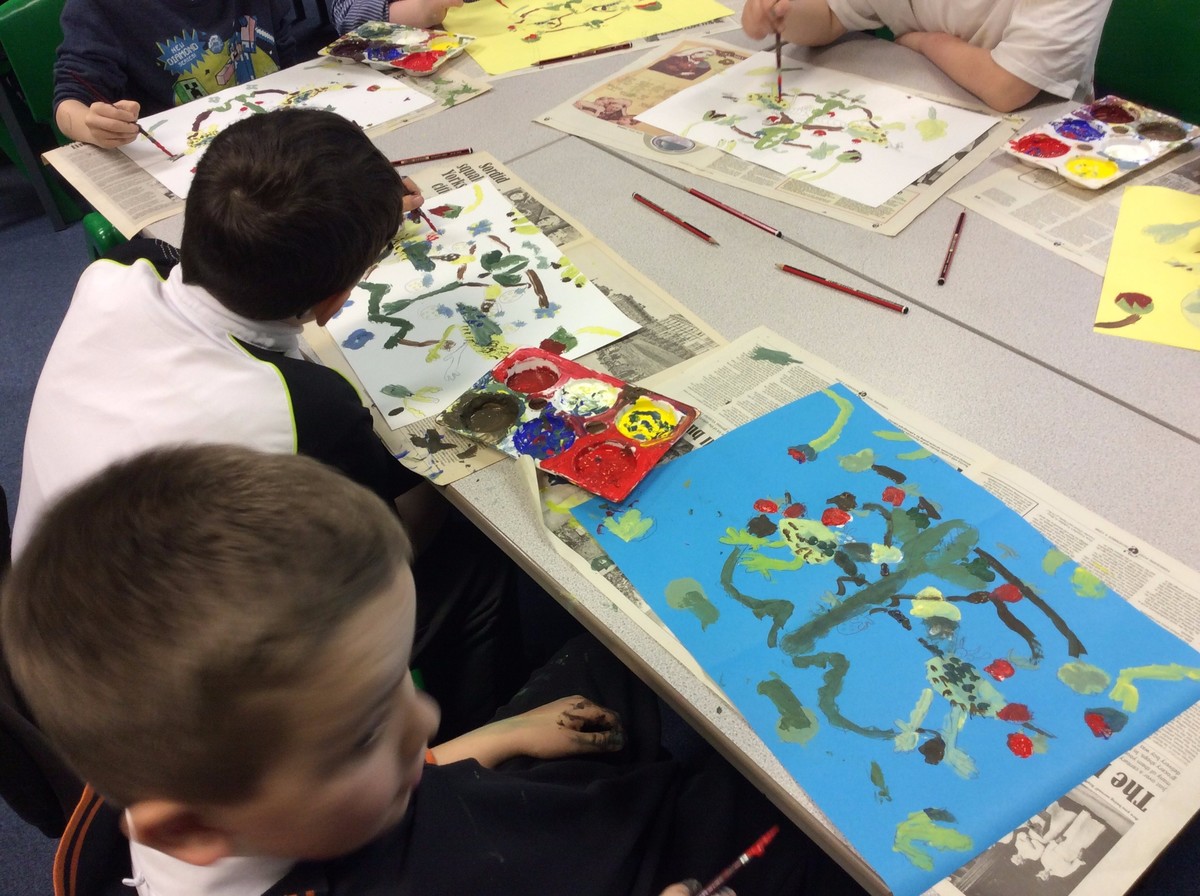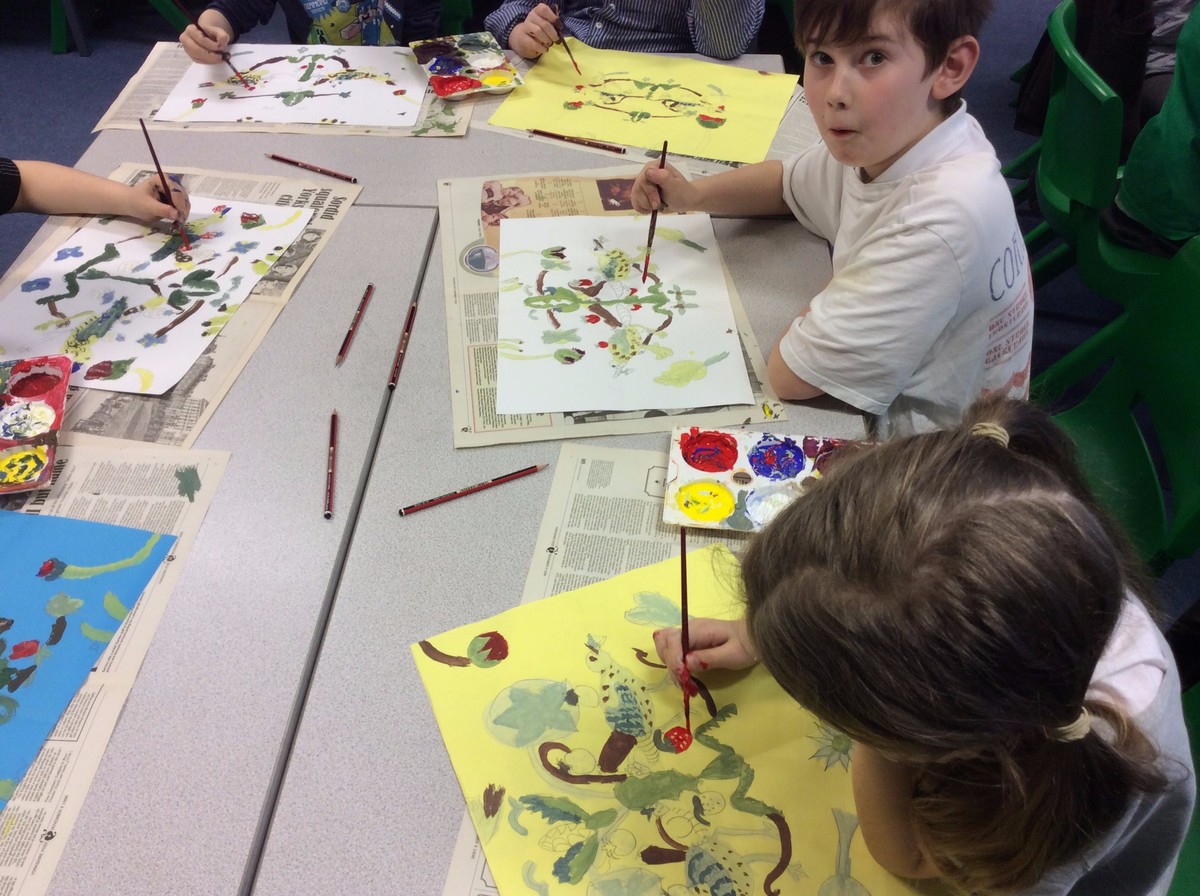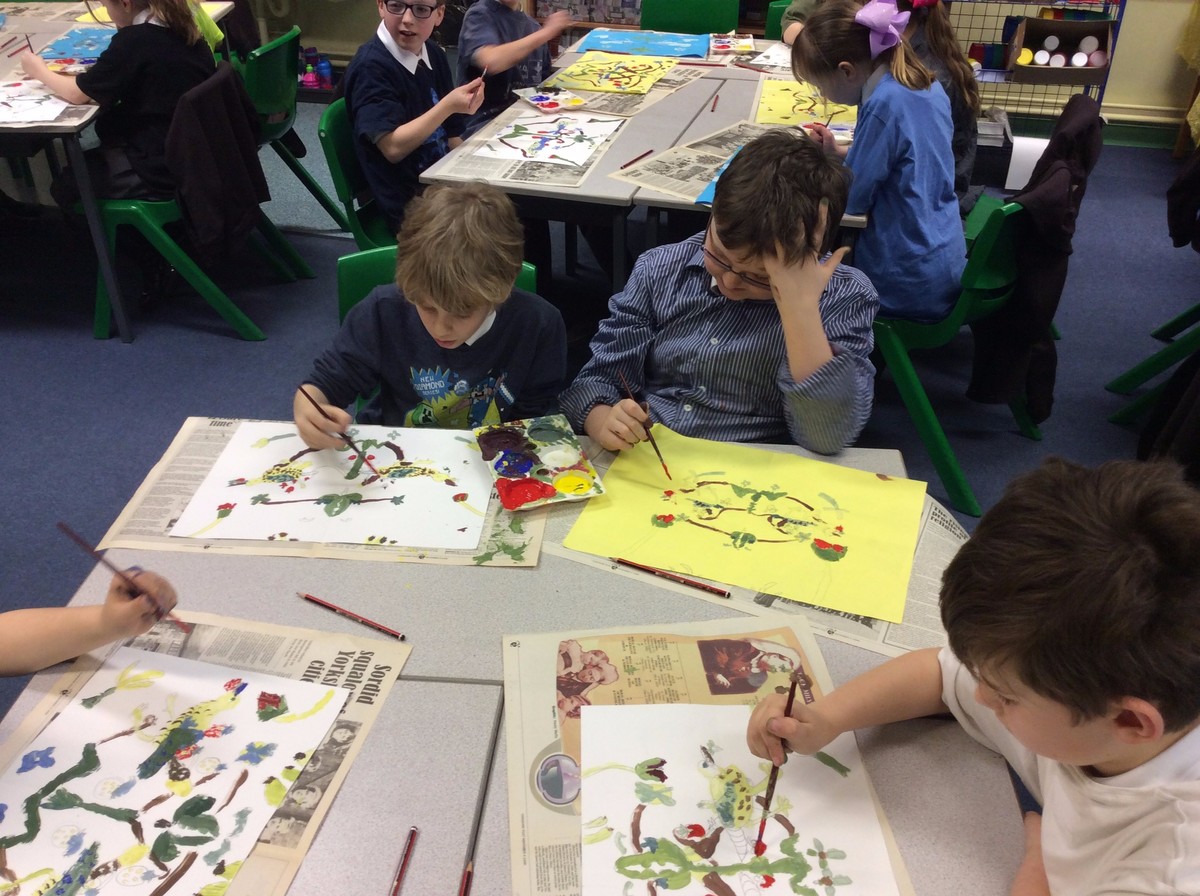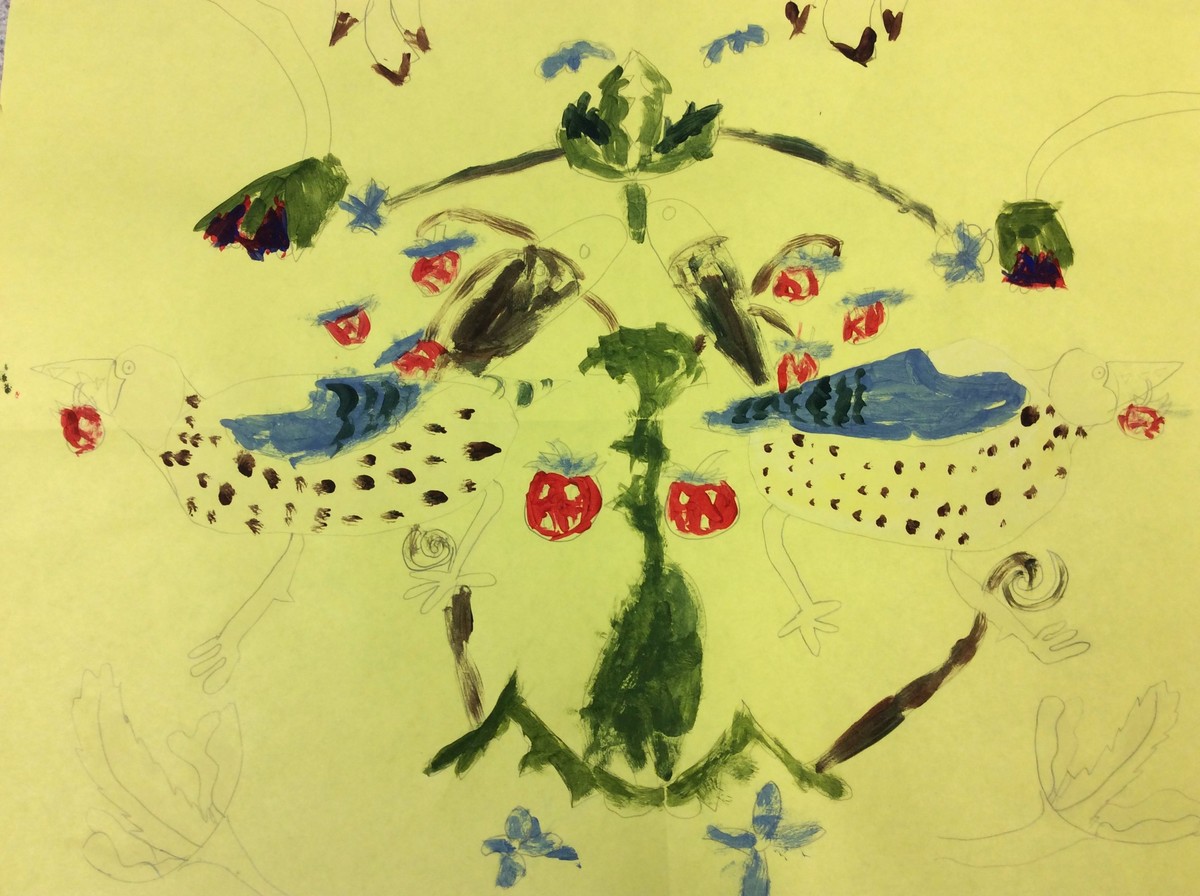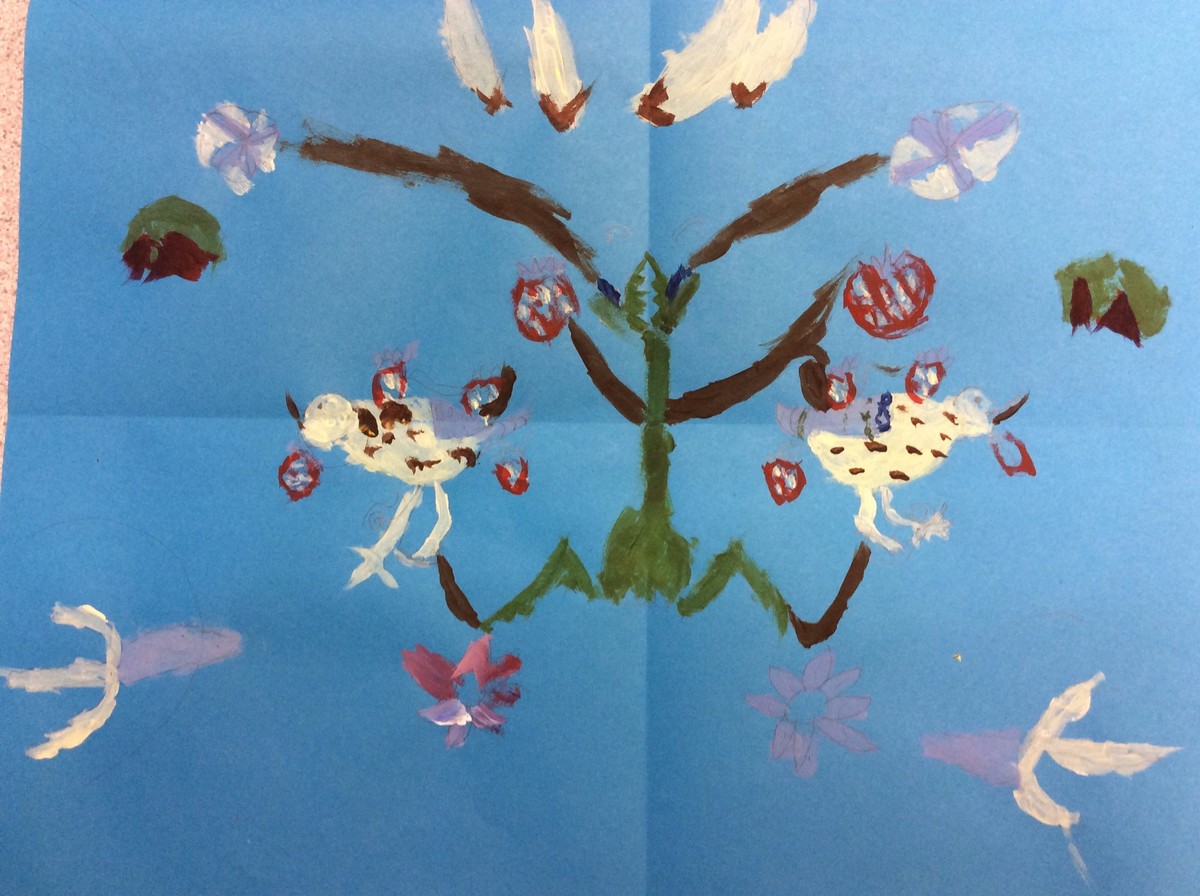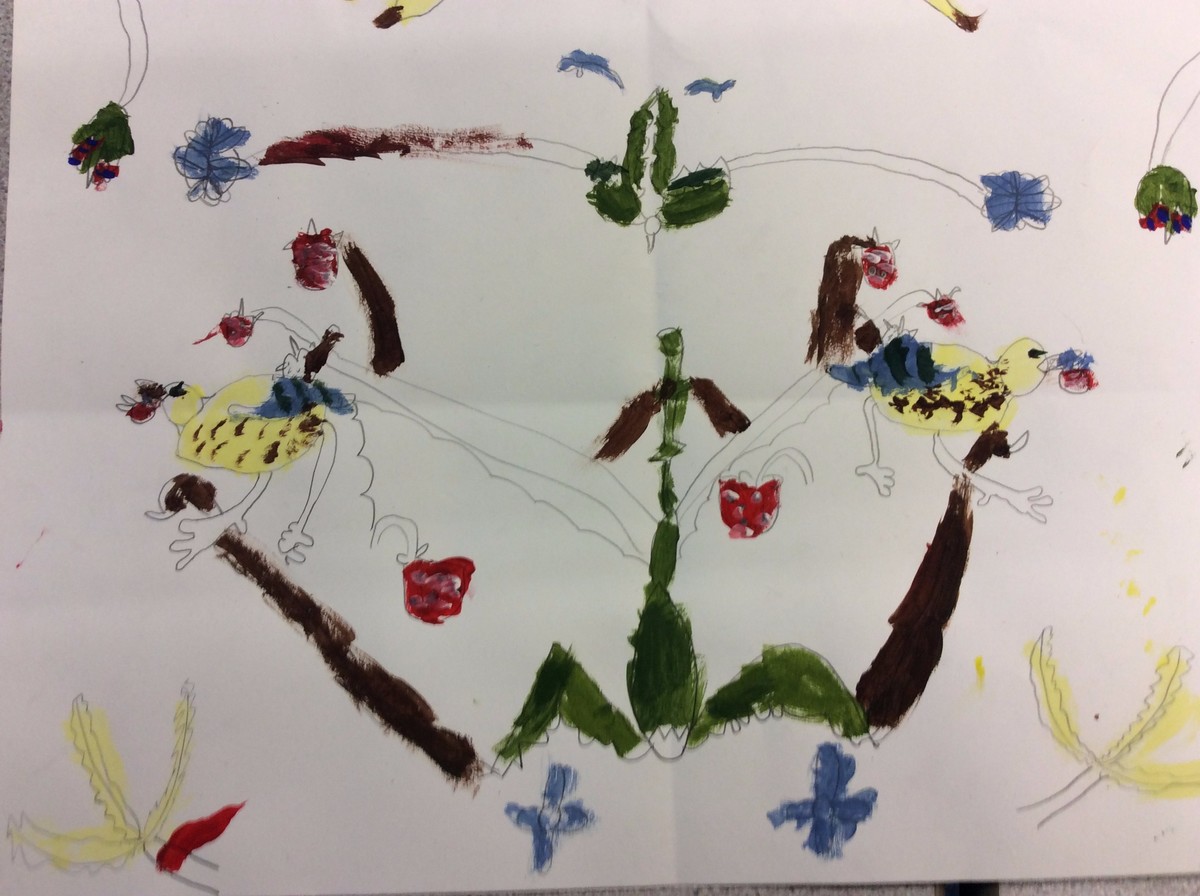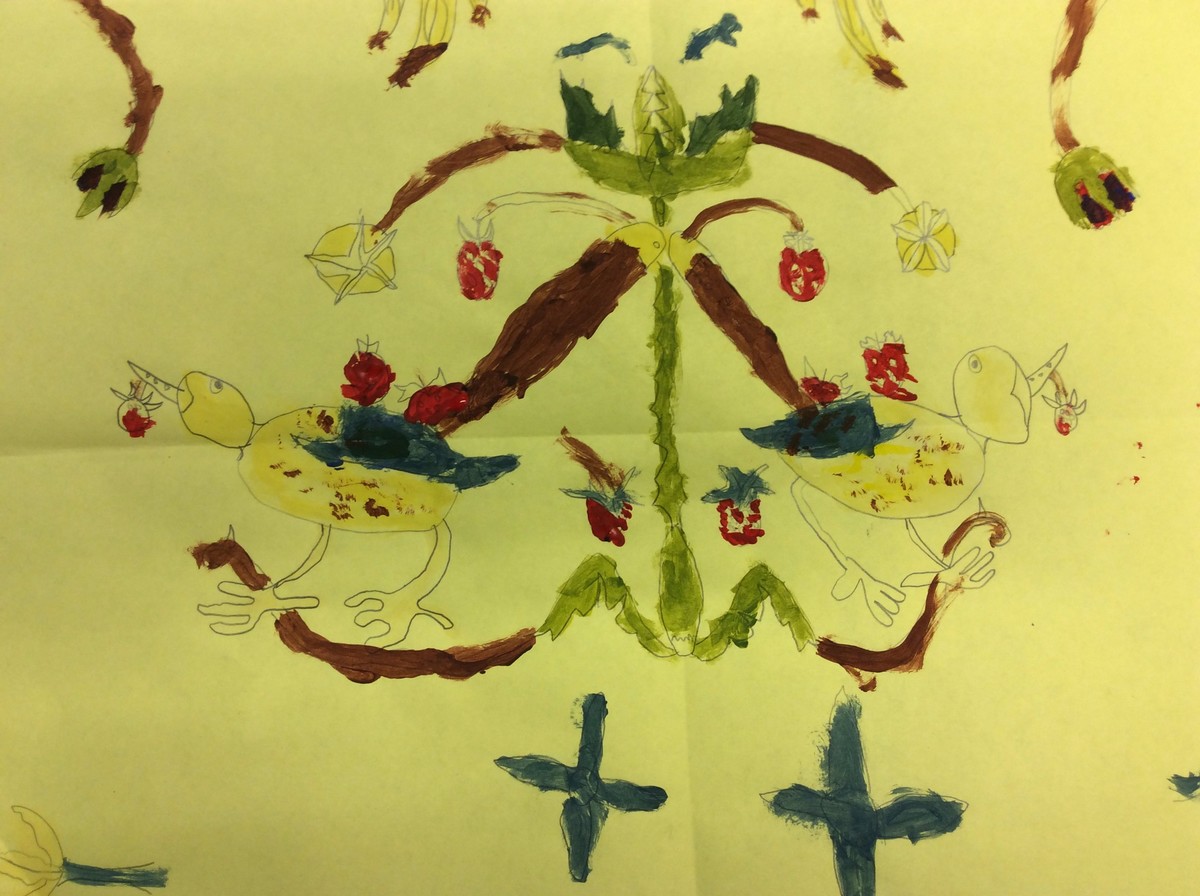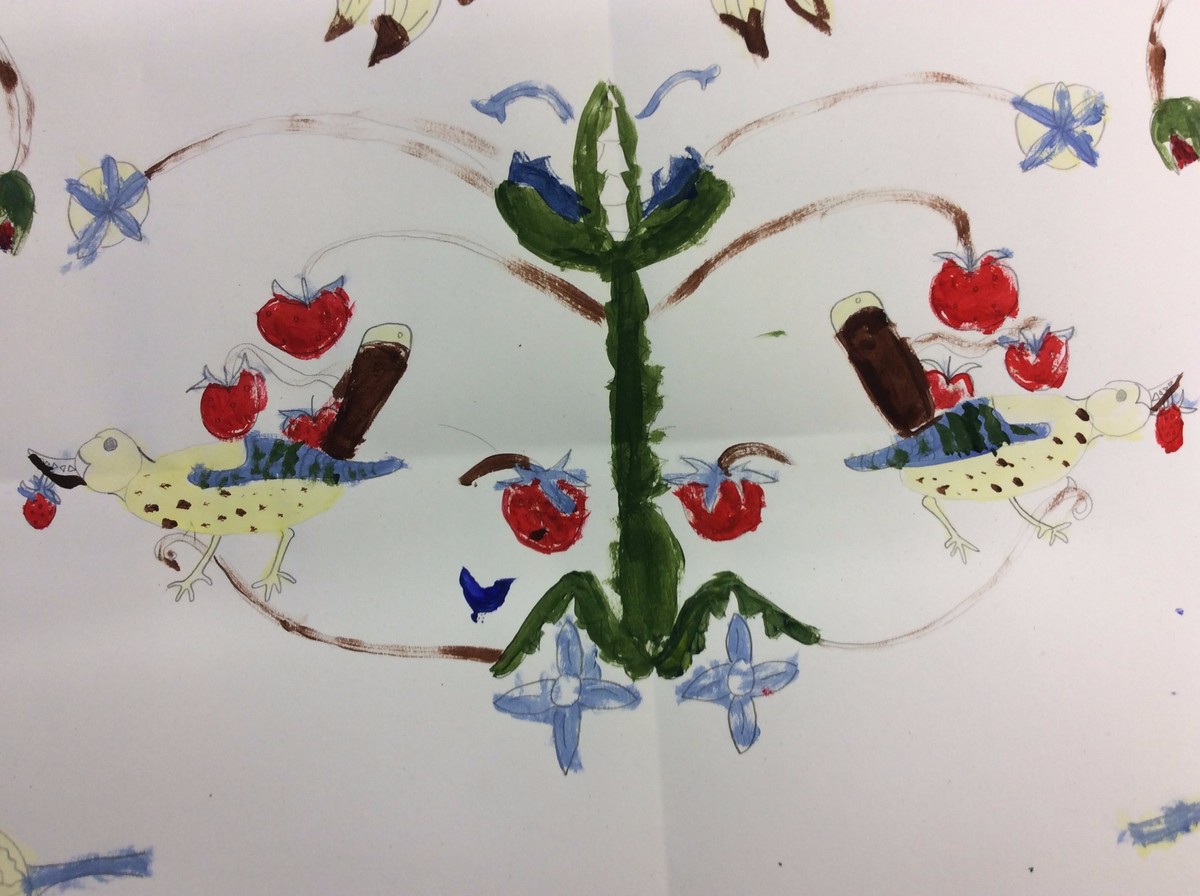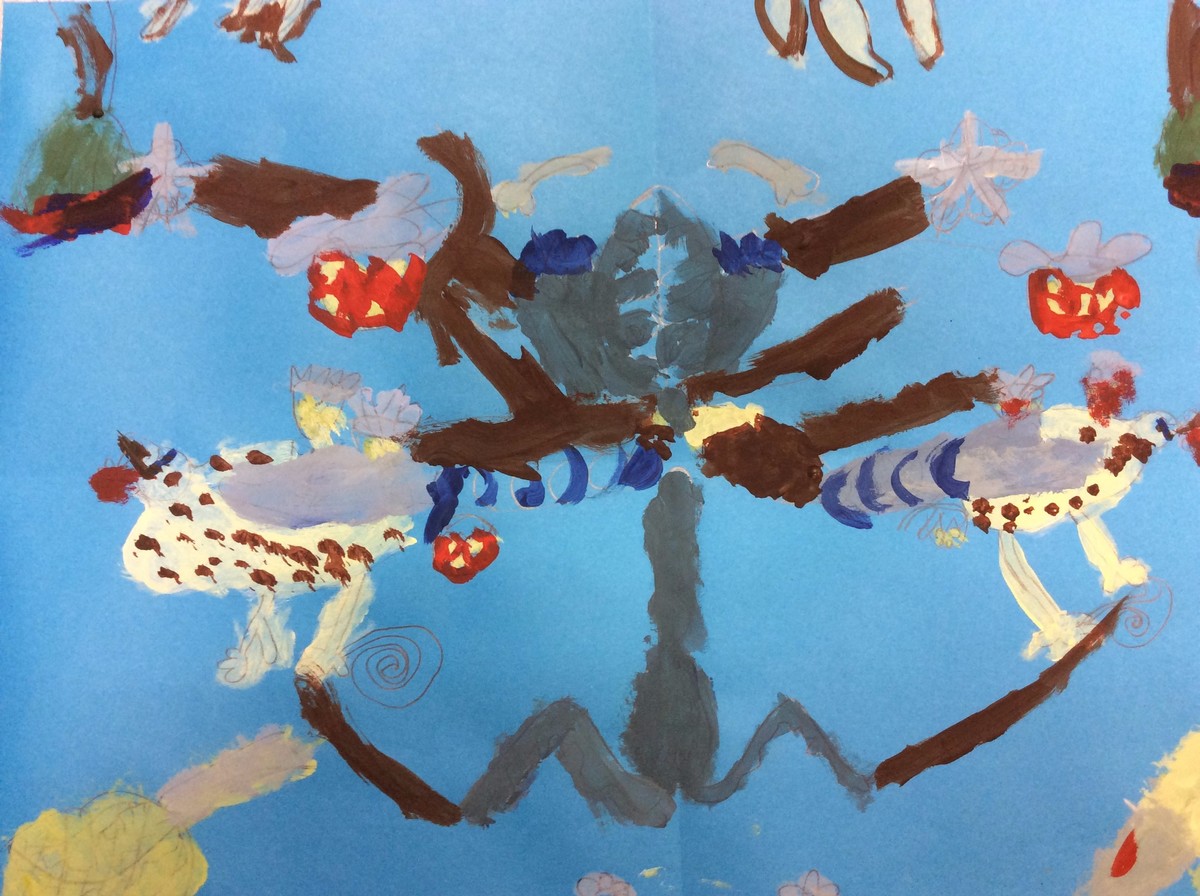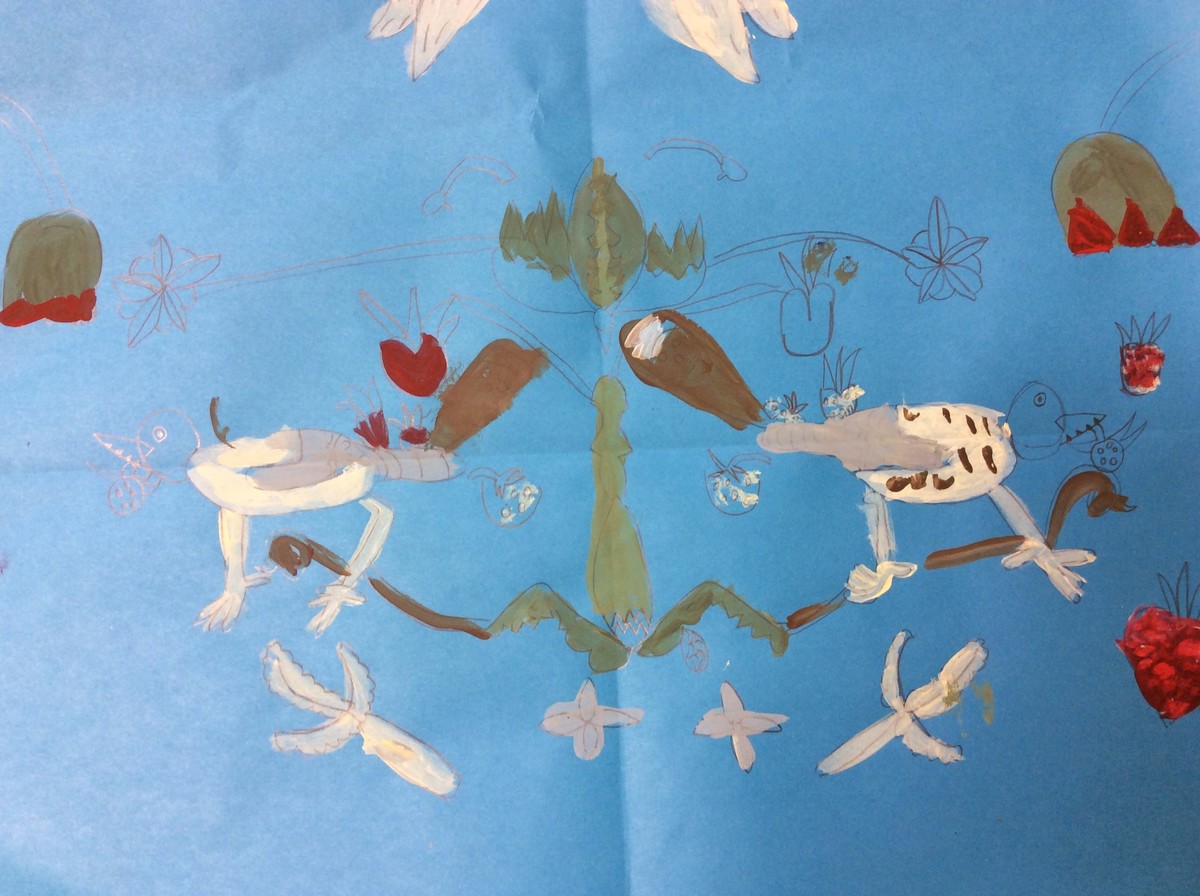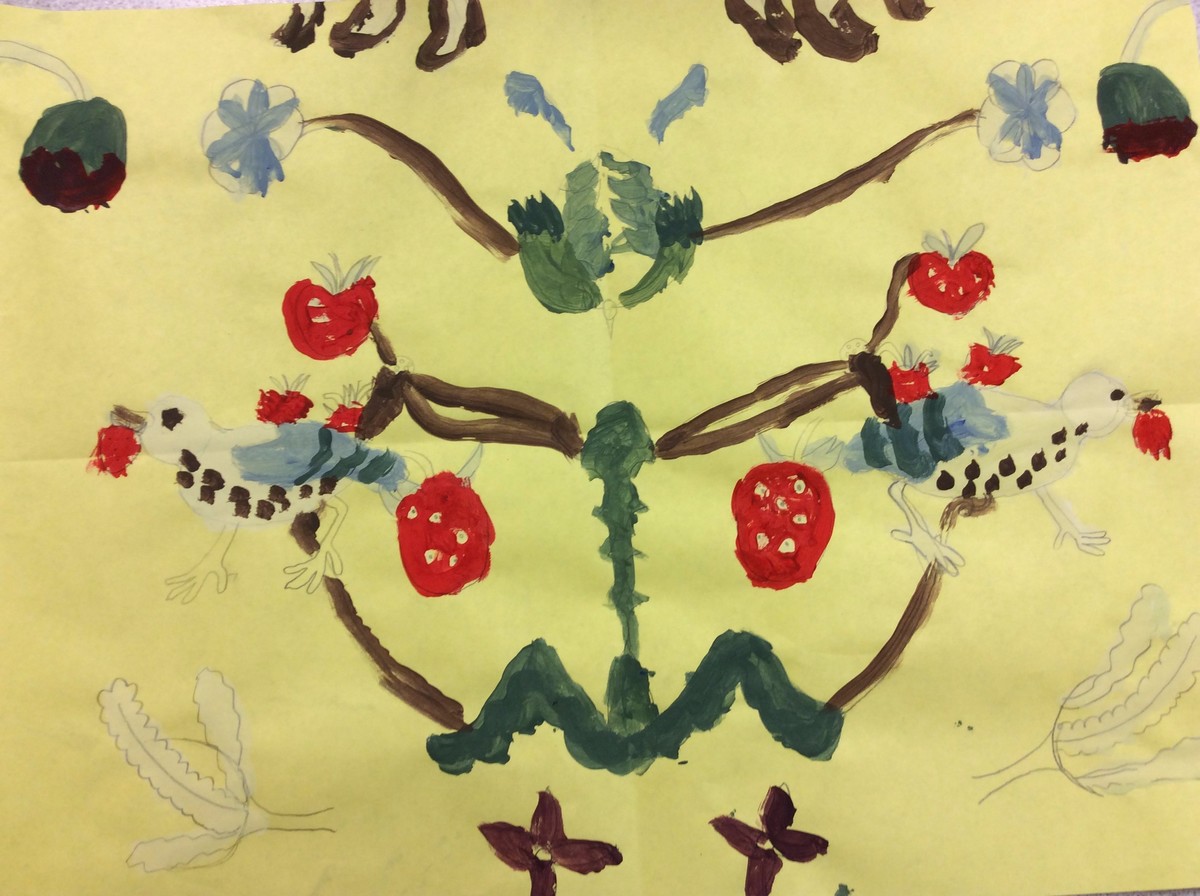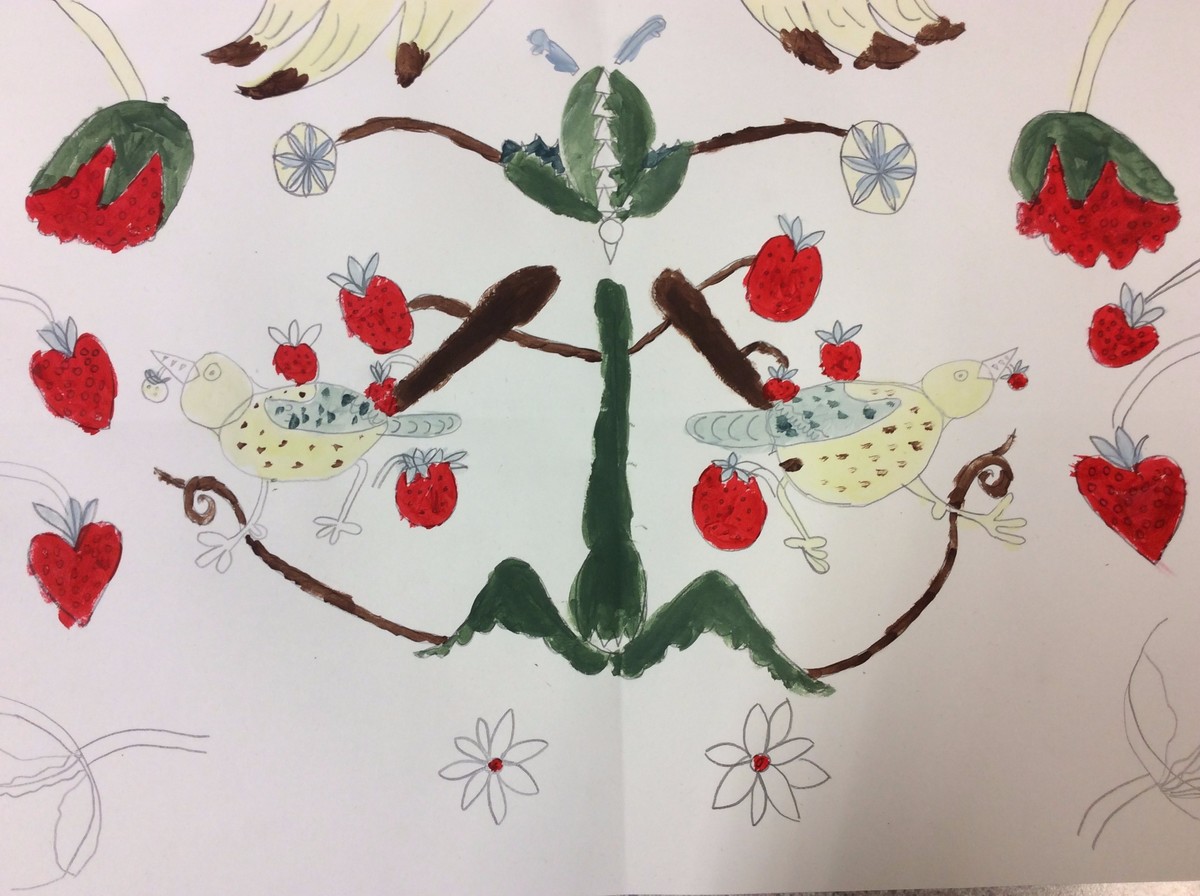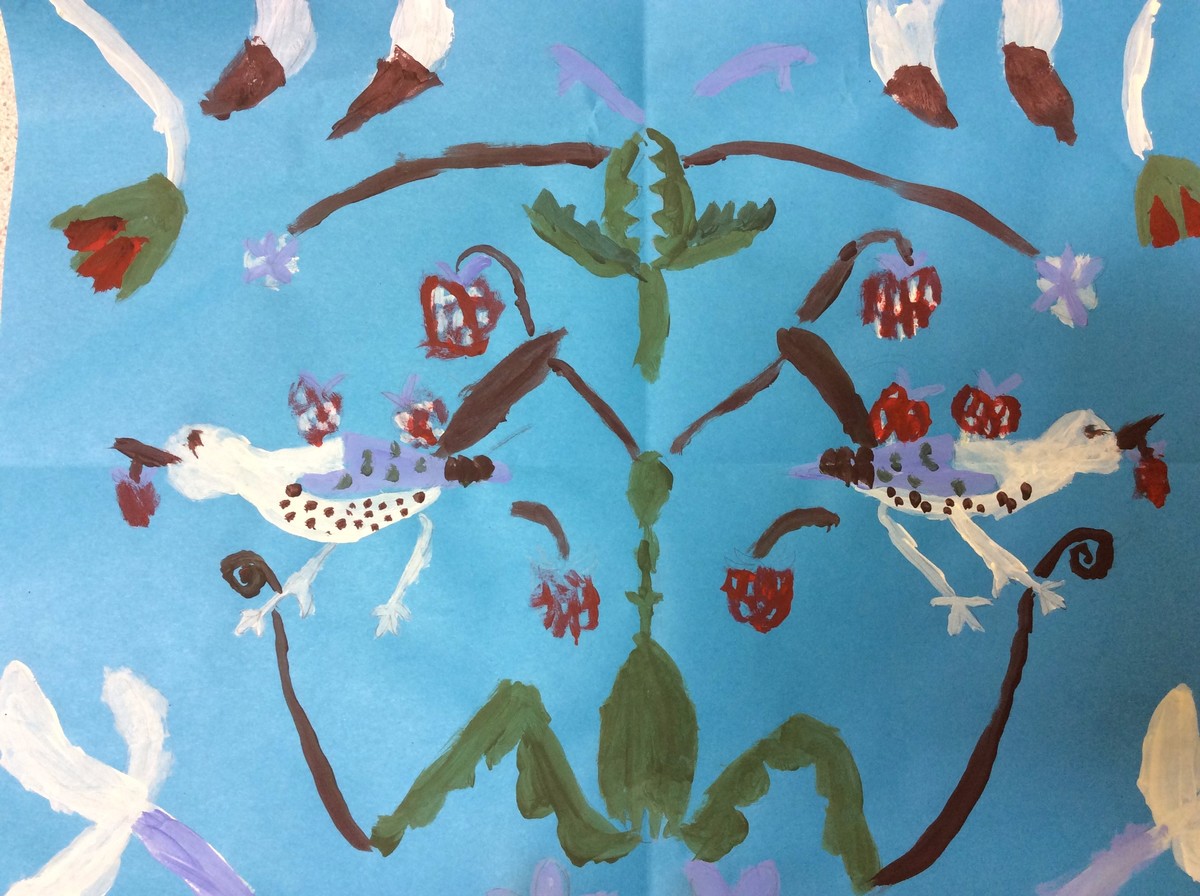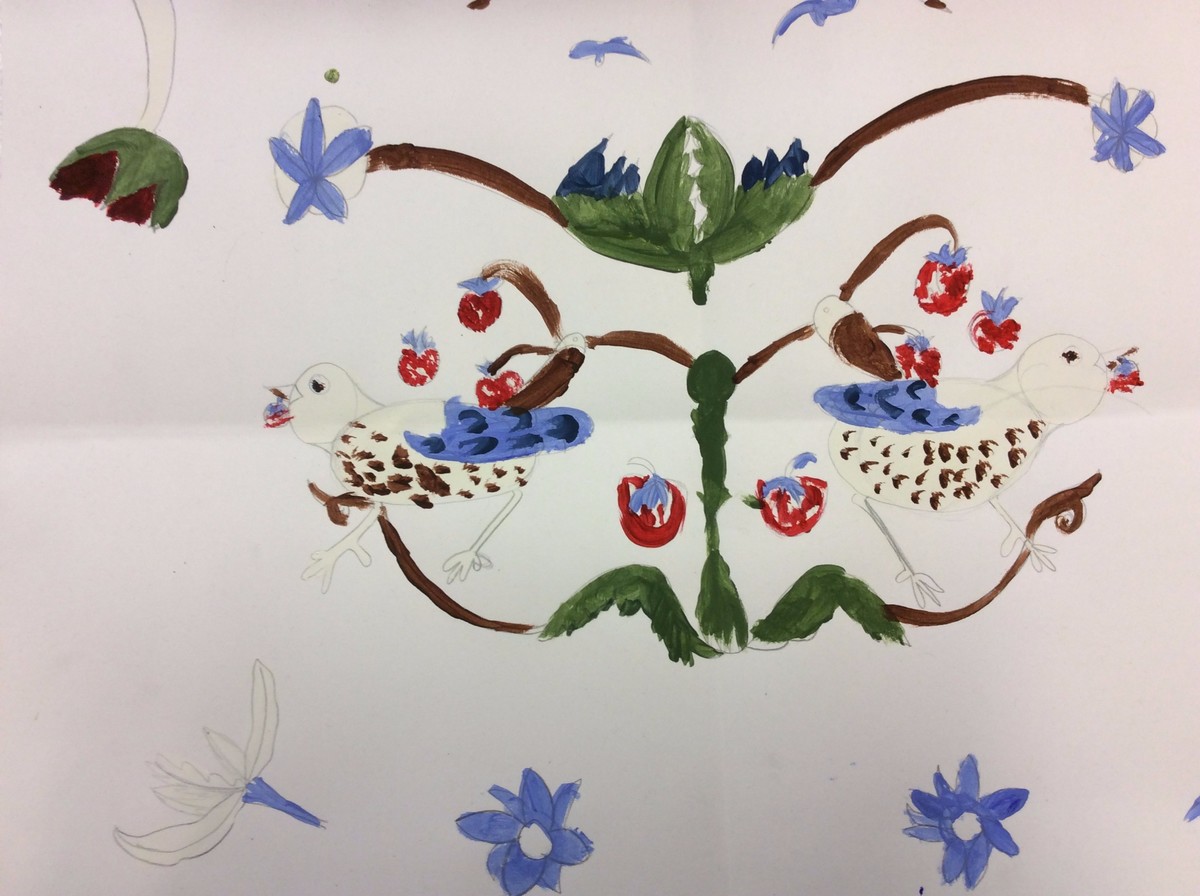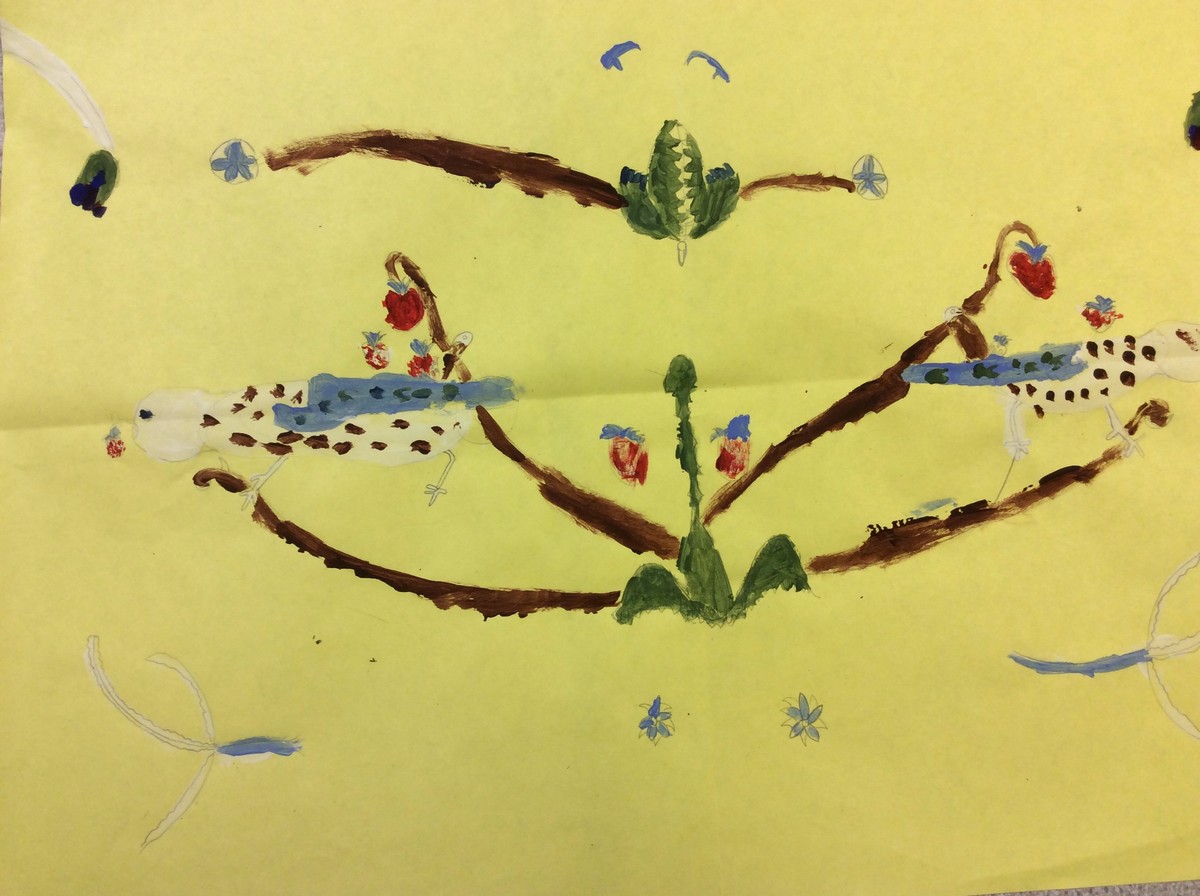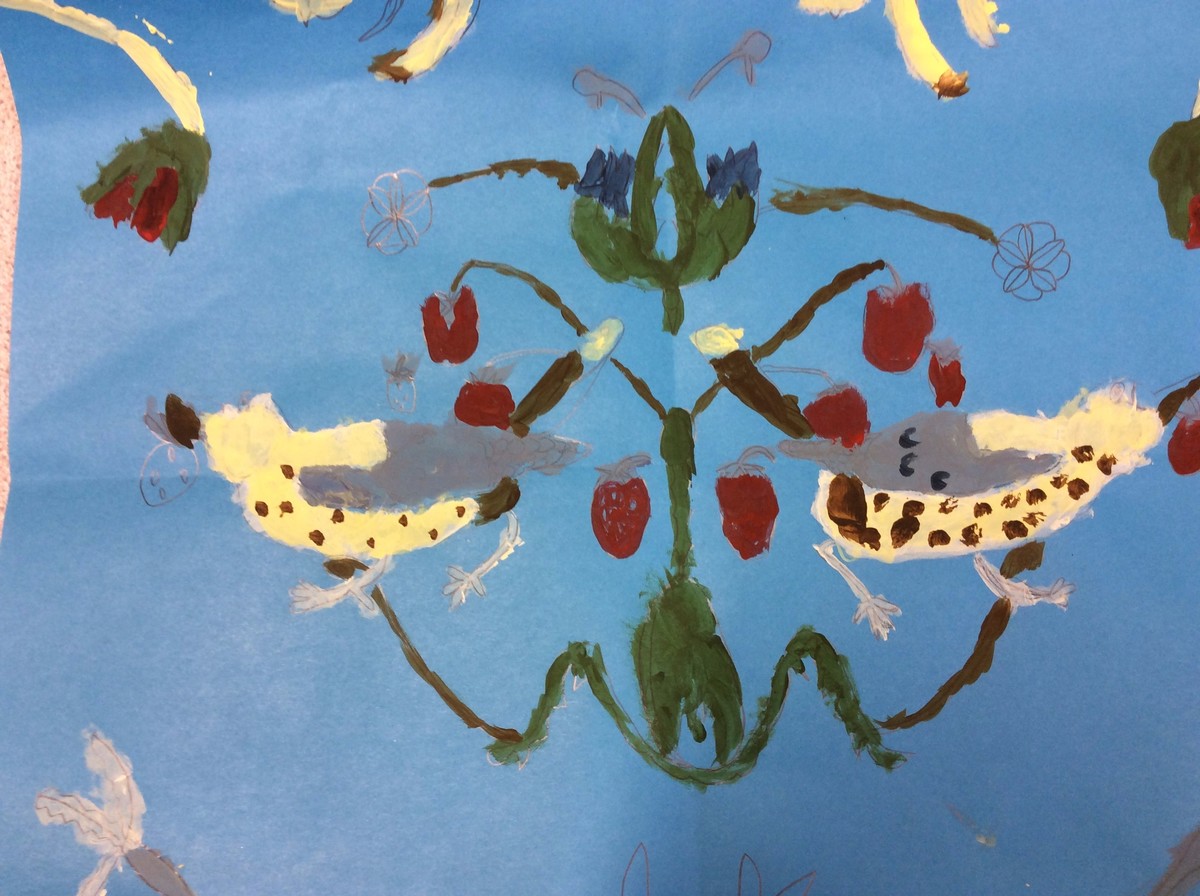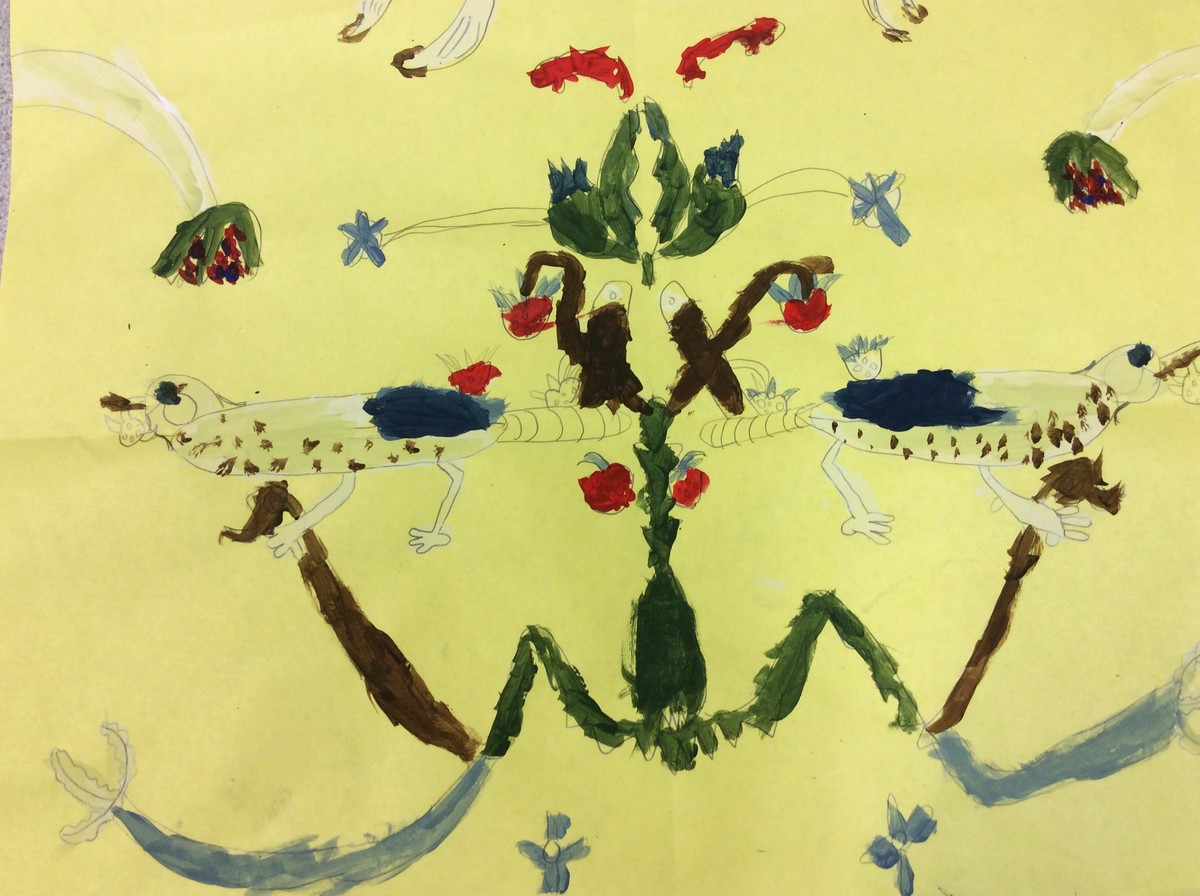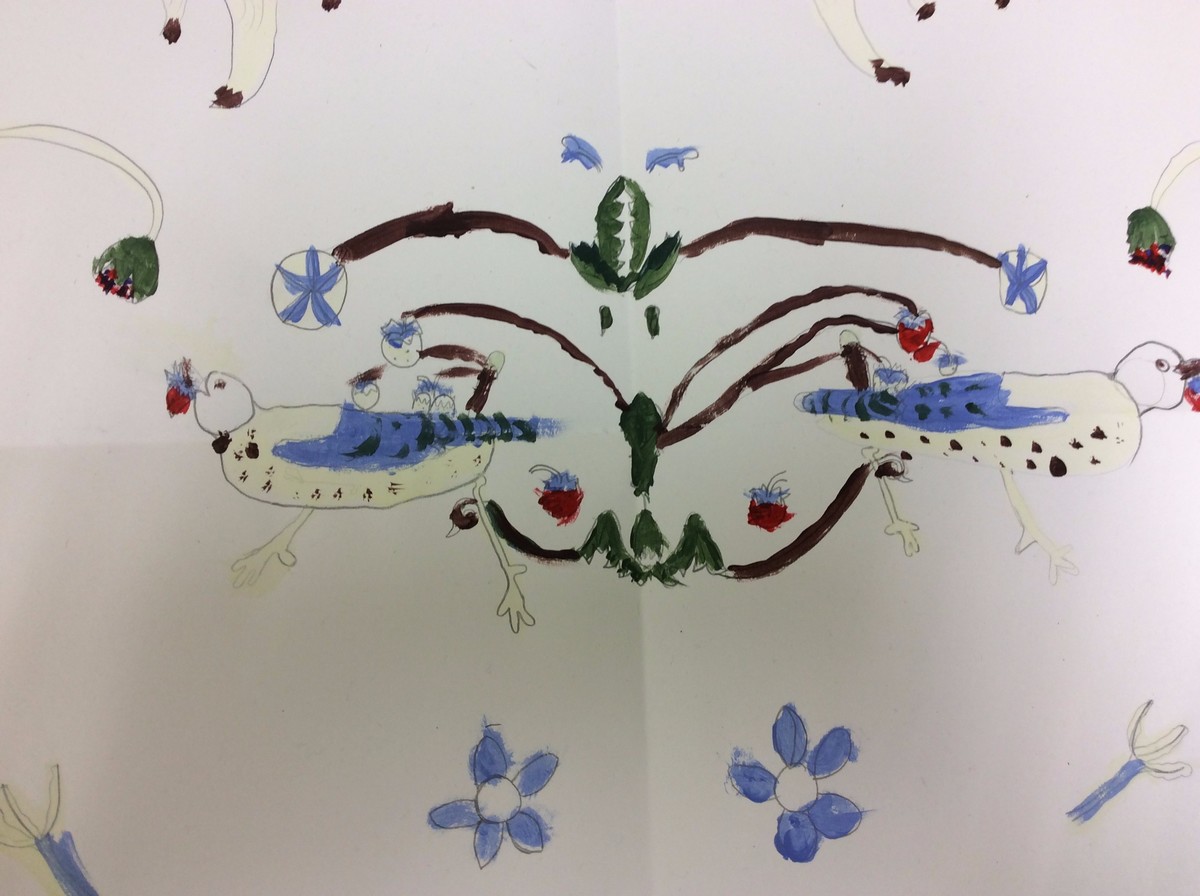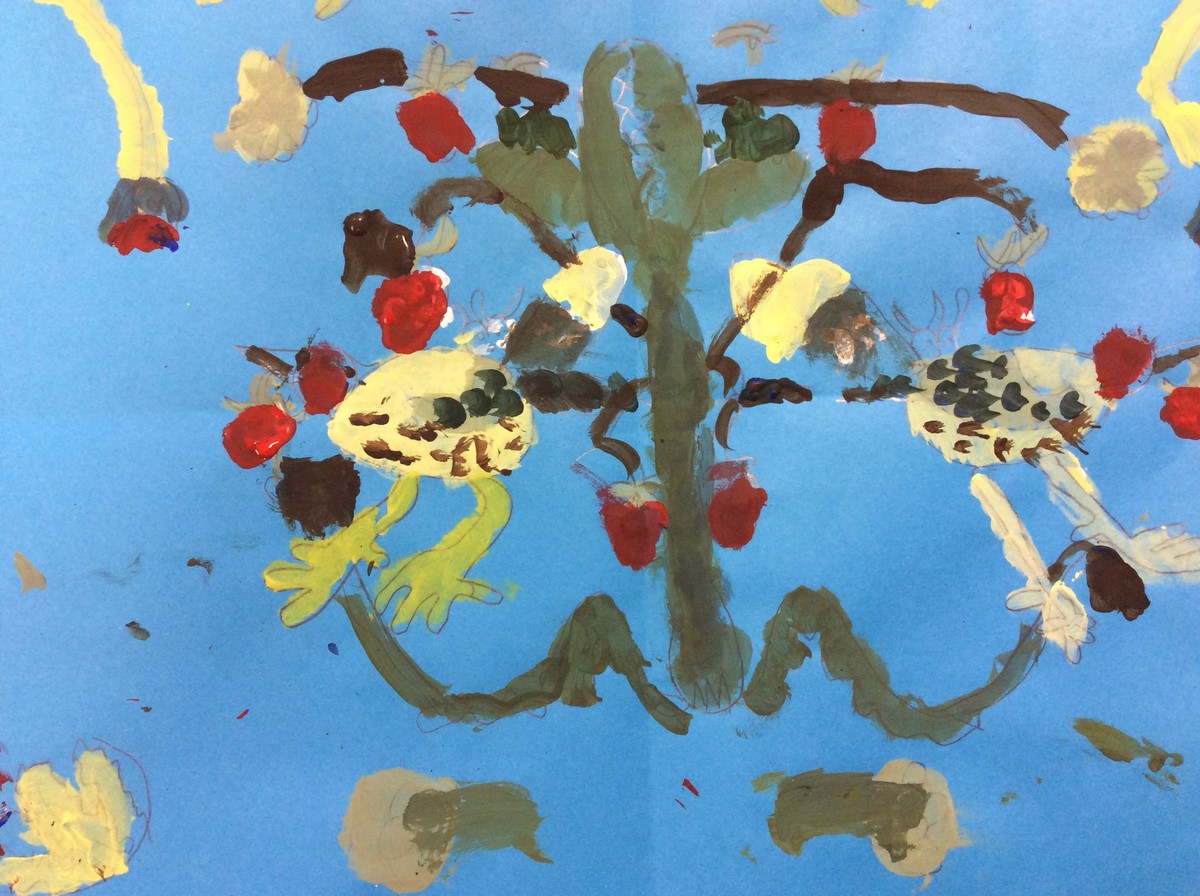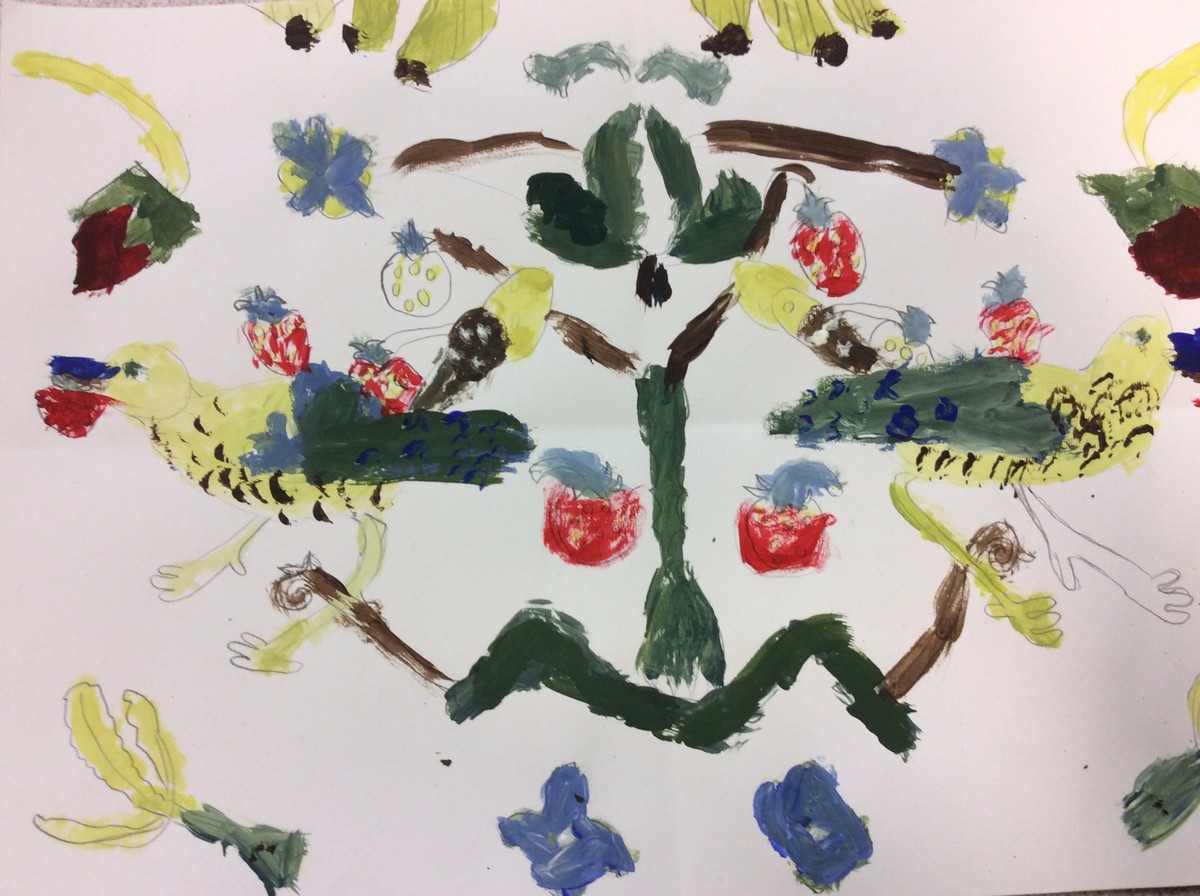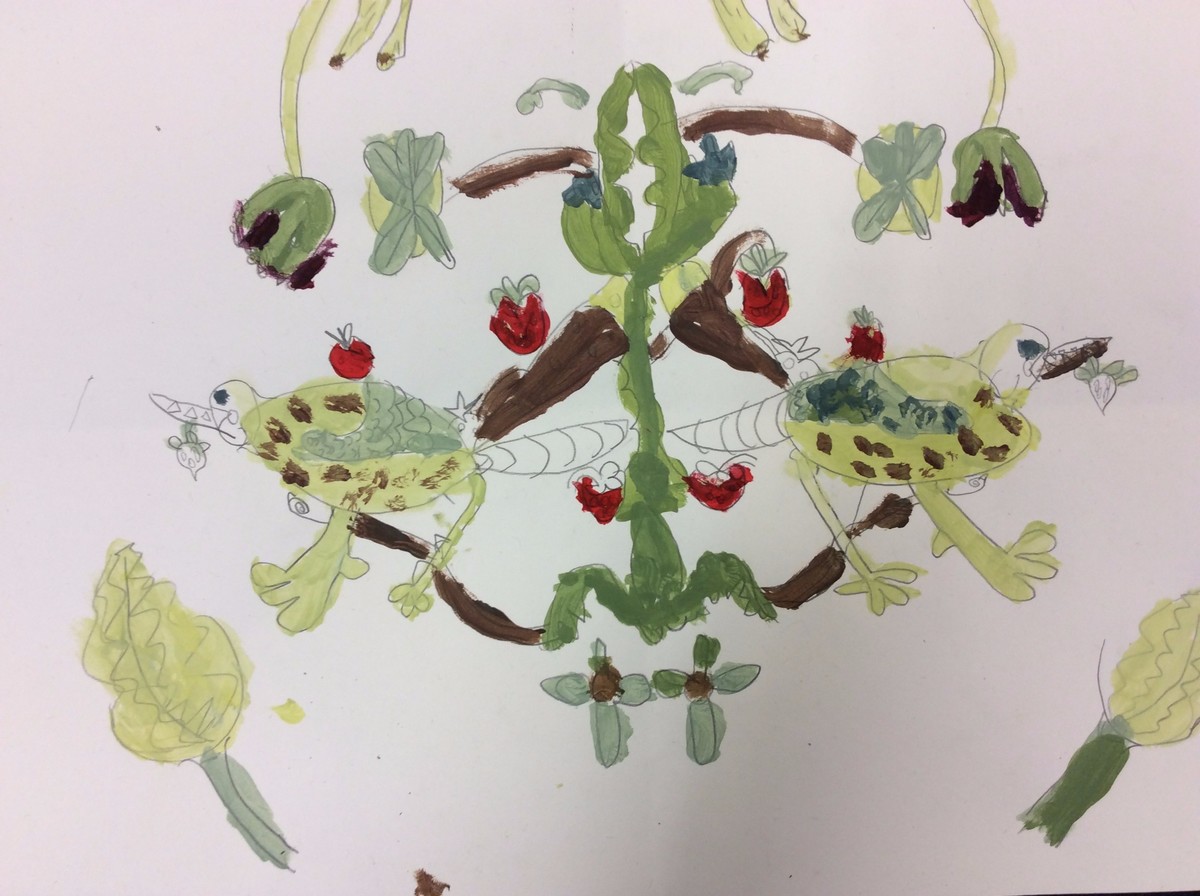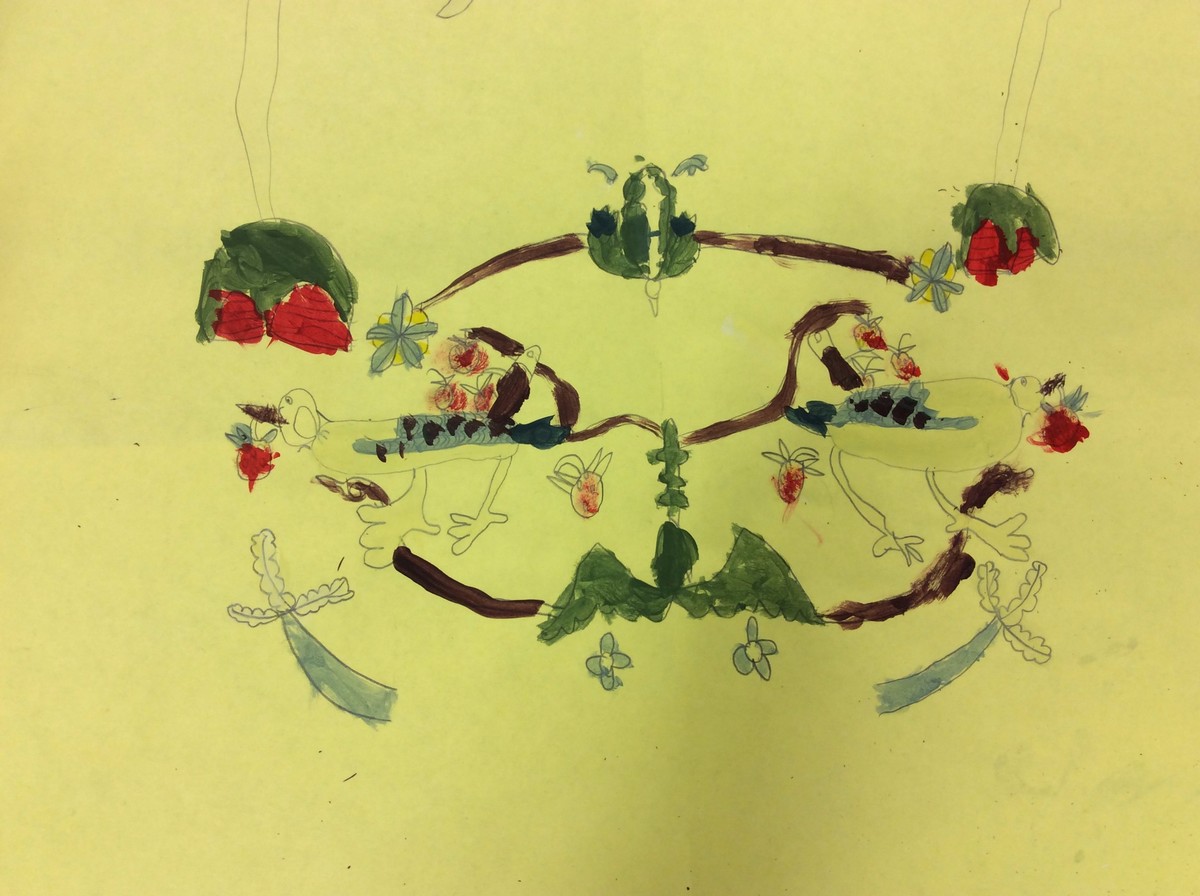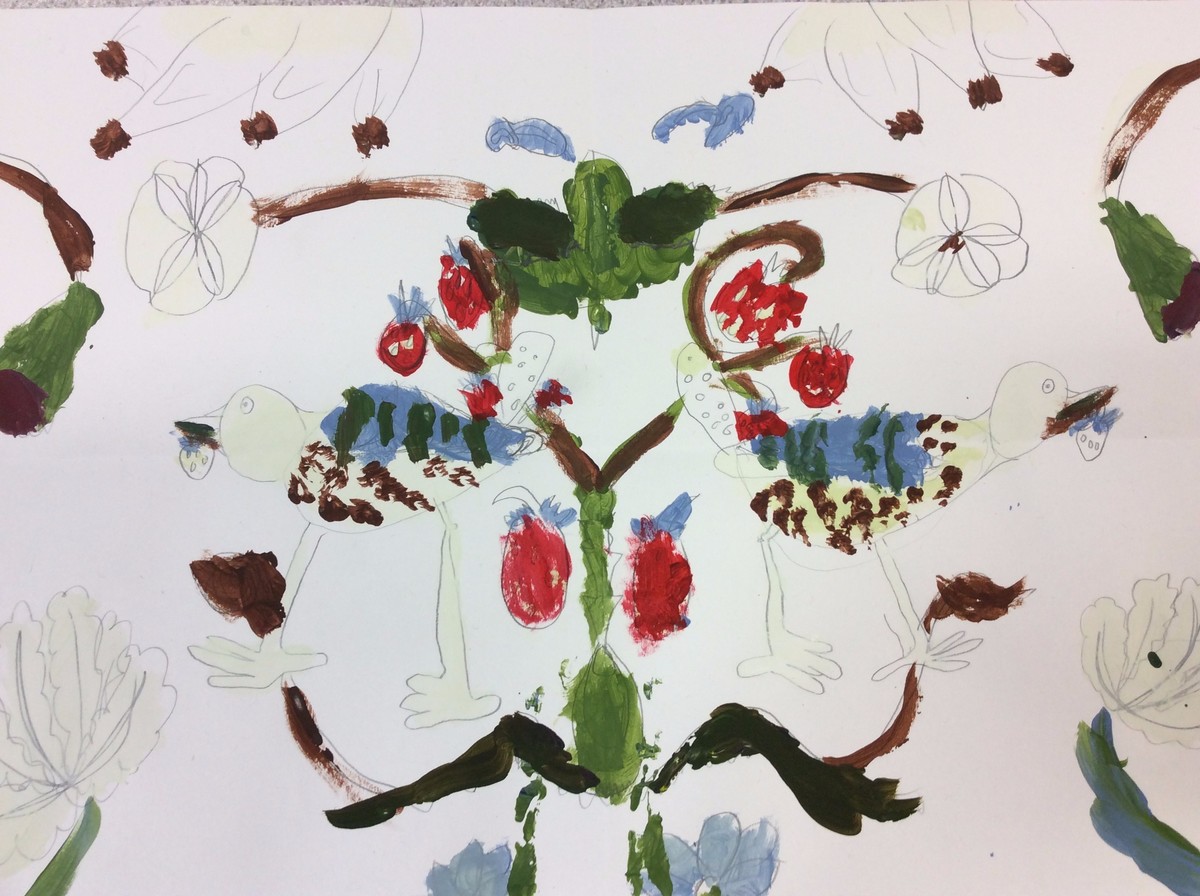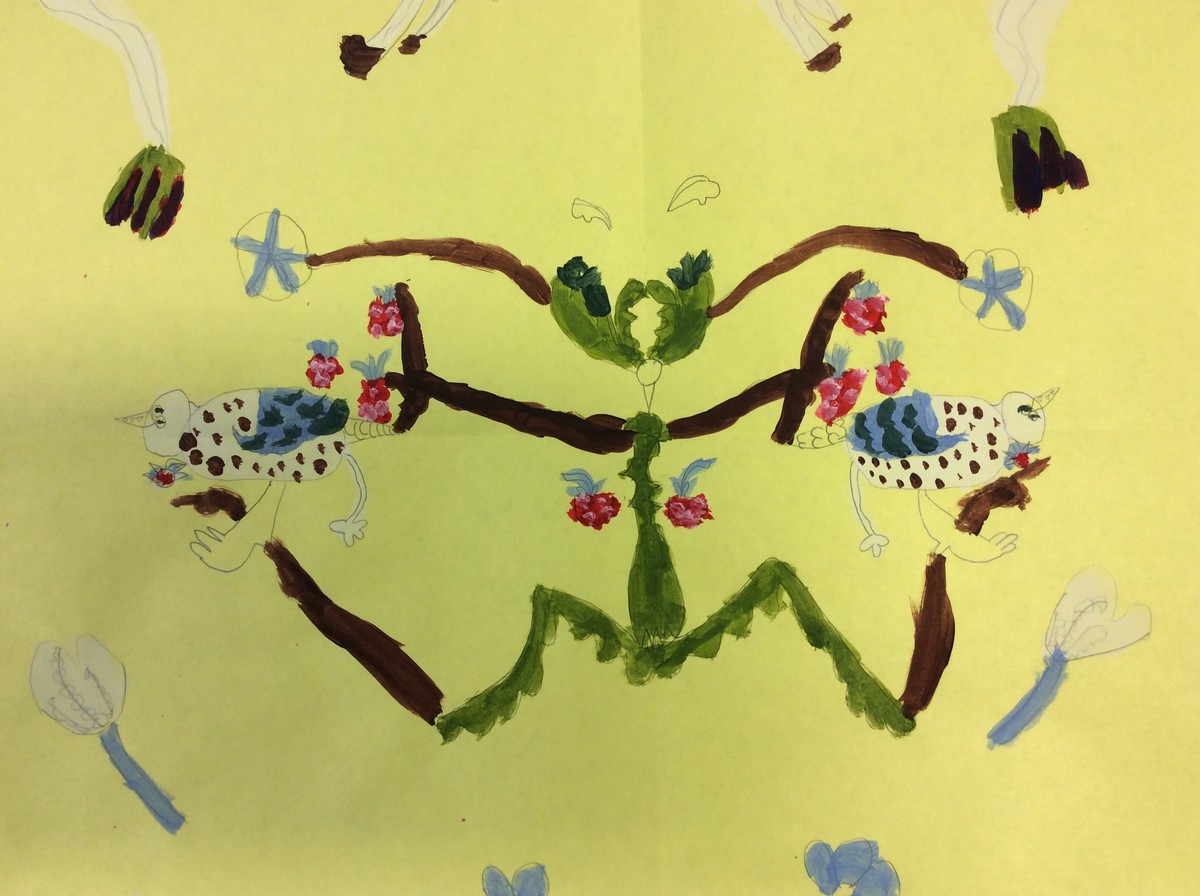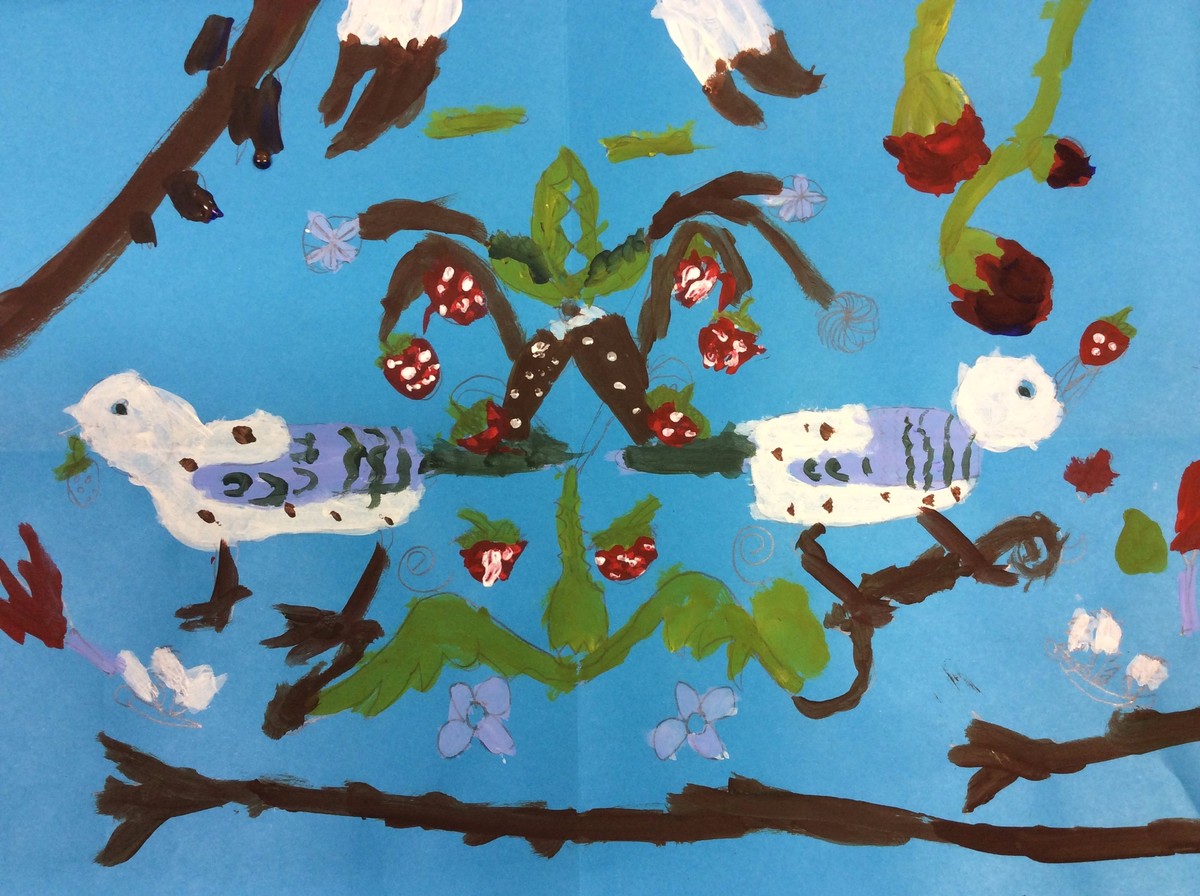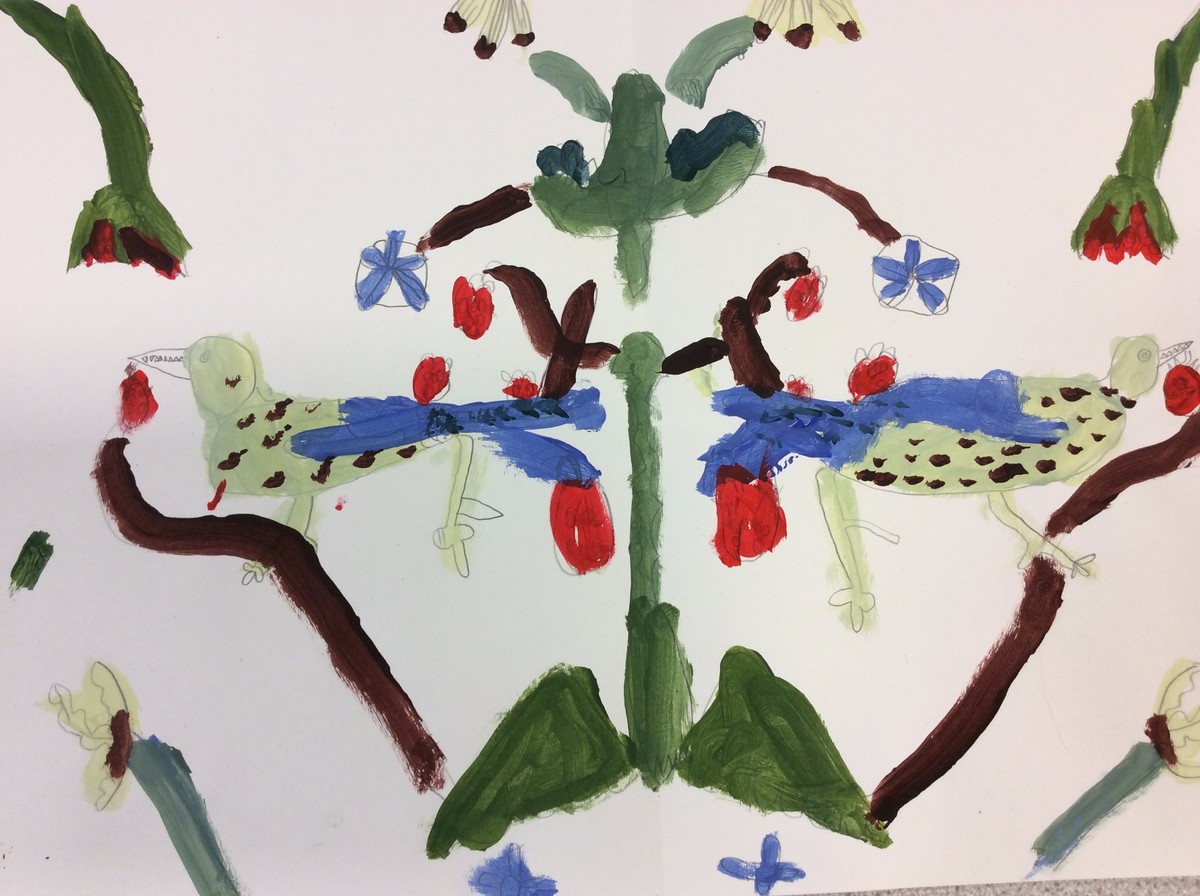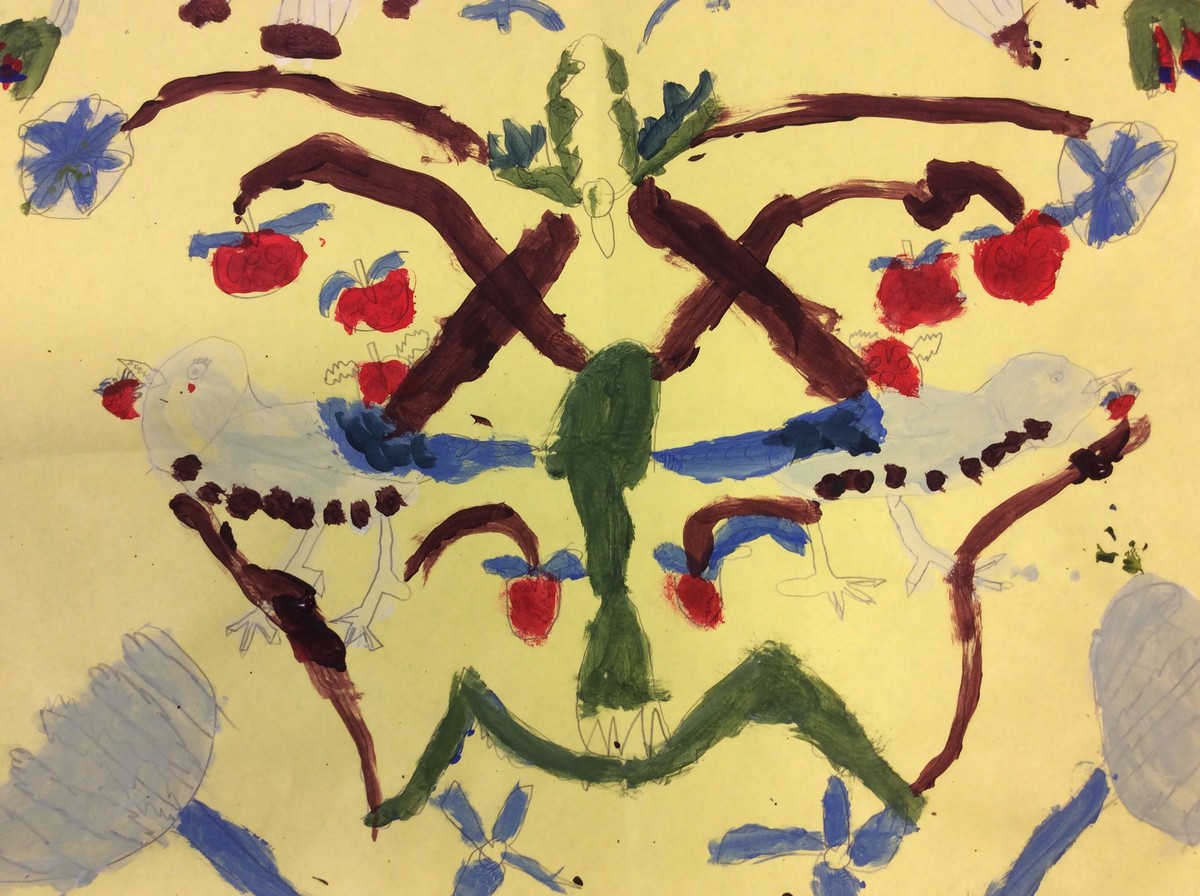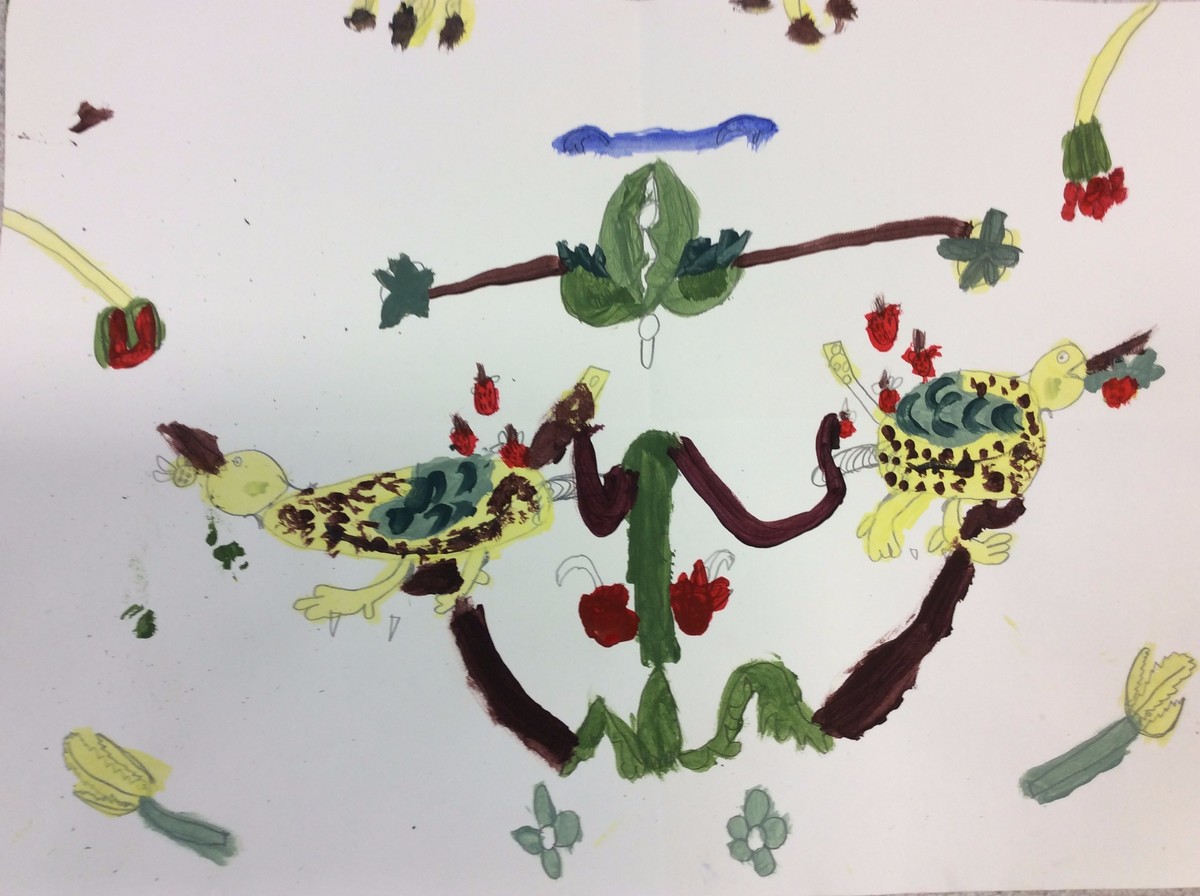 We worked with artist Mrs Wood who guided us through drawing and painting a piece of artwork based on William Morris' 'The Strawberry Thief.'
Year 5 traveled back to 1887 to see what school was like for Victorian children.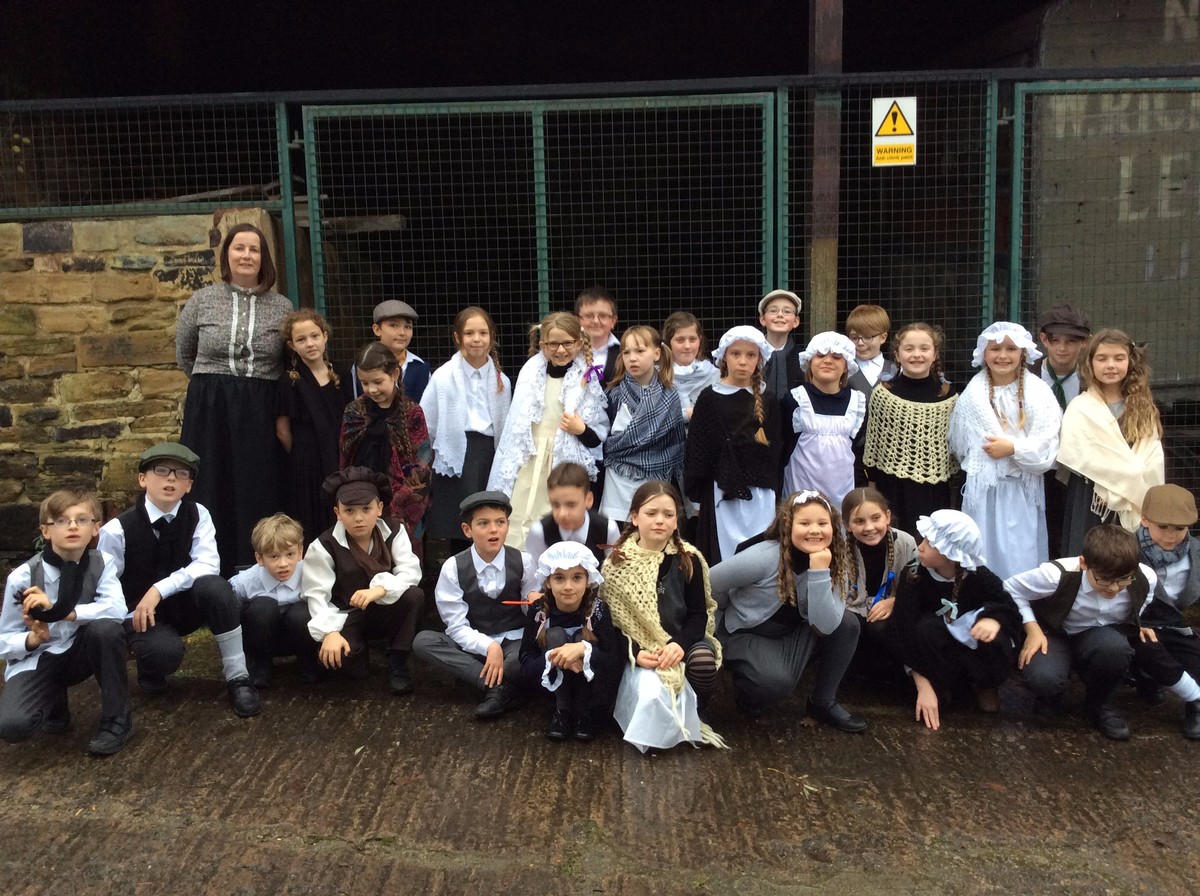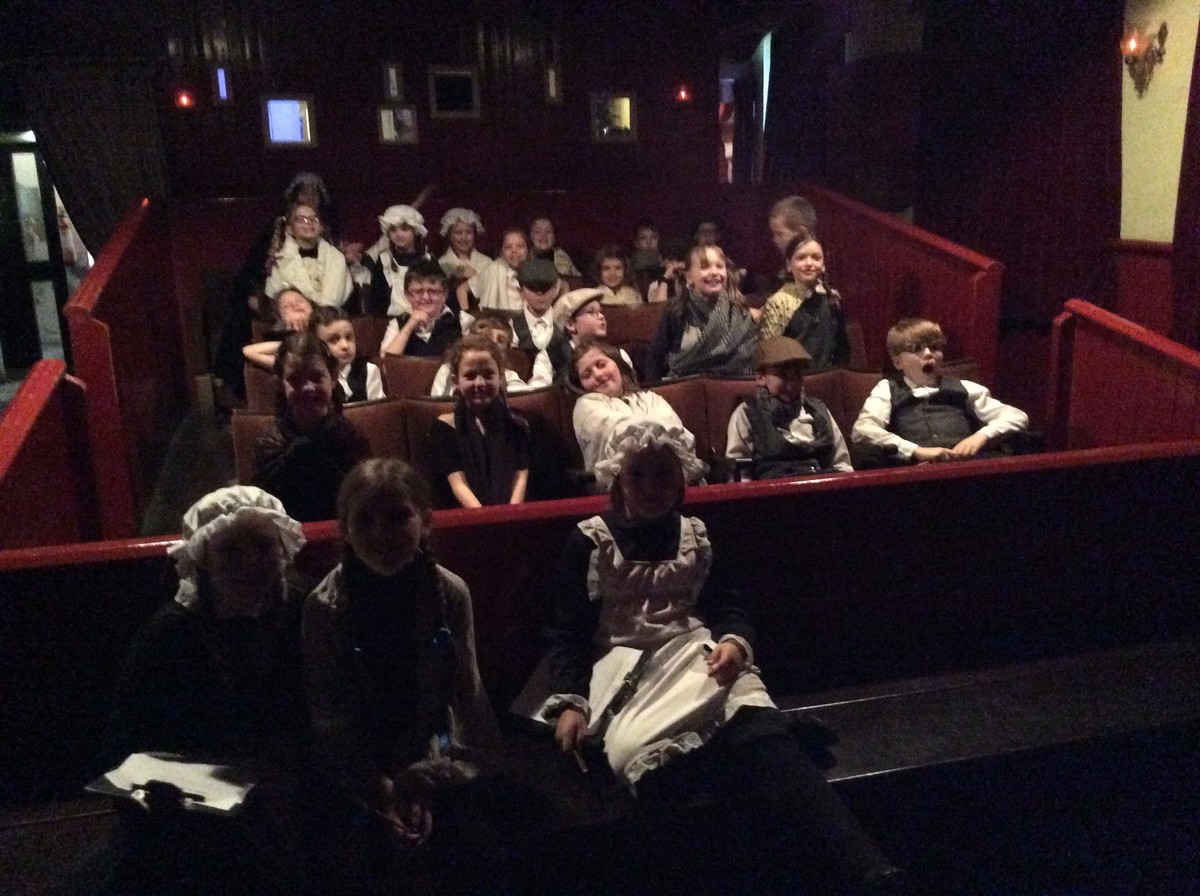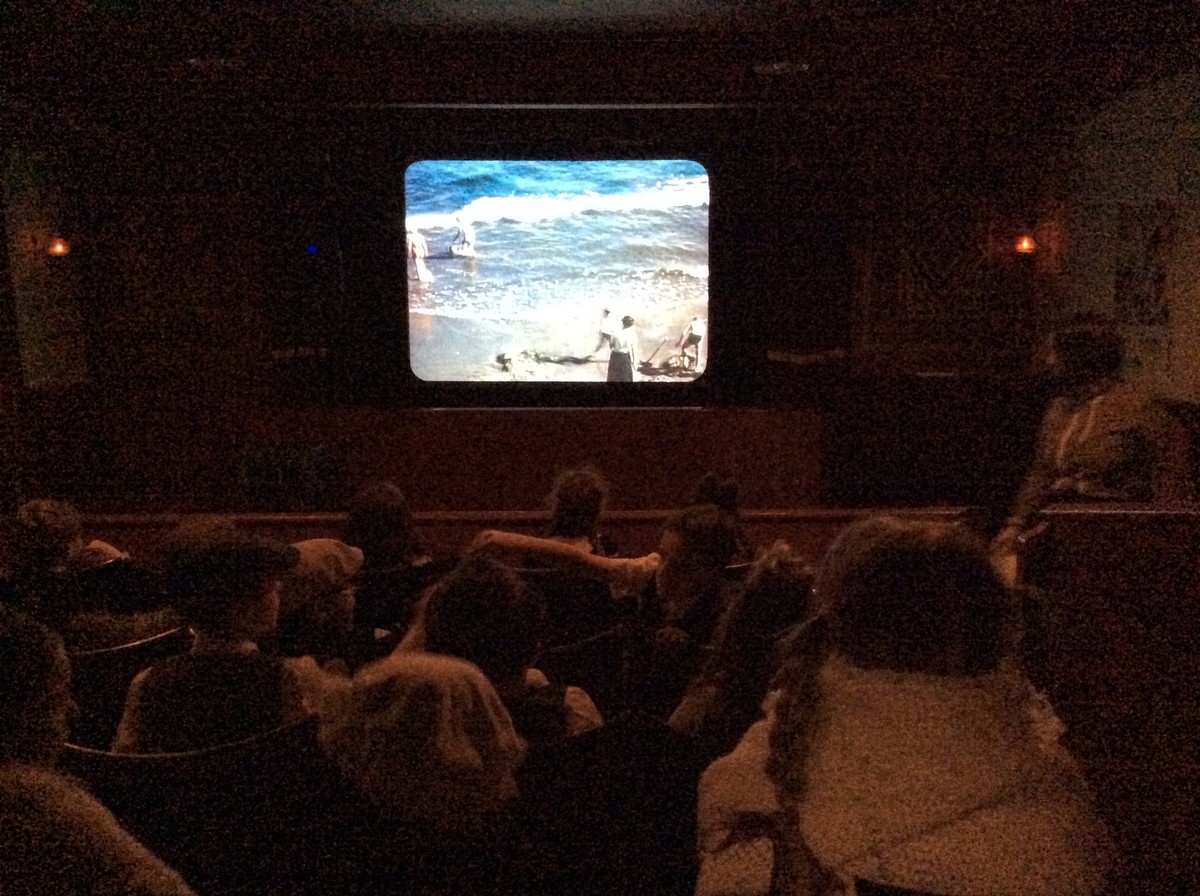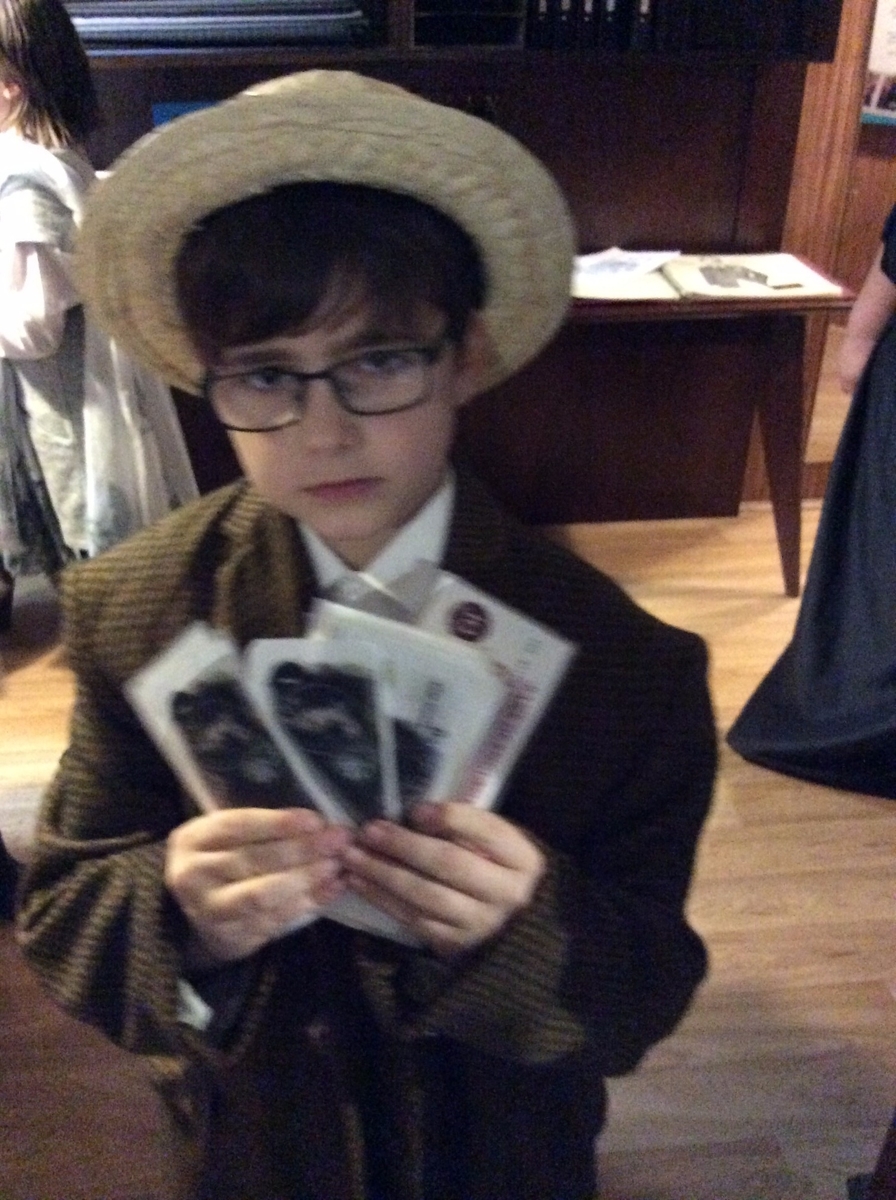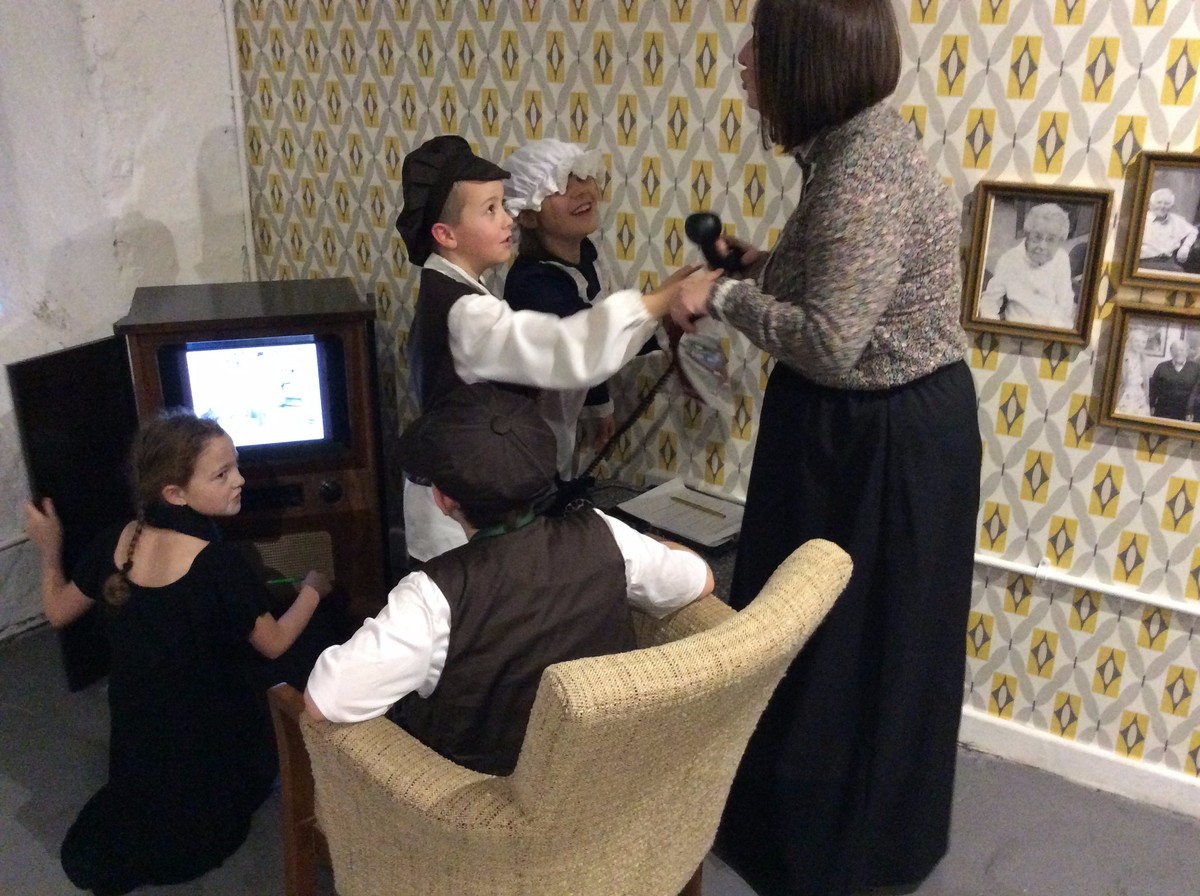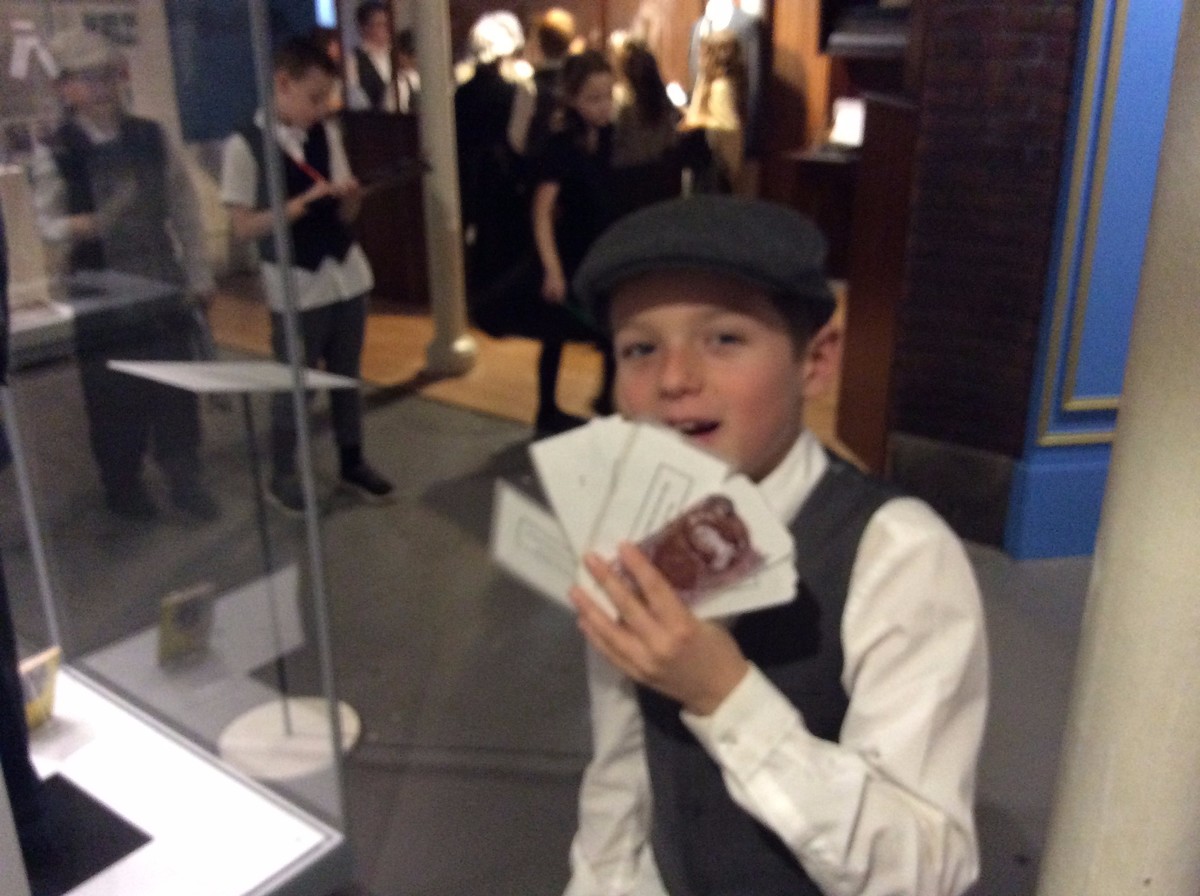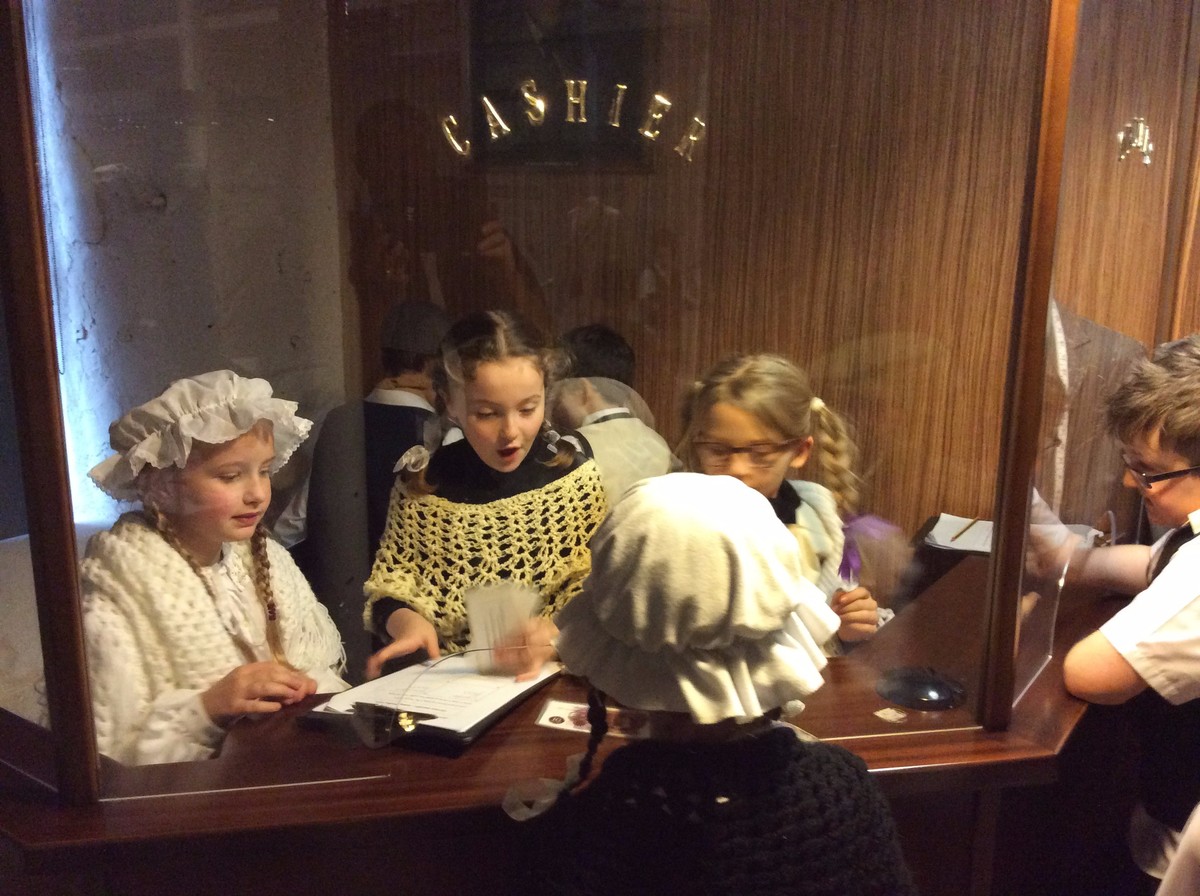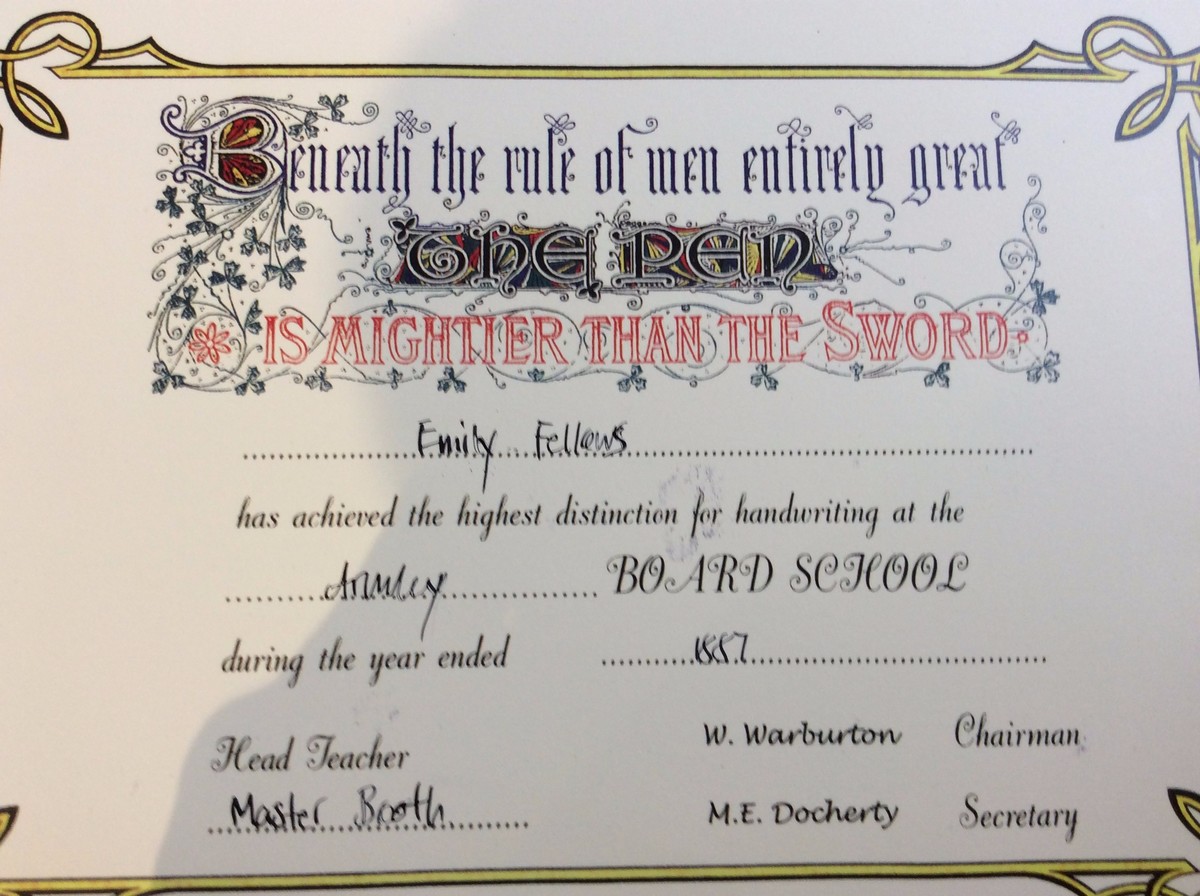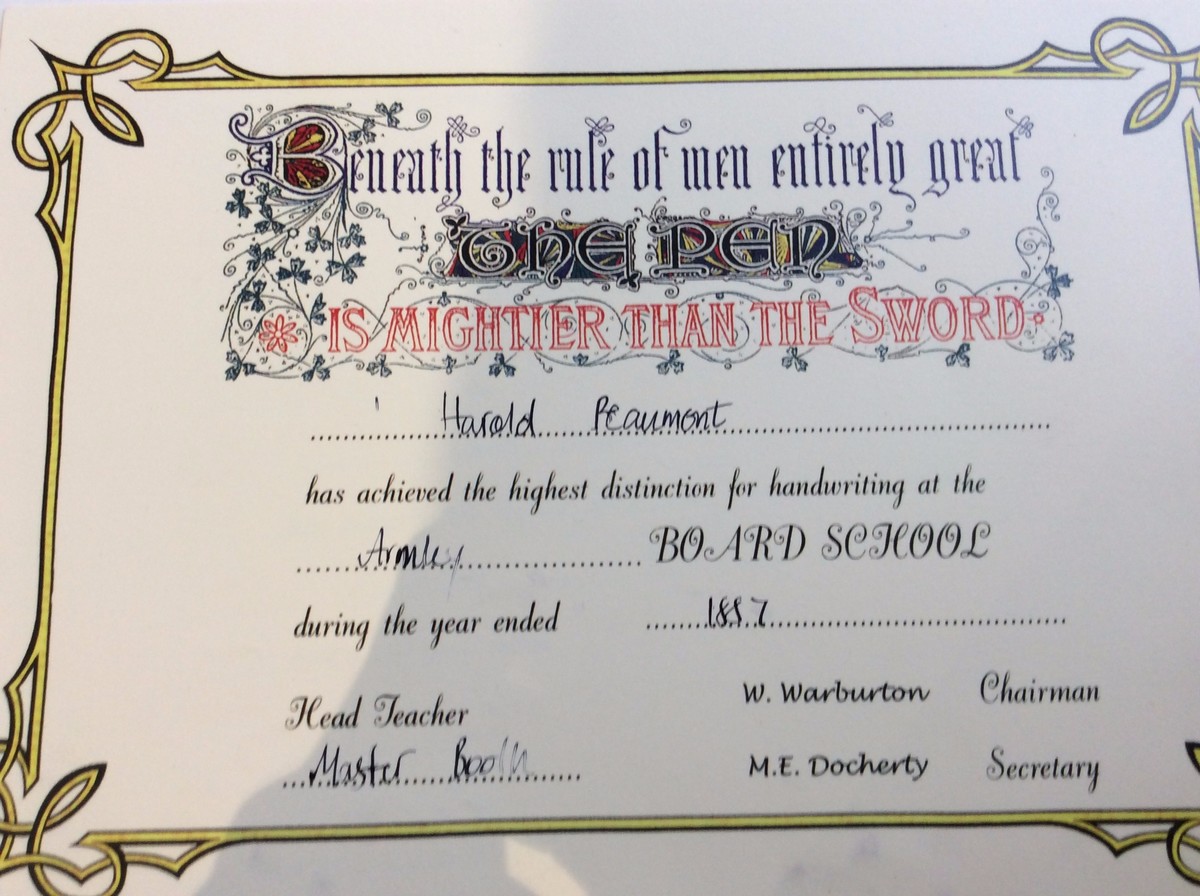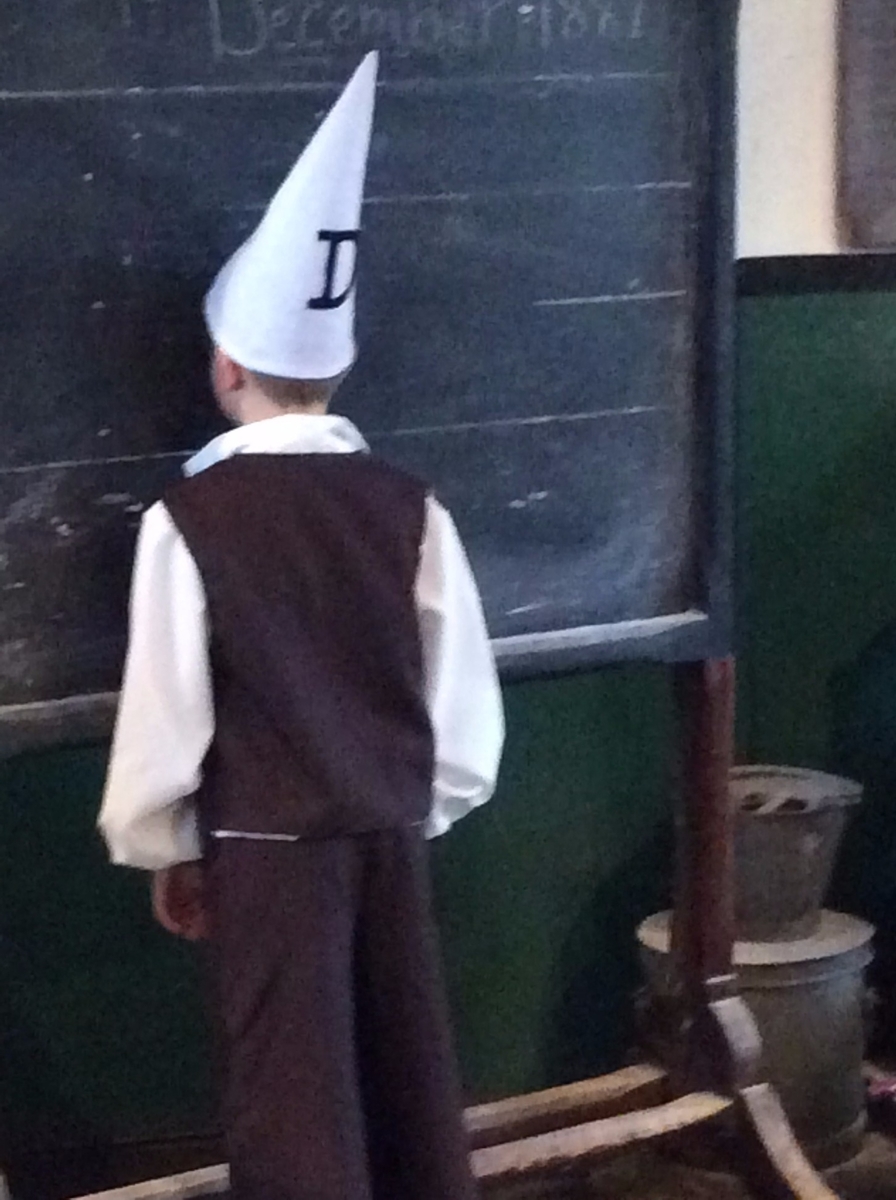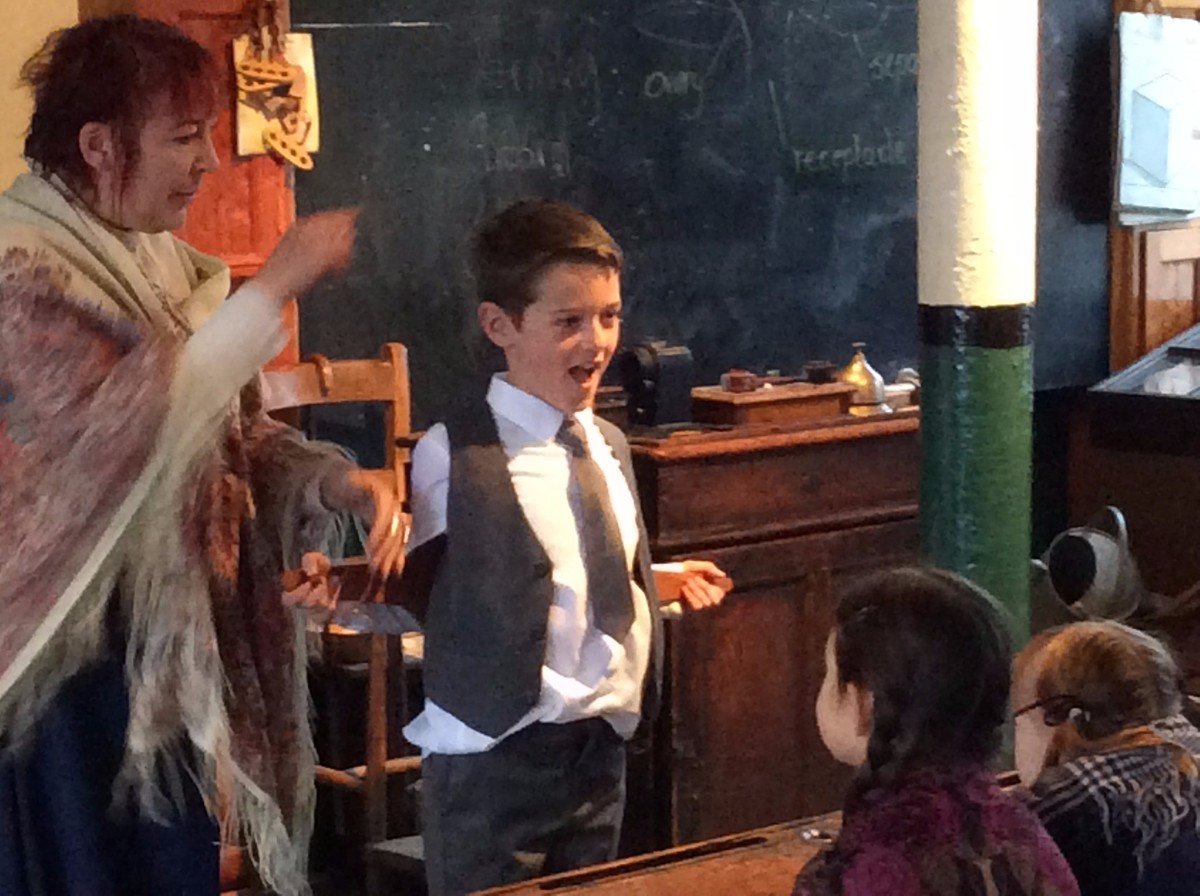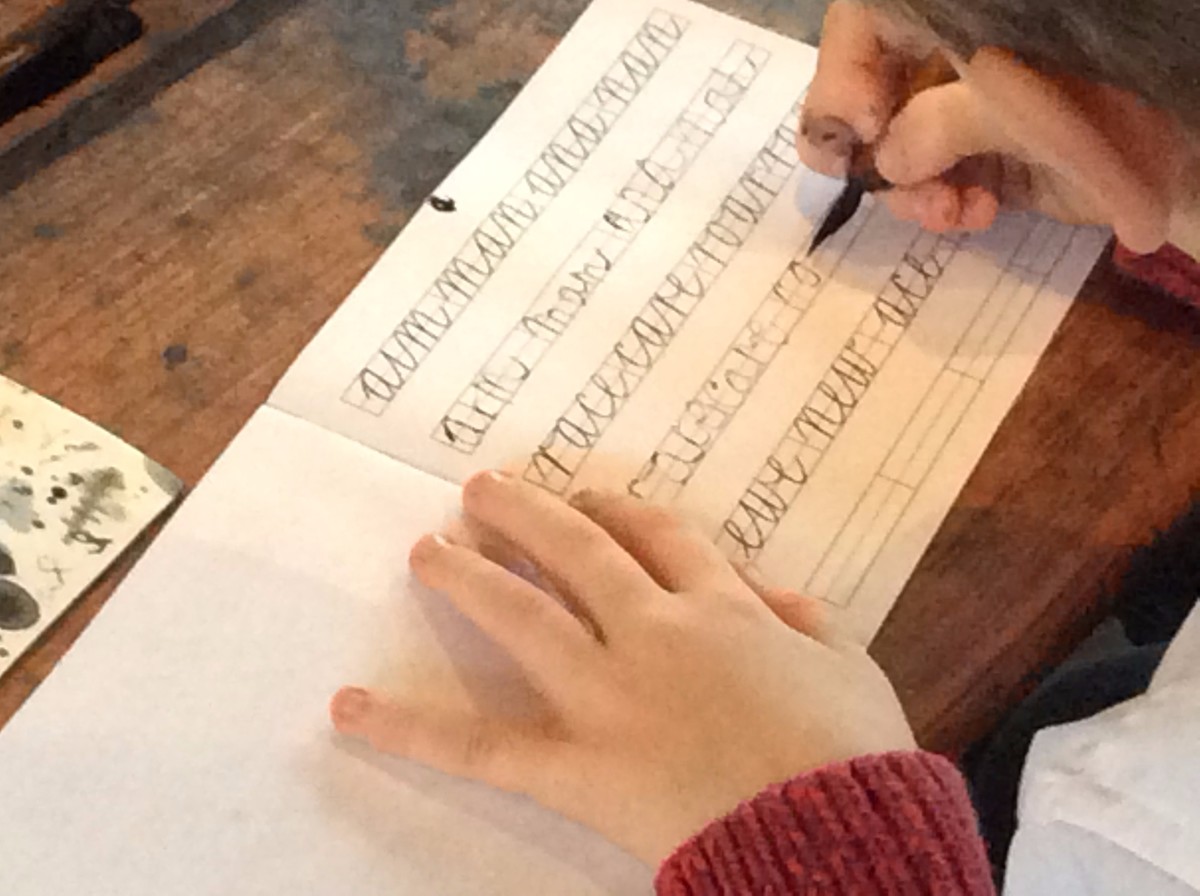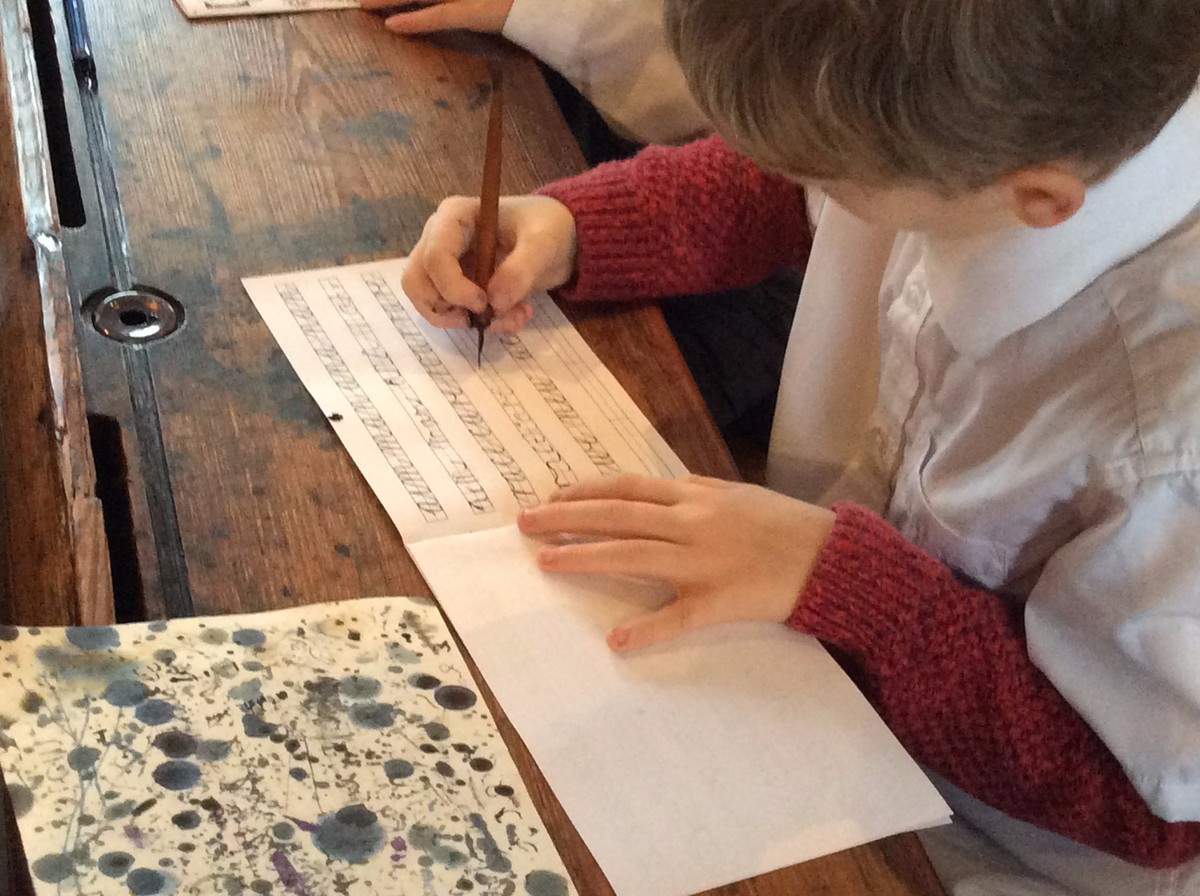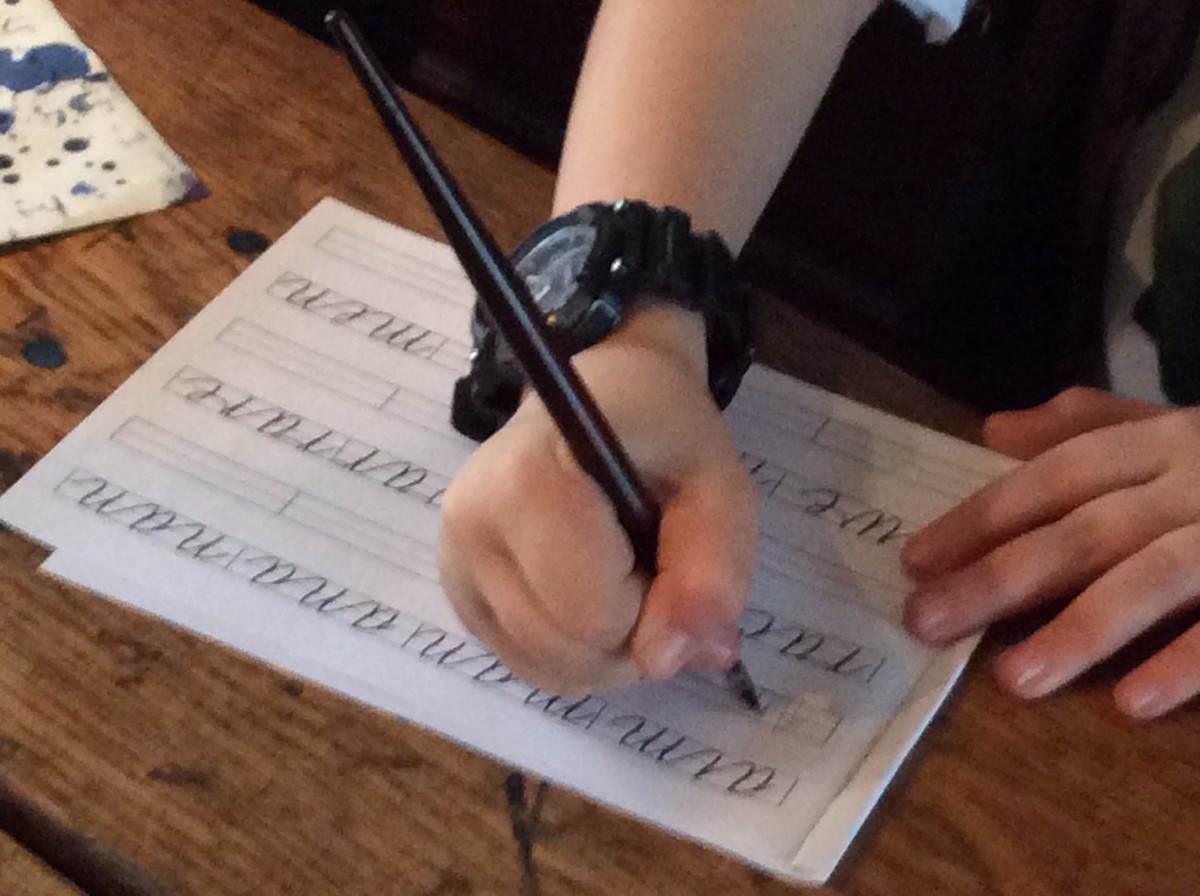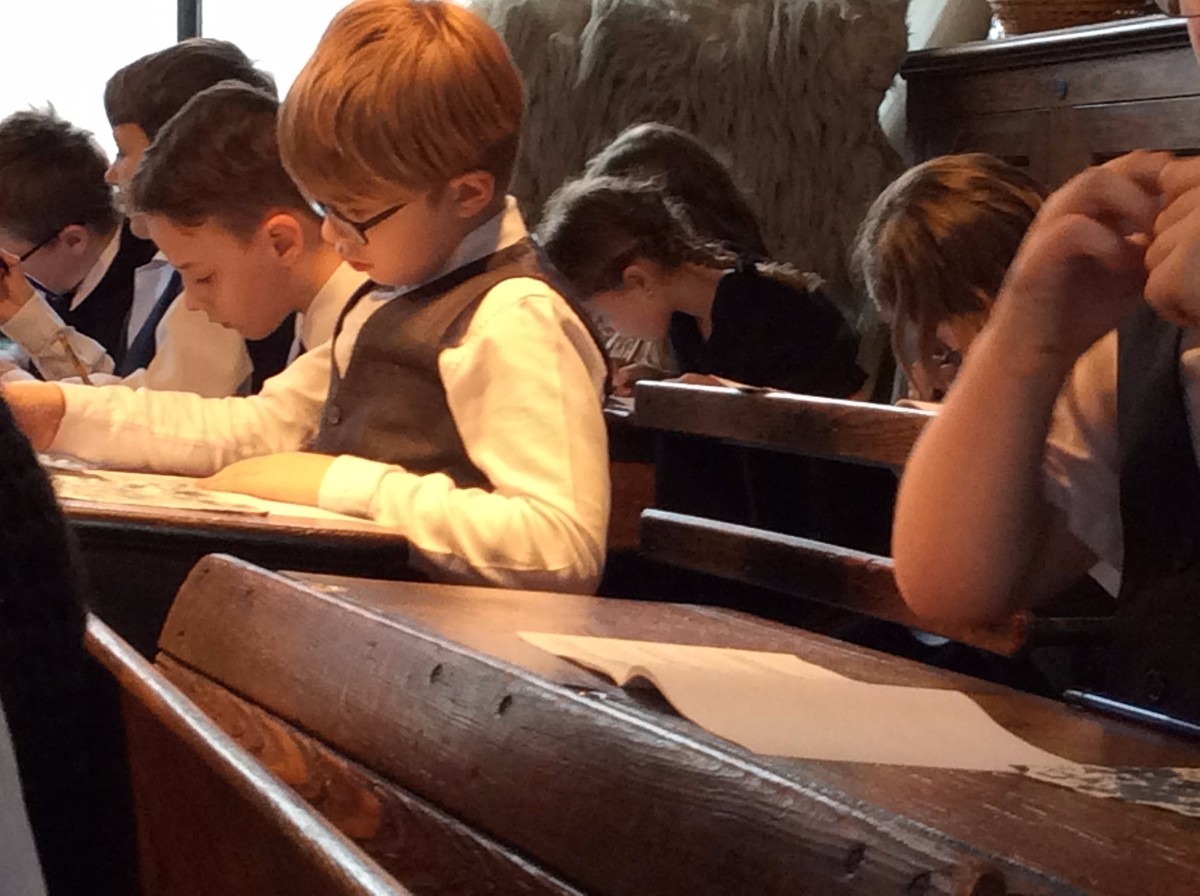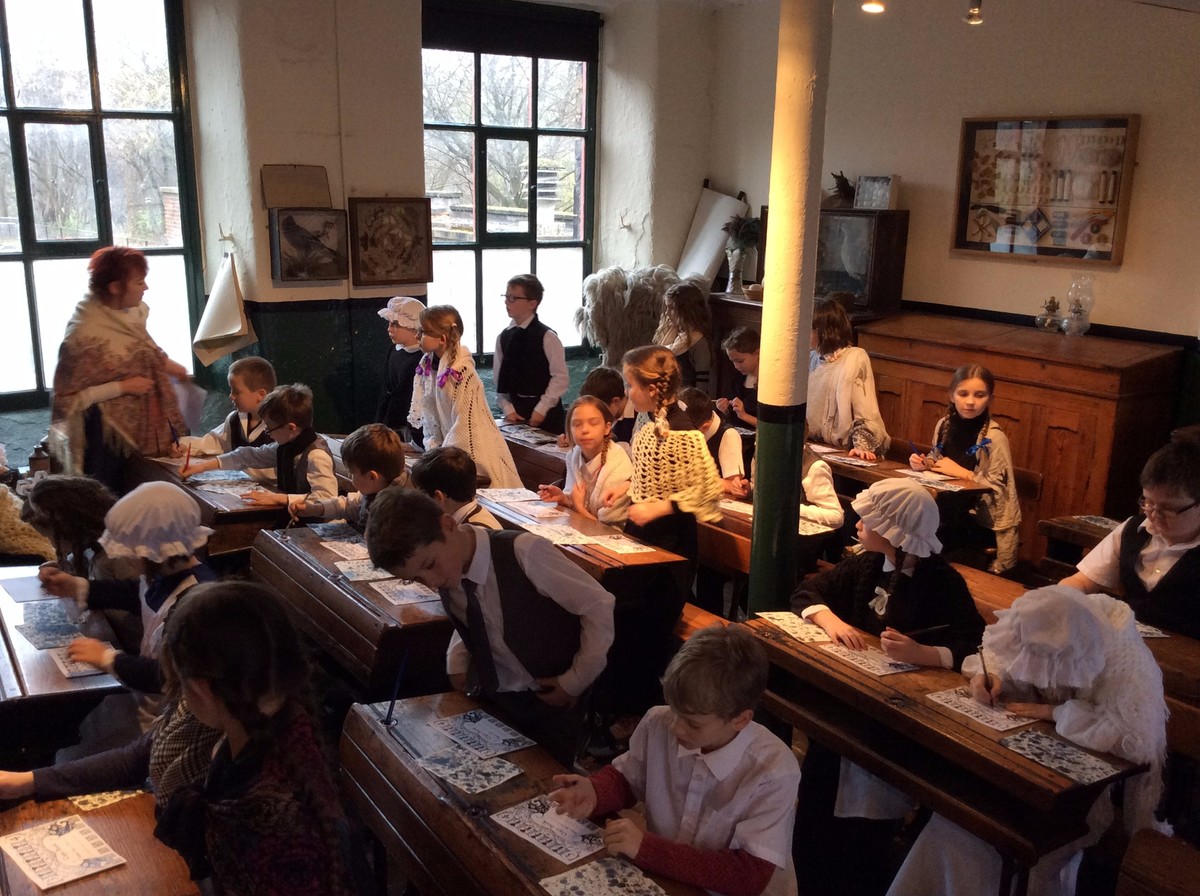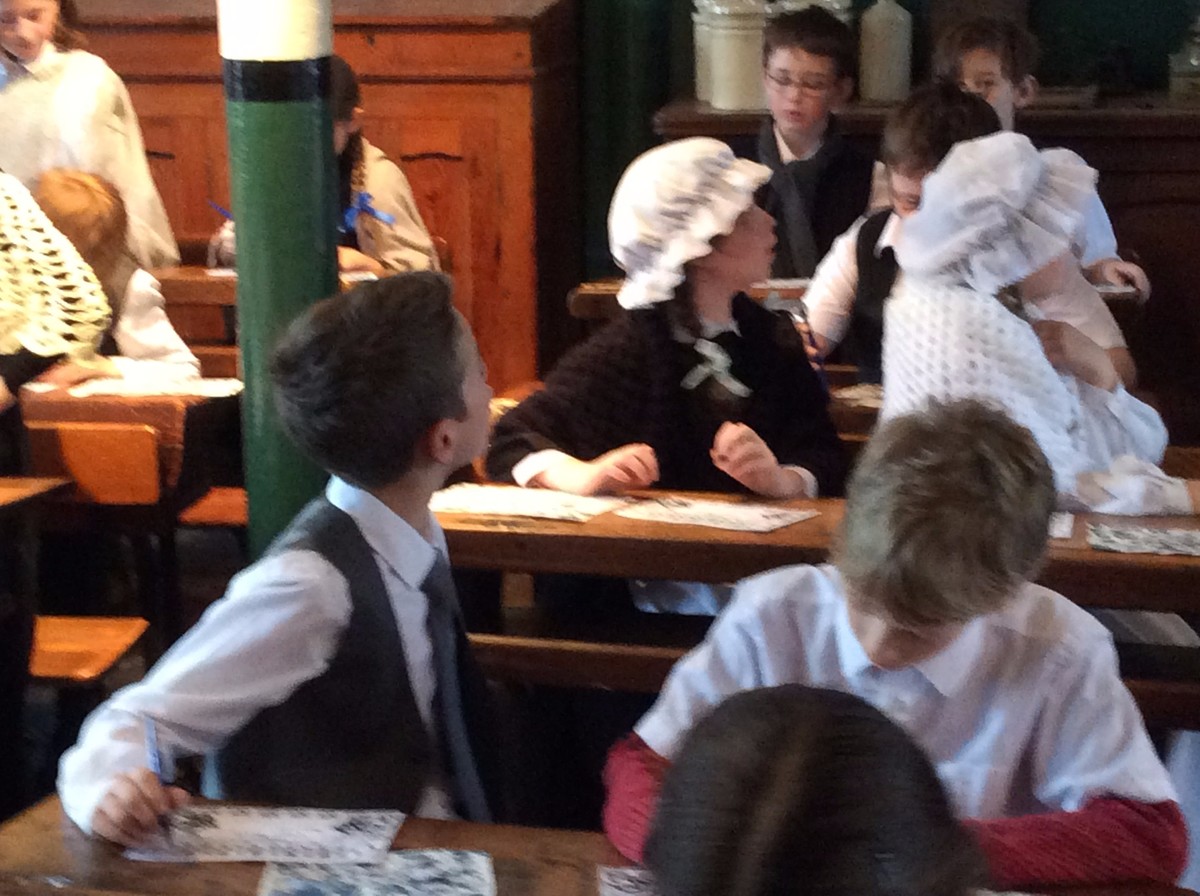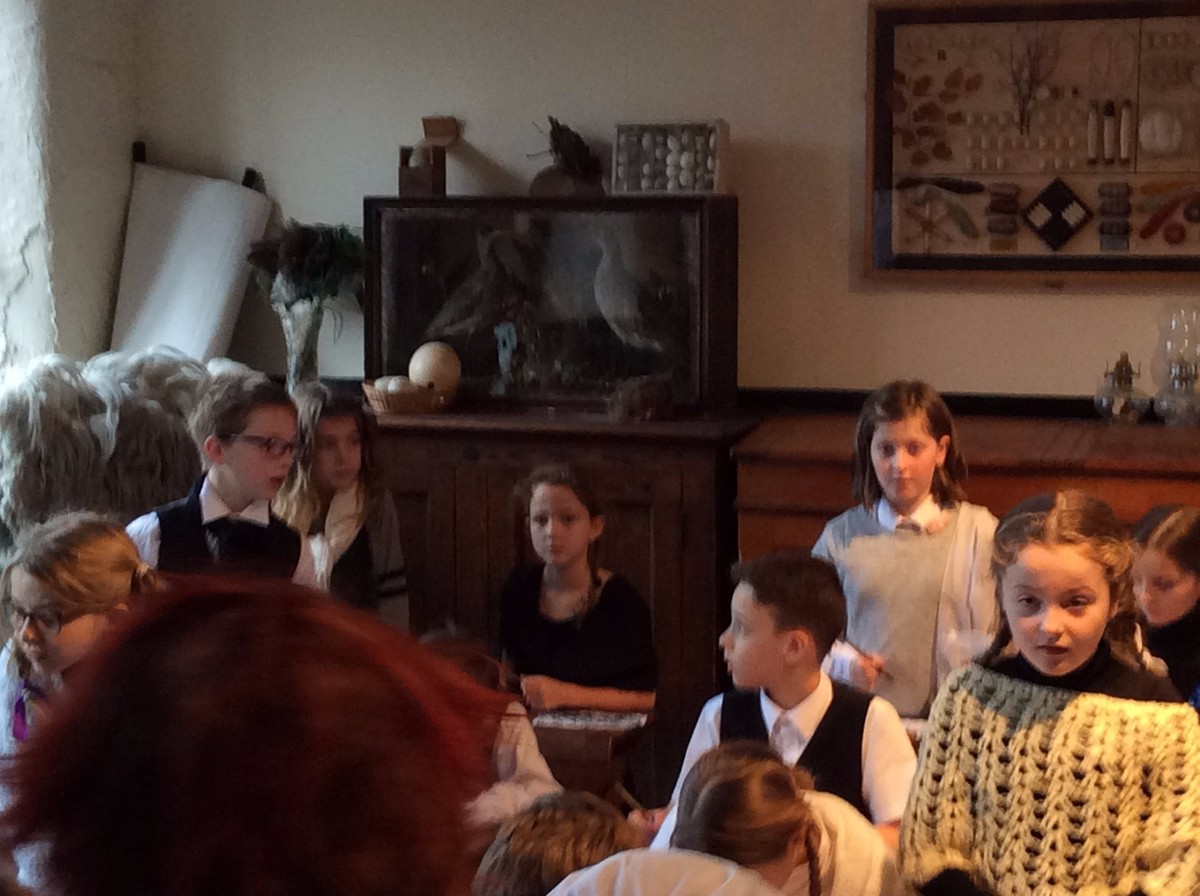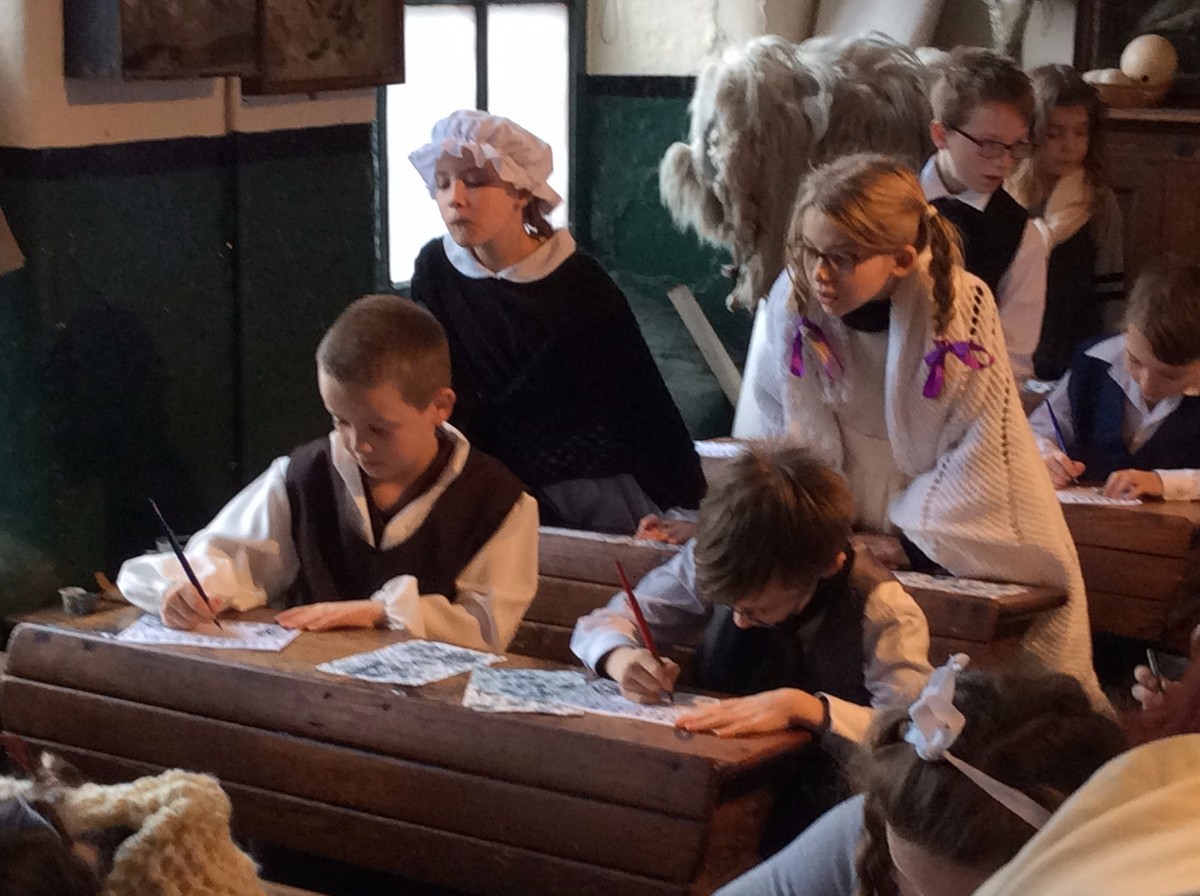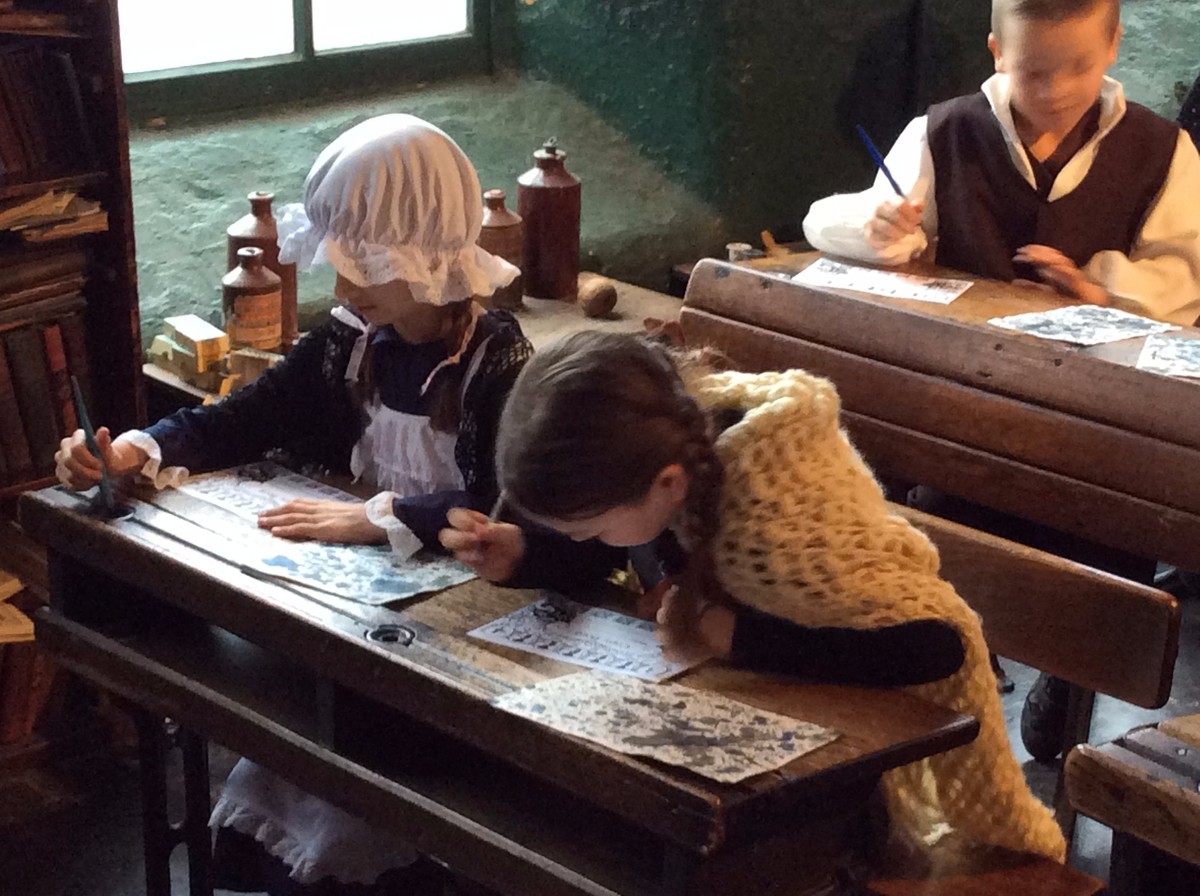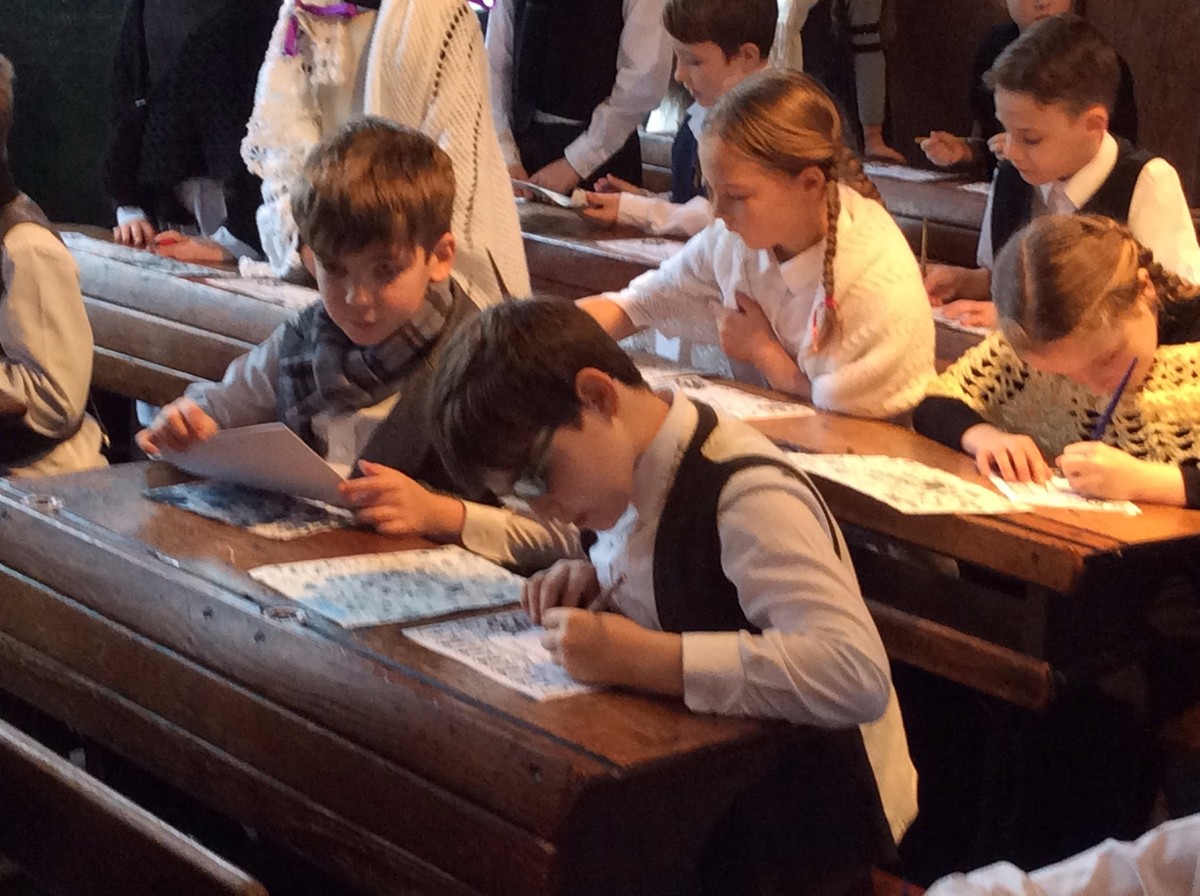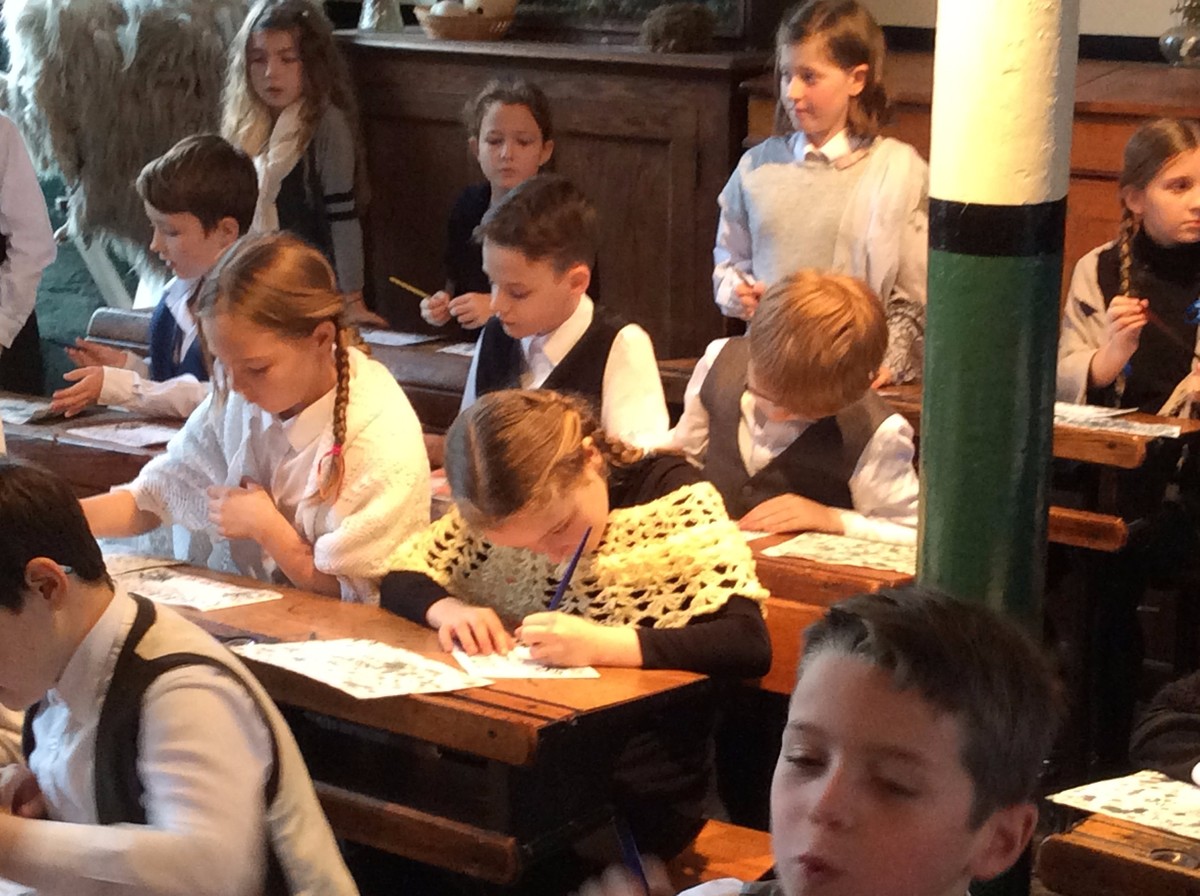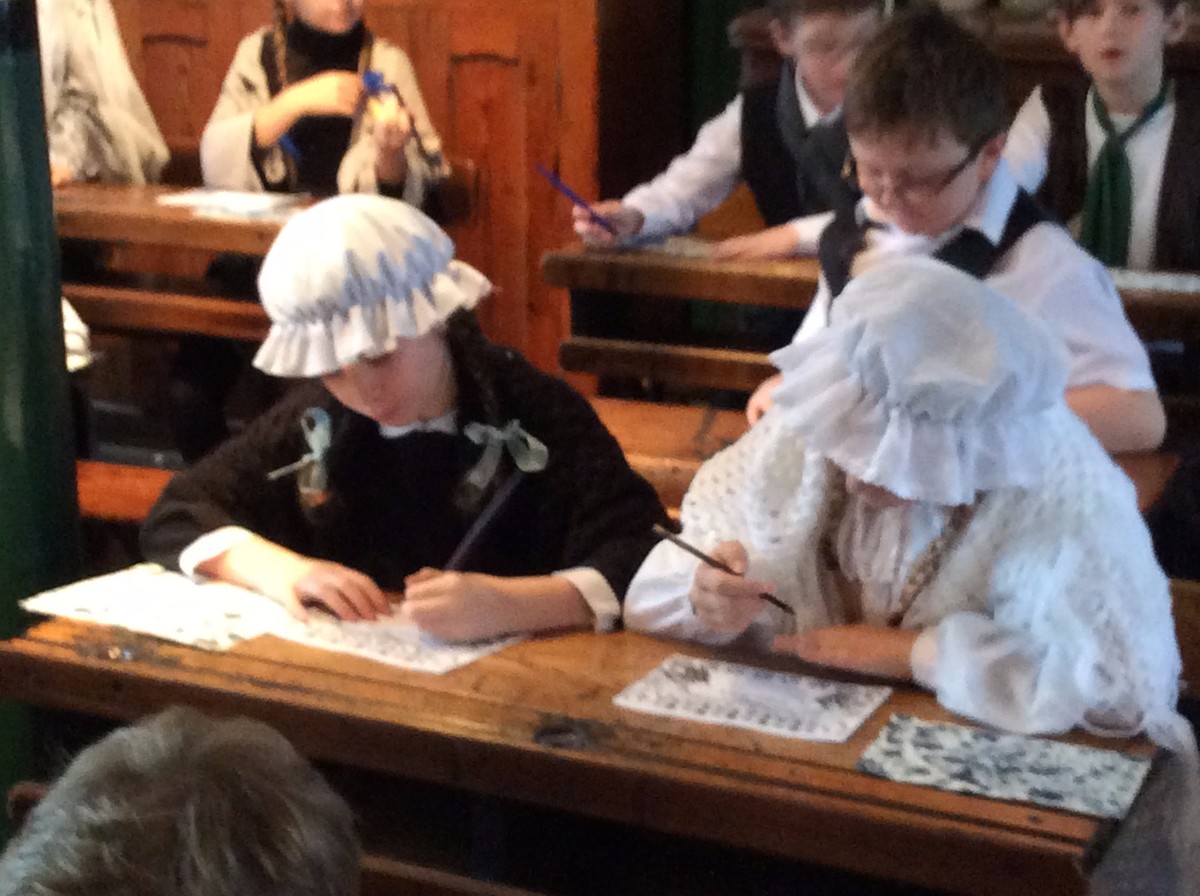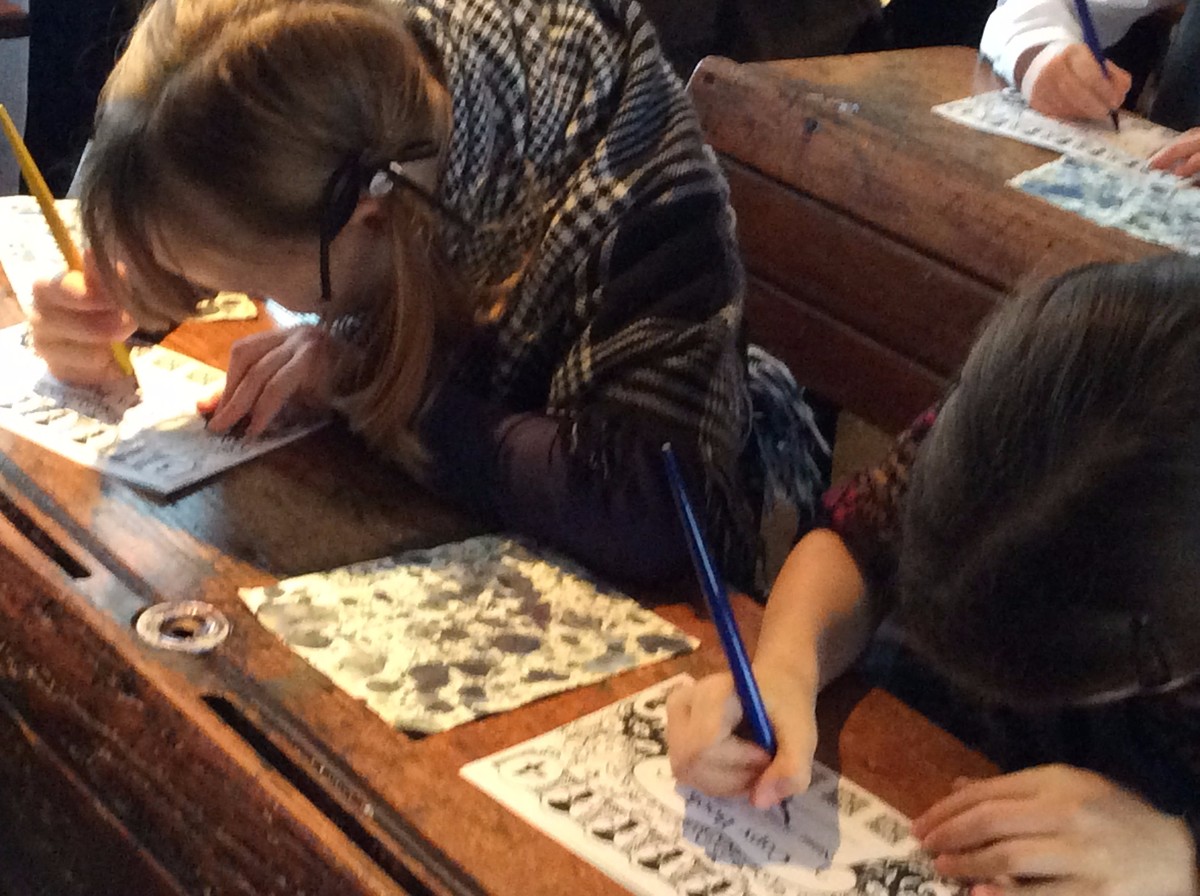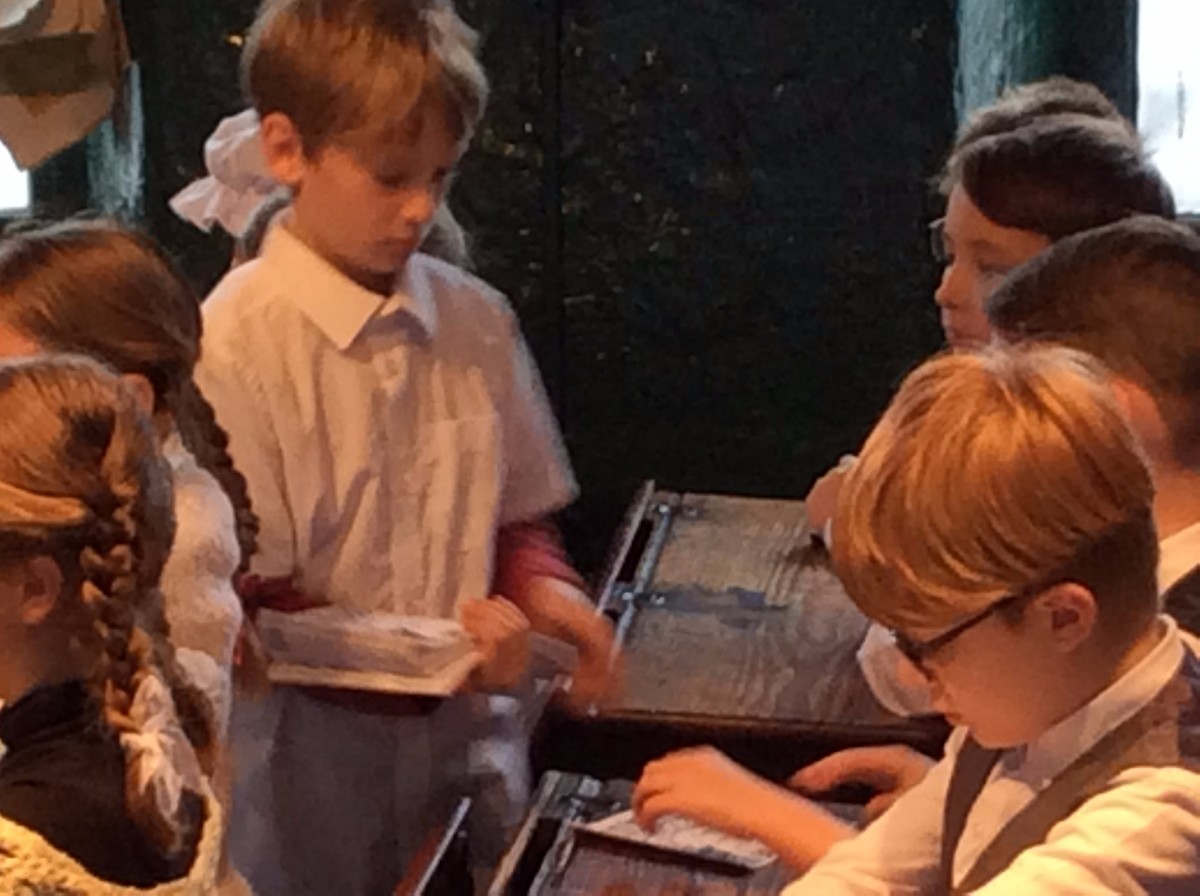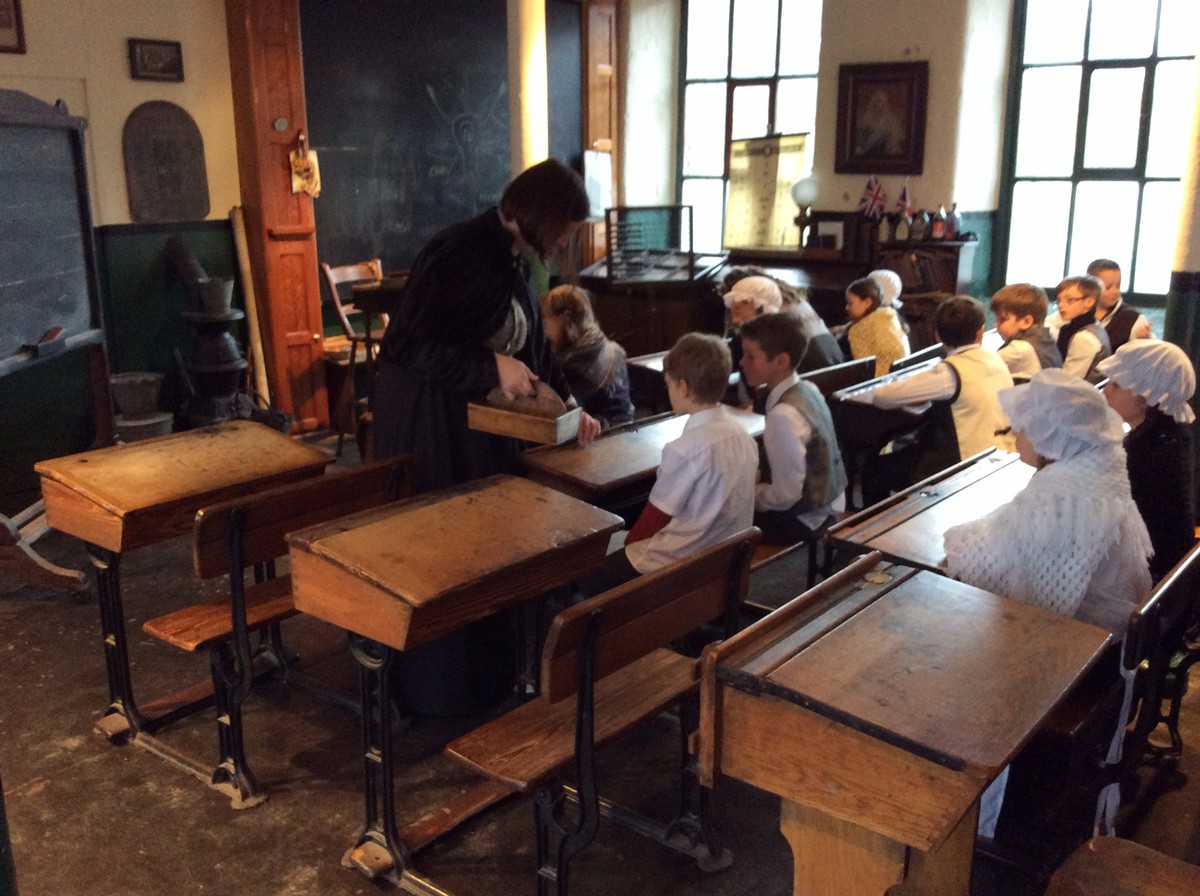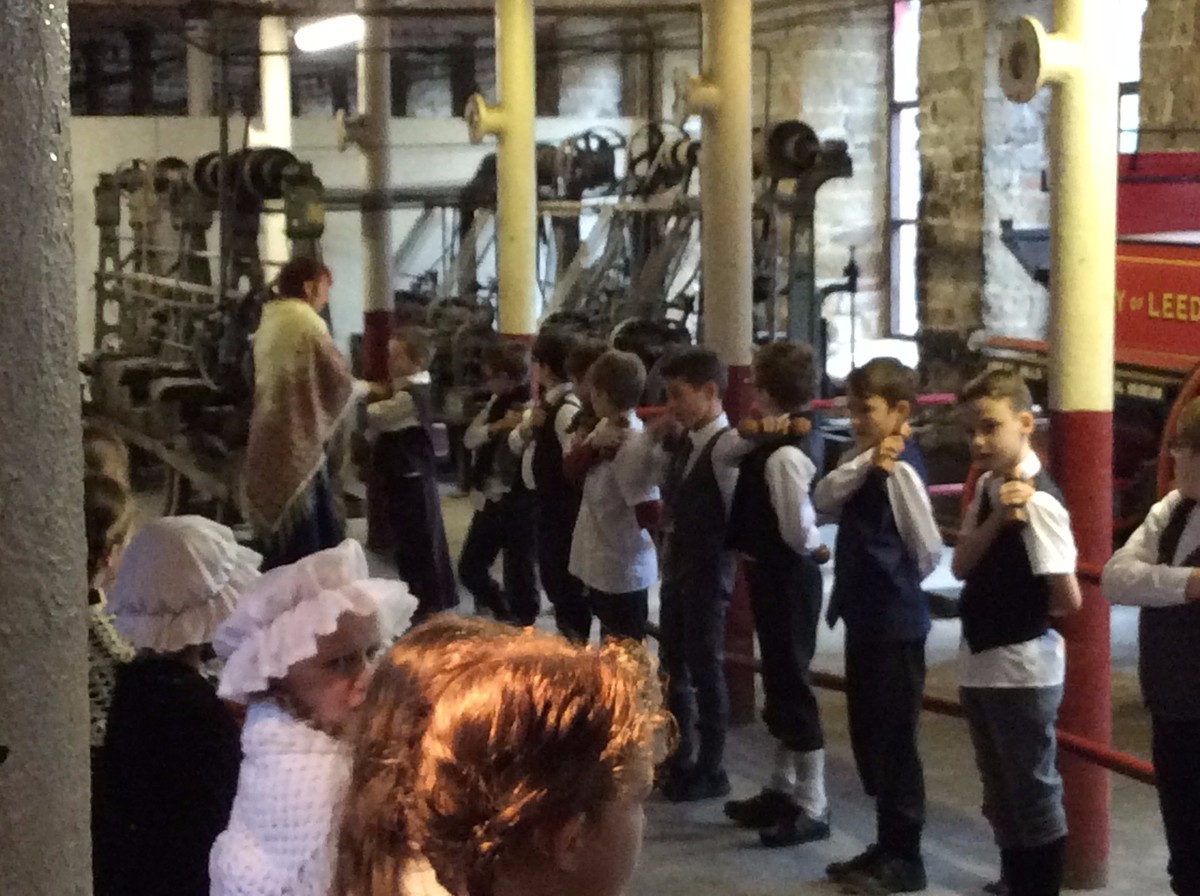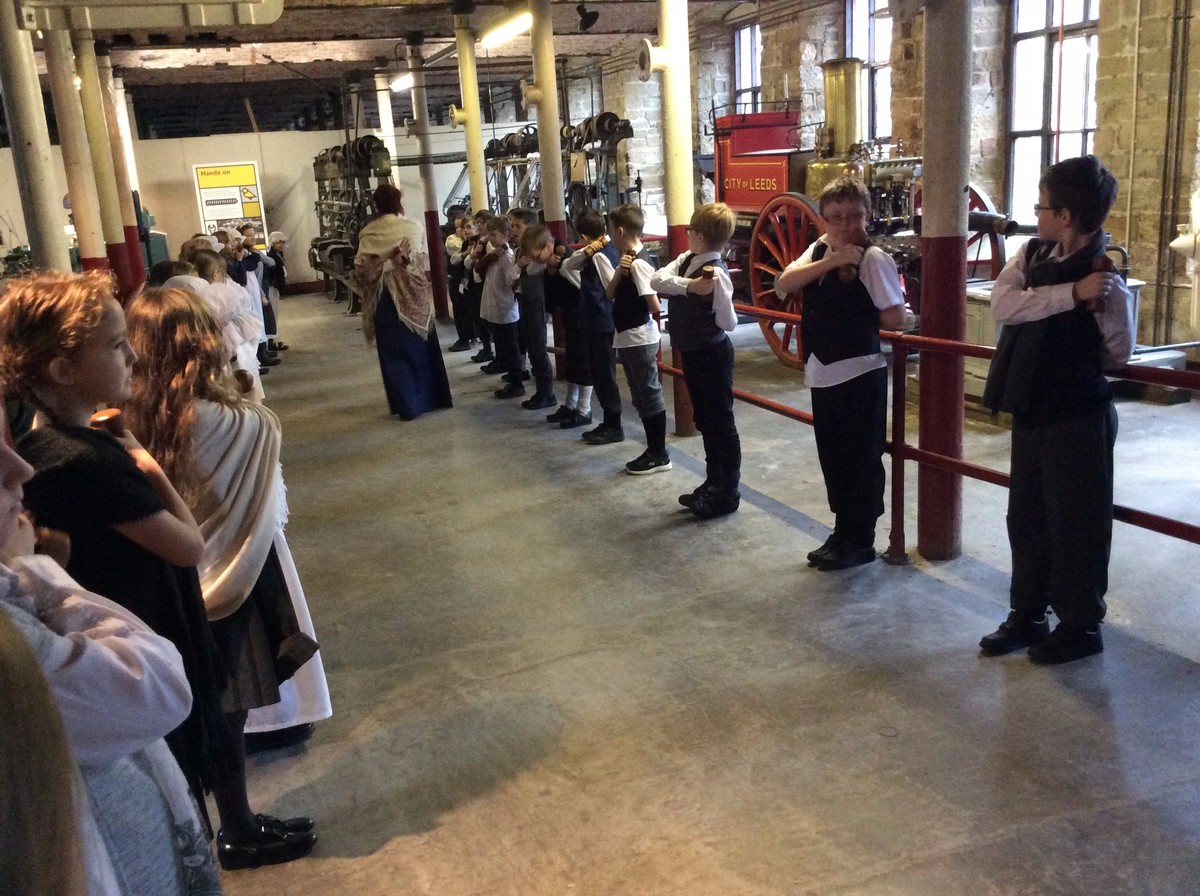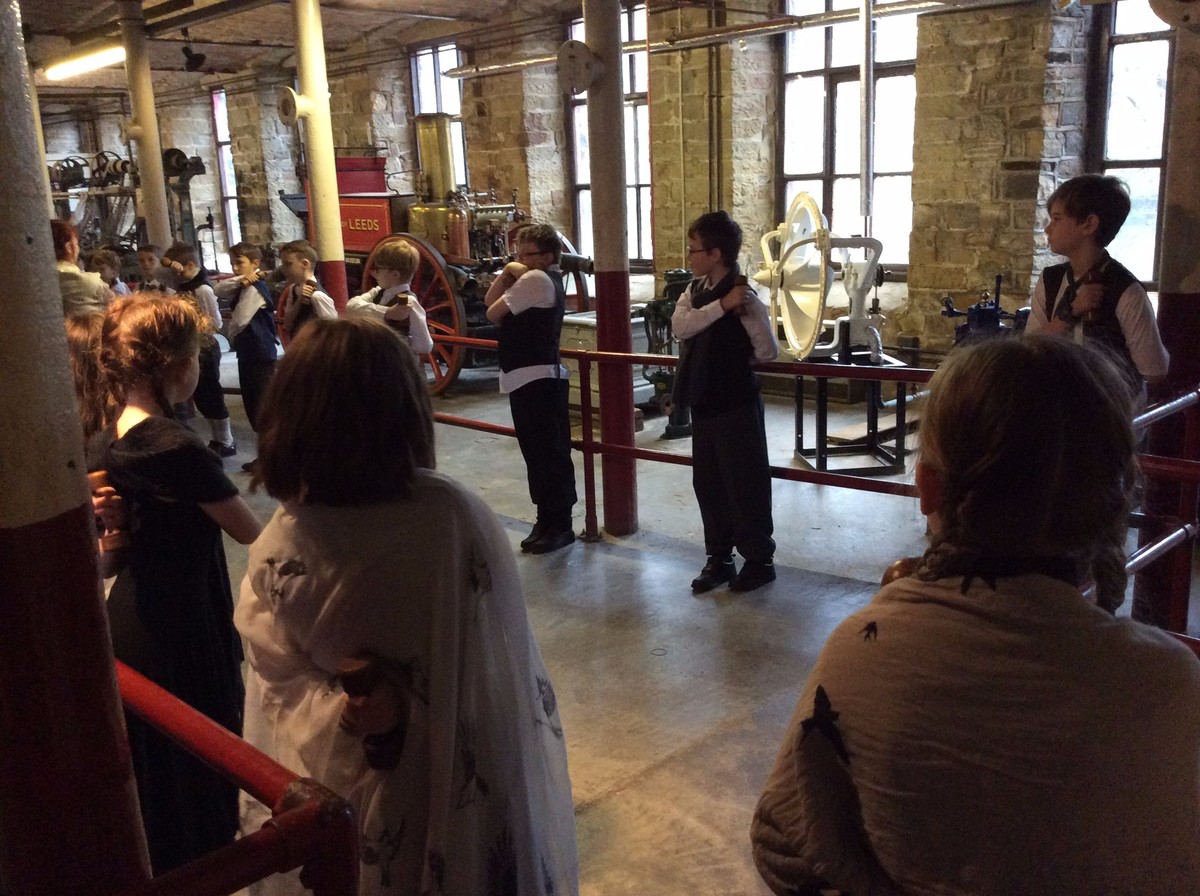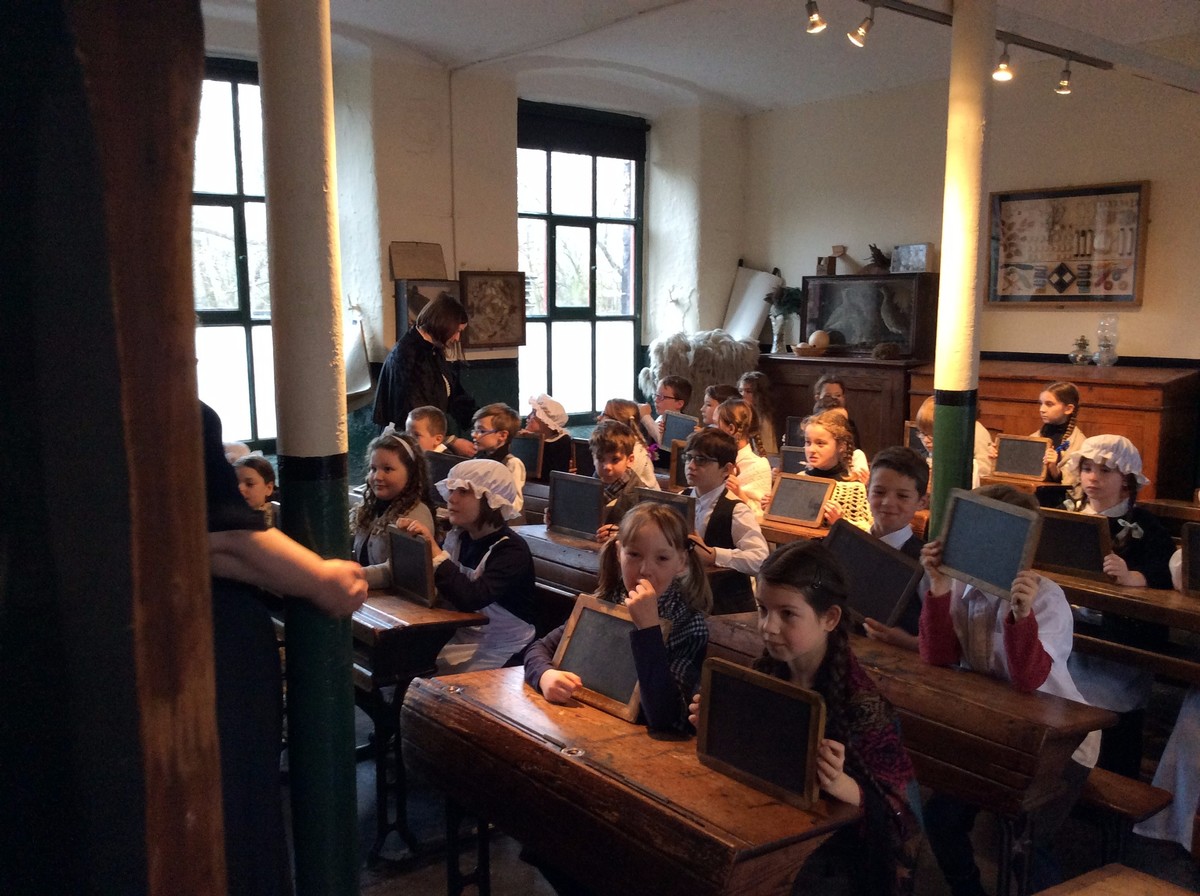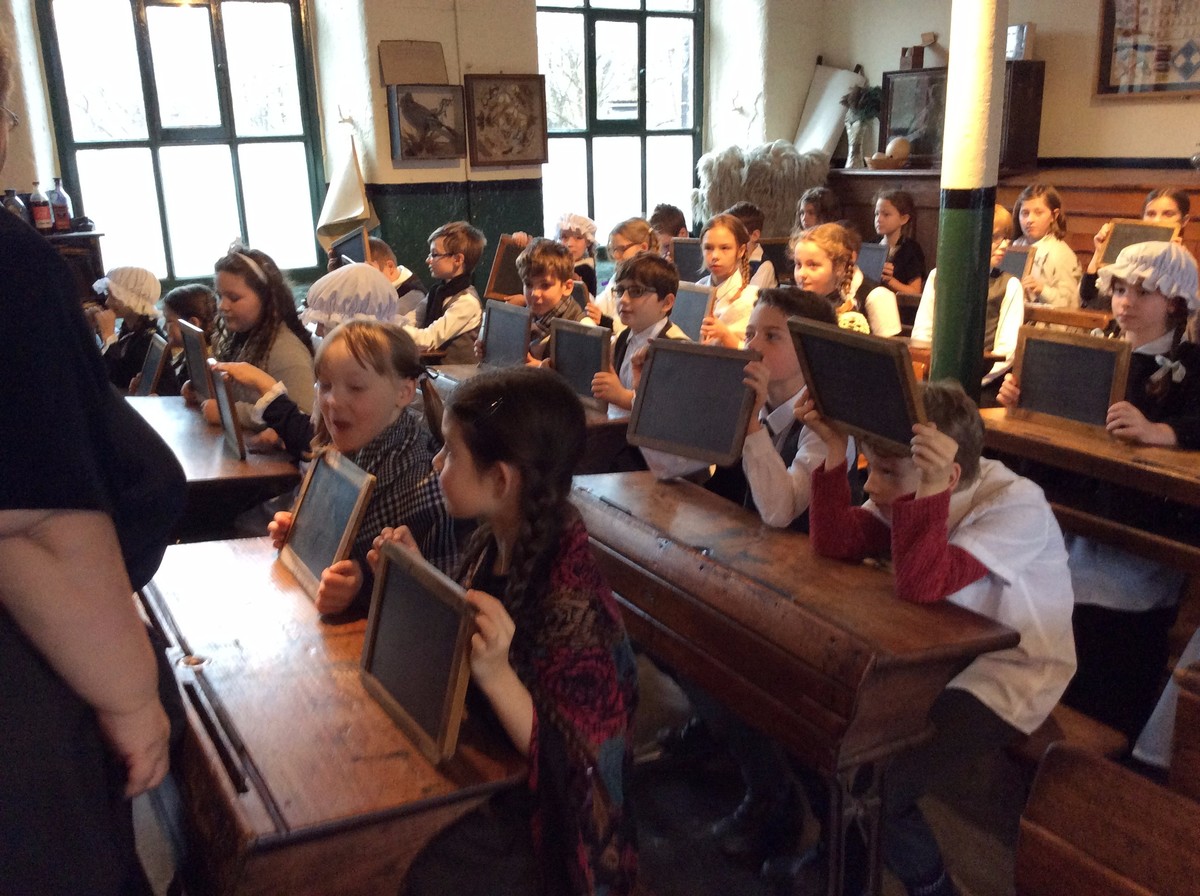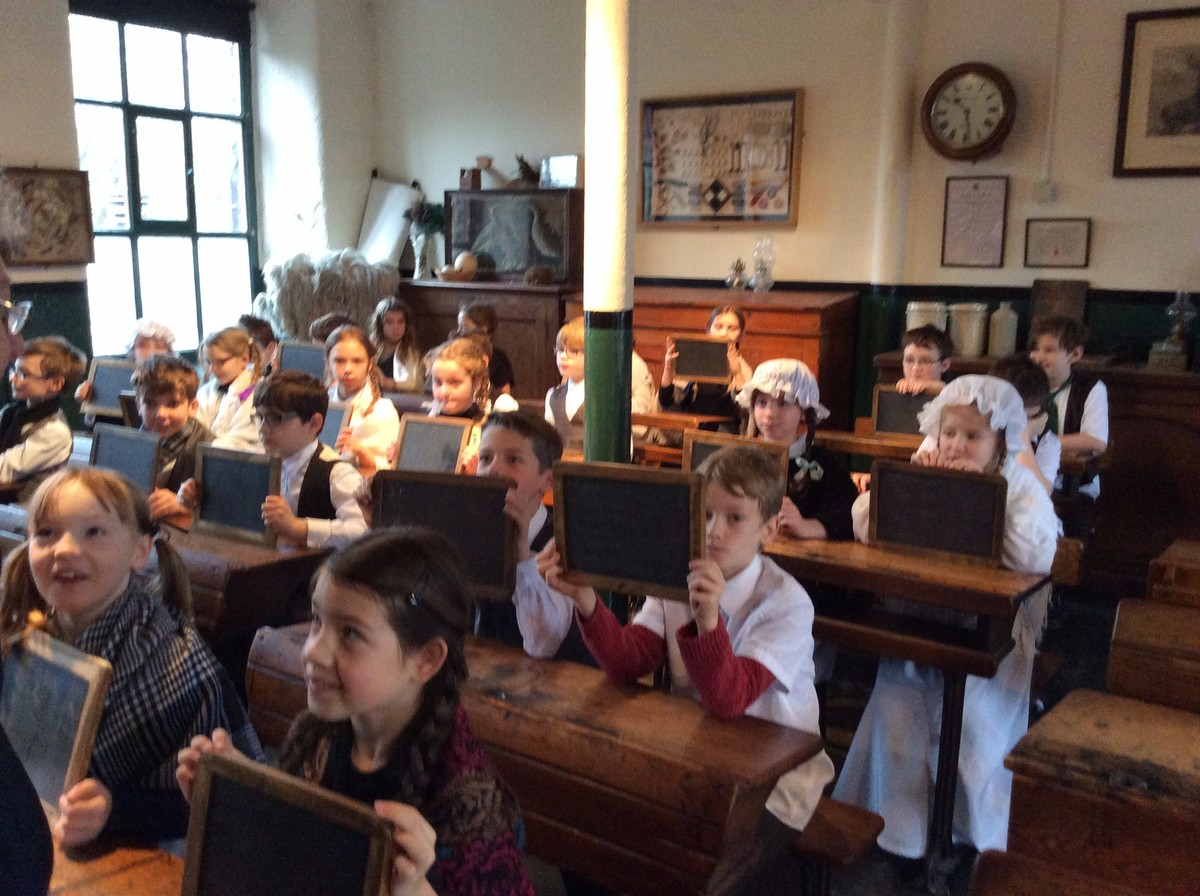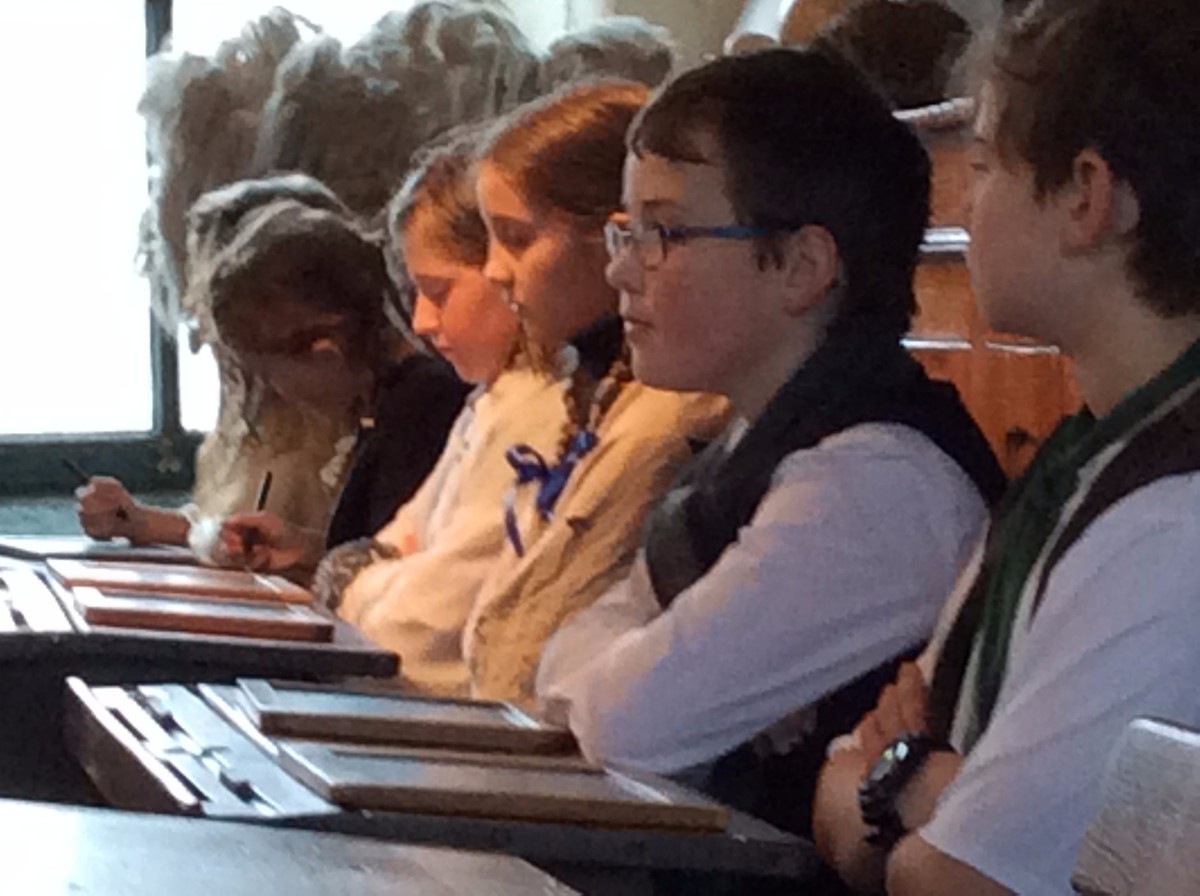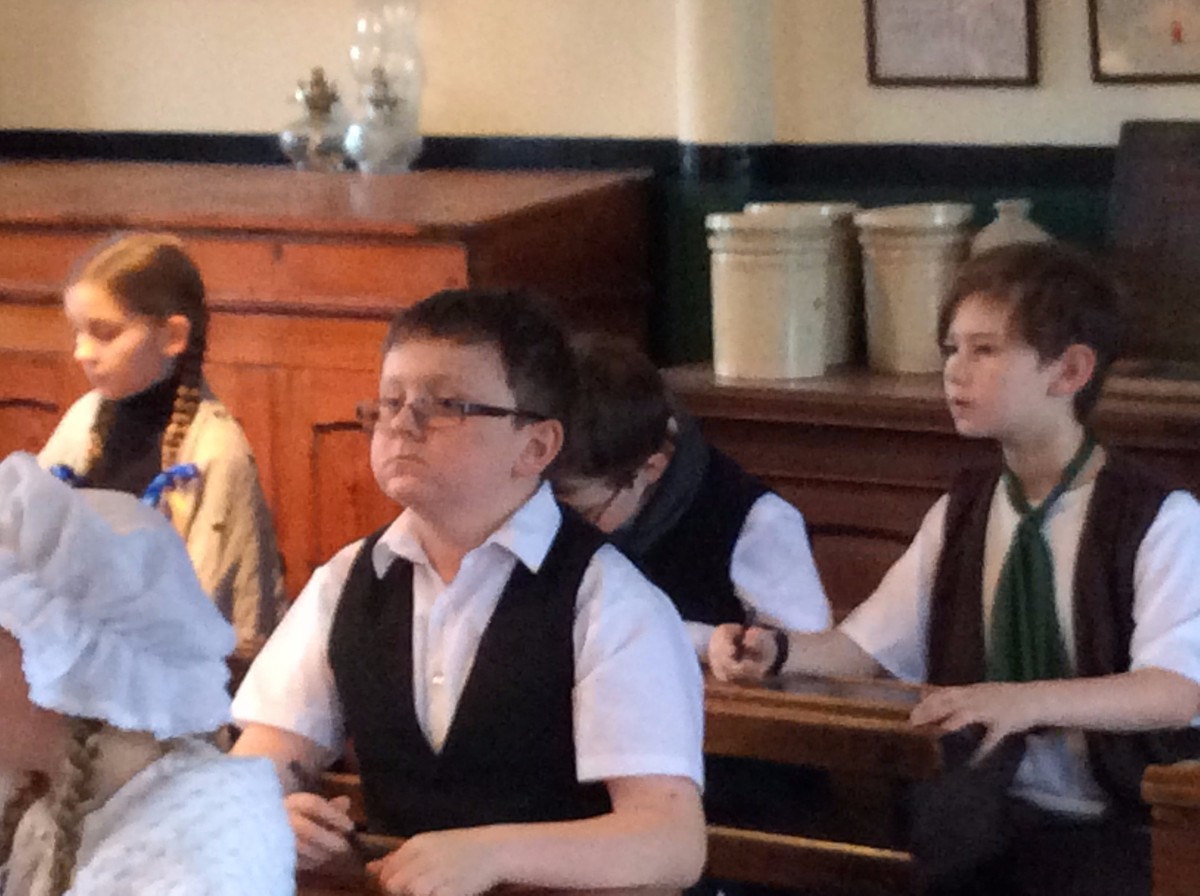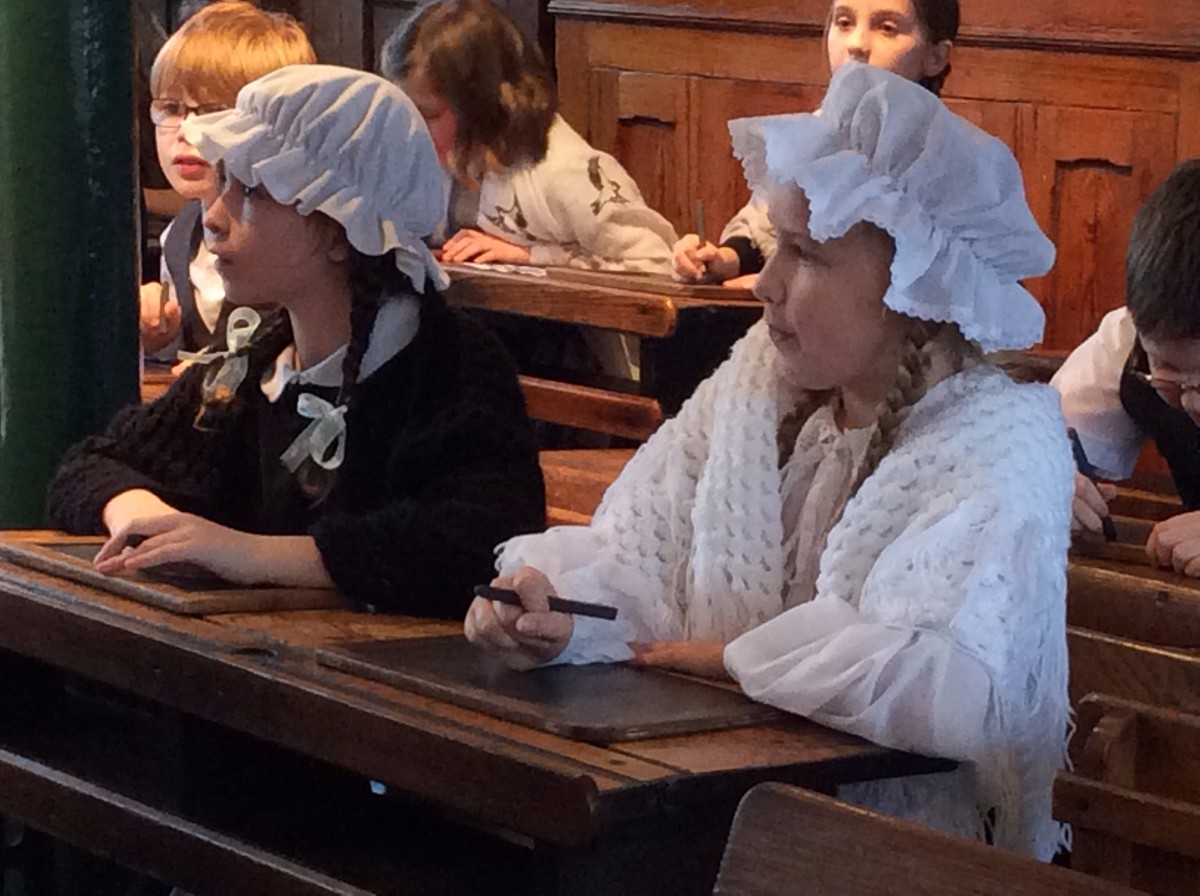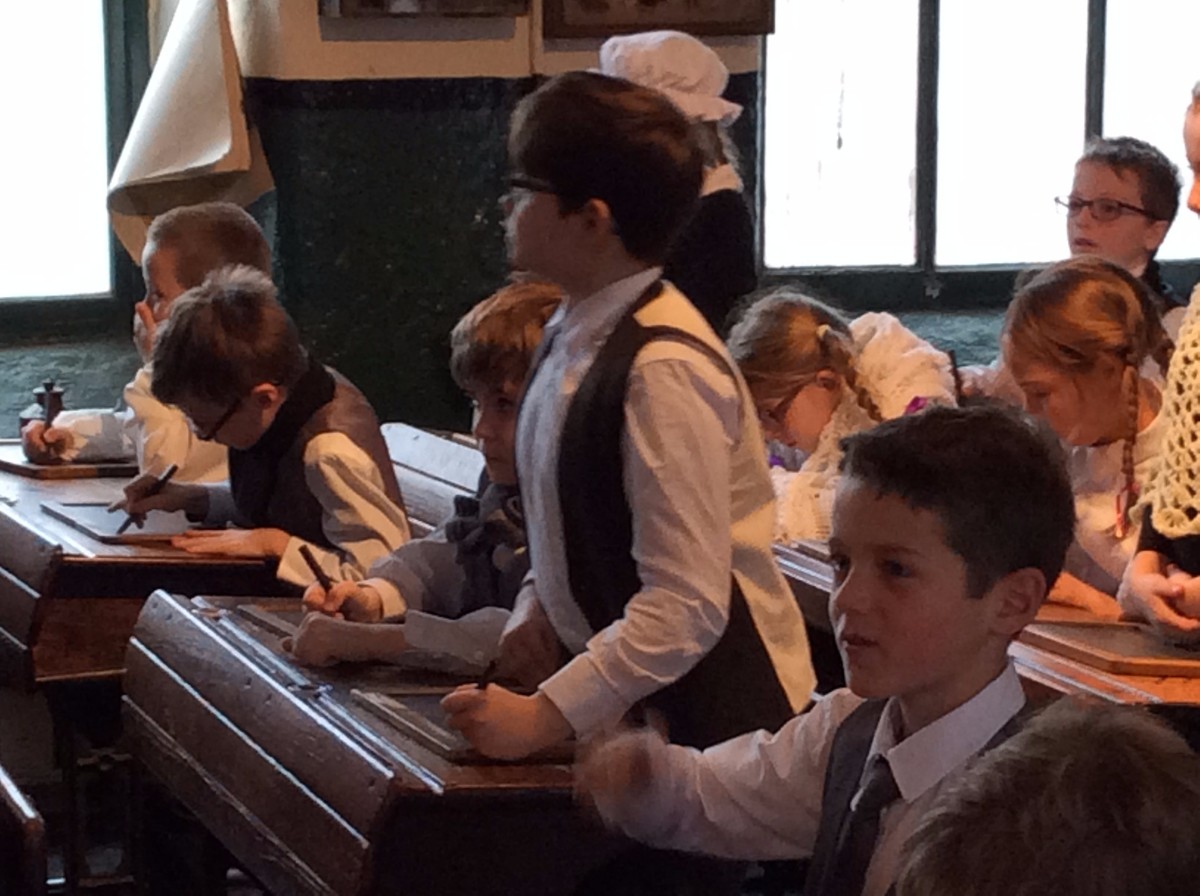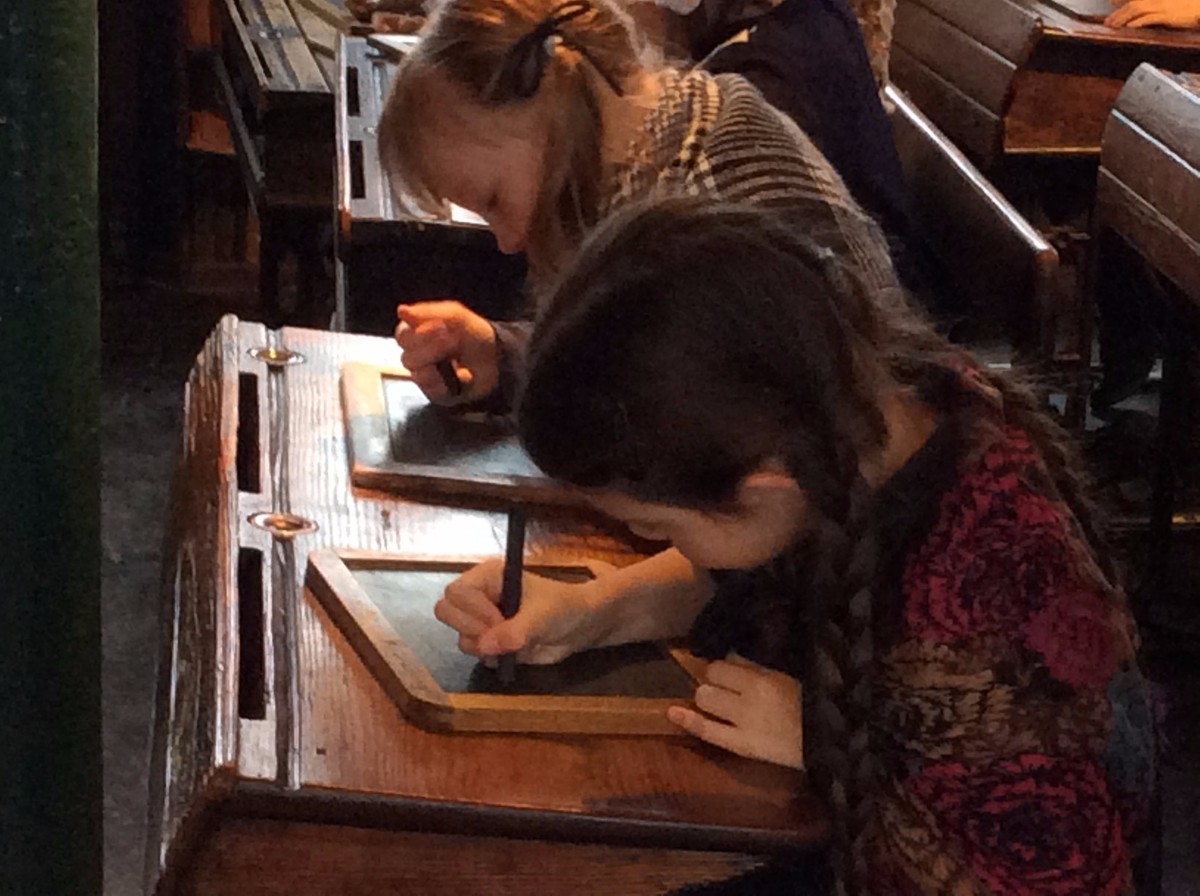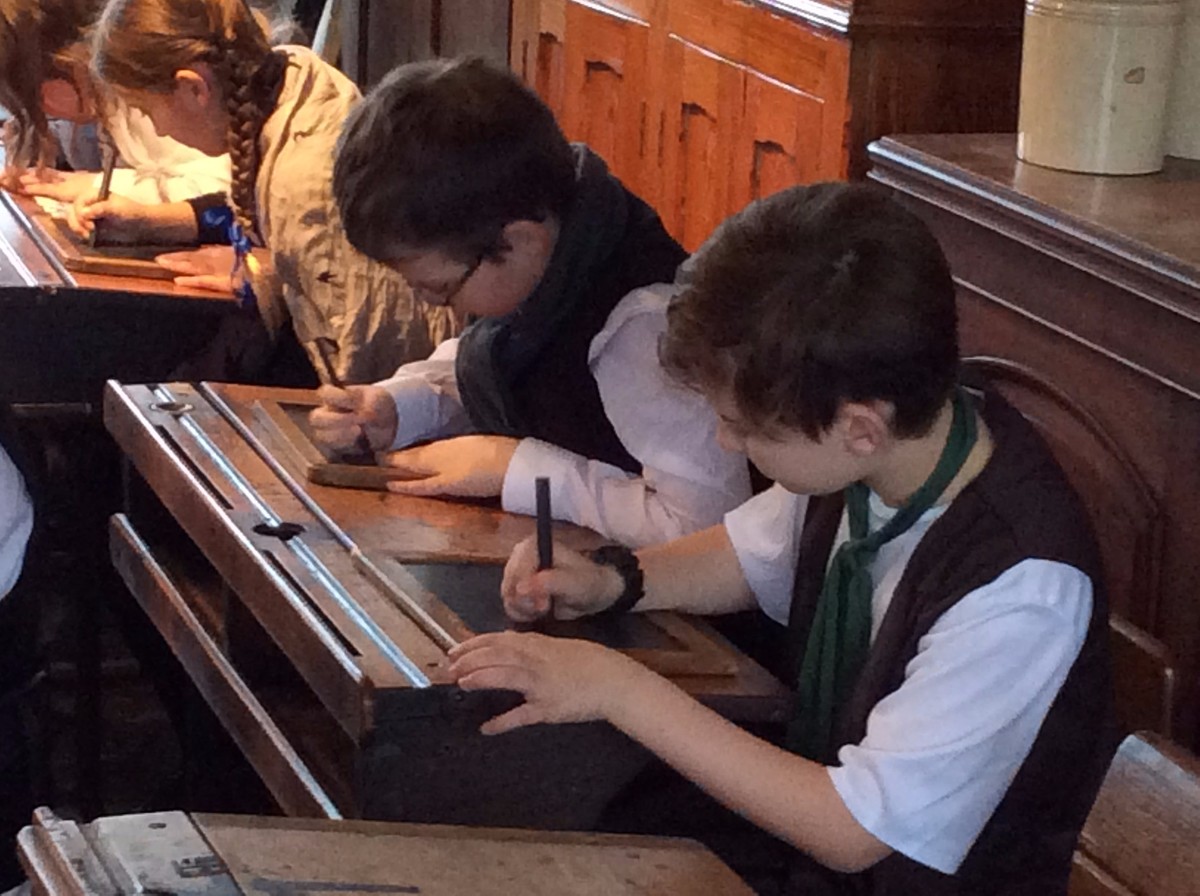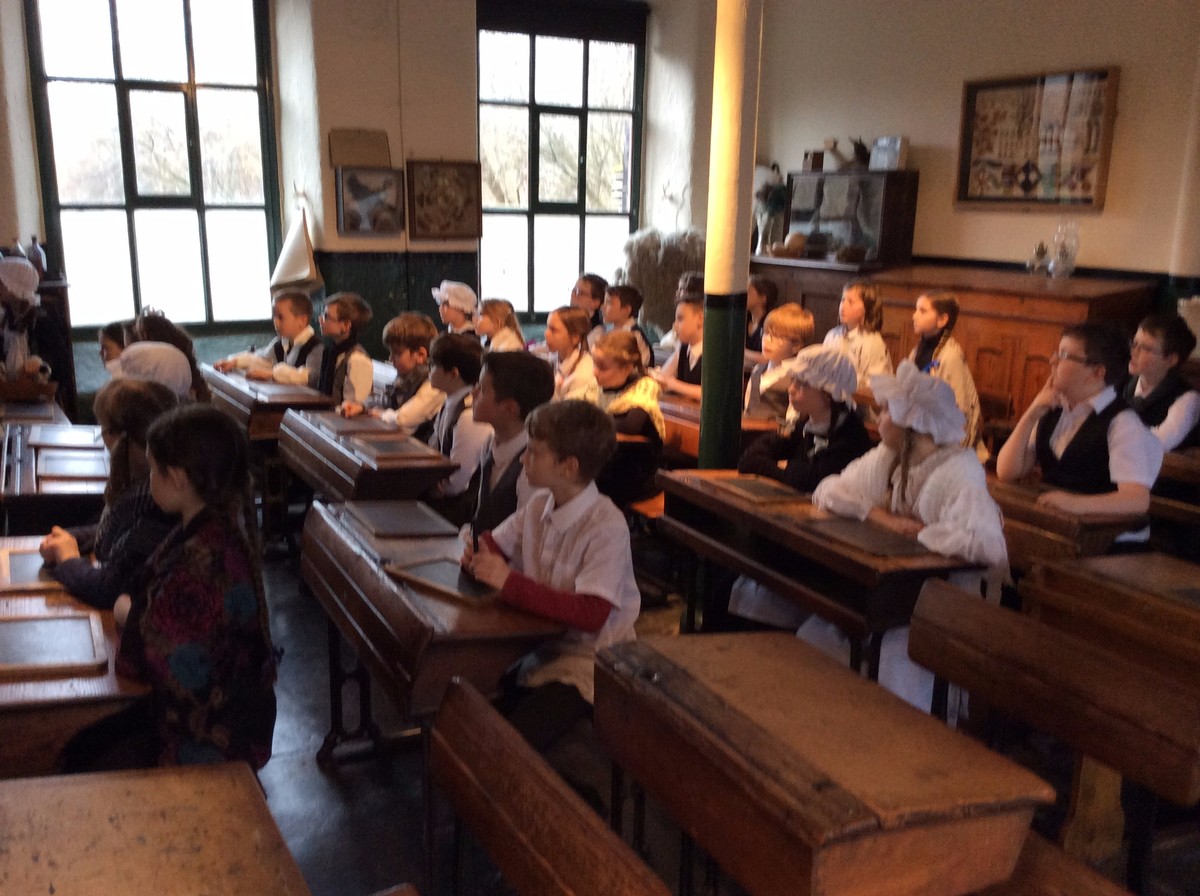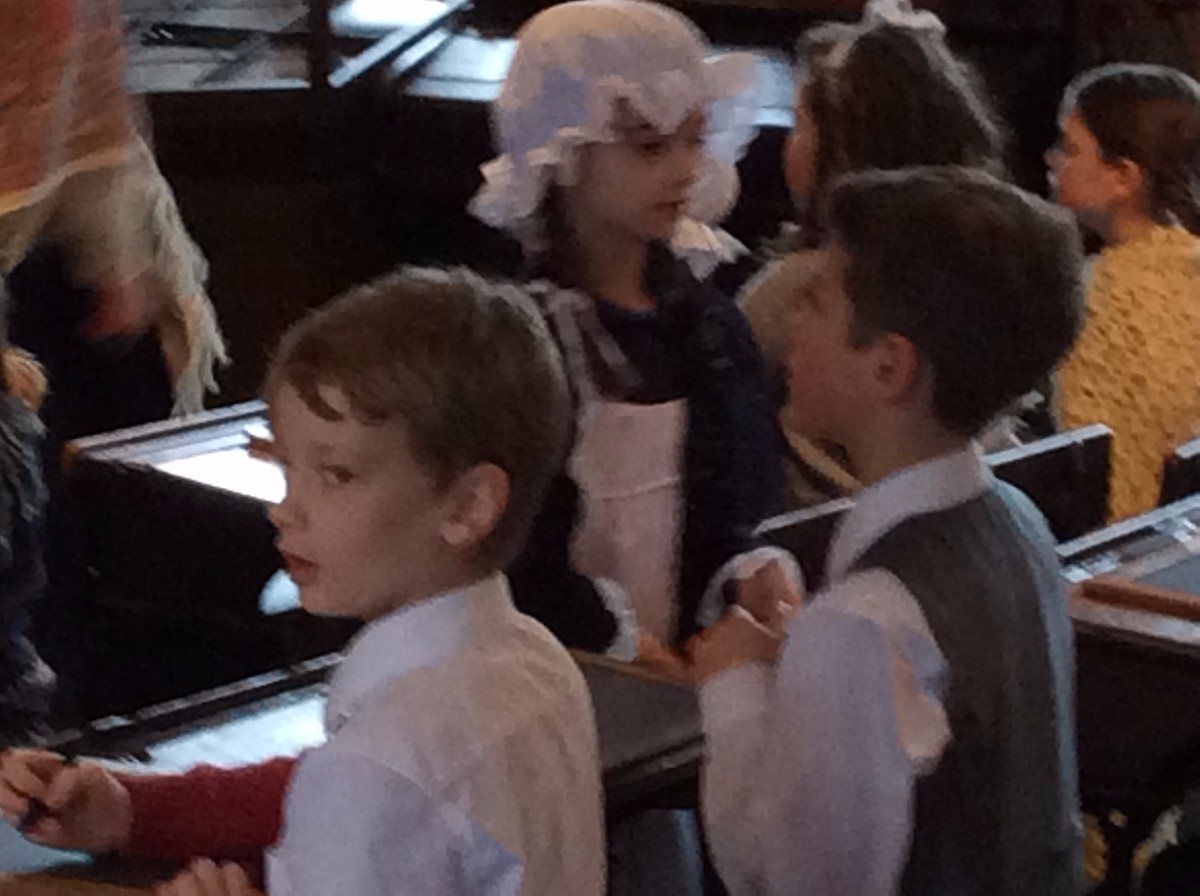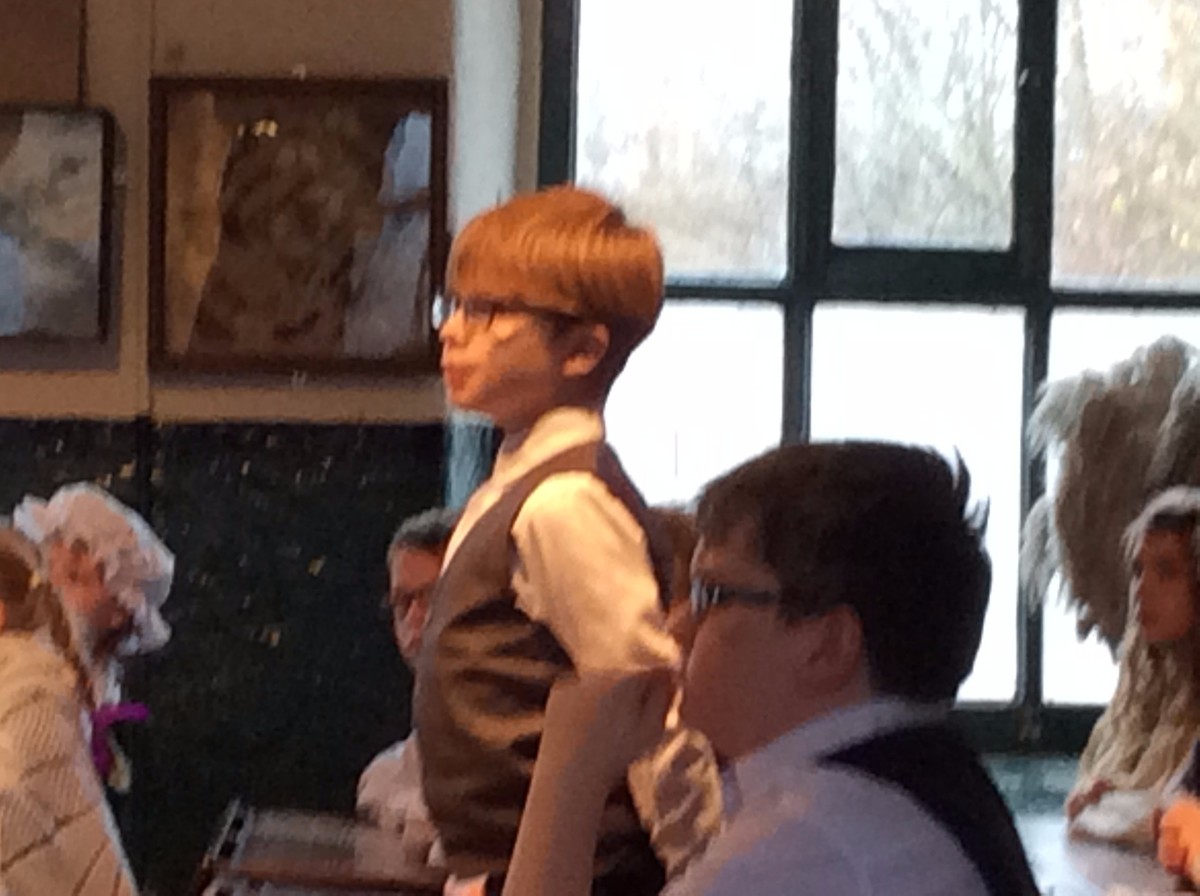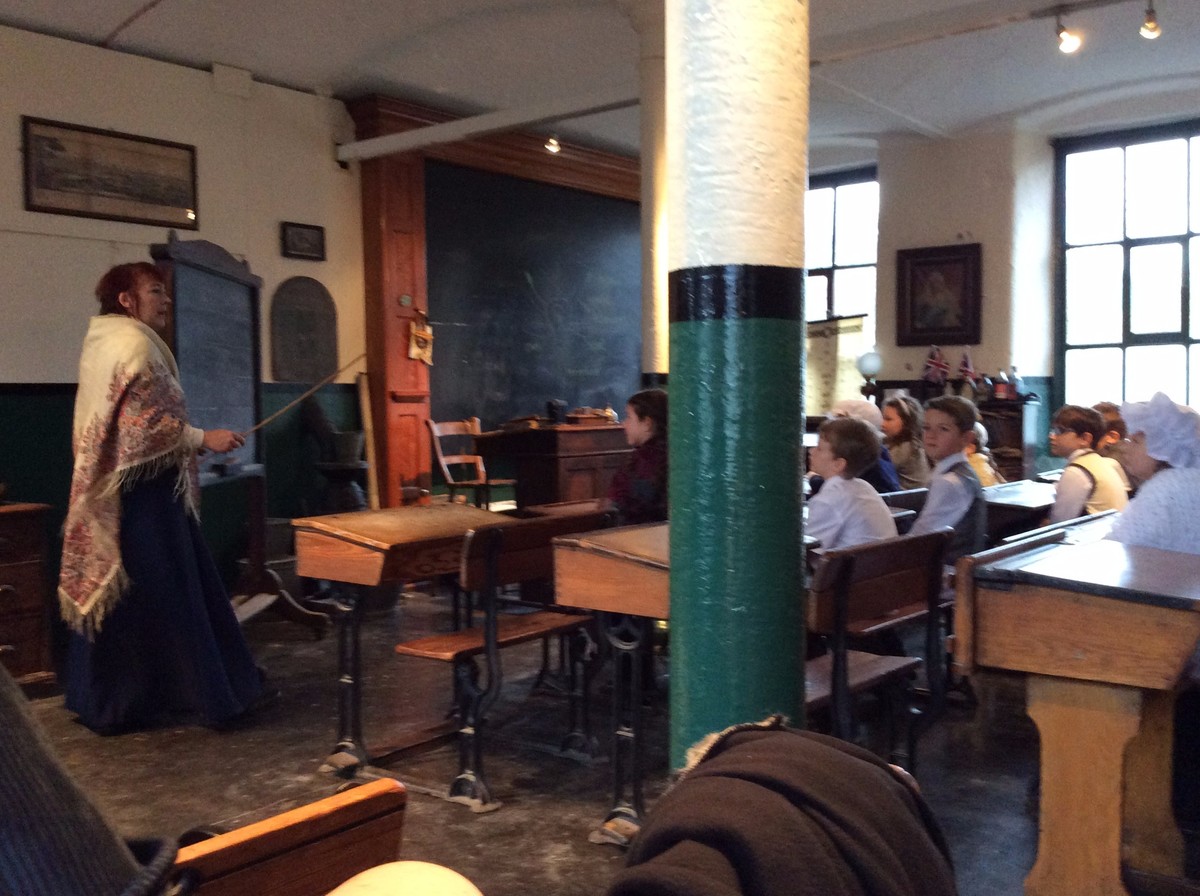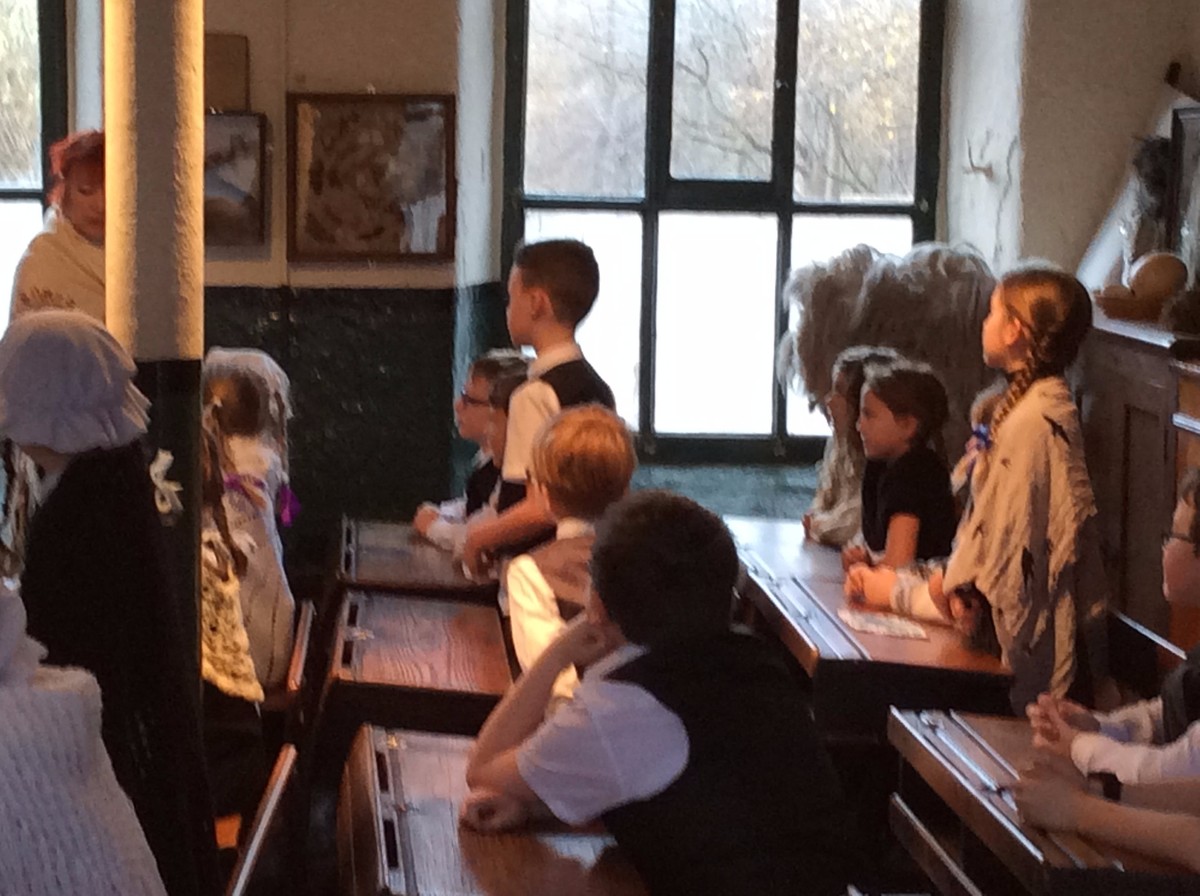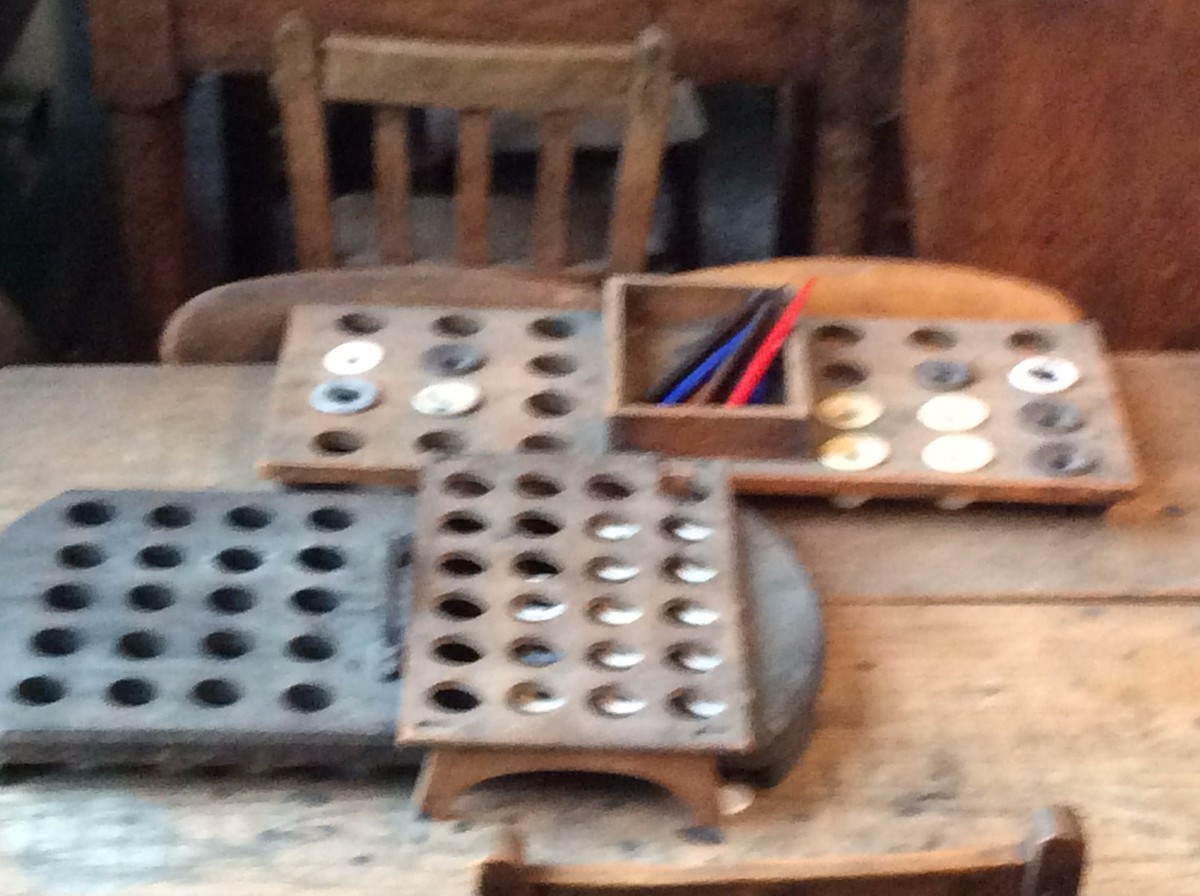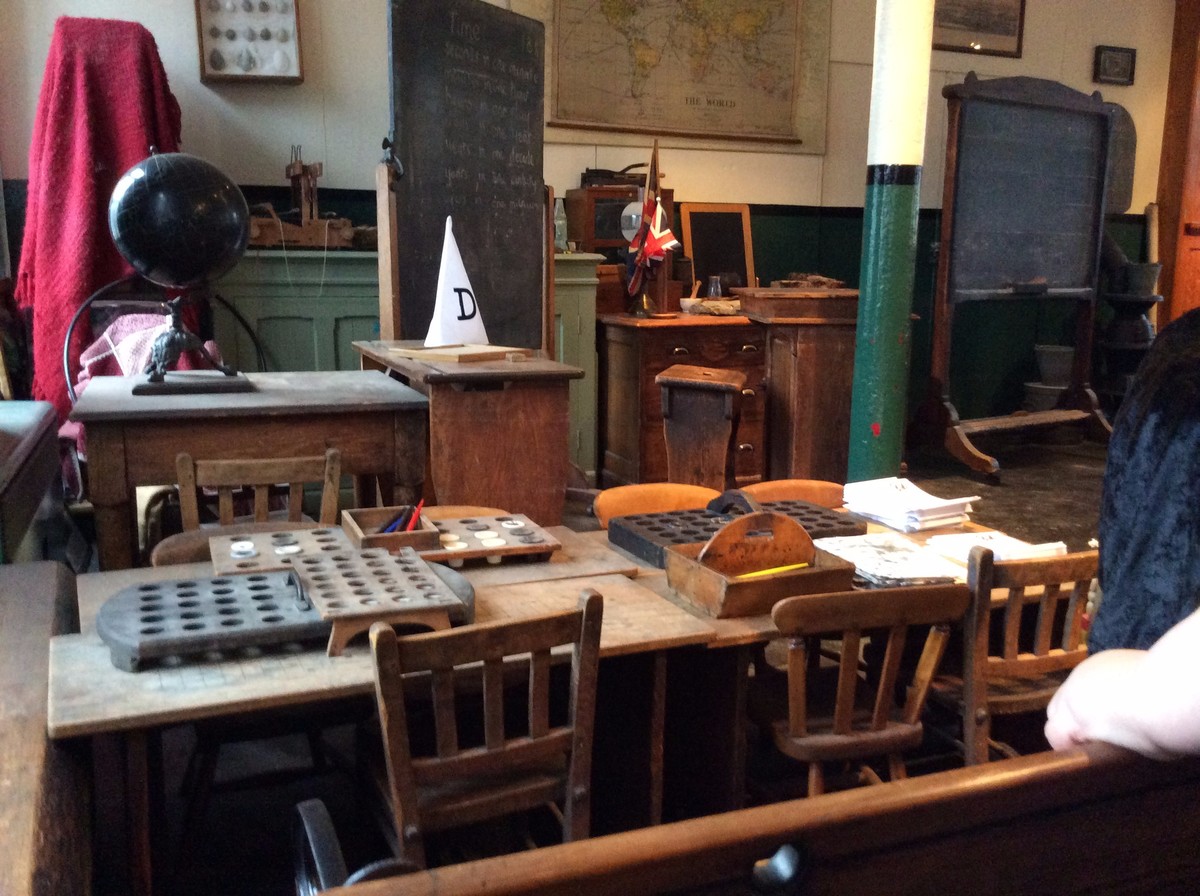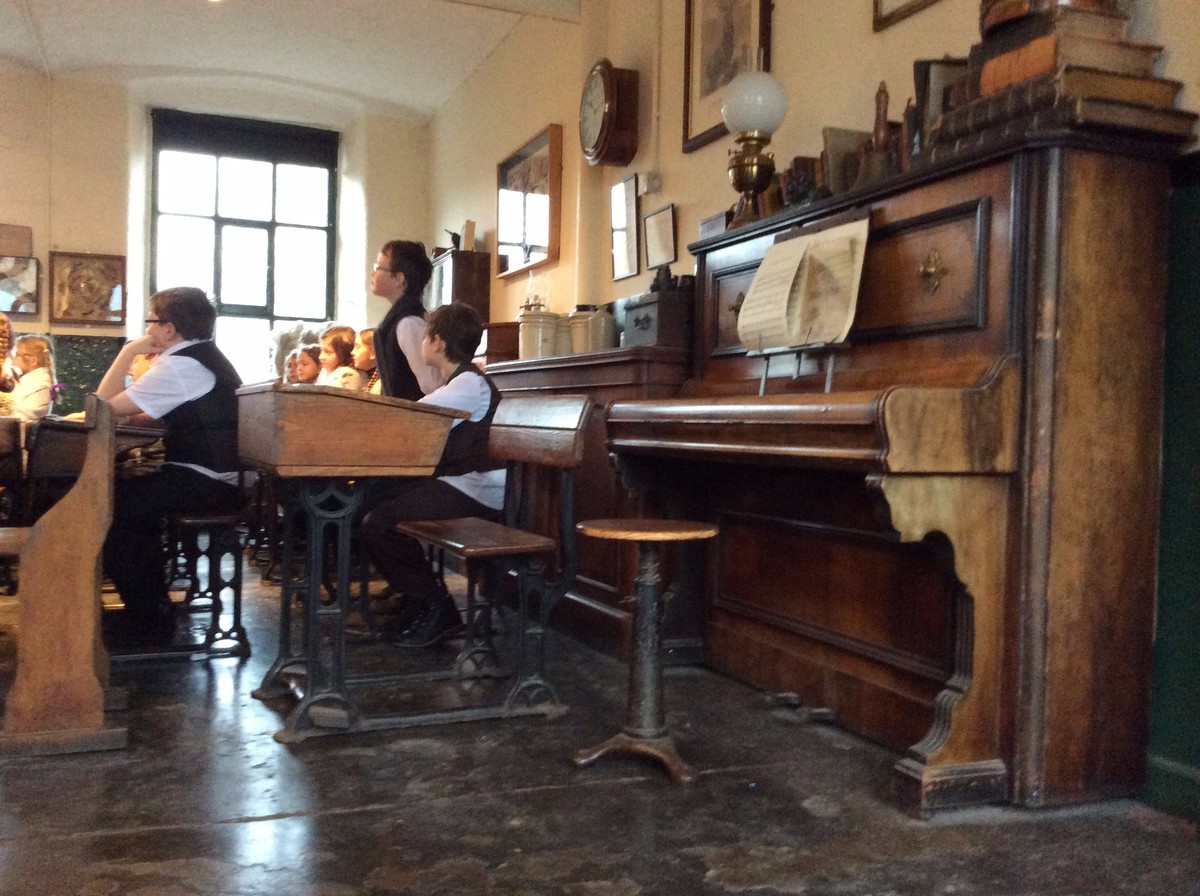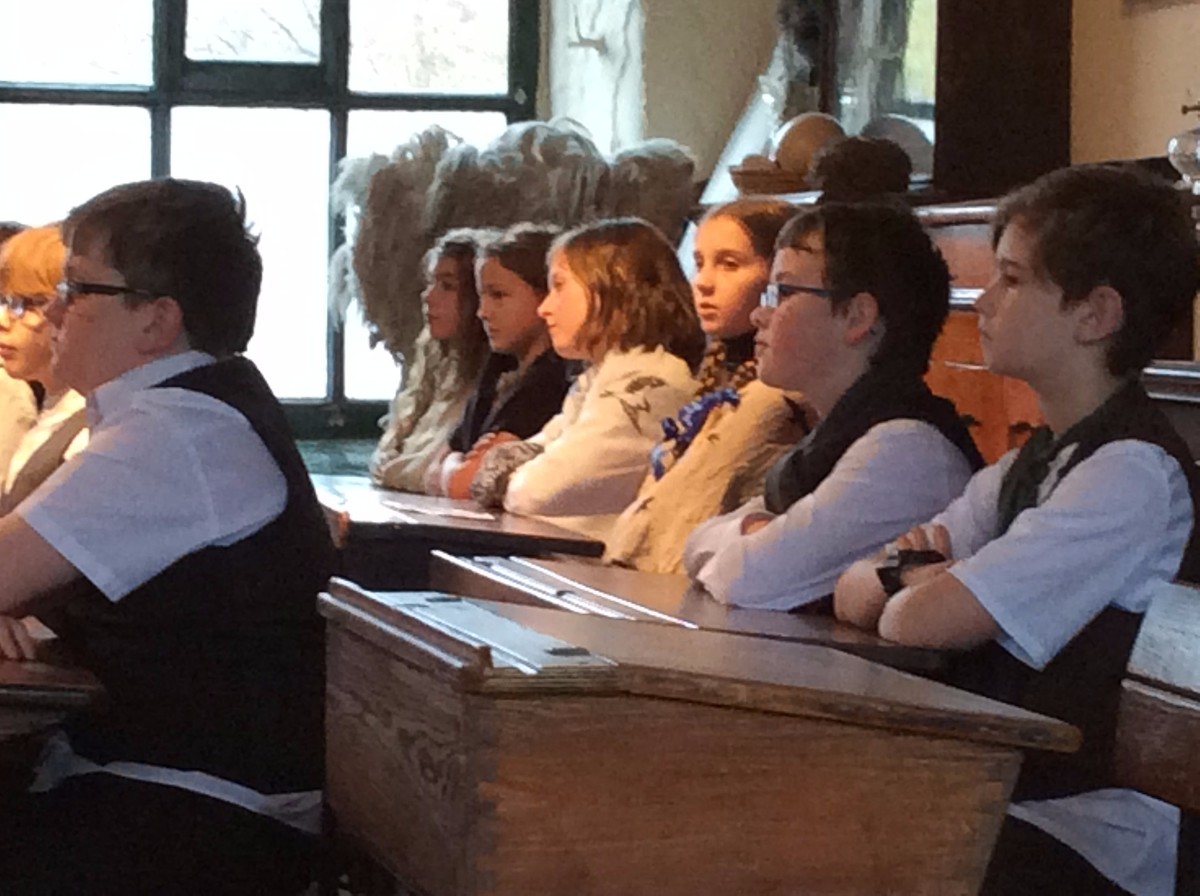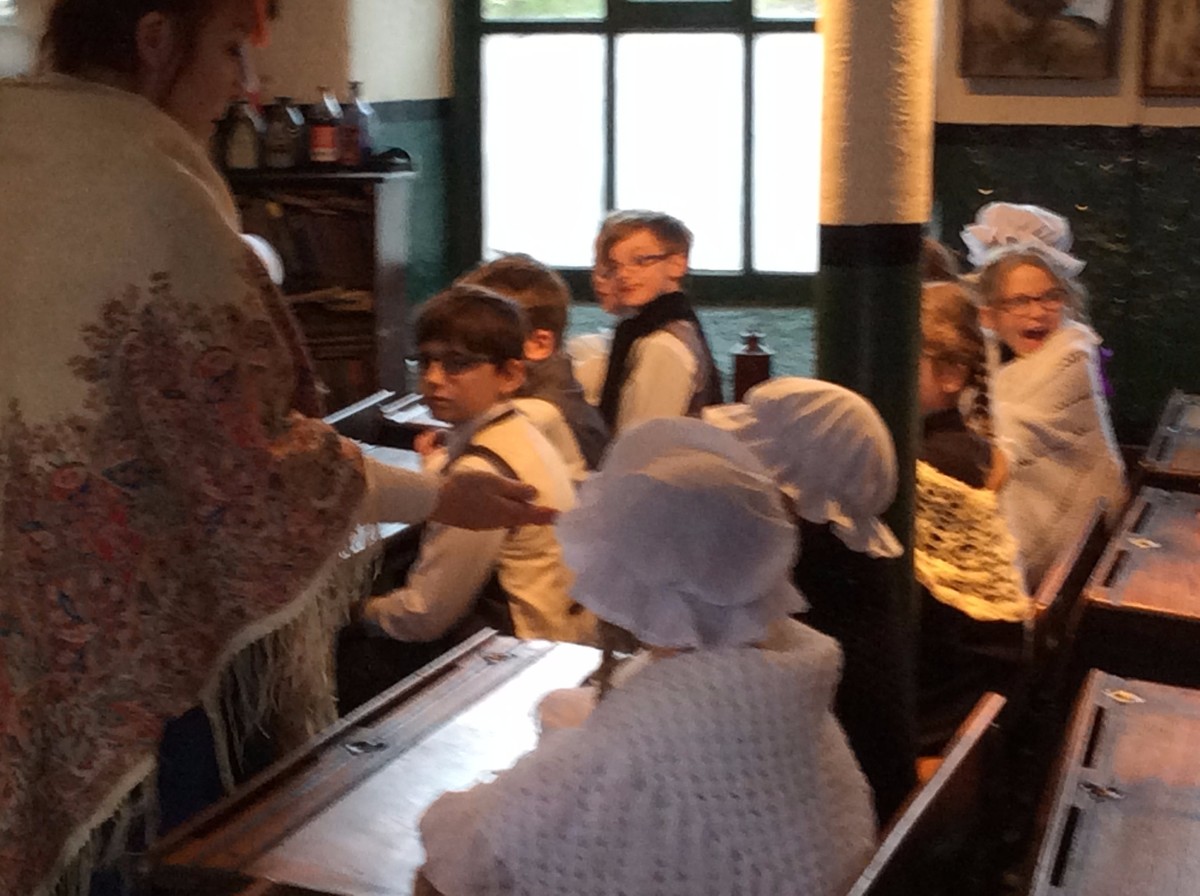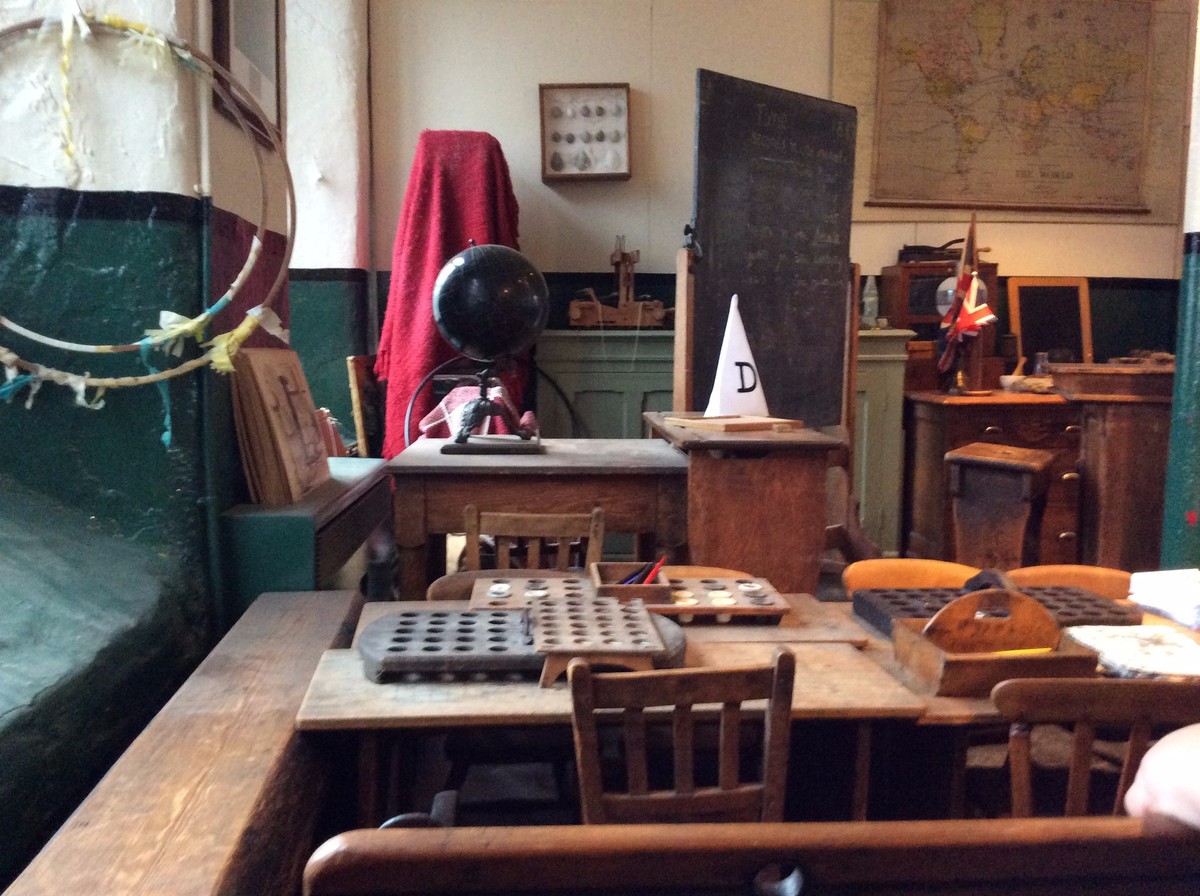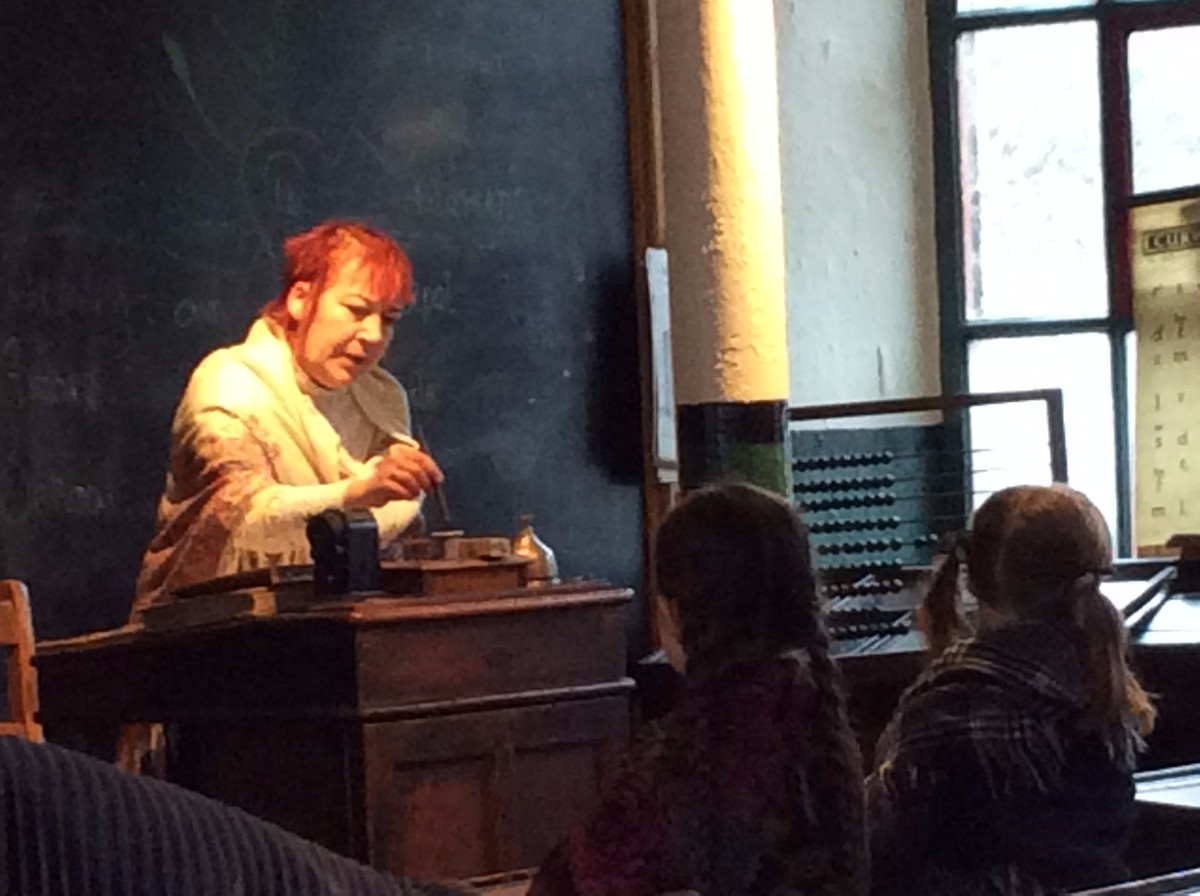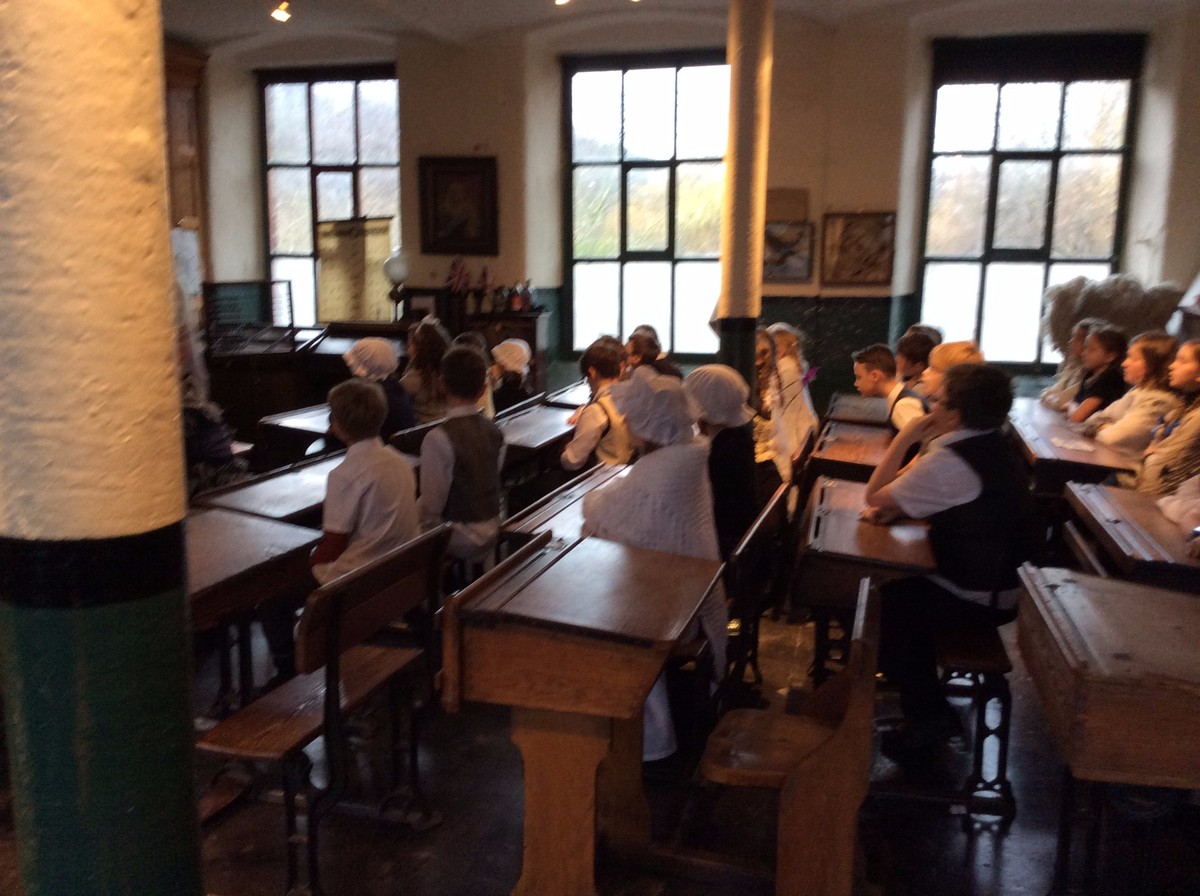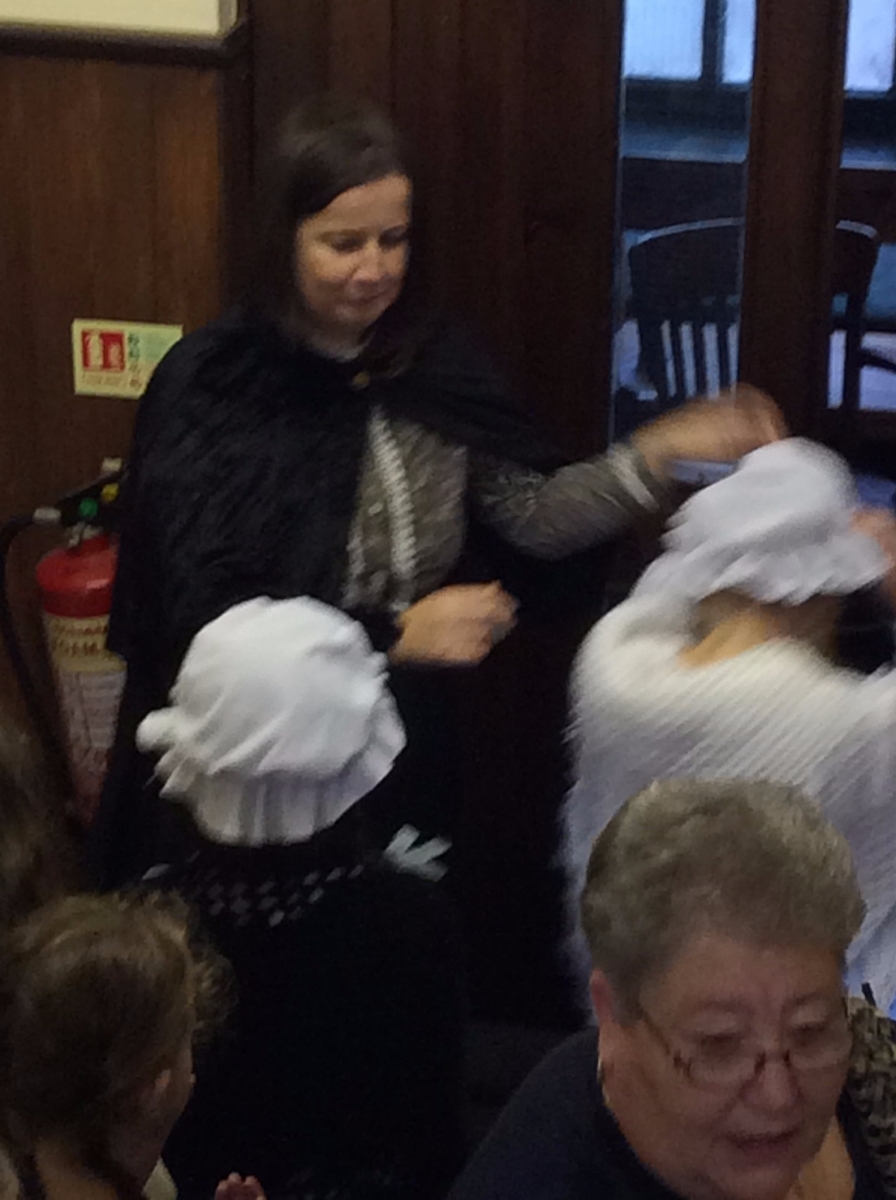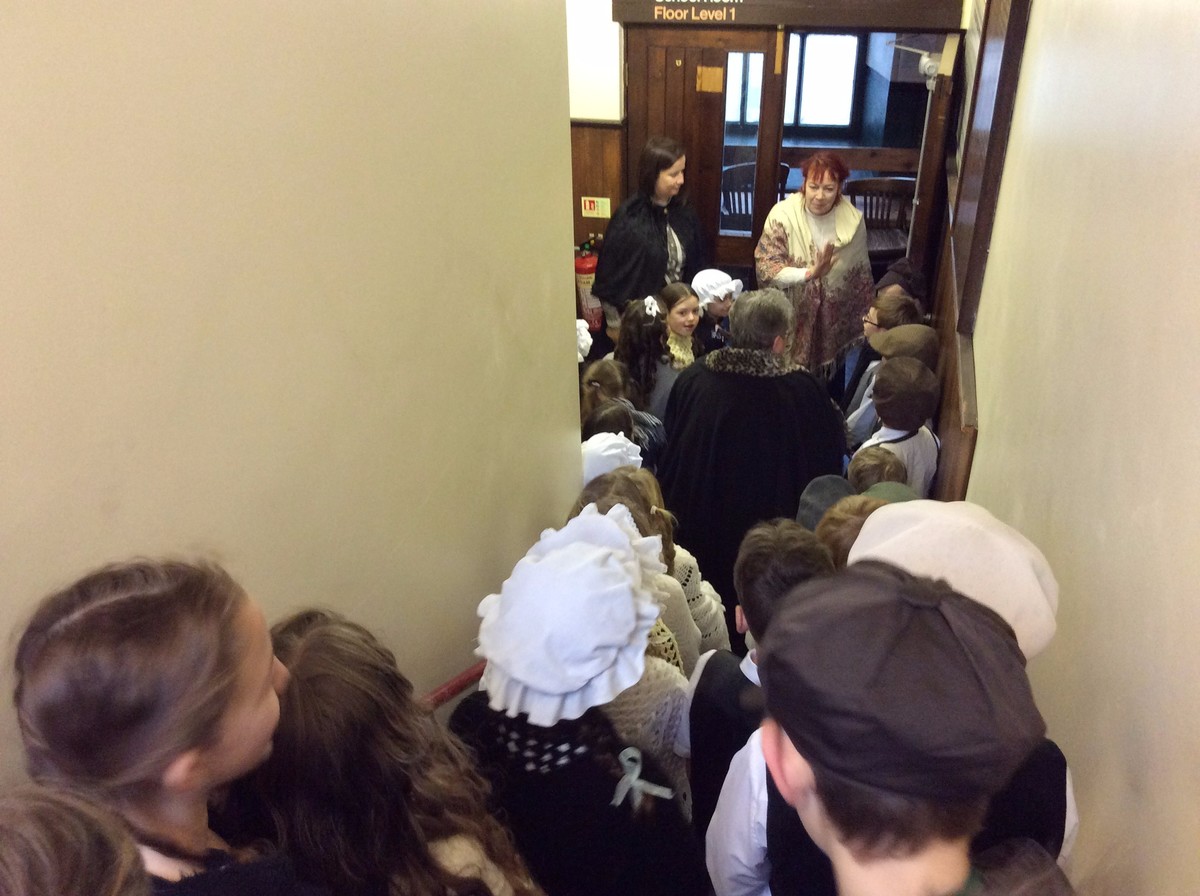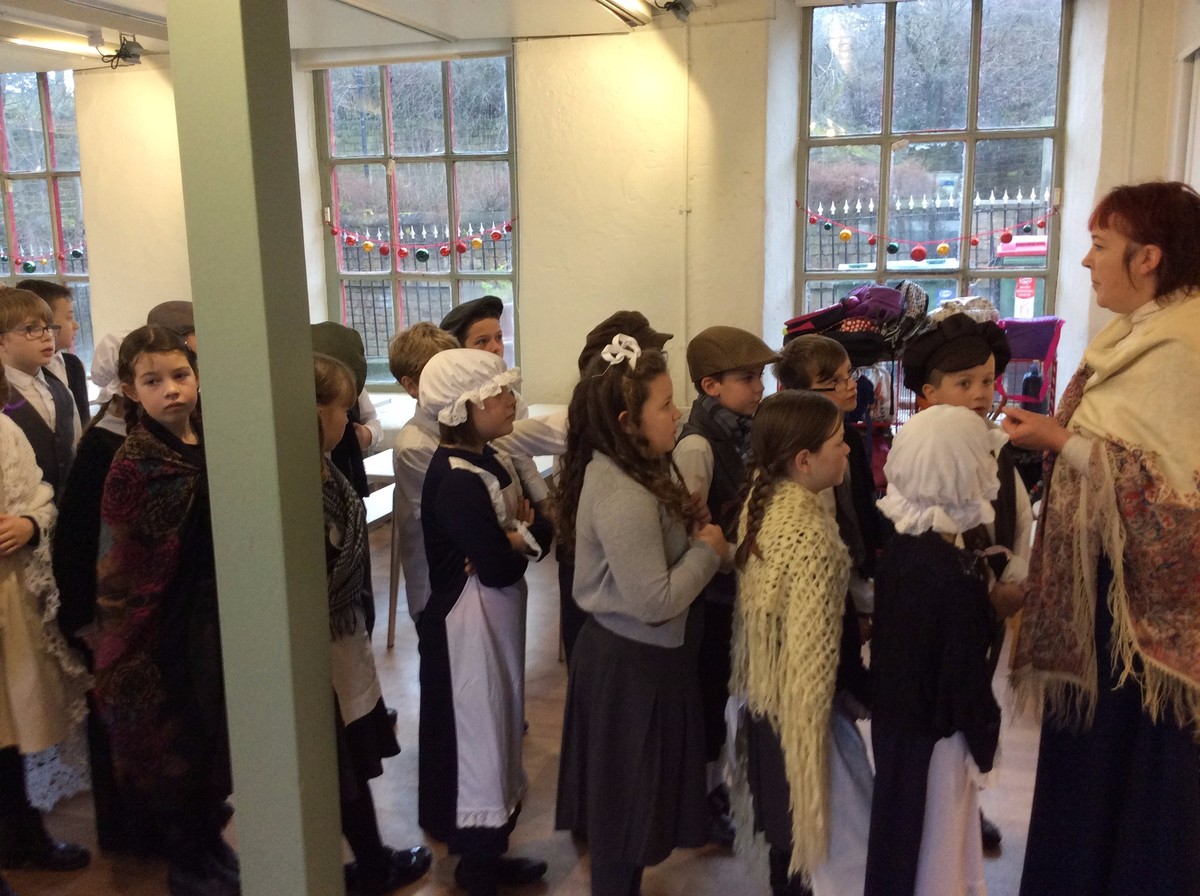 They experienced life in the Victorian classroom. Activities included: arithmetic, copy writing, drill and an object lesson. The children enjoyed using slate boards and dip pens to write with.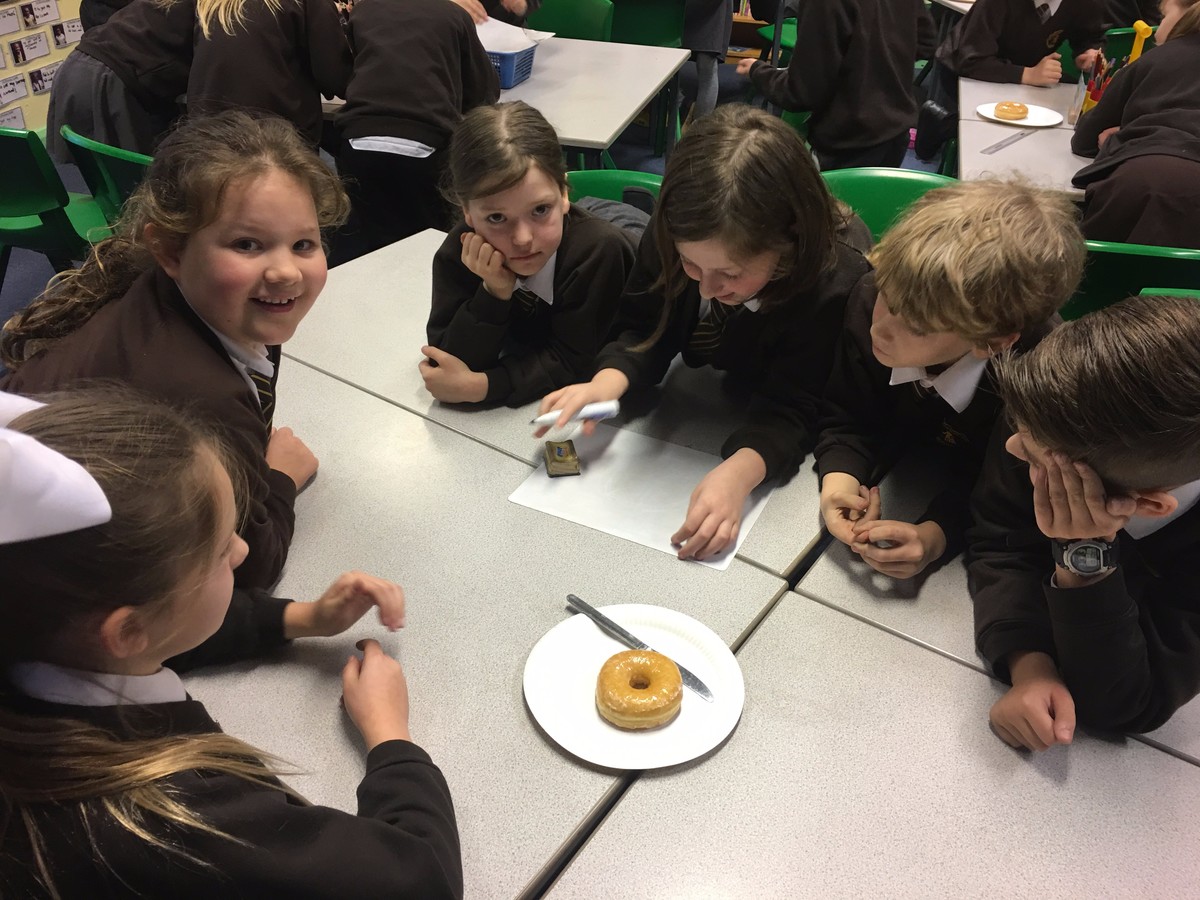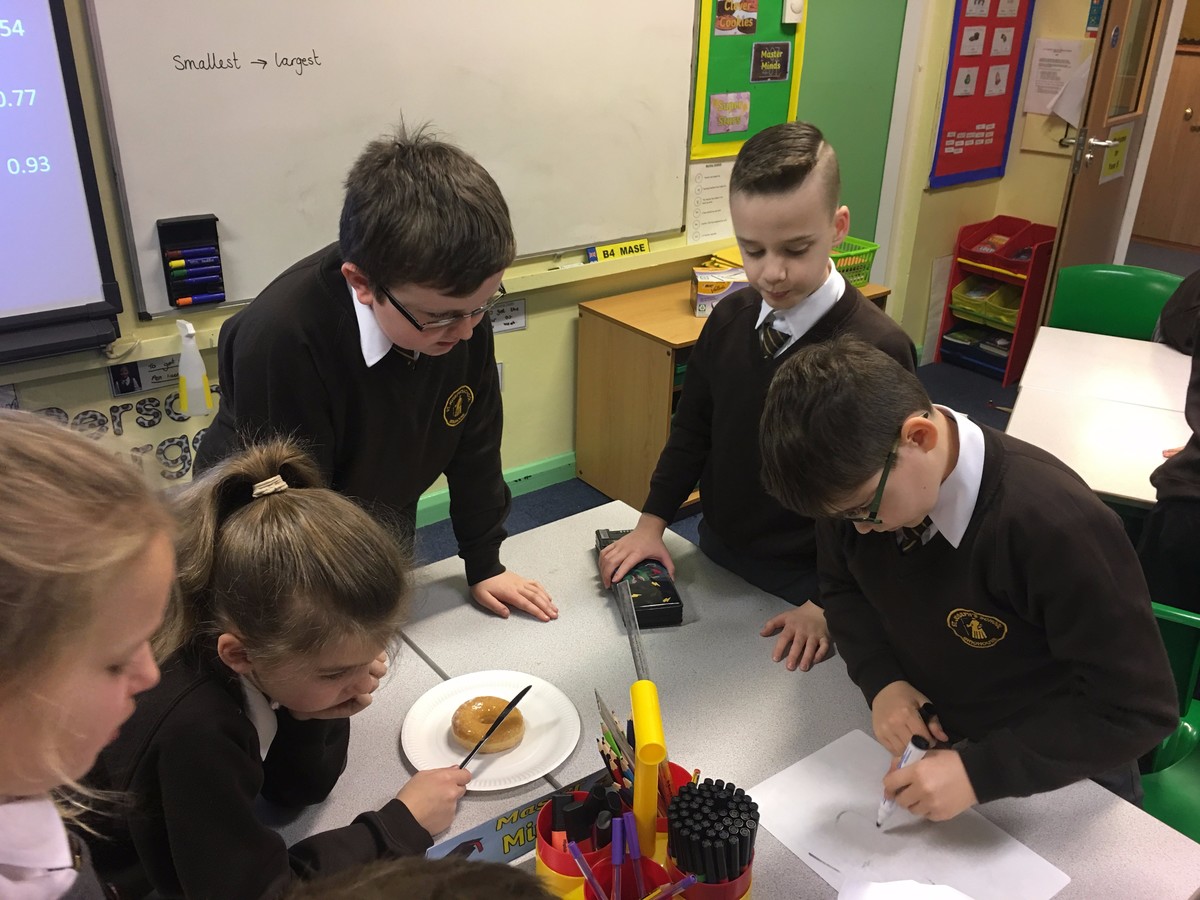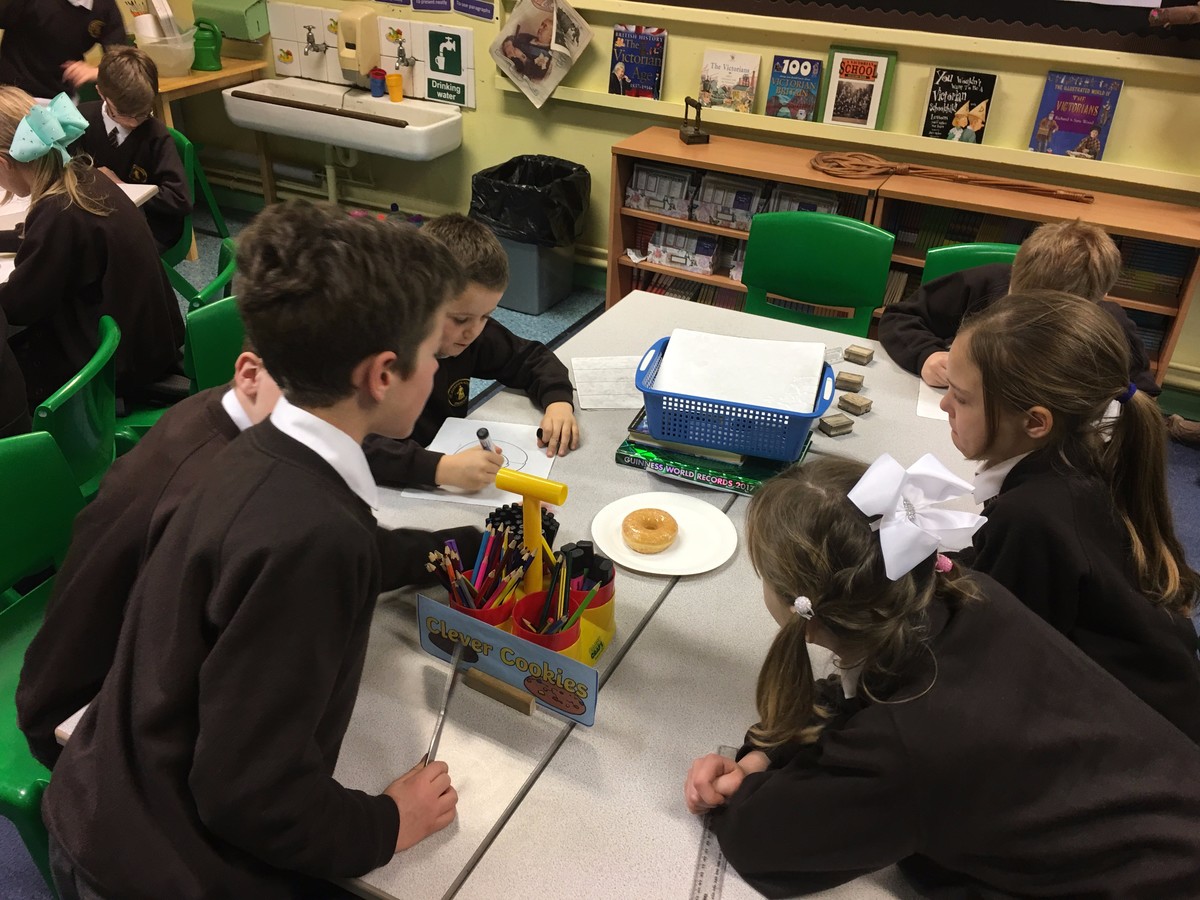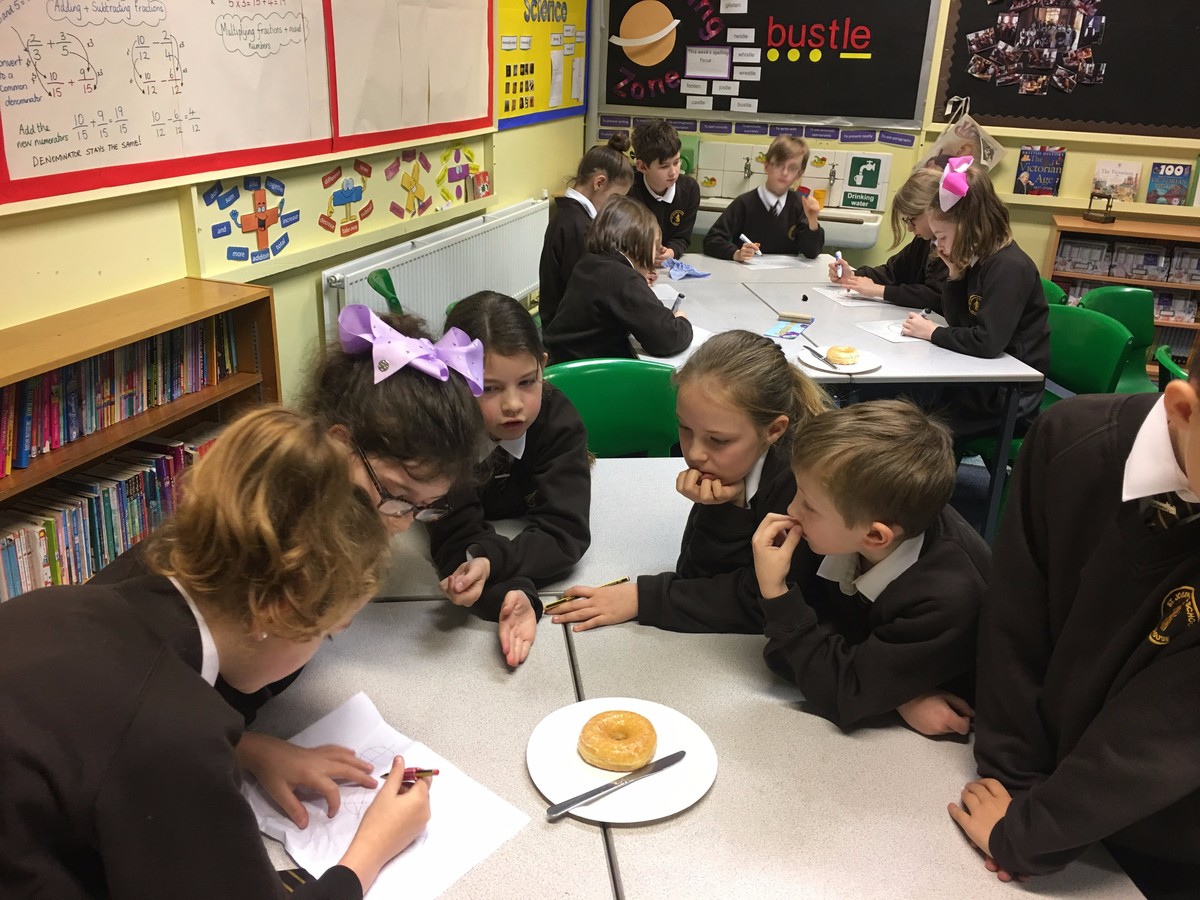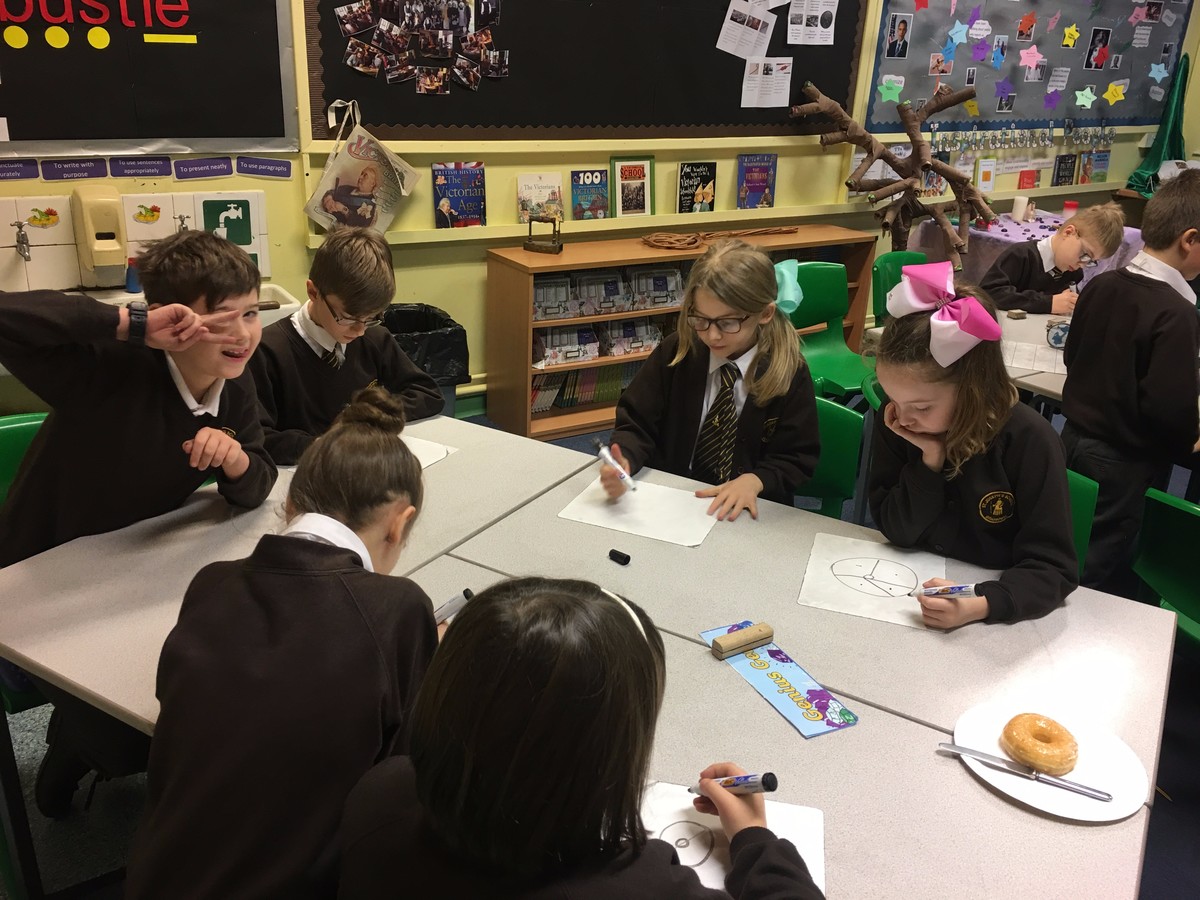 Our challenge was to cut a donut in to 8 equal pieces using only 3 cuts with the knife. After much discussion we finally cracked the challenge and celebrated by eating the donut!
Can you figure out how we did it?
Our Visit to Catalyst Science Museum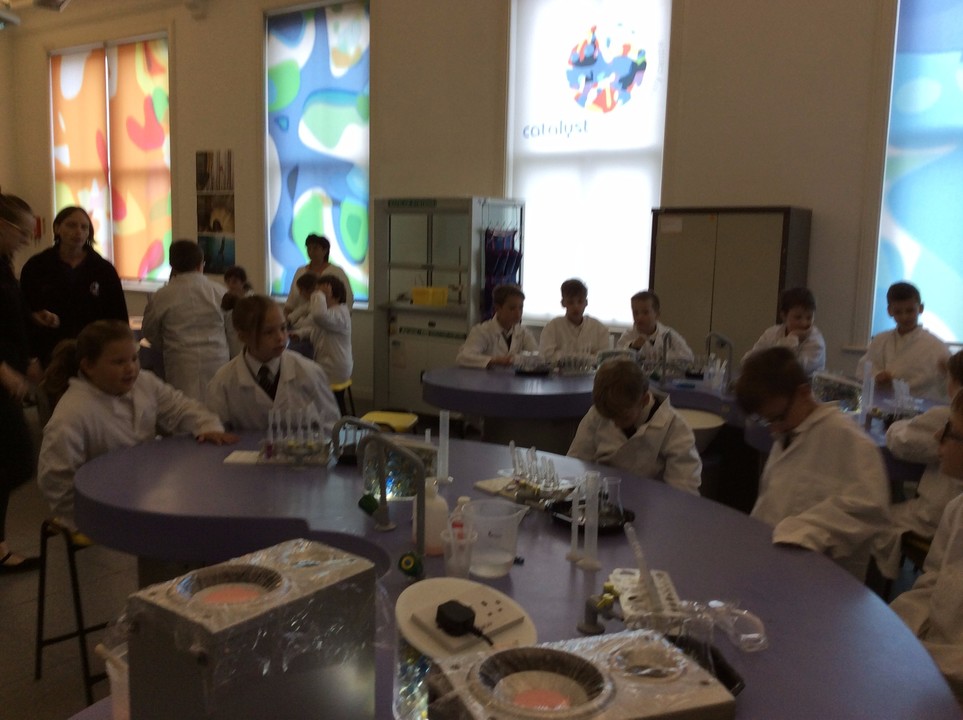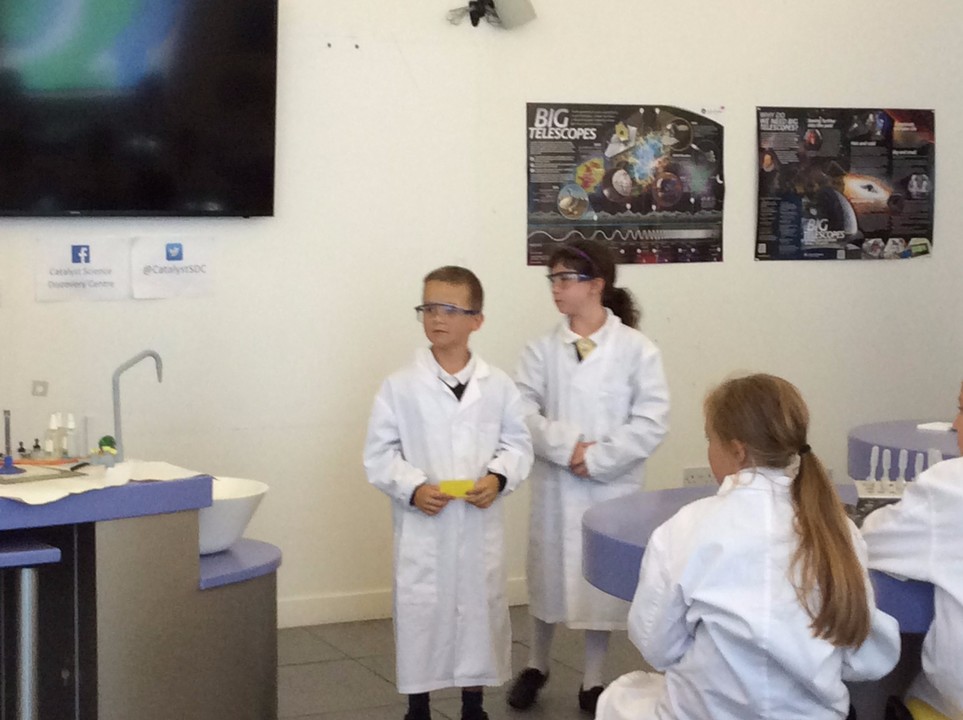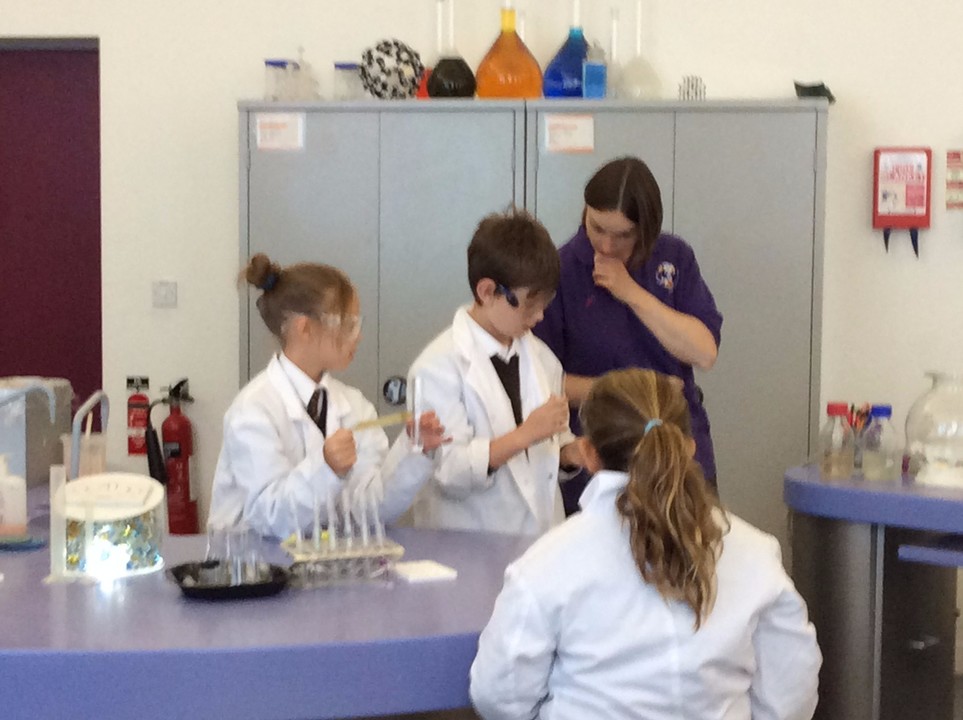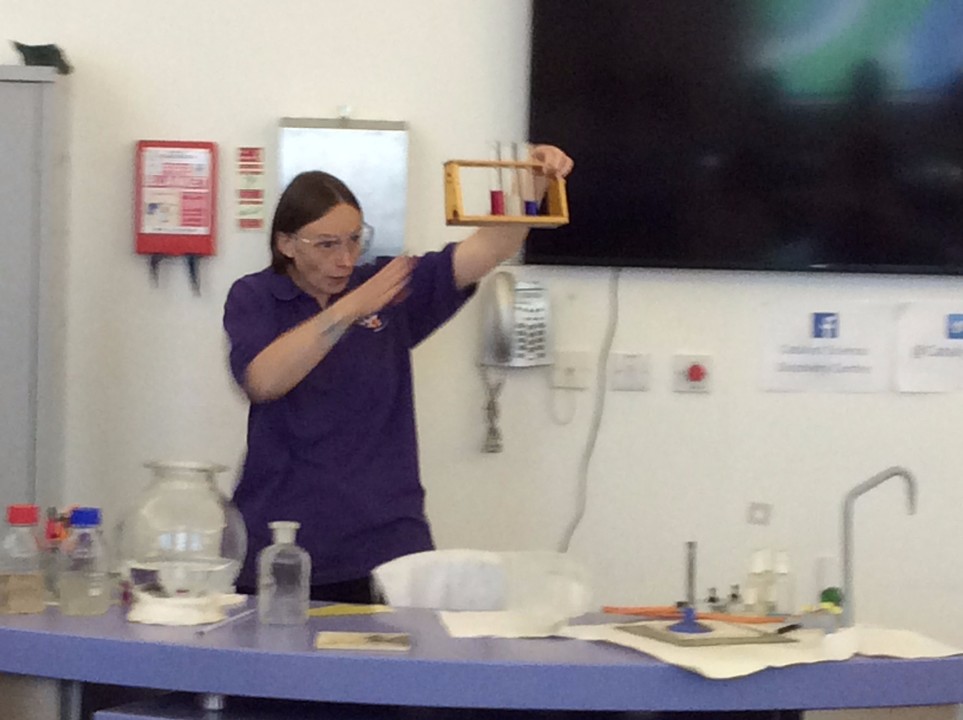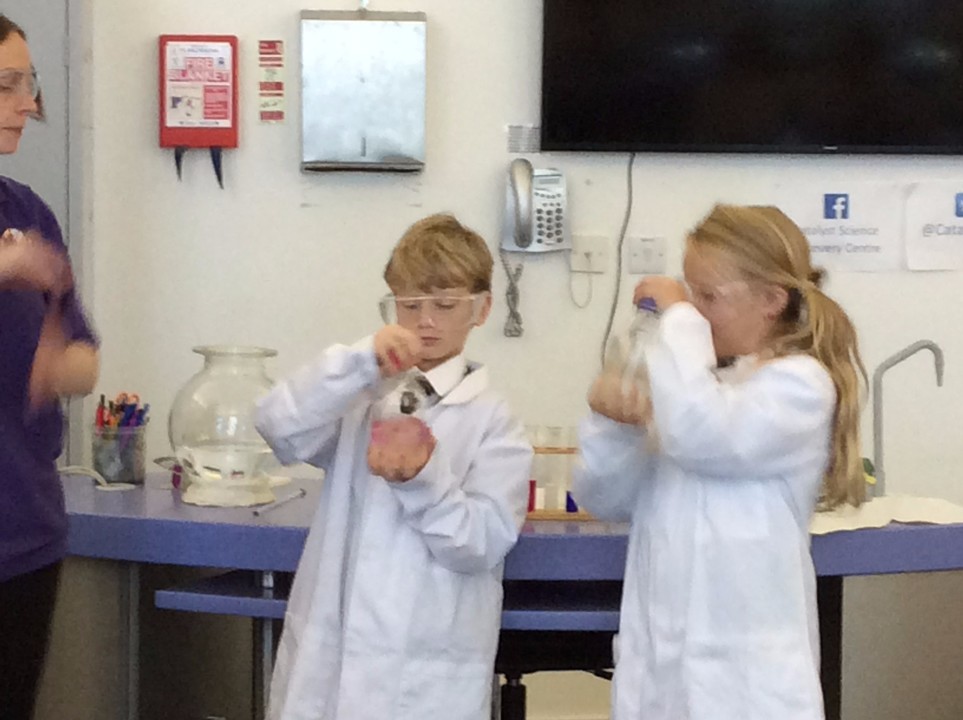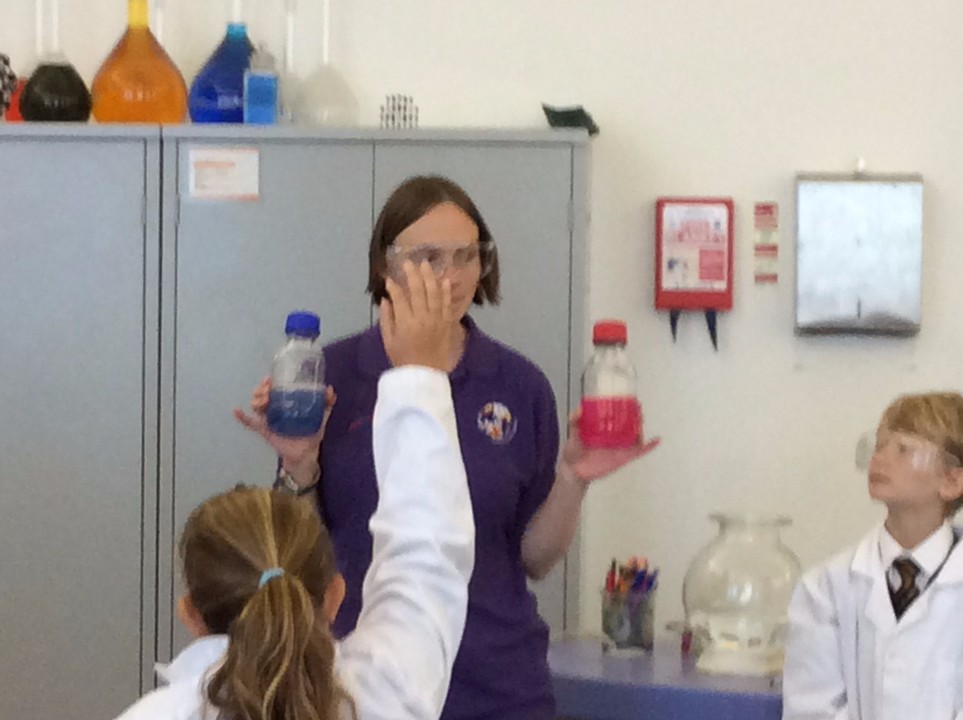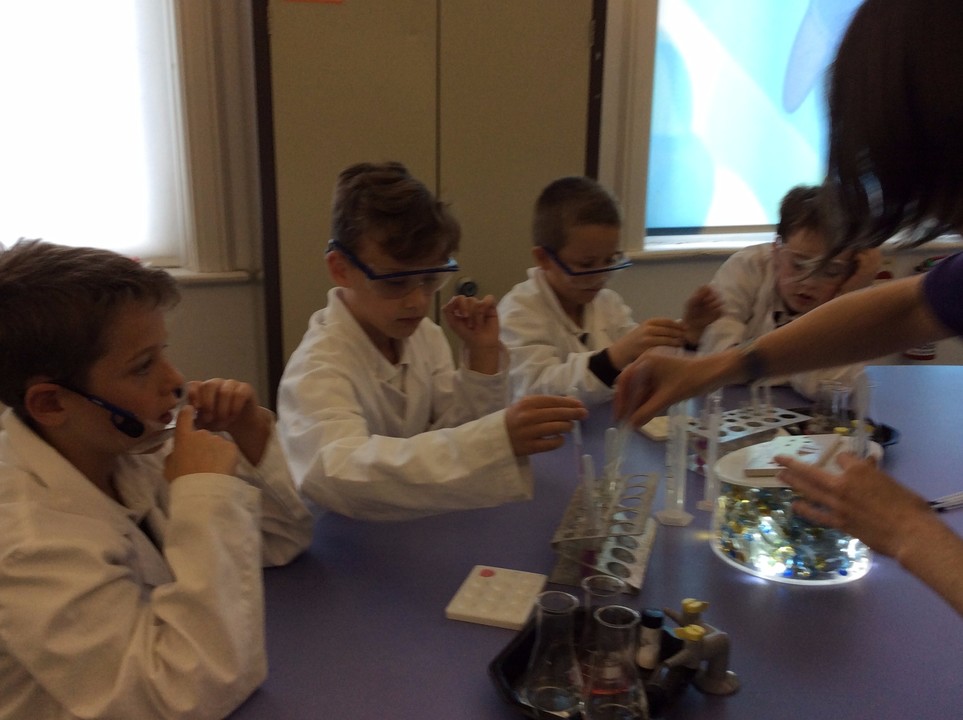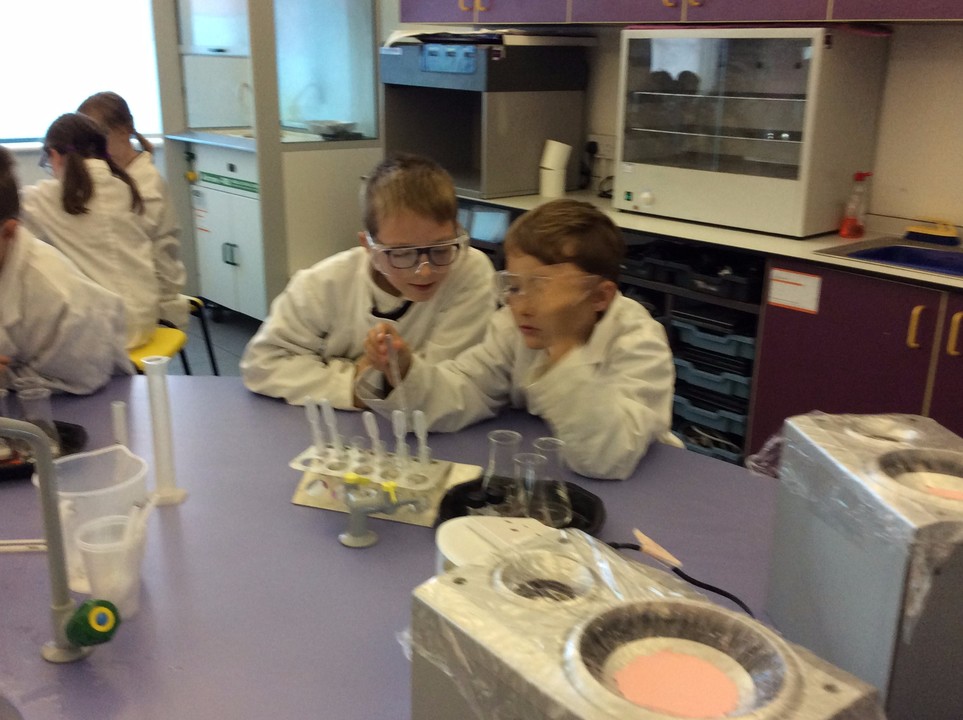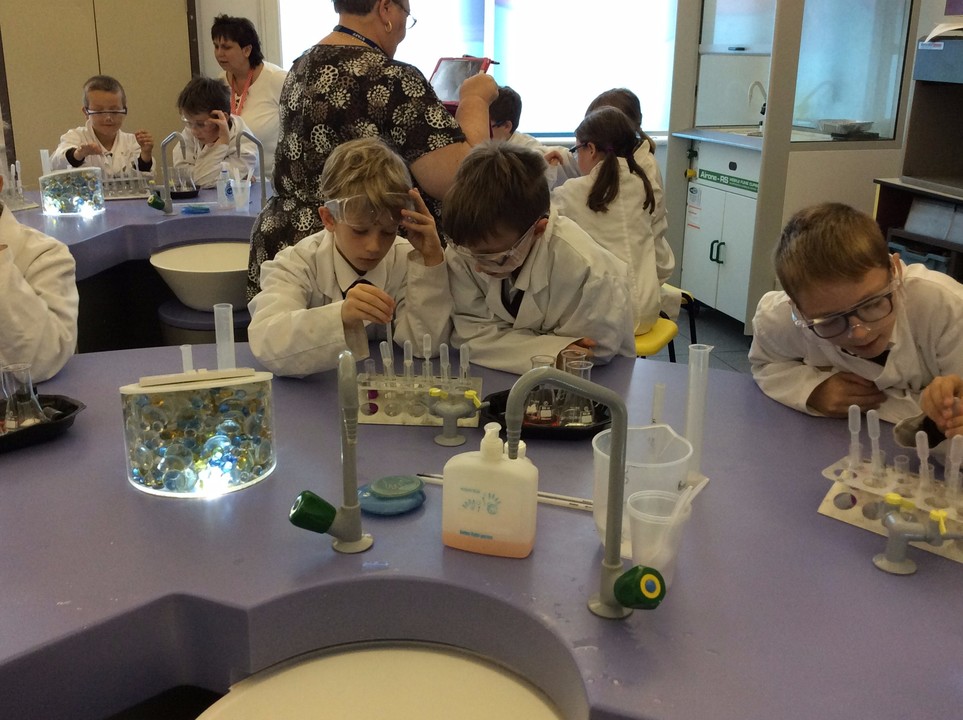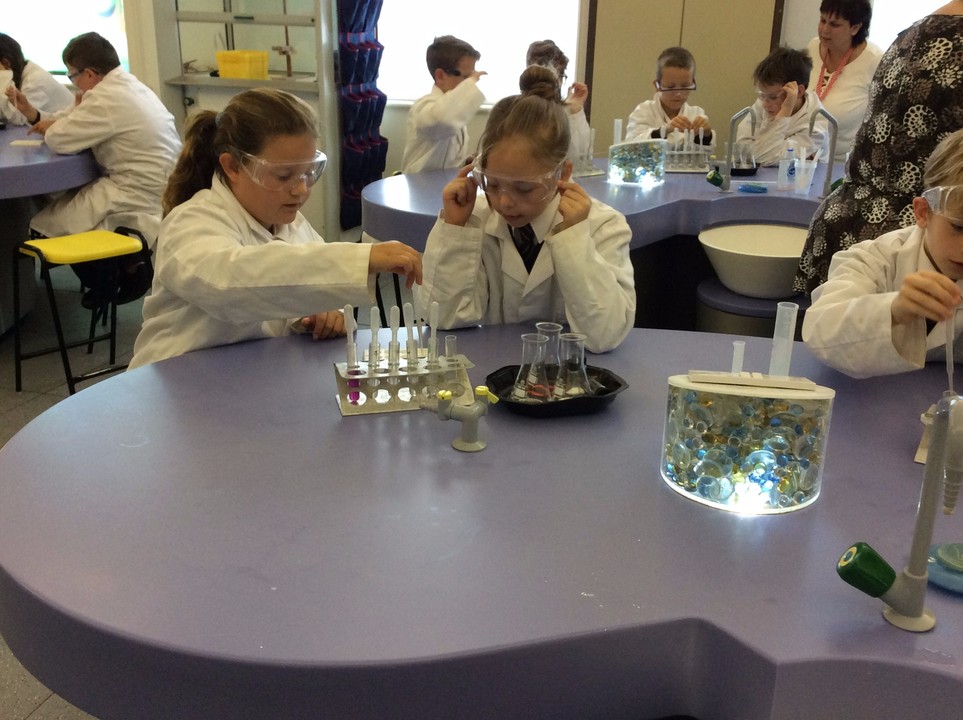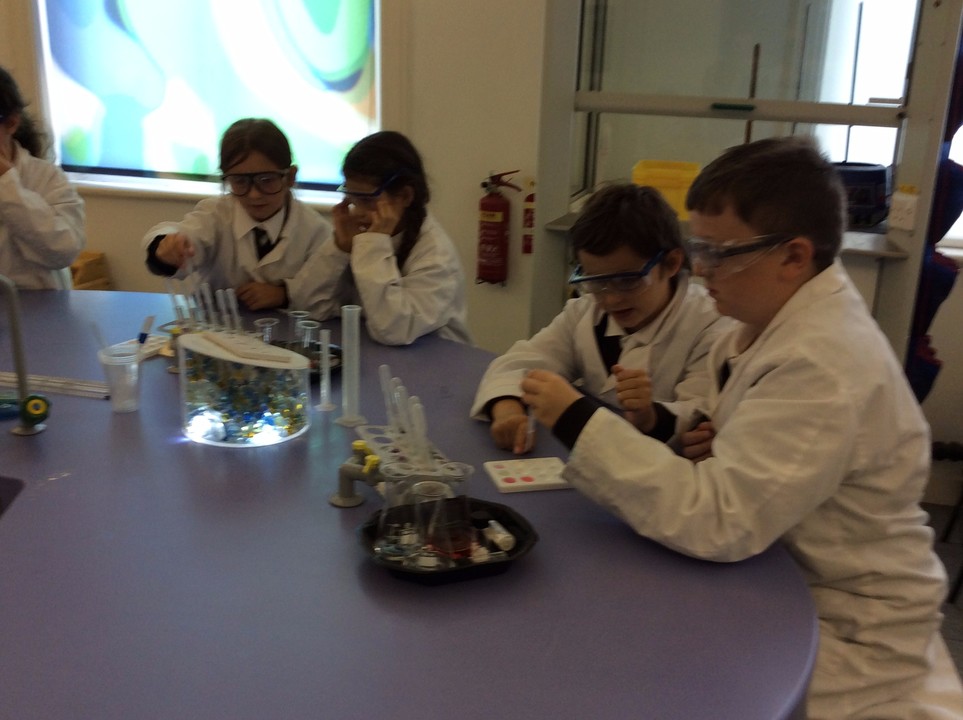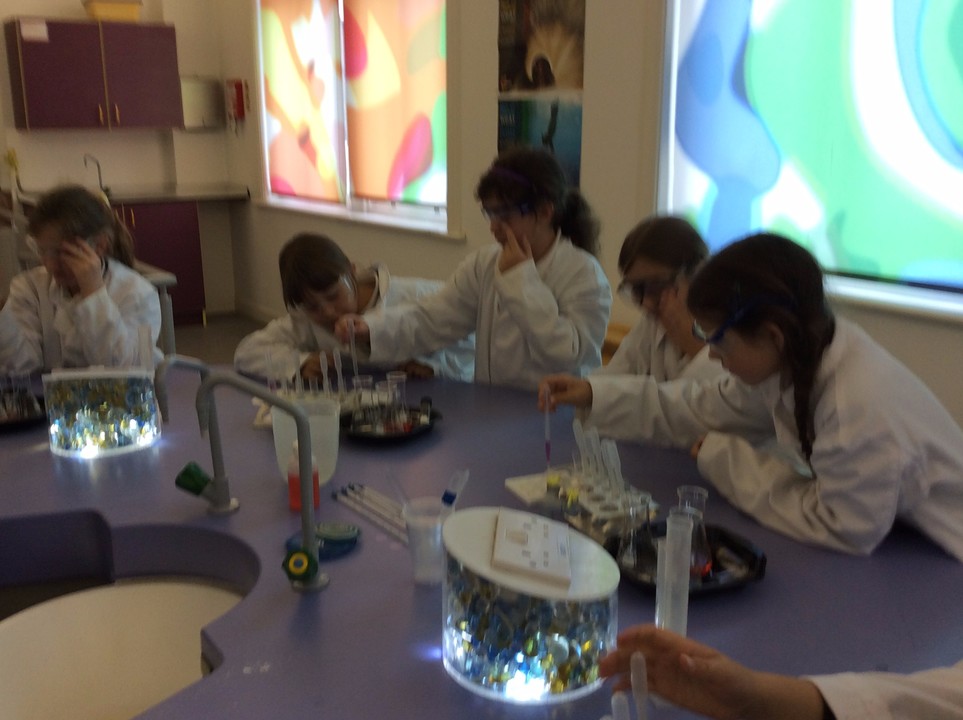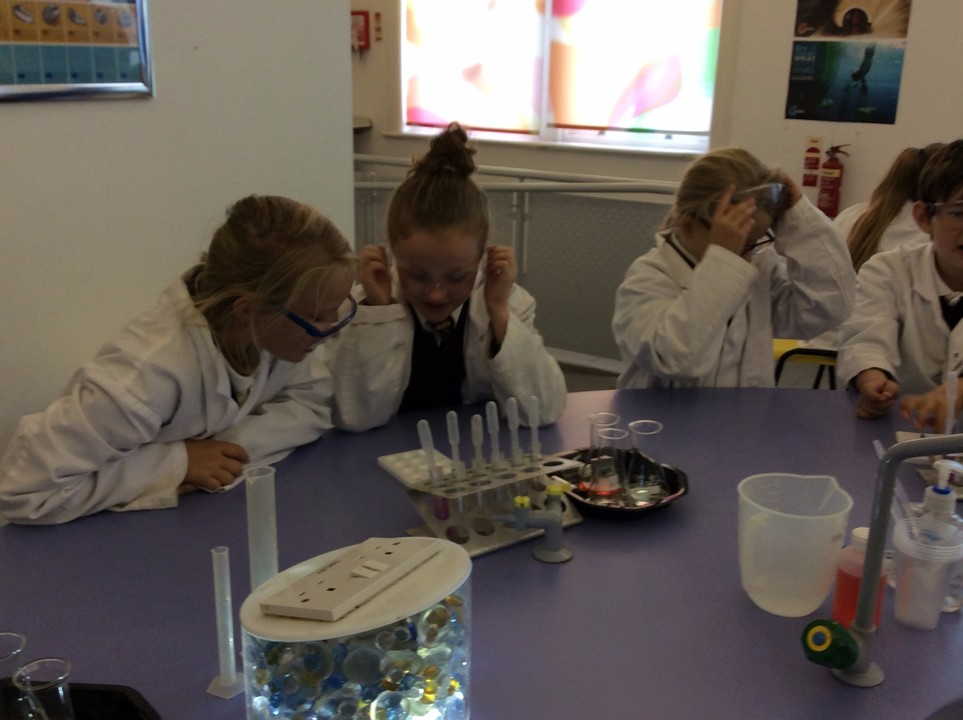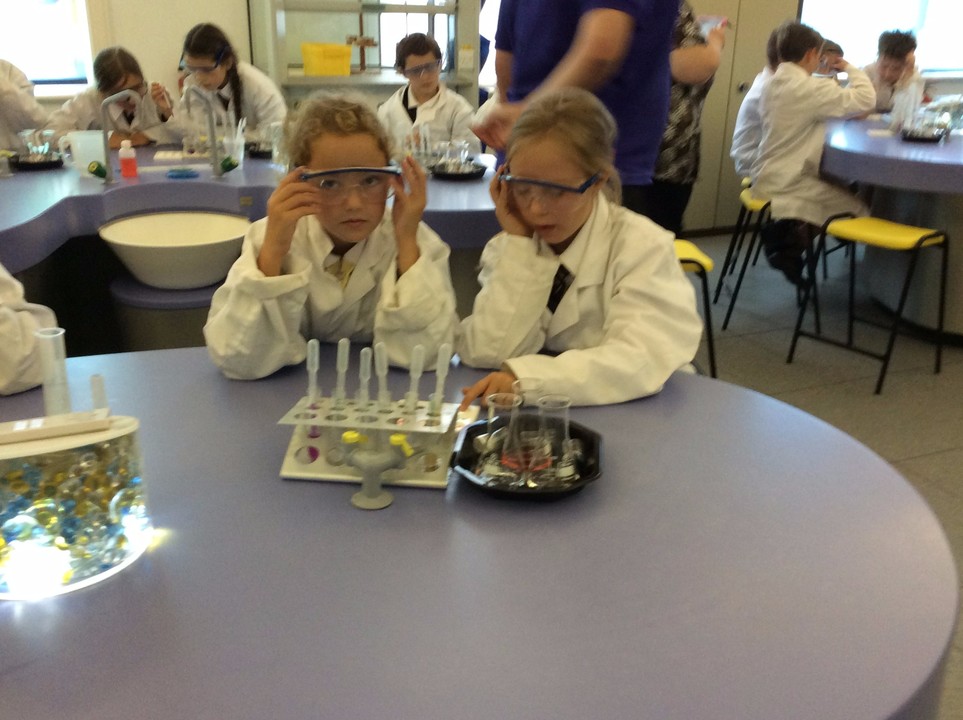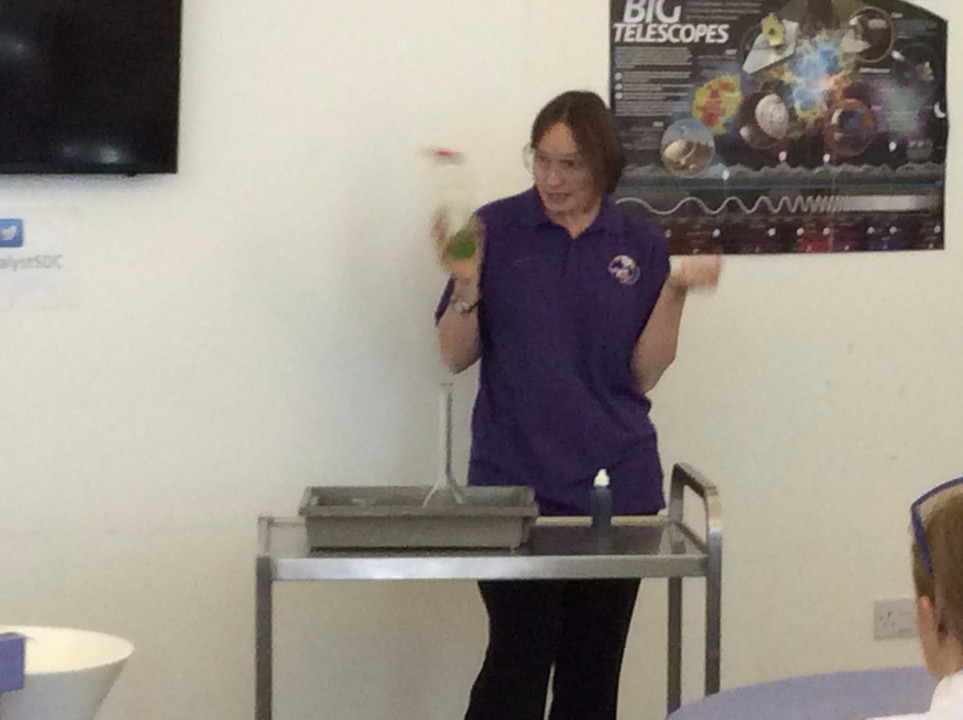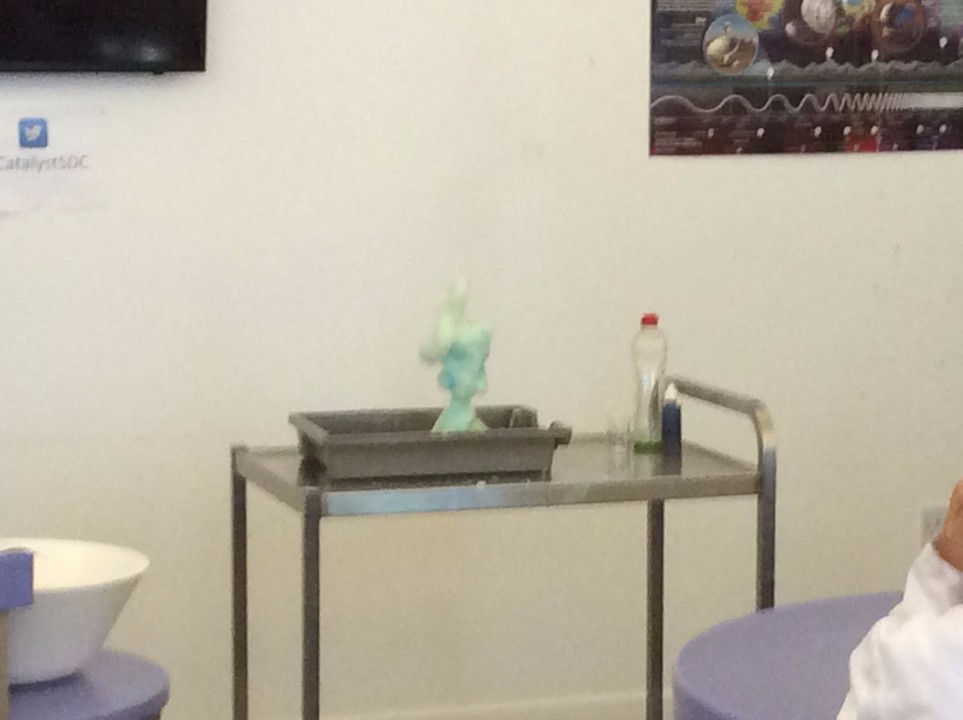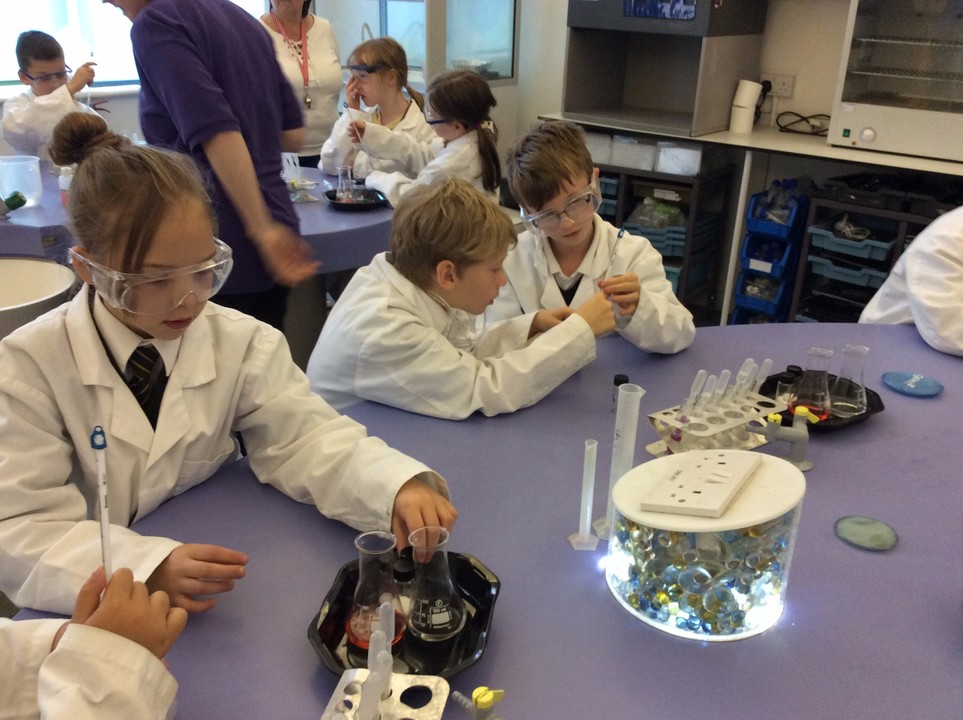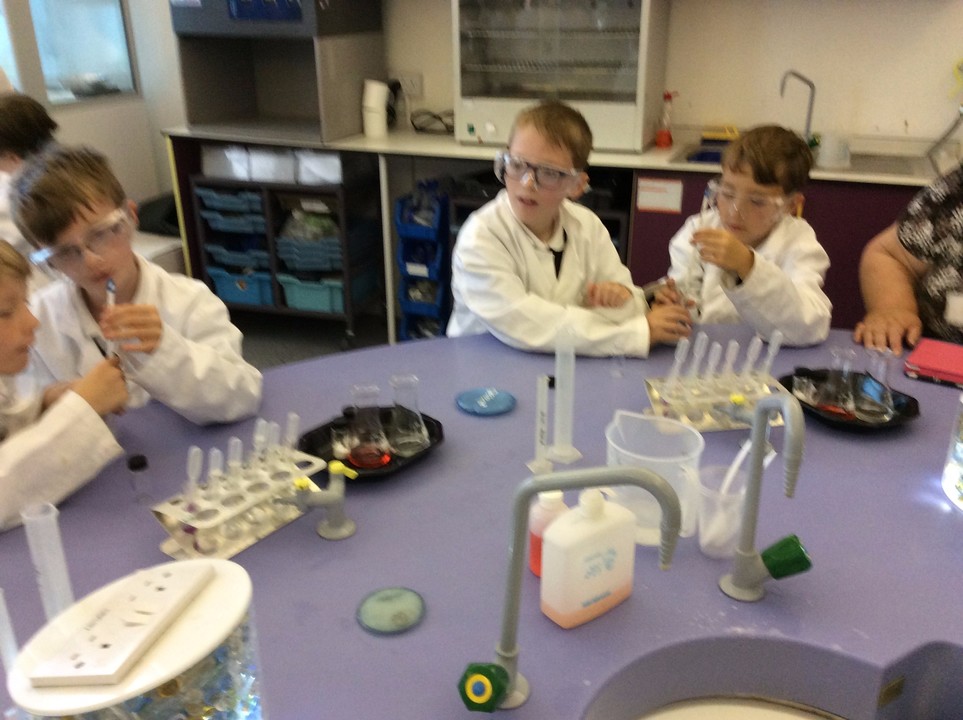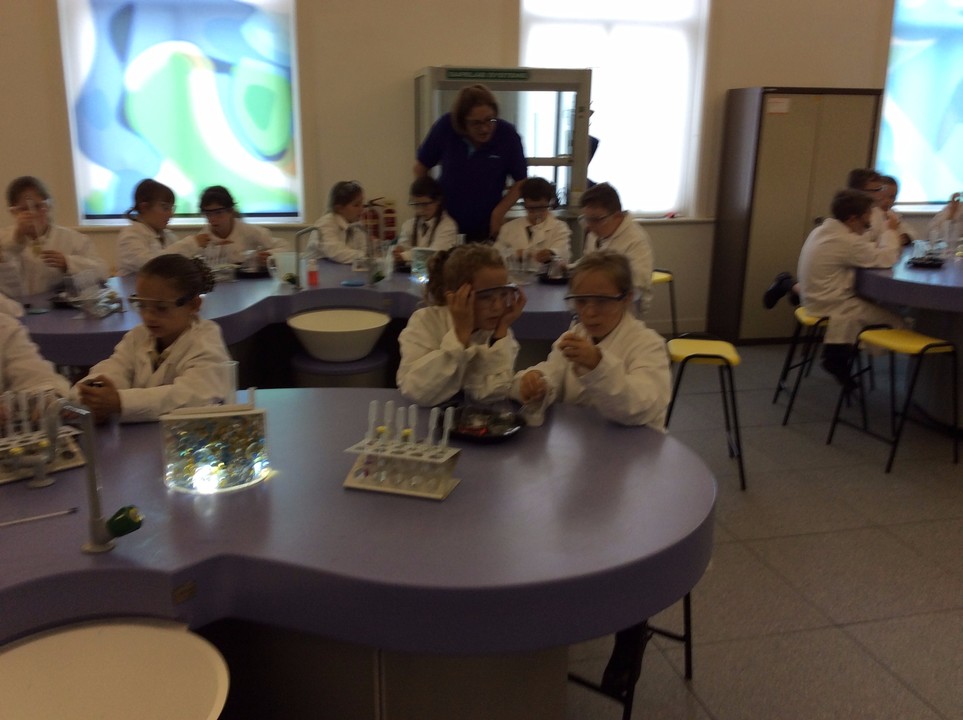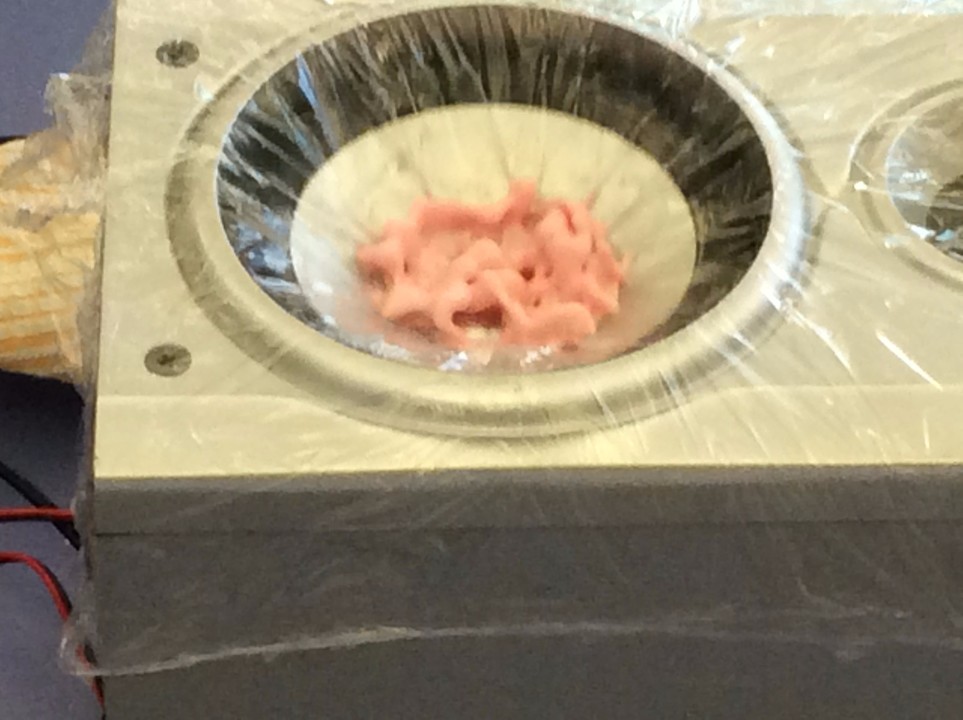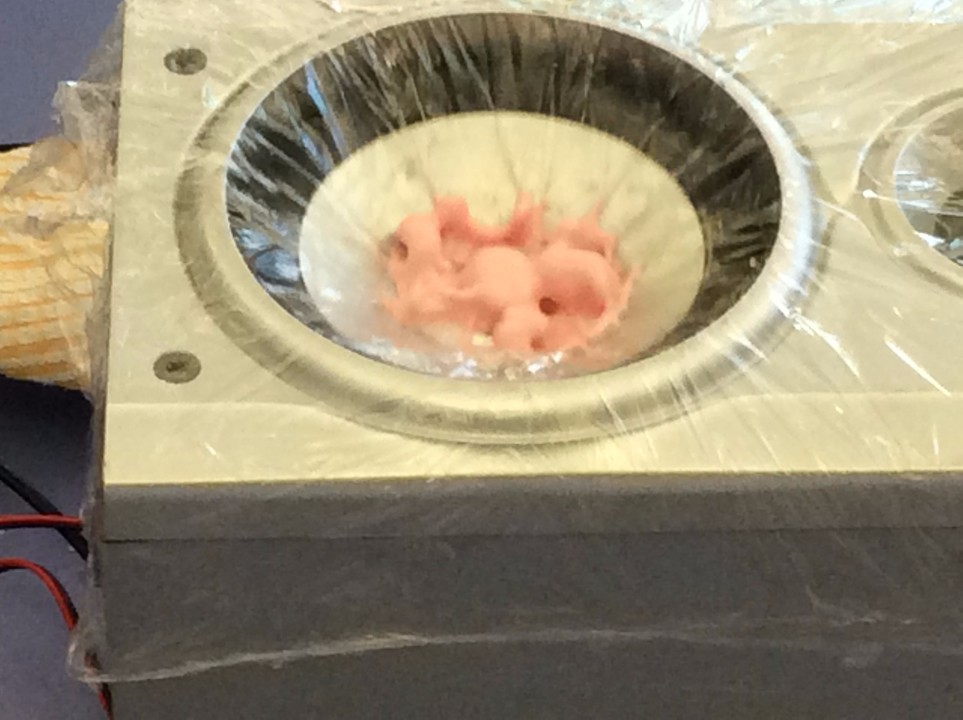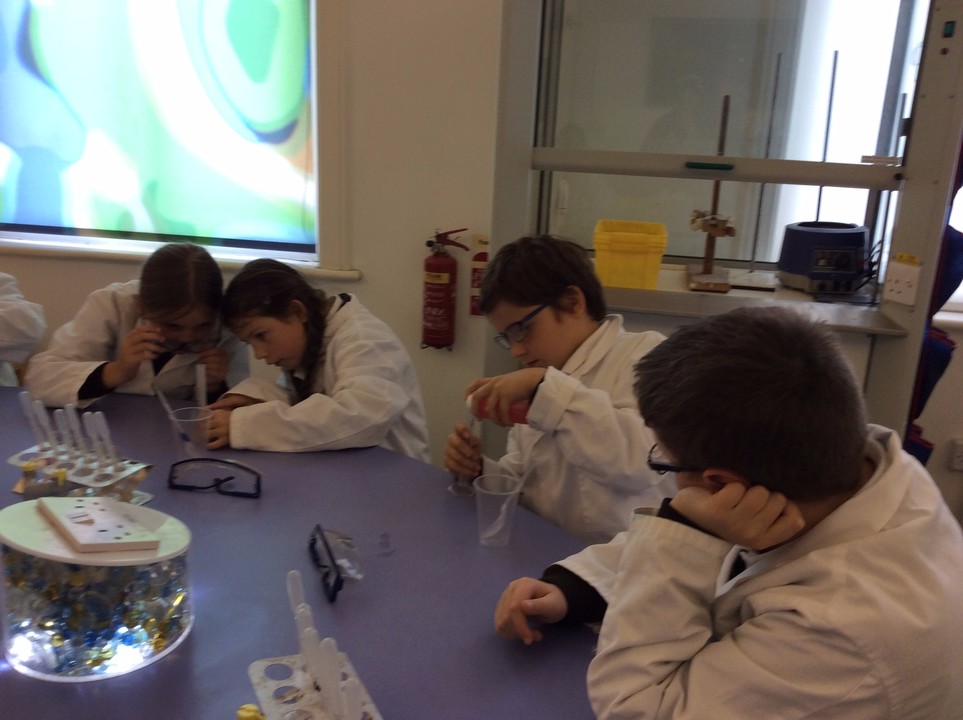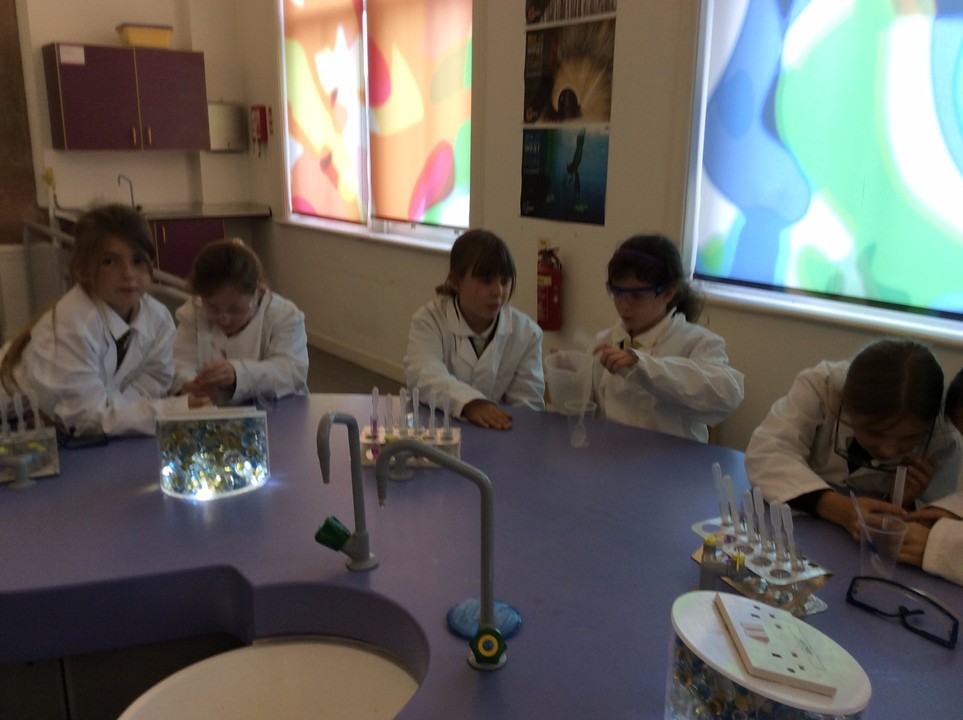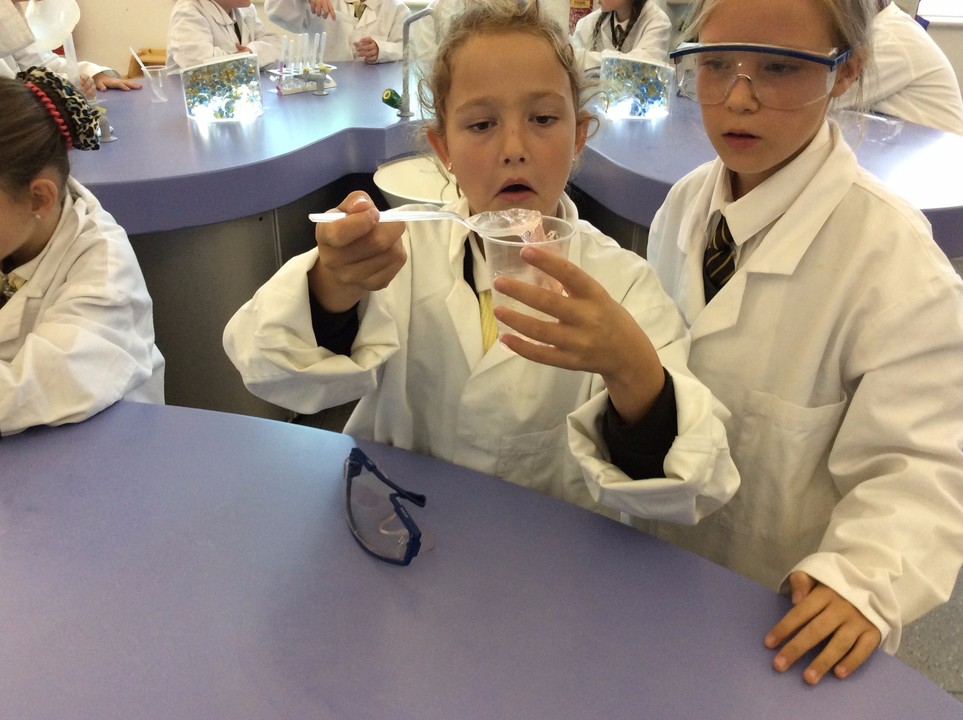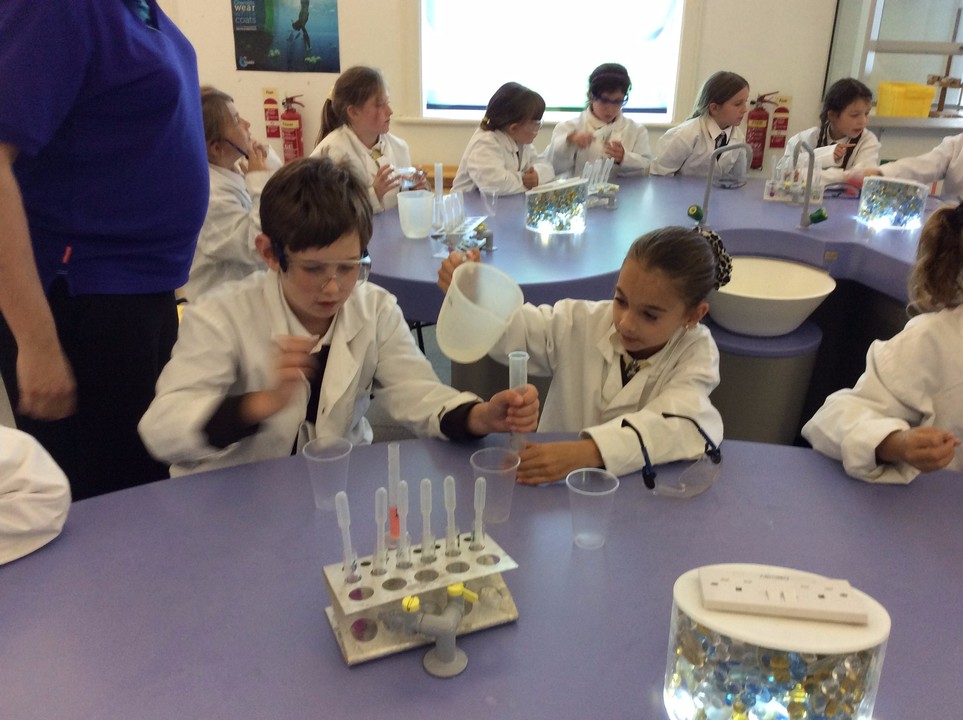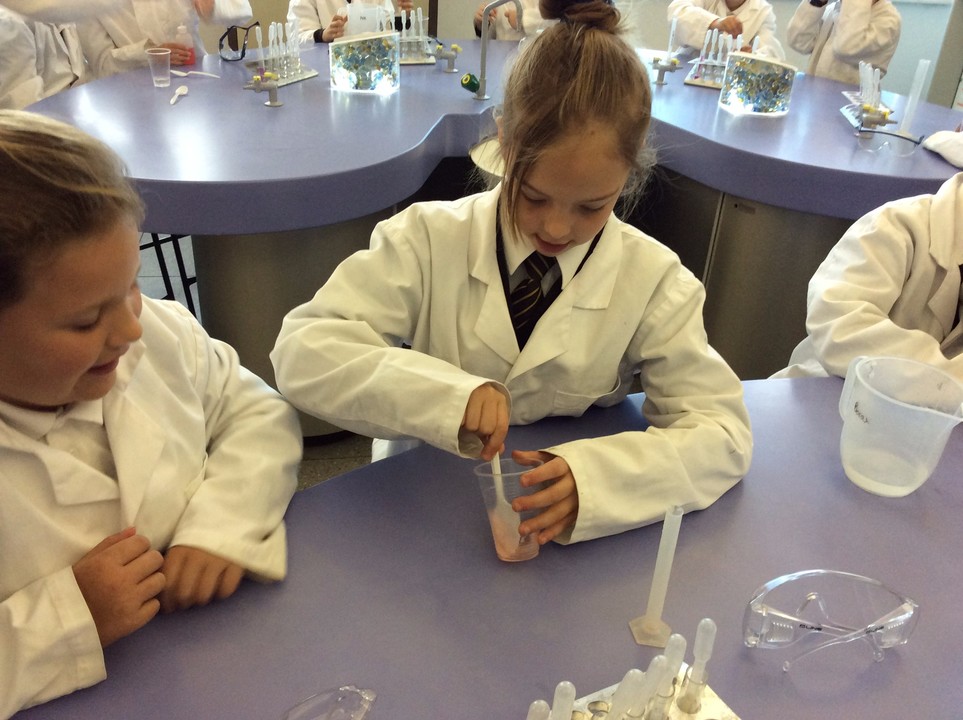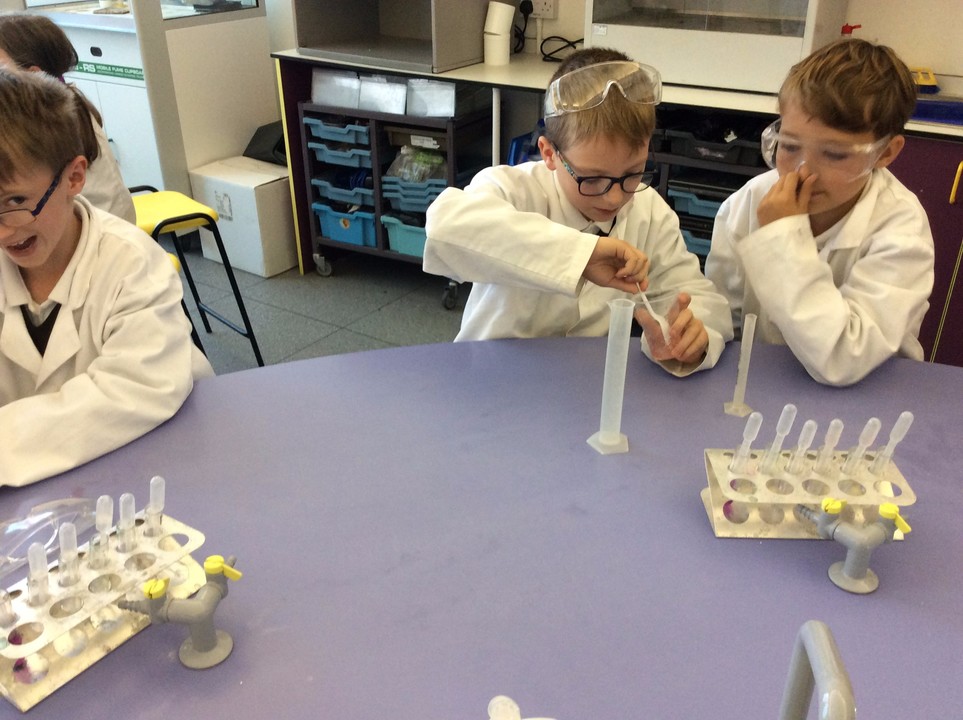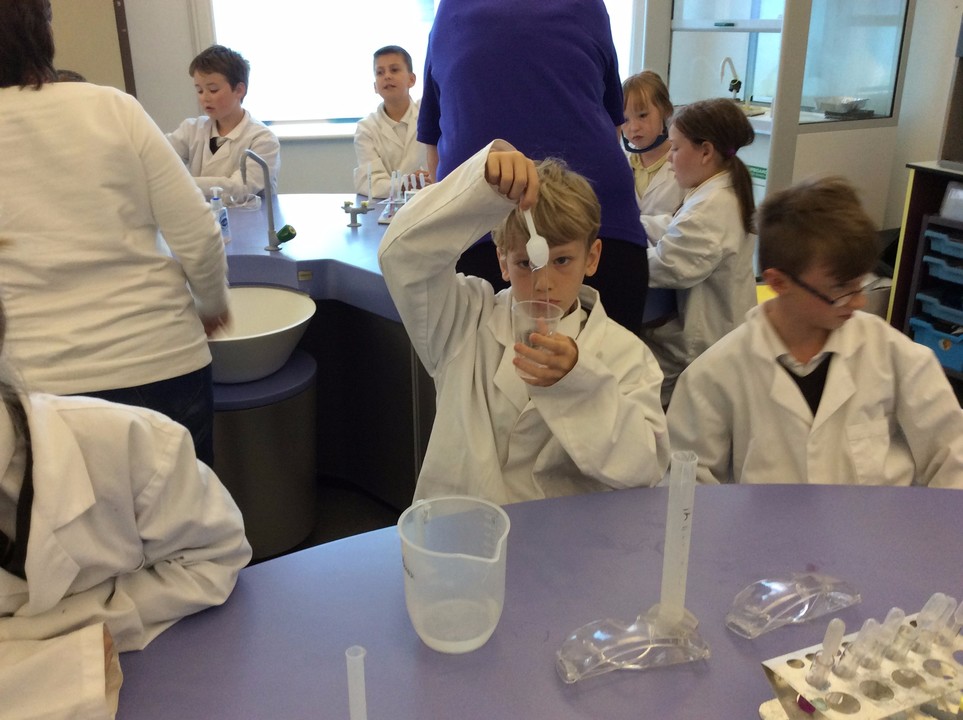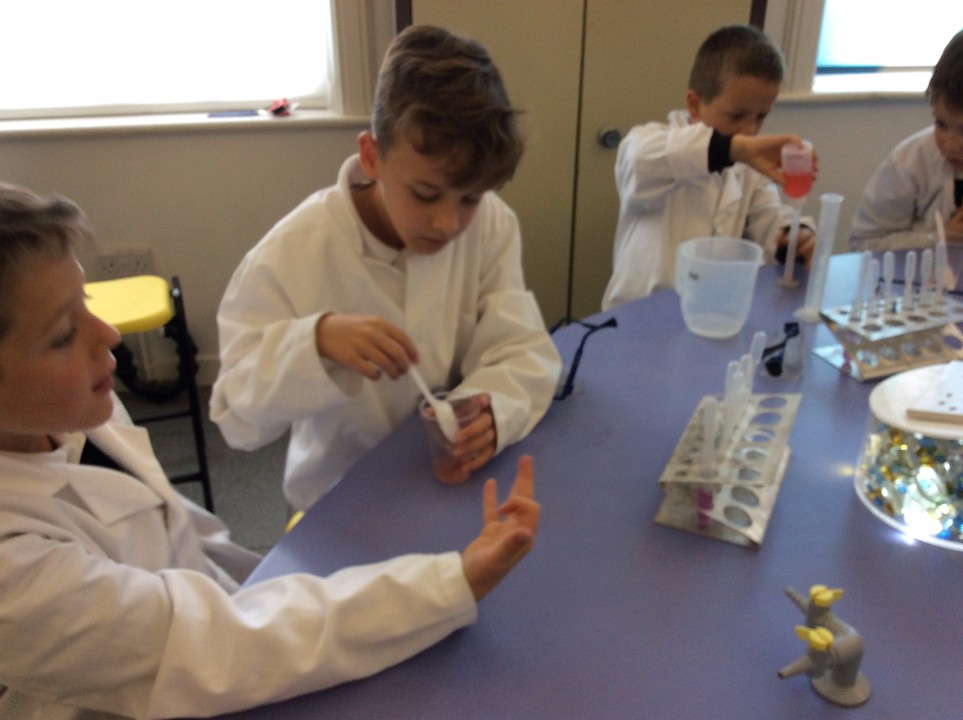 We worked as scientists to discover what reactions take place when certain chemicals are mixed together.
PE is on Thursday
This half term we are developing our skills in
Tag Rugby
Our RE topic this half term is
'Reconciliation'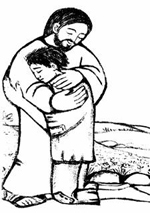 Along with Year 4 we told the Easter story through the eyes of Jesus' followers.
We are very proud of the way in which we portrayed this very special journey in the life of Jesus.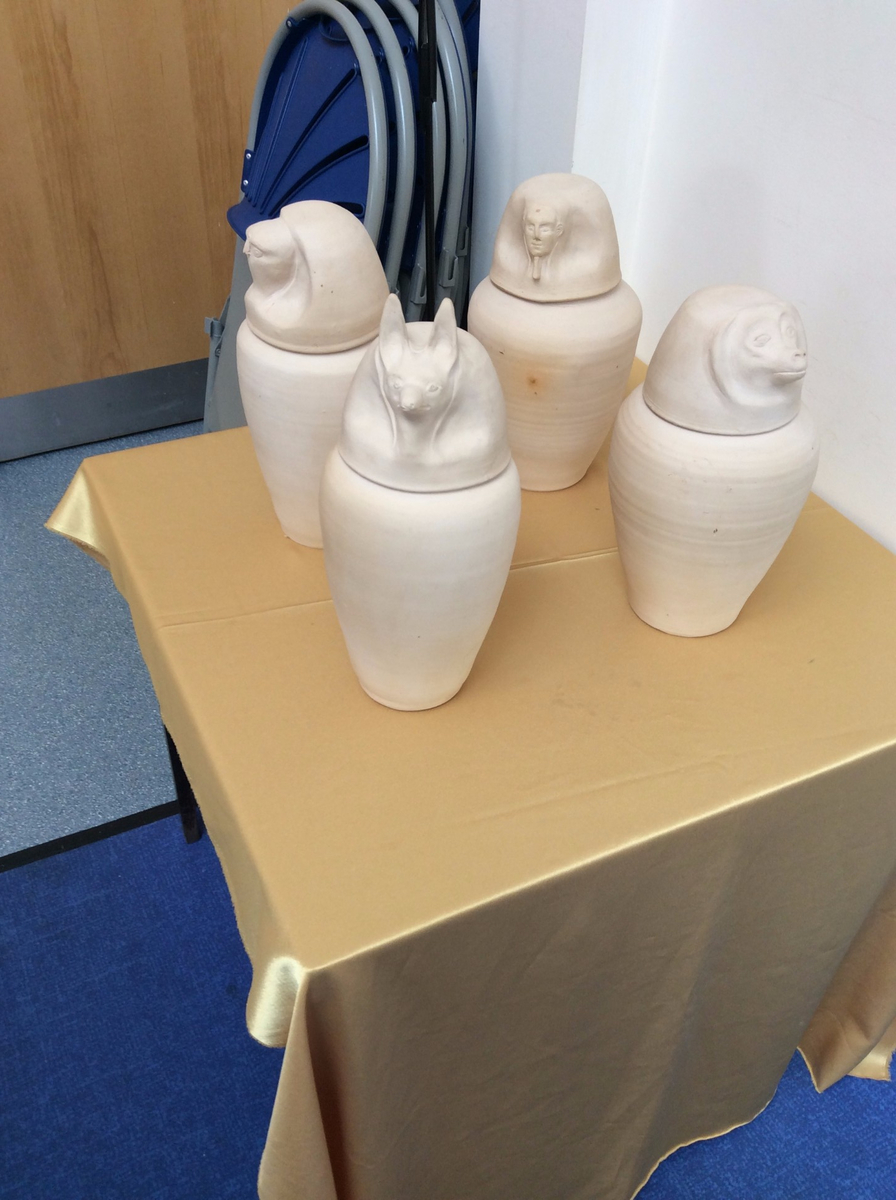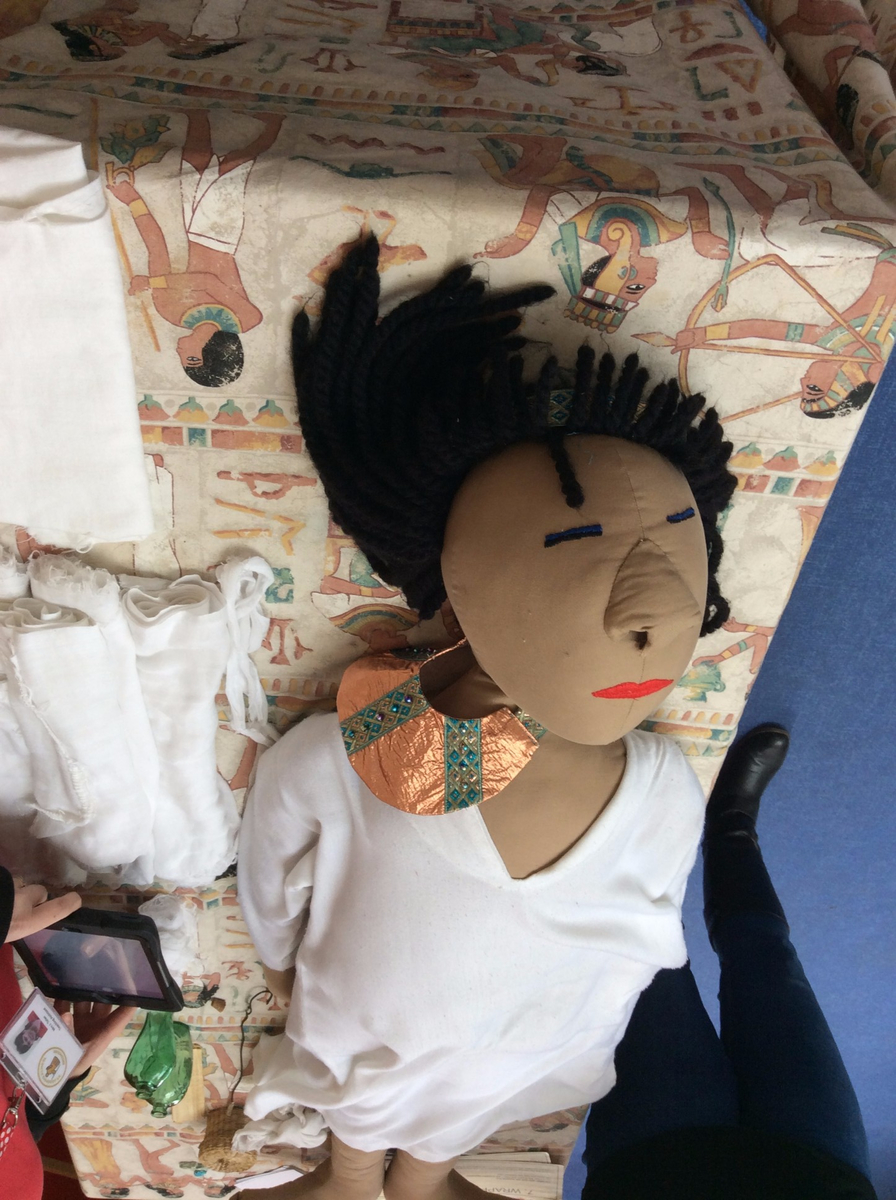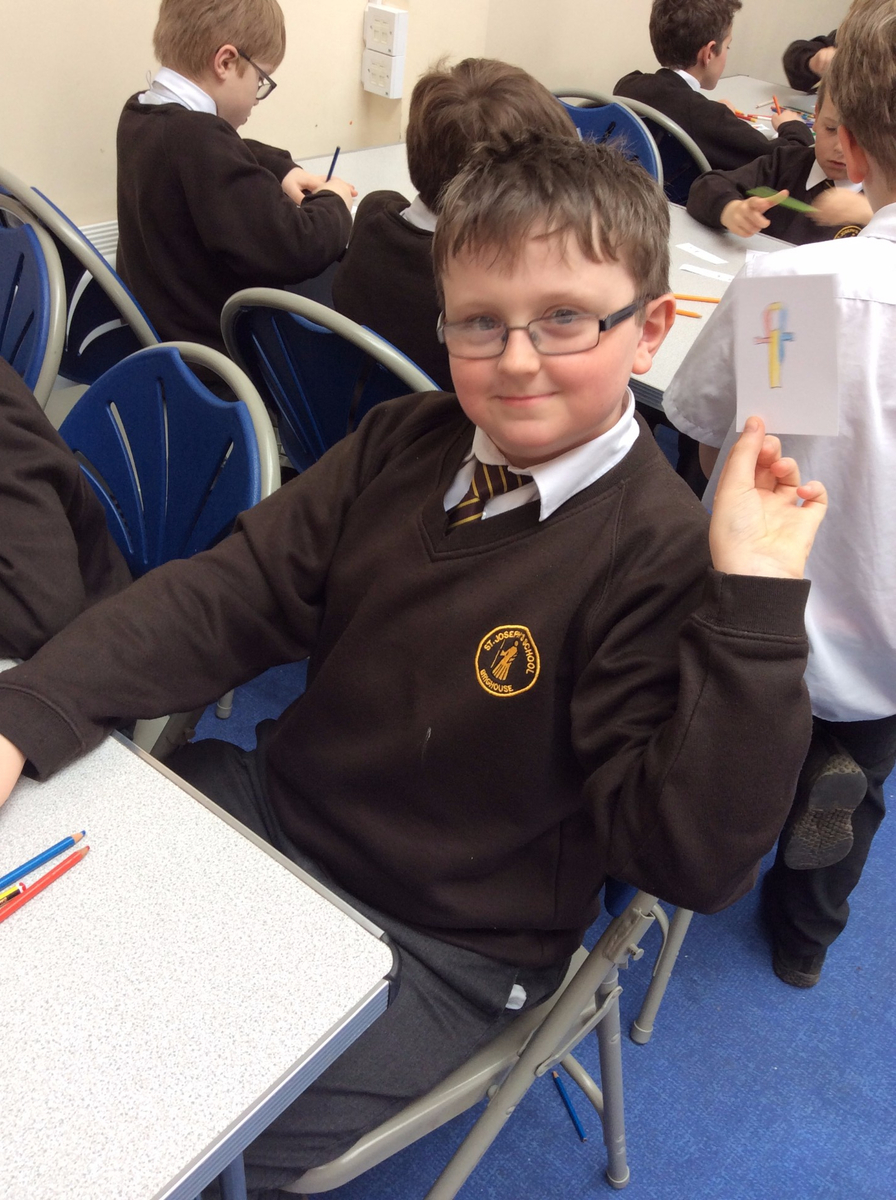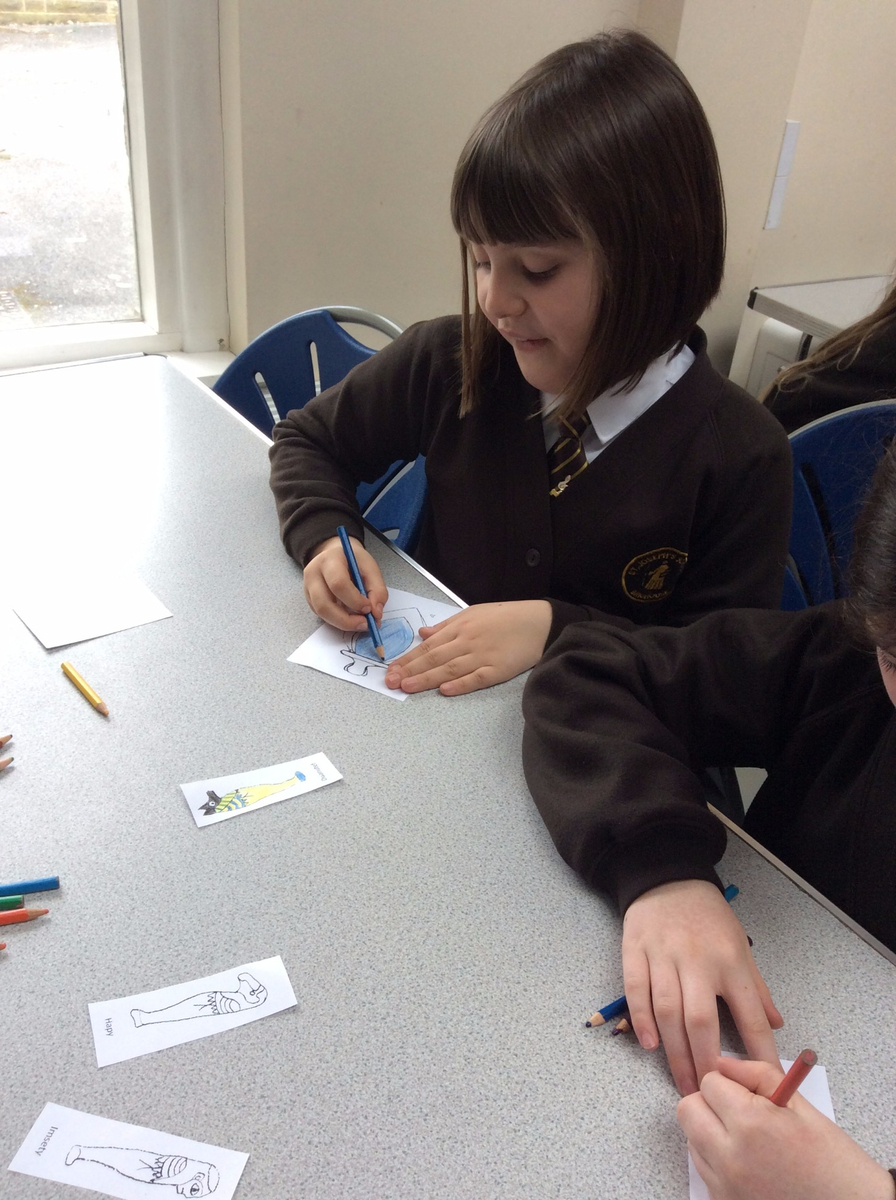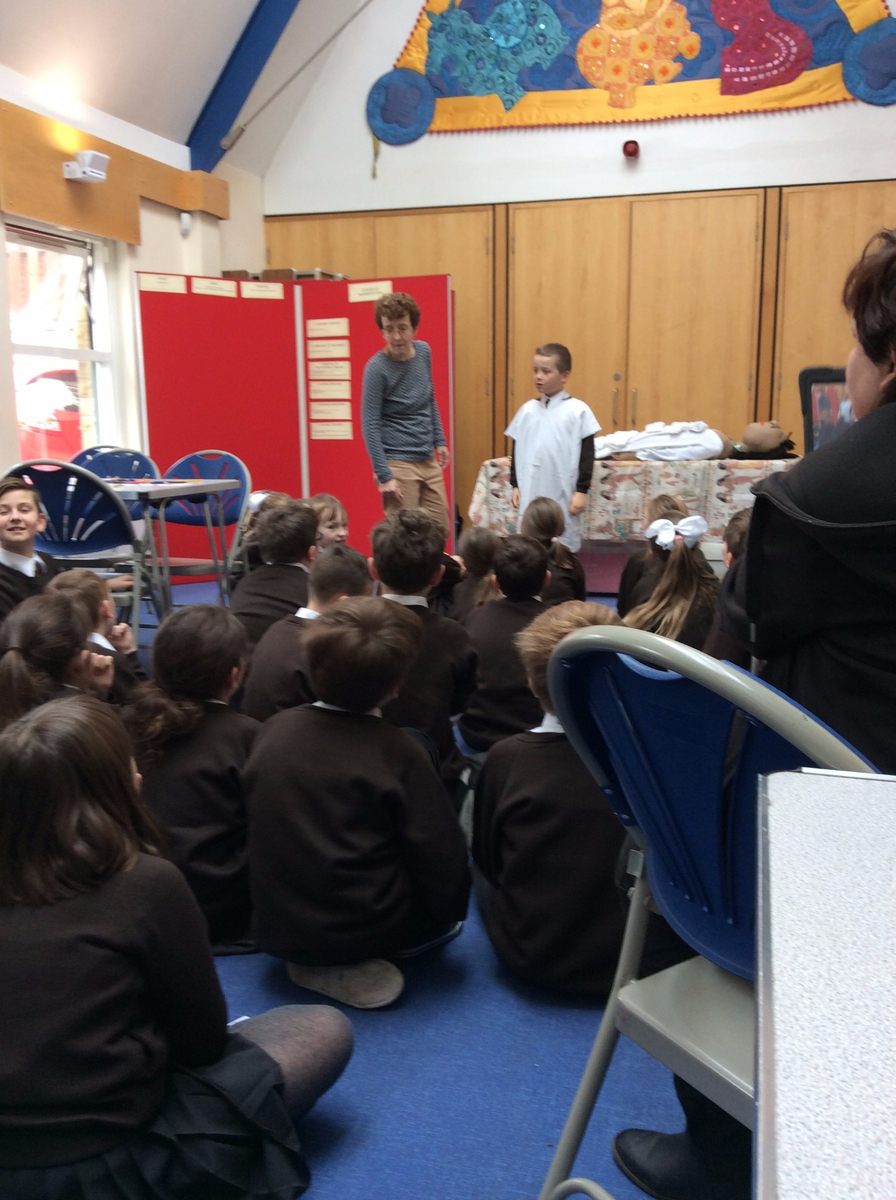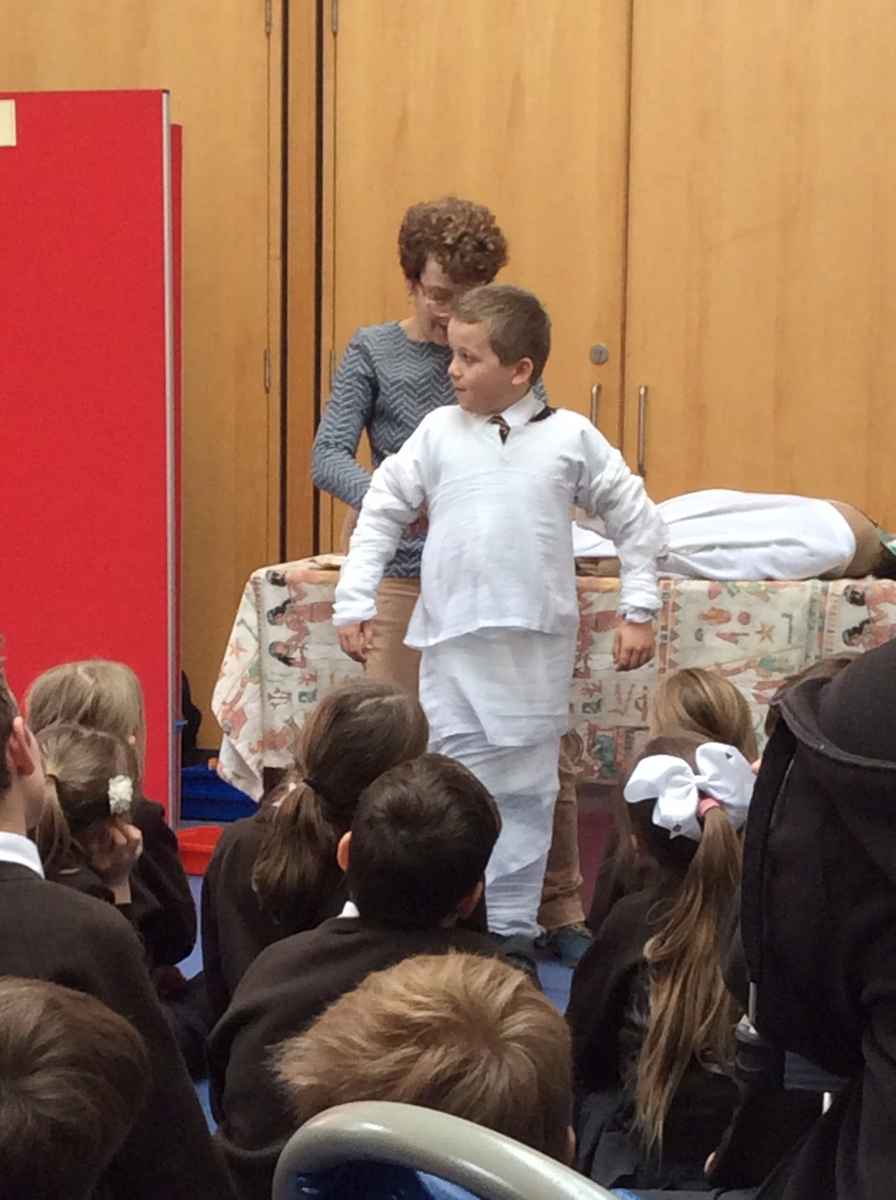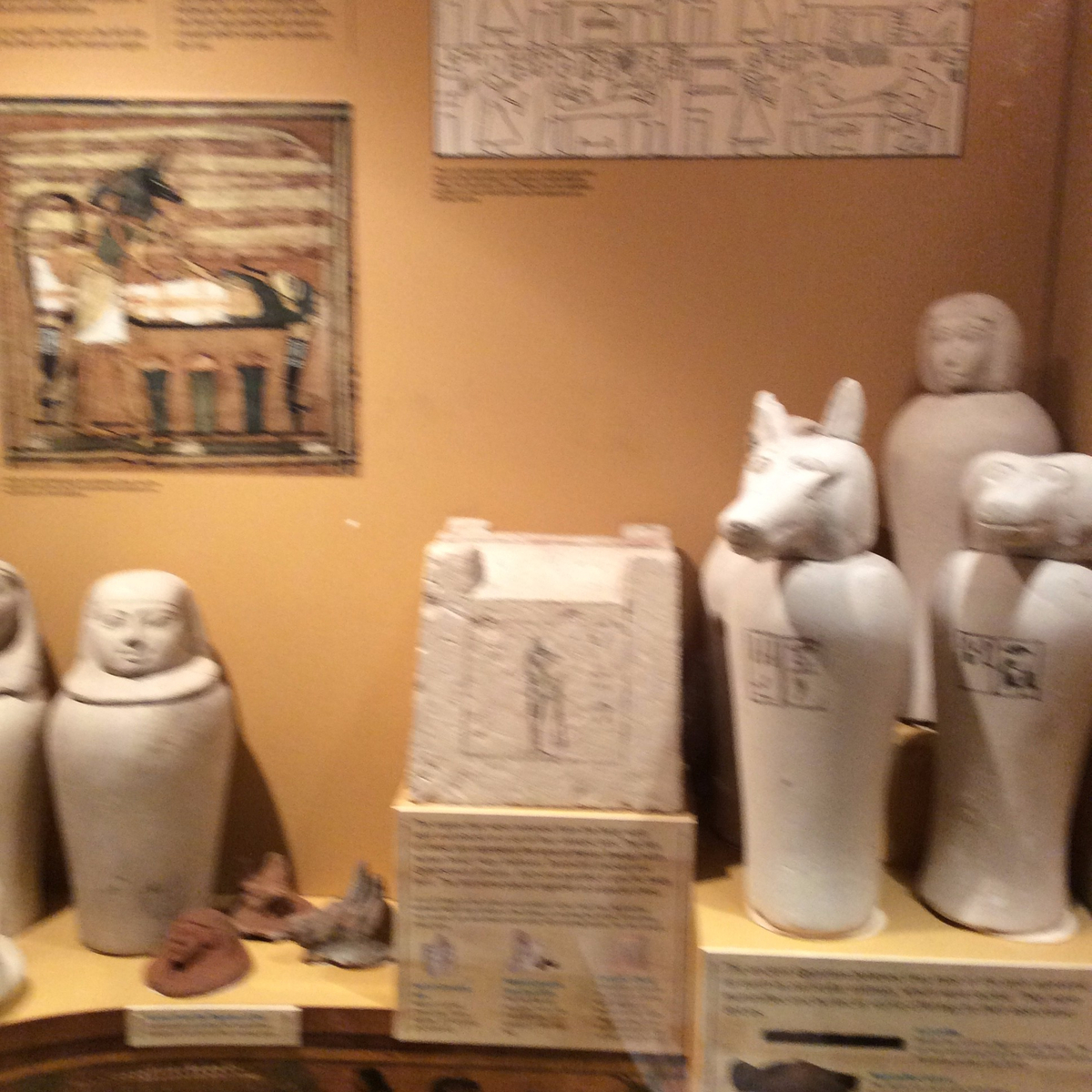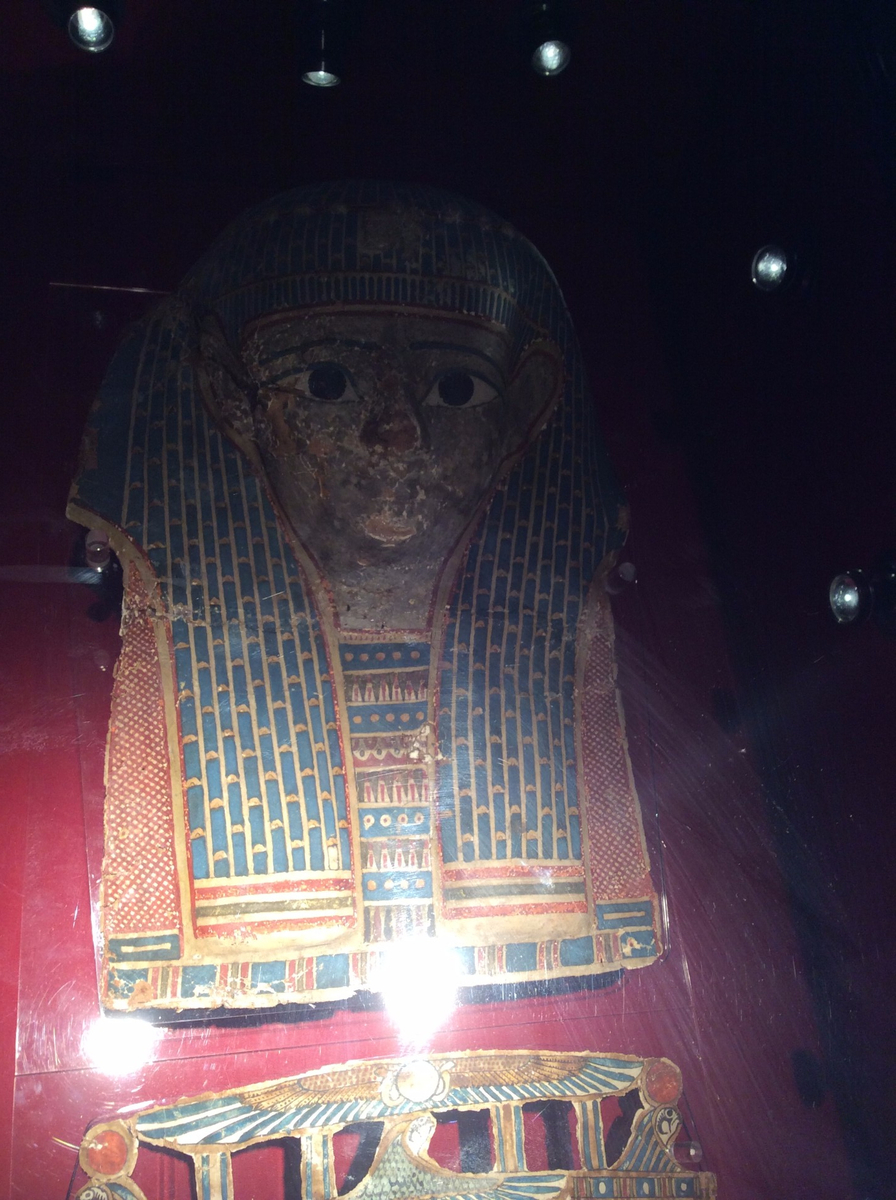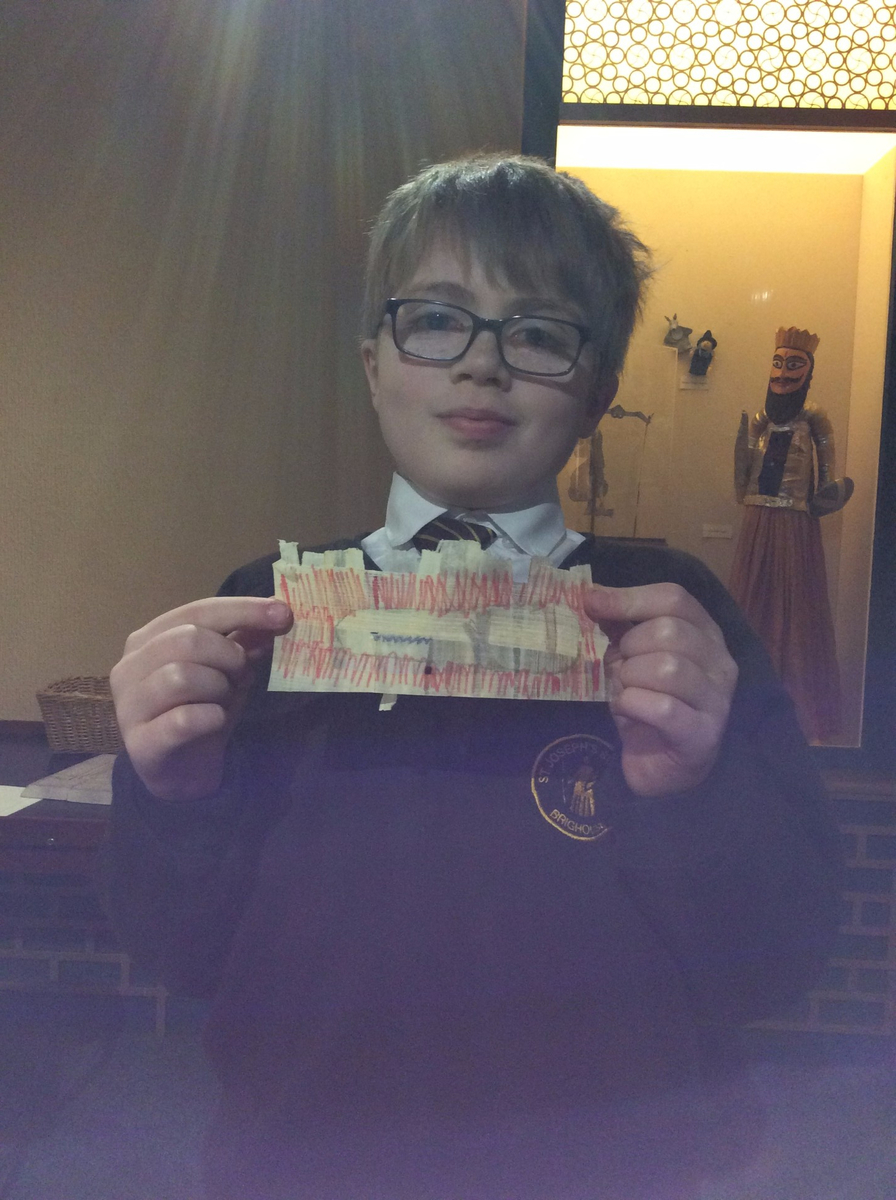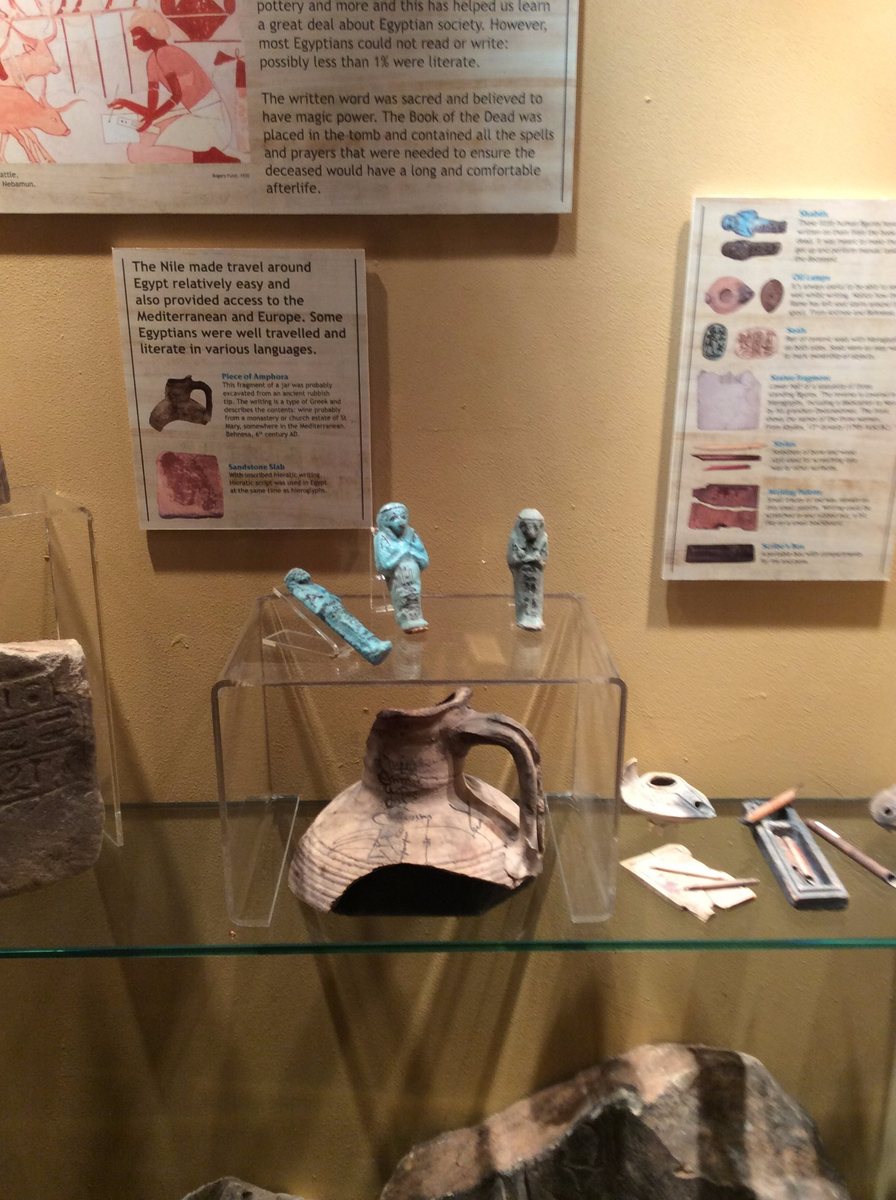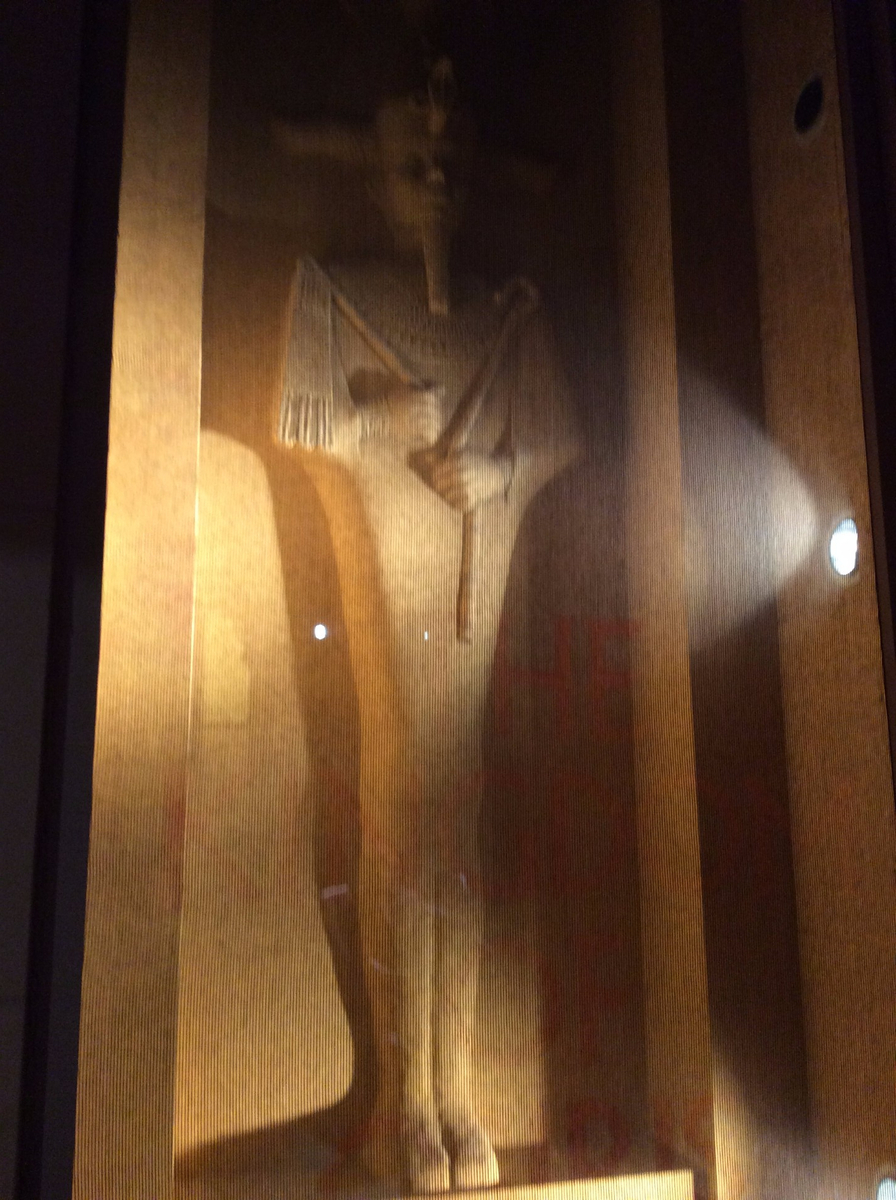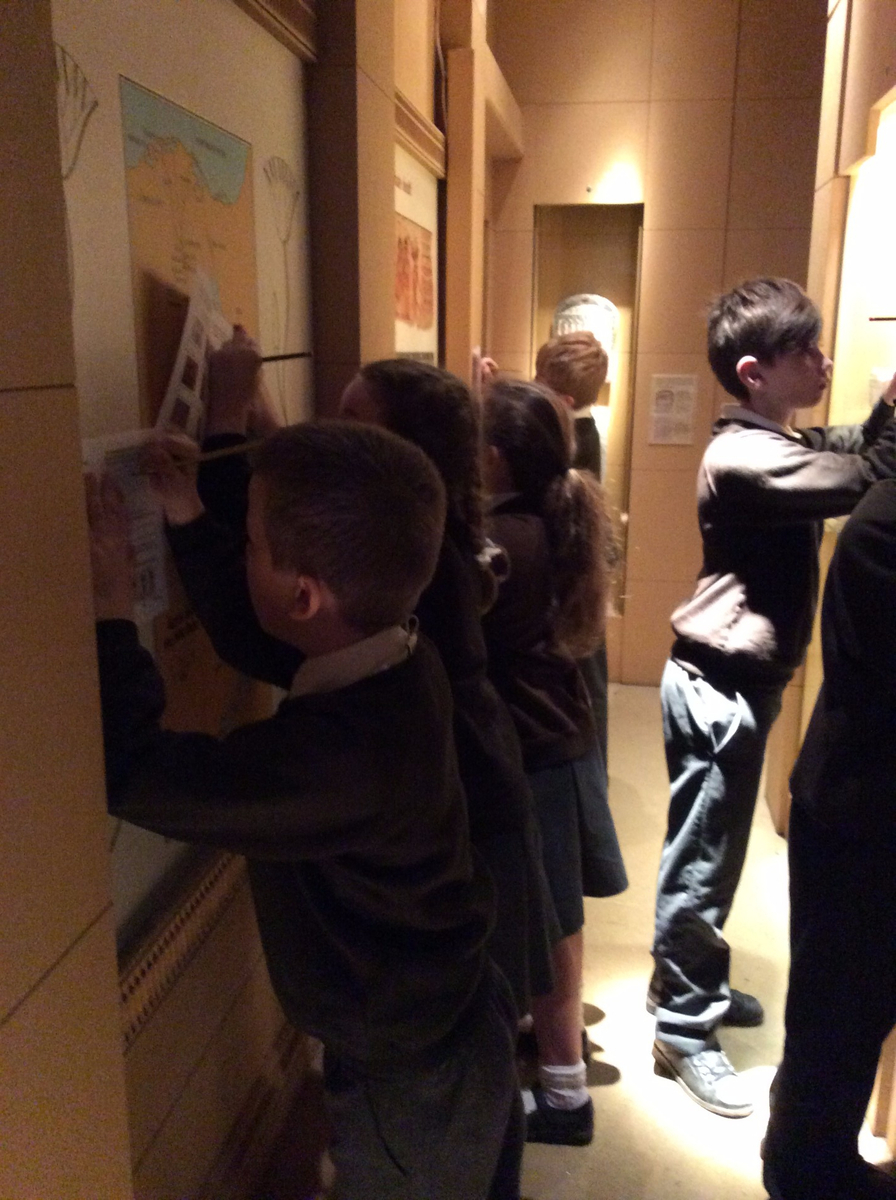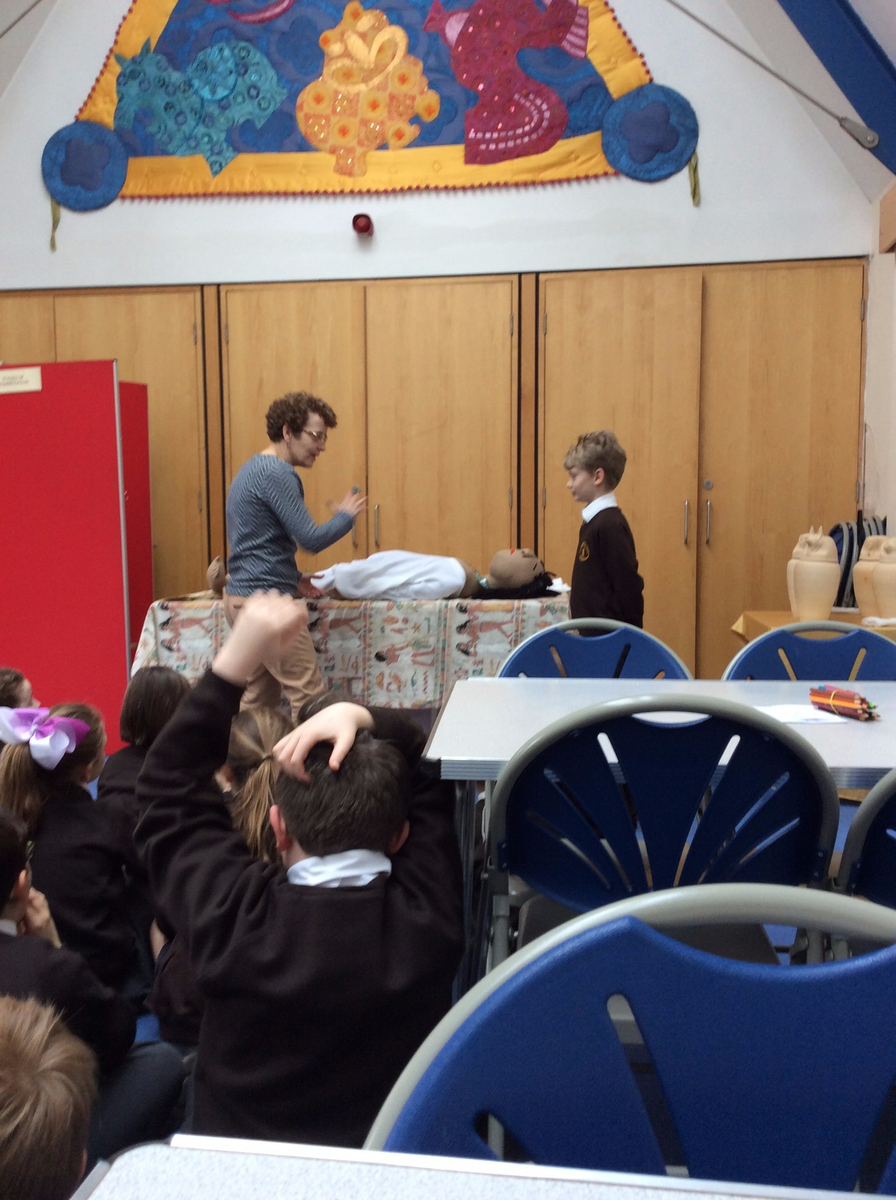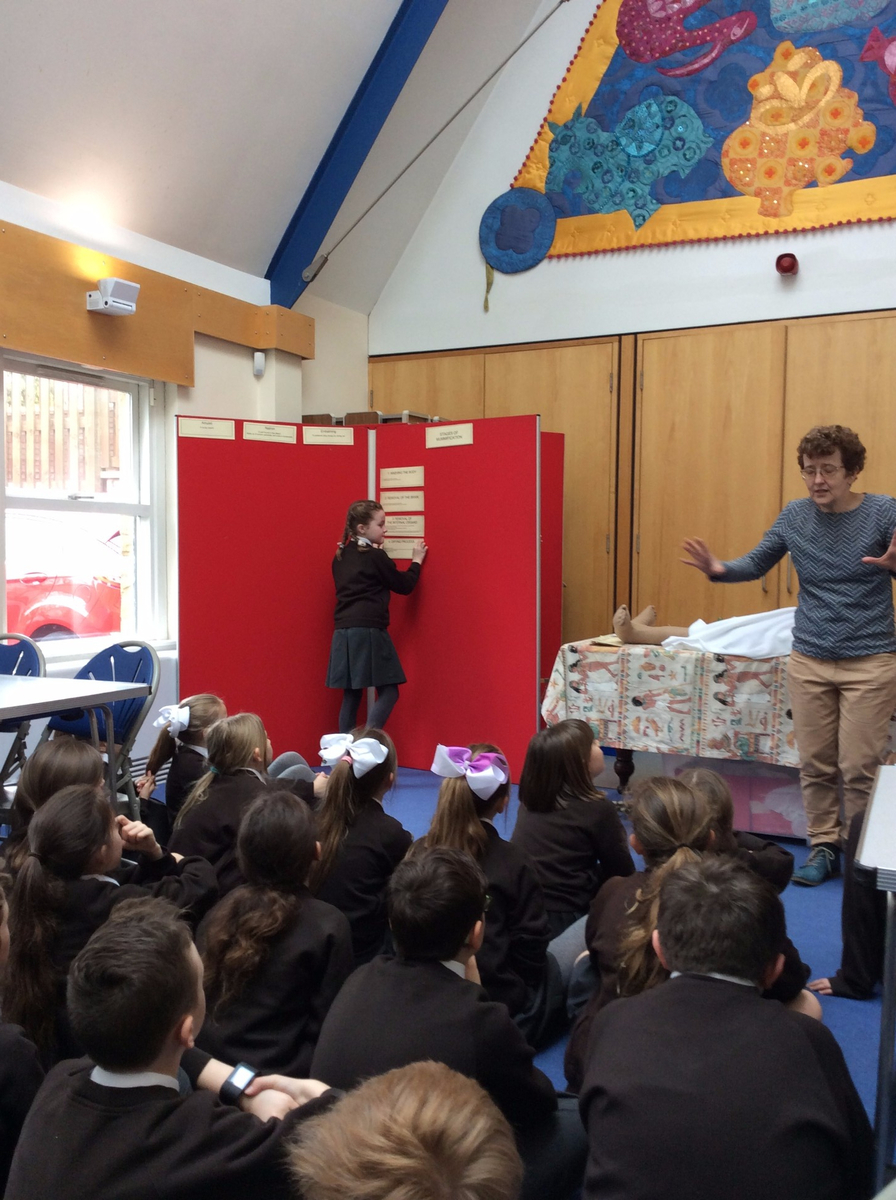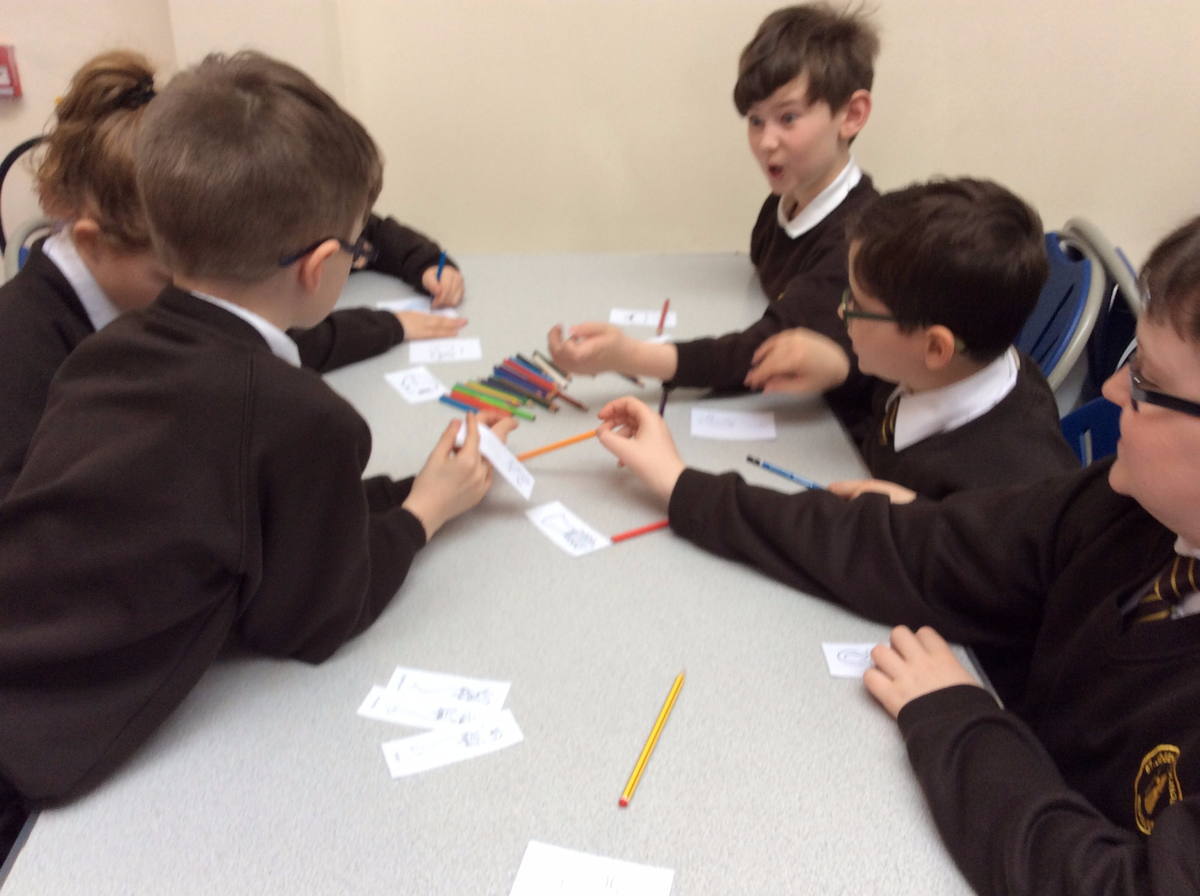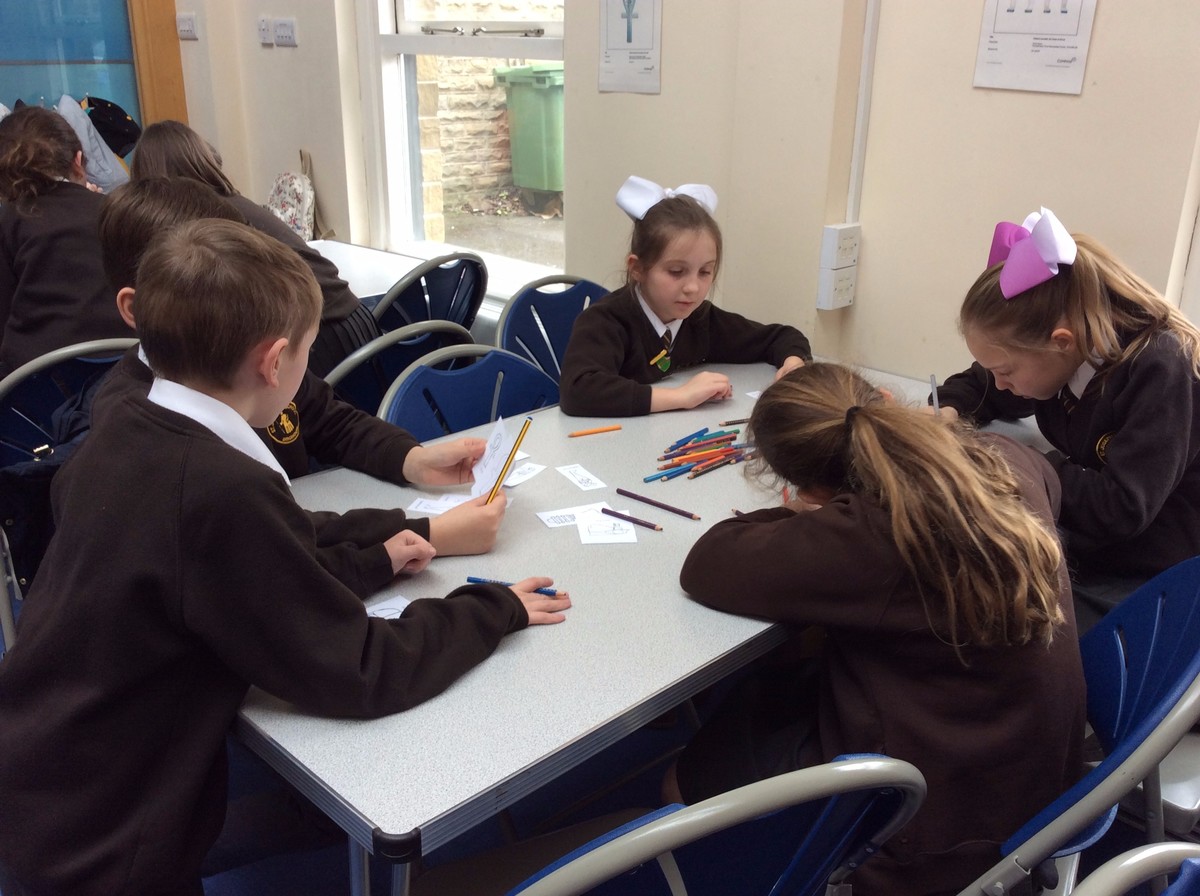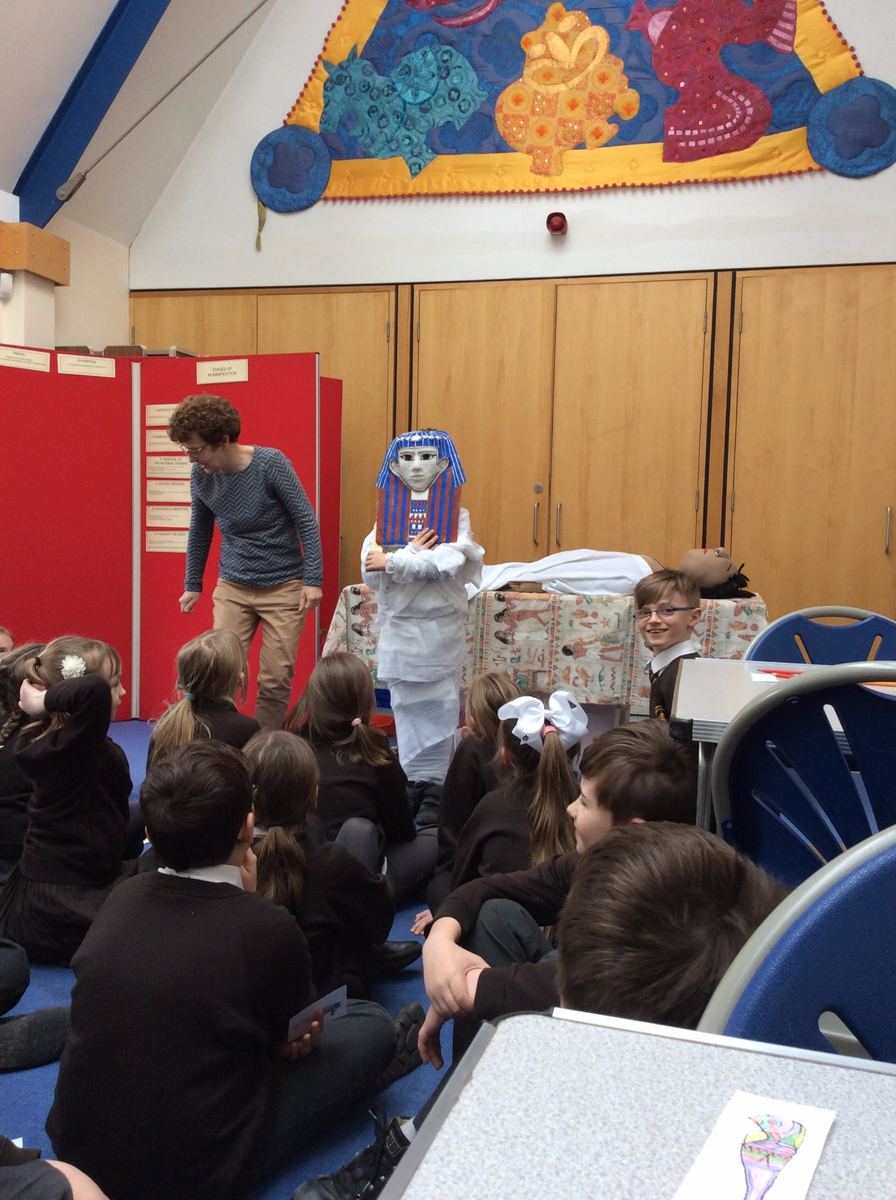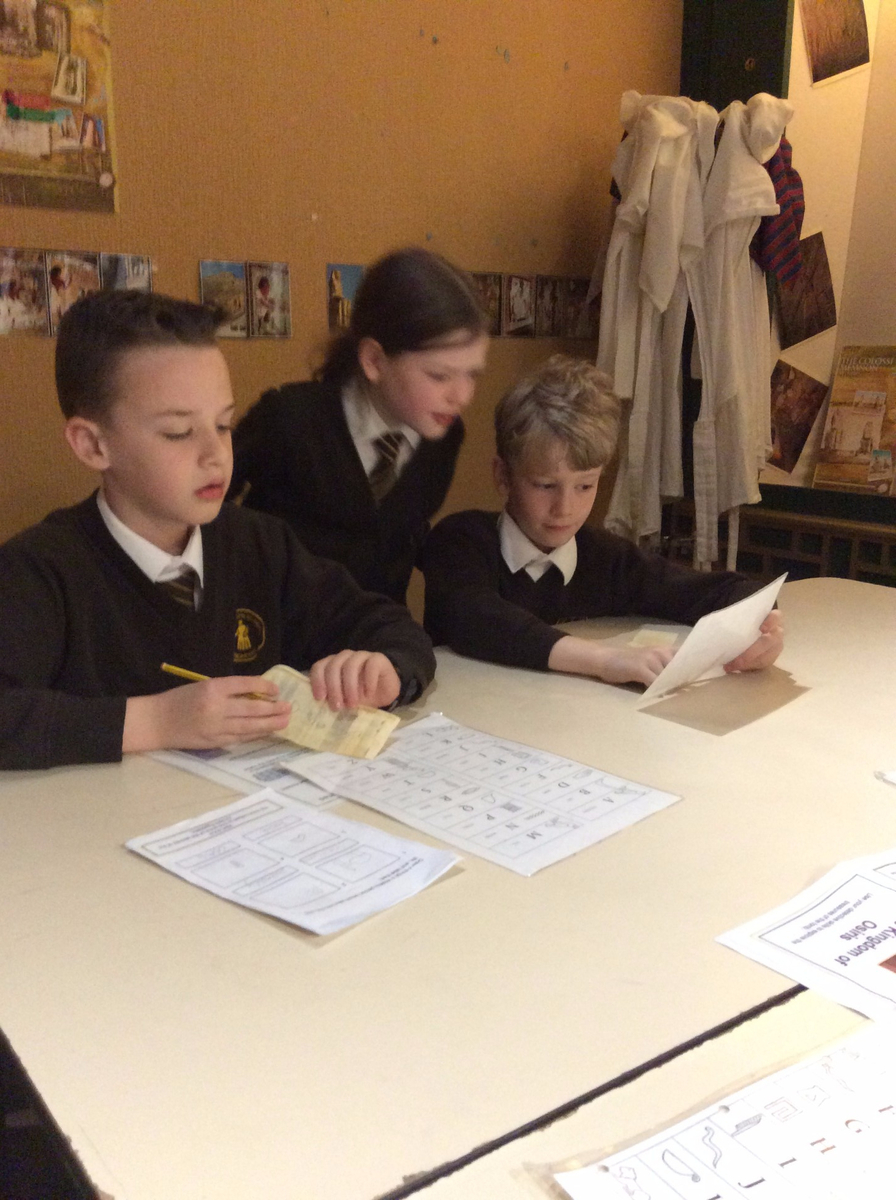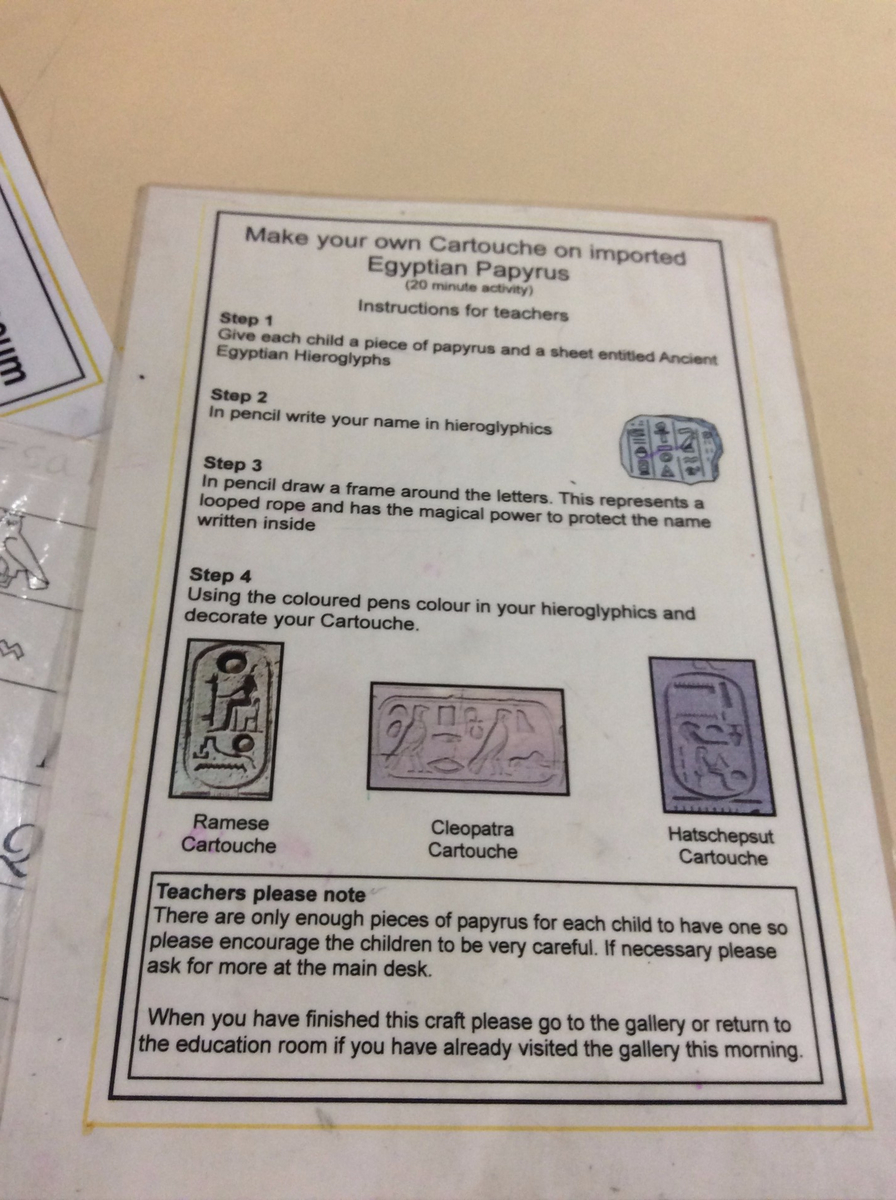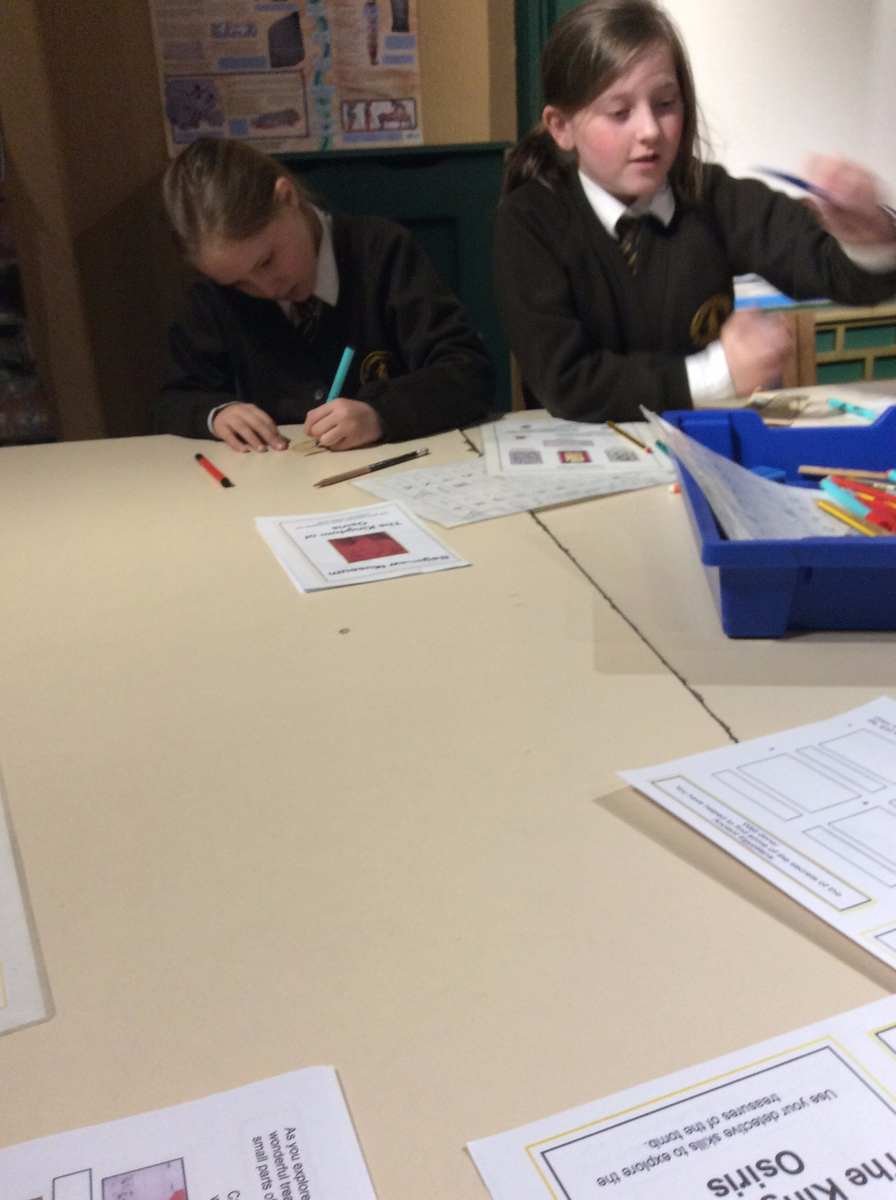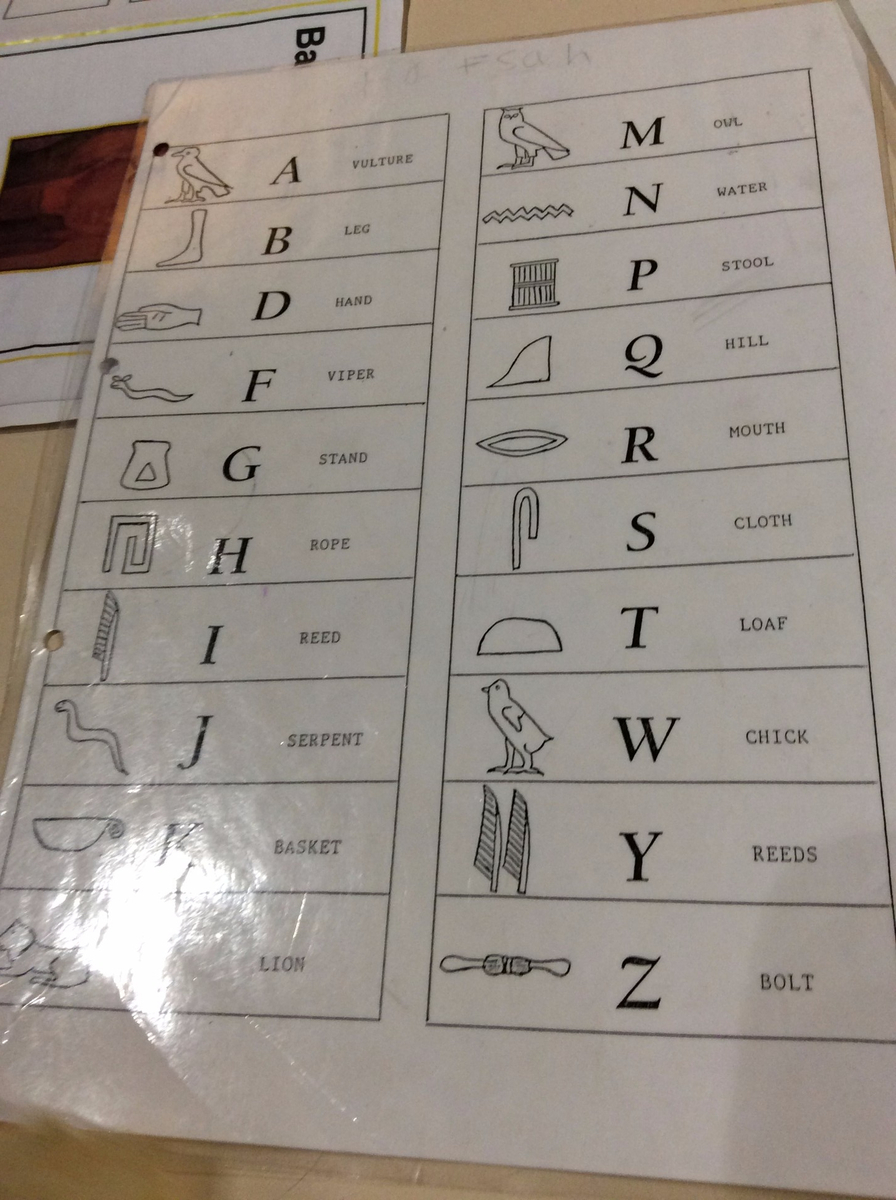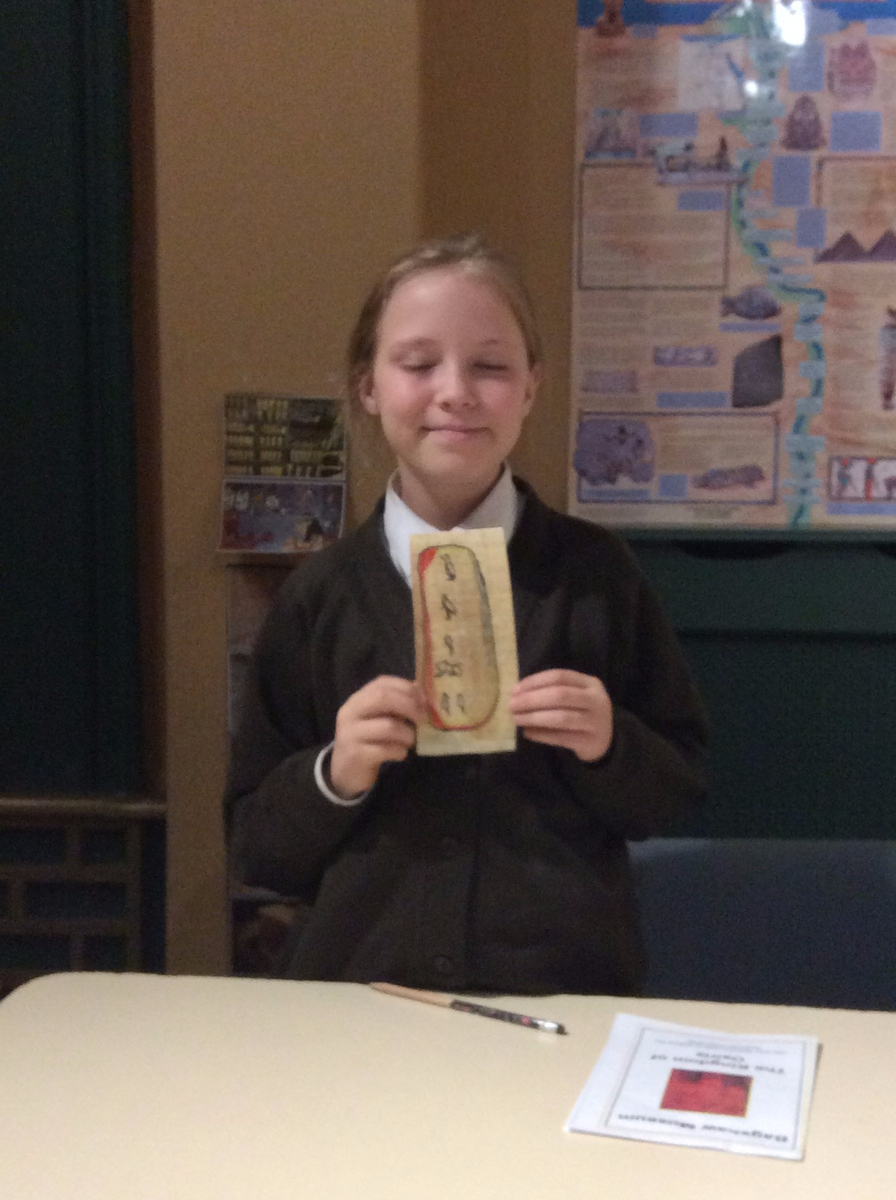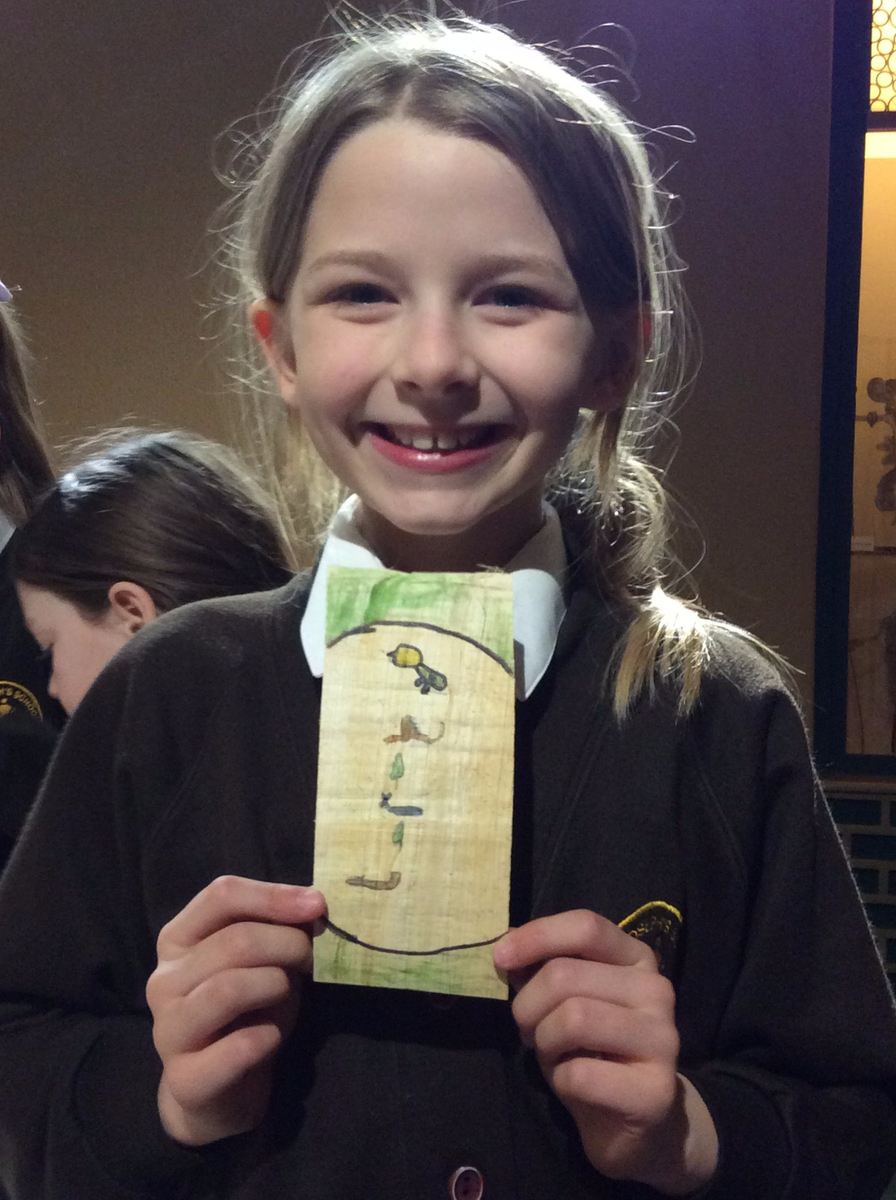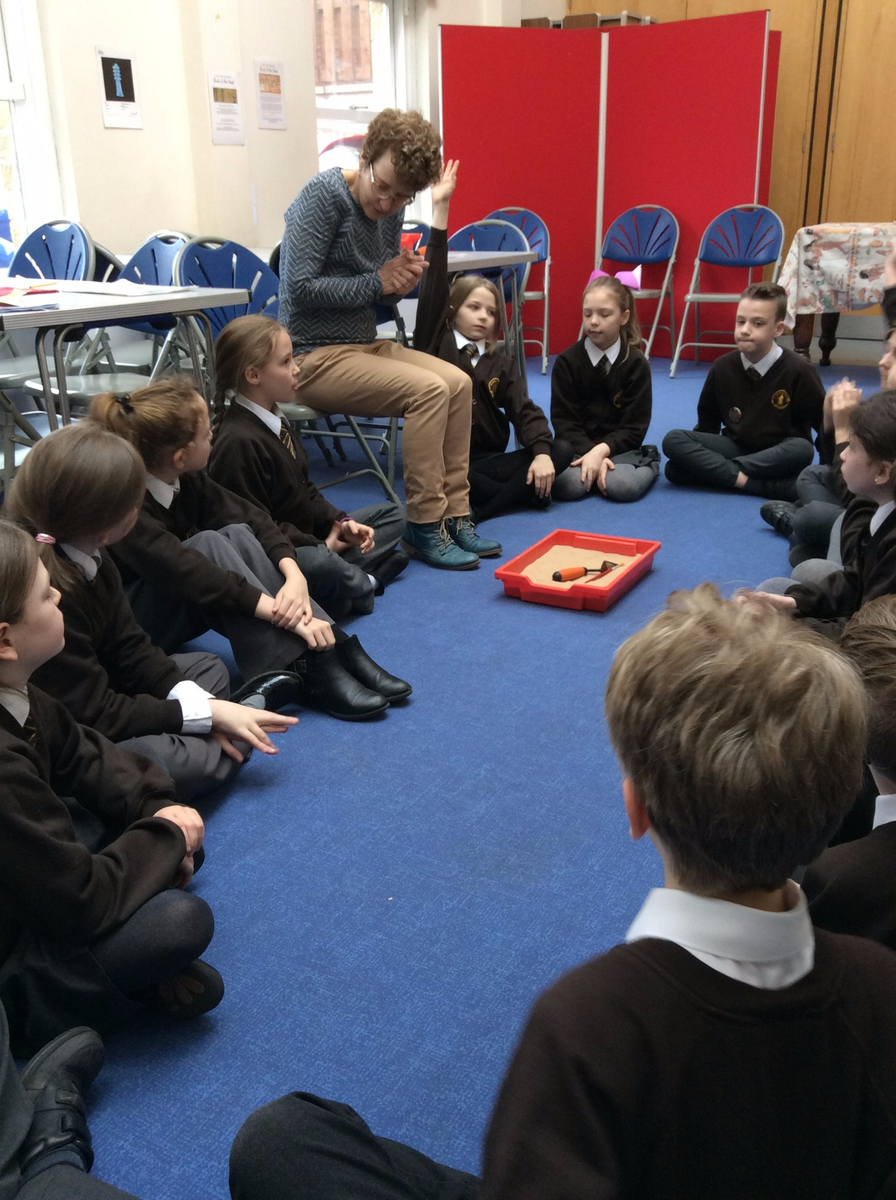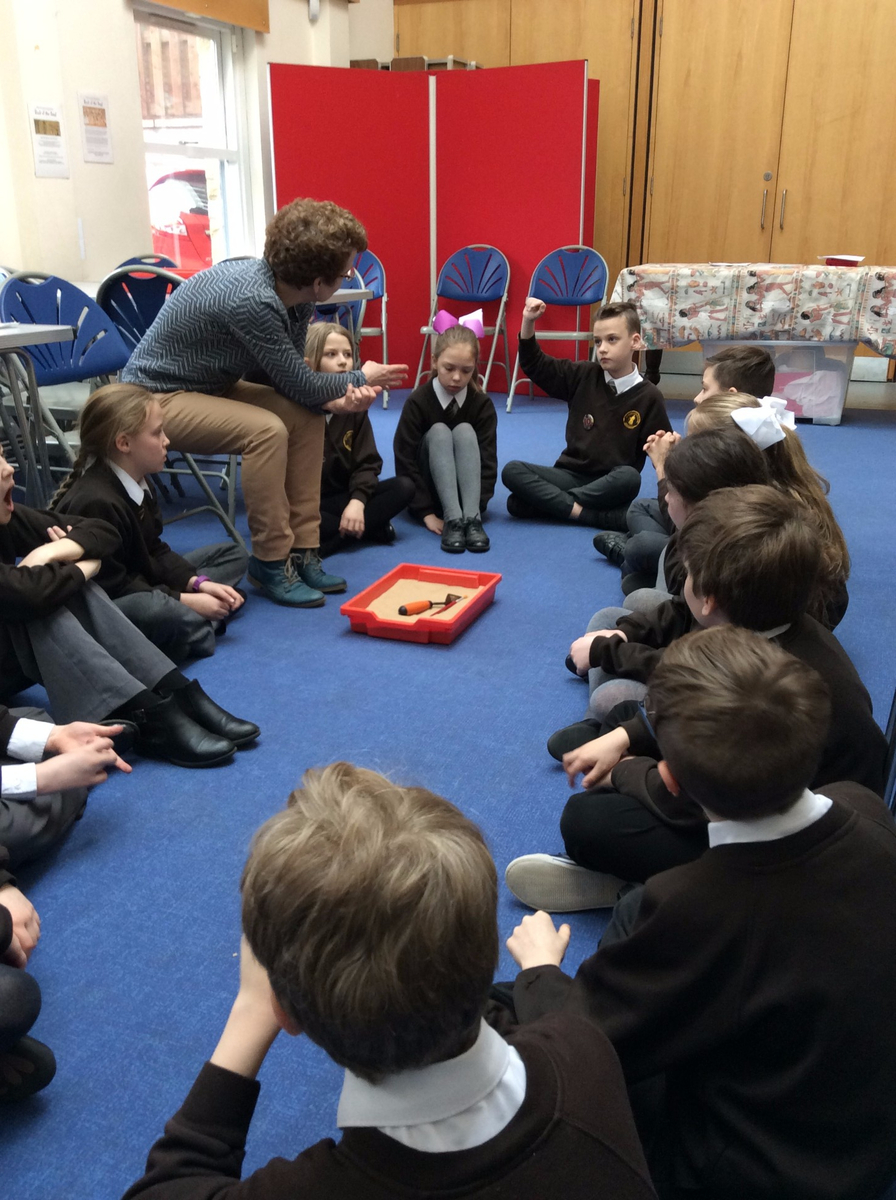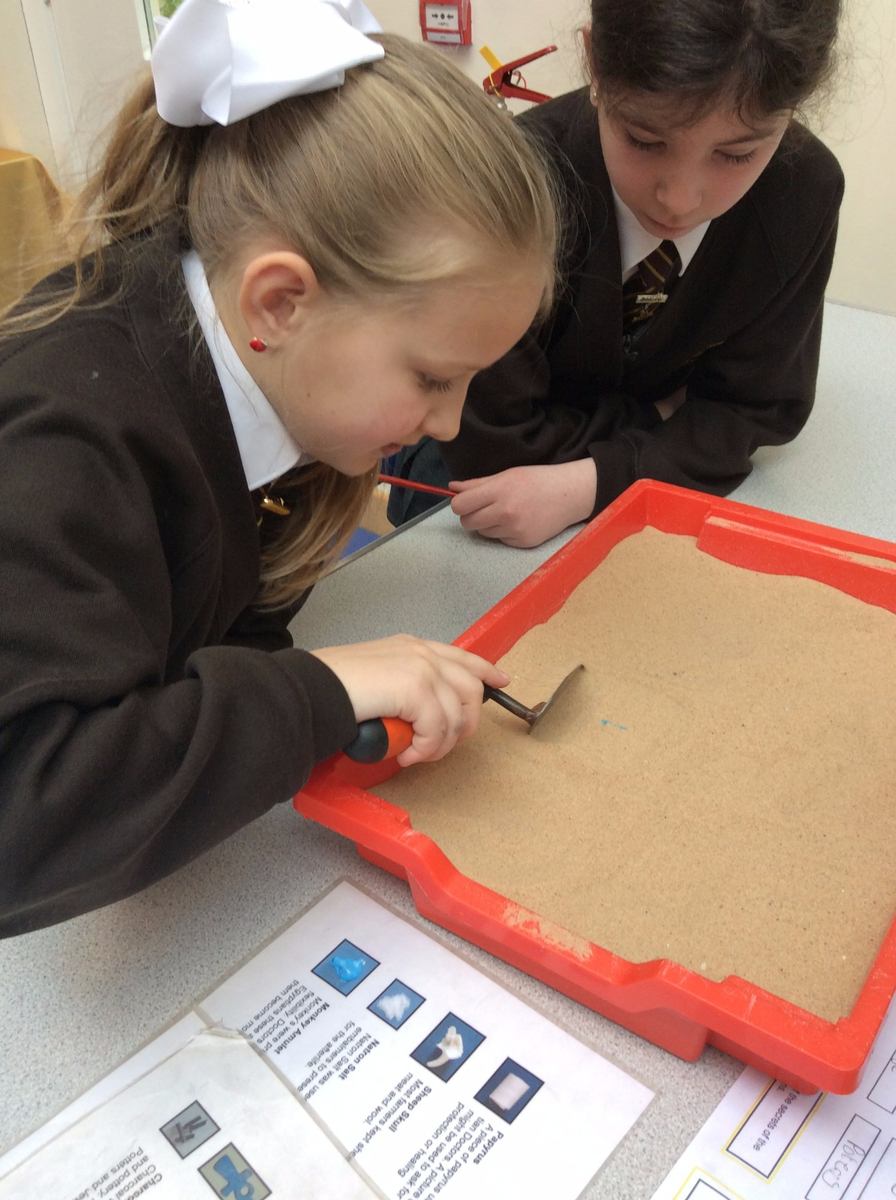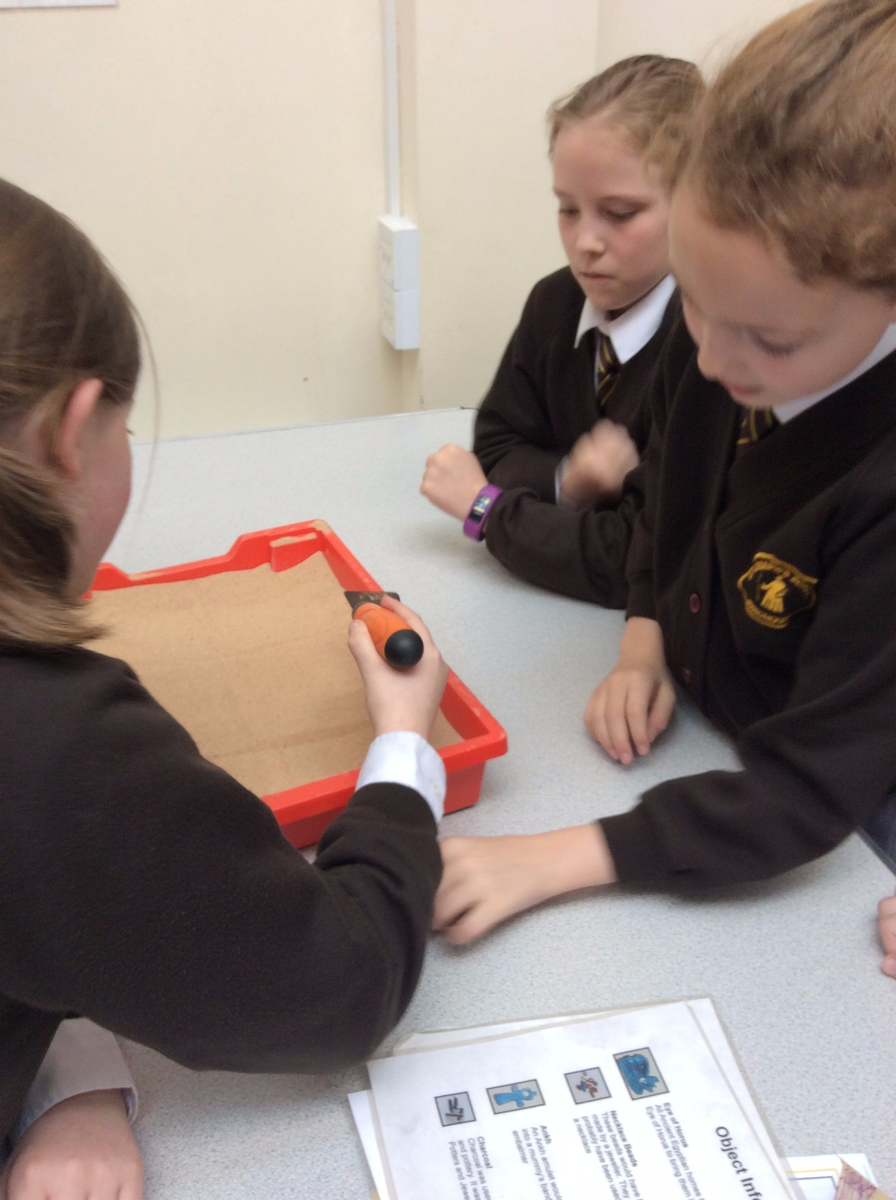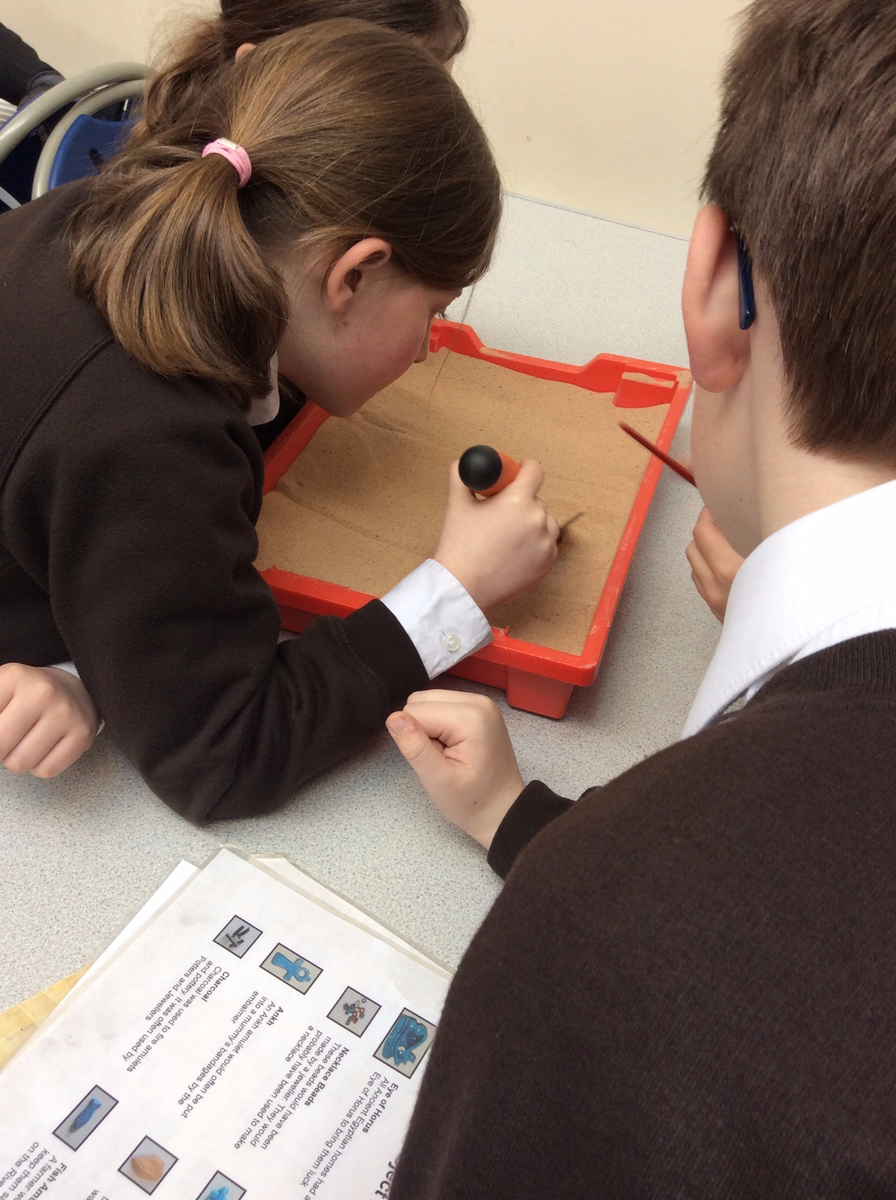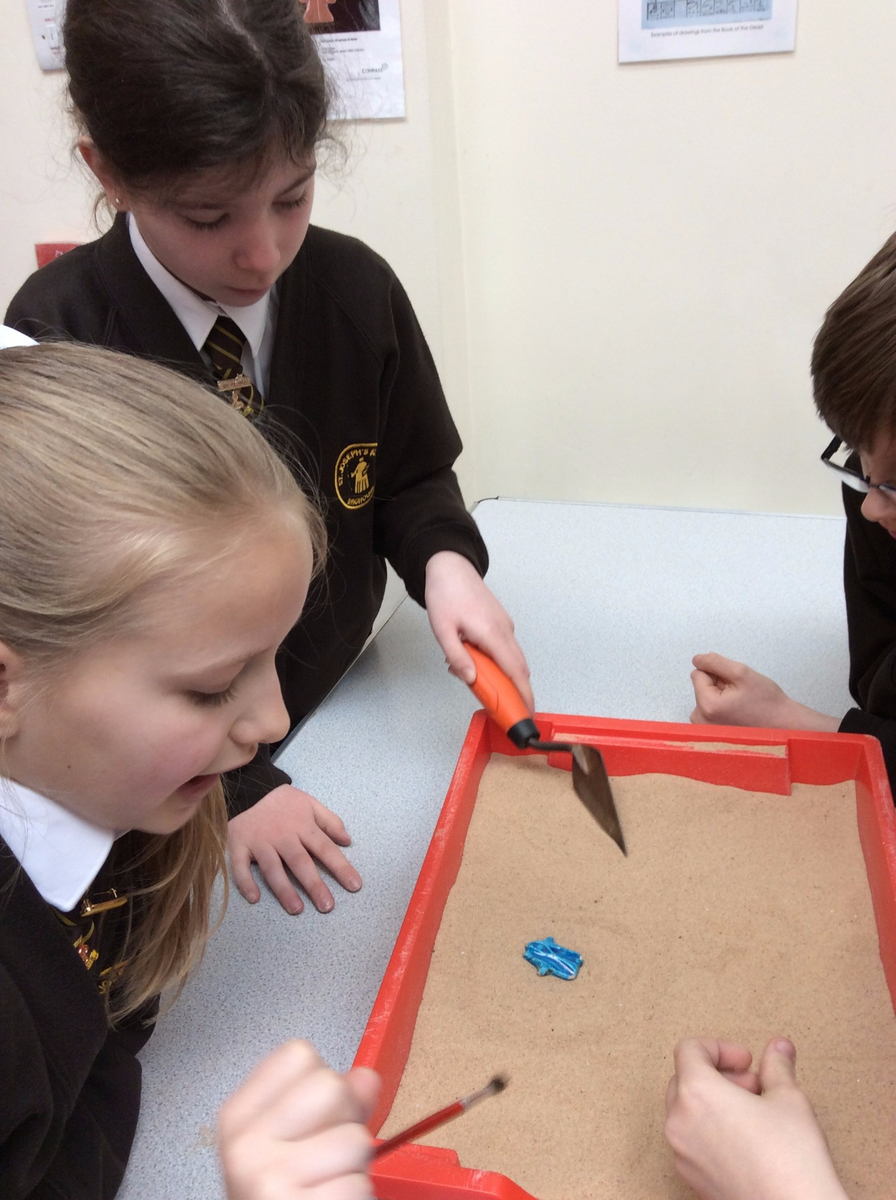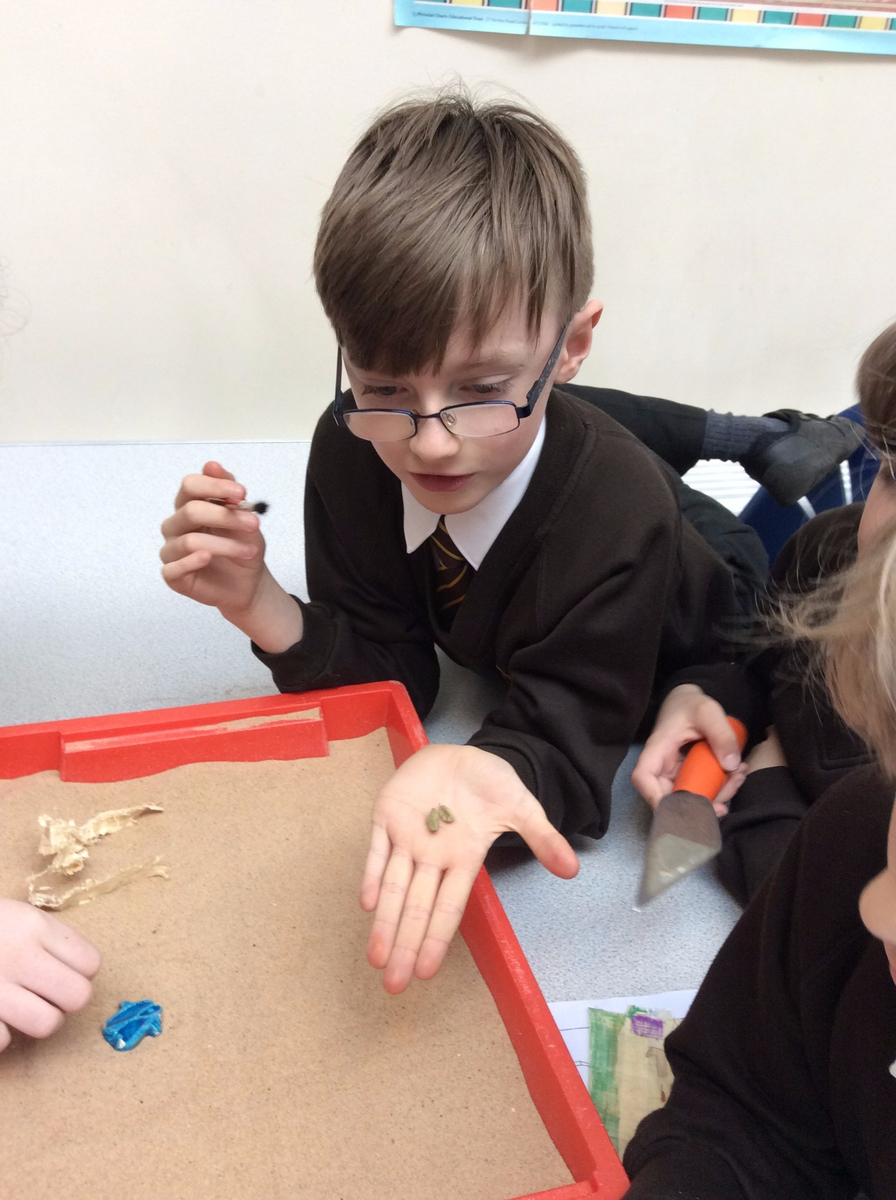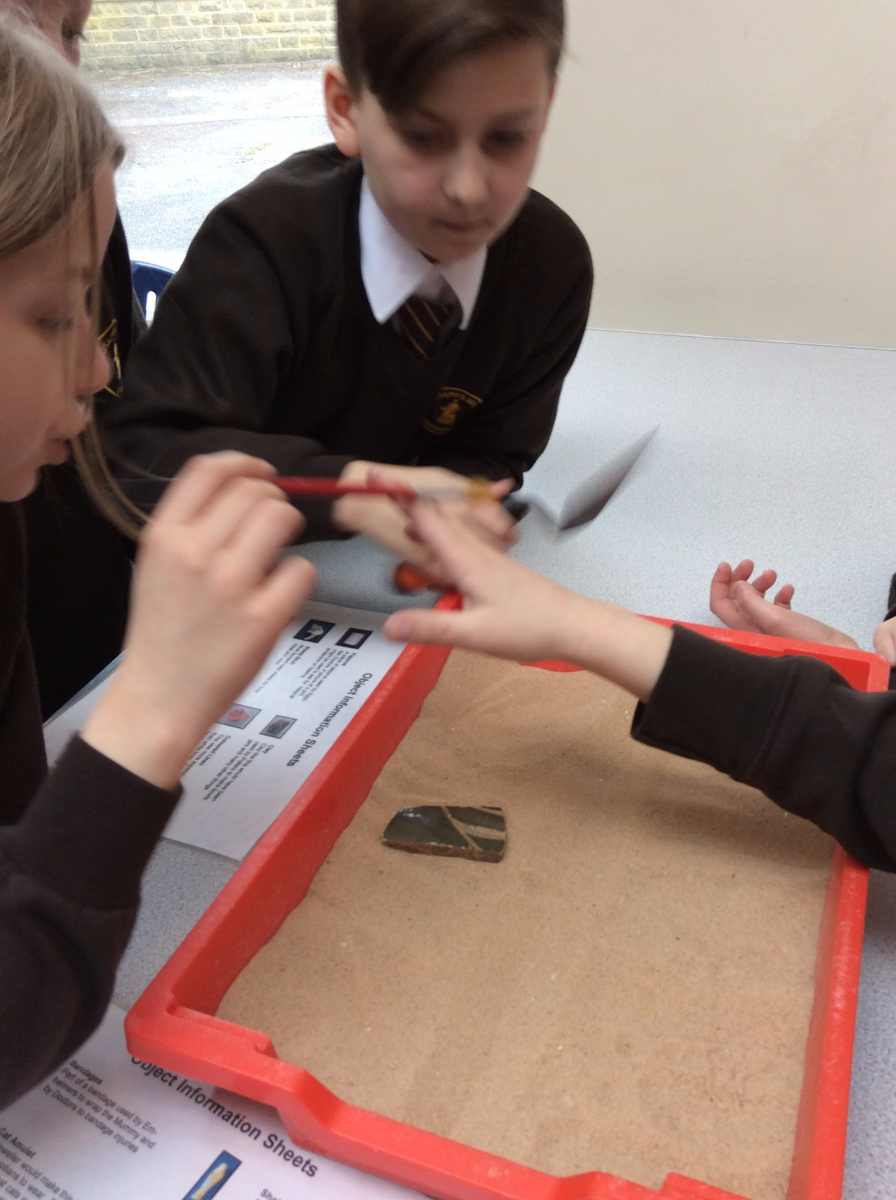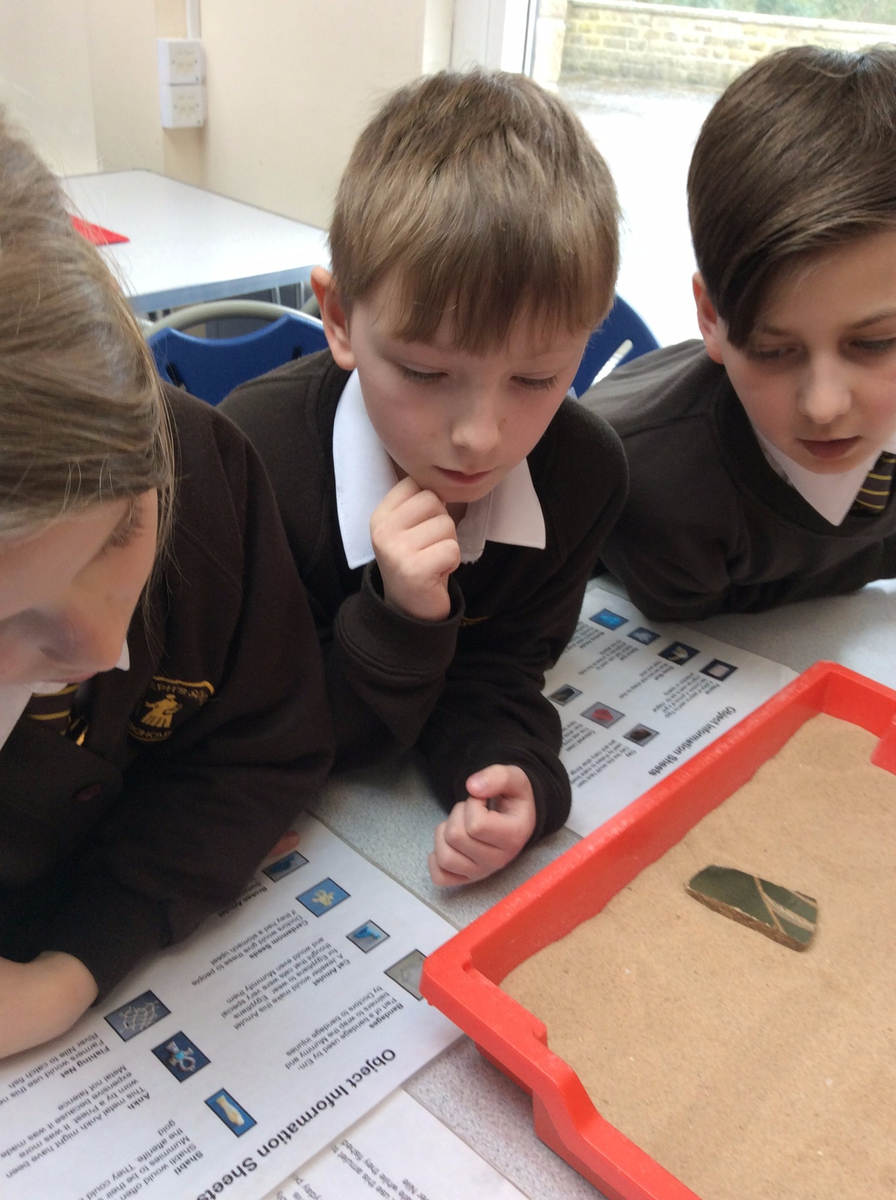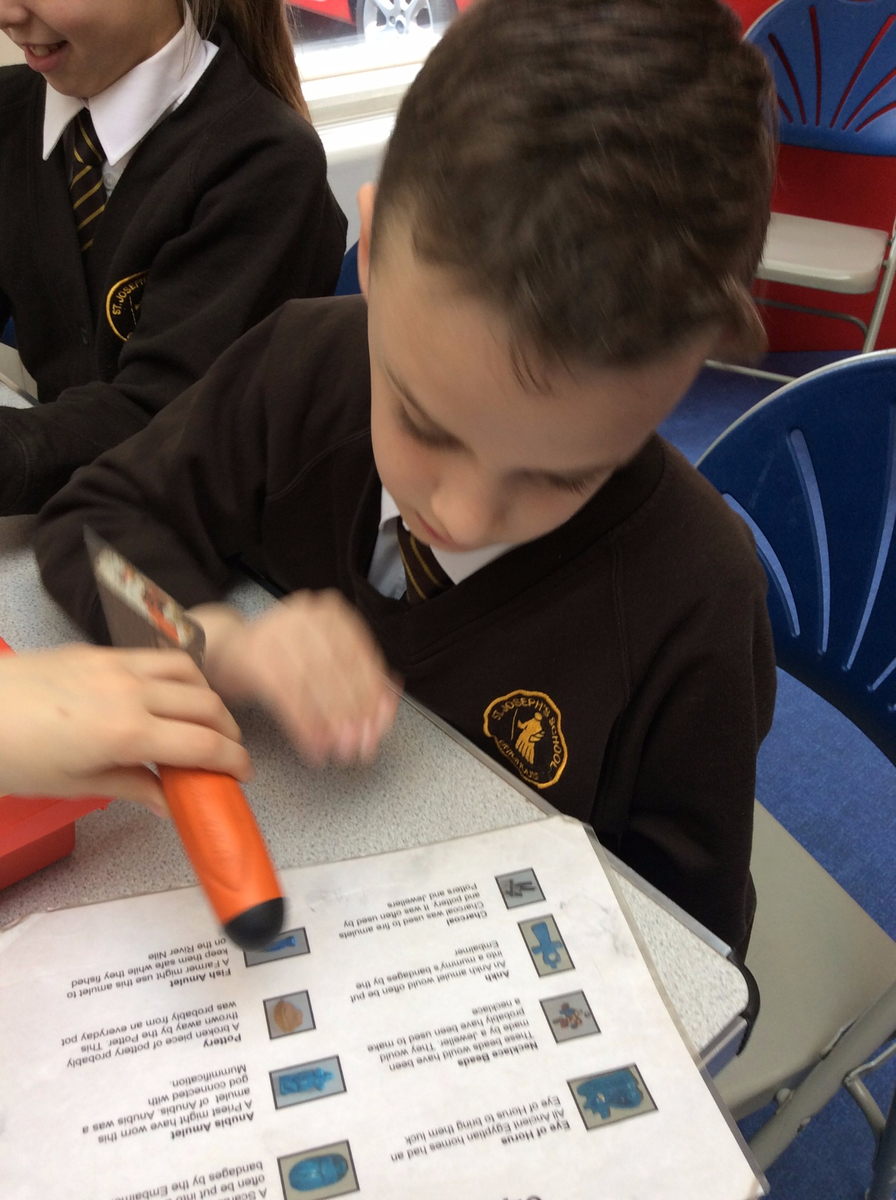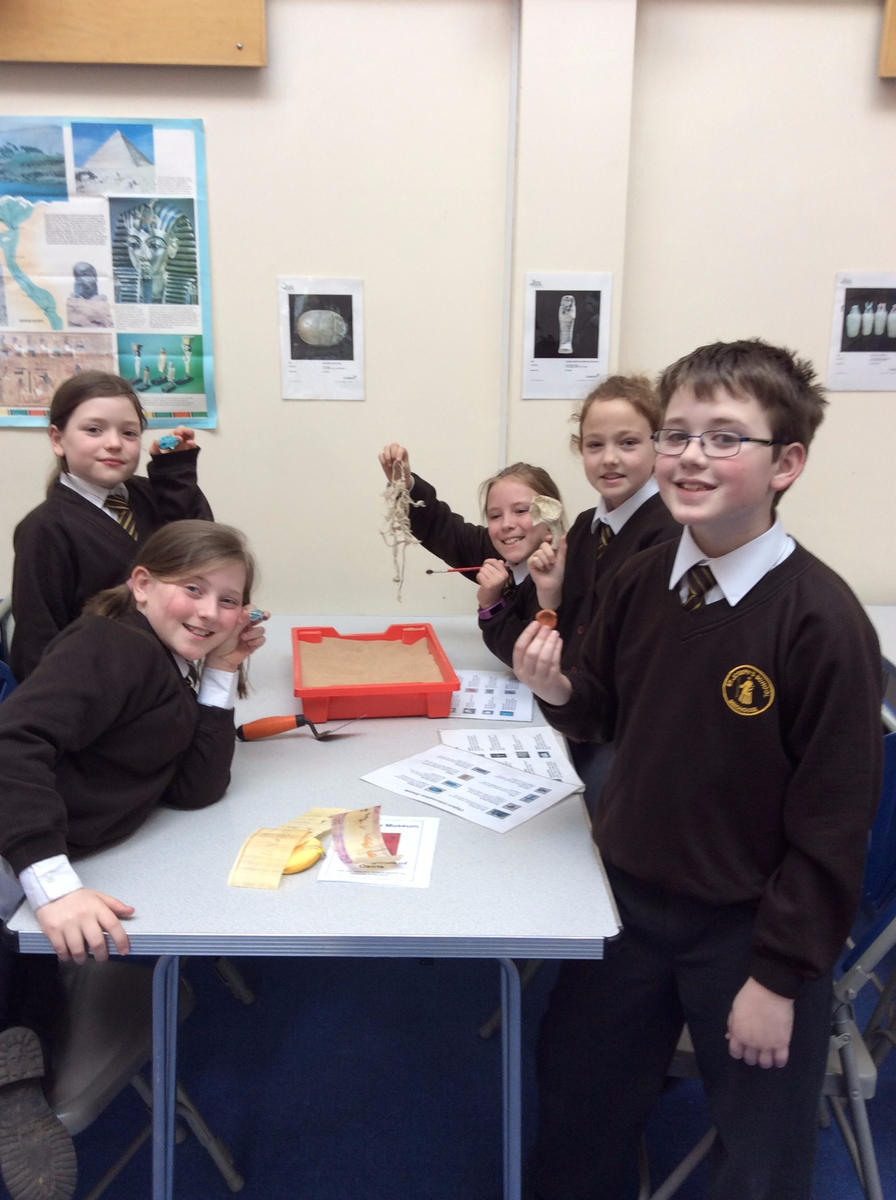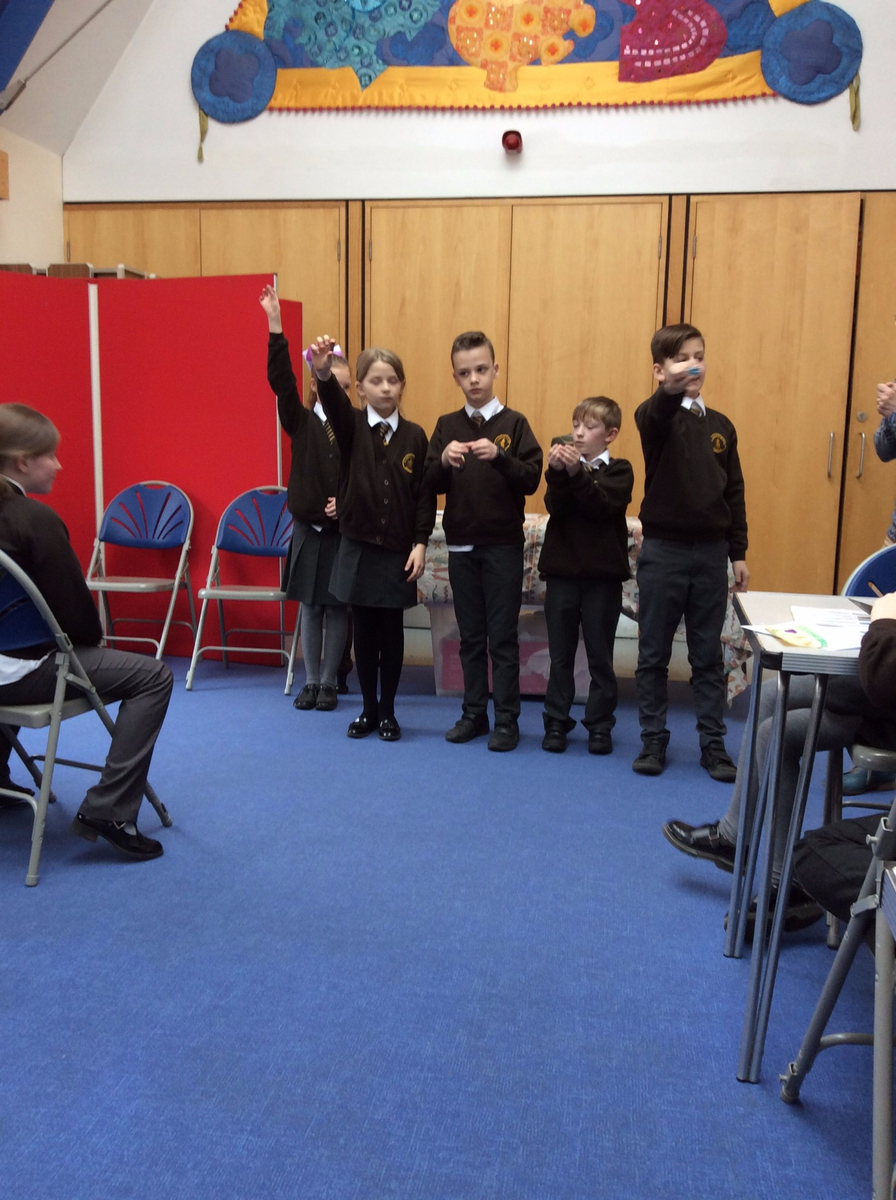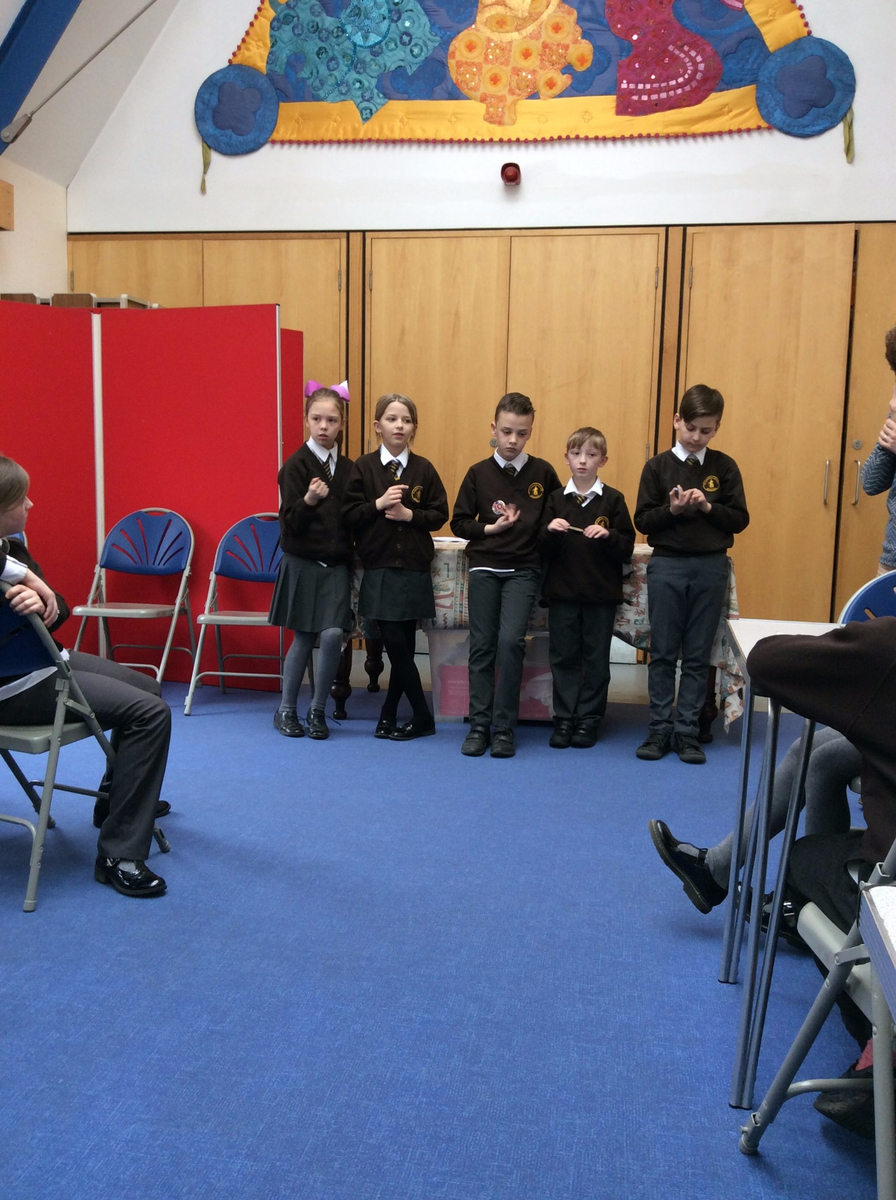 We spent the morning as archaeologists - uncovering artefacts that told us more about life in Ancient Egypt. In the afternoon we became embalmers - learning about the process of mummification!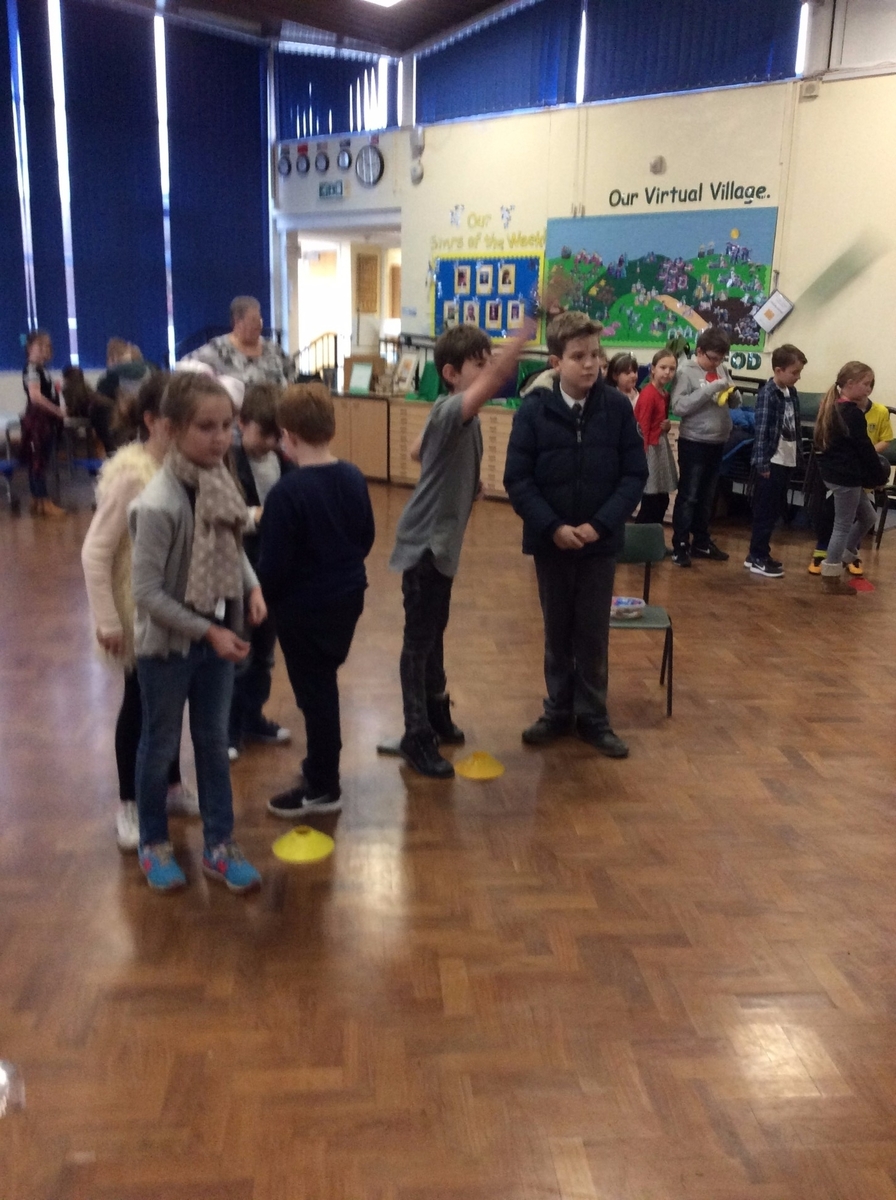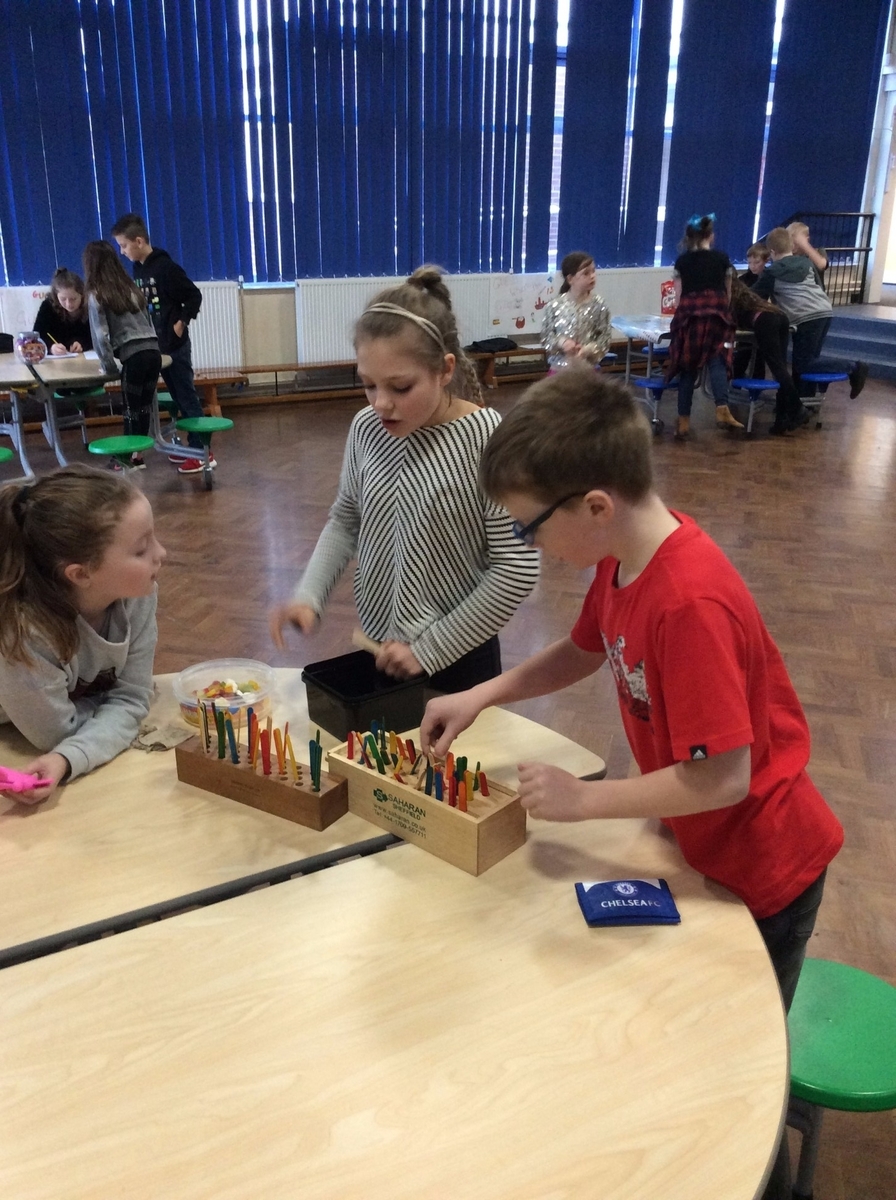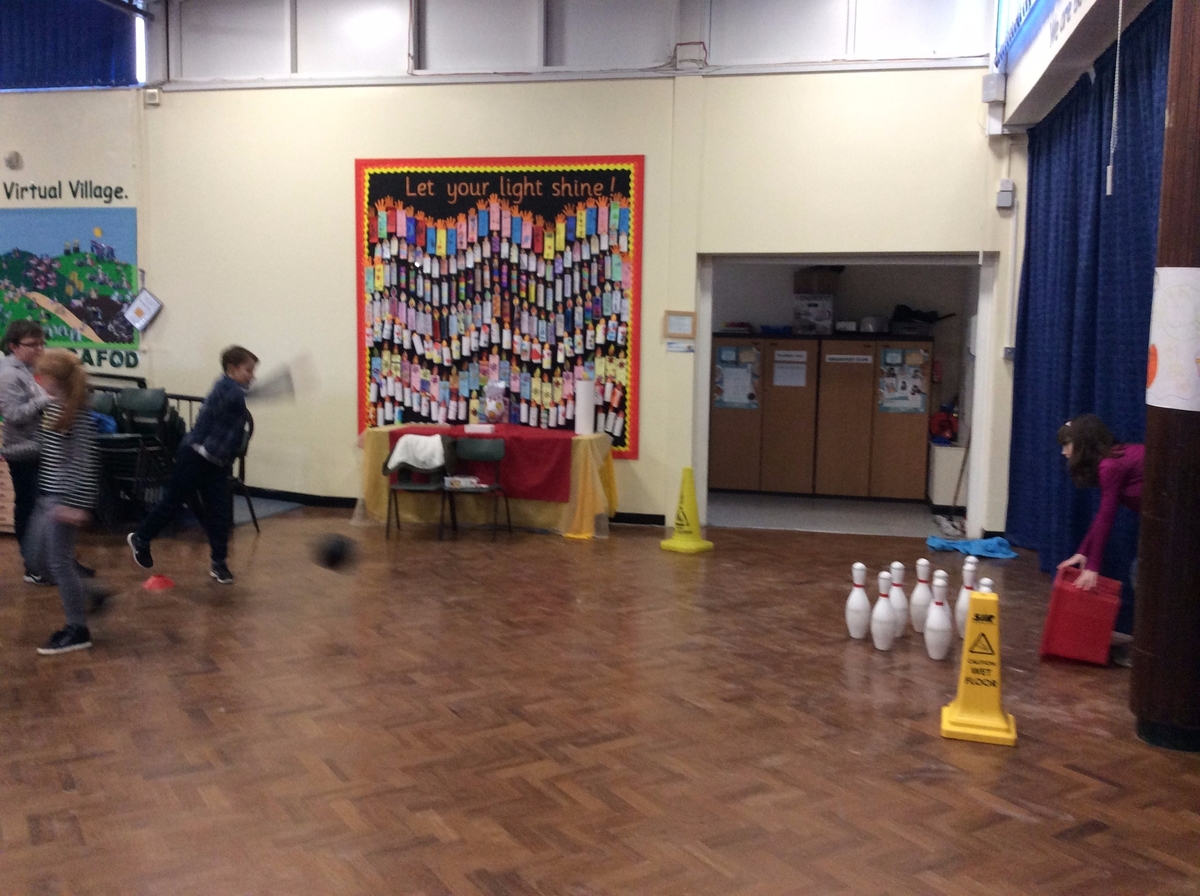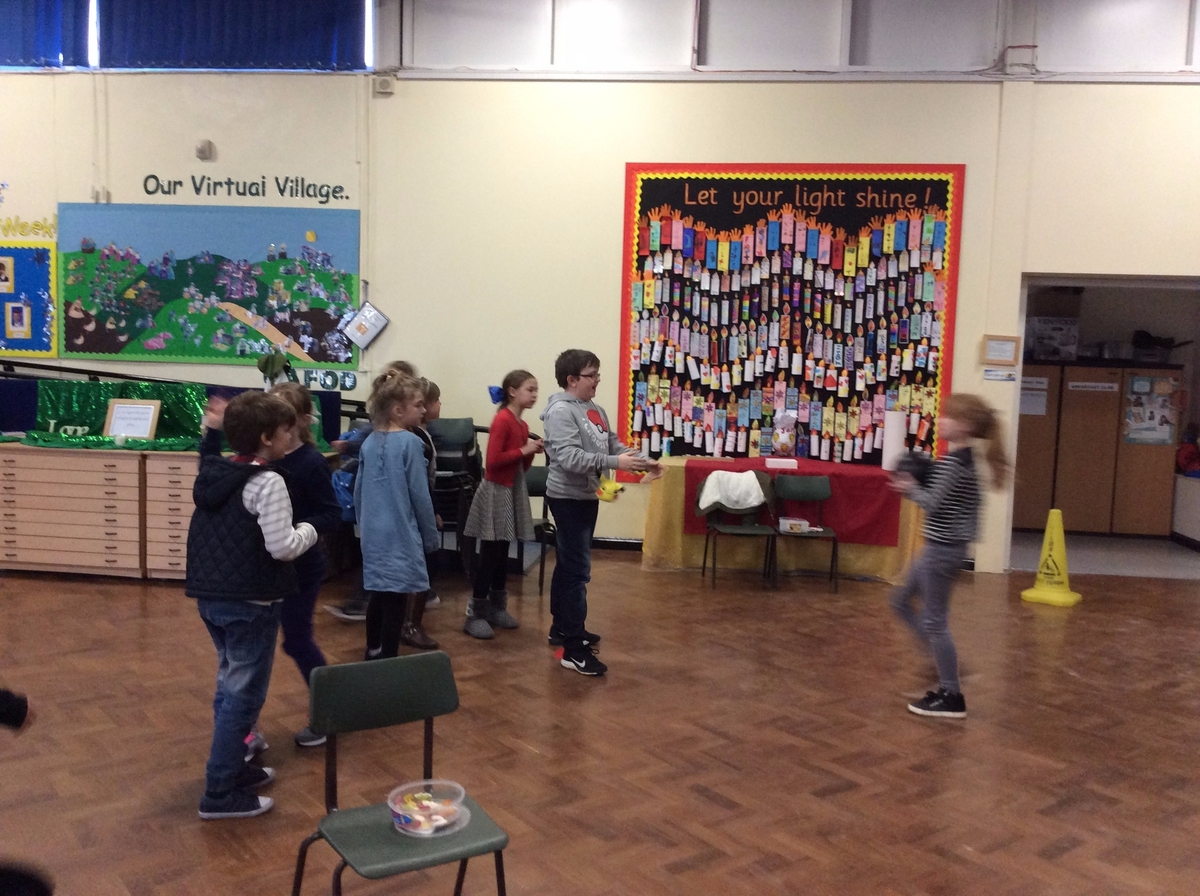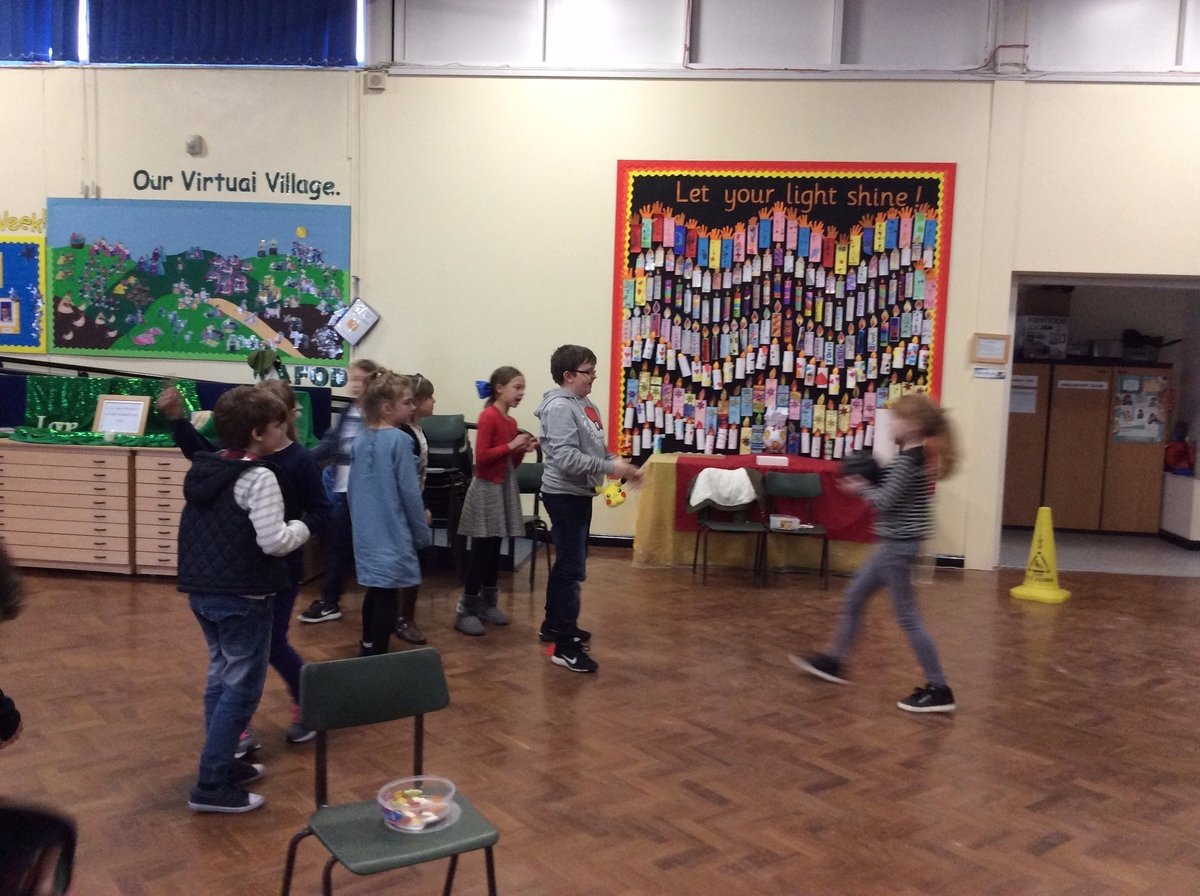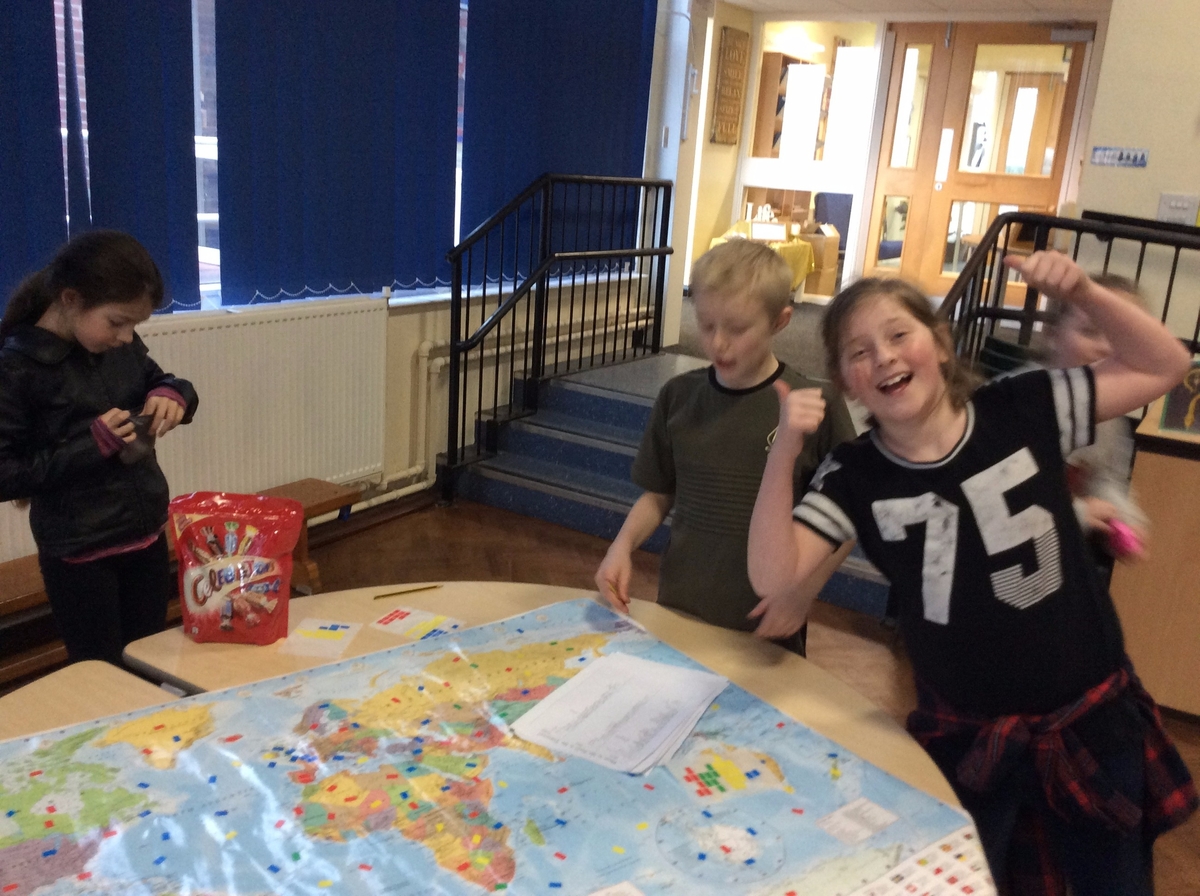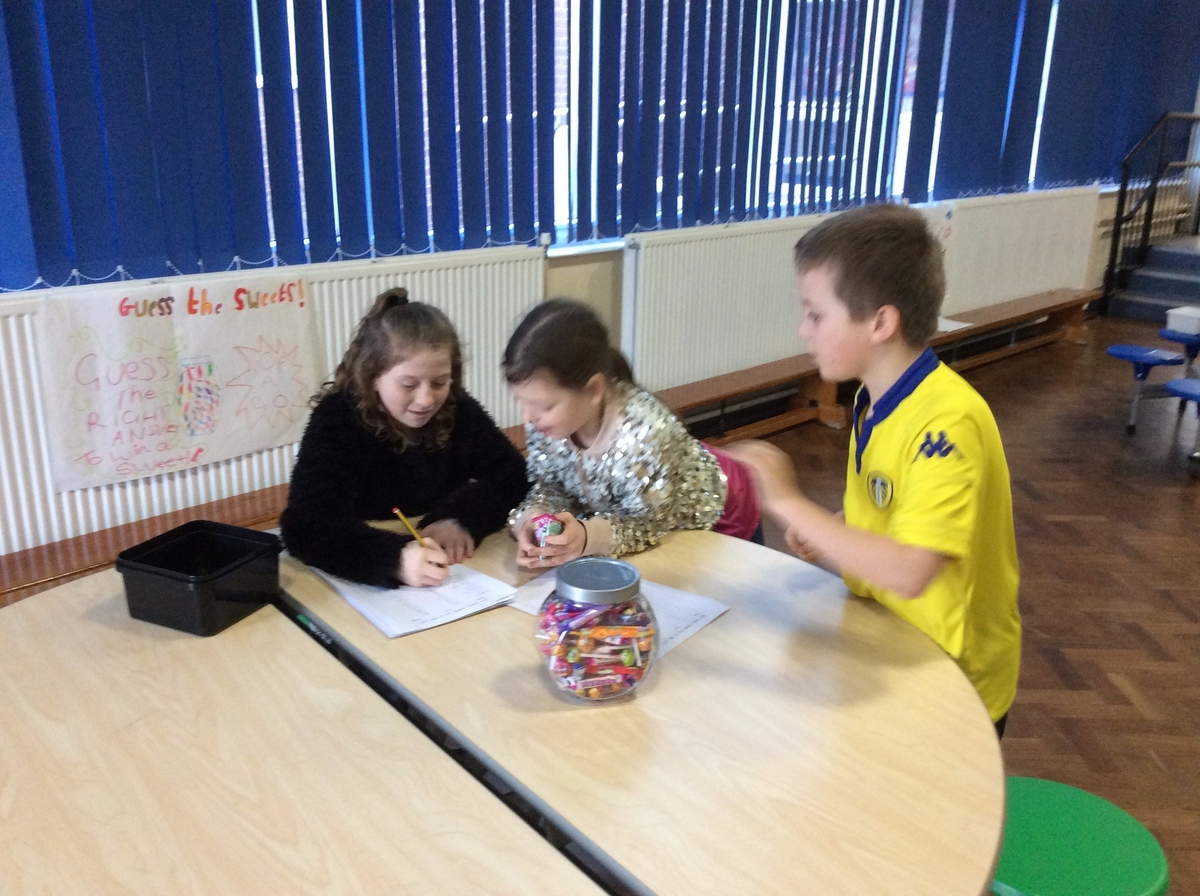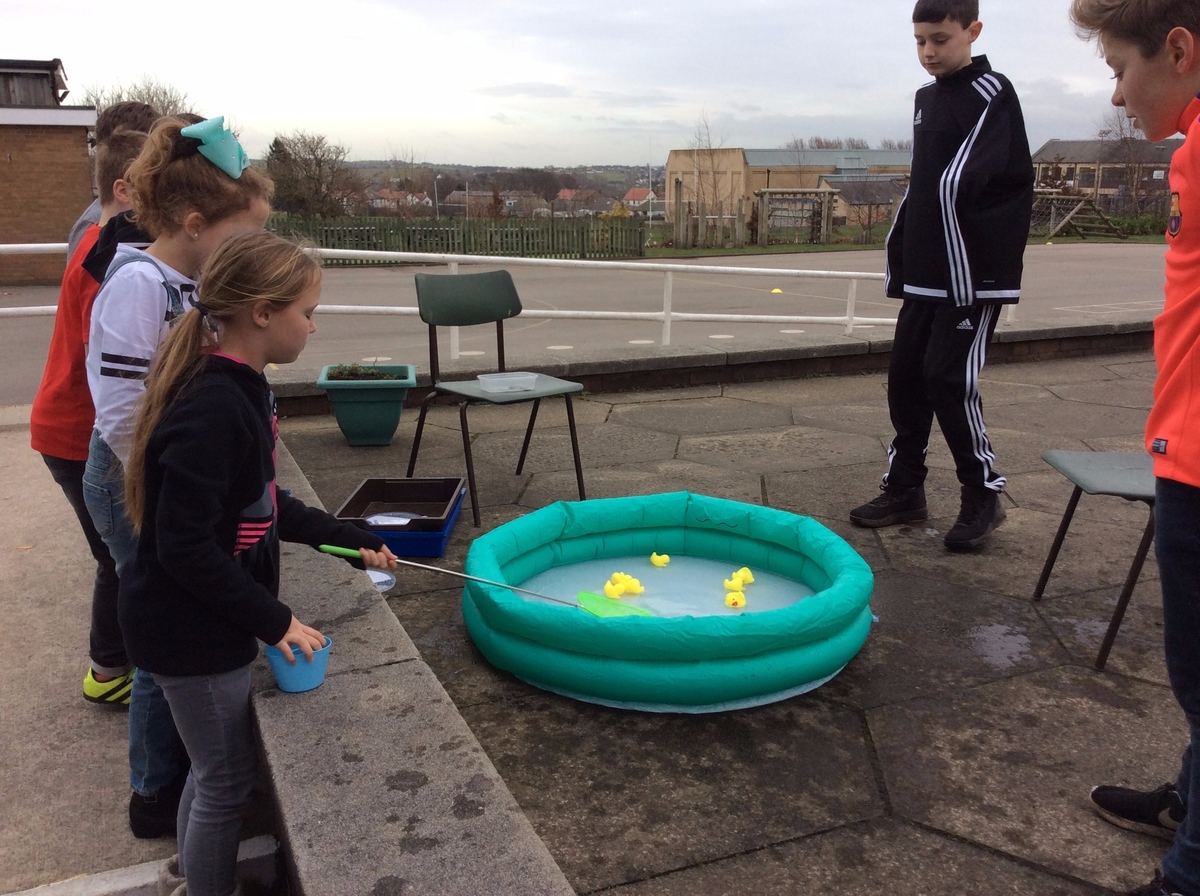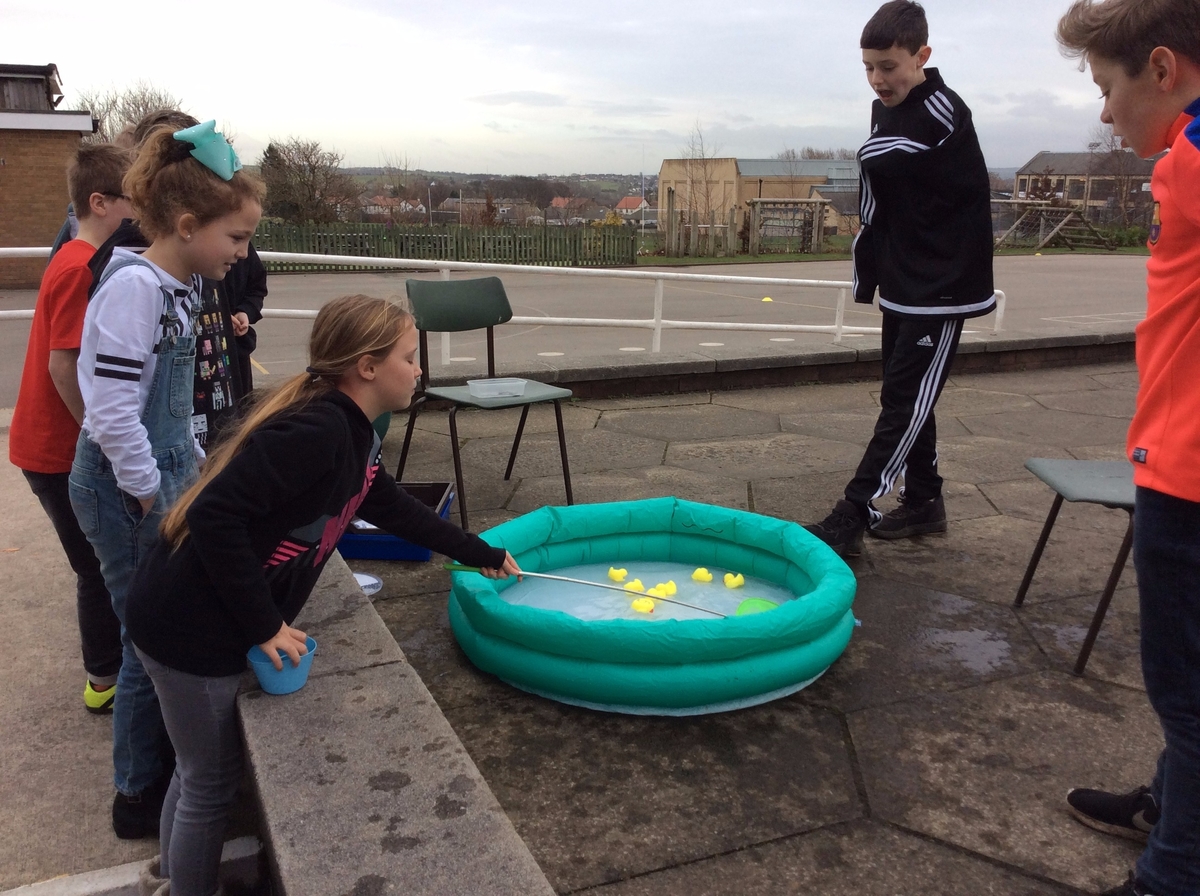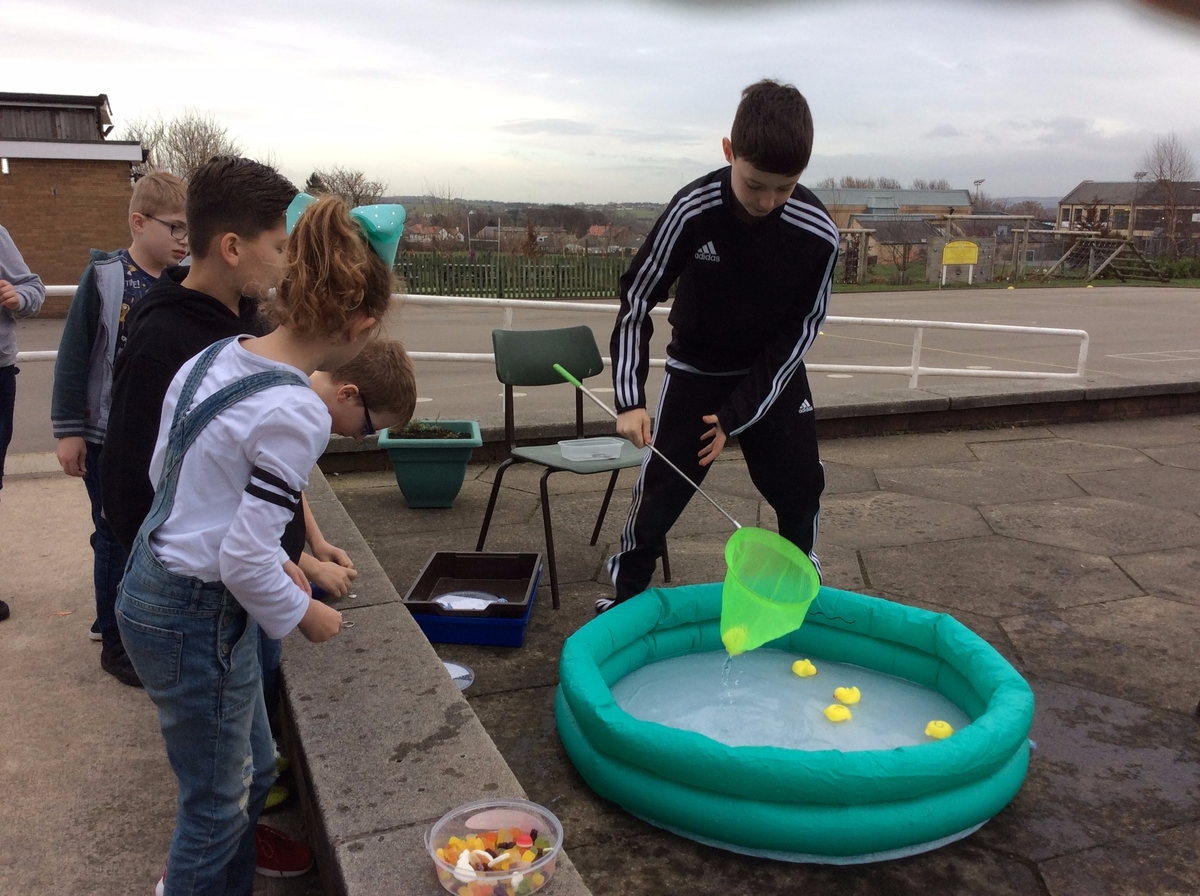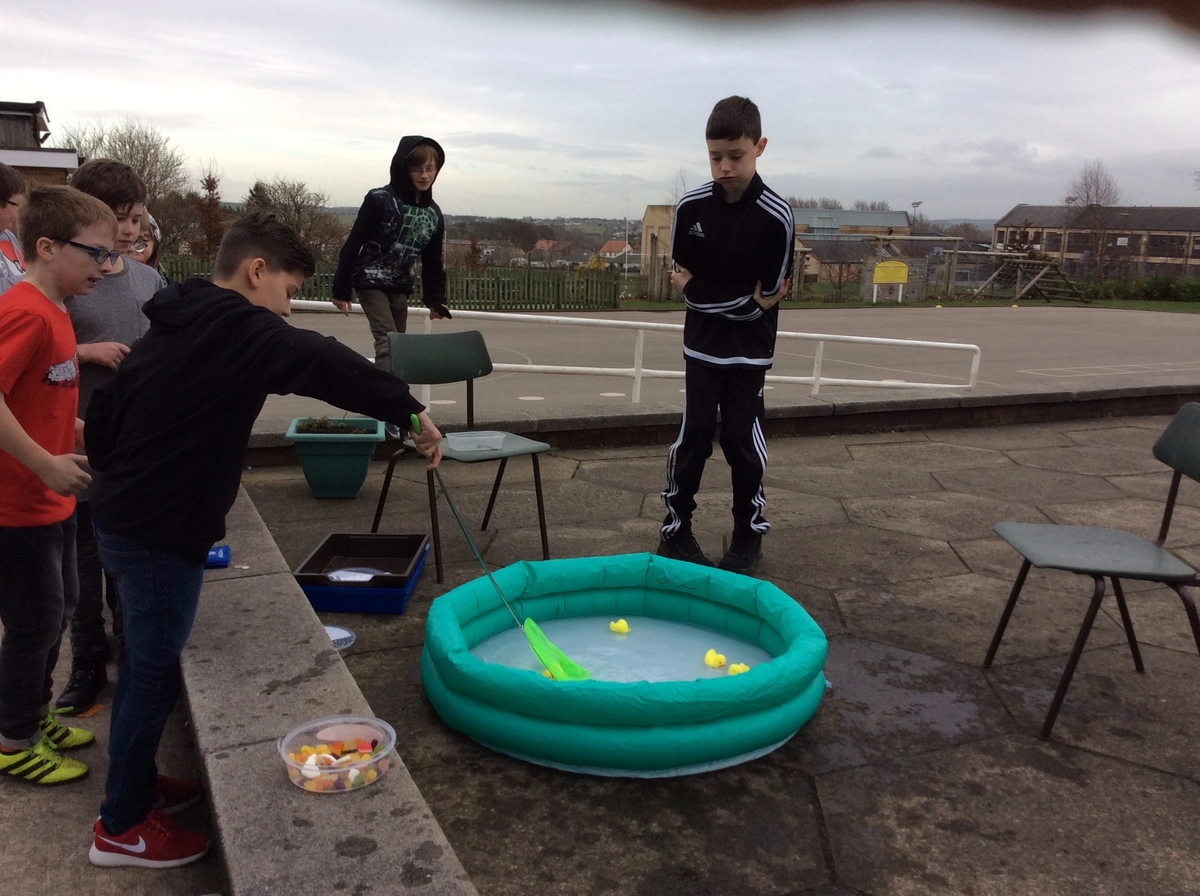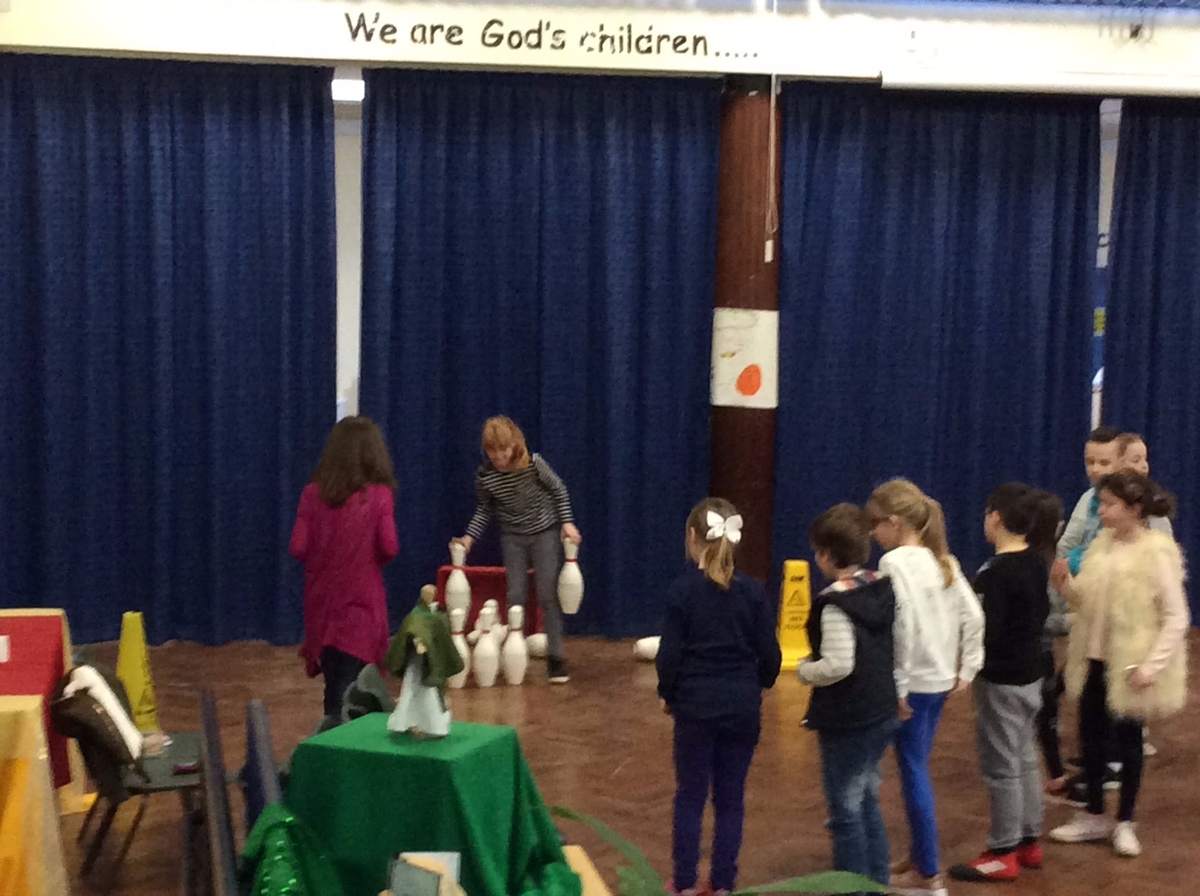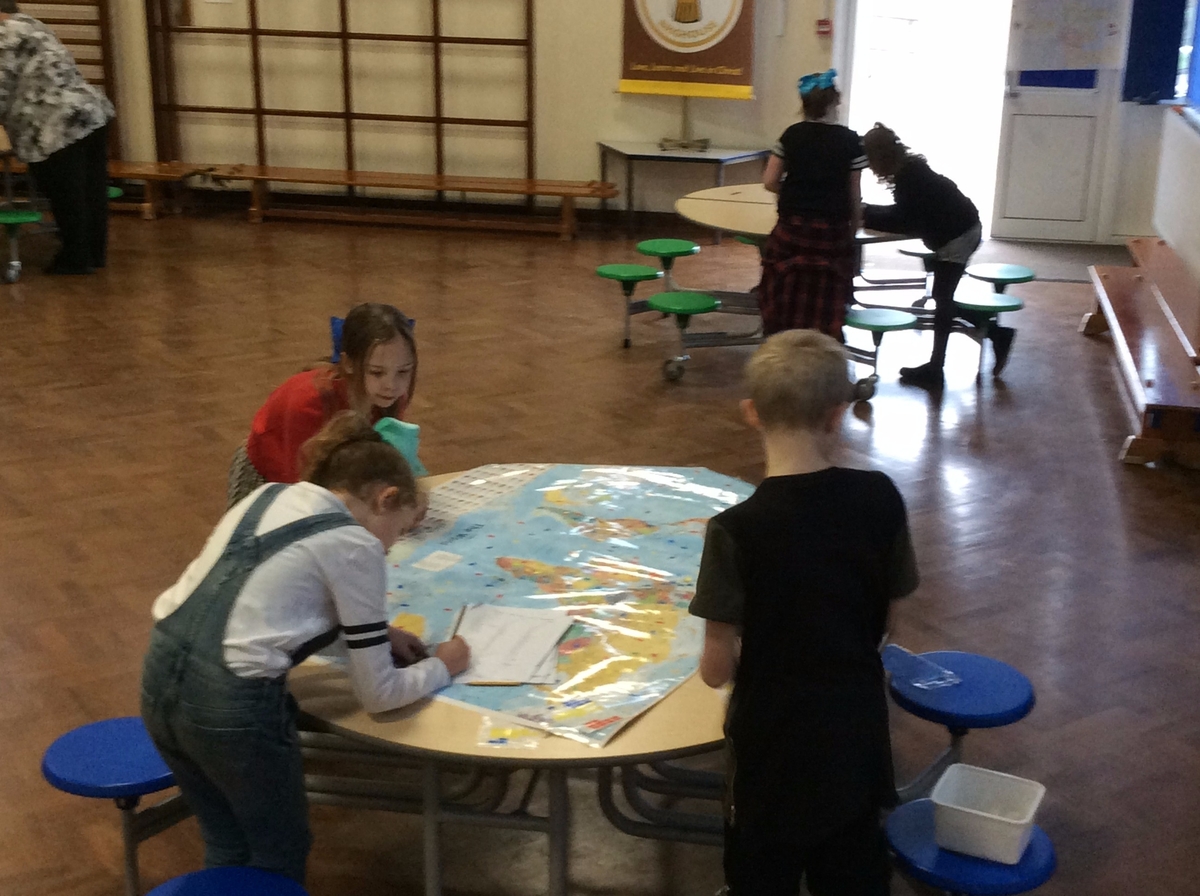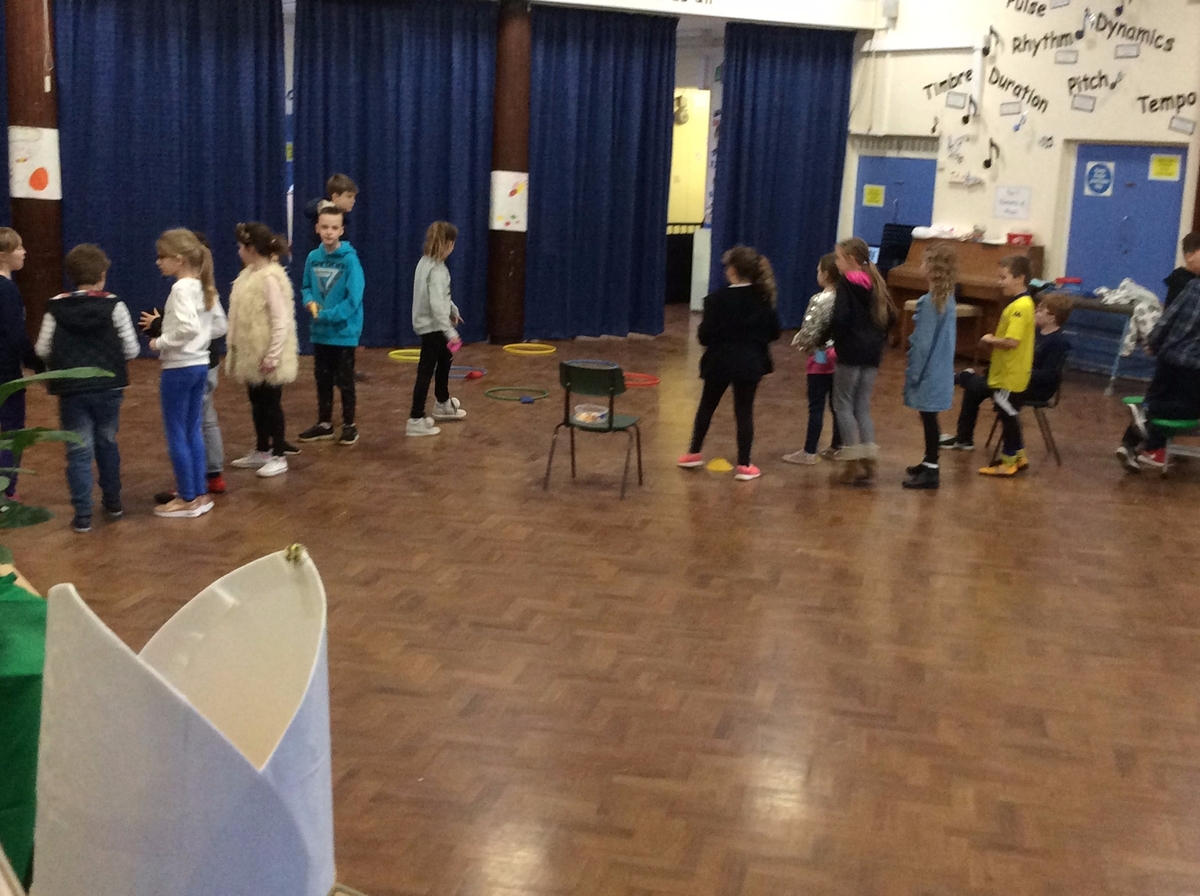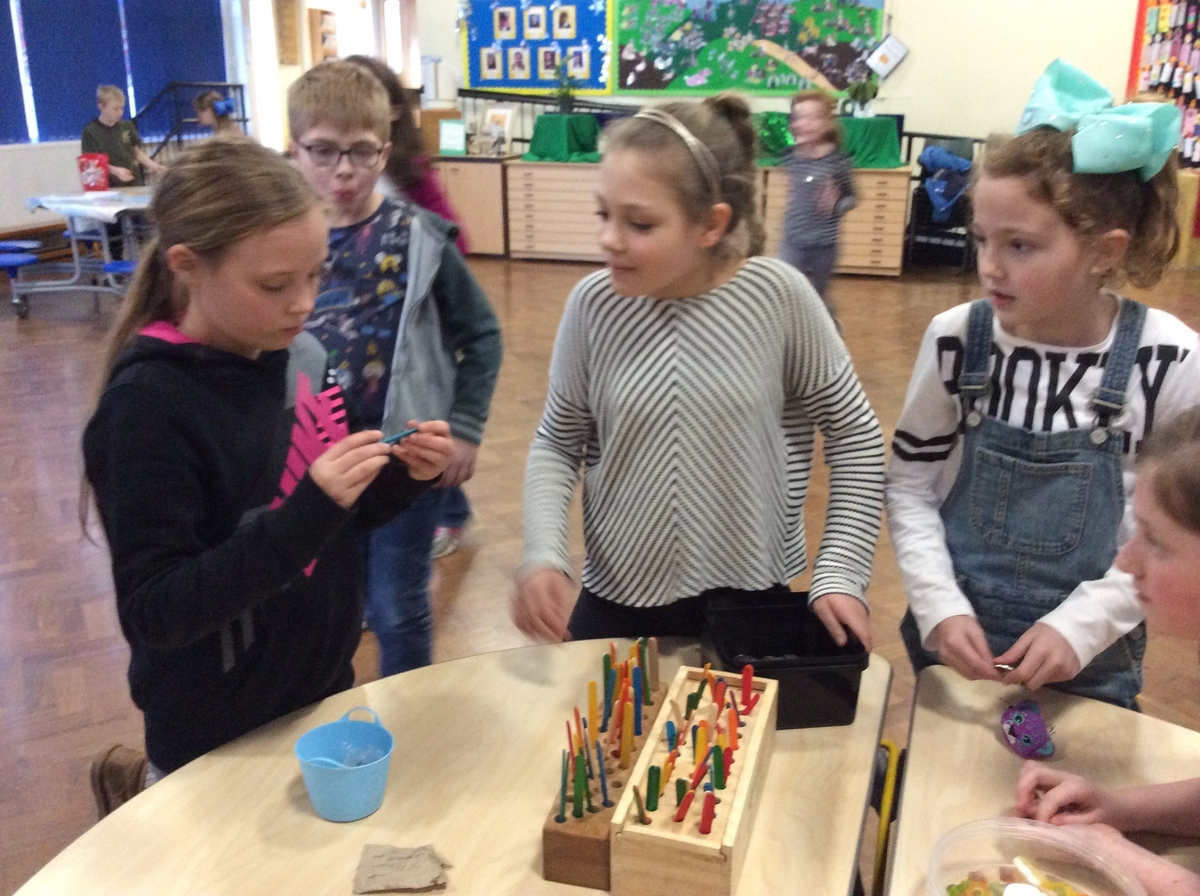 We had great fun playing number themed games which the JLT had organised. Bowling and Hook a Duck were our favourites!
Year 5 meet Olympian
Laura Weightman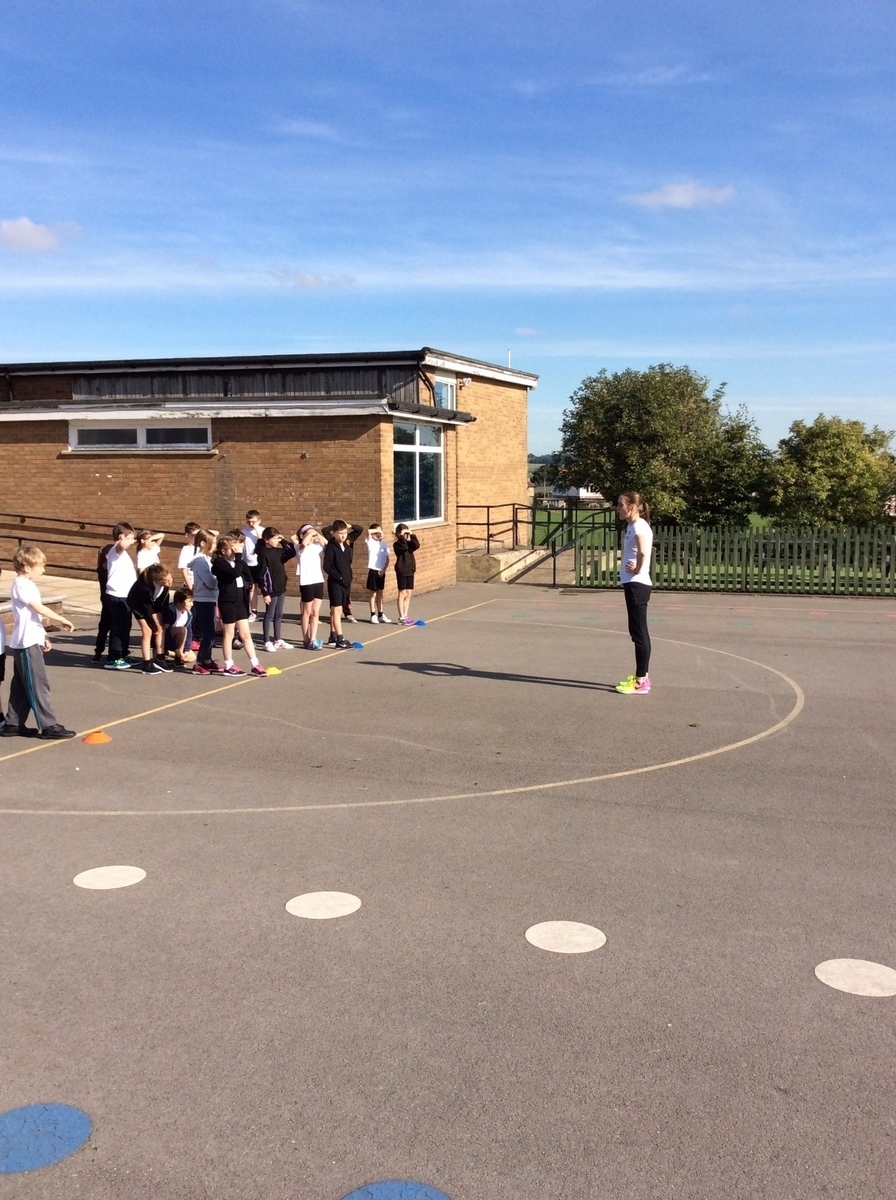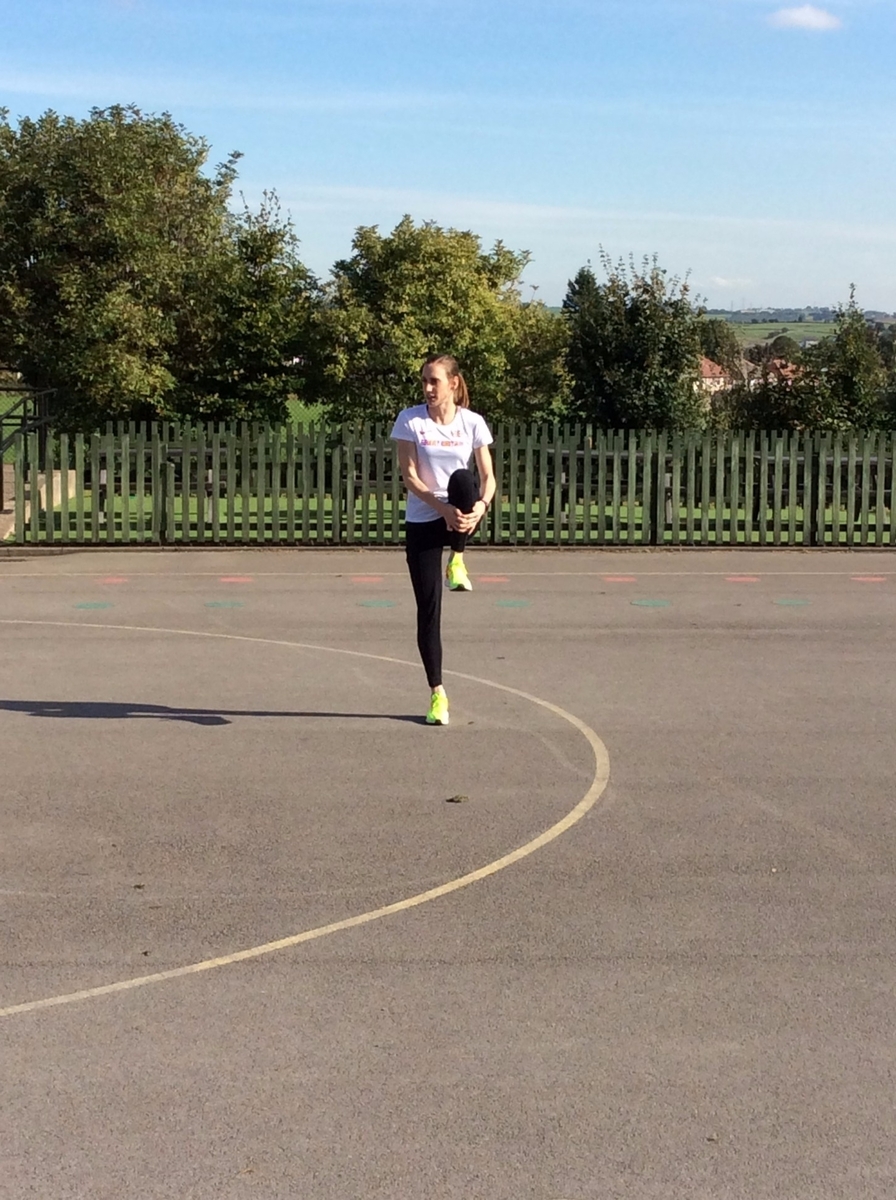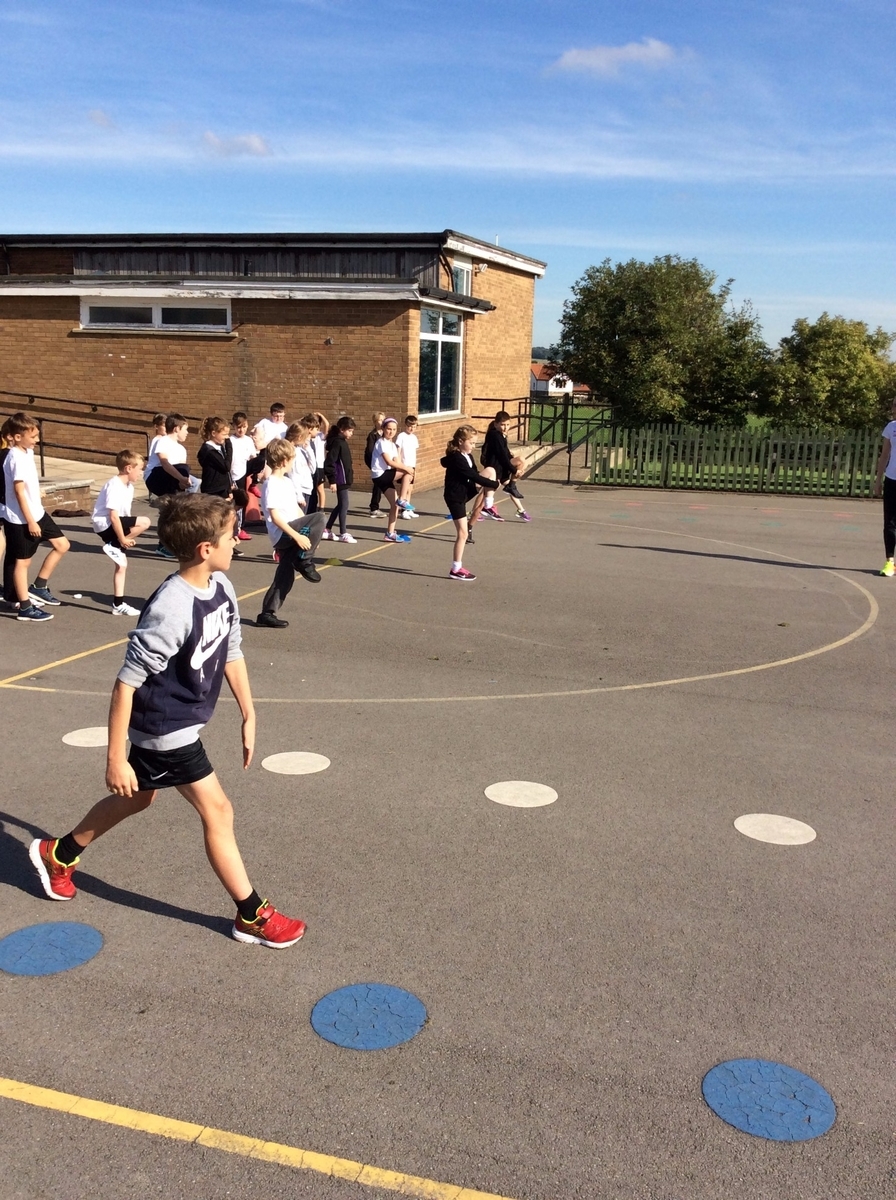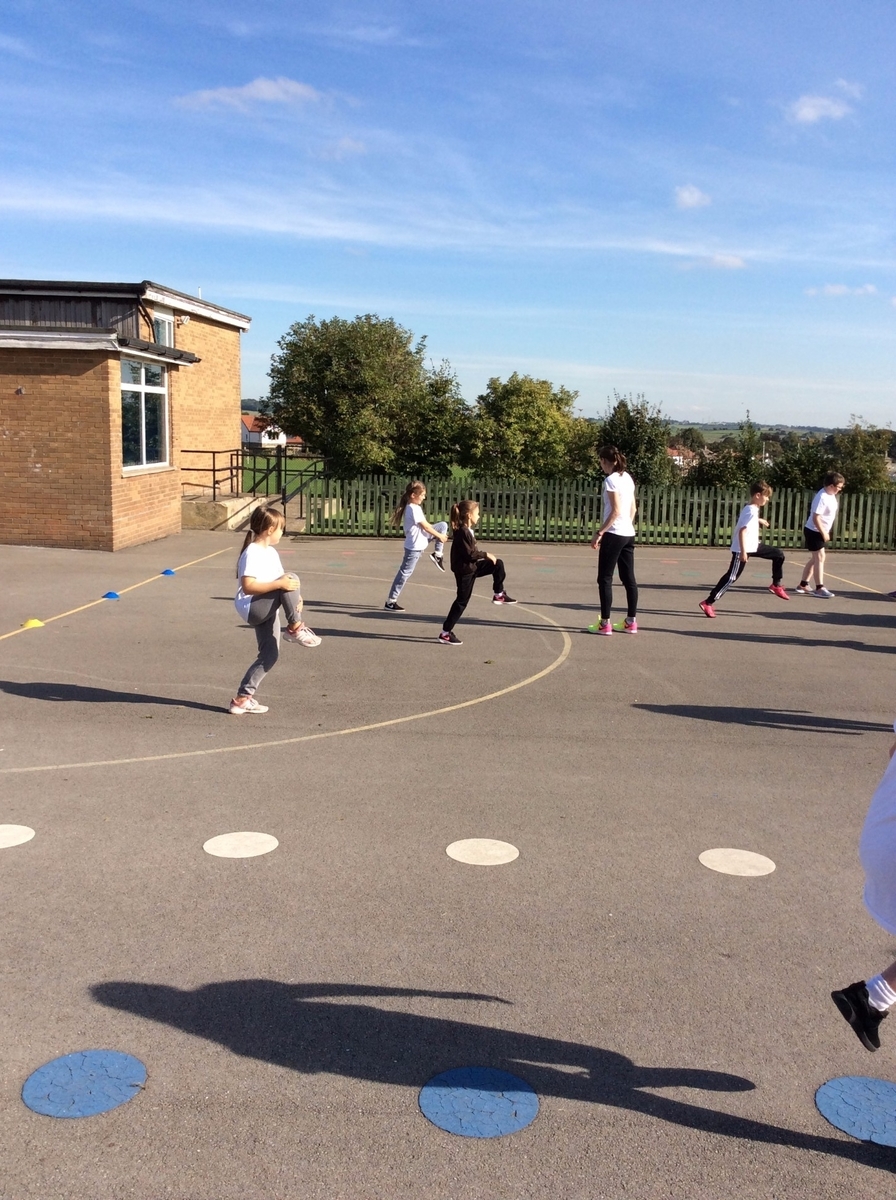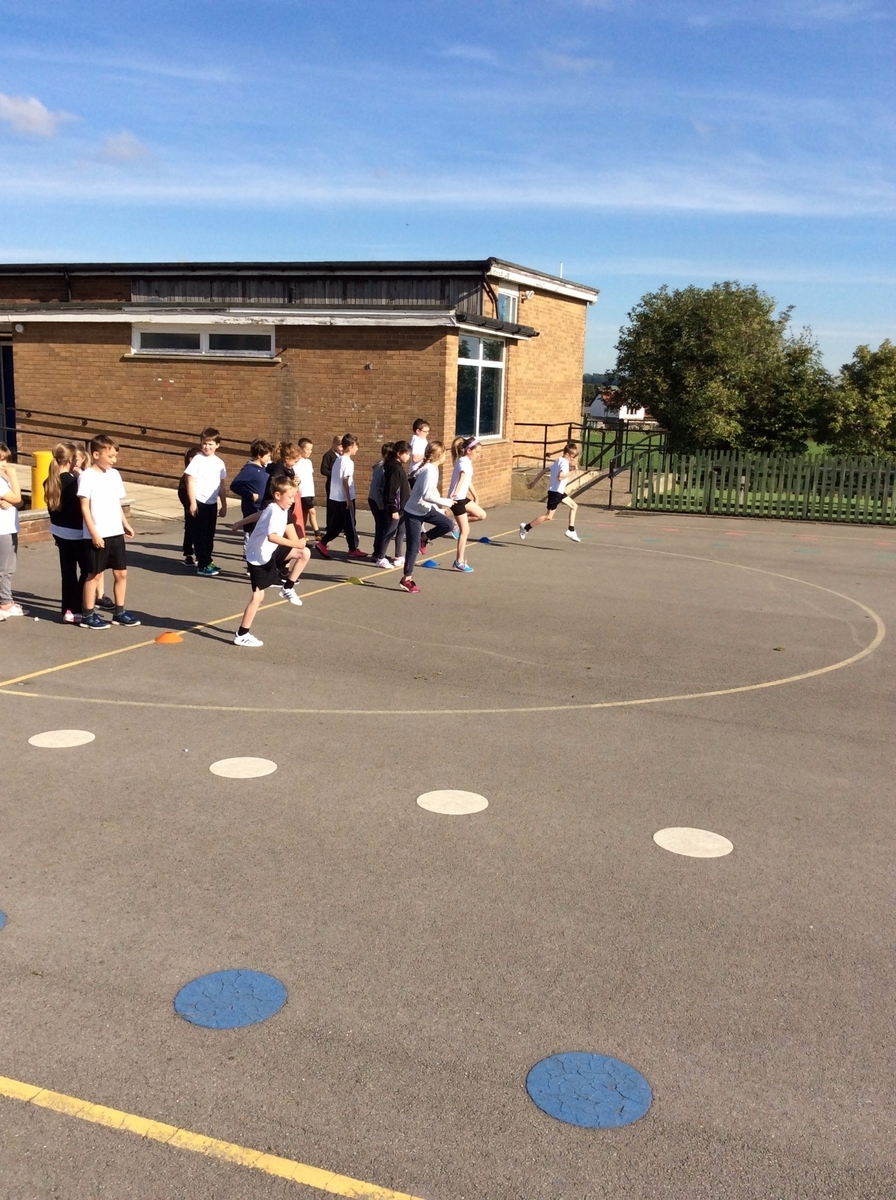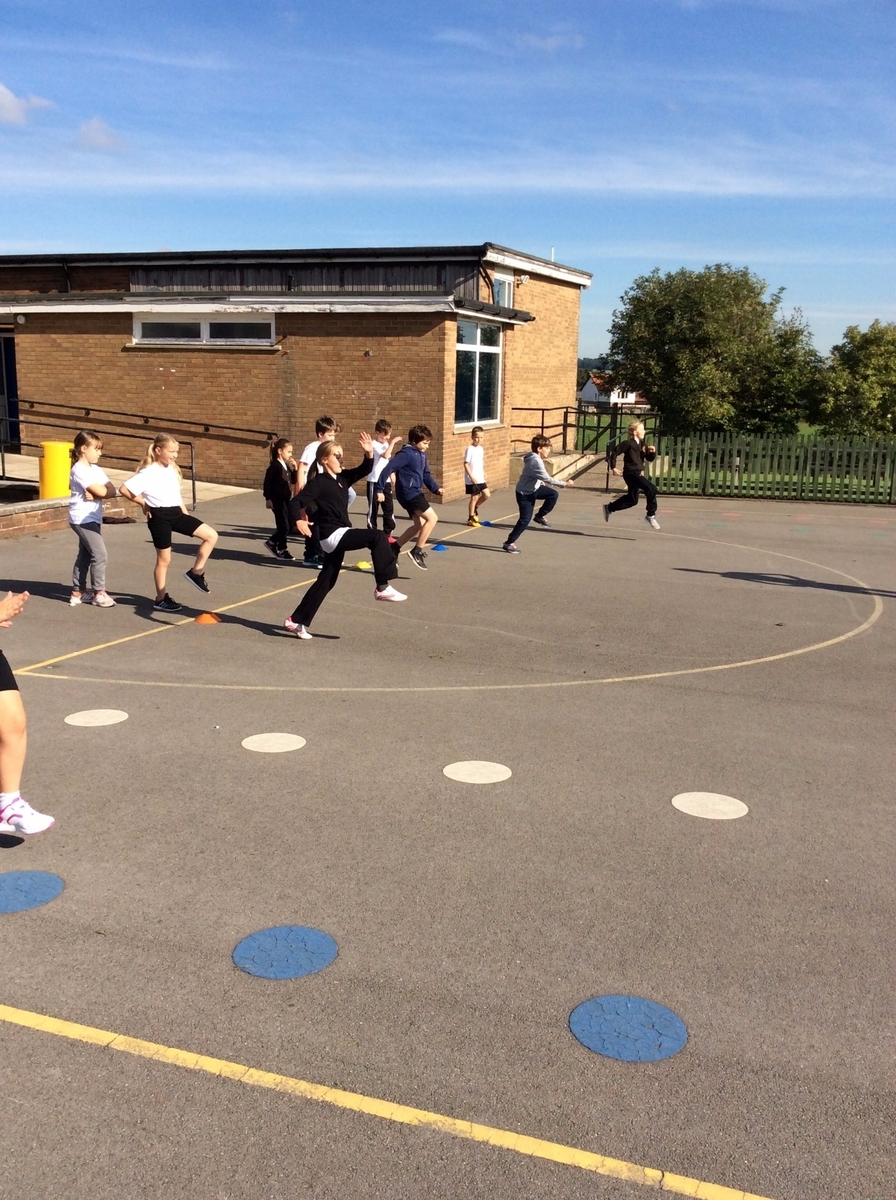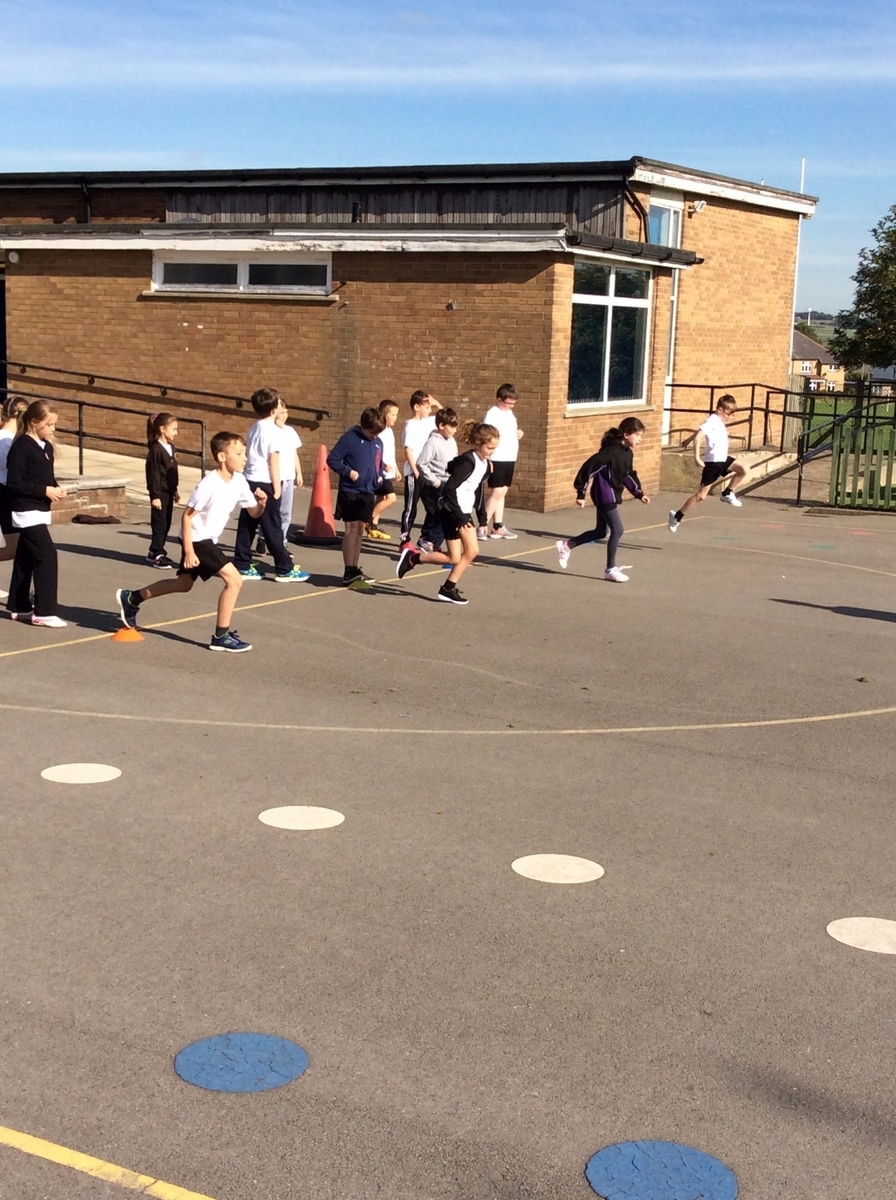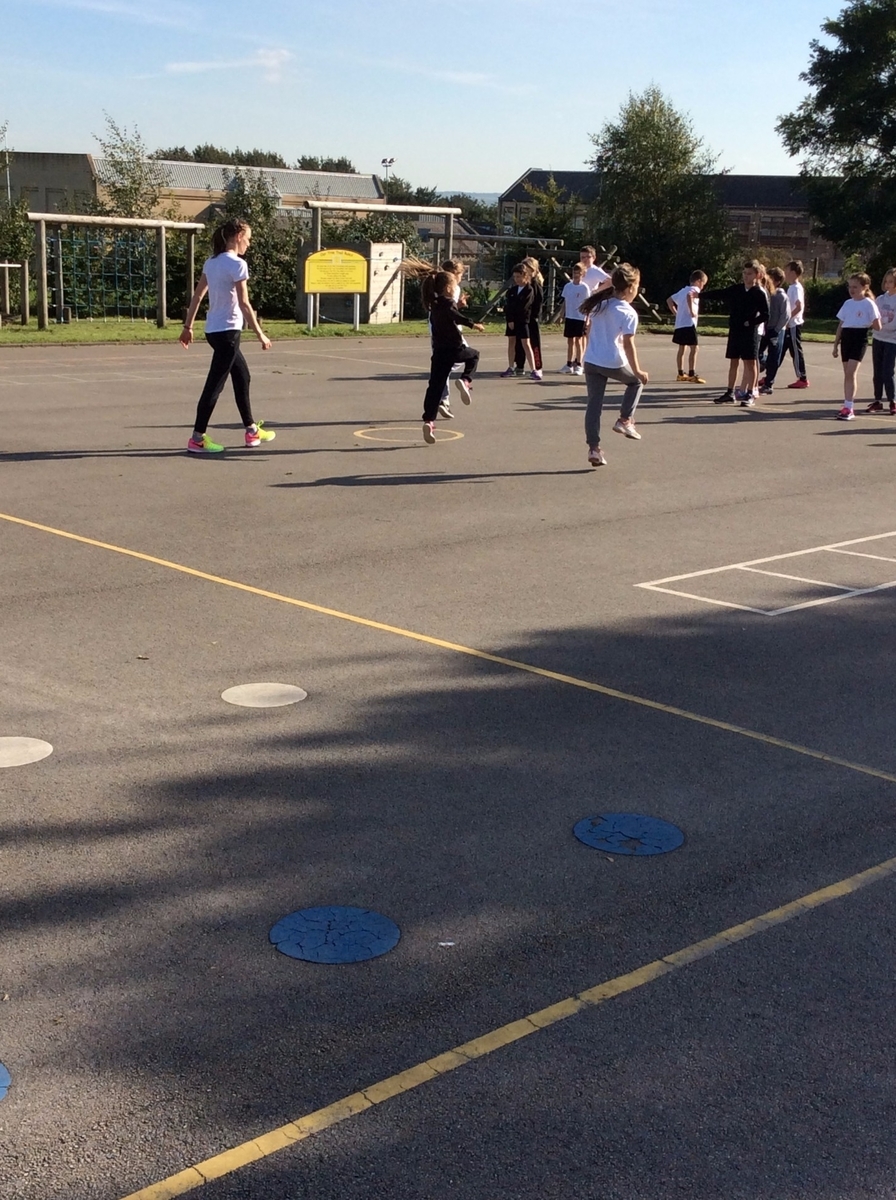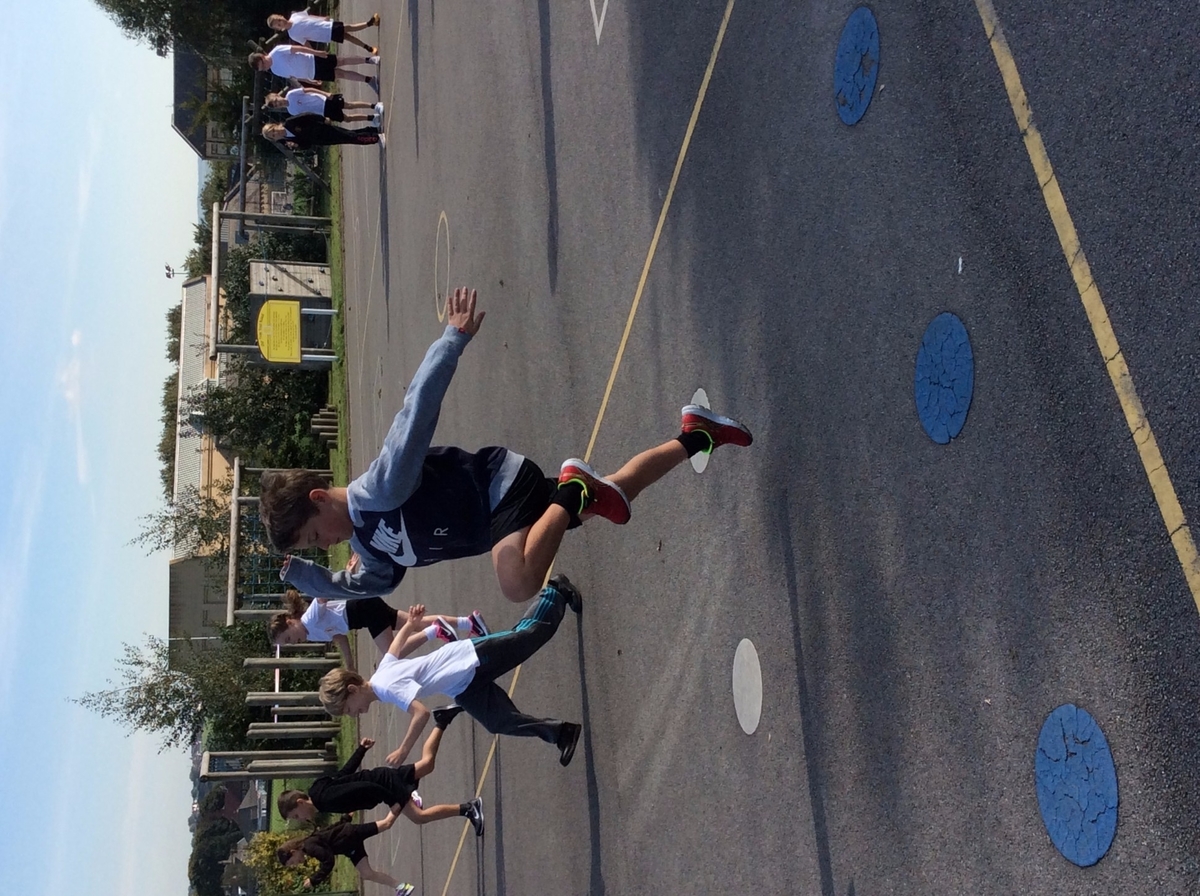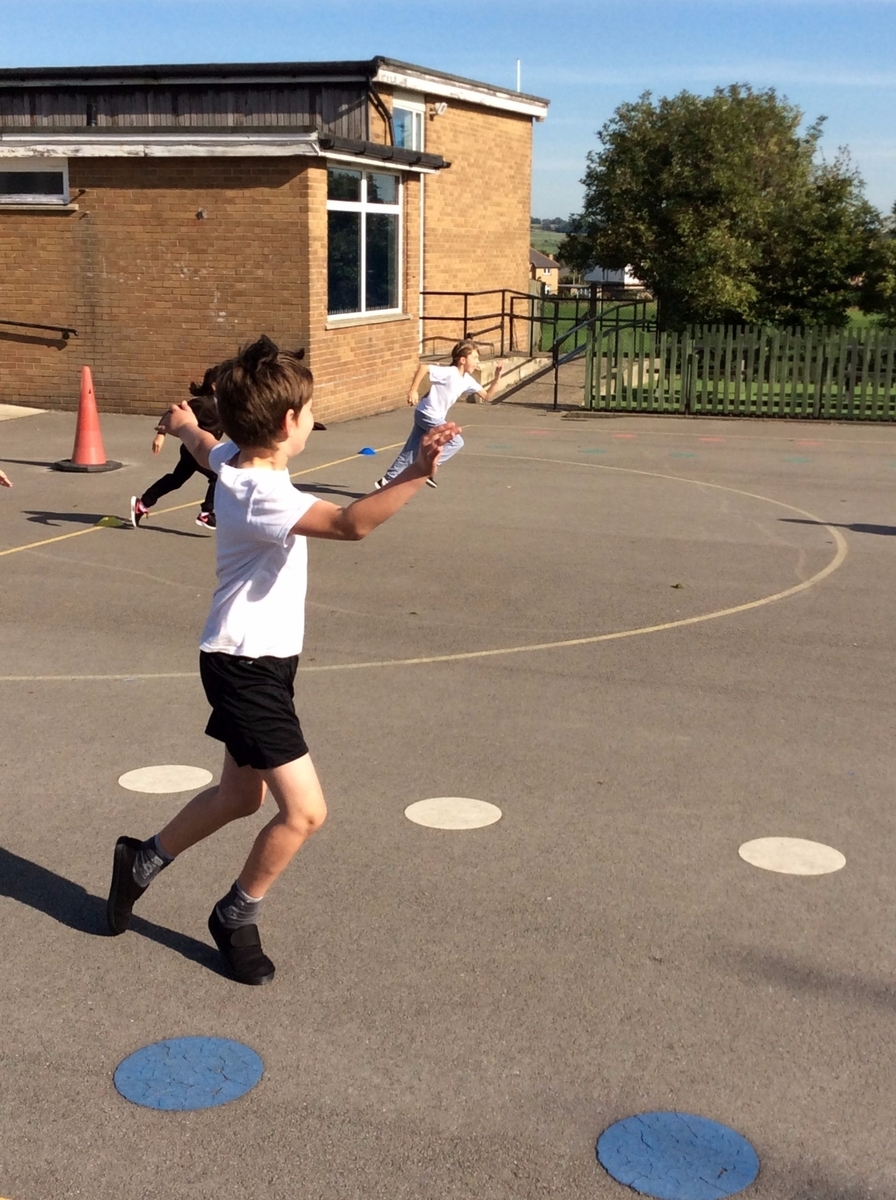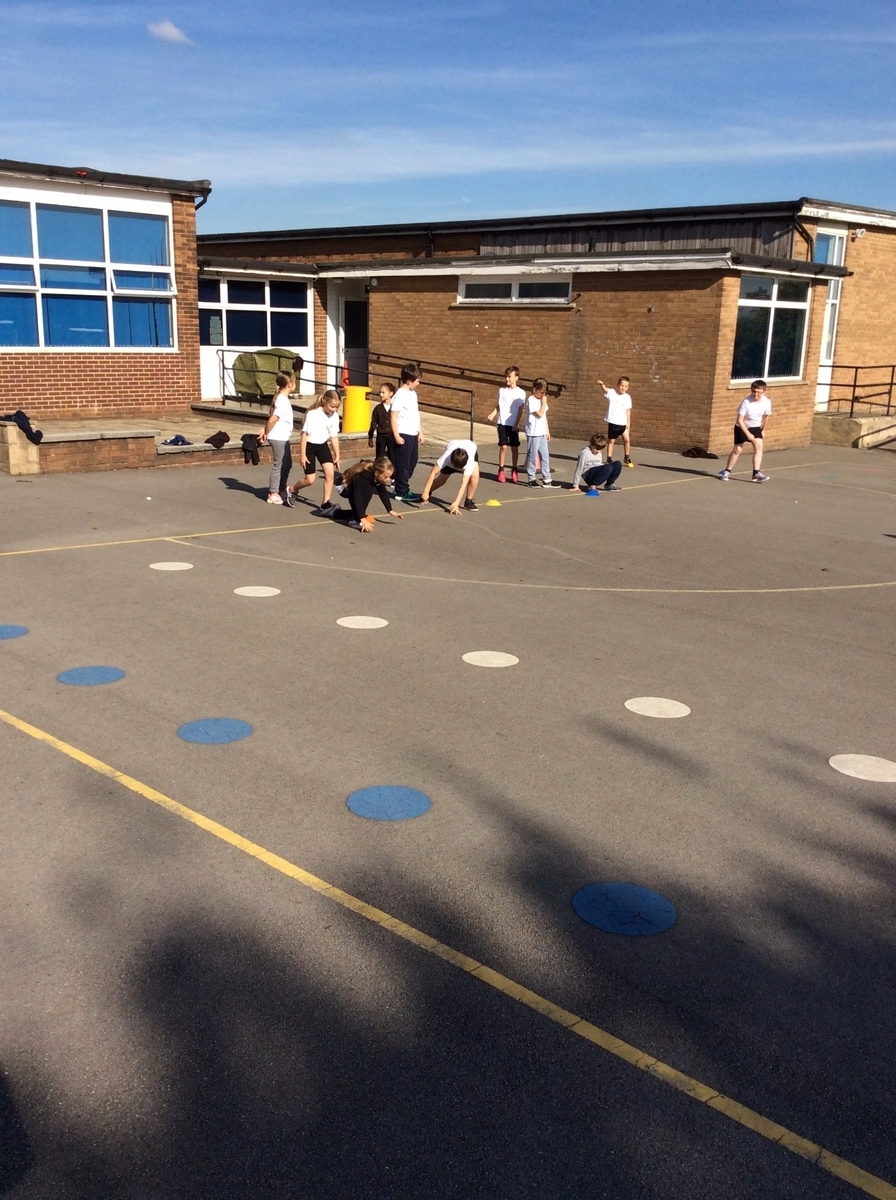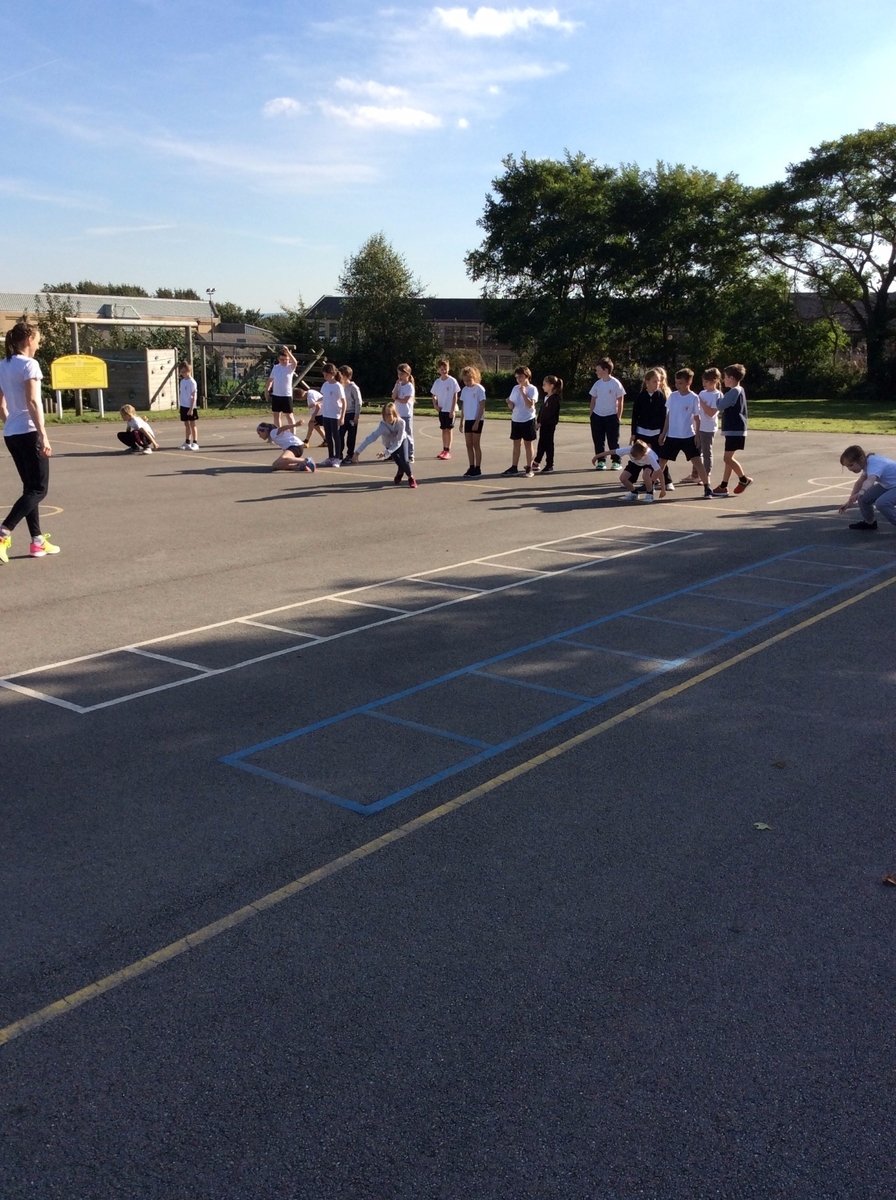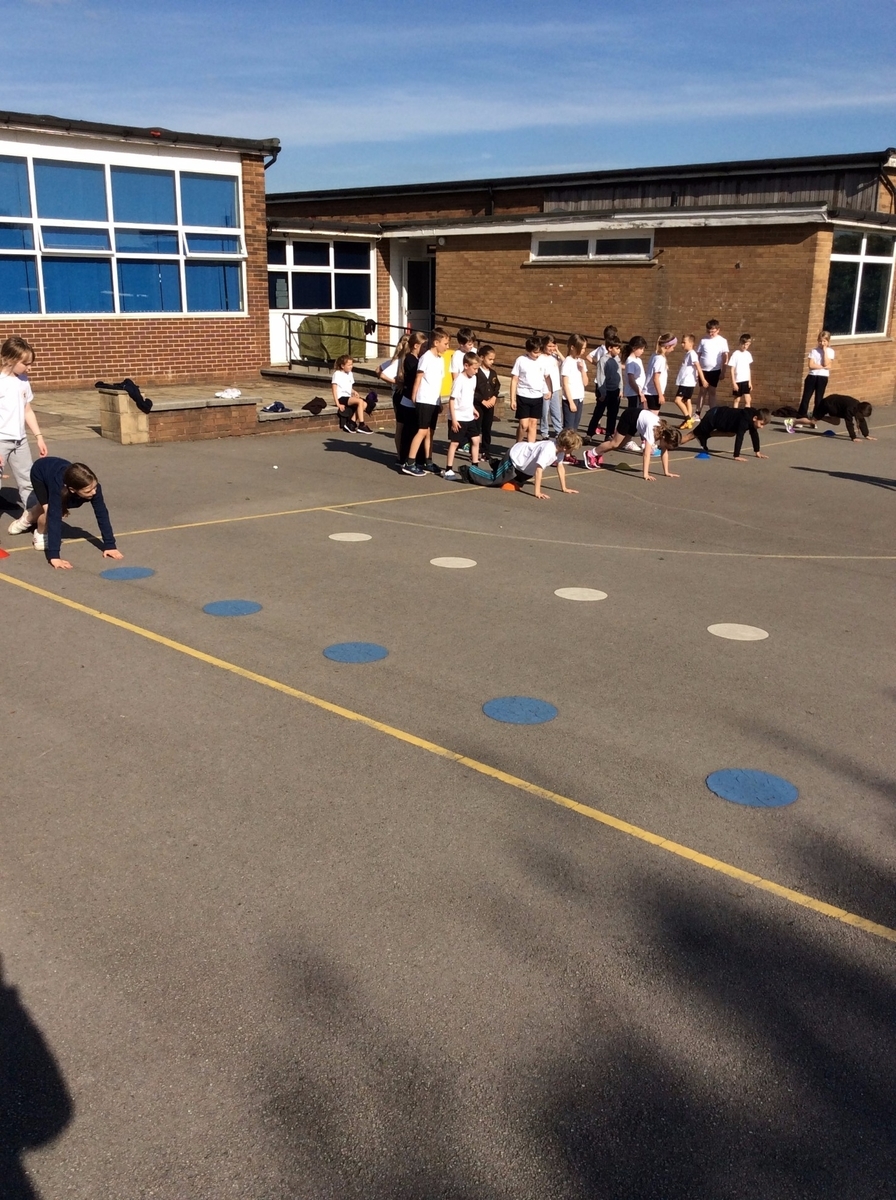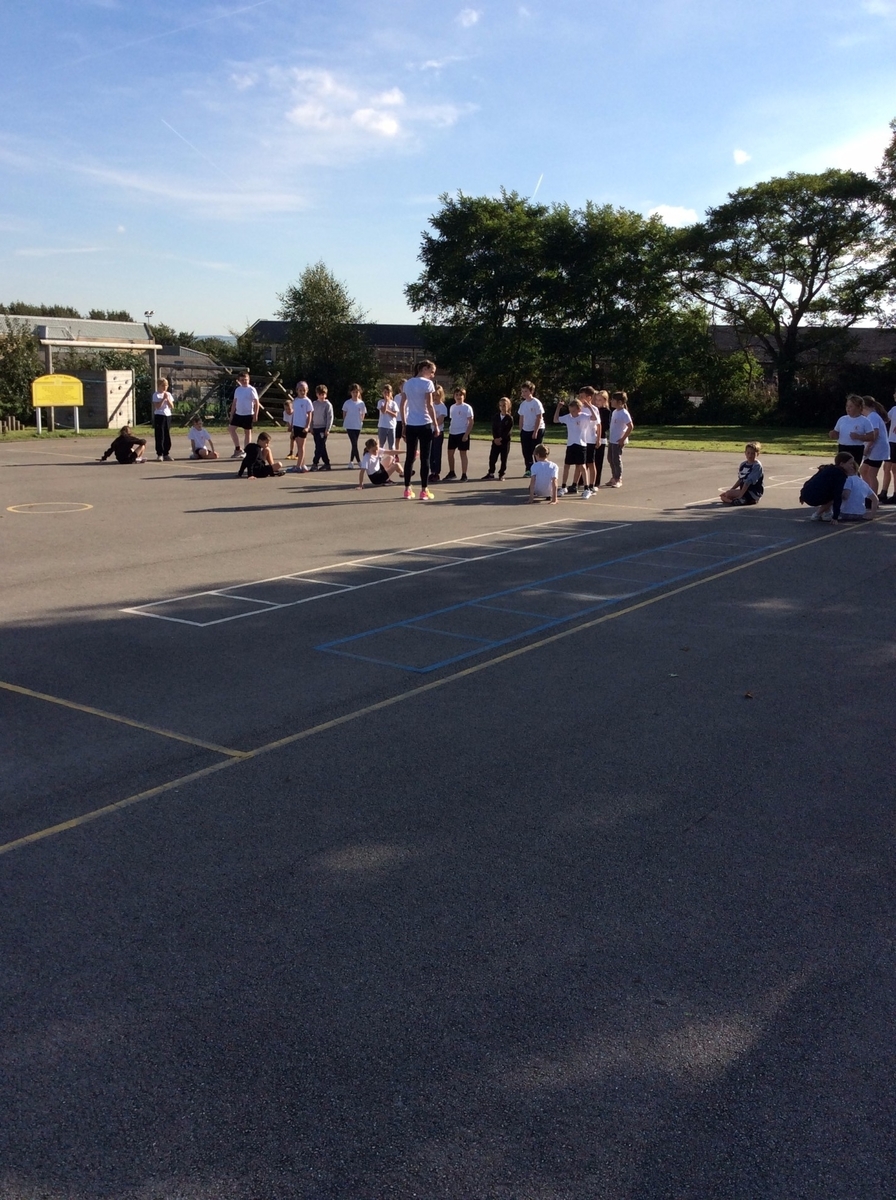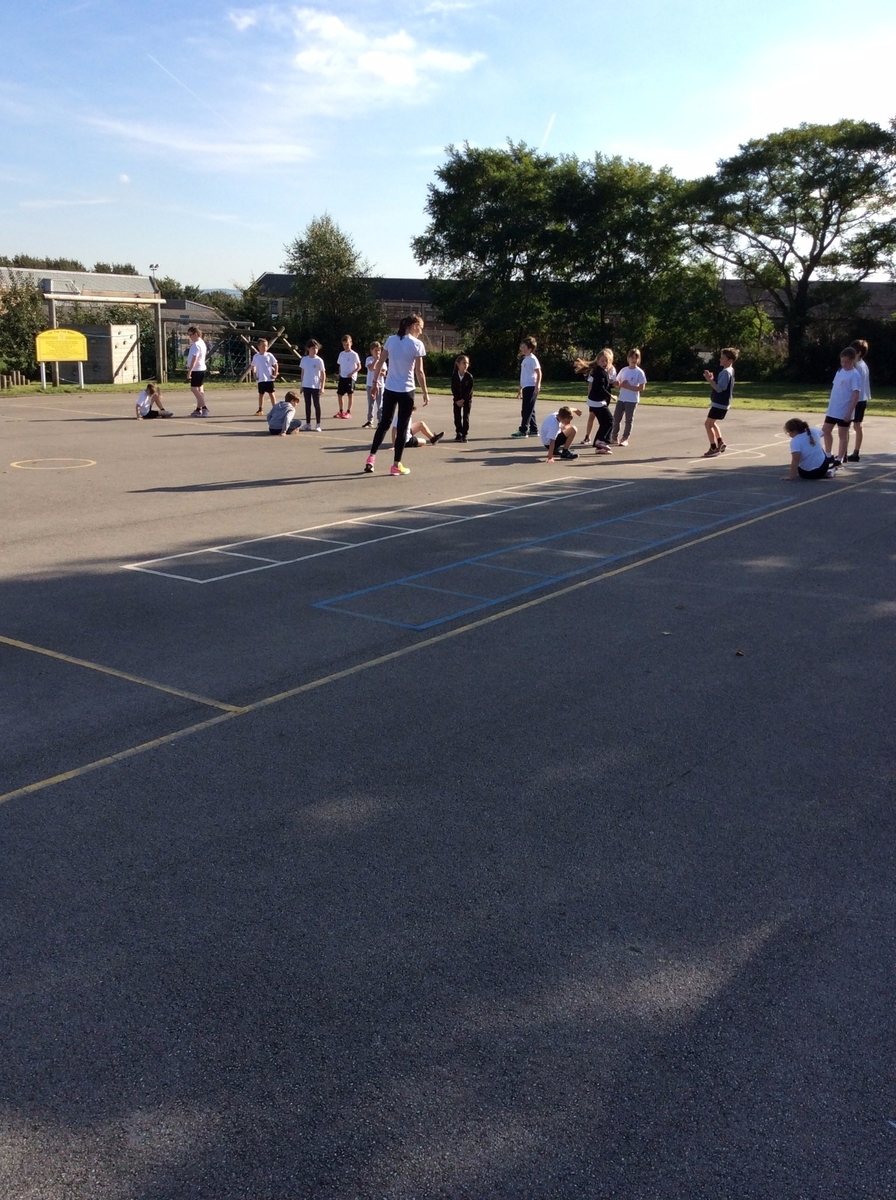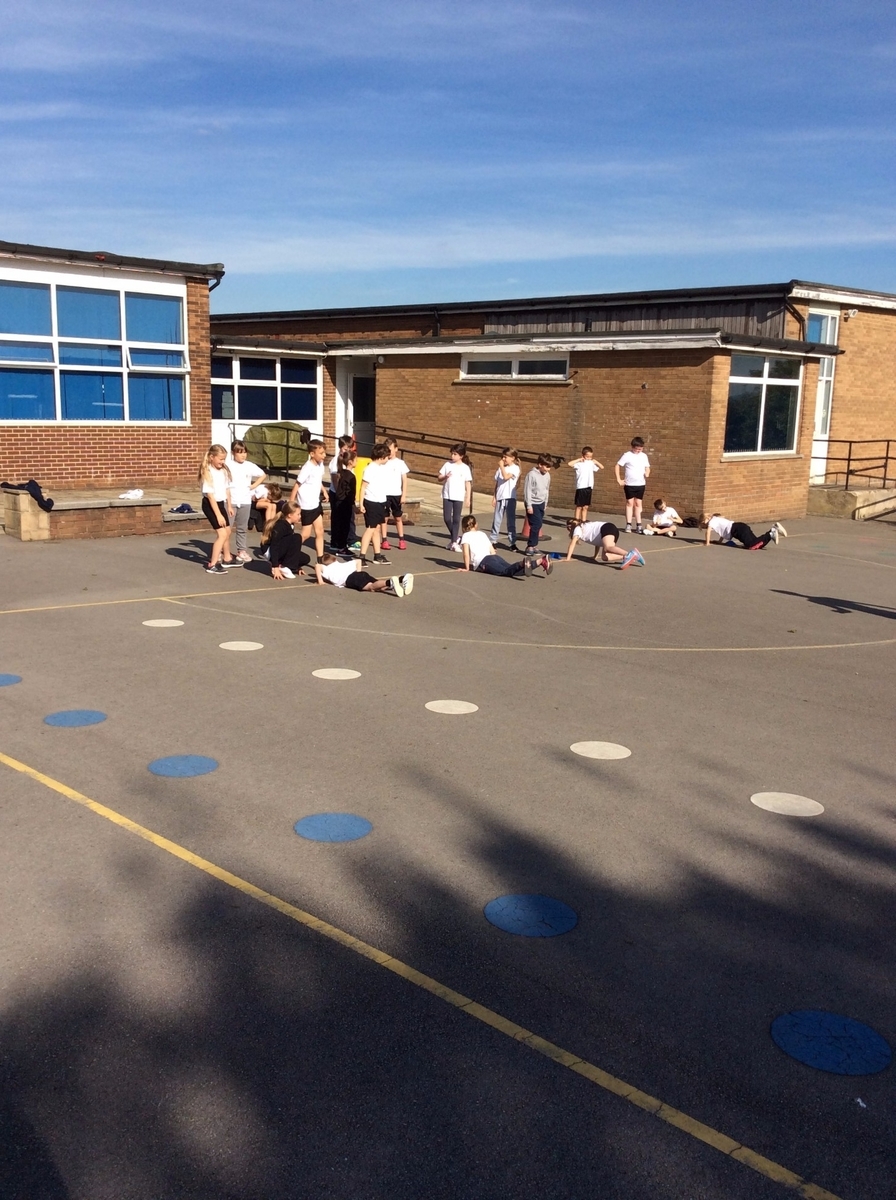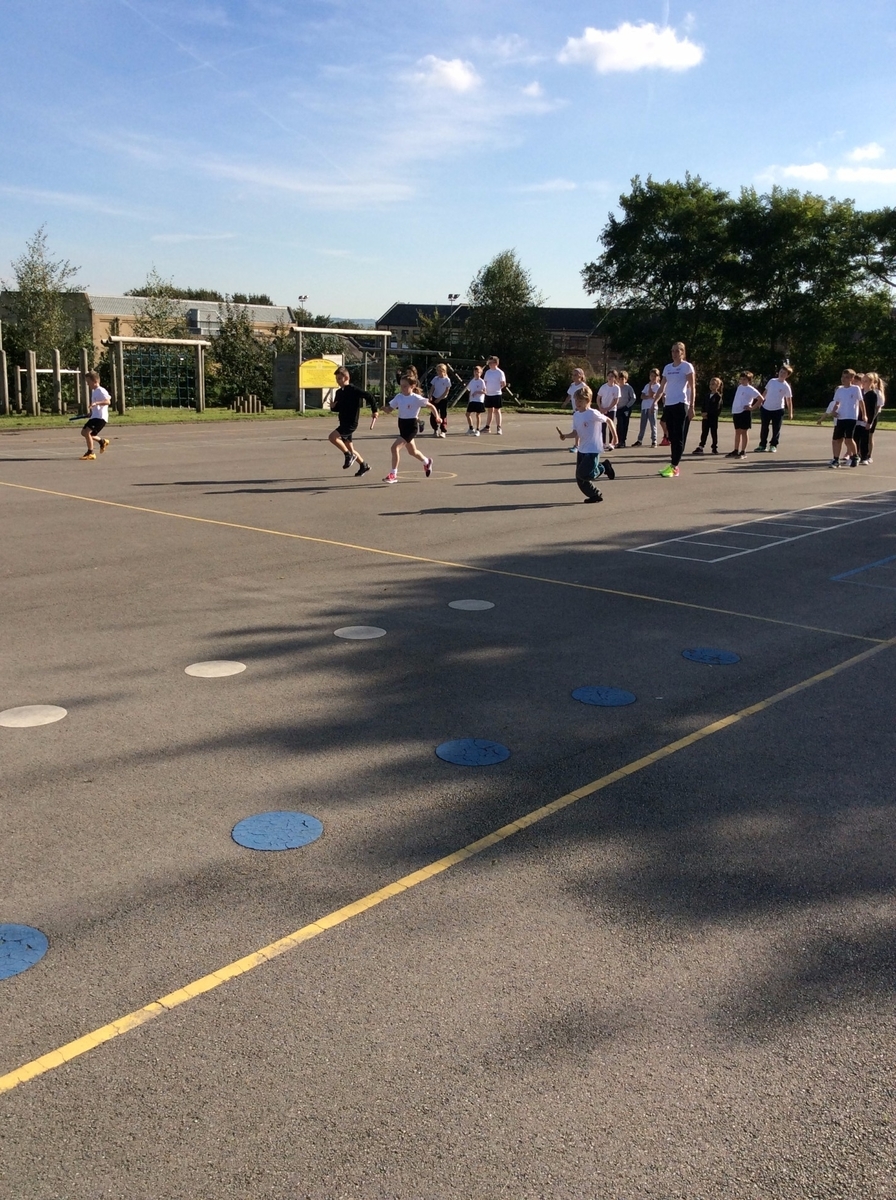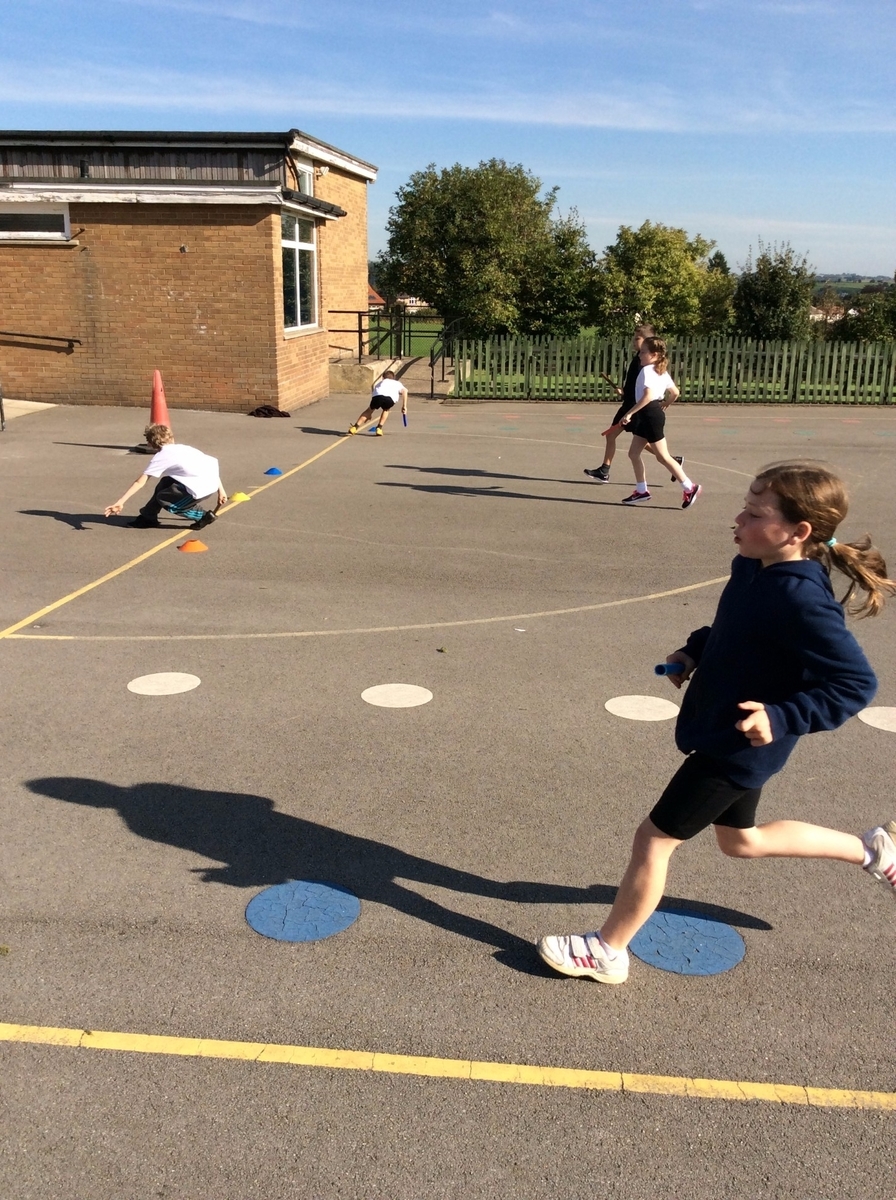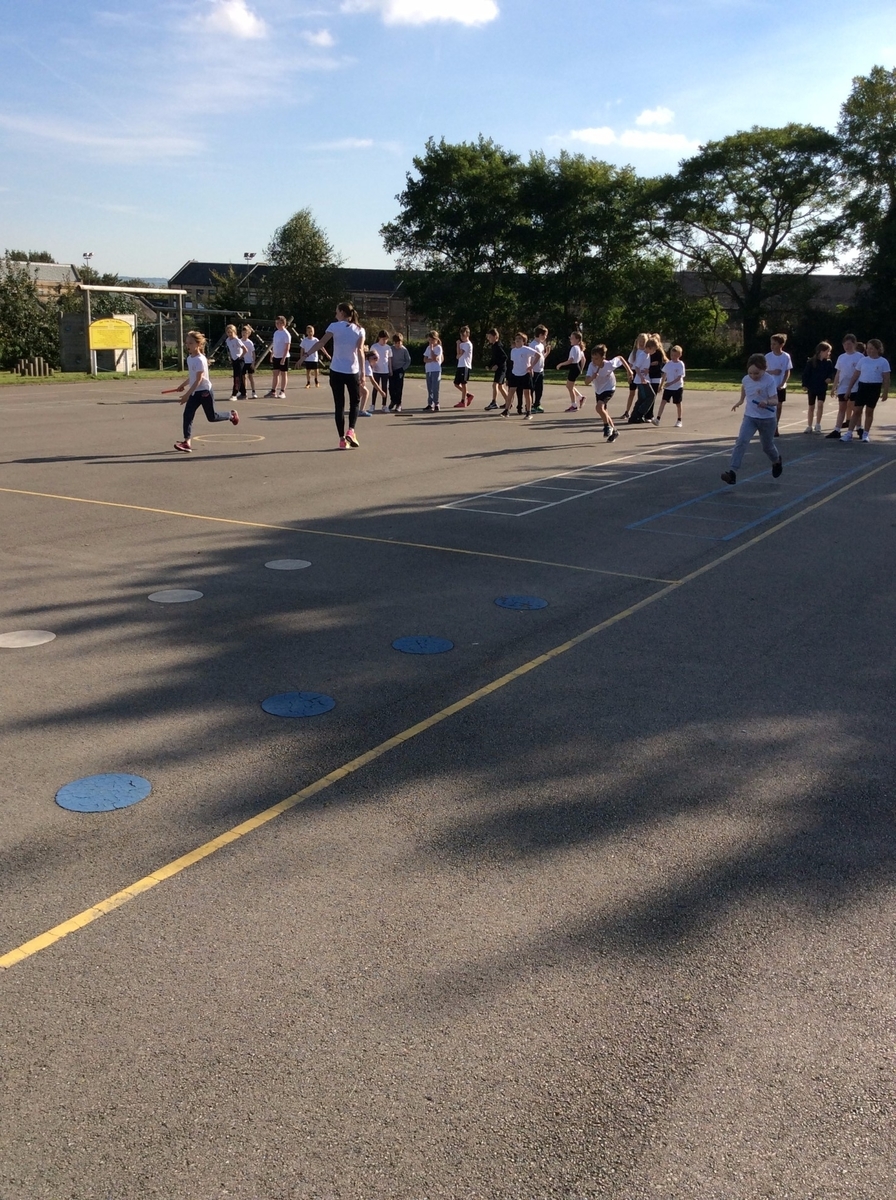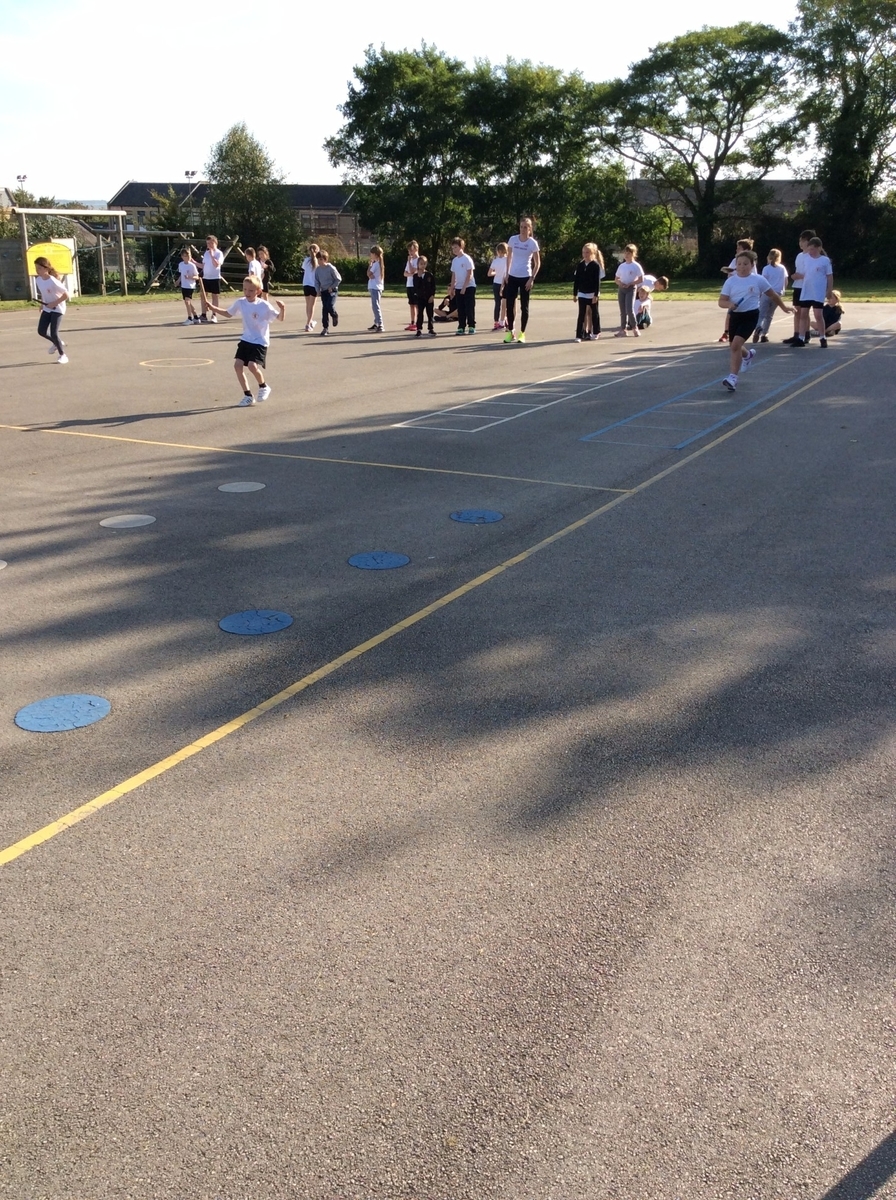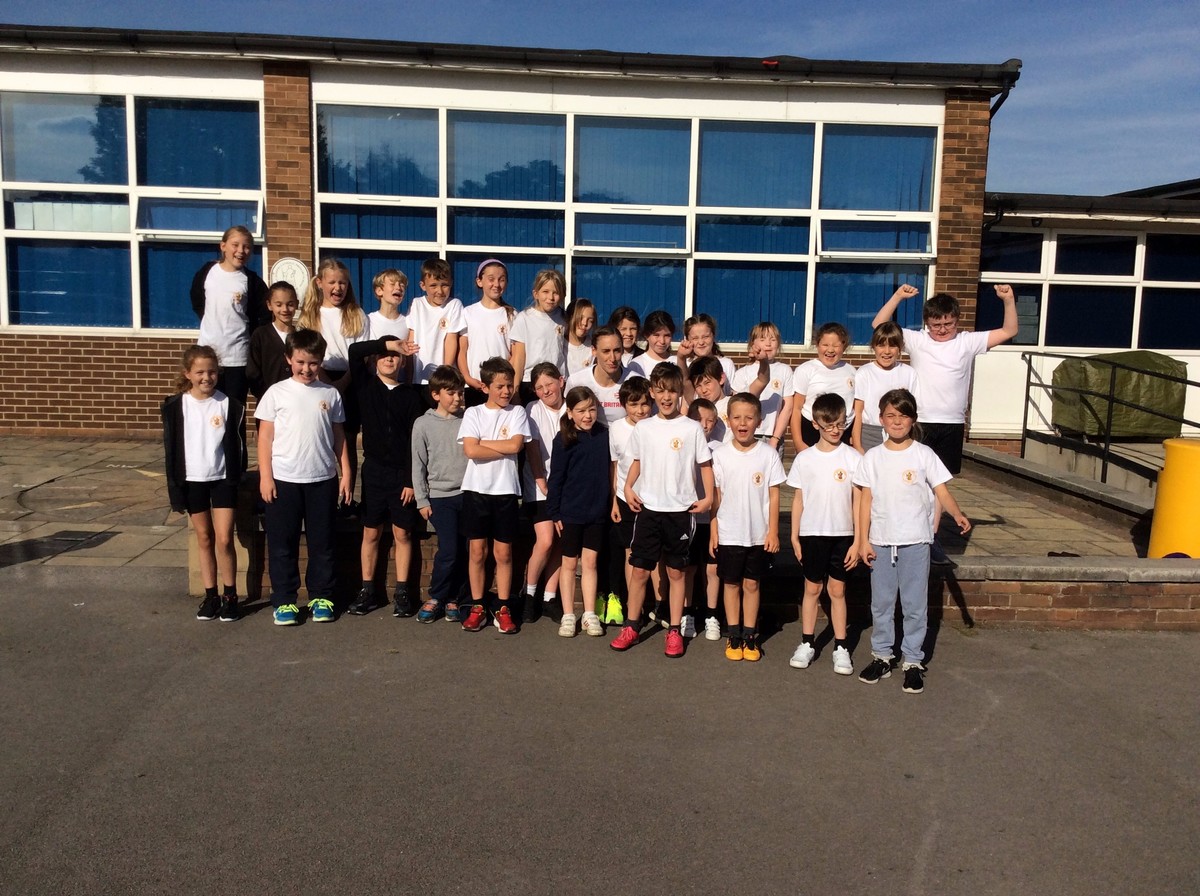 We had a great time learning some of Laura's training drills, testing our own reaction times and competing in some fun relays!
We used a variety of resources to create our own maps of Alchemy Island.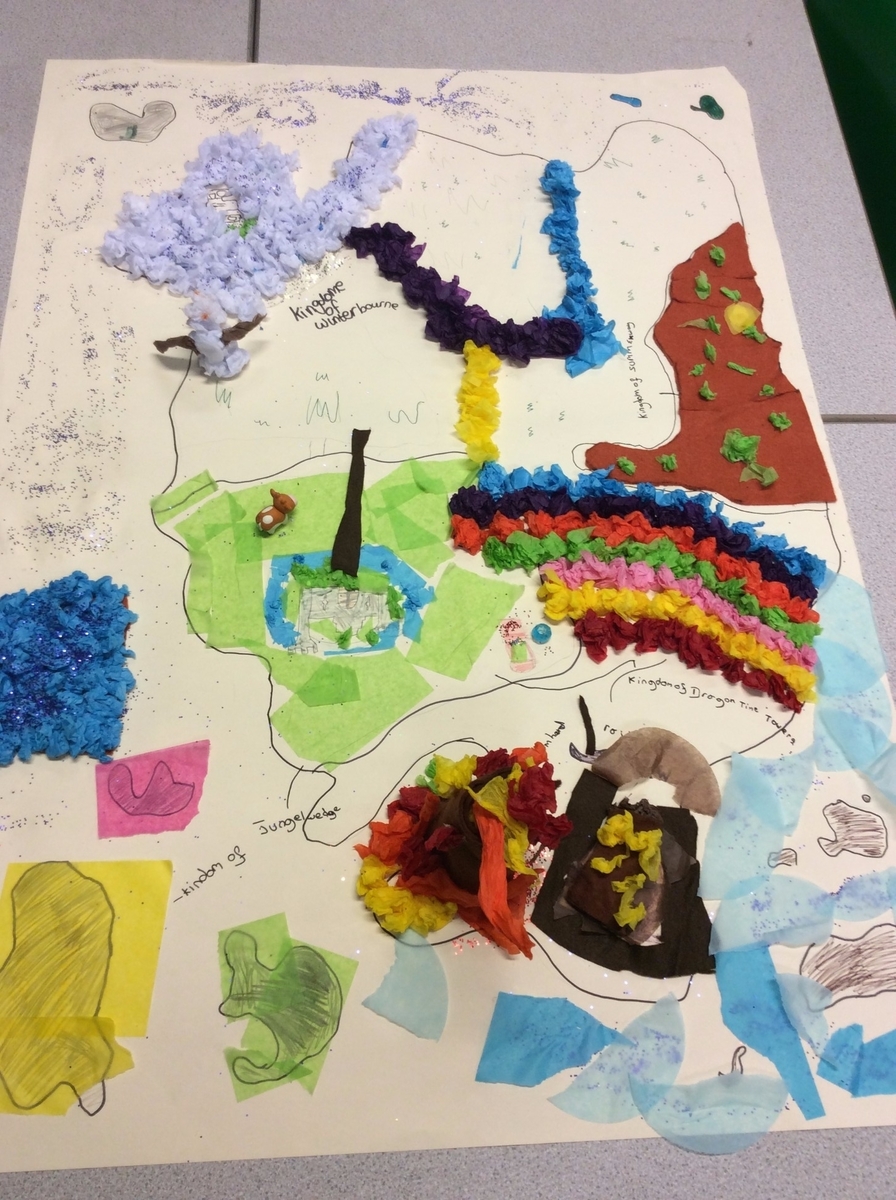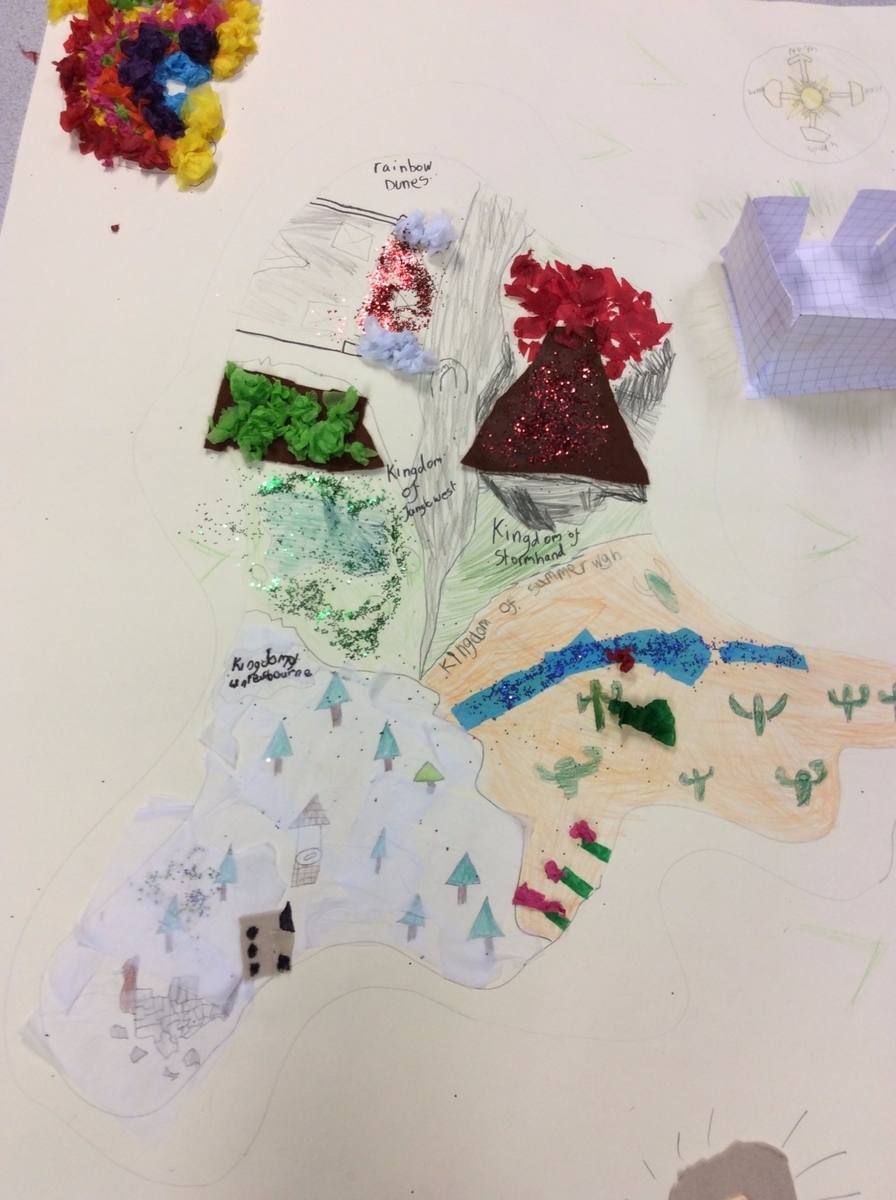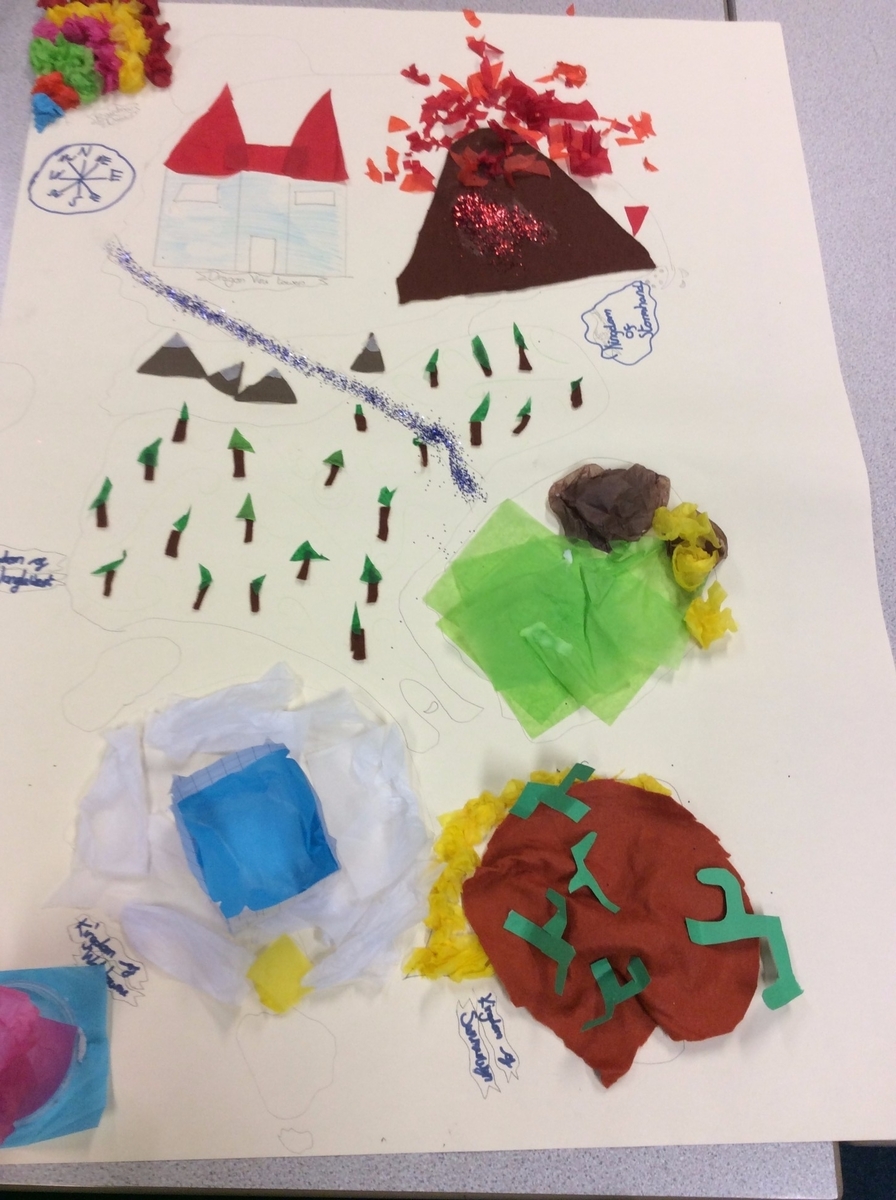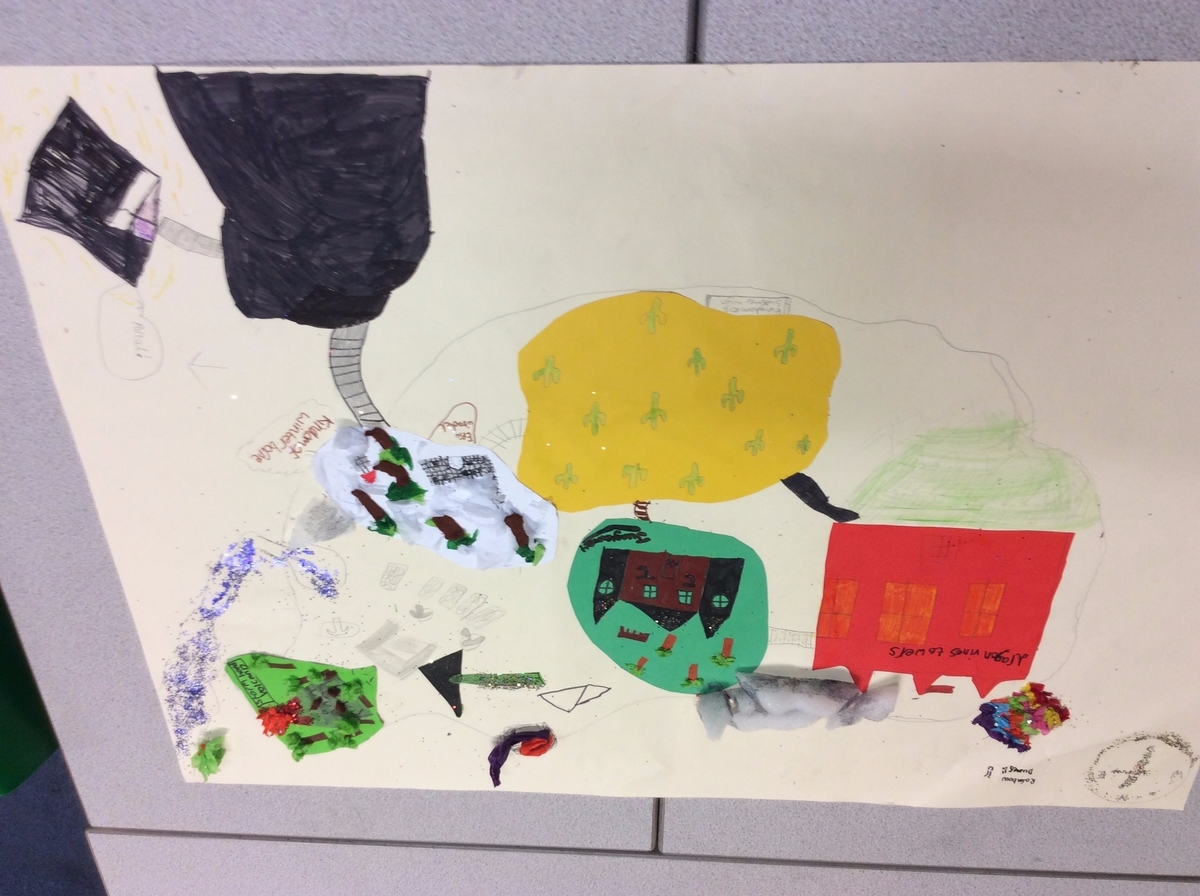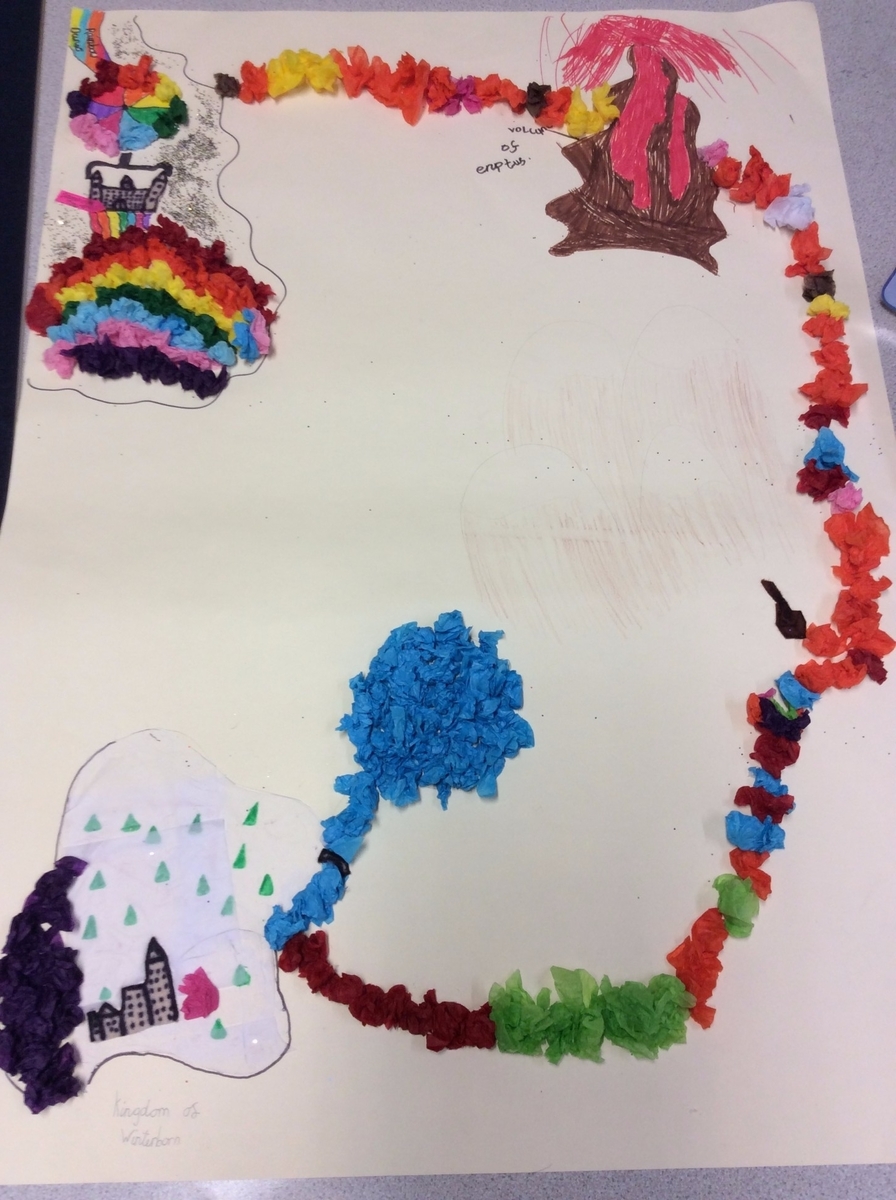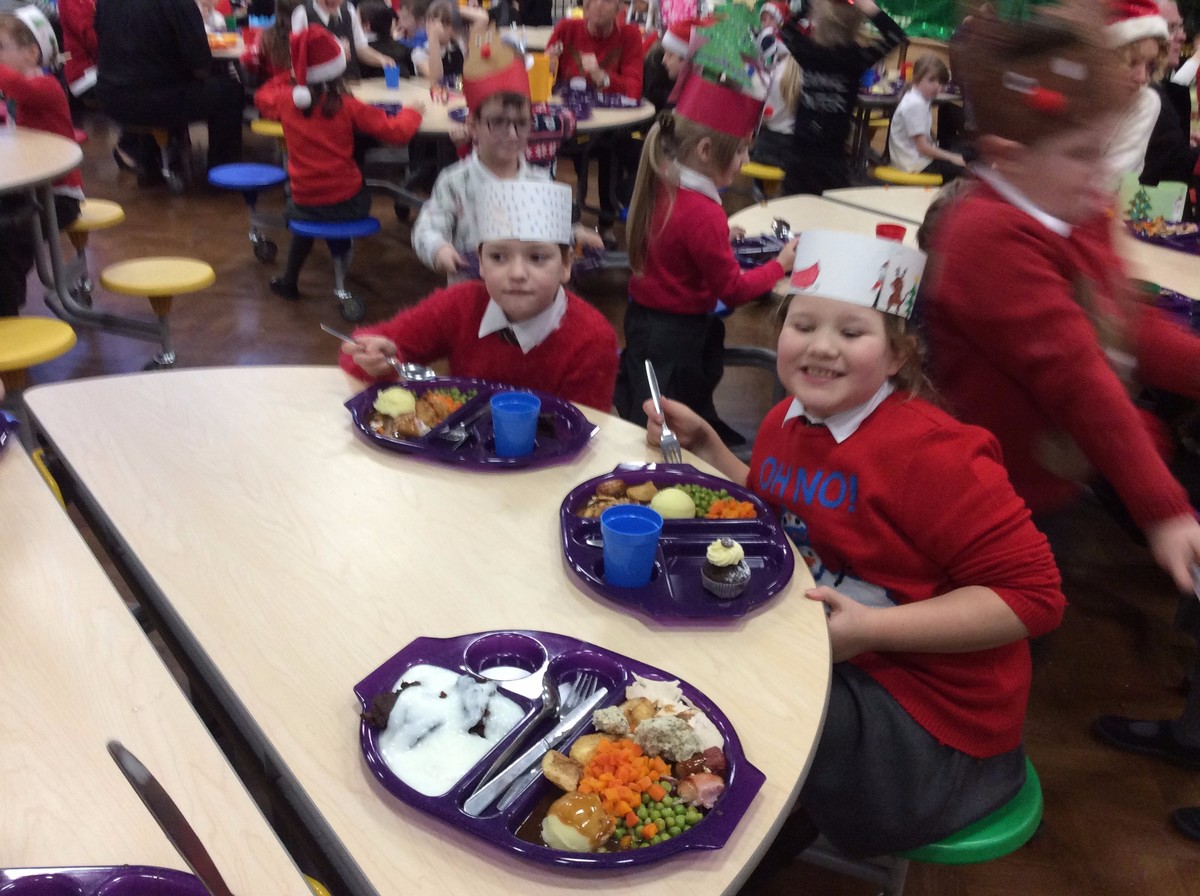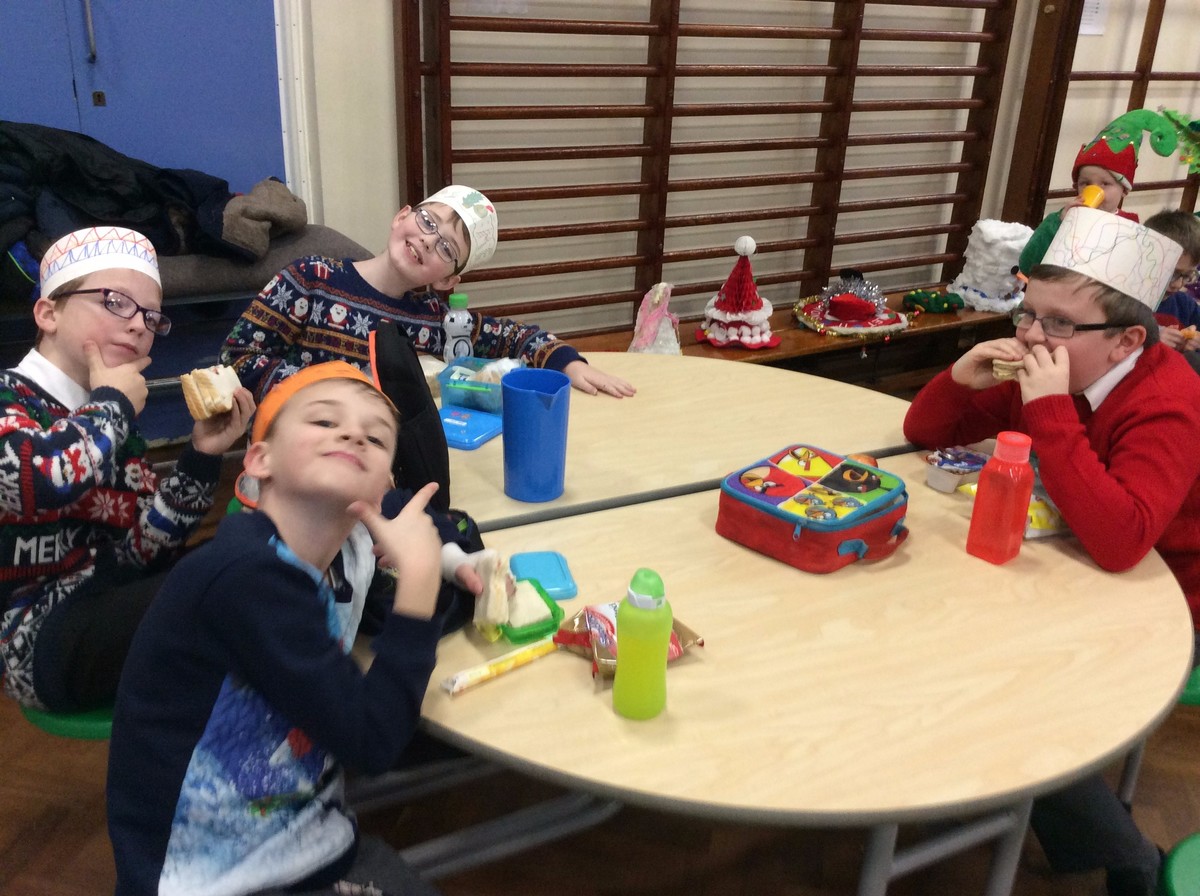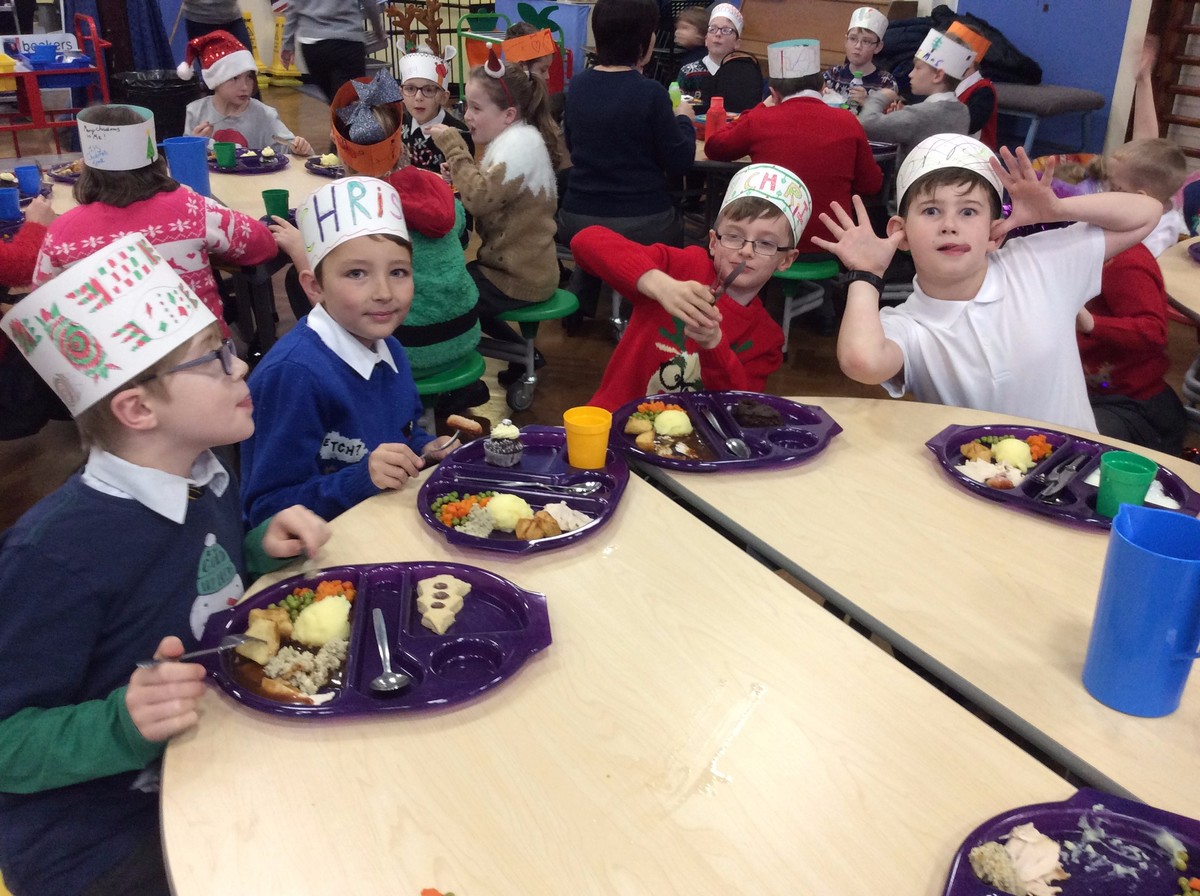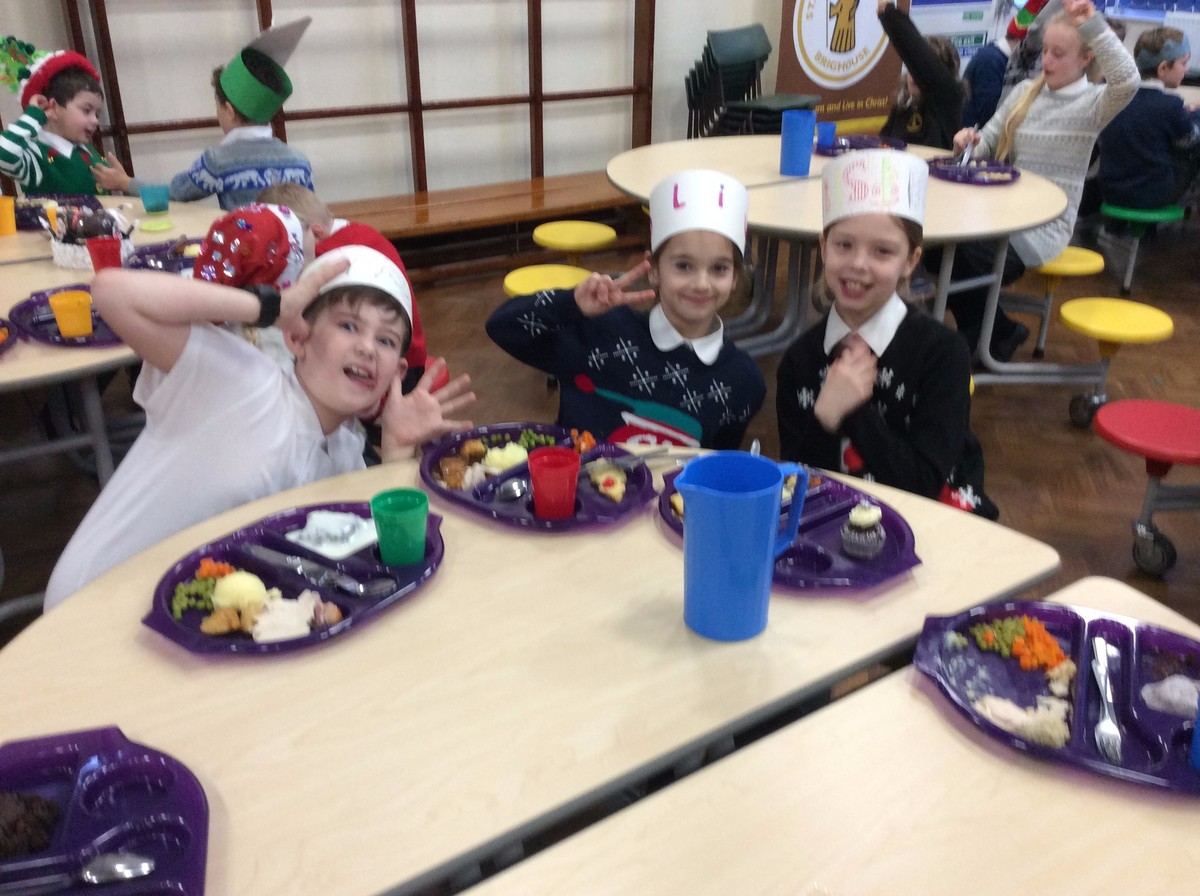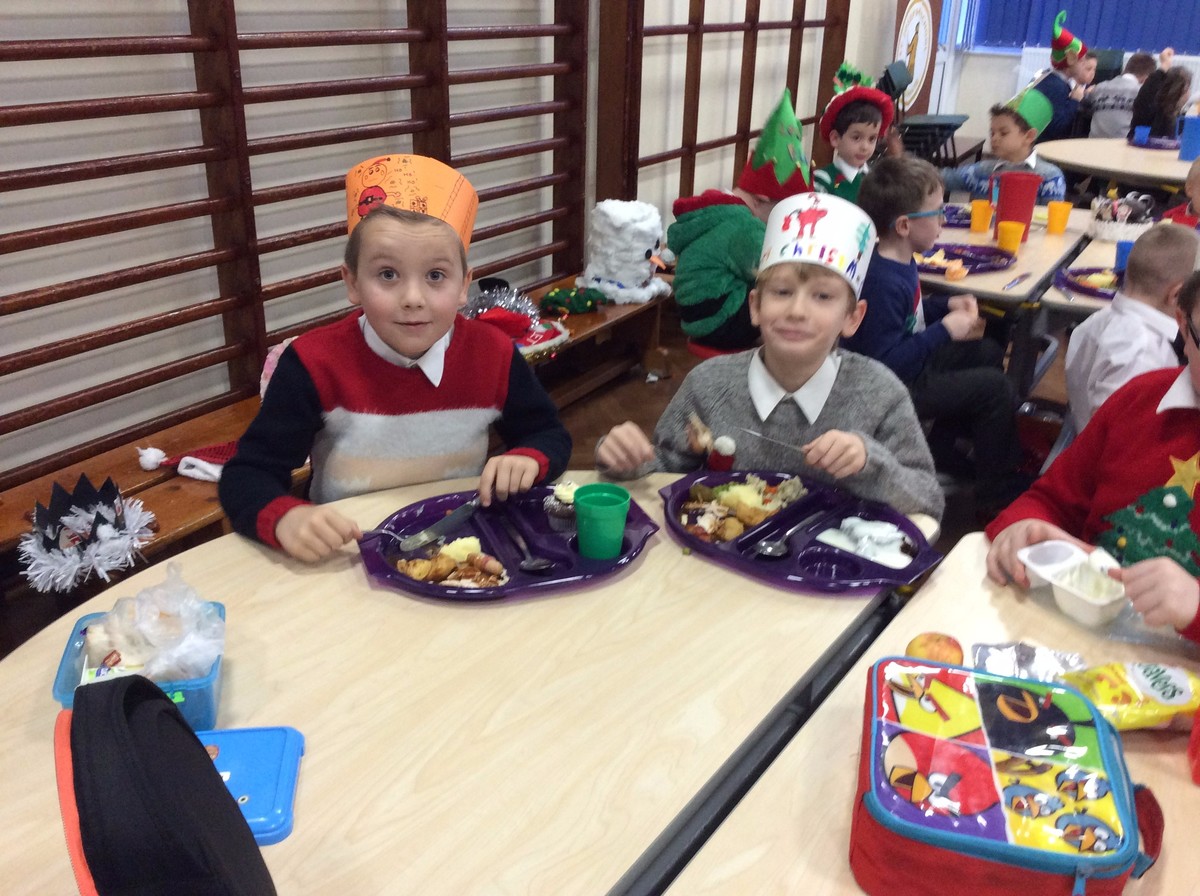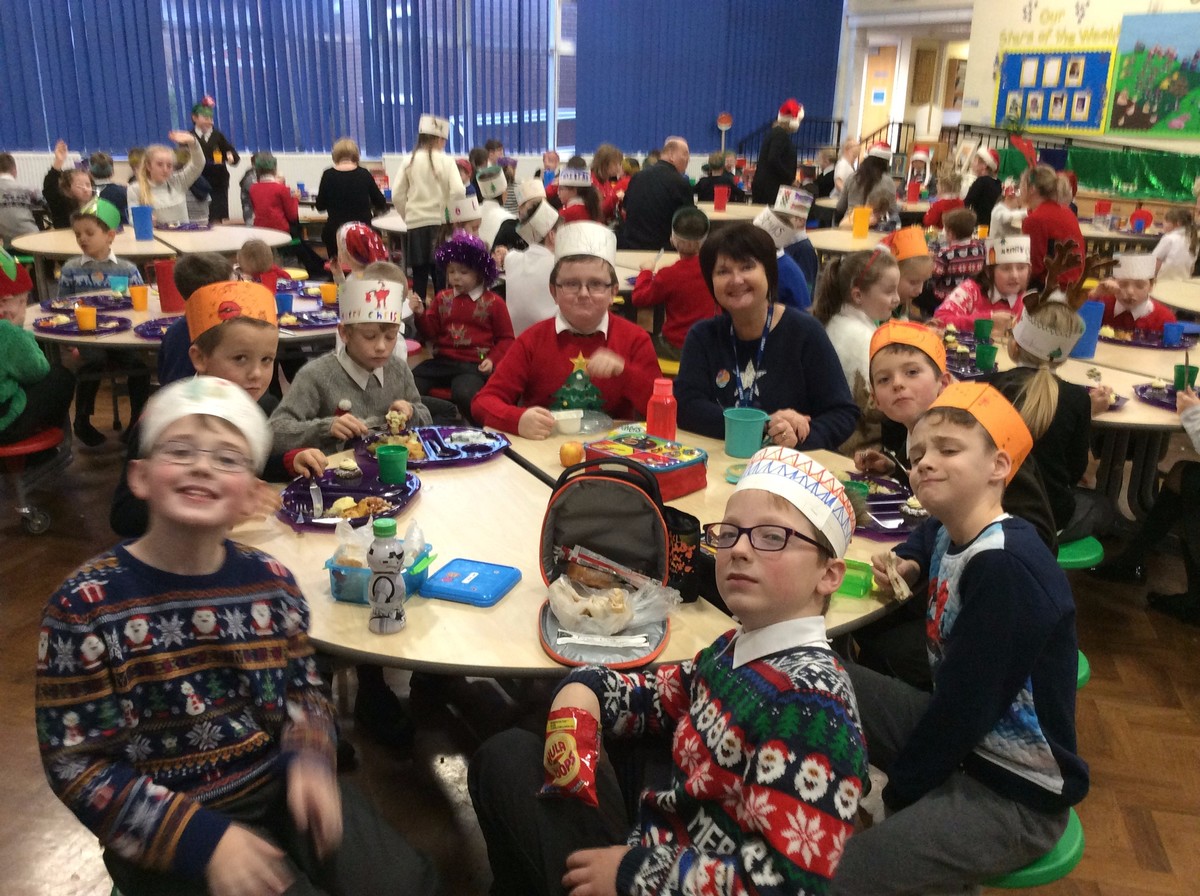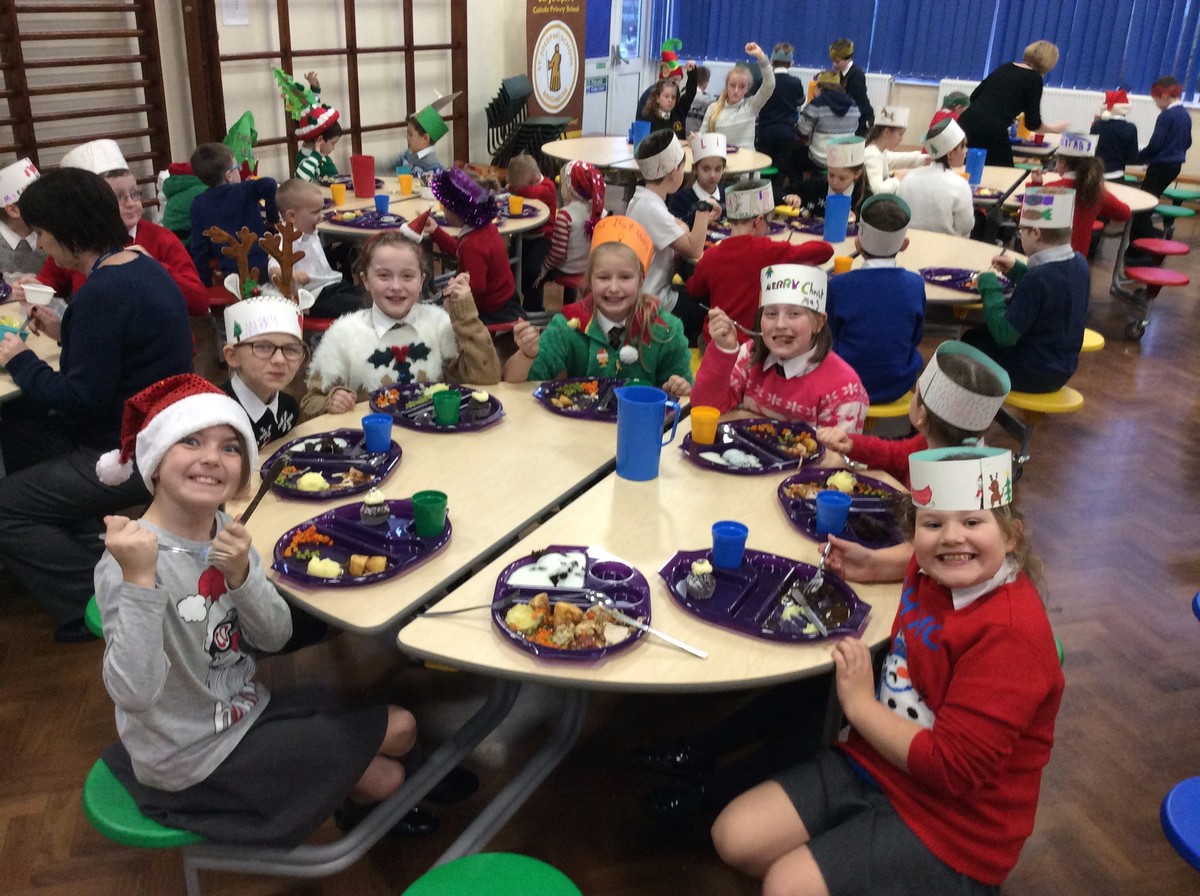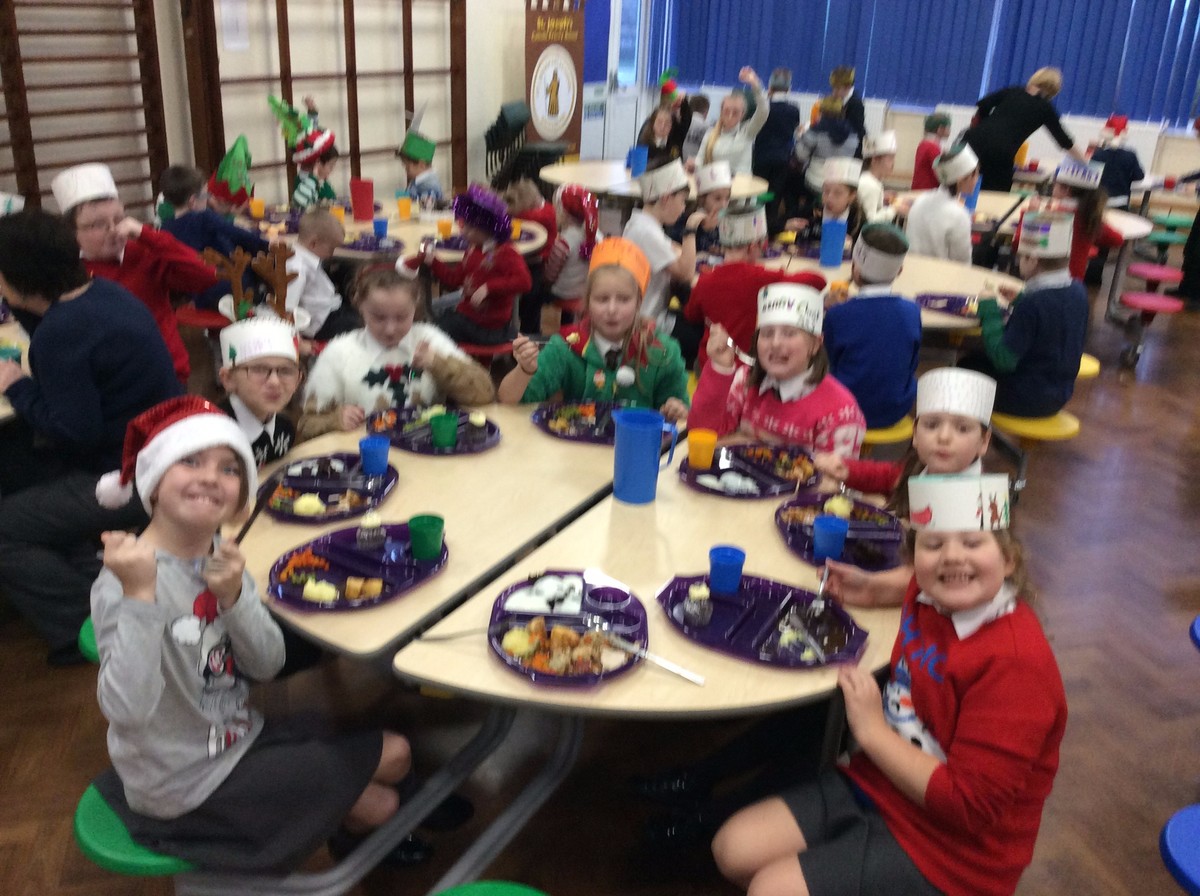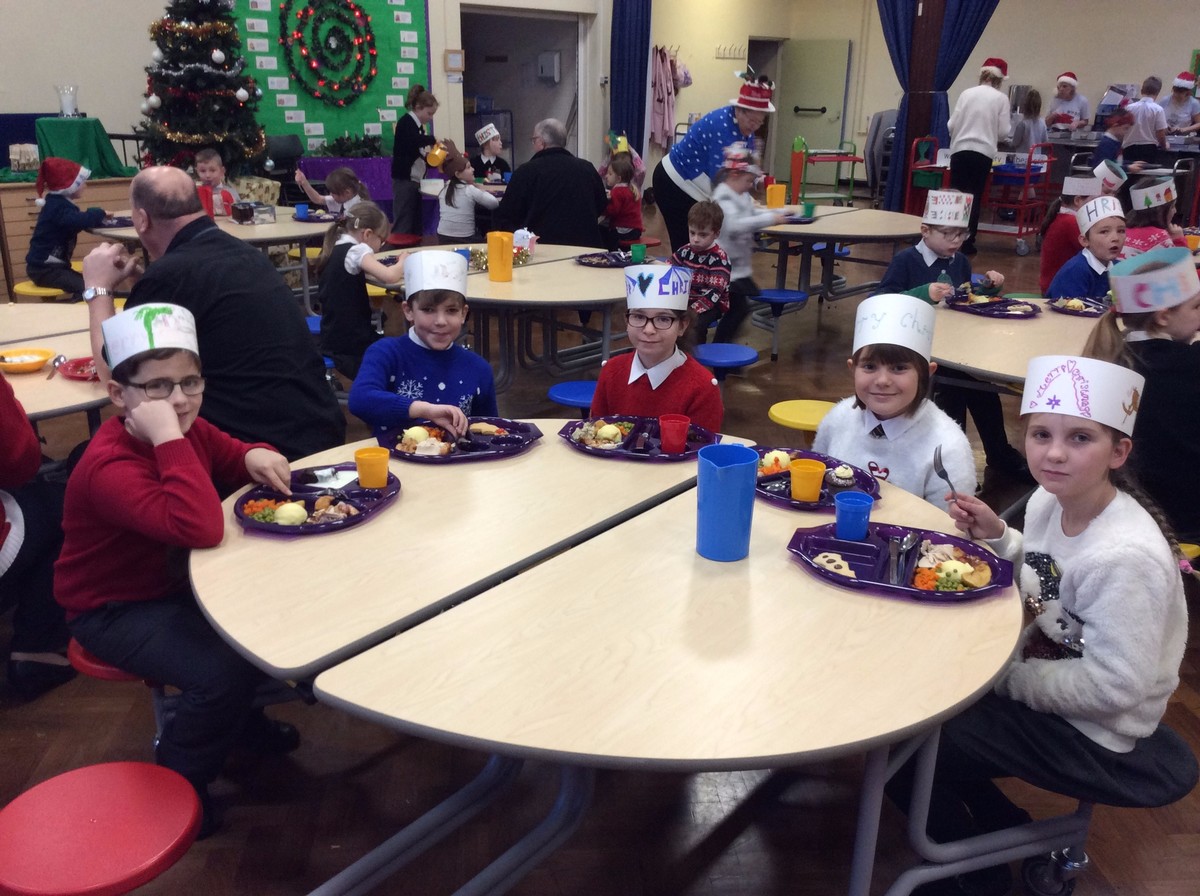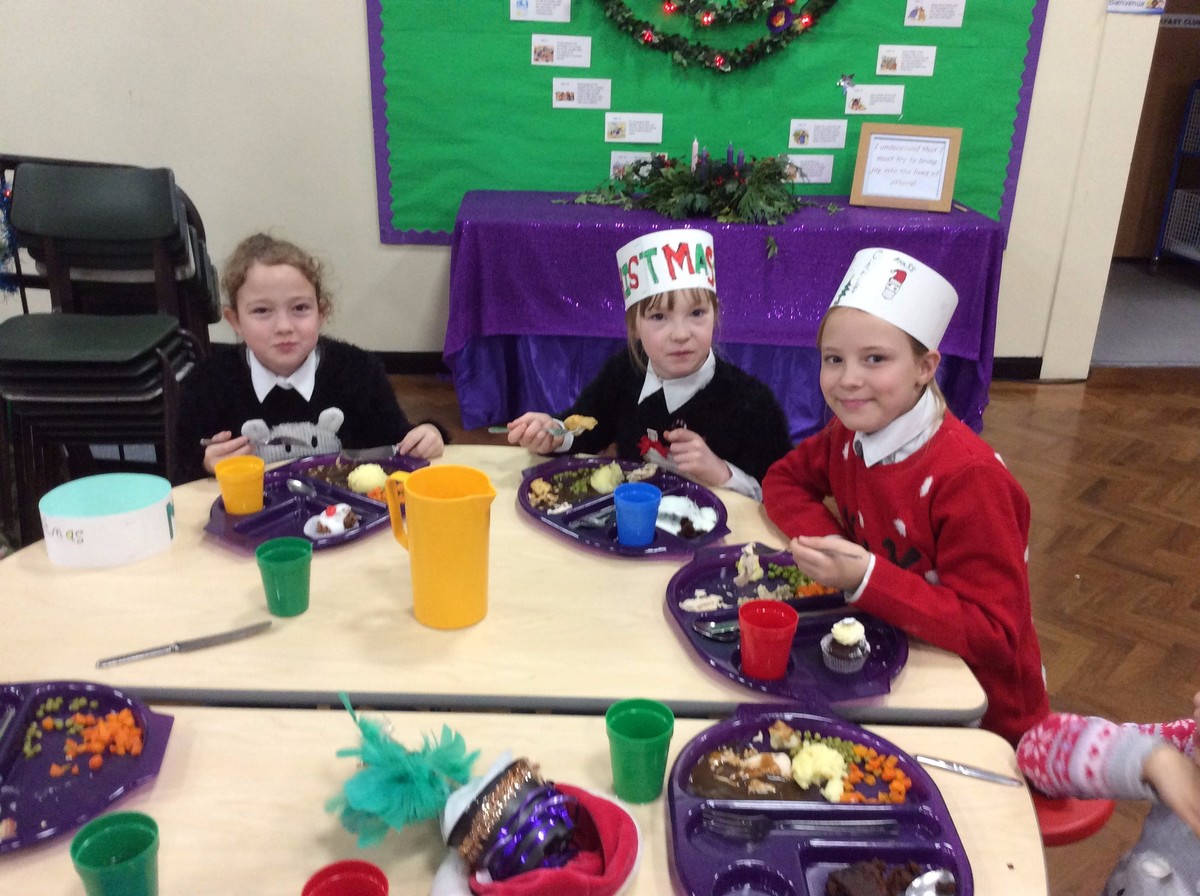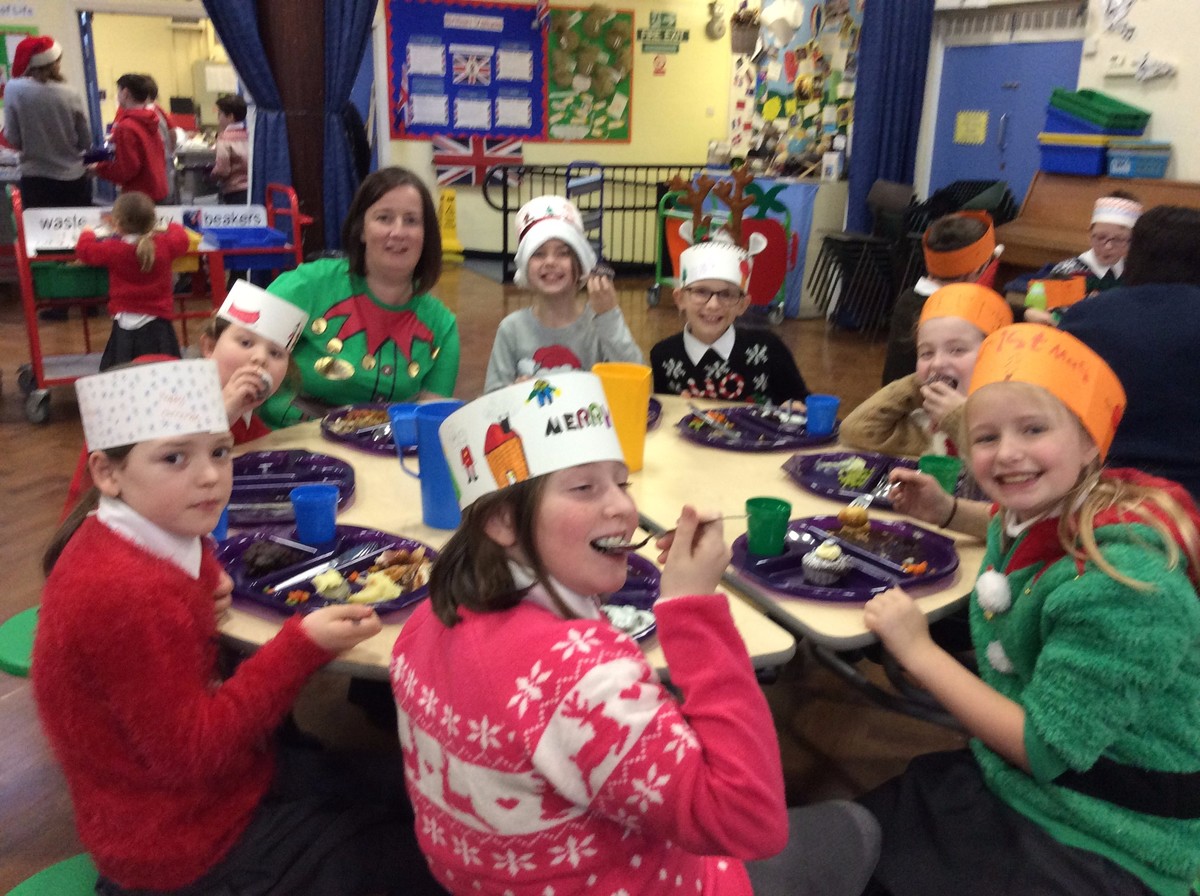 We looked very festive as we enjoyed our delicious Christmas Lunch!
Homework is set every Friday
Class Worship
Each week we plan a worship to share as a class.
We read from the Bible, listen to songs and spend sometime reflecting on what we have heard.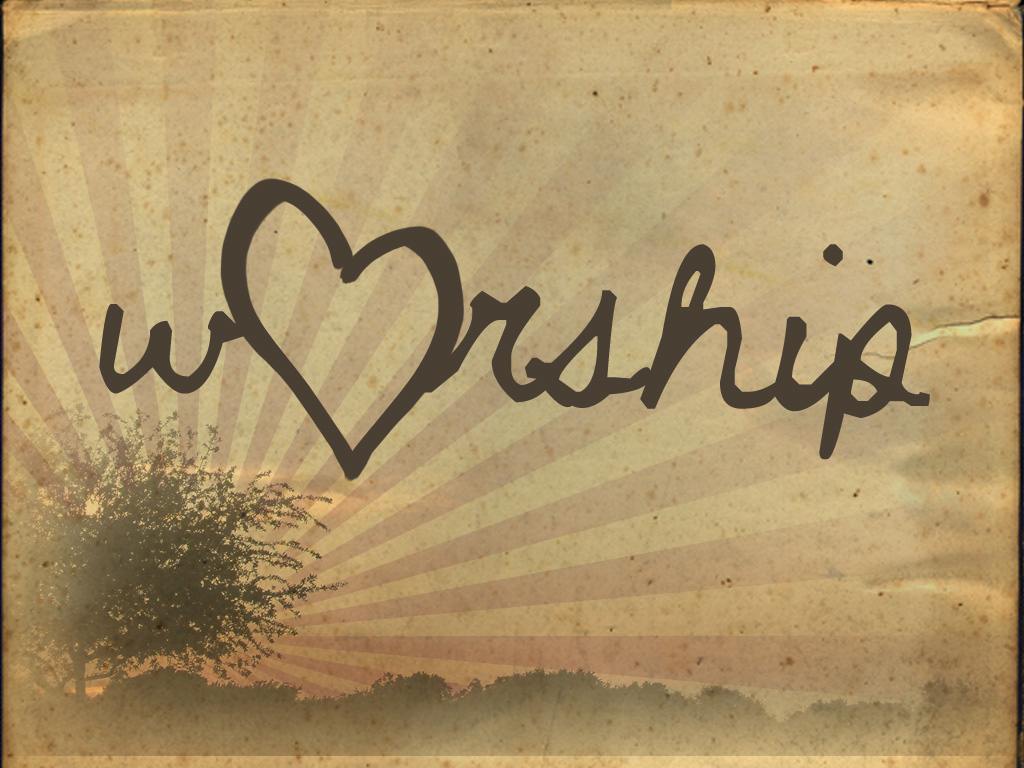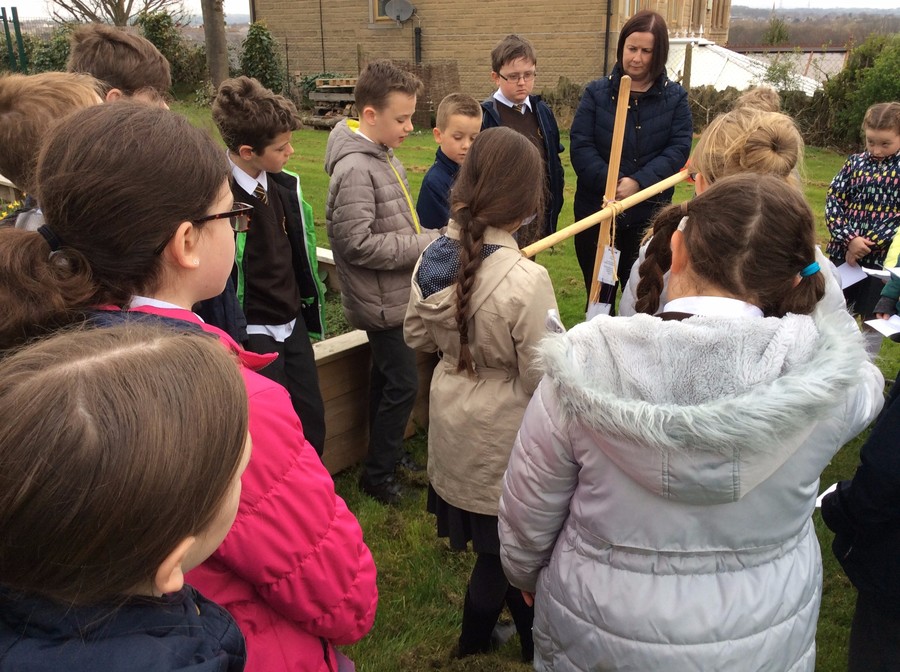 We walked the journey of Jesus from being condemned to death to being placed in the tomb.
We spent time at each station listening to a reading, reflecting on what we had heard and sharing a prayer together.
We had a great time learning all about the process of Mummification and re-enacting and Ancient Egyptian funeral procession.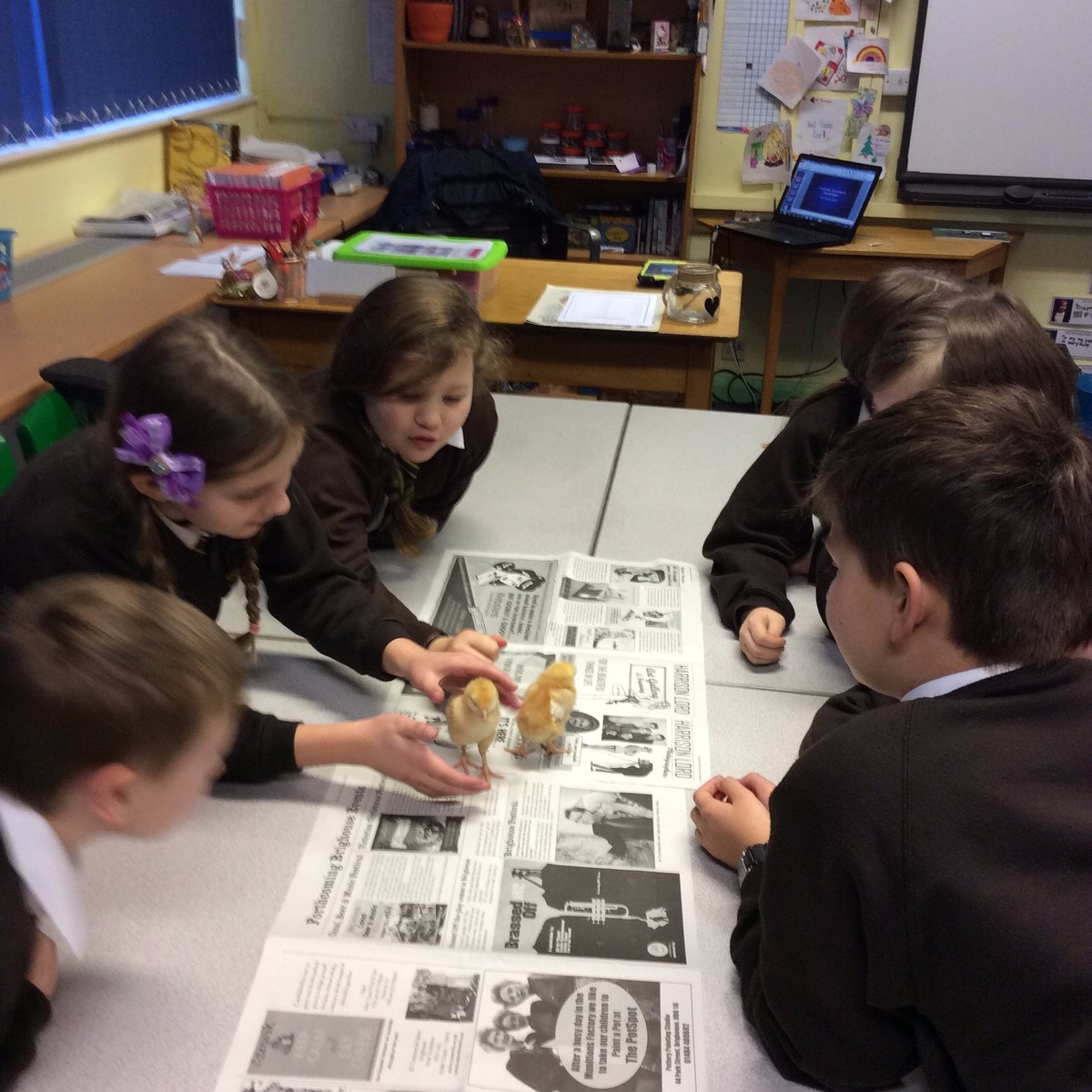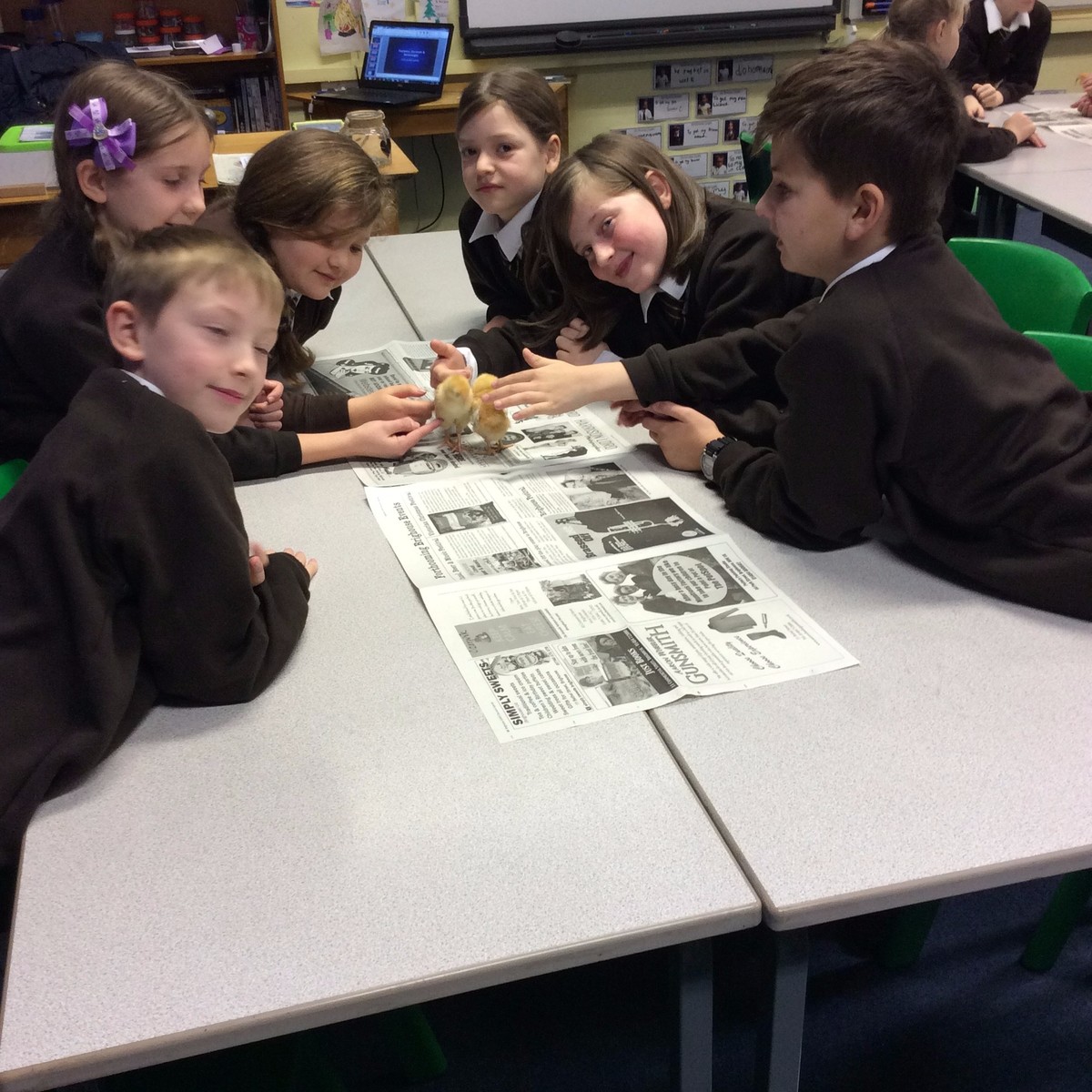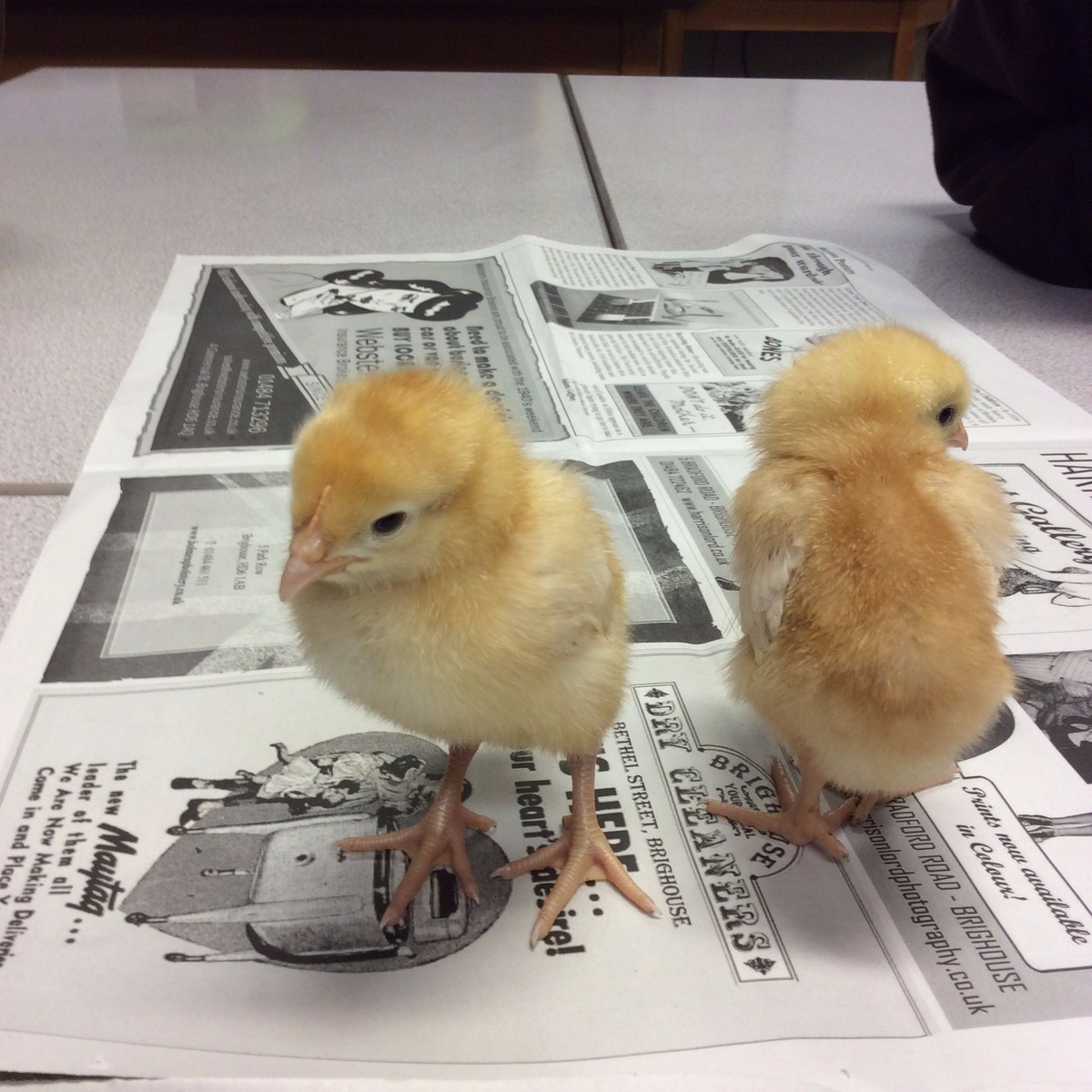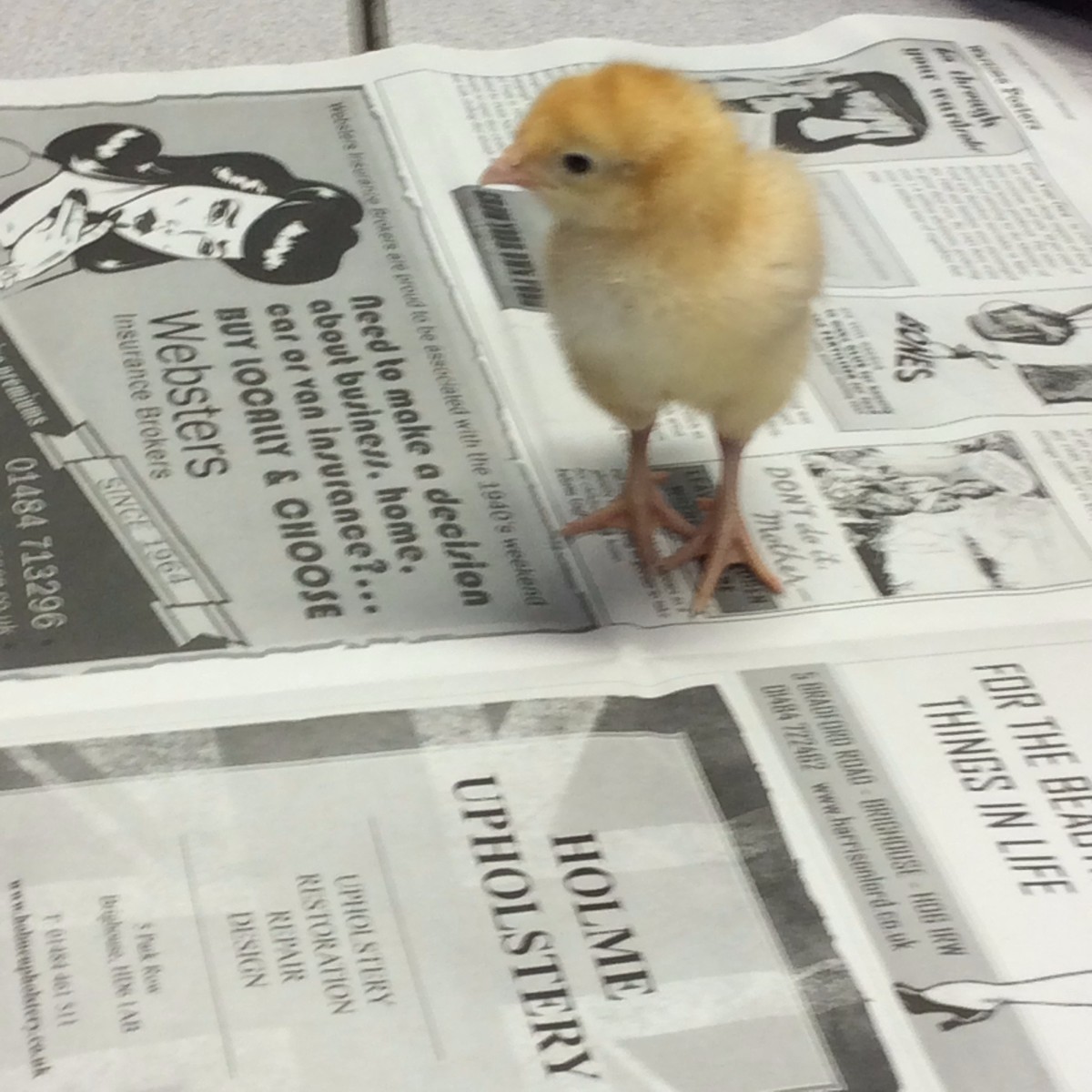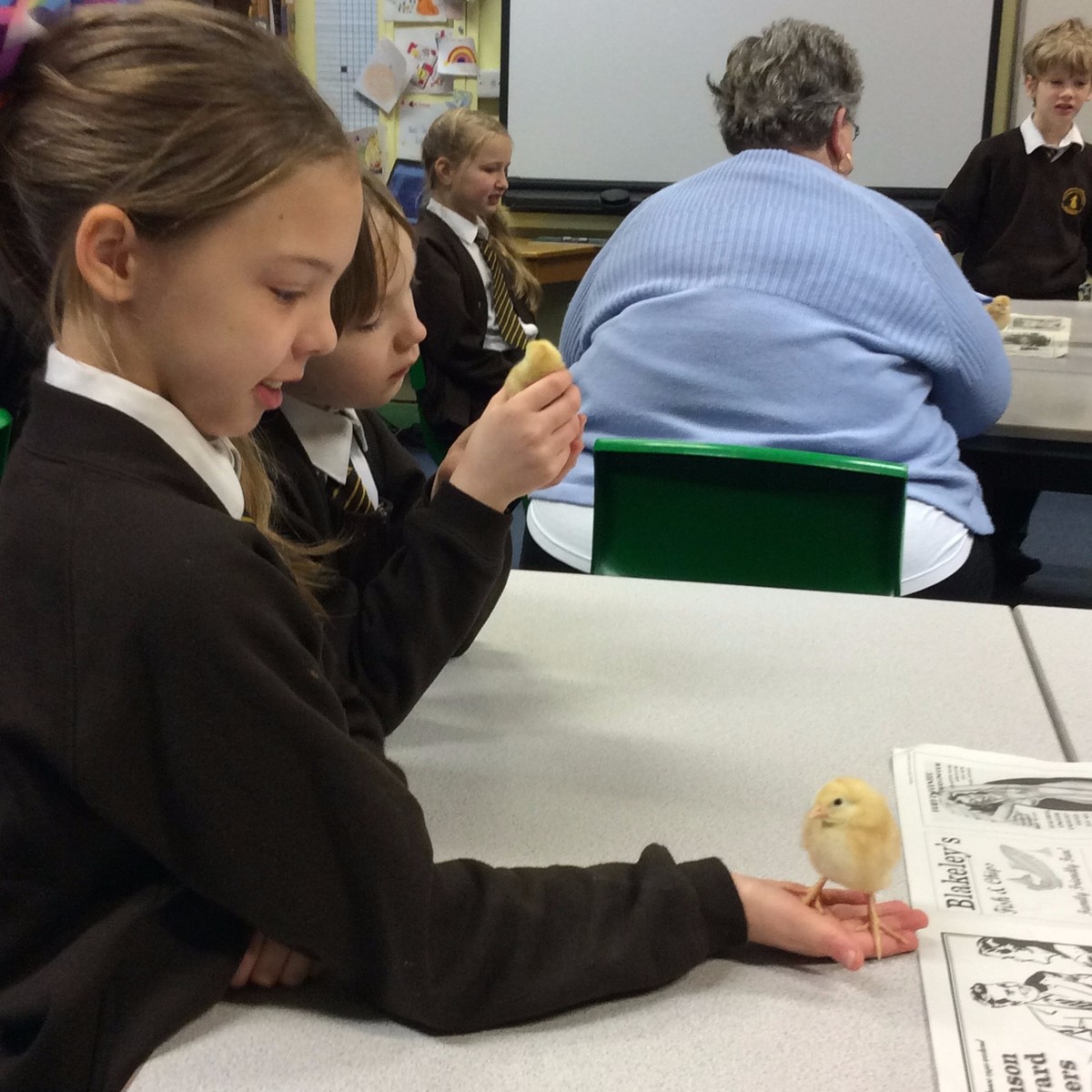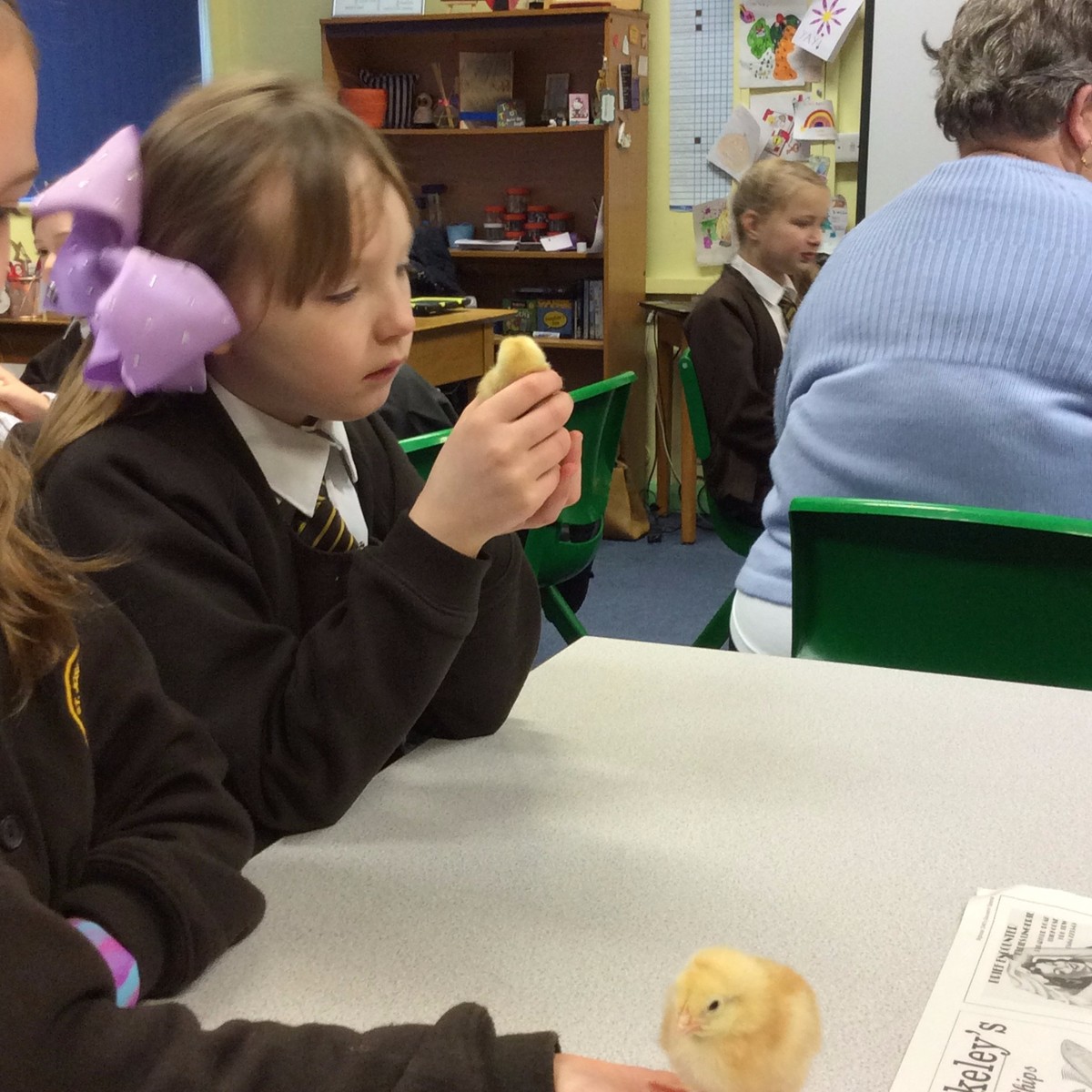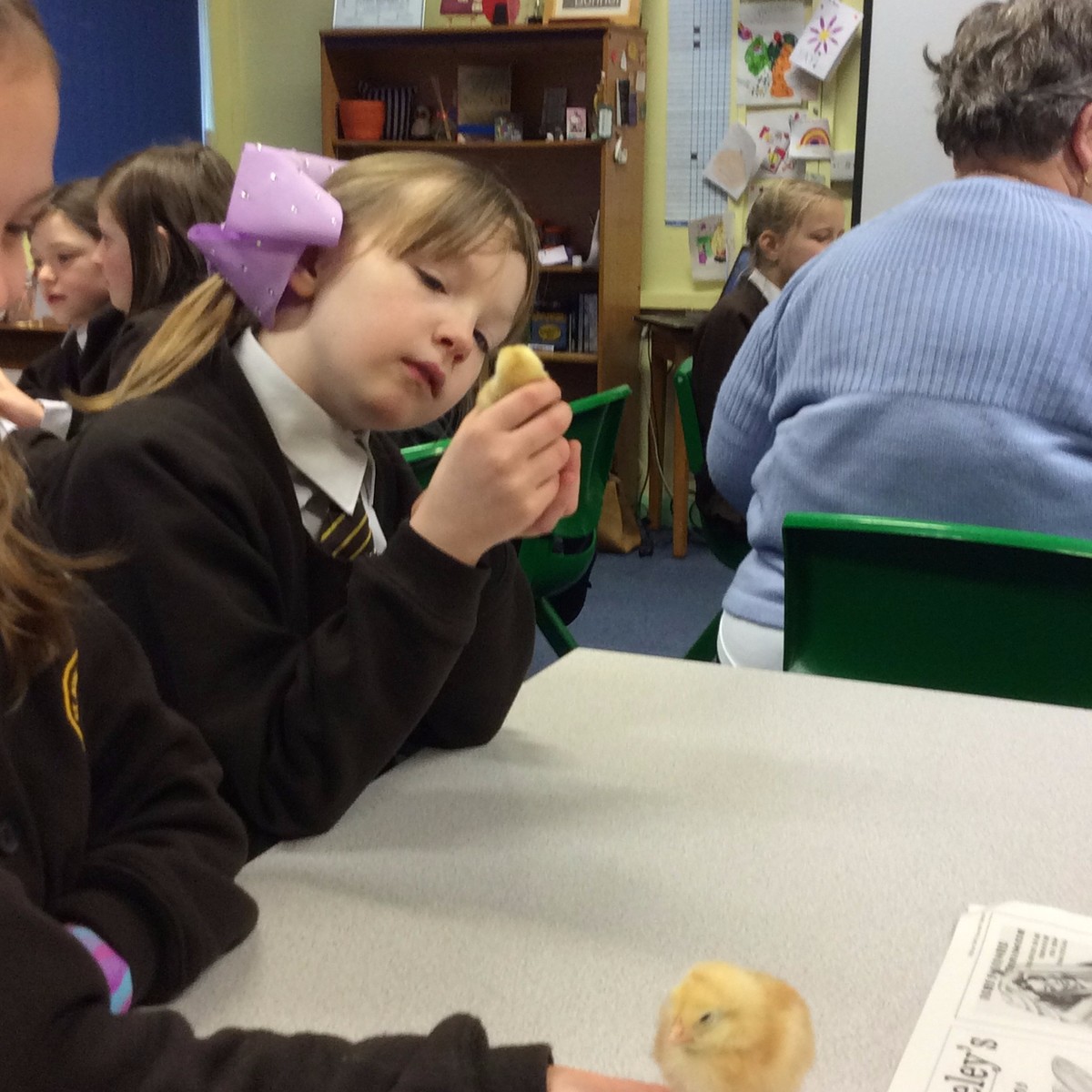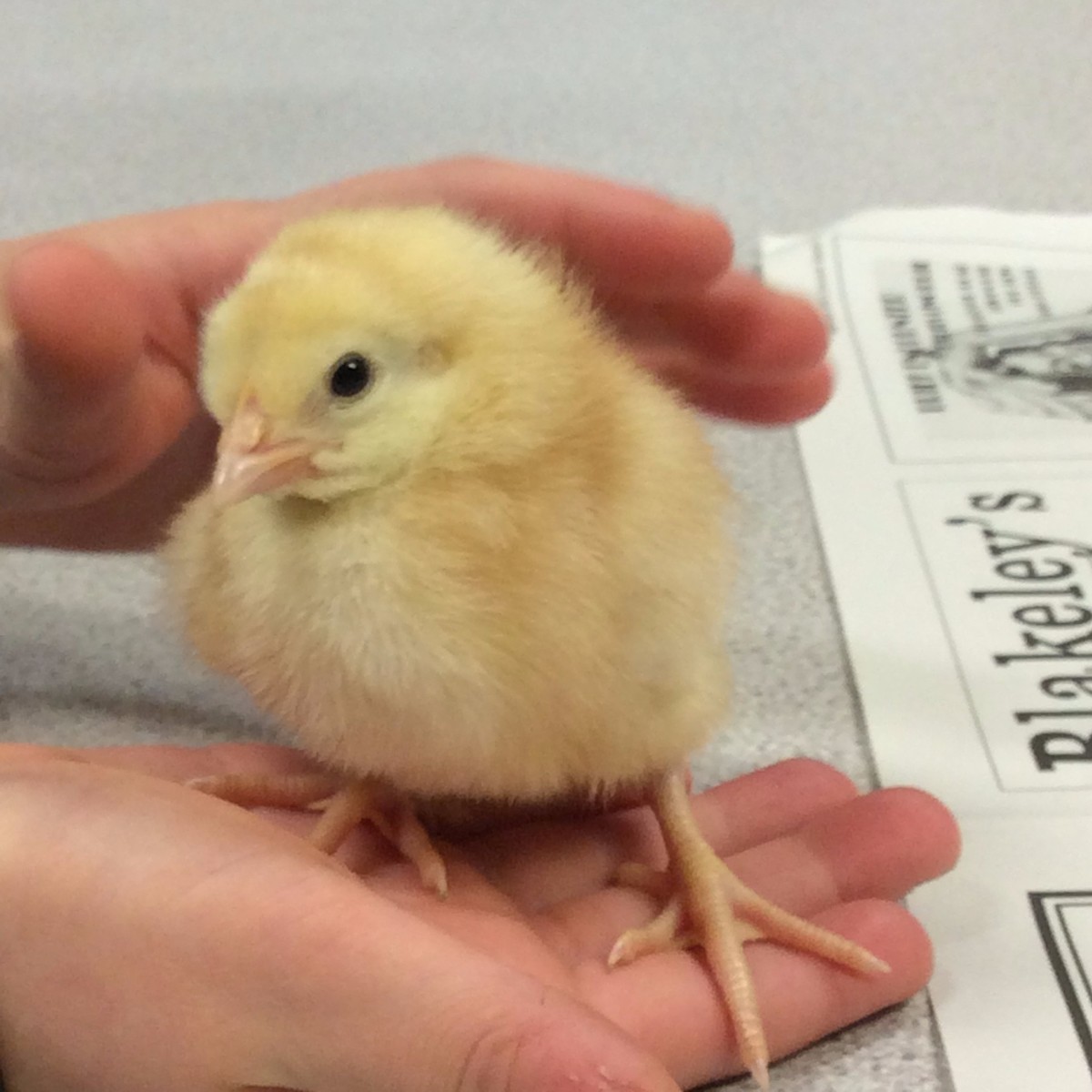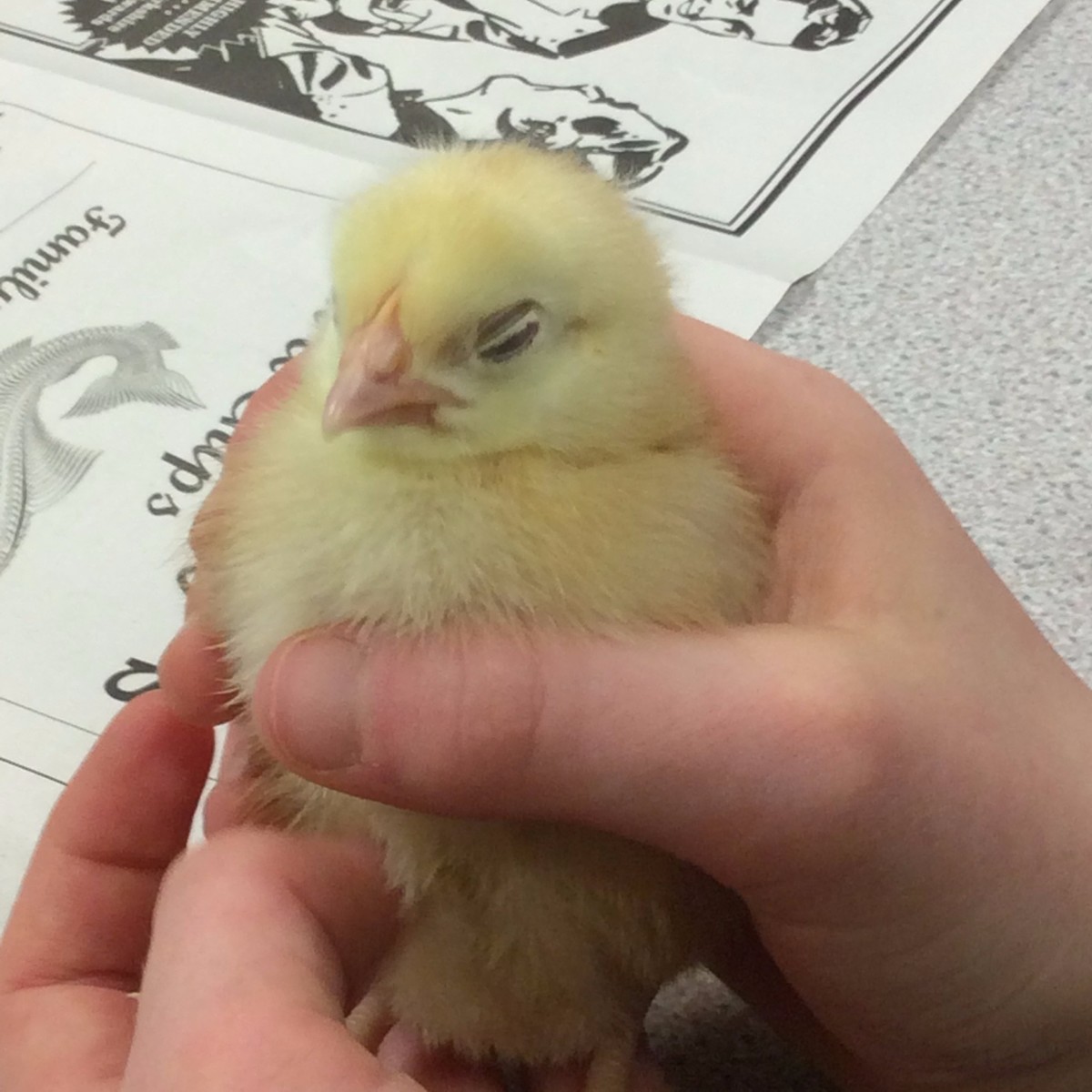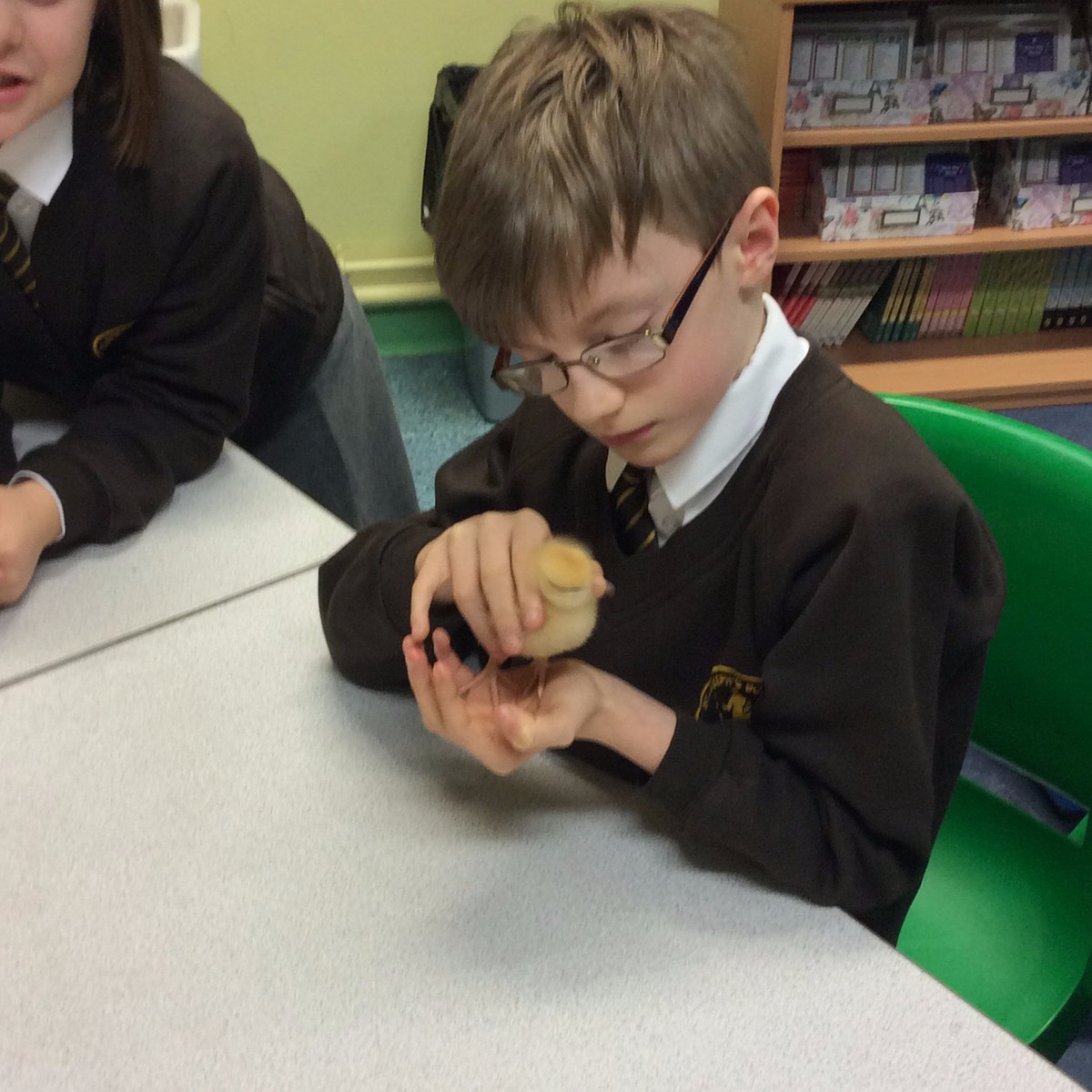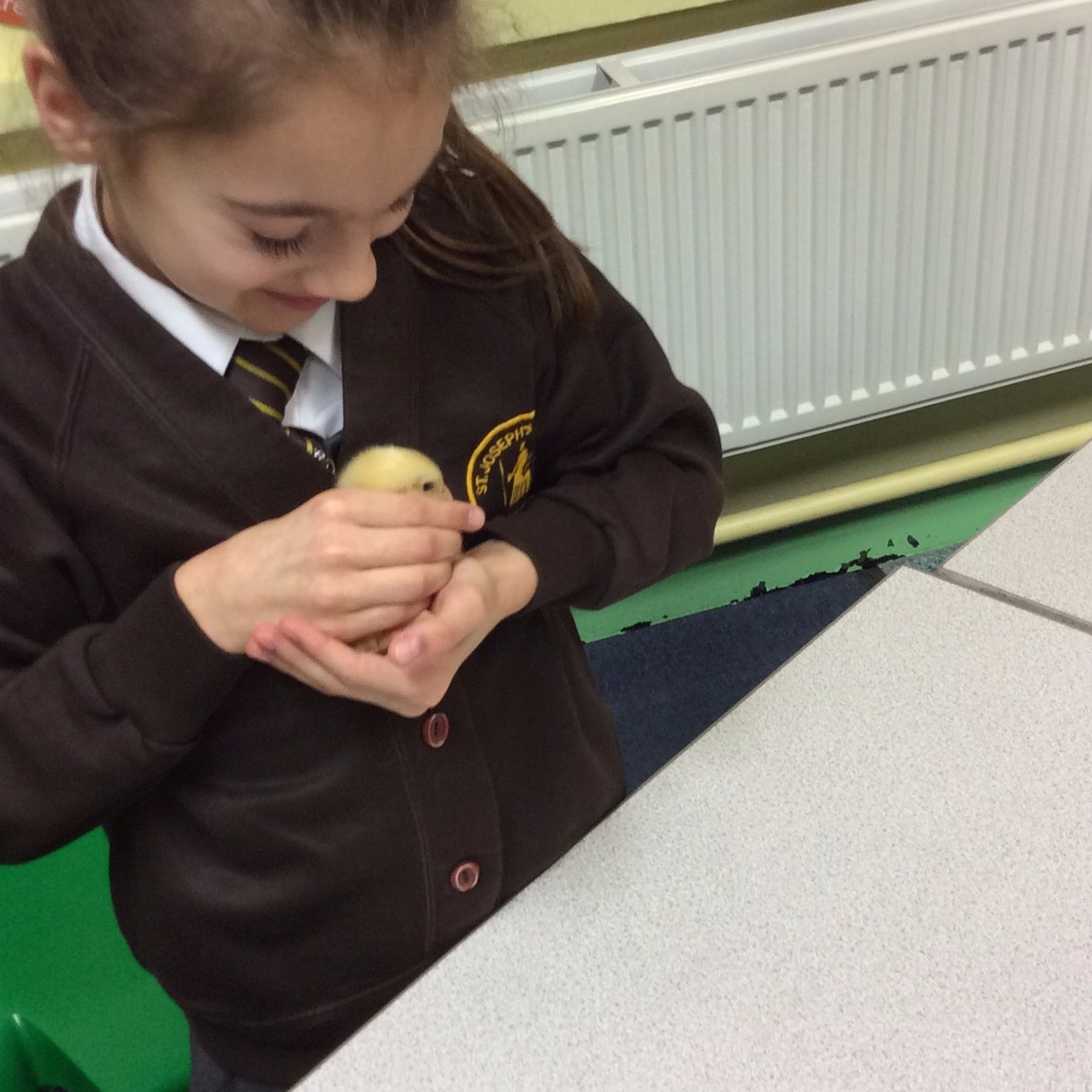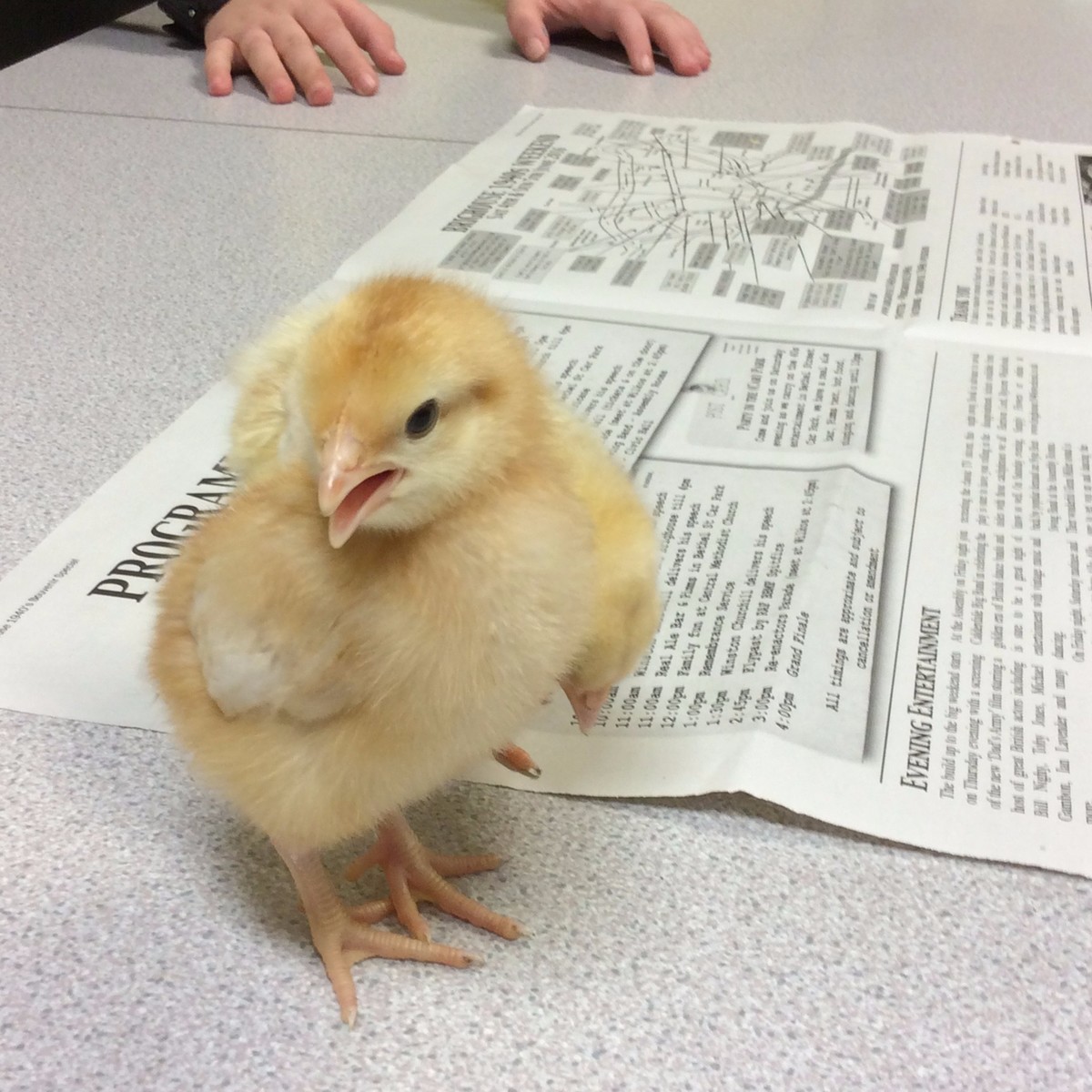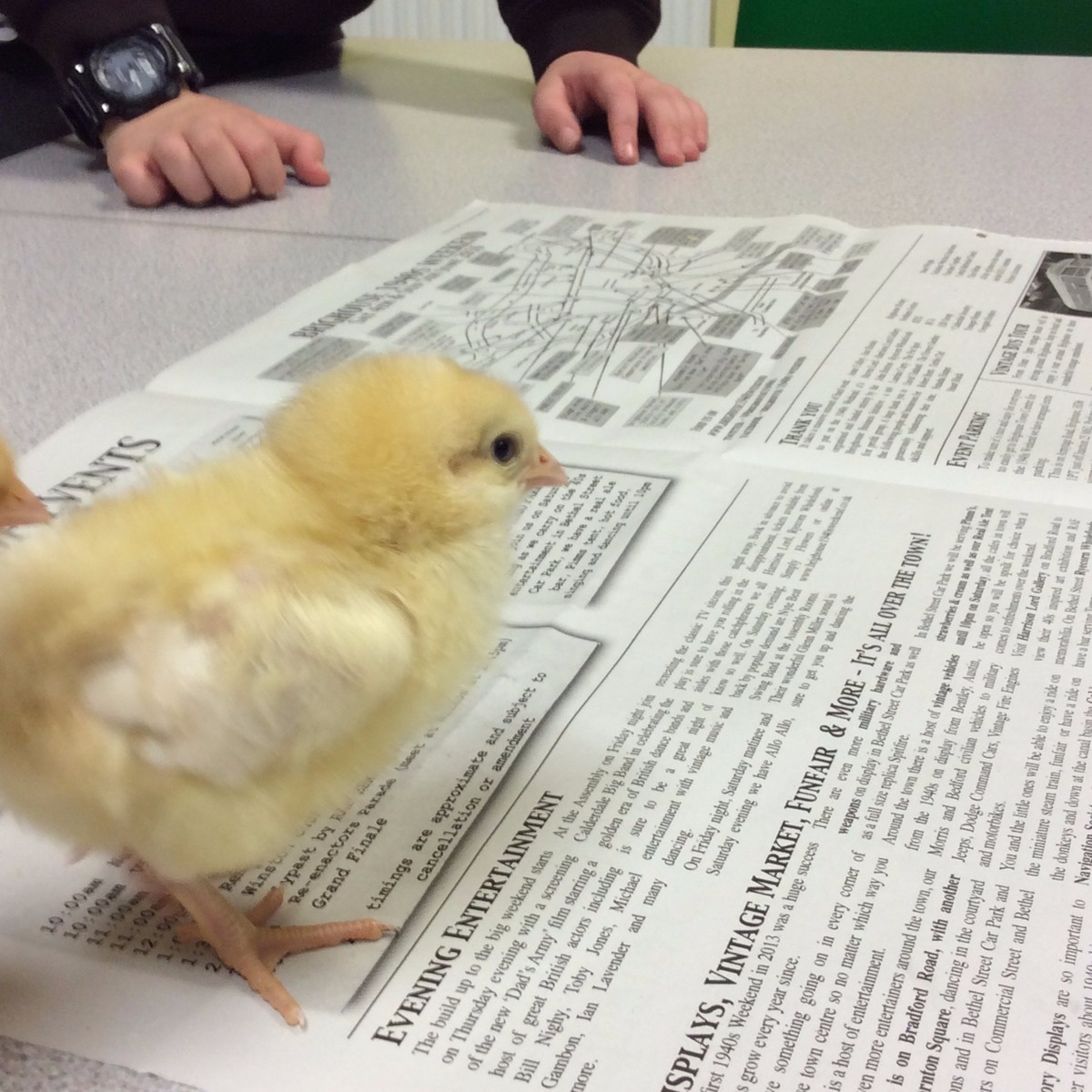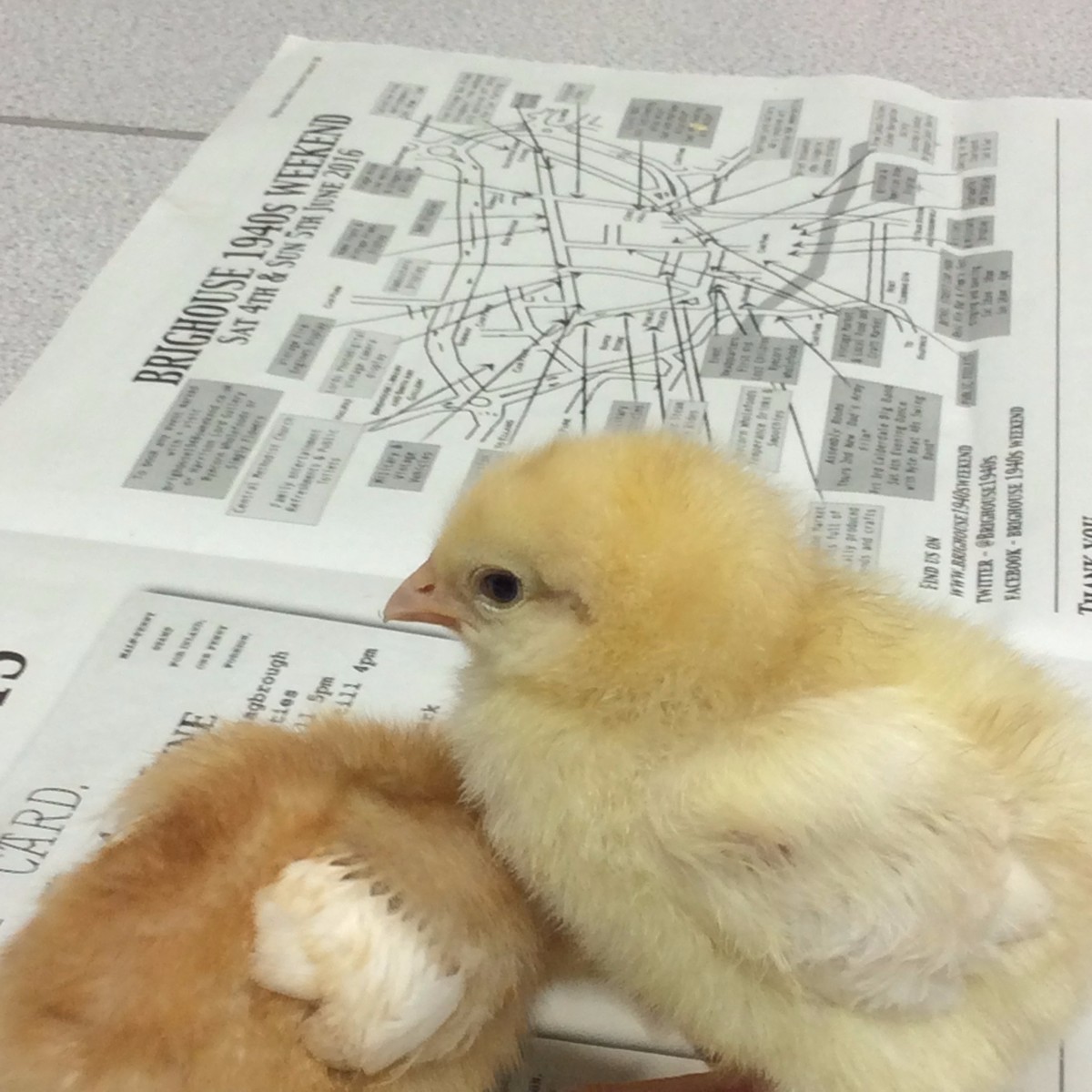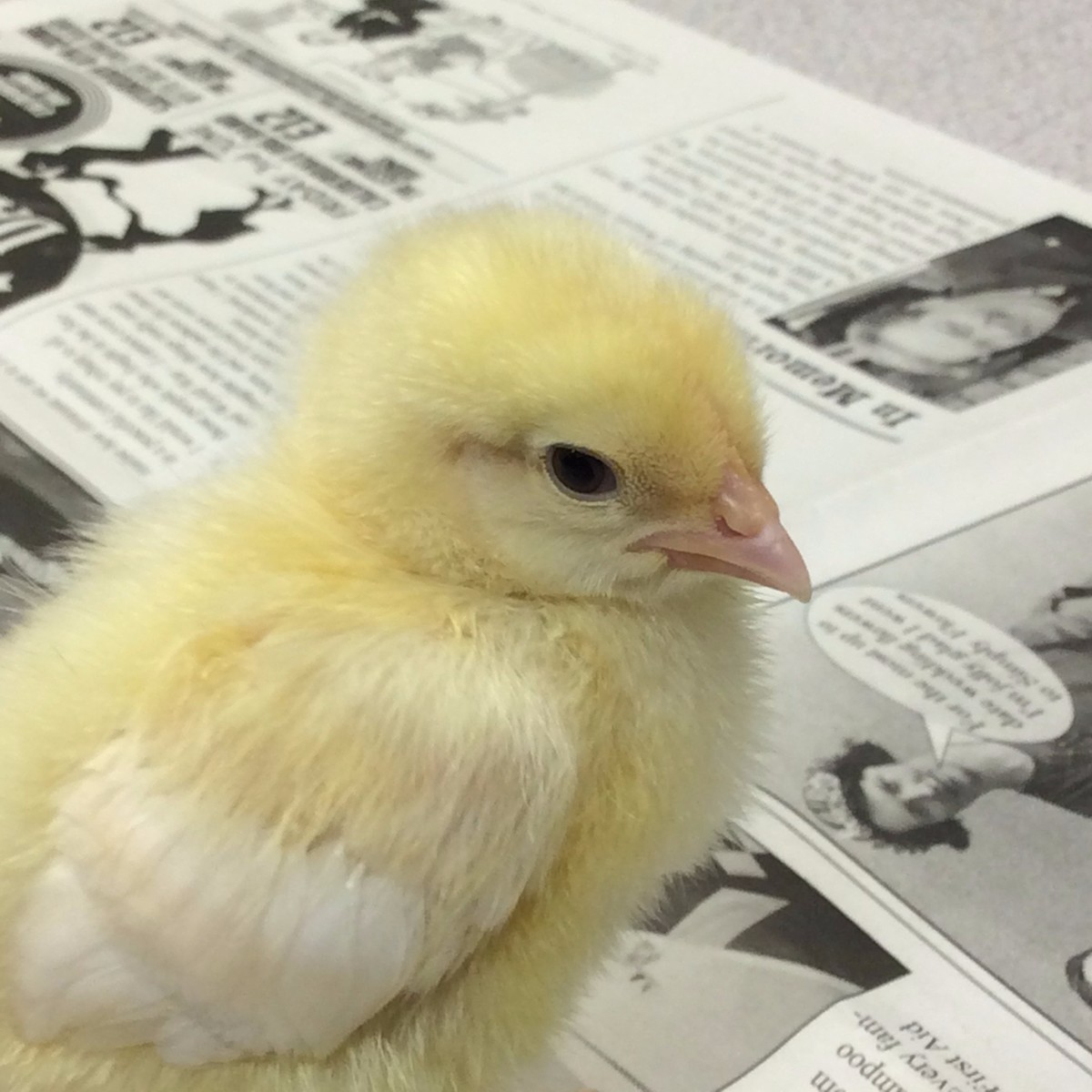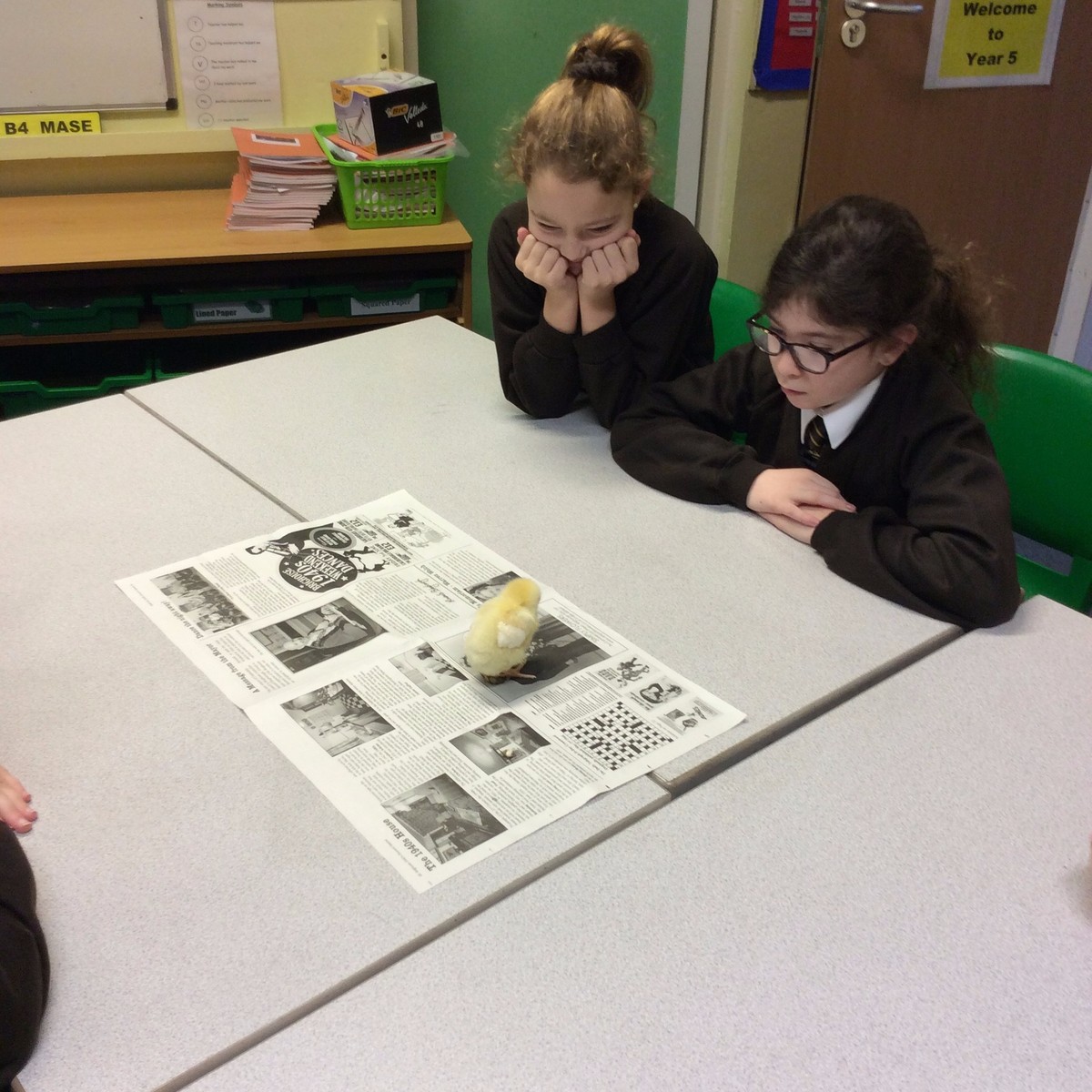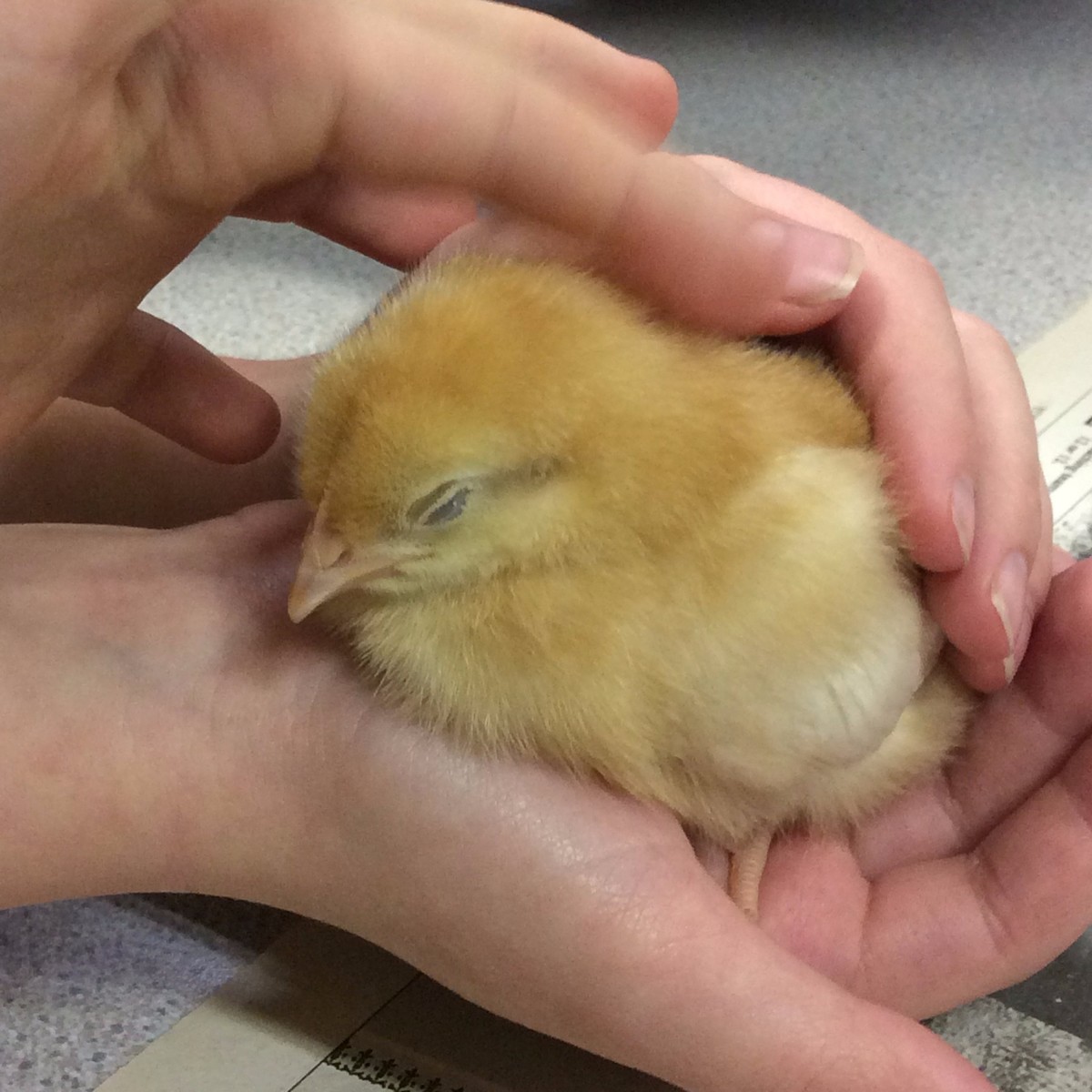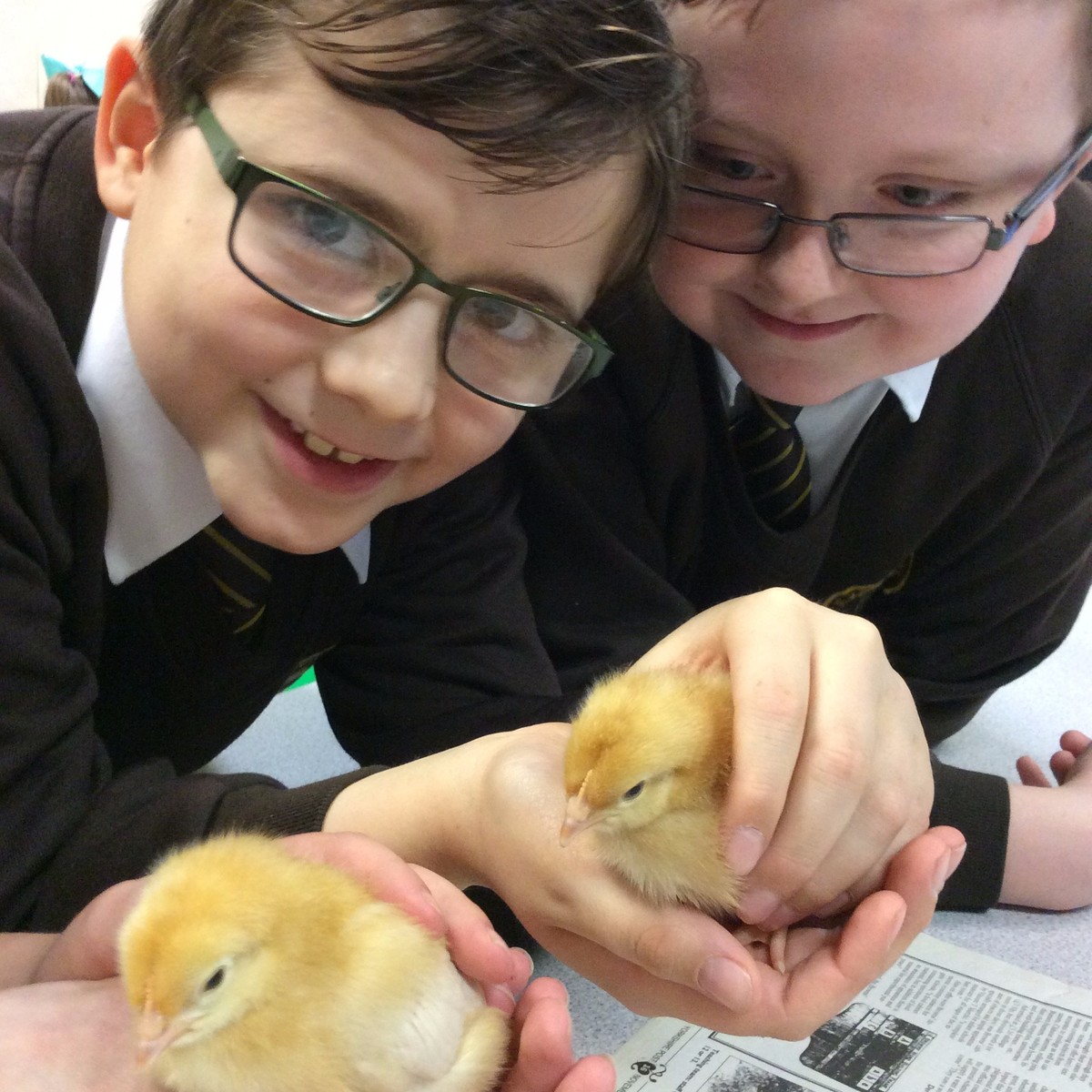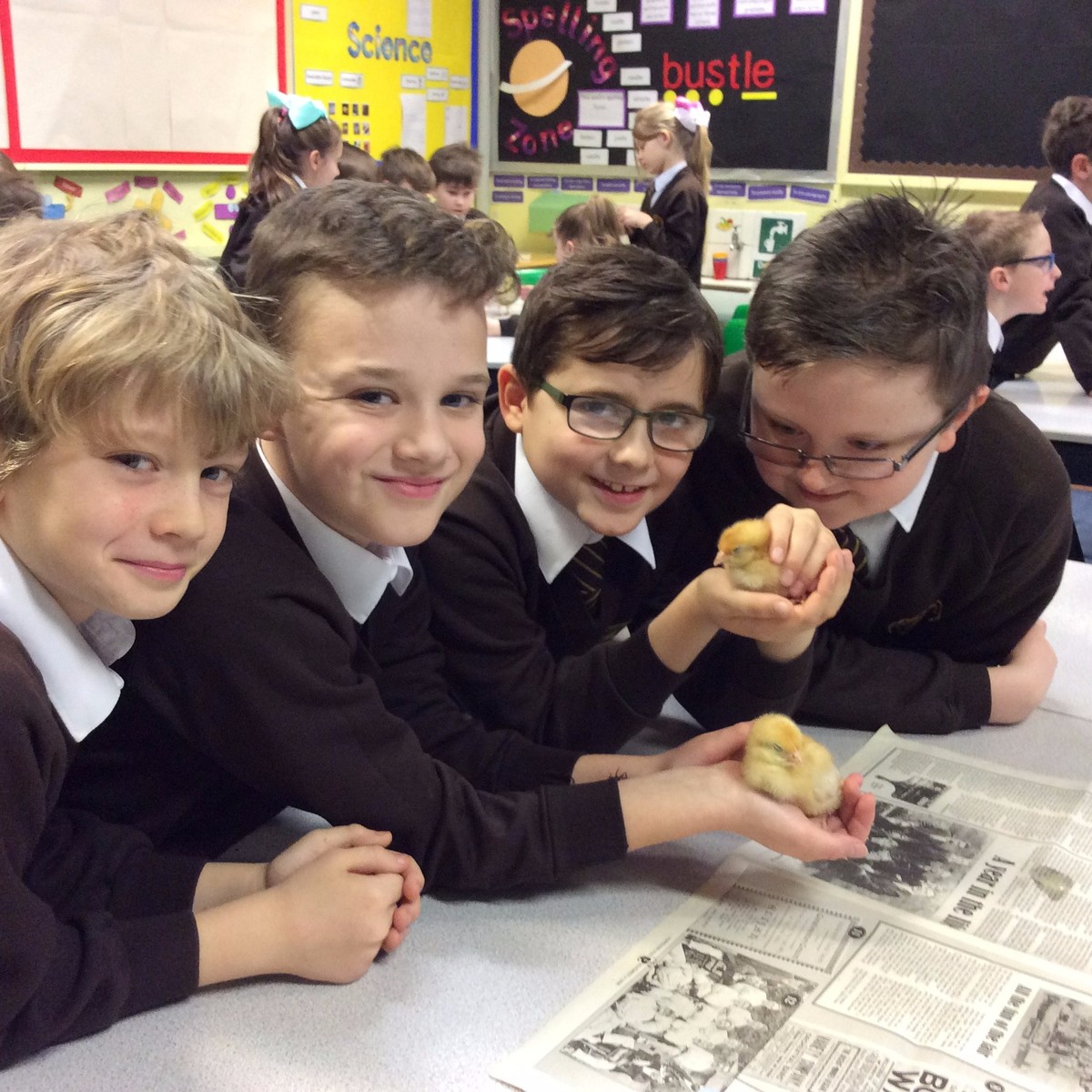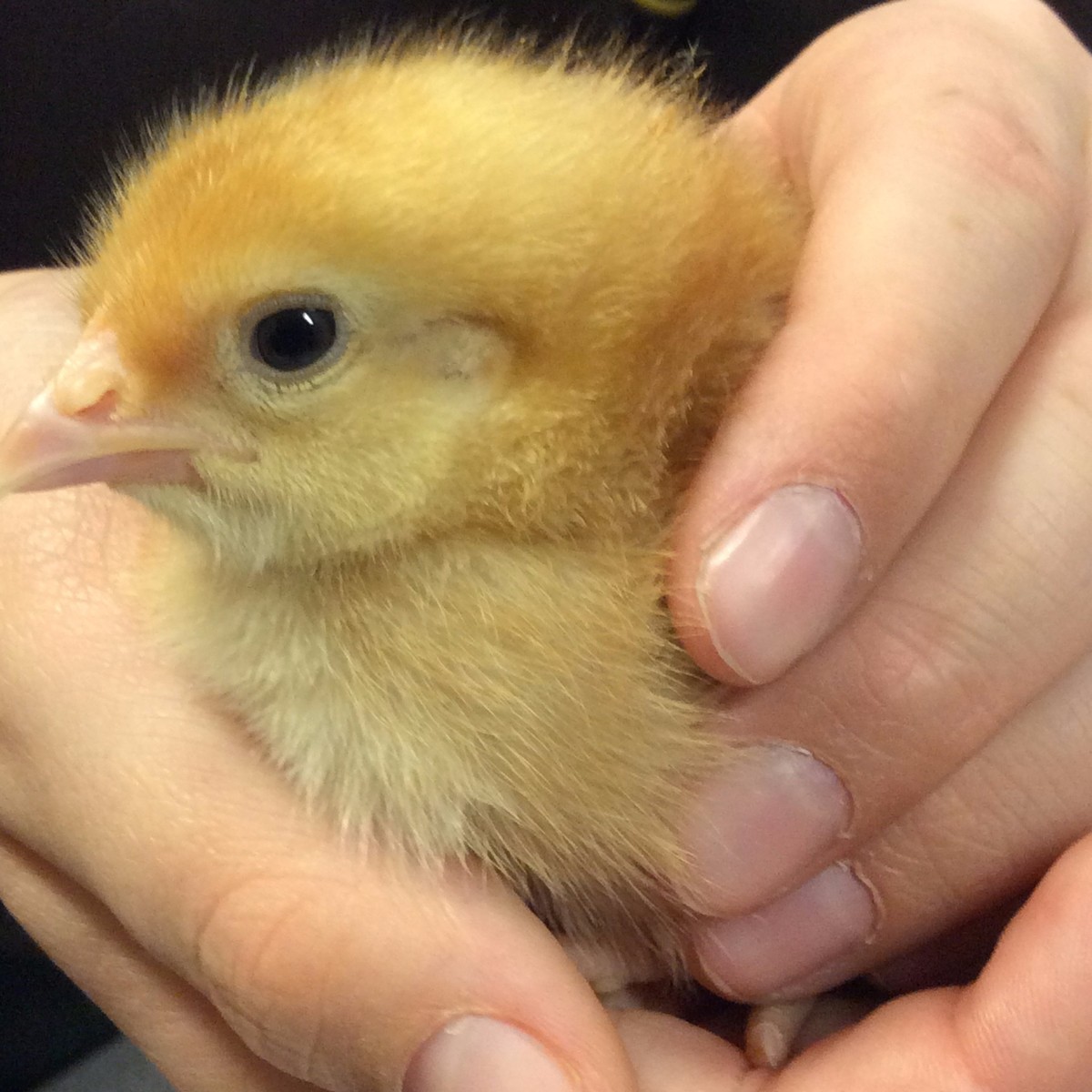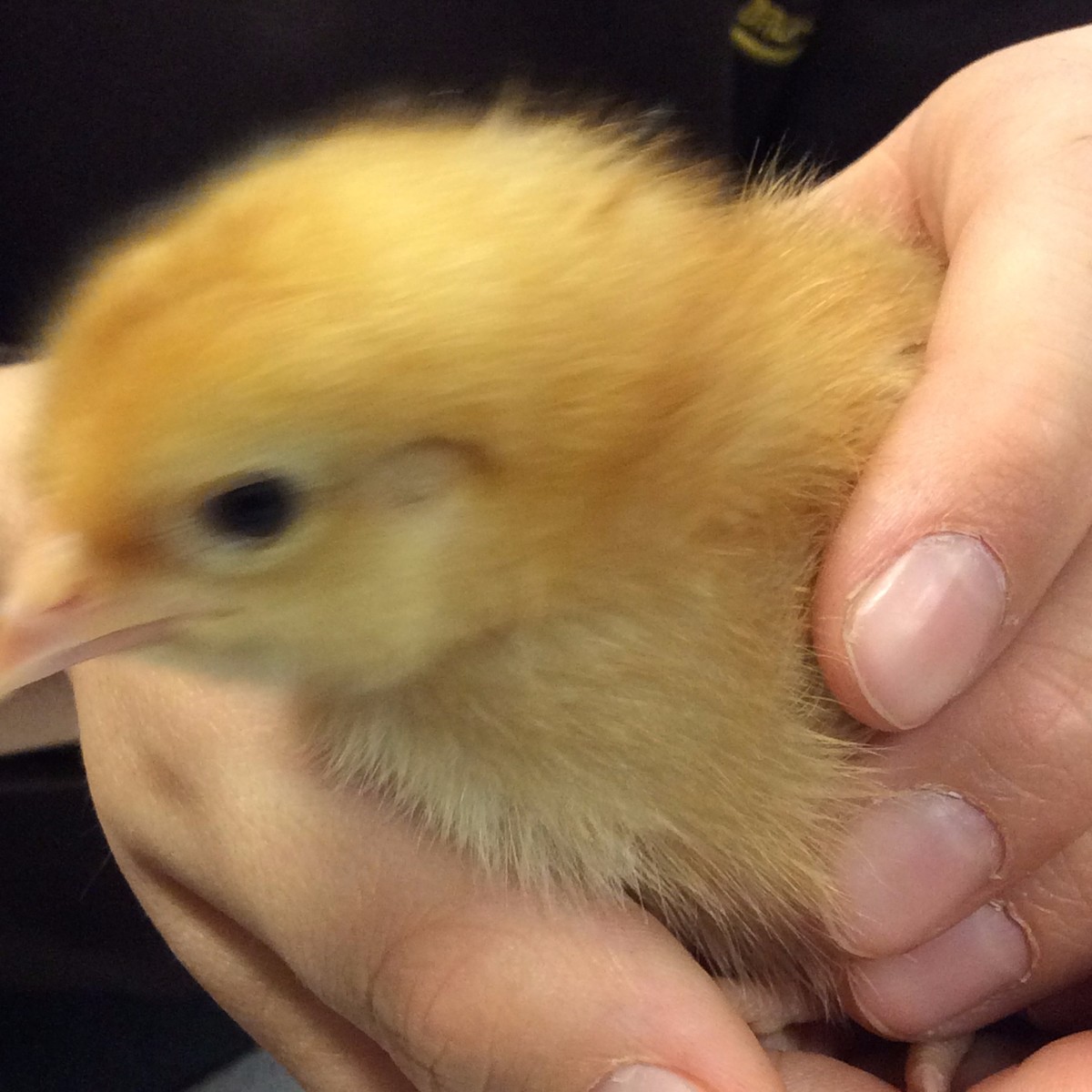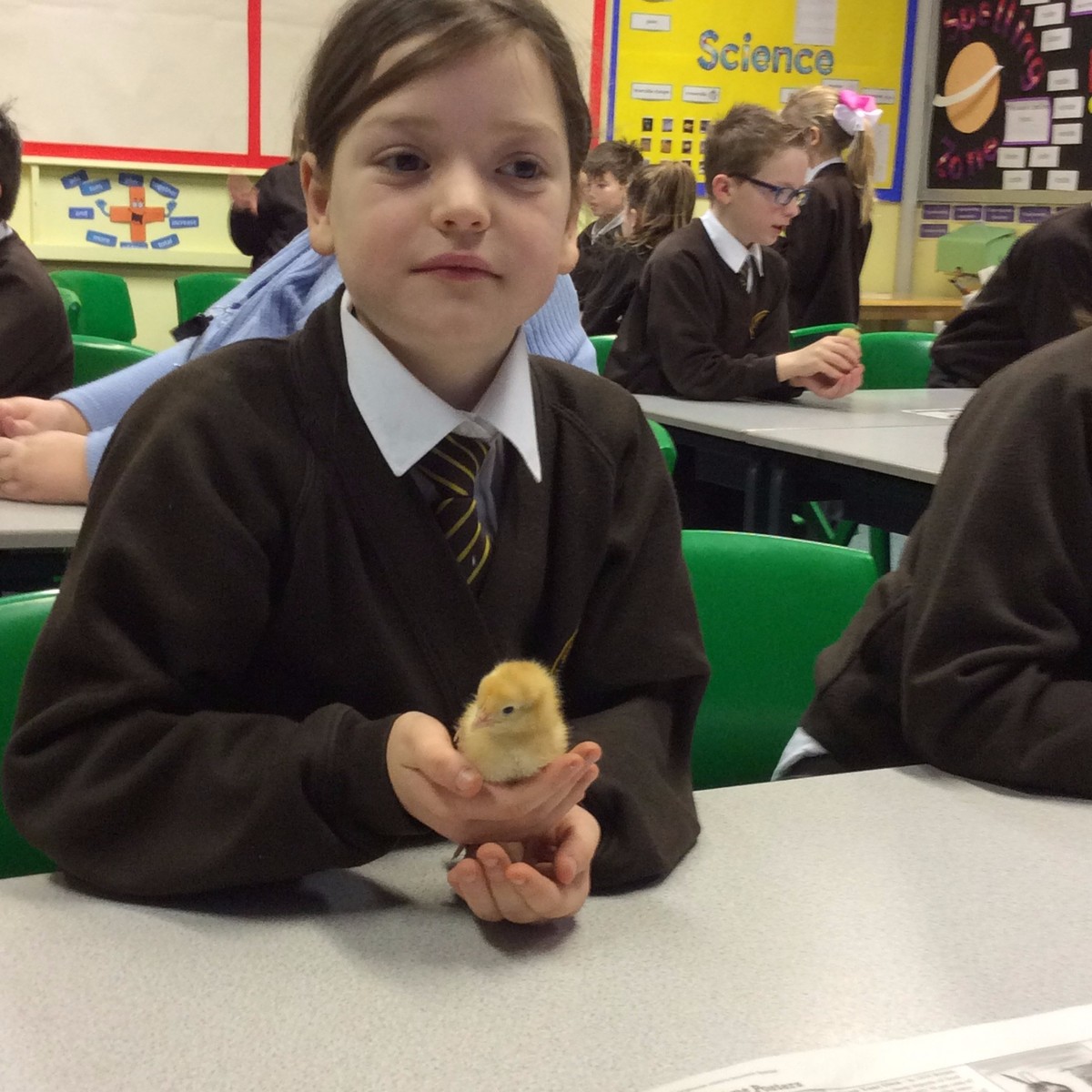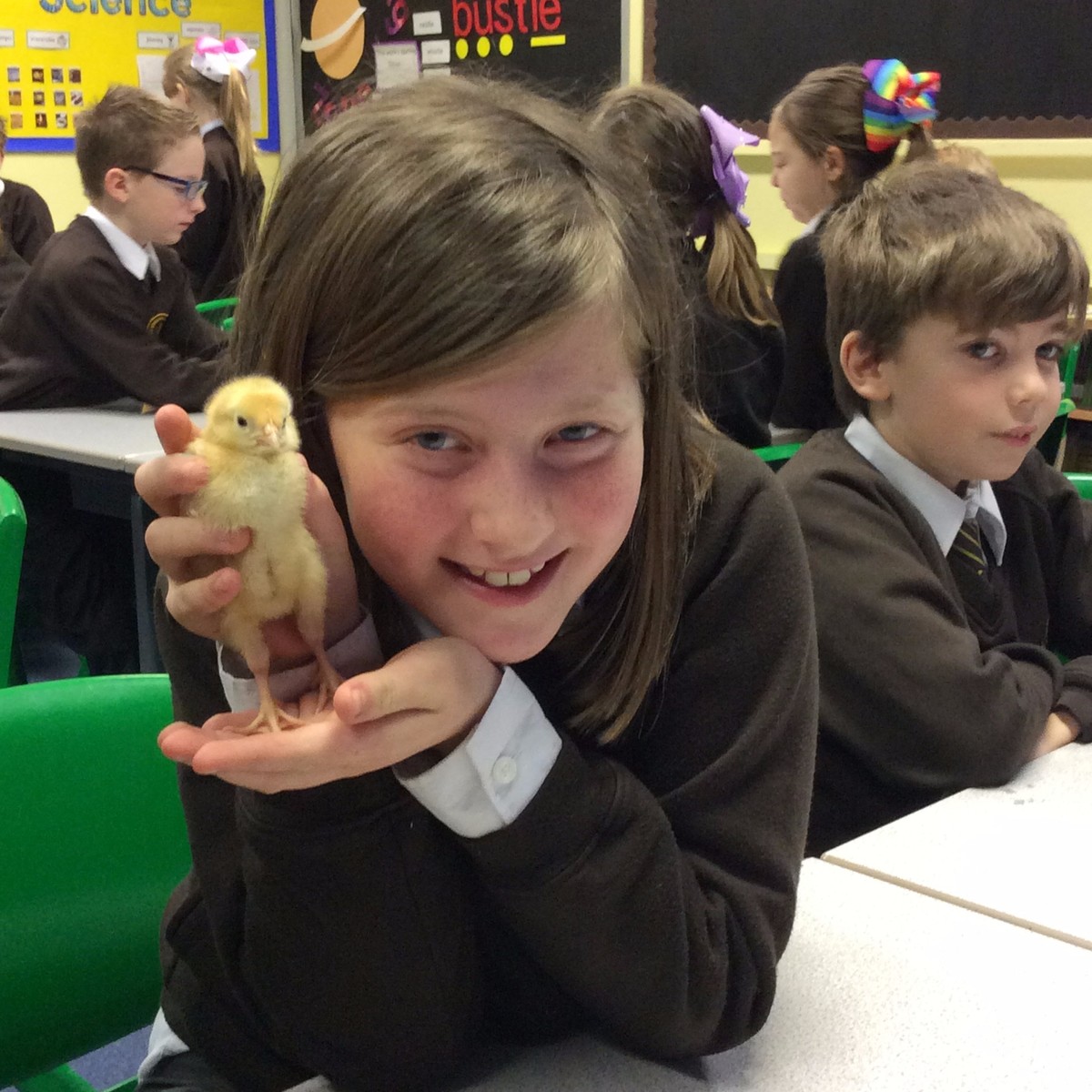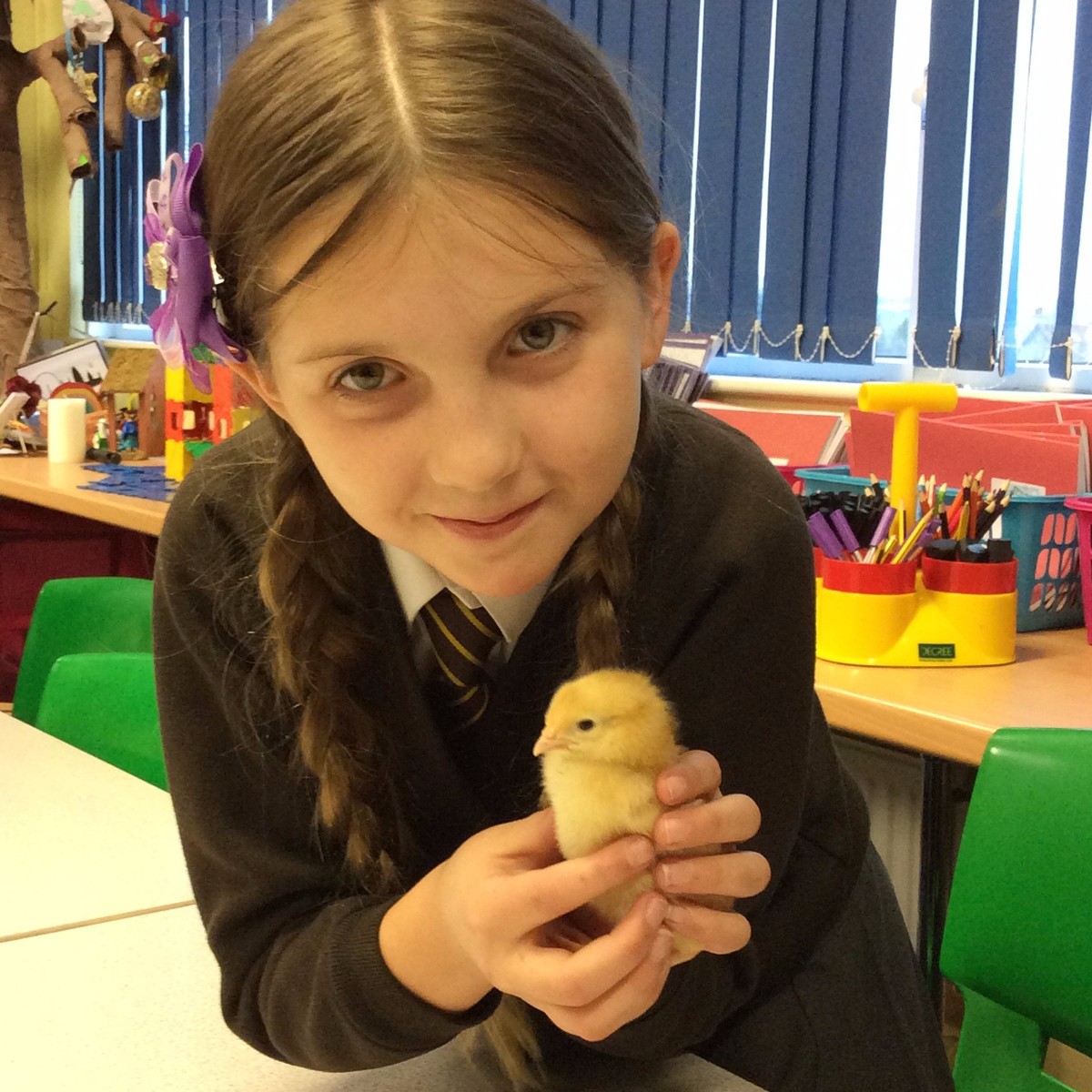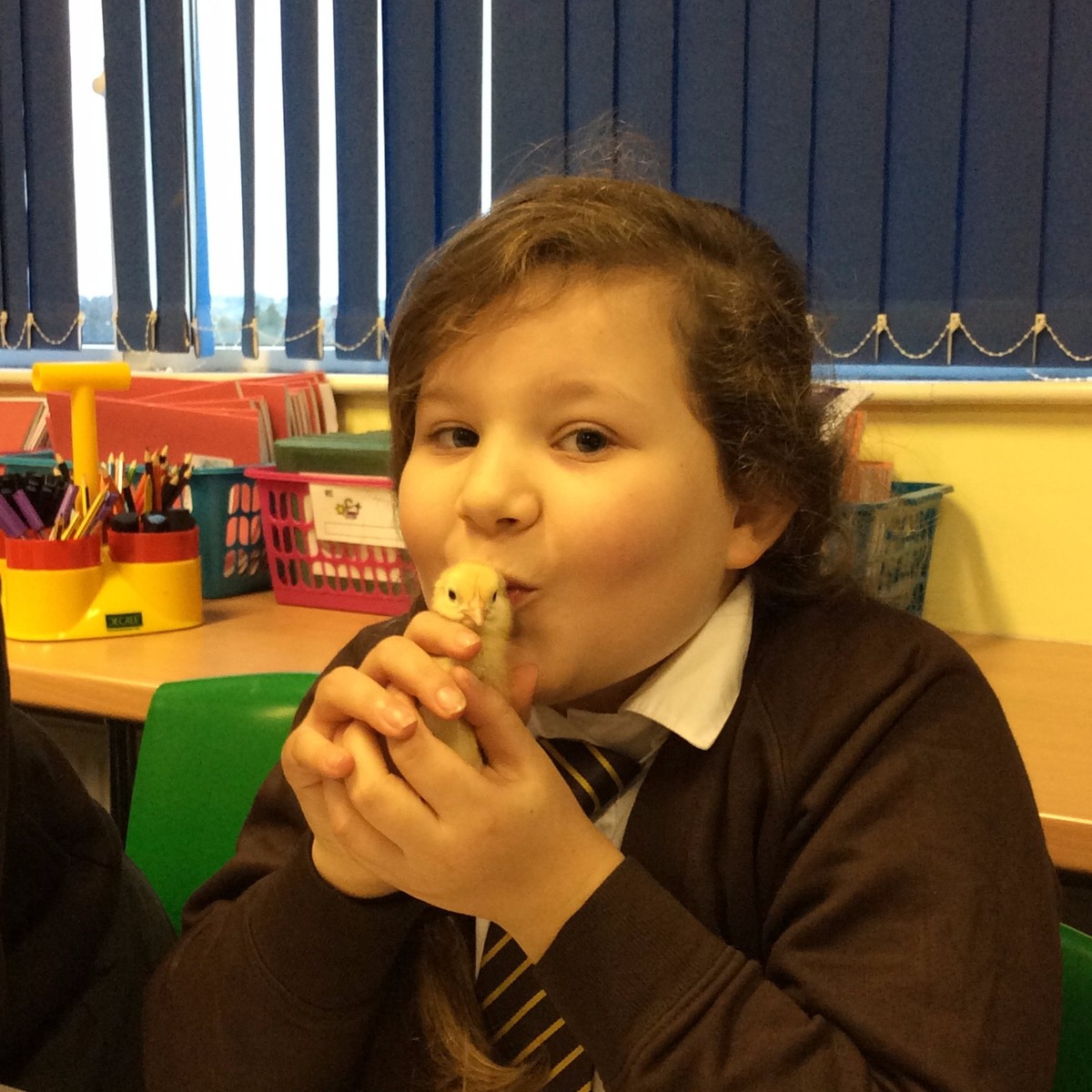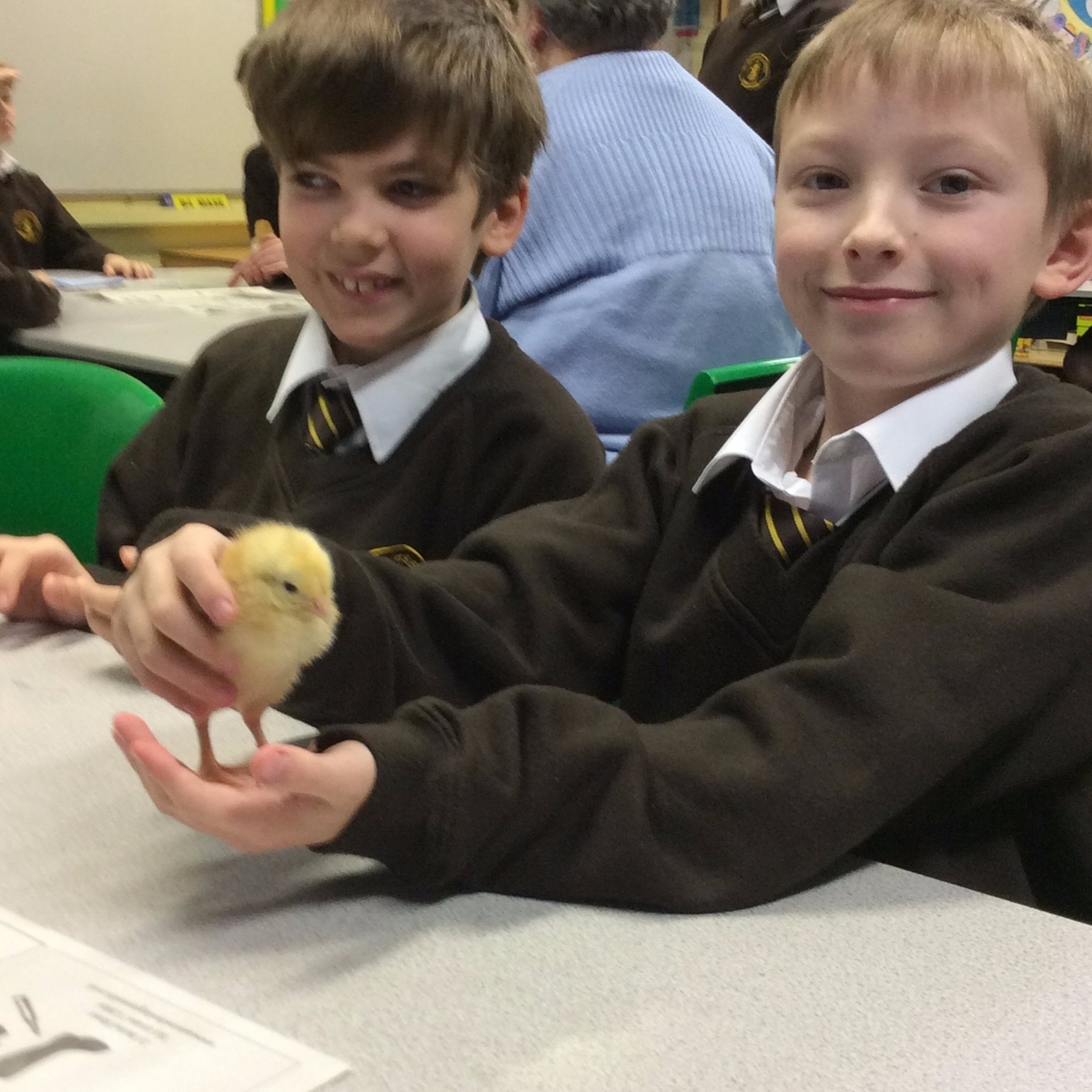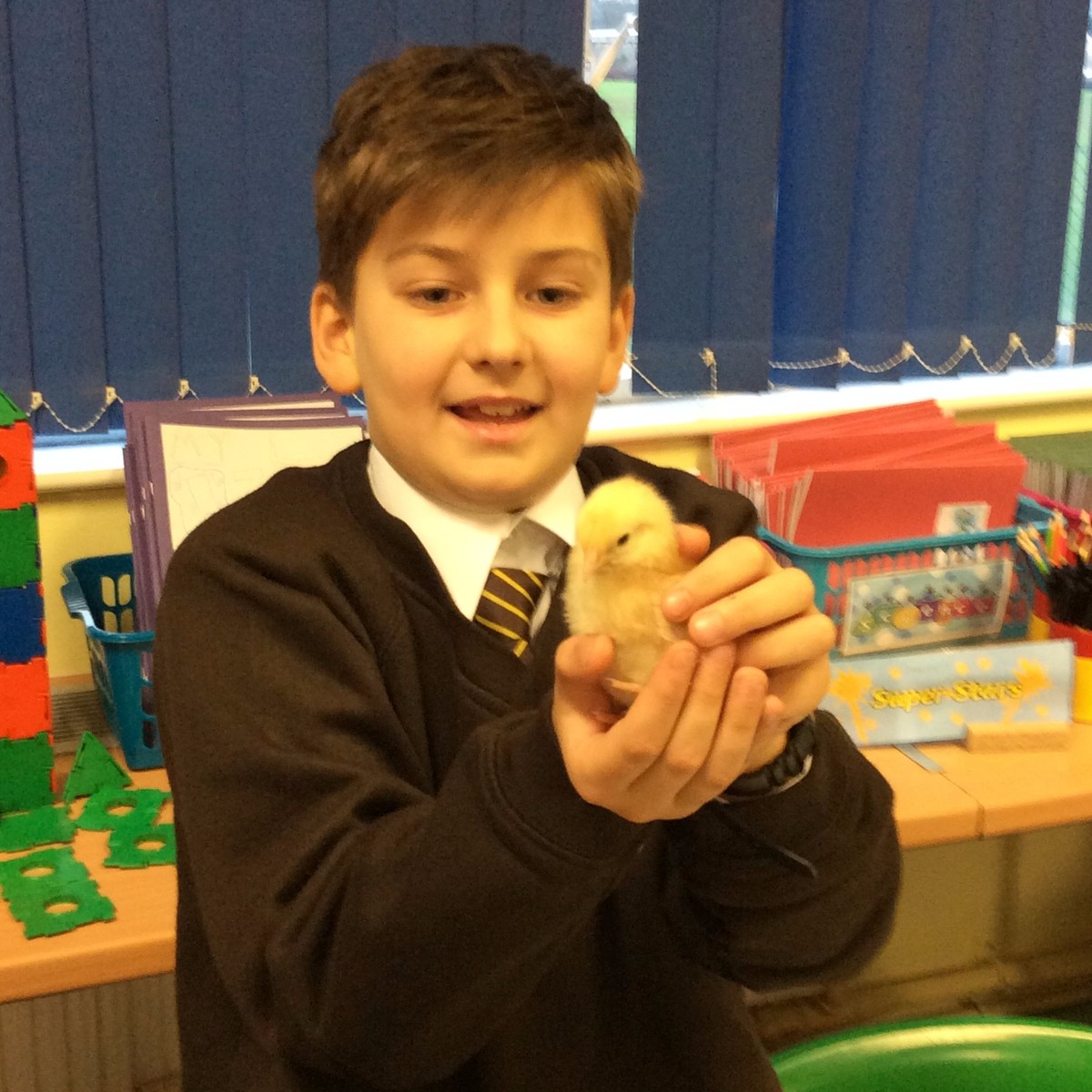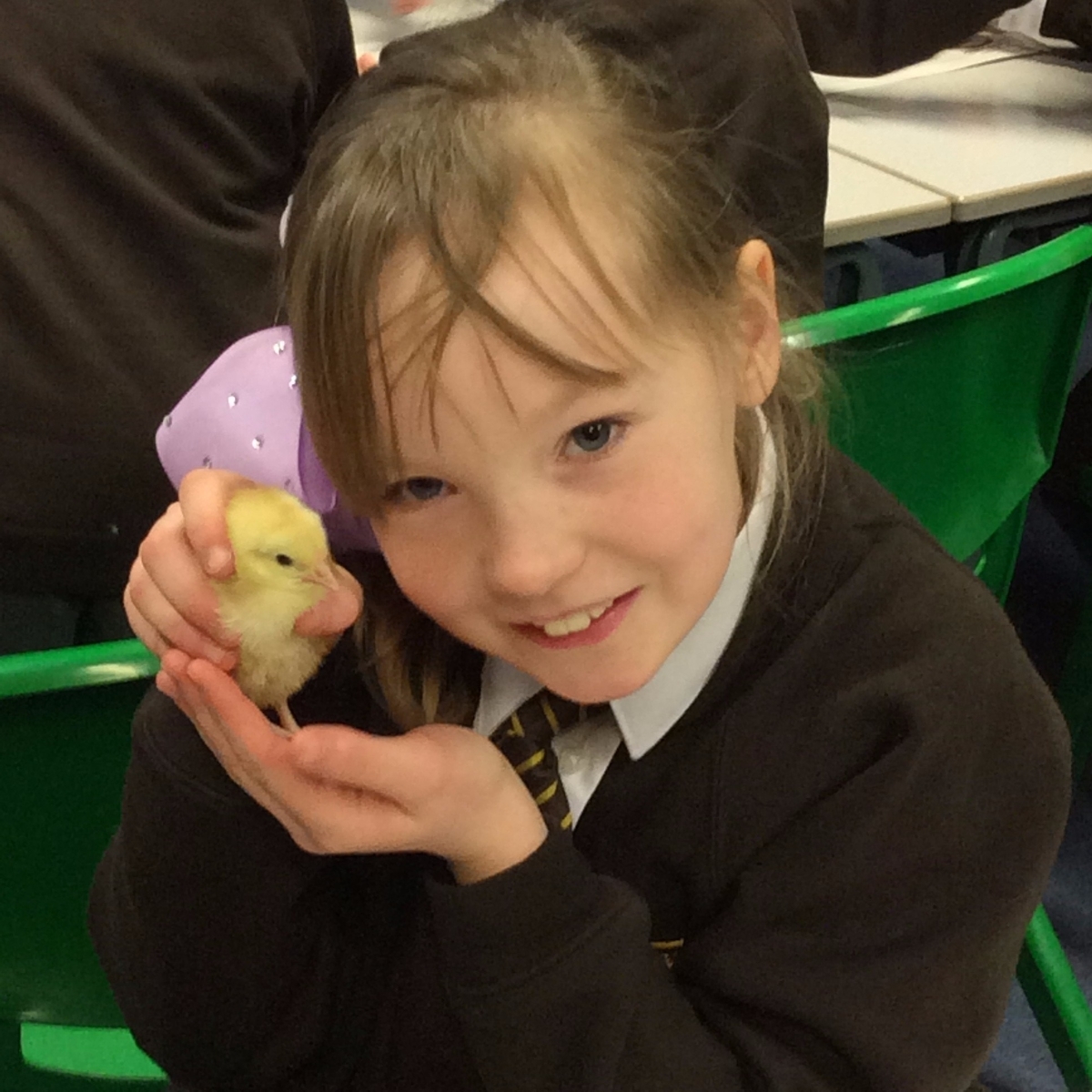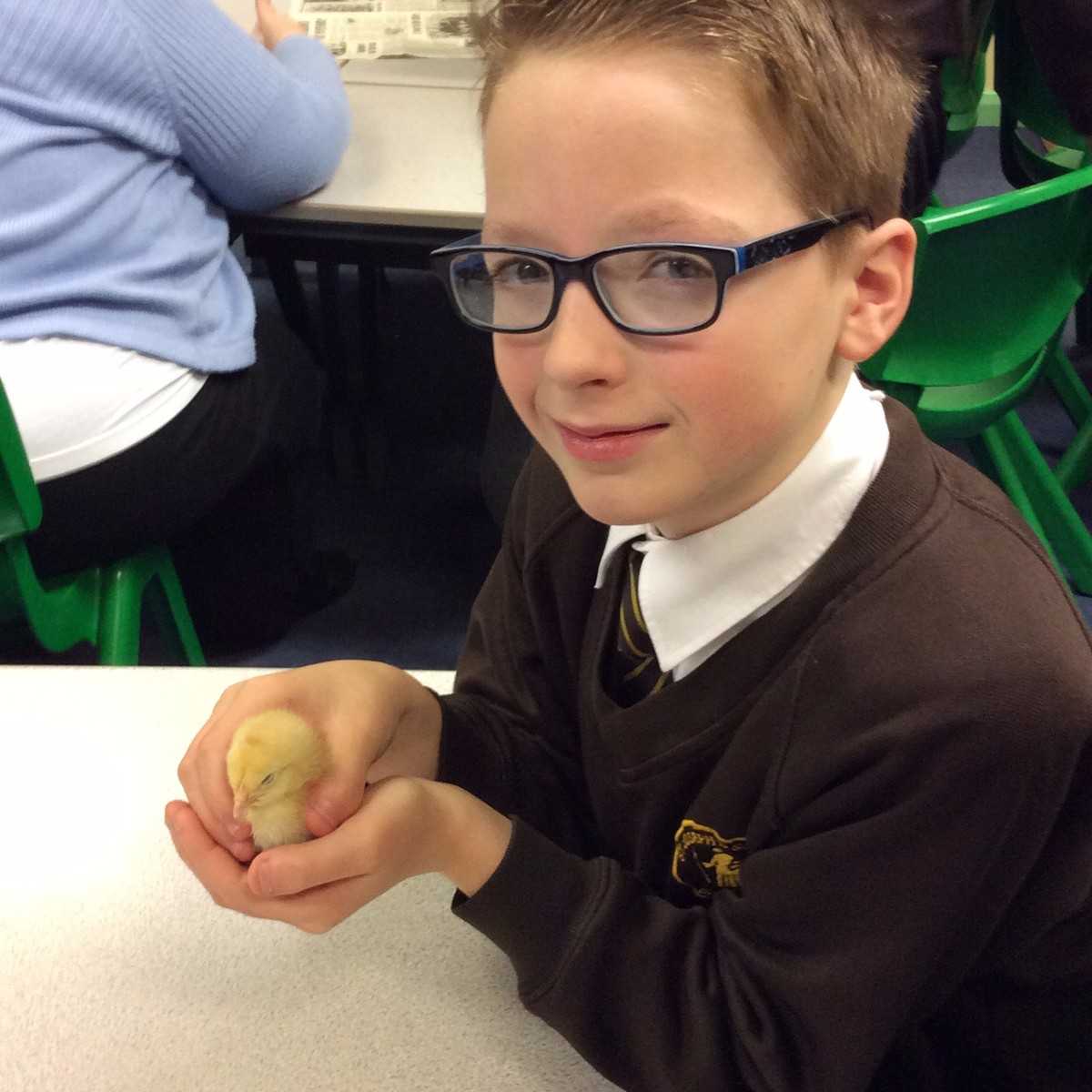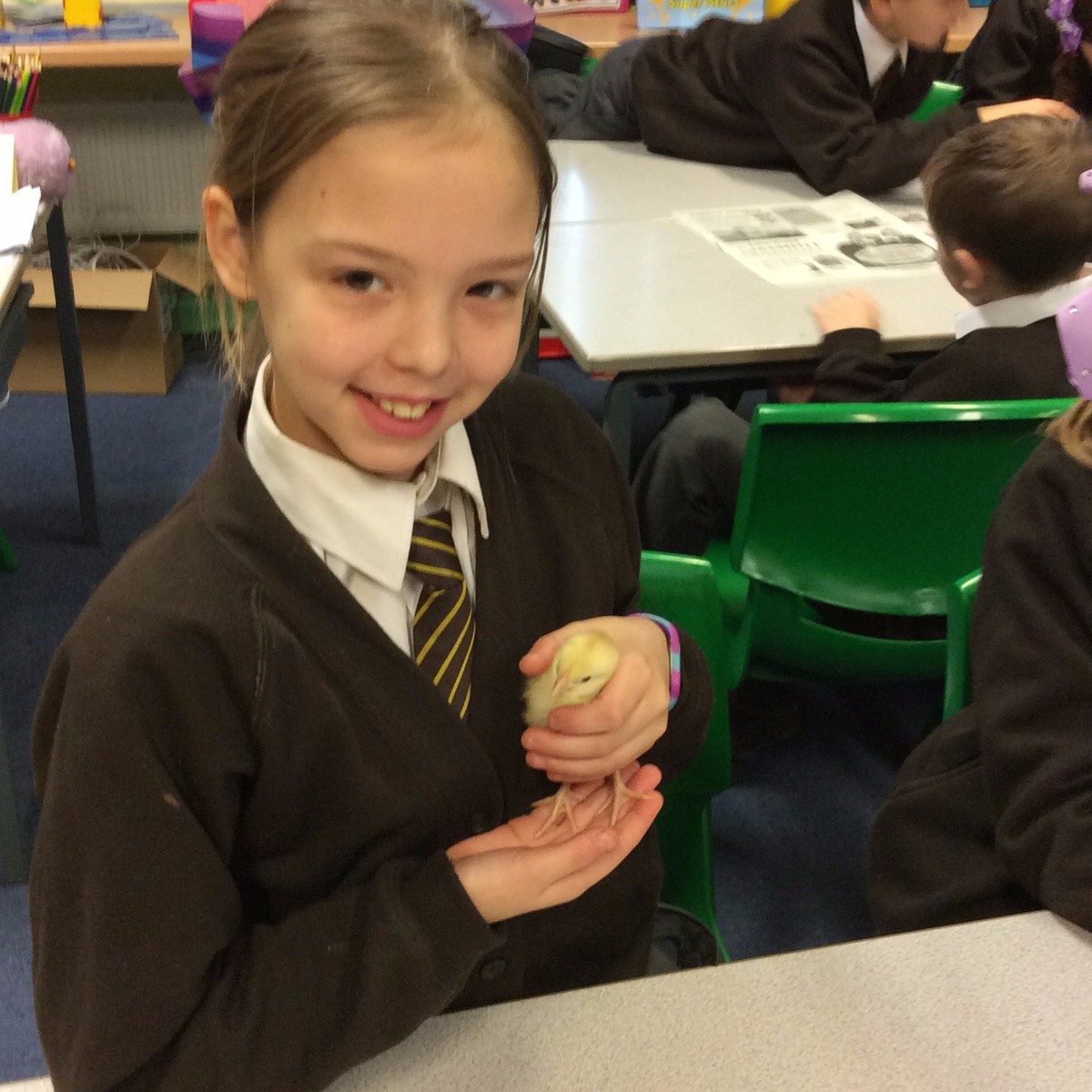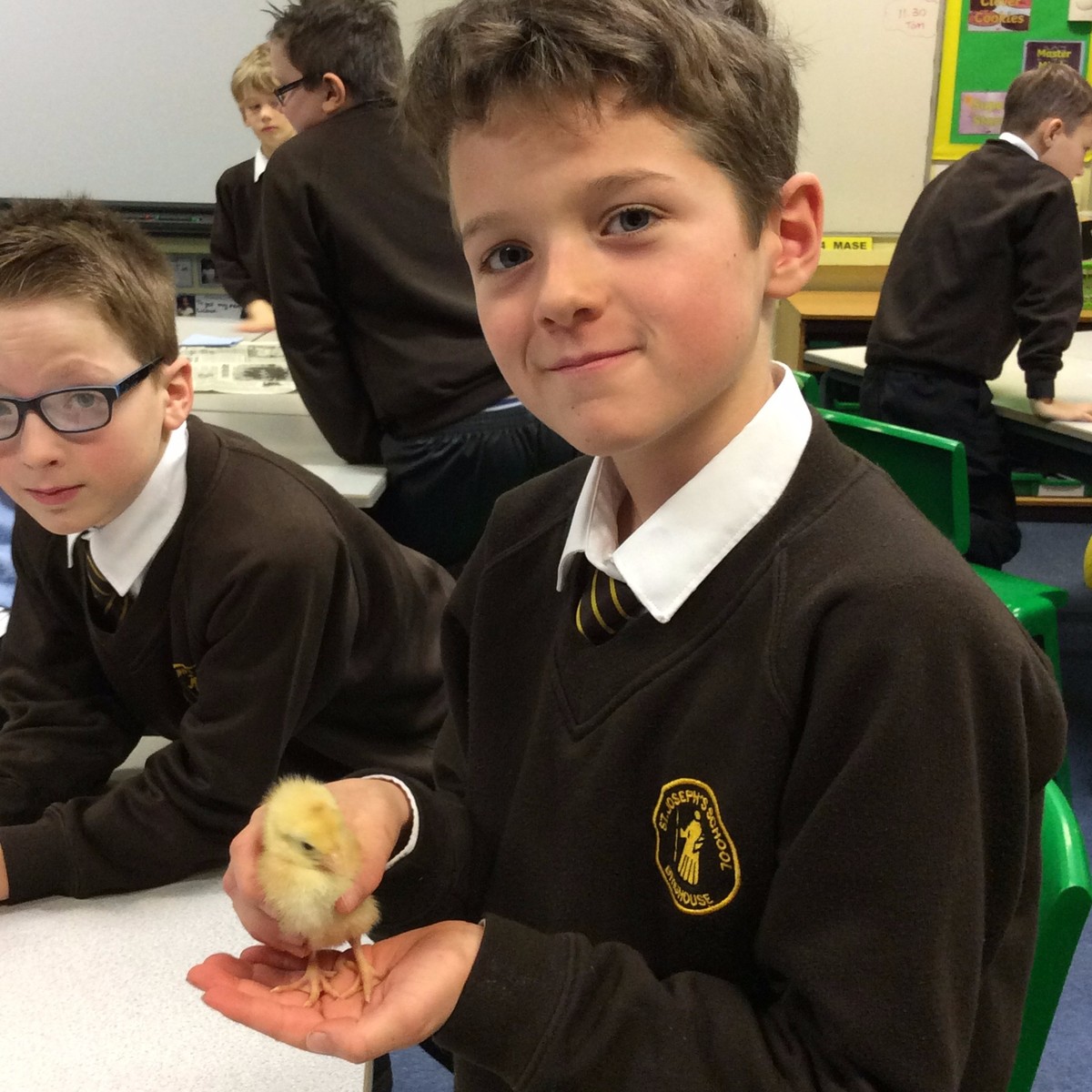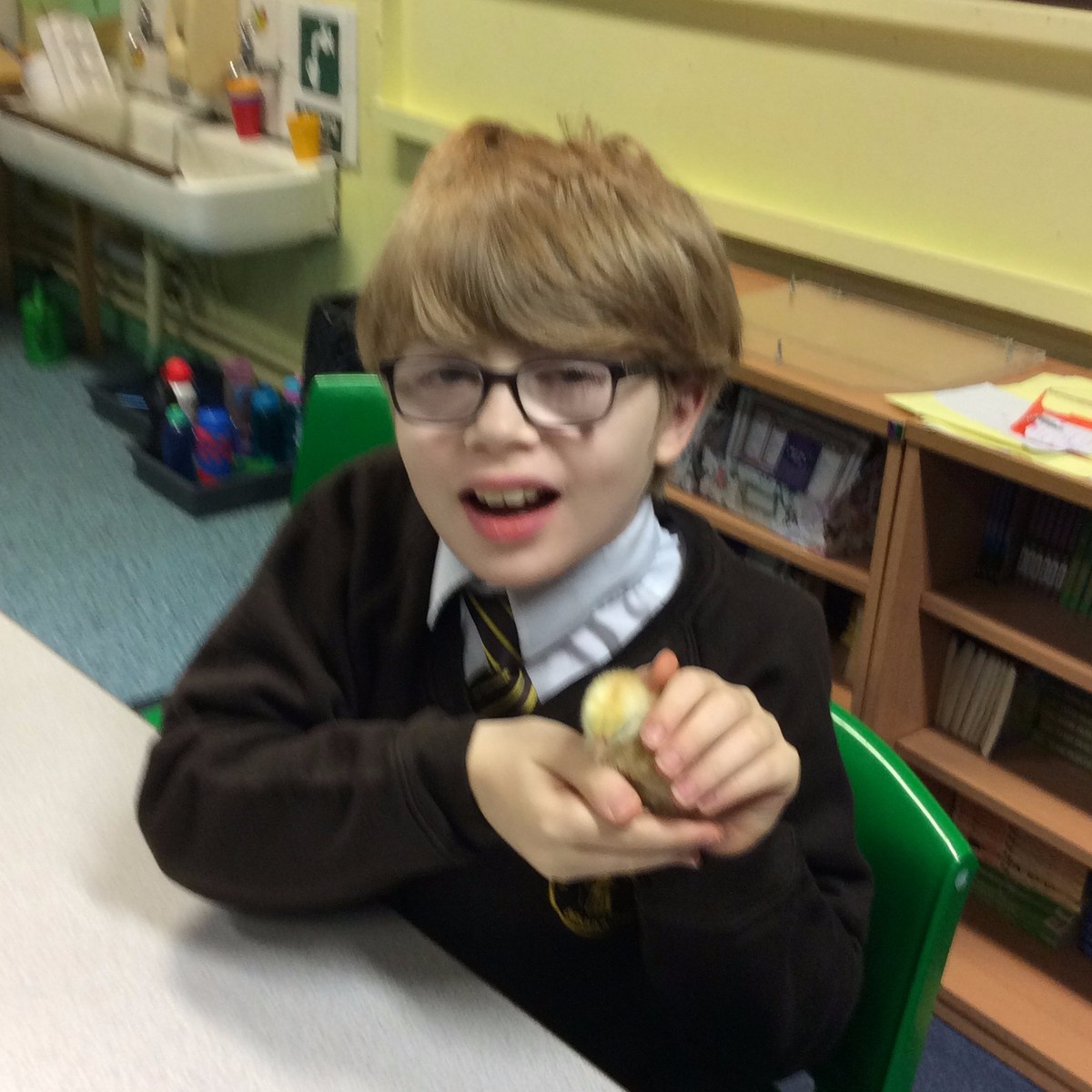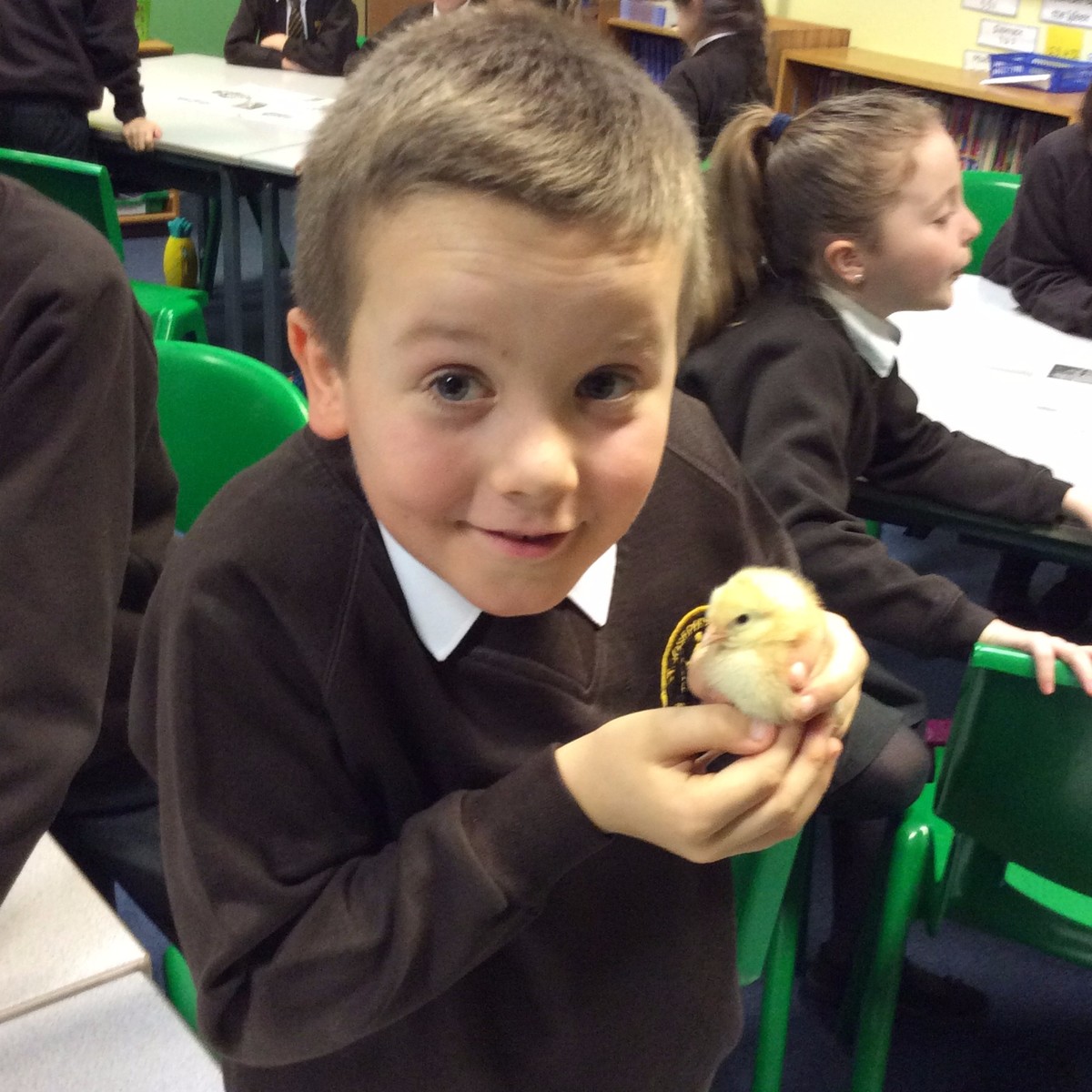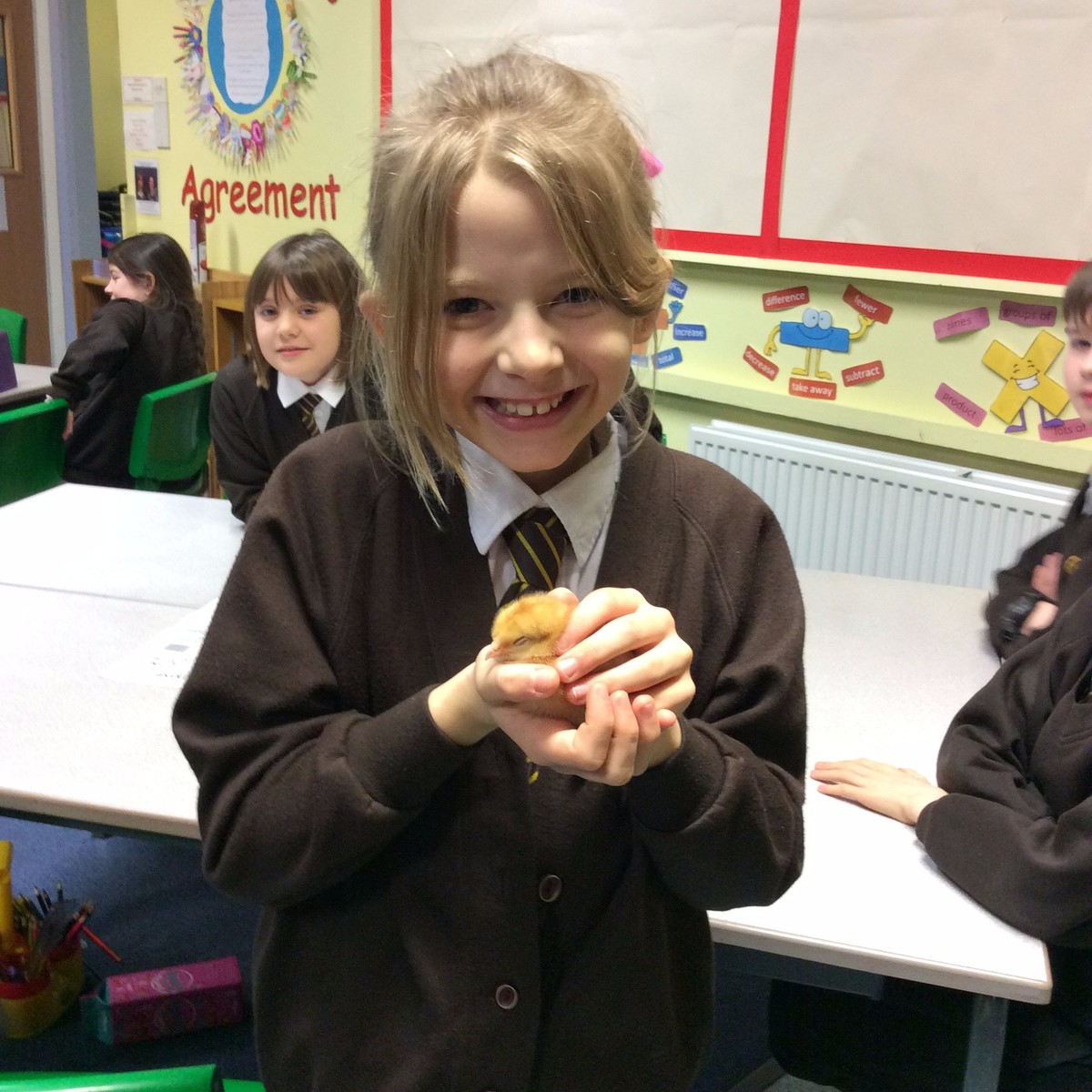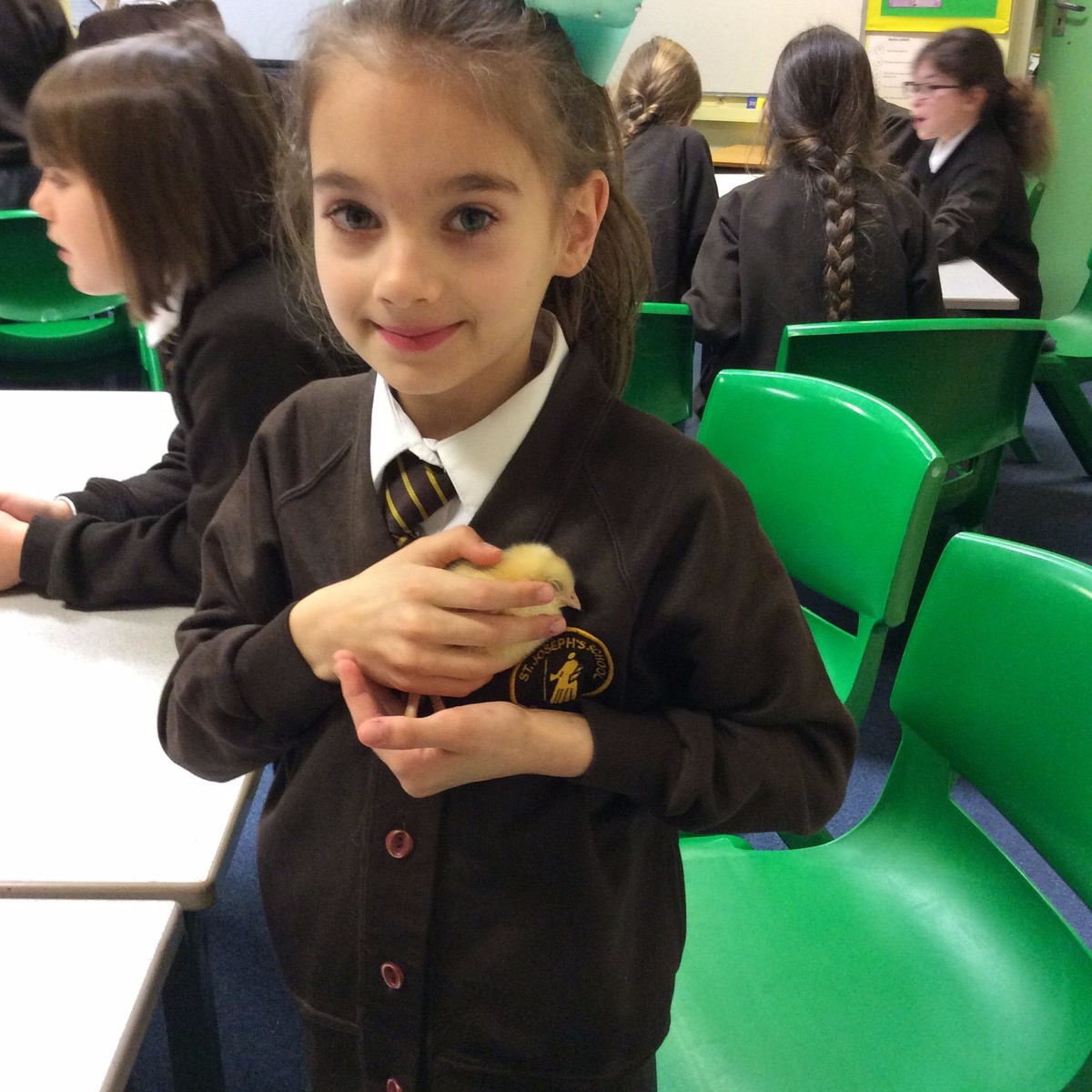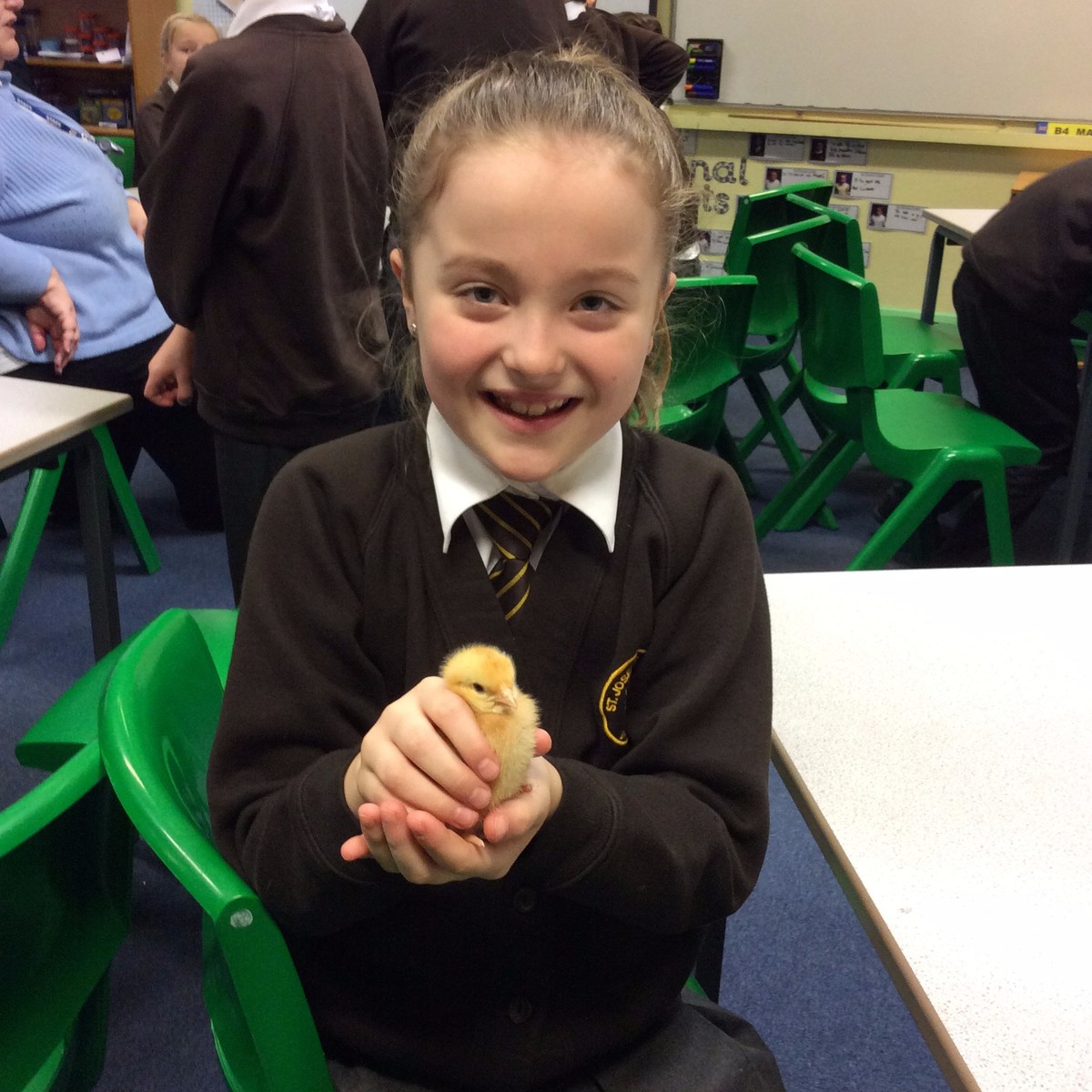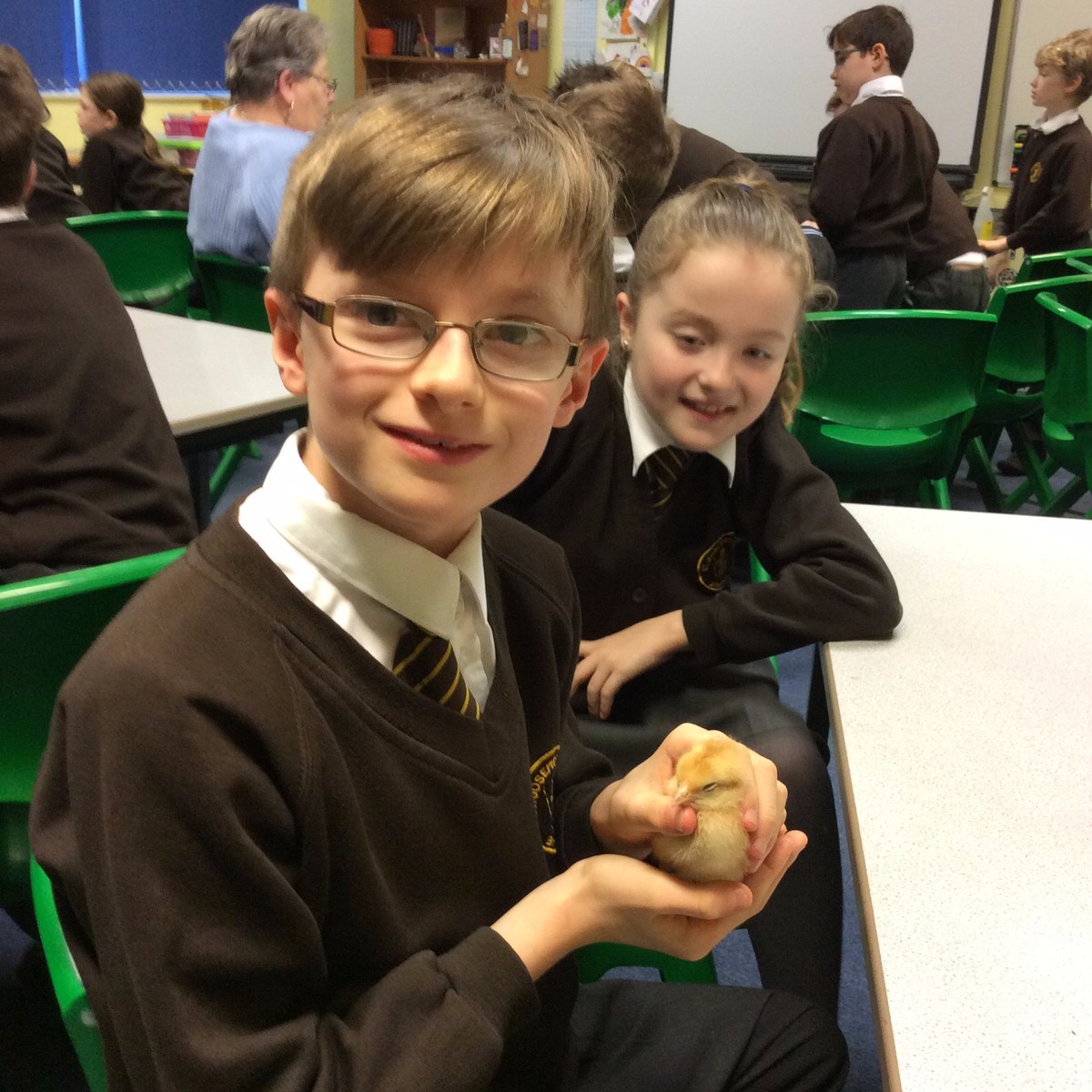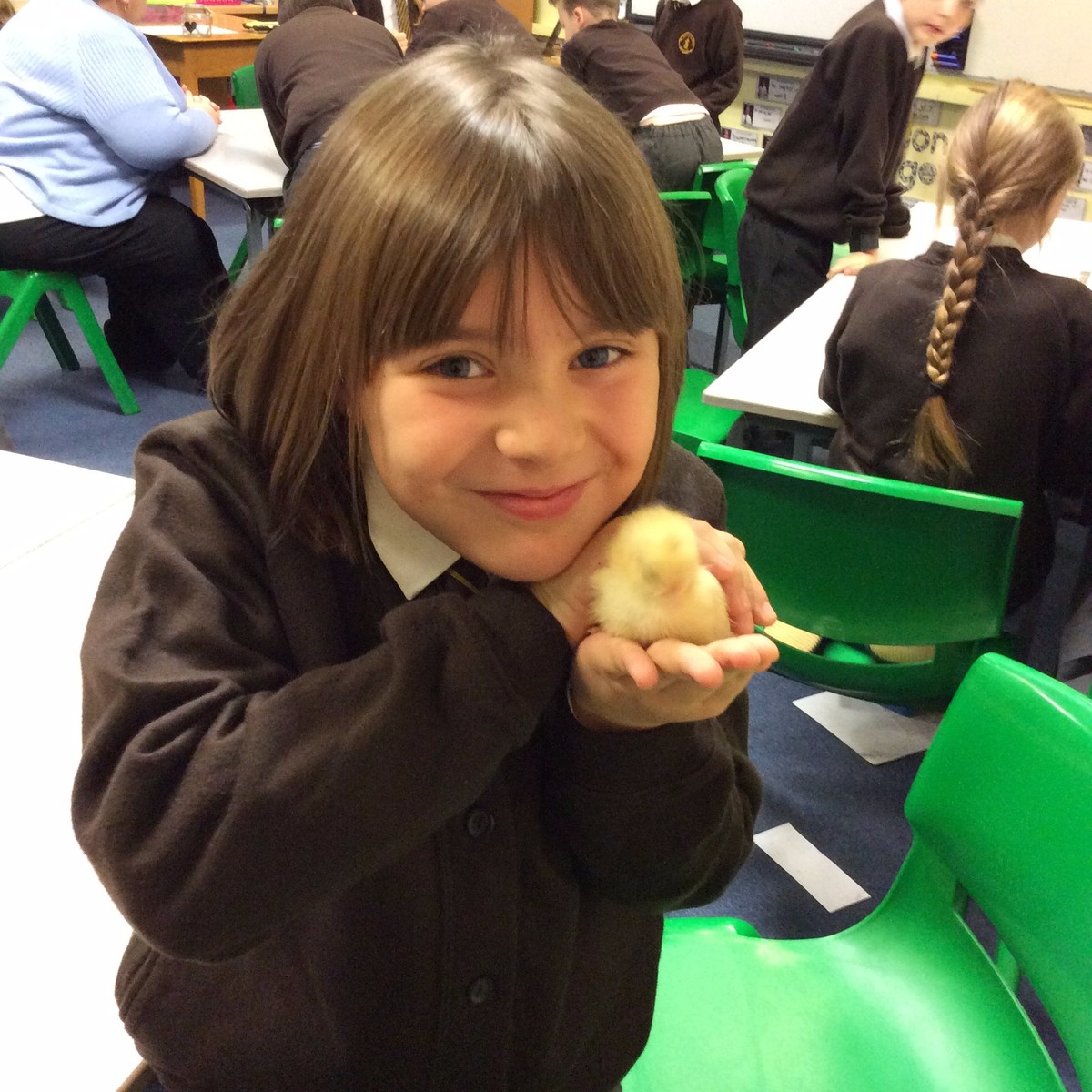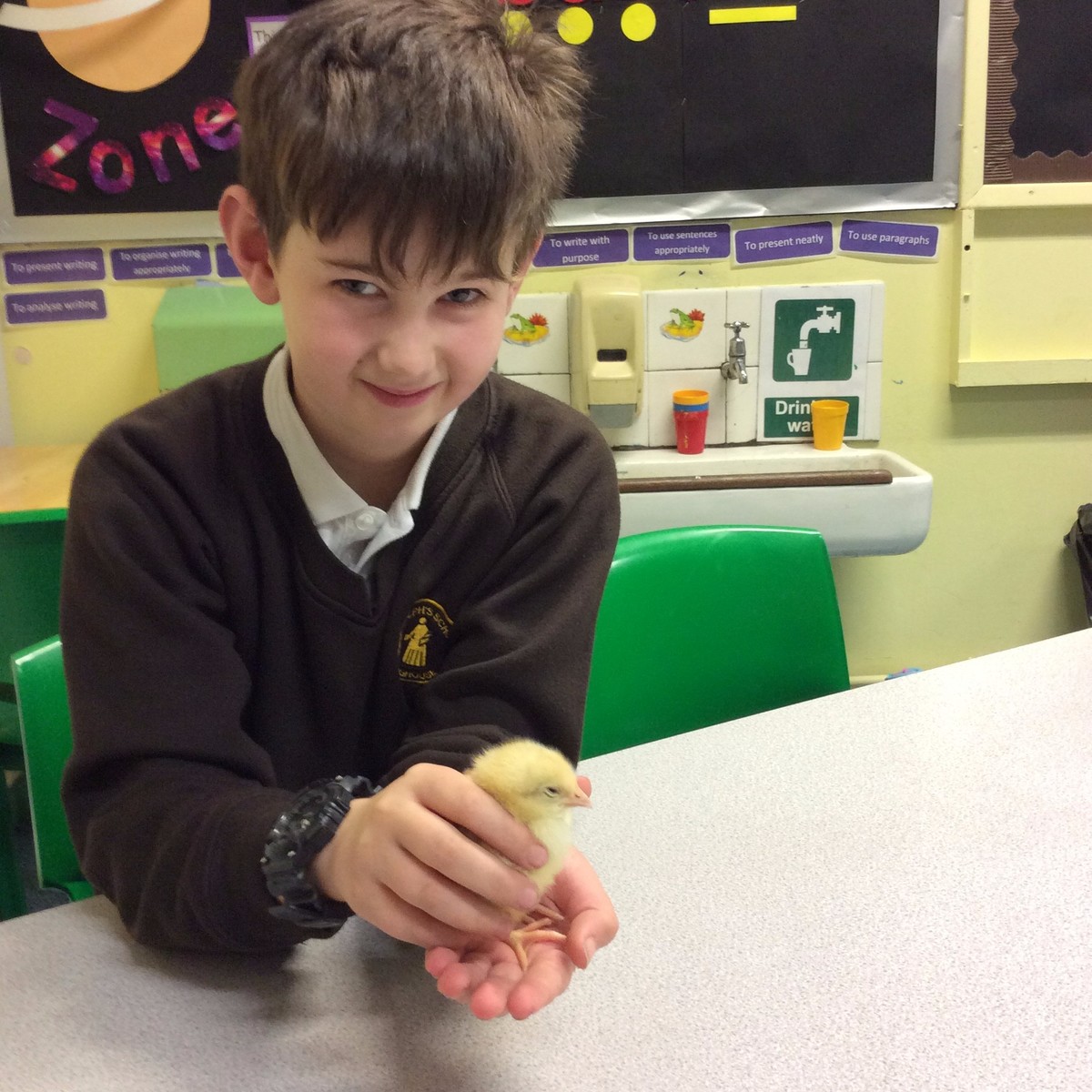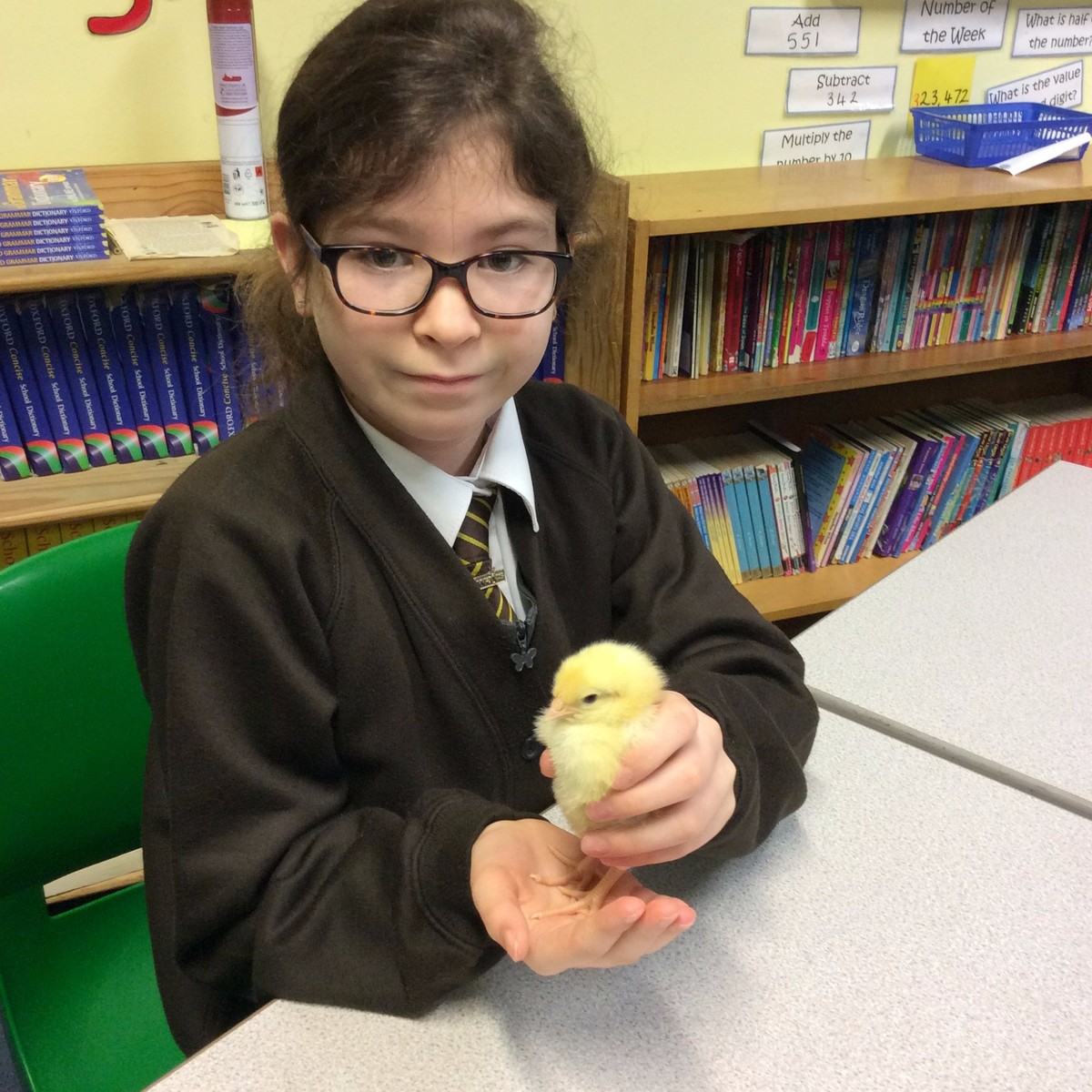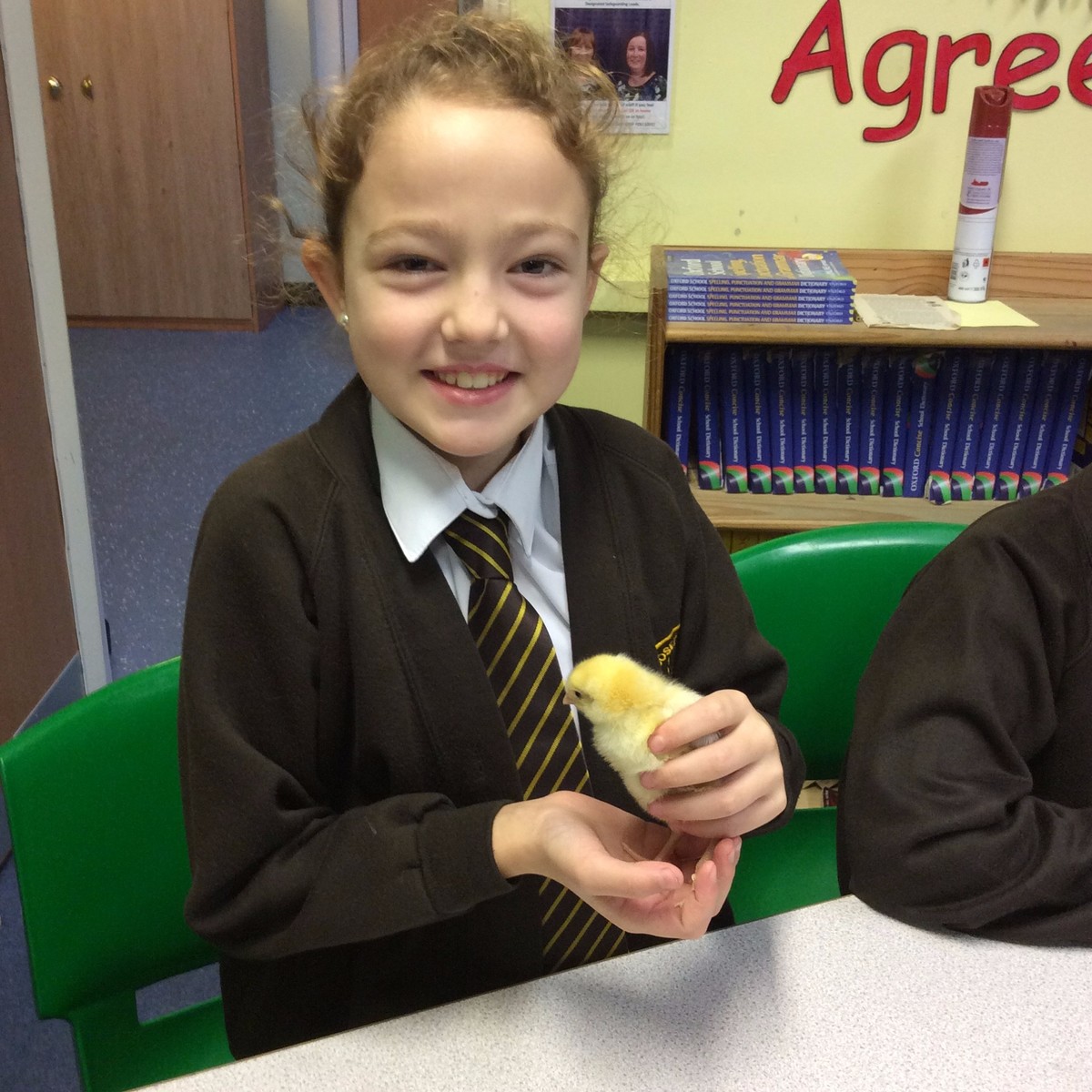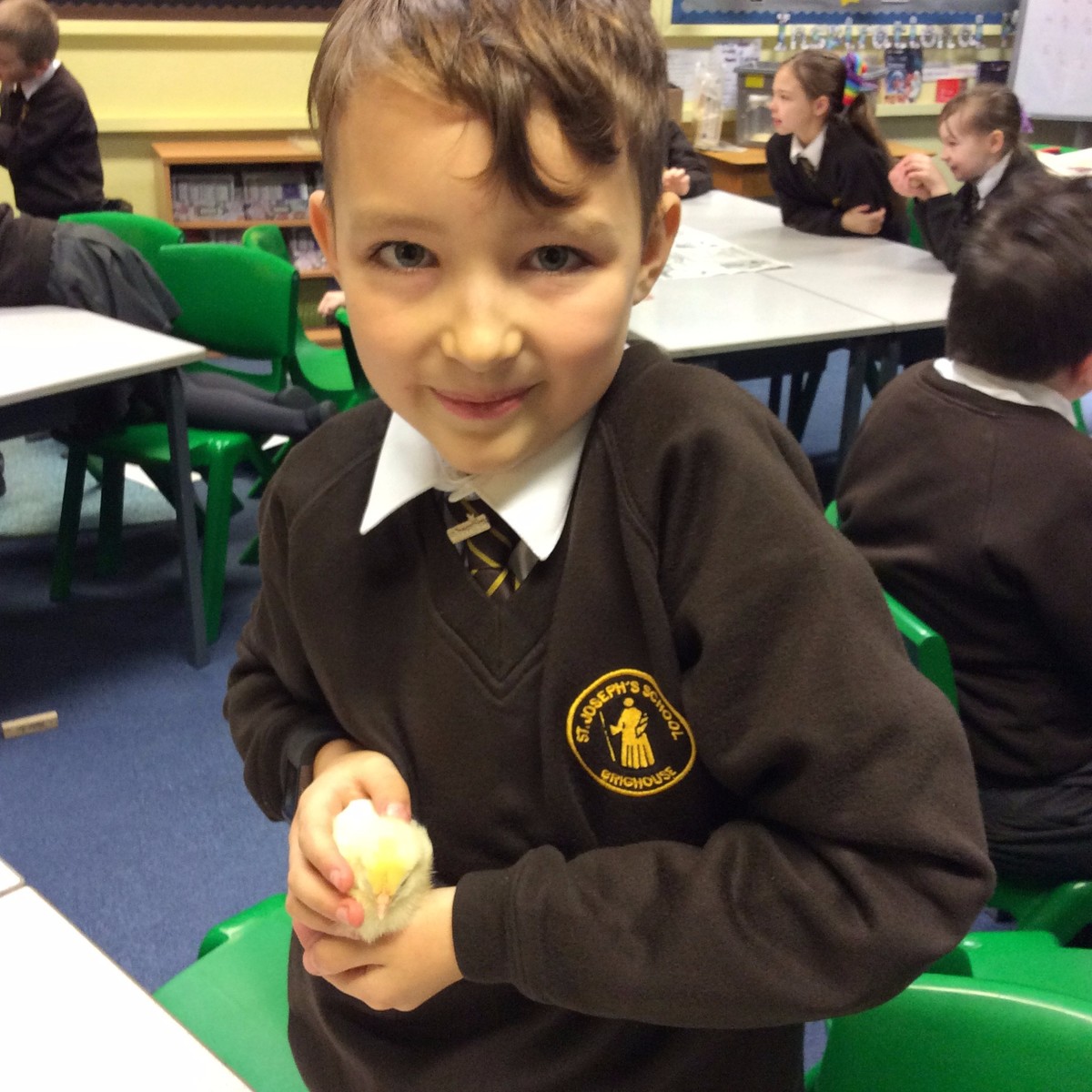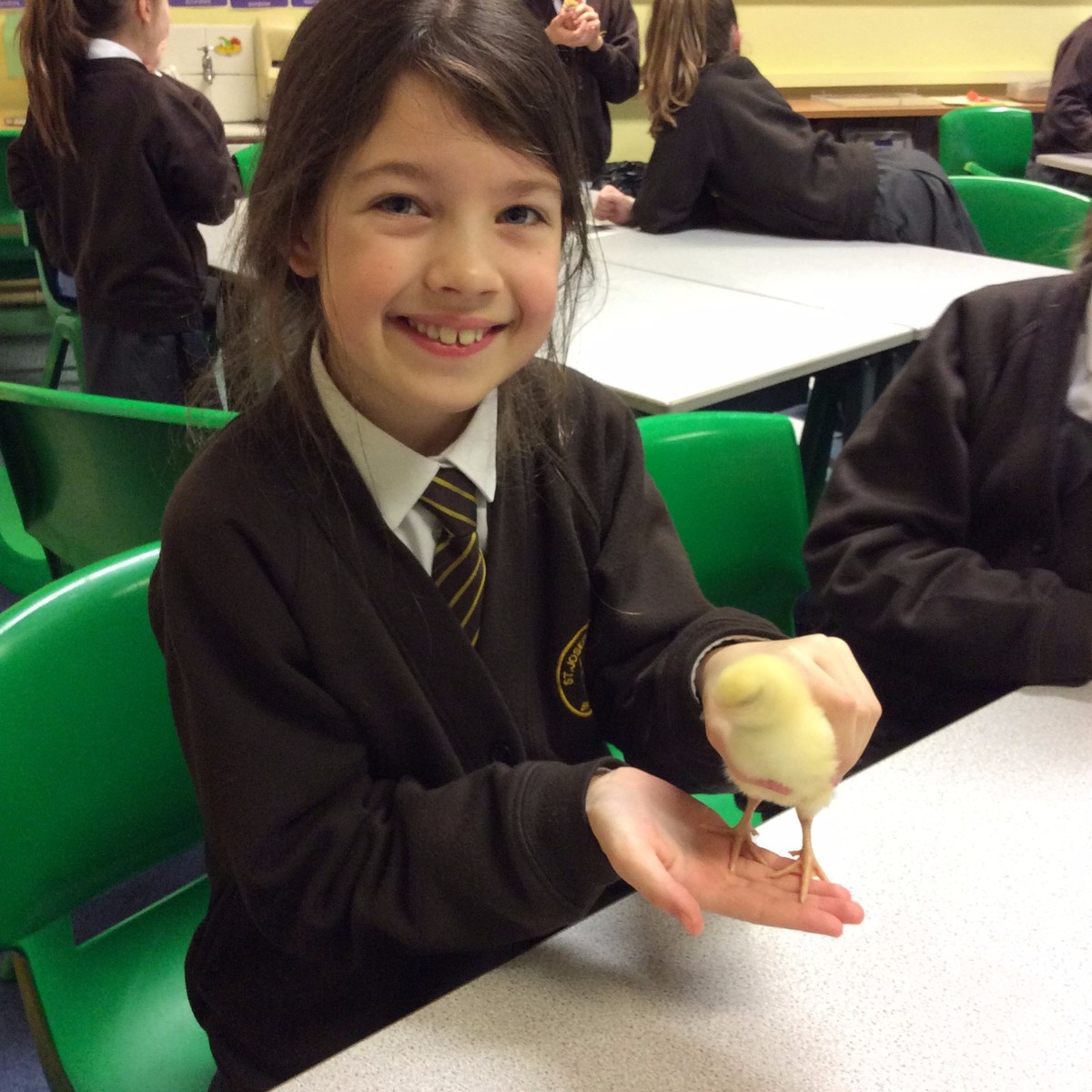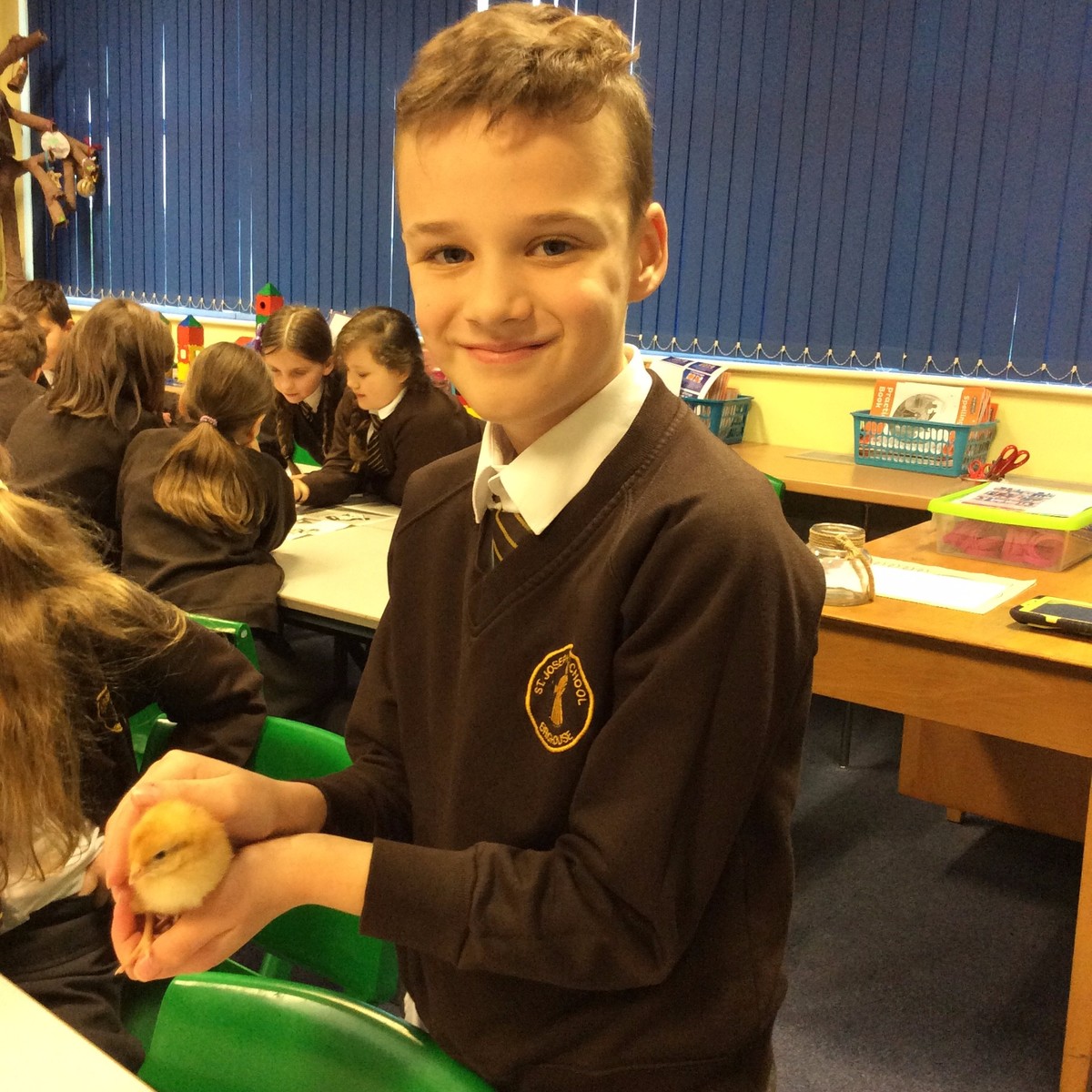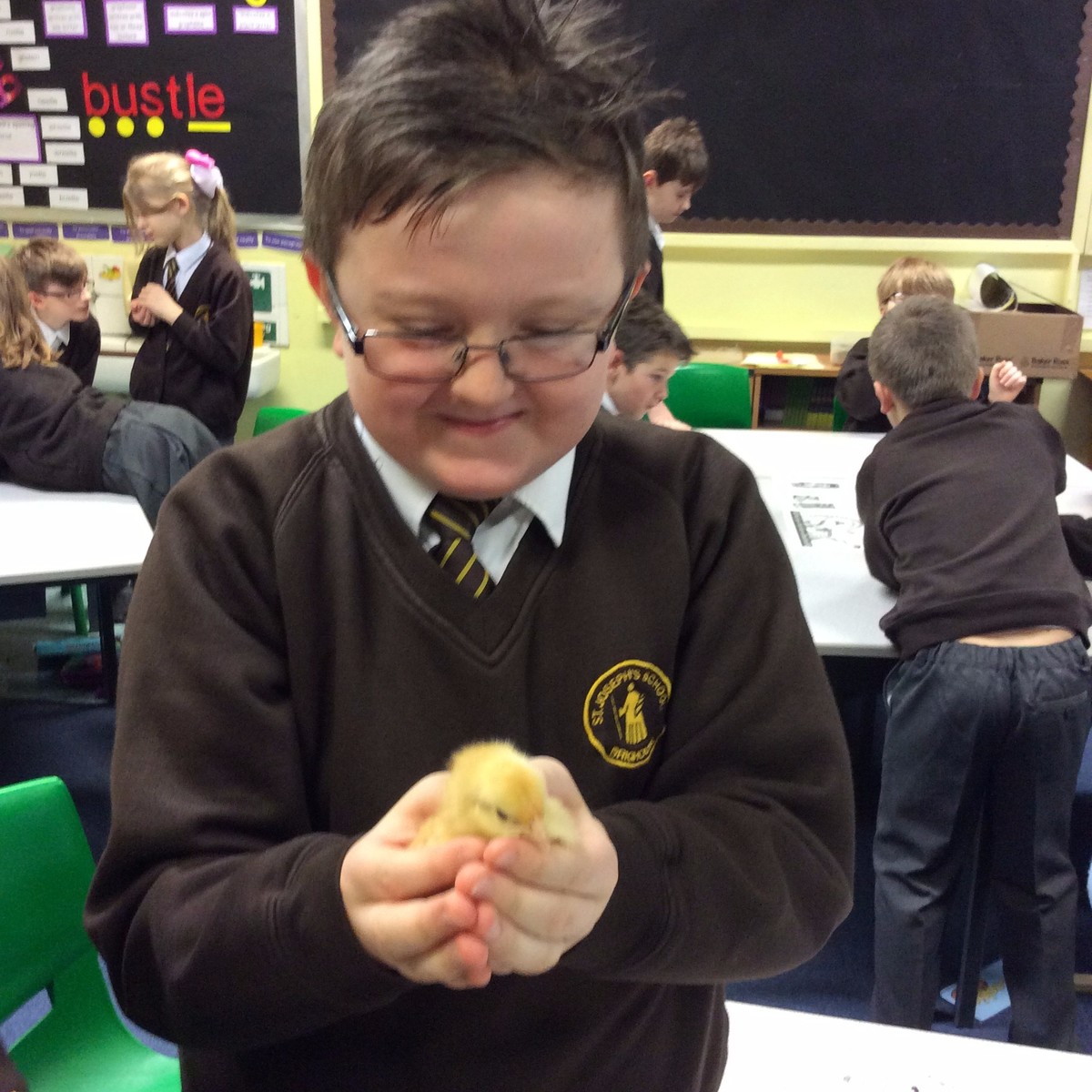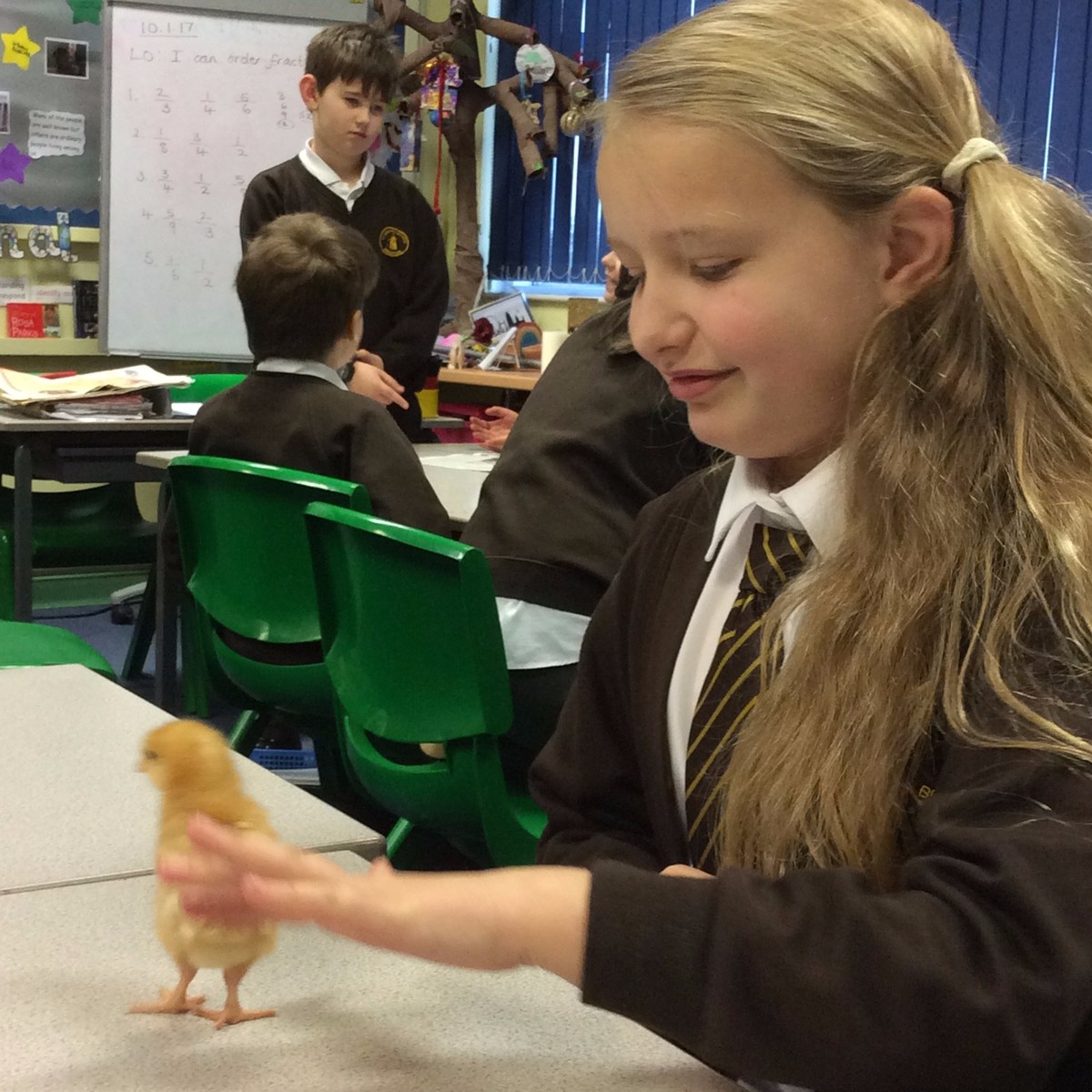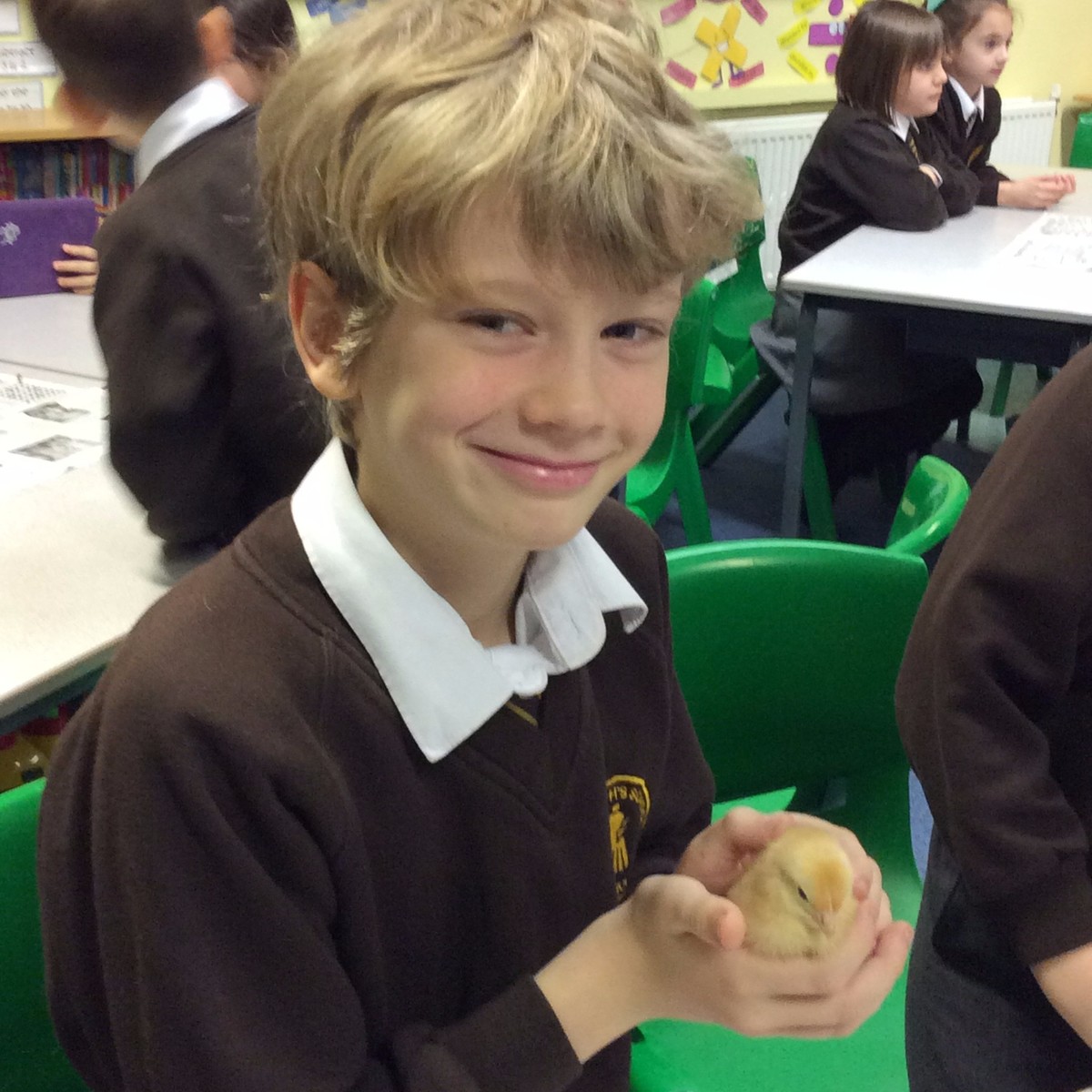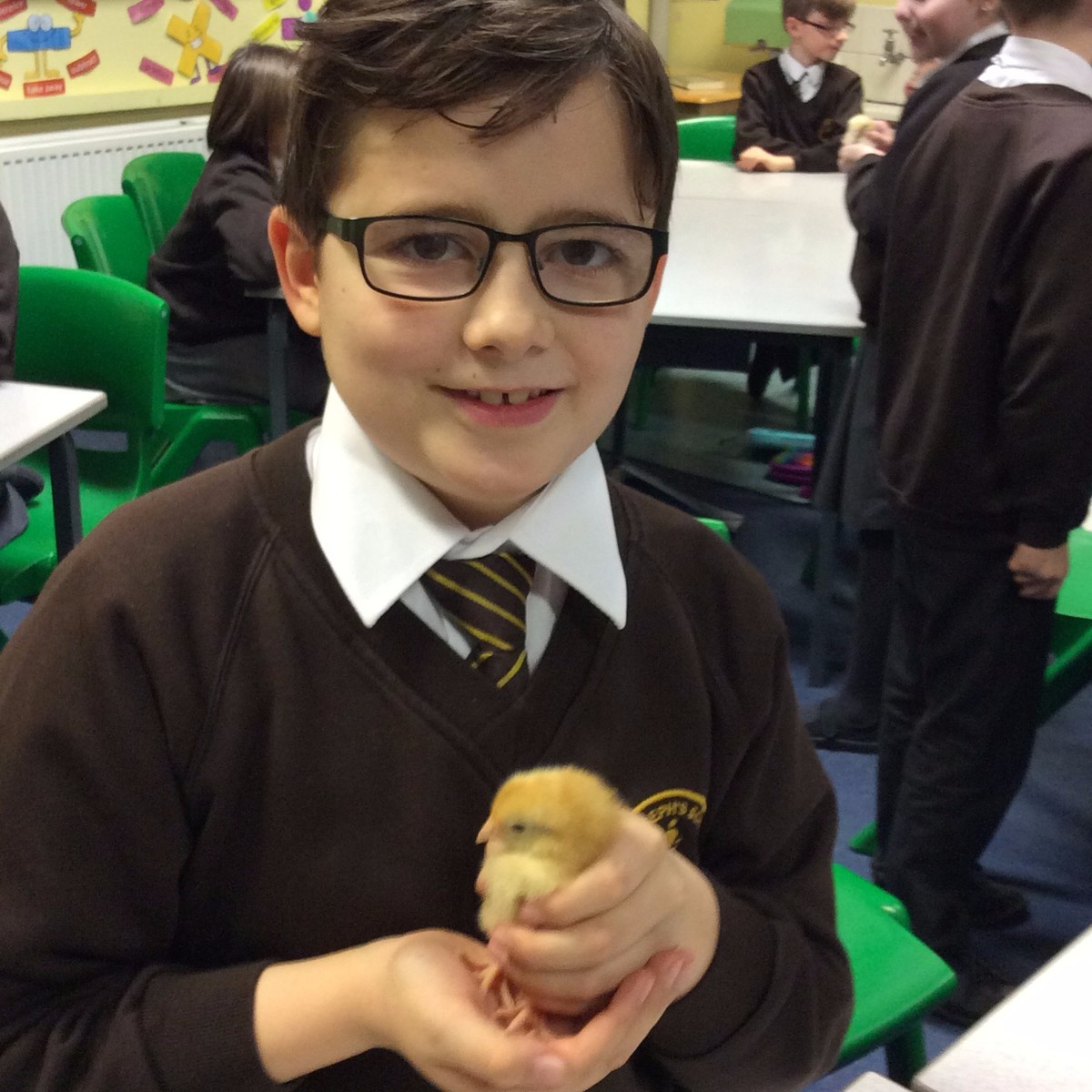 We successfully hatched nine chicks (7 girls and 2 boys). We looked after them very well before they went back to the farm. We shared ideas for names for 2 of the chicks and then voted for our favourites. The winners were 'Sir Chirpsalot' and 'Chickalulu'!
We created our own 'Garden of Remembrance'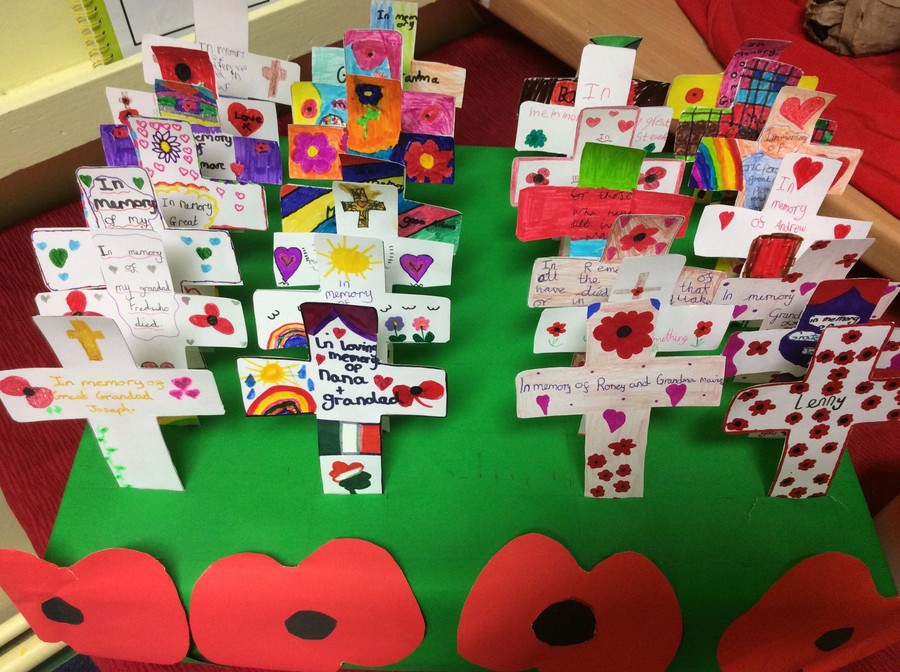 We used iMovie to create trailers for a movie based on our adventures across Alchemy Island.
We worked as musicians to create a soundtrack for 'Alchemy Island'. Have a listen to some we have created using the app 'GarageBand'
Year 5 met
Comet & Blitzen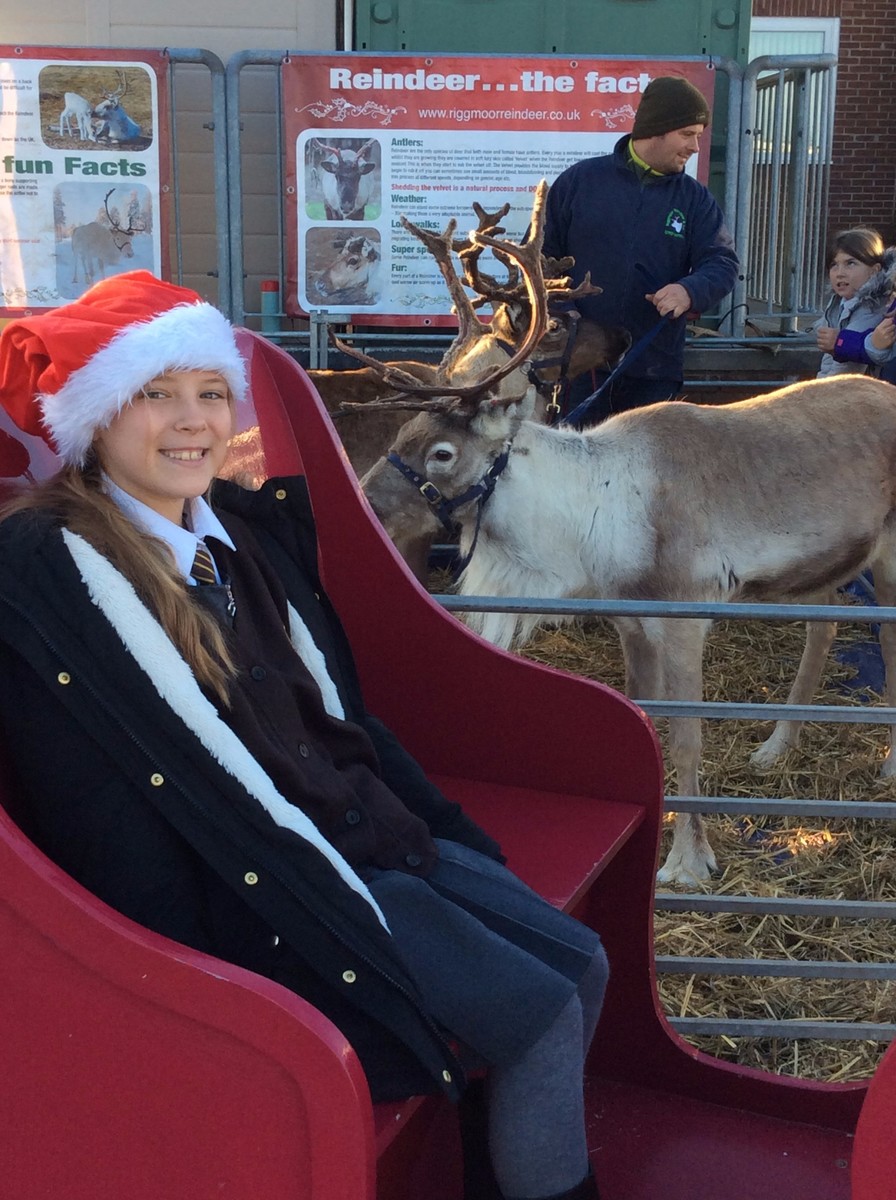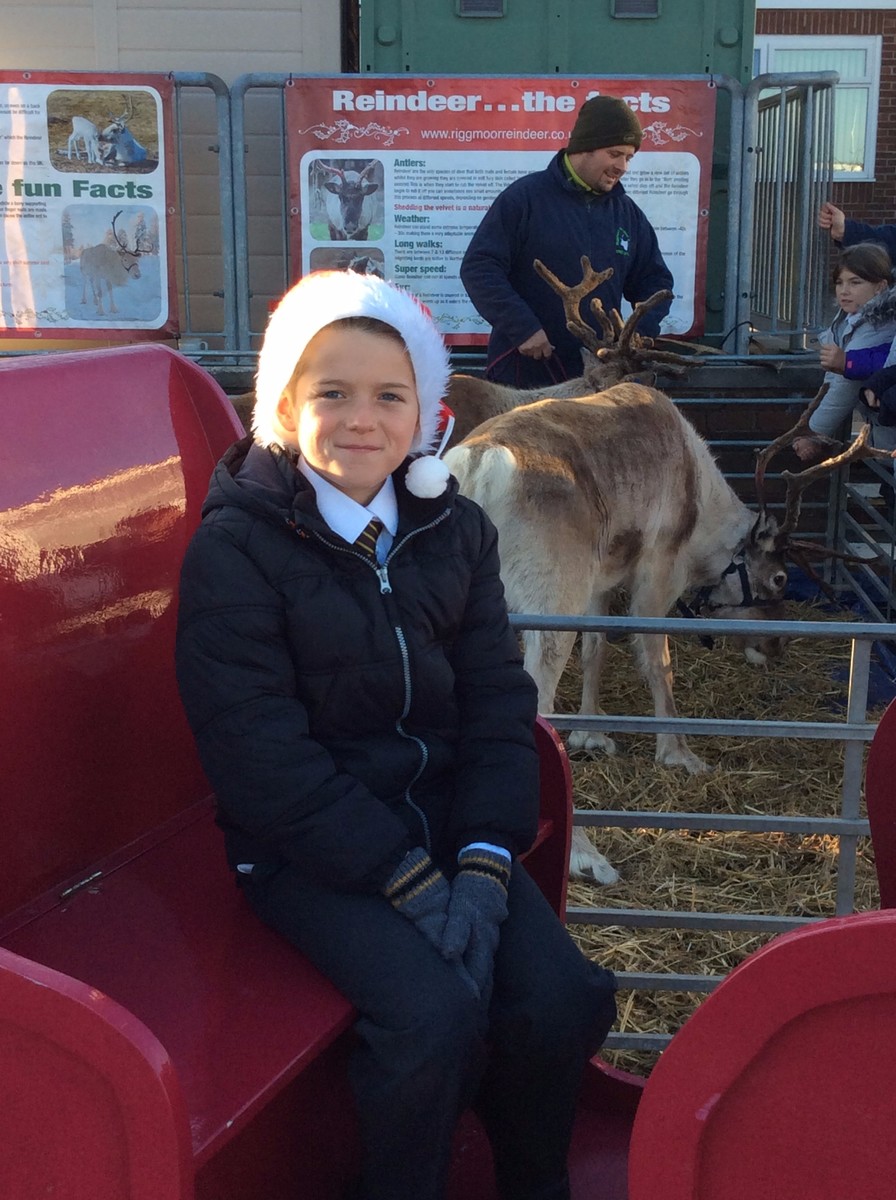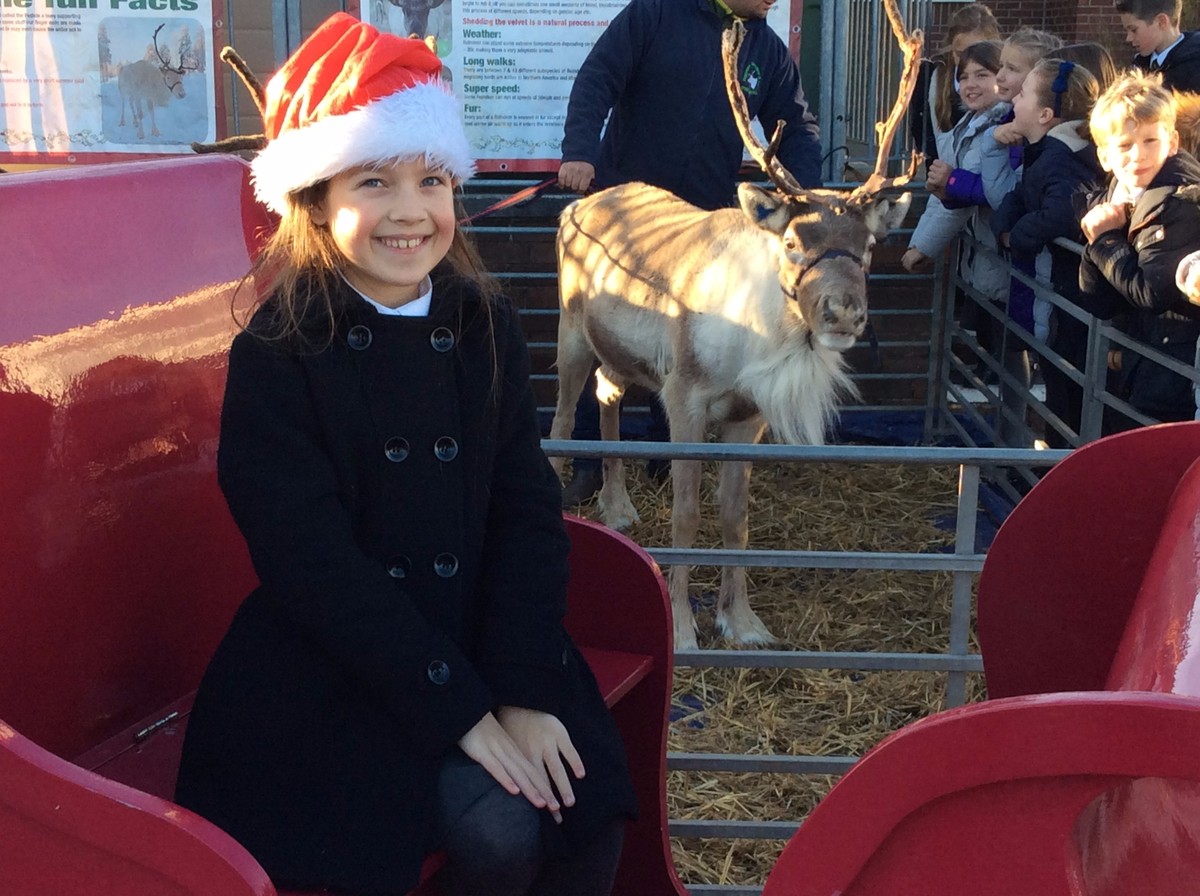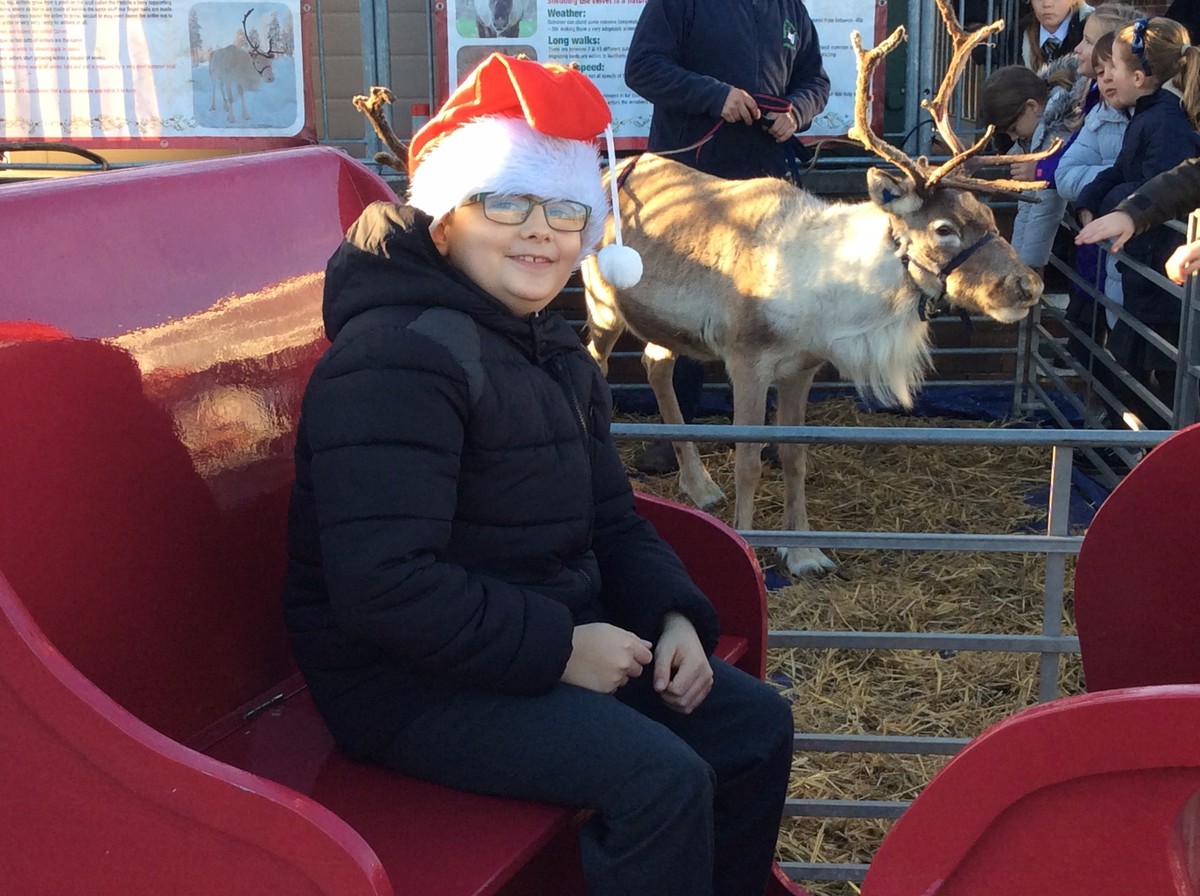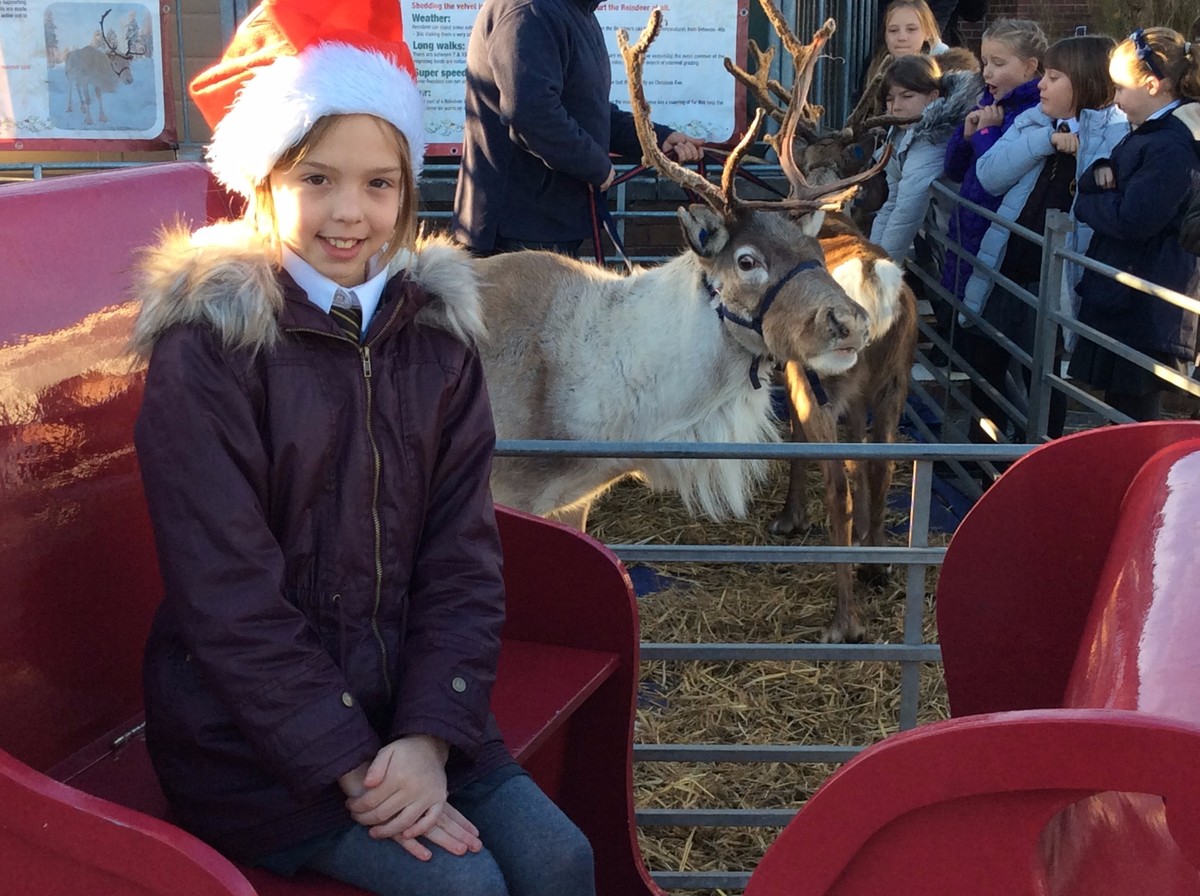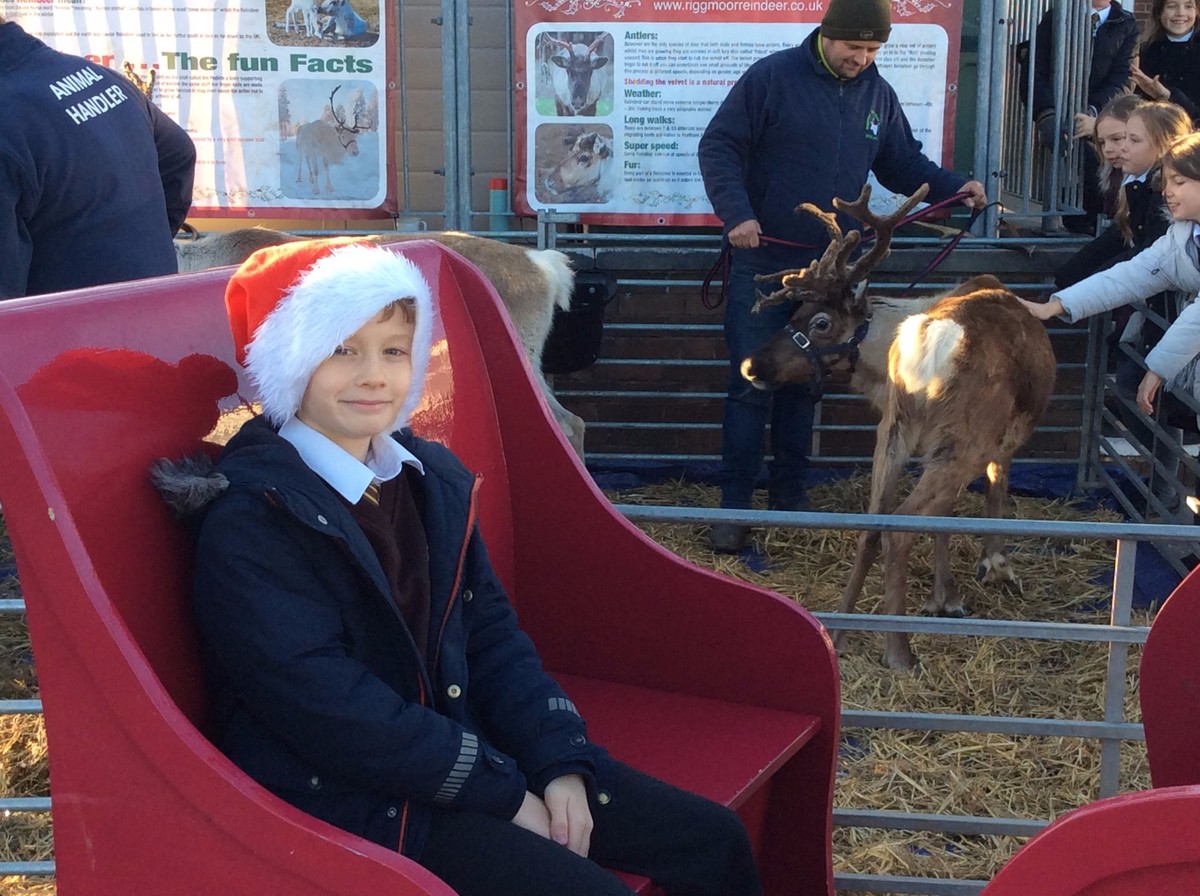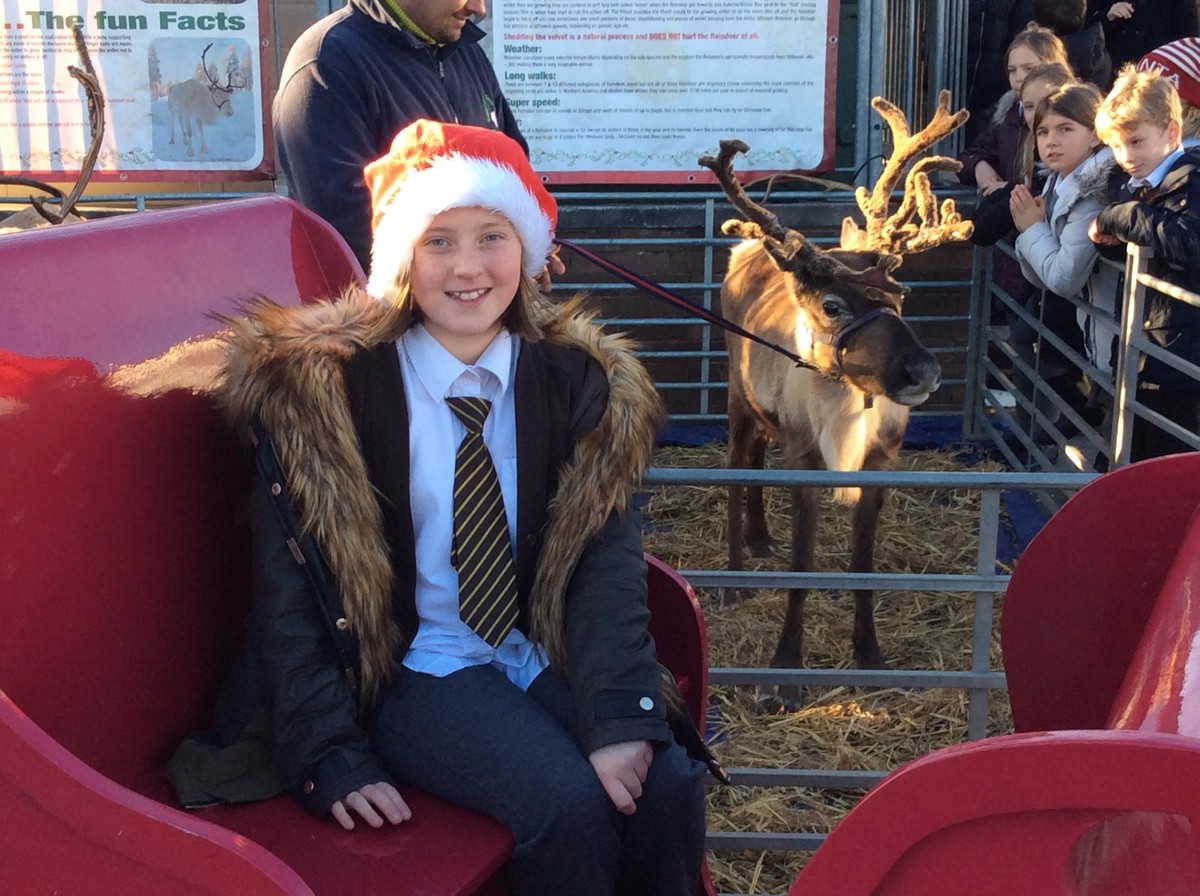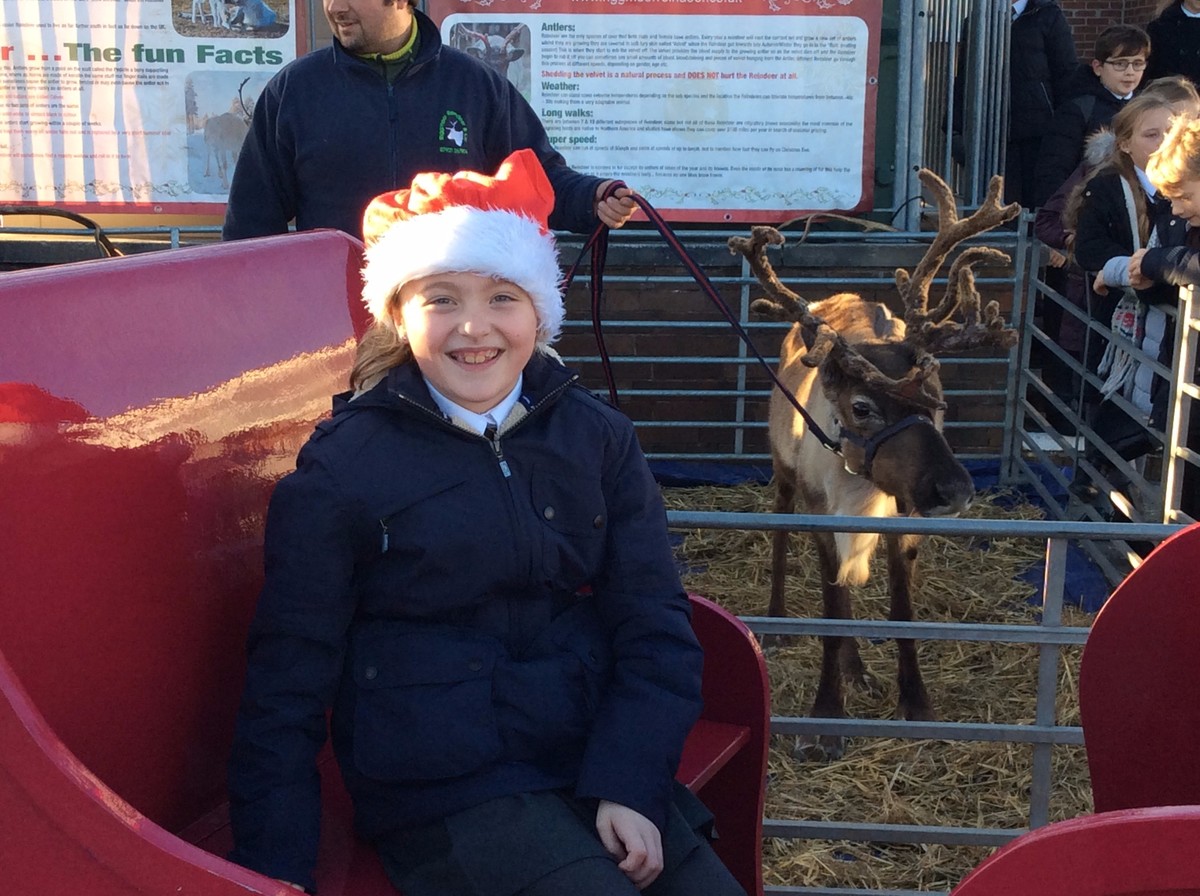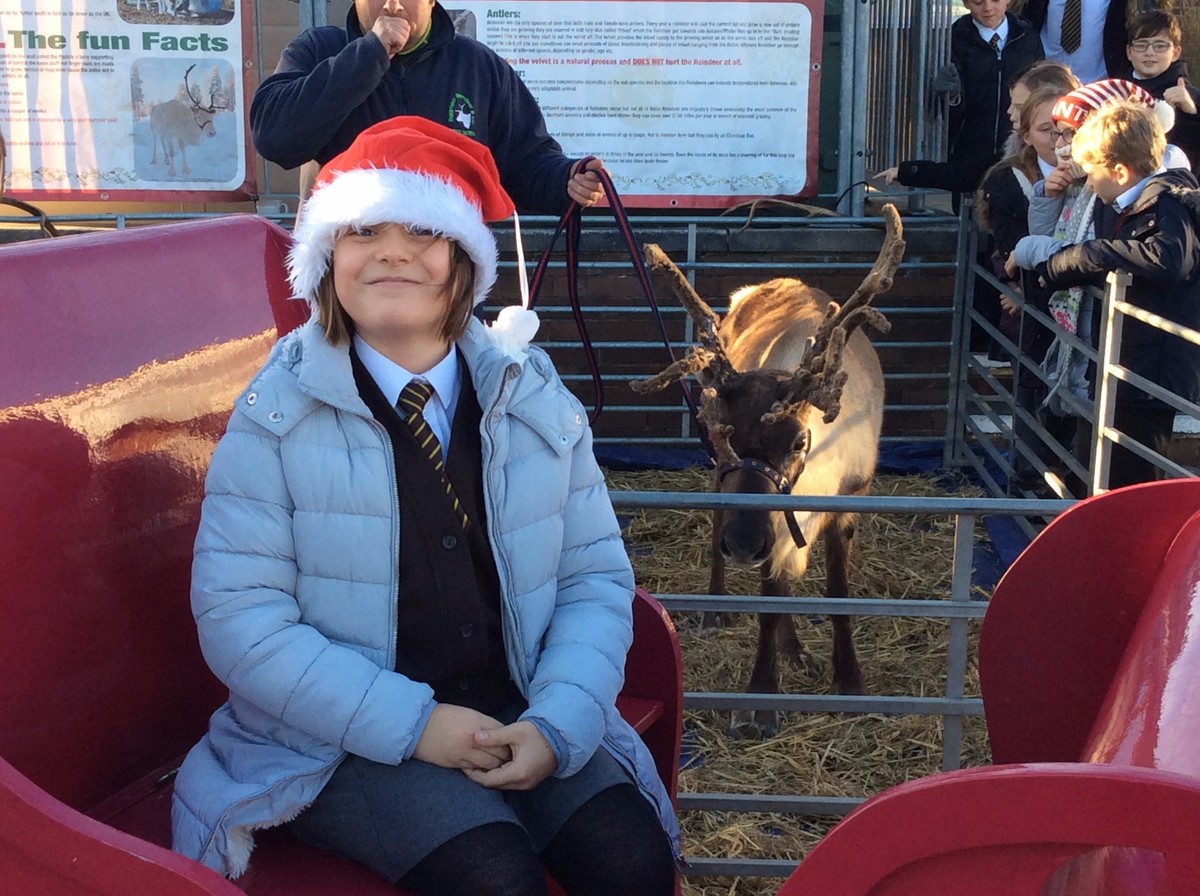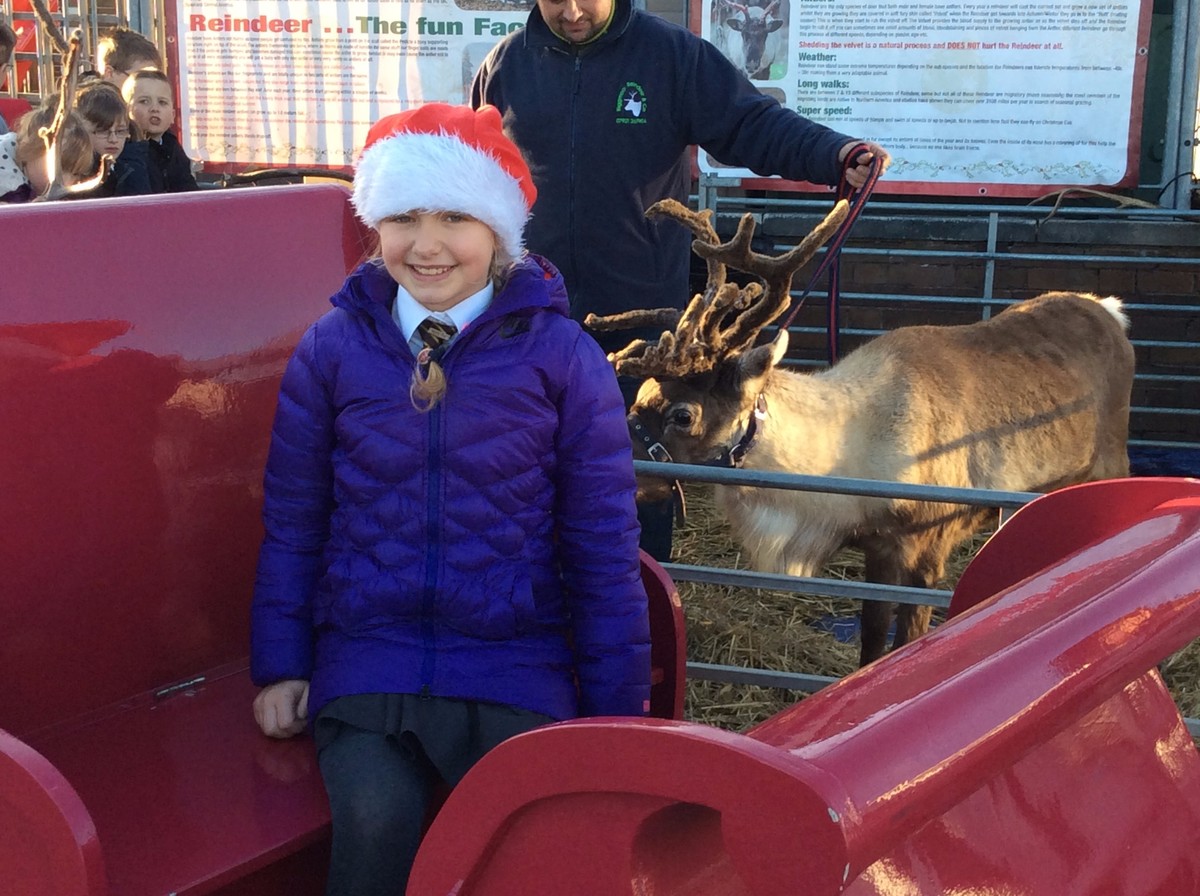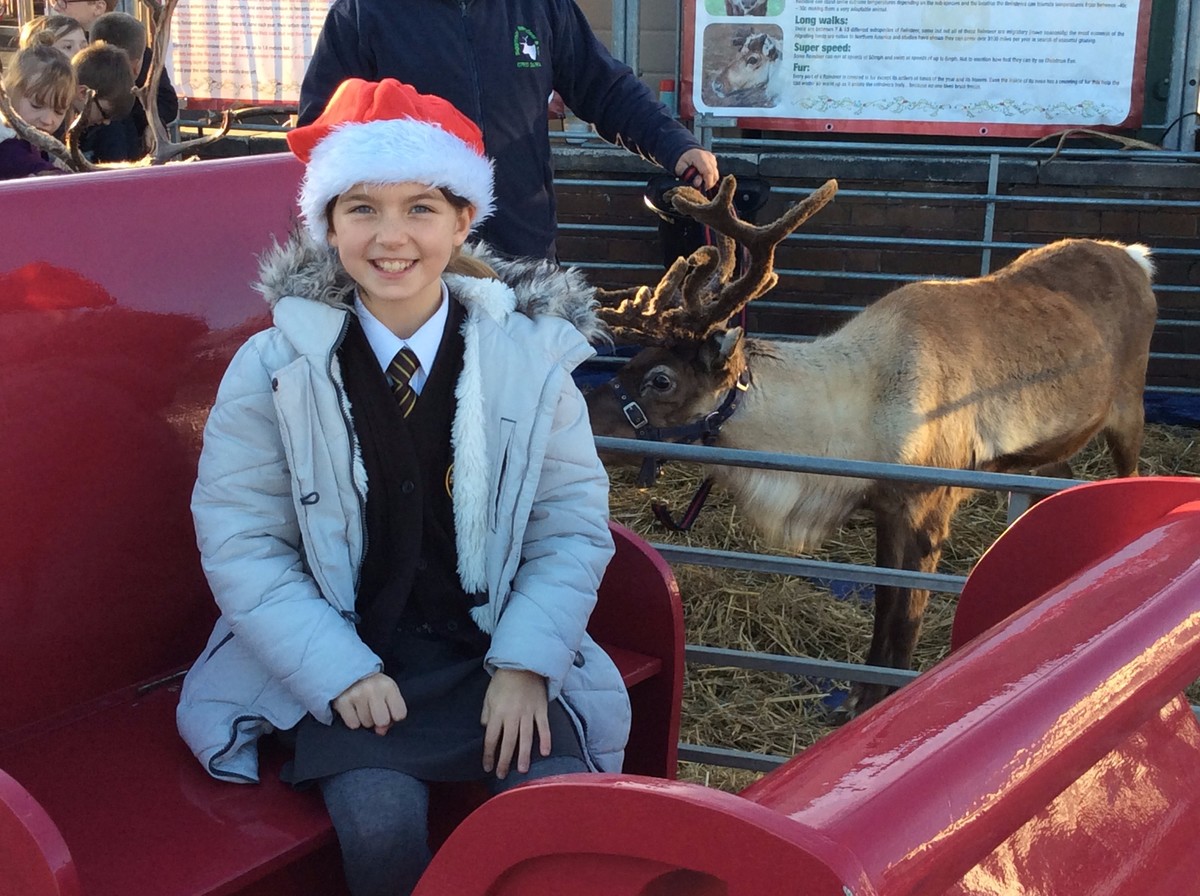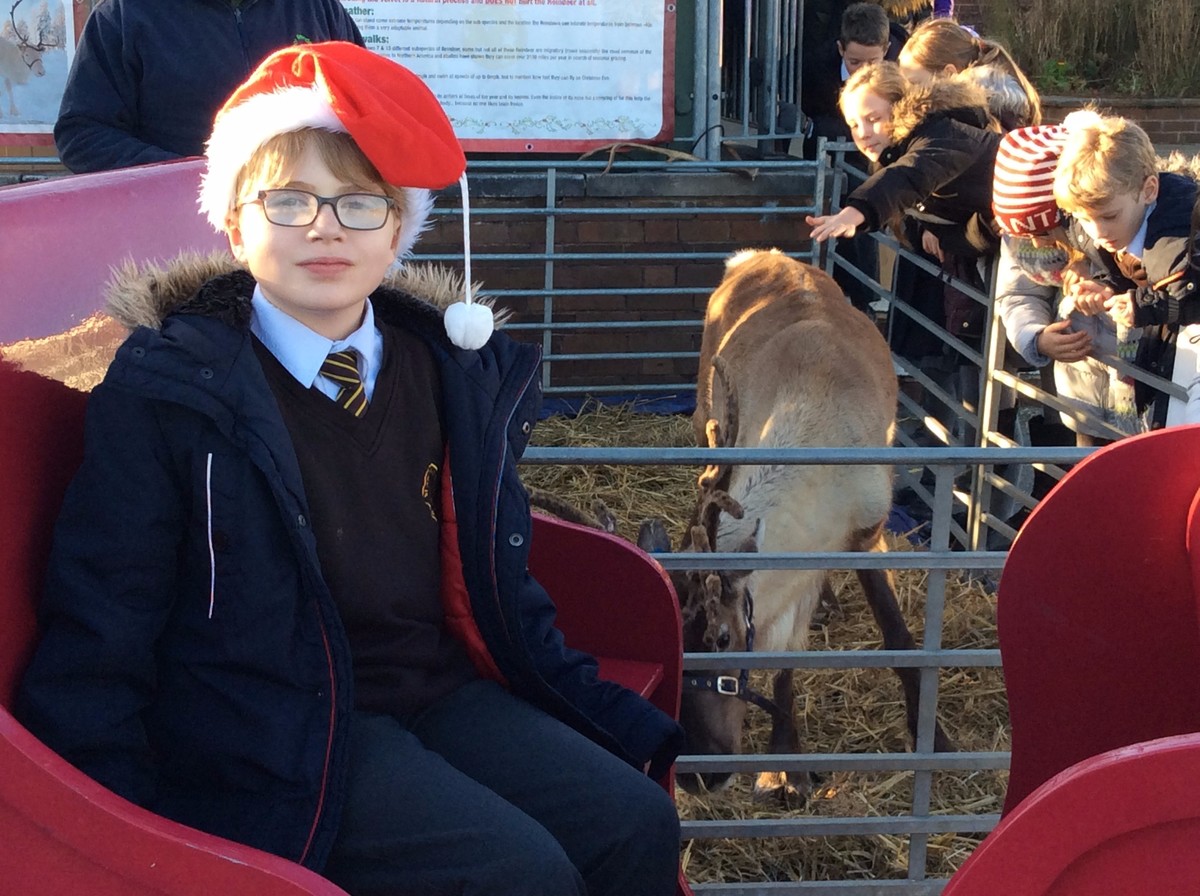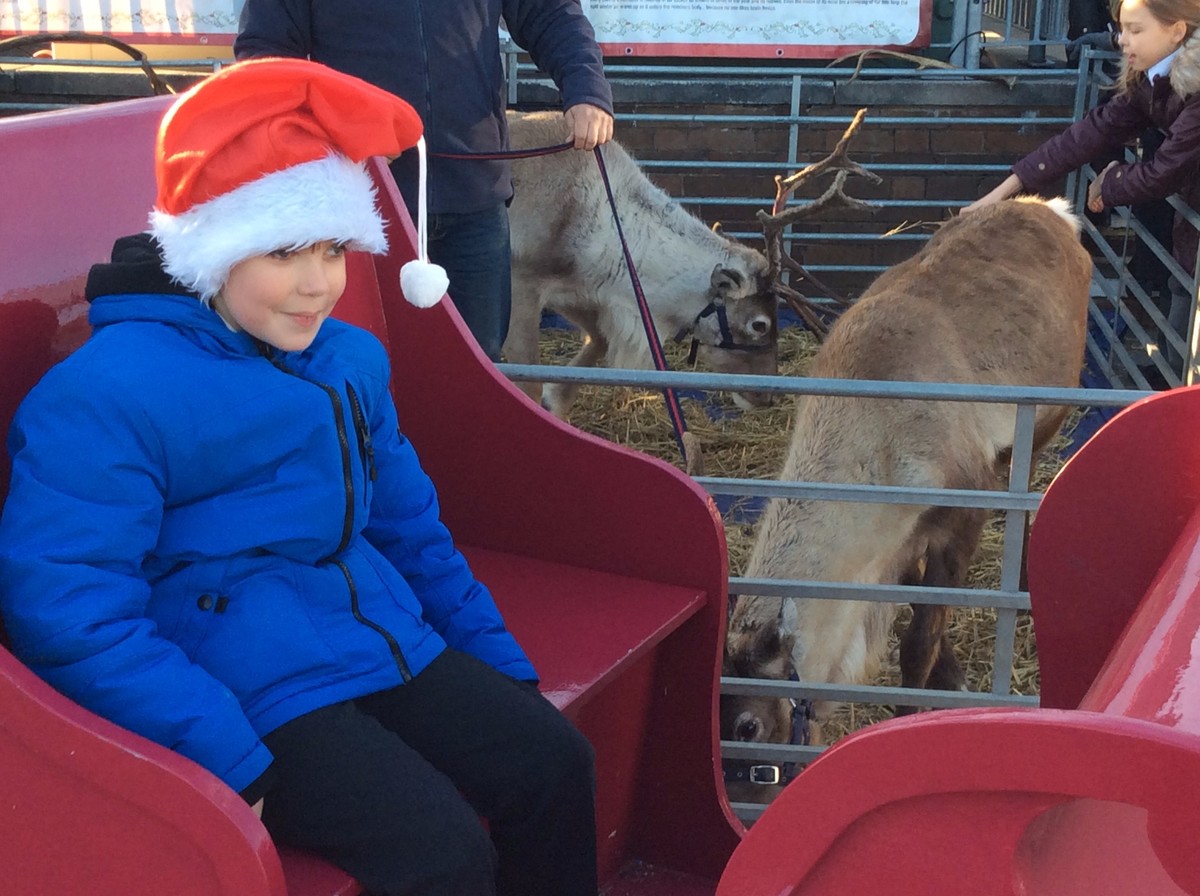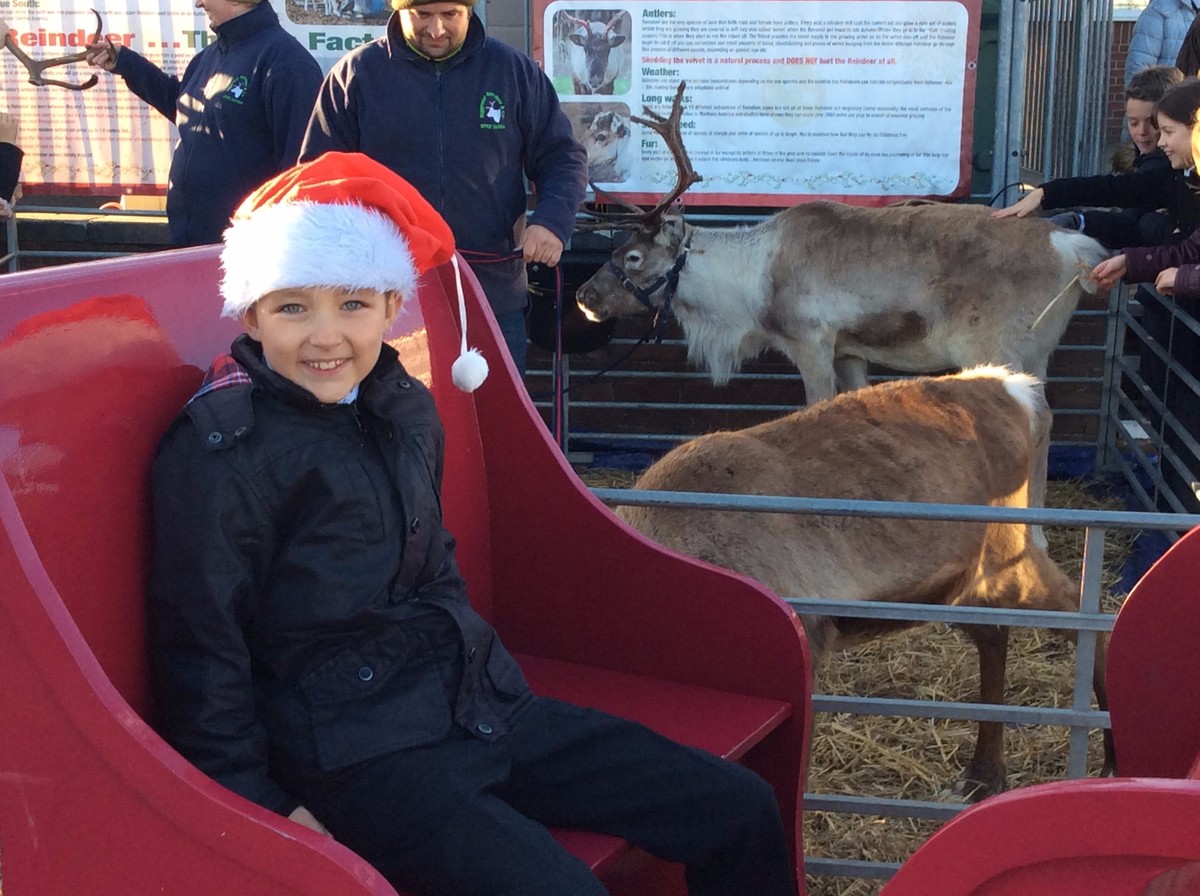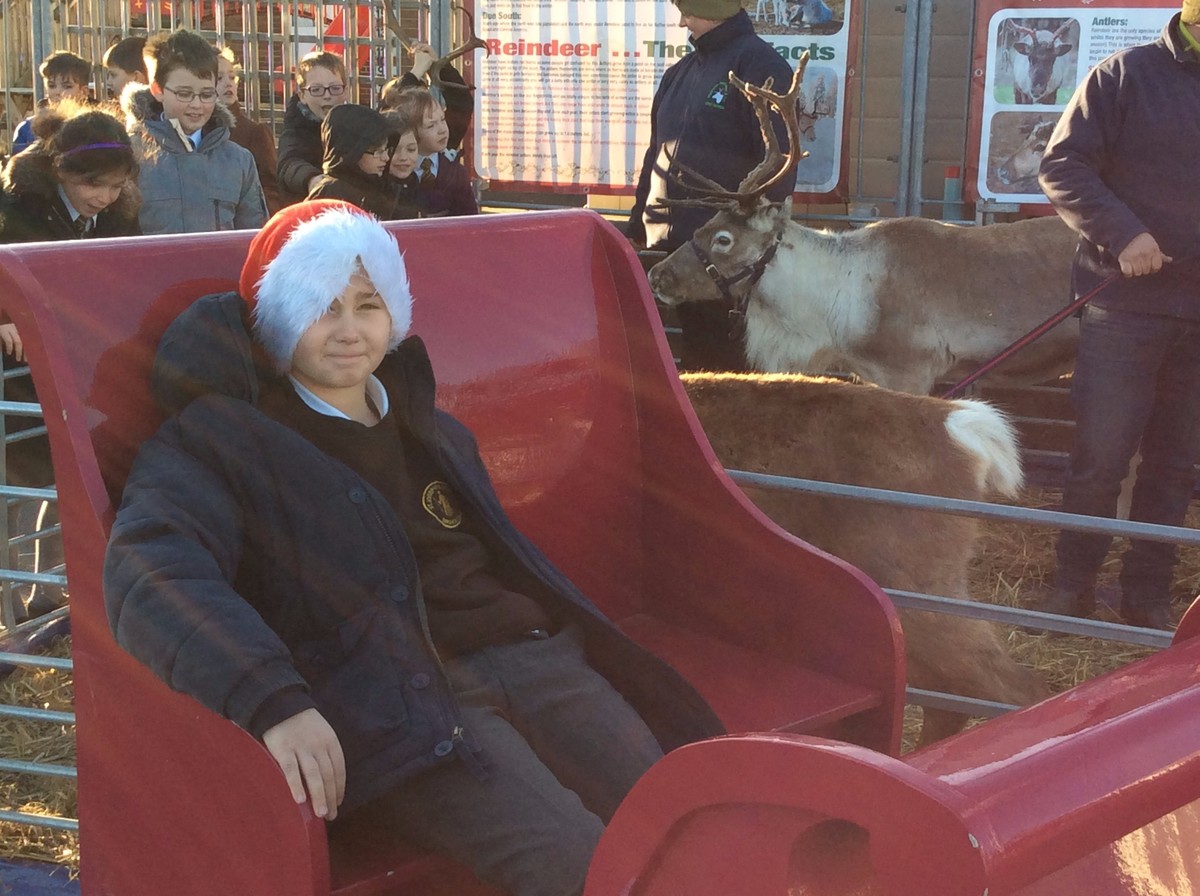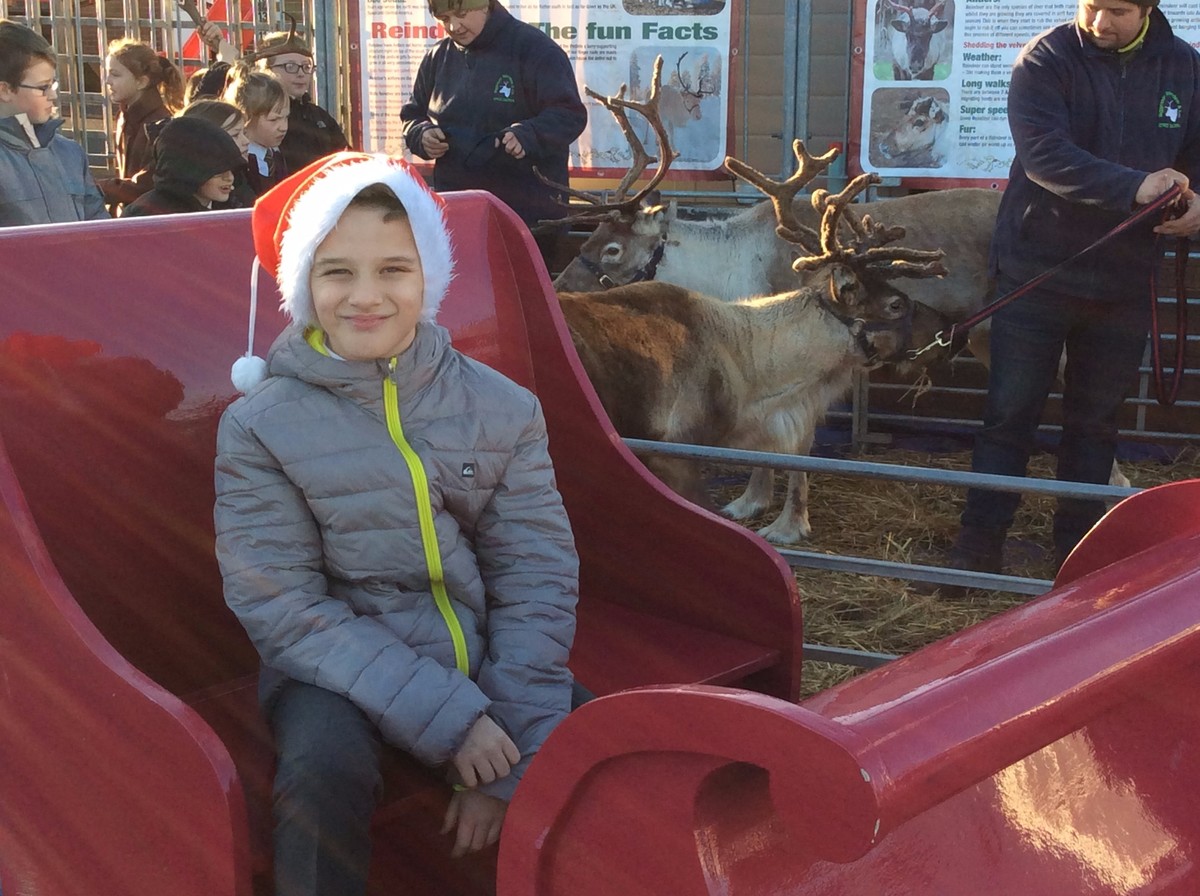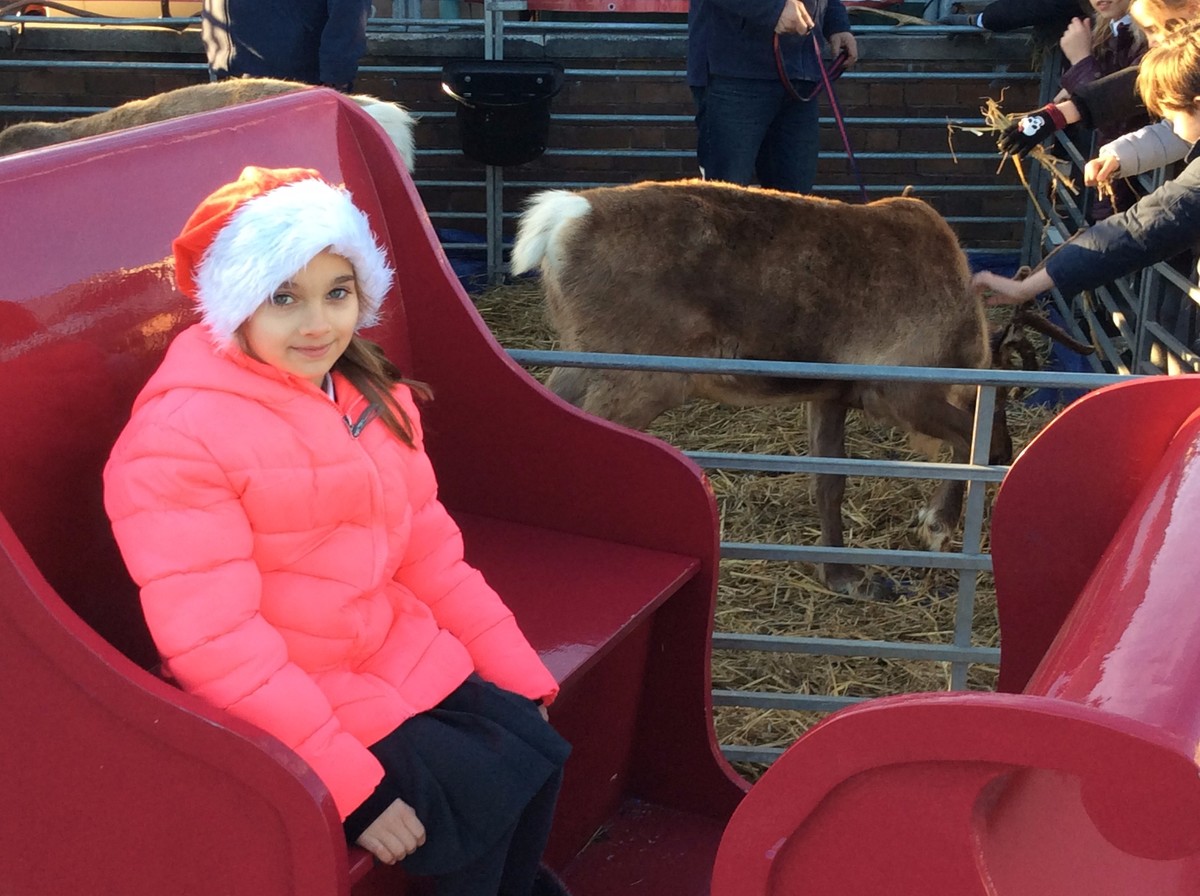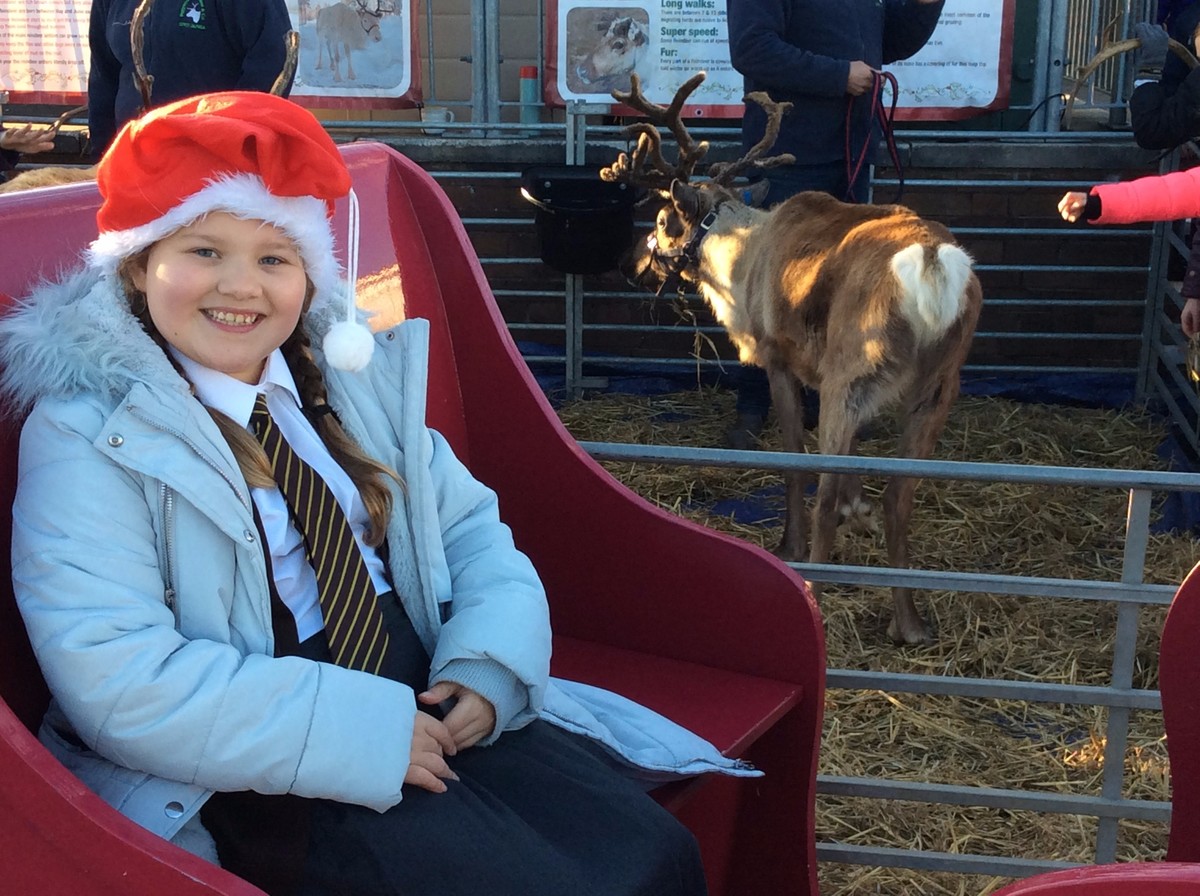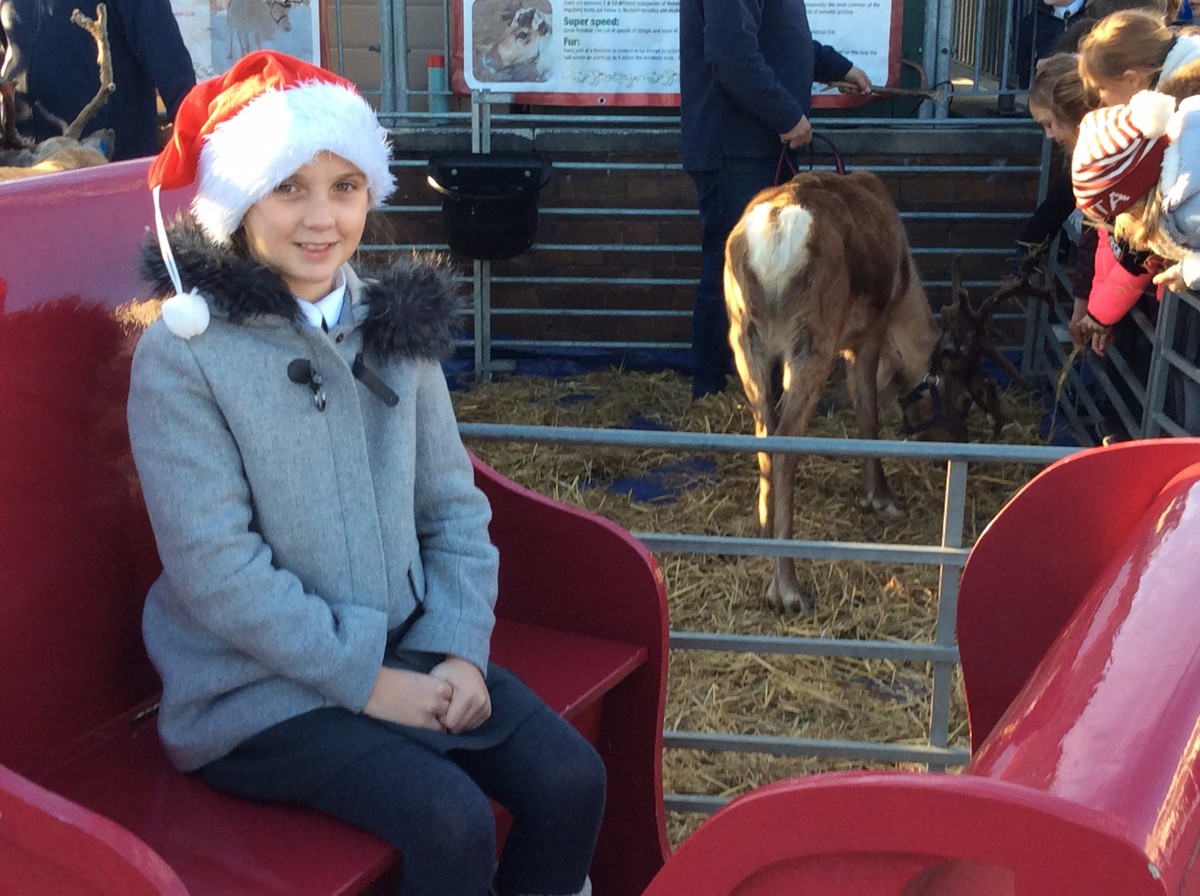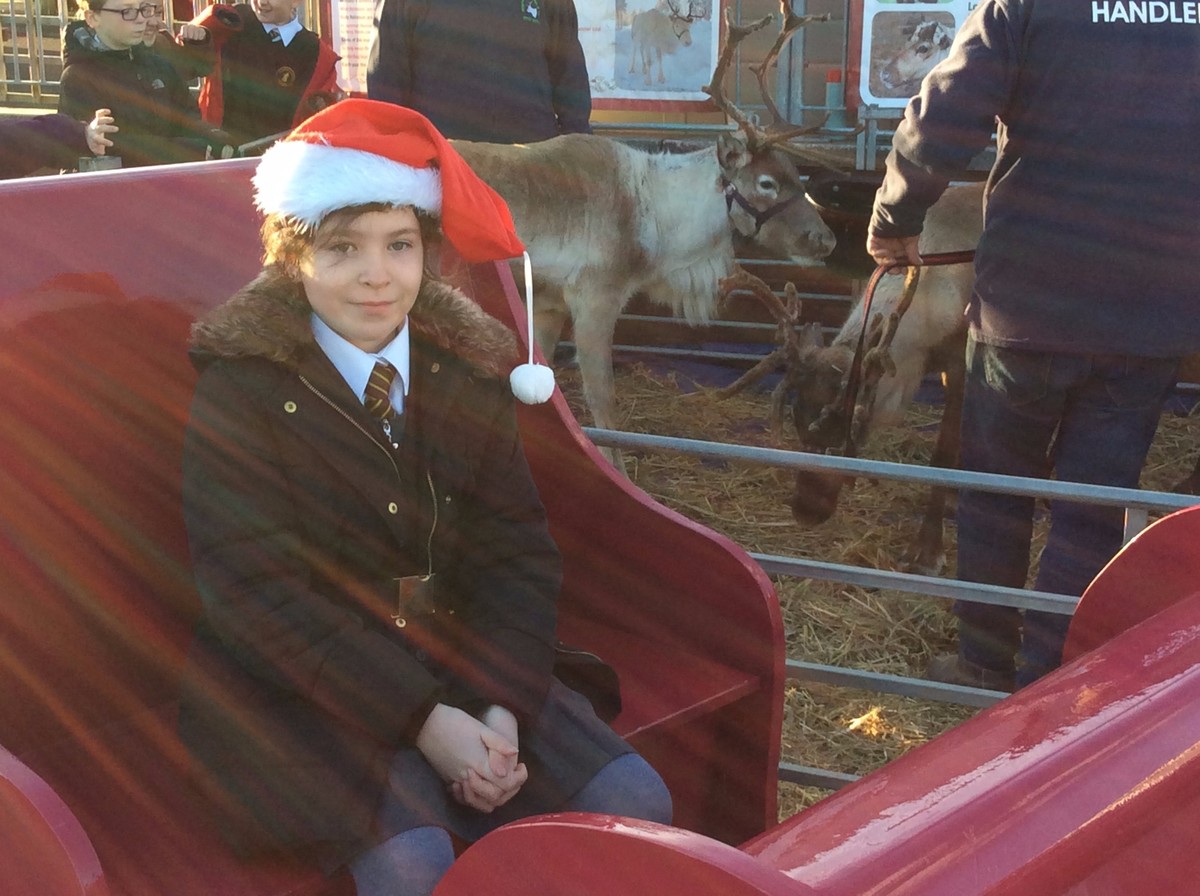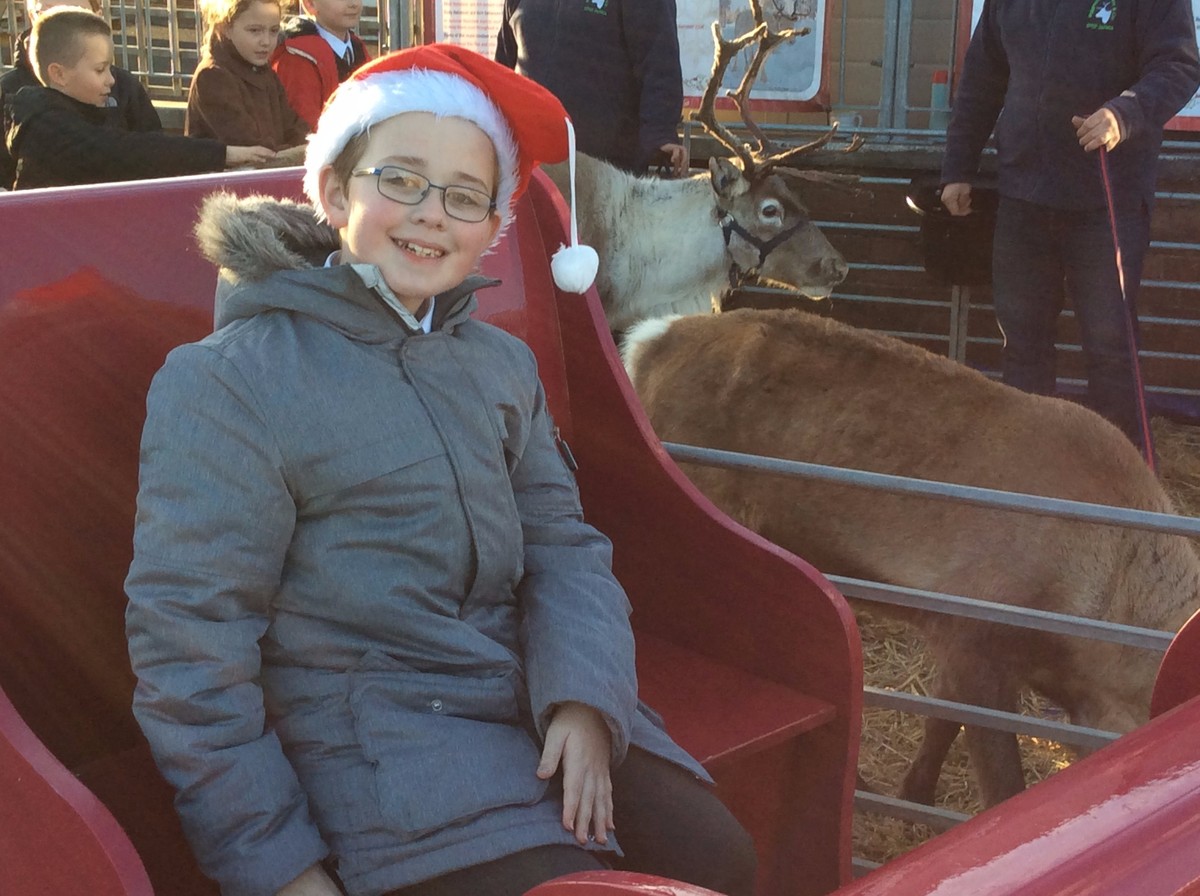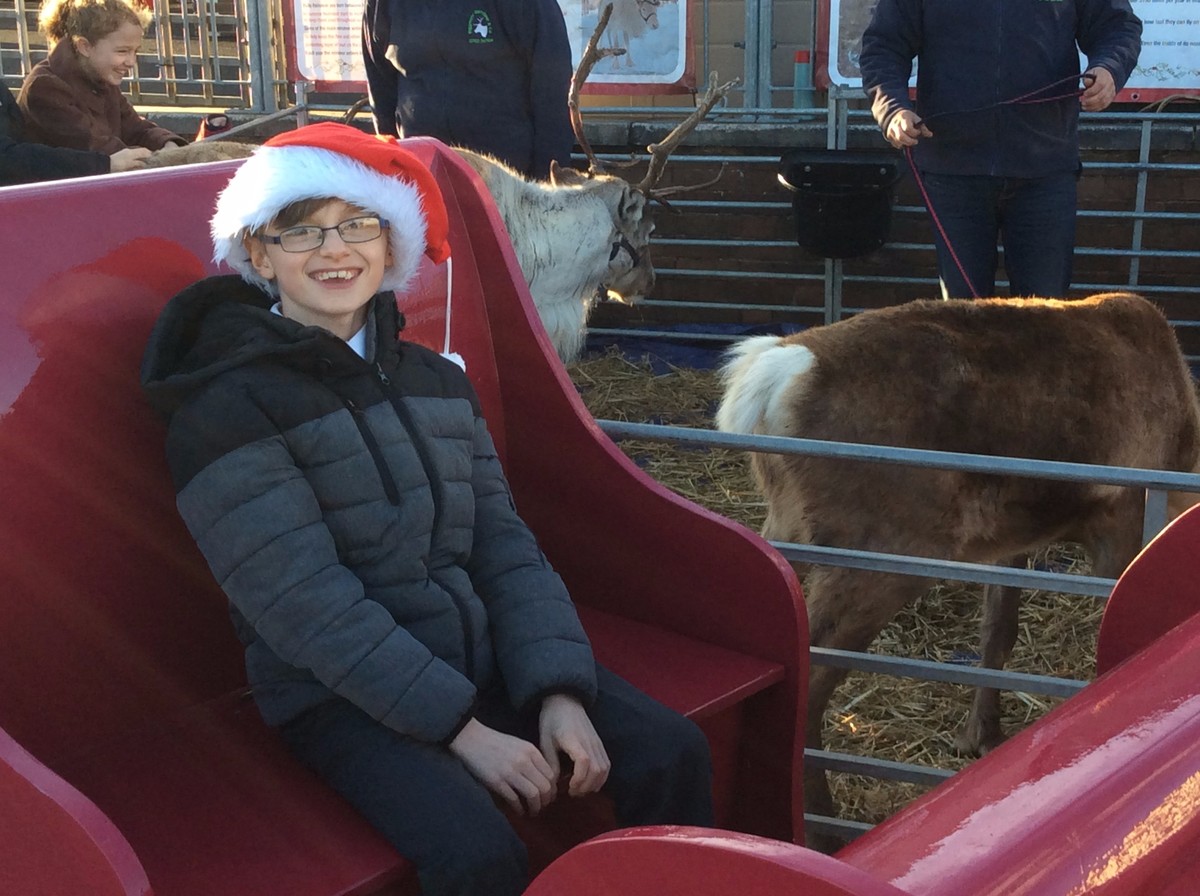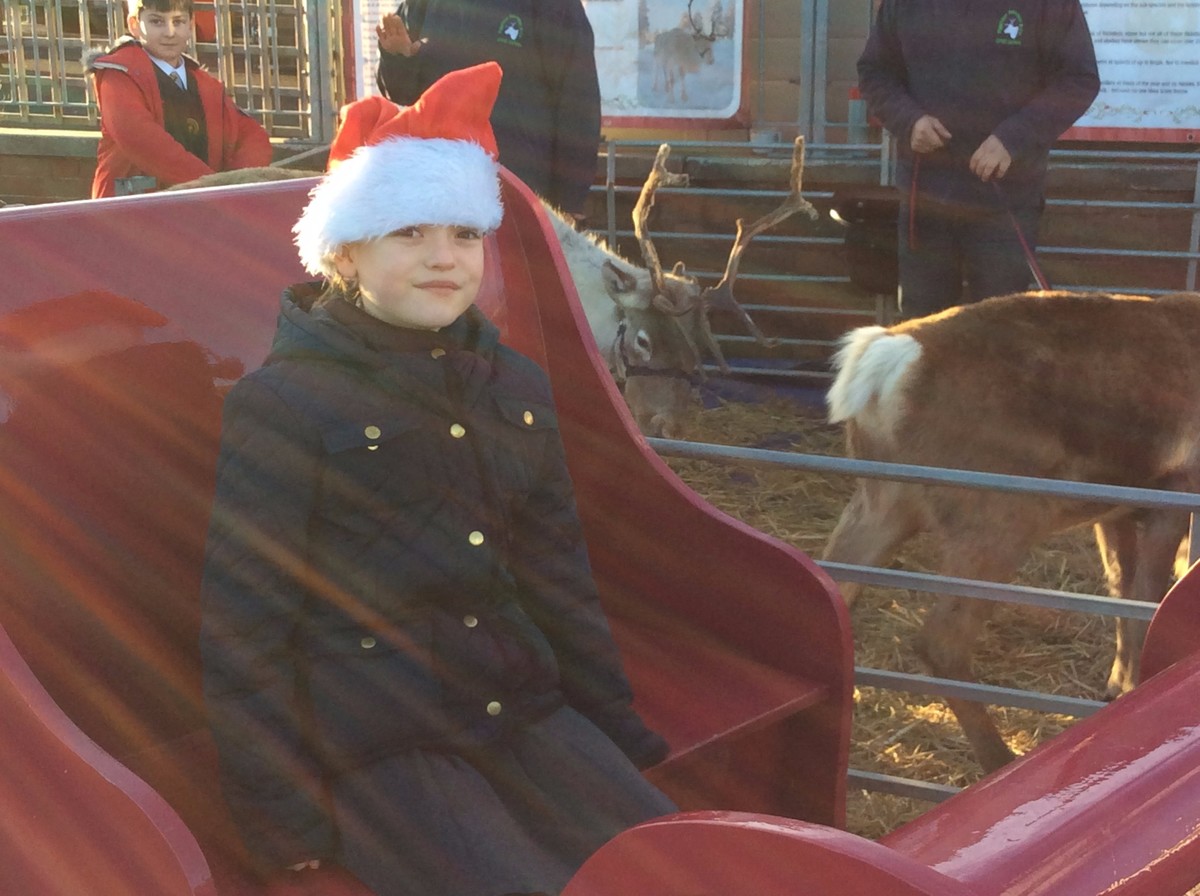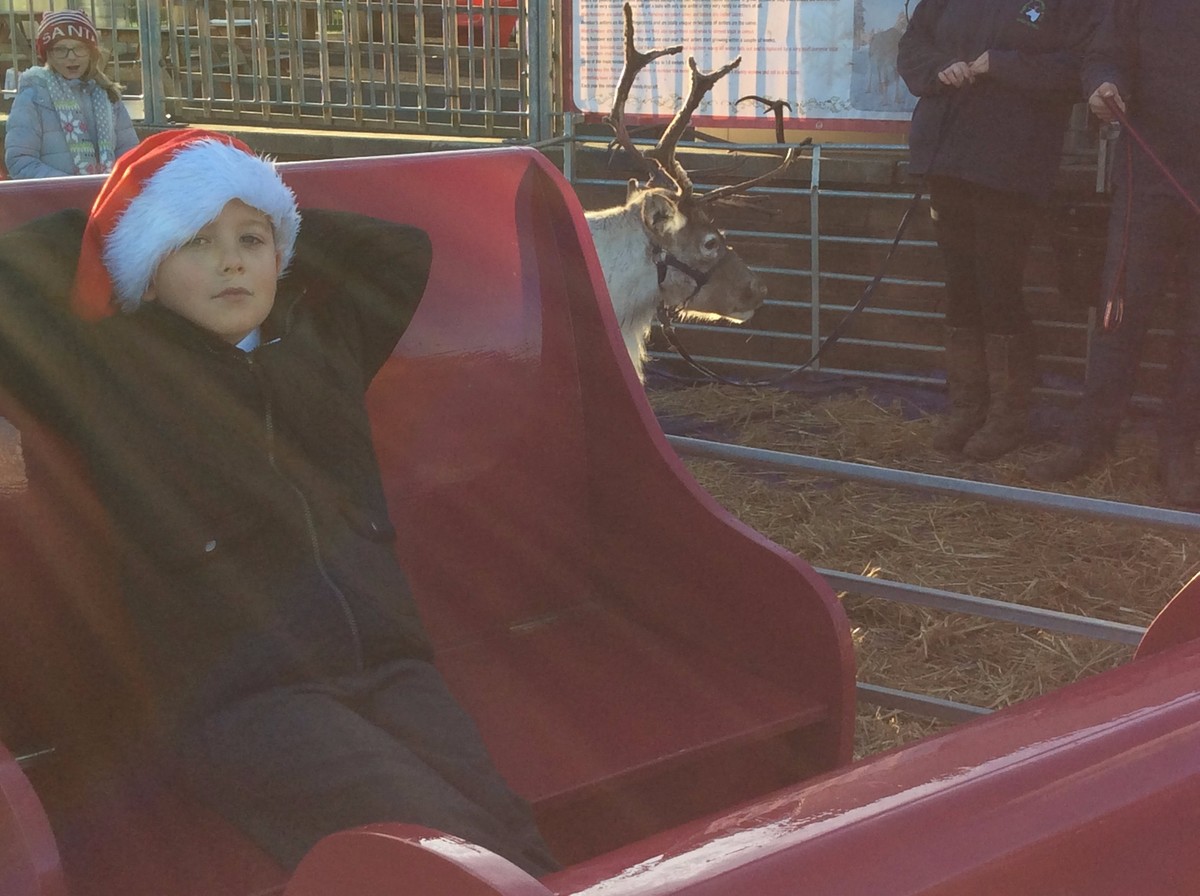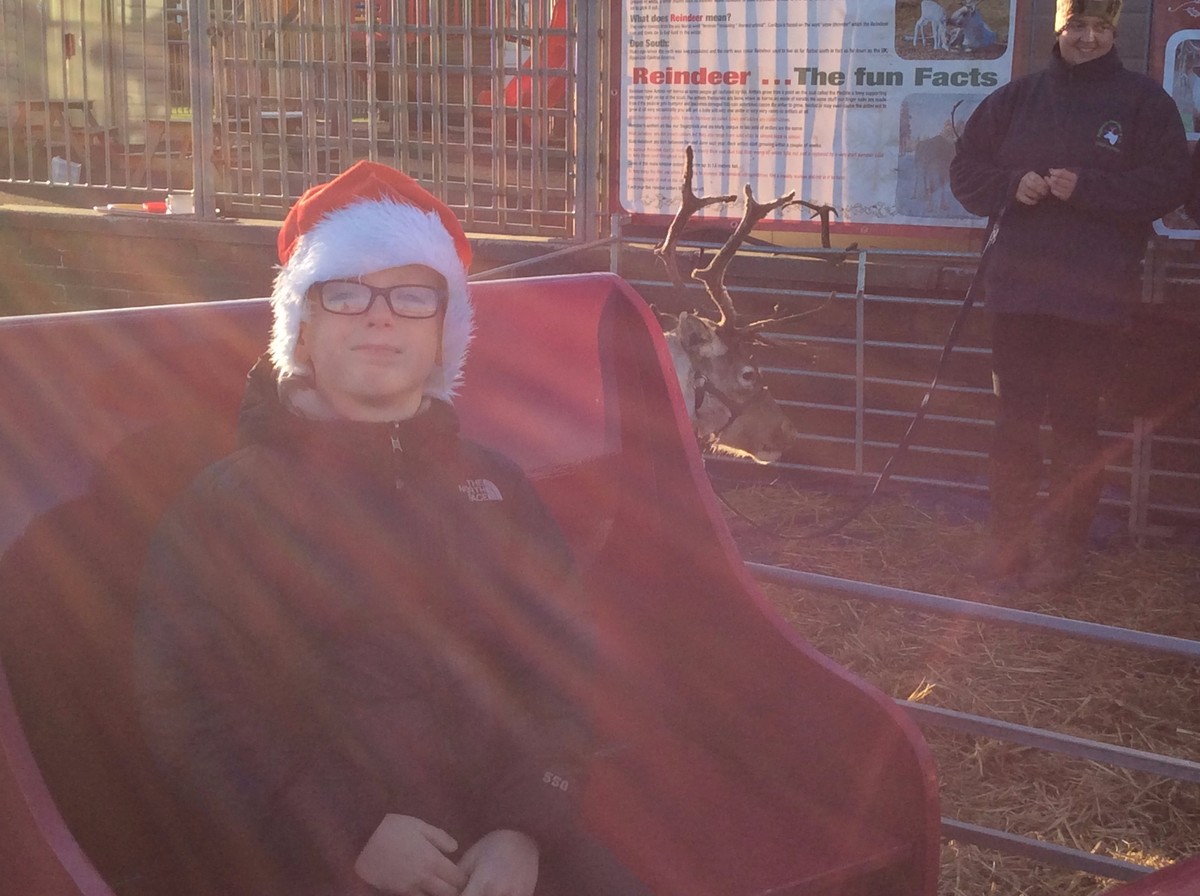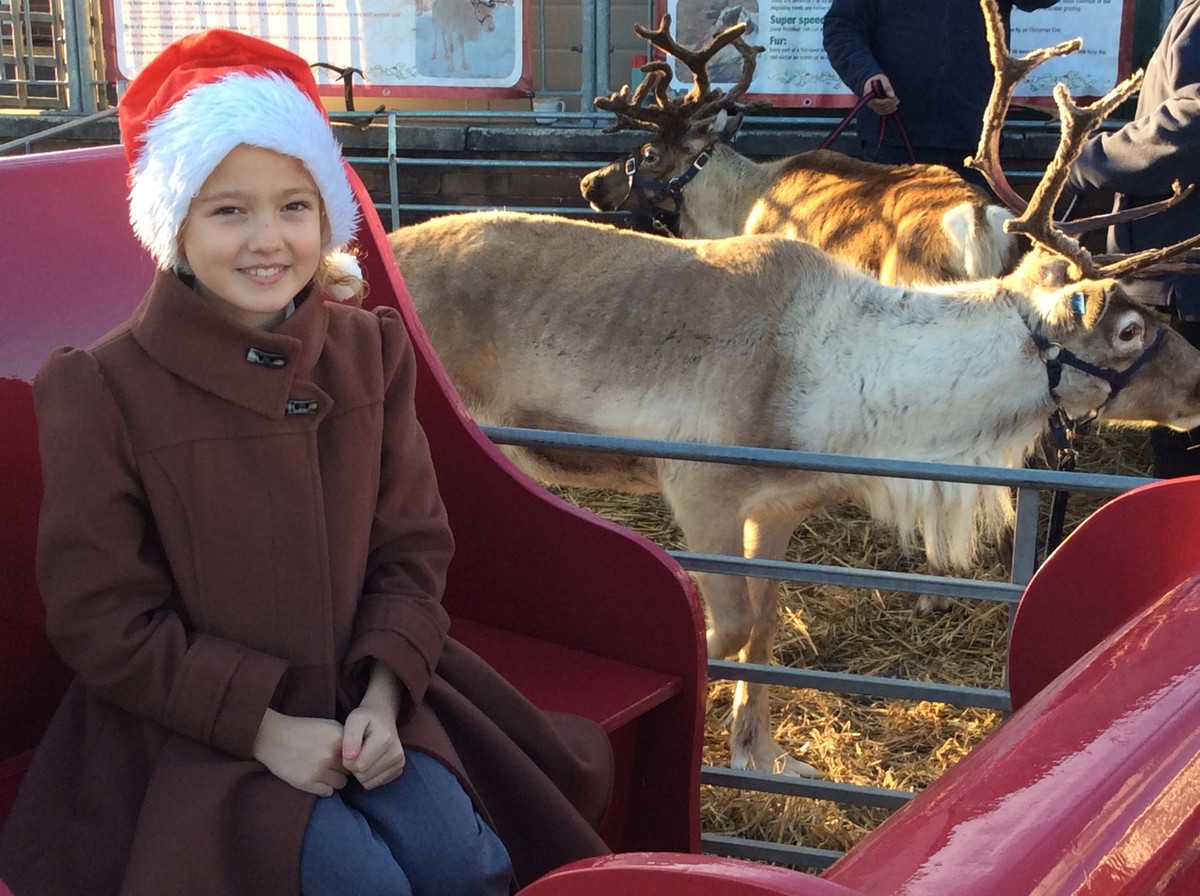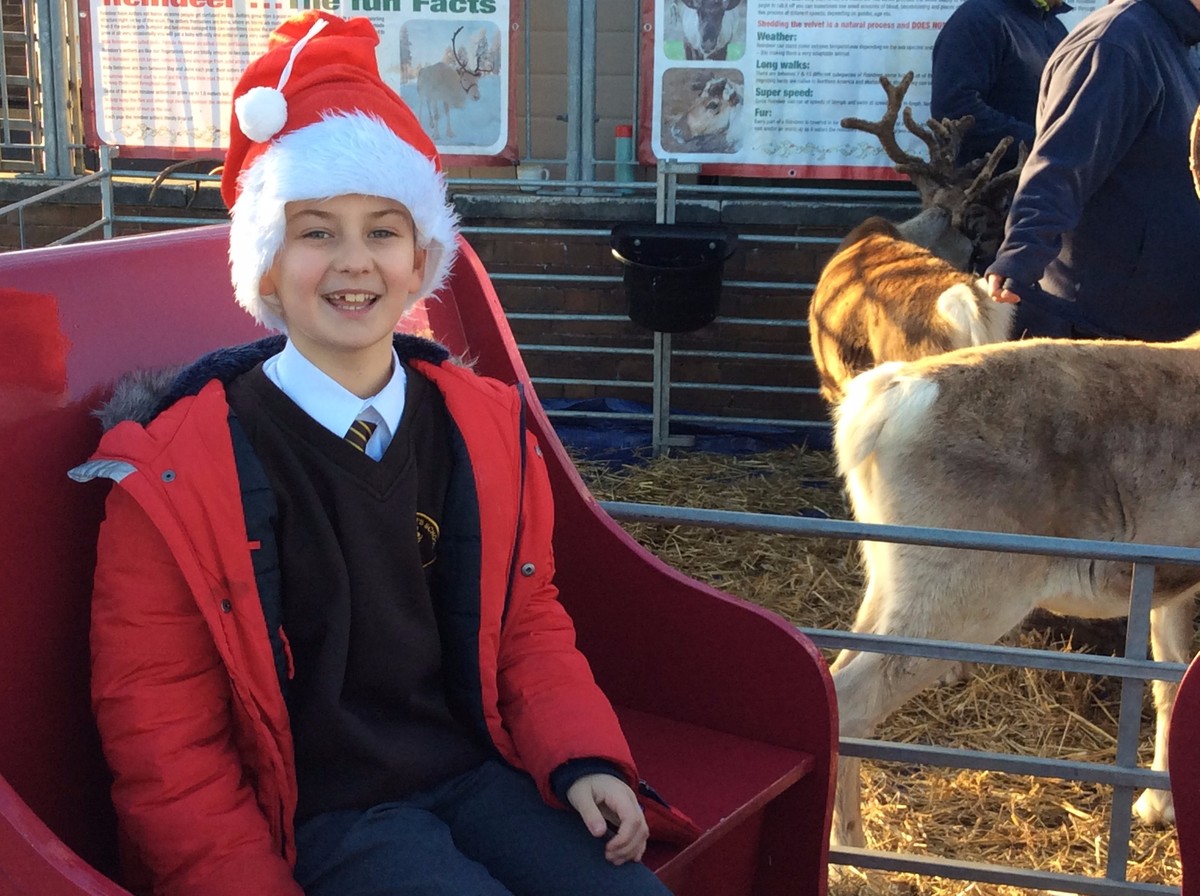 Two of Santa's reindeer came to visit school for the day and were very well behaved! We loved learning about them and getting up close with them! It was exciting!