Welcome to Year 4!
Our Teacher is Mrs Slack and our Teaching Assistant is Mrs Rowlands
Our Theme for this half term is the Road Trip America!
We will be finding out about life in America. We will be comparing America to England. The subjects we will be focusing on are:-
Geography, History and DT.
We had a great time visiting Blue Planet linked to our theme 'Blue Abyss'. We saw lots of different fish and even saw some feed!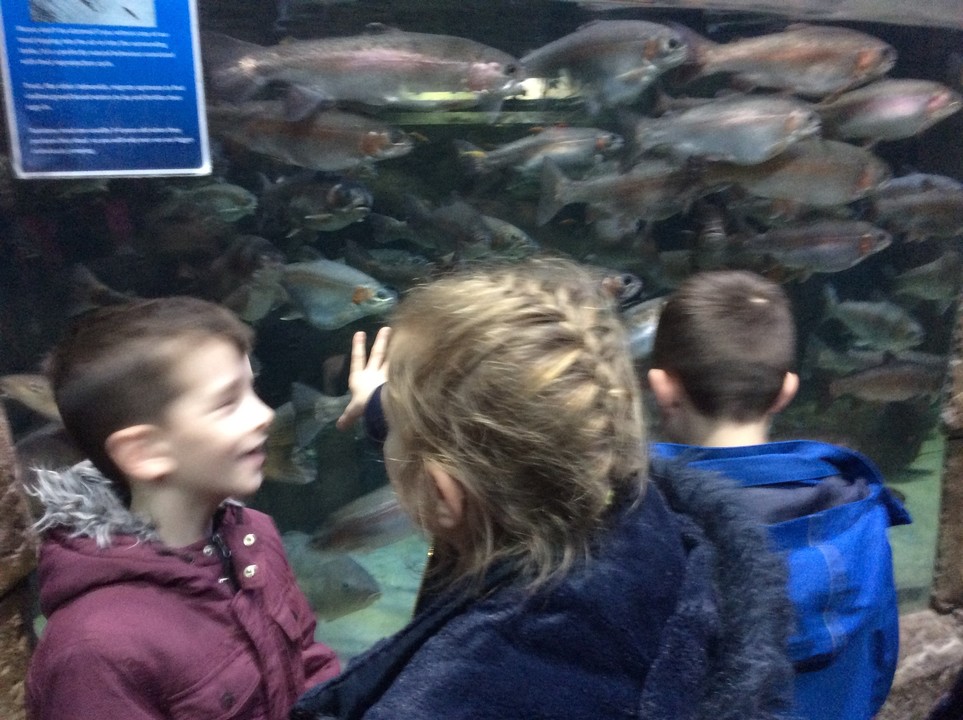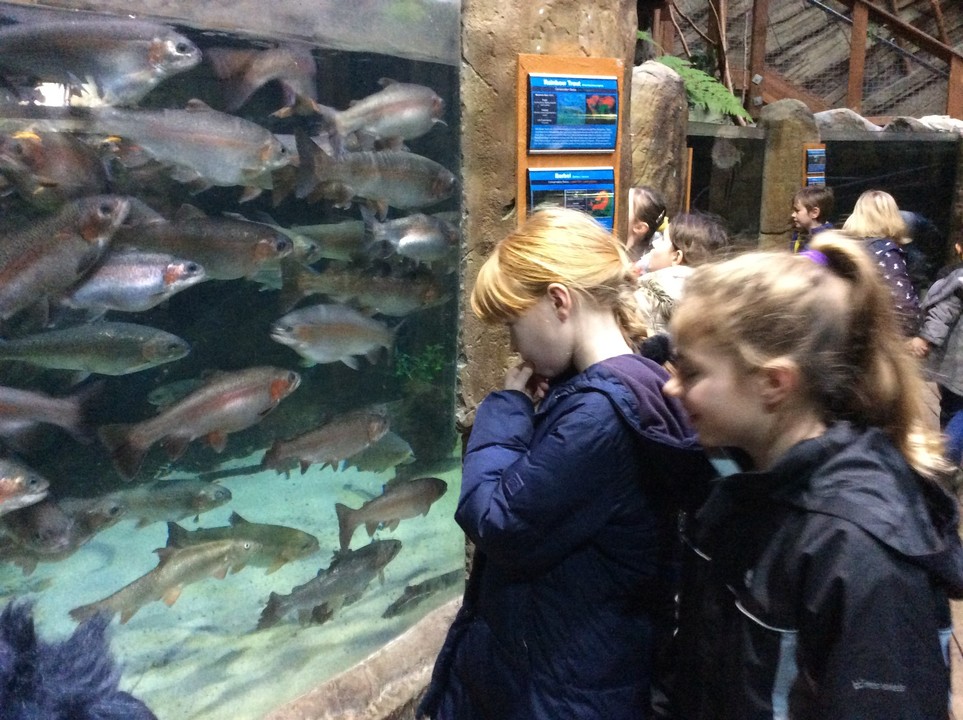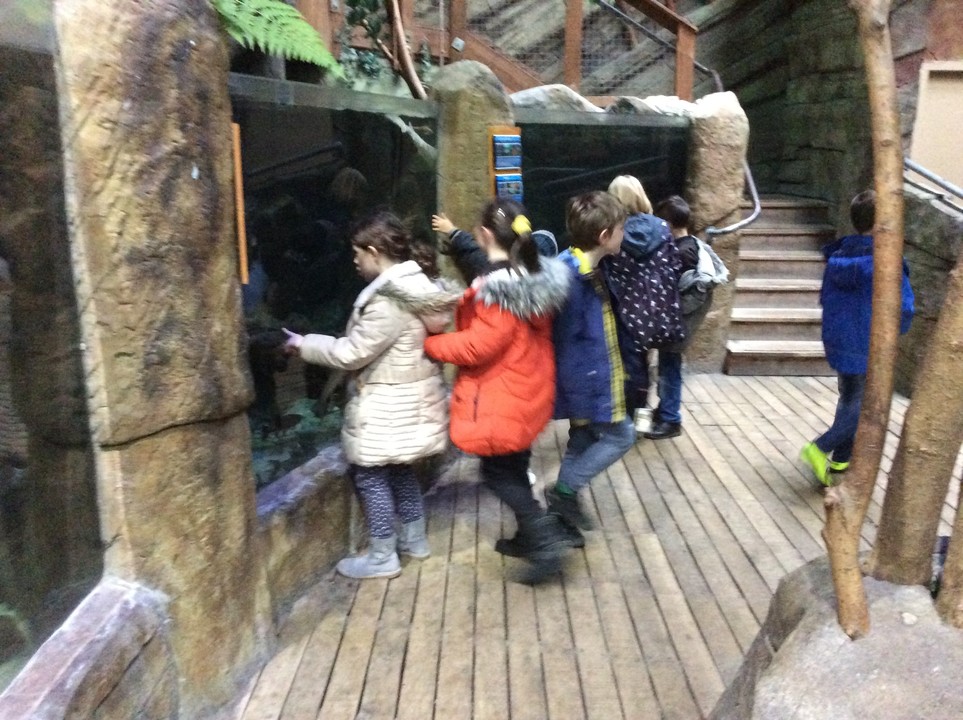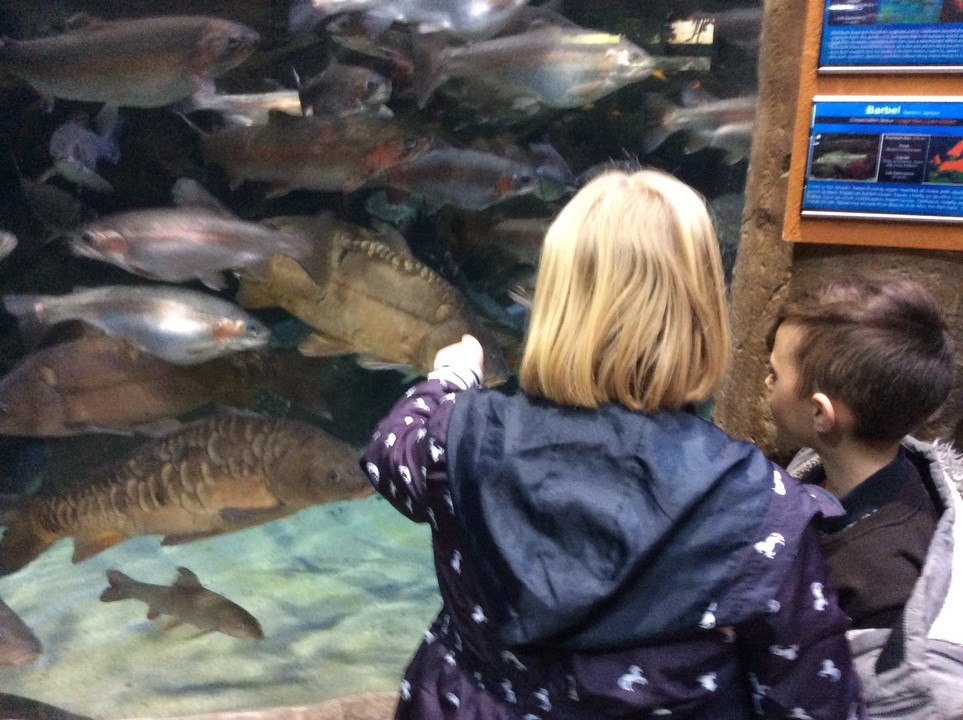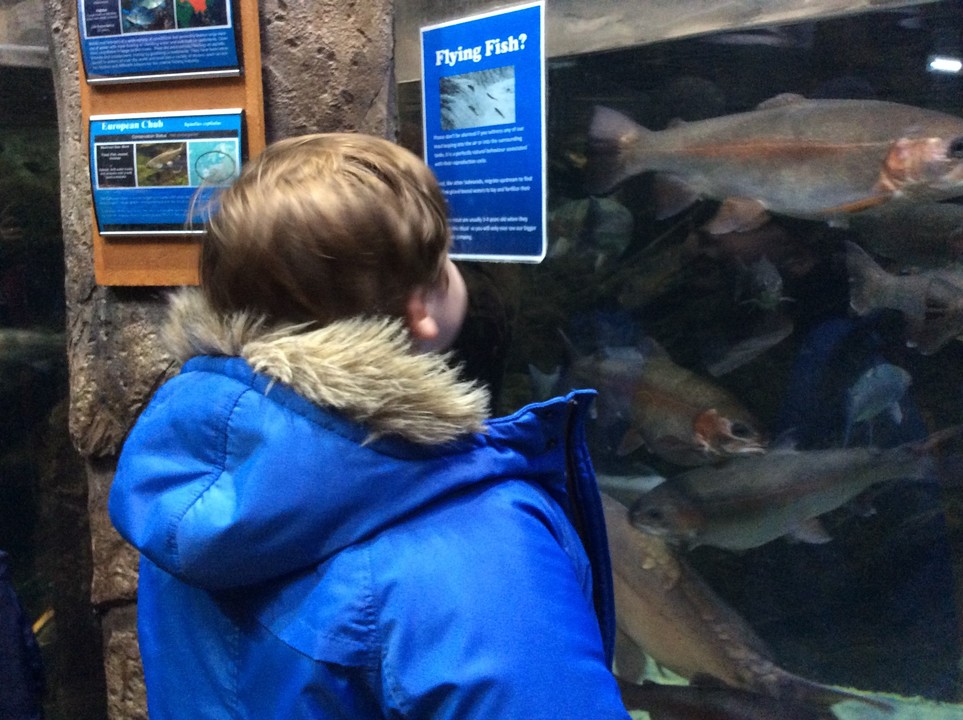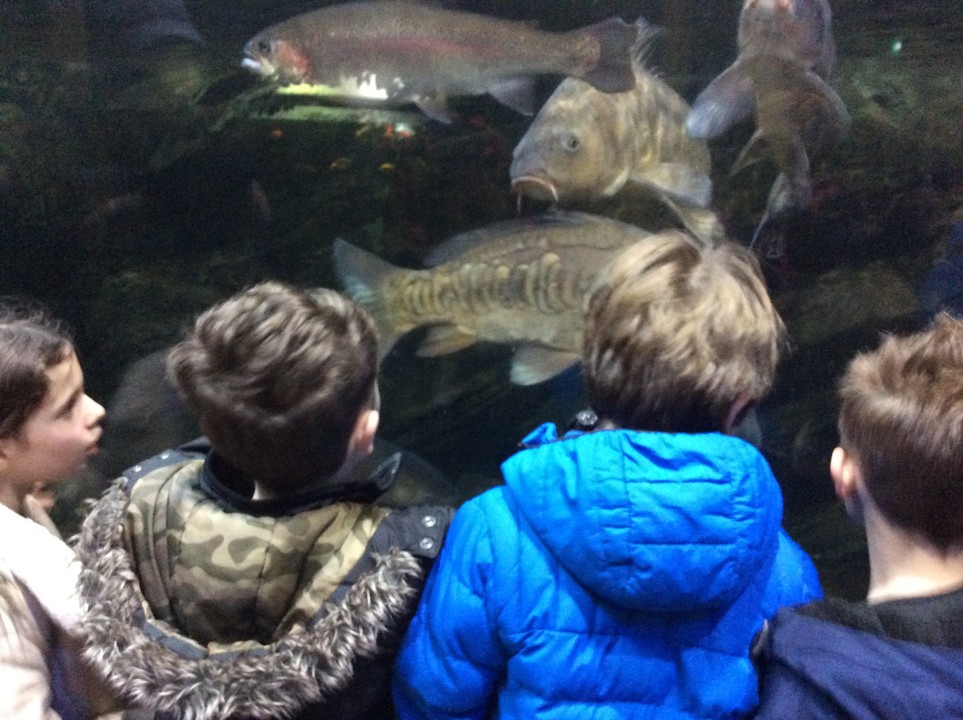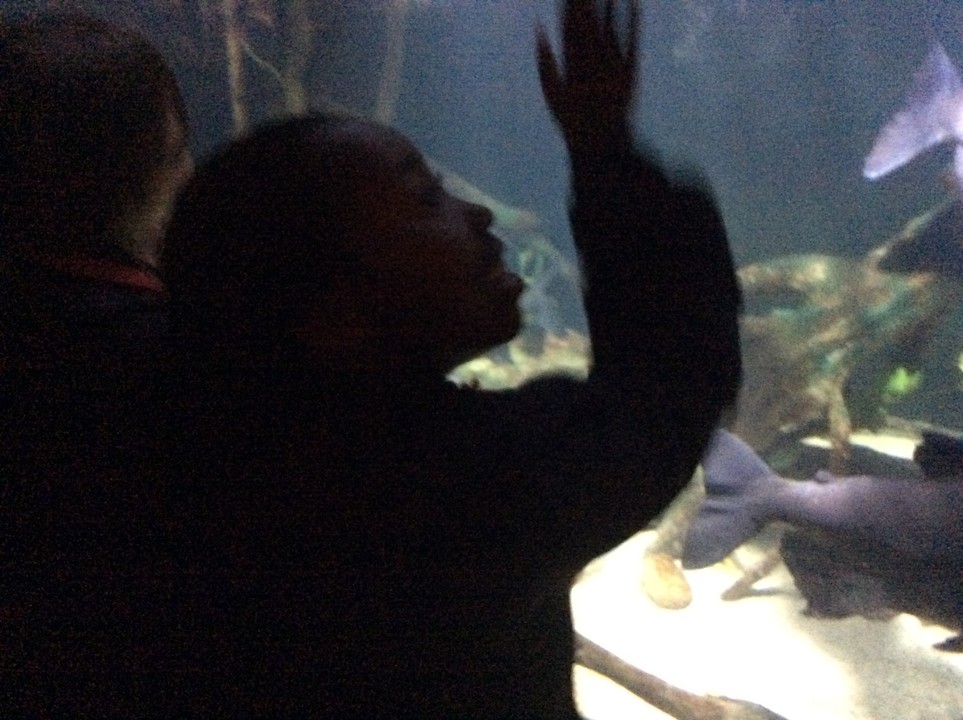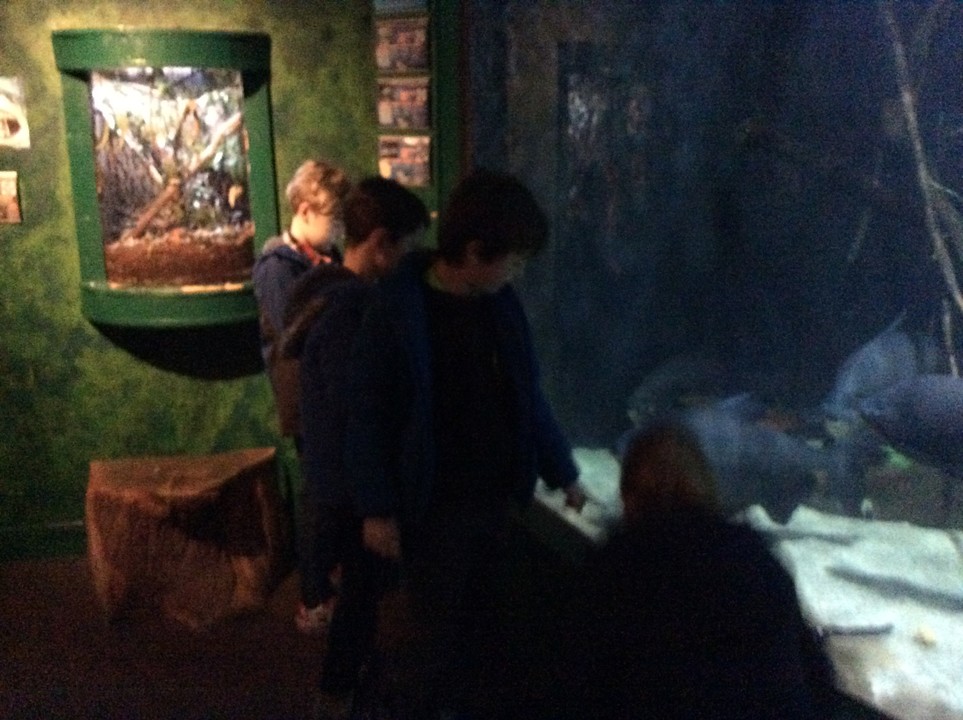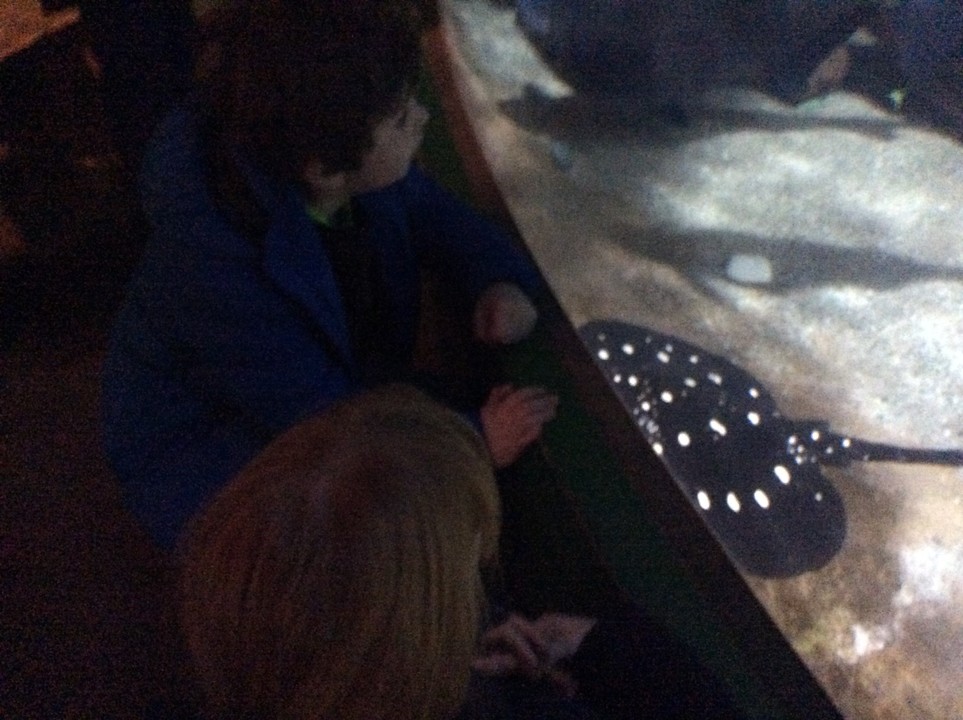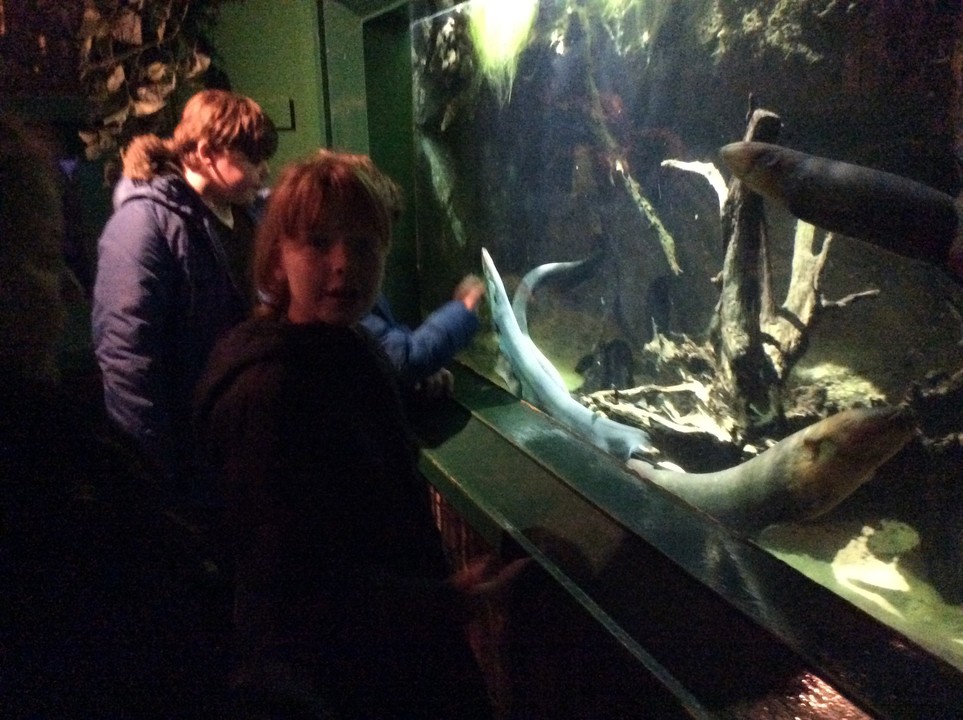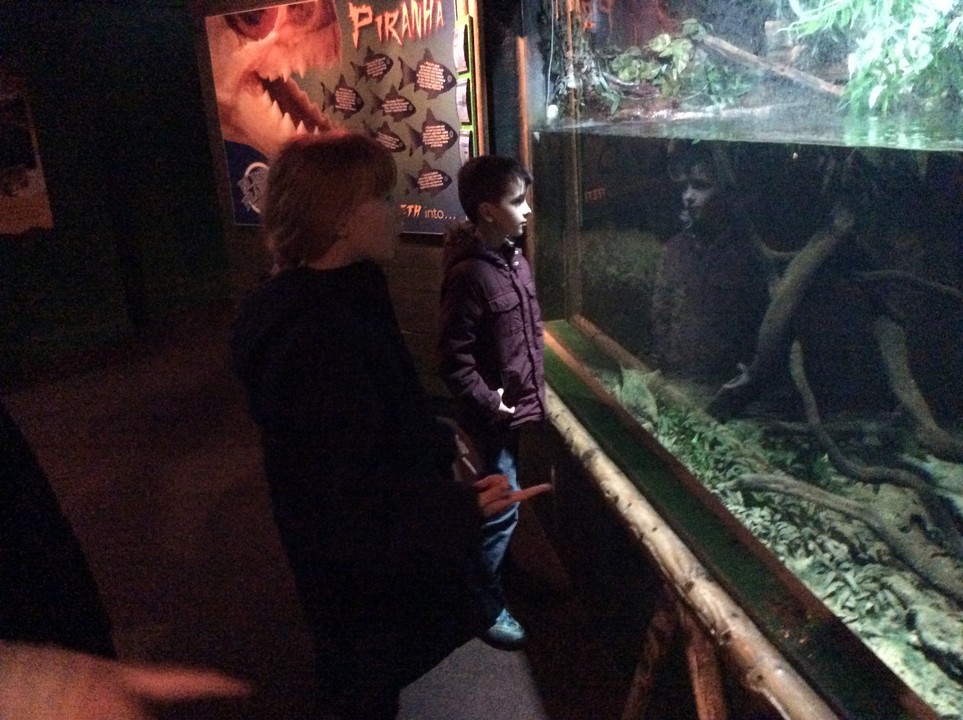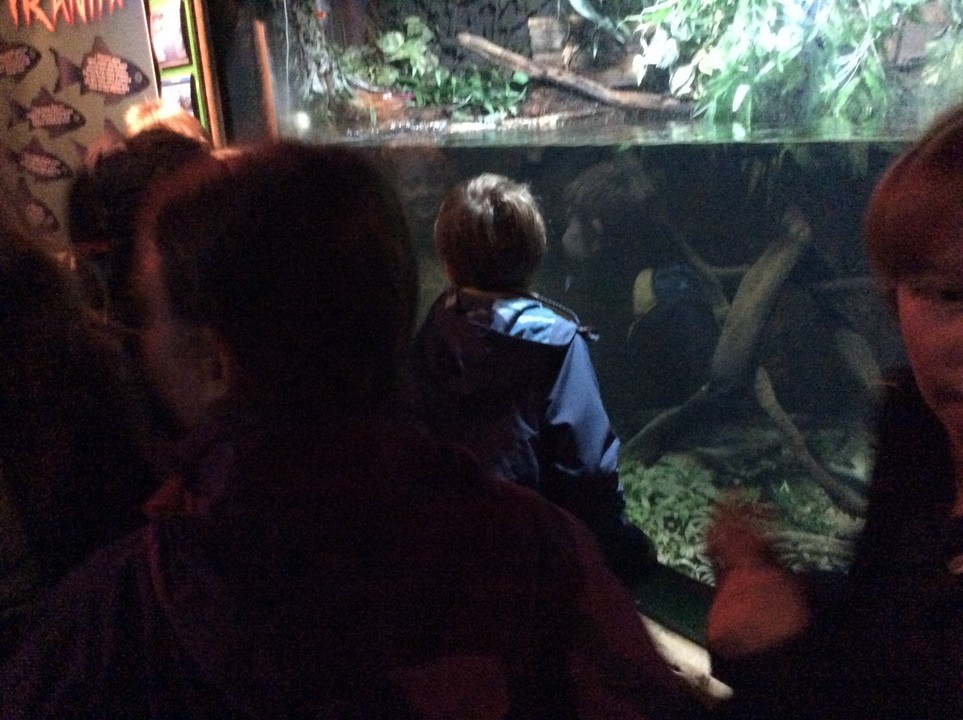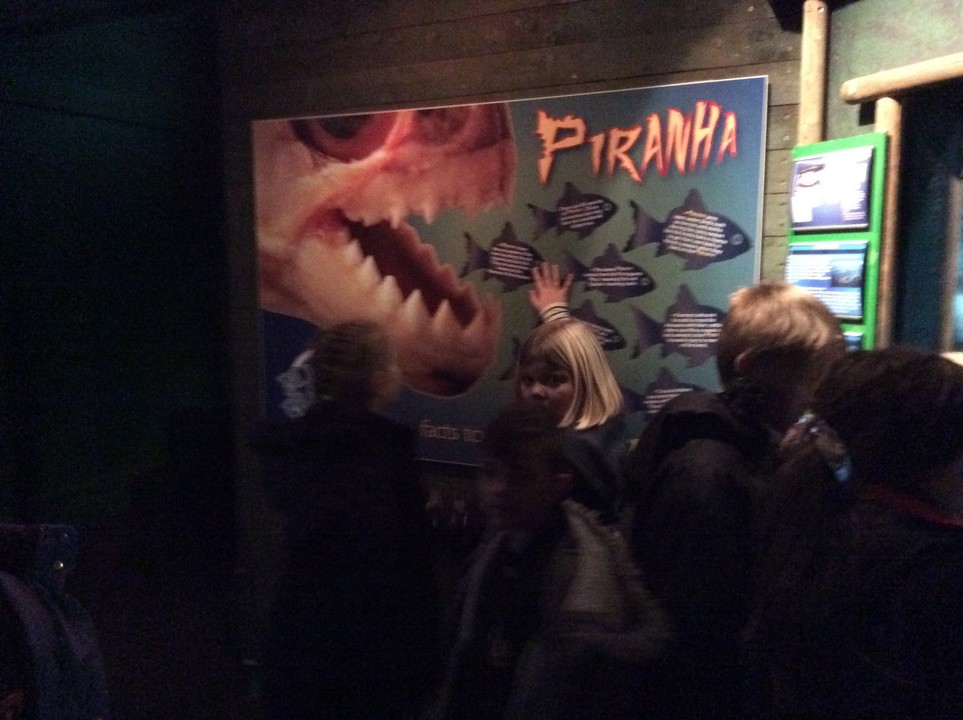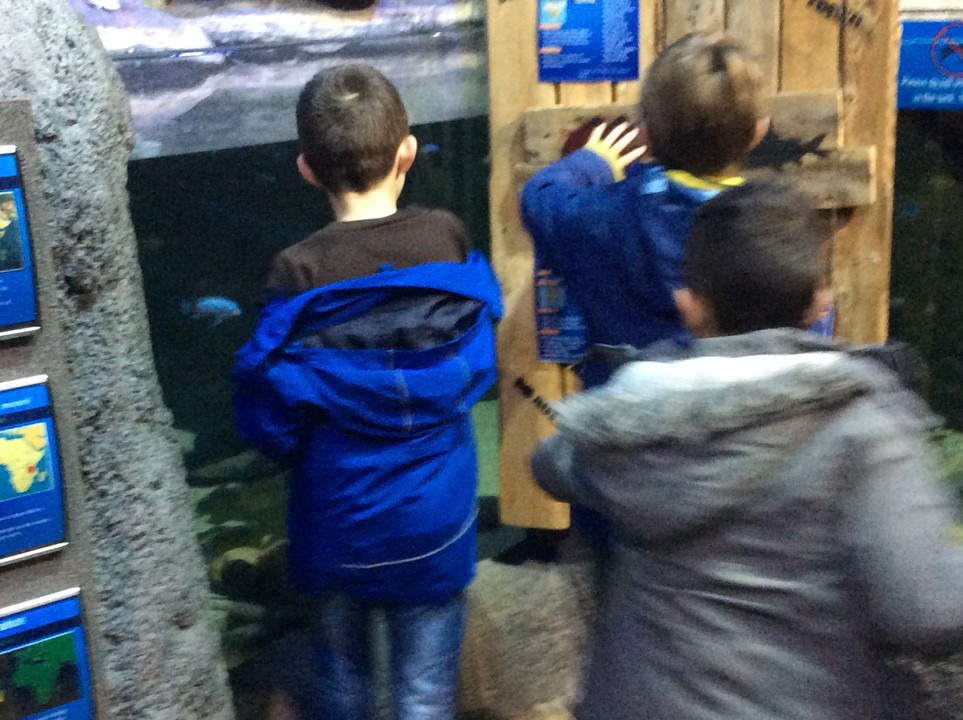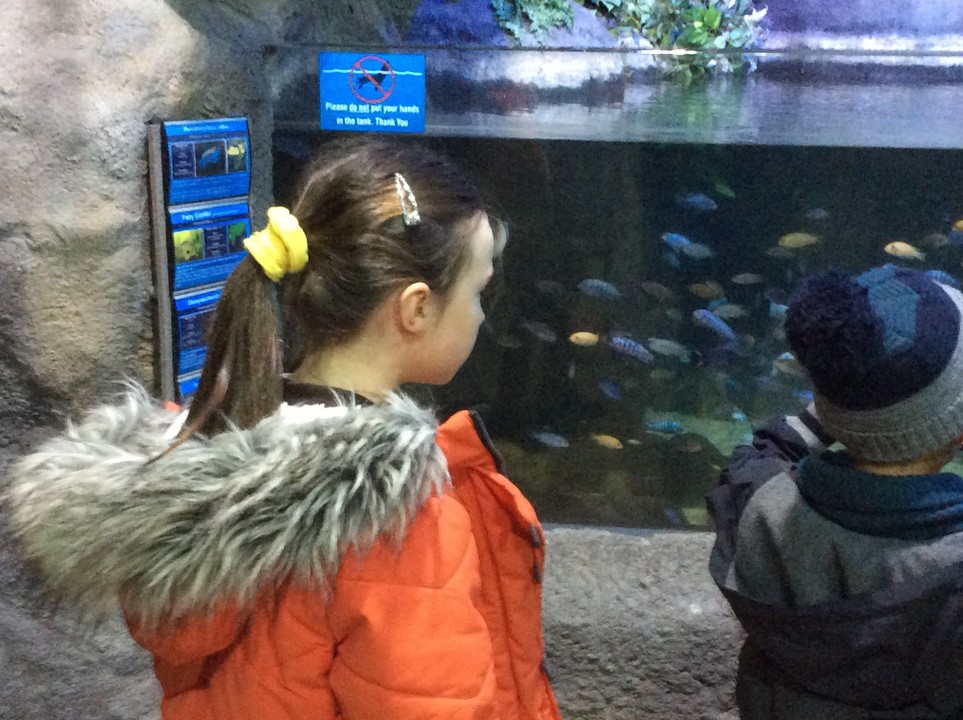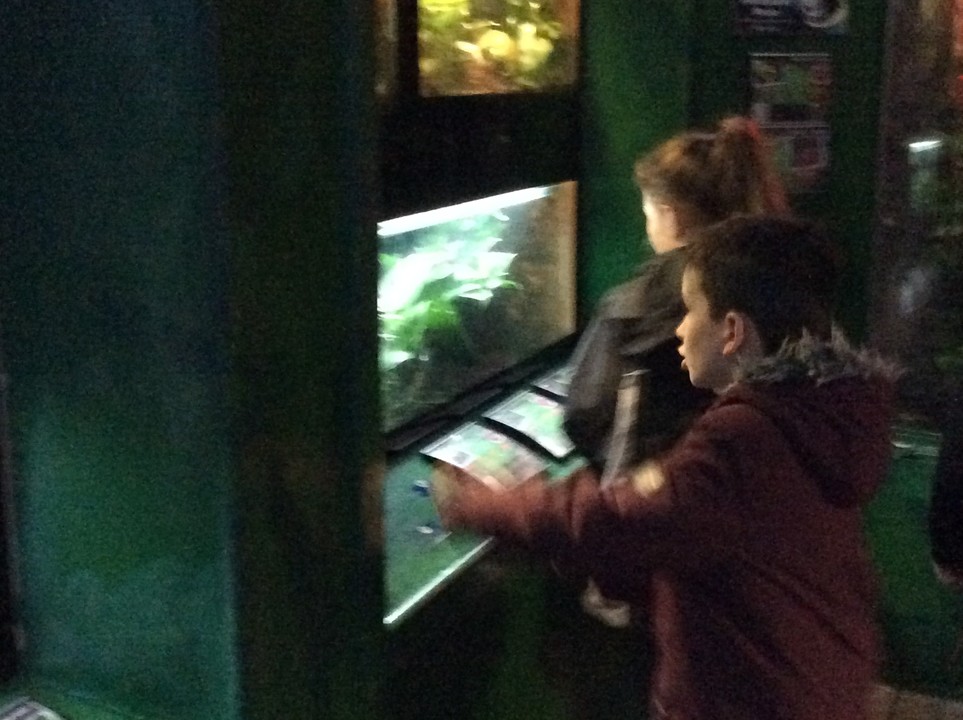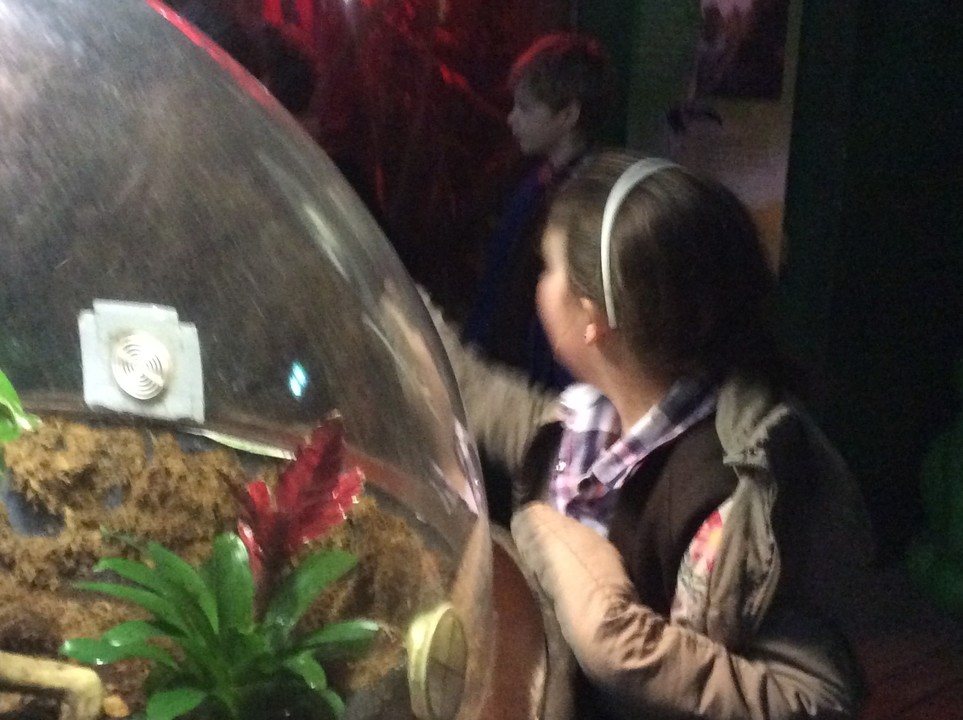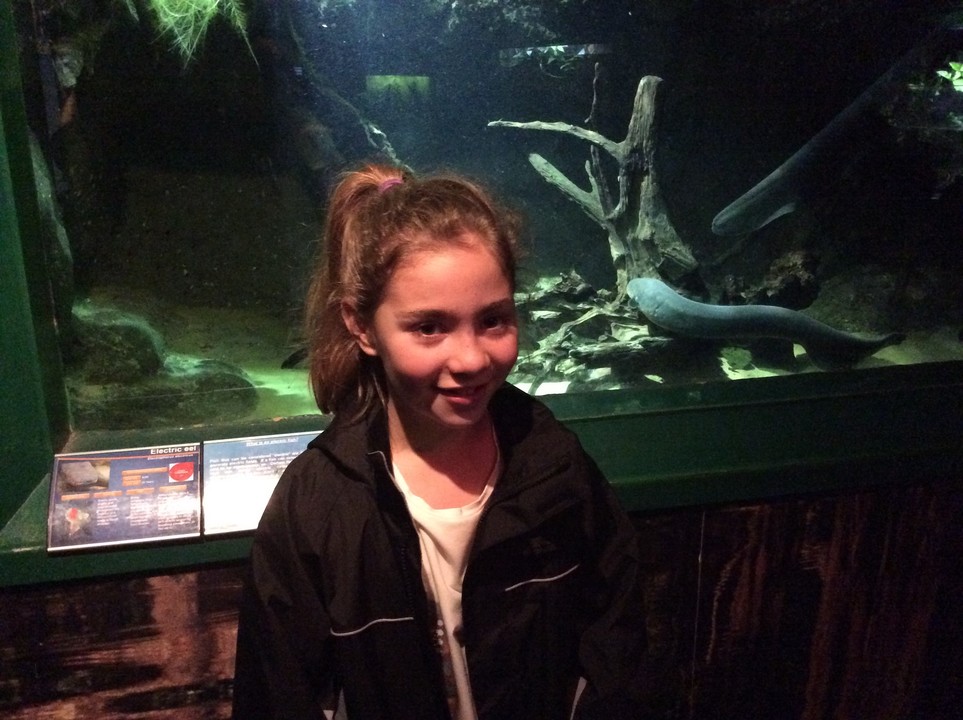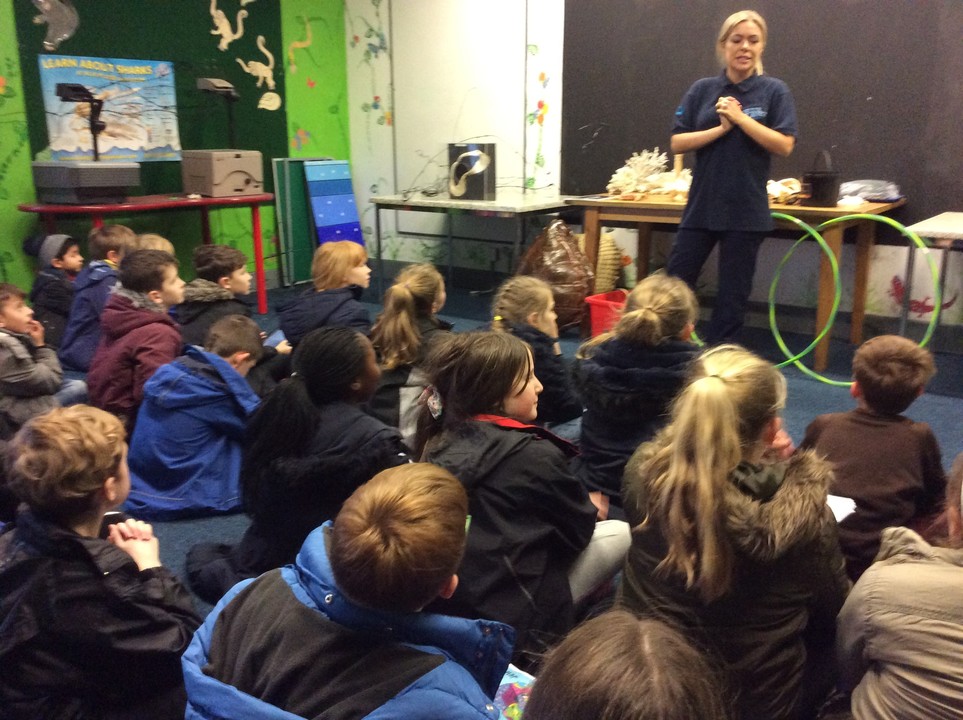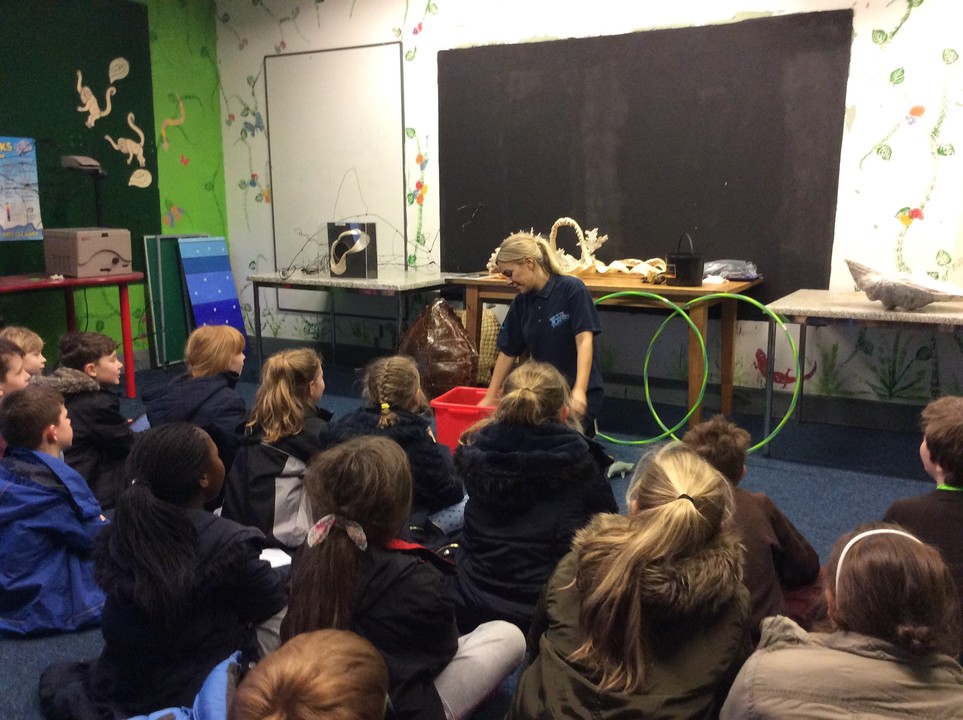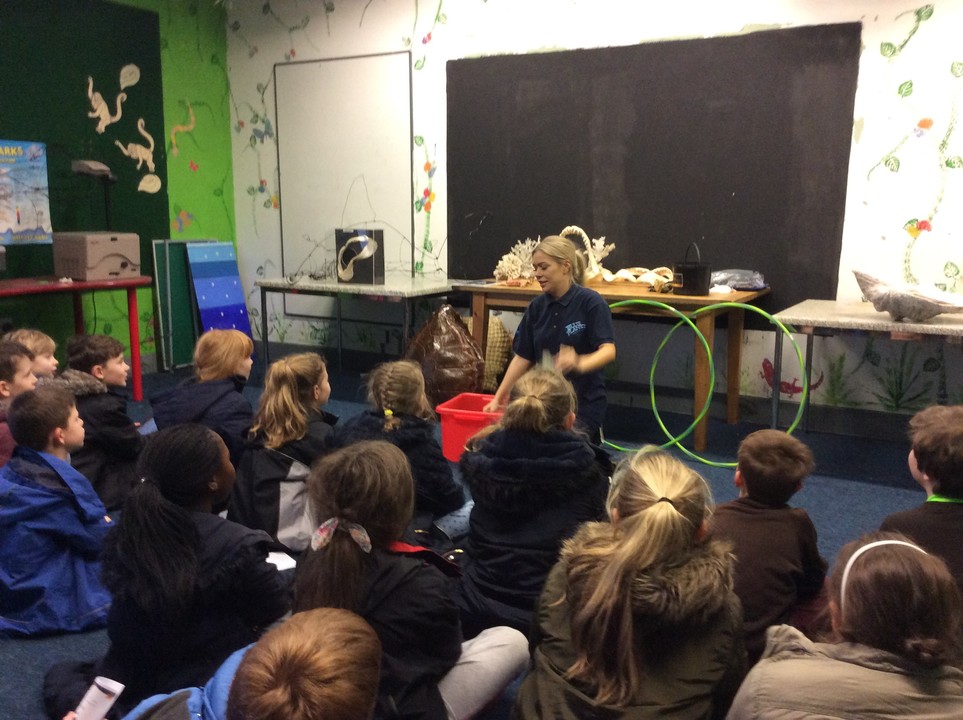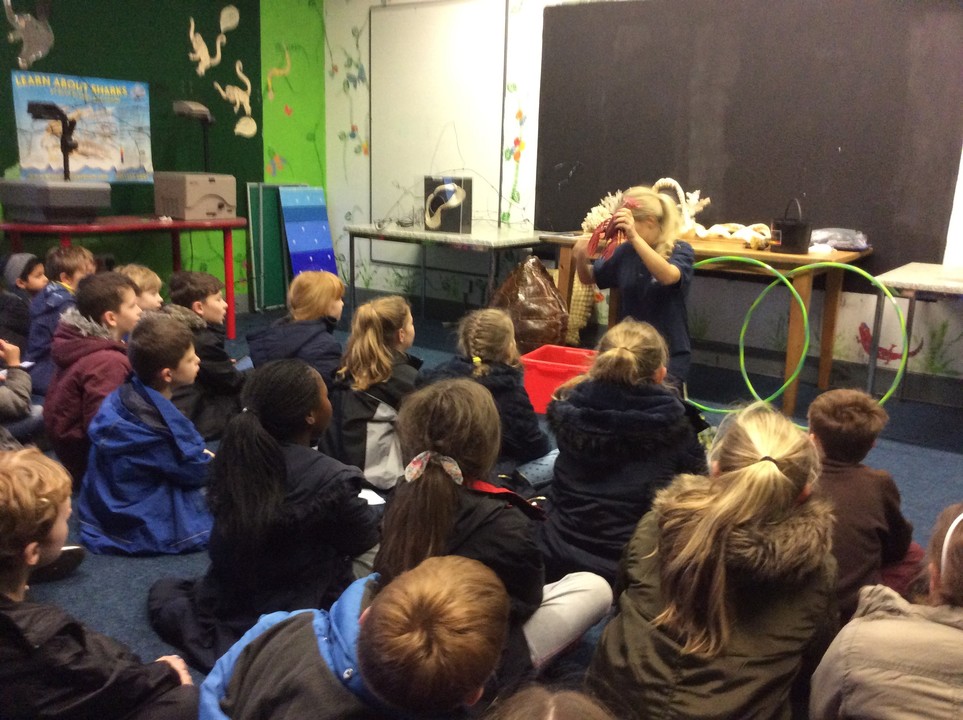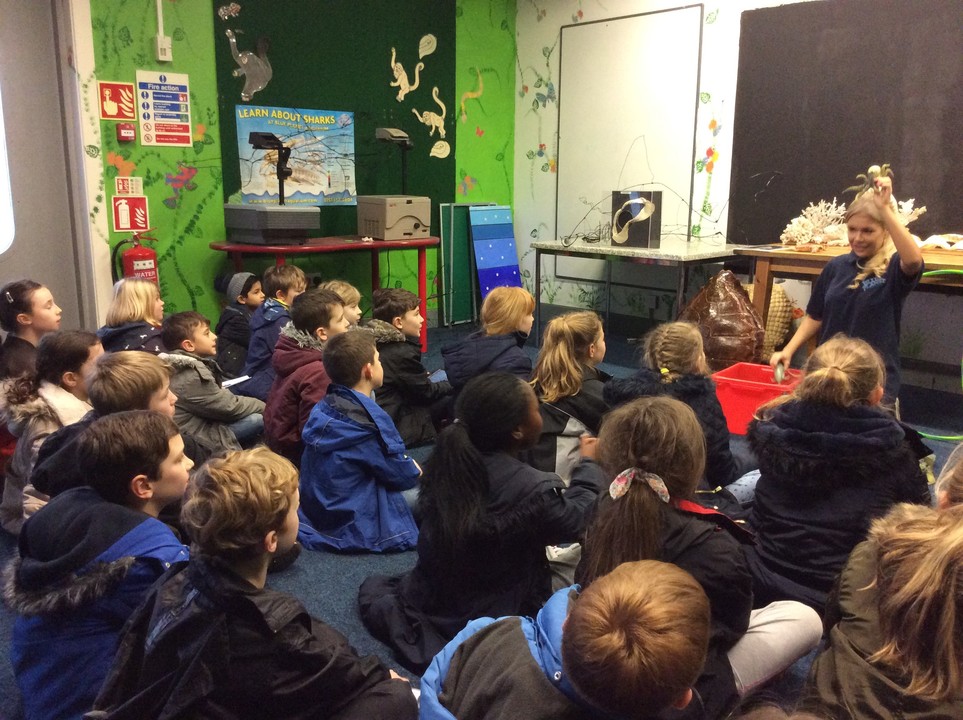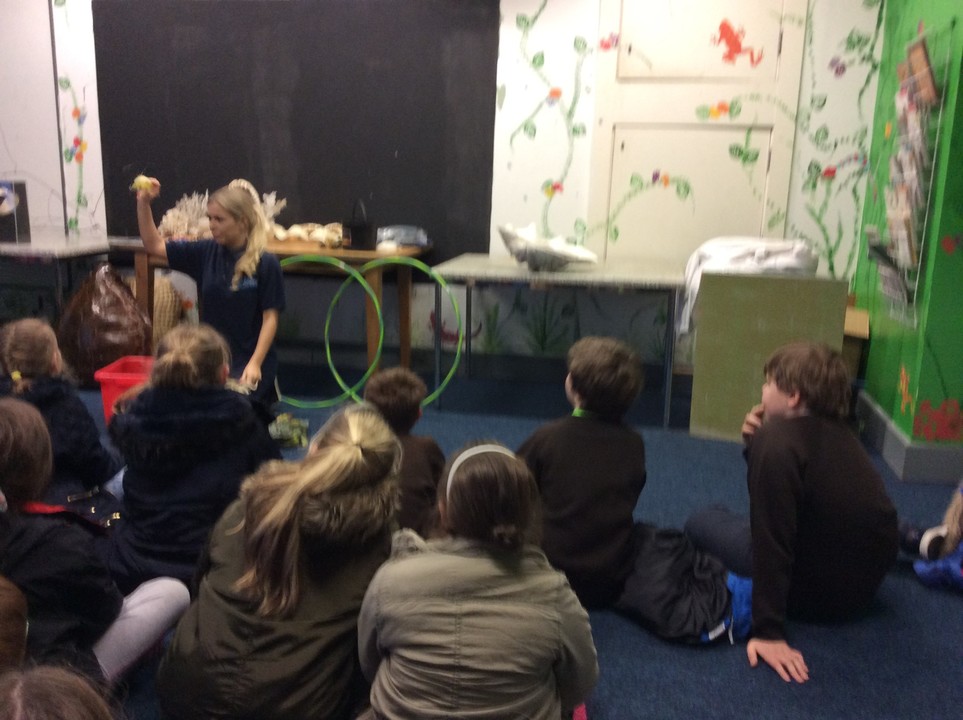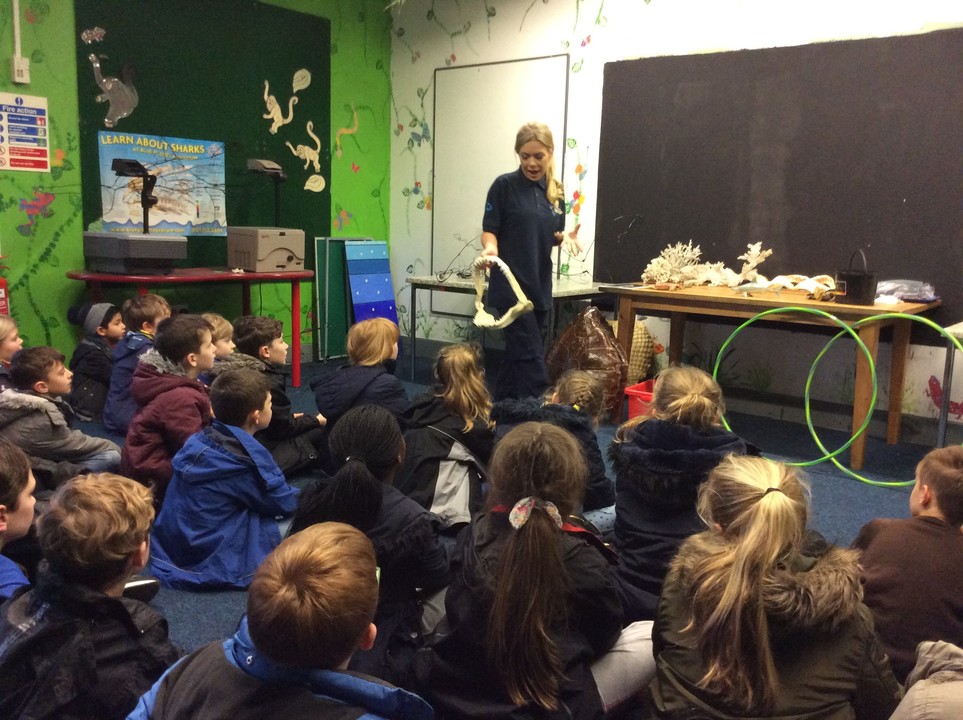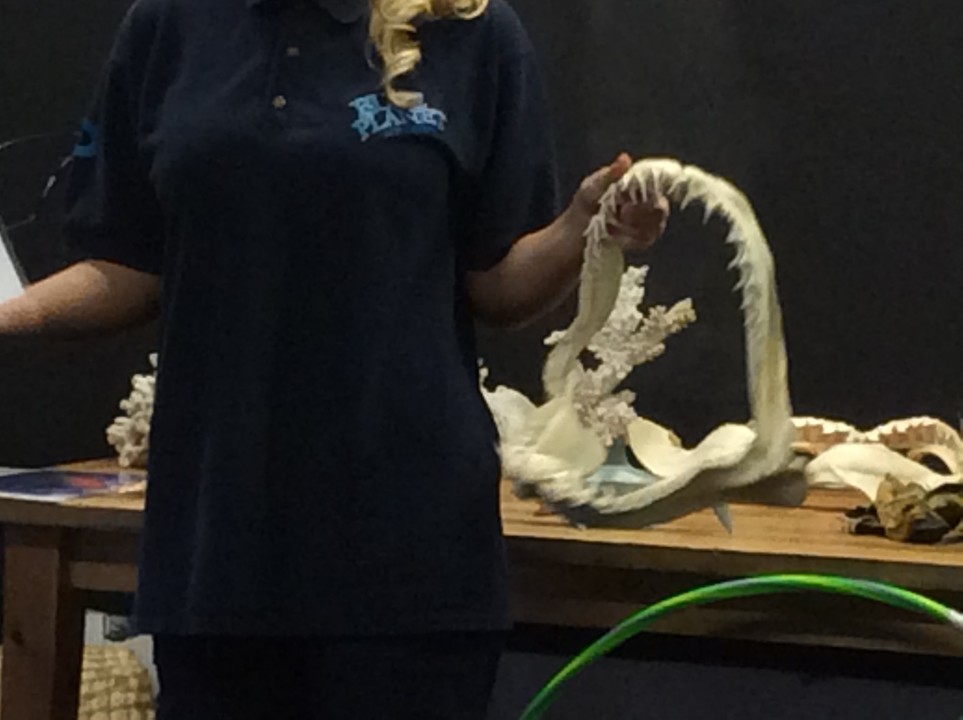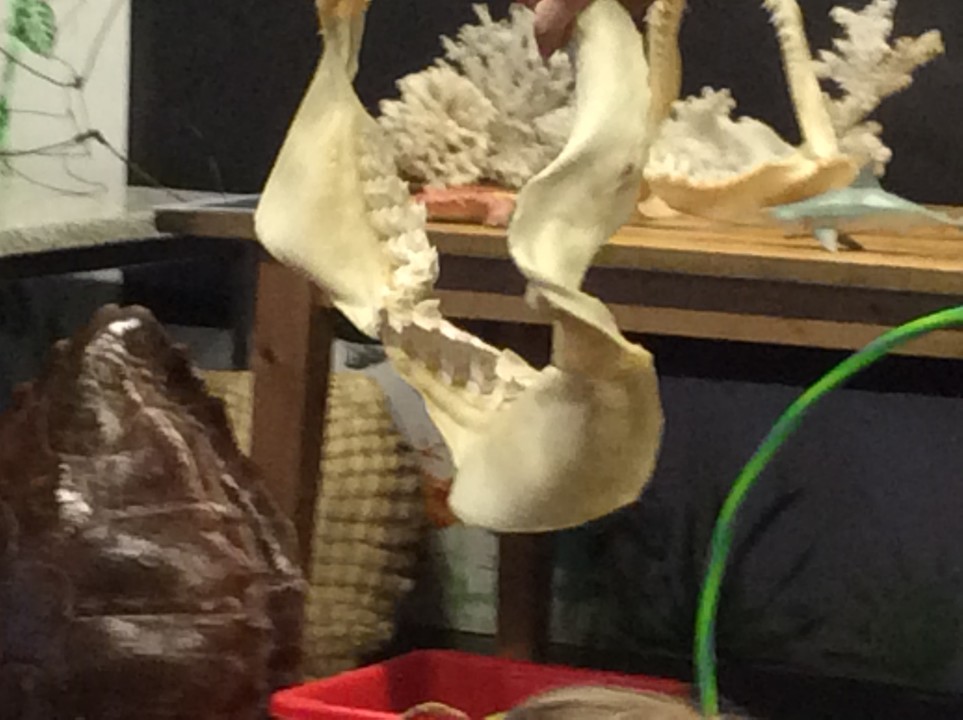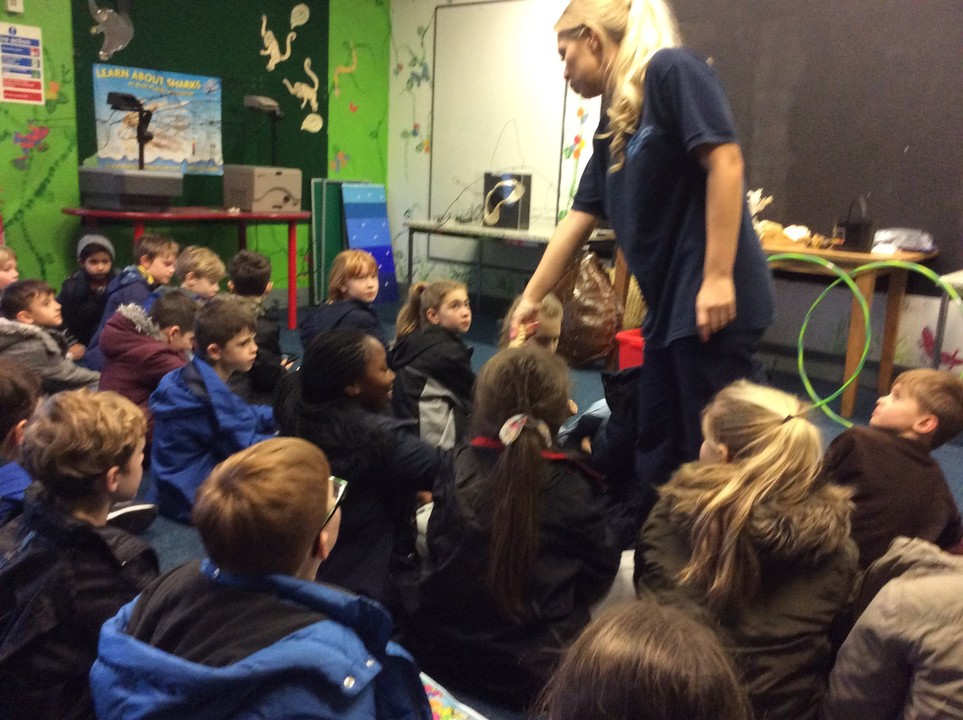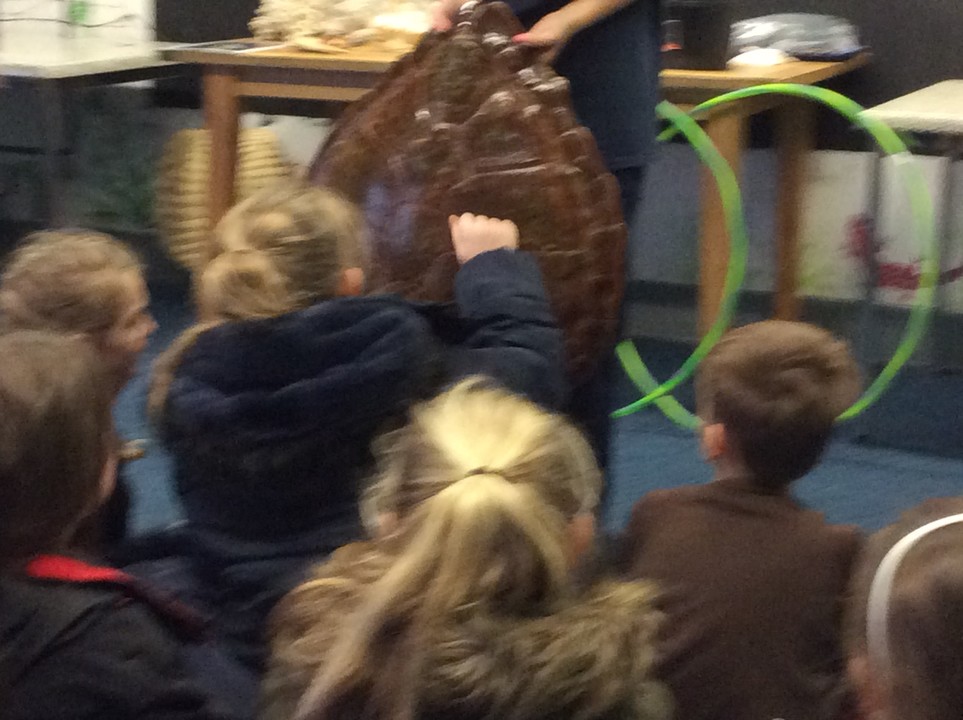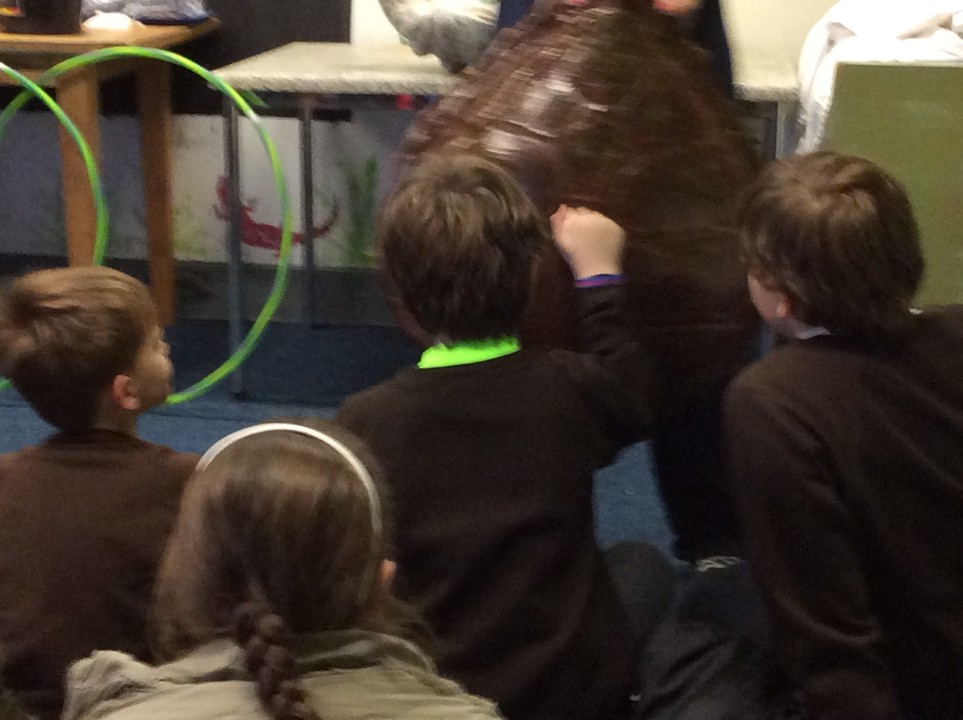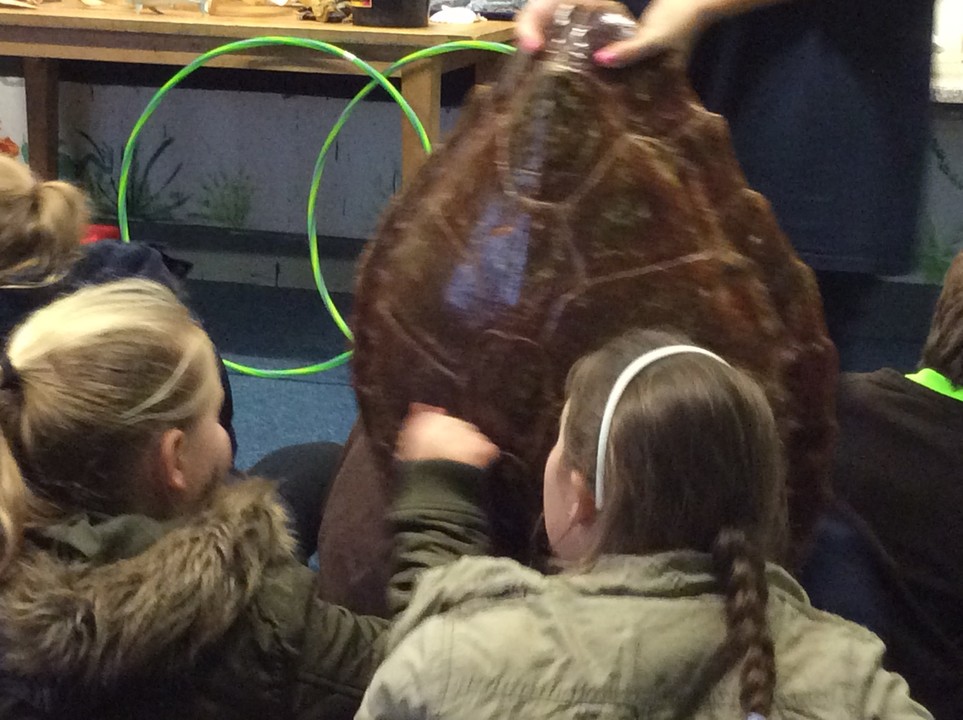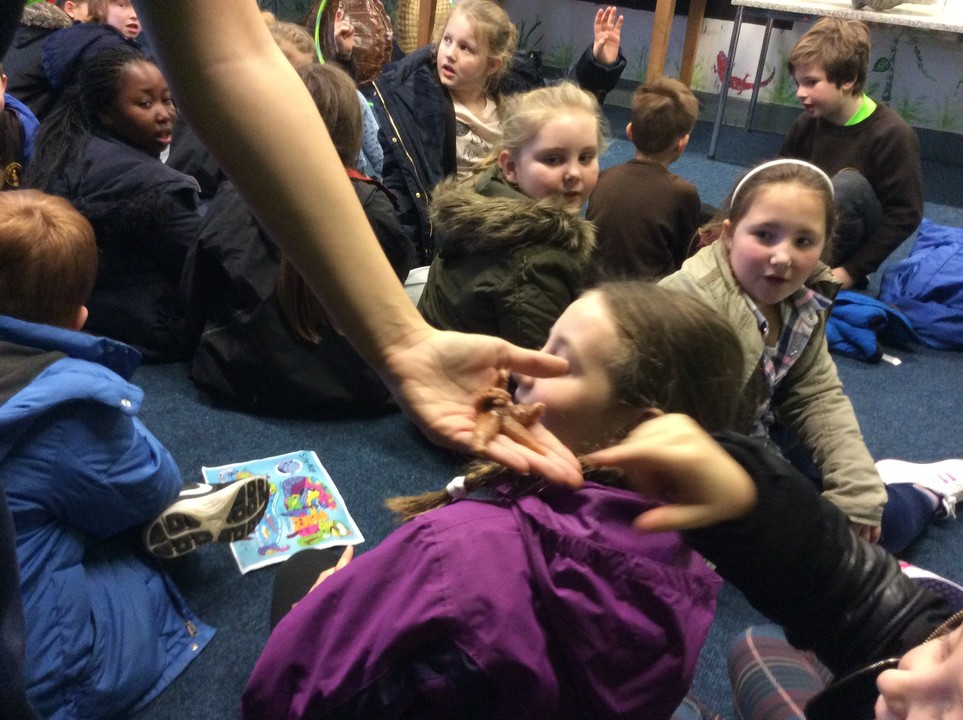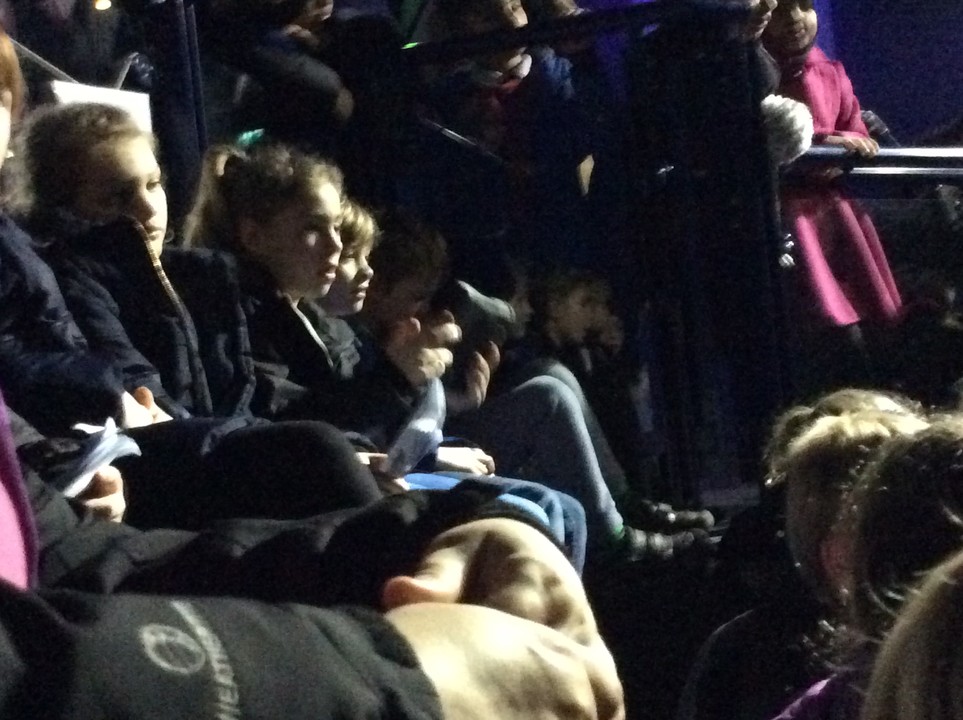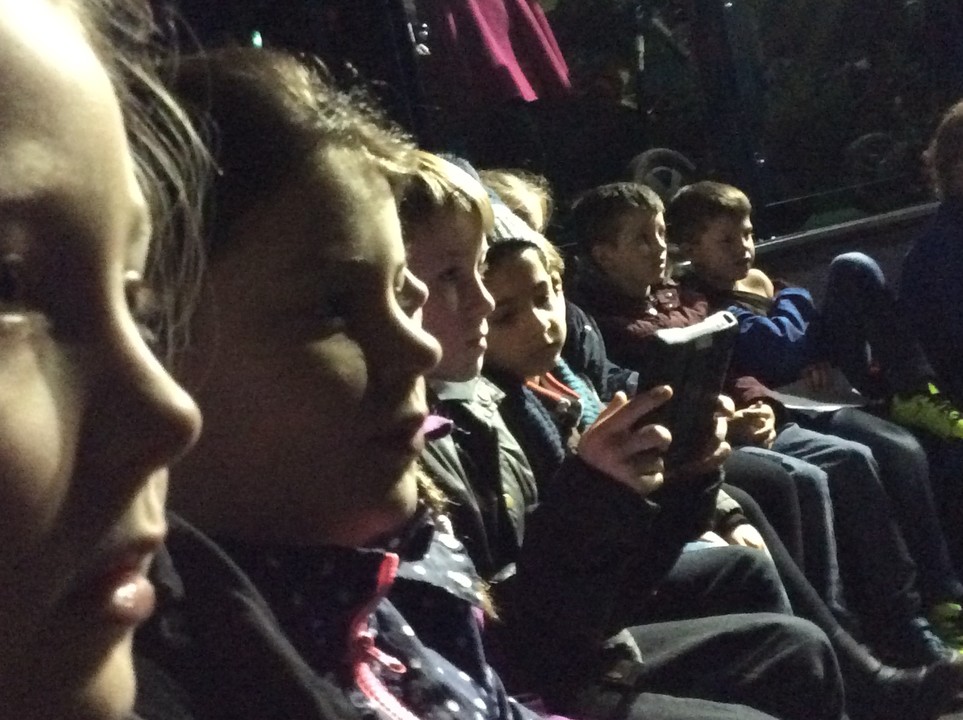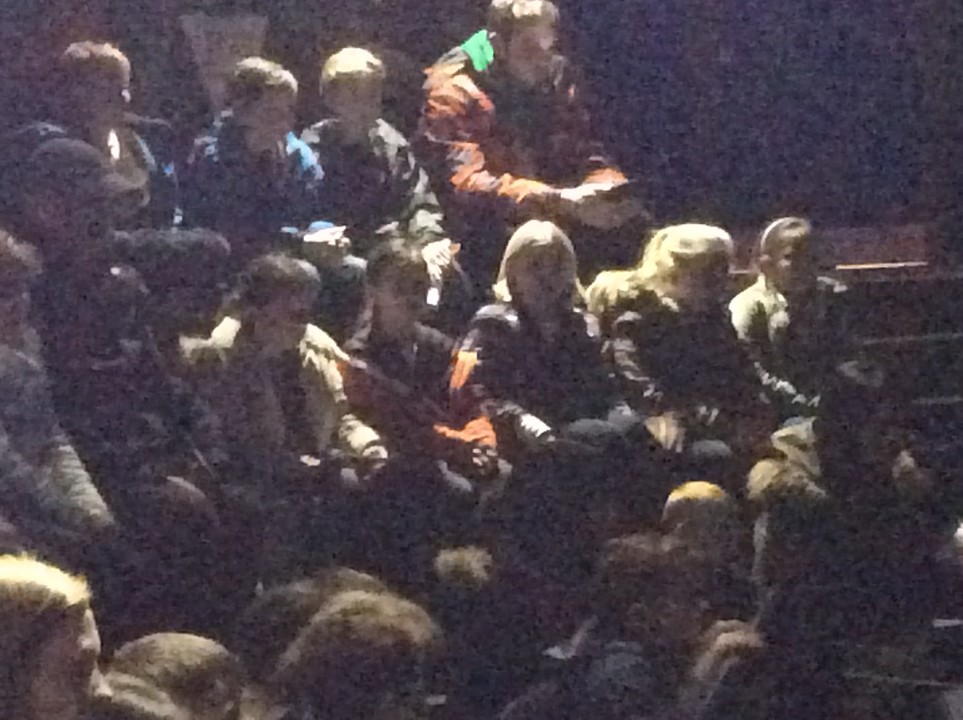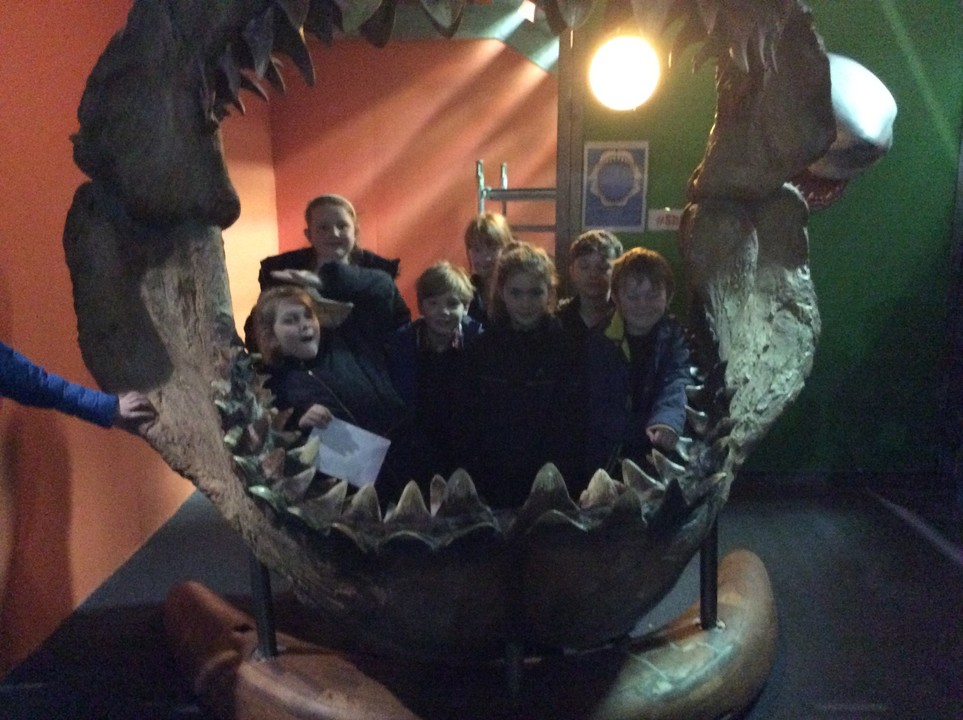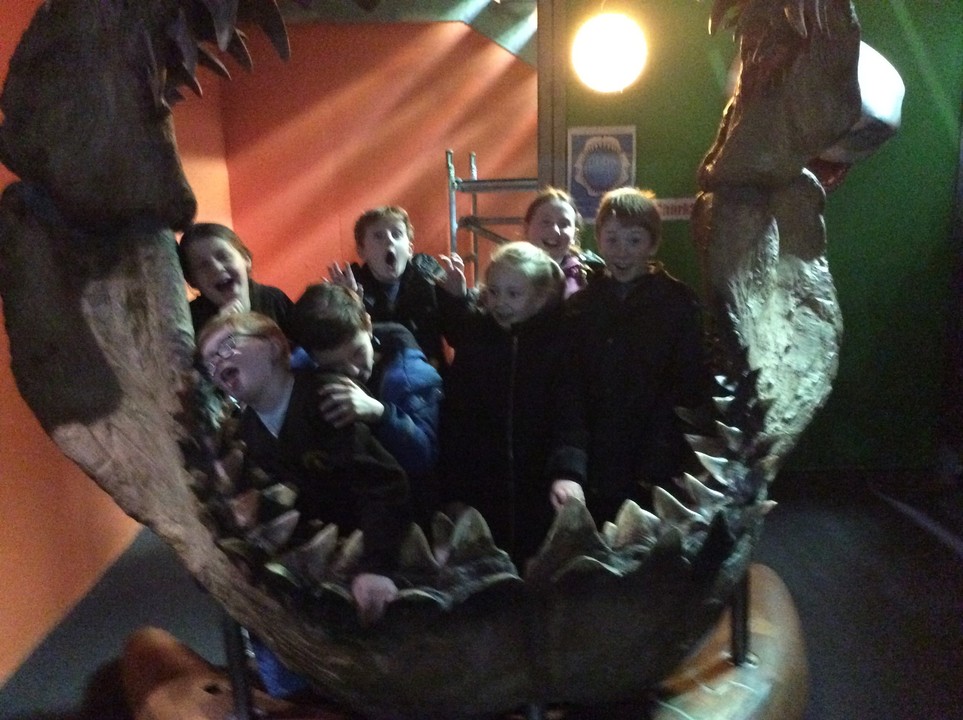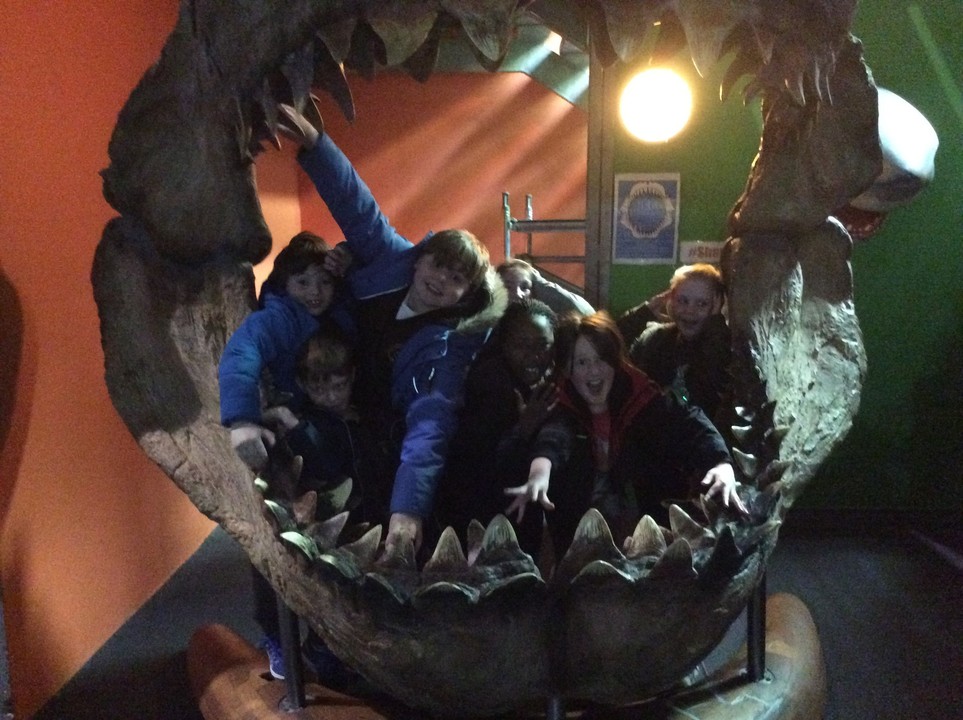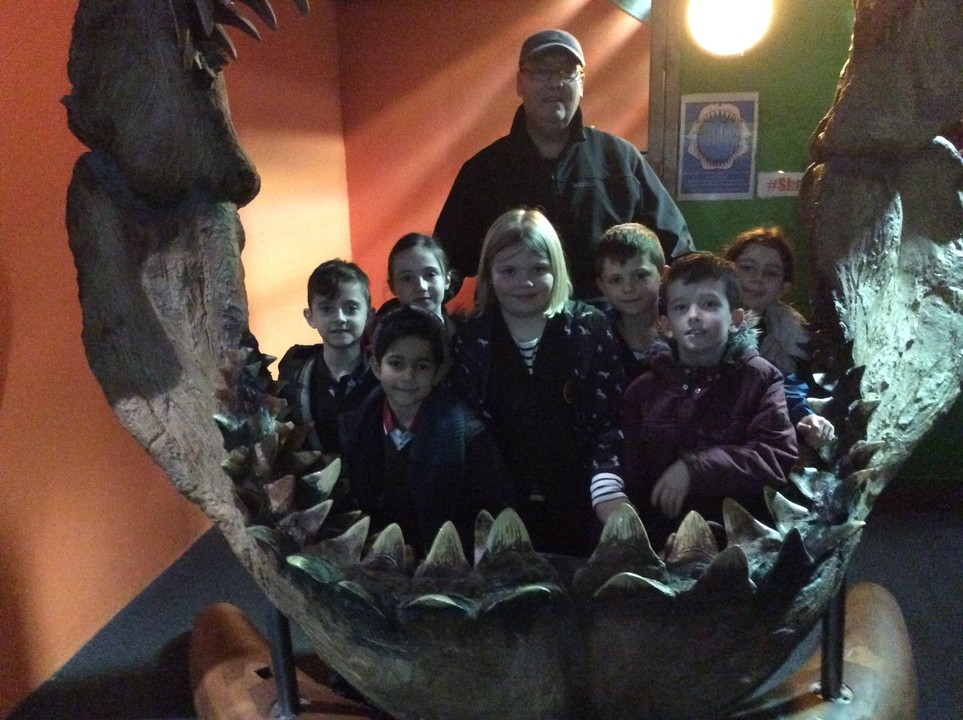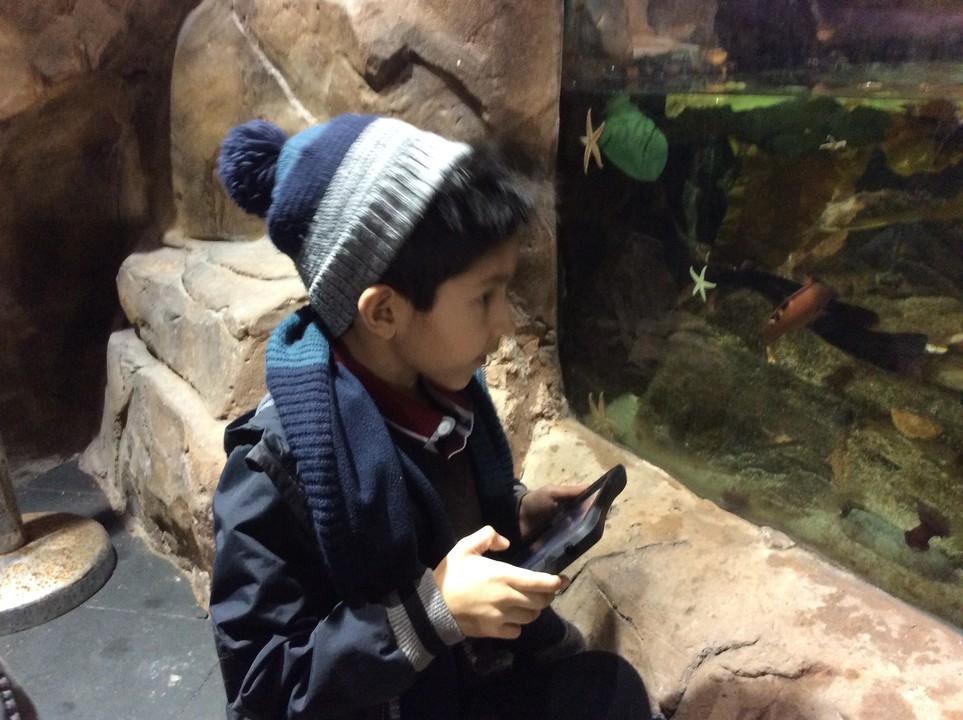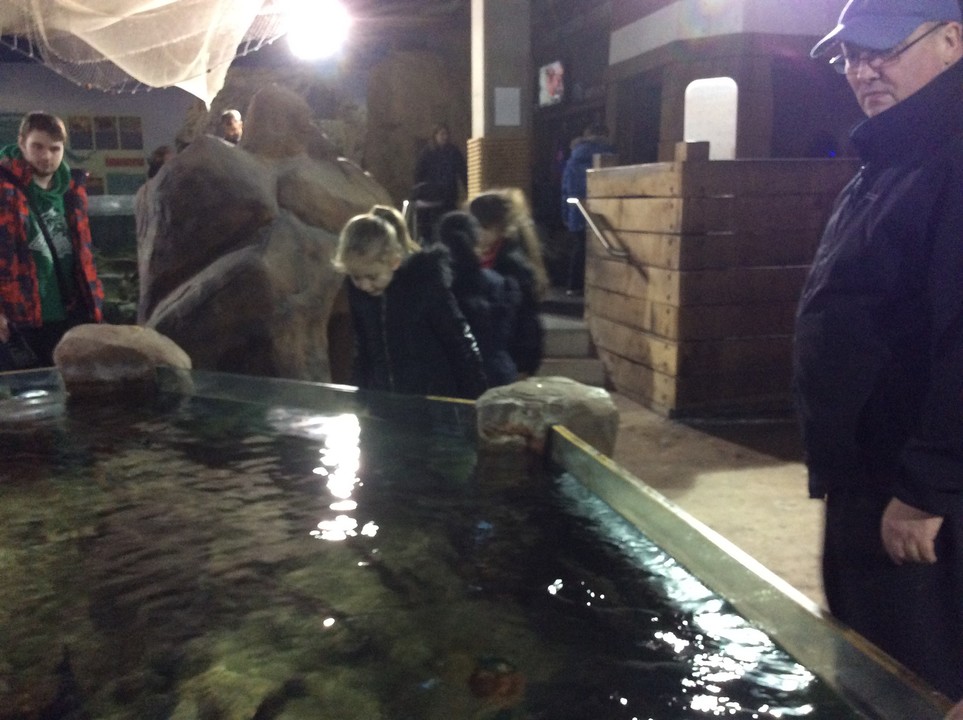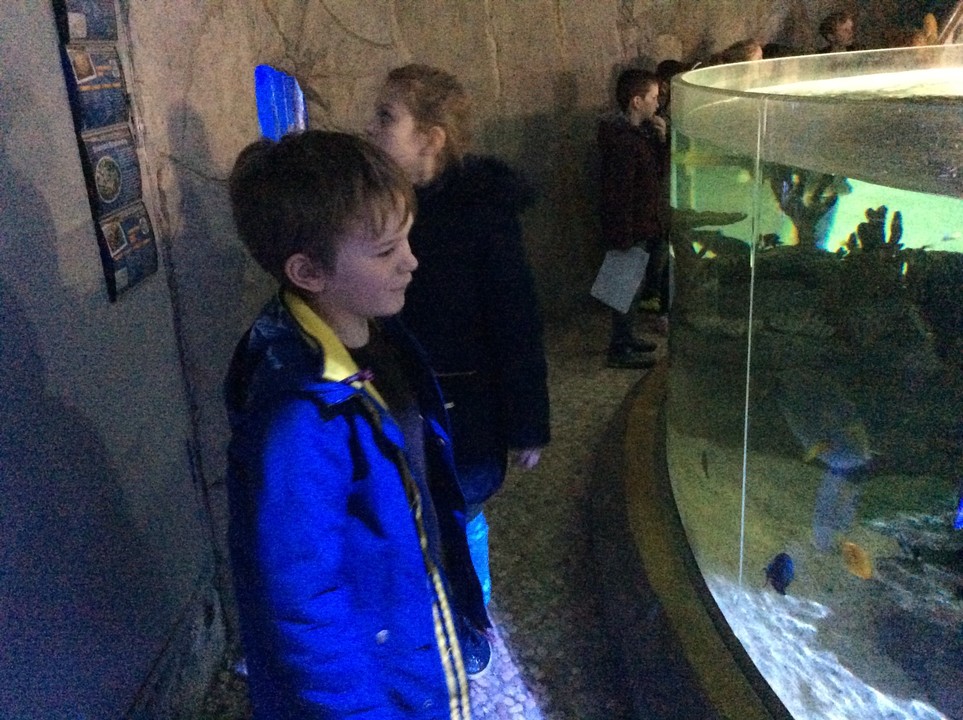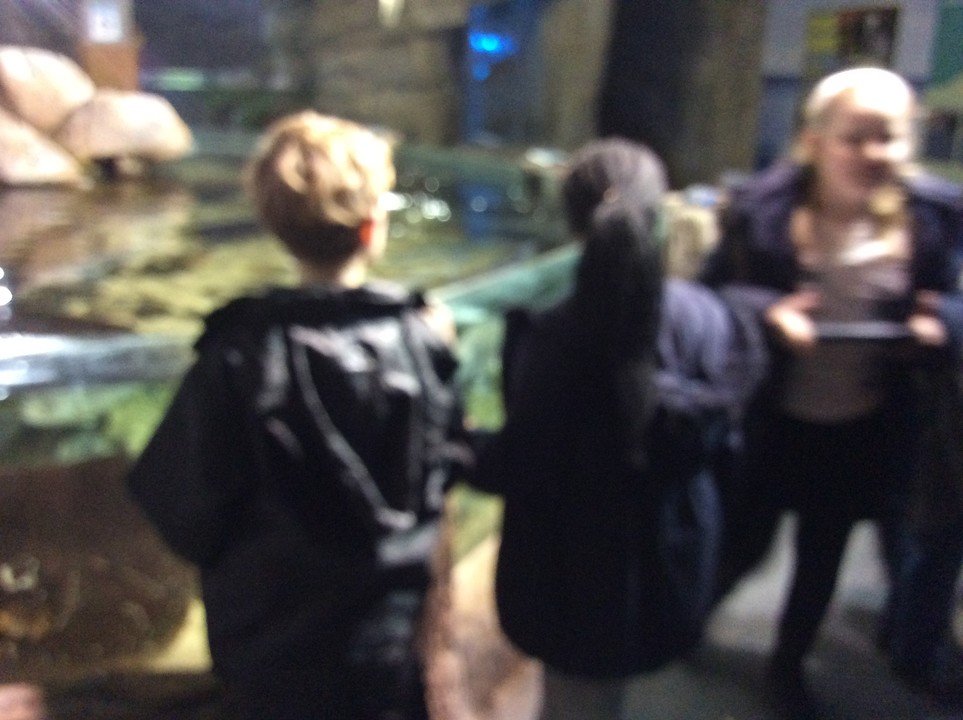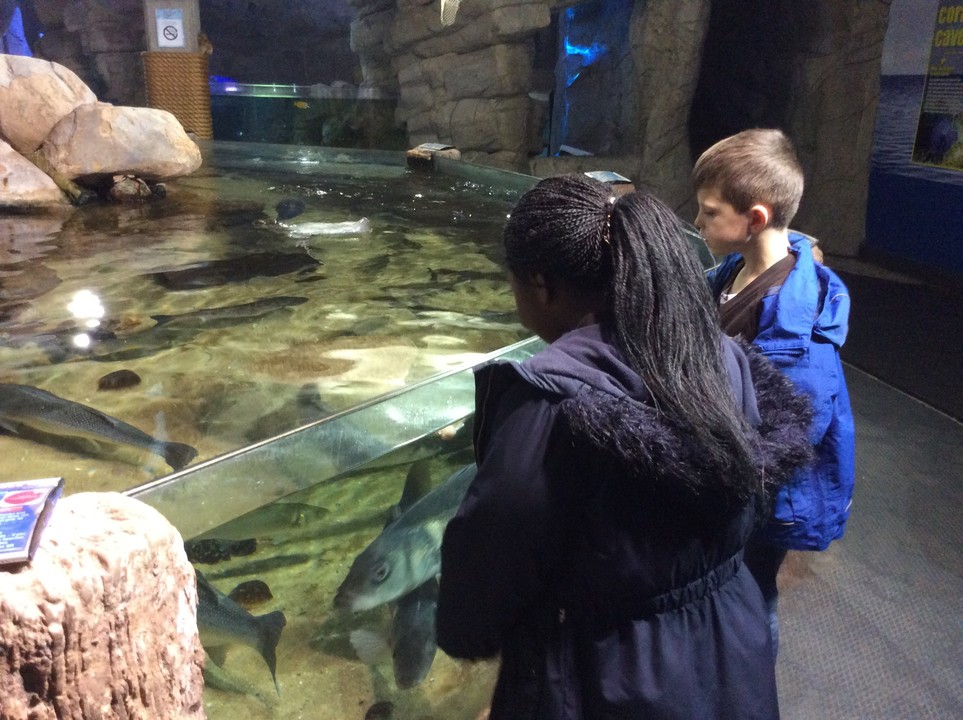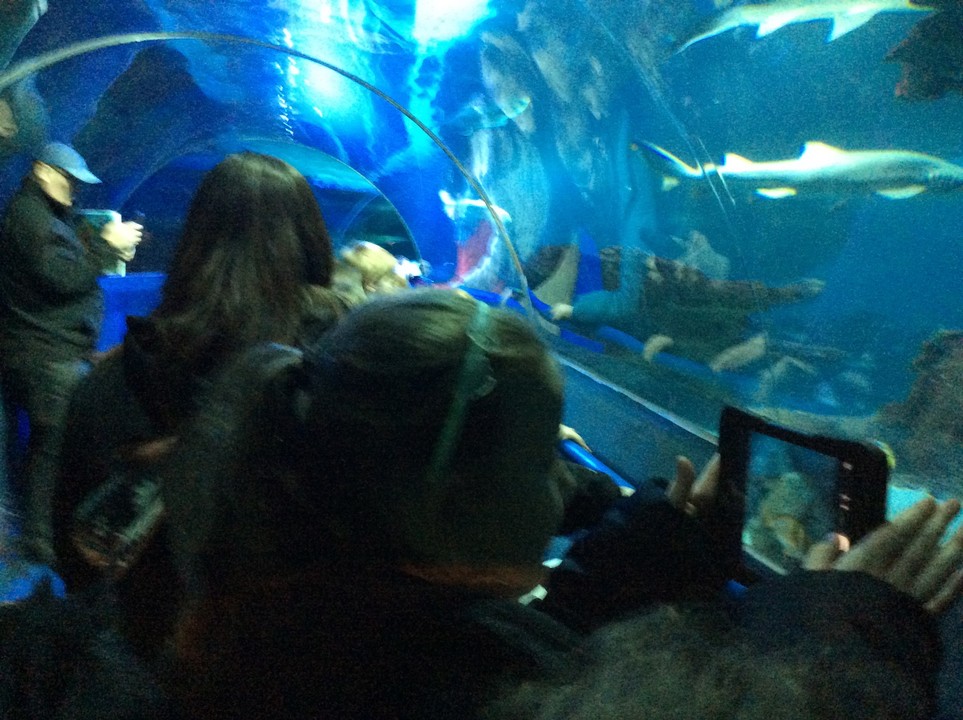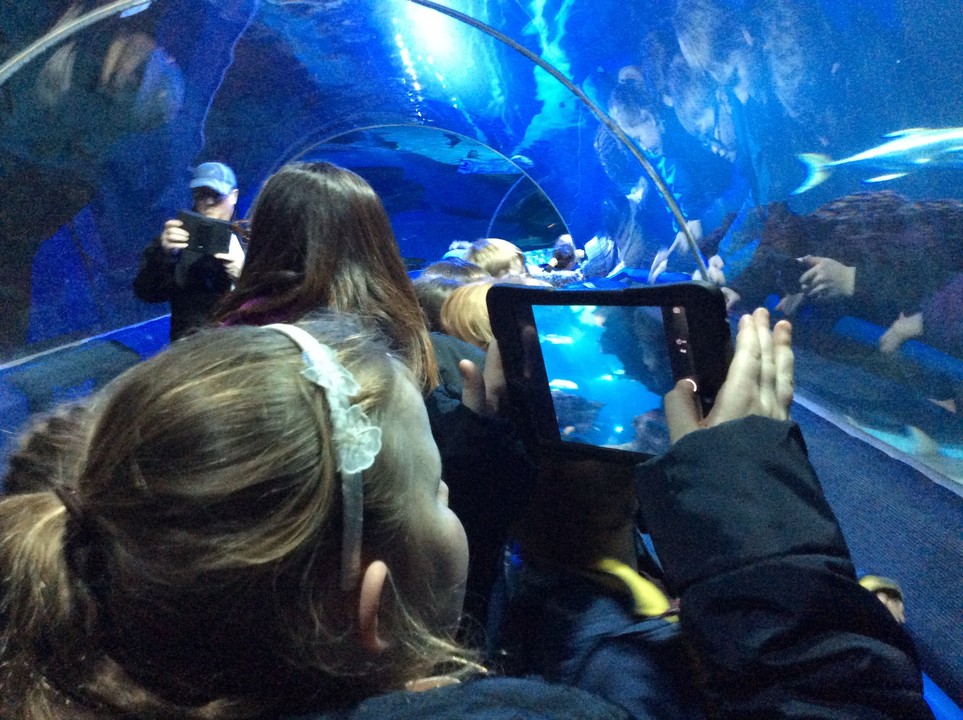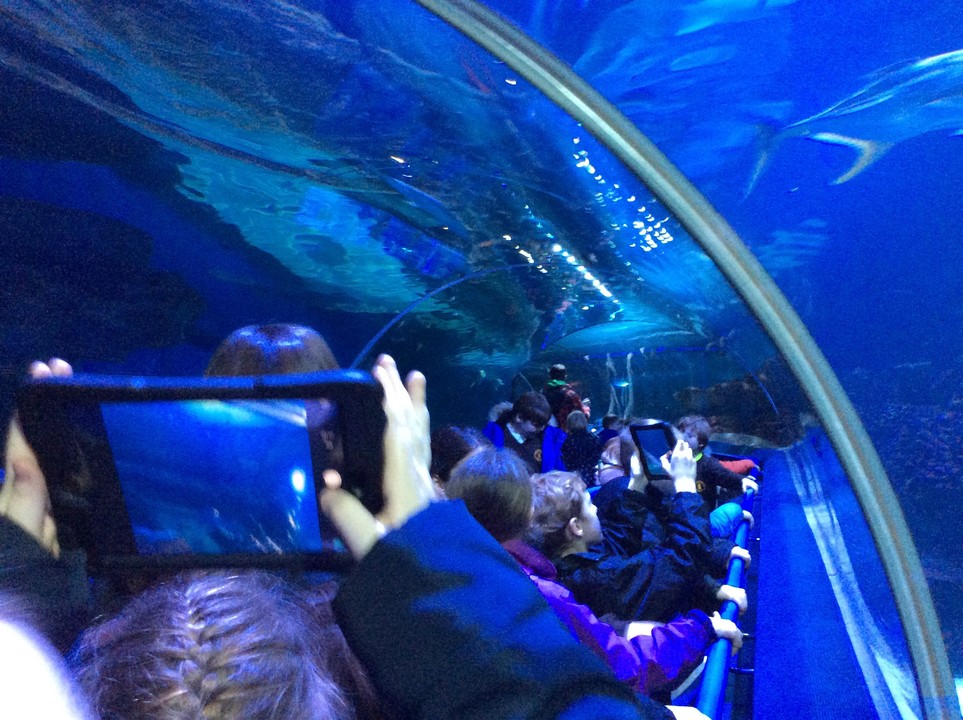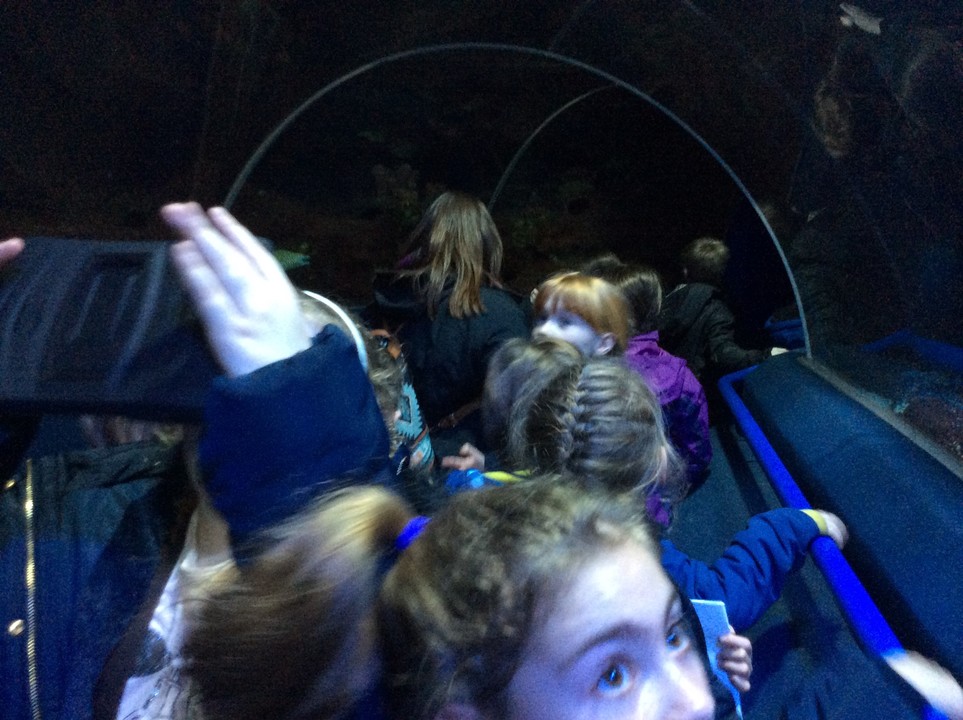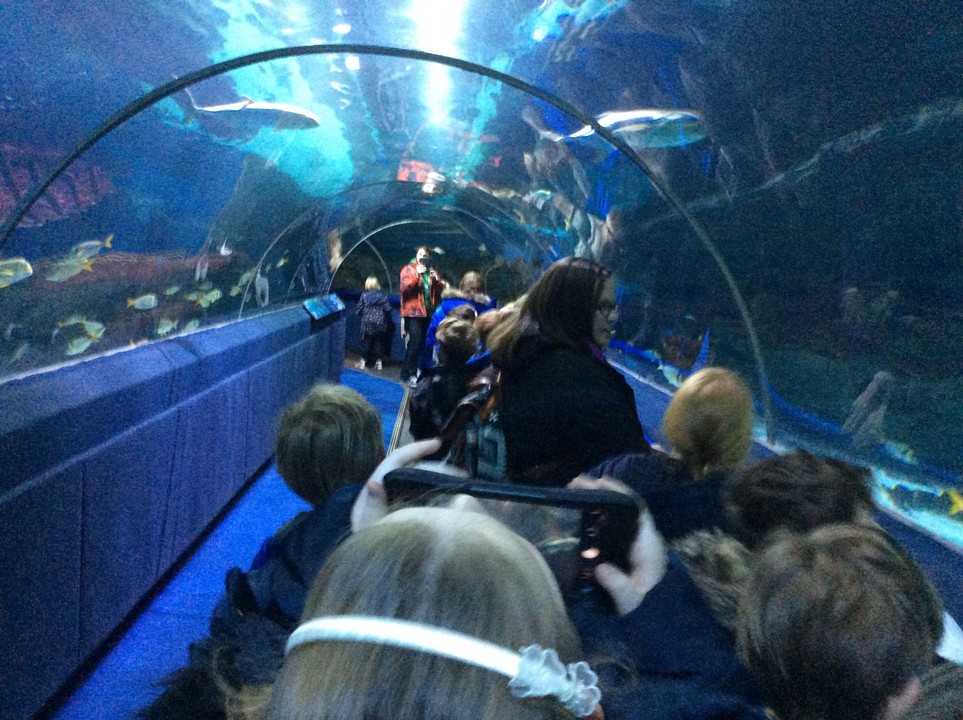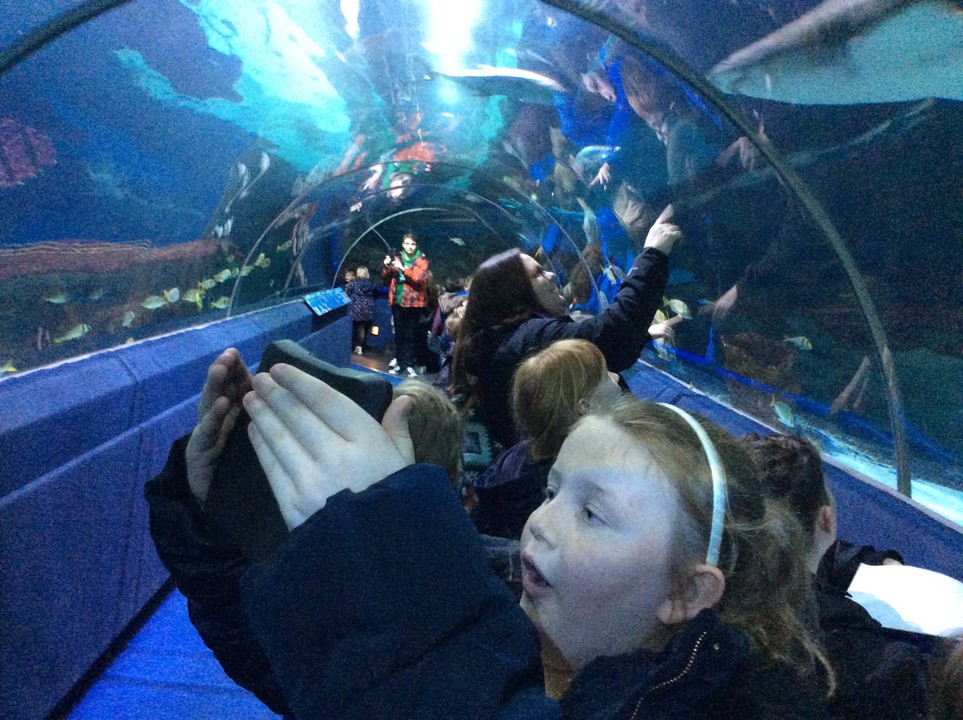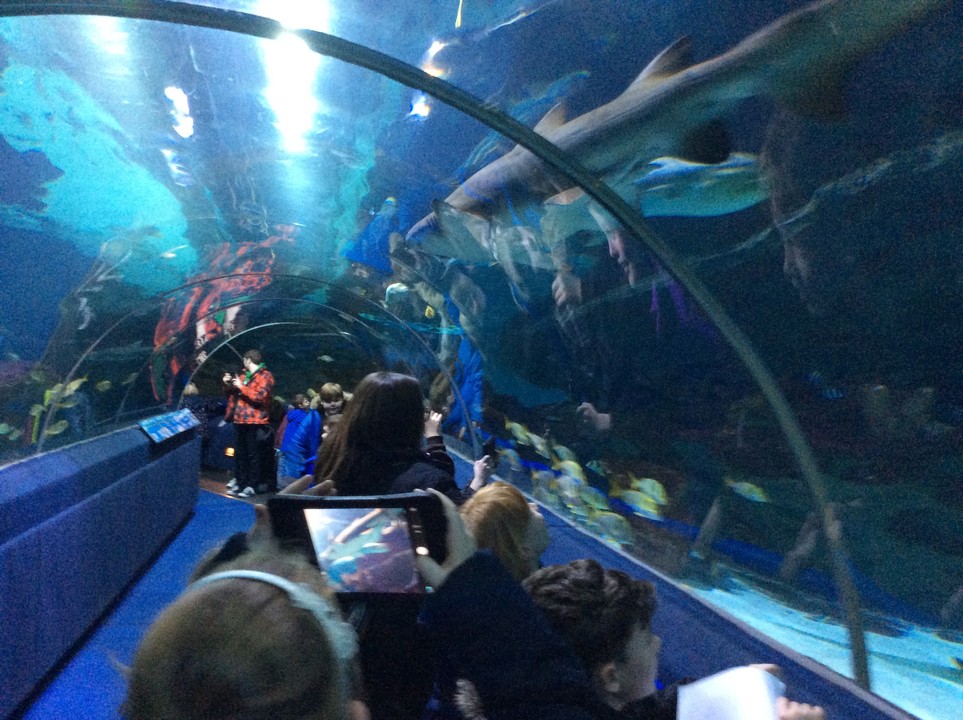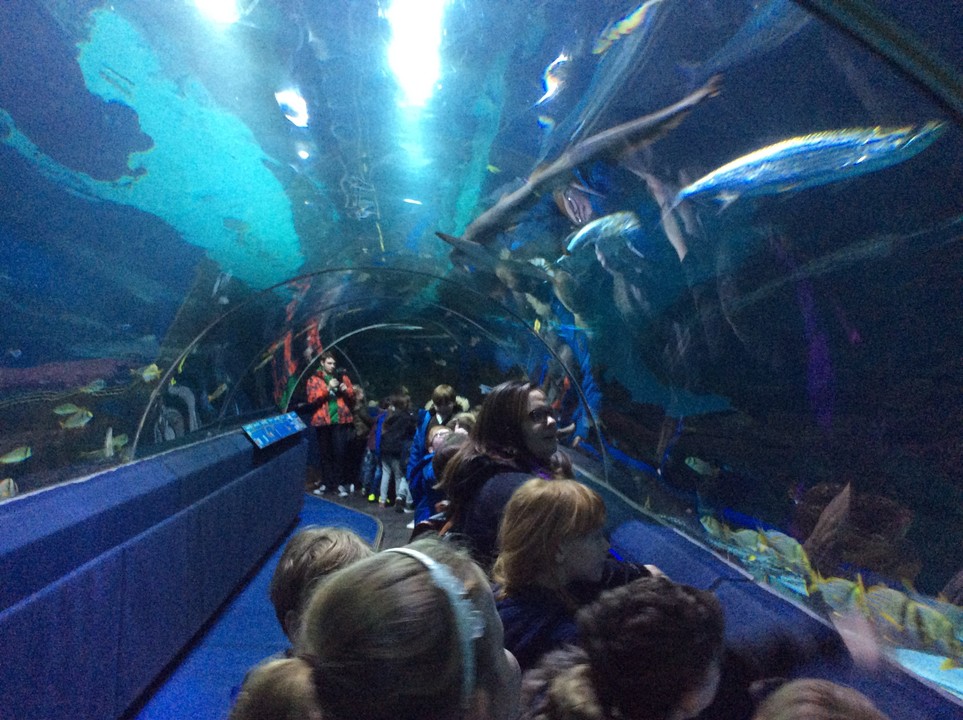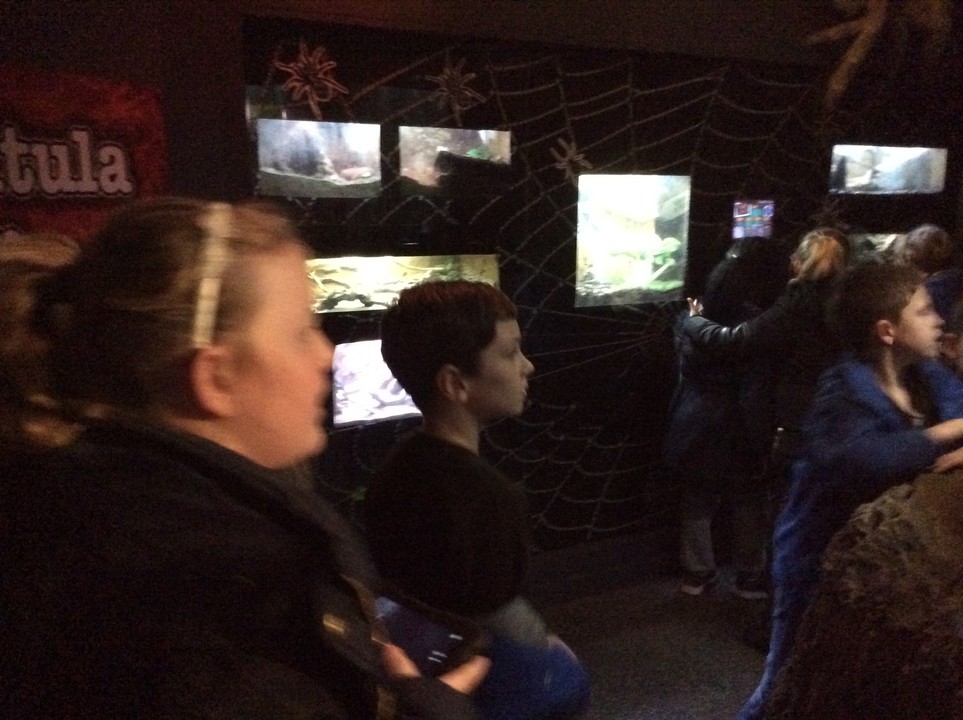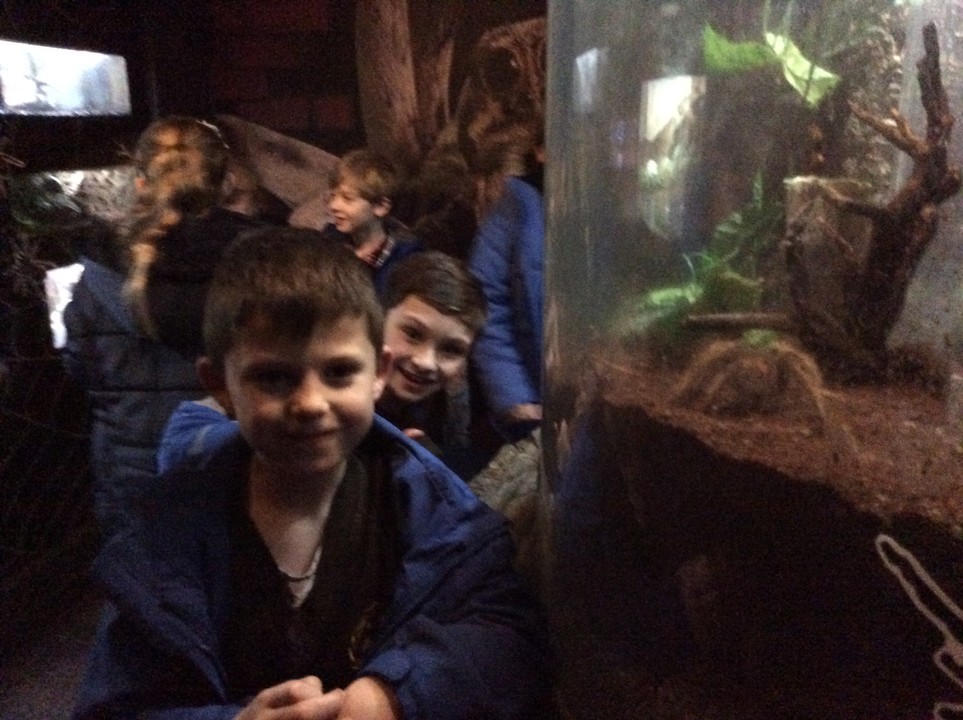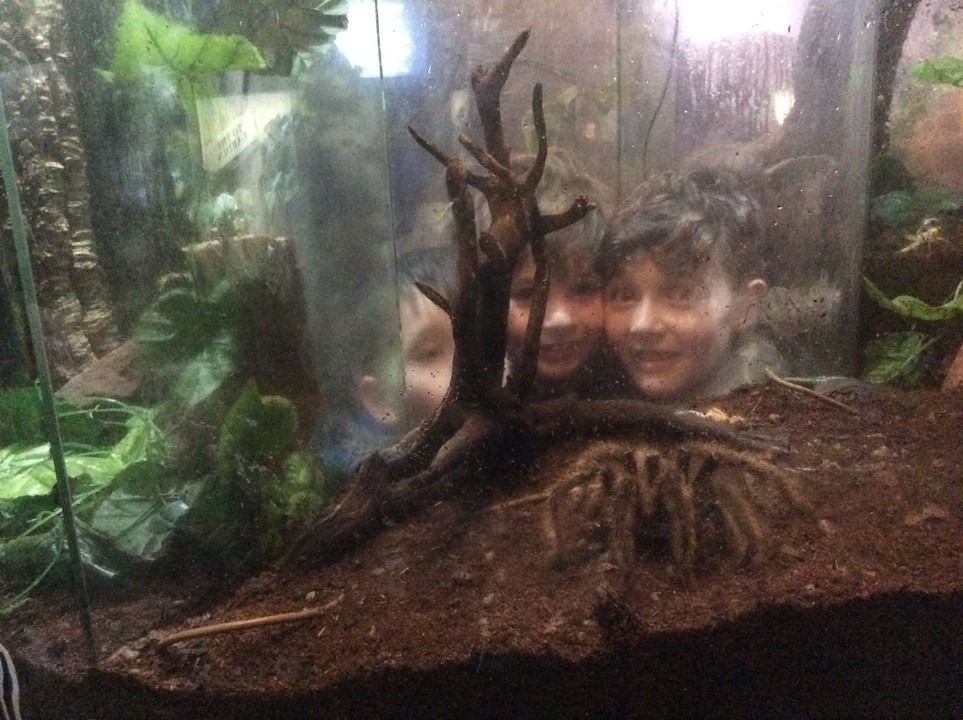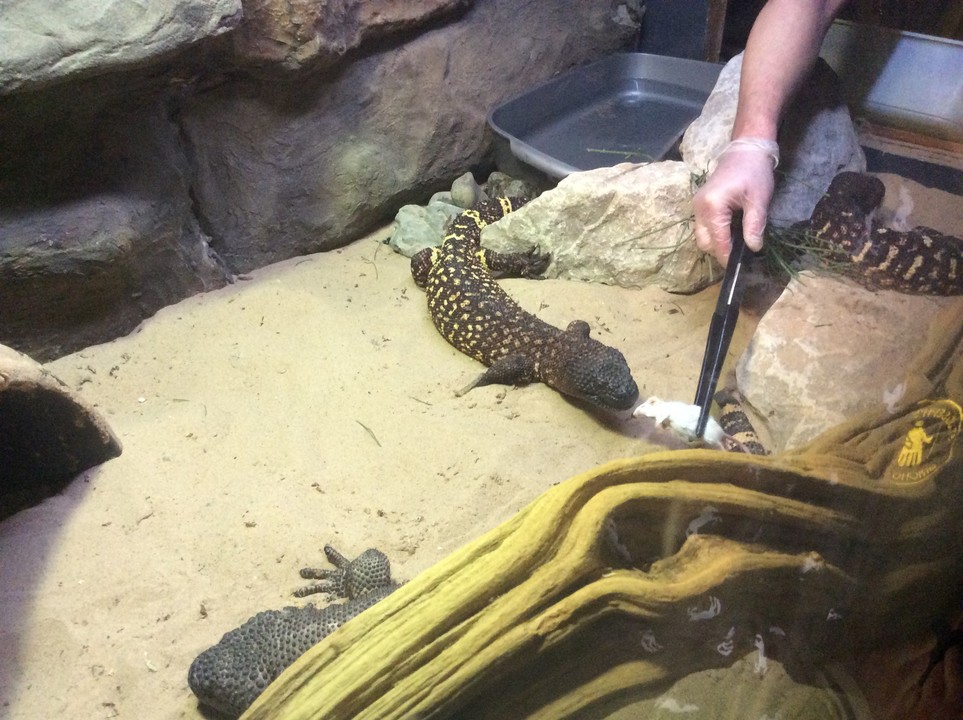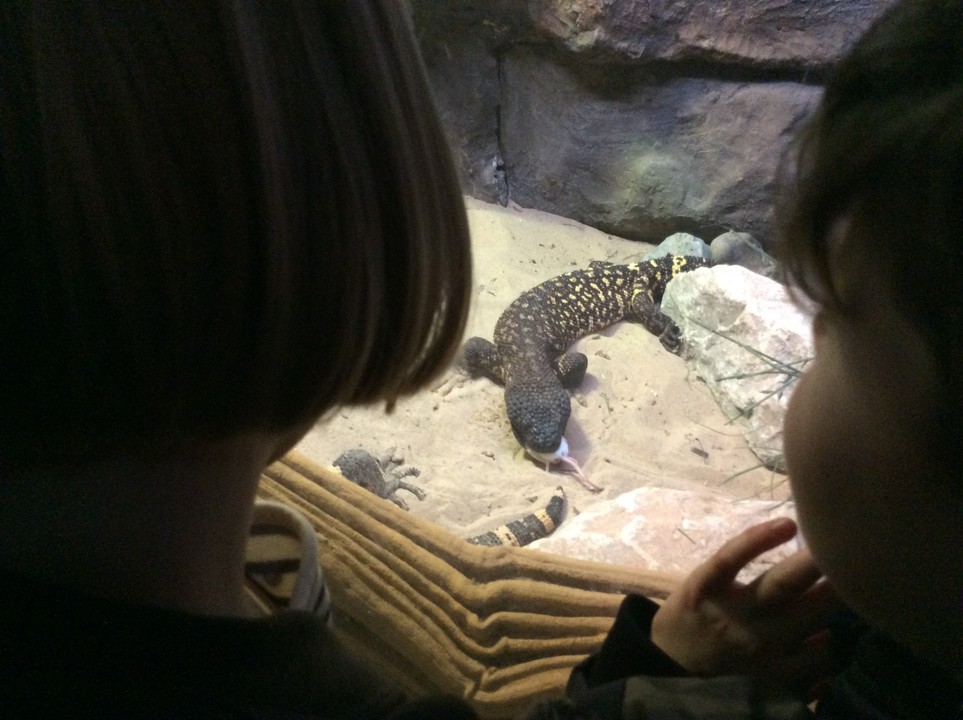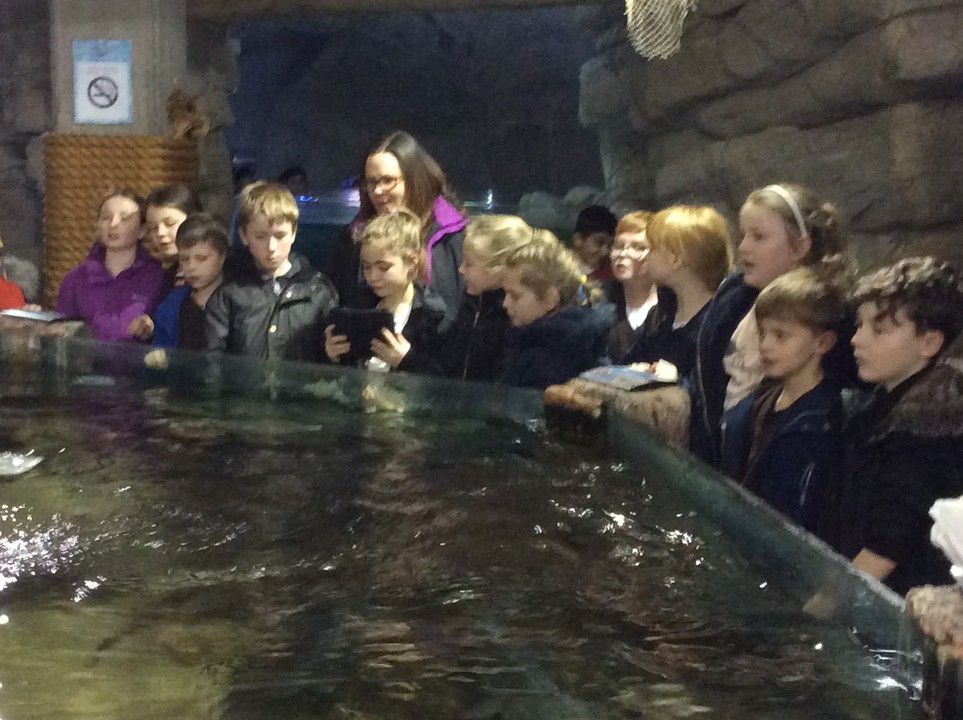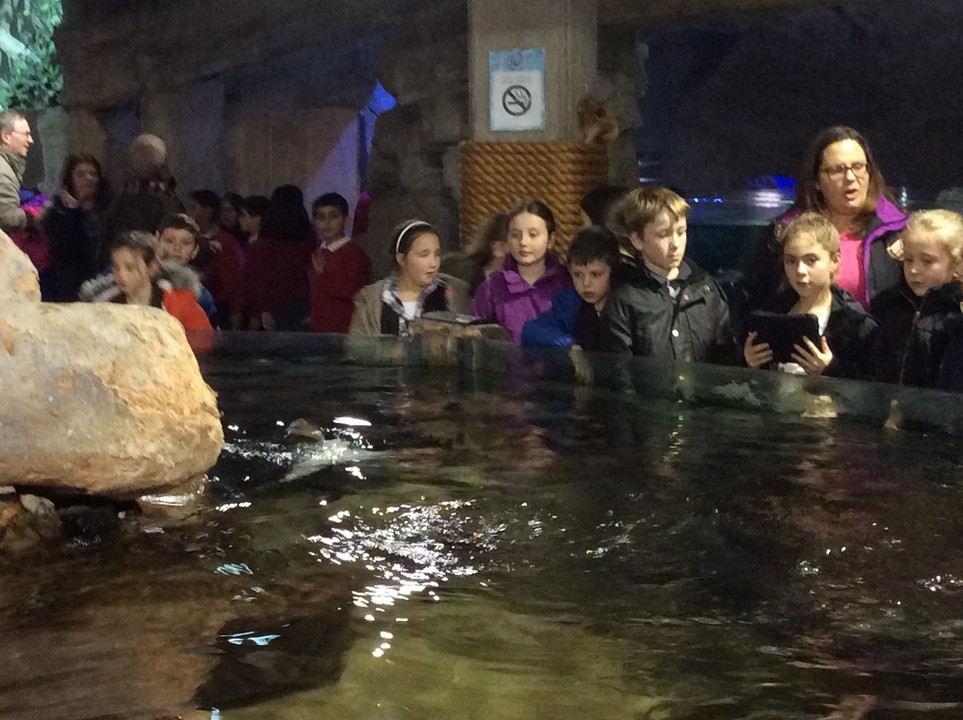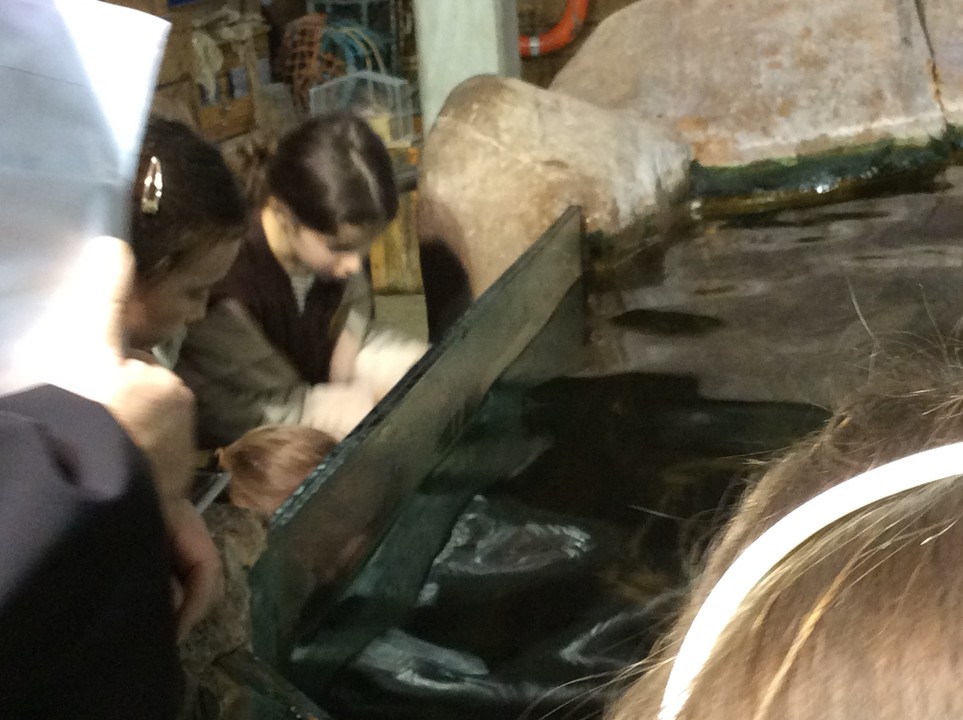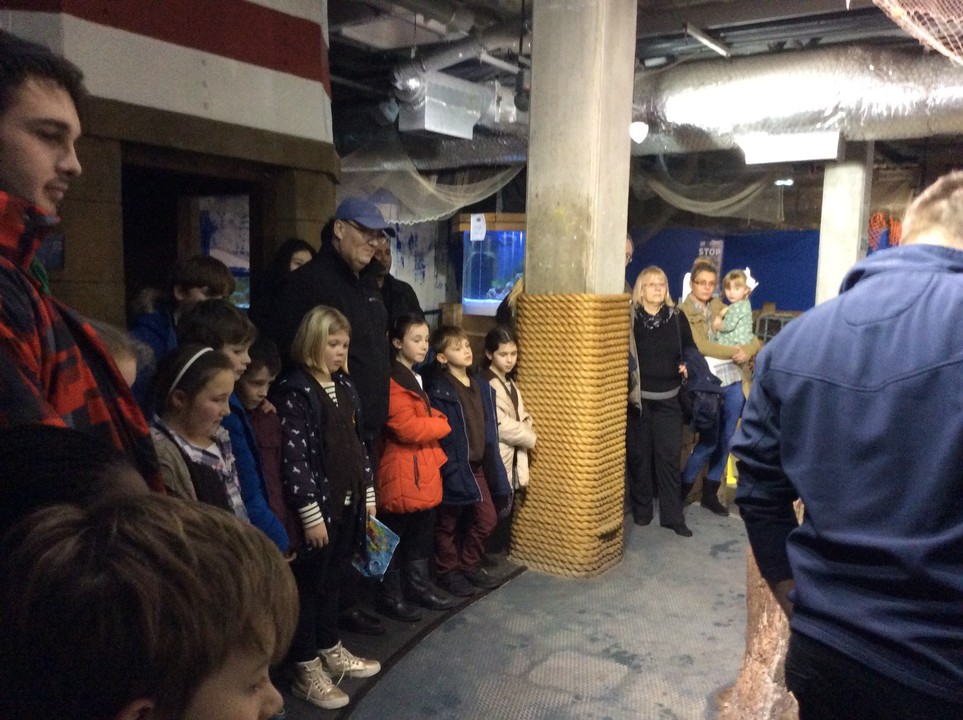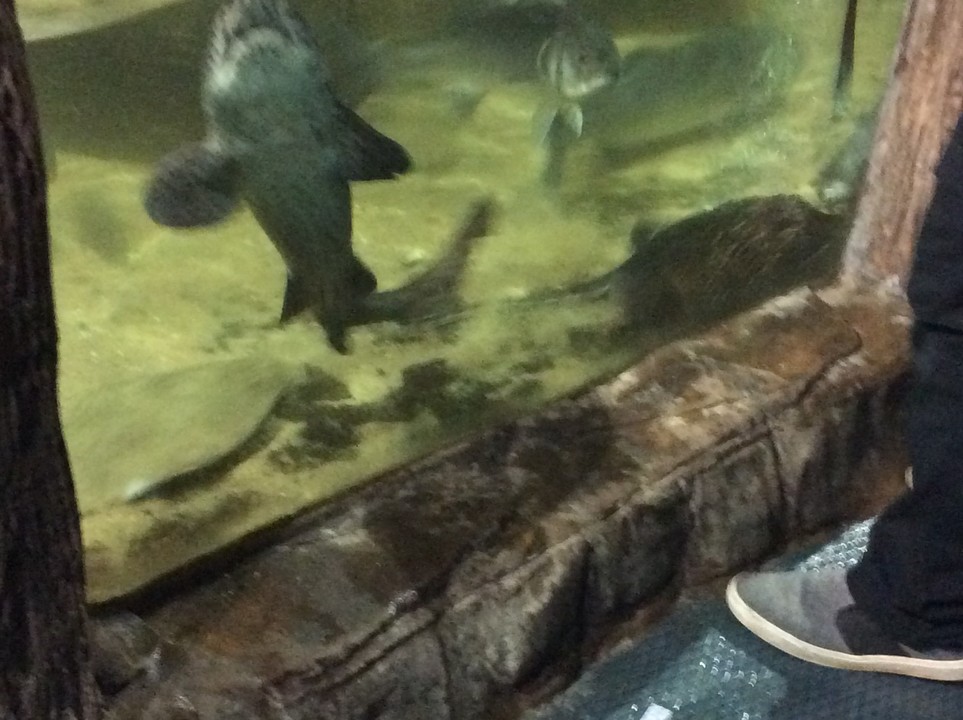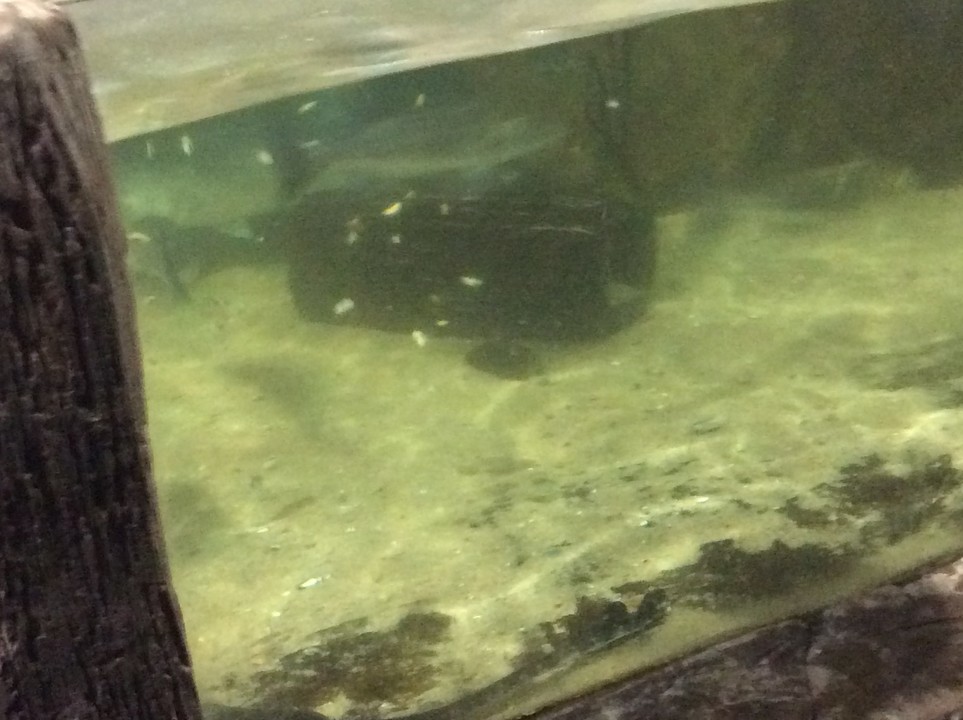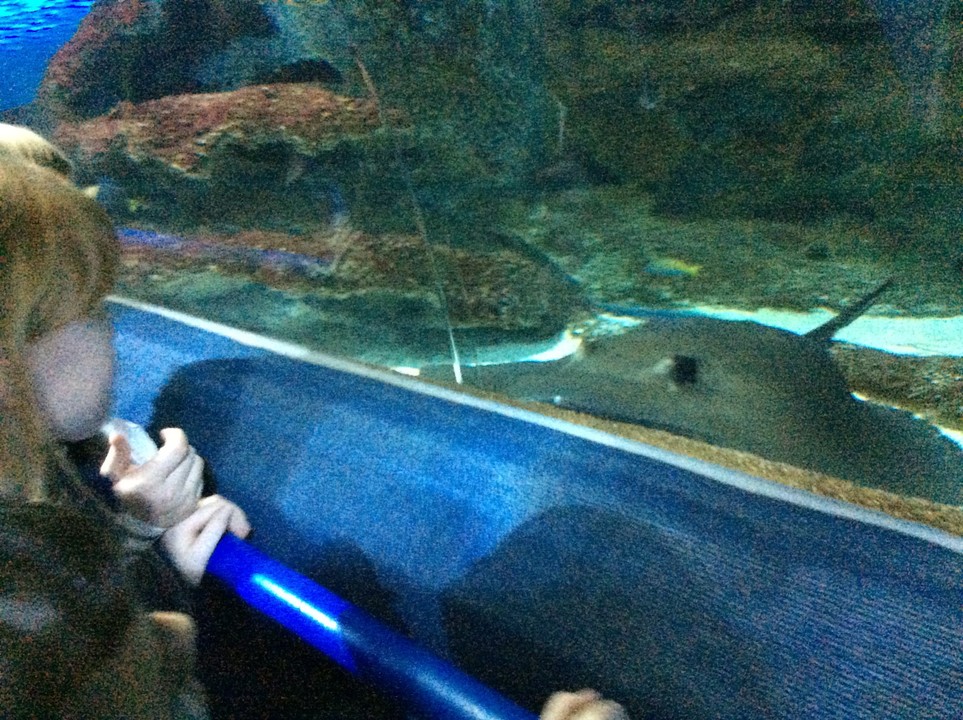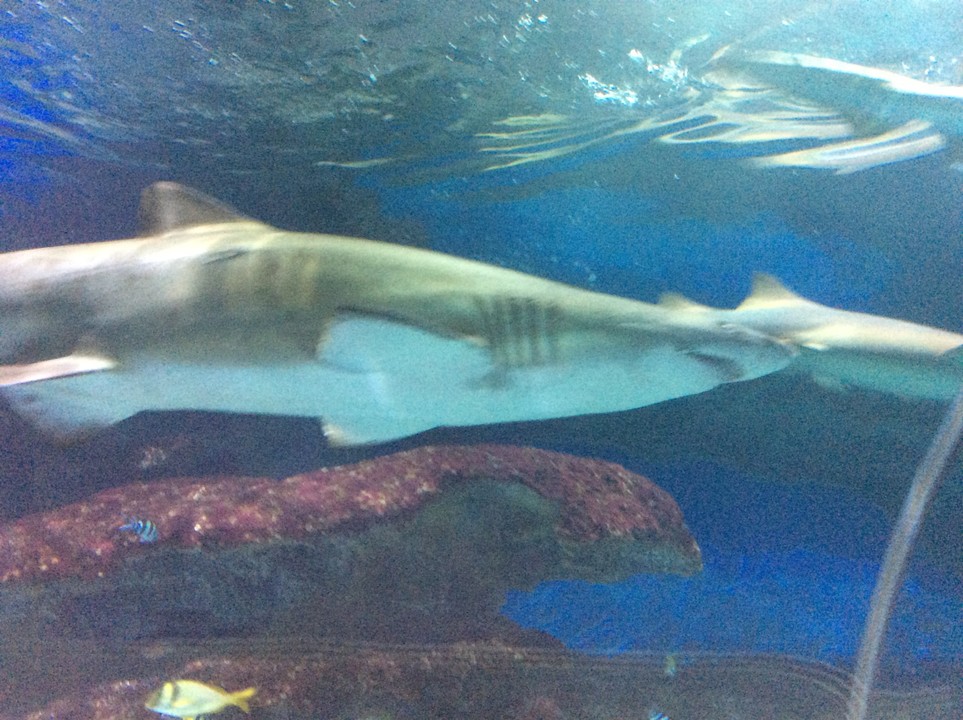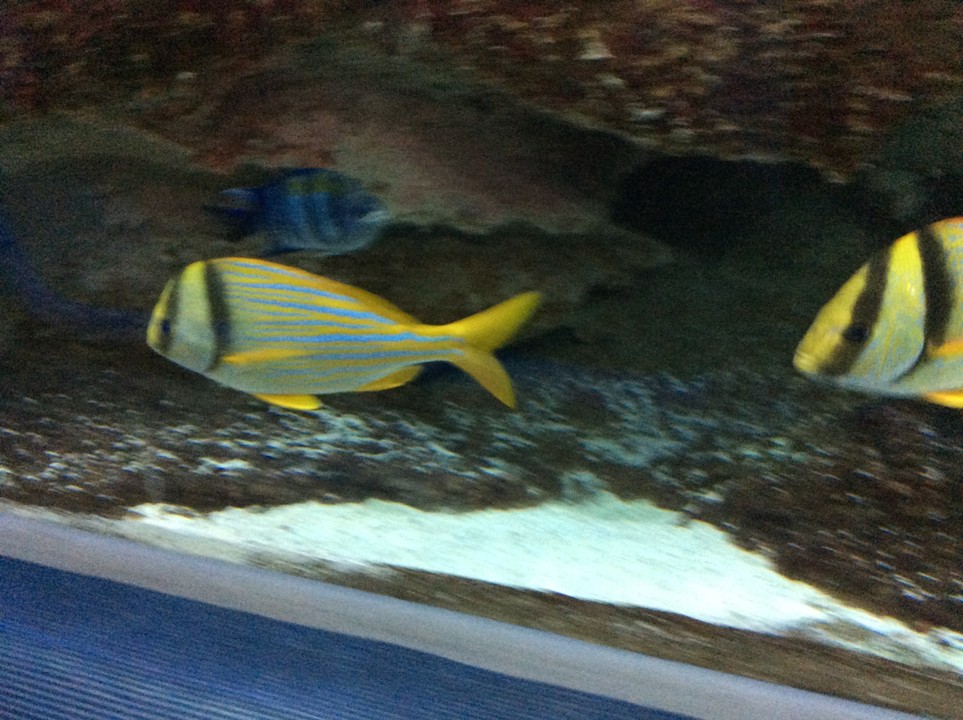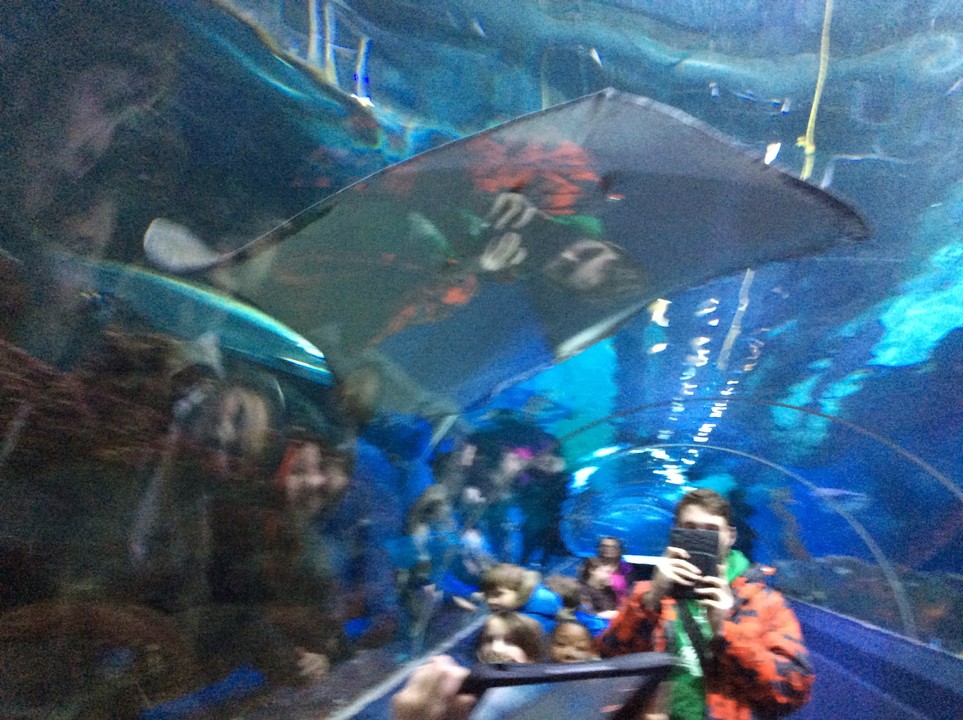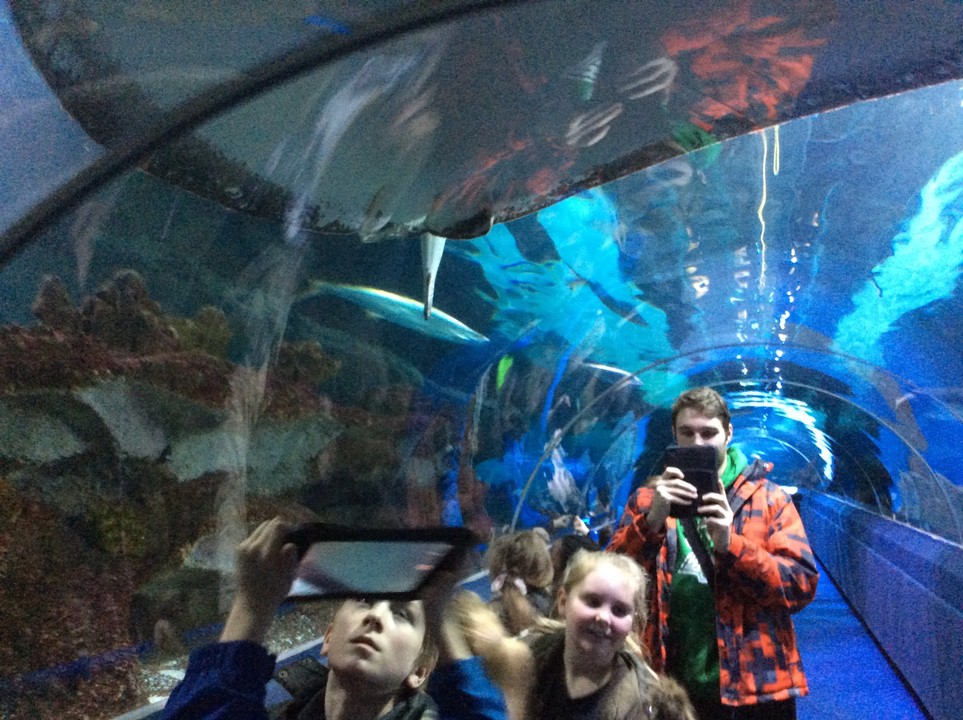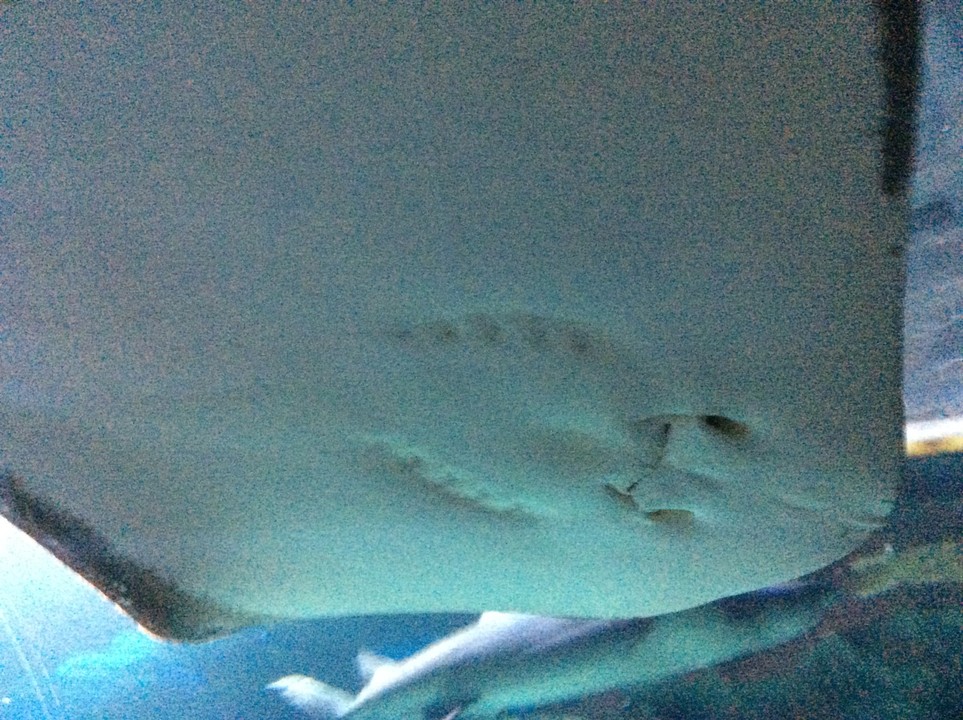 We enjoyed working with acrylic paint to create these lovely canvasses of the life under the sea. We are very proud of them!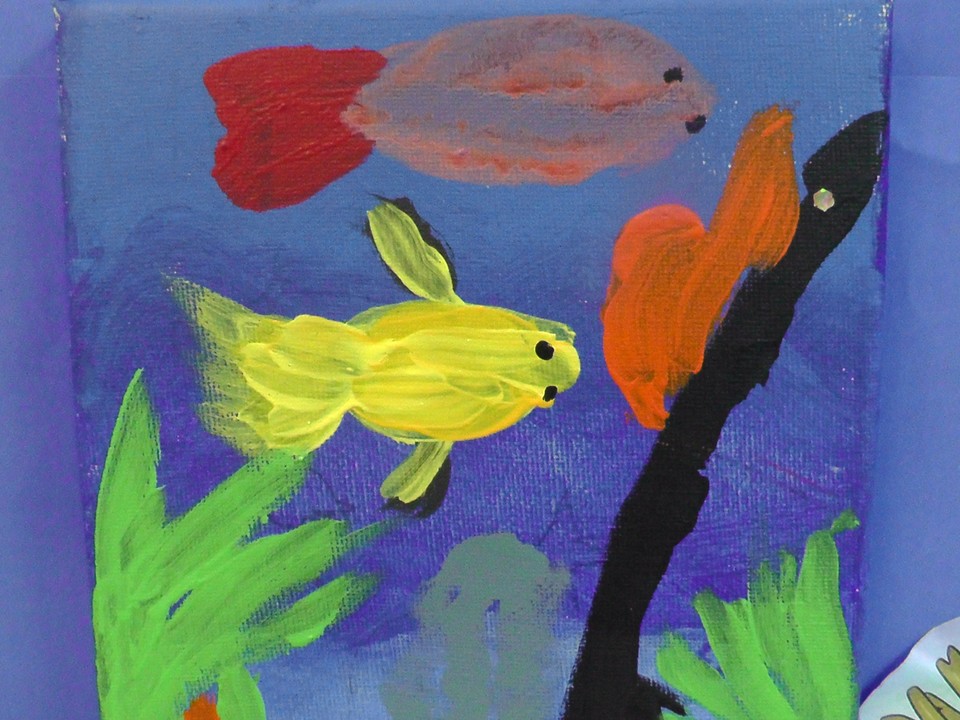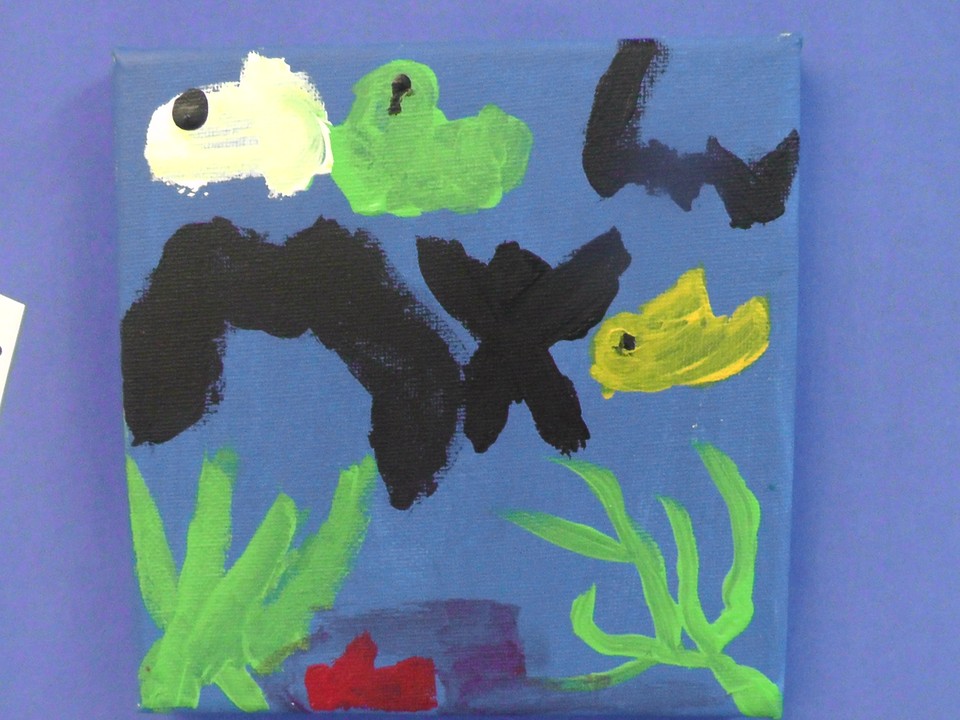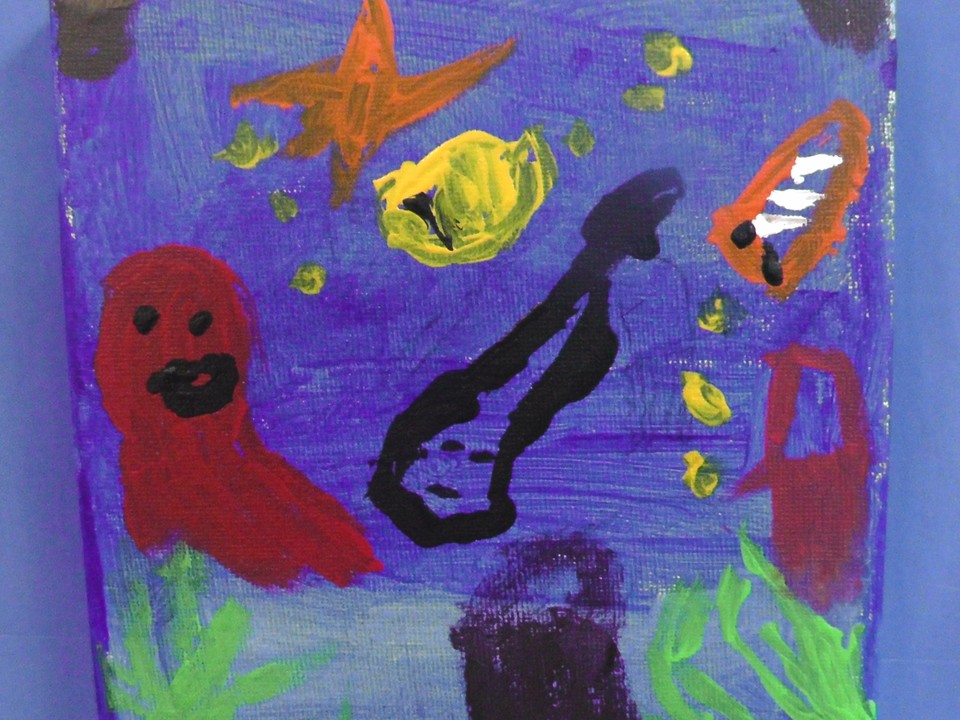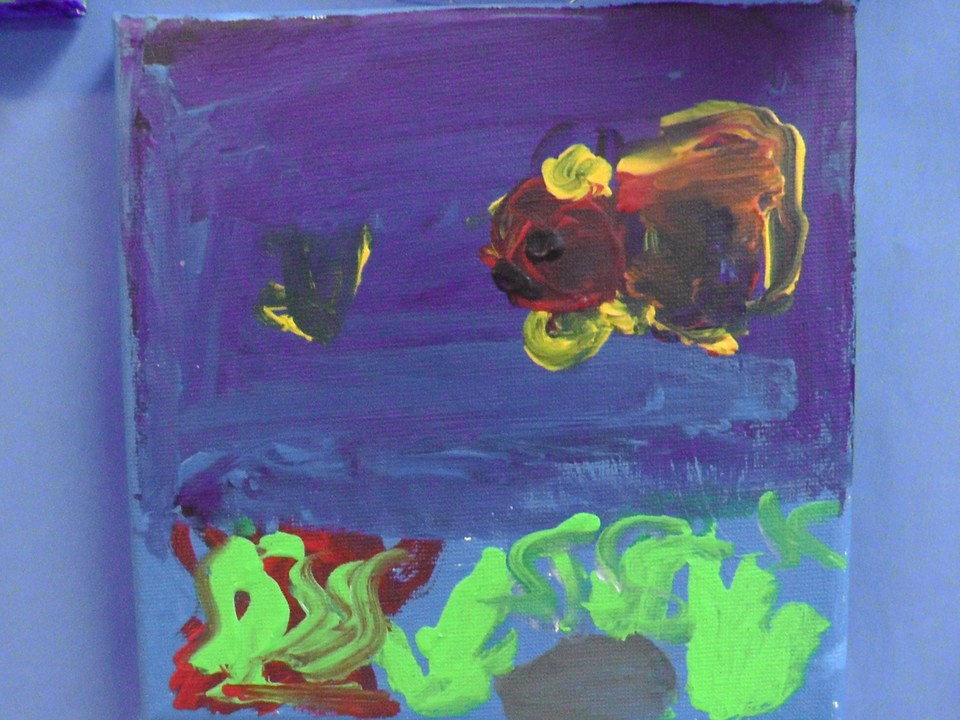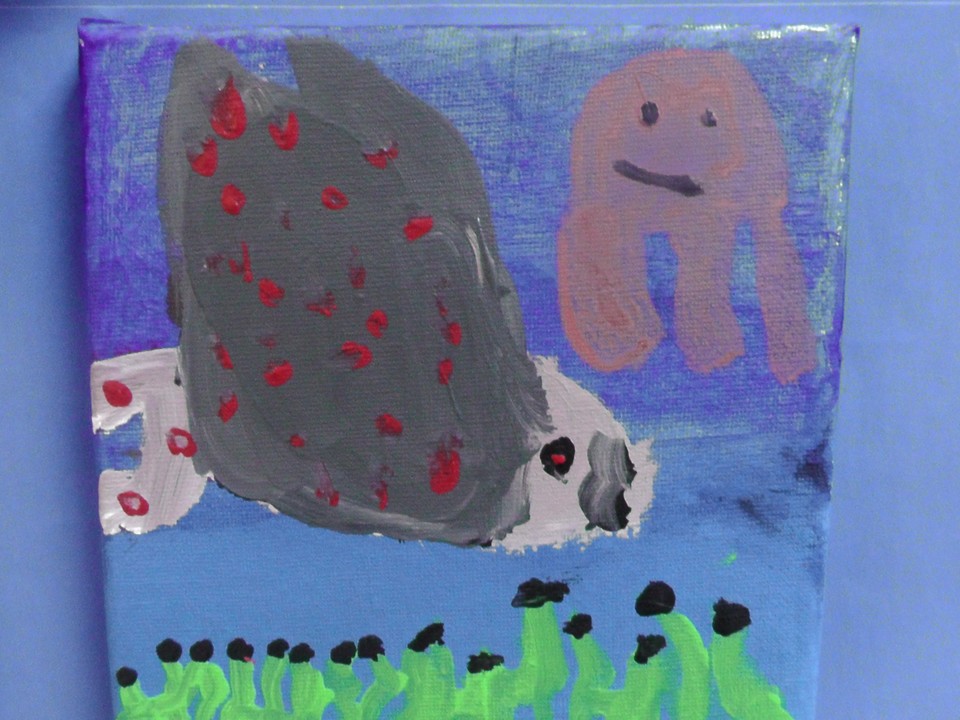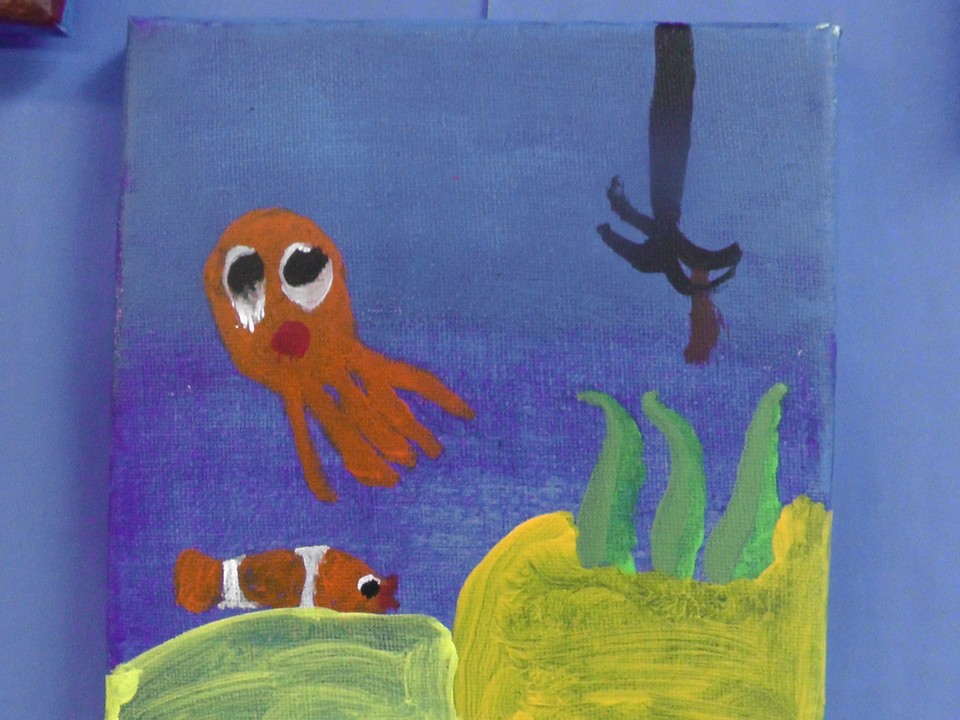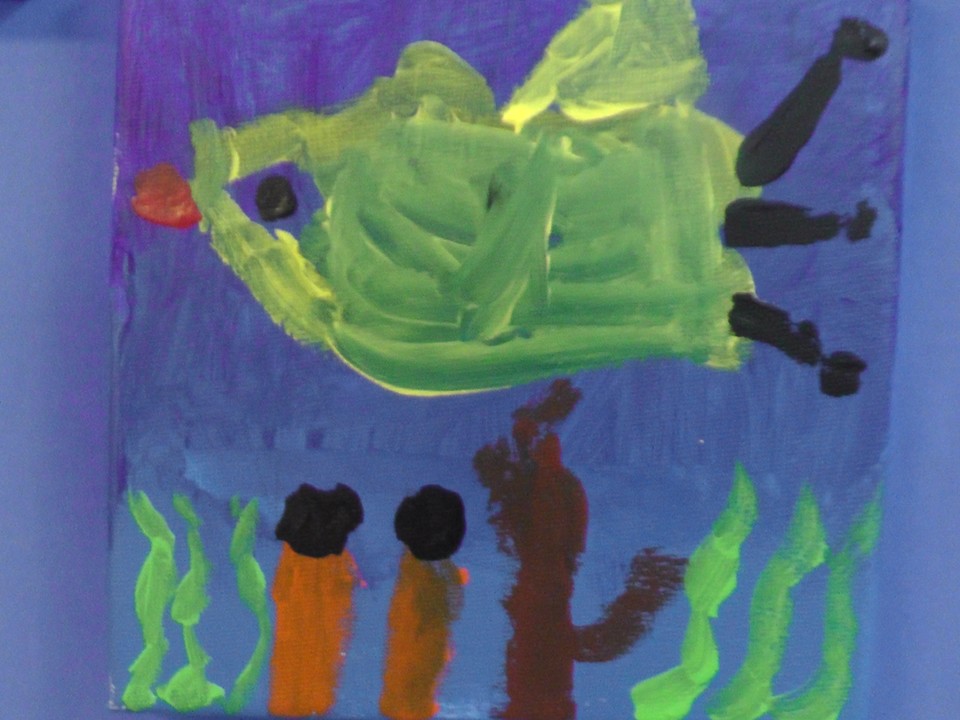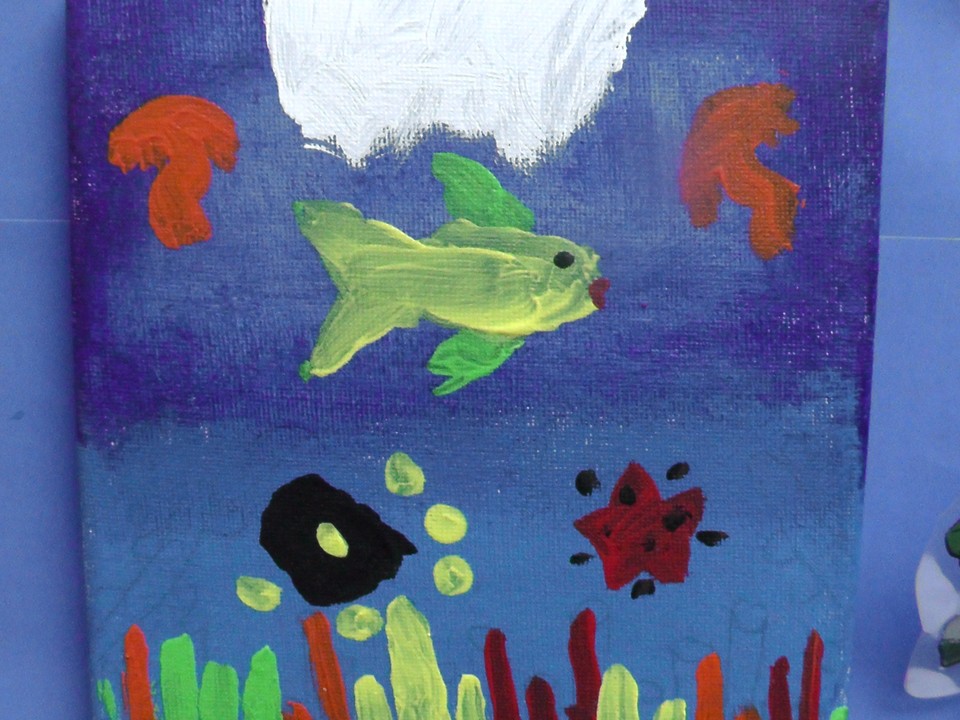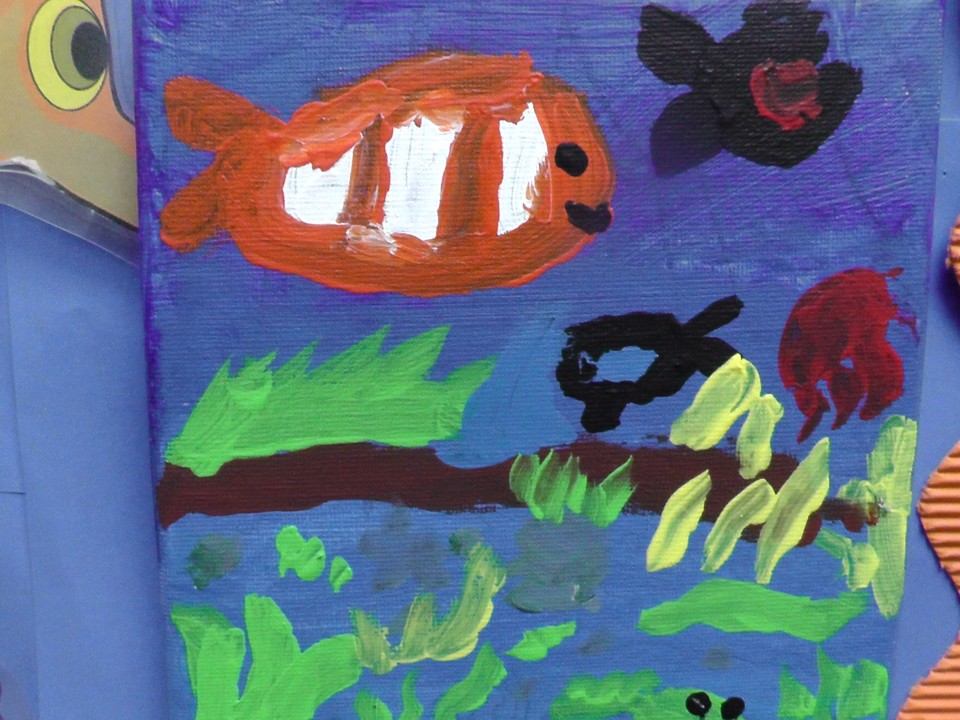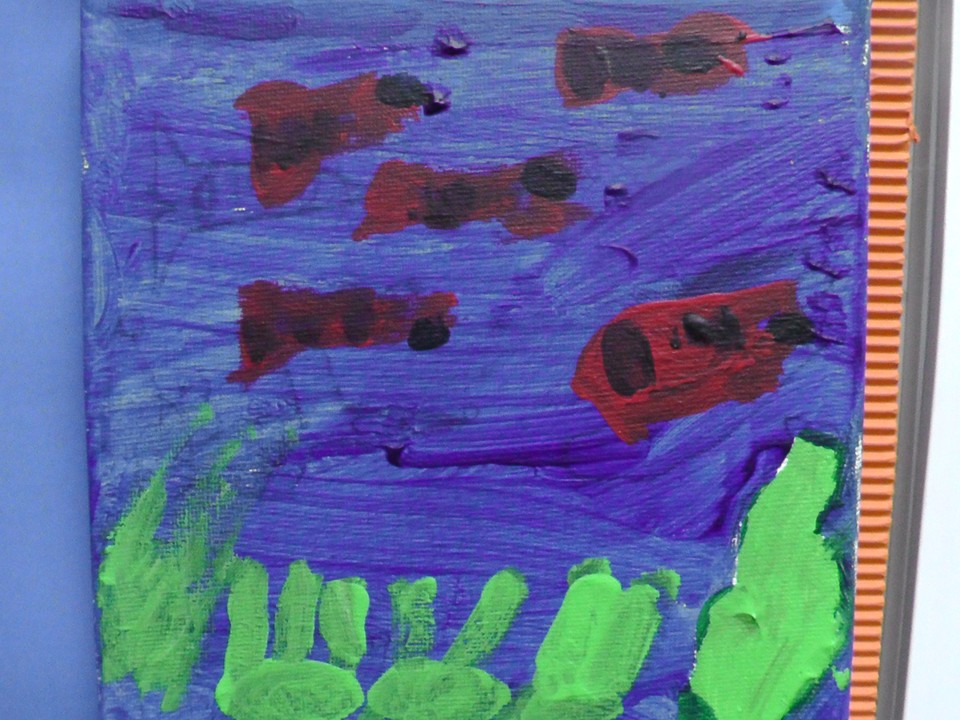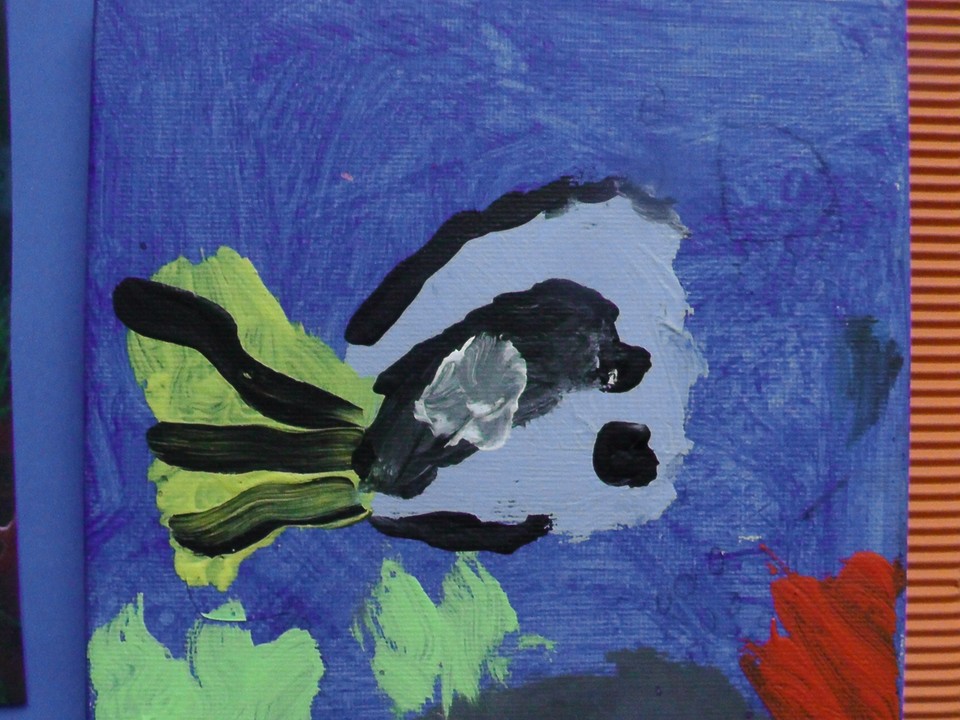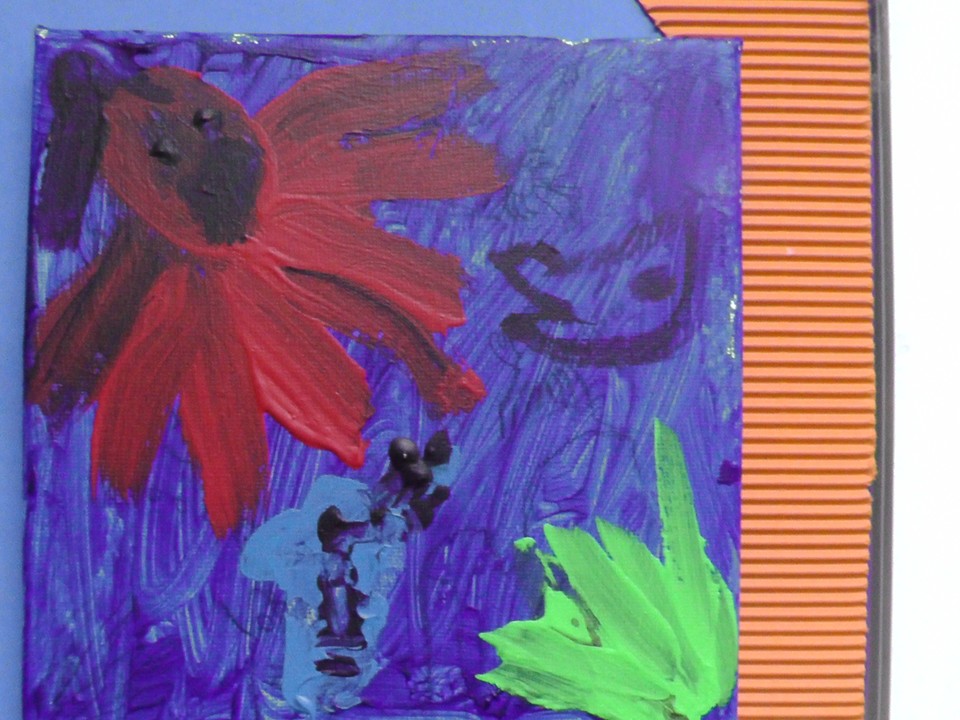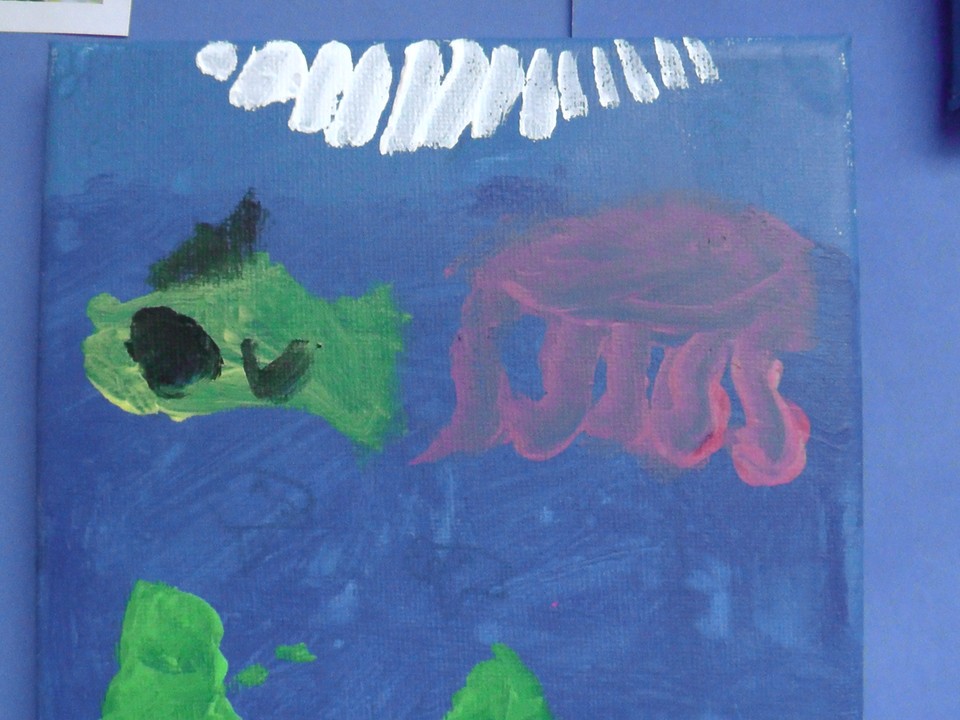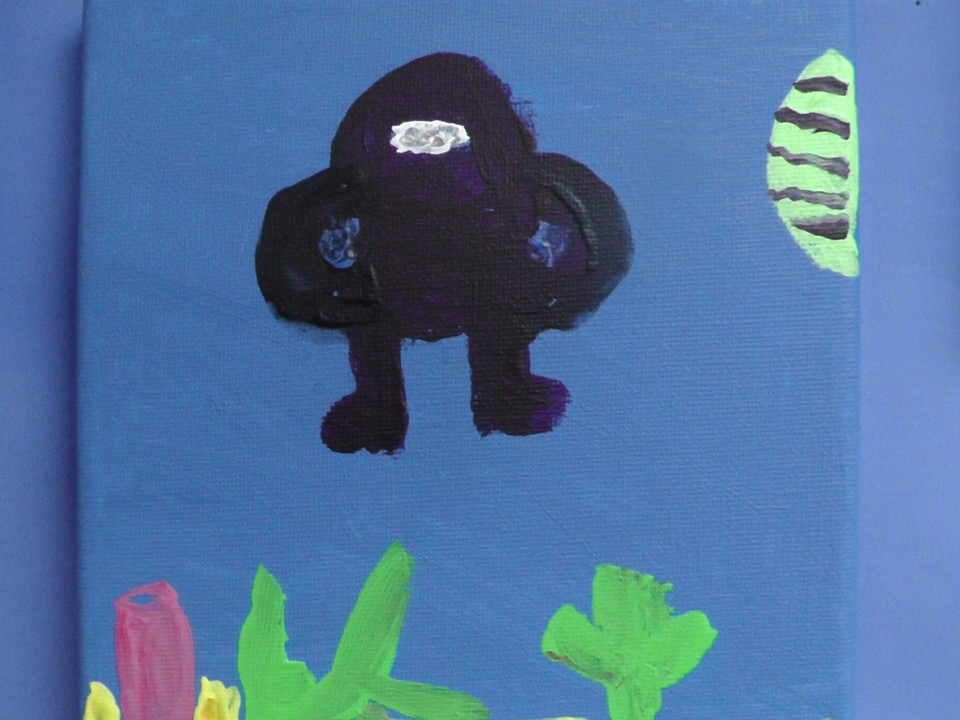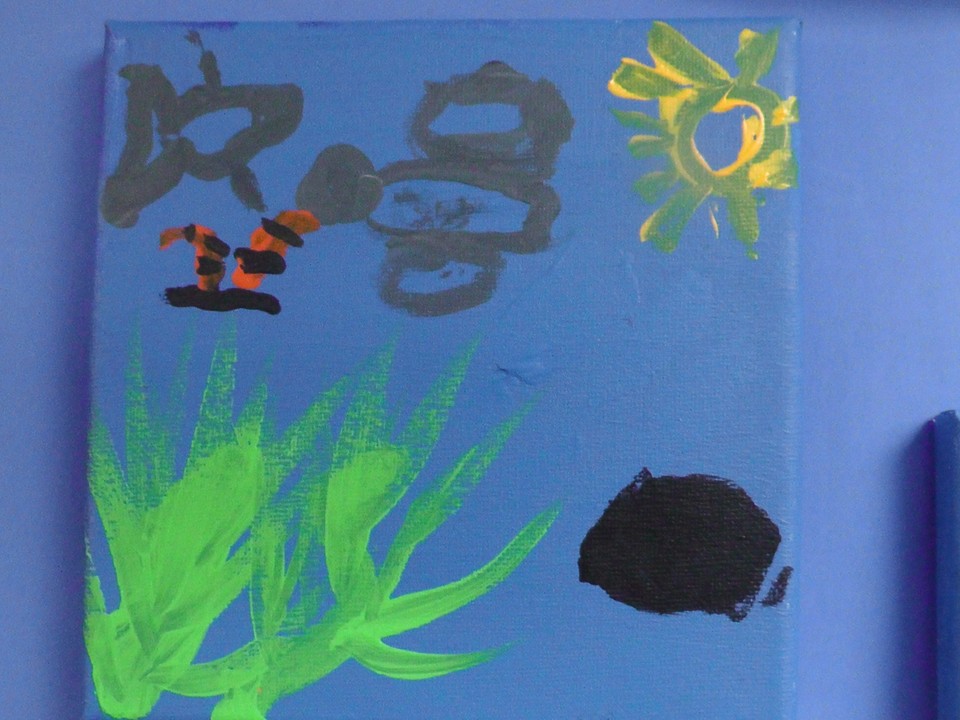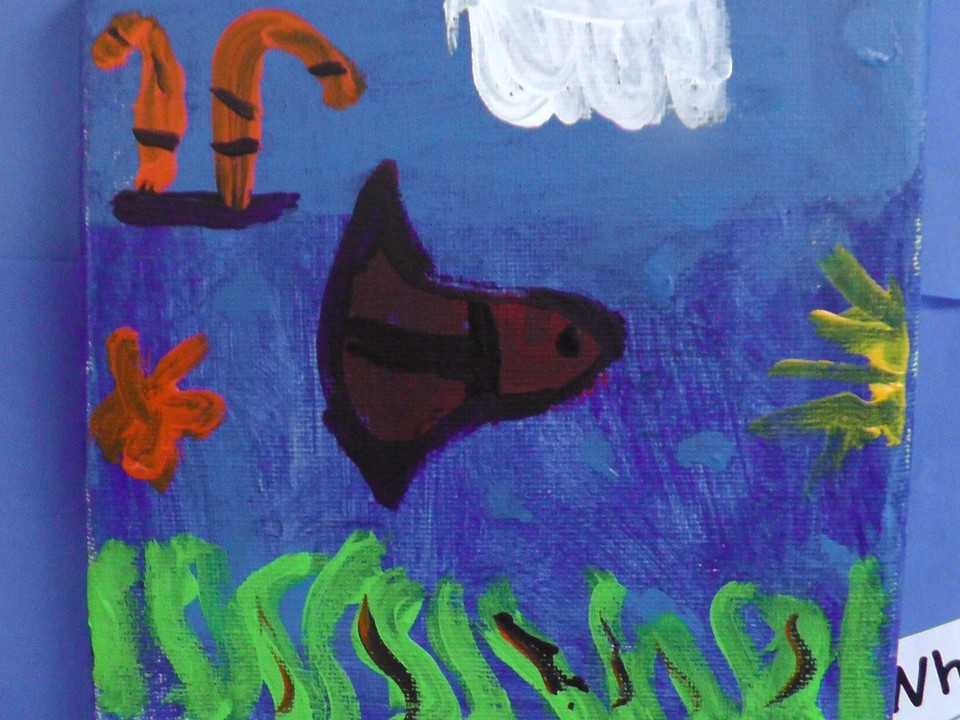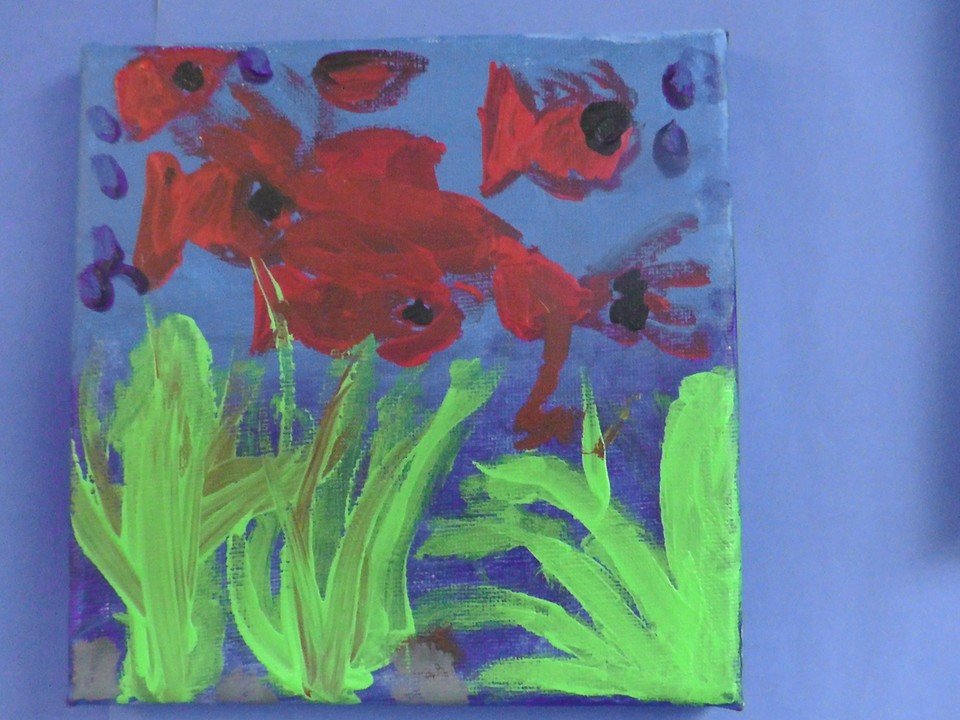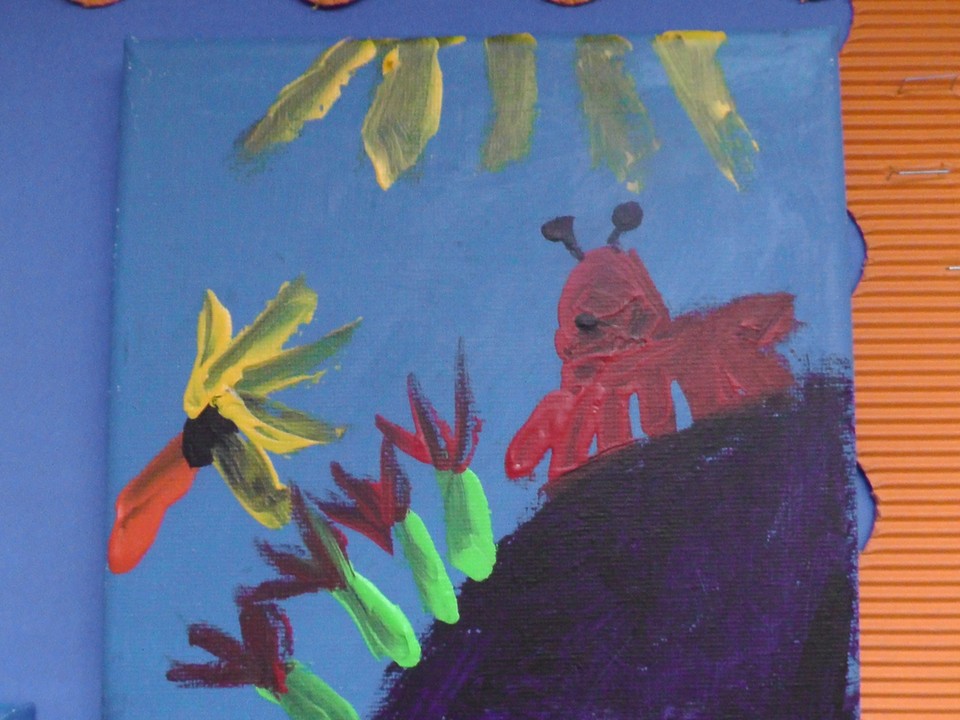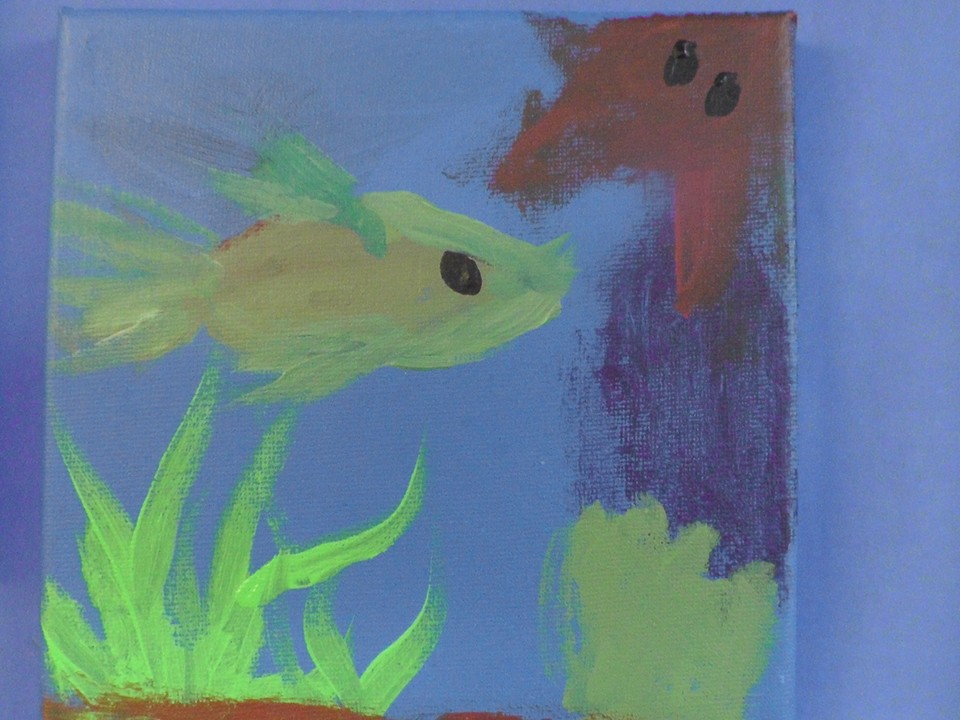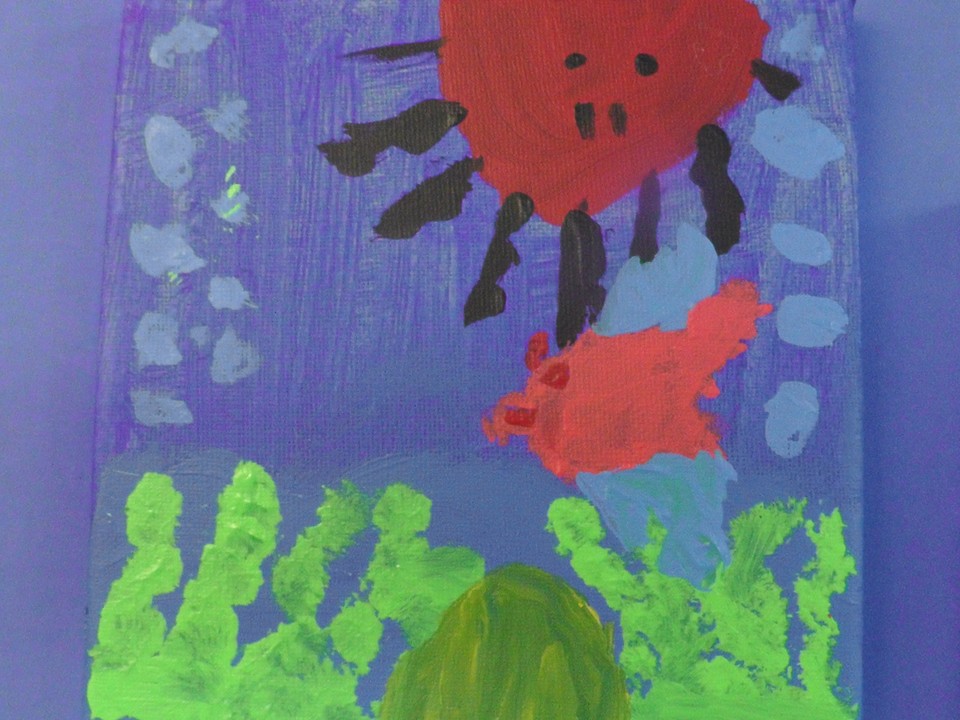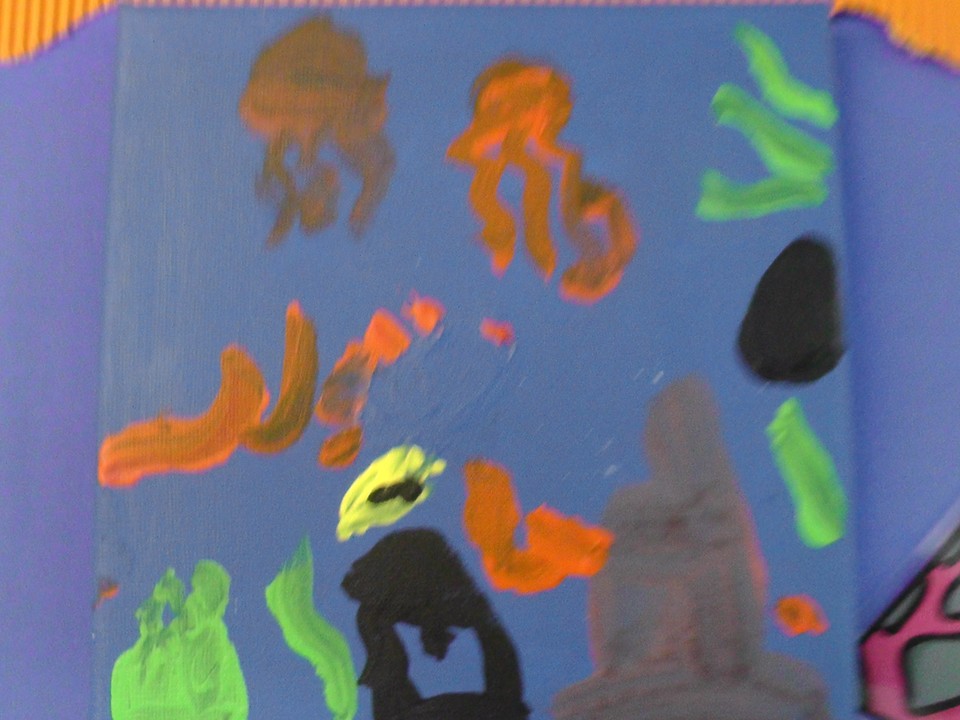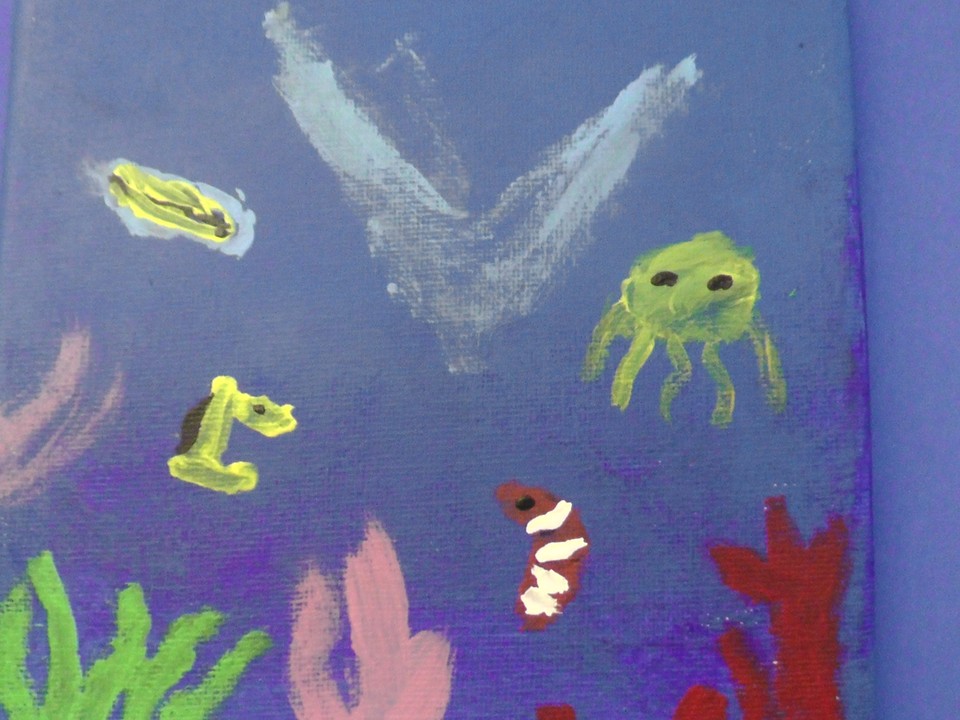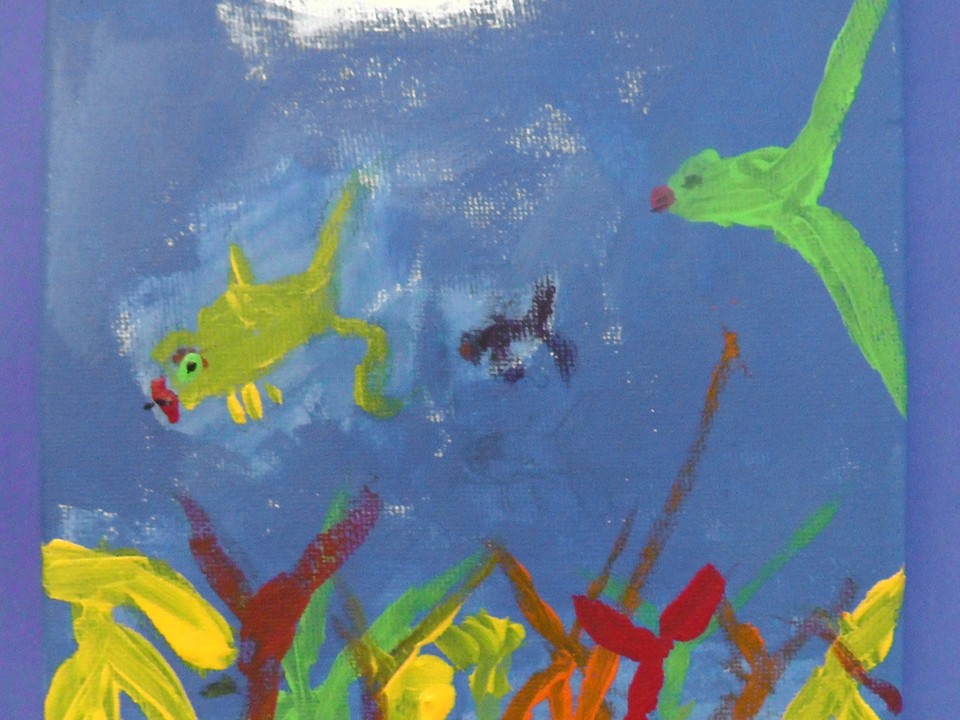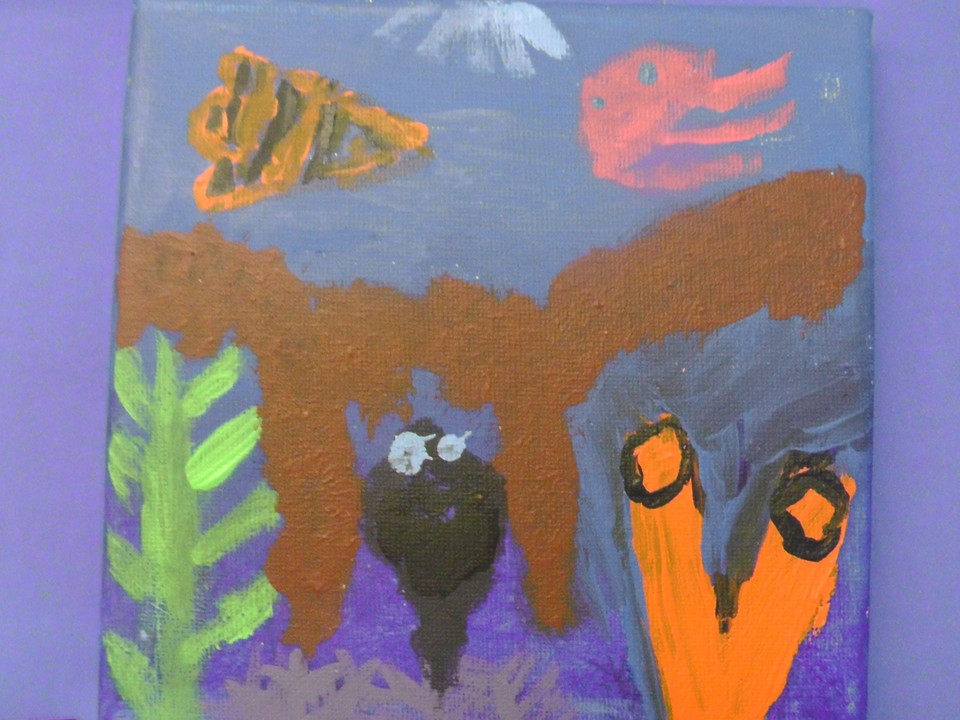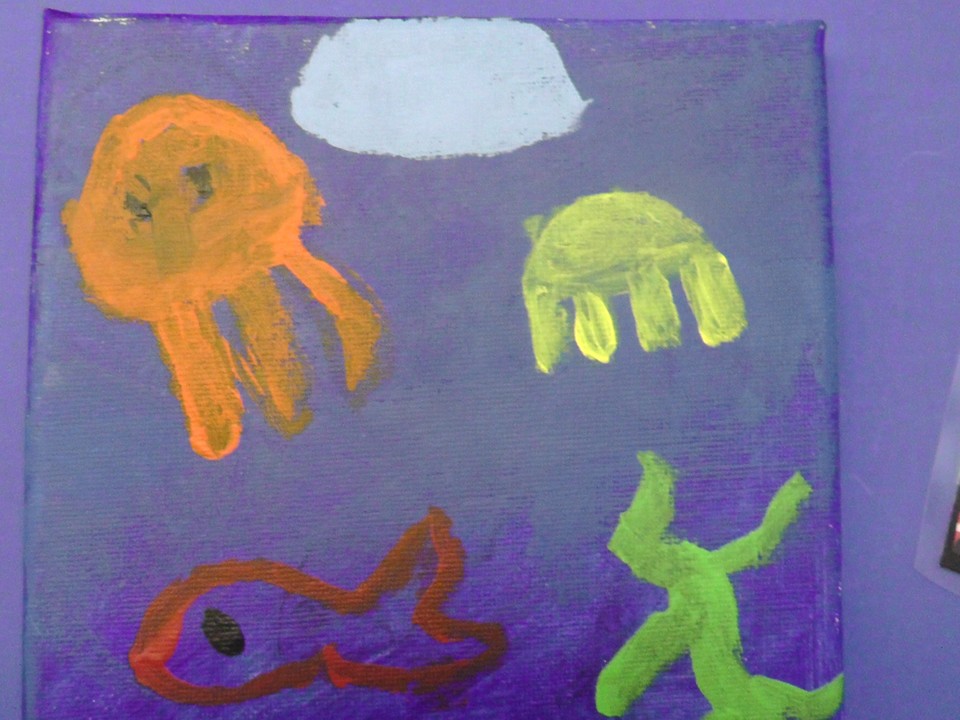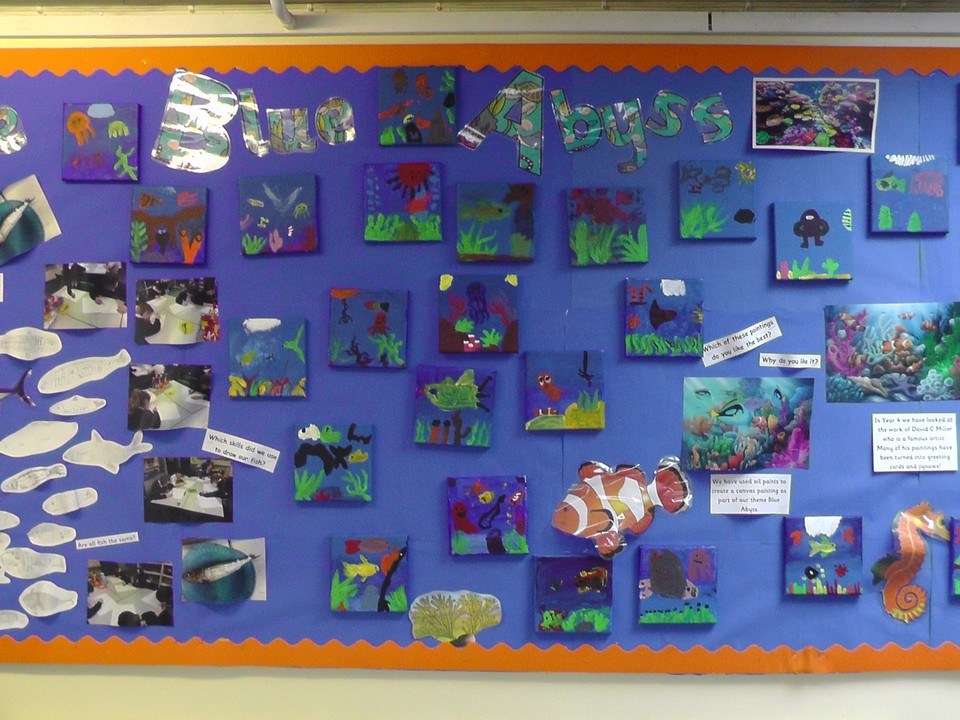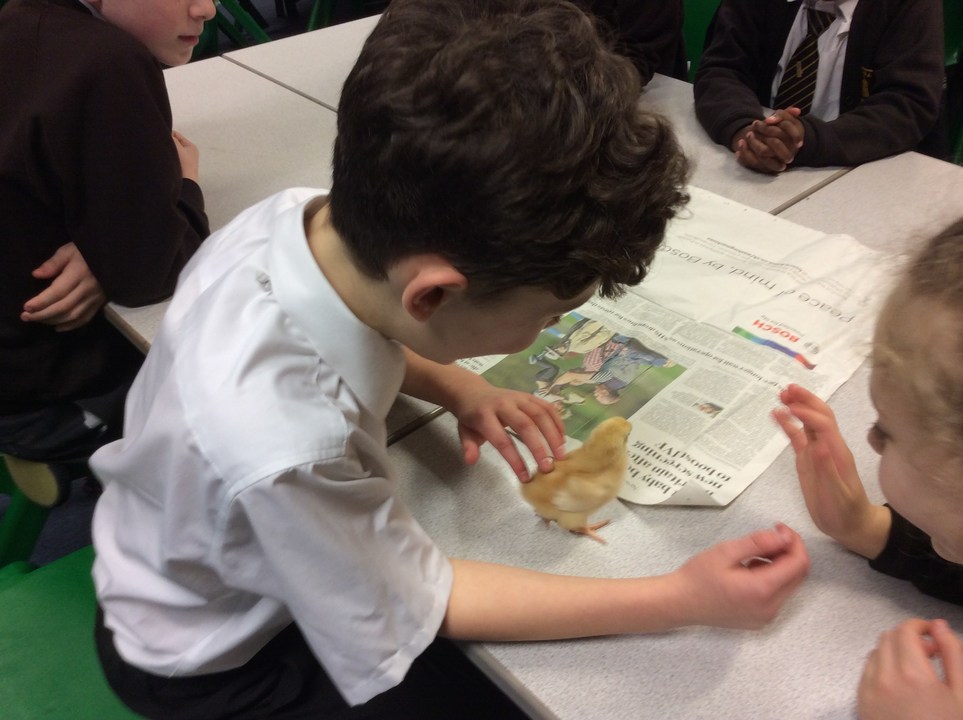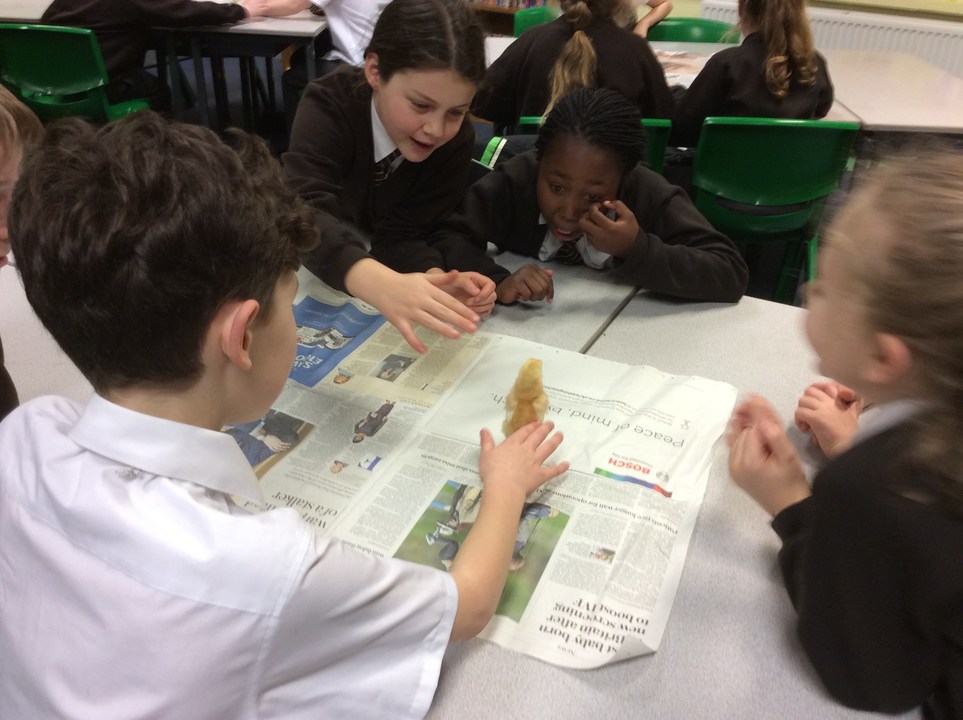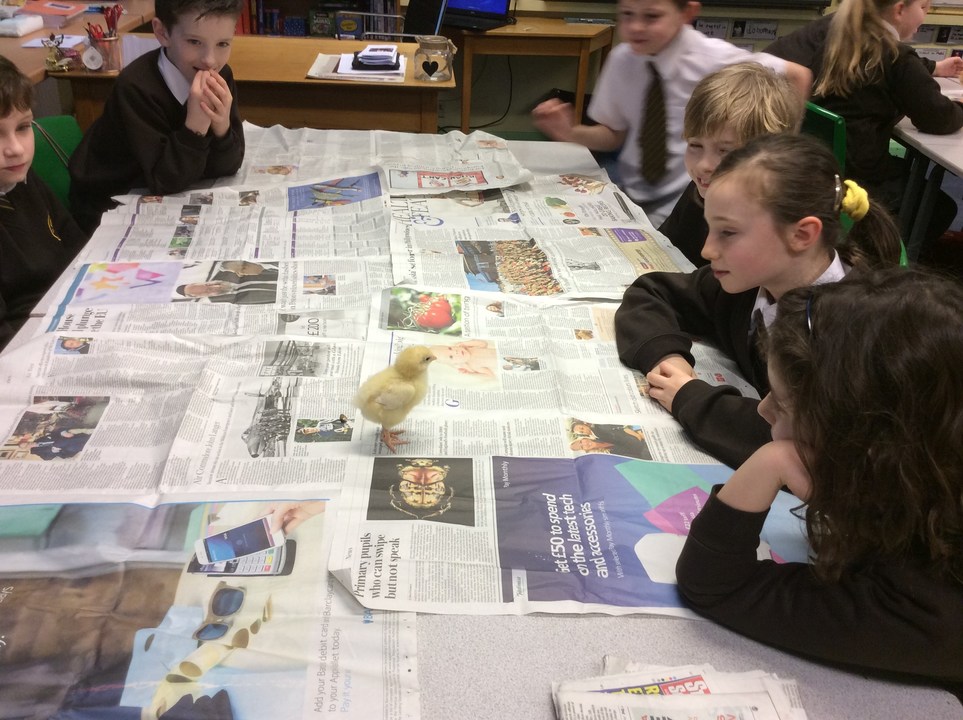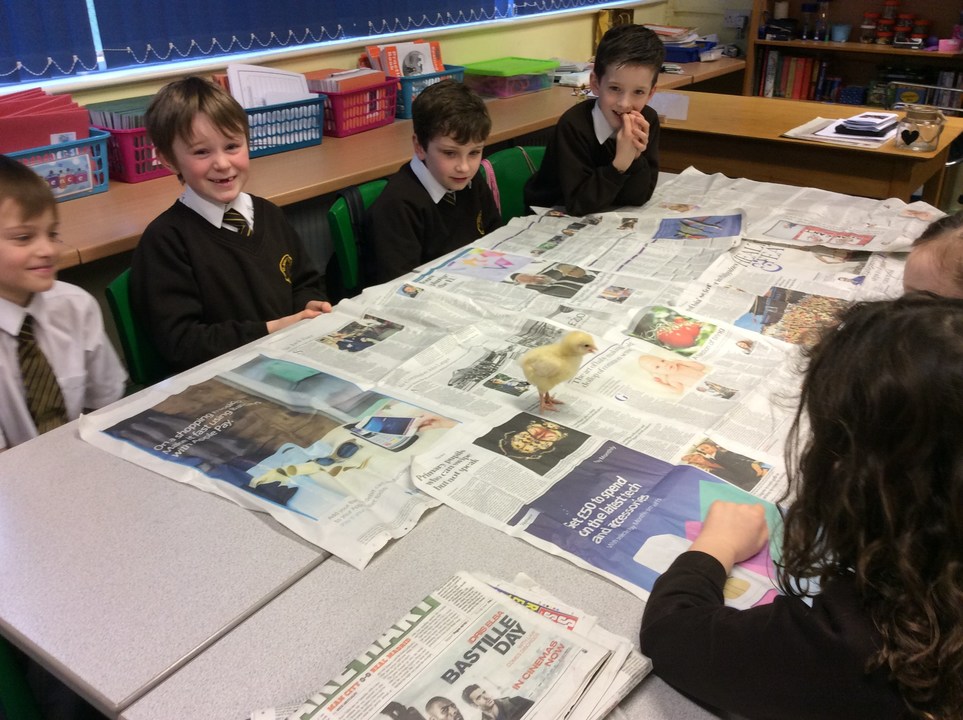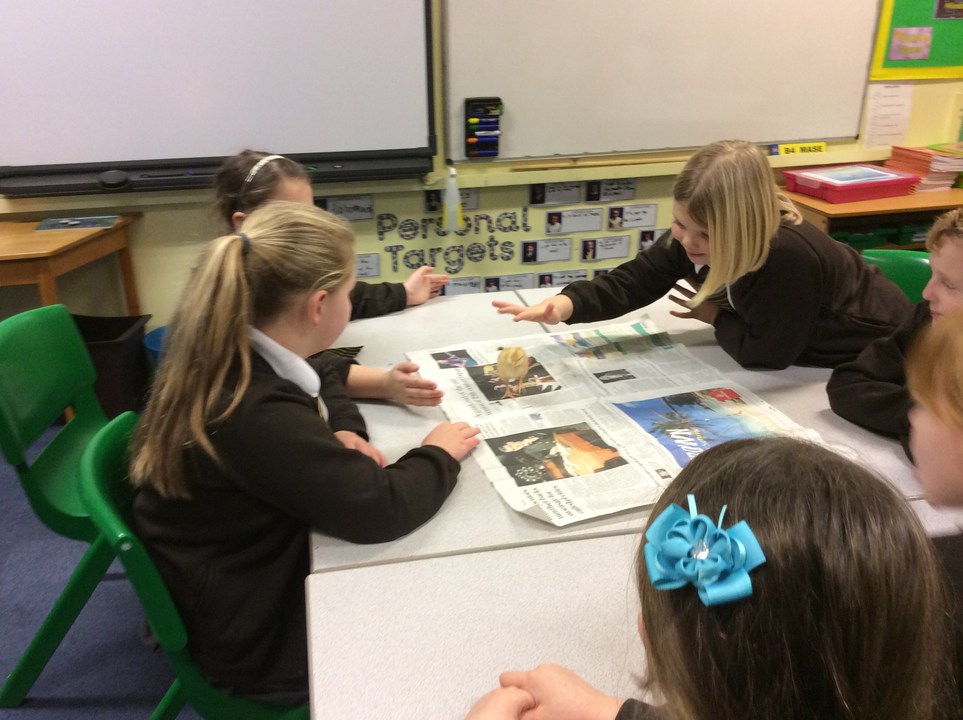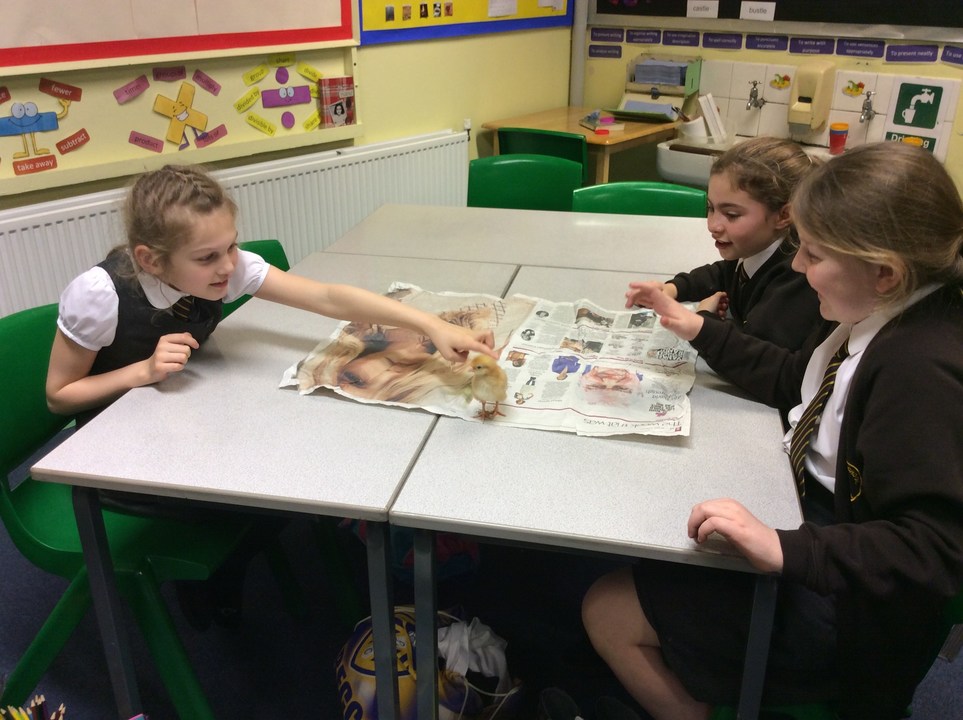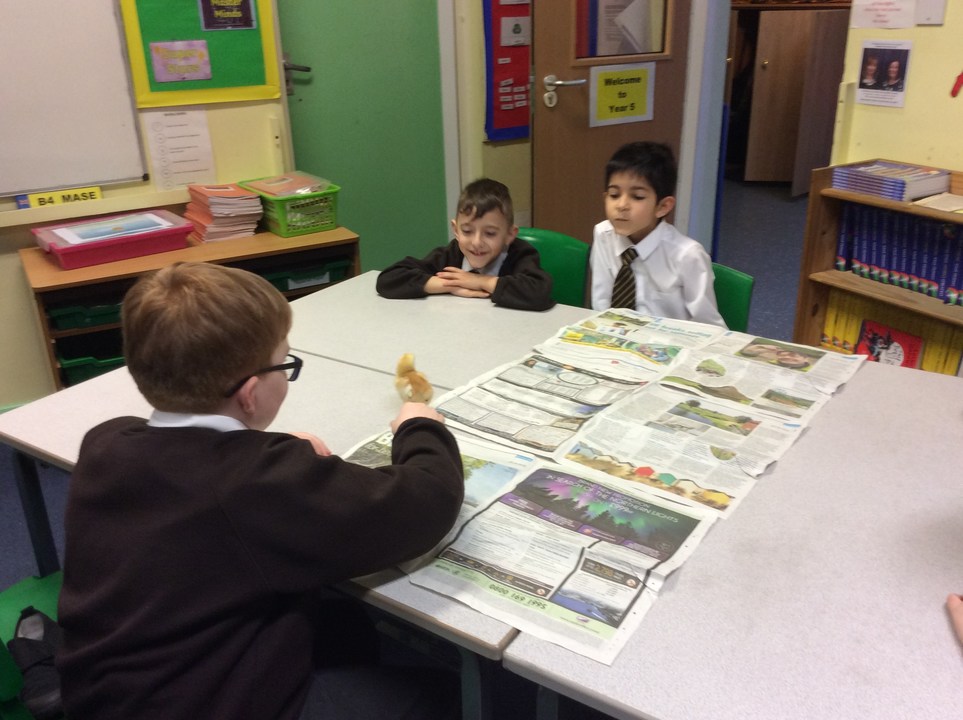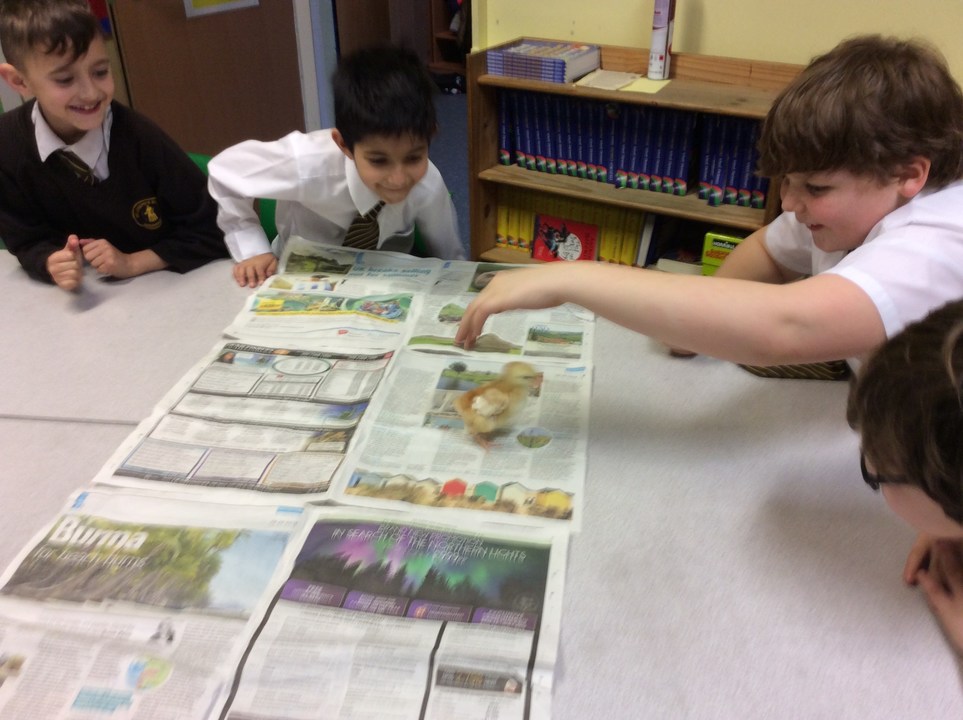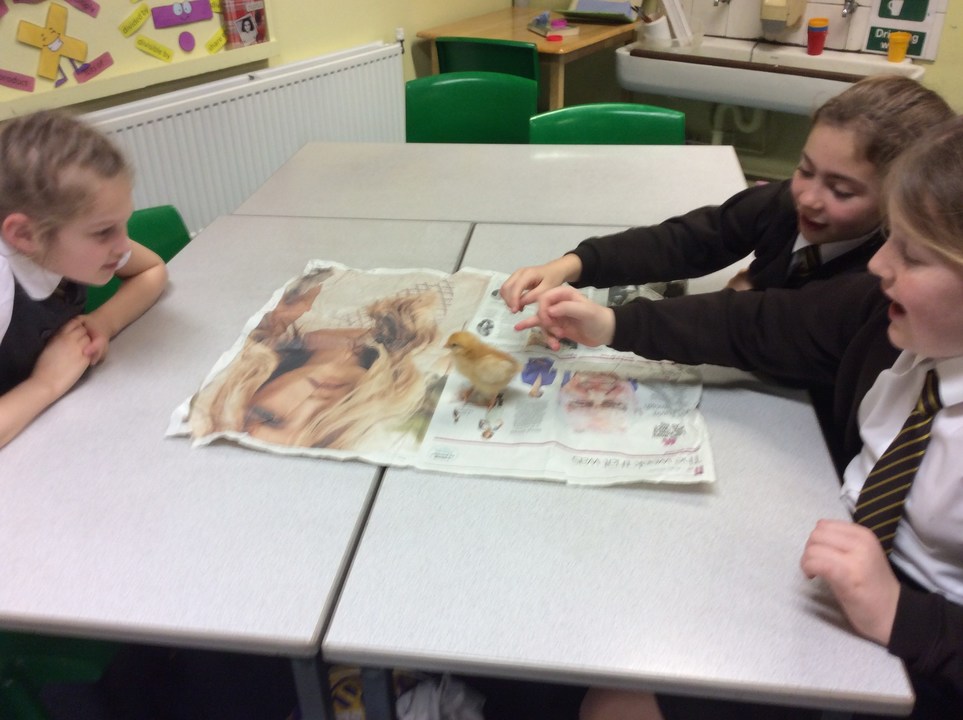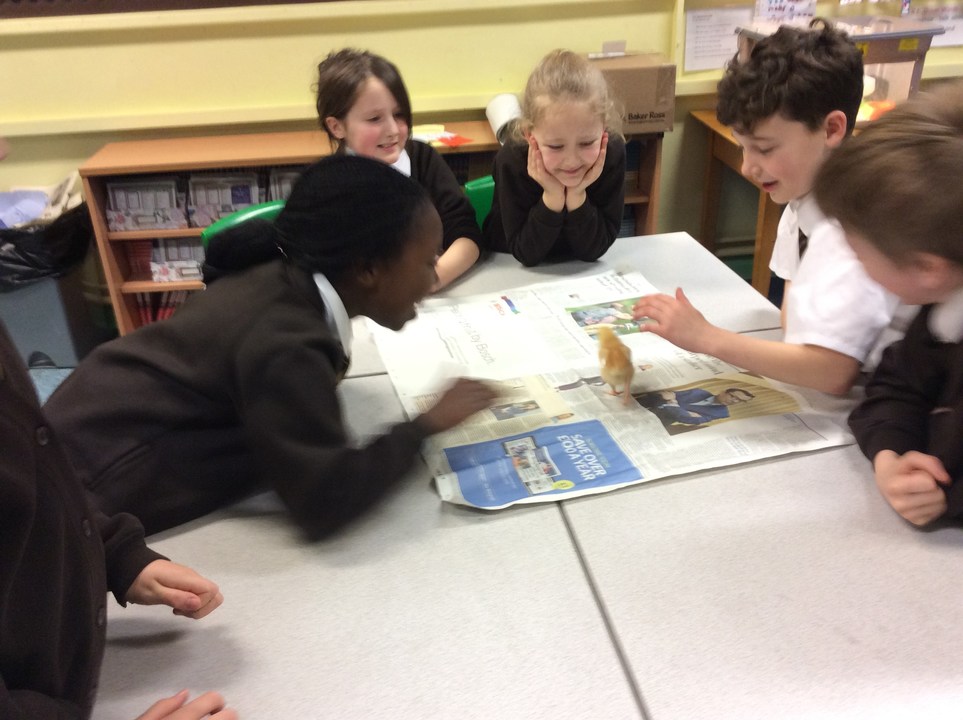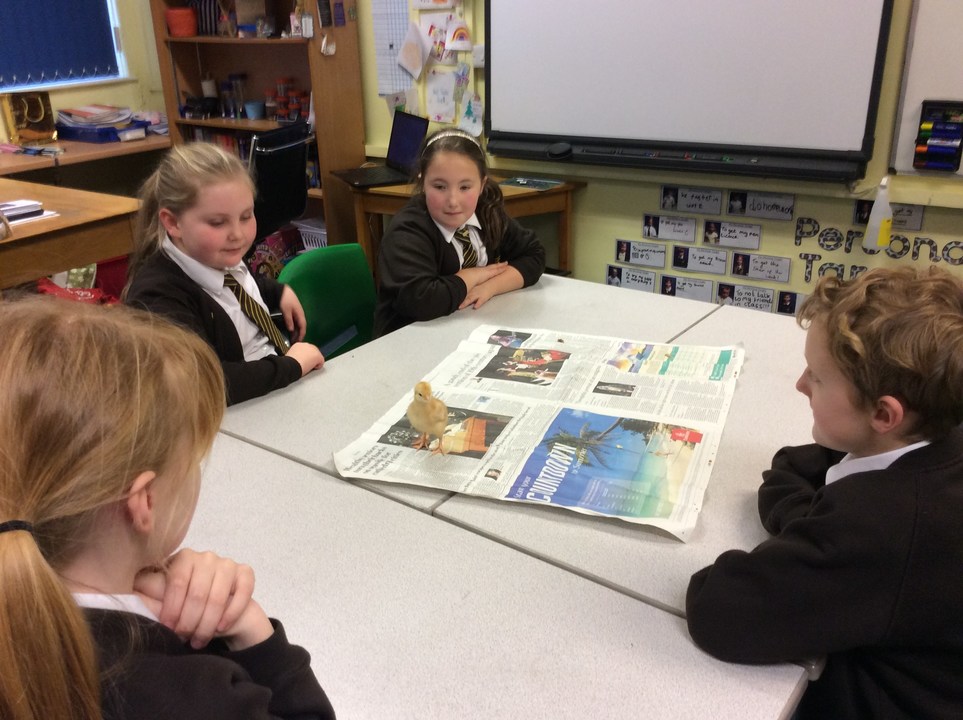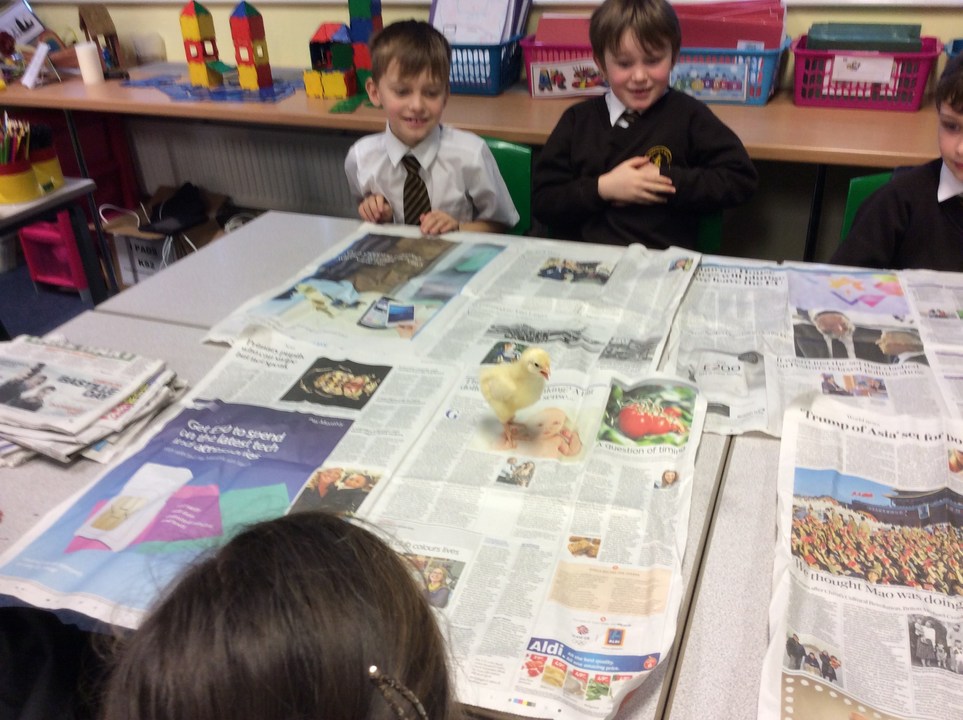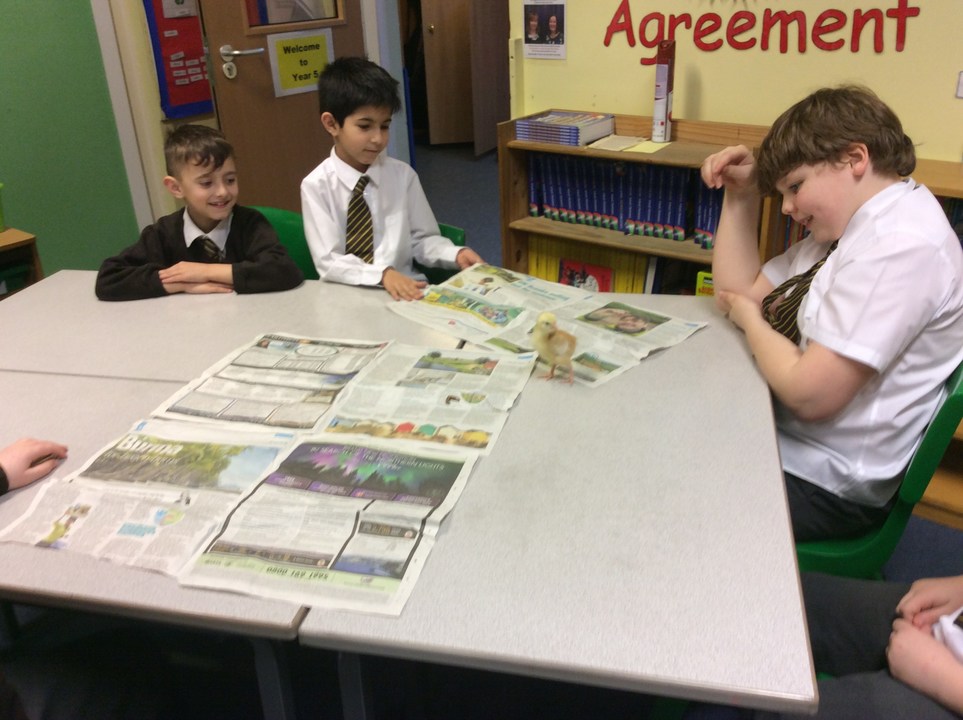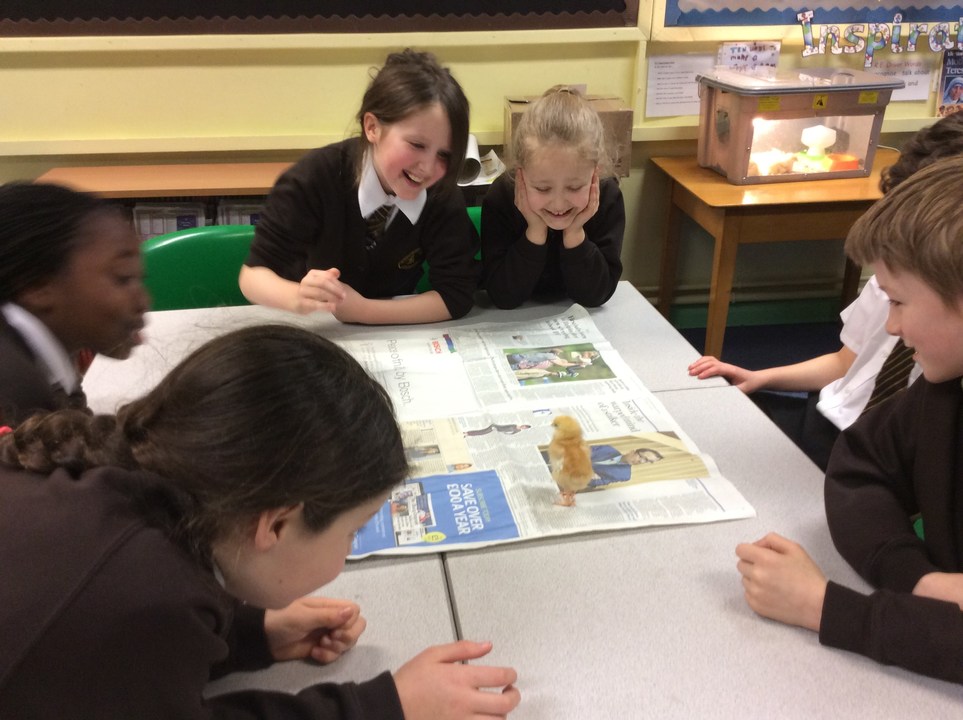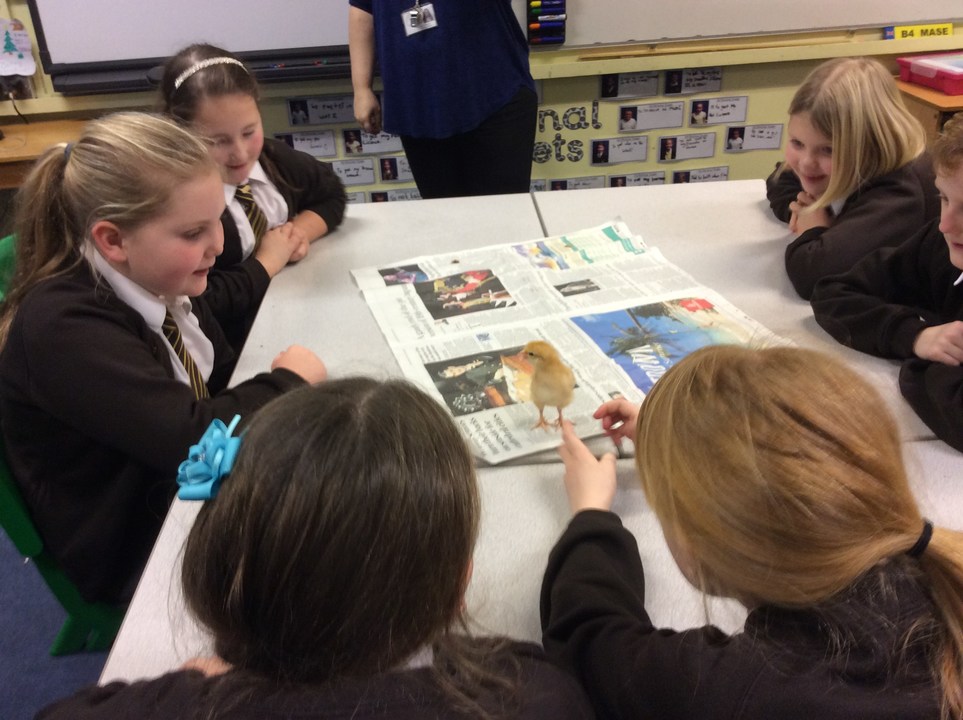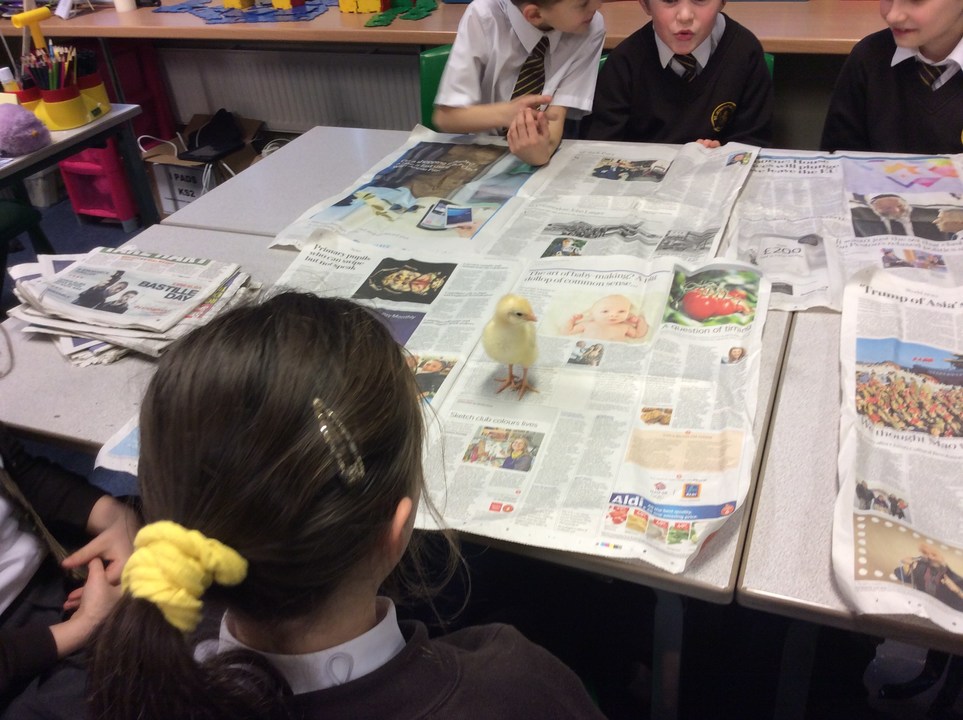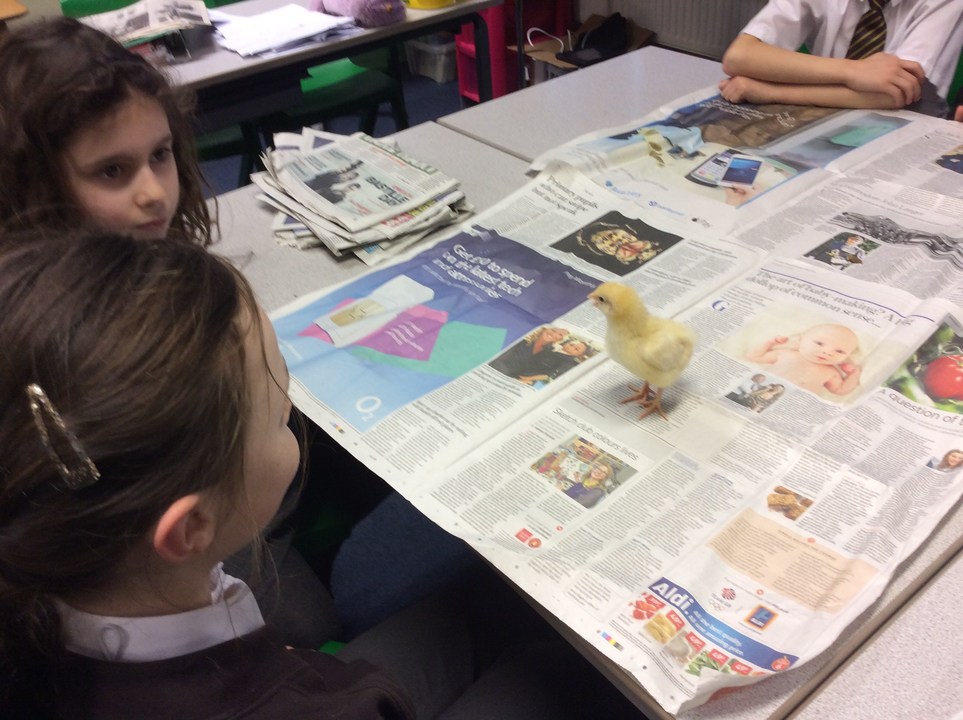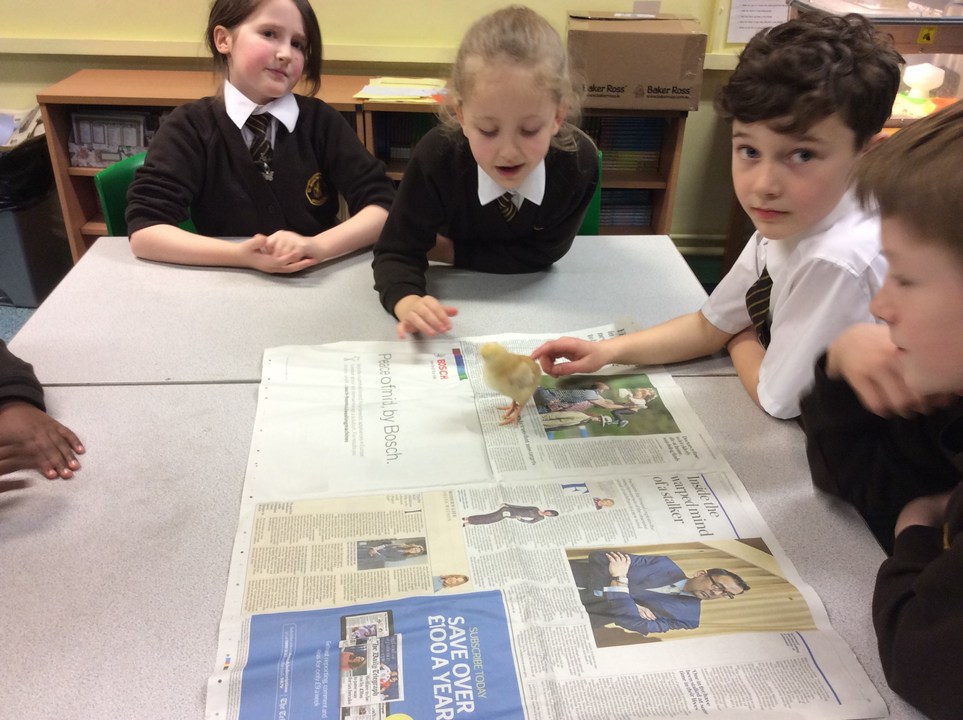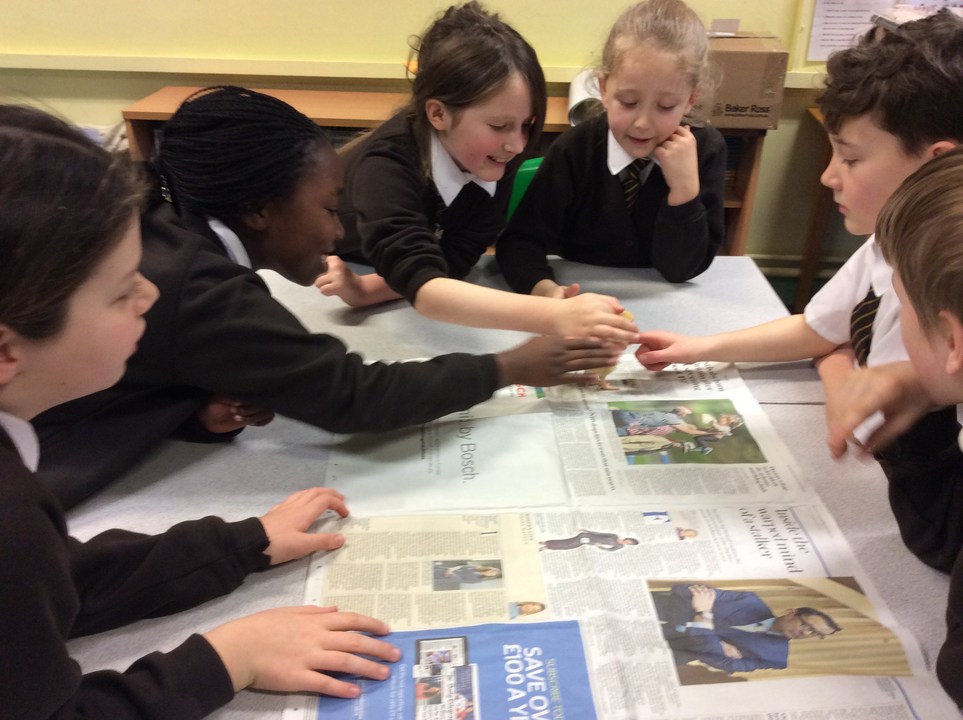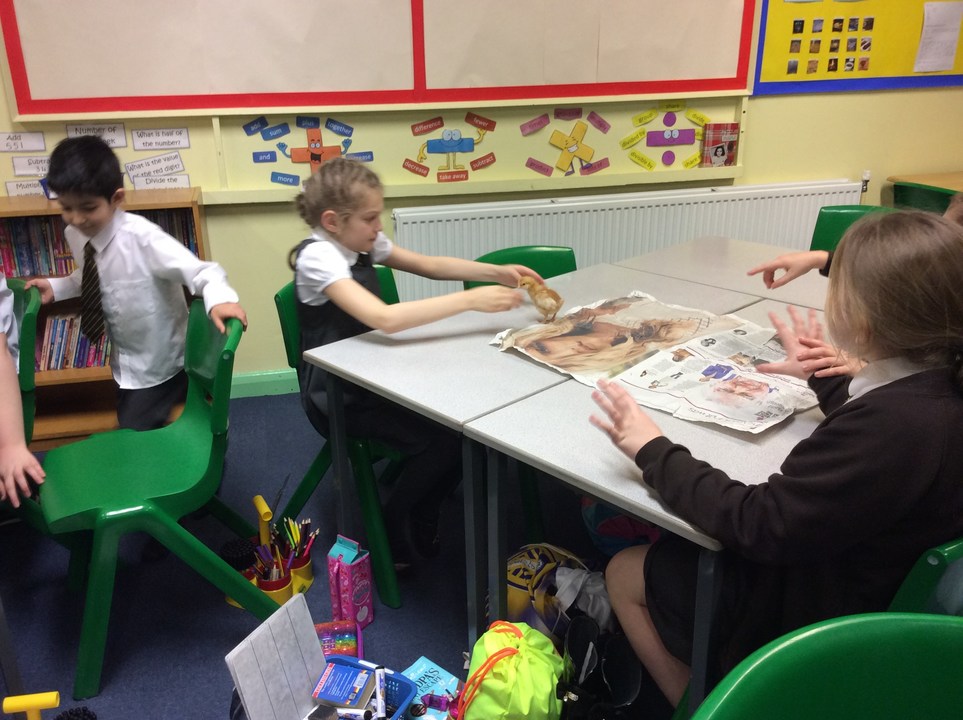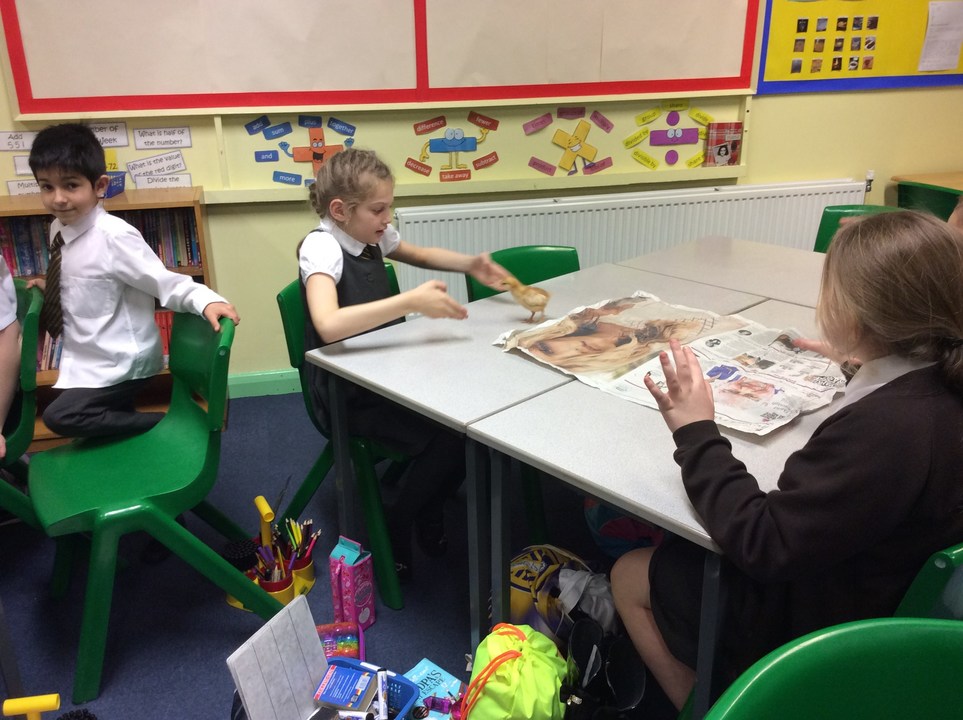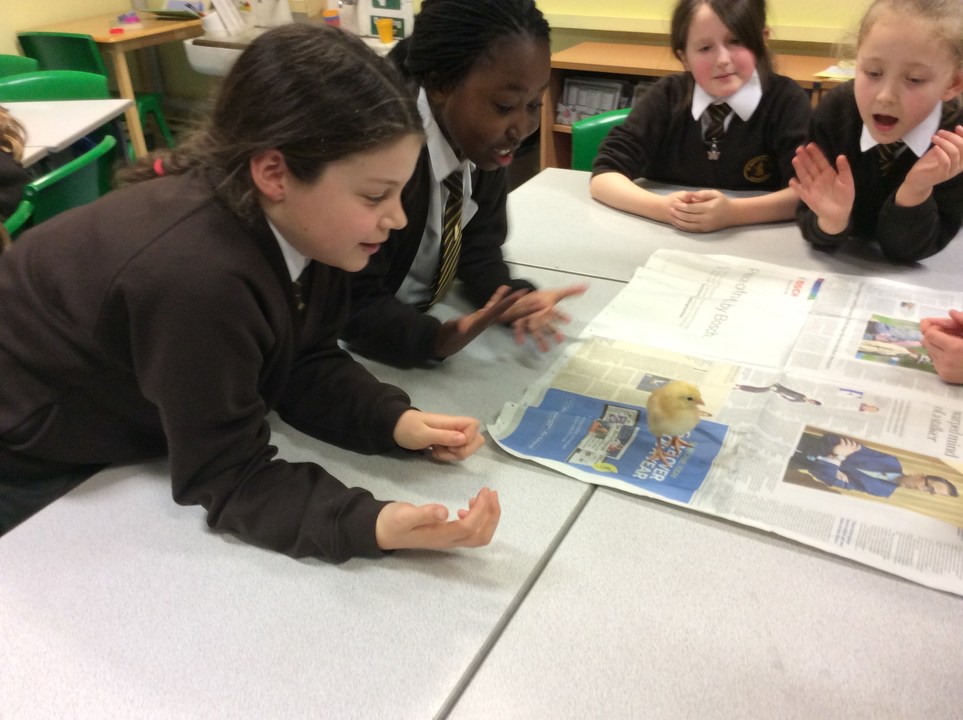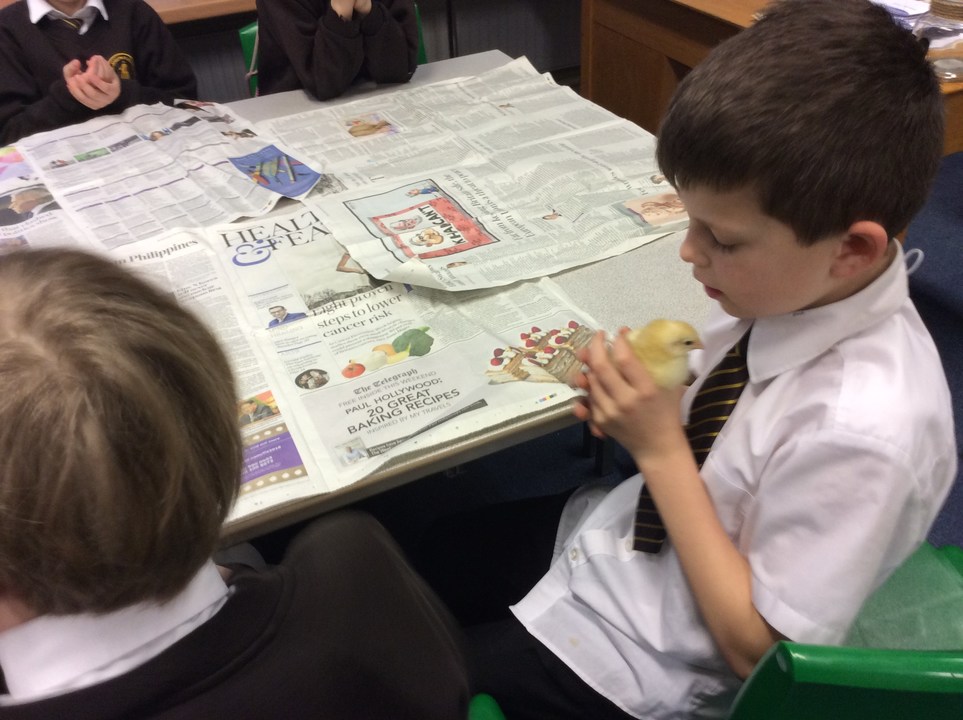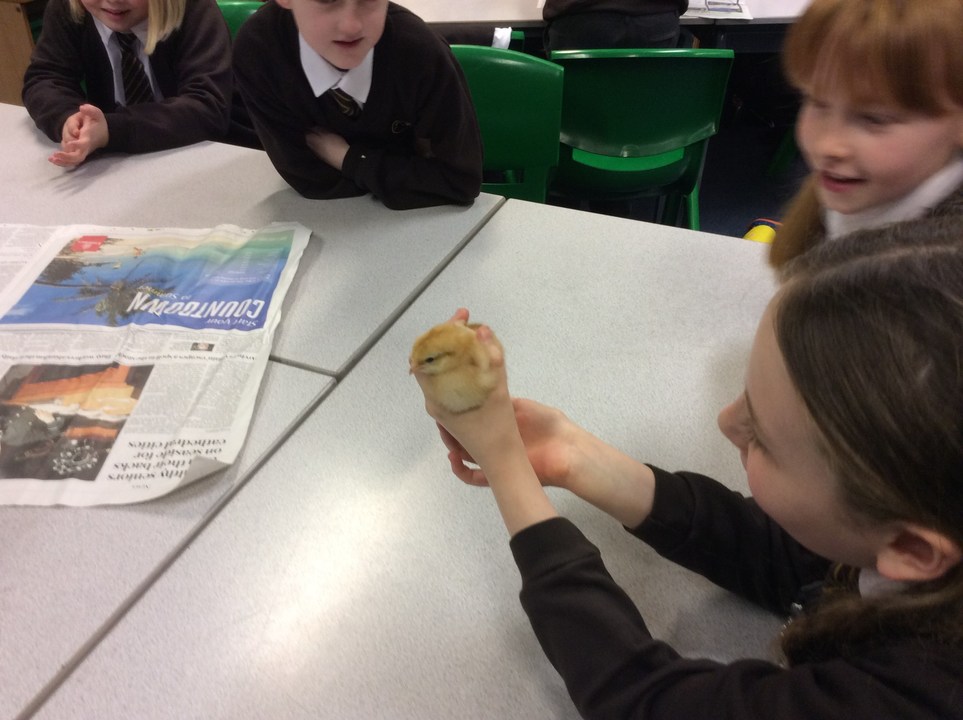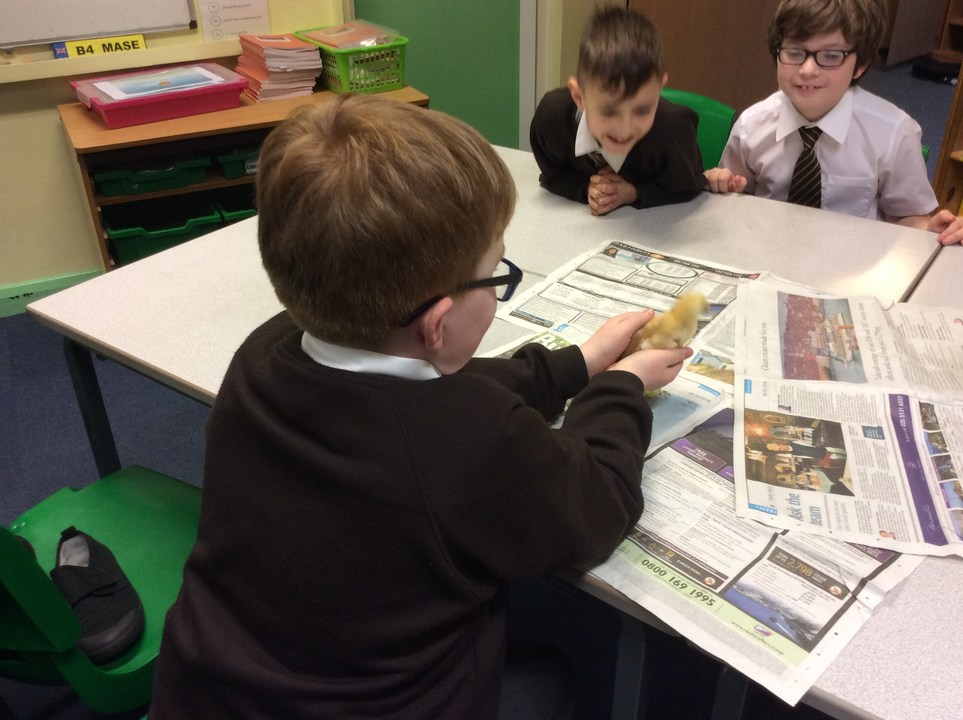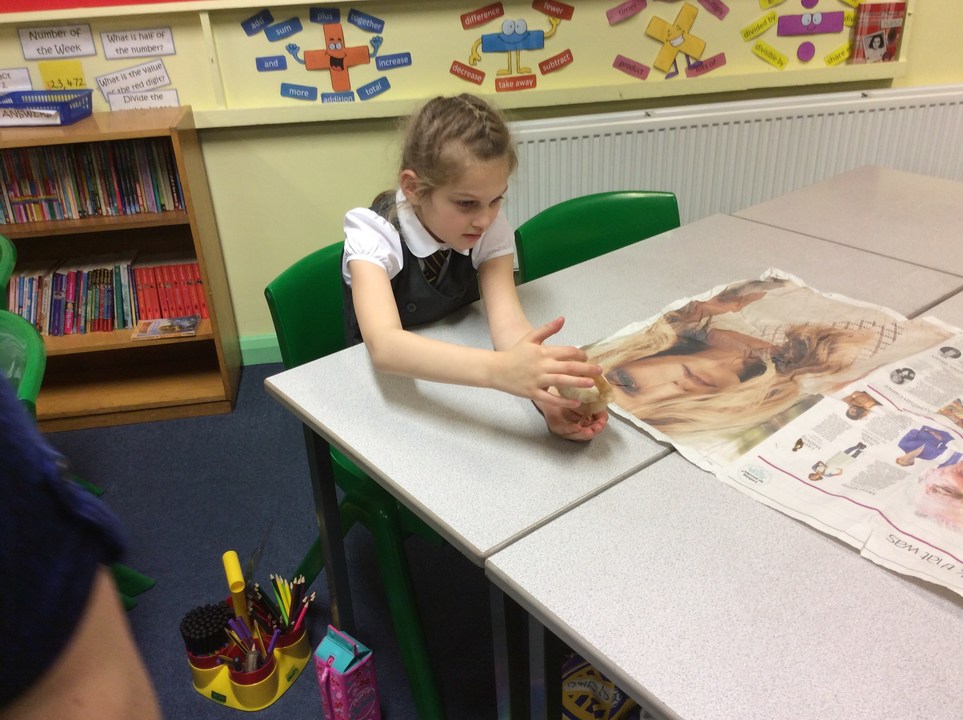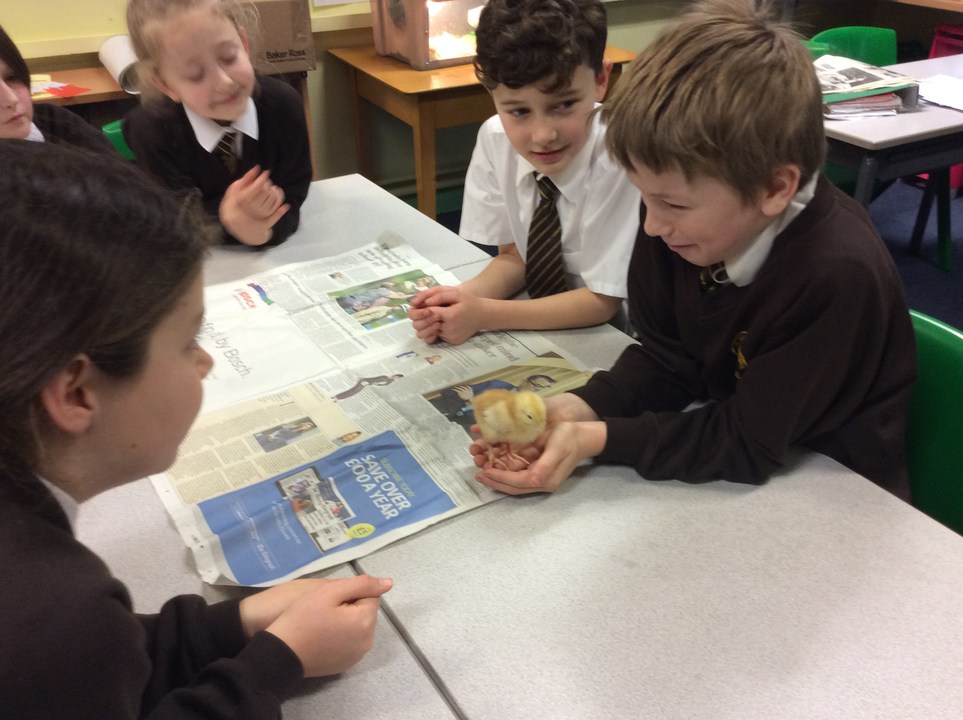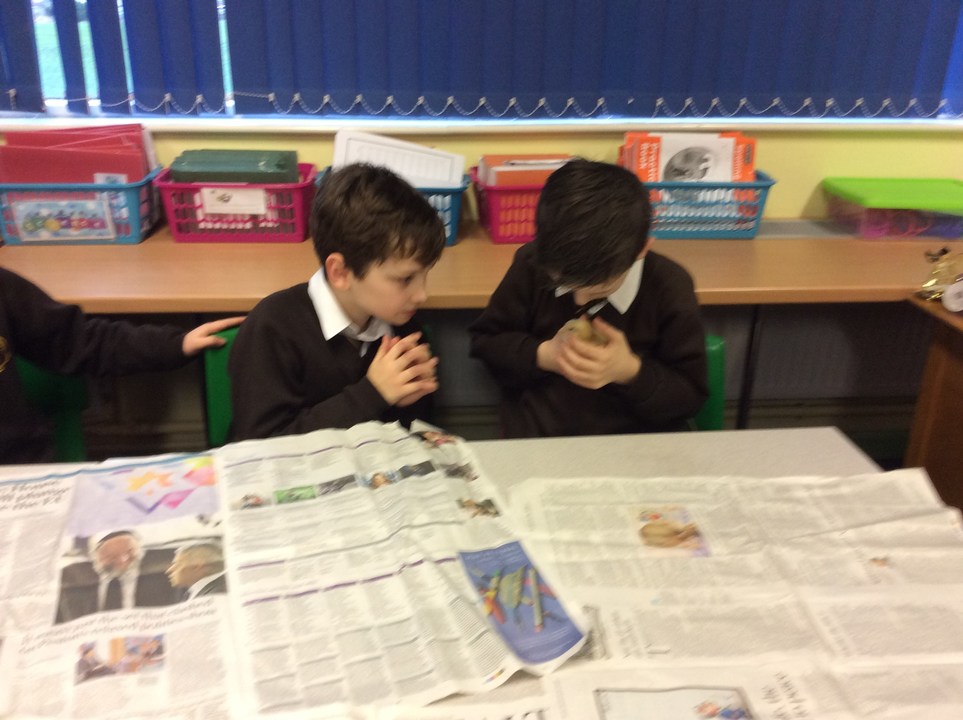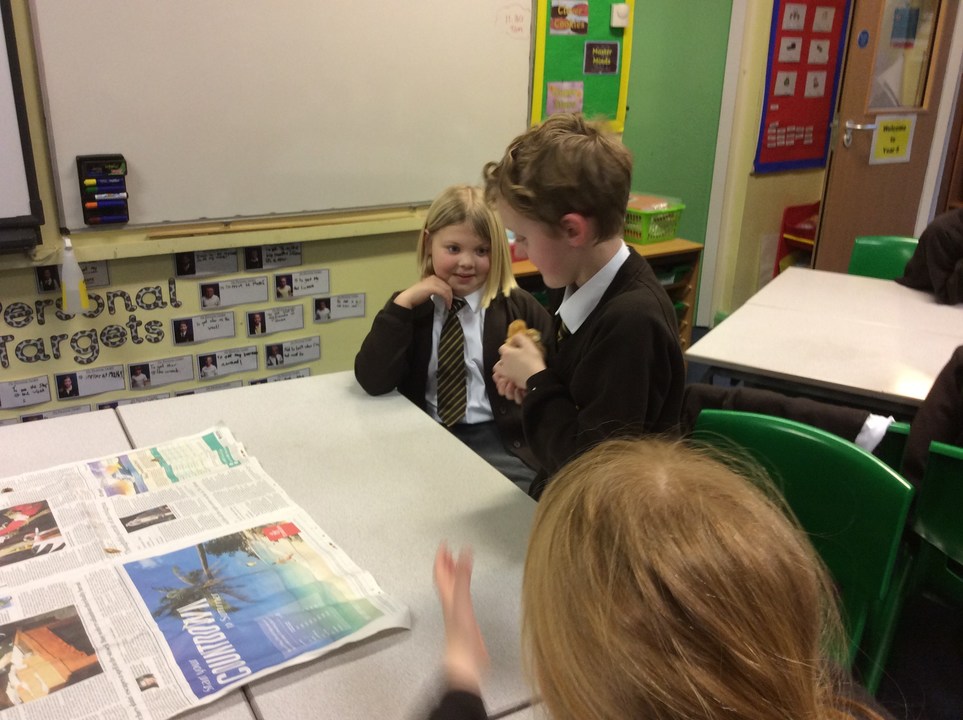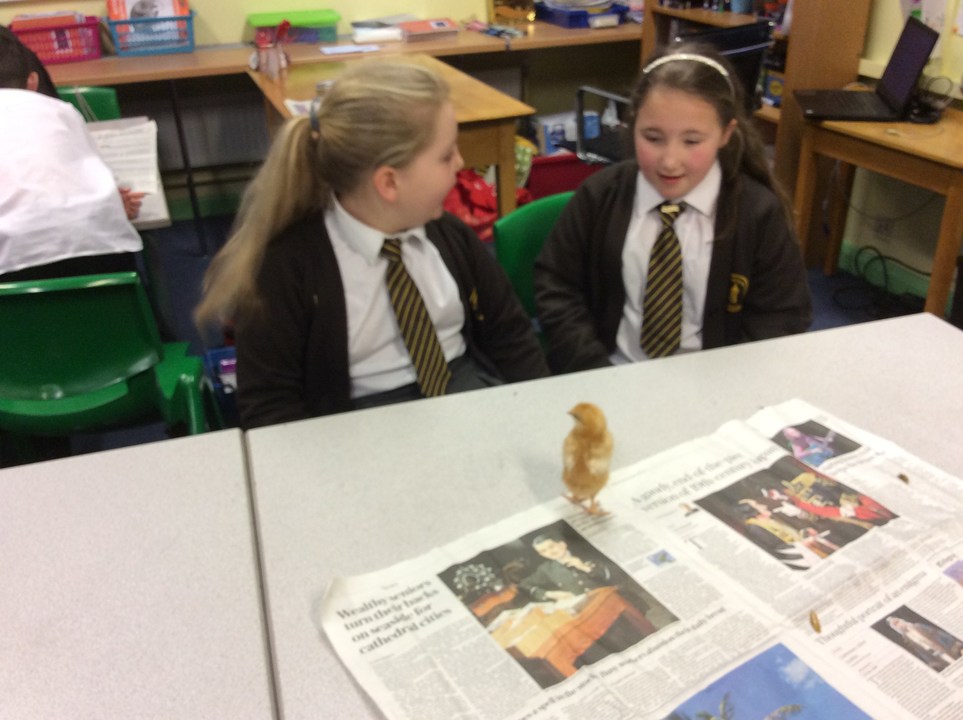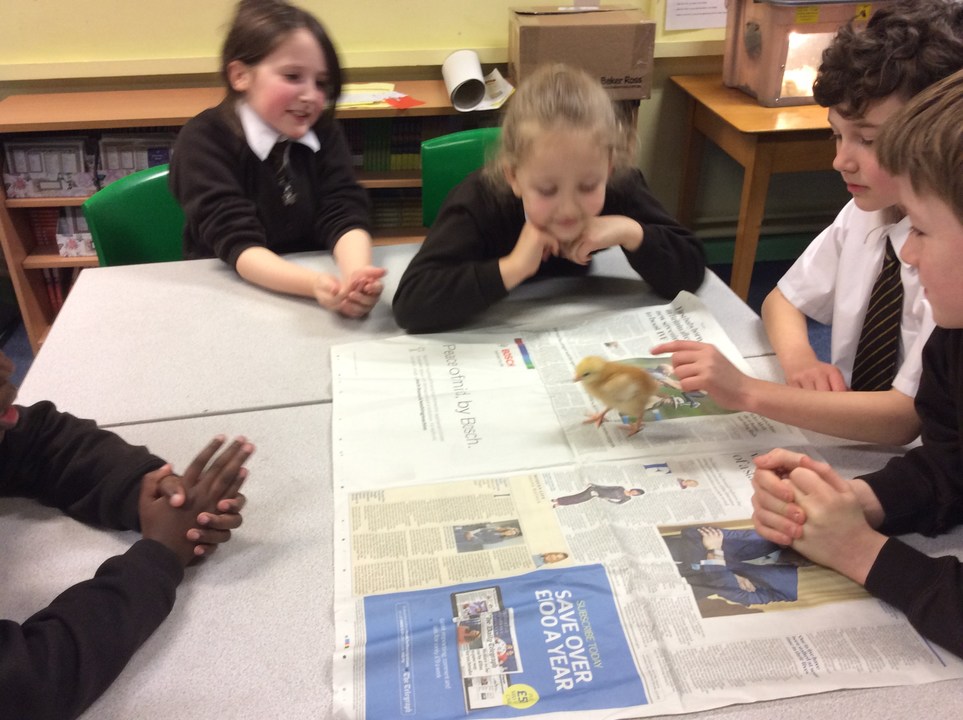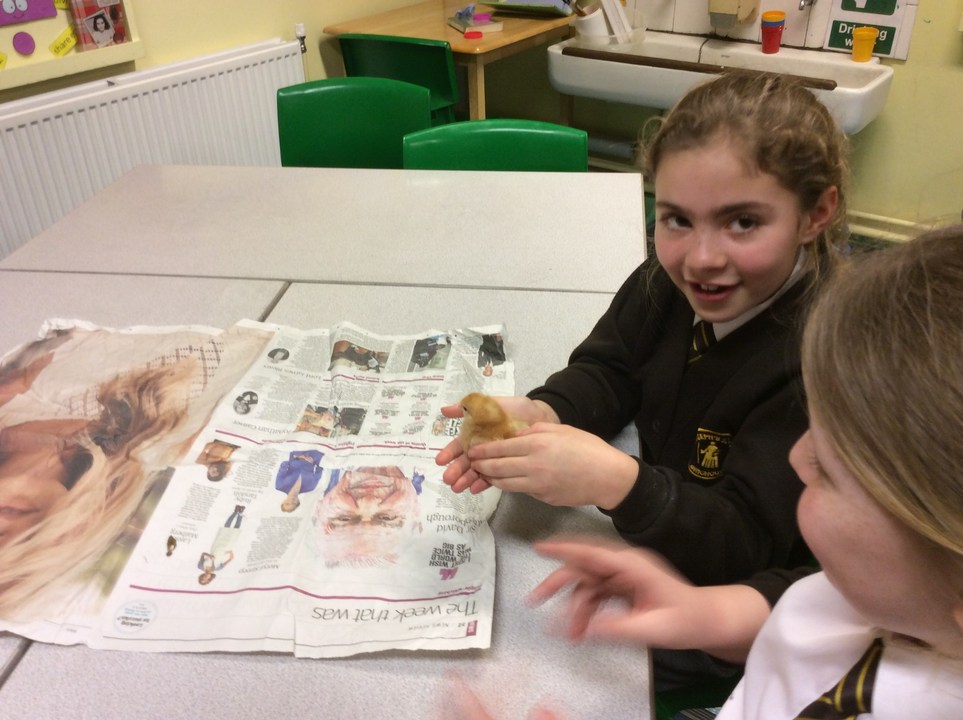 We were lucky to have the chance to look at and hold the chicks that Year 5 looked after from their hatching in the incubator.
We even got to name one! We all put forward ideas and then voted for the one we liked the best. The one chosen was....'Katie'!
We had great fun on a mini beast hunt in Nursery. We found lots of creatures living in different habitats.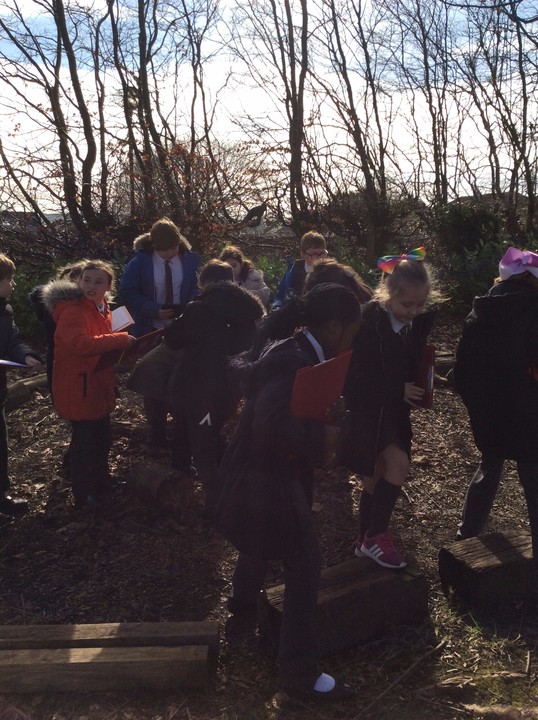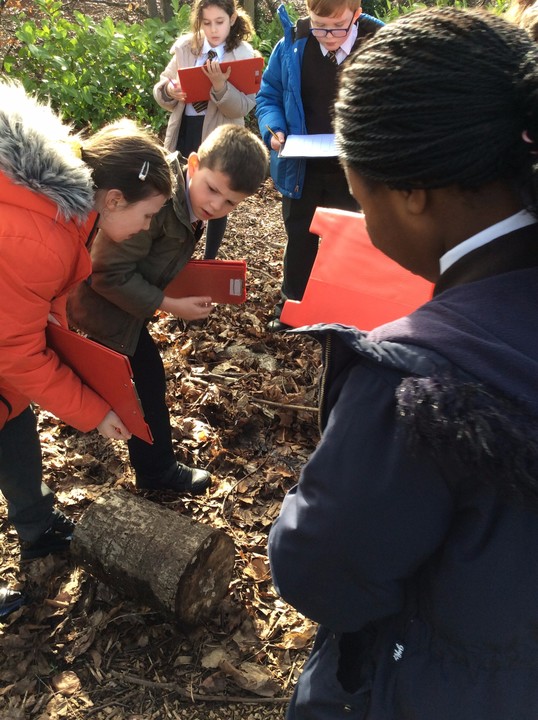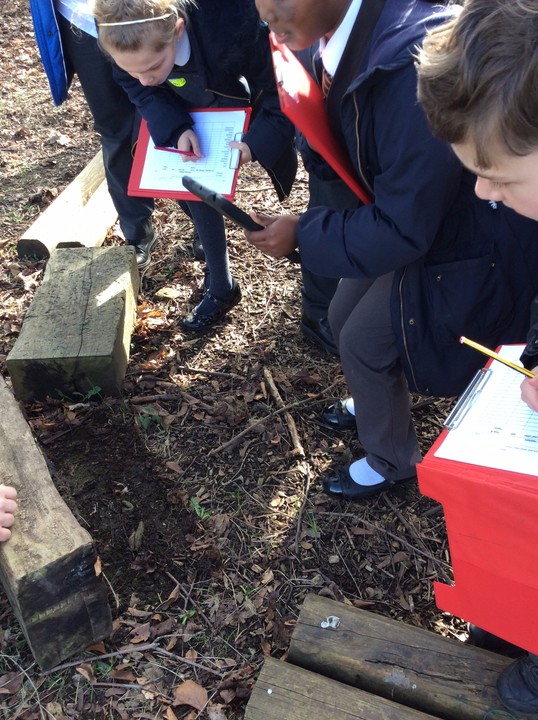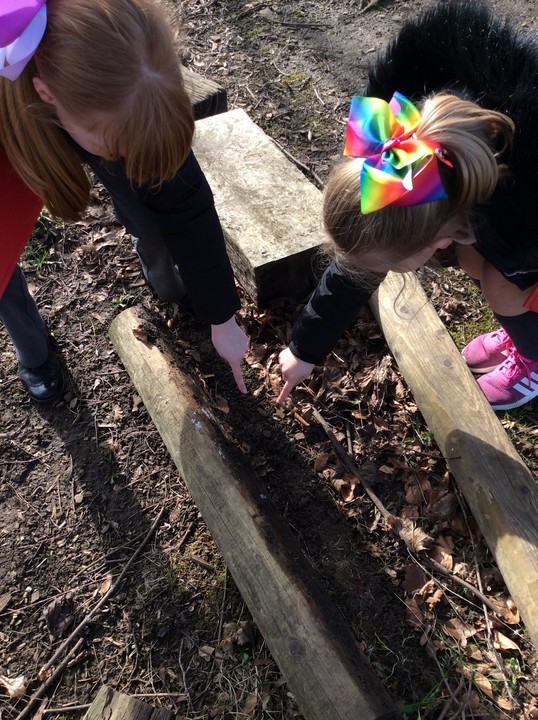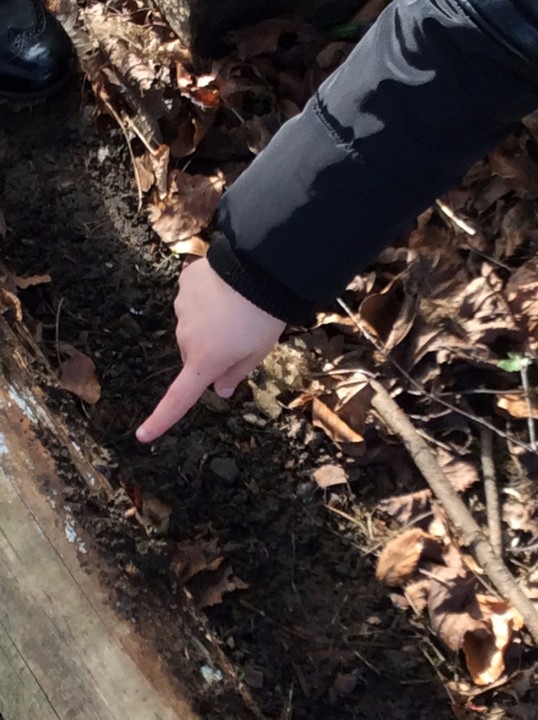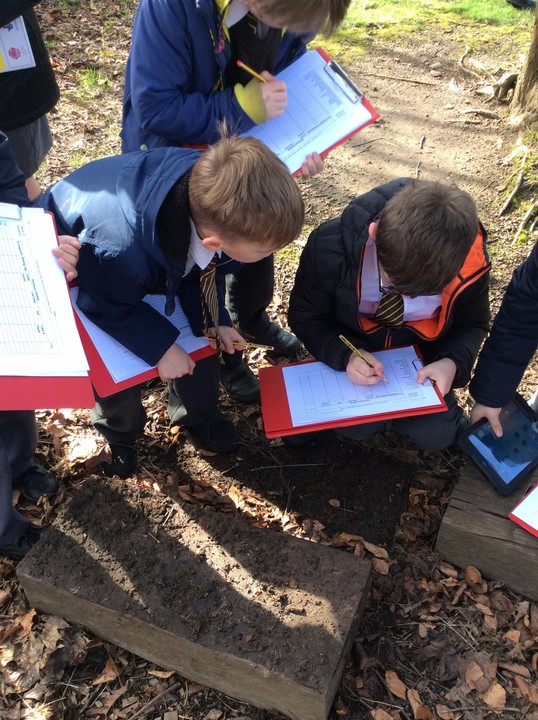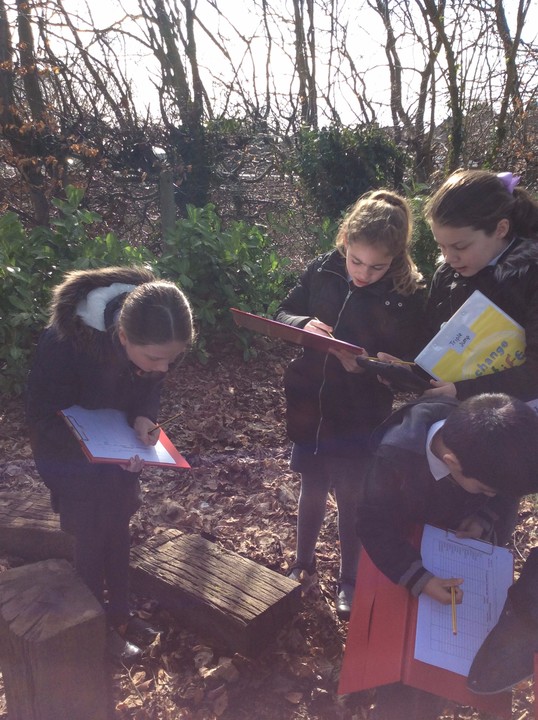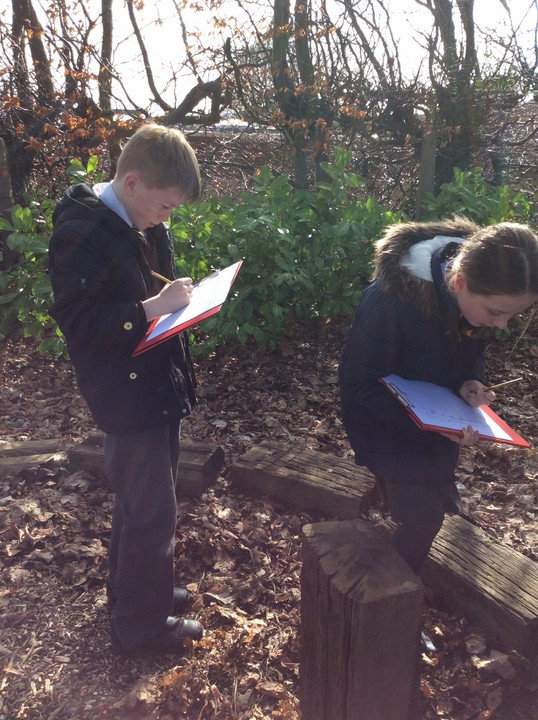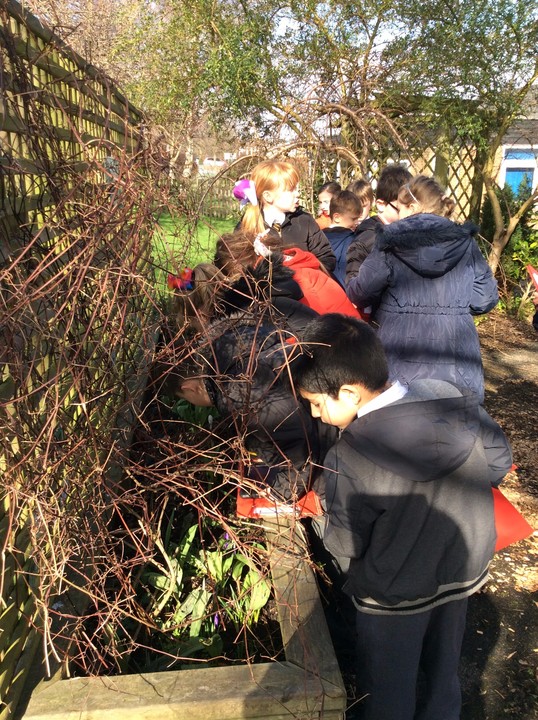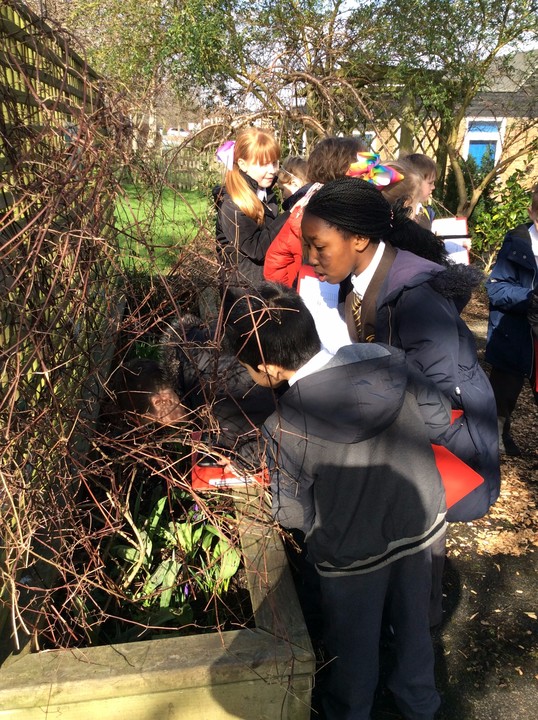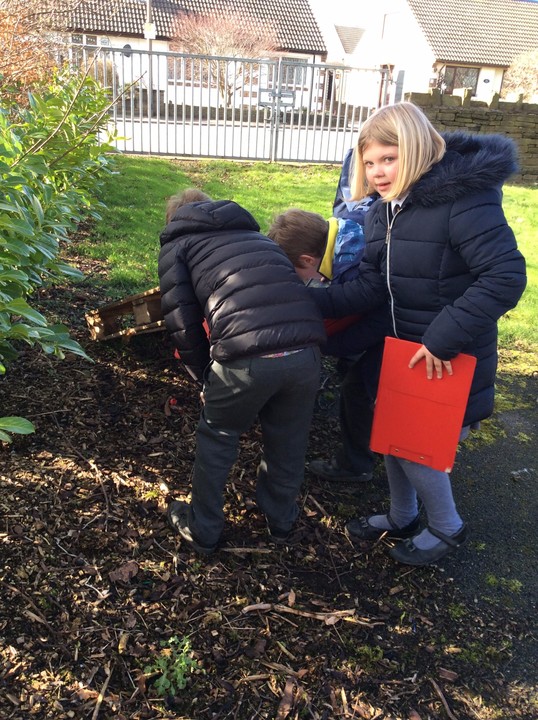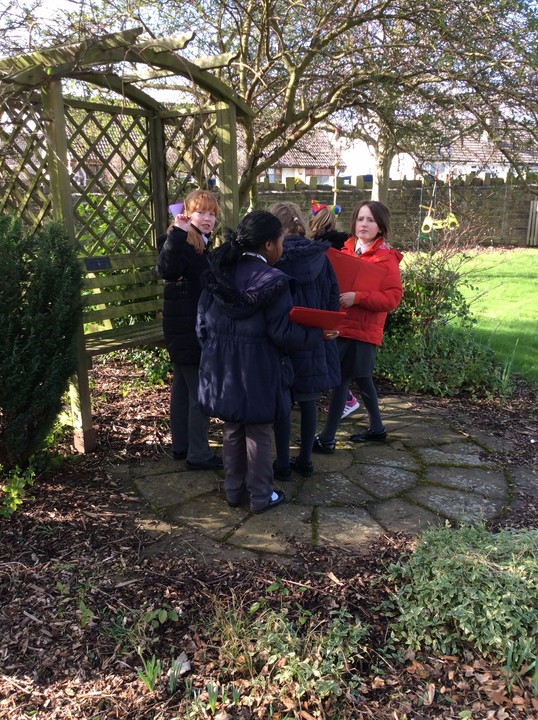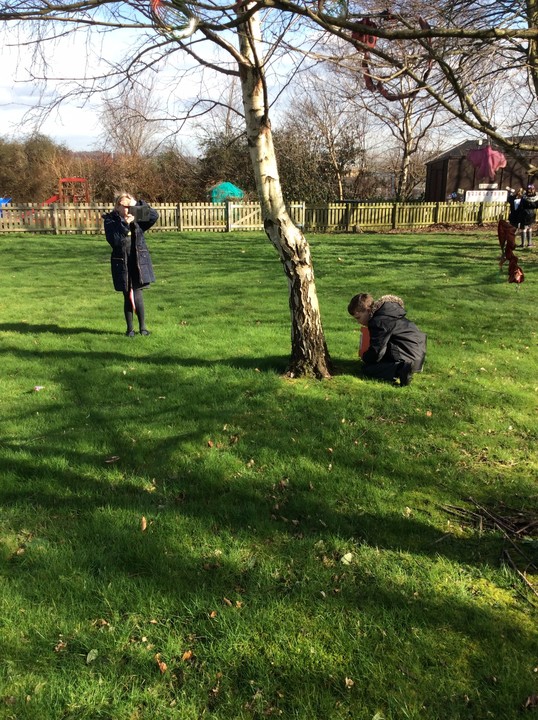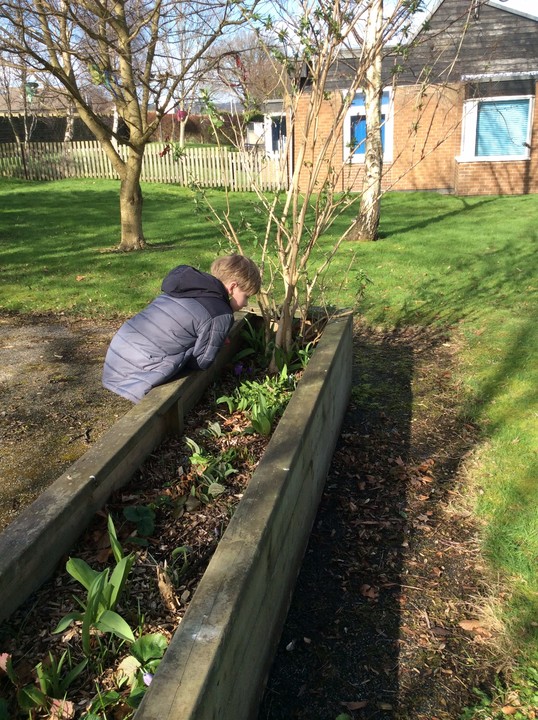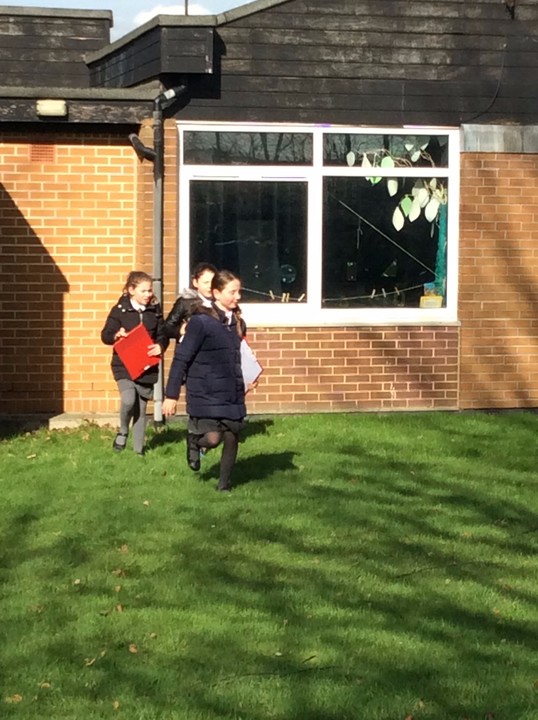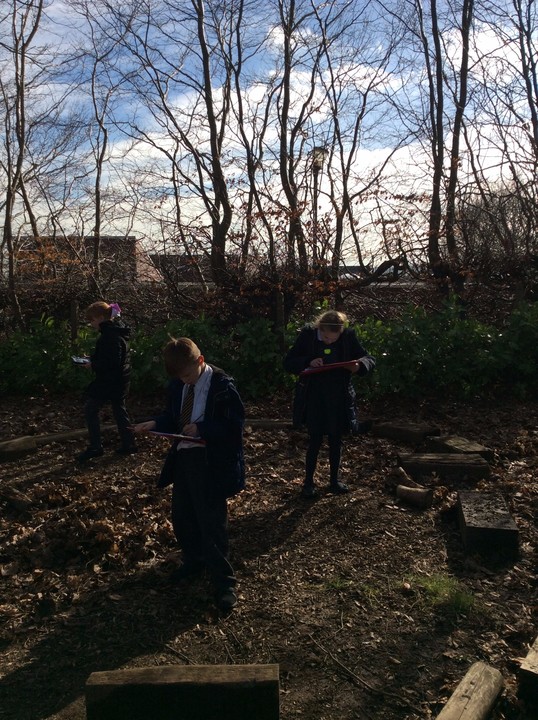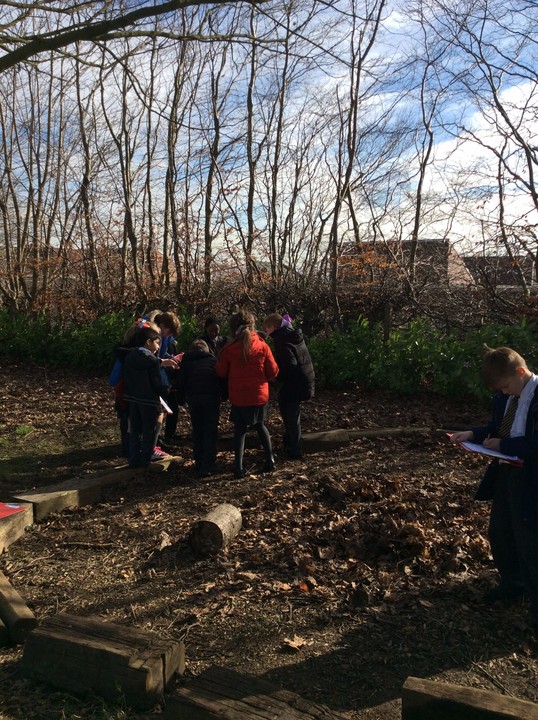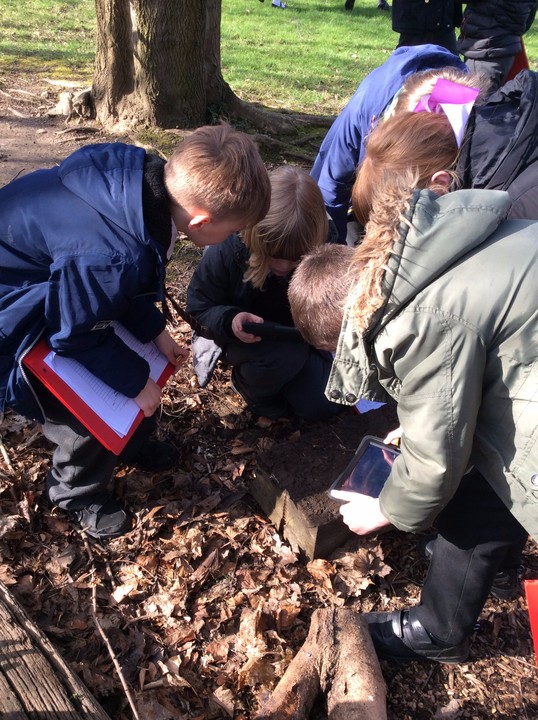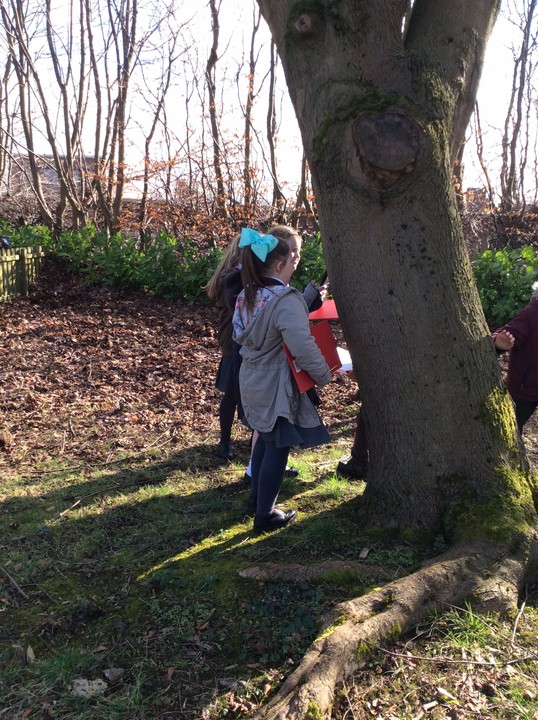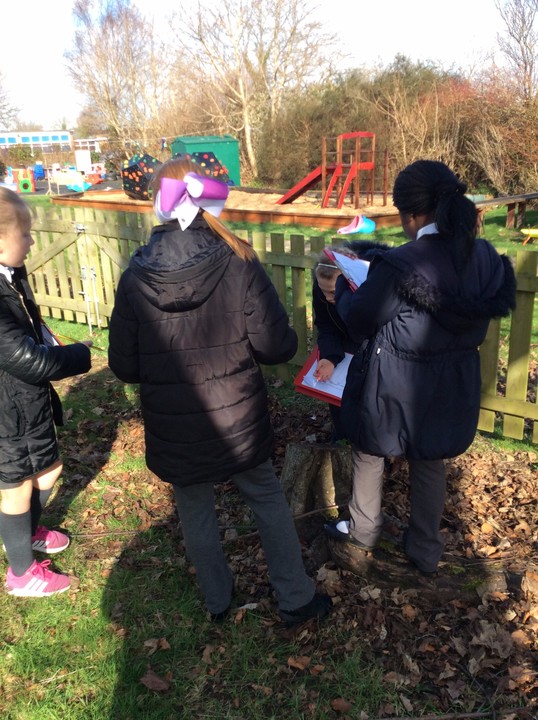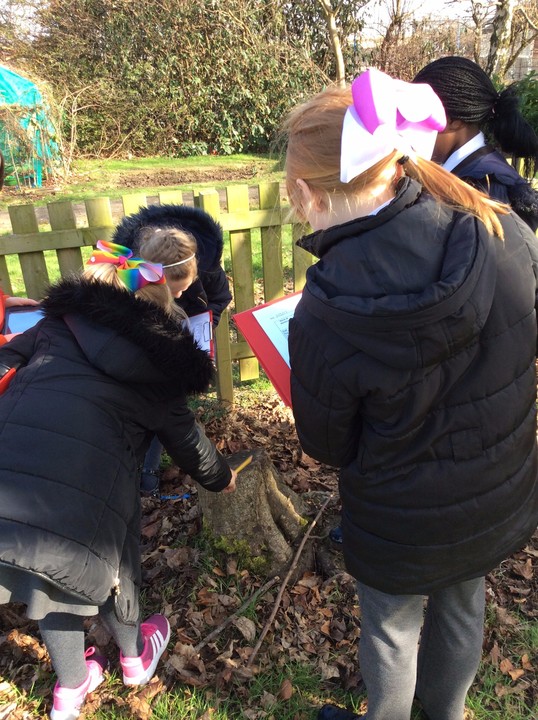 We had a lovely day celebrating St Joseph's Day! First we had Mass and then a lovely treat of ice-cream!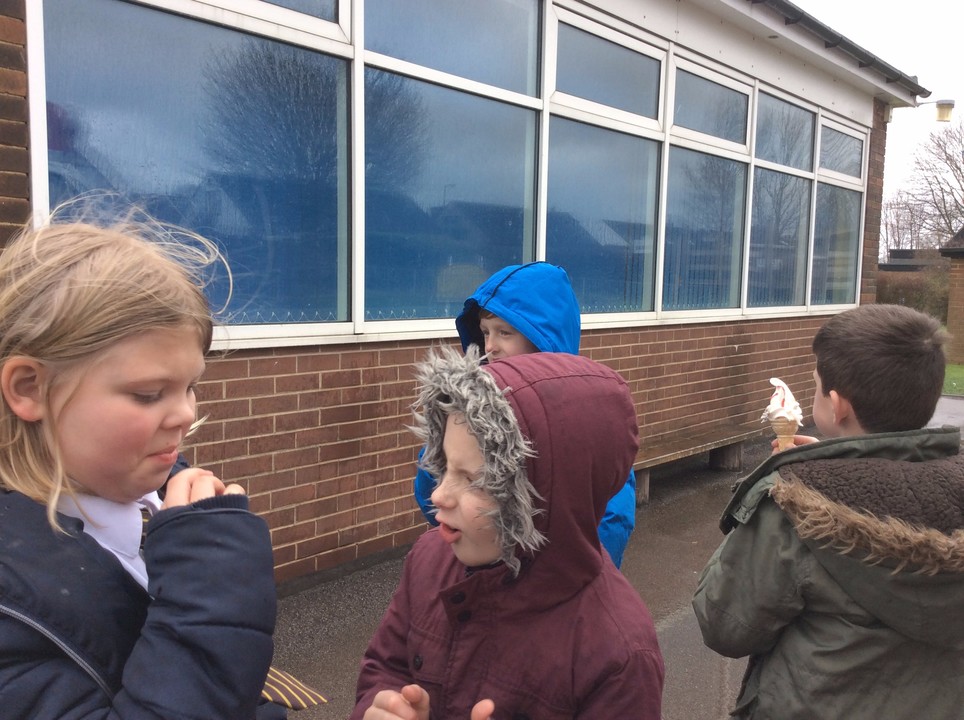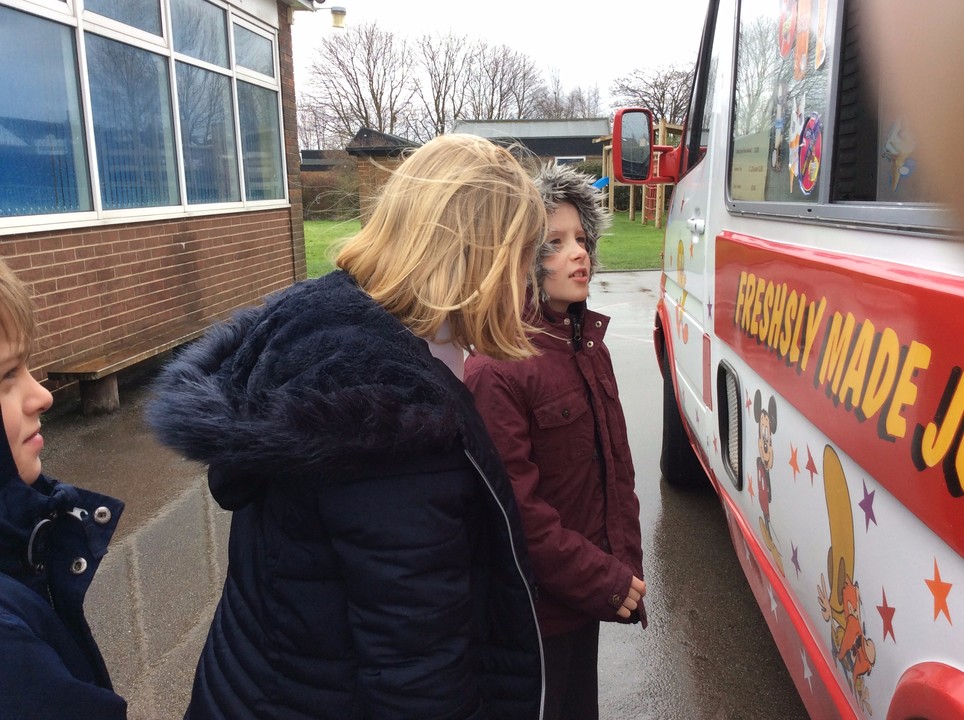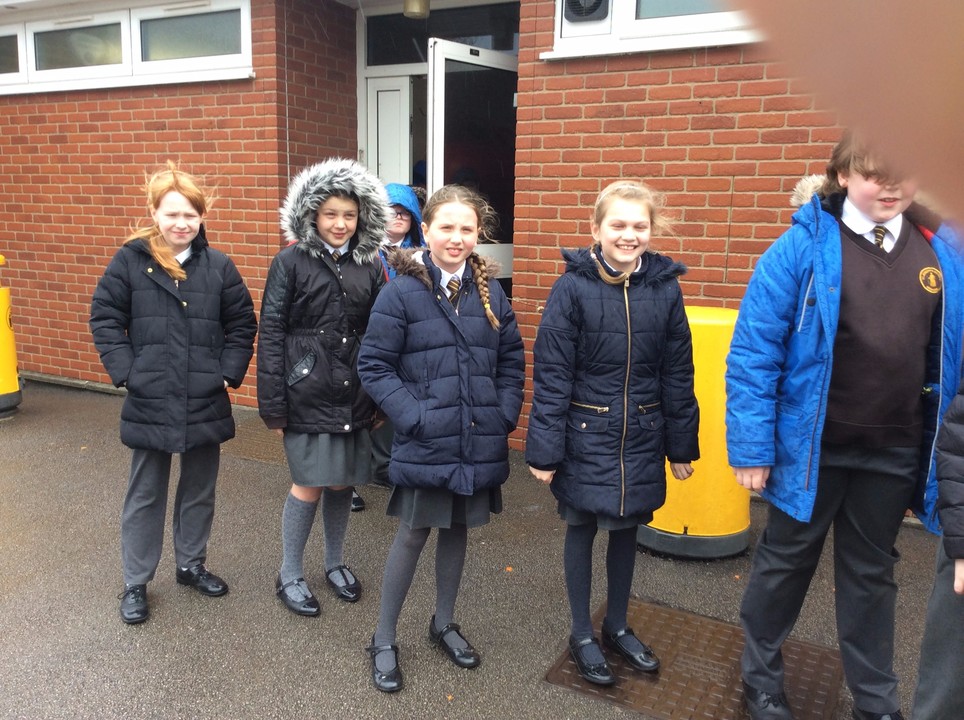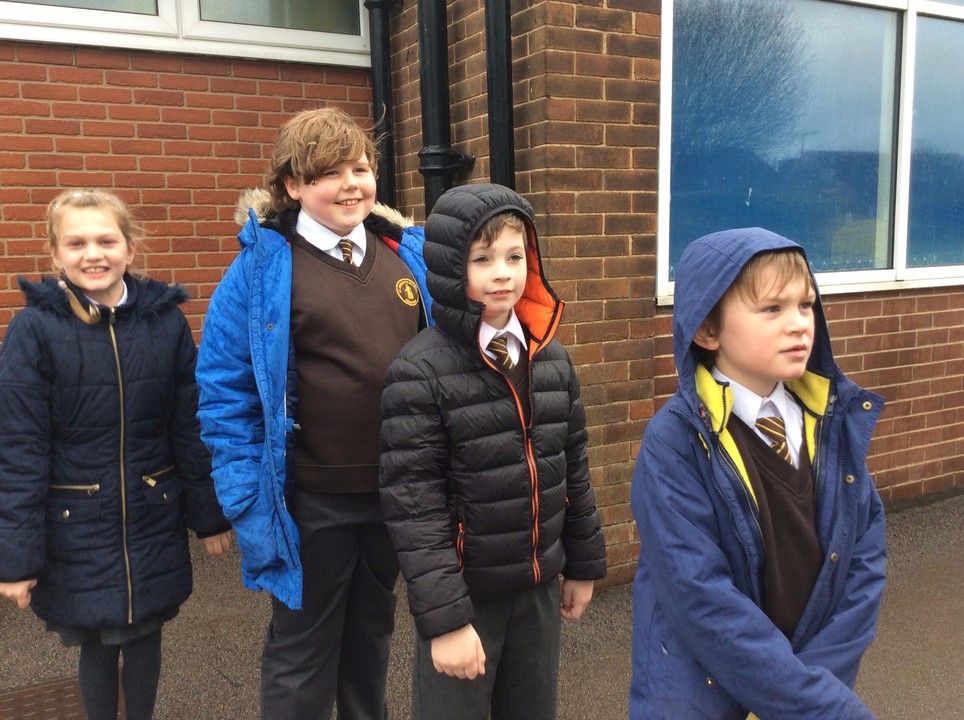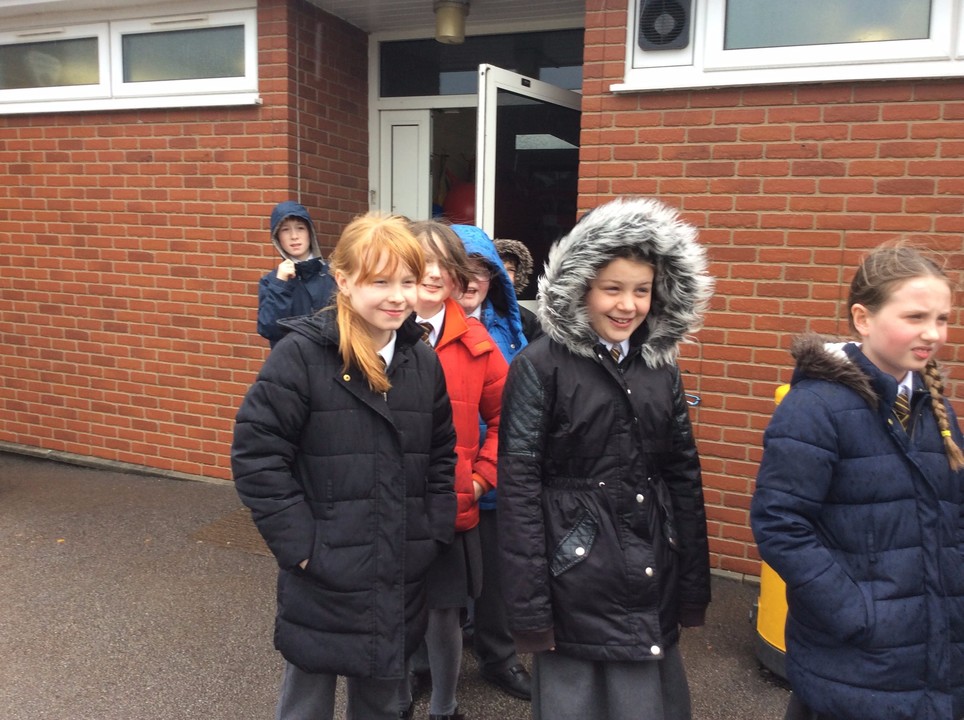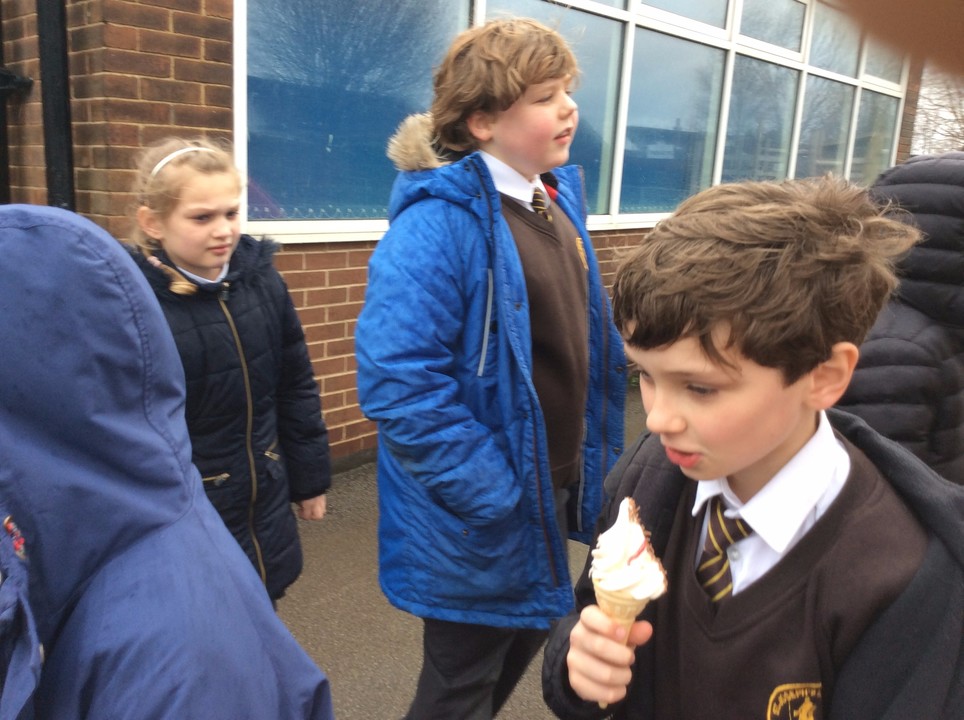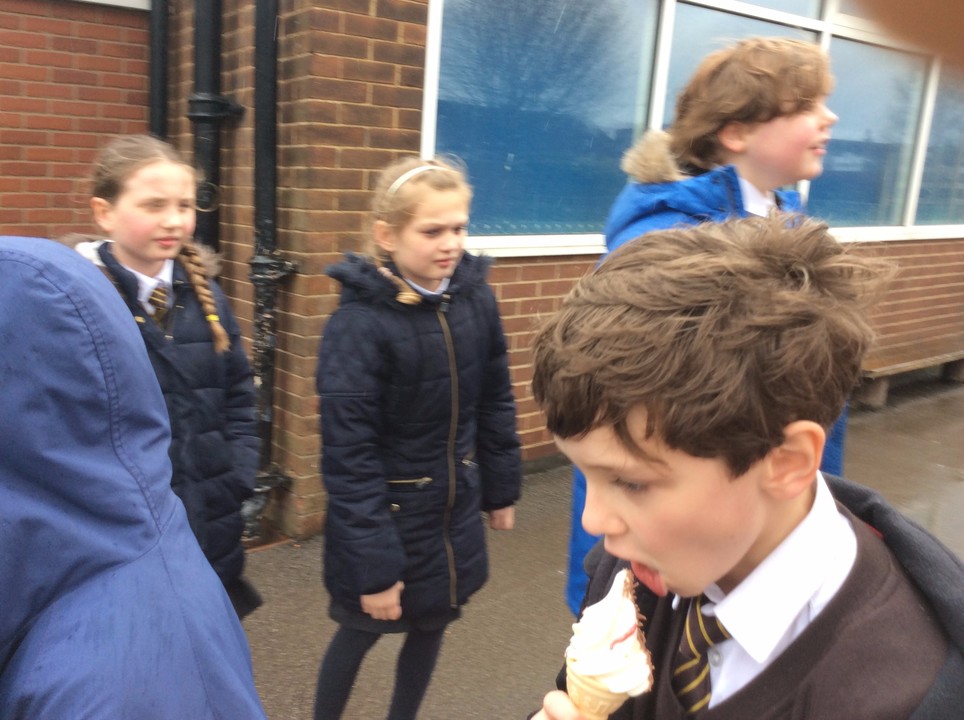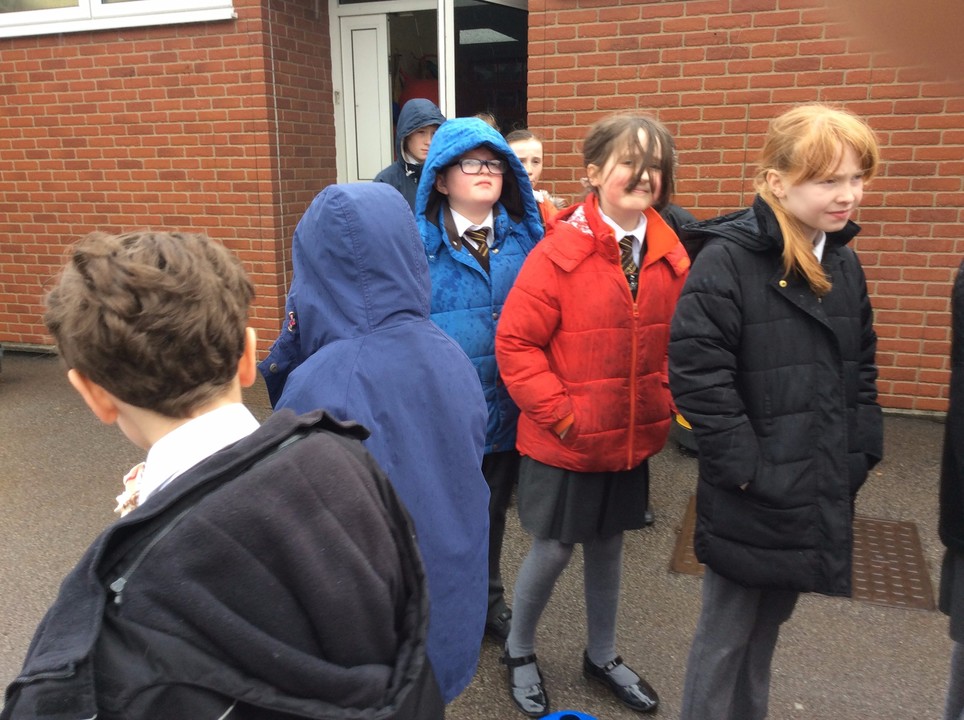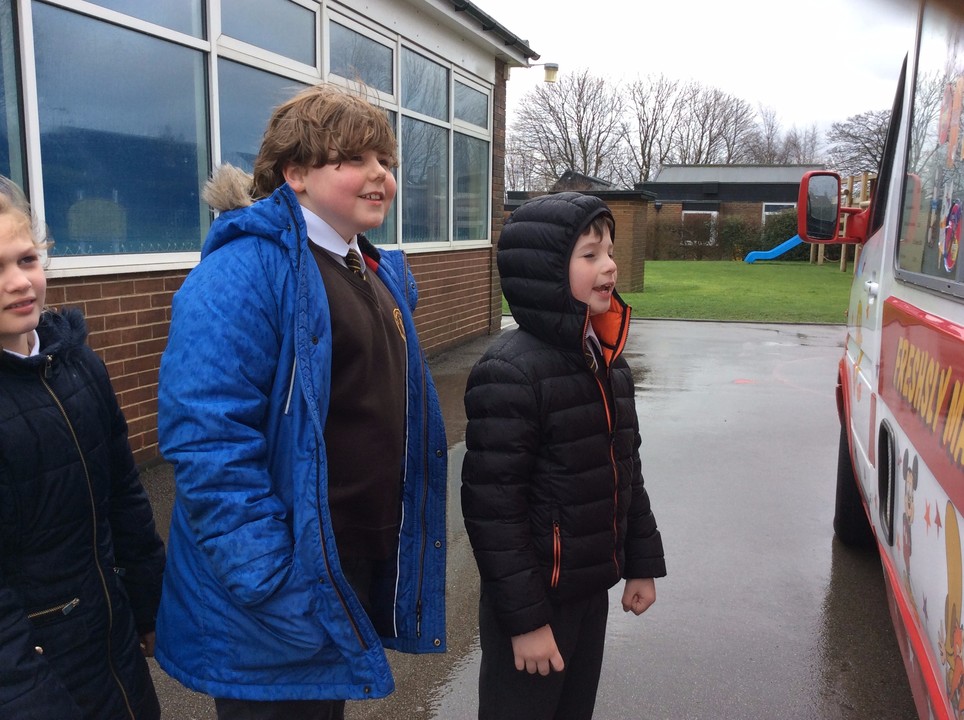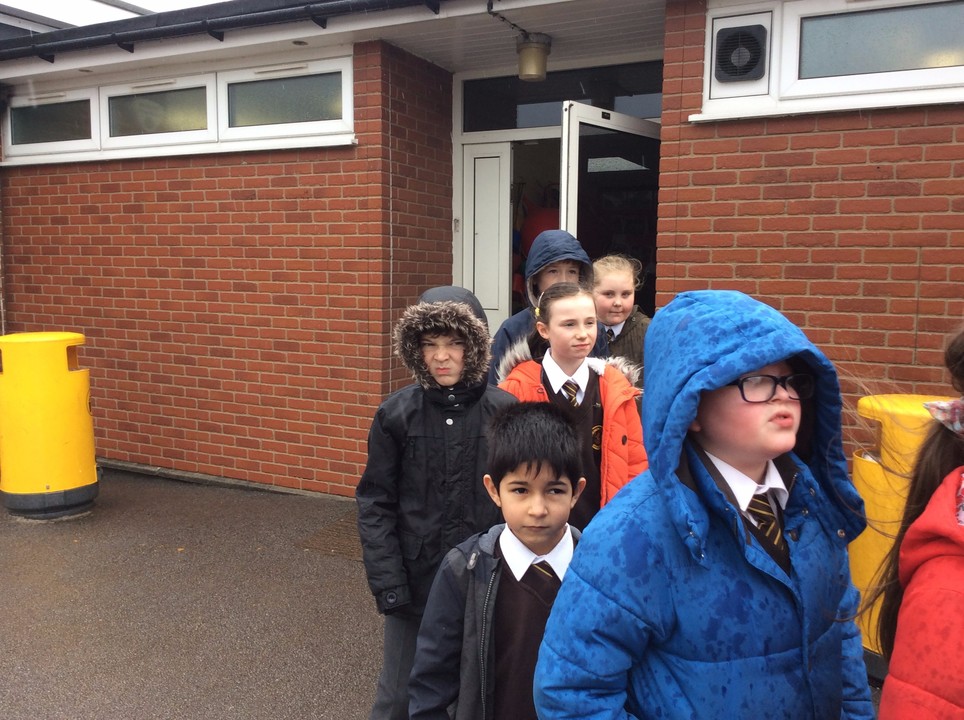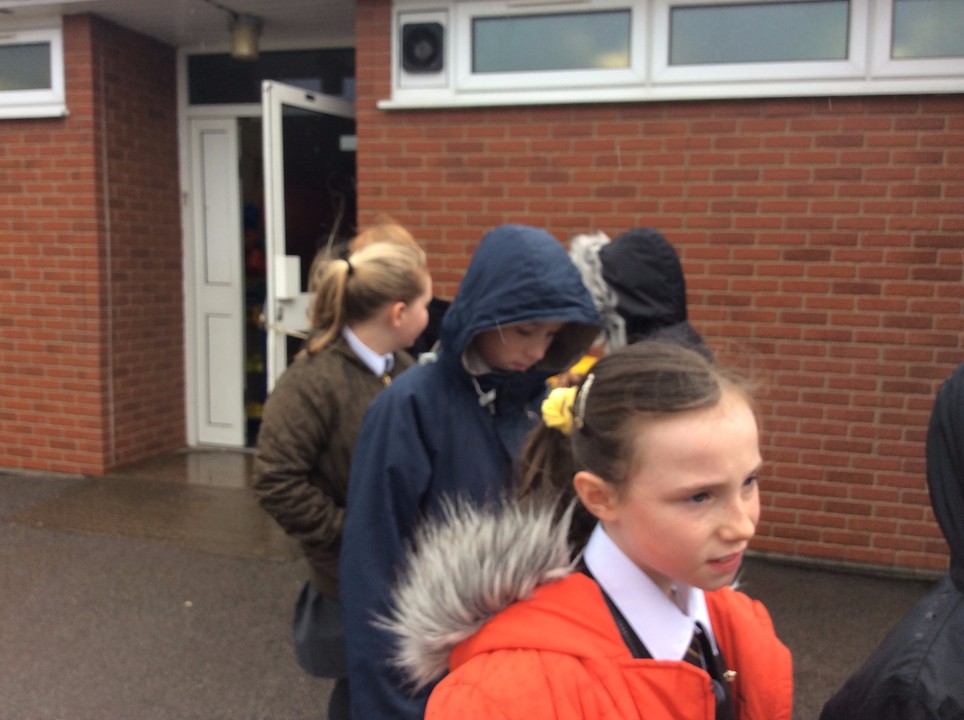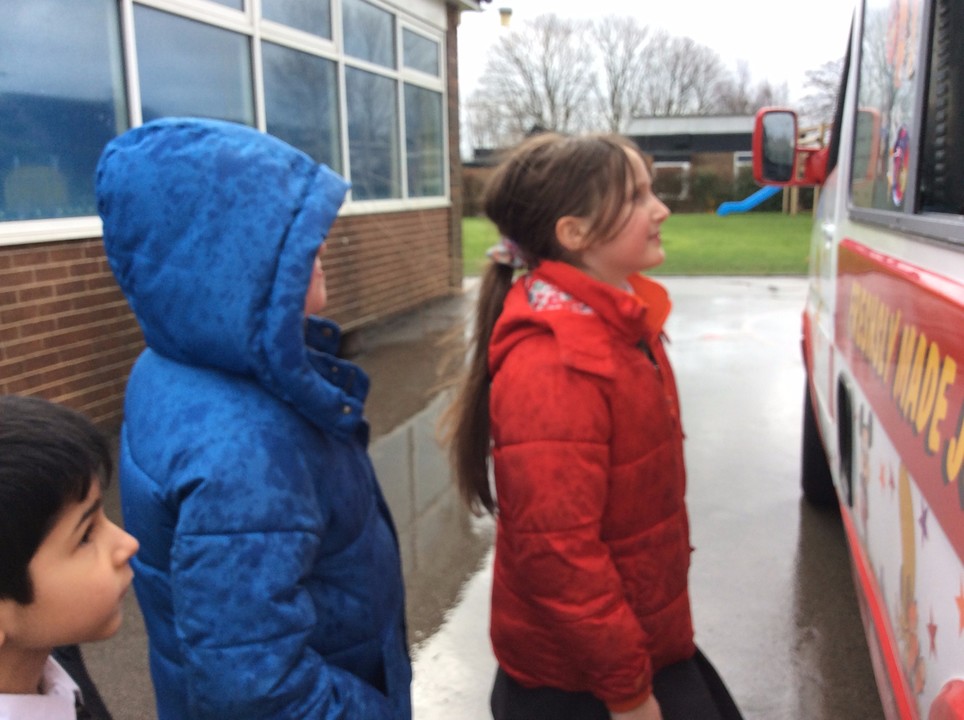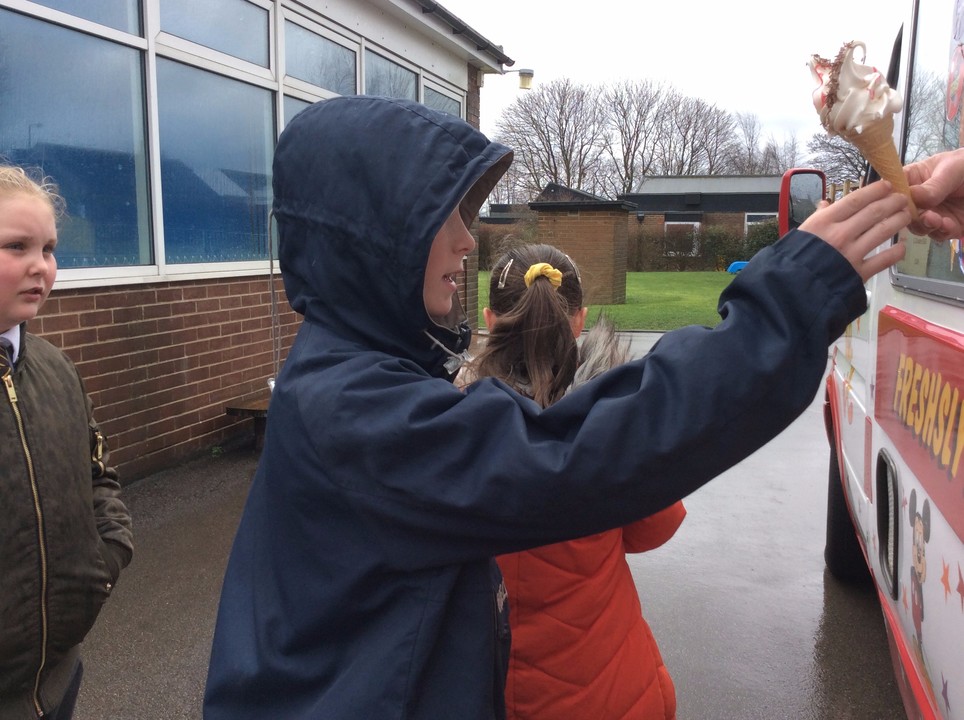 Our RE theme is
Jesus the Saviour
In this topic we will learn that Jesus is truly God and, as man truly human and learn that Jesus came to share our life so that we can share his life. We will learn that when Jesus died on the cross he took away our sins, learn what happened in Holy week and learn what happened on Easter Sunday.
At home:
You could help your children by:
reading the stories of Jesus' last week with them

visiting church during Holy Week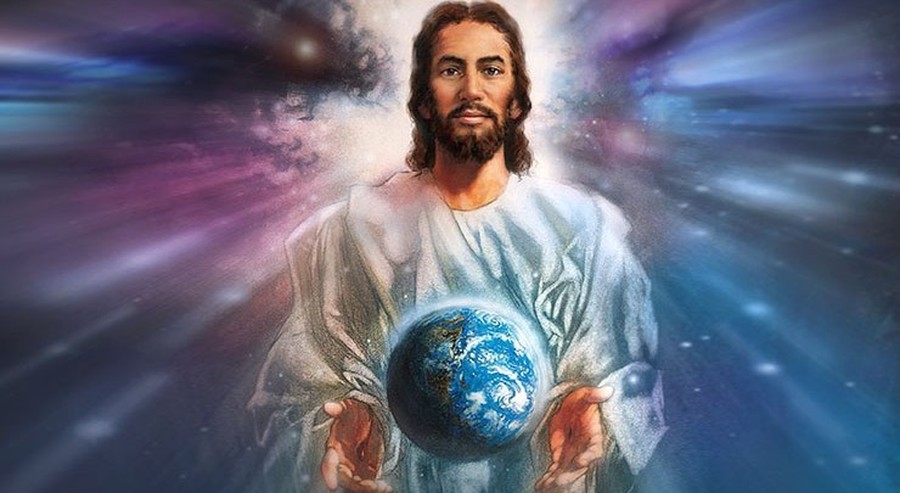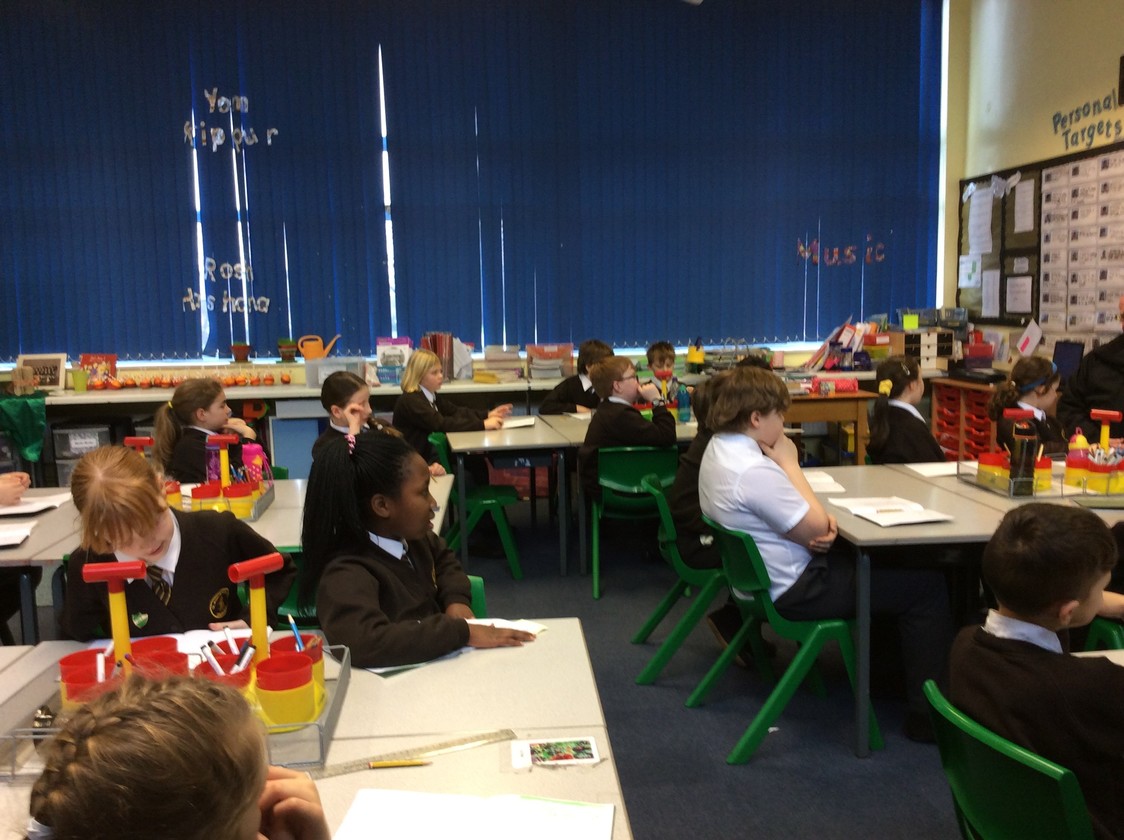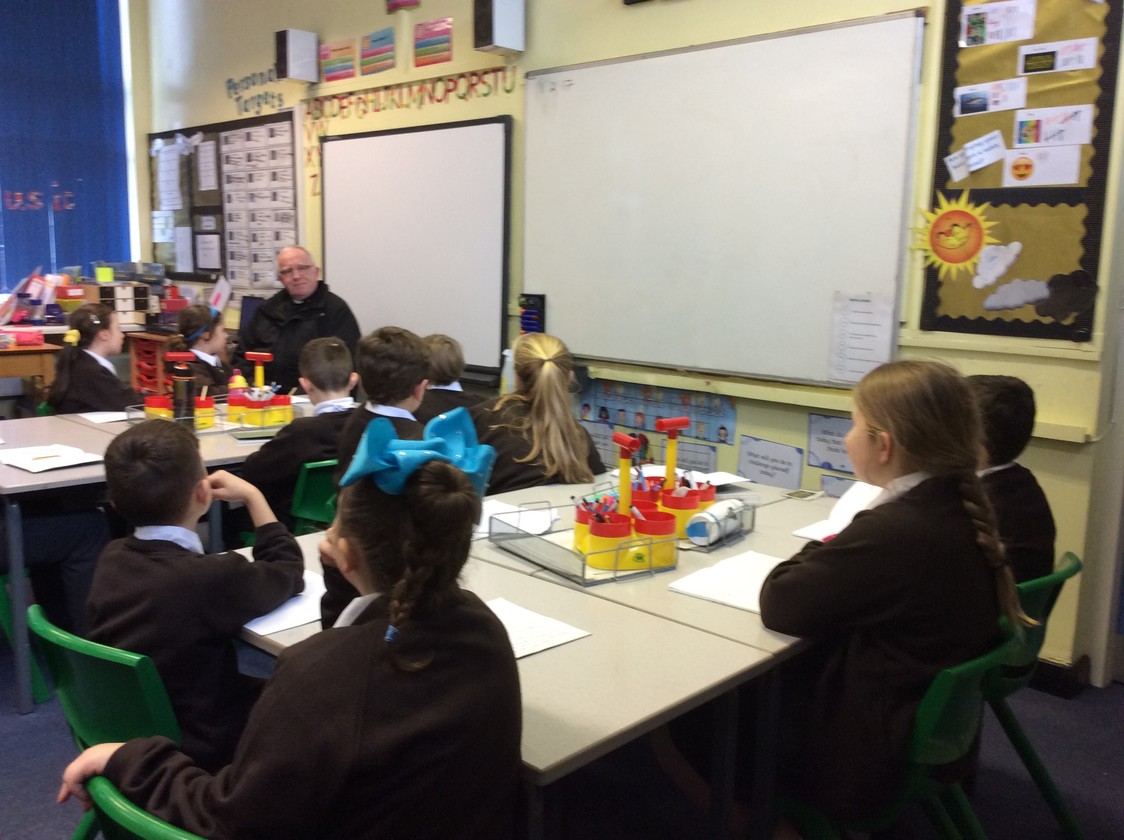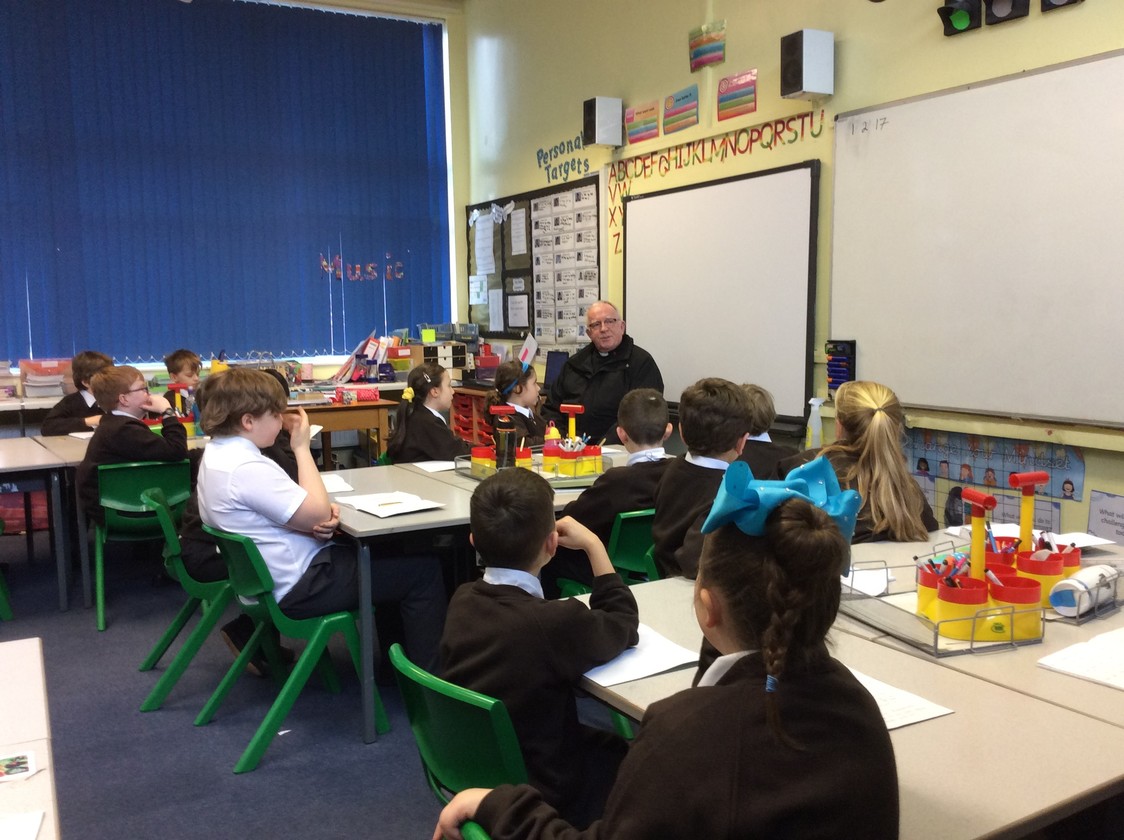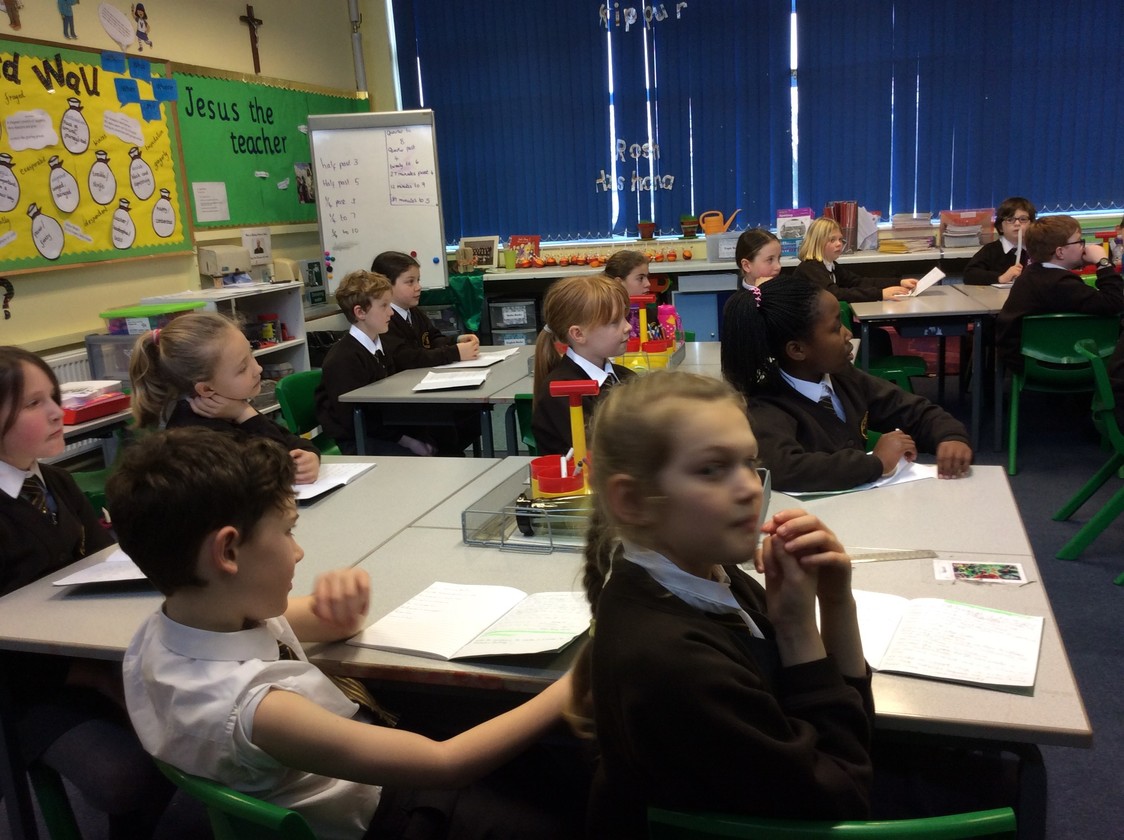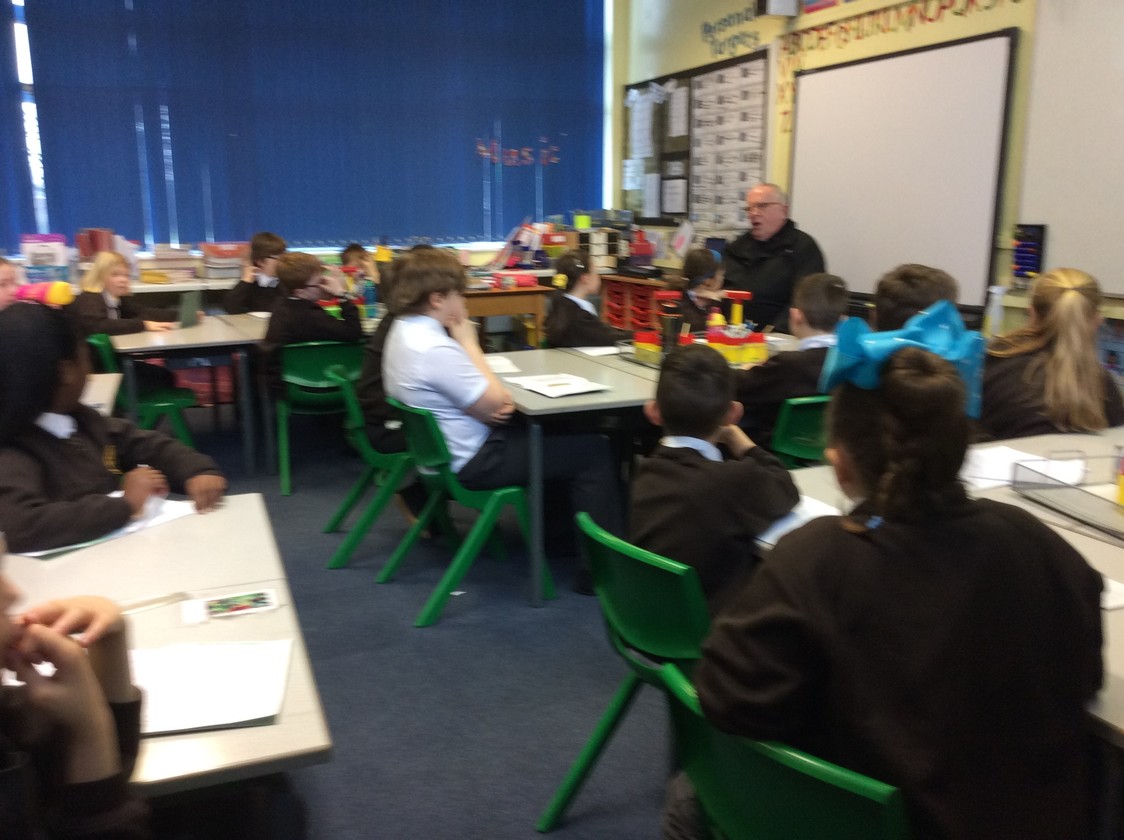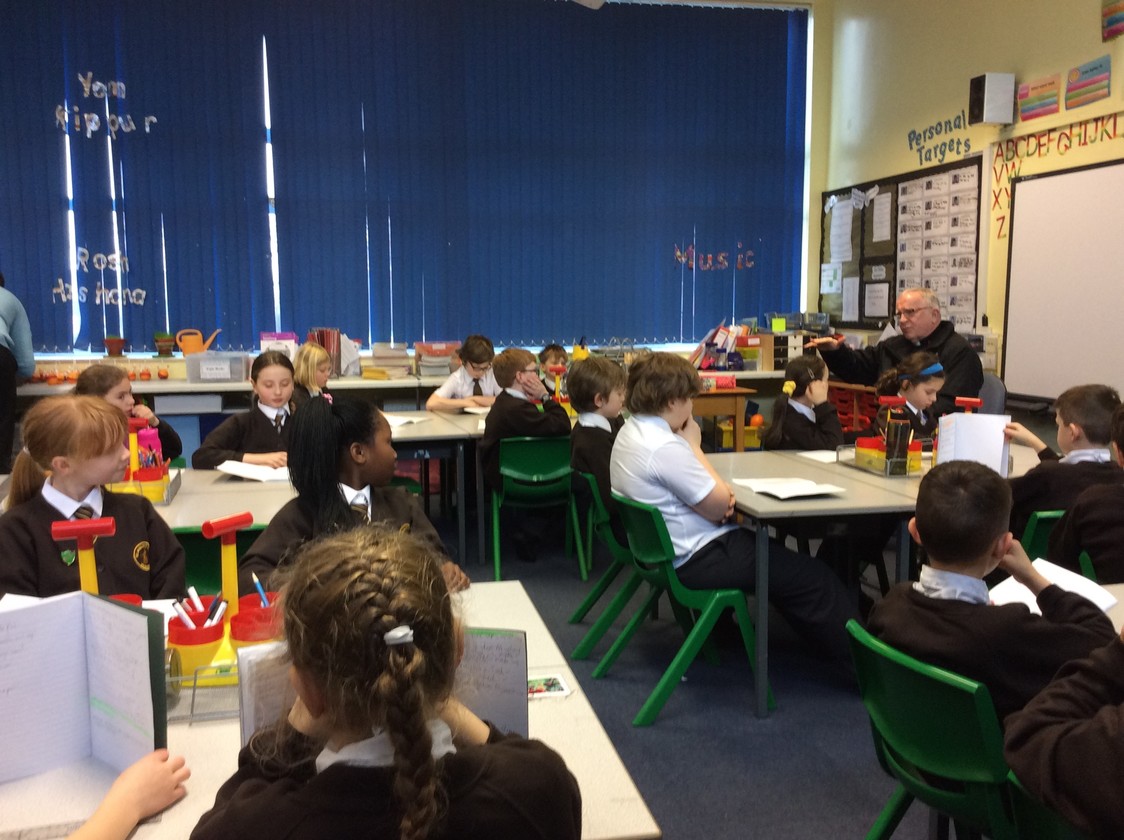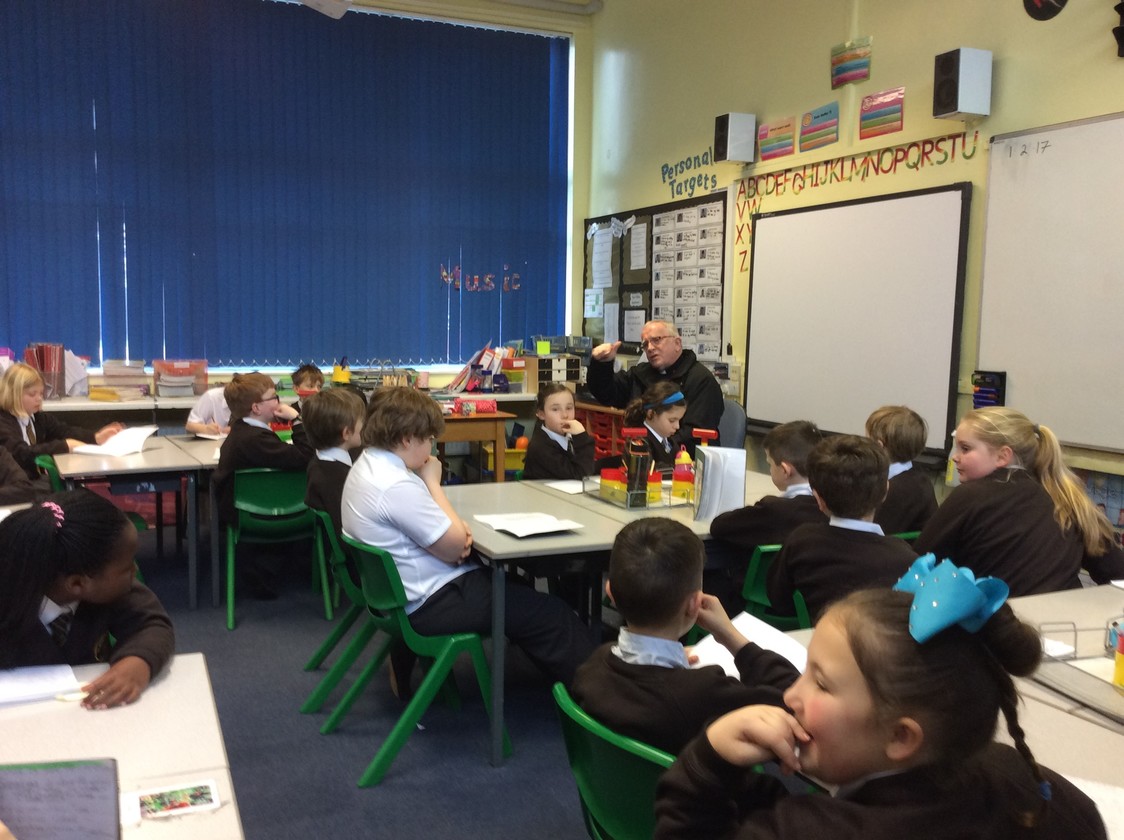 Canon Phil visited Year 4 to talk about life as a priest. We asked lots of questions and enjoyed finding out about all the things a priest has to do!
Ask your child about the visit!
Year 4 enjoyed working with Mrs Woods, a professional artist, to continue to develop our skills and looking at the work of
David C Miller.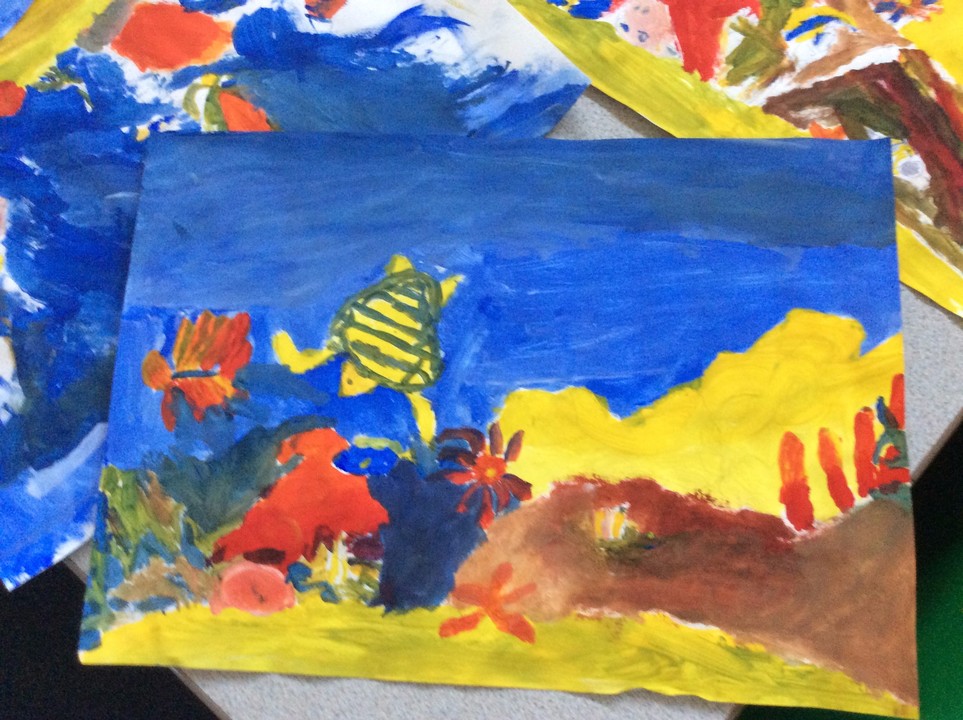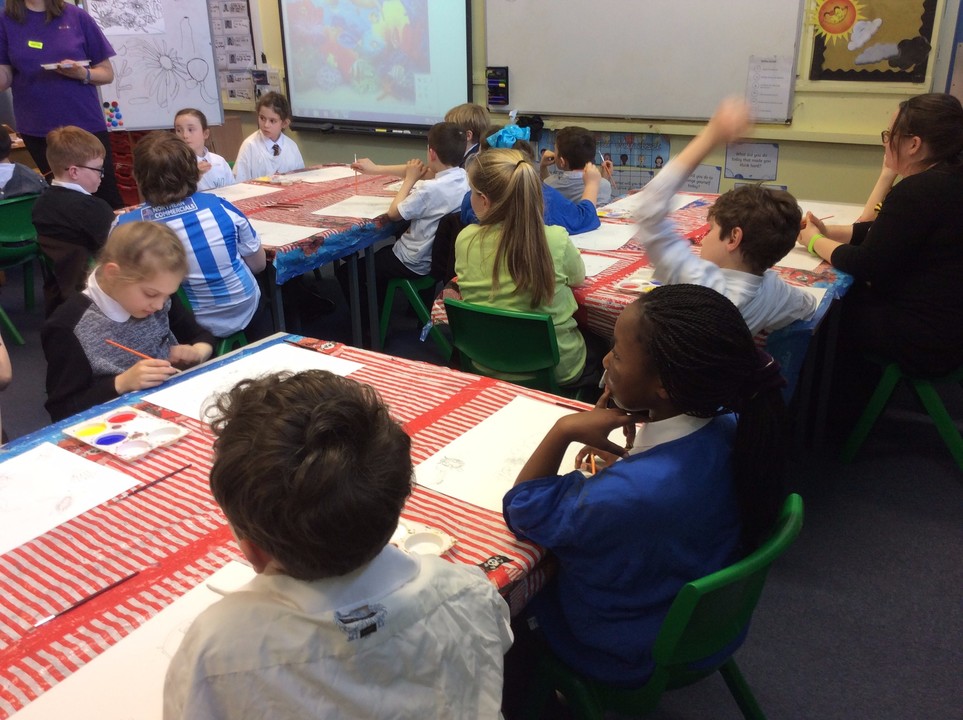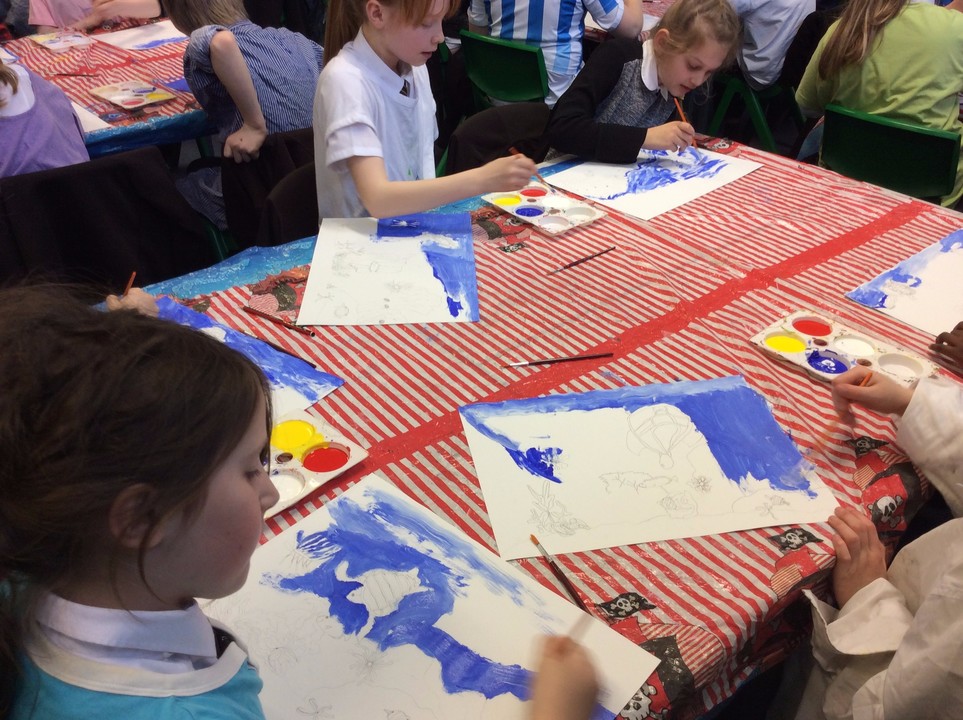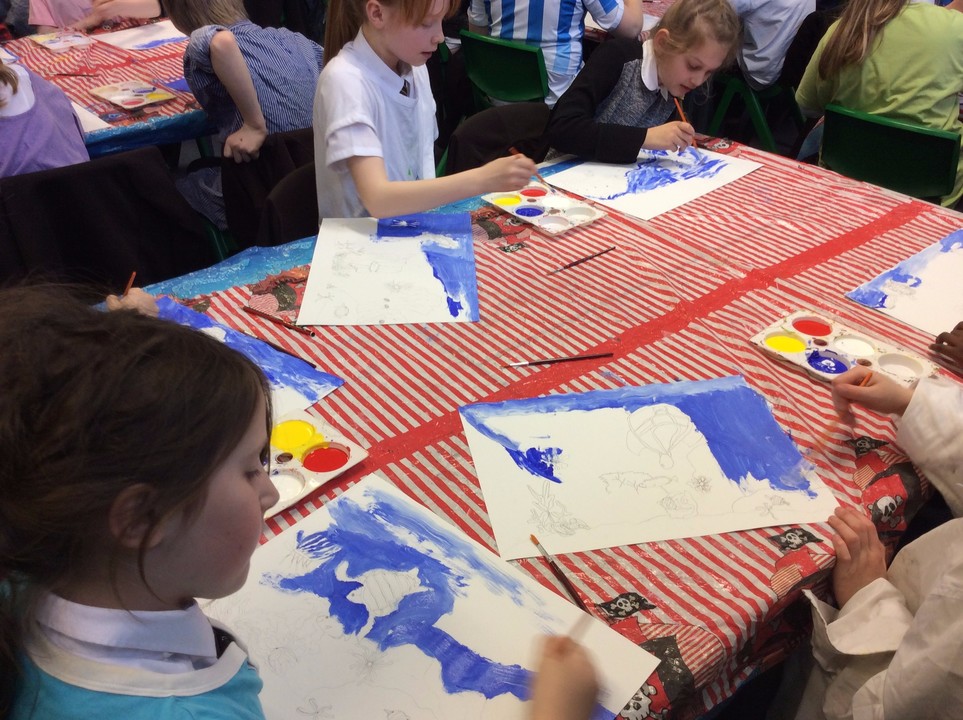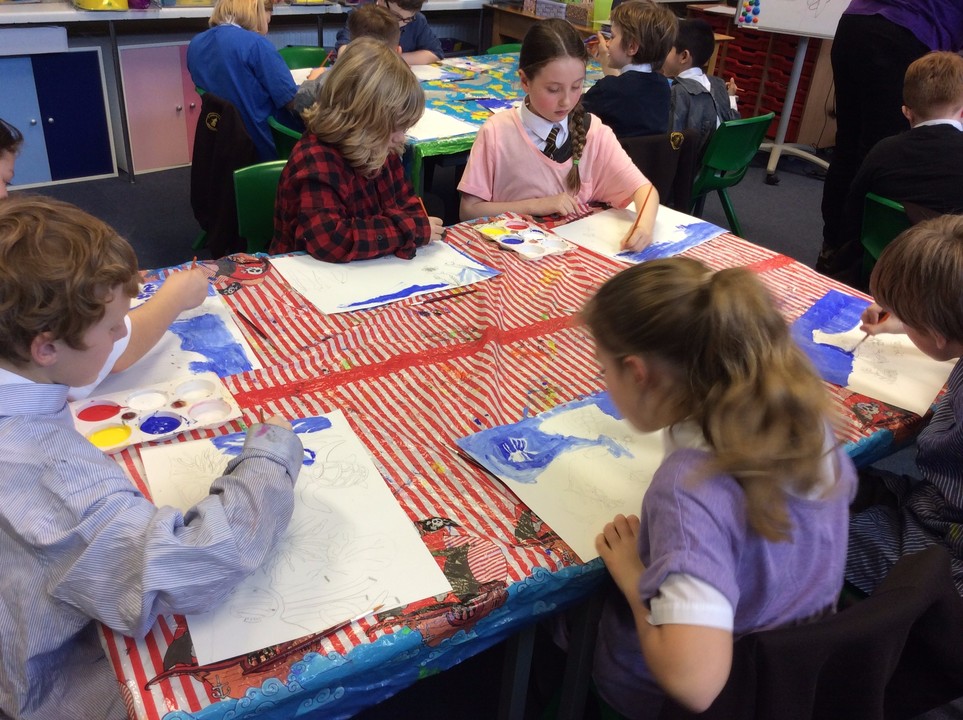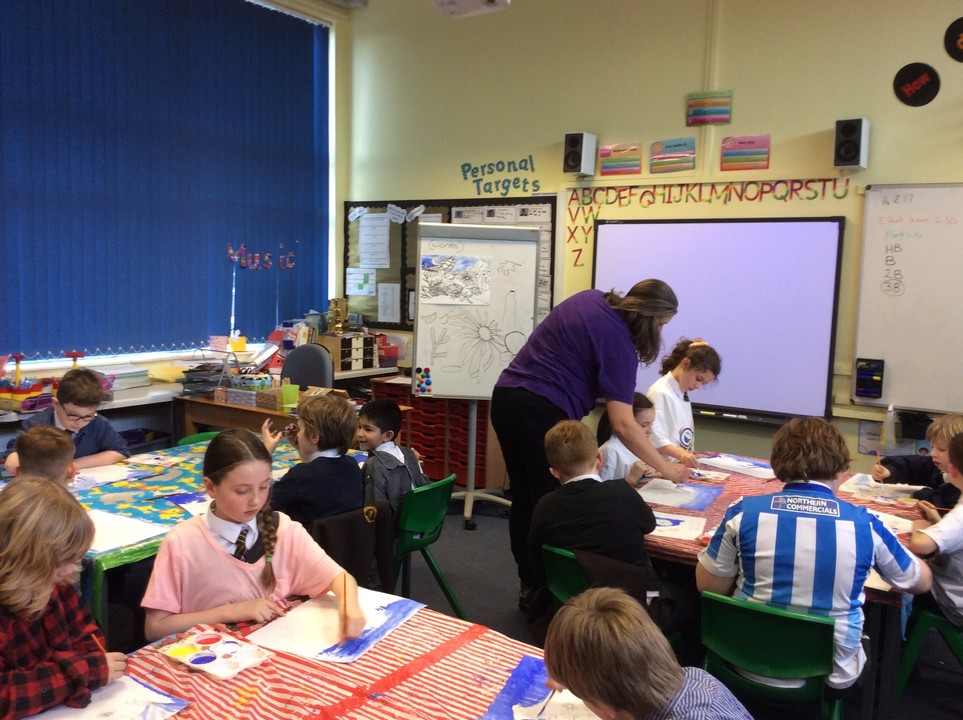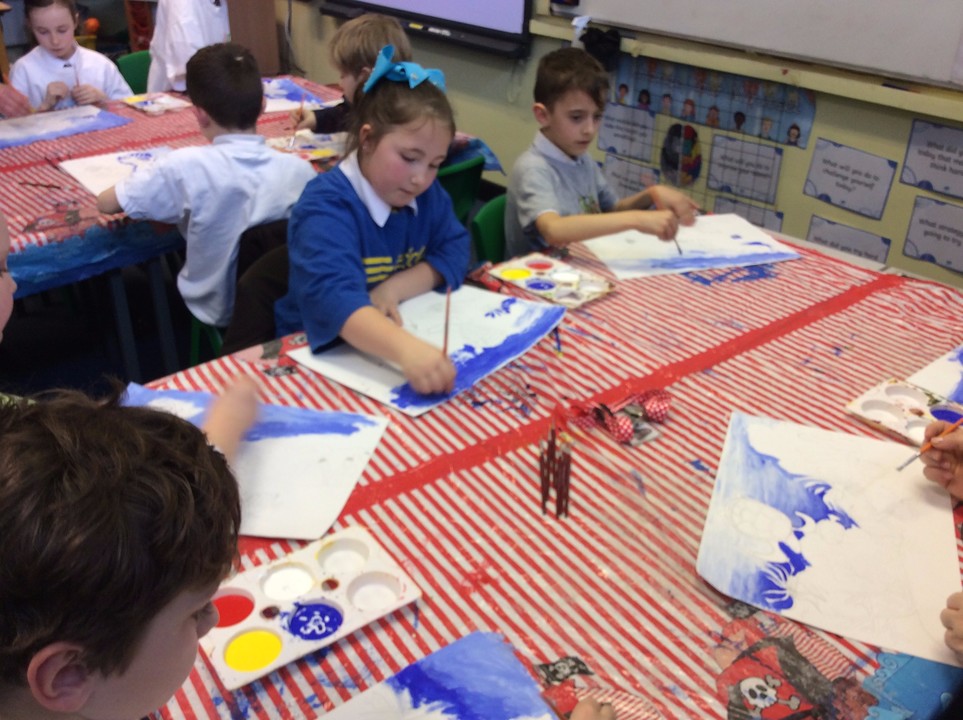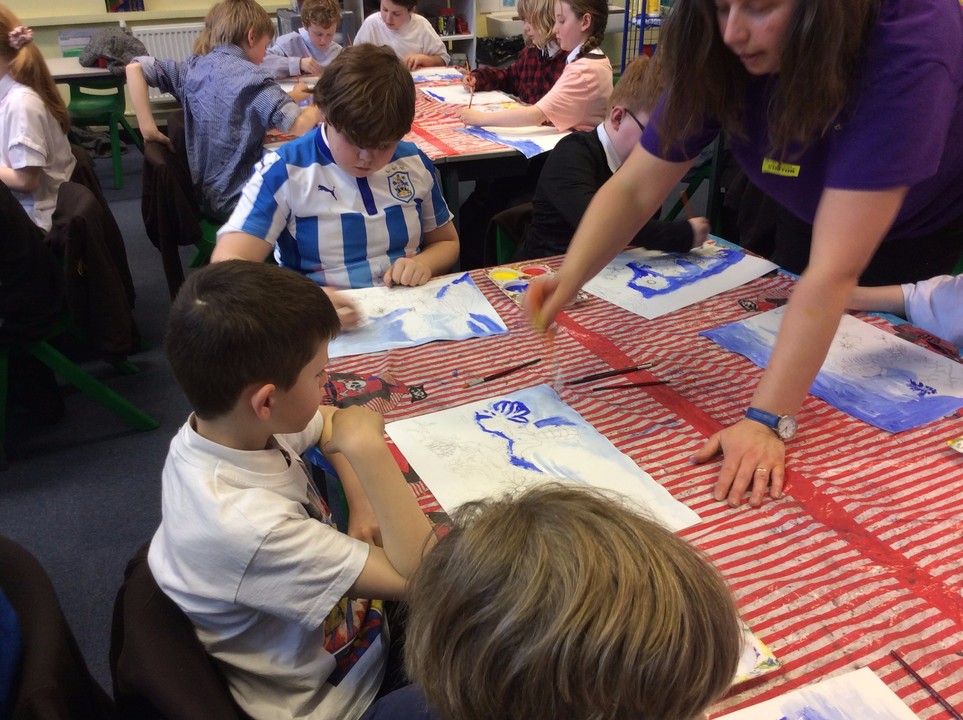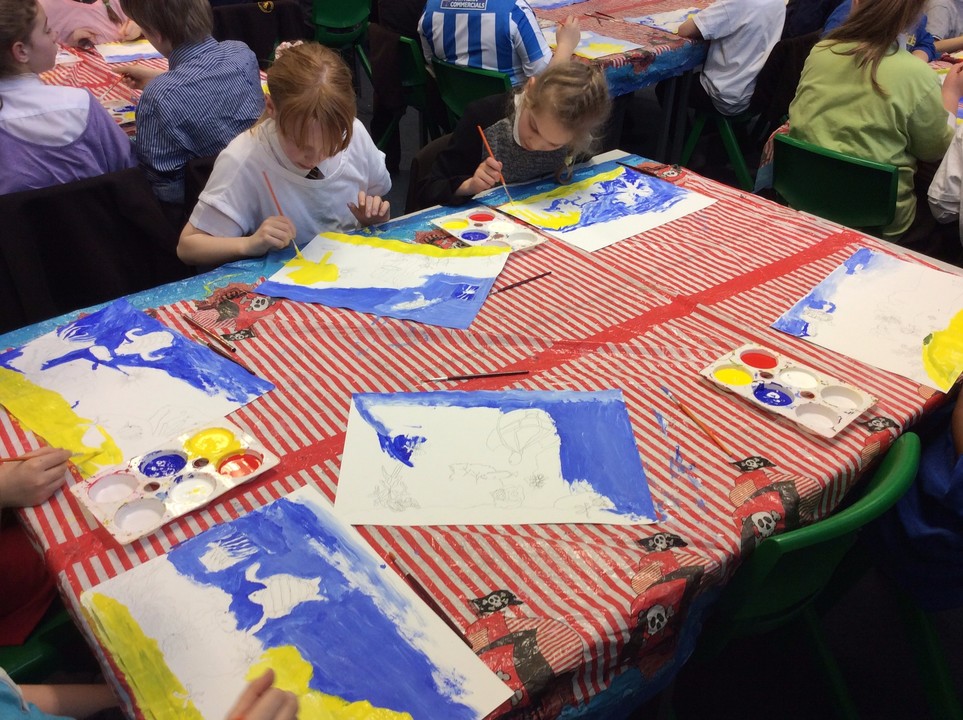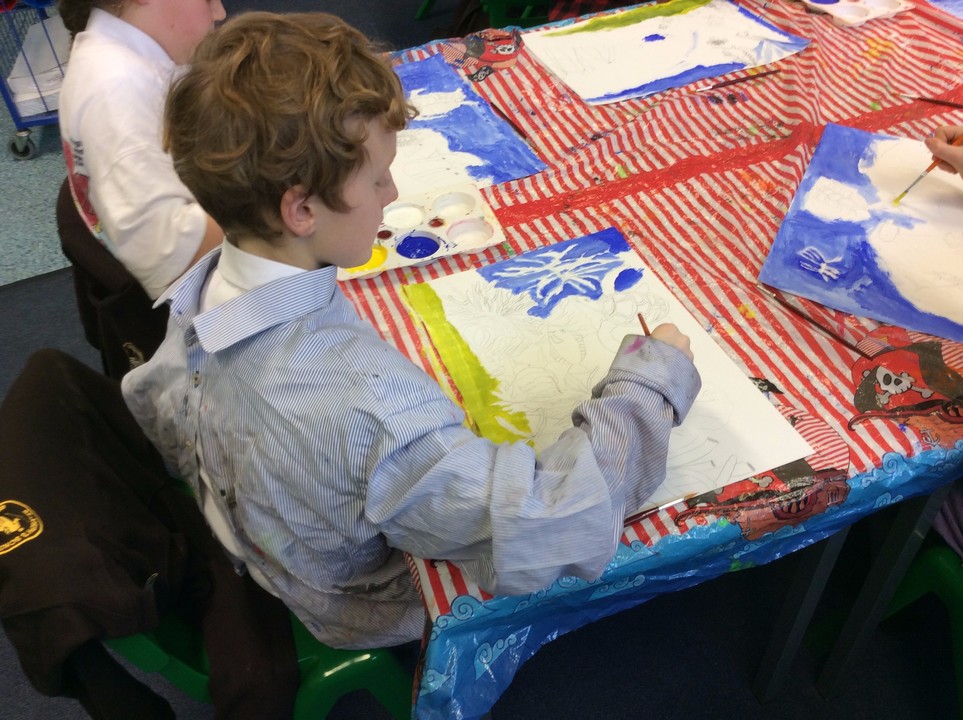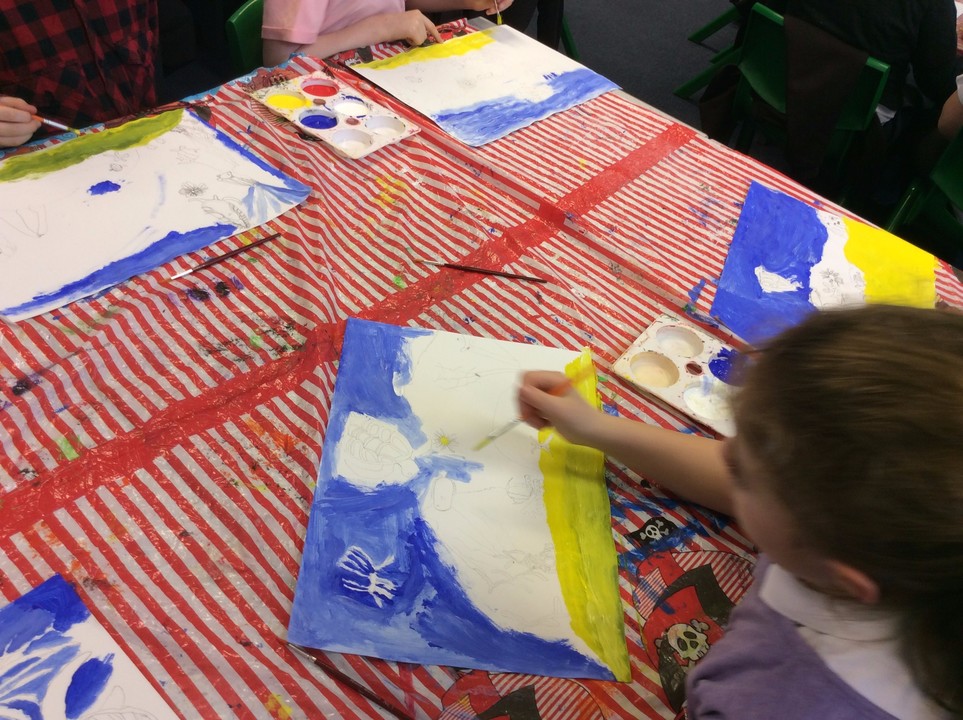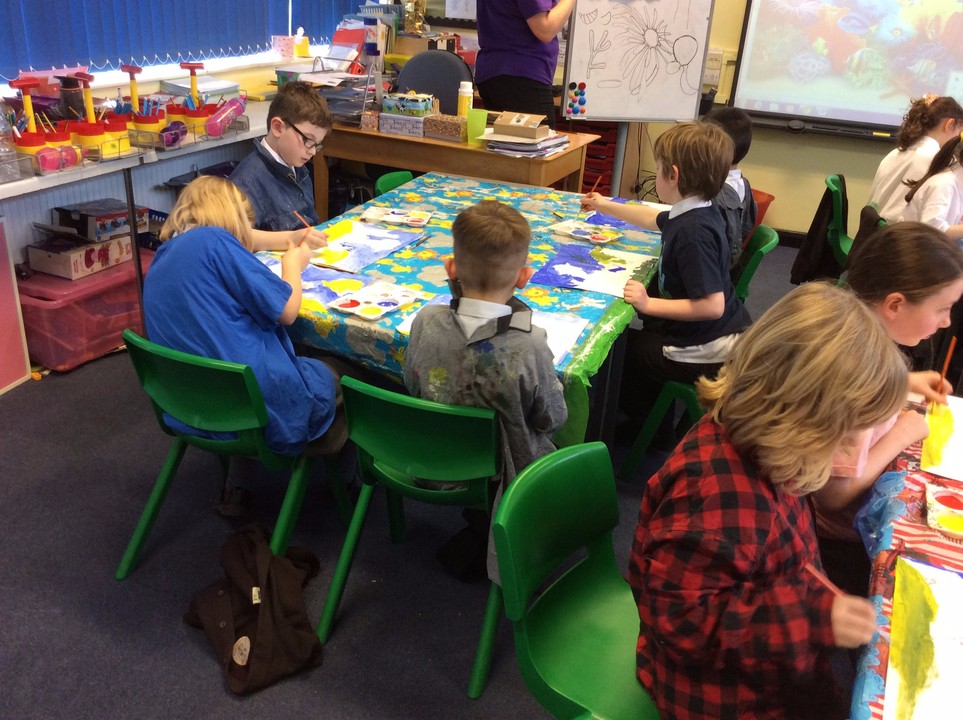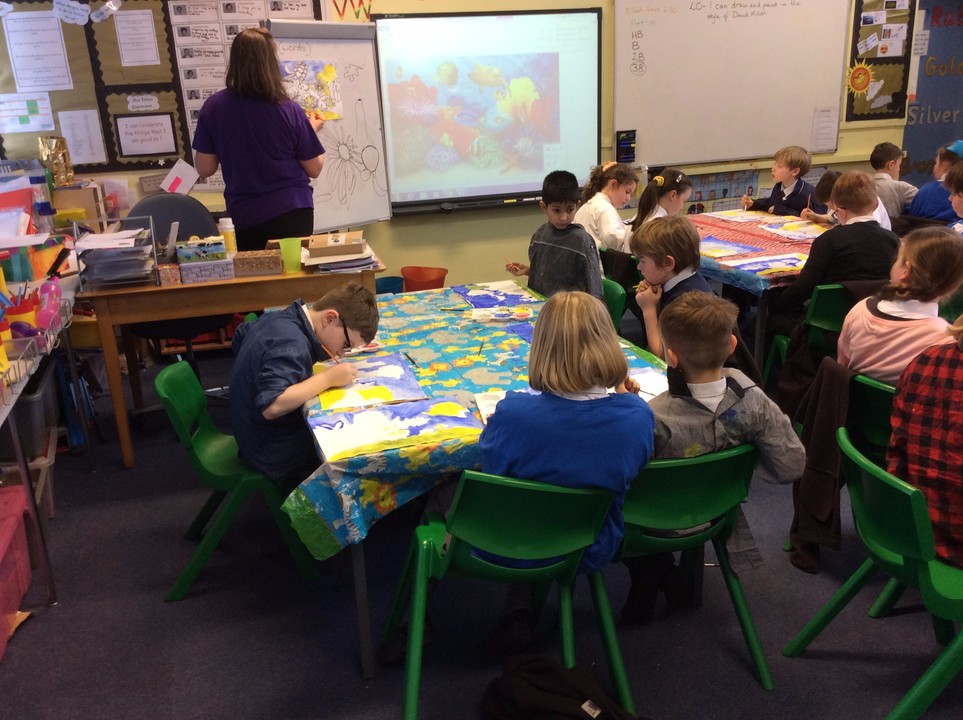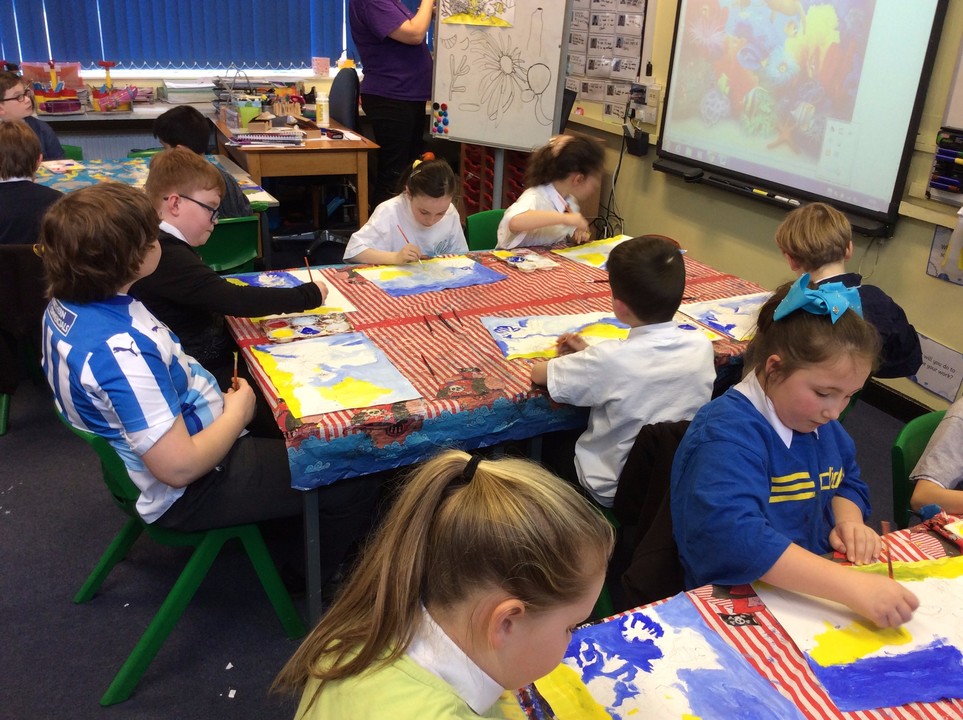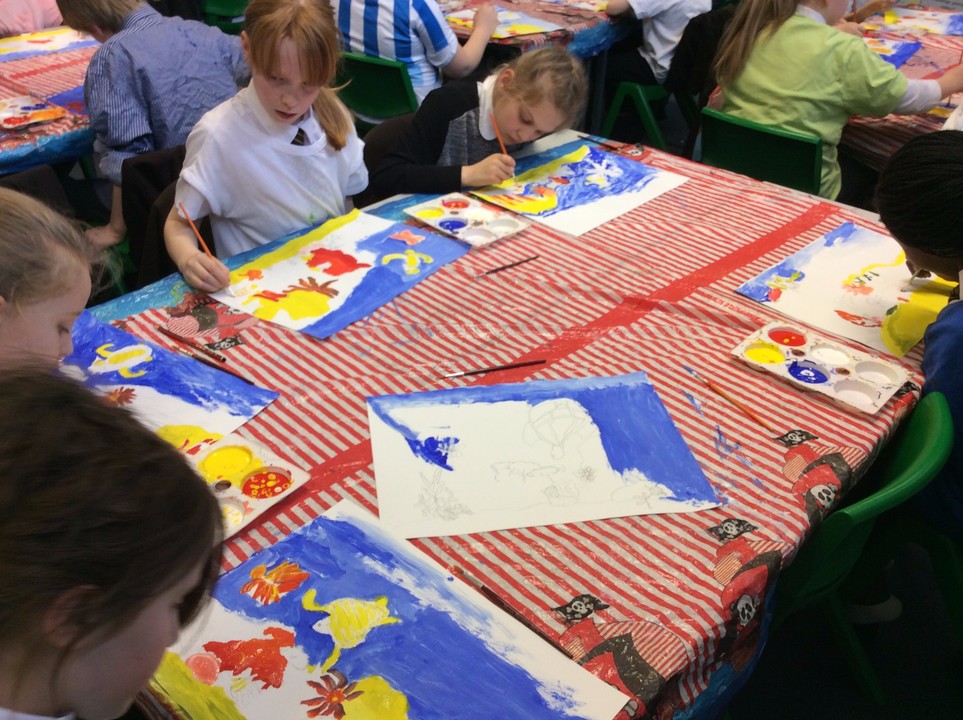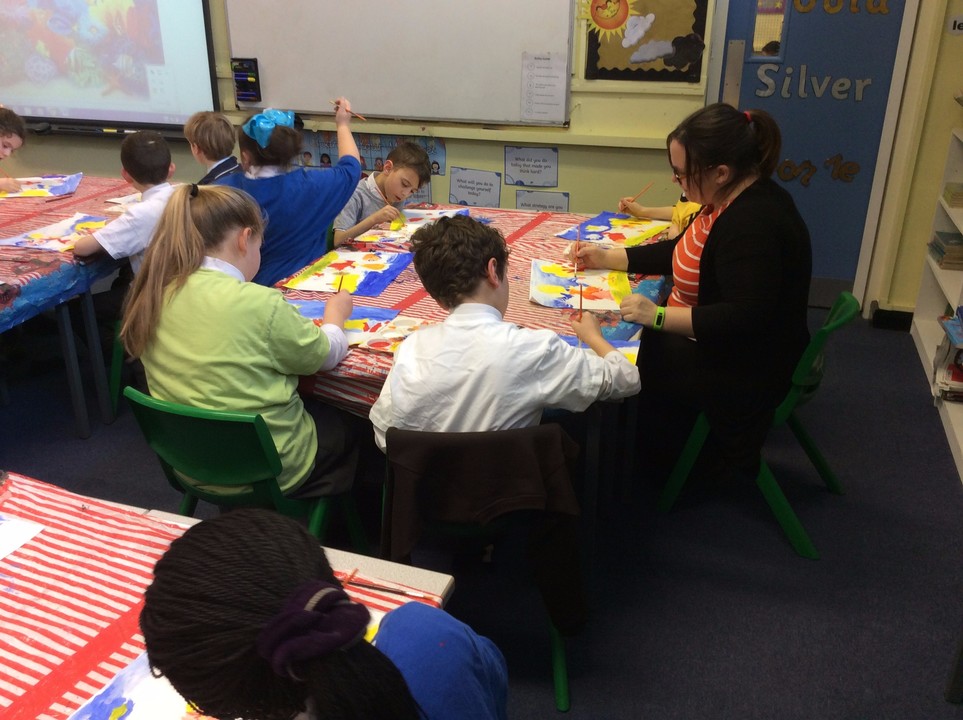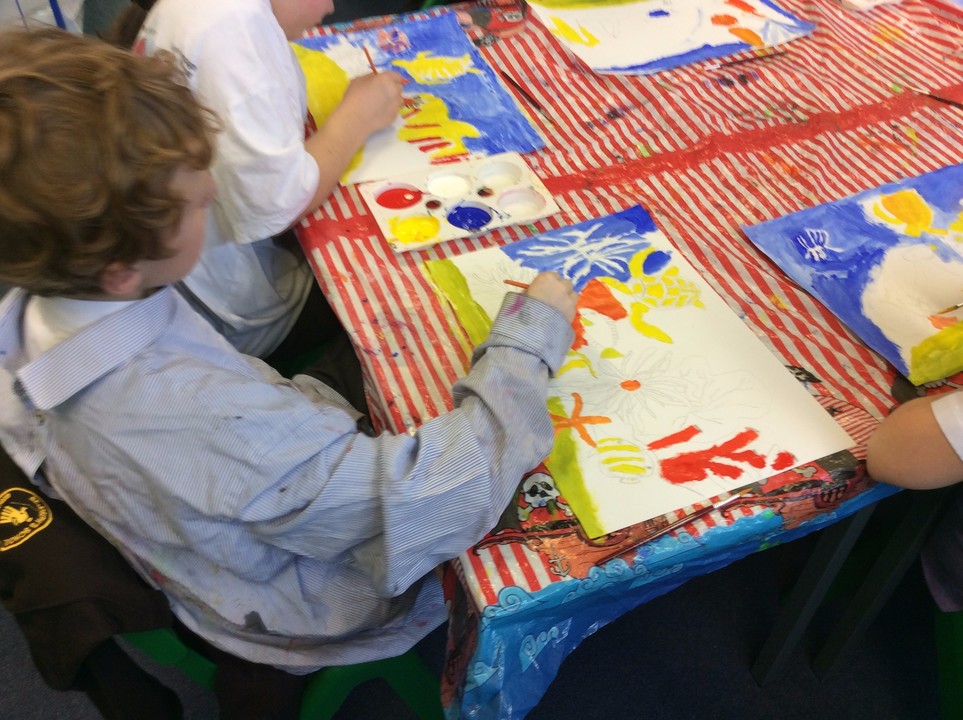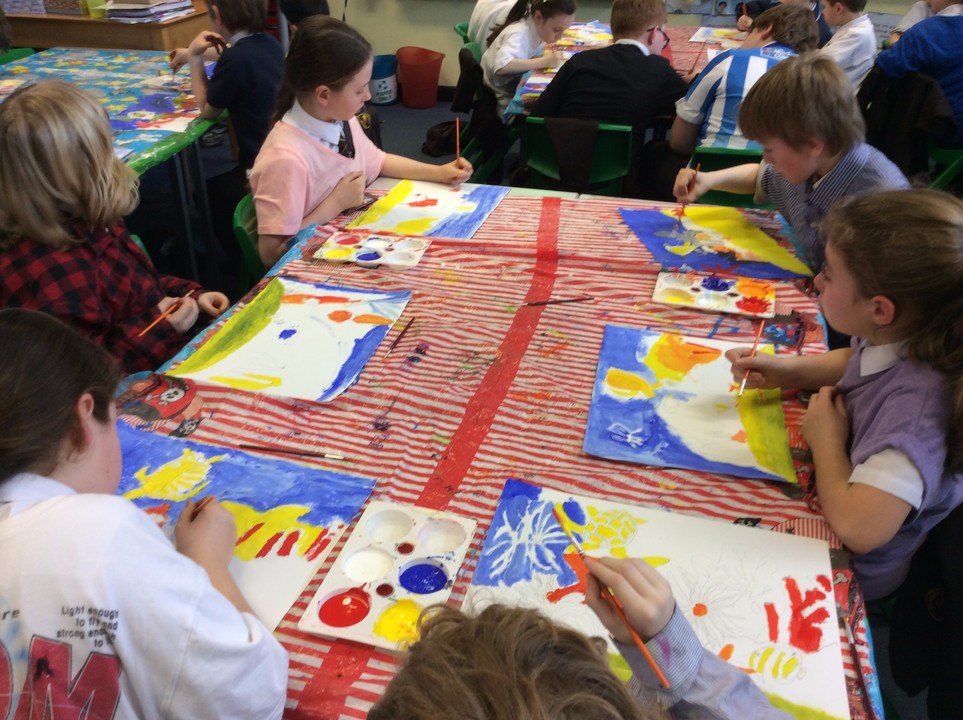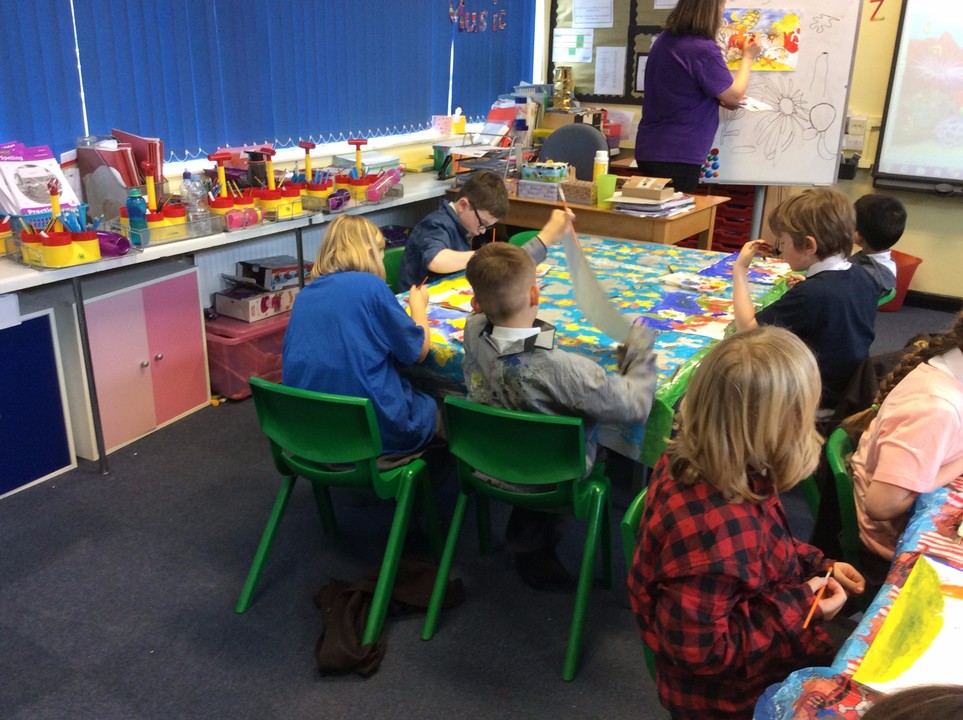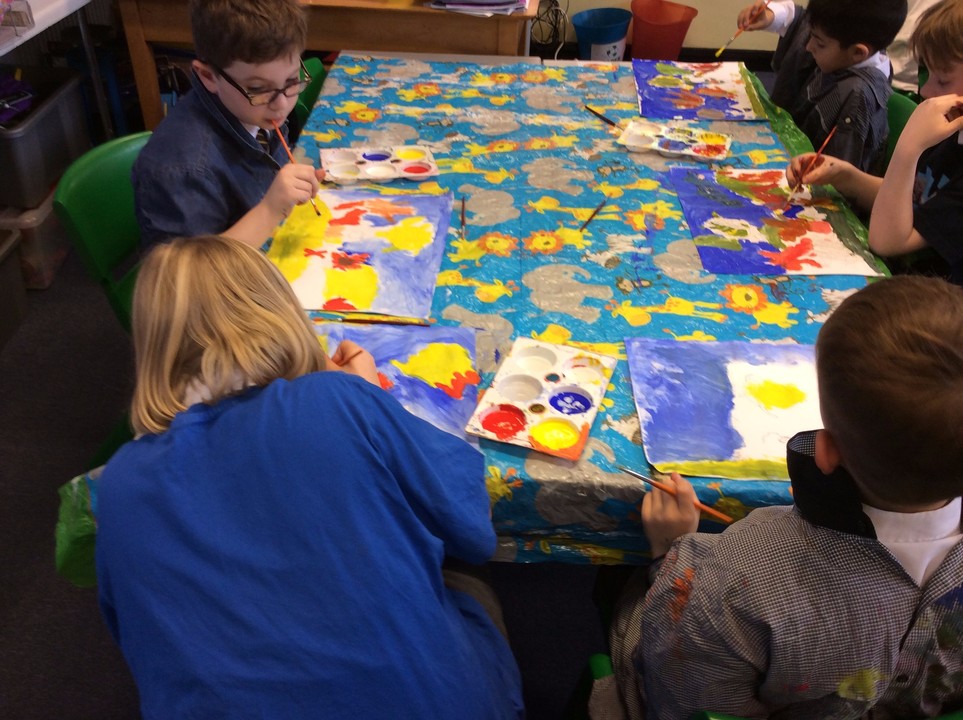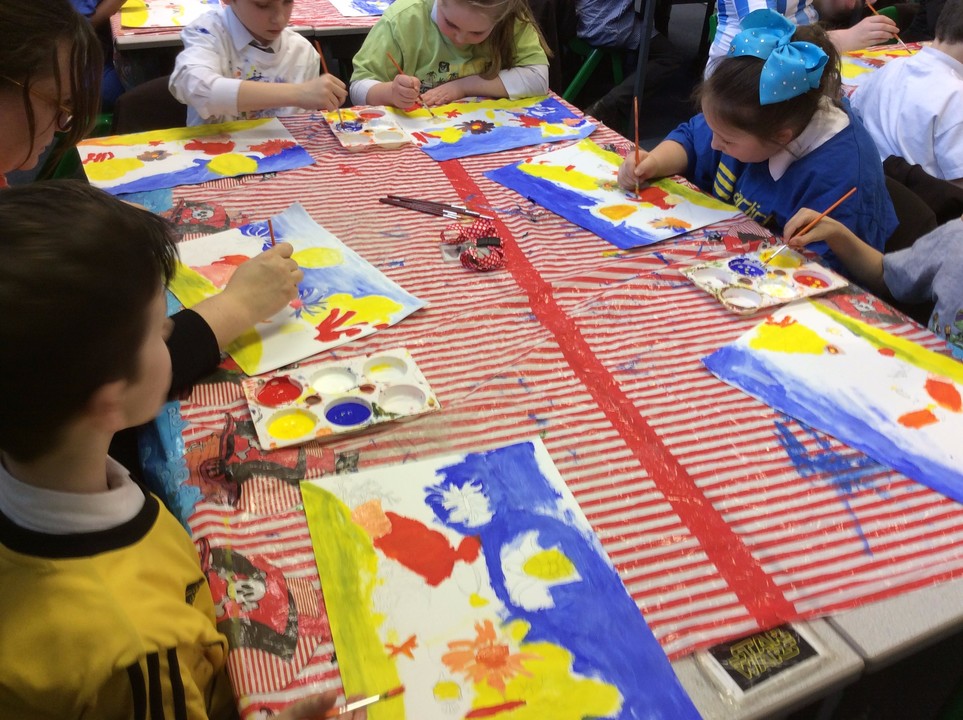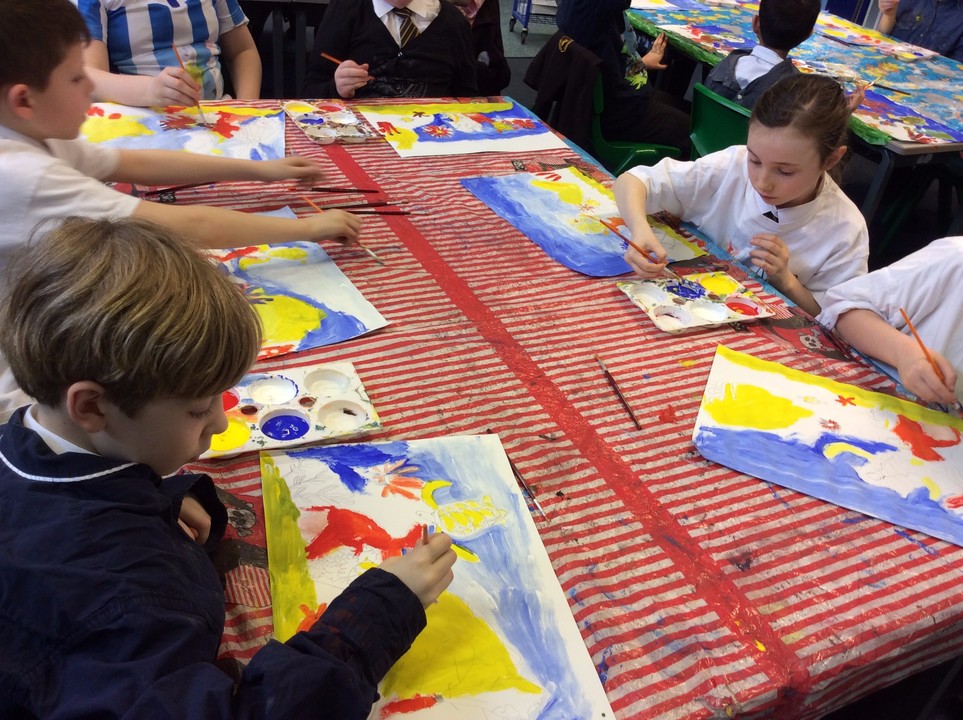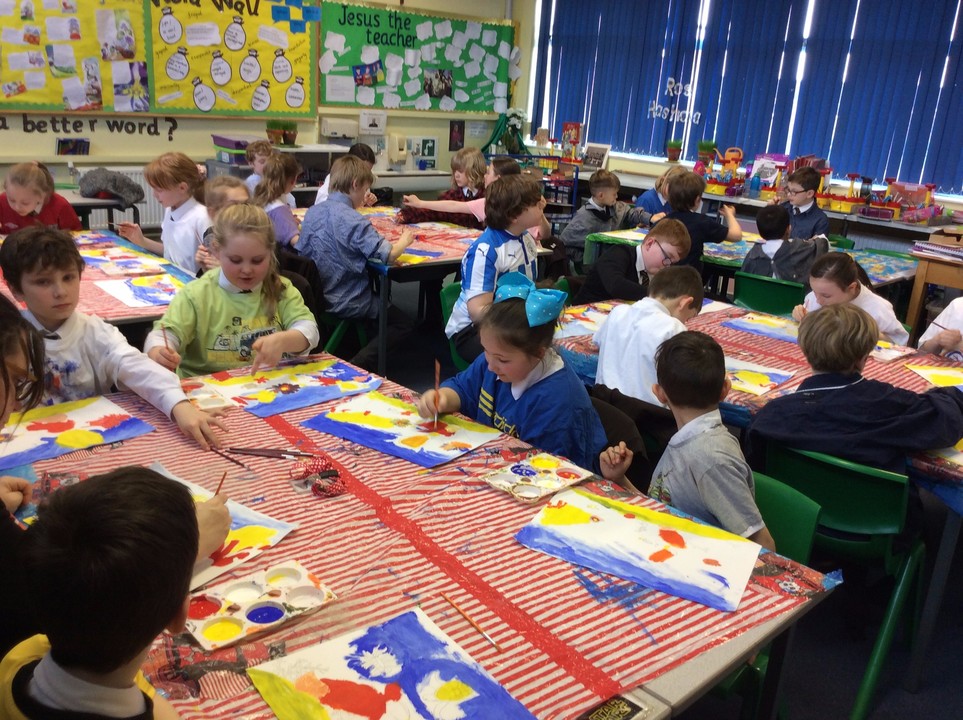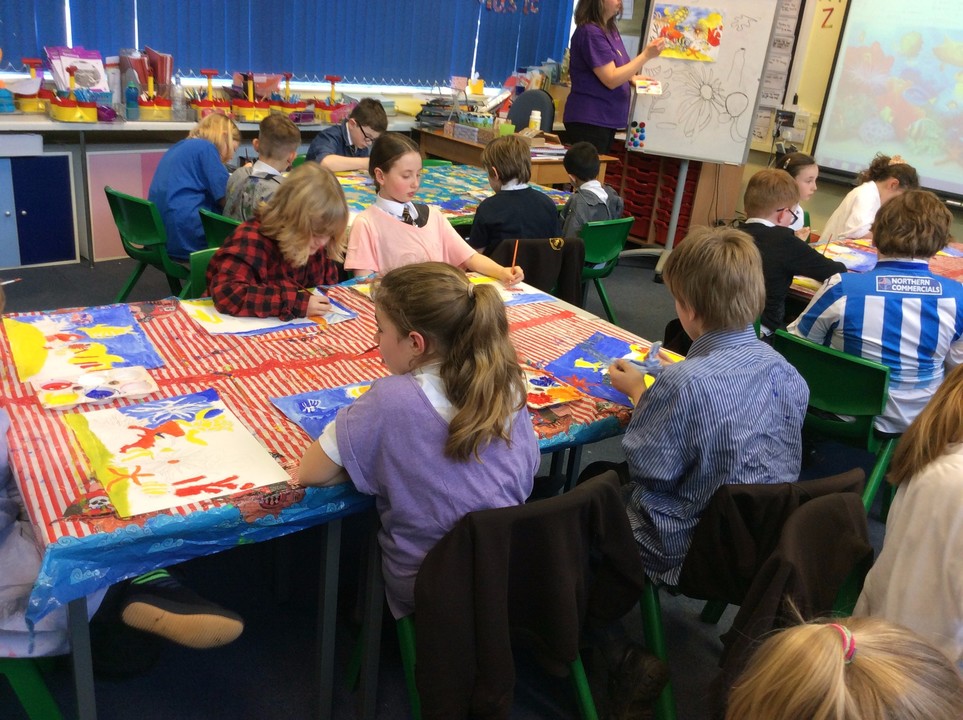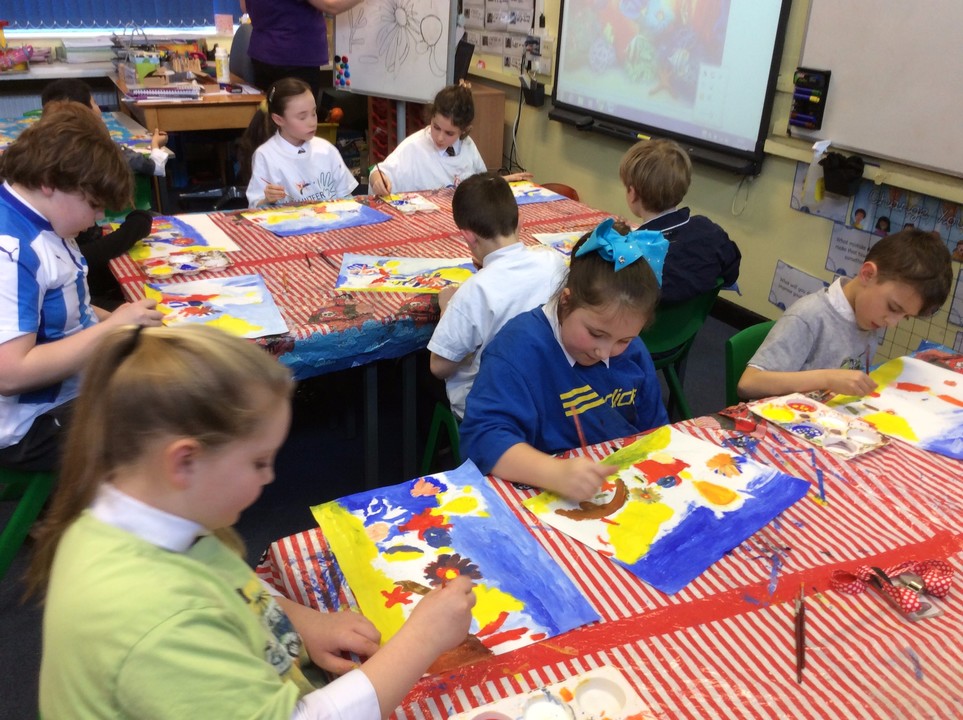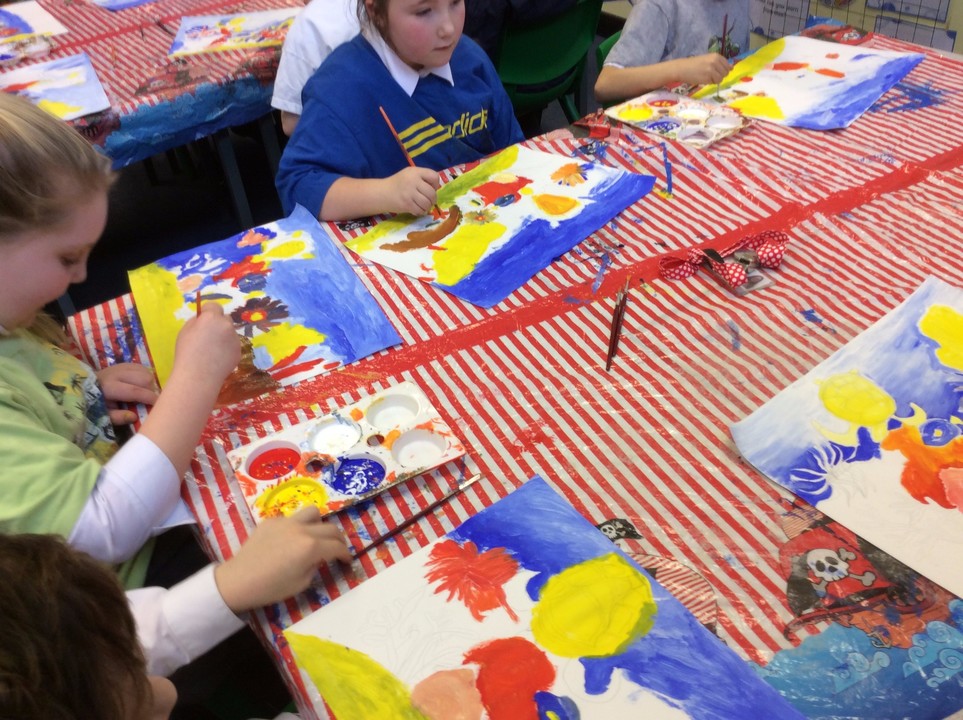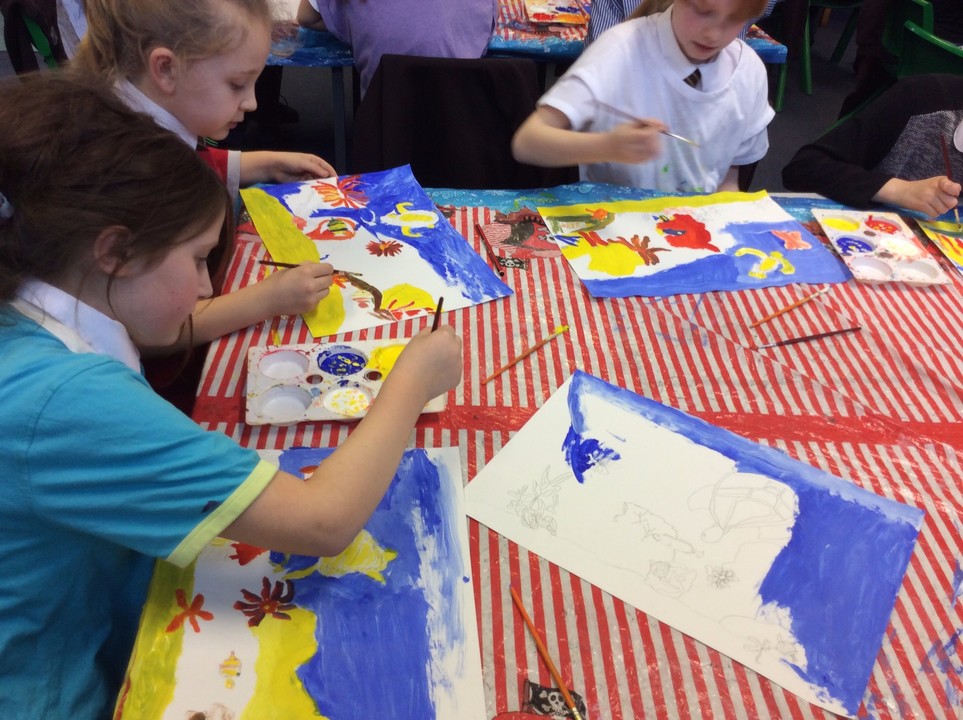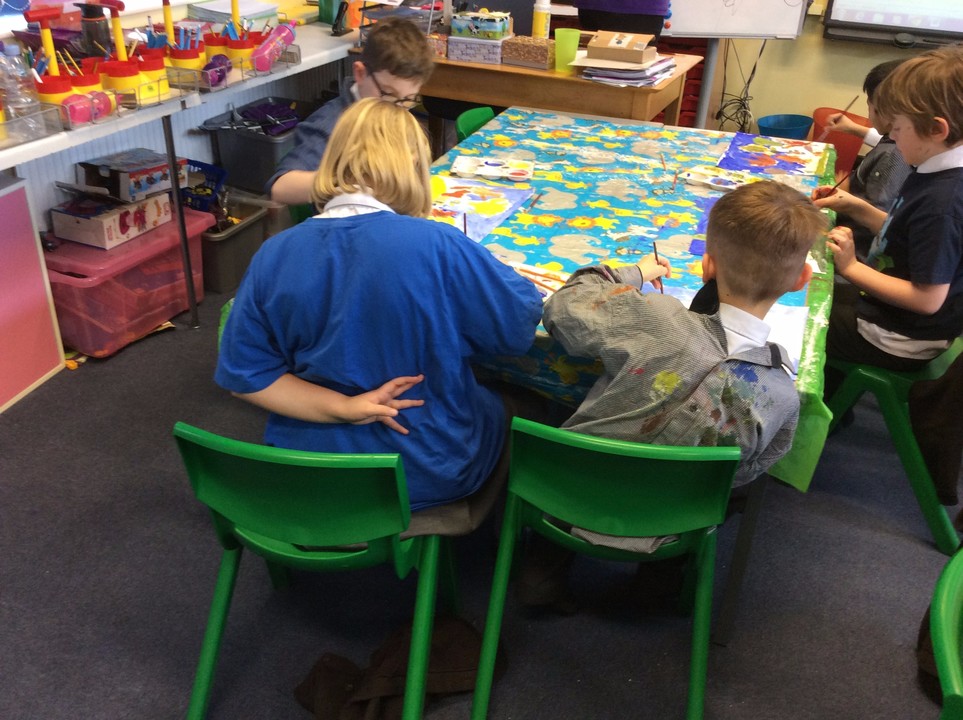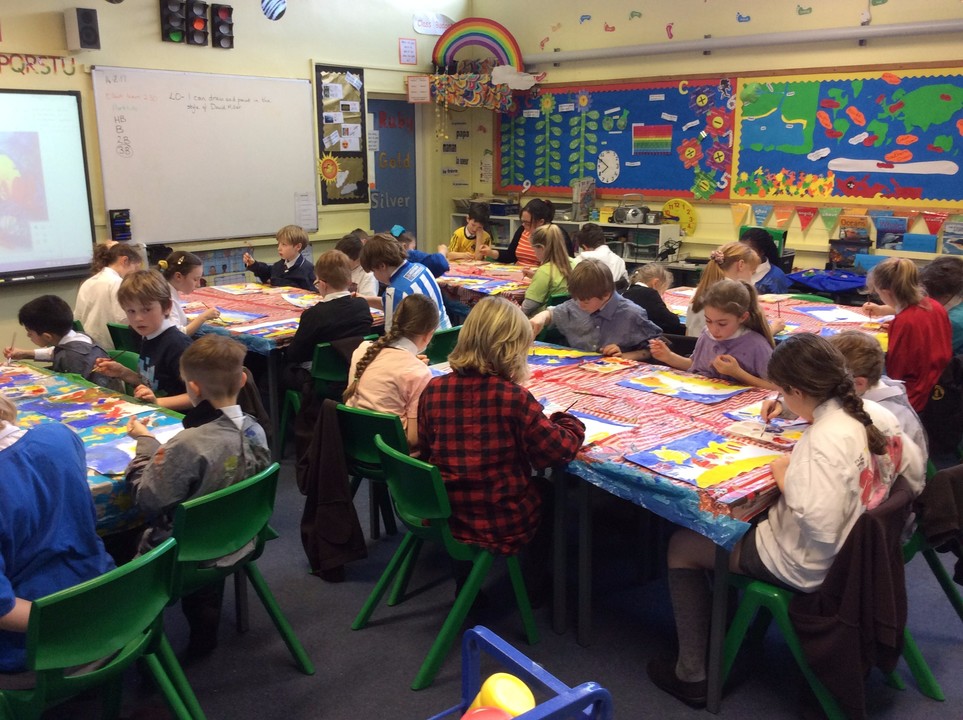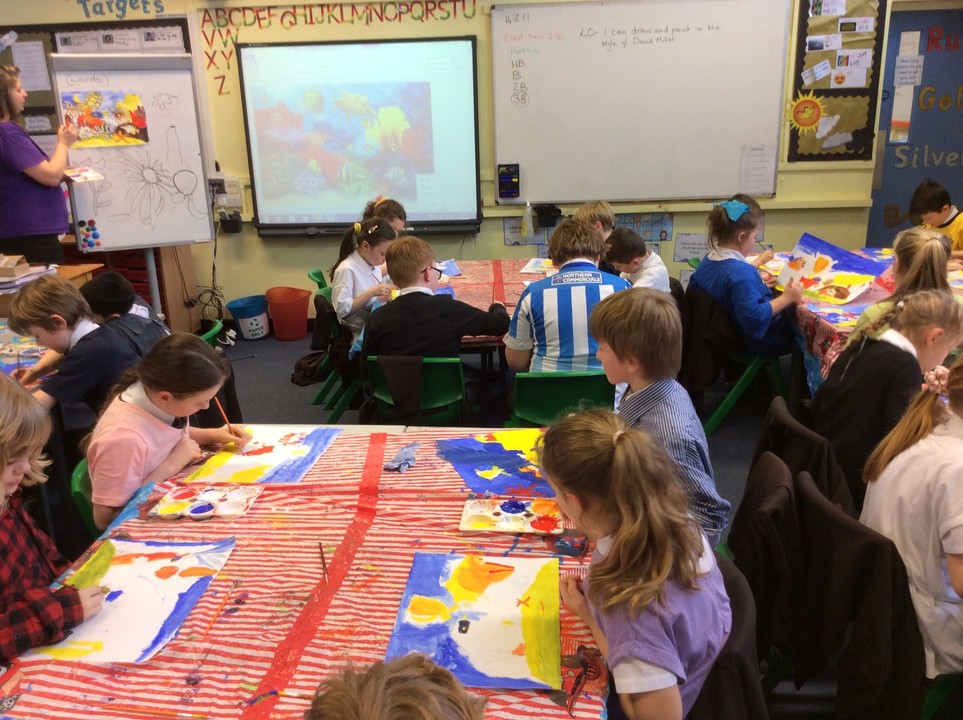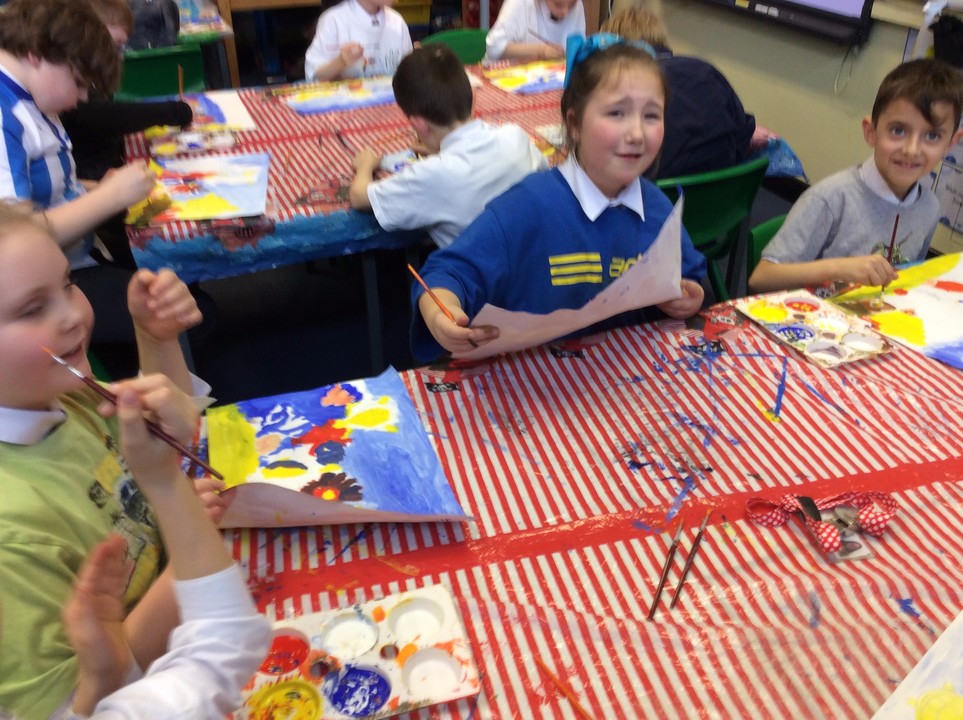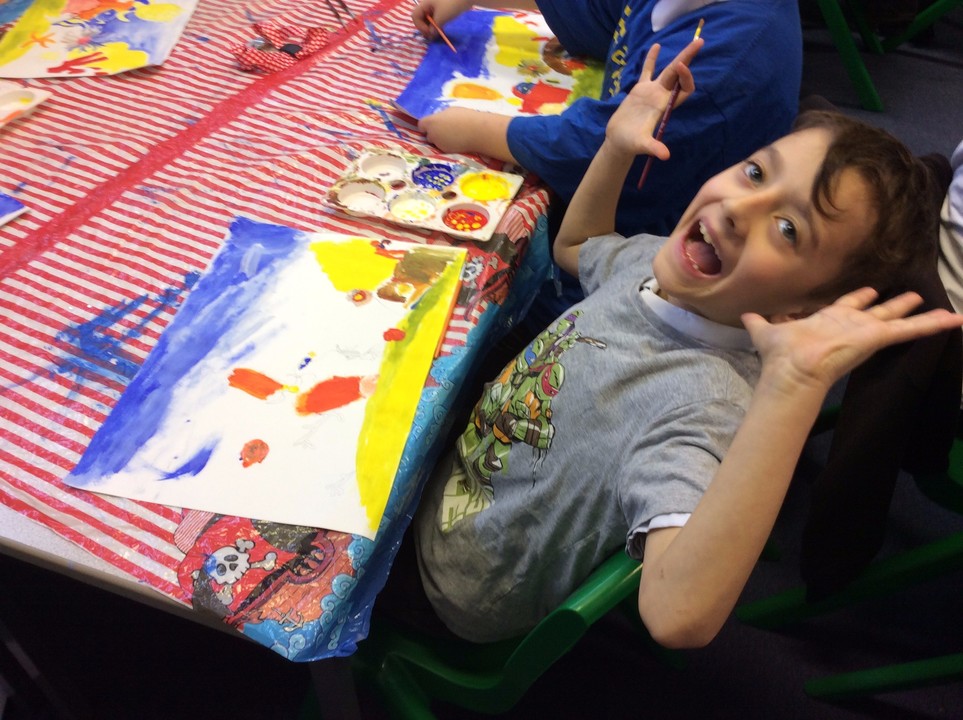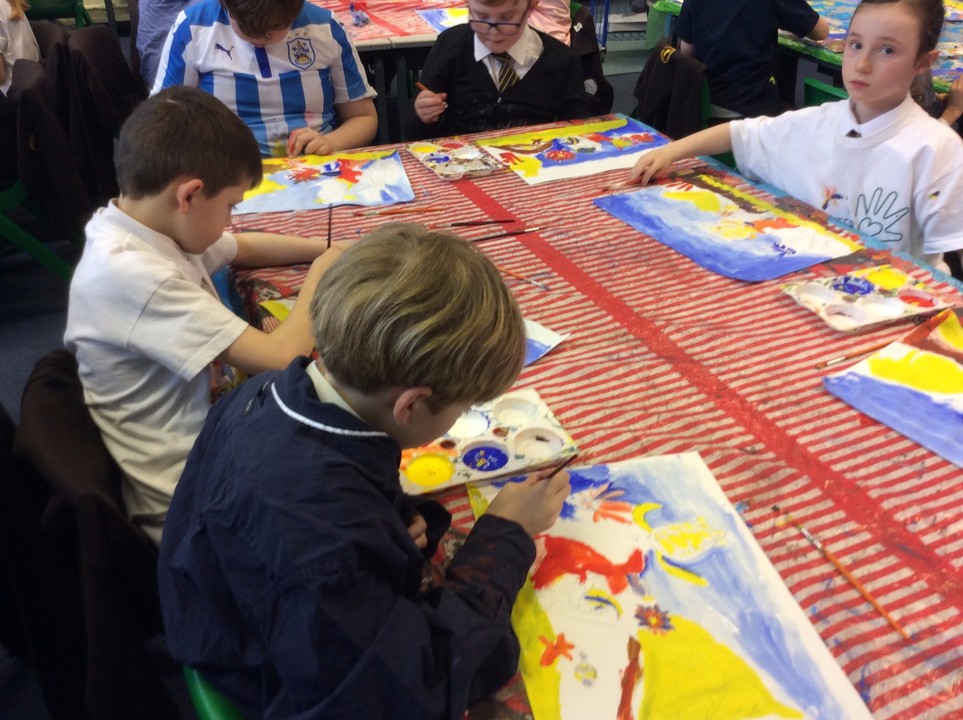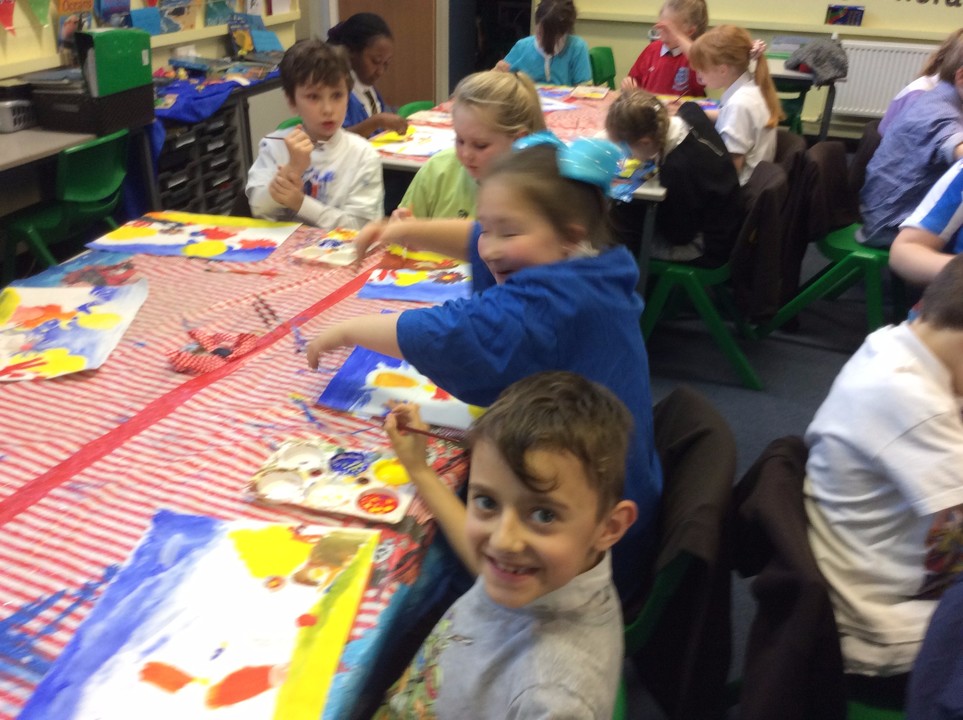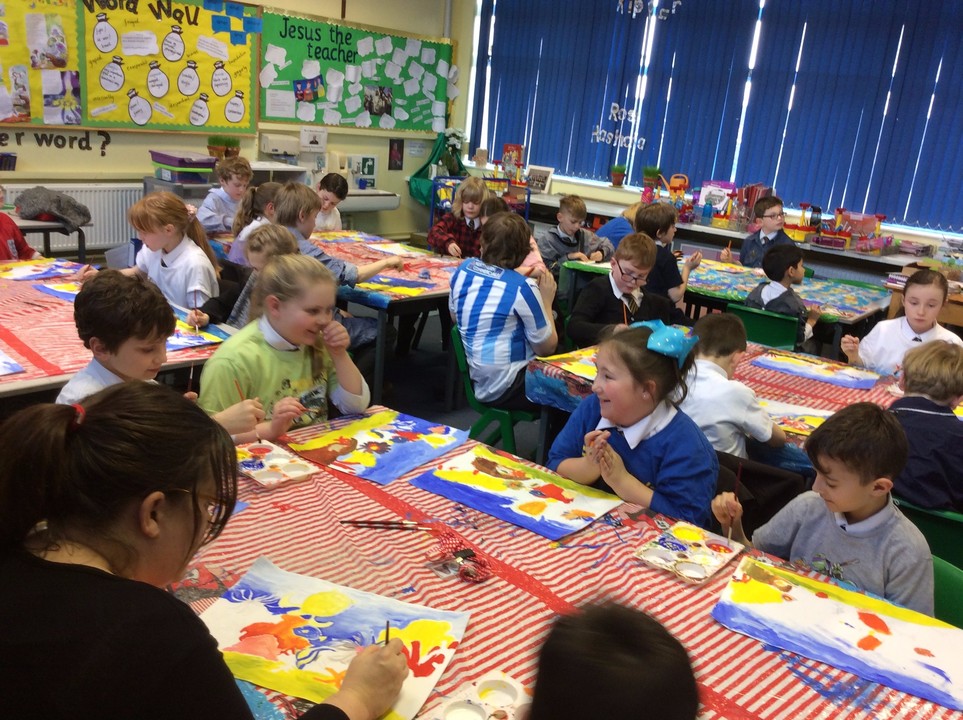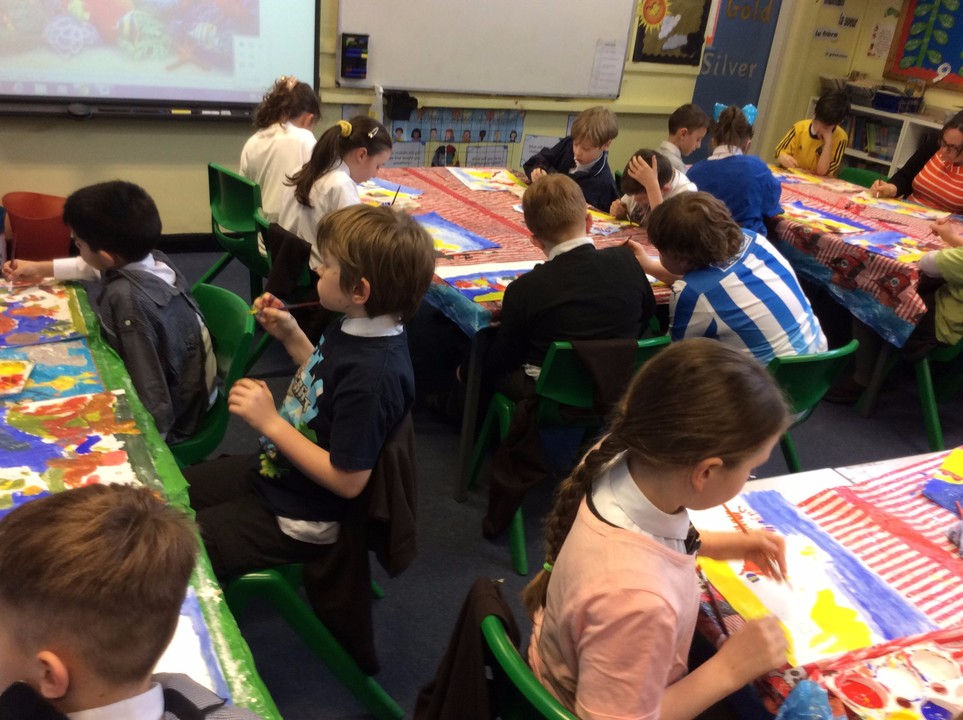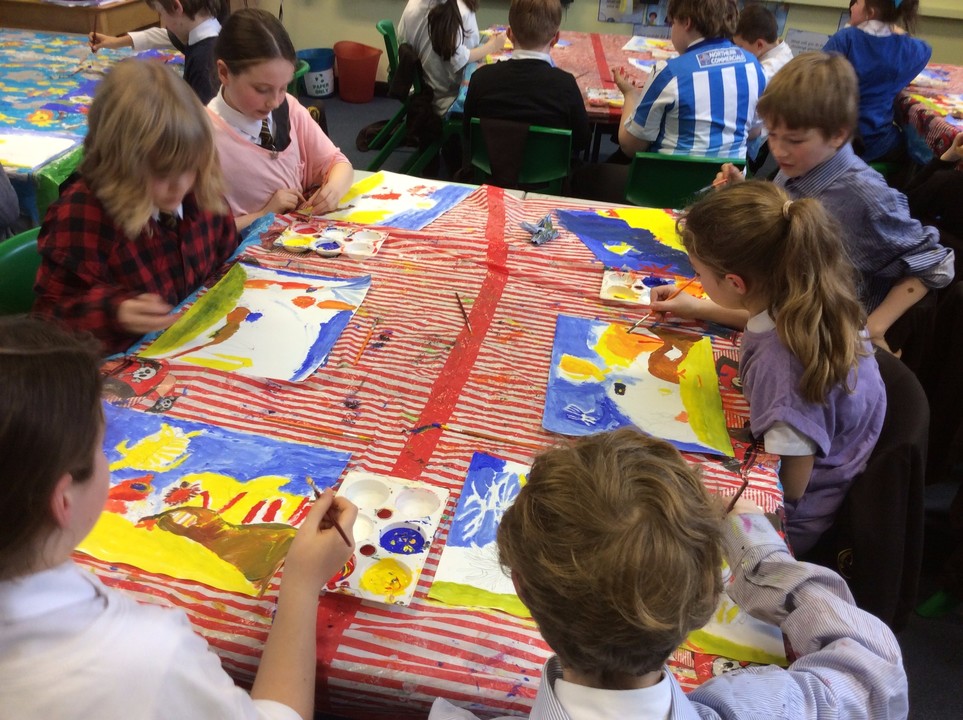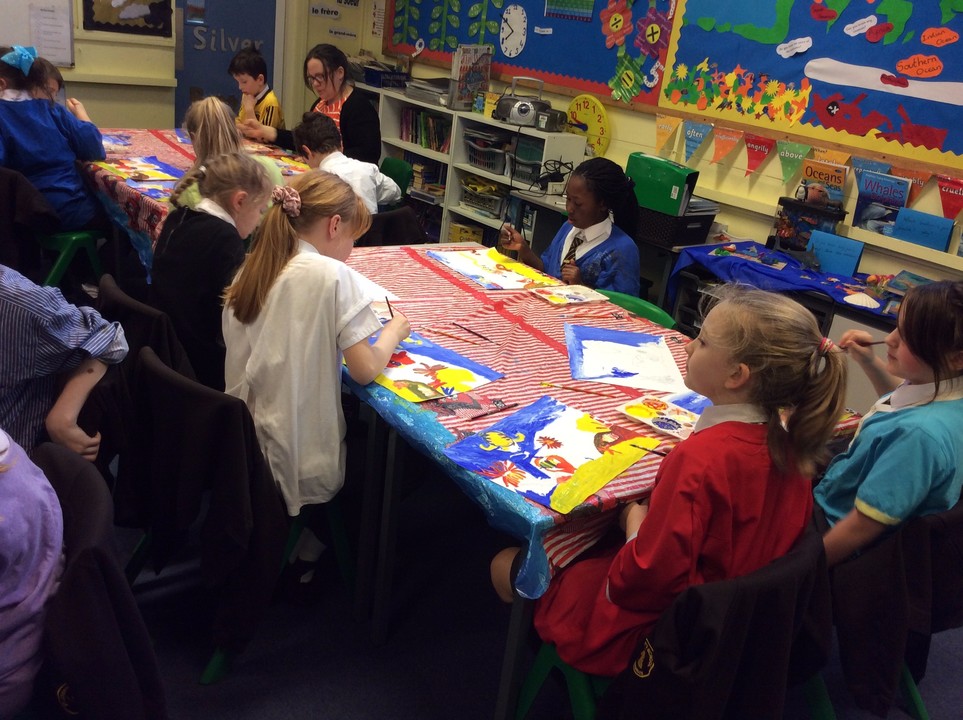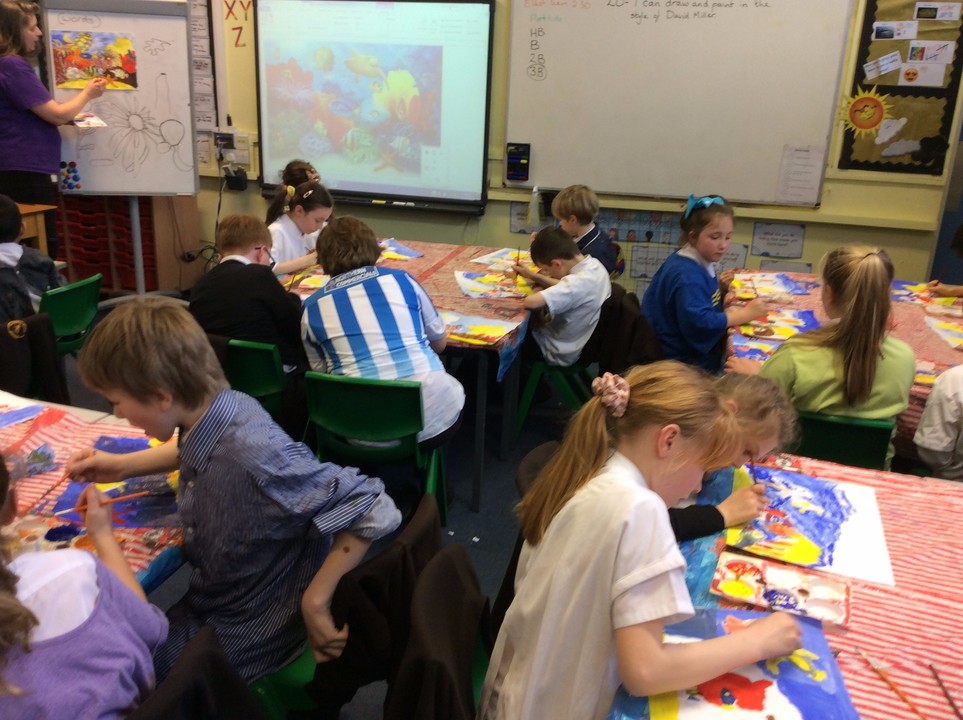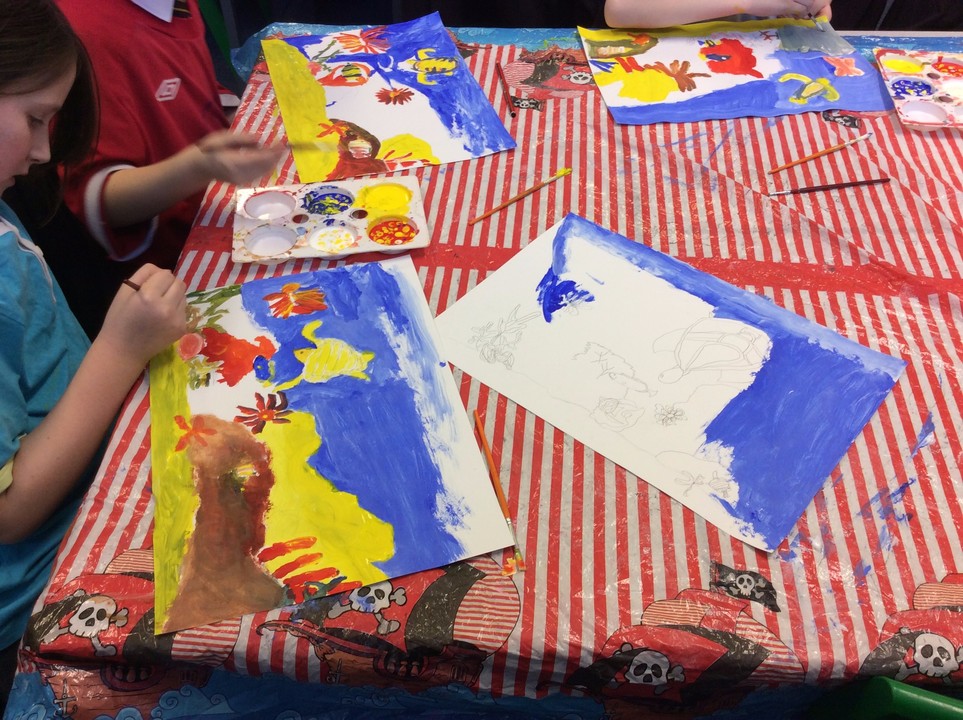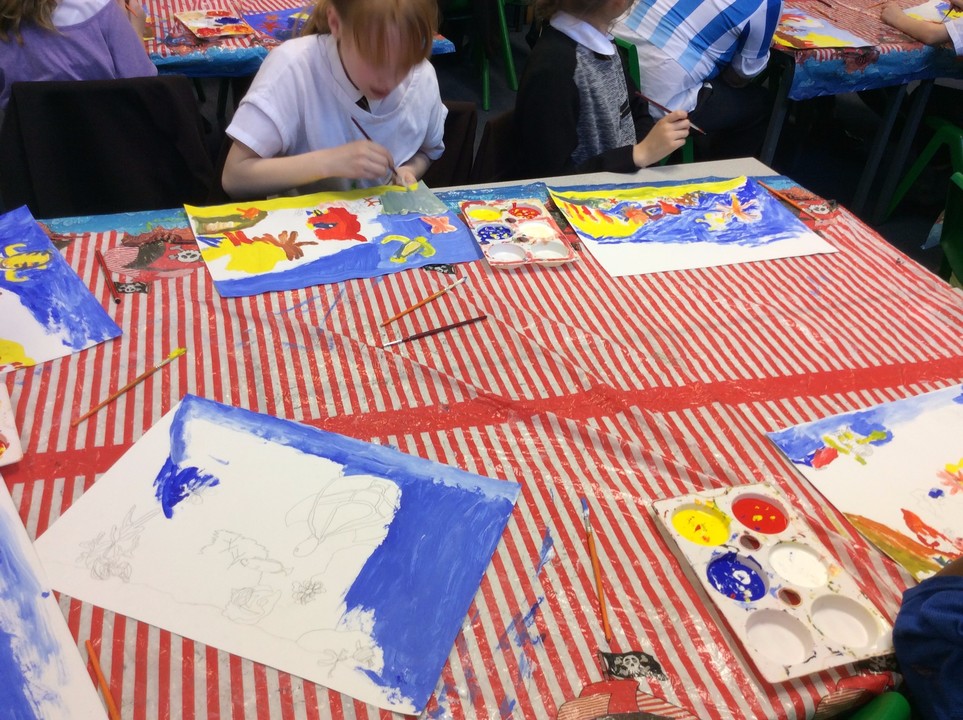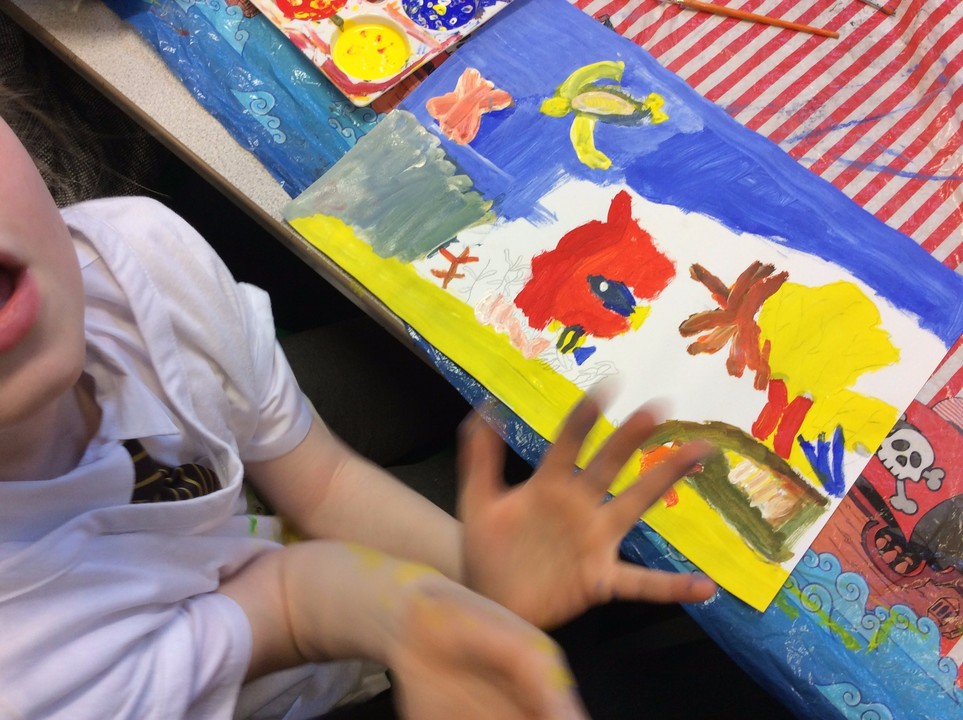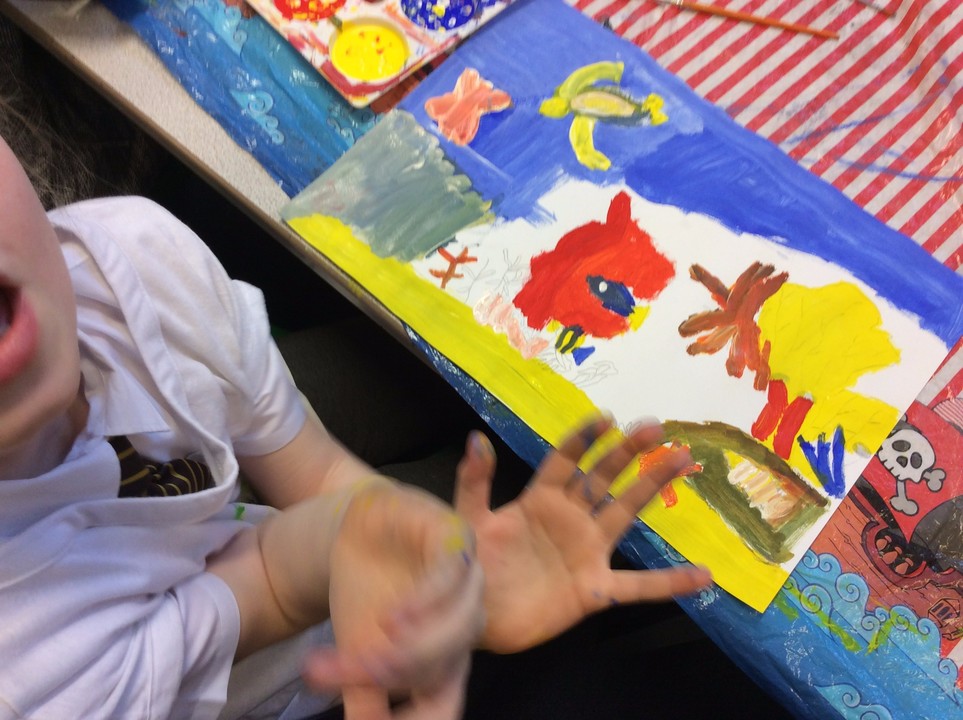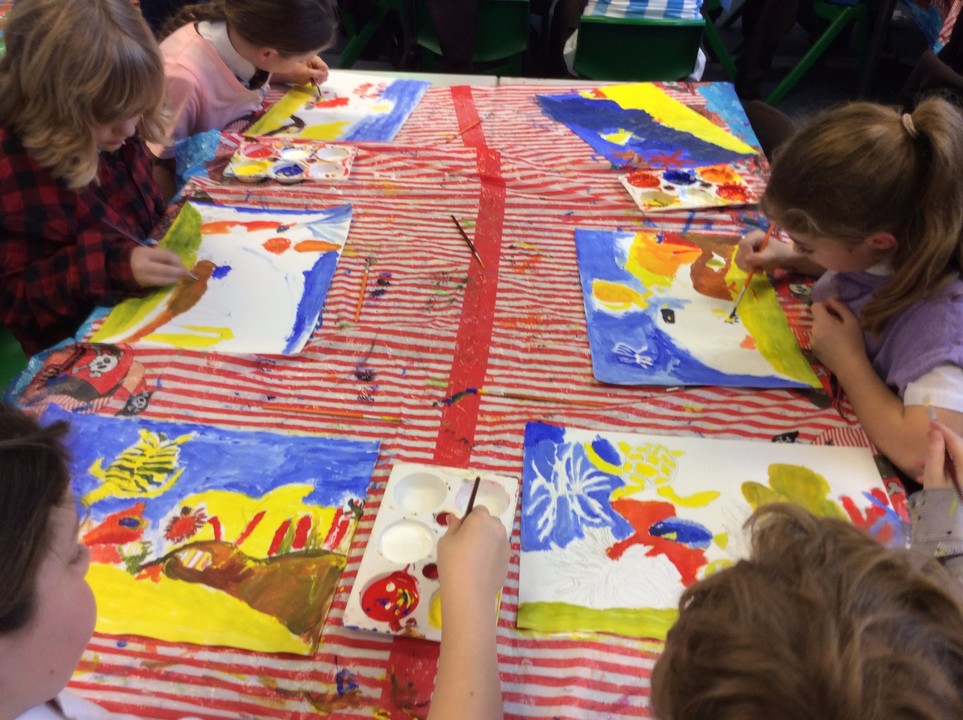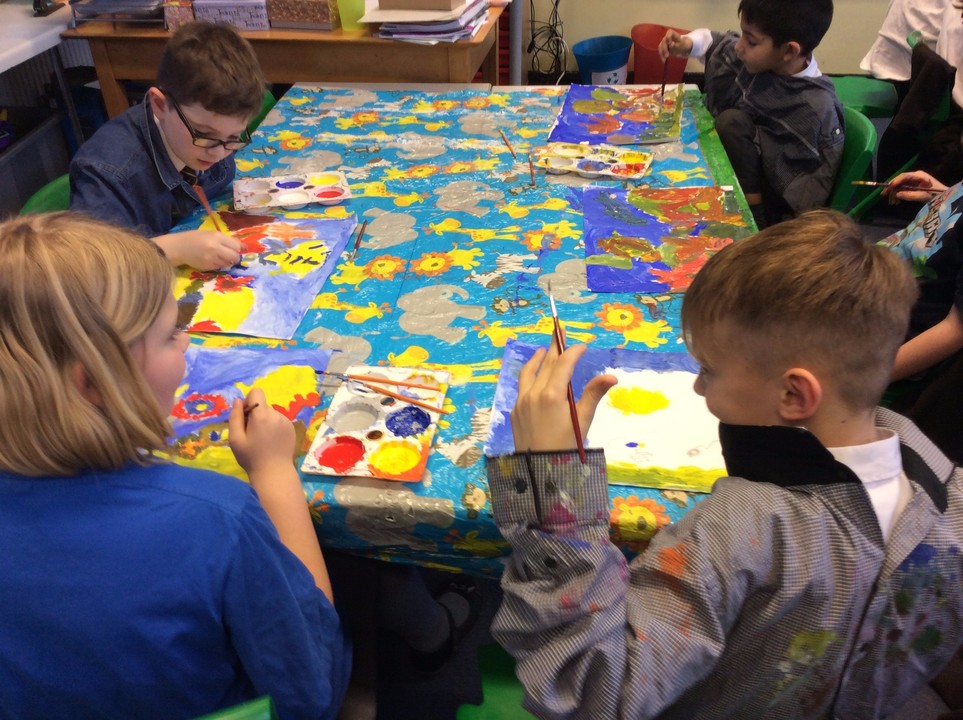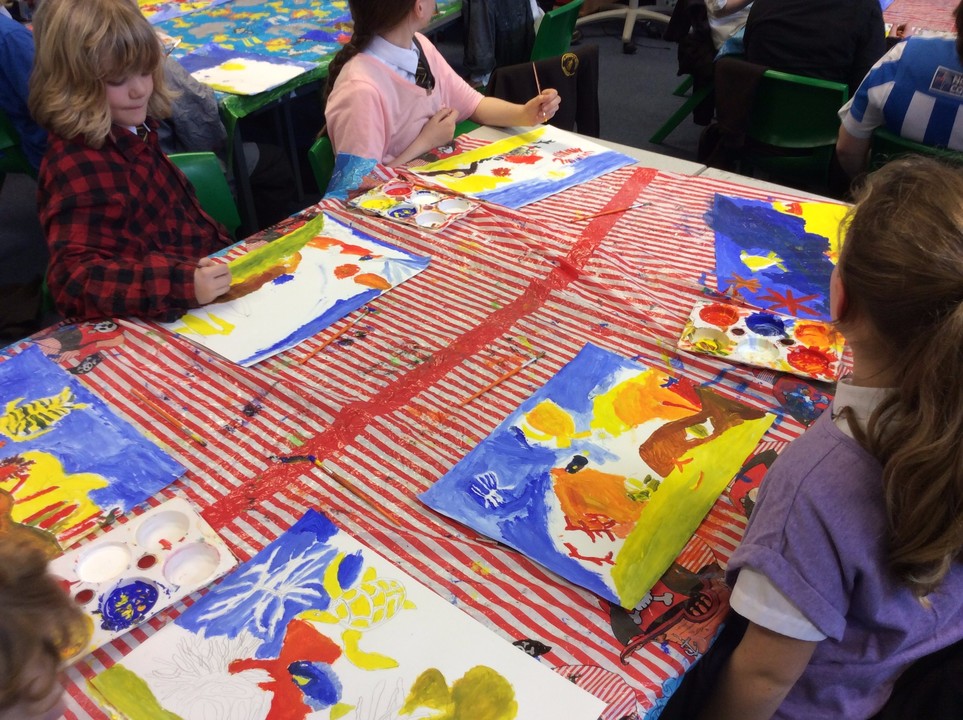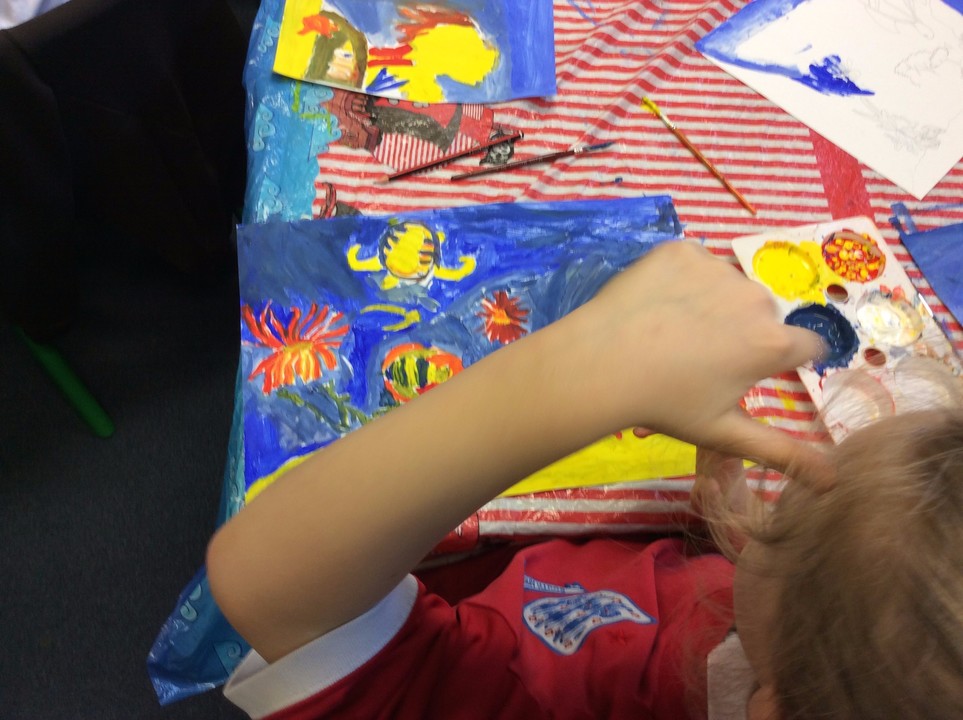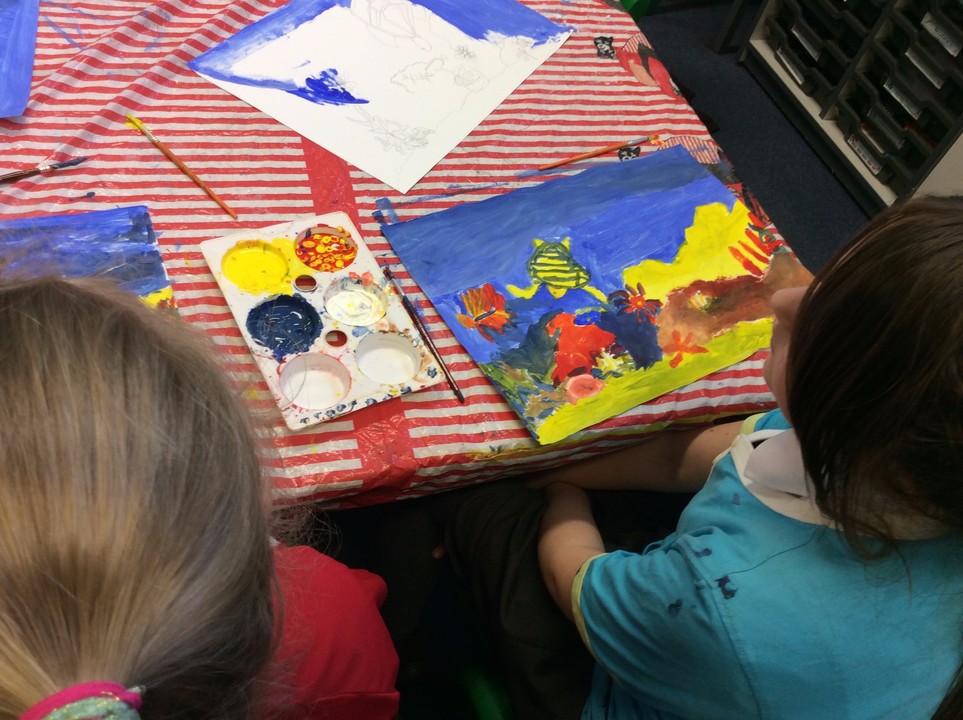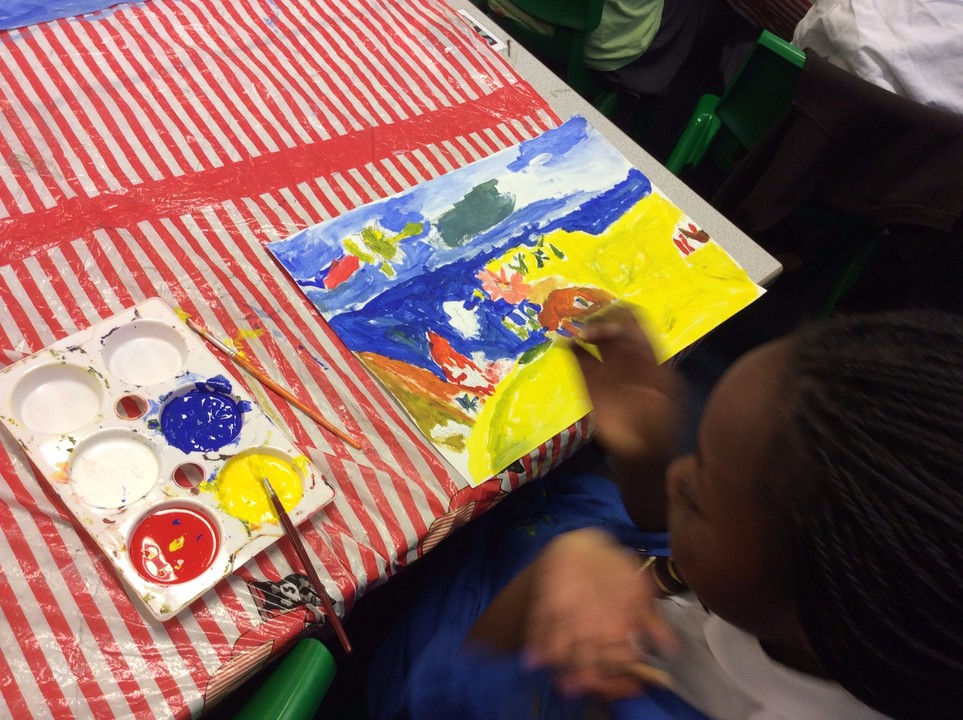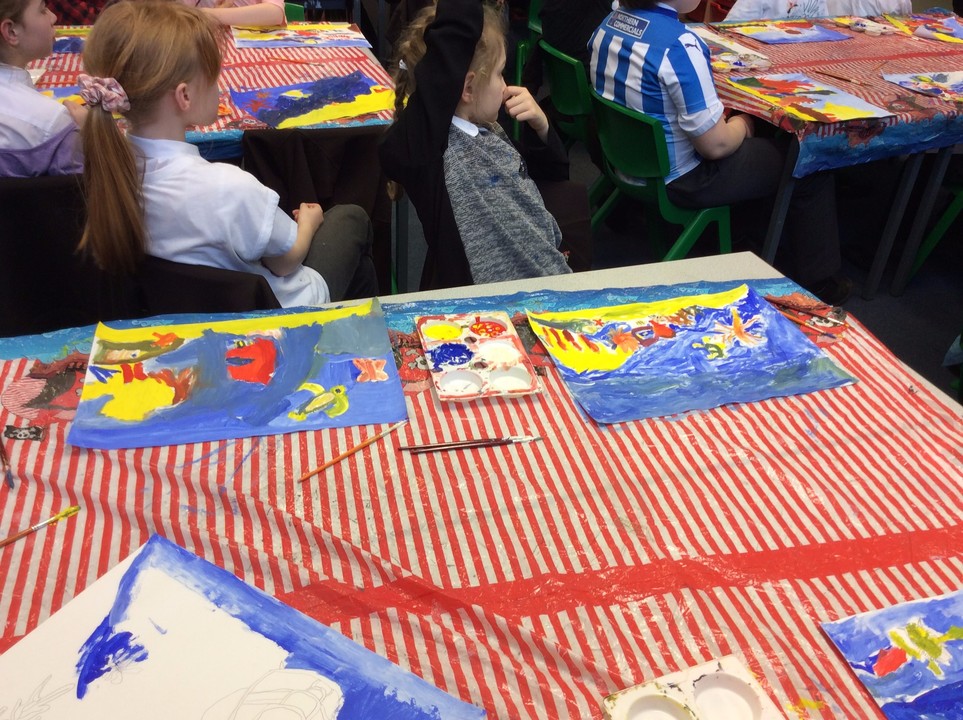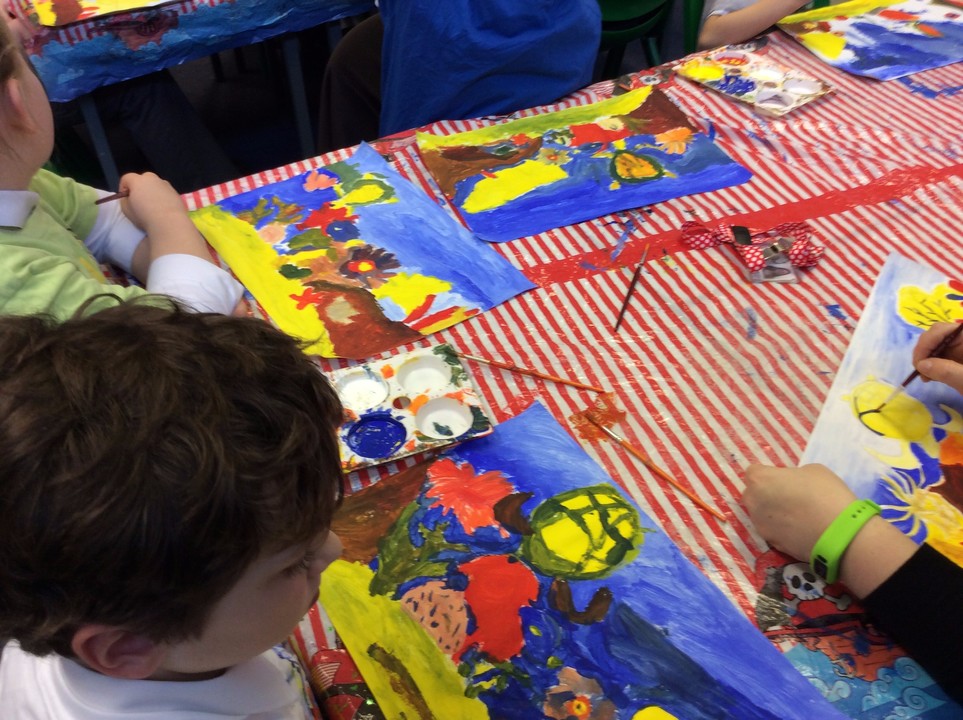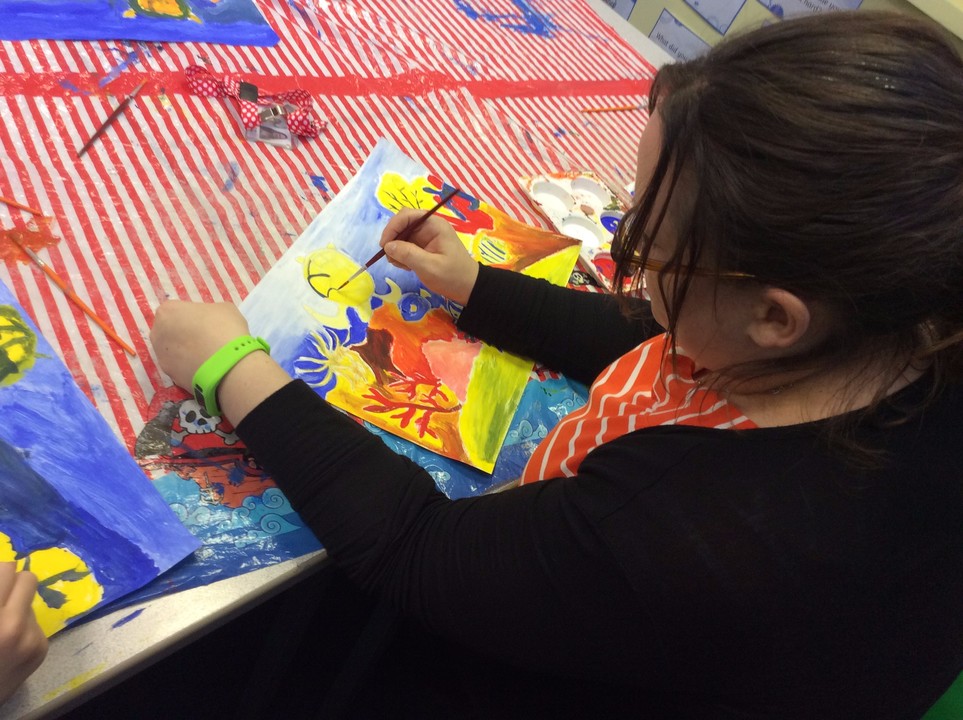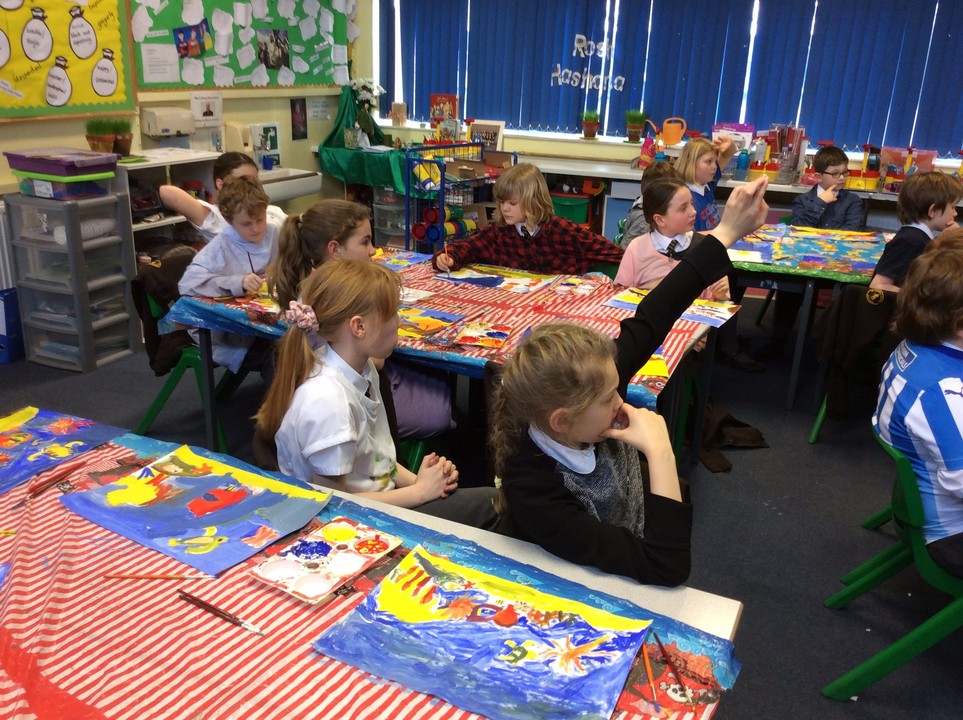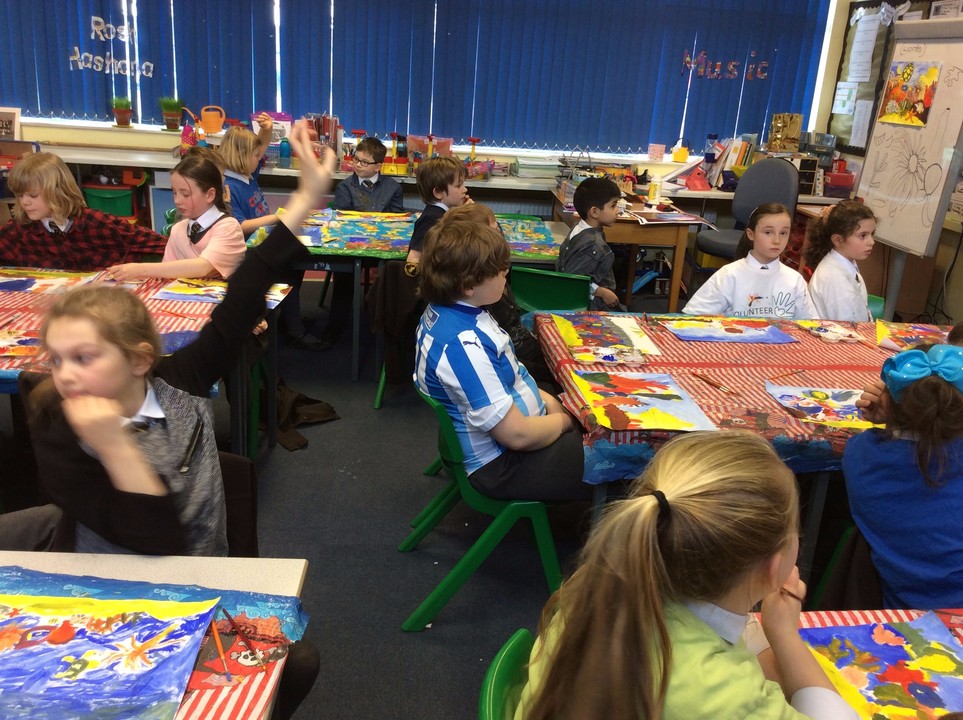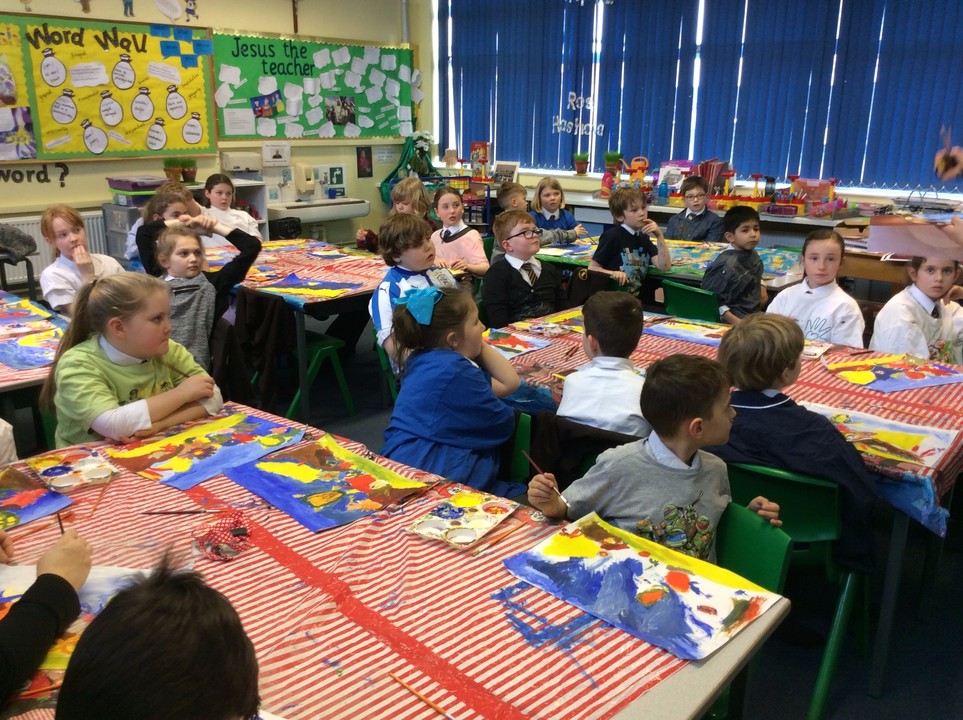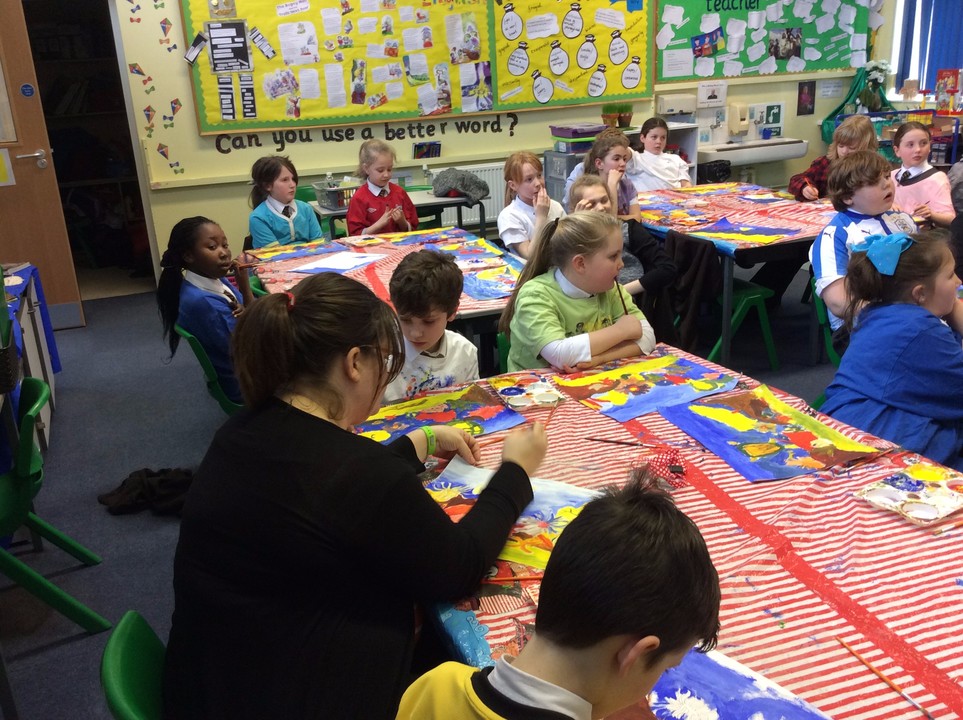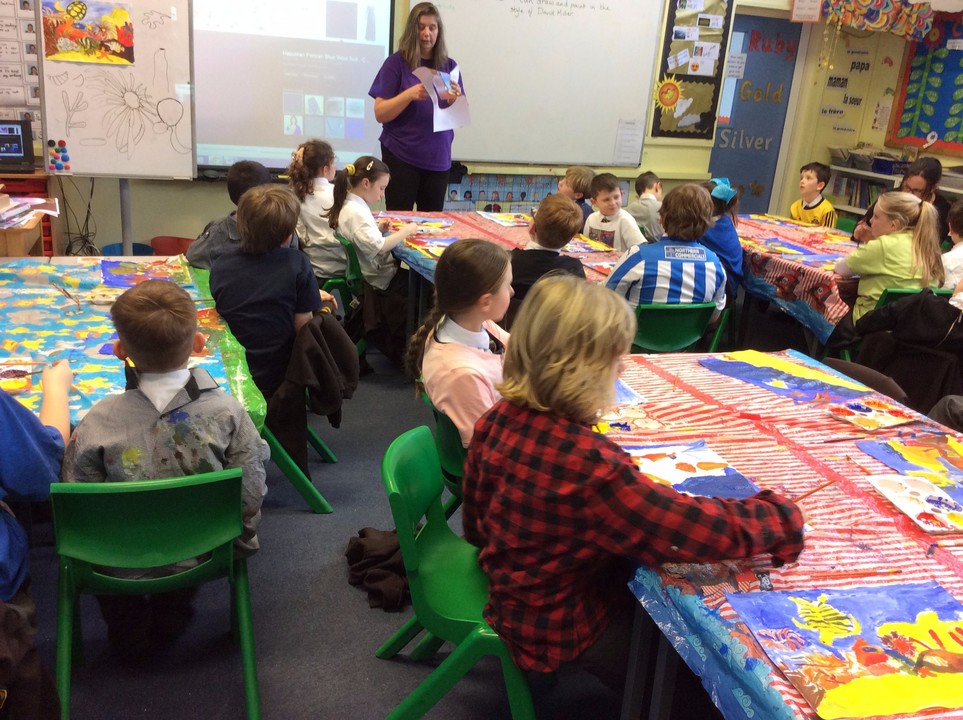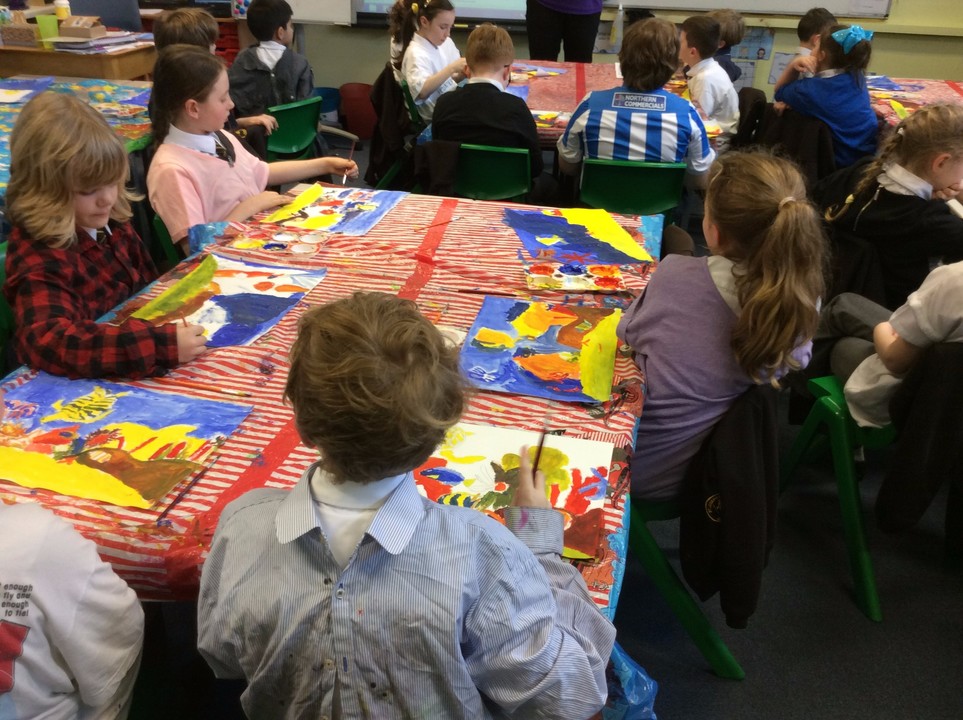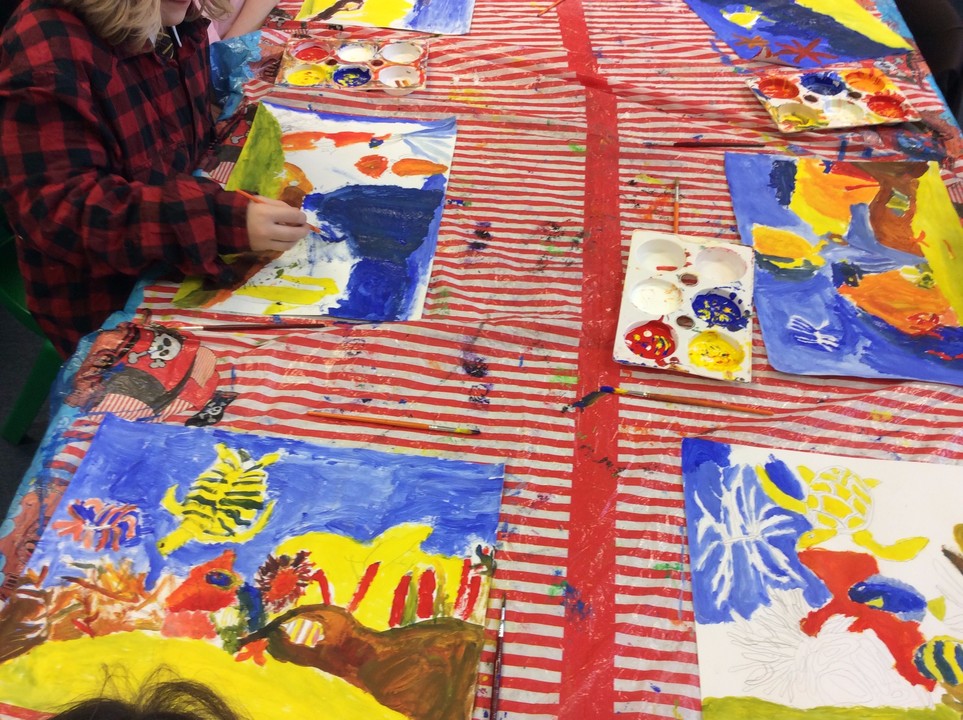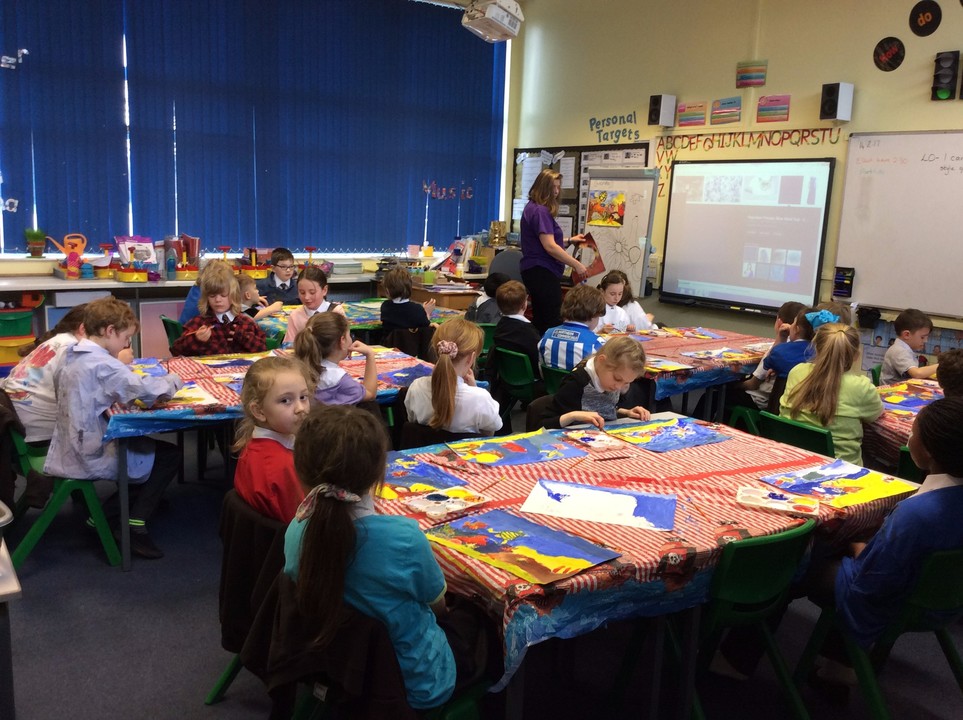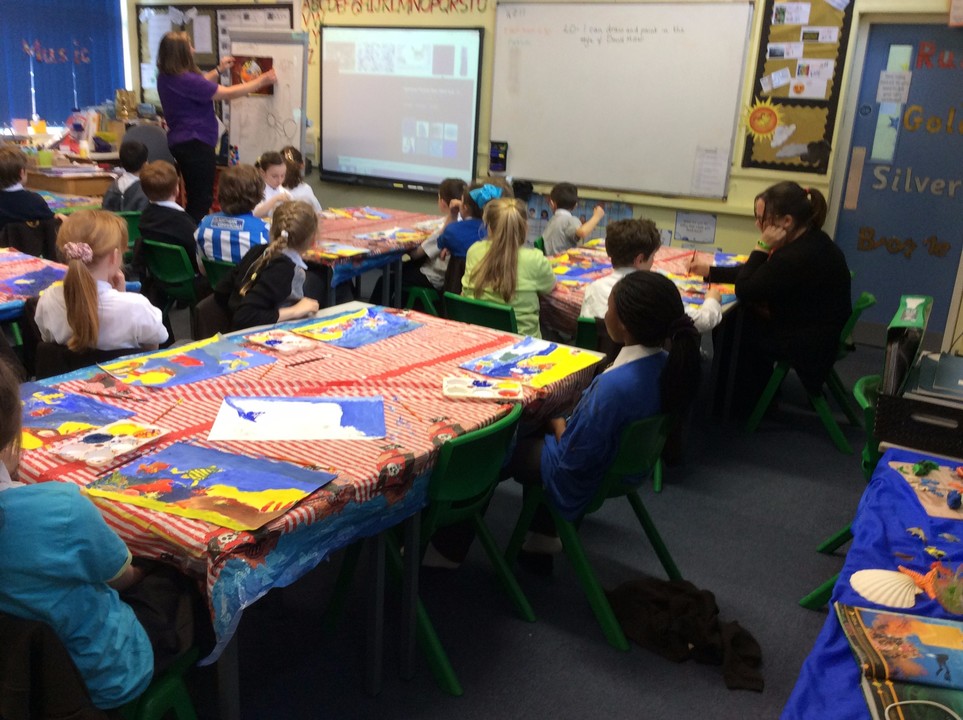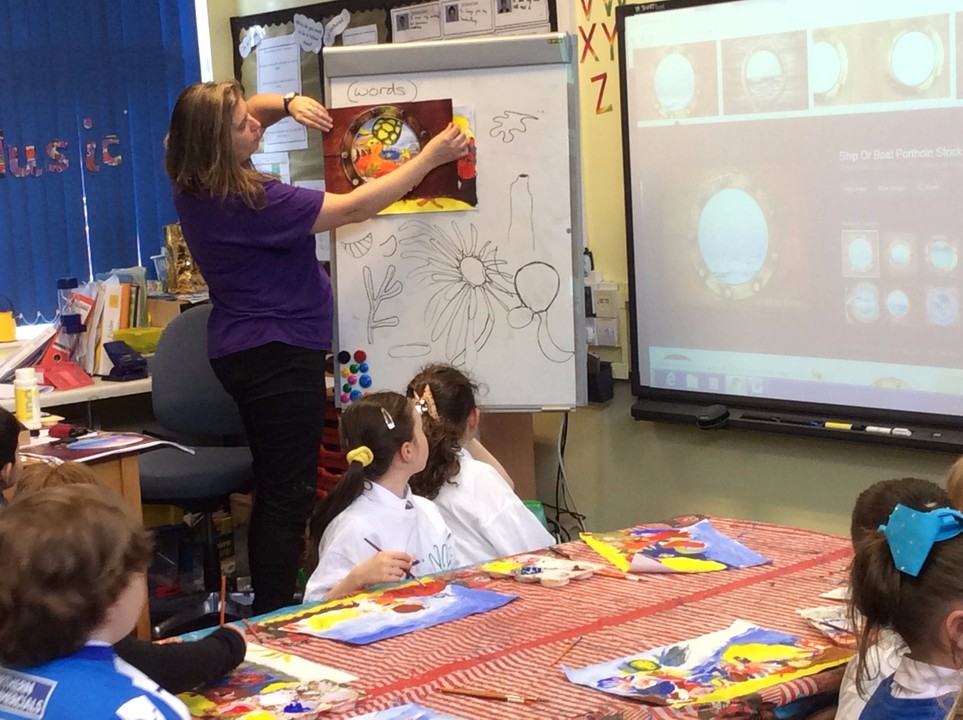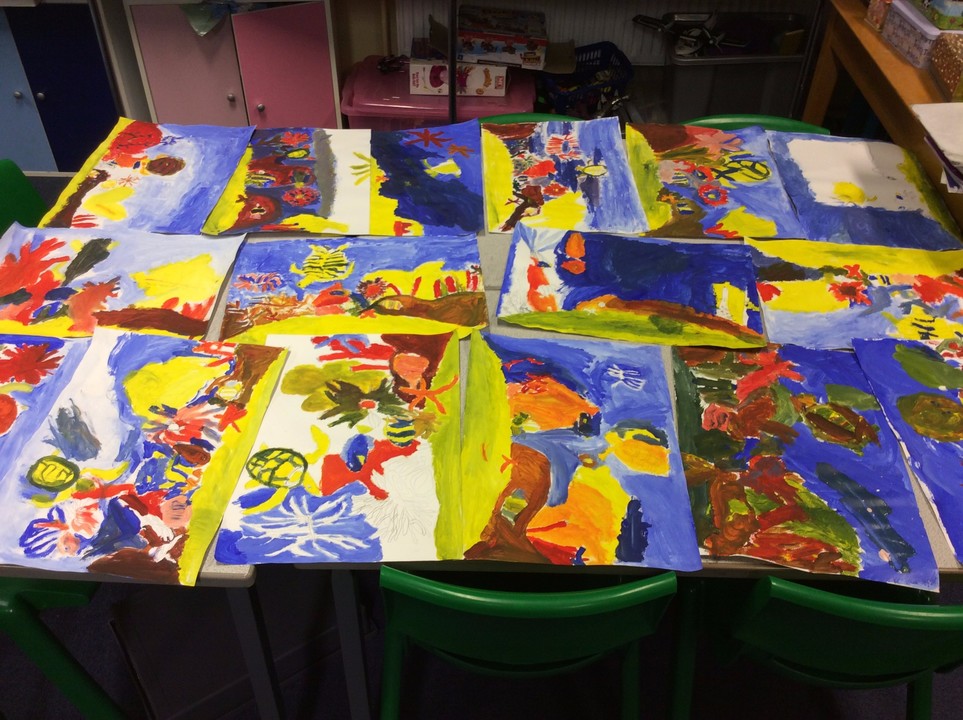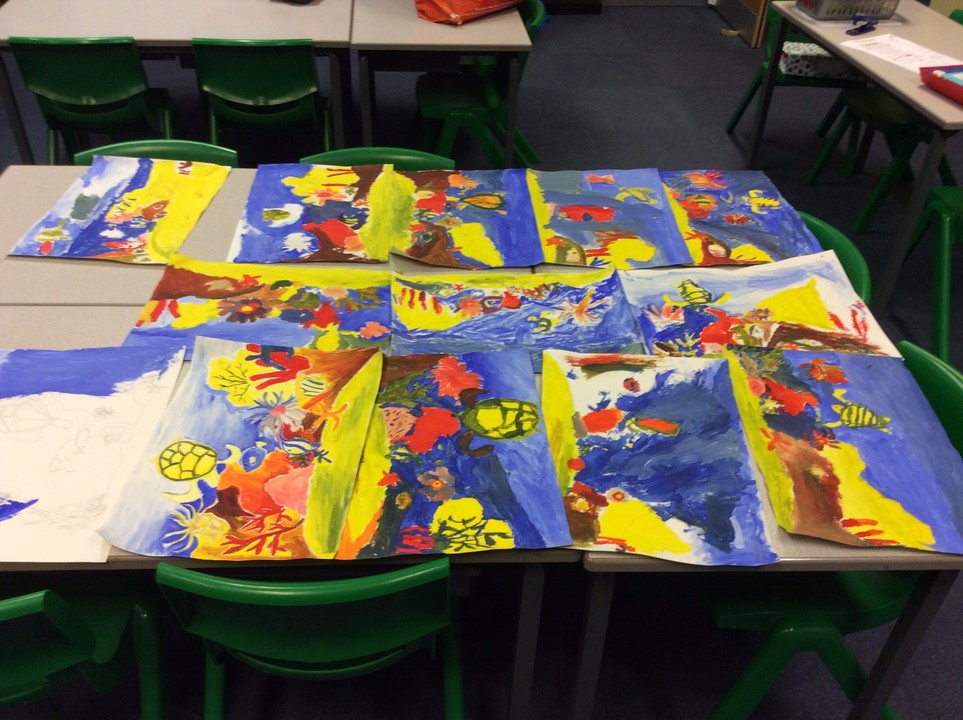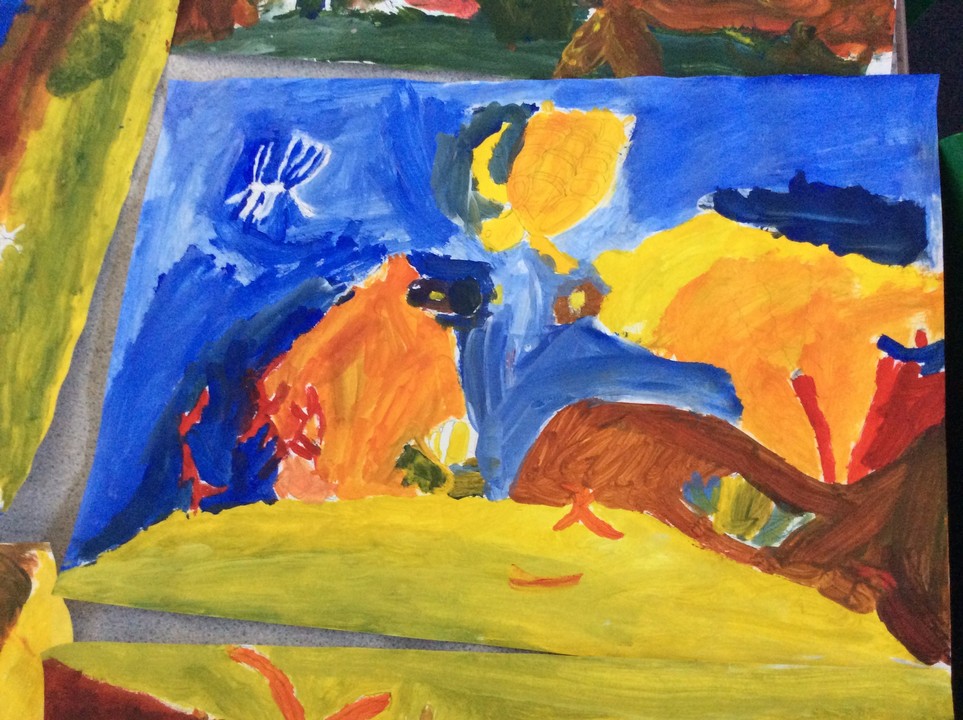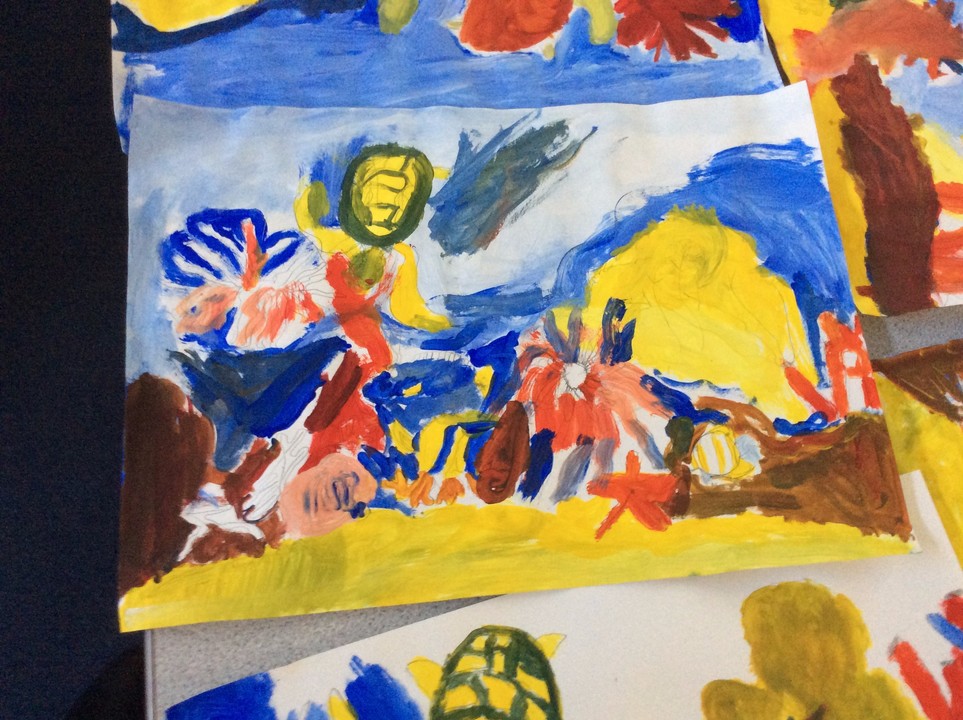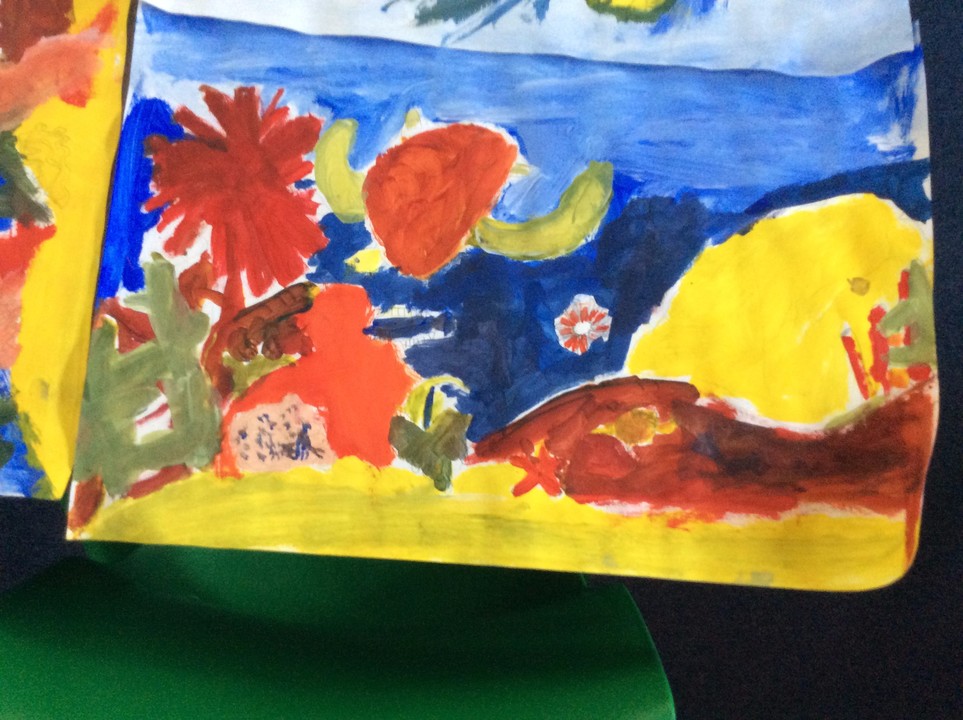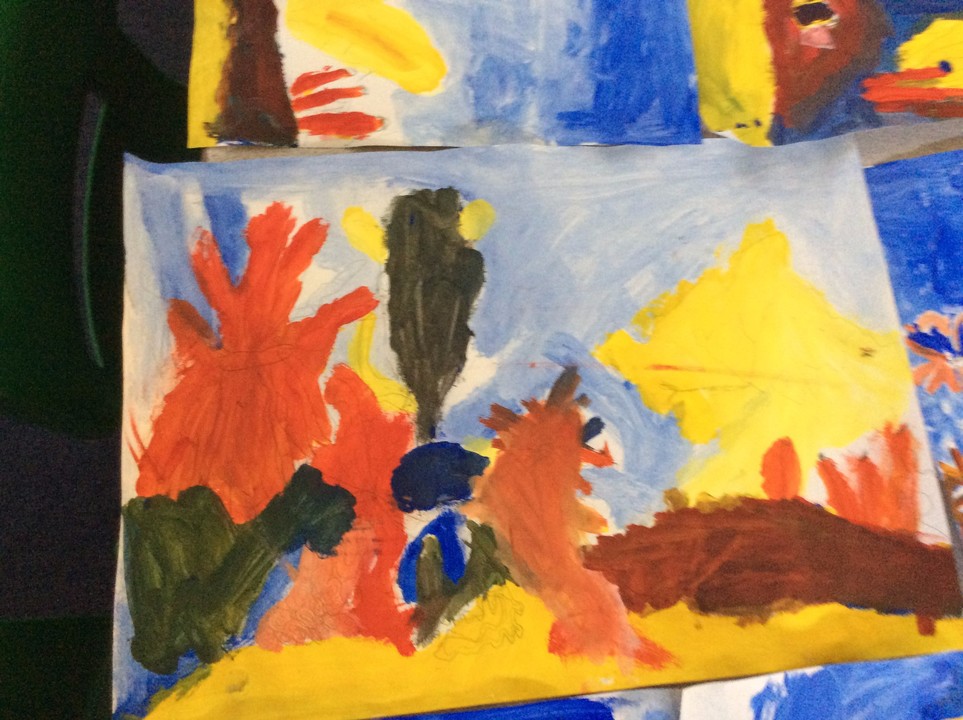 Please spend some time learning the songs for our Easter Production! Click below for all the music.
Future Dates
Easter Production - 4th April at 7pm (more details to follow)
Ogden Water Trip- 5th April
Notices
PE day is on a Thursday. Please make sure you have an indoor and outdoor kit in school.
This half term we will be developing our skills in GYMNASTICS.
Homework will be given out on a Friday and should be returned by the following Wednesday.
Please learn spellings sent home It will help you in class. Remember to sign in the spelling log when you have worked with your child on them!
In Year 4 I ask that you read at home each night. Even 10 minutes is great! Lots of you are forgetting - get into a routine!
Year 4 had great fun on World Book Day. We all dressed up as our favourite book characters. Can you guess who we are?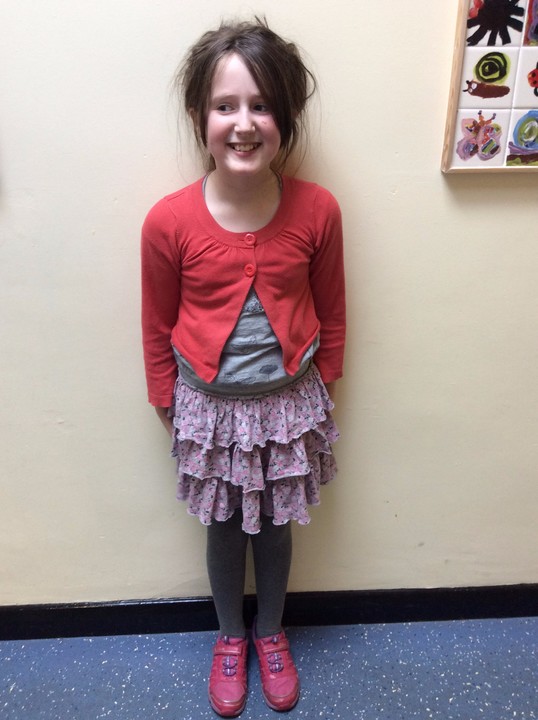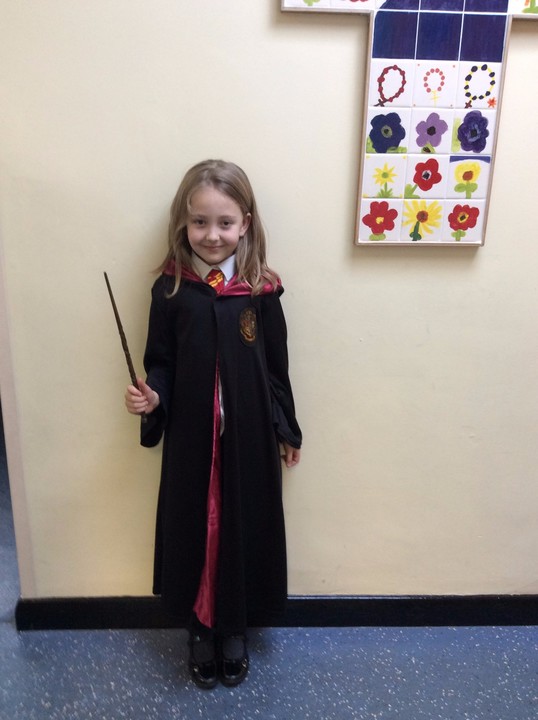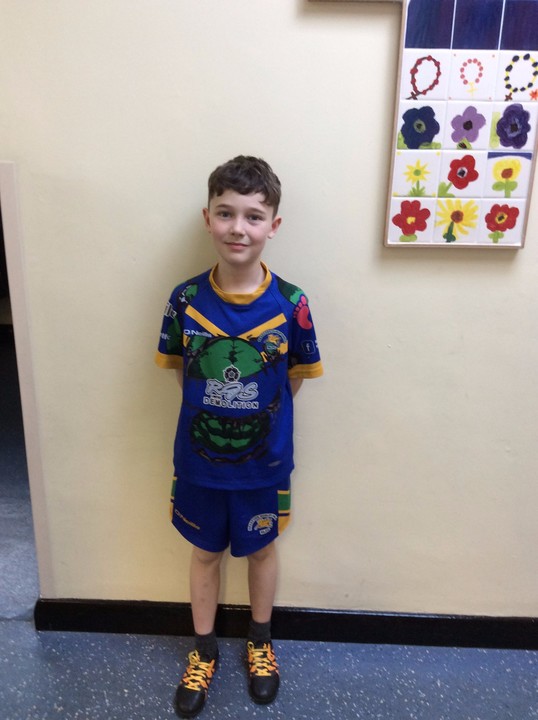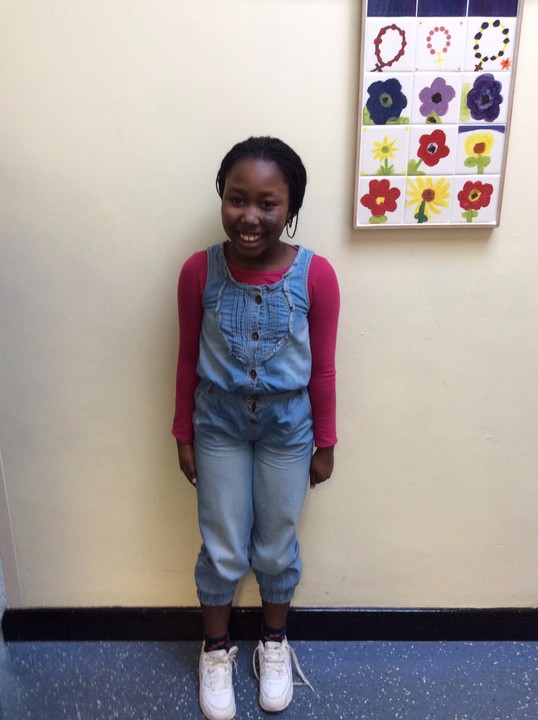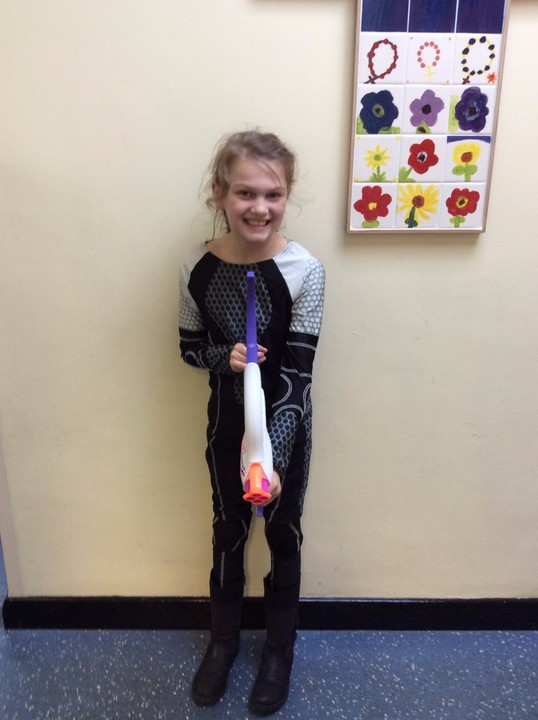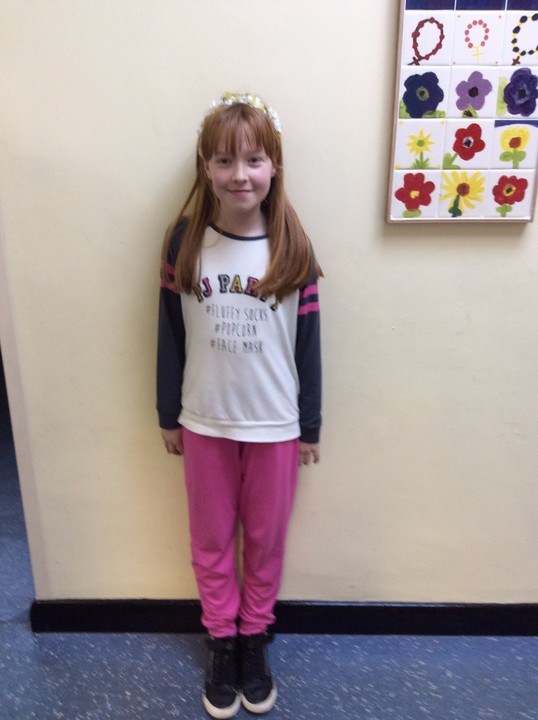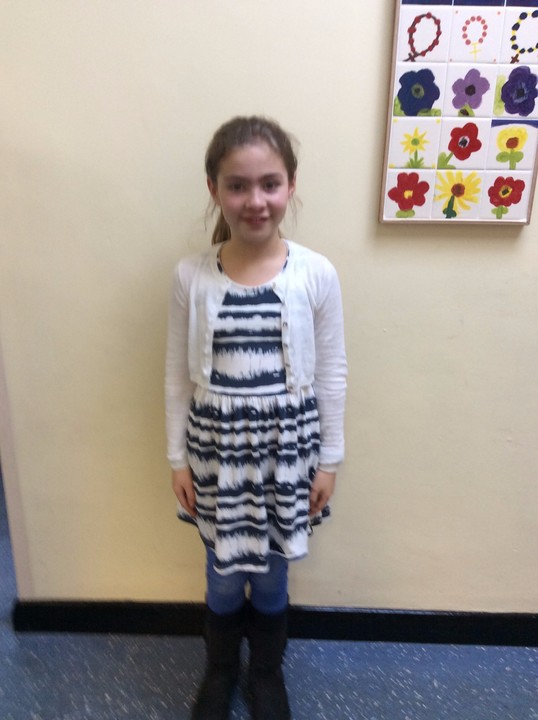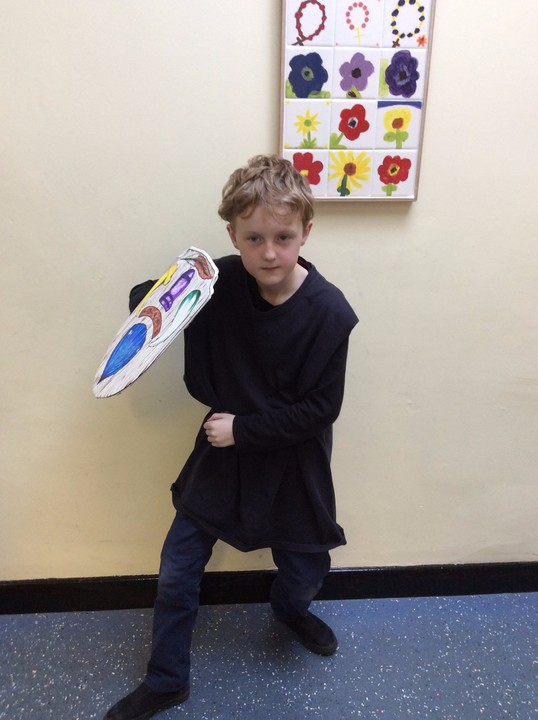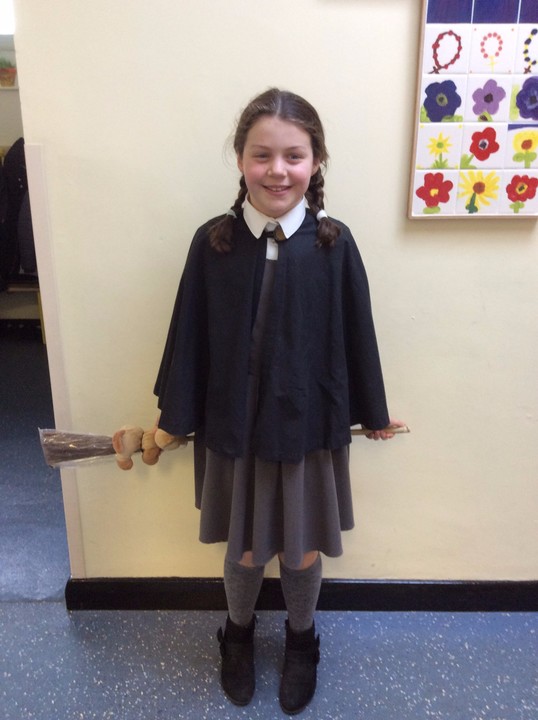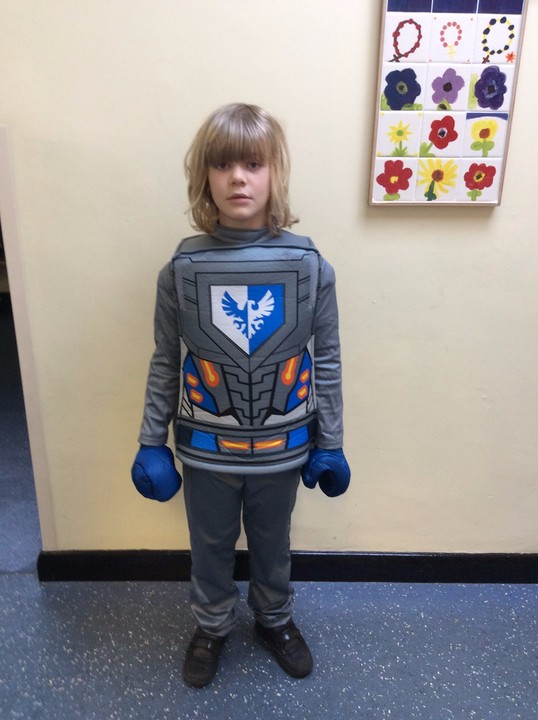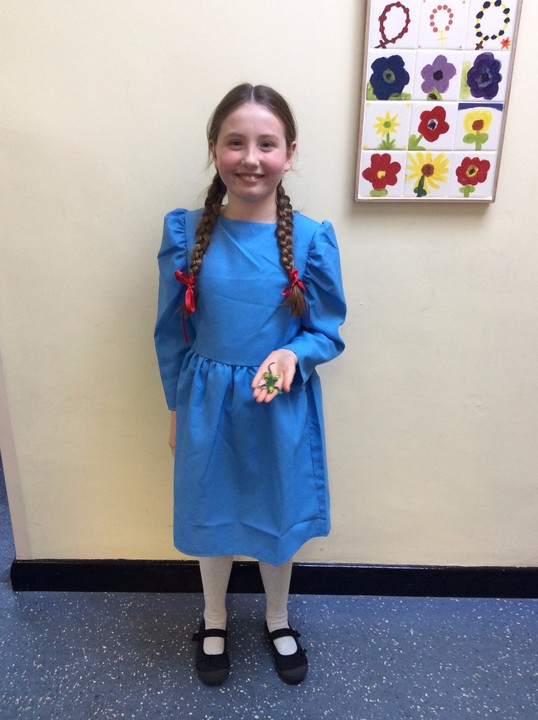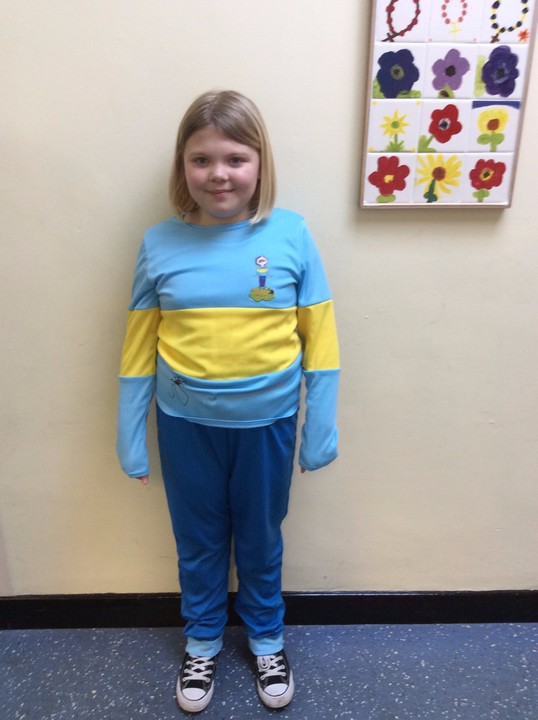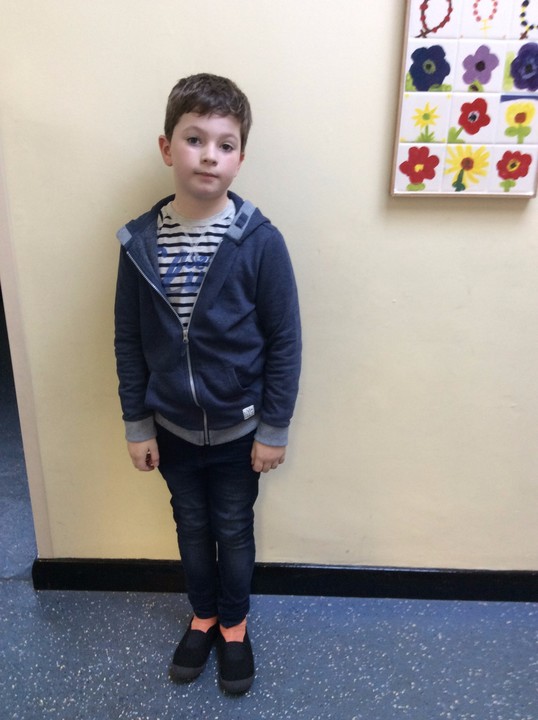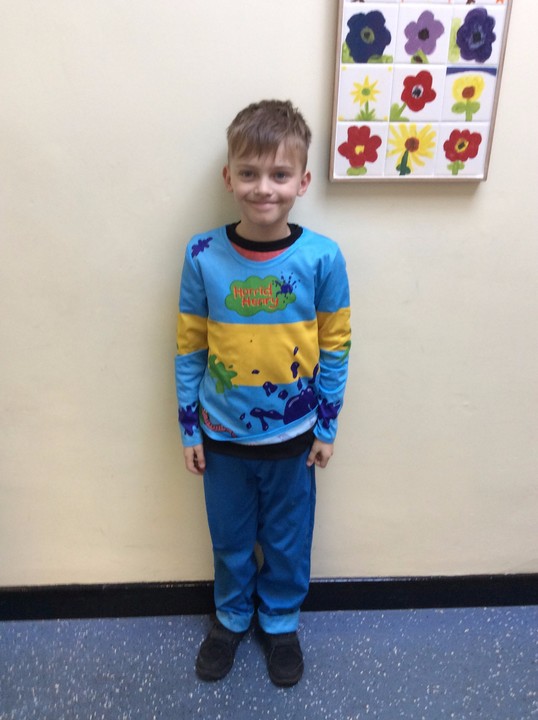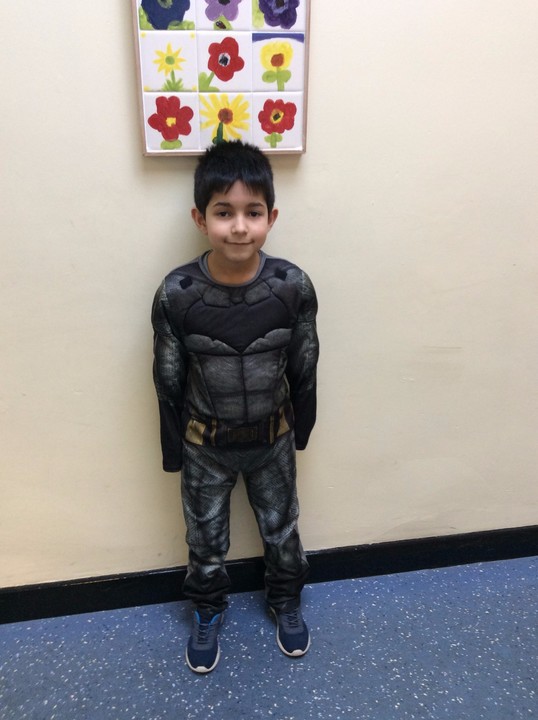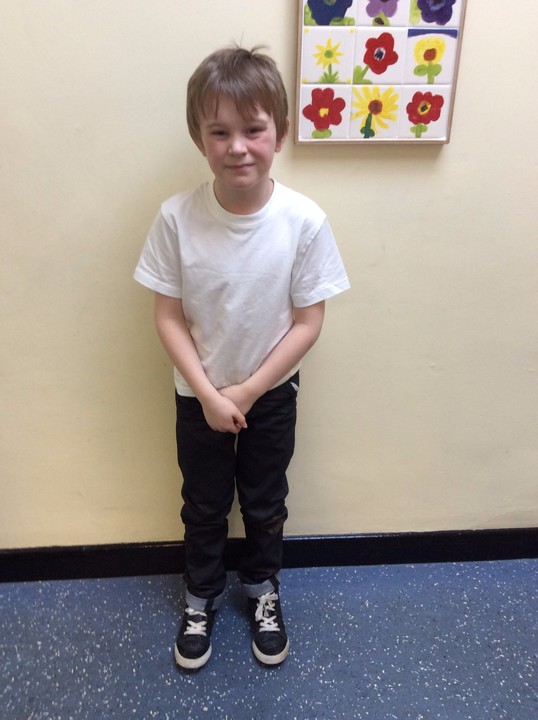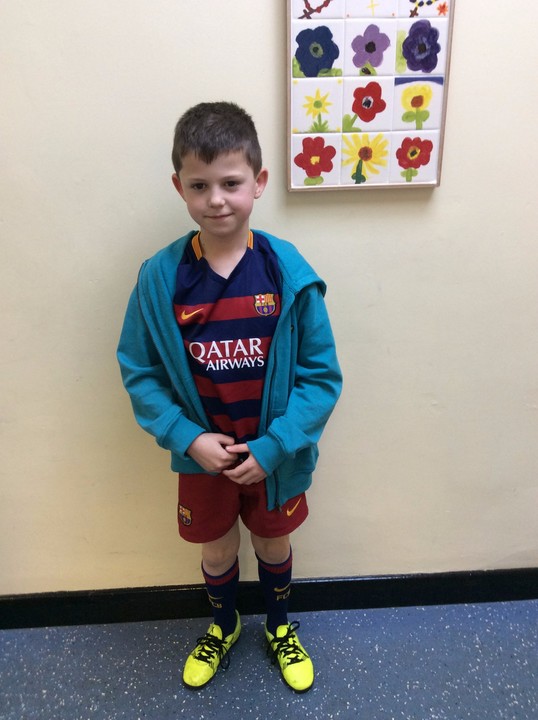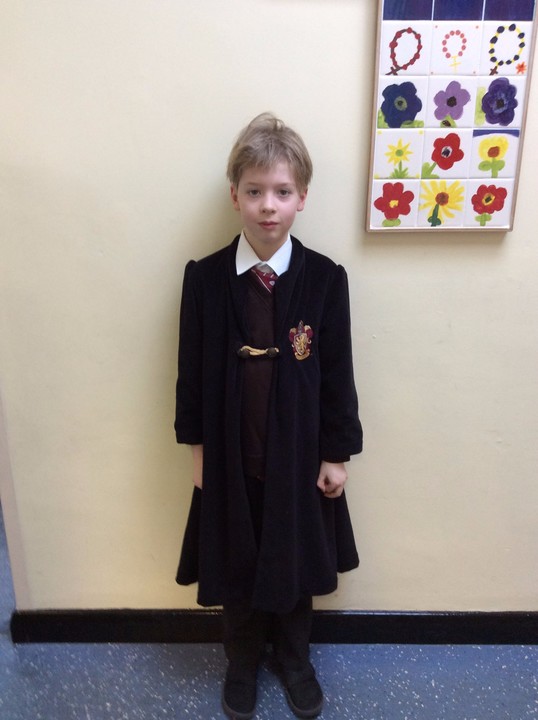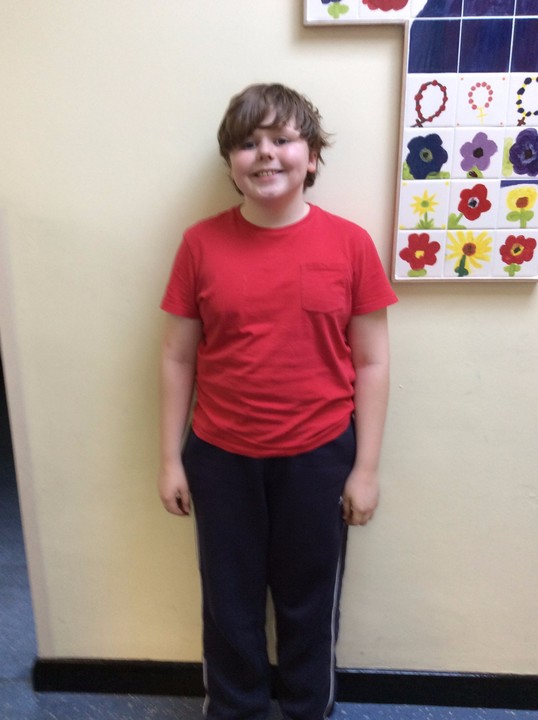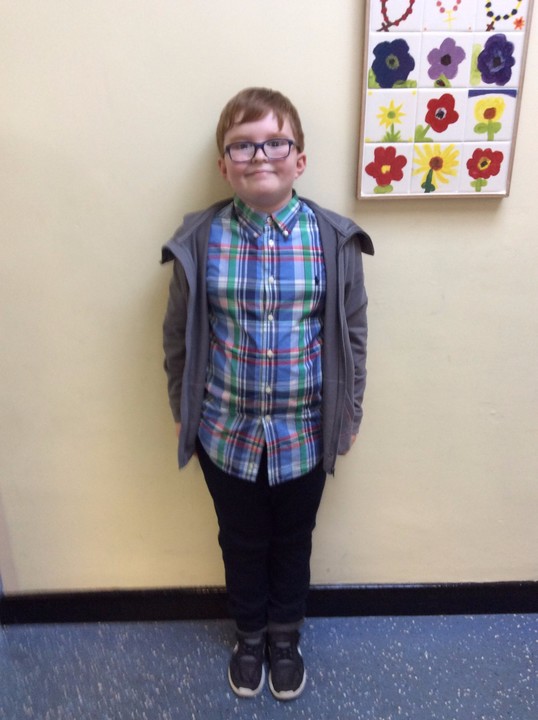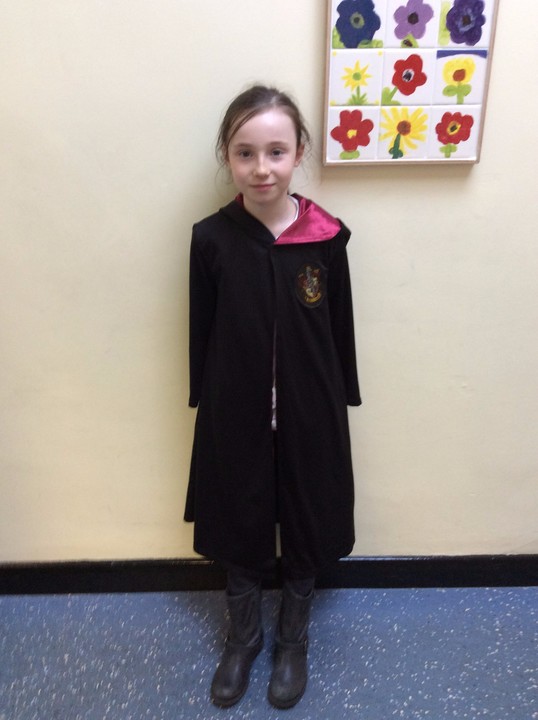 Previously in Year 4 in the Autumn Term...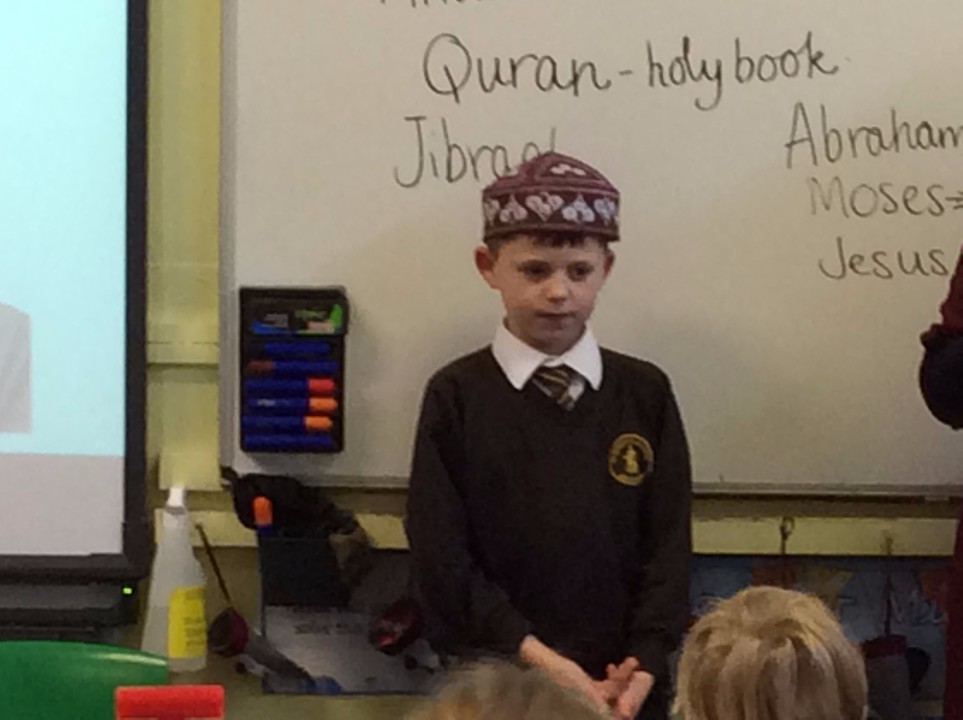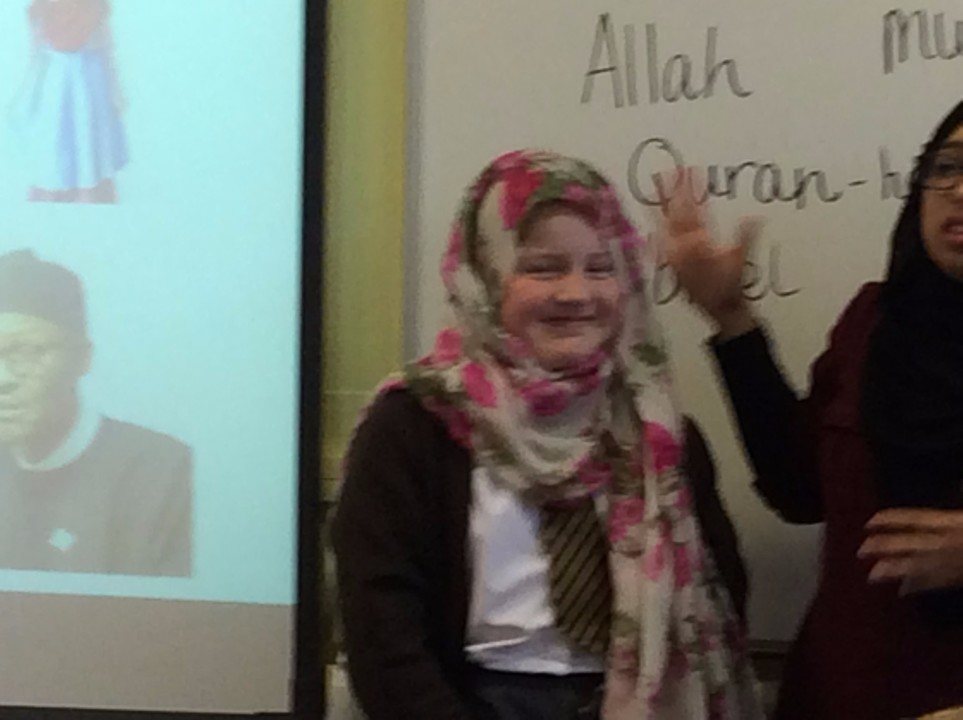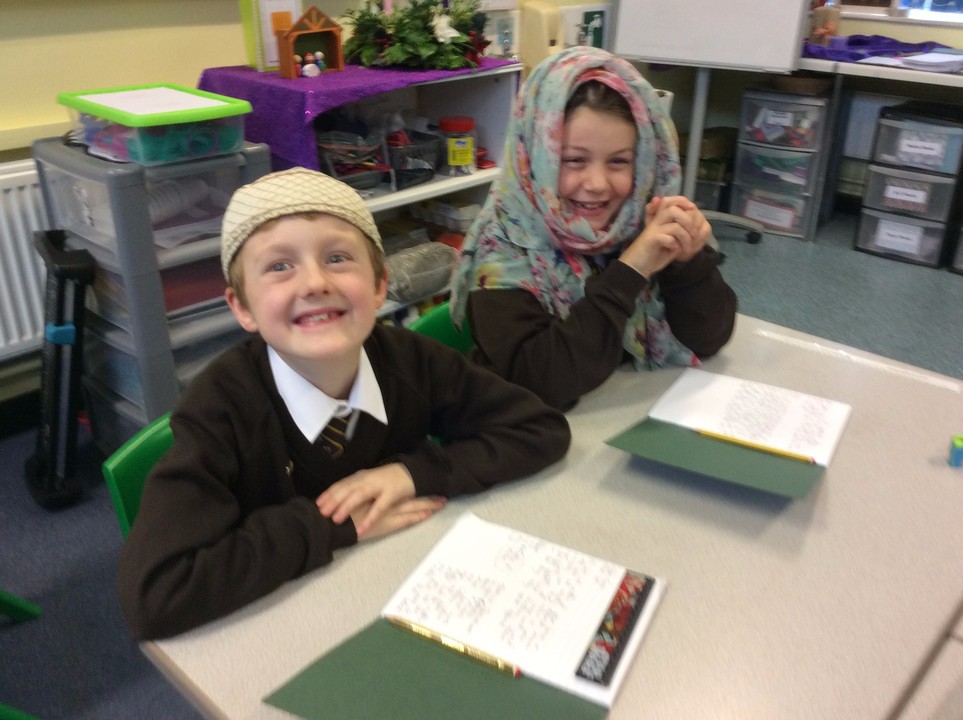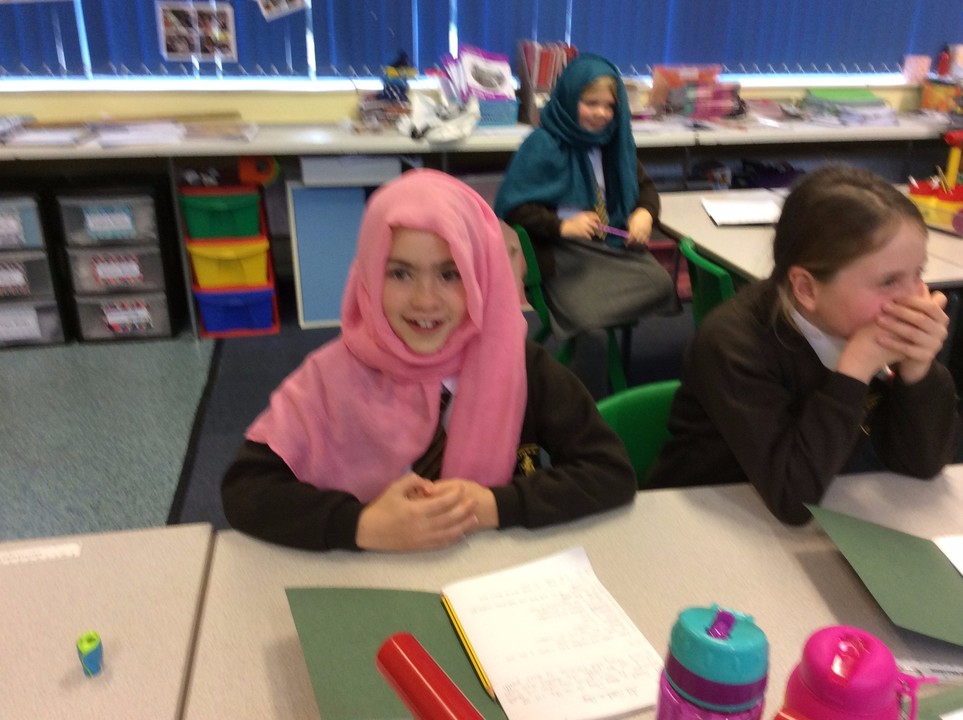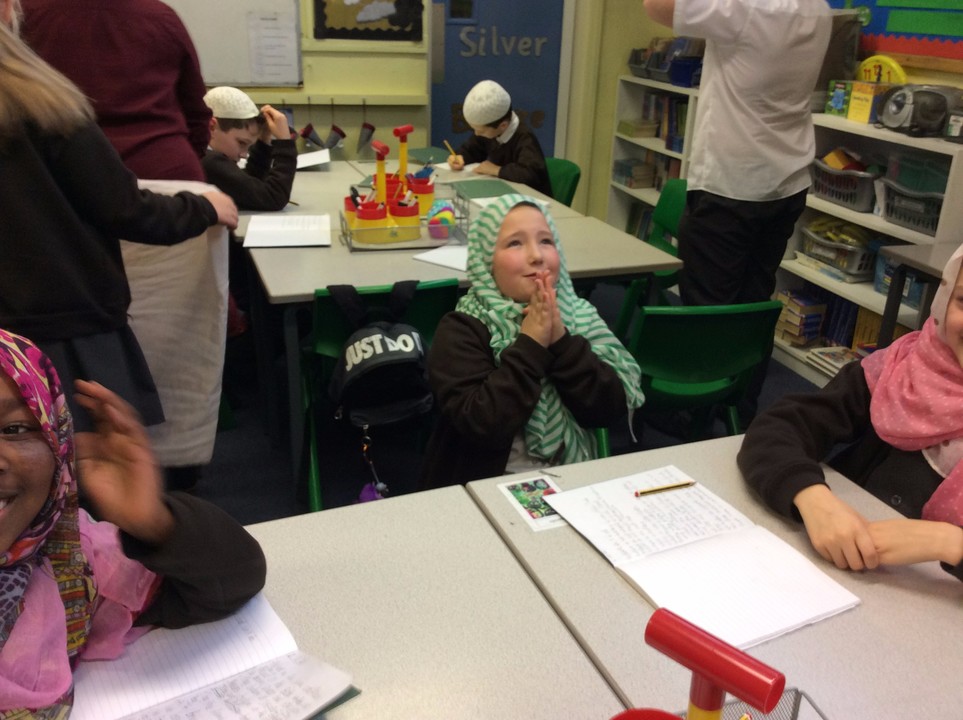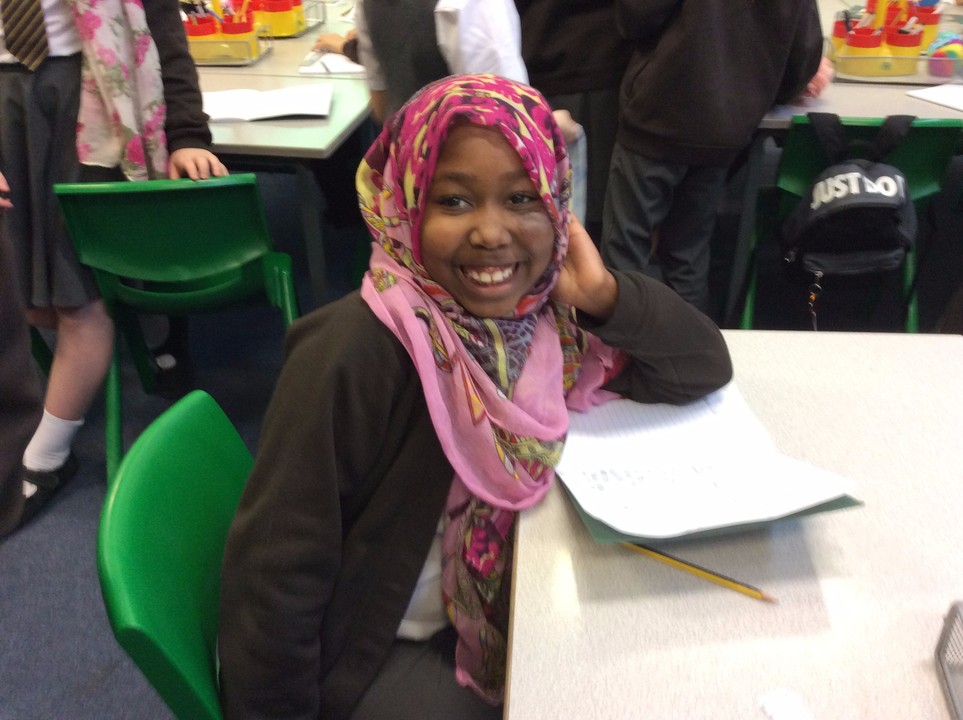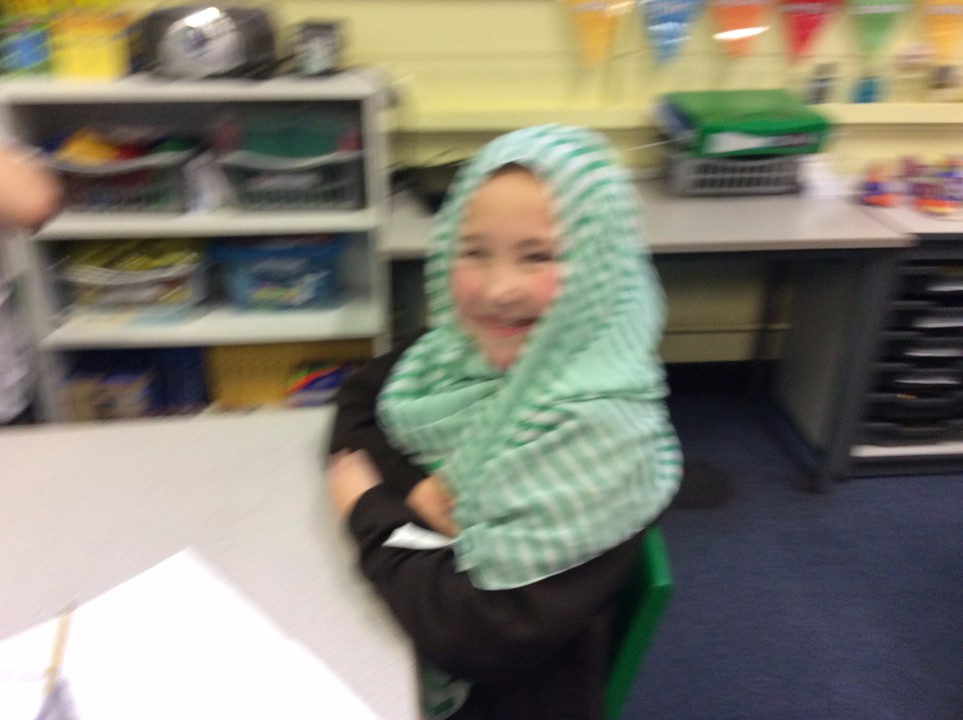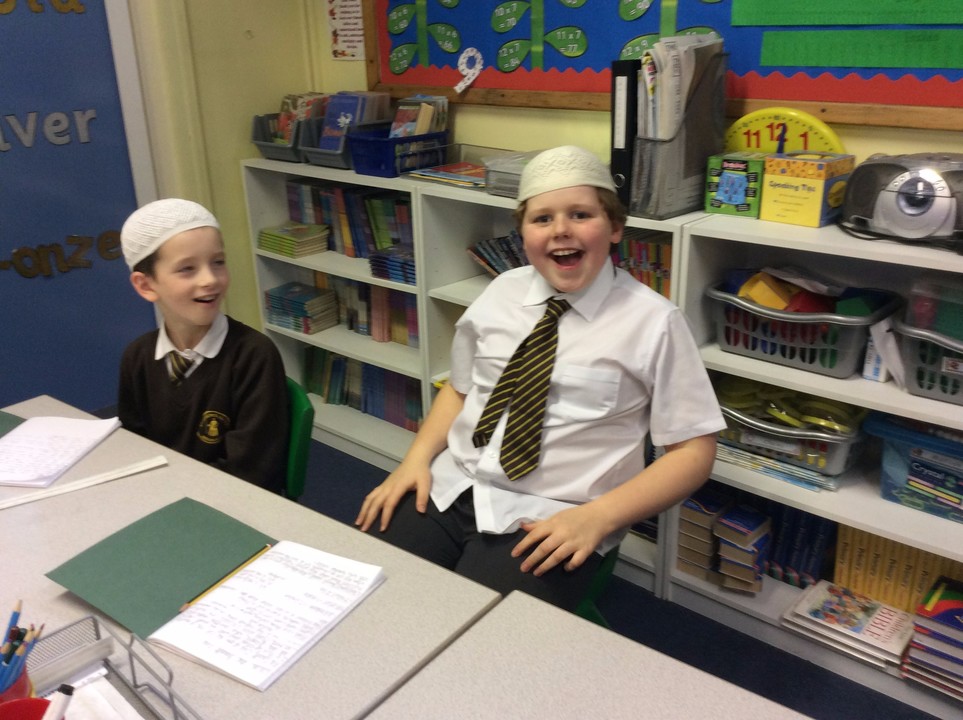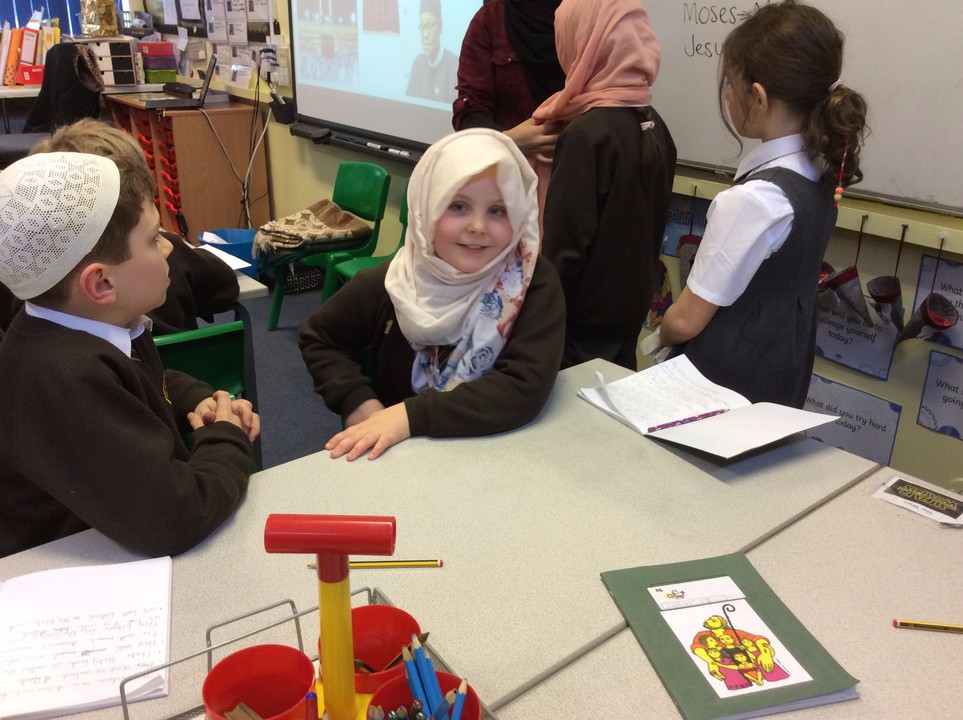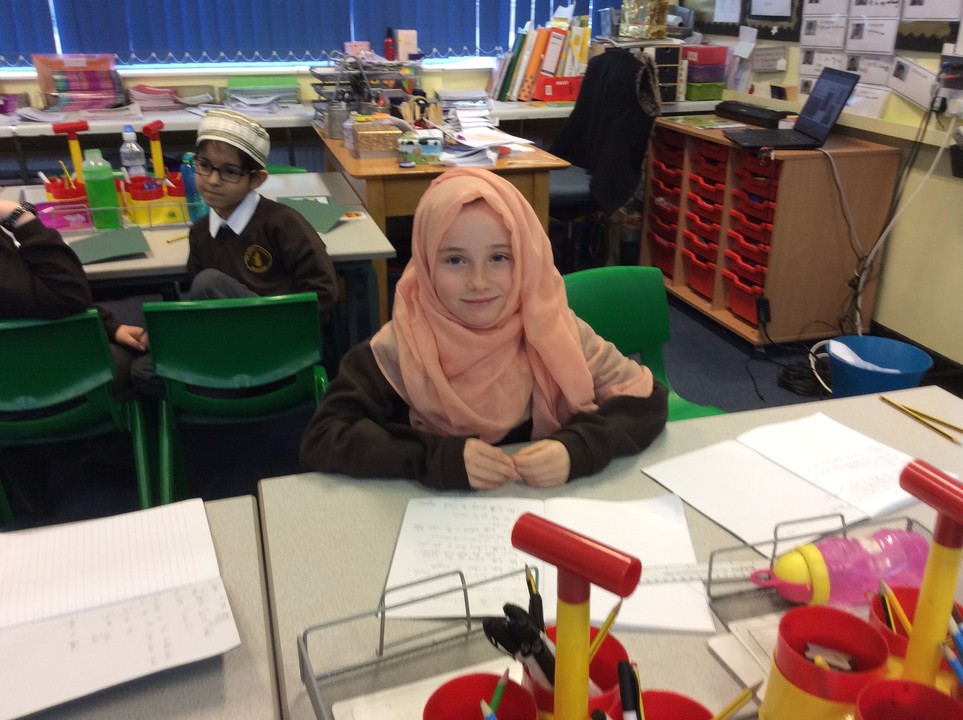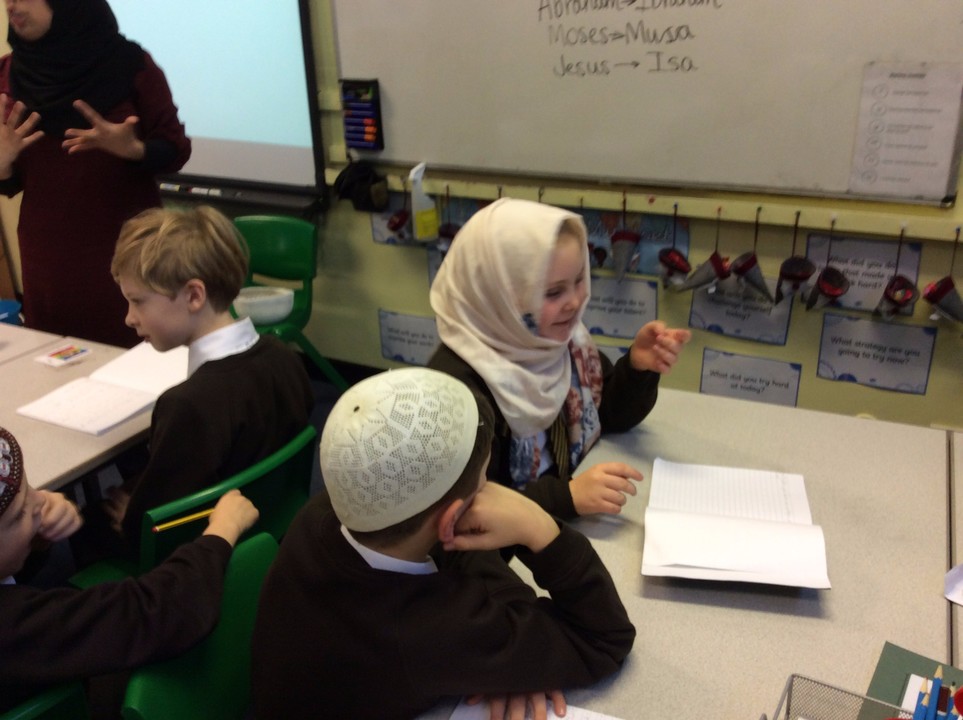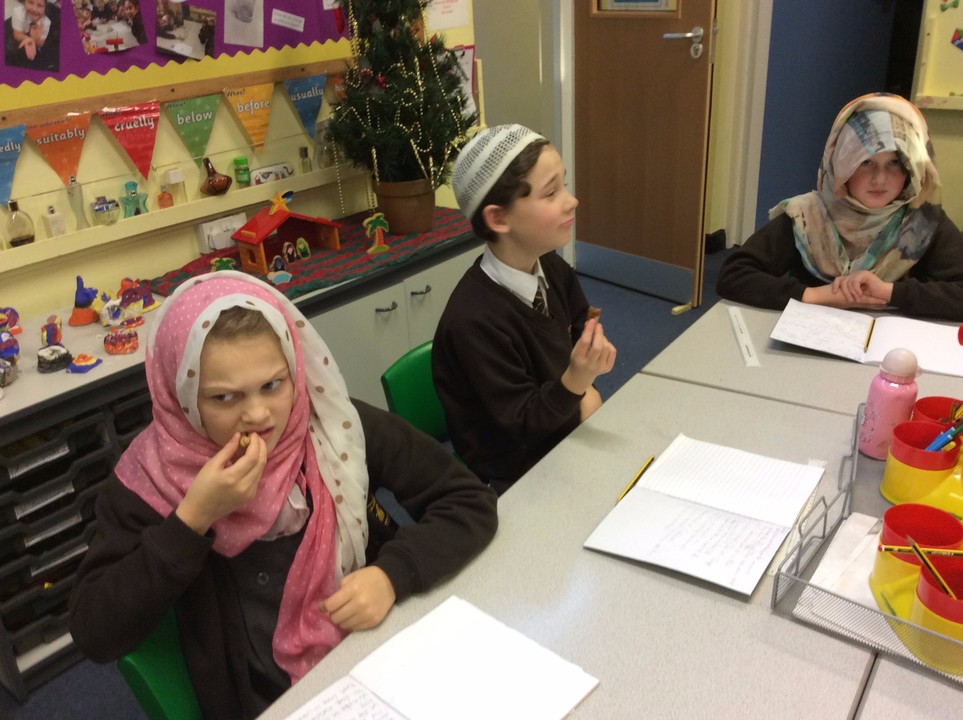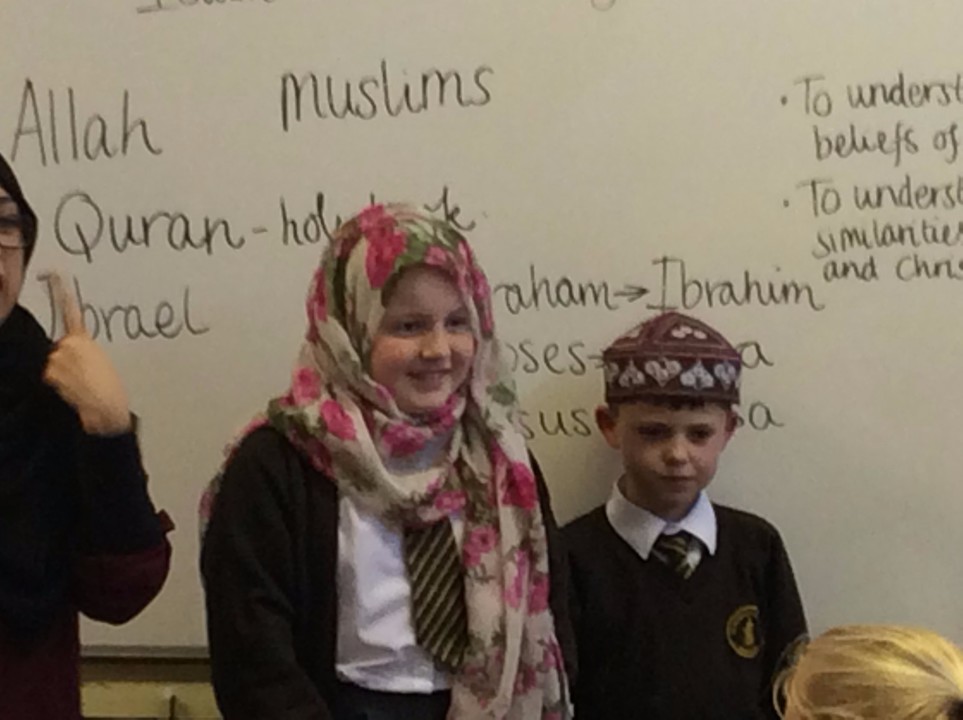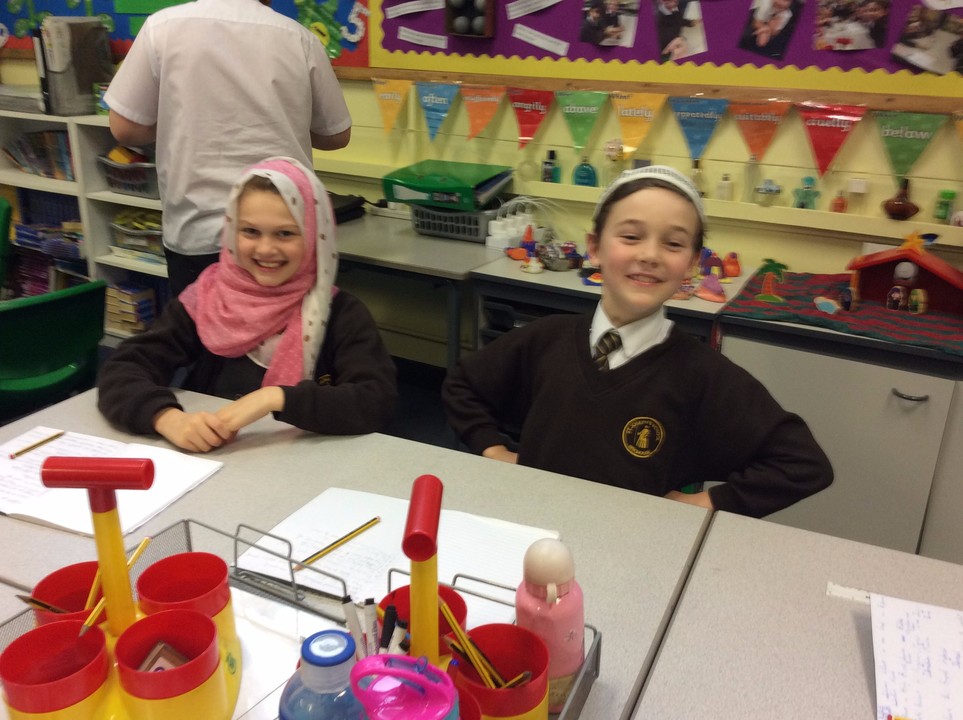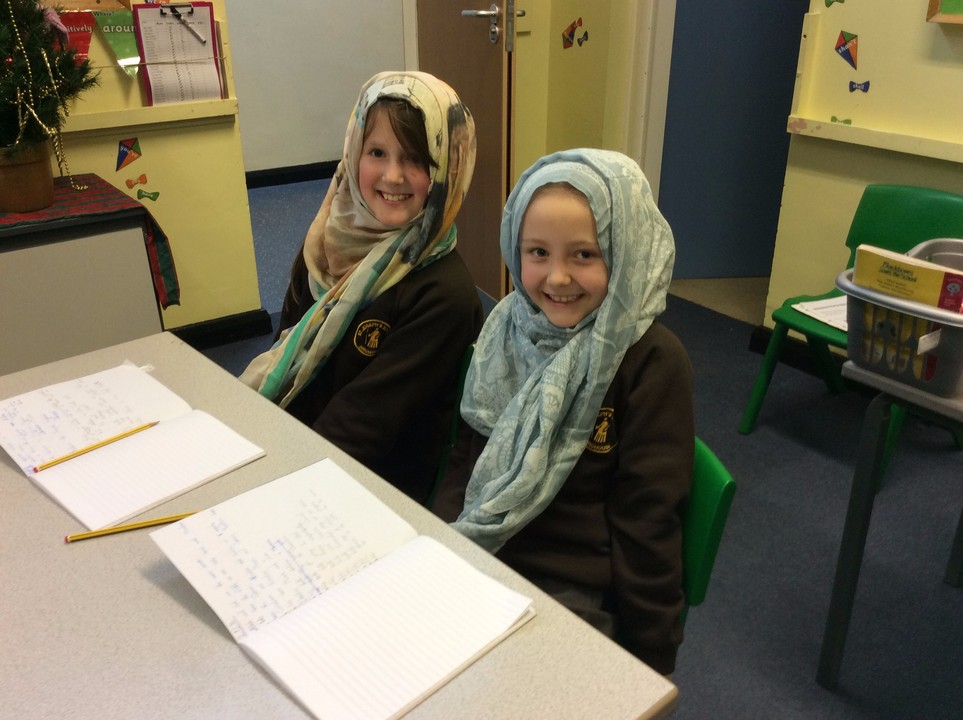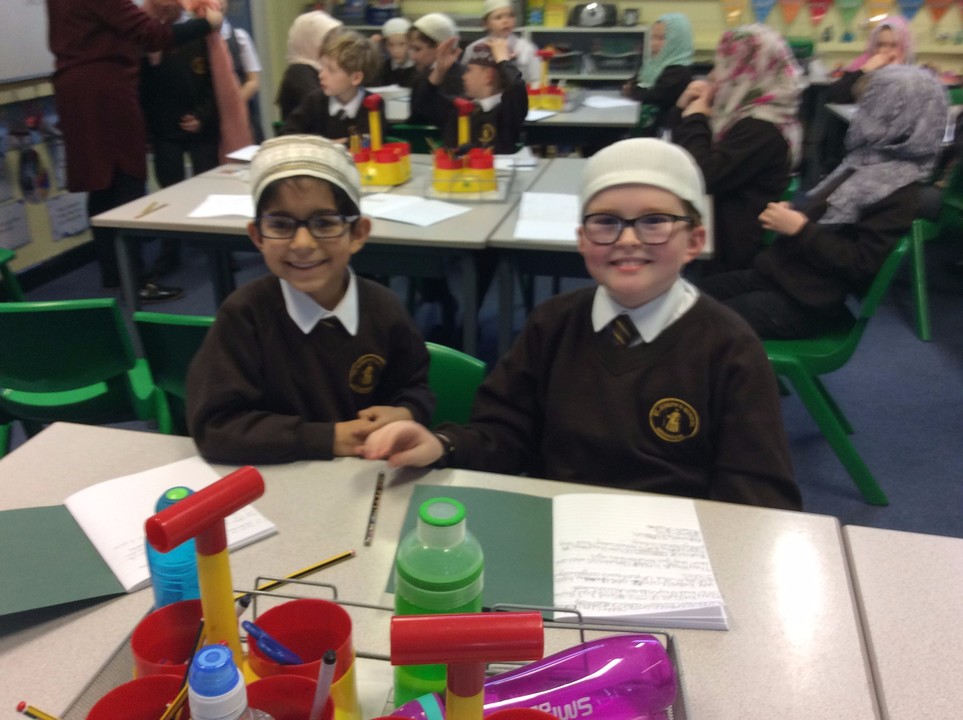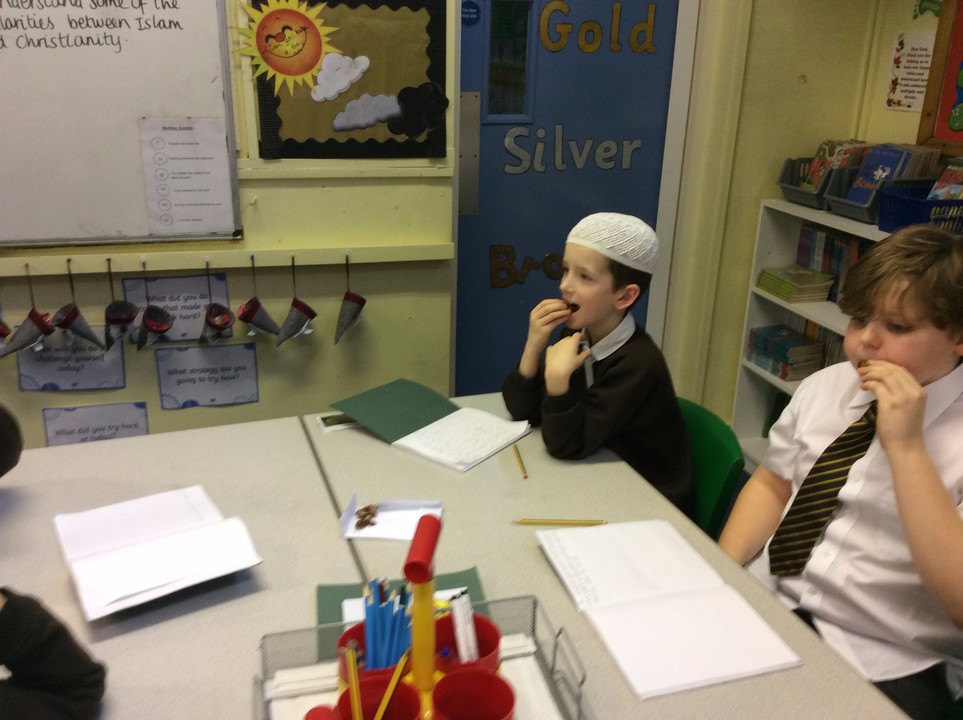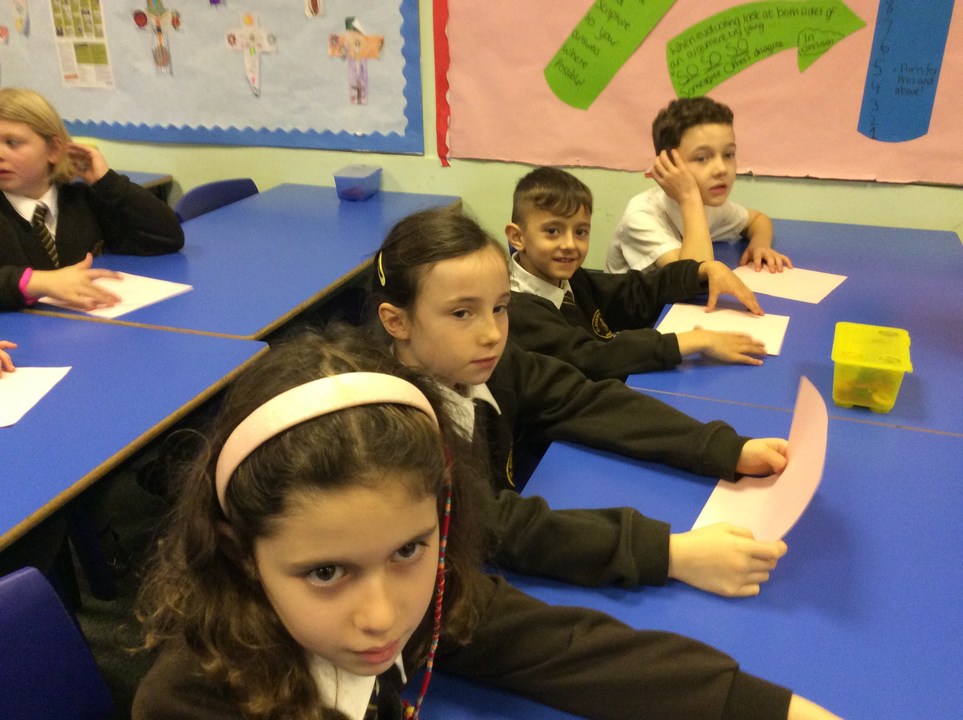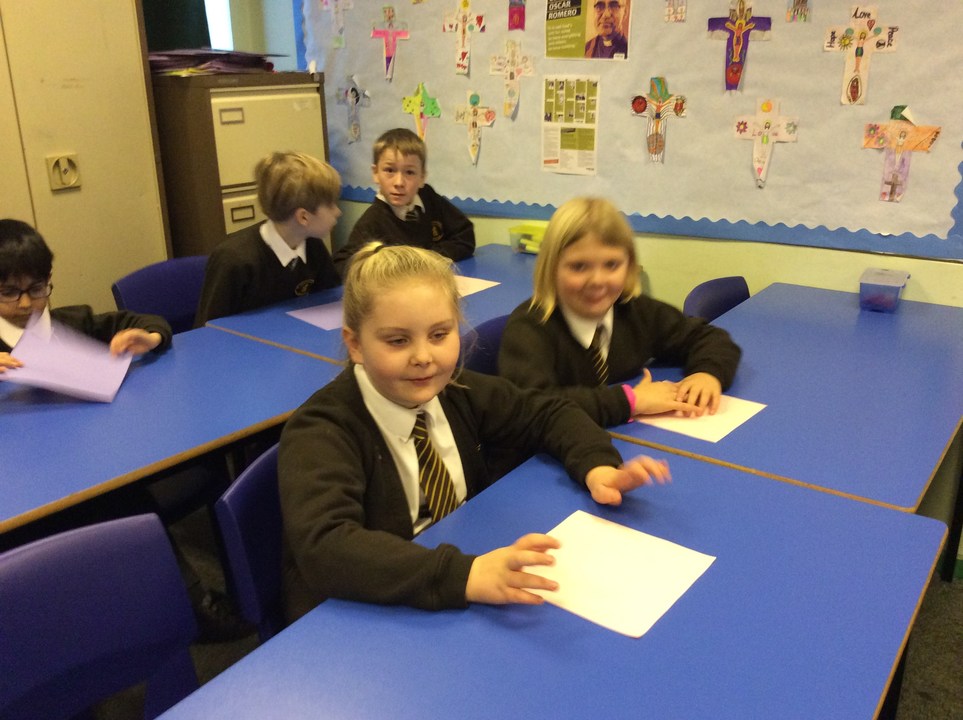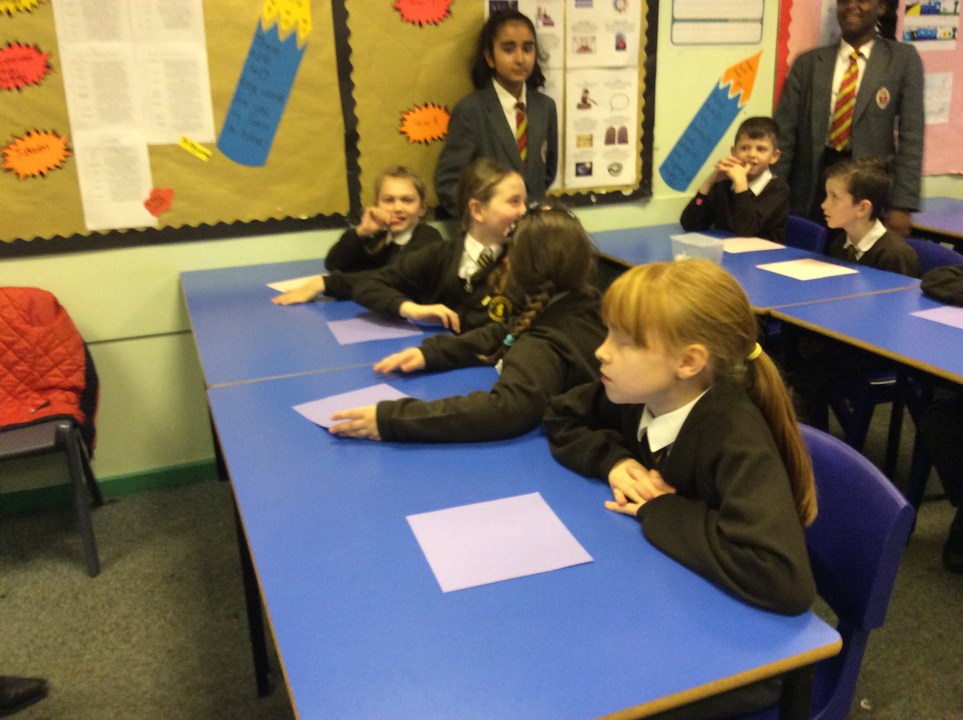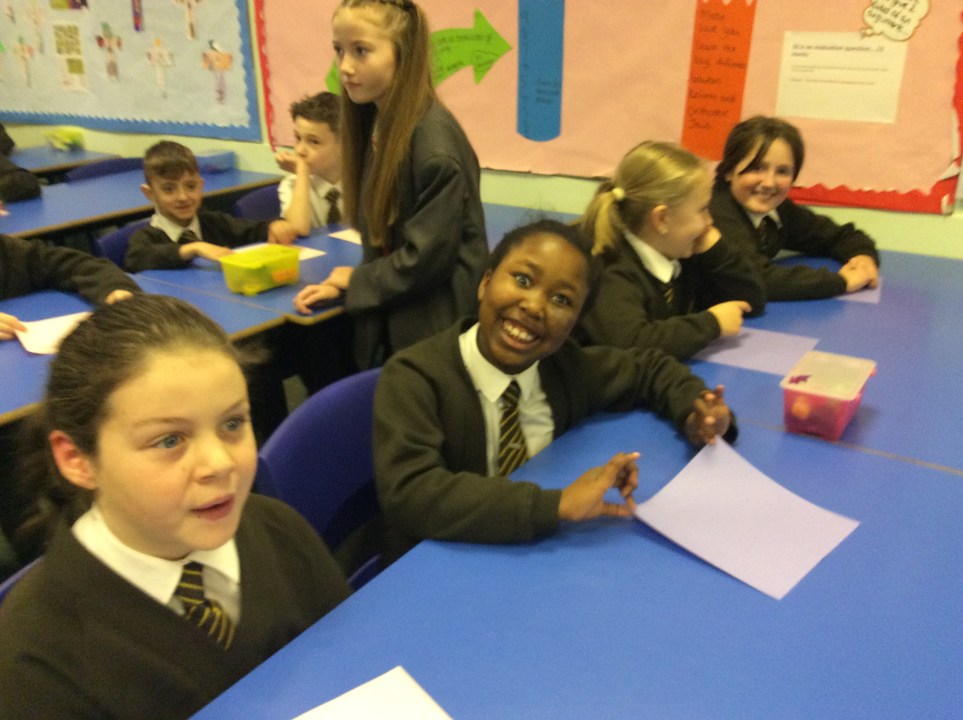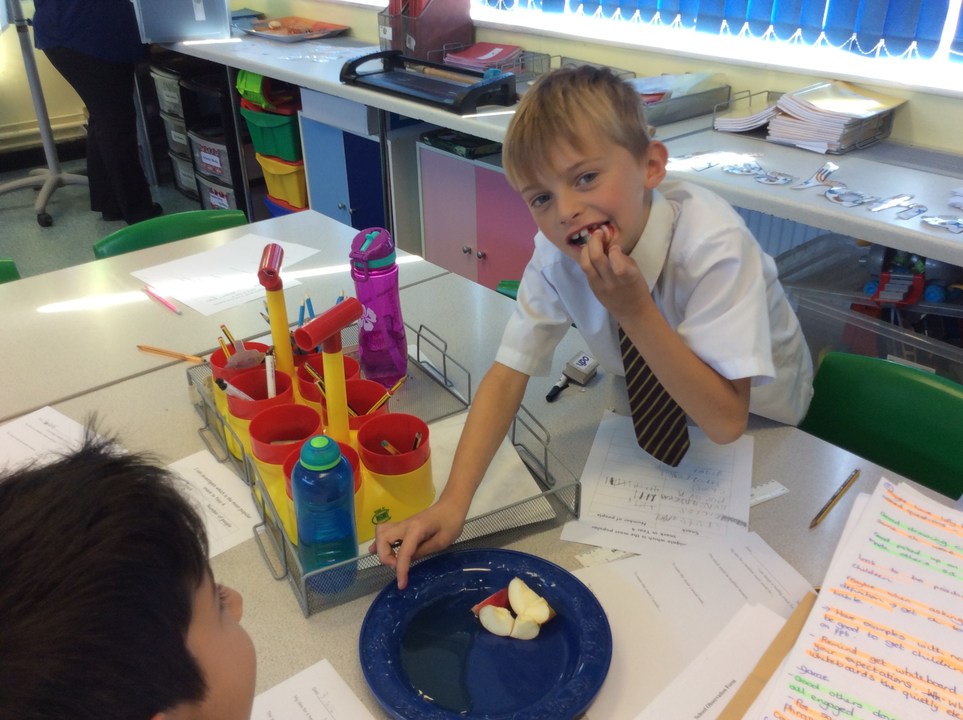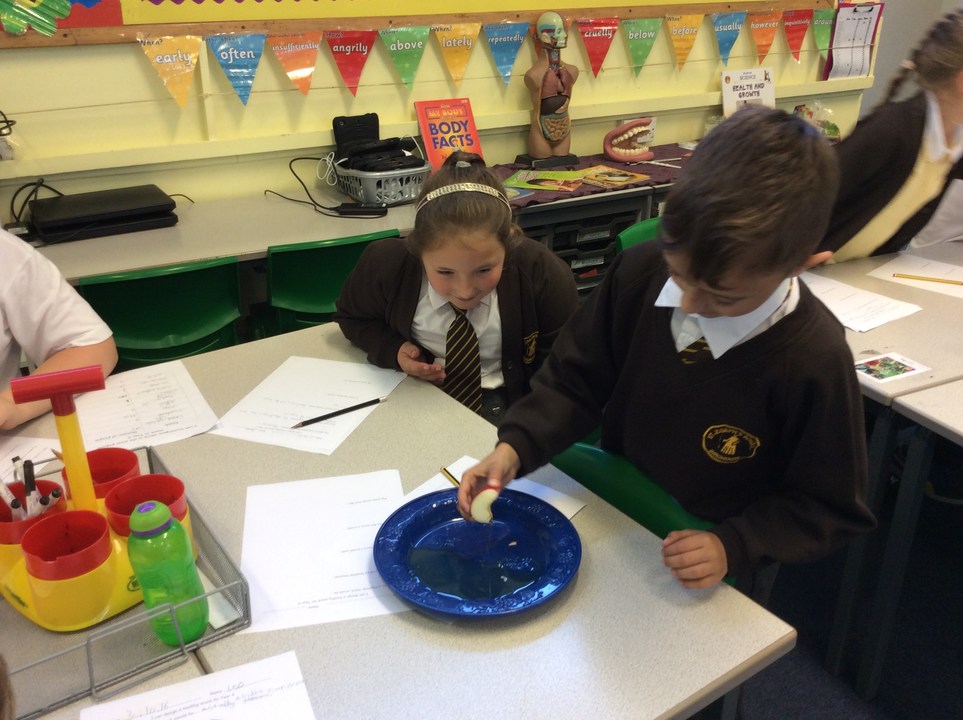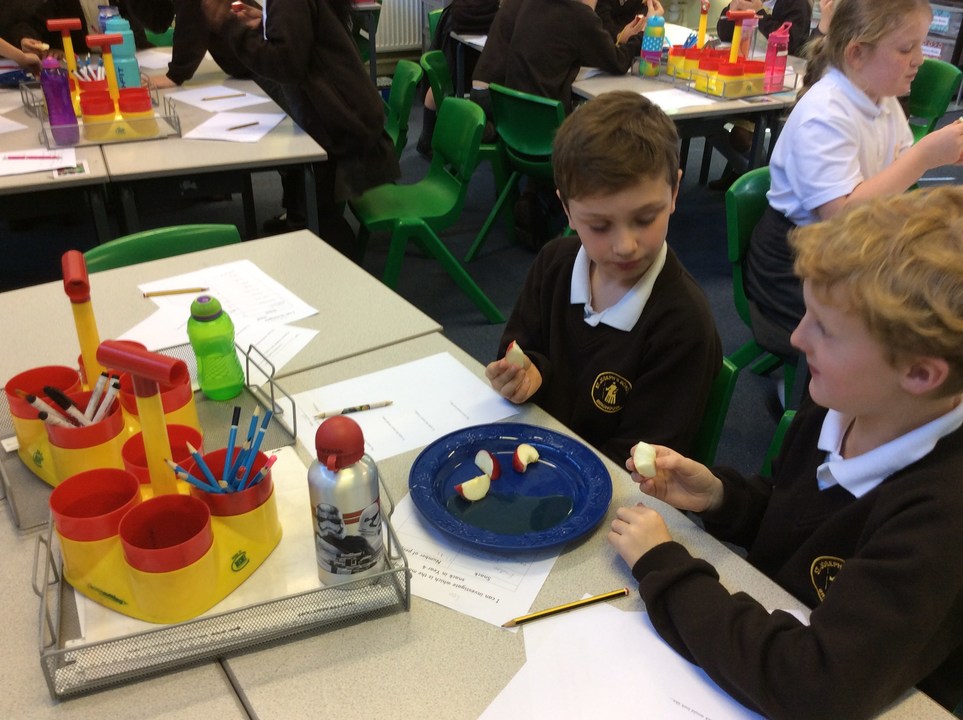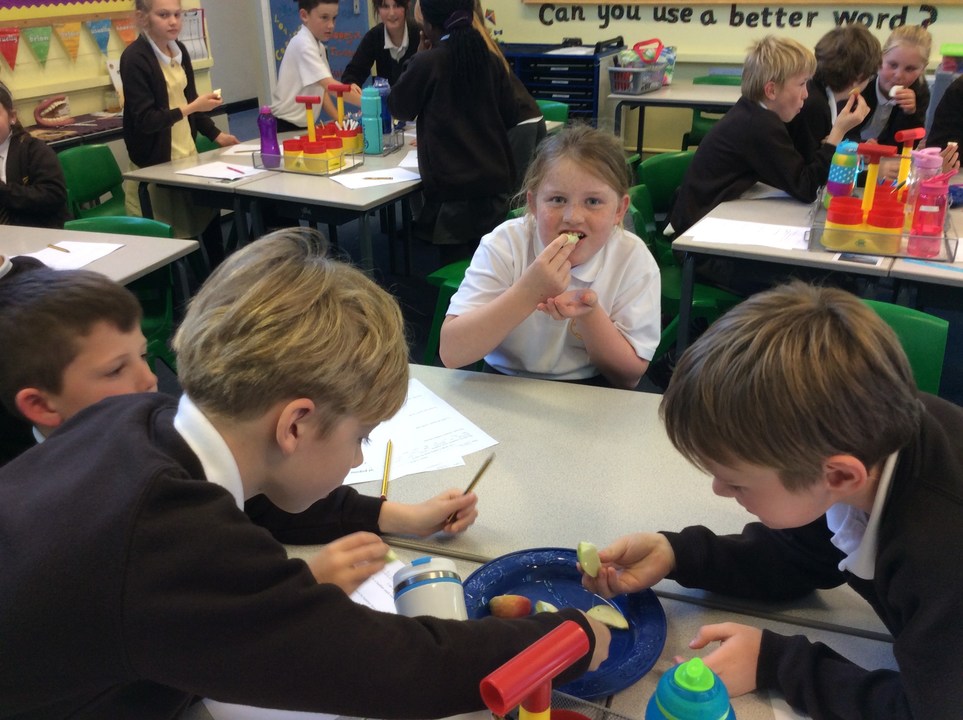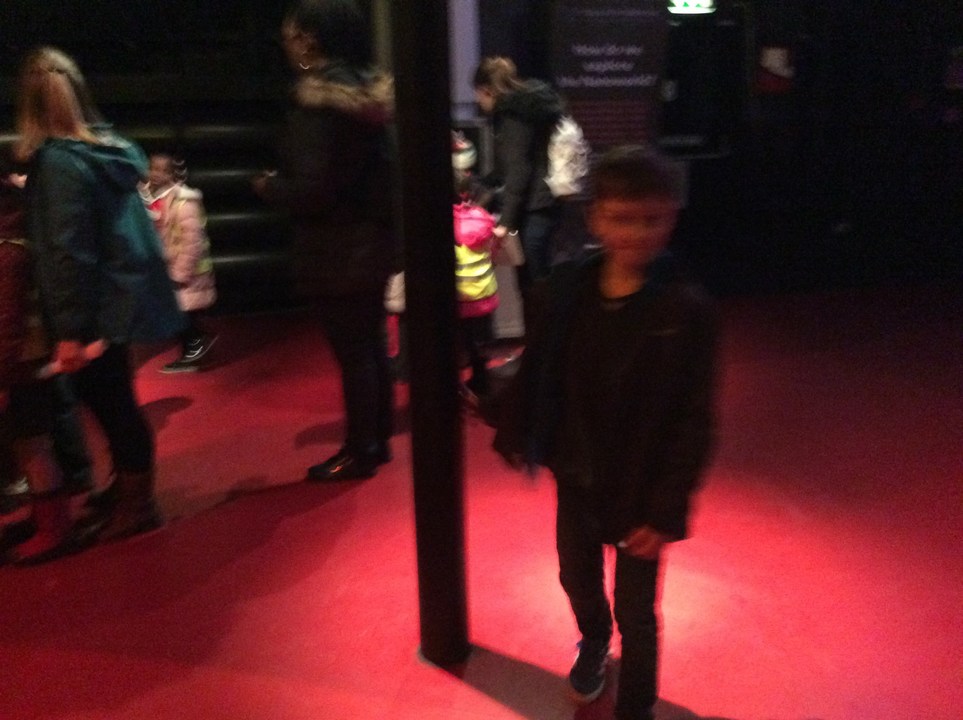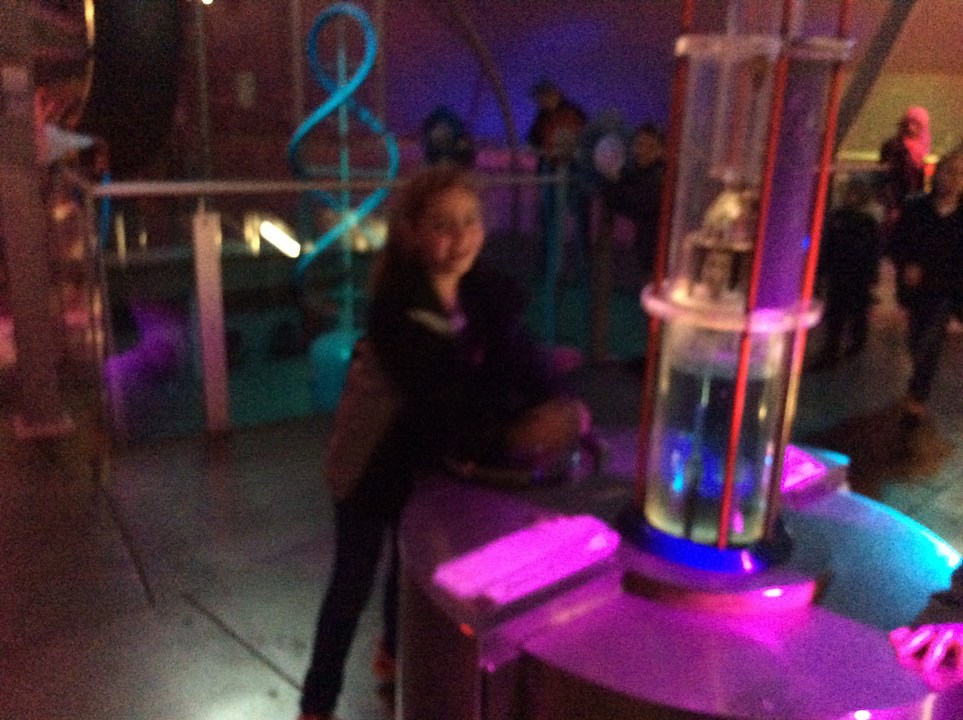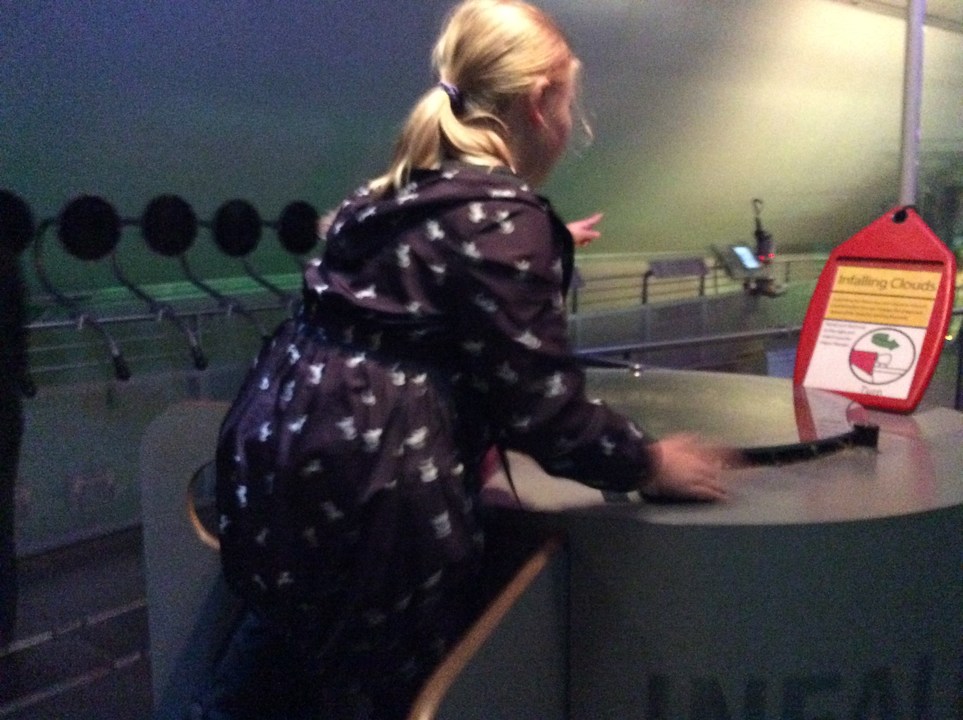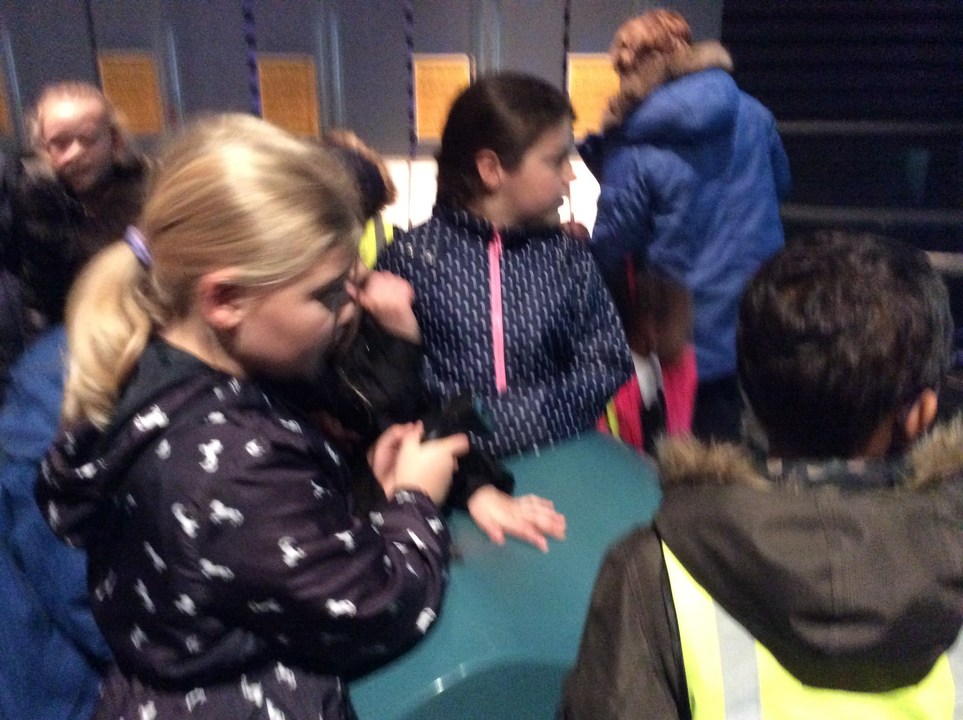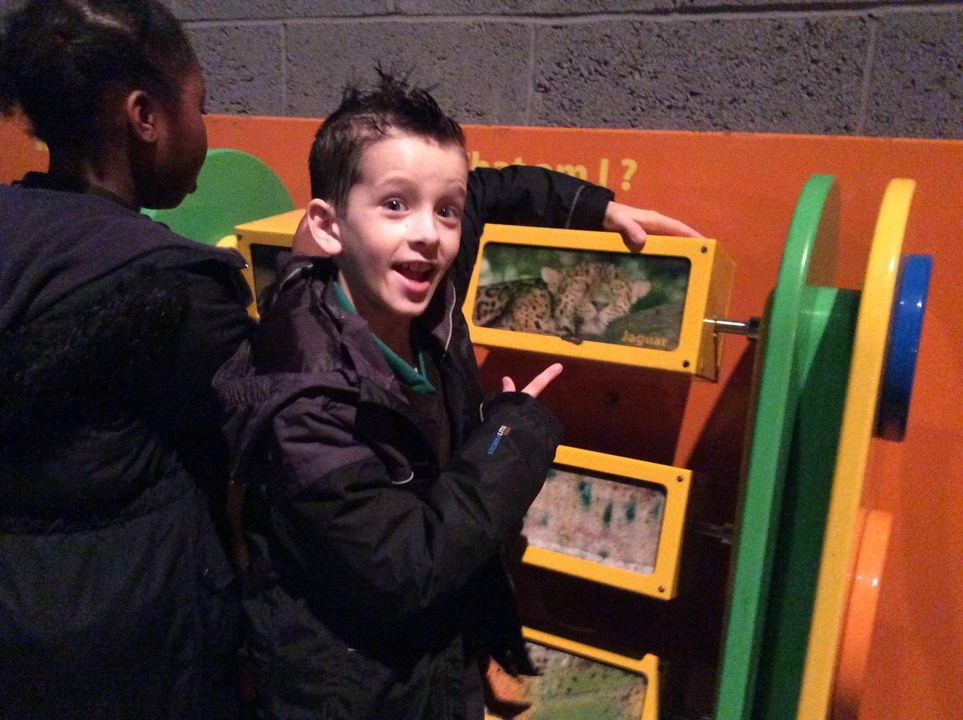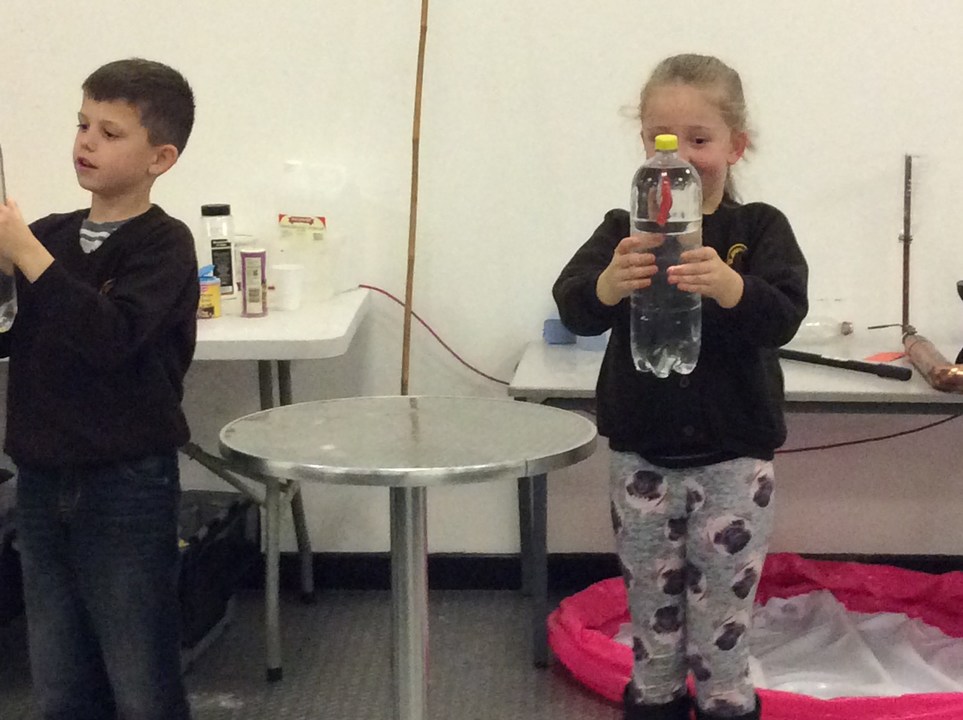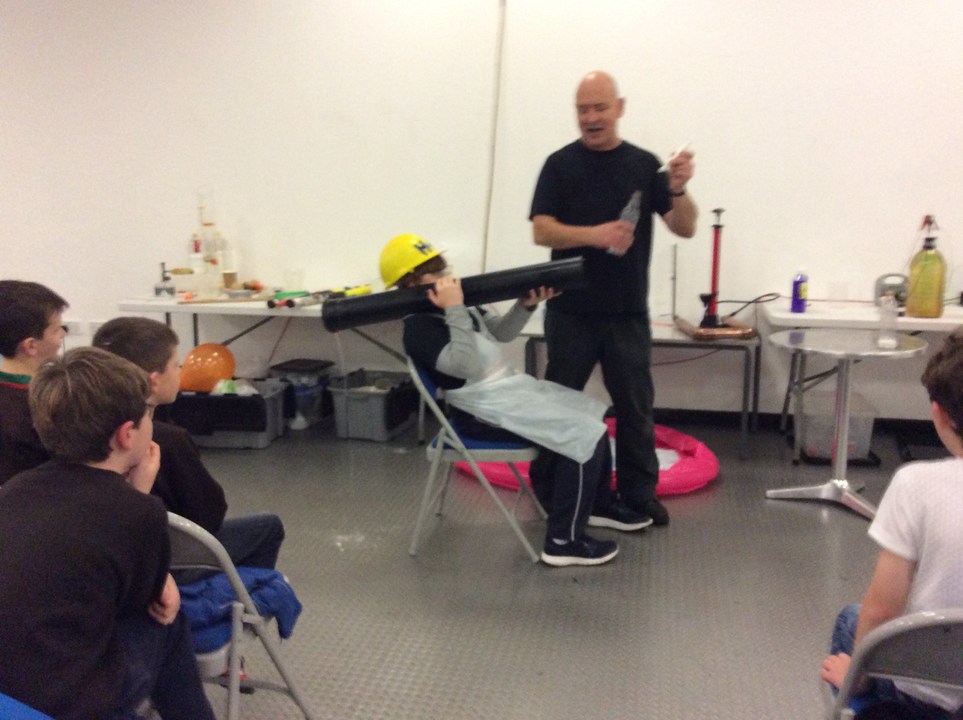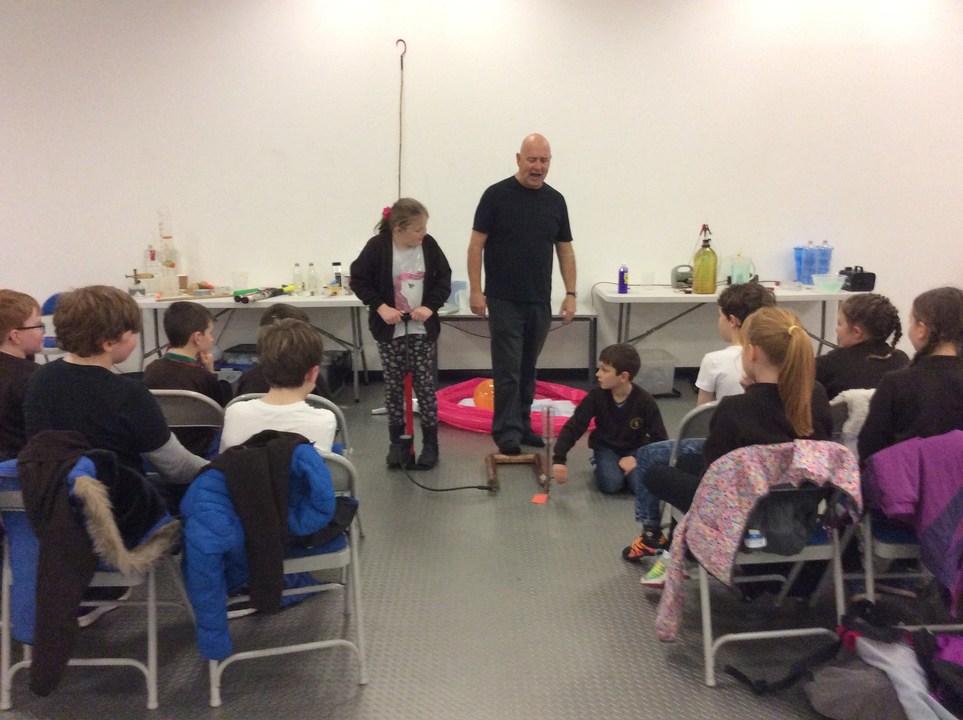 We visited All Saints for an Advent Service and celebrated the Jewish festival Rosh Hashanah. We enjoyed our parents coming to our Christmas craft afternoon and visited Magna!
We had great fun learning about the Muslim faith from Miss Zaheer. We even tasted dates like Muslims eat to break the fast of Ramadam.