Welcome to our Reception Class Page!
Our Teacher is Mrs Dennison
and our Teaching Assistants are Mrs Heyhoe and Mrs Connolly.
Mrs Tolan and Mrs Lister also help us at different times through the week too! Aren't we lucky!
Class Diary Dates
Friday 24th March - Red Nose Day
Wear your pyjamas (no onesies please -to avoid mishaps at toilet time !)
Or wear your uniform and put your dressing gown over it. Don't forget your donation.
This half term our Creative theme is...
Growing
We have been looking at plants and flowers and thinking what they need in order to grow successfully.
Last week we went on a walk around school looking for signs of Spring - ask your child what they saw.
.
Having fun in our outdoor areas!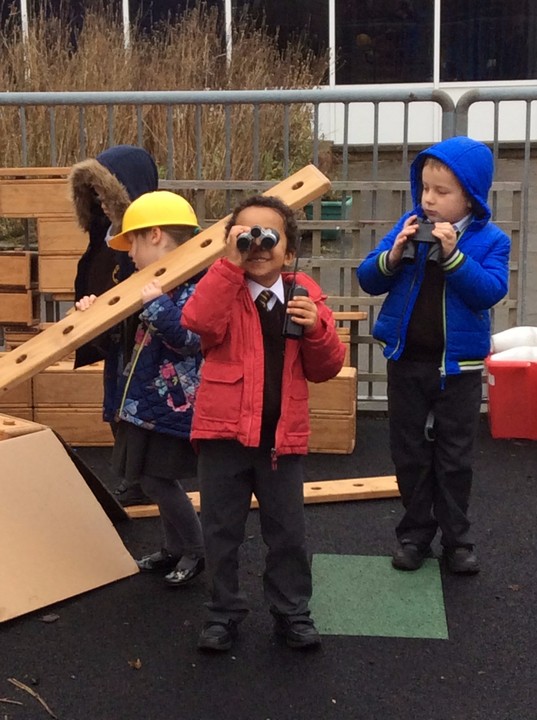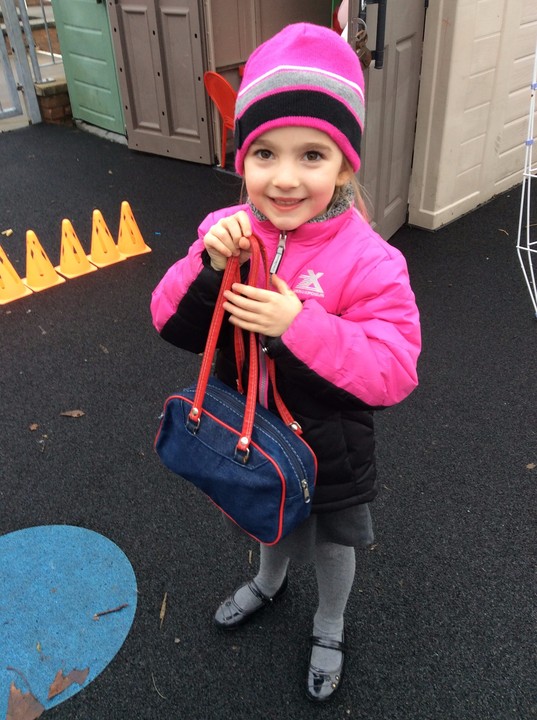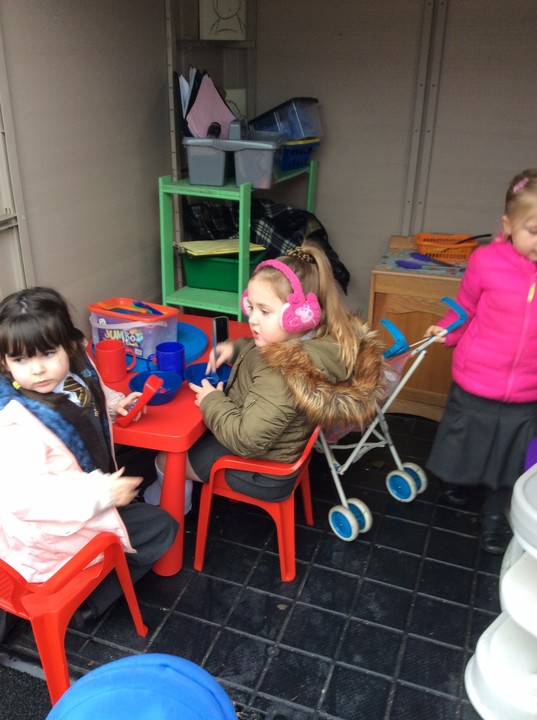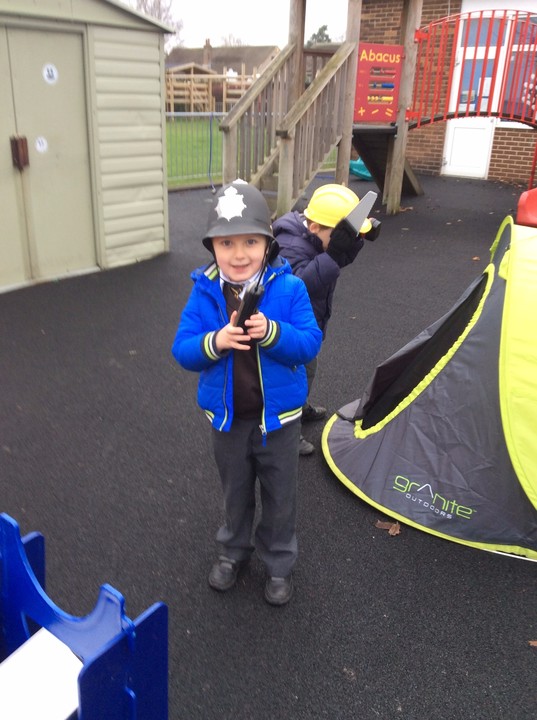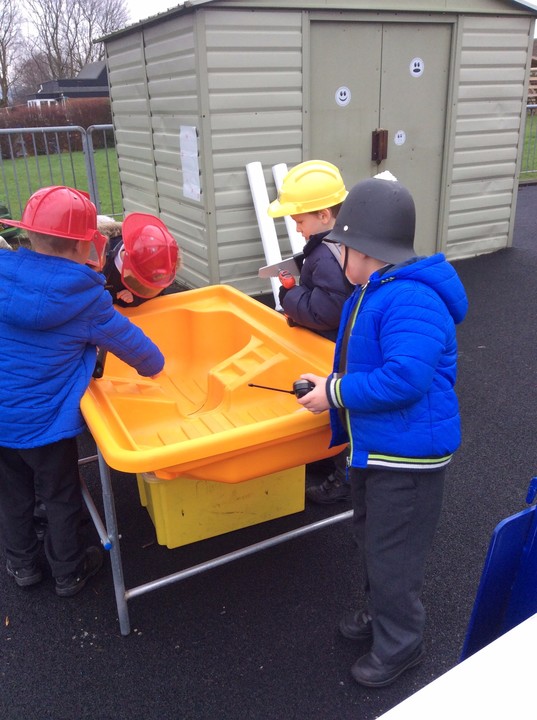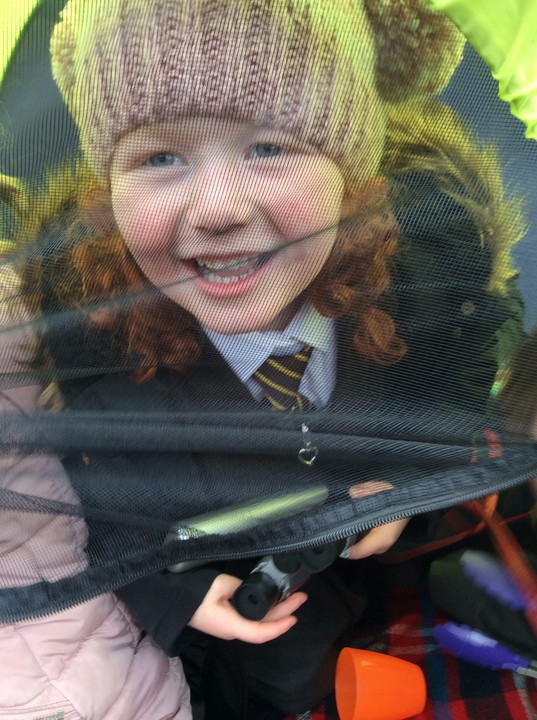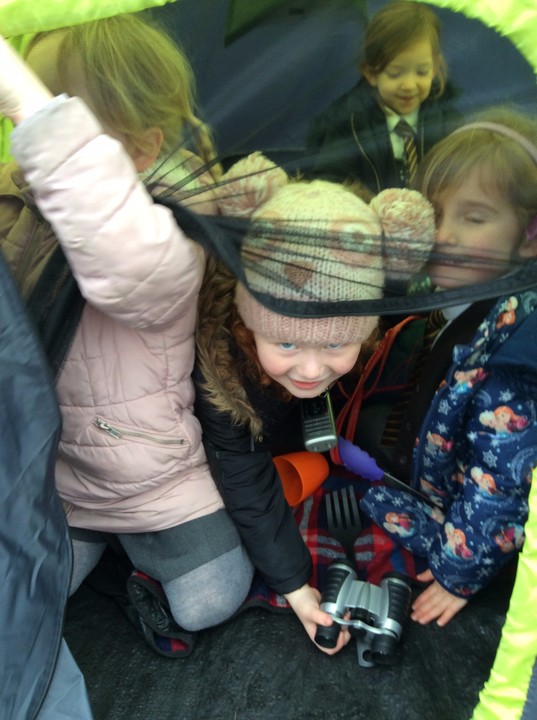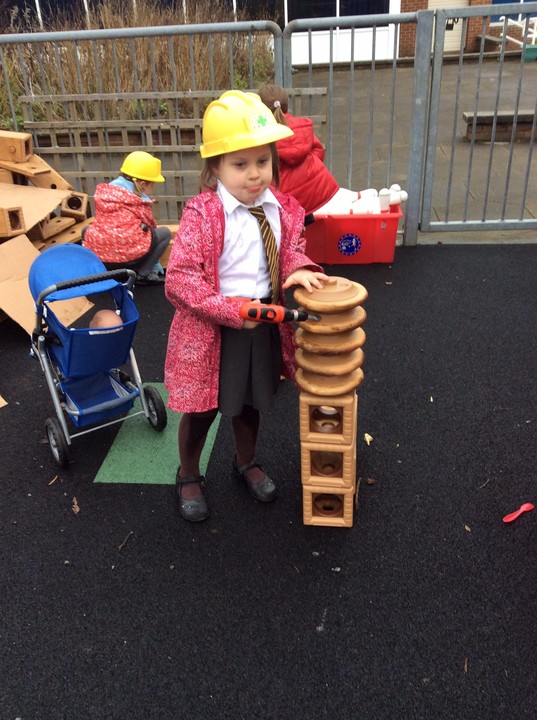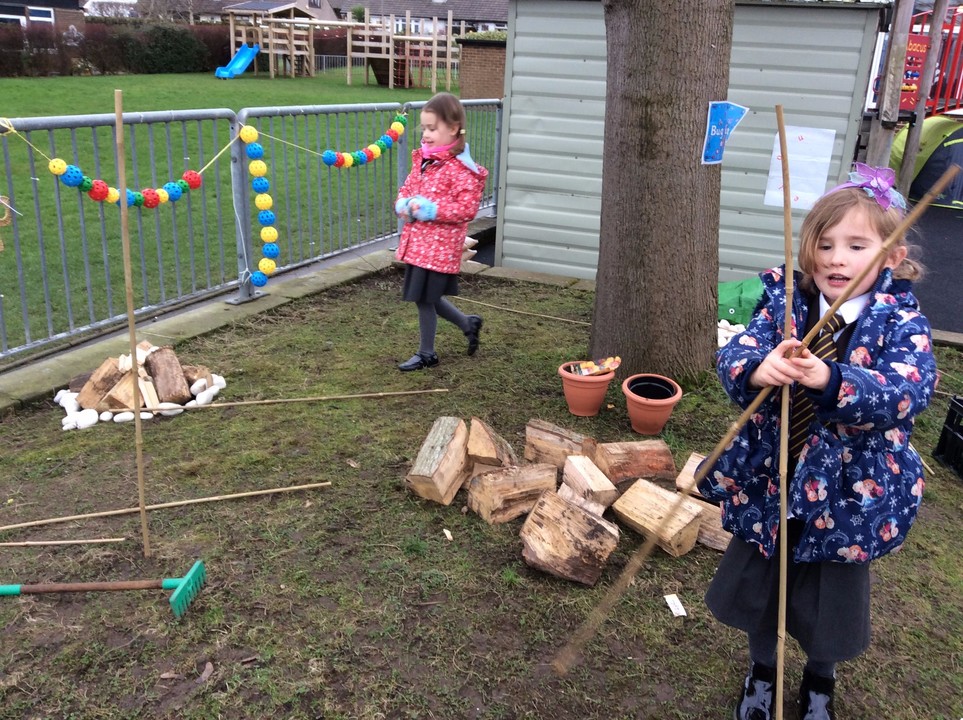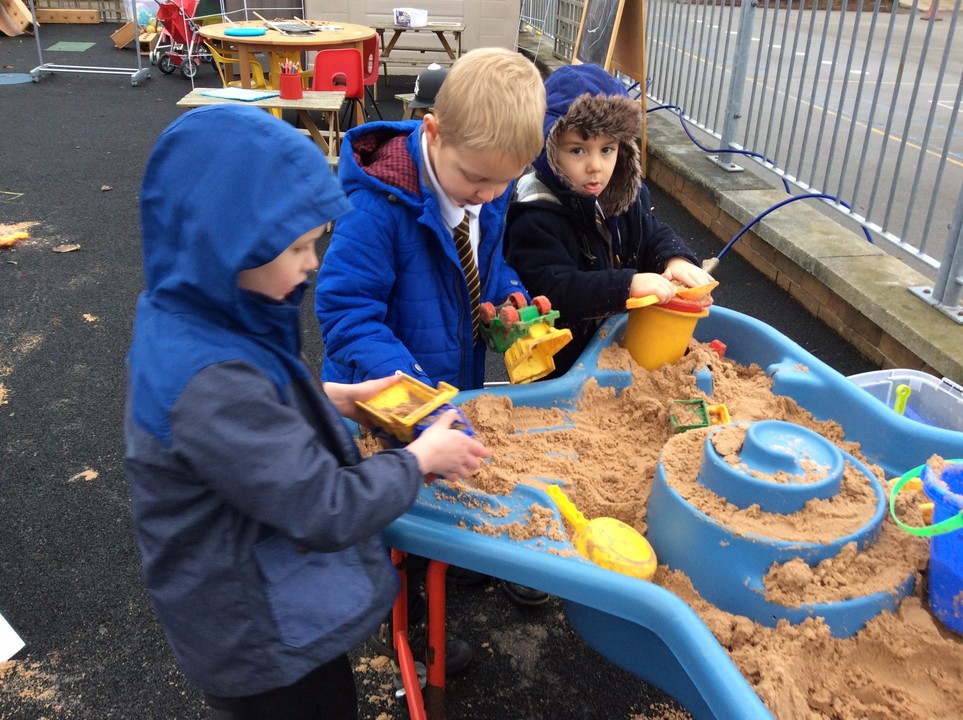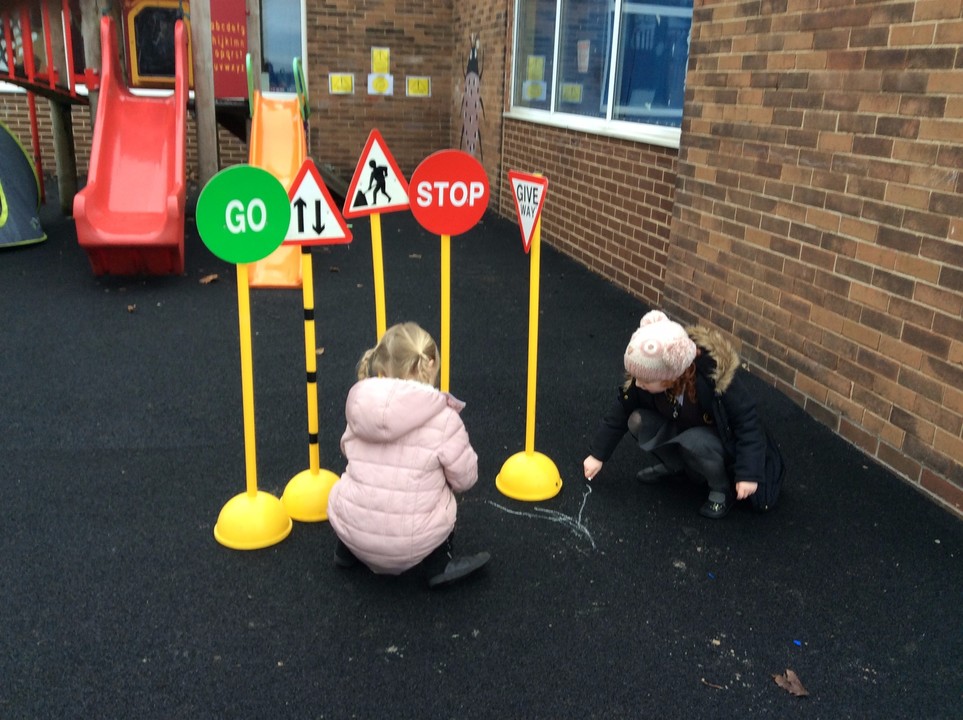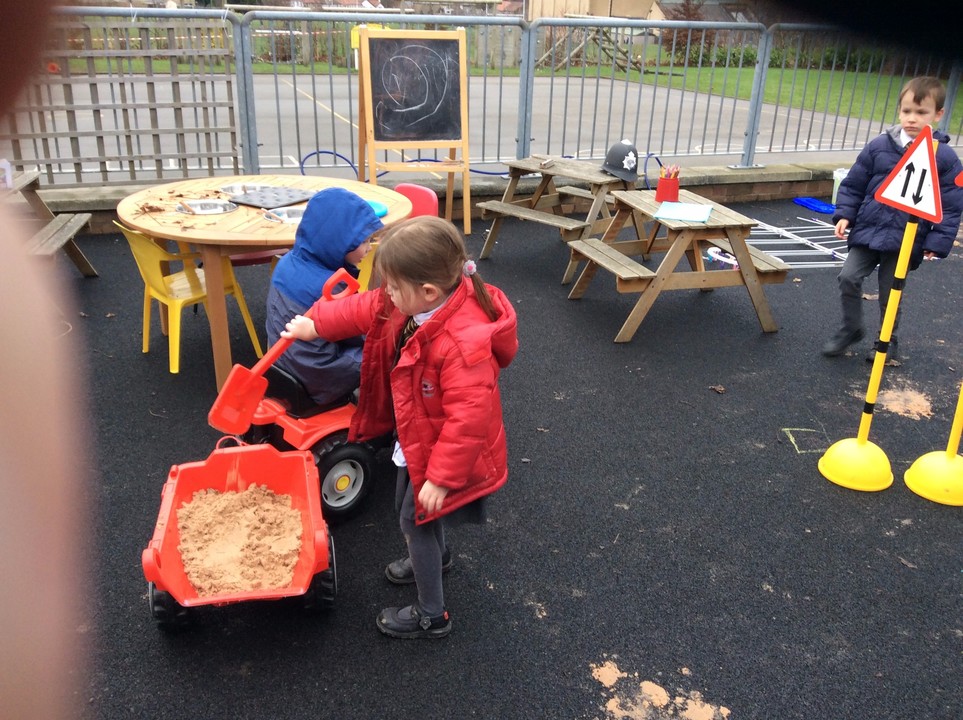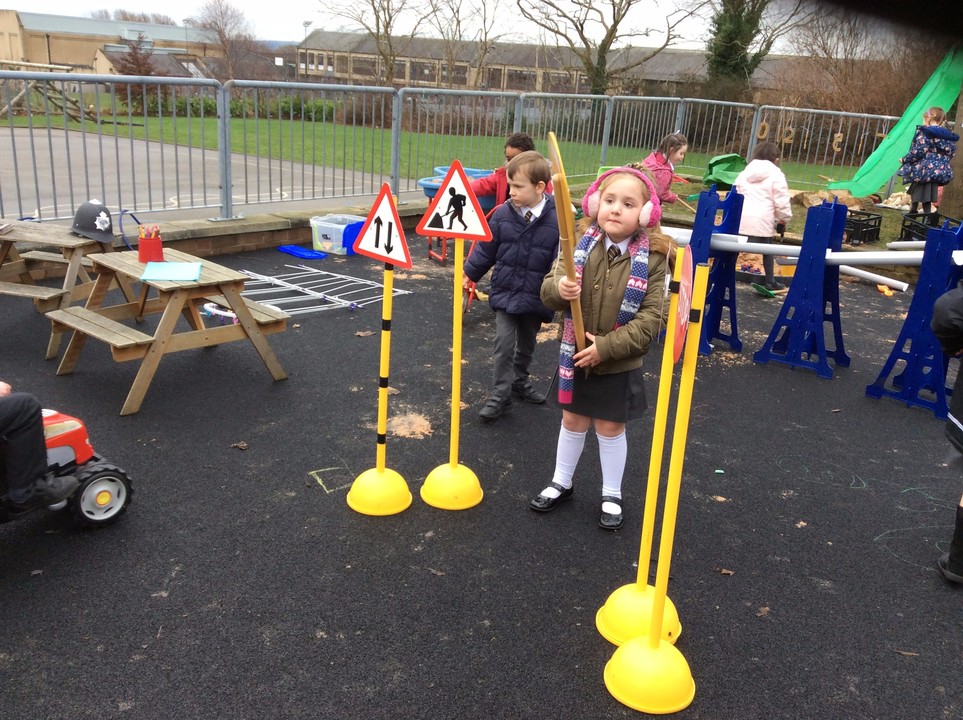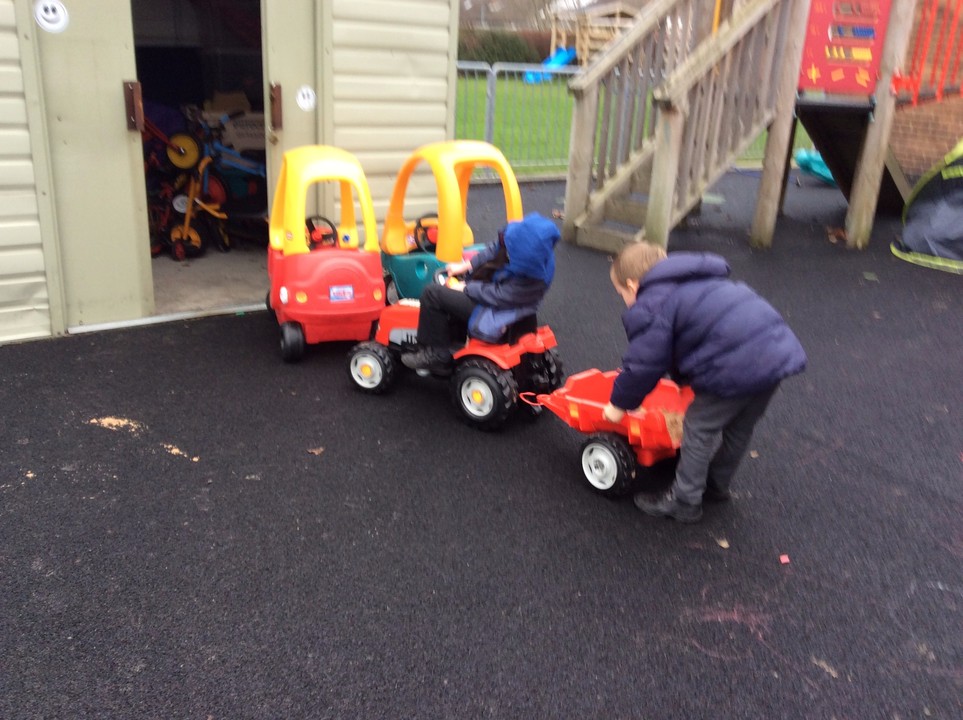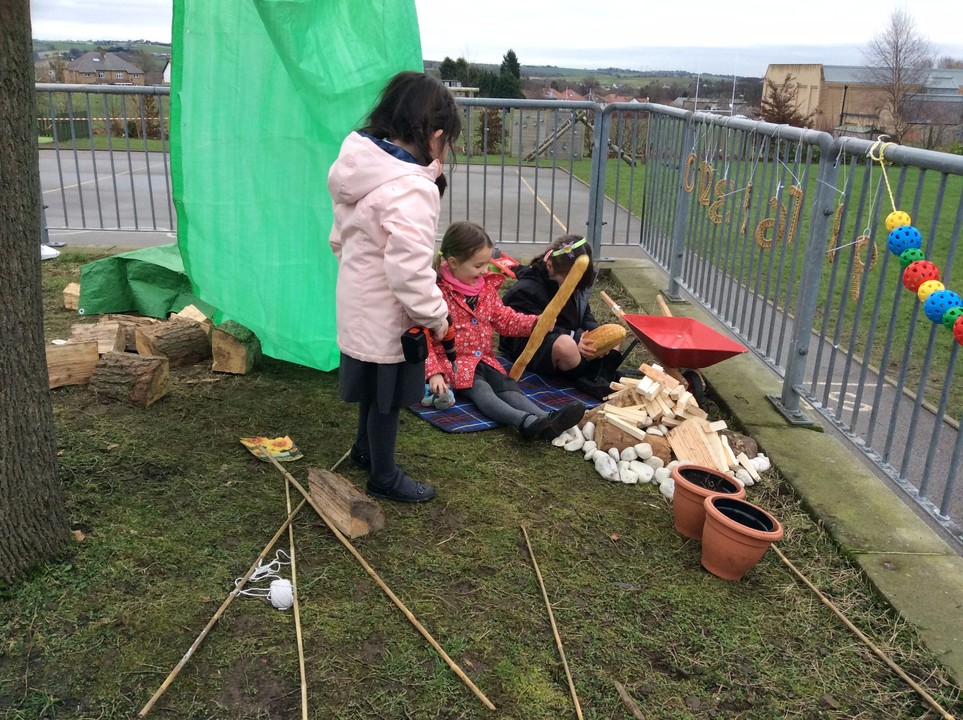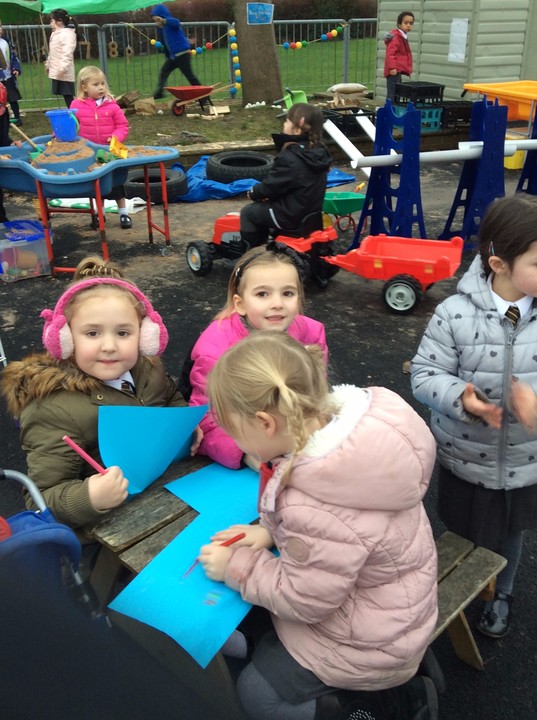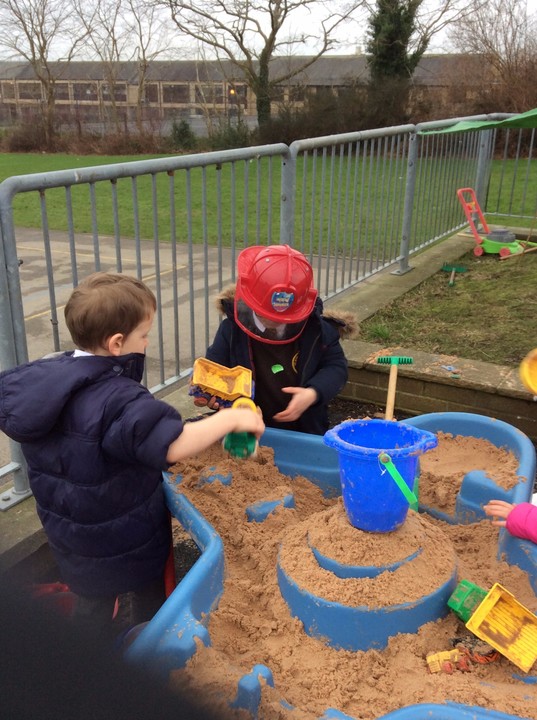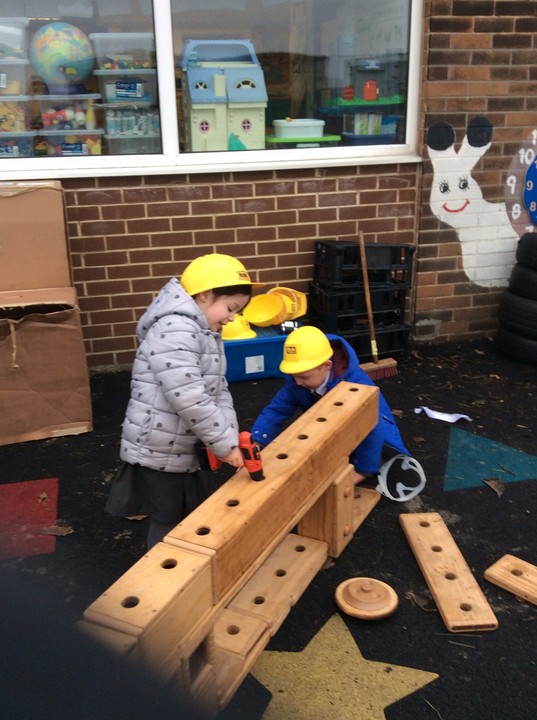 We all enjoyed learning how to glide and balance - remember these bikes have no pedals! We wrote about it individually in our literacy work this week too.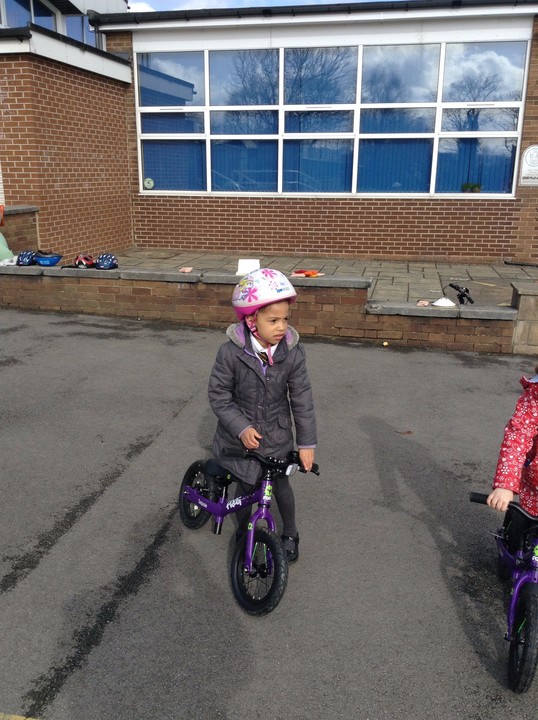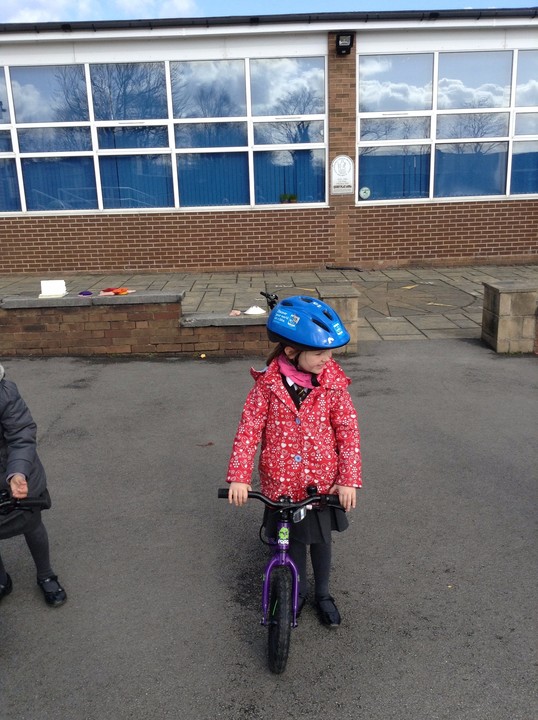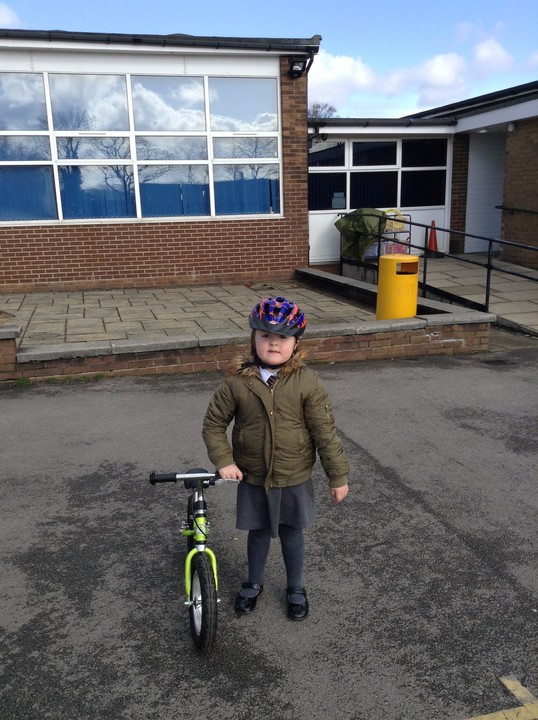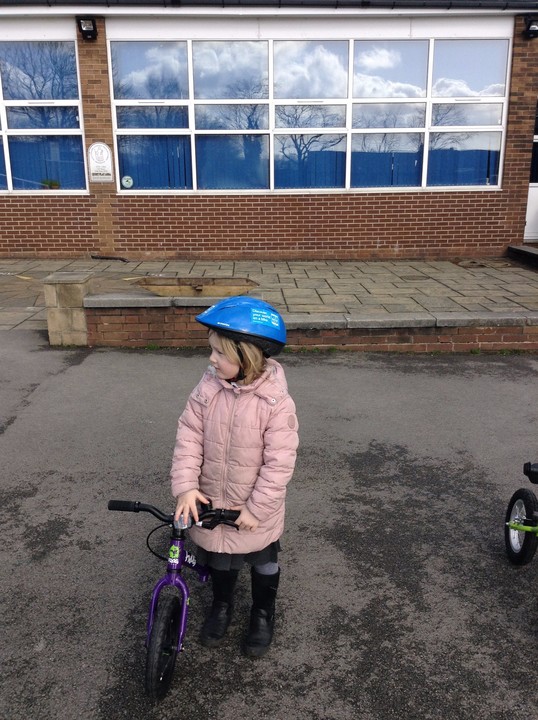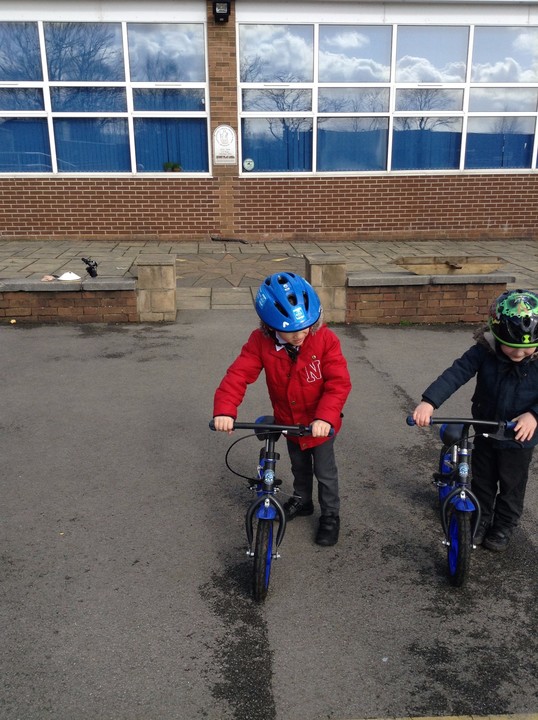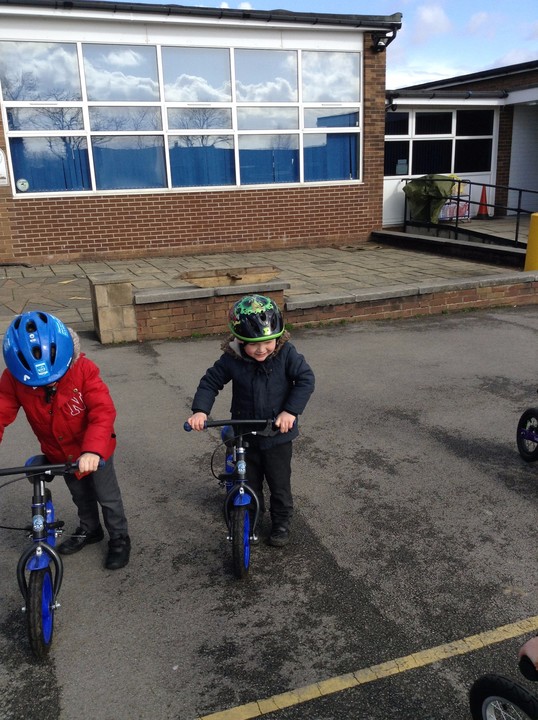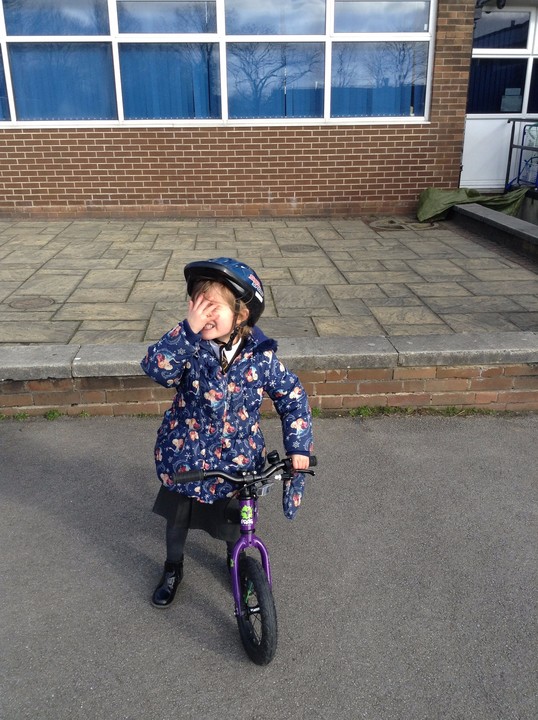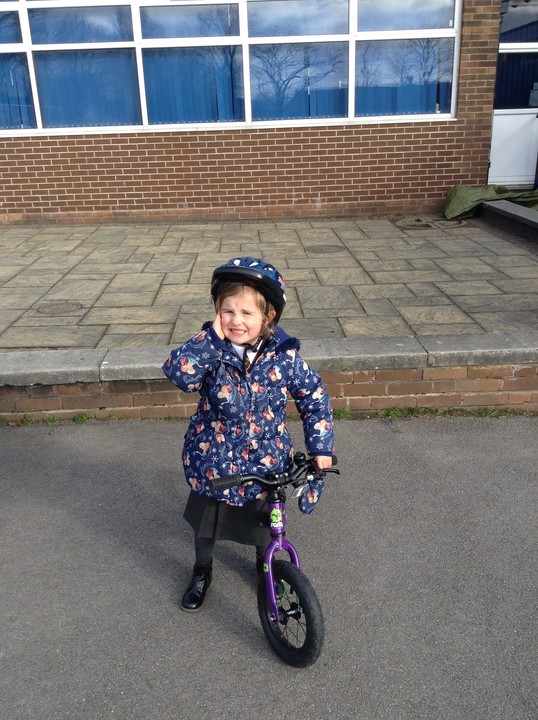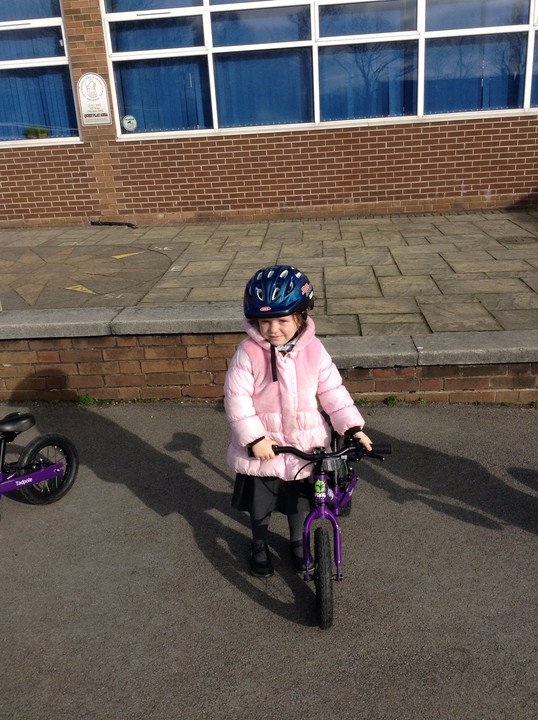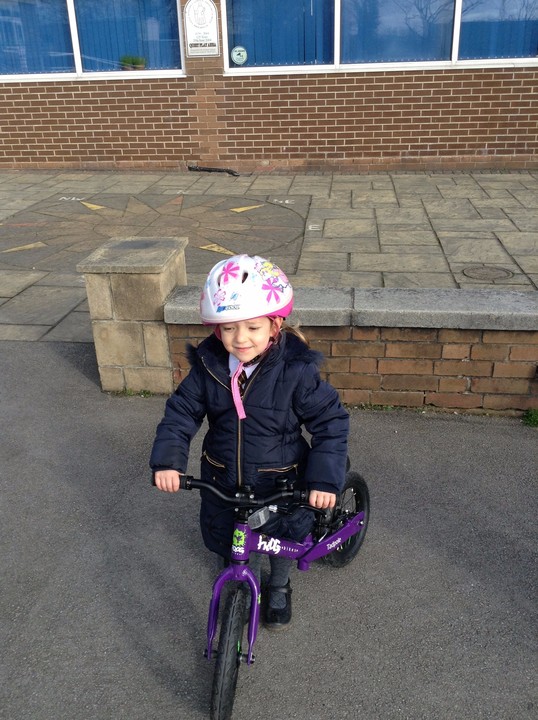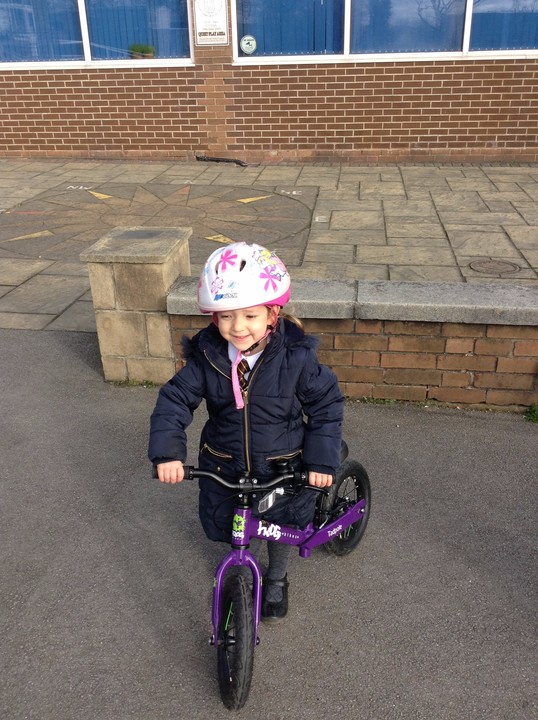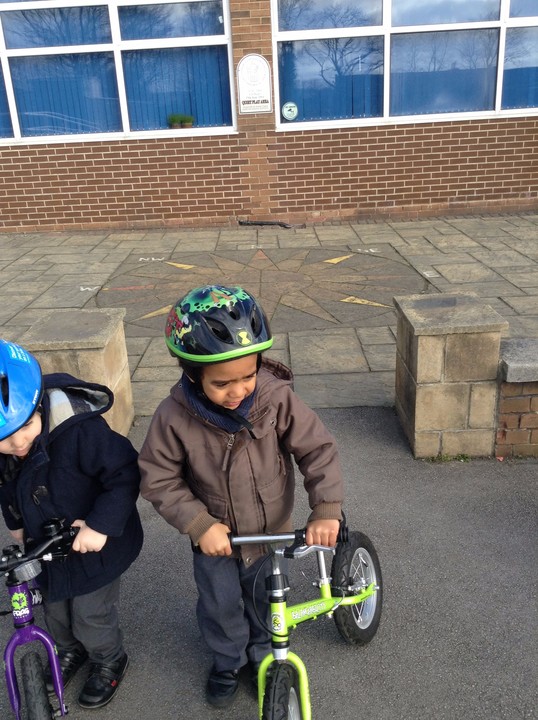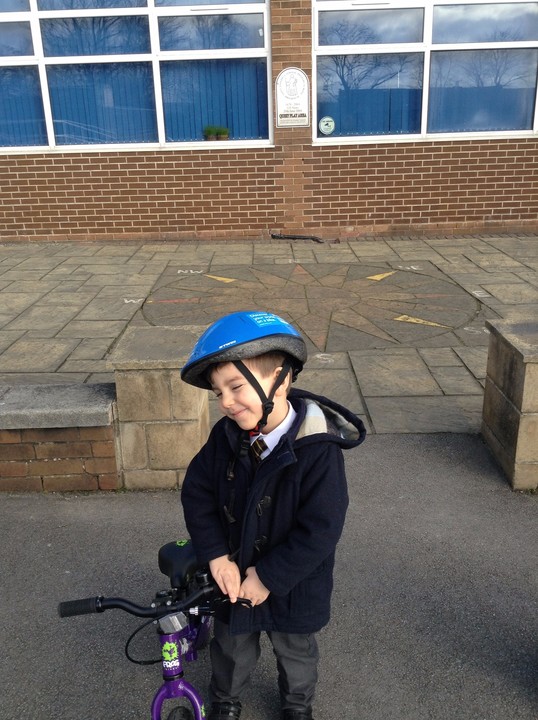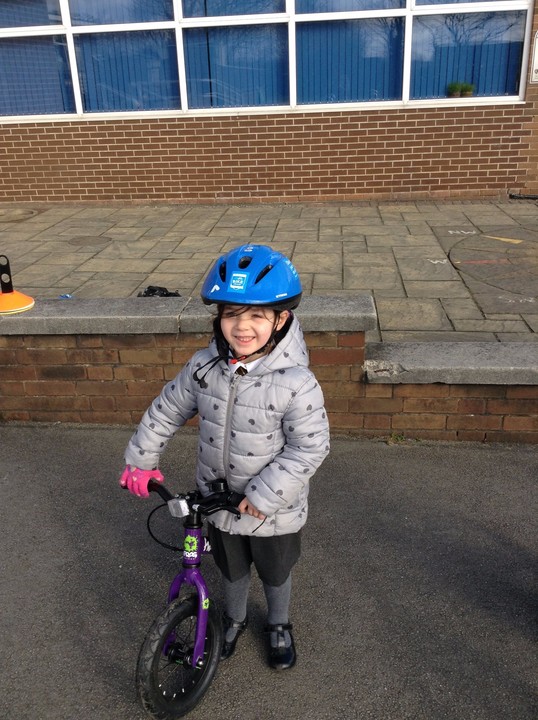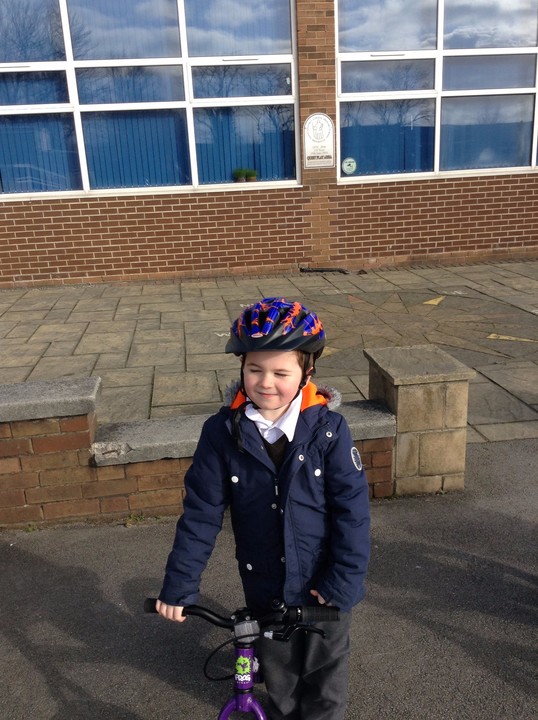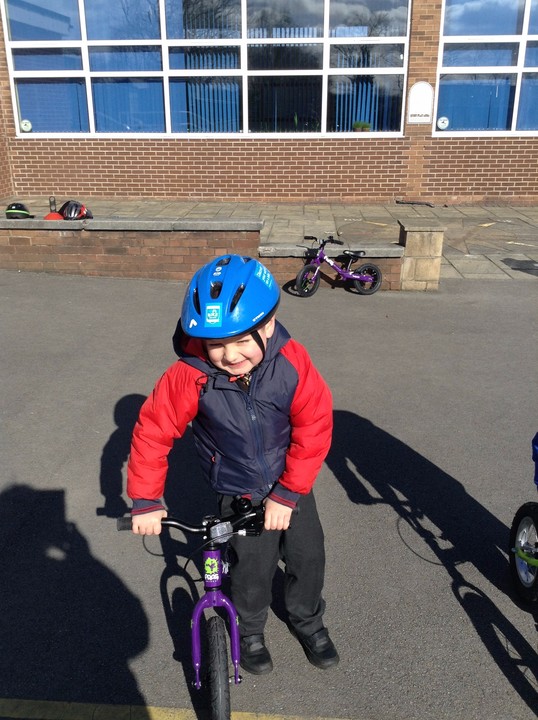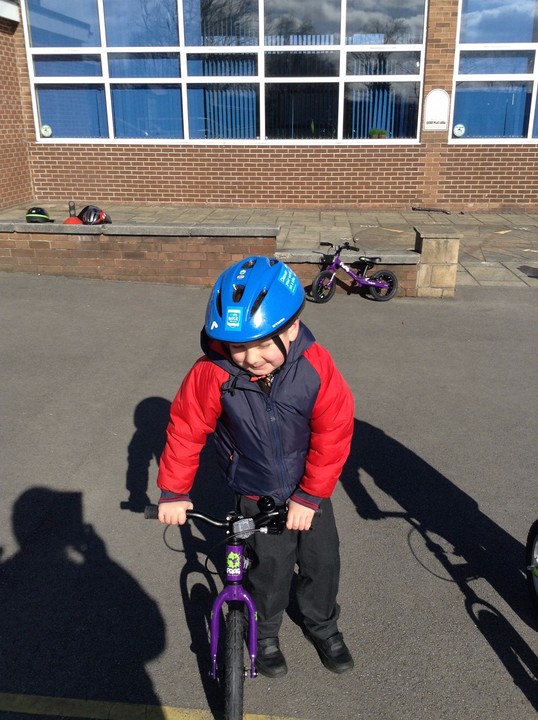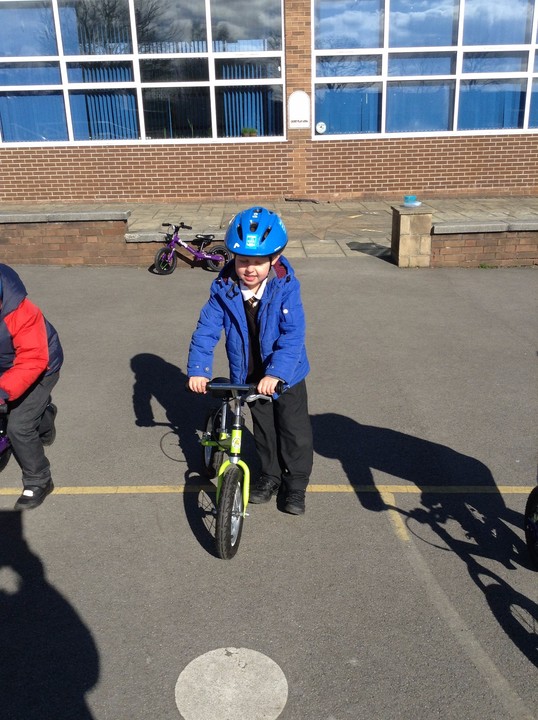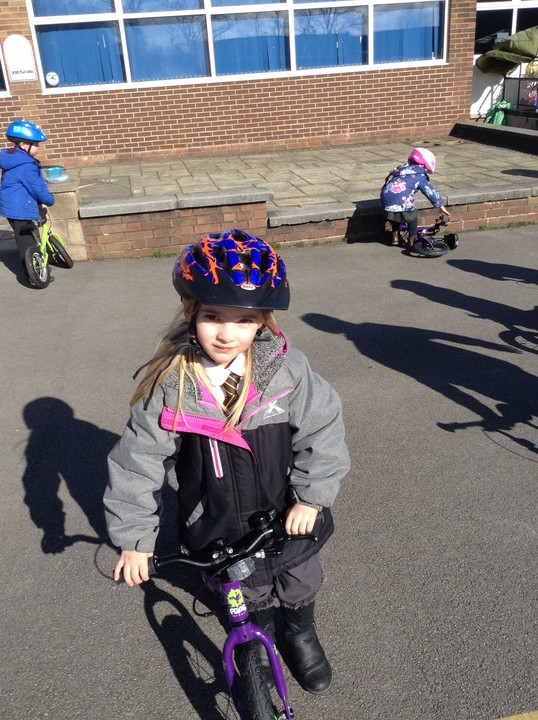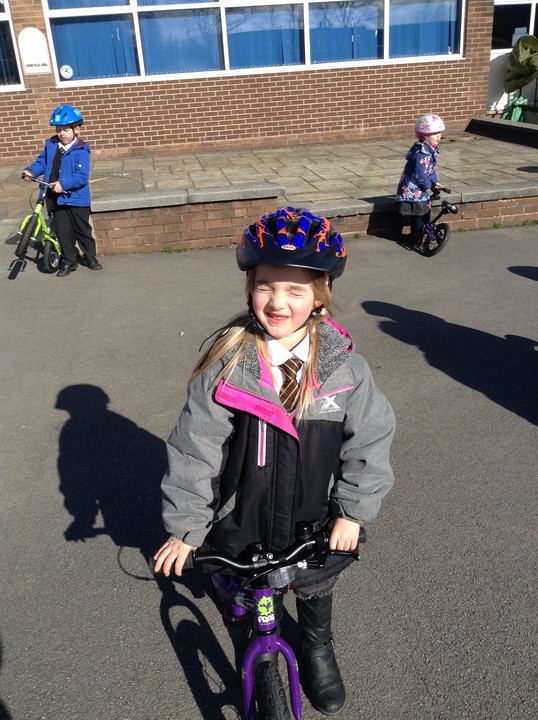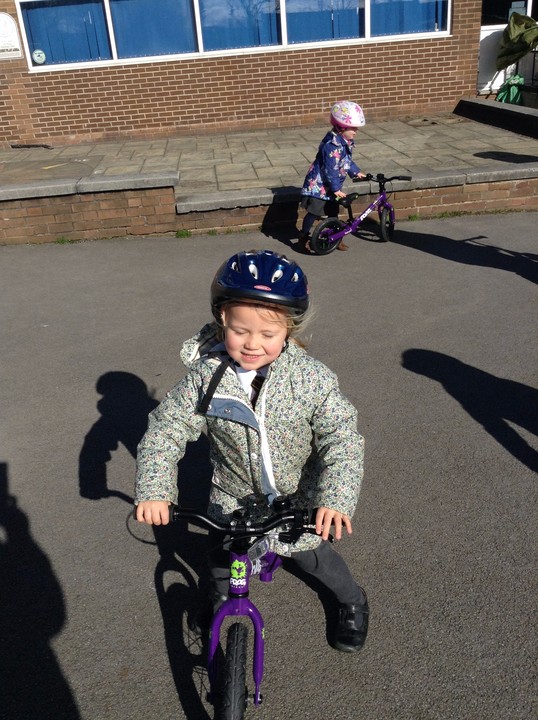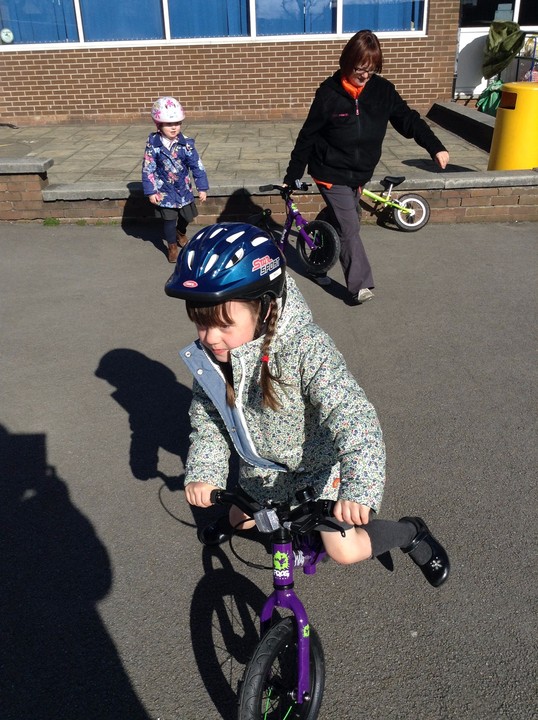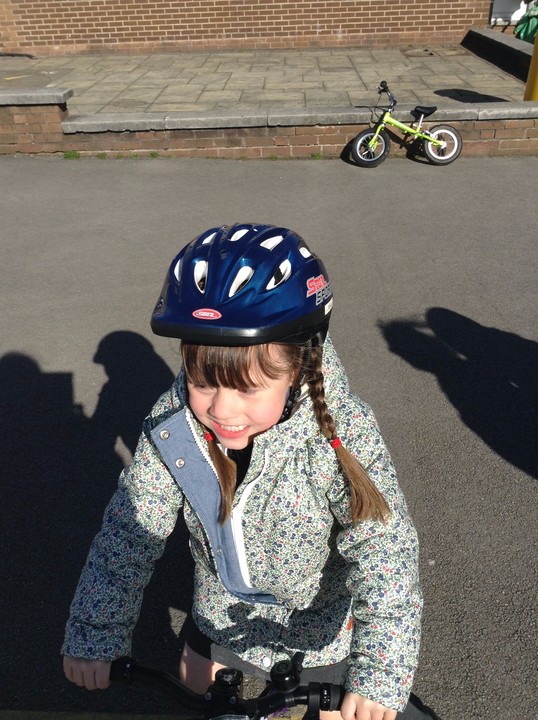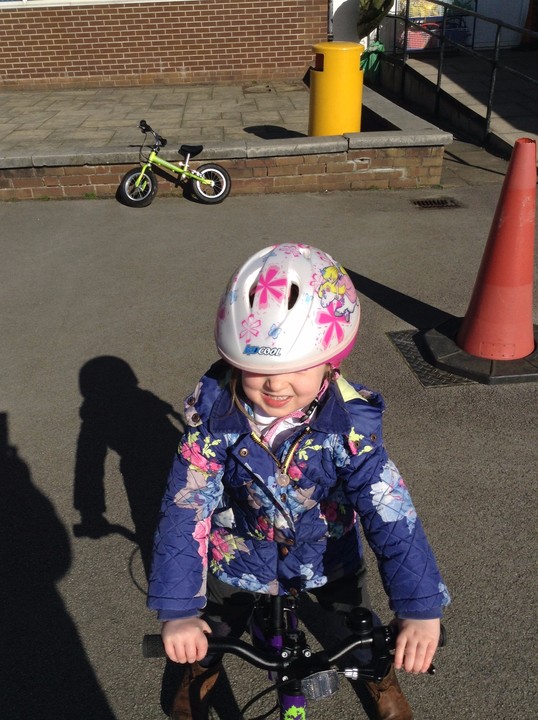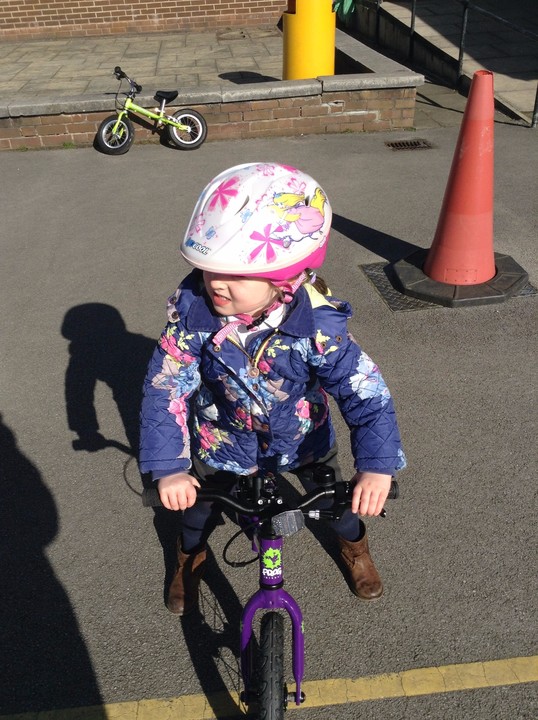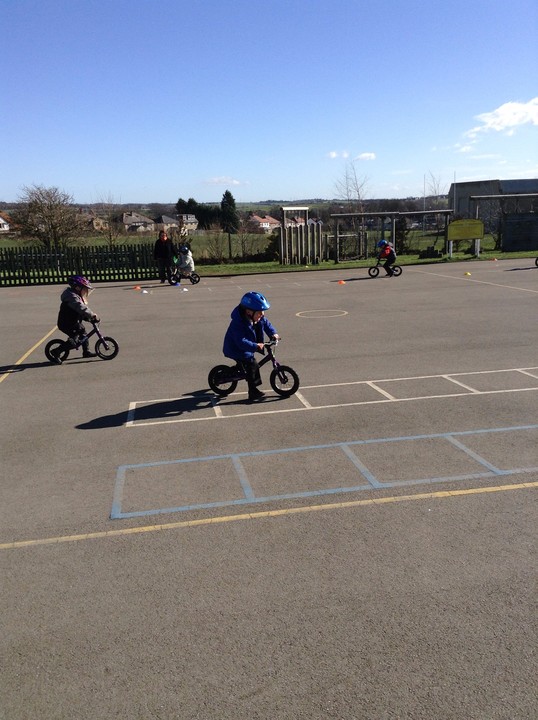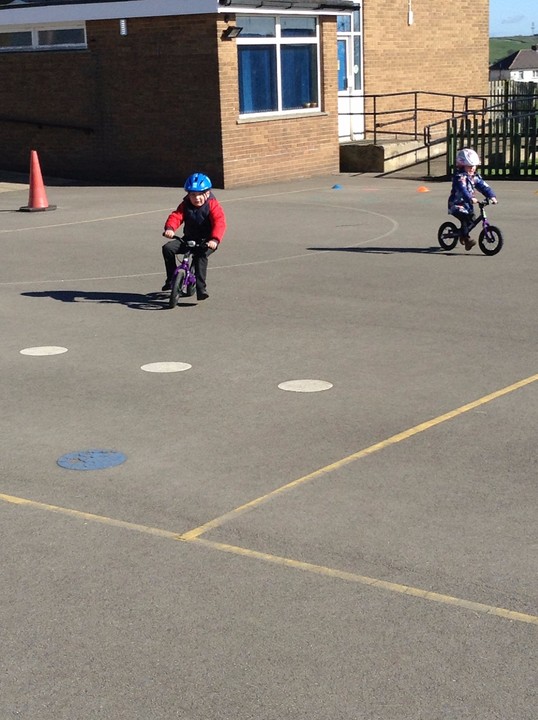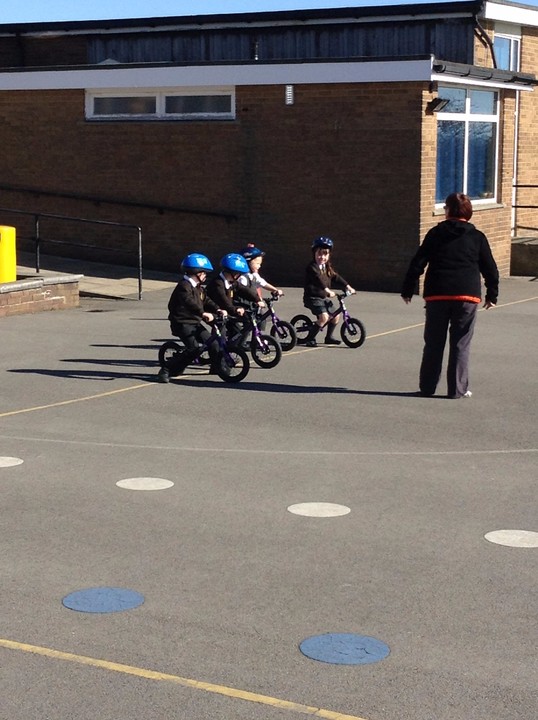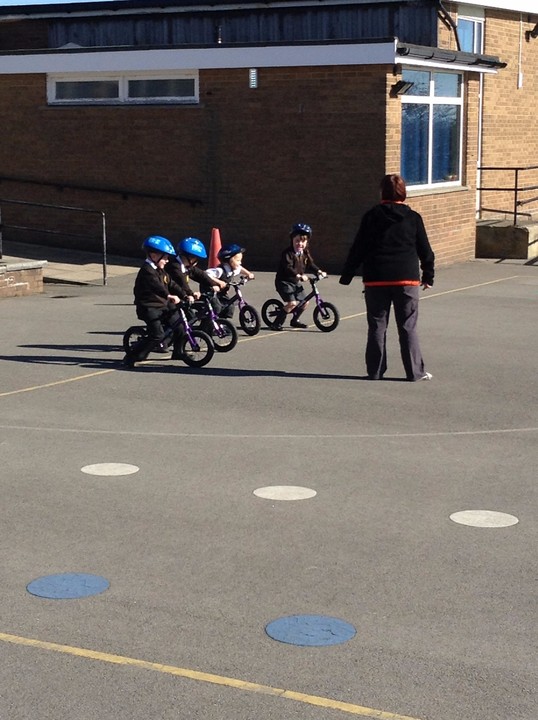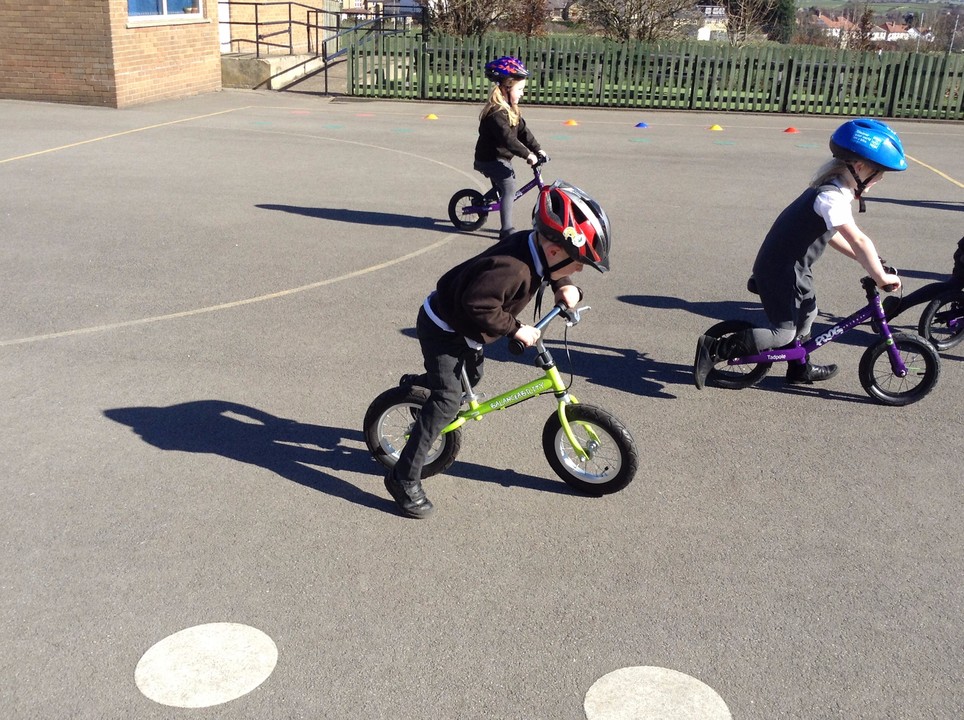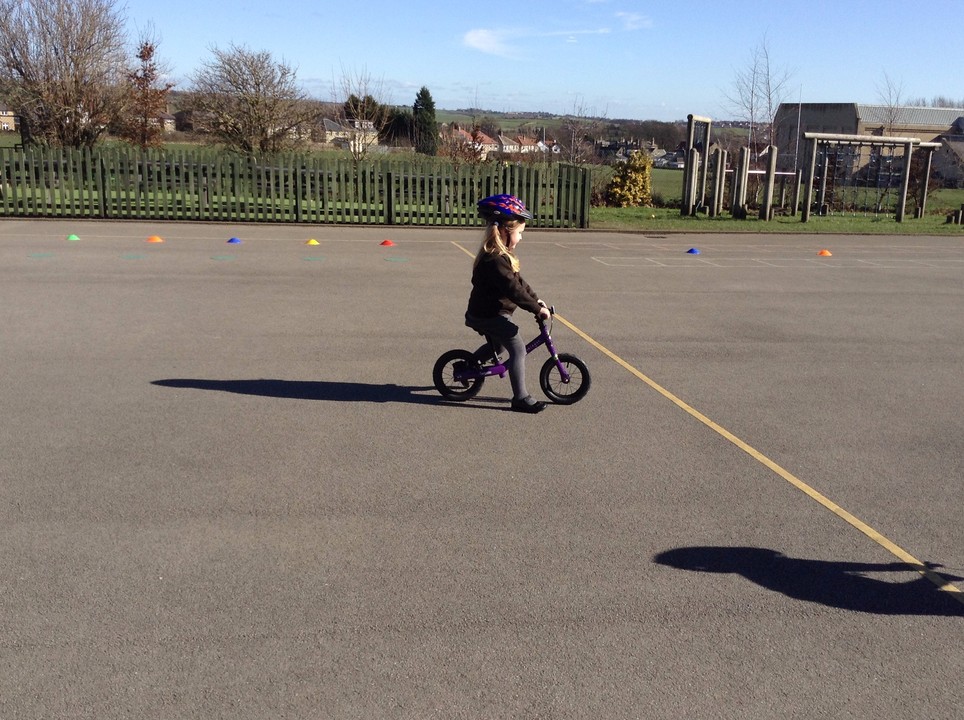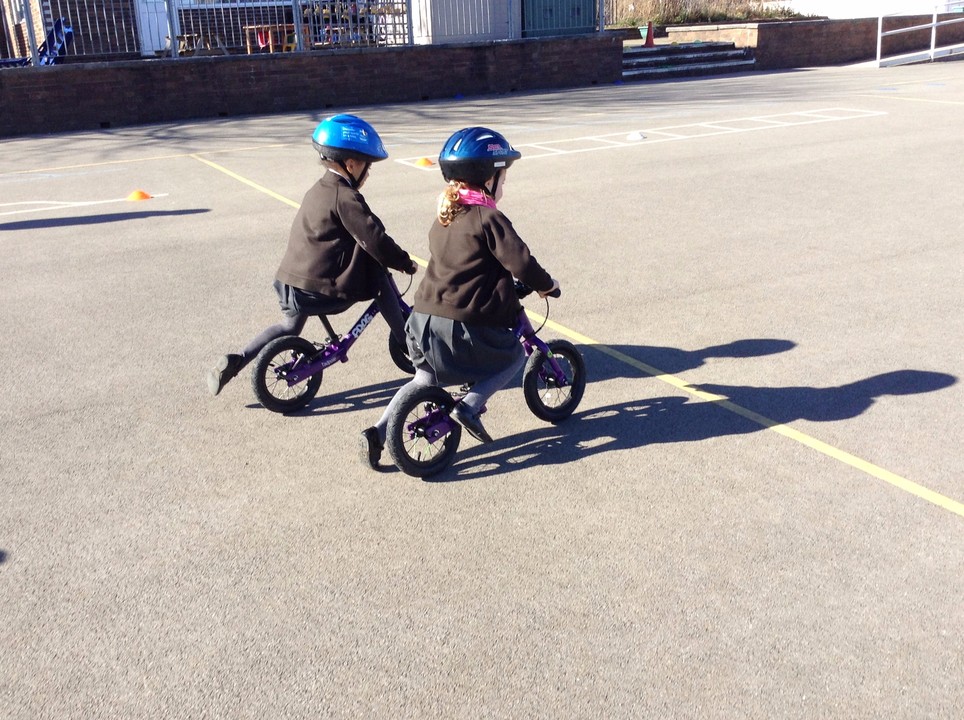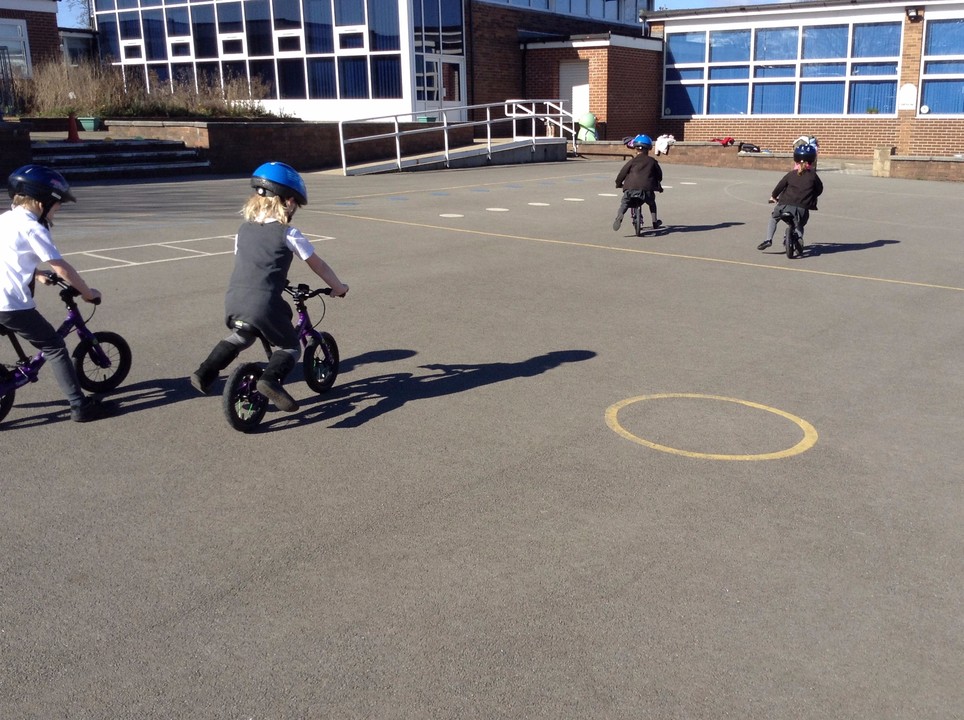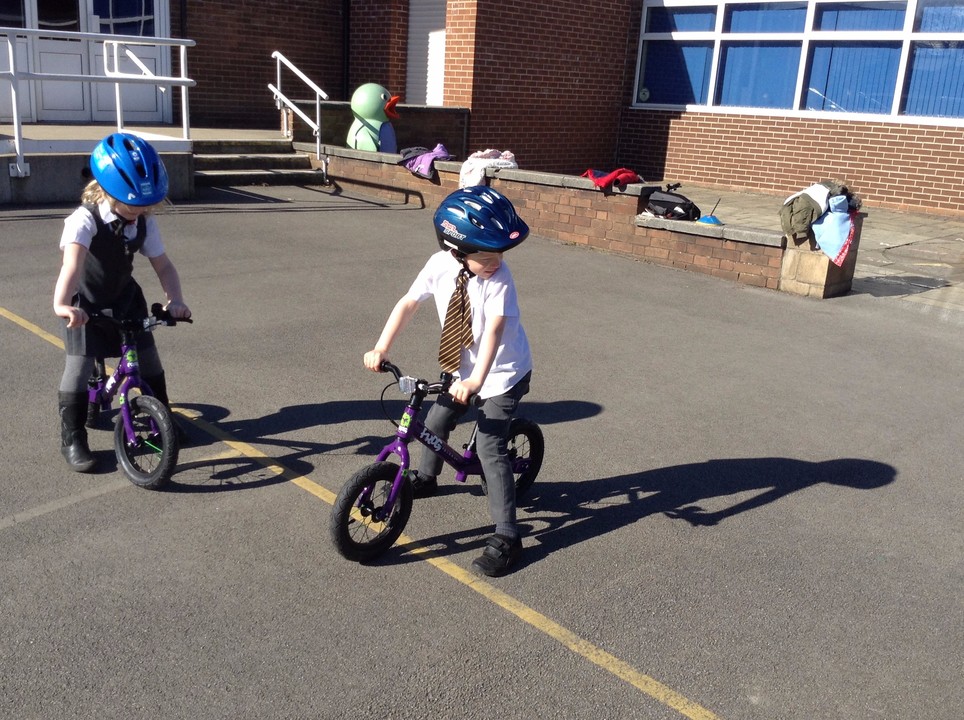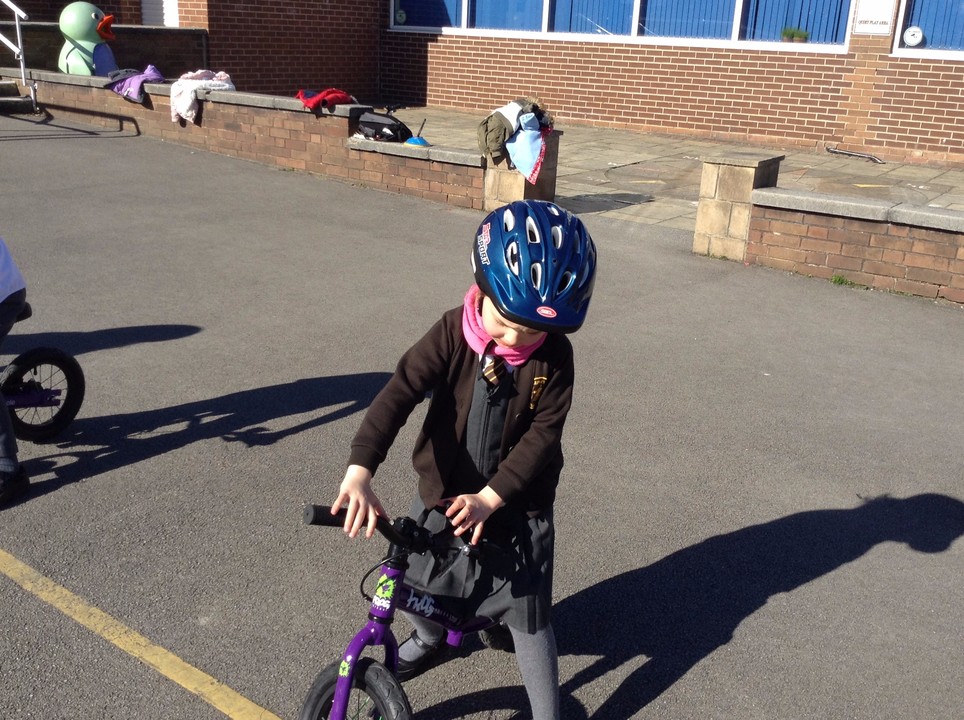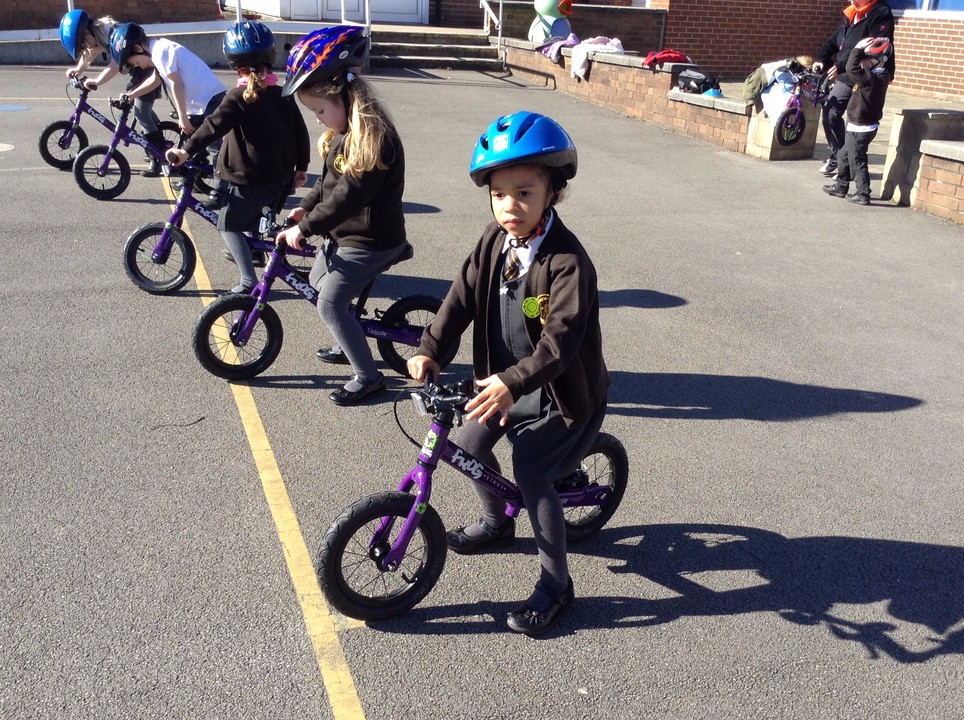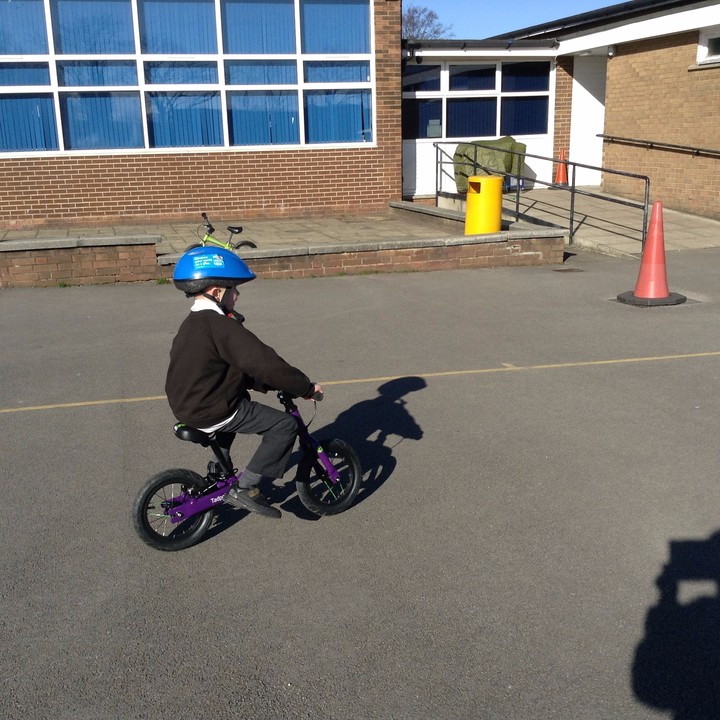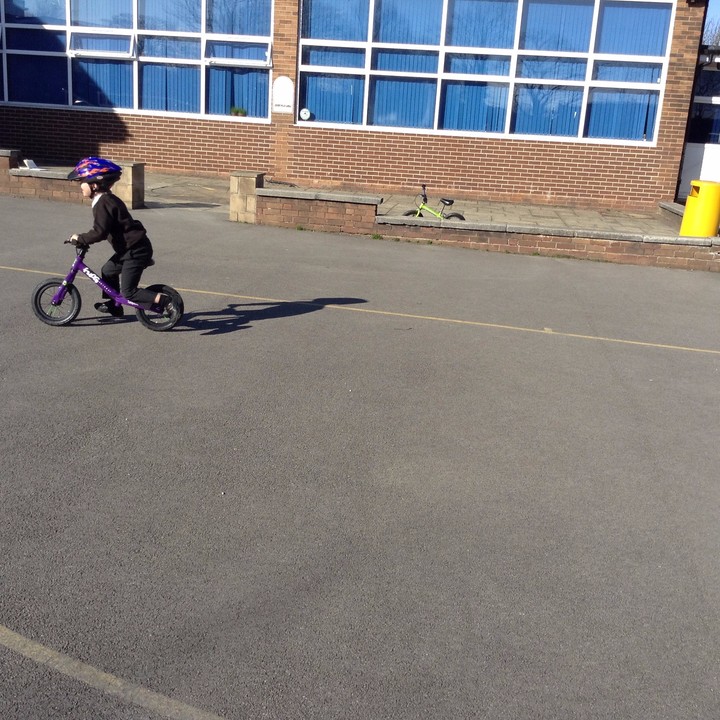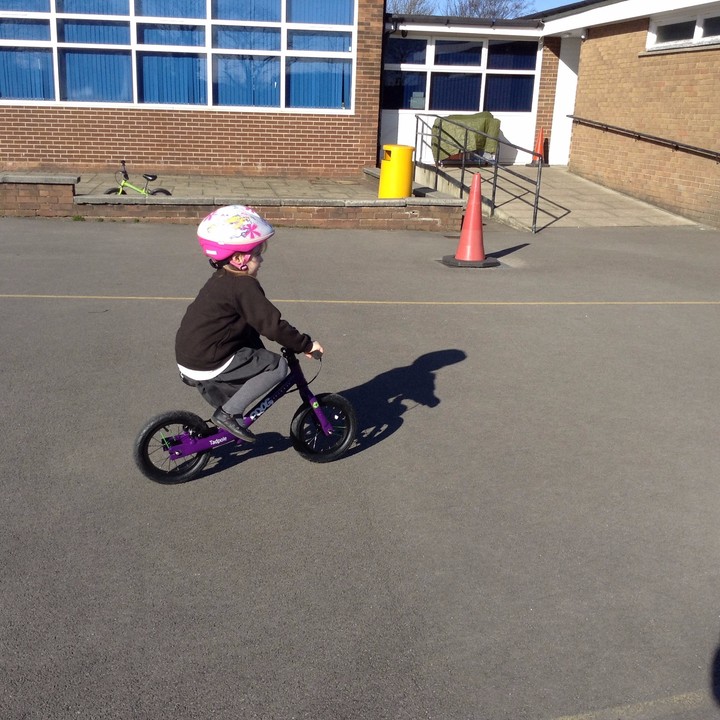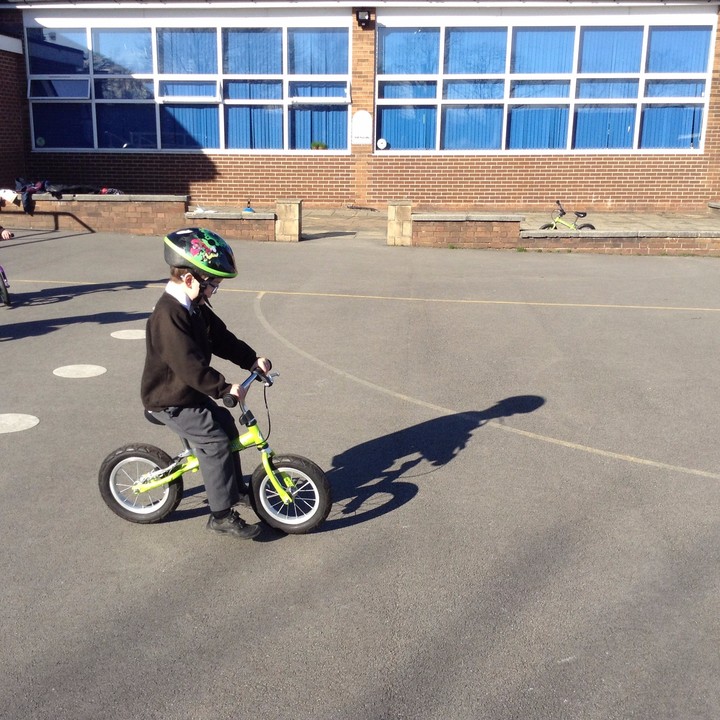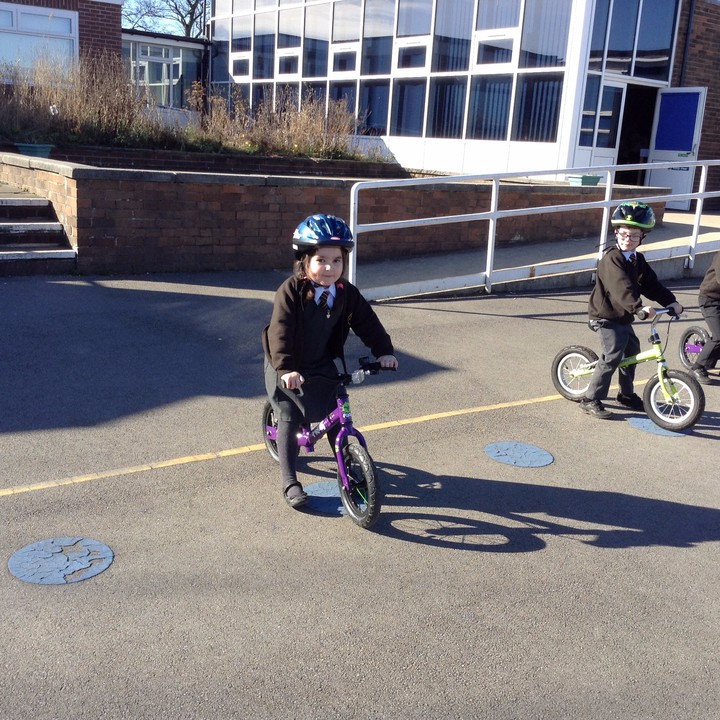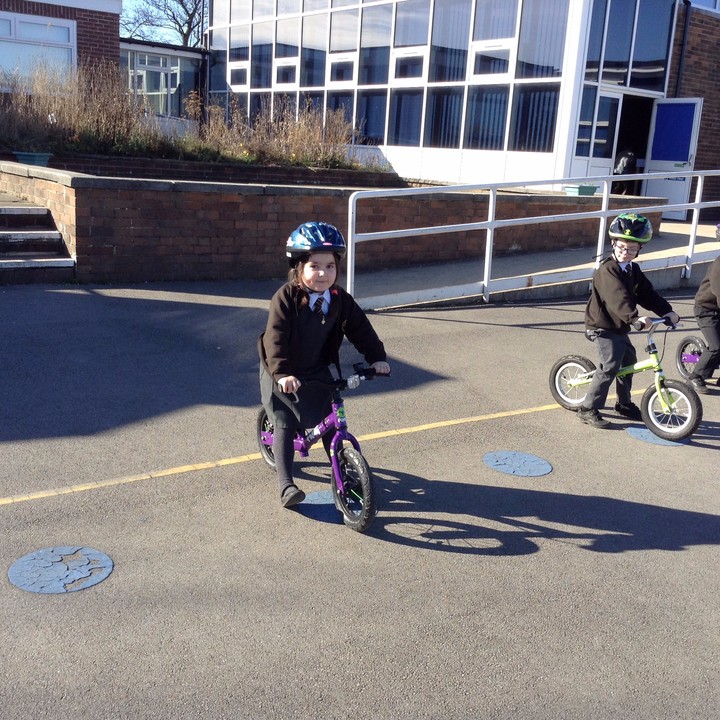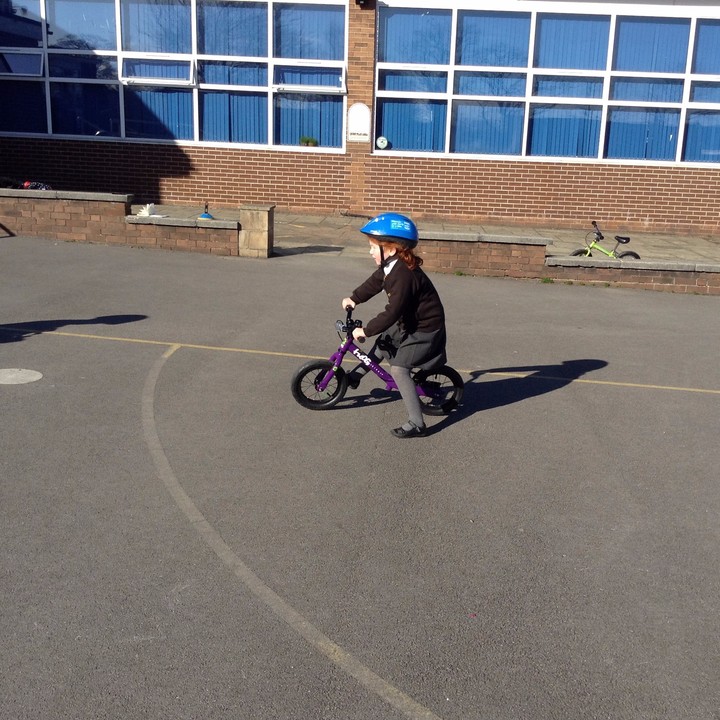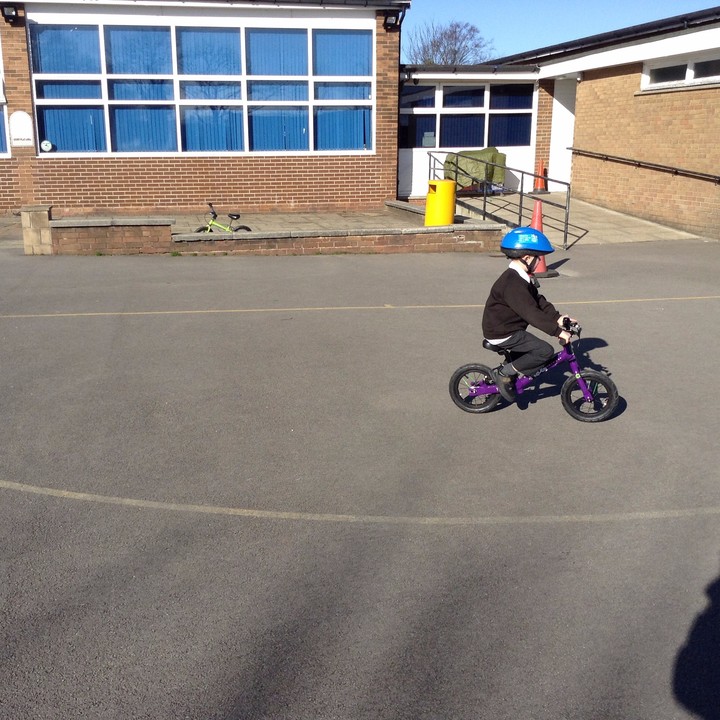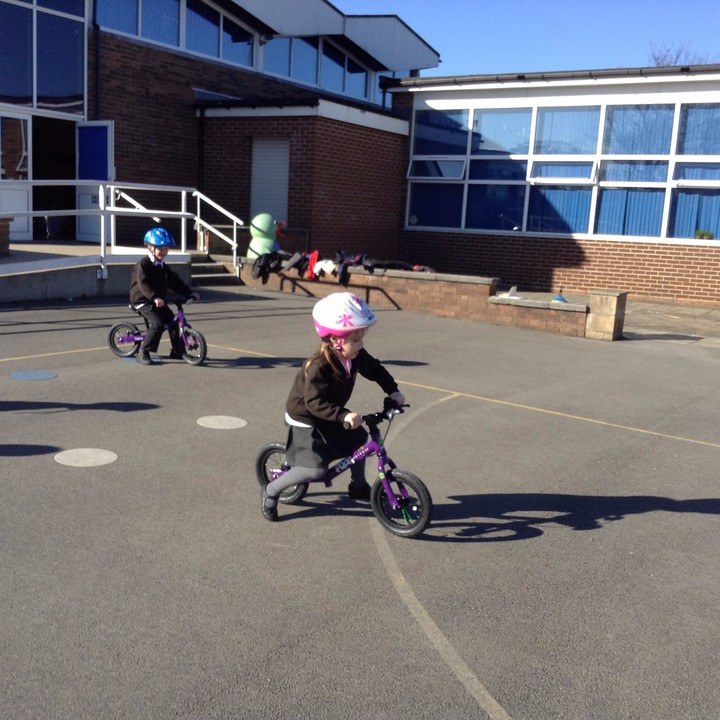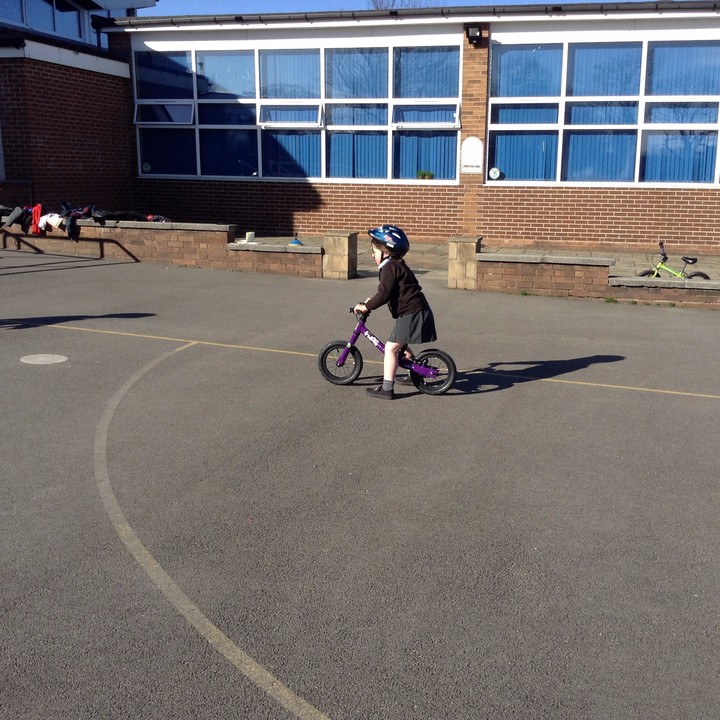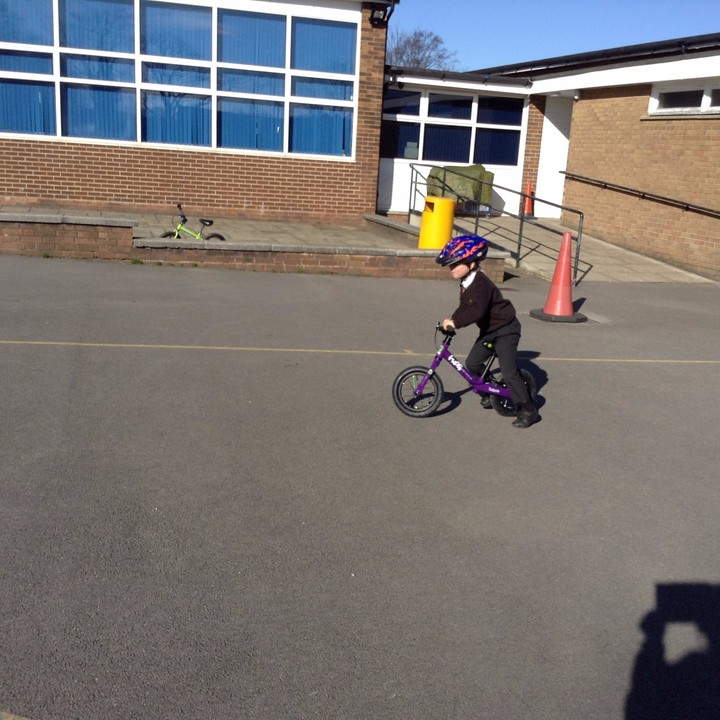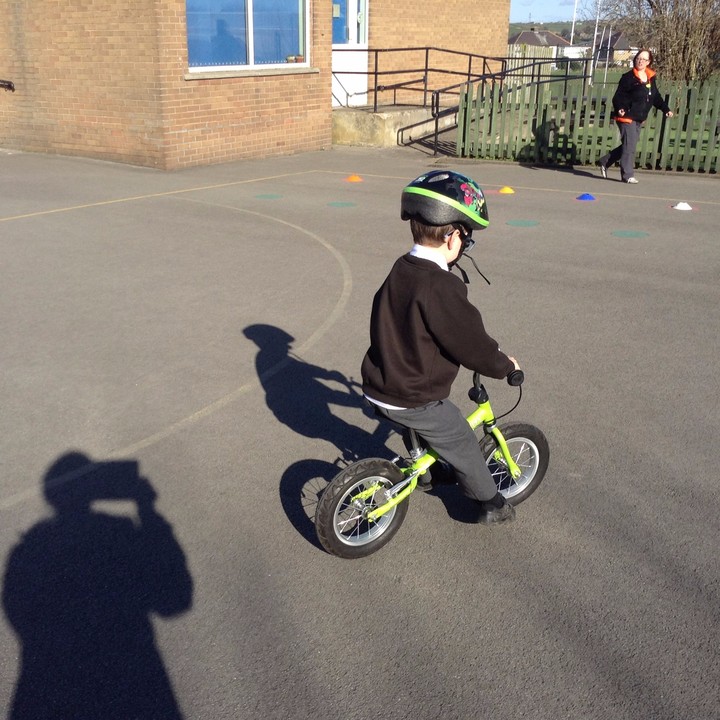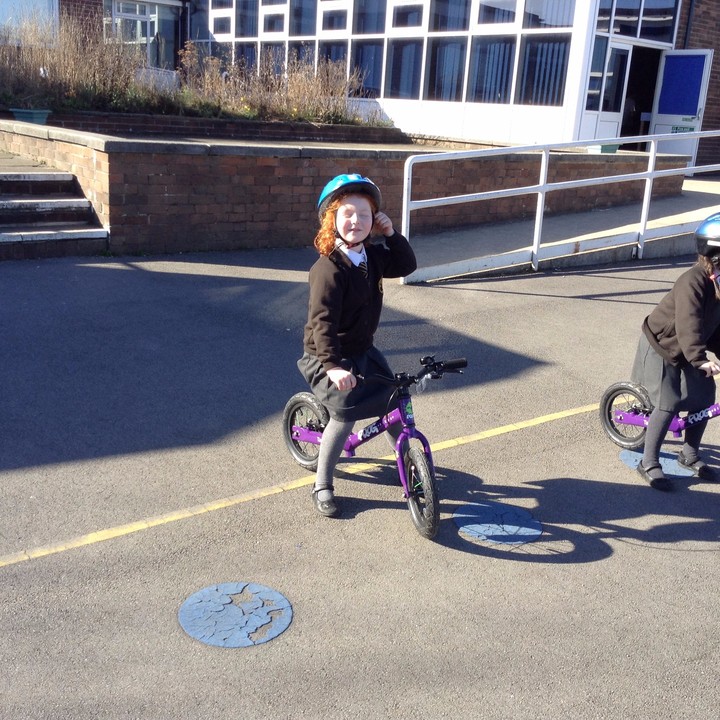 Homework
The children have been asked to bring in their favourite book and we will all be able to share them as a class. They can then explain what they like about it.
.Please spend 5 minutes every day listening to your child read, discussing the story and learning their words from their word boxes when they are sent home! Can they predict what might happen next? How would they feel if they were that particular character? How can you tell that they feel that way?
Phonics
Please revise the digraphs -double letters making one sound- eg ai, ou, oi, ch, sh, th etc. If your child can say them - then see if they can write that sound down as this will help them when writing their news or stories. We are also going over them in class but a bit of extra praise from Mums and Dads can go a long way too.
We had fun re-enacting the Wedding at Cana and then ordering pictures of the story and making zig zag books to write about it. Can your child tell you about the trick Mrs Dennison played with the jugs of water?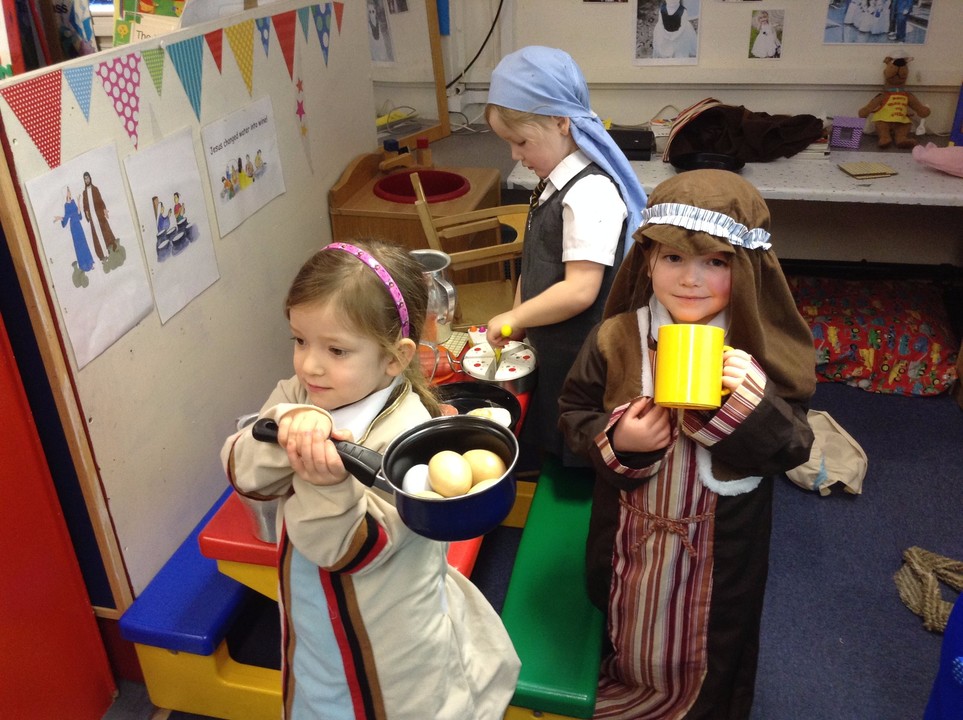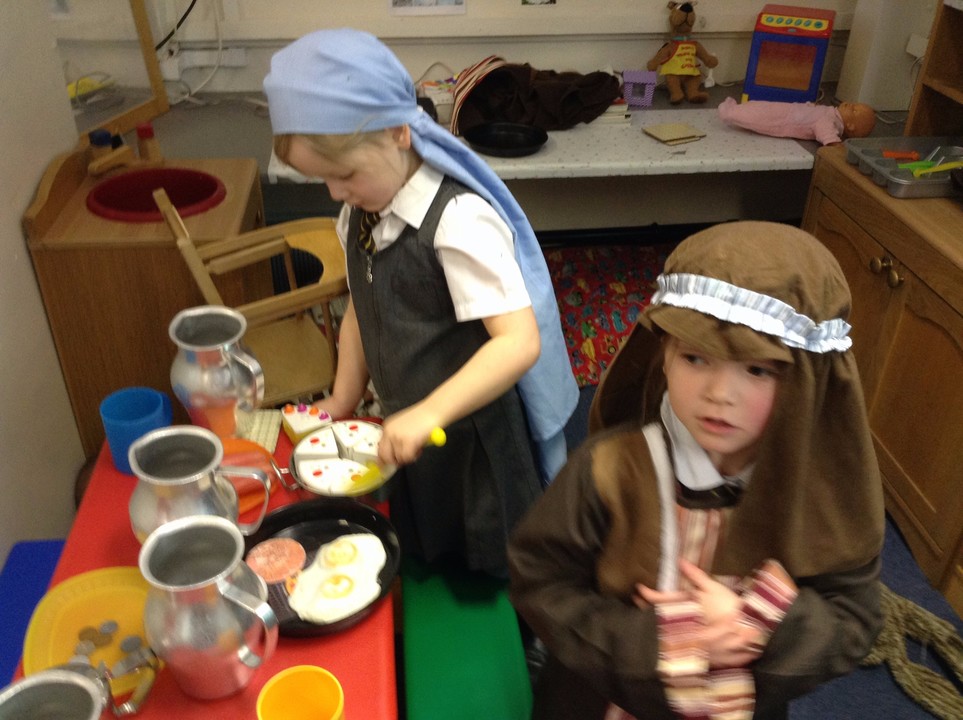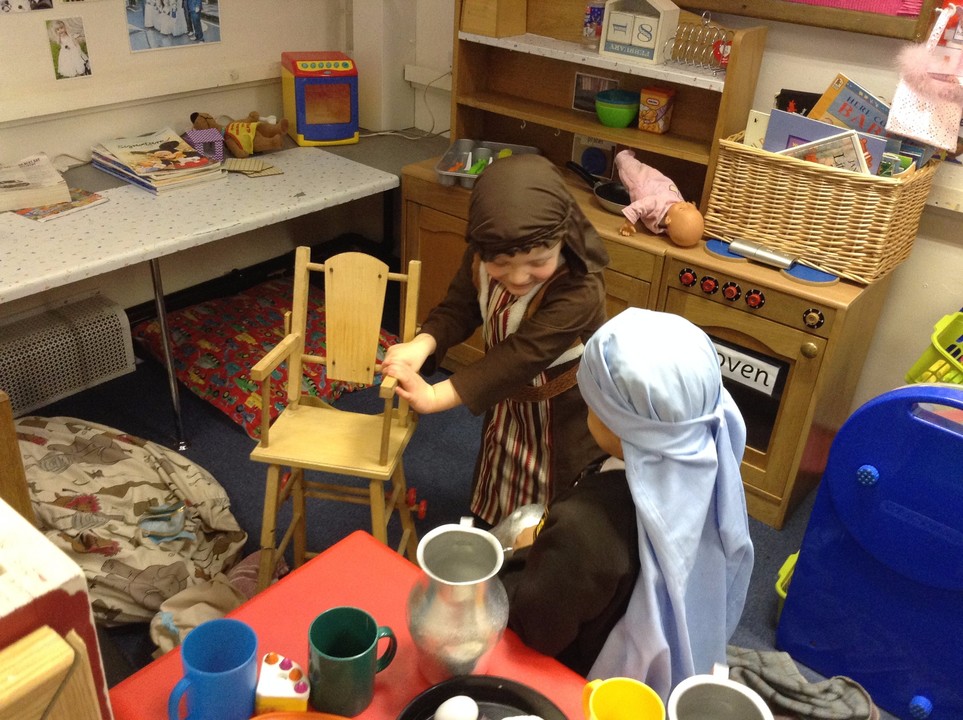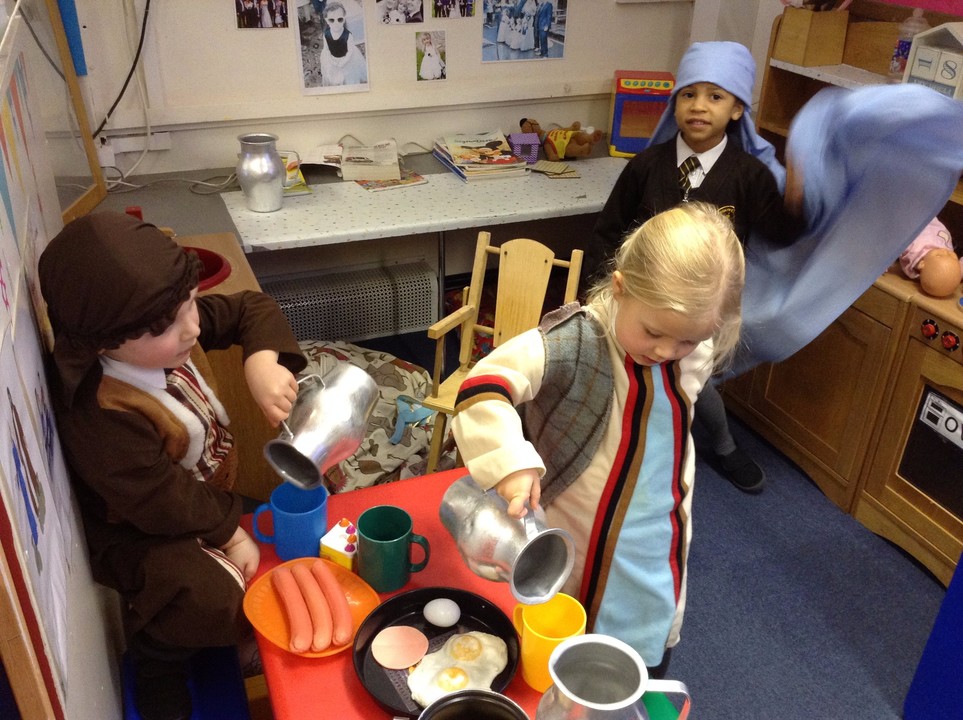 Superhero Day
We enjoyed dressing up and raising money for helping another little boy. Isabel's Mum came to see us that day with one of her colleagues Jane. They both work for the Police and they brought in some uniforms and equipment for us to use. Then we got to go in their police van and try it out for size! After handcuffing Mrs Dennison, P.C.Hall said she'd lost the keys! As you can see a great time was had by all! We learned about Keeping Safe and lots of other information about the life of a police officer.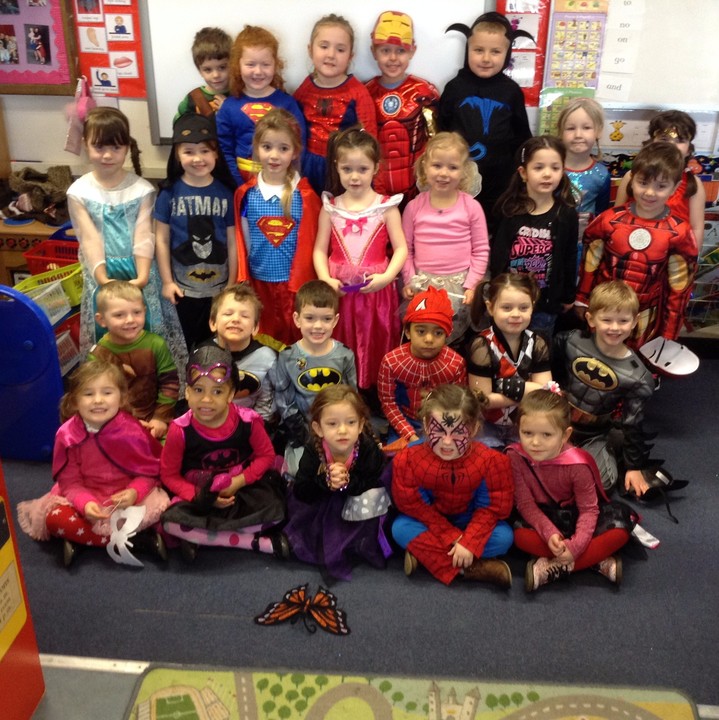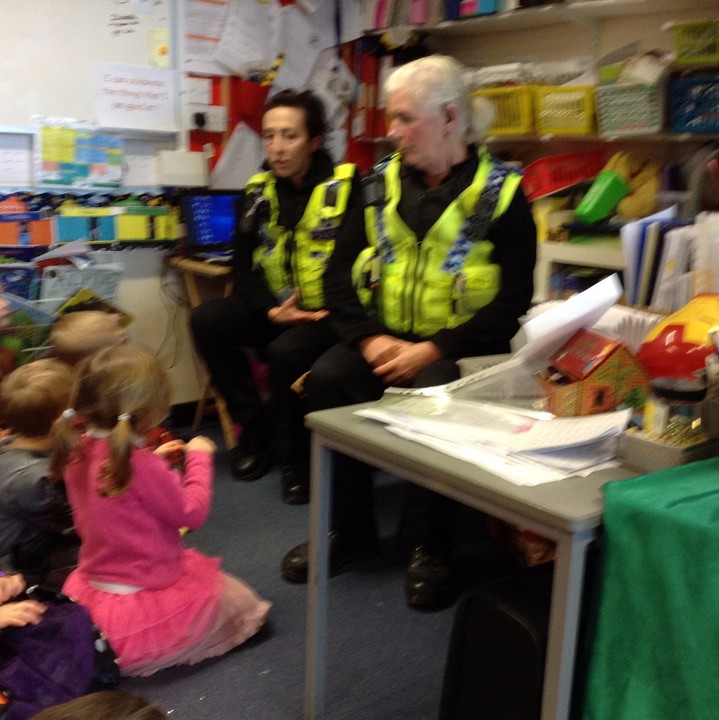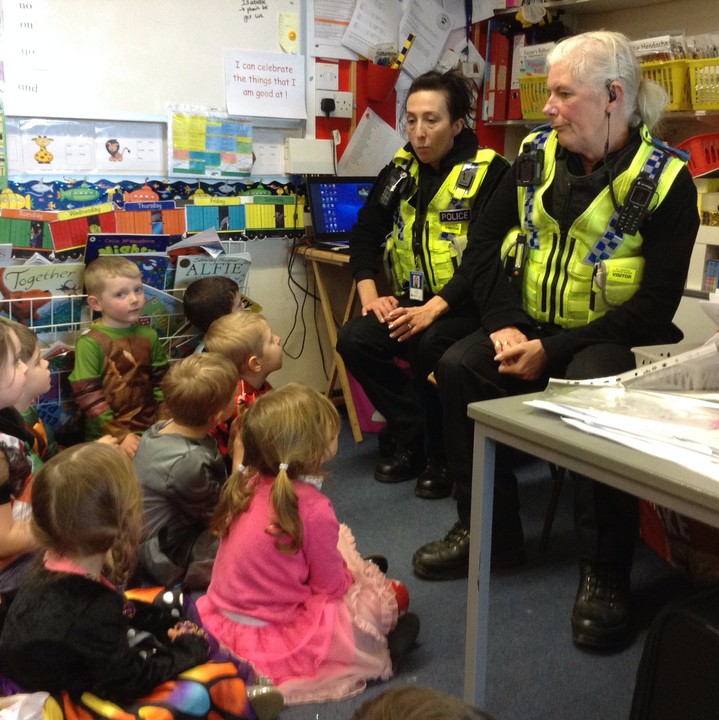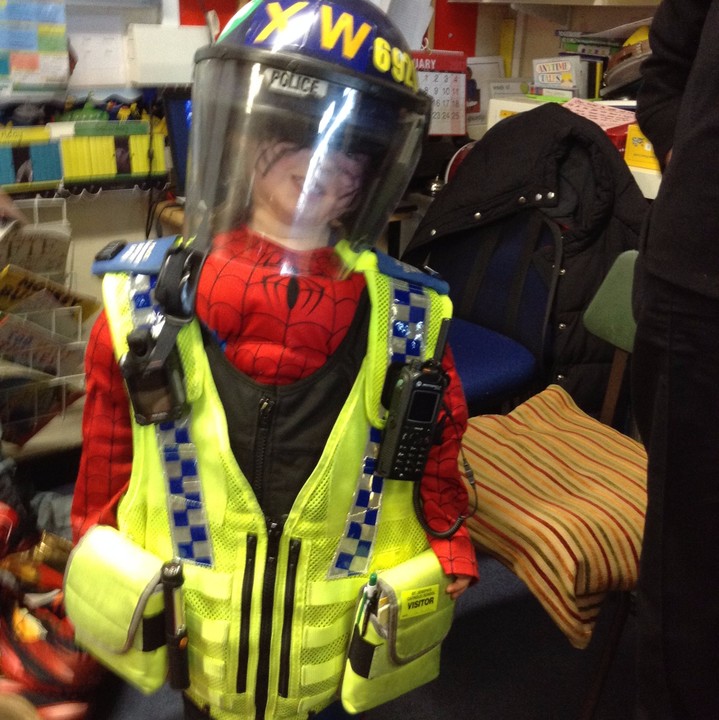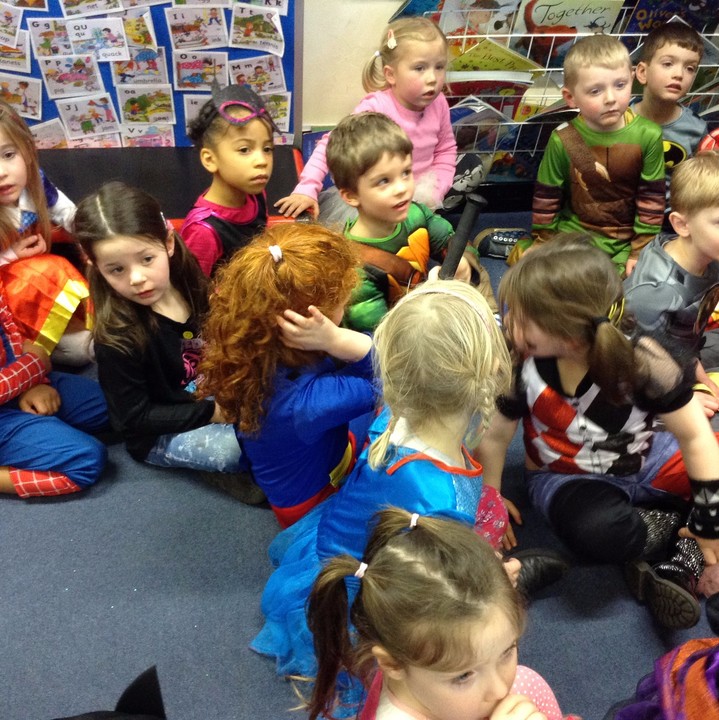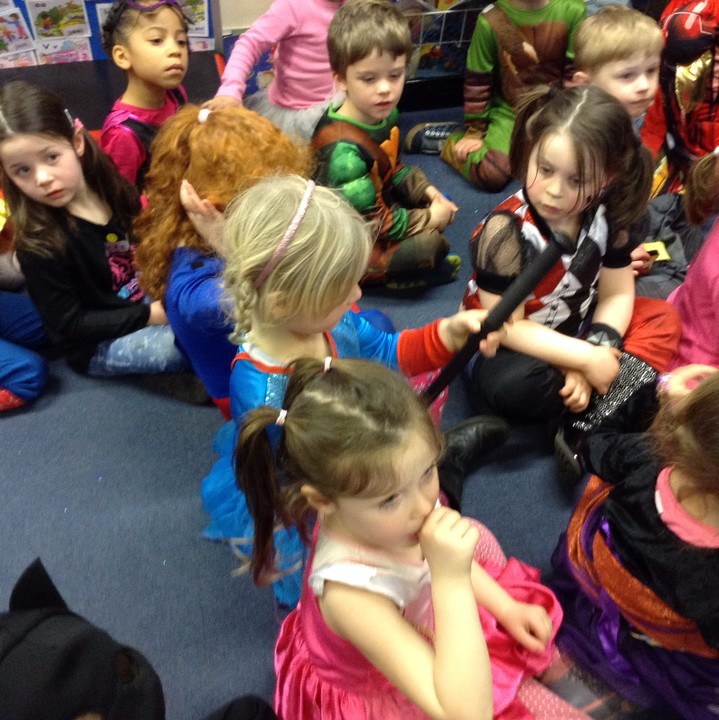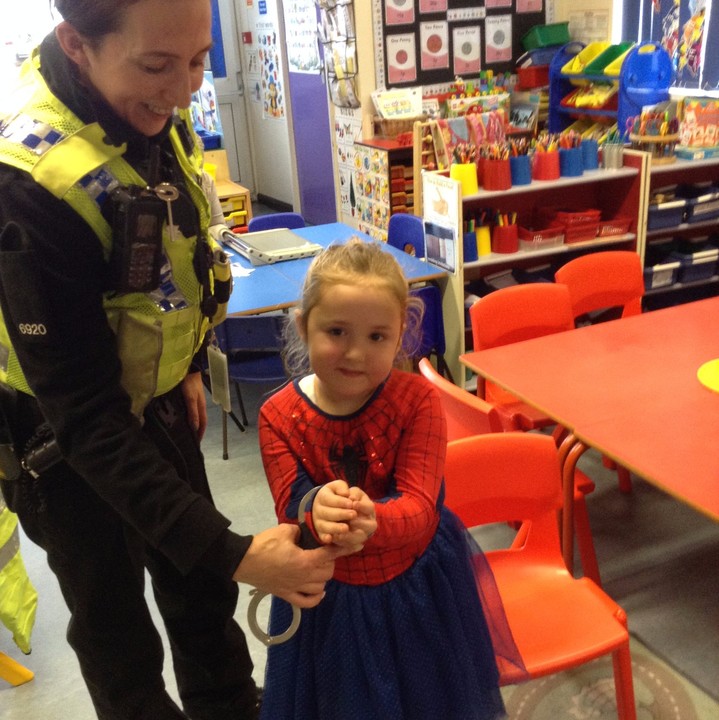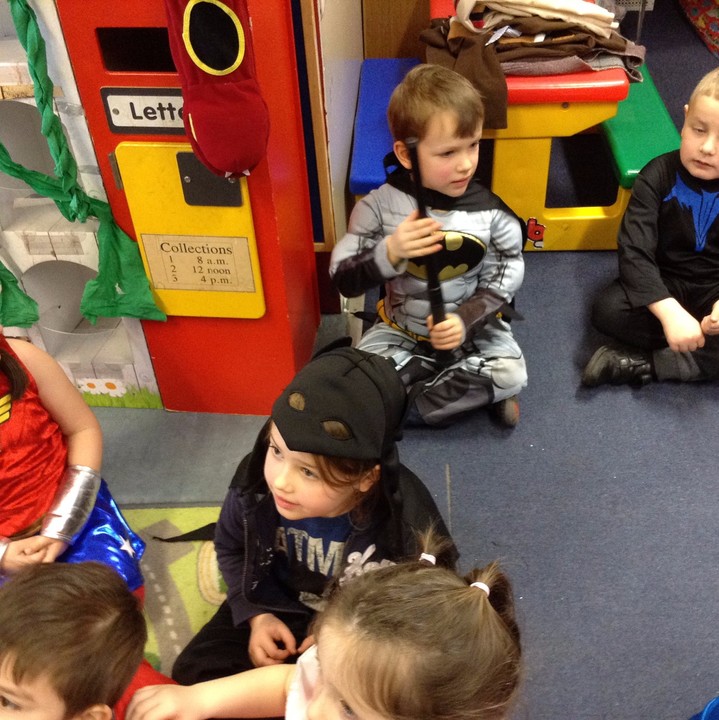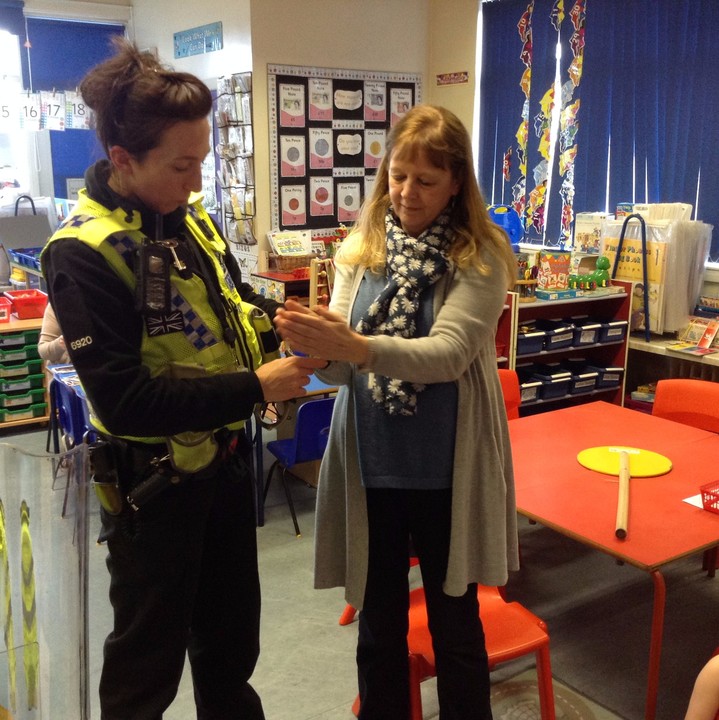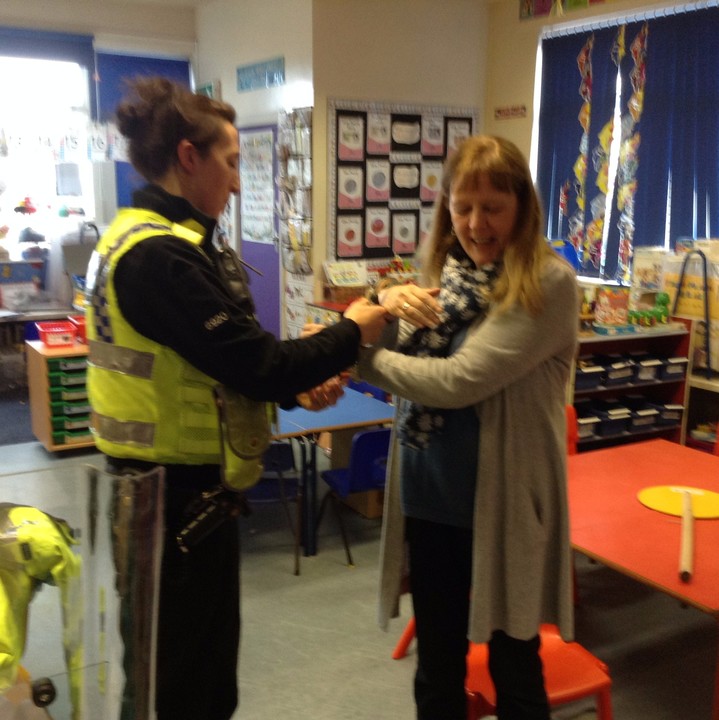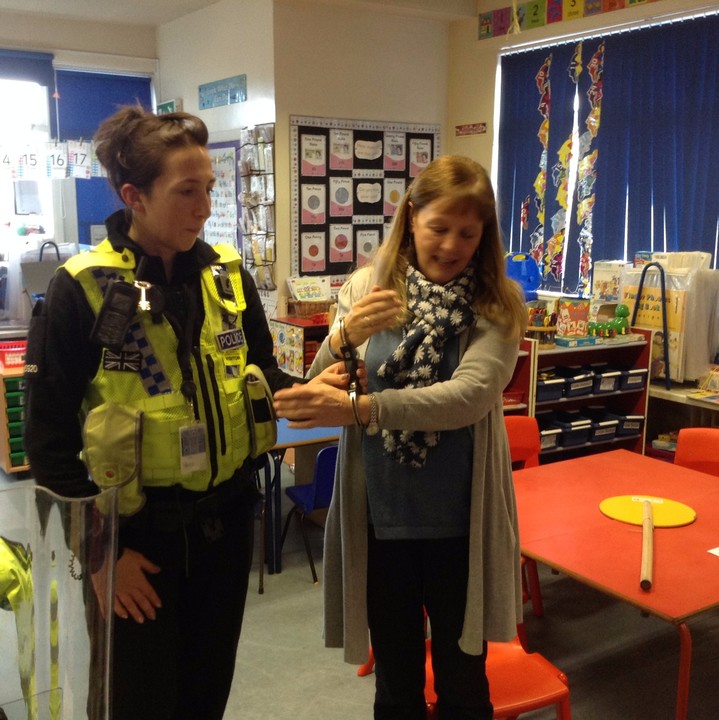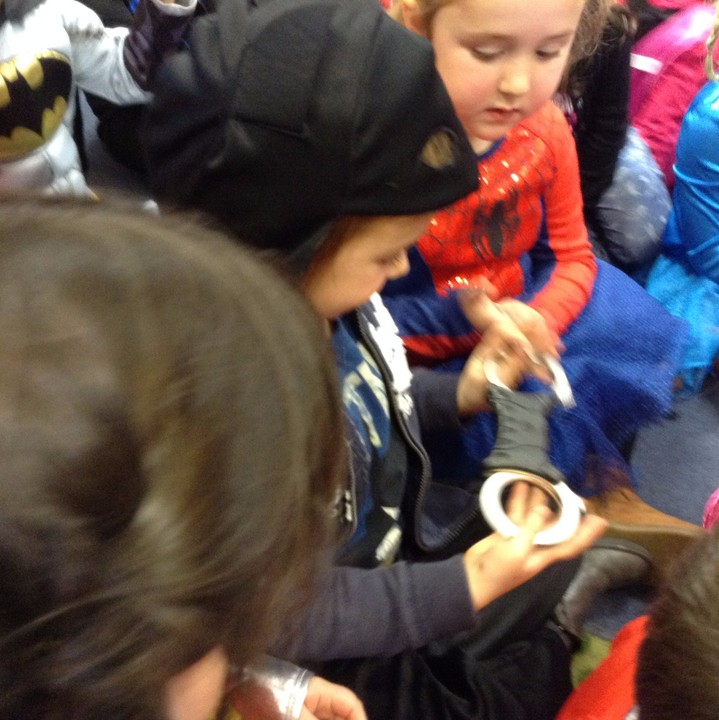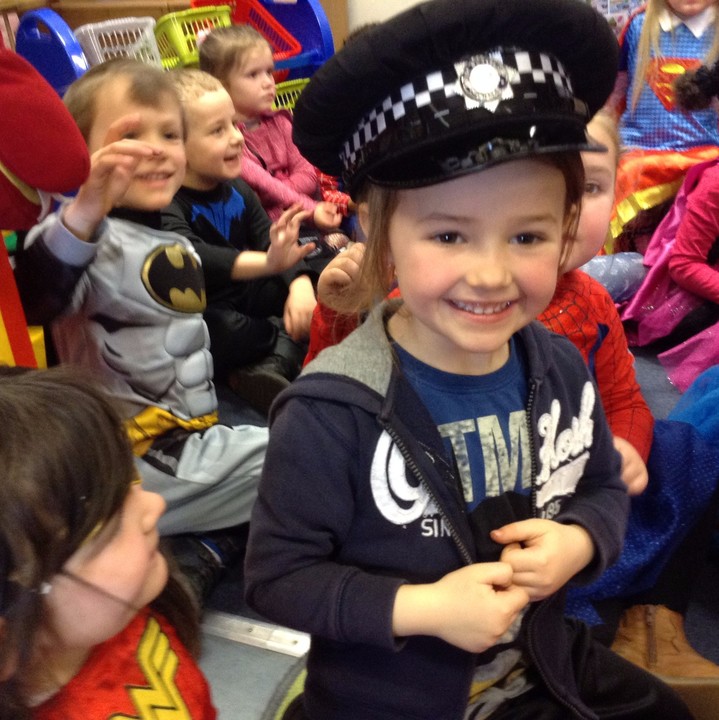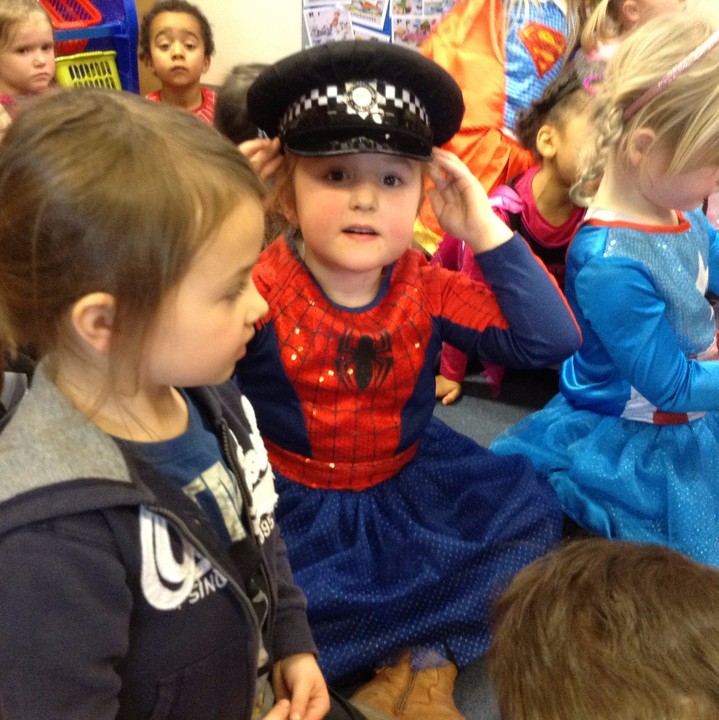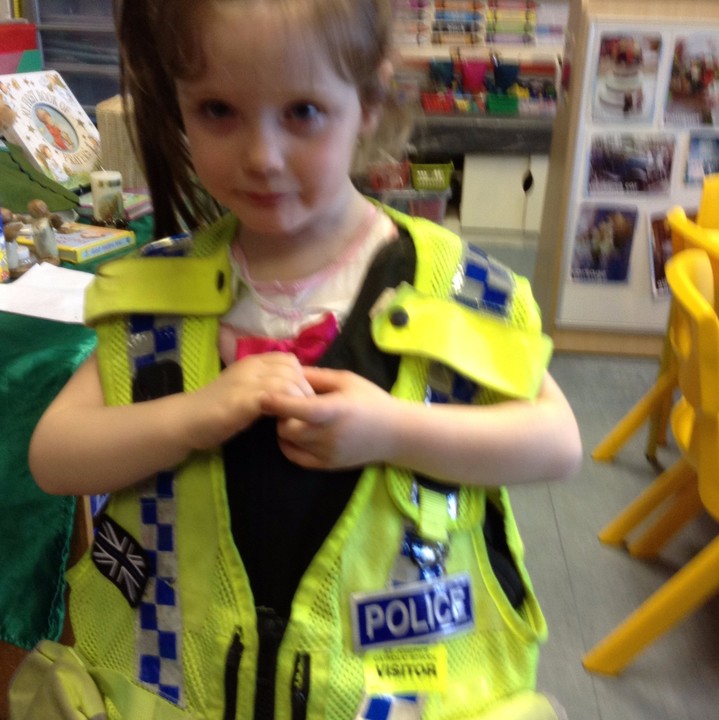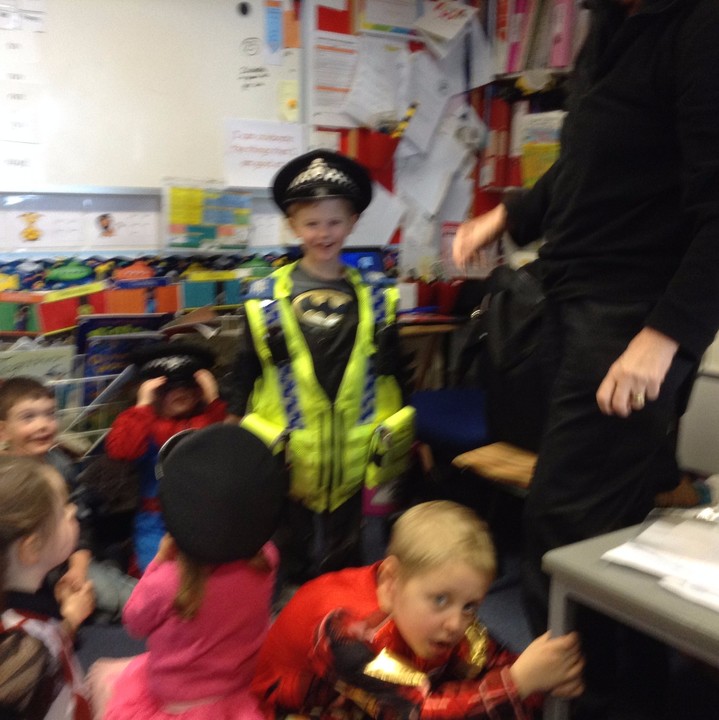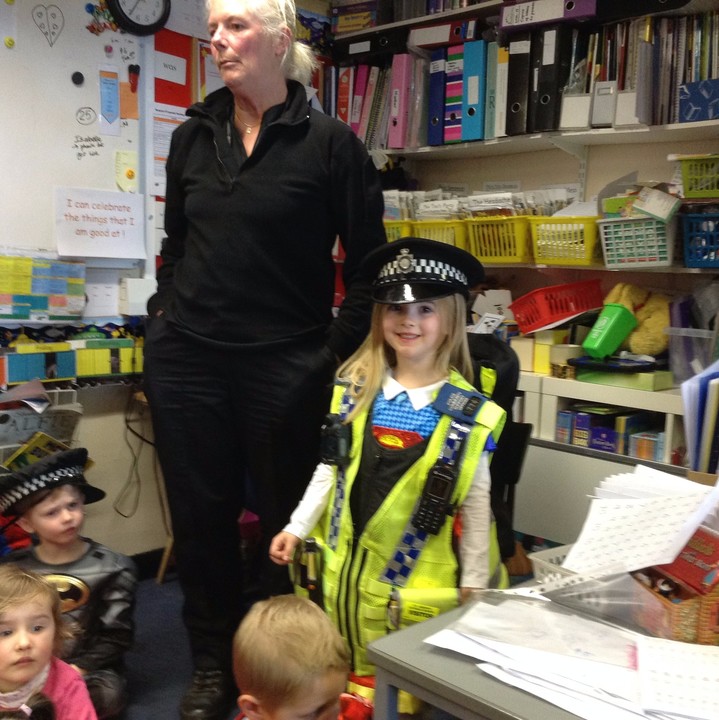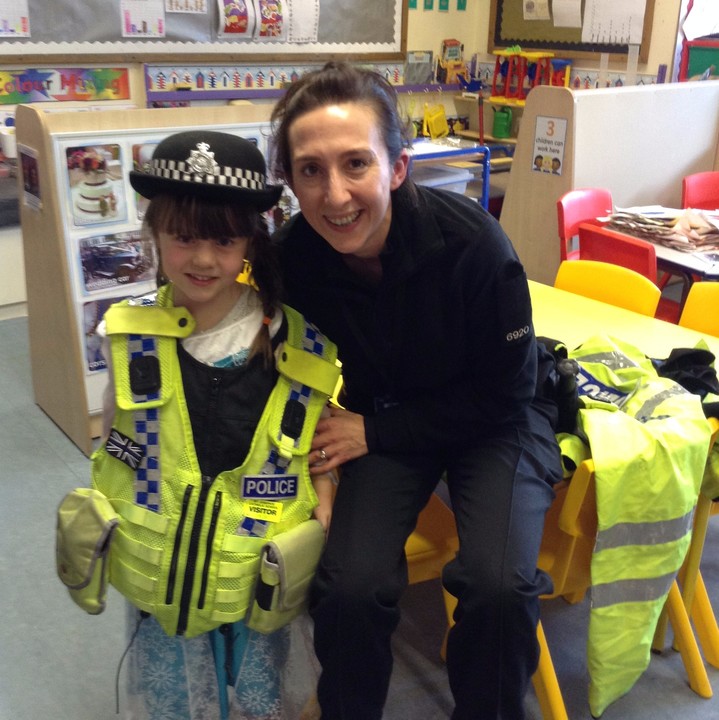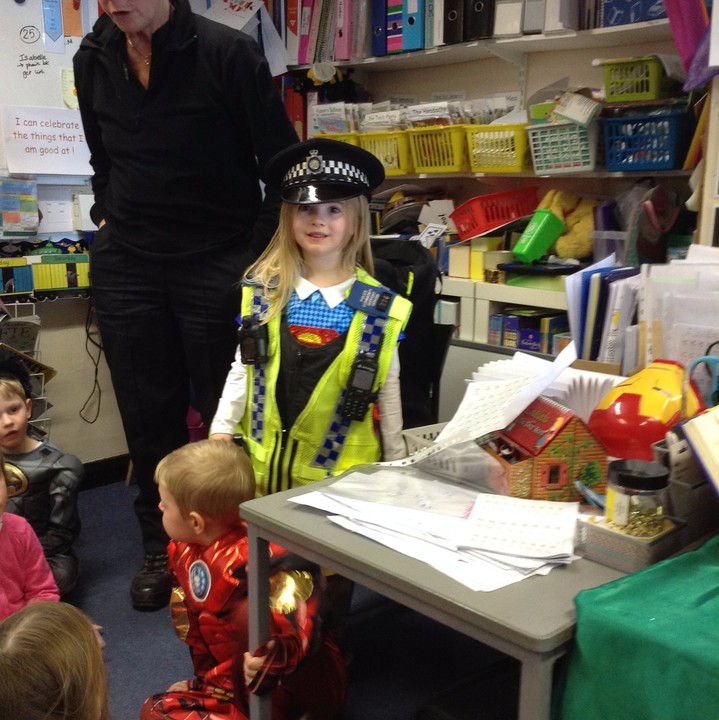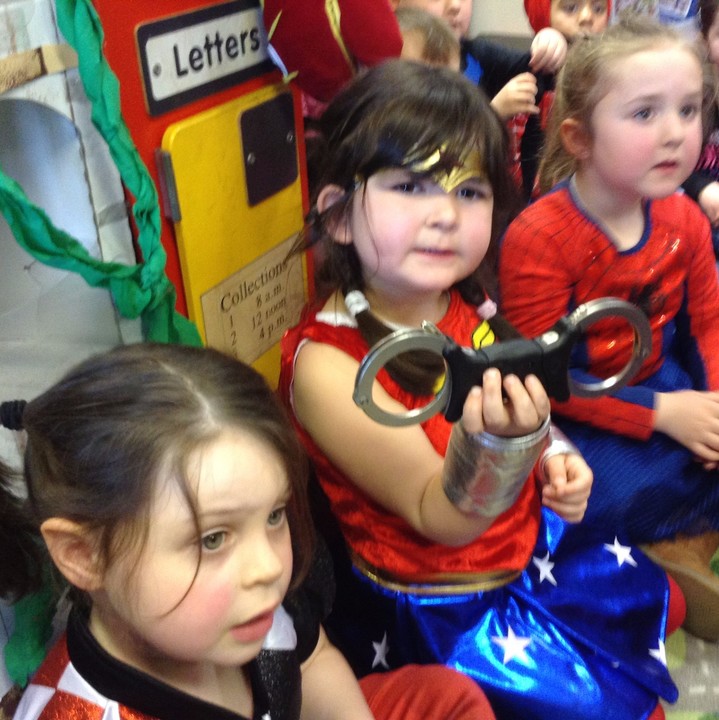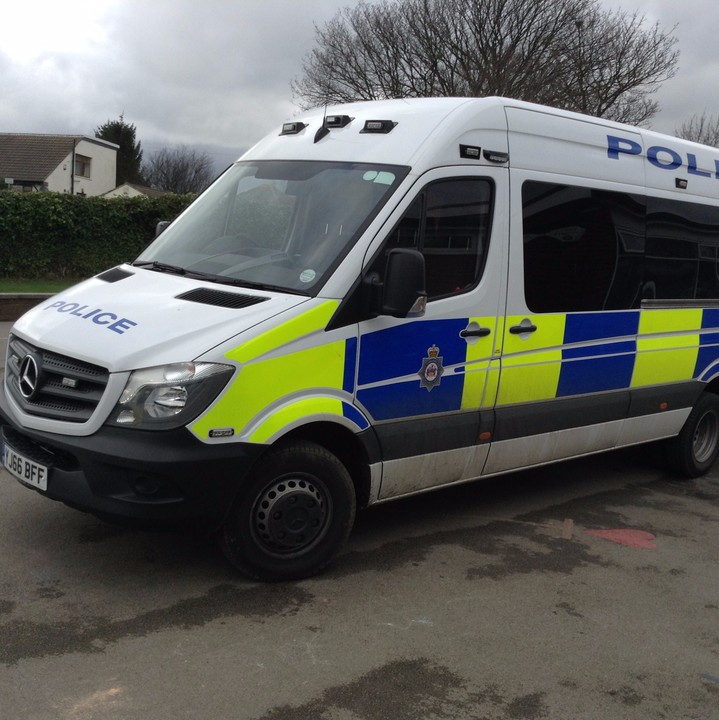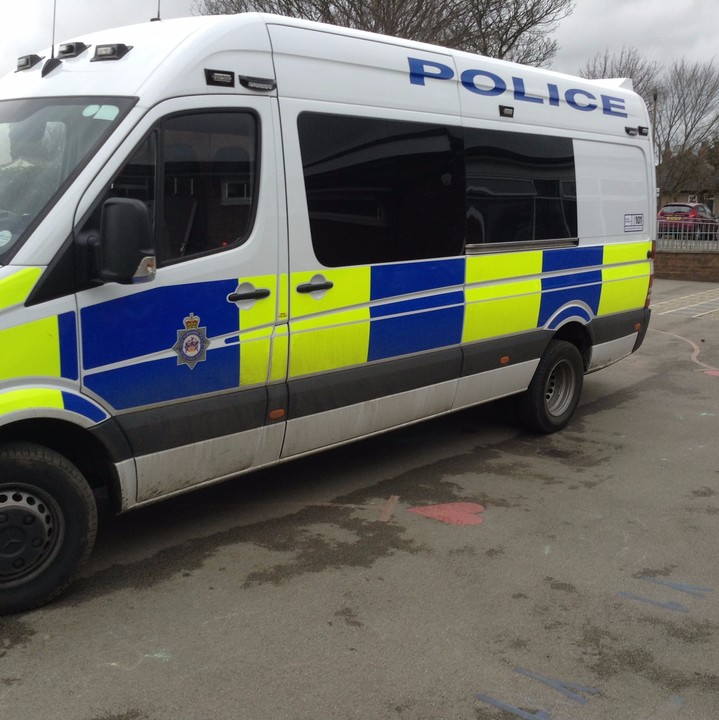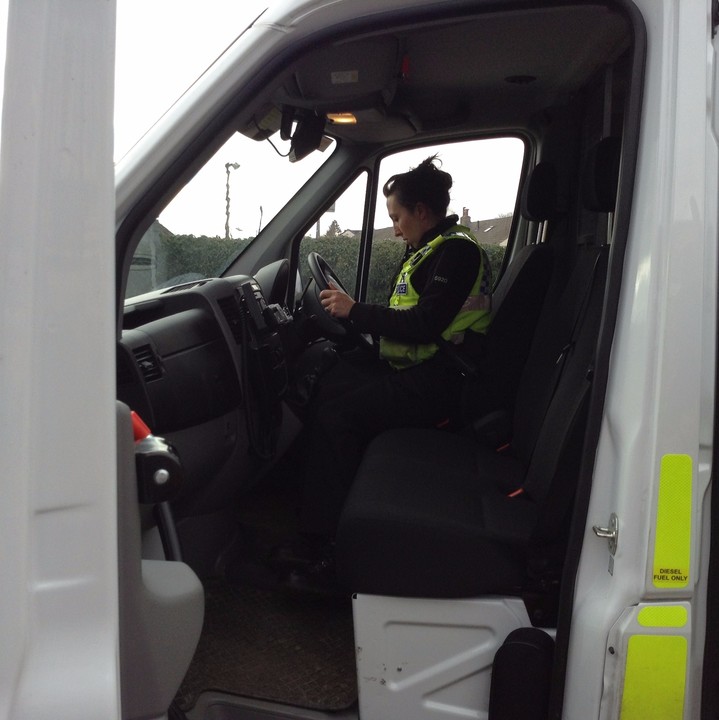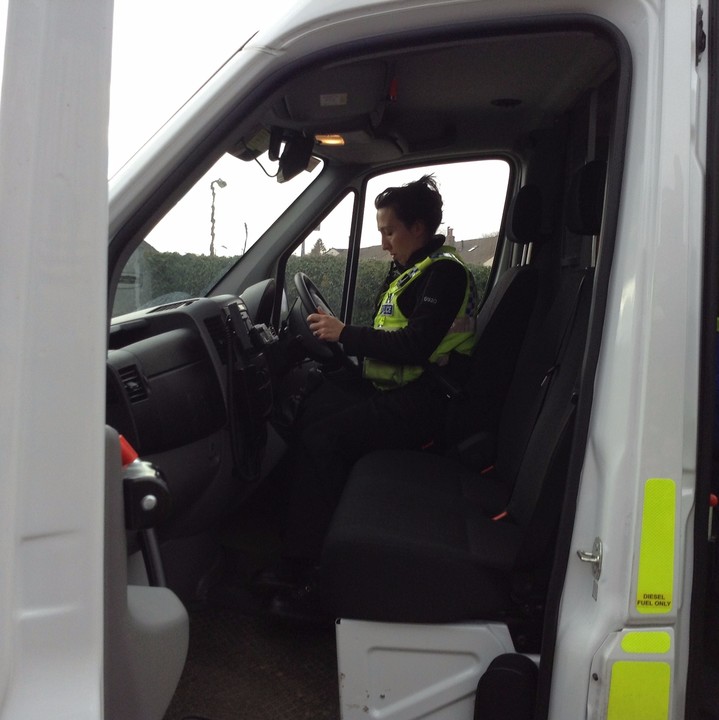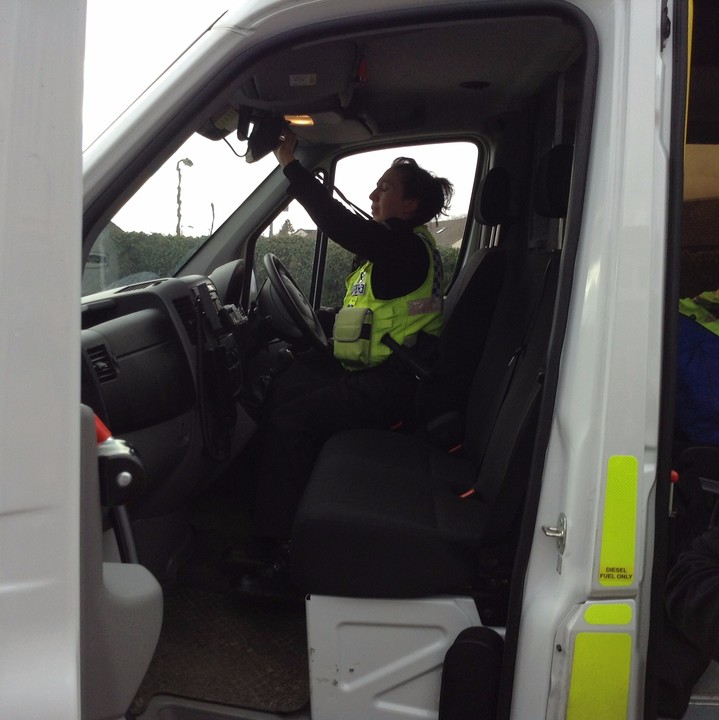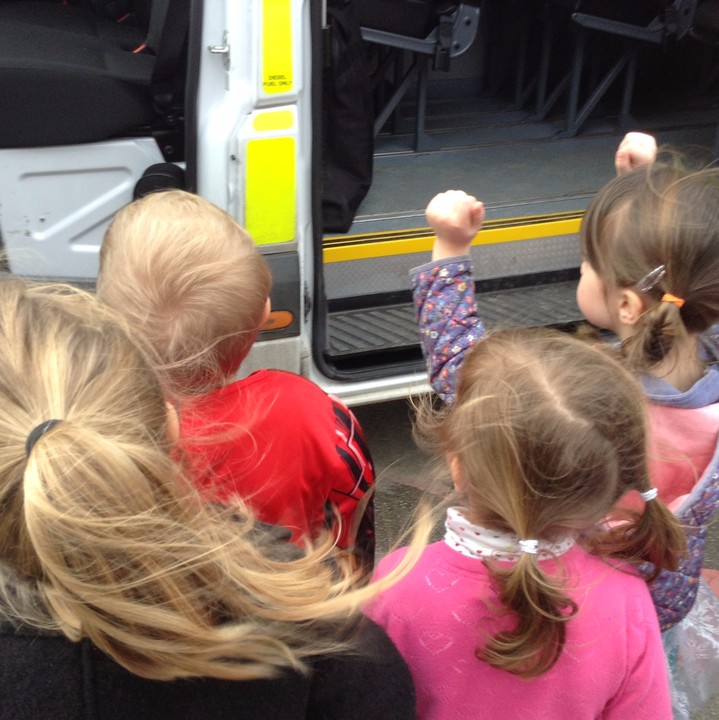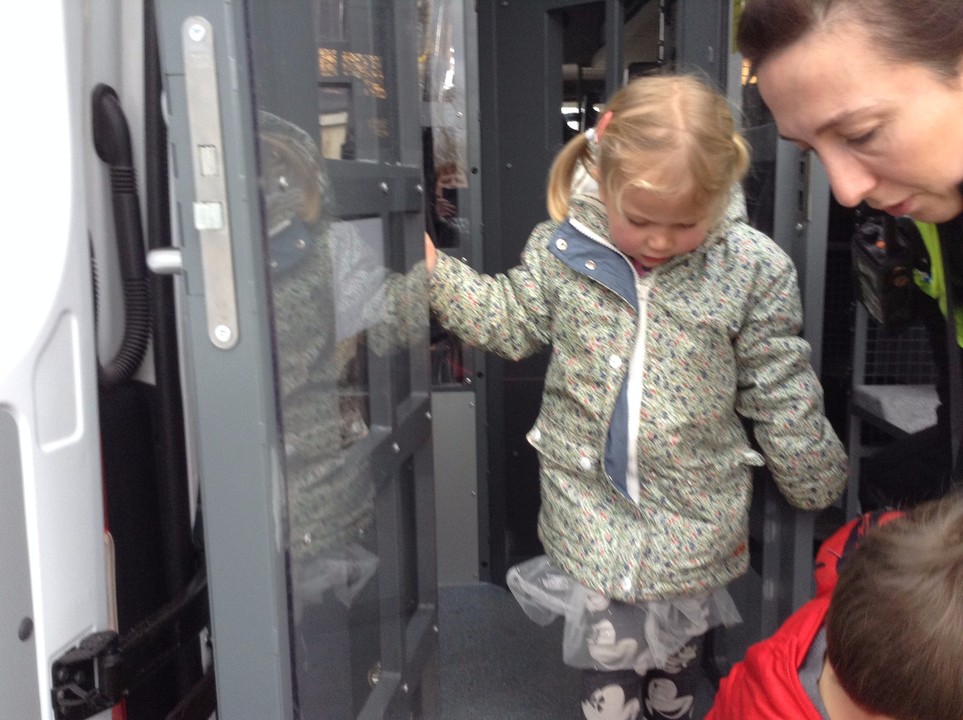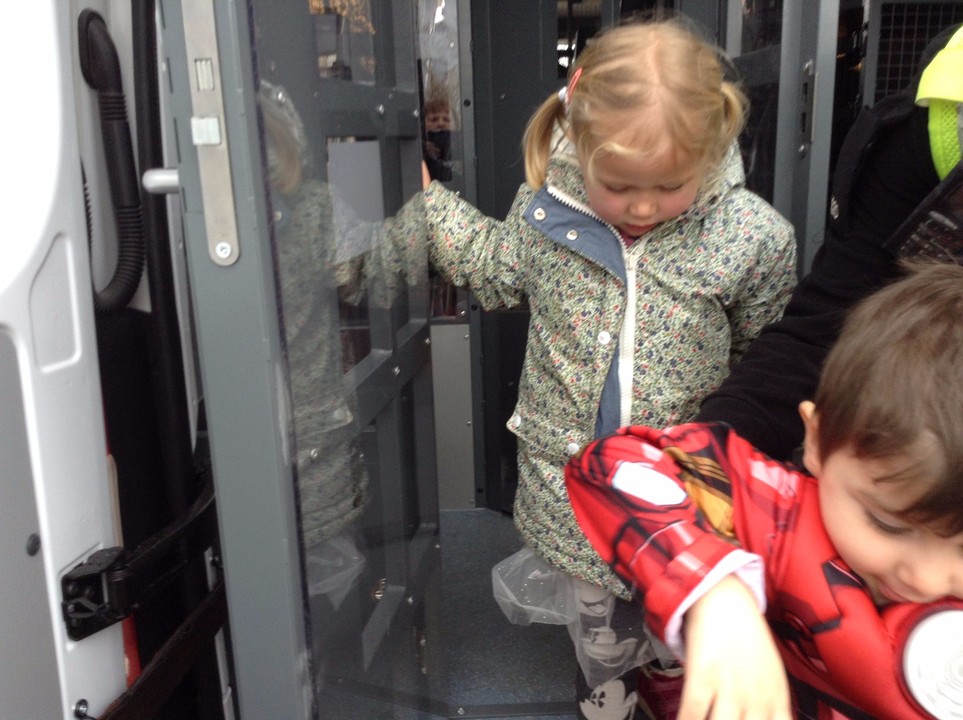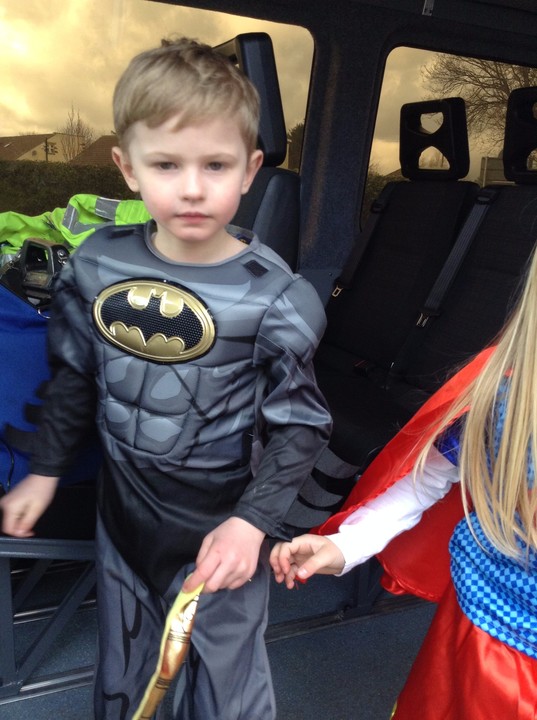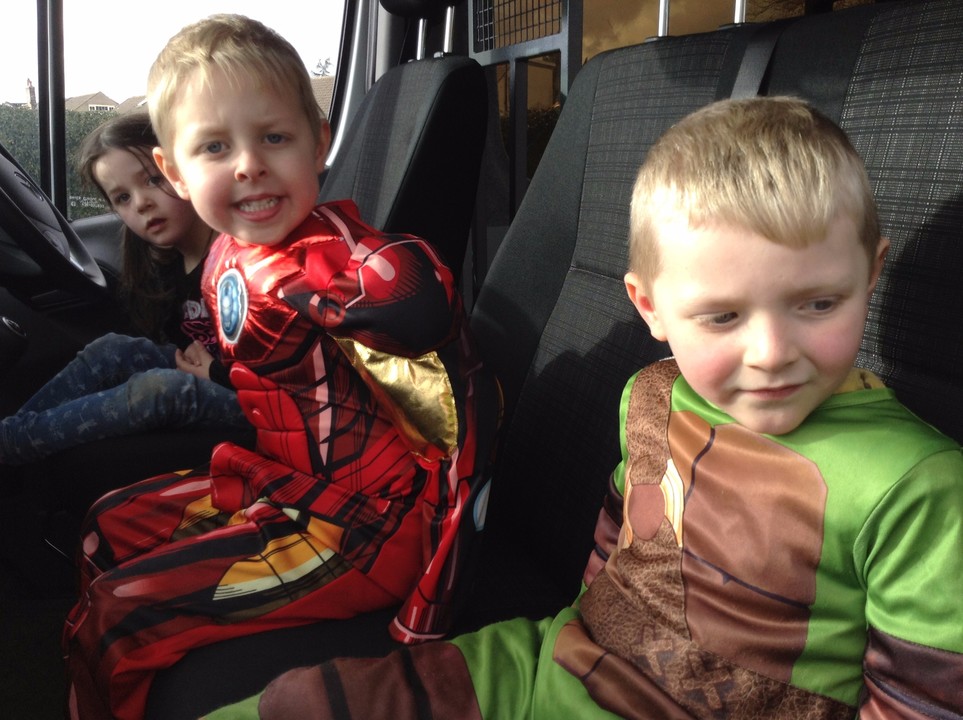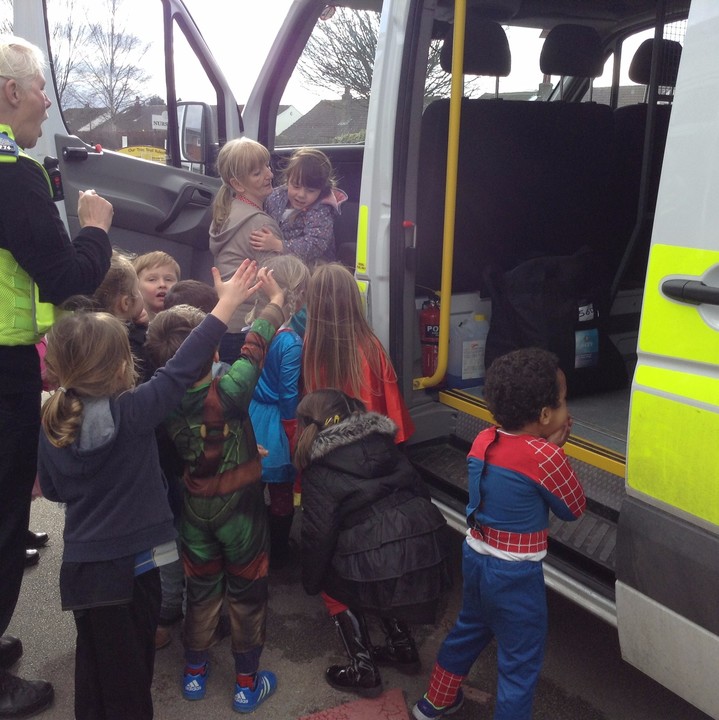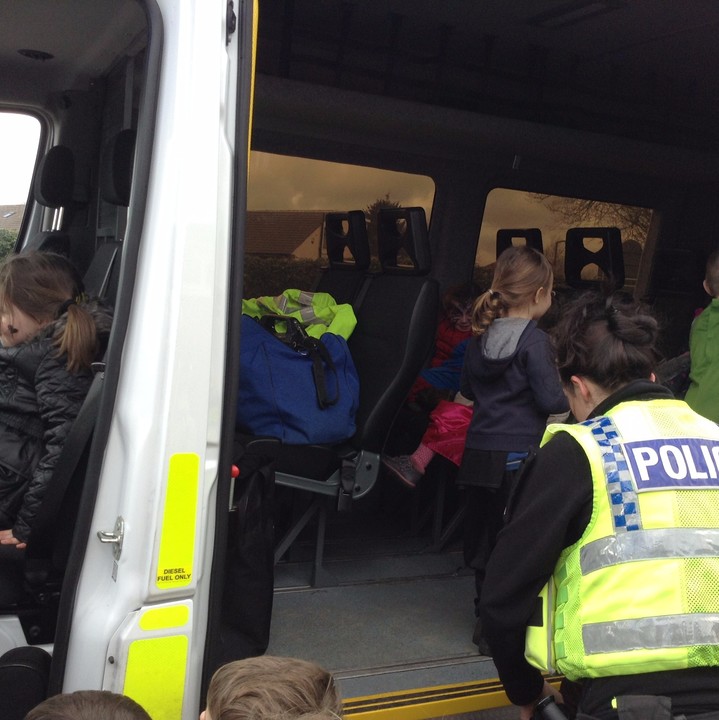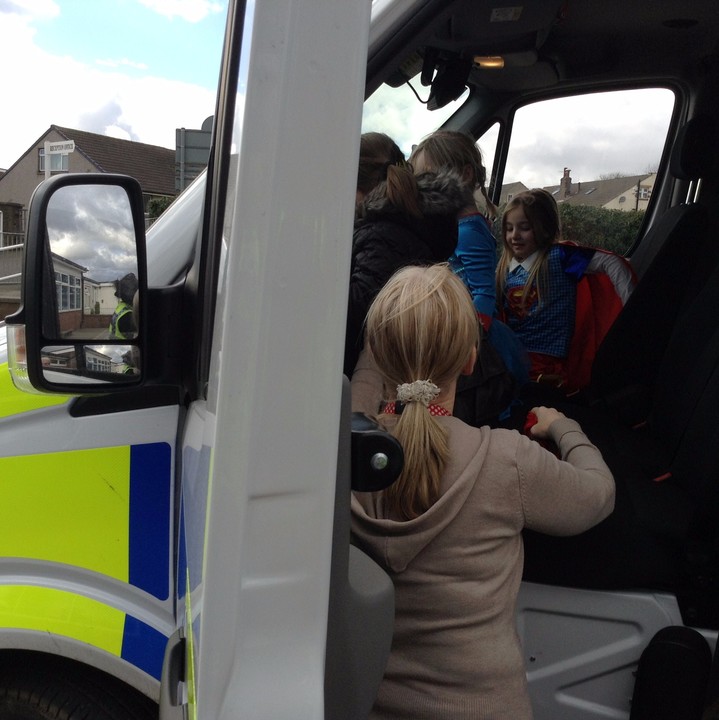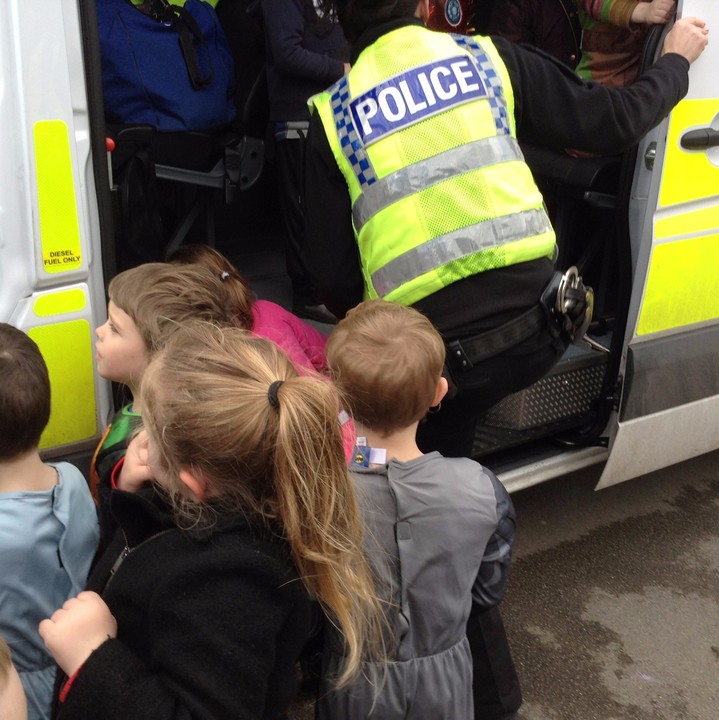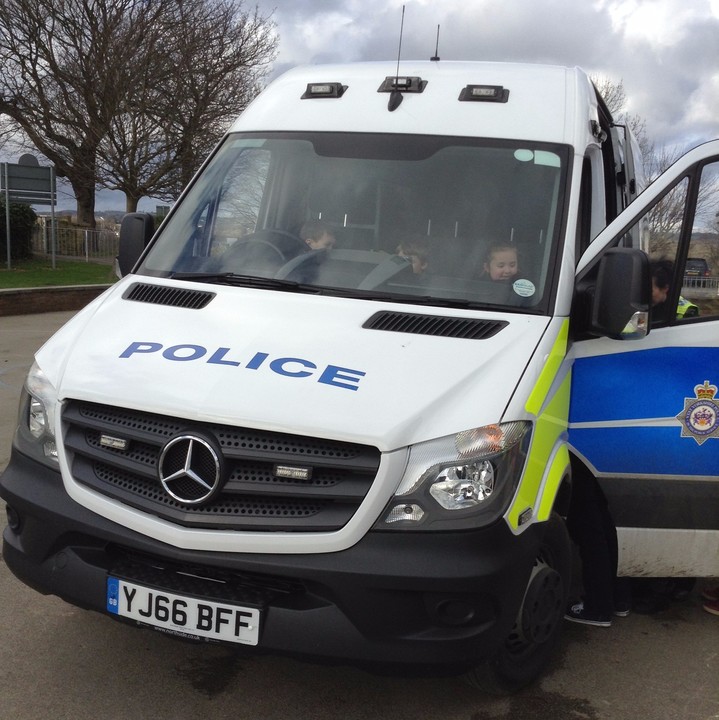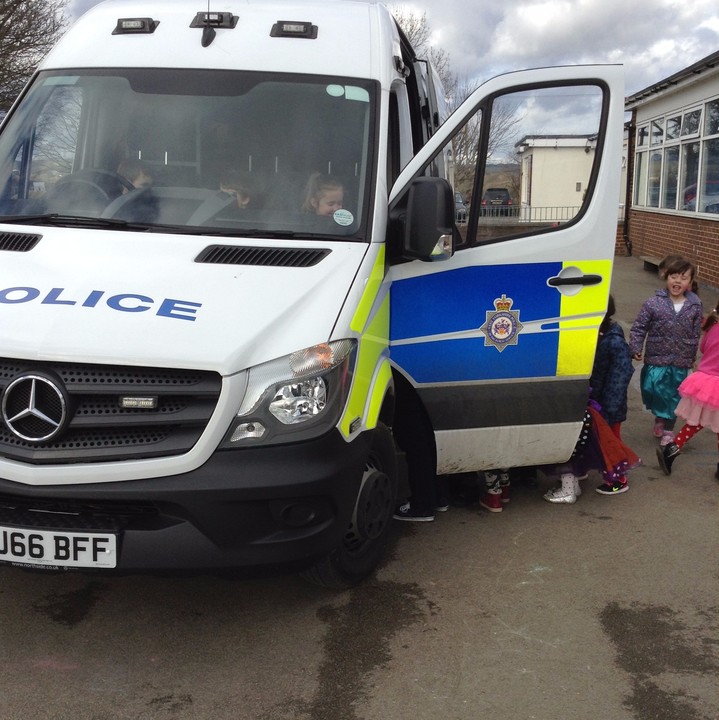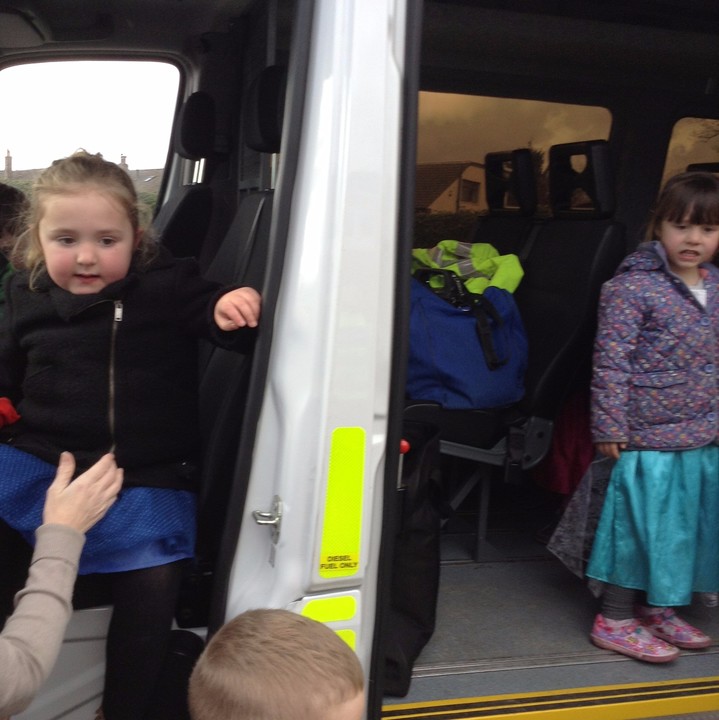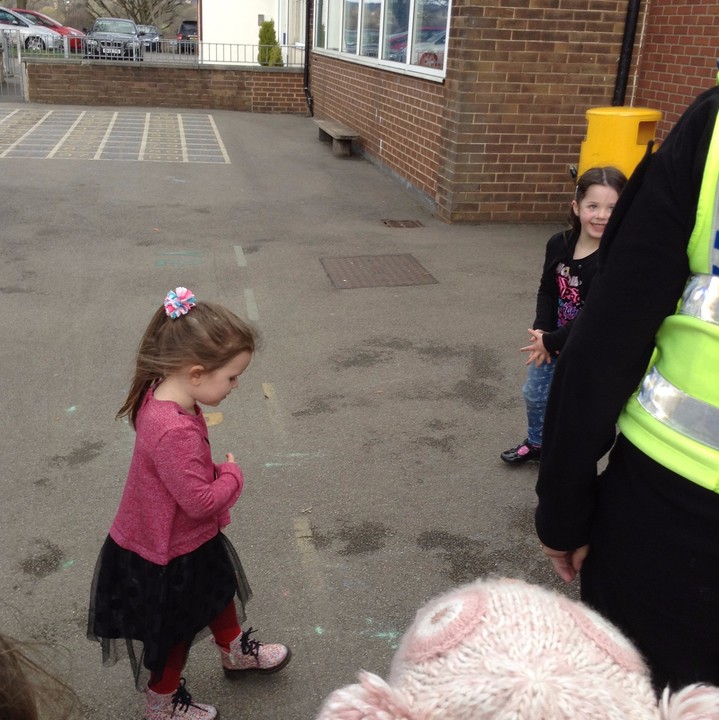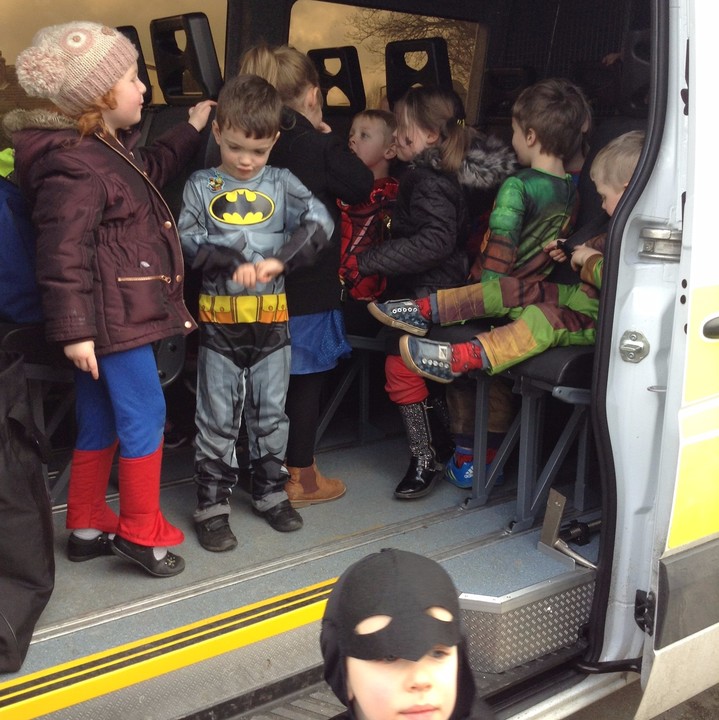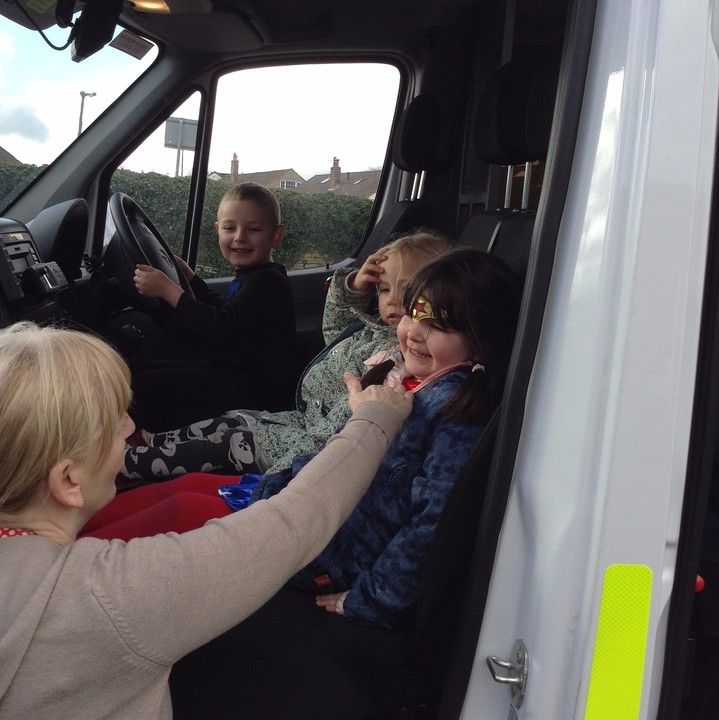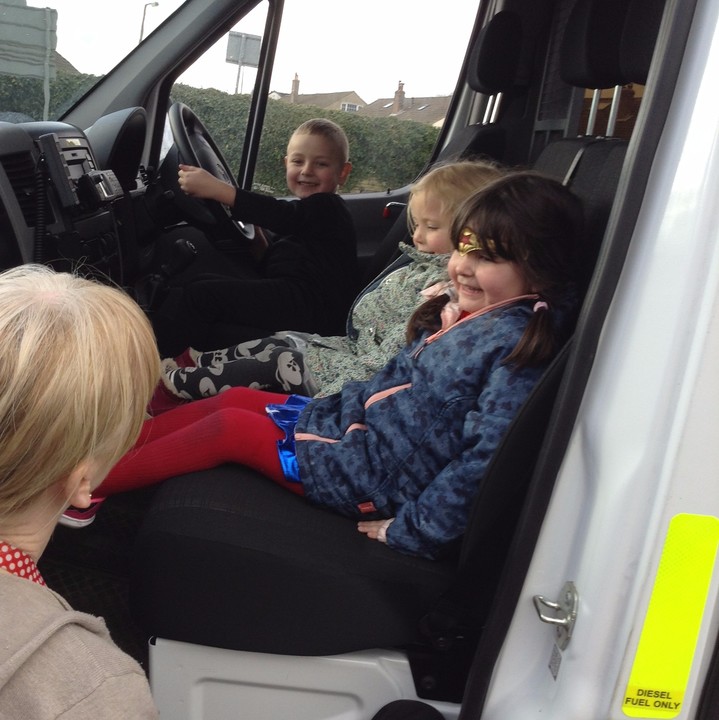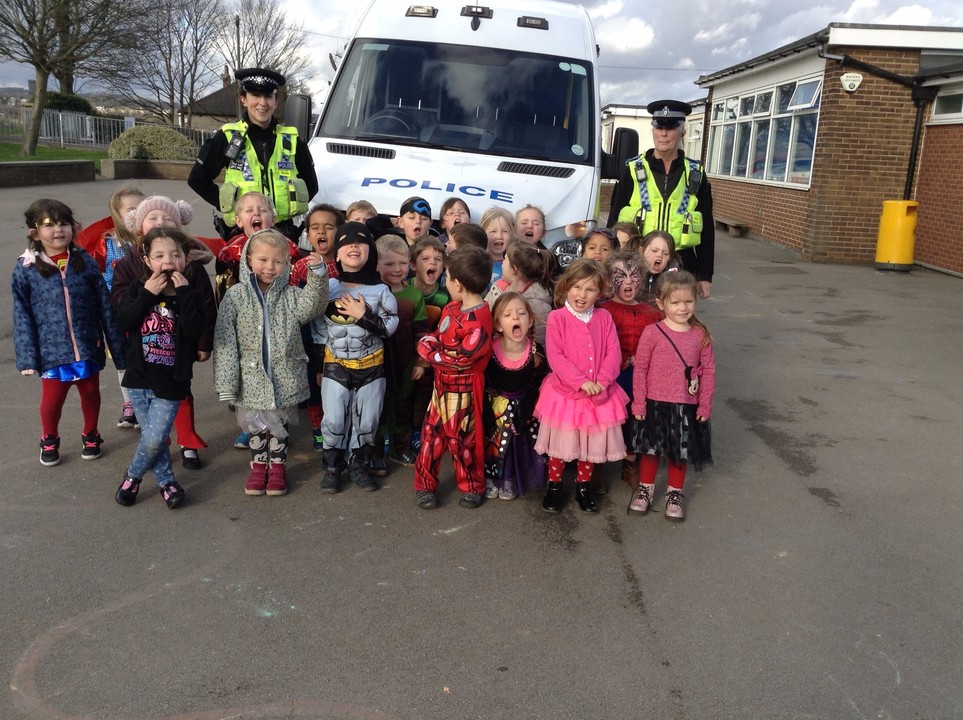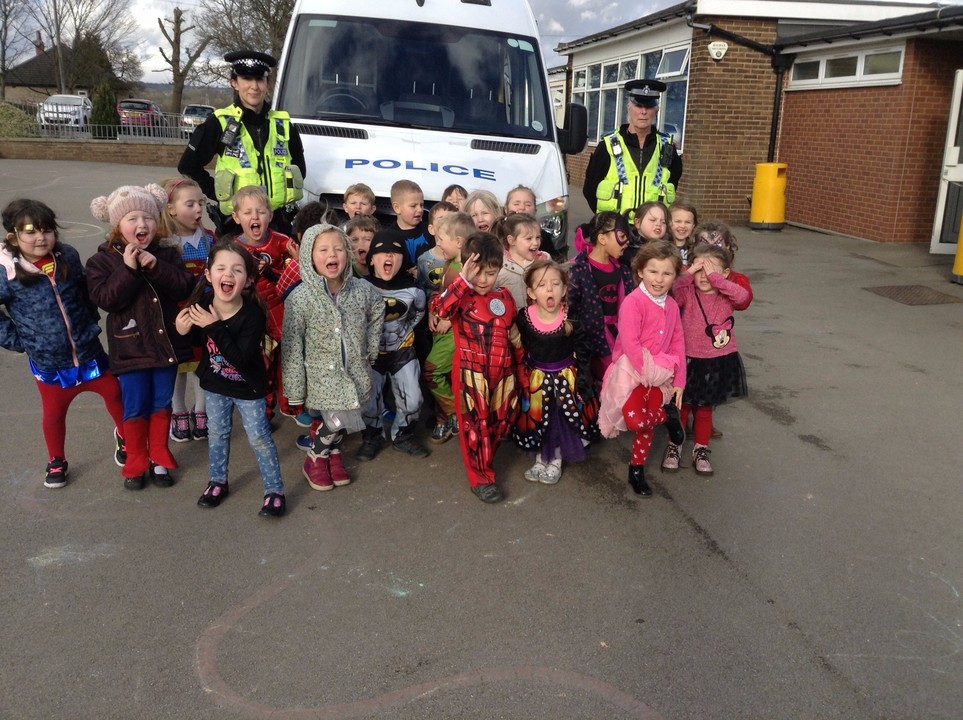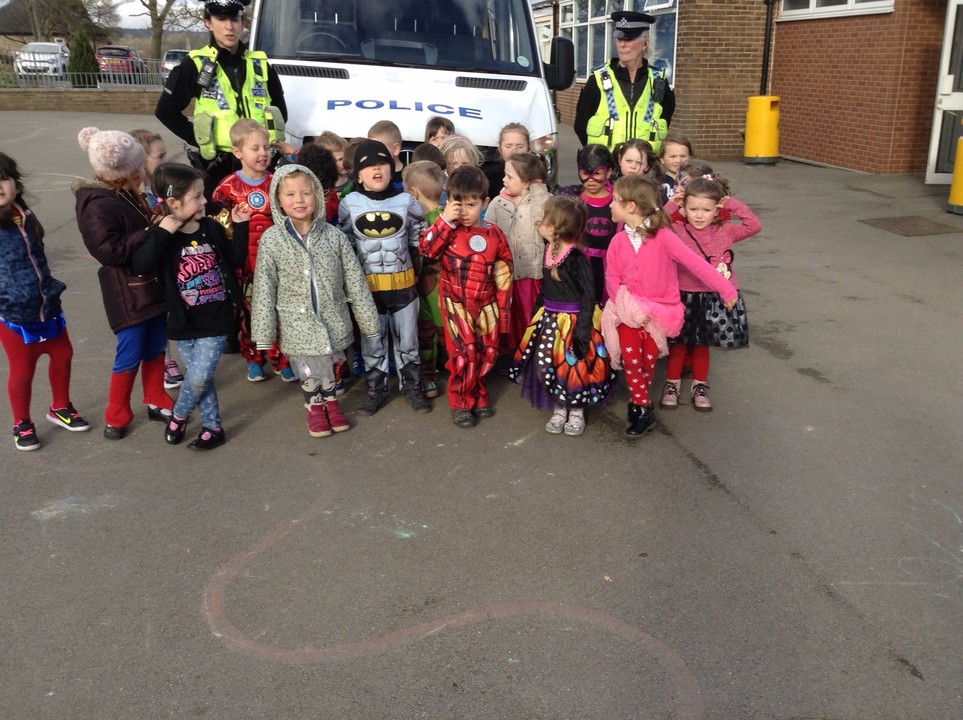 R.E. Sorrow and Joy
This half term we will be concentrating on the Easter Story and we will be making Lenten Promises and focusing on trying to be more like Jesus.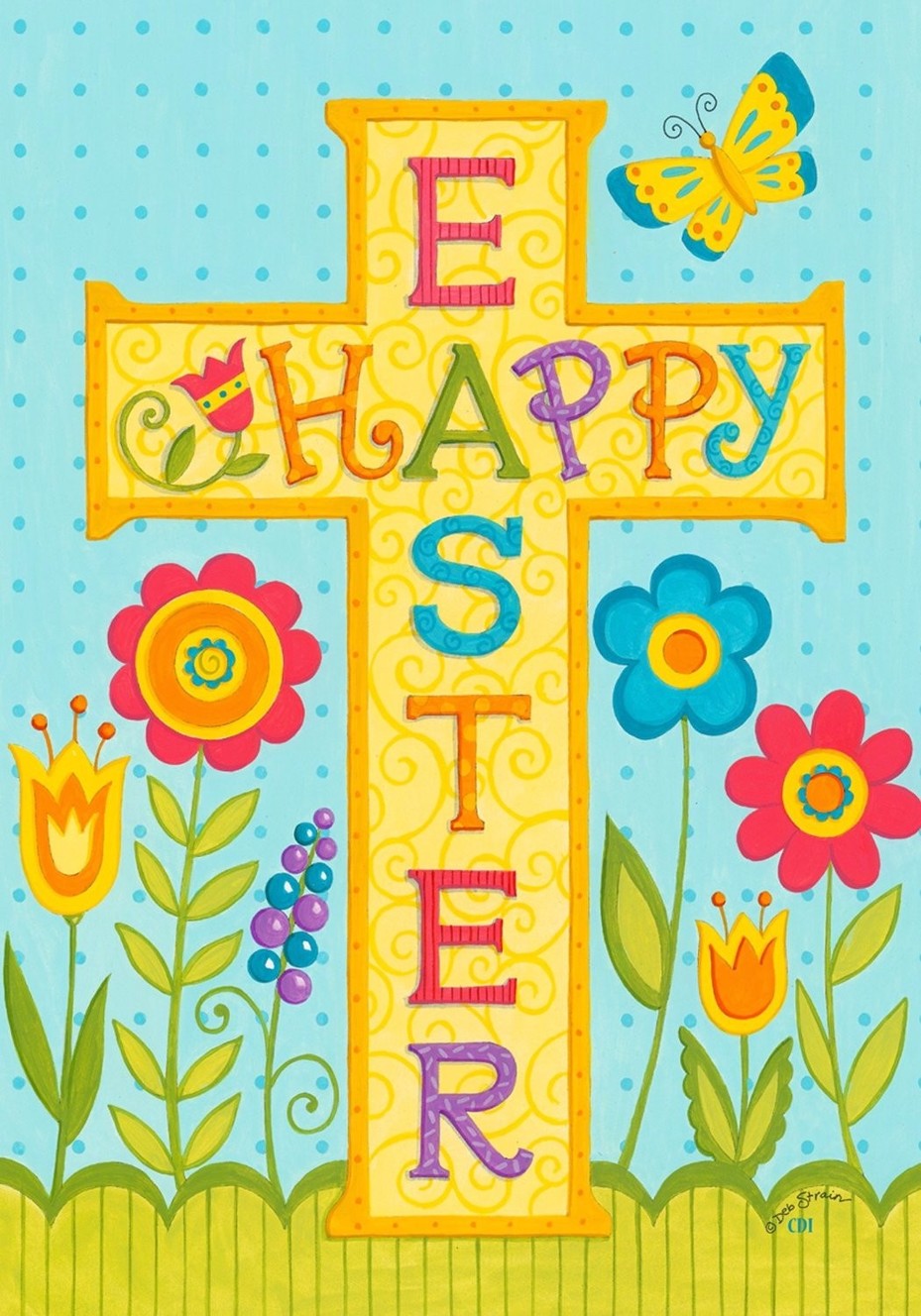 We are learning about taking responsibility for our actions and the importance of saying 'Sorry' when necessary.
Our story this week will be about Zacheus and how he changed after meeting Jesus.
He was Sorry for being a cheat and he tried to make amends for his former actions.
At home
As we are learning the Hail Mary in class you could help say it with them.
Hail Mary, full of grace,
the Lord is with thee.
Blessed art thou amongst women,
and blessed is the fruit of thy womb, Jesus.
Holy Mary, Mother of God,
Pray for us sinners now
and at the hour of our death.
Amen
ART MORNING
We had great fun on Tuesday when Mrs Woods came in to talk to us about the artist Matisse. We looked at the way he used shapes to cover parts of other shapes and then we had a go mixing primary colours to make our own shades. Look at our picture gallery below- can you spot your little artist?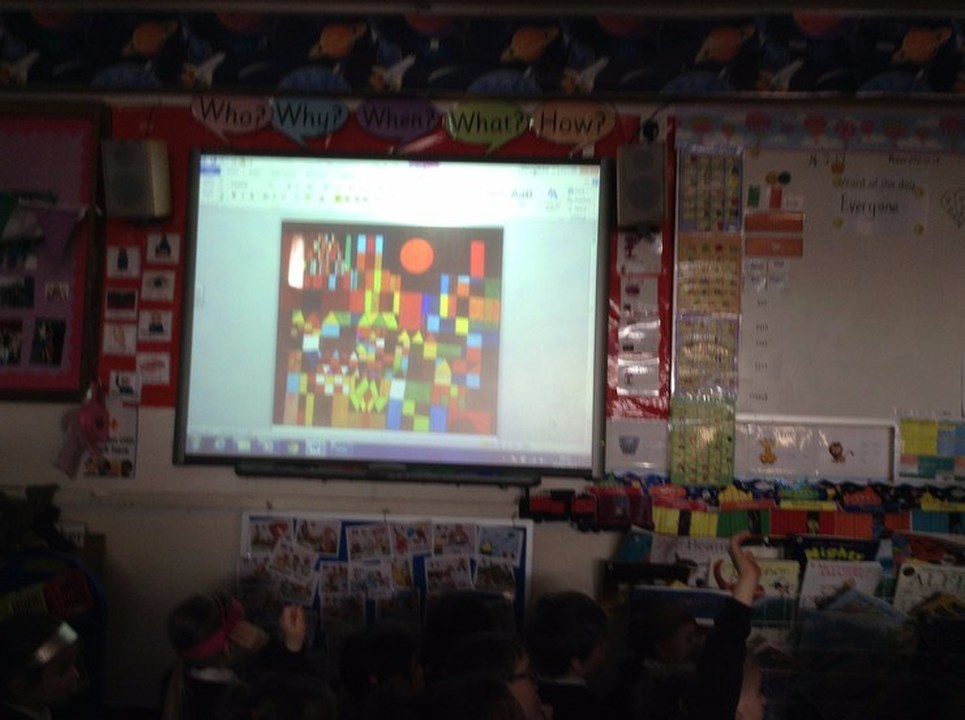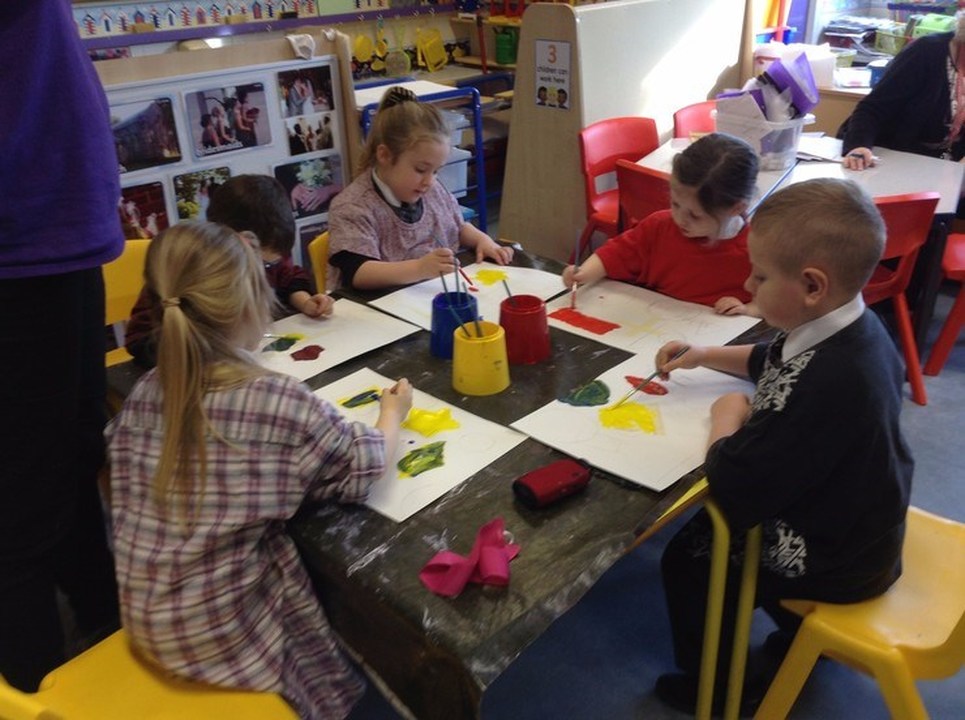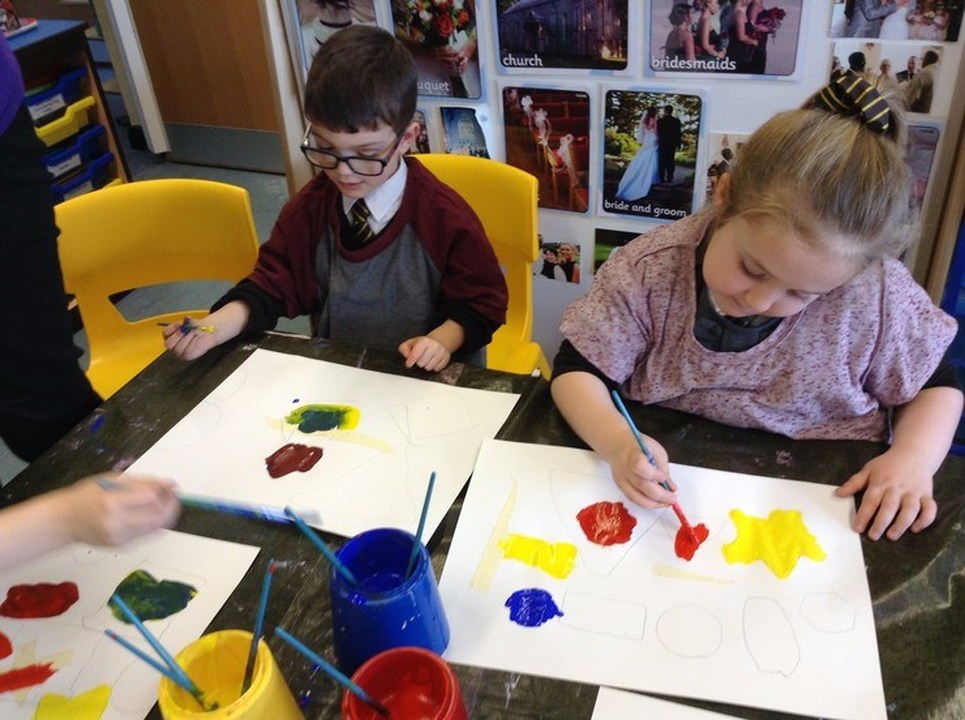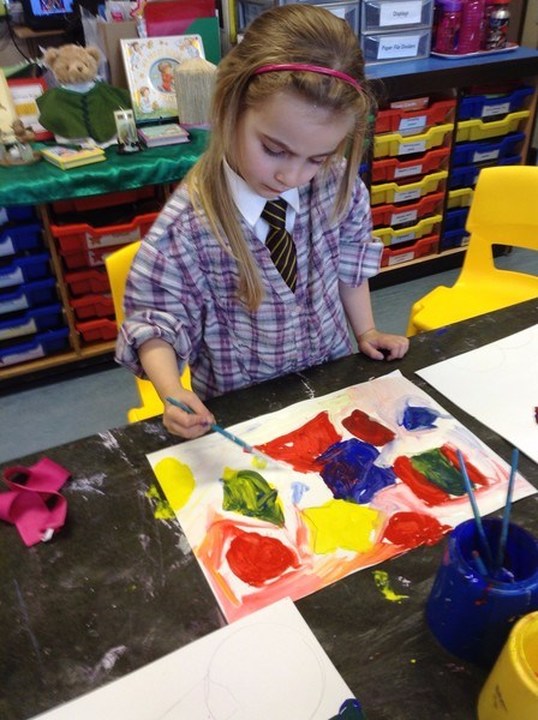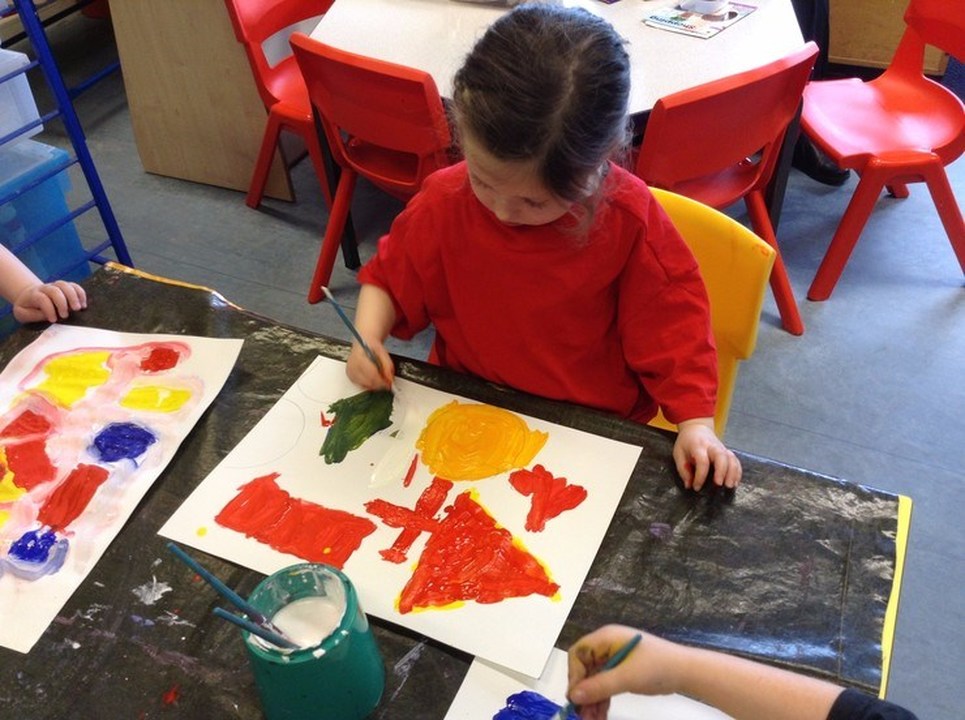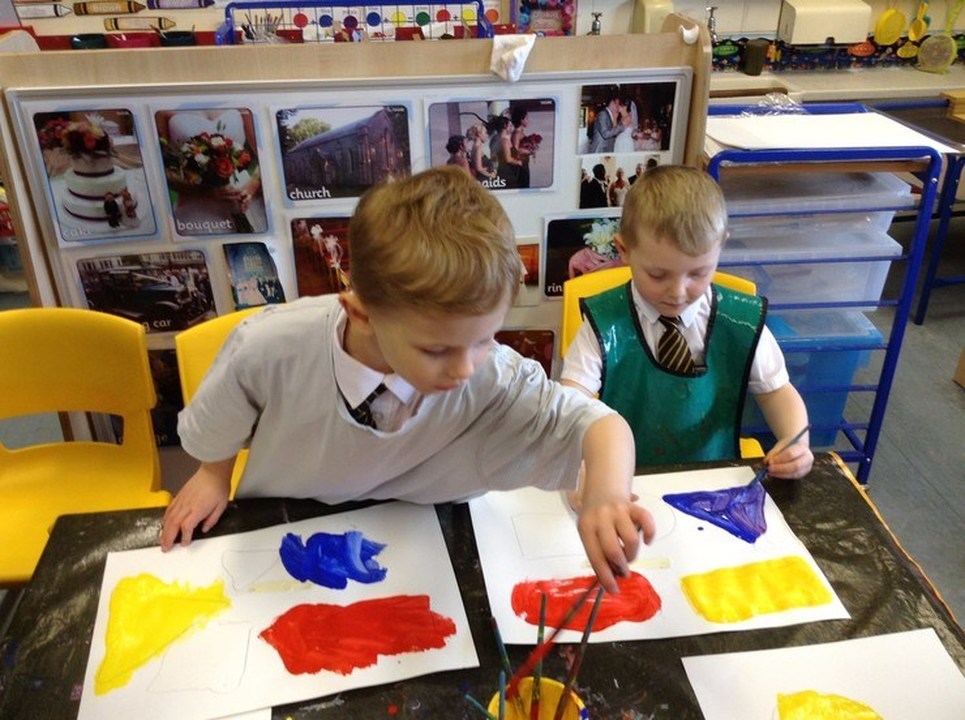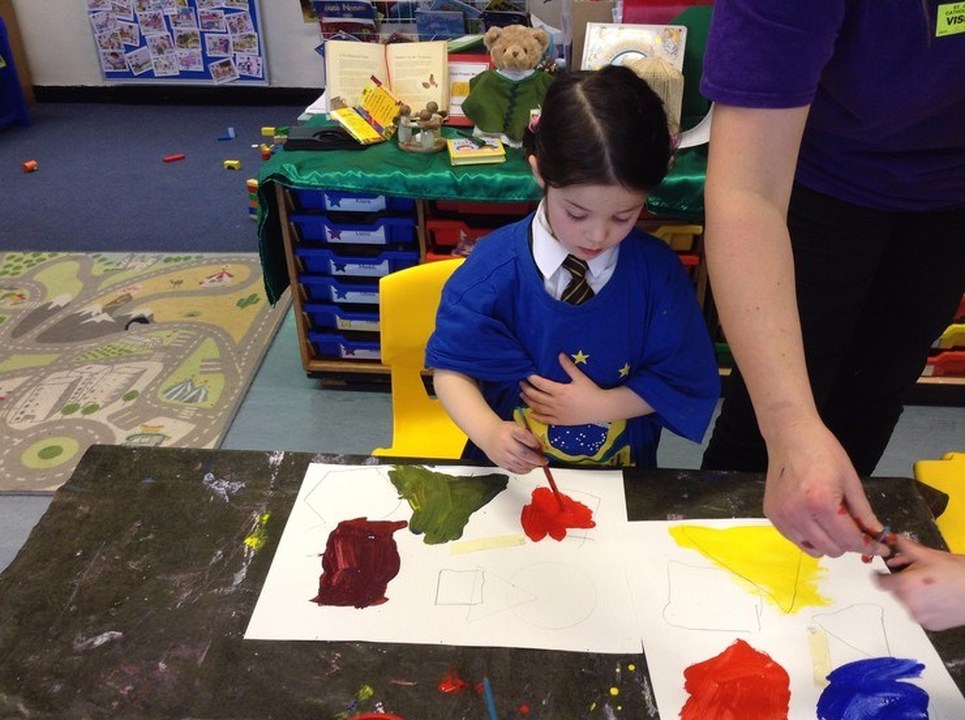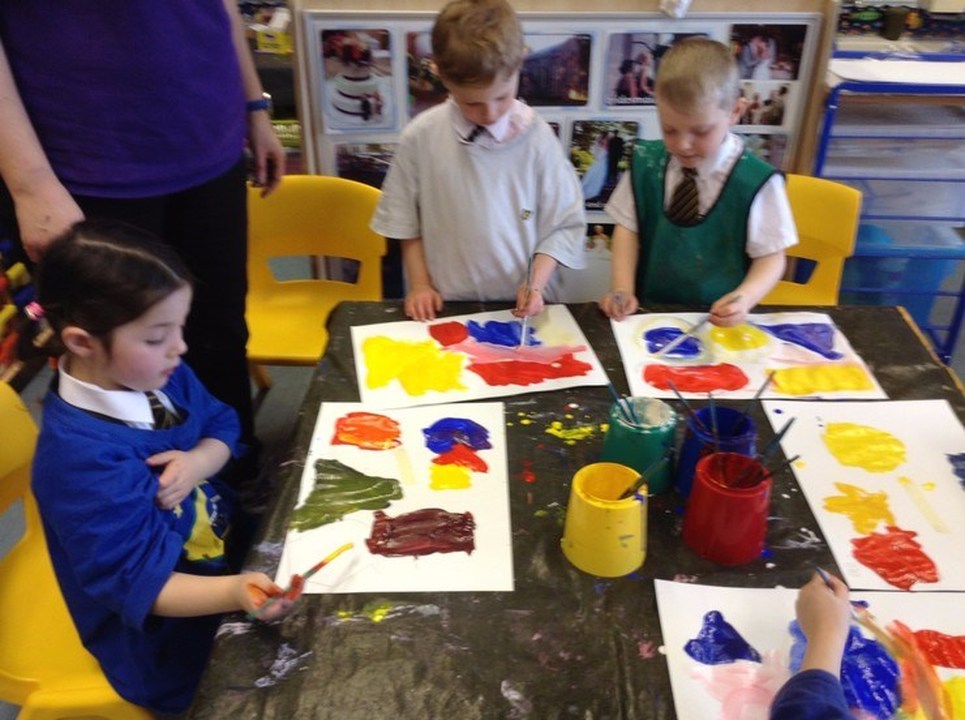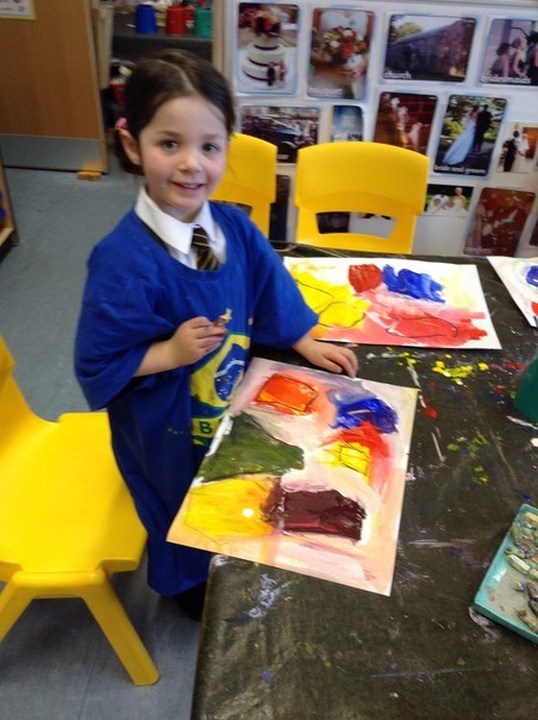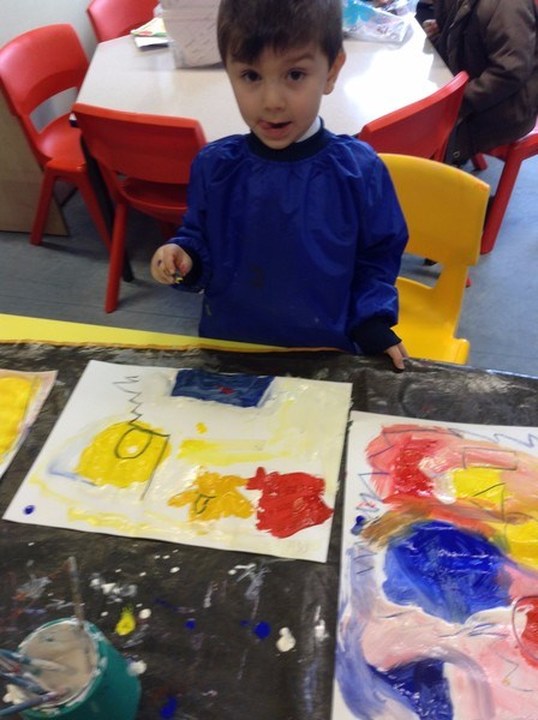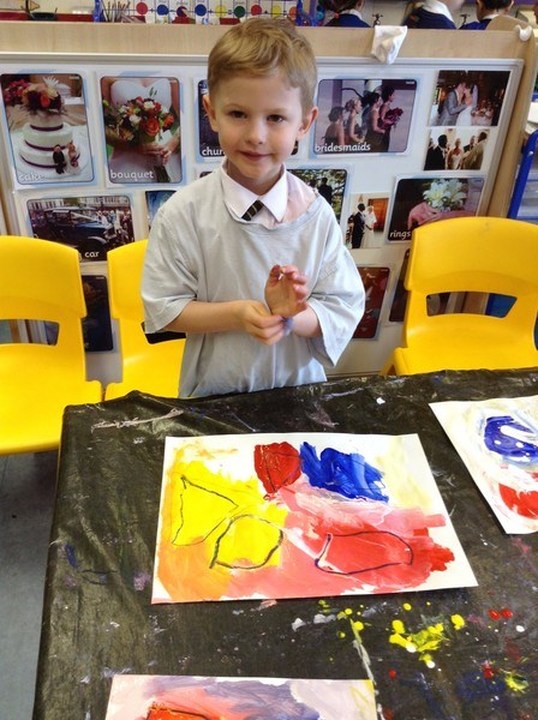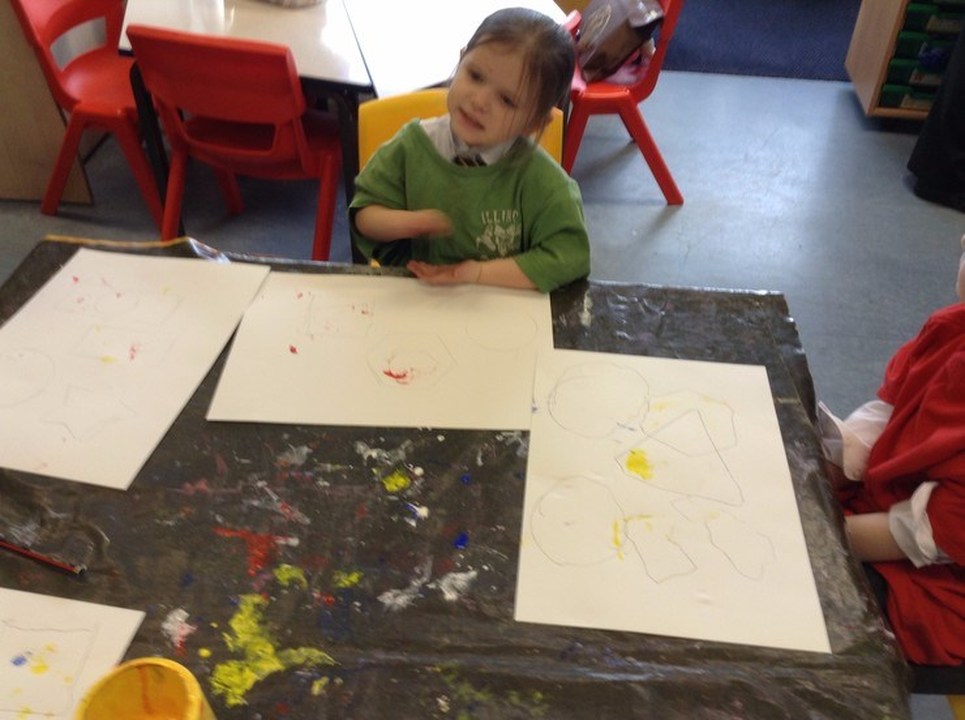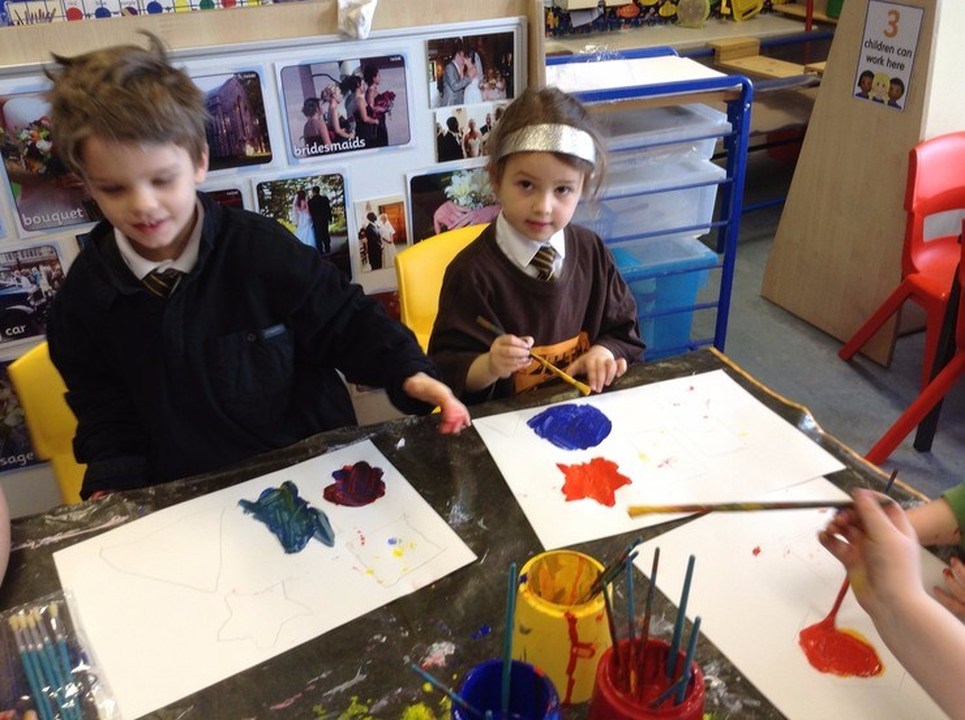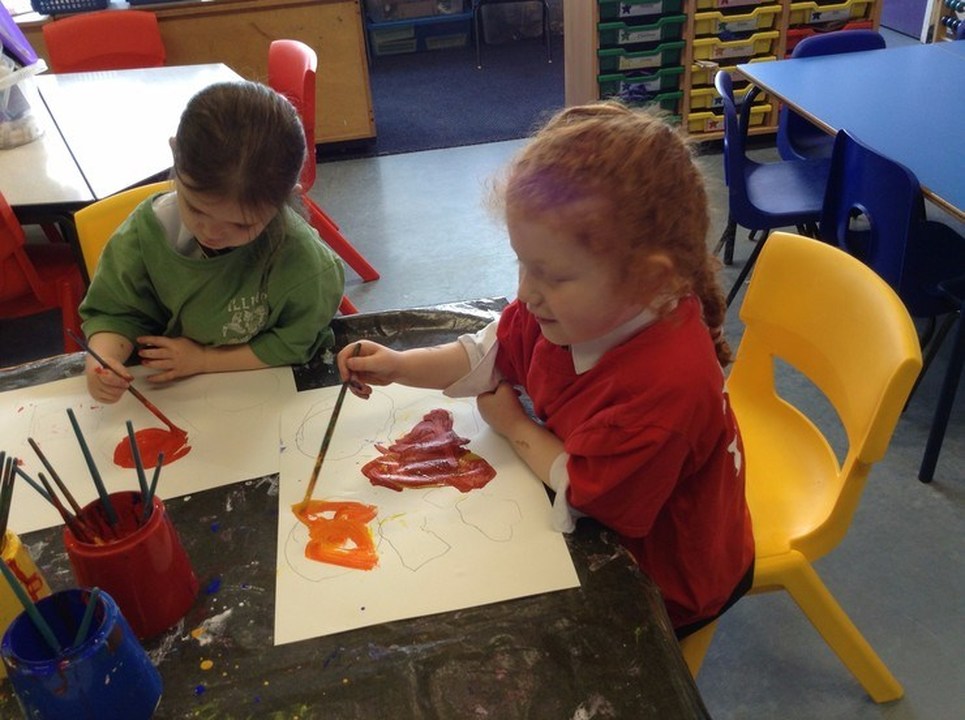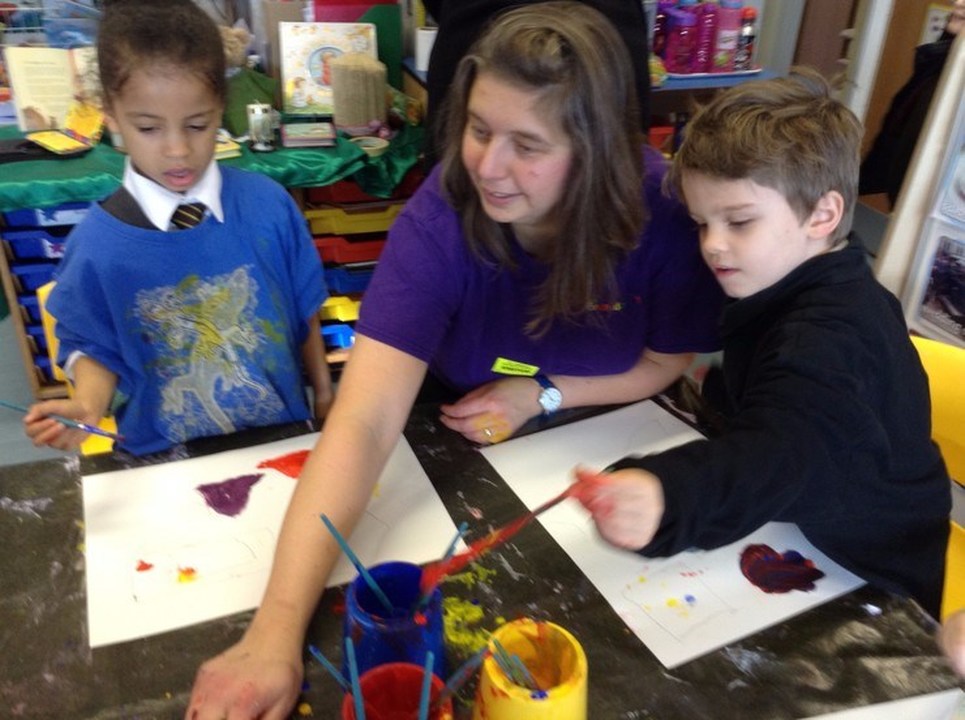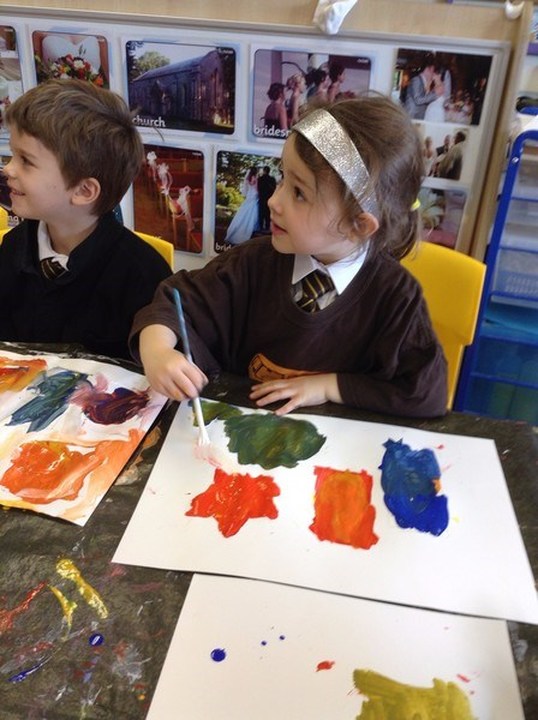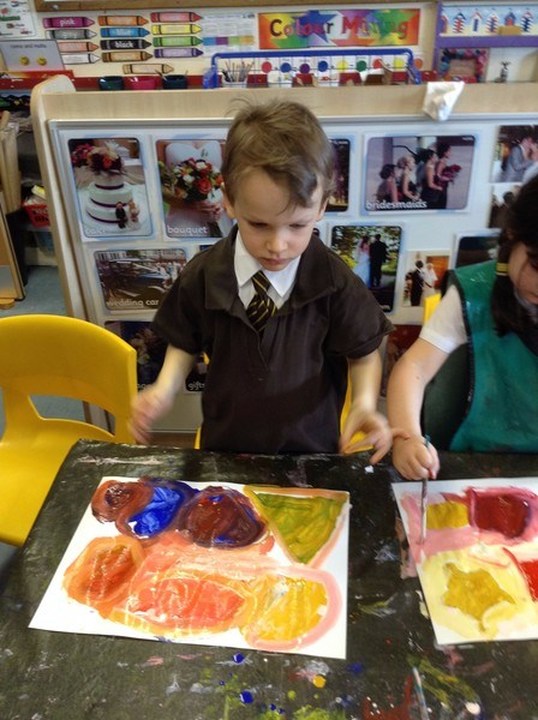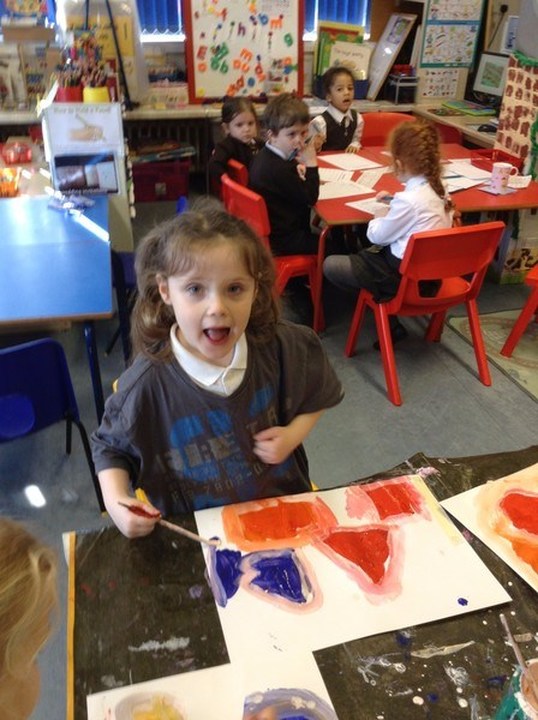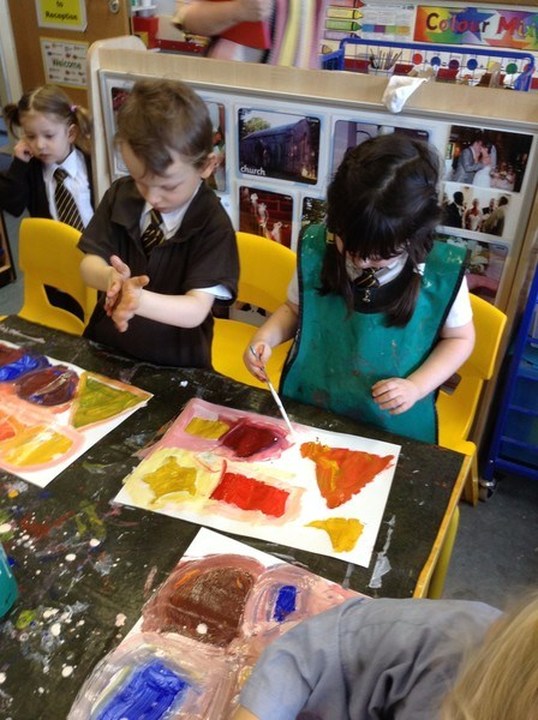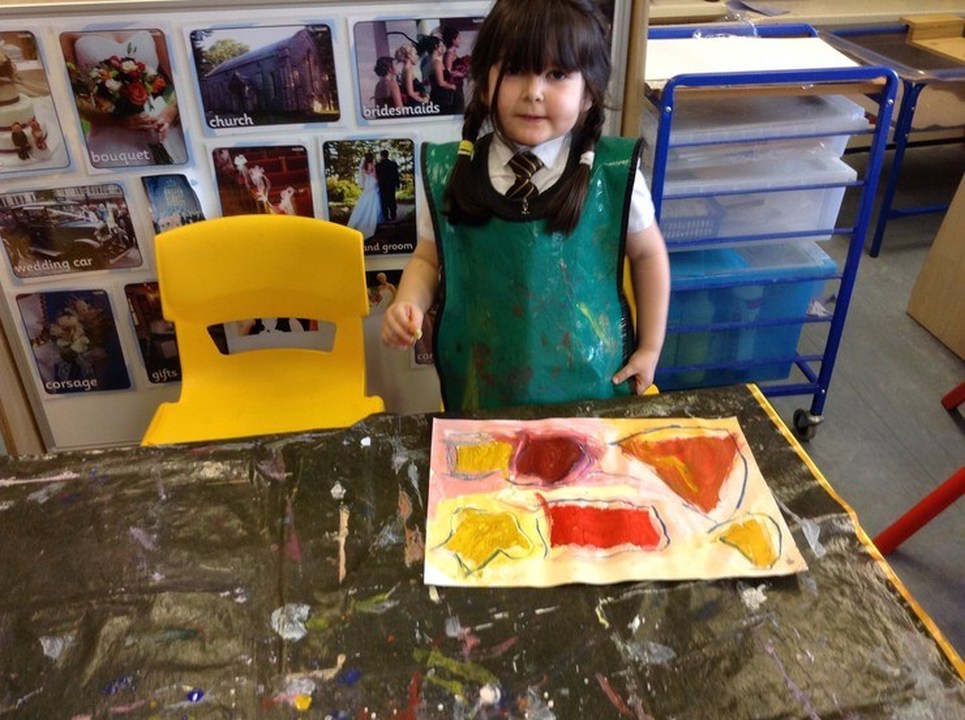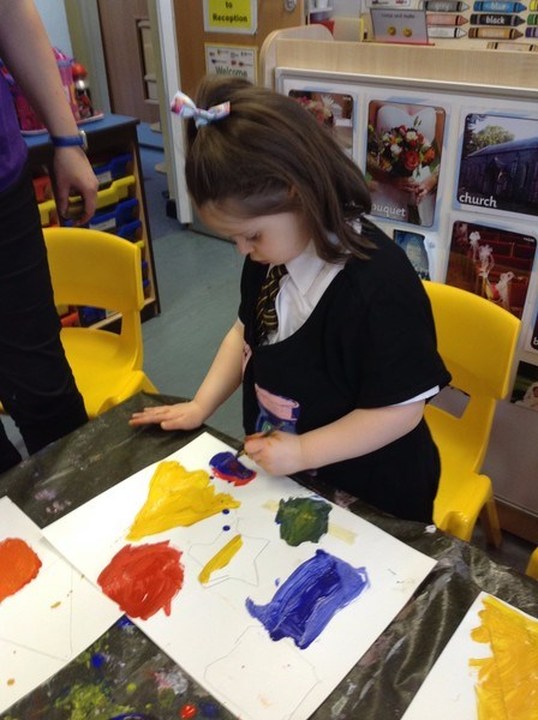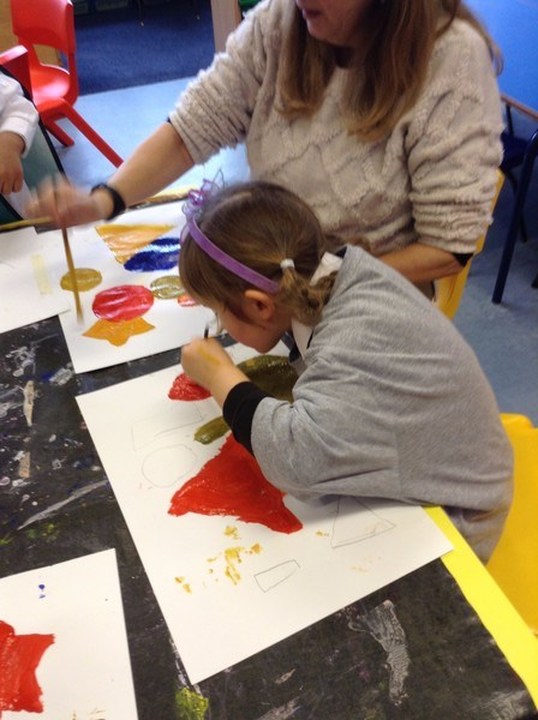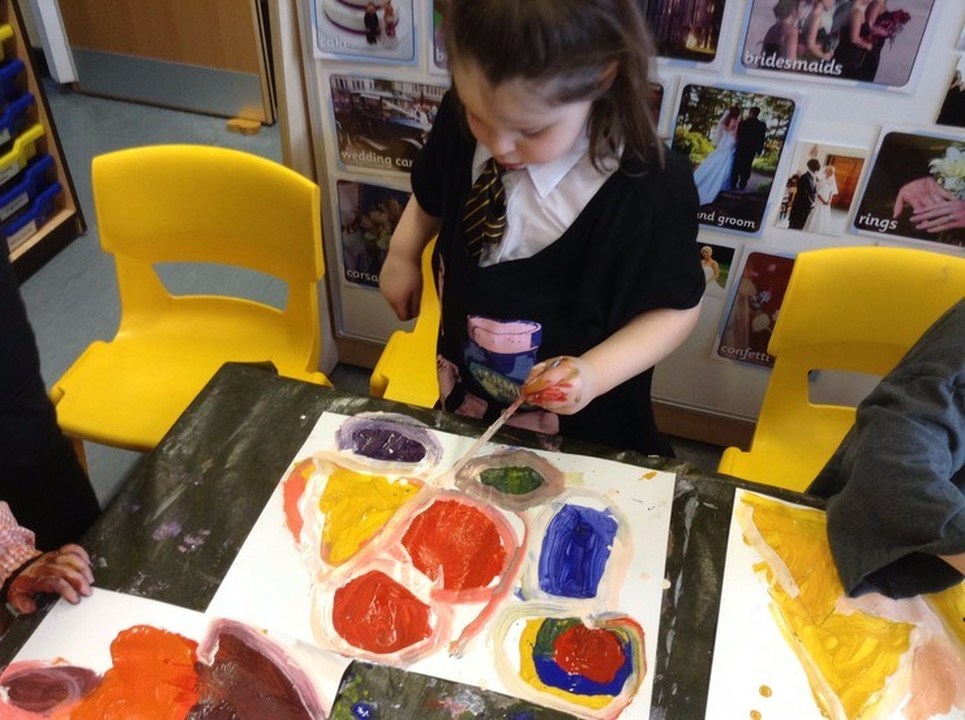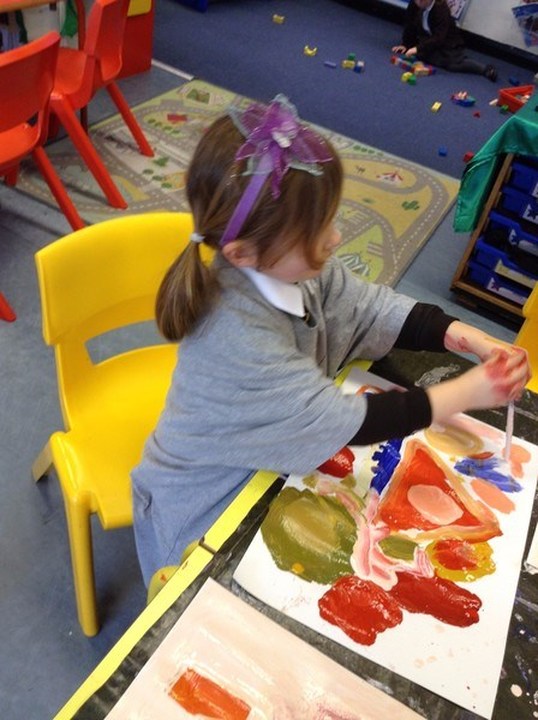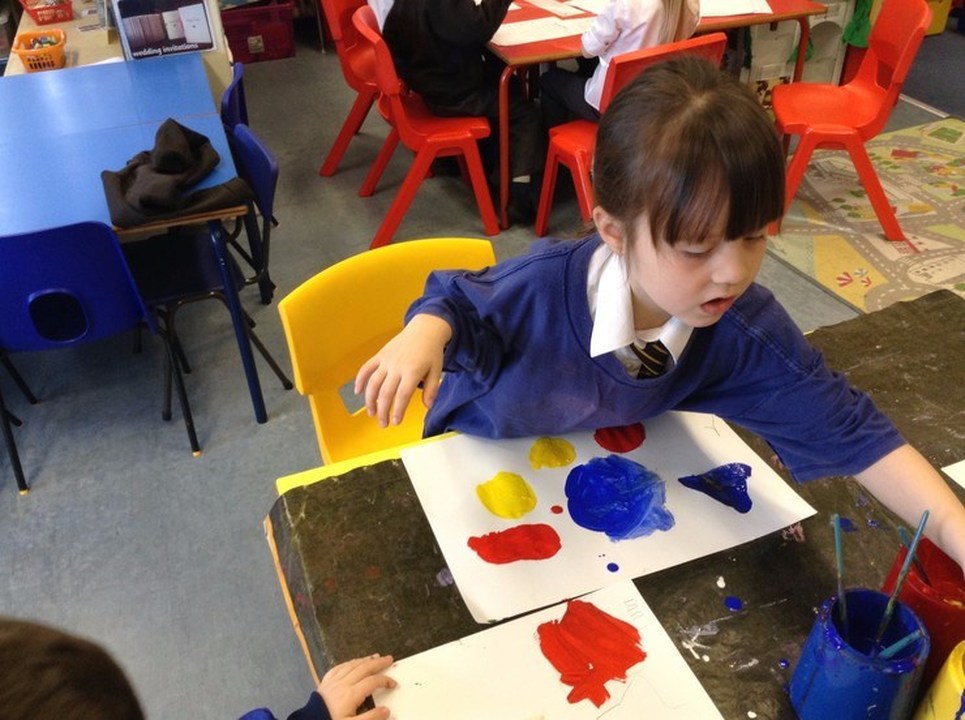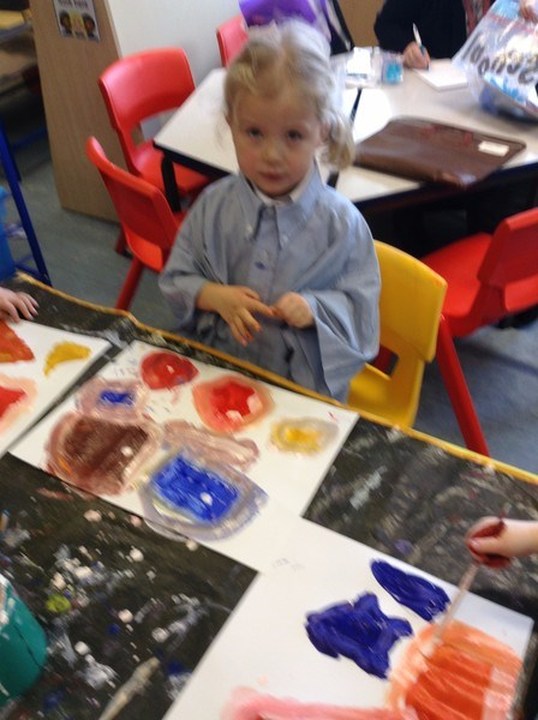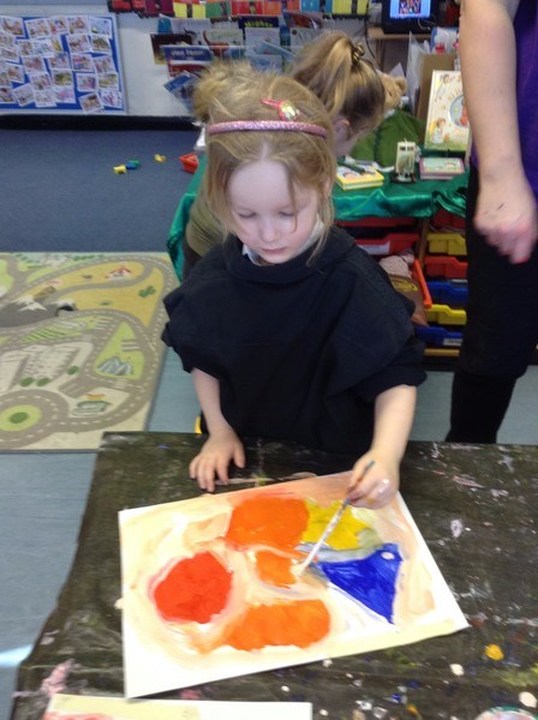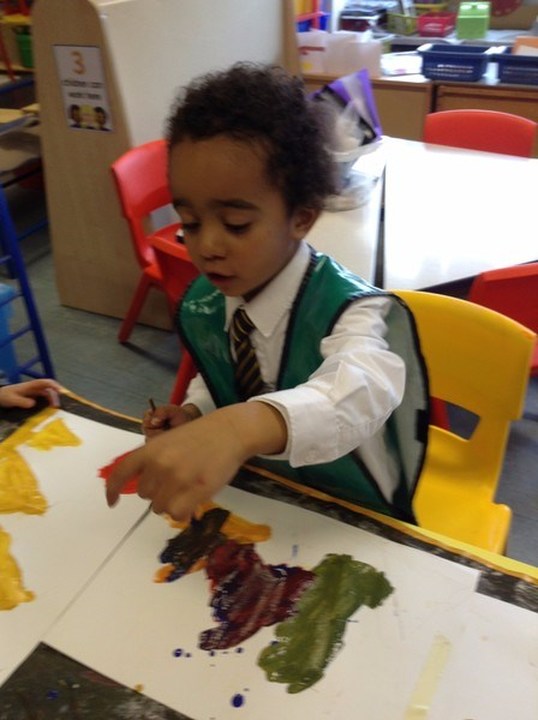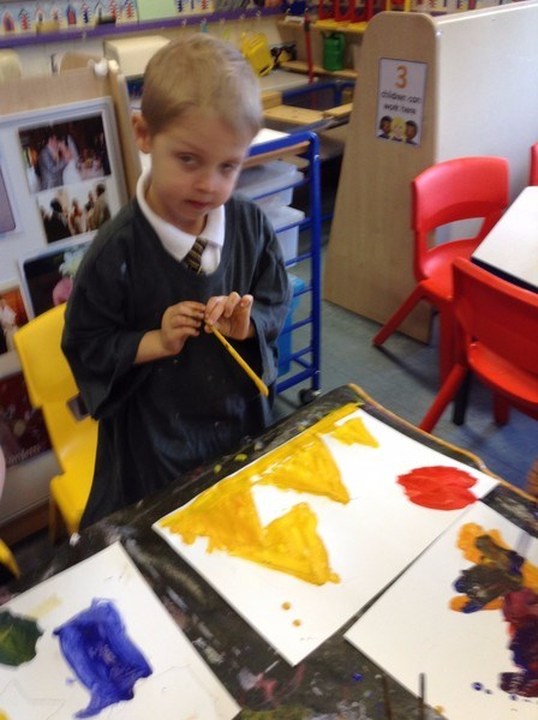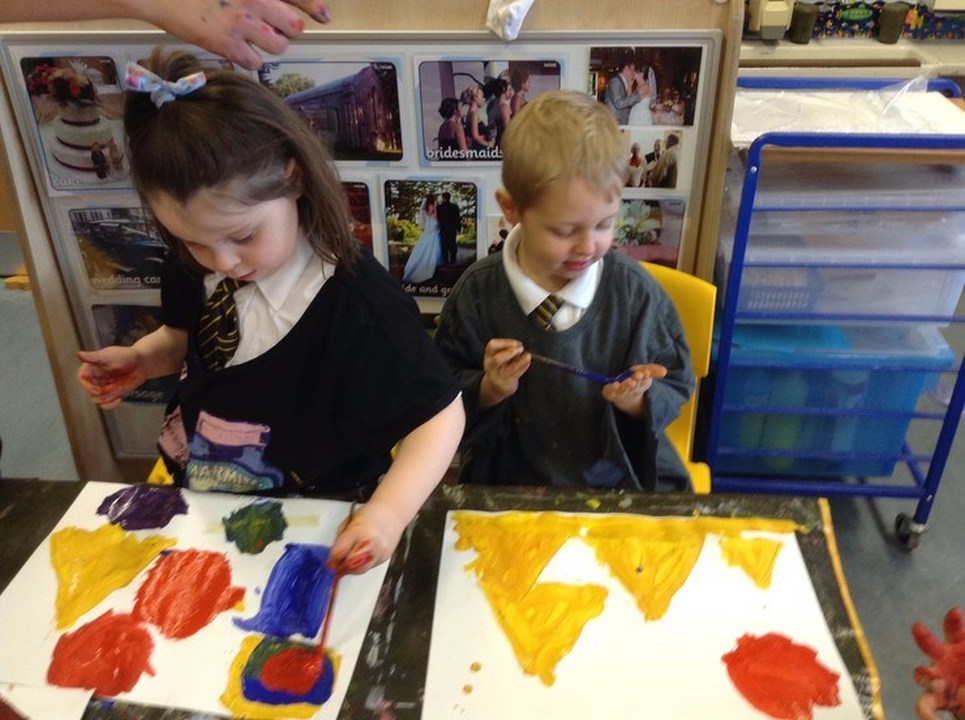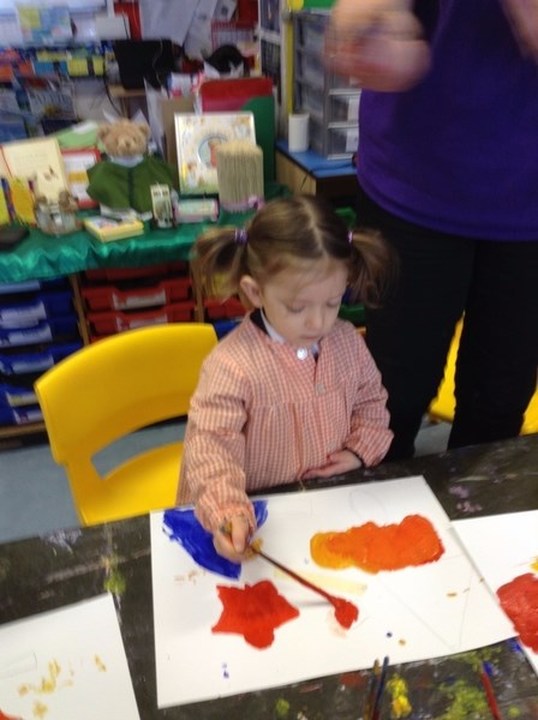 Our Construction Site!
We all enjoy creating outside! Our construction area can be anything we want it to be!
Hard hats at the ready!