Welcome to our Reception Class Page!
Our Teacher is Mrs Dennison
and our Teaching Assistants are Mrs Heyhoe and Mrs Connolly.
Mrs Tolan and Mrs Lister also help us at different times through the week too! Aren't we lucky!
Kershaws Garden Centre
We had a wonderful trip to the Enchanted Cafe at Kershaws. We paid for our own drink and toast and then found all sorts of exciting things outside! Including reindeers, giant crockery and a dinosaur called Oggie. Can you spot your little star?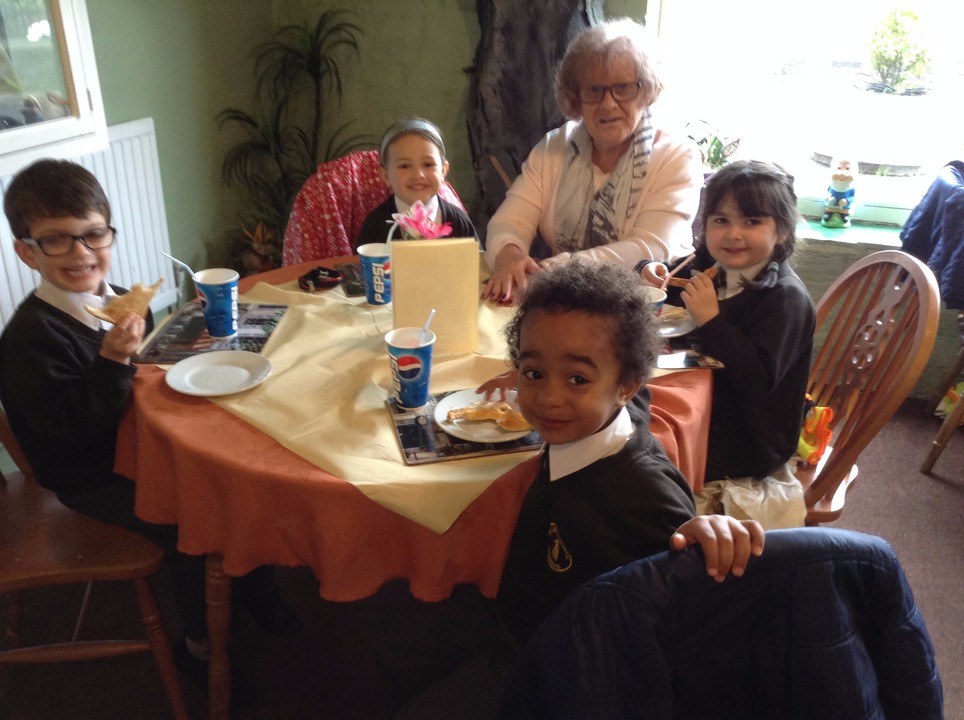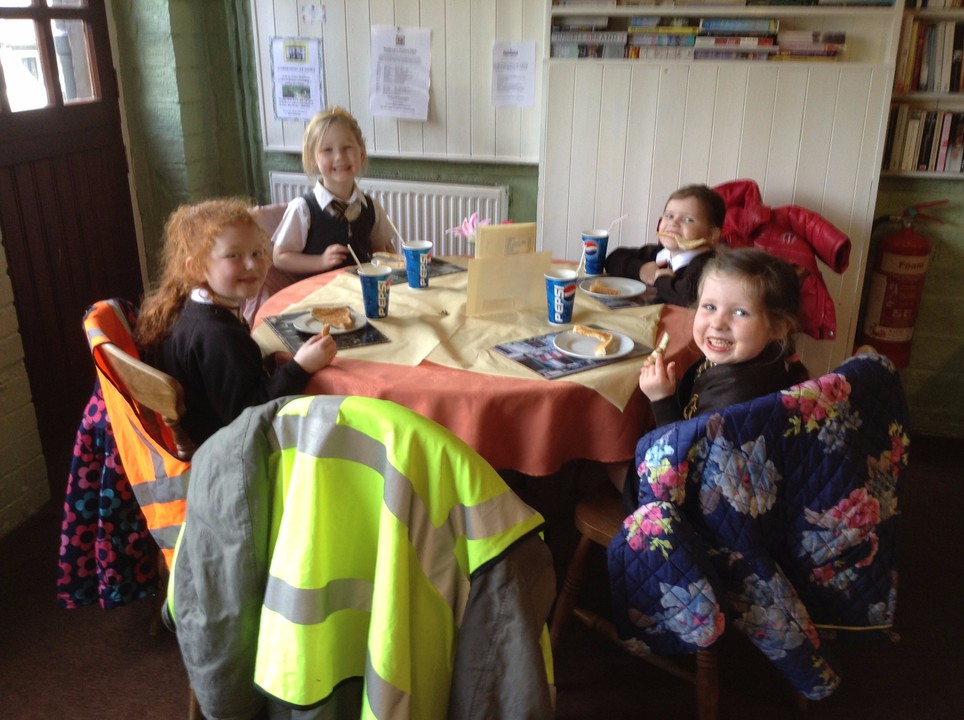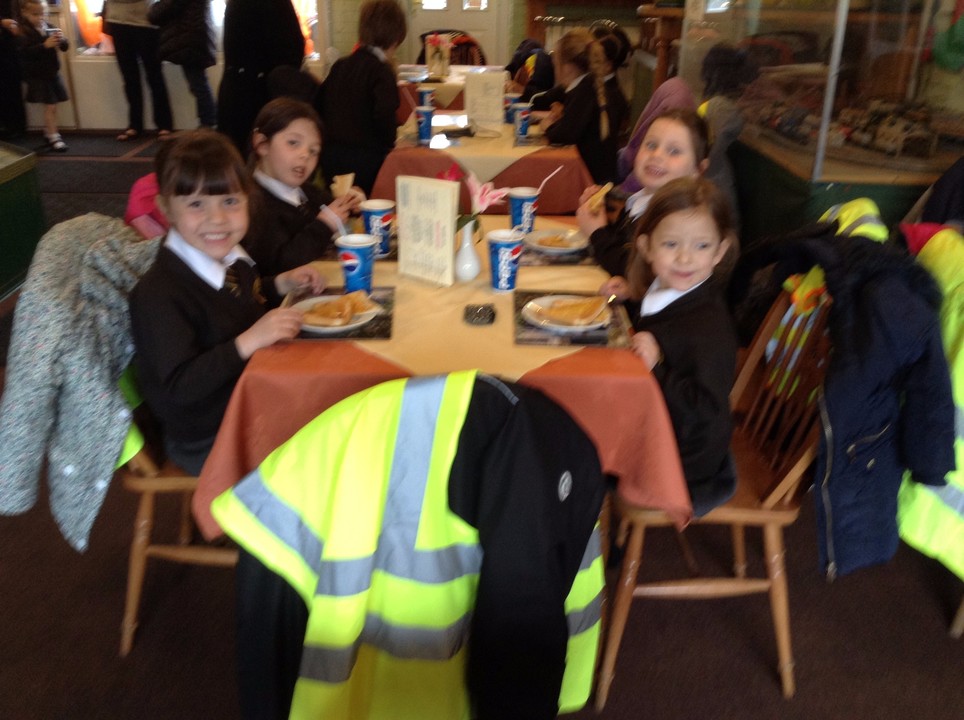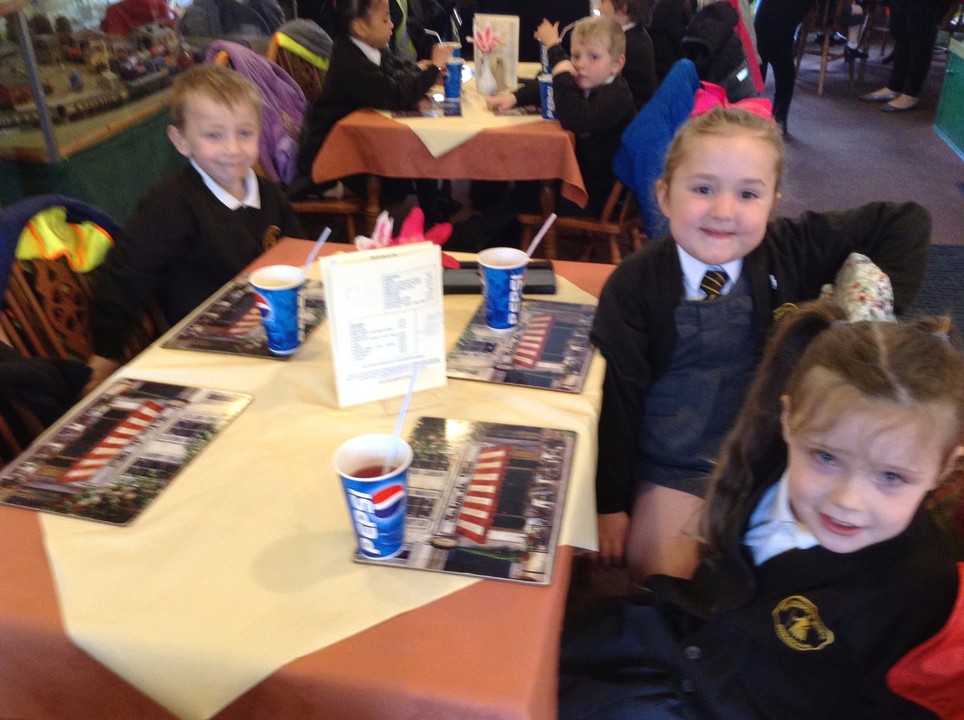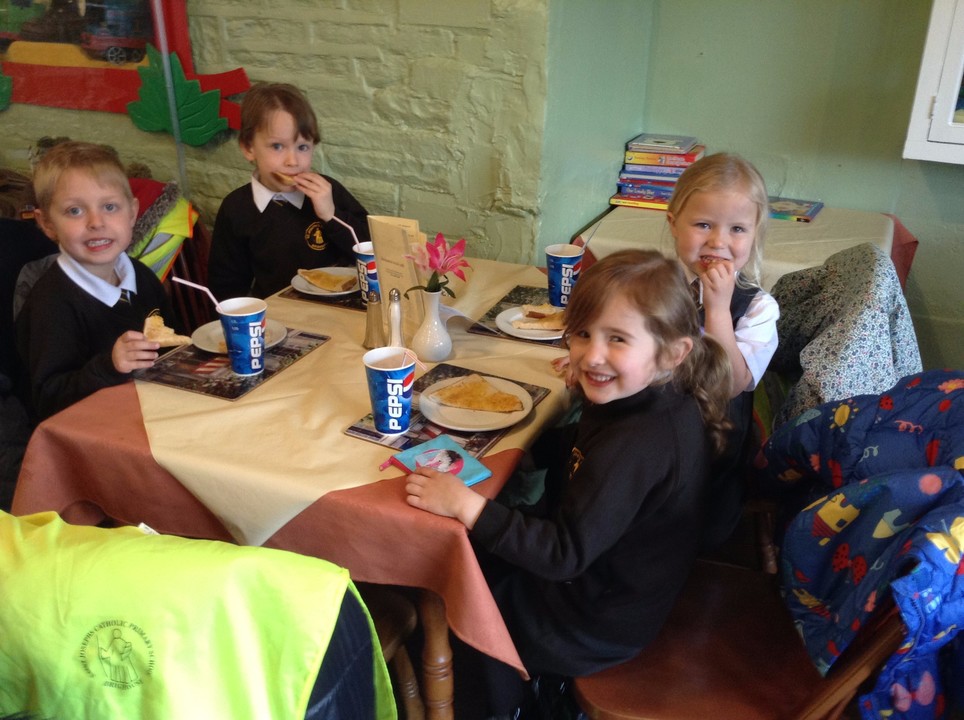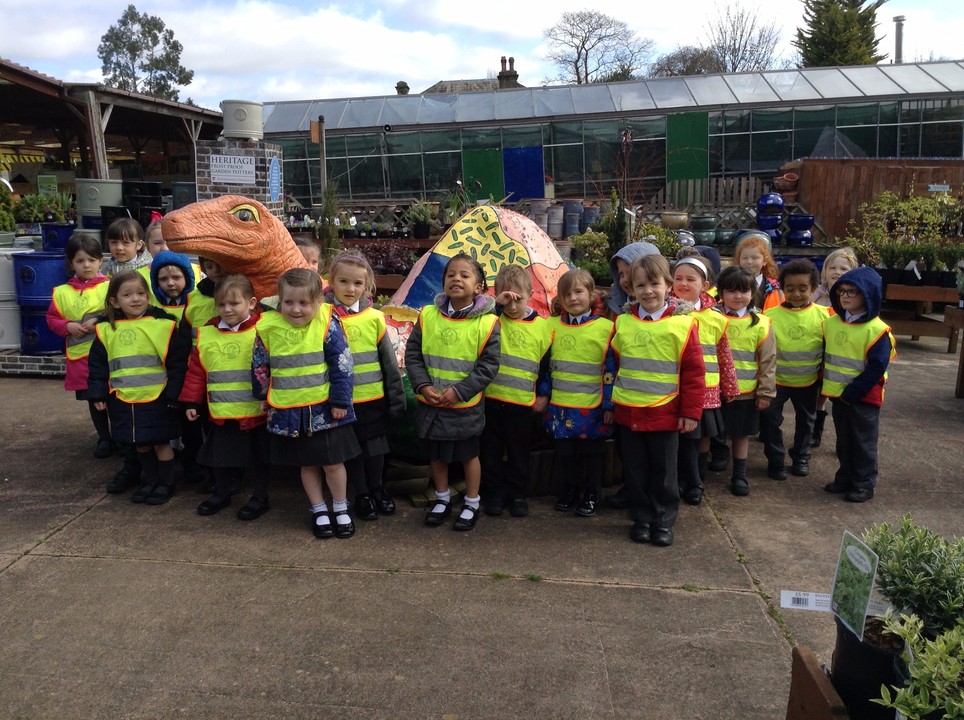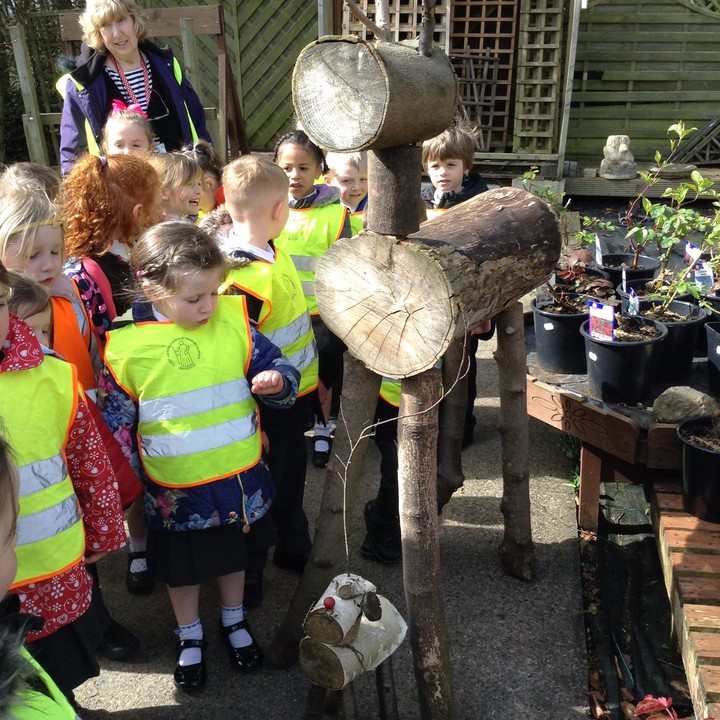 This half term our theme is...
Why is water wet?
We will be checking to see what they already know about water and then considering its uses, sources, safety on and in water etc etc
Any resources from home as always are welcomed including pictures/photos/books relating to it.
We looked at plants and flowers and thought about their needs in order to grow successfully.
We went on a walk around school looking for signs of Spring - ask your child what they saw.
Chicks
We have been watching chicks hatch at Bolton Brow School (via the internet),this week and the children have been really excited about it. They were amazed that
chicks were standing when only a few hours old! Children with baby brothers and sisters confirmed that they were unable to do the same for a long time after birth.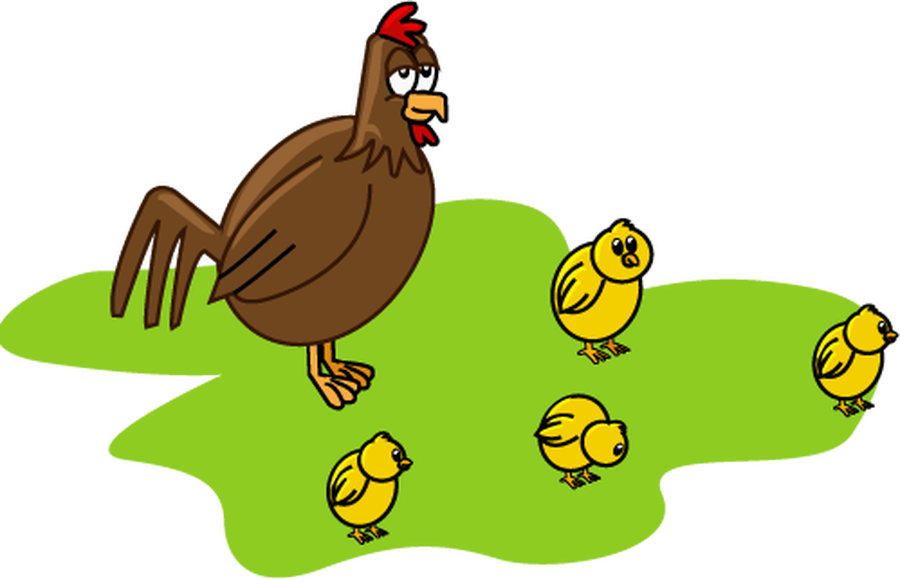 .
Having fun in our outdoor areas!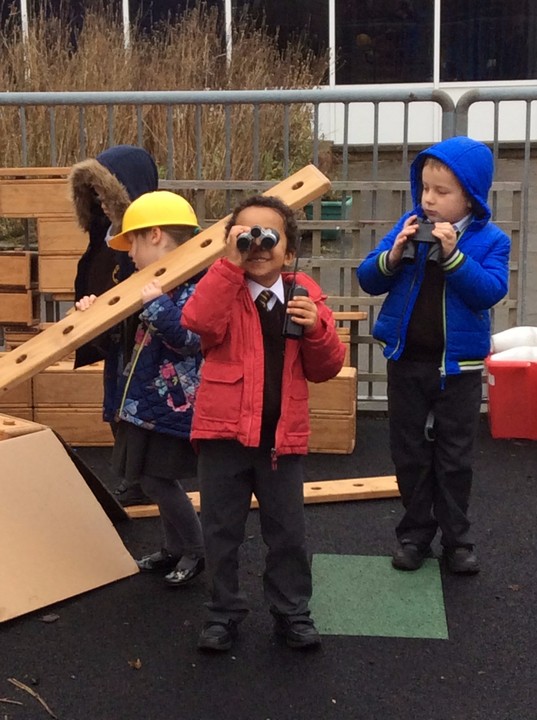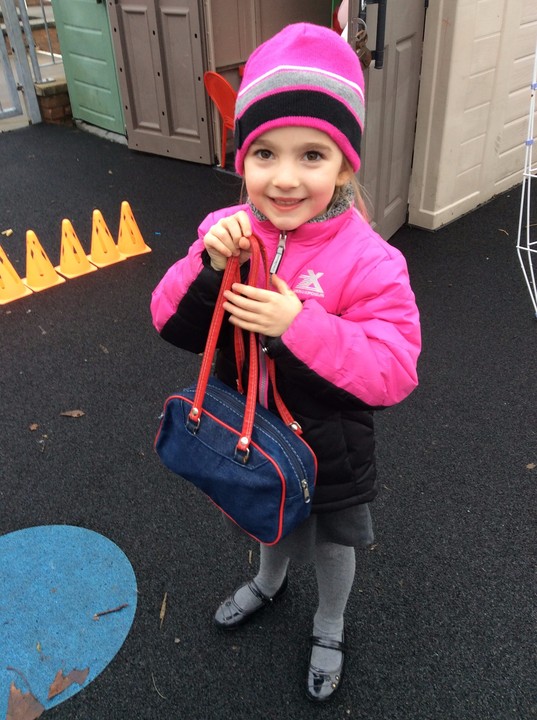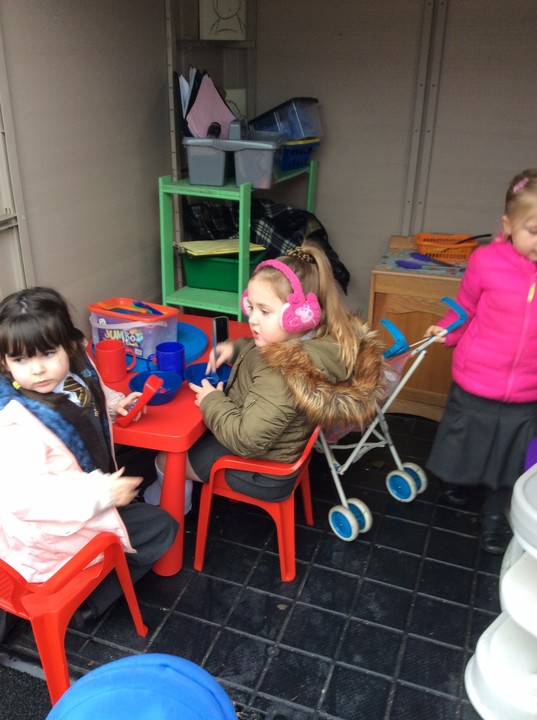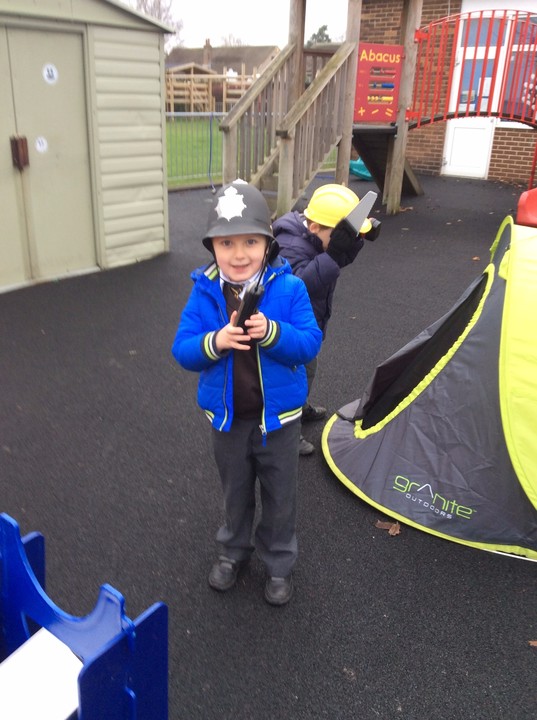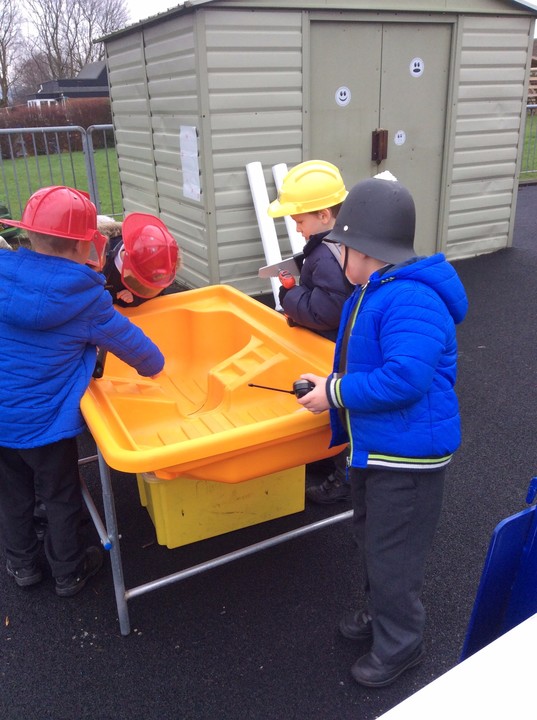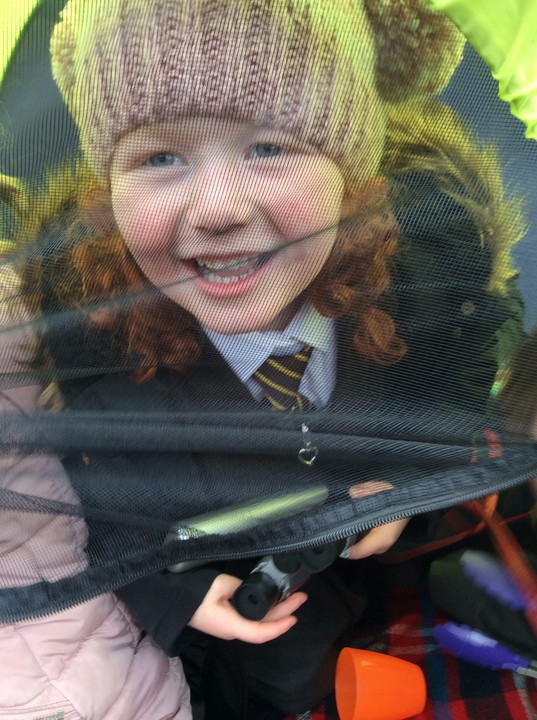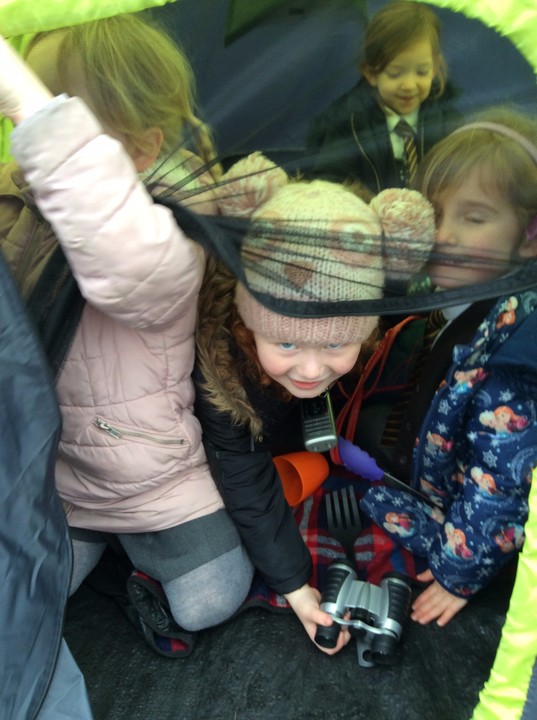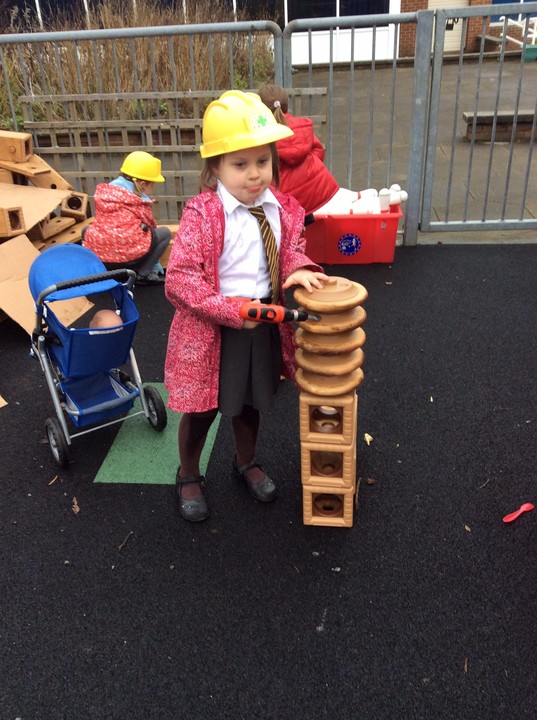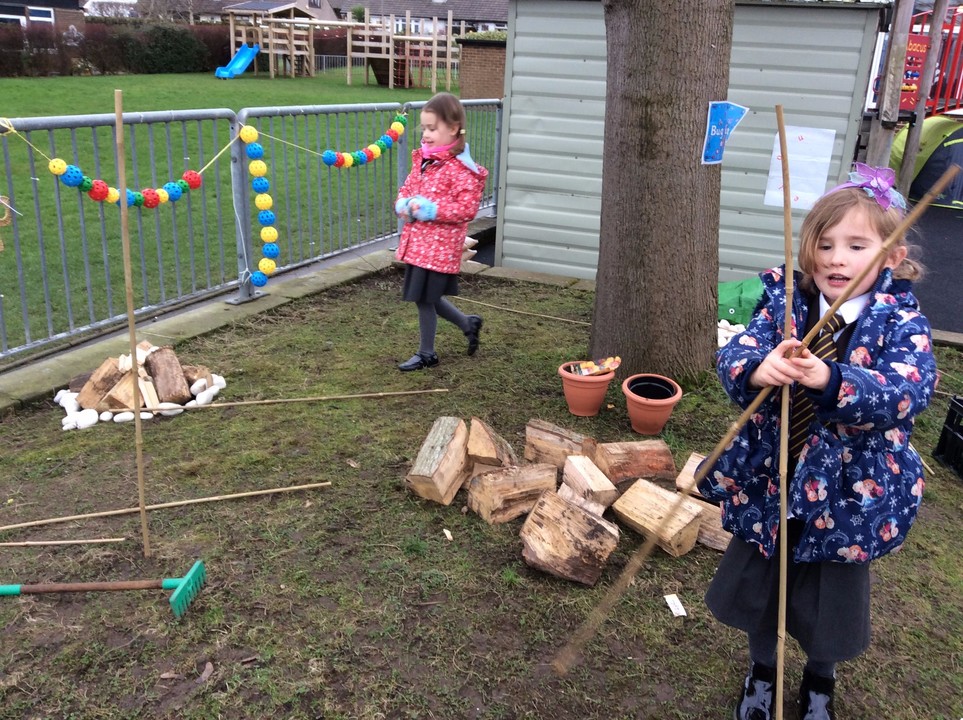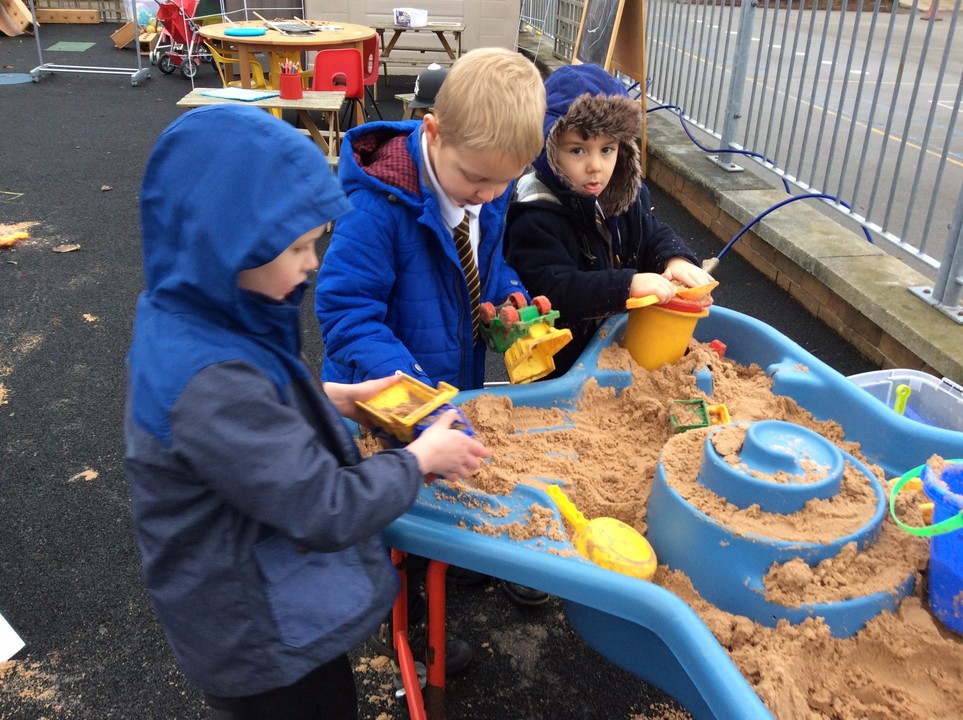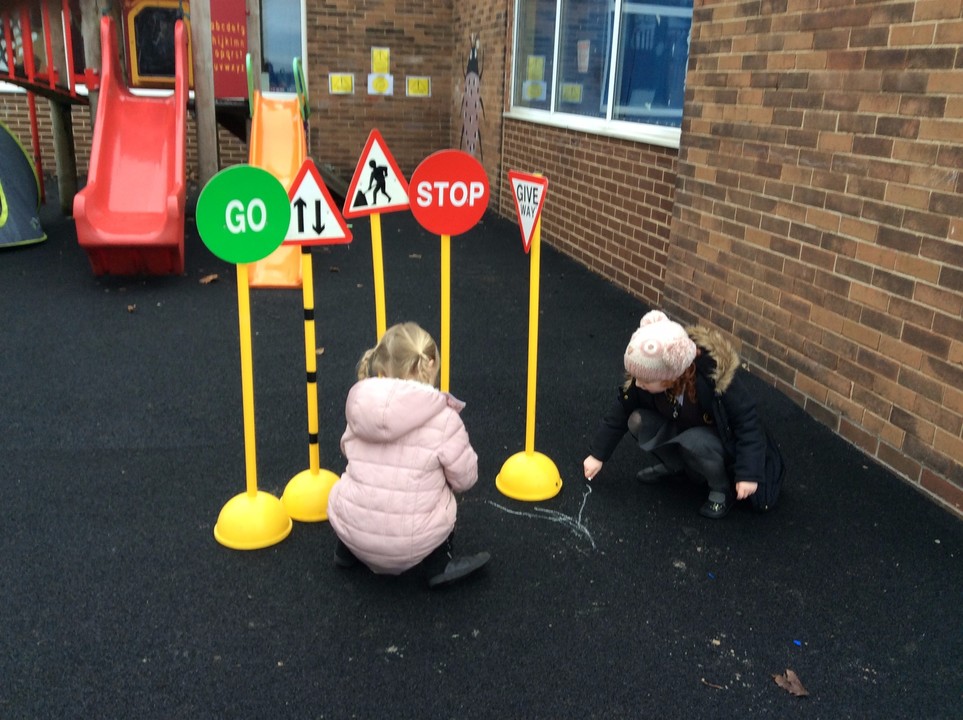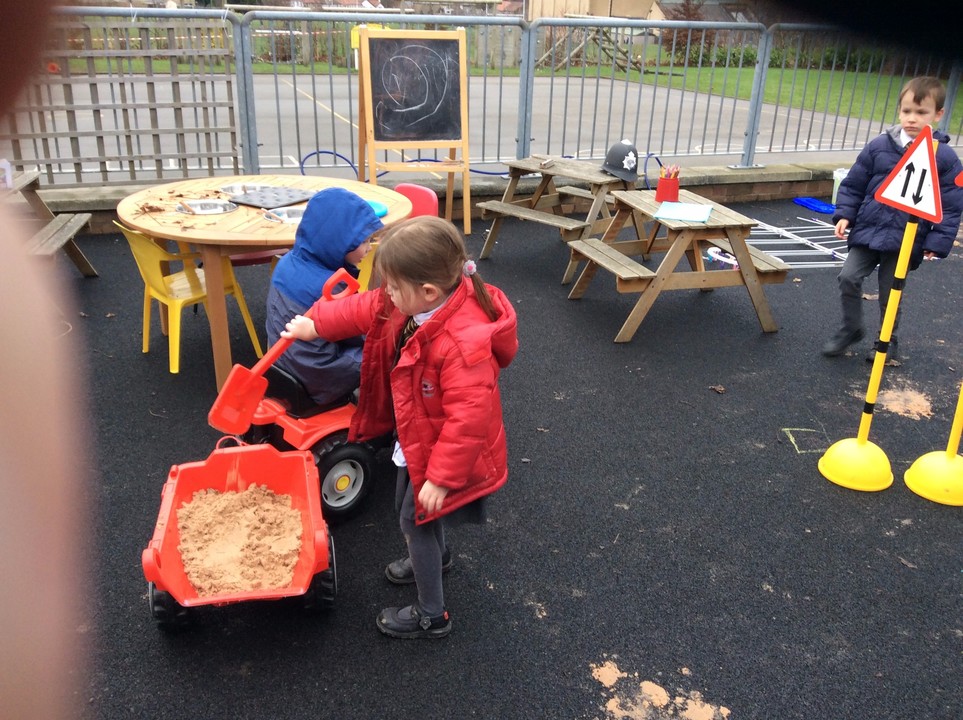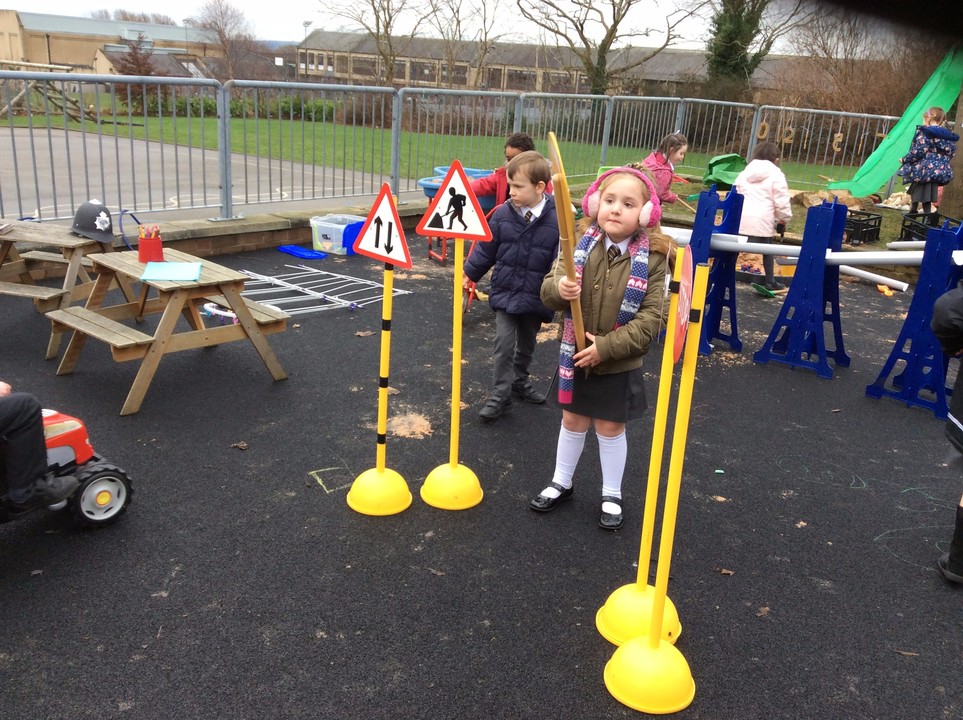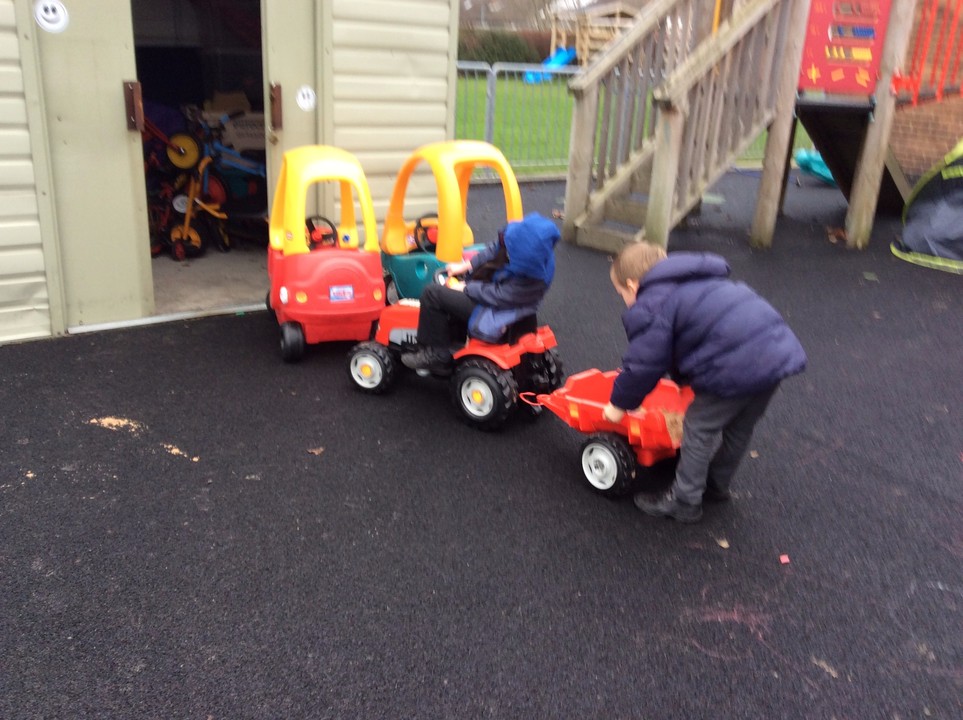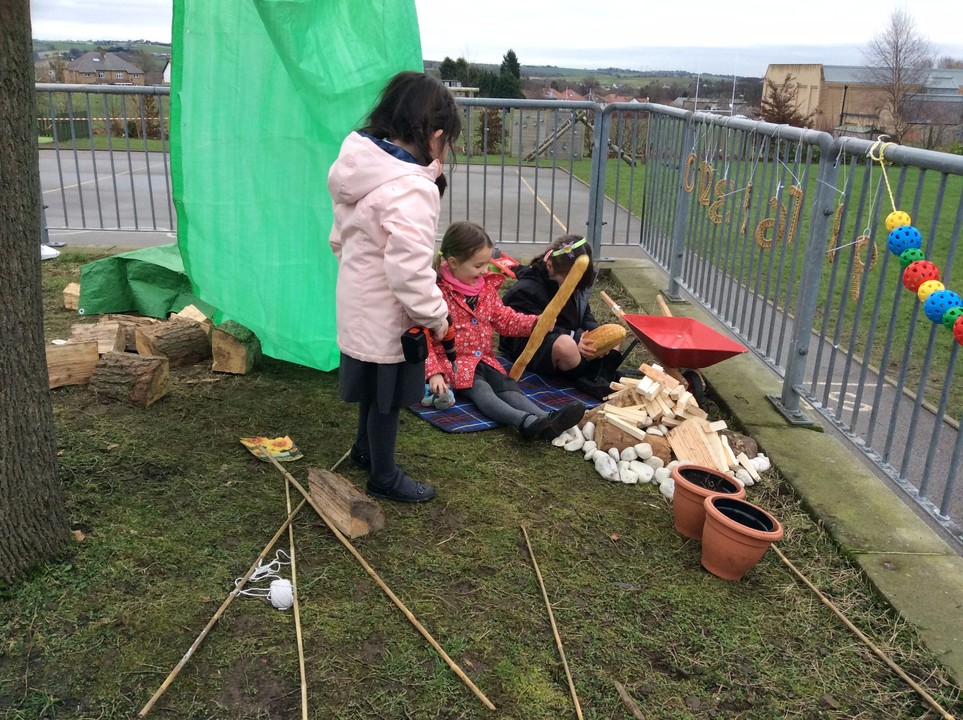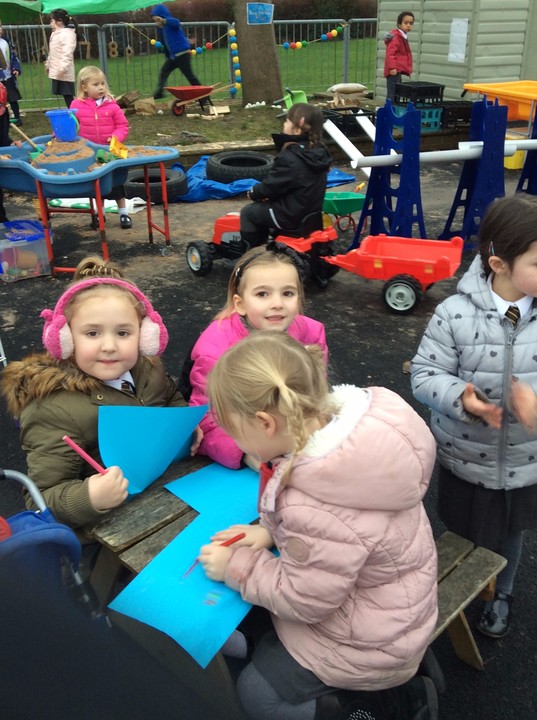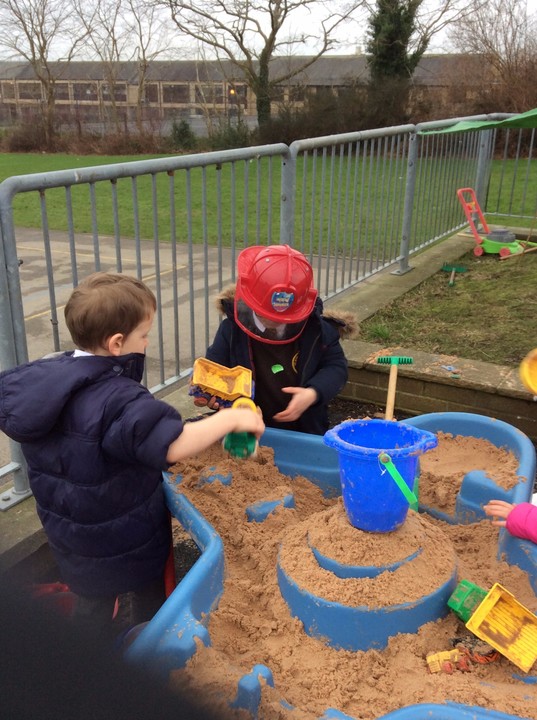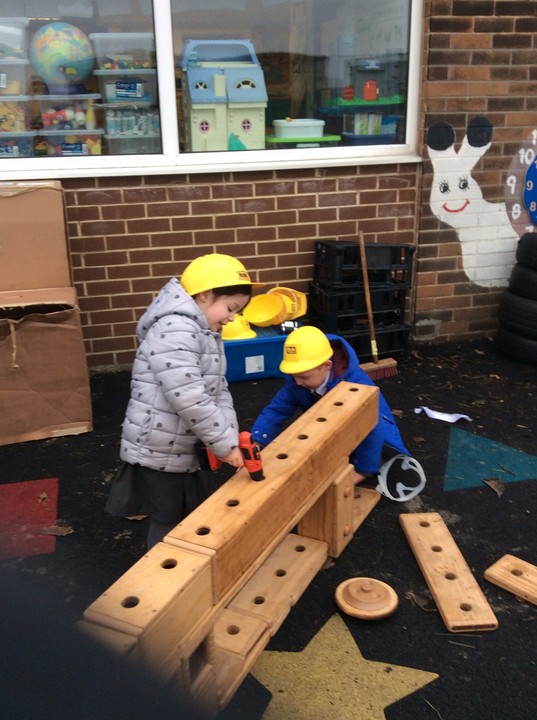 We all enjoyed learning how to glide and balance - remember these bikes have no pedals! We wrote about it individually in our literacy work this week too.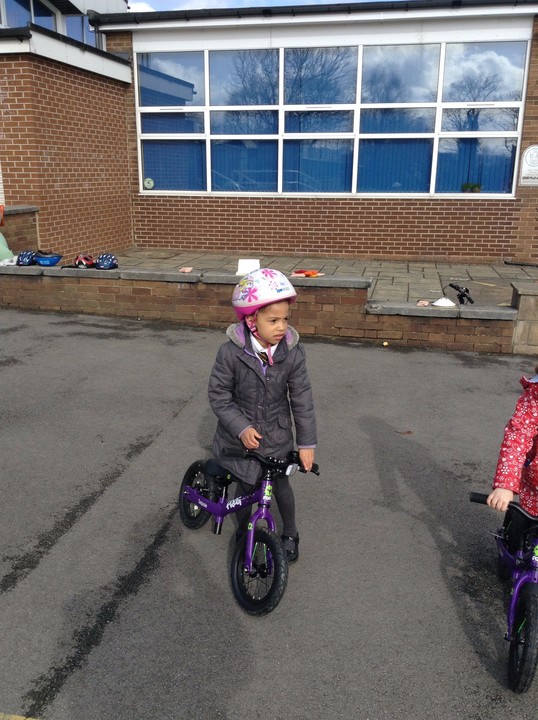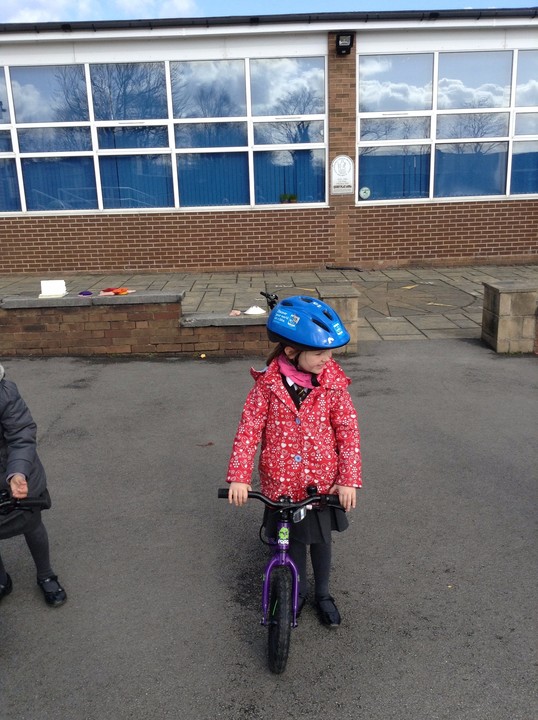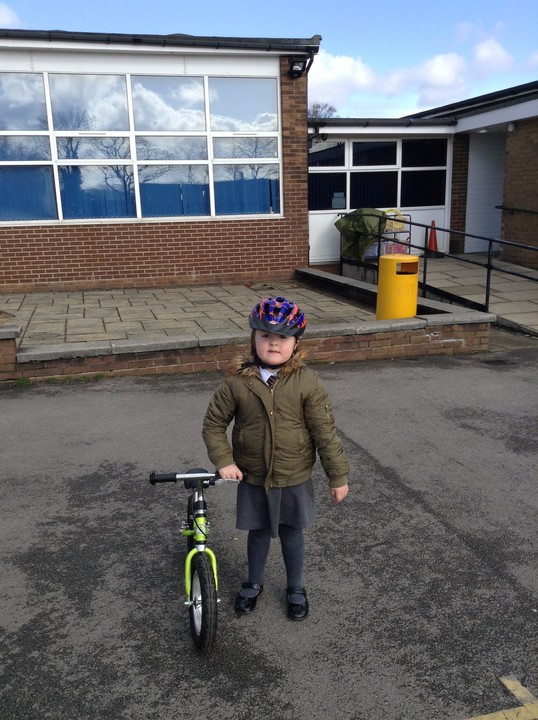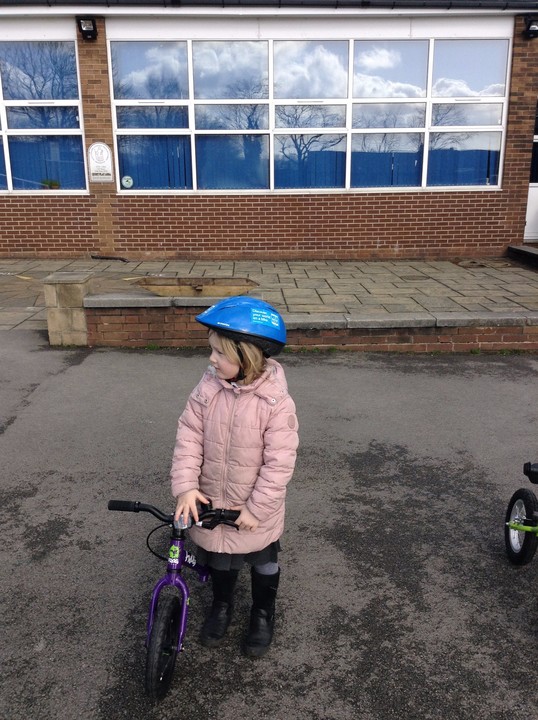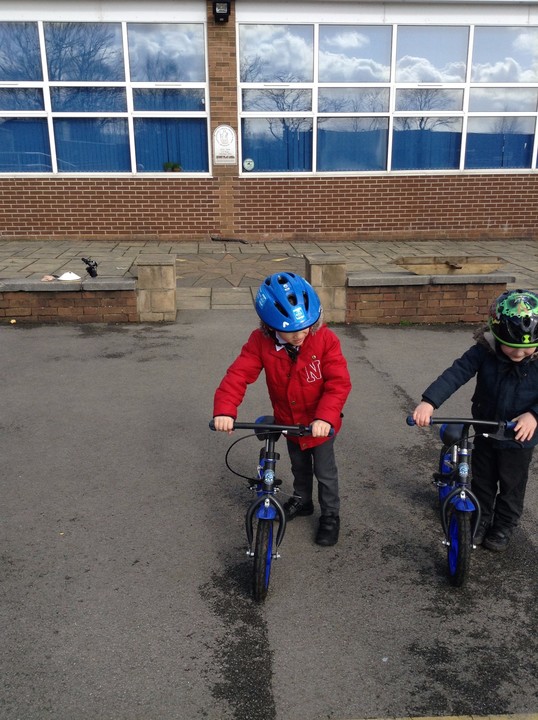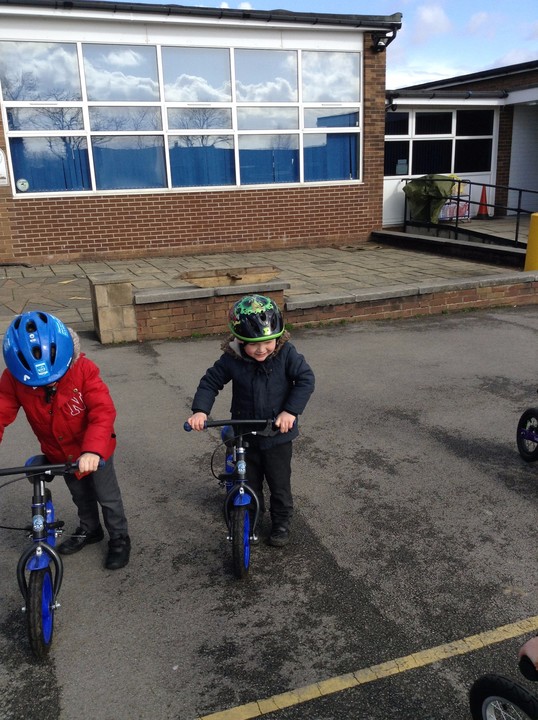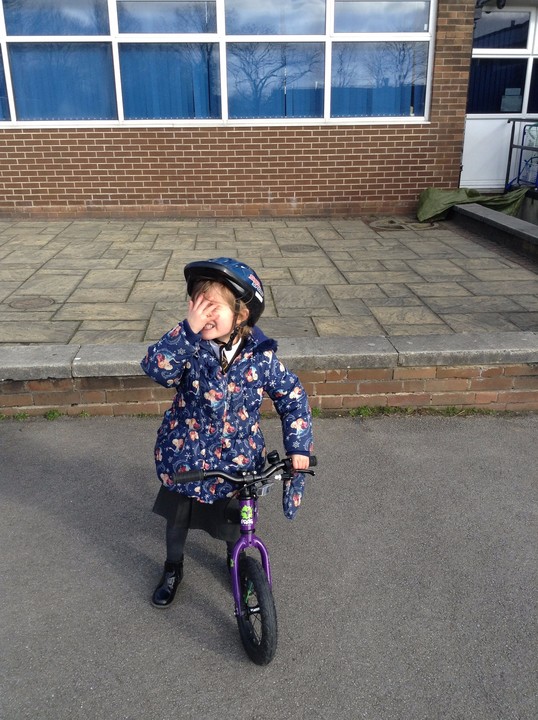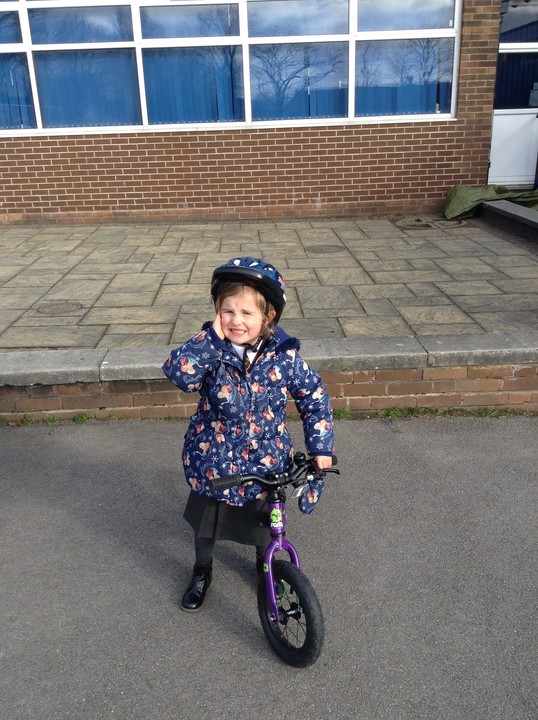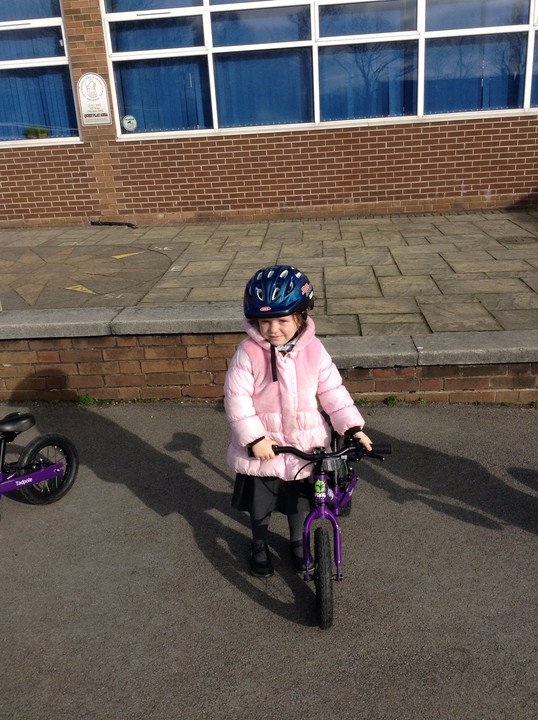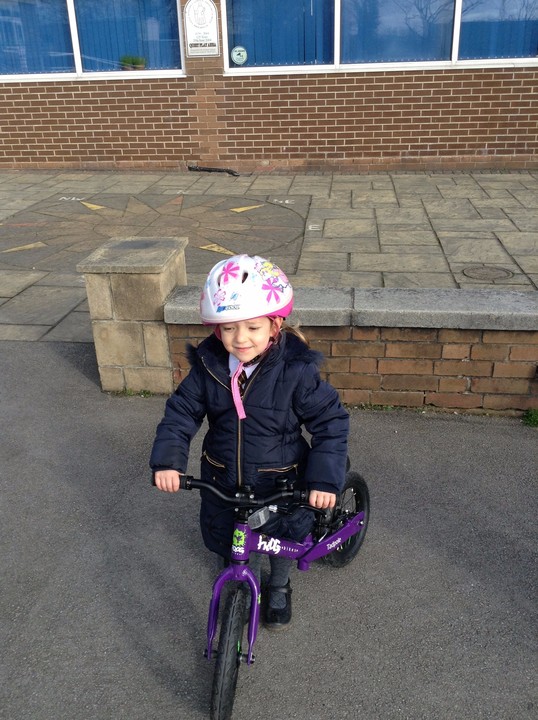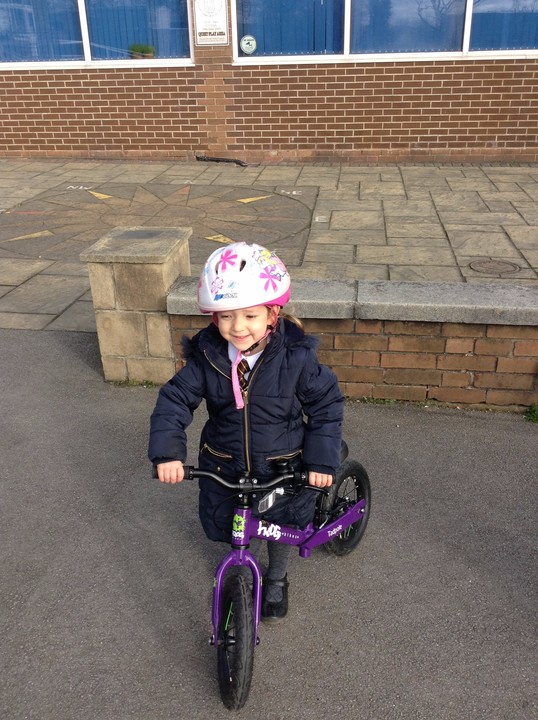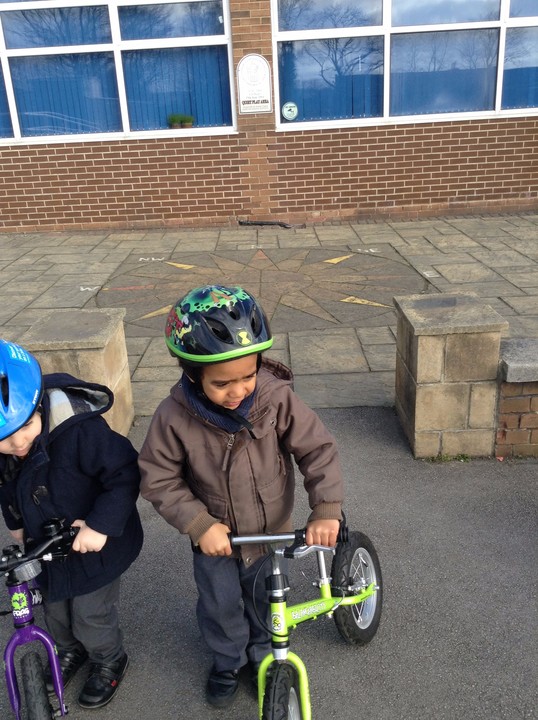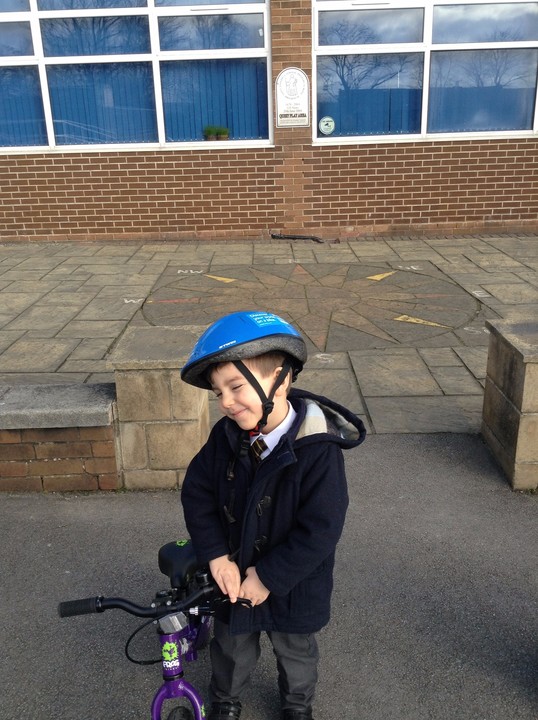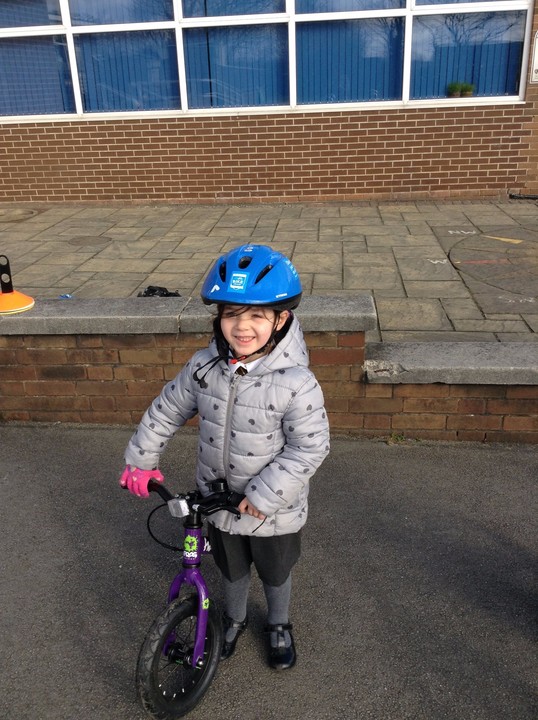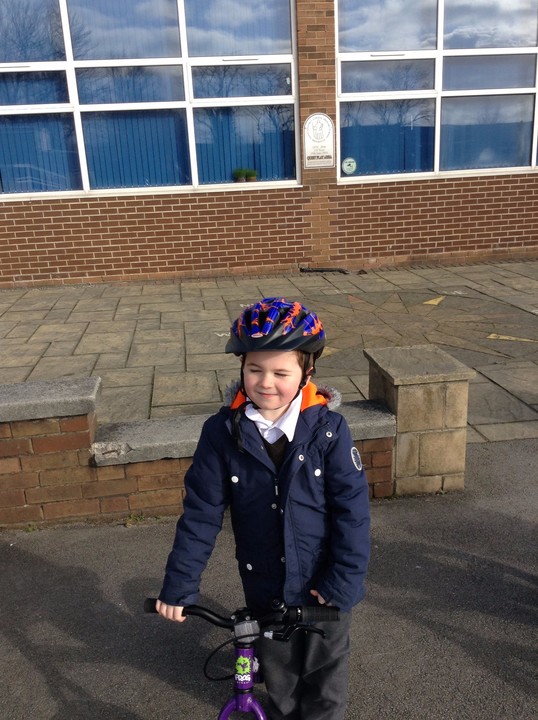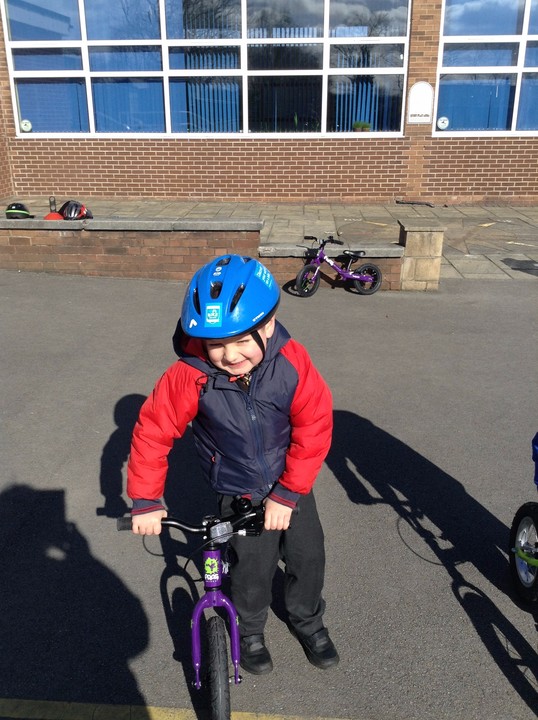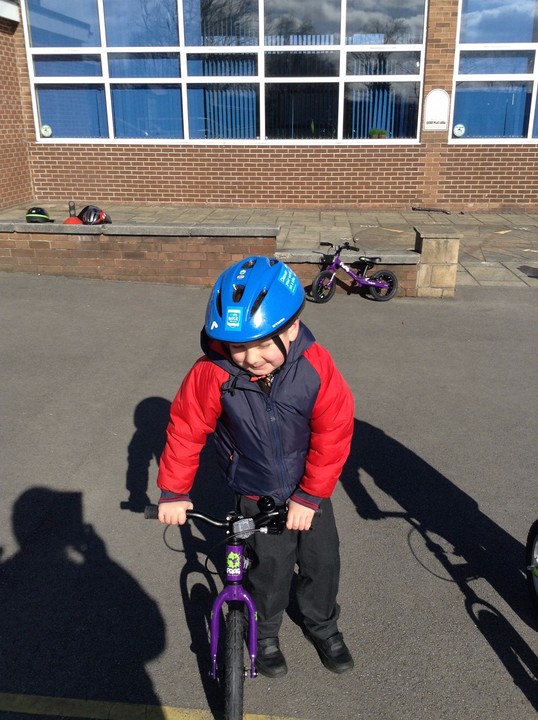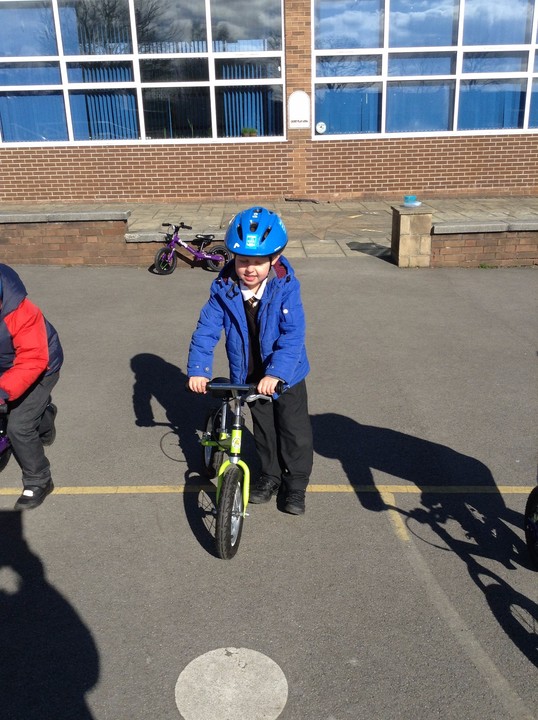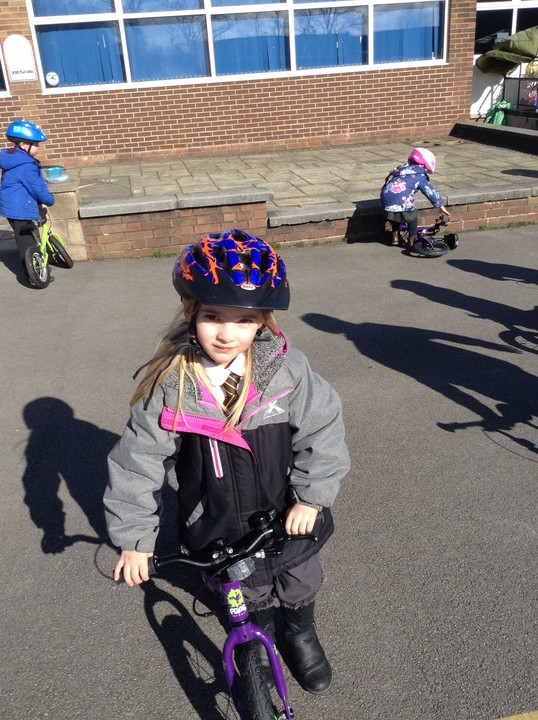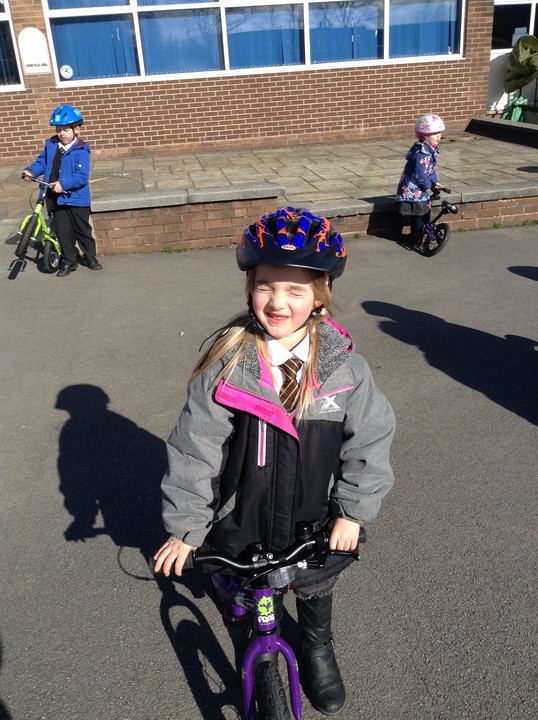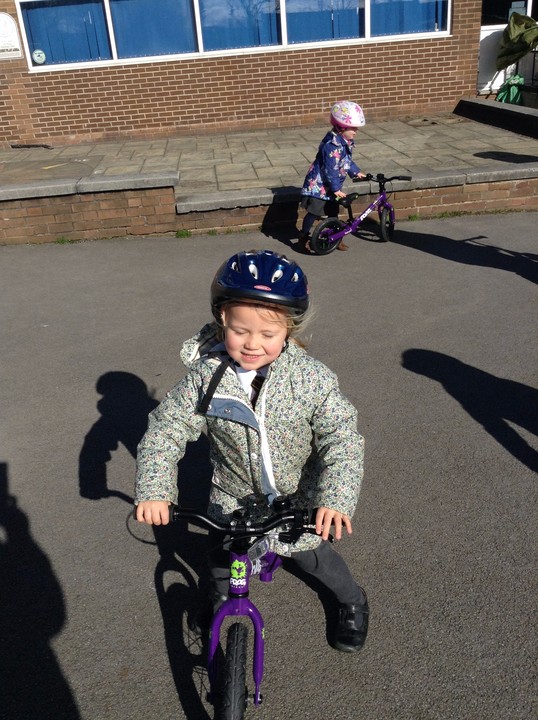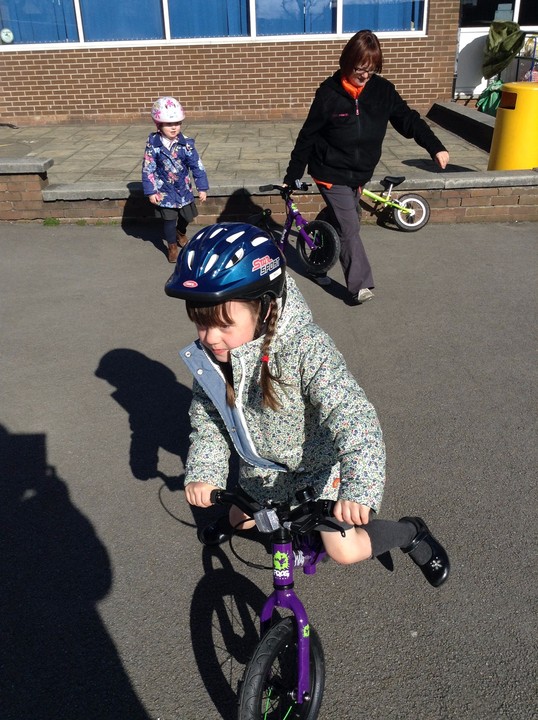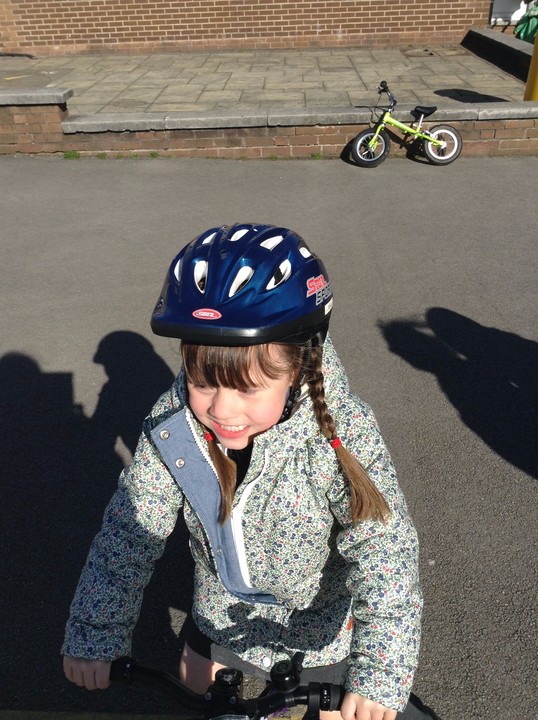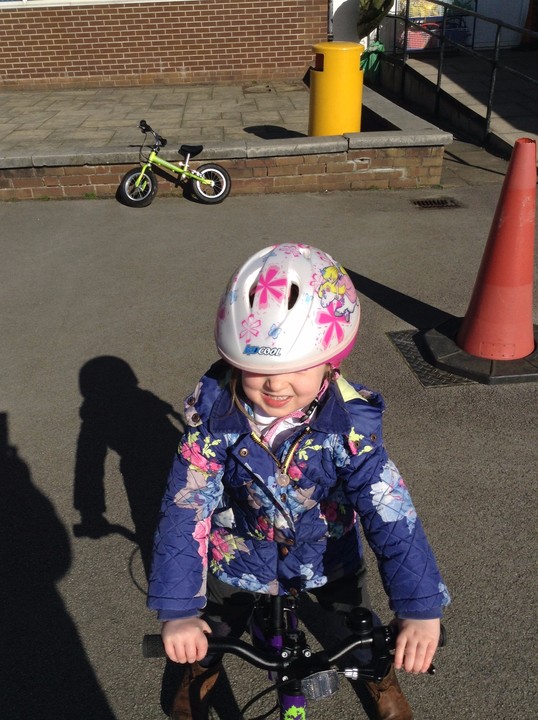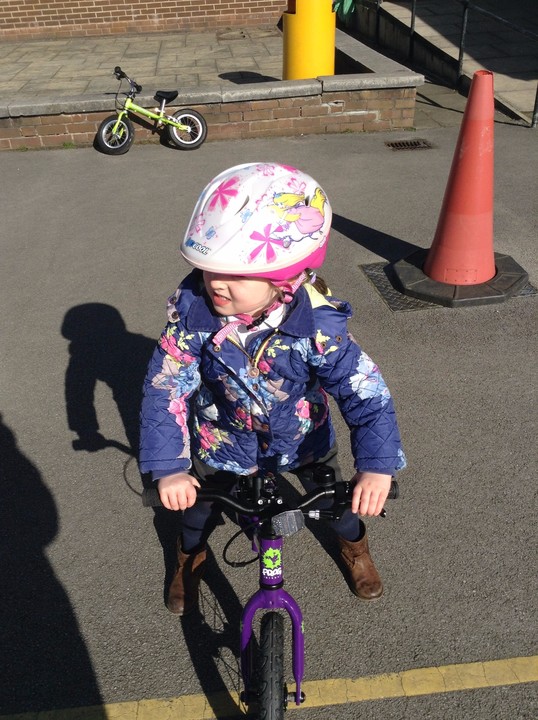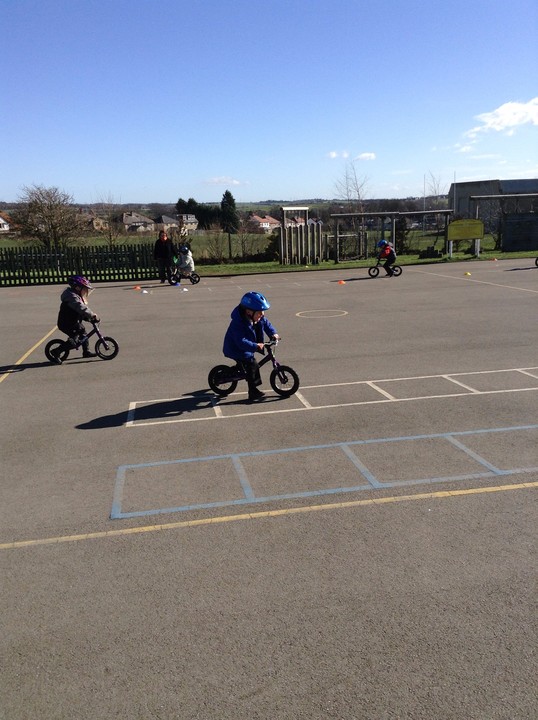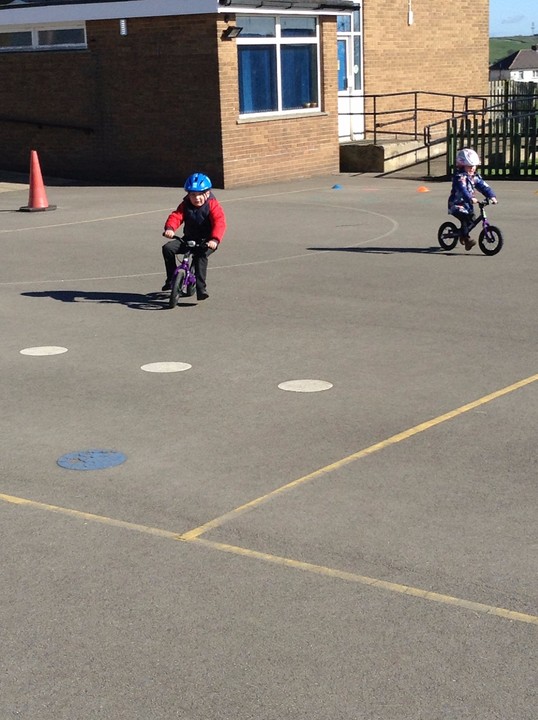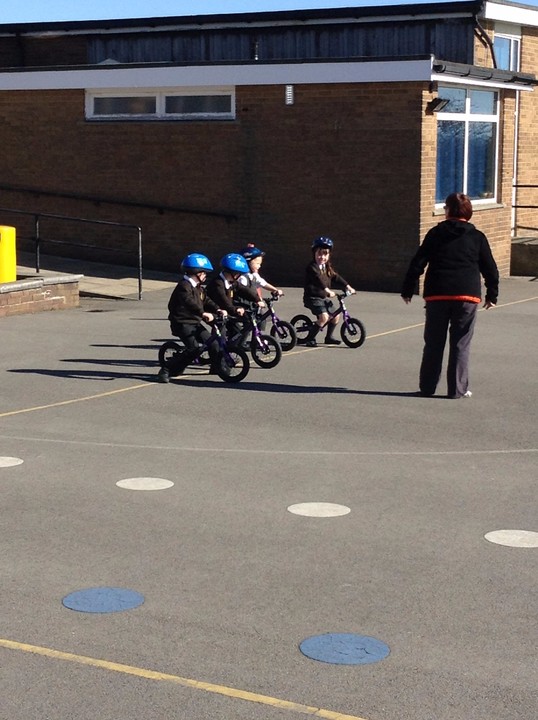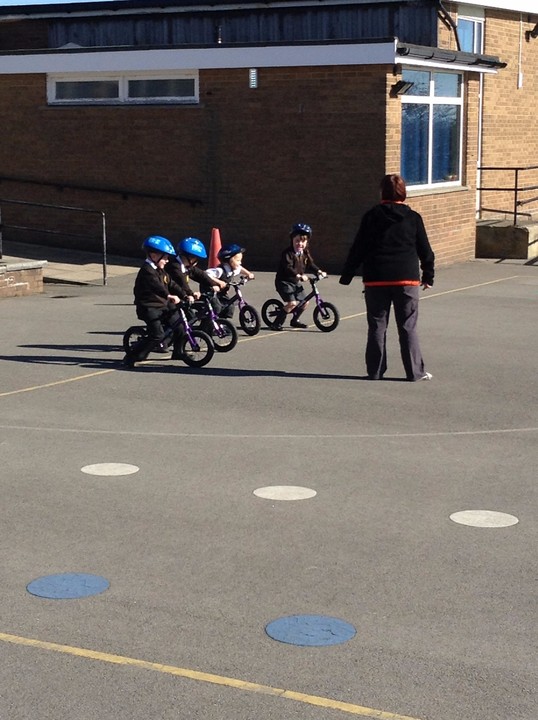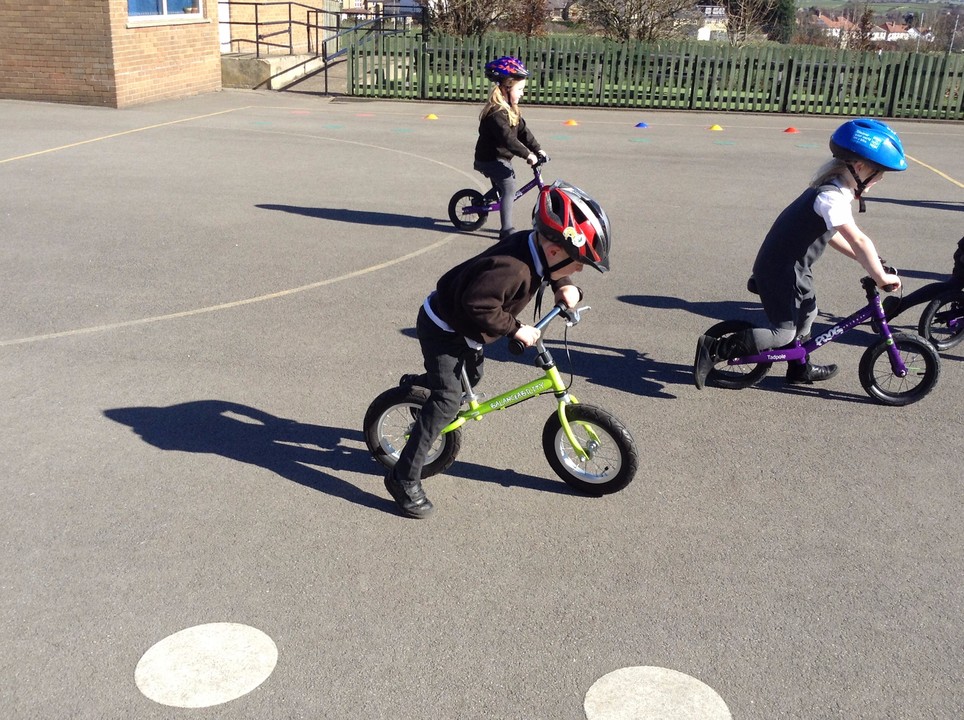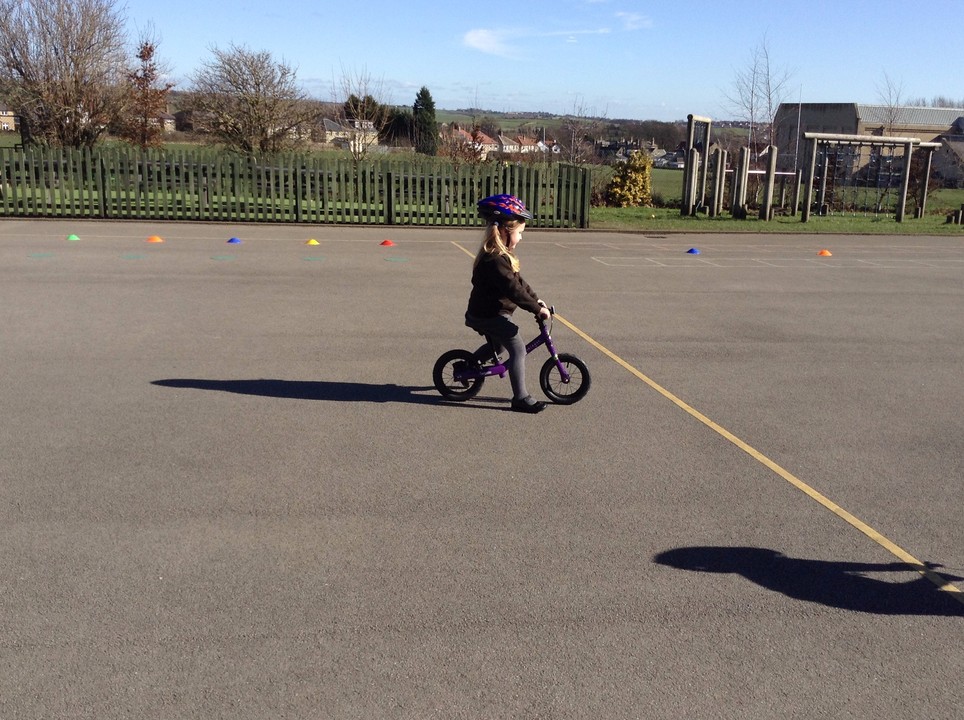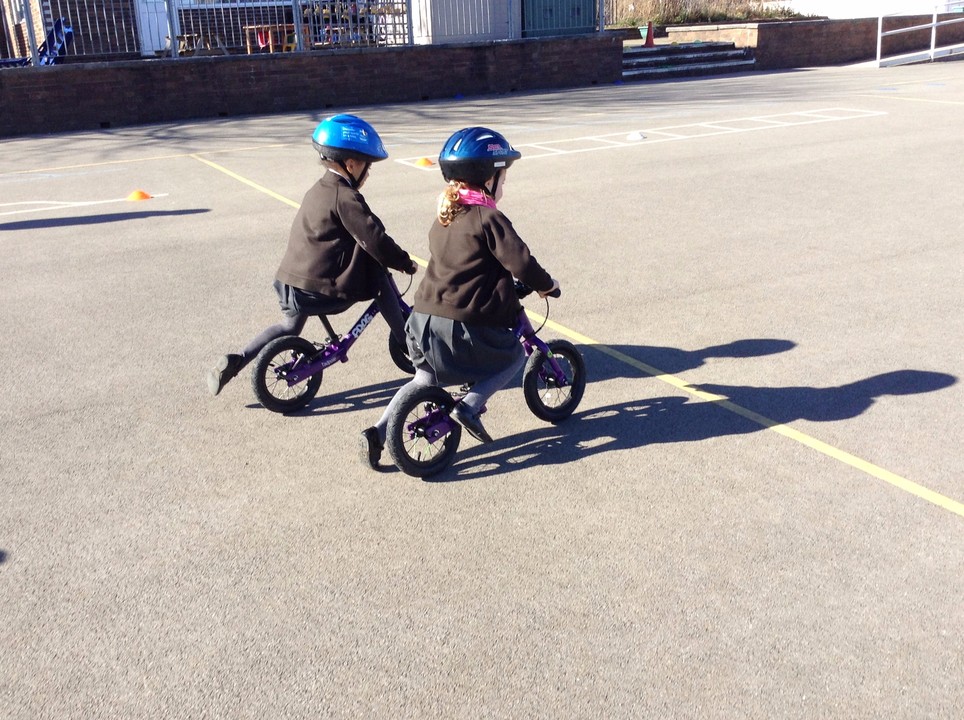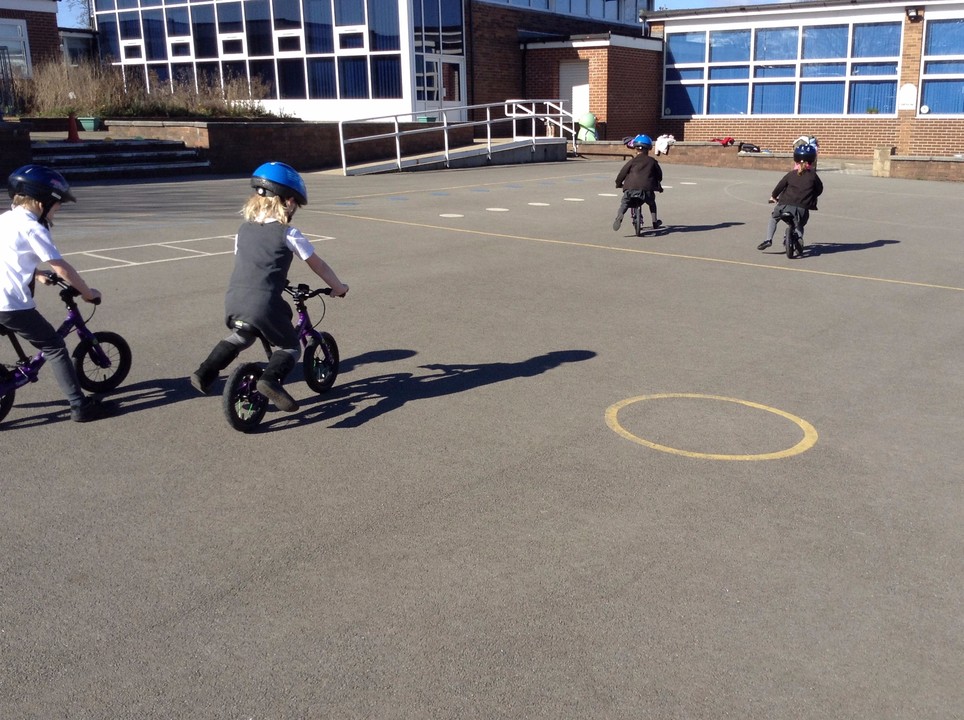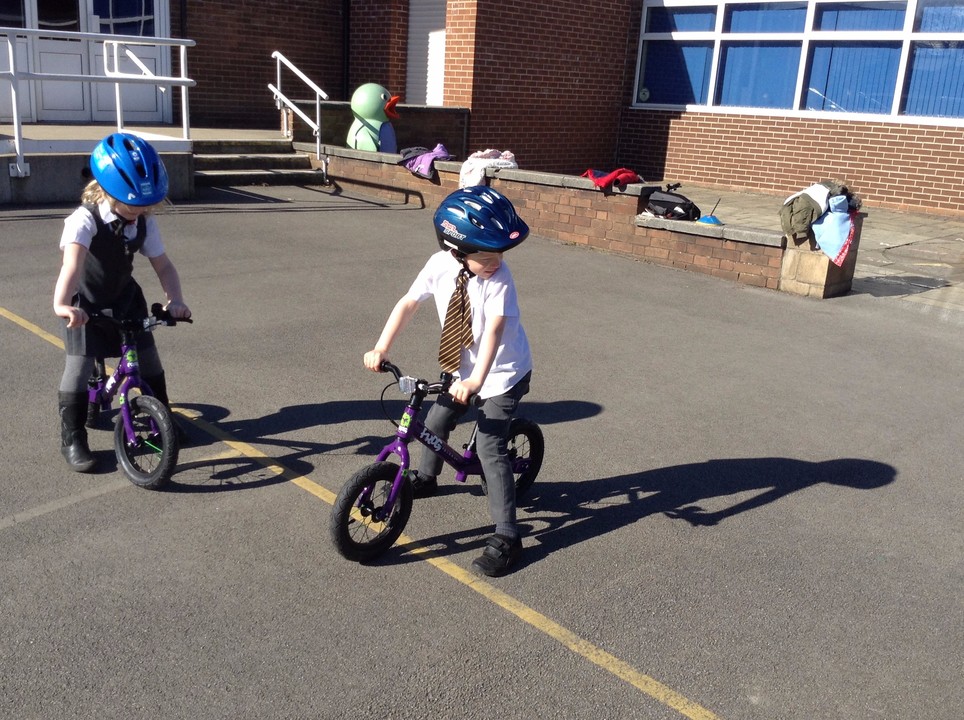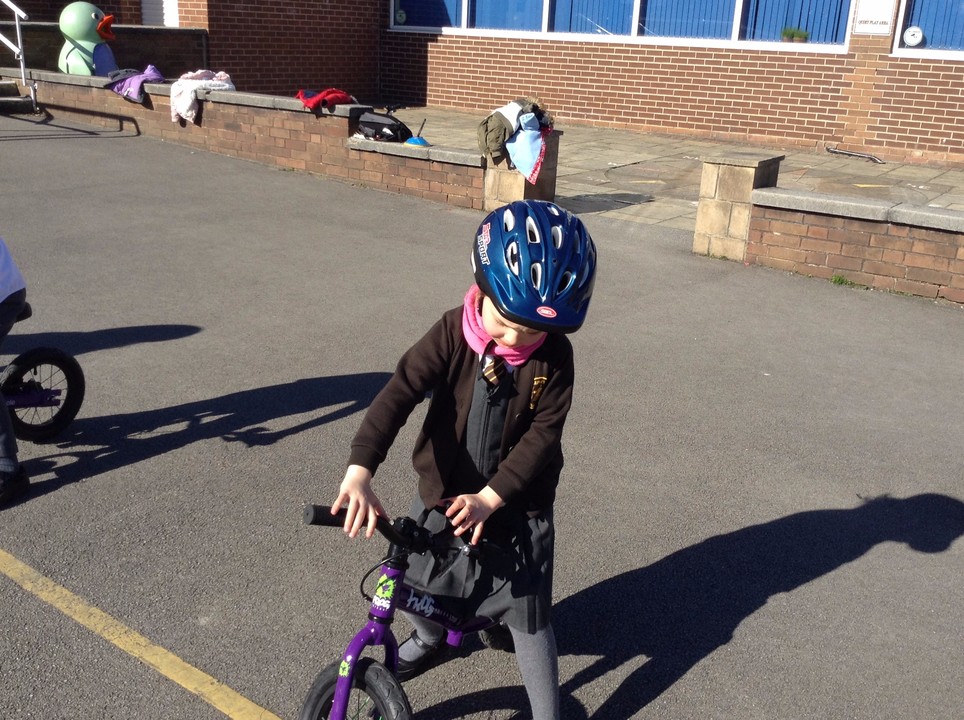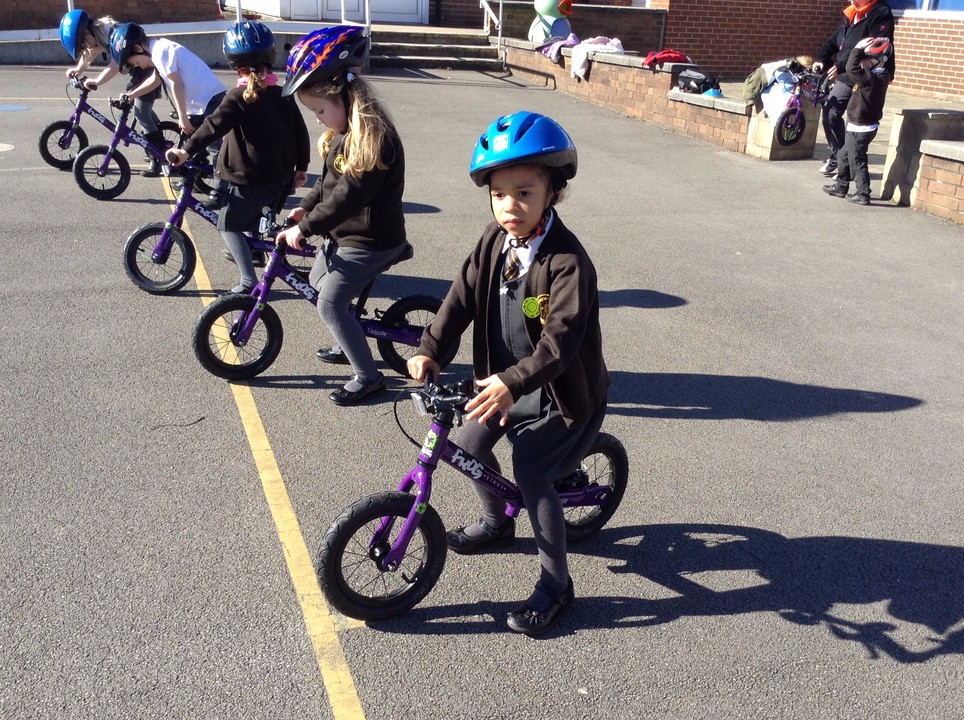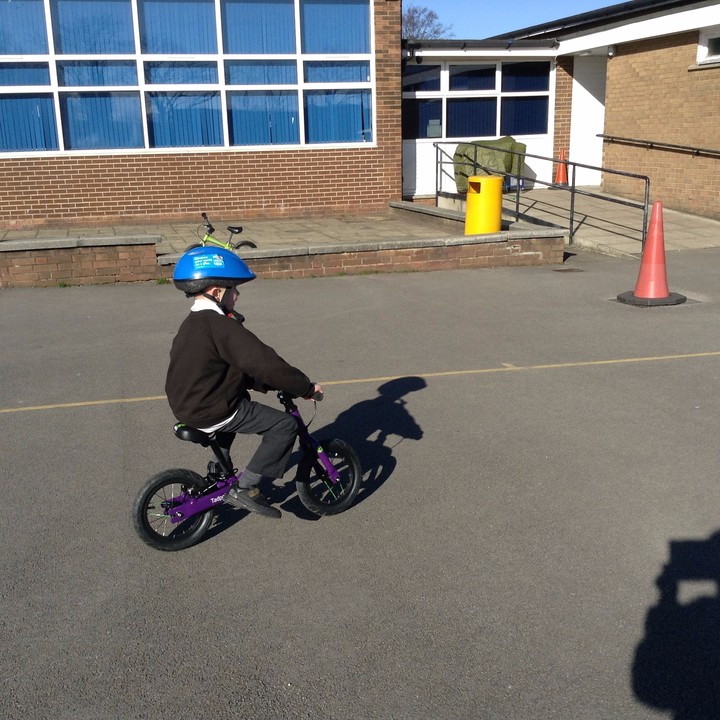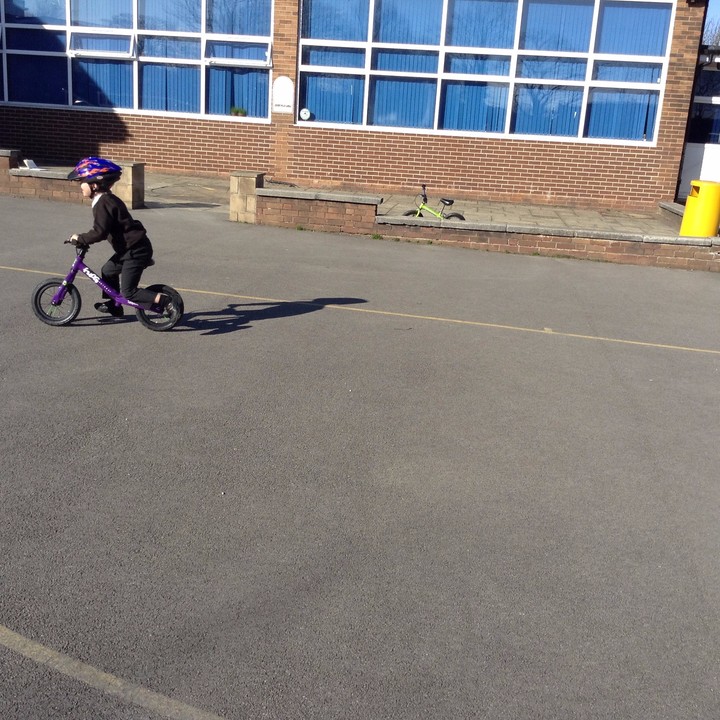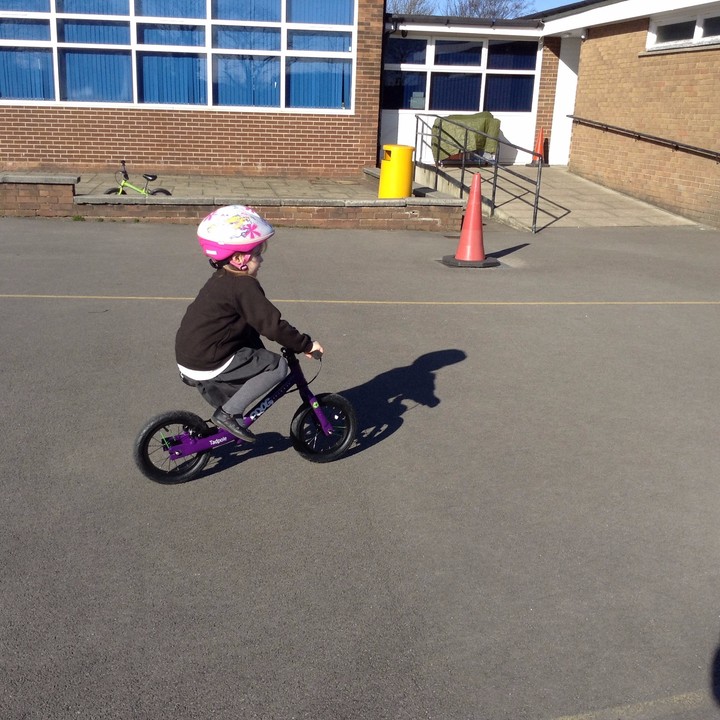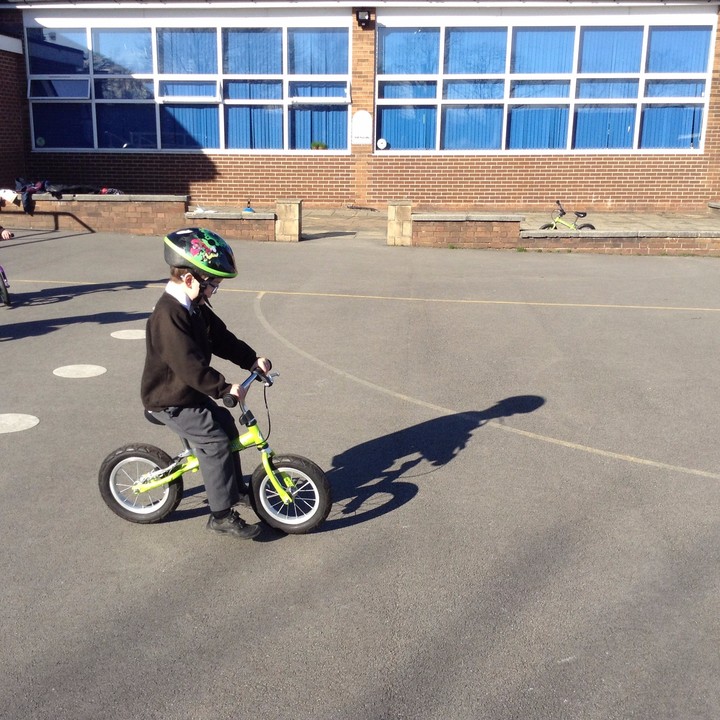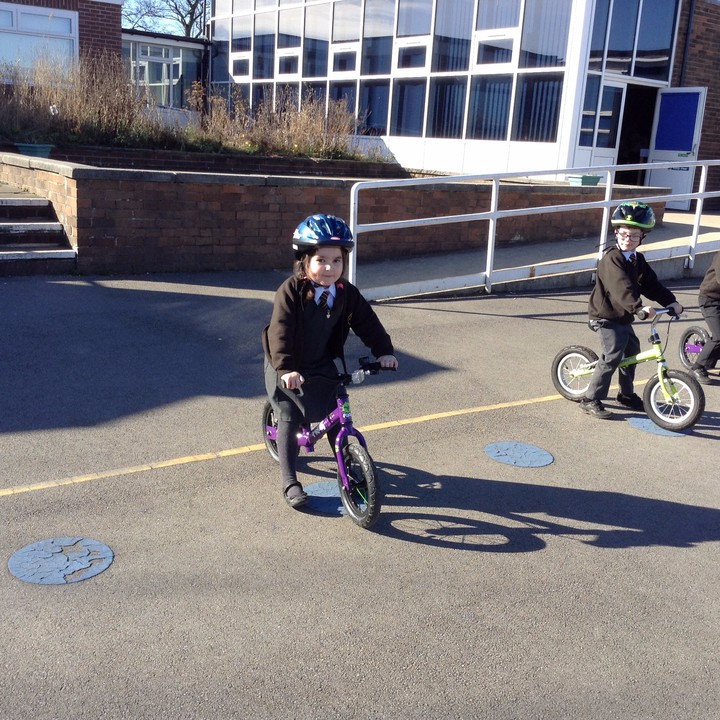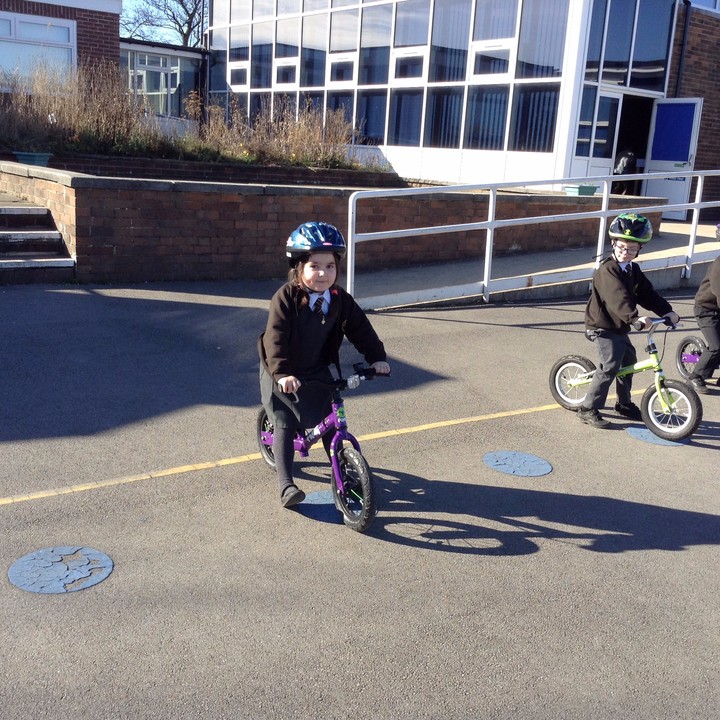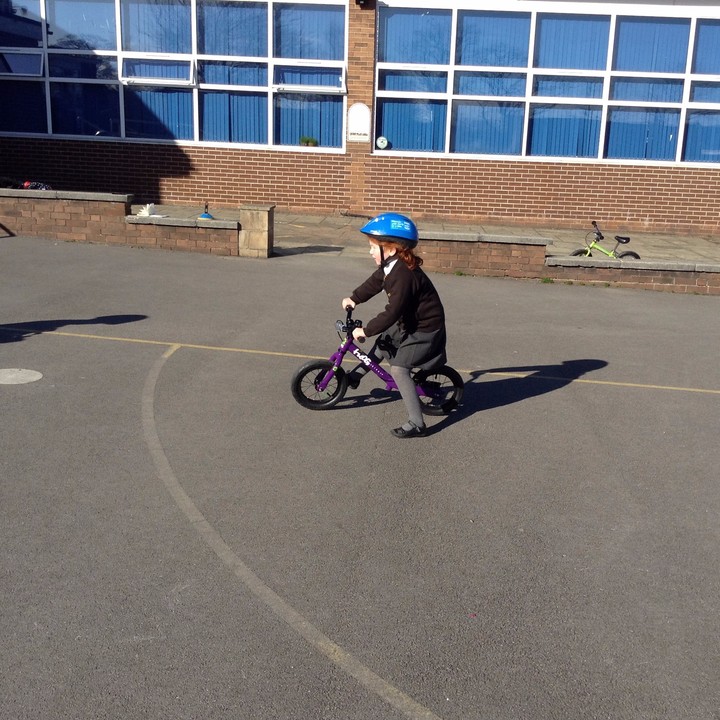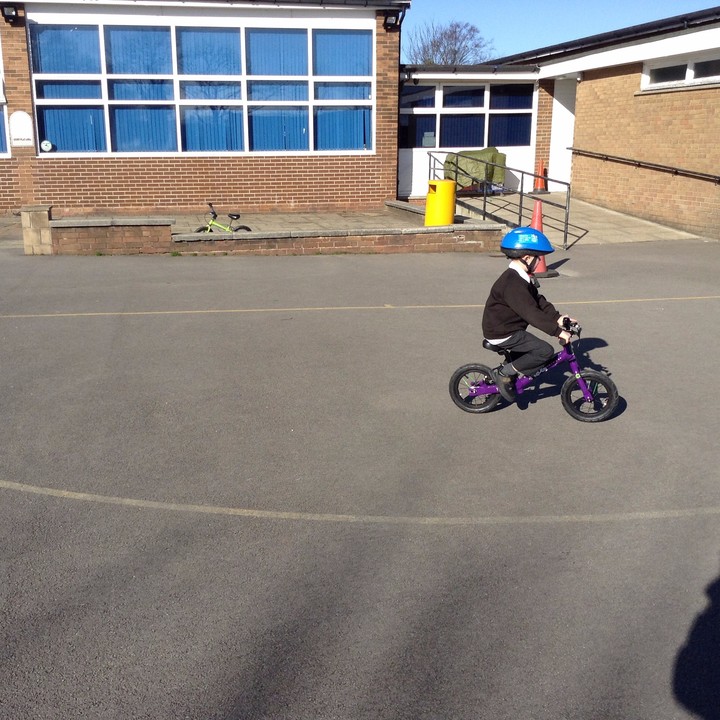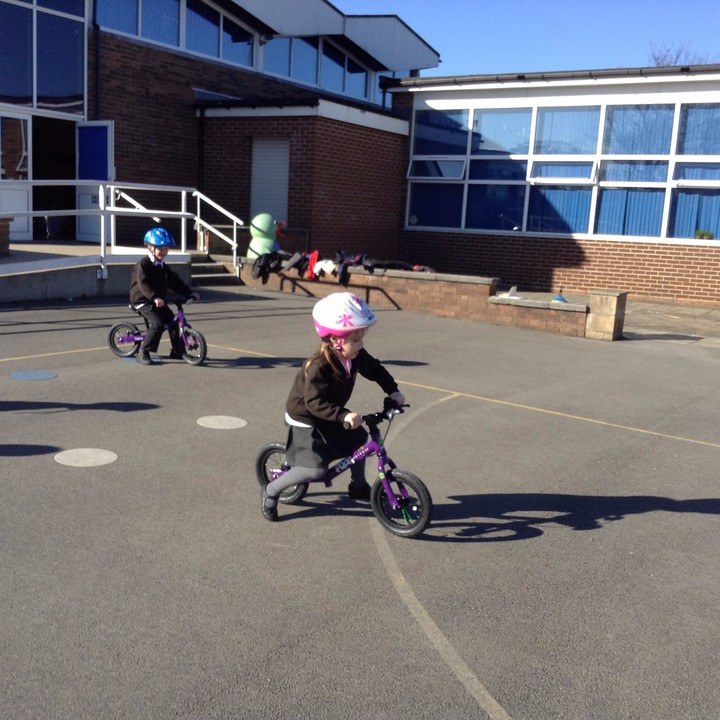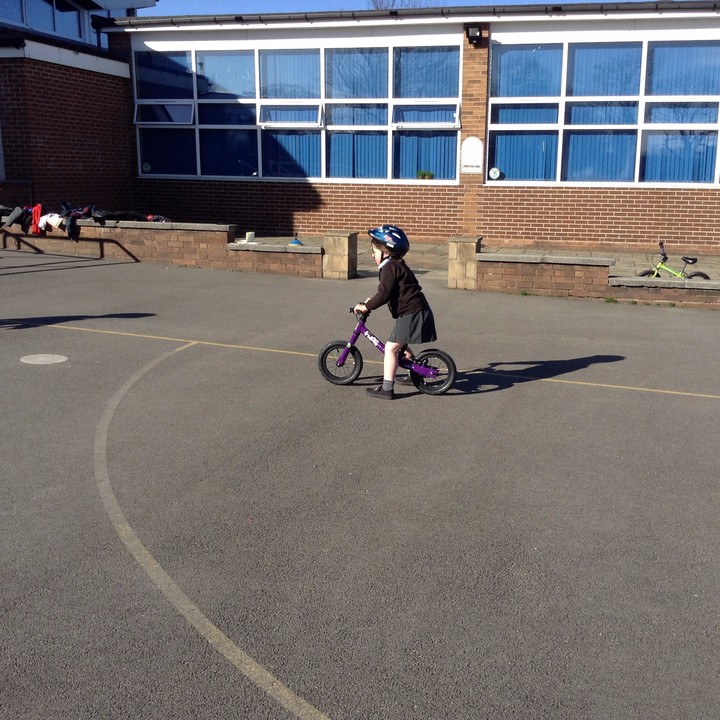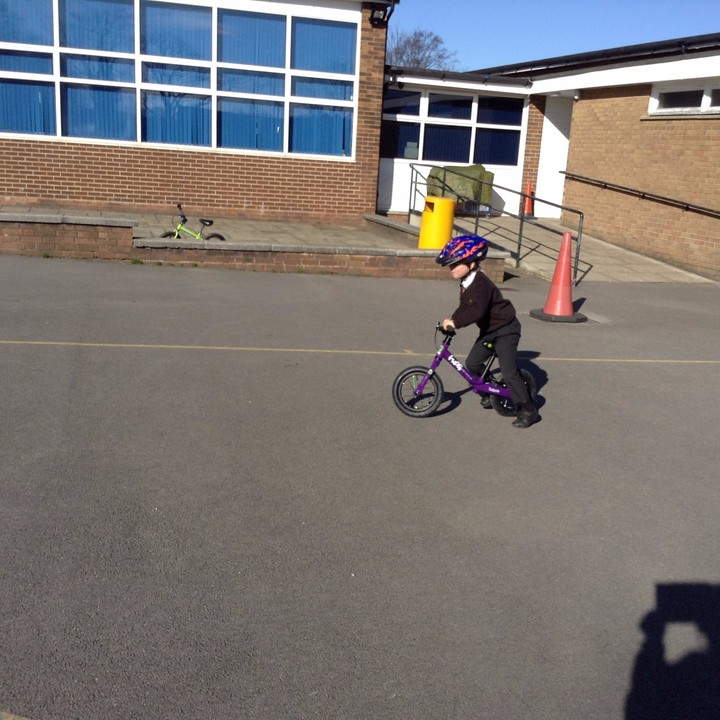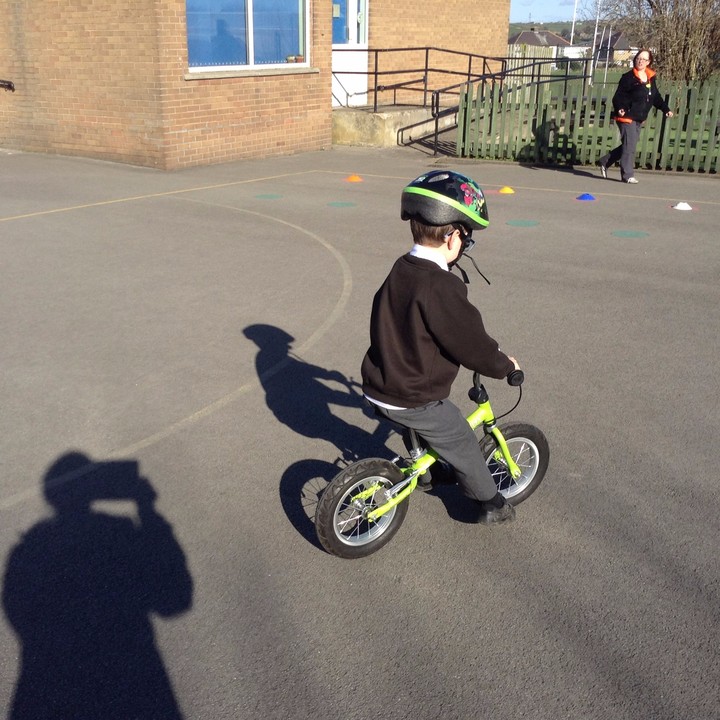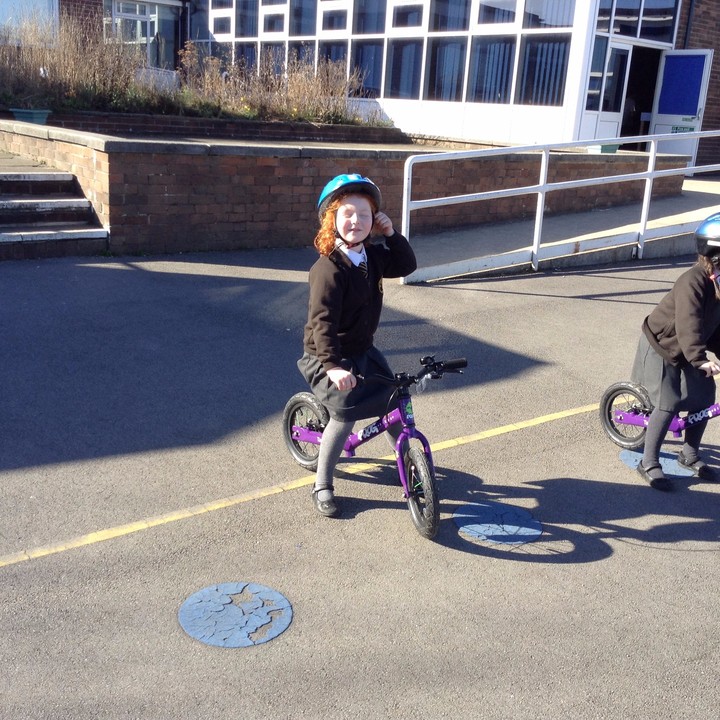 Homework
The Easter Homework is to make a 'Memory Box' with your child.It can be a decorated shoe box and they are to place 5 items-(or photographs of them if they are too big for the box) inside. They point of this exercise is to get the children to talk about the contents so the items need to be of significance to themselves. Individual personal reminders were added to the letter your child brought home on the last day of term eg revise letter /number formation/practice ordering numbers to 10/20 etc
.Please spend 5 minutes every day listening to your child read, discussing the story and learning their words from their word boxes when they are sent home! Can they predict what might happen next? How would they feel if they were that particular character? How can you tell that they feel that way?
Phonics
Please revise the digraphs -double letters making one sound- eg ai, ou, oi, ch, sh, th etc. If your child can say them - then see if they can write that sound down as this will help them when writing their news or stories. We are also going over them in class but a bit of extra praise from Mums and Dads can go a long way too.
We had fun re-enacting the Wedding at Cana and then ordering pictures of the story and making zig zag books to write about it. Can your child tell you about the trick Mrs Dennison played with the jugs of water?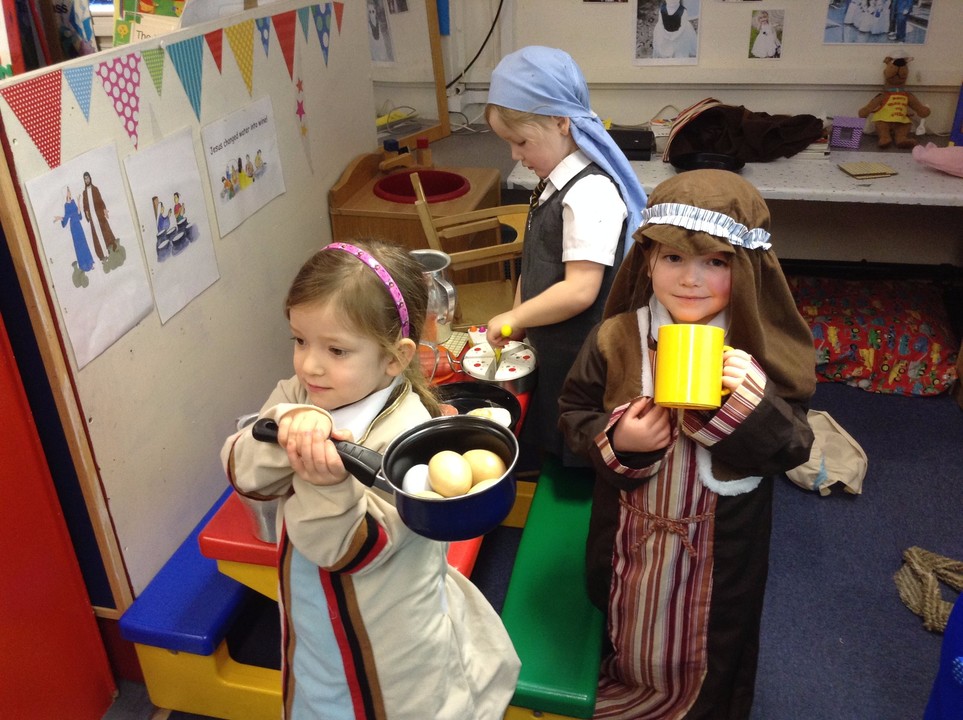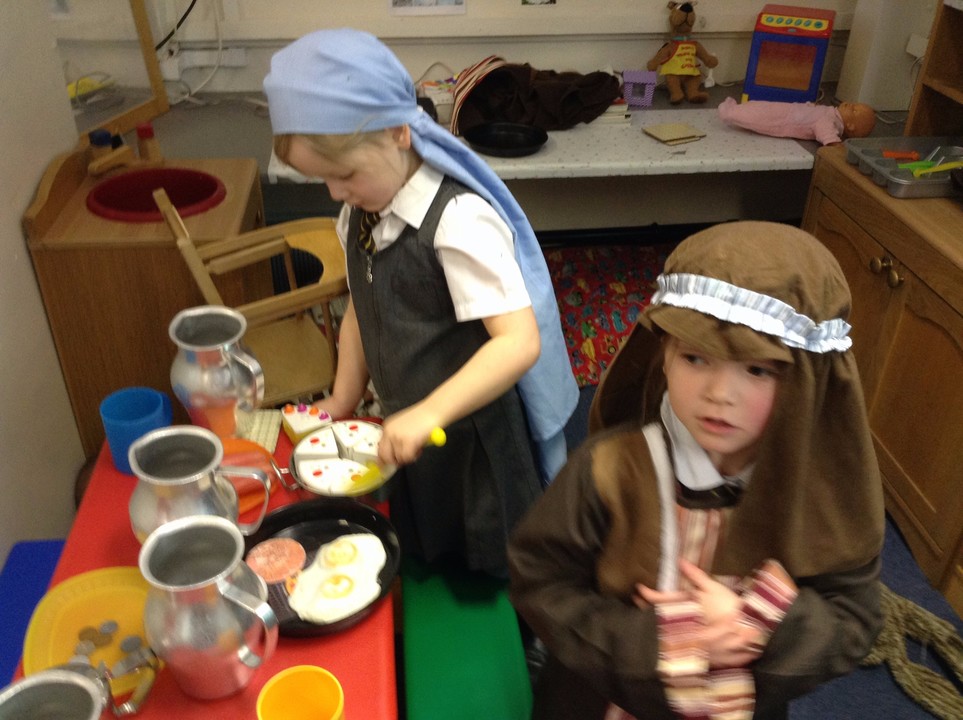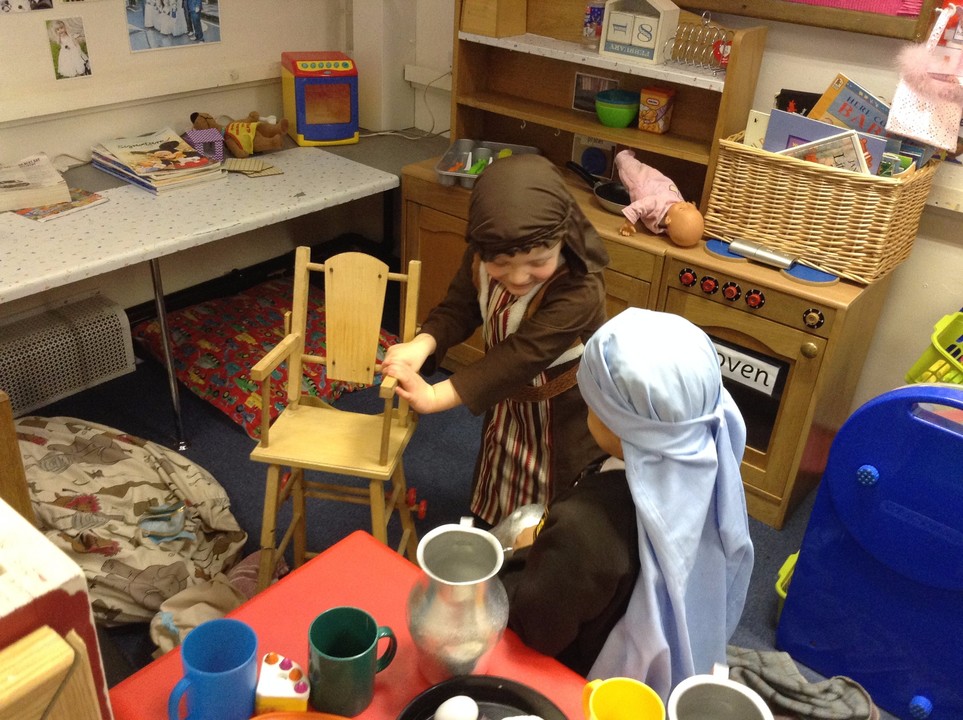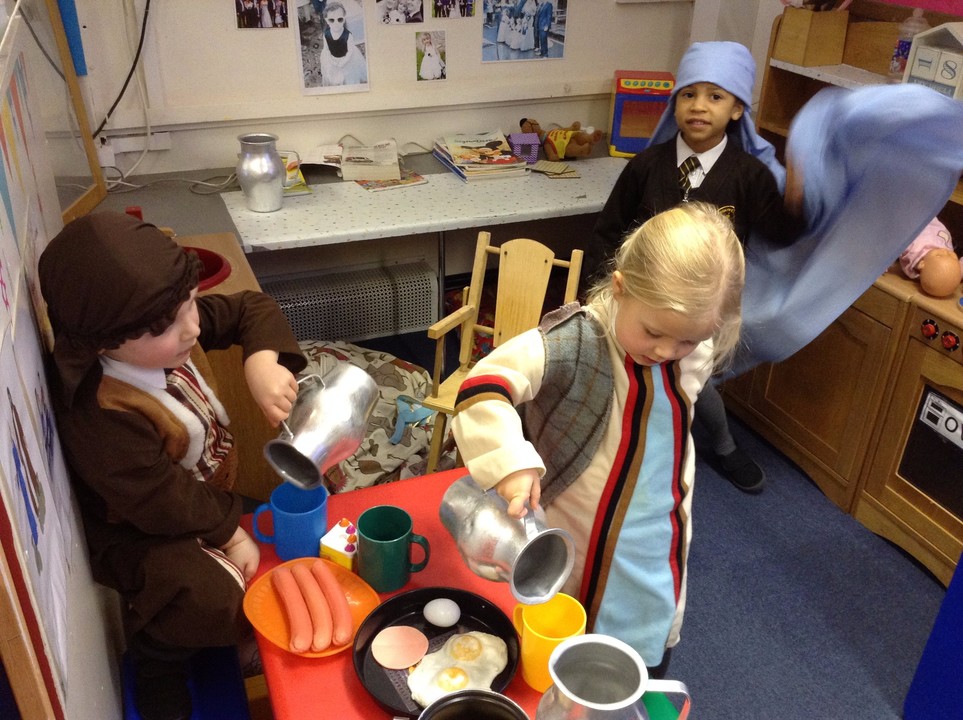 Superhero Day
We enjoyed dressing up and raising money for helping another little boy. Isabel's Mum came to see us that day with one of her colleagues Jane. They both work for the Police and they brought in some uniforms and equipment for us to use. Then we got to go in their police van and try it out for size! After handcuffing Mrs Dennison, P.C.Hall said she'd lost the keys! As you can see a great time was had by all! We learned about Keeping Safe and lots of other information about the life of a police officer.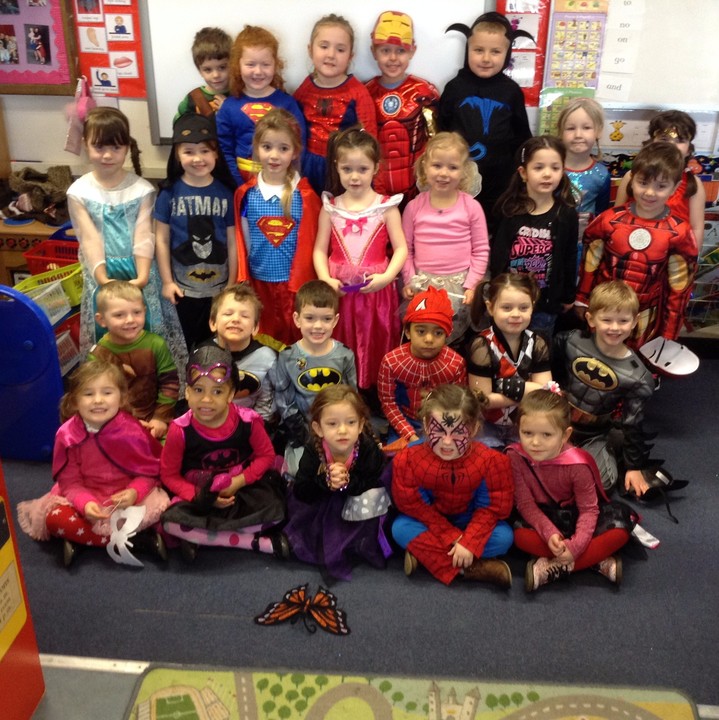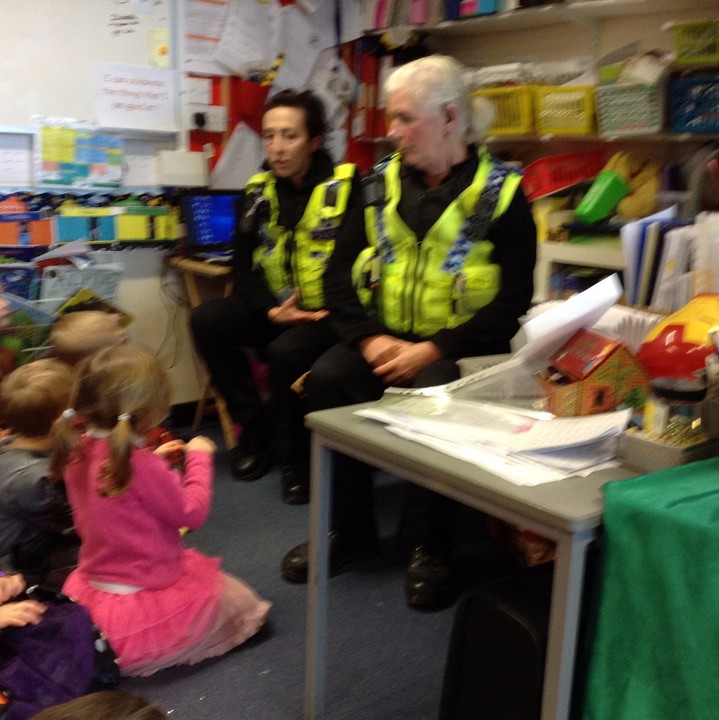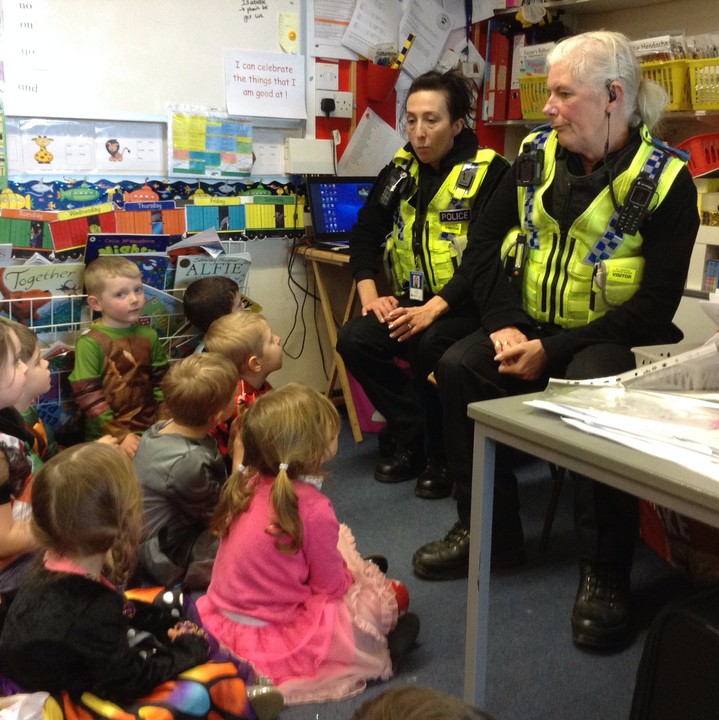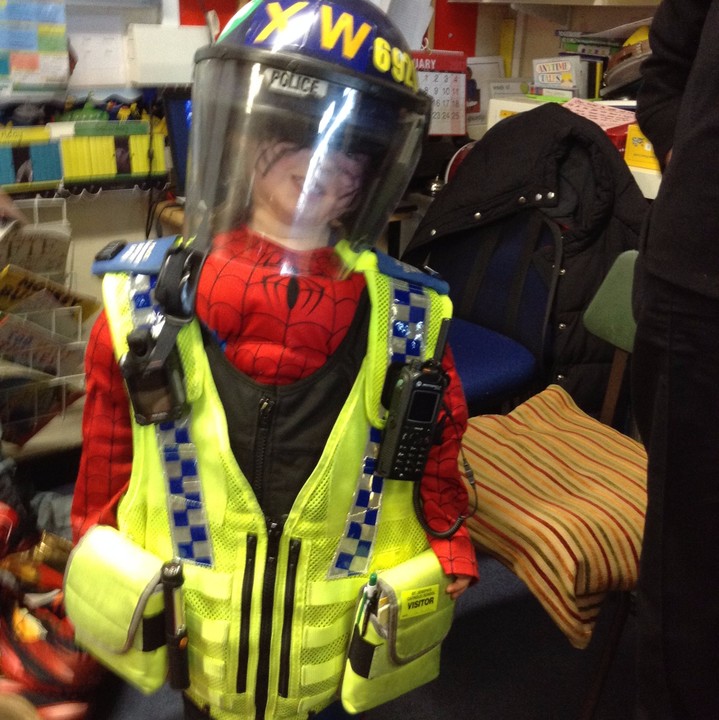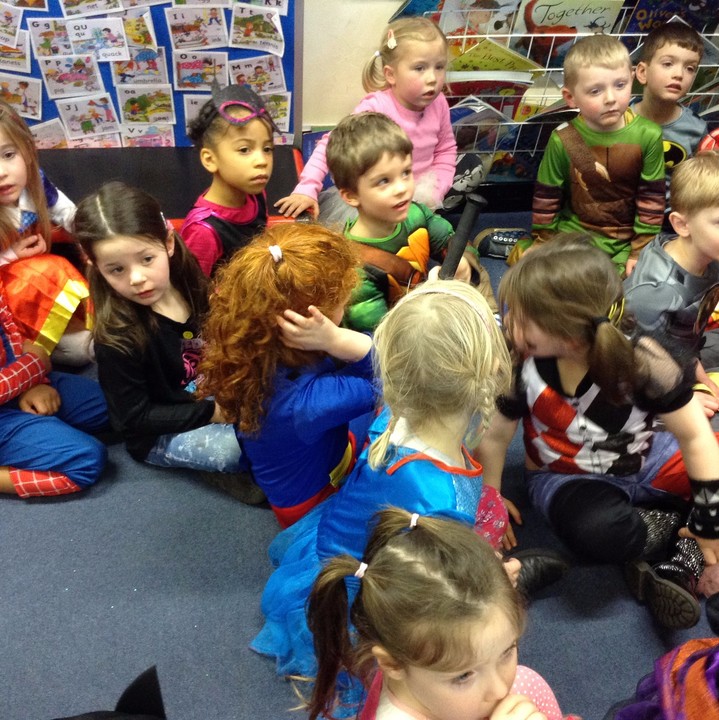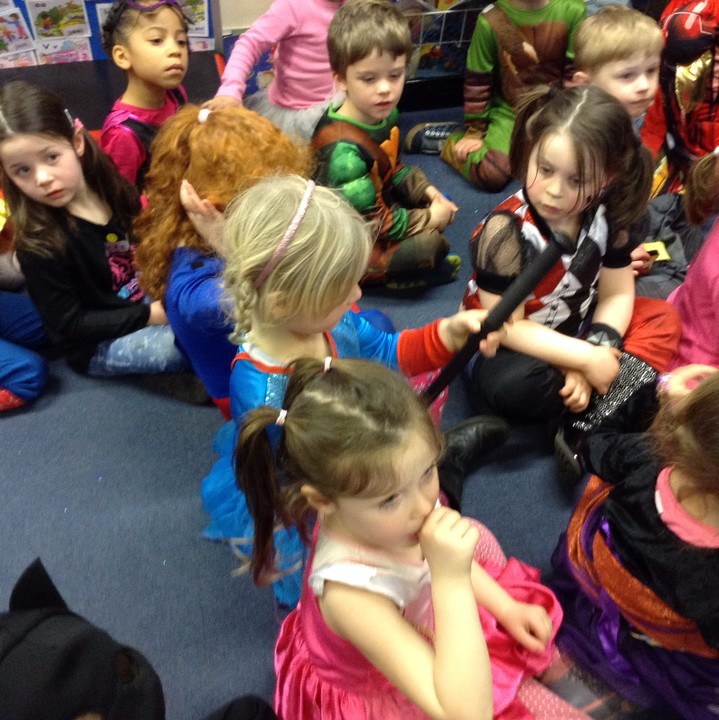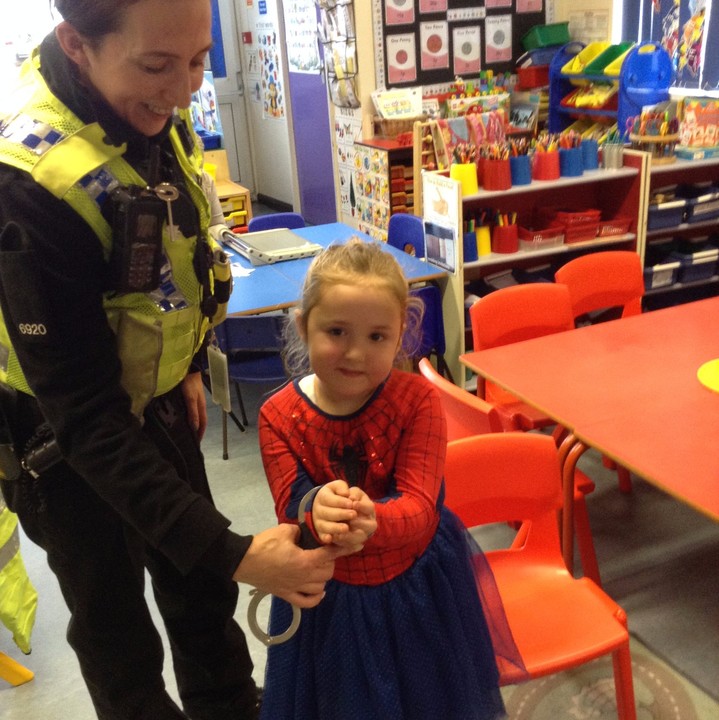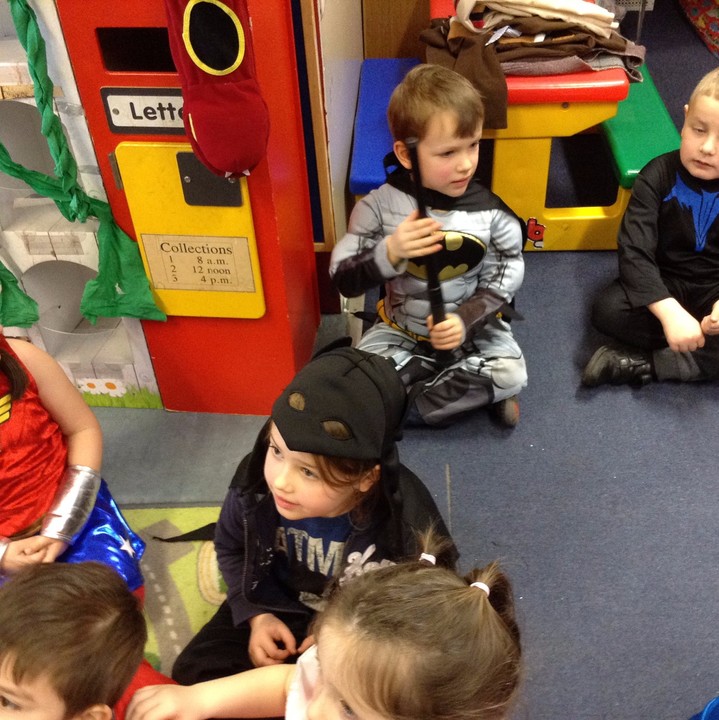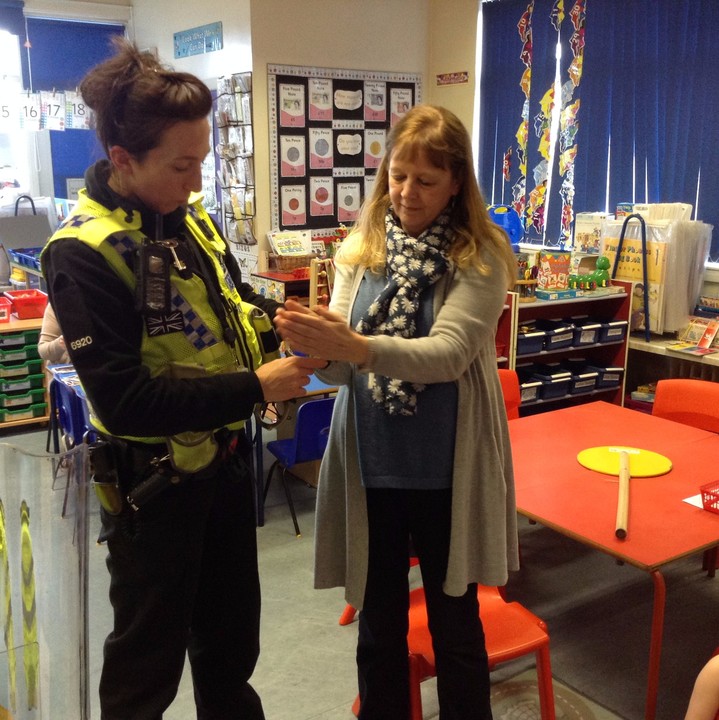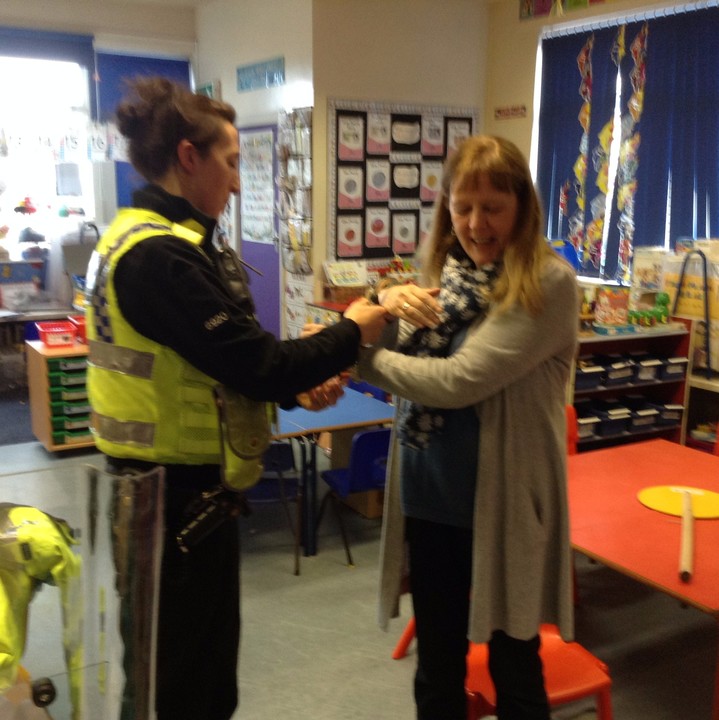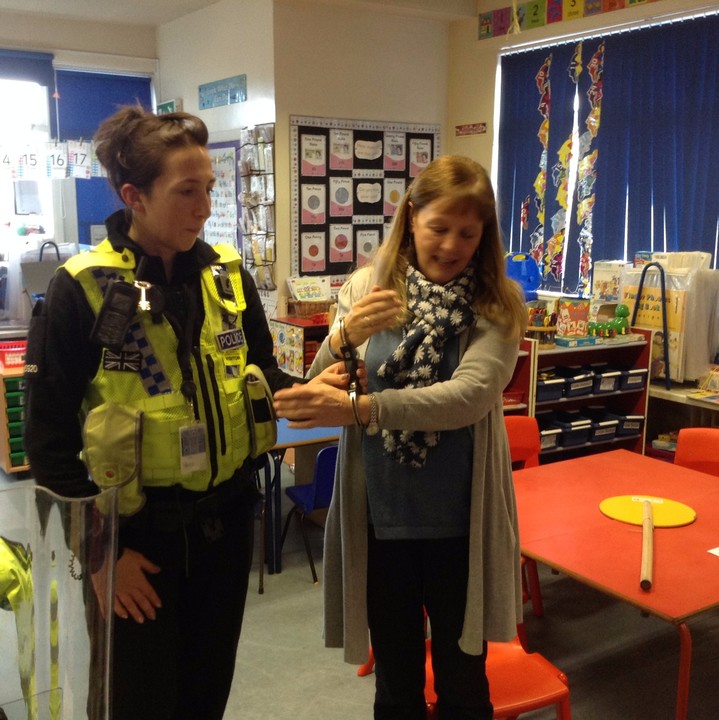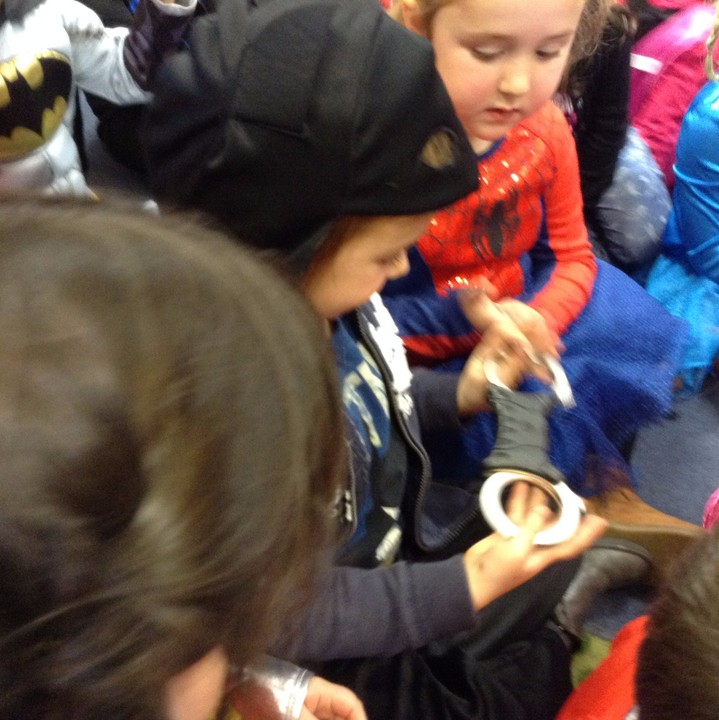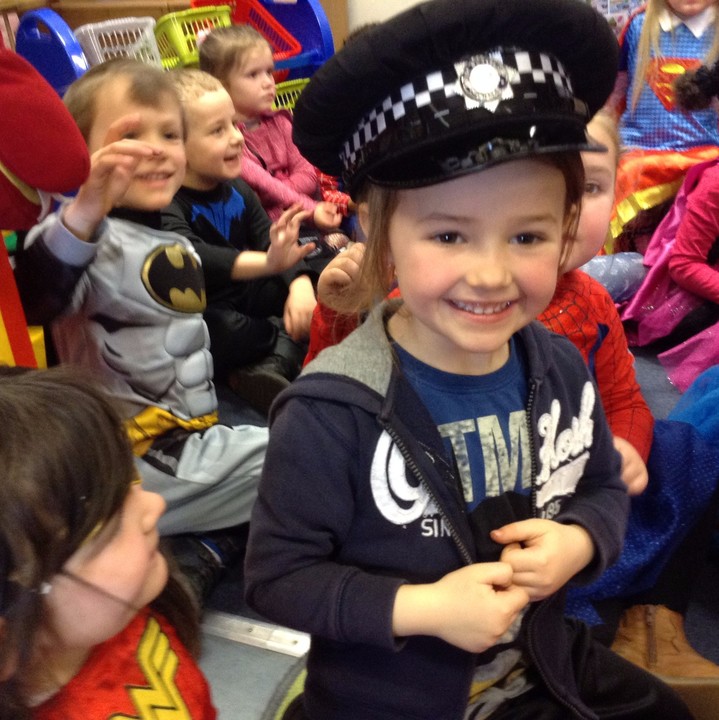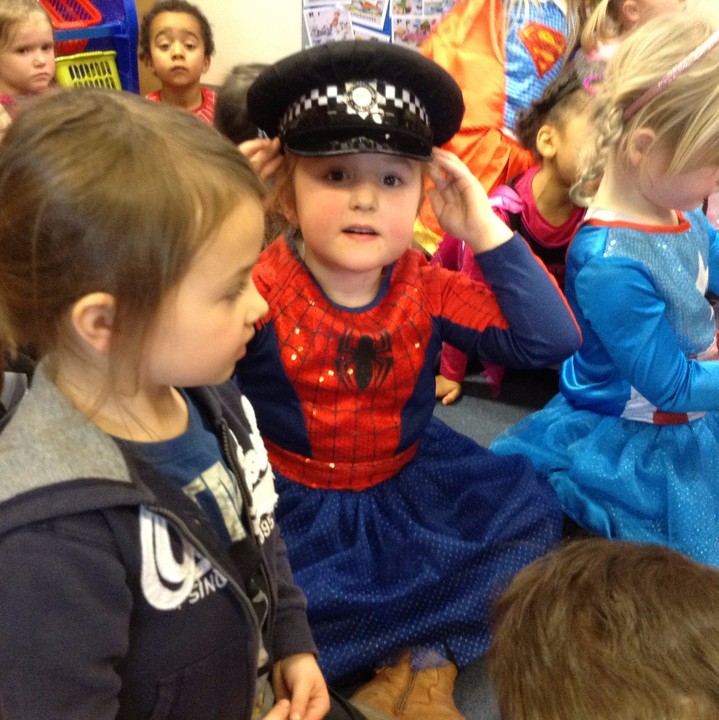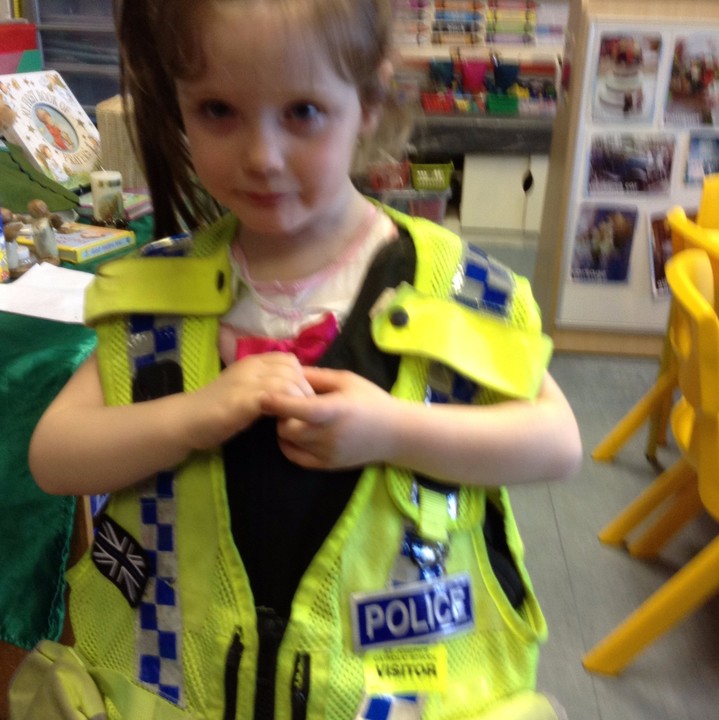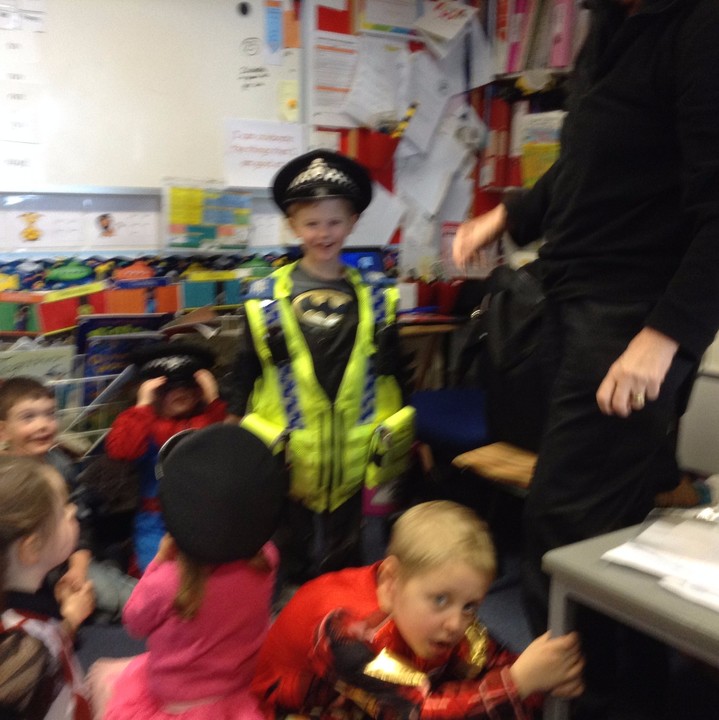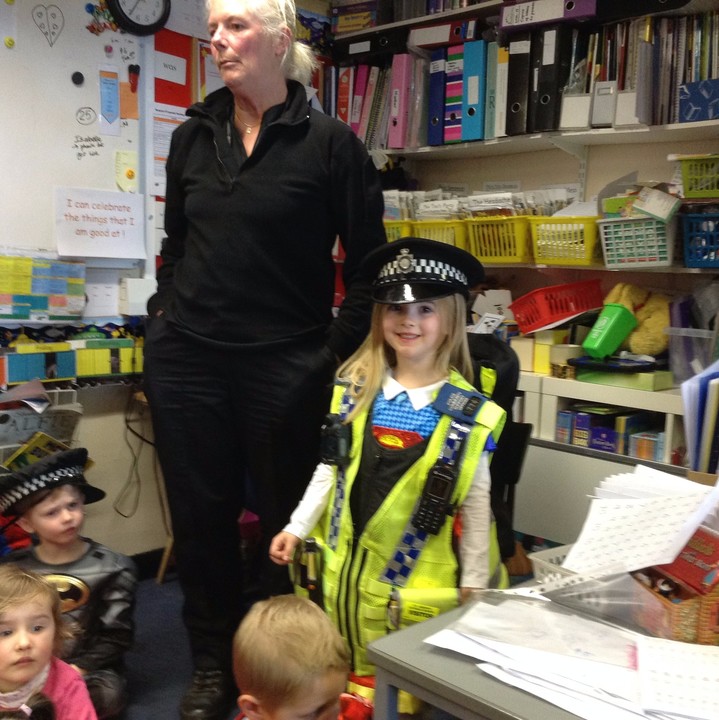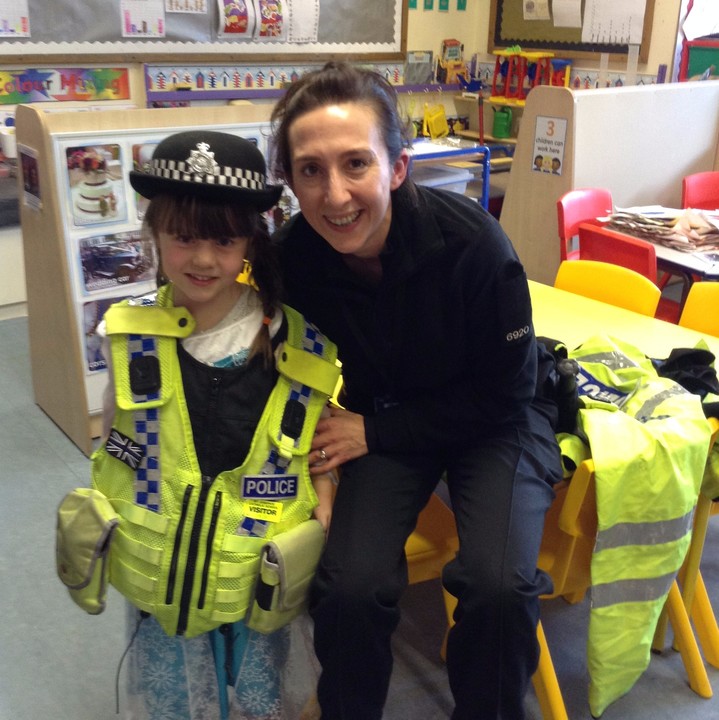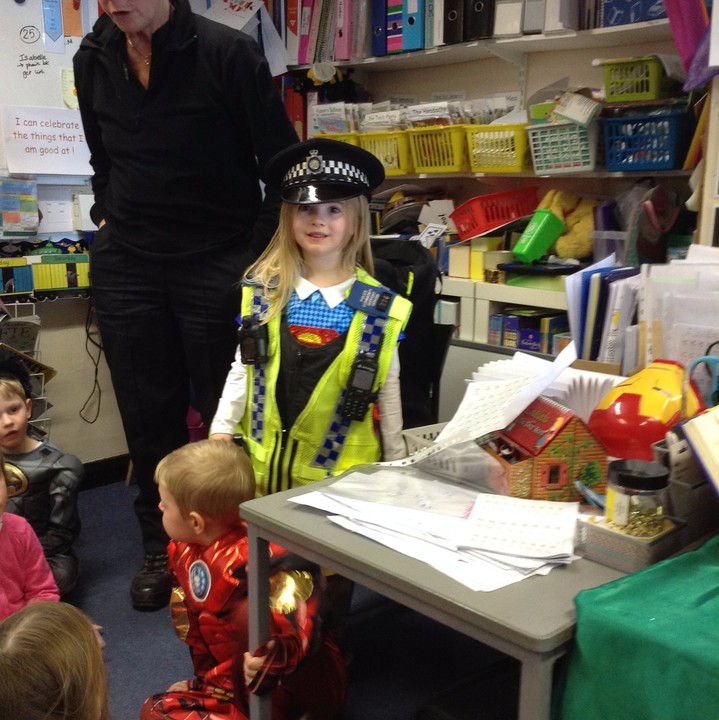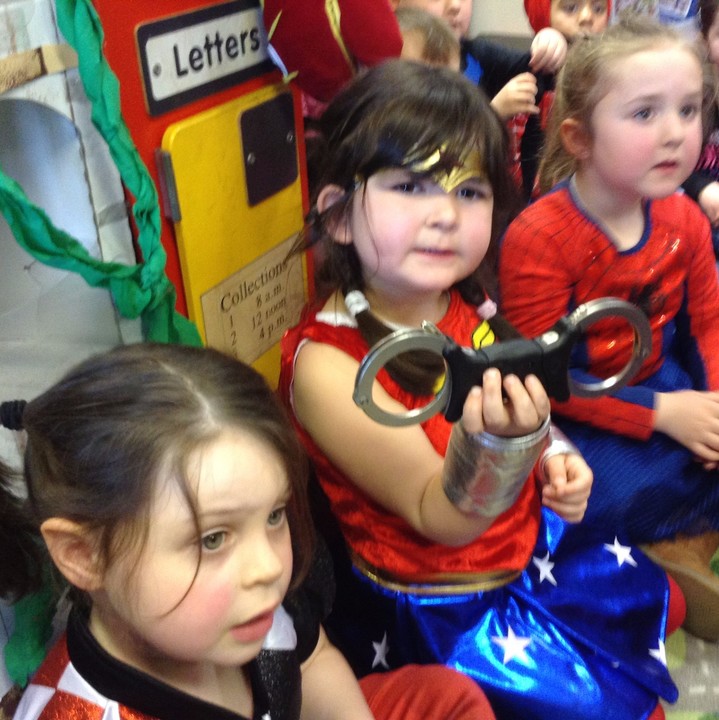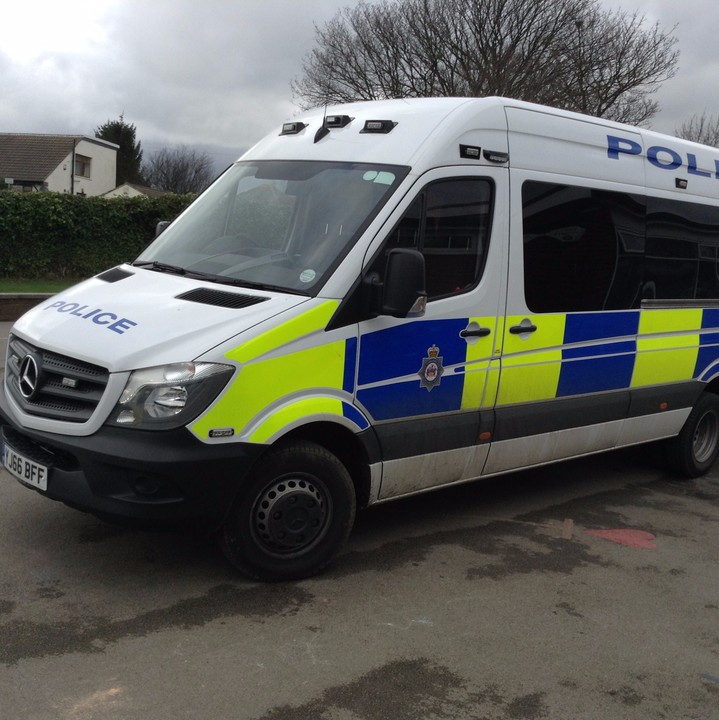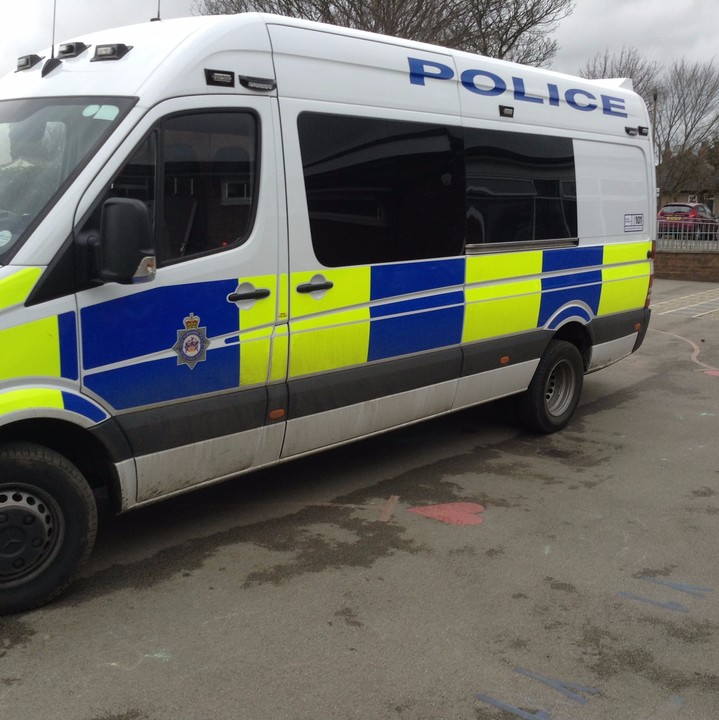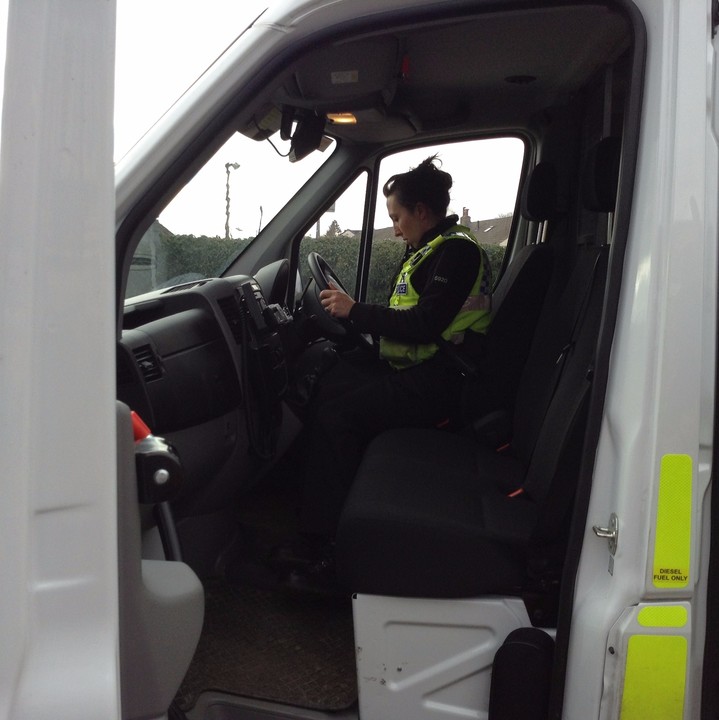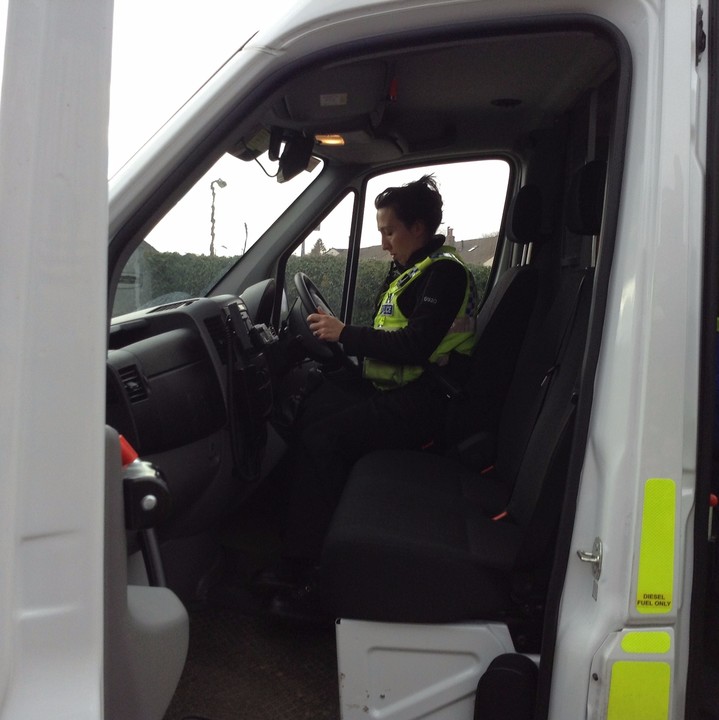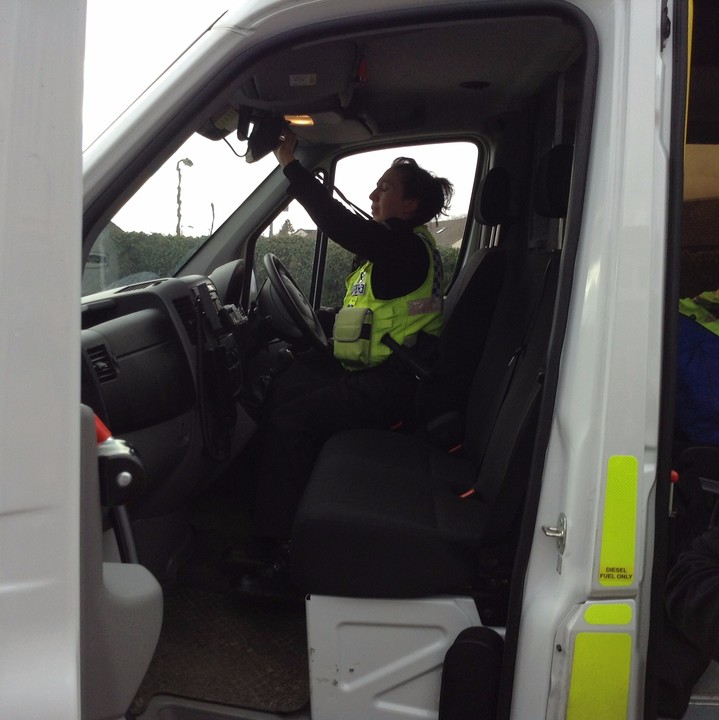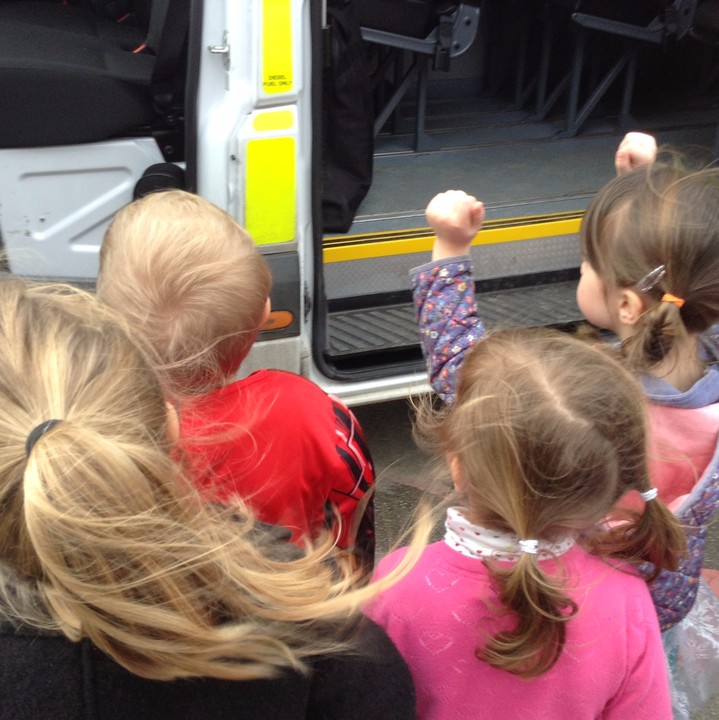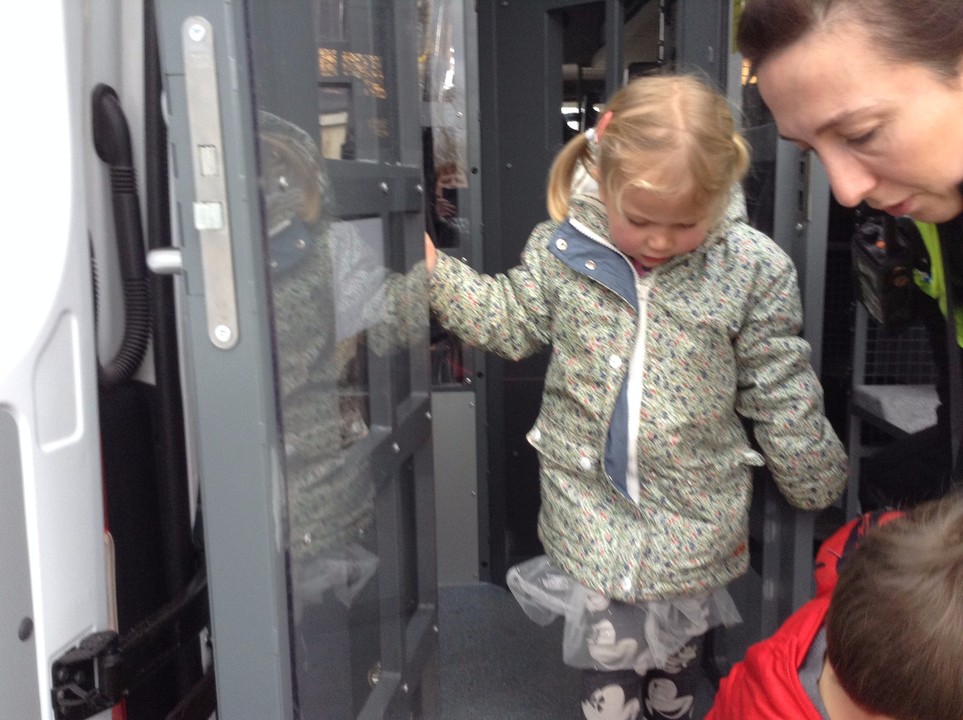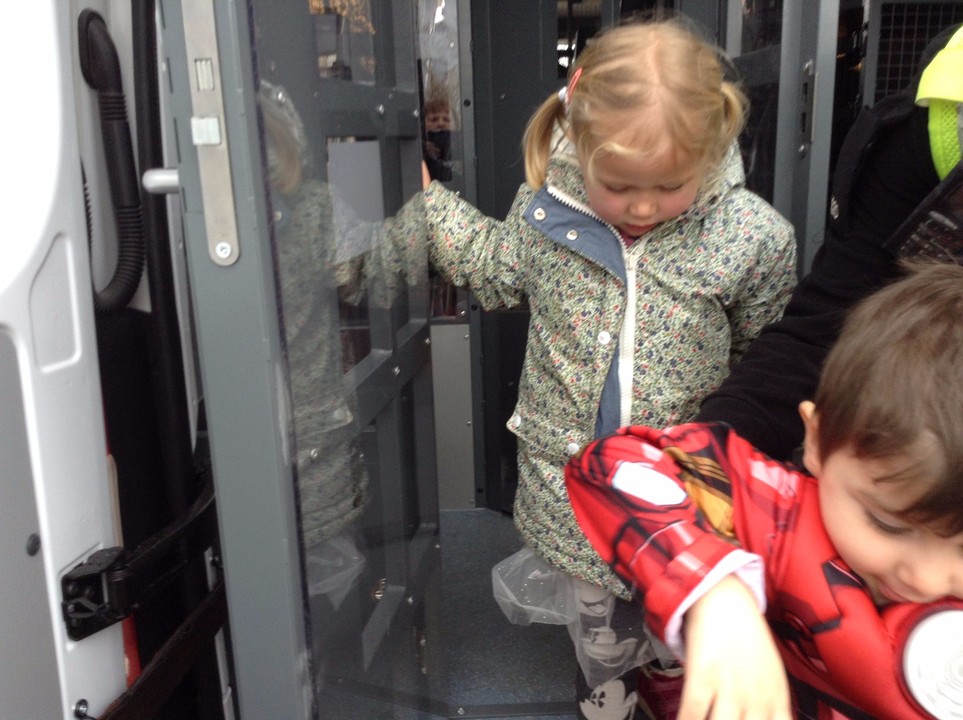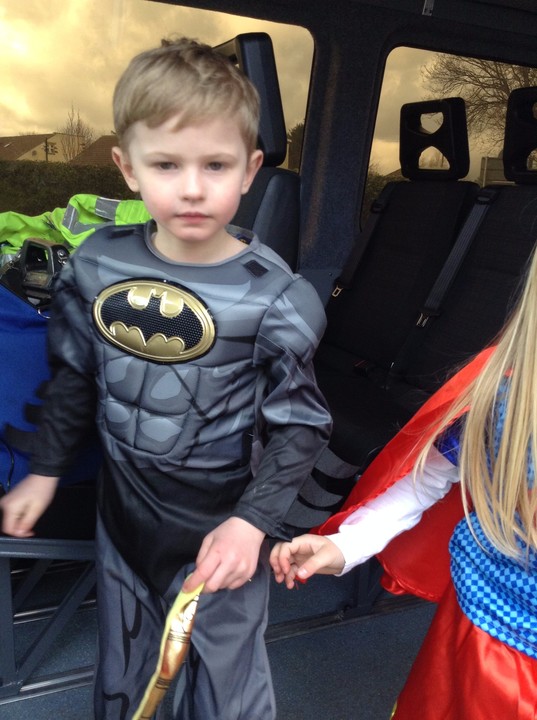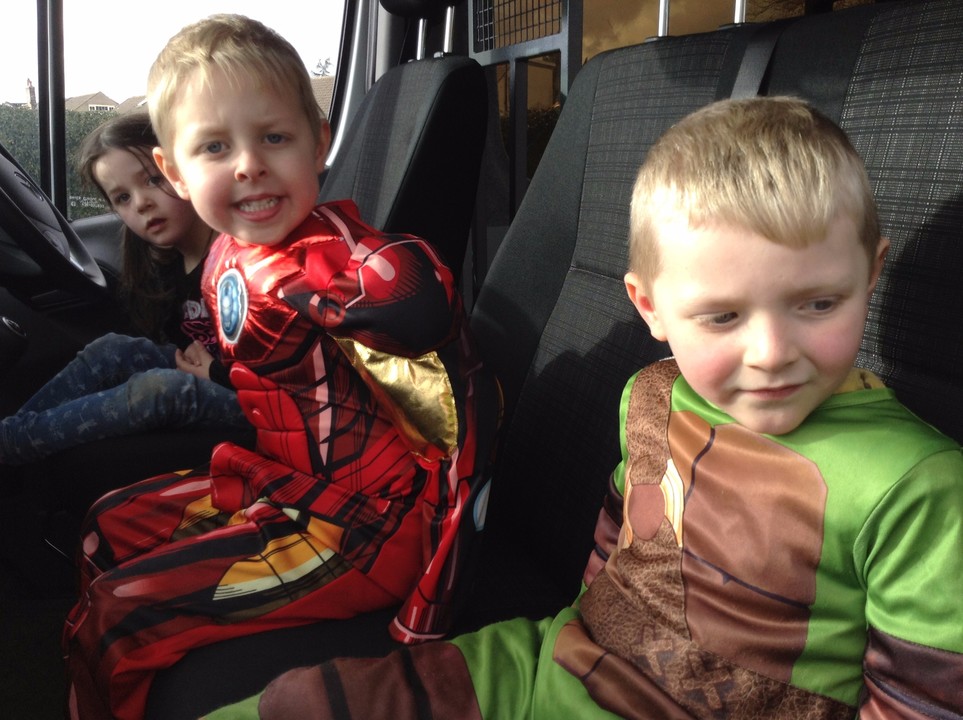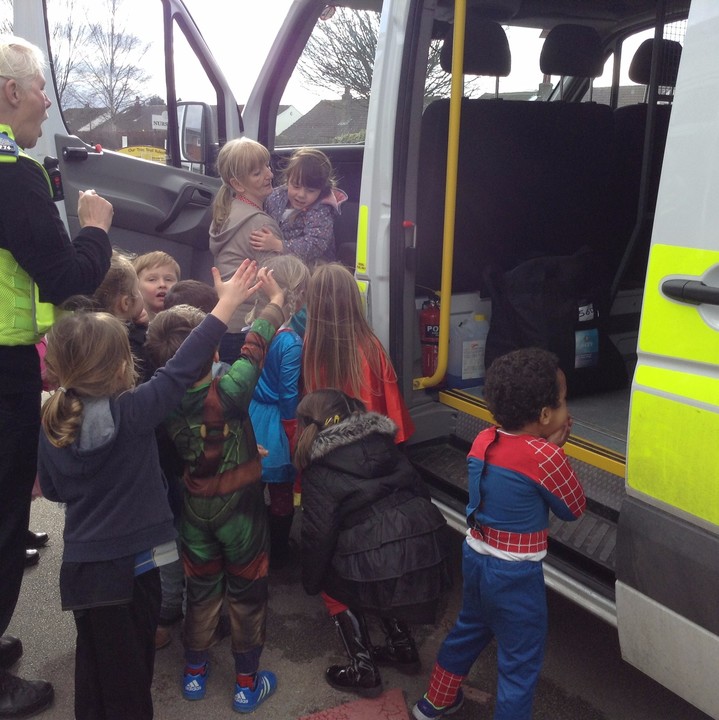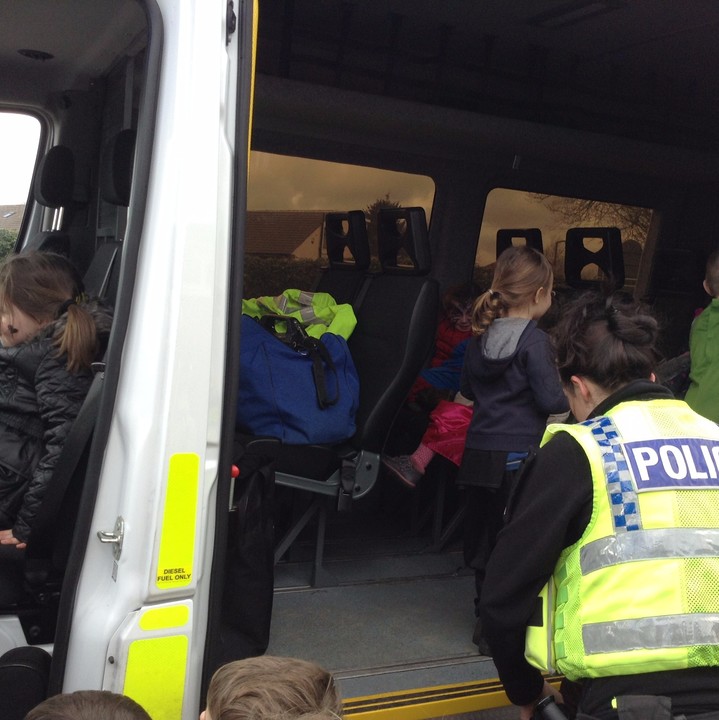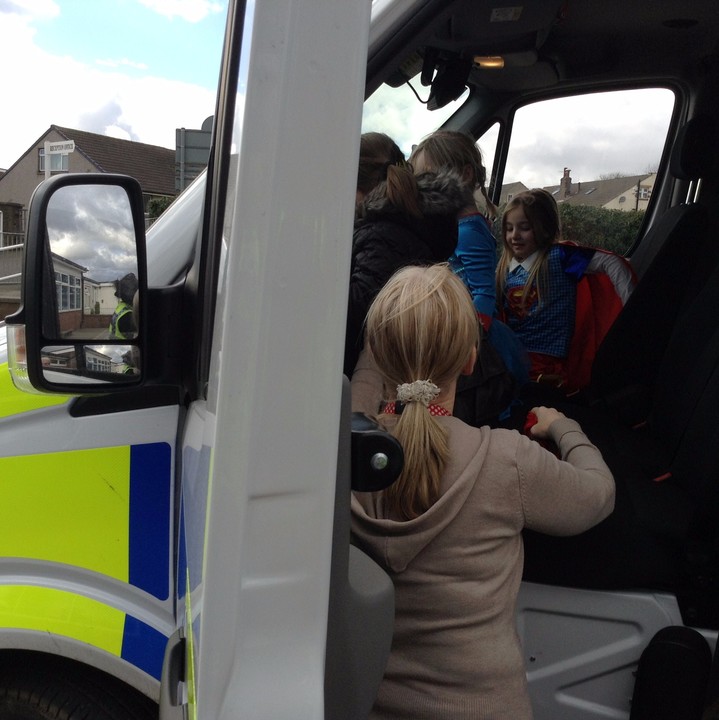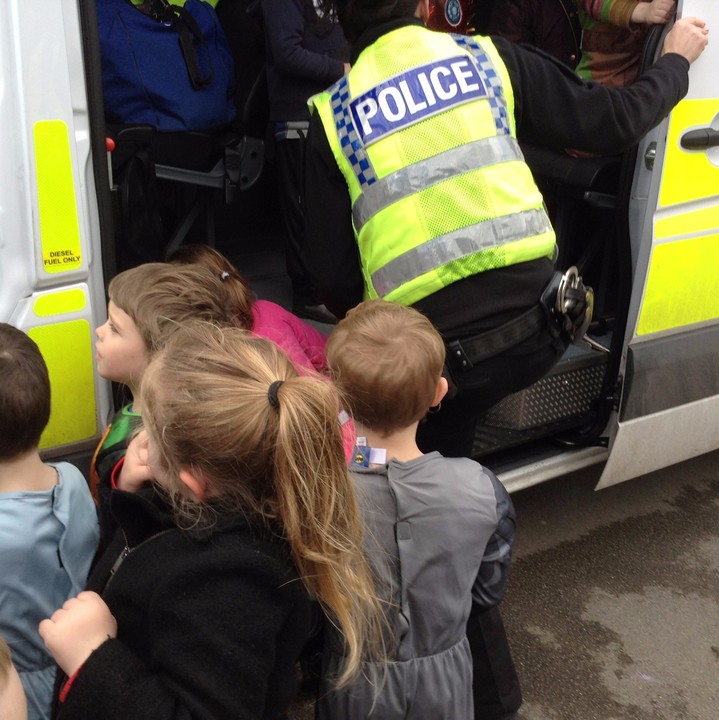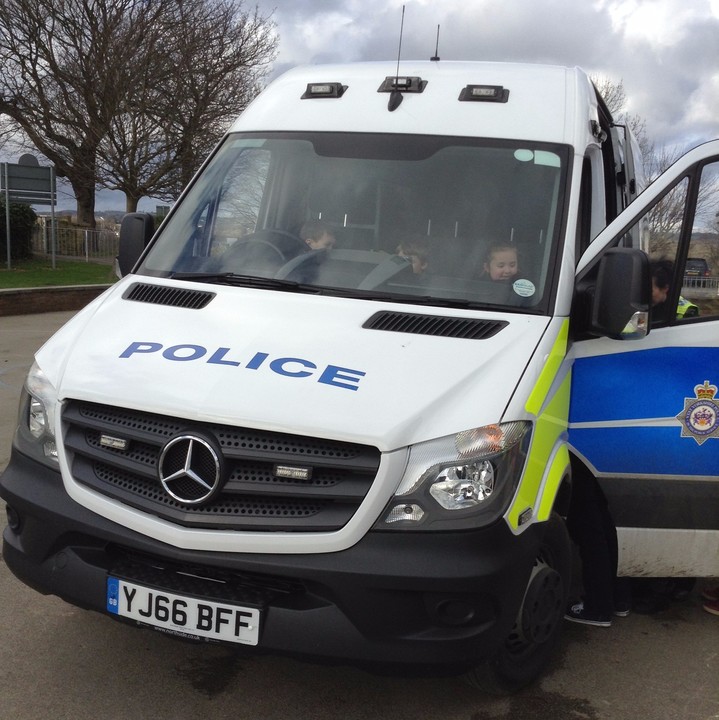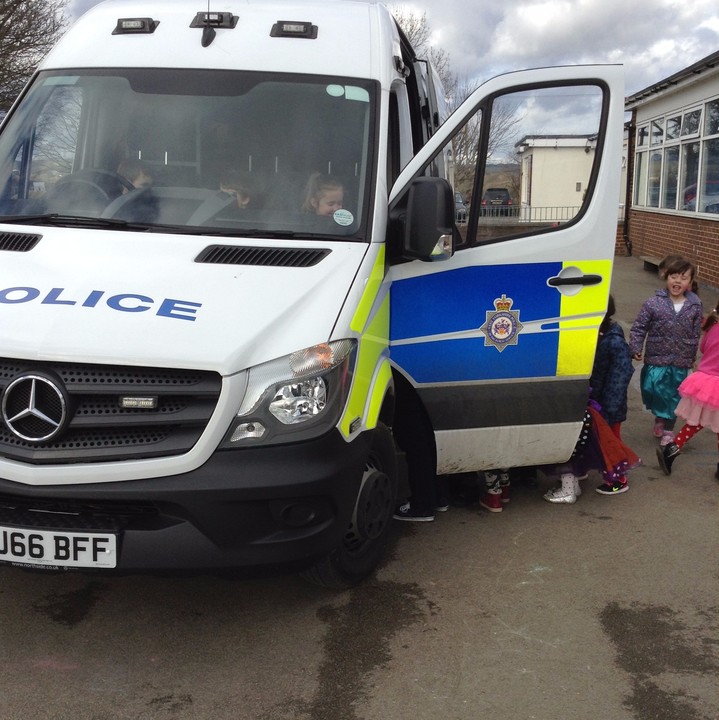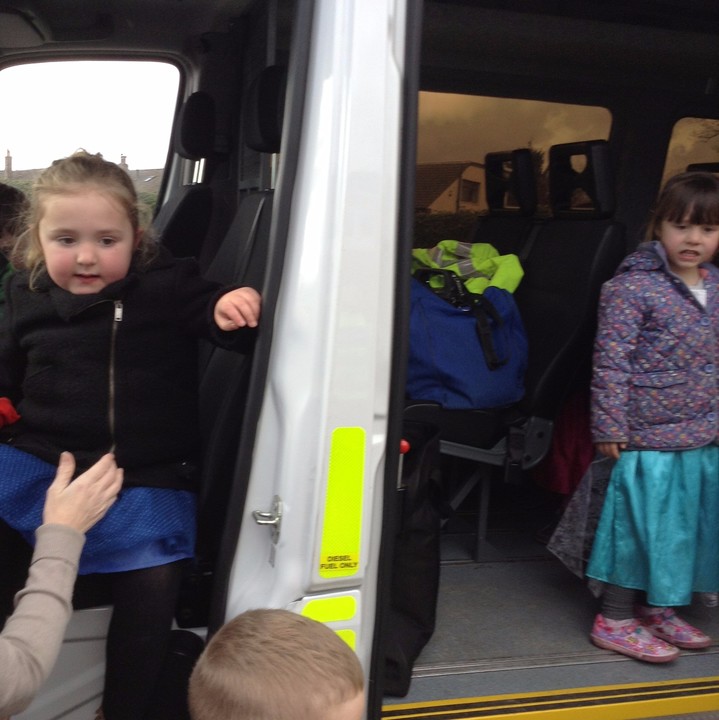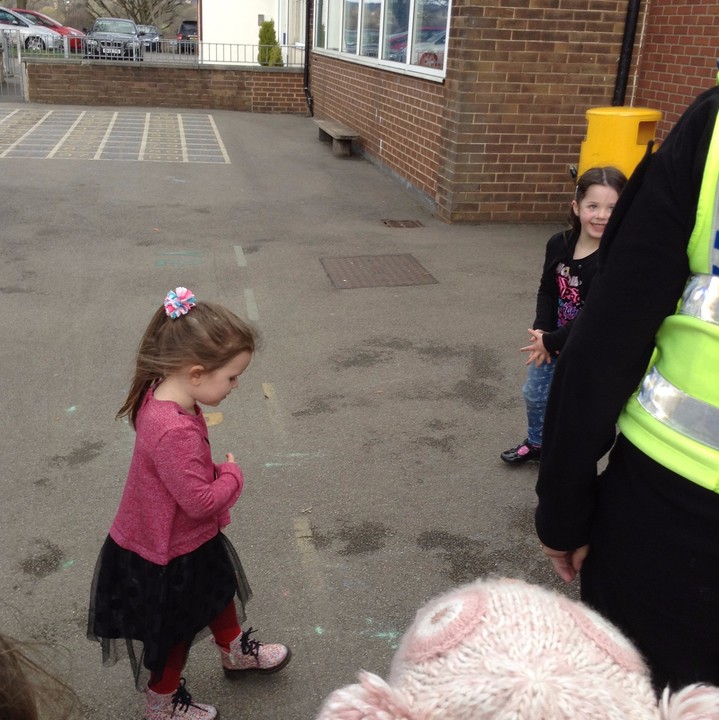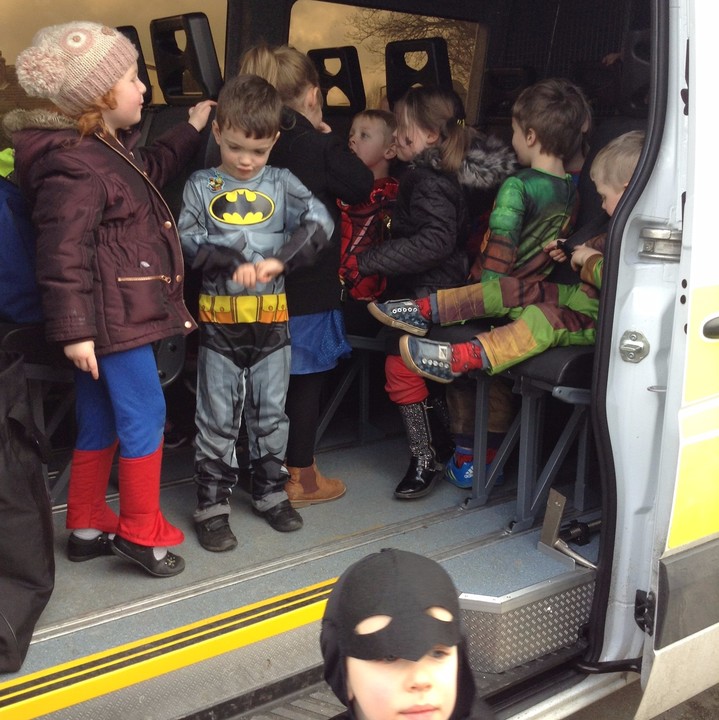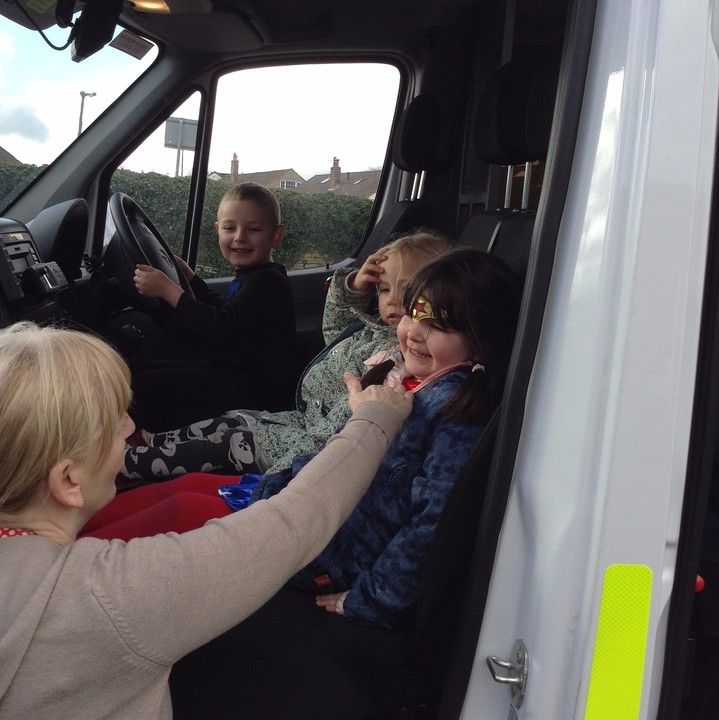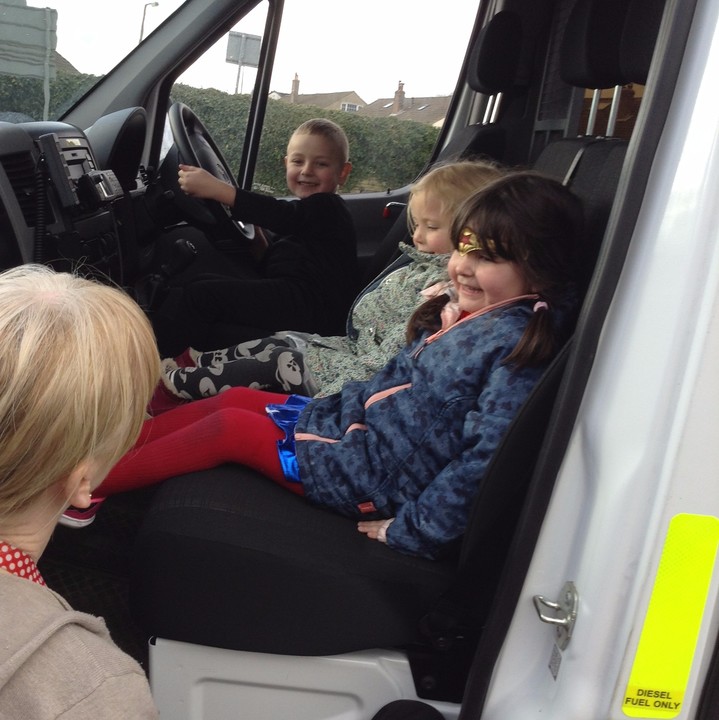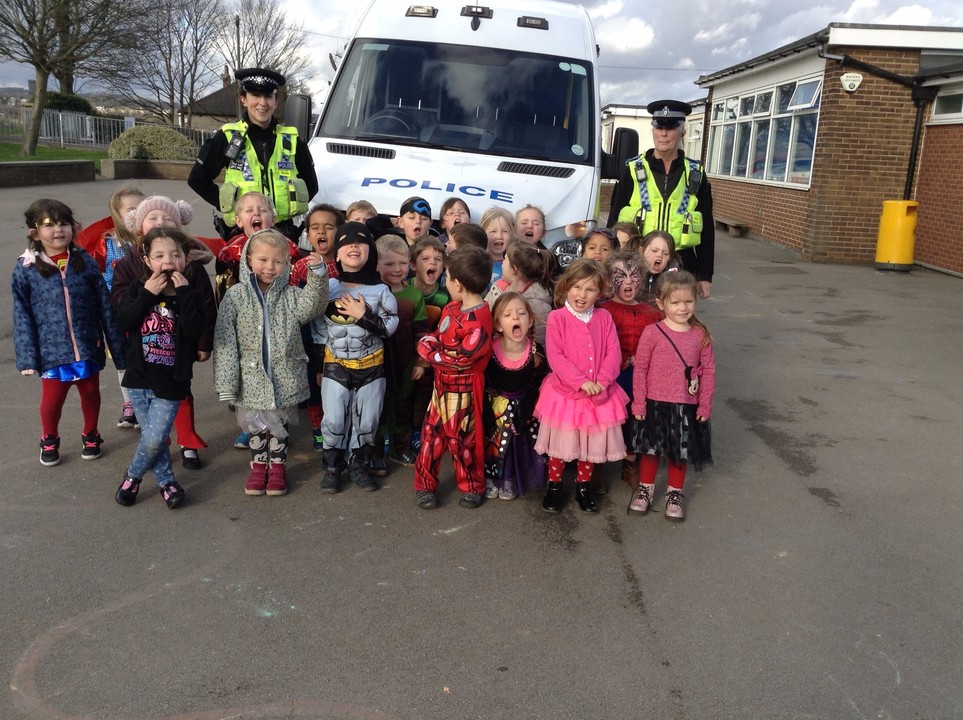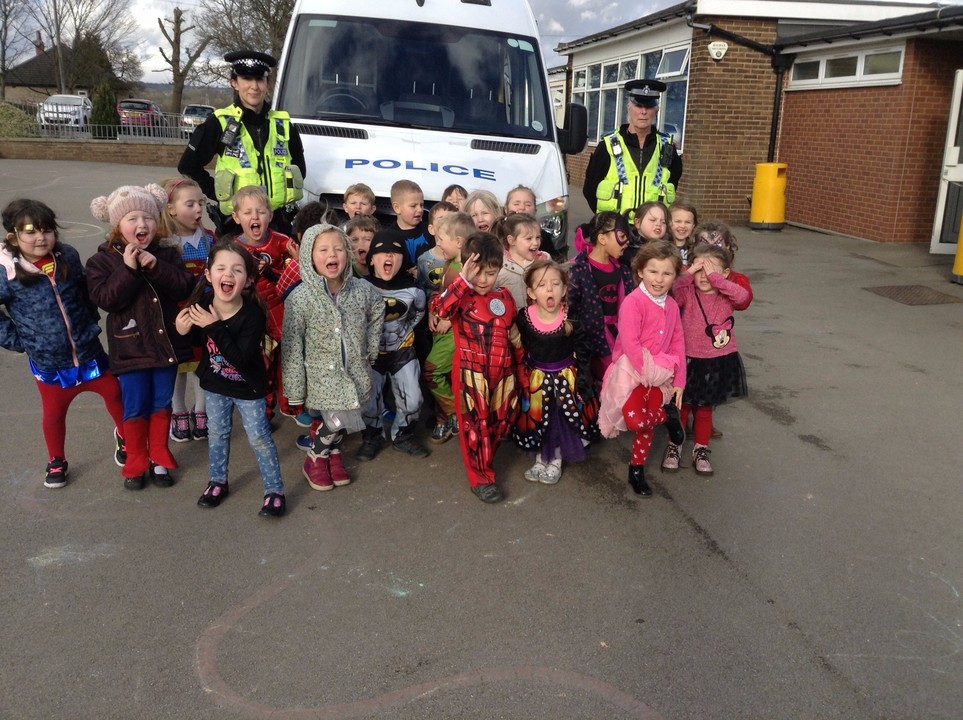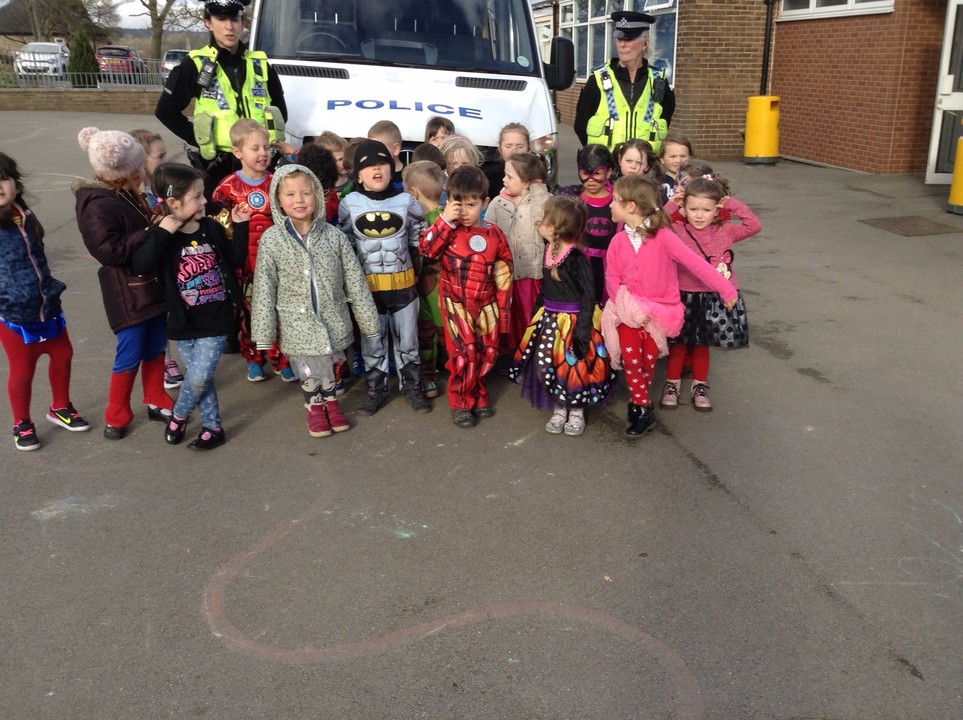 Parents Consultations
Tuesday 2nd May at 2.40 - an opportunity to view your child's books and discuss the contents with them before Parent/Carers Consultations on Thursday 4th May.
R.E.
This half term we will be looking at
NEW LIFE.
We will start with the Resurrection.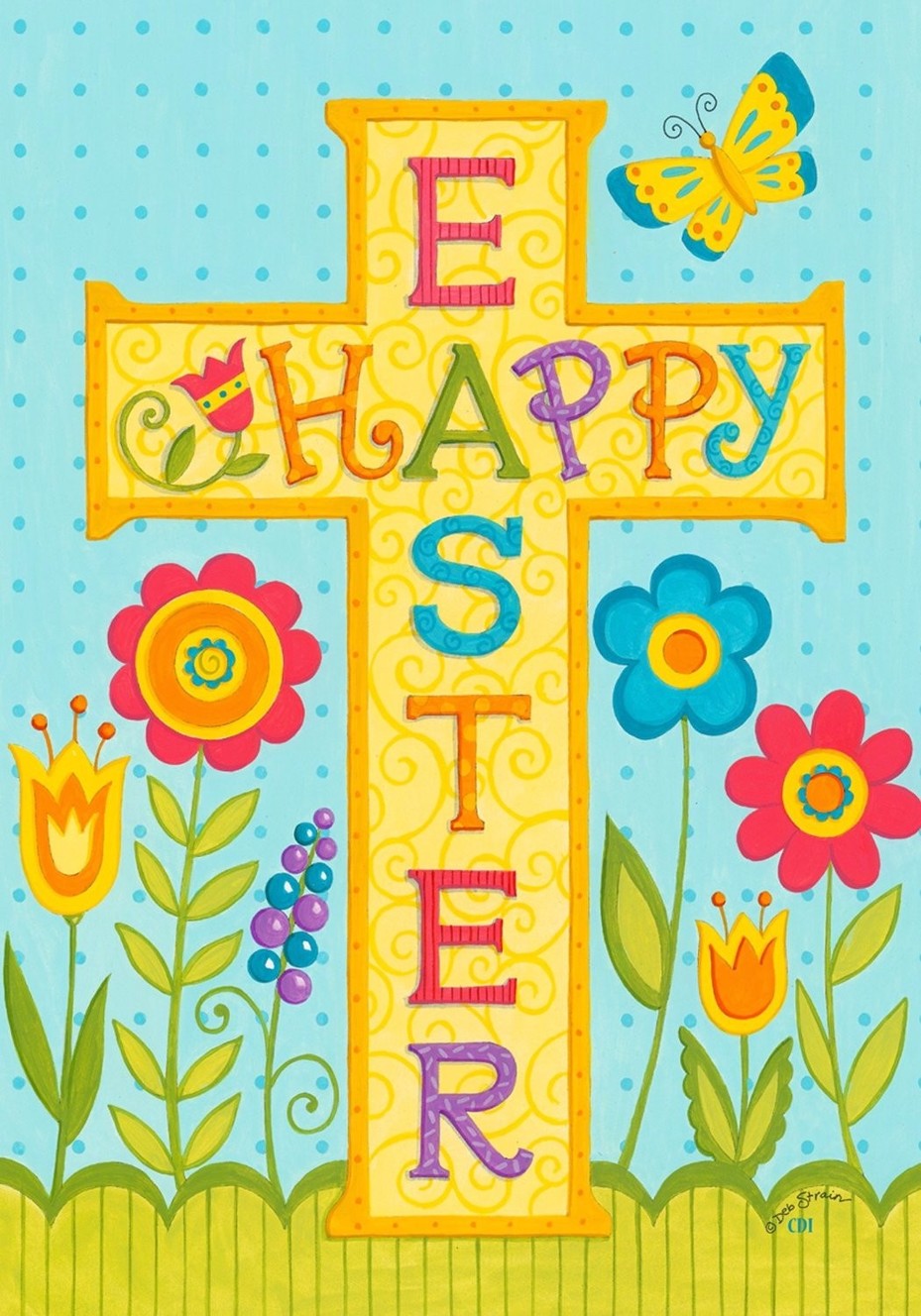 Stations of the Cross
We re-told the Easter story through Stations of the Cross during our last week of term. We will be looking at the Resurrection on our return to school.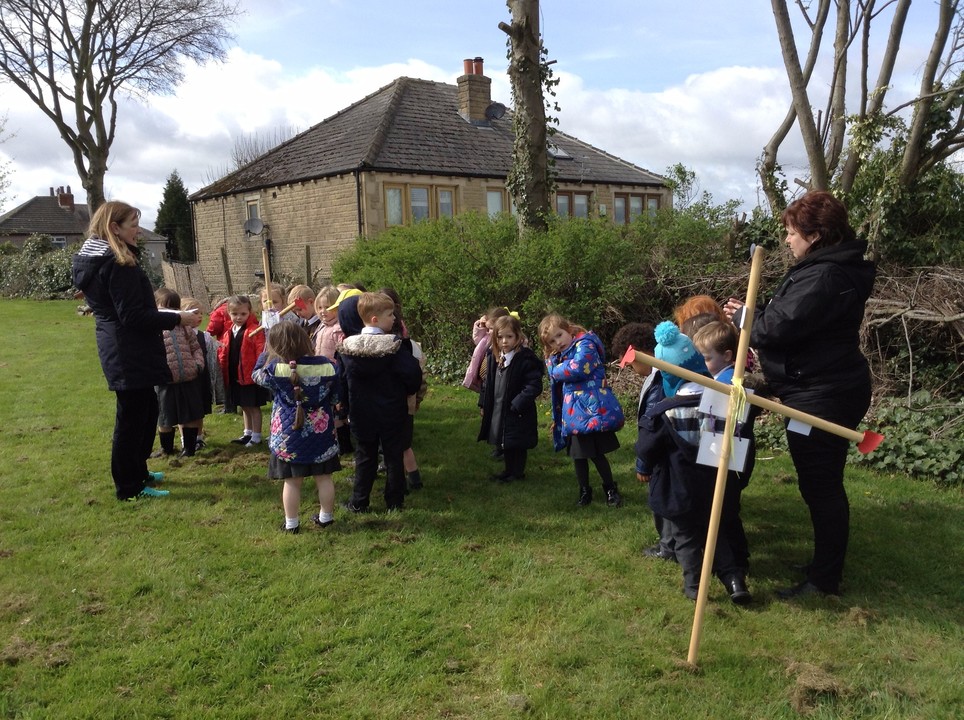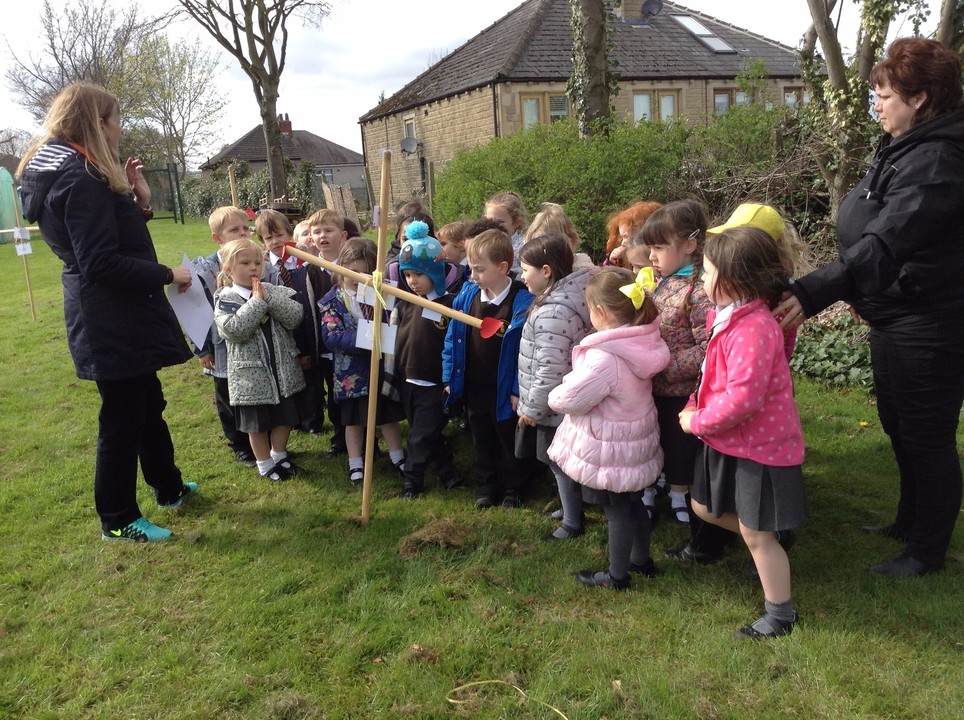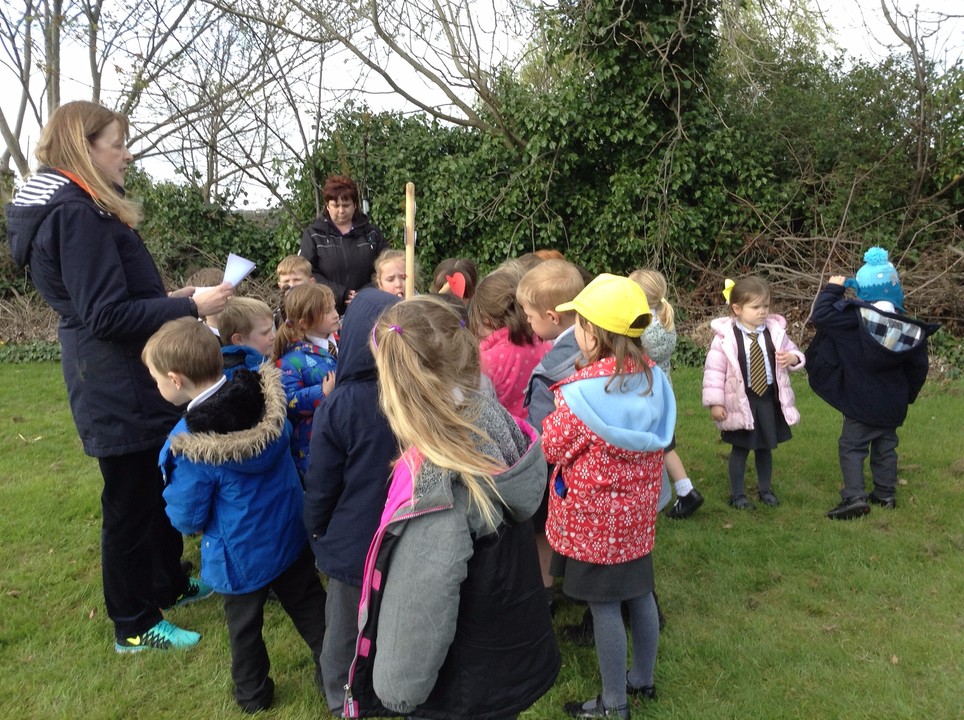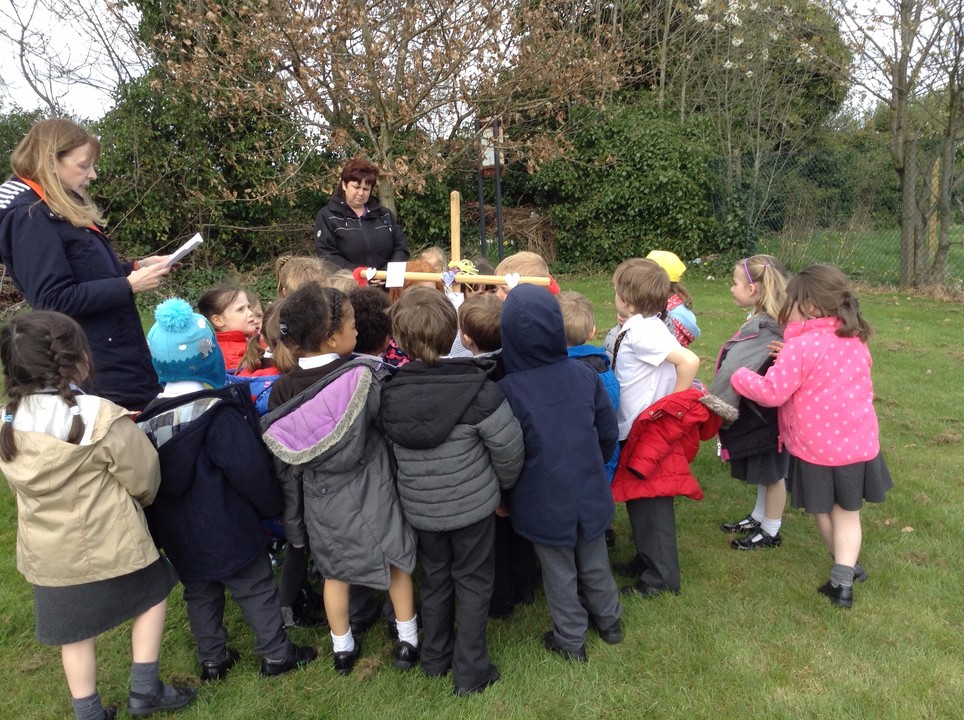 ART MORNING
We had great fun on Tuesday when Mrs Woods came in to talk to us about the artist Matisse. We looked at the way he used shapes to cover parts of other shapes and then we had a go mixing primary colours to make our own shades. Look at our picture gallery below- can you spot your little artist?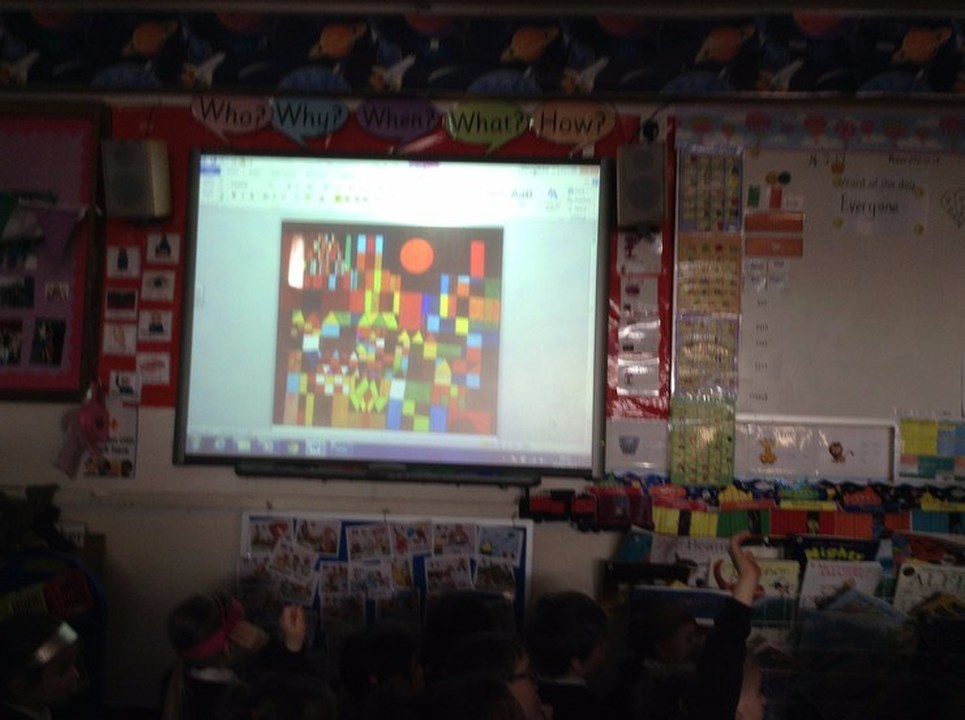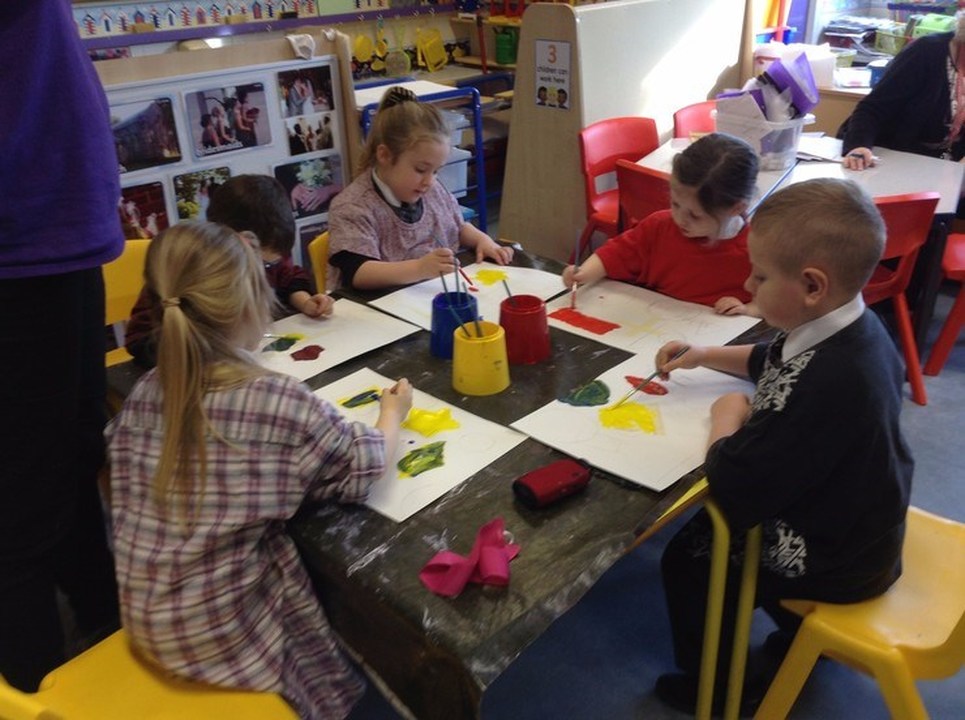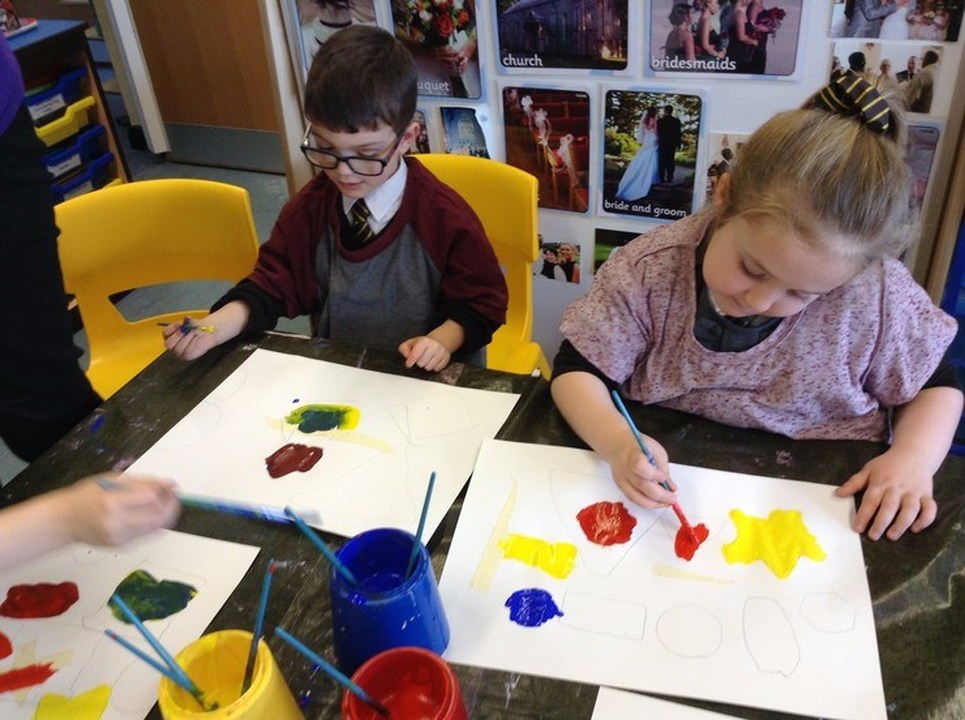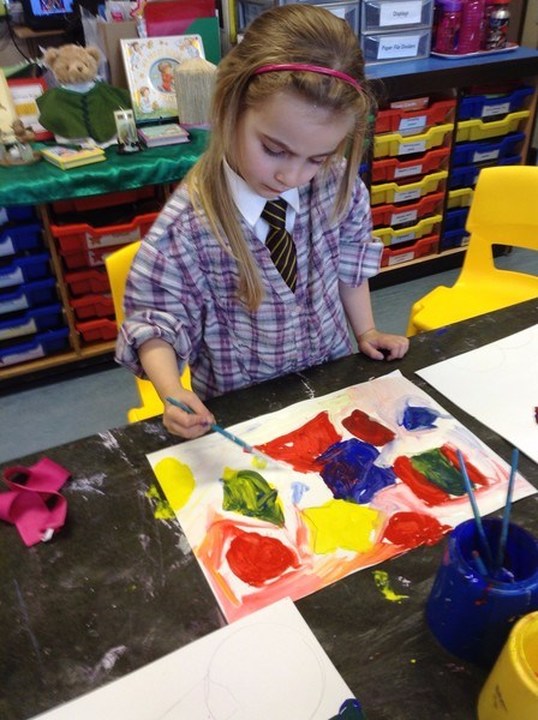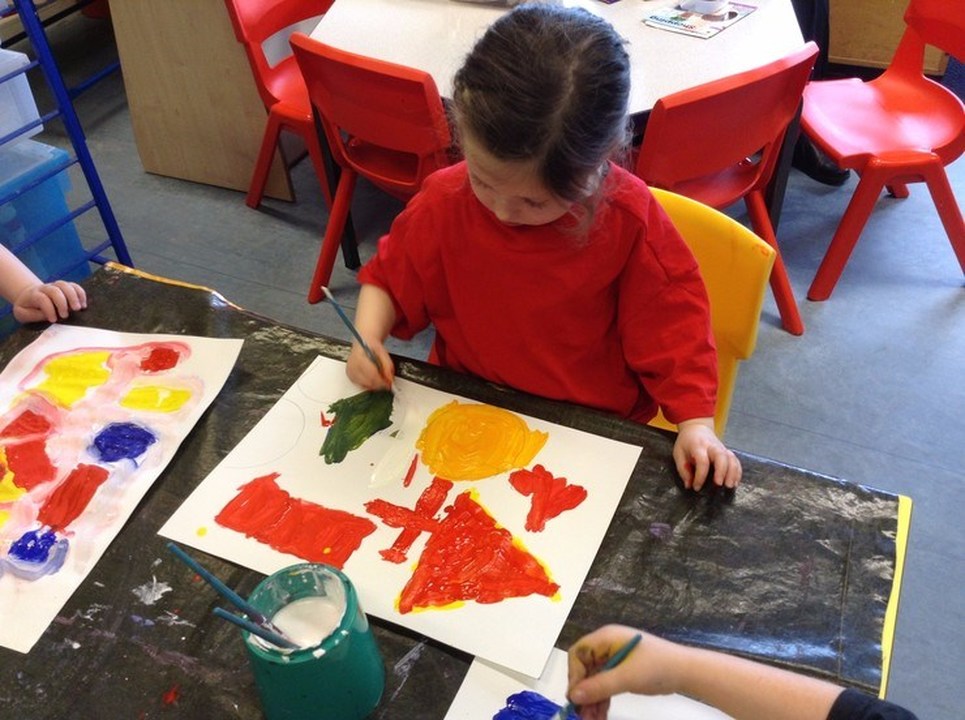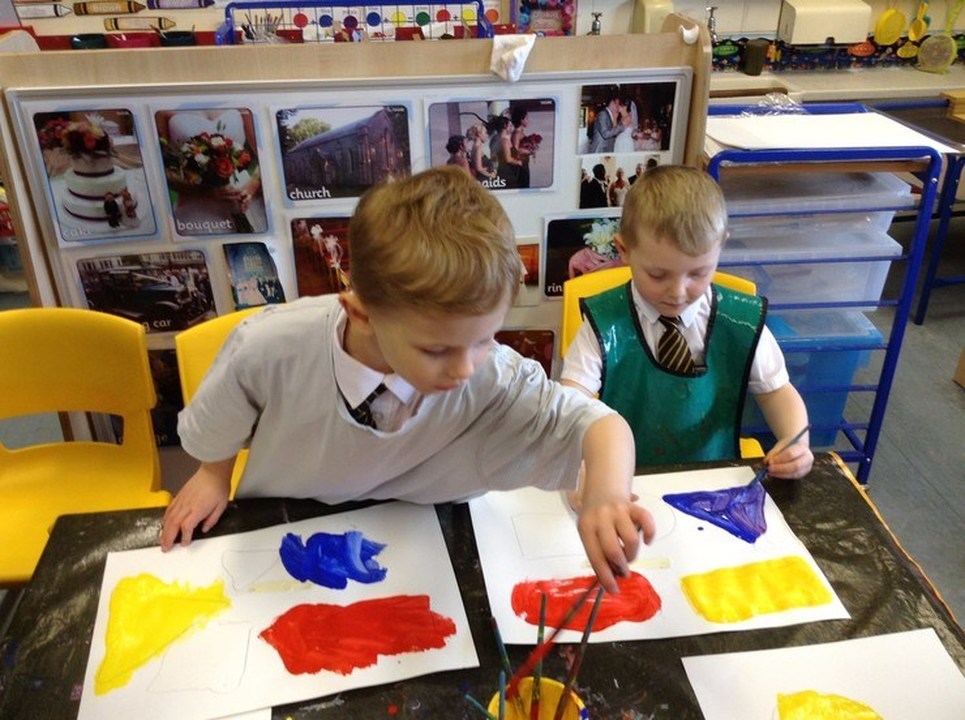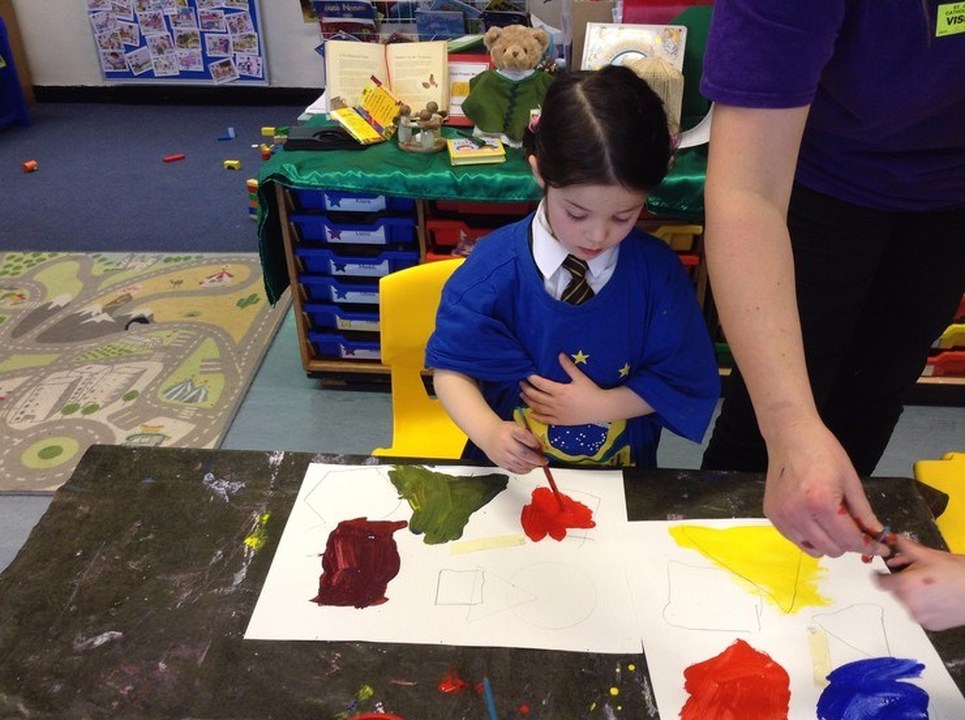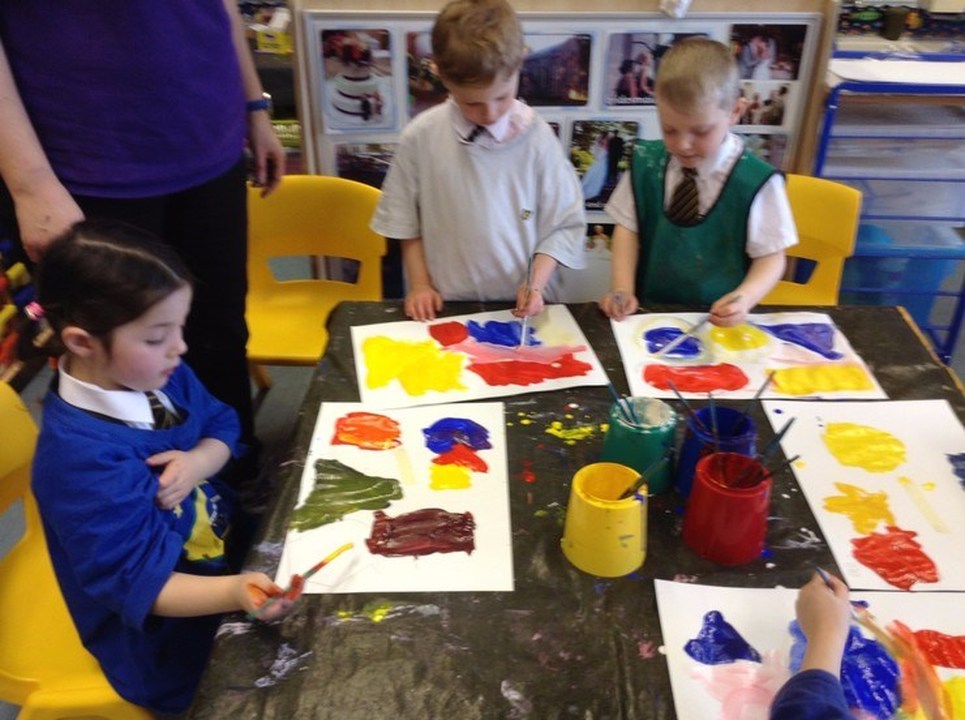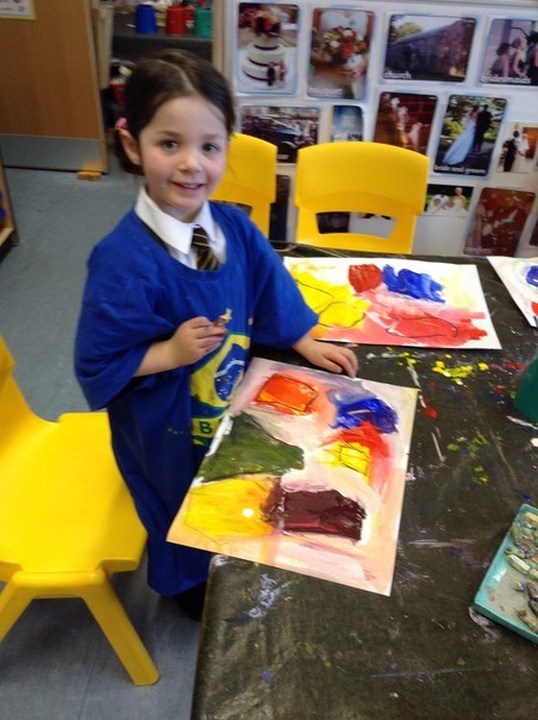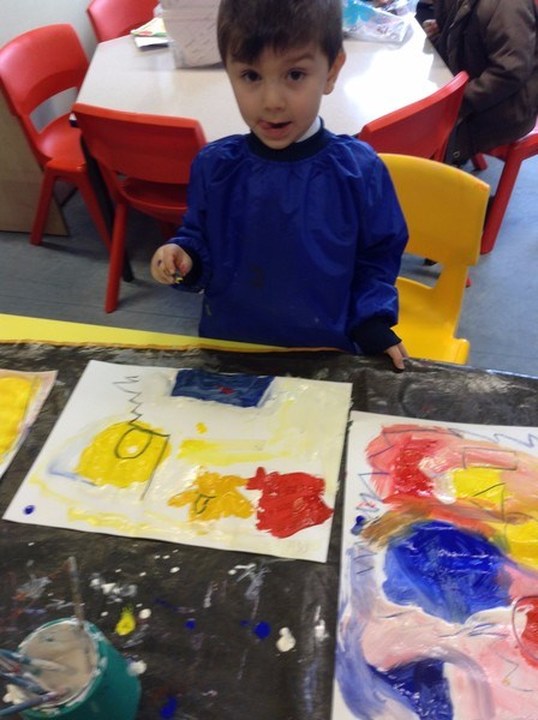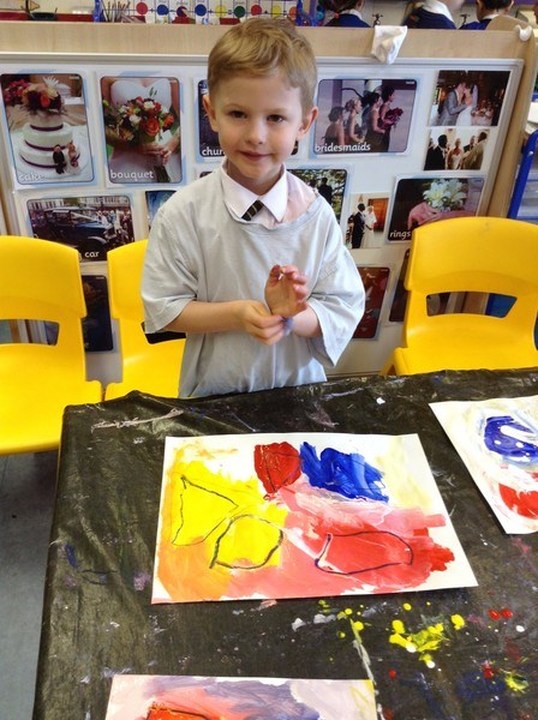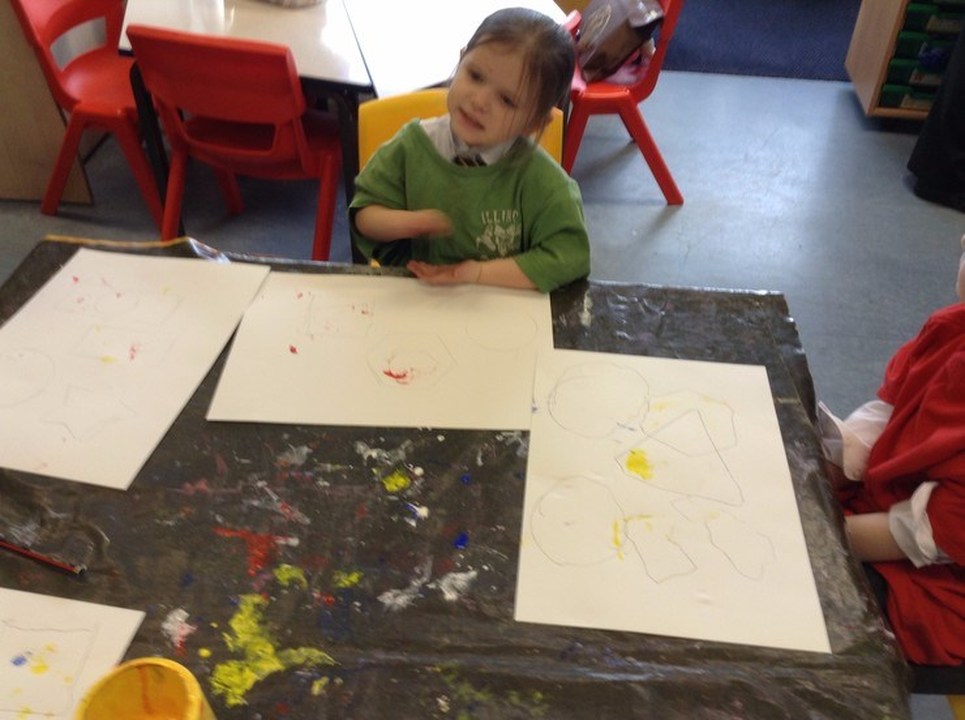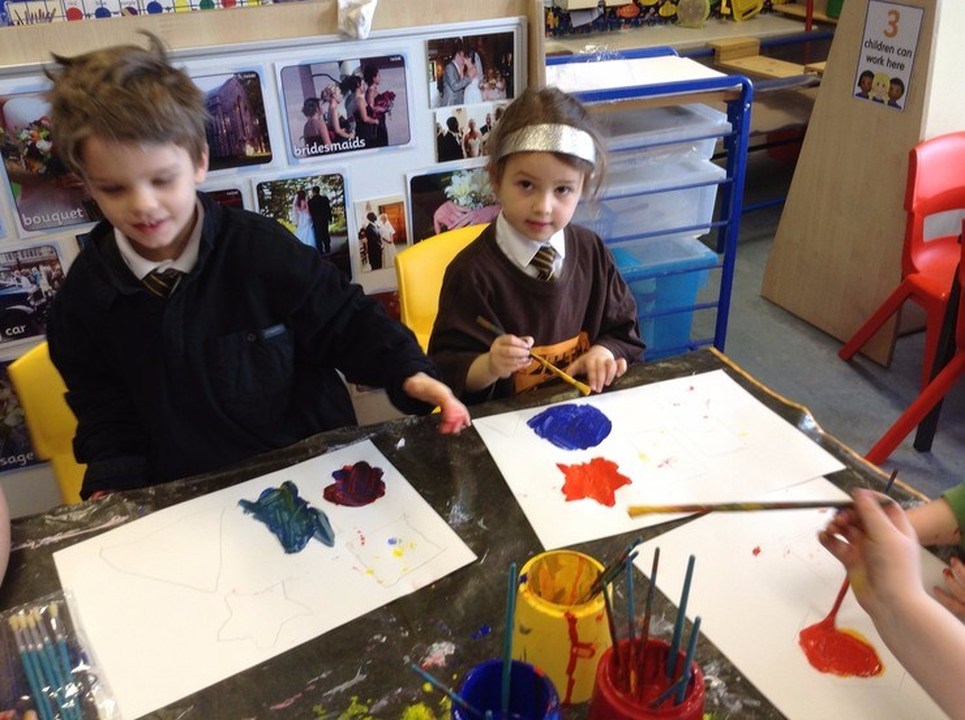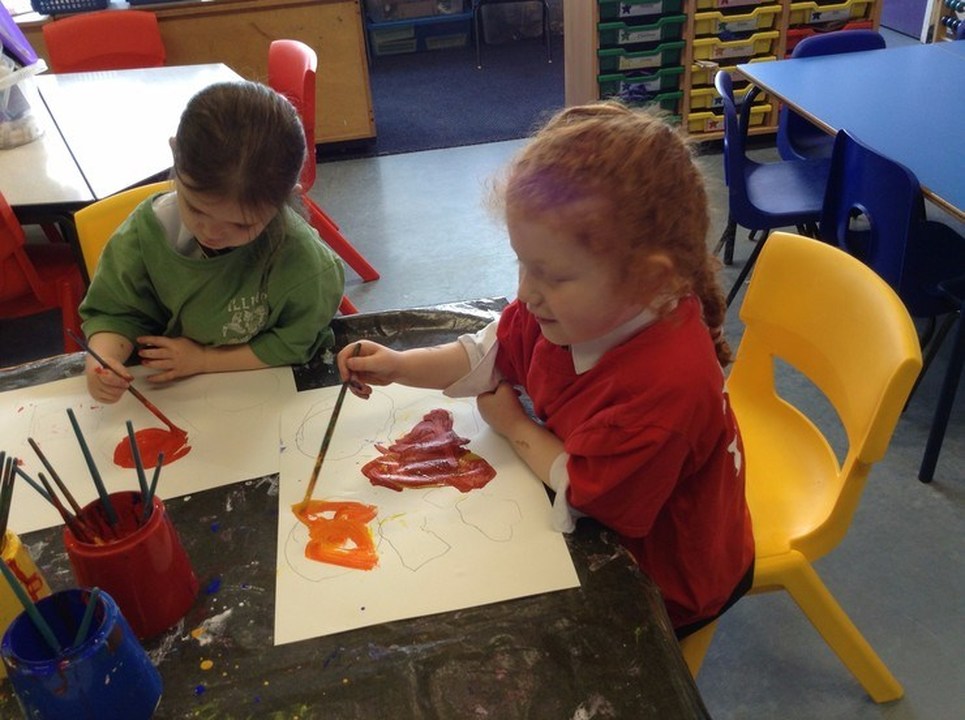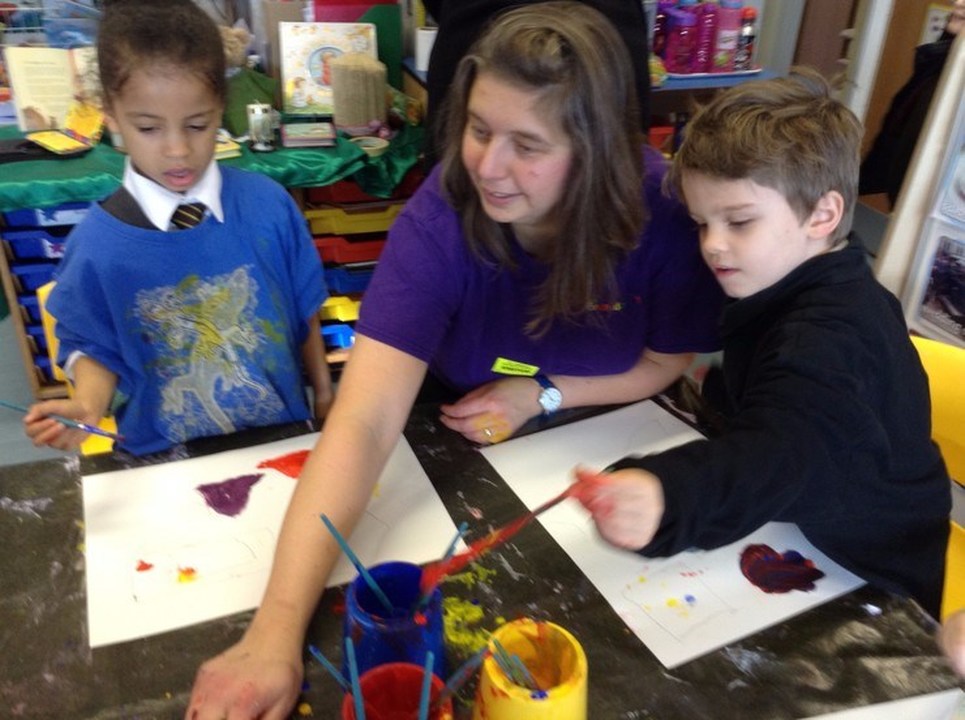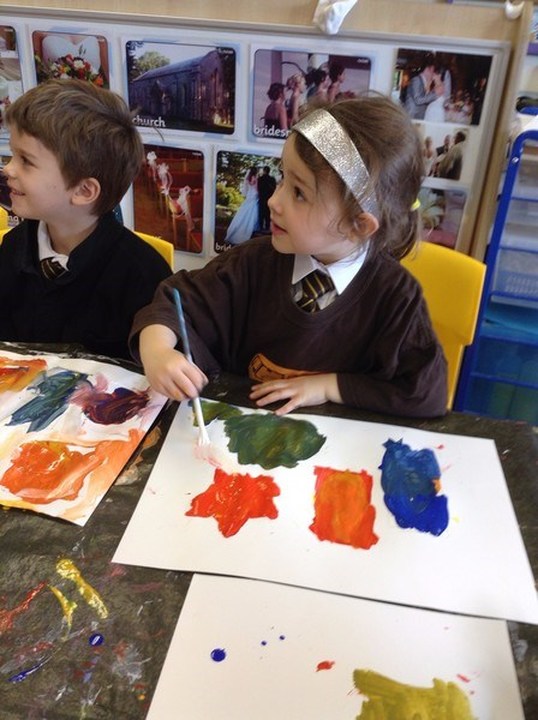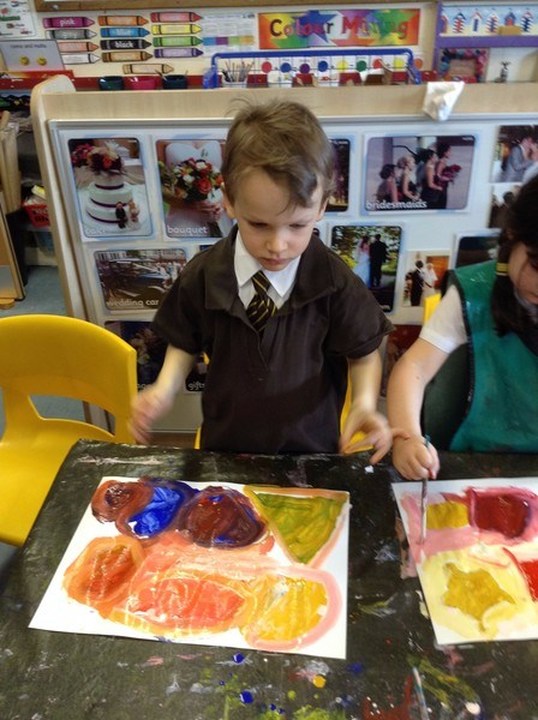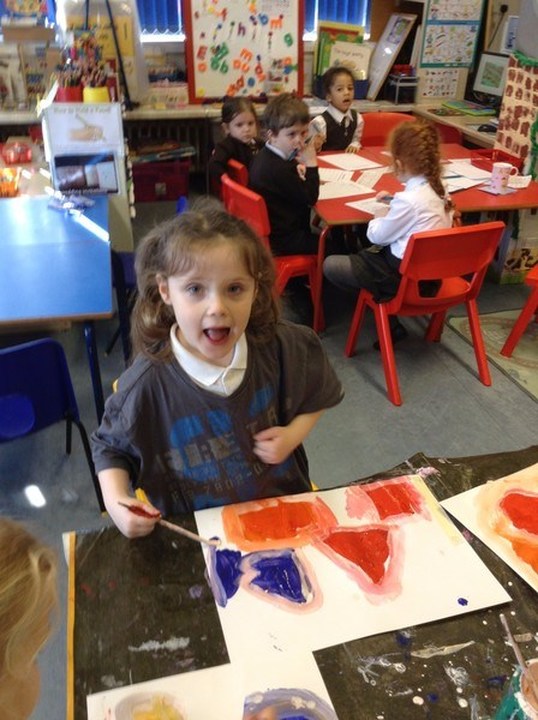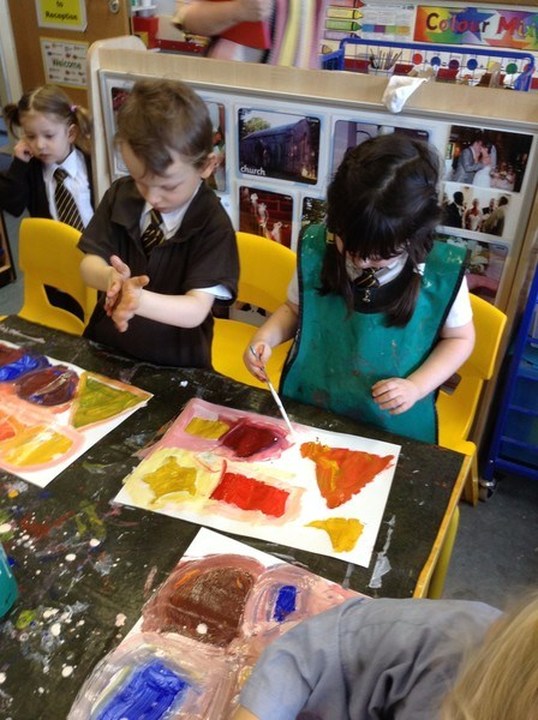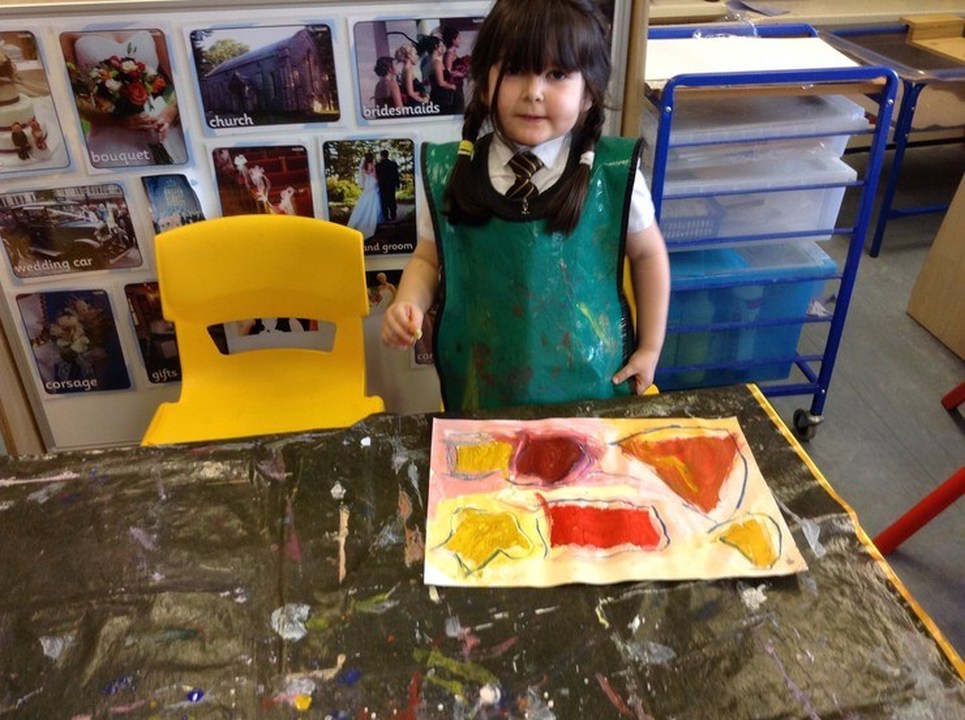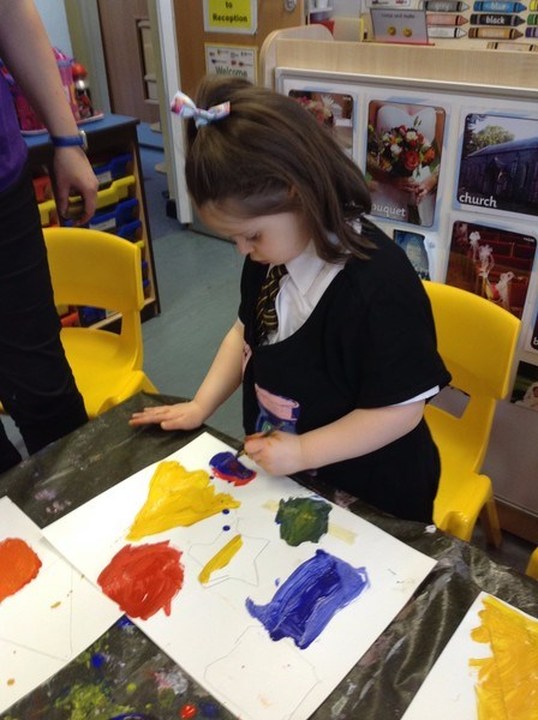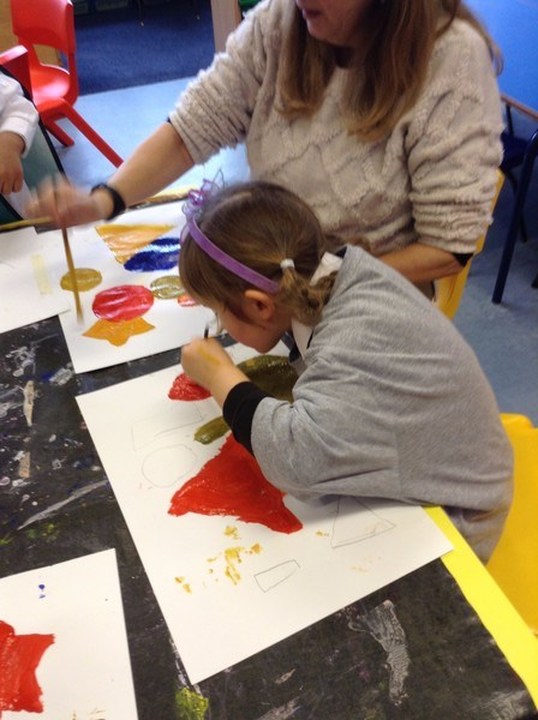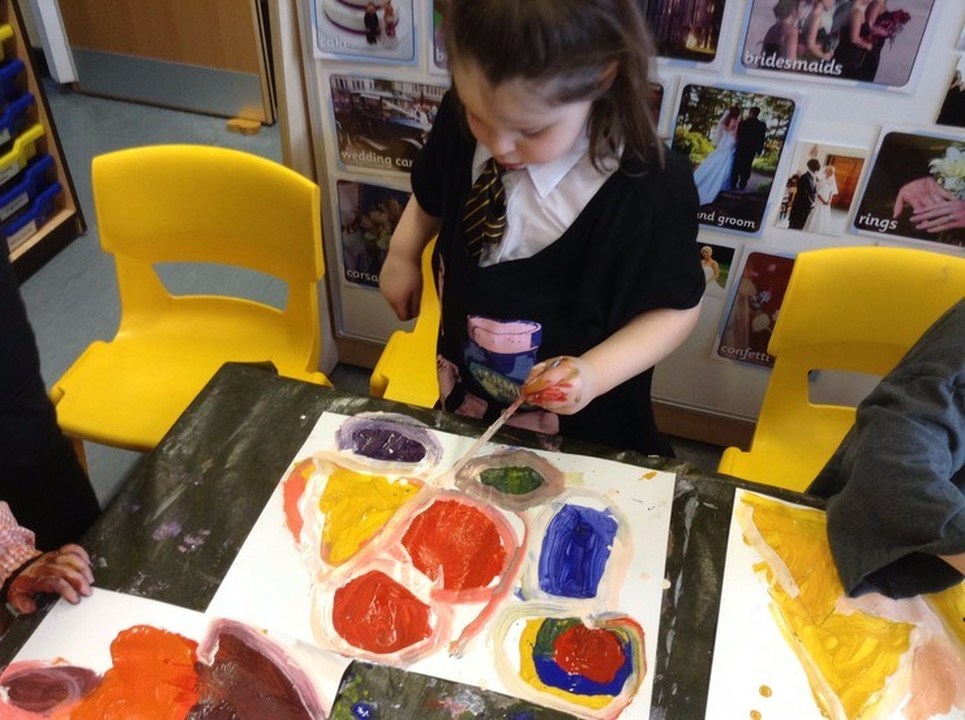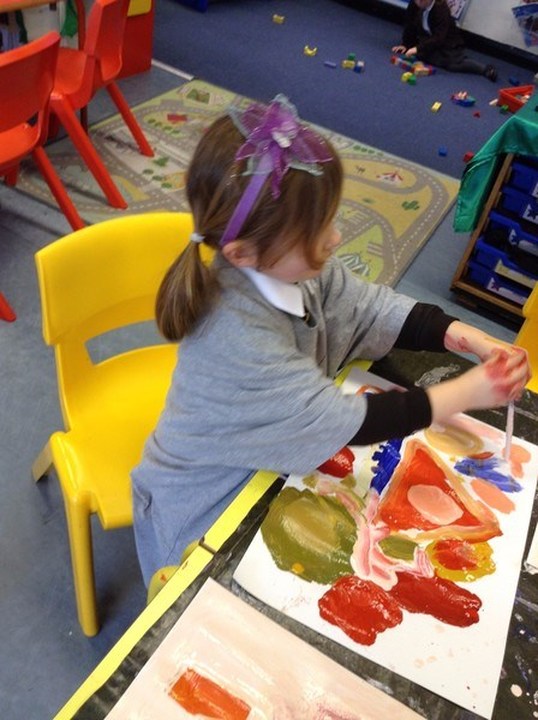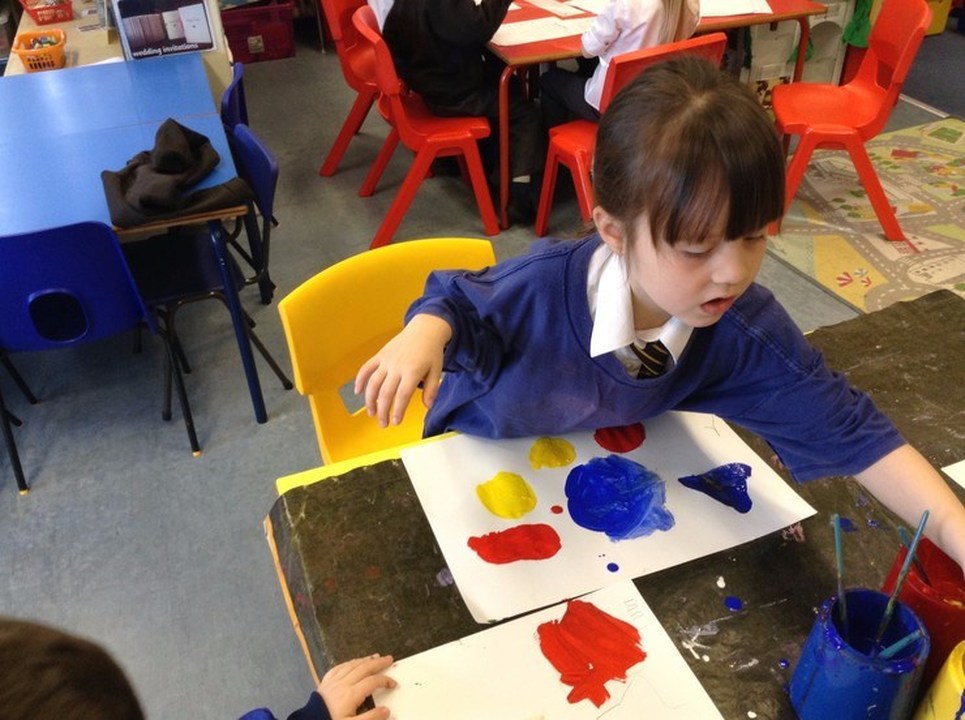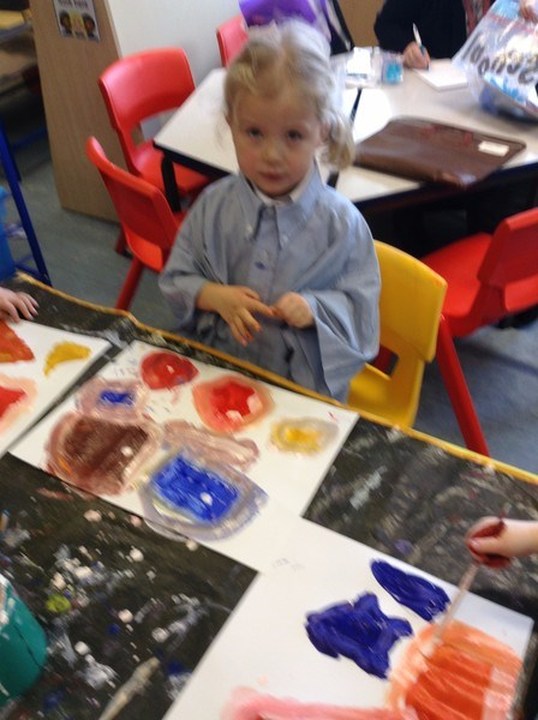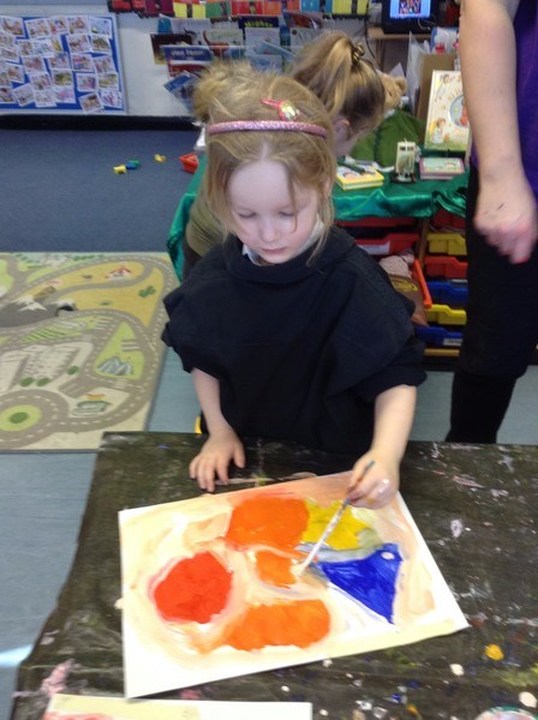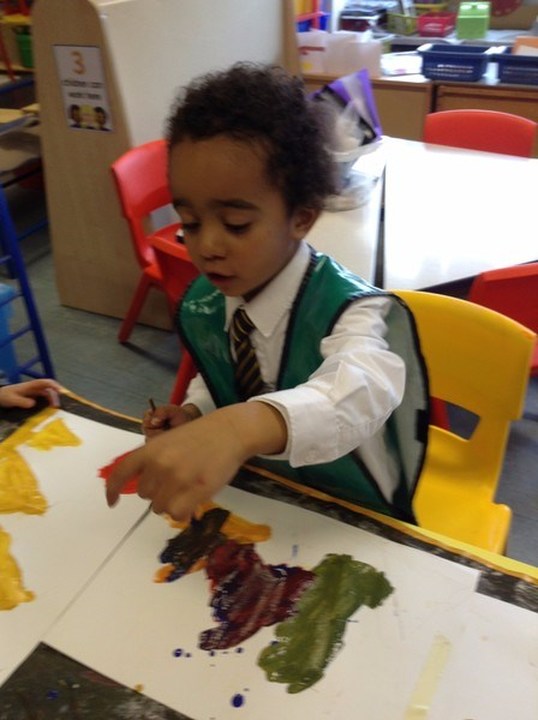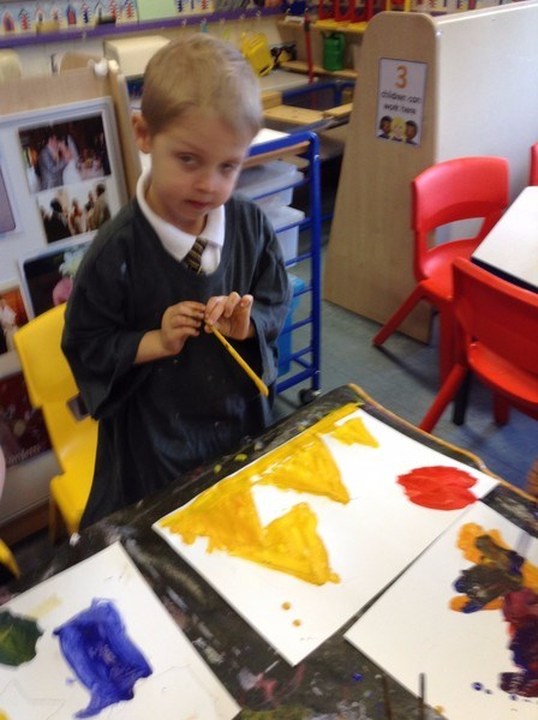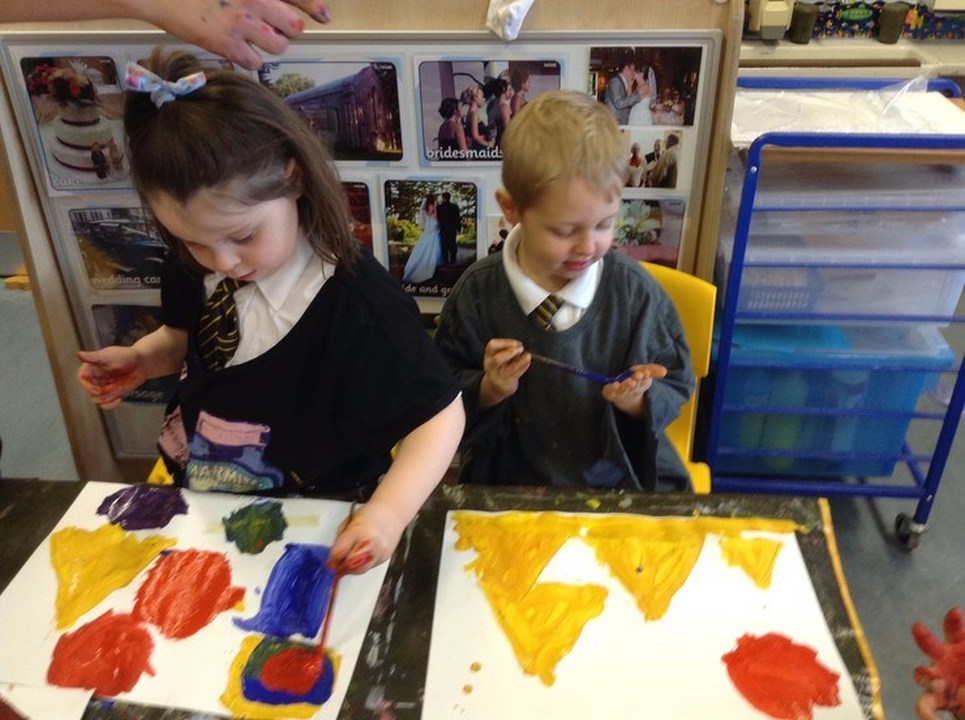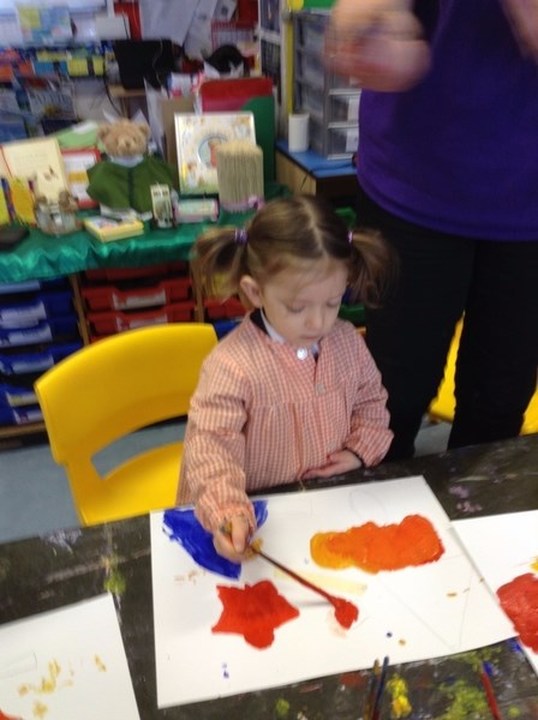 Our Construction Site!
We all enjoy creating outside! Our construction area can be anything we want it to be!
Hard hats at the ready!